Planning a winter escape and wondering where it's hot in January? Well, I've got you covered!
January marks the peak of winter, and you're either all snug and cozy in your lounge near the fire while enjoying the cold weather, or if you think similar to me, are planning a mission to escape the brutally cold January weather!
Fortunately, there are plenty of destinations around the world that will be enjoying warmer weather during January! If you're looking for a sun-drenched destination to enjoy, there are many to pick from. From South-East Asia to Hawaii, you've got plenty to choose from!
Whether you want to make your way down under (it's peak summer in Australia), book a luxurious getaway to the Maldives, or find yourself sipping on pina coladas in Central America – this list will surely give you some solid ideas!
---
1) Gold Coast, Australia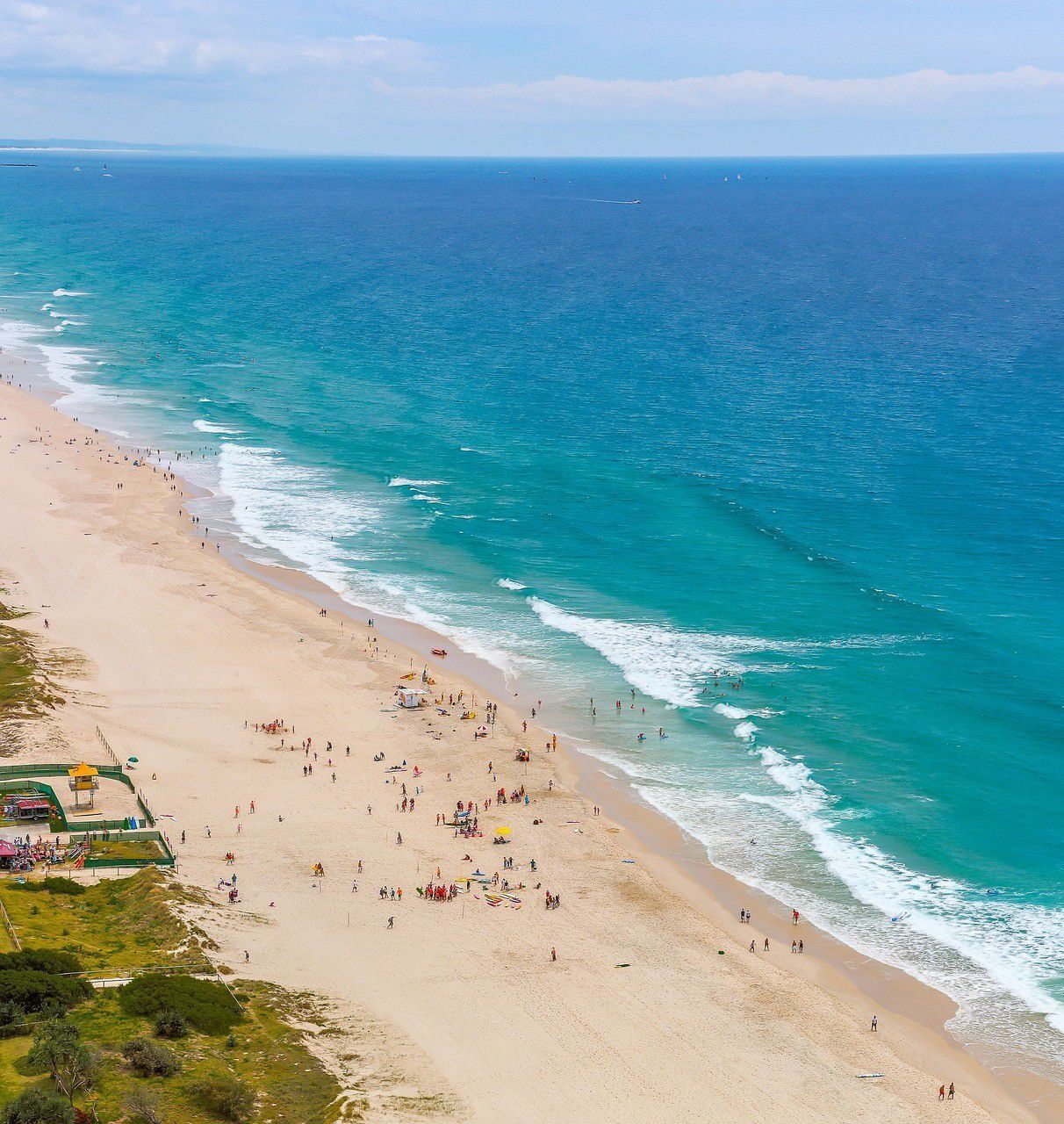 The country and continent, Australia, is a beachcomber's haven. With all of its major cities being coastal, you'll find this nation densely populated with tourists and locals alike. What makes it popular for visitors in January is the fact that it's summer here, and most locals are on vacation. The southern region, mainly the Gold Coast, become favored spots for vacationers!
Average Maximum Temperature: 29°C/84°F
All of Australia would be a fantastic choice for travelers looking for warmth in January! My site is filled with Australia content, so be sure to read a few of these articles for some more inspiration:
---
Top 5 Activities in the Gold Coast
Swim in the clear waters of the Pacific Ocean, along the area's 43 miles of golden sand beaches

Take a lesson on how to surf, or if you've already learned, enjoy this surfer's paradise!

Hike in Tamborine National Park, in the hinterland of Queensland

Take a jetski safari through the Gold Coast's varied islands and rivers

Unleash your inner-kid at the Warner Bros. Movie World
Things To Do in QUEENSLAND, AUSTRALIA | UNILAD Adventure
---
2) Phuket, Thailand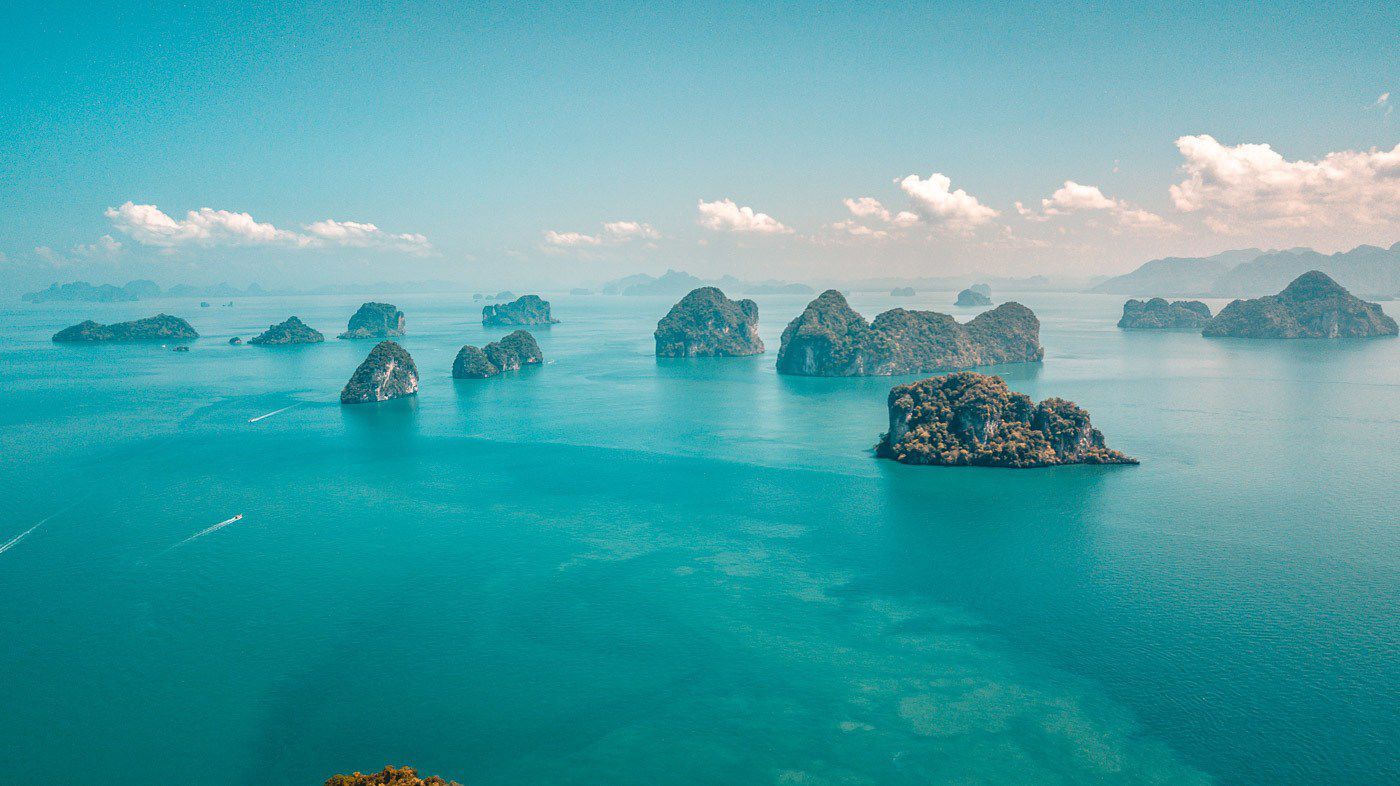 Phuket is a popular island destination within Thailand. It's brimming with mountains and rainforests. It is the largest island in Thailand and lies on the Andaman Coast.
Phuket is also home to the cultural and historical Phuket City, which boasts streets of sino-Portuguese architecture. There are many restaurants, bars, and clubs here. What makes the city so popular is its energetic nightlife and humid temperatures which allow for relaxing on the many beautiful beaches.
January marks the high season for Phuket as it presents some of the warmest and driest weather.
Average Maximum Temperature: 31°C/88°F
My website is filled with fun articles about traveling in Thailand:
---
Top 5 Activities in Phuket
Island-hop to Phi Phi Islands for spectacular scenery and snorkeling – the ocean is calm enough to do so in January

Go canoeing in Phang Nga Bay Sea Cave

Laze on Patong Beach, rated one of Thailand's most beautiful beaches

Watch the elaborate ladyboy – Simon Cabaret

Eat Thai delicacies at the Naka Weekend Market
Top 12 Things to do in Phuket #livelovethailand
---
3)
Kuala Lumpur, Malaysia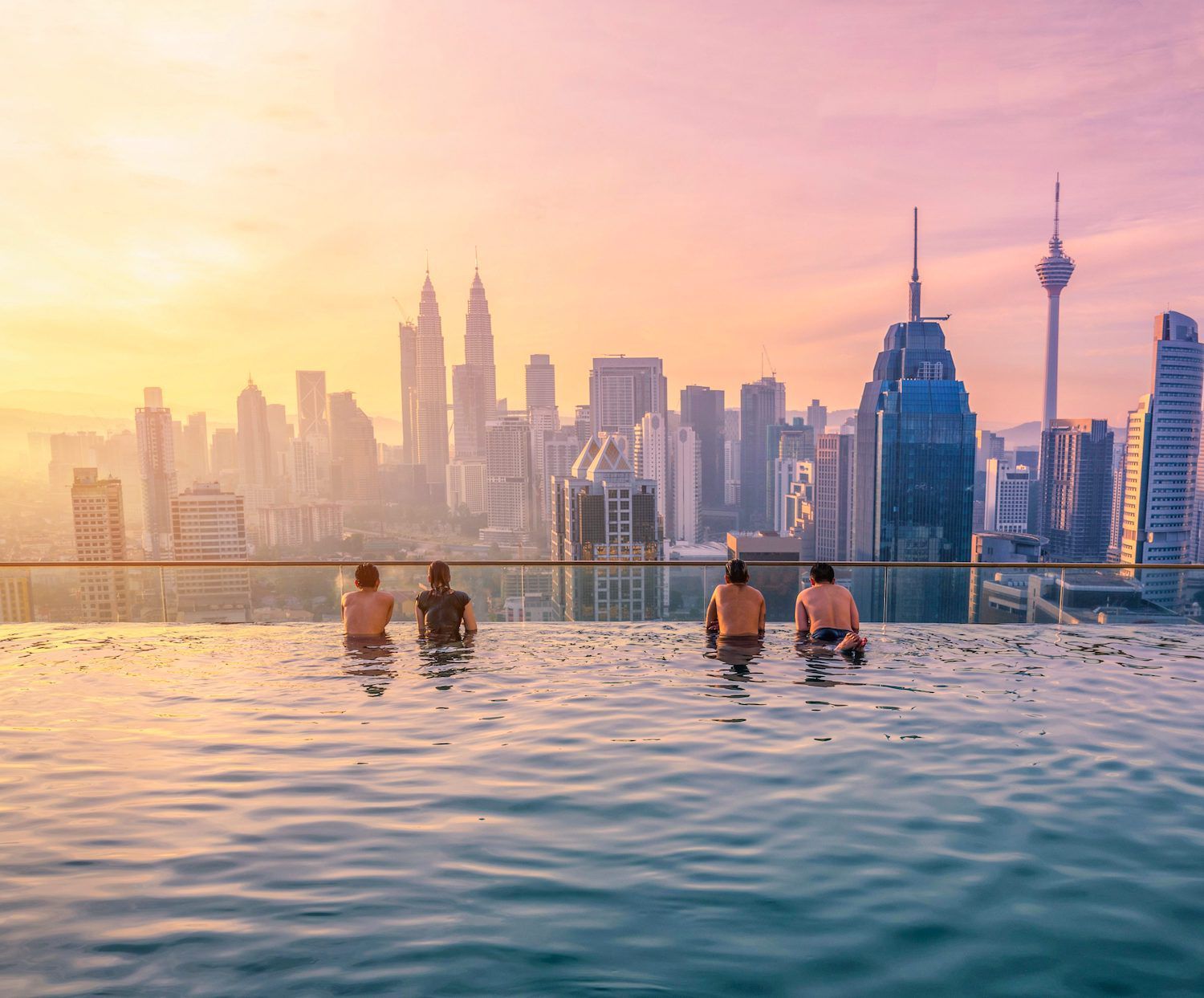 Kuala Lumpur is the capital city of Malaysia, and 2018's sixth-most visited city in the world. With a colonial past, the city has a rich history. Being landlocked, it's only a 1.5-hour drive away from tropical, white-sand beaches too!
Kuala Lumpur functions as the country's international city and its economic development is rapidly increasing.
The city is infamous for its high flooding rates during Summer due to its close proximity to two rivers. It would be a wise decision to visit in Malaysia in January; winter. This is because there is low rainfall at this stage, in comparison to Summer months.
So, you won't be burdened by flooding in January.
Average Maximum Temperature: 32°C/90°F
If you do happen to visit Malaysia in January, check out a few of these articles: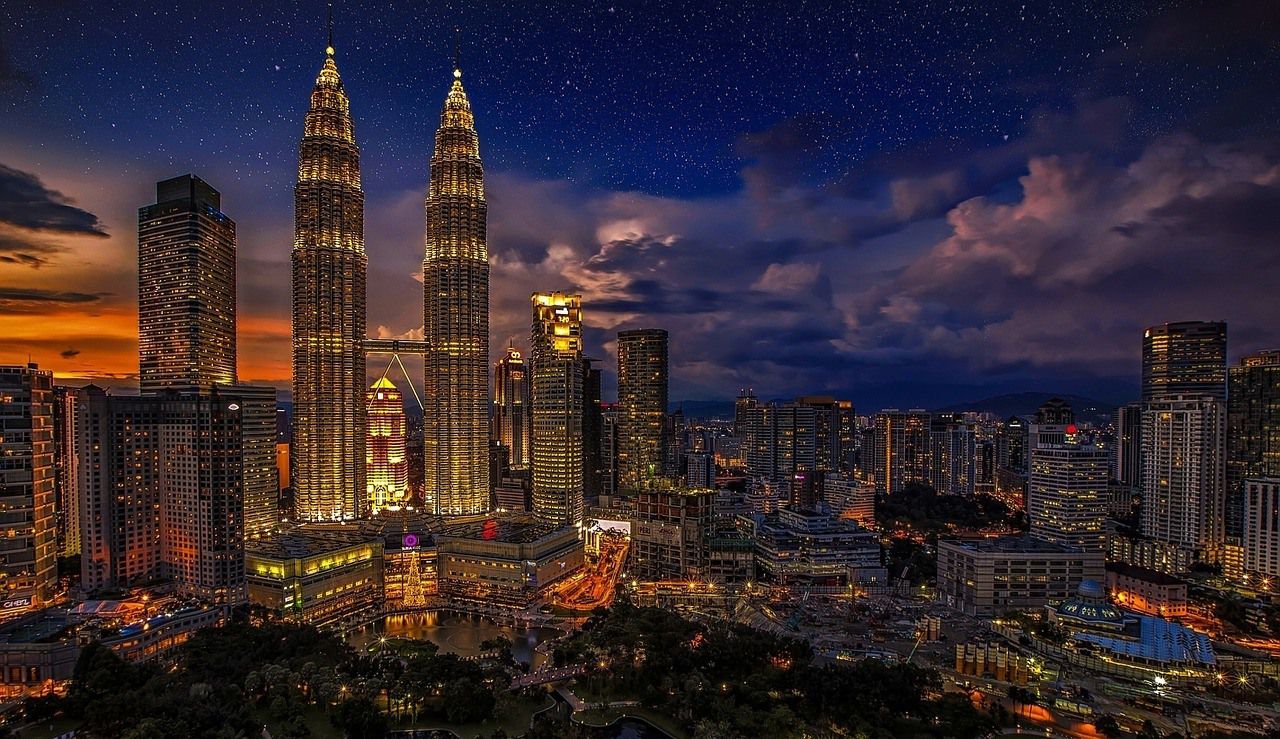 ---
Top 5 Activities in Kuala Lumpur
Visit the world's highest twin towers and walk the sky bridge at the PETRONAS Towers

Take a trip to the Batu Caves, that are within a limestone hill and accompanied by Hindu temples

Get cultured at the Sri Mahamariamman Temple, the oldest Hindu Temple in the city

Take a day-trip to the Cameron Highlands and the butterfly garden

Indulge in the local delicacies and food at the Jalan Alor Food Market
A Tour of KUALA LUMPUR | This City is Amazing!
---
4) Puerto Princesa, The Philippines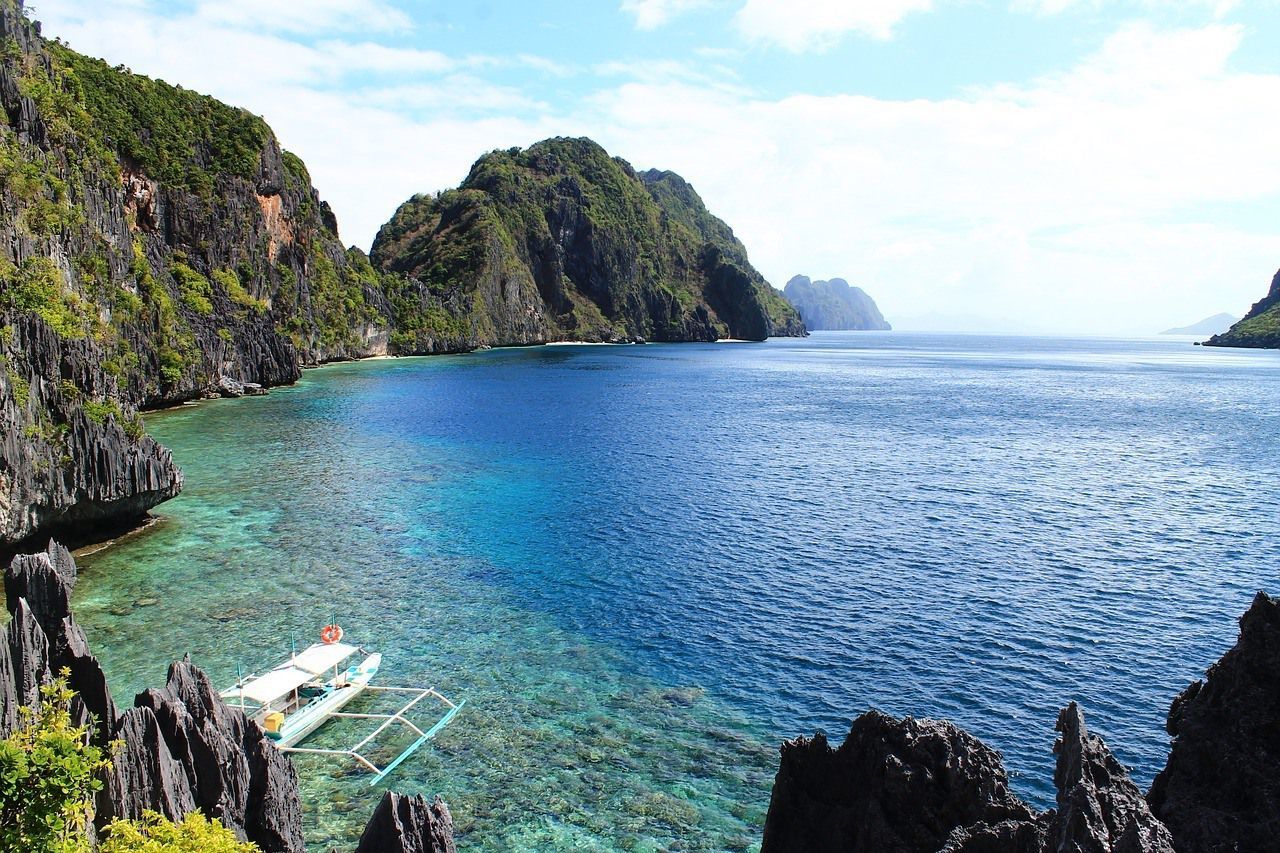 Situated in the largest jurisdiction island of The Philippines, Palawan, Puerto Princesa is picture-perfect. It is a fairly new settlement that lies in close proximity to green rainforests and white-sand beaches. Tourists mainly utilize this city as a gateway to the Subterranean River National Park. This has been named a UNESCO World Heritage Site because of its astonishing cave systems and underground rivers.
January is a great month to visit these caves – and the city – as it's a dry and hot month. What's more, the sun shines here all day, with an average of 11.5-hours.
Average Maximum Temperature: 31°C/88°F
If you do happen to visit the Philippines in January, check out a few of these posts: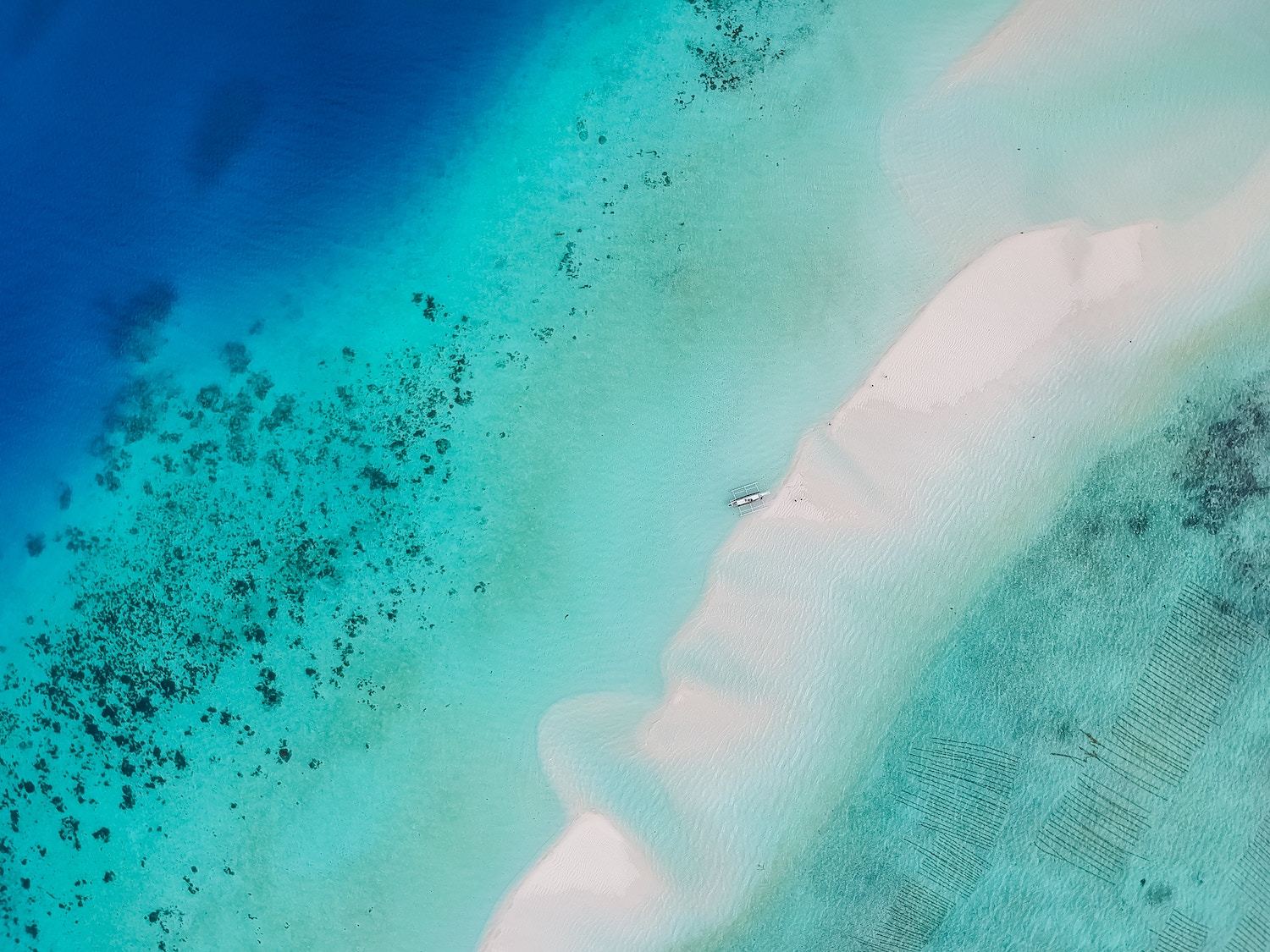 ---
Top 5 Activities in Puerto Princesa
Venture through the world's longest navigable underground river; the Puerto Princesa Underground River beneath limestone rock

During sunset, walk along the city's bay walk promenade

Island-hop to the other surrounding, nearby islands such as Honda Bay

Laze at one of the many private or public beaches. Talaudyong Beach is a top-pick.

Travel to Mitra's Ranch for lovely views of the city and ocean
Underground River in Sabang | Puerto Princesa | Palawan | Philippines 2017
---
5)
Bali, Indonesia
Bali is a volcanic, forested Indonesian island, famed for its exotic, black-sand beaches from former volcanic matter. Much of Bali's income and economic activities stem from its tourism sector; it is extremely touristy and popular.
The island also boasts scenic coral reefs with multitudes of fish species – more than the Great Barrier Reef. In January, there are hot and humid temperatures.
This is, however, the island's rainy season, so be prepared for getting wet. But this also means that flights and accommodation will be cheaper!
Average Maximum Temperatures: 29°C/81°F
I've written heaps about Bali (as I used to live there, so read through these helpful guides: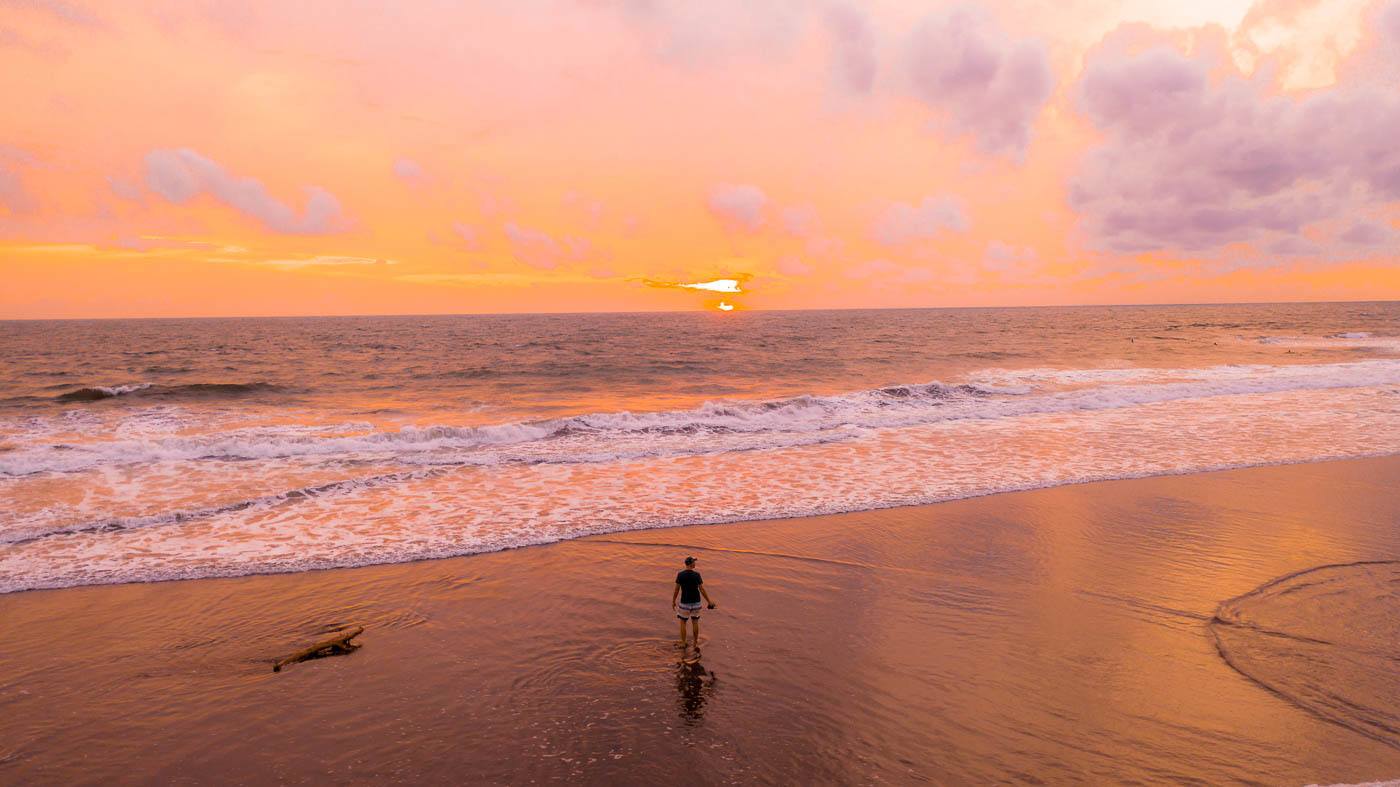 ---
Top 5 Activities in Bali
Scuba-dive the coral reefs

Trek to Hindu Uluwatu sea Temple

Taste the world's most expensive coffee bean; Kopi Luwak

Climb Mount Batur, an active volcano

Browse through Ubud and marvel at traditional crafts
TOP 10 BALI (TRAVELLERS PARADISE)
---
6) Auckland, New Zealand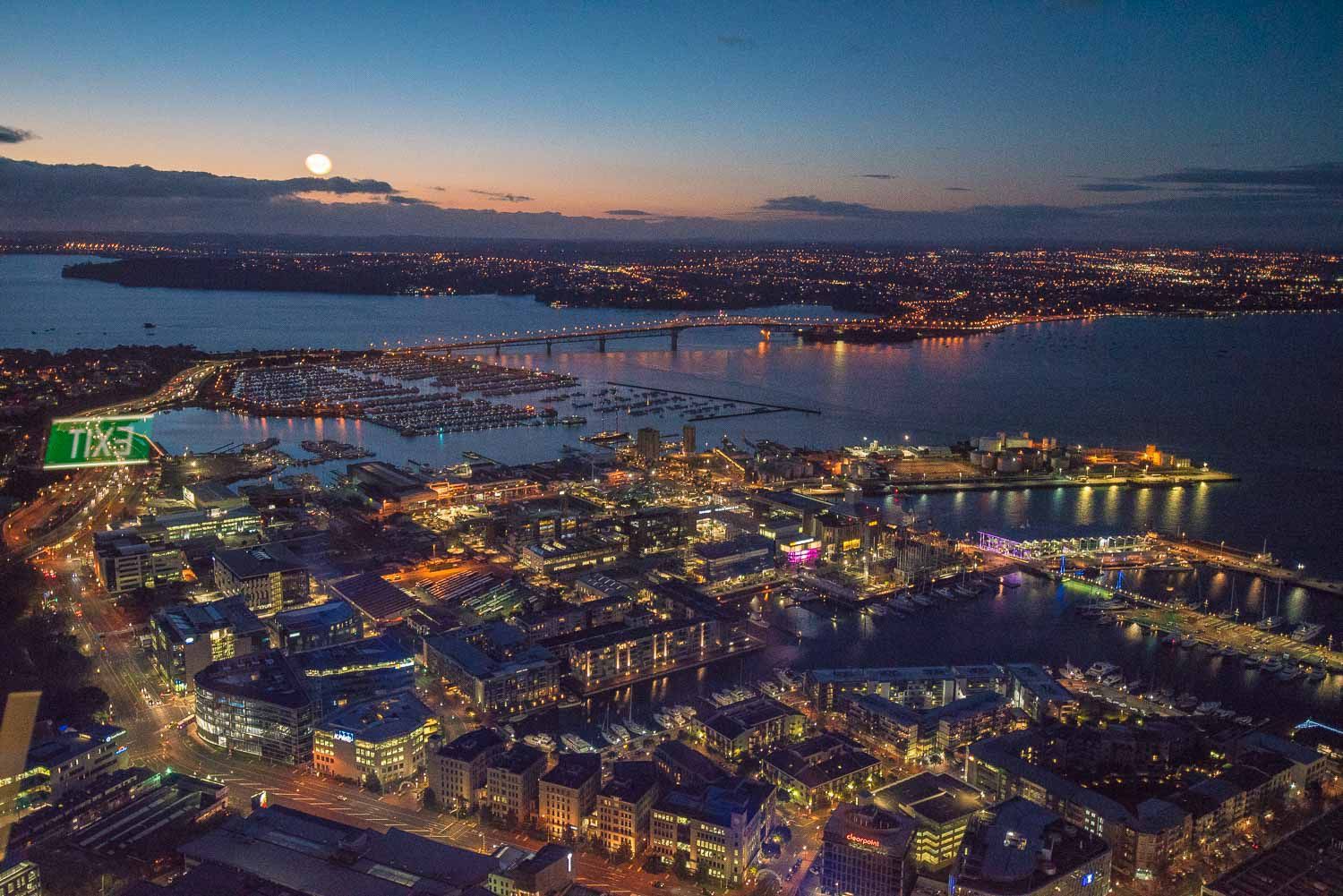 Auckland is the biggest city for New Zealand and is connected to two natural harbors. This means that the city is the inner-land between the Pacific Ocean and the Tasman SeaThe metropolis is located around a volcanic field, where there are 53 dormant volcanoes. It has incredible coastlines, forestry as well as prolific native wildlife nearby. January is a splendid time to visit since this is the middle of summer in New Zealand. Warm, temperate days are accompanied by cool nights.
Average Daily Temperature: 22°C/72°F
If you decide to visit New Zealand in January, be sure to check out a few of these articles: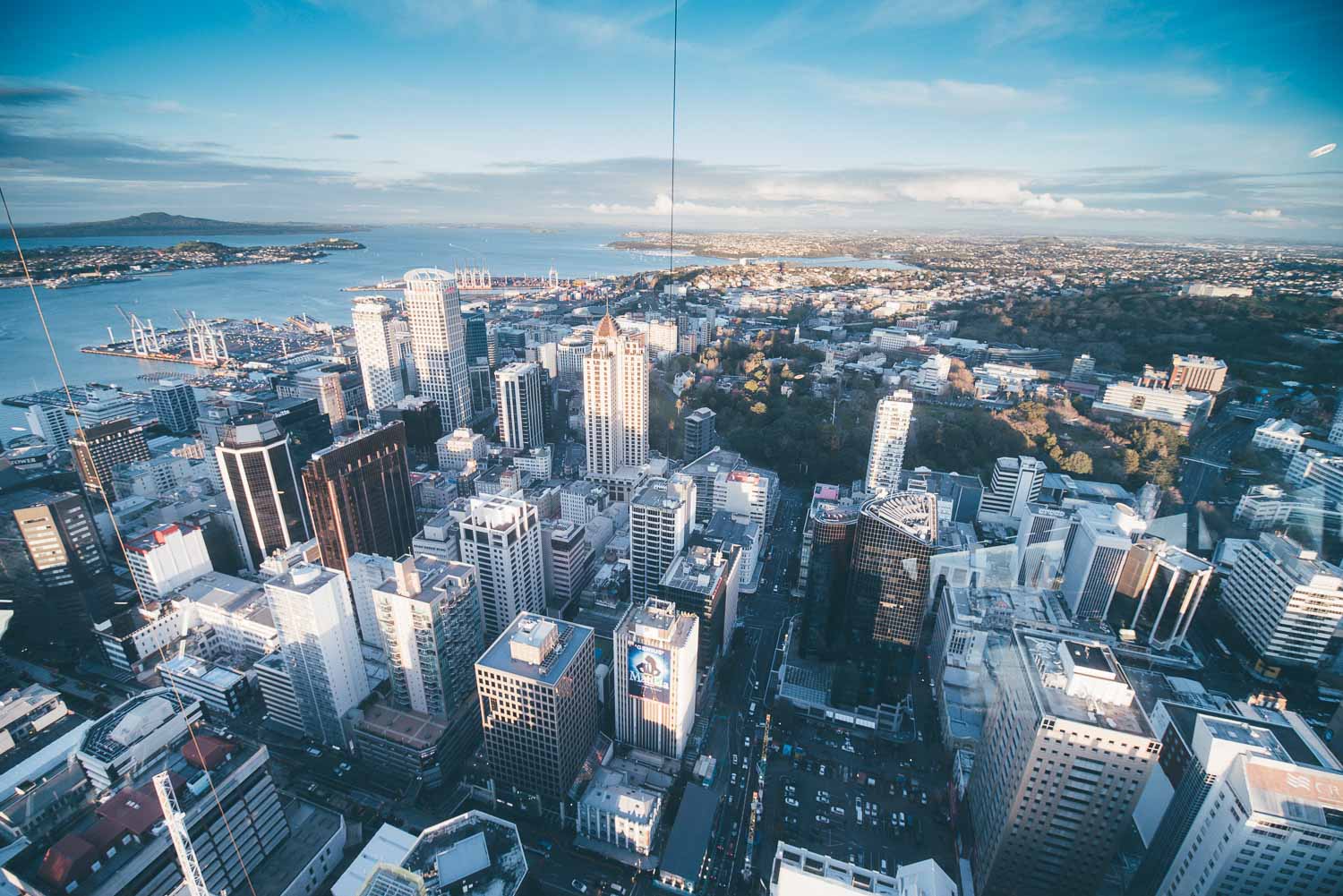 ---
Top 5 Activities in Auckland
Kayak to Rangitoto Island where a dormant volcano sits

Surf in the dramatic setting of Piha Beach

Take a ferry to Tiritiri Matangi Island to view conserved endangered wildlife

Do the coast-to-coast walk; from Waitemata Harbor to Manukau Harbor

Elevate 330-meters above ground to get panoramic views from the Sky Tower
New Zealand: The Ultimate Travel Guide by TourRadar 5/5
---
7)
Mirissa, Sri Lanka
Mirissa is a small coastal city on the south coast of Sri Lankan. It attracts many tourists because of its tropical and clean beaches that are palm tree-lined. Holidaymakers especially love this destination because it has lovely resorts and beach hotels.
Mirissa, in January, is not overly hot nor is it very humid, making it one of the more popular warm places to visit.
Average Maximum Temperature: 29°C/84°F
My site has tons of fun Sri Lanka content to browse through as well to inspire your next adventure:
---
Top 5 Activities in Mirissa
Trek to a coconut farm that's on the top of a hill in the ocean

Enjoy picturesque views from the top of Parrot Rock on Mirissa Beach

Easily discover the Mirissa (not so) Secret Beach, where you can also enjoy the food and beverages from the on-site beach bar.

Take part in the many snorkeling and scuba-diving opportunities

Day-trip to the Sinharaja Rain Forest, a

UNESCO World Heritage Site
MIRISSA, SRI LANKA - THE END OF THE SOUTH COAST | VLOG #35
---
8)
Eilat, Israel
Exploring Israel in January will bring about varying climatic conditions. These conditions vary from wet, cold conditions in Jerusalem during winter, to warm conditions in Eilat. Eilat boasts an extensive coastline, adorned with white-sand beaches and crystal blue water.
Eilat is regarded as one of the hottest places in January to visit within Israel. The Red Sea temperatures are fortunately warmer than that of the Dead Sea, so this will be your best bet for quick swimming.
There is consistent sunshine throughout the month, with the nights becoming much cooler.
Average Maximum Temperature: 21°C/70°F
Israel is an all-around amazing decision any time of the year, so check out a few of my top articles from Israel: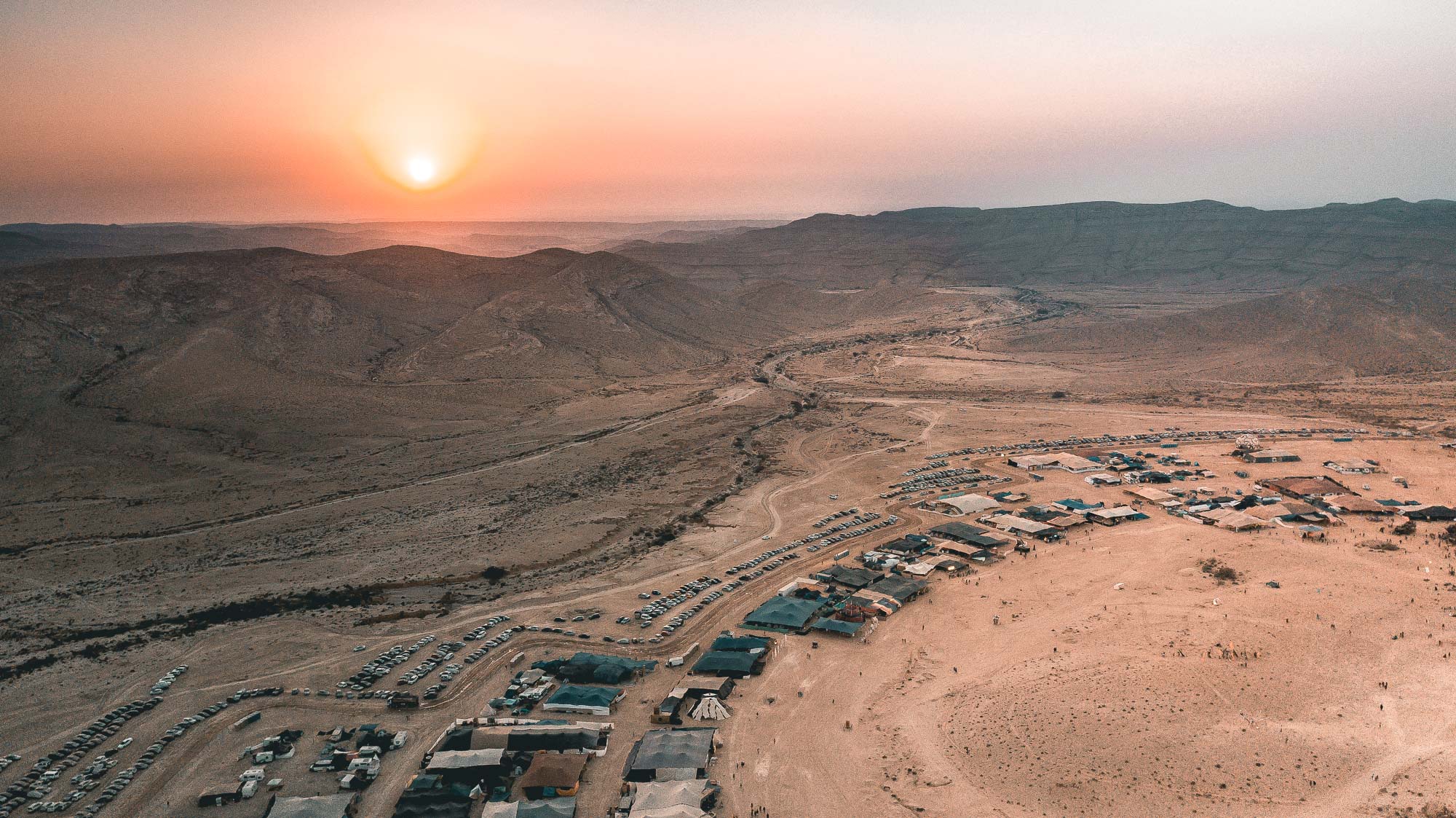 ---
Top 5 Activities in Eilat
Go scuba-diving and snorkeling along Eilat's coral beaches

Swim with dolphins in the Dolphin Reef, where they naturally like to swim because of the nearby corals

Take a hike along the Red Canyon, a desert and geographically-distinct feature

Visit a lake in the Negev Desert at Timna National Park

Submerge underwater into the country's largest public aquarium; the Underwater Observatory Park
A Tour of Eilat, Israel on the Red Sea: Is It Worth Visiting?
---
9)
Lahaina, Hawaii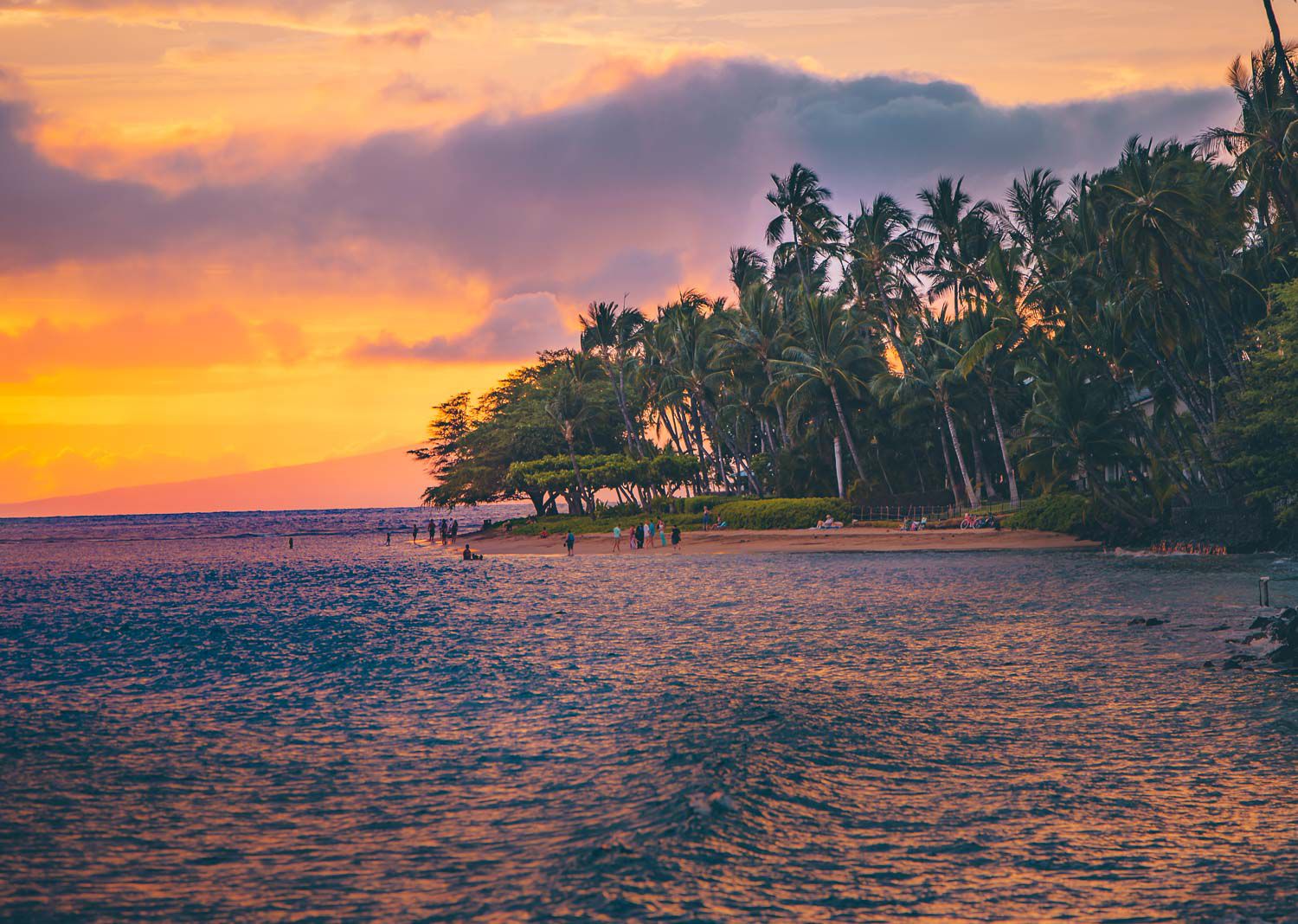 Lahaina is a historic seaside town in Western Maui, a Hawaiin archipelago island. with a shoreline of over 30 miles.
It runs along a 30-mile shoreline, providing lovely oasis's to laze in. It's traditional culture and appearance has been supplemented by contemporary aspects such as art galleries, beachfront resorts, and restaurants/bars.
This is one of the best places to travel in January for warm weather because it's still within the convenience of the Northern Hemisphere.
Average Maximum Temperature: 28°C/82°F
I just recently returned back from a visit to Maui, so check out my articles here: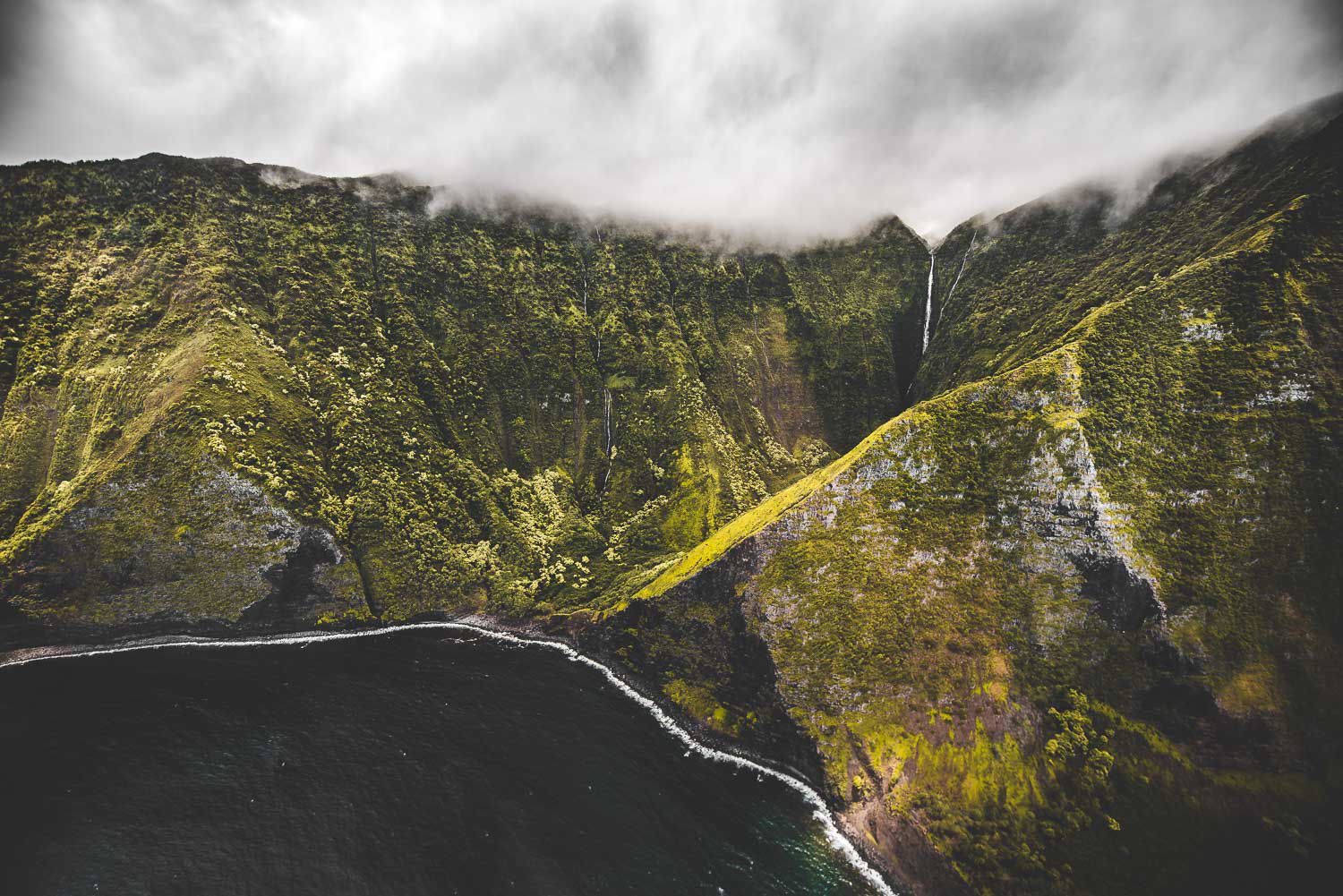 ---
Top 5 Activities in Lahaina
Take a trip in the Atlantis Submarine which plunges 30 meters into the water

Partake in one of the many snorkeling tours

Stroll along Front Street for culture, shopping, and beachfront views

Snap a picture with Maui's oldest living tree at Banyan Tree Park

Enjoy the sun at Baby Beach
How to Travel Maui - BEST Maui Travel Guide!!
---
10) St. George, Bermuda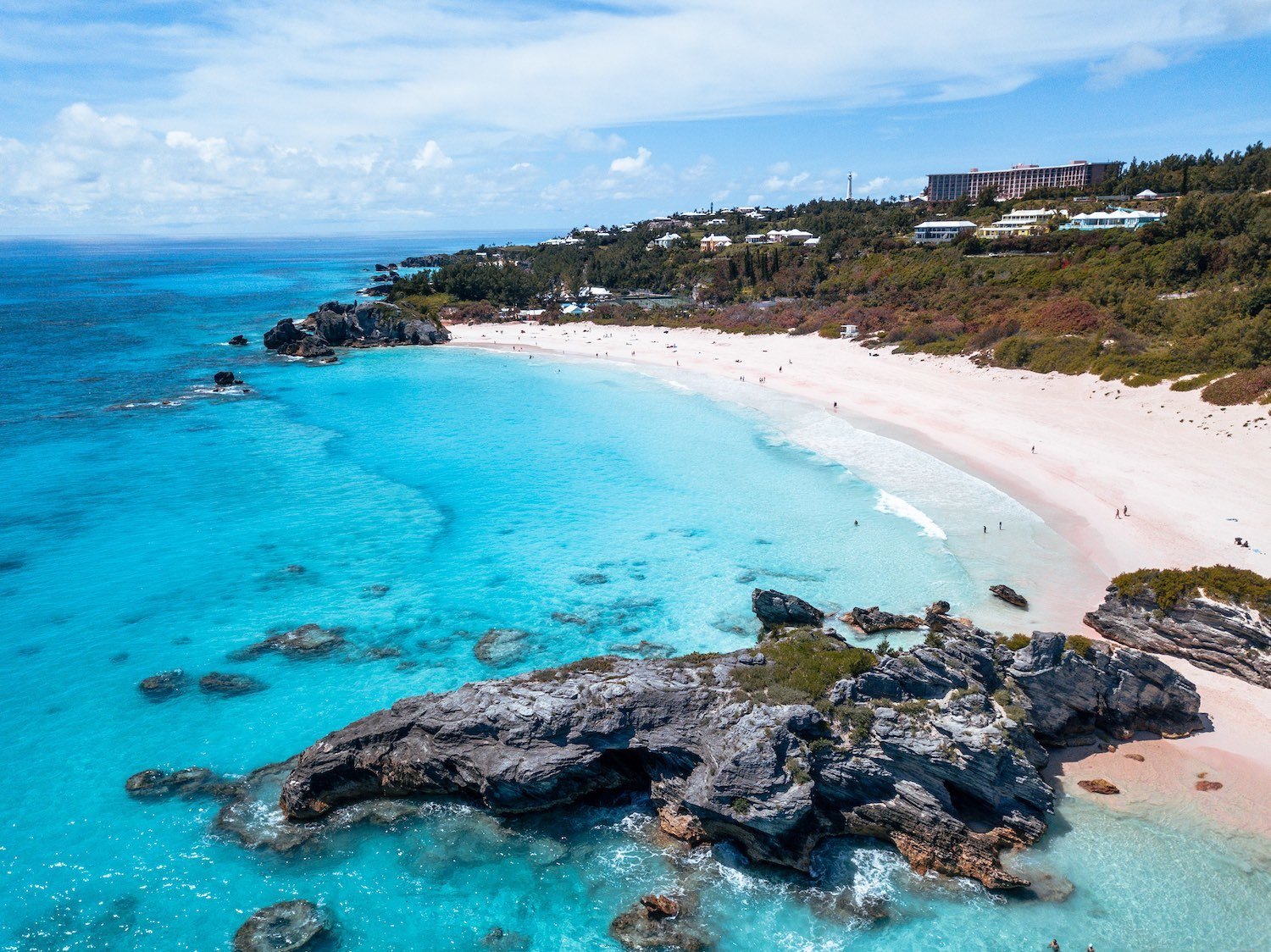 This old coastal town was the first British colonial settlement of Bermuda. It's located on St. George's island and is still very much the way it was many years ago.
Because of this age-old feeling and maintenance of the historic buildings, the town was listed as a UNESCO World Heritage Site.
In January, Bermuda presents pleasant temperatures. There's a moderate chance of rain, but the weather is still warm.
Average Maximum Temperature: 21°C/70°F
---
Top 5 Activities in St. George
Enjoy excellent visibility of the water in January and try watersports or snorkeling in Tobacco Bay

Learn about the Wars in the World Heritage Center

View the ruins of an incomplete Gothic Church from the 19th-century; 'Unfinished Church'

Go on a day trip to the Crystal and Fantasy Caves

Visit Fort St. Catherine, which has now been transformed into a History Museum
---
11) Cape Town, South Africa
Cape Town offers some of the best picturesque spots in South Africa. From viewing penguins at Boulders Beach to hiking the inner-city mountains, it is one of the continent's most visited cities.
It attracts a liberal, artistic crowd and is an innovative African city. With a colonial past, Cape Town is also marked by indicators of its Apartheid past.
Flocks of international and local visitors head to Cape Town in January for its long summer days, and dry conditions. Rain won't be a problem for you here during this month, which means it's one of the best places to visit in January for some sun.
Be sure to read my guide on Airbnbs in Cape Town for the ultimate vacation getaway!
Average Maximum Temperature: 29°C/84°F
---
Top 5 Activities in Cape Town
Visit Robben Island to see where Nelson Mandela was held captive

Laze on Camps Bay Beach and walk across to the many bars and restaurants

Hike up both Lions Head and Table Mountain, on two different occasions, of course

Take a drive to Cape Agulhas, the most Southern tip of Africa

Venture to the nearby wineries in the province
Things To Do In CAPE TOWN, SOUTH AFRICA | UNILAD Adventure
---
12) Aqaba, Jordan
Most people don't know that Jordan actually has a coastal city, Aqaba. This city is set along the north-eastern section of the Red Sea. It's known for its obtaining easy access to a coral reef.
There are many beach resorts here that allow for luxury stays. Other than the blue waters, you'll be surrounded by desert mountains. This is actually the country's only port and coastal city, so it's common for locals to spend their holidays here.
In January, Aqaba experiences almost no rainfall. Although it's the city's coldest month, it's still the hottest place in Jordan during January. You can still quickly swim in the Red Sea, because its temperatures drop a bit, but are still bearable.
Average Maximum Temperature: 21°C/70°F
If you make it out to Jordan, check out my Jordan tour review here:
Two Days in Jordan | Exploring Petra, Amman, and Jerash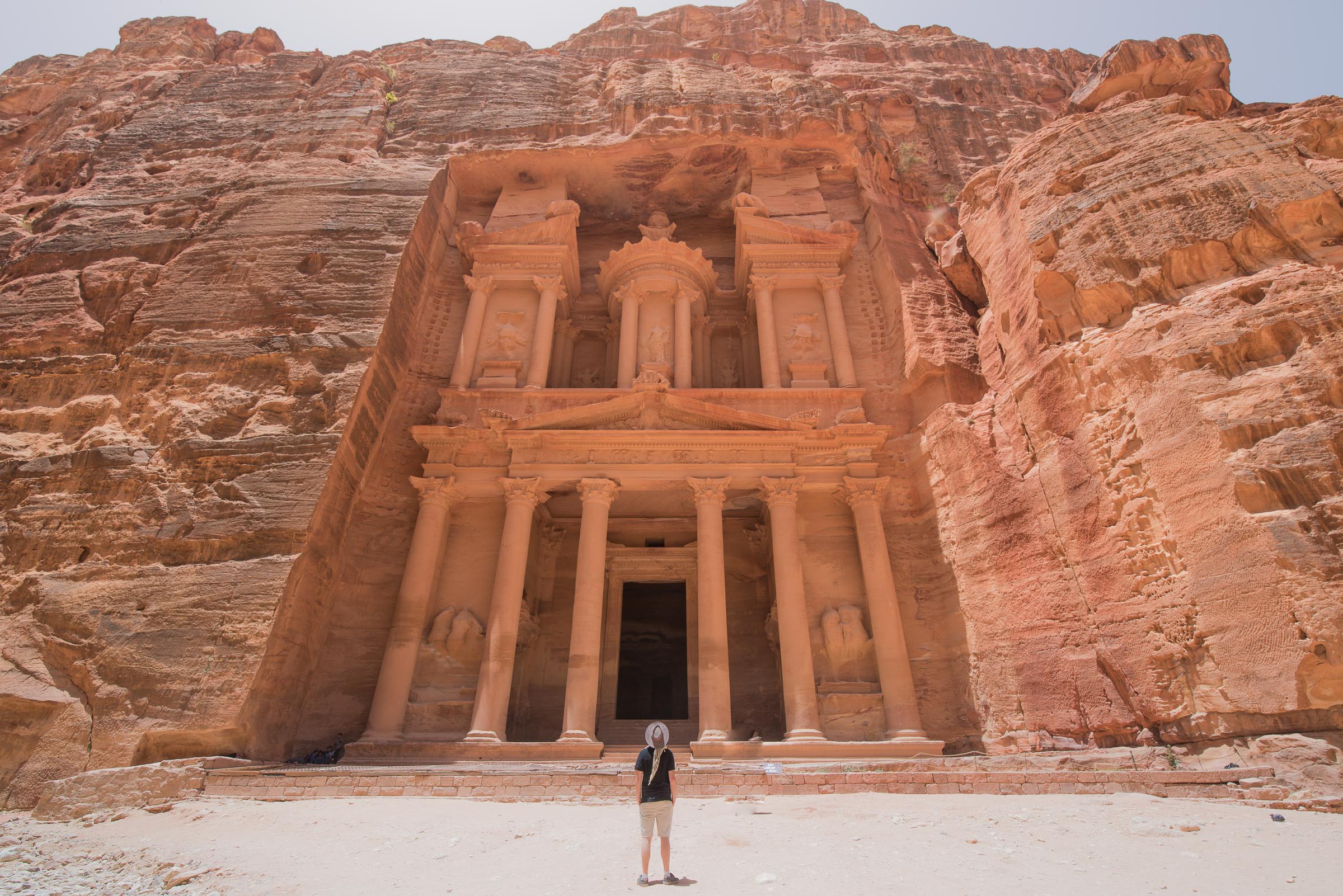 ---
Top 5 Activities to do in Aqaba
Go scuba-diving in the coral reefs

Day-trip to Wadi Rum, also known as the Valley of the Moon

Stroll around Aqaba's Old Town

View remnants of the first Islamic town not to be placed within the Arabian peninsula – Ayla

Visit the Mamluk Castle that was originally built by the Crusaders in the 1100s.
Aqaba (Jordan) - attractions and things to do
---
13) The Maldives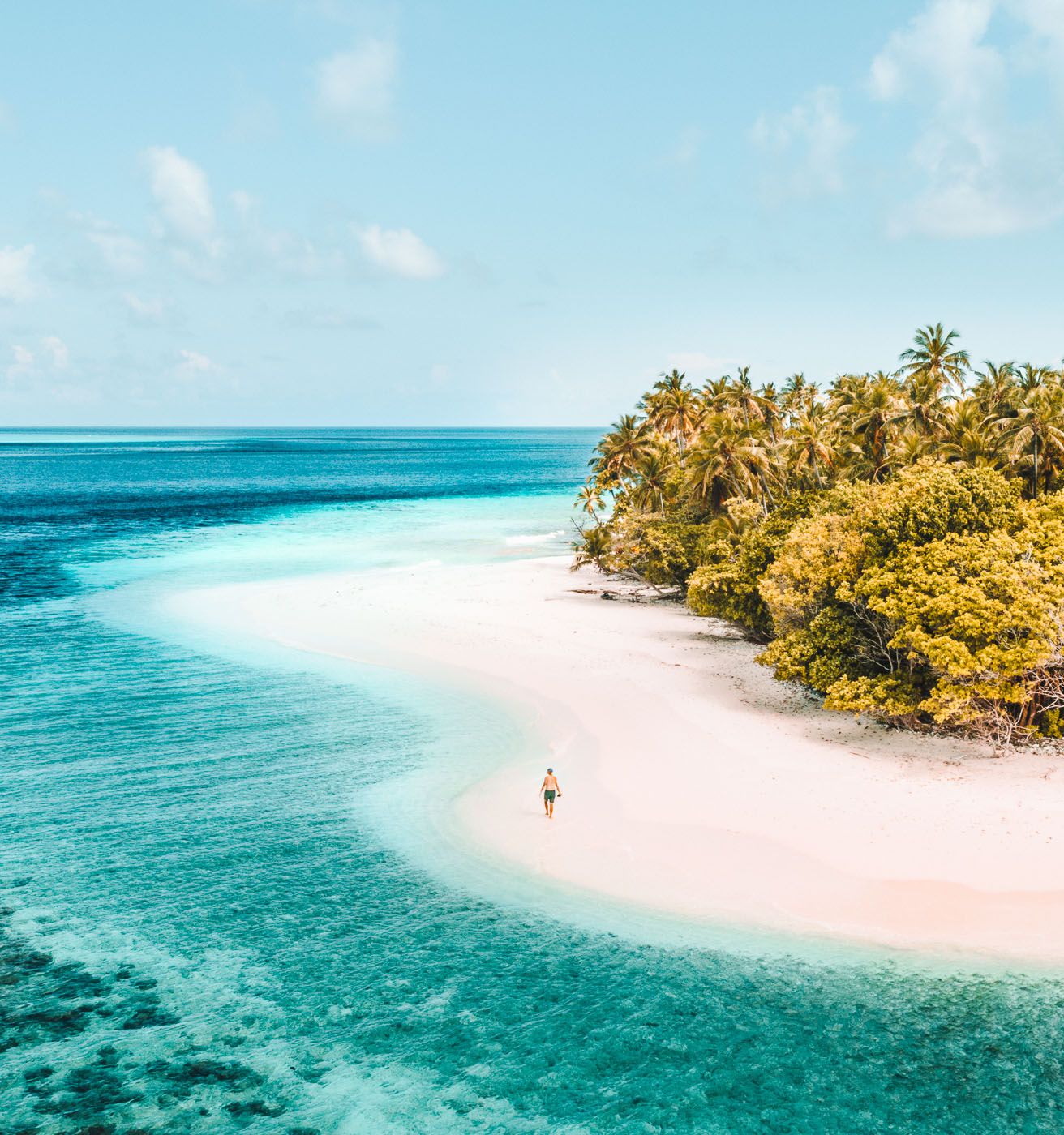 Do I really need to give you a reason to visit the Maldives? It's one of the most sought-after destinations in the world, and a trip out there in January would be a fantastic decision! While it may be difficult to choose where to visit in the Maldives, as it's made up of around 1200 islands, I'm sure no matter where you go you'll have an awesome time.
You can choose between visiting the countless luxury resorts and spend thousands on overwater villas, or you can visit Maldives on a budget and visit the local islands (which are all pretty great and help support the local economies).
January is a popular month to visit the Maldives as it's during the dry season. This means little rain and lots of sunshine.
Average Maximum Temperature: 30°C/86°F
I spent a month in the Maldives, so be sure to check out my articles here for some inspiration: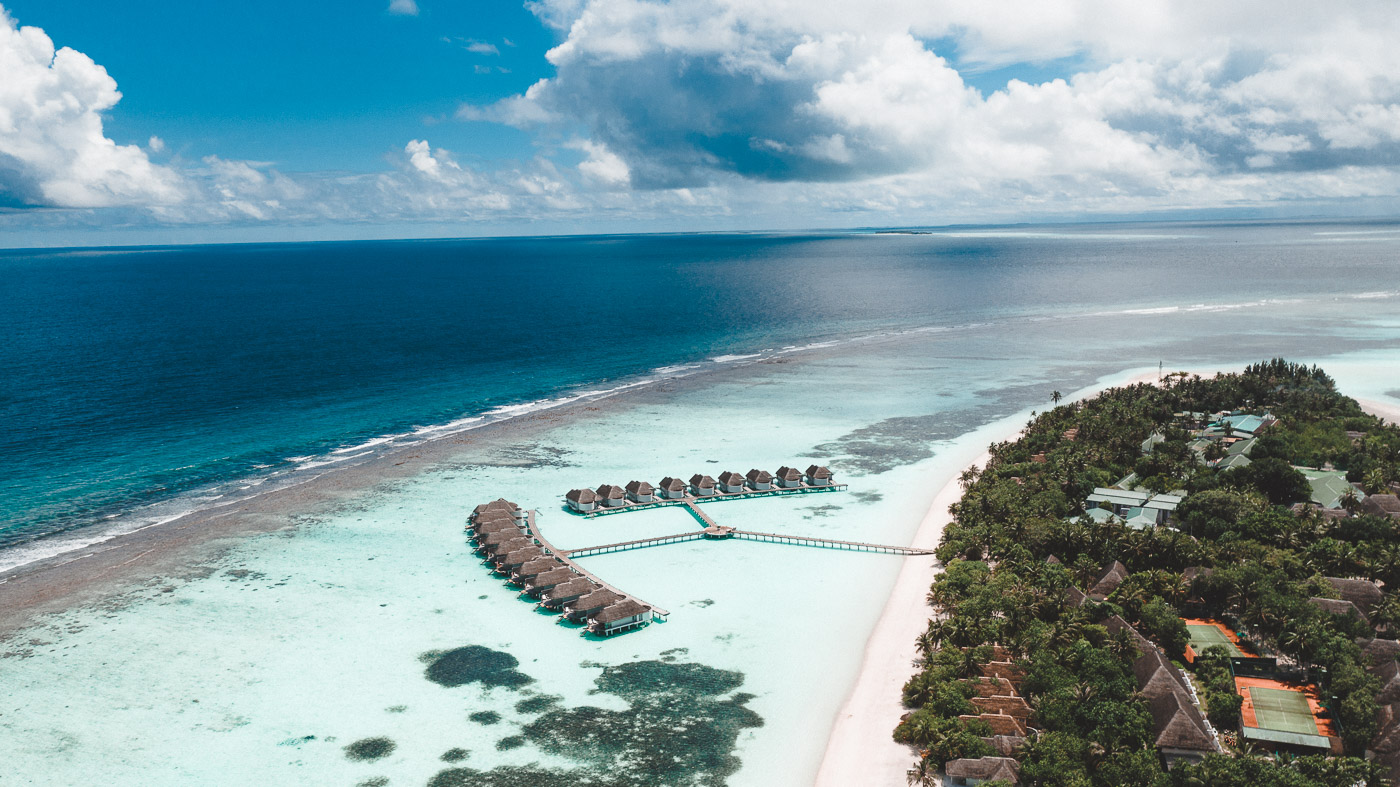 ---
Top 5 Activities in The Maldives
Snorkeling & Scuba Diving

Visiting the Local Islands

Delicious cuisine at world-class restaurants

Experience luxury at the world's top resorts

Watersports & Island hopping, Sunset Cruises
15 Things You Didn't Know About The Maldives
---
14) Nassau, The Bahamas
Many of the islands in the archipelago of the Bahamas remain untouched. Yet, the capital city of Nassau boasts the best of both worlds; natural landscape accompanied by high-rise buildings and lavish beach resorts. This is a favored stop among cruise ships and is based on the largest island of the country; New Providence.
The month of January brings peak season to visit as the weather is at its finest. You'll enjoy dry, hot conditions, as well as being outside the hurricane season.
Average Maximum Temperature: 26°C/79°F
---
Top 5 Activities in Nassau
Buy straw artifacts from the Nassau Straw Market

Take a jet ski tour across the ocean

Spend the day in Blue Lagoon Island, where you can find the Bahama's best beaches

Be entertained in the colossal resort, Atlantis, which has an Aquaventure Waterpark

Take a day trip to the Exuma Cays, where you can swim with pigs!
---
15) Tulum, Mexico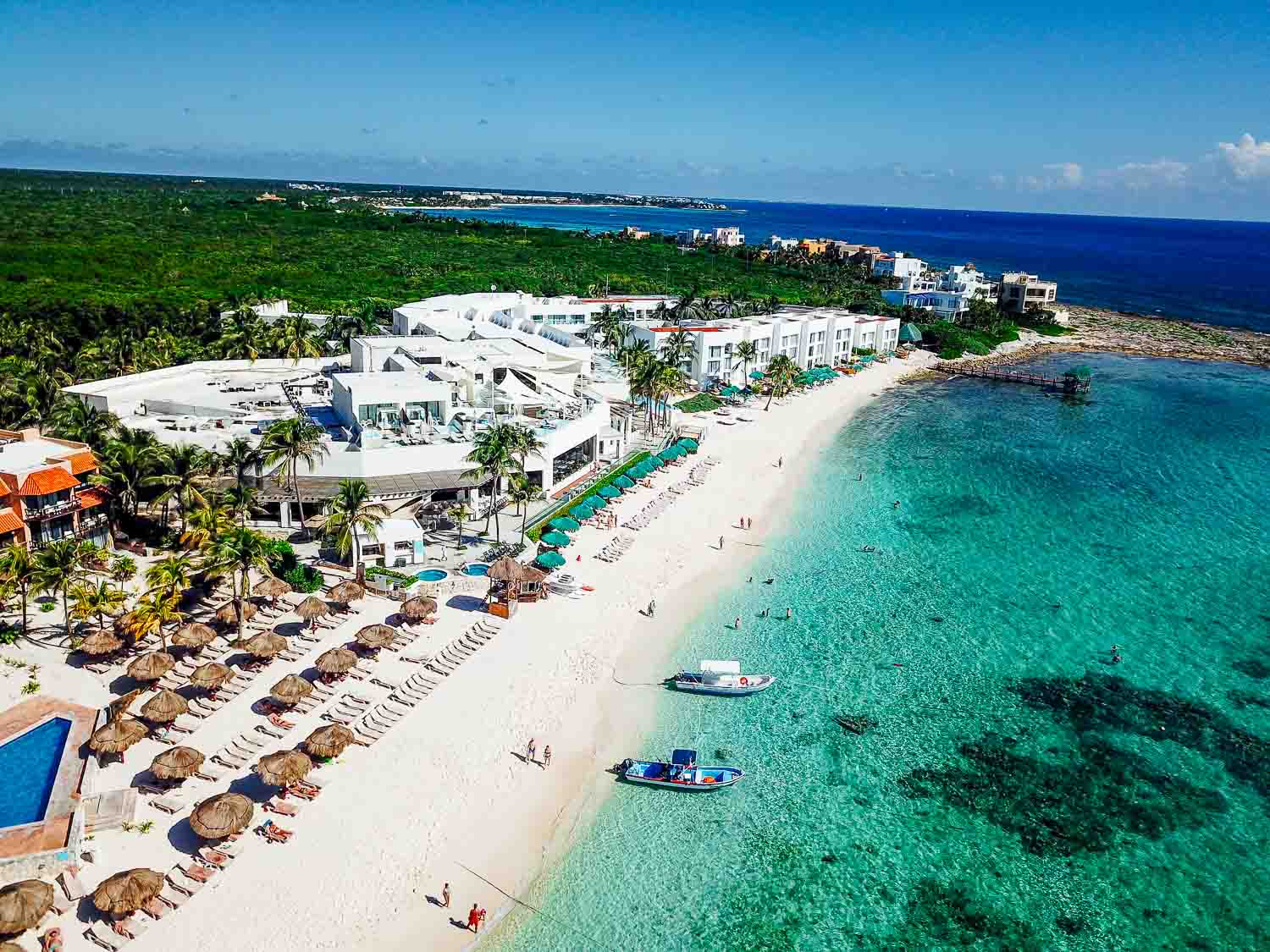 Being Mexico's third-most visited destination, Tulum is the perfect combination of history and relaxation for hot holidays in January. It's home to the ancient Tulum Ruins, which show signs of life from the 6th-century.
Did you know that Tulum is a walled city that was built by the Mayans? It also functioned as a vital port for the inland settlements historically.
January is, fortunately, one of the least humid months for Tulum and brings mild and dry weather. This is ideal for lying on the beach and enjoying the Carribean coast.
Tulum is also home to one of Mexico's premier festivals (which many happen in January), which has been ranked among the top in the country!
Average Maximum Temperature: 28°C/82°F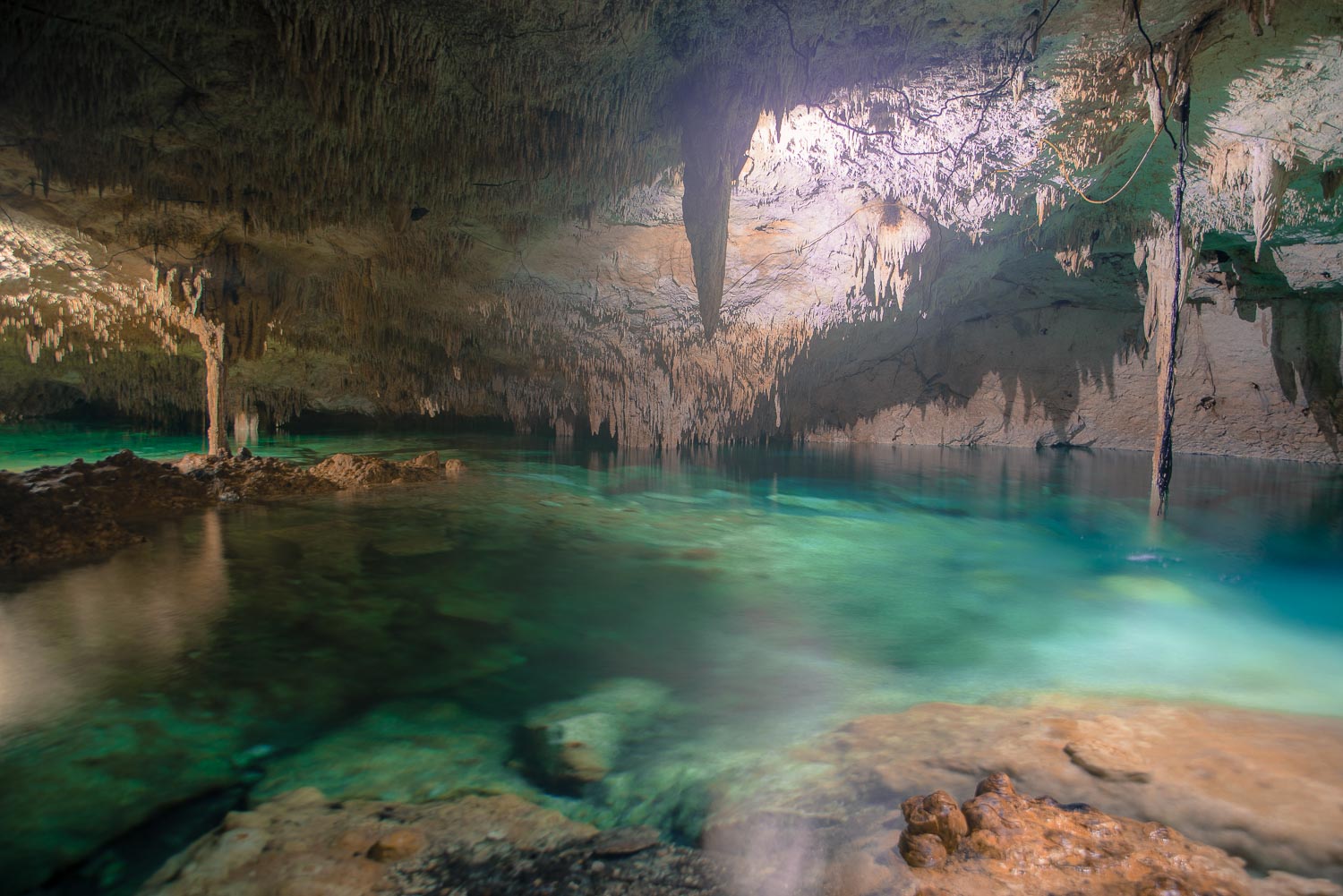 ---
Top 5 Activities in Tulum
Book a day-trip through many of the popular cenotes (picturesque sinkholes)

Meander through the ancient Tulum Ruins

Swim in the Las Palmas beach, and rent sunbeds to tan

Revel in the healing properties of the mud, while bathing in it at Laguna de Kaan Luum

Party it up to experience the famous Tulum nightlife
THIS IS TULUM | Still worth visiting despite the seaweed?
---
16) Dubai, United Arab Emirates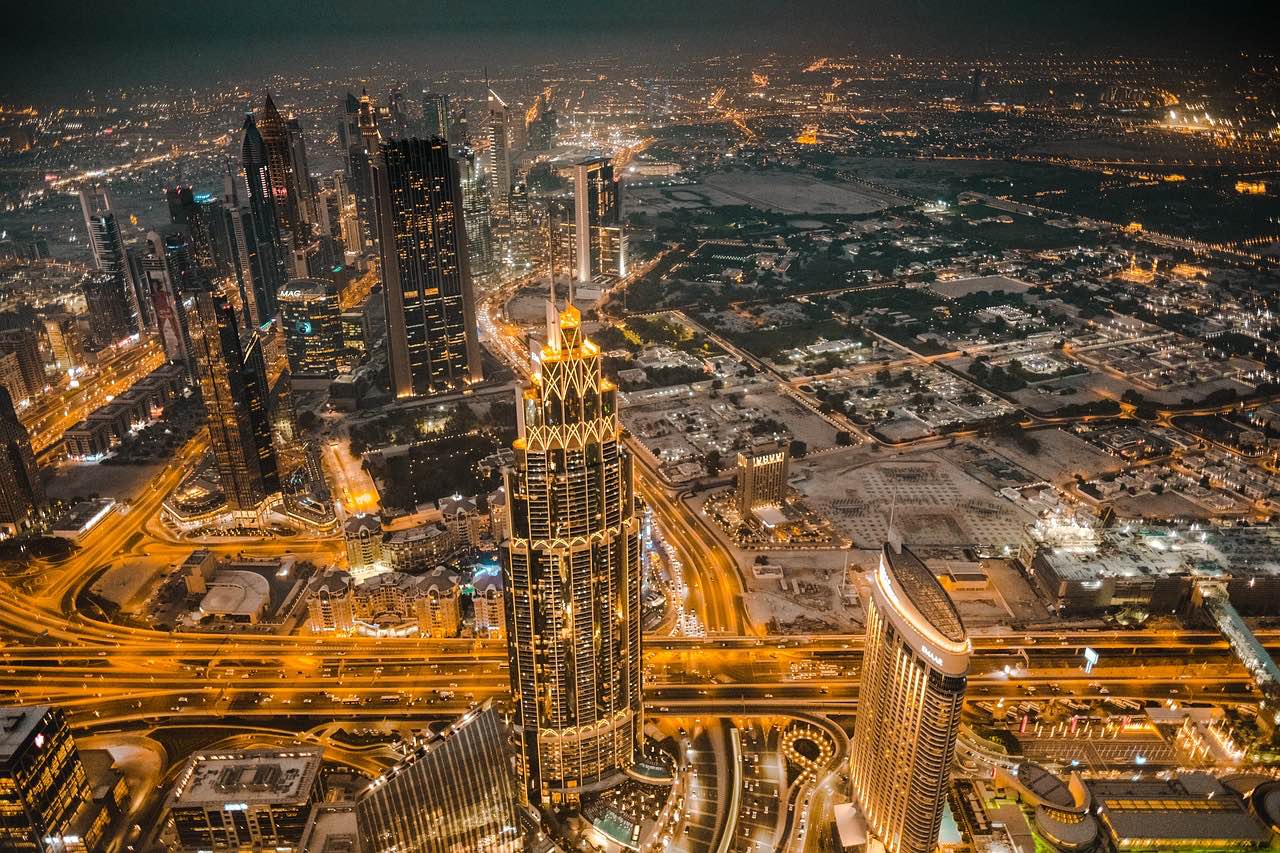 Dubai is a world-renowned city that is scattered with high-rise, futuristic buildings. It's an economic and financial center for the UAE and has global pursuits too. The city and broader inland mainly have hot and dry desert conditions. Fortunately, Dubai is on the banks of the southeastern Persian Gulf which provides relief from the heat.
This makes it a great beach holiday, year-round. Some days reach a high of during January, so you'll definitely find yourself lying on the spacious beaches at one point.
Dubai has a typical desert climate which means that it is not often affected by a cold winter. Rather, it remains warm and dry in its winters. In January, there is also little chance of rain.
Average Maximum Temperature: 24°C/75°F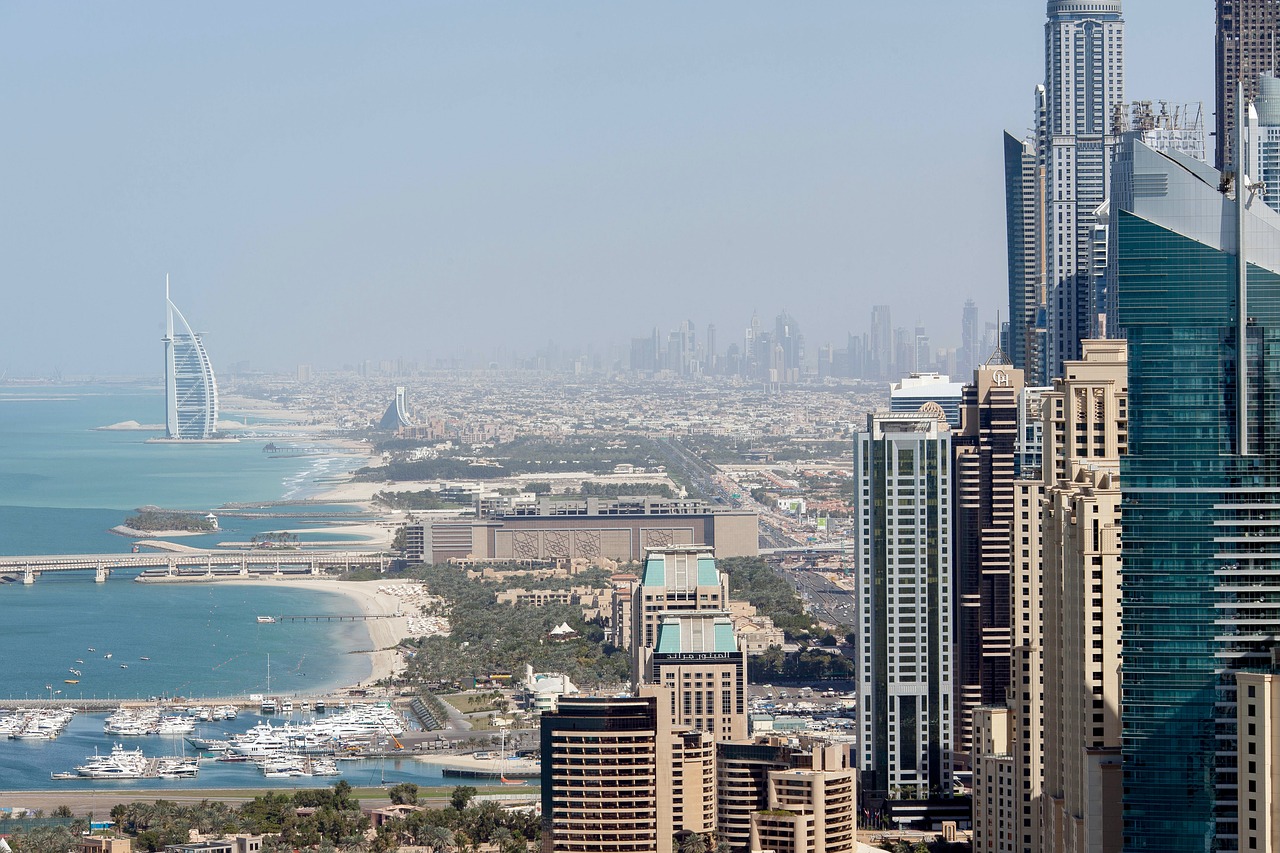 ---
Top 5 Activities in Dubai
The world-famous Dubai Shopping Festival takes place in January

Brave your way up the world's tallest tower, the Burj Khalifa

Go on an Arabian desert safari on a camel

Unwind and relieve yourself from the heat at Jumeirah Beach

Cool down in the Atlantis Waterpark
11 Things NOT to do in Dubai - MUST SEE BEFORE YOU GO!
---
17) Peninsula Papagayo, Costa Rica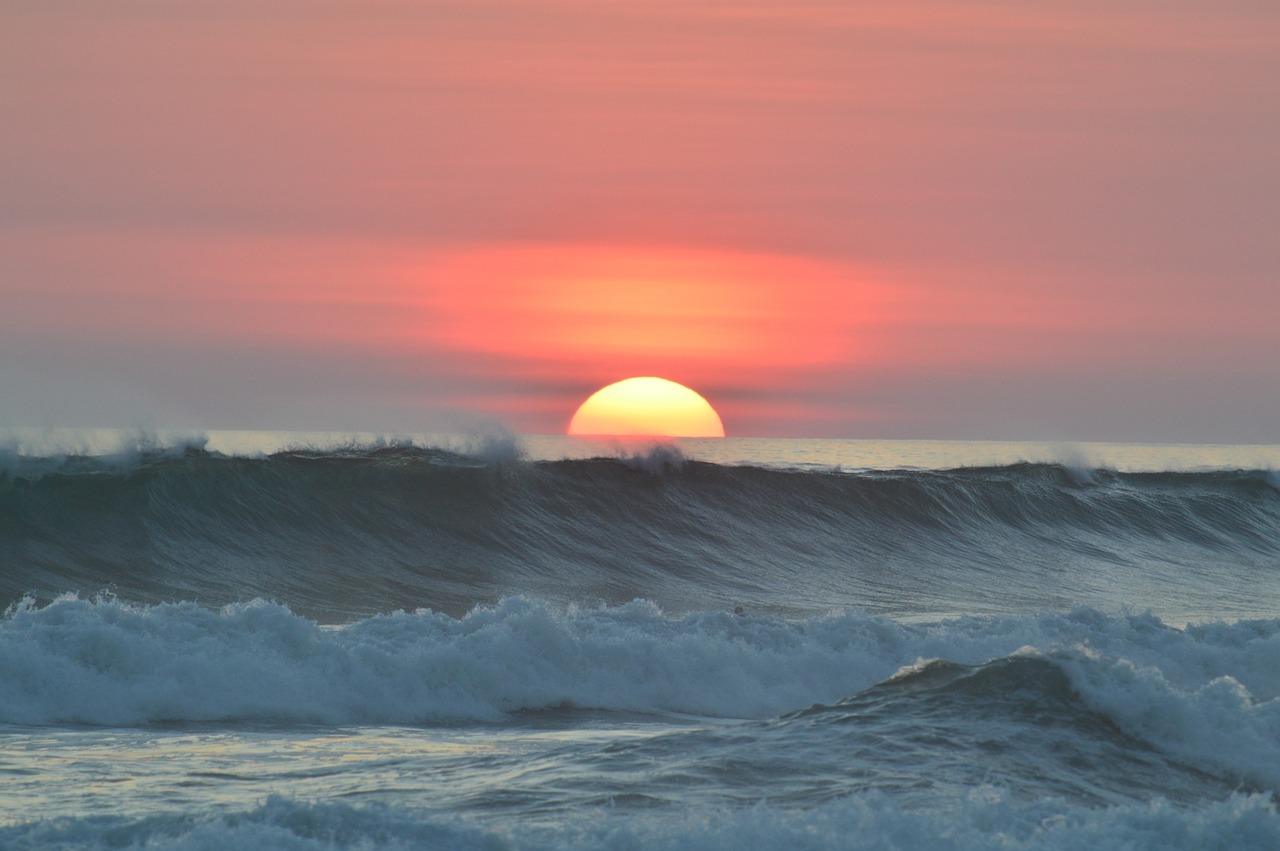 Costa Rica's hidden gem is a dry tropical forest along a 15-mile shoreline. This 570-hectare area is home to Latin America's premier resort destinations! Much of the inland forestry is conserved and the biodiversity within is well-maintained.
It's definitely one of the most scenic hot destinations in January and it's the dry season during this time. So, you won't be burdened by rain and can enjoy the beaches in tropical conditions! It's also one of the Safest Countries to visit in Central & South America which is nice to know!
Average Maximum Temperature: 33°C/91°F
Top 5 Activities in Peninsula Papagayo
Zipline for an entire mile at Diamante Adventure Eco Park

Enjoy a variety of watersports at Playas del Coco beach

Day trip to Arenal Volcano National Park; an active volcano

Visit Planet Hollywood Resort for a foamy pool party

Go scuba-diving at the Summer Salt Diving Center
PENINSULA PAPAGAYO / Guanacaste - POST-AVHD
---
18) Baga, India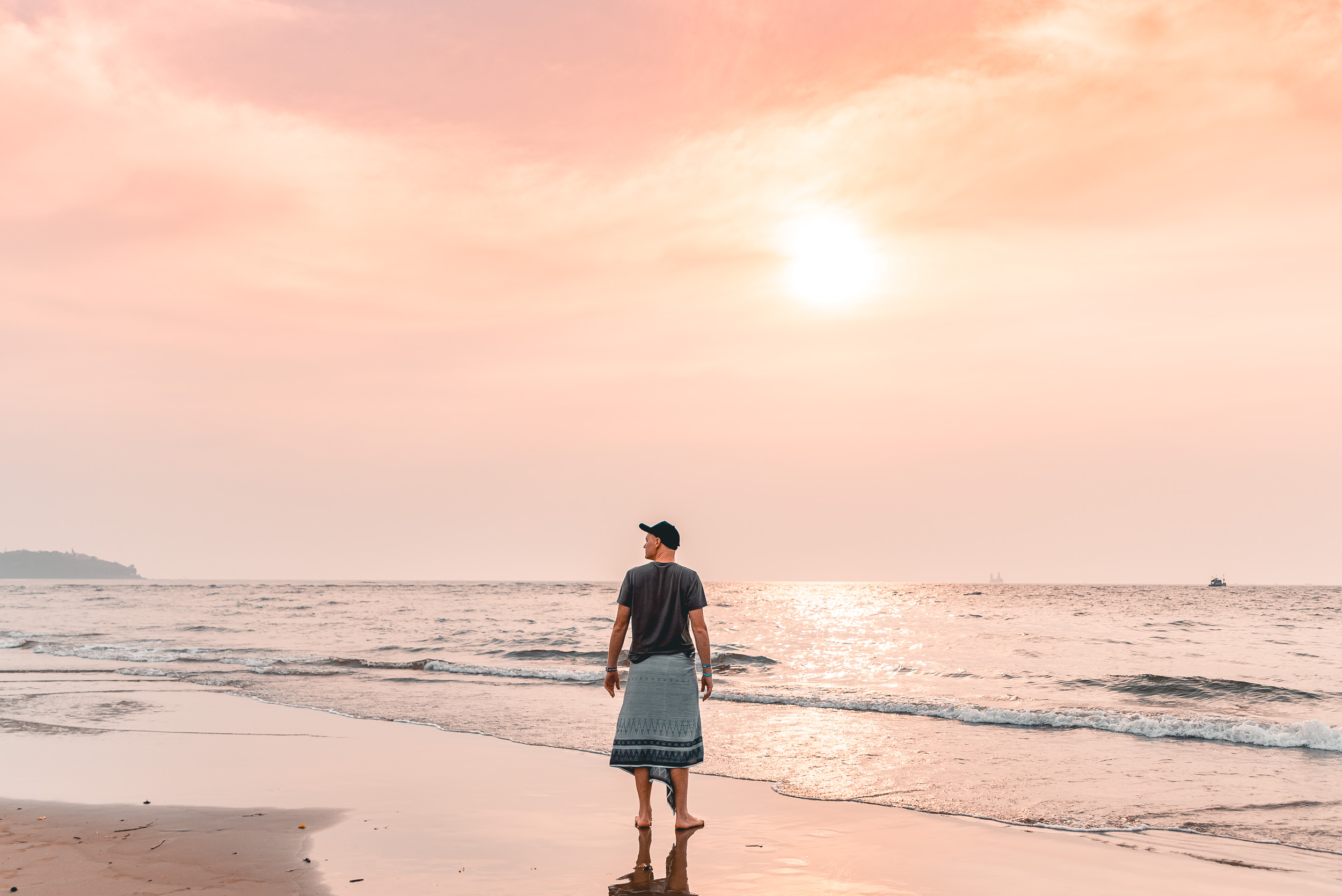 Baga is a small coastal town in the state of Goa, in India. It offers visitors long-stretching tropical palm-lined beaches along the Arabian Sea. The town has a youthful energy and even has a 'party-strip' for those who love to drink and socialize.
It's mainly a tourist location and is located in Northern Goa. However, it allows for easy access to other coastal and inland areas of Goa such as Calangute.
In January, Goa isn't troubled by any chance of rain. This makes it one of the unmissable warm holiday destinations in January. Temperatures are still very hot, yet not wet or humid. Goa is also a prime spot for India's Electronic Music Festival because it hosts the popular SunBurn Reload.
Average Maximum Temperature: 32°C/90°F
---
Top 5 Activities in Goa
Spend a day at India's first inflatable watersports park; Monsoon Fun Park

Tan and swim in Baga Beach

View Goa's best example of neo-Gothic architecture; Church of Mae de Seus

Join a yoga class at Satya Yoga Goa

Escape the Churches and explore the Sri Shantadurg Temple
Journey Through India: Goa | CNBC International
---
19) Rio de Janeiro, Brazil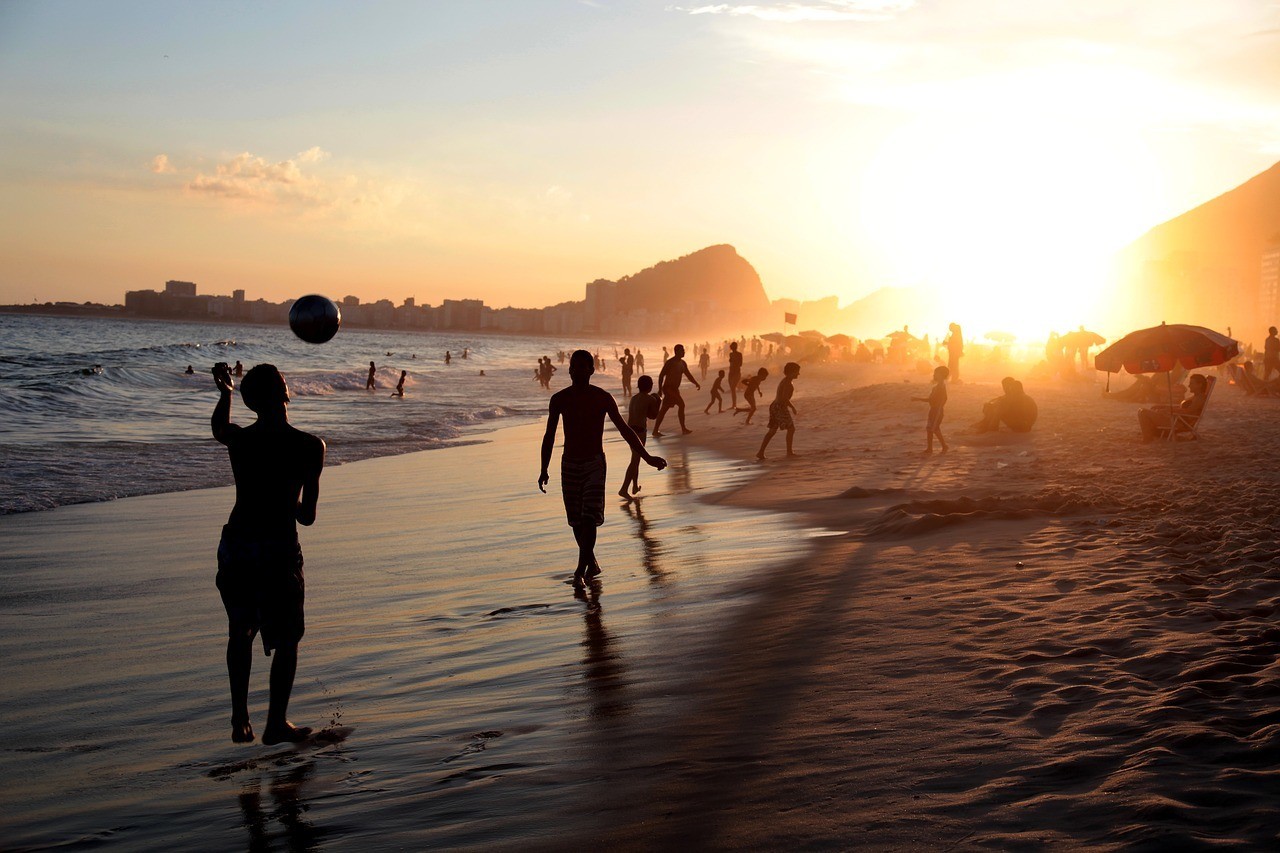 As one of Brazil's most iconic cities, Rio de Janeiro has many of the best things to do in Brazil. this coastal metropolis bustles day and night. It's surrounded by mountainous landscapes and lengthy shorelines. It's famed for its vibrant nightlife and lively culture.
The city is on the banks of the Guanabara Bay, which consists of over 100 islands. Rio also houses the world's largest urban forest.
In January, summer has just begun and it can get very hot here. Although the sun doesn't shine all day here, when it does, the beaches become populated. Rain is not uncommon in this month and offers relief to the hot temperatures.
Average Maximum Temperature: 30°C/86°F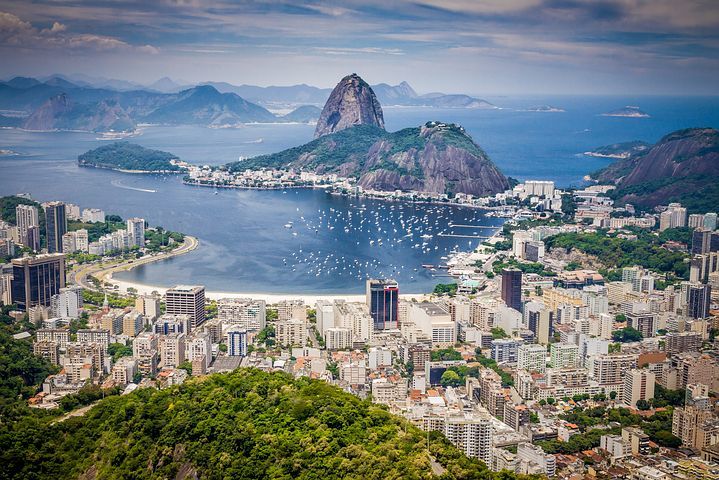 ---
Top 5 Activities in Rio de Janeiro
Visit one of the seven wonders of the world; Christ the Redeemer

Take the cable-car up 400-meters to the top of Sugarloaf Mountain

Absorb the sun at the spacious Ipanema Beach

Spend the day in Tijuca Rainforest

Browse through the bohemian area on the mountains; Santa Teresa
Rio De Janeiro Brazil Tour 4K
---
20) Santa Marta, Colombia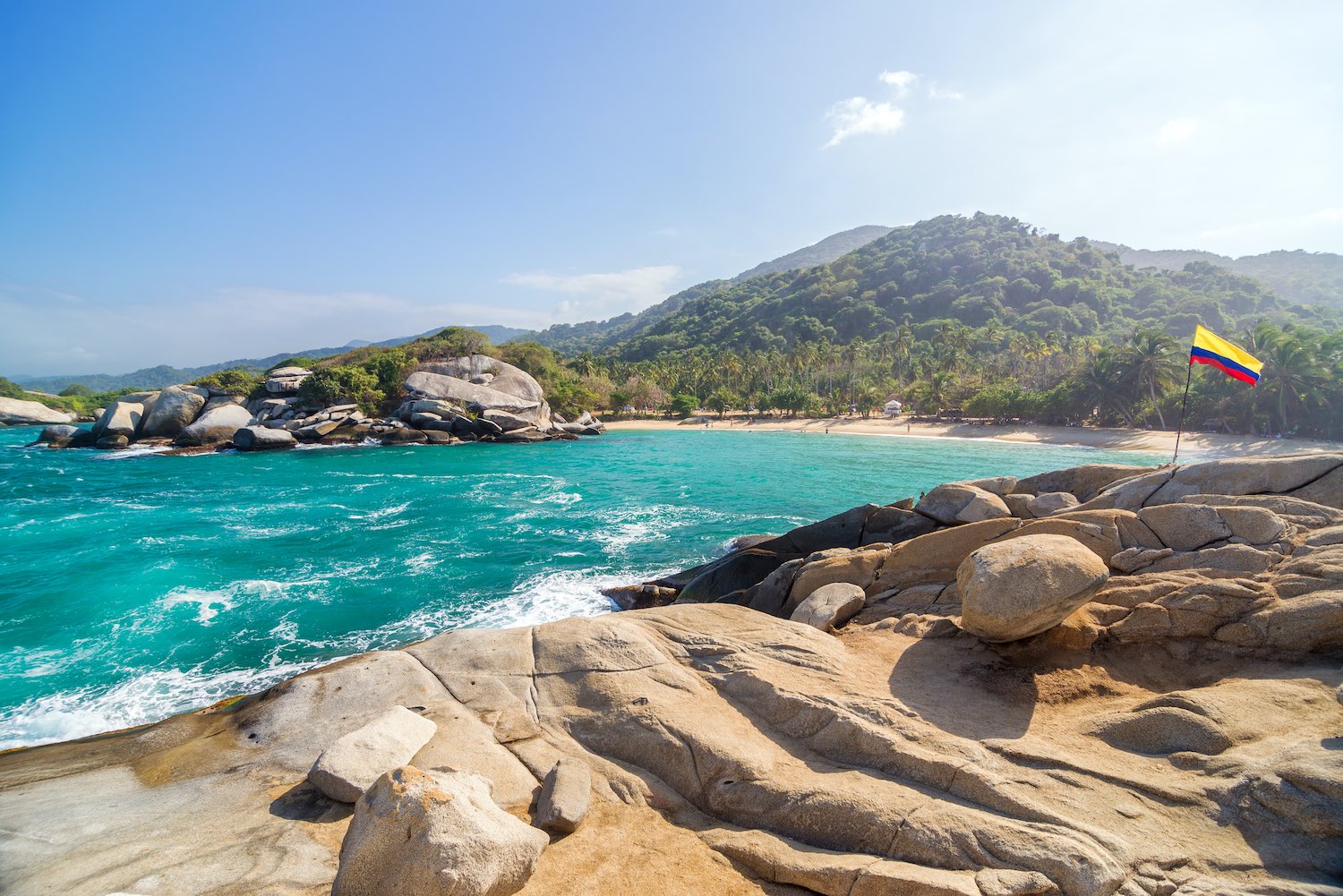 While the saying goes that you should leave the best for last – we left one of the hottest for last! Colombia's oldest city, Santa Marta, often has days in January that reach 35°C/95°F. So, it's certainly one of the hottest places in January to visit!
Santa Marta boasts scenic beaches along the Caribbean bay. It's a major port for the country and holds significant archaeological and historical value. It was the first site that the Spanish colonizers occupied within the country.
In January, there's a low chance of rain, making Santa Marta popular to visit for its beautiful beaches.
Average Maximum Temperature: 33°C/91°F
---
Top 5 Activities in Santa Marta
Visit Simon Bolivar's house, the man who brought about Colombia's independence

Unwind in the pristine beaches at Tayrona National Park

For the fit: journey to the ancient Lost City

Visit the organic coffee farms in Minca

Admire the gold artifacts at Museo del Oro
---
What are your favorite hot destinations to visit in January?
This list really could have gone on and on, but I wanted to keep it down to 20! There are so many more though, so would love to hear from you guys and see if there's any specific warm winter destinations that I should have included on my list!
My personal favorite? Well, I'd have to say the Maldives! It's so beautiful, and contrary to popular belief – doesn't need to be an expensive trip!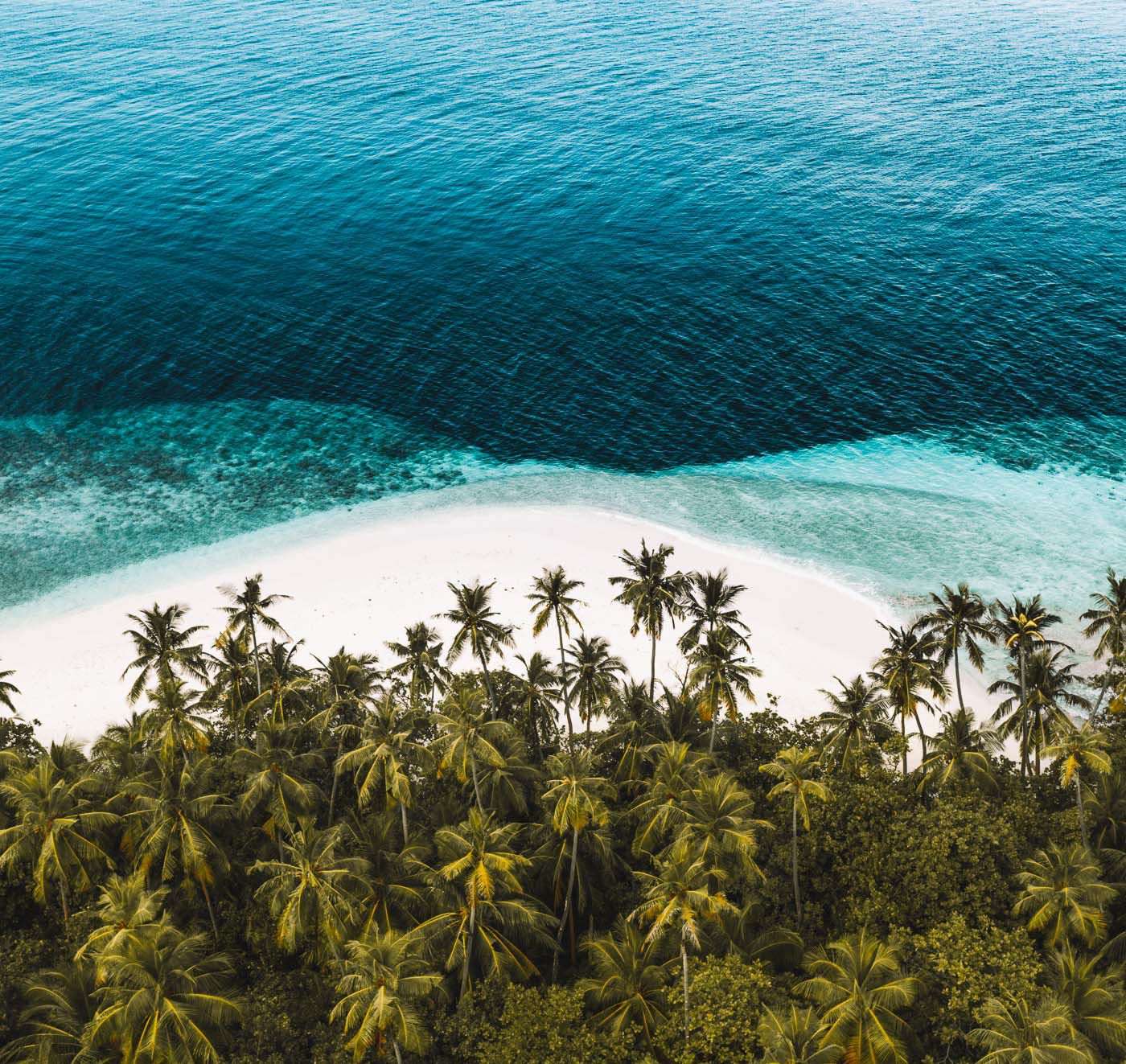 ---
Final Thoughts on Hot Countries in January
So, there's certainly no excuse for you to stay cold in January unless you want to. From snorkeling in the ocean to having a healing mud-bath in Mexico, something ought to have tempted you.
Being the peak summer month for many Southern Hemisphere countries, hot holidays in January are plentiful. Temperatures can exceed 36°C/97°F in some destinations, and the weather is mainly unburdened by rains as this month marks the middle of the dry season for most destinations.
Top 5 Winter Sun Destinations
---
Thanks for reading my guide for Where is Hot in January
Share these warm winter destinations with your favorite travelers!
https://www.jonesaroundtheworld.com/wp-content/uploads/2019/12/The-Maldives-Where-is-hot-in-January-.jpg
1400
1312
Dave
https://www.jonesaroundtheworld.com/wp-content/uploads/2017/03/logotry-1-1-300x106.png
Dave
2019-12-03 22:47:01
2019-12-03 22:52:44
Where Is Hot In January | 20 Awesome Winter Sun Destinations