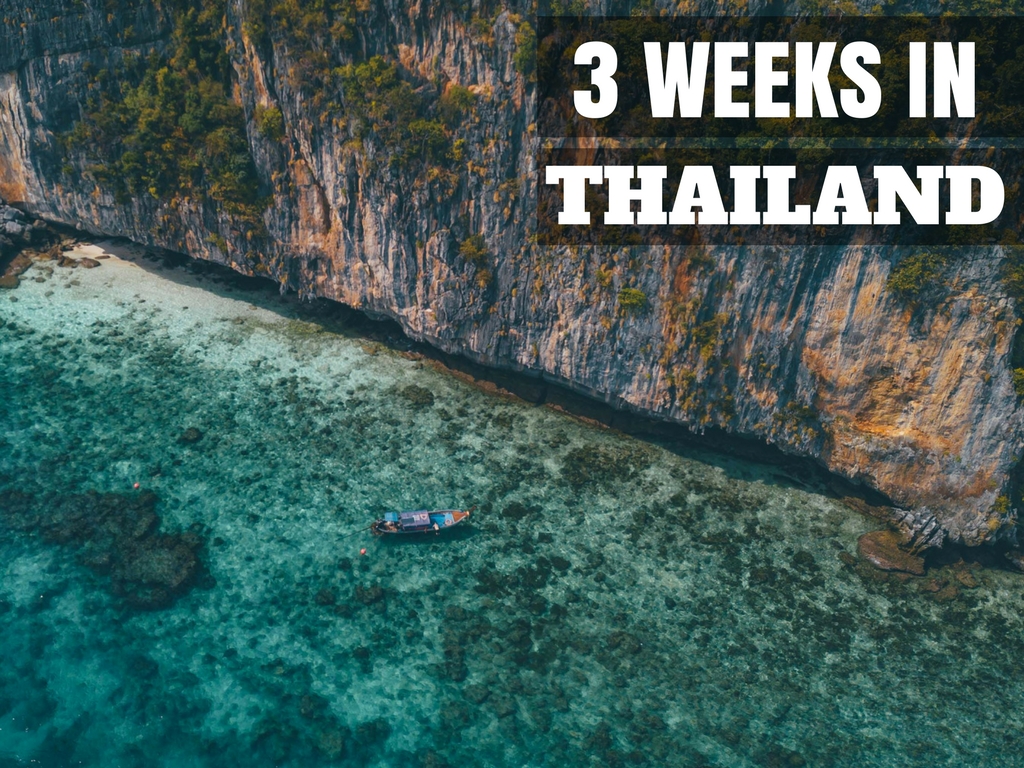 Looking for a 3 week Thailand itinerary? Look no further, because I'm here to help! Planning a trip to Thailand, AKA, "The Land of Smiles" is an experience you'll never forget. From the vibrant culture, amazing scenery, and affordable prices; you're guaranteed to fall in love with this spectacular destination! I've spent several months traveling and backpacking around Thailand, and it's honestly one of my favorite places in the world!
While three weeks is not too long to spend in the country, it still gives plenty of time to see the best places in Thailand. I think everyone is different, and could easily design a trip that directly reflects their exact idea of perfection, but I think this itinerary can give you a starting point for the highlights and schedule.
**Note – This itinerary starts and ends in two different airports. Setting up an itinerary like this can be very useful, save you time and money, and is better since you don't have to revisit the same place twice. If you booked round-trip flight to Bangkok, you could always book a cheap domestic flight up to Chiang Mai at the start of the trip, and get back to Bangkok the day before your flight (or even on the same day).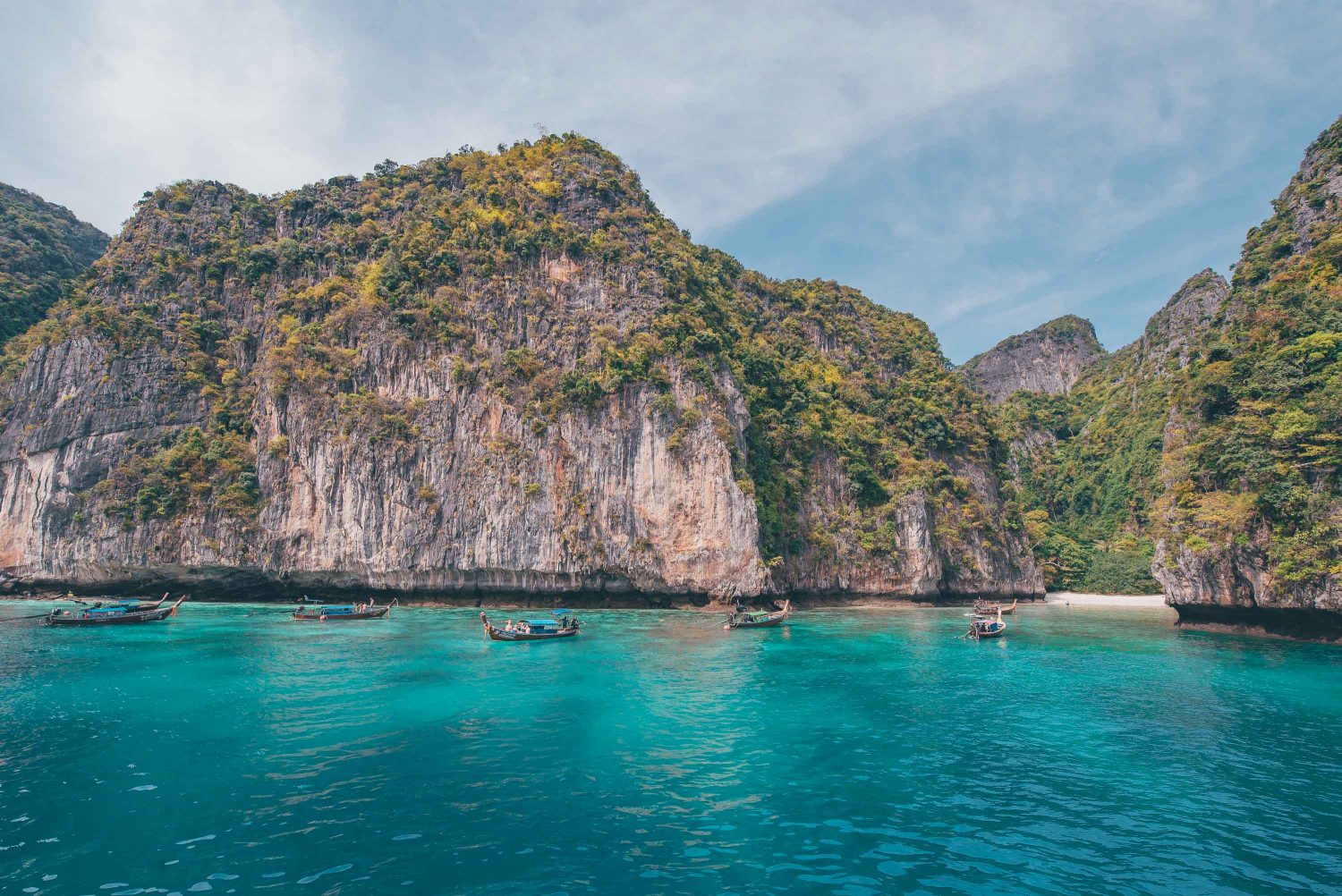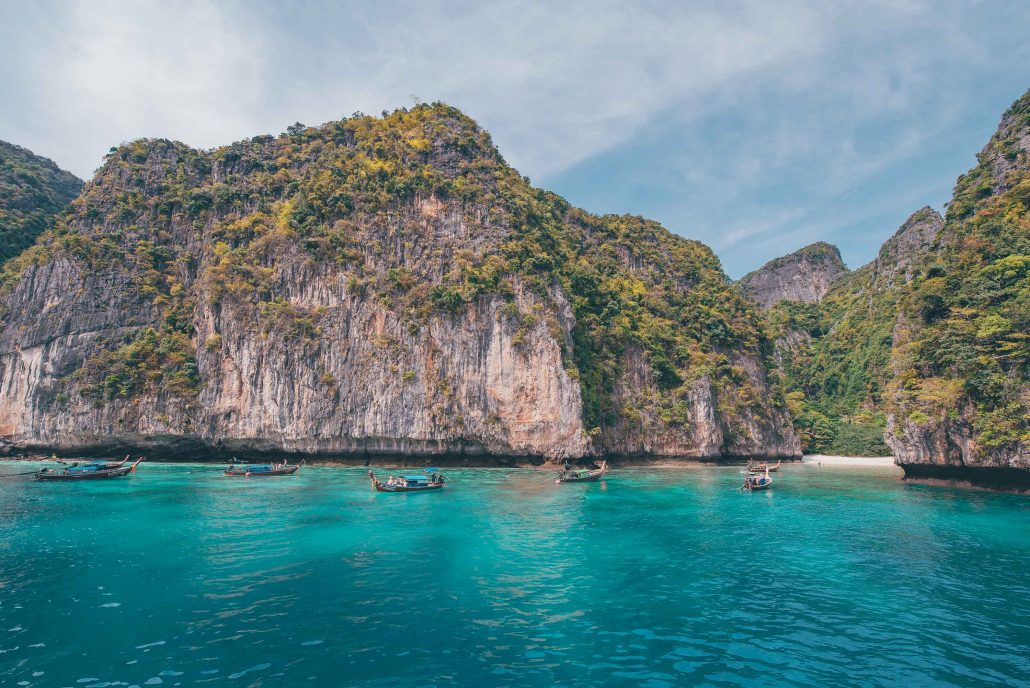 3 Week Thailand Itinerary
---
First trip to Thailand….? I'd highly recommend buying the Thailand Lonely Planet (Travel Guide). I typically always travel with a LP guide, and it's proved super helpful to have while on the road!
---
Week 1)
The Hustle & Bustle of Chiang Mai & Bangkok
You'll begin your adventure in Thailand's second biggest city; Chiang Mai. It's a perfect introduction into the country, and you'll immediately fall in love with the people, the food, the culture, and the affordability. Spend a few days around the city, exploring the many temples, bustling night markets, and eating more pad thai you ever had.
12 Amazing Things to Do in Chiang Mai, Thailand. I personally think 2-3 days is more than enough in the city, some people really love Chiang Mai!
During your time in the North of Country, it might be a good idea to make a quick trip over to Chiang Rai to visit the beautiful White Palace, or head over to Pai for some hippie relaxation and backpacker fun. While you'll want to to spend a few days there as well, it's definitely worth it! I personally love PAI, and would highly recommend it. It really just depends on how much you want to squeeze into your Thailand trip. You can read my Backpackers's Guide To Pai, Thailand if you're interested in adding that to your trip.
---
Where to Stay in Chiang Mai…?
AirBNB – I'm honestly obsessed with AirBNB, and there's arguably no better destination in the world for it than Thailand! There are so many amazing options to choose from in Chiang Mai especially (I lived in an AirBNB there for a month). If you sign up for a new account, use this link for $40 off your first booking (which is basically a free night in Thailand)! If you're traveling with friends, you can sign up for multiple accounts and keep saving money ;-). It's a travel hack I've used multiple times!
---
Counting Sheeps at CNX– Perfect location right in the heart of the city, excellent reviews, and extremely friendly local staff to help plan your visit. Check Rates & Availability.
Thai Thai Hostel – "We are hostel with 3 air-conditioned dorm rooms, there are areas where you can relax or make new friends. 24-hour drinks service, a shared lounge and sufficient tables to hang, have a fun chat or just to relax." Check Rates & Availbility!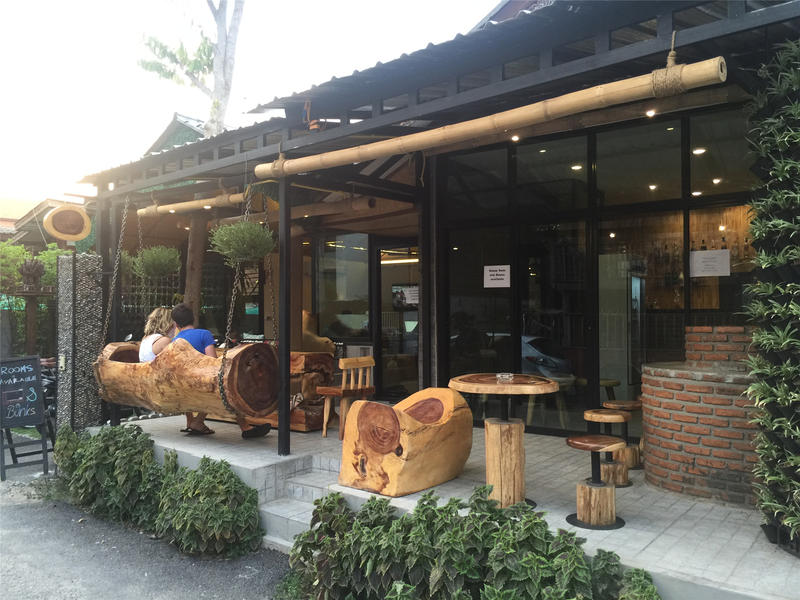 ---
After spending a few days up in Chiang Mai / Pai, I'd recommend taking the sleeper bus/train down to Bangkok and spend two-three days exploring the nation's Capital. The best things to see in Bangkok are the various temples, shopping plazas, Khao San Road, and trying the delicious street food!
A few of my personal favorite things to do in Bangkok include Khao San Road, Chatuchak Weekend Market, MBK Center, Lumphini Park, Wat Arun, Wat Phra Kaew, Asiatique, Banyan Tree Restaurant, and Lebua Tower.
If you decide to have an extended period of time in Bangkok (which I wouldn't personally recommend)…you can read this post for the Best Things To Do in Bangkok.
---
Where to stay in Bangkok…?
Nappark Hostel – The #1 Recommend Hostel in Bangkok, and perfect for solo-travelers. Perfectly located right on Khao San Road, this is the ideal spot for young backpackers to stay while visiting Bangkok. Check for rates & availability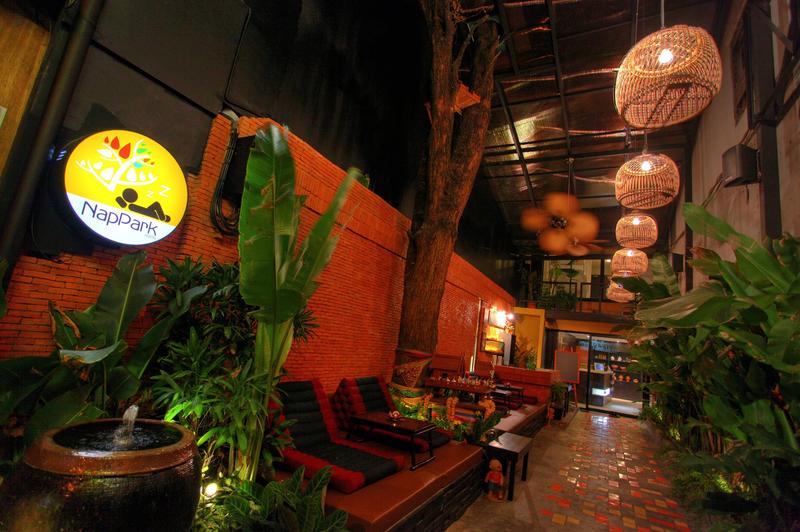 ---
BED STATION Hostel — "A new modern hostel that provides everything that a backpacker could want and need. BED STATION's location is prime for the city of Bangkok as it's right next to the BTS skytrain that can take to most of the great attractions Bangkok has to offer such as MBK, Chatuchak weekend market, Sukhumvit road and more". Check for rates & availability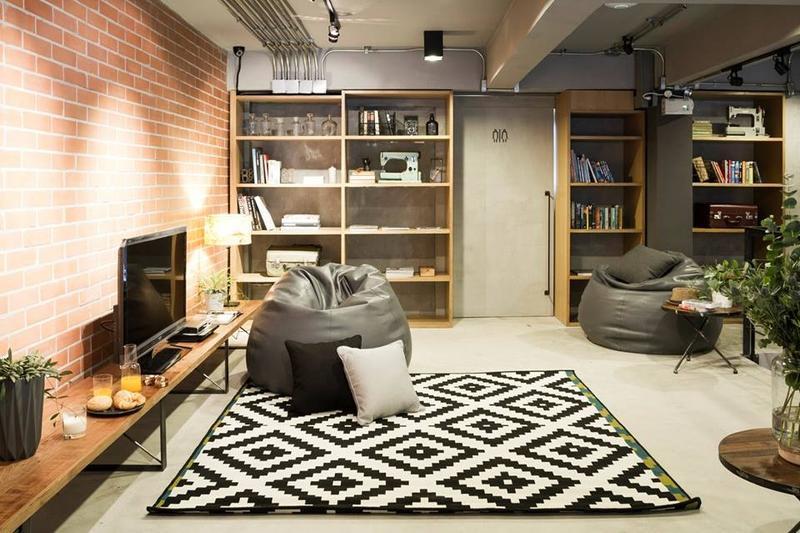 ---
Week 2)
The Gulf Of Thailand Islands (Koh Tao & Koh Phangan)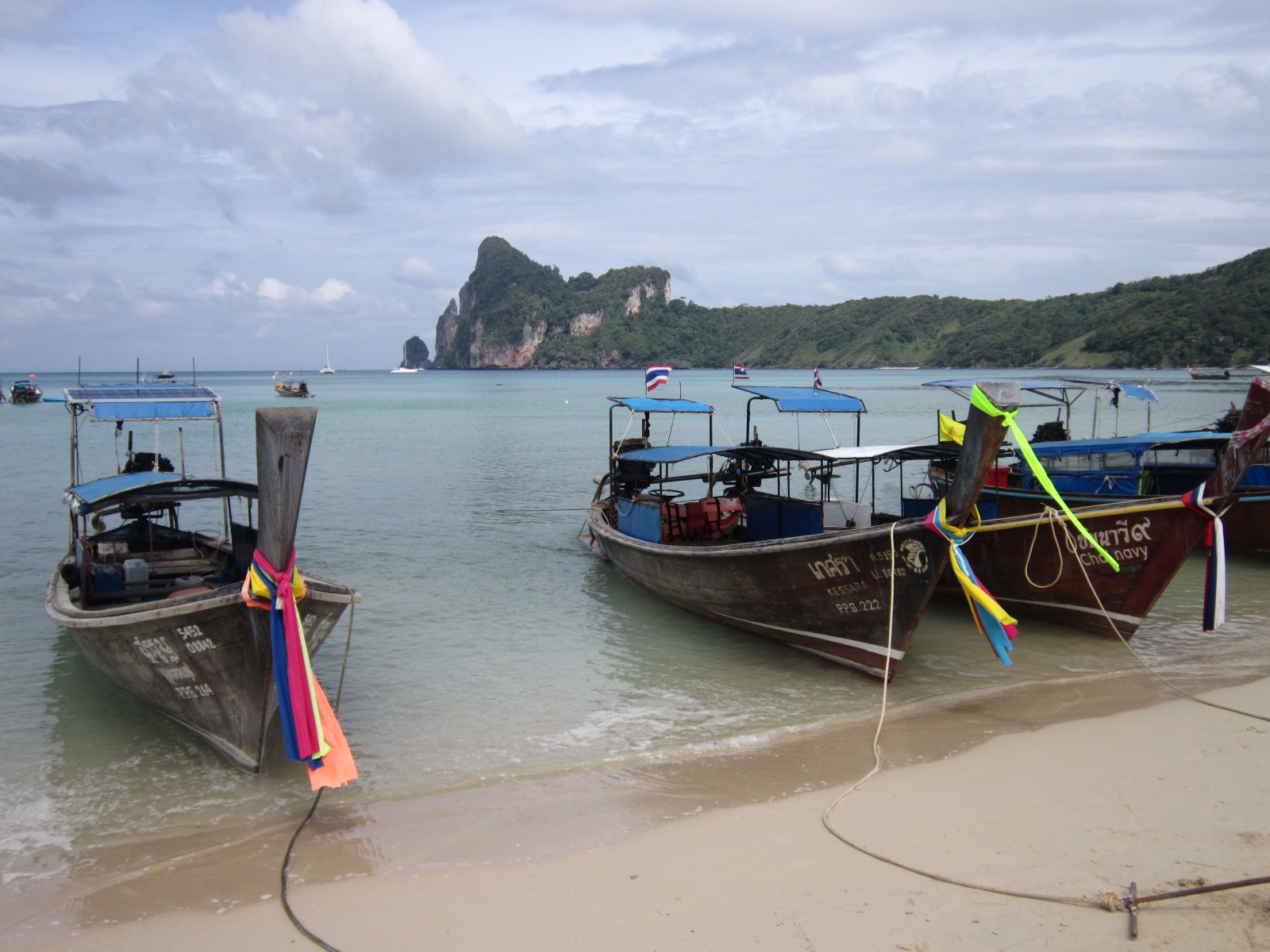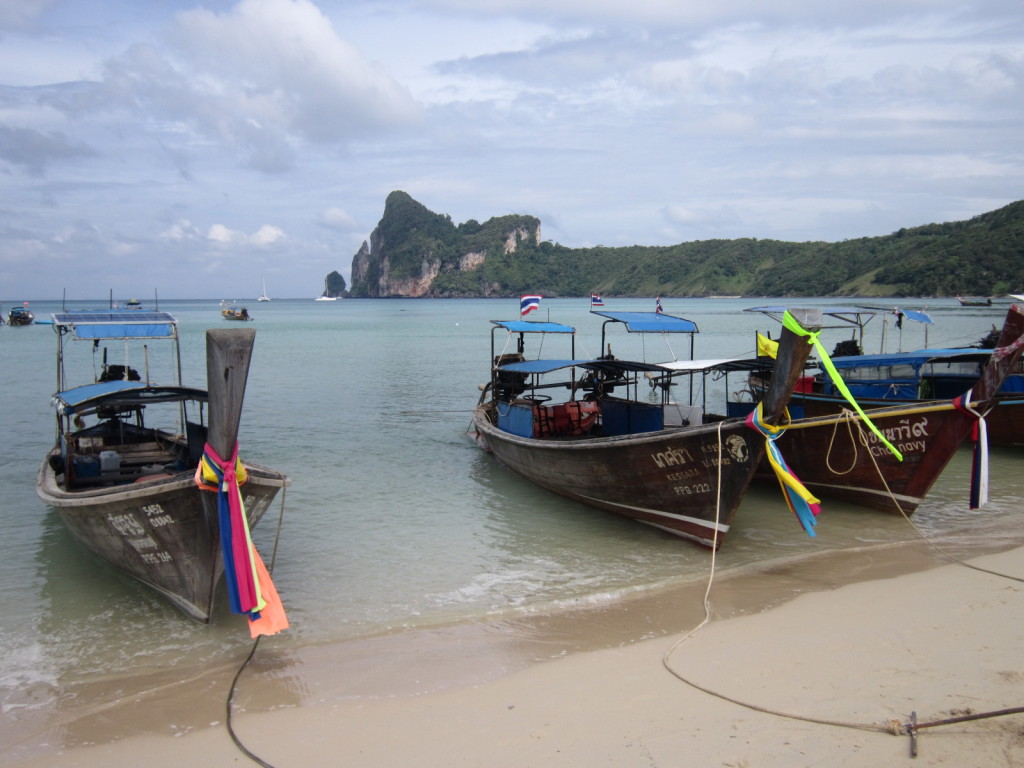 After experiencing the two major cities in Thailand, it's time for you to get down to the famous Thai Islands!! You'll have to book a ticket online from Bangkok – Koh Tao, or you can always shop around at the different travel agencies on Koh San Road.
I always book the BUS + FERRY Combo with Lomprayah. They're a great company, and I always trust them. The journey does take awhile, but all you gotta do is sleep as much as possible on the bus, and you'll wake up at the ferry terminal and ready for the ferry to Koh Tao. :-)
Keep in mind, that these tickets do sell-out during high season, so it's best to check availability and book in advance.
---
Spend 3-4 Days relaxing on gorgeous Koh Tao, Thailand. It's a chilled out island, with a wild party side as well. This is one of the most popular destinations in South-East Asia to get your scuba diving PADI certificaiton through one of the many schools on the island. Keep in mind, this does take 3-4 days.
Read about these 7 Awesome Things to do on Koh Tao, and I guantee you'll have an amazing time! Just make sure you rent a moto and explore Koh Tao on two wheels! It's tons of fun, and a beautiful way to see the entire island.
---
Where to stay on Koh Tao
If you decide to get your PADI certificaitons, you'll most likely be staying at your dive school because they offer really great packages for the students (which sometimes include free dorms & meals). But if you're not diving, then I'd recommend these spots:
Important: Make sure you stay near SAIREE BEACH. That's the best area of Koh Tao, and where all the action is at! The sunsets are also AMAZING on the beach every night.
GOODTIME BEACH Hostel — *Party Hostel* "Our hostel is perfect for young, thrill-seeking travellers who want to adventure all day and then dance the night away. We are situated next to one of Koh Tao's most popular bars, which plays lively music until 2am. We are not ideal for those looking for a peaceful, family holiday. If this is your requirement, we respectfully advise finding an alternative location". Check rates & availability.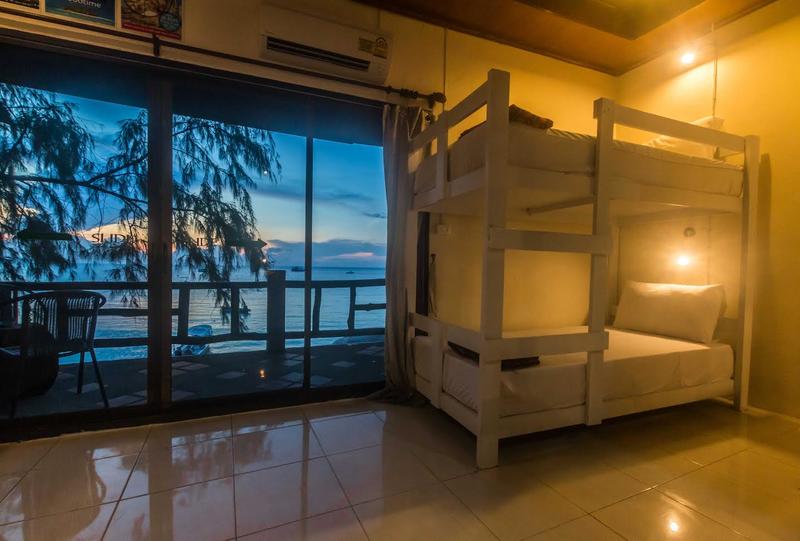 Triple B Bungalows — *Bed & Breakfast* Located walking distance from the ferry point, this can provide a quiter and relaxing visit during your time on Koh Tao. It's super easy to rent a Moto, and explore all the different beaches / viewpoints on the island. Fantastic reviews, helpful staff, and great location. Check rates & availability.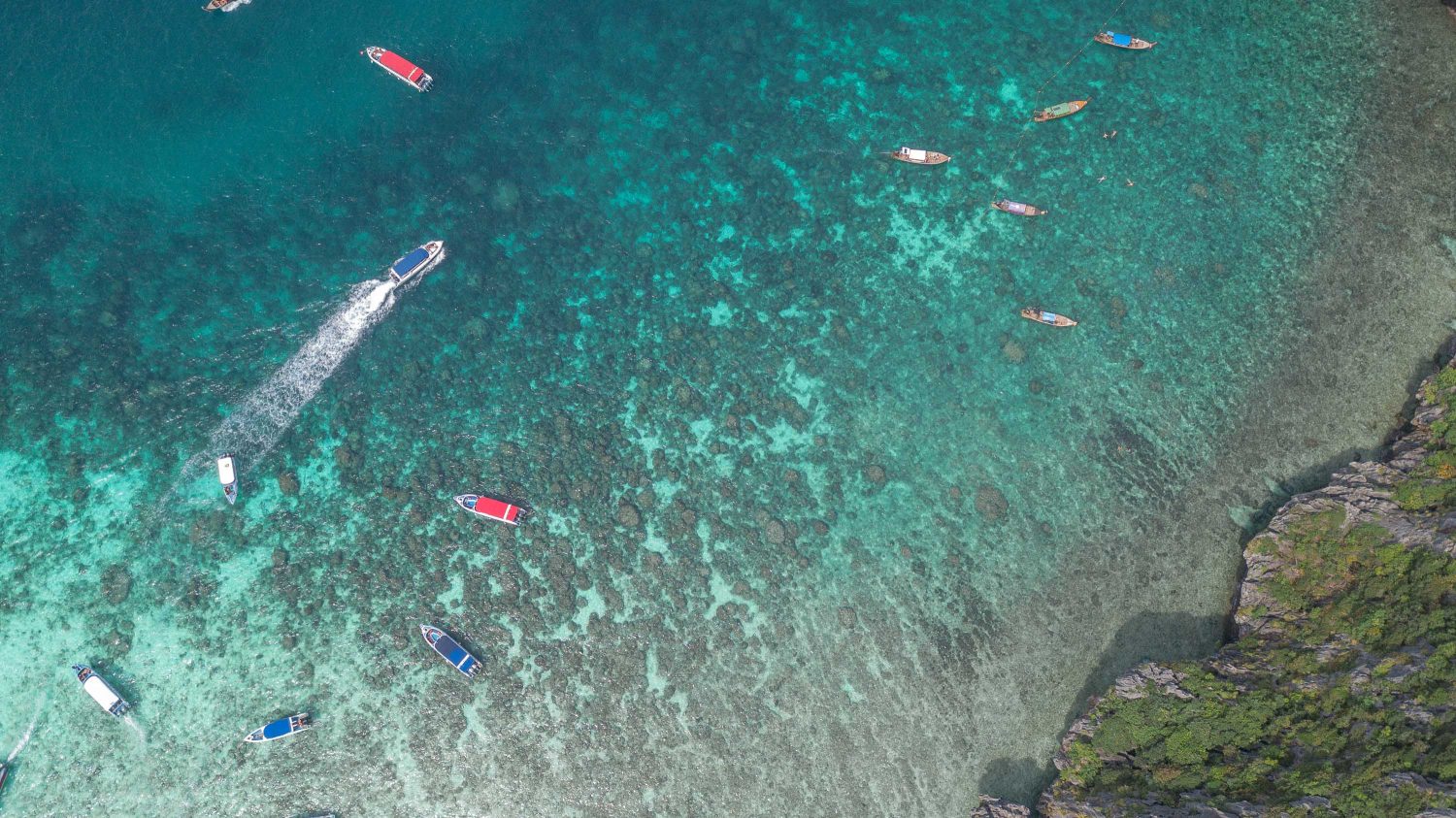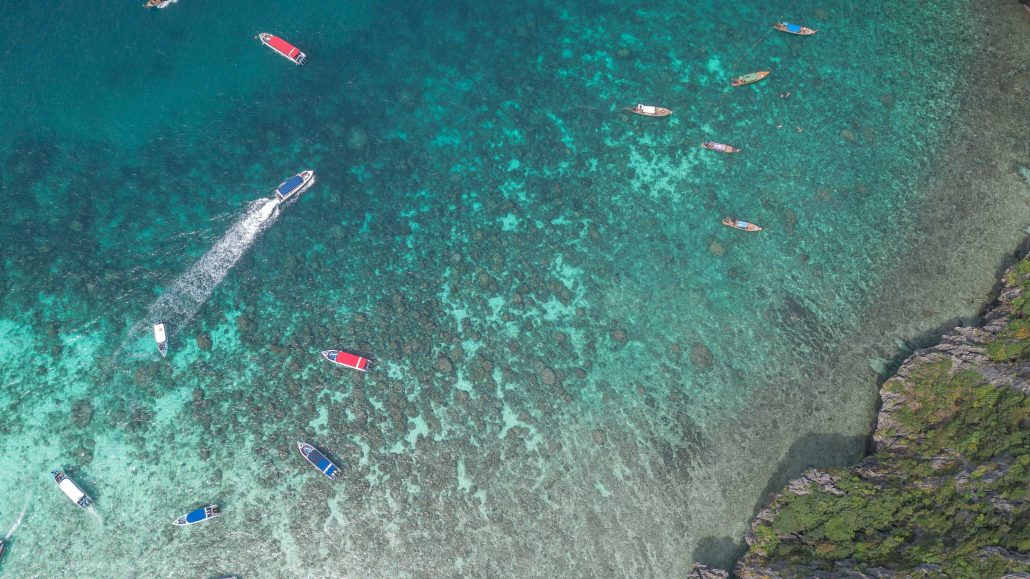 ---
If you're not diving, then 2-3 Days on Koh Tao should enough, and then it's time to book the short ferry ride over to Koh Phangan, Thailand, the location of the infamous Full Moon Party.
If your travels don't align up for the actual date of the FMP, don't worry at all! Koh Phangan offers a ton of amazing beaches, cool hikes, a WipeOut course, and outrageous parties. I like to call it the "Ibiza of South-East-Asia". Big DJ's rarely play, but the music is always top-notch!
Read through my article on The Best 5 Party Islands in South-East Asia or my article on The Best 15 Places to Party in Southeast Asia for more information on the party scene on Koh Phangan.
Koh Phangan is also home to Mushroom Mountain, and is one of the best places to take magic mushrooms in Thailand if you're interested in THAT TYPE OF TRIP! ;-)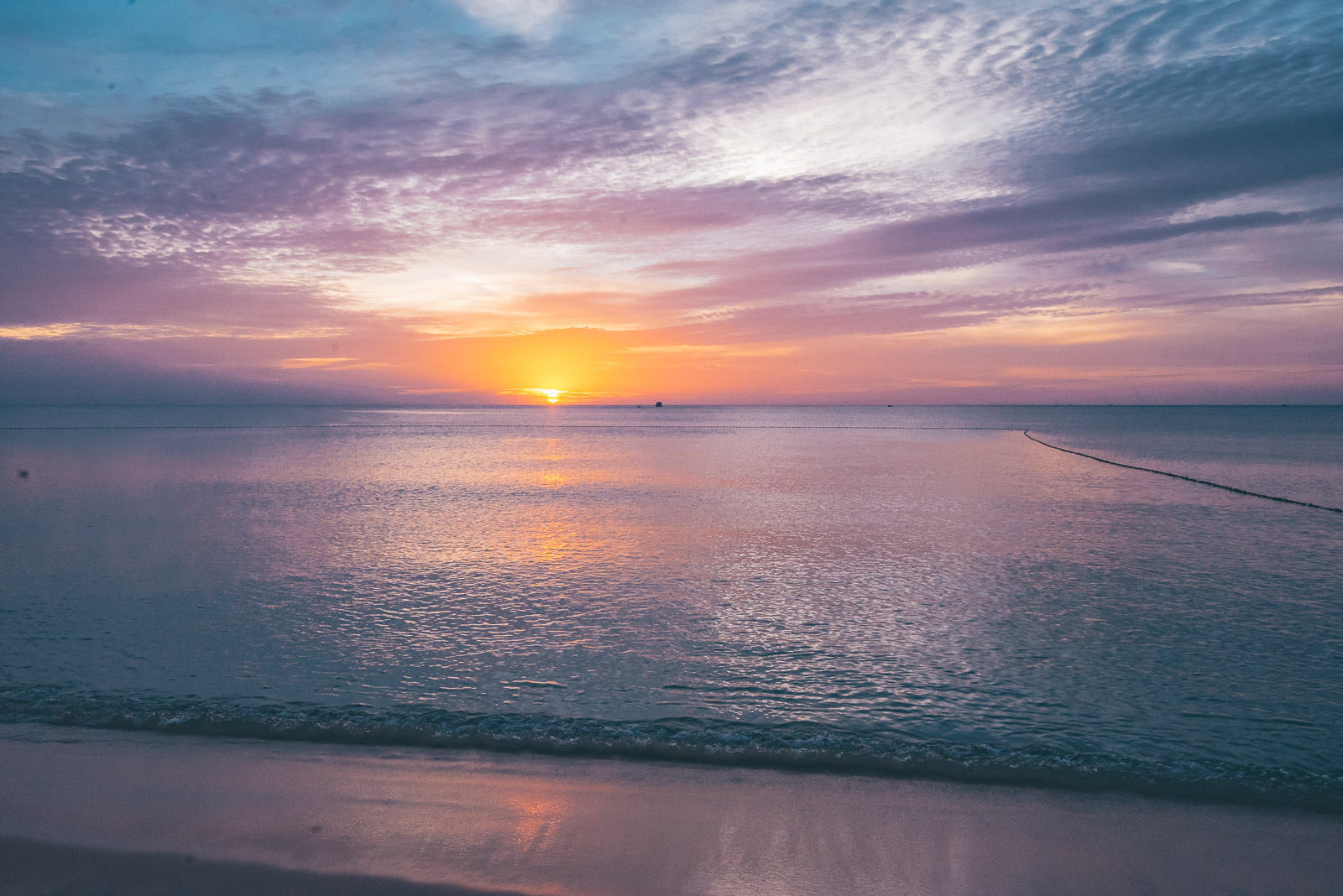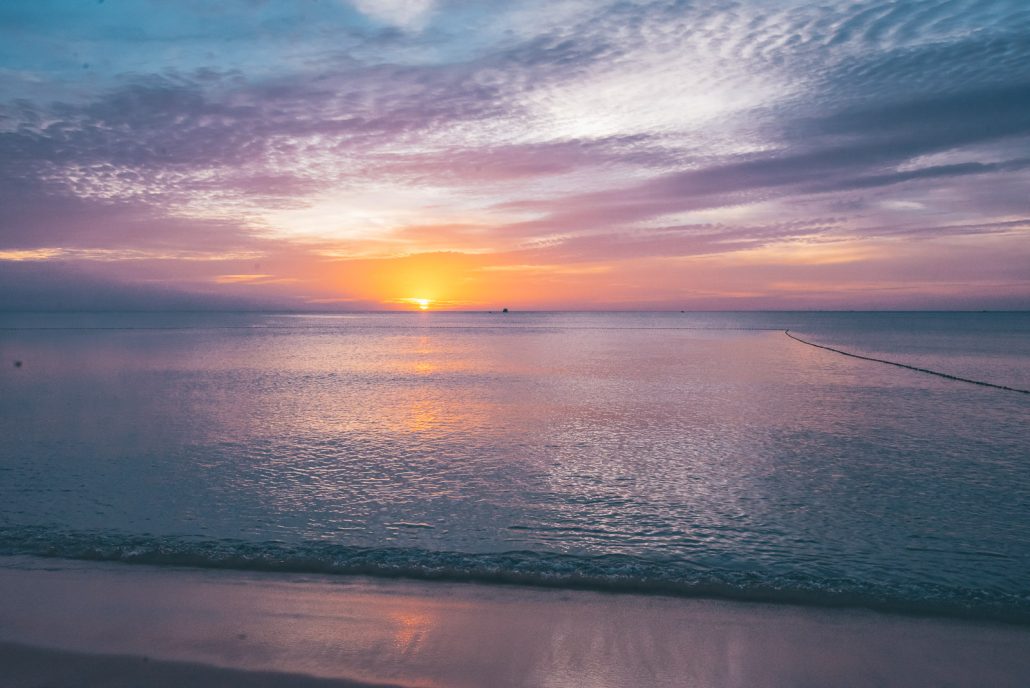 ---
Where to Stay on Koh Phangan…?
It's important to know that if you come during the Full Moon Party, most places require a minimum of 4-7 nights!
Echo Beach Backpackers — I've stayed here every-time I've visited Koh Phangan, and it's one of my favorite hostels. The facilities are nothing special, but THE VIBE IS AMAZING! There's always epic pre-parties for the events, ticket sales, and transportation to / from the parties. The staff are super friendly, and they've got DJ's that play non-stop quality electronic music. They sell booze, have a large common area, beach access, it's just one of the most fun hostels I've stayed at. Check for rates & availability.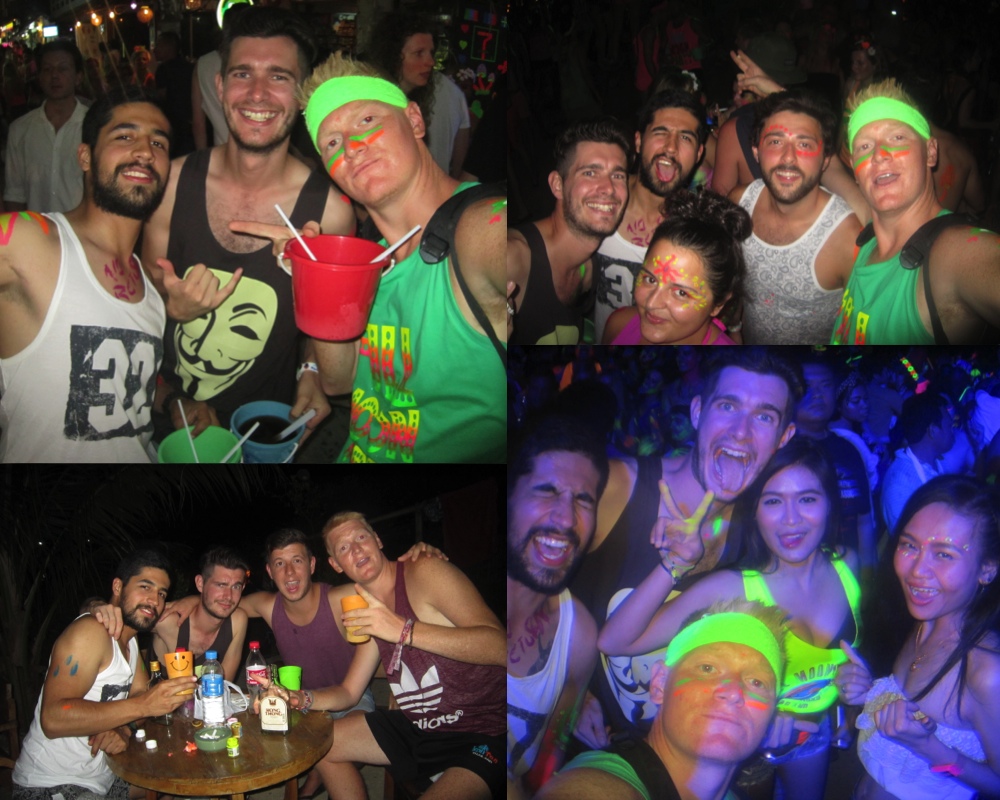 Slumber Party Hostel — While I haven't stayed at the KP location, I have stayed at other Slumber Party Hostels in the past, and they are always a great time. They've got a 92% rating (very high!) on Hostelworld, and I can almost guarantee you'll have a great stay here on Koh Phangan. Check for rates & availability.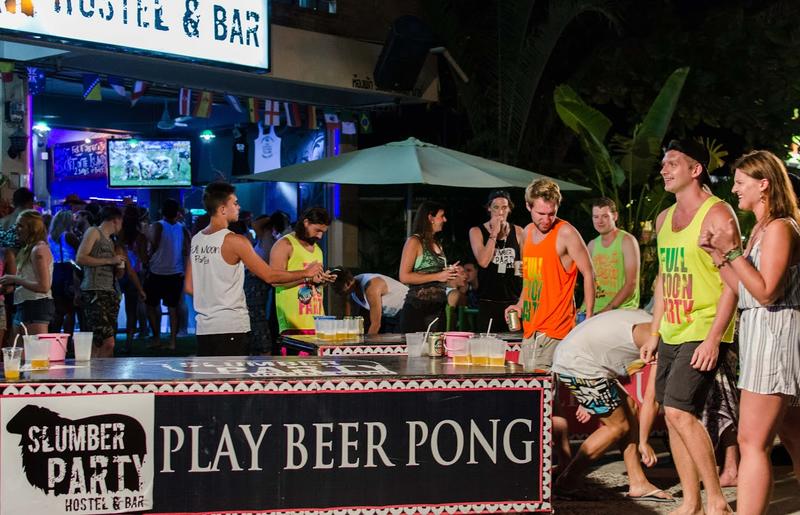 ---
You have 7 days between Koh Tao and Koh Phangan !!
Note: You might have noticed I've left out Koh Samui. Well, I honestly think it can and should be skipped. It's very heavily touristic and overly priced. But if it's a destination you really want to see, you'll need to hop from island to island quicker.
---
Week 3)
Andaman Islands (Krabi, Ao Nang, Koh Phi Phi, Phuket)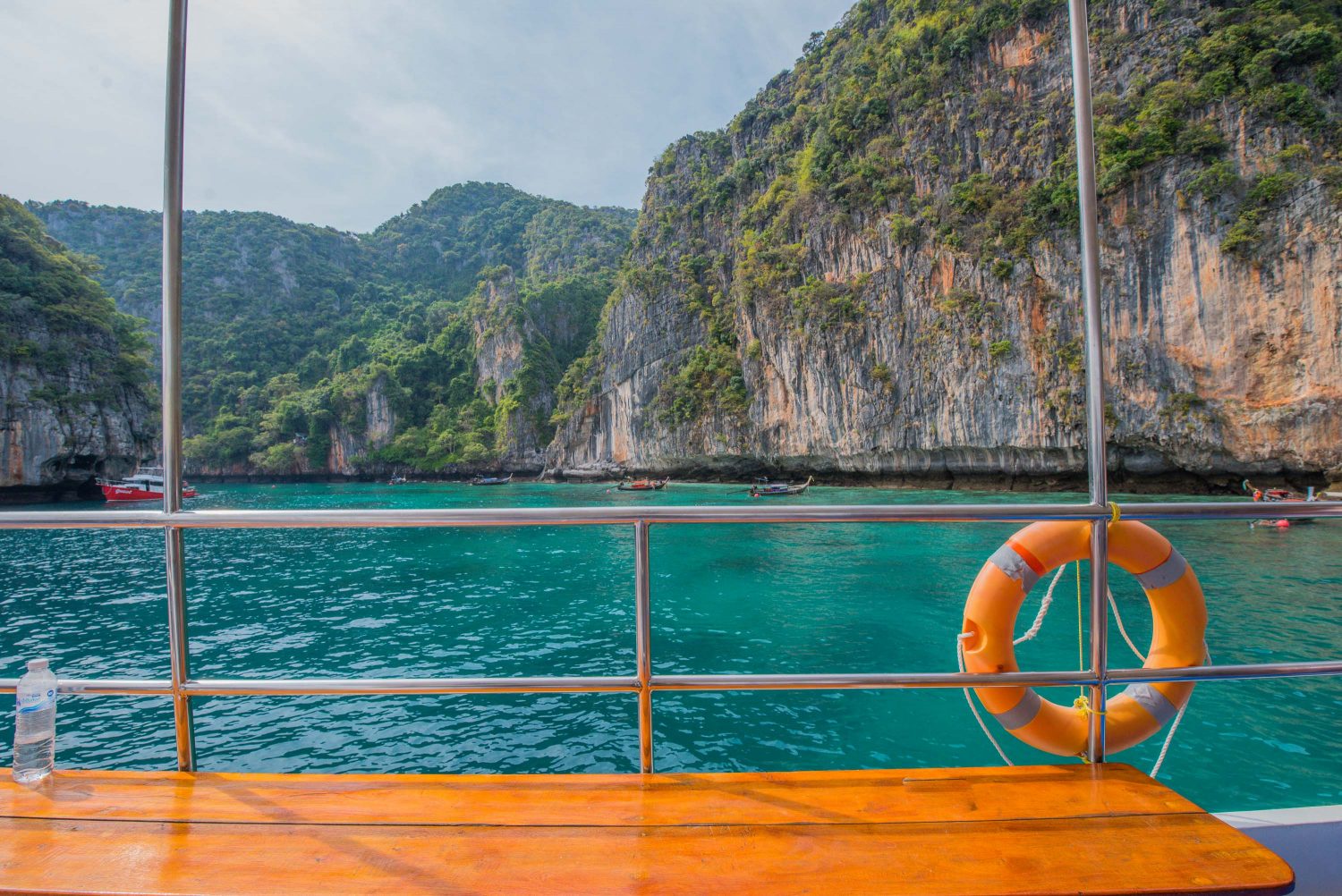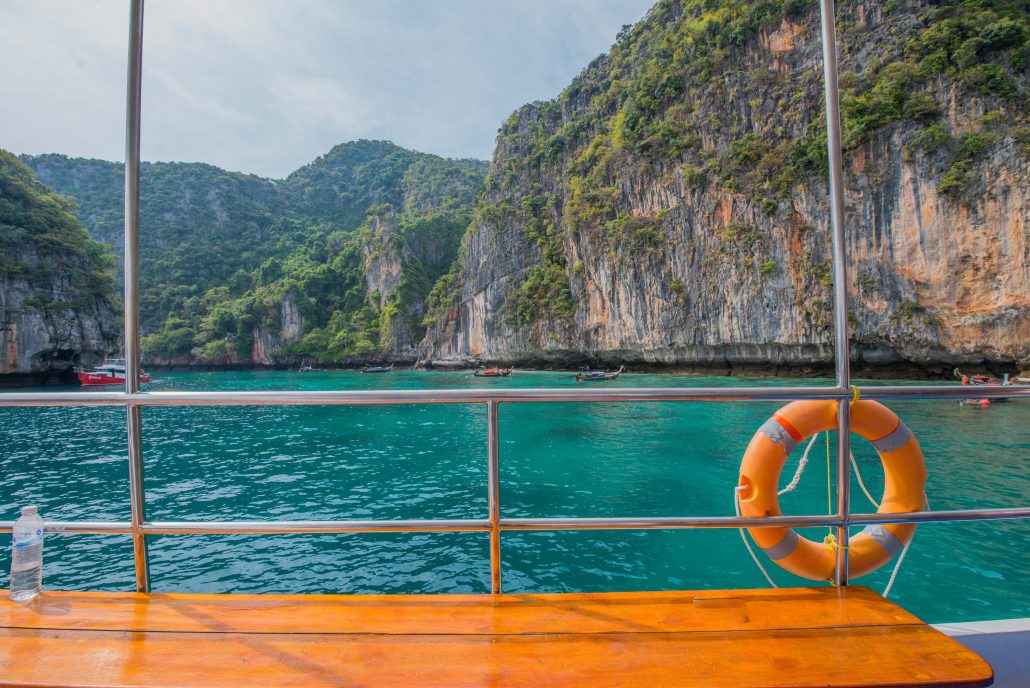 Book a ferry + van ticket from Koh Phangan – Krabi, because you've got one last week of island hopping adventures.
For the first 3 days explore Krabi Town, Ton Sai Bay, Railey Beach, and Ao Nang beach area. All of these areas are located extremely close to each other, and are a great way to meet other backpackers. I'd also highly recommend rock-climbing in Railey!
---
Epic Day Trips/ Tours to book:
Krabi Jungle Tour: Tiger Temple, Hot Springs & Crystal Pool
4 Islands Day Trip by Speedboat Including Lunch Box
Phi Phi Islands Full-Day Speedboat Trip from Krabi (if you're limited on time)
---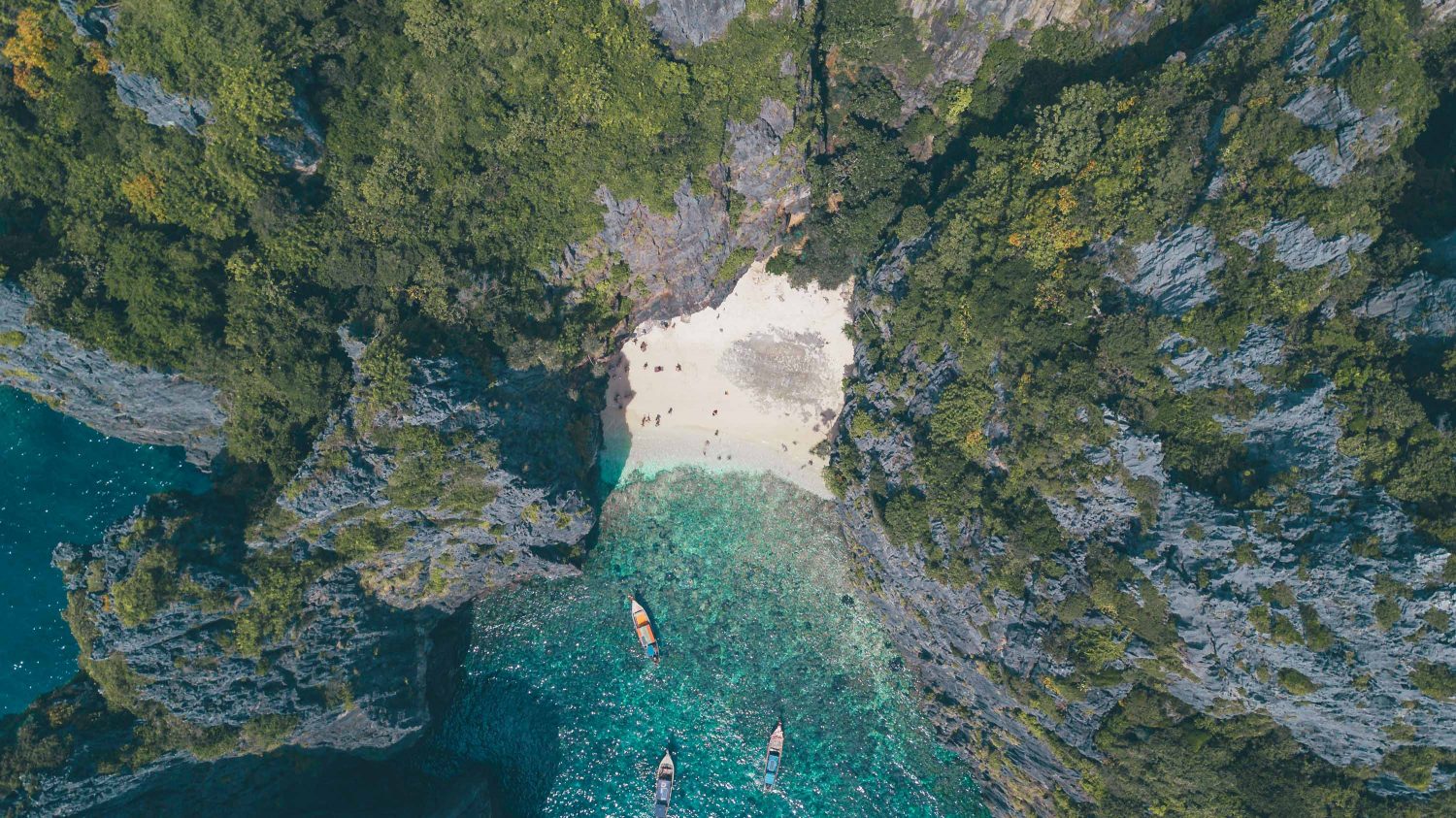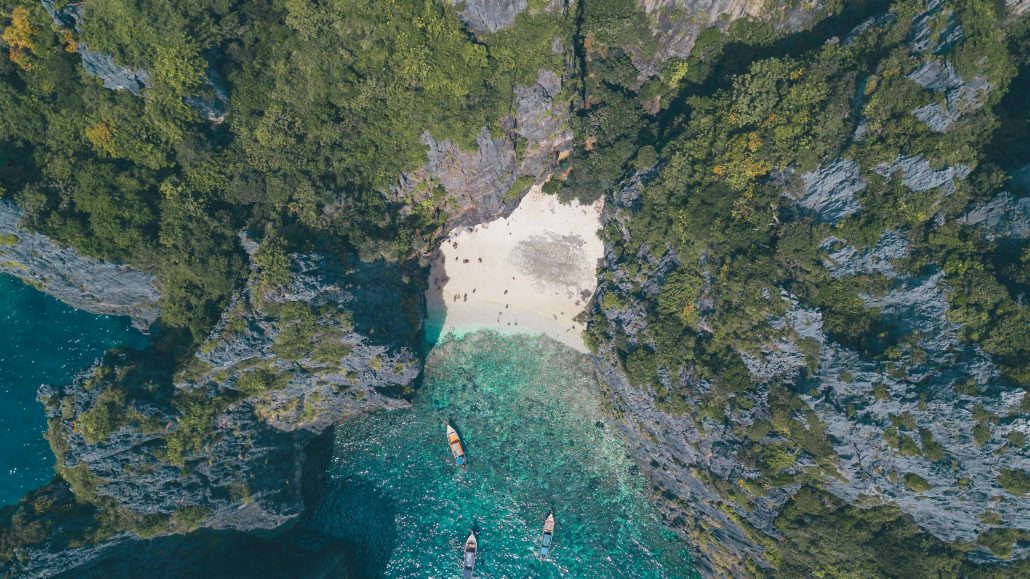 ---
Then all you need to do is make the journey to the little island paradise known as Koh Phi Phi. You can book a ferry from Krabi Town to Koh Phi Phi, or most places in town can sort you out.
Fair warning – this is a PARTY island! It's one of the most beautiful spots in the country, but it is notoriously known for having some of the wildest and craziest vibes. There are no cars on the island, countless bars & beach clubs, and epic fire-shows every night.
When you're on Koh Phi Phi – make sure you book one of the island hopping / snorkeling tours. They're pretty cheap, and super fun! Also – watch a movie and get happy hour drinks at BANANA BAR, and watch the sunset at Phi Phi Viewpoint!
I also strongly recommend checking out the MAYA BAY SLEEPABOARD! It was one of my absolute favorite nights in Thailand. You get an amazing day snorkeling and exploring around Koh Phi Phi, and then get to spend the night on "THE BEACH"!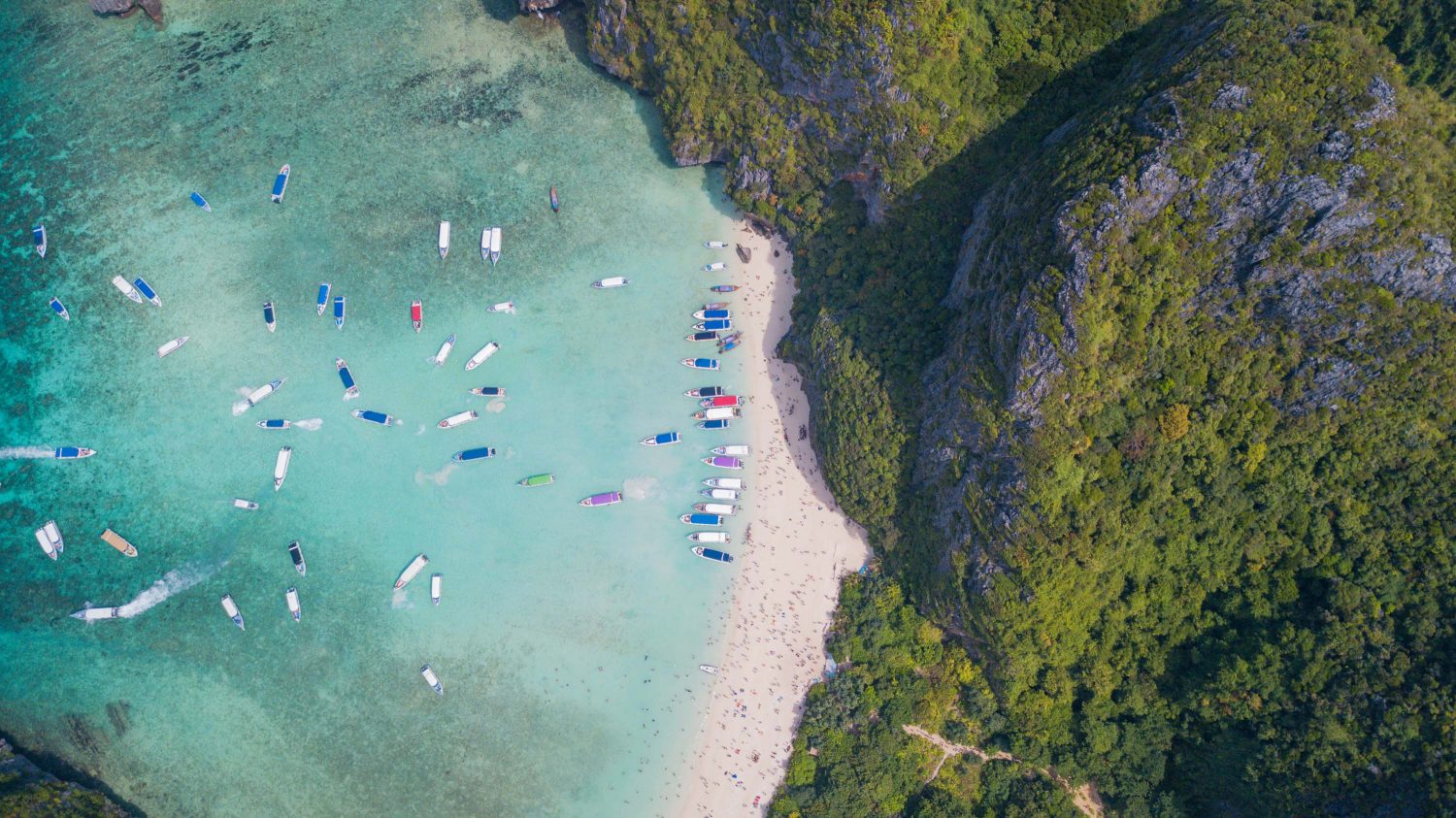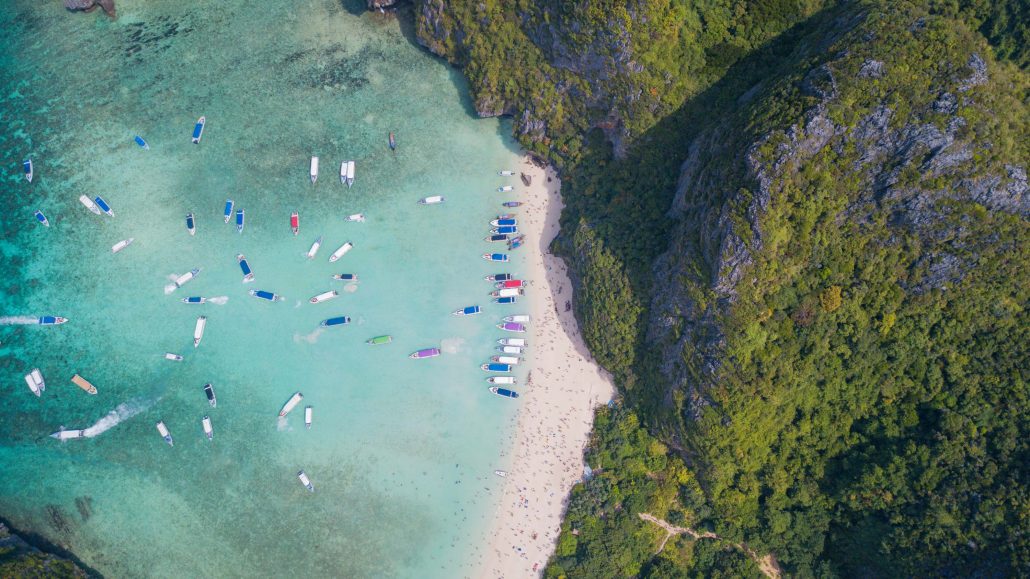 ---
Where to next…?
After spending a few days exploring and partying on Koh Phi Phi…it really just depends on how much time you've left yourself / before your return flight back home.
You can make your way to Phuket for a couple days, but it's another very touristy part of Thailand. I personally don't enjoy it…but some people really love Phuket.
Or you could return to KRABI TOWN for a flight back up to Chiang Mai / Bangkok.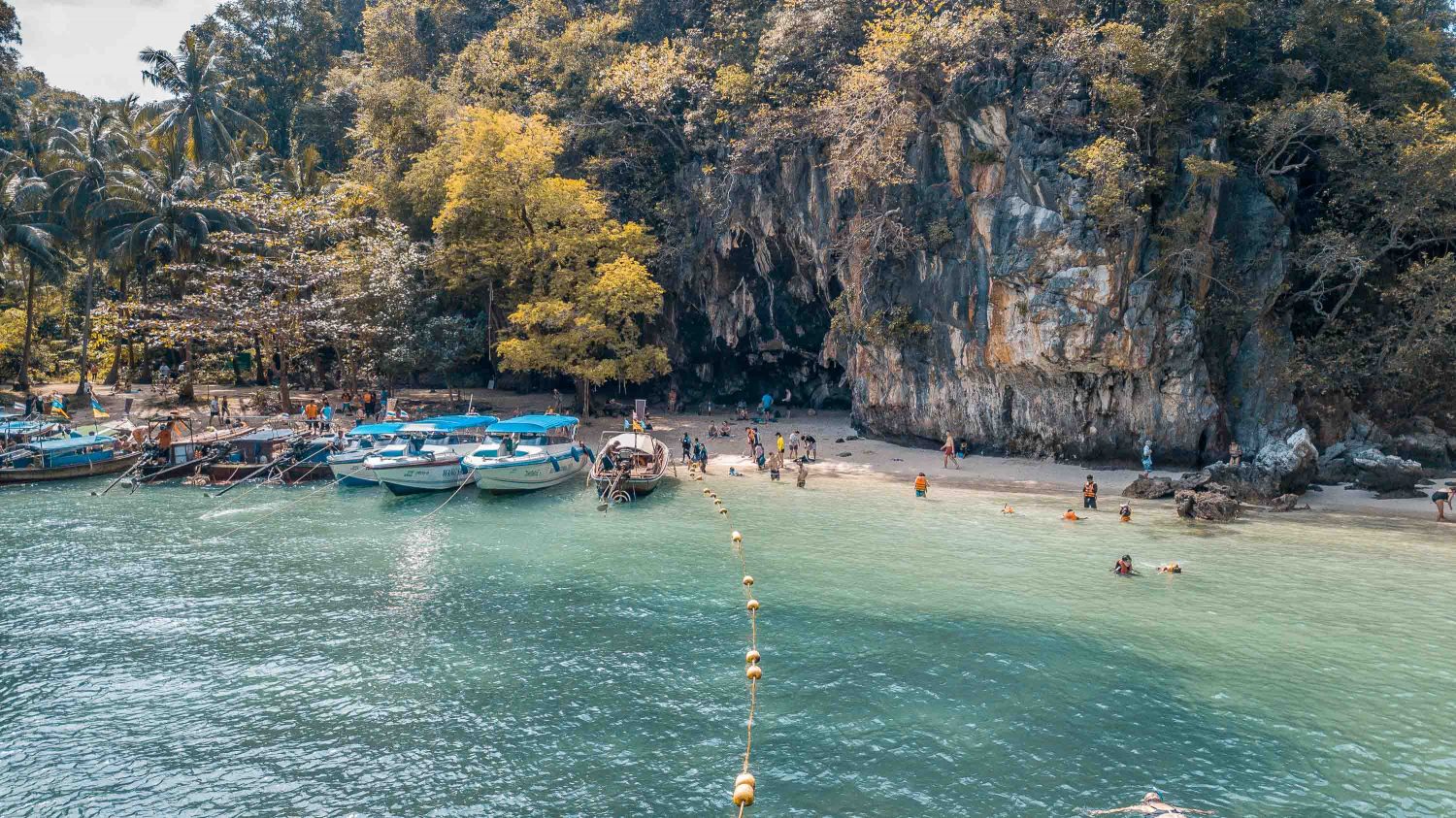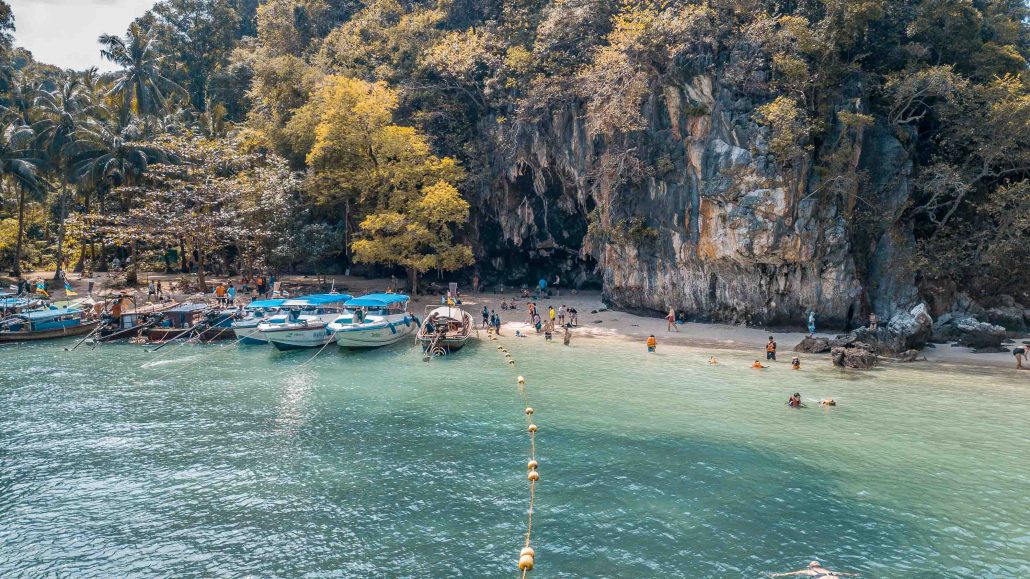 ---
Between the busy cities and beautiful islands, this is guaranteed to be an amazing 3-week trip in Thailand! I promise this is an incredible itinerary, and you will get to see a lot of the best places in the country!
I hope you enjoyed the article, and have a super fun trip in Thailand! Feel free to browse through all of my Thailand posts, and definitely check out a few of the articles below for further reading!
THANKS FOR READING! Feel free to shoot me any questions you have!
---
Follow my adventures Around The World on

Facebook

&

Instagram
https://www.jonesaroundtheworld.com/wp-content/uploads/2015/03/3-WEEKS-IN-THAILAND.jpg
768
1024
Dave
https://www.jonesaroundtheworld.com/wp-content/uploads/2017/03/logotry-1-1-300x106.png
Dave
2015-03-29 09:08:10
2020-01-31 07:50:32
3 Week Thailand Itinerary