Looking for the biggest and best Rock and Metal Festivals in 2023? While any loyal heavy metal fan in the States knows that the metal music festival scene the scene isn't the smorgasbord of choice it once was. Many of the big names of the festival scene have recently folded, as the reigning kings (and queens) of metal hang up their drumsticks.
But don't worry! There's still a ton of epic metal music festivals across the U.S.A showcasing classic bands and promising up-and-comers.
Also, keep reading at the end at other rock and heavy metal music festivals that could be making a return in the future!
Spanning the many sub-genres of metal, my list of the best 15 American metal music festivals is sure to keep your annual festival schedule jam-packed. Rock on.
---
1) Welcome to Rockville 2023
When: May 18-21, 2023
Where: Daytona Beach, Florida
https://welcometorockvillefestival.com
The East Coast's Biggest Rock Festival
"Welcome to Rockville roars into Daytona Beach, Florida, every spring with a powerful rock and metal lineup. Part of the World's Loudest Month, more than 50,000 fans show up for a monster weekend of non stop rock with 45 bands on 4 stages.
Celebrate the return of live music with the ultimate rock festival experience featuring two nights of METALLICA with two unique sets, Nine Inch Nails, Disturbed, Rob Zombie, Deftones, Lynyrd Skynyrd, Lamb Of God, Social Distortion, The Offspring, Staind, Mudvayne, Cypress Hill & MANY more."
Welcome to Rockville 2021 Official Trailer
---
2) Aftershock Festival 2023
When: October 5-8, 2023
Where: Discovery Park, Sacramento, California
https://aftershockfestival.com
https://www.facebook.com/AftershockFestival
"The West Coast's largest rock and metal festival just got bigger with FOUR days of rock and heavy metal that'll be a highlight of your year! Each festival Aftershock brings a star-studded line-up to Northern California's Discovery Park for an unforgettable festival experience.
Expect incredible stage production, world-class food and drink vendors, and tons to explore!
Aftershock 2021 Official Trailer
---
3) Louder Than Life Festival 2023
When: September 21-24, 2023
Where: Highland Festival Grounds, Louisville, Kentucky
https://louderthanlifefestival.com/
Celebrate the return of live music for FOUR nights at America's largest rock festival!
Louder Than Life is easily one of the most iconic and best metal festivals! In fact, in 2022 it was awarded the "Festival of the Year", and for good reason. Offering it's attendees a world-class production, stacked line-up, incredible camping, food vendors, and so much more – the team behind Louder Than Life clearly know what they're doing! For rock and heavy metal fans, this festival is a no brainer and a must attend every year!
Complete with packing, incredible food/drink vendors, and an incredible festival venue, this is definitely one of the most epic metal festivals in North America!
Join the Louder Than Life 2023 for more information!
Louder Than Life 2021 Official Trailer
---
4) Full Terror Assault Metal Festival
When: October 6-9, 2023
Where: Cave-In-Rock, Illinois
https://www.facebook.com/FTAOpenAir/
Full Terror Assault event features 40+ bands in 3 days. Bringing you national headlining acts as well as the best the underground has to offer. Metal cages and poles, lakes, a beach area, plenty of scenic camping, and wait for it….you can bring your own booze!
"Last year Full Terror Assault made waves by becoming the first TRUE open air metal festival in the U.S. — multiple days, multiple stages, camping and partying, all in an isolated pocket of wilderness in southern Illinois.
Only a short drive from a number of major metropolitan areas — St. Louis, Nashville, Louisville, Memphis, Cincinnati and Lexington, to name a few — it's easily accessible to anyone looking for a fun-filled weekend of metal and partying!"
Join the FTA Open Air VIII event for more info!
---
5) Rocklahoma Festival
When: September 1-3, 2023 (Labor Day Weekend)
Where: Pryor, Oklahoma
https://www.facebook.com/rocklahoma
One of America's biggest biggest Labor Day Music Festivals, Rocklahoma is a no-brainer and an event that metal fans will absolutely love. This 3-day festival offers top-notch camping, a beautiful venue, and a star-studded line-up that will please just about everyone.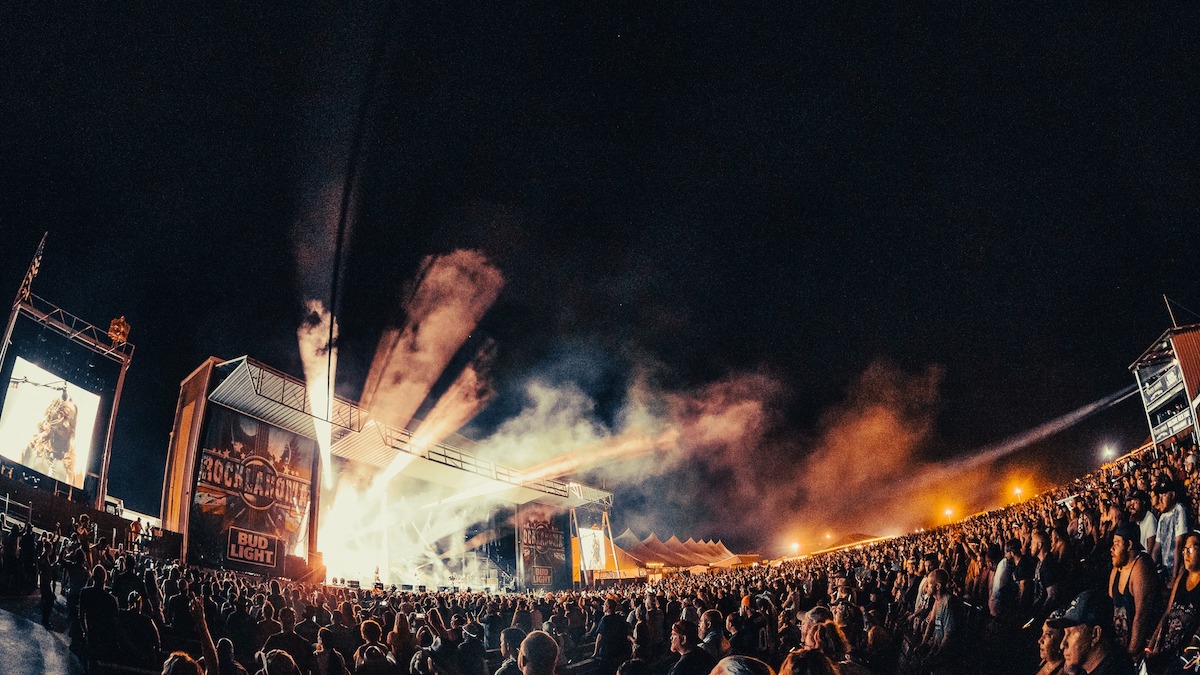 ---
6) Maryland Deathfest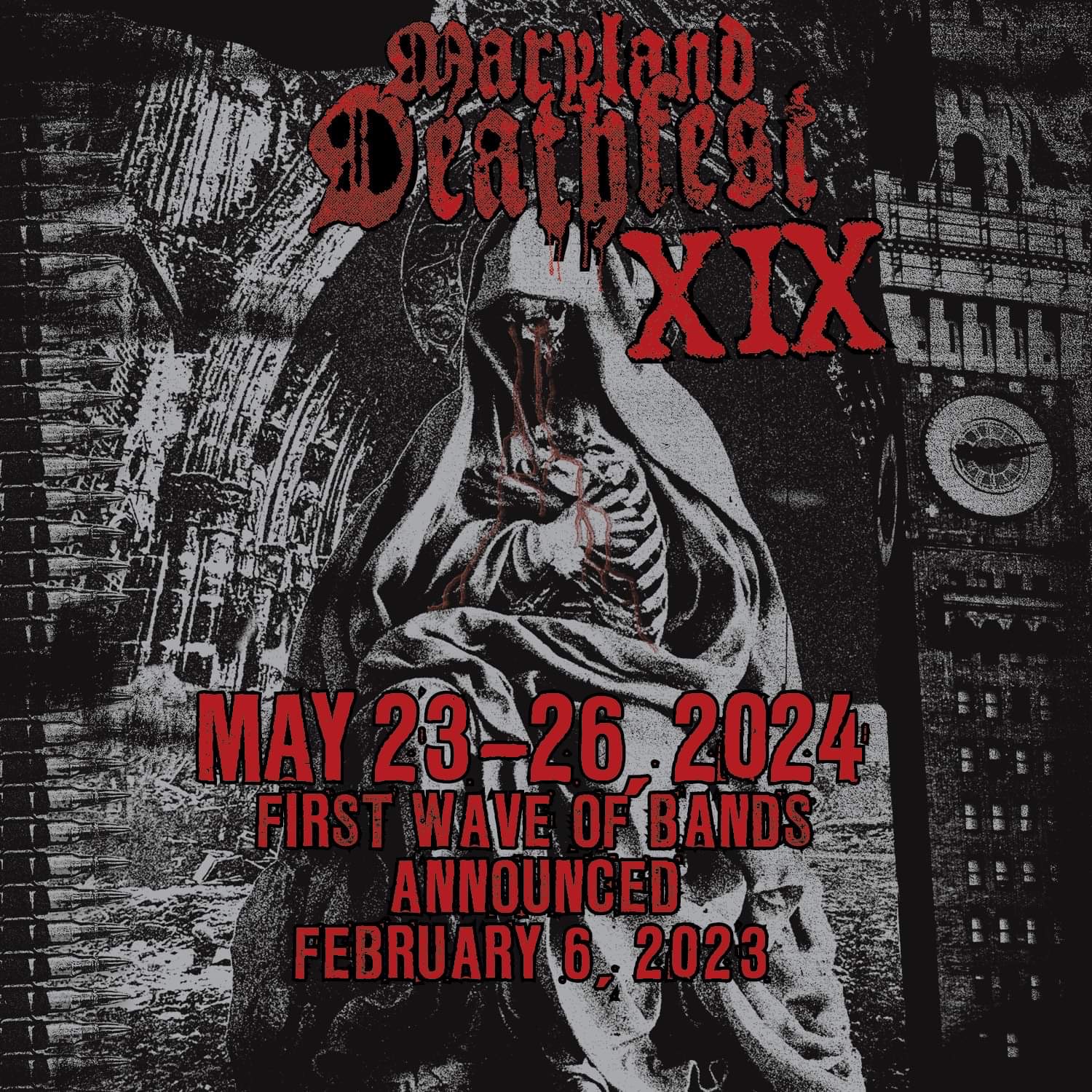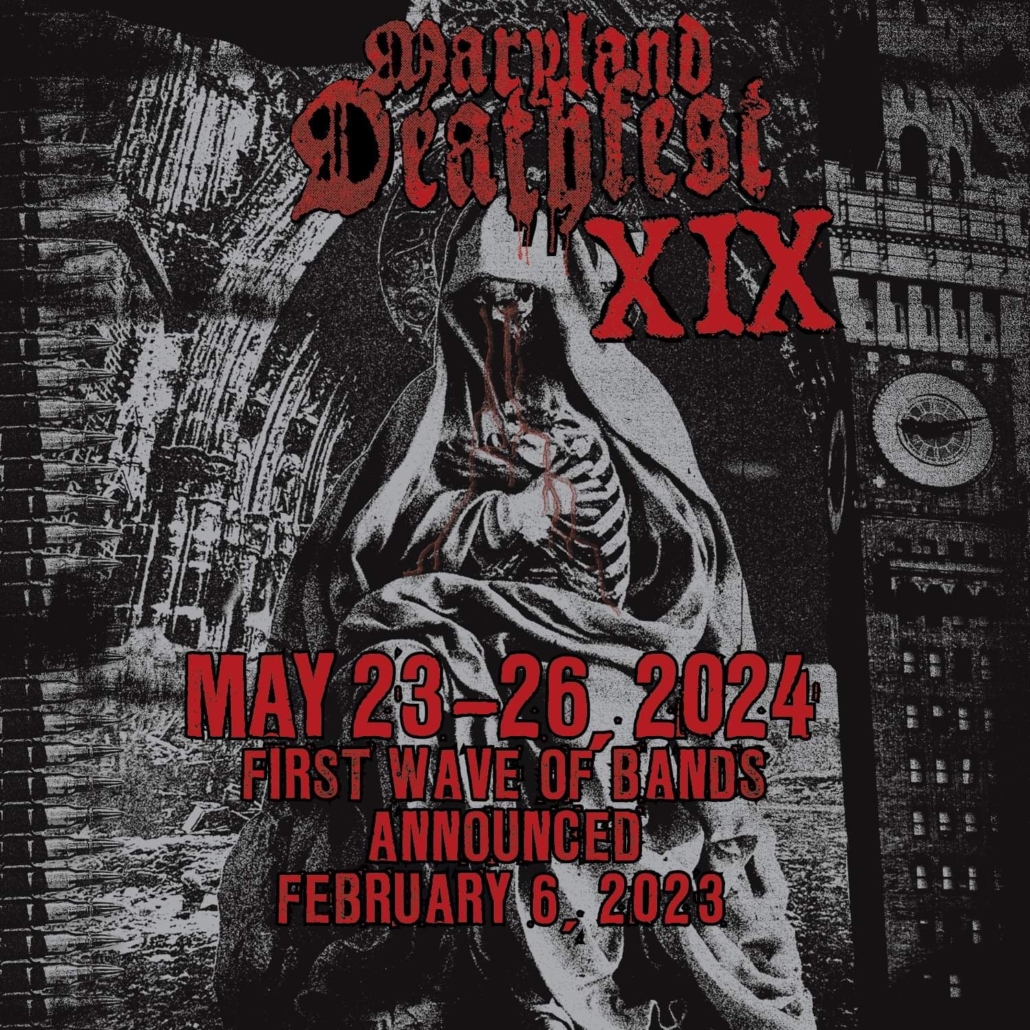 When: May 23-26, 2024 (Taking 2023 Off)
Where: Baltimore, Maryland
"America's biggest metal party of the year.""
"America's biggest annual metal party. Maryland Deathfest is a multi-day event held in Baltimore with dozens of bands from around the world. It is the biggest of its kind in North America. MDF was the idea of two extreme metal fans named Ryan and Evan. During the 16 years of festival history, MDF has featured over 500 bands from over 30 countries, many of which have made their US debut at the festival.
They also organize events in California, The Netherlands, London, and Canada!
Best of the Dead: The Most Gruesome Bands at Maryland Deathfest 2022!
---
7) Rock Fest
When: July 13-15, 2023
Where: Cadott, Wisconsin
The largest Rock & camping festival in the USA!
"A city literally built on Rock n' Roll in Cadott WI, Rock Fest is the true Rock experience you can't miss. In its 26th year, it is THE top venue for people of all ages to come together for one common purpose: to congregate with other rock fans from across the world, in a place where rock music still matters. Featuring the very best of active and classic rock and legendary names in Rock Music, entertainment and experience are first priority. Aerosmith, Iron Maiden, Avenged Sevenfold, Kiss, Motley Crue, Fleetwood Mac, Tom Petty, Kid Rock, Shinedown, Five Finger Death Punch, Rob Zombie, Korn & many more rock legends have graced this permanent Main Stage over the course of the last two and a half decades.
Rock Fest is set on 320 acres of picturesque land in Central Wisconsin, and is home to nearly 7,000 campsites all within easy walking distance of the concert grounds. With major airports and hotels nearby, as well as daily shuttle service, there is literally something for every rock music fan here. Experience the Amphitheater Venue for yourself, and find out why Rock Fest Fans keep coming back every year to the Largest Rock & Camping Festival in the US."
---
8) Psycho Unlimited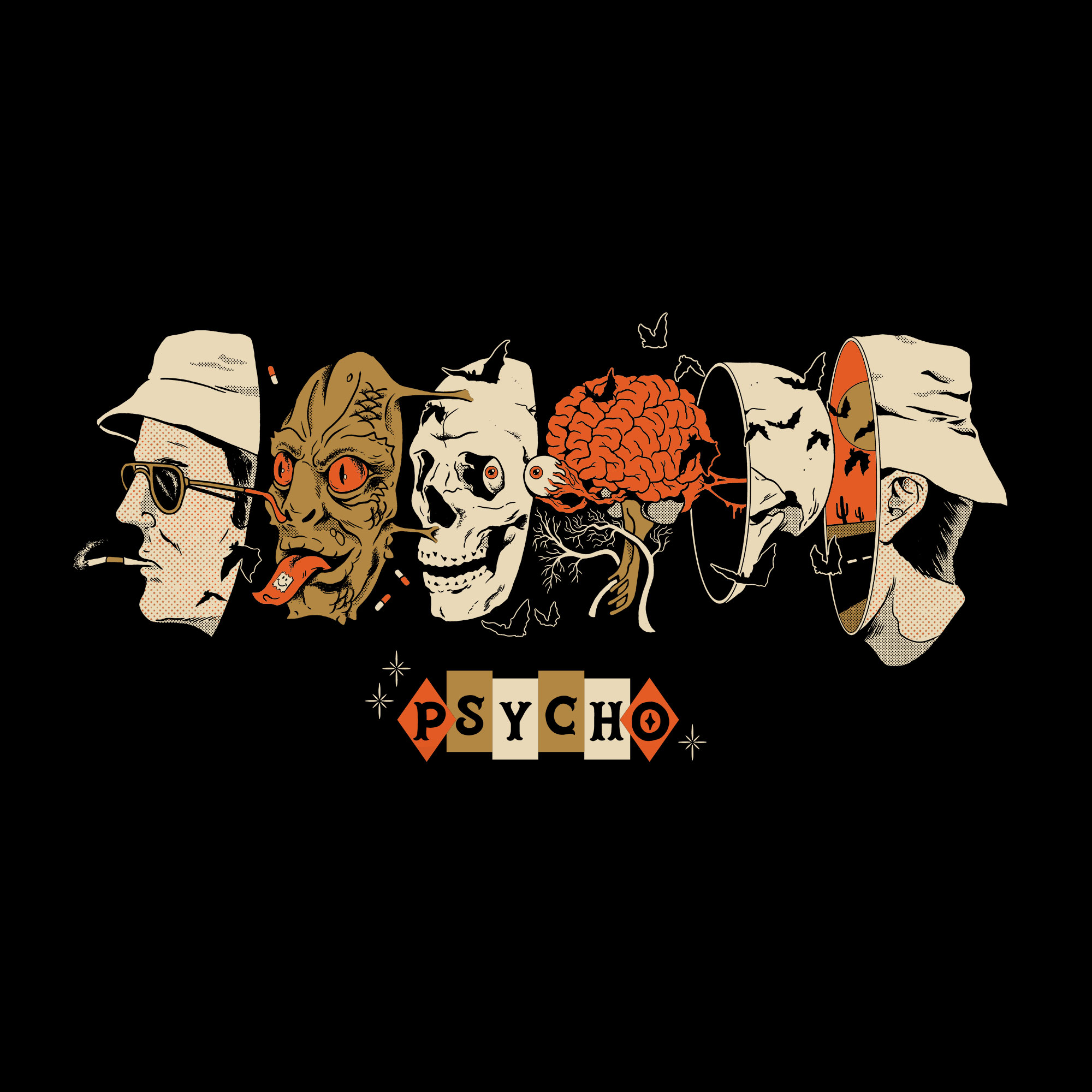 When: August 2023
Where: Mandalay Bay, Las Vegas, Nevada
Make your way to Sin City for 4-days of incredible rock and metal music this summer! With an awesome line-up and venue, Psycho Las Vegas has become adored by metal fans over the last few years, and their 2022 edition looks like a damn good time! Start planning your trip now and secure your tickets!
Be sure to check out my guide on Las Vegas Music Festivals for more epic adventures in the future!
Psycho Las Vegas 2021 Line-up analysis
---
9) ProgPower USA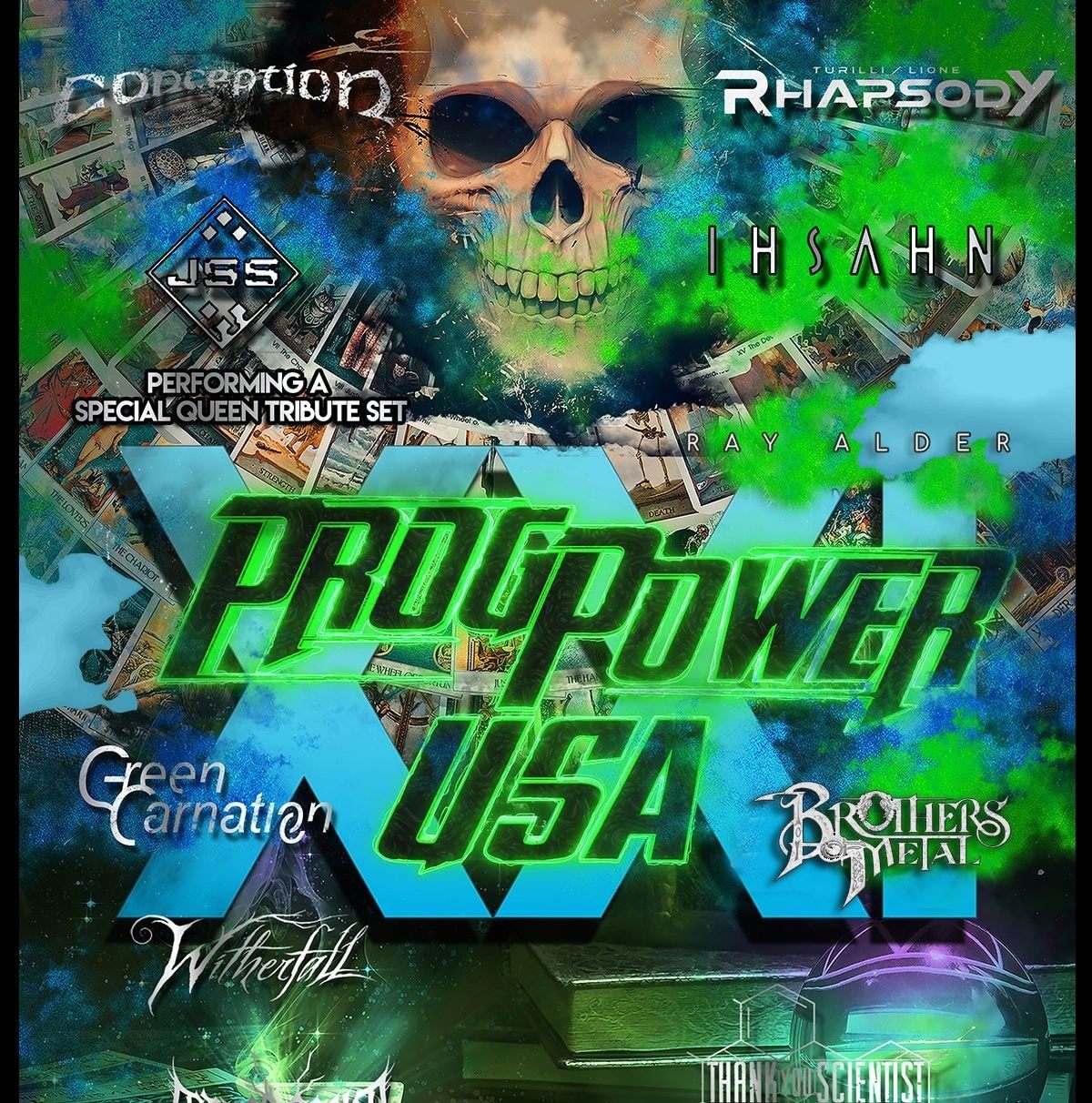 When: September 6-9, 2023
Where: Atlanta, Georgia
"ProgPower USA is the premier U.S. festival for progressive and power metal. For 19 years they have been a key part in bringing some of the biggest and best names in the international progressive and power metal scenes to the United States. It takes place every June or September at the Center Stage Theater in Atlanta, Georgia and is known for the quality of acts it brings, the continued high production standard, and the familial atmosphere of the event.
Every year during the festival, on days 1 and 3, the ProgPower USA attendees gather in the theater before the headlining band takes the stage for what has become an event all its own. Right in the middle of the action, the next year's line-up gets announced."
Demons & Wizards to Headline PowerPower USA XX
---
10) 70000 Tons of Metal Cruise Festival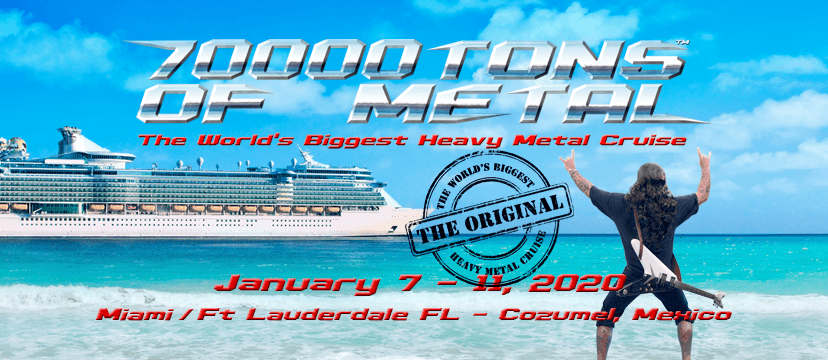 When: January 30 – February 3, 2023
Where: Miami – Bahamas
"60 Bands, 4 Days, 1 Cruise Ship, and only 3000 Tickets. This is 70000 TONS OF METAL, The Original, The World's Biggest Heavy Metal Cruise!
On 70000TONS OF METAL you get unrestricted festival access to all 120 live shows on board, 70000TONS OF KARAOKE until sunrise, Jamming In International Waters – the Official 70000TONS OF METAL All Star Jam which writes Heavy Metal History every year, Clinics and Work-Shops with the musicians, our infamous Belly Flop Contest, Shore Excursions with your favorite artists, and much more!
Everyone on board is a VIP, we don't have assigned seating (this is a Heavy Metal Cruise after all), and most importantly the bars on our ship never close – you heard us, bars that never close!"
---
11) Rock USA

When: June 2023 (Dates TBA)
Where: Oshkosh, Wisconsin
"Rock USA is one of the largest rock music and camping festivals in the nation. Rock USA delivers three days of non-stop rock, a unique food & beverage experience, & unforgettable camping all located on the beautiful Ford Festival Park.
Rock USA will be even bigger & better than ever with 60 acres of concert grounds located on a huge 300-acre festival park. Rock USA is Solid Rock… No Limits, with an incredible 2.2 million dollar talent budget featuring a HUGE rock line-up! Rock USA has featured such artists as : Van Halen, Slipknot, Avenged Sevenfold, Kiss, Journey, Def Leppard, Disturbed, Ozzy Osbourne, & more!"
---
12) Sonic Temple
When: May 25-28, 2023
Where: Historic Crew Stadium, Columbus, Ohio
https://sonictemplefestival.com
https://www.facebook.com/sonictemplefestival
"The Sonic Temple Art + Music Festival replaced the long-standing Rock On The Range, America's largest and most acclaimed rock festival, which routinely sold out over its 12-year span.
Making it's return in 2023, expect 4 days of heavy metal, massive production, and an unbelievable experience.
Join the Sonic Temple Art & Rock Music Festival 2023 for more info!
Sonic Temple Festival Lineup
---
13) Knotfest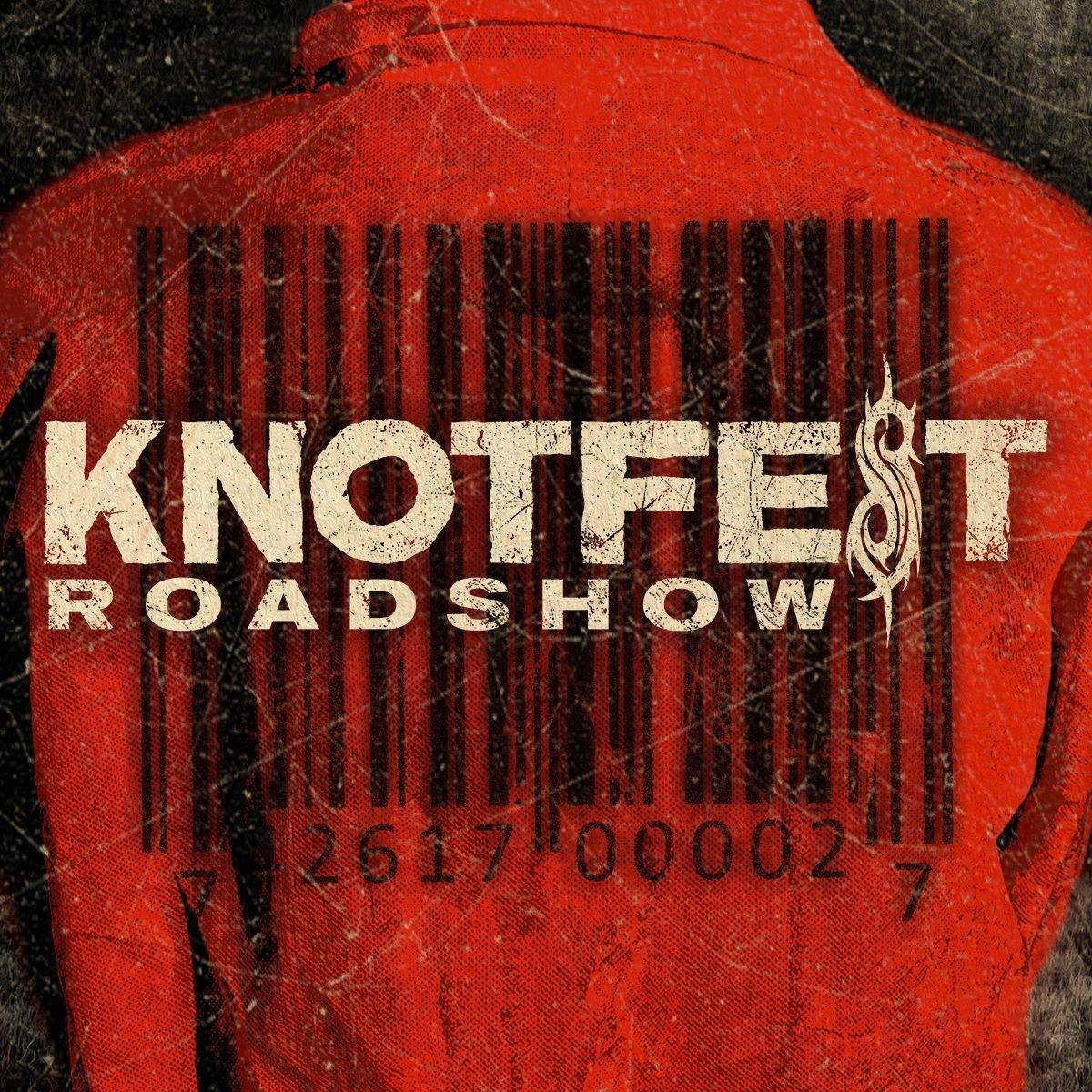 When: July – September
Where: Various cities across the United States
"SLIPKNOT have announced their live return, unveiling details of their massive Knotfest Roadshow headline tour set to traverse across North America this summer. The 29-city Knotfest Roadshow will start July 26th at the Shoreline Amphitheater in Mountain View, California and wrap September 8th at the Cynthia Woods Mitchell Pavilion at the Woodlands, Texas. Slipknot will be joined by special guests Volbeat, Gojira and Behemoth throughout the trek."
Slipknot - KNOTFEST 2017 Wrap Up
---
14) Migration Fest
When: October (Dates TBA)
Where: Pittsburgh, Pennsylvania
"Migration Fest will feature nearly 30 bands over the course of 3 days. With almost the entire lineup curated from the 20 Buck Spin and Gilead Media label rosters, with a small number of hand-picked special guests."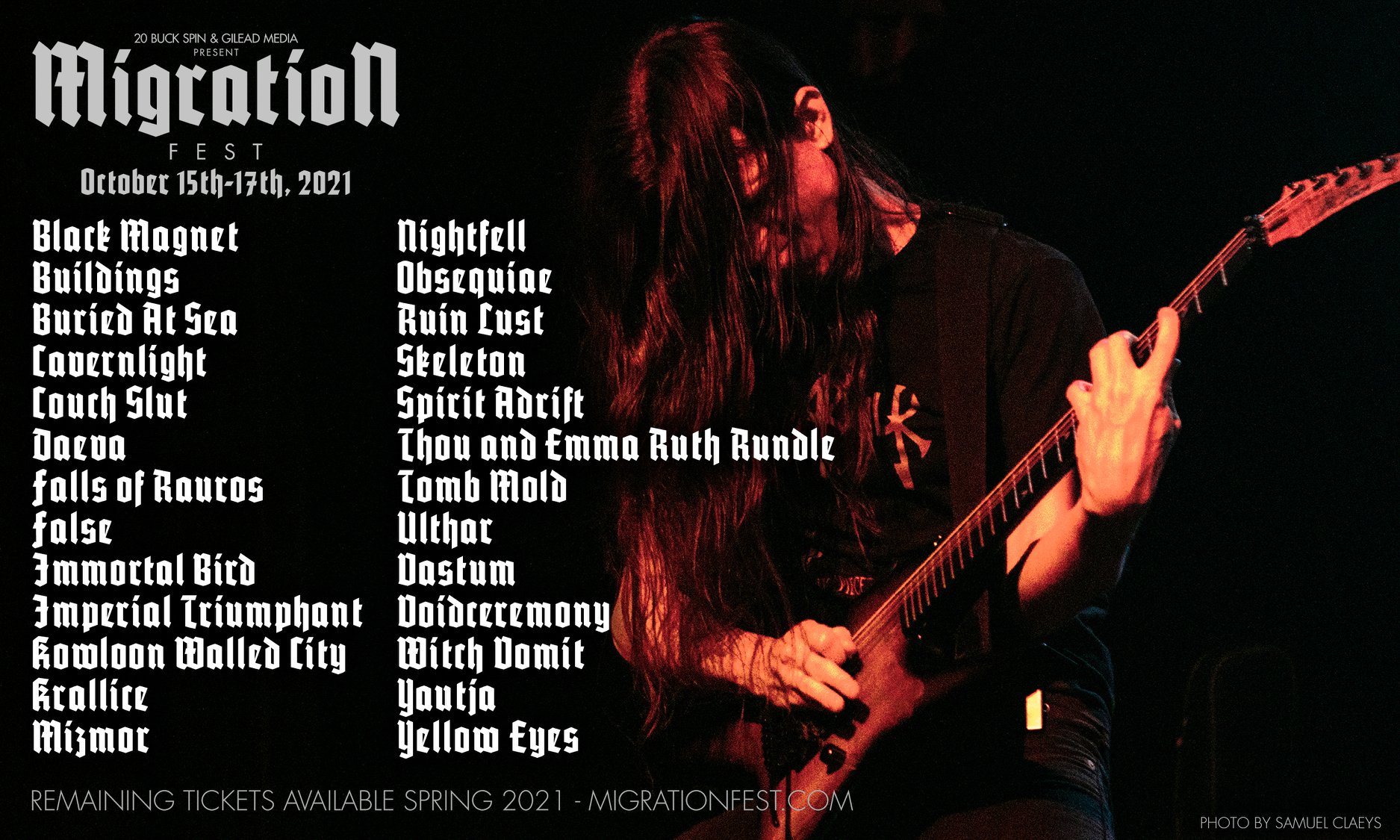 ---
15) Furnace Fest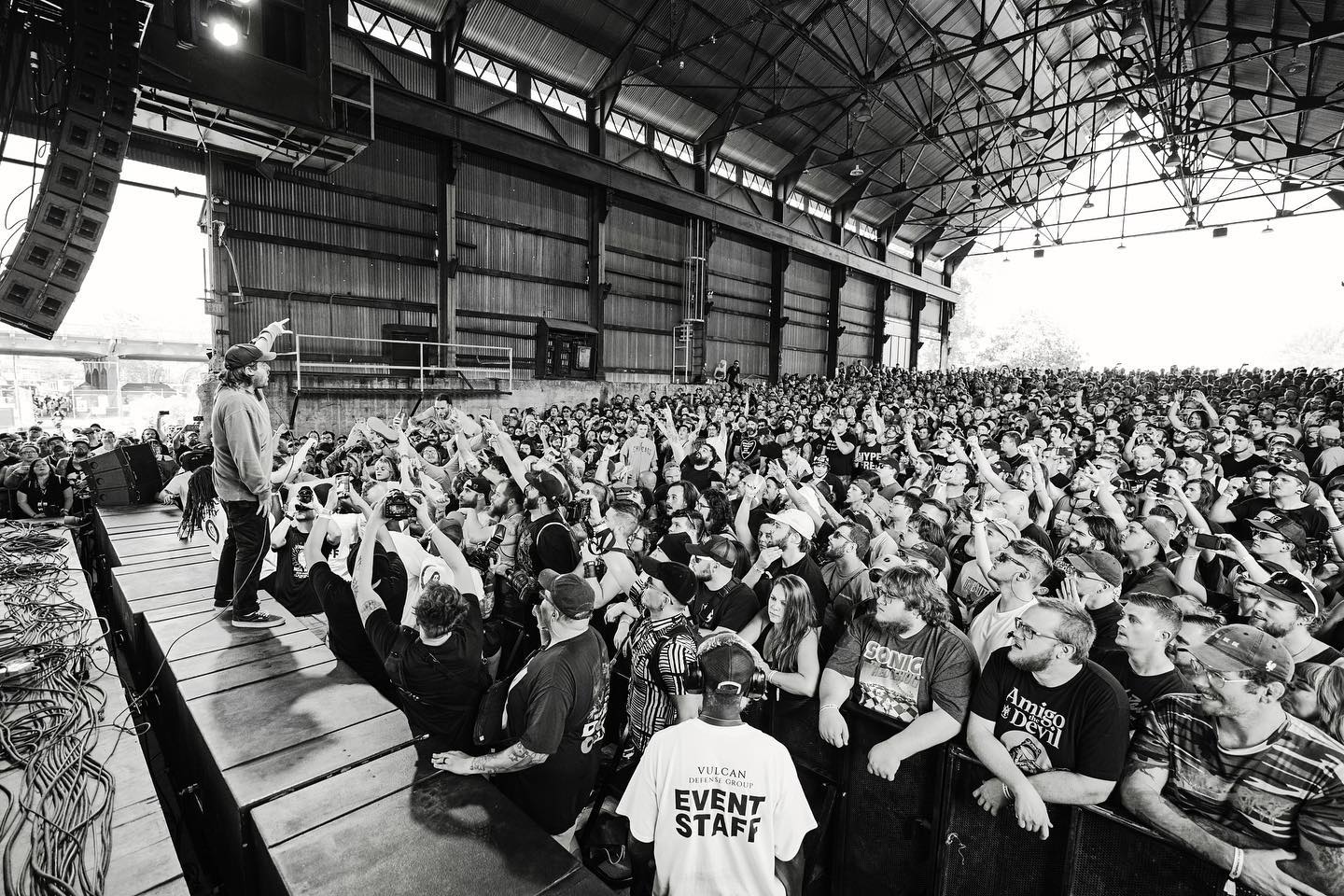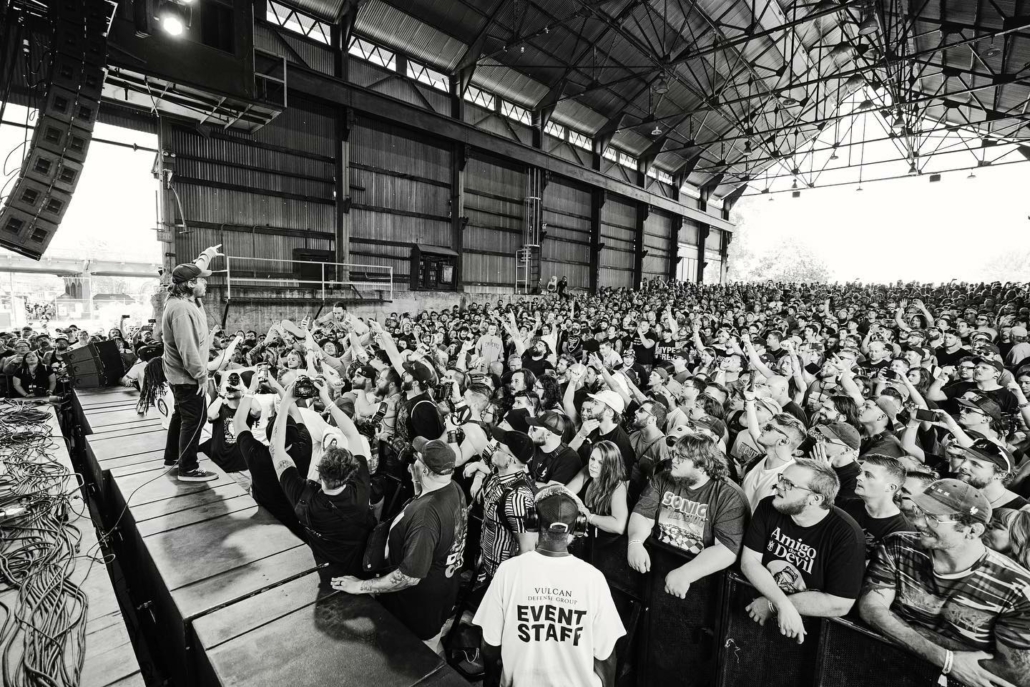 When: September 23-24, 2023
Where: Birmingham, Alabama
https://www.facebook.com/wearefurnacefest/
A one-time resurrection hosted on the haunted grounds of Sloss Furnace in Birmingham! 2021 is offering a massive line-up over three days with headling artists like Underoath, Taking Back Sunday, and Killswitch Engage – this is going to be an incredible weekend that should not be missed!
Comeback Kid "Wake The Dead" Furnace Fest 2021 #comebackkid #wakethedead #furnacefest #ff21
---
Metal Festivals 2023 Possibly Returning
With everything that's happened in recent times, many festivals have not made any announcements or scheduled performances, but I wanted to give them some recognition just in case they do decide to host future editions.
---
Metal Threat Fest
When: July
Where: Chicago, Illinois
https://facebook.com/MetalThreatBooking/
"Move over Lollapalooza, the Windy City is getting its own underground metal festival. Inspired by fests like Maryland Deathfest and Martyrdoom, Metal Threat Fest will bring some great underground bands to the second city to absolutely crush it. Already confirmed are the legendary Exciter, Razor, Inquisition, Bulldozer and more."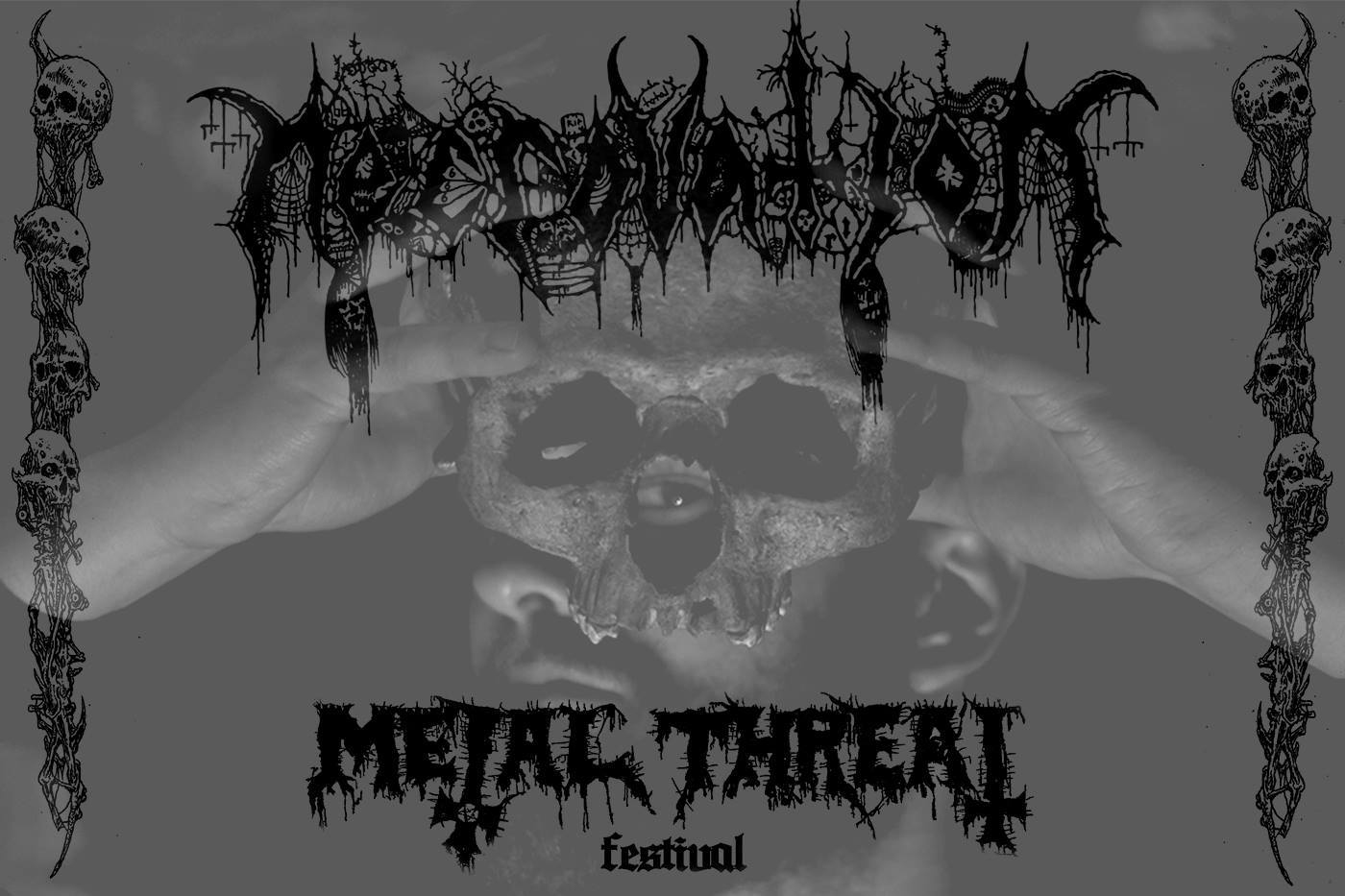 ---
Berserker Music Fest
When: September
Where: Detroit, Michigan
https://www.facebook.com/berserkerdetroit/
"Annual Michigan punk/metal fest Berserker returns in September at The Crofoot in Pontiac, MI. Past headliners of this festival include Philip H. Anselmo & the Illegals, Macabre, Negative Approach, Battlecross, Tombs, Homewrecker, King Parrot, Child Bite, The Armed, Oozing Wound, Couch Slut, Bloodiest, A Deer A Horse and Shock Narcotic."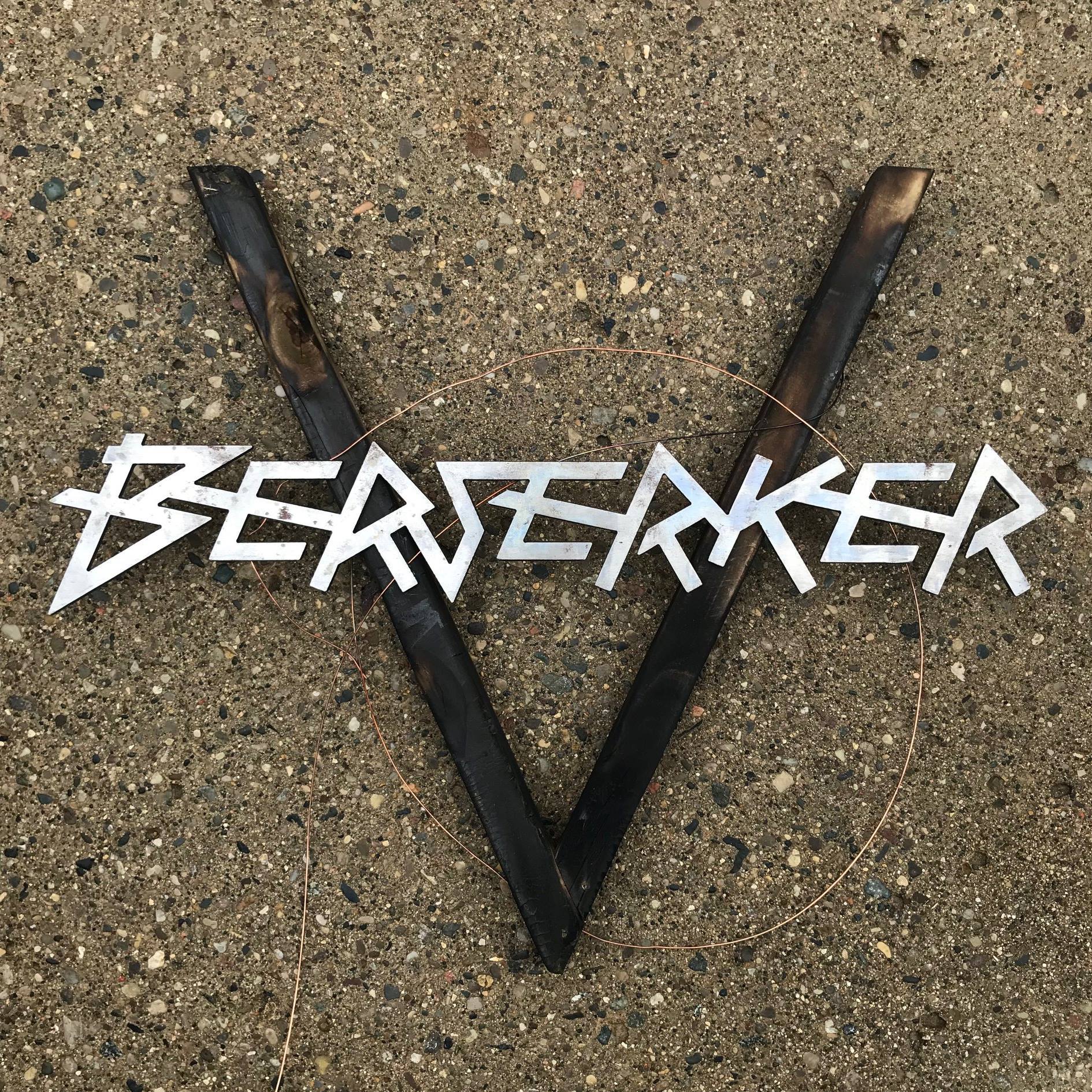 ---
New England Metal Hardcore Festival
When: April
Where: Worcester, Massachusetts
http://metalandhardcorefestival.com
"Since 1999, the New England Metal and Hardcore Fest has served as one of the biggest attractions in the Northeast for fans of aggressive music, uniting an eclectic range of heavy acts for a punishing weekend-long assault. The first wave of bands for the 20th installment of the festival have been announced with Morbid Angel and Kamelot topping the bill on Friday and Saturday respectively."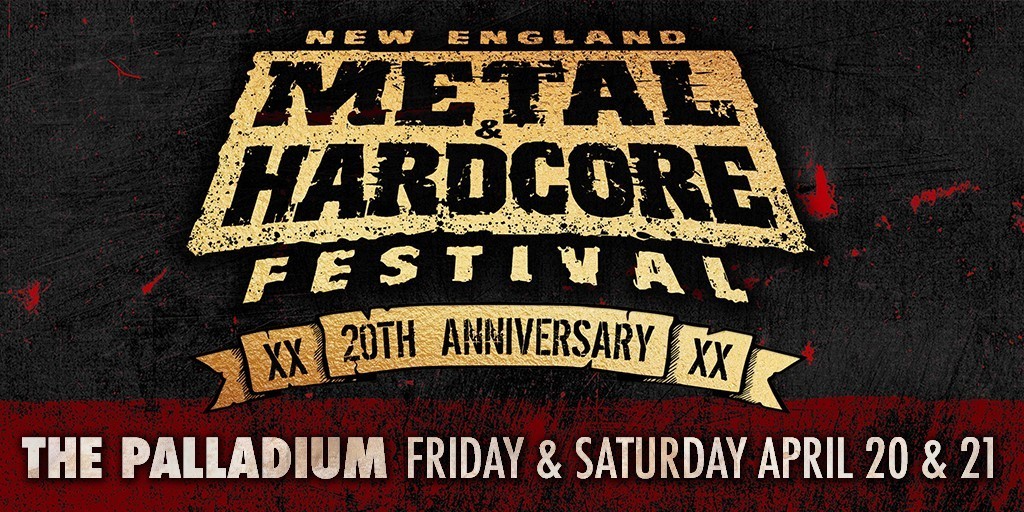 ---
Ozzfest
When: Dates alternate
Where: Various cities across the United States
"Ozzfest is an annual festival tour of the United States and sometimes Europe featuring performances by many heavy metal and hard rock musical groups. It was founded by Ozzy Osbourne and his wife Sharon Osbourne, both of whom also organise each yearly tour with their son Jack Osbourne. The Ozzfest tour has featured bands of a variety of genres within heavy metal and hard rock, including alternative metal, thrash metal, industrial metal, metalcore, hardcore punk, deathcore, nu metal, death metal, post-hardcore, gothic metal and black metal."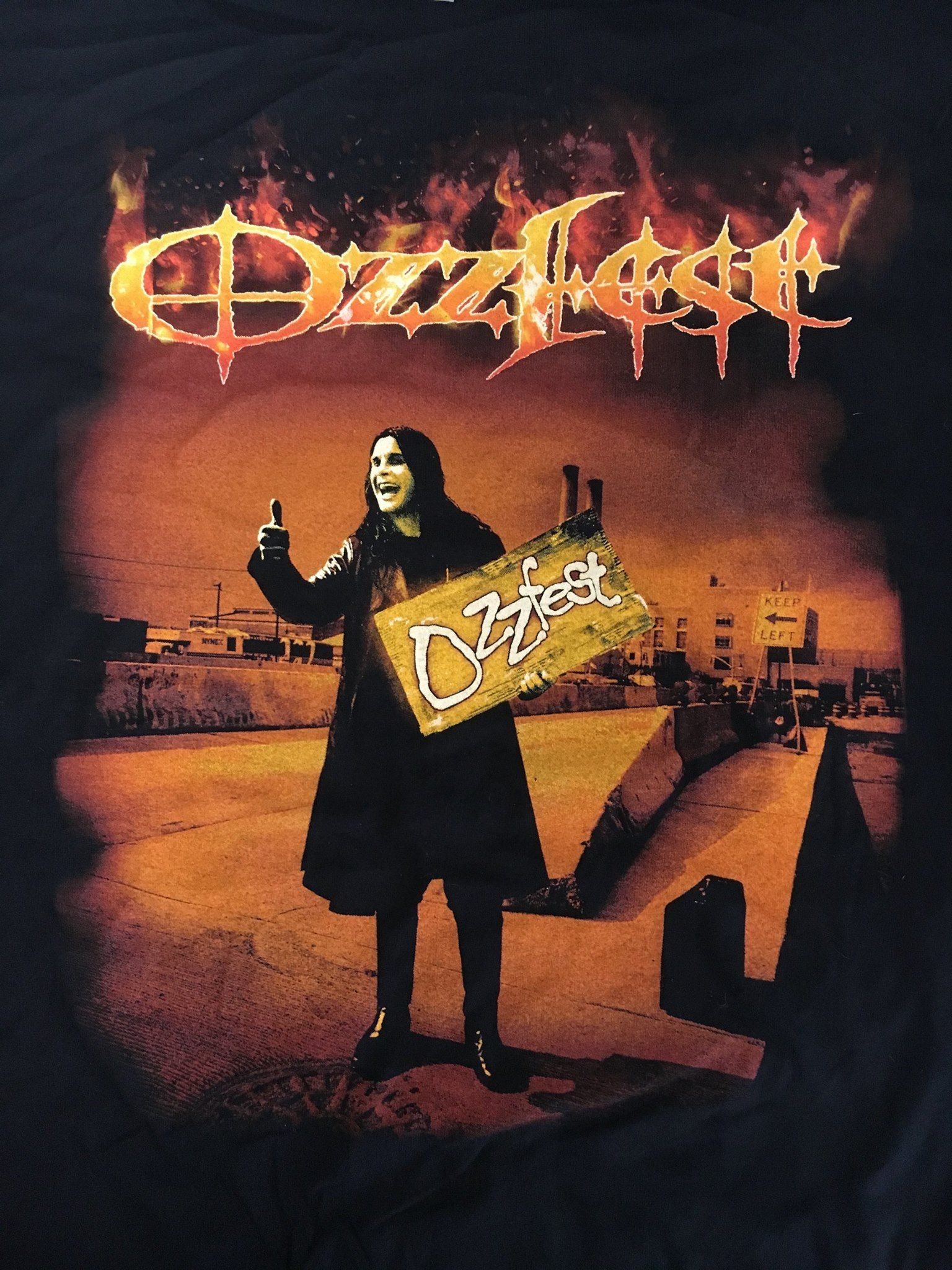 ---
Fort Rock
When: April
Where: Sunrise, Florida
South Florida's Biggest Rock Festival
"Def Leppard, Soundgarden, The Offspring, A Perfect Circle, Mastodon, Eagles of Death Metal… Fort Rock covers all your hard rock bases, from grunge and hair metal to punk pop and deep doom. Something for everyone. Also, it's in Florida, so it'll be nice and toasty."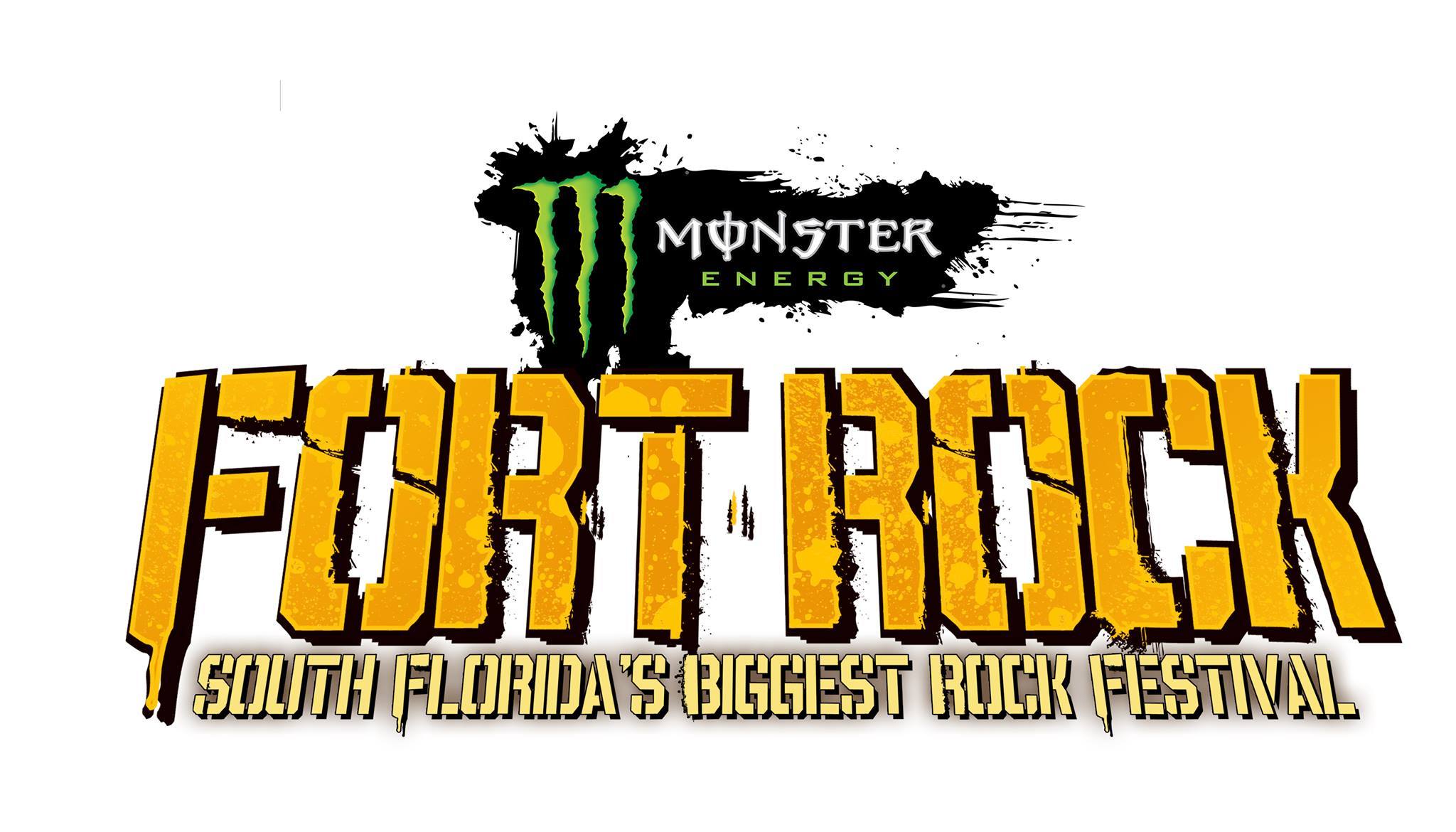 ---
Las Rageous
When: October
Where: Las Vegas, Nevada
"Sin City's premiere rock and metal festival, Las Rageous brings the noise to downtown Las Vegas. Taking place at an intimate outdoor venue, this event only sells 10,000 tickets, which means you get to see your favorite metal acts up close and personal in one of world's most entertaining cities."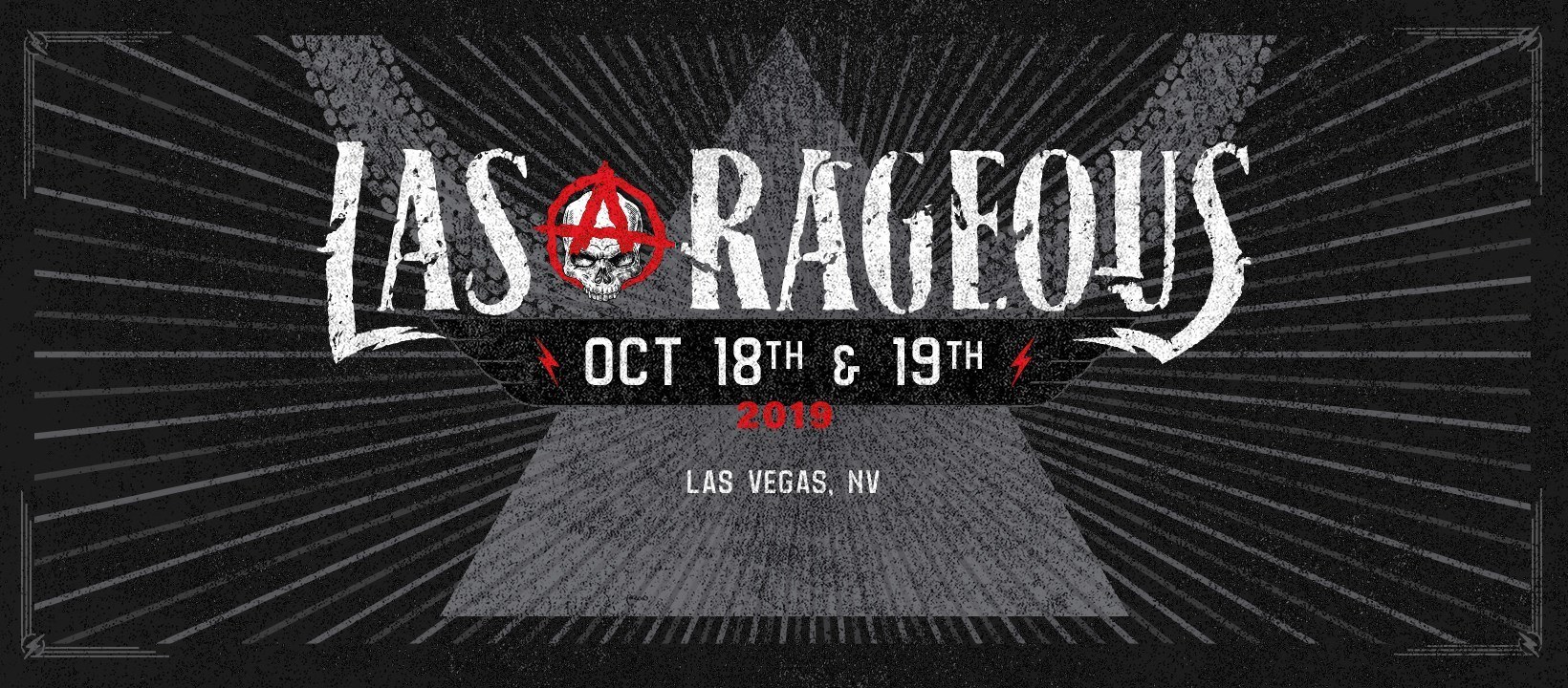 ---
Chicago Open Air
When: May
Where: Chicago, Illinois
"Chicago Open Air is an annual concert held in Bridgeview, Illinois that features several rock and metal acts. Beginning in 2016, the festival got a lot of recognition as it was Rammstein's only US performance that year. Chicago Open Air returns after a one year hiatus to Toyota Park, Chicago in 2019!"

---
So What? Music Festival
When: April 2022
Where: Houston, Texas
http://sowhatmusicfestival.com
"The Texas-based So What?! Music Festival is returning after taking a couple of years off, and they're certainly coming back with a bang. Formerly South By So What, So What?! has been polling their social-media audience who they want to perform, as well as promoting their other events. Stay tuned for more announcements on their 2022 edition.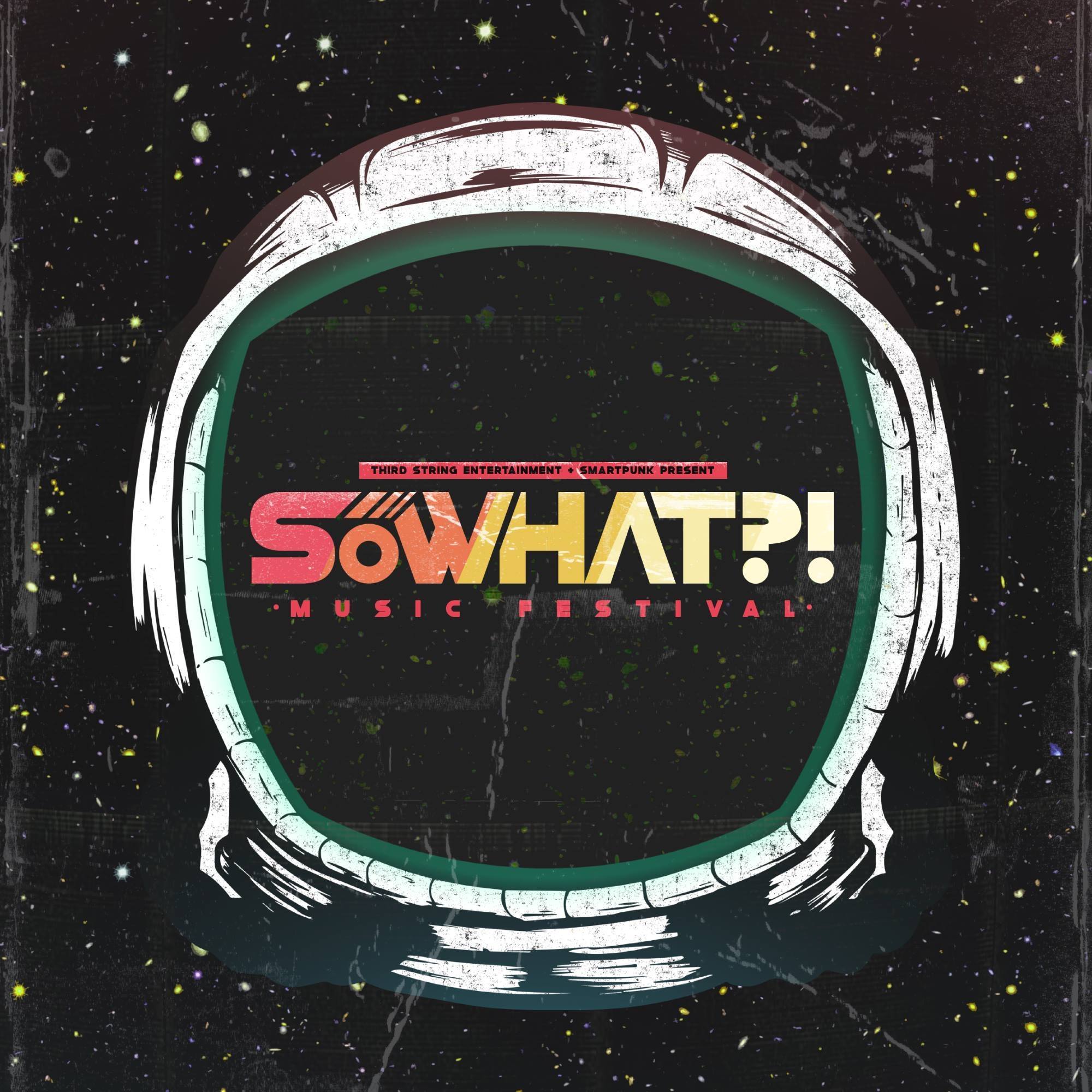 ---
NY Deathfest
When: August
Where: Brooklyn, New York
"New York may be a city of towering skyscrapers and big dreams, but at street level, space is limited. Many of New York's most important and best organized events take place in a series of cramped grottos and basements, attended by attractive, high-profile fashionistas. But a multi-day death metal festival full of brutal tech and slam? Nah, son. That shit's not getting more than one venue – and you'll be lucky if the line-up isn't just a bunch of barely-practiced locals. And yet, 2018's sixth annual New York Deathfest managed to pull it off with scrappy gusto.
Organized by local promoter and distro Gutter Christ Productions and hosted by legendary Brooklyn metal hub Saint Vitus Bar, this underground free-for-all brings together an international line-up of tight, driven bands who're as furious as they are happy to be there. The result is a wonderful weekend of music that sounds like mechanized gangrene being devoured by a grateful, hungry fanbase."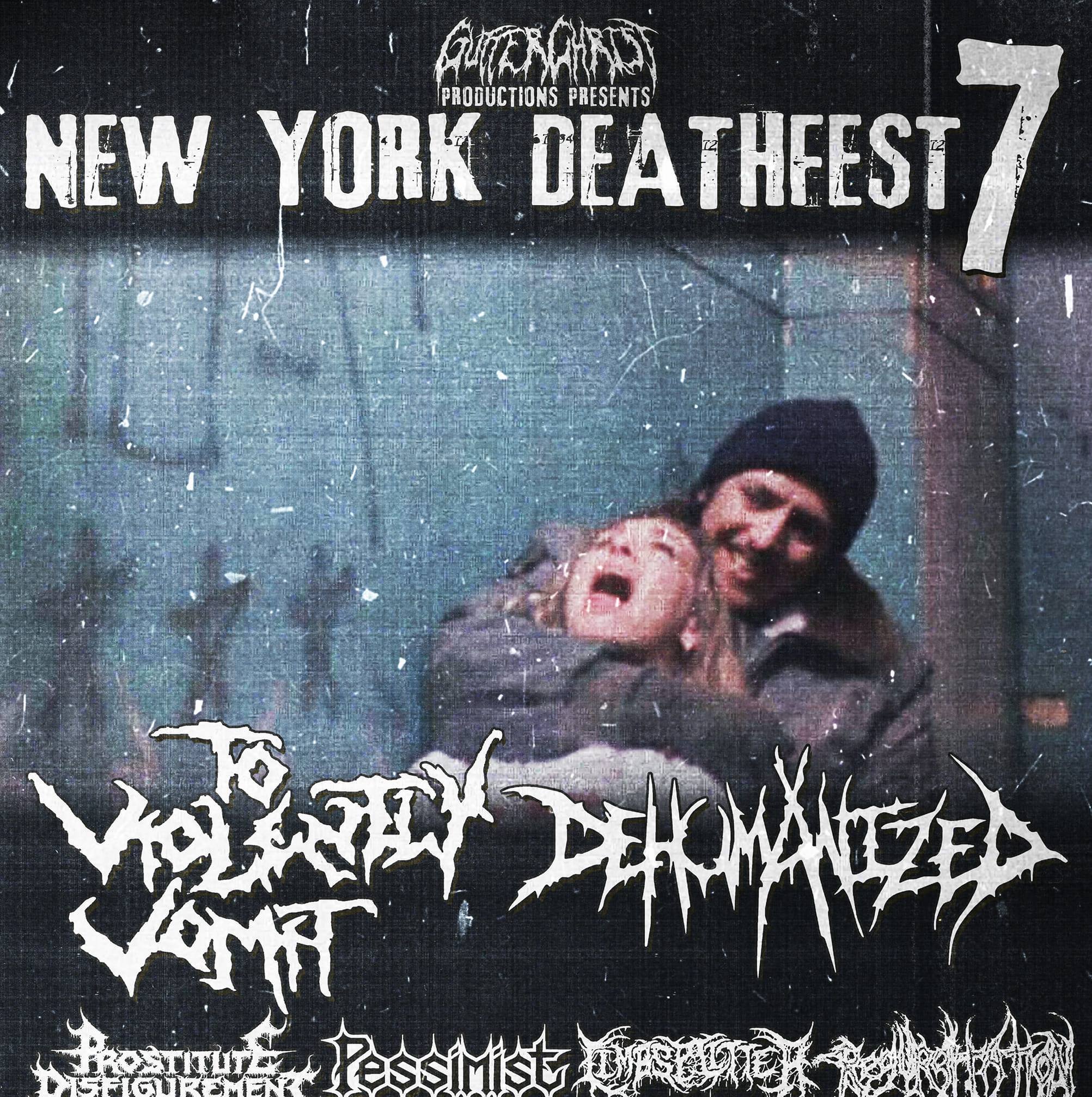 ---
Am I Missing Any Other Death Metal Festivals…?
When I put together these types of lists it can be quite difficult to research and discover all the best metal festivals, so please do let me know if you think I need to add any important ones to my list!
I've recently updated this list of Metal Festivals 2023, so would love to hear about any others to keep this as up-to-date as possible!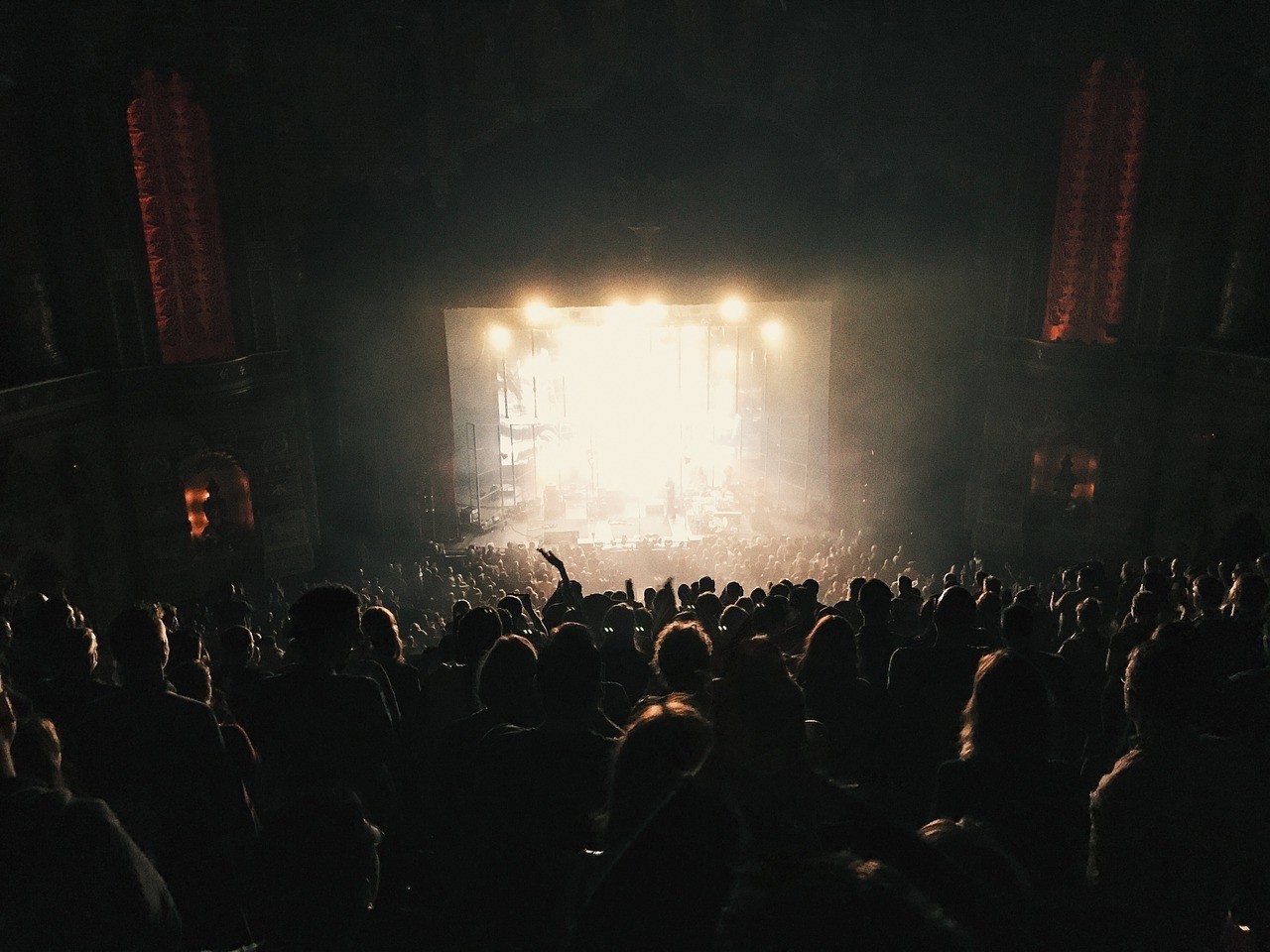 ---
Looking for more music festivals in the U.S and around the world…?
My website is filled with similar articles that go over the most epic events, parties, and music festivals in nearly every corner of the globe!! Take a look through some of my favorite ones below, and don't forget to share them with your friends!!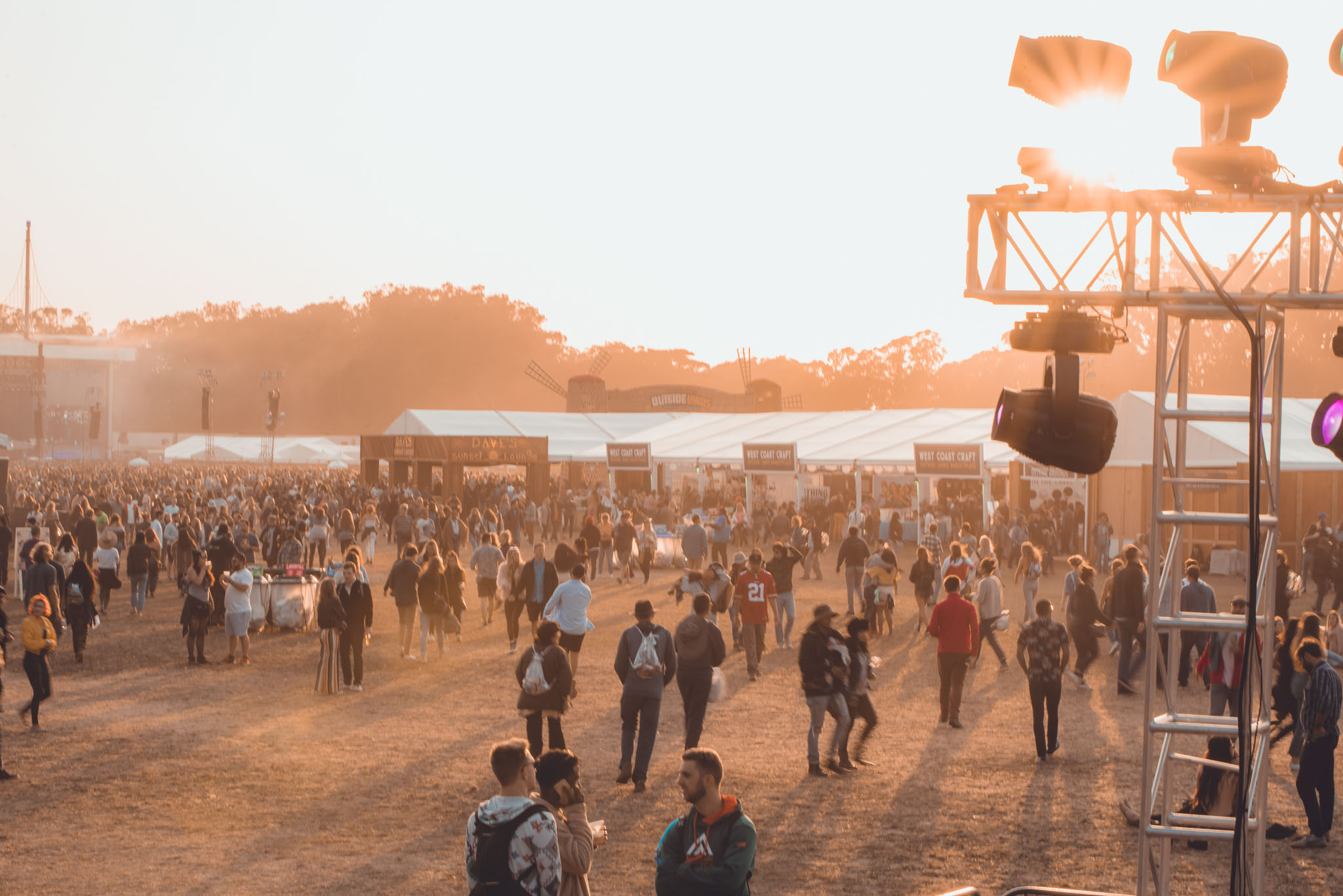 ---
Thanks for reading about these Metal Festivals 2023!!
Share this article with your fellow metal heads!!
https://www.jonesaroundtheworld.com/wp-content/uploads/2021/07/Rocklahoma-heavy-metal-festival-2022.jpg
675
1200
Dave
https://www.jonesaroundtheworld.com/wp-content/uploads/2017/03/logotry-1-1-300x106.png
Dave
2023-01-05 13:58:02
2023-01-06 08:26:24
15 Best Rock & Heavy Metal Festivals in the USA in 2023