Looking for the best San Diego Music Festivals!? Well, look no further, because this list has got you covered with the best upcomign events, parties, and concerts in the San Diego area.
Sun, sand, sea and smooth sounds. Music festivals in San Diego are easygoing, laidback and most important of all – fun. Locals also love their food and drink, so food and music are often celebrated together. Tacos, tequila and tunes – yes, please!
Best of all, it's So-Cal, so it goes without saying that the days are warm and the nights mild for much of the year. Luckily, the annual music festival calendar is designed to match the temperate climate. So start planning your next adventure, book an amazing Airbnb in San Diego, and get ready to dance under the warm Southern California sun at these incredible festivals!
Also, be sure to read my guide on a LA to San Diego Road Trip for some coastal travel inspiration!
---
1) CRSSD Festival
When: March 4-5, 2023
Where: Waterfront Park, San Diego
Genre: Electronic, House, Techno
"CRSSD Festival is a two-day electronic music festival at the 12 acre San Diego Waterfront Park featuring three stages and 36+ performers. In addition to the music, the festival will offer craft beer, mixed drinks, food, and more.
Known for its sunny, oceanside views and roster of talent that ranges from driving techno to powerful displays on its live stage, CRSSD Festival has certainly made its mark since its inception five years ago. From the beginning, CRSSD has maintained unique characteristics that have placed it in a league entirely of its own while simultaneously pushing San Diego forward as a music-centric destination. Five years in and nine editions down, it's no surprise that CRSSD continues to reign supreme as one of the premier electronic music festivals in Southern California."
This is one of my favorite music festivals in California! It'd be the perfect time of the year to plan a trip to California, and complete some of the stops on this LA to San Diego Drive Road Trip!
March 2023 Lineup Highlights: ODESZA, Polo & Pan, Lane 8, Bedouin, Kavinsky, Deborah de Luca, Maya Jane Coles, Umek, Becky Hill, Biig Piig, Bon Entendeur, Channel Tres, Luna Li, Phantoms, Swimm, Totally Enormous Extinct Dinosaurs live, Yelle, Mall Grab, Purple Disco Machine, Seth Troxler b2b Eats Everything, and many more!
CRSSD SPRING '18 | EMPIRE OF THE SUN, GORGON CITY, TCHAMI, CIREZ D, SHIBA SAN + MORE
---
2) Kaaboo Del Mar Festival
When: September 2023 (TBA)
Where: Fairgrounds, Del Mar
Genre: Various
"Forget what you know about music festivals, we've shifted the paradigm and built something new. KAABOO is the perfect weekend escape, described in a word that comes from whatever the hell we feel like yelling when we're high on life and having fun.
A curated three-day sound voyage that combines rock-n-roll music and tastemaking events in a modern wonderland on the warm shores of the pacific. Where every detail is designed for your enjoyment and clean, comfortable amenities inspire you to break from your busy life, let loose and enjoy the experience. Welcome to KAABOO, the place where all of your senses align."
KAABOO Del Mar Music Festival 2017 RECAP
---
3) Carlsbad Music Festival
When: November 2023
Where: Carlsbad
https://www.facebook.com/carlsbadmusicfest
http://www.carlsbadmusicfestival.org
Winner of 5 San Diego Music Awards | Adventurous Music By The Beach
"Not every beautiful beach town offers world-class contemporary chamber music by some of the nation's most exciting young musicians. Or the opportunity for audience members to mingle with them at workshops, lecture-demonstrations, interviews and receptions.
But when two of the founders are hometown boys like Artistic Director Matt McBane and Calder Quartet violinist Ben Jacobson, Carlsbad's natural friendliness is bound to influence the proceedings. This is the directon of classical chamber music today, so make sure you have your seat for this exciting series of concerts – presented right here in Carlsbad, California."
Experience the Carlsbad Music Festival
---
4) Tequila & Taco Music Festival
When: April 22-23, 2023
Where: Petco Park, Downtown San Diego
Genre: Various
https://www.tequilaandtacomusicfestival.com/san-diego
"Join us for TWO days of fun in the sun at Petco Park on Saturday & Sunday!
Enjoy an afternoon sipping on an assortment of Margaritas and eating delicious tacos, all while listening to a great lineup of live music! Saturday will showcase top-shelf Tequilas sampling, while you enjoy THE BEST gourmet tacos! Enjoy Live Music, Margaritas, Craft Beer, and Art Vendors.
It's not just about the tacos. It's not just about the tequila. It's also about the music. It's TWO full days of music!
The Tequila And Taco Music Festival
---
5) San Diego Soul Music Festival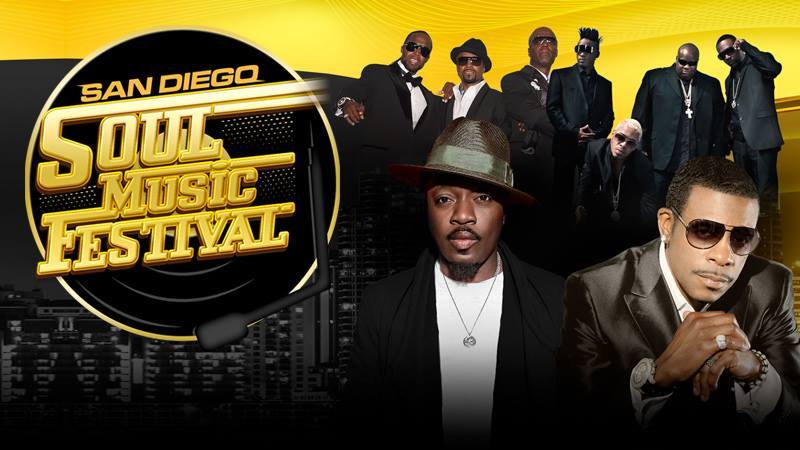 When: April 2023 (TBC)
Where: Pechanga Arena, San Diego
Genre: Soul
"San Diego Soul Music Festival is a live concert bringing you the best is soul music. Live bands, real singing and real musicians. Get ready to experience the soul. 2019 lineup includes Maze featuring Frankie Beverly; Keith Sweat; Stephanie Mills and more!"
San Diego Soul Music Fest 2019
---
6) Summergrass San Diego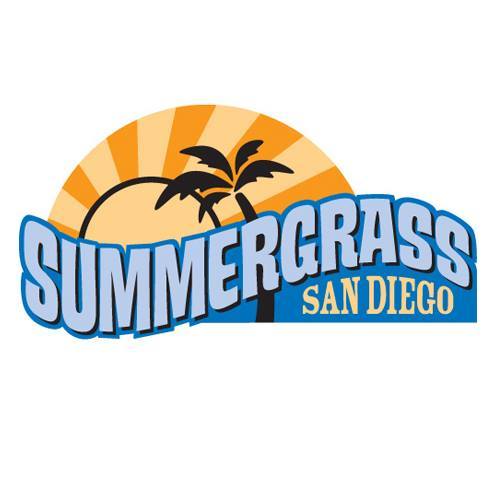 When: August 2023
Where: Antique Gas and Steam Engine Museum, San Diego
Genre: Bluegrass
"Summergrass San Diego 2023 is San Diego County's premier live bluegrass event and Southern California's best bluegrass festival. This family-friendly event includes top entertainment on stage as well as impromptu jams, great food, vendors, and an incredible location at the Antique Gas and Steam Engine Museum."
Summergrass San Diego 2018
---
7) San Diego GypsyFest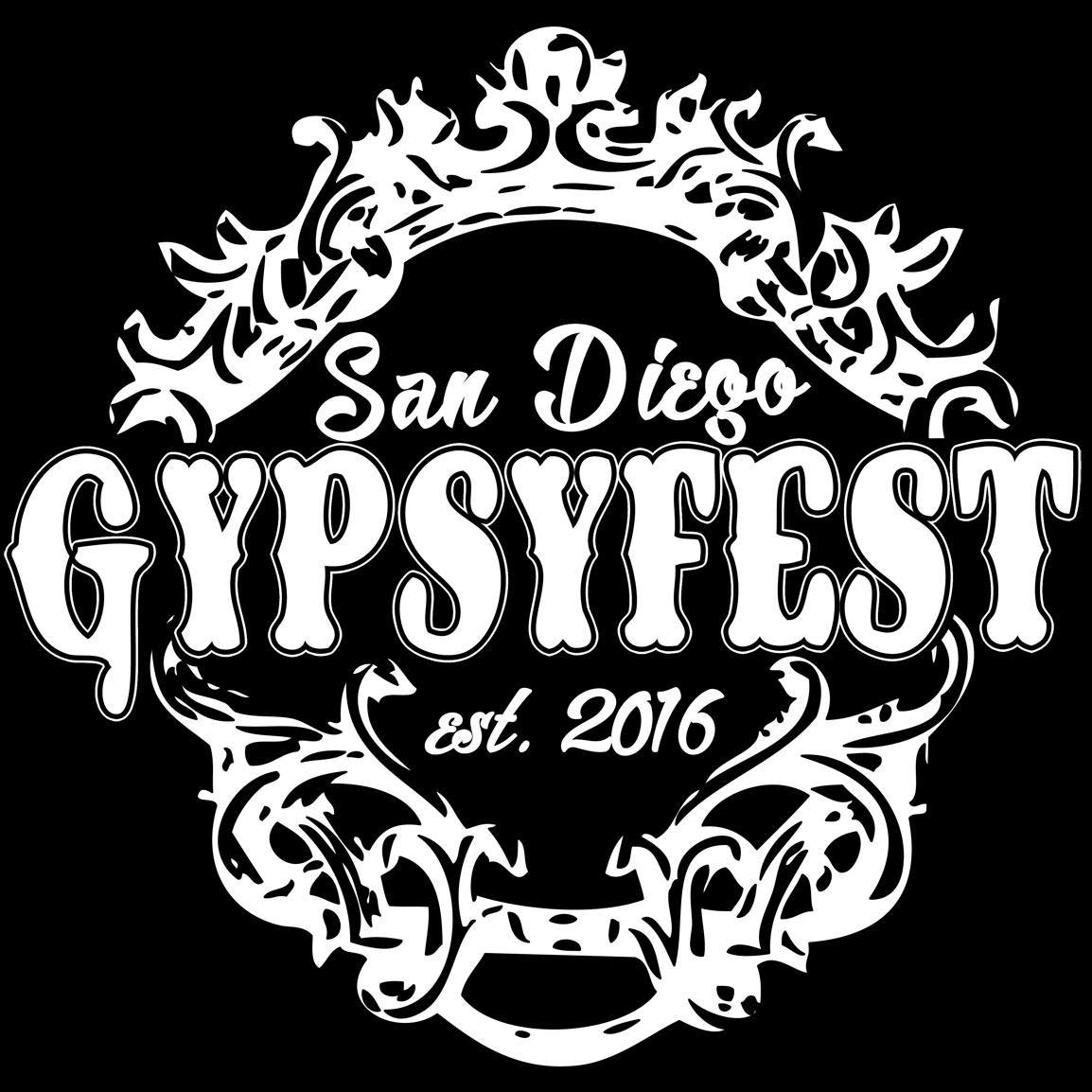 When: June 2023
Where: De Anza Springs Resort
Genre: World Music / Folk
"San Diego GypsyFest is a world music festival featuring dozens of bands of all genres coming together to celebrate all things gypsy!
Located at the Anza Springs Resort in Jacumba, CA (one hour East of San Diego), San Diego GypsyFest, in addition to a robust band lineup, also features independent performers and street musicians, live art/artists, various gypsy entertainers and performers, and houses many new and independent vendors! Get ready for a wild party including great food, loud music, and gypsy art!
BandàpArt - Highlights from the San Diego Gypsyfest
---
8) Adams Avenue Street Fair

When: September 2023
Where: Normal Heights, Uptown San Diego
Genre: Various
https://www.adamsavenuebusiness.com/event-info/adams-avenue-street-fair/
"The 37th annual Adams Avenue Street Fair, Southern California's largest free two-day music festival, will take place along seven blocks of Adams Avenue in the Normal Heights community of San Diego.
The Adams Avenue Street Fair offers exceptional entertainment for all-ages. Headliners include; West London reggae/tropical pop singer Hollie Cook, award-winning blues band the Delgado Brothers, Deke Dickerson & the Ecco-Fonics, local garage band the Schizophonics, salsa/Latin jazz artists Charlie Chavez and Afrotruko, funk/soulsters Sure Fire Soul Ensemble, San Diego rockers Dirty Sweet, and the rockabilly reunion of Hot Rod Lincoln.
The headliners will be joined by more than 80 artists performing on six stages along Adams Avenue. There event includes the Adams Avenue Street Fair Craft Beer Taste (Saturday only from 12-noon to 4:00 pm), as well as four beer gardens, giant carnival rides, festival food, and more than 300 exhibitors selling their merchandise and promoting their services."
Adams Avenue Street Fair 2015 by SDStreetFairs.com
---
9) UNITE! Music Festival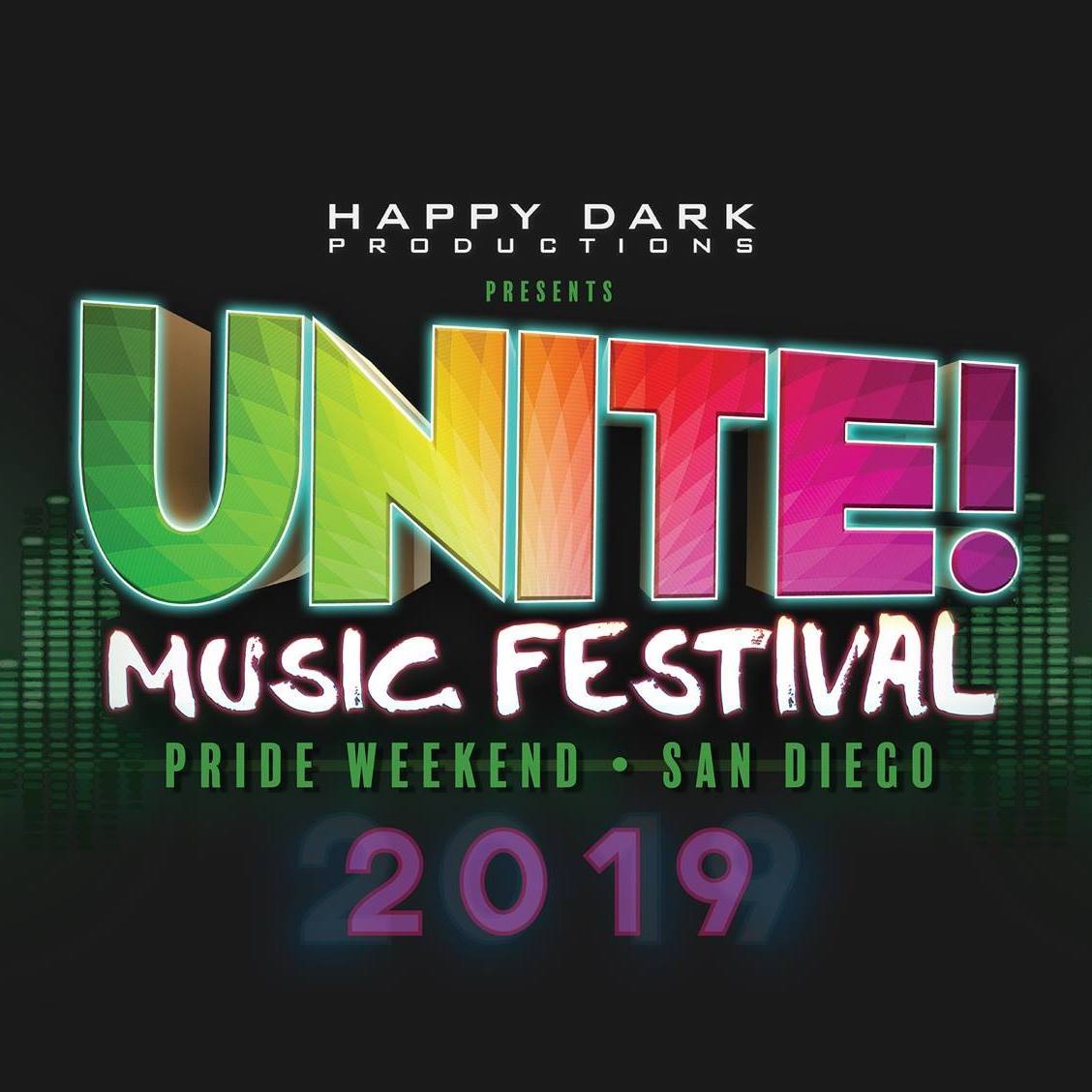 When: July 2023 (Pride Weekend)
Where: Spin Nightclub, San Diego
Genre: Cultural
"UNITE! Music Festival is an all-inclusive San Diego Pride nightlife experience at Spin Nightclub. Last year they brought all walks of life together for laughs, dancing and live entertainment. Join them again in 2023 as they once again come together for three days of music, fun and good vibes! International and Unified, that's what UNITE Music Festival stands for."
UNITE! Music Festival San Diego Pride Weekend 2017
---
10) San Diego Beer Fest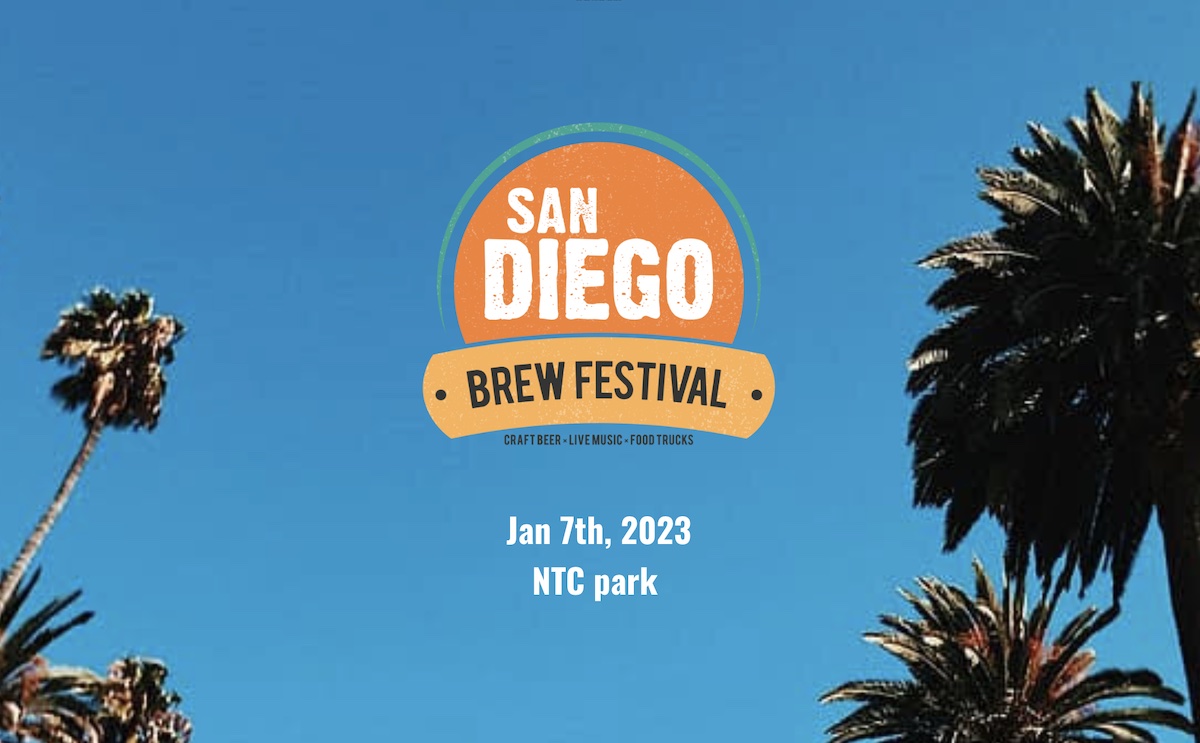 When: January 7, 2023
Where: NTC Park, San Diego
Genre: Various
https://www.sandiegobeerfest.com/
Craft Beer | Live Music | Food Trucks
"The 12th annual San Diego Brew Festival finally returns! The event will feature over 70 breweries, 200 beers, 10 of San Diego's best food trucks as well as cover bands and lawn games. The 2023 SD Brew Fest will take place at NTC park from noon to 4pm."
San Diego Beer Festival at Silo, Makers Quarters
---
11) Great Pumpkin Beer & Music Festival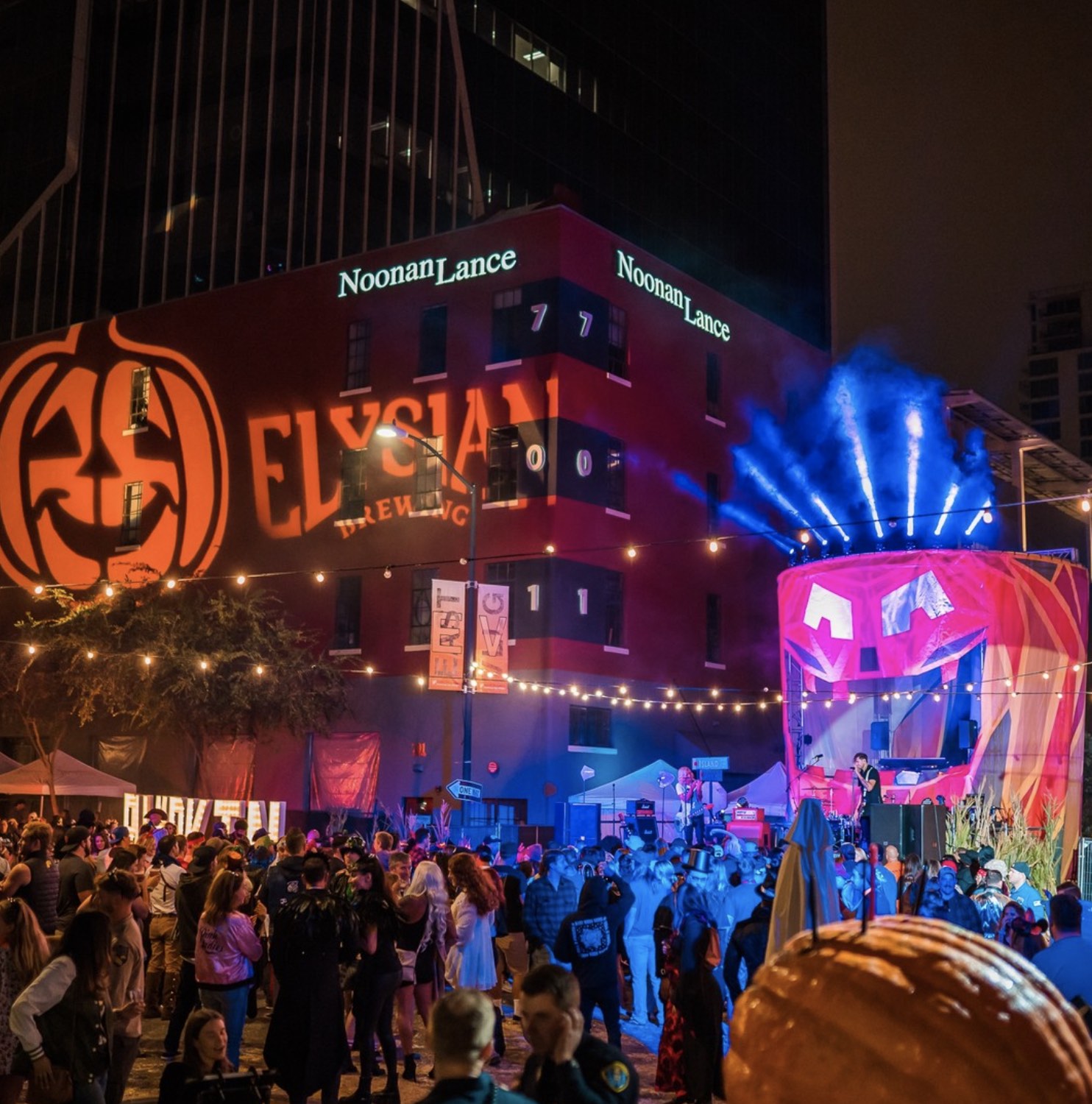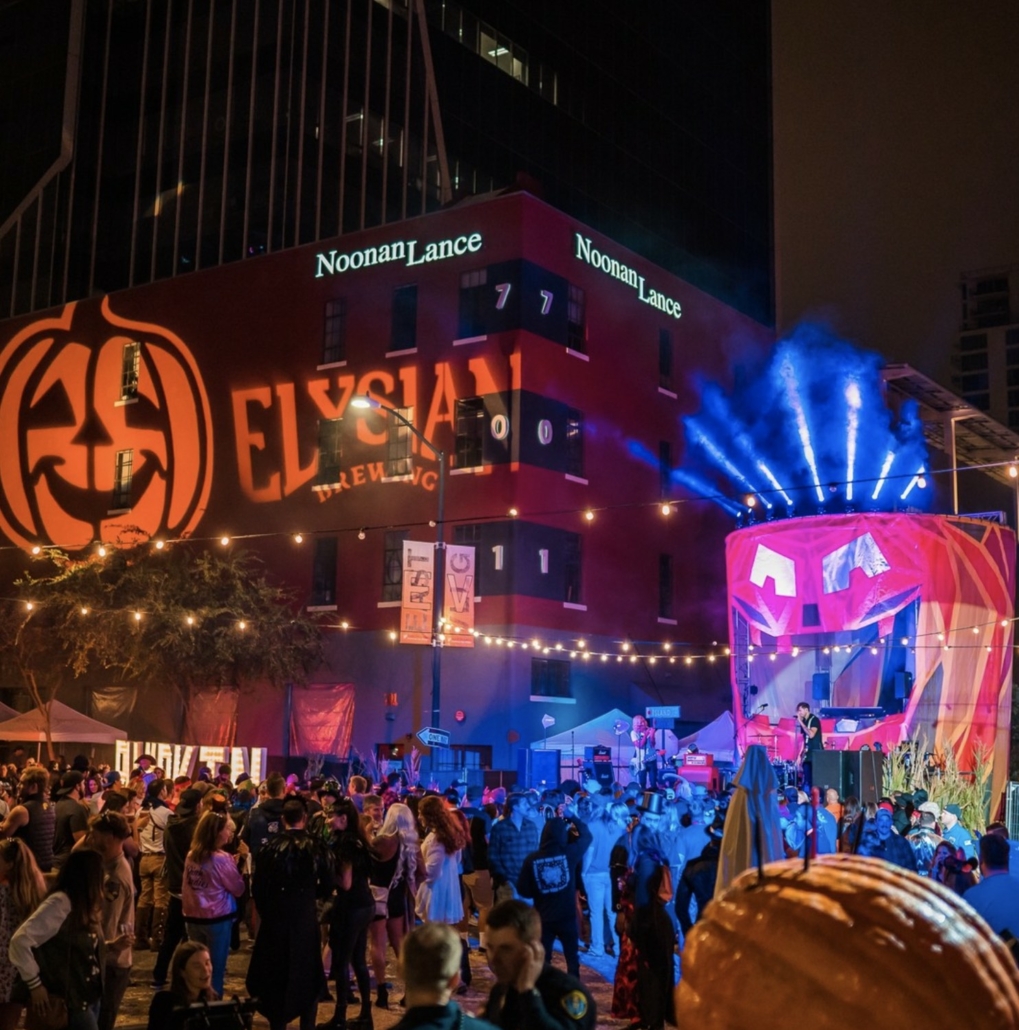 When: October 2023
Where: East Village / Gaslamp Quarter, San Diego
https://www.greatpumpkinbeerfestsd.com/
"The legendary Seattle Great Pumpkin Beer Festival hits San Diego for a mischievous day of pumpkin themed brews, live entertainment, twisted experientials, squash-based foodie creations, hidden surprises and so much more!
For one day only, the streets of Downtown San Diego will be transformed into a gourd-geous mecca of all things nonsensical as misfits unite to celebrate brews, boos and beats.
The rock star of the day will be the Pumpkin flavored craft brews accompanied by farm house flavors, fresh hops, wet hops, saisons and more to give your palette an autumnal explosion of over 40+ seasonal concoctions. Pocket of taps will be scattered through the venue with coveted brews popping up in unexpected corners like the Ale Apothecary, Headless Horsemen Hideaway and Jack-O's Tavern.
This is one party you don't want to be late for! The fest kicks off with the ultimate keg tapping as rivers of beer flow straight into your commemorative cup from the over 1000lb giant pumpkin keg."
---
12) West Coast Weekender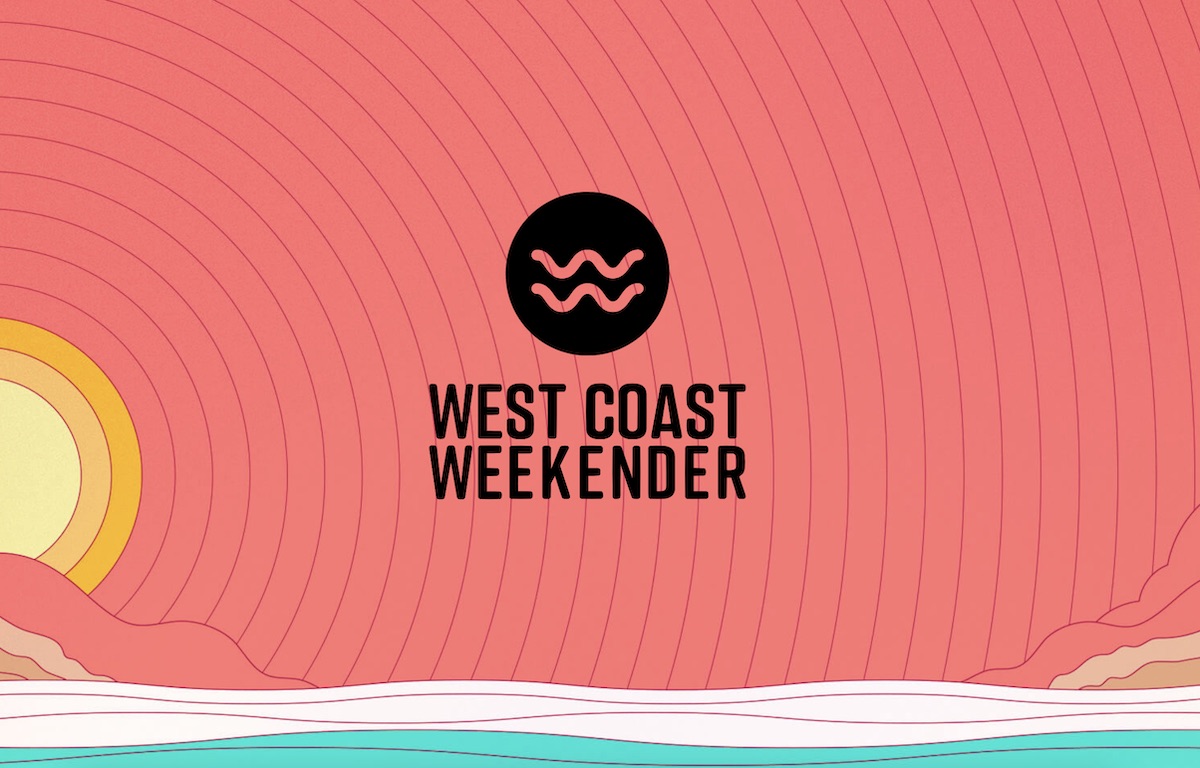 When: May 2023
Where: Viejas Casino & Resort, San Diego
Genre: Underground
https://www.facebook.com/westcoastwkndr
https://westcoastweekender.net
"West Coast Weekender is a boutique festival and music conference held in May in San Diego, California. World class talent participate in daytime panel discussions and play parties that run from afternoon to early morning.
With a strong focus on local art and industry, West Coast Weekender pays homage to the American westside's rich underground music culture. With long standing regional producers and sponsors, West Coast Weekender has forged collaborations dedicated to creating an uplifting and positive festival experience for the underground music community. New and seasoned enthusiasts of underground music culture will discover something new to celebrate at West Coast Weekender."
West Coast Weekender Teaser 2018
---
13) Humphrey's Concerts By The Bay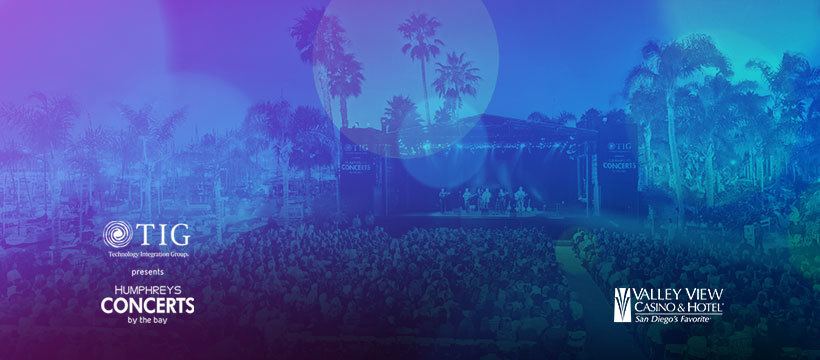 When: April – October 2023
Where: Shelter Island, San Diego
Genre: Various
http://www.humphreysconcerts.com
"San Diego's vibrant music scene gets even brighter from April through October, when the stars fill the stage at Humphreys Concerts By the Bay.
Our celebrated summer concert series offers the best of San Diego entertainment, and showcases some of the world's most legendary entertainers all performing in our intimate, 1,450-seat outdoor concert venue. Since 1982, Humphreys Concerts by the Bay has presented performances spanning genres from rock and jazz to comedy, blues and international beats. Performers like Stevie Wonder, Aretha Franklin, Ringo Starr, and Steely Dan have all graced our stage, offering fans an unmatched up-close experience all surrounded by lush tropical gardens, tranquil views of the marina, and Shelter Island vistas."
Humphrey's Concerts at Humphreys Half Moon Inn and Suites San Diego
---
14) Horizon Music Festival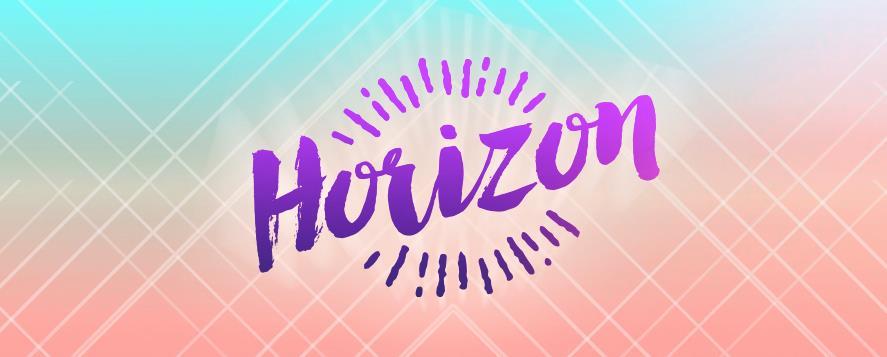 When: May
Where: Embarcadero Marina Park North, San Diego
Genre: Electronic / Various
https://www.facebook.com/horizonmusicfest/
"Each Horizon event has its own unique touch and feel. From beer and wine festivals offering unlimited tastings of fan favorites and lesser known (but still amazing) libation brands, to carnival experiences with a ferris wheel overlooking the water and carnival acts, to amazing live concert performances featuring superstar talent as well as local up and coming DJs, guests are treated to an experience unlike any other.
Join us as we reach into the Horizon and further expand this iconic brand all summer."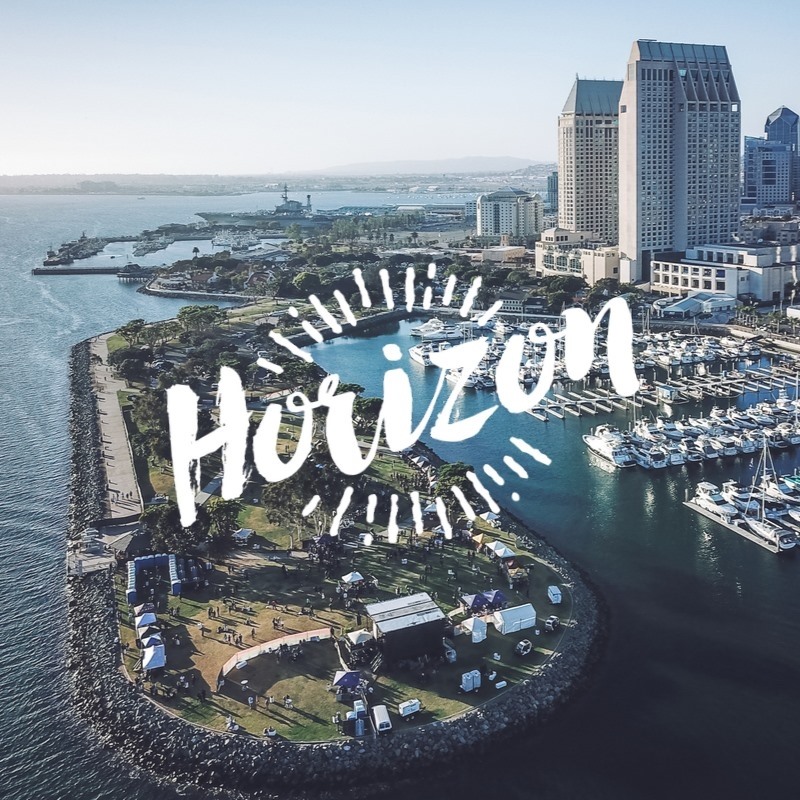 ---
15) Sherman Heights Latino Music Festival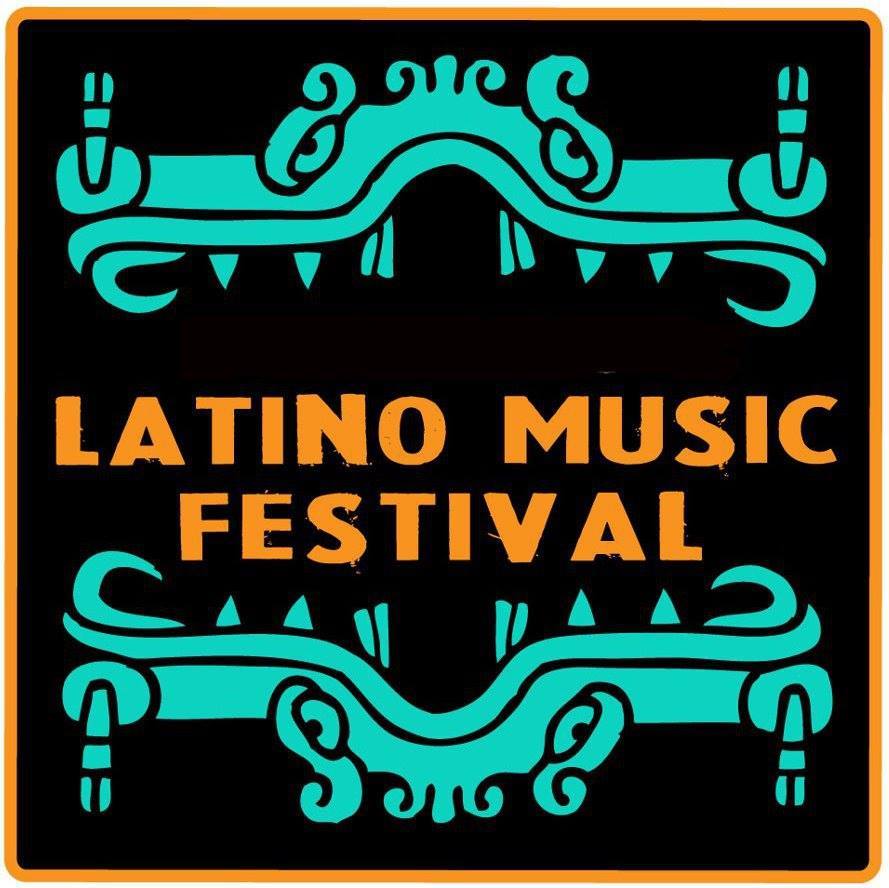 When: June 2023
Where: Sherman Heights, San Diego
Genre: Latin music
http://www.shermanheights.com/events-1.html
"The Sherman Heights Latino Music Festival is an annual family-friendly celebration of Latin music and arts. Each year, it features not only great live music, but also traditional arts & crafts, folkloric dance performances and delicious street food.
The lineup of musicians reflects a variety of genres that Latin America is known for such as latin jazz, rock en español, reggaeton, bachata and many others."
Sherman Heights Music Festival 2017
---
16) Balboa Park Twilight in the Park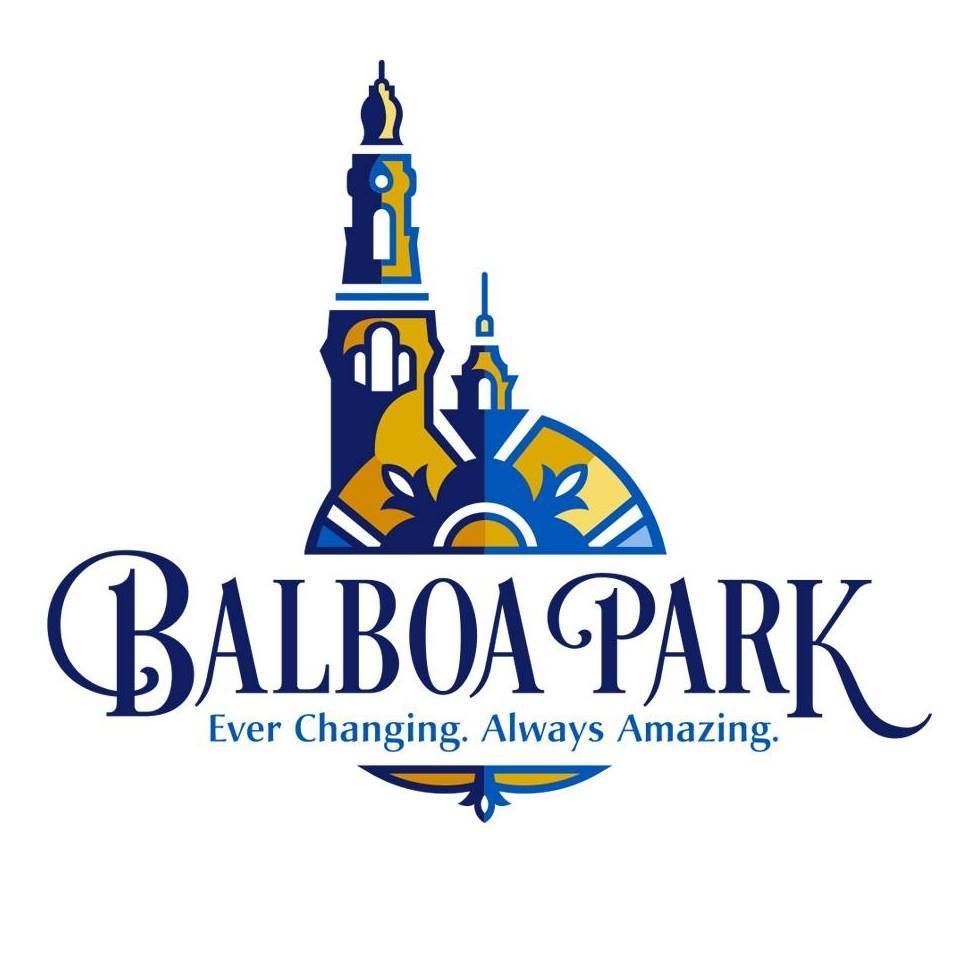 When: June – August
Where: Spreckels Organ Pavilion, Balboa Park, San Diego
Genre: Various
https://www.balboapark.org/twilight-concerts
"For 37 years, Twilight's live music under the stars has been delighting visitors. The music program ranges from military bands and Dixieland jazz, to big band swing and Latin salsa. Our goal at Twilight is to provide a fabulous, free, family-oriented venue for folks to come and listen to some great music. Bring a picnic, sit back and relax, or kick up your heels to some wonderful tunes."
Balboa Park - Twilight In The Park - The Last Concert by the Fabulous "Marsha Forman Band"
---
17) Pacific Beachfest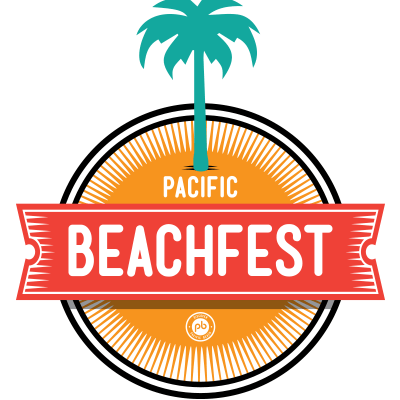 When: October 2023
Where: Pacific Beach, San Diego
Genre: Various
https://www.pacificbeachfest.org
"Come see what all the excitement is about. pacific beachfest is san diego's premier beach festival located in the heart of beach town: pacific beach.Enjoy this free, full-day, family-friendly, music-packed event. Throughout the action-packed day thousands of BeachFest goers can enjoy live music on 3 stages.
Hornblend Stage featuring world beat dance music, the Community Stage featuring the best talent in PB, and the Grand Stage where the hottest DJs and Reggae will be featured in the Beachfest Big Josh Beer Garden."
---
18) Avolution Fest
When: June
Where: Quartyard, San Diego
Genre: Various
"There are super-niche food festivals dedicated to just about everything, from ice creams to chicken wings — so it's actually quite surprising that it's taken so long for someone to host a major avocado-themed food festival.
Avolution Fest is set to debut for the first time in San Diego, California next month, and will celebrate all thinks avocado. The music and art festival will include live performances, art installations, and — naturally — plenty of things to eat and drink featuring the green fruit."
San Diego Minute: Quartyard // San Diego Magazine
---
19) BEER X San Diego Beer & Music Extravaganza

When: June 2023
Where: Waterfront Park, San Diego
Genre: Various
"Beer X is a day of great music and craft beer at Waterfront Park. This event is 21+ from 1pm – 4pm. All ages are welcome after 4:00pm once the craft beer tasting portion is complete. This event will take place in June at Waterfront Park in San Diego, CA. Live music throughout the day featuring Slightly Stoopid, Stick Figure, Pepper, Fishbone & Ethan Tucker Band. The festival area boasts sprawling grassy areas that you can relax in and watch the bands."
---
20) YOUTOPIA
When: October 2023
Where: La Jolla Indian Campground
Genre: Electronic, Various
https://www.facebook.com/SDYOUtopia/
San Diego's official Burning Man regional event
"YOUtopia is A 4-day camping and arts regional "burn" celebrating the culture and principles of Burning Man. Burning Man only happens once a year, but burner culture is alive and well year-round. Burning Man regional events are held all over the world and are based on the Ten Principles, empowering burner ethos to thrive far and wide.
YOUtopia is part of a long tradition of bringing the magic of the playa to the rest of the world while also celebrating the vibrant creative and communal elements of San Diego and the surrounding areas."
SAN DIEGO YOUTOPIA : RIM VLOG #35
---
21) Love Machine Festival
When: Various Festivals (Memorial Day Weekend, November 2023)
Where: Jacumba, California
https://www.facebook.com/LoveMachineRetreat
"Enter Jacumba through the Love Machine Lens. Love Machine is an intimate outdoor health and wellness retreat, with mandatory two part covid testing, featuring Music, Art, Workshops, Yoga, and healthy lifestyle awareness.
Based in the sun bathed boulder strewn mountains of Jacumba California, 75 minutes outside San Diego, Love Machine will include performances and workshops from talent from our own backyard and around the world."
LoveMachine.Live - Fall 2021 - Official Recap
---
22) Proper NYE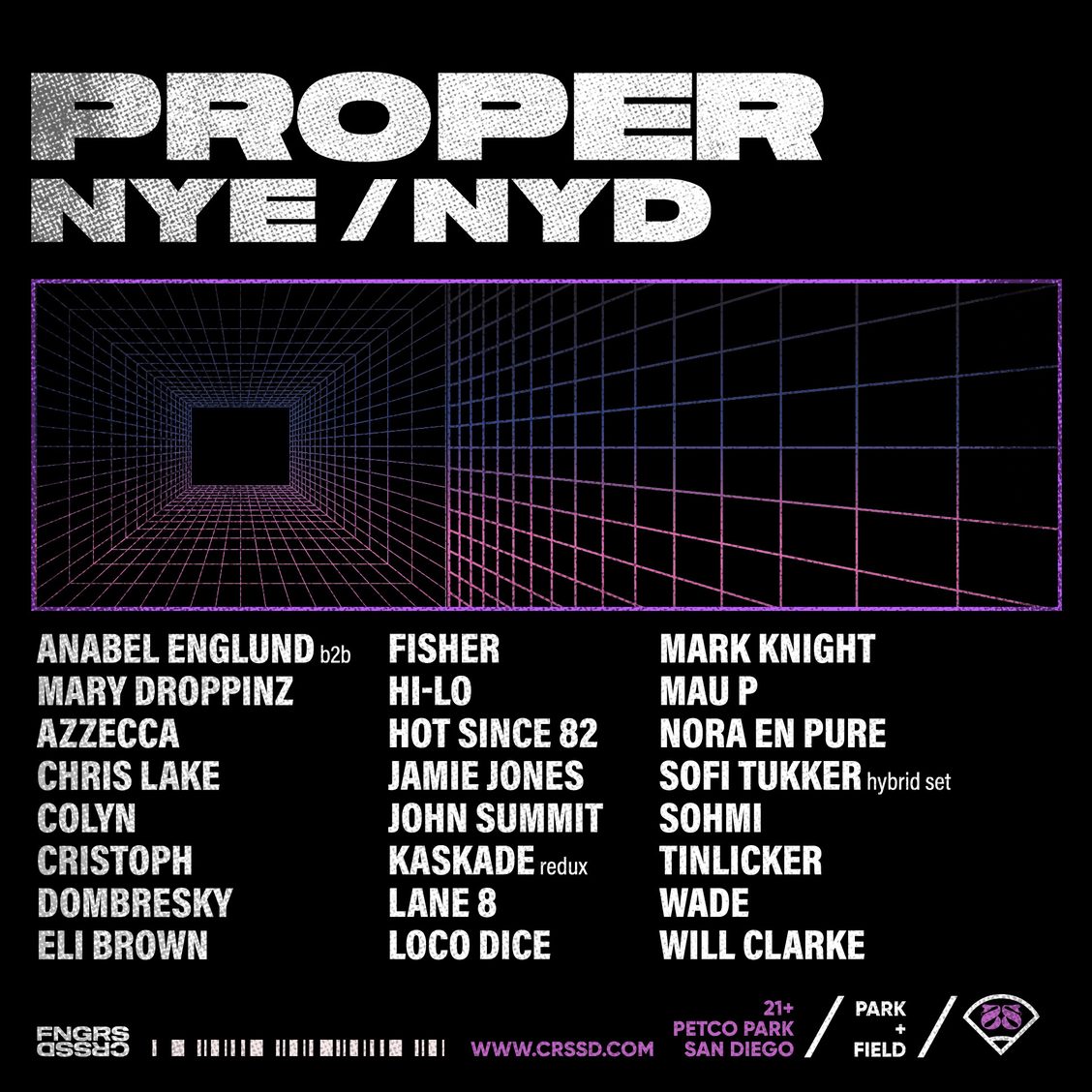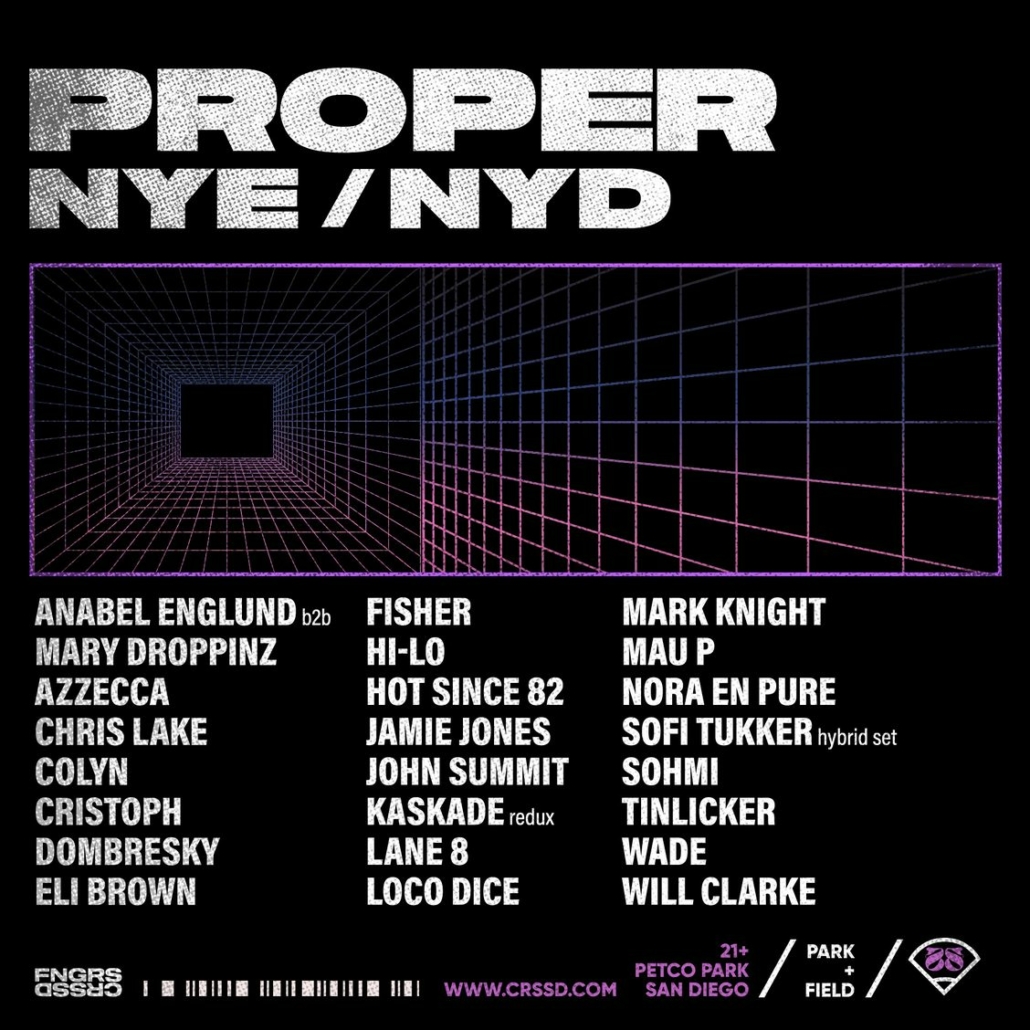 When: December 31 – January 1, 2023
Where: Petco Park, San Diego
"FNGRS CRSSD has announced the lineup for its newest event PROPER NYE, a two-day, three stage event set to ring in the new year in San Diego.
On the heels of a sold out Fall edition of CRSSD Festival, PROPER NYE brings over 20 of electronic music's biggest and most in-demand names to Gallagher Square and the field at Petco Park for a dual New Year's Eve and New Year's Day celebration. The event will deliver the same forward-thinking, top tier house and techno curation the FNGRS CRSSD brand is known for."
Lineup Highlights: Anabel Englund b2b Mary Droppinz, Azzecca, Chris Lake, Colyn, Cristoph, Dombresky, Eli Brown, FISHER, HI-LO, Hot Since 82, Jamie Jones, John Summit, Kaskade (Redux), Lane 8, Loco Dice, Mark Knight, Mau P, Nora En Pure, Sofi Tukker (Hybrid Set), SOHMI, Tinlicker, Wade, Will Clarke
---
23) Desert Hearts Music Festival
When: May 5-8, 2023
Where: Los Coyotes Indian Reservation (90-minutes from San Diego)
https://festival.deserthearts.us/
The Desert Hearts Crew have been taking the U.S by storm the past few years, and throwing wild parties around the entire country (as well as hosting stages at tons of other festivals). But to fully understand their madness, you gotta make it out to their own Desert Hearts Festival, which has become a local favorite among San Diego festival attendees.
House, Techno, & Love…We Are All Desert Hearts. Infinite love and nonstop beats.
Check out this epic review titled "Desert Hearts is a Stimulating and Vibrant Marathon of Music, Love, and Rave" to learn more! If you're into techno and good vibes, it'll become your new favorite festival!
Desert Hearts Festival - 2022 Aftermovie
---
Am I Missing Any Epic Music Festivals in San Diego 2023?
With it year long sunshine and relaxed atmosphere – San Diego really is one of the best cities in the world for music festivals! There are so many awesome events, food and beer festivals, and frequent parties to keep all music fans happy! If you think I missed any incredible San Diego music festivals, please do reach out to me as I love to keep my site updated as much as possible!! Stay classy, San Diego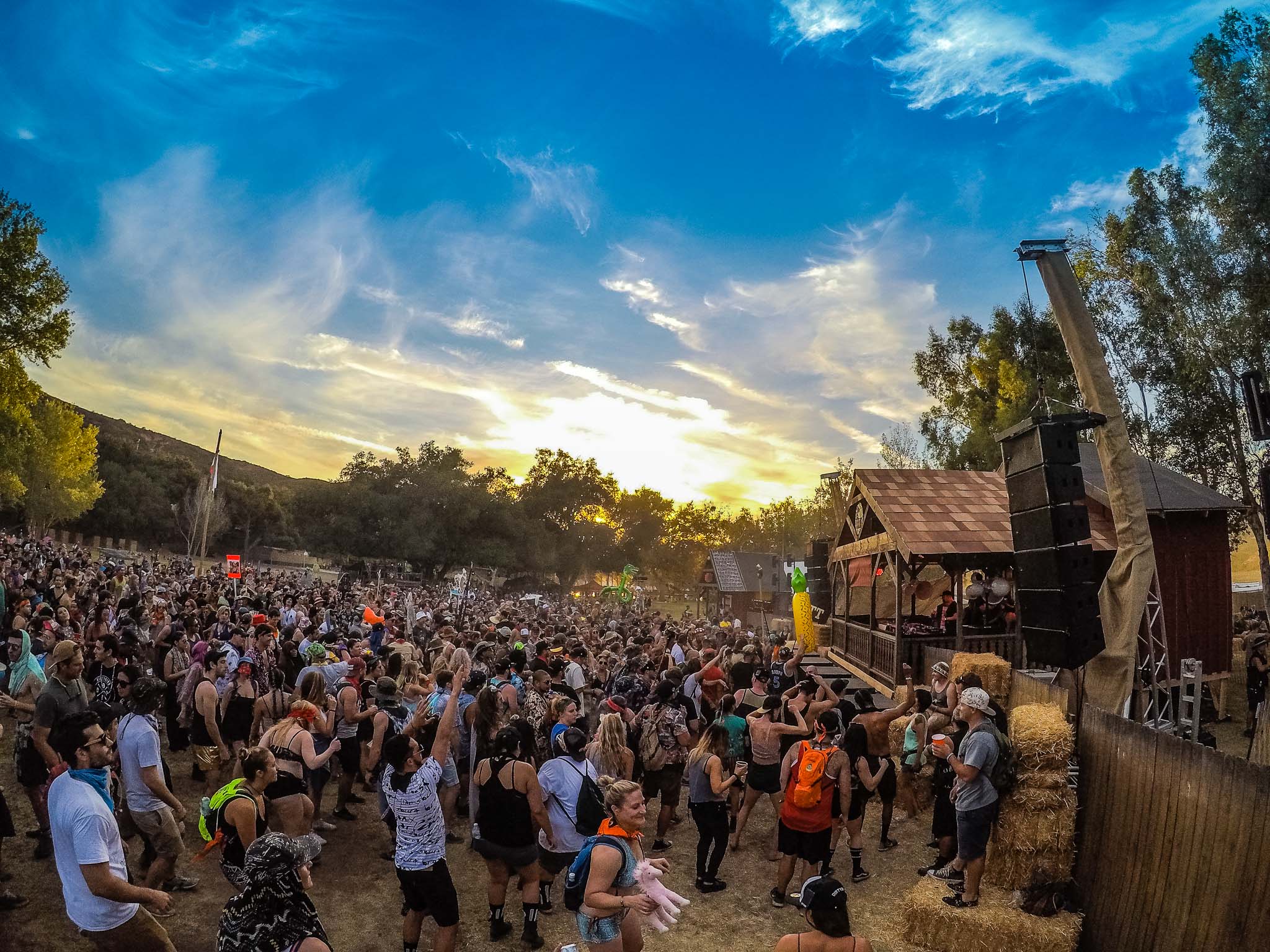 ---
Looking for more music festivals around the USA…?
My travel blog is filled with articles just like this that discuss the best events and music festivals around the world, as well as in the U.S.A. Check out a few of my favorites below, and start planning your next adventure!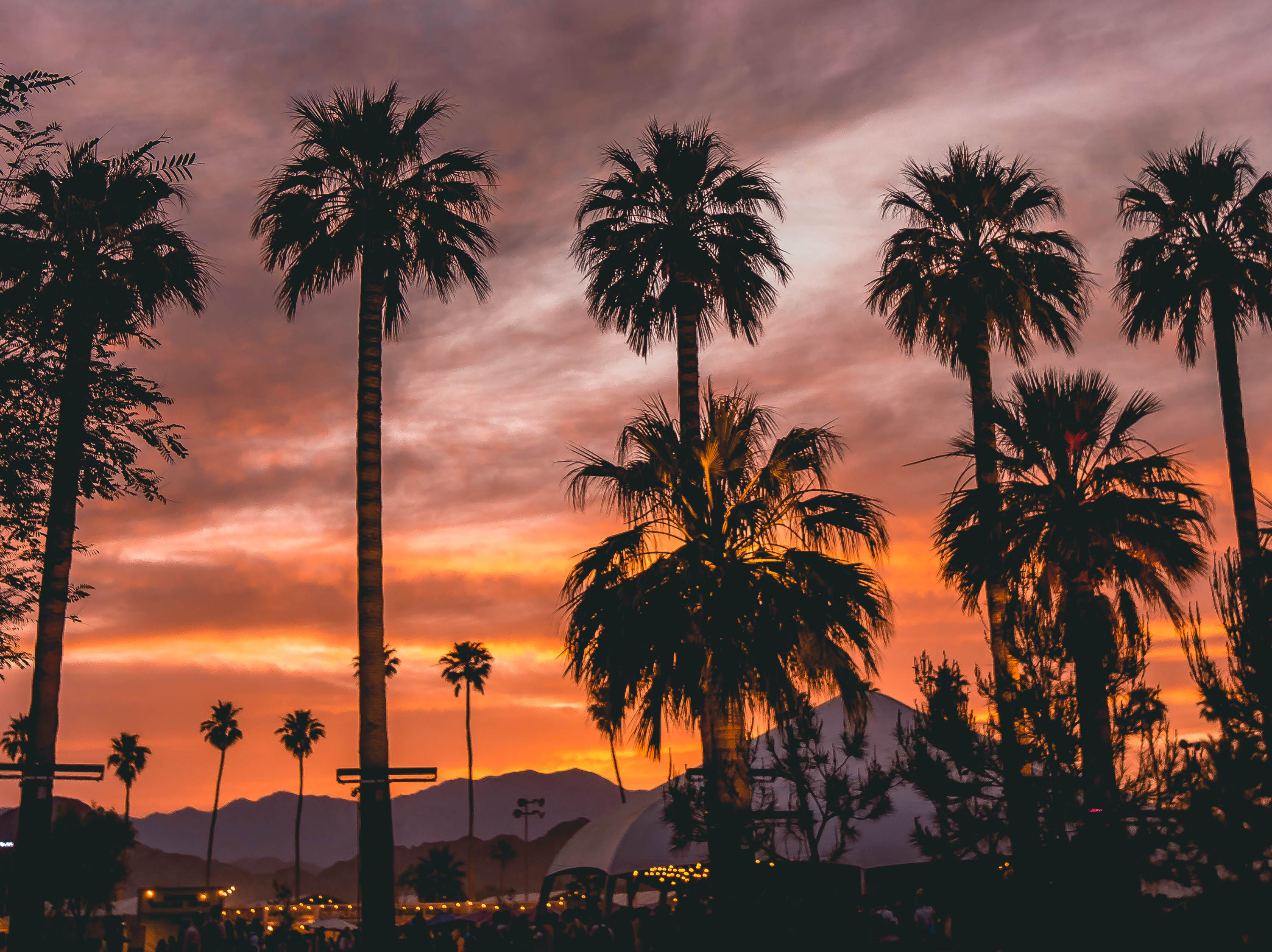 ---
Planning a trip to California?
I'm org from Southern California, my website has lots of incredible content on this wondrous destination! I'd love for you to take a look through a couple more of my favorite posts on California
---
Thanks for reading about these epic San Diego Festivals!!
Share this article with your San Diego Music Festival squad!
https://www.jonesaroundtheworld.com/wp-content/uploads/2019/03/Music-Festivals-in-San-Diego-2019-.jpg
900
1350
Dave
https://www.jonesaroundtheworld.com/wp-content/uploads/2017/03/logotry-1-1-300x106.png
Dave
2022-12-21 17:27:45
2022-12-23 19:35:02
TOP 23 San Diego Music Festivals | The Ultimate SD Festival List 2023