Looking for the best Electronic Music festivals in the USA 2024? Well, look no further, because I've put together a pretty solid EDM Festivals bucket list!
In the past decade, I've witnessed electronic dance music explode in popularity in America, and with that, the festival scene has grown into a massive industry!
While you most likely have already heard of the major events like EDC, Ultra, Coachella, etc – there are some really epic events all over the country, and I think I've picked out the best EDM festivals and epic raves USA has to offer!
If you're hitting up a music festival soon, be sure to check out my articles to help you make the most of it:
But without further ado, here's what I think are the best 30 EDM Festivals in the USA!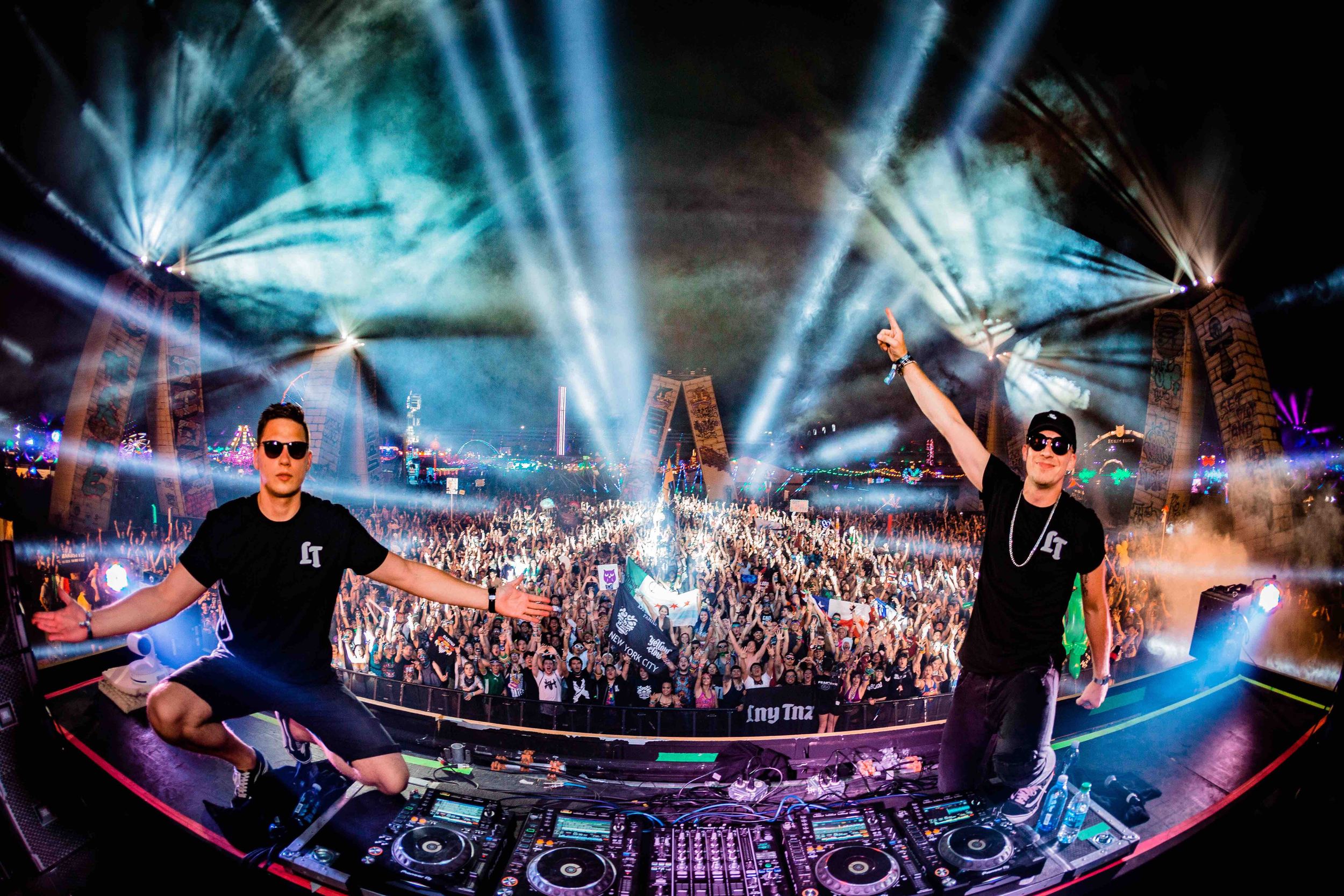 ---
1) Electric Daisy Carnival 2024
When: May 17-19, 2024
Where: Las Vegas Motor Speedway, Las Vegas, Nevada
https://lasvegas.electricdaisycarnival.com
All Are Welcome Under the Electric Sky | Dusk Til' Dawn
Electric Daisy Carnival (EDC for short) Las Vegas is the largest electronic dance music festival in North America, but any EDM fan already knows that. What started in 1997 as a warehouse party in Los Angeles, has turned into one of the most epic and massive festivals in the entire world, and should be at TOP at every raver's bucket list! I've personally attended EDC three different times now: the last edition that happened in Los Angeles (2011), the first year it was in Las Vegas (2012), and once again in Vegas back in 2014. It truly is unlike any EDM festival I've been to in the USA, and the team over Insomniac events go above & beyond to ensure the "headliners" (the attendees) all have a life-changing experience every year!!
"EDC is a unique multi-day festival pushing the boundaries of imagination, and setting standards in the live entertainment industry. By incorporating carnival themes and attractions, cutting-edge stage production, world-class talent, and innovative art and technology, EDC is more than an electronic music festival – it is an unparalleled multi-sensory experience unlike any other. The brand has created a passionate community of accepting fans that have turned EDC into a way of life. The foundation upon which the phenomenon was built is one of unity, love, self expression, and respect for one another."
EDC Las Vegas 2023 - Aftermovie
---
2) Ultra Music Festival 2024
When: March 22-24, 2024
Where: Miami, Florida
https://ultramusicfestival.com
The world's premier electronic music festival, boasting elite DJs and unparalleled production located in the beautiful city of Miami.
In the EDM industry, one could think that the ULTRA Music Festival is seeking global domination…because they have been throwing events in nearly every corner of the globe. From South Africa to South America, Thailand to Taipei, Singapore to Sydney, ULTRA has consistently proven it's a key player in the music festival game! For over 20 years, ULTRA Music Festival has invited its guests to downtown Miami for a weekend of top-notch electronic tunes during Miami Music Week. While I haven't attended the event in Miami yet, I did get the chance to attend ULTRA Europe a couple of years ago and was absoltuely blown away by the quality of production and overall experience! While ticket prices are notoriously expensive, when you purchase a ticket to ULTRA you're in for a wild ride!
"For EDM fans around the world, Ultra in Miami is a must-stop on the international circuit. While most of the United States is shivering in parkas waiting for the summer festival season, Ultra fans are dancing their asses off in sunny Miami. The show always delivers surprises – both in the musical acts and the fans that attend."
ULTRA MIAMI 2023 - VICE CITY (Official Aftermovie)
---
3) Imagine Music Festival
When: September, 2024
Where: Kingston Downs, Georgia
http://www.imaginefestival.com/
We look forward to bringing your imagination to life! Welcome to the Imagine Music Festival.
When it comes to the best EDM festivals in America, this is the ONE I'm personally dying to check out myself! Everyone I know who has attended has expressed how amazing it is, and every year the Imagine Festival crew wow their attendees with stacked line-ups, impressive stage designs, and unbeatable rave community vibes! It's no surprise it's recently been voted as one of "Top 20 Festivals in the World" by Fest300, as well as in the "Top Ten Emerging Music Festivals by USA Today"!
"When Imagine Music Festival arrives, the event will transport festival-goers to an immersive aquatic fairytale featuring multiple magnificent stages with world-class sound and lighting production. Wander through fantastic atmospheres filled with mind-bending circus performers, mermaids, sea creatures, art installations, vendors, CAMPING and more, creating an unforgettable 360-degree experience."
---
4) Electric Zoo Festival
When: September, 2024 (Labor Day Weekend)
Where: Randall's Island Park, New York City
New York's Premiere Electronic Music Festival
"Established in 2009 by Made Event, the internationally renowned Electric Zoo Festival is one of New York City's largest music festivals and features the top names in electronic music, bringing a wide variety of acts from around the world and across the spectrum of electronic music's various sub-genres. International editions of Electric Zoo have taken place in Mexico City, Tokyo, Shanghai, and São Paulo. Electric Zoo celebrates the joy of electronic music every year by putting on one of the biggest, most immersive festival experiences in the world."
Electric Zoo 3.0 | Official 2022 Aftermovie
---
5) Electric Forest Festival 2024
When: June, 2024
Where: Rothbury, Michigan
https://electricforestfestival.com/
"Have you ever felt anything like it? The beat of the bass charging the atmosphere with electrifying energy. Bolts of lightning streaking through the forest, arcing around the trees, and captivating the crowd into awe.A mind-melting experience of community, woodland, and rhythm bringing 45,000 people together every year in a musical-matrix of natural and electric vibrations…"
Out of all the EDM festivals on this list, Electric Forest definitely wins for having the best venue! Tucked deep in the woods of Michigan, once a year pops up a magical land filled colorful lights & lazers shining through the massive trees, epic stages with performances from world-class artists, and top-notch vibes from the loving #ForestFamily. Make sure you snag tickets to this one early, because they are certainly hard to come by! It's one of the most highly sought after music festivals in the country, and is guaranteed to be one of the highlights of your summer!
Festival Survival Tip: Electric Forest is one of the coolest and most unique festivals in the world, but be sure to keep yourself hydrated and keep your belongings safe by picking up a Lunchbox Hydration Pack. It's the leading hydration pack in the festival industry, and an Electric Forest must-have with its unique customizable/trippy skins!
Rekindle The Sherwood Spirit - A Look Back On Electric Forest 2022 ⚡️🌲 #EF2022
---
6) Beyond Wonderland PNW
When: June, 2024
Where: The Gorge Amphitheatre, Washington
Pacific Northwest's Premier Electronic Music Festival
https://pnw.beyondwonderland.com/
One of California's largest and most well-known EDM festivals is returning to Washington for the third time in 2023 (after an incredible two years) The Gorge is one of the most jaw-dropping festival venues in the world, and with Insomniac bringing their world-class festival production, incredible EDM line-up, and epic campsites – this is an inaugural debut that EDM fans should travel all over the country to attend! I currently live in Seattle, and have had tons of friends attend this two-day spectacular, and it comes highly recommended!
Beyond Wonderland Official Trailer
---
7) Groove Cruise Miami 2024 | EDM Festival Cruise
When: January 24-28, 2024
Where: Miami – Bahamas
https://www.groovecruise.com/miami
Groove Cruise is the OG music festival at sea, and will definitely be one of the best experiences of your life! I've now attended three different Groove Cruises, and it's simply one of the best atmospheres I've found in the festival scene. There is something unexplainably magical that occurs when the GCFAM gets together, and it's honestly one of my favorite festivals in the entire world. They always deliver stacked line-ups with a mix of EDM, House, Trance, and Techno, and deliver a wide variety of unique activities.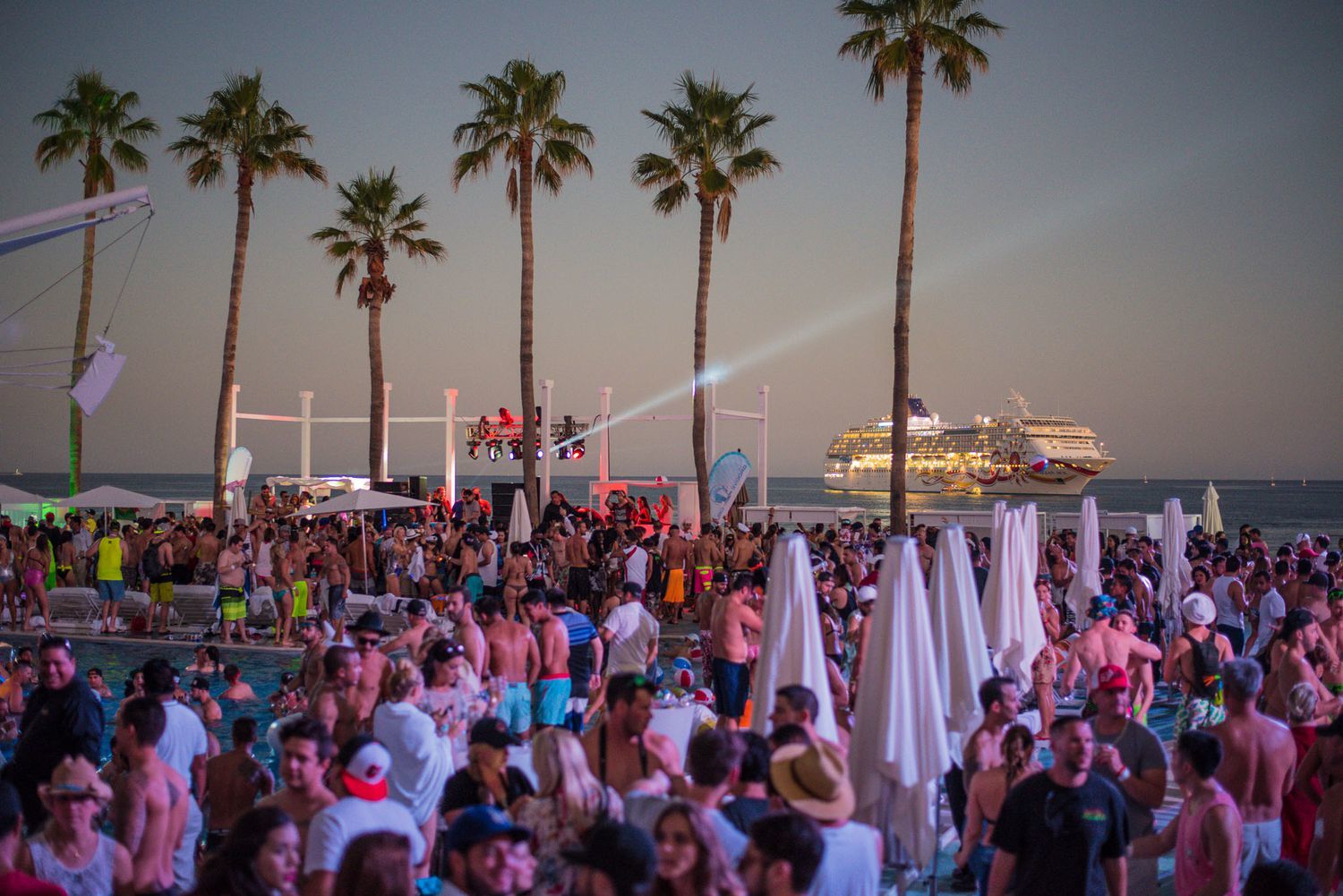 ---
While it may be a more expensive than some of these EDM festivals, it's also an unforgettable vacation! Check out my reviews of previous Groove Cruises below, and I'm sure you'll be joining the GCFAM when you can!
There are typically two different Groove Cruise events each year, so get some friends together, and get ready for the nautical adventure of your dreams. Trust me – you will LOVE IT!
Groove Cruise Cabo 2022 AfterMovie
---
8) Bonnaroo Music Festival
When: June, 2024 (dates TBC)
Where: Manchester, Tennessee
The most positive place on this planet, and a once-in-a-lifetime experience, every time.
"Bonnaroo is…Thousands of happy campers. 700 acres of Tennessee nature. 150 epic performances. 10+ Stages of music. Dozens of comedians. 4 of the best days ever. An escape into Excitement. Music. Art. Discoveries. Trees. Fresh Air. Green Grass. A mini film fest. Friends (Old / New). Adventure. Overwhelming happiness. Hugging a stranger by accident. Sharing and Generosity. Funky Dancing. Hyperbolic verbiage. System overload. The perfect bite of ice cream. Sandals. Fallovers. Chirping Birds. Flashing Lights. Food and Drink. Variety. Singing. Laughing. Short shorts. High-Fives. Rocky IV in the cinema tent at 3am. Spicy Pie. Memories. Someone dressed up like Teen Wolf. Holy Cow(!) Moments. Interesting factoids. Egg sandwiches. More music. Adventure. Deep Breaths. Big smiles. This. That. The Other. Hellos and Goodbyes and reminders of all that we have to celebrate and look forward to next year and in the future."
---
While it may not be exclusively an EDM festival, Bonnaroo definitely earns its place on this list! With never-ending music all weekend long, you're guaranteed to experience the bender of a lifetime. It's one of the longest-running and most popular festivals in North America.
Bonnaroo features a diverse lineup of 150+ musicians and other performance artists every year. With 10+ stages and entertainment that goes ALL NIGHT LONG, you will NOT be bored. AND Camping at Bonnaroo is hardly "camping" by most definitions of the word – it's a non-stop adventure of discovery and human connection with your fellow Bonnaroovians, and a key to the one-of-a-kind Bonnaroo experience.
The Bonnaroo Experience - A Short Film By Already Alive
---
9) HARD Summer Music Festival
When: August, 2024
Where: Los Angeles, California
This annual two-day mega-festival has been a Southern California favorite for over a decade, and always manages to put together an unbelievably stacked line-up, incredible stage production, and overall stellar festival experience. The team over at HARD Events have been a key player in the growth of the EDM scene in the United States, and acutally, my first massive rave in the USA was HARD Haunted Mansion back in 2009! From producing events like HARD Day of the Dead, Holy Ship, and HARD Red Rocks: attending one of their events will always impress!
HARD Summer Music Festival 2022 Official Recap
---
10) Lost Lands Festival
When: September, 2024
Where: Thornville, Ohio
http://www.lostlandsfestival.com
ESCAPE THE CONFINES OF THE WORLD OUTSIDE AND FIND YOURSELF IN AN IMMERSIVE ENVIRONMENT SURROUNDED BY DINOSAURS, BEATS, AND BASS. LOST LANDS MANIFESTS A FORWARD-THINKING VISION TO DELIVER AN UNFORGETTABLE FESTIVAL EXPERIENCE AND UNITE HEADBANGERS TOGETHER AS ONE TRIBE.
"Experience Lost Lands, presented by Excision, at the beautiful Legend Valley in Thornville, OH this September! See the land before time in all its glory — dinosaurs included. The insane Lost Lands lineup is curated by Excision himself, & it's sure to rattle the fields right down to their core. Grab your tickets and catch the top artists from the past 65 million years and join us for the filthiest 3 days of bass you have ever experienced!"
Excision Presents Lost Lands Music Festival 2019
---
11) The Governor's Ball Music Festival
When: June, 2024
Where: Randall's Island Park, New York City
https://www.governorsballmusicfestival.com/
Music. Art. Food. Experiences. Community. Surprises. NEW. YORK. CITY.
"The Gov Ball experience encompasses all of these and is unlike any other festival out there. Built by New Yorkers, for New Yorkers, the festival is always evolving, always entertaining, and always striving to exceed your expectations. We started all this 8 years ago because we were music lovers who lived in a city that needed – that deserved – a contemporary music festival. Music is always our primary focus, and with 60+ artists of all genres across 4 stages, there is something for everyone."
---
12) Lollapalooza Music Festival
When: August, 2024
Where: Grant Park, Chicago
With 8 stages, and 170+ bands from all over the world, every Lollapalooza lineup makes hands wave, heads nod, and crowds holler.
"What started as a single-stage music showcase put together in 1991 by Perry Farrell, lead singer of Jane's Addiction, has since evolved into a larger-than-life music experience like no other. Connecting with the city's deep musical legacy, Lollapalooza set down roots and made Chicago its home in 2005 —and it hasn't looked back. Now a destination event, thousands of fans travel from around the world to experience the massive crowds, scenic lakefront setting, and incredible entertainment every summer."
---
13) Beyond Wonderland 2024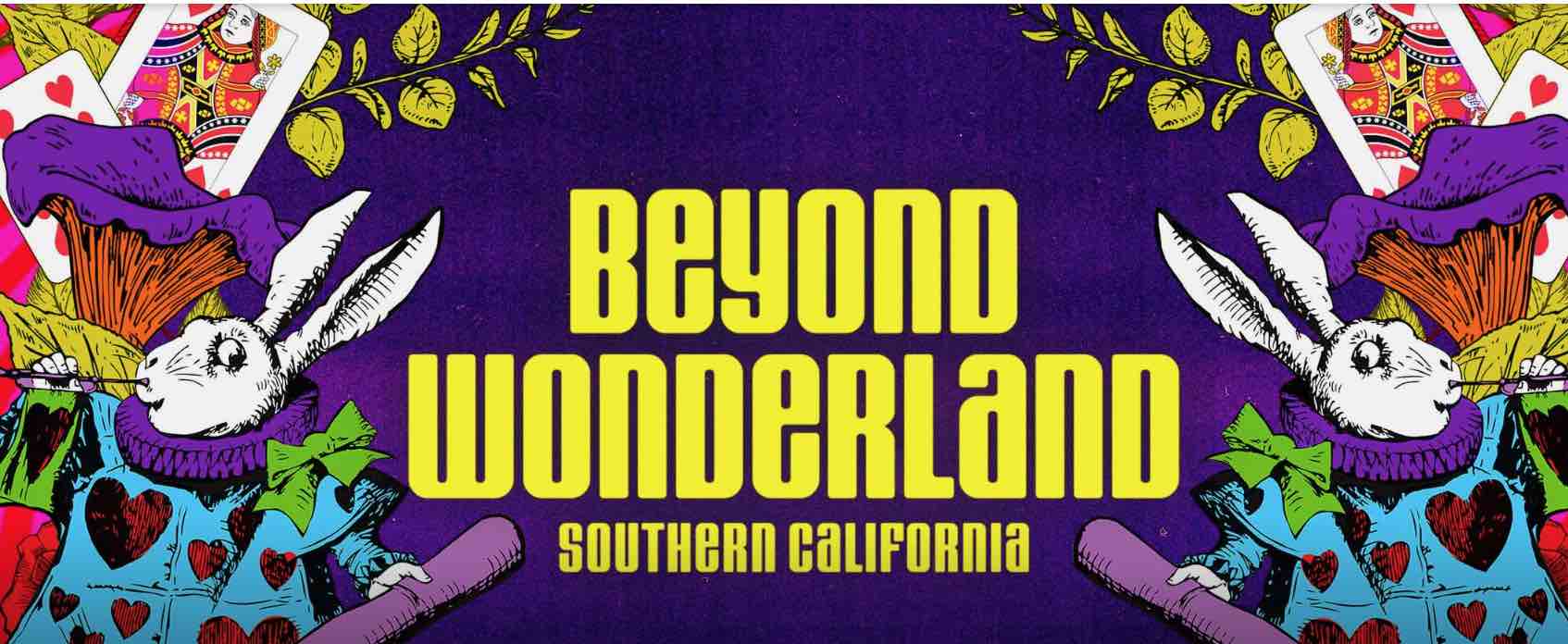 When: March 22-23, 2024
Where: San Bernadino, California
Insomniac Events are known for throwing some of the biggest and craziest raves in California, and Beyond Wonderland is definitely one you cannot miss! They always deliver a world-class line-up, beautiful stage production, and a loving PLUR filled atmosphere! Expect wild pyrotechnics, wild outfits, and pounding bass for a weekend you'll never forget!
"Embark on an adventure to the far side of the forest, exploring what exists Beyond Wonderland."
Beyond 2024 | On Sale NOW!
---
14) Lights All Night Festival
When: December 30-31, 2023 / 2024 TBC
Where: Dallas, Texas
The longest-running EDM festival in Texas!
When it comes to raves in Texas, you really can't get any bigger or better than the highly anticipated Lights All Night festival! Celebrate the 11th anniversary of LAN in 2021 with an experience any music lover won't want to miss. Join us for a diverse mix of world-class talent, one of a kind fans, and a futuristic music experience like no other."
Lights All Night 2017 Official Recap
---
15) Dreamstate Festival
When: November 17-18, 2023 / 2024 TBC
Where: Southern California (location TBC)
All trance, all the time. You're not living in reality anymore, you're living in Dreamstate.
"Envision a world where ethereal beats and timeless melodies abduct you from the everyday and take you to a higher state. Insomniac's brand-new, all-trance event brings that vision to life. This music has the power to connect, the power to soothe, and the power to heal. It's time to experience that power together. Get your boarding passes and prepare to enter Dreamstate."
Dreamstate SoCal 2021 Trailer
---
16) Global Dance Festival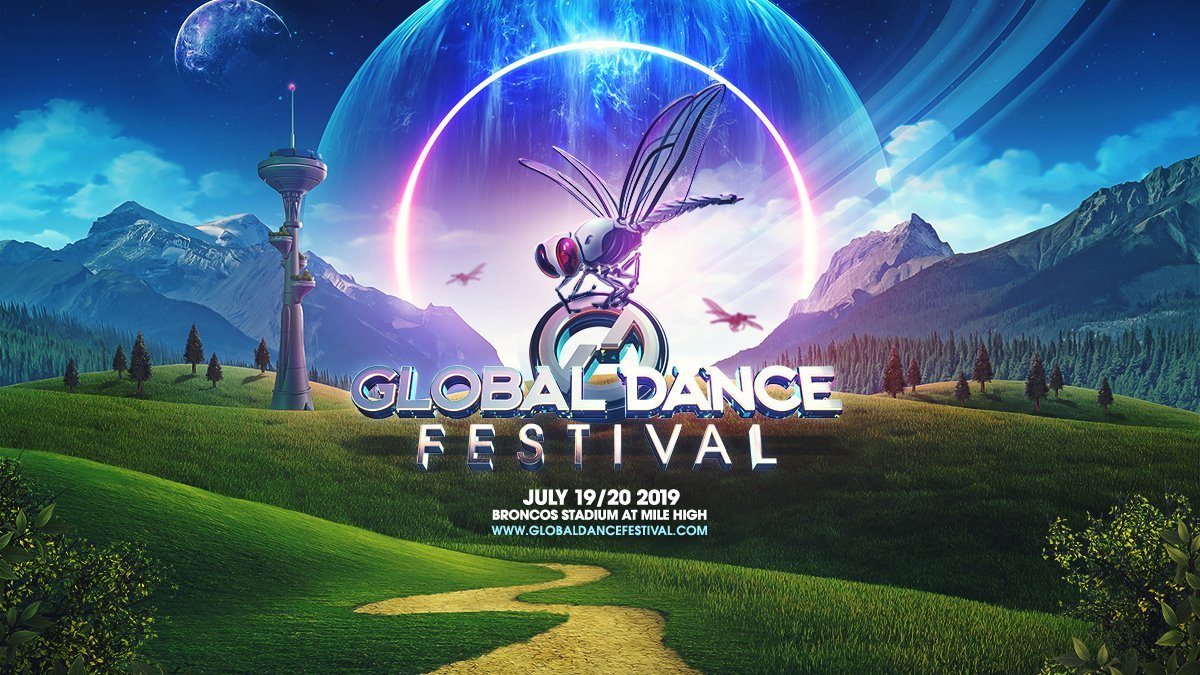 When: July, 2024
Where: Denver, Colorado
https://globaldancefestival.com/
"Embrace your sense of adventure and get your heart racing on one of the many carnival rides, dance like no one's watching at the Silent Disco, wander amongst the many striking art installations and discover other hidden gems throughout the GDF grounds while you meander from stage to stage. A mainstay of Colorado's passion for dance music, Global Dance Festival has grown to become the premier summer music festival in the Rocky Mountain region! This year, Global Dance Festival expands to its new home at Sports Authority Field at Mile High!"
Global Dance Festival 2022 Official Recap
---
17) Lightning In a Bottle 2024
When: May 22-27, 2024
Where: Bakersfield, California
https://www.libfestival.org/experience
Lightning in a Bottle, or more commonly referred to as "LIB", is one of the largest transformational music festivals in North America.
While it always boasts an incredible electronic line-up, there is much to more to this spiritually awakening festival. Many friends of mine have called it their favorite festival they've ever attended, and it will easily be a life-changing festival experience. Go to some workshops, do some yoga, take a refreshing dip in the lake, watch the sunrise, and party like there's no tomorrow!
Celebrating Art, Music, Performance, Sustainability & Life.
"The history of LIB spans more than a decade, and friends, family, and cohorts of The Do LaB are thrilled and astounded that it's been more than ten years of making miracles and catching Lightning in a Bottle!"
Lightning in a Bottle 2022 Recap Video (Extended Cut)
---
18) Decadence Festival
When: December 30-31, 2023 / December, 2024
Where: Avondale, Arizona
Arizona's Largest EDM New Years Eve Festival
"DECADENCE is a 2-day New Year's Eve experience that features a diverse lineup of artists that is sure to please all… If you live on the West-coast, love music, and yearn for adventure… you will want to gather your friends and make the journey to DECADENCE where you can say your final goodbyes to 2021 and kick off 2022 with a BANG."
Decadence 2022 Official Recap
---
19) Coachella 2024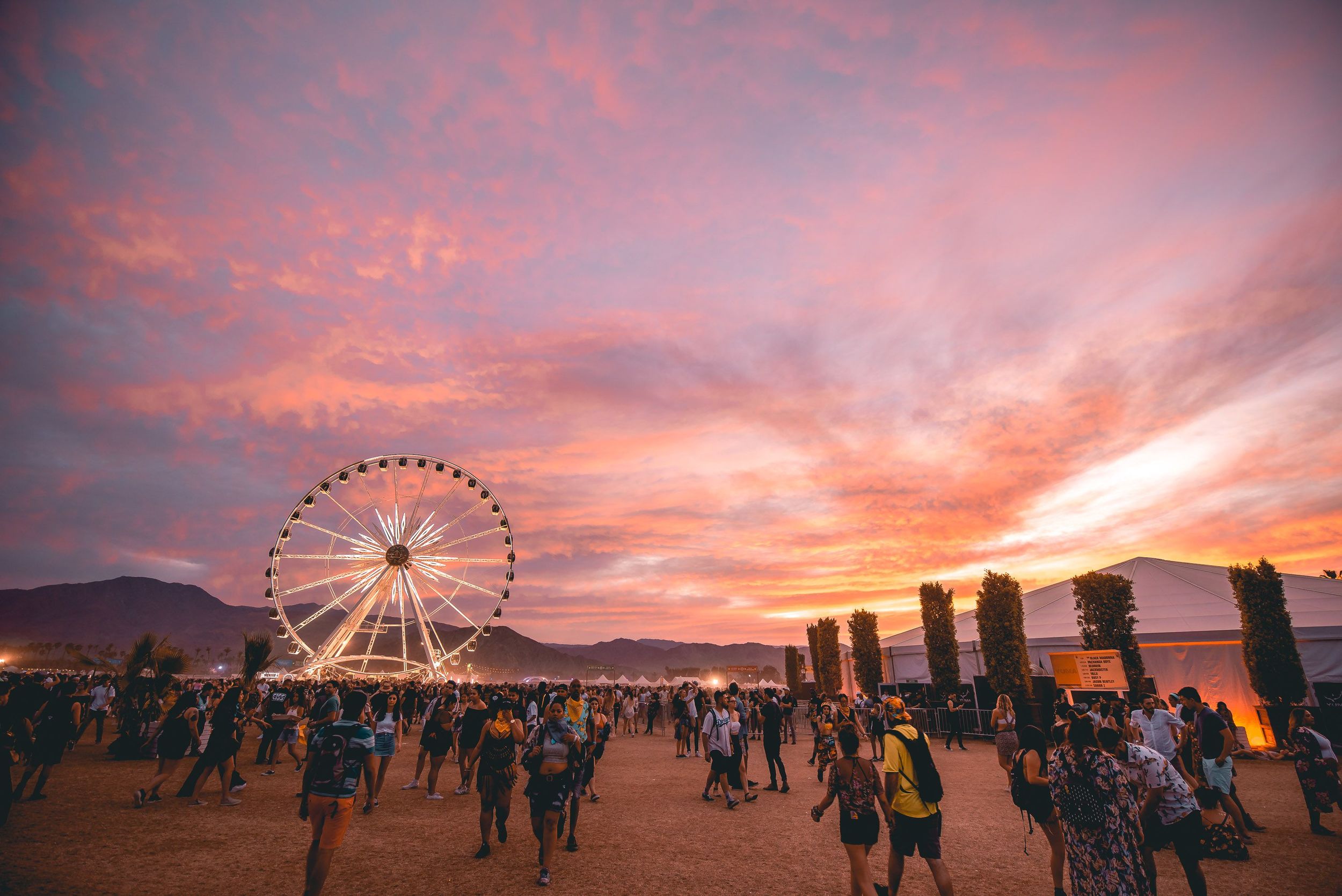 When: April 12-14, and April 19-21, 2024 (two weekends)
Where: Empire Polo Club, Indio, California
Last, but certainly not least, Coachella is one of the largest, and most popular music & art festivals in the entire world, and it's guaranteed to be a weekend experience that you'll never forget! Every year they bring an unbelievably stacked line-up spanning every genre (with a star-studded EDM lineup), massively beautiful stage production, incredible food & drink vendors, and a really solid festival atmosphere. While Coachella may have gotten a reputation for being all about celebrities and fashion in recent years…it's still one hell of party! While I've only personally attended twice (in 2014 & 2018), both weekends have been so insanely fun, and I'd recommend it to every music festival addict!
Thank You | Coachella 2023 From The Skies
---
20) Camp Bisco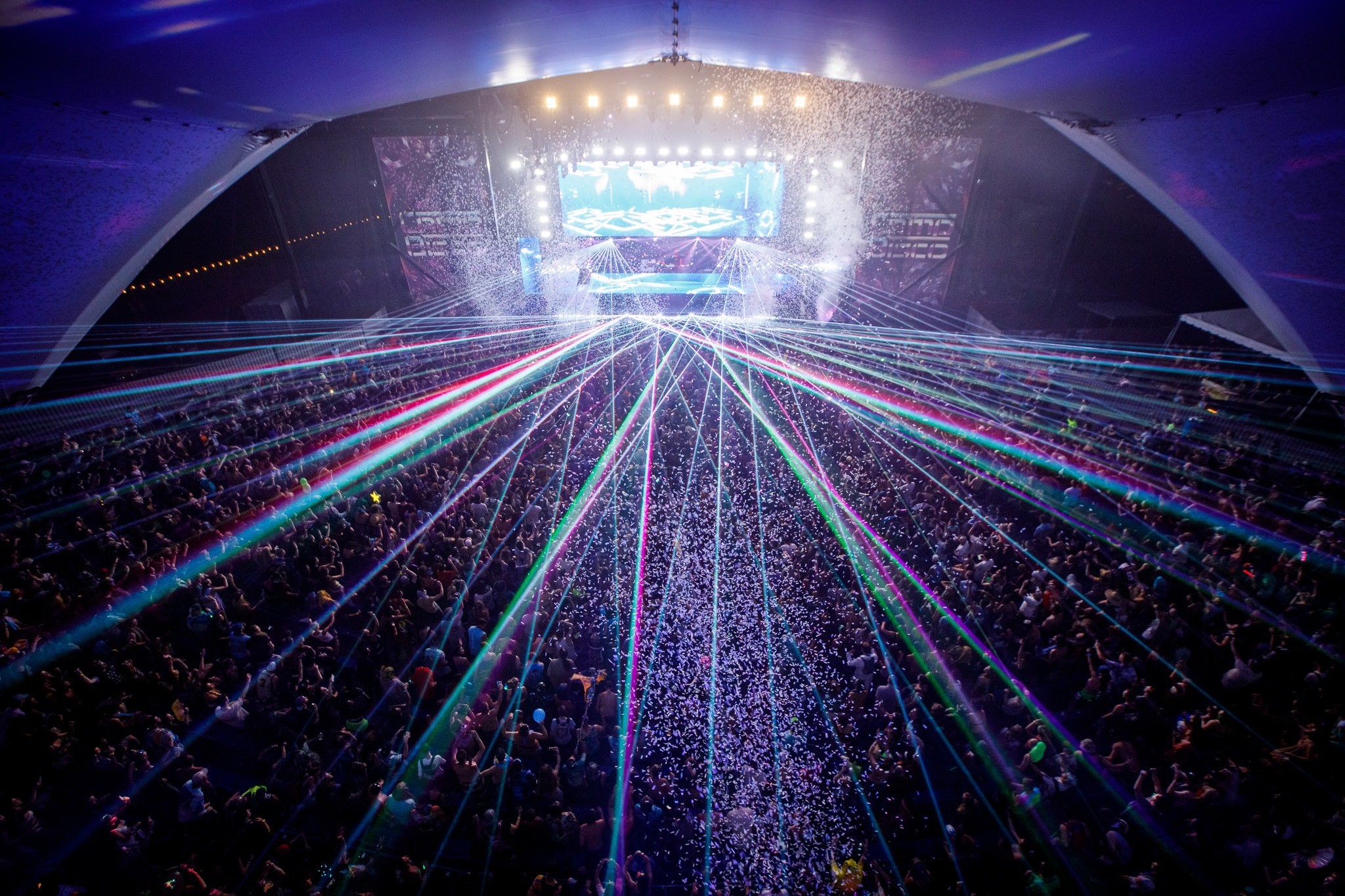 When: TBC, 2024
Where: Montage Mountain, Scranton, Pennsylvania
"Camp Bisco is an outdoor music festival held at the picturesque Montage Mountain, a world-class concert venue & waterpark located in Scranton, PA. Camp Bisco is a 3-day, rain-or-shine event with camping. Camp Bisco will feature 3 days and nights of music on 3 stages. Anyone who has been before can tell you, Camp Bisco is the best event of its kind and we're so excited to see you all again! Join us at Montage Mountain for our 17th installment of this amazing weekend for the ultimate escape to your reality."
OFFICIAL CAMP BISCO RECAP 2019
---
21) Time Warp US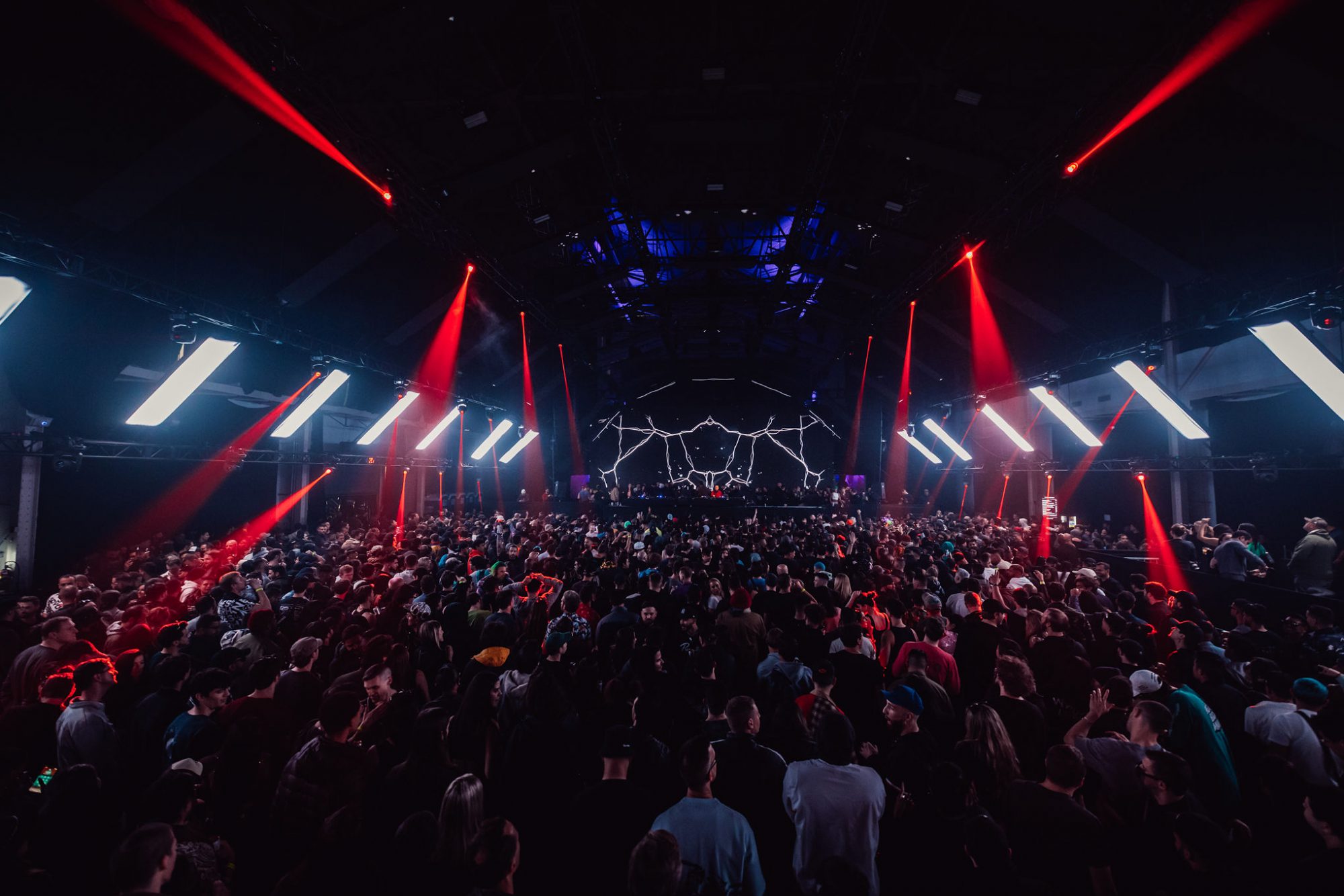 When: November 2023 & 2024
Where: Brooklyn, New York
https://www.time-warp.de/us/index_eng.html
"Iconic German Techno Festival Time Warp is celebrating its 25th anniversary this year. Time Warp over the years has made its mark as one of the largest techno festivals in the scene."
Time Warp US - Official Aftermovie
---
22) CRSSD Festival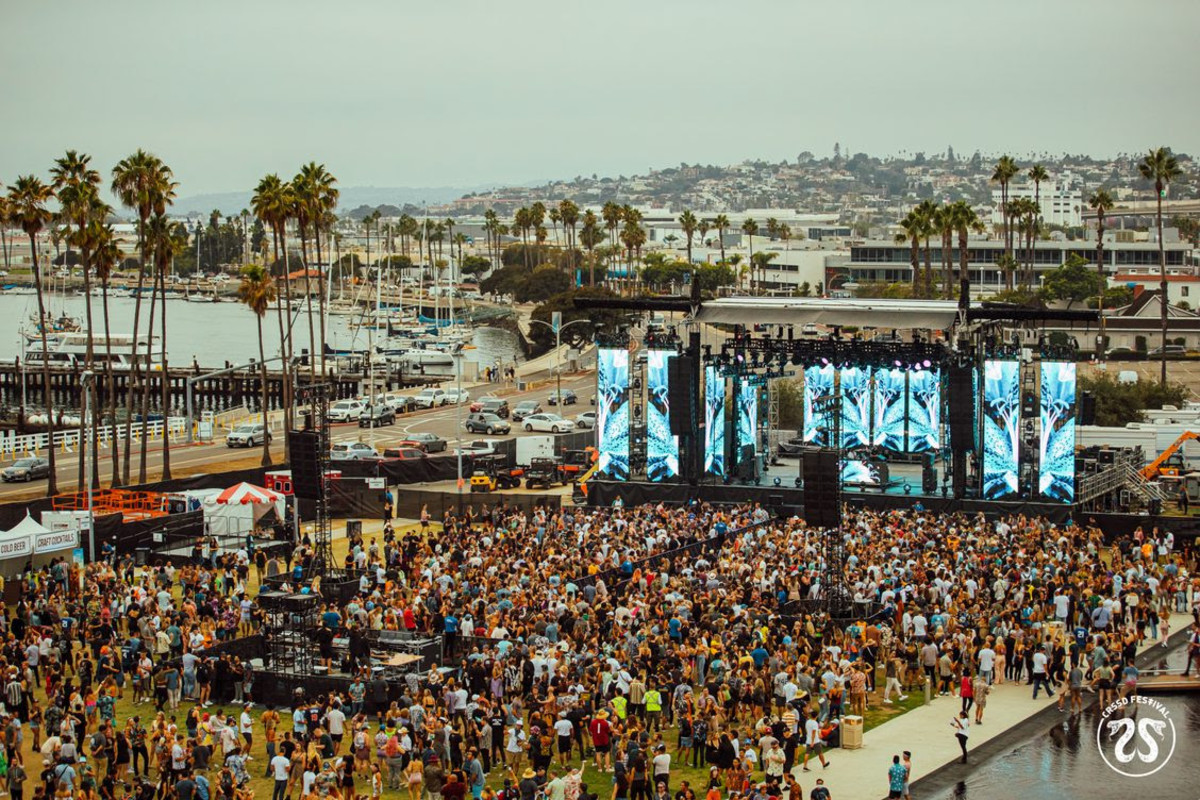 When: September, 2024
Where: San Diego, California
www.crssdfest.comSet to take place September 23-24, the company's flagship festival will return to its dependable home of Waterfront Park. The downtown San Diego locale will boast a wide array of electronic tastemakers from across the globe this year."
---
23) Dancefestopia 2024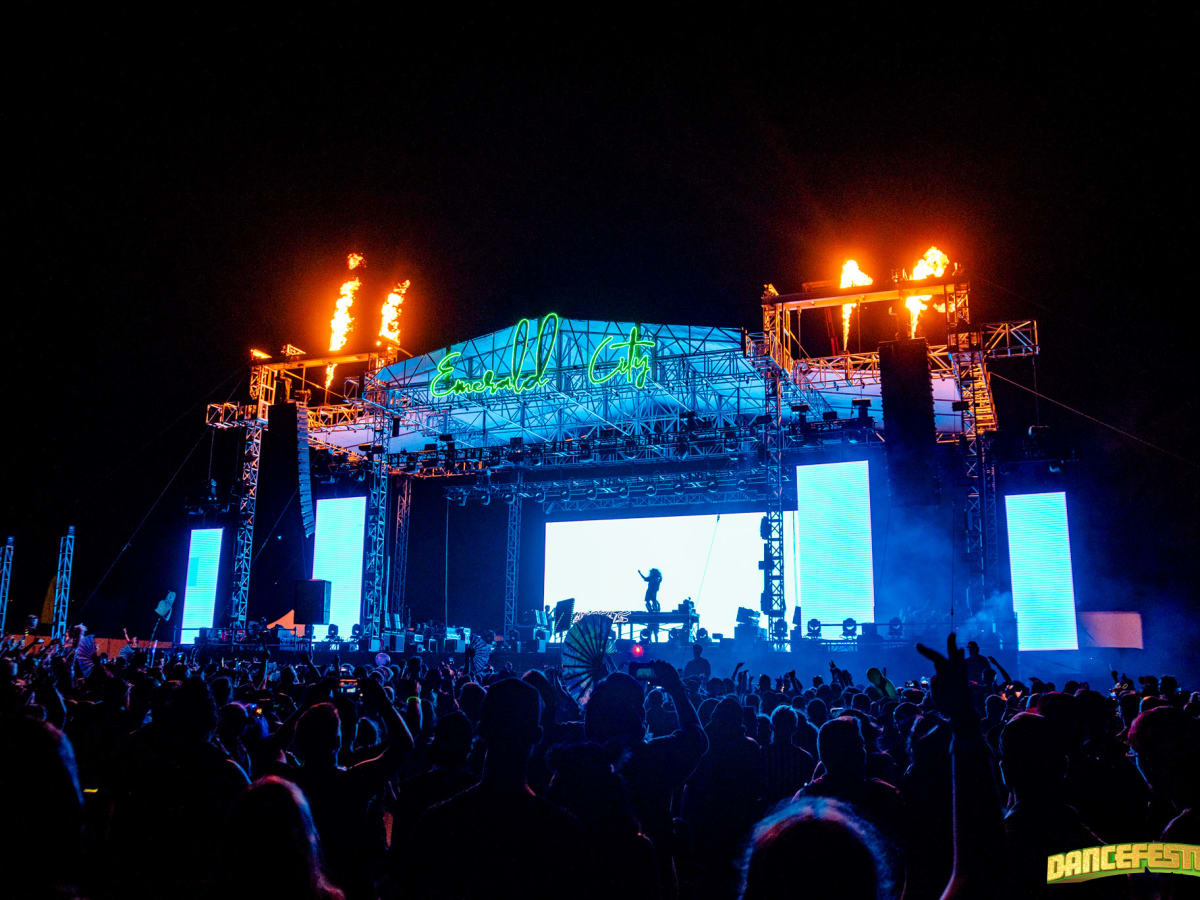 When: September 2-8, 2024
Where: La Cygne, Kansas
"Dancefestopia Music Festival is a high-energy music, arts & camping festival featuring 200+ artists, world-class production, five stages, art installations, and much more. Home of happiness, love, and celebration – an escape from life's pain, stresses, and uncertainties. We carve out our own beautiful place on earth and laugh, love, and dance with friends for seven nights in the beautiful September air. Nestled in the rolling hills surrounded by thousands of acres of forest and pristine lake water. Find yourself venturing through the Emerald Forest, relaxing by the pool, floating around the Emerald Pond, or at one of our four stages. There is something for everyone in the Emerald City and all are welcome. You have found your home."
Dancefestopia 2022 | Official Aftermovie
---
24) Movement Detroit 2024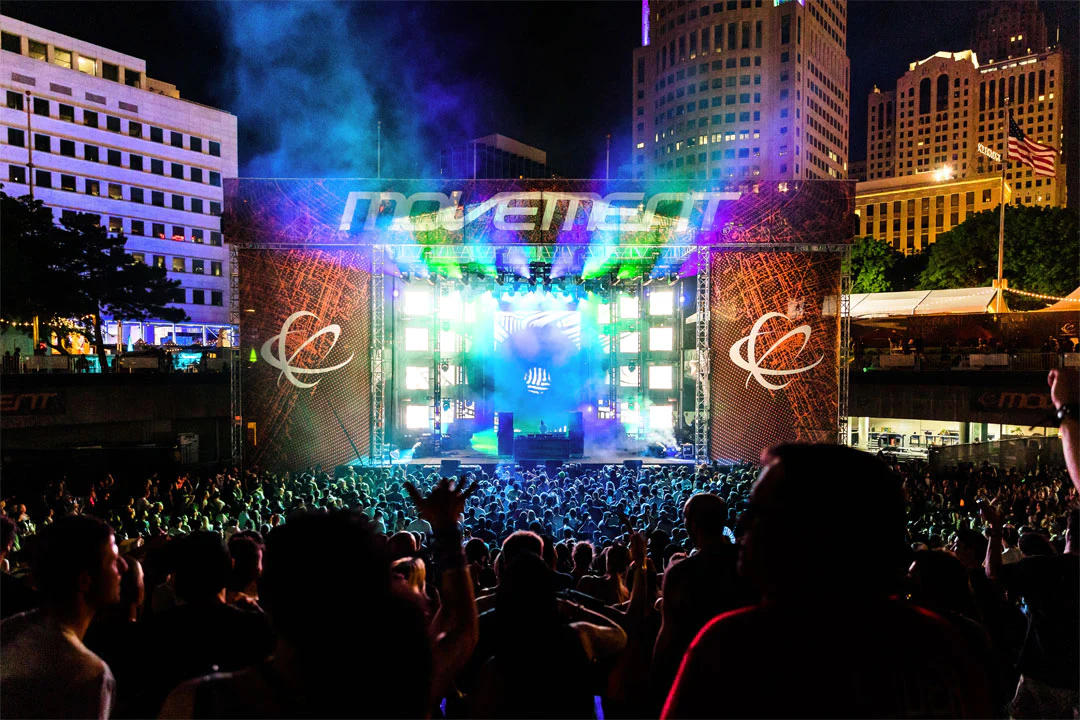 When: May, 2024 (Memorial Day Weekend)
Where: Detroit, Michigan
"Movement Electronic Music Festival is an annual electronic dance music event held in the birthplace of Techno, Detroit, each Memorial Day weekend since 2006. In 2017, Movement was nominated for Festival of the Year at the Electronic Music Awards."
Movement Festival Detroit 2023 Recap
---
25) Project GLOW
When: April, 2024
Where: Washington D.C
"Celebrating 20 years of dance culture and history on the Eastern Seaboard, Project GLOW is bringing favorites old and new from all corners of the globe. Enter a realm that exists beyond the confines of time and space and get lost in the music within Project GLOW."
Tiesto | DC | Project Glow 2023
---
26) Desert Hearts Festival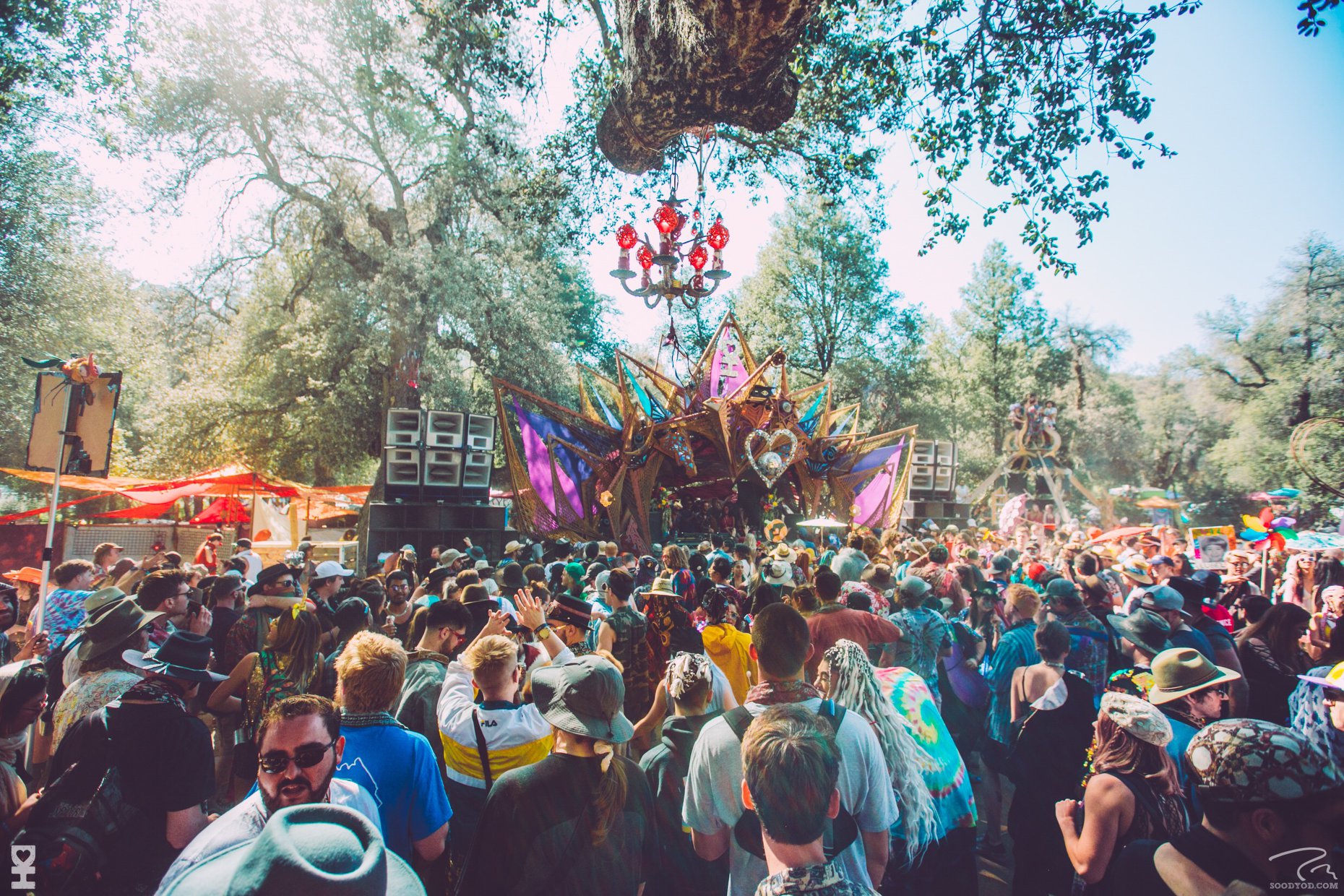 When: May, 2024
Where: Los Angeles, California
https://festival.deserthearts.us
"Desert Hearts is a tribute to House, Techno, & Love. What started as an intimate renegade gathering in the Mojave Desert has since blossomed into a movement that celebrates love, life, and music. With multiple Desert Hearts Festivals year round and traveling City Hearts Tour events popping up around the world, it's easy to see why Desert Hearts was dubbed by Thump Magazine as "The West Coast's Fastest Growing Party Squad." The idea is to spread love through music towards a better way of life. The belief is in a society where acceptance, creativity and passions flourish. The goal is to provide a safe haven away from Babylon for people to connect with nature, be themselves, and do what makes them happy. House, Techno, & Love… We are all Desert Hearts."
Lee Reynolds @ Desert Hearts Los Angeles 2023 (Full Set)
---
27) Forbidden Kingdom Music Festival 2024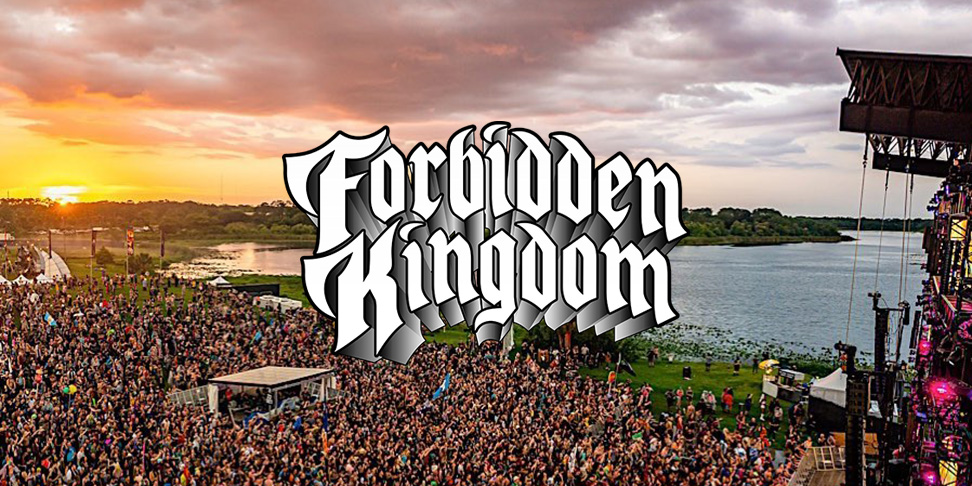 When: June 7-8, 2024
Where: Orlando, Florida
www.forbiddenkingdomfestival.com
"Forbidden Kingdom Music Festival features an all Bass and Dubstep artist lineup that headbangers can enjoy in Orlando, Florida. Born in South Florida in 2019, Forbidden Kingdom has since cemented its name as one of the largest all-bass music festivals in North America. After partnering with Insomniac in 2020, the 2-day festival became a dominating force in the bass music world, with a massive billing of over 100 artists across 4 stages."
Forbidden Kingdom Music Festival 2022 | Aftermovie (3/3)
---
28) Moonrise Festival
When: August, 2024
Where: Baltimore, Maryland
"Moonrise is a 2-day festival that is held in Baltimore, MD at Pimlico Race Course. Since its inception in 2014, Moonrise has been hailed as one of the best and most diverse East Coast music festivals, attracting the likes of Tiësto, Seven Lions, Jai Wolf, Afrojack, Run The Jewels, Porter Robinson and more. The festival has drawn 35,000 visitors daily from up and down the Eastern Seaboard with its eclectic mix of acts from all corners of dance music, from bass and dubstep to house and electronica."
Moonrise Festival 2019 After Movie
---
29) Wobbleland 2024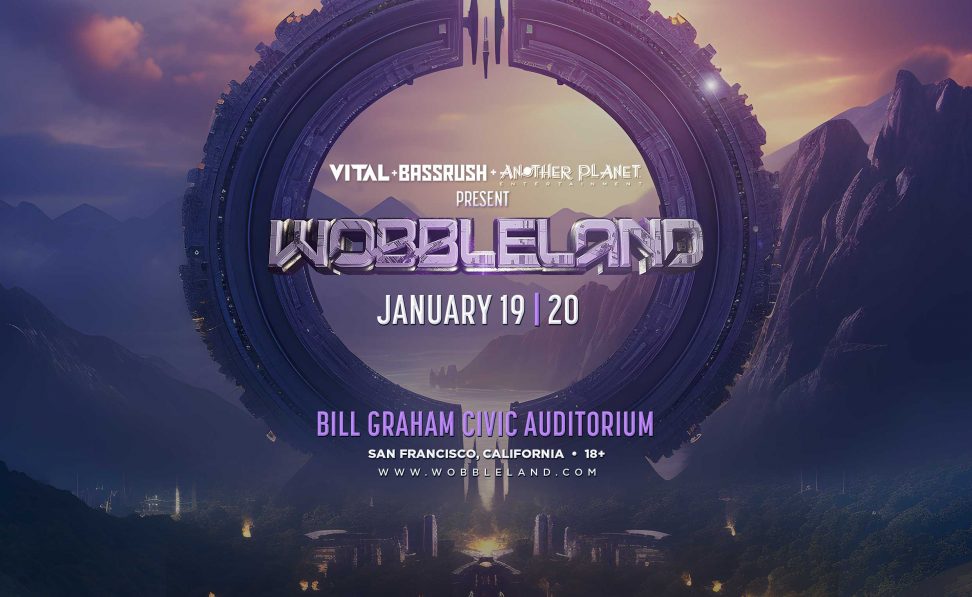 When: January 19-20, 2024
Where: San Francisco, California
https://www.facebook.com/WobblelandMassive/
"Wobbleland is coming to the historic Bill Graham Civic Auditorium for not one, but TWO epic nights of mind-blowing bass! Bassrush is teaming up with Vital Events and Another Planet to bring Wobbleland back to the heart of San Francisco on January 19th and 20th, 2024. You ready to throw it down?"
Wobbleland SF 2022 Aftermovie
---
30) Wub n' Dub 2024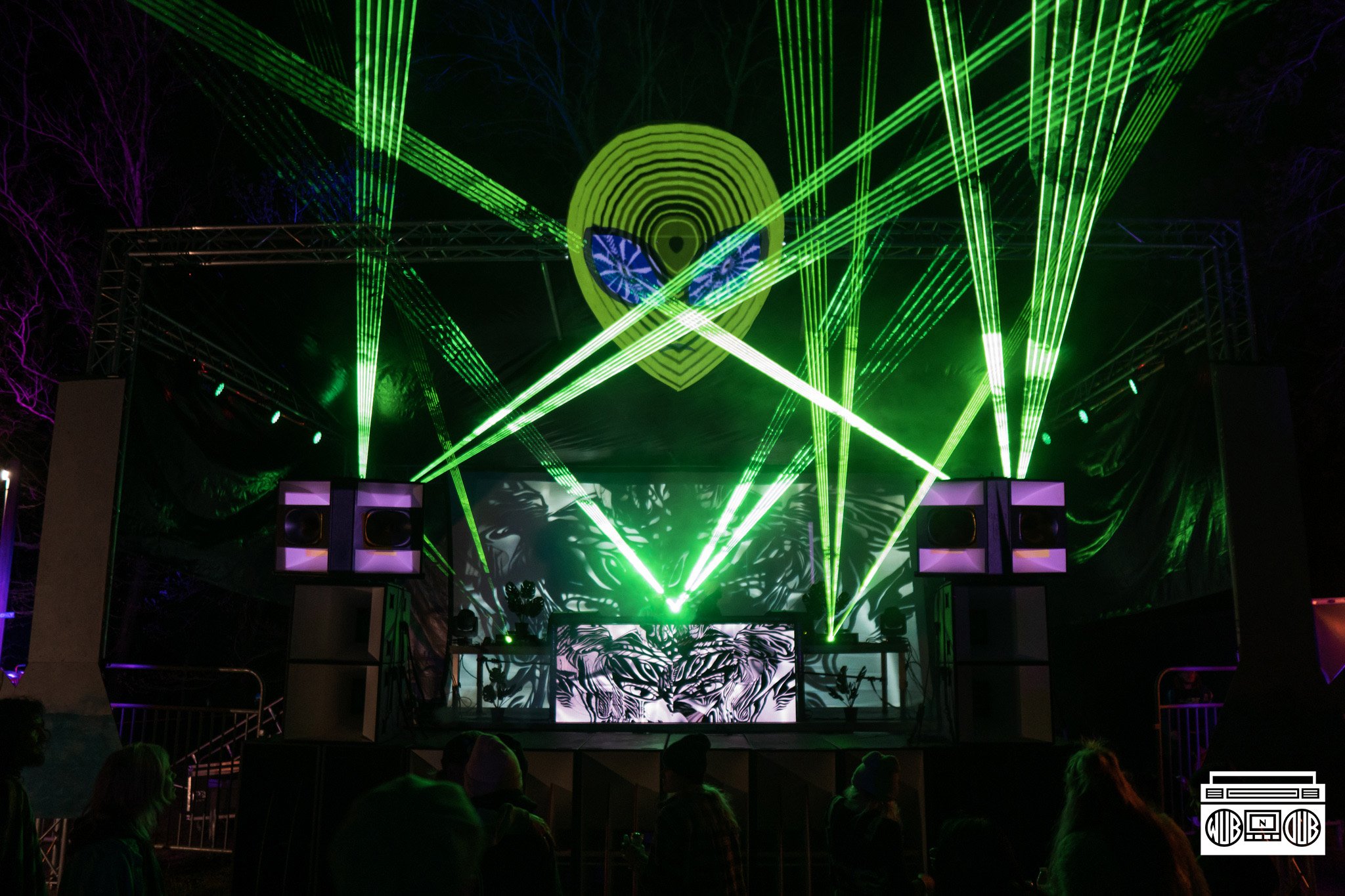 When: April, 2024
Where: Willard, North Carolina
"THE WUB N DUB CREW IS ECSTATIC TO BE ABLE TO BRING GOOD VIBES, GREAT PEOPLE, & EUPHORIA INDUCING TUNES BACK TO WILLARD, NC FOR THE 2ND ANNUAL WUB N DUB ARTS & MUSIC FESTIVAL! WORKING WITH ARTISTS BOTH VISUAL & MUSICAL, WE'VE SECURED A LINEUP OF ELECTRONIC DANCE MUSIC THAT WILL SATISFY THE HOUSE HOUNDS, BASS HEADS, & EVERY MUSICAL TASTE IN BETWEEN. A NEW STAGE HAS BEEN BROUGHT INTO THE FOLD, AND WE ARE MORE THAN PUMPED TO SHARE IT WITH Y'ALL! SKILLED ARTISANS, DANK FOODS, AND A WIDE VARIETY OF GUIDED ACTIVITIES WILL MAKE OUR SHARED EXPERIENCE THAT MUCH MORE REINVIGORATING FOR MIND, BODY, AND SOUL."
Wub N Dub Arts & Music Festival 2022
---
What are some other incredible EDM Festivals 2024…?
This was a super fun article to put together, and I would love to hear which EDM festival you think I should add to my list!? The truth is that I can already think of at least a dozen more EDM festivals I could add, but I wanted to keep it to a nice top 28 list! I hope you enjoyed it!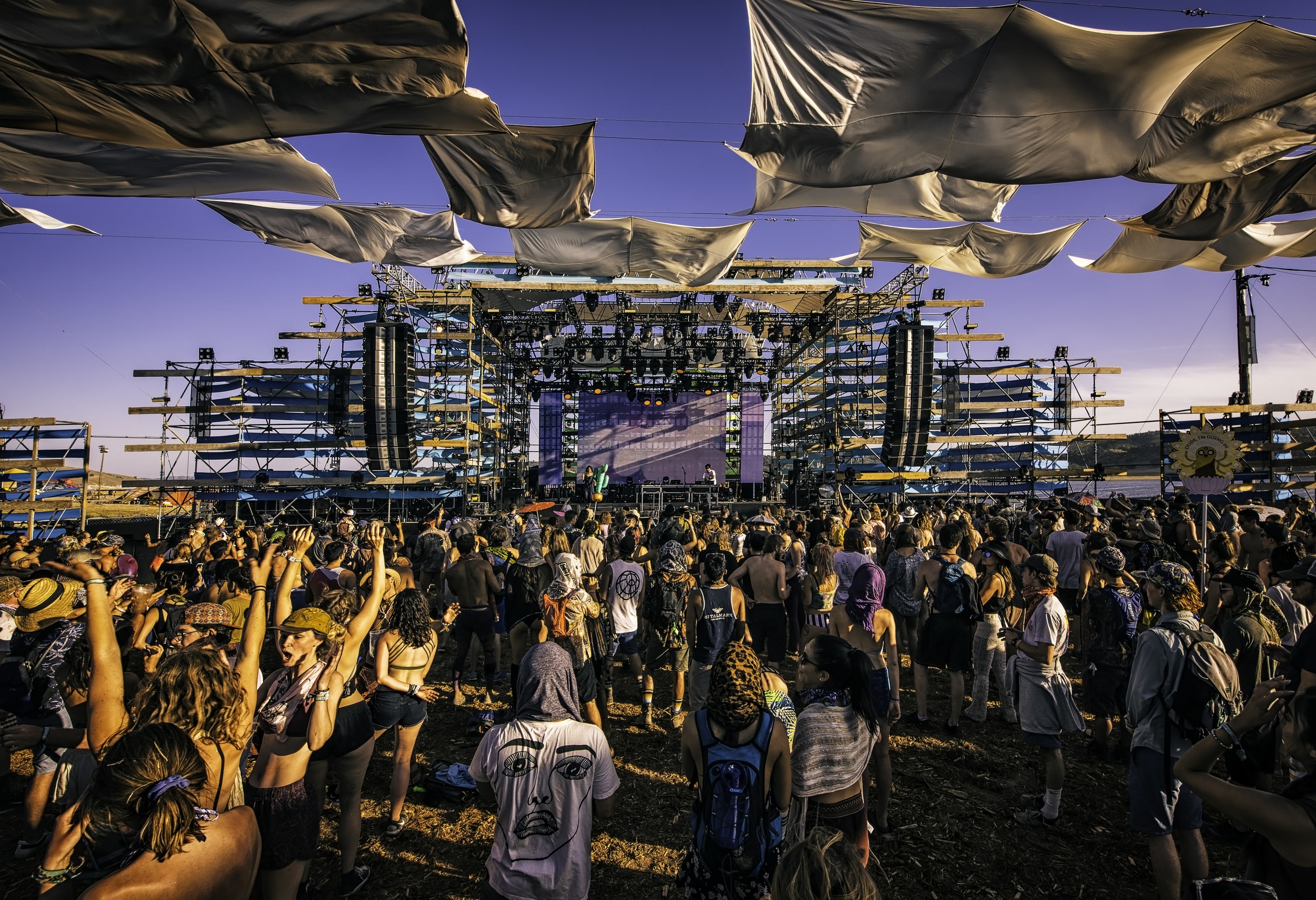 ---
Looking for more music festivals in North America?
My website is filled with articles just like this, so I'd invite you to check out a few more articles to help you find the best upcoming events, parties, raves, and festivals near you!! There are some hidden gems in here for sure!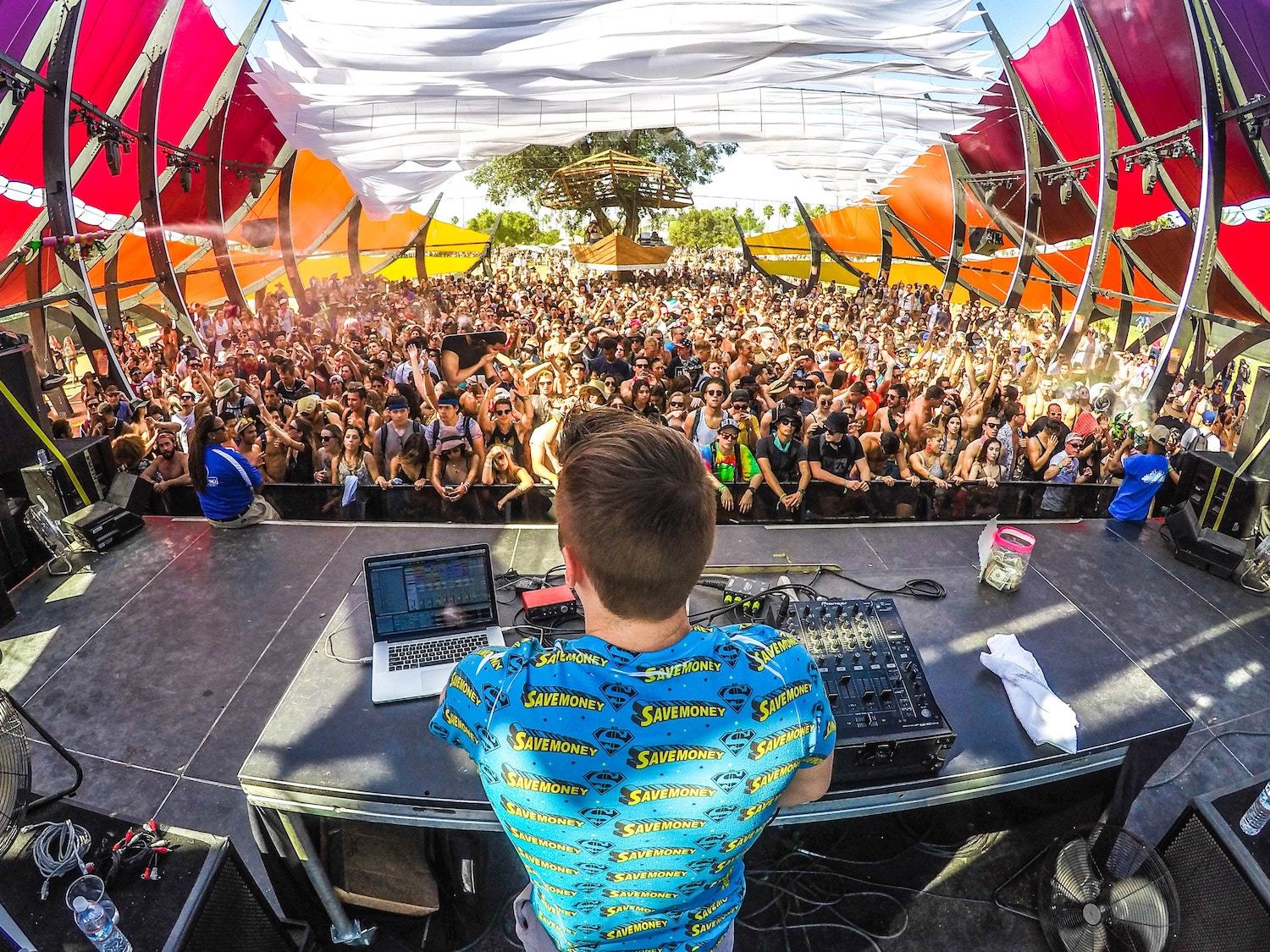 ---
Thanks for reading about the best EDM festivals!
Share these EDM Festivals with your rave squad!
https://www.jonesaroundtheworld.com/wp-content/uploads/2019/07/EDM-Festivals-2019-.jpg
1667
2500
Dave
https://www.jonesaroundtheworld.com/wp-content/uploads/2017/03/logotry-1-1-300x106.png
Dave
2022-11-01 18:25:14
2023-10-24 22:11:59
TOP 30 EDM & Electronic Music Festivals in the USA 2024