Groove Cruise Is More Than A Music Festival…It's a Family Reunion
Well Groove Cruise, you've done it again…
Have you ever attended an event where afterwards you feel completely, physically, and mentally drained, but at the same time spiritually revitalized…?  When your physical body has next to no energy remaining, but your soul has never felt more fulfilled? 
I understand it's a complex state for a human being to undergo, but that is exactly how I felt right after finishing my 3rd (and now favorite) Groove Cruise. 
They really just get better each and every time you go…
I spent the majority of last weekend dancing my ass off, drinking far too much alcohol, and taking photos of incredible people dressed up in extravagant outfits.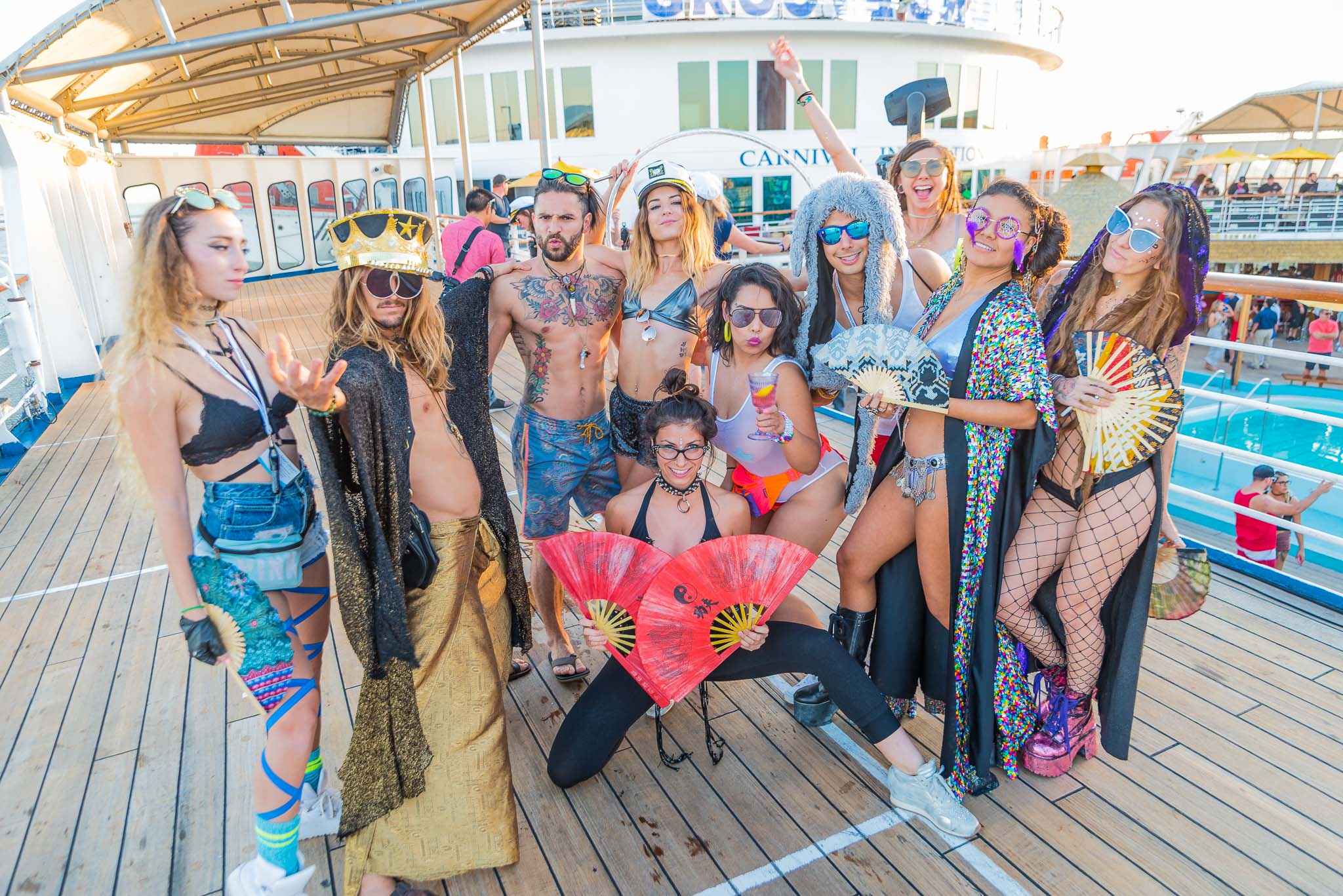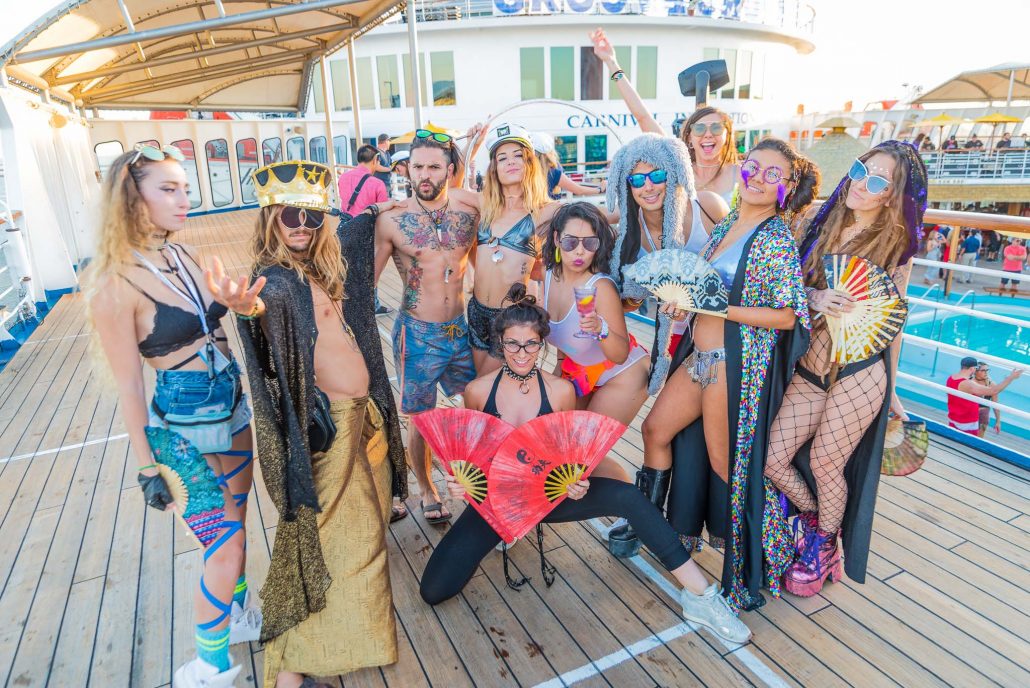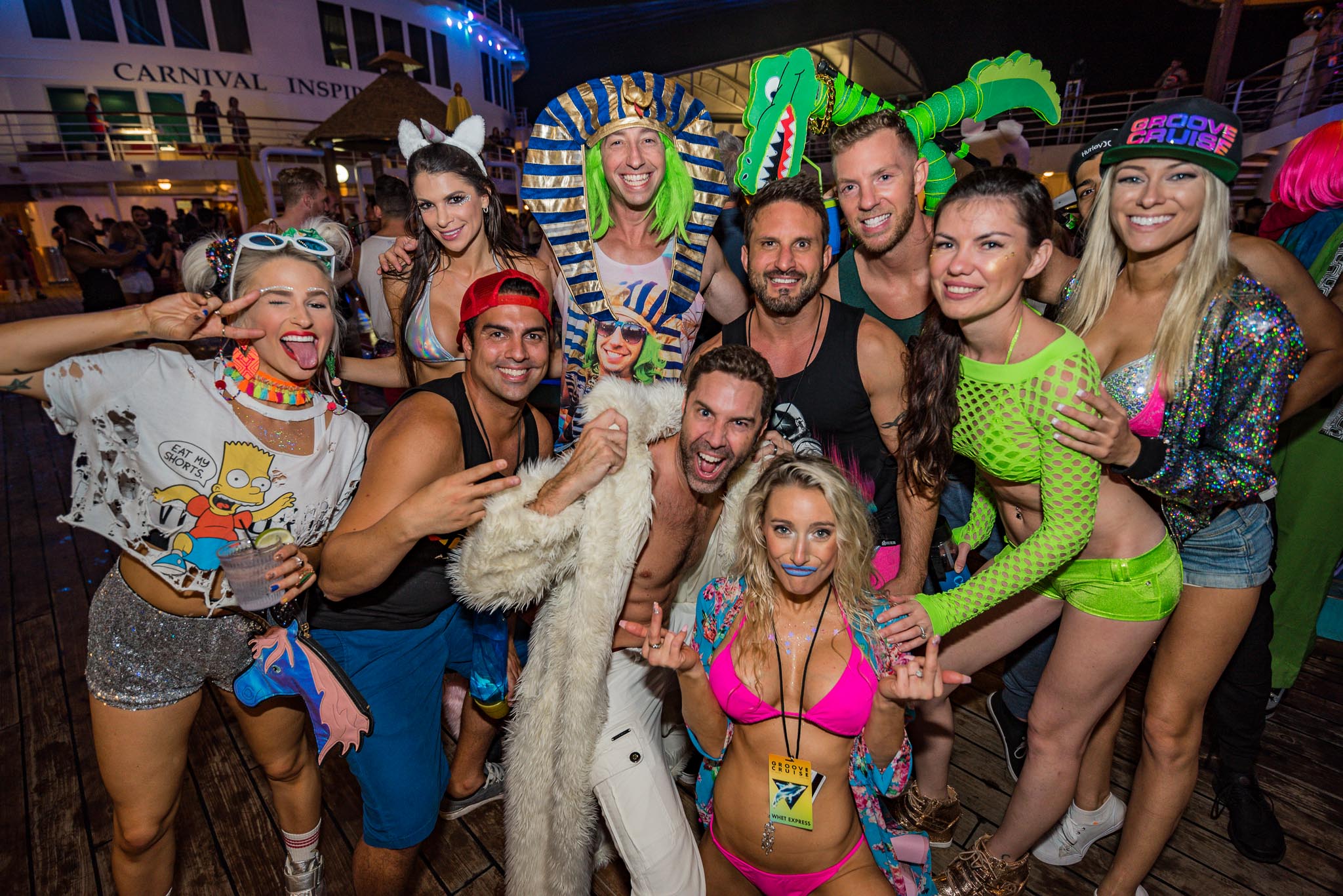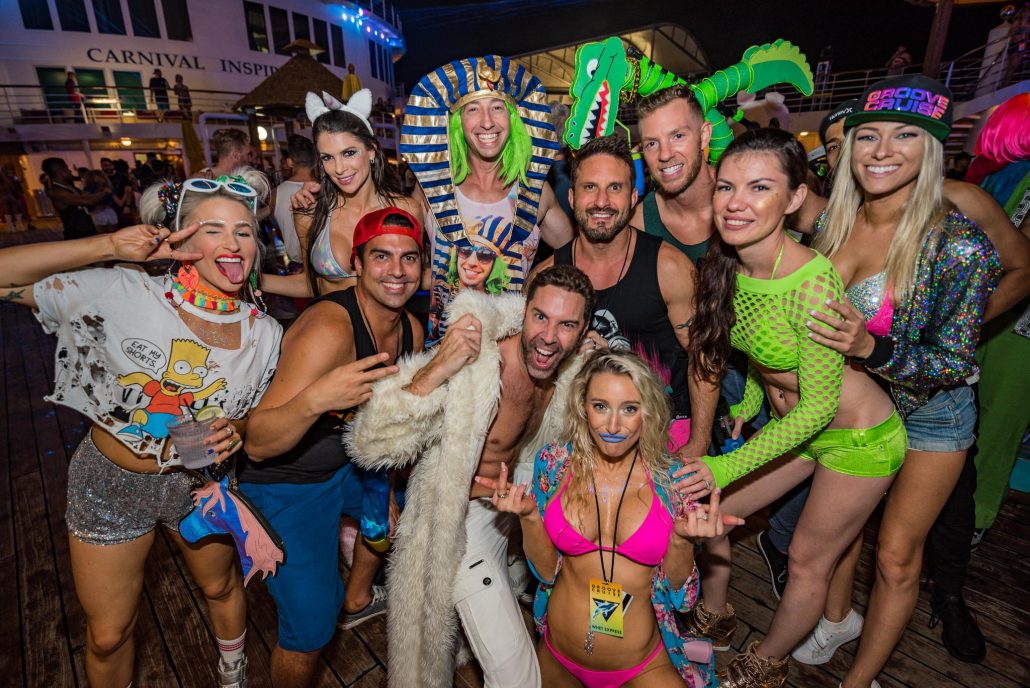 While this is standard behavior at music festivals, there is a reason why my soul is so re-energzied…
Groove Cruise is more than a music festival…it's the most AMAZING FAMILY REUNION, and spending 3 days dancing, laughing, and partying with some of my favorite people was exactly what I needed!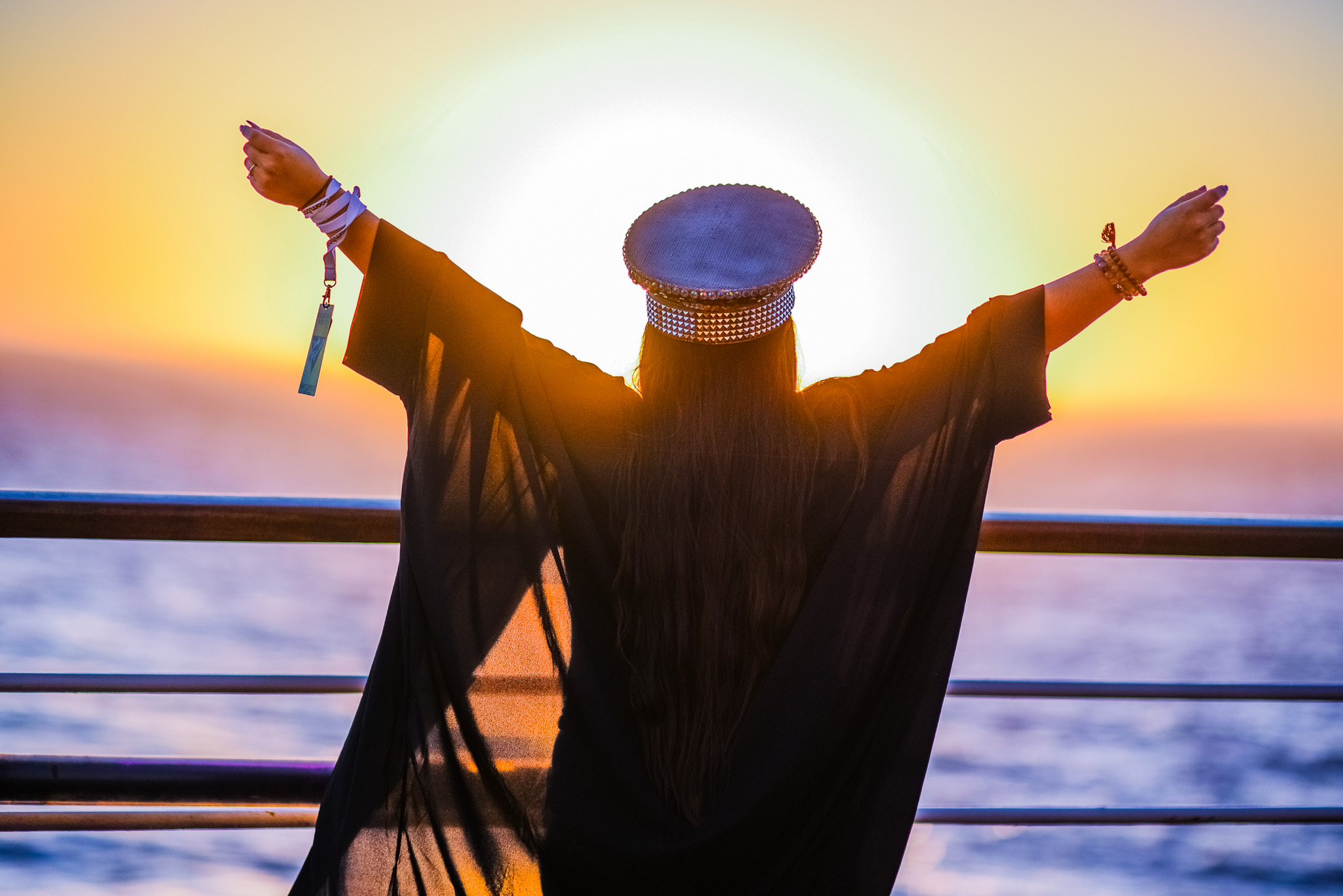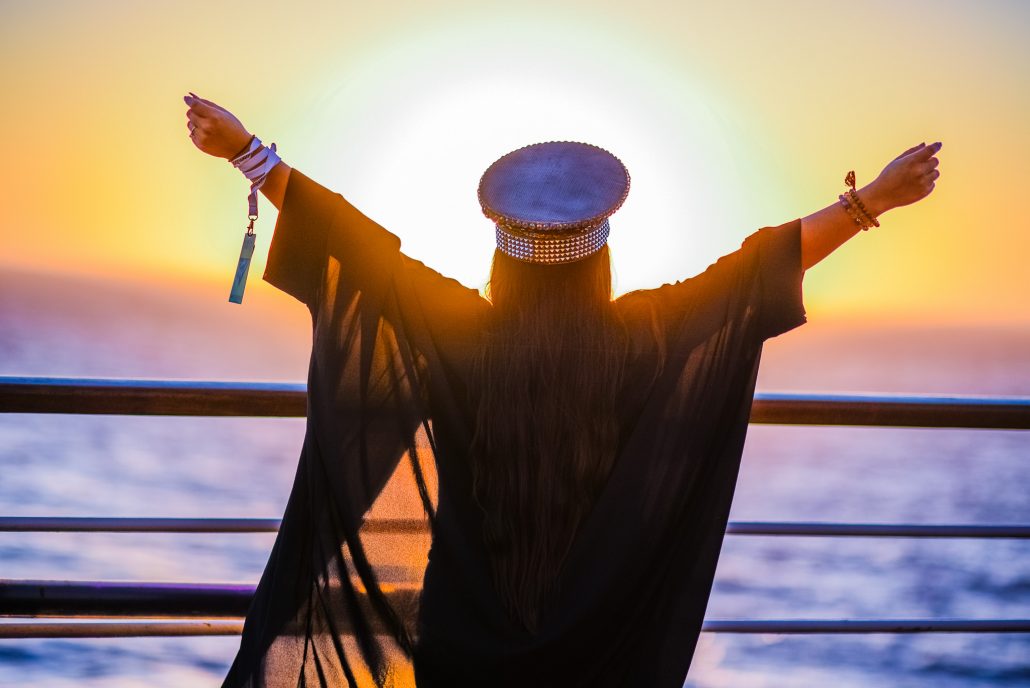 ---
Before I continue, I need to give a little more background…
Groove Cruise Cabo 2016 was my first introduction to the fam, and I remember coming off that ship completely speechless from what I had just experienced.  I've been to my fair share of festivals around the world, but there was something extremely special about those 5 days I spent on GC Cabo.
As saying the goes, you never forget your first time… 
Anyways…flash forward to Groove Cruise Miami a few months later.  I actually thought there was NO CHANCE it could top Cabo, but sure enough — it did.  It was everything I hoped it would be, but so much more.  You can read all about that here — "Groove Cruise Miami: 96 Hours of Atmospheric Bliss".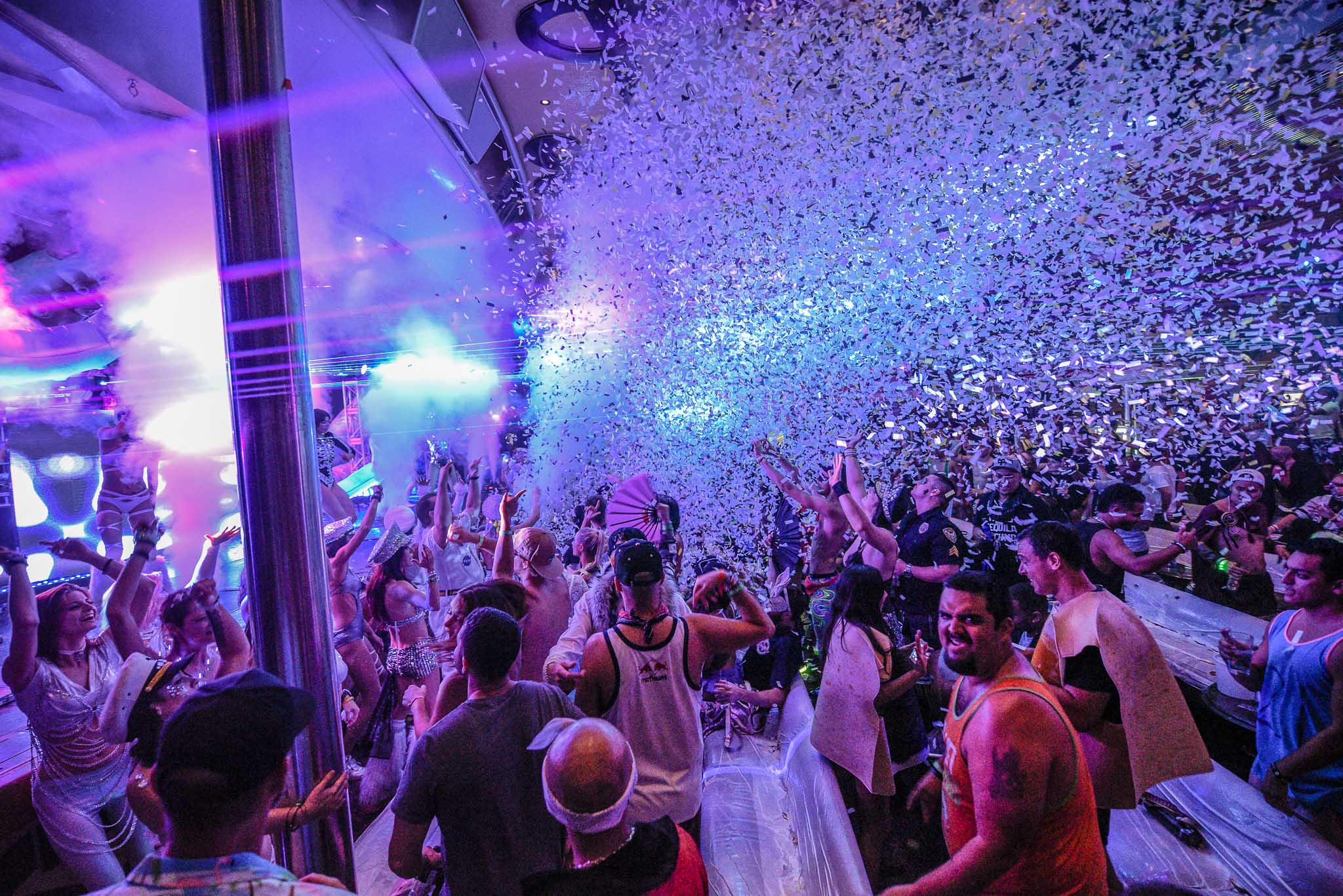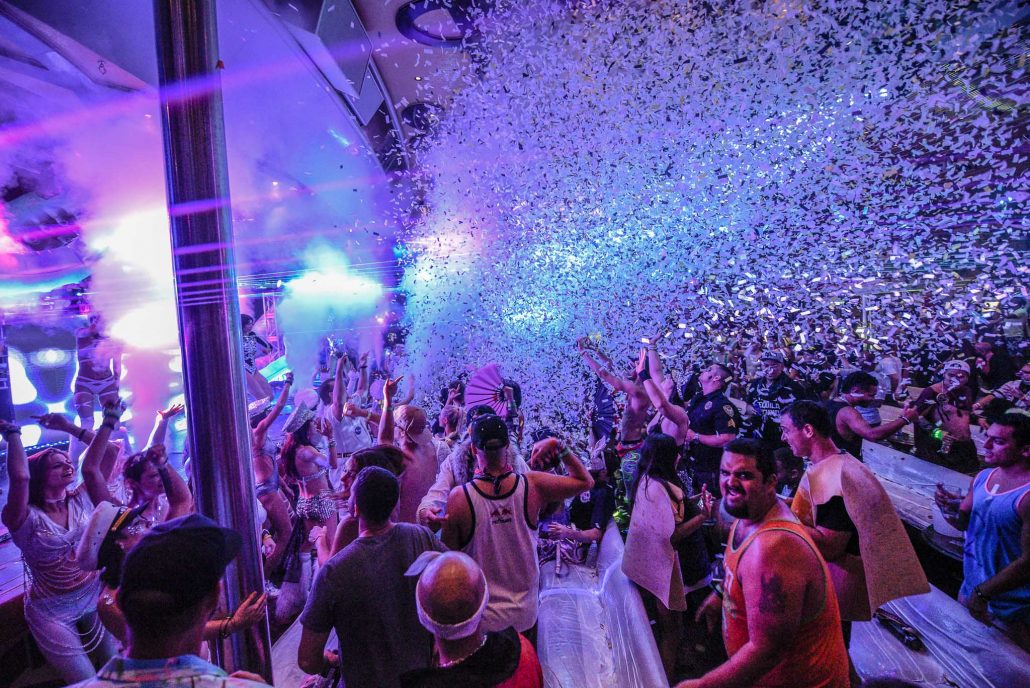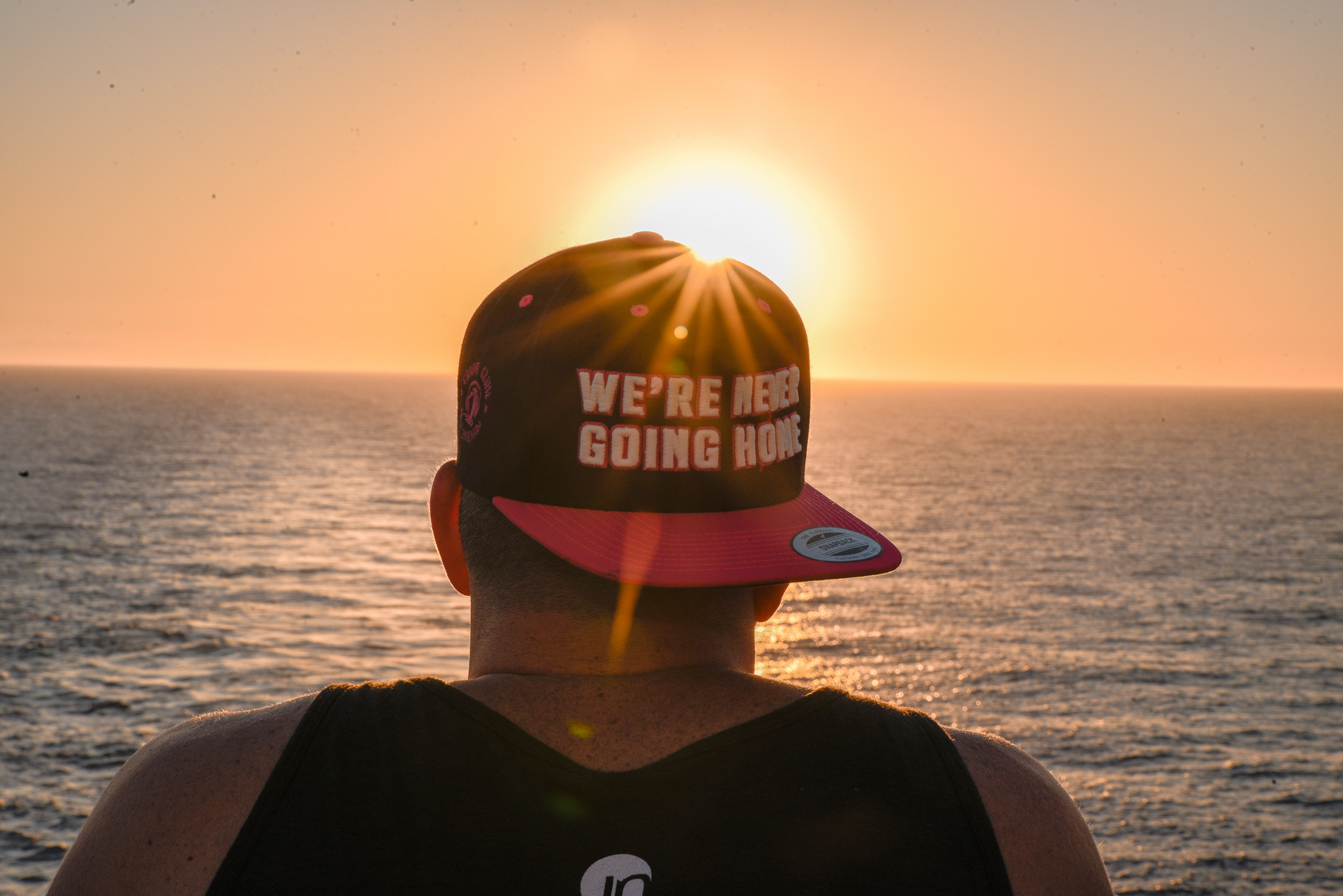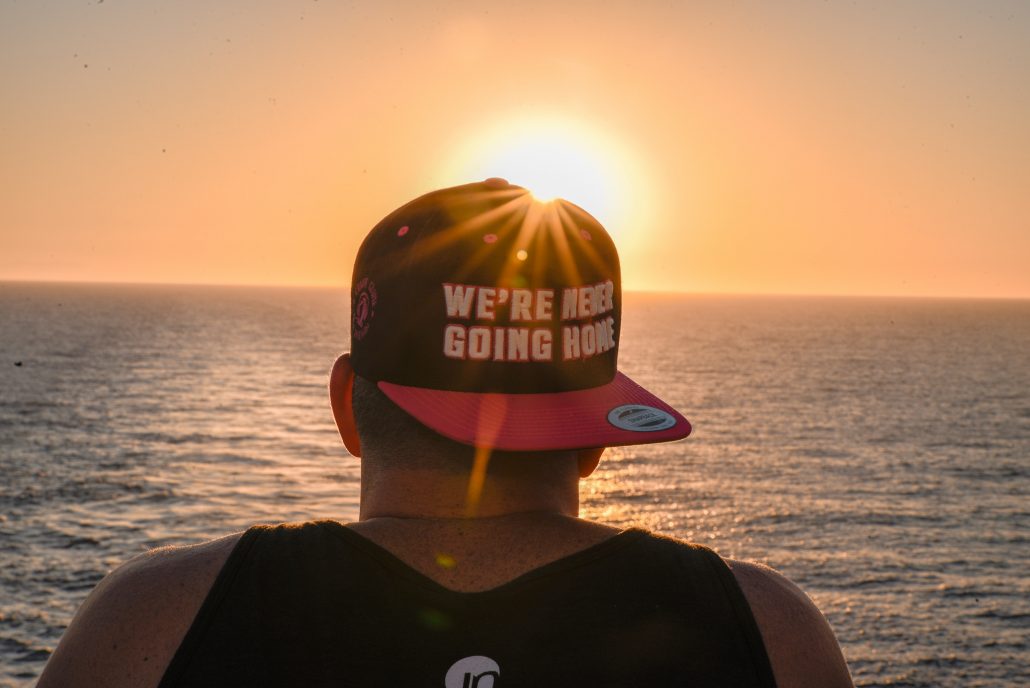 What's important to understand about Groove Cruise is that it attracts the best people, and they keep coming back for more.  It's addictive, and it'll change the way you think about other electronic dance music festivals.
You can't just hop on Groove Cruise once to cross it off your festival bucket list, because after you've experienced this loving festival family as a GC virgin, it's humanly impossible not to return for more.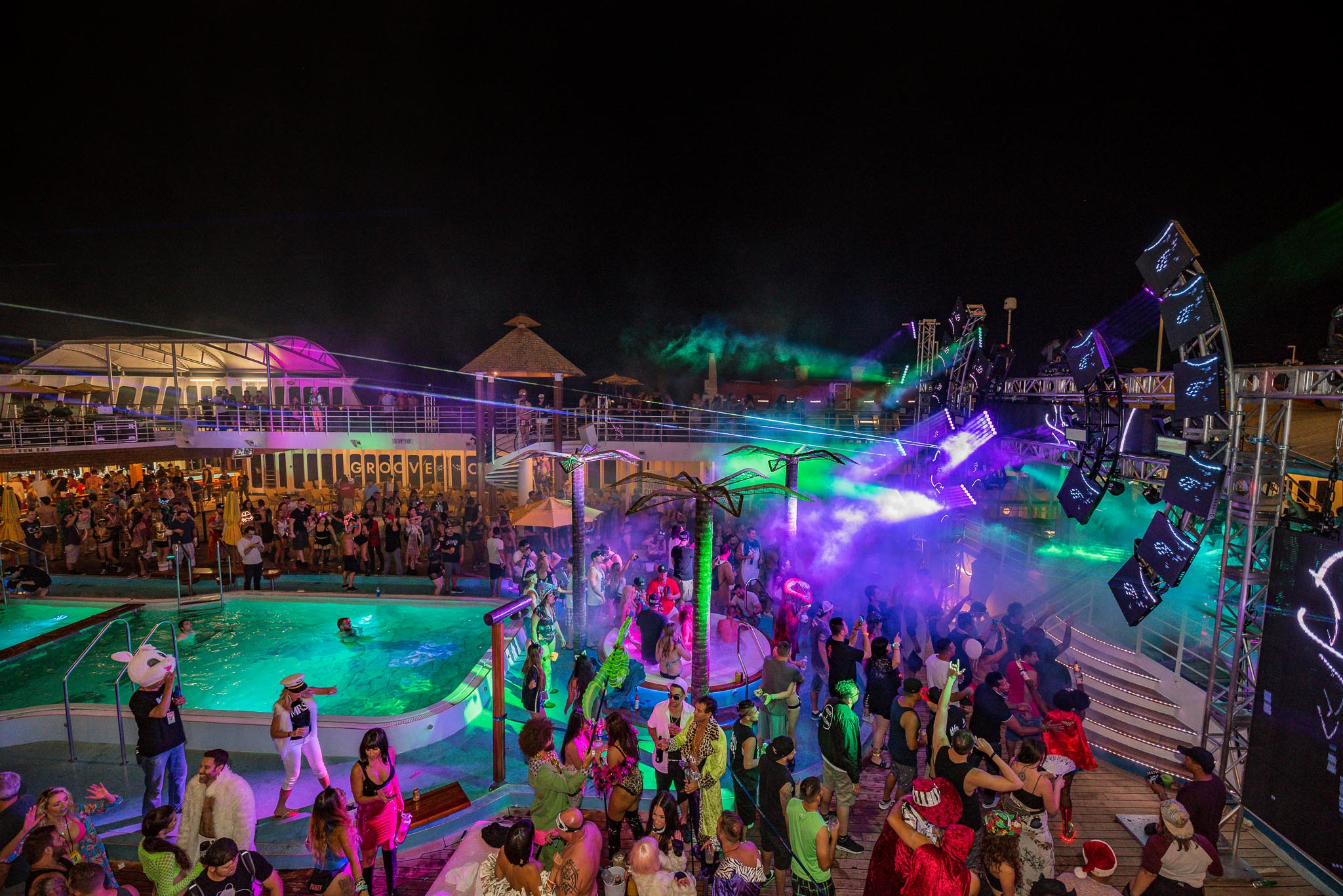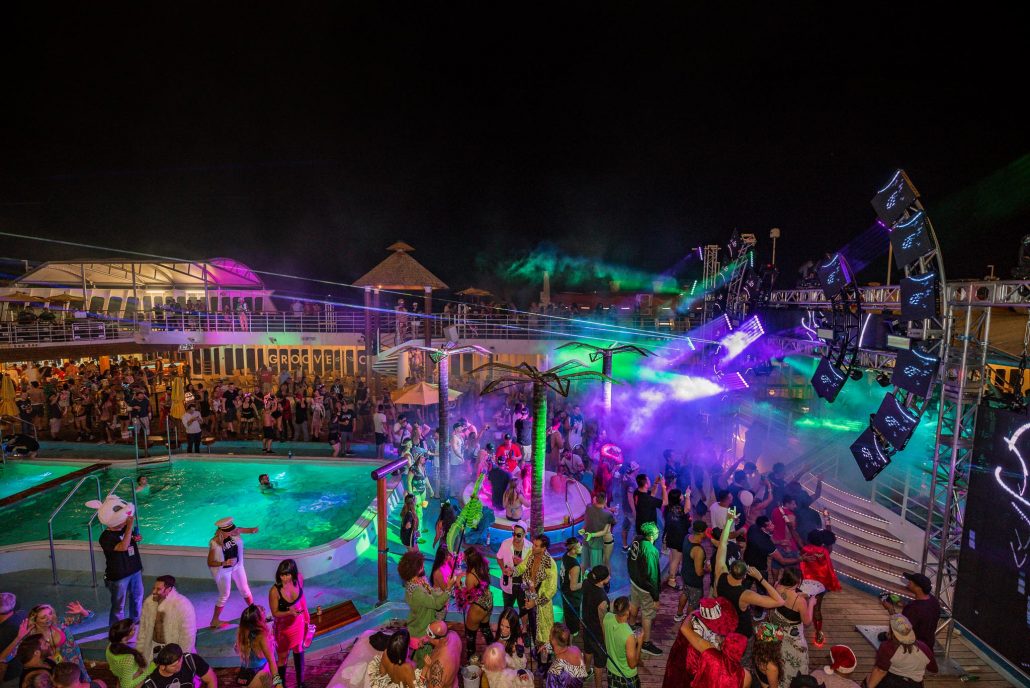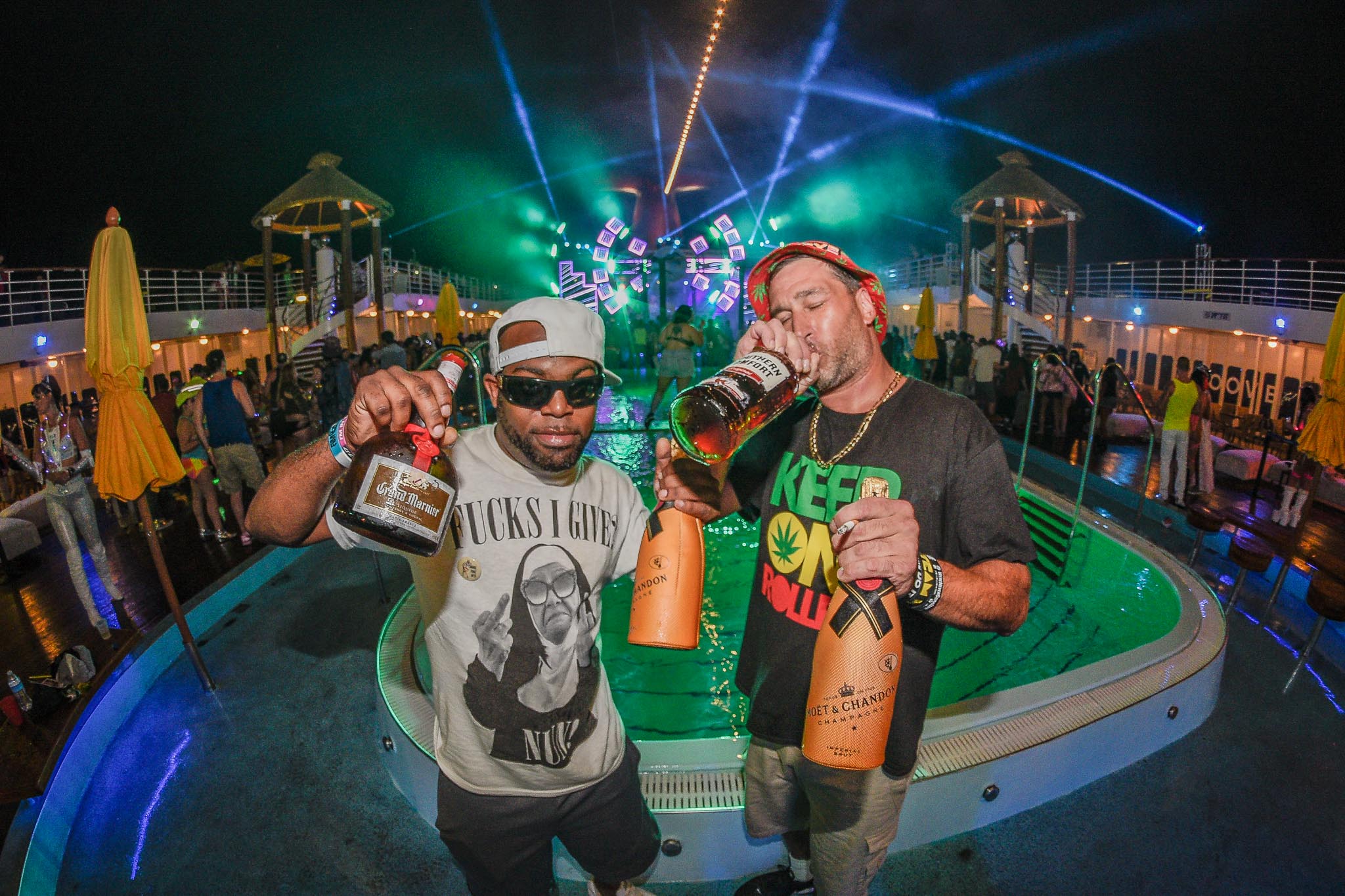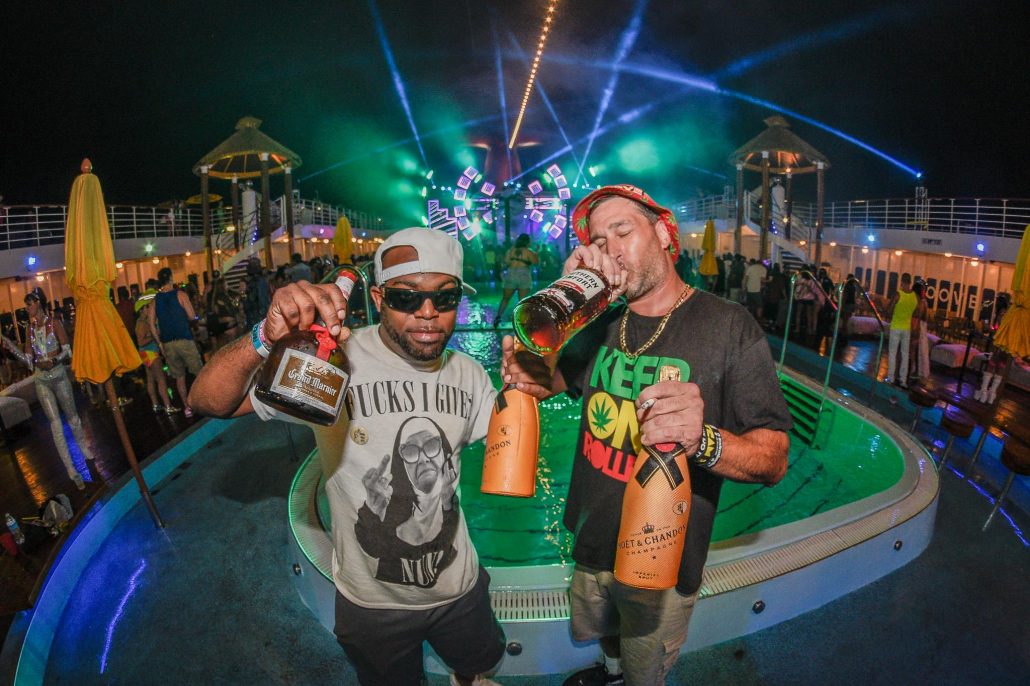 ---
So for the entire 3 days I spent onboard the Carnival Inspiration, I was surrounded by some of my favorite GC Fam I had the pleasure of meeting on Cabo & Miami.  I love all of these people so much (you know who you are), and it was seriously one epic family reunion
And whenever people told me it was their first Groove Cruise…I would give them a hug, and say "Welcome to the Family"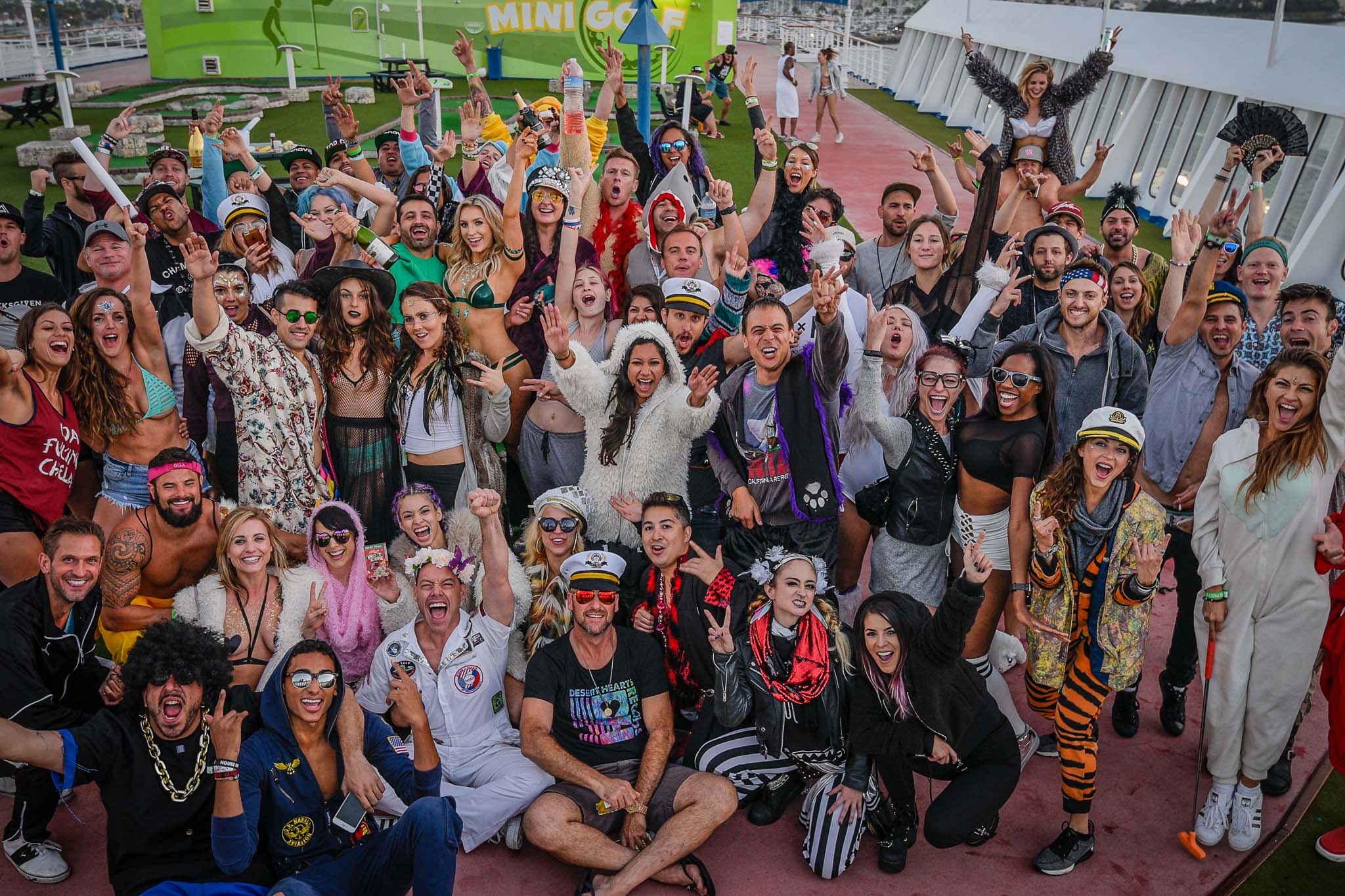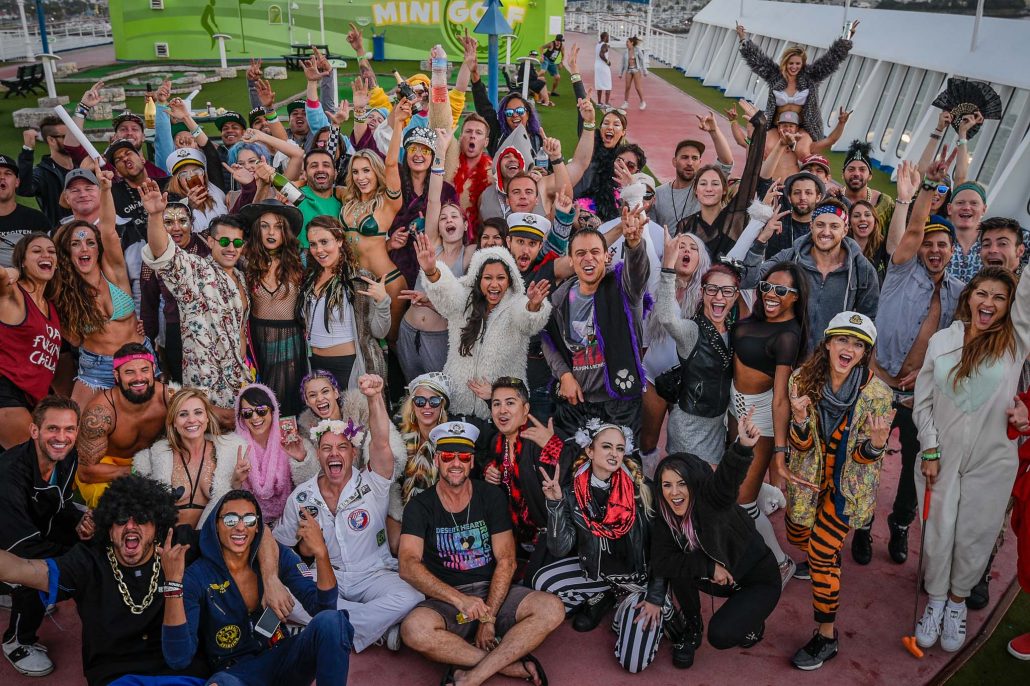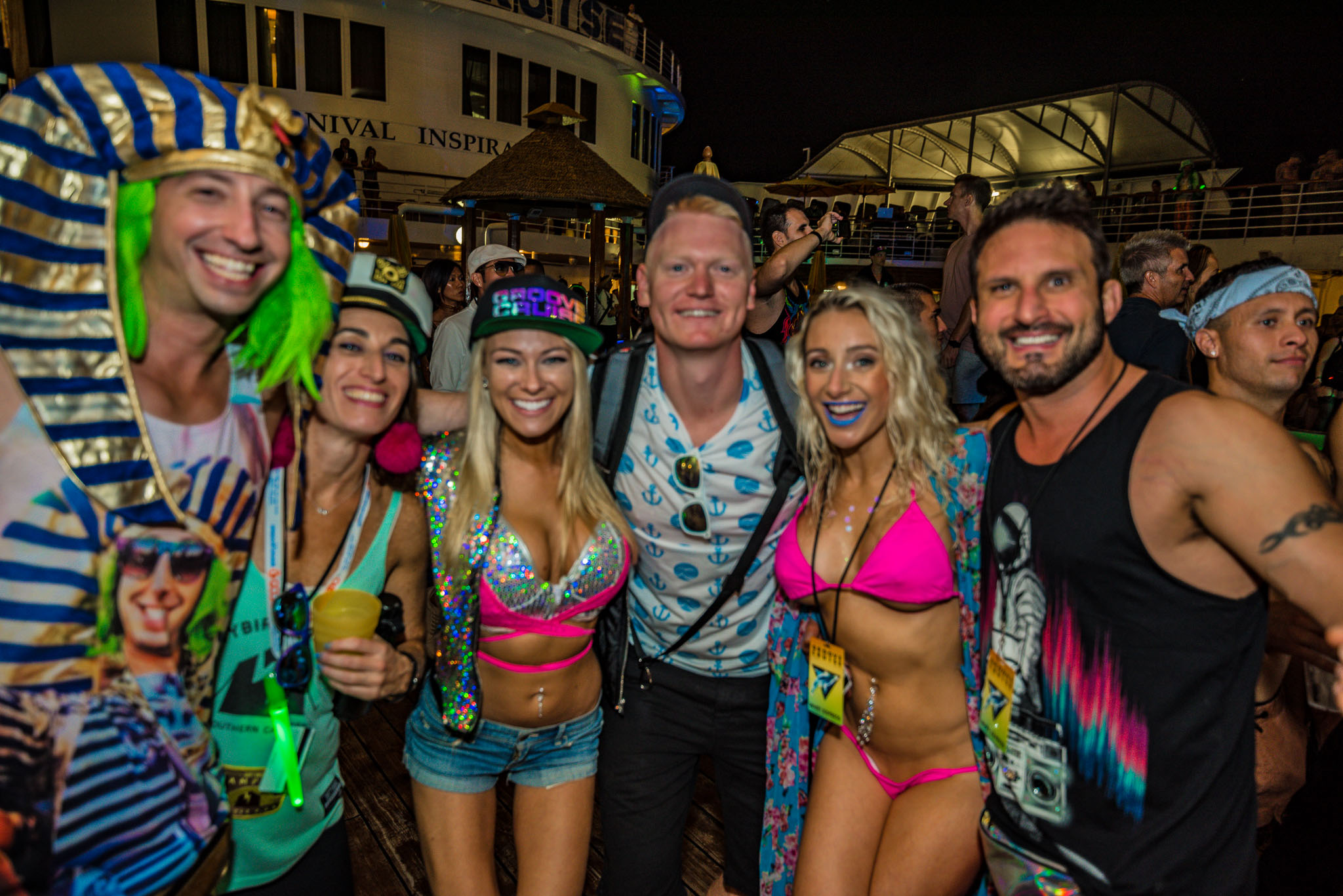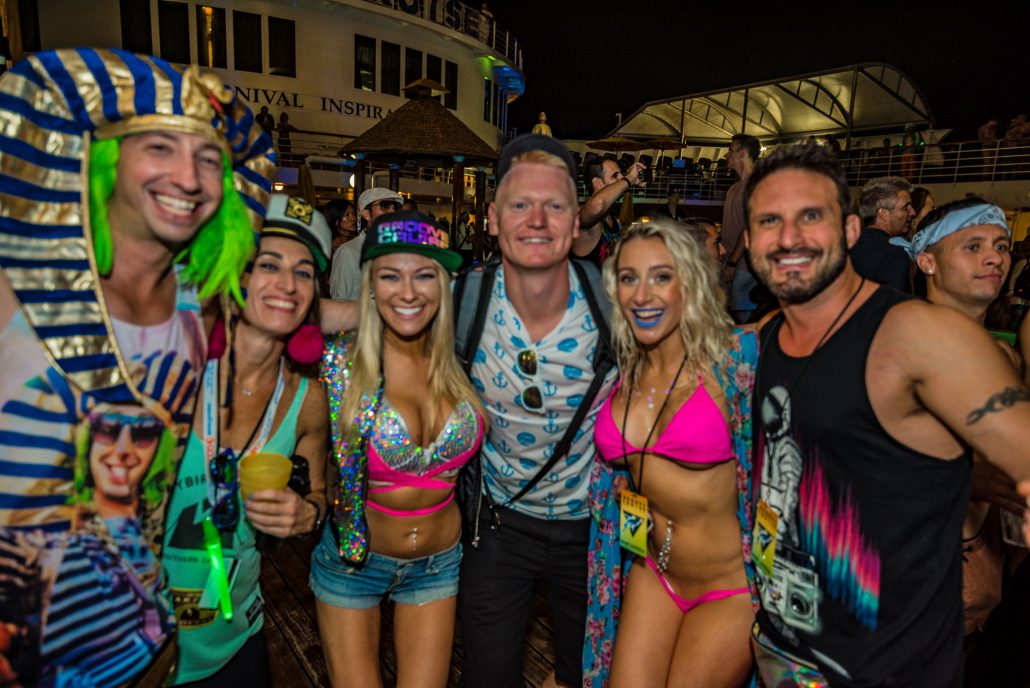 ---
72 Hours of Non-Stop Music
From the minute you step on board Groove Cruise, you are guaranteed to hear some of the best electronic music you'll ever hear.  This edition was absolutely fantastic, and I never heard a single bad set. 
What I loved most about G.C L.A is that I think it was the best set-up of stages, sound, lights, and lasers of all the Groove Cruises I've been on.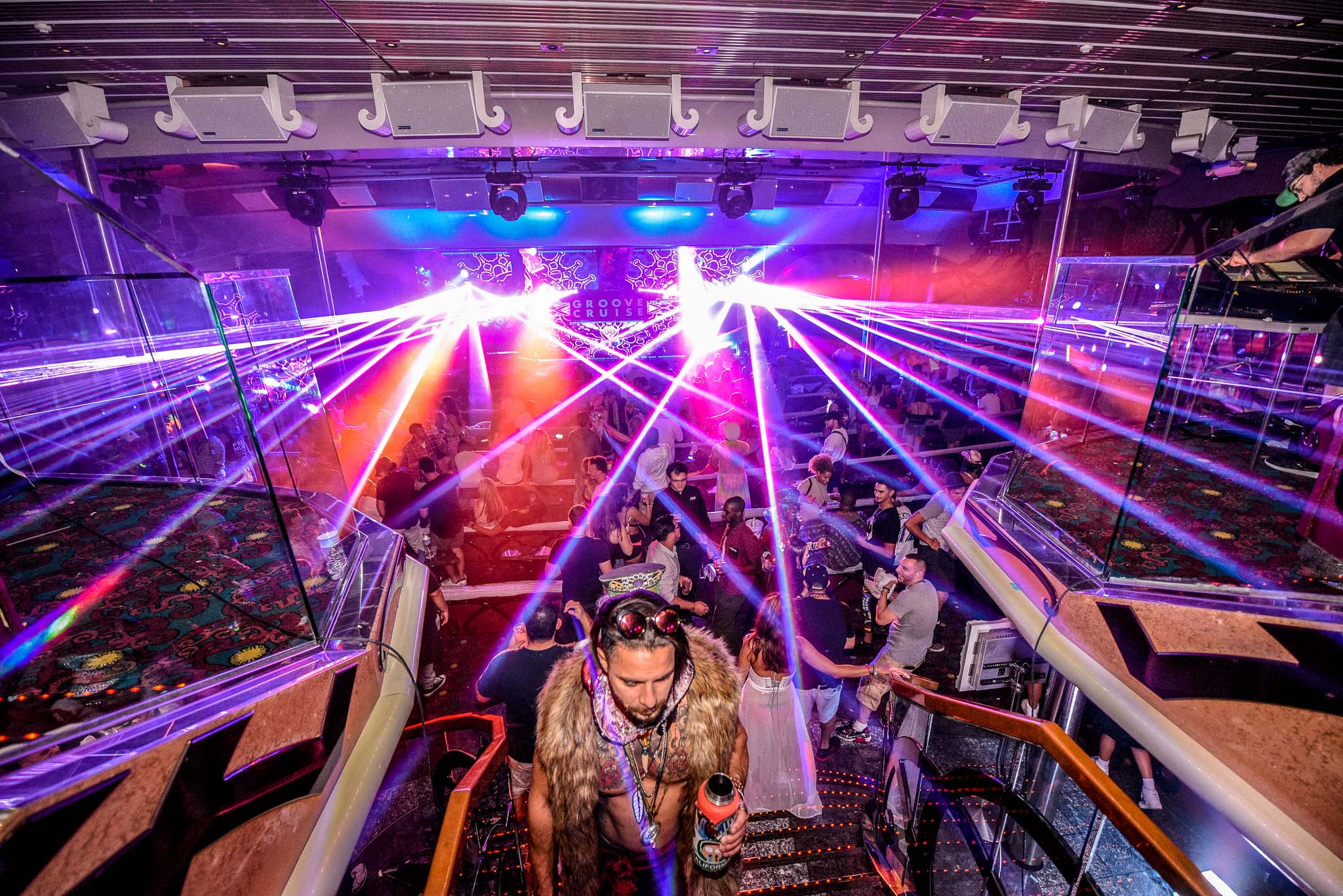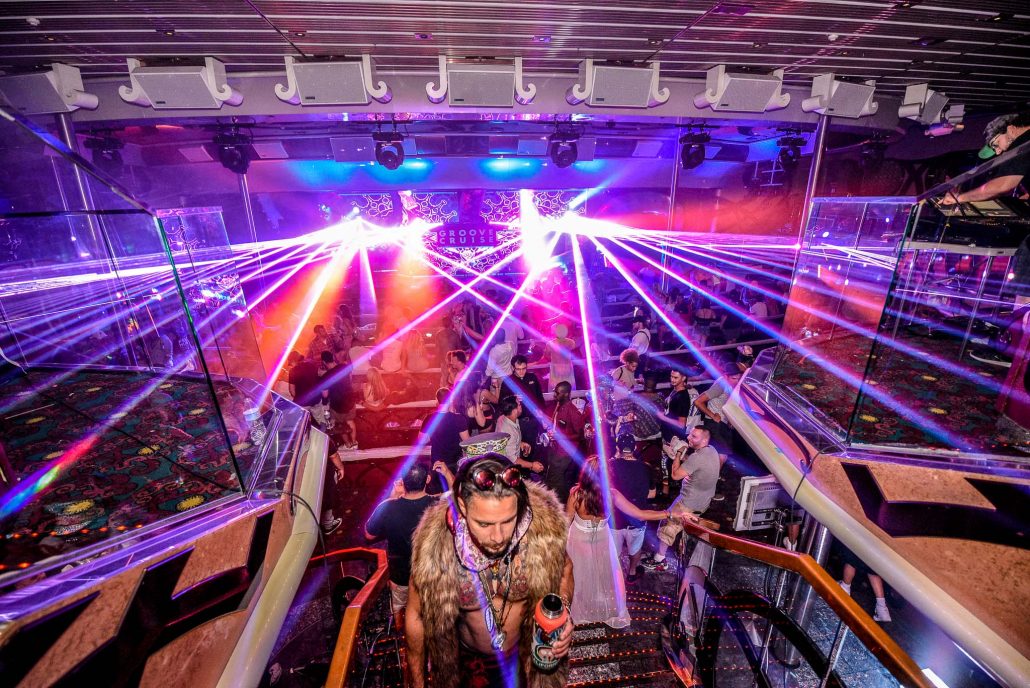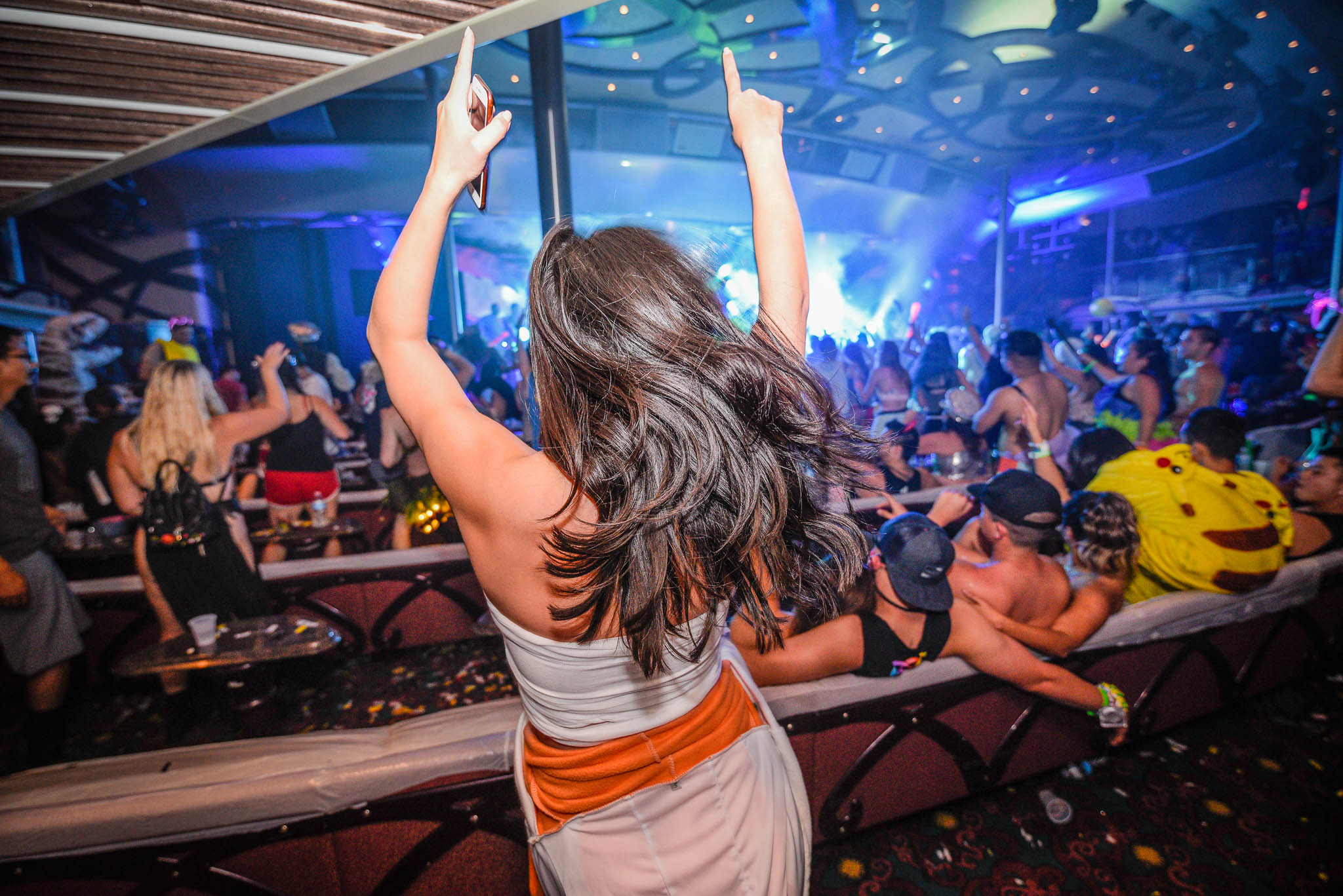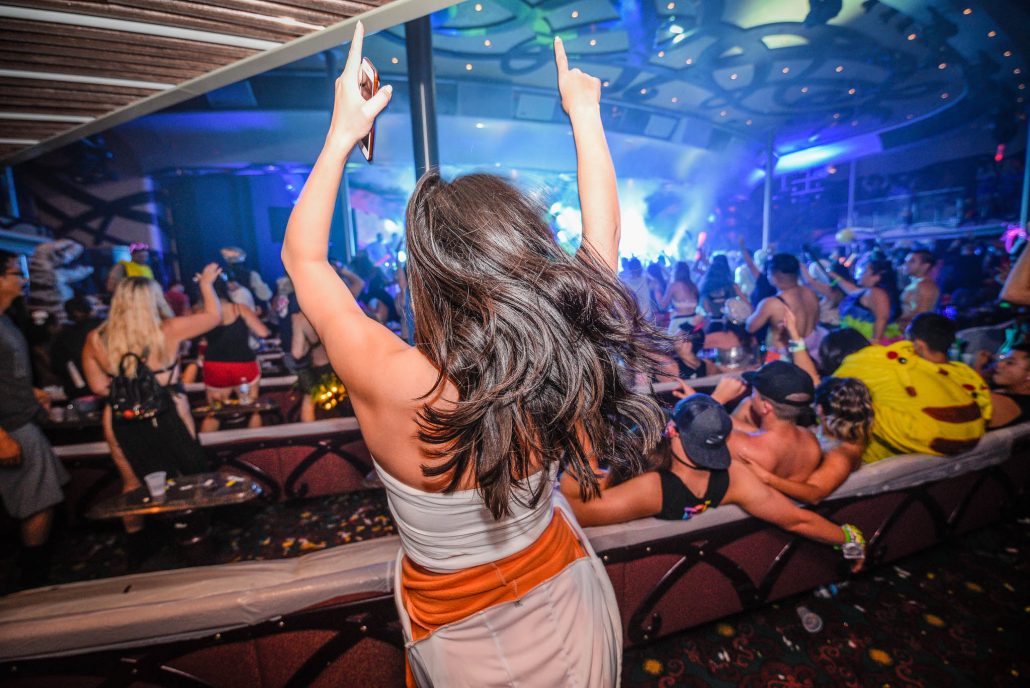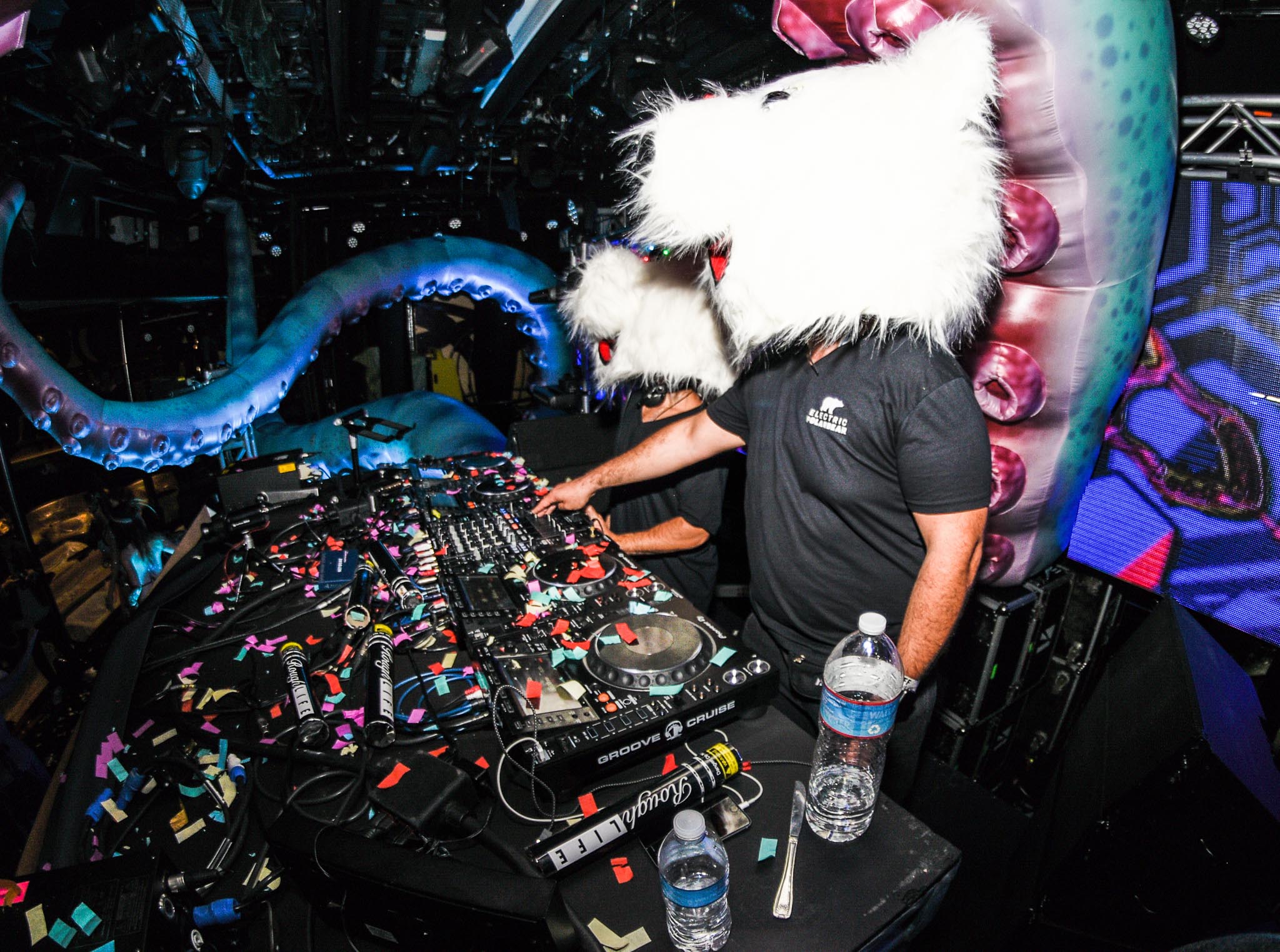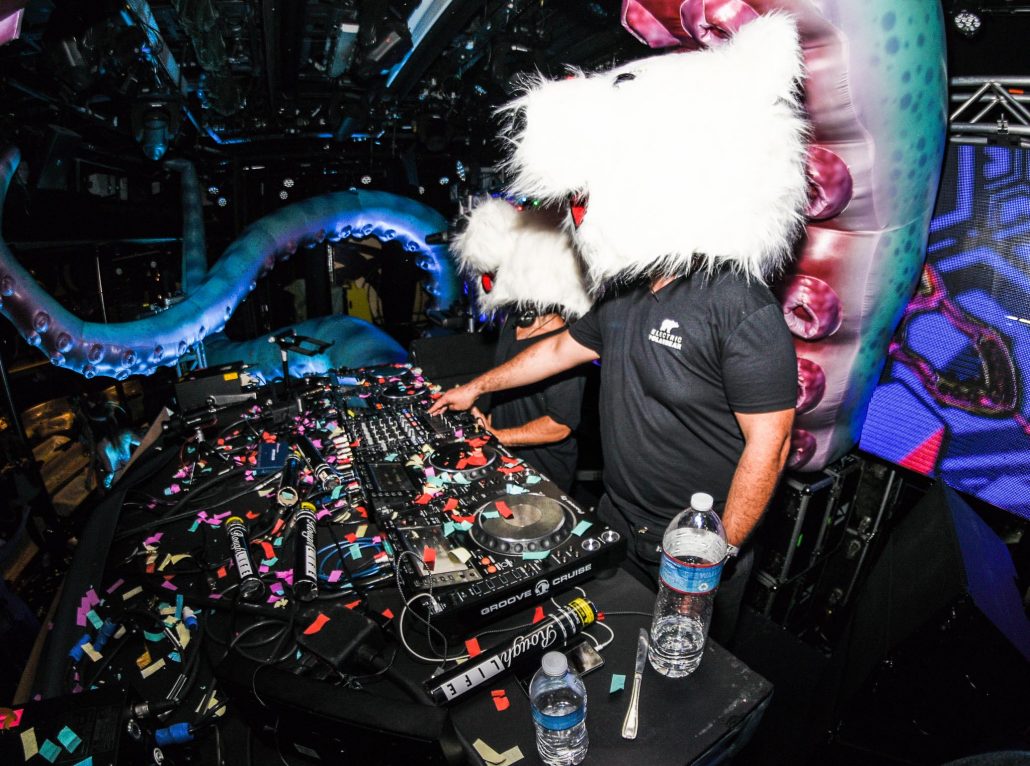 While I may not have enjoyed the food on board the Carnival Inspiration, it ended up an incredible ship for this event.  The Main Pool stage was big and beautiful, the Afterhours stage at the back of the ship was perfect, and the theater was massive. 
One of the downfalls of being a photographer though, is that I'm always trying to capture as much as I can.  So I don't think I ever listened to one set in full, but I definitely have a few favorites I have to give some mentions to.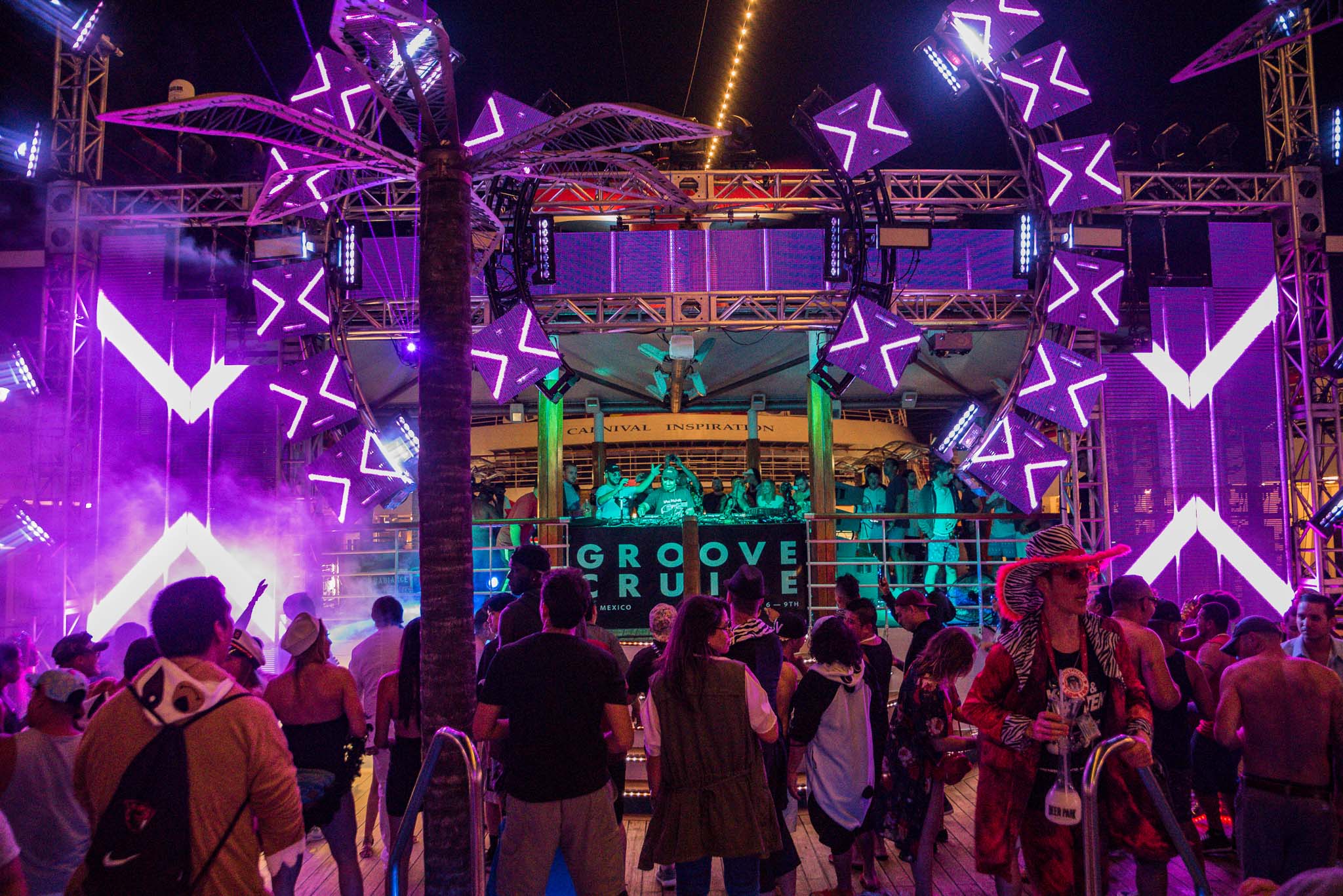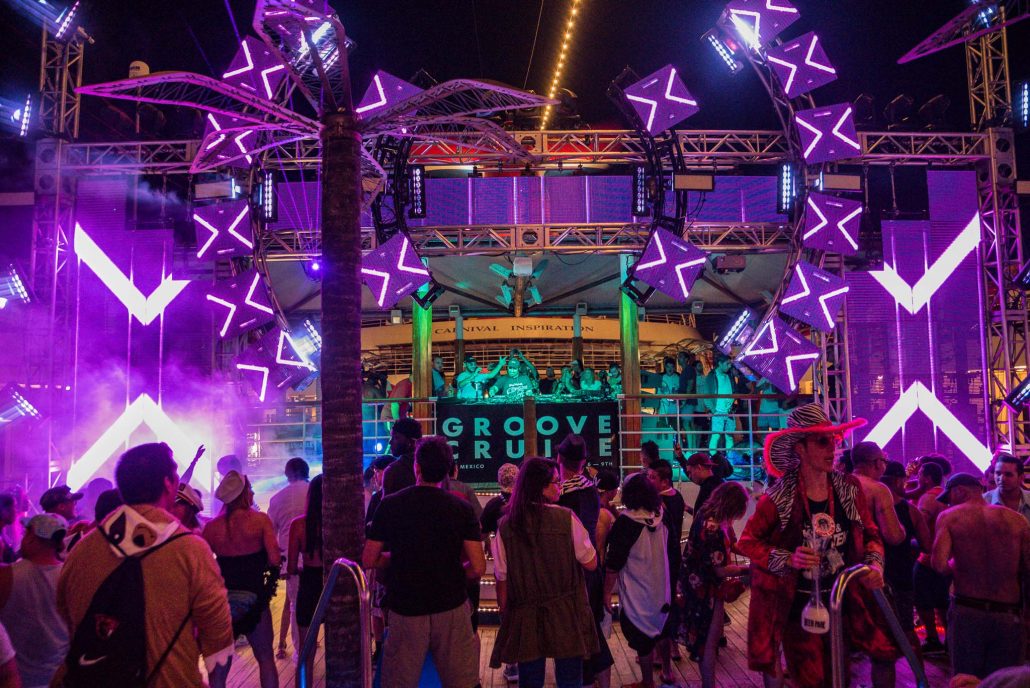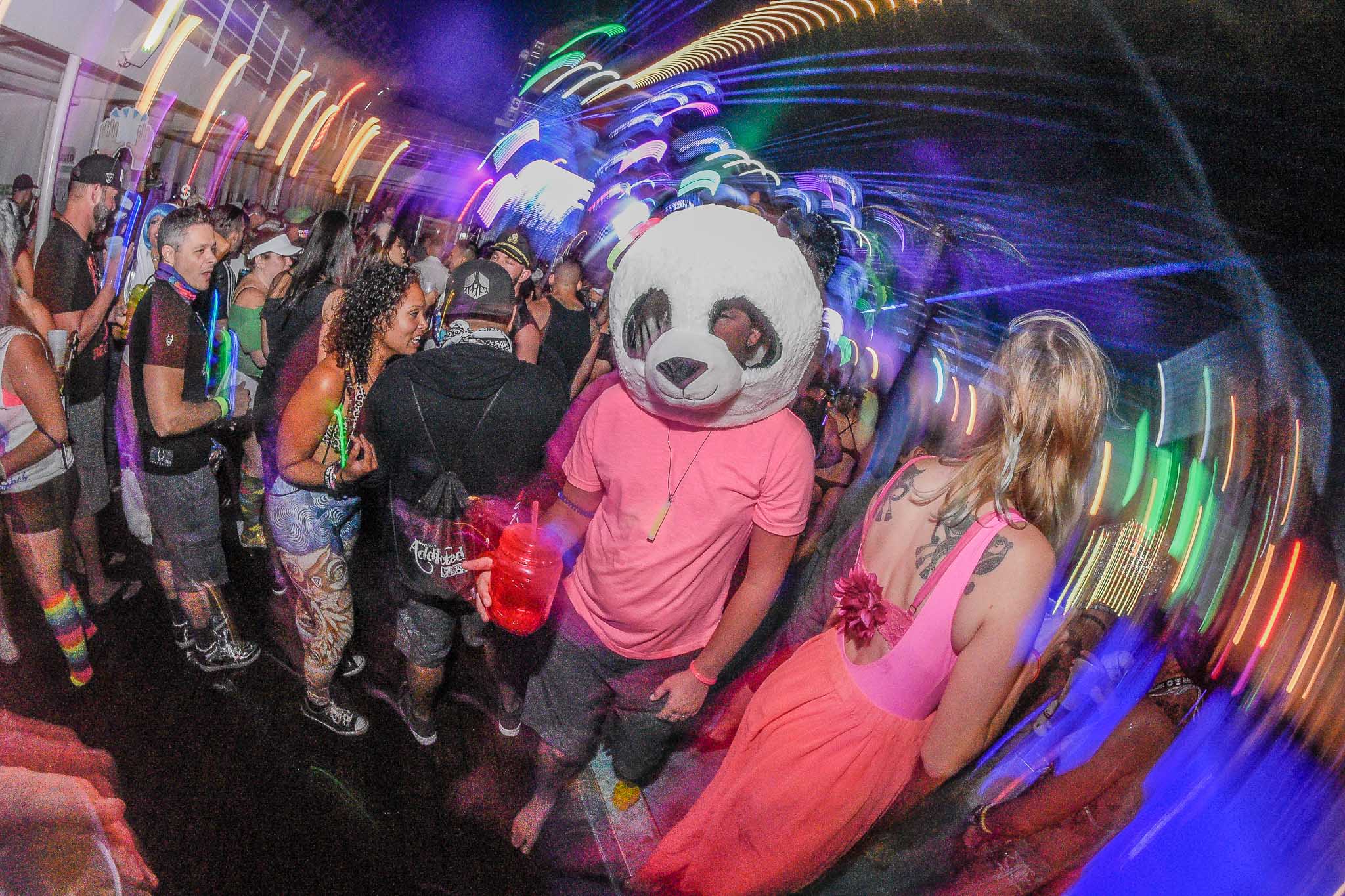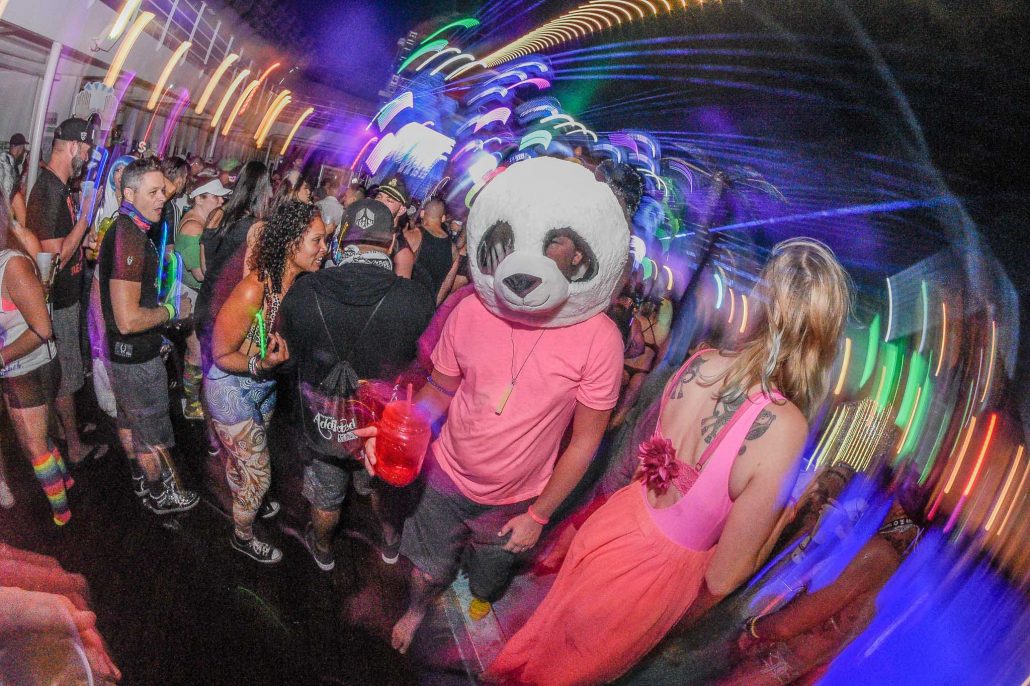 ---
The Cocodrills played the best set of the weekend for me.  The madness that occurred during this early morning set at the back of the ship was out of control! 
My fellow afterhours animals were going hard, and it was hilarious when all these old people from a different cruise ship in Ensenada watched us from afar as we were dancing like crazy whilst getting Cocodrilled. 
If you haven't been dressed in a onesie dancing to techno at 10 A.M…you should try it sometime.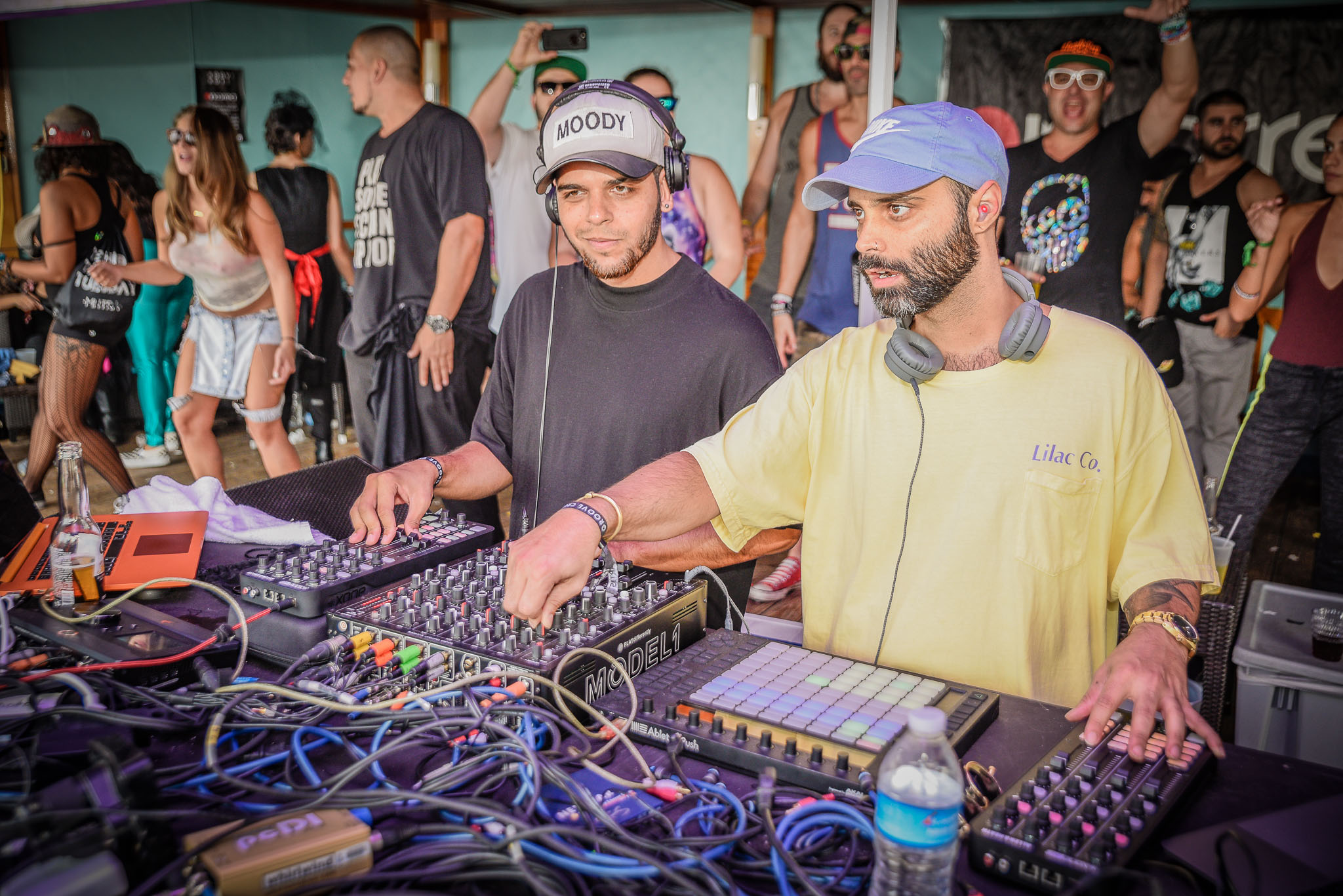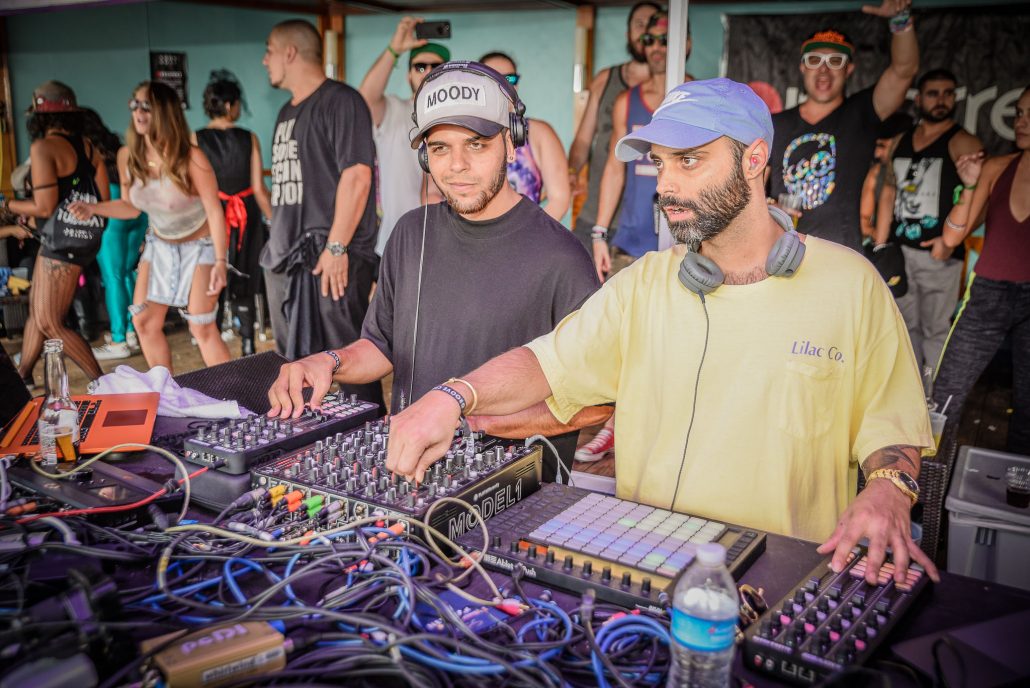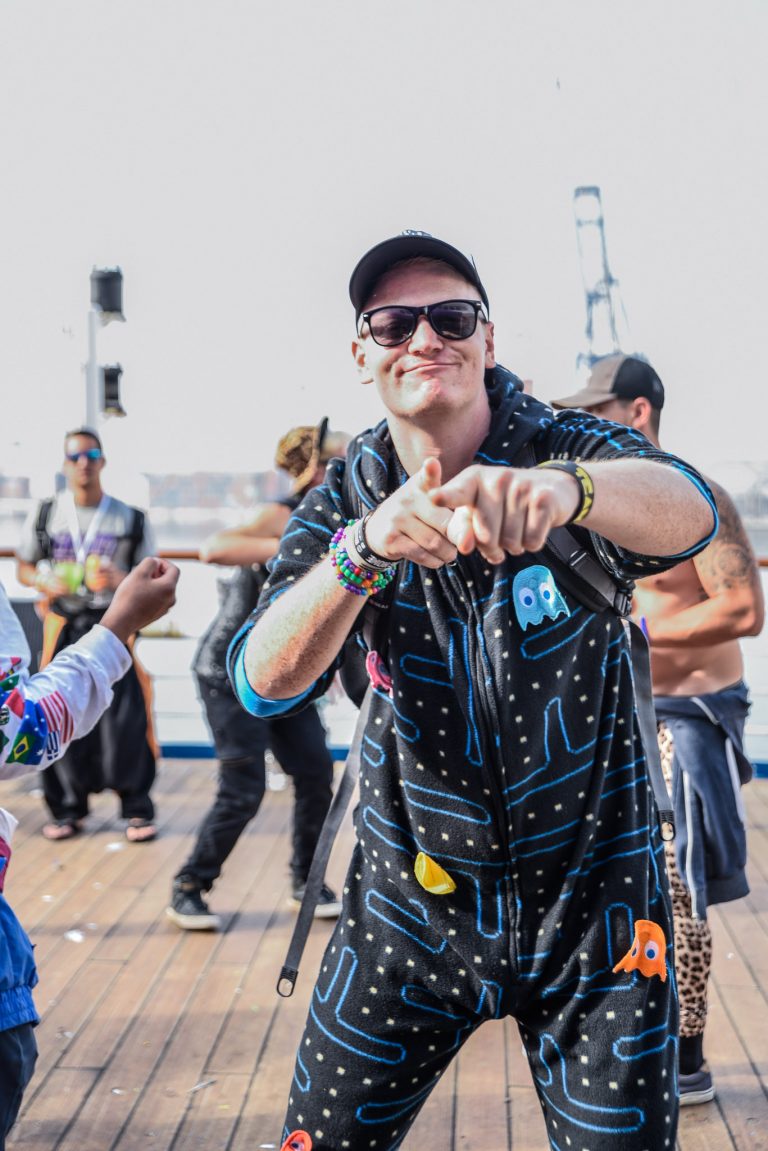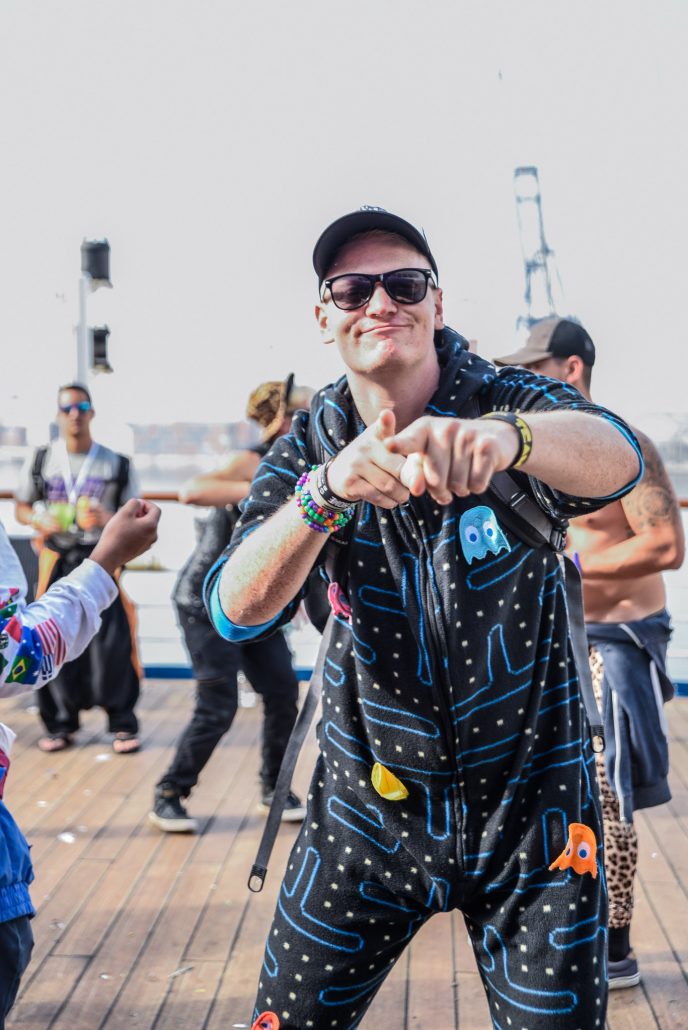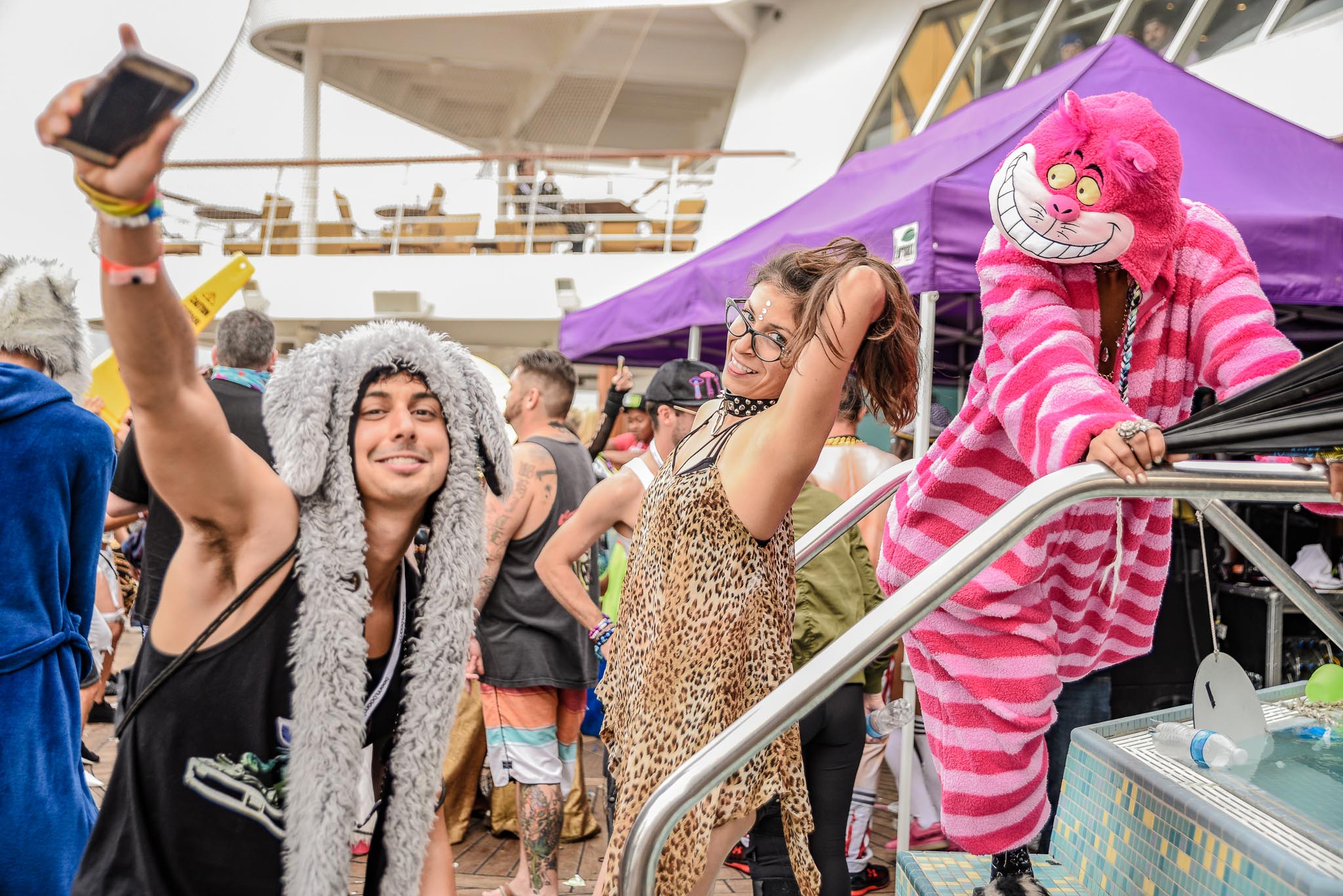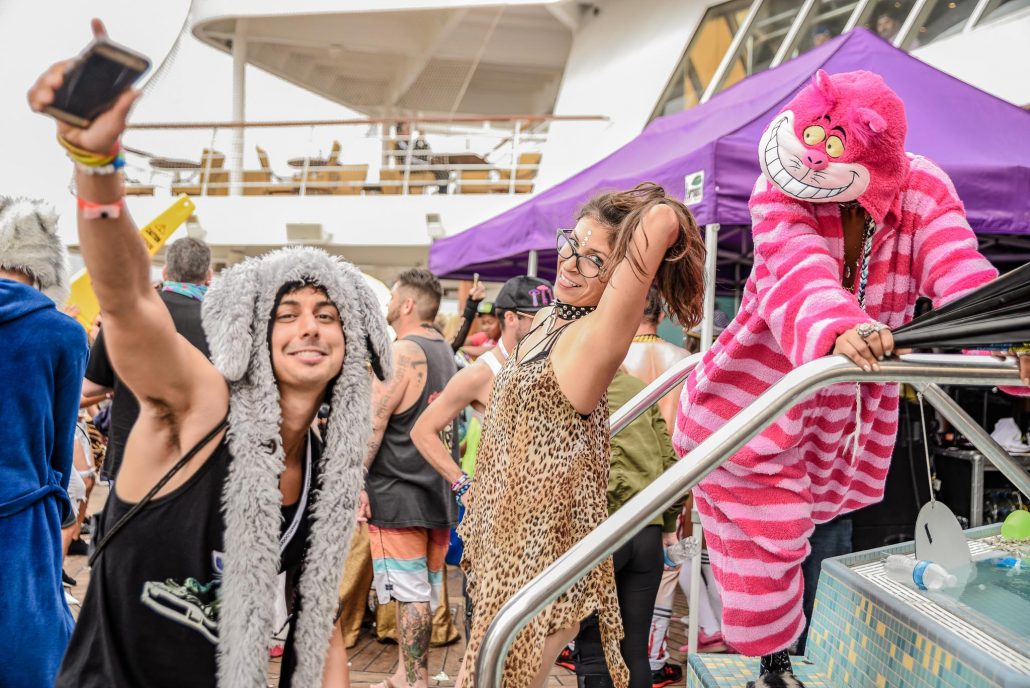 ---
Desert Hearts took over the theater on Saturday night, and it was absolutely mental!  I've been a big fan of their unique sound for quite awhile, and they all crushed their sets. 
I loved hearing some proper tech-house in the theater, because normally this popular indoor stage is dedicated to trance & progressive house.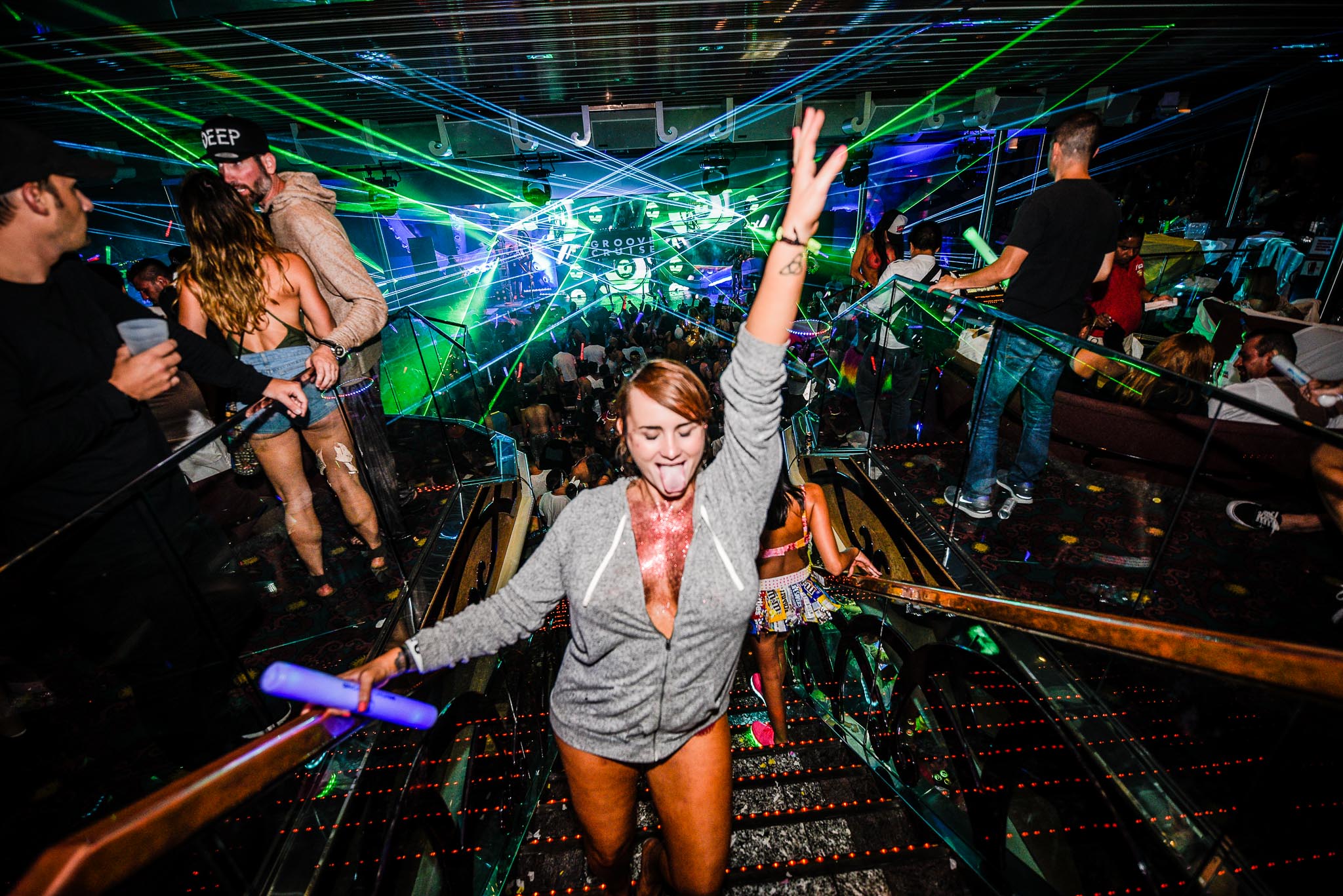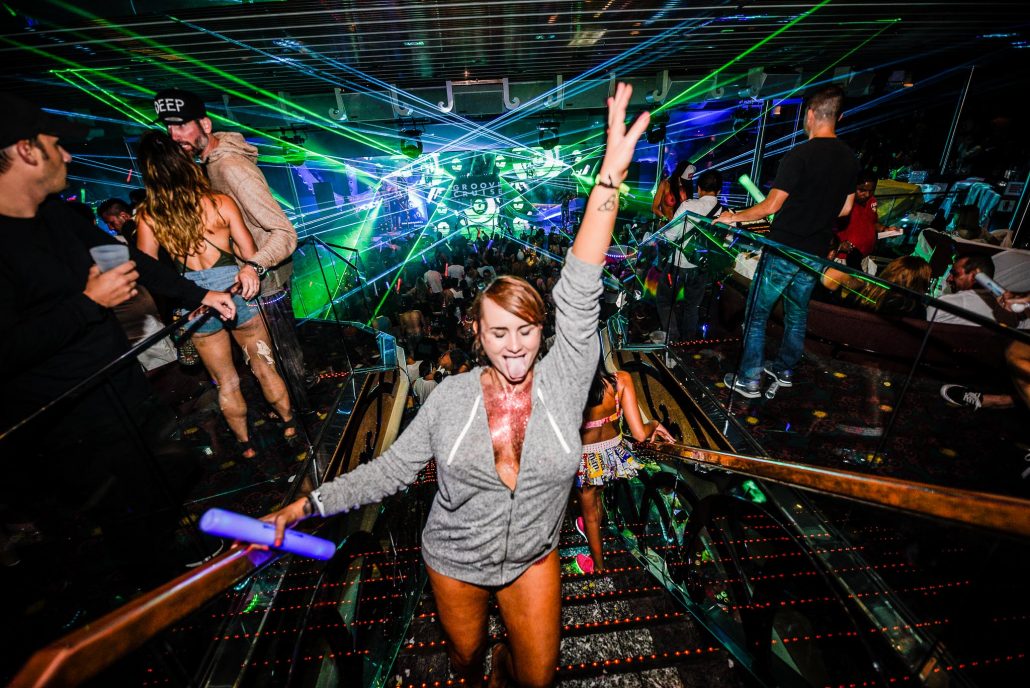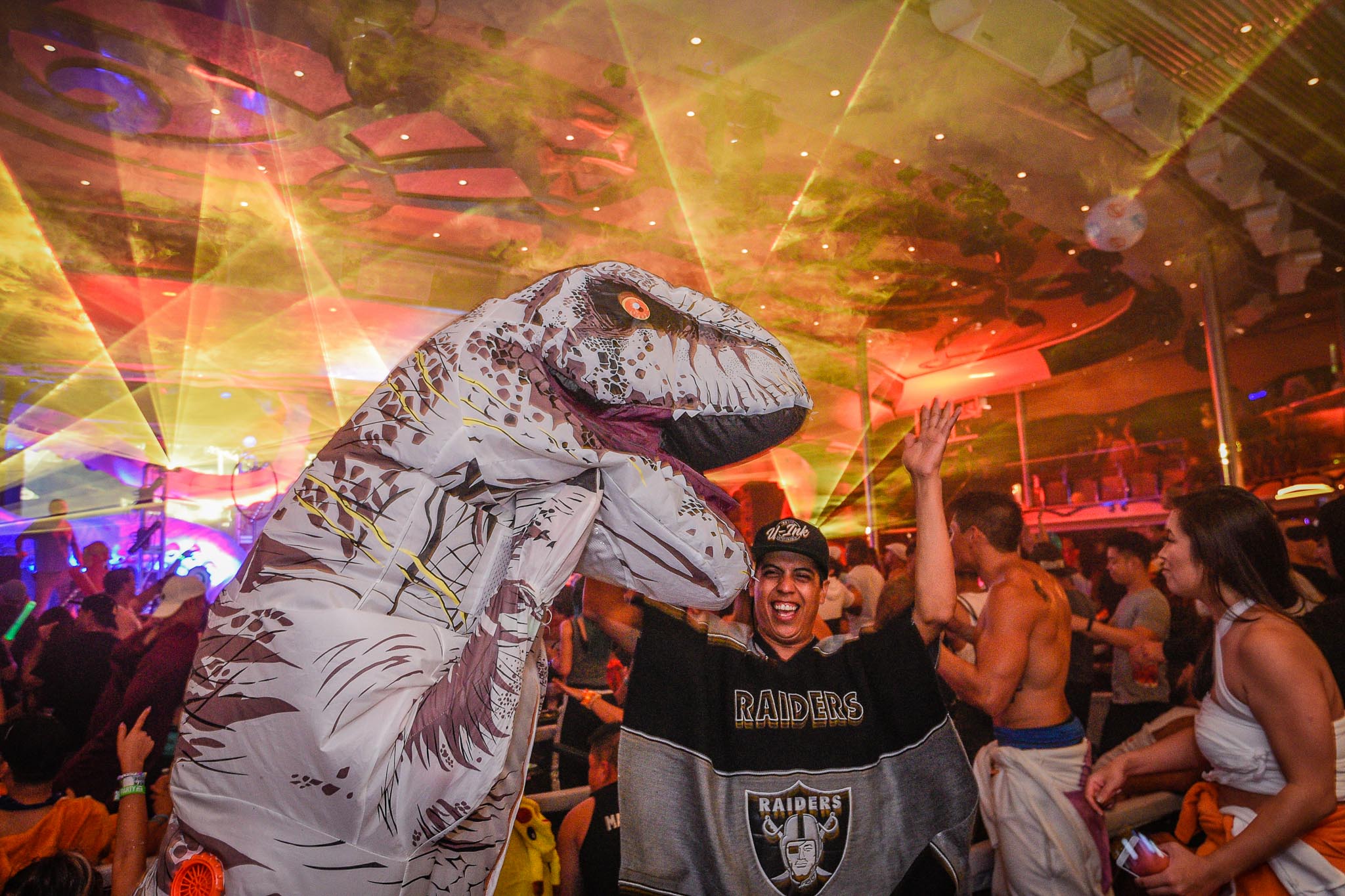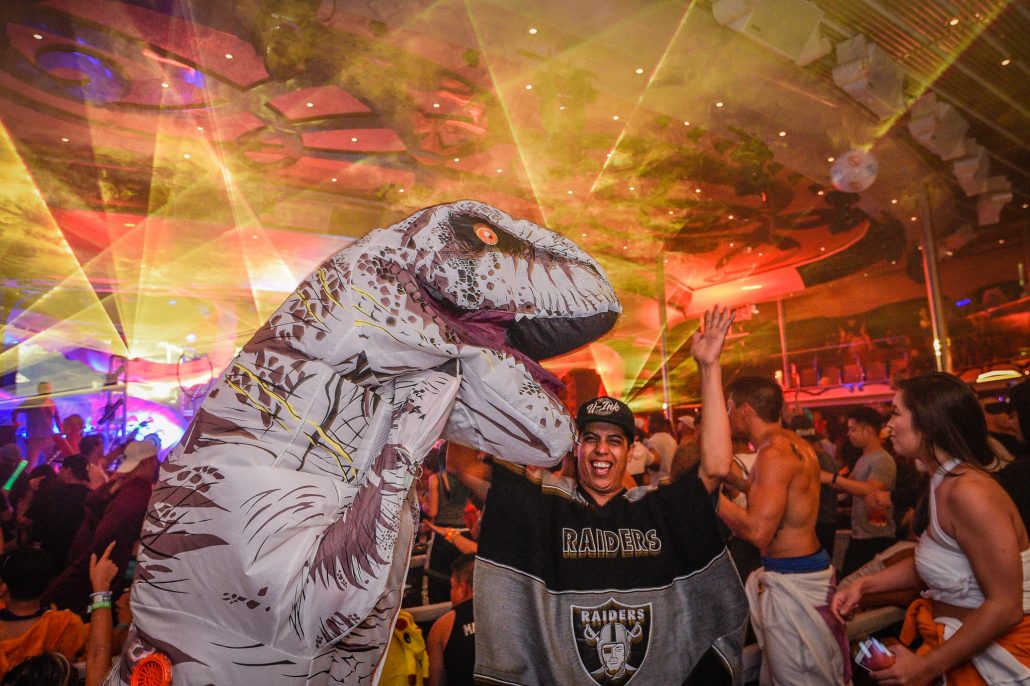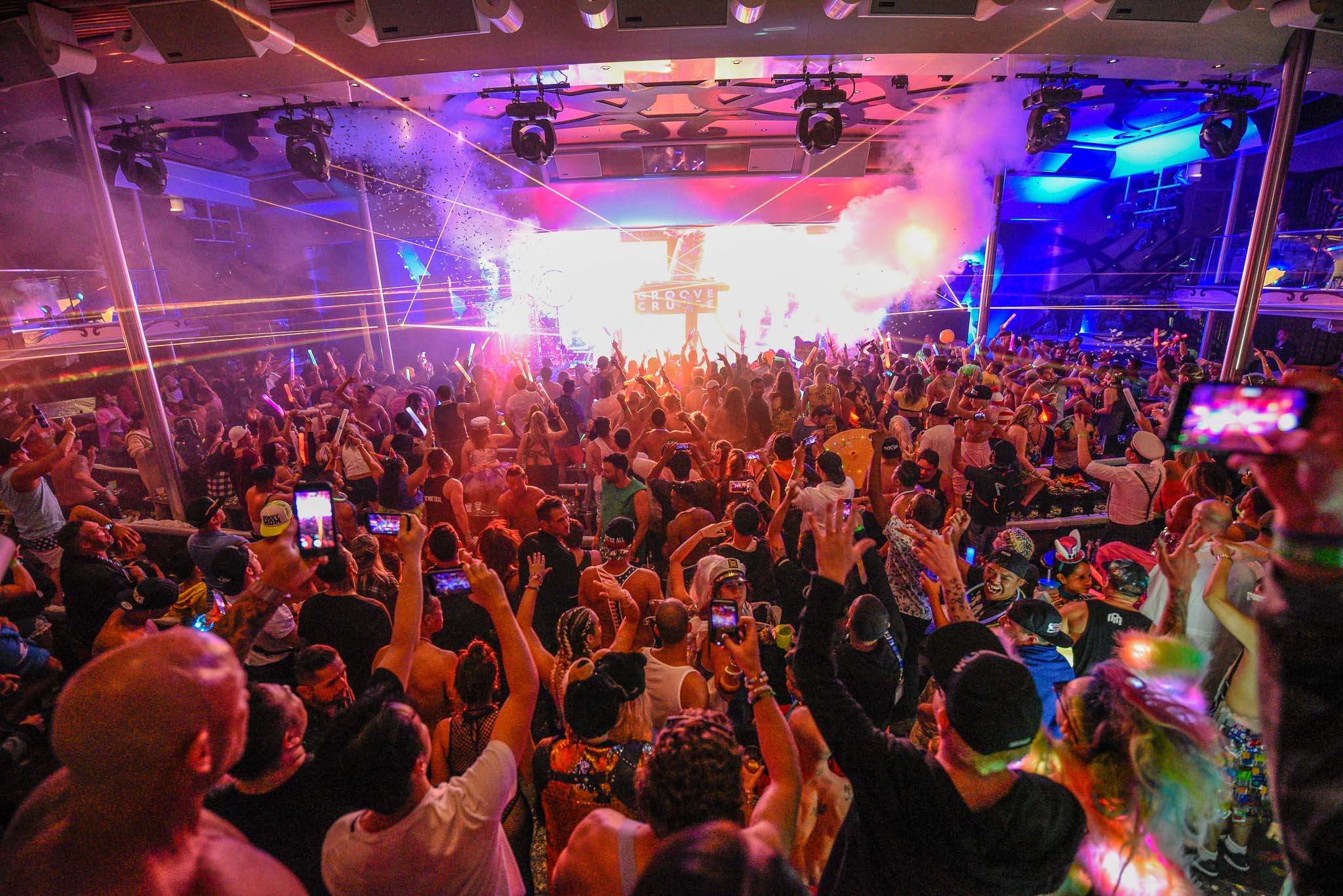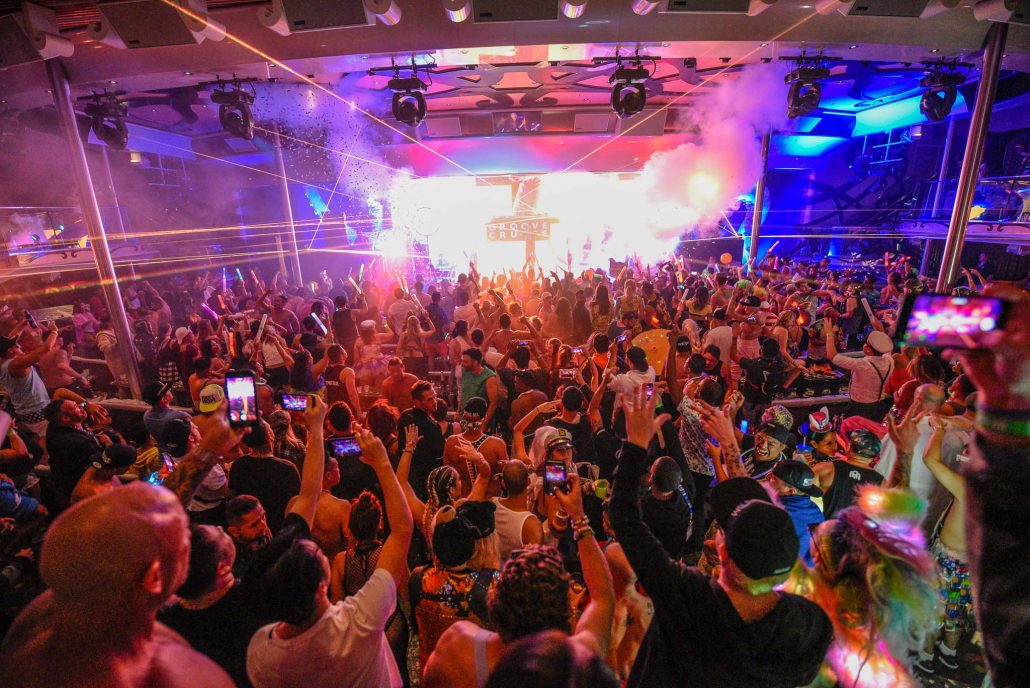 ---
The Incorrect Afterhours party with Anthony Attala & Pirupa from 2:00 A.M – 10:00 A.M the first night / morning of the festival was unbelievable.  It's always a party with Anthony Attala, because this guy really knows his music, and his energy while spinning is truly contagious.
There's simply no better feeling than listening to amazing tunes surrounded by wonderful people while admiring a stunning sunrise.  It's moments like this that make Groove Cruise so special.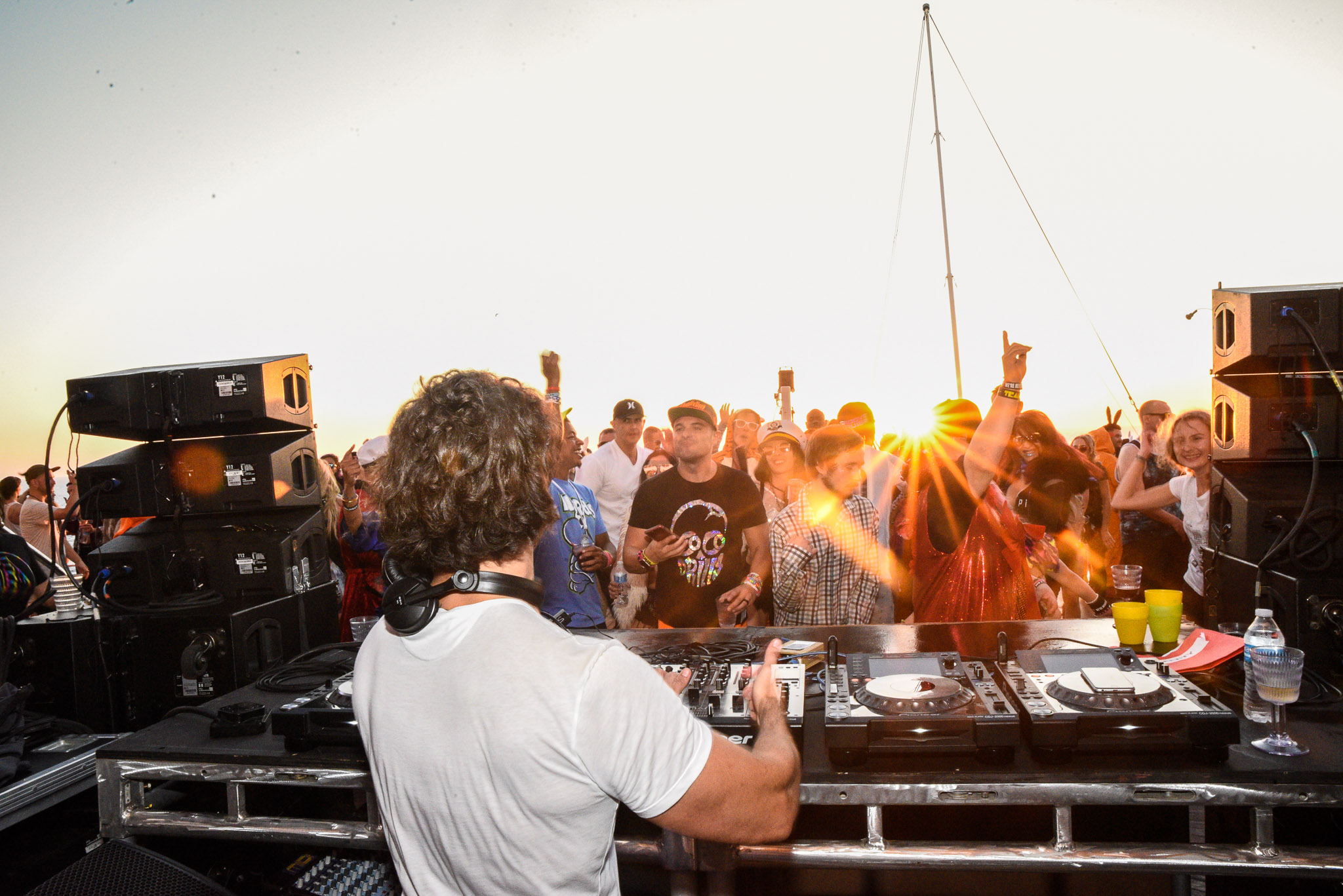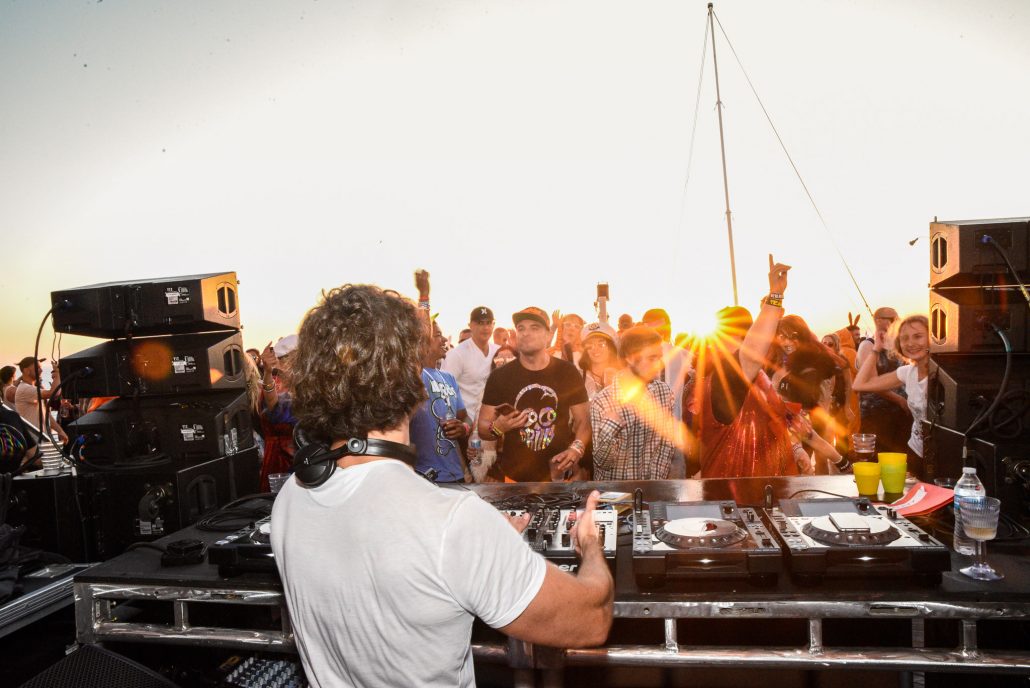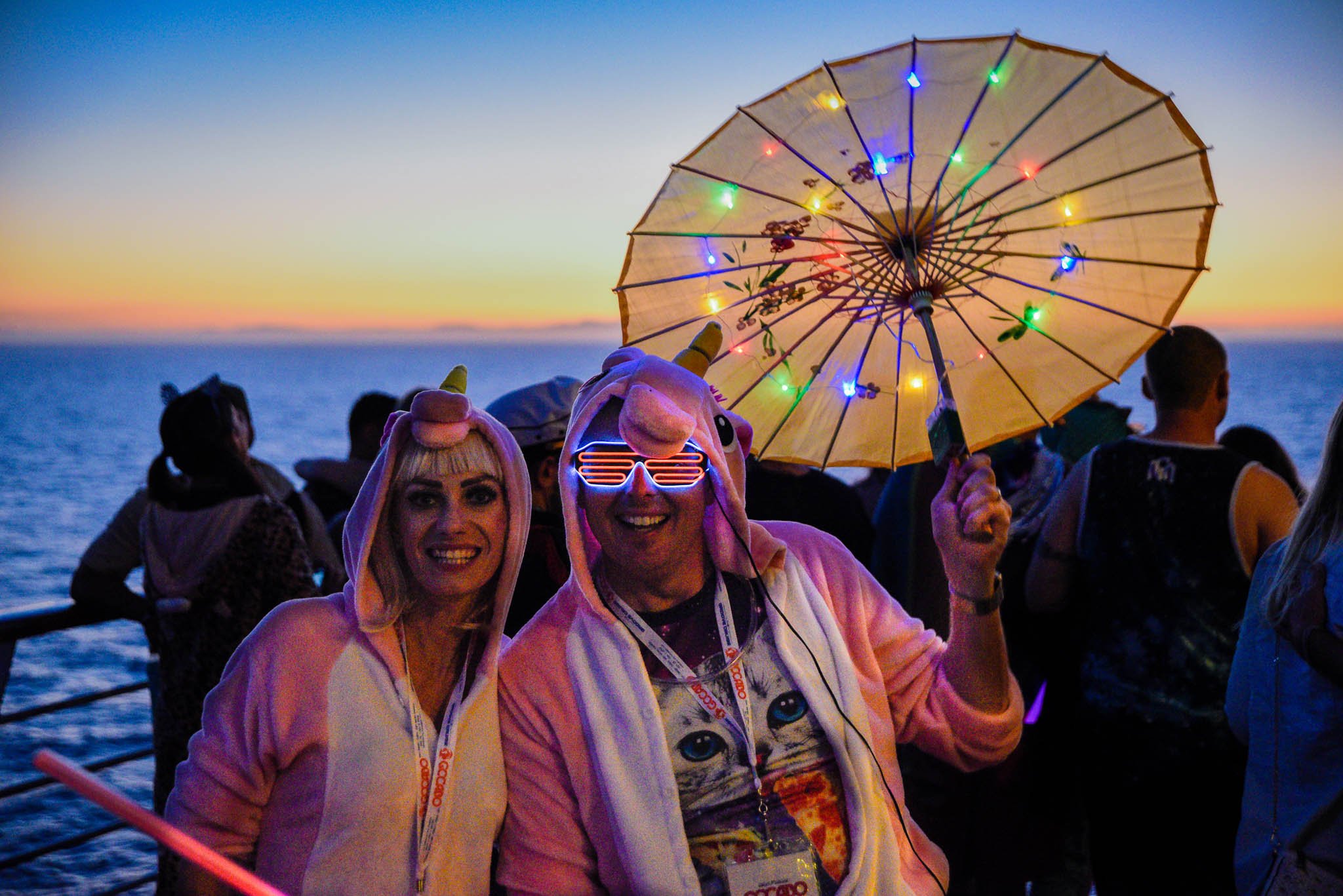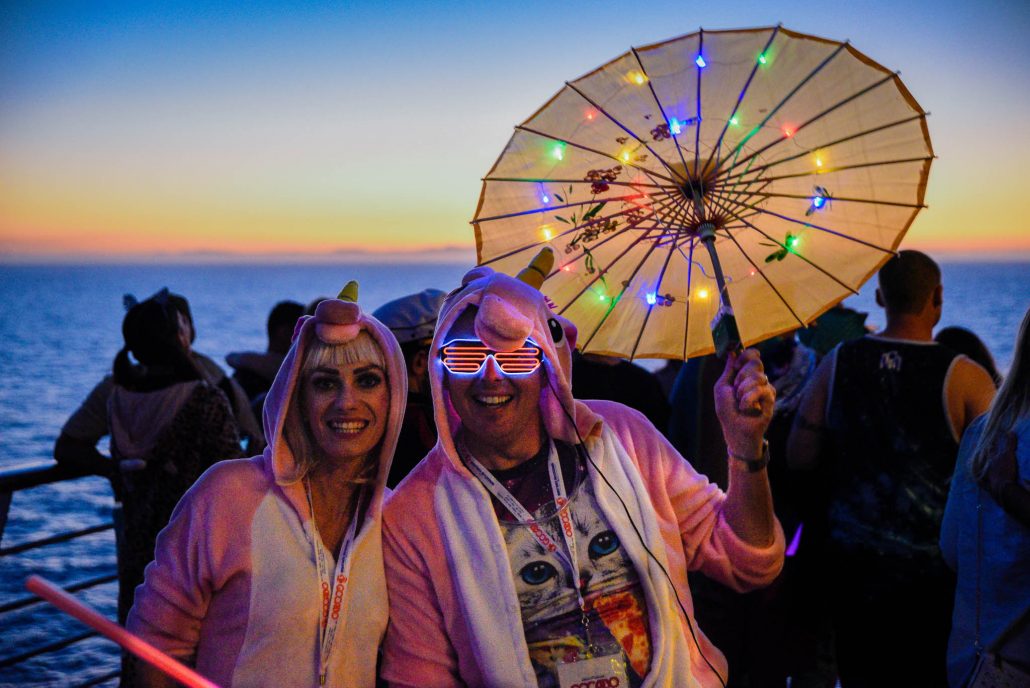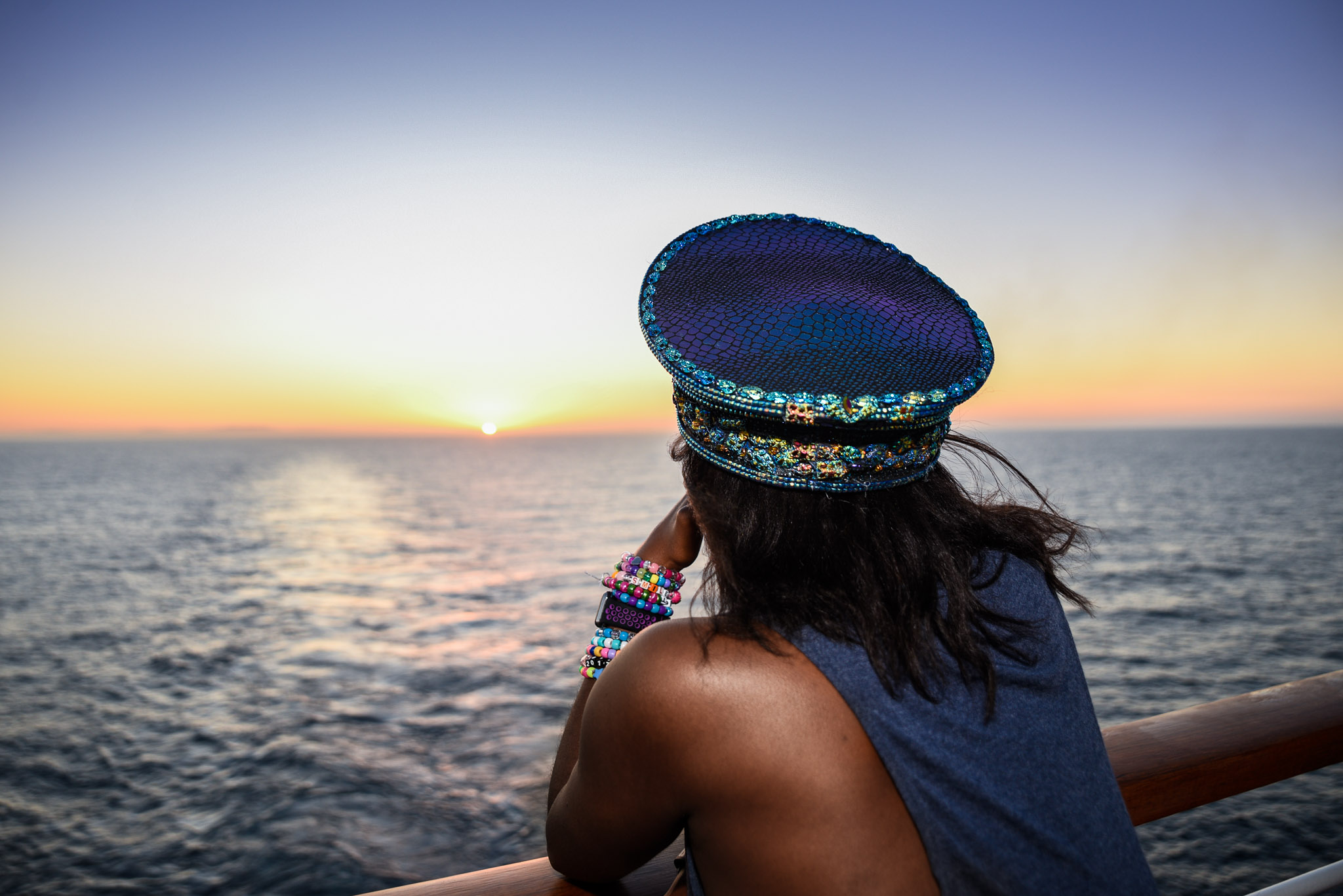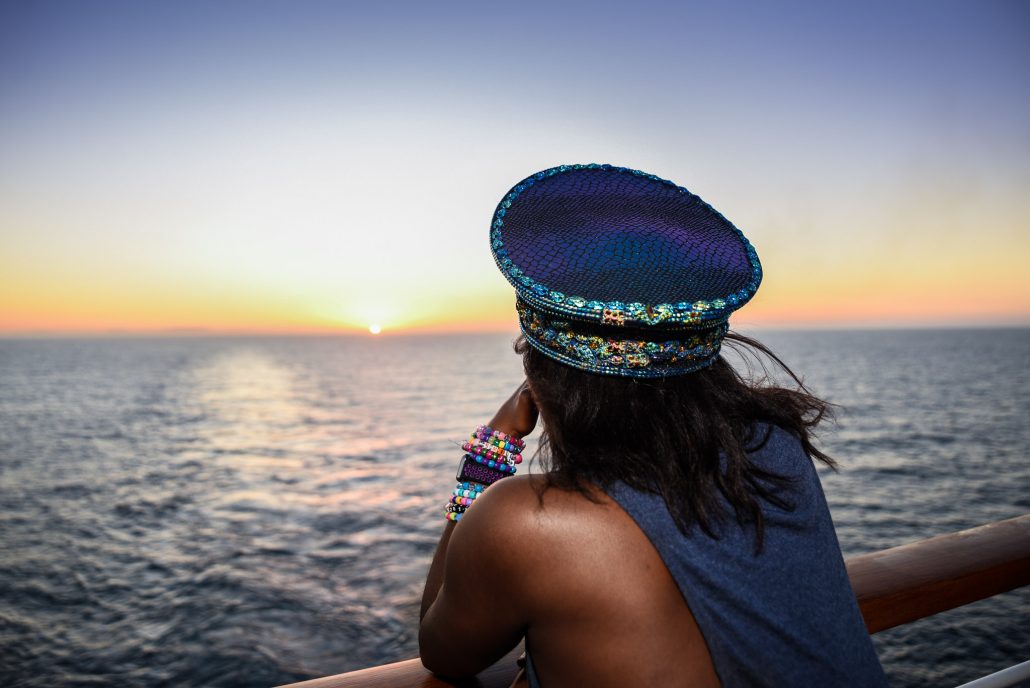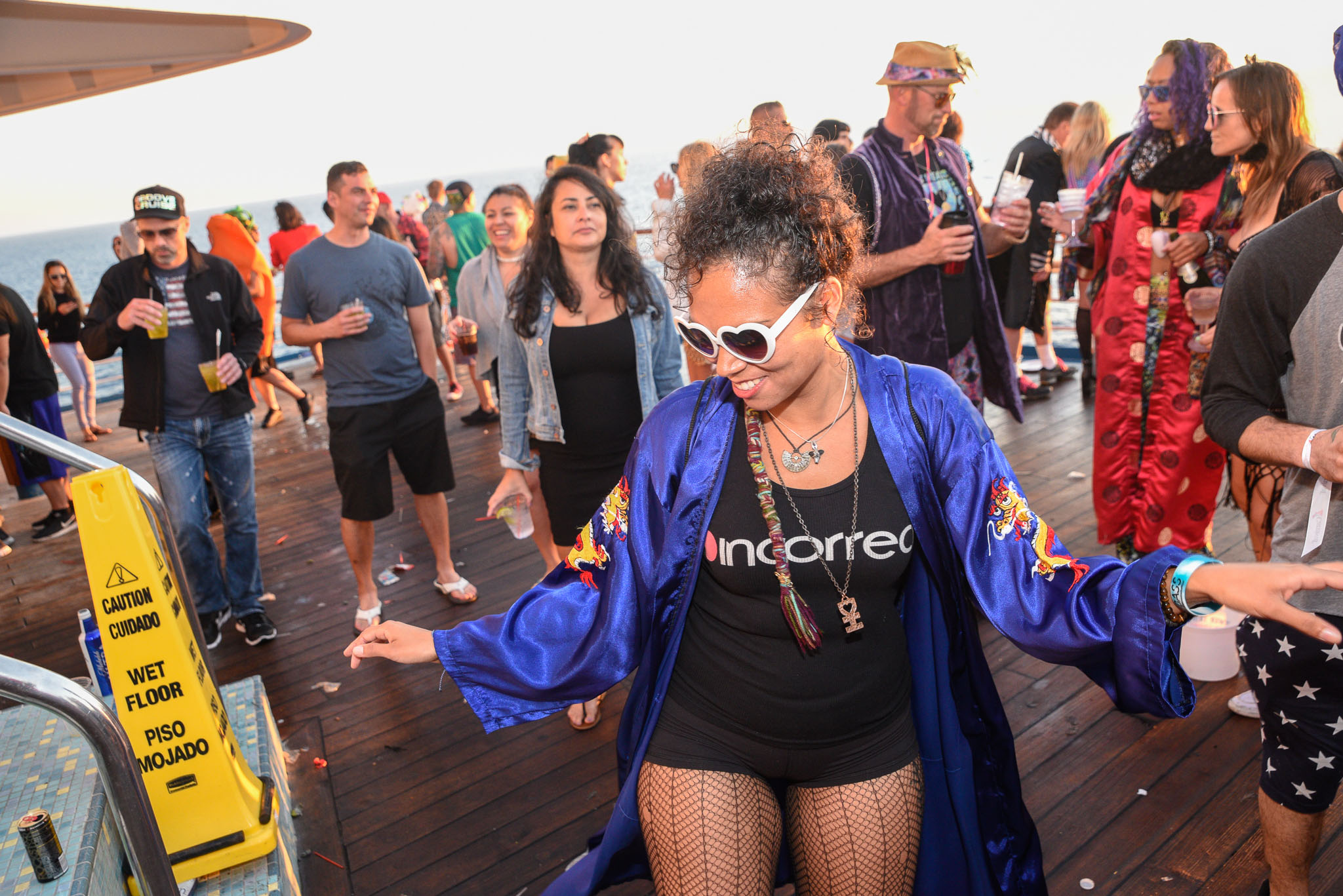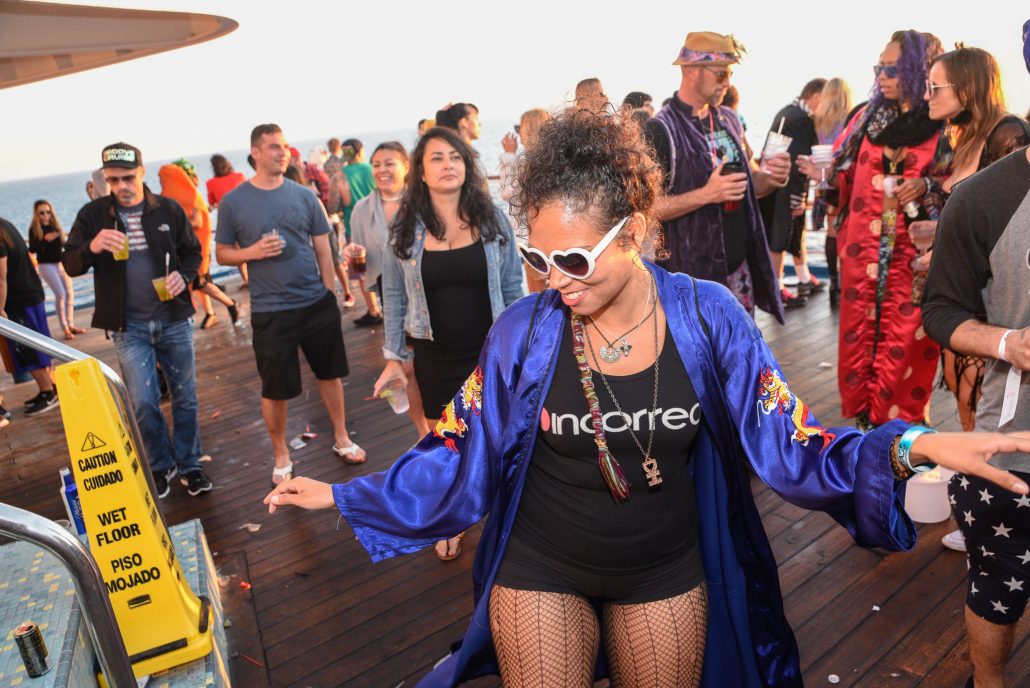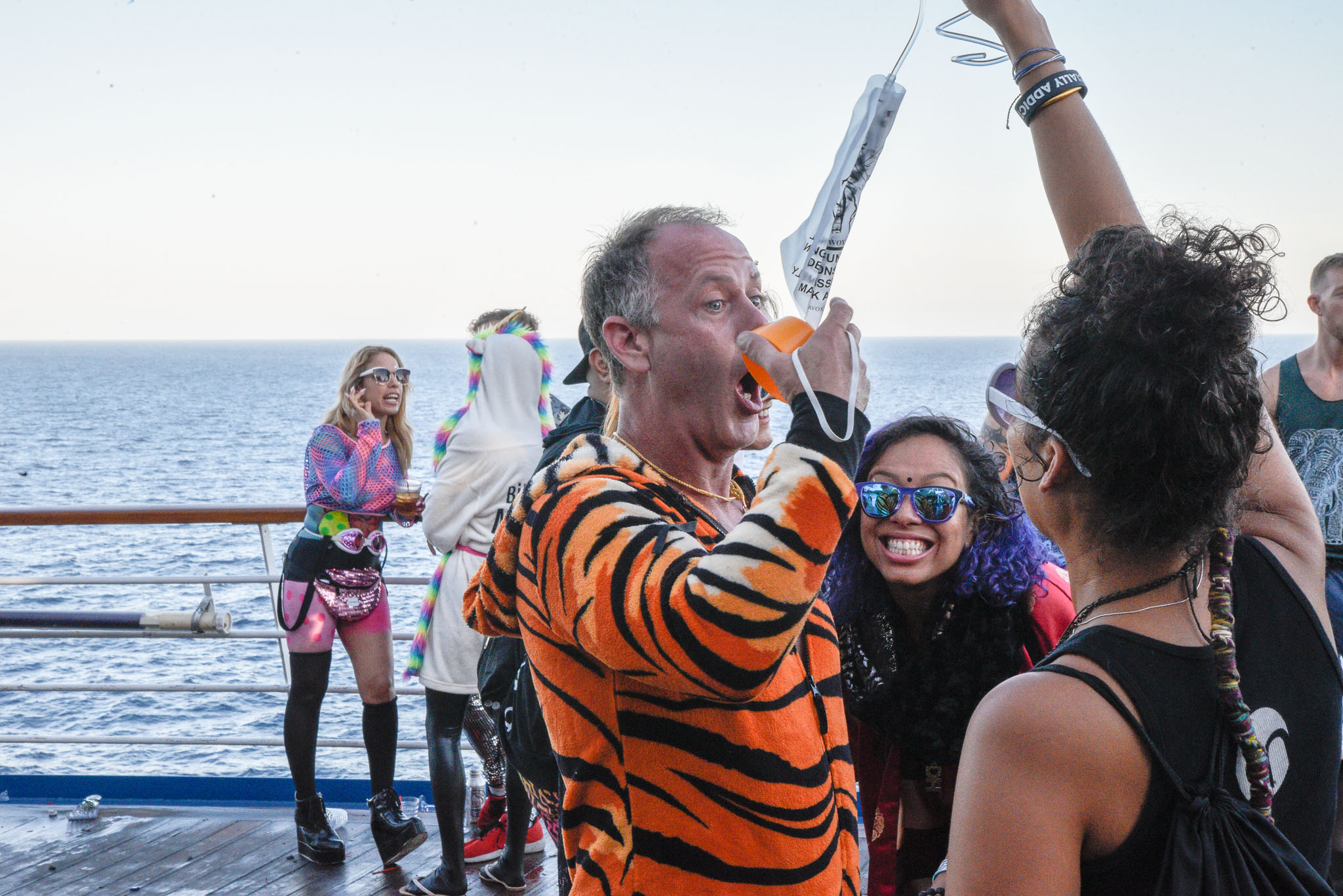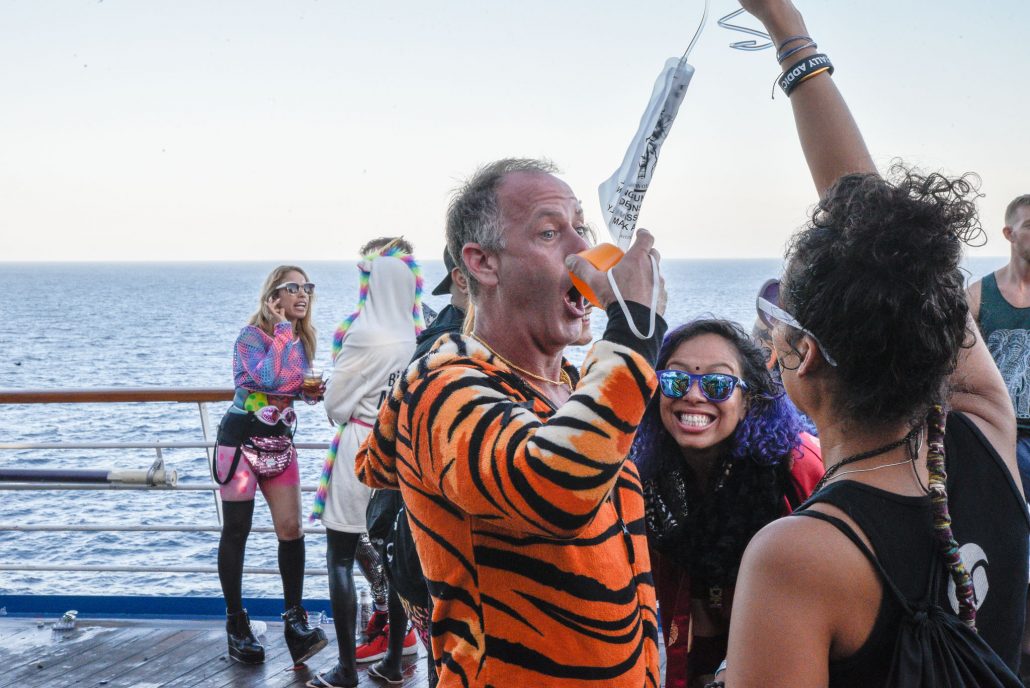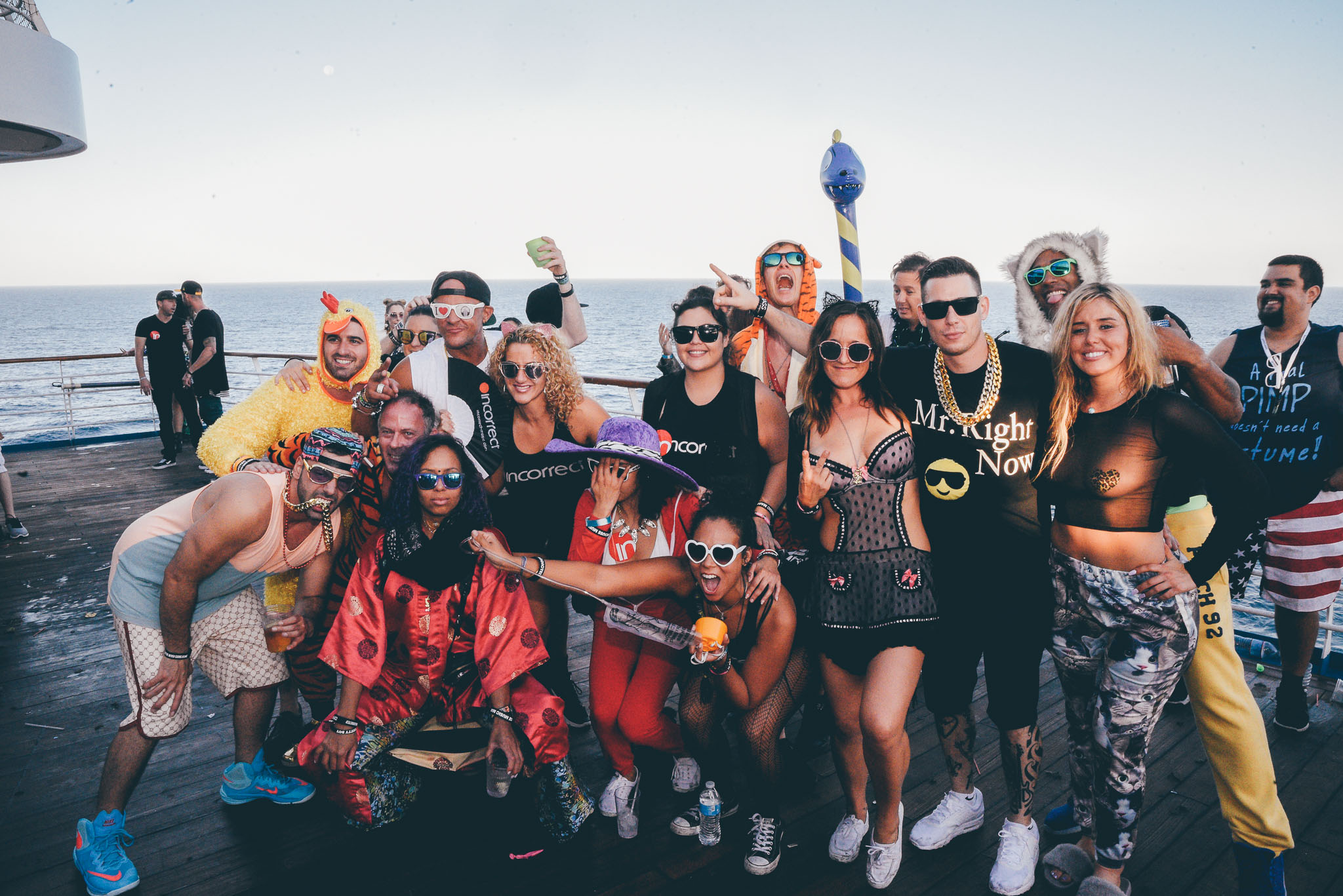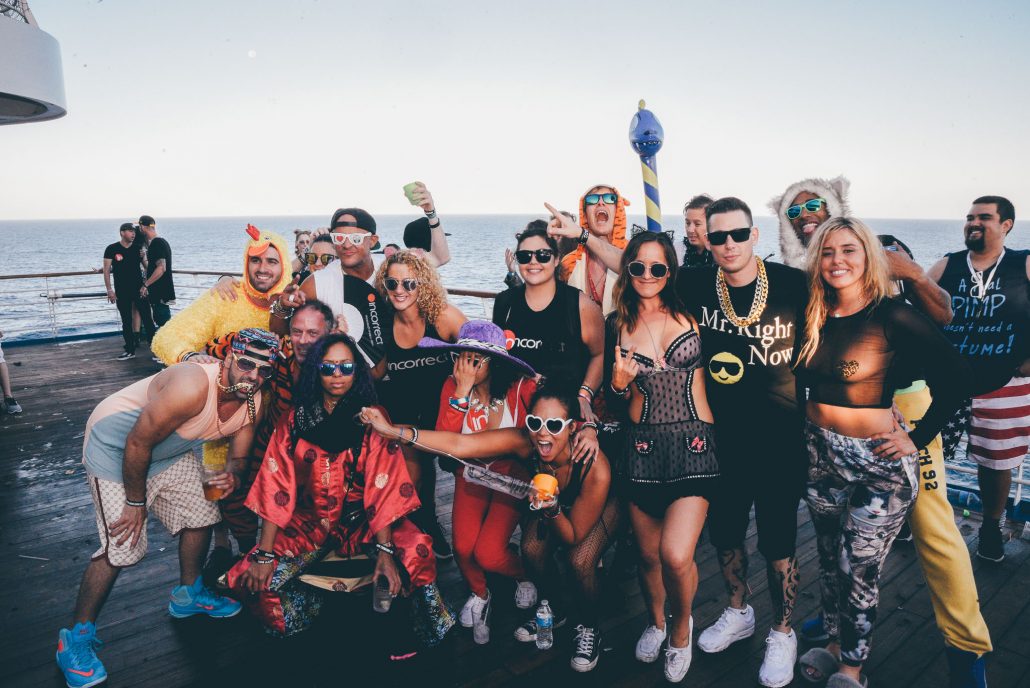 ---
The Dancetronauts are not only an amazing act to see perform live, but crucial members of the #GCFAM.  Anytime you see one of these Dancetronauts or Dancetrohotties around the ship, you know they are going to be a pretty awesome person. 
They played a spectacular set at the Main Stage pool, and were walking around offering everyone a copious amount of FREE CHAMPAGNE.  I'm actually listening to the set right now as I'm writing up this article.  :-)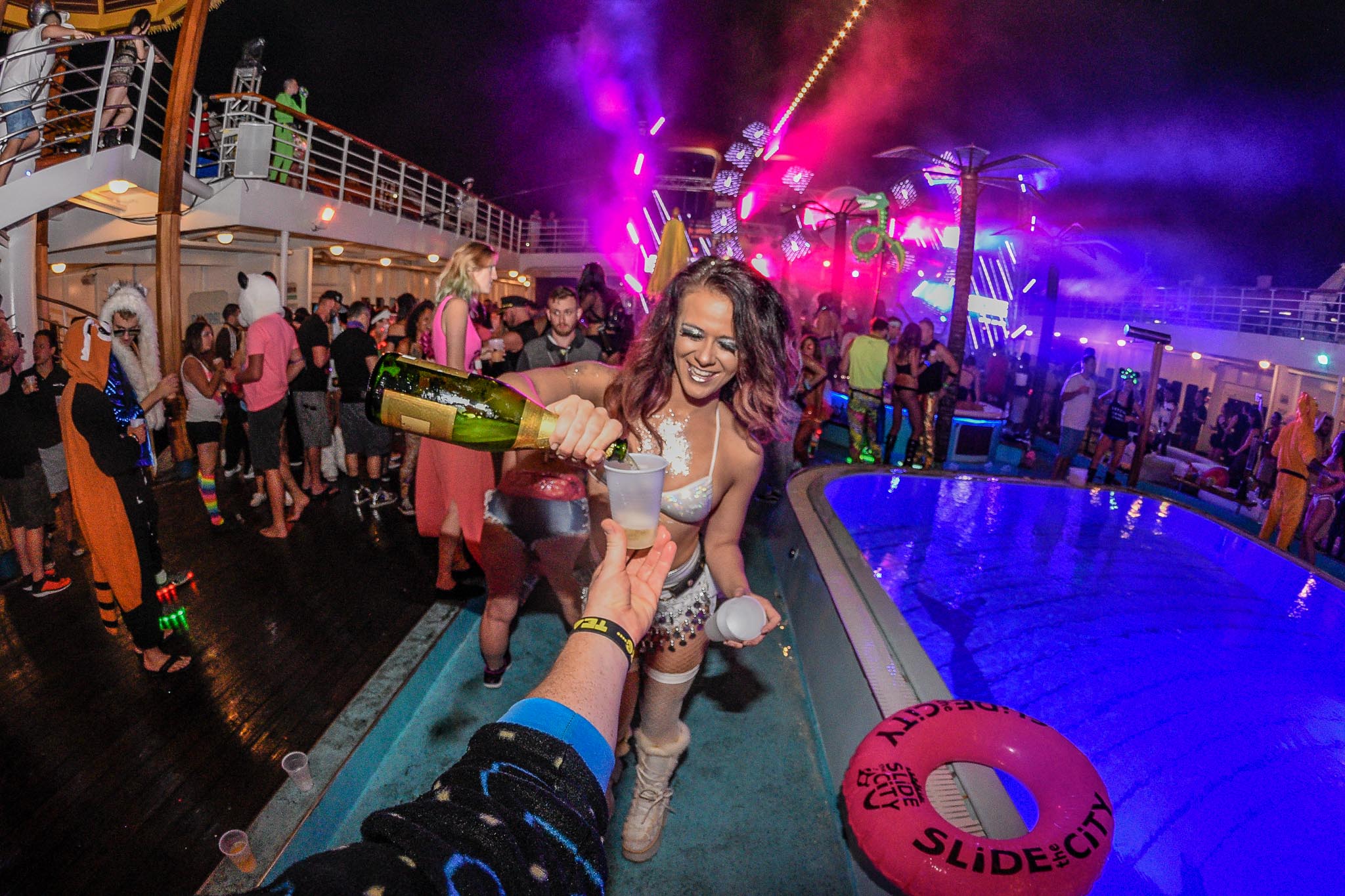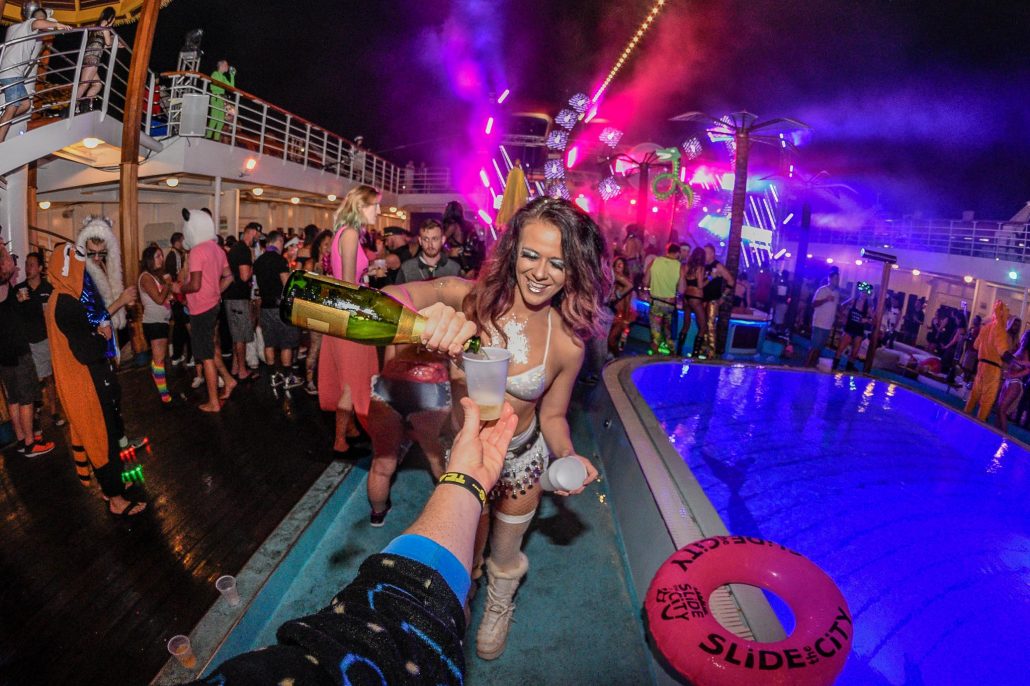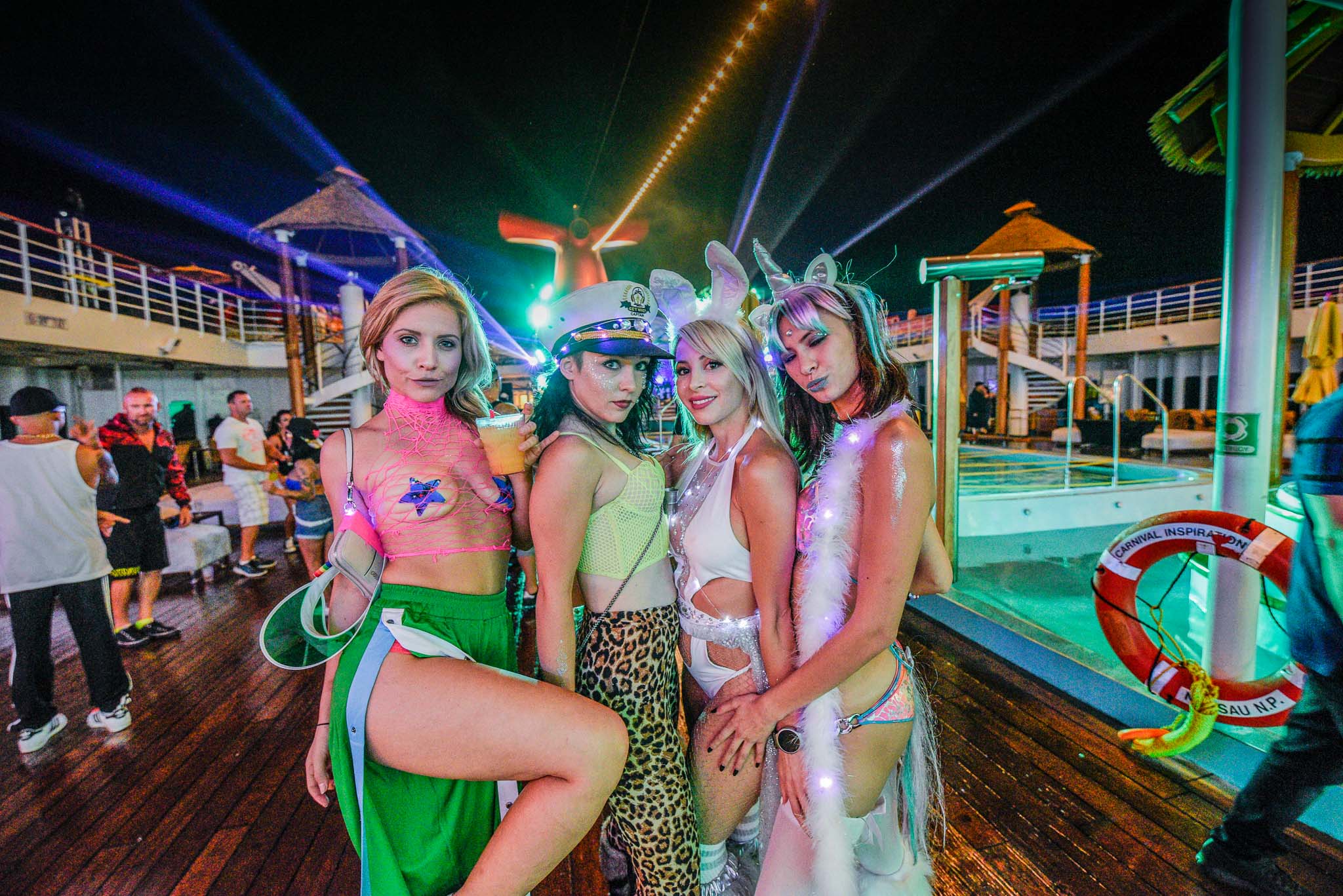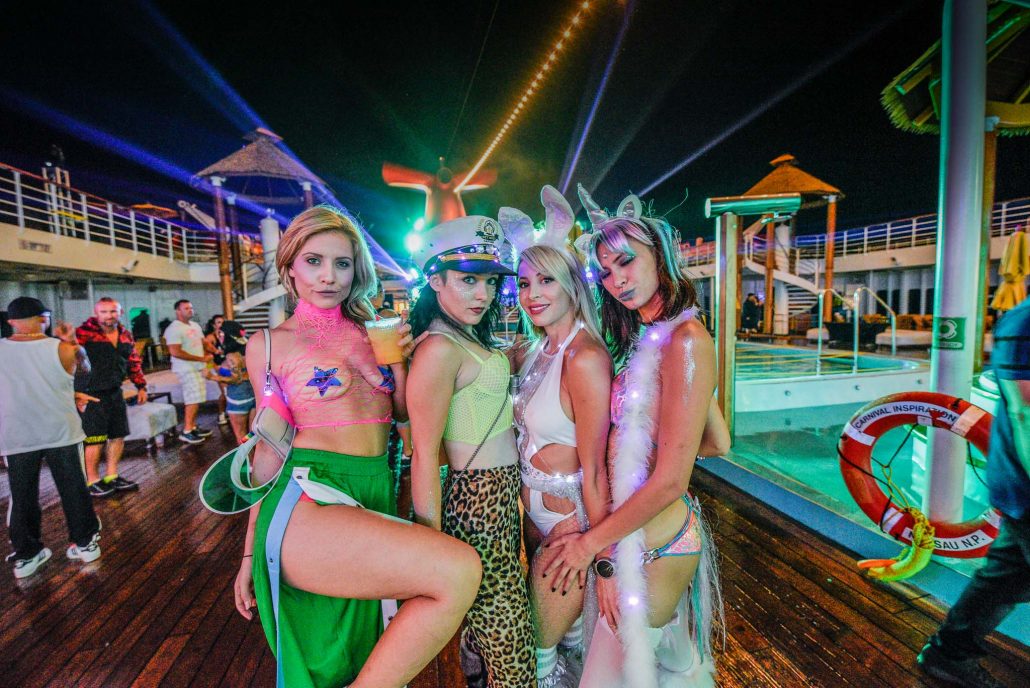 ---
I was fortunate enough to catch Dean Mason play twice during Groove Cruise L.A, and was absolutely blown away.  This guy is a beast, and his style of house music is right up my alley.  He's a GC Legend, and definitely brought his A-game to the decks.
I'm definitely #OfficiallyAddicted…
While I could go on and on about all the amazing music on board, I've gotta wrap this up.  But some other fantastic sets I heard were from Shiba San, Scotty Boy, Paul Ahi, Dash Berlin, and RUMPUS.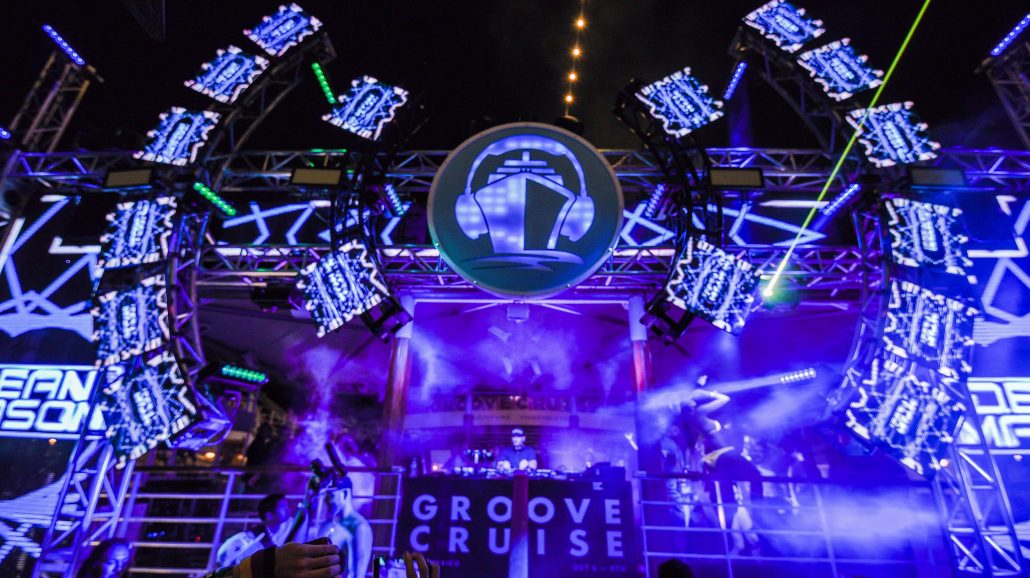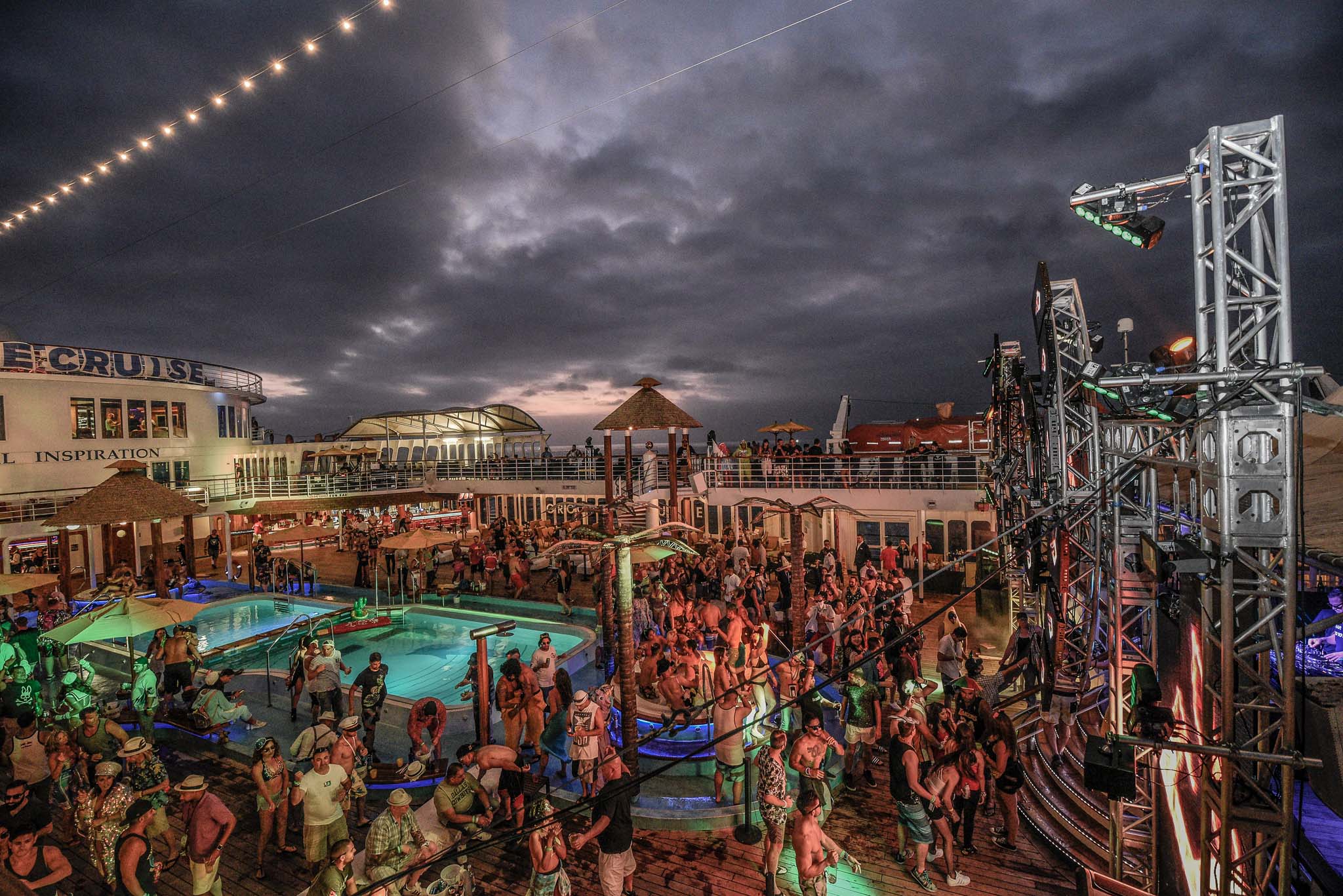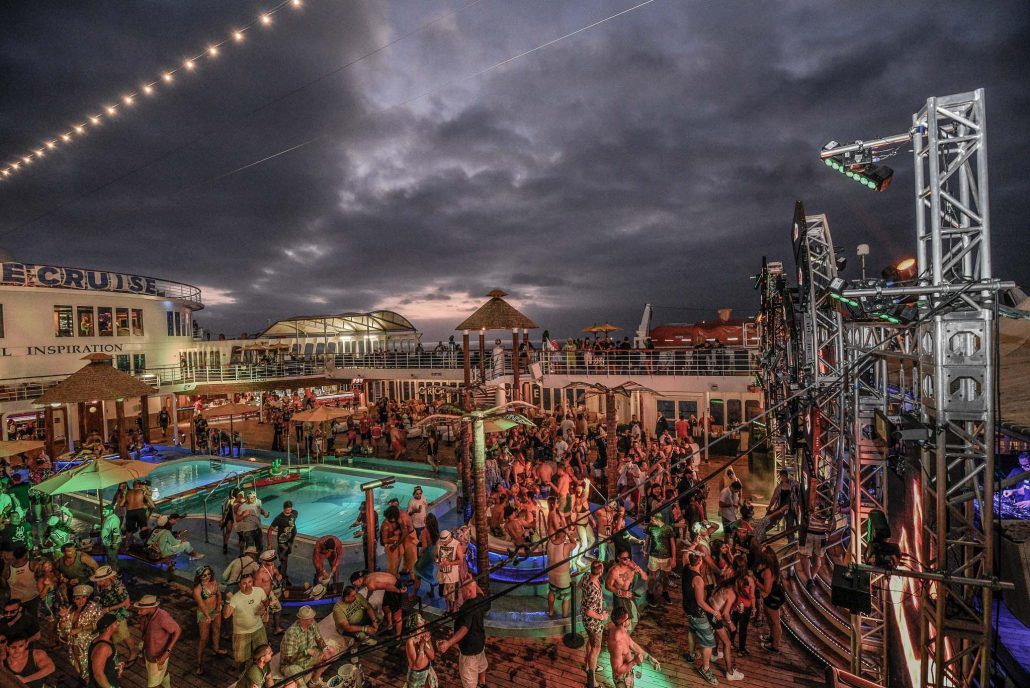 ---
What I Missed
Groove Cruise is basically a non-stop bender, and unfortunately I didn't get to do everything I wanted.  These 3-days honestly flew by way too quick, but that tends to happen when you're having the time of your life…
The Whet Travel team went above and beyond with planning events around the ship, and I was bummed to miss the Tequila Tasting, the Comedy Show, Deep House Yoga, and the Shuffle Class with 3LAU.
I also regrettably couldn't make it off the ship to the Cliffside Villa party in Ensenada!  Why?  Well, I was a bit too busy getting Cocodrilled, and then wanted to get a few hours of sleep so I could have some energy for the final day sailing back to Long Beach.  I heard it was good fun though, and that Green Velvet played an amazing set!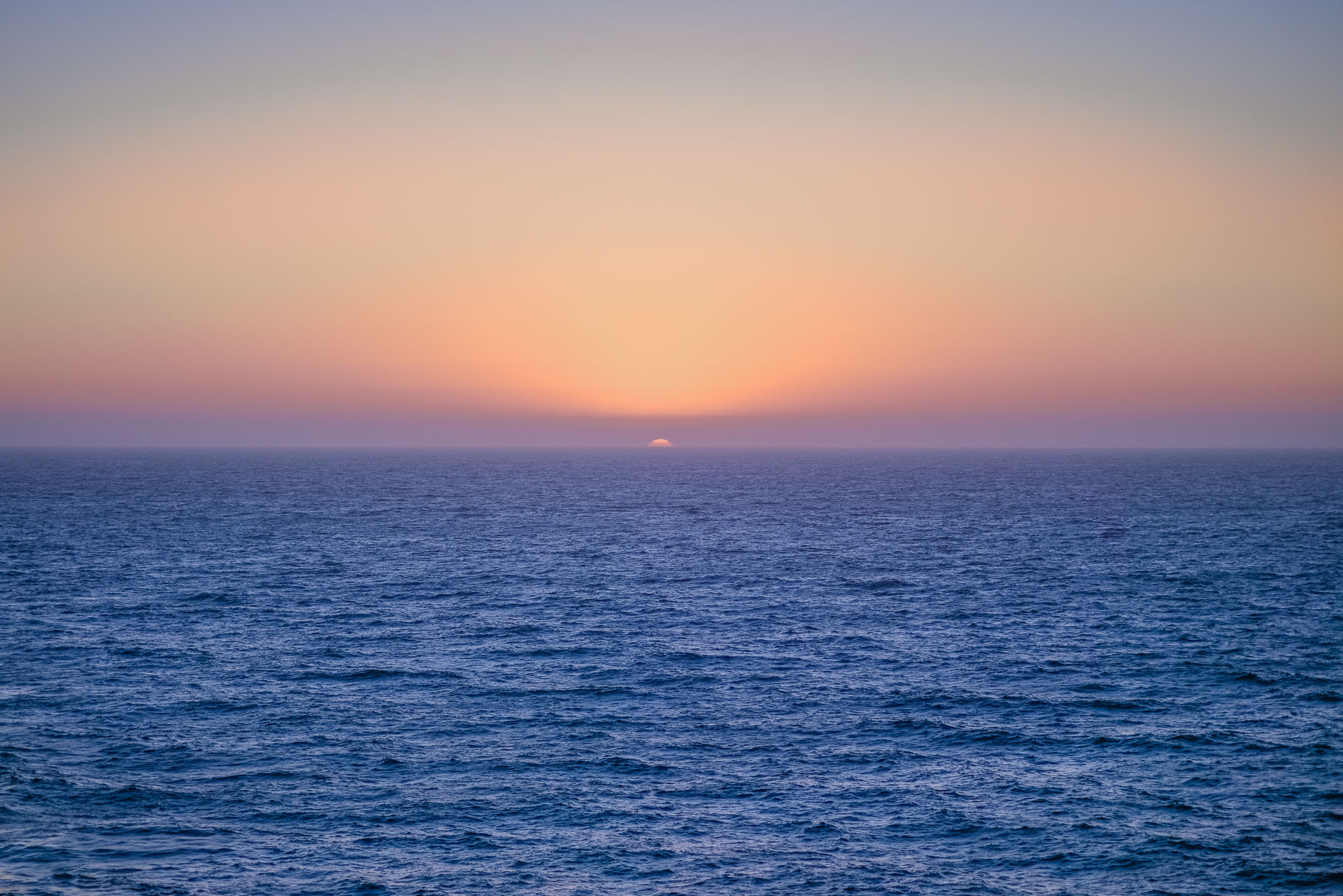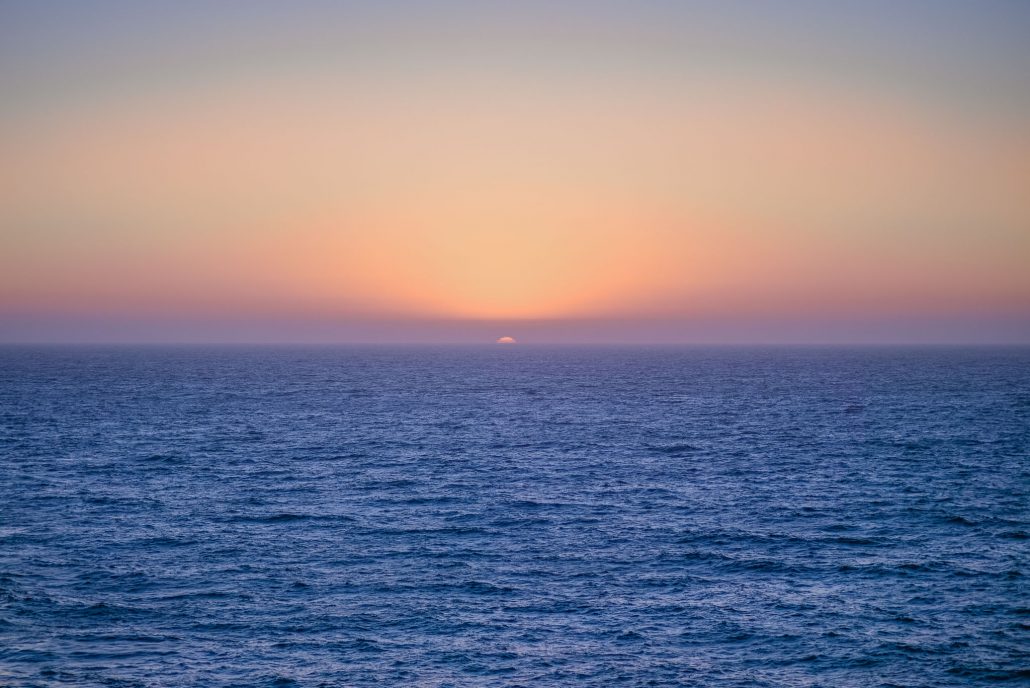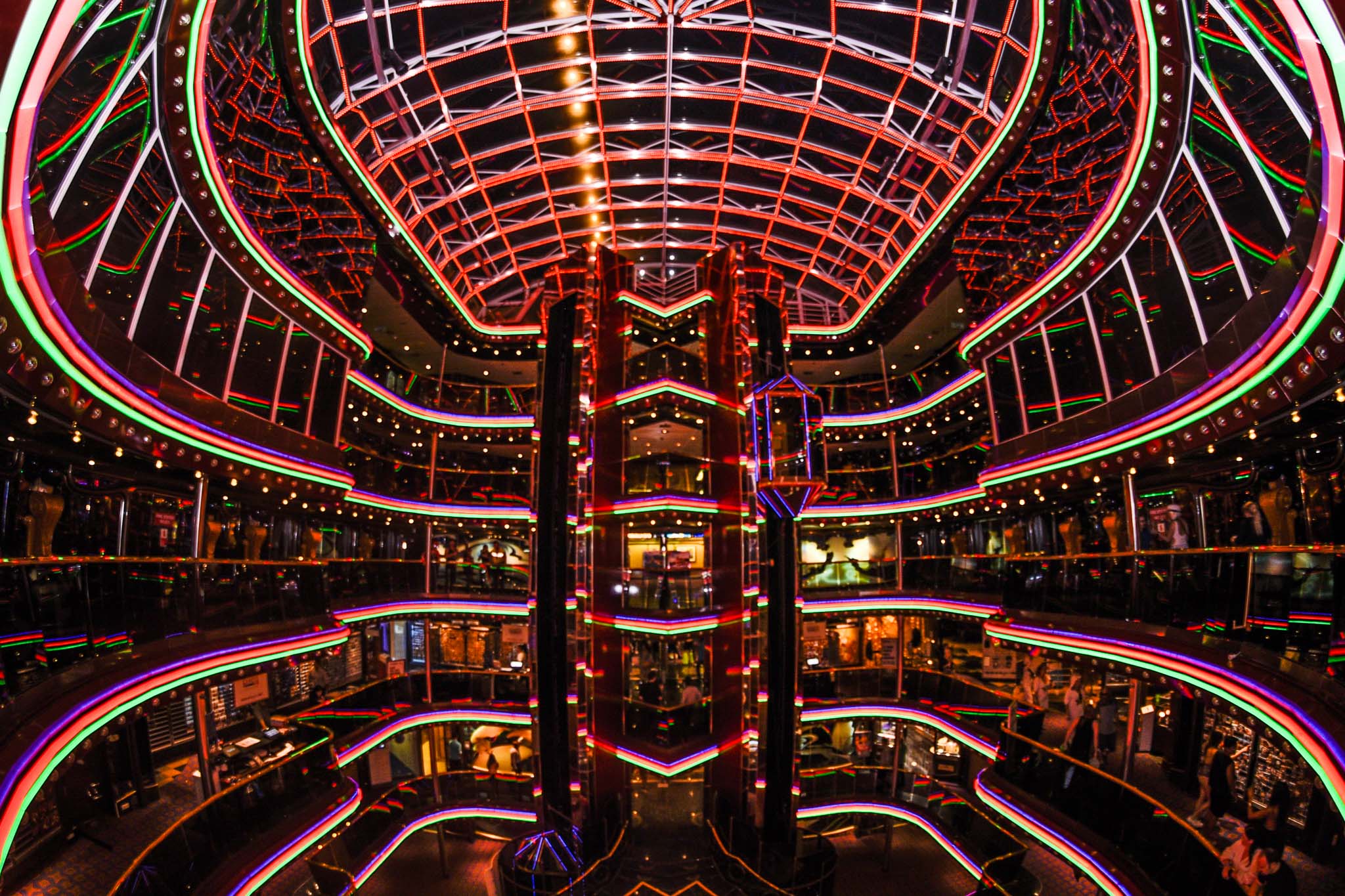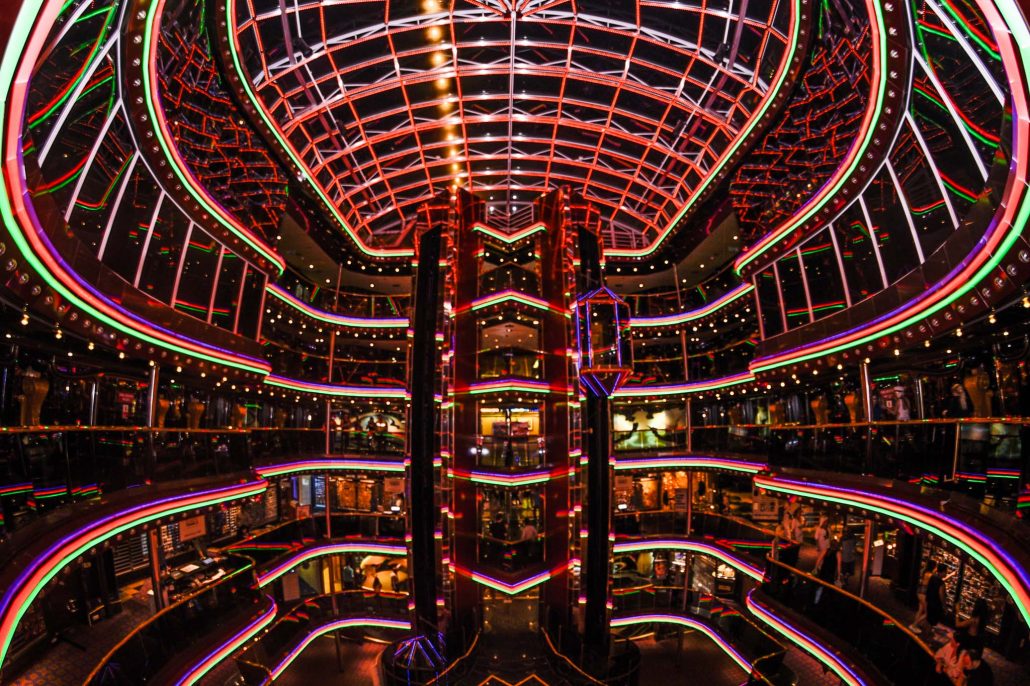 ---
Groove Cruise Cabo 2018
Whet Travel just announced that Groove Cruise will be heading back to Cabo in 2018, and YOU DO NOT WANT TO MISS THIS ONE!!
This is was the cruise that started it all for me, and I couldn't recommend it more!  I know I'll definitely be there…because it would kill me to miss this special family reunion with some of my favorite people in the world!
If you haven't been on Groove Cruise yet, check out my other articles below:
The only question that remains is…are you ready to join the family?
Tickets go on sale November 16th, 2017.
Book with promo code ||  JONES || if you enjoyed my article or my photos!

---
Follow My Adventures Around The World
If you're new to my site, my name is Dave (or Jones), and I'm a professional travel-blogger and photographer.  I travel year round, attend music festivals, and share my experiences with the world. 
I've been overwhelmed with the amount of love and support I get from the GCFAM, and it's always great when new people start following along on my international adventures!  In the next few months I'll be traveling around Australia, Thailand, and Panama just to name a few places. ;-) 
Instagram:  JonesAroundTheWorld ||  Facebook:  Jones Around The World
---
THANK YOU SO MUCH FOR READING, AND A SPECIAL SHOUT-OUT TO THE GCFAM FOR MAKING THIS EVENT THE BEST FAMILY REUNION I EVER COULD HAVE IMAGINED!

 

I LOVE YOU ALL!

 

<3