Looking for the BEST UK Music Festivals…? Well, you've come to the right place, because I've put together a pretty fantastic list of incredible festivals in the U.K!
England. Scotland. Wales. Northern Ireland.
Each with its own distinct history, culture and vibe, but together making up the great United Kingdom.
And what's the United Kingdom got in spades? Besides tea, castles, black cabs and rainy days?
Epic music festivals. And a TON of them. From hip hop to funk, dance to pop, rock to folk and everything in between, you'll be hard pressed not to find a music festival a stone's throw from wherever you are across the pond.
I couldn't list every UK music festival for you, otherwise I'd be here for the rest of my life. But I have put together my shortlist of the best 30 music festivals in the UK for you.
Kicking things off with….
---
1) Glastonbury Festival
When: June 24-28, 2020 (SOLD-OUT in 34 minutes)
Where: Somerset, England
https://www.glastonburyfestivals.co.uk
Genre: Various
"Summer's arrival is celebrated in small ways around the world, but at the Glastonbury festival, the solstice gets a grand welcome. This music festival has a lineup of some of the world's most talented artists, from up-and-comers to megastars, and the crowd is composed of everyone from hippies to hipsters. Pack your rain boots, pitch a tent, and get ready for one of the muddiest, most musical weekends of your life."
Glastonbury 2020 Festival will include a special headling set on Saturday night by the one-and-only, Paul McCartney at the pyramid stage!
---
2) Fusion Festival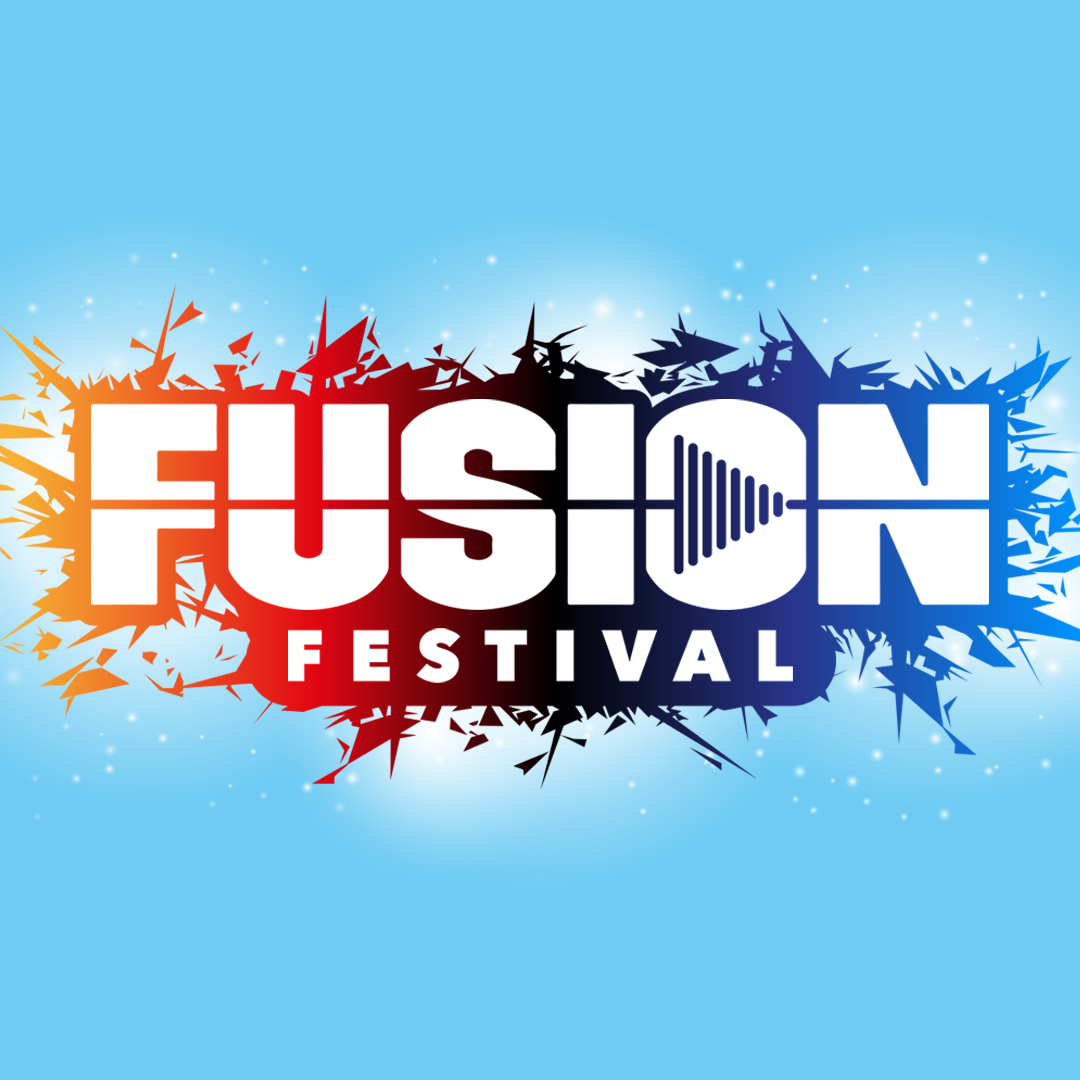 When: August / September (2020)
Where: Liverpool, England
Genre: Pop
"Fusion Festival is one of the UK's go-to pop music festival, each year bringing some of the genre's biggest stars to Liverpool for a weekend of catchy sing-a-longs."
---
3) Download Festival
When: June 12-14, 2020
Where: Derby, England
https://downloadfestival.co.uk
Genre: Rock
"Download Festival is one of the UK's and arguably the world's greatest rock and metal music festivals, showcasing a lineup of the scene's biggest names and breakthrough stars in Donington Park each June. Five stages across three days pack in everything from black metal to punk rock, ensuring Download sells out every single year and continues to maintain its place at the top of the UK's rock music scene. And once the Arena's music has finished, the campsite's afterhours zone keeps things running until 2am on Friday and Saturday with bars, funfair rides and even a cinema."
Join the Download Festival 2020 Facebook Event
---
4) Isle of Wight Festival
When: June 11-14, 2020
Where: Isle of Wight, England
https://isleofwightfestival.com
Genre: Various
"The reincarnation of one of the UK's first-ever festivals continues to pull in the world's biggest guitar slingers and the hottest craftsmen and women from pop and electronic genres. Born in 1968 and still rocking out strong 50 years later, IoW has lived through decades of musical and cultural change, always staying relevant and incredibly popular. Each year it brings close to 90,000 music lovers to the island for a fun-filled weekend of iconic bands, underground dance acts and everything in between."
---
5) Reading & Leeds Festivals
When: August 28-30, 2020
Where: Reading & Leeds, England (held simultaneously)
https://www.readingandleedsfestival.com
Genre: Various
"The Reading and Leeds Festivals are a pair of annual music festivals that take place in Reading and Leeds in England. The events take place simultaneously on the Friday, Saturday and Sunday of the August bank holiday weekend, sharing the same bill. Reading and Leeds are the type of riotous events that Bank Holidays are made for, providing a platform for rising and established indie bands, metal groups, next-generation dance, hip hop and alternative pop acts. If they ain't playing here, they ain't worth seeing."
Also read: The 10 Best Music Festivals in Leeds, U.K
Reading Festival Aftermovie
---
Leeds Festival Aftermovie
---
6) TRNSMT Festival
When: July 10-12, 2020
Where: Glasgow, Scotland
Genre: Indie / Rock / Alternative
"TRNSMT 2019 is a Scottish rock and indie music festival that takes place on Glasgow Green, in the east end of the city. Taking the mantle from the now-defunct T In The Park as the go-to festival in Scotland, TRNSMT has become the quintessential event to see the biggest acts on the rock and indie spectrum since its debut in 2017. Bars, restaurants, and nightclubs surround Glasgow Green so you can continue the party into the early hours once you've belted out your favourite tunes with 50,000 other festival-goers."
Also read: The 18 Best Music Festivals in Scotland To Experience Before You Die
Join the TRNSMT Festival 2020 Facebook Event for more info, line-up announcements, and tickets!
---
7) Wireless Festival
When: July 3-5, 2020
Where: Finsbury Park, London, England
https://www.wirelessfestival.co.uk
Genre: Urban / Electronic / Hip Hop
"Wireless Festival is the UK's biggest and most famous urban music festival, held for three days each year inside London's Finsbury Park. Showcasing the biggest acts from the worlds of grime, hip-hop, garage and more! Now one of the capital's musical highlights, Wireless has become the go-to festival for those after the urban side of the mainstream."
Join the Wireless Festival 2020 Facebook Event
---
8) Creamfields
When: August 27-30, 2020 (Bank Holiday Weekend)
Where: Daresbury, England
Genre: Electronic / Techno / House
"Creamfields is The UK's biggest dance music festival bringing the biggest artists from across the electronic music spectrum to Daresbury each August bank holiday. That means stages dedicated to house, EDM, techno, drum and bass, trance, grime and more, making Creamfields the go-to festival for dance music fans in Britain."
Join the Creamfields Festival 2020 Facebook Event
---
9) Camp Bestival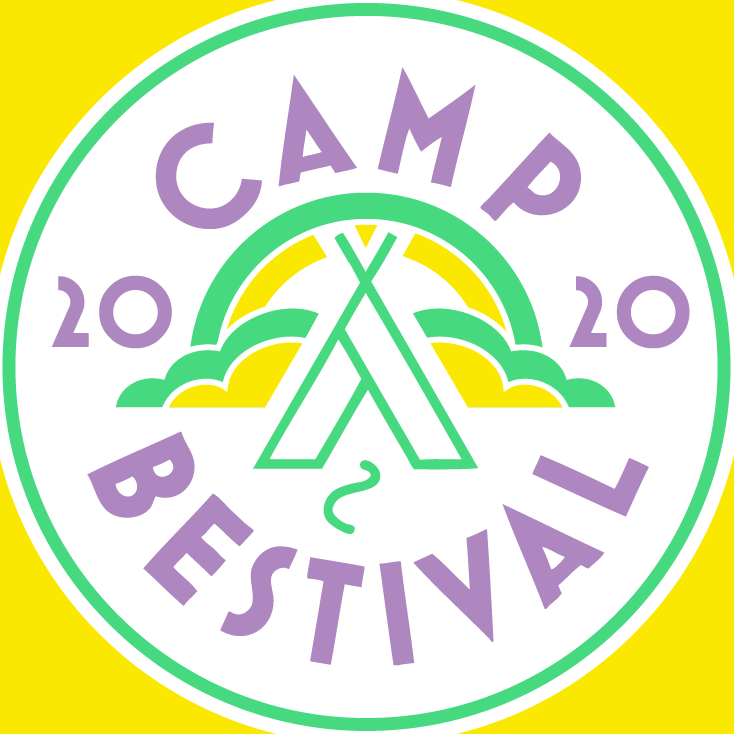 When: July 30 – August 2, 2020
Where: Dorset, England
Genre: Various
"Hello and welcome to the wonderful world of Camp Bestival, a multi-award winning U.K festival that combines an all-encompassing family festival experience with an action-packed camping holiday!
Set in the majestic grounds of Lulworth Castle, on Dorset's dramatic Jurassic coastline, Camp Bestival is jam-packed with entertainment, from stellar musical morsels and cultural delights to stunning sideshow attractions and lashings of family fun.
It's a four-day festi-holiday offering hundreds of things to see and do from music and family shows to comedy, spoken word, arts, science shows and circus workshops for all. Camping Plus, Boutique Camping, Hospitality, and Backstage Camping upgrades are also available, and you can split the total cost of your tickets over 8 monthly payments by selecting the installment plan at check-out."
Join the Camp Bestival 2020 Facebook Event
---
10) We Are FSTVL
When: May 23-24, 2020
Where: Damyn's Hall Aerodrome, Upminster, England
Genre: Electronic / Techno / House
"We Are FSTVL has been bringing dance music's biggest and best names to its self-proclaimed Airfield of Dreams in London since 2013, making it one of the UK's most popular music festivals. Its stages are curated by some of dance music's most established brands, including Defected, ABODE and Bassjam, meaning its lineup jumps from house and techno to grime, UKG and drum and bass."
2020 Line-Up includes: Armand Van Helden, Camelphat, CARL COX, Fisher, Gorgon City, Jamie Jones, Joseph Capriati, Loco Dice, Marco Carola, and the Martinez Brothers (to name a few)!
Join the We Are FSTVL 2020 Facebook Event for more information, tickets, and more!
---
11) All Points East Festival
When: May 22-30, 2020
Where: Victoria Park, London, England
https://www.allpointseastfestival.com
Genre: Electronic / Indie / Rock
"All Points East is a love letter to London." – Noisey
"All Points East is a music festival held over two weekends once a year in London's Victoria Park. The festival is run by AEG Presents who are also behind London's British Summer Time Hyde Park Festival. This 10-day event comprises of two weekends of the most exciting names in music, and four days of free entry and community activities known as 'In the Neighbourhood'. After just one remarkable year, this festival is due to be solidified as one of London's top festivals, watch this space.
---
12) Parklife Festival
When: June 13-14, 2020
Where: Manchester, England
Genre: Various
"Parklife Festival is a multi-genre music festival in Manchester, England. Fresh off its biggest edition to date, the festival is firmly cemented as one of the UK's favourite. Annually putting together a lineup anchored by some of the best underground DJs in the world, Parklife has expanded in recent years to include everything from grime and hip hop to pop and rock. To compliment the stellar musical lineup, Parklife also features chill-out zones, funfair rides, installations, roaming entertainers, interactive art and much more, making it a completely immersive experience."
Join the Parklife 2020 Facebook Event
---
13) Green Man Festival
When: August 20-23, 2020
Where: The Brecon Beacons, Wales
Genre: Indie / Alternative
"Green Man is an independent music festival held annually in Wales. The lineup is a feast of indie and alternative music, set against the beautiful backdrop of the stunning Brecon Beacons. The festival is also renowned for going beyond the music, to offer a whole host of other activities and adventures for festival-goers of all ages. Whether that's enjoying a science talk in 'Einstein's Garden' watching comedy or spoken word, enjoying a pint in The Green Man or simply exploring the hills, streams and surrounding nature."
"Whatever kind of festival-goer you happen to be, there's bound to be an area that floats your boat, be it for the laughs, literature, art, science, mischief or music. So whether it's revelling in the thumping tones of a new band, catching some illuminating literature or soaking up the sunshine with a pint of Welsh beer, you're sure to unearth some serious magic…"
Join the Green Man Festival 2020 Facebook Event for more information, line-up announcements, and more!
---
14) Lovebox Festival

When: July 12-14, 2020
Where: London, England
Genre: Electronic / Dance / Hip Hop / R&B
"Lovebox Festival is London's hip summer music festival, showcasing artists from the worlds of house, techno, hip-hop, R&B and grime across two days. Diverse, vibrant and infectious, it isn't all about the music at Lovebox, with its site also dotted with a number of extra surprises, including the Bump Roller Disco, a vintage fair, body painting and copious amounts of great food and drink."
The name Lovebox comes from the founders Groove Armada. During a DJ set they would put the records that got the most love from a crowd in a box, hence, Lovebox. 18 years, hundreds of performers and three locations later, we're still in the game and the story behind our name rings true more than ever. We're the biggest and best party in London."
---
15) Citadel Festival
When: July 15, 2020
Where: GUNNERSBURY PARK, London, England
Genre: Indie / Rock
"Citadel Festival is a summer day festival in London, taking place on the Sunday just after Lovebox Festival. But unlike Lovebox, Citadel is a more laid-back affair, with its program spanning music comedy, theatre and debates, as well as a variety of fun and games. The perfect summer Sunday in London, Citadel is your chance to kick back in the sunshine and enjoy some great music!
In 2015 we launched Citadel with a look to re-energise the "day of rest". For Sundays to be the centrepiece of the week. For Sundays to be less of a full stop, more of an exclamation point. To put it simply, Citadel is a celebration of everything we love most about Sundays. Of course, there's a world class array of live musicians – spanning genres and continents – providing the perfect Sunday soundtrack. This is just one pillar of the Citadel world.
Are your Sundays delivered with supplements? We have talks and debates for you at the Sunday Papers Live; the broadsheets brought to life with a perfectly spiced Bloody Mary in hand. Are your Sundays immersed in culture? That's here too. Delve into a vast and eclectic programme of arts and ideas – it plays just a big part in our world as the live music. Do you spend Sunday working up a sweat? You're invited to some of the finest fitness classes in London – they've decamped to a field for the day, just for you. Browse markets brimming with talent. Devour street food from the tastiest names on London's restaurant scene. Bring family, bring friends, or even come alone. We reckon you'd head home with a clutch of new pals. Pull up a pew and let it wash over you, or dive in headfirst. It's all down to you. It's your day. The ultimate summer Sunday."
---
16) End of the Road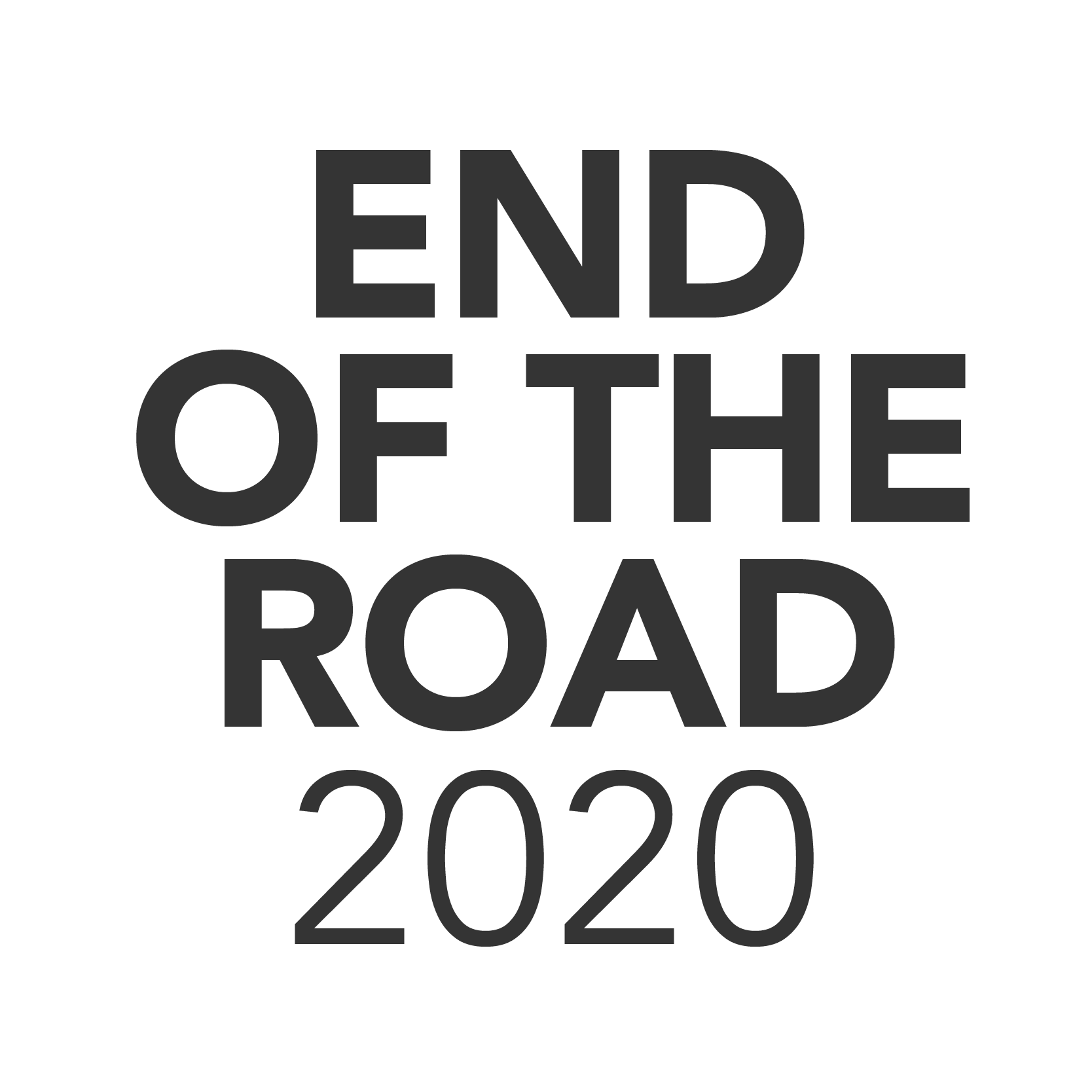 When: September 3-6, 2020
Where: Larmer Tree Gardens, Dorset, England
https://endoftheroadfestival.com
Genre: Rock / Folk
"End of the Road Festival is an annual music festival in England that focuses on independent rock and folk music. It is hosted at the Larmer Tree Gardens, on the border of north Dorset and Wiltshire, and usually takes place over the last weekend of August or the first full weekend in September.
The festival is run over four stages: the Woods Stage, the Garden Stage, the Big Top Stage and the Tipi Tent. Late-night entertainment on offer usually includes high profile DJ sets, a silent disco, secret pop-up performances, and karaoke. Due to the nature of the gardens the festival is set in it is not unlikely to see peacocks wandering around the area and macaws in the trees."
"Best Medium Festival" Winners, Festival Awards 2017
"Best Festival, 2015 & 2016" BBC Radio 6 Music
'Best Small Festival' NME Awards, 2015 & 2016
Join the End Of The Road Festival 2020 Facebook Event for more info, tickets, and announcements!
---
17) Field Day
When: June 2020
Where: London, England
Genre: Electronic / Techno
"Field Day is a diverse dance and alternative music festival in London. Started in 2007, the festival has gone through a number of mutations, along the way growing into one of the city's most beloved. Curating an on-trend lineup that showcases the pinnacle of creativity in house, techno, hip hop and more, Field Day is put together by some of the hippest clubs and promoters in the London music scene. Attracting a diverse and engaged audience, the festival is known for having an inclusive atmosphere. Beyond its top of the line music program, Field Day also features a wide range of activities and games, making it an immersive festival experience for the astute music fan."
---
18) Houghton Festival
When: August 6-9, 2020
Where: Norfolk, England
https://www.houghtonfestival.co.uk
Genre: Electronic / Techno / House
"Houghton Festival is a UK dance music festival in Norfolk. Since its debut in 2017, the weekender has jumped right onto the list of everyone's favourite electronic music festivals. Unique in that it has a 24 hour licence, meaning the music never stops at Houghton, the festival, curated by the one and only Craig Richards has a special emphasis on the special: think spontaneous back to backs and longer than usual sets."
Unfortunately, the 2019 Edition had to be cancelled due to severe weather, but the festival organizers are putting in an enormous amount of work goes into the creation of their upcoming 2020 festival!
Join the Houghton Festival 2020 Facebook Event for more info, line-up, and tickets!
---
19) Strawberries & Creem Festival
When: June 20, 2020
Where: Cambridge, England
https://www.strawberriesandcreem.com
Genre: Urban / Hip Hop
"Strawberries & Creem is Cambridgeshire's biggest popular music event, and one of the UK's most exciting young festivals. Set up by six friends in 2014 as a garden party for 800 people, it has grown up fast over the last few years – and we celebrate our 6th Birthday in 2020 when we'll welcome 15,000 of you to Haggis Farm, Cambridge to party with us!
Previous years' guests include the likes of Nelly, Shaggy, Skepta, Wiley, Kano, AJ Tracey and J Hus – mixing household, 'throwback' names with the hottest new talent."
Join the Strawberries & Creem Festival 2020 Facebook Event for more info, line-up, and more
---
20) British Summer Time (BST) Hyde Park
When: July 2020
Where: London, England
Genre: Various
"'British Summer Time Hyde Park' (BST Hyde Park) is a music festival held over two weekends once a year in London's Hyde Park. It was the first event AEG Presents held in Hyde Park since they acquired the rights to host concerts there, and features a wide range of musical genres. Since 2013, BST Hyde Park has seen headliners such as The Rolling Stones, Bon Jovi, Lionel Richie, Kylie Minogue, Black Sabbath, Neil Young, The Libertines, Arcade Fire, The Who, Blur, The Strokes and Taylor Swift. In 2018, headliners included Roger Waters, The Cure, Eric Clapton, Michael Bublé, Bruno Mars and Paul Simon.
Our mission was to bring a 10 day event like no other. Across two weekends, we put on six incredible concert days featuring legendary headliners & support from today's rising stars, plus great food and drink and hospitality packages. Sitting between our two weekends is our four day free midweek programme called Open House, featuring fantastic free activities and entertainment."
---
21) Lost Village
When: August 27-30, 2020
Where: Norton Disney, England
https://lostvillagefestival.com
Genre: Electronic
"Lost Village is a festival that takes place in a secluded woodland near the village of Norton Disney, Lincolnshire. The event is structured around interactive theatre performance, with an ongoing event-wide narrative about a Lost Village using a large cast of actors.
The three-day event includes music, global food, art, comedy and talks, which take place in several areas and stages with colourful names, including the Abandoned Chapel, Lost Theatre, Lake of Tranquillity and Bureau of Lost."
---
22) Standon Calling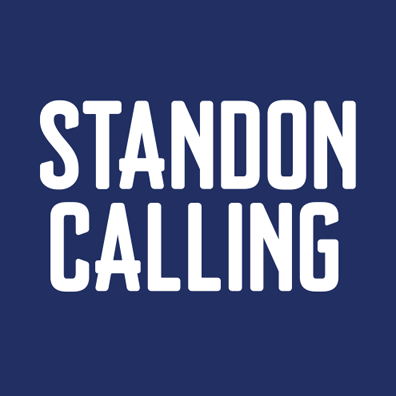 When: July 23-26, 2020
Where: Standon, England
Genre: Various
"Standon Calling is a UK family-centric festival, laying on a lineup of music, activities and more for all ages. Such diversity has made Standon Calling one of the UK's favourite boutique music festivals, and has featured sets from Paloma Faith, George Ezra and Goldfrapp in recent years. Around the music, the festival's programme goes from comedy and theatre to art and workshops, while it is also the only festival in the country to boast its own swimming pool, meaning you have the ultimate way to cool off after all that jiving."
---
23) Neverworld
When: July 30- August 1, 2020
Where: Hever, England
Genre: Various
A spectacular immersive kingdom of music, party and wonder. #NeverGrowOld
"Neverworld is an intimate boutique and eclectic music festival just outside London. Showcasing a diverse programme of music, theatre, comedy, art and more quirks than you can possibly dream up, the festival has become one of the UK's most inclusive and surreal.
Having started out as a bit of fun in a back garden, Neverworld has grown out the now legendary LeeFest (who remembers the advert?), and aims to be at the forefront of giving a platform to the artists of tomorrow. That said, there's no shortage of stars of today! And with a theme of escapism running throughout, festival-goers can expect to be greeted by an extensive selection of shape-shifting dance troupes, glitter fuelled games, real beach parties, a tranquility spa, comedy, arts and craft workshops, a cinema and much, much more across its fantastical realms.
Explore three magical realms and join a Neverworld tribe to be part of the unfolding story! The Neverwoods, home to the mischievous Lost Boys & Girls is one giant adventure playground. Beautiful woodland clearings feature the best organic crafts, food and drinks and the hottest new music and spoken word for you to discover! Mermaids Lagoon, home to the outrageous, sequin-covered mermaids is a searingly hot Miami beach town with a real beach, cocktail bars and 24hr disco parties. Skull Ridge, home to the anarchistic, steam-punk Pirates is a boomtown of casinos, burlesque clubs and all night parties in the depths of the disused gold mine that made it flourish. Live Music, DJs, Comedy, Cabaret, Workshops, Wellbeing, Paint Fights, Arts."
---
24) Gottwood
When: June 11-14, 2020
Where: Gottwood, Wales
Genre: Electronic
WITH 10 STAGES ACROSS 4 DAYS. WE CELEBRATED 10 YEARS OF GOTTWOOD
"The mystical little party hidden in the depths of a Welsh forest. Gottwood is a free-spirited, independent, boutique and very intimate underground electronic music festival celebrating some of the most diverse sounds of the underground. No hassle, no rules, just a physically and visually uplifting stride towards the perfect weekend away from reality."
---
25) Noisily Festival
When: July 9-12, 2020
Where: Leicester, England
Genre: Electronic / Techno / House / Trance
"Noisily Festival is an electronic music and arts festival inside Leicestershire's intimate Coney Woods, each year curating a weekend of hedonism and escapism in the company of musicians, artists, performers and dancers. Jump into this wild woodland wonderland and find a musical lineup that ranges from bassline to psytrance via house and techno, all showcased amongst innovative art installations, immersive workshops, surreal visuals, and quirky bars and stages.
You can expect to hear an extremely diverse collection of music; ranging from Bass, Glitch and Breaks, through House and Disco, via the Noisily mainstay of Progressive Techno, and not forgetting the Liquid Stage which has fast become the best outdoor psychedelic trance experience in the UK.
Whilst rooted in the electronic music scenes, Noisily is a holistic environment which feeds the mind, body and soul. It's a celebration of psychedelic art and culture in a society which is increasingly looking within for happiness and fulfilment, and away from material goods and money as the definition of success."
Join the Noisily Festival of Music & Arts 2020 Facebook Event for more info, line-up, and announcements!
---
26) Belsonic Festival
When: June 2020 (Multiple Shows throughout the month)
Where: Belfast, Northern Ireland
Genre: Various
"BELSONIC returns to the idyllic setting at Ormeau Park, Belfast. The popular music festival will bring a host of international headline acts to the heart of Belfast city centre across the month of June. The big names on the bill guarantee large audiences: the opening gig sold out, and tickets for the other events are going fast. And the sheer range of acts on offer – rap, dance, rock, ska – means Belsonic not only has cross-genre appeal but cross-generational pull too."
Belsonic 2020 Line-up includes (various dates): Lewis Capaldi, and Lionel Richie, Iron Maiden,
---
27) Truck Festival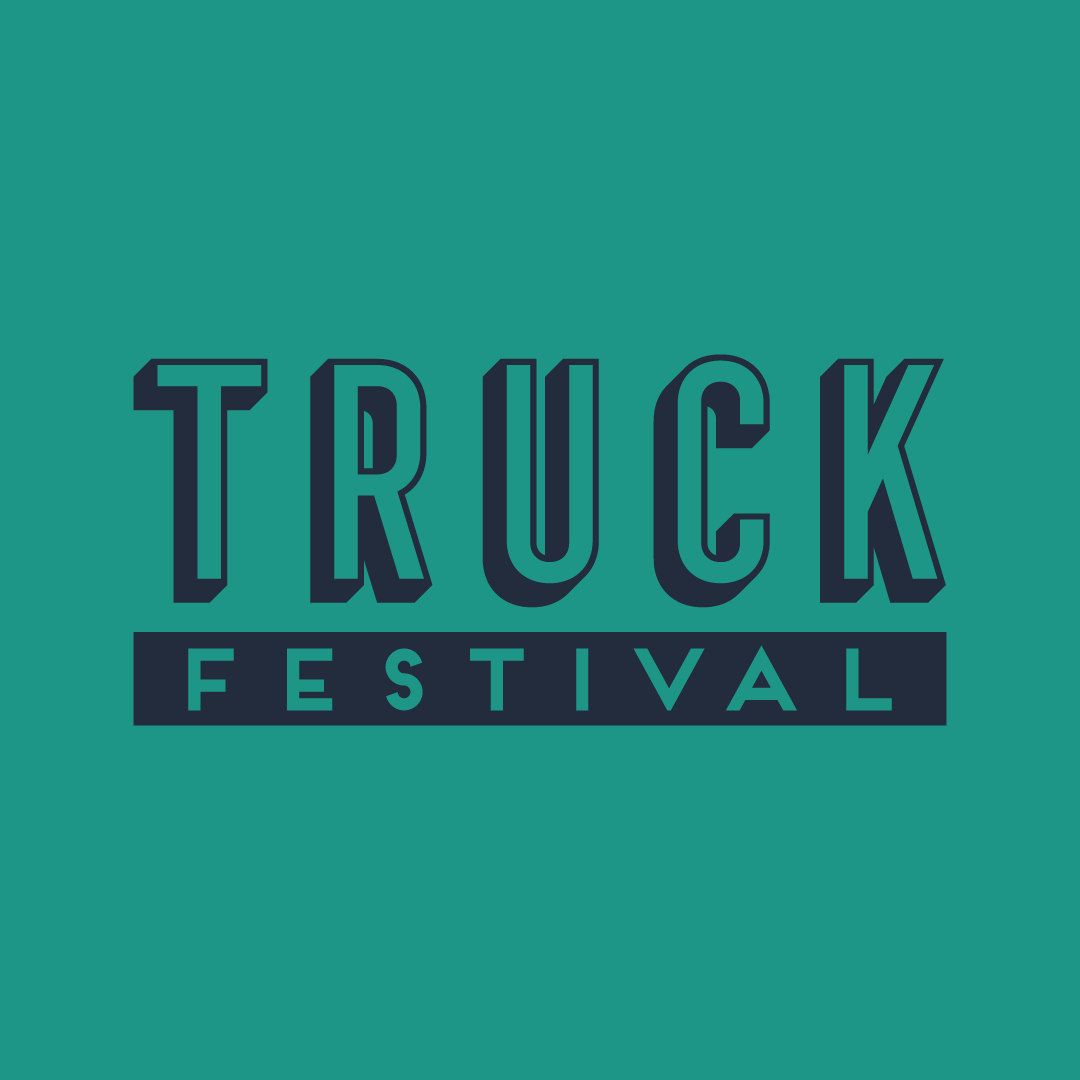 When: July 31-August 2, 2020
Where: Steventon, England
Genre: Various
"The Godfather of the small festival scene", Truck one of the UK's longest-running and most popular music festivals.
"Truck Festival is an annual independent music festival in Oxfordshire, England. It was started in 1998 by the Bennett family, who decided that mainstream festivals such as Glastonbury had become too commercial and predictable. "The Godfather of the small festival scene" coming straight out of the idyllic Oxfordshire countryside, we've been able to treat you to some of the biggest and best emerging artists since 1998!"
Join the Truck Festival 2020 Facebook Event for more info, line-up, tickets, and more!
'This year was a veritable feast of bangers, emotion and sunshine…packed to the rafters with our favourite bands' – Dork
'Like a miniature Glastonbury that you don't need GPS to get around' – NME
---
28) El Dorado
When: July 2-5, 2020
Where: Ledbury, England
Genre: Electronic / Techno / House / Drum & Bass
"For centuries explorers have searched the world over for the lost kingdom of El Dorado, a land believed to have streets paved with gold, layered with lakes of fresh water and green jungles – a land so beautiful you would never want to leave. At the beginning of July, we leave the confines of urban cities and underground hot spots as we head to the big outdoors. Nestled in the beautiful grounds of Eastnor Castle, we invite you and thousands of other like-minded explorers to join us as we escape everyday life in search of something far more exotic."
---
29) Boomtown Fair
When: August 12-16, 2020
Where: Winchester, England
https://www.boomtownfair.co.uk
Genre: Various
Welcome to Boomtown, a city of music, theatre, escapism, community and creativity! Come and explore the mind-blowing stages, the intricate winding streets and the intimate immersive venues… There are 14 distinctly individual districts, each with their own identity, characters and stories to discover… the question is, which one will you call home?
"Starting in 2009, our mission has always been to celebrate a diverse line-up of underground and global music including reggae, world music, folk, jazz, ska, hip hop, drum and bass, techno, house, disco, jungle, psytrance (the list goes on…) along with a focus on boundary-pushing immersive art, theatre and performance. All of which comes together as a living, breathing, fictitious city.
Boomtown remains a proudly independent festival that has managed to keep a sense of community and unity despite being one of the fastest-growing festivals in the UK. Citizens travel from across the globe to experience one of the most diverse line-ups and most groundbreaking theatrical concepts on offer, collectively celebrating underground music in a totally immersive world.
Now heading into its 12th Chapter, Boomtown fuses a diverse line-up of underground and global music with breathtaking set design, immersive theatre and performance to create a living, breathing, fictitious city."
Watch this amazing film below for a better understanding of this unique festival experience!
---
30) Y Not Festival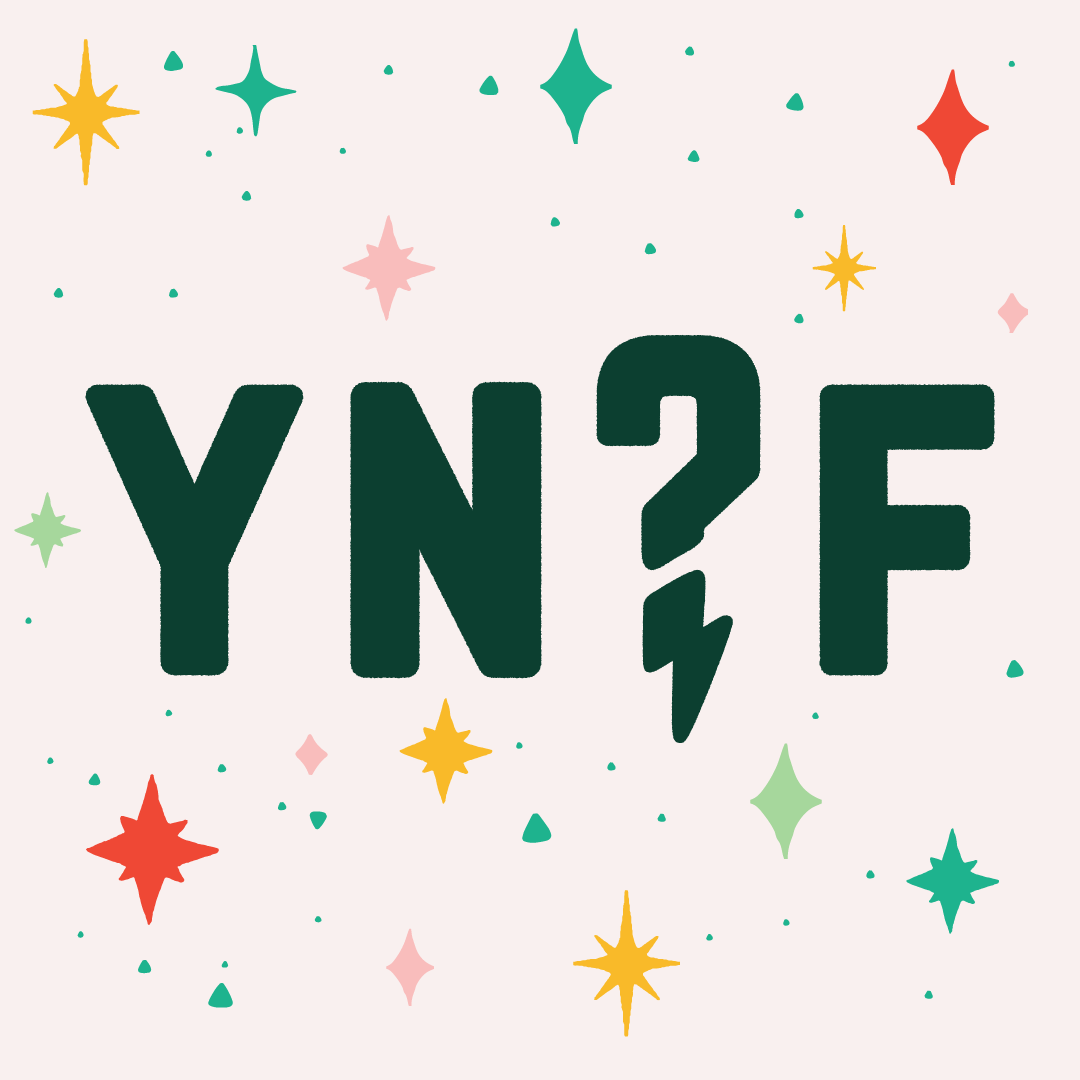 When: July 24-26, 2020
Where: Pikehall, Derbyshire, England
Genre: Various
Join us in the beautiful Peak District, surrounded by rolling hills, gorgeous scenery and as much indie-rock-pop goodness your heart desires…
"Y Not Festival has come a long way since it started out 15 years ago, scooping up the UK's Best Small Festival award and becoming one of the country's most popular intimate festivals in the decade and a half since.
It takes place in the beautiful surroundings of the Peak District National Park, curating a lineup that spans from rock and indie into sprinkles of dance. That's not to say Y Not hasn't had its hiccups. In 2017 the festival was cancelled after the weather played absolute havoc, turning the site into a mud bath. But a year later it returned triumphantly on a new site, headlined by The Libertines, Catfish and the Bottlemen and Jamiroquai. And beyond the music, festival-goers can also enjoy a variety of local ales, themed cocktails, mouth-watering food, crazy golf, comedy and an epic paint fight, all in the company of panoramic, lush countryside views."
Join the Y Not Festival 2020 Facebook Event for more info, line-up, tickets, and more!
---
Am I Missing Any Epic U.K Music Festivals in 2020…?
There really are an exorbitant amount of incredible music festivals in the U.K, and it was really hard to narrow it down to my Top 30! I'd love to hear from you guys if you think I need to add any to my list! I'm planning on spending some time in the U.K this upcoming summer, and definitely planning on checking out as many of these UK Music Festivals as I can!
---
Looking for more European Summer Festivals…?
I used to live in Europe, and I attended my first ever music out in Amsterdam back in 2009! There is no better time for music festivals than Europe during the summer, so check out a few of my favorite articles below, and start planning a summer full of festival madness!!
---
What To Bring To These U.K Music Festivals…?
There are a lot of different camping festivals out in the U.K, so make sure you go very prepared and read through some of these articles for festival essentials!
---
Thanks for reading about the best U.K Music Festivals this summer!
How many will you be attending this year!?
SHARE WITH YOUR U.K FESTIVAL SQUAD!
https://www.jonesaroundtheworld.com/wp-content/uploads/2019/06/Best-U.K-Music-Festivals-in-2019-.jpg.optimal.jpg
1367
2048
Dave
https://www.jonesaroundtheworld.com/wp-content/uploads/2017/03/logotry-1-1-300x106.png
Dave
2019-11-15 06:28:51
2020-09-17 20:54:21
The 30 Best UK Music Festivals To Experience Before You Die