On the hunt for the best music festivals in France in 2023? Well, I've got you covered. From rock to reggae, trance to techno – no matter your music taste, there's something for you in these incredible French Music Festivals that'll keep you busy all year long!
Party in Paris for a weekend or book a week-long festival in the mountains, this guide to Franc Festivals is really eclectic, and I guarantee there are some hidden gems in here that you'll absolutely love (and will be worth traveling for)!
While you're planning your next festival weekend, you might also want to make sure you have everything you need on this ultimate festival packing list.
Also, be sure to read my guides on UK Music Festivals, European Music Festivals, Music Festivals in Italy, and Music Festivals in Spain for more epic events in the area for 2023.
But without further ado, here's what I think are the Top 20 Music Festivals in France to experience before you die!
---
1) The Peacock Society Open Air Festival 2023
When: July 8-9, 2023
Where: Paris, France
https://www.facebook.com/thepeacocksociety/
"Held at the beginning of each summer in the southeast of Paris, The Peacock Society Festival is one of the French capital's most famous electronic music festivals.
The two-day party takes place an impressive warehouse-style venue in the Parc Floral, and the festival's lineup is comprised of favorites from the house and techno underground: from Detroit and Berlin veterans to ascendent stars of the worldwide scene. If that wasn't enough, there will also be a closing party on Sunday to see out the weekend properly, if you needed an excuse."
If you're planning a trip to attend, be sure to read my guide on Paris hotels with Eiffel Tower View to find the best place to stay!
THE PEACOCK SOCIETY - IN THE MOOD (OFFICIAL REPORT)
---
2) Tomorrowland Winter
When: March 18-25, 2023
Where: Alpe d' Huez, France
https://www.tomorrowland.com/en/winter/welcome
https://www.facebook.com/TomorrowlandWinter/
Discover 7 and 4 Day Packages and experience a festival filled with snow, music and fun.
"Taking place in the beautiful village and mountains of Alpe d' Huez (France) – A magical gathering of the People of Tomorrow filled with skiing, snowboarding and the best electronic music. Enjoy a great winter holiday on an altitude of more than 2000 meters.
Celebrate during the day at different magical stages in the mountains until sunset, accessible for everyone. Continue your festival experience in the evening at multiple Tomorrowland stages in the village of Alpe d'Huez. Enter into the night with world's finest electronic artists in the brand new, covered and heated mainstage."
Join the Tomorrowland Winter 2023 for more details!
Tomorrowland winter Alpe d'Huez 2022
---
3) Lollapalooza Paris
When: July 21-23, 2023
Where: Hippodrome de Longchamp, Paris
Genre: Various
https://www.facebook.com/lollapaloozafr/
"Lollapalooza Paris is a huge multi-genre music festival held in the capital city of France which forms part of the famous global festival family. As with all Lollapalooza festivals across the globe, the Parisian version boasts a lineup of global superstars from a diverse mix of genres.
That means you're just as likely to see modern rap icons as rock veterans topping the bill, with superstar DJs and pop favourites spread across the programme across the weekend. After two editions, the festival is looking to really stamp its mark on the French festival scene for years to come."
Lollapalooza Paris Experience
---
4) I Love Techno Festival
When: April 7-9, 2023
Where: Opéra Comedie, Montpellier, France
https://ilovetechnoeurope.com/
https://www.facebook.com/ILoveTechnoEurope
As plain and simple as the name states, this one is for anyone who absolutely LOVES techno music. After fans had to attend the festival digitally in 2020, the I LOVE TECHNO festival is finally ready to set up a stage and create a physical space for its fans in France.
I Love Techno started out as a music festival in Belgium, but in recent years has become a traveling festival, and their French festival edition should not be missed!
I LOVE TECHNO EUROPE 2015 (Official Aftermovie)
---
5) We Love Green Festival 2023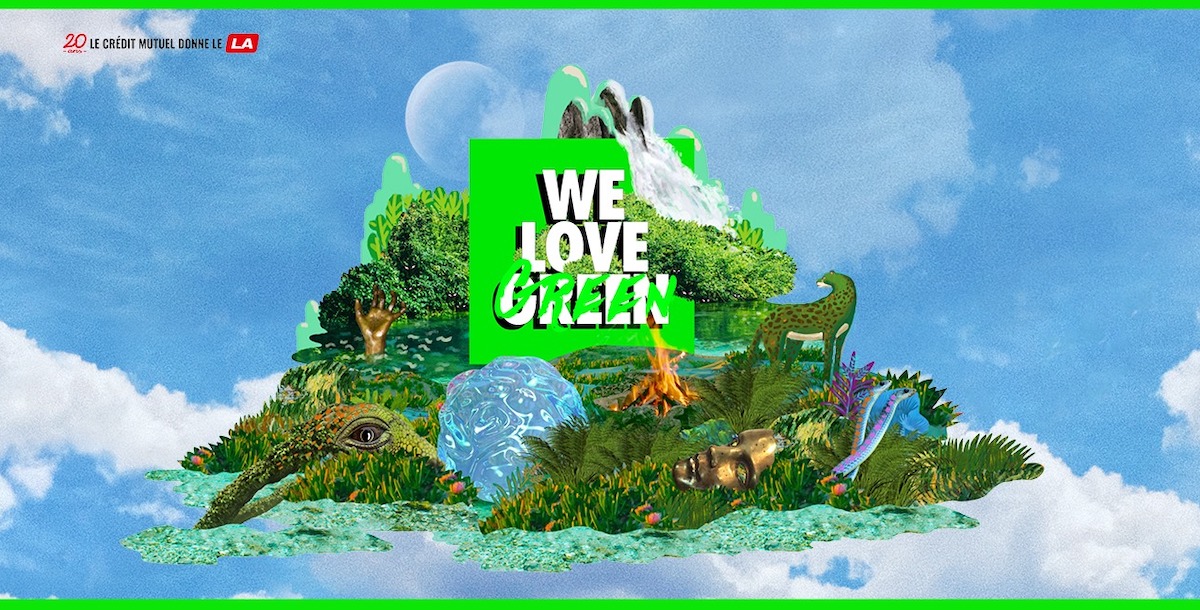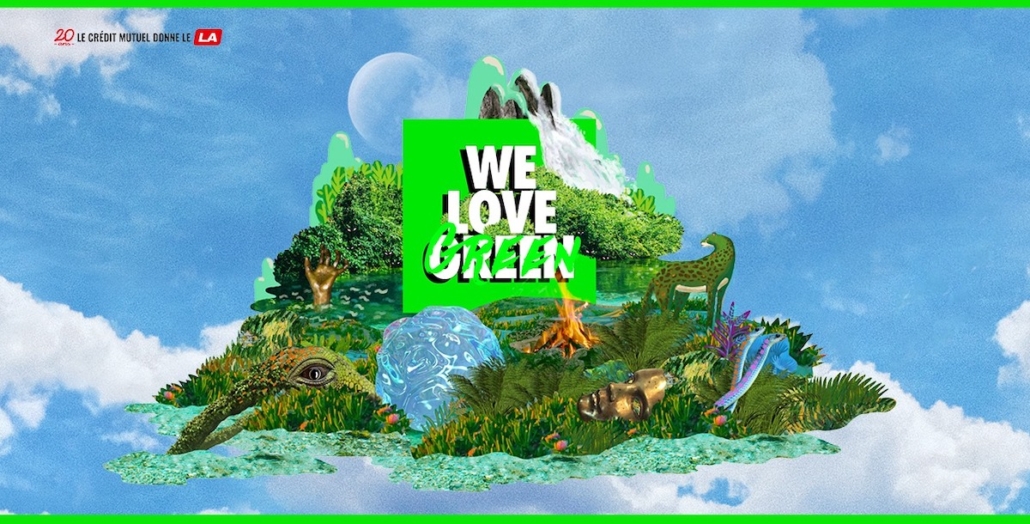 When: June 2-4, 2023
Where: Bois de Vincennes, Paris
Genre: Electronic / Alternative
https://www.facebook.com/welovegreenfestival/
"When it comes to considering its ecological footprint, few festivals compete with Paris' We Love Green Festival. As its name suggests, the festival emphasises its dedication to its environmental responsibility, from its innovative take on eco-toilets to its scarce use of plastic to discussions and workshops on sustainable living.
In addition to its progressive ethics, We Love Green reliably boasts lineups impressive enough to match its more well known European peers; previous years have seen the likes of Justice, Migos, Solange, LCD Soundsystem, Foals and Lorde. This combination of alternative thinking and billing makes We Love Green one of the highlights of the French festival scene."
AFTERMOVIE | WE LOVE GREEN 2019
---
6) Main Square Festival 2023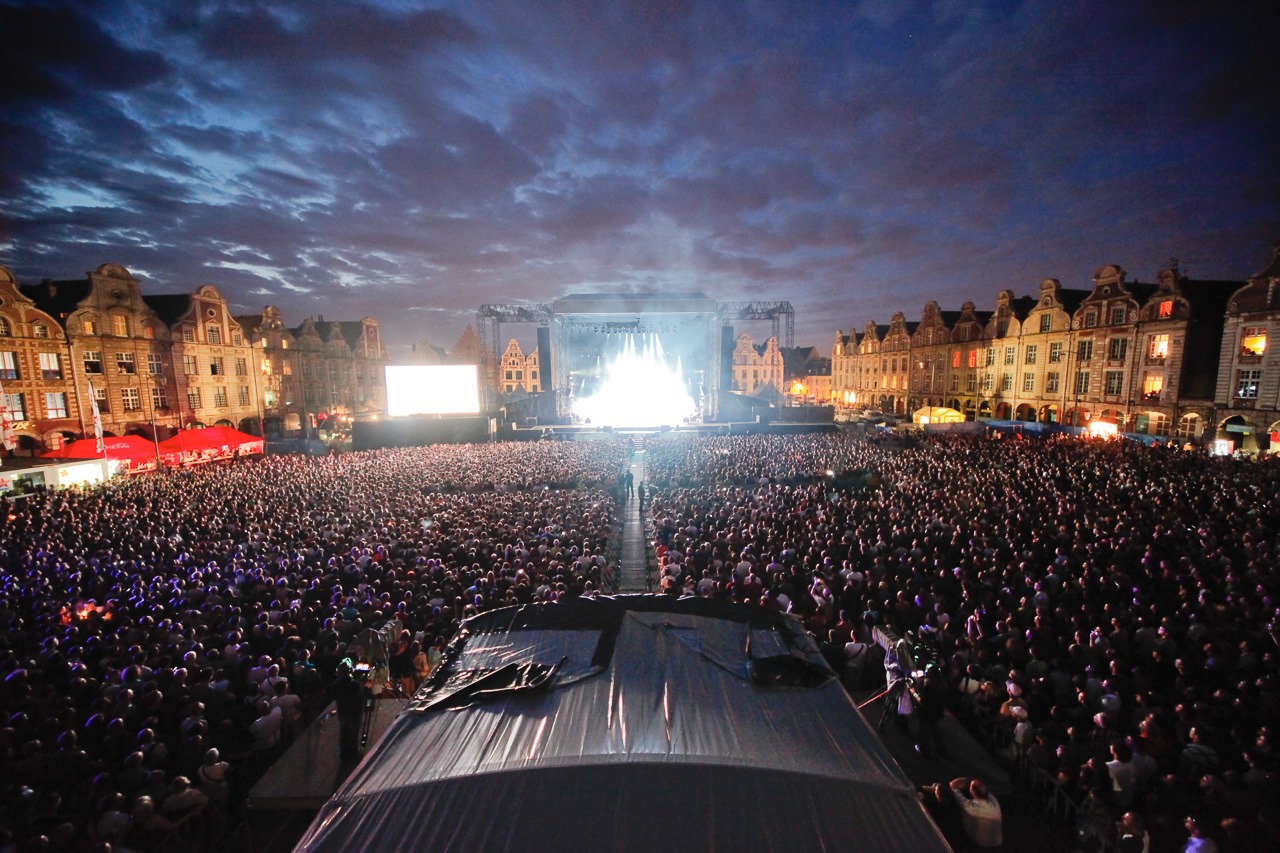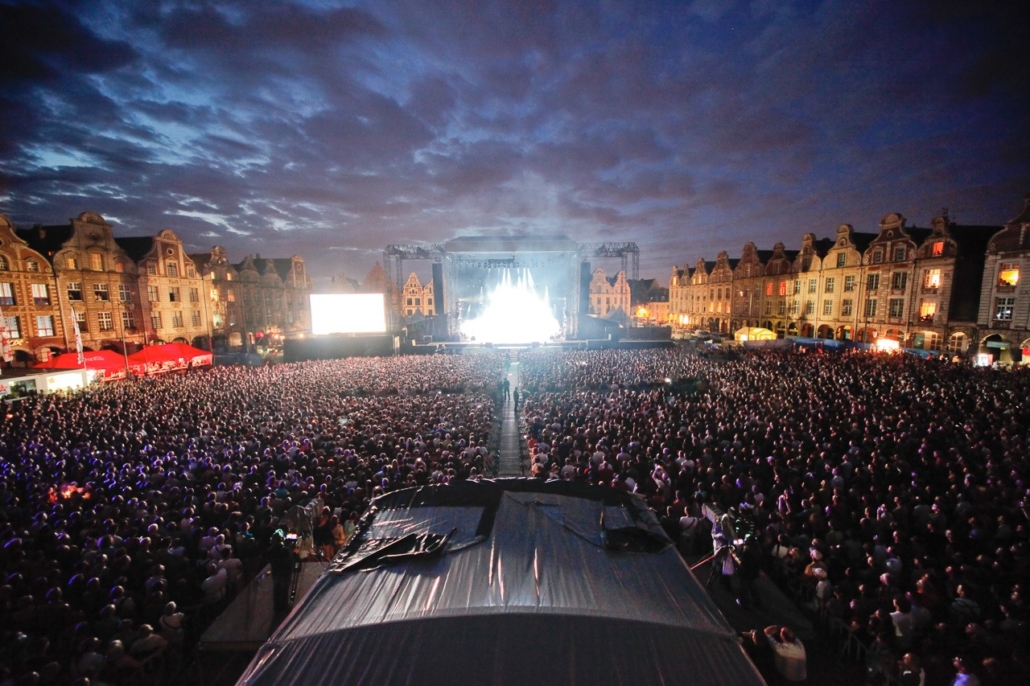 When: June 30 – July 2, 2023
Where: Arras, France
https://mainsquarefestival.fr/en
https://www.facebook.com/mainsquarefestival
"The Main Square Festival takes place in the Citadel of Arras, Boulevard du Général De Gaulle, in Arras in the Nord-Pas-de-Calais. At the heart of Europe, the city of Arras is at the crossroads of many communication routes. Indeed, it is almost equidistant between Paris, Brussels and London.
Built between 1667 and 1672 to plans by Vauban, the citadel is a UNESCO World Heritage Site. In 2010, the Main Square Festival settled there in the heart of a 40ha park located close to the city center. Thanks to a surface area of ​​10ha, this vast place allows us to offer artists and the public exceptional conditions in order to enjoy the greatest shows in this majestic setting.v
MAIN SQUARE FESTIVAL 2019 - OFFICIAL AFTERMOVIE
---
7) Hellfest Open Air Festival 2023
When: June 15-18, 2023
Where: Clisson, France
https://www.facebook.com/hellfest/
For the more intense, hardcore rock fans, Hellfest is one for the books. After two years of sad silence, the festival is back and better than ever for its largest edition ever. Promising to welcome fans into a unique atmosphere with performances that are said to be exceptional.
"If you don't come to Hellfest, Hellfest will come to you!"
HELLFEST 2022 - Full Line-Up
---
8) Château Perché
Festival 2023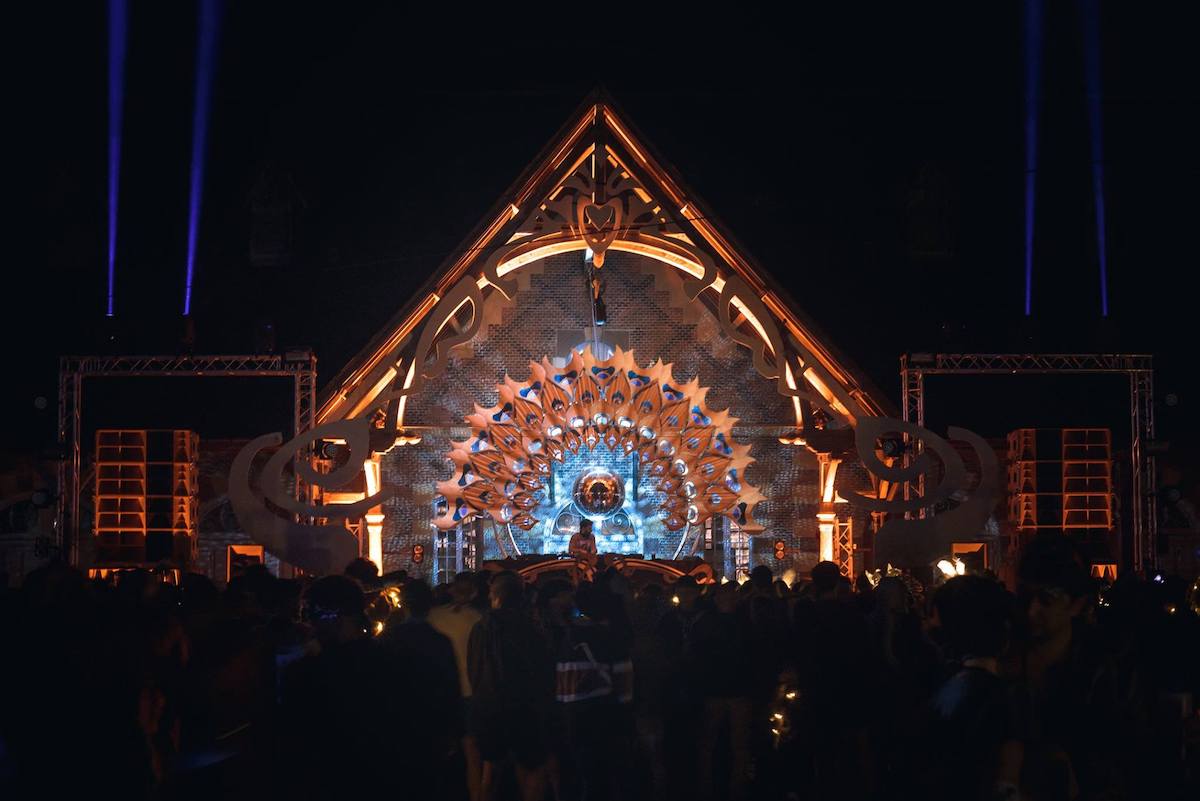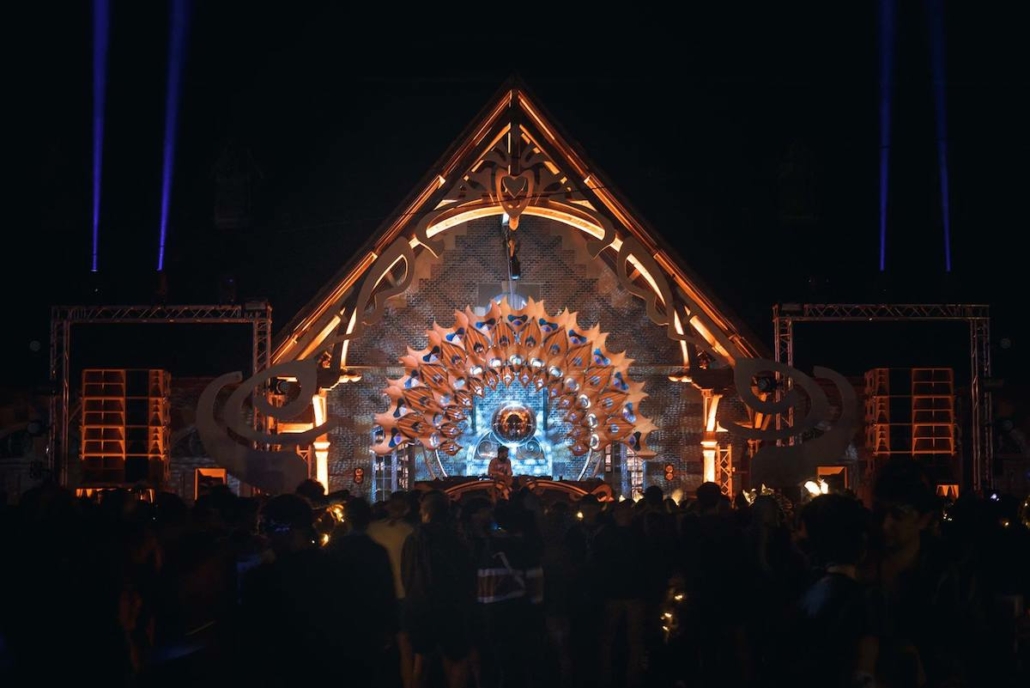 When: July 6-9, 2023
Where: Arboretum de Balaine, Central France
"Humanity is used to struggle on the Earth, eternally eager to eventually enter a superior world. Château Perché is an invitation to create together our own paradise. This unique venue, where time and space will fade away is called "L'Arboretum de Balaine". At once glade and exotic forest, France's oldest private arboretum and its 3 500 plant species will provide the decor for a 4-day life celebration!
Your ears and eyes will be nourished by 11 stages as your soul is transported to another dimension. In perpetual evolution, Château Perché will open a space dedicated only to experiments and expression, where fun, convivial, unexpected workshops and sexy, crazy, preposterous performances will guide you along the path to euphoria.
Spotted for their talent, away from the spotlight, 250 creators of paradisiacal universe, melodious wizards, maestros of decoration, will place you in a crowd in perfect cohesion, enjoying true freedom, allowing your body and spirit to dance like they never did before, or did they?
You are an important piece of this beautiful heaven, this is why you are going to bring as many insane costumes and indecent totems as possible, you will be curious and lovely, and something magical will happen."
Aftermovie Château Perché 2019
---
9) Snowboxx Festival 2023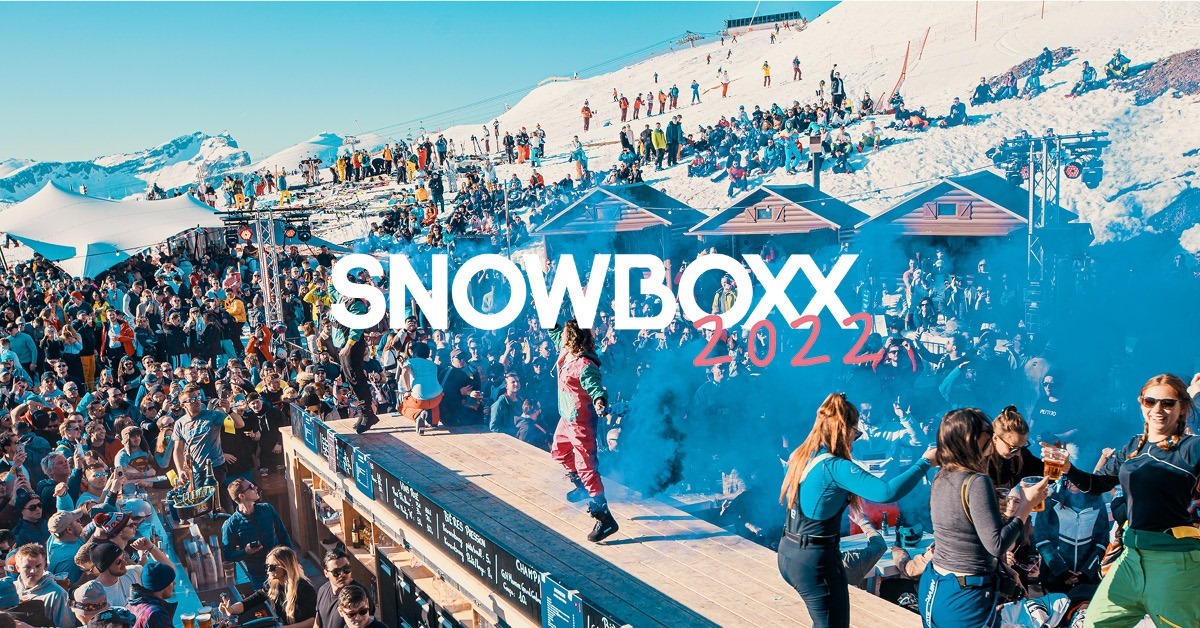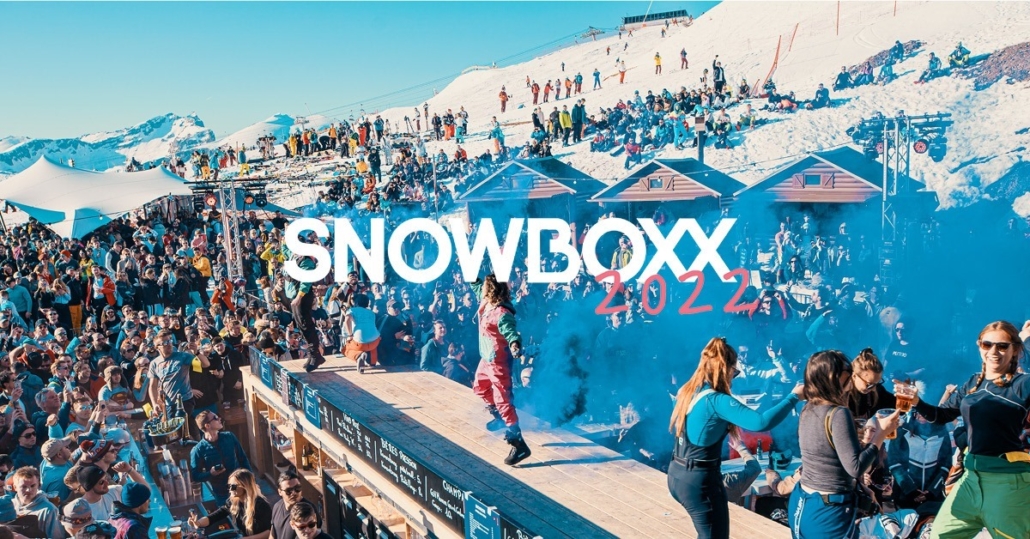 When: March 18-25, 2023
Where: Avoriaz, Morzine, France
https://www.facebook.com/Snowboxx
Yet another winter wonderland festival, Snowboxx is a week-long celebration of magic, music, and snow. Taking place in one of the world's largest ski areas, the stunning French Alps, the festival welcomes all to ski, rave and explore the breathtaking resorts.
Boasting excellent snow conditions, bottomless brunches, igloo parties, slope-side games, spa sessions, and incredible performance by world-class acts in an open-air arena… Snowboxx truly is a winter wonderland festival.
All the venues are within walking distance from the accommodation and the resort is fully pedestrianized, meaning you can ski in and out of your apartment to catch the nearest lift – yep, winter paradise!"
---
10) Rock in Seine Festival 2023
When: August 2023
Where: Domaine National de Saint-Cloud, Paris
https://www.rockenseine.com/en/
https://www.facebook.com/rockenseine
"Held each summer in the western reaches of Paris, Rock en Seine is huge music festival that has become one of the biggest in France since the very first edition early this century. Despite its name, the festival is not strictly bound to rock music (although you can expect to see giants of the scene on the lineup) with performers coming together from a diverse mix of styles: indie, alternative, pop, rock, hip hop, electronic music and more.
Across three days in Domaine National de Saint-Cloud, a beautiful historic parkland, there will be performances from not just the international superstars who top the bill, but an exciting mix of rising stars and new talent from across the globe"
---
11) Vieilles Charrues Festival
When: July 13-17, 2023
Where: Carhaix, France
https://www.vieillescharrues.asso.fr/
https://www.facebook.com/lesvieillescharruesofficiel/
The Vieilles Charrues Festival is actually the LARGEST and most long-running music festval in France, attracting over 250,000 guests every year! What started as a small gathering of friends in 1992 has grown to one of the countries most iconic large-scale festivals.
Now it's become a 10-day event hosting a wide variety of concerts and shows that should not be missed! It's a summer highlight for sure for French music lovers!
MUSE - live Vieilles Charrues - Full concert
---
12) Eurockéennes de Belfort
When: July 2023
Where: Belfort, France
https://www.facebook.com/Eurocks
Another one of France's largest Rock Festival, Eurockéennes de Belfort takes place on an absolutely stunning peninsula close to the border of Switzerland.
"Born in 1989, at the initiative of the General Council of the Territory of Belfort, Eurockéennes de Belfort is one of the main open-air events dedicated to contemporary music in France and Europe.
It stretches over 7 days on the Malsaucy peninsula, a protected site located 7 km from Belfort which hosts a leisure center and a departmental environmental house throughout the year.Each year, around sixty concerts and shows are offered to festival-goers, the first weekend of July."
AMY WINEHOUSE concert Les Eurockeennes de Belfort 2007 LIVE COMPLET H D
---
13) Solidays Festival
When: June 23-25, 2023
Where: Paris Longchamp
Genre: Various
https://www.facebook.com/FestivalSolidays/
"Solidays is a French music festival committed to the fight against AIDS and campaigning for equality and youth engagement, doing so through a showcasing over 80 concerts across its June weekend. Music fans can expect a diverse mix of performances – think David Guetta, Mura Masa and Shaka Ponk – alongside a lineup of undiscovered gems waiting to become your next favourite artist. Good days ahead for solidarity in music!
"Between the festival stages (9 to be precise) which will resonate day and night, the hundreds of associations of the solidarity village carefully selected by our teams, talks and "on stage" testimonials that are always more inspiring, and some nice surprises which already fill the basket of Santa Claus, the Paris-Longchamp racecourse should be the scene of a 24th edition more festive and united than ever."
---
14) Rise Festival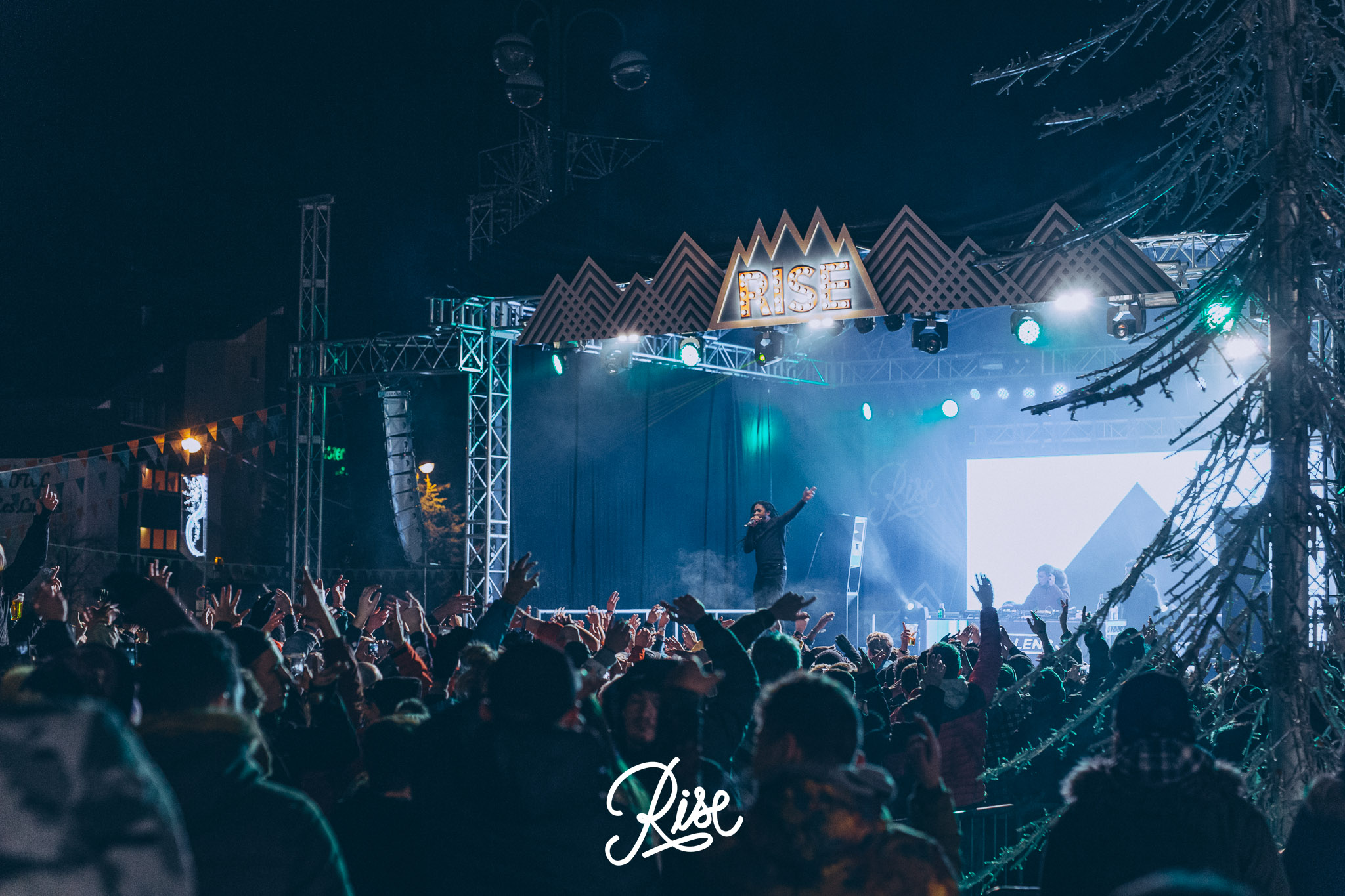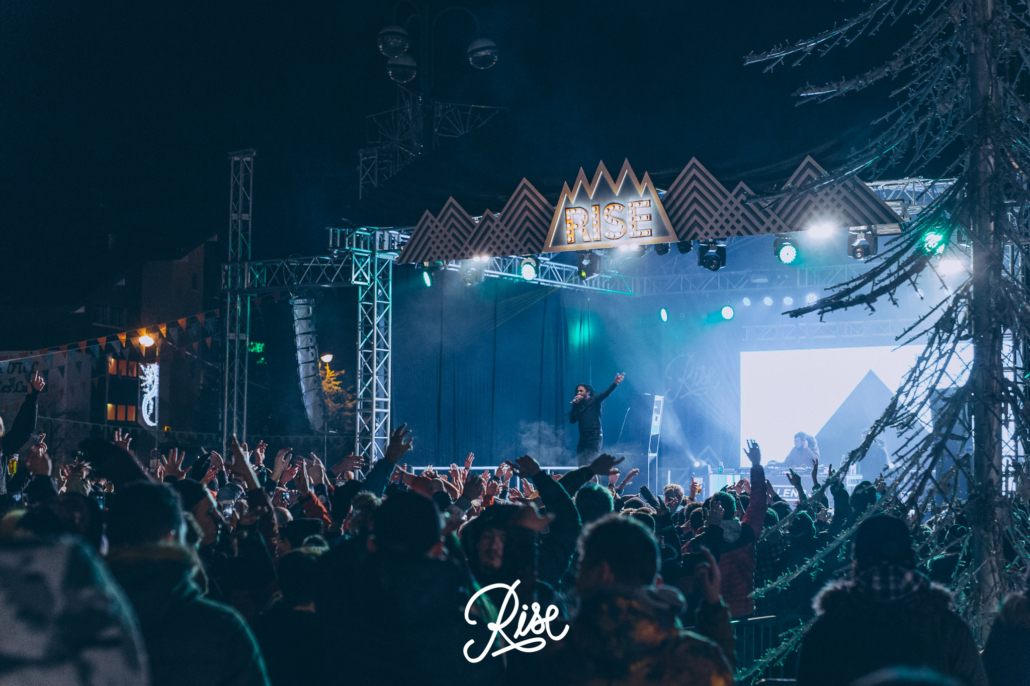 When: December 2023
Where: Les Deux Alpes, France
https://www.rise-festival.com/
Insane Mountains, Secret Parties, Bongo's Bingo, Huge Apres Ski, Cheese Fondu Feasts, Snow Park, Ski Lessons, Bottomless Brunch, Live Artists, Paragliding & More
Who said you can't groove and dance in the snow? Rise is the ultimate snow festival full of magic and music. "Party on Top of The World. An action-packed week of snow, music, and festivities held in the incredible snow-covered village of Les 2 Alpes France."
Join the Rise Festival Facebook Event for information, updates, announcements, and more.
Rise Festival 2022 - The Return of Rise
---
15) Aluna Festival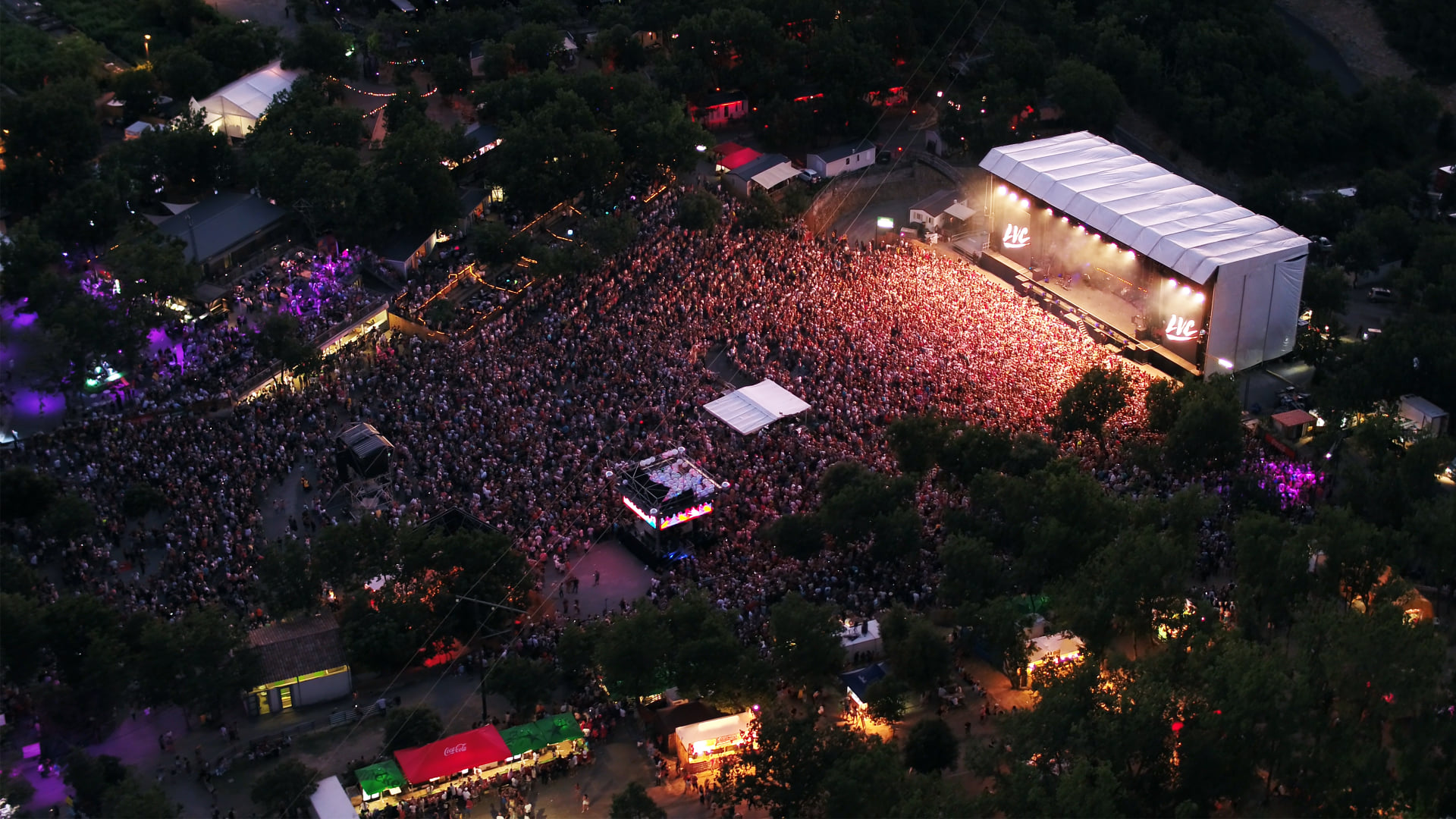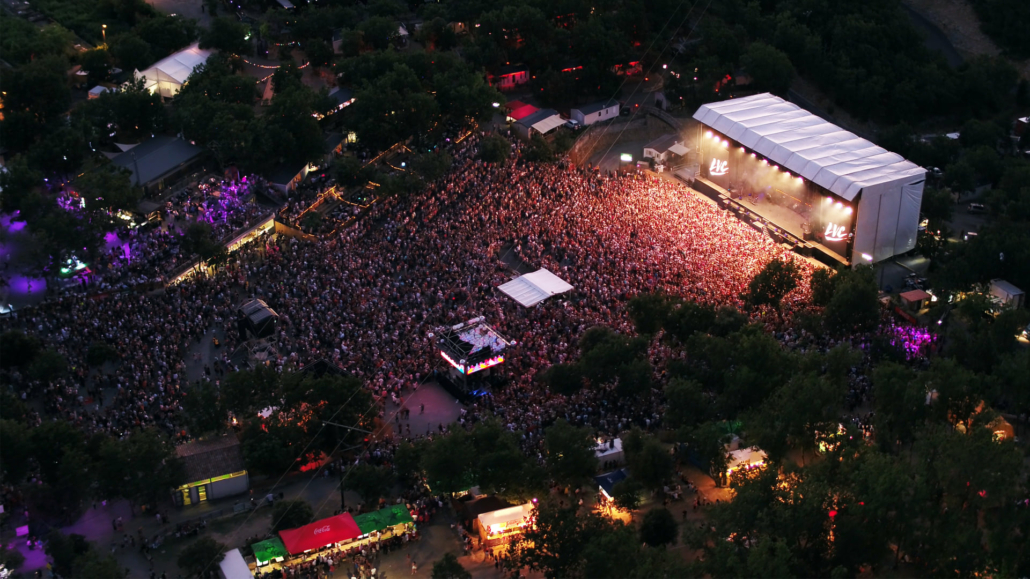 When: June 29 – July 1, 2023
Where: L'ecrin, Talant, France
Aluna is the ultimate all-for-one and one-for-all festival. If you're not tied down to one taste in music, then this festival has everything.
"While most French festivals occupy more or less narrow niches, Aluna chooses not to choose between song, pop, and rock, or even between rap, reggae, and electronic music. It's only ambition is to always offer better."
Aluna is finally back for their 16th edition. Join the Aluna Festival Facebook Event for information, updates, announcements, and more.
Aftermovie 2019 - Ardèche Aluna Festival
---
16) Festival Jazz de Mars
When: March 4 – April 7, 2023
Where: Salle Maurice Thorez, Tarnos, France
https://jazzdemars.com/programmation/
https://www.facebook.com/festivaljazzdemars/
For over 27 years, the Jazz de Mars Festival has taken place in the month of March, boasting beautiful musical performances. Festival goers are invited to jazz, swing and clap their hands all night long.
"It brings together the programmers of Eure-et-Loir and encourages initiatives that showcase jazz in all its forms."
Join the Jazz de Mars Facebook Page for information, updates, announcements, and more.
Festival Jazz de mars, édition 2018
---
17) Pink Paradize Festival
When: October- December 2023
Where: Toulouse, France
https://pinkparadizefestival.com/
https://www.facebook.com/LesProductionsDuPossible/events
Welcome to Excentric city, Welcome to Pink Paradize!
"The Pink Paradize festival is coming back to the Pink City in 2023. Starting off with a fun one, Pink Paradize truly does have it all. Said to be a celebration of colorful cultures, hybrid and hedonistic hype, the ninth edition of the iconic Pink Paradize festival will, once again, be self-produced!
It's a spread out festival showcasing tons of artists and venues in Toulouse, and is a beloved time of the year for music fans!
Join the Pink Paradize Facebook Page for information, updates, announcements and more.
Etienne de Crecy Djset @ LE Bikini - Pink Paradize Festival #5 (snipnet)
---
18) Garosnow Festival
When: January 2024
Where: Pyrénées-Atlantiques, France
"Ride, dance, laugh, and make as many people as possible love the mountains. Garosnow is a traveling festival, stopping every year at the Pyrenees resorts in France. Bringing you entertainment at an altitude, the festival brings together songs and the slopes for a weekend to remember."
Join the Garosnow Festival Facebook Event for information, updates, announcements, and more.
Festival Garosnow 2018 - Aftermovie
---
19) Loupoulo Festival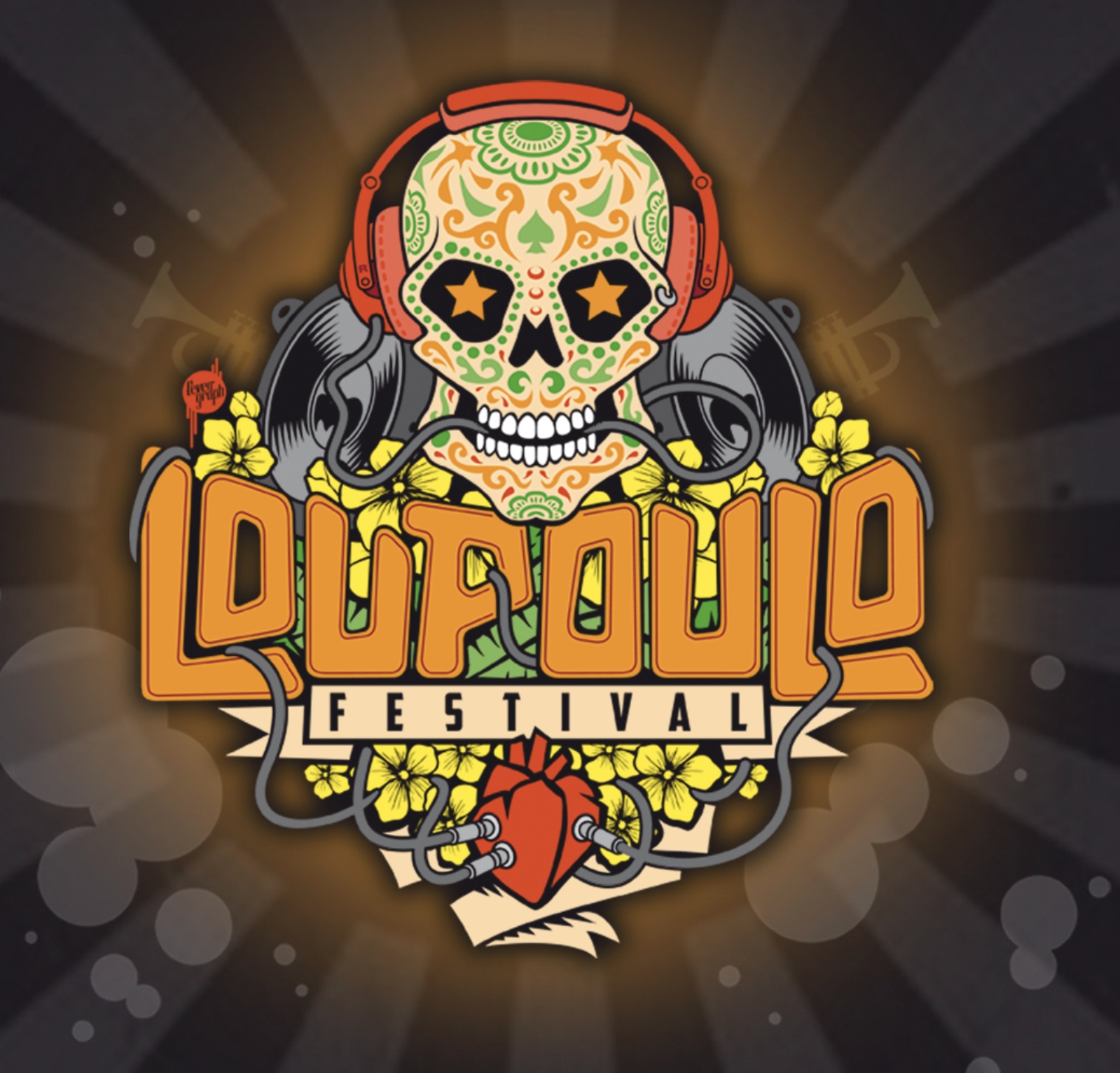 When: June 9-11, 2023
Where: L'Argentiere, France
"The Loupoulo Festival is a moment of culture, sharing and celebration over 3 days. As one of the greatest cultural events in France, it features Latin, American and Eastern music, welcoming all cultures.
As an event, Loupoulo aims to promote world music, women and diversity and maintain an ethics of human relation, a quality of warm hospitality and a sense of celebration. Not only this but they also strive for an eco-responsible approach and try their best to ensure risk prevention overall.
Join the Loupoulo Festival Facebook Page for information, updates, announcements, and more.
SPLASH au Loupoulo Festival : La Soirée !
---
20) Les Plages Electroniques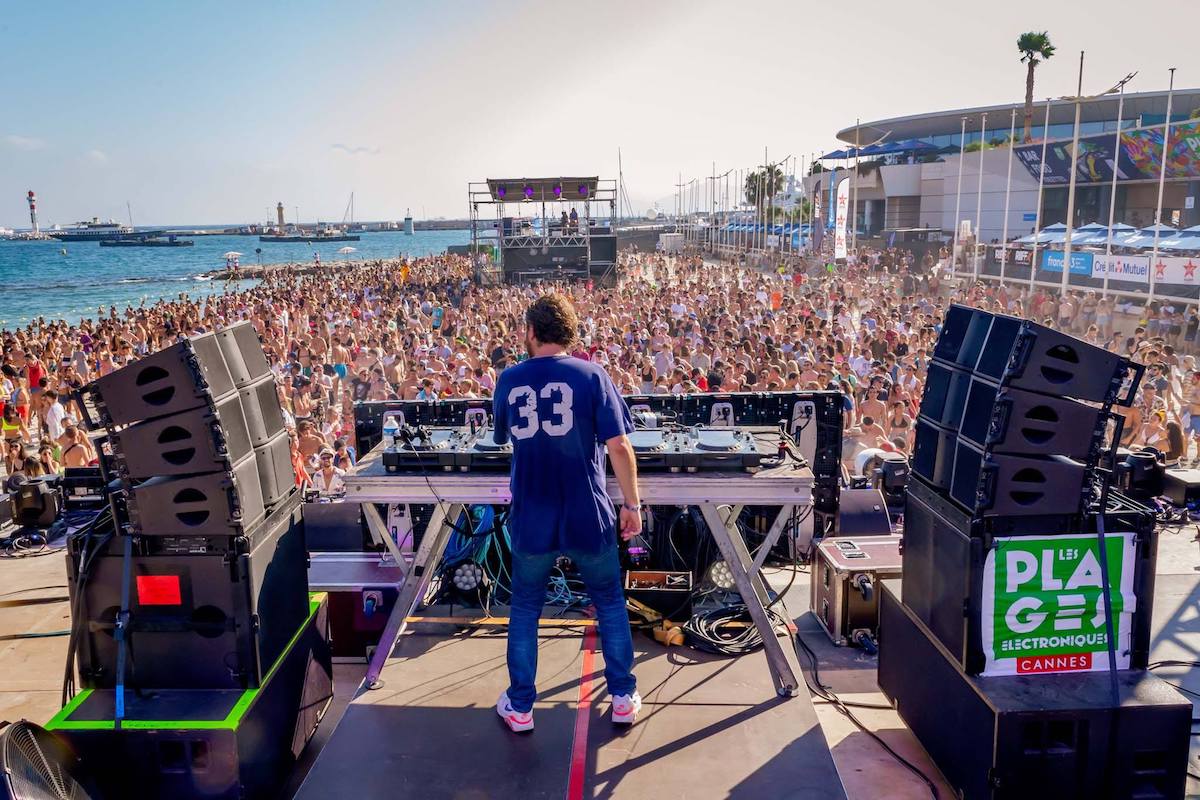 When: August 4-6, 2023
Where: Cannes, France
https://www.plages-electroniques.com/
https://www.facebook.com/lesplages/
"In August 203, the gorgeous city of Cannes in the South of France will once again welcome the much anticipated return of Plages Électroniques.
This time, it comes in a new format with a renewed visual identity and program makeover that features the cream of the French and international scene from the worlds of electronic music, rap and pop, with up to 60,000 people expected over the three days.
The likes of David Guetta, Martin Garrix, Paul Kalkbrenner, Folamour, Kungs, Bon Entendeur, Vladimir Cauchemar, Monolink, Oboy, Lala & CE and more are all set to play a range of beautiful stages on the beach, the sea and more. "
LES PLAGES ÉLECTRONIQUES 2019 : OFFICIAL AFTERMOVIE
---
More Fun Festivals in France
There really are a ton of festivals in France, so here's a few more to check out for different cultures, themes, and genres!
---
Nantes Metal Fest
When: December 2023
Where: Le Ferrailleur, Nantes, France
Nantes is the ultimate France festival for those downright metalheads. Born in 2012, the festival created a space, in demand by fans, for all the major groups of the local metal scene to come together and perform for its fans.
Join the Nantes Metal Fest Facebook Page for information, updates, announcements, and more.
---
Festival Africolor
When: November- December
Where: Clichy-sous-Bois, France
For those who have a taste for African music and culture, Africolor brings Africa to Europe.
"The Africolor festival is based on the idea that there is "African music", in other words, a large musical family based on known characteristics such as polyrhythm, absence of time, absence of downbeat, and particular vocals. These characteristics are found in the music transmitted from the past (without being able to be called "traditional") as in the music present."
Join the Festival Africolor Facebook Page for information, updates, announcements, and more.
---
Festival Charabia
When: November-December
Where: Reims, France
https://www.charabiafestival.com/
"Charabia Festival is first and foremost a beautiful story."
Dedicated to French song and poetry, the Charabia Festival will captivate and enchant you altogether. Taking place over a period of eleven days, the festival boasts a demanding and attractive program.
Join the Festival Charabia Facebook Page for information, updates, announcements, and more.
CHARABIA FESTIVAL 2019 | AFTERMOVIE OFFICIEL
---
Festival des Differences
When: Saturday 11 December – Sunday 13 December 2021
Where: Espace René Pourny, Pontarlier, France
"An invitation to meet people with disabilities while discovering artists from all walks of life: comedy, singing, music, painting. Festivals are celebrations of life, and that includes everyone. Festi'Diff welcomes all to dance and boogie, and to feel every emotion – but most importantly, to feel accepted. Not only will fans with disabilities be welcomed with open arms, but the performers and artists themselves will show how they deal with disability.
Beyond the differences, an opportunity to bring audiences together, to share, and to all feel equal."
Join the Festi'Diff Facebook Event for information, updates, announcements, and more.
---
You & The Night & The Music
When: Monday 13 December 2021
Where: Salle Pleyel, Paris, France
https://www.sallepleyel.com/concerts-spectacles/blues-jazz/you-the-night-the-music-18_e731
It's just you, the night, and the music (and maybe a couple of friends). That's truly what a festival is. And that's what this festival is.
"Our favorite evening of the year which will take place on the legendary stage of the Salle Pleyel and will see 12 orchestras follow one another like so many months passing by. Book your ticket and make sure you don't miss out on the You & The Night & The Music festival – one of the best music festivals in Paris."
Join the Y&TN&TM Festival Facebook Event for information, updates, announcements, and more.
---
Hip Hop Don't Stop
When: Wednesday 26 January – Saturday 12 February 2023
Where: L'heure Bleue, Saint Martin D'Hères, France
If hip hop is more your vibe, then don't stop – just keep bouncing to the beat at this festival. The Hip Hop Don't Stop festival is a week-long celebration full of shows, battles and even masterclasses. The festival boasts "artistic effervescence enriched by various encounters."
Join the HHDS Festival Facebook Page for information, updates, announcements, and more.
Hip Hop Don't Stop Festival 2019
---
Echos & Merveilles
When: Thursday 21 April – Sunday 24 April 2023
Where: Carcassonne, France
If you're a fan of fiction and music, then this is your type of celebration – the Festival of Cultures of the Imaginary, Medieval Fantasy trend.
The daytime festival is a free-for-all, welcoming anyone and everyone. Set in the mythical Jean Dechamps theatre, the festival hosts concerts, artisan markets, treasure hunts, and other fan-fiction games such as troll ball, quidditch, and more.
Join the Echos & Merveilles Facebook Event for information, updates, announcements, and more.
Trailer Echos & Merveilles 2019
---
Although these are some of the best French festivals, the country has a never-ending variety of parties, concerts, and events for you to indulge in. Here are some other French celebrations and festivals:
Mosh Pit Festival 2023
Rencontres Trans Musicales de Rennes 2023
Hands in the Dark 2023
Arverne Reggae Festival 2023
Punk in Drublic 2023
Festival Millesime 2023
Courts of Chaos Festival 2023
Sidéral Bordeaux Psych Fest 2023
Hyper Weekend Festival 2023
Festival Acoustic 2023
Holocene Festival 2023
Holocène Festival 2018 | Official aftermovie
---
Planning a trip to Europe?
Need More Festival Tips or France Insights?
---
THANK YOU FOR READING THIS LIST OF THESE INCREDIBLE FRENCH MUSIC FESTIVALS!
SHARE THIS LIST OF FRANCE FESTIVALS 2023 WITH YOUR FAMILY AND FRIENDS!
https://www.jonesaroundtheworld.com/wp-content/uploads/2021/12/The-Peacock-Society-Open-Air-Festival-France-2022.jpg
777
1200
TravelTractionsJATW
https://www.jonesaroundtheworld.com/wp-content/uploads/2017/03/logotry-1-1-300x106.png
TravelTractionsJATW
2023-01-09 07:24:02
2023-01-10 05:37:41
Top 20 Music Festivals in France To Experience Before You Die