Looking for the best festival gadgets to make the most of your upcoming music festival adventure? Well, you've come to the right place, because I've compiled some truly awesome gadgets and accessories that you can buy that could definitely help you out!
Whether it's trying to stay connected to friends, staying hydrated, staying charged, or being well lit-up – I've put together a really fun list of epic and mostly affordable products that I love, and think are perfect for music festivals!
So without further ado, here are some of…
The Best Festival Gadgets for 2023
---
One of the most important festival gadgets you should be bringing to every event you attend is a quality hydration backpack, and my personal favorite is the industry leading Lunchbox Hydration Pack!
It's sleek, stylish and made with extremely high-quality material, but what really makes this a top festival gadget is its anti-theft design so you can don't have to worry about your stuff getting stolen in the crowd. As well offering some truly epic and customizable skins!
On top of it being a top-of-the-line product, the team over at Lunchbox have worked hard to build a truly special community in the festival industry (hosting meetups at major festivals around the USA).
View Photos, Read Reviews & Check Availability
2023 Update: Awesome news! Lunchbox just recently launched a new product, their Clear Hydration Pack which is PERFECT for festival attendees going to events that have a clear backpack policy. Go check it out!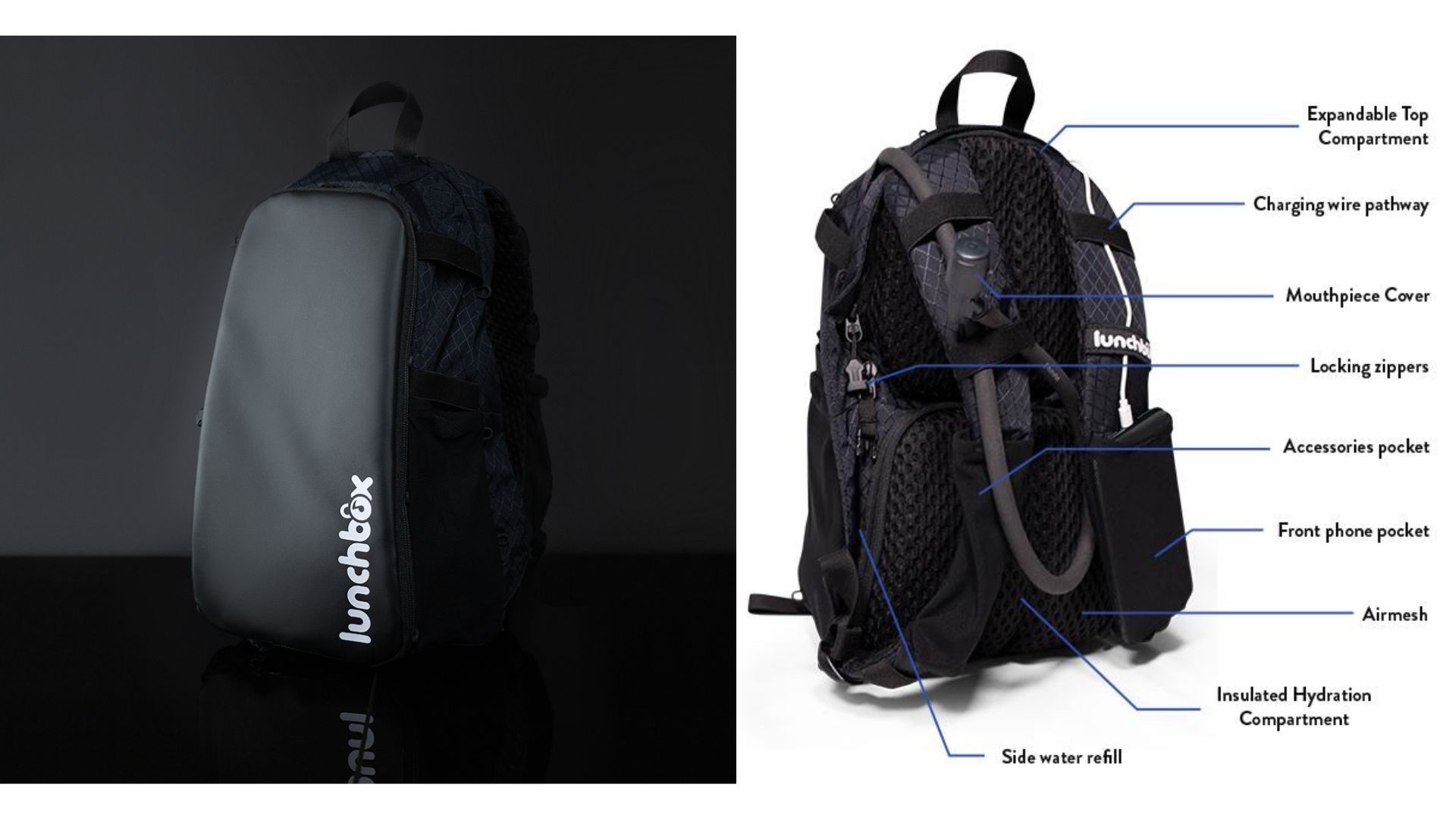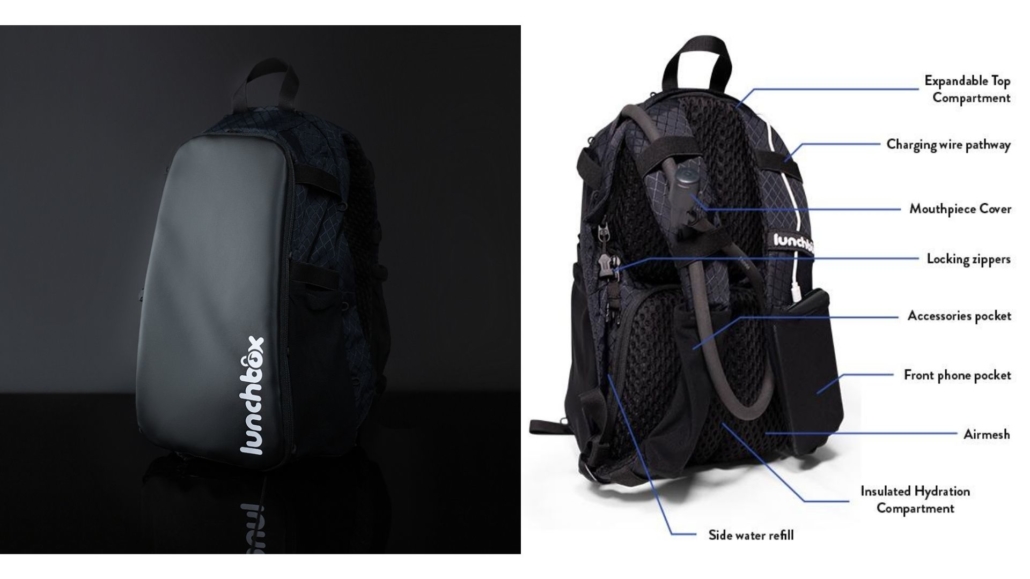 ---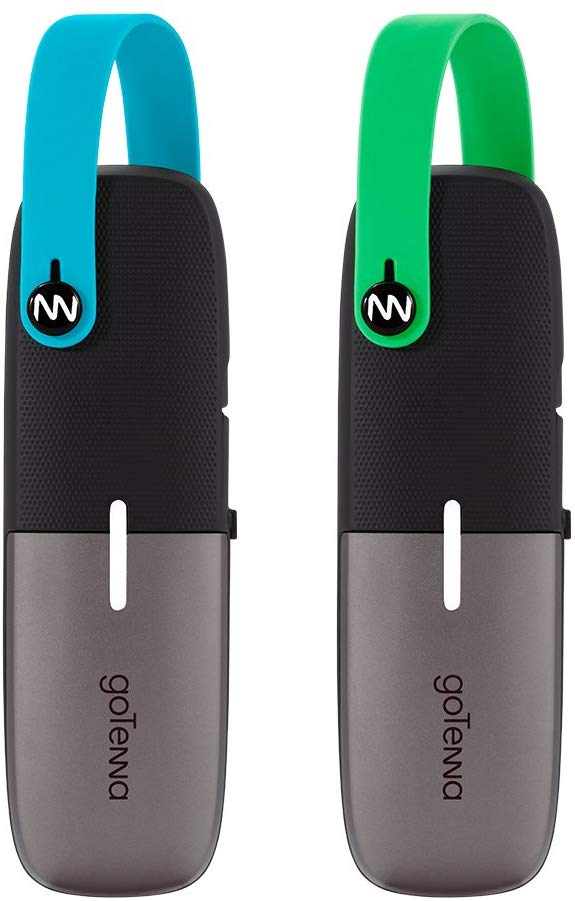 Have you ever been at a music festival and can't get ahold of your friends because your texts won't send? Of course, you have! It's one of the most common issues faced at the larger music festivals and can cause some serious issues!
While I do think it can be important to unplug and stay off your phone while at a festival, I also know that the people you share the experience with can be the most important part.
At my most recent festival experience, my friends all were equipped with these goTenna Mesh devices, and let me use one throughout the weekend. They basically work through an app, and allow you to send messages to friends without any service. They work really well, and is a guaranteed way to stay connected with your festival squad throughout the experience. Works up to 4 miles in range, so that should cover just about every music festival in the world!
Read Reviews & Check Availability
You can check out this YouTube review for a bit more information!
goTenna MESH Review -Off Grid Communication
---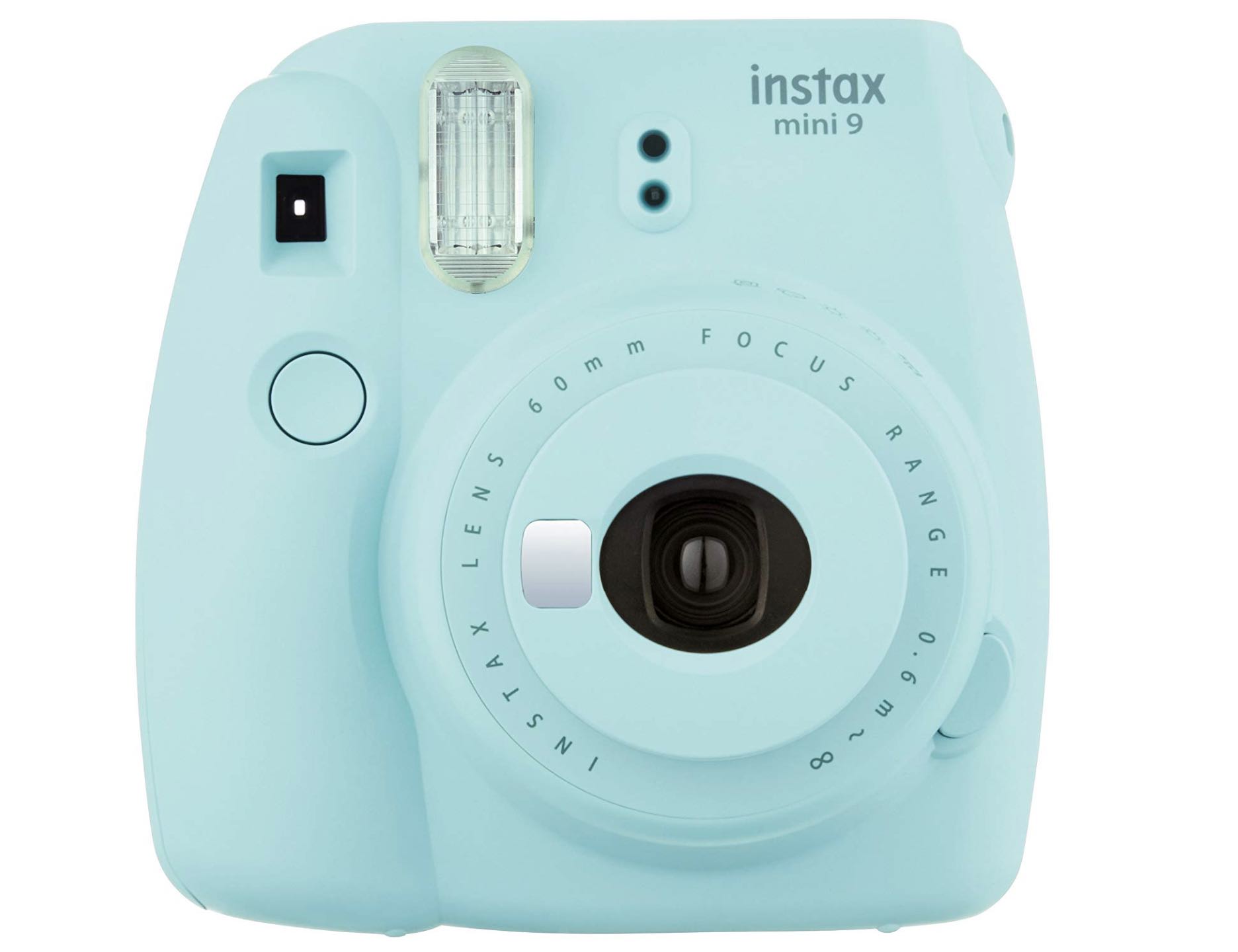 As a professional photographer who has shot dozens of festivals around the world, I'm obviously a big fan of capturing special moments in people's lives. BUT there's just something different and even more special about being able to instantly gift (or being gifted) a polaroid.
I've noticed these become a bit more popular in recent years, and my walls in my new apartment here in Washington have a decent collection of festival polaroid memories. It's a fantastic and fun festival gadget idea, and know that everyone you give a photo to will truly appreciate it! It's small and portable, so it'll fit quite easily into your festival hydration pack, and I promise you'll love it (I certainly get a lot of use from mine)
Read Reviews & Check Availability
Ultimate Fujifilm Instax Mini 9 Guide
---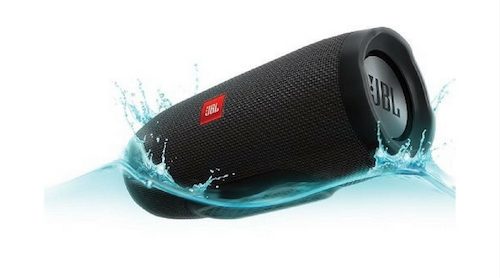 If you're attending a camping festival, then you're 100% going to need a portable music player! Whether you're preparing breakfast, playing beer-pong with your campsite neighbors, or pre-gaming with tequila shots, you'll love having something to bump some tunes from. Once again, it really just depends on how much you're looking to spend, but here are are some solid options!
JBL Charge 3 Waterproof Portable Bluetooth Speaker (Gray)

: This is the current portable speaker that I own, and I'm honestly a huge fan! I think the battery life is spectacular, the sound is crystal clear, and it's worth every penny. It's small, affordable, and JBL always puts out solid products. If you follow me on Instagram, you'll probably recognize it from my IG stories.

Anker Soundcore Portable Bluetooth Speaker:

"Tom's guide calls it "the best Bluetooth speaker value"!

Unbelievable sound: 12W of pure audio power with enhanced bass thunders from dual neodymium drivers. An advanced digital signal processor ensures pounding bass and zero distortion at any volume.

Outdoor-proof: protection safeguards against rain, dust, snow, and spills. Get incredible sound at home, in the yard, or anywhere else imaginable."

OontZ Angle 3 Stereo Edition Splashproof Portable Bluetooth Speaker

: If you're on a really tight budget, then this what you'll want to buy! "The new OontZ Angle 3 Enhanced Stereo Edition delivers greater clarity stereo sound with clear mids and highs from dual precision acoustic stereo drivers; the bass output is enhanced by our proprietary passive bass radiator; unique triangular design and downward-facing bass radiator enhance the sound quality of the music and vocals; Higher Quality Crystal Clear Sound & Features distance it from the competition."
Here's a really solid review of the best JBL products if you're in the market. My friend actually had the largest JBL Boombox at the burn this past year, and it sounded incredible (but is just a bit too expensive for me).
My Favorite/Best JBL Portable Bluetooth Speaker 2018 -The one i used the mosT of all!
---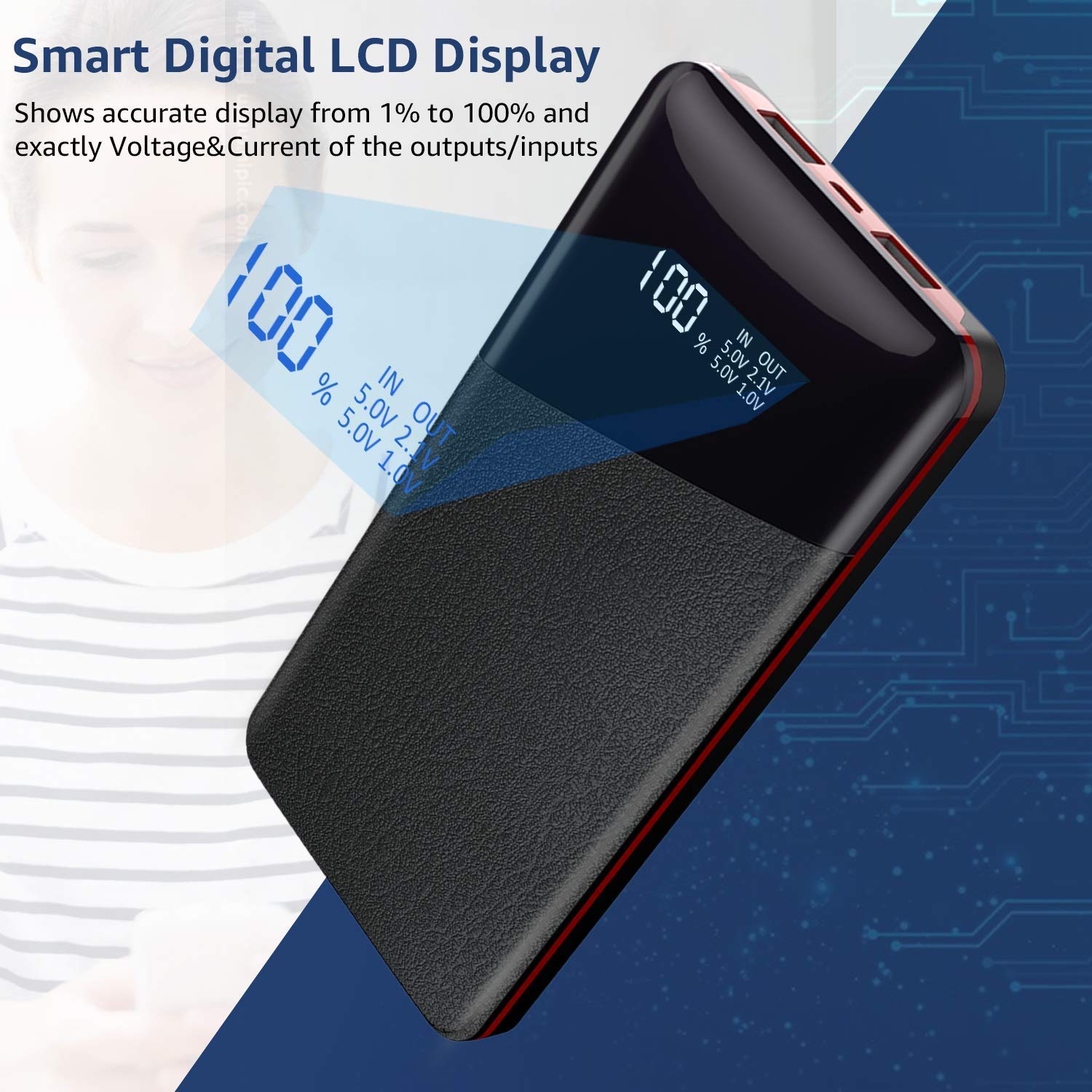 One of the most crucial festival gadgets on the list is a decent power bank/ portable charger to keep your electronics from dying! I've found that mine will actually charge my iPhone & GoPro charged all weekend along, but I do have a pretty powerful power bank! If you don't have one already, I'd definitely recommend picking up one (they're incredibly useful)! Save yourself a trip to the phone charging station, and carry one of these in your backpack.
High Capacity Todamay Power Bank: With a powerful 25,000 mah capacity, this is a top-choice that you will love! It's got an excellent design with a smart digital LCD display, affordable pricing, and dual ports.
Anker PowerCore Portable Charger: This is probably the BEST option for festivals! It's really lightweight, so won't be an inconvenience to carry around during all day – but don't let the fize full you, because it also packs a huge punch with 10,000 mah capacity. Basically, it can charge an iPhone X 2.6 times, an iPhone 7 3.6 times, and a Galaxy S9 2.3 times. It's also one of the most budget-friendly chargers on the market! It's a top Amazon's recommend products, and is highly-reviewed! Definitely worth picking up before your next big event!
Xcentz Mini Portable Charger – If you're looking for the tiniest portable charger out there, then this is perfect for you! While it may only hold a

3350mAh capacity, it will fit in your backpack with ease, and won't weigh you down at all.
Best Portable Chargers in 2019 | Never Run Out Of Battery!
---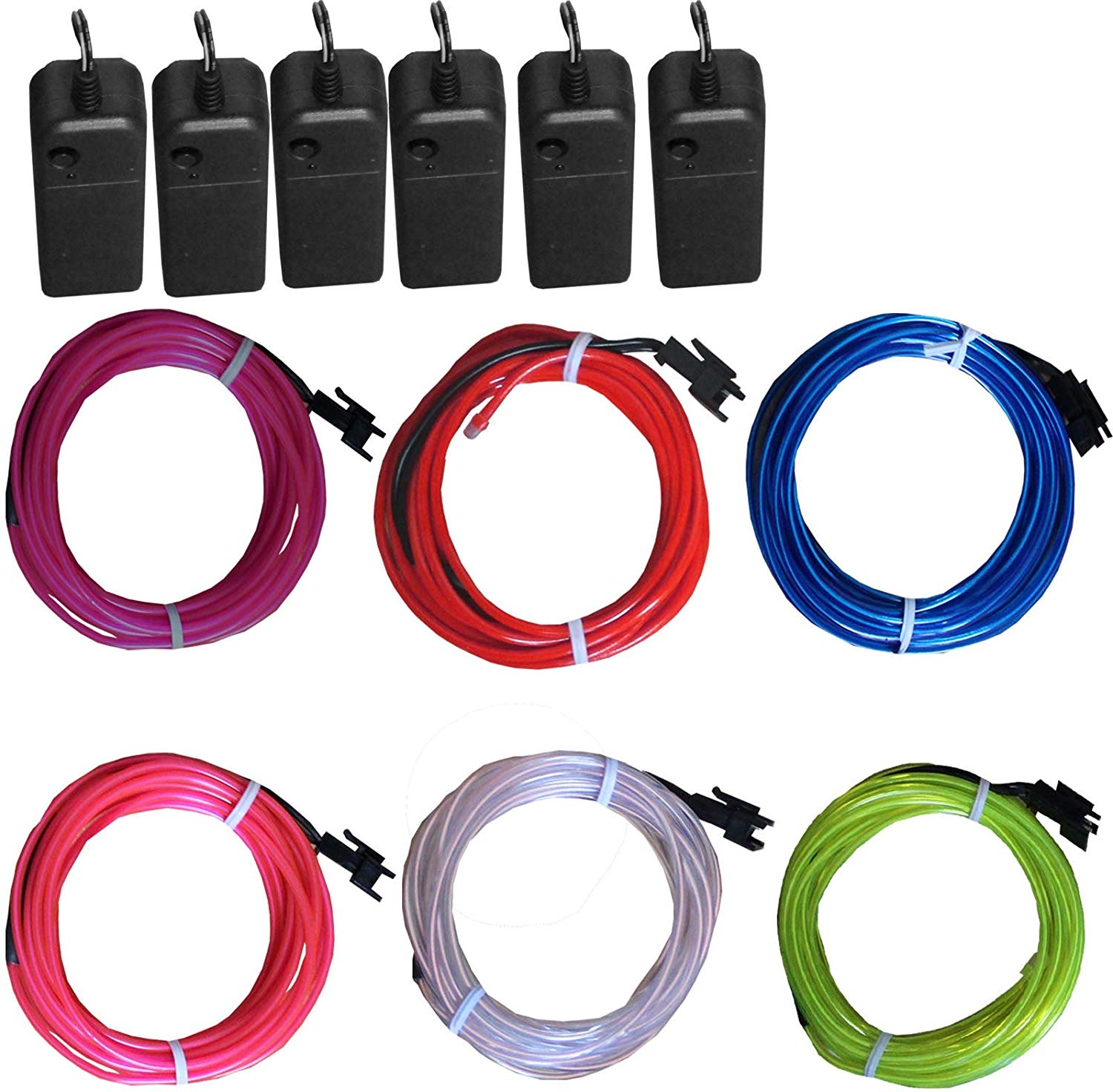 Make any outfit brighter by purchasing a 6-pack of these LED strobing wires! They're super easy to use, the batteries will last a while, and they're just super handy to have! I've wrapped my backpack with them, tangled them through necklaces, and also covered a hat with them. They're really simple and easy to use for outfits and stuff, but also can be awesome festival gadgets to use around the campsite & tents to provide just a little bit of extra light!
Read Reviews, Browse Colors, and Check Availability
Here's a fun video I found that can give you some ideas for how to use these wires for costumes/festival outfits.
DIY Wearable Lighting for Cosplay or Festivals - Costumes, Props, Totems
---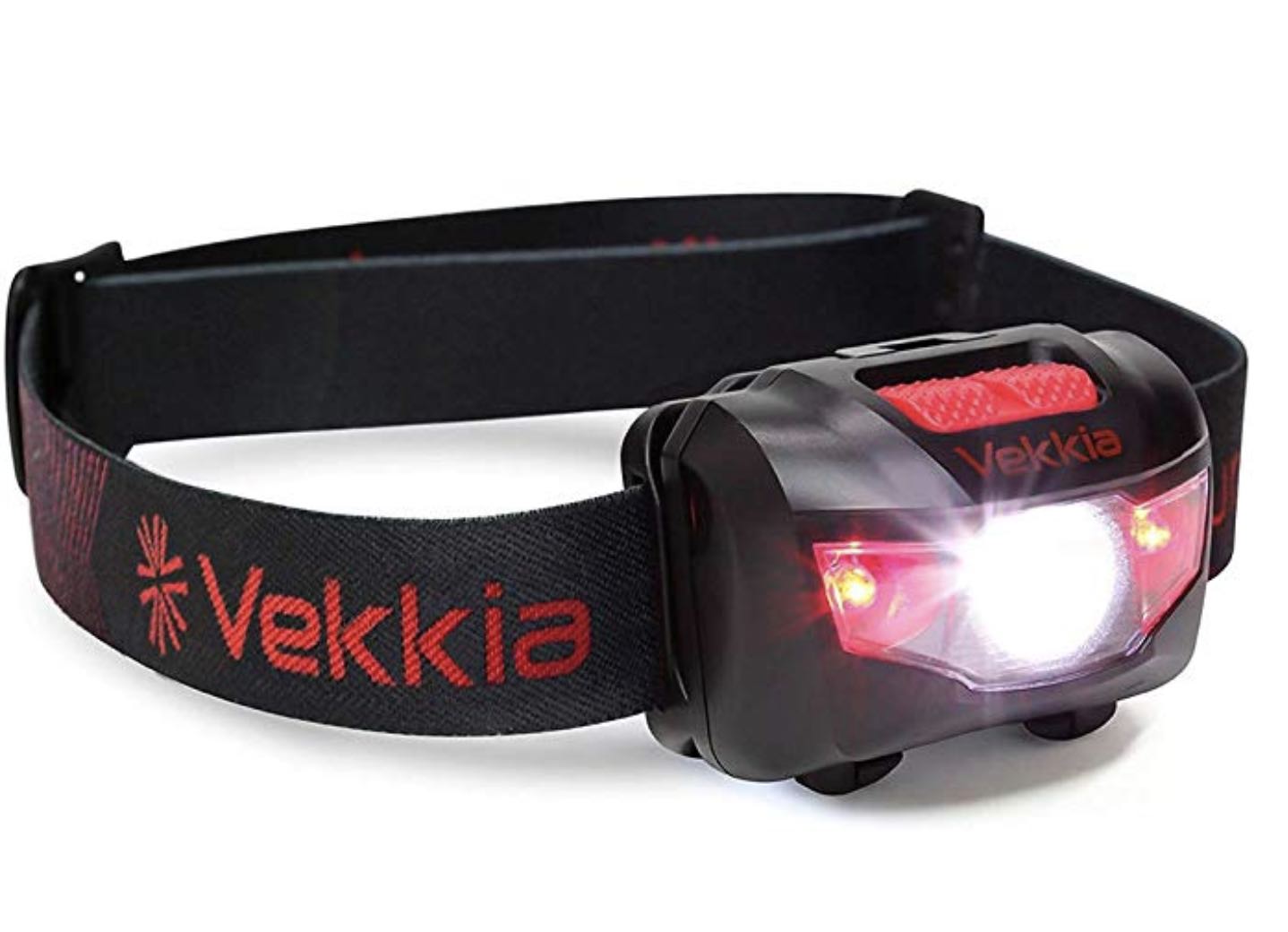 It's always a good idea to have a headlamp handy around the campsite or at a festival. These especially come in handy when you're heading inside porter potties or looking for stuff in your backpack/ tent. There are tons of different companies that make top-notch products, but I think for a festival, you really don't need anything too fancy, so I'd stick to one of the more budget-friendly options like these
I'm a big fan of this Ultra Bright CREE LED Headlamp because it's simple & easy to use, super affordable, and outstanding reviews/ customer service.
Read Reviews & Check Availability
---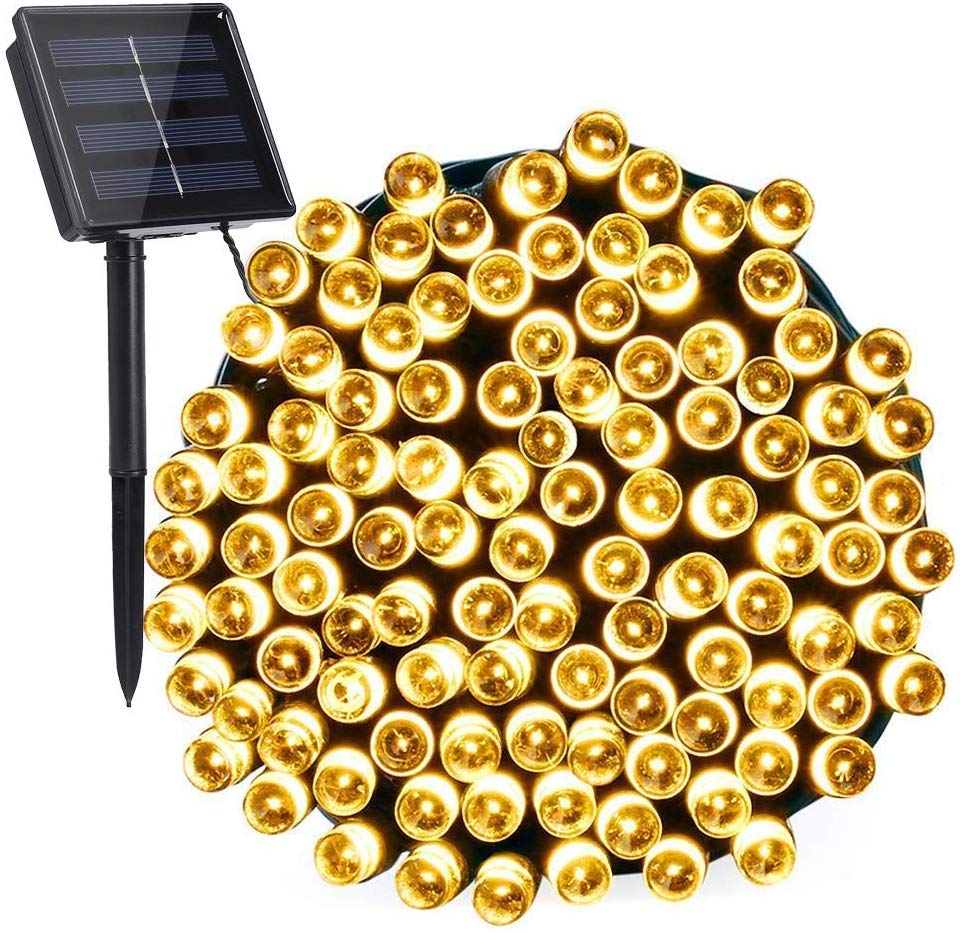 Have you ever been to a festival and seen campsites all decked out with twinkly string lights? I think it's such a fun way to accessorize your space, provide some light, and have a more enjoyable weekend. My friends brought these solar powered lights to the burn this last year, and I gotta say they're incredible for the pricee. Pick up one or two of these Toodour Solar String Festival Lights, and take your campsite to the next level. They've got easy to use functionality, are waterproof, and is an astounding 72ft long string worth of fun lightbulbs.
Browse Colors, Read Reviews and Check Availability
---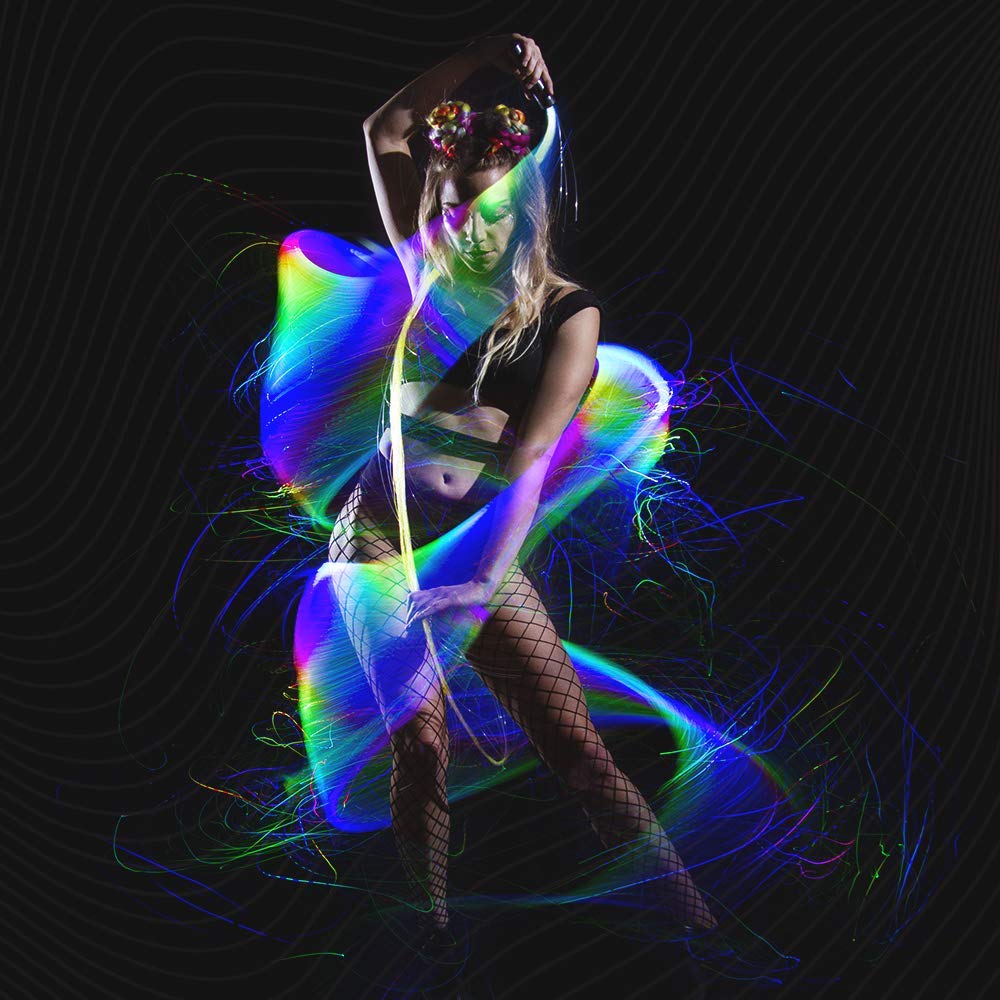 I don't know exactly when these became a thing, but I always see a few people dancing with them at every festival I go to! It's basically a Fiber Optic whip that lights up with different colors, and you can do some pretty cool things with it. While I don't have one myself, several of my friends do – and I always love playing with it for a song or two.
I'd recommend looking at this GloFX Space Whip, as it's one of the best products available, has excellent reviews, plenty of features, and comes with a lifetime warranty (which is always nice if something breaks).
Read Reviews & Check Availability
GloFX Space Whip Pro: How to Body Trace [Tutorial]
---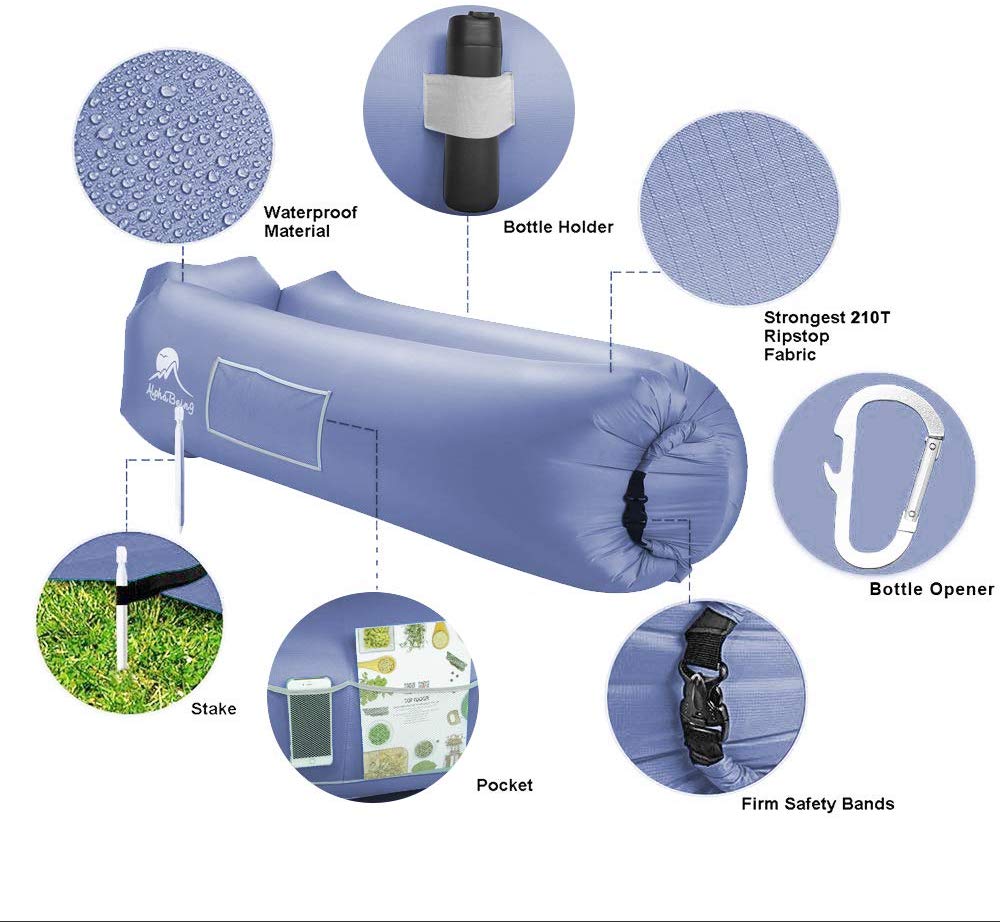 While you may look a little silly while trying to inflate this by running it back and forth in the air, these inflatable loungers are a super practical and fun way to have a place to sit anywhere you go at a festival. I saw a ton of people using them at Above & Beyond weekender at The Gorge Ampitheater, and definitely was wishing I had one myself. There are a ton of different brands available online, but I'd recommend this AlphaBeing Inflatable Lounger, as I'm a big fan of the company as that's what my friends use and told me it works great!
Read Reviews & Check Availability
Here's a great instructional video on how to efficiently inflate these types of loungers!
How to inflate laybag, lazy bag, air sofa, air lounge, inflatable lounger!
---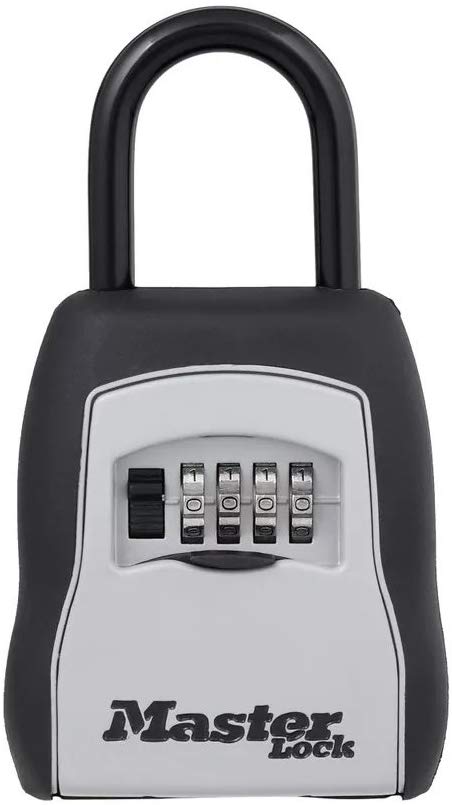 Want a safe place to keep your car keys? Maybe you locked up your tent with small TSA key locks? Or maybe you rented an RV? Well, then I think this is an important festival gadget to bring along to your next festival. My group of friends used one of these Portable Combination Lock Boxes for our RV at the burn this past year, and it really was a fantastic and simple way to make sure we didn't lose our keys. While I wouldn't say it's an essential item or anything (as it can be easy to hide your keys in a safe place, this can really come in handy.
Read Reviews & Check Availability
---
Looking for a way to sneak alcohol into the festival? Well, I think is going to be your bet. It's a pretty simple concept really, as the disguised Smuggs Jugs – 4-bottle flask kit is just empty bottles for sunscreen, aloe vera, and body lotion. It's actually one of my top-rated ways to sneak alcohol on a cruise, but you can definitely use a few of the bottles for festivals.
I actually used these myself at Coachella 2018, and they worked like a charm!
Read Reviews & Check Availability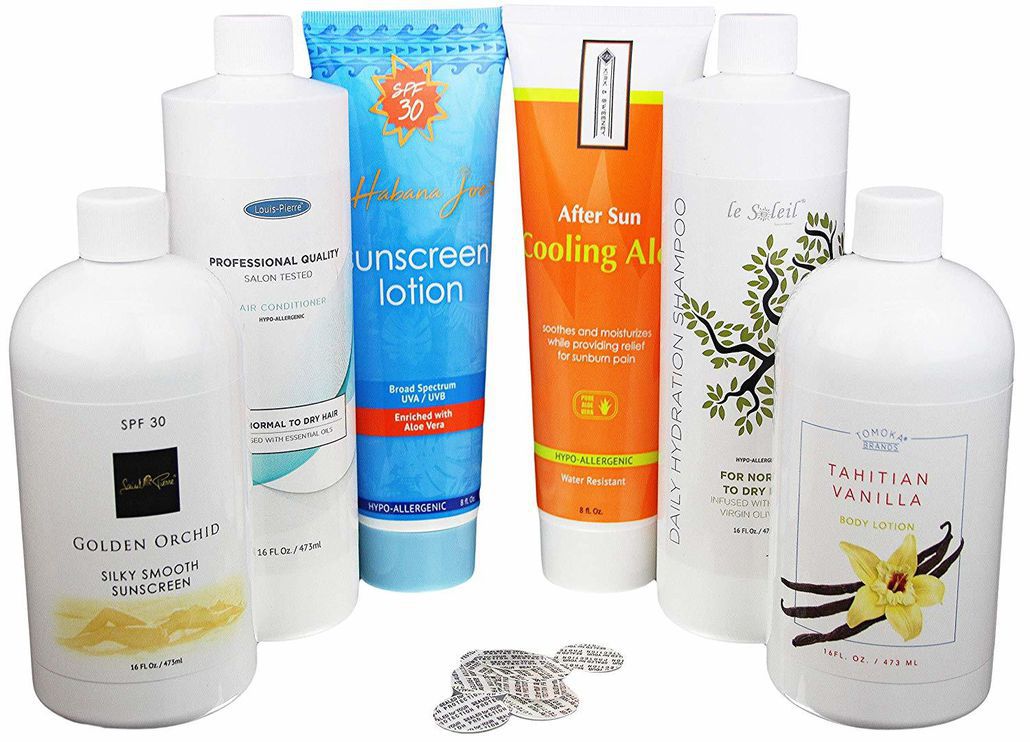 ---
One of the best festival gadgets you NEED to have is to protect your ears! This is something I wish I had done earlier on in my life, as I've unfortunately done permanent damage to my hearing.
So take it from me, invest in a high-quality pair of earplugs for festivals and you'll be thanking me in the future! I personally love and use these EarGasm High Fedility for Festivals, and would highly recommend them!
"PROTECT YOUR HEARING from harmful noise levels at loud events. Cut out excess sound from everyday life and your favorite activities. PRESERVES SOUND QUALITY with our patent pending innovative attenuation filters. Reduces noise evenly to maintain the full spectrum of sound while protecting hearing. Won't muffle music or voices as foam plugs do."
Read Reviews & Check Availability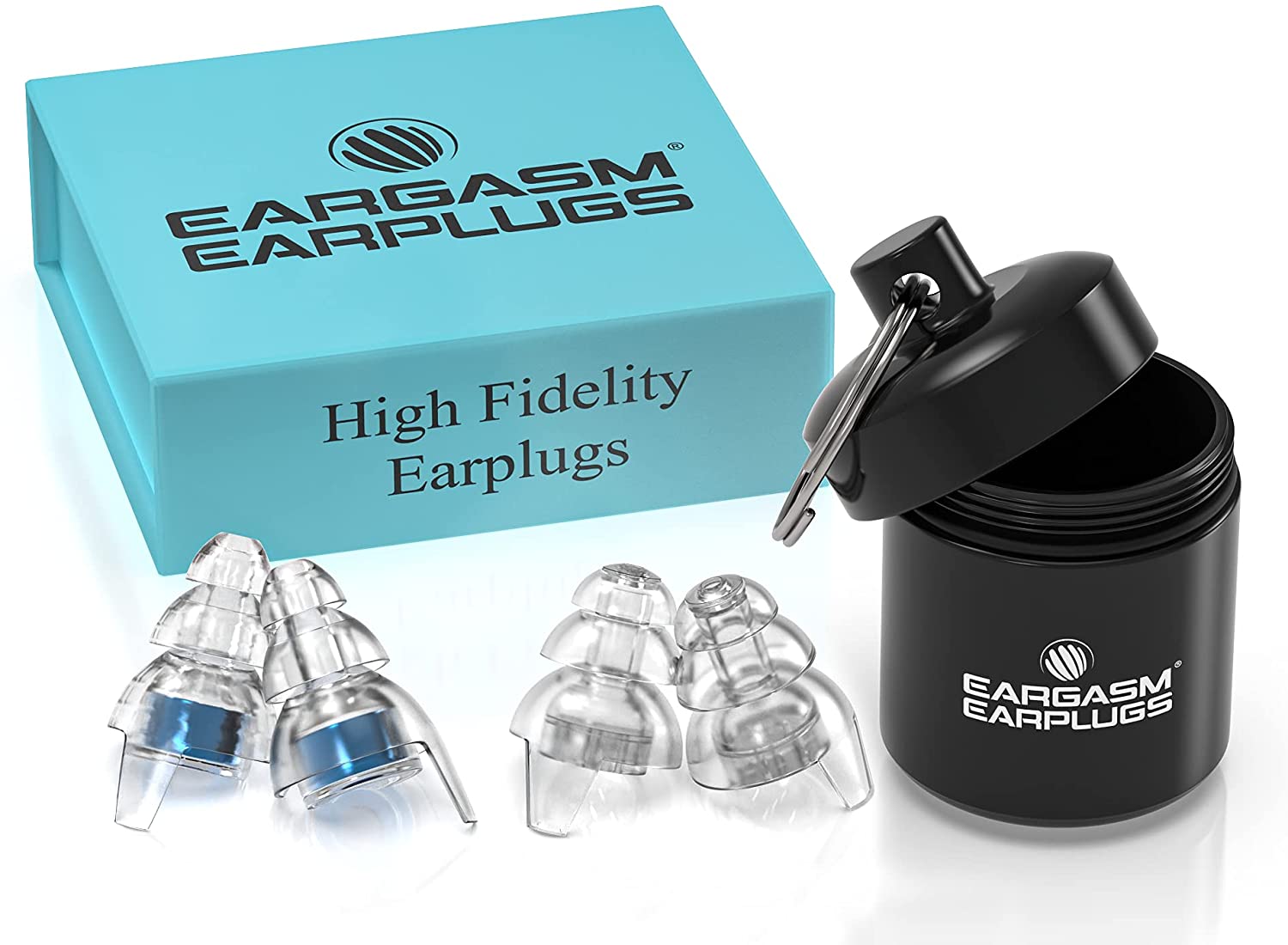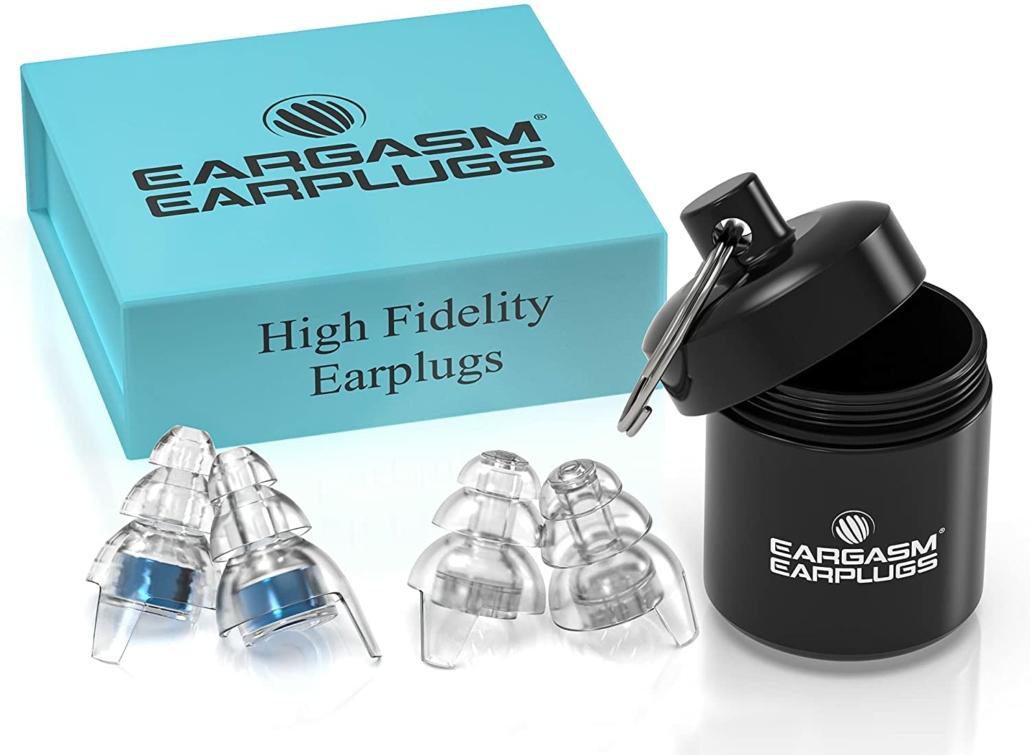 ---
Dazzle your own eyes as well as spectactors while you dance and play around with this stunning festival gadget! Perfect for lightshows and simply a fun thing to play around, this levitation wand is guaranteed to please and impress.
It's affordable, has excellent reviews, and the company was actually on an episode of Shark Tank!
View Photos, Read Reviews & Check Availability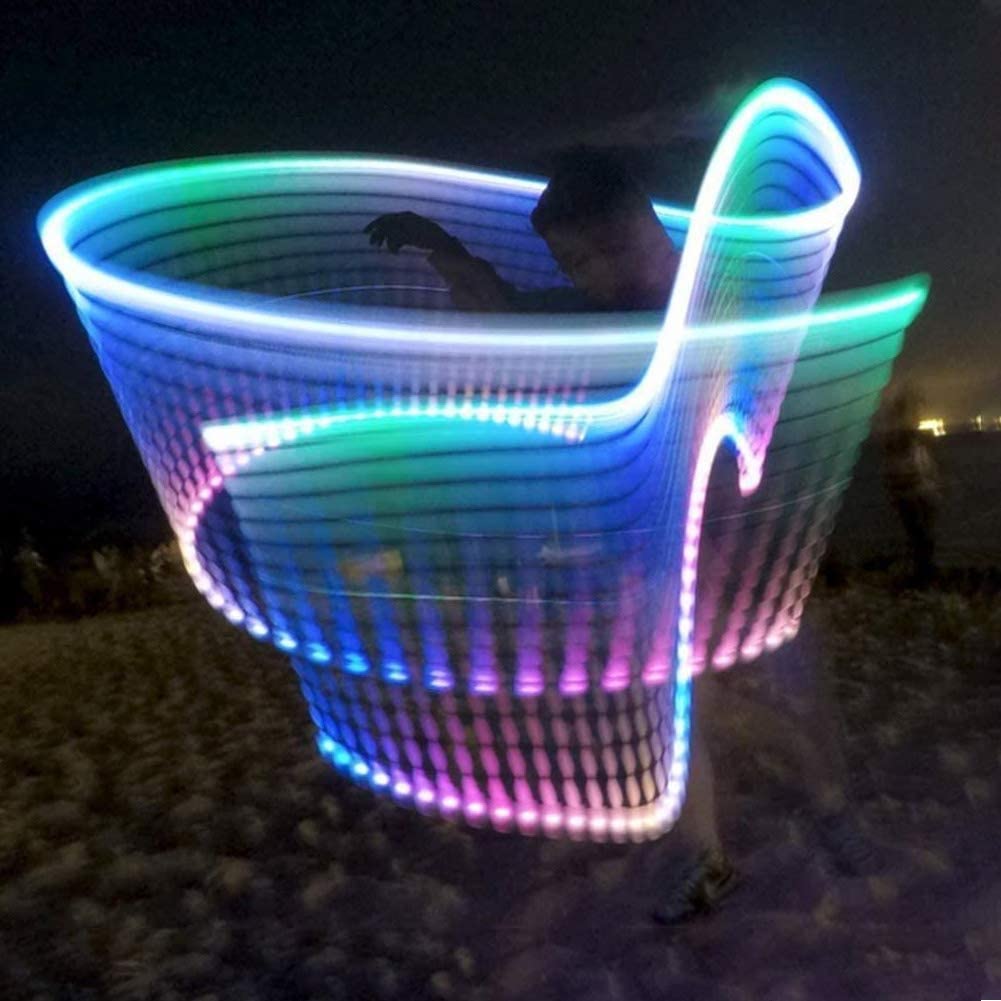 ---
Want to make a statement with your festival shoes? Check out these cheap yet super cool LED shoelaces that will take any pair of footwear to that next level, and will look incredible when you're cutting shapes all night long.
There are tons of different modes, colors, and options to customize, and would be a super easy way to enhance your festival experience!
Read Reviews & Check Availability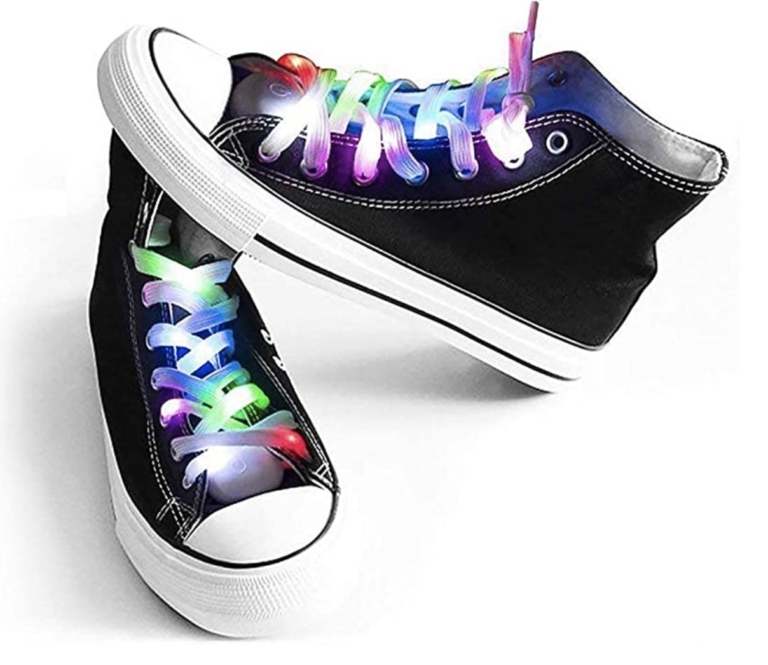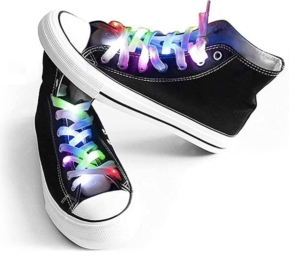 ---
Am I Missing Any Epic Festival Gadgets?
I could really have extended this list to include lots more (and I probably will add more to the list over time), so if you think there is any specific item or festival gadget that I NEED to add – please do let me know! I love helping people prepare for music festivals, and fill their heads with fun ideas on how to make the most of the weekend. Feel free to reach out to me on social media or shoot me an email with any suggestions!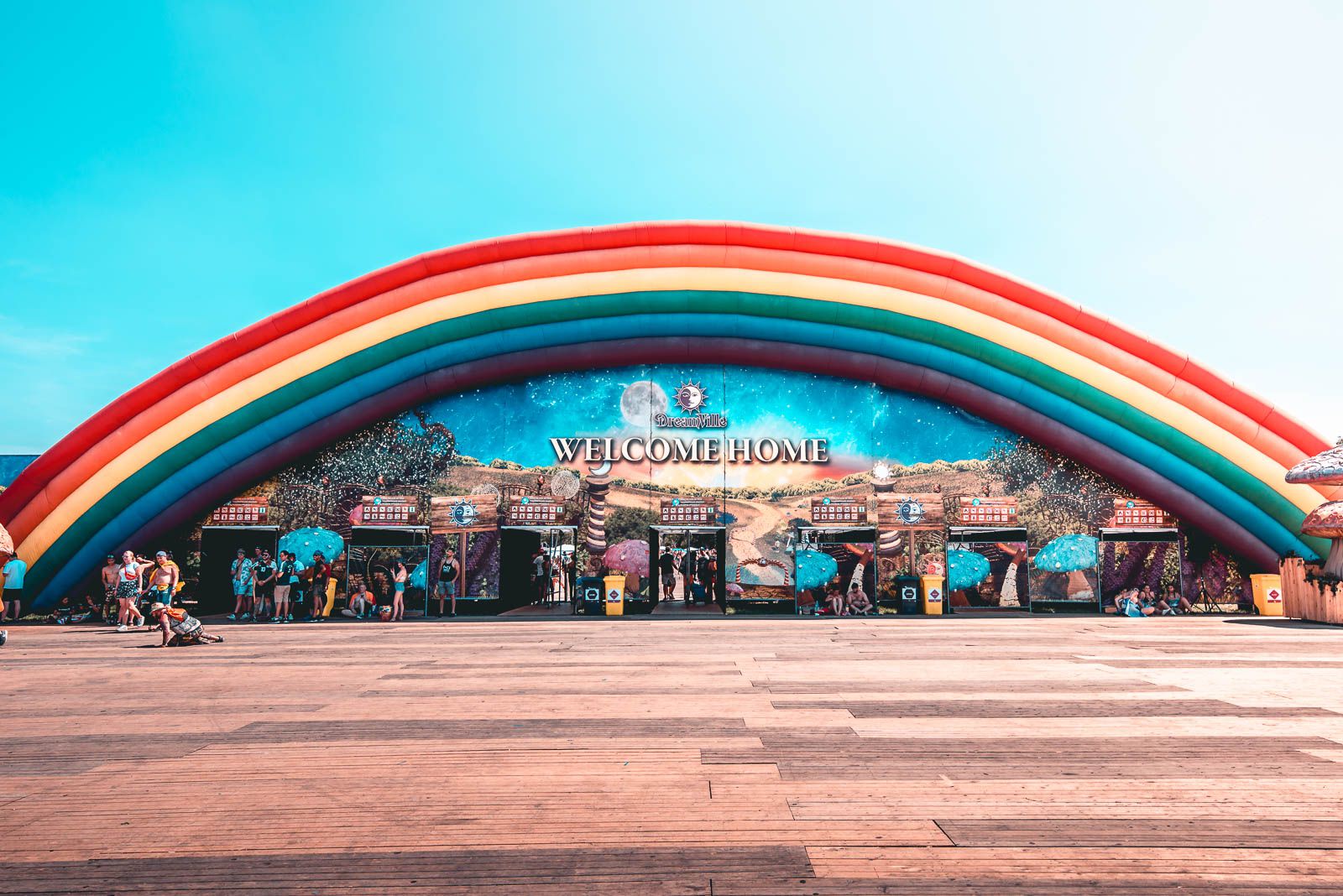 ---
Looking for more music festivals packing lists?
I've written several articles just like this that can help you figure out what to bring to a festival. Check out a few of these below: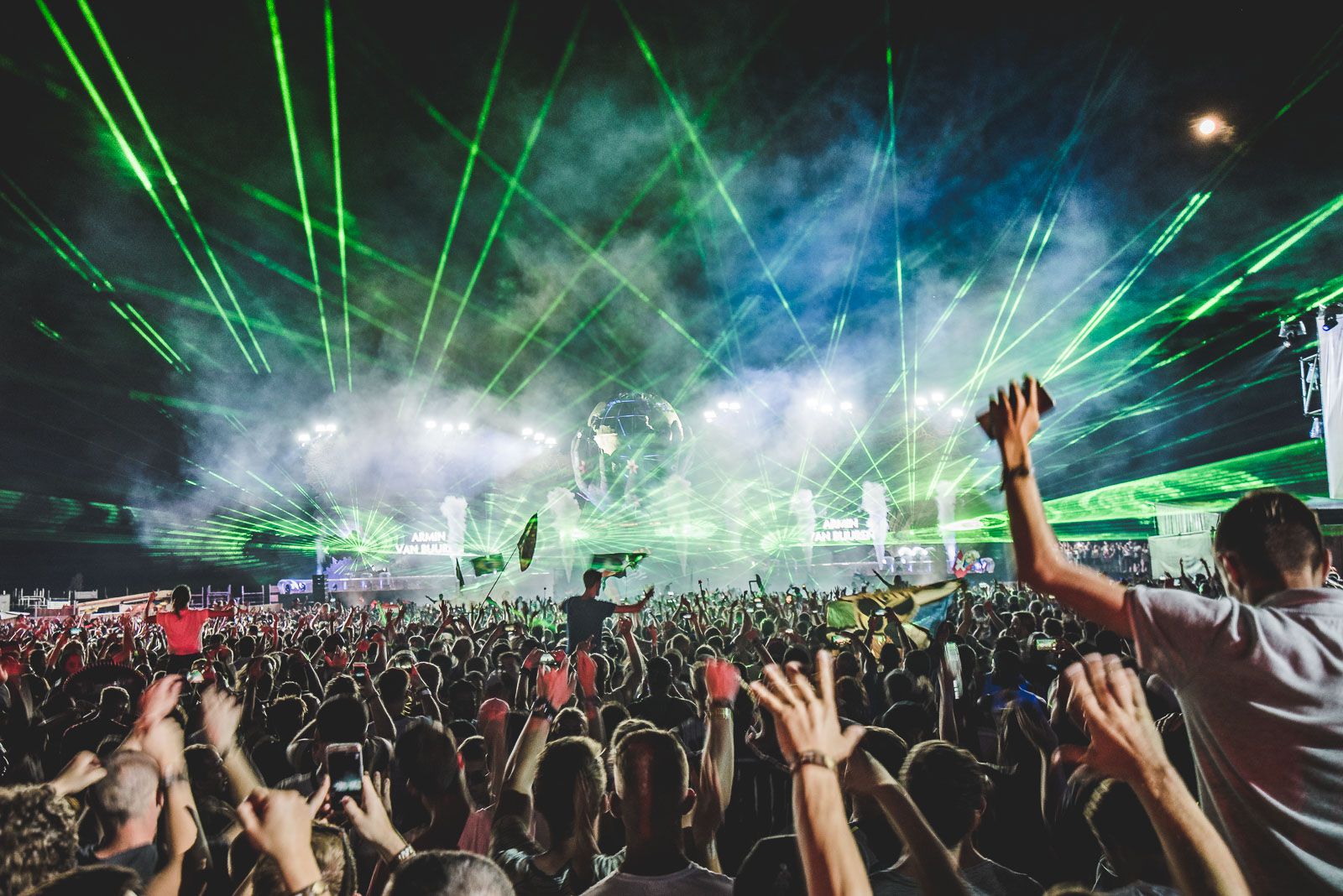 ---
Want to discover some epic music festivals?
My travel blog is filled with articles like this that go over the best events, festivals, and parties all over the world! Check out a few of my favorite articles below, and let me know what your favorite music festival is in the comments!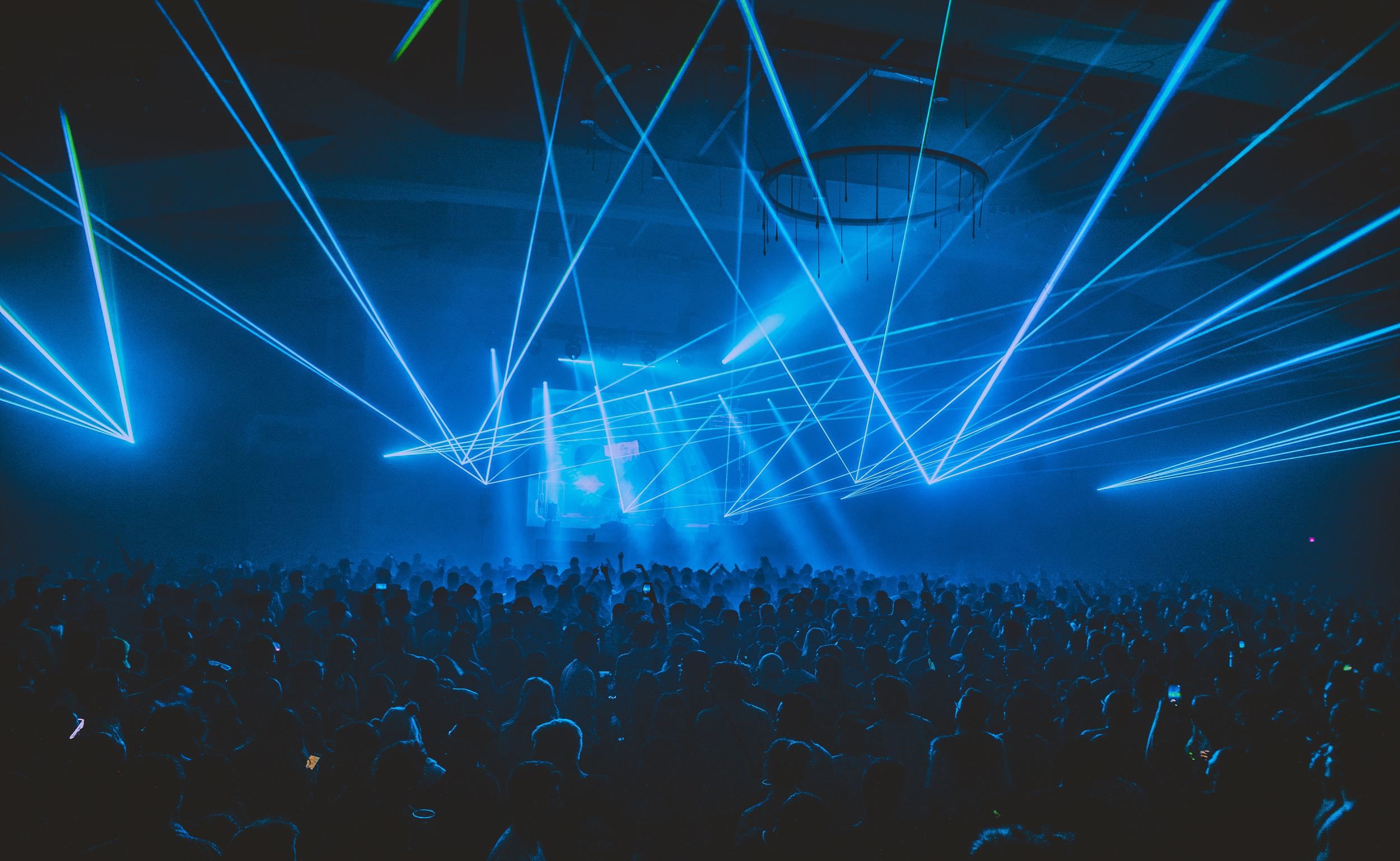 ---
Thanks so much for reading about these Festival Gadgets!
Share the gadgets with your music festival squad!
https://www.jonesaroundtheworld.com/wp-content/uploads/2019/09/Festival-Gadgets.jpg
1000
1500
Dave
https://www.jonesaroundtheworld.com/wp-content/uploads/2017/03/logotry-1-1-300x106.png
Dave
2023-01-05 16:33:59
2023-08-10 18:08:51
15 Epic Festival Gadgets To Enhance Your Festival Experience