Wondering how to sneak alcohol on a cruise ship and looking for some fun products to try out? Well, look no further because I've put together a pretty awesome list filled with fun ideas and different ways to sneak alcohol for your next cruise vacation!
Cruises are so much fun. Everyone's in a laid-back holiday mode; the food's delicious, the sun's out, the water is warm, and your every whim is catered to by cruise liner staff.
However… If you've ever been on a cruise, there's one downside you probably remember all too clearly. The price of alcohol. It's astronomical. Verging on daylight robbery. It's where the big-name brands make their money at the expense of holidaymakers who may be traveling on a budget or simply don't feel like spending $20 on a cocktail. In fact, it's a shame their prices aren't included in the cruise fare.
Not a fan of paying insane amounts for booze? Read on to learn how to smuggle liquor on a cruise and get away with it.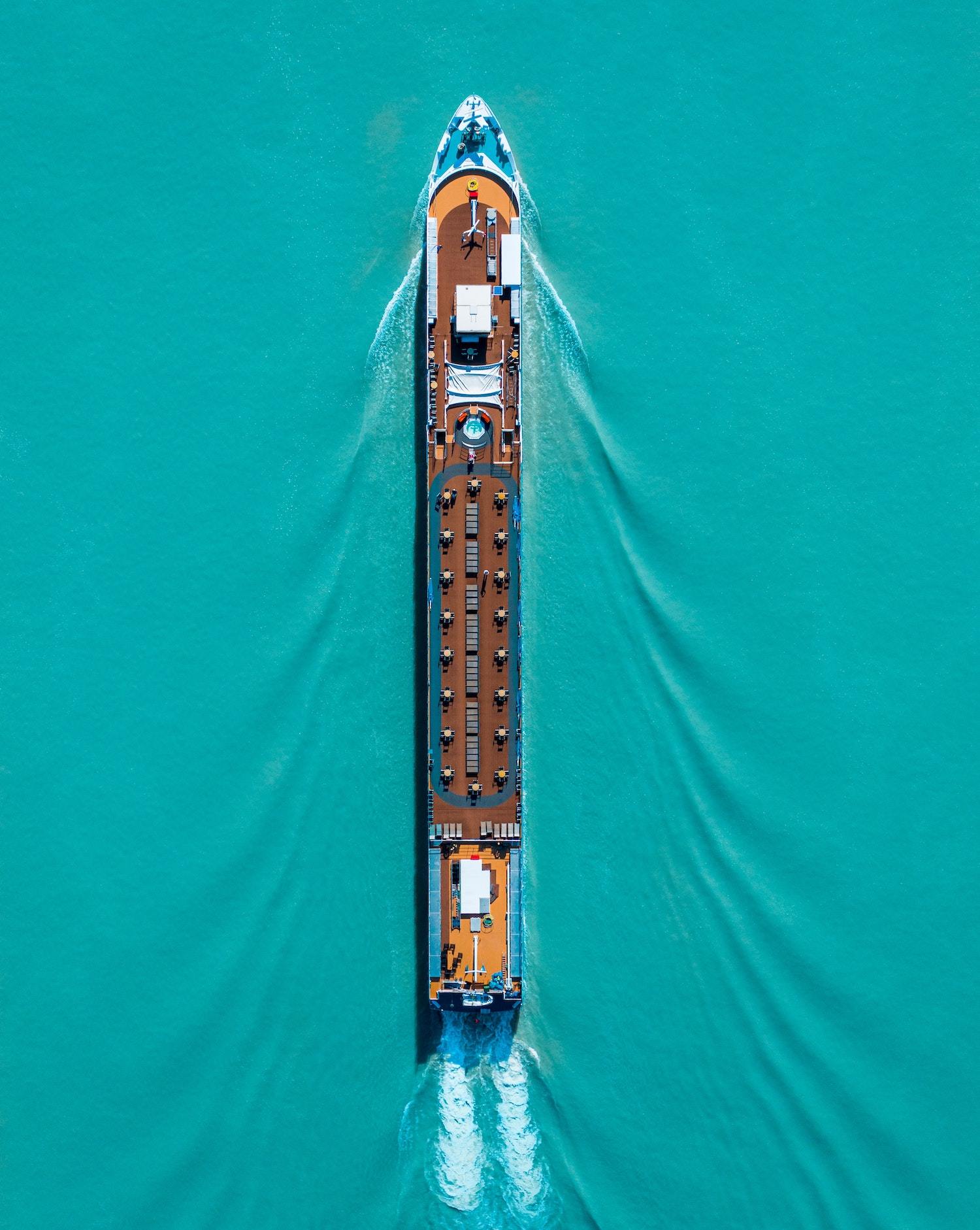 ---
CAN YOU SNEAK ALCOHOL ON A CRUISE SHIP?
Most cruise lines allow room tabs you can pay off in increments throughout your journey or in one big, jaw-dropping, cringeworthy sum upon return to your home port. Either way, booze prices on cruises can hit you right where it hurts the most — your wallet.
Thankfully, the grog gods have blessed us with an innovative — often hilarious — range of gadgets for sneaking alcohol onto a cruise undetected. You'll save money, but be warned — you could lose some dignity if you're caught sneaking alcohol onto cruise ships. Especially considering that cruise line rules prohibit such. Just try to keep a straight face, and you'll be fine. Oh, and it's probably best to avoid a large bottle of, ahem, "water." That trick's played out.
What happens if you're caught? You'll get your alcohol confiscated, for sure. And the trip may not be as enjoyable after all the trouble.
*A word of caution: Smuggling alcohol onto a cruise ship is obviously against most cruise liner rules, and I'm in no way responsible if you attempt any of these tips and get caught out. And if you're under the legal drinking age, I'd also like to say you shouldn't engage in underage drinking. That said, I am merely here to show you how it's been done by the trailblazers before me…
15 BEST WAYS TO SNEAK ALCOHOL ON A CRUISE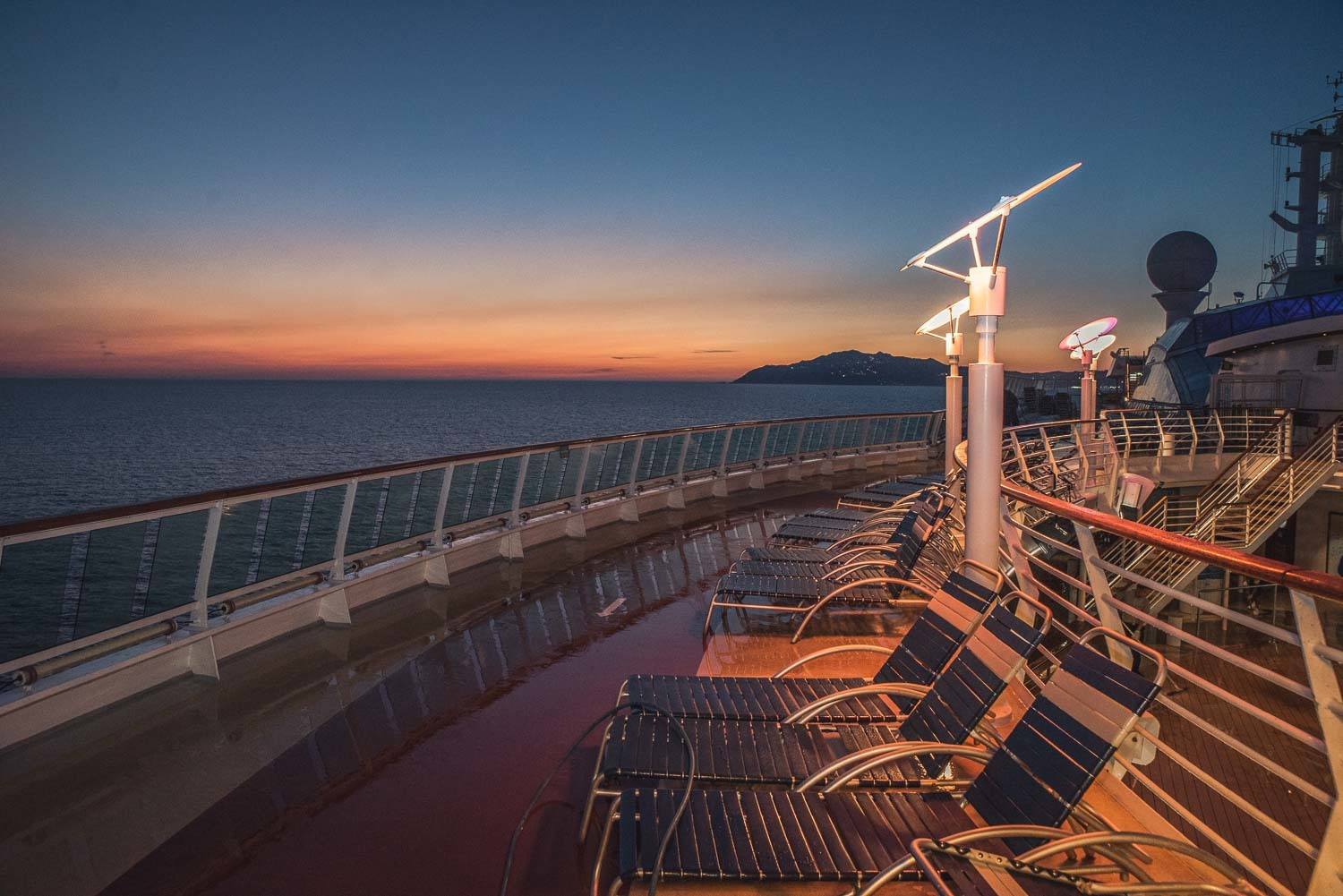 ---
1) CONCEALABLE AND REUSABLE CRUISE FLASK KIT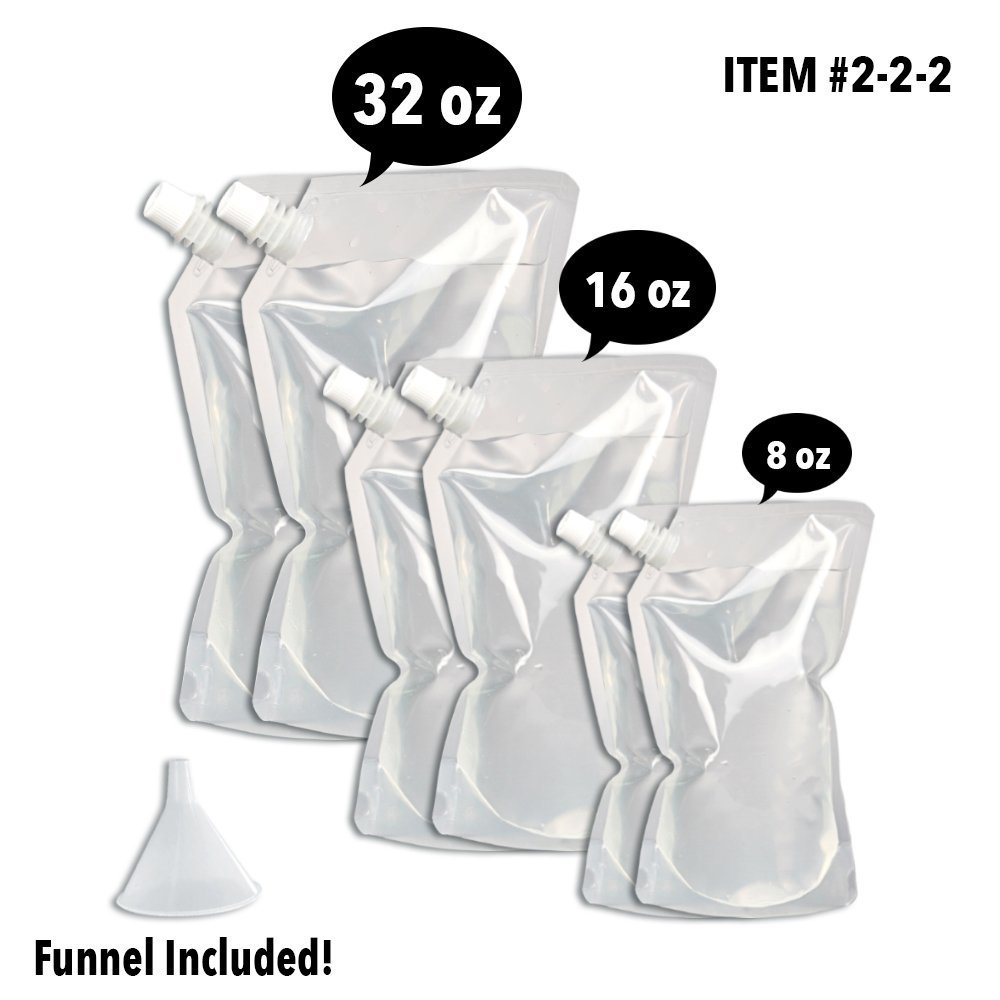 How it works: Want to avoid the outrageous cost of alcoholic drinks on board cruise vacations? Don't spend hundreds of dollars on drinks, and sneak your own beverages instead!
These Heavy Duty Reusable and Concealable Flasks for alcohol allow you to enjoy your vacation a lot more.
The CRUISEFLASK Kit is perfect for sneaking your liquor onto any cruise ship inside your luggage. They're very durable, leak-proof, puncture-resistant, and BPA-FREE! The non-metallic material makes them undetectable by scanners and metal detectors. They're specially designed to pass through screening without being noticed, making them the ideal hidden flask for a cruise.
Price: $15 USD (6-piece kit) + free funnel. Various sizes available.
Amazon average rating: 4.5/5 (1600+ customer reviews)
Happy customer review: "I don't often write reviews (considering how often I use [Amazon]), but if I could give this product 10 stars, I would. Best $14 I ever spent in my life. Was able to get 5 bottles of liquor onto my cruise last week (Norwegian).
When we got into port, brought them off the ship, refilled them, and got 3 more bottles onto the boat as well. Just shove them in the pocket of your cargo shorts, and walk back on. These things do not leak at all, even after the initial seal is broken after the first use.
I truly cannot recommend these enough to anybody going on a cruise who doesn't want to get stuck paying for $12 drinks all day. Sure, enjoy a few nice frozen drinks at the pool, spend some money on board, but it's nice to have some liquor back in the cabin to make cocktails. I brought these and a few packets of ice tea/lemonade/crystal light to mix, and we were all set. Highly recommended. 10 stars if I could give them." – Kevin F.
Read Reviews & Check Availability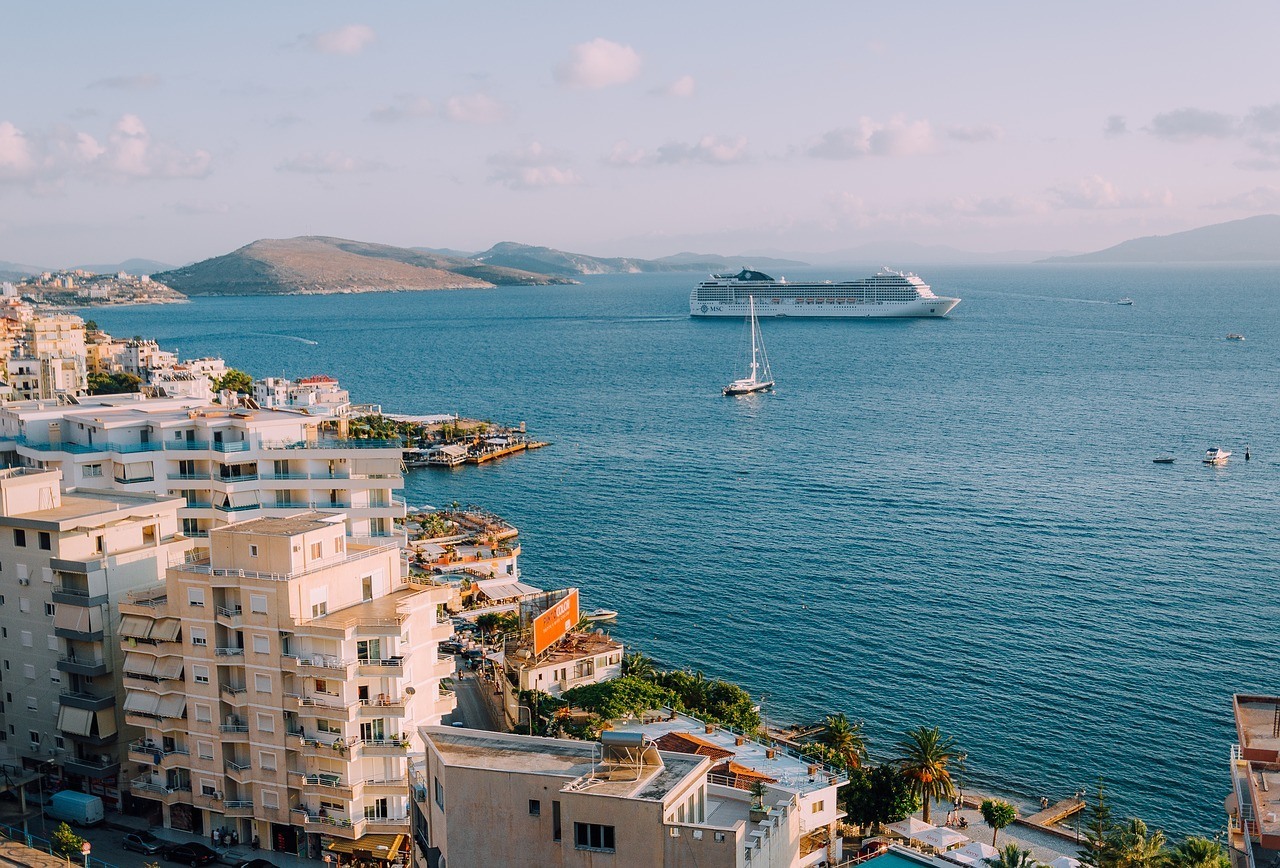 ---
2) TAMPON ALCOHOL FLASKS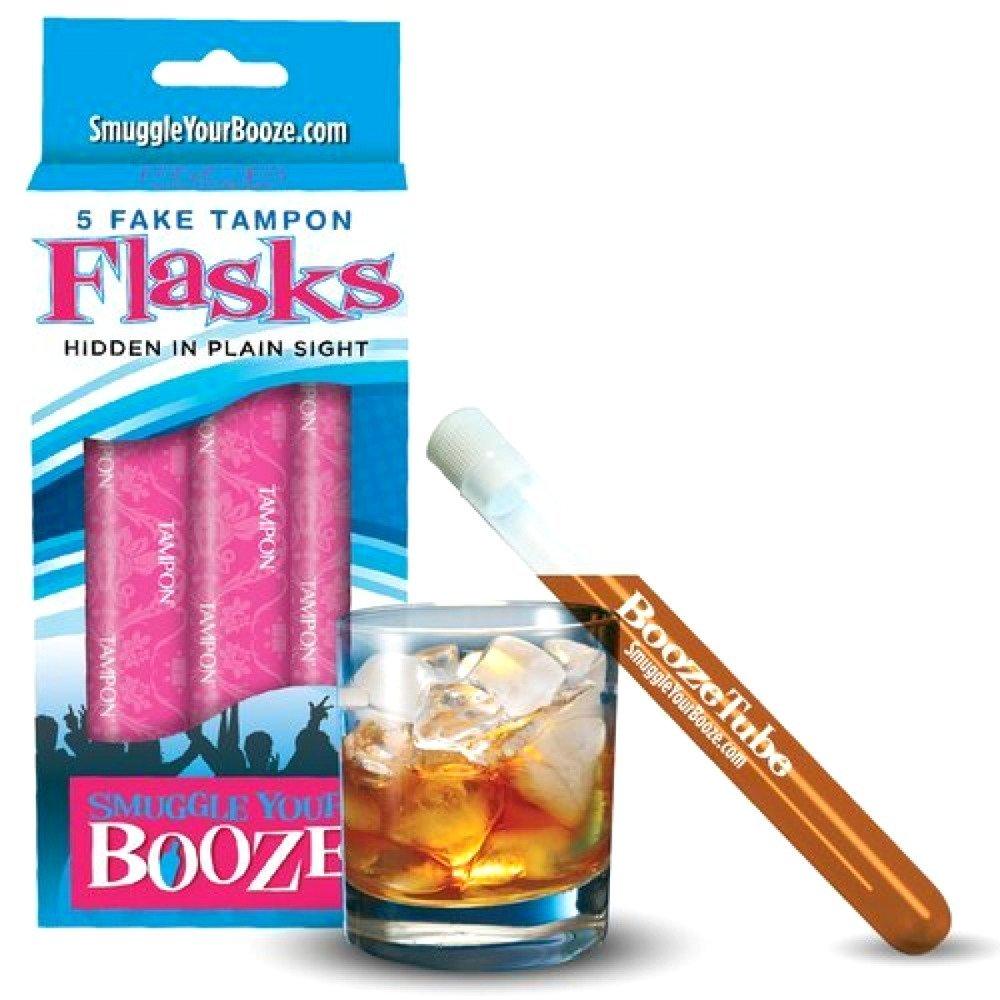 How it works: Interested in the perfect hiding spot to stash alcoholic beverages? Look no further than these tampon tube flasks. Besides the fact that it actually holds 1 ounce of your favorite cocktail, these look identical to your standard tampon. Plus, cruise ships search staff don't want to appear invasive when it comes to feminine hygiene products. With these bad boys, you'll find sneaking alcohol on the cruise a breeze.
Price: $17 USD per pack (5 fake tampons per pack)
Amazon average rating: 4 / 5 (145 customer reviews)
Happy customer review: "Used for Disneyland and Medieval Times. Everyone in my party laughed at me when I showed them. But even the guys asked me for a tampon. Cleaned by soaking in hot water with [a] denture fizzy tab cleaner.
Funnel was necessary and easy to use. Only fill up to the bottom of where the lid will end. This way there is no spillage. Does not leak. I didn't seal the pink plastic covers because I didn't know if they were multi-use. So I just folded the flap over and didn't remove the protective plastic at the tip.
I stored them in a little baggy that was the same length as the flasks/tampons, so the baggies couldn't open. Also added a wrapped pantie liner to make it look more believable. Disneyland security just looked in the bag and let me in." – Moki Desiree M
Read Reviews & Check Availability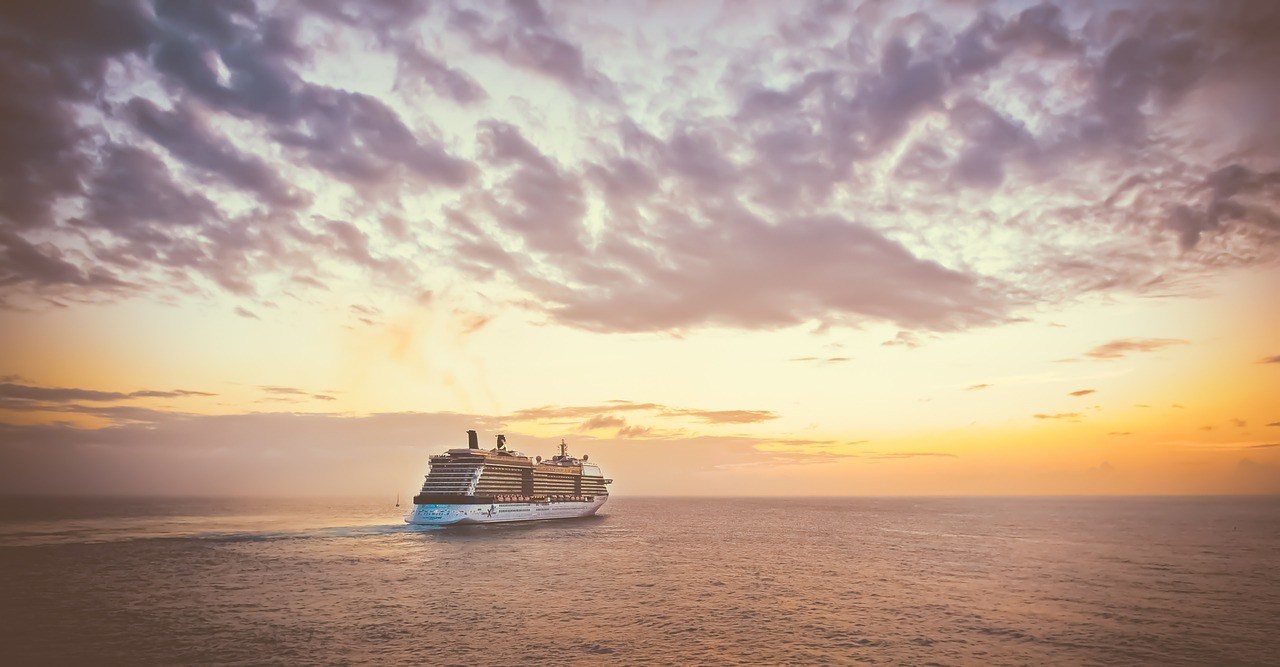 ---
3) SMUGGLE JUGS | ULTIMATE CRUISE ALCOHOL SMUGGLING KIT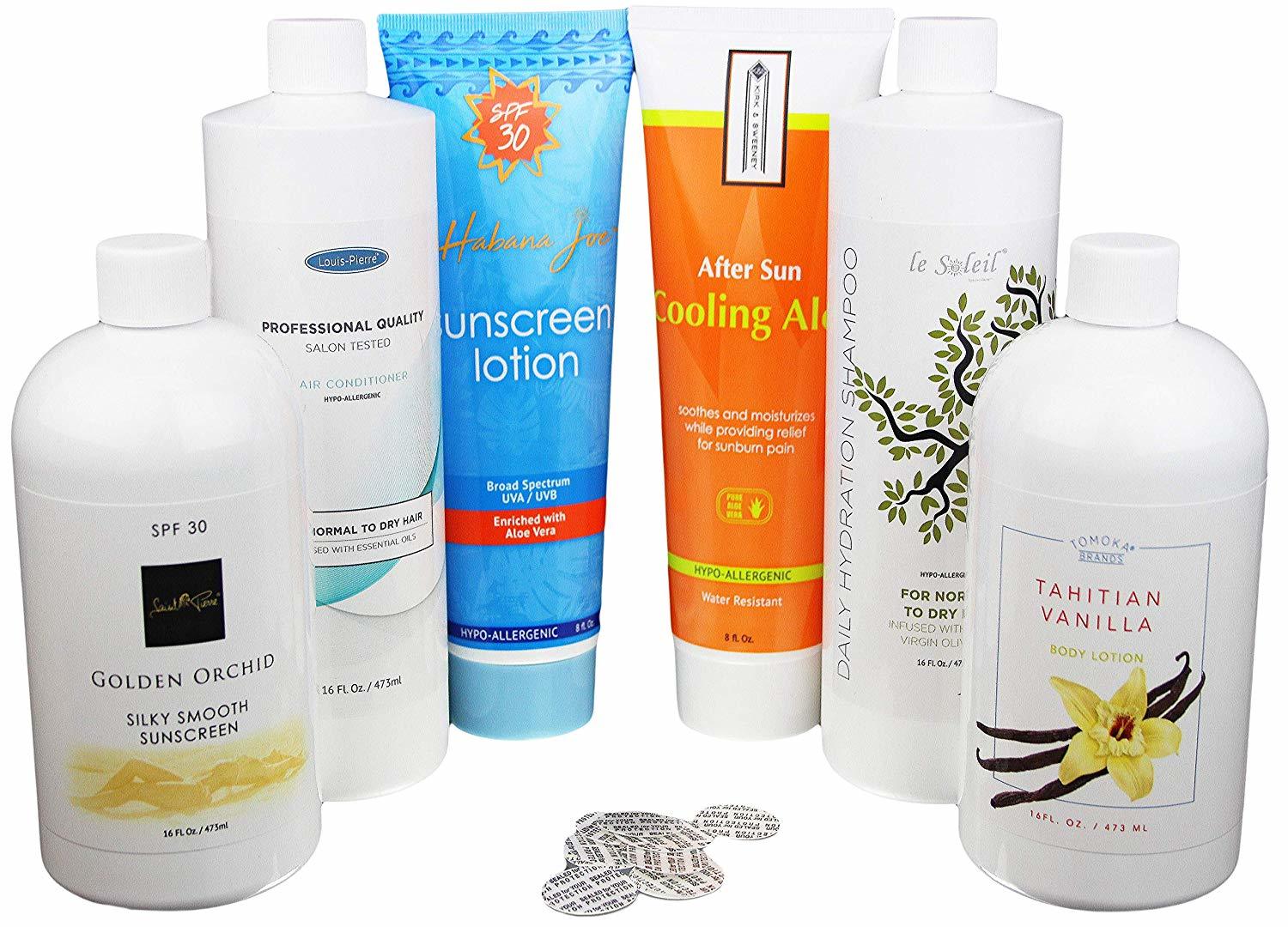 How it works: This is a tried and tested (and, did I mention, convenient?) way to bring your beverage of choice to any event. If you're going to a cruise, concert, festival, beach, or anywhere where they do not allow you to bring your own alcohol, the disguised Smuggs Jugs – 4-bottle flask kit just does the trick.
Seeing that these are mock lotion and sunscreen containers, they are an ideal product for those looking for how to sneak liquor on a cruise. They are reusable and leakproof with a unique design that will get you through virtually any security so you can save your spending money for yourself. The flasks are made of food-grade plastics and made for the specific use of holding alcohol.
Price: $30 USD (4-bottle kit)
Amazon average rating: 4.7/5 (276 customer reviews)
Happy customer review: "We used this on a Royal Caribbean cruise. We distributed these bottles among all three of our bags, and one of our bags was checked for alcohol. I know this because a written notification was left in the suitcase. Nothing was removed. In other words, these bottles worked perfectly for us." – Phil
Read Reviews & Check Availability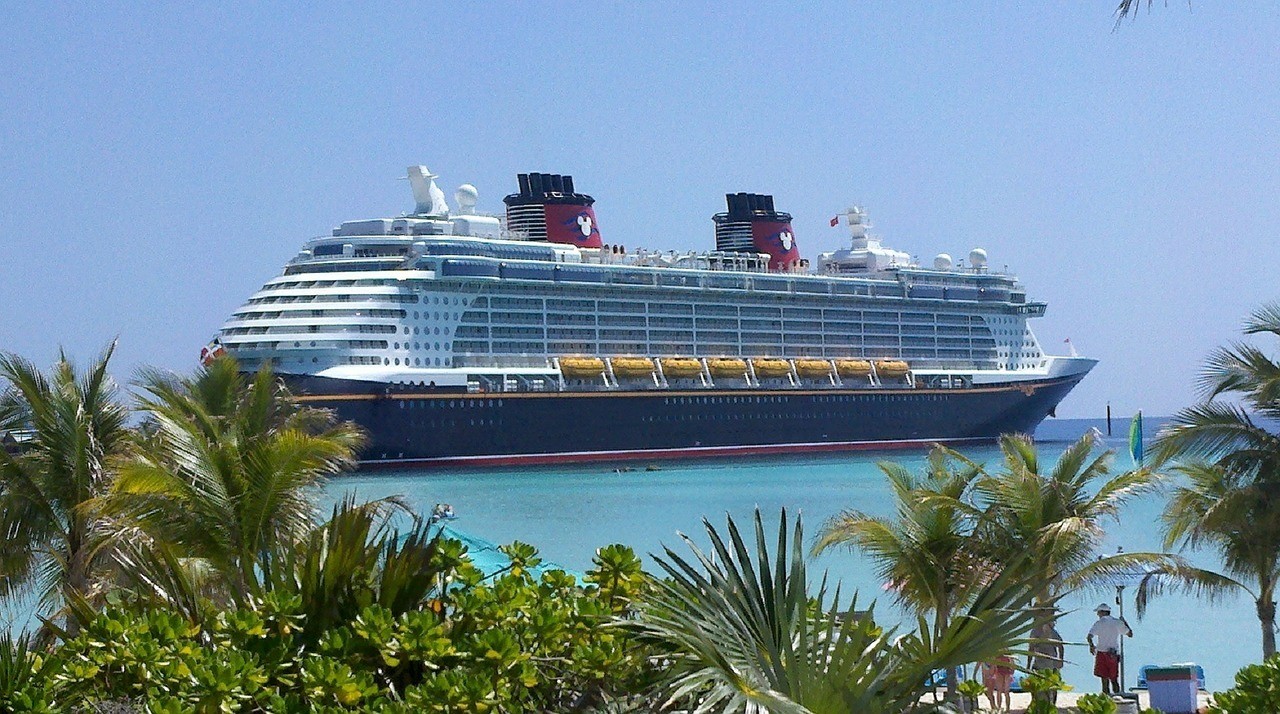 ---
4) THE WINERACK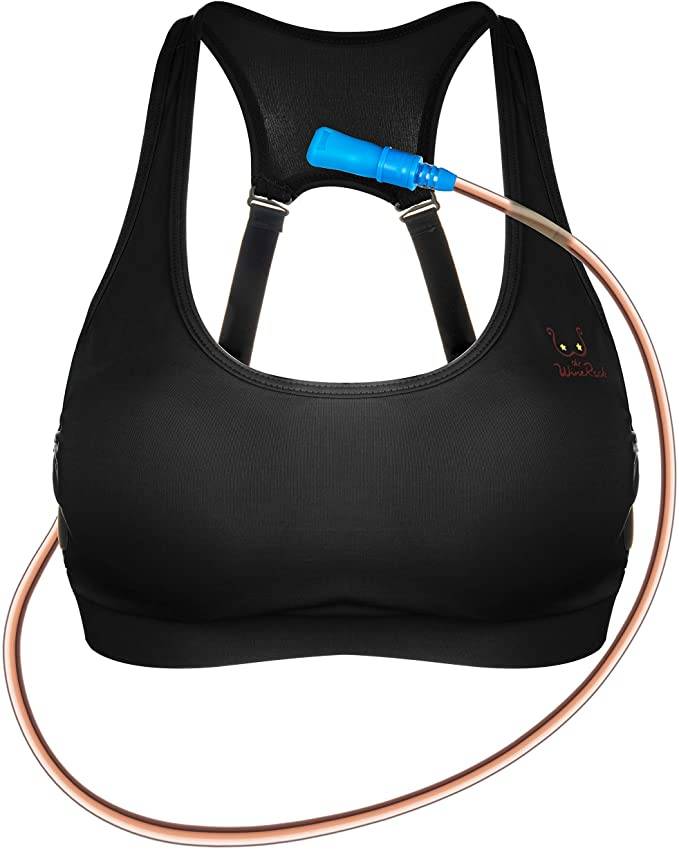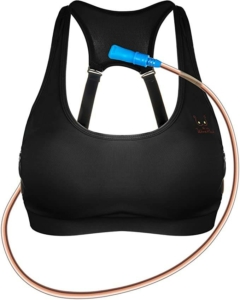 How it works: This comfortable sports bra holds up to 25 ounces of your favorite beverage. Its removable polyurethane bladder is custom-shaped to fit the bra. With its long drinking tube and an easy-to-use on/off valve controlling the flow, you bet you won't be caught smuggling booze.
By blowing air into the tube, you can re-inflate the wine rack bra even when you have finished drinking your beverage. Who needs wine bottles anyway?
Sizing: Medium fits bra sizes 34C–36B. Large fits bra sizes 36B–38C. While this alcohol bra isn't a small flask or a hidden flask purse, it'll be the favorite brandy flask you own! Ditch the flask pocket setup or the hidden hip flask. Sneaking alcohol onboard is fun with this. Plus, it holds more liquid, so you'll enjoy sneaking booze with ample supply. Not gimmicky like a garter flask, this awesome flask will easily get you the drink you crave.
Price: $30 USD
Amazon average rating: 3.8 / 5 (556 reviews)
Happy customer review: "Okay, it really works! Of course this is a novelty item, so it's good for a laugh, but it will add a cup size even empty. The "bra" is comfortable enough to wear without the hidden bladder." – Katarina
Read Reviews & Check Availability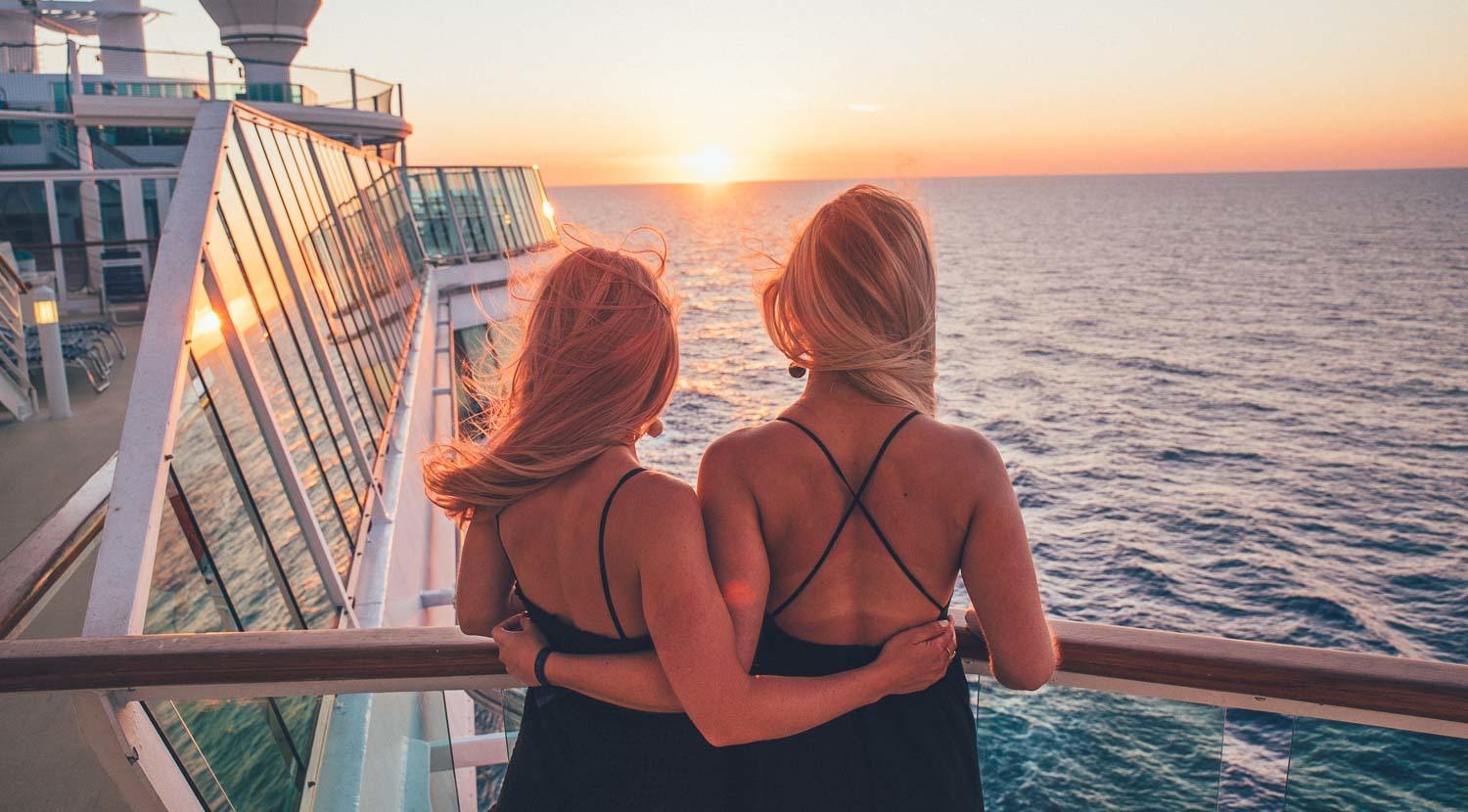 ---
5) GOPONG ICE FLASK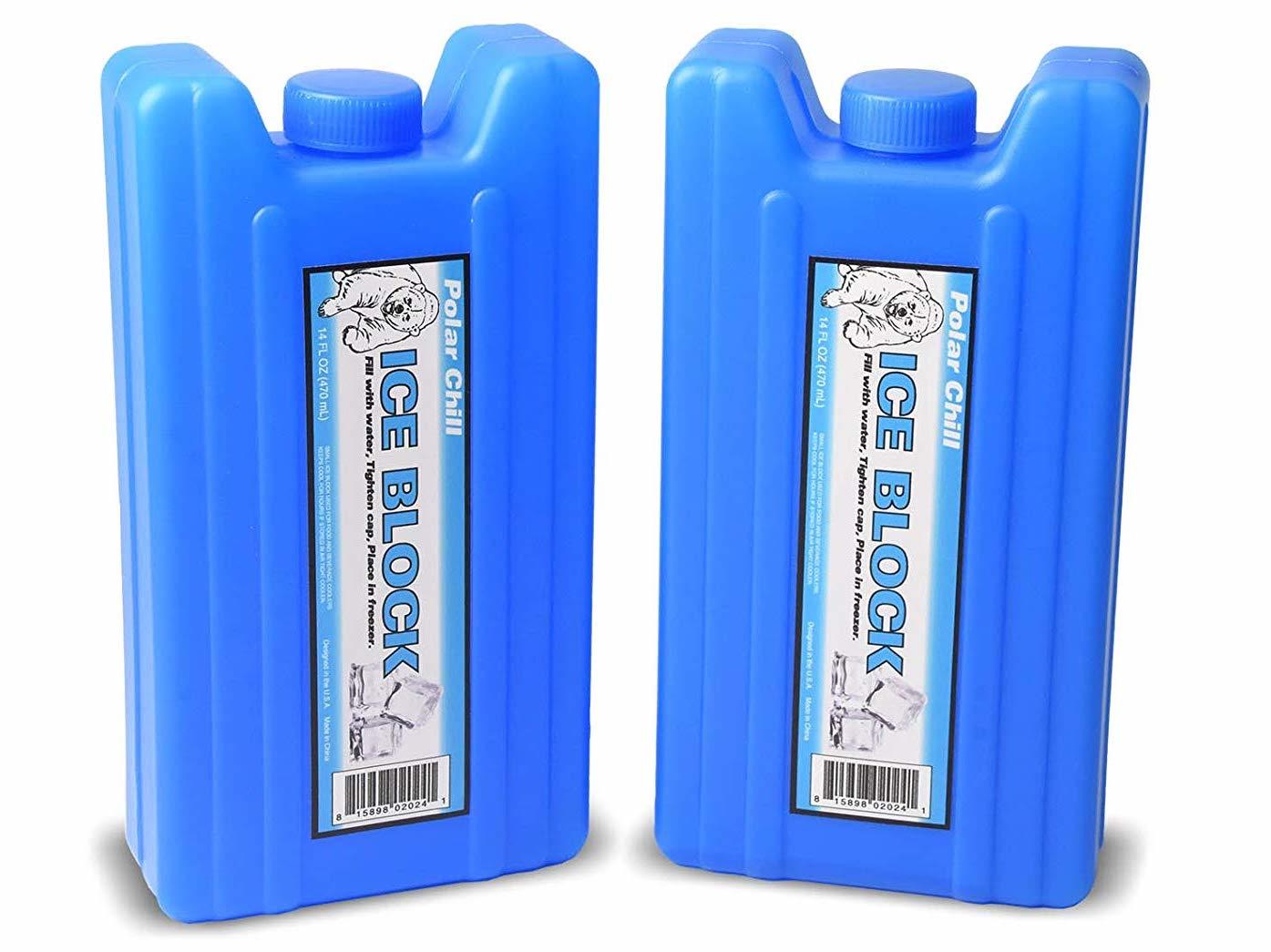 How it works: Never be forced into forking over absurd amounts of money for drinks just to have a good time with GoPong. They believe in good times without breaking the bank. That's why the GoPong Ice Pack Flasks are such a hit with event-goers.
Note: They do not condone any illegal uses. Fill up the 14oz. flasks with two of your favorite drinks using the included funnel, and you're good to go. The inconspicuous ice pack design will get you through virtually any security so you can save your spending money for yourself. So next time, let GoPong treat you with their Ice Pack Flasks.
Price: $15 USD (pack of 2)
Amazon average rating: 4.2 / 5 (9 customer reviews)
Happy customer review: "Absolutely perfect! Perfect for smuggling booze! Security just picked it up to look under it, and put it back in the backpack. LOL Works exactly like I would hope! 2 of them hold a tiny bit more than a bottle of wine." – Certified
Read Reviews & Check Availability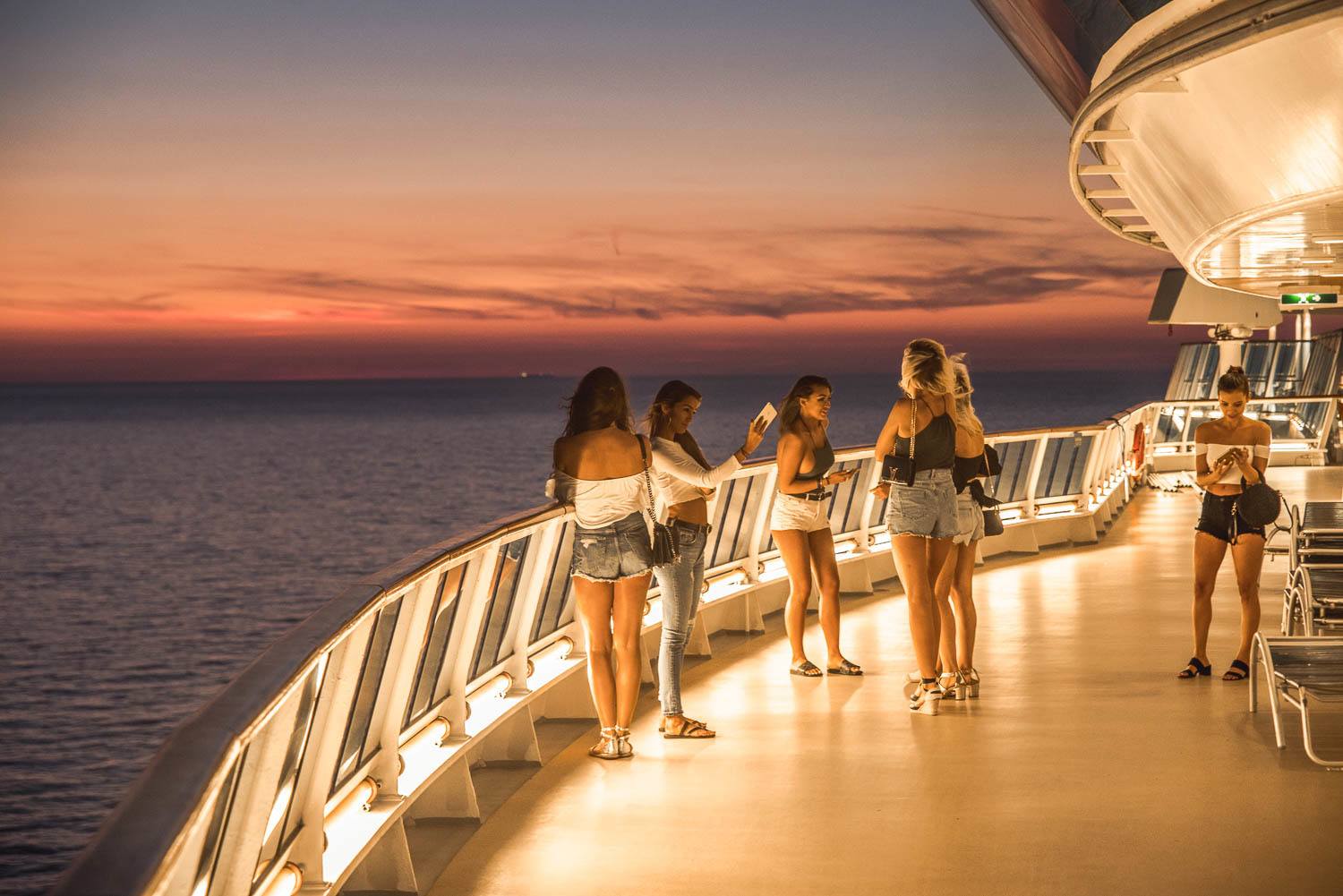 ---
6) COMFYSAIL PORTABLE BRACELET HIP FLASKS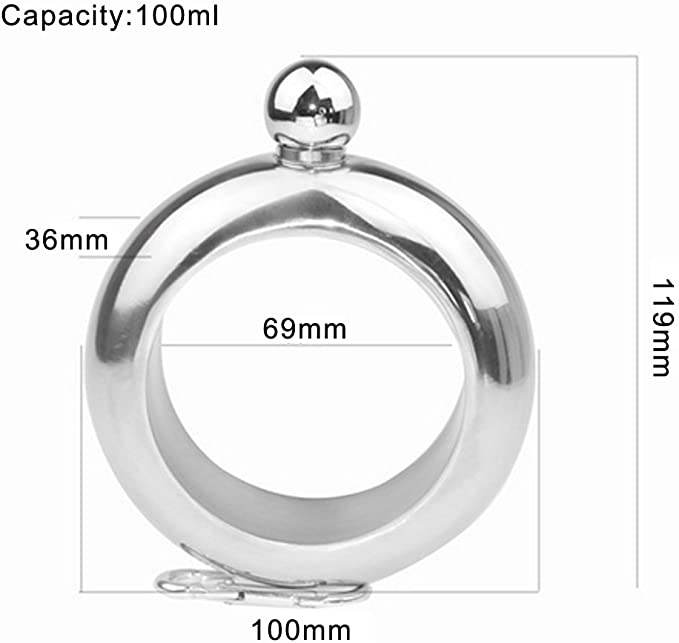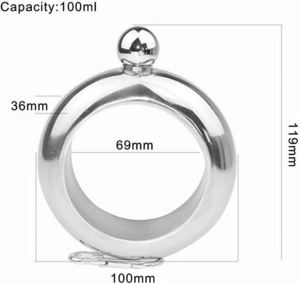 How it works: Stop sacrificing your taste buds to overpriced, bottom-shelf liquor. If you want to take your favorite bevy everywhere you go without shamefully running into the bathroom every time you want a sip, pick up one of these! We guarantee you'll appreciate the look, feel, and lightweight Comfysail's portable bracelet hip flask or your money back — no questions asked!
Price: $13 USD (1 bracelet kit – holds 3.5 oz)
Amazon average rating: 4.5 / 5 stars (88 customer reviews)
Happy customer review: "I'm 5'8, about 150 lbs. This bracelet was a bit big but stayed on throughout the 3-hour concert. I read other reviews voicing concerns about falling off, so giving some perspective about how it fit on my arm/wrist. No one assumed anything about my jewelry, and it was quite a comedic hit when utilized. I used dark liquid inside, so can't comment on turning liquid a bad color, but tasted just fine! Will use again, and highly recommended." – Su Mo Fo
Read Reviews & Check Availability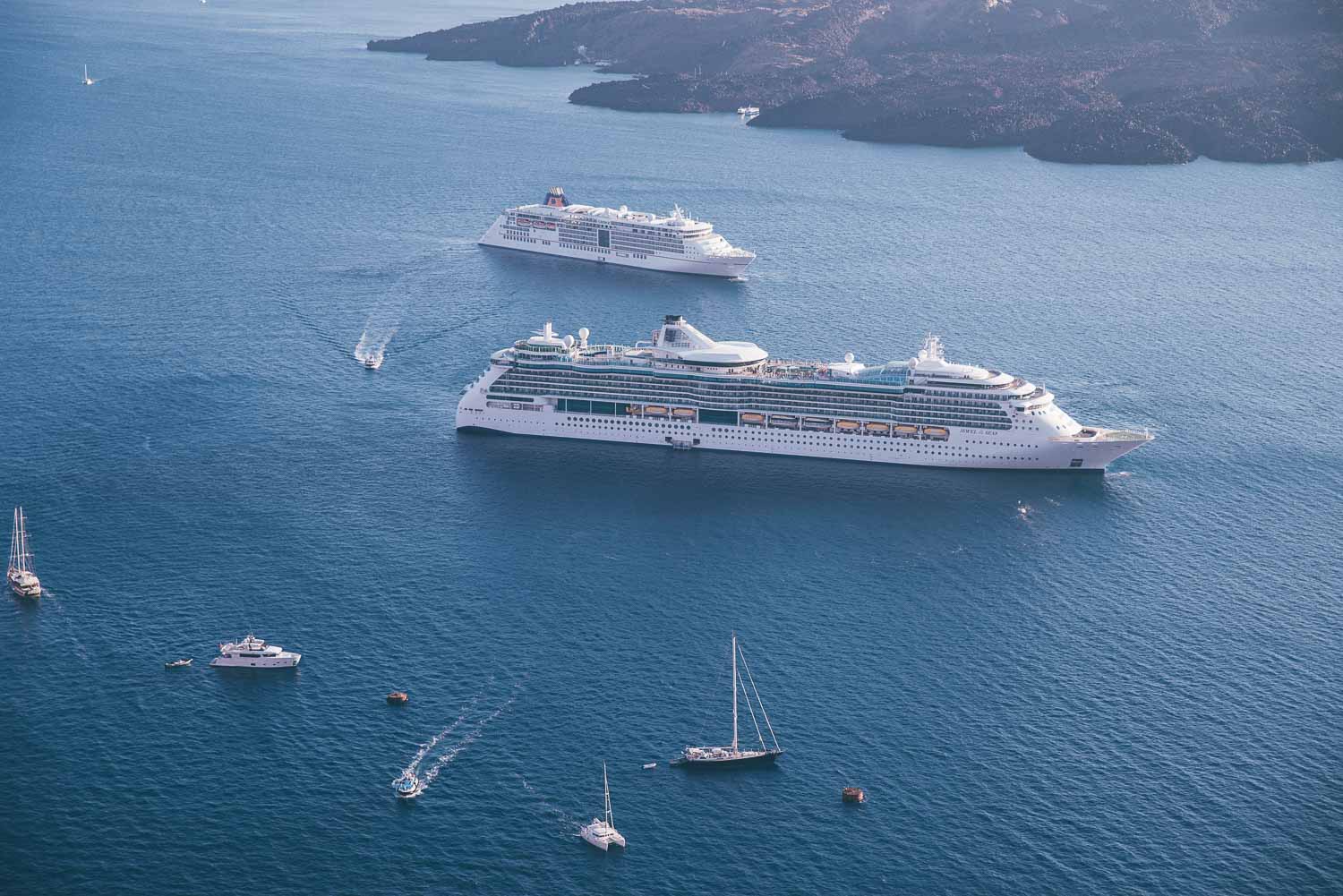 ---
7) BINOCKTAILS REDESIGNED BINOCULAR FLASK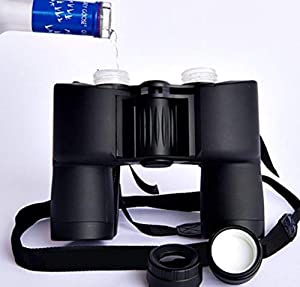 How it works: Talk about a foolproof way to sneak alcohol on a cruise. Move over shampoo flasks and welcome Binocktail's redesigned binocular flasks. With this, you'll save money and look like you're enjoying breathtaking ocean views from your cruise (while indulging on your beverage of choice in between takes).
This uber-realistic flask was designed for smuggling alcohol on a cruise (or pretty much anywhere). These guys hold up 16 oz of alcohol, making it ideal for those seeking how to sneak alcohol onto a cruise.
Thanks to its plastic and rubber construction, it's unlikely your new "binoculars" will get caught in x-rays.
Price: $17 USD (1 pair)
Amazon average rating: 4.4 / 5 (146 customers reviews)
Happy customer review: "One of the best purchases I've made in a while. I went to the bad bunny concert and the binoculars passed through security with no issue, half way through the show I didn't know where I was and forgot the rest of the night. I lost the binoculars and will definitely buy them again. 10/10 recommend" – Juan Rincon
Read Reviews & Check Availability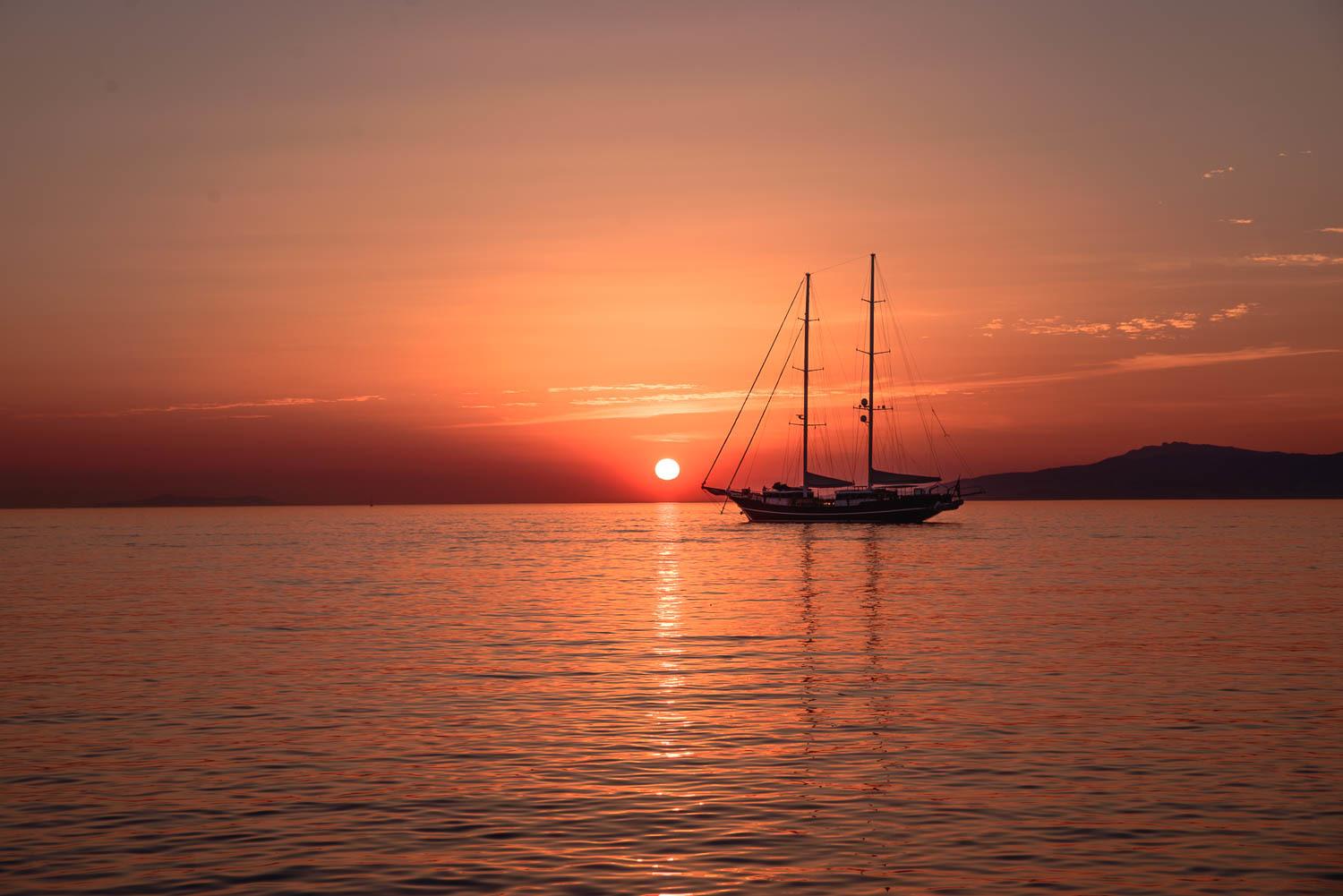 ---
8) HAIRBRUSH HIDDEN FLASK

How it works: The Smuggle Your Booze fake hairbrush flask is perfect for festivals, sporting events, cruises, and elsewhere. This "hairbrush" flask is a brilliant way to sneak booze or sneak alcohol onboard. After all, who'd suspect that someone who wishes to keep their luscious locks neat would smuggle booze with a hairbrush? Not me.
Price: $20 USD (1x 6 oz brush)
Amazon average rating: 3.2 / 5 (56 customer reviews)
Happy customer review: "We have had SOOOO much fun with this for tailgating and sneaking into the stadium for football. Loved so much I bought another for my hairdresser! Works great, no leakage and holds a LOT of alcohol!" – E. White
Read Reviews & Check Availability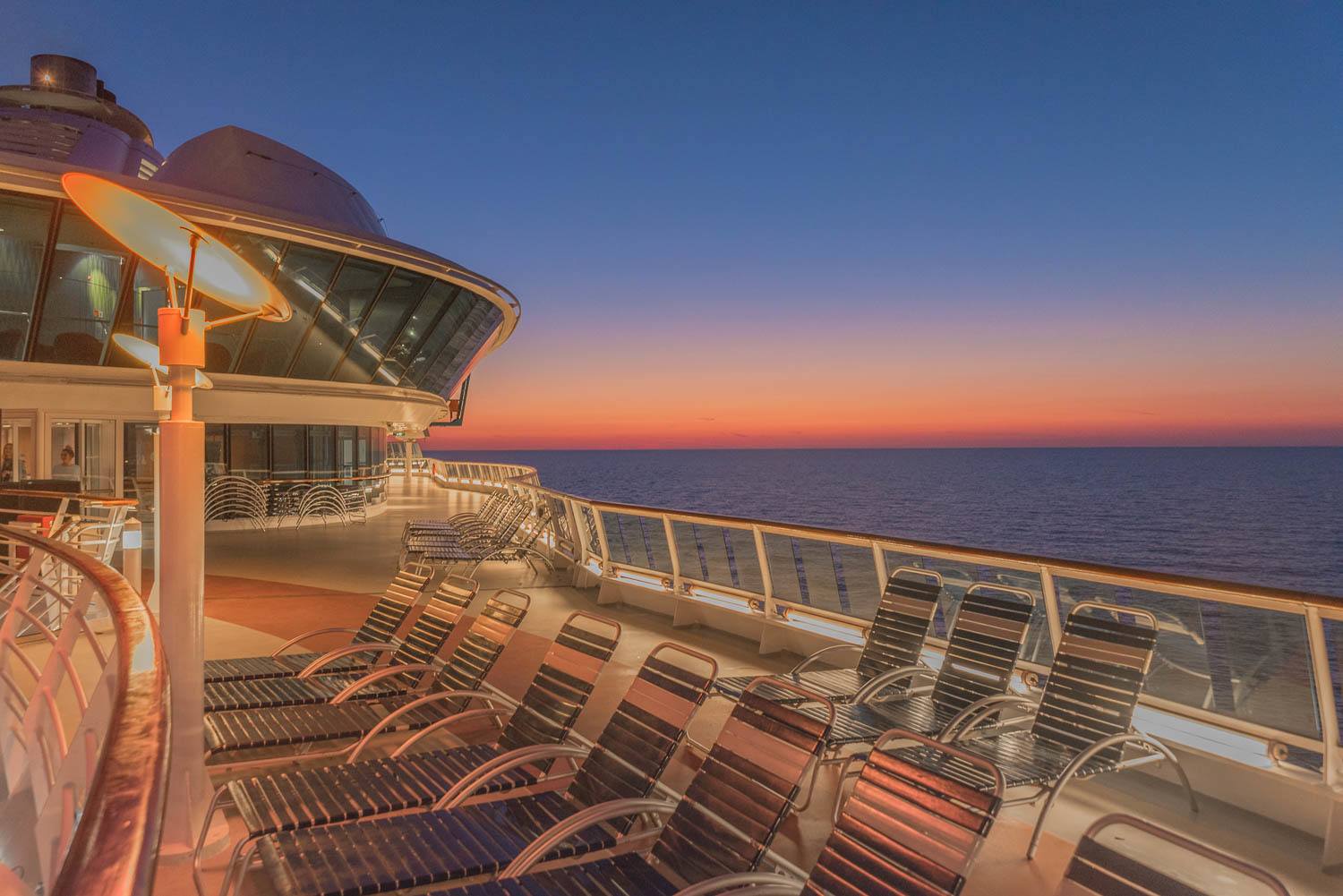 ---
9) SMART PHONE FLASK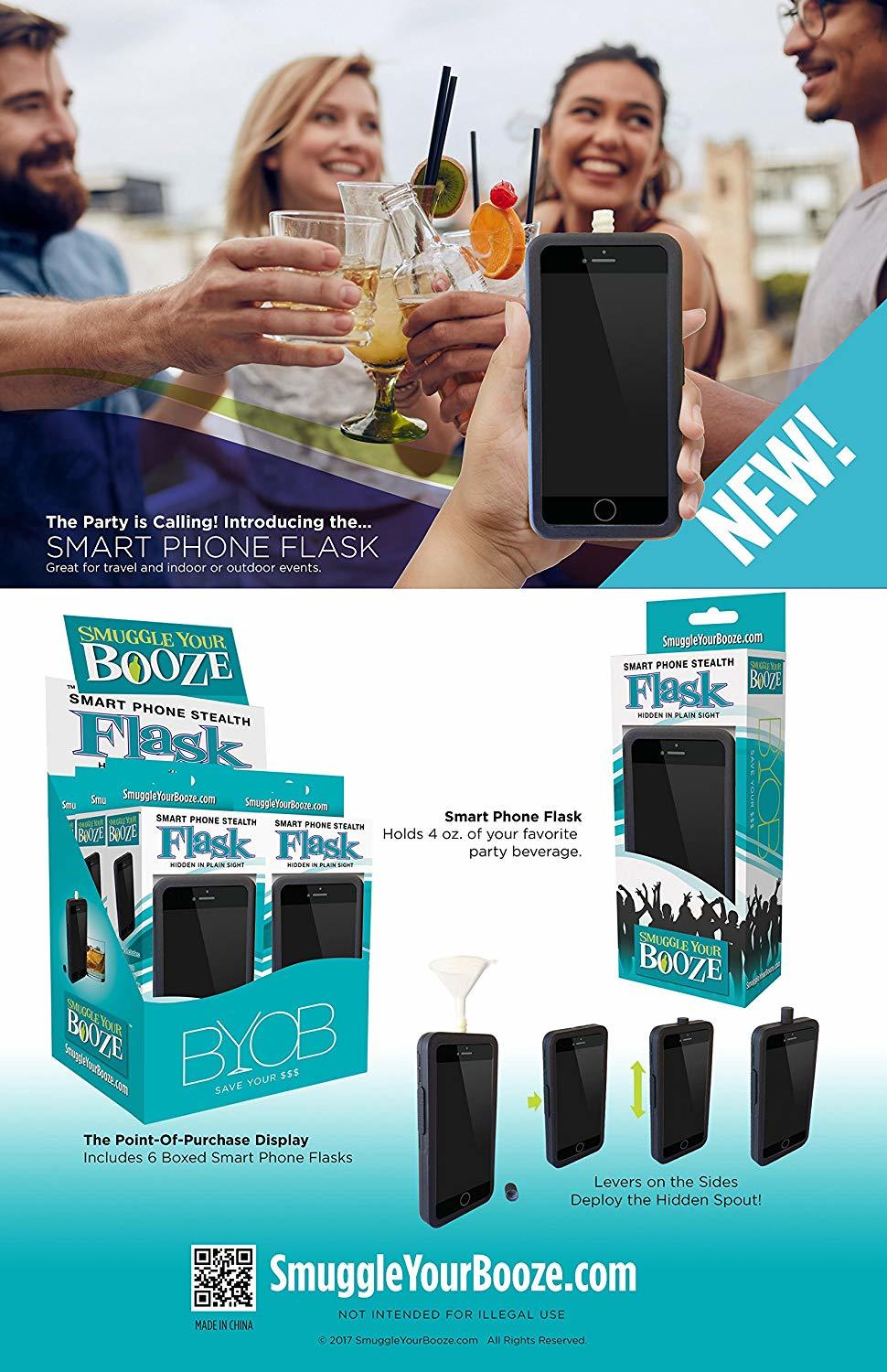 How it works: Smart Phone Flask holds your favorite party beverage discreetly. Everyone carries a phone, but no one will realize how special yours is. Even when cruise lines check carry-on luggage and inspect containers, holding your "phone" in your hand is a simple hack for ​​sneaking liquor on a cruise.
Price: $23 USD
Amazon average rating: 2.7 / 5 (15 customer reviews)
Happy customer review: "At a certain point your friends are hard to buy gifts for. I bought everyone hidden flasks this year. This one I kept for myself.
Is it bigger than a real phone-yes. Thicker but other dimensions are just like a larger phone. You definitely need a funnel to fill it. Just like any flask the hole is small. I liked how the cap retracts so you don't see it. You have to be careful not to overfill it, and keep the cap tight [so] there is no leakage at all.
The "screen" is just shiny black but looks like a phone that's turned off. If I saw it sitting on a table or in someone's hand I would never question it. Took it into a park, movie theater & a concert with no problems. Keep it in my purse or back pocket. Taking it to Vegas next week. My only dilemma is what to do with my real phone?" – Terri Snider
Read Reviews & Check Availability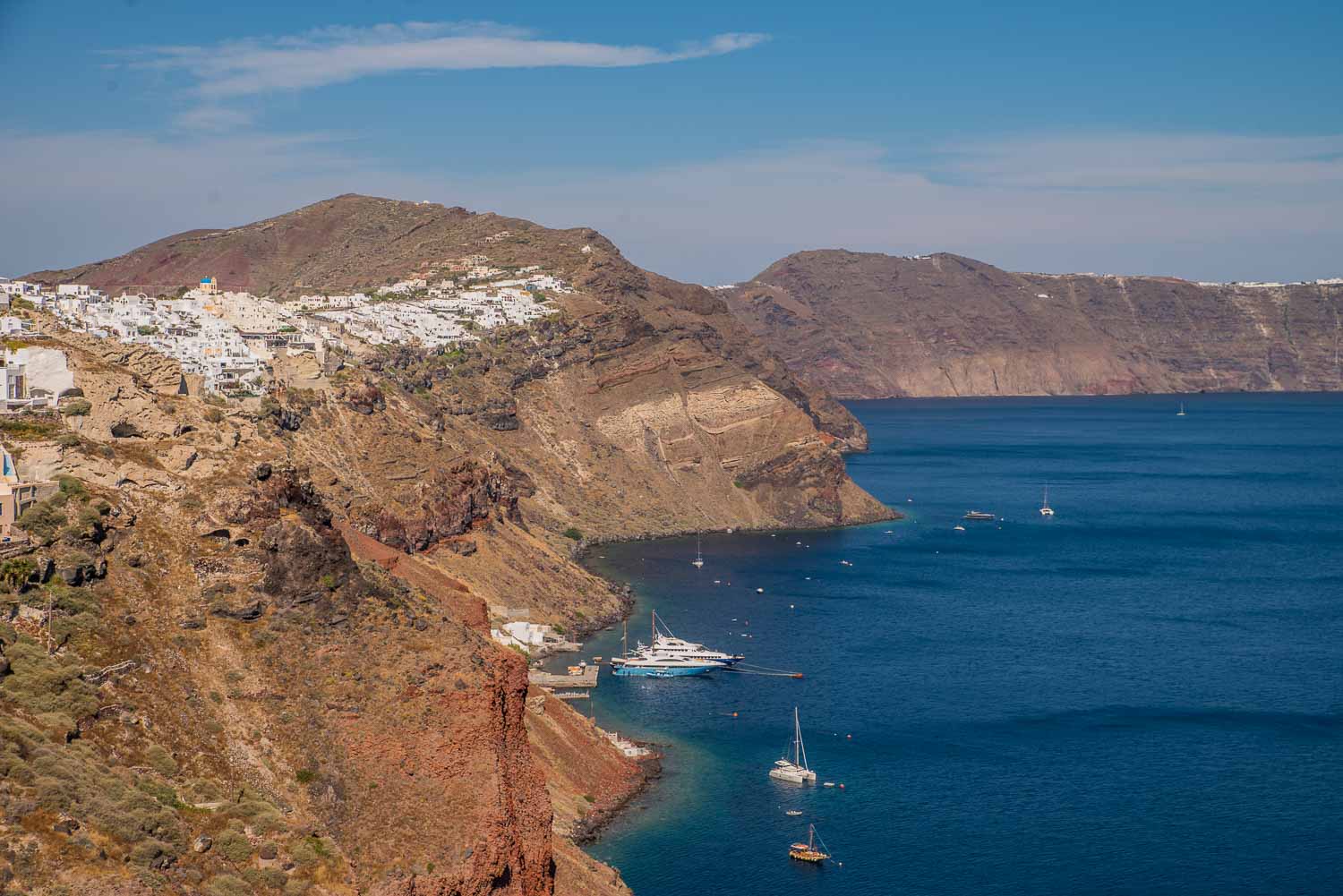 ---
10) HIDDEN POWER BANK FLASK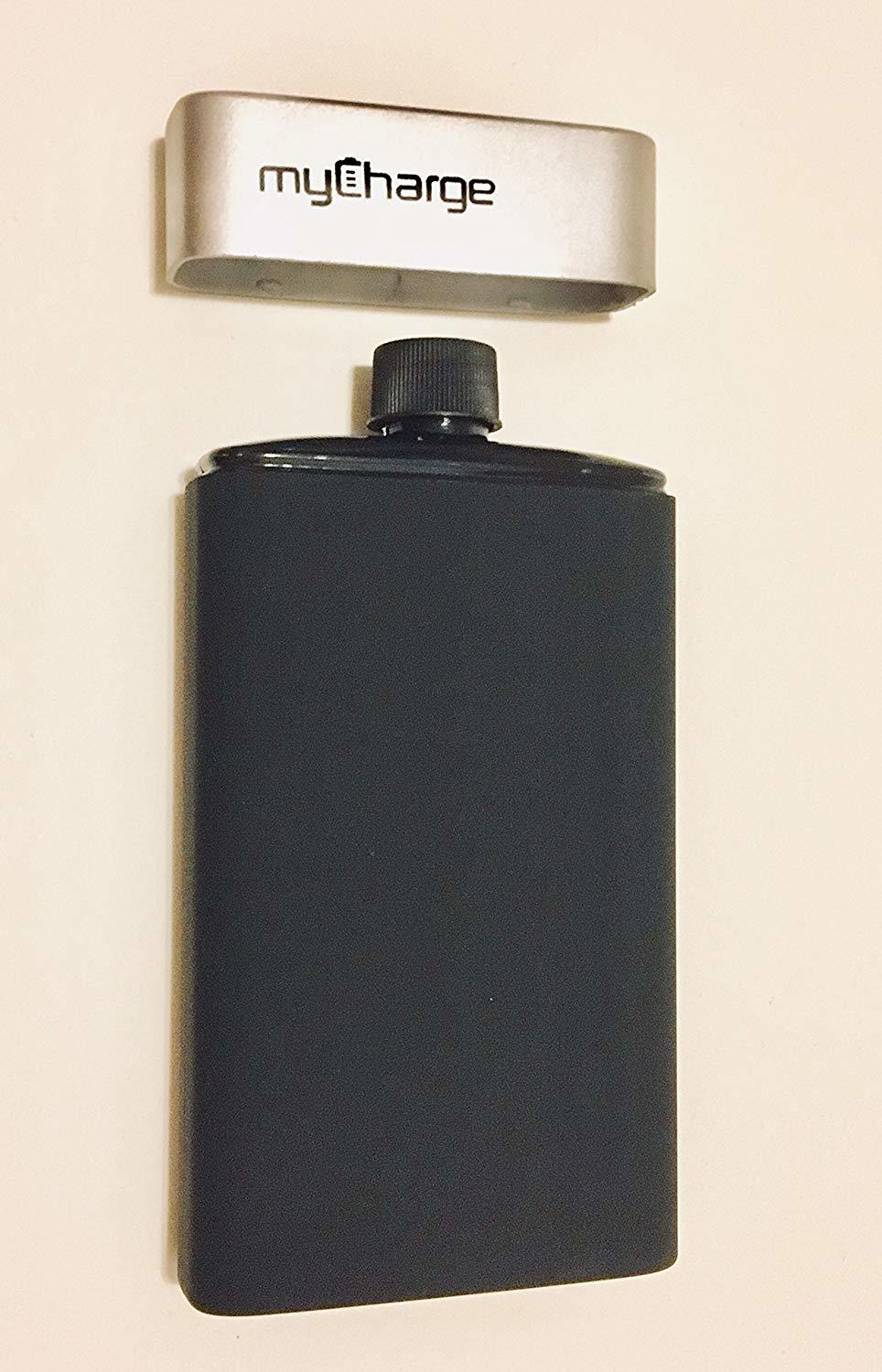 How it works: The Bev-Bank power bank flask is a really smart way to bring your own cocktails on a carnival cruise.
Just fill up this great disguised flask up, drop it into any bag/purse or slide it into your pocket and it's sure to be overlooked by suspicious eyes. This flask is so realistic-looking, it lets you hide your booze in plain sight.
Price: $16 USD
Amazon average rating: 4 / 5 (36 customer reviews)
Happy customer review: "I love this thing! We have had it for about 3 months, and probably used it about 6-7 times to get booze into different venues. We've gotten this into clubs with bouncers and music festivals with metal detectors and dedicated bag checkers. It fits perfectly into a bag or a male back pocket, and weighs about as much as a bank its size should when filled up completely. It holds about 8 shots, which should be enough to bolster a night of partying." – Isaac
Read Reviews & Check Availability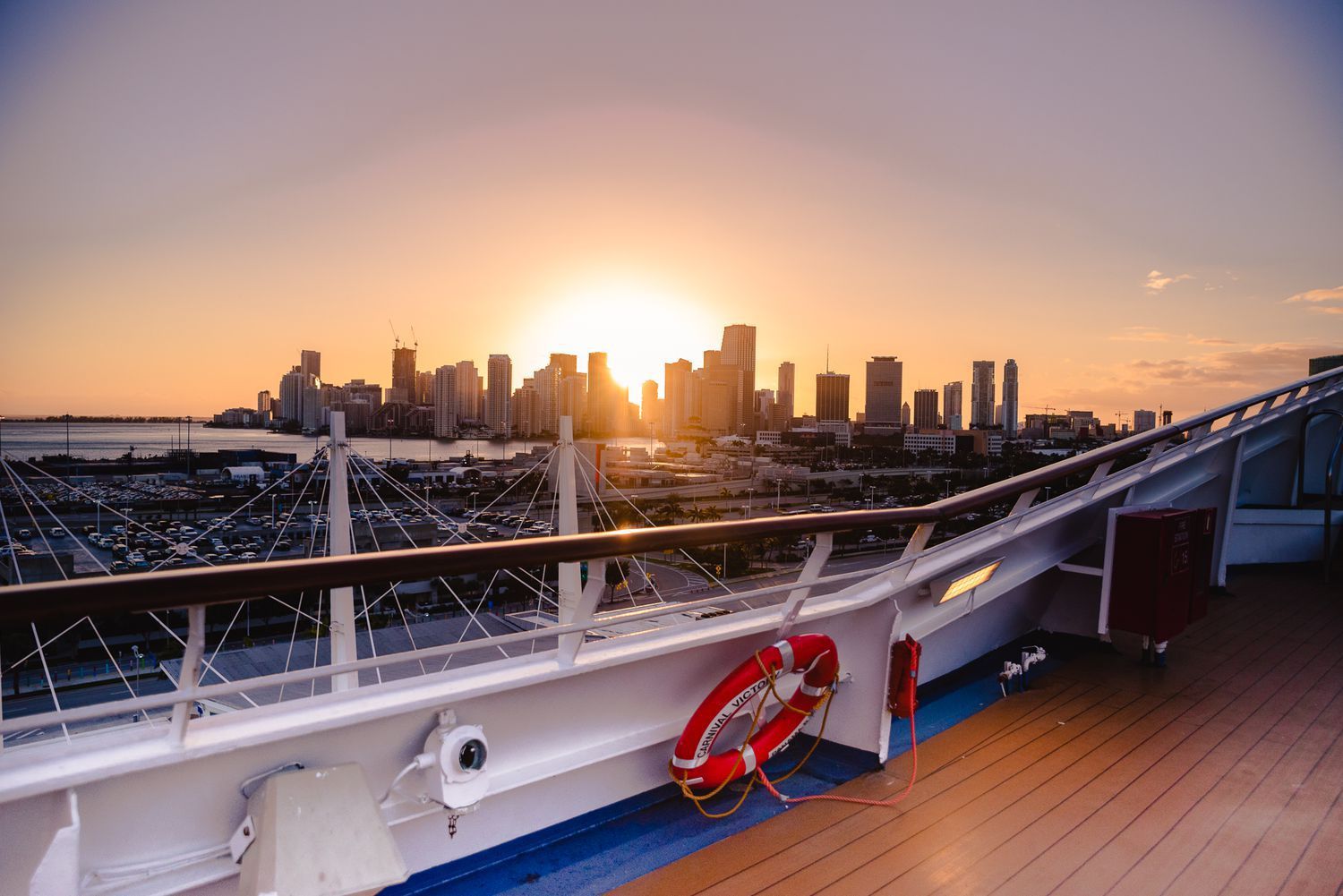 ---
11) BOOZEBRELLA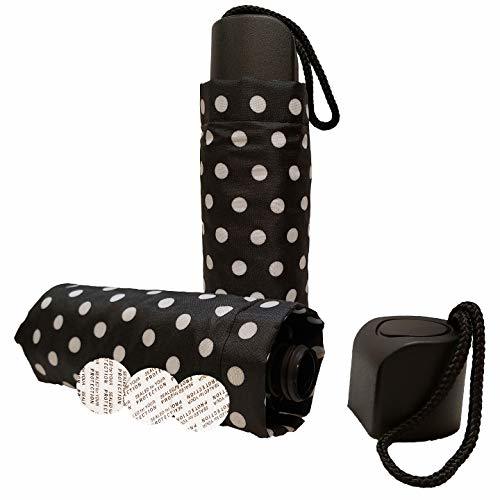 How it works: Bring your Umbrella 9 oz flask by Smuggle Mug when you go to your next cruise and save more than $40 on drinks the first time you use it! It looks and feels like a real umbrella with its specialty lined bag.
Your purchase includes 3 leakproof seals and a speed pourer to fill up your flask. And just like our ShampBooze bottle flasks labels, we have several different umbrella patterns to keep yours under the radar. You'll receive a black with white polka-dot cover with this purchase.
Price: $14 USD
Amazon average rating: 4.2 / 5 (117 customer reviews)
Happy customer review: "These things rock. The best thing to do when going through a security check is to [put] it up in your hand right in front of the security guy's face. I promise you he will not look twice at it." – RJ
Read Reviews & Check Availability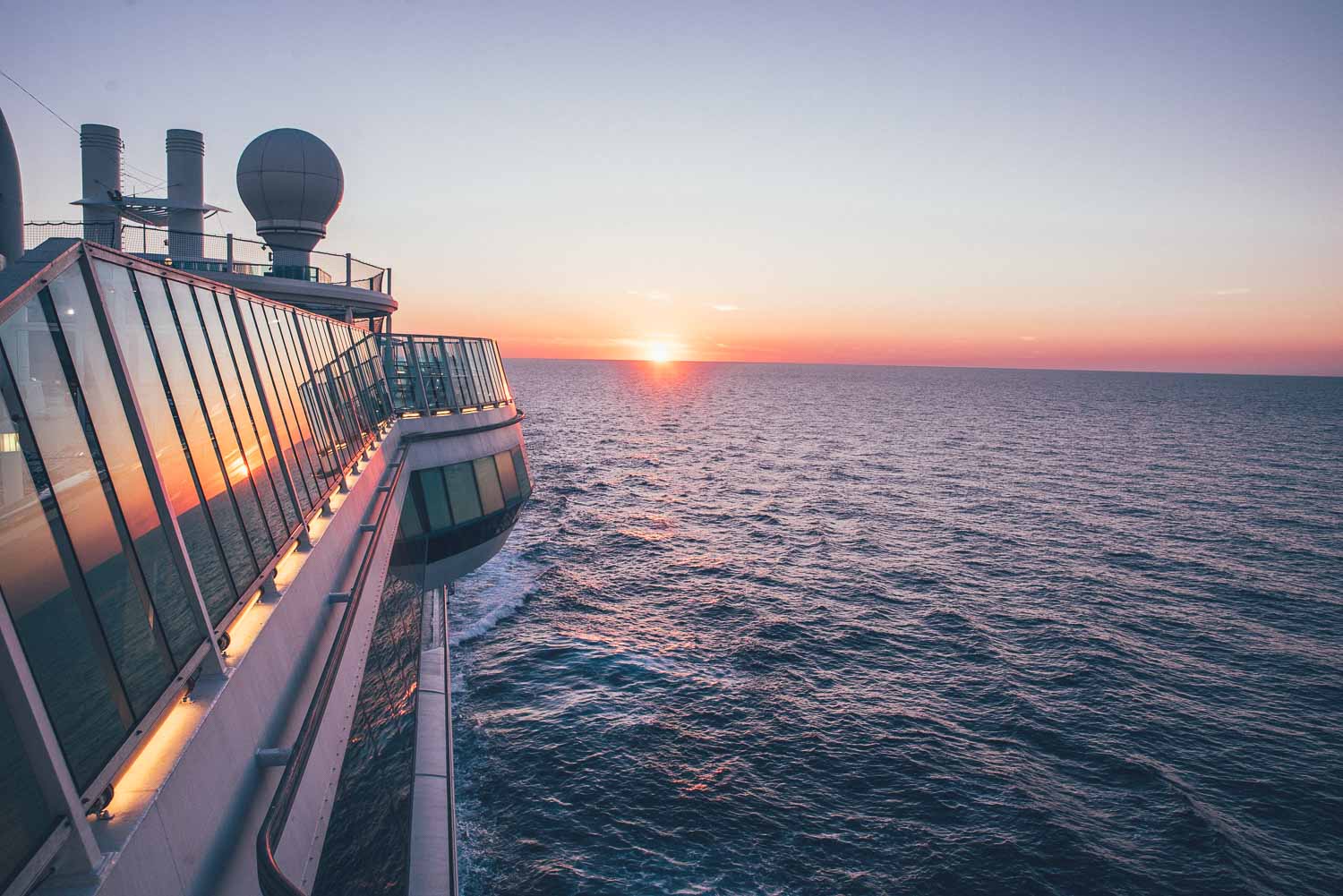 ---
12) BRANDY SMUGGLER WALKING CANE FLASK WITH BRASS SKULL HANDLE


How it works: Wondering how to smuggle alcohol on a cruise without being denied boarding? Just put on your most Oscar-worthy performance while using this Brandy Smuggler Walking Cane Flask. Made of sturdy metal, this walking cane blends practicality with aesthetics. And with the glass tubes sliding perfectly into its inner tube, you won't be embarrassed by rattling sounds as you step onto your cruise.
Price: $15 (Brandy Smuggler Walking Cane Flask)
Amazon average rating: 4.3/5 (Brandy Smuggler Walking Cane Flask)
Happy customer review: "This is a bad ass cane. Great quality. I'm too young to need a cane so it may as well be a cool one and this one is the coolest. I love the fact that it holds me up as well as holds 5 very large shots! My friends love it. Fast delivery too" – Tony Beaven
Brandy Smuggler Walking Cane Flask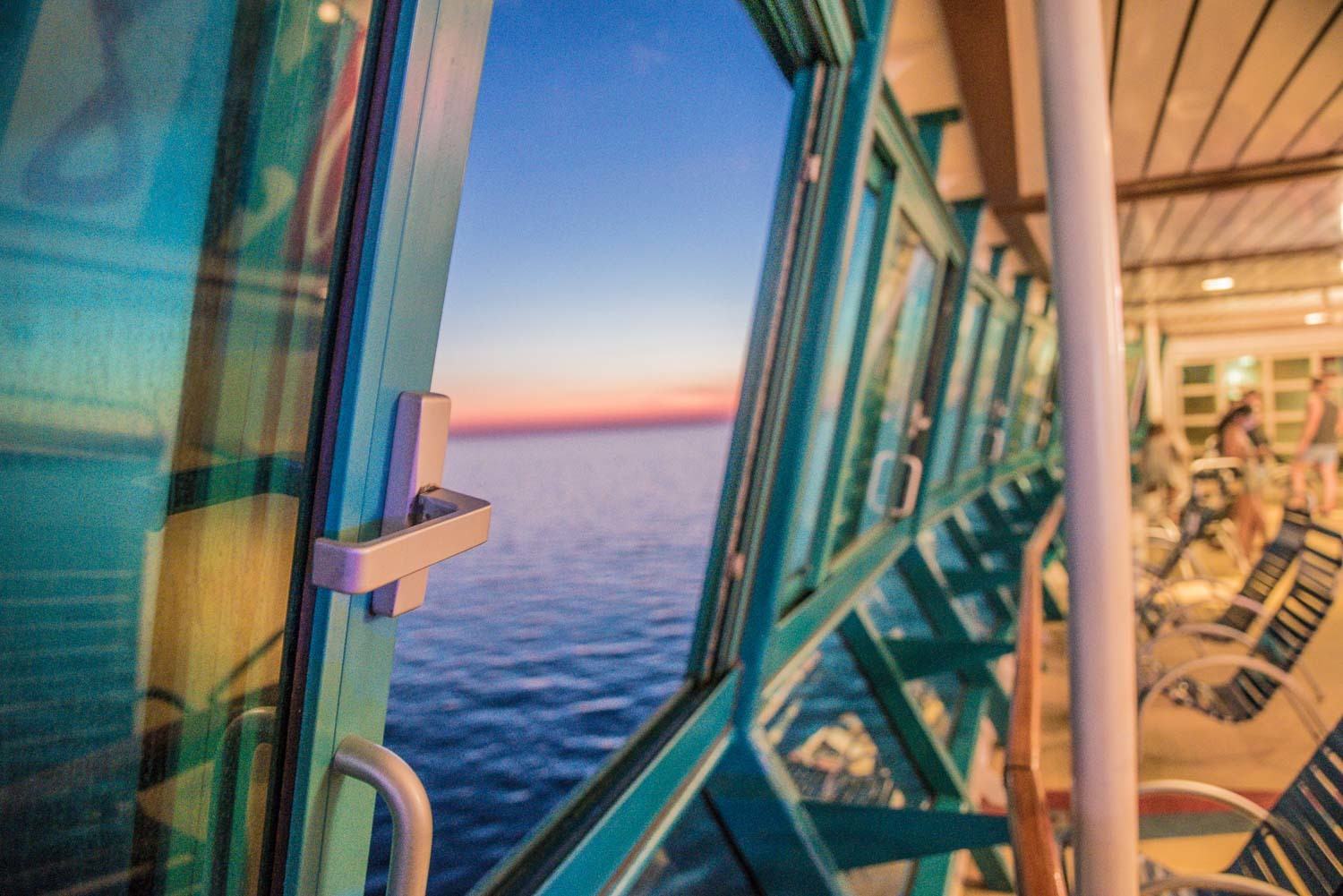 ---
13) PORTOVINO CITY WINE TOTE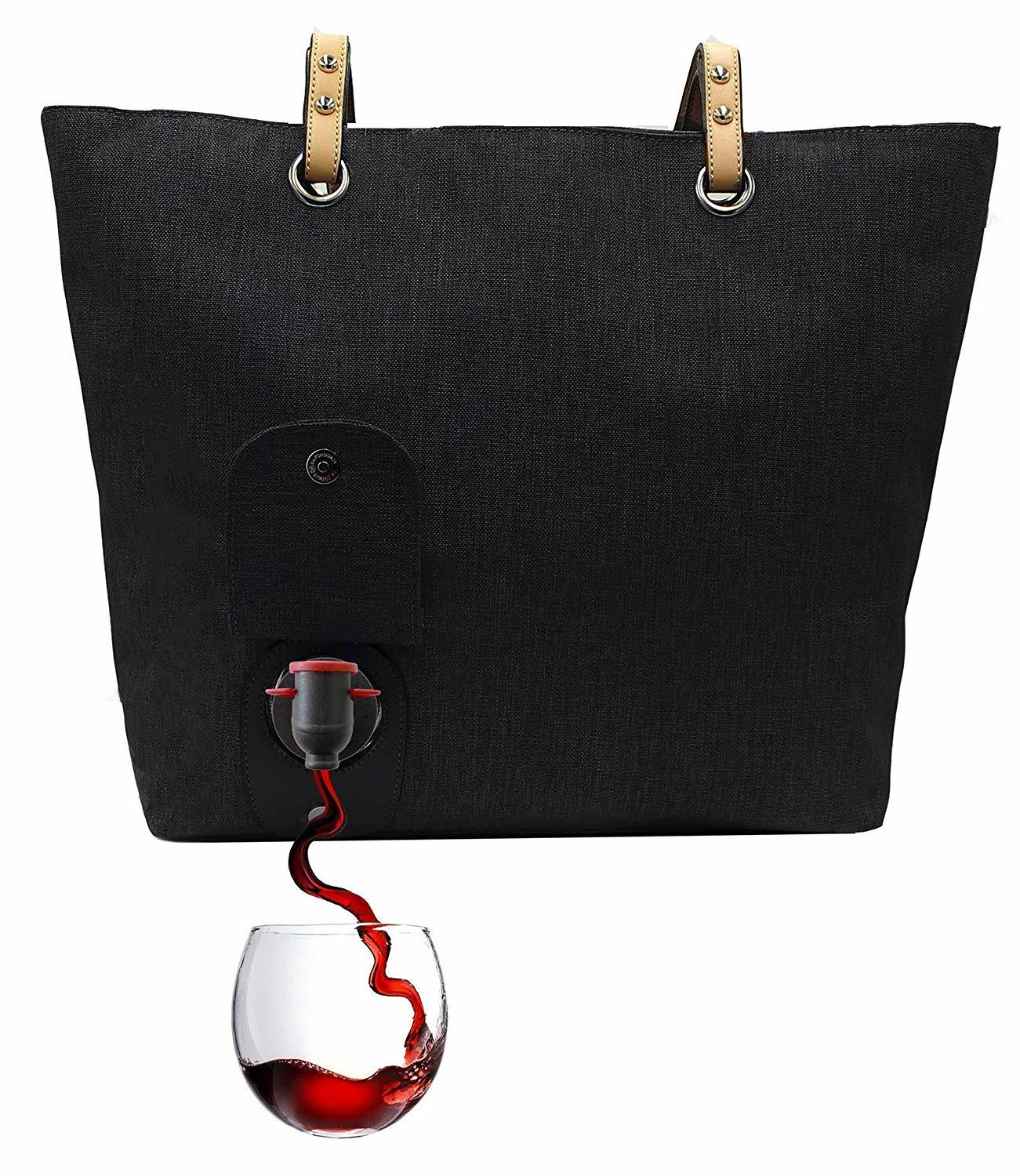 How it works: A wine bottle is too obvious, but this is a genius option. Discreetly hold and pour 2 wine bottles (or 1.5L of your favorite beverage) from a removable, easy-to-use, BPA-free beverage pouch. Each PortoVino has a unique, patent-pending, secret, zippered, Insulated pocket that keeps your pouch chilled for hours.
Brandy Smuggler Walking Cane Flask stylish enough to use with or without the beverage pouch. Fully functional purse with a nice interior lining & side pockets that's roomy enough to hold a 1.5L filled pouch in the hidden compartment AND all your essentials.
Price: $40 USD
Amazon average rating: 4.7 / 5 (Brandy Smuggler Walking Cane Flask)
Happy customer review: "Great product loved how it was rich looking with leather straps and easy to use. I [used] the bag yesterday at a music venue. Filling [the] bag with wine, it was so easy to fill and placed [the] bladder right in the zippered pocket. If you were to be checked the bag is used as a regular purse and wouldn't notice the insulated zippered space where to put the bladder. The spout hole is big and [you're] able to put spout in and cover snaps over the spout laying flat. I [ran] into a cousin and she took a picture of the information and ordered the product." – Gwendeline Alicea
Brandy Smuggler Walking Cane Flask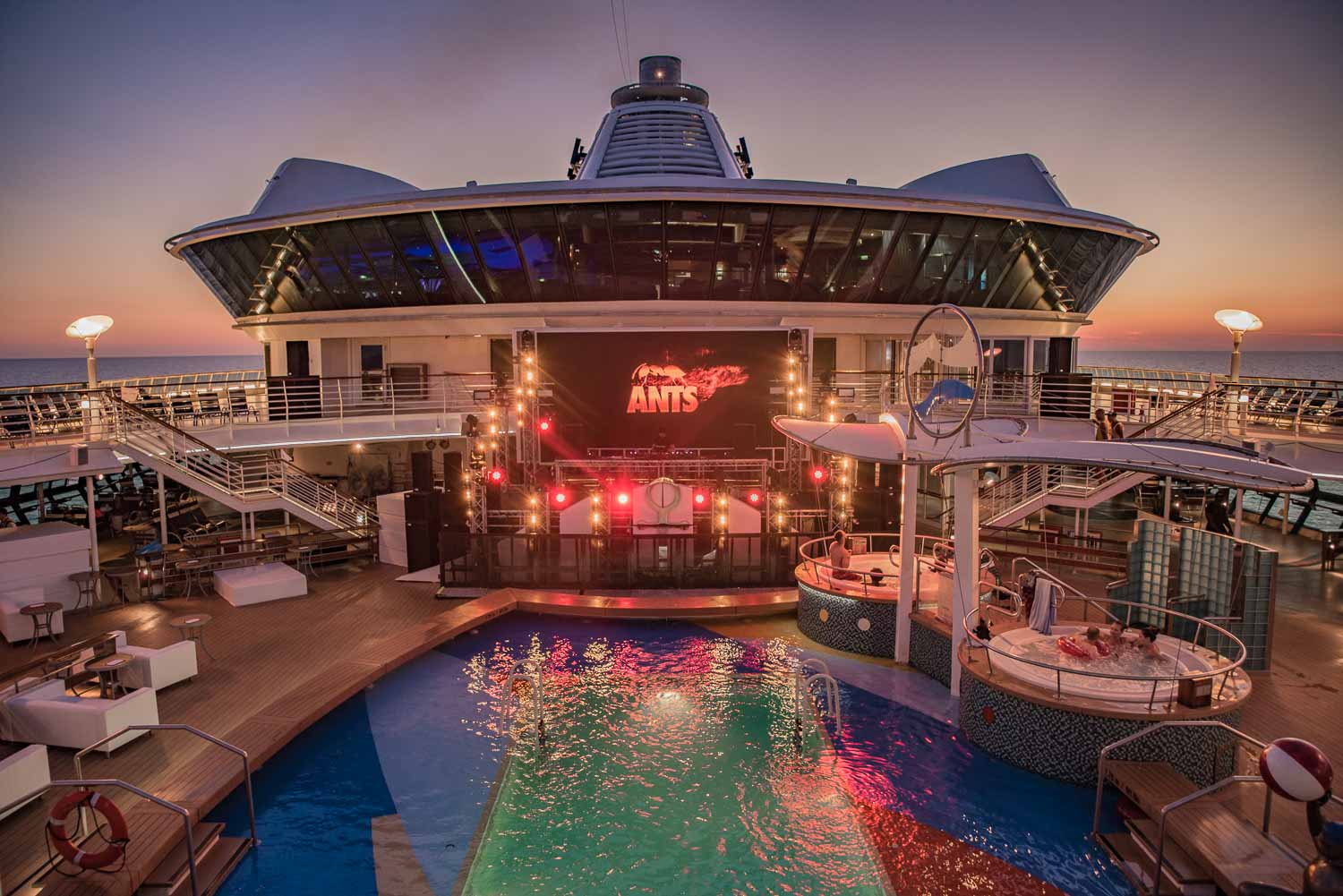 ---
14) BINOCKTAILS 5 OZ CAMERA FLASK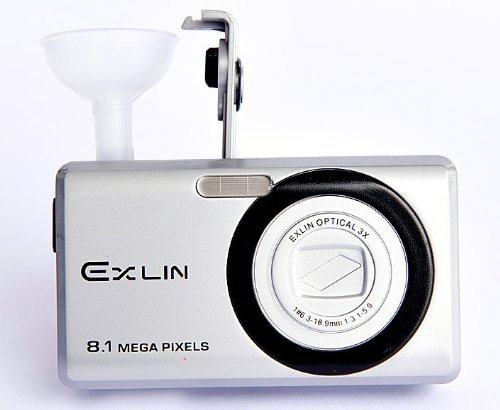 How it works: The most Brandy Smuggler Walking Cane Flask offered. Easily fits in your handbag. Each set comes with a filling funnel. Holds 5 oz of your favorite beverage.
Price: $16 USD
Amazon average rating: 3.8 / 5 (Brandy Smuggler Walking Cane Flask)
Happy customer reviews: "These things are A-maz-f***ing-G! I bought 2 for a festival some friends and I went to. They look legit, plus no one's got the time to scrutinize it anyways. My friend took one out and pretended to be taking pictures with strangers and everyone was blown away.
Fill up with 5oz of your cheapest vodka and save $40-50 easily per camera. $16 is a bit steep for this product but it pays for itself the very first time you use it so I guess I can't complain too much." – Andrew W.
Brandy Smuggler Walking Cane Flask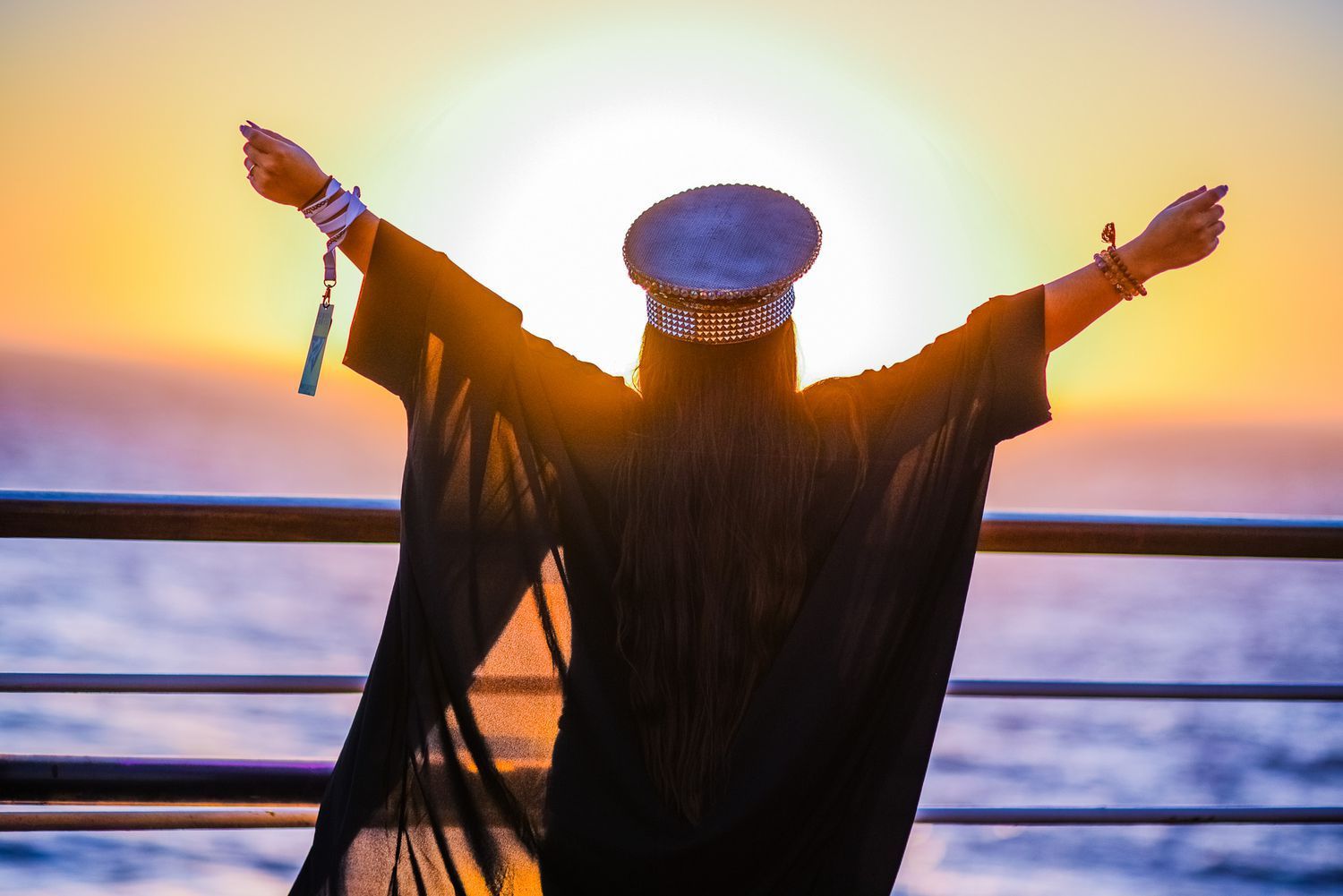 ---
15) THE SNEAKY BOOZE HIDDEN FLASK POUCH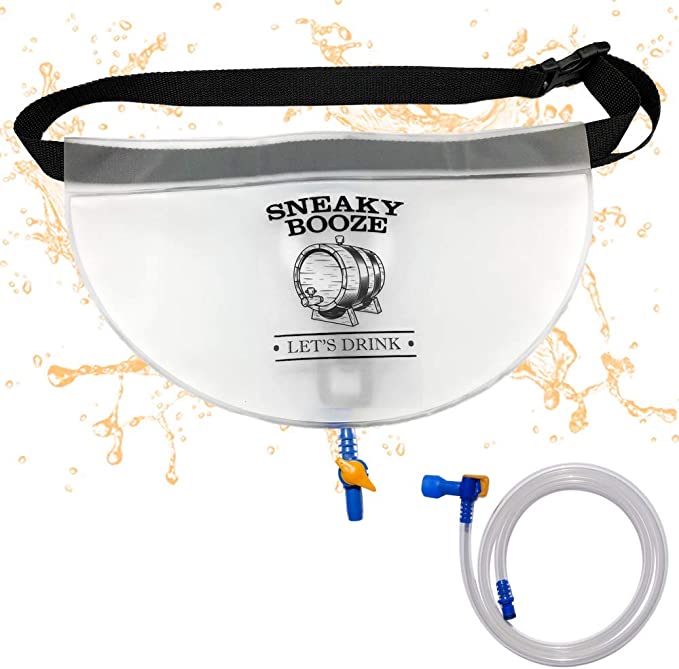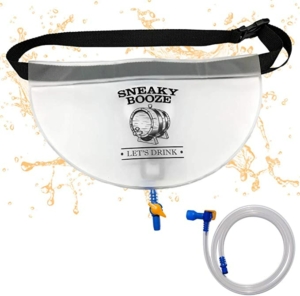 How it works: The Brandy Smuggler Walking Cane Flask. Now you can drink what you want, when you want, where you want, with no hassles and for less money. What more could you ask for? Drink your favorite beverage at the movies or on a cruise.
Features: The Sneaky Booze Hidden Flask Pouch consists of 3 parts; the adjustable hose, the adjustable belt, and the bladder. The 4-ft. The belt's designed to fit comfortably around your waist, allowing for easy concealment. Thanks to the pouch's 100% leakproof material and 100% BPA-free flask, be assured you won't get that yucky plasticky taste.
The alcohol bag holds up to 32 oz. of your beverage of choice and fits snugly around your waist, thanks to the adjustable belt. With the pouch filled, you may look like you've got a pudgy belly. And when you're done enjoying drinks out on the water, you can always clean your flask with a cleaning solution of vinegar and some baking soda, as well as the less stringent water and mild soap.
Price: $26 USD
Amazon average rating: 4.3 / 5 (Brandy Smuggler Walking Cane Flask)
Happy customer review: "Just came back from a RC cruise and brought back booze on to the ship from every port we went to. Super easy to fill, no leaks. I did not use the long tube as it is not necessary. Well worth the money. Btw RC cruiseline does not check contents of water bottles when you return back to ship so just fill them up with something clear for added bonus!" – J.P.
Brandy Smuggler Walking Cane Flask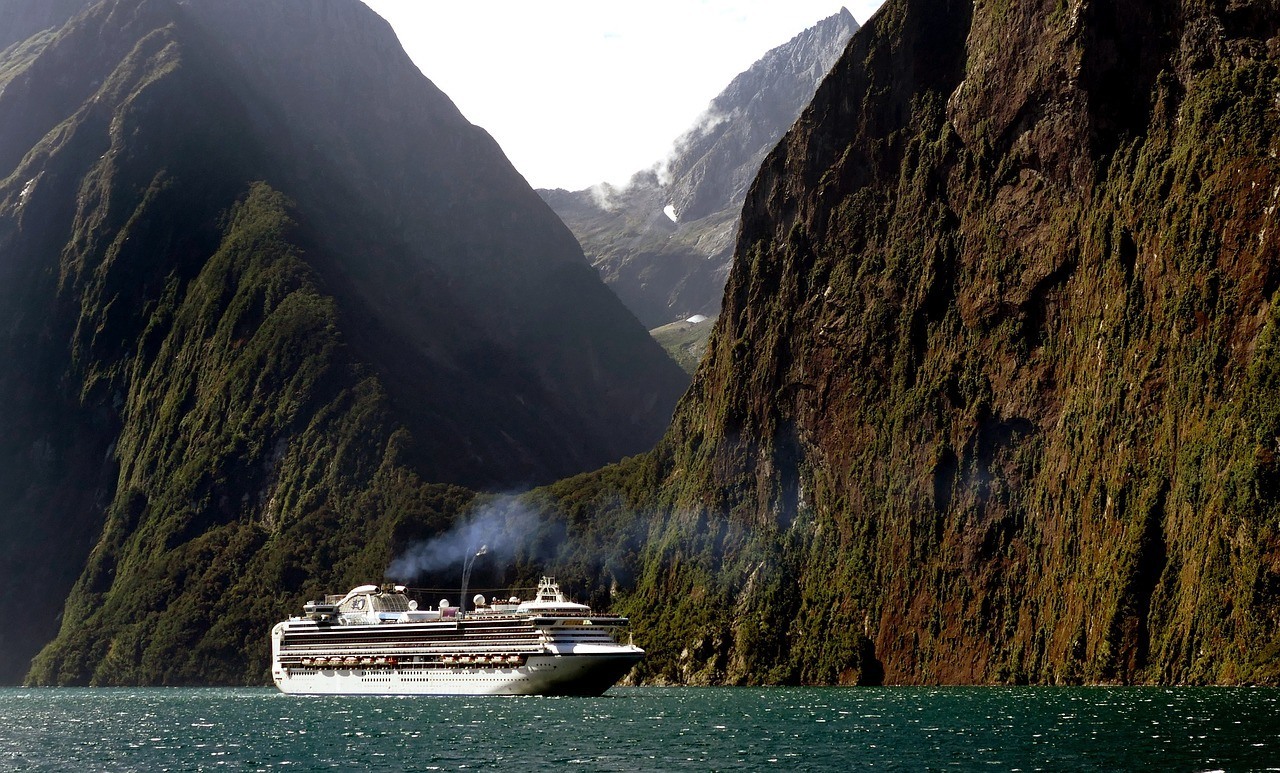 ---
ADDITIONAL TIPS FROM THE REDDIT RUM DIARIES FOR SNEAKING ALCOHOL ON A CRUISE…
"Mouthwash bottle with some food dye." – anonymous
"Buy booze in port and smuggle it in plastic flasks. Works best with baggy cargo shorts. Edit: I worked on ships for years and this is how we did it (yes, they butt-fuck us on booze too)." – barfuzio
"Depends. If you have a lot, place the bottles in cereal boxes and reseal the tops. Place them in the bottom liner in [the] suitcase." – anonymous
"I've seen people at sports games clean out a sunscreen bottle and fill it up. They just looked really weird drinking from it." – DibsArchaeo
"Real answer: you can use a syringe and inject about 3 oz of vodka into an orange. If you can somehow justify bringing a bunch of oranges aboard you're set. Source: I knew a guy who did this at work until someone took his orange and ate it. He was fired." – jondaniels16
"Roll it up in a pair of shorts or a shirt and put it in your checked bags… Seven times I've done this. Seven times I've enjoyed my liquor." – wizofsorts
There you have it. A range of tried and tested methods for (hopefully) evading detection when boarding your next big cruise.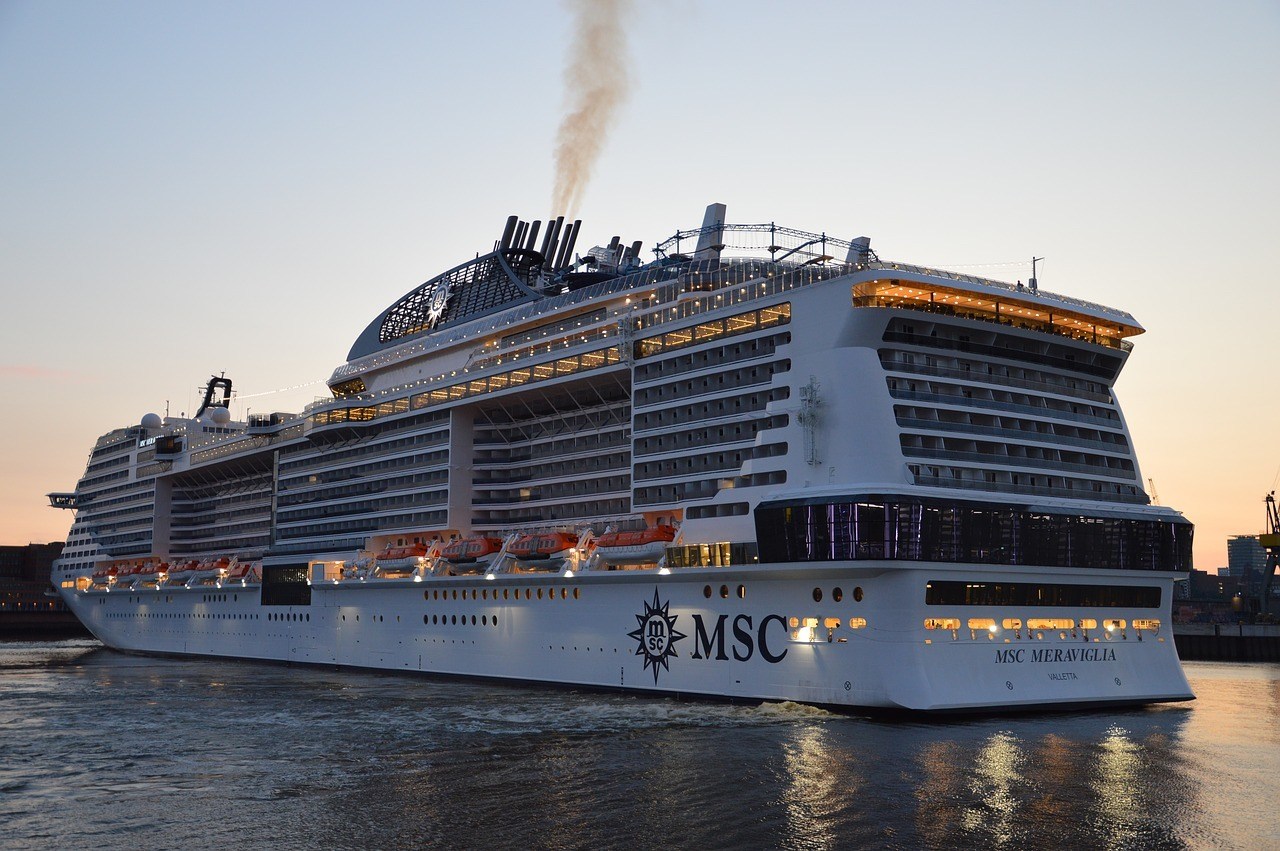 ---
ANY MORE IDEAS ON HOW TO SNEAK BOOZE ON A CRUISE….?
I'd love to keep this article updated, so if you've got any more sneaky ways to hide alcohol on cruise ships, please reach out and let me know!
This was such a fun article to write, and it's actually got me super keen to book a cruise sometime in the near future! I'm currently living in the Seattle area, so maybe I'll start looking for last-minute Alaska cruises (as I hear they are quite spectacular!!)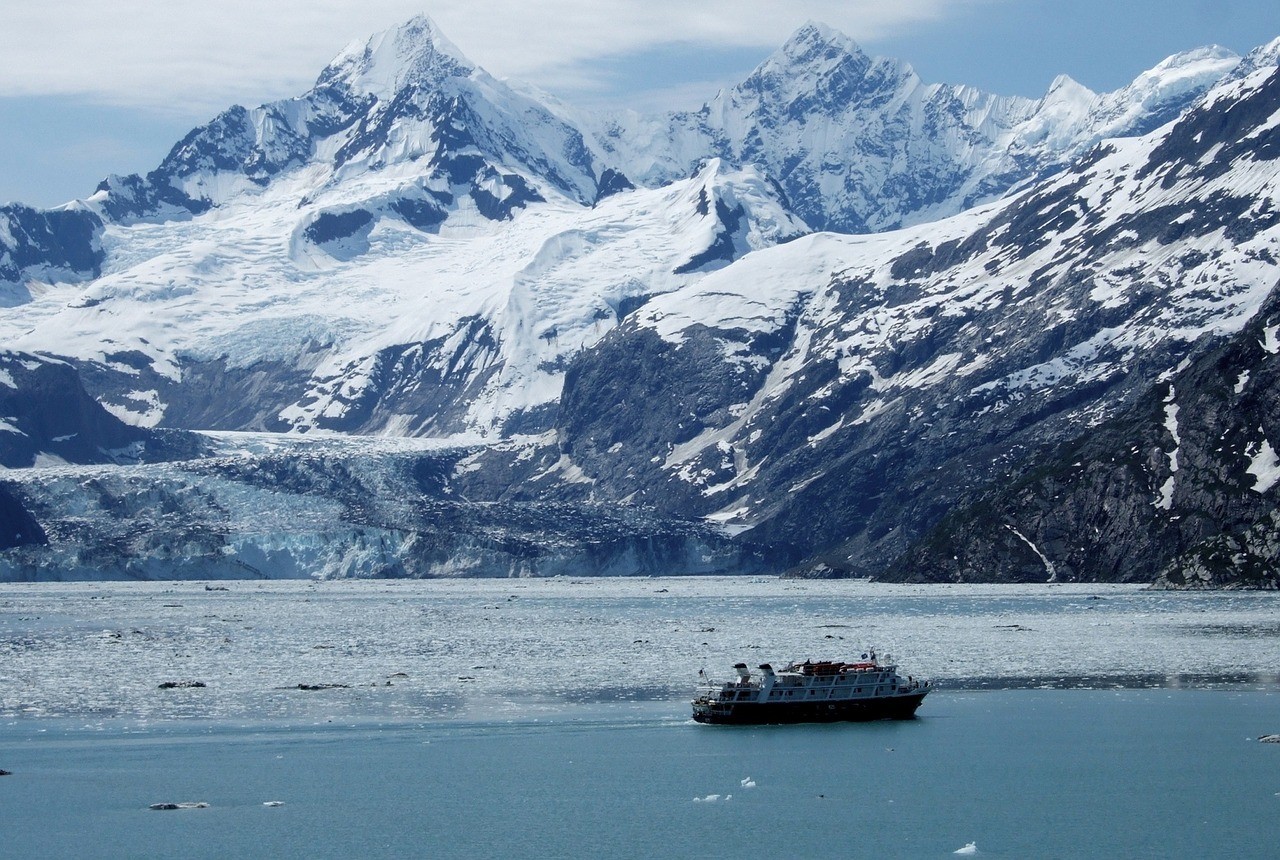 ---
HERE ARE A COUPLE OF FUN VIDEOS FOR SNEAKING ALCOHOL ON CRUISE SHIPS!
Search for how to sneak alcohol on cruise ships on YouTube & you'll come across tons of really smart people who walk you through the process of how they've successfully avoided detection of their contraband alcohol in the past!
While I do think sneaking containers holding alcohol on a cruise is always risky, I do think there are a few foolproof ways not to get caught!! I've actually used a few of these when I went on some of these Brandy Smuggler Walking Cane Flask.
The best way to smuggle liquor on a cruise ship.
SMUGGLE HARD LIQUOR ONTO CRUISE SHIP!!! IT WORKED$$$$$
---
THANKS FOR READING MY TIPS FOR HOW TO SNEAK LIQUOR ON A CRUISE!
SHARE THESE MUST-TRY PRODUCTS TO HIDE ALCOHOL WITH YOUR CRUISE SQUAD!!
https://www.jonesaroundtheworld.com/wp-content/uploads/2019/07/How-to-Sneak-Alcohol-on-a-cruise-445705-1.jpg
1001
1500
Dave
https://www.jonesaroundtheworld.com/wp-content/uploads/2017/03/logotry-1-1-300x106.png
Dave
2023-03-25 16:42:28
2023-03-29 19:48:00
How to Sneak Alcohol On A Cruise: 15 Cunning Products