Looking for the best music festival cruises!? Well, you've come to the right place! I've spent a lot of time on EDM Cruises & Music Cruises during the past few years, and I think they are definitely something you must experience at least once in your life!
However, I should warn you… after you spend a few days raving/partying at sea, the idea of going back to camping festivals might not sound too appealing!
Music cruises are simply the most comfortable way to enjoy a festival, because it's also an incredible vacation! The destinations are always beautiful, the cruise amenities are top-notch, and the sunrises/ sunsets you'll witness while onboard the ship will leave you speechless. They also can be a fantastic way to get up close and personal with your favorite EDM artists and DJ's. It's a really nice and intimate vibe on board these cruises, especially compared to the massive festivals, and it's pretty common to see artists just strolling around the ship.
Also, read: How to Sneak Alcohol on a Cruise | 15 Must-Try Products
While they do tend to be a bit more expensive than your typical festival, it's a bucket list adventure that'll keep you coming back for more! So without further ado, here are the best music cruises in 2023-2024 (also keep reading at the bottom for potentially returning cruise festivals).
---
1) Groove Cruise Miami
When: January 19-23, 2023
Departing: Miami – Labadee (Celebrity Summit)
https://www.groovecruise.com/miami
The Ultimate EDM Cruise
Groove Cruise is the OG festival at sea, and will definitely be one of the best experiences of your life! I've now attended three different Groove Cruises, and it's simply unlike any other festival I've ever attended.
Check out my reviews below:
There are two different Groove Cruises each year, so get some friends together, and get ready for the nautical adventure of your dreams. Trust me – you will LOVE THIS RAVE CRUISE!
I'll be on board Groove Cruise the upcoming events…so come say hi if you see me! :-)
---
2) Friendship Cruise Festival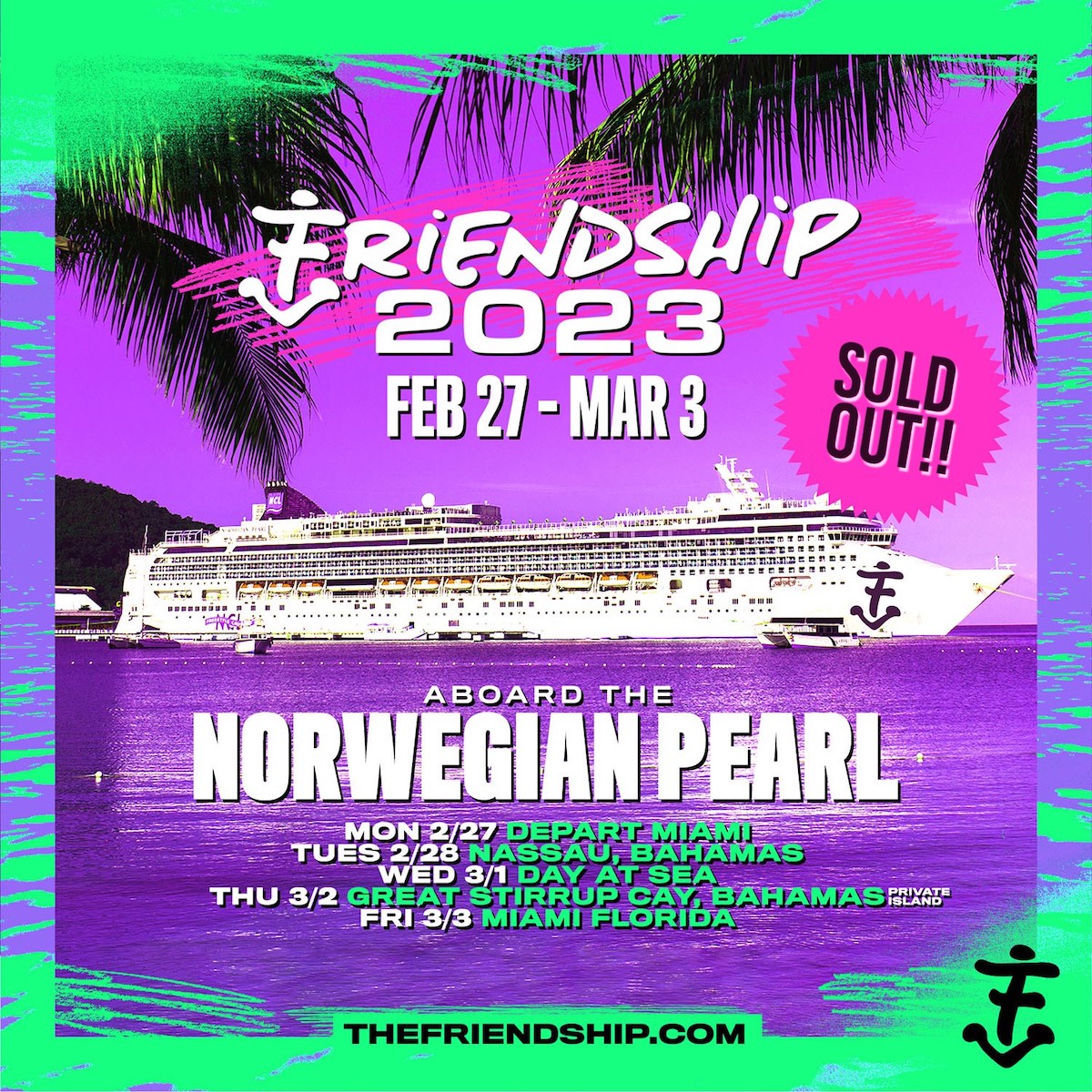 When: February 27- March 3, 2023
Where: Miami – Bahamas (Festival Cruise)
2018 was the inaugural sold-out cruise for this new festival cruise, "FRIENDSHIP". With a star-studded line-up with names like Boys Noize, Dixon, and Rufus Du Sol – and it looked like an epic time! I had some friends who went (who even got engaged during one of Destructo's legendary sets), and they had nothing but great things to say about it. It's one of the newer music festival cruises in the scene, and are finally making their return to the sea in 2023!
It's already sold-out and quite challenging to find a spot on board, but for those lucky ones who will attend – it's guaranteed to be an unforgettable experience.
"Get ready to cruise out with some of the best international music acts aboard a glamorous ship to sea. It's the perfect setting to make new friends and gather with old ones. States DESTRUCTO, "There is a place where my friends and I go and we do fun things—the kind of fun things that build everlasting memories that I could never put a price on and I absolutely never could because these times are priceless and irreplaceable. At the end when I look back and reminisce about these times I had and the experiences that molded me and watered me enough to grow, I'll think about all the friends I've made along the way and how I am a part of their story and they are more than all my friends. They are all my family. That is FRIENDSHIP."
The Friendship 2020 (Official Aftermovie) + 2023 Announcement
---
3) Jam Cruise Festival 2023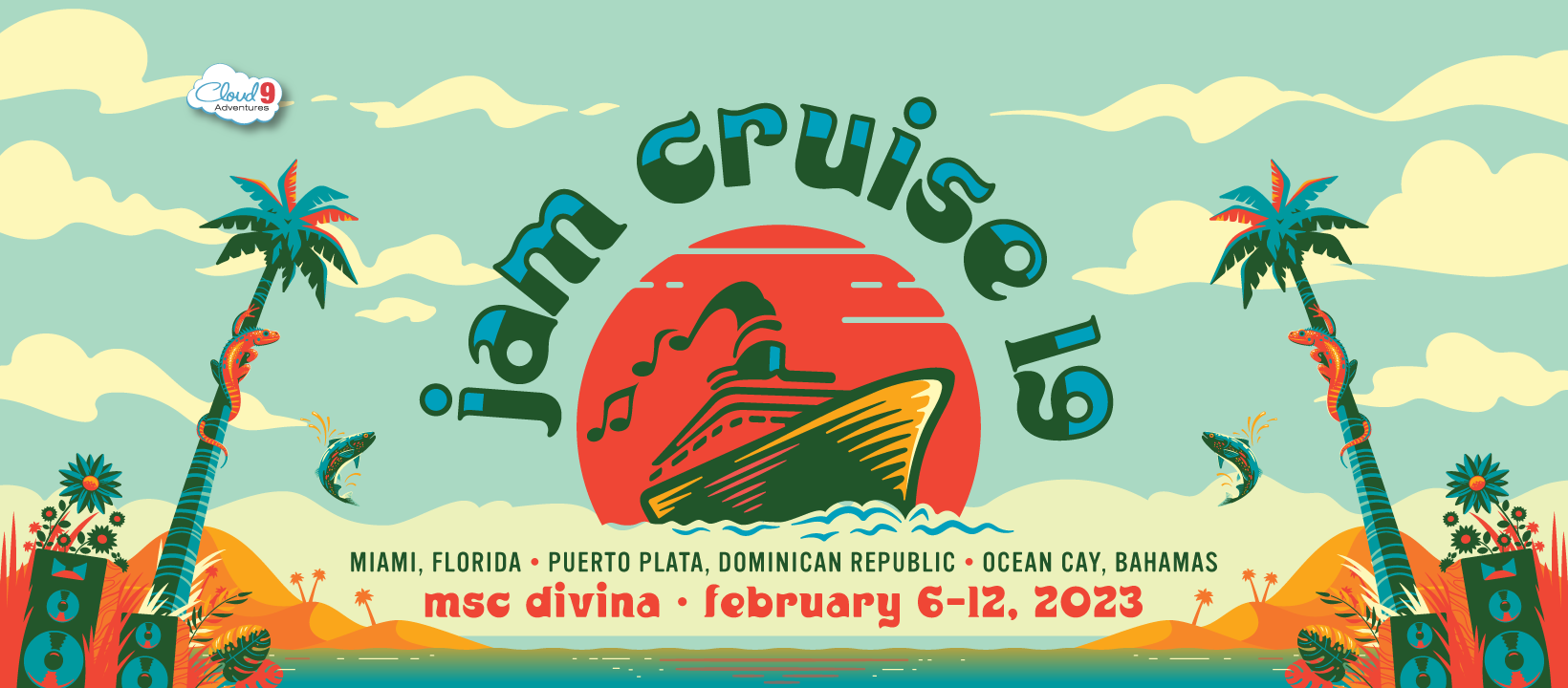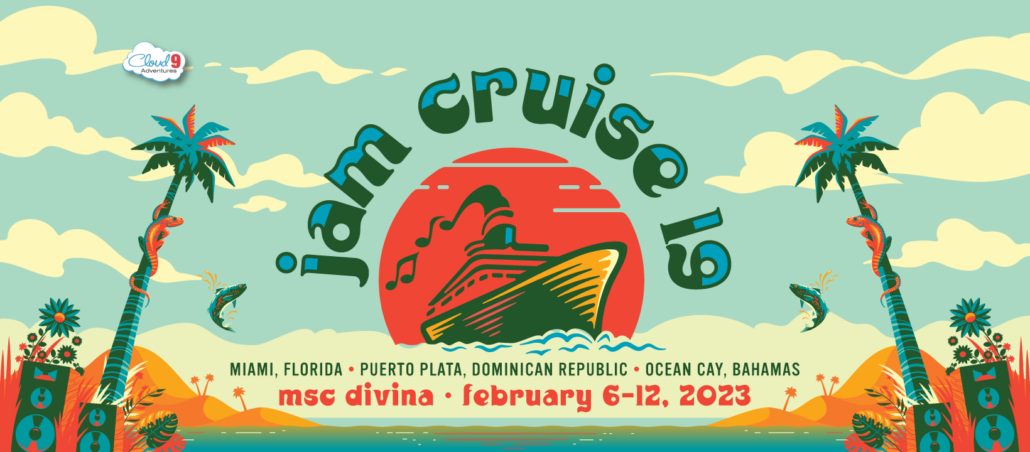 When: February 6-12, 2023
Where: Miami – Ocean Cay, Bahamas (Festival Cruise)
Jam Cruise is the musical adventure of a lifetime
"Prepare yourselves for a little extra magic as we spend six nights sailing the Caribbean with our favorite bands and Jam Cruise family. A longer Jam Cruise means more music, more port stops, and more time aboard for relaxing or joining in on those legendary Jam Cruise activities!
As always, our notorious theme nights, guest filled shows, and special programs will be in full swing to keep our cruisers on their dancing feet!"
Join the Jam Cruise 10 – Festival 2023 Facebook Event for more details!
Jam Cruise 15 Official Aftermovie
---
4) It's The Ship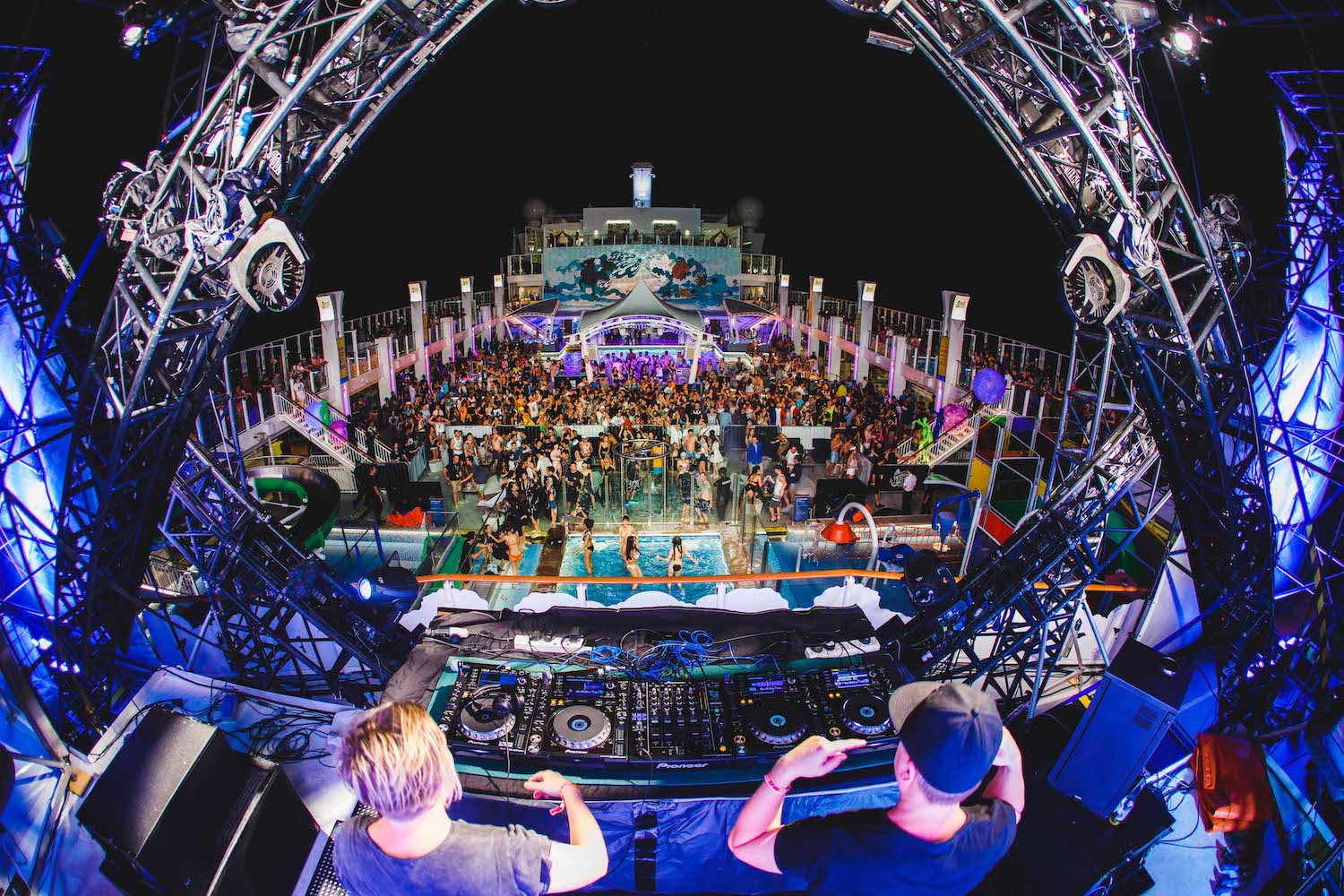 When: March 8-10, 2023
Where: Singapore – Phuket – Singapore
Asia's Largest Festival At Sea
Once you go on one music festival cruise, I guarantee you'll be addicted to them! It's truly epic sailing on a luxury ship with an intimate crowd, world-class DJ's, and with all the comforts of cruising. Not only do you get to listen to quality music for 3-days, but you'll get to visit another country!
It's The Ship always brings an amazing line-up of electronic artists, epic theme parties, and attracts a really great international crowd. While it's definitely one of the more expensive festivals on the list, it'll be be worth every penny!
IT'S THE SHIP 2018 Official Aftermovie
---
5) Rock The Bells Cruise | A Hip-Hop Festival Experience
When: November 13-17, 2023
Where: Miami, Florida – Bahamas
https://www.rockthebellscruise.com/
https://www.facebook.com/rockthebellsfestival
"It took 50 years, but it's finally here! The Rock The Bells Cruise: A Hip-Hop Experience is setting sail from Miami to the Bahamas on November 13-17, 2023, for 4 days of non-stop Hip-Hop.
The all-inclusive experience offers live performances, parties and unique experiences with some of the most iconic MCs, DJs and Producers in Hip-Hop.
Immerse yourself in the incredible Hip-Hop inspired dream vacation with a community of like-minded heads. Turn up on the pool deck and unwind on the beautiful, white-sand beaches of Grand Bahama Island and Nassau for the greatest trip in Hip-Hop history.
LL Cool J, Ice Cube, Busta Rhymes, Kool G Rap, Brand Nubian, J-Lo
---
6) 70000 Tons of Metal Cruise Festival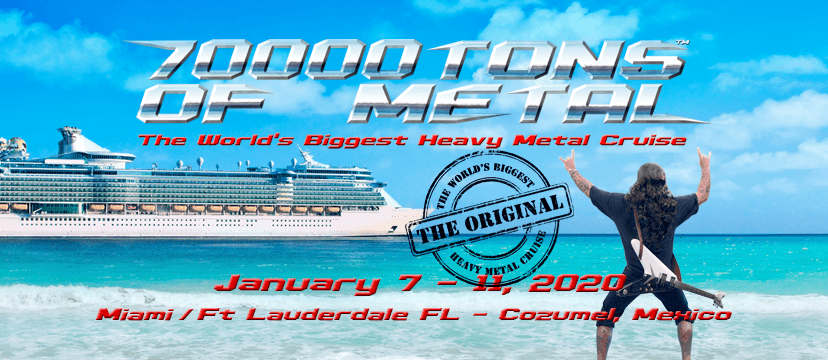 When: January 30 – February 3, 2023
Where: Miami – Bahamas
"60 Bands, 4 Days, 1 Cruise Ship, and only 3000 Tickets. This is 70000 TONS OF METAL, The Original, The World's Biggest Heavy Metal Cruise!
On 70000TONS OF METAL you get unrestricted festival access to all 120 live shows on board, 70000TONS OF KARAOKE until sunrise, Jamming In International Waters – the Official 70000TONS OF METAL All Star Jam which writes Heavy Metal History every year, Clinics and Work-Shops with the musicians, our infamous Belly Flop Contest, Shore Excursions with your favorite artists, and much more!
Everyone on board is a VIP, we don't have assigned seating (this is a Heavy Metal Cruise after all), and most importantly the bars on our ship never close – you heard us, bars that never close!"
---
7) Days of Summer Cruise Hip Hop Festival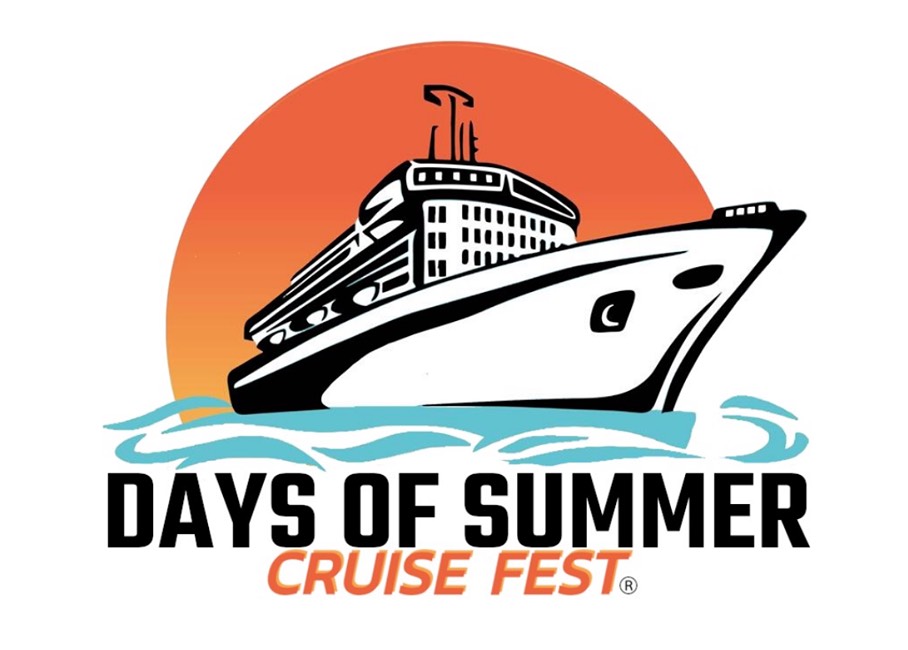 When: July 2-5, 2023
Where: Miami, Florida – Bahamas
https://www.daysofsummercruise.com
https://www.facebook.com/daysofsummercruise/
"Days of Summer Cruise Fest is an annual hip hop music cruise sailing to various Caribbean islands from the port of Miami Florida. Days of Summer Cruise Fest will be sailing out of Miami, Florida to a Private Island and Nassau, Bahamas for 4 days and 3 nights cruise onboard the Carnival Victory."
2023 they're making a big return for a hip hop party at sea, with Da Baby & FUTURE, with many more to be announced! This is guaranteed to be a nautical adventure that rap and hip-hop fans will love!
DJ Khaled Days of Summer Cruise Fest Aftermovie 2019
---
8) Shiprocked Cruise Festival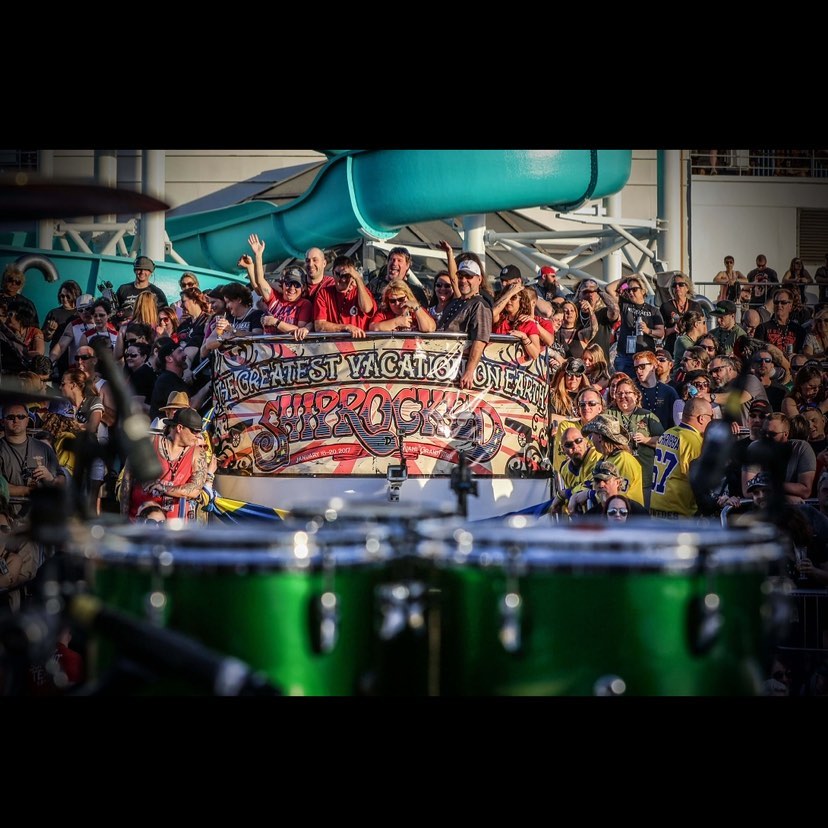 When: January 22-28, 2023
Genre: Music
VACATION HARDER!
Have you ever attended a music festival on a cruise? I have, on six separate occasions, and it's one of the best ways to combine a vacation, good music, and incredible destinations! Shiprocked is a favorite among rock and roll music fans, departing from New Orleans and sailing to sunny Mexico!
Well one of the previous editions of Shiprocked departed from New Orleans! For the upcoming 2023 festival, it's departing from Florida, but I figured I'd leave it on this list in case they make a return to New Orleans in the future!
ShipRocked 2019 Aftermovie
---
9) The Rock Boat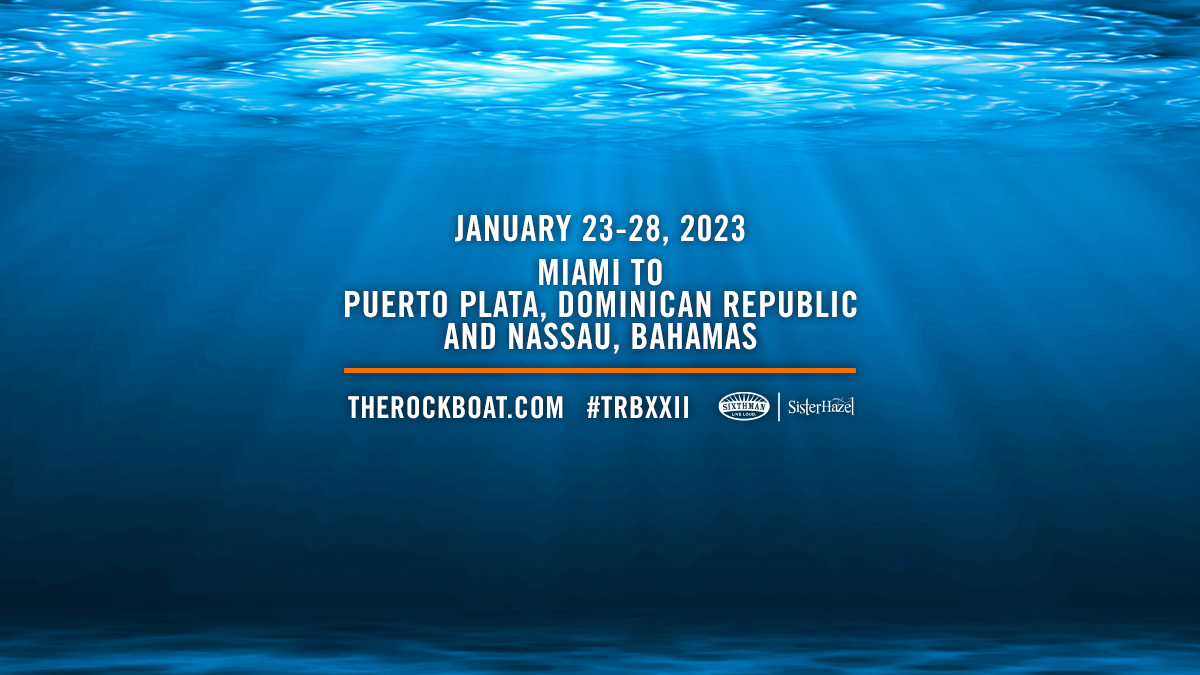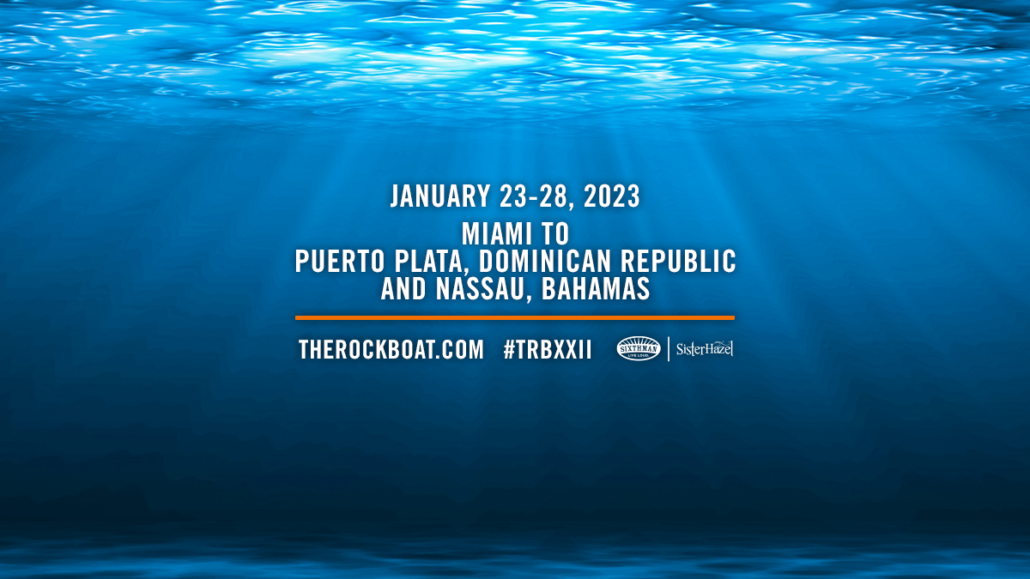 When: January 23-28, 2023
Where: Miami, Florida – Dominican Republic
https://www.facebook.com/therockboat
"You have been selected for a Top Seacret mission! Should you choose to accept, report to Norwegian Pearl on January 23, 2023 for five days of live music, unprecedented collaborations and visits to beautiful beaches.
Your mission will conclude January 28th, 2023 after your round-trip journey from Miami, Florida to Puerto Plata, Dominican Republic and Nassau, Bahamas. Accompanying you throughout your travels will be dozens of talented musicians alongside your spymasters, Sister Hazel. "
Join the The Rock Boat XXII – Top Seacret for more details!
The Rock Boat XVII - The World's Greatest Floating Music Festival
---
10) Cayamo Cruise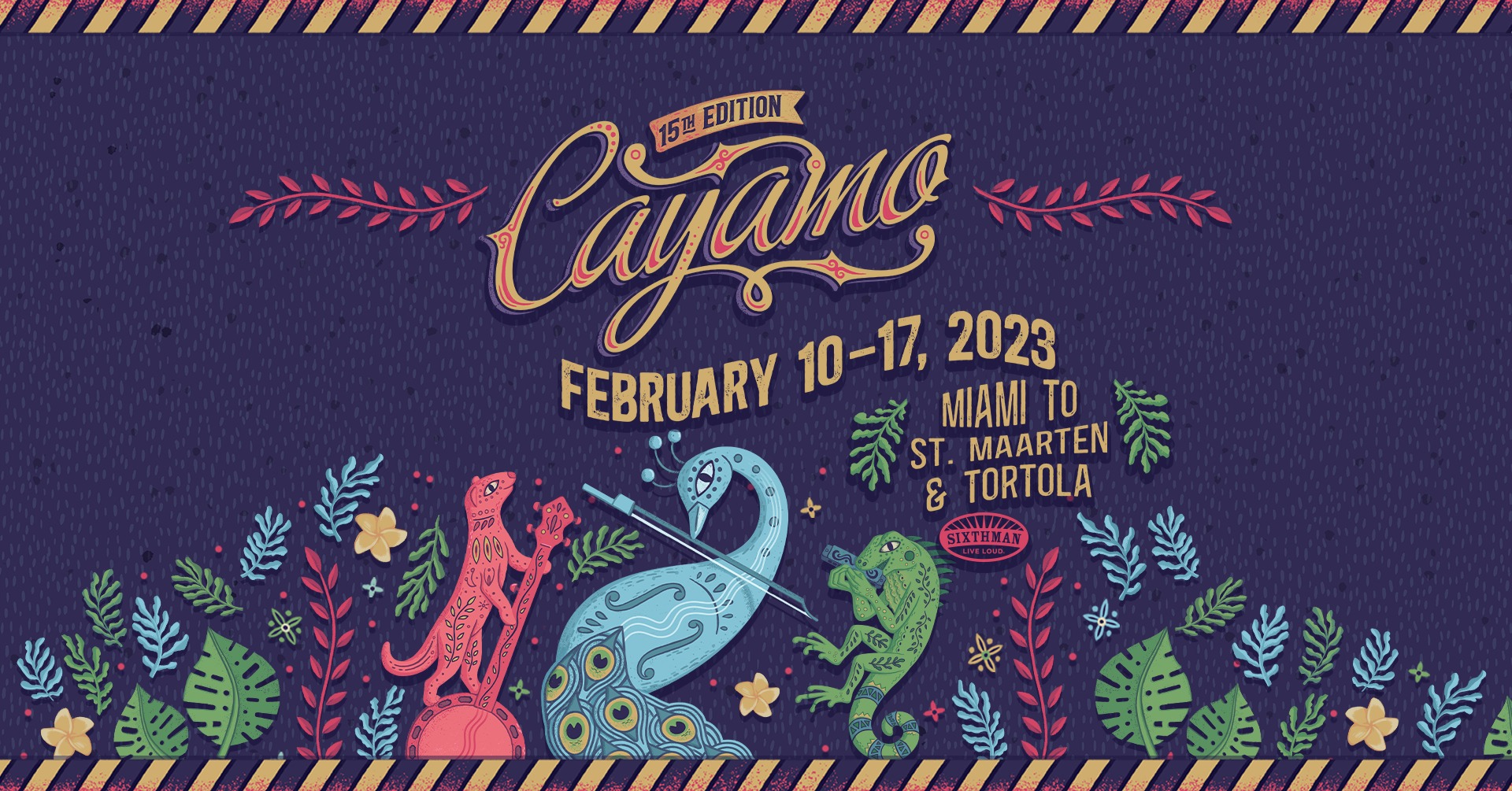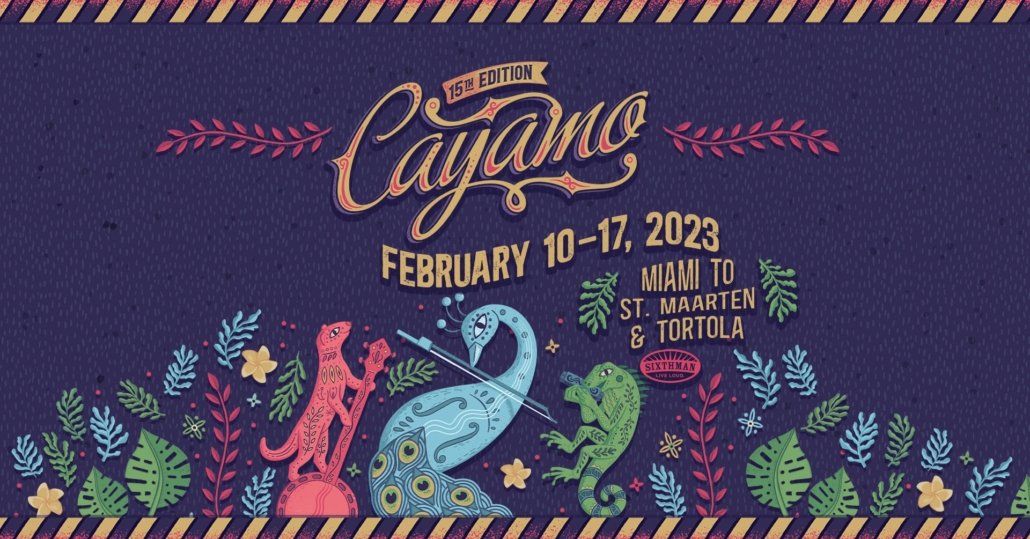 When: February 10-17, 2023
Departing: Miami to St. Maarten & Tortola
https://www.facebook.com/cayamocruise
"This year we welcome Jeff Tweedy, Andrew Bird, Trampled By Turtles, Nitty Gritty Dirt Band, Neko Case, and Shovels & Rope along with many more who will contribute to yet another seven full days of magical Cayamo moments.
Cayamo's 15th Journey Through Song is sailing February 10-17, 2023 for an immersive week of unique performances as you drift through the beautiful Caribbean from Miami to St. Maarten and Tortola alongside fellow music lovers"
Join the Cayamo – Fifteenth Edition Cruise Festival 2023
"The Weight" (multiple singers) on Cayamo music cruise (March 20, 2022)
---
11) Country Music Cruise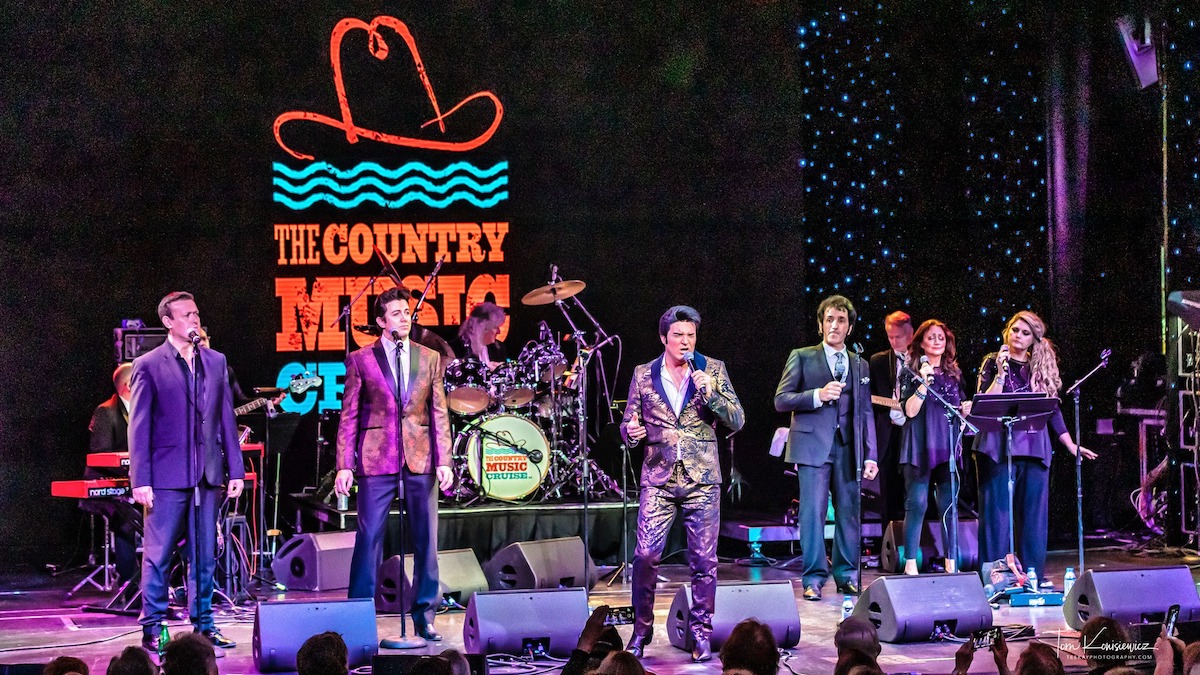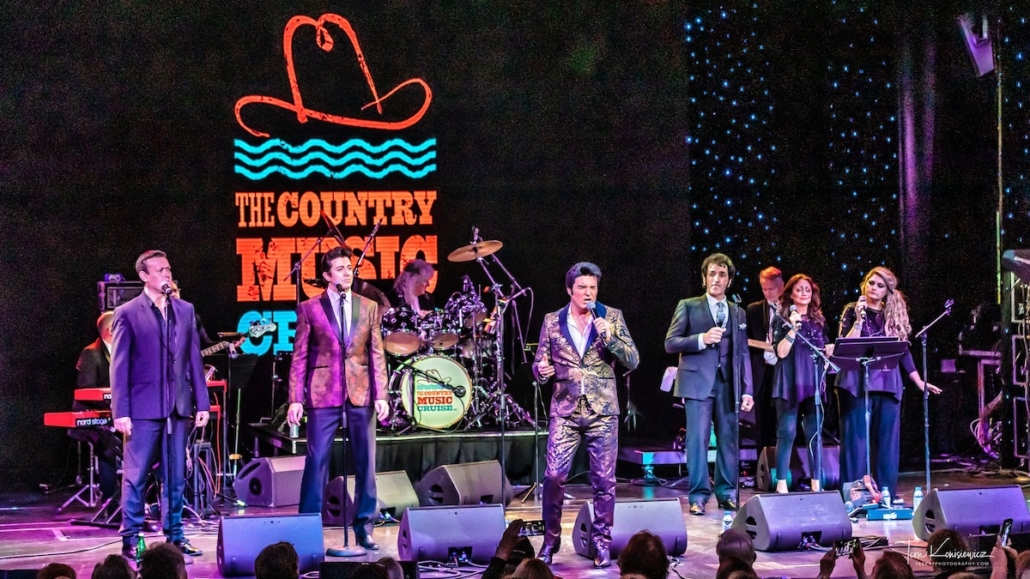 When: January 20-27, 2024
Departing: Miami to St. Maarten & Tortola
https://countrymusiccruise.com/
"Come cruise the Caribbean with country music's greatest entertainers on a 7-Day nonstop party aboard the luxurious Holland America Nieuw Amsterdam. Seven nights of luxury throughout St. Maarten and San Juan. Enjoy a star-studded vacation with unparalleled access to legendary stars from Country Music.
Join our amazing country music party at sea with live nightly performances, interaction with the stars all while cruising in luxury. Enjoy dozens of celebrity-studded activities as well!"
The Country Music Cruise 2022 Souvenir Reel
---
12) Emo's Not Dead Festival Cruise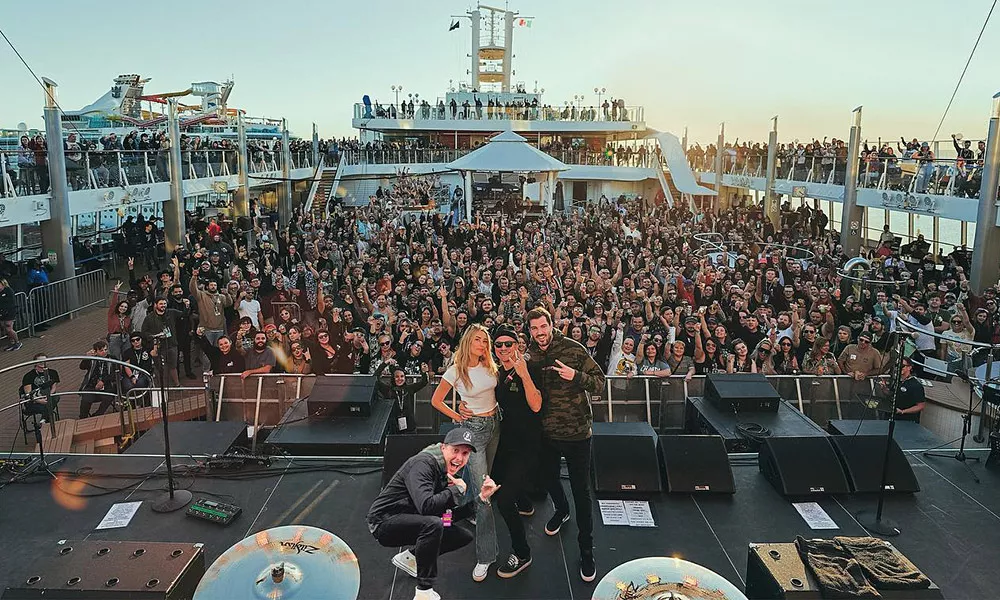 When: February 26- March 1, 2024
Departing: Miami to St. Maarten & Tortola
https://www.emosnotdeadcruise.com/
After it's first inaugual festival cruise that set sail in 2022, Emo's Not Dead is returning to the sea for it's second edition in February 2024.
Expect to hear all the tunes from the early emo days that you still remember all the words too! Get your emo wigs, black outfits, skinny jeans, and mascara ready for this one. I had a friend go on this and it looked like a really epic time!
Emo's Not Dead cruise 2022 Part 1 EPIC Experience
---
Festival Cruises That May Return in 2023-2023
---
Holy Ship
When: Every January (2 Weekends)
Departing: Port Canaveral, Florida
Destination: Various locations: Great Stirrup Cay, Bahamas, etc.
Having just successfully finished their 12th and 13th voyages, HOLY SHIP has made some major waves in the music cruise/ festival scene. Their line-ups are always stacked with an eclectic mix of bass/electro G-House artists, techno titans, and all of the previous destinations they've sailed to are absolutely gorgeous. The main reason I want to go on Holy Ship though is to witness a legendary Destructo Sunrise Sermon Set!
Holy Ship 2017 Official Recap
---
Inception At Sea
The world's first ever floating spring break music festival!
Departing: Miami, Florida
Destination: CocoCay & Nassau, Bahamas
Website: http://inceptioncruise.com/
"The second annual Inception at Sea Spring Break Cruise will be setting sail March 13-17, 2017 from Miami to multiple destinations in the Caribbean for a 4-night music festival experience, with 96+ straight hours of music and partying." I'm personally going on this festival in just a few weeks, and can't wait to share my experience with everyone!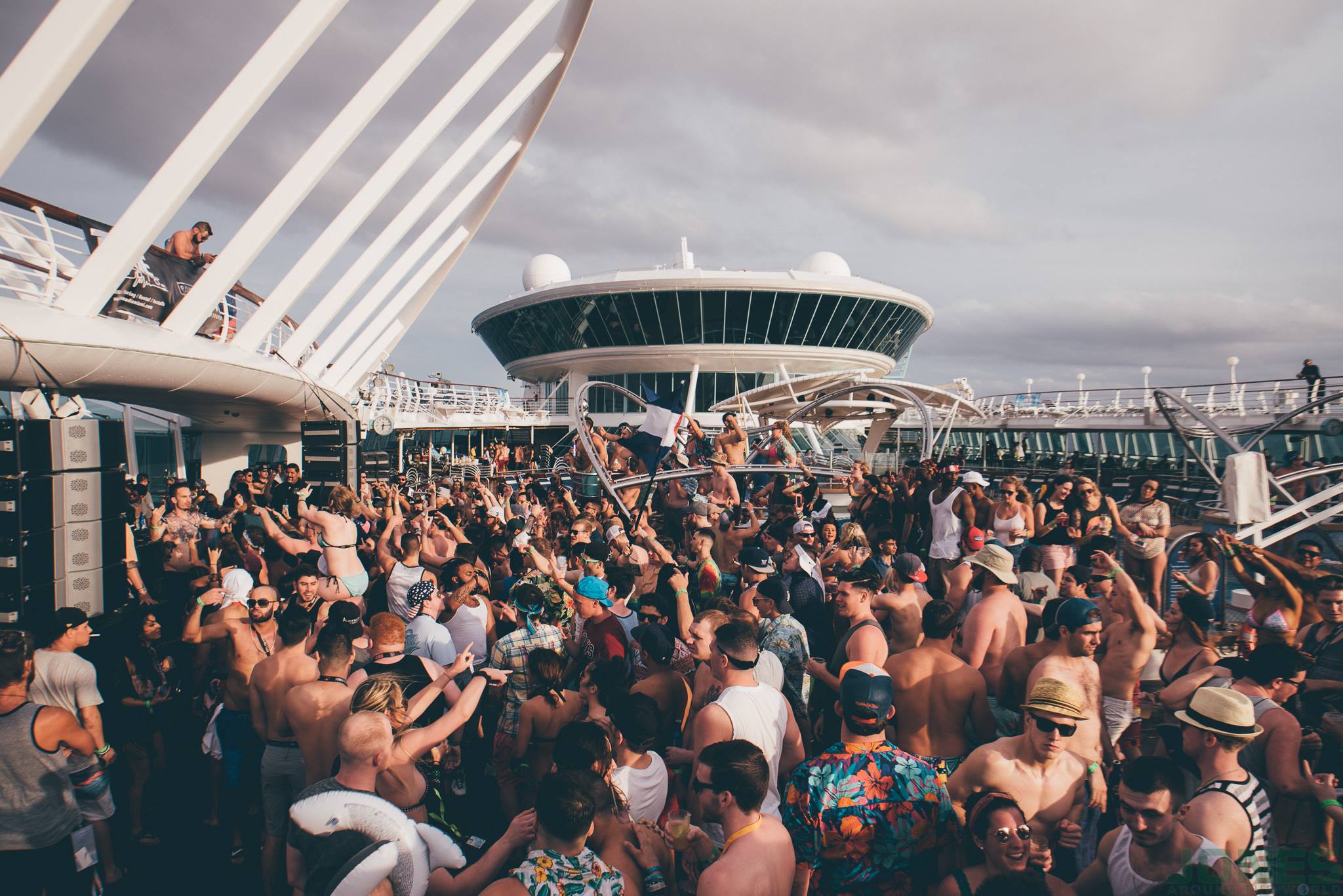 ---
Anchored By Unique Cruise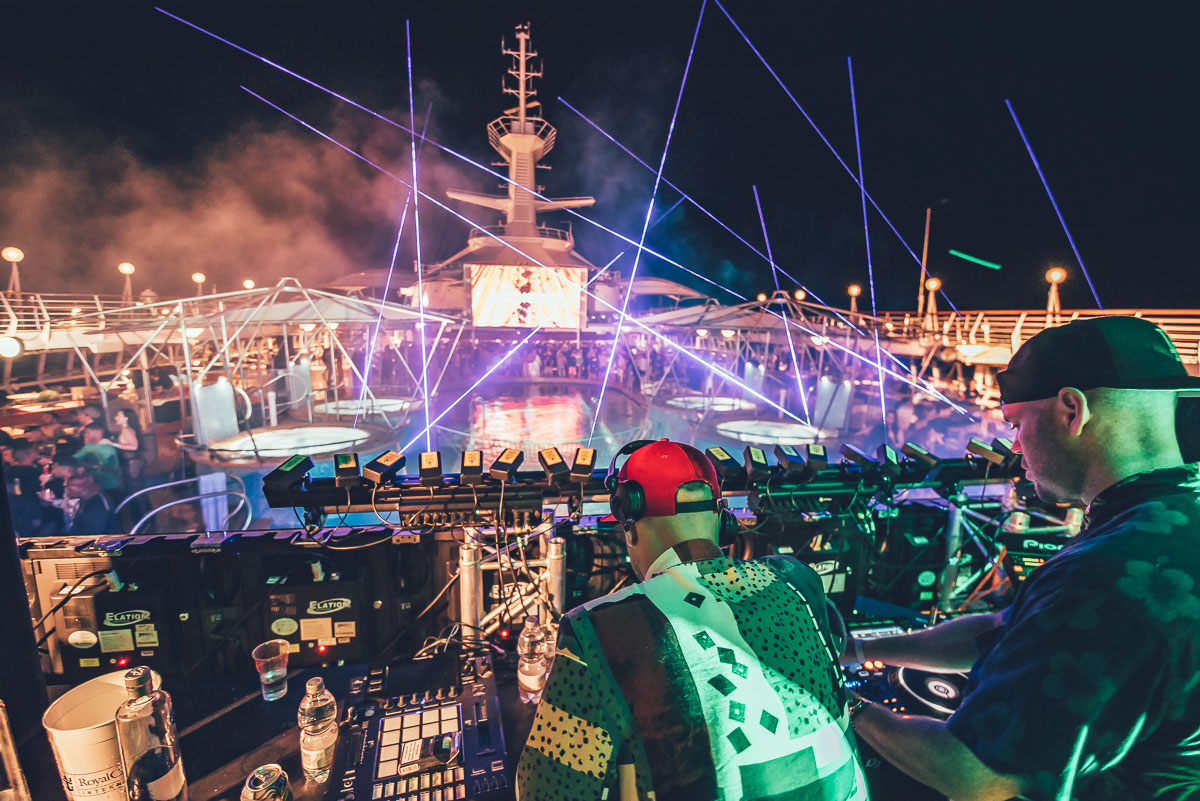 Departing: Barcelona, Spain Barcelona
Destination: Corsica, Palma & Ibiza
TAKING YOU ON AN UNFORGETTABLE JOURNEY AT SEA
Anchored Cruise returns in 2019 for it's third music festival voyage, and it really is a super wild party at sea! I've been the festival photographer for Anchored the past two years, and both times I've had a blast on board! The destinations are amazing, the food is amazing (thanks to Royal Caribbean), and overall it's a great time.
ANCHORED ⚓️ The Official recap movie
---
Shipsomnia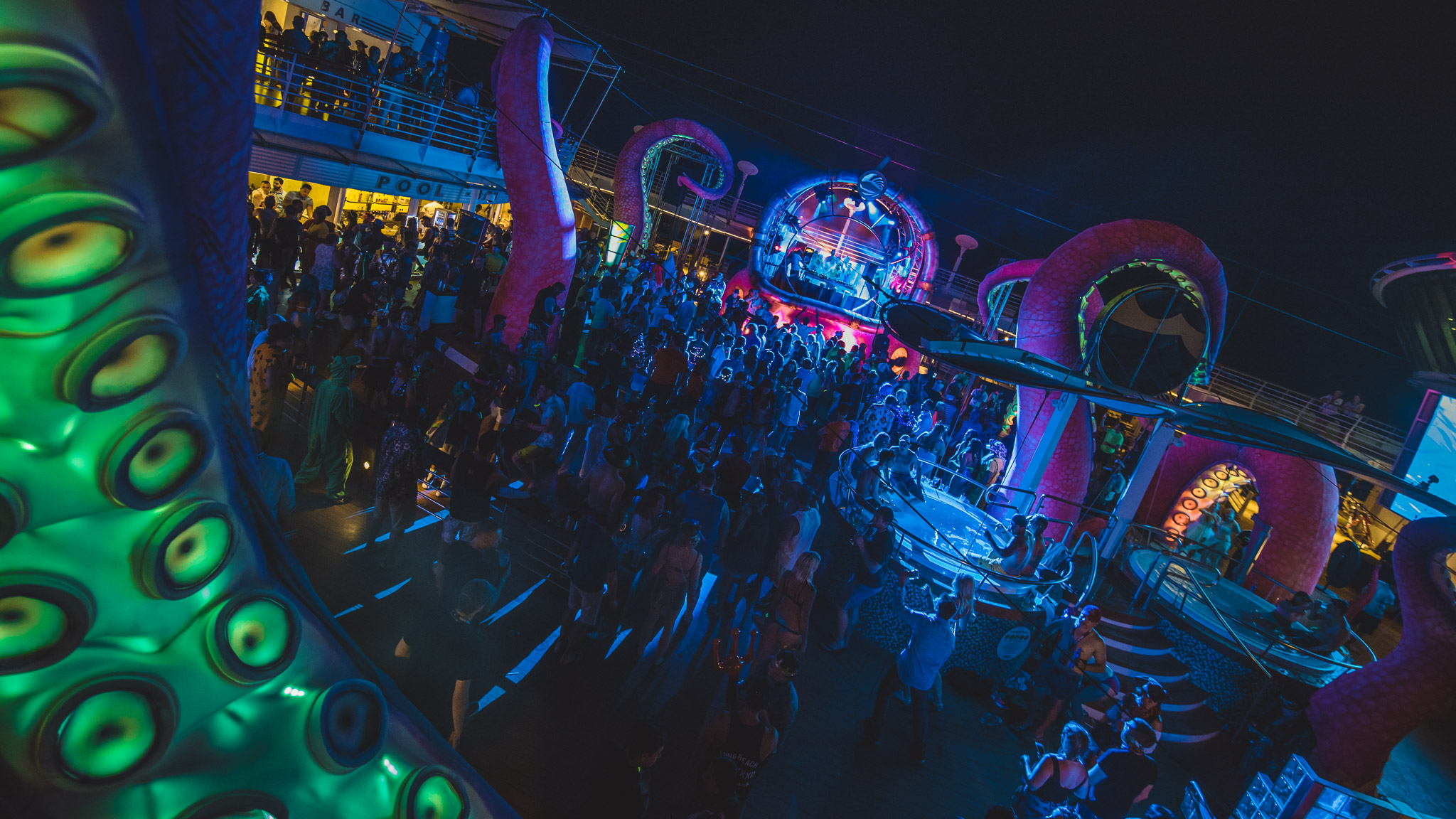 Departing: Barcelona, Spain
Destination: Ibiza, Spain
Unoffficially nicknamed "Tomorrowland Of The Sea", Shipsomnia is guaranteed to be a party you never forget. It's maiden voyage sailed from Singapore – Thailand, and was one of the best festivals in South-East Asia. They are now preparing for it's second edition leaving from Barcelona, and making it's way to everyone's favorite party island. This event is likely to sell-out rather quickly, so plan well in advance to ensure your spot on the "Tale of the Kraken".
Official 2016 After Movie: Shipsomnia - The Search for Lost Rhythms
MDRNTY Cruise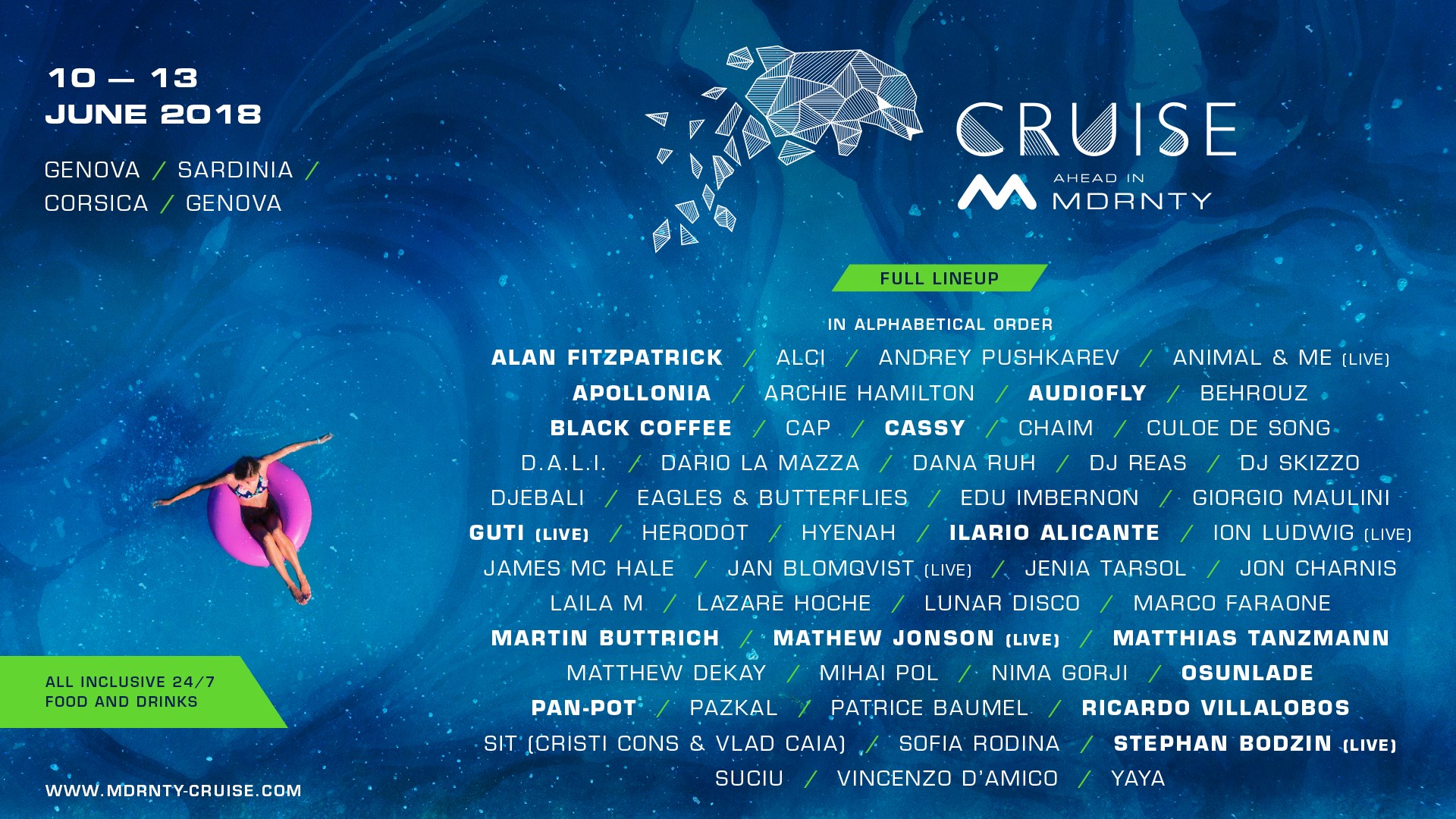 The First 100% Underground Electronic Music Cruise
When: Future Dates TBA
Departing: Genova, Italy
Destination: Sardinia -> Corscia -> Genova
While there is no current update on if there will be another sailing for MDRNTY in 2019, I really hope there is! Take a look at that 2018 line-up, and I think you'll understand what I mean. It's stacked with underground house and techno, and I am definitely hoping I can make it on board someday!
"MDRNTY Cruise, an all-inclusive voyage devoted to electronic music with 3 stages, over 50 artists and performers sailing for three days across Mediterranean Sea on MSC Opera cruiser operated by second largest cruising company in the world MSC. Starting the journey from Genova, the cruiser will stop-over in beautiful islands with exclusive settings of Sardinia and Corsica followed by return to the port of Genova."
MDRNTY Cruise 2017 Official Aftermovie
---
The Ark Cruise
When: Future Cruises TBA
Departing: Barcelona, Spain
Destination: Ibiza, Spain & Marseille, France
ELROW ON A SHIP FOR FOUR DAYS!? Is this real life…? This cruise simply looks like it's be the experience of a life. Take a look browse through the website and check out all the incredible stages, trip packages, and information about the venue of "the Feedom Of the Seas". It honestly won't take you much convincing to start planning your trip!
"Four days long the ship will cruise the Mediterranean Sea in a tropical setting making sure mankind would not only survive, but to be fruitful, joyful and most of all: for mankind to create. To create an atmosphere in which any animal would duplicate. To create an environment in which everybody is loved, accepted and musically connected. To create conversation where likeminded people share stories and discuss the strings of life."
The Ark Cruise 2017 - Official Aftermovie
---
Am I Missing any Epic Music Festival EDM Cruises…?
I'm always looking for the next big music cruises, so feel free to let me know so I can update this article! While music festival cruises do tend to be a bit more expensive than the average festival experience, I personally think they are worth every penny!
---
Looking for more music festivals around the world…?
I've written tons of articles just like this one that discuss the best music festivals, concerts, events, and parties all over the globe. Check out a few of these below and start planning your next trip.
37 California Music Festivals That'll Keep You Dancing All Year Long
The 25 Best Music Festivals in Arizona To Experience Before You Die
Top 21 Music Festivals in Las Vegas, Nevada
The 22 Best Music Festivals in Barcelona
Top 20 Festivals in the Philippines To Experience Before You Die
The 25 Best Music Festivals in Texas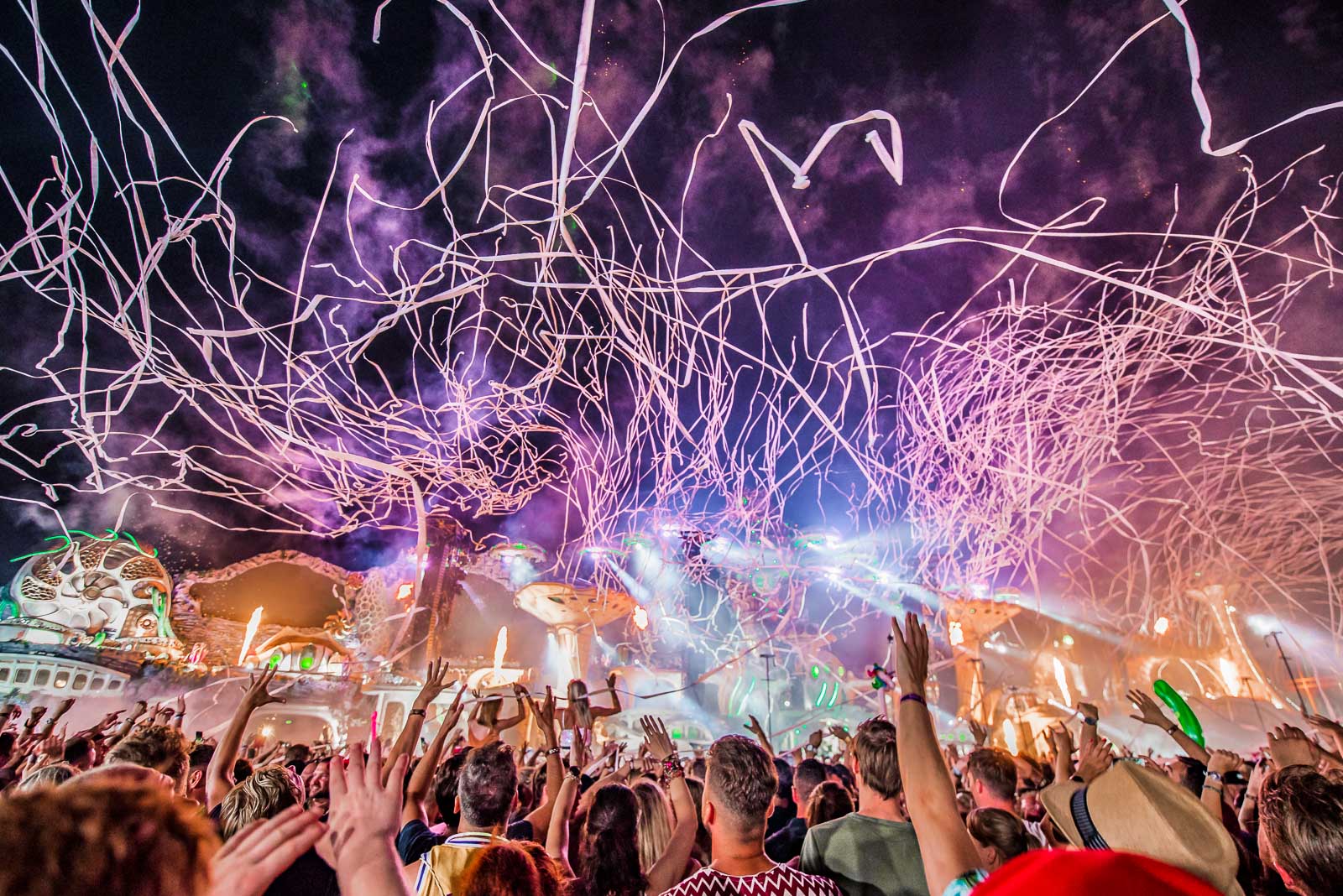 ---
FOLLOW MY ADVENTURES AROUND THE WORLD ON FACEBOOK & INSTAGRAM
https://www.jonesaroundtheworld.com/wp-content/uploads/2017/02/DSC_6664.jpg
1367
2048
Dave
https://www.jonesaroundtheworld.com/wp-content/uploads/2017/03/logotry-1-1-300x106.png
Dave
2023-01-03 20:05:15
2023-01-07 08:57:54
Top 12 Music Festival Cruises To Experience Before You Die