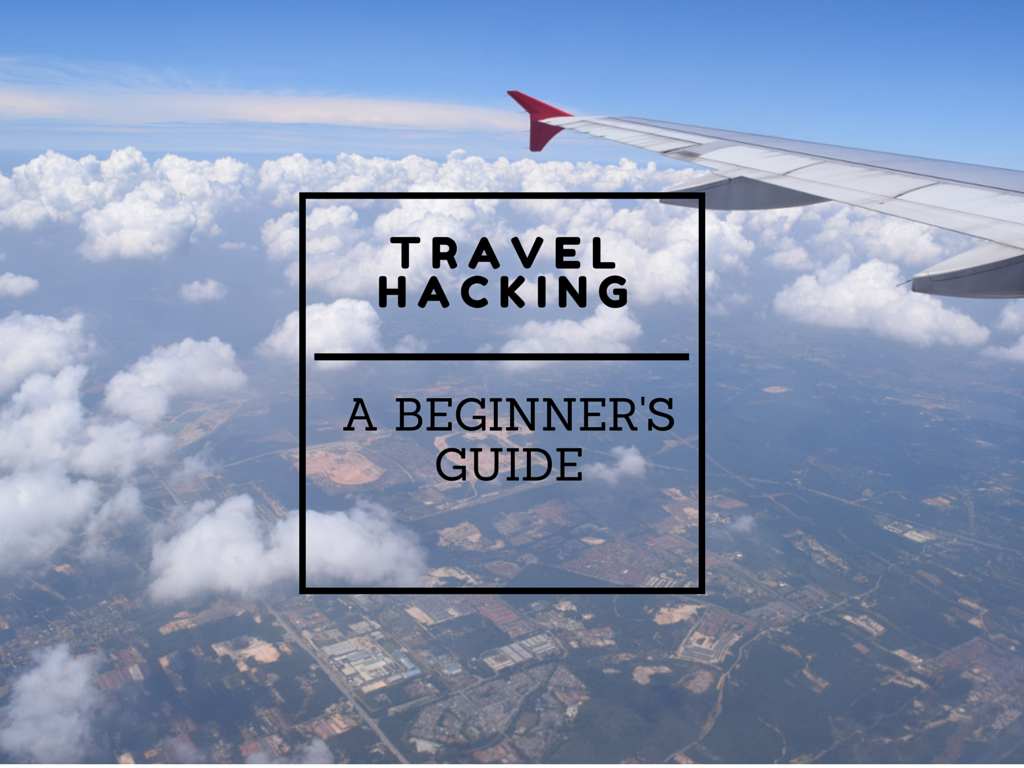 Want to know how I flew from Croatia – Istanbul – Sri Lanka all for $35 ?  The answer is simple….Travel Hacking.  
For those who don't know, travel hacking is a process of signing up for various credit cards to receive the bonus offers to basically travel for free.  The key way of this is by getting frequent flyer miles, free hotel stays, rental cars, etc. 
Now, I'm only 26 years old, and I've barely scratched the surface of becoming an expert Travel Hacker.  There are some people who take this VERY Seriously, and are constantly signing up for new credit cards, and completing different offers in order to receive the bonuses they come with.  
I have two different Airline credit cards which both gave me a 50K Bonus Miles just for signing up for the credit card. 
---
The United Mileage Explorer Card

This was the first card I ever signed up for, and it is definitely my favorite card that I have.  The annual fee is waived for the first year (you can cancel the card before the annual fee kicks in)…and there are zero foreign transaction fees.  This picture says you only get 30K Miles for the sign-up, but all you have to do is call Chase and they will offer you the 50K promotion.  You will have to spend $3,000 in the first 3 months of opening the Credit Card to get the bonus miles, but there are simple ways to do that.
---
What can 50K Miles get you?  
This bonus is actually amazing, and can save you a ton of money on airfare.  The best way to utilize this is to take a look at the Interactive Travel Award Chart.  It looks like this, and will tell you exactly how many miles it will cost for a one-way economy ticket.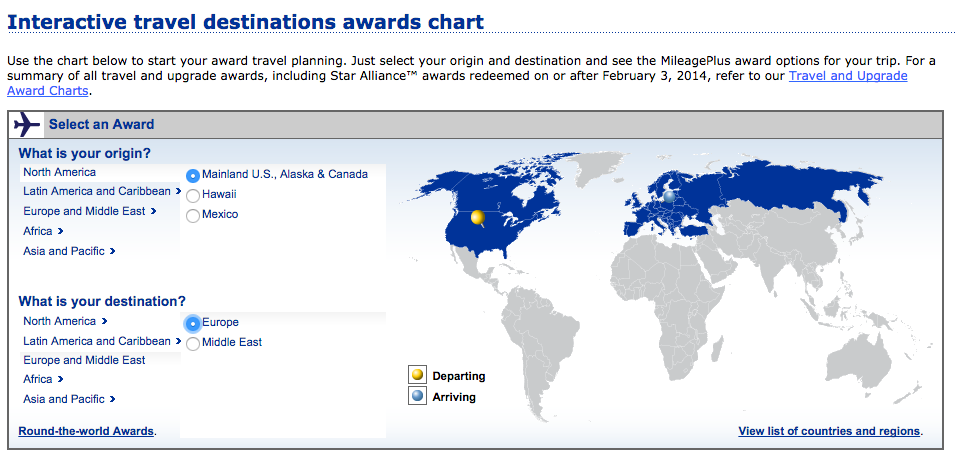 Examples of Popular Fares
U.S.A/ Canada Domestic Flights — 12.5K Miles
U.S.A / Canada – Europe — 30K Miles
U.S.A / Canada – Mexico — 10K Miles
U.S.A / Canada – Central America — 17.5K Miles
These are just a few examples, but take a look at the chart yourself if you want to view more of them.  But just by looking at these numbers, you can take 4 FREE ONE-WAY DOMESTIC TICKETS WITHIN THE U.S.A / CANADA JUST FOR SIGNING UP FOR THE CREDIT CARD.  Just head to the United Airlines website, and begin you're search.  This is an example of a flight from Los Angeles to New York.

I'm not going go into too much more detail, but you should get the general idea now.  50K Miles is an amazing offer just for signing up for the card, and I've already taken advantage of this deal, and gotten amazing flight deals!  Sign up for this credit card here.
---
Now, for those who don't know, American Airlines and US Airways recently merged their mileage programs.  I think this is a really positive thing, because it means you can sign up for two different credit cards, and earn bonuses for the same account.
---
Citi Platinum AAdvantage Card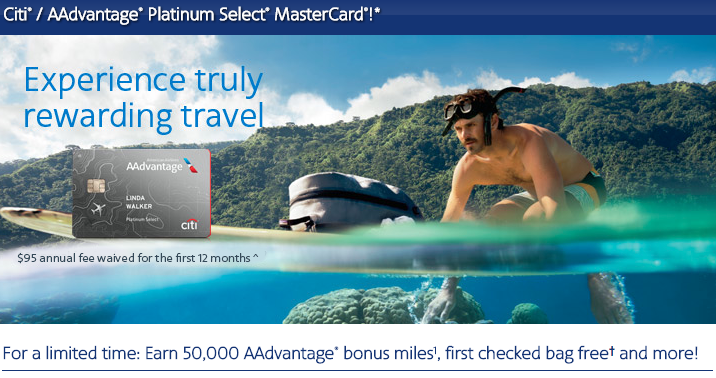 This is the second card I got when I began travel hacking.  It comes with the same sign-up bonus of 50K Miles, and offers some really great fares as well.  There is a $95 annual fee, but it is waived for the first year, and once again, you can cancel it before the fee kicks in, and still earn the bonus miles.
The system works really similar to the United one, but they don't have a nifty interactive menu.  Head on over to the American Airlines & US Airways Award Chart, and browse through different fares.


The best part about this program is that they have the Economy MileSAAVER fares.  This basically they will give you a significant discount if fly during "non-peak" travel times.
For example, a one-way economy flight from U.S.A – Europe (Any City) normally costs 30K Miles.  But if you choose to fly during slow season, you can snag tickets for only 20K Miles.  That means, for signing up for this credit card, you can potentially get a free round-trip ticket to Europe with 10K to spare.
---
I don't know about you, but getting a free round-trip ticket to Europe just for signing up for a credit card sounds like a pretty sweet deal, yeah?  As well, you could still have 10K miles leftover, and save up for your next one-way flight somewhere!  Sign up for this credit card here.
I only started travel hacking a couple years ago, but it's something I definitely will be doing for the rest of my life.  There are people who are so good at this, they barely pay for anything when they travel.  No Joke.
Travel Hacking Resources
The Points Guy–  This blogger is a must follow.  He's the "godfather" when it comes to frequent flyer miles, and how to maximize credit card benefits.
19 Resources to Maximize Frequent Flyer & Credit Card Points — This is a great and collective post from the Matador Network that puts together a great list of links.
Greedyrates.ca – Greedyrates.ca gives expert advice on how to maximize Canadian credit card travel points based customized to the consumer's spending habits.
Credilful
:  A great post about ways you can raise your credit score.  For some of these cards, you will have to have decent credit to get approved, so having a decent credit score is important!
That about wraps up my beginner's guide to travel hacking.  I hope you found this extremely useful, and start travel hacking now!  It's a great way to earn some free flights, and start traveling more often!
https://www.jonesaroundtheworld.com/wp-content/uploads/2015/04/Travel-Hacking-1.png
768
1024
Dave
https://www.jonesaroundtheworld.com/wp-content/uploads/2017/03/logotry-1-1-300x106.png
Dave
2015-04-21 06:19:31
2019-02-06 18:40:37
Travel Hacking; A Beginner's Guide