Planning a trip to Canada and searching for the best Airbnb Montreal rentals? Well, look no further, because I've put together this guide showcasing the best Airbnbs in Montreal that is guaranteed to help you find exactly what you need!
Montreal is one of Canada's largest cities and is certainly one of the most interesting! You'll have so much to do and enjoy here, whether you're just heading up for a weekend or spending a whole month here!
It's a Canadian cultural hotspot, with three of the country's top music festivals taking place within the city. It's also a fantastic destination for foodies, with a rich variety of cuisines, both local and global.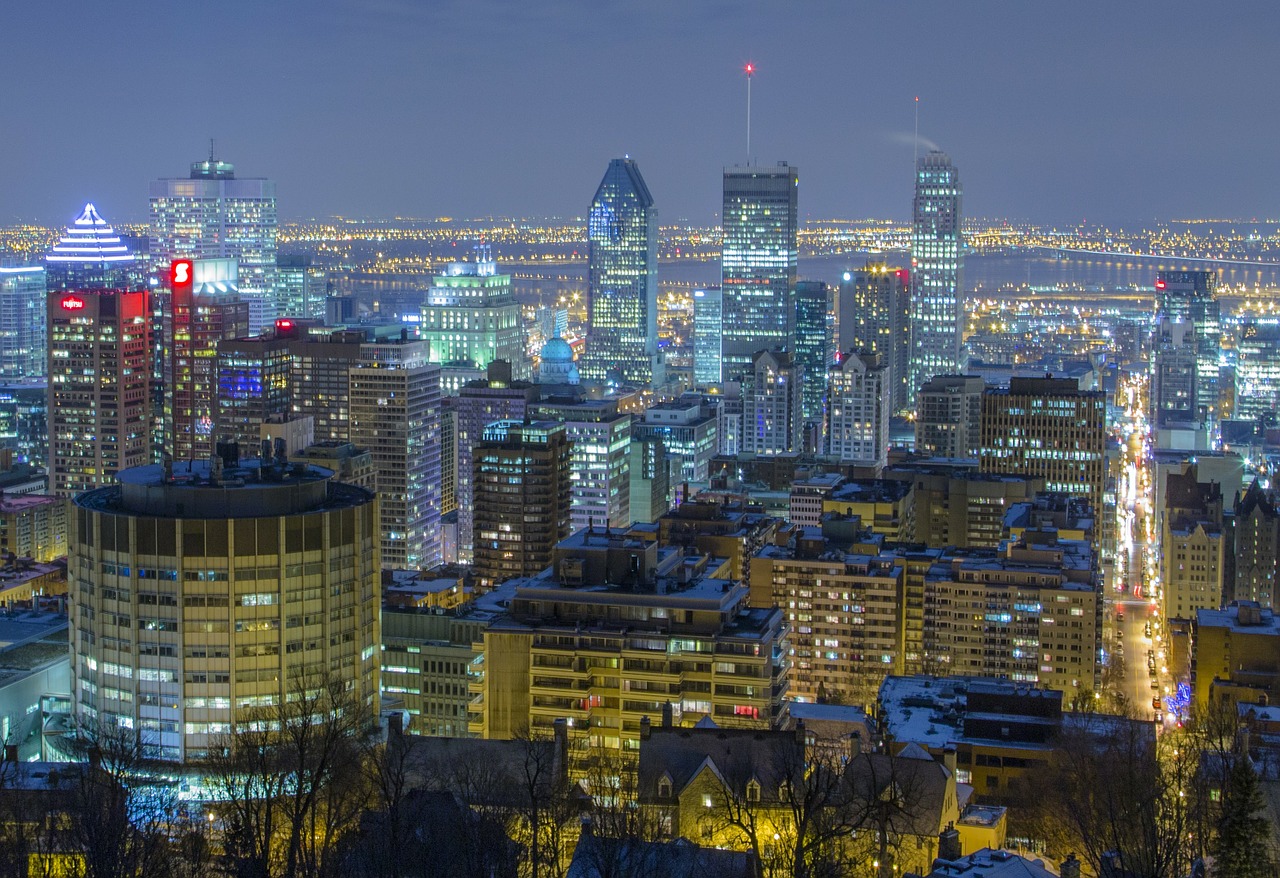 ---
Stroll through the botanical gardens. Delve into history at the national museums. See world-class performances at unique theatres. And, of course, explore the Saint Lawrence River by boat tour or canoe.
Montreal is a huge city, made up of neighborhoods that were once towns and cities themselves. Interestingly, after Paris, it's the largest primarily French-speaking city in the world. So you'll need to find the right neighborhood to explore the areas you want to with ease.
---
Quick Breakdown of Montreal Vacation Rentals
In a hurry and need a solid Montreal Airbnb recommendation ASAP? I have you covered with the top stays in Montreal! Just refer to the below "Quick Top 5" for a fast shortlist of the best vacation rentals Montreal has to experience. If you're traveling as a couple, family, with a generous travel budget, or just want the most unique or best stay in this French Canadian gem – they are right here…
I've also added lots of fun, informative, and inspiring travel videos for your upcoming trip to Montreal & Canada! It's such a fun city with a little something to offer everyone, so make sure you watch a few of them to get loads of ideas for things to do, food/ nightlife recommendations, and the best ways for how to spend your time up there! Also, be sure to read my guide on the Top 20 Music Festivals in Canada to Experience Before You Die!
Note: Due to the closure if the Airbnb Associates program, some of the properties listed have been changed to other booking platforms (which can have lower rates and less cleaning/service fees!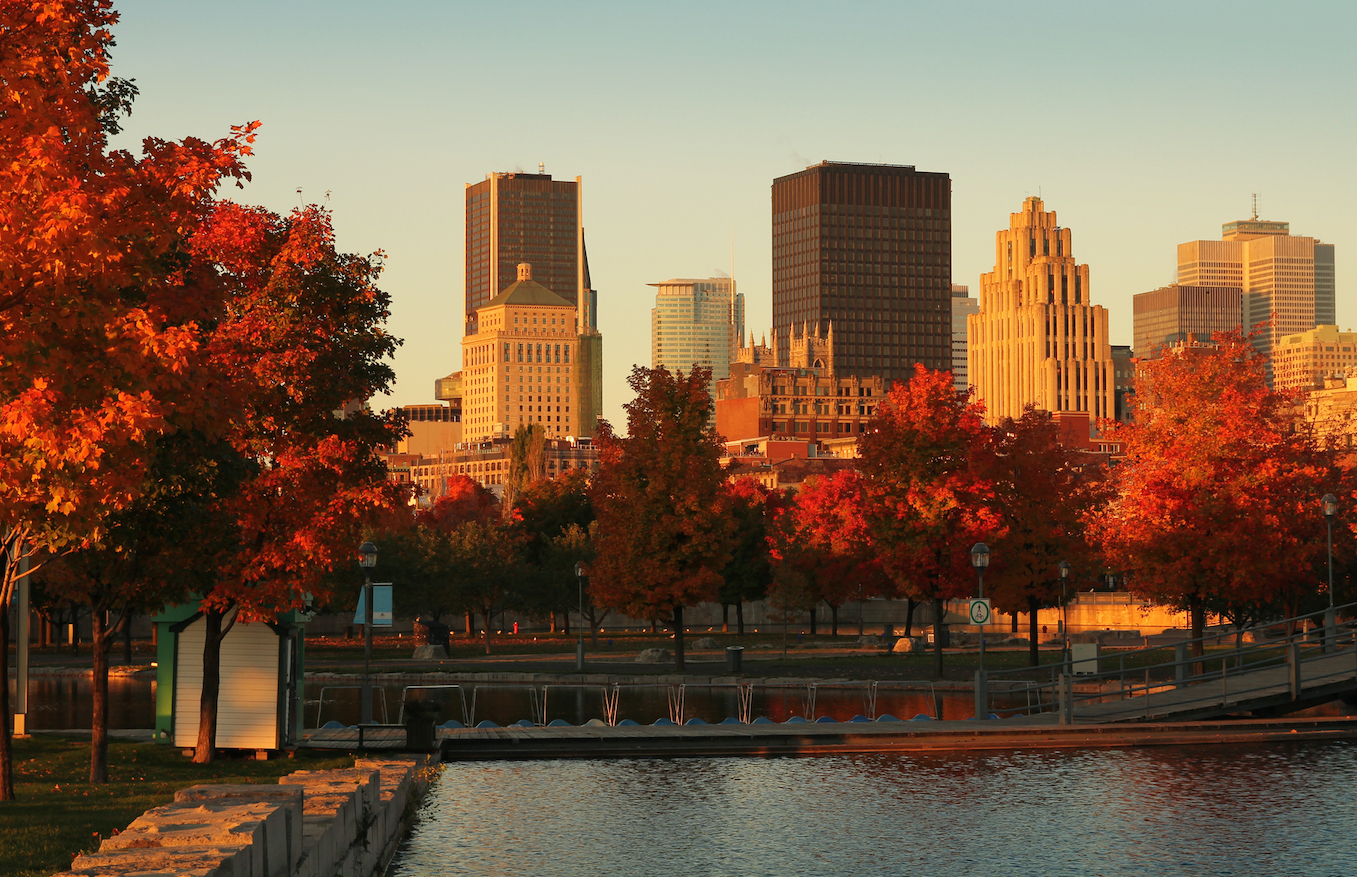 ---
Best Neighborhoods to Stay In Montreal
I've found the best neighborhoods and the absolute best Airbnbs in Montreal, Canada, to make your stay here as epic as it can be.
Before you choose your perfect Montreal Airbnb, you need to pick your neighborhood. Whether you're visiting Montreal for the vibrant contemporary culture, the history, the fantastic cuisine, or the nightlife, there's an ideal neighborhood for you.
Downtown Montreal: This bustling neighborhood is perfect for young travelers. It's the shopping center of Montreal, and both McGill and Concordia universities are found here. You'll find a beautiful variety of restaurants and cultural offerings. And there are some brilliant bars as well. Whether you'll be doing most of your adventuring in the day or at night, a Downtown Montreal Airbnb will be a great option.
Old Montreal: Founded by French settlers back in 1642, this neighborhood is historic. The architecture is charming and the lively cobblestone streets lined with cafes and shops. It's located right on the river, making it an even better place to stay. It's perfect for those interested in architecture and history.
Quartier des Spectacles: Right next to the historic Old Montreal, you'll find Quartier des Spectacles. If you're interested in Montreal for its culture, this is the best location to base yourself in. You'll be surrounded by museums and performance halls, cinemas and lovely eateries. Be sure to check if festivals and events are taking place during your visit – they very often are held here.
Villeray: If you want to stay a little further out from the city center, find an Airbnb in charming Villeray. It's very much a suburban neighborhood, so it's a great option for families with children. It's very safe and quiet.
Le Plateau-Mont-Royal: Another really student-friendly neighborhood, Le Plateau is laid-back and fun. You'll find some brilliant galleries and theatres, cool bars, and casual eateries.
Little Burgundy: A lovely little neighborhood based on the Lachine Canal, Little Burgundy is a suburban paradise. The Art-deco Atwater Market is right here, and you'll find some pretty churches and buildings, as well as casual, stylish restaurants.
Visit Montreal - 5 Things You Will Love & Hate about Montreal, Canada
---
1) Montreal Downtown, Full Condo 102y2, 6th top floor, AC, balcony, Festivals
Best Montreal Vacation Rental for Couples
Location: Downtown Montreal
Price: $110+ USD per night
Montreal is a brilliant destination for lovers, and this incredible one bedroom apartment is the place to beat for a couples vacation! Modern, open and light-filled, the downtown Montreal apartment is located on the top floor of an epic apartment block, and features panaramic city views, a balcony and a community rooftop patio and garden. From here, it's just 500 metres from the Place de Arts and located right in the heart of the Quartier des Spectacles. This creative area is buzzing with energy, and is a top central location to explore Montreal from.
View Photos, Read Reviews & Check Availability
Guest Review: "This spacious, light-filled condo, located in the heart of Montreal's creative district, exemplifies why we choose to stay in VRBOs when traveling. The building and the condo are in immaculate condition, and provide both private indoor and common outdoor spaces. The sixth floor terrace and the gardens provided quiet, lovely areas in which to have a morning cup of coffee. The "Guest Master," Michel, is a warm-hearted and purely delightful man! The owners provided the architecture of our stay with their list of favorite activities and restaurants, all excellent. Thank you for the special touches of coffee and maple butter on our arrival. We fell in love with this home, its neighborhood, and the crackling creativity of a great and gentle city." – Siri
---
2) Le Laurier Cottage: 2 Story House with Backyard + Breakfast on Demand
Best Montreal Airbnb for Families
Location: Plateau Mont Royal
Price: $240+ USD per night
https://www.vrbo.com/9483773ha
Montreal is a fascinating city to visit as a family, and the five-star rated Le Laurier Cottage is a base the entire crew will love! The spacious four bedroom home spans two roomy floors, a backyard and a terrace, and if you're time-poor you can choose to have breakfast cooked daily for the whole family. The recently renovated cottage is located in the cozy central neighborhood of Plateau, with its many charming cafes, cafes and the famous Laurier Park. Many of the city's famous sights are a short walk or a train stop away.
View Photos, Read Reviews & Check Availability
Guest Review: "Le Laurier Cottage was perfect! The house was roomy and had charm, and it was close to major attractions. The breakfast was delicious and Nathan, our caretaker, was great, friendly person. I highly recommend staying there!" – Anthony
---
3) Montreal Luxury At It's Best In The Heart Of The City (2000 Sq.f/185 Sq.
Best Downtown Airbnb in Montreal
Location: Downtown Montreal
Price: $500+ USD per night
https://www.vrbo.com/4199884ha
Downtown Montreal is a buzzing district with many of the city's famous sights on its doorstep, and staying here will mean your time is maximised. And tucked in the heart of the city is this four bedroom, 2000 square foot condo boasting amazing views. This modern apartment complex boasts a rooftop pool, saunas, gyms and spas, and the condo itself features highlights such as two bathrooms, high end furnishings, a home theatre and a large balcony with BBQ. From here, stroll to every landmark in Montreal, including the Notre Dame Basilica, the Old Port of Montreal and the Bell Centre.
View Photos, Read Reviews & Check Availability
Guest Review: "This modern, comfortable home was perfect for our family vacation with eight adults. Stephane was a warm helpful host that made our arrival a breeze. The views from every room were spectacular. The large living room and kitchen area were great for sharing meals and just enjoying wine and conversation. Although we did not cook meals, the kitchen was well appointed and would please any cook. The balcony was very large with comfortable seating and and there was also a grill available. The roof top pool and patio was a wonderful added bonus with a 360 degree view of the area. I would not hesitate to recommend this property to family and friends." – Frank
---
4) Stylish Condo in the Quartier Des Spectacles
Location: Quartier Des Spectacles
Airbnb Plus: Yes
Superhost: Yes
Price: $64+ per night
https://www.airbnb.com/rooms/plus/17225323
Clean and classy, this bright condo is perfect for couples. The kitchen is spacious and well-equipped. The living room is incredibly comfortable. The dining room will be the perfect place to enjoy a romantic candle-lit dinner. There's even a study and a laundry room, making it ideal for longer stays.
The best part of this lovely Airbnb, however, is the perfect location. Right in the heart of Montreal, where you'll be surrounded by museums, with the Notre Dame Cathedral on one side and the Mt Royal Park on the other. All within easy walking distance.
View Photos, Read Reviews & Check Availability
Guest Review: "Magali has a great apartment in the heart of Montreal. Checking in and out was very easy, Magali was super responsive to all our questions, the bed was incredibly comfortable, and the apartment was easy walking distance to everything we wanted to do and see. Would definitely stay again!"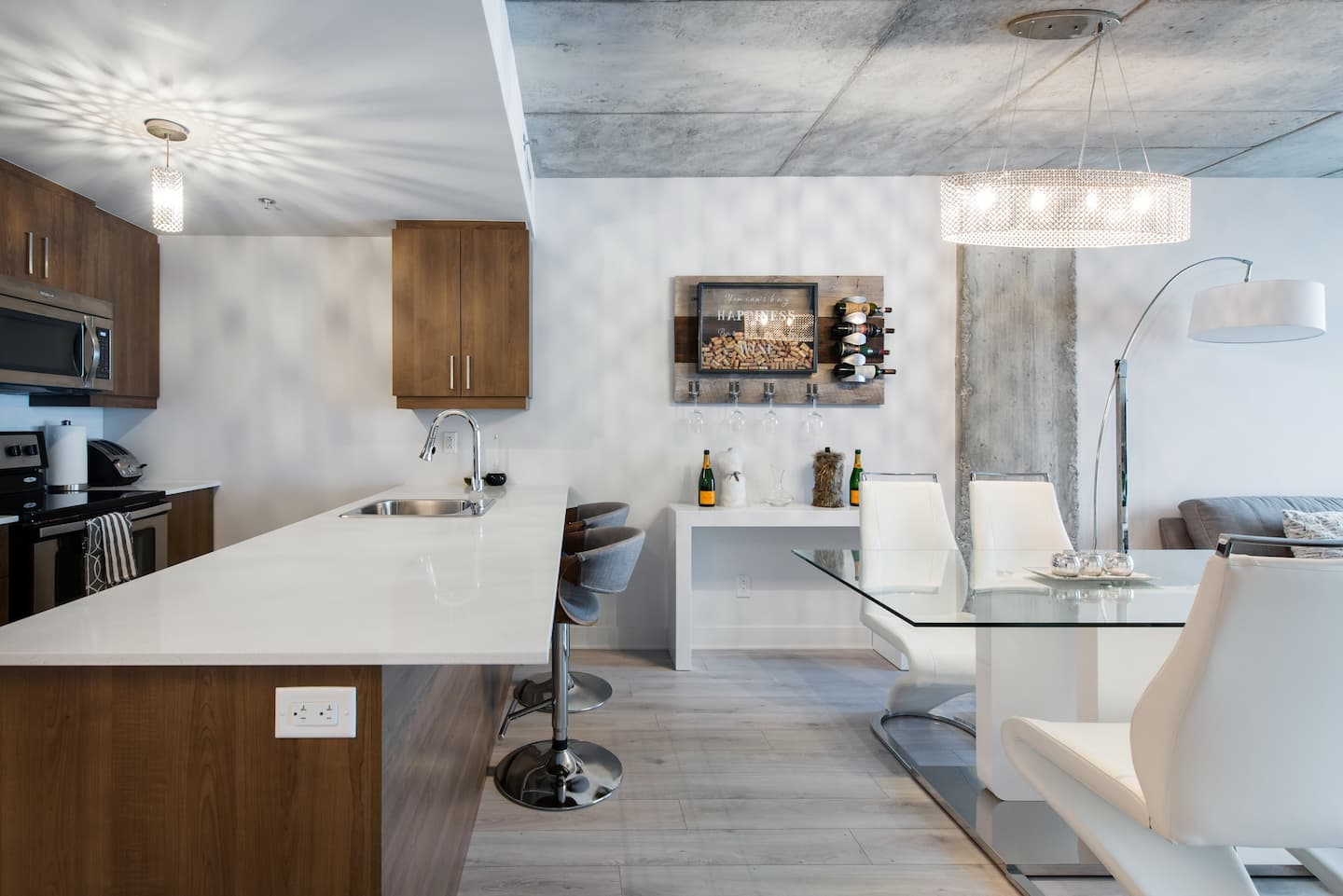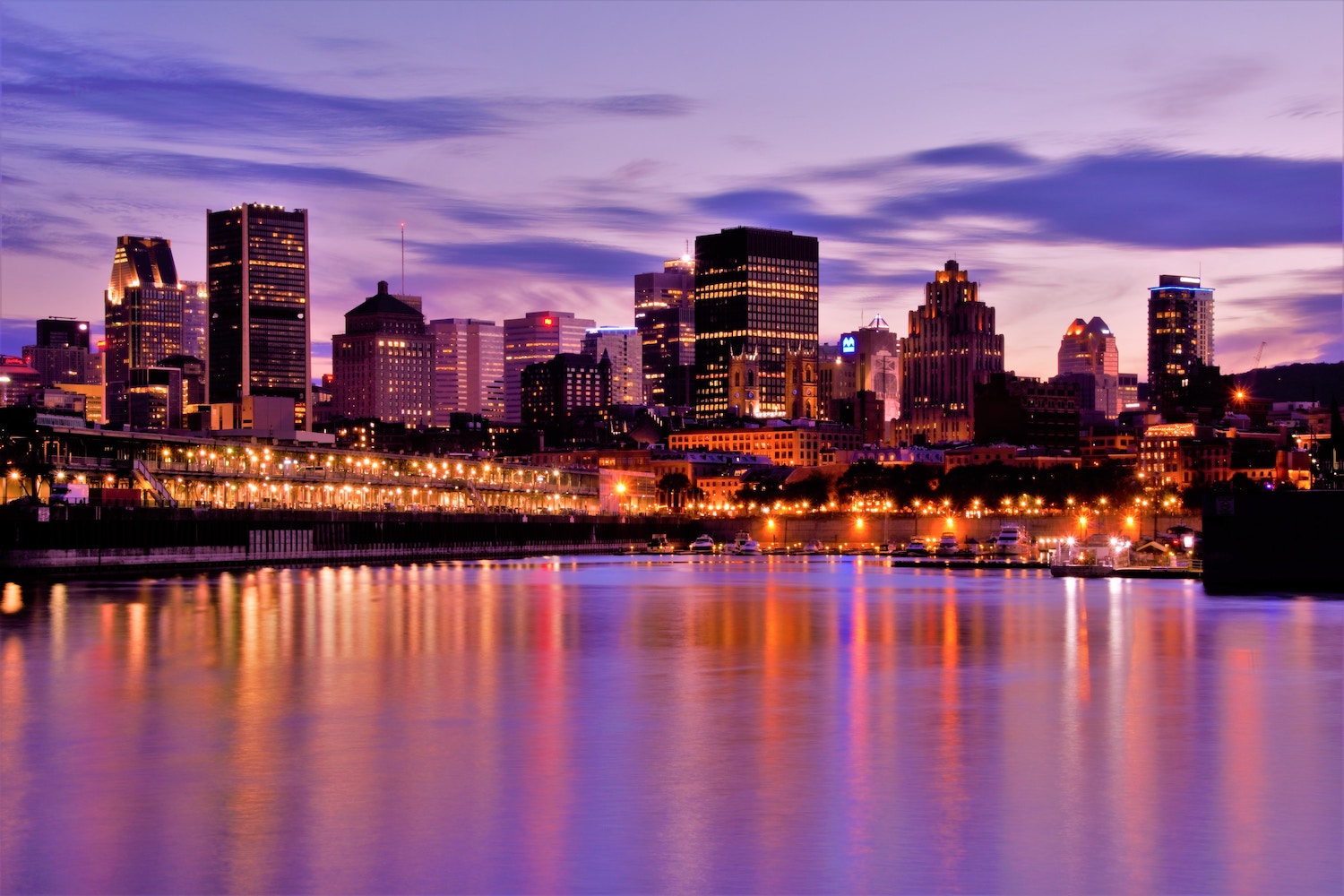 ---
5) Beautiful, Charming 1920s Renovated House near Montreal Downtown
Location: Monkland Village
Airbnb Plus: Yes
Superhost: Yes
Price: $90+ per night
https://www.airbnb.com/rooms/plus/16716976
This lovely 1920s house is ideal for families, with three bedrooms and a full kitchen. There's plenty of space for everyone. A big living room and spacious bedrooms mean you can enjoy the whole house together or apart.
Winters are made pleasant by an indoor fireplace, and extra comforts like a laundry room and flat-screen will make it hard for you to leave.
View Photos, Read Reviews & Check Availability
Guest Review: "Place is even more gorgeous than the pictures and has everything you need for a great stay. Finding street parking was a tricky (as was getting out of spaces!) when a snowstorm hit but otherwise not too bad. Great stay in a great neighborhood."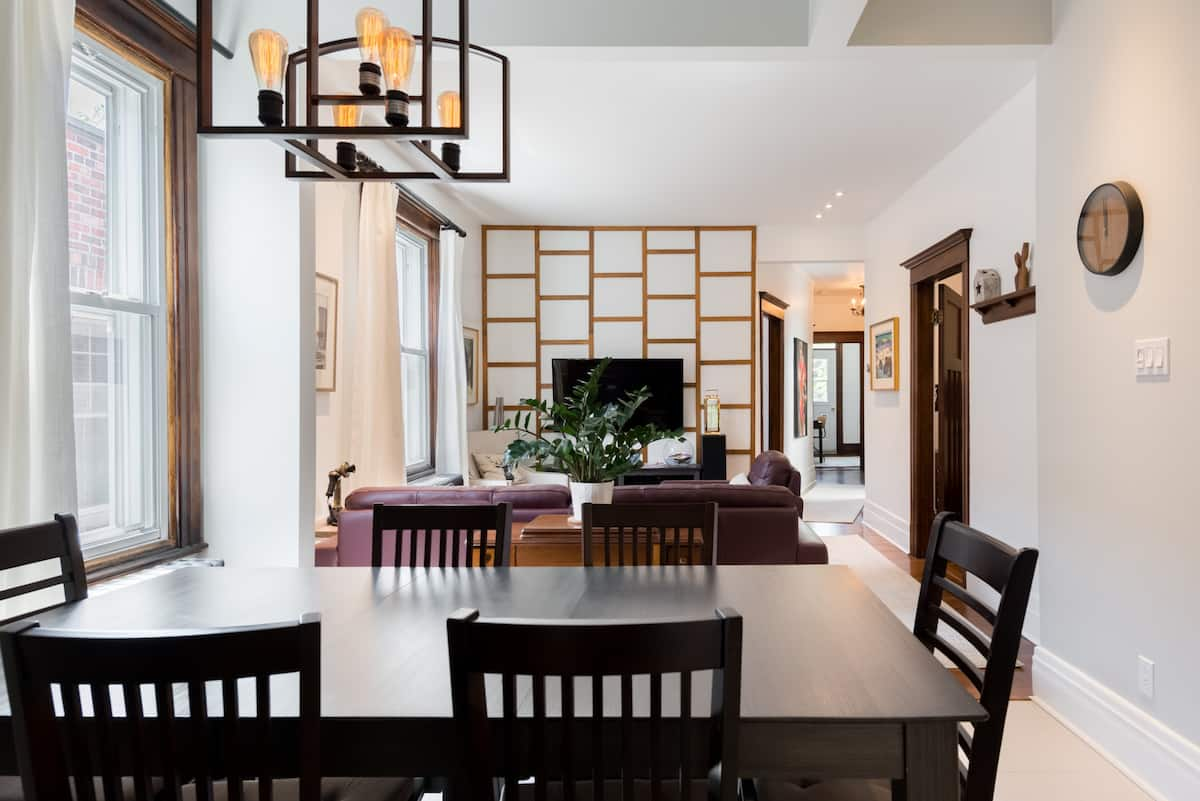 MONTREAL TRAVEL GUIDE! // Our Favourite Spots
---
6) Urban Retreat in Amazing Location Loft
Location: Downtown Montreal
Airbnb Plus: Yes
Superhost: Yes
Price: $133+ per night
https://www.airbnb.com/rooms/plus/11008204
Urban Retreat is one of the most well-located Airbnbs in Montreal. Located right in the bustling heart of Downtown, you'll be in easy walking distance of some of Montreal's top attractions. It's also just a few minutes' walk from the train station, so longer trips are also on the cards.
It's a totally open-plan apartment, with a chef's kitchen and a great dining area. Simple and classy, you'll want for nothing.
View Photos, Read Reviews & Check Availability
Guest Review: "Maya's loft is lovely, comfortable and in a great location! I was traveling for work, and was arriving much later than expected. Maya went above and beyond and dropped the keys at my office so I wouldn't have to worry about checking in so late in the evening. She is the definition of a great host! Thank you, Maya!"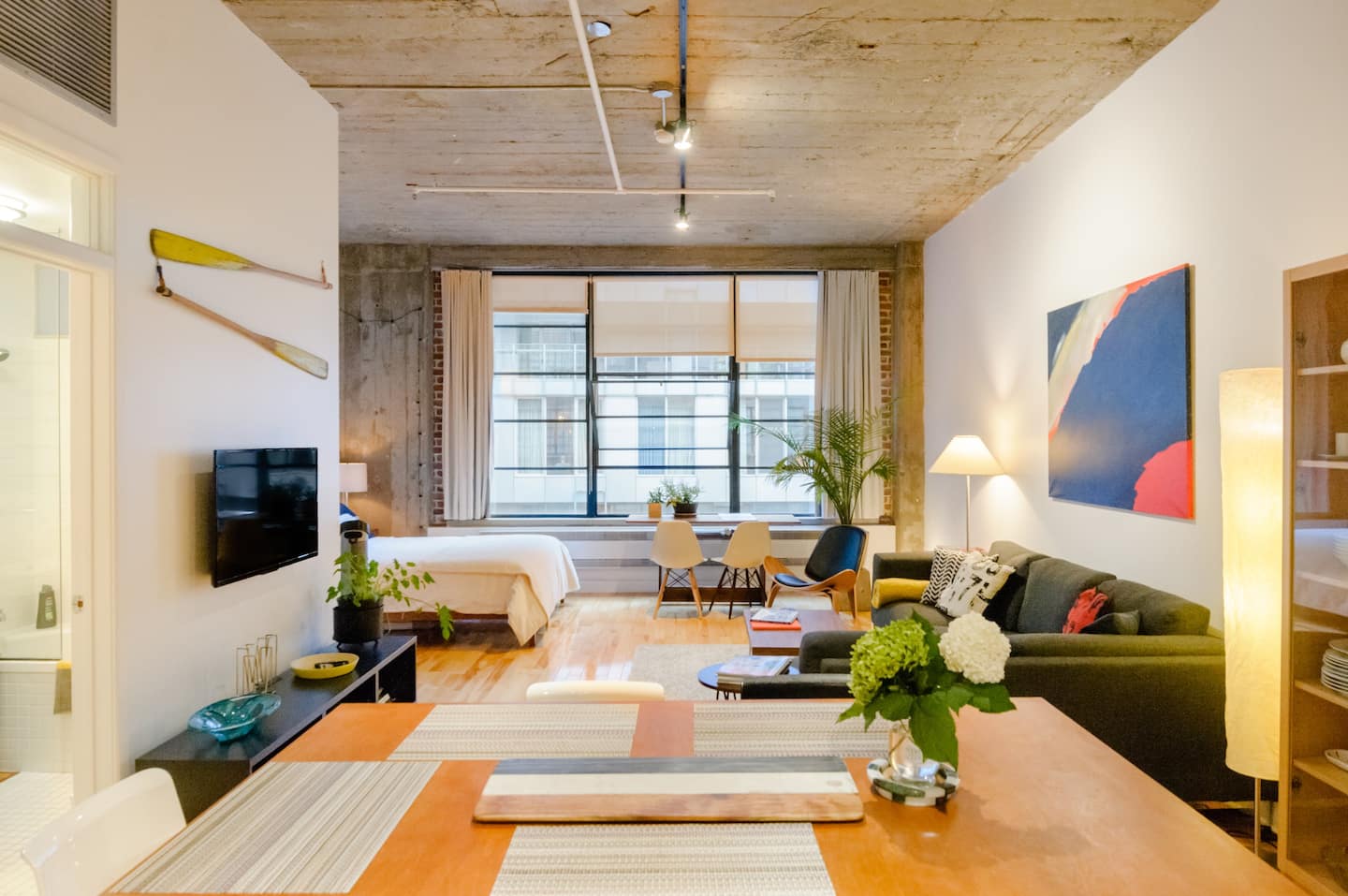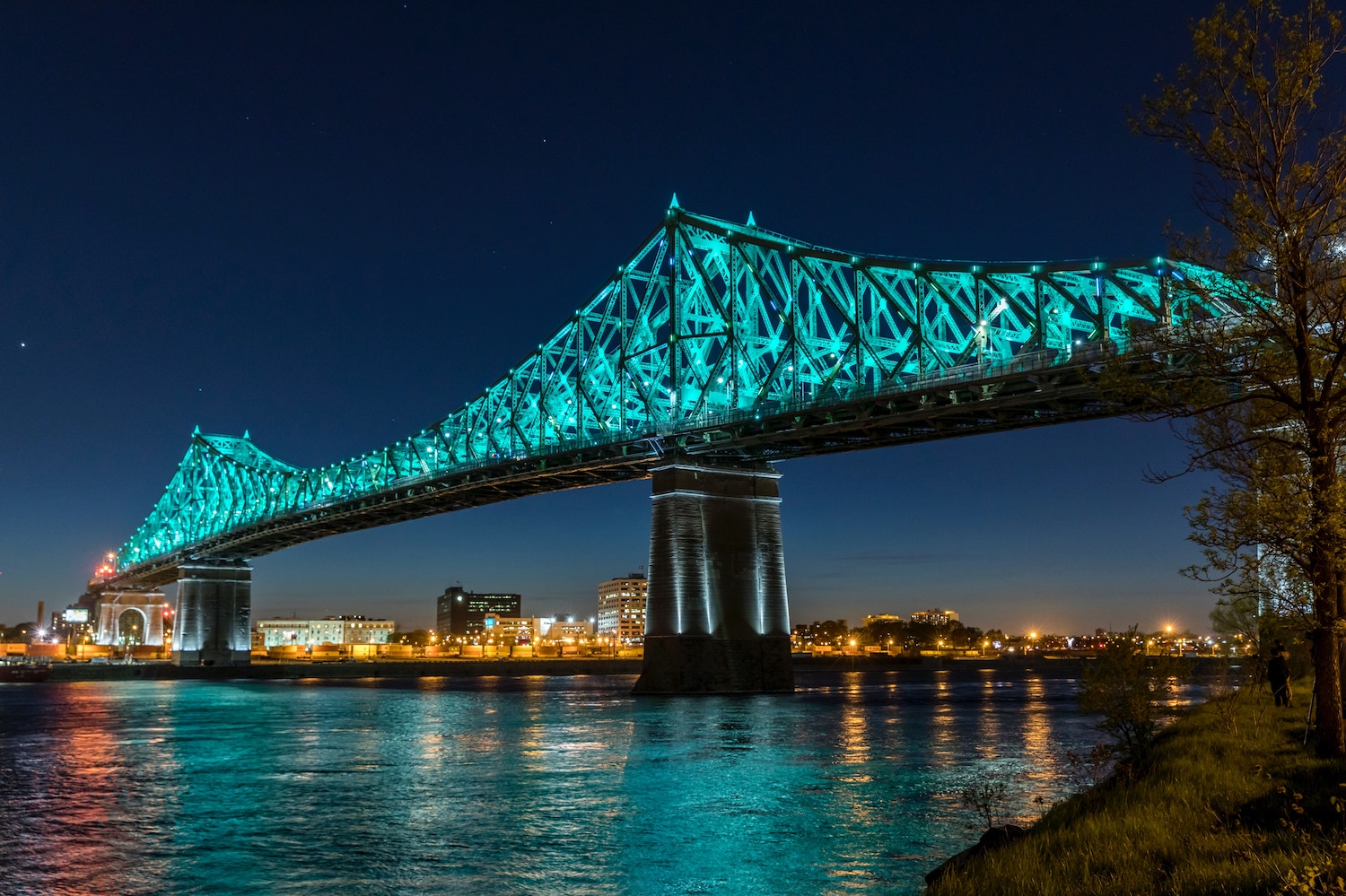 ---
7) Loft luxueux, Confortable et Lumineux
Best Luxury Airbnb Montreal
Location: Longueuil
Airbnb Plus: Yes
Superhost: Yes
Price: $117+ per night
https://www.airbnb.com/rooms/plus/17817995
This chic modern apartment is perfect for small groups of friends looking for a little luxury in Montreal. The two bedrooms each come with queen size beds and plenty of cupboard space.
Making meals is so much fun here, with bar stools lining the kitchen table where you can all sit and chat with wine in hand while you prepare the food. The living room is ultra-comfortable and spacious, and the decor is beautiful.
It's just across the river from Montreal, in Longueuil. So you'll be a short drive or train ride away from the big city, while enjoying the small-town aesthetics in a charming house all your own.
View Photos, Read Reviews & Check Availability
Guest Review: "I really enjoyed my stay! Yvon was super nice and communicative. The location is across the river from downtown Montreal where most of the sites and popular restaurants are, but it was no problem if you have a car. Yvon provided us a parking spot and was super thoughtful in helping get our car our in the morning after there was quite a bit of snowfall the night before. The place itself is really cute, I really enjoyed the decor and the floors are heated which was really nice on the freezing winter weekend we spent in Montreal. I would definitely stay again and recommend to all my friends!"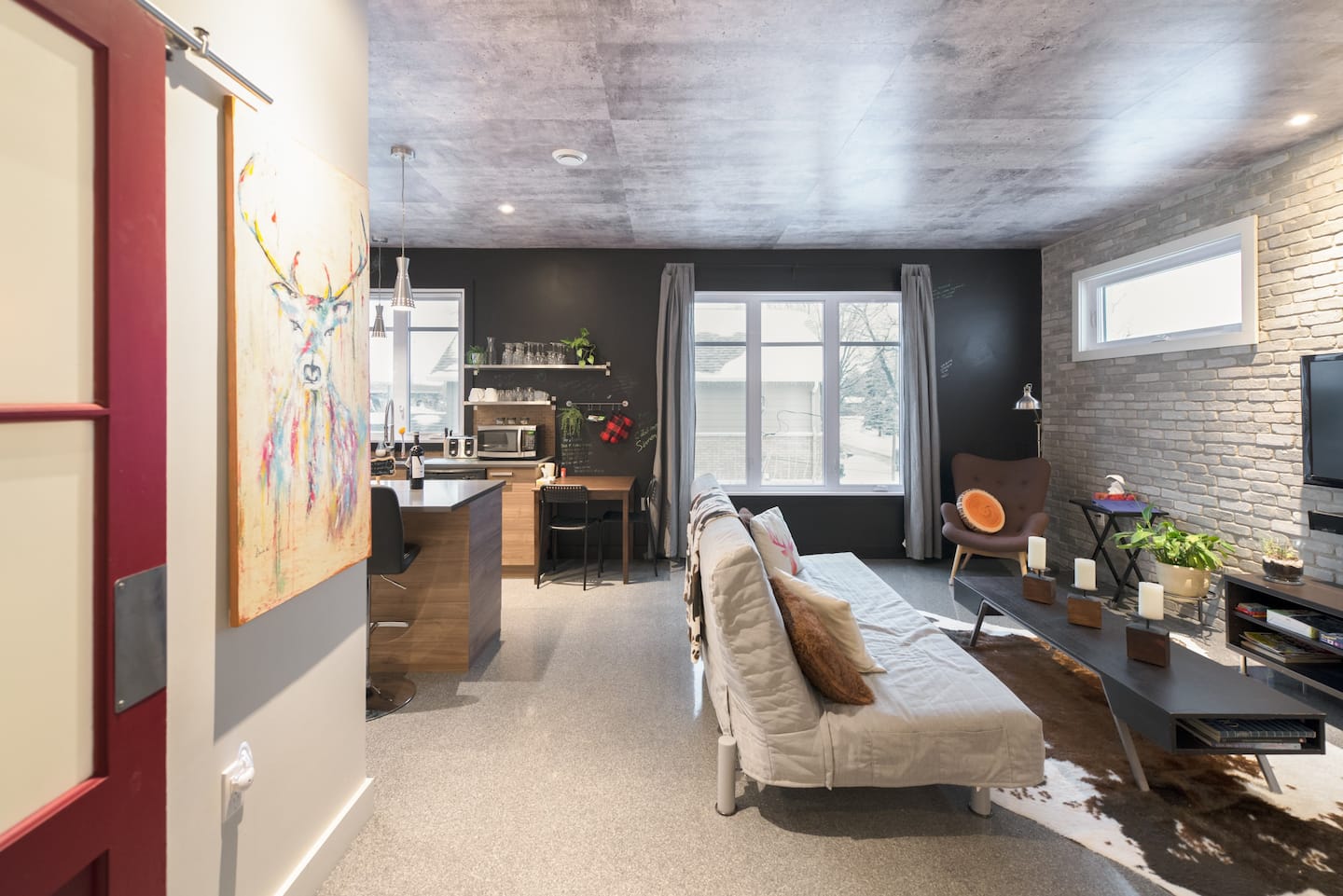 Montreal Vacation Travel Guide | Expedia
---
8) Entire Unit Near Downtown Montreal
Best Cheap Airbnb Montreal
Location: Nouveau-Bordeaux
Airbnb Plus: No
Superhost: Yes
Price: $27+ per night
https://www.airbnb.com/rooms/13951431
This Airbnb in Montreal is fantastic value for money. There's only one bedroom, but enough space for four people with a king and a double bed.
It's a basement apartment in a family home, but it has a private entrance and three windows making it bright and sunny. Basically, it's not what you'd picture when hearing 'basement apartment.'
The decor is rather old-school, but everything works well. You'll have access to the garden and the barbeque, as well as two bicycles. Located in a quiet neighborhood and just a few minutes' walk from the bus stop, this is a perfect spot for older couples and small families.
View Photos, Read Reviews & Check Availability
Guest Review: "It is located on a quiet neighborhood and is within walking distance to park, shopping and bus line. There is good Uber service in the area. The host is friendly and offers assistance if needed, although I preferred to go to the urgent care by taxi when I was sick and not ask her for help. There is a king size bed and a double bed. I slept in the double bed as I found it more comfortable. There are many special touches, including a washer and dryer for those with longer stays."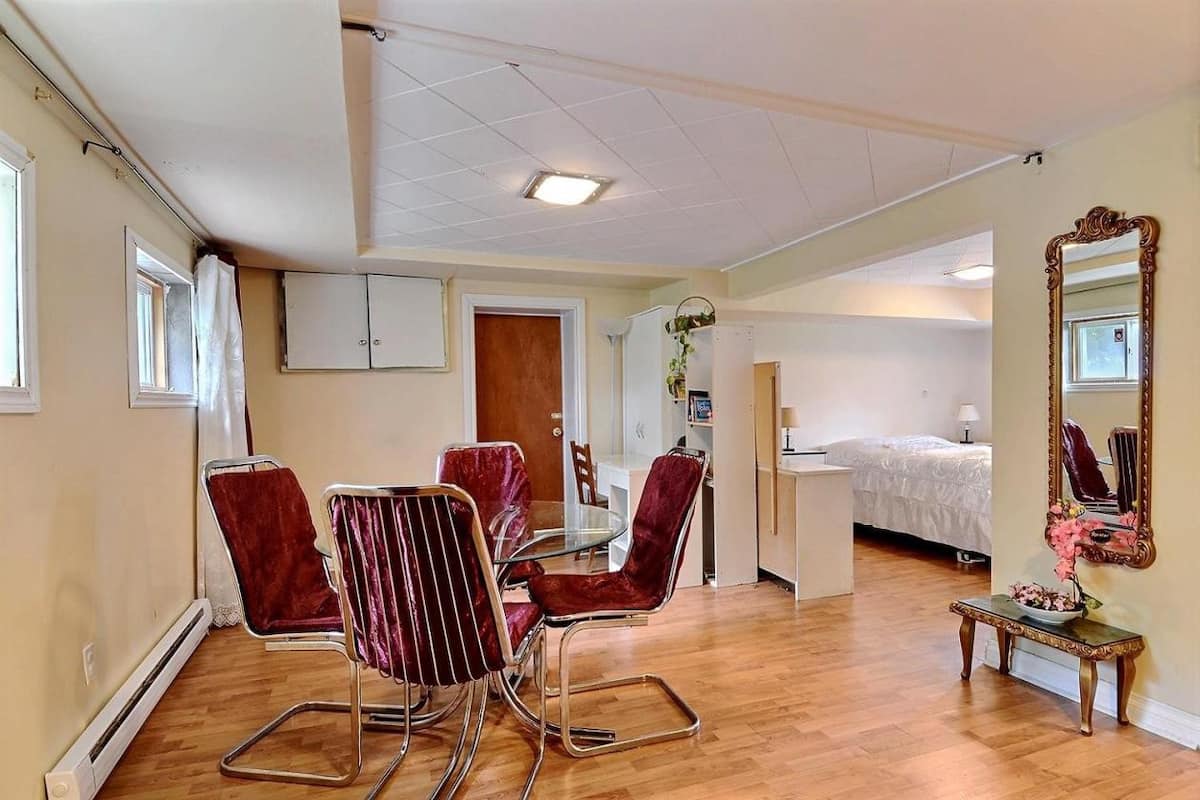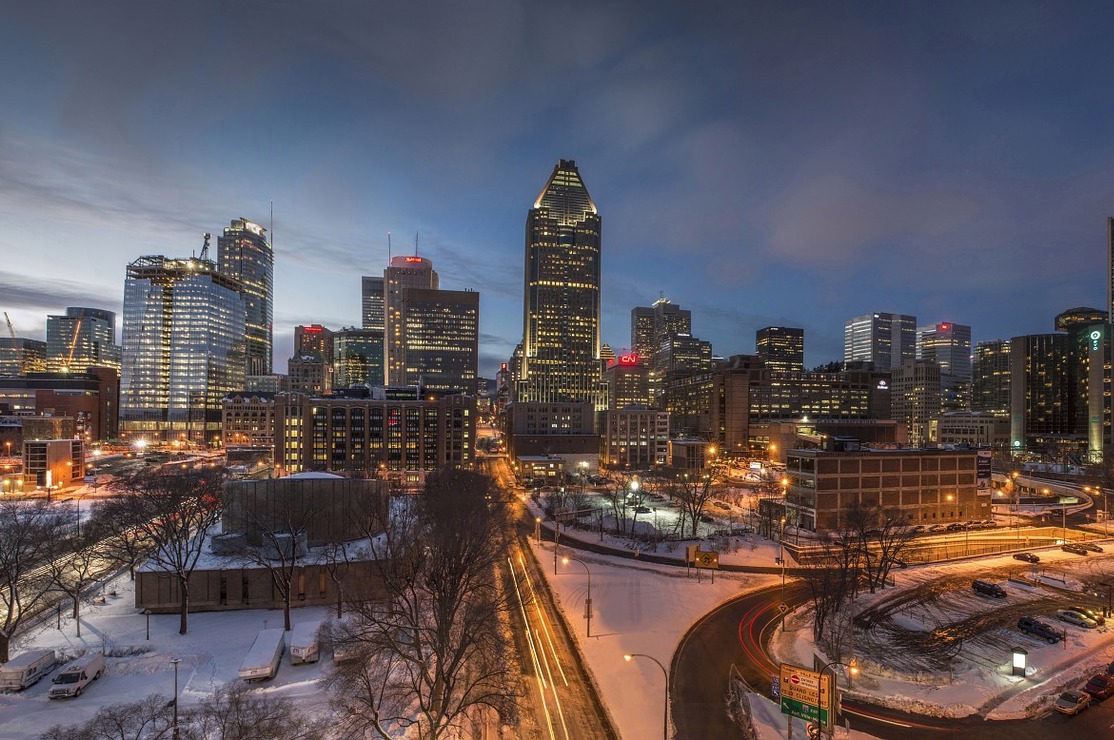 ---
9) Bright Condo next to Trendy Griffintown
Location: Little Burgundy
Airbnb Plus: No
Superhost: No
Price: $61+ per night
https://www.airbnb.com/rooms/18333400
Bright, modern, and clean, this newly renovated condo is a great option for couples. It's a short walk from the lovely canal and the bike paths that line it. It's also close to the local market, fantastic restaurants, and nature trails.
The apartment has a living room and a well-equipped kitchen. A pleasant little balcony with a table and chairs. And a laundry room. It's spacious and beautifully decorated, simple and elegant. Up to 5 guests can stay.
View Photos, Read Reviews & Check Availability
Guest Review: "The apartment was extremely clean and very conveniently located. My wife and I ended up arriving earlier than we thought we would but Mishel and Xhulia were quite accommodating. The beds were comfy and just what we needed after a long fun but tiring day. Check in and check out were a breeze. Parking is conveniently located right behind the apartment! All in all just as advertised and exactly what we needed!"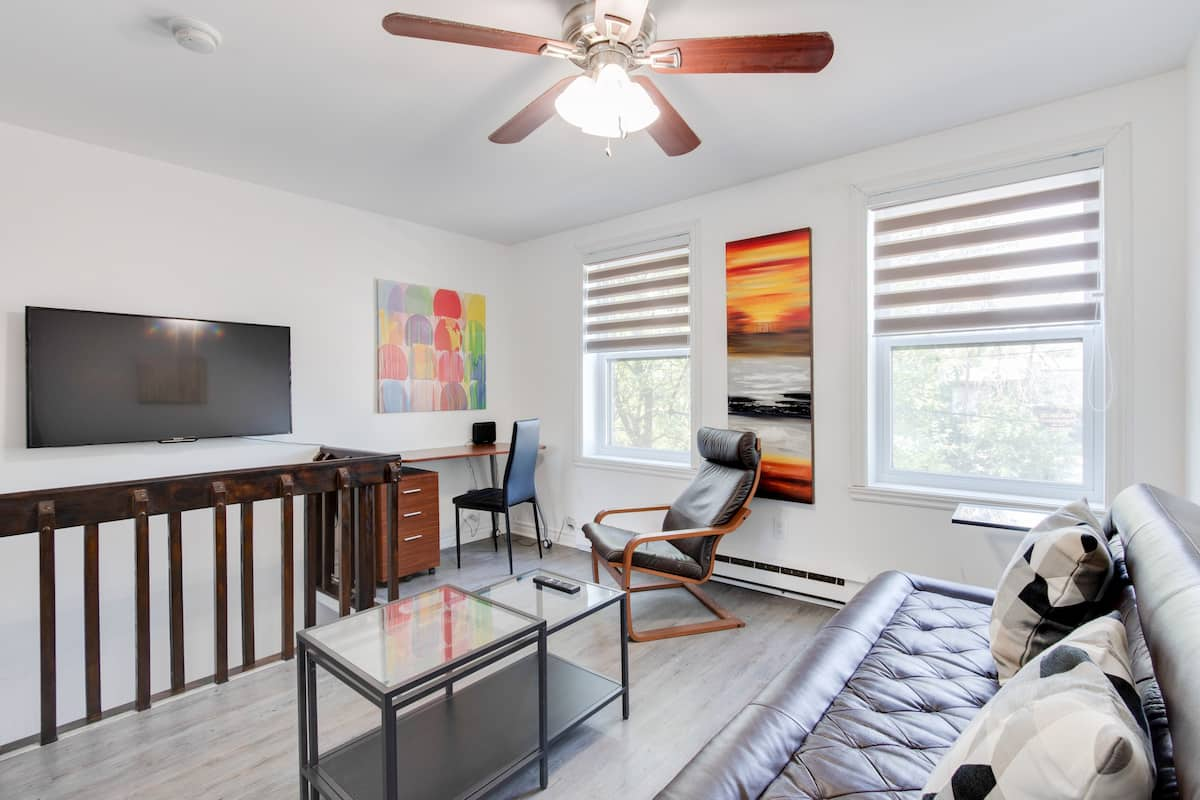 ---
10) Stunning View Noo Hotel in Montréal Offers!
Location: Nun's Island
Airbnb Plus: No
Superhost: Yes
Price: $78+ per night
https://www.airbnb.com/rooms/15534685
Solo travelers and pairs looking for the perfect views of the river will find this place paradise. It's a guest room in a pleasant apartment, which you'll be sharing with your host. You'll have your own private bathroom and a great workspace in your room. But, more importantly, you'll have incredible views of the river from your floor-to-ceiling windows.
The apartment complex also has a pool, sauna, gym, and parking, which you can make use of. This makes it ideal for a longer stay – writers retreat, perhaps?
You'll also have full access to the shared space, with a full kitchen, Netflix, books, and board games. And if you like pets, you're in luck. You'll have two quiet cats slinking around, a little hamster, and three snakes (definitely not slinking around).
View Photos, Read Reviews & Check Availability
Guest Review: "It is hard to come up with anything new about Patricia and her fabulous condo that hasn't already been said. Patricia is a sweet and generous person, and as helpful as can be. The view is exactly as described–you couldn't get a hotel room with that view for less than $500 a night! The condo itself is spotless. I was particularly pleased with the bed, which is so comfortable. I don't know when I'll get back to Montreal, but when I do, I know where I'll stay. :)"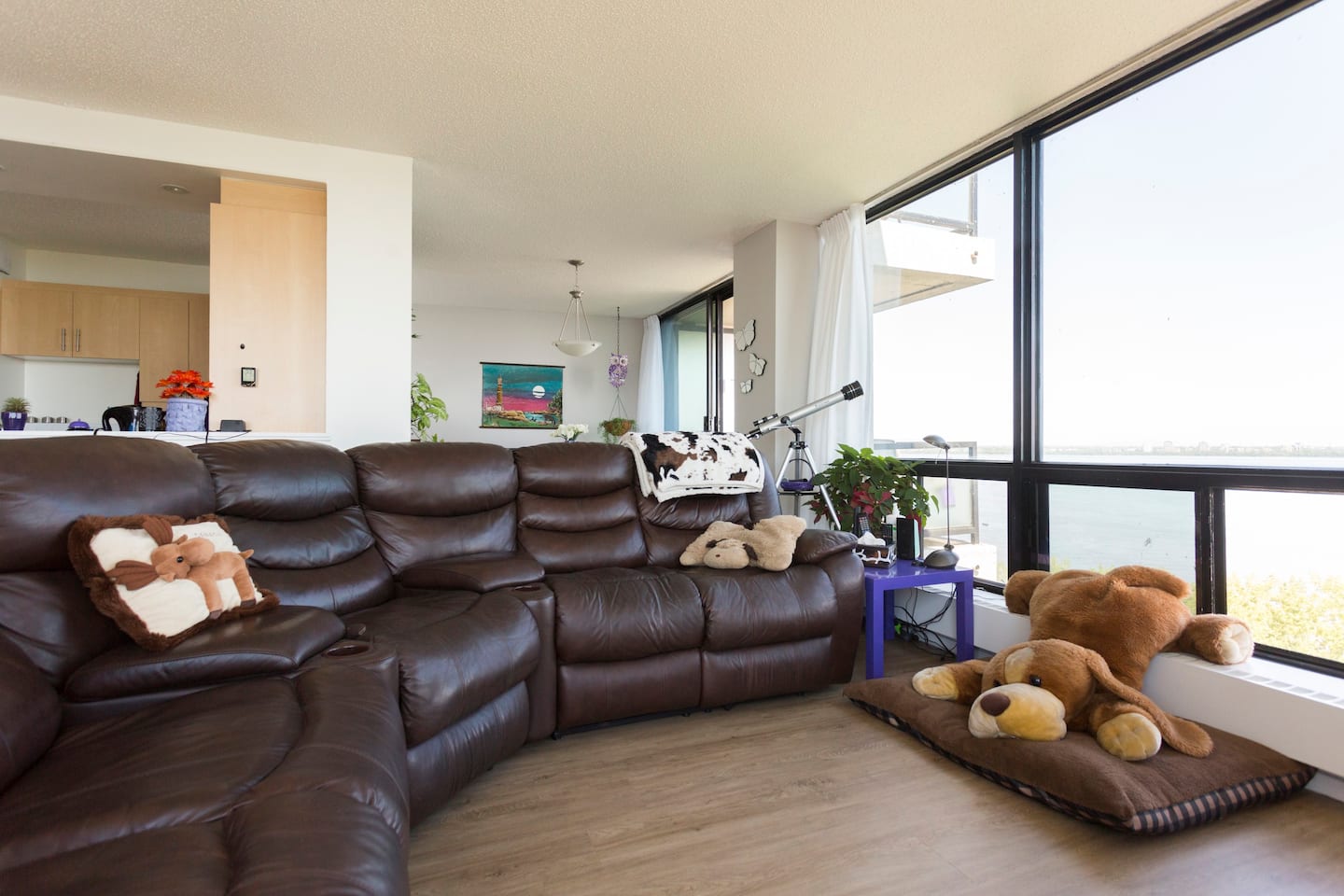 ---
11) Charmant Studio Avec Vue Imprenable Sur Montréal
Location: Nun's Island
Airbnb Plus: No
Superhost: Yes
Price: $105+ per night
https://www.airbnb.com/rooms/38490990
This studio apartment is all about the views. One wall is lined with floor-to-ceiling windows, which look out over the leafy city of Montreal. It's nestled on Nun's Island, which makes for a unique stay, just 15 minutes from the city center.
The apartment has a kitchenette and bathroom, with towels and shampoo. It's simple and lovely, perfect for solo travelers and couples who are happy to share all of your space. Best of all, you'll have access to the gym, sauna, and outdoor pool.
View Photos, Read Reviews & Check Availability
Guest Review: "Alex is an amazing host. Always there to support if any request or question. Excellent communication, check in and check out. Apartment was accurate as shown and very clean. Amazing view and location. Public transport available near by. Highly recommend this place."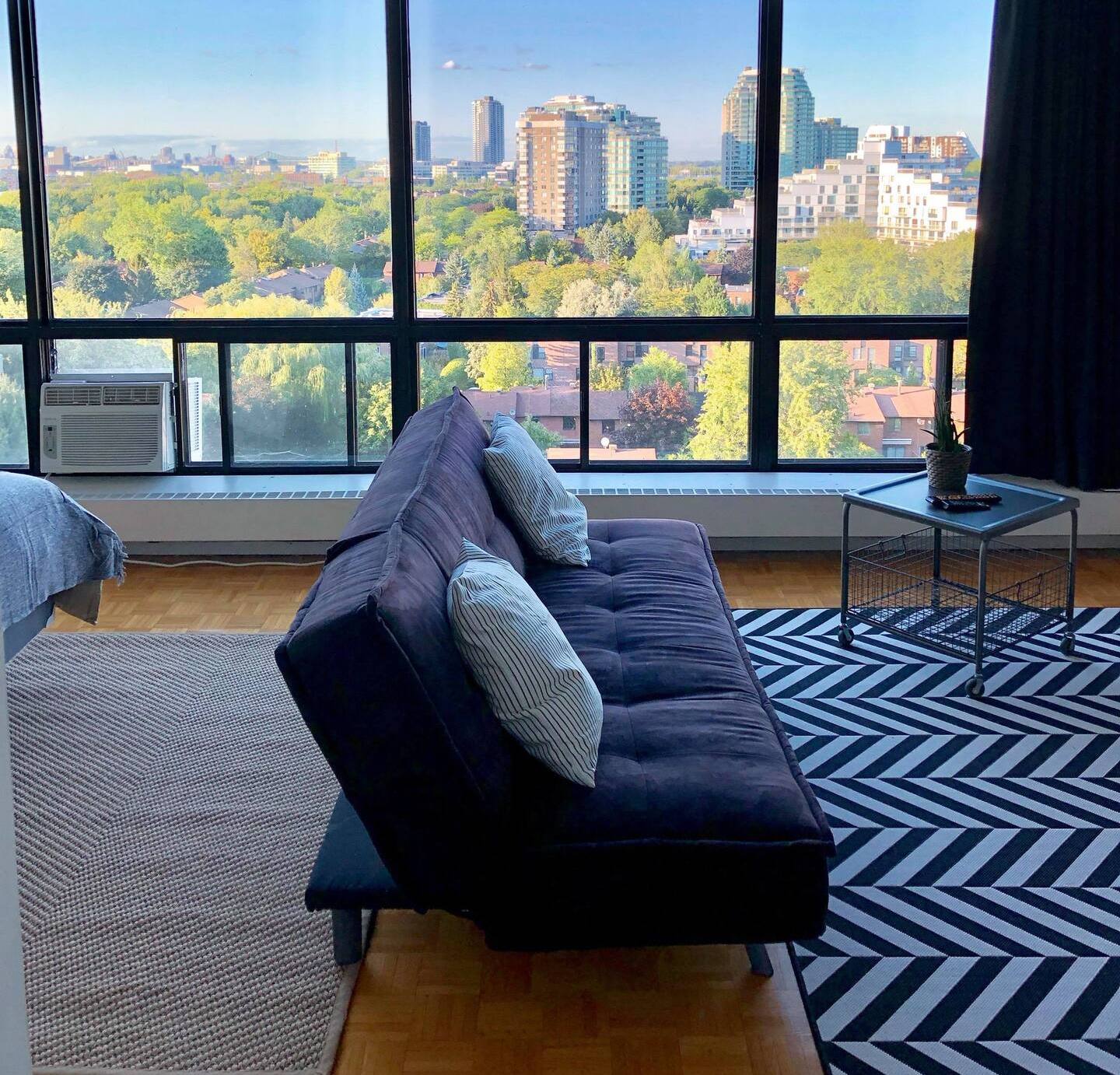 30 Things to do in Montreal | Top Attractions Travel Guide
---
12) Charmant Appart Ensoleillé Pour 5, Métro Jolicoeur
Location: Verdun
Airbnb Plus: No
Superhost: Yes
Price: $66+ per night
https://www.airbnb.com/rooms/26108246
Large and colorful, this two-bedroom apartment can comfortably fit 5. It's decorated with artworks from Montreal artists, which is a lovely touch. Located on the second story of a house with a separate entrance, it's safe and homey.
This is the kind of accommodation that provides everything; all you need to bring is yourself. There's shampoo and towels in the bathroom and simple ingredients and cooking supplies in the fully equipped kitchen. It's very convenient and pretty, with wooden floors and comfy couches. Kids are welcome!
View Photos, Read Reviews & Check Availability
Guest Review: "Nice big place you have to yourself. On street parking. A plus to have Nice hot water right way with this cold season. You have a complete kitchen. Fun world map on the wall. You will need to climb a tight flight of stairs to get to your door once you open the porch door so just be okay with it if you reserve here. Great host. quick response. Nice place to stay about 15 minutes from downtown Montreal. A lot of construction. Going on in Montreal so you will see alot of orange cones everywhere. Safe clean place to stay."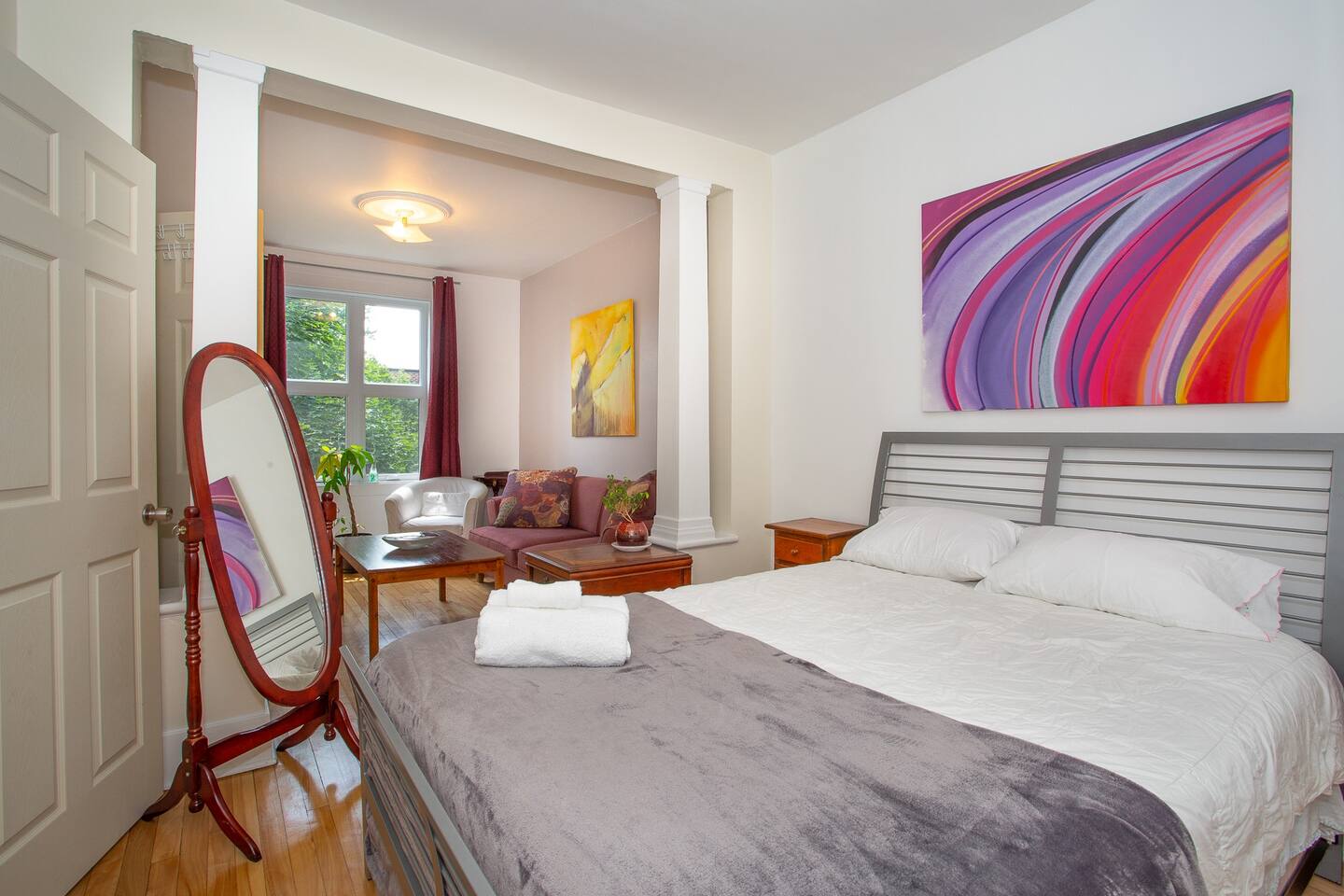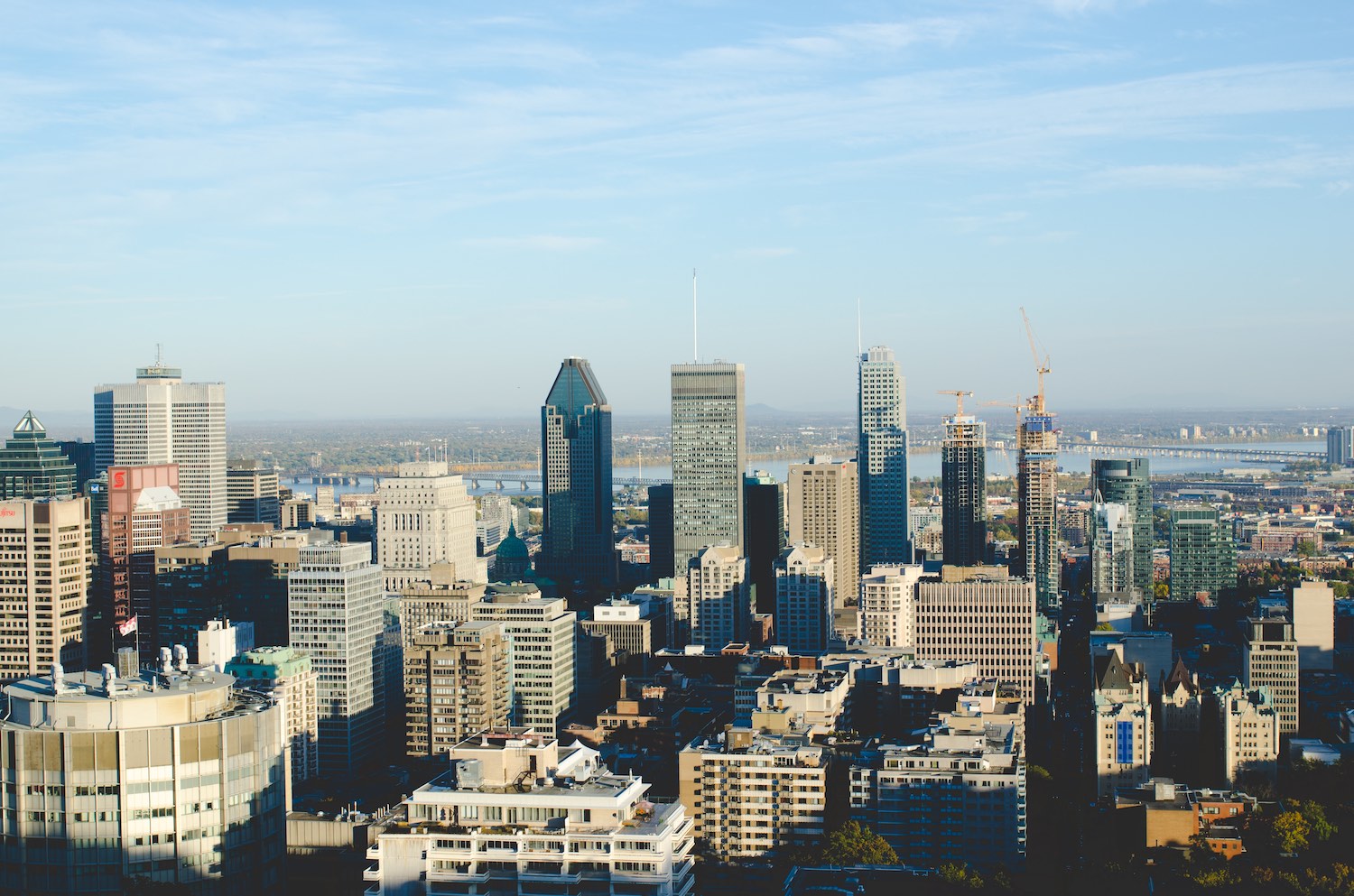 ---
13) Artist Loft in Centennial Building
Location: Gay Village
Airbnb Plus: No
Superhost: Yes
Price: $80+ per night
https://www.airbnb.com/rooms/12584002
For a very differently styled vacation rental in Montreal, stay at this artist's loft apartment. It's very roomy, with quirky touches that will ensure that you feel very much not at home – but rather somewhere more interesting.
It's right in the middle of the delightful Gay Village, which in turn is a very central district of Montreal. There will always be a lot to do here. If you're keen on the clubbing scene, you'll be a short, safe walk from some of the coolest clubs in town.
The apartment is a little old and lived in, and cannot be called understated. But, with a location like this and a fun vibe, few will mind.
View Photos, Read Reviews & Check Availability
Guest Review: "This space is worth every penny. Dominic welcomed my boyfriend and I after a long day of traveling into the loft with a tour, a list of local recommendations and even fresh coffee. Normally I am not one to stay inside in the apartment when traveling, but this place was perfect for cozying up in Montreal during single-digit weather. So many neat, artistic details that you will surely appreciate. Also in a great location in the Village – within walking distance of endless local shops and restaurants, and just a 5 minute drive from La Parc Fontaine. Incredible experience all around!"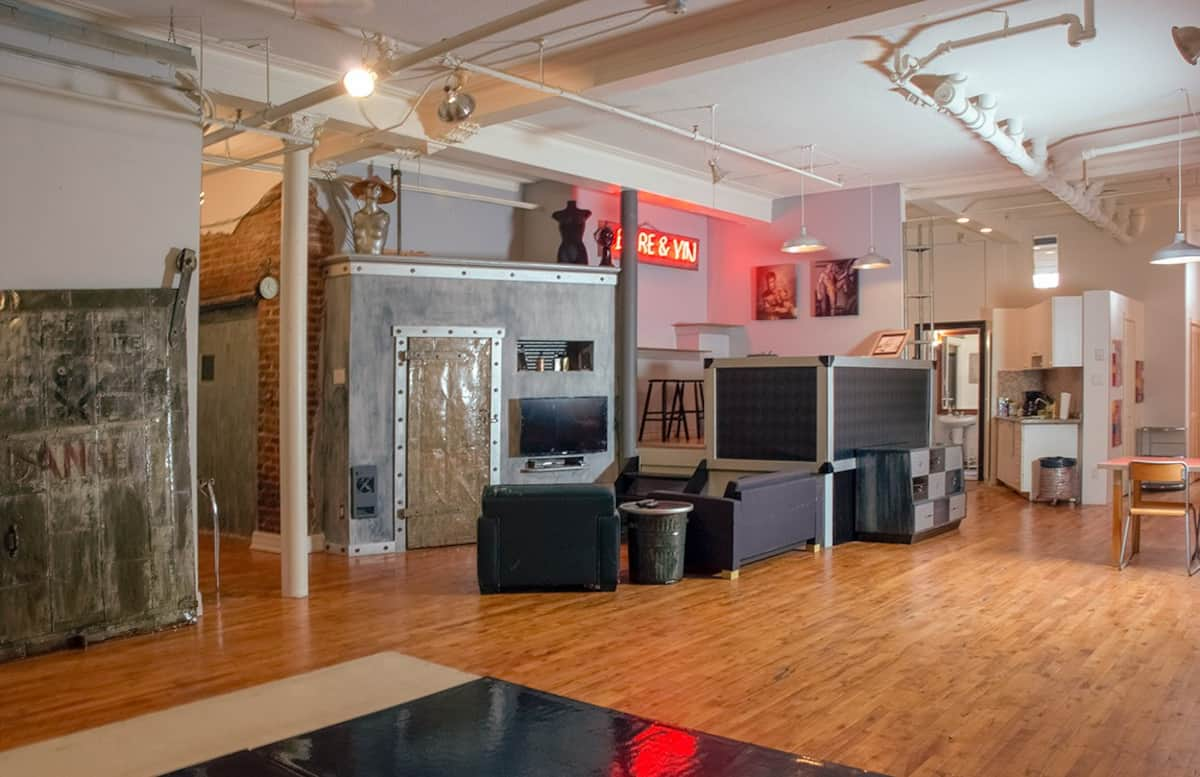 ---
14) Brossard House Airbnb Montreal
Location: Brossard
Airbnb Plus: No
Superhost: Yes
Price: $64+ per night
https://www.airbnb.com/rooms/35095039
A comfortable semi-basement apartment for 4. There are two double beds in the bedroom, making it a cozy choice for families. Great backyard, which you'll share with your hosts. You'll have a fridge in the apartment, and access to your friendly host's fully equipped kitchen if you need it.
It's well located in Brossard, a quick trip across the river from central Montreal. Stroll along the river, dine at the charming nearby restaurants, and enjoy the small-town vibe so close to the big city.
View Photos, Read Reviews & Check Availability
Guest Review: "Immaculate clean! Amazing location if you find Montreal's parking situation a hassle then stay in this location. It is convenient and accessible to the city about 35 mins by bus. The bus stop is in front of the property, right across the street. Parking is also available. The place is super clean, HUGE and can fit many guests. I was able to work as well with the strong wifi connection. The host truly takes care of their guests and provided all the necessary information related to the booking on time. I'm definitely recommending this place and location. My trip wouldn't be complete, hadn't we found this Airbnb!"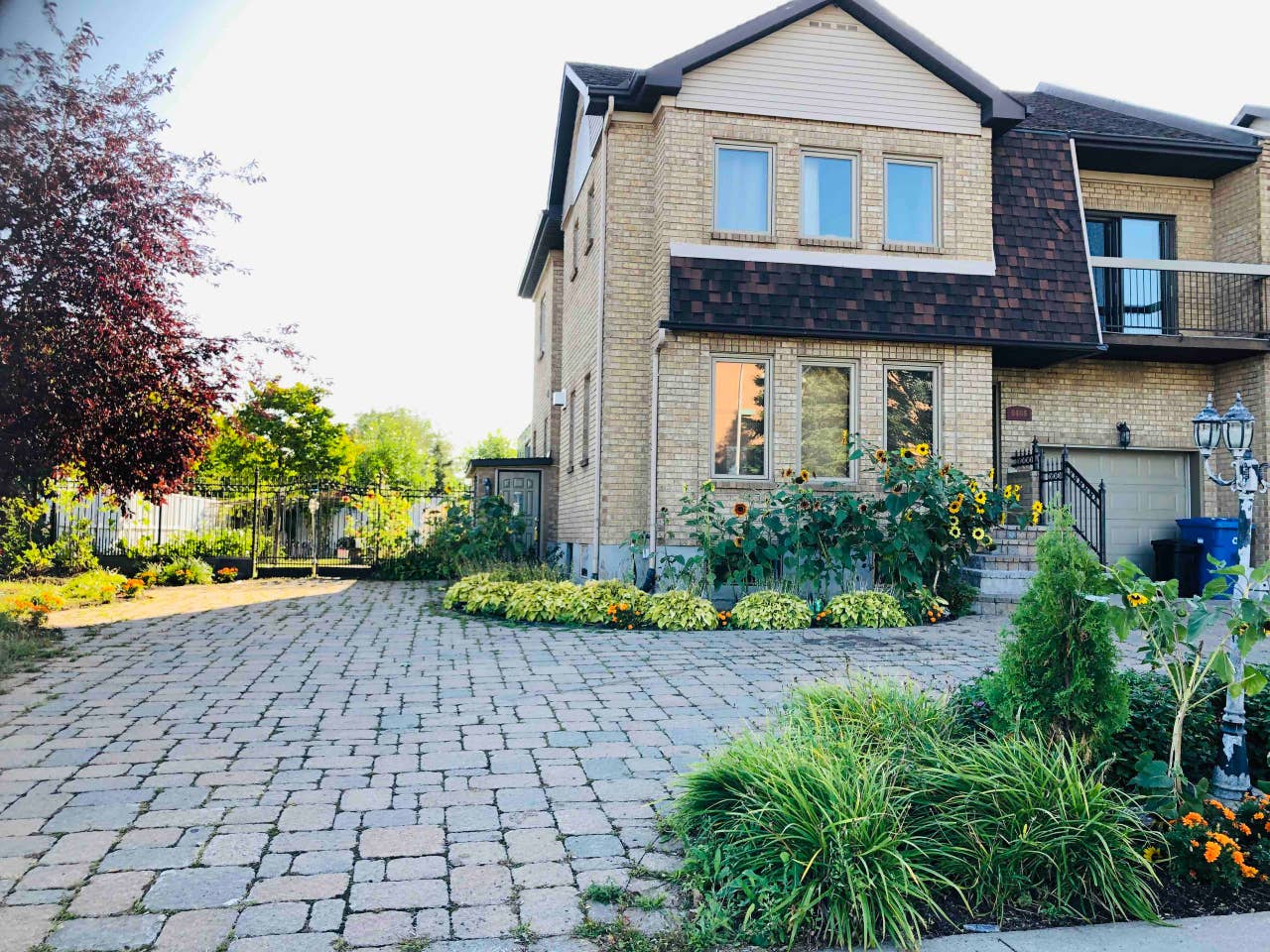 ---
15) Skylit Loft in Old Montreal Airbnb
Location: Old Montreal
Airbnb Plus: No
Superhost: No
Price: $89+ per night
https://www.airbnb.com/rooms/847794
Totally unique and beautiful, this industrial-chic Old Montreal Airbnb is situated in an old converted factory. Modern furnishings and lovely touches contrast with the open brick walls and bright skylights. It's the perfect place for a young couple or solo traveler.
Perfect location, right next to the Notre Dame Basilica. You'll be able to walk everywhere and enjoy the vibrant nightlife. Speaking of walking – the loft is on the third floor, with no elevator. So be prepared to handle stairs.
View Photos, Read Reviews & Check Availability
Guest Review: "If you are looking for a great place to stay in the heart of Montreal this is it! Walking distance to everything including the cathedral, which is only 400 ft away. Will definitely be back when we return to the city!"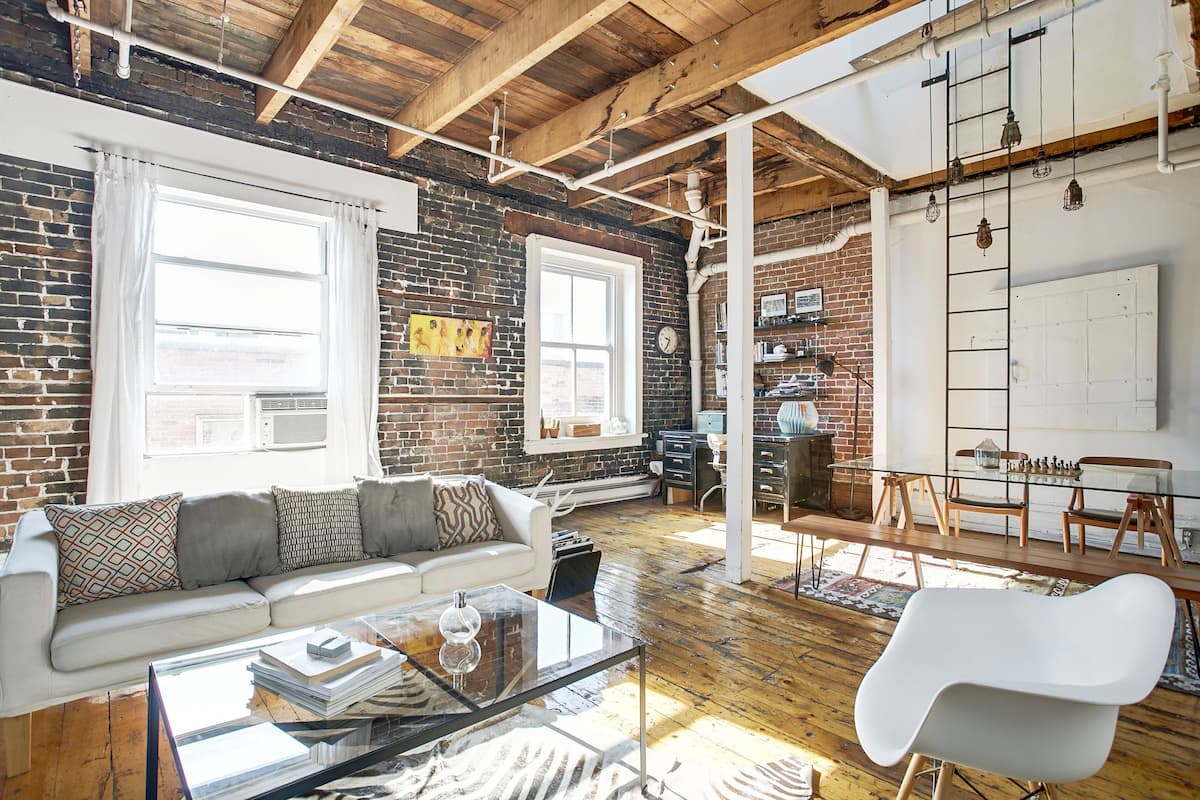 Top 10 Things to Do in Montreal - 3 Day Travel Guide
---
16) Fully Equipped Studio Airbnb Downtown Montreal
Location: Old Montreal
Airbnb Plus: No
Superhost: No
Price: $43+ per night
https://www.airbnb.com/rooms/23944561
This simple, open-plan apartment is another great cheap Airbnb in Montreal. Not only is the apartment itself really well-priced, but it's also so centrally located that you won't have to spend anything on transport.
The room is clean and pretty, with a small but well-equipped kitchen and a dining area. The bed is comfy, and everything you need for a convenient stay is right here.
View Photos, Read Reviews & Check Availability
Guest Review: "Good location and not too far from the downtown area. However, there was not free street parking like it is advertised and we had to walk quite a bit to park in the winter. Other than that, the place was clean and check in was easy."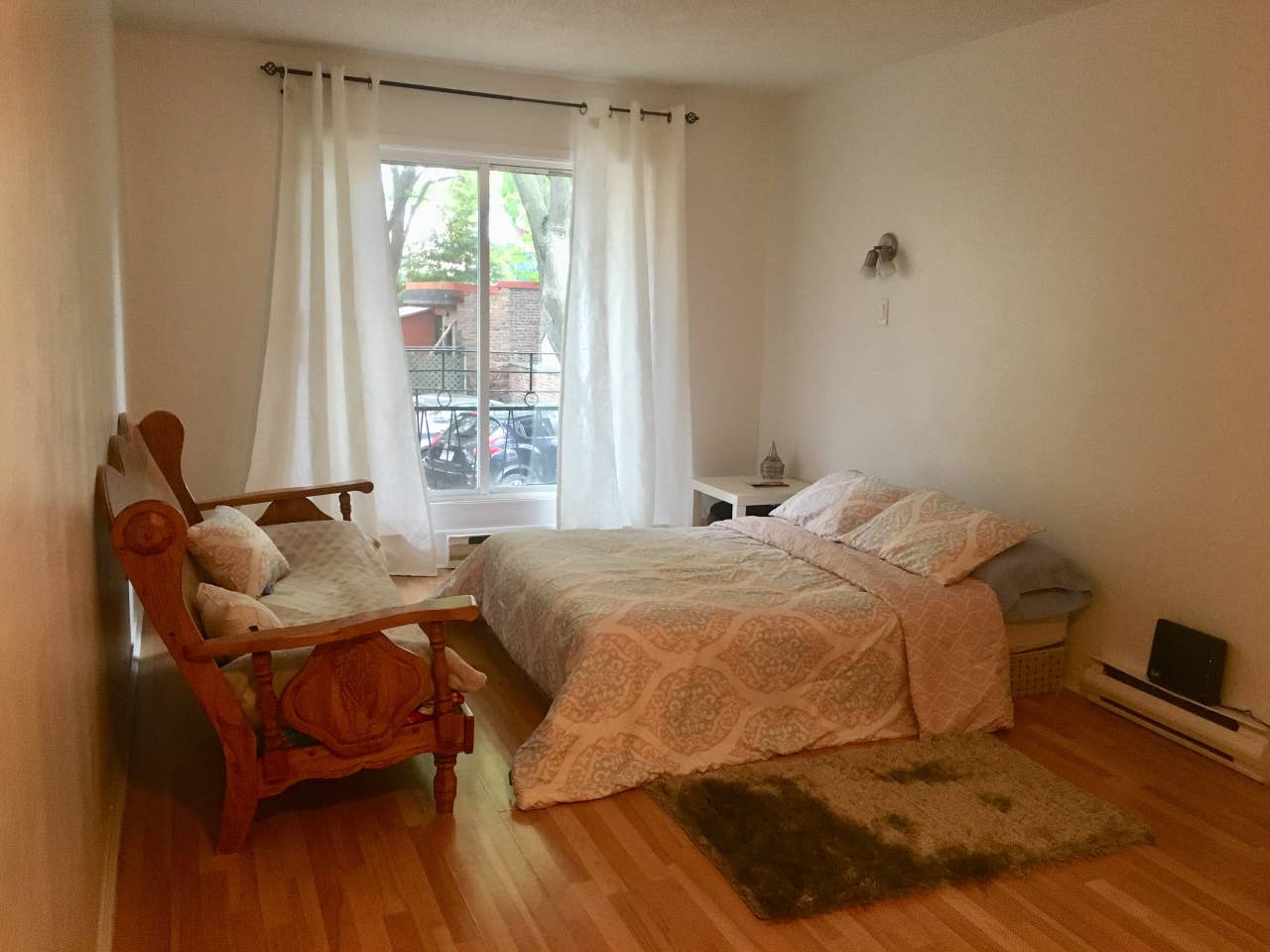 Your MONTRéAL GUIDE (BEST CITY IN CANADA)
---
Tours and Day Trips from Montreal
There's a lot to see in and around Montreal. If you want to explore the surroundings, head out on a guided day trip to make the most of your time. Or explore the city's cuisine with a food tour. There are some really great options to experience this Canadian hub.
---
Immersive Small Group Guided Bike Tour
"Bike the historical areas, visit must-see sights, and understand why Montreal is considered the most European city in North-America. Learn about Montreal's culture, creativity, food, and fun with 3 bike tour options to choose from."
https://www.getyourguide.com/activity/montreal-l195/downtown-and-old-montreal-south-city-bike-tour-t102527
Price: $60+ USD
Review: "Great experience got to see Montreal in different light, explored some neighborhoods in the back alleys which was different."
View Photos, Read Reviews & Check Availability
Laurentian Mountains Day Trip From Montreal
---
Private Day Tour to Parc Omega & Montebello Lodge
"Discover more of Montreal than just Le Vieux Port, Notre Dame Basilica, or Mount Royal. Enjoy a private day tour to Omega Park, a Canadian wildlife park, and the Montebello Lodge, the largest log cabin in North America."
https://www.getyourguide.com/montreal-l195/montreal-private-day-tour-to-parc-omega-montebello-lodge-t259372/
Price: $170+ USD
Review: "We just had the most wonderful day with our guide and driver Chris. Chris was extremely familiar with the animals in the park. The extra bonus was his knowledge of Canada's history. I would highly recommend this tour if you like the wilderness and wildlife. Believe me, this is no zoo. The animals roam free. Don't forget to buy carrots once you enter the park. You will have a blast feeding the animals."
View Photos, Read Reviews & Check Availability
OTTAWA in the SUMMER | the BEST things to DO! | Sleeping with Wolves at Parc Omega
---
Quebec City & Montmorency Falls Day Trip
"Discover the magic of Quebec City on a guided day trip by bus from Montreal. Be charmed by narrow streets, steep hills and historic treasures, and see a waterfall 1.5 times bigger than Niagara."
https://www.getyourguide.com/activity/montreal-l195/quebec-city-and-montmorency-falls-winter-tour-t28211
Price: $94+ USD
Review: "Excellent experience. They were punctual and attentive at all times. The guide in Quebec spoke English, French and Spanish and has great knowledge of the history of Quebec. He loves what he does and knows how to transmit it."
View Photos, Read Reviews & Check Availability
---
Am I Missing Any Amazing Airbnbs in Montreal
There really is an abundance of Airbnb's all over Montreal, and it was quite challenging to make this Top 19 shortlist! So if you've visited Canada recently and stayed at an Airbnb that you think should be included on my list, please let me know! Or are you a Montreal Airbnb host and would like to see your rental featured here? Send me your link, and I'd love to talk a look at all your photos/ reviews!
Airbnb in Montreal: How to make the most of it
---
Planning a trip to Canada?
My travel blog is filled with hundreds of fun and inspiring blog posts about traveling, music festivals, and so much more! I'd love for you to take a read through a few of these below, and feel free to reach out to me with any questions! I'm pretty active on social media, and do love helping people plan their travels whenever possible!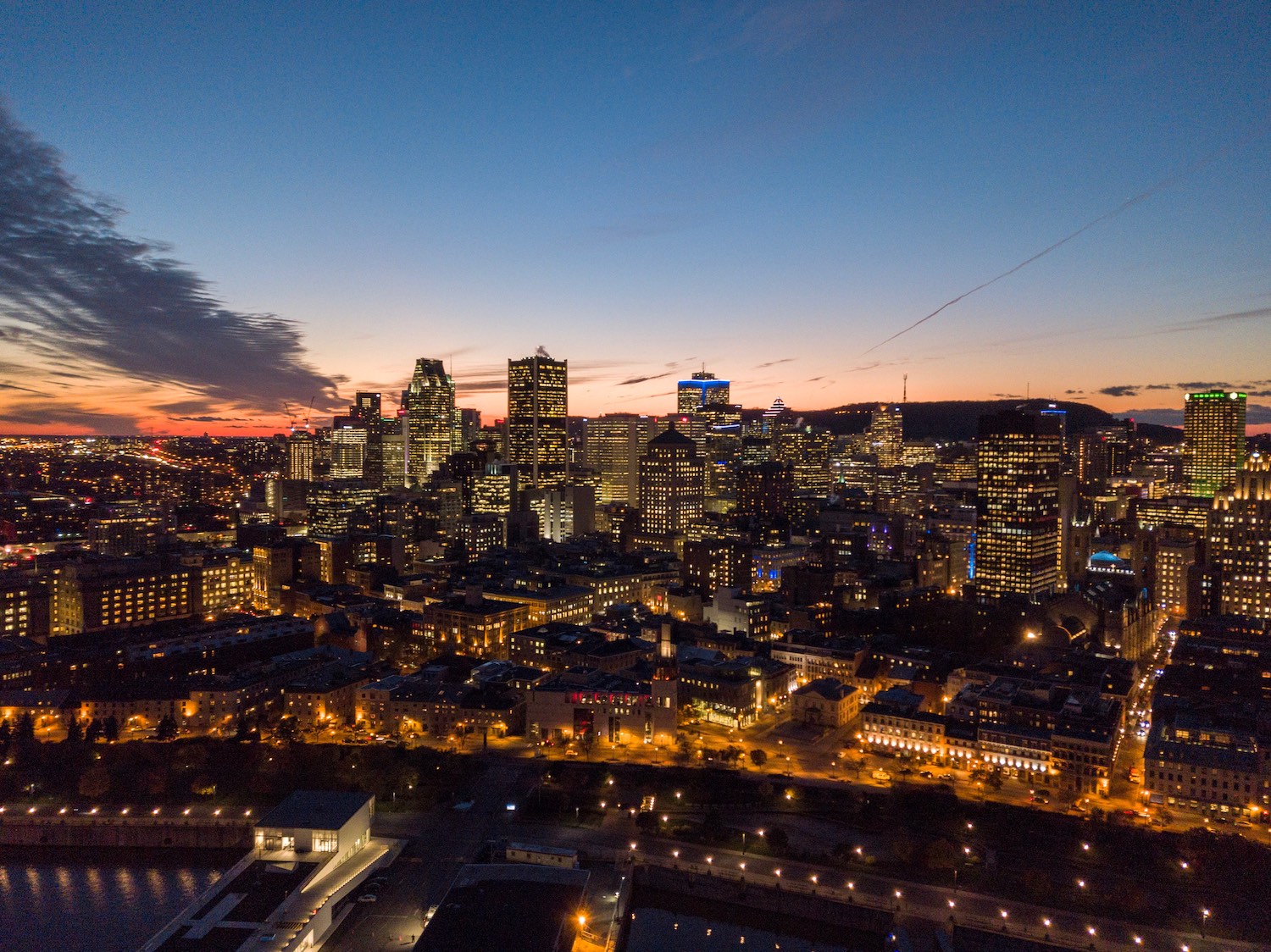 ---
Montreal is a surprisingly affordable destination, with Airbnbs a lot cheaper than many of their American equivalents. If you're traveling on a budget, check out my travel hacks to get as much bang for your buck as possible.
---
THANKS FOR READING MY MONTREAL AIRBNB GUIDE!
SHARE THESE MONTREAL VACATION RENTALS WITH YOUR CANADA ADVENTURE CREW!
https://www.jonesaroundtheworld.com/wp-content/uploads/2020/02/Airbnbs-in-Montreal-.jpg
878
1280
Guest Contributor
https://www.jonesaroundtheworld.com/wp-content/uploads/2017/03/logotry-1-1-300x106.png
Guest Contributor
2020-12-07 06:41:03
2021-05-04 10:34:20
The 16 Coolest & Best Airbnbs in Montreal, Canada