Looking for the best techno festivals in Europe in 2023!? Well, you've certainly come to the right place, because anyone who knows me knows full well that techno is one of my favorite things in the world!
It all started for me when I moved to Europe back in 2010, and my life has never been the same! I fell in love with underground house and techno music scene, and am constantly searching out for my next big party! From raving it up at the famous Tomorrowland festival, to getting dusty in desert for Burning Man – it's safe to say I'm a connoisseur for a good time!
After years of attending different music festivals around the world, following my favorite DJ's on social-media, and chatting with friends who are also big music connoisseurs, I'd like to think I've become quite knowledgeable about the best festivals in Europe.
I'm planning on moving back to Europe this year, and can't wait to hit up some of these incredible techno festivals this year!
---
1) Awakenings Festival 2023
When: January 28, 2023 (Eindhoven), April 7-9 (Easter Edition) May 13-14 (Spring Edition) | July 7-9, 2023 (Summer Edition)
Where: Spaarnwoude, Netherlands
https://www.awakeningsfestival.nl/en/
With unbelievable massive stages, completely stacked line-ups, and an incredible venue – there's no better time to visit The Netherlands to experience Awakenings Festivals for yourself!
"Awakenings Festival is a massive techno festival just outside of Amsterdam, in Spaarnwoude Houtrak. An institution, the festival features a lineup of the biggest and brightest from the genre. Hosting events throughout the year in the Dutch capital's legendary Gashouder, Awakenings is one of the biggest names in electronic music. Their annual pilgrimage outside to the scenic forest setting of their Spaarnwoude home is the techno festival of the year in the Netherlands."
In recent years, the brand name of Awakenings has exploded in popularity, and have increased the amount of techno festivals they organize each year – in 2023 they're offering four different events to choose from!
Awakenings Festival 2017 - Aftermovie
---
2) Time Warp Germany 2023
When: April 1, 2023
Where: Mannheim, Germany
https://www.time-warp.de/germany/index_eng.html
https://www.facebook.com/timewarpofficial
"So here we are still after all those years with the same passion and energy. It has been a long, crazy, emotional ride with unique encounters and endless memories. The first 25 years have led us to various cities, countries and continents. From 1994 onwards, our journey has been driven by our true love for electronic music.
We will once again create the space known as Time Warp. Complete with it's various floors, all of which will have their own special energy circling around, grabbing you to the dancefloor. Each with its own distinctive synthesis of sound and visuals, to enhance your Time Warp experience."
Out of all the techno festivals in Germany, experiencing Time Warp in Mannheim is the top of my bucket list! Join the Time Warp Mannheim | Germany 2023 for more info!
Time Warp - Official After Movie 2017
---
3) EXIT Festival 2023
When: July 6-9, 2023
Where: Petrovaradin Fortress, Novi Sad, Serbia
https://www.facebook.com/exit.festival
"EXIT Festival takes you to the EXIT Universe – a place woven from the emotions of everyone who has set foot on the Fortress, where miracles happen, and the brightest star is YOU!
Exit Festival returns to its iconic fortress location in Serbia for another weekend filled with basslines, beer, and debauchery (and lots of techno)!
It's probably the biggest and most popular techno festival in Eastern Europe that brings travelers from all over the world to enjoy tunes in a truly unique venue for unbelievable sets from some of the biggest acts in techno, house, and electronic music.
Join the EXIT Festival 2023 | Official Event for more information and line-up announcements! I'm hoping to be back in Europe this summer for this one! See you in the fortress!
First 23 Acts Launched Into EXIT Universe 2023!
---
4) Sonus Festival 2023
When: August 20-24, 2023
Where: Novalja, Croatia
https://www.sonus-festival.com
https://www.facebook.com/sonusfestival
CELEBRATING 10 YEARS OF SONUS FESTIVAL IN 2023!
5 DAYS & NIGHTS OF OPEN AIR PARTY AT THE CROATIAN SEA.
"Sonus Festival is a famous 5-day techno party at Zrce Beach, Novalja, in Croatia. The legendary creators behind Time Warp have steered the ship to the Croatian coast for one of Europe's most celebrated house and techno festivals. Sonus occupies Zrce's coastal clubs Aquarius, Kalypso and Papaya for both day and night stages, while boat parties spread the vibe across the sparkling Adriatic Sea.
Brimming with both burgeoning superstars and the royalty of electronic music, if it's a superior lineup combined with stunning scenery you're looking for, nothing beats Sonus Festival!"
Picture a small, sunny island just off the coast of Croatia. Imagine your favourite artists playing open air, just a few steps away from the beach. Envision yourself taking a dip in the crystal clear Adriatic Sea in between parties. Sounds like a dream? Well, at Sonus it all comes true: Your perfect summer rave adventure happens right on the shores of Pag Island!
Join the Sonus Festival 2023 event for more info!
Sonus Festival 2018 - Official Aftermovie
---
5) B my Lake goes to Balaton Sound 2023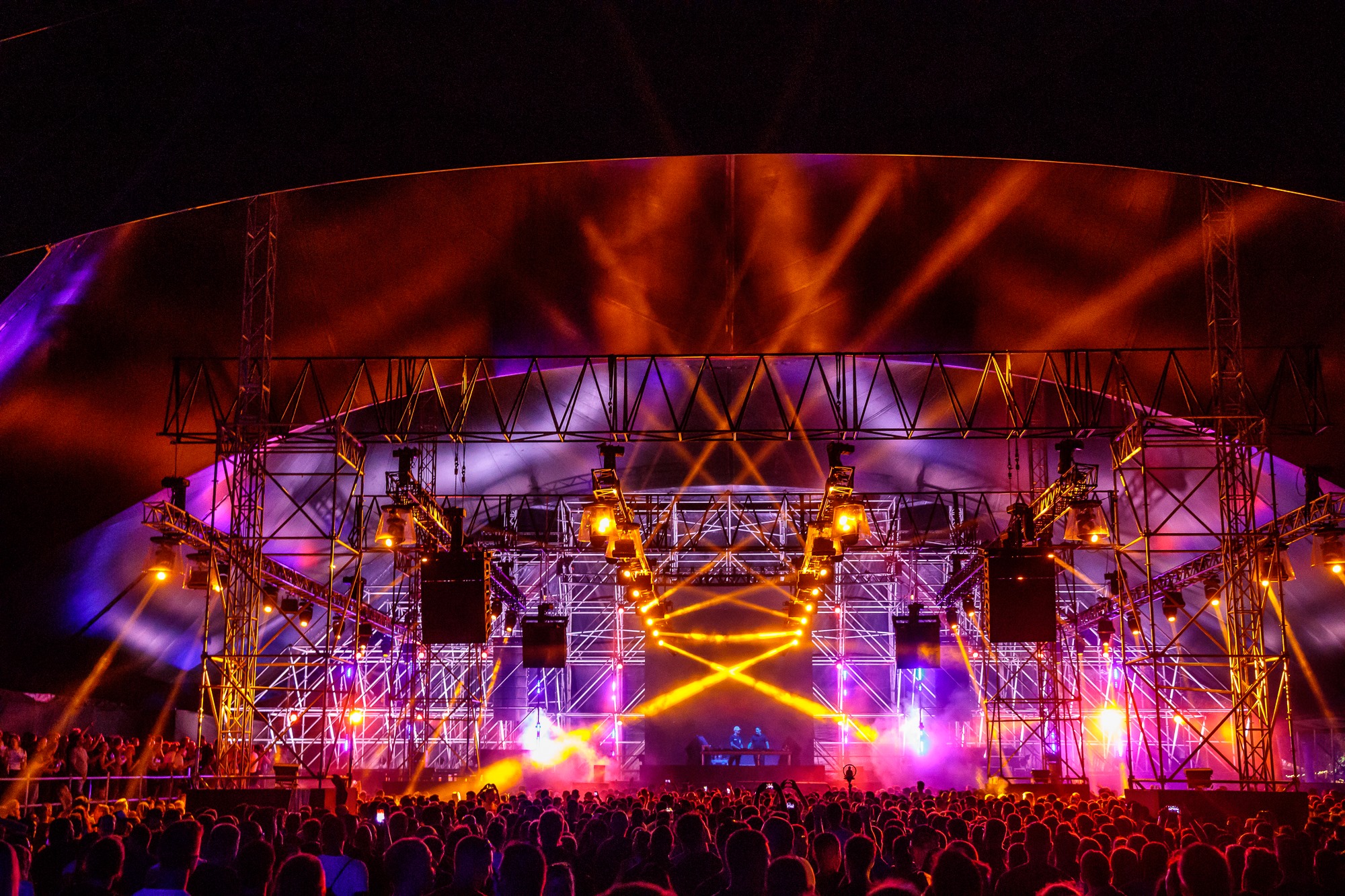 When: June 28 – July 1, 2023
Where: Zamárdi, Hungary
https://balatonsound.com/en/ | https://bmylake.hu/
https://www.facebook.com/BmyLakeOfficial
"B.my.Lake is an electronic music festival in Keszthely, Hungary. The country's number one dance music destination, the festival is anchored by its prolific techno lineup.
Delving into other electronic genres as well, B.my.Lake takes place on the shores of the serene Lake Balaton, the largest lake in central Europe. Winning best new festival in Europe in 2013, B.my.Lake has since been nominated for a number of awards and is dream experience for party animals."
In 2023, there will be no official B My Lake Festival, but instead they are joining forces with Balaton Sound (which I've personally attended and it's an AMAZING festival).
B my Lake goes to Balaton Sound 2023 // Official Event
B my LAKE 2017 - official after movie
---
6) Sonar Festival 2023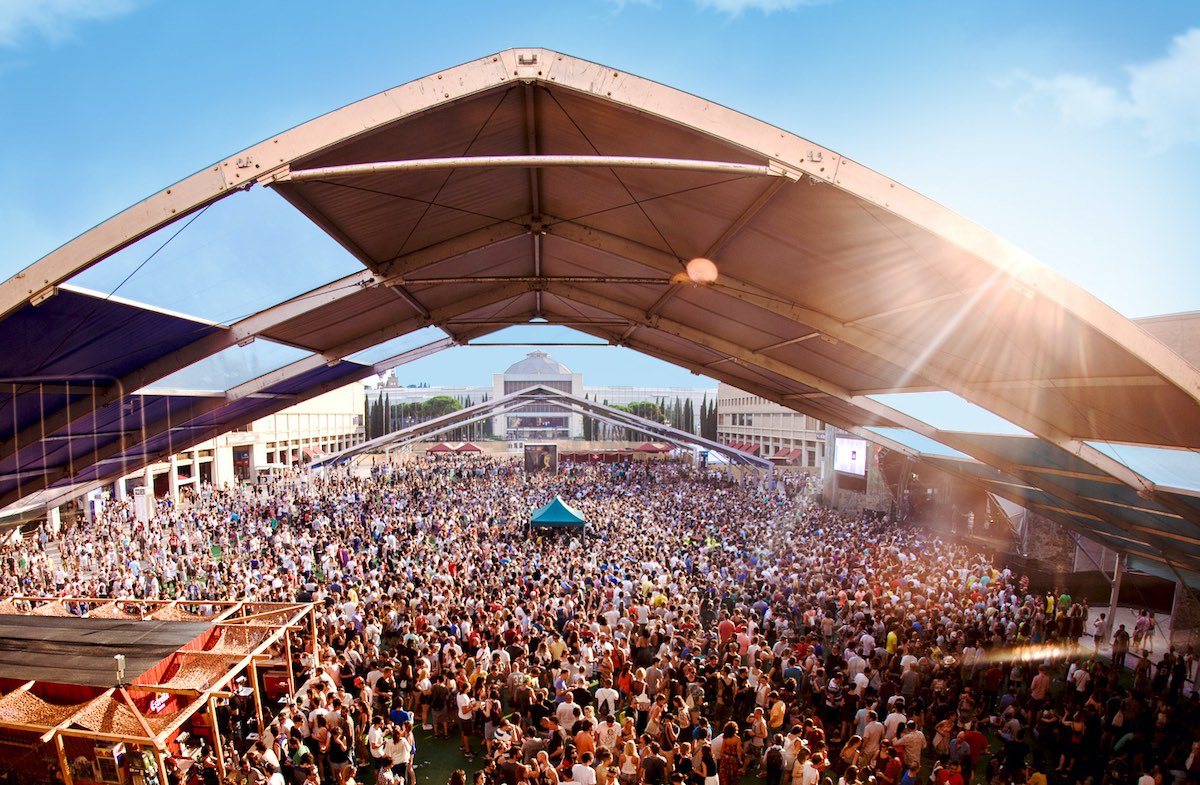 When: June 15-17, 2023
Where: Barcelona, Spain
https://www.facebook.com/SonarFestival/
"Sónar is an arts, design, and electronic music festival held annual in Barcelona, Spain. The festival has been divided into two parts since its inception: Sónar by Day and Sónar by Night, with Sónar+D, a three-day congress dedicated to creativity, technology and business running concurrently since 2013."
There is simply no better city in the world for techno fans in Europe than Barcelona during summer time, and SONAR is the ultimate festival experience. So many different festivals and events all over Barcelona during Sonar and Sonar Off Week.
Sónar Barcelona 2022. 1st Line-up announcement
---
7) Street Parade Techno Festival 2023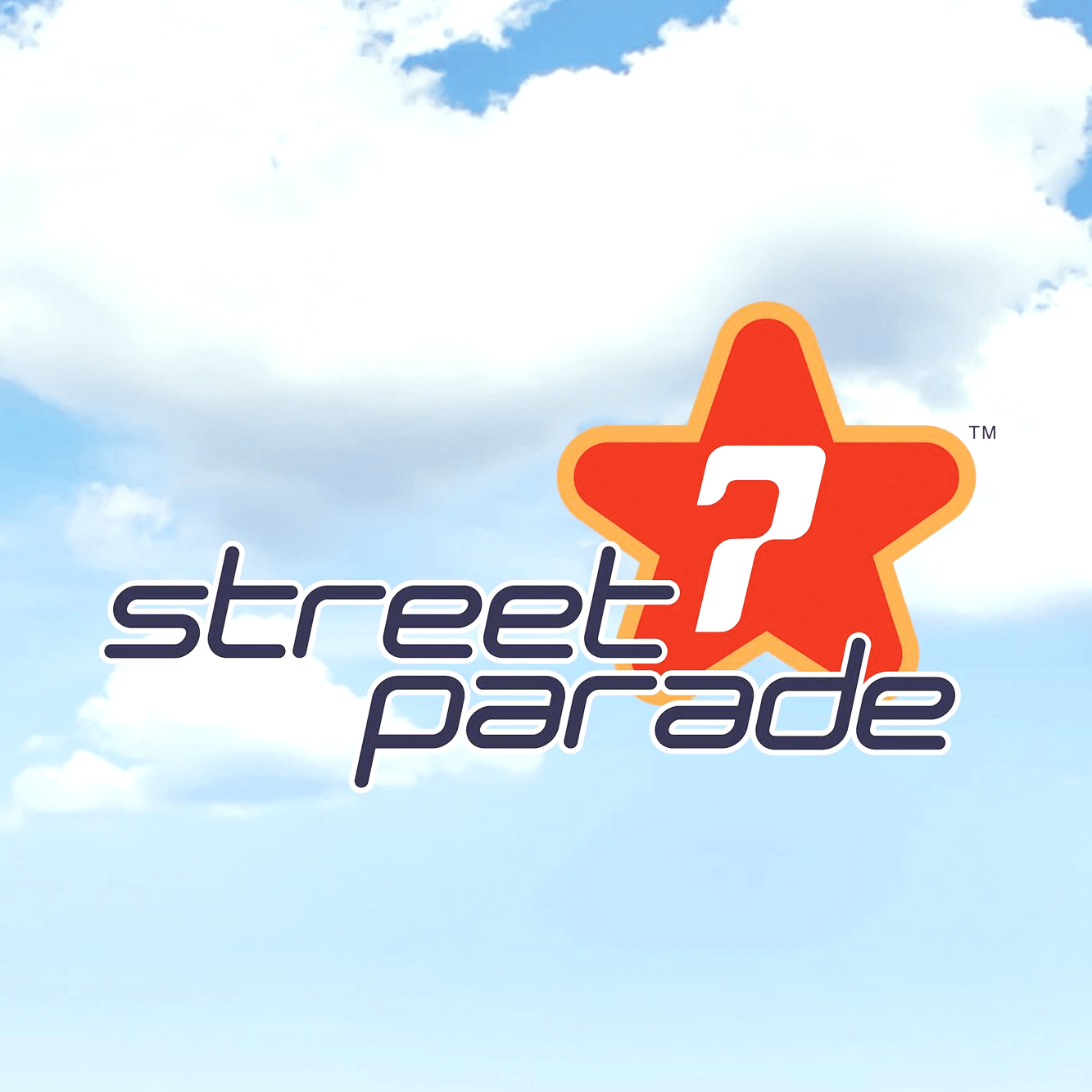 When: August 12, 2023
Where: Lake Zurich, Switzerland
http://www.streetparade.com/en/
"The world's most beautiful, colorful house and techno parade will be making its way around Zurich's lakeside for the 30th time on Saturday, 12 August 2023.
The 2.4 km–long Street Parade route will be the same as in the previous year. The Street Parade will begin at Utoquai in the Zürich neighbourhood of Seefeld, from where it will head around the lakefront via Bellevue, Quaibrücke and Bürkliplatz, arriving at Hafendamm Enge at around 10 pm. The fun will continue at the after-parties at Mythenquai, Bellevue, Bürkliplatz, Rentenanstalt and Limmatquai until midnight."
Official Street Parade Aftermovie 2018
---
8) BPM Festival: Ibiza Showcases 2023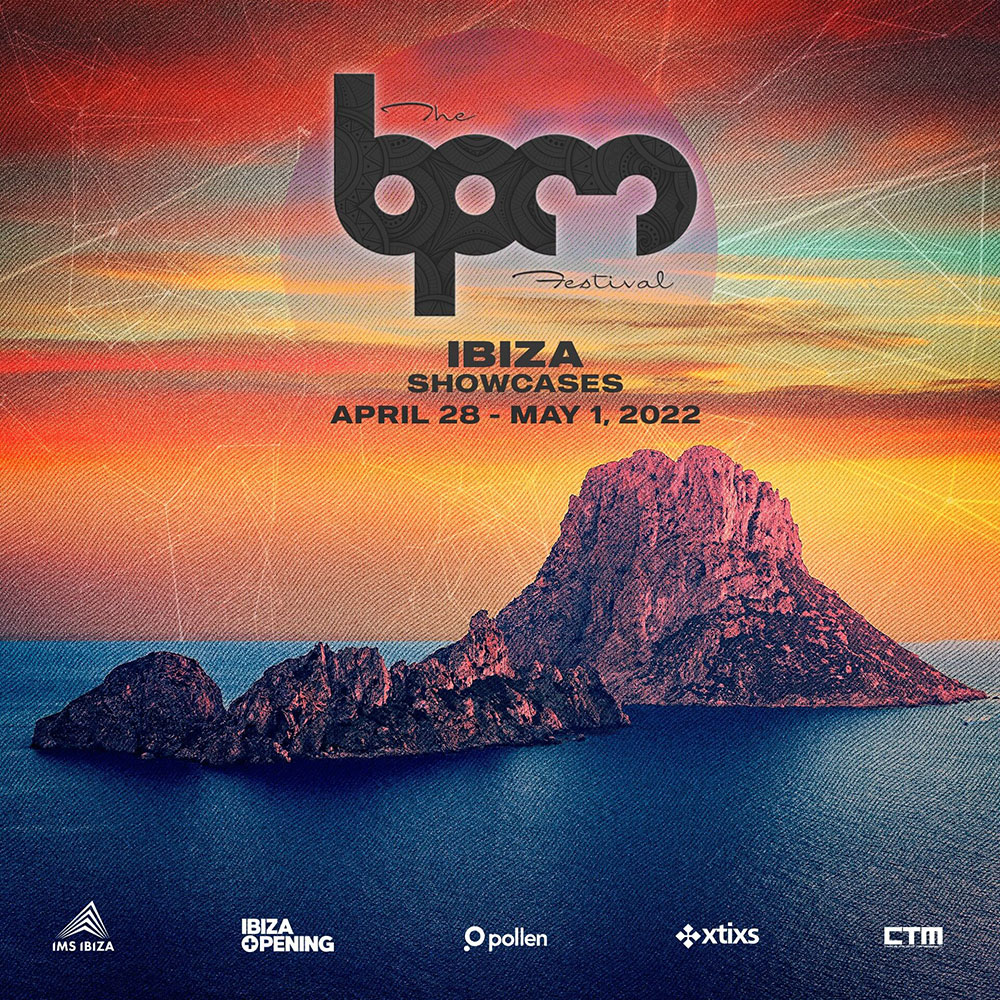 When: Future Europe Dates Unknown
Where: Ibiza, Spain
BPM Festival has grown over the years to become one of the most globally recognized names in the techno festival industry.
What started out as as a week-long event with the most impressively stacked line-ups in Tulum, Mexico – BPM has now changed it's ways and has thrown festivals in places like Costa Rica, Portugal, and Tel Aviv. In 2022, BPM made it's move to Ibiza, Spain (the party island mecca) and it went off quite incredibly!
The BPM Festival: Portugal 2018 Thank You Video
---
9) Caprices Festival 2023
When: April 7-9 & April 14-16, 2023 (Two Weekends)
Where: Crans-Montana, Switzerland
https://www.facebook.com/capricesfest/
"Caprices Festival is a famous electronic music festival held in the Swiss Alpine resort of Crans-Montana. Fans of underground house and techno are now well aware that the mountain-top party is one of the finest meeting points for the scene's most respected names.
With the likes of Sven Väth and Ricardo Villalobos counting themselves among the festival's regulars, the two-weekend affair hosts parties both in the town's clubs, and in the now iconic MDRNTY stage perched atop the mountain, with far-reaching views across the Alps."
Caprices Festival 2021 Official Aftermovie SONYA7SIII
---
10) Dekmantel Festival 2023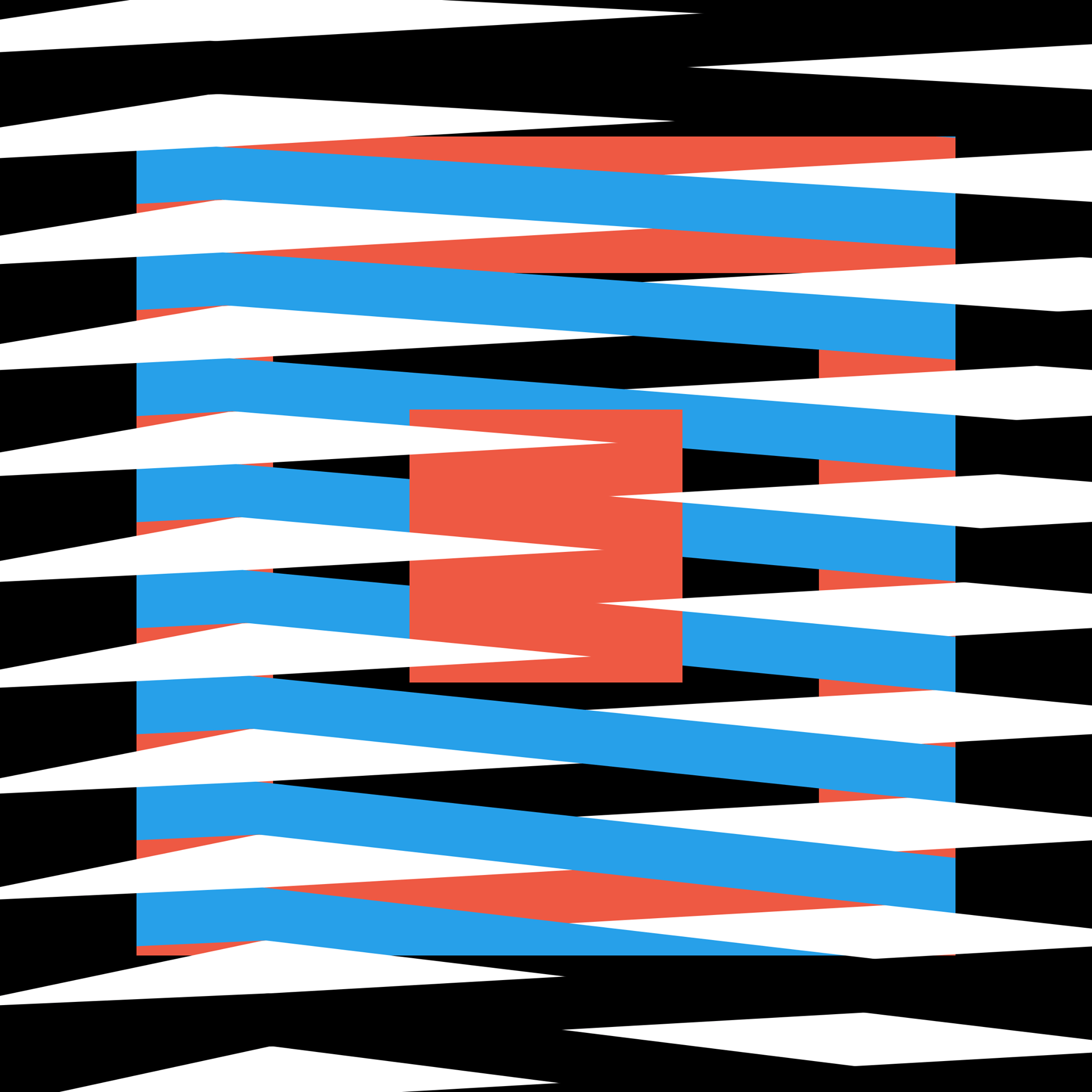 When: August 3-7, 2023
Where: Amsterdam, Netherlands
https://www.dekmantelfestival.com
https://www.facebook.com/dkmntl
"2023 marks the 9th edition of our summer centrepiece, and the options available have never felt more exciting. This 'choose your own adventure' programming is no accident. We love music of all stripes, so why not put the broadest possible array on display for those who travel from around the world to the Amsterdamse Bos? The cast changes year by year, but our guiding mission objective does not.
Whether you're searching for EBM or jazz fusion, you'll find only the best on offer. Plus, of course, music lovers as eager and receptive as you are to share the experience with – whichever experience it is that you decide upon. Welcome back."
---
11) Kappa Futur Festival 2023
When: June 30 – July 2, 2023
Where: Torino, Italy
https://www.kappafuturfestival.it
https://www.facebook.com/FuturFestival
"A true giant of the European electronic music scene, Kappa FuturFestival has become something of an annual pilgrimage for techno fans, heading to the city of Turin for a weekend in the company of the industry's finest.
Amidst the imposing industrial environs of the city's Parco Dora, the festival showcases a lineup of underground house and techno's leading lights – from Detroit legends and Berlin favourites, to homegrown Italian talent and everything in between."
Kappa FuturFestival 2022: a FUTUR longer than ever before!
---
12) The Peacock Society Open Air Techno Festival 2023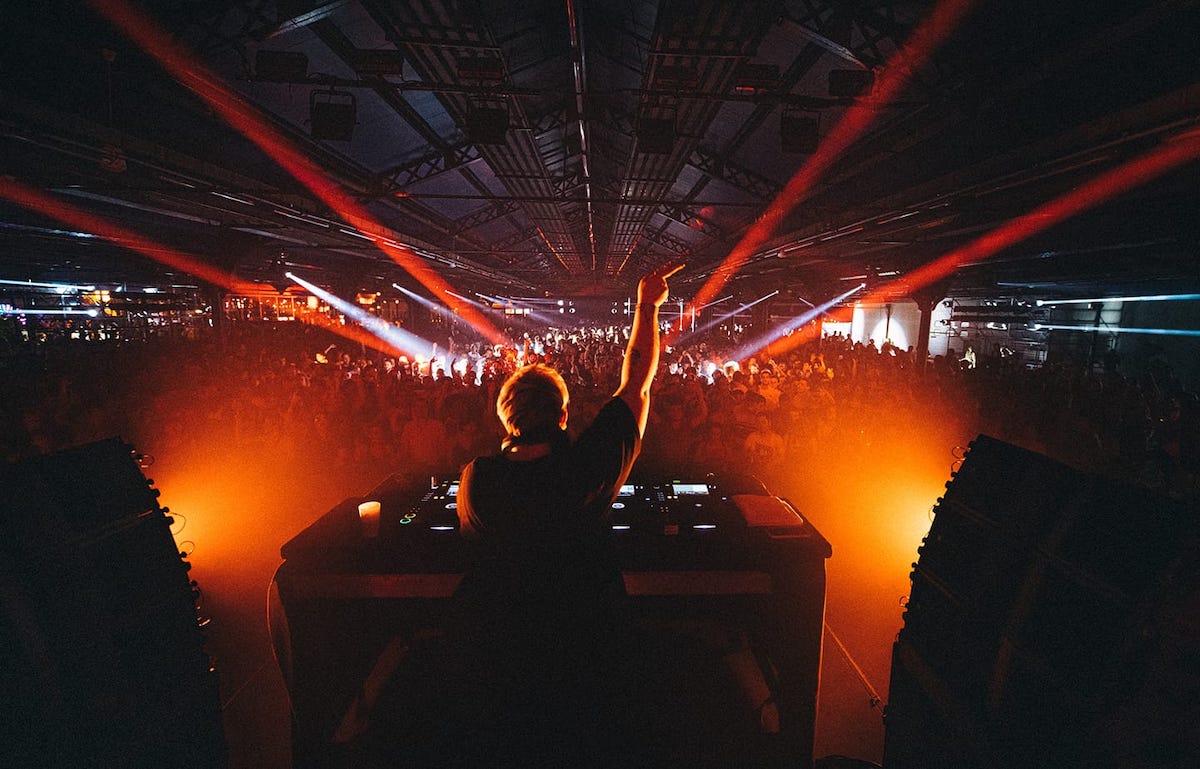 When: July 8-9, 2023
Where: Paris, France
https://www.facebook.com/thepeacocksociety/
"The Peacock Society Festival is an electronic music festival in Paris, France. Held in the capital's Parc Floral, the festival regularly plays host to one of the most impressive lineups of the year, with a wealth of scene veterans and exciting new talent from house and techno's vibrant underground.
Looking back at posters from the previous editions gives a a flavour for the pedigree of performers you can expect to see, from Richie Hawtin and Luciano at the very first party in 2013 to Nina Kraviz, Dixon and Kaytranada last time out. From the bright lights and big sounds of the warehouse to the beautiful surrounds of the botanical garden, the festival is a haven for discerning electronic music fans."
THE PEACOCK SOCIETY - IN THE MOOD (OFFICIAL REPORT)
---
13) Château Perché
Festival 2023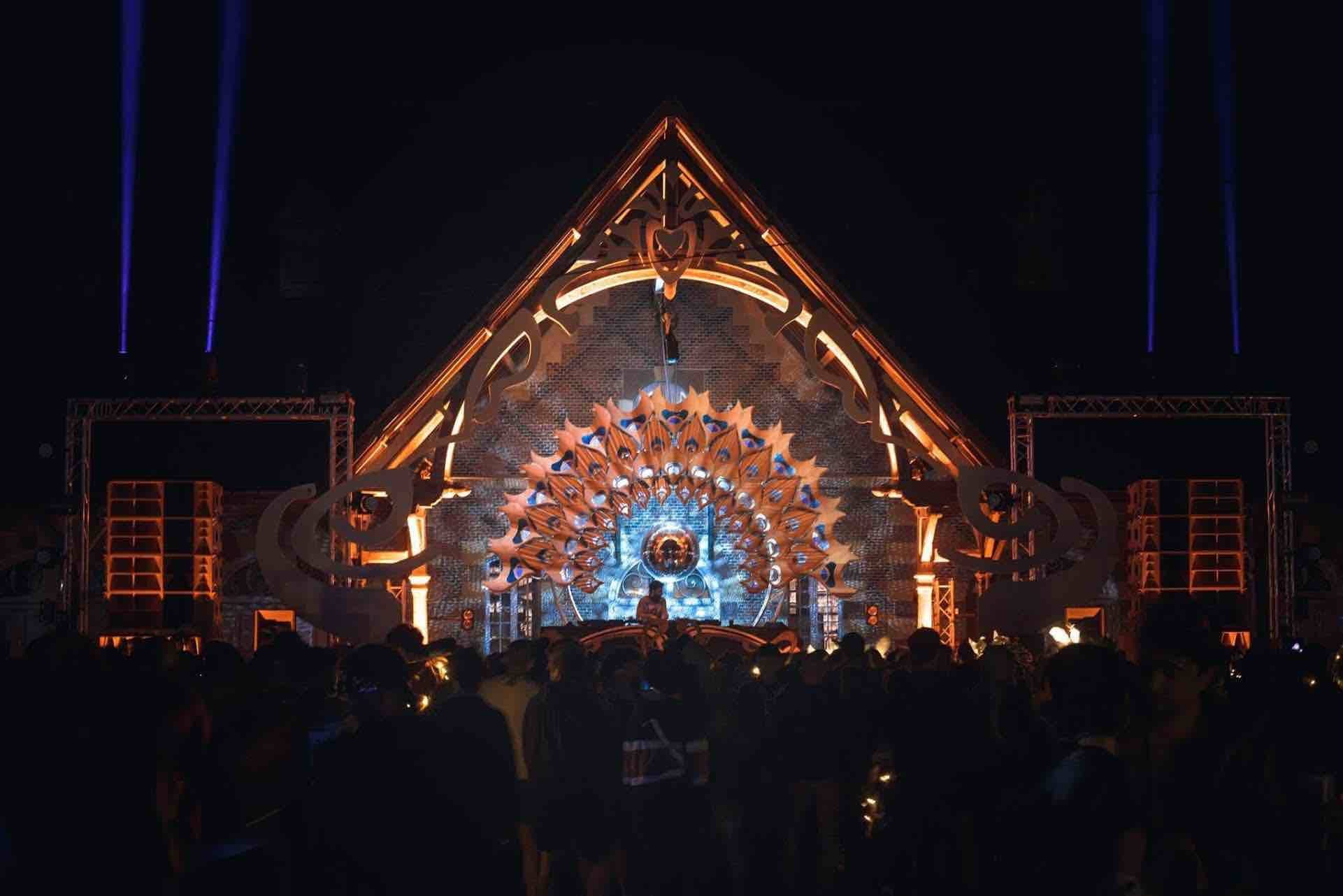 When: July 6-9, 2023
Where: Arboretum de Balaine, Central France
"Humanity is used to struggle on the Earth, eternally eager to eventually enter a superior world. Château Perché is an invitation to create together our own paradise. This unique venue, where time and space will fade away is called "L'Arboretum de Balaine". At once glade and exotic forest, France's oldest private arboretum and its 3 500 plant species will provide the decor for a 4-day life celebration from Thursday the 25th to Sunday the 28th of July 2019.
Your ears and eyes will be nourished by 11 stages as your soul is transported to another dimension. In perpetual evolution, Château Perché will open a space dedicated only to experiments and expression, where fun, convivial, unexpected workshops and sexy, crazy, preposterous performances will guide you along the path to euphoria.
Spotted for their talent, away from the spotlight, 250 creators of paradisiacal universe, melodious wizards, maestros of decoration, will place you in a crowd in perfect cohesion, enjoying true freedom, allowing your body and spirit to dance like they never did before, or did they?
You are an important piece of this beautiful heaven, this is why you are going to bring as many insane costumes and indecent totems as possible, you will be curious and lovely, and something magical will happen."
Aftermovie Château Perché 2017 - Ainay-le-Vieil
---
14) DGTL Amsterdam 2023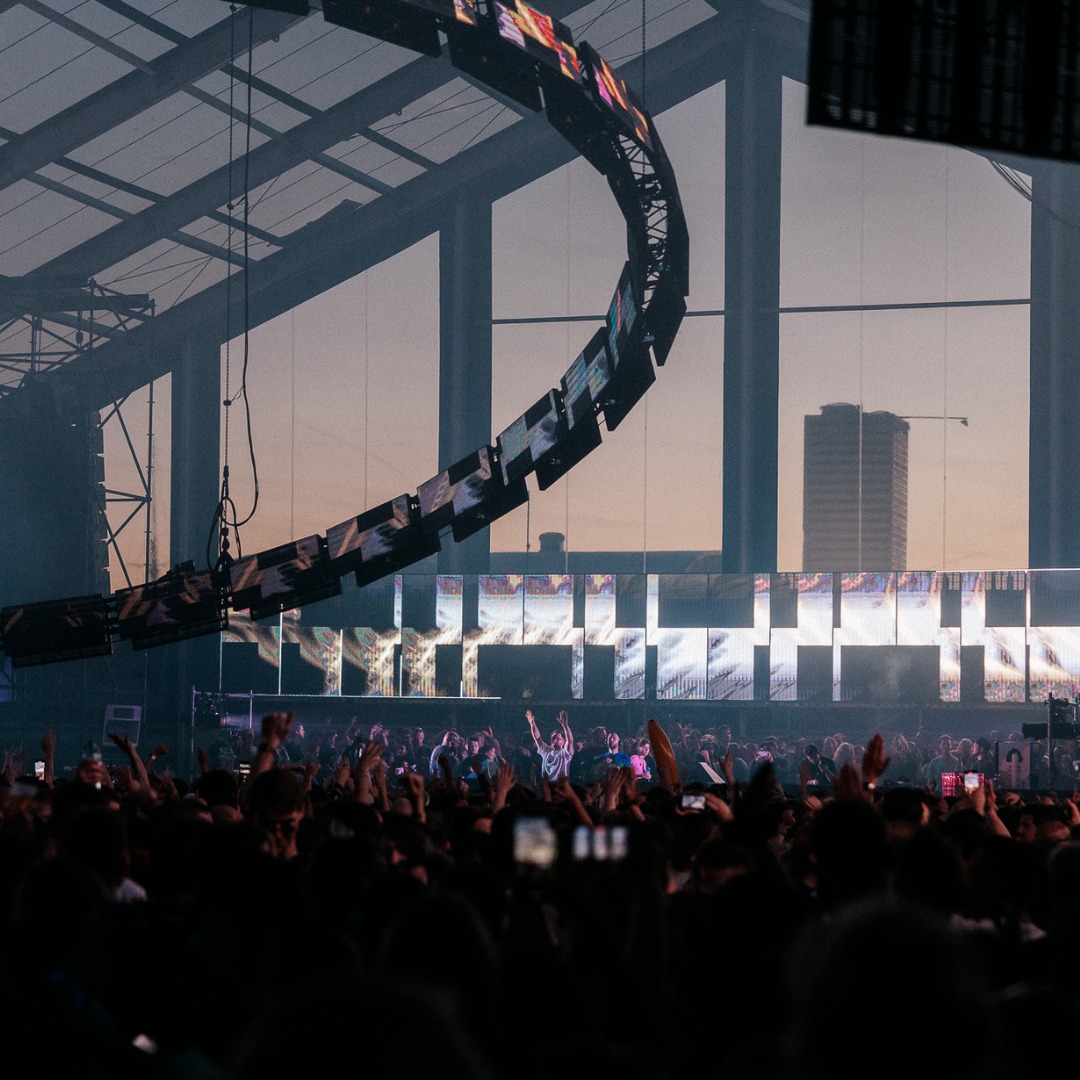 When: April 16-17, 2023
Where: Amsterdam, Netherlands
https://www.facebook.com/dgtlfestival
"DGTL is a festival full of discovery, inspiration and innovation. At DGTL we constantly strive for a balance between the leading names in art and music, the newest discoveries and exciting local treasures.
We design impressive stages within raw, industrial settings. Partnering with the best VJs, we create mesmerising light effects and visuals. In addition to celebrating electronic music and art, DGTL is a space for experiments and exploration of revolutionary sustainability projects. DGTL is highly aware of its environmental impact and aims to be the most sustainable festival on the planet and invests heavily in reducing carbon footprint. Not only is the festival known for its plant-based food court and being free of single-use plastics, DGTL became fully sustainable and 100% circular in 2022.
"DGTL Amsterdam is a zeitgeist-chasing electronic music festival in the Dutch capital that has been putting together cutting edge lineups since 2013. A global brand with festivals around the world, DGTL's Amsterdam edition is unquestionably it's flagship party and gives a platform to influential legends and up-and-comers alike. Taking place over Easter weekend, the festival has made a home in the industrial NDSM Docklands, a multi-purpose cultural hub for the city."
---
15) Music On Festival 2023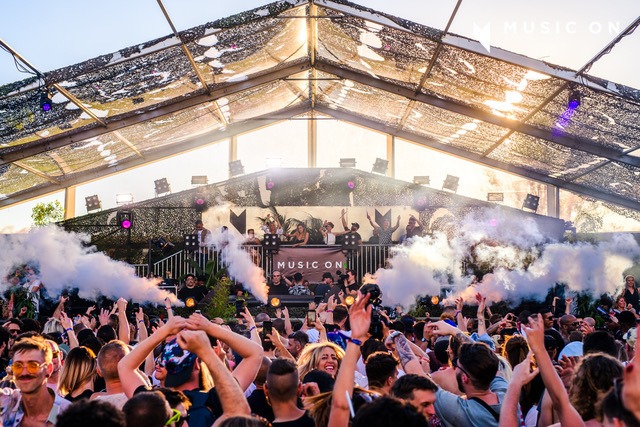 When: May 6-7, 2023
Where: Havenpark, Amsterdam
https://www.facebook.com/musiconfestival/
Music On Festival Amsterdam is the first and only festival brought to you by Marco Carola's record label. The 2-day weekend festival takes you to Havenpark, Amsterdam. Plenty of space, green areas and an industrial touch: the ultimate festival location!"
Join the Music On Festival 2023 | Weekend for tickets and more information!
MUSIC ON FESTIVAL 2018 • Aftermovie
---
16) Extrema Outdoor Belgium 2023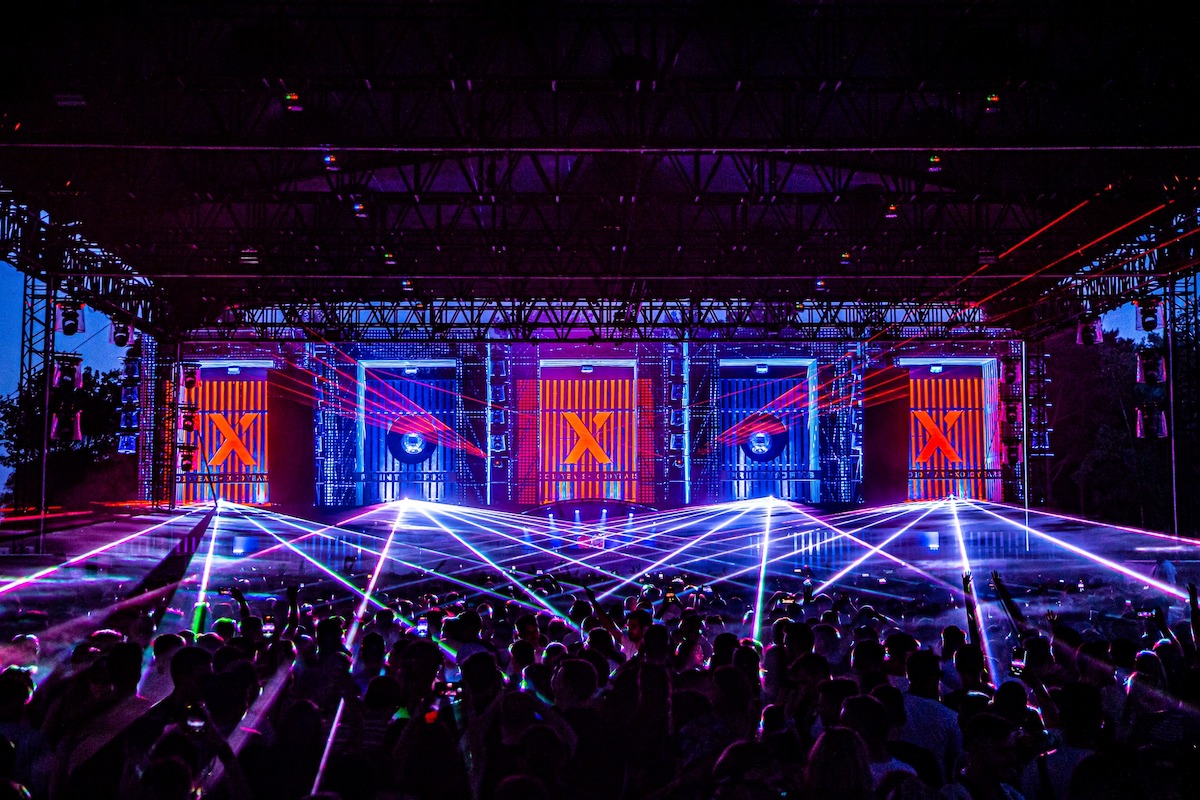 When: May 26-28, 2023
Where: Houthalen-Helchteren, Belgium
https://www.facebook.com/ExtremaOutdoor.Belgium
"Extrema Outdoor Belgium is an electronic music festival held in Houthalen-Helchteren, in the northeast of the country. Lineups of underground house and techno's heavy-hitters make the festival one of the region's biggest and best, and the demand for tickets is seemingly ever-increasing as dance music fans flock to the enchanting woodland and lakeside.
Central to this is an unerring commitment to promoting inclusivity, positivity and a sense of family. The festival makes everyone feel at home, from the superstar DJs at the top of the bill to the thousands of music fans on the every one of the dance-floors."
Join the Extrema Outdoor 2023 Event for more info!
Official Aftermovie Extrema Outdoor Belgium 2018
---
17) Meadow in the Mountains Festival 2023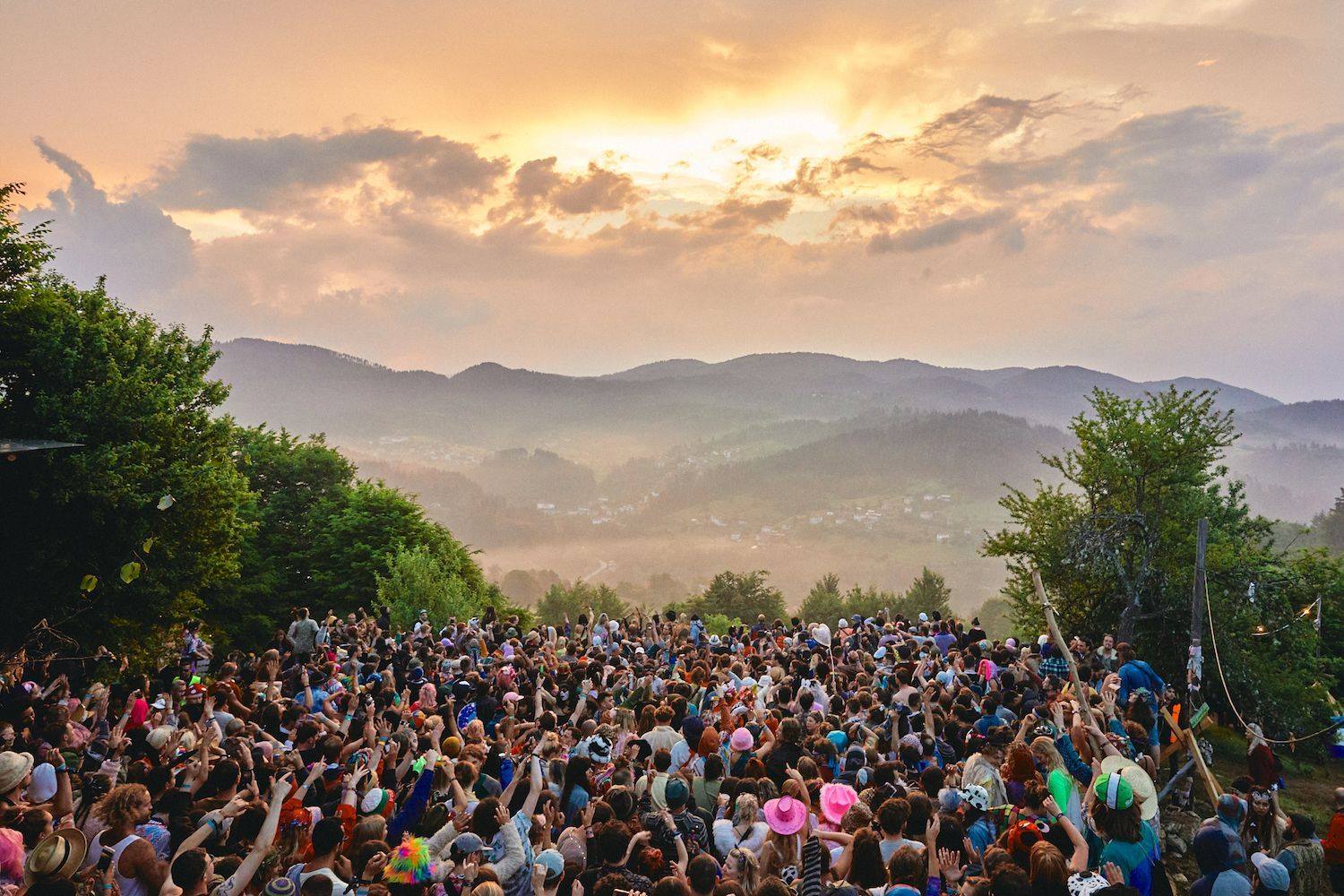 When: June 1-5, 2023
Where: Polkovnik Serafimovo, Bulgaria
http://www.meadowsinthemountains.com
https://www.facebook.com/MeadowsInTheMountainsFestival
Imagine arriving to a place where the land touches the sky. A secret paradise nestled in the clouds. A place where the summer dew glistens every colour of the rainbow against the breathtaking morning sunrise, where magic and adventure converge. A secret space full of like minds, open hearts and unforgettable memories. Welcome to Meadows in the Mountains
"Meadows In The Mountains has become one of the world's most unique music festivals, taking place in Bulgaria's Rhodope Mountains. This truly inspiring music and arts adventure is all about breaking free from the shackles of urban life and escaping into the wilderness and tranquility of this local Bulgarian community, with whom most festival-goers stay with.
Its lineup is defiantly underground and free-spirited, shunning commercial artists to showcase those who share their values of social harmony and self-expression, making it a festival of exploration for those lucky enough to make the trip up into the mountains. And believe us, there is no better sight than watching the sunrise over a mountain."
Join the Meadows in the Mountains | 1st – 5th June 2023 event for more details…
Meadows In The Mountains Festival | Aftermovie
---
18) Glitch Festival 2023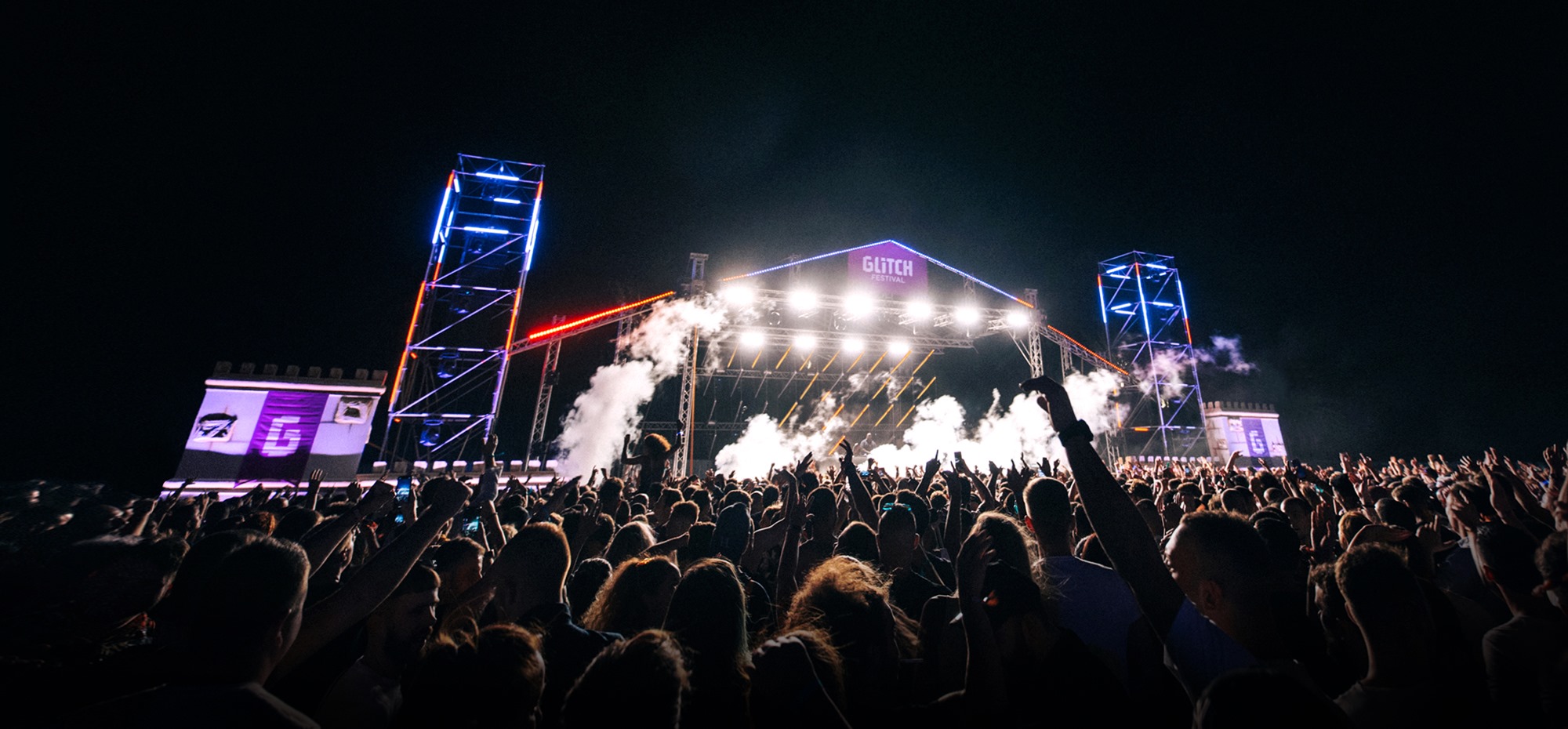 When: August 13-16, 2023
Where: Rabat, Malta
https://www.glitchfestival.com
https://www.facebook.com/glitchfestival/
"Glitch Festival is Malta's unmissable house and techno experience. The sights, sounds and wonderfully warm vibe of Glitch are a highlight on which we're pleased the memories will rest" – Mixmag
"Glitch Festival is back again at its Maltese house and techno fortress for the sixth time this August, showcasing techno and underground talent from around the world! From rooftop pool parties and secret rave caves, to chaotic boat parties and inspiring headline sets at the festival's main stage, Glitch invites house and techno fans to join them on their sonic adventure across one of Europe's most beautiful landscapes.
And away from the festival, festival-goers are encouraged to explore the rest of the island, including its stunning beaches, caves, cultural ruins and historical towns like Valletta and Mdina."
Glitch Festival 2022 official aftermovie
---
19) Elrow Town London & Madrid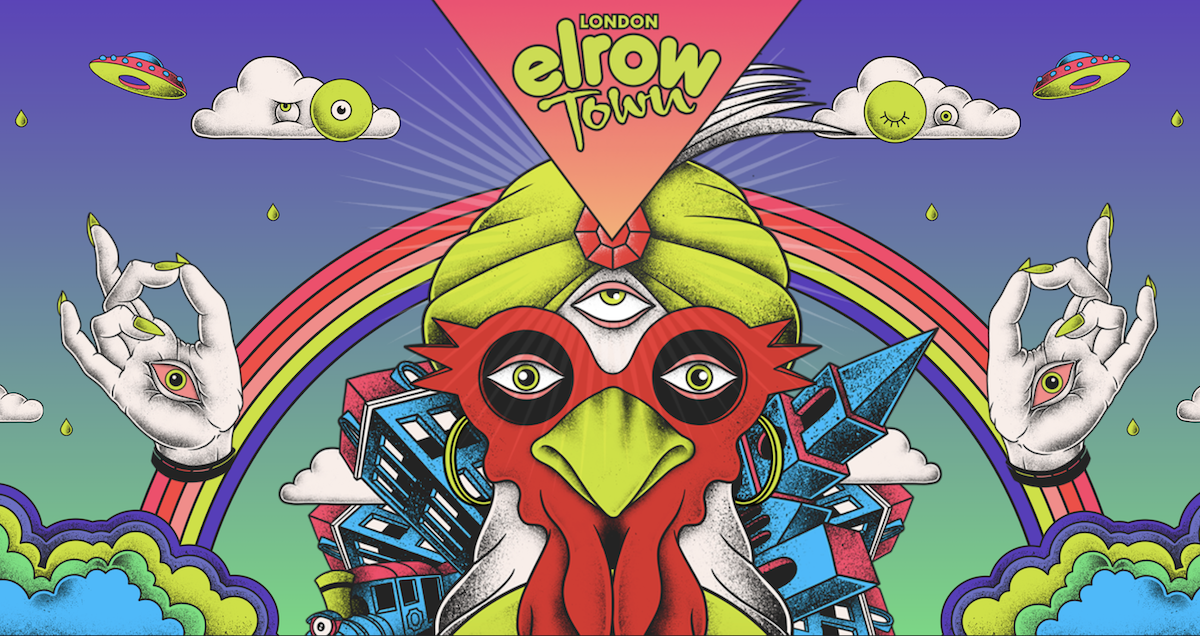 When: April 30, 2023 (Madrid) | July 22, 2023 (London)
Where: Trent Park, London, UK
Inflatables, Confetti, and Booming beats.
Elrow Town has become one of the biggest travel events in the underground house & music industry, and there's simply no other party in the world like it! Known for it's delirious dancing, kooky characters, thrilling themes, and confetti cannons, attending one of these Elrow festivals will certainly be an experience you'll never forget. It also helps they always provide a top-tier lineup of underground electronic and heavy techno!
AFTERMOVIE I elrow TOWN Antwerp 2018 I elrow
---
20) Tomorrowland Festival 2023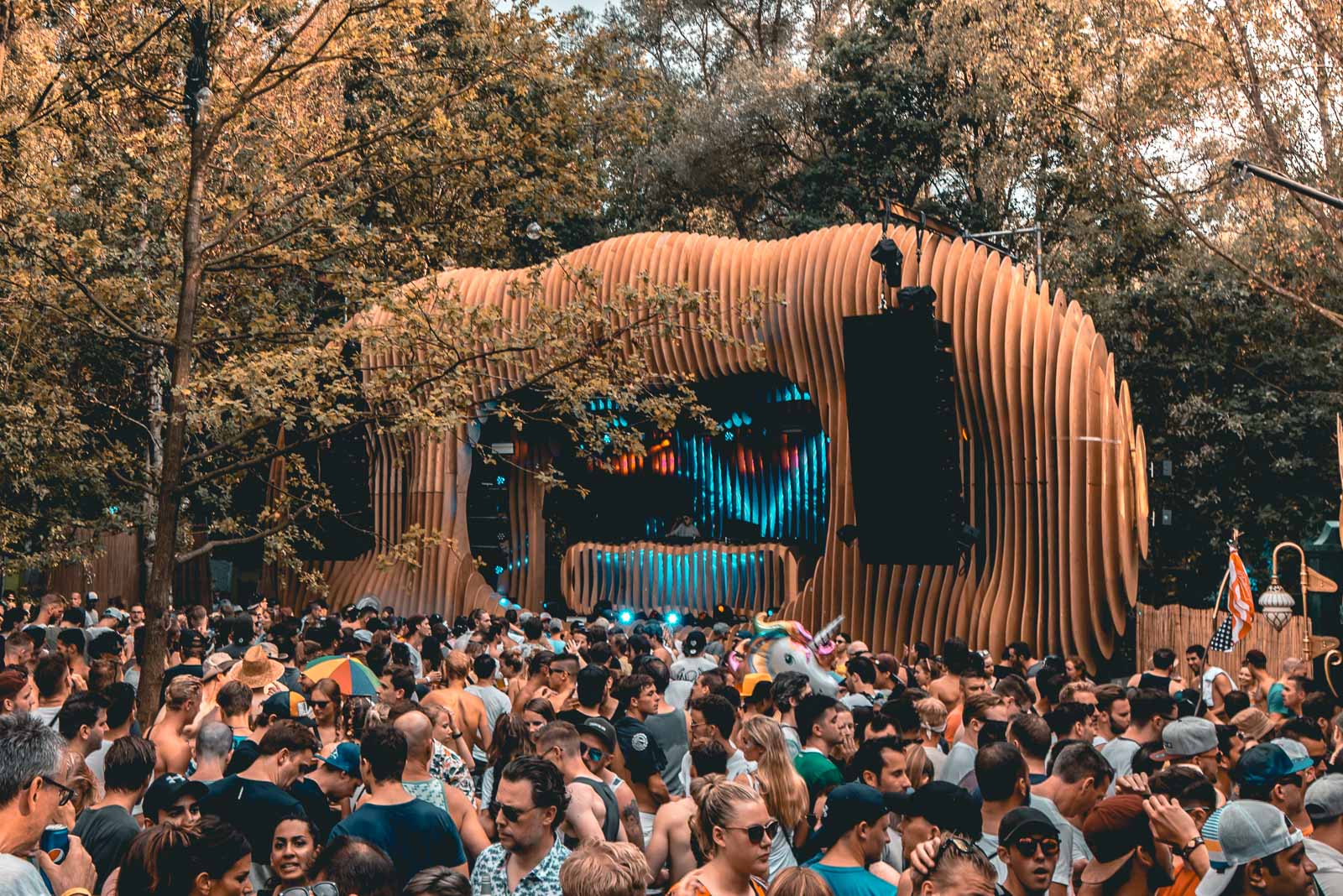 When: July 21-23 & July 28-30, 2023 (Two Weekends)
Where: Boom, Belgium
https://www.tomorrowland.com/en/festival/welcome
Last, but certainly not least, Tomorrowland is easily one of the best festivals in Europe! While it's primarily known for being an E.D.M festival, the line-up is always ridiculously stacked when it comes to proper underground house & techno. I attended Tomorrowland 2018 | The Story of Planaxis, and it was truly a 4-day techno bender for me, lol.
Even though the mainstages are all pumping mainstream, there are several other stages for the techno fans!
"Tomorrowland is the world's biggest dance music festival, bringing an A-list lineup of DJs from across the dance music spectrum to Boom in Belgium each summer. That means whether you're into EDM, house, techno, hardstyle, or all of the above, you'll be surrounded by only the best.
Throw in its incredible stage design, production and quirky surprises, and it's easy to see why Tomorrowland's tickets sell out in record time each year. Now regarded as a mecca for all dance music fans, immersing yourself into this mythological wonderland has to be high up on every music fan's bucket list."
Tomorrowland Belgium 2018 | Official Aftermovie
---
Techno Festivals Possibly Returning to Europe in 2023
With everything going on in the world, there have been many events that have not posted much about their return plans, but still wanted to give them some recognition in case they do decide to come back for their techno fanbase. Here are just a couple of my favorites!
Sunwaves Festival
When: ??
Where: Constanta, Romania
After a forced hiatus last year, Sunwaves festival announced they'd be moving their Romanian techno festival staple to Zanzibar! While no news have been anounced yet for a 2022 edition back in Romania, I would expect them for make a big return (and will try and update this article with more information when details have been shared).
From what I've heard about friends who have been to Sunwaves, is that it's an absolutely magical experience, and one not to be missed!
---
The Ark | Techno Music Festival Cruise
When: ??
Where: Venice (Italy) – Koper (Slovenia) – Zadar (Croatia) – Venice (Italy)
"While everyone is making plans for summer '19, The Ark takes things one step further.
Plan your early summer 2020 trip ahead and enjoy some unique advantages and extra's.
Check out our new installment plans and choose which one fits your budget.
Disconnect from everyday life and dive in our fresh and tasty buffets, have as many powernaps as you want, join yoga-sessions, get treated like royals in the spa or dance in the middle of the ocean to some of the worlds finest artists. The story continues…"

---
Berlin Atonal Techno Festival
When: August
Where: Berlin, Germany
"This techno marathon is held inside the cavernous walls of the old power plant Kraftwerk, with afterparties running in the depths of Tresor below. It showcases a diverse techno lineup from Wednesday through to Sunday, but combines it with workshops and exhibitions exploring the link between music, visual arts and technology… in case you get tired of the stomping."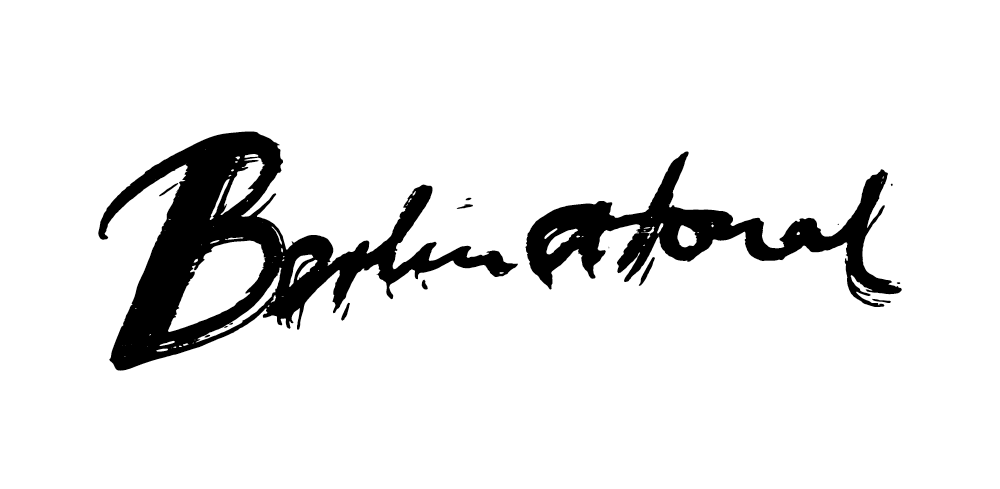 ---
MDRNTY Techno Cruise Festival
The First 100% Underground Electronic Music Cruise
When: Future Dates TBA
Departing: Genova, Italy
Destination: Sardinia -> Corscia -> Genova
While there is no current update on if there will be another sailing for MDRNTY in 2019, I really hope there is! Take a look at that 2018 line-up, and I think you'll understand what I mean. It's stacked with underground house and techno, and I am definitely hoping I can make it on board someday!
"MDRNTY Cruise, an all-inclusive voyage devoted to electronic music with 3 stages, over 50 artists and performers sailing for three days across Mediterranean Sea on MSC Opera cruiser operated by second largest cruising company in the world MSC. Starting the journey from Genova, the cruiser will stop-over in beautiful islands with exclusive settings of Sardinia and Corsica followed by return to the port of Genova."
---
Am I Missing Any Epic Techno Festivals…?
I would consider myself an expert on the music festival scene, especially when it comes to the best techno events! These festivals are what I would say are Top 20, but I would love to hear of any other festivals you think should be included on this list!! Comment below, shoot me an email, or reach out to me on social media, because I'm always looking for more techno festivals to attend !!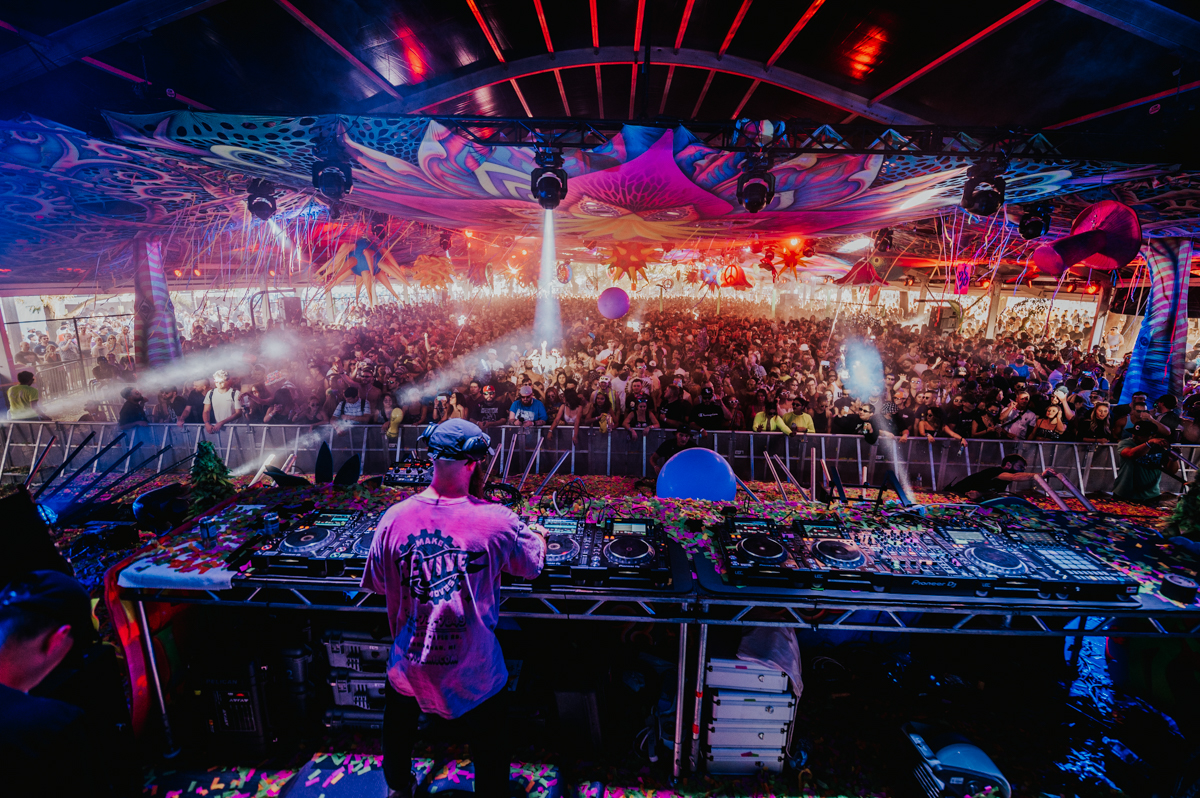 ---
Looking for more European Music Festivals…?
My website is filled with articles just like this, so check out a few of my favorites below and start planning your next international adventure!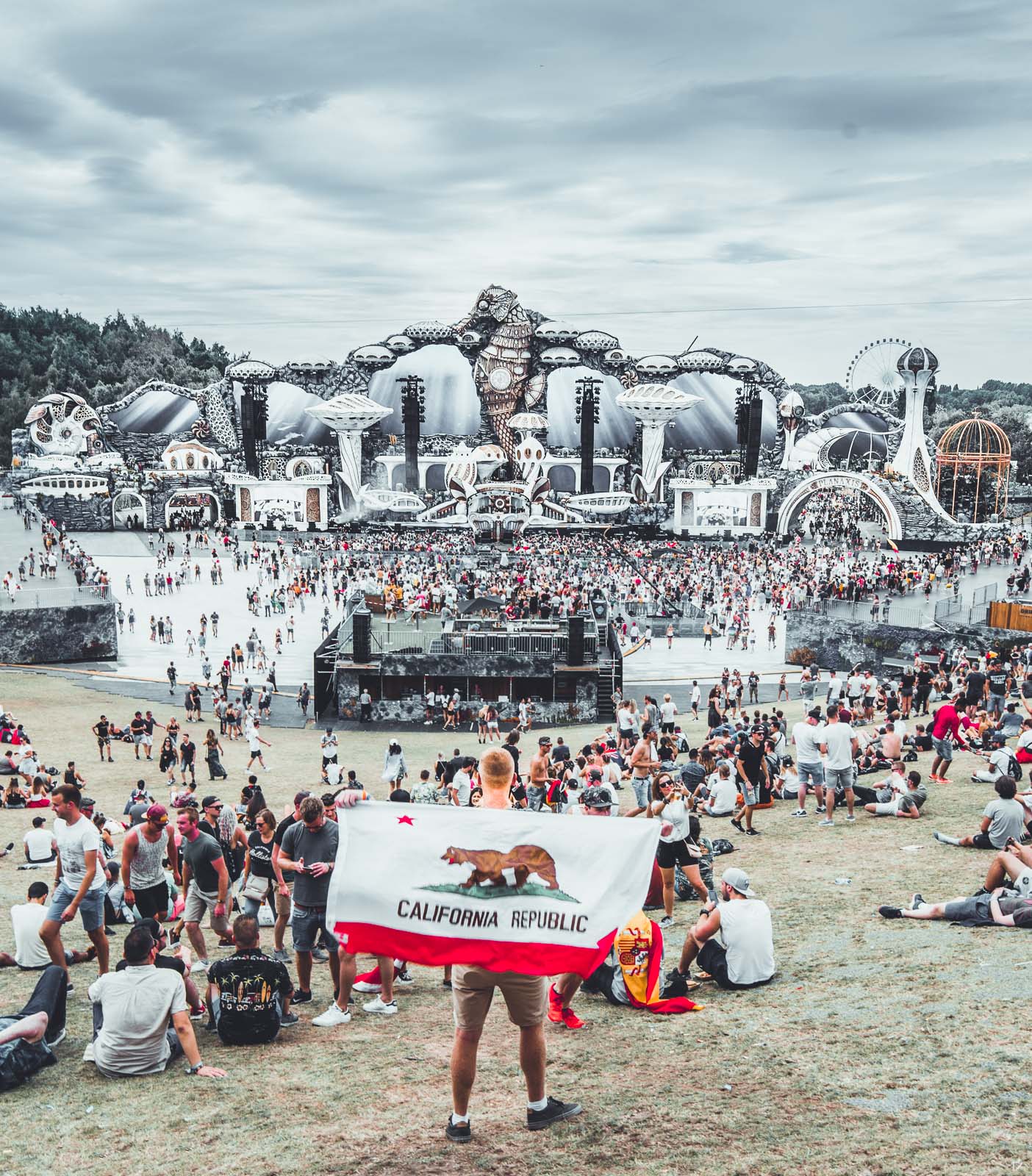 ---
As well, I've put together a few blog posts that can help you out with some fun ideas for what to wear, bring, and camping survival, etc for all these upcoming music festivals! They've helped countless people so far, and I know you'll get some amazing products from them!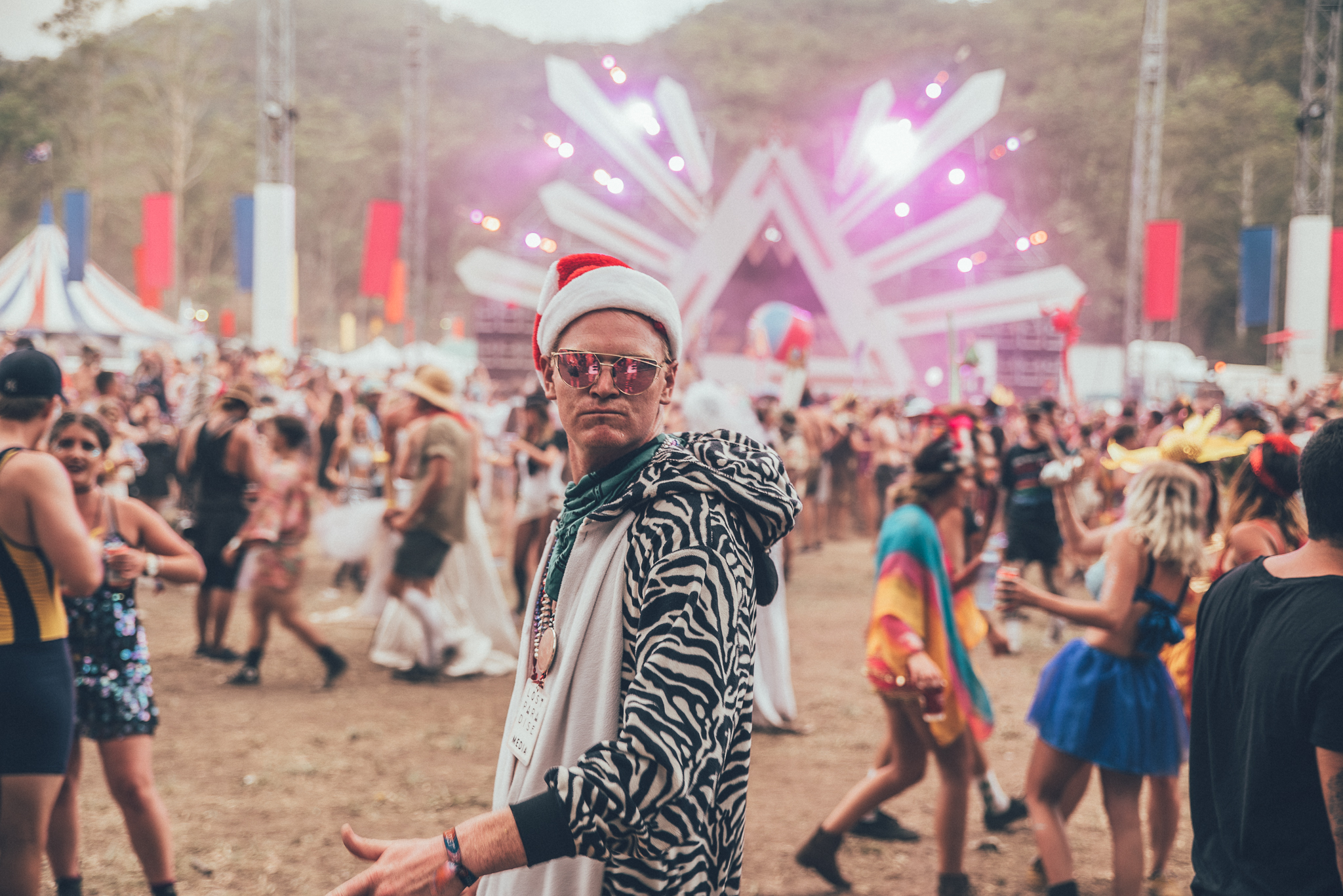 ---
Thanks for reading about these Techno Festivals 2023!
Share this article with your European Festival squad for this summer!
https://www.jonesaroundtheworld.com/wp-content/uploads/2019/03/Best-Techno-Festivals-.jpg
1068
1600
Dave
https://www.jonesaroundtheworld.com/wp-content/uploads/2017/03/logotry-1-1-300x106.png
Dave
2023-01-05 05:59:41
2023-09-13 21:56:14
The 20 Best Techno Festivals in Europe in 2023