Looking for the best music festivals in Berlin, Germany in 2021-2022!? Well, you've come to the right place, as I've put together the Ultimate guide to Berlin festivals that has something for just about everyone!
If you know me, you know I love techno above all other music genres! I'm truly obsessed with the genre, so it's no surprise that Germany is one of my favorite destinations in the world for partying! Unfortunately, I haven't had the chance to attend of these epic Berlin festivals yet, but after writing this article I'm really hoping 2019 is my year!
Seriously – after compiling this list, I've added so many of these festivals to my personal wish list! Held in unique locations like old military barracks and airport hangers, Berlin knows how to put on a music event like no other!
Renowned for their world-class DJ's and epic festivals, the German capital is a smorgasbord of possibility for music lovers like me. And if you're not into pounding bass and repetitive beats, well, there's something for you too – don't worry!
Also, be sure to read my guide on the Top 30 European Music Festivals for more epic parties in the ares!
---
1) Melt Festival
When: June 10-12, 2022
Where: Ferropolis (2 Hours outside Berlin)
"Melt Festival is a rock, electronic, and pop festival that exists within the imposing grounds of the Ferropolis; a museum of titanic mid-20th-century industrial machinery which is located just outside of Gräfenhainichen, Germany. In tandem with this unique location dubbed "the city of iron" also sees a unique lineup year-on-year, with career-defining sets from Portishead, Aphex Twin, alt-J, Kylie Minogue, The XX, Tame Impala, and Florence and the Machine in previous editions. Amongst the impressive roster of acts, there is the notorious and affectionately known 'Sleepless Floor' which keeps the partying constant from Thursday through to Monday, but also the nearby Lake Gremmin to check out the sunrise over the horizon when you're finally feeling partied-out."
Melt Festival 2018 | Official Aftermovie #1 (Melt Colours)
---
2) Helene Beach Festival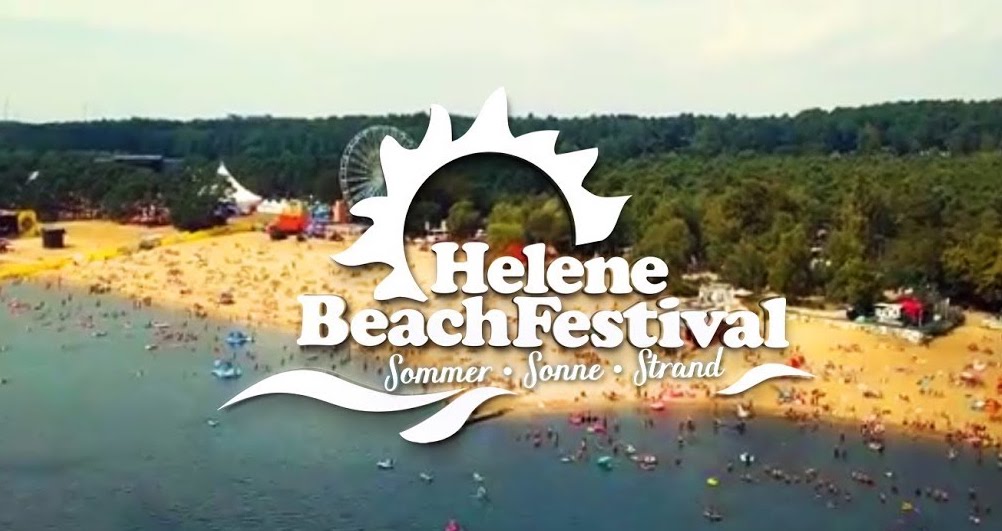 When: July 22-25, 2020 (90 minutes east of Berlin)
Where: Brandenburg
http://www.helene-beach-festival.de
"Helene Beach Festival is a lakeside music festival taking place on the banks of Helenesee in Brandenburg, Germany.
Predominantly focused on electronic music, the festival's lineup also boasts strong hip-hop credentials, featuring some of German rap music's most recognizable names, as well as national stars of rock and pop. The diversity is reflected in the festival's headliners, ranging from K.I.Z's sardonic hip-hop and the indie rock of Sportfreunde Stiller, to Pan-Pot's underground techno and the chilled summer house of Alle Farben.
On the golden sands and in the picturesque surrounding woodland, 120 acts will play across eights stages, keeping the beachside festivities going for four days."
Join the Helene Beach Festival 2022 Facebook Event for more information!
Helene Beach Festival Aftermovie 2019
---
3) Berlin Atonal
When: August 202
Where: Kraftwerk, Berlin
"This techno marathon is held inside the cavernous walls of the old power plant Kraftwerk, with afterparties running in the depths of Tresor below.
It showcases a diverse techno lineup from Wednesday through to Sunday, but combines it with workshops and exhibitions exploring the link between music, visual arts and technology… in case you get tired of the stomping."
---
4) Lollapalooza
When: September
Where: Olympiastadion & Olympiapark, Berlin
https://www.lollapaloozade.com
"The German edition of the iconic Chicago festival, Lollapalooza Berlin brings a huge, diverse lineup to the country's capital each year.
The first foray into Europe for the stateside brand, the festival has risen to become one of the city's most popular since its arrival in 2014. And when you experience it first hand, it's easy to see why. Superstar lineups that will satisfy fans of rock, indie, dance and more, we're certain it'll continue to be a figurehead for the city's festival scene for many years to come."
Lollapalooza Berlin 2018 • Festival Aftermovie
---
5) Nation of Gondwana
When: July 16-18 + 23-25. July 2021
Where: Schönwalde-Glien
"At Nation of Gondwana, the vibes and landscape are as electronic as the music. As the sun settles beneath the horizon, psychedelic colored lights make the festival look dreamlike. But the good vibes continue. The festival continues through its lineup of live, topnotch electronic music. People dance. Bass rumbles. It's like you enter an electronic music lover's brain while they're in the midst of a dream."
Join the Nation of Gondwana – Crane – Festival 2021 for more informaiton…
Nation of Gondwana 2015 Aftermovie NOG
---
6) Pop Kultur
When: August 25-28, 2021
Where: Kulturbrauerei, Berlin
Pop Kultur is more than just a music festival.
"Its diverse programme stretches beyond music and into live readings, films, talks and workshops from influential people from the fields of economics, politics and music.
But back to the music. Pop Kultur's emphasis is on the visionary element of performance, allowing artists to intensely prepare and produce unique live shows, making the festival as immersive as possible."
Join the Pop-Kultur Festival Berlin 2021 for more information!
Pop-Kultur 2017: »Hindsight«
---
7) Her Damit
When: September
Where: Beiersdorf-Freudenberg, Alemanha
"If you like your techno heavy, then Her Damit should be pretty high up on your festival list. It takes place at the same abandoned bunker complex as 18/7001, and similarly likes to keep things intimate. Kobosil, I Hate Models, Bambounou and Roman Flügel head up the lineup at the industrial setting."
HER DAMIT - Festival 2015 | Official Aftermovie
---
8) Citadel Music Festival
When: June – August
Where: Berlin-Spandau
https://citadel-music-festival.de
"The Citadel Music Festival is a series of rock, pop, hip-hop and electronic concerts held throughout June, July and August at Berlin-Spandau, on the western outskirts of the city. 2018's series features headline shows with the likes of Arcade Fire, Fat Freddy's Drop, Lenny Kravitz and many more."
---
9) Greenwood Festival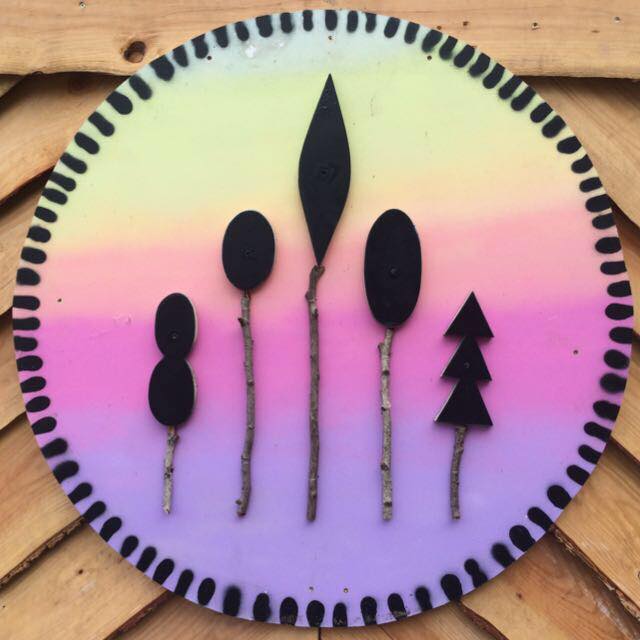 When: August
Where: Kiekebusch See
"Expect the kind of tech house music you'd find pulsating through Berlin nightclubs over the weekend, and with only two stages at this intimate occasion, liking techno music is a requirement. German household DJs in the scene such as Oliver Schories, Claptone, and Britta Arnold have all graced the lush, forested Greenwood stages in the past. Getting there shouldn't be too difficult, as the festival is only about 30km from Berlin at the Kiekebusch See."
Greenwood Shuffle (Festival Kiekebuschsee /w Mike Book & Wonkers) 2016
---
10) CTM Festival
When: September 3-12, 2021
Where: Various locations, Berlin
https://www.ctm-festival.de/index.php
"Founded in 1999,
CTM – Festival
for Adventurous Music and Art is a leading international festival dedicated to leftfield pop, contemporary electronic and experimental music.
Presented under a yearly theme, each edition tests the current possibilities and limits of music, and supports a wide range of artists working in the context of music and sound cultures.
The festival's 10-day programme opens up room for unusual experiences. Cutting across genres, scenes, and disciplines, it couples first-hand experience with critical reflection, exchange, and learning.
CTM Festival gives space to a multitude of voices and perspectives. It covers a wide range of sonic and music practices, and of interdisciplinary projects that combine music, performance and visual arts with digital culture, critical theory and new technologies."
DEEP WEB - coming back to KRAFTWERK BERLIN in summer 2019
---
11) Fusion Festival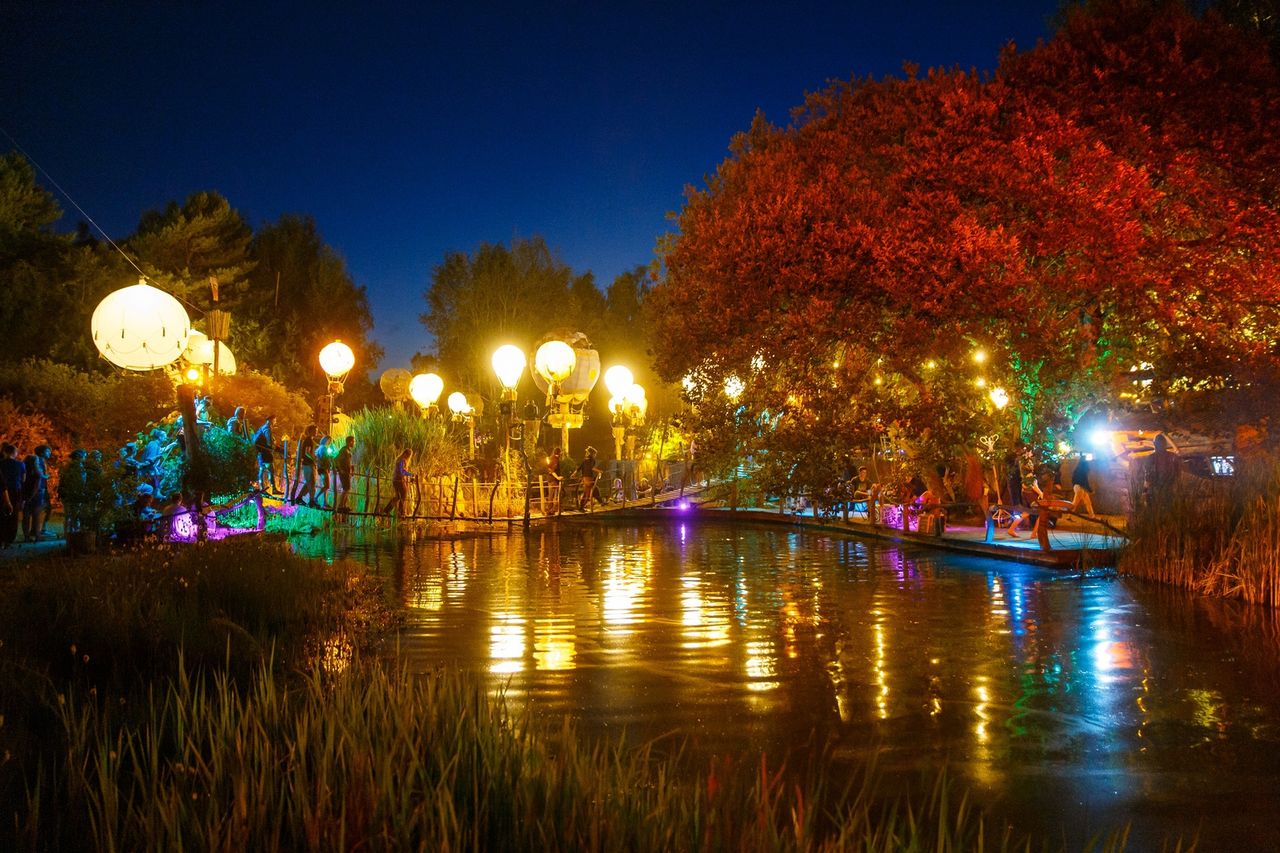 When: June 2022
Where: Müritz Airpark, Lärz
"Praise be to the gods of music, Germany's biggest and best festival will be back in 2018 after a one-year hiatus. Fusion is a music and arts festival located in the north of Germany, not far from Berlin, on a former military airport called Müritz Airpark in Lärz. It's enormous, and not exclusively set on one genre, but the techno lineup never disappoints, with a mix of huge international names and local, underground talent."
---
12) Rocken am Brocken
When: August 6-7, 2021
Where: Elend, Saxony-Anhalt
Rocken am Brocken Festival is one of the best rock music festival in Germany!
"Its recent lineups have included Provinz, Juse Ju, Razz and more. The Rocken am Brocken Festival in Elend bei Sorge invites you already in the 12th year into its world of nature, music and friendship – in the middle of the tempting fields of the Harz National Park. The mixture of idyllic Harz and driving sounds infatuates guests and artists and so is danced and sung together. Over the course of three days, countless bands on our Brockenbühne and in our Hunter Circus tent will give you everything to melt you to music in a variety of styles, from rock, indie, alternative, ska to punk. And even at night, no foot stays calm – with wobbling basses and pounding sounds we dance until the last owl goes to sleep. In addition, glowing installations, visual enchantments and lots of games, fun and excitement await you with our special program."
Rocken am Brocken Festival 2017 I Aftermovie (OFFICIAL)
---
13) SonneMondSterne
When: August 12-14, 2022
Where: Saalburg Beach (3 Hours from Berlin)
https://www.sonnemondsterne.de
"The SonneMondSterne Festival (short SMS) is an open-air festival featuring electronic dance music. The festival lasts three days and takes place on the second weekend of August in Thuringia at the Bleilochtalsperre near Saalburg-Ebersdorf.
The festival area contains two main stages, four club tents, nine bars, three restaurants, one supermarket, two non food markets, a party boat and a merchandise shop. Camping around the festival area is free of charge because the ticket price includes a camping fee. Fans can choose between a quiet camping area or a loud camping area, depending on the distance between the festival area and the camping space."
Join the SonneMondSterne Music Festival 2022 Facebook Event for more information!
SonneMondSterne.XXII 2018 Aftermovie
---
14) Rock Im Grünen
When: July 2022
Where: Biesdorfer Parkbühne, Berlin
Berlin's best-known newcomer open air festival with free admission!
The Rock Im Grünen Festival is now taking place for the 21st time at the Biesdorfer Parkbühne. Previous lineups include Blond, Degreed, Weltraum Power, Flonske, Kensington Road, Elephant Bastard, Ryv Law, Lautstadt, Thunder And Lightning, Bambi Slaughter, The Artificial, Dancing Bears with Broken Legs."
Rock im Grünen TV 2015 Teil 1
---
15) Hurricane Festival
When: June 17-19, 2022
Where: Eichenring, Scheessel (4 Hours from Berlin)
Alright, so it's a bit of a trek from Berlin, but close enough!!
"The Hurricane Festival, also just Hurricane, is a music festival that takes place in Scheeßel near Bremen, Germany, usually every June. The festival and its guests are generally associated with the alternative part of mainstream music, although the festival became more and more mainstream over the years. The Southside Festival, often referred to as the "sister" of Hurricane, takes place on the same three days in the very south of Germany (contrary to Hurricane, which is in the north). Together they are a twin festival, since they are on the same days and usually have the same lineup with only few exceptions."
Join the Hurricane Festival 2022 Facebook Event for more information!
Hurricane Festival 2022 | Die zweite Bandwelle
---
16) Airbeat One Festival
When: July 6-10, 2022
Where: Neustadt-Glewe Airport (2 Hours from Berlin)
"Airbeat One Festival continues the party in the tranquil town of Neustadt-Glewe in Germany, with 2019's festival promising to be the most bombastic and immersive edition to date.
Upwards of 50,000 visitors are expecting to join this extraordinary party which caters to the lovers of the harder end of the electronic music spectrum as well as the buoyant and energetic EDM crowds, hosting the very biggest and best DJs from across the globe.
With five stages of music spread over four days, Airbeat One Festival 2019 has deservedly established its reputation from its local beginnings, swiftly becoming one of the biggest European festivals on the scene that sees people from all corners of the world coming to experience. Owing to the remarkable stage design, next-level visual production, and an impressive roster of DJs, this is a truly unique festival."
Join the Airbeat-One Festival 2022 Facebook Event for more information!
Airbeat One 2018 - Aftermovie (very official)
---
17) Sputnik Springbreak
When: June 3-6, 2022
Where: Halbinsel Pouch (2 Hours from Berlin)
https://www.sputnik.de/springbreak/index.html
"The Sputnik Springbreak (proper spelling: SPUTNIK SPRING BREAK) is an annual music festival that takes place on the peninsula Pouch near Bitterfeld (Saxony-Anhalt). It is presented by the radio station MDR Sputnik and emerged in 2008 from the festival Sputnik Turntable Days. The festival picks up elements of the party culture of Spring Break."
SPUTNIK SPRING BREAK 2018 - Das offizielle AFTERMOVIE
---
18) 7001 Festival
When: September 2022
Where: Bunker 7001, Berlin
"7001 Festival is a German techno festival, held at Bunker 7001, an abandoned Cold War barracks to the north-east of Berlin.
Set amongst the raw and stark backdrop will be an entire weekend of Germany's most relentless and pulsating techno, additionally showcasing an impressive roster of ambient electronic artists to provide some much-needed respite intermittently. The last edition saw the likes of Shlømo, Antigone, and Freddy K hit the decks, so expect another imperious lineup fit for the industrial locale."
---
19) Wurzel Festival
When: July 29- August 1, 2021
Where: Berlin
"The small festival is organized by a group of friends who have been responsible for many great open-airs in Berlin in the last couple of years. The Wurzel Festival will be organized about 70km from Berlin and the main focus of the festival is great music and an even better atmosphere.
Zurück zu den Wurzeln Festival (which is the full name of the festival) will be organized on a military airport. This location fits the festival very well because it gives it that special Berlin vibe which we all love so much."
Join the Zurück zu den Wurzeln( back to the psychedelic Forest) for more information!
Zurück zu den Wurzeln Festival 2019
---
20) Wilde Mohre Festival
When: July 2022
Where: Drebkau
https://wildemoehrefestival.de
"At the centre is a core of electronic music, while the rest of the lineup brings in acoustic music and bands, theatre, spoken word, literature, and talks on science and the environment.
Carving out its own corner of the countryside, close to the border with Poland, Wilde Möhre has built itself a reputation for strong community and well thought-out programming. 2018 will mark the festival's fifth birthday, and it already feels like there will be many more years to come."
Wilde Möhre Aftermovie 2018
---
21) Feel Festival
When: September 2-5, 2021
Where: Bergheider See
"Music unites our bodies with our souls; that's how we feel.
So Feel Festival is first and foremost a musical extravaganza.
"It happens in a labyrinth over 20 distinctive stages and dance floors, enough to get lost in. With hundreds and hundreds of acts to choose from, you can create a musical program that is as unique as you are. We cover just about any genre you can think of… indie rock, hip-hop, electro-pop, rhythm and blues, and just about every declination of house and techno you have ever danced to."
---
Am I Missing any Epic Music Festivals in Berlin…?
I'm always trying to keep these articles up to date and include the best music festivals in Berlin and around Germany! There certainly are a lot to choose from, and I don't know how people who live in Germany ever get any work done during summer, lol. Anyways, feel free to message me if you think I'm missing out on any Berlin festivals I should add to my list!!
---
Looking for more music festivals in Germany / Europe / The World…?
My website is filled with fun posts about the best events, concerts, festivals, and parties all over the world! Check out a few of these posts below for some inspiration!
---
Thanks for reading about the best Berlin Festivals!
I know a lot of them are not in the city center, but I tend to think the best festivals rarely are in the major cities! ;-) Be sure to follow along on my Facebook & Instagram for my adventures around the world, and hopefully we will cross paths at a festival this summer!
Danke Schön!! SHARE THE BERLIN FESTIVAL LOVE!!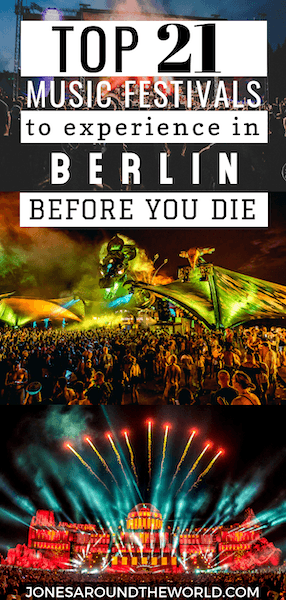 https://www.jonesaroundtheworld.com/wp-content/uploads/2019/01/Berlin-Music-Festival-.jpg
853
1280
Dave
https://www.jonesaroundtheworld.com/wp-content/uploads/2017/03/logotry-1-1-300x106.png
Dave
2021-07-20 10:53:56
2021-07-21 02:50:05
Top 21 Music Festivals in Berlin to Experience Before You Die