Looking for the best music festivals in Asia? Well, look no further, because I've compiled the ultimate Asian Music Festival Bucket List! I've spent a large amount of time traveling around Asia, and am always searching for the best festivals, events, raves, and parties to attend. I've literally flown halfway across the world just to attend some of these myself, and I personally plan on attending as many of these I can during their 2020 editions.
So whether you're teaching in English abroad, traveling through Southeast-Asia, or looking for your next international adventure – this list has got you covered! There certainly are a lot of Asian festivals to choose from, but I think I narrowed it down to a pretty epic selection!
(While updating this post I did notice that a few of these music festivals in Asia don't have set dates for upcoming editions, but I'd recommend following along on their social media pages to stay in the loop for future announcements for their 2020 festivals!)
So without further ado, here's what I think are the Top 25 Asian Music Festivals!
---
1) ZoukOut
When: December (Future Festival Dates TBA)
Where: Silosa Beach, SINGAPORE
Website: http://zoukout.com/
ZoukOut is Singapore's premier electronic dance music festival, and is guaranteed to be an experience you'll never forget. It's been around for over 15 years, and is easily the biggest of all the music festivals in Singapore. The line-ups are always stacked with the best international artists, the stage production is incredible, and you'll be surrounded by awesome travelers and friendly locals! Don't miss out on this one!
"One World, One Music, One Tribe, One Dance"
2019 Update: ZoukOut Festival has decided to take a break this year to recharge, but they've made it clear that they'll be back again soon!
ZOUKOUT SINGAPORE 2016 AFTERMOVIE | 09 & 10 DECEMBER | ONE TRIBE
---
2) Wonderfruit Festival
A celebration of art, music, food, and ideas to catalyze positive impact.
When: December 12-16, 2019
Where: Siam Fields, Pattaya, Thailand
http://www.wonderfruitfestival.com/
For the ultimate Thailand festival experience, look no further than the wondrous Wonderfuit Festival! I actually had the pleasure of attending the inaugural edition back in 2014, and it completely blew my mind! Since then, I've been following the festival closely, and it's simply grown to be the best music festival in Thailand! Many people even refer to it as the "Burning Man of Asia"
Everything from the delicious food, amazing production, diverse line-up, welcoming atmosphere, and sustainability focus will surely impress! Expect to meet a terrific mix of travelers and tourists, as well as ex-pats and locals, and four days of art, music, workshops, and lots more.
"Over the past five years, we've built a celebration of sustainability on six pillars: Art & Architecture, Farm to Feasts, Music, Family, Talks & Workshops and Wellness. This year, we continue to curate experiences that bring our global community together."
Watch the Wonderfruit Festival 2018 after-movie for a deeper understanding of why this festival is so fun, unique, and inspirational! It's definitely worth the trip to Thailand to partake in its upcoming 6th edition!
"Live. Love. Wonder."
Wonderfruit 2017: Official Aftermovie
---
3) Clockenflap Festival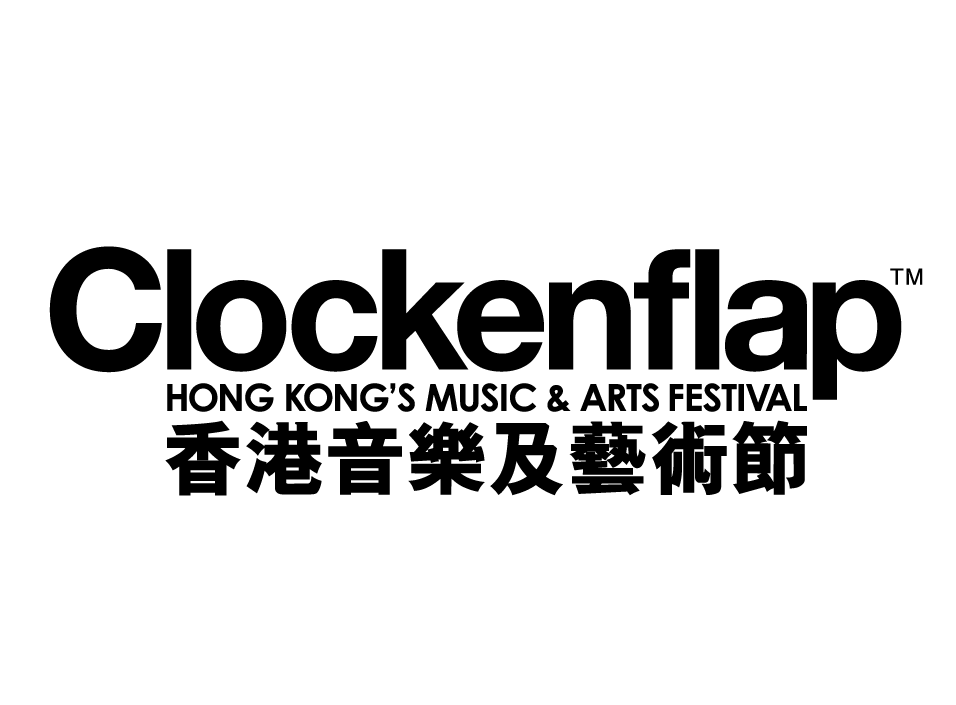 When: November 22-24, 2019
Where: Central Harbourfront, HONG KONG
Website: http://www.clockenflap.com/
Clockenflap is hands down Hong Kong's best festival, and for three incredible days the city unites in art, music, and community. Boasting a massive and diverse line-up and an unbelievable atmosphere all set against Hong Kong's famous skyline; Clockenflap is a must for music festivals fanatics everywhere!
"It is, quite simply, the best weekend's worth of fun to be had in Hong Kong."
"The Clockenflap Music & Arts Festival returns for its 12th edition from 22-24 November 2019 at Central Harbourfront, bringing together a sparkling array of talent, unique attractions and music-loving fans that all adds up to the best weekend of the year."
CLOCKENFLAP 2018 HIGHLIGHTS
---
4) Ultra WORLDWIDE
When: Various Dates
Where: Shanghai, Bali, Singapore, Bangkok, Manila, Taipei, Mumbai, Hong Kong, Seoul
Website: https://ultramusicfestival.com/worldwide/
Over the past 20 years, ULTRA has built a festival brand that is synonymous with world-class music, excellent production, and spectacular atmosphere. Now it seems that they after complete global domination because they are hosting "Road to Ultra" events all over the world! When it comes to festivals in Asia, you've got a ton of ULTRA'S to choose from! Check the website for dates and locations, and make sure you add one of these to your festival schedule! :-)
I attended ULTRA EUROPE this past summer, and it was such an unbelievable weekend of music and fun!
Ultra Korea 2016 (Official 4K Aftermovie)
---
5) It's The Ship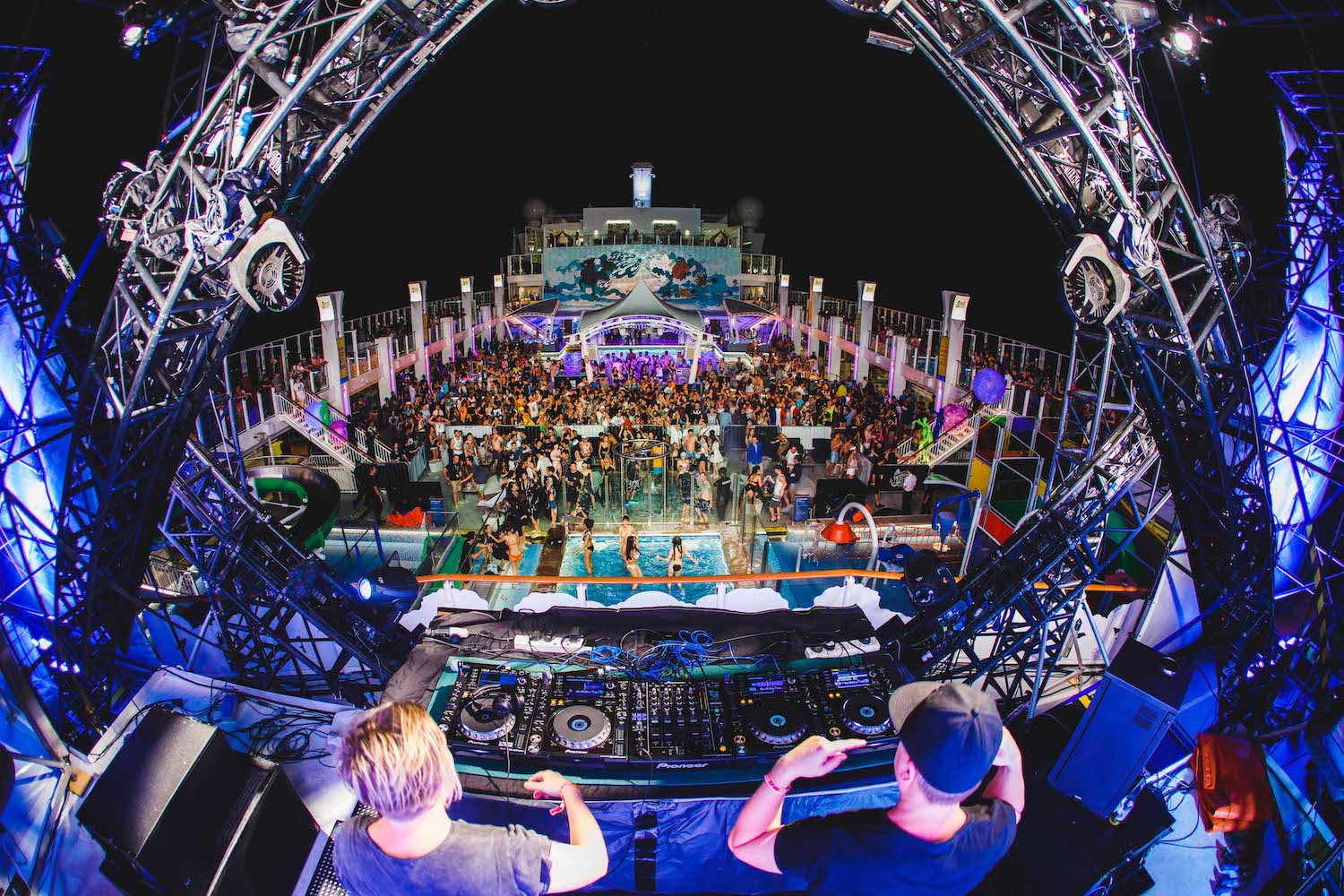 When: November 2020 (Dates TBA)
Where: Singapore – Phuket – Singapore
Website: http://www.itstheship.com
Asia's Largest Festival At Sea
Once you go on one music festival cruise, I guarantee you'll be addicted to them! It's truly epic sailing on a luxury ship with an intimate crowd, world-class DJ's, and with all the comforts of cruising. Not only do you get to listen to quality music for 3-days, but you'll get to visit another country! It's The Ship always brings an amazing line-up of electronic artists, epic theme parties, and attracts a really great international crowd. While it's definitely one of the more expensive festivals on the list, it'll be be worth every penny!
IT'S THE SHIP 2018 Official Aftermovie
---
6) Sunburn Festival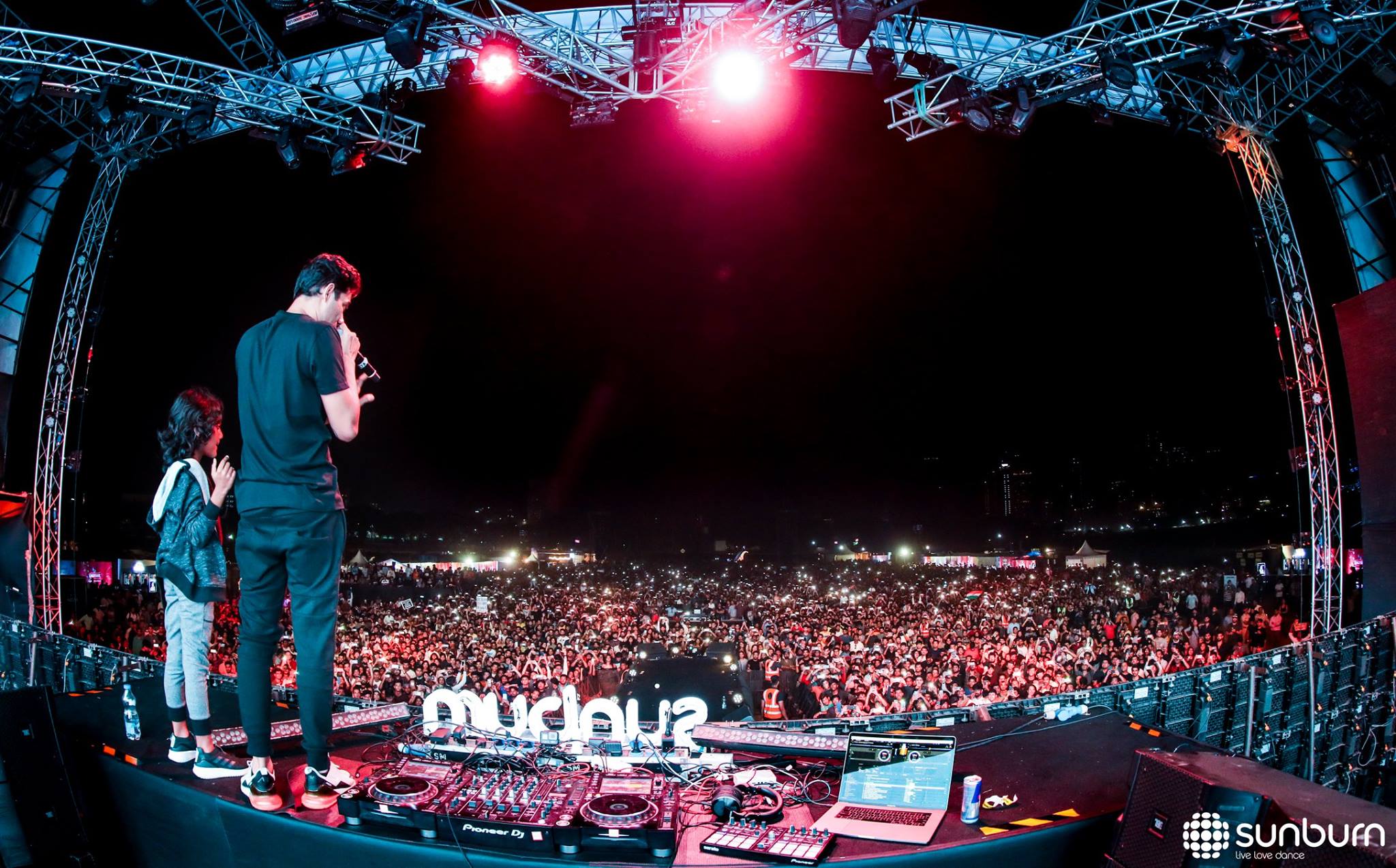 When: New Years Eve 2019-2020 (3-Day Event)
Where: Pune, Maharashtra, INDIA
Website: https://www.facebook.com/SunburnFestival/
What are you doing for New Years Eve…? Well, if you're India — then you've gotta attend Asia's largest 3-day electronic music festival! It's been around for over 10 years, previously being held in the hedonistic party capital of Goa, but has recently found a new home in the scenic hills of Pune.
Sunburn always boasts a star-studded line-up, and has been on my festival bucket list for a long time!
Sunburn Pune 2016 - Official Aftermovie
---
7) Quest Festival
"Quest's story began with a group of friends heading to the pristine site of Son Tinh camp for a weekend escape. Fast-forward 4 years and it has grown to become the largest and most significant multi-day music festival in Vietnam, gathering international praise as we welcome thousands of revelers each year. Your journey will through one magical weekend, filled with frivolity, fun, learning, creativity and magic as you discover your very own Quest in a little piece of paradise."
It's definitely one of the best festivals in South-East Asia, and all of my friends who have attended have told me it's truly magnificent. It has just about everything you look for in a music festival: camping, scenery, music, art, community, and so much more…
UPDATE: The 2018 Edition of Quest Festival unfortunately got cancelled last-minute, and no one is exactly sure what happened. I personally think it has something to do with the CORRUPT Vietnamese government issuing the license, but no one is sure. I doubt this festival will continue any further, but will keep it on this list for now…
Further Reading: Quest Festival Cancelled Last Minute
Quest Festival 2016 Aftermovie
---
8) We The Fest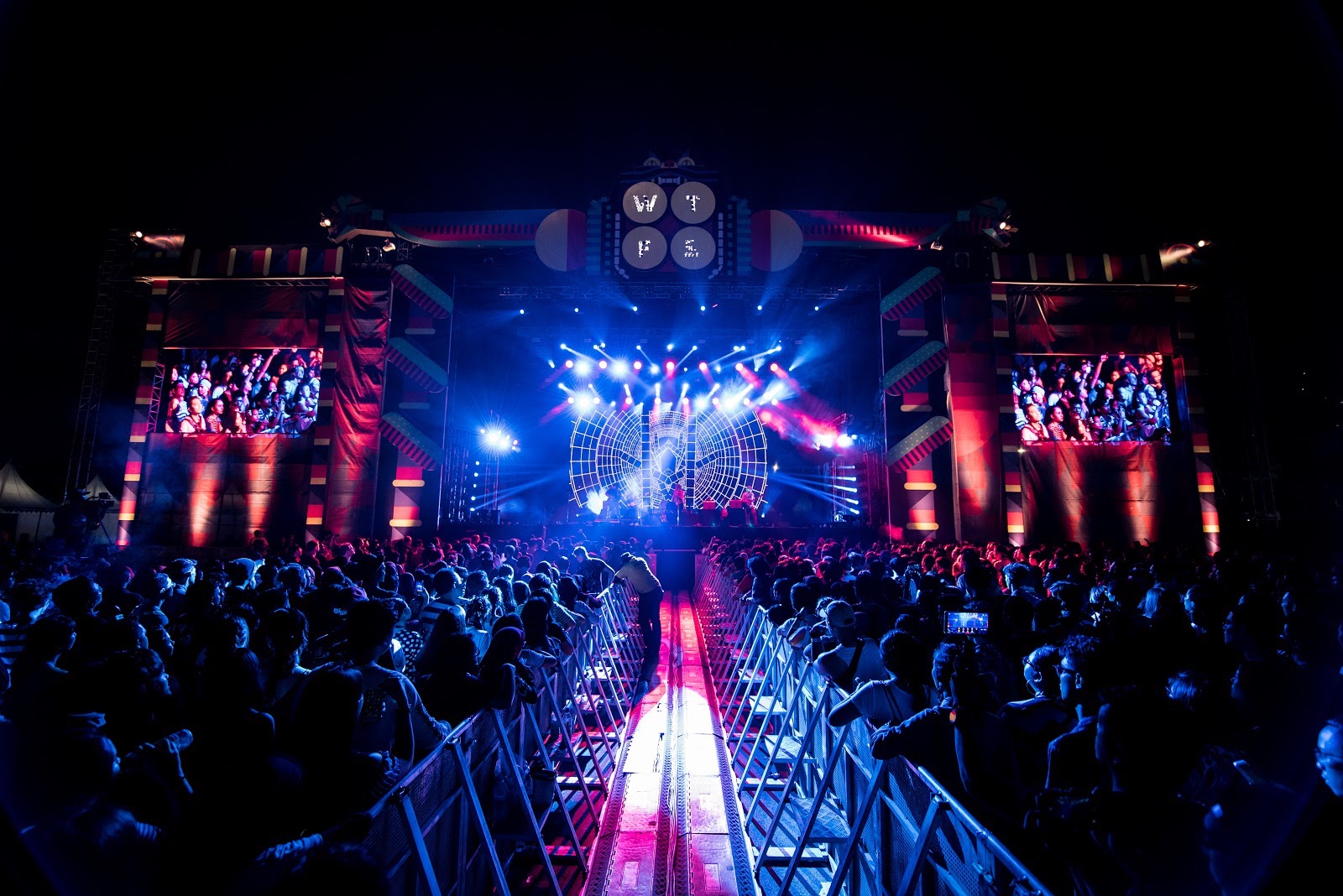 When: July 2020 (Dates TBA)
Where: Jakarta, Indonesia
Website: http://www.wethefest.com/
South East Asia's #1 Festival for music, arts, fashion, and food!
With the current titans of pop, hip-hop, bass and indie all on show, festival organizers Ismaya Live continue to assert We The Fest's position as the go-to-festival of choice in the region. However, We The Fest has always prided itself on offering much more than just artist performances and this year is no different with the return of the festival's 'Beyond The Music' area. Incorporating an Arts Village, Ismaya Food Town's Eats & Beats food court, a Cinema Club where old and new movies will be on show, WTF Con where punters can interact with curated brands and media partners, and a Carnifun games section, ticket-holders will be spoilt for choice when they want to take a break from the music.
Stay up to date with all new announcements via We The Fest's socials.
FACEBOOK | TWITTER | INSTAGRAM
WE THE FEST 2018 - #WTF18 Official Aftermovie
---
9) Wanderland Music and Arts Festival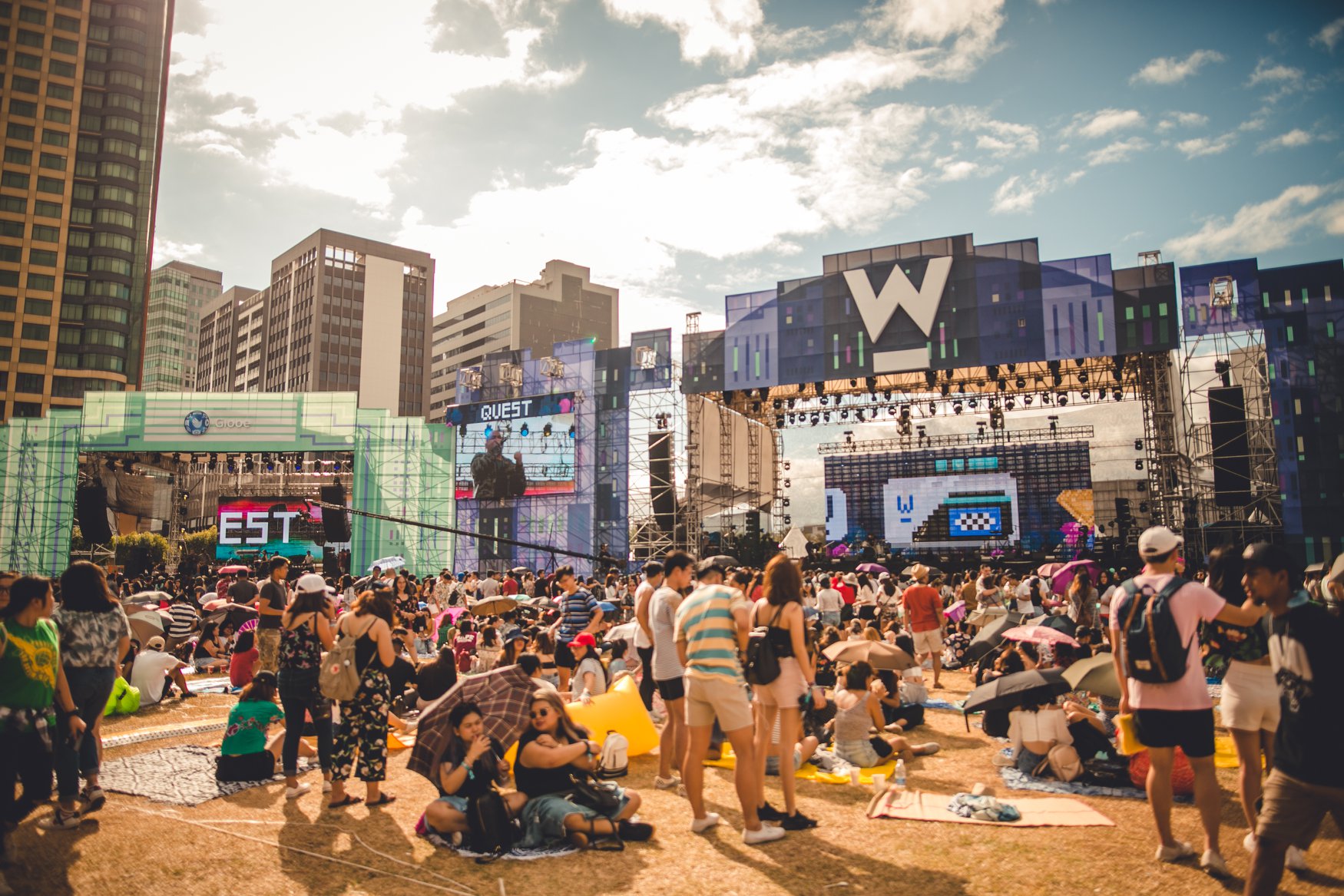 When: Mid-March 2019
Where: Filinvest City Event Grounds, Alabang, Philippines
Website: http://wanderlandfestival.com/
"An annual music and arts festival based in the Philippines, Wanderland is a yearly tradition of good music and good people. It prides itself in setting the stage where both anticipated international indie bands and homegrown indie acts perform to cater to a diaspora of music tastes. Wanderland has curated a loyal following in the form of the #WanderlandCommunity, making it the premier music and arts festival in the country."
Read more on the Top 20 Festivals in The Philippines!
Wanderland Music & Arts Festival 2019: Wanderland Magic
---
10) Fuji Rock Festival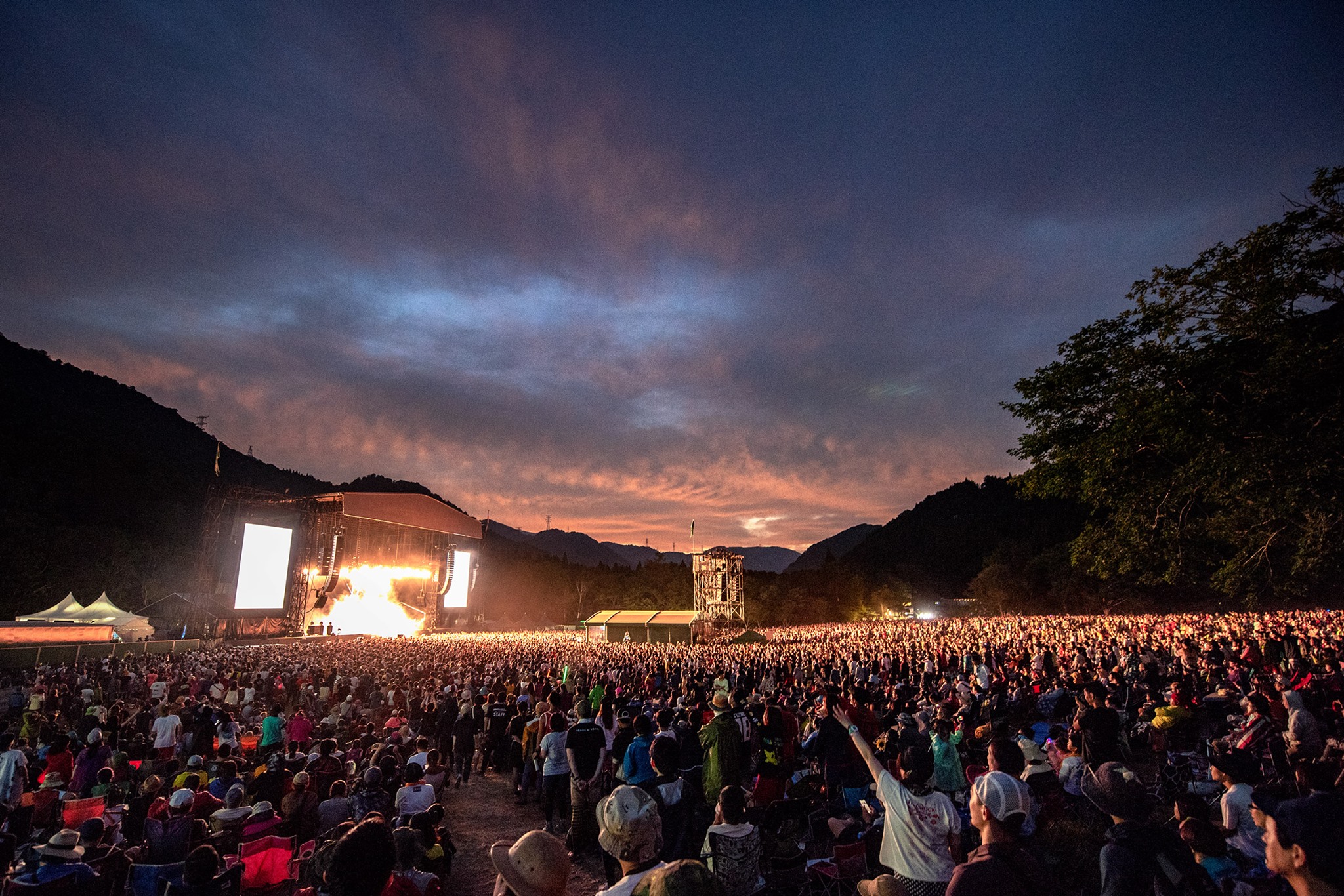 When: July 2020 (Dates TBA)
Where: Naeba Ski Resort in Niigata Prefecture, JAPAN
Website: http://fujirock-eng.com/
Japan's largest music festival definitely deserves a spot on your festival bucket list. This 3-day camping festival is set at a beautiful ski resort and will be a musical experience unlike any other. With a diverse and stacked line-up spanning several genres, there's guaranteed to be great music for everyone. Japan's culture is so friendly and inviting, and I could only imagine how fun it would be to party it up with a bunch of Japanese people to amazing world-touring artists!
FUJI ROCK FESTIVAL'17 Aftermovie
---
11) EPIZODE Festival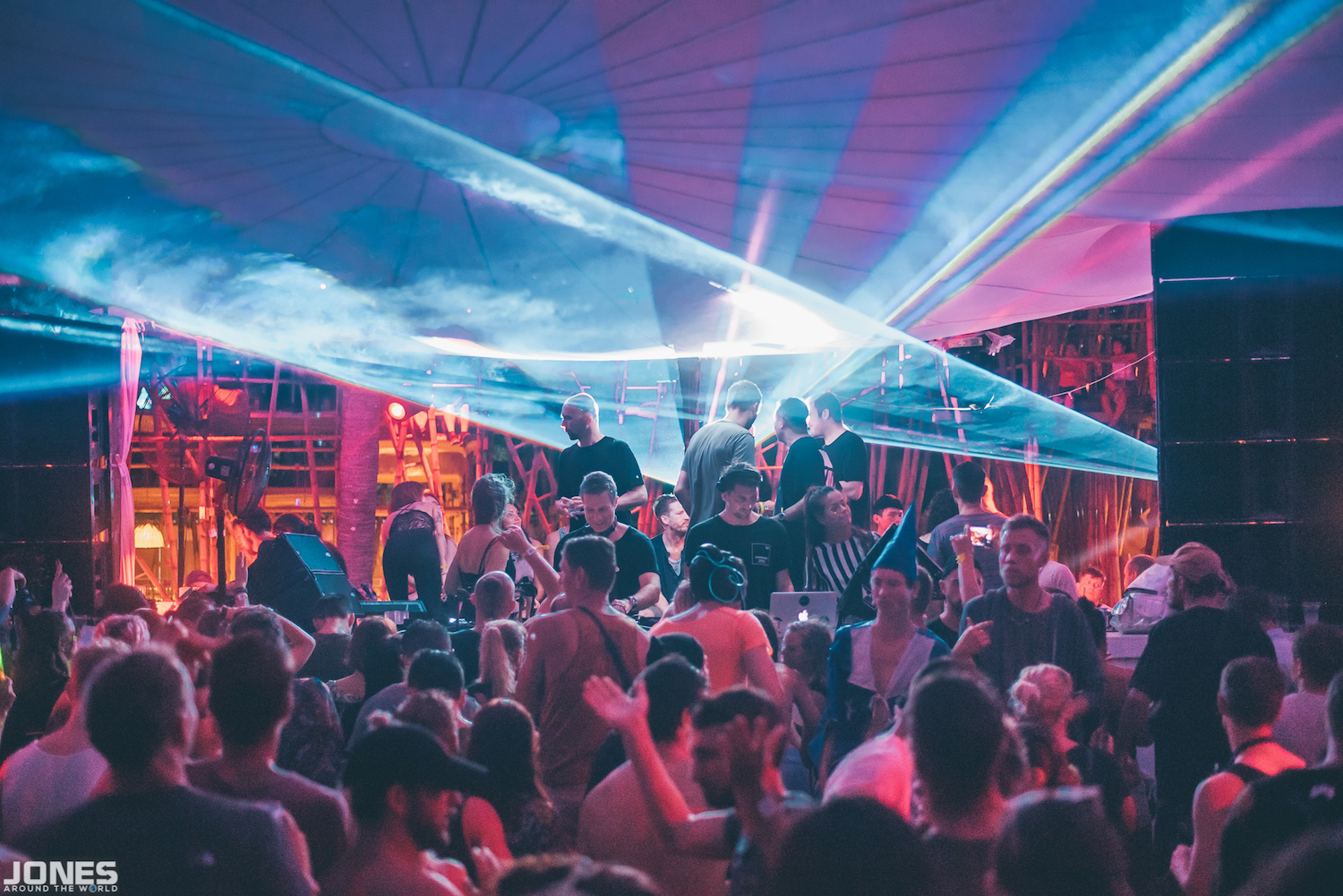 When: December 27, 2019 -January 7, 2020
Where: Phu Quoc Island, VIETNAM
Website: https://epizode.com/
When it comes to unique festivals around the world, EPIZODE is easily a contender for one of the best out there! Set in the idyllic paradise destination of Phu Quoc Island, and stacked with an unbelievably stacked house & techno line-up — EPIZODE is truly one of the best ways to begin the year.
I was fortunate enough to attend in 2018, so make sure you read my article: Epizode Festival | The Ultimate Techno Party in Paradise [Review]
Seriously though, it is one of the wildest and craziest parties I've been to in my life, but just make sure you've gotten plenty of sleep beforehand because it requires ALOT of energy.
"After the biggest and most successful edition up to date, EPIZODE will return and bring its mesmerizing sound, unique concept and ecstatic vibes back to Asia! Get ready for 11 nights and days of non–stop music brought by the greatest global and regional dj superstars! See you on the well known Sunset Sanato Beach, that will be expanded for this edition."
---
12) DJakarta Warehouse Project
When: December 13-15, 2010
Where: Jakarta, Indonesia
Website: http://www.djakartawarehouse.com/
South-East Asia's ultimate festival experience
"Over the past month, fans of Djakarta Warehouse Project (DWP) have been waiting with bated breath to find out the next additions to the event's already burgeoning lineup. The wait is now over and the results do not disappoint. Disclosure, one of the most iconic and genre-defining duos of the past decade is now set to join proceedings in downtown Jakarta come 13th December. With a slew of hits across two albums and a mesmerising live show, this performance is certainly not to be missed.
Bolstering the star-studded headliners are a plethora of newly announced names across dance music's broad spectrum. Chromeo, another dynamic duo, will be bringing their synth-funk sound to the JIExpo Kemayoran, while Bassjackers, Blasterjaxx and Coone will be sending crowds into a bass-fueled frenzy with their amped-up EDM performances."
Djakarta Warehouse Project 2017 - #DWP17 - Official After Movie
---
13) COLOMBO MUSIC FESTIVAL

When: August 2020 (Dates TBA)
Where: Colombo, Sri Lanka
"Sri Lanka's biggest one-day musical festival is to grace the country, for the first time ever! Colombo Music Festival 2018 was an extraordinary night of unique entertainment, with its 'Caribbean Night' theme, featuring some of the legends of reggae-fusion and dancehall such as Shaggy, Diana King, Maxi Priest and Big Mountain.
Held in August, this annual event, with its state-of-the-art set up, unforgettable line-up and innovative engagements, gave us a contemporary festival experience with a truly global feel, redefining the city's concept of entertainment. It was a glimpse of what Cinnamon Life represents best – the very epitome of vibrancy, exclusivity and inspired living in modern South Asia.
Colombo Music Festival - Big Reveal!
---
14) DRAGONLAND MUSIC FESTIVAL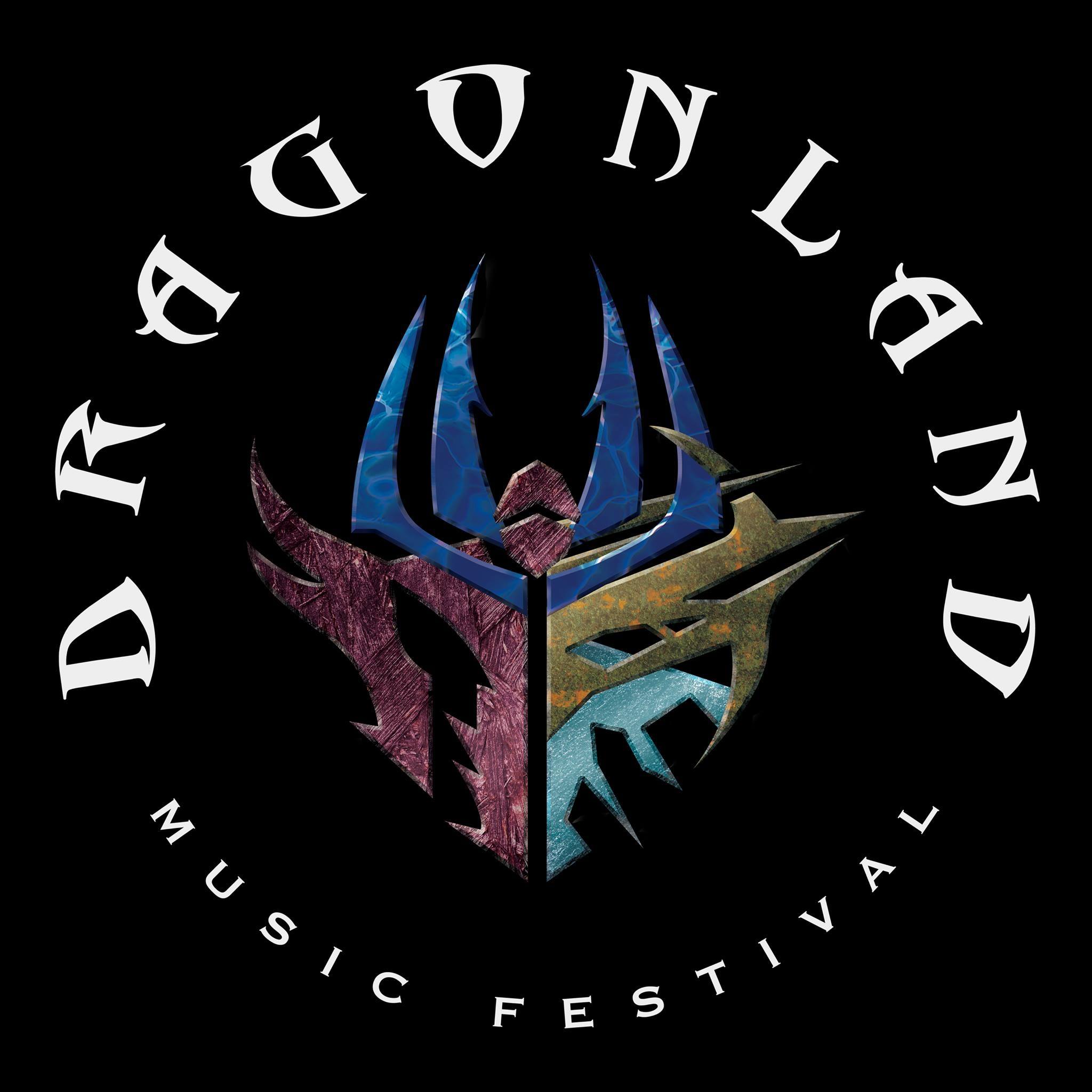 When: End of February
Where: Central Harbour Front
http://www.dragonlandmusicfestival.com/home/
"Dragonland Music Festival is the first outdoor concert in Hong Kong to combine both music genres – EDM and Pop. Dragonland is bringing the Electronic Dance and Pop Music culture to Hong Kong in a unique, 3-day festival, and in the process, creating a unique image for Hong Kong to differentiate itself from other music festivals across the world."
Dragonland Music Festival***The CRAZIEST party ever!!!***
---
15) 5 SENSES: THAILAND

When: Future Festivals TBA
Where: Koh Phangan, Thailand
5 Senses is only coming into their 2nd edition, but they're planning on transforming the entire festival scene in Thailand, and bringing Berlin talent to Thailand! This is going to be TOP NOTCH TECHNO, eco-friendly, artistic vibes for 5 amazing days. This is easily one of the best upcoming festivals in Thailand, and anyone who is anybody will want to check this out!
"The paradise island of Koh Phangan will play host to the festival, with its white sand beaches, azure waters, and tropical flora covering the surrounding hills. Soothe your soul and move your feet while surrounded by the beautiful sights, sounds, and smells that only Thailand can offer. Providing the carefully considered soundtrack will be international headliners Behrouz, Francesca Lombardo, Thomas Schumacher, Einmusik, Supernova and Graham Gold, plus real stars from the underground such asDavide, Dirrty Dishes, Mikah, Axel Haube, Sense of Sun, Fake Shamans, Silky Thunder, Konrad Ritter and Salvo Salvatore and a specially selected team of 14 residents"
---
16) Summer Sonic Festival
When: August 2020 (Dates TBA)
Where: Two Locations ( Osaka & Chiba)
http://www.summersonic.com/2018/english/
:The Summer Sonic Festival is an annual two or three-day rock festival held at the same time in Osaka and Chiba. It's easily one of Japan's most well known and epic festivals (besides Fuji Rock), and travelers and locals will certainly love the lively atmosphere, stellar production, and quality international line-ups.
Summer Sonic Festival 2017 (Aftermovie)
---
17) Good Vibes Festival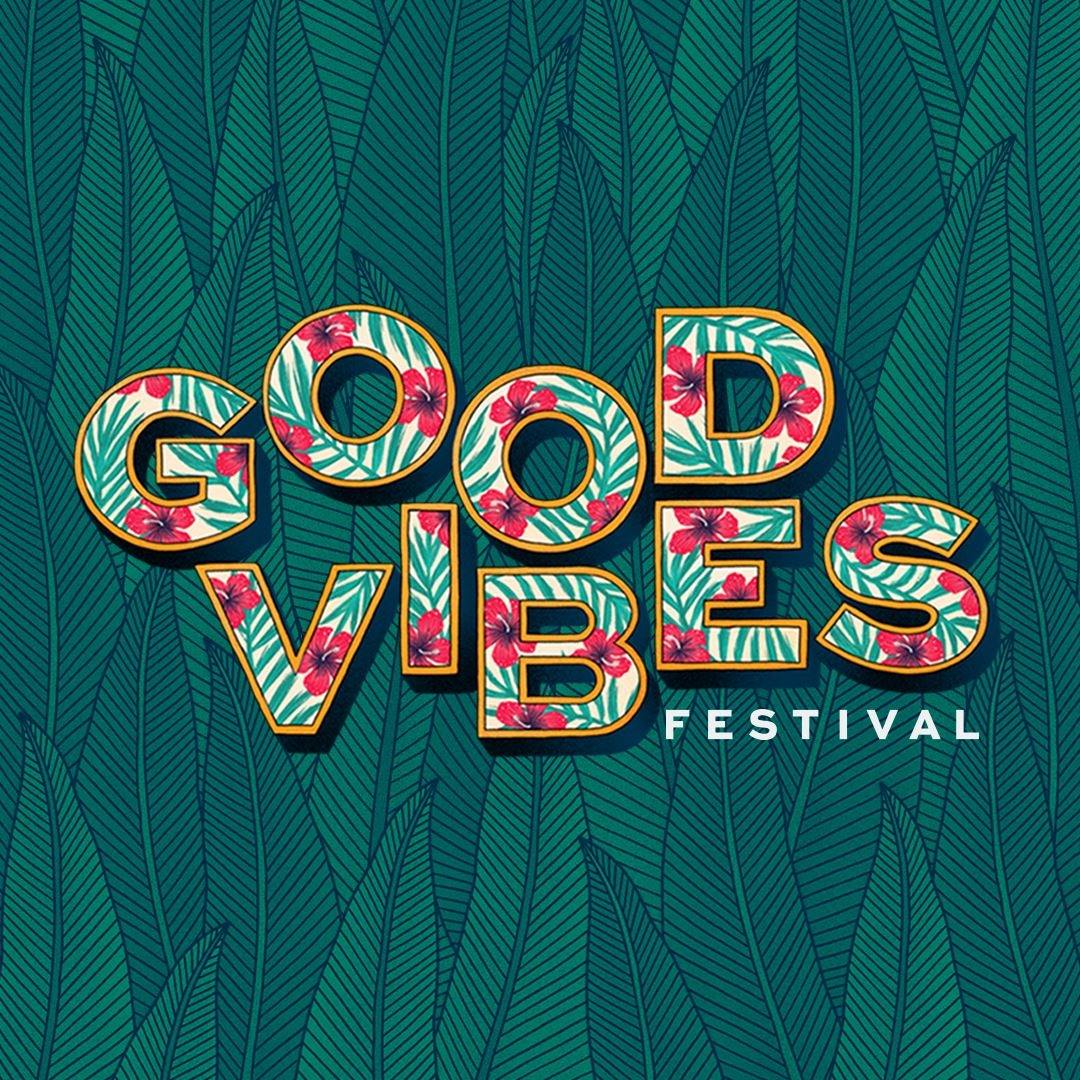 When: End of July 2020 (Dates TBA)
Where: Kuala Lumpur, Malaysia
https://www.facebook.com/GoodVibesFest/
Good Fun. Good Music. Good Company.
Kuala Lumpur really is one of the most underrated destinations in the world. I'm a big of traveling around Malaysia, but the one thing missing from this country is a quality selection of music festivals to choose from. Fortunately for music lovers in the country, Good Vibes Festival is here and is bringing their A-game!!
If you're traveling to Kuala Lumpur, be sure to read my Two Weeks in Malaysia | The Best Travel Itinerary, because it'll really help you plan your time in the country!
Good Vibes Festival 2018 | Kuala Lumpur
---
18) Creamfields Taiwan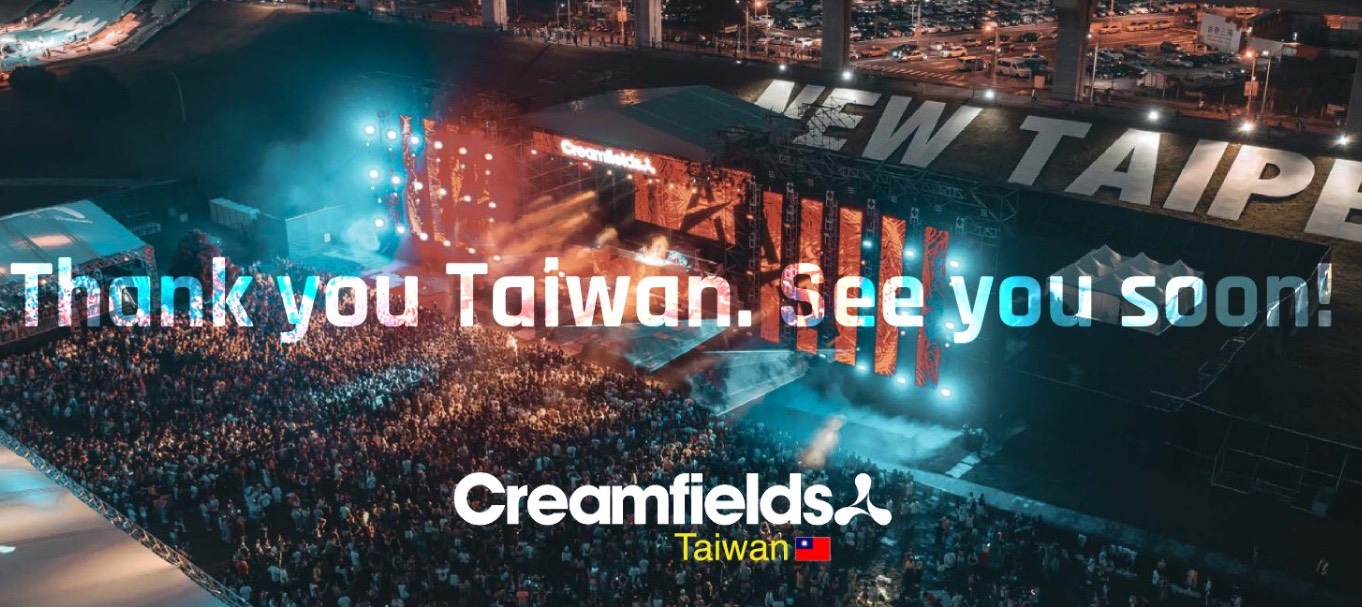 When: Mid September 2020
Where: Taiwan
https://www.facebook.com/creamfieldstaiwan
The U.K's biggest and most popular music festival is starting to take its show on the road, and one of its first places to find a second home is TAIWAN. Having just finished it's amazing 2018 edition, Creamfields looks forward to making this a successful annual event for years to come.
Creamfields Taiwan 2017 Unofficial Aftermovie
---
19) SÓNAR HONG KONG

When: April 2020 (Dates TBA)
Where: Hong Kong Science Park, Hong Kong
"Since its creation in 1994, Sónar has established itself at the cutting edge of the electronic music landscape, and is widely considered the world's most respected electronic music and arts festival. Beyond the music, Sónar plays an equally vital role promoting digital culture and visual arts through the Sónar+D series of activities. Designed to link, cultivate and inspire the various creative and technological communities.
Consistently championing the most credible and exciting trends in electronic music, Sónar's first class music programming will define the Hong Kong festival's lineup, where a cohesive blend of established and emerging local, regional and international live and DJ talent will perform across the event's six stages in a festival format."
Read: "Sónar Hong Kong Makes Triumphant Debut With Electrifying Show"
Sónar Hong Kong - SonarVillage
---
20) Big Mountain Music Festival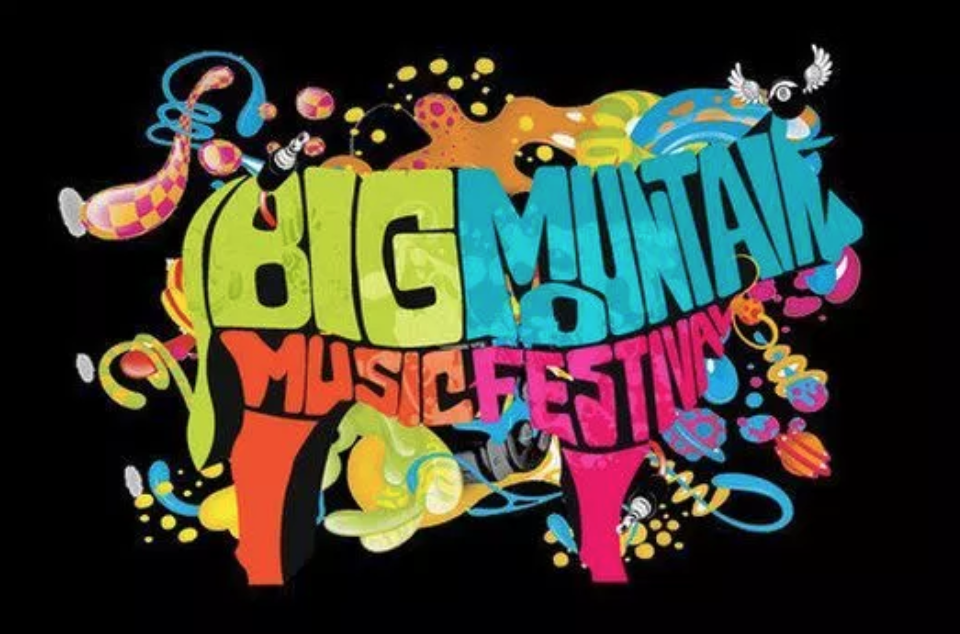 When: December 2019
Where: Kaeng Krachan Country Club, Phetchaburi (3 Hours from Bangkok)
http://www.bigmountainmusicfestival.com/
With over 40,00 different attendees, a wide variety of live music and DJ's, and truly a fantastically gorgeous venue – Big Moutnain Music Festival is a must-experience! It's one of Thailand's longest running music festivals, and is guaranteed to bring a smile to your face while you're partying in the "land of smiles".
I've been to music festivals in Thailand before, and they are so much fun!
เที่ยวอยู่ได้ l SS2 - Ep.2 Big Mountain Music Festival 2017
---
21) St. Jerome's Laneway Festival
When: Future Festivals TBD
Where: Gardens By The Bay, Singapore
"St. Jerome's Laneway Festival is about leading new and revered seminal music. The festival has always been interested in finding what's fresh and bringing it to unique settings and surrounds to be appreciated by music lovers. The size of the festivals, the locations and the way we encourage community all form part of the way in which the Laneway team strive to present a live music experience like no other.
Since its inception in Melbourne, Australia in 2004, Laneway has become synonymous with hot summer days, picturesque locations and diverse, exciting line-ups. Pitchfork named Laneway "Australia's most insurgent and unique pop music event". Singapore was given a taste of the Laneway Festival in February 2010, with Florence and The Machine, The XX and Echo & the Bunnymen playing triumphant, sold out shows to appreciative crowds. The Laneway team then presented a full festival line-up in January 2011 including !!! (Chk-Chk-Chk), Beach House, Deerhunter, Foals, Holy F**k, Ladyhawke, The Temper Trap, Warpaint & Yeasayer."
UPDATE: The 2019 edition of Laneway Festival has unfortunately been canceled due to unavoidable logistical & programming complexities. Follow along on their social-media for updates.
Laneway Festival Singapore 2017 Highlights
---
22) Neverland Manila Festival
When: Future Festival TBD
Where: Manila, Philippines
If you're an EDM fan in the Philippines, then there's no doubt you've heard of the legendary Neverland festival. This 3-day rave brings in some of the biggest and best names in EDM and house music, and is guaranteed to be a party that will not disappoint.
"Neverland Manila is the premier EDM festival in the Philippines.
Let's all bring back the glory of EDM festivals as we present our first rave party of the year! Get ready to chase more dreams and collect awesome memories as Neverland Manila presents Youn"
Neverland Manila x Raveolution 2016 - Official Aftermovie Part 1
---
23) VH1 Supersonic
When: Mid-February 2020 (Dates TBA)
Where: Pune, Maharashtra, India
India's definitive multi-genre music destination. #GoSupersonic
"It started out as an idea on a notebook, to be India's biggest EDM festival. And in 2013, we turned that scribble into a phenomenon. After bringing some of the best international EDM acts to India, Vh1 Supersonic has went on to become the country's biggest multi-genre experiential festival. From DJ Major Lazer to Incubus to Nucleya, the musical universe starts from Vh1 Supersonic, and ends at infinity.
At Vh1 Supersonic 2019, we will break barriers of music festivals in India. From energetic electronic artists to global pioneers of hip-hop music to the best indie rock artists, this edition will have everything! The experience, the music, the vibe, it's all better than ever, now fit into 2 days of awesomeness!"
---
24) World Club Dome Korea

When: November 2020 (Dates TBA)
Where: Incheon, KOREA
https://worldclubdomekorea.com/history/world-club-dome-korea/
"The Biggest Club in The World"
"The BigCityBeats WORLD CLUB DOME Winter Edition will take place over three days this year, and not one day like before? That's right. On 16, 17 and 18 November 2018. What's more: it's not a festival. It's a club that is open for only three days a year. The largest club with guests from over 50 countries. And it has the largest club hall: the Mainstage: This is surrounded by 25 clubs just a few metres from each other. You can leave the EDM, trance and hip-hop area and step through the door to techno, minimal, house and pure underground, all just five beats away. 150 acts in all, 19 live converts on the Mainstage, 25 clubs from the Ruhr region and from around the world. The entire party area: heated!
BigCityBeats WORLD CLUB DOME Korea 2017 | Official 4K Aftermovie
---
25) S20 — SONGKRAN MUSIC FESTIVAL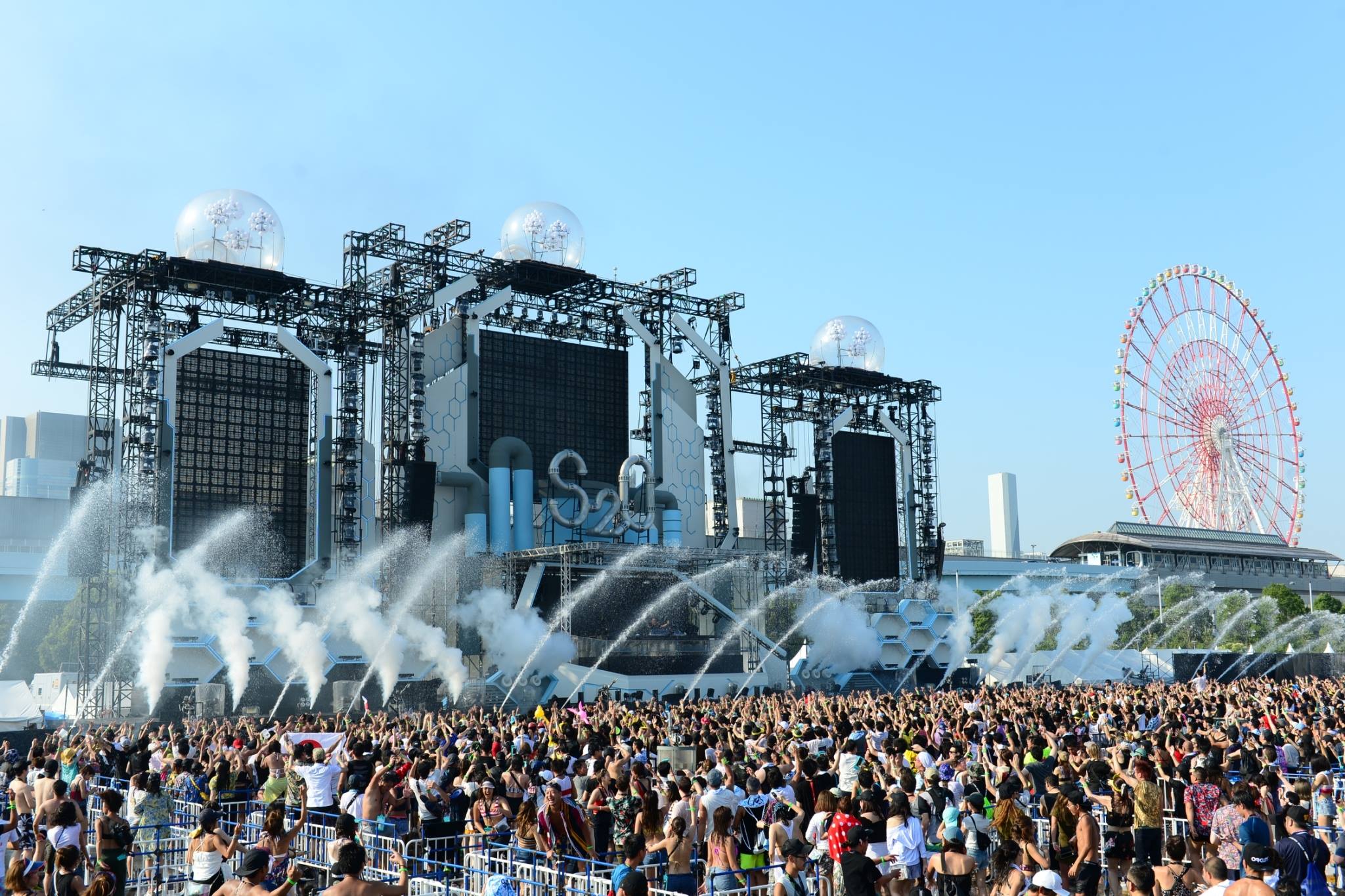 When: April 2020
Where: Bangkok, Thailand & Tokyo, Japan
Last, but certainly not least…SONGKRAN is one of the best experiences I've had in my entire life, and I truly believe that everyone needs to add this country-wide water-fight to their bucket lists. For those who don't know, Songkran is a three-day celebration of the Thai New Year, and everyone hits the streets armed with super soakers to embark on a massive party in the streets. It was one of the highlights of my travels in South-East Asia, but I am super bummed I didn't get the chance to attend the official music festival for Songkran as well.
"IT'S HOT, IT'S WET, IT'S WILD! GRAB YOUR WATER GUNS,DRESS FOR BATTLE AND GET SOAKED IN THE WATER SPLASHING MADNESS OF THE ANNUAL S2O SONGKRAN MUSIC FESTIVAL. TAKING PLACE THROUGH ALL 3 DAYS OF THE THAI NEW YEAR "SONGKRAN" AT LIVE PARK ON RAMA 9 ROAD, S2O IS THE WORLD'S BIGGEST SONGKRAN CELEBRATION, FILLING THE WARM BANGKOK NIGHT WITH BLASTS OF COOL WATER, PULSATING BEATS FROM THE WORLD'S TOP DJS AND ONE OF ASIA'S MOST AWESOME AND BIGGEST PRODUCTIONS."
S2O 2018 A VERY SHORT FILM
---
Planning a Trip to Asia…?
I absolutely love traveling around and attending music festivals in Asia, and I'm actually planning on moving back in the near future. I'd suggest browsing through my website, as I have tons of cool content. Head over to my Destinations Page and click on the country you're traveling to!
I'd also highly suggest signing up for an AirBNB Account because it's easily the best continent to rent apartments! If you use this link you'll save $40 off your first night!
---
Looking for more international music festivals…?
I've been traveling and going to music festivals around the world for over a decade, and have written heaps about cool parties! Check out some of other posts below: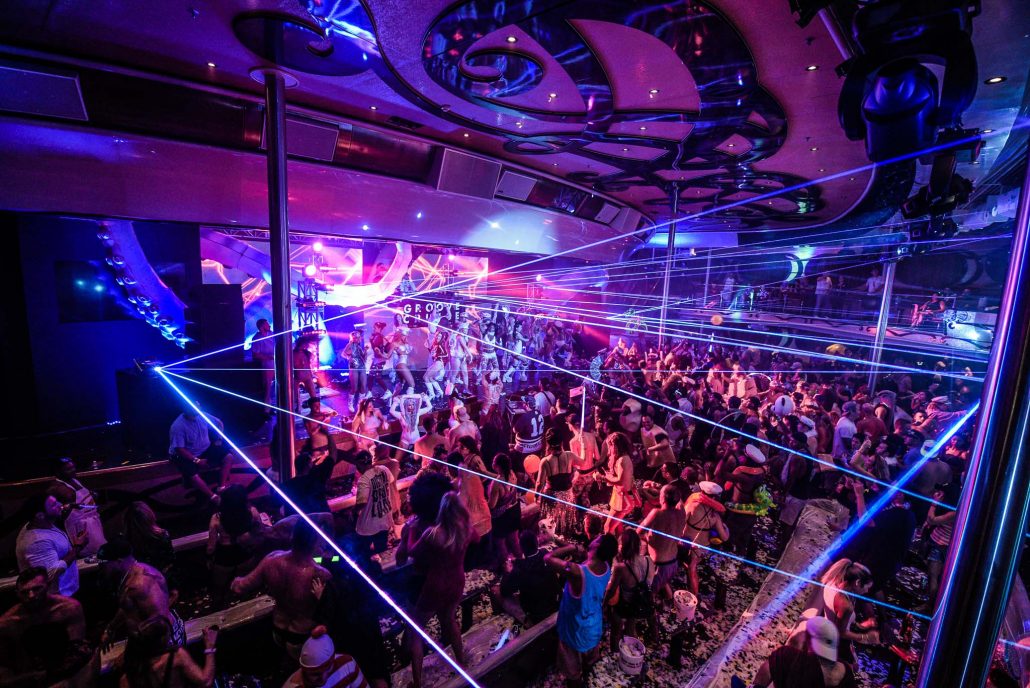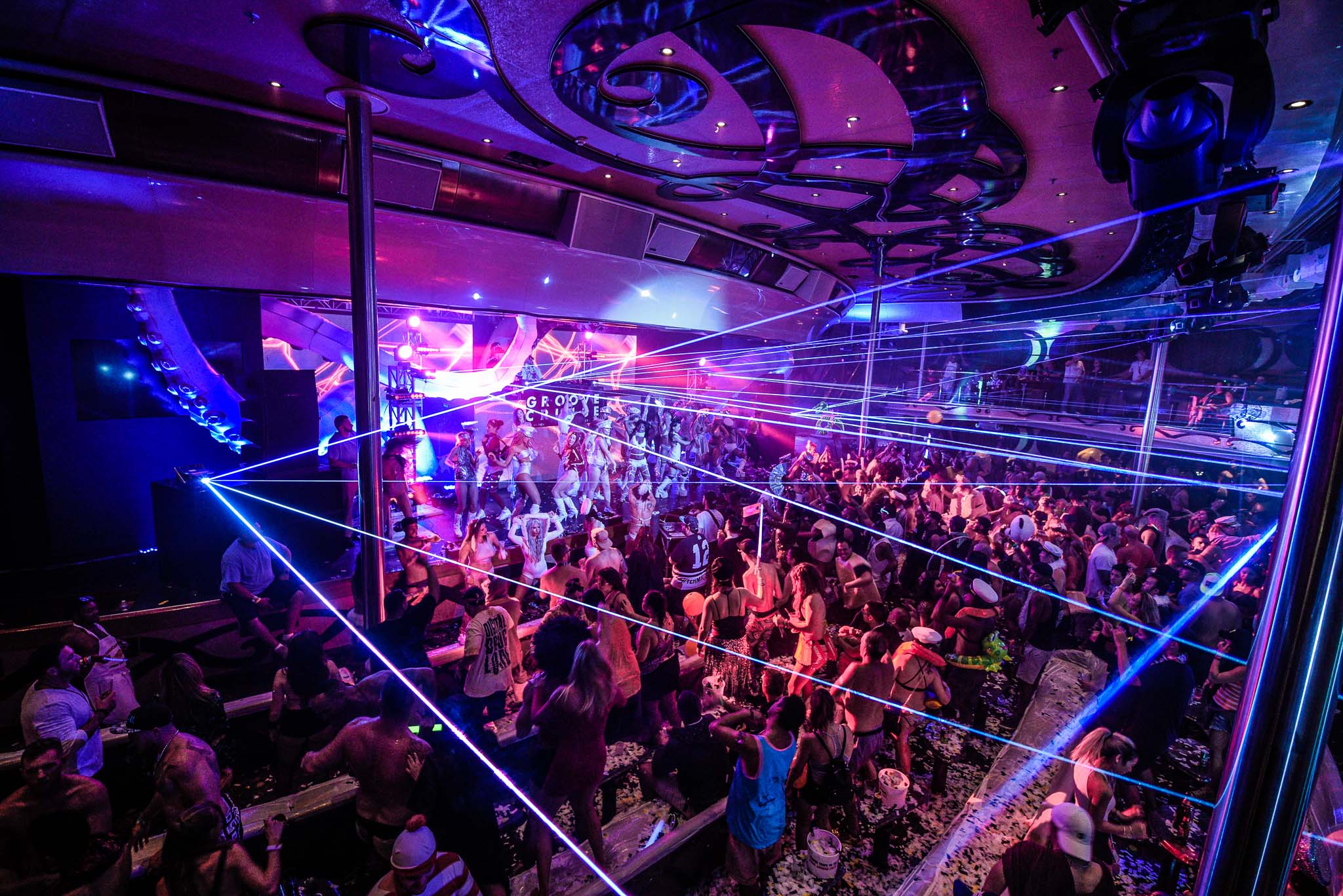 ---
THANKS FOR READING ABOUT THESE MUSIC FESTIVALS IN ASIA
SHARE THIS ARTICLE!!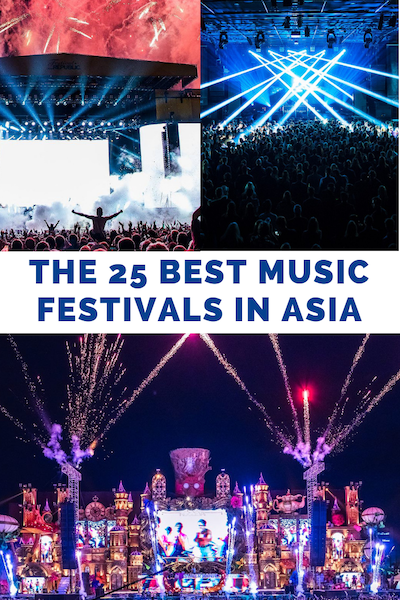 https://www.jonesaroundtheworld.com/wp-content/uploads/2017/10/Biggest-Festivals-in-Asia-2019.jpg
1366
2048
Dave
https://www.jonesaroundtheworld.com/wp-content/uploads/2017/03/logotry-1-1-300x106.png
Dave
2019-11-10 06:17:43
2020-01-31 07:40:56
TOP 25 Music Festivals in Asia To Experience This Year [2020]