Looking for the best music festivals in Canada in 2023? Well, look no further, because I've put together what I think is the ultimate Canadian Music Festival Bucket list! From epic weekend-camping adventures, mega raves, and city-wide events, Canada is home to some truly spectacular festivals throughout the year that'll keep all music fans entertained!
For international travelers, Canada is a must-visit destination famous for its unbeatable scenery, super friendly locals, delicious cuisine, and incredible cities – so planning a trip to Canada to attend one of these music festivals would be a fantastic decision! I recently moved up to Seattle, and plan on making tons of trips up there this year to check out a few of these special events!
Take a look at what I believe to be are the Top 30 Music Festivals in Canada!!
Also, if you're planning on hitting up a camping festival this summer, make sure you check out The Ultimate Packing Guide To Camping Music Festivals and make sure you're well prepared .
---
1) Shambhala Music Festival 2023
When: July 21-24, 2023
Where: Salmo River Ranch, British Columbia
https://shambhalamusicfestival.com/
"This is Canada's premiere Electronic Music Festival! Cutting edge Talent, Lights and Sound come together in Paradise to give life to a non-sponsored family run anomaly. Seeing it for yourself is the only way to understand exactly what is Shambhala."
This has been at the top of my festival bucket list for years, and I'm thinking that 2022 is finally the year I make it to this infamous Canadian festival. Everyone I know who has been (and attend every year) say it's truly spectacular, and is definitely one of their favorite times of the year. Complete with incredible camping, unbeatable Shambhala Fam vibes, massive stages, and insanely stacked line-ups – Shambhala is guaranteed to be a highlight of your summer!
Voted Best Festival in North America 2019 by the readers of DJ Mag
Join the Shambhala Music Festival Family Group
Fun Fact: During the festival, Shambhala Music Festival becomes the largest city in the West Kootenay.
Watch this jaw-dropping Shambhala 2022 after-movie below, and start planning your trip now!
SHAMBHALA MUSIC FESTIVAL 2022 AFTERMOVIE
---
2) Veld Music Festival 2023
When: August 4-6, 2023
Where: Downsview Park, Toronto, Ontario
https://veldmusicfestival.com/
https://www.facebook.com/VELDMusicFestival/
"The 10th annual Veld Music Festival, presented by INK Entertainment, Canada's leading lifestyle and entertainment company, will heat up the summer music lineup at Downsview Park in Toronto.
Spanning across three days with over 45 internationally acclaimed Dance Music and Hip-Hop acts, this year's Festival showcases some of the most revered names in the music industry. Prepare for Veld!"
Join the VELD Music Festival 2023 for all the details!
Veld Music Festival 2018 Aftermovie (Official Video)
---
3) Contact Winter Music Festival 2023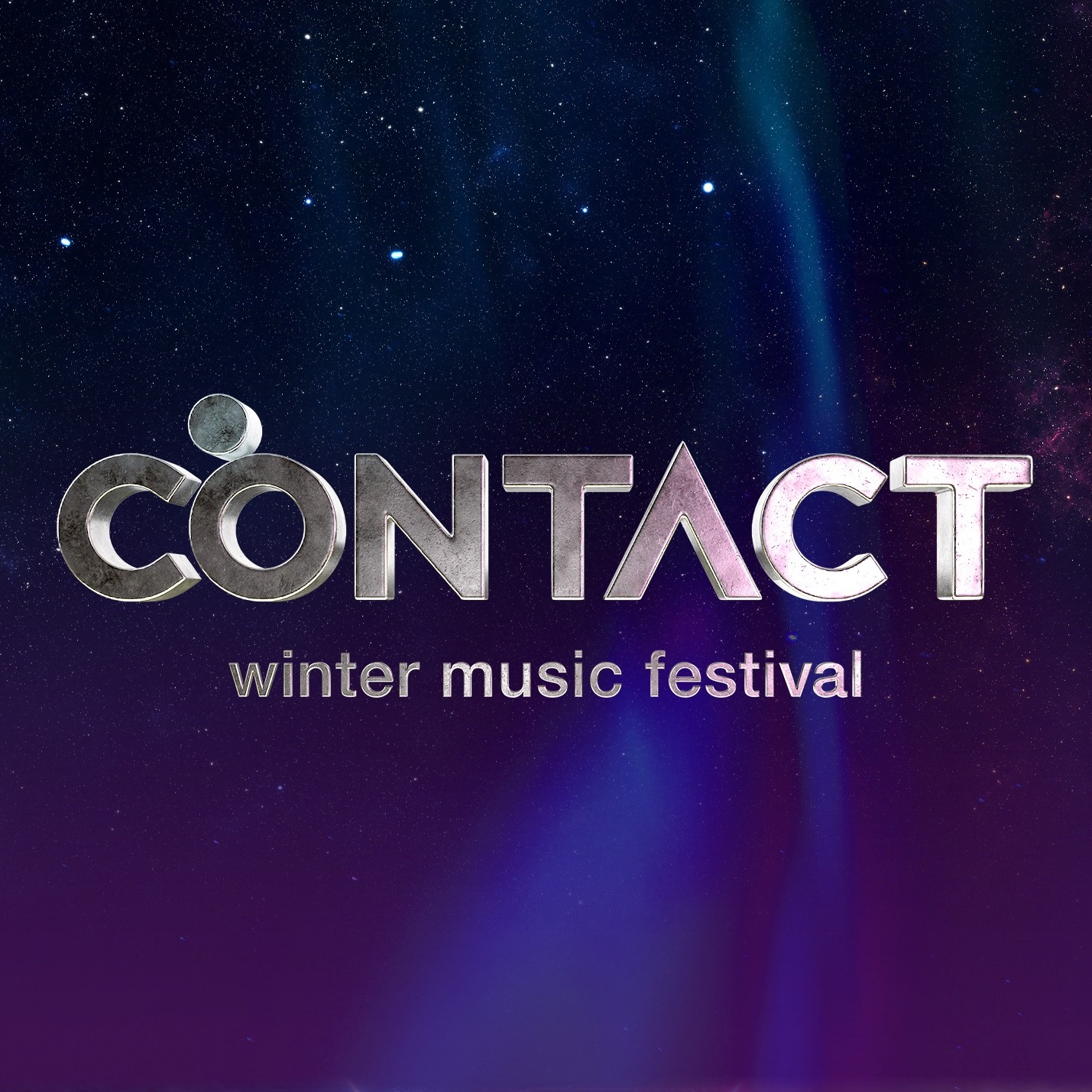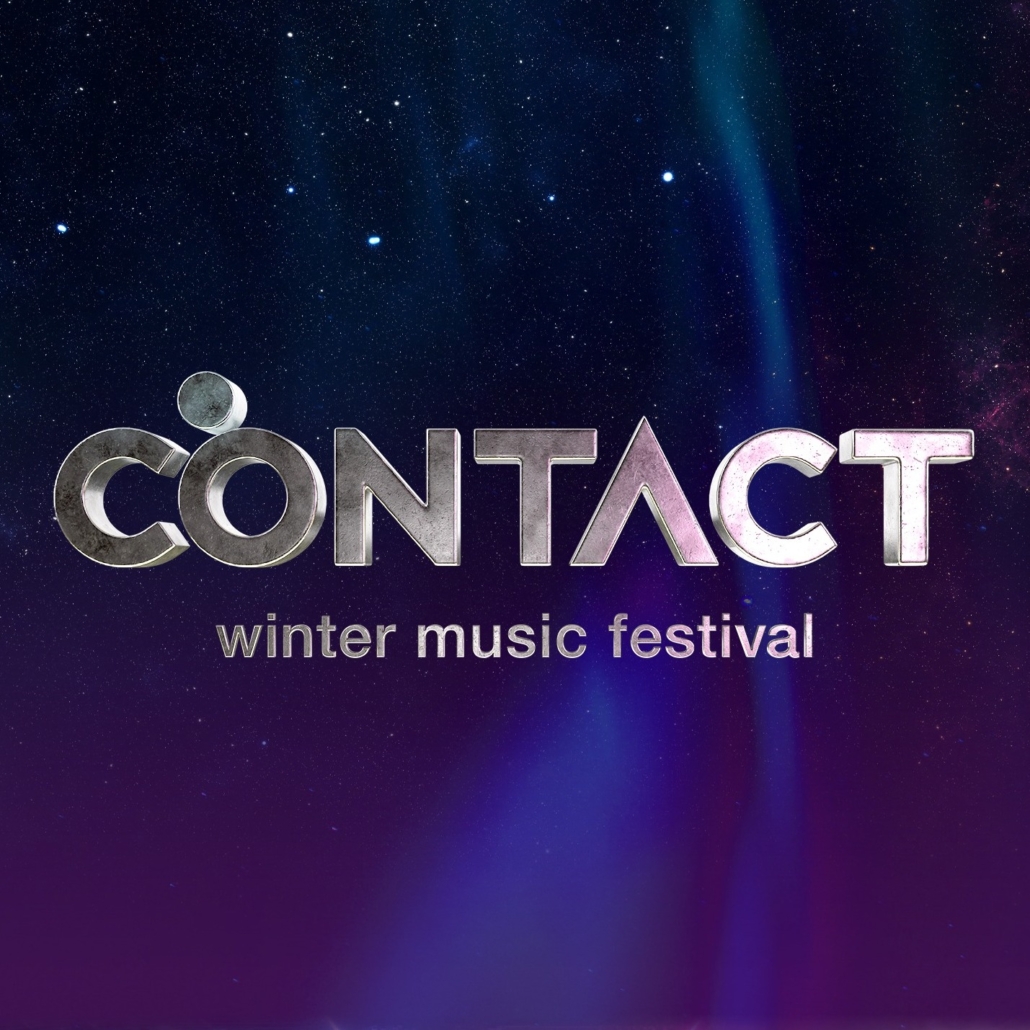 When: December 2023
Where: BC Place, Vancouver
Genre: EDM / Electronic / House / Dance
https://www.facebook.com/contactfestival
Canada's Largest Indoor Electronic Music Festival
"Contact Winter Music Festival is a dance music festival held each year in the Canadian city of Vancouver. The largest indoor party of its kind in Western Canada, Contact plays host to a number of the scene's biggest names as the year approaches its final days.
From big room house and EDM to trance, trap and rap, the lineup features established international DJs, rising stars and promising local talent, all tasked with filling the vast space of the BC Place stadium with their own take on dance music's diverse sound."
Contact Festival 2018 Aftermovie
---
4) Osheaga Music & Art Festival 2023
When: August 4-6, 2023
Where: Parc Jean-Drapeau, Montreal
https://www.facebook.com/OSHEAGA/
"Osheaga is a unique and eclectic music and arts festival staged in the breathtaking landscape of Montreal's Parc Jean-Drapeau." Spread out over 3-days with a massive line-up, this is a festival that will please just about everyone!
Since 2006, the OSHEAGA Music and Arts festival presented by Bell Alt TV, in collaboration with Coors Light has established itself as the most important festivals in Canada. With its numerous outdoor stages located at Parc Jean-Drapeau on Montreal's Saint Helen's Island, OSHEAGA attracts 135 000 music lovers from around the world.
A huge celebration dedicated to music and visual arts, OSHEAGA has given itself the objective of championing the discovery of local and national emerging talent offering them the opportunity to play alongside some of the biggest international artists in the business including: Coldplay, Arcade Fire, Eminem, Mumford and Sons, The Black Keys, Krendrick Lamar, Florence + The Machine, Radiohead, Red Hot Chilli Peppers, Muse, Travis Scott, Artic Monkeys The Lumineers, The Chemical Brothers and Childish Gambino.
Over the course of several days, over 100 bands will take to the various stages at Parc Jean-Drapeau and across the city in the festive ambiance that only a Montreal summer can provide. OSHEAGA also holds a series of concerts and exhibitions in several locations around the city during the week leading up to the main event.
Here are your three #OSHEAGA2023 headliners 🌈🎉
---
5) North by Northeast (NXNE) Festival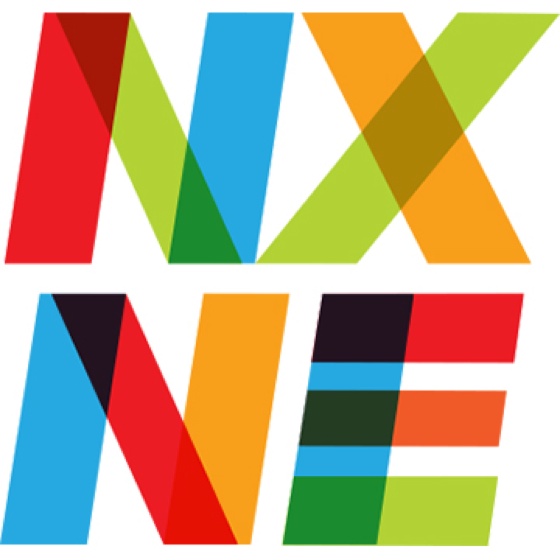 When: June 13-17, 2023
Where: Toronto, Ontario
5 days and nights of live music. Over 200 bands and performers. 18 of Toronto's best clubs. Hundreds of gigs
"NXNE is Canada's most important discovery music festival, presenting thousands of essential emerging artists , often just before they break, from across Canada and around the world – since 1995. Over 20 of Toronto's best live music venues will again come alive with great new music!
NXNE makes great music accessible and inclusive to all with its low cost FULL FESTIVAL PASS (all nights, all venues, all bands) – and SINGLE ADMISSION TICKET.
Musicians and live music fans are welcome at NX HQ, festival headquarters – a busy artist and festival hub – featuring performance, lounge, panels, parties, band merch and more. Located at It's OK in the heart of Toronto's live music district.
NXNE: North by Northeast Music & Film Festival | Tourism Toronto
---
6) Quebec City Summer Festival
When: July 6-16, 20223
Where: Toronto, Quebec
https://www.infofestival.com/en/
https://www.facebook.com/FestivaldetedeQuebec
Every year, the Festival d'été de Québec attracts over one million festival-goers to Québec City's historical district for concerts by international superstars and top new talent. Colourful street performers also bring their special magic to the Festival, not to mention the great program of shows and activities for the whole family.
"300 shows, 10 venues and 11 days of music make the Festival d'été de Québec one of Canada's biggest music festivals. Past headliners includes artists like, Sting and Peter Gabriel, Red Hot Chili Peppers, Brad Paisley, Duran Duran, The Lumineers, Ice Cube, Selena Gomez, Flo Rida, Half Moon Run, Hedley and Rammstein."
Québec City Summer Festival
---
7) Pop Montreal
When: September 27 – October 1, 2023
Where: Montreal, Quebec
https://www.facebook.com/popmontreal/
"POP Montreal International Music Festival is a non-profit community organization that supports independent art forms, showcasing emerging and celebrated artistic talents worldwide.
Now entering its 20th year, POP Montreal's main event is a five-day long festival of music and art, which takes place in early fall, presenting more than 450 bands
POP Montreal International Music Festival – SEPT. 28 - OCT. 2, 2022
---
9) Chasing Summer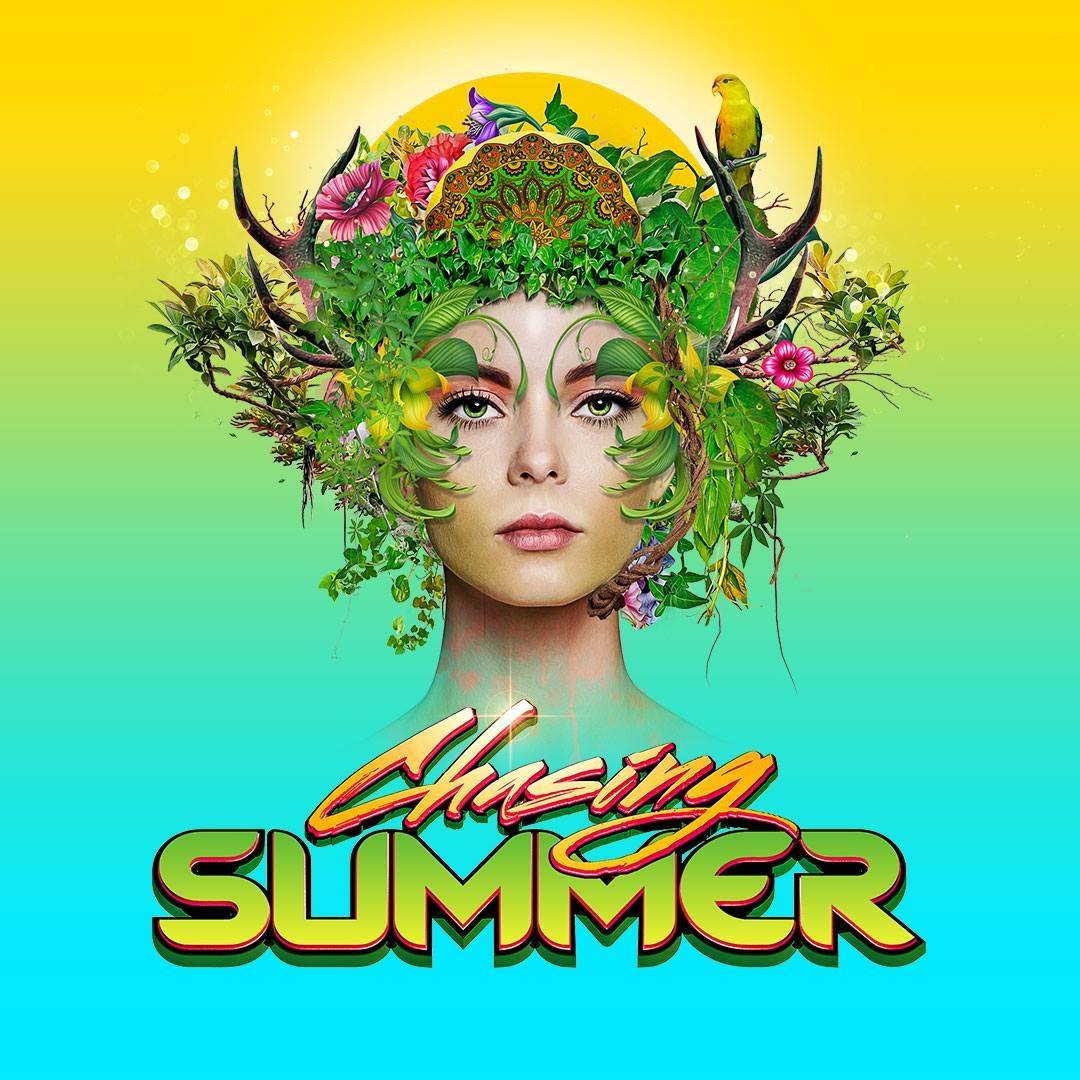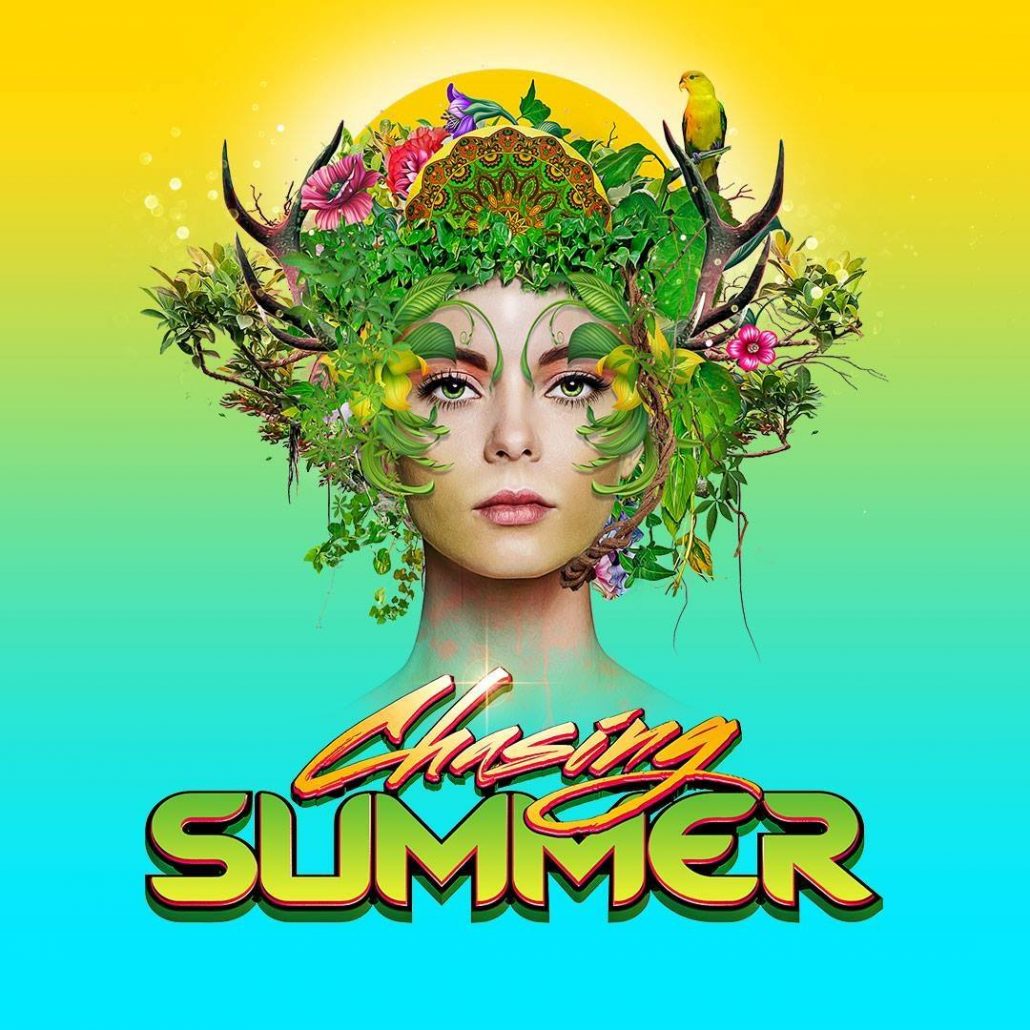 When: July 2023
Where: Calgary, Alberta
http://www.chasingsummerfestival.com/
https://www.facebook.com/chasingsummerfestival
"The largest EDM event in Western Canada returns to Calgary for two epic days! Living in the prairies of Canada is the pursuit of the fleeting. Winter dominates the calendar, while the most desired season of them all – summer – is heartbreakingly short by comparison.
It becomes an obsessive pursuit for all, eager to grab what they can before the leaves change to herald the impending harvest and snowy landscape to come. This is the reason why Canadians love summer so desperately. CHASING SUMMER is a celebration of this passion."
Chasing Summer Music Festival 2018 After Movie | Headliners - Martin Garrix, DJ Snake | Calgary
---
10) Meme Festival
When: June 2022 (Dates TBA)
Where: Winnipeg, Canada
"The Manitoba Electronic Music Exhibition (MEME) is the only annual event in Western Canada that highlights local and international electronic musicians at such a high profile and free public venue (The Cube). MEME is a festival that presents refined cutting edge electronic music performed using the latest in new creative technologies.
MEME is a combination of 21st century artistic exploration and a collective celebration of human creativity expressed through a symbiotic relationship with technology. MEME is an experience that delivers a wide array of eclectic sonic soundscapes that are intellectually stimulating and also beckoning to the dancefloor. Some of the musical styles you can expect to hear at MEME include a broad spectrum of house, techno, deep dub, psychedelic, world, nu-jazz, ambient and experimental sounds."
---
11) Mutek Montreal Festival 2022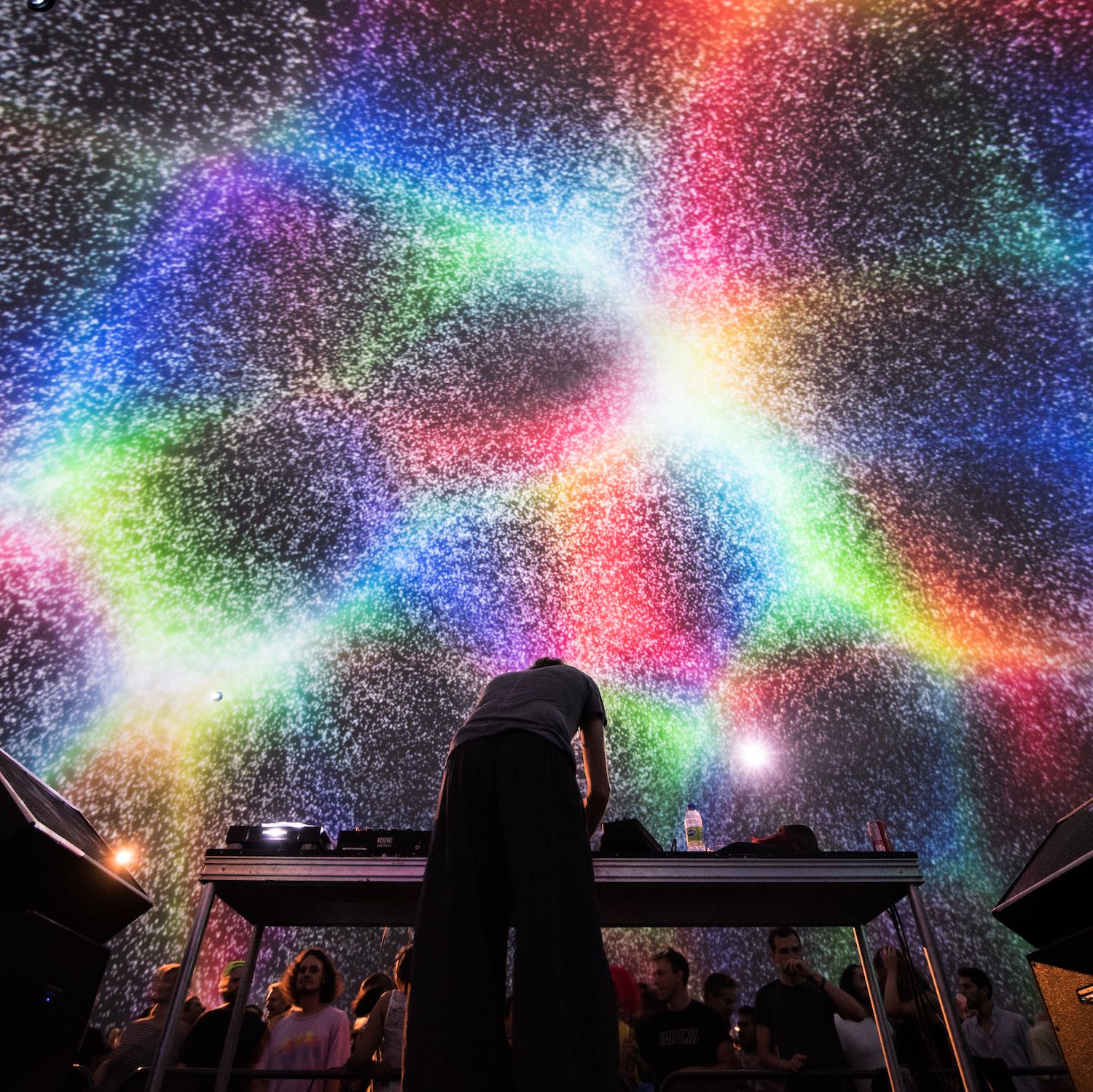 When: August 22-27, 2023
Where: Montreal, Quebec
"A beacon signaling the beginning of the summer festival, MUTEK returns to the heart of the Quartier des spectacles and the Museum of Contemporary Art of Montreal (MAC) for 5 days and nights of carefully curated performances. Emphasizing live and original expressions of contemporary electronic music and audiovisual arts, the festivities run at a breakneck pace at various indoor and outdoor downtown locations."
Organizing festivals across Mexico, Barcelona, Buenos Aires, Dubai, San Francisco, and Tokyo – it's safe to say that MUTEK is making a massive global splash in the international festival scene!
Close encounters of the MUTEK kind - Edition 19
---
12) Escapade Music Festival 2023
When: June 23-25, 2023
Where: Ottawa, Canada
"Dedicated to the development of the electronic music scene, the event to be held in the nation's capital will be presented on 4 distinct stages: the main stage, the bass stage, the trance stage, and the Dreambox stage, which will be devoted to local and emerging artists.
The 13th-anniversary line-up will be undoubtedly the most impressive ever to be presented by Escapade. It'll include a wide range of artists, covering musical genres such as electronic, bass, house, trance and trap and artists including Kill The Noise, Seven Lions, Cosmic Gate, Kaskkade, and many more! We want to continue providing an exceptional experience for festival-goers. For this 112h edition, you can expect something you've never seen before."
"This year, Escapade will undoubtedly be our largest edition to date, with a line-up of international and local artists."
Escapade Music Festival After Movie 2017
---
13) Evolve Festival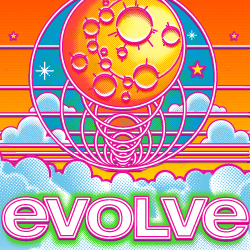 When: July 2023 (Future Dates TBA)
Where: Moncton, New Brunswick
https://www.evolvefestival.com/
https://www.facebook.com/EvolveFestivalCanada
Voted "Best Festival in Canada" 2010 by listeners of CBC Radio 3 Searchlight all over Canada!
"The Evolve Music and Awareness Festival is an annual 3-day summer celebration of music, culture, and social awareness. From its start in 2000 as a grassroots music and awareness festival featuring local bands, the festival has grown to showcase world-class performers from around the globe.
Evolve also plays host to workshops that inform spectators about social issues such as personal wellbeing and environmental awareness."
---
14) Field Trip Festival
When: June 2023
Where: Fort York & Garrison Common, Toronto, Ontario
"Since its launch in 2013, we have proudly grown Field Trip Music & Arts Festival into a multi-disciplinary, cross-generational event unlike any other. Thanks to the timeless performances of each artist, our partners, supporters, and most of all, our fans, Field Trip has become the distinctive start of summertime in Downtown Toronto, and our favourite weekend of the year.
"Field Trip is about so much more than just great, world-class music. Food, art, comedy, family, fashion and a spirit of discovery are among our many inspirations and each year's Field Trip is dedicated to collaborative explorations of these themes."
---
15) Bass Coast Festival
When: Merritt, British Columbia
Where: July 7-10, 2023
https://www.facebook.com/BassCoastFestival
Bass Coast Festival is a thoughtfully curated boutique music and art festival.
"Bass Coast Festival is an independent international exhibition of electronic music and art. Founded in 2009 by Andrea Graham and Liz Thomson, the artist owned and operated event is a distinguished platform for Canadian artists and a destination for innovative international talent.
The natural beauty of British Columbia is a quintessential element of the Bass Coast experience. Our festival site, located outside the city of Merritt, in the picturesque Nicola Valley, invites attendees to be present with nature. Bass Coast prides itself in being an inclusive gathering that brings together people from diverse backgrounds and inspires them to participate to the fullest."
""A DIY endeavour founded and run by women with no sponsors or corporate presence whatsoever, it's a unique fixture in a region already known for its plethora of festivals…" –Resident Advisor
Weird, Wild, Wonderful Bass Coast Music Festival
---
16) Canadian Music Week Festival
When: June 5-10, 2023
Where: Toronto, Ontario
https://www.facebook.com/canadianmusicweek/
"Now in its 41st year, the Canadian Music Week Festival is the premier annual showcasing event in Canada. Over the years, Canadian Music Week has featured some of the top headliners in the business alongside thousands of rising new artists!
With seminars, keynotes/celebrity interviews, international match-making, mentoring sessions, networking & Canada's largest new music festival – 1000+ artists, 40+ countries, 60 venues and 9 days – it is the official meeting ground for those leading and shaping our industries. For artists, it is a chance to learn and network with pros from all sectors of the industry who are at your disposal with the tools and knowledge to build your career in music."
---
17) Bomfest 2023
When: June 2023
Where: Edmonton Expo Grounds, Edmonton, Alberta
This two-day mega rave brings one of the biggest EDM line-ups over the Canadian summer! With an amazing venue, lovely PLUR vibes, and top notch tunes – this is a must experience electronic music festival in Canada!
With past headliners like The Chainsmokers (who always throw it down), Diplo, and Louis the Child – you BETTER NOT miss this one!
Bomfest 2019 Highlights Day 1, 2 & 3
---
18) IleSoniq Music Festival
When: August 11-13, 2023
Where: PARC JEAN-DRAPEAU, MONTREAL
https://www.facebook.com/ilesoniqfestival
ÎLESONIQ takes place at Parc Jean-Drapeau, located on the island of Île Saint-Hélène just minutes away from downtown Montreal.
Created in 2014, îleSoniq settled into the heart of Montreal, at Parc Jean-Drapeau. For two complete days, the island is transformed into an urban oasis which springs forth and allows the public to live and groove to the rhythms of EDM and urban music's biggest stars.
îleSoniq has welcomed some of the industry's biggest artists including Skrillex, Iggy Azalea, Adventure Club, Deadmau5, Die Antwoord, Above & Beyond and many more. With its exotic décor, only steps away from downtown Montreal, îleSoniq transports fans into a playful and colorful universe, offering them a unique festival experience."
---
19) RBC Royal Bank Bluesfest 2023
When: July 6-16, 2023
Where: Lebreton Flats, Ottawa
https://www.facebook.com/ottawabluesfest
Ottawa's Hottest Summer Music Festival
"Ottawa Bluesfest has been ranked by Billboard Magazine as one of the top-10 most successful outdoor music festivals in the world. People travel from far and wide to attend the 'fest, and music fans in Ottawa look forward to opening night with mounting anticipation, year after year.
This award winning, multi-staged music extravaganza is the biggest outdoor music festival in Canada and is considered one of the most important music events in North America. Thousands of national and international performers are featured annually at LeBreton Flats Park, in downtown Ottawa."
"Live! From Canada's RBC Bluesfest (available at: http://store.ottawabluesfest.ca/)
---
20) Sound of Music Festival 2023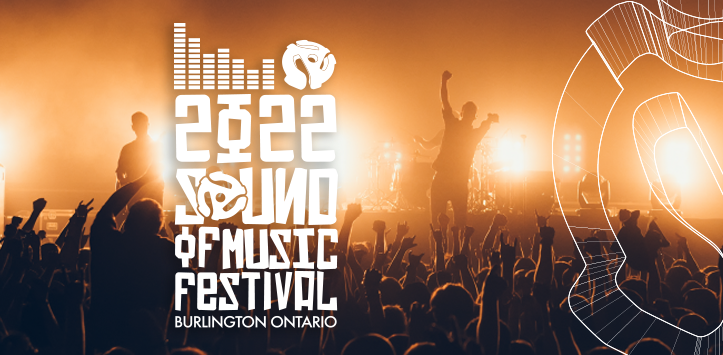 When: June 11-18, 2023
Where: Burlington, Ontario
https://www.facebook.com/soundofmusicfest
"Sound of Music has exploded in size since it's modest beginnings in 1980 as a marching band parade. Operating as a not-for-profit corporation, the organization stages Canada's Largest Free Music Festival every year in June. Due to the passion, love and commitment of hundreds of volunteers, a small staff, and a roster of generous sponsors and suppliers music takes over Burlington Downtown and Waterfront.
As the region's largest music event we support an eclectic combination of new and emerging artists, past favourites and some of today's most popular performers.
Music can be heard throughout our downtown for nine days straight.
From our ticketed Kick-off Concert, to our Sound of Music Club Series that brings local talent to the spotlight one show at a time, and of course our Grande Festival Parade, an ongoing tradition since 1980, there's no shortage of entertainment on every corner. The Downtown Streetfest, Children's Village, carnival, vendors and FREE concerts on Father's Day Weekend never cease draws crowds of all ages, from near and far."
Sound Of Music Festival - Burlington, Ontario
---
21) Ever After Music Festival 2023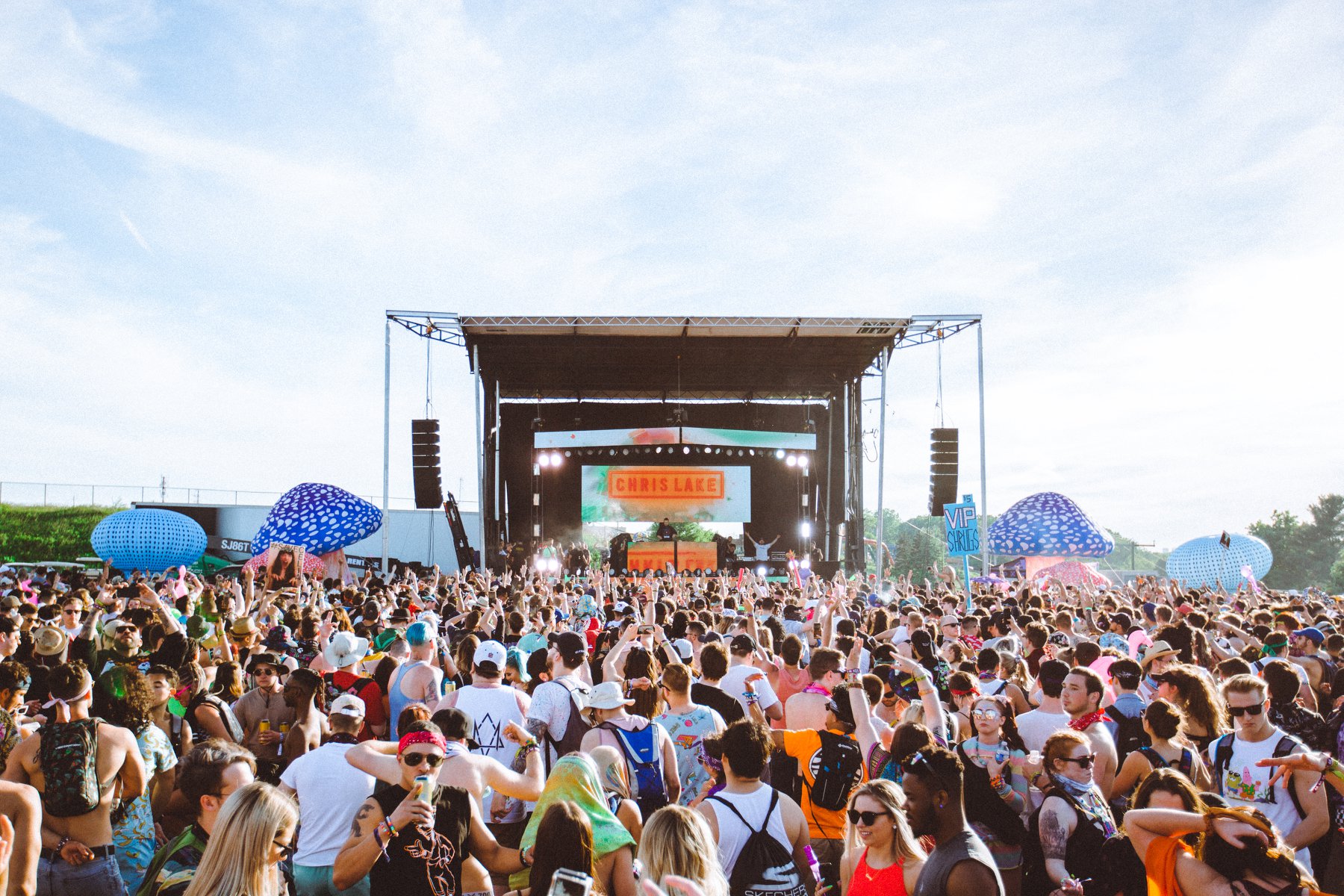 When: August 2023
Where: Kitchener, Ontario
https://www.everafterfest.com/
https://www.facebook.com/EverAfterMusicFest/
A 3-Day Fantasy & Camping Electronic Music Festival Experience
"ADVENTURERS, we make the return to the kingdom for our 6th Annual year! Gather your friends and create a new fantasy. A place where music, dreams and fun will come alive to become an experience like no other. A high energy camping and music festival in Kitchener, Ontario Canada – at Bingemans Resort.
Ever After Music Festival 2019 - OFFICIAL After Movie
---
22) Forge Fest
When: July 2023
Where: Tillsonburg, Ontario
The 3rd year of the festival takes place and is a multi-venue/stage wristbanded festival showcasing and celebrating local, national and international artists, musicians & comedians. We will once again again be donating all proceeds to Canadian Mental Health Association Oxford.
This year's lineup features Kevin Seconds (7Seconds), Jonah Matranga (onelinedrawing, Far) Danber NoBacon (Chumbawamba), The Matadors, K-Man & the 45s and 40 more acts!
Full line up at www.forgefest.ca (If you are thinking of posting something I can send a banner with all the headlining acts …there are a few a didn't mention that are in the process of being locked up. Can also send Eventbrite link/embed ) Wristbands are only $20 and the festival starts at 6pm with music at venues Sammy Krenshaw's (upstairs/downstairs) Paper Suitcase Photography, Boston Pizza, Station Arts Centre, Kesley's Roadhouse & The Copper Mug. The festival is all ages/licensed.
Thanks again for supporting music and mental health initiatives!
Music Forge Festival 2019 Aftermovie
---
23) Boots and Hearts Music Festival 2023
When: August 10-13, 2023
Where: Burl's Creek Event Grounds, Oro-Medonte, Ontario
https://www.facebook.com/BootsandHearts
Canada's largest camping country music festival
"Work Hard, Play Harder! Its the Canadian Way. We love our families, friends, and country. When there's work to be done, no one does it better. We know when its time to buckle-down, roll up our sleeves, and take care of business. And most importantly, we know when the job is done, its time to celebrate.
The Boots & Hearts Music Festival, Canada's largest camping and country music festival. Come and camp under the stars at Burl's Creek Event Grounds in stunning Oro-Medonte and listen to your favourite country stars."
Official Boots and Hearts 2019 Aftermovie
---
24) Winnipeg Folk Festival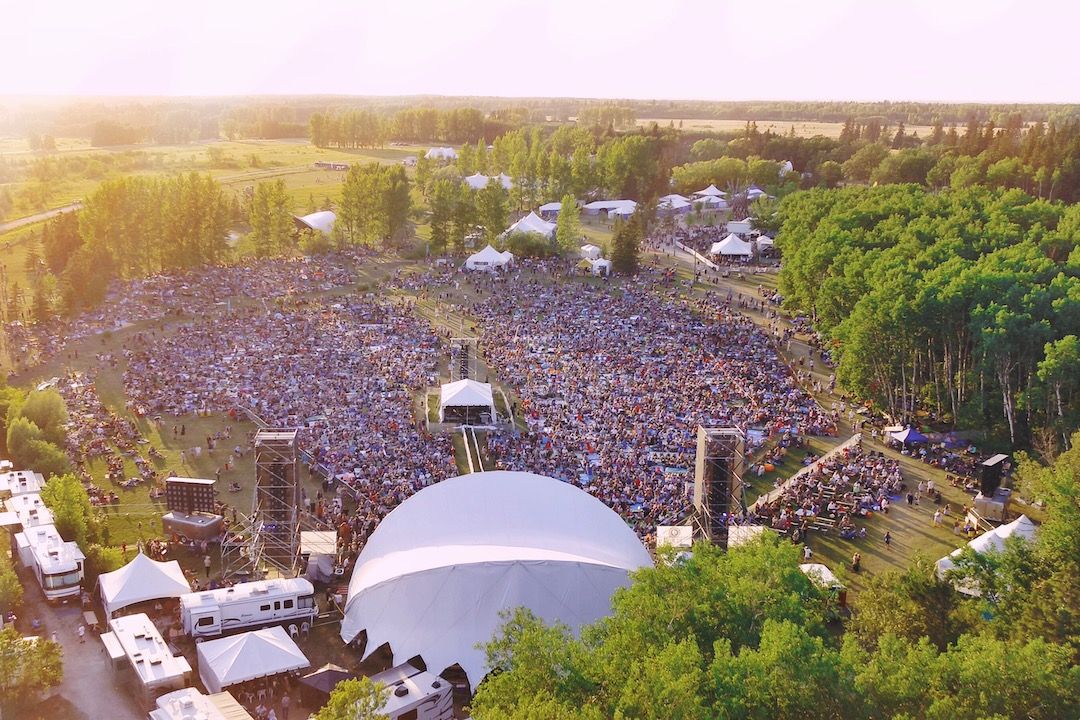 When: July 2023
Where: Bird's Hill Provincial Park, Winnipeg
https://www.winnipegfolkfestival.ca/
The Winnipeg Folk Festival is a year-round arts organization that presents one of Canada's premier outdoor music festivals each July.
"It's the moment you walk down the forested path and see Snowberry Stage. It's dancing with your toes in the soft grass. It's kicking back on your tarp with your hat tipped over your eyes, listening to the music while the sun warms your cheeks. It's running into old friends and making new ones. It's discussing the music, in-depth and openly. It's taking the time to enjoy each other's company and appreciate the things that are truly important in life.
The Winnipeg Folk Fest is the culmination of everything great about our local folk community. For four days every July, we gather at Bird's Hill Park to celebrate and enjoy exceptional music with our friends and family. You're home at the Winnipeg Folk Fest.
We have evolved from a one-weekend event in July to a year-round arts organization with folk music at our heart. We present dozens of concerts and events throughout the year and support our community with education and outreach programs. We are also a not-for-profit charitable organization."
---
25) Sled Island Music & Arts Festival 2023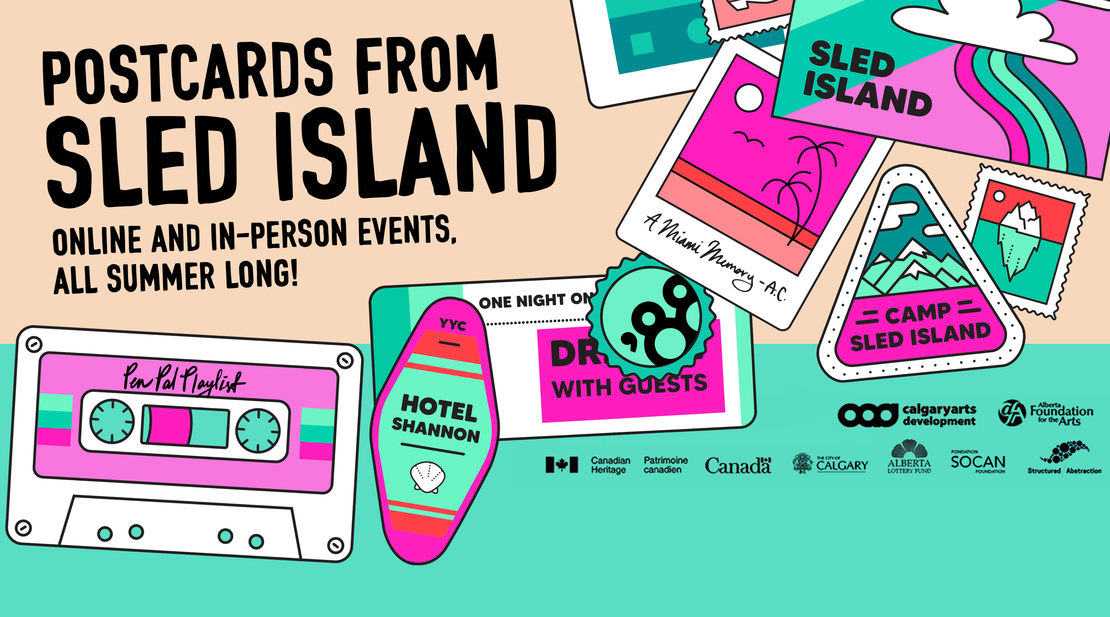 When: June 2023
Where: Calgary, Alberta
"Since 2007, Sled Island's thoughtful, eclectic programming and independent spirit have produced a one-of-a-kind festival experience. Each June, the five-day music and arts festival brings together a community of music, comedy, film and art as well as over 40,000 attendees in 30 venues, earning rave reviews from attendees, artists and media across the globe."
Sled Island Music & Arts Festival 2019
---
26) Cavendish Beach Music Festival Canada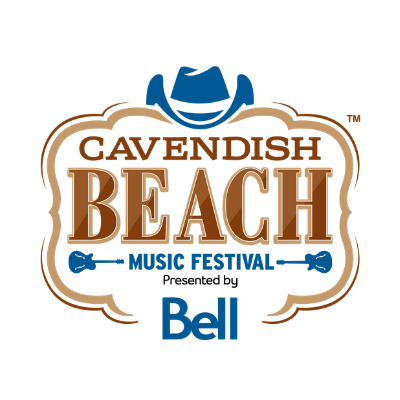 When: July 2023
Where: Cavendish, Prince Island
https://cavendishbeachmusic.com/
"What was once a cow pasture in Cavendish, Prince Edward Island, is now the home of the largest multi-day outdoor music festival in Atlantic Canada – the Cavendish Beach Music Festival. More than 60,000 visitors annually flock to the festival for the biggest names in country music, camping, dining, the warmest waters north of the Carolina's and to create memories that last a lifetime. Country festivals in Canada are becoming more and more popular- so come on down to the East Coast and join the fun!
Two-time winner of the CCMA for Festival / Event of The Year, with past performances by Past performers have included: Kenny Chesney, Blake Shelton, Keith Urban, Eric Church, Steve Earle, Lady Antebellum, Taylor Swift, Brad Paisley, Toby Keith, Tim McGraw, Hunter Hayes, Brantley Gilbert, Rascal Flatts, country legends Ricky Skaggs, Billy Ray Cyrus, Alabama and Reba and pop sensation, Shawn Mendes"
Cavendish Beach Music Festival 2018 Highlights
---
27) Big Valley Jamboree Festival 2023
When: August 3-6, 2023
Where: Camrose, Alberta
https://www.bigvalleyjamboree.com/
https://www.facebook.com/bigvalleyjamboree/
Every August Long Weekend, Big Valley Jamboree is Canada's Premiere Country Music Festival.
5 Time CCMA Award Winner – Country Music Event of the Year
Big Valley Jamboree 2019- Wrap Video
---
28) Friendzy Fest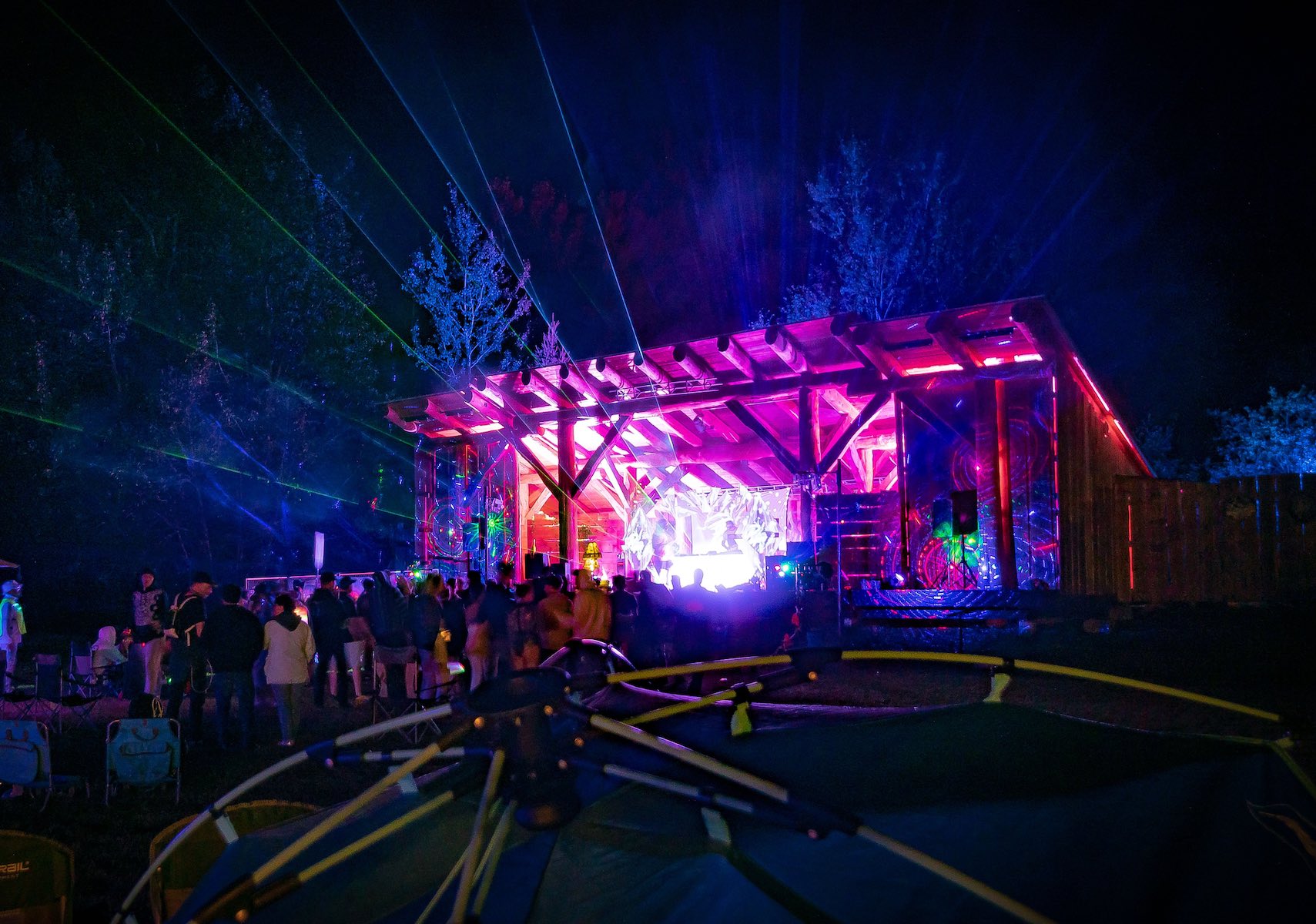 When: August 10-13, 2023
Where: Rangeton Park, Alberta
https://www.facebook.com/friendzyfestmf/
"Where friends become family."
"Slated for August 10th-13th, 2023, the festival will return to its home at Rangeton Park, AB for four days of music, camping, art, and mindful, holistic workshops.
What started as a group of 50 friends that wanted to get away from reality has now turned into a sensation amongst artists and fans all over western Canada. Nestled along the scenic and serene Pembina River, Alberta's Rangeton Park will host this year's Friendzy Fest: The Year Of The Mushroom. As a local treasured event just under 1.5 hours from Edmonton, Friendzy Fest will celebrate in proper fashion, hosting a collection of talented artists both in the local and national markets.
This year's second installment will see increased production, including a wide array of performances on its classic 60-foot stage as well as a second beach stage, 70,000+ watts of bass, projection mapping, a visual light show, themed days, food trucks, free on-site water refill stations, and more."
Friendzy Fest 2021 Official after movie
---
29) Inter.Sect Art & Music Festival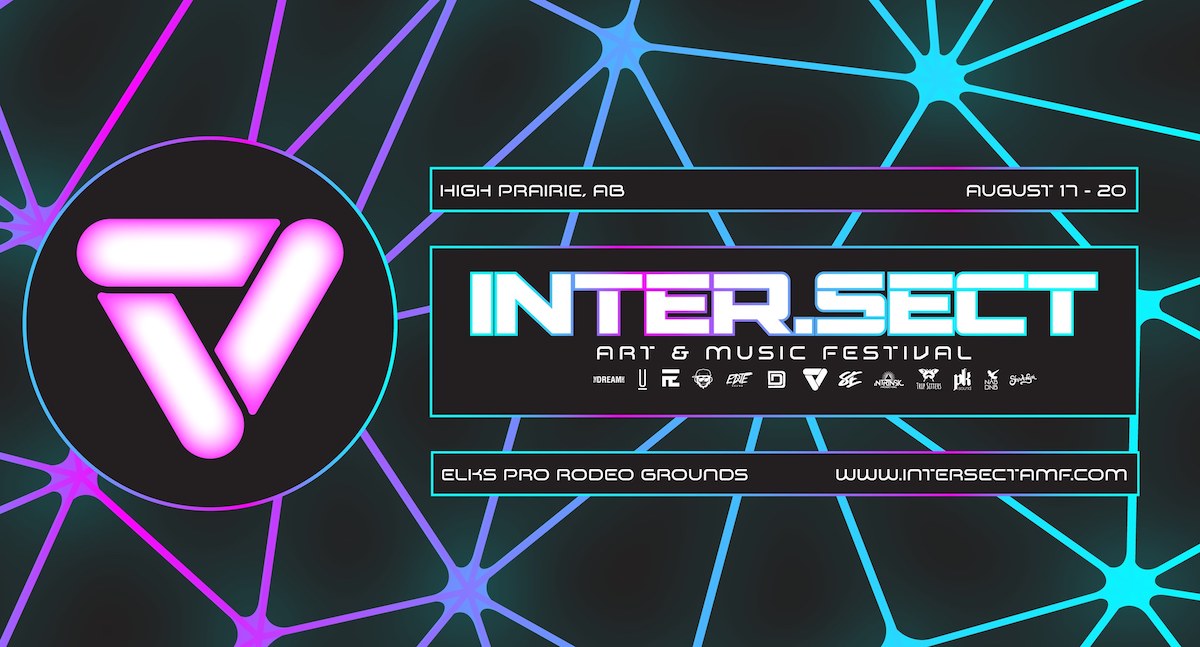 When: August 17-20, 2023
Where: High Prairie, Alberta
https://www.facebook.com/Inter.SectAMF
"Explore the fantasy world of the ill-fated starship: "Inter.Sect" -who's wreckage on a new and uninhabited planet fleshes out an exciting new experience to be enjoyed every year.
Created by Dropaganda Productions, the vision has been to create a safe & inclusive music festival experience that does not exclude based on age, musical taste, or artistic medium. This means that we curate music from genres such as electronic dance music and hip hop, all the way to rock and country music, and many varying sounds in between. By building our event on the Elks Rodeo Grounds, we have access a lot of unique benefits that we cherish.
City water and electricity, ease of access to emergency services and personnel, as well as permanent professional infrastructure such as: an auditorium, industrial kitchen, corrals, common areas, workstations and, most importantly, the on-going support of The Elks Association & the local community. This festival was created by veterans of the live music and festival community who felt many festivals are lacking the appropriate core principles and priorities necessary to deliver a fun and safe experience."
---
30) Country Thunder 2023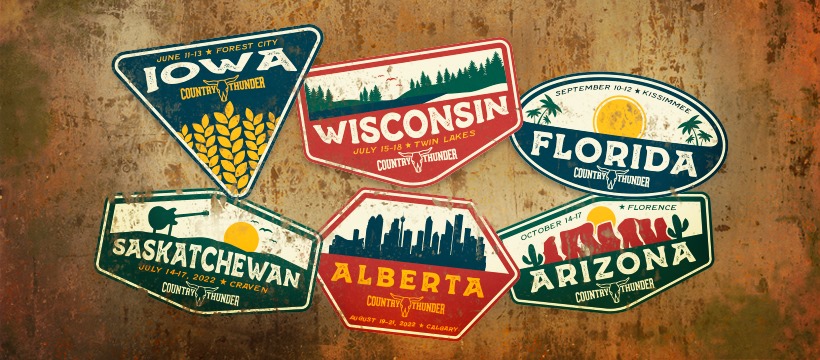 When: August 19-21, 2022
Where: Calgary, Alberta & Saskatchewan
https://www.countrythunder.com/ab
https://www.facebook.com/countrythunder
For over 23 years, Country Thunder Music Festivals has brought fans the best artists Country Music has to offer!
Last, but not least, for country music fans in Canada than Country Thunder needs to be added to the list! This touring festival has editions in several places in the states, as well as two annual festivals in Canada in Alberta & Saskatchewan!
Welcome to Country Thunder 2018!
---
Canada Festivals Possibly Returning in 2023-2024
With everything going on in the world, many festivals haven't made announcements or might be canceled for good. But I wanted to give them some recognition in csase they do make a big return in the coming years!
---
Snowbombing Canada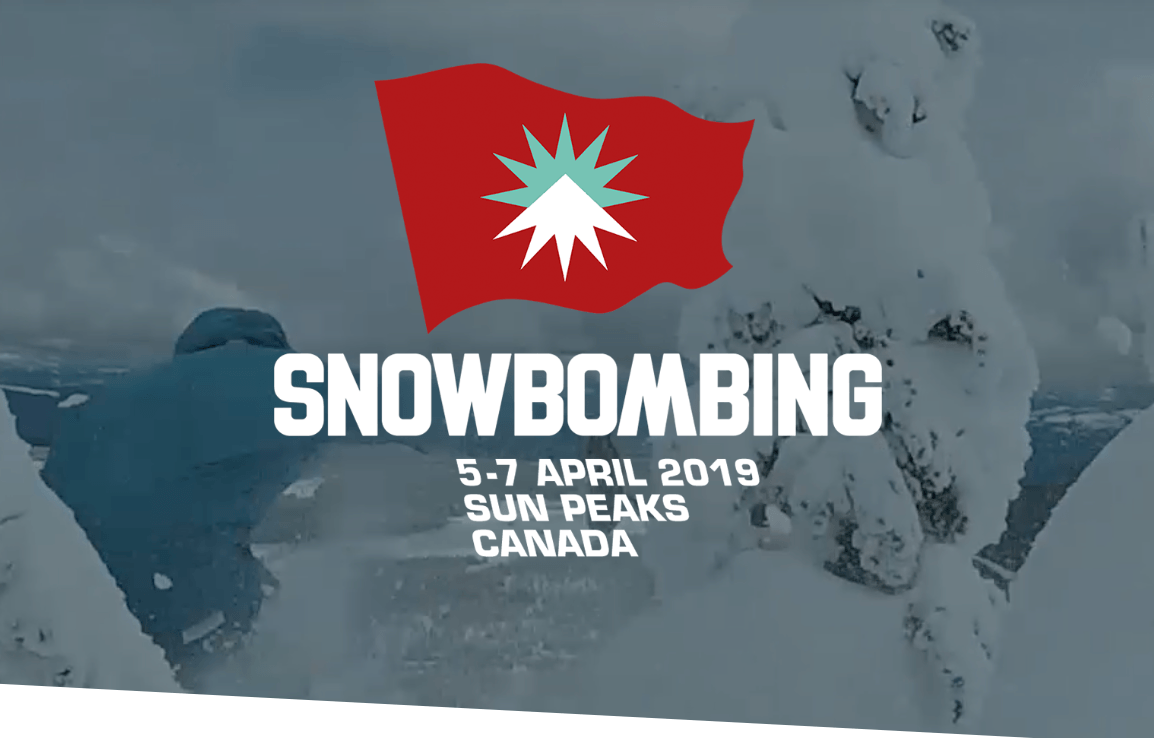 When: April
Where: Sun Peaks, British Columbia
https://snowbombingcanada.com/
"Coors Light Snowbombing is a festival filled with fresh air, blue skies, black runs and white-hot parties. An exhilarating week-long whirlwind of brilliant bands and world class DJs in the unrivalled setting of Sun Peaks, British Columbia, Canada.
Canada's Greatest Music Festival On Snow…"
Coors Light Snowbombing Canada
---
Motion Notion Festival
When: 2020 Dates TBA
Where: Beaverfoot Lodge, British Columbia
"Motion Notion lives in the heart of the Canadian Rocky Mountains and in the heart of Canadian underground electronic-music culture. We invite you to the spectacular Beaverfoot Lodge near Golden BC to experience the bliss we and the attendees have created over the past 18 years! The festival has always been something off the beaten path and a thing of discovery and amazement for all"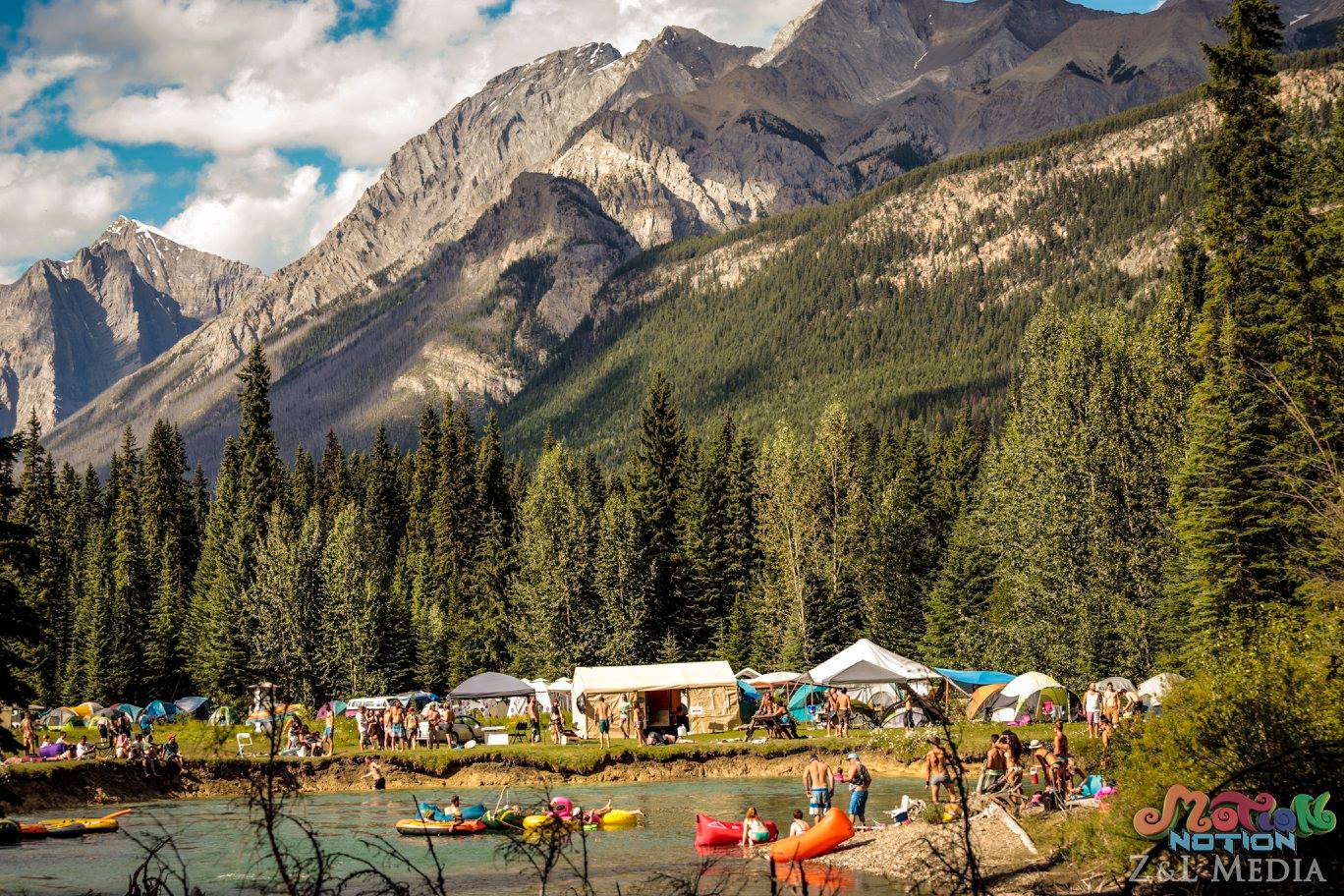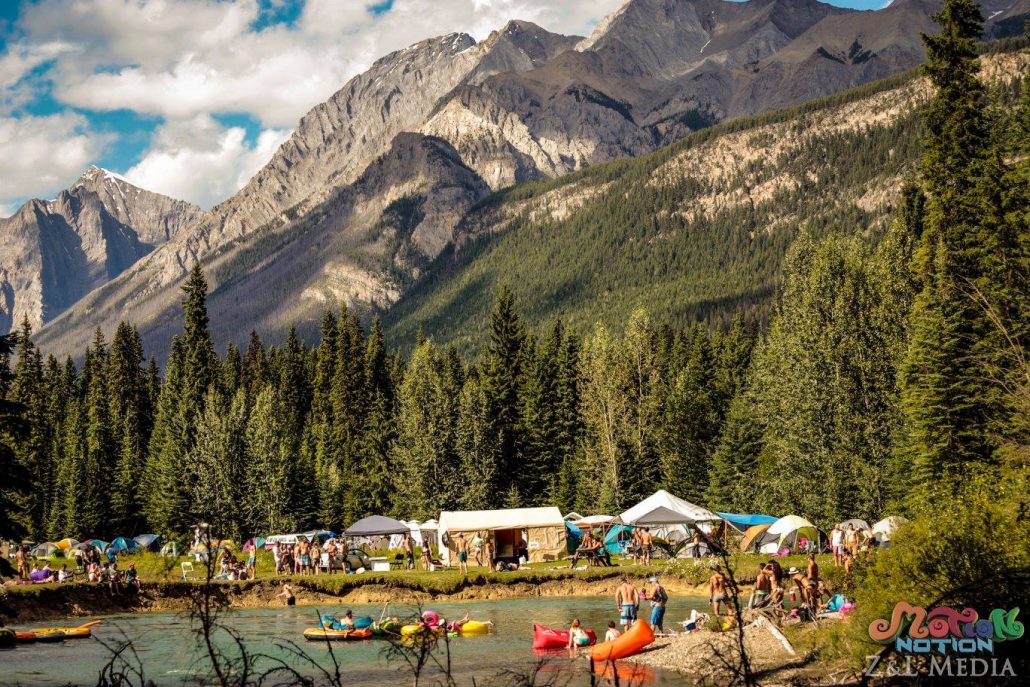 ---
Astral Harvest
When: July 2020 (Dates TBA)
Where: North Country Fair festival grounds, Lesser Slave Lake North
Home is not a place. It's a feeling.
"Astral Harvest is a celebration of music, art, knowledge, community and the human experience. Enjoy the sounds of talented musicians and producers from all over the world showcased on enticing stages that are sure to provide the ultimate visual and auditory experience. Daytime, Night-time, Chill, and Acoustic; There is a little something for everyone.
Explore untapped elements of your intellectual, intuitive, and creative mind. Join skilled facilitators from our community as they share their knowledge on a variety of topics and artistic mediums. Seek an inner truth or learn a new art form. Whatever it may be, walk away feeling inspired.
Get your body moving, explore a new skill, or sharpen up a familiar one. The variety of workshops are sure to stimulate some curiosity within, so embrace the intrigue and challenge yourself. The diversity of workshops include yoga, dance, flow arts, and many more. People of all levels of experience are welcome, especially beginners!"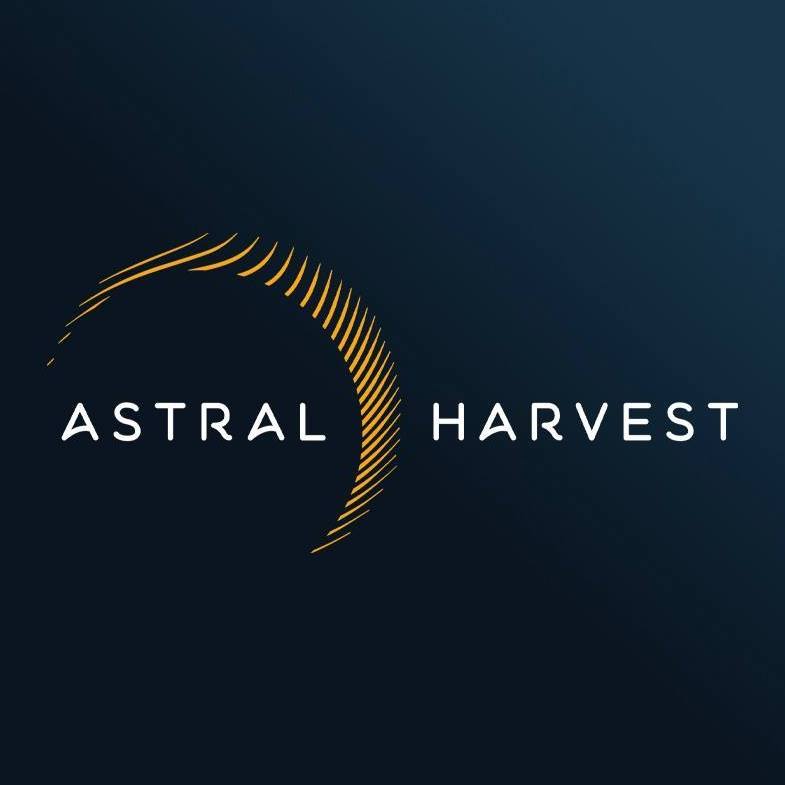 ---
Dreams Festival
When: June
Where: Echo Beach, Toronto, Ontario
"Dreams Music Festival is a 19+ boutique festival experience for a discerning electronic music fan, taking place at Echo Beach in downtown Toronto, on the shores of Lake Ontario. A new luxury festival with a familiar feel, Dreams is a two day, three stage, outdoor, sensorial celebration of Toronto's music and arts community."



---
Center of Gravity Festival
Where: Kelowna, British Columbia
"Canada's Hottest Beach Festival is back! Now in it's 10th year, the much anticipated Monster Energy Center of Gravity returns to Kelowna's City Park July 28 – 30, 2017. Produced by Wet Ape Productions and Live Nation Canada, the biggest, adrenaline-pumping festival to hit the Okanagan includes three days packed with extreme sports, sandy beaches, bikinis, and some of the biggest DJ names in the world."
---
Am I Missing Any Epic Music Festivals in Canada?
There really are an incredible amount of festivals up in Canada, so i'm sure I missed some good ones! If you think I need to add any specific Canadian music festivals or city-wide event, please do let me know! I'd love to keep this list as up-to-date as possible :-) .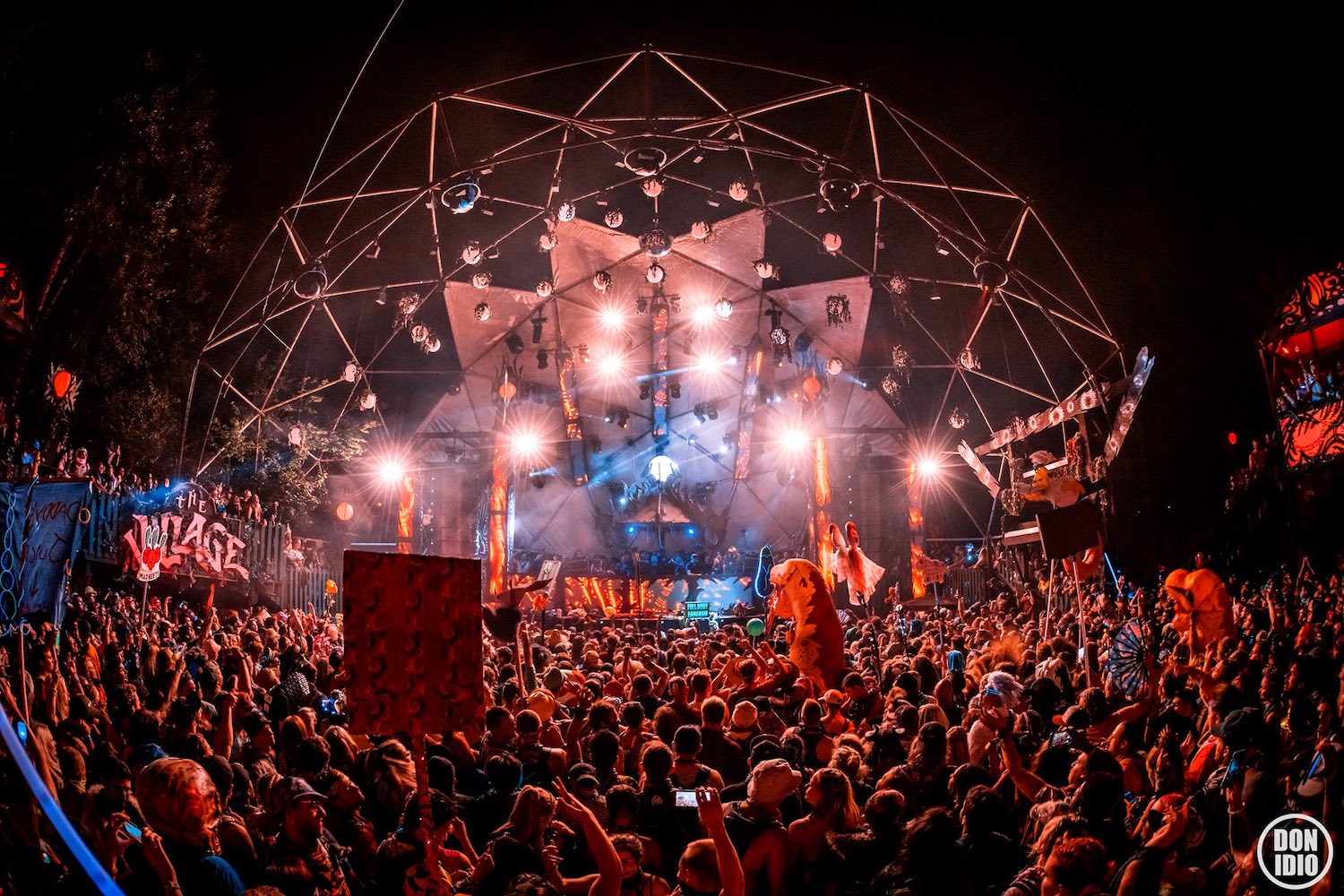 ---
Looking for more music festivals around the world?
My travel blog is filled with articles jus like this discussing the best international events, global parties, and epic music festivals. Check out a few of my favorite posts below, and feel free to reach out with any suggestions/ questions!
I'm not quite sure where my summer travels will take me this year, but I'm always on the hunt for my next music festival. If you're new to this site, check out my Facebook & Instagram to follow along on my international adventures.
---
Thanks for reading about the best Canada Music Festivals!
Share these Canada Festivals 2022 with your festival squad!
https://www.jonesaroundtheworld.com/wp-content/uploads/2019/02/Shambhala-Music-Festivals-Best-Canada-Festivals-2020.jpg
1334
2000
Dave
https://www.jonesaroundtheworld.com/wp-content/uploads/2017/03/logotry-1-1-300x106.png
Dave
2023-01-09 02:51:29
2023-01-10 10:44:09
Top 30 Music Festivals in Canada To Experience Before You Die