Planning a trip to Canada and searching for the BEST Airbnbs in Toronto? Well, look no further, because I think Toronto is a vastly underrated city, one that is up there with the coolest in the world, and have compiled the ultimate Airbnb Toronto Canada guide for the best accommodation options!
The capital of the Canadian province of Ontario, lakeside Toronto is a visitor's dream, with so much happening at any one time it's hard to narrow down a definite itinerary. It's always moving. Always evolving. Always pleasing.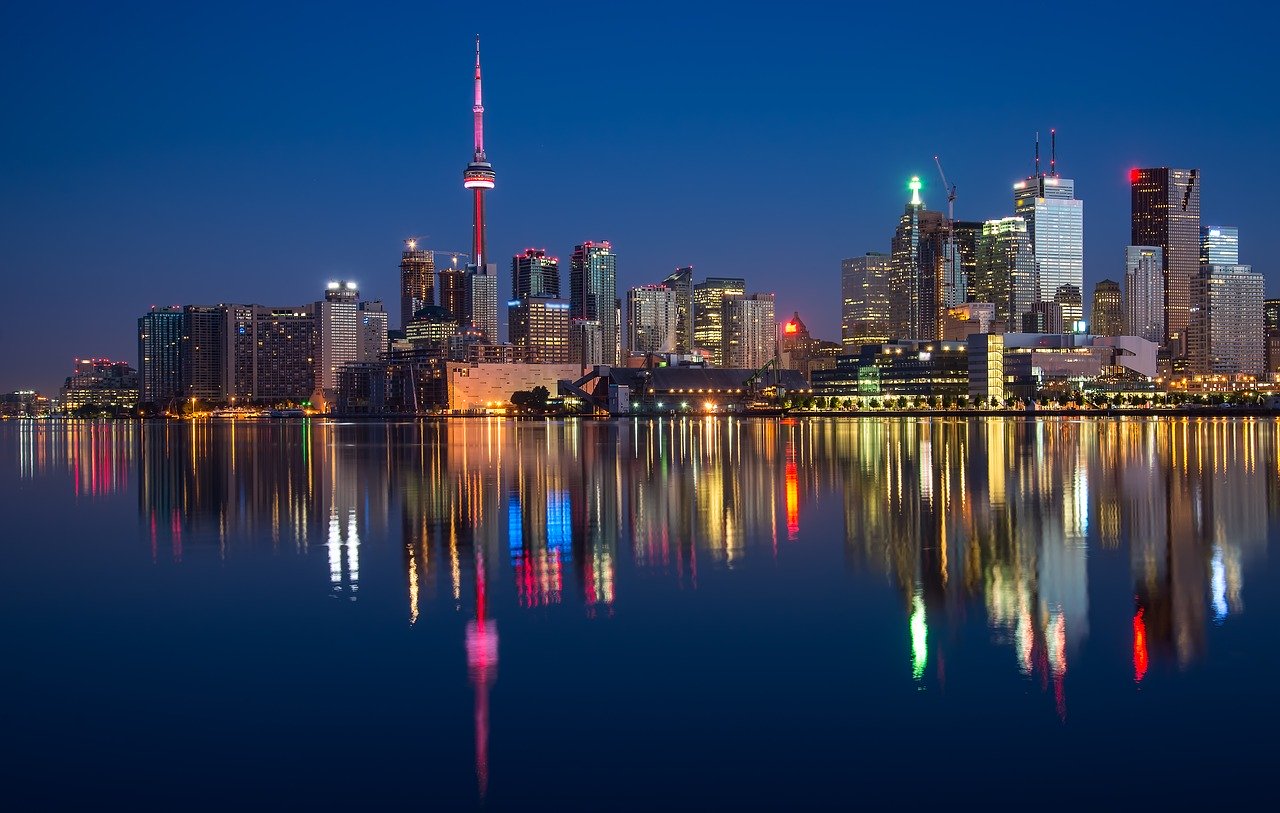 ---
Love bars, clubs and live entertainment? Toronto has it in spades. Fancy a meander through some great galleries and museums? Toronto has so many. Leafy public parks and gardens? Toronto has some of Canada's best. Money burning a hole in your pocket? The shopping scene in Toronto is incredible!
This cosmopolitan Canadian dream has it all, and you'll be hard pressed to leave once you dip your toe into all that Toronto has to offer. Did I mention Toronto is brimming with amazing Airbnb's? So many, in fact, I found it hard to narrow down a shortlist!
Spanning hip Downtown, laidback Midtown and the chill East End, my list of the 22 best Airbnb's in Toronto will turn a great trip to "Hogtown" into an incredible trip. I've even included a guide to the most popular Downtown Toronto neighborhoods to make your choice ever easily.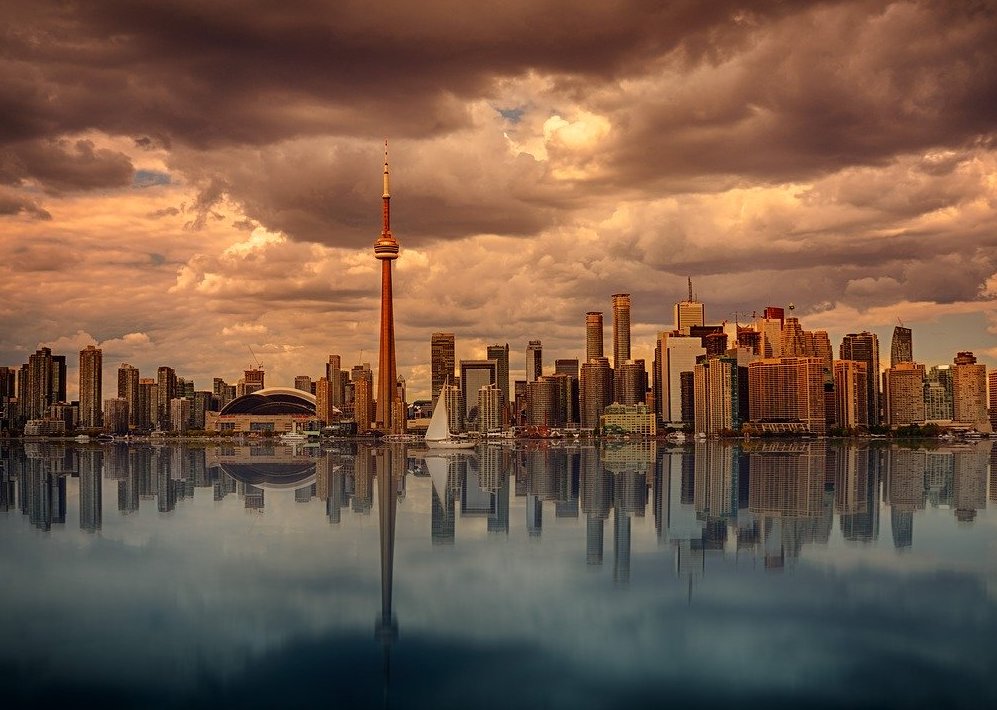 ---
Quick Breakdown of the Best Airbnb Toronto, Canada Vacation Rentals
Keen to get your Toronto Airbnb booking sorted out ASAP so you have more time to get excited for your trip to one of the best cities in the Great White North? Leave it with me. My "Quick 7" shortlist will recommend the Airbnb in Toronto that's perfect for you. Traveling on your own? As a family? On the cheap? Without a budget? Or just want the full package? It's all covered here….
I've also added nearly a dozen of entertaining, helpful, and inspiring travel videos for your upcoming trip to Toronto & Canada! As I've already written, it's such a poppin' city with something to offer everyone, so make sure you watch a few of them to get loads of ideas for things to do, food/ nightlife recommendations, and the best ways for how to spend your time up there! Also, be sure to read my guide on the Top 30 Music Festivals in Canada to Experience Before You Die to see if your upcoming Canadian adventure coincides with one of the country's best events!
Note: Due to the closure if the Airbnb Associates program, some of the properties listed have been changed to other booking platforms (which can have lower rates and less cleaning/service fees!
---
The Best Areas & Different Areas in Torontos To Stay
BUT WAIT! Before we get into my top 22 AirBNBs in Toronto, I thought it would be helpful to give you a brief rundown of some of the major Downtown Toronto neighborhoods you'll find on my list, and what you can find in each one…
Fashion District:

A century ago, this district was the home of many textile and fabric factories. From here, goods were easily shipped nationally and abroad. Nowadays, the Fashion District is a buzzing downtown neighborhood with its original warehouses and factories converted into cool apartments and lofts, artists galleries, trendy restaurants and studios and commercial offices.

Entertainment District:

It's all in the name. Toronto's Entertainment District is the #1 place to be for fun and entertainment. It's got a great mix of adult entertainment and family-friendly attractions, like bars and clubs, entertainment venues, theatres, concert halls and even Ripley's Aquarium of Canada. It's also home to the famous CN Tower and the Toronto International Film Festival (TIFF). To quote

Almost Famous

, "it's all happening…."

Garden District:

Downtown Toronto's Garden District is named after the neighborhood's indoor botanical garden, but it has so much more to offer. The Garden District is home to the vibrant Toronto Gay Village, and a number of unique museums, galleries, theatres and even part of Toronto's iconic Ryerson University.

Distillery District:

Officially named the

Distillery Historic District

, Downtown Toronto's Distillery District is one of the most popular and buzzing neighborhoods in the whole of Canada. A pedestrian-only space, the Distillery District is a historical hotspot thanks to its early beginnings in the whiskey distillery scene. Its charming cobblestone streets are lined with hip restaurants, cafes, bars, galleries, theatres and quirky stores. There's always live entertainment and Toronto's huge Christmas Markets are set up in this neighborhood each December.

Financial District:

Toronto's central business district, the Financial District is home to towering high-rises that are packed with bases for some of the biggest global companies across a range of industries. For visitors, the Financial District offers a huge array of great restaurants and one of the city's biggest shopping areas – PATH. This underground mall of sorts spans 30km and housing 1200 shops. Hold me back!

Yorkville:

One of Toronto's most upmarket districts, Yorkville is home to a range of leading Canadian museums and galleries, leafy public parks, and enticing bars and restaurants. Its jam-packed with designer apartments, exclusive stores and the famous "Mink Mile". This strip is the 7th most expensive shopping street in the world! Move over Rodeo Drive.

The Junction:

Once its own city called West Toronto, The Junction is a family-friendly neighborhood with a great community atmosphere. It is known for having great schools, shopping centres, cafes, restaurants, galleries and unique craft breweries.
To plan your trip to Toronto, head over the official City of Toronto's website or this helpful guide for the best things to do in Toronto by US New Travel!
---
1) Water Views – Sub Penthouse w/ wrap terrace, walk to Beach
The Overall Best Vacation Rental in Toronto
Location: King West Village
Price: $180+ USD per night
This two bedroom Toronto penthouse is an epic place to spend your time in the Canadian city. The large apartment is located in central Liberty Village, and boasts incredible views over the water. In addition, the apartment features highlights such as a king sized bed in the master bedroom, open concept living areas and an amazing wraparound balcony with seating. This is the best place in the city to base yourself if you want to stay central and explore Toronto on foot. The nearest train station is a short stroll away, in addition to restaurants, pubs and Budweiser Stage. CN Tower is just over a mile away.
View Photos, Read Reviews & Check Availability
Guest Review: "On a recent visit to Toronto, my wife and I had the pleasure of staying one night here. We loved our stay in this lovely peaceful home! The picture and description do not do it justice. Great location! Quiet area with plenty of trees. Close to restaurants and other activities. Very clean & comfortable! The unit was immaculate! Even though we did not have time to take advantage of them all, it had every modern convenience one could ask for. We loved the big comfy King bed and we both slept very well. When we go back to Toronto, the availability of this place will be the first thing we will look for. We thoroughly enjoyed our brief stay here and look forward to returning." – Ron
---
2) Crescent House – Luxury Residence in Rosedale, in the Heart of Toronto
The Best Toronto Vacation Rental For Families
Location: North Toronto
Price: $650+ USD per night
Toronto is a fascinating, family-friendly city to visit, with lots to do and see to please the entire family, and this modern four bedroom home is the one to book for your family trip. This three story designer home is located in Rosedale, one of the most sophisticated zip codes in Toronto. This beautiful home spans over 3500 square feet, and features high end furnishings, comfortable beds, four bathrooms, a fireplace, heating and cooling and an exterior garden with BBQ and loungers. The nearest Metro station is half a mile away, which will take you anywhere you need to go in this great city.
View Photos, Read Reviews & Check Availability
Guest Review: "This home has been a special place to stay for our family. Our daughters and young grandkids have enjoyed a week-long visit the past few summers. The house is spacious, clean, and well appointed with everything they needed in the kitchen, bathrooms, and bedrooms. The kids loved playing in the big backyard and we appreciated the comfy chairs and deck.The covered garage and parking area were convenient for the large van we rented. The owners are friendly and welcoming. Great home in a great location." – Eric
---
3) Grand Home on Palmerston Blvd. near Little Italy
The Best Vacation Rental In Toronto for Solo Travelers
Location: Palmerston
Price: $200+ USD per night
Toronto is a safe, vibrant city that is solo traveler friendly, and this stylish one bedroom home in Palmerston is perfect for a solo sojourn to the big city. The chic pad has been completely restored, and has been featured in home magazines. The lower floor guest suite features its own private entrance, outdoor deck with BBQ, fully stocked kitchen and queen bed. Little Italy is a buzzing central neighborhood that is close to everything, and jam-packed with restaurants, bars and markets.
View Photos, Read Reviews & Check Availability
Guest Review: "This is an amazing property in an amazing location. The pictures do not do the property justice, as the ambiance and decor are outstanding and make it a very special place to stay. It is quiet but yet close to the hustle and bustle of the city with a wide variety of restaurants within walking distance to choose from. It is also close to the subway and streetcar. Our hosts were very responsive and caring. We hope to return in the future." – Mary
---
4) Modern Industrial Design Condo with Private Balcony
Location: Fashion District
AirBNB Plus: Yes
Superhost: Yes
Price: $120+ USD per night
https://www.airbnb.com/rooms/15970302
I love this Fashion District apartment so much, so I made it my favorite overall best AirBNB in Toronto. For so many reasons. This one bedroom apartment is an open plan dream, incorporating a blend of rustic and industrial design elements with sleek modern sophistication. Its features include a large patio balcony with comfy sectional seating, a gorgeous upmarket kitchen with island bench and top notch appliances and a stylish bedroom with floor to ceiling windows. You will have complete access to the apartment building gym. From your base here, explore the hip Fashion District and its many restaurants, galleries and shops.
Guest review: "Chris's apartment was perfect for our short stay in Toronto. Great space for two people complete with the small touches of being home. We especially loved having the coffee maker to use each morning. It was in a great fun neighborhood with lots of bars and restaurants to choose from. I would highly recommend staying in Chris's apartment if you are going to Toronto." – Kelly
View Photos, Read Reviews & Check Availability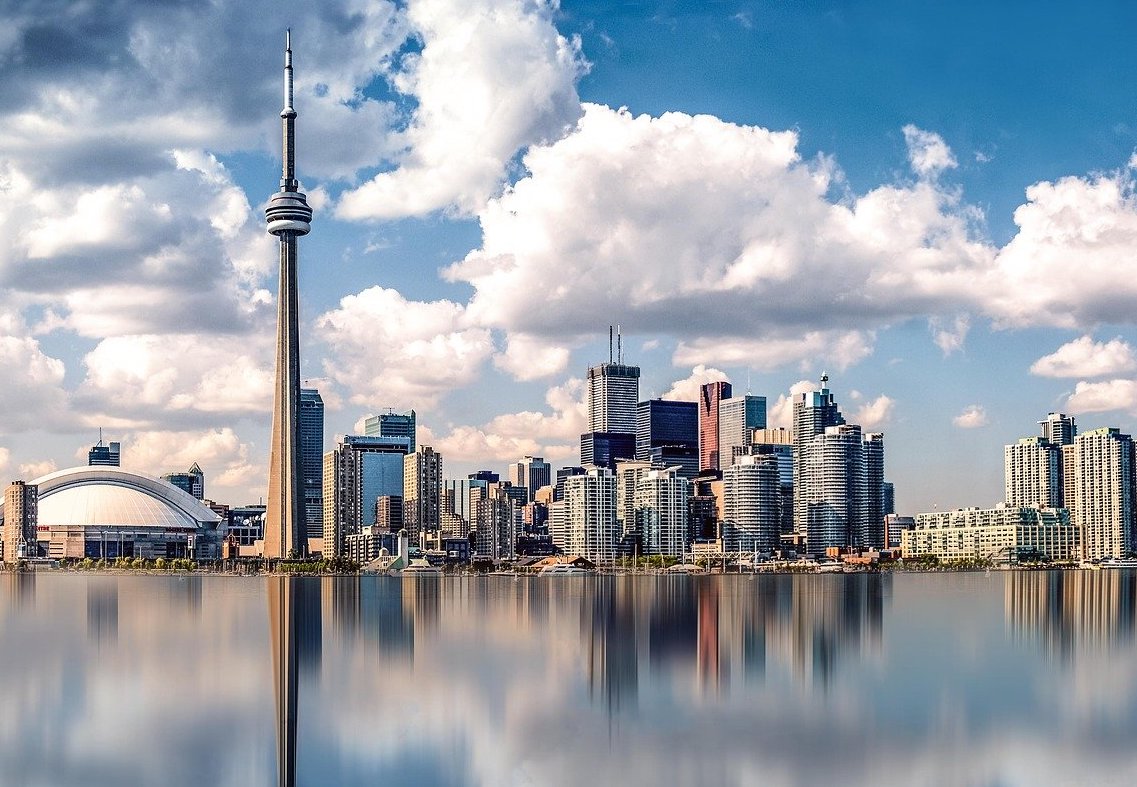 ---
5) Updated Townhouse with Outdoor Fireplace
The Best Toronto AirBNB For Families
Location: The Junction
AirBNB Plus: Yes
Superhost: Yes
Price: $90+ USD per night
https://www.airbnb.com/rooms/18518988
Traveling as a family will mean you'll need extra space and a family-friendly base, and this three bedroom townhouse is my pick for the best Airbnb in Toronto for families. Verified by the platform, this spacious centrally-located home is bright, chic and equipped with the handiest smart technologies. Enjoy the bonus of two bathrooms, a full modern kitchen a pack and play baby cot (if needed), air-conditioning, an enclosed backyard with patio, plus a fire pit. This value for money townhouse experience is located in The Junction, one of Toronto's trendiest neighborhoods that is full to the brim with restaurants, craft breweries, art galleries and cultural experiences.
Guest review: "Fantastic location with multiple restaurants in walking distance. Lots of space in the apartment and the bedrooms are very private with lots of separation between each other and the common areas. Kitchen and fixtures are high-tech, and everything you need is on hand. Had a great weekend stay!" – Omar
View Photos, Read Reviews & Check Availability
25 Things to do in Toronto Travel Guide
---
6) King West Executive Suite with Large Balcony
The Best AirBNB In Toronto for Solo Travelers
Location: Fashion District
AirBNB Plus: Yes
Superhost: Yes
Price: From $70+ USD per night
https://www.airbnb.com/rooms/9826723
Located on the top floor of one of the Fashion District's hip apartment buildings, this studio condominium is far and away the best base for those traveling solo to Toronto. Secure and stylish, this ultra-modern monochrome abode has been praised by almost 400 previous AirBNB guests, and is a fun and impeccably maintained space. There's eye-catching pop art, comfy furniture, air conditioning, a large kitchen and a bathroom with a big walk-in shower. It also has a spacious outdoor space that offers some amazing views of the Toronto skyline.
Guest review: "Easy check in, fantastic location, and absolutely spotless – a perfect stay. The place is bright with floor-to-ceiling windows perfect for watching a snowstorm roll in :) I was very impressed with how clean and well-laid out the place is. Ivy is extremely responsive and a top notch host — our flight got cancelled due to weather woes and she was super communicative and flexible." – Kristen
View Photos, Read Reviews & Check Availability
---
7) Stunning studio getaway in the Beaches!
The Best Cheap Airbnb Toronto
Location: The Beaches
AirBNB Plus: No
Superhost: No
Price: $30+ USD per night
https://www.airbnb.com/rooms/38569602
Toronto is in no way a cheap city to visit or live in, but that doesn't mean that you can't stay in a fantastic Toronto AirBNB for next to nothing! You just have to head out of Downtown Toronto a little bit. This studio guest suite has a (so far) perfect guest review score, and there's no doubt why. This renovated gem is super neat and cozy, with a kitchenette, plus TV, wifi and Netflix. It is located in Toronto's East End in The Beaches neighborhood, which has an endless variety of cool eateries and breweries. It is also in close proximity to lovely beaches and a lake. Streetcars right nearby or Uber will take you directly into Downtown Toronto with ease.
Guest review: "Jaki is a great host and her place is just gorgeous. I've stayed there for work for a bit over a week and couldn't have wished for anything more during my time there. It's clean, very comfortable, well equipped and located in Toronto's beaches area. Two different tram routes to downtown are just a short walk away, and they take you to Toronto's city center in just over half an hour. Staying at Jaki's has been a true pleasure!" – Christoph
View Photos, Read Reviews & Check Availability
Toronto Vacation Travel Guide | Expedia
---
8) James Bond Loft Toronto
The Best Luxury Toronto AirBNB
Location: Leslieville
AirBNB Plus: No
Superhost: No
Price: $330+ USD per night
https://www.airbnb.com/rooms/37388694
Treat yourself during your trip to Toronto, and feel like 007 himself in the "James Bond Loft" – a space the secret agent himself would be proud of. A relative newcomer to AirBNB, I guarantee this place will explode in popularity, hence why it's my favorite luxury AirBNB in Toronto. This multi level two bedroom, two bathroom warehouse-style loft mixes rustic natural and ultra-modern design elements to create a state of the art space. It's located on the border of a number of vibrant Downtown Toronto neighborhoods, including Leslieville and Chinatown. There's even a Bond-style drinks caddy guests have access to for a little extra. I'll take that shaken, not stirred.
Guest review: "Place is outstanding , you won't be disappointed." – Bryan
View Photos, Read Reviews & Check Availability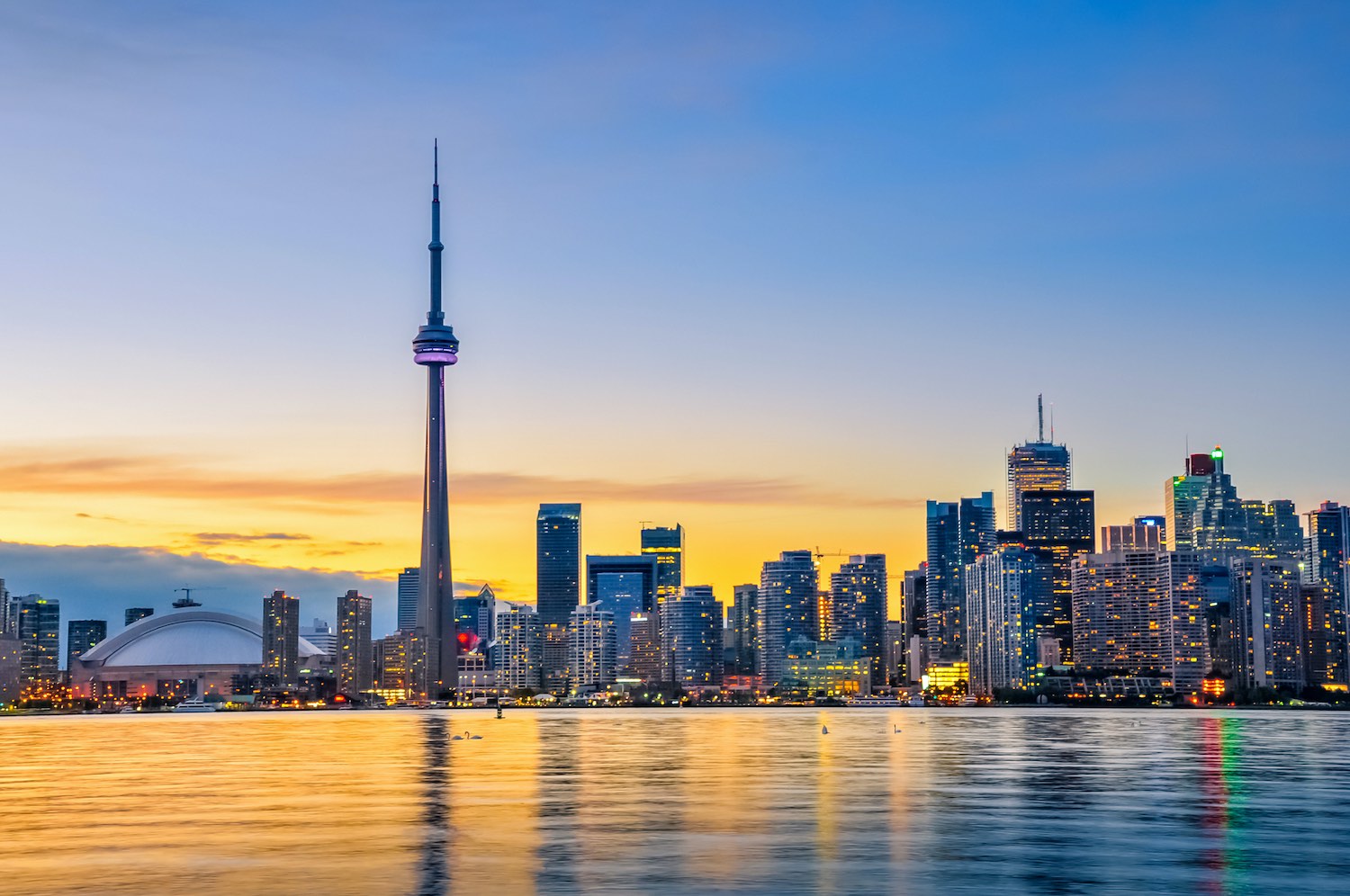 ---
9) Admire City Views from Bed at this Chic Apartment
Location: Yorkville
AirBNB Plus: Yes
Superhost: Yes
Price: $130+ USD per night
https://www.airbnb.com/rooms/26746164
Verified by AirBNB and hosted by a top Superhost, this one bedroom serviced apartment is stylish, quiet (thanks to its corner location), and light-filled. Decorated with designer furniture and decor, the apartment boasts amazing panoramic views of Toronto and has a perfect 5 star rating from many previous AirBNB guests. The apartment complex was once the site of Toronto's Four Seasons Hotel, and as a result, is in a top location in central Yorkville. This neighborhood is within walking distance of many of the city's most popular landmarks, including the Royal Ontario Museum and the Art Gallery of Ontario, plus a myriad of fantastic restaurants, shops and theatres.
Guest review: "We felt at home in Elaine's modern condo. The view from the bedroom is AMAZING. We didn't want to leave. The place was spotless and we felt comfortable the whole time we were there. We're Torontonians who needed a quick escape from our homes, and this was the perfect spot. We walked to the ROM, brunch, and local bars. Just make sure you close the curtains at night because you can see right through to the apartments across the street! Still, 10/10 would recommend staying here." – Jacqueline
View Photos, Read Reviews & Check Availability
So this happened… | 48 hours in Toronto
---
10) Plant Paradise Loft: Cozy Sunny Dream Space!
Location: Old Town
AirBNB Plus: No
Superhost: Yes
Price: $130+ USD per night
https://www.airbnb.com/rooms/16795828
Located the meeting point of some of Downtown Toronto's most popular neighborhoods, this one-bedroom loft boasts open and airy interiors, classic vintage decor, artistic touches and leafy house plants. It's the antithesis of the ultra-modern condo scene taking hold over many world cities and has a boho vibe guests adore. It's located within an industrial walk-up on the border of Old Town, Corktown and Moss Park – right in the heart of Downtown.
Guest review: "A beautiful loft apartment that looks just as it does in the pictures – large, full of plants, and lots of light. It's in a quiet area not far from the main station and easy to get to by streetcar or on foot. Matthew was a very welcoming host who gave us a tour of the building and made sure we knew everything we needed to – this is somewhere I would absolutely book again if I'm ever back in Toronto. We loved it." – Ali
View Photos, Read Reviews & Check Availability
---
11) Wow! Lovely Brand new Entire space in midtown
Location: Hillcrest Village
AirBNB Plus: No
Superhost: No
Price: $60+ USD per night
https://www.airbnb.com/rooms/15362533
Midtown Toronto offers more space and tranquility than busy Downtown does, and this fantastic Midtown one bedroom apartment has it all. Newly renovated and located within a historic house, you'll enjoy new linens, furniture and on-site parking – and so much more. The apartment is located in Hillcrest Village, one of Midtown's best neighborhoods. Walk a few minutes and you'll find a ton of cool restaurants, cafes, bars and parks, or just jump on at the neighborhood subway station and be downtown in just 20 minutes.
Guest review: "Stayed for a 3 week period. The location is perfect on a beautiful street, close to all amazing shops and public transport. It is safe, secure and if you want to live like a local, this is it. Highly recommended." – Dan
View Photos, Read Reviews & Check Availability
Chinese RAMEN Noodles & Pork Buns: Toronto Chinese Food Tour
---
12) THE COACH HOUSE Cottage near downtown
The Best Unique Airbnb Toronto
Location: Leslieville
AirBNB Plus: Yes
Superhost: Yes
Price: $90+ USD per night
https://www.airbnb.com/rooms/13605471
This verified one bedroom, one bathroom cottage is a unique rustic oasis in central Leslieville, and its 4.98/5 AirBNB score really says it all. Rich with timber, wood and leather, the warm and welcoming "Coach House" also boasts a private courtyard. Downtown Toronto is an enjoyable 20-minute walk, but why not stick around friendly Leslieville and take advantage of the foodie haven's epic bakeries, cafes, restaurants and grocers? This is a great Romantic Airbnb Toronto for a couple who want to get away from it all in the heart of the city!
Guest review: "This was by far the best stay we had during our time in Canada. The place was so thoughtful designed and had everything you could need and more. Brett's attention to detail and design was excellent. The location was fantastic and close to everything. We can't wait to be back!" – Kayla
View Photos, Read Reviews & Check Availability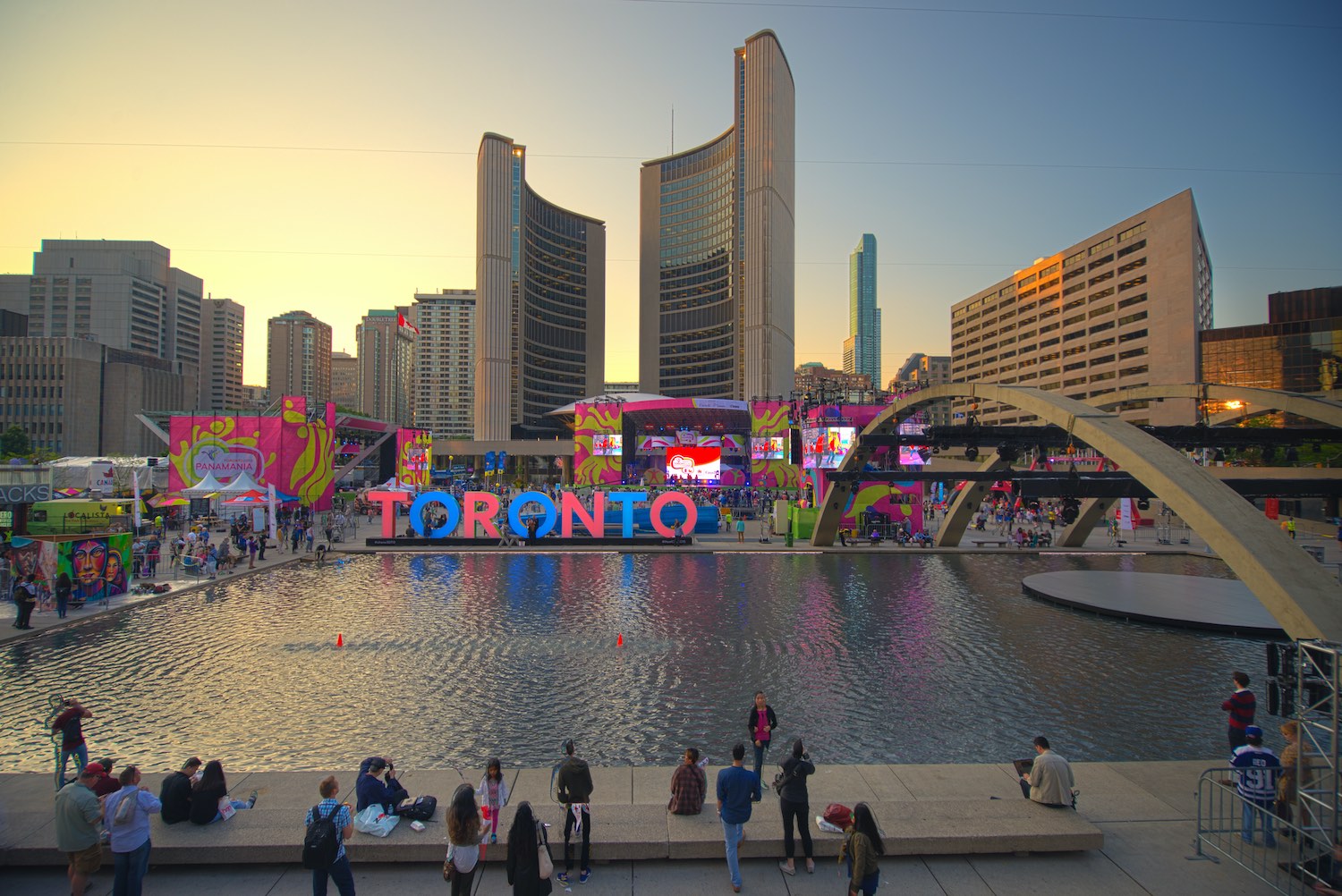 ---
13) Corner unit penthouse heart of downtown Toronto!!!
Best Airbnb Toronto Downtown
Location: Entertainment District
AirBNB Plus: No
Superhost: Yes
Price: $70+ USD per night
https://www.airbnb.com/rooms/33348893
Amazing views await you at this amazing one-bedroom Toronto condo. Glistening, immaculate and super stylish, this brand new condo has floor to ceiling windows and brings in a cleaner after each and every guest to ensure the highest quality standards. The condo is on the edge of some of Downtown's most epic neighborhoods, including the Entertainment, Financial and Fashion Districts. You'll be within walking distance to many of Downtown Toronto's best landmarks, restaurants, bars, clubs and shopping experiences.
Guest review: "Alexa's spot is everything as advertised- impeccable style and a complete rock star view makes her pad the perfect way to experience Toronto! Convenient places like Starbucks, pharmacy are all right there. You are virtually right near everything the city has to offer." – Caroline
View Photos, Read Reviews & Check Availability
Toronto Nightlife: TOP 20 Bars & Clubs
---
14) Stylish, Central Flat, Private Patio, Parking
Location: Old Toronto
AirBNB Plus: Yes
Superhost: Yes
Price: $120+ USD per night
https://www.airbnb.com/rooms/11648181
Perfectly positioned in a secure complex in Old Toronto, this verified one bedroom flat is sleek, sophisticated and in demand – it even has a perfect AirBNB rating from over 300 thrilled guests. It has a leafy outdoor patio with city views, mid-century furnishings and all the mod cons. The district of Old Toronto is in close proximity to the hustle and bustle of Downtown, and this flat is right by two of the best eating and drinking streets in the area.
Guest review: "The perfect urban escape after a busy day exploring the city. I enjoyed coming home and relaxing on the patio with a glass of wine and had a great night's sleep in the comfy king size bed! As a solo female traveller I felt very safe in the building and the neighbourhood. Olya is a great host – very prompt with responses. Highly recommend!!" – Libby
View Photos, Read Reviews & Check Availability
---
15) Picture-Perfect Victorian in the Heart of the City
Location: Harbord Village
AirBNB Plus: No
Superhost: Yes
Price: $150+ USD per night
https://www.airbnb.com/rooms/10773960
Stately, regal and upmarket, this amazing two bedroom, double storey Victorian house will have your jaw dropping at every turn. Completely restored to its original glory by its wonderful hosts, this magnificent home has oodles of perks for a relatively low price per night. It is located on a leafy, quiet street in Downtown's Harbord Village. From this amazing base, you'll be able to walk to many city attractions, including Kensington Market, the University of Toronto, Chinatown, Little Italy and a variety of galleries, museums, shops, restaurants and bars. There is also a streetcar stop virtually at the front door.
Guest review: "Jordan's place is absolutely beautiful and in a great location! Quiet neighborhood with plenty to do nearby. The townhouse has an old city charm with stylish modern touches. We would definitely stay again, and would highly recommend." – Kat
View Photos, Read Reviews & Check Availability
8 THINGS TO DO IN TORONTO AS RECOMMENDED BY LOCALS
---
16) Sun Filled Photographic Hard Loft
Location: Moss Park
AirBNB Plus: No
Superhost: Yes
Price: $130+ USD per night
https://www.airbnb.com/rooms/6504852
I had no idea when I chose this as one of my favorite Toronto AirBNBs that a million other publications also did, including leading national magazines. It just sells itself so well. This charmingly rustic and stylish 900 square foot loft is hip and on-trend, while still retaining original warehouse features like a brick chimney and wood beams. It is available to book for photo or video shoots as well – and is a popular location for these. This loft is located in Downtown's awesome Moss Park, which is right near the Distillery District, Eaton's Centre and St Lawrence Market. There are streetcars and subways in this neighborhood.
Guest review: "Marie's loft was a truly unique find! A perfect spot for a couple to enjoy while taking in the city! Walking distance to most of what Toronto has to offer, we enjoyed the ability to explore without an extensive need to use public transportation. The loft itself was clean and spacious with fun little touches that illustrates Marie's wonderful sense of style and personality. Marie was a wonderful host who was extremely accommodating and a great communicator. We wanted for nothing! We'd definitely stay again on our next adventure up North." – Aron
View Photos, Read Reviews & Check Availability
---
17) Walk to Yorkville Shops from Chic Corner Penthouse
Location: Church and Wellesley
AirBNB Plus: Yes
Superhost: Yes
Price: $150+ USD per night
https://www.airbnb.com/rooms/18119604
Stay in one of Downtown Toronto's most affluent areas and see how the other half live! This three bedroom, two bathroom apartment is located in charming Church and Wellesley, a short walk from Toronto's most ritzy neighborhood of Yorkville. Verified by AirBNB for quality, this amazing modern space offers floor to ceiling windows with unbeatable penthouse views, a ten seater dining table and towering traditional ceilings to create a true sense of space. Queen's Park, the University of Toronto and exclusive shopping and dining experiences are a stone's throw away.
Guest review: "This is a really awesome place to stay in Toronto. Secure building with doorman, and a breathtaking place with great views. No expense has been spared in furnishing this really nice penthouse apartment. Check in was really easy and David provides great local tips. Awesome AirBNB!" – Oliver
View Photos, Read Reviews & Check Availability
30 Things to do in TORONTO | Ultimate Toronto Travel Guide
---
18) Loft in Queen West (Party & Event space)
Location: Queen West
AirBNB Plus: No
Superhost: Yes
Price: $400+ USD per night
https://www.airbnb.com/rooms/18911442
Available for stays during the week and purely for weekend party hire, if you're searching for a truly epic space to host your next Toronto event – DO NOT LOOK ANY FURTHER! This two bedroom, two bathroom warehouse loft is – WOW! Located in the achingly cool Toronto neighborhood of Queen West, when the overhead lights go down in this warehouse and the neon lights come on – it's a sight to behold. Brick walls, high ceilings, huge windows and unique art pepper the loft, and there's a busy bar downstairs – which is why this is best kept for parties of its own. Hire this event space in Toronto and throw a bash you and your guests will never forget.
Guest review: "Rented this space for my 25th birthday and it was absolutely incredible. Kristoff's place is truly even cooler in person – the pictures don't even do it justice. I had about 30 guests fit super comfortably, but it was full enough to really amp up the party vibe. Everyone's faces were priceless when they first walked in! Besides the incredible space, Kristoff is truly such a sweetheart and made check-in/out a breeze. He ensured we were all set up with everything we needed, and was always available if we had any questions. I honestly wish I could relive the night forever – 10/10" – Erica
View Photos, Read Reviews & Check Availability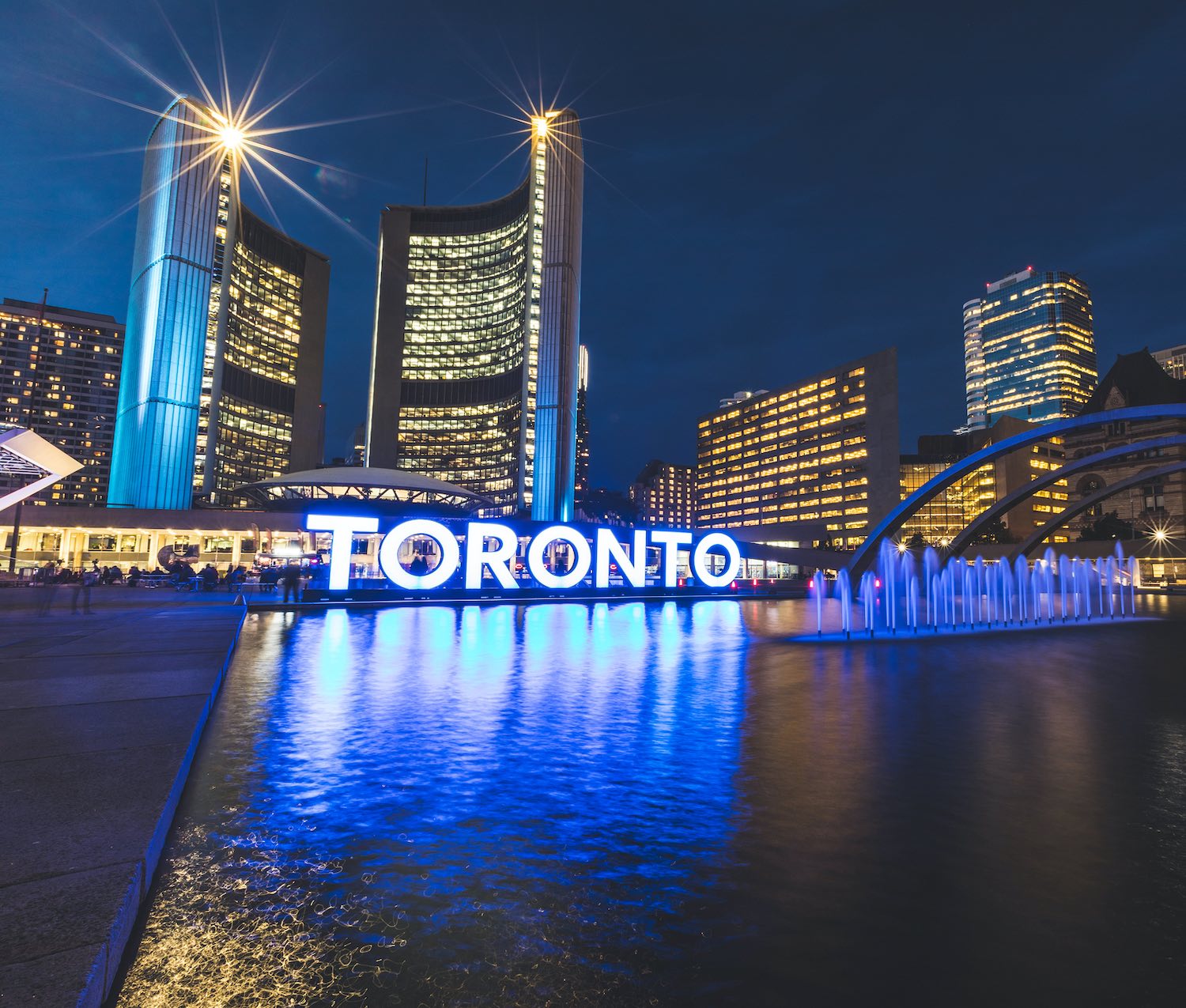 ---
19) Penthouse 7: Smart Luxury Tower – Panoramic View
Location: City Place
AirBNB Plus: No
Superhost: No
Price: $230+ USD per night
https://www.airbnb.com/rooms/38672333
If you like to try out different places purely for the experience – add this Airbnb Toronto penthouse to your bucket list ASAP! Open concept, white on white, minimalistic and ultra-futuristic, this one-bedroom condo is equally a place to lay your head as it is a place to immerse yourself in. You'll feel like you're part of a sci-fi film set – but that's all part of the experience. It boasts epic city skyline views (as well as equally great views out to the Toronto lakeshore), and Airbnb guests will go mad for your complete access to the apartment buildings many shared facilities. These include a pool, hot tub, sauna, and gym. You'll be in the heart of Downtown with the entire city at your fingertips, making this another solid option for those looking for Airbnb Toronto Downtown rentals.
Guest review: "This loft is super fun and very cinematic. The bold yet simple aesthetic of the White on White on White palette and design makes you smile the moment you walk through the door. The view of the city skyline from the 47th floor is mesmerising. The space is very Spartan, but that is part of why it has such an unusual and intriguing 'Look'. The loft is not very practical for actually living in – but that is not why you stay here – you stay here for the novelty factor." – J
View Photos, Read Reviews & Check Availability
---
20) Stylish 1870s Home near Distillery District & Old Toronto
Location: Distillery District
AirBNB Plus: Yes
Superhost: Yes
Price: $250+ USD per night
https://www.airbnb.com/rooms/26183203
Toronto has thankfully retained so many of its beautiful historical homes, and this two bedroom 1870's Row House has 150 years of stories behind it. Transformed into a two storey modern dream, the owners have kept many nostalgic elements to give it a really welcoming and warm aesthetic. This amazing home is in one of Toronto's best neighborhoods, with the hip Distillery District and King Street East minutes walk away. Verified by AirBNB, this luxe pad will be the cherry on top of an incredible trip to Toronto.
Guest review: "Jay's place is amazing and definitely recommended for a stay in Toronto. The location is walking distance to the Distillery District restaurants, and near trams direct to downtown Toronto. The house itself is amazing – really well styled and fantastic modern amenities. The back courtyard was fantastic as well. Jay was an amazing host – really good communication and reached out to see if we needed anything during our stay. There was milk, bagels, fruit and a few other goodies on our arrival which was a nice touch. Would love to return and stay for longer!" – Ian
View Photos, Read Reviews & Check Availability
Canada Travel Guide | 10 Best Places To Visit | Discover Fantastic Things to Do, Places to Go
---
21) Sun Kissed High-End King West Condo, Read Reviews
Location: Fashion District
AirBNB Plus: Yes
Superhost: Yes
Price: $80+ USD per night
https://www.airbnb.com/rooms/7610557
Contemporary, colorful and quirky, this luxe one-bedroom Toronto apartment – named "The Summit" by its owners – has both style and substance. Its winning features are endless. An open fireplace, a deep tub, a heated Japanese toilet, a rain shower, the latest appliances, charging stations at every turn – they have seriously thought of every comfort and executed it perfectly. The apartment building has a pool, hot tub, gym and free parking AirBNB guests have complete access to, and is located in one of Toronto's coolest central boroughs – The Fashion District. If you can drag yourself away from this incredible cool Airbnb Toronto offering, you'll have a world of food, drink, shopping, and culture right at your doorstep.
Guest review: "Such a fabulous place to stay! We had our family of 5 stay in Christopher's apartment for about a week & all of us really enjoyed our stay there! Christopher has thought of absolutely every convenience for his guests! We highly recommend it as a very central, private & friendly place to stay if you're ever in Toronto." – Natacha
View Photos, Read Reviews & Check Availability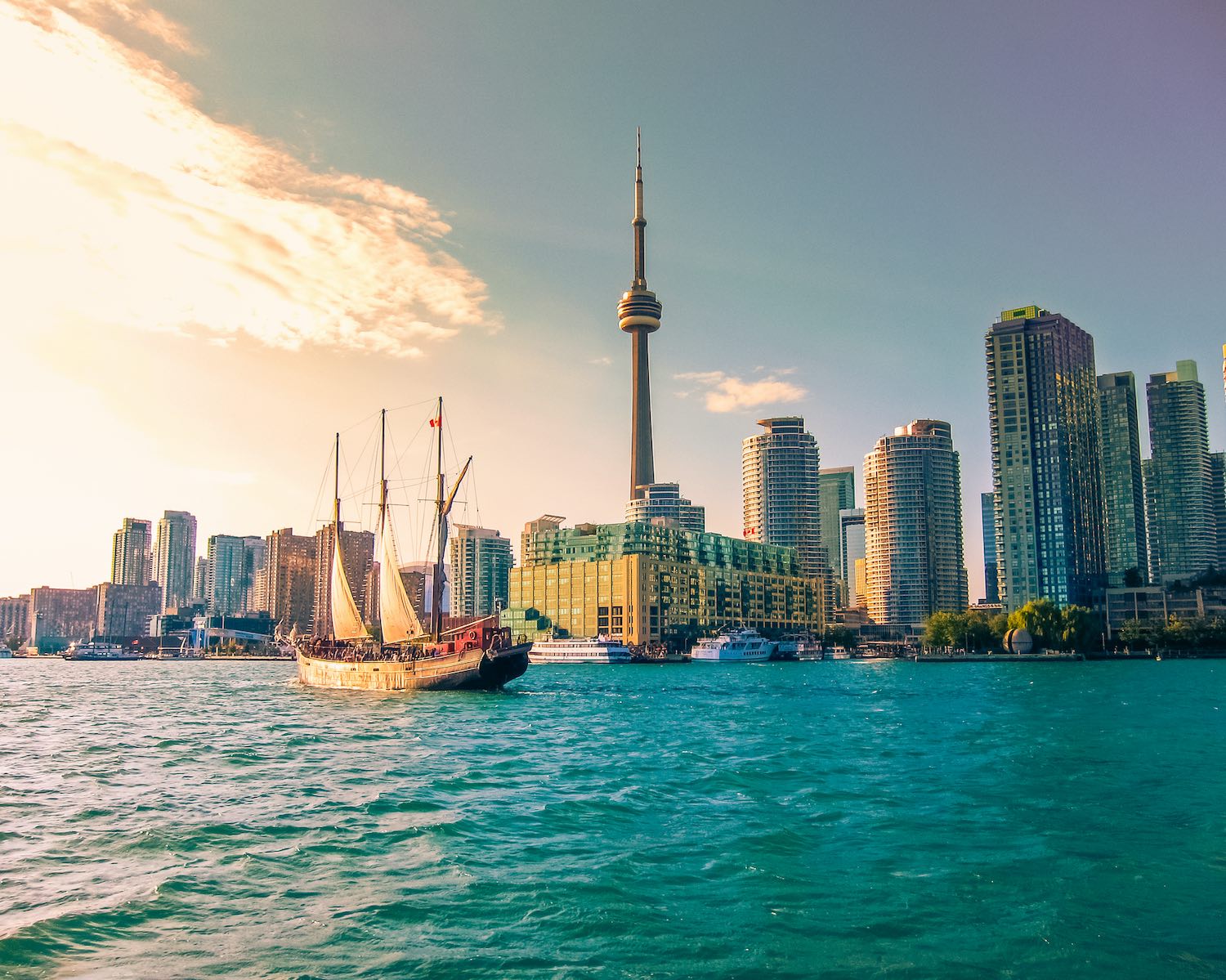 ---
22) Enjoy Breakfast in Boutique Treetops at Serene City Downtown
Location: Little Tibet
AirBNB Plus: Yes
Superhost: Yes
Price: $60+ USD per night
https://www.airbnb.com/rooms/12972630
A quiet retreat on the outskirts of Downtown Toronto, this boutique one-bedroom apartment is clean, immaculate and pristine and nestled on the top floor of a historical Victorian house. It has dynamic feature walls, modern appliances and cozy furniture. It has two private balconies nestled in the treetops to enjoy a quiet moment from, before heading into the heart of Downtown and beyond. It's just a short streetcar, subway, Uber or bike ride away. This chill little abode will put you so close to the heart of the city, but just as close to the relaxed lakefront.
Guest review: "Molly's place is fantastic, super stylish and in a great area! – You can easily catch the streetcar as there is a stop just down the road and it's about an $8-$9 Uber ride to get into downtown. If you're unsure about staying with Molly I'd definitely recommend it, she is a lovely host. :)" – Bailey
View Photos, Read Reviews & Check Availability
Top Things to do in Toronto as told by Local Travel Experts
---
Tours & Day Trips from Toronto To Consider Booking
Toronto is so underrated as a world city. There's so much to learn about, see and experience, and it's a city you can easily fall in love with. Learn about Toronto's past and present on a guided tour, or head down to famous Niagara Falls for the day with my recommendations for the best Toronto tours you just have to do.
---
Toronto: Small-Group Evening Sightseeing Tour
"See the sights of Toronto illuminated for the night on an unforgettable city tour after dark. Watch the sunset from the top of the CN Tower, stop for photo opportunities at popular attractions such as Yonge-Dundas Square and Casa Loma."
https://www.getyourguide.com/toronto-l177/epic-toronto-night-tour-t150308/
Price: From $150 USD (3.5 hours)
Review: "Our guides (there was a guide and a trainee) were knowledgeable, friendly, fun and courteous. We got to see parts of the city we hadn't been to with our other activities. The guides didn't just drag us here and there but gave us time to appreciate each location! The van was comfy and the entire experience was so much fun that we both rated it as our favorite activity of the trip!" – Kathleen, United States
View Photos, Read Reviews & Check Availability
Toronto, Canada | Yonge Street Walking Tour
---
Toronto: 3–Hour Secret Food Tour
"Head to Toronto to explore the St. Lawrence Market, named by National Geographic as one of the finest food markets in the world. Experience stunning architecture, mouth-watering food and Toronto's culture."
https://www.getyourguide.com/toronto-l177/toronto-3-hour-secret-food-tour-t171270/
Price: From $80 USD (3 hours)
Review: "We totally would do this experience again! Our guy was amazing and very informative. We didn't really know what to expect and wasn't sure if it was something we would like but it was everything we expected and more. We left extremely full and the food was all delicious. We would suggest this at the beginning of your trip!" – Patrick, United States
View Photos, Read Reviews & Check Availability
---
Toronto: Niagara Falls Day Tour
"Enjoy a day tour to beautiful Niagara Falls from Toronto. Visit Niagara-on-the-Lake, sample local wines and view attractions such as the Floral Clock and Whirlpool Rapids. Benefit of some free time or take an optional boat tour "Voyage to the Falls".
https://www.getyourguide.com/toronto-l177/from-toronto-niagara-falls-day-tour-t68302/
Price: From $90 USD (9 hours)
Review: "Bernard was fantastic. He was informative, engaging and friendly with useful info about Toronto as well as Niagara. Also honest about tourist traps and how to spend your time at Niagara. Definitely worth the trip and Niagara on the lake and wine tasting was a great stop off on the way." – Leyla, United Kingdom
View Photos, Read Reviews & Check Availability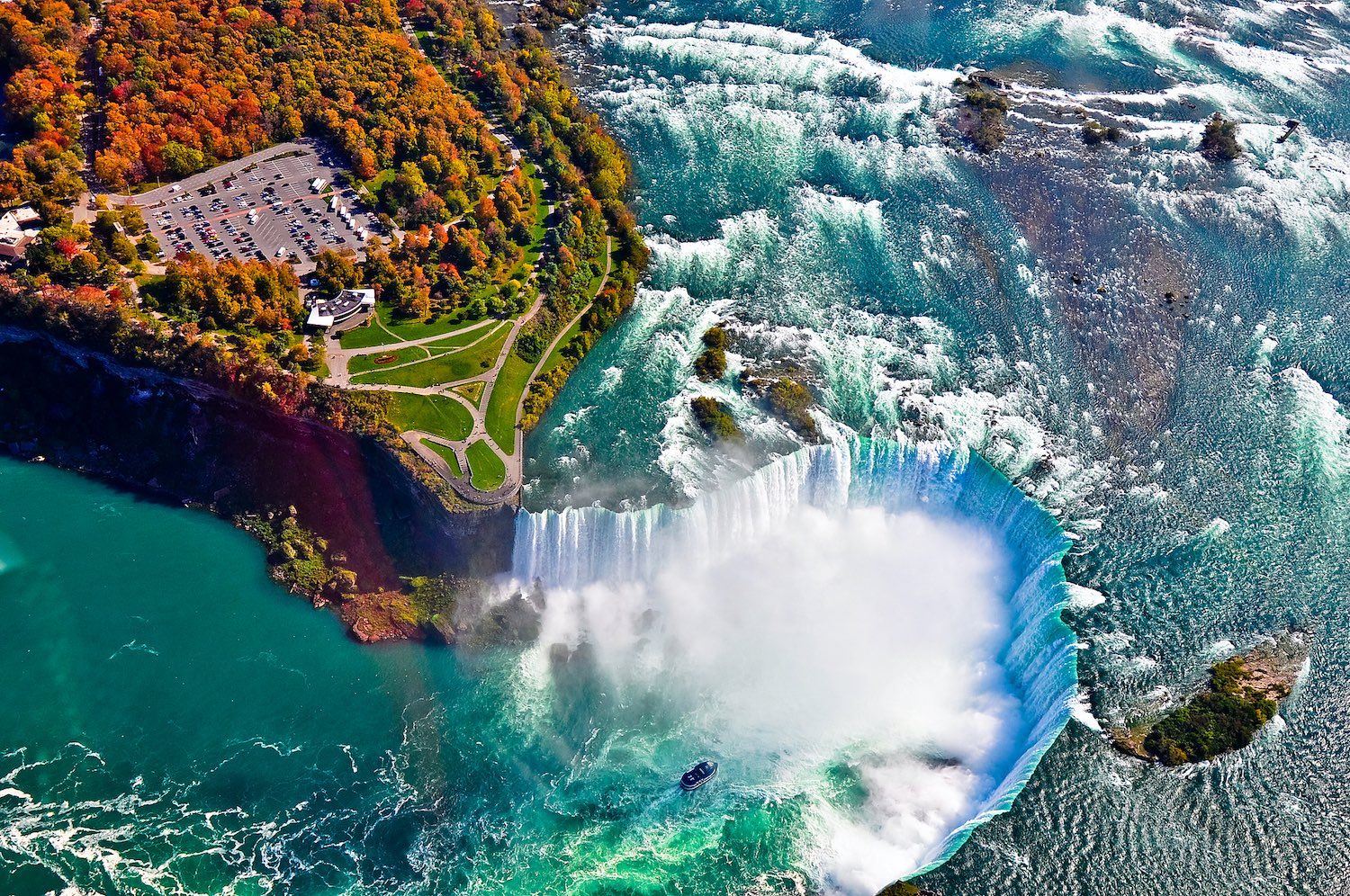 ---
Airbnb Toronto Coupon Code
After reading through this post, I'm sure you understand why booking an Airbnb in Toronto is a MUST for an incredible visit. The hosts really show their Canadian hospitality and go above and beyond to make sure every guest has an amazing stay.
If you're new to using Airbnb, or traveling with a friend or family member or doesn't have an account already, I'd recommend this little travel hack – you can sign up for a new account and save $50+ Off Your First Night! It's a simple and easy way to save some money, which I think you'll need to order all the poutine you can possibly eat!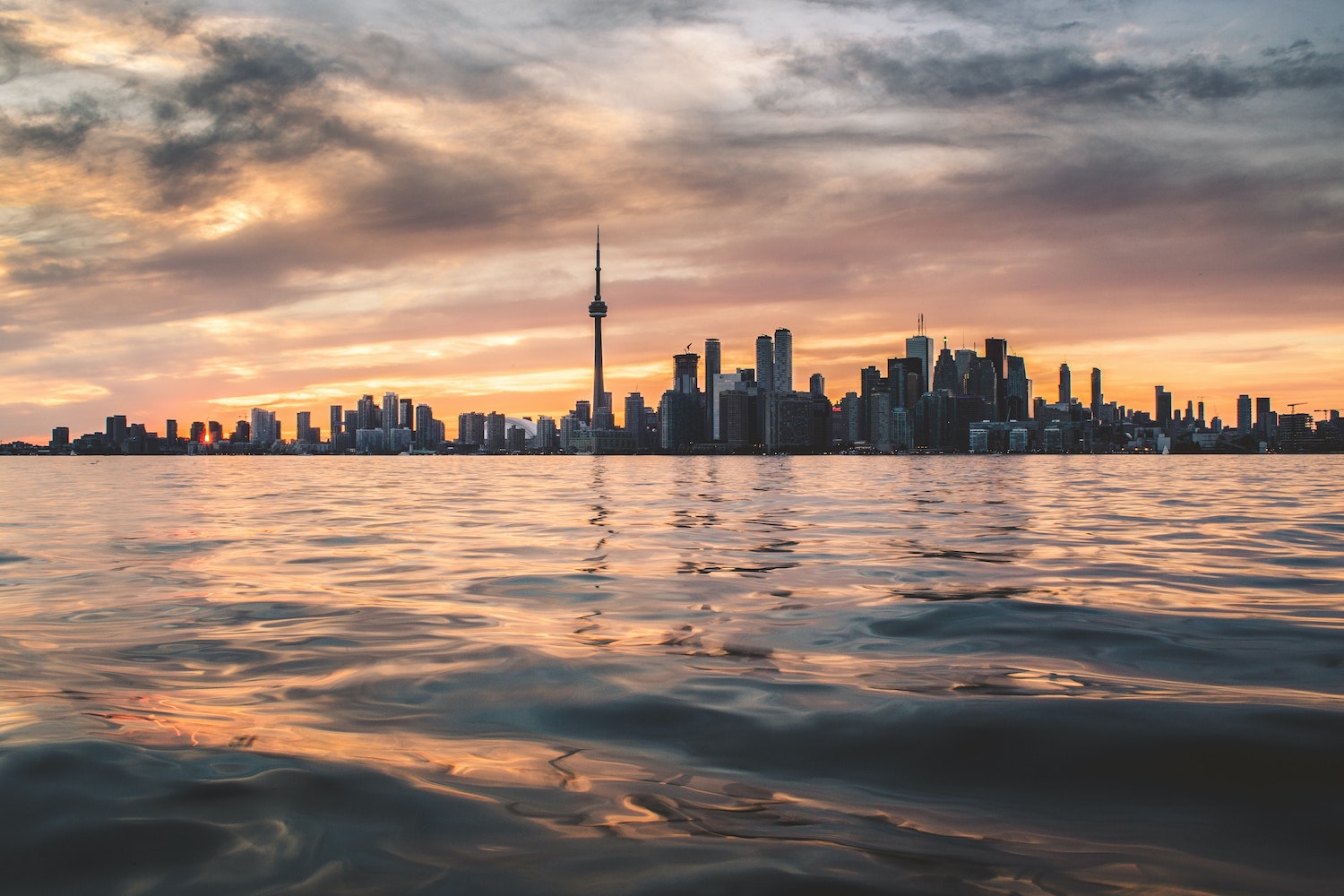 ---
Am I Missing Any Awesome Airbnb Toronto Rentals?
There really are an abundance of Airbnbs in Toronto, and it was really difficult to make this shortlist! So if you've visited Toronto recently and stayed at an Airbnb that you think should be included on my list, please let me know!
Or are you a Toronto Airbnb host and would like to see your property featured here? Send me your link, and I'd love to talk a look at all your photos/ reviews!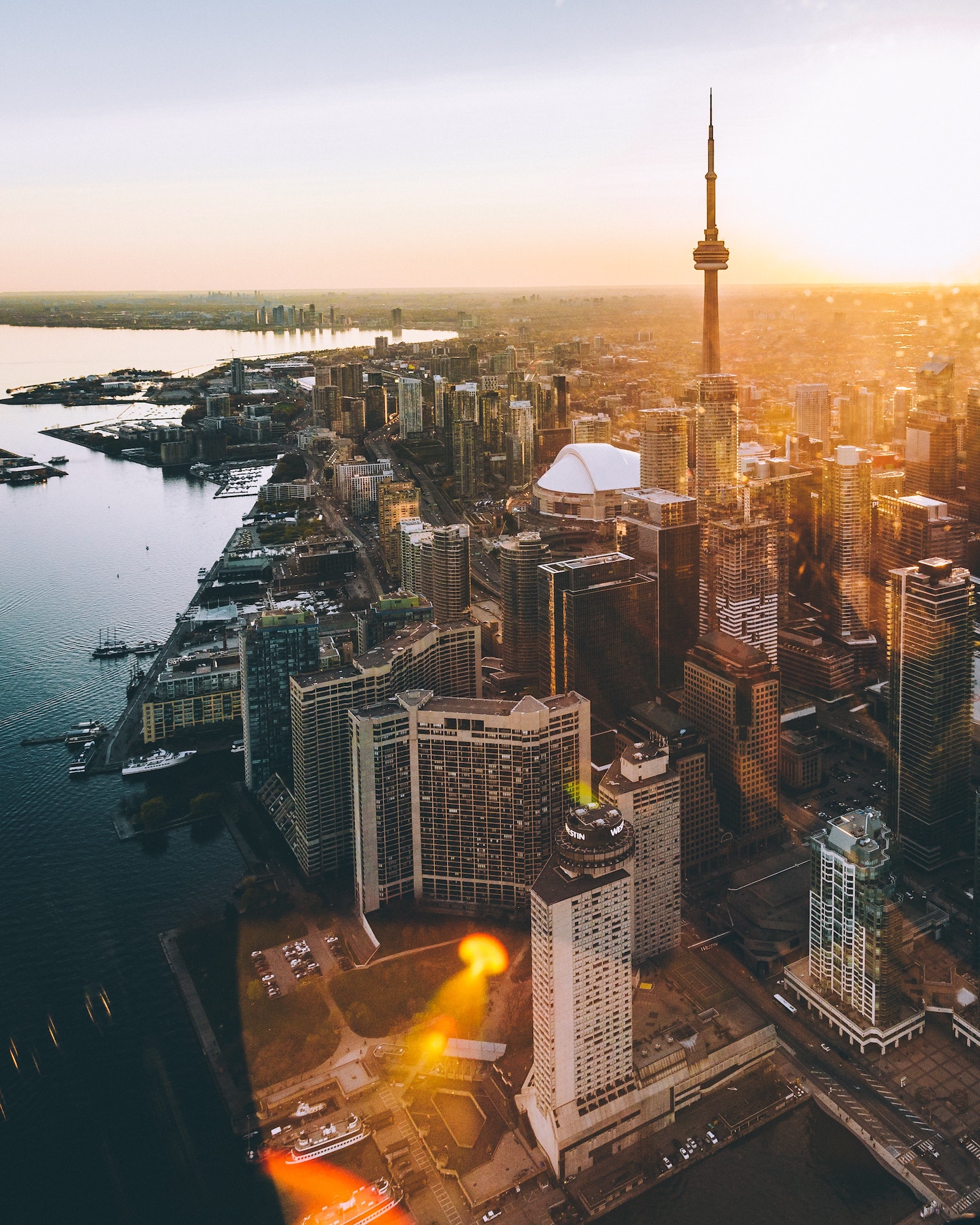 ---
Thanks for reading my Toronto Airbnb Travel Guide
Share these Airbnbs in Toronto with your Canadian travel crew!
https://www.jonesaroundtheworld.com/wp-content/uploads/2019/12/Airbnbs-in-Toronto-Canada.jpg
813
1280
Dave
https://www.jonesaroundtheworld.com/wp-content/uploads/2017/03/logotry-1-1-300x106.png
Dave
2020-08-05 23:25:38
2021-05-05 20:19:53
The 22 Coolest & Best Airbnbs in Toronto, Canada | Airbnb Toronto Guide