Looking for a list of the best European music festivals 2024 has to offer? Well, you've come to the right place, because I've put together the ultimate European Festival bucket list! After living across Italy, Spain, and the Netherlands for three years, as well as traveling around the continent quite extensively, I've had the opportunity to attend some really incredible parties, events, and wild music festivals all over Europe!
Ever since attending my very first music festival in Amsterdam back in 2009 (wow, it's been over 12 years now), I've been absolutely addicted to the European festival scene. I'm a big fan of meeting people from around the world, discovering new artists, and partying until the sun comes up!
Europe really is king when it comes to festivals, and every summer music lovers have a wide variety of events to attend every weekend! The festival industry has exploded, and new events keep popping up, and the established ones just become bigger and better!
So I thought it'd be fun to share with you all, what I think are the best 30 European Music Festivals!
---
1) Tomorrowland
When: July, 2024 (Two Weekends – 2024 dates TBC in December 2023)
Where: Boom, Belgium
https://www.tomorrowland.com/en/festival/welcome
LIVE TODAY, LOVE TOMORROW, UNITE FOREVER
Tomorrowland needs no introduction, as this massive electronic music festival has become a global phenomenon! Famous for its record-breaking international attendance of 185,000 people from over 75 different countries, experiencing Tomorrowland should be on every single person's destination music festival bucket list! The vibes found here are truly special, and you're guaranteed to leave with countless new friends from nearly every corner of the world.
I've had the pleasure of attending Tomorrowland twice now, and both times were absolutely magical! It's one of those festivals you need attend to fully understand for yourself. While tickets are hard to pretty come, if you're lucky to get your hands on one – GO! I'd also highly recommend camping in "Dreamville", Tomorrowland's massive campsite, so you can attend the pre-party on Thursday night (which always has headliners as special guests perform).
"As Martin Garrixx played the closing set at the Mainstage on Sunday night, I watched in awe at my insane rave surroundings. It was the best possible form of sensory overload complete with pounding bass, smoke machines, colorful streamers, vibrant lasers, powerful lights, astronomical fireworks, and a sea of people waving flags from practically every country on planet earth. This is it, I thought to myself! This is Tomorrowland!"
There's no denying it, Tomorrowland is easily one of the most bucket-list worthy experiences and best festivals in Europe!
Continue reading my review of Tomorrowland 2018: The Story of Planaxis, and start planning your trip!
Tomorrowland Belgium 2022 | Official Aftermovie
---
2) Glastonbury Music Festival
When: June 26-30, 2024
Where: Somerset, England
https://www.glastonburyfestivals.co.uk
As one of the U.K's longest-running and most world-famous festivals, Glastonbury also needs no introduction! It's been a dream of mine to attend for a long as I can remember, and all of my friends who regularly attend have told me it completely exceeds the hype. While it may get a bit rainy, you'll be regularly surprised by it's incredible stages, vibrant atmosphere, and immersive experiences!
"Summer's arrival is celebrated in small ways around the world, but at the Glastonbury festival, the solstice gets a grand welcome. This music festival has a lineup of some of the world's most talented artists, from up-and-comers to megastars, and the crowd is composed of everyone from hippies to hipsters. Pack your rain boots, pitch a tent, and get ready for one of the muddiest, most musical weekends of your life."
Crowded House - Don't Dream It's Over (Glastonbury 2022)
---
3) MELT Festival
When: July 11-13, 2024
Where: Ferropolis (2 Hours outside Berlin)
"Melt Festival is a rock, electronic, and pop festival that exists within the imposing grounds of the Ferropolis; a museum of titanic mid-20th-century industrial machinery which is located just outside of Gräfenhainichen, Germany. In tandem with this unique location dubbed "the city of iron" also sees a unique lineup year-on-year, with career-defining sets from Portishead, Aphex Twin, alt-J, Kylie Minogue, The XX, Tame Impala, and Florence and the Machine in previous editions. Amongst the impressive roster of acts, there is the notorious and affectionately known 'Sleepless Floor' which keeps the partying constant from Thursday through to Monday, but also the nearby Lake Gremmin to check out the sunrise over the horizon when you're finally feeling partied-out."
MELT Festival 2022 | Official Aftermovie
---
4) Sziget Festival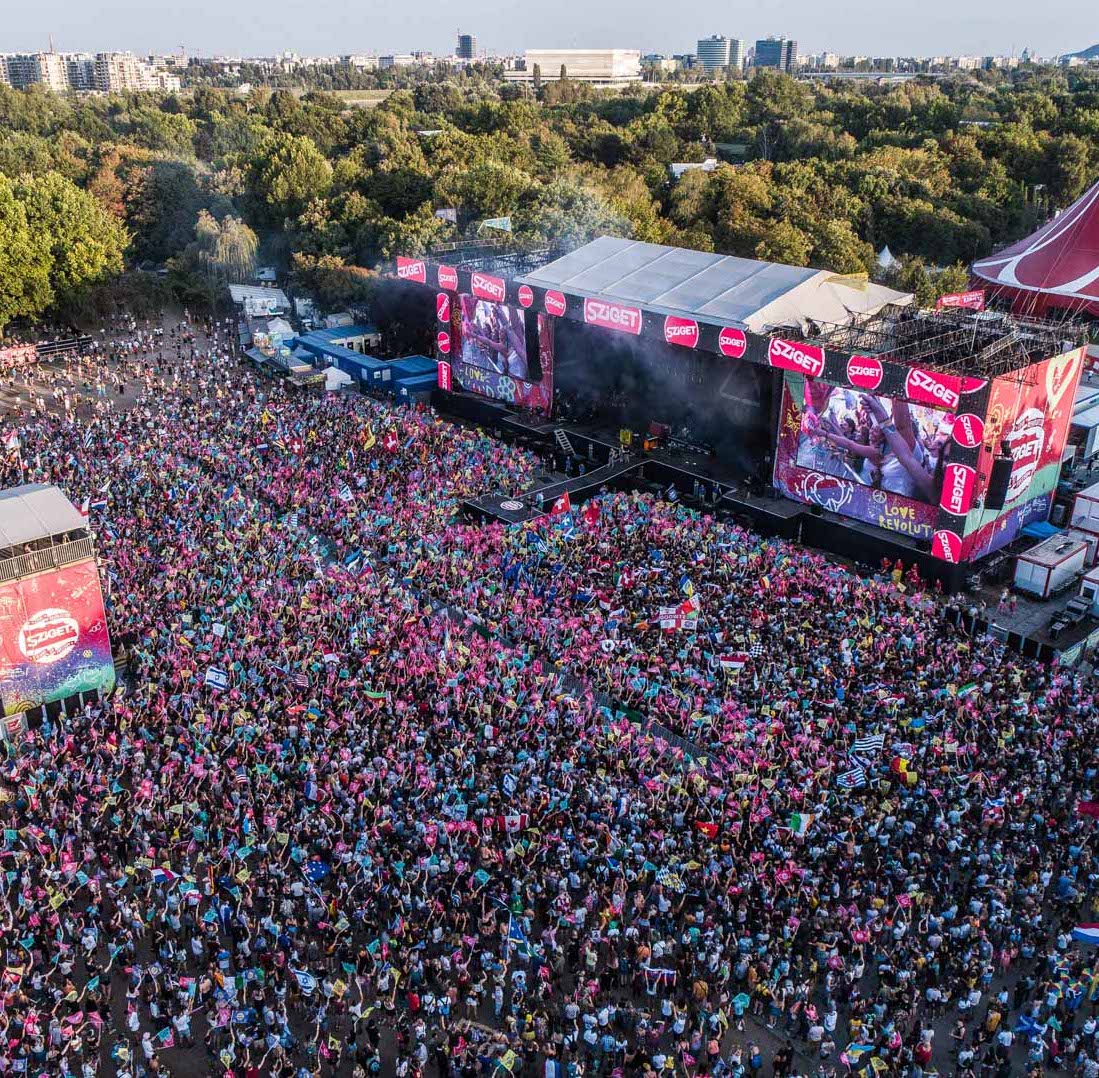 When: August 7-12, 2024
Where: Budapest, Hungary
One of the biggest and most colorful music & arts festival in Europe!
"Sziget Festival is one of the biggest multi-genre music festivals in the world, taking place in Budapest. Born out of the collapse of the Soviet Union, the festival has been going steady since 1993. One of the true bucket-list festivals, Sziget transforms Obuda Island into a fully functioning musical haven that welcomes over 550,000 people each year to witness a lineup that includes the biggest names in music. Recent past headliners have included the likes of Arctic Monkeys, Gorillaz, Kendrick Lamar, Muse, and Rihanna. What makes this festival so special is the plethora of other activities that complement the music, such as dance stages, a cinema, theatre, contemporary circus shows, sporting events, and even a beach where you can take a dip in the Danube."
Official Aftermovie - Sziget 2023
---
5) Mysteryland Music Festival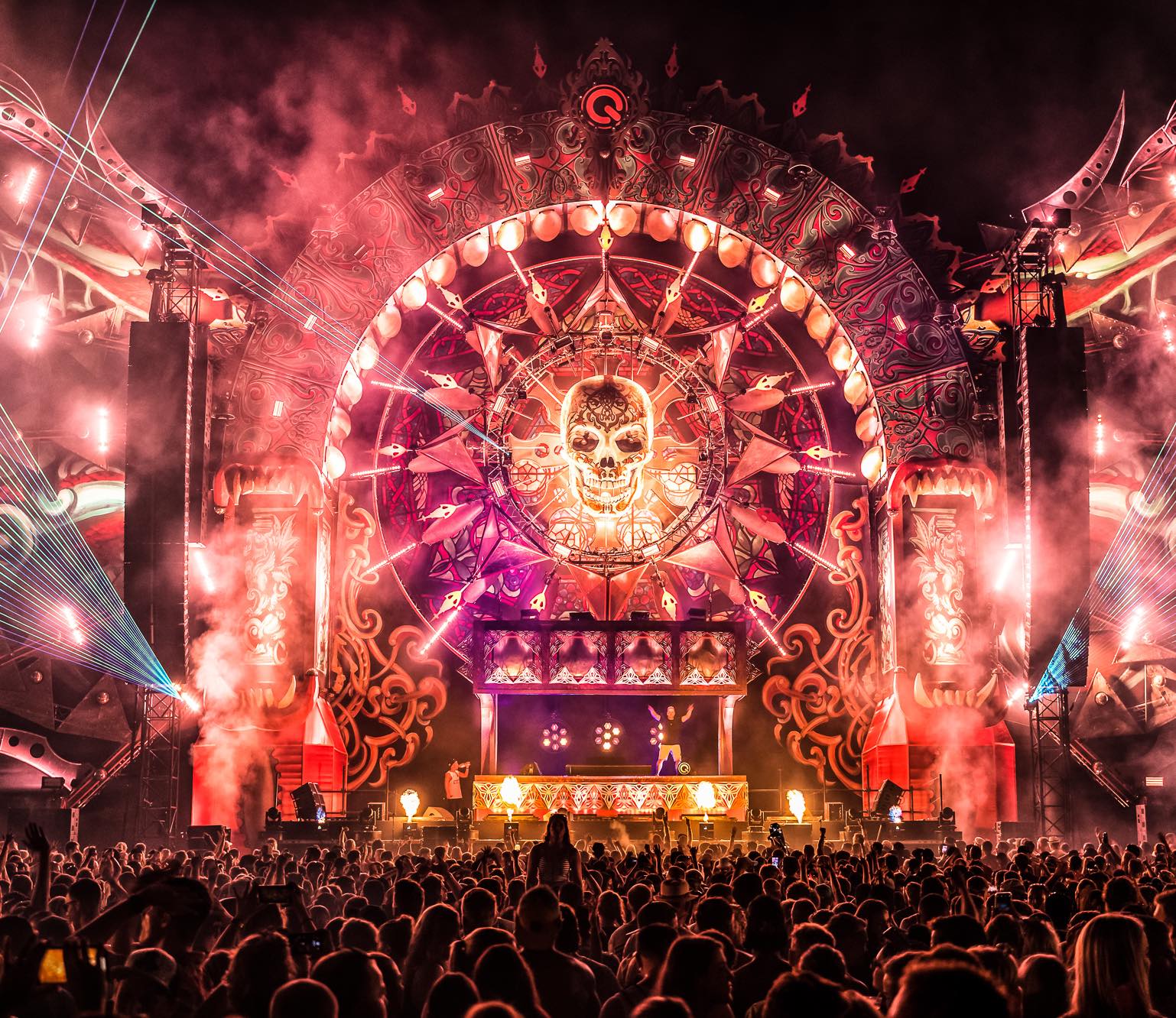 When: August 30 – September 1, 2024
Where: Haarlemmermer, The Netherlands
Mysteryland – Kingdom of the Party Animals
"We are Mysteryland, the worlds longest running electronic music festival. As a pioneer of the dance movement, Mysteryland has shaped and inspired the festival industry since 1993. During a 3 days spectacle, we invite 130.000 visitors to embark on a musical journey and explore over 300 artists and live acts on 17 breathtaking stages. Past line-ups included artists like Armin van Buuren, Martin Garrix, Deadmau5, Hardwell, Dimitri Vegas & Like Mike, Headhunterz and many more… The on-site camping grounds welcome over 17,500 Party Animals from over 100 nationalities, and offer exclusive pre- and after-parties as well as very diverse food and entertainment program."
Mysteryland 2022 | OFFICIAL AFTERMOVIE
---
6) SONAR Music Festival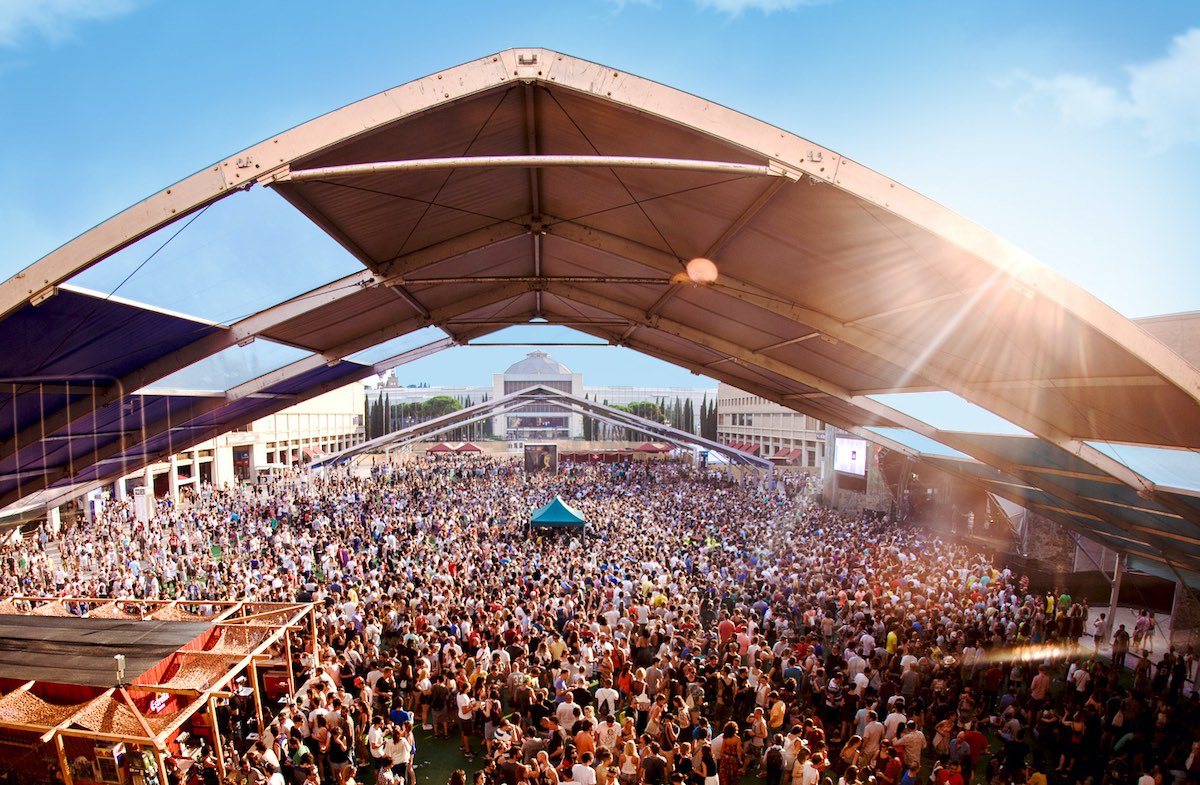 When: June 13-15, 2024
Where: Barcelona, Spain
Sónar. Music, Creativity & Technology
"Sónar Festival is an electronic and alternative music festival in Barcelona, Spain. One of the most celebrated and widely respected festivals of its kind anywhere in the world, Sónar has built a reputation for itself as a hub of experimental and engaging underground culture. This manifests itself not just through an extensive musical program that welcomes big-name acts alongside emerging talent, but also through a series of artistic installations, workshops, talks, debates and seminars. As such, the festival attracts not just music fans but also industry professionals, united in their shared desire to explore the musical and artistic cutting edge. A pioneering European festival, started in 1994, Sónar is renowned for its unique format and musical program that showcases the latest trends in dance and electronica as well as those artists pushing the limits of musical expression. With hundreds of artists, performers and DJ's divided over two emblematic locations – Sónar by Day at the foot of Montjuïc, and Sónar by Night in the stunning Fira Gran Via complex – Sónar is a creative playground, fostering and encouraging new interactions between established artists, exciting newcomers and our open minded international audience."
---
7) Amsterdam Dance Event (ADE)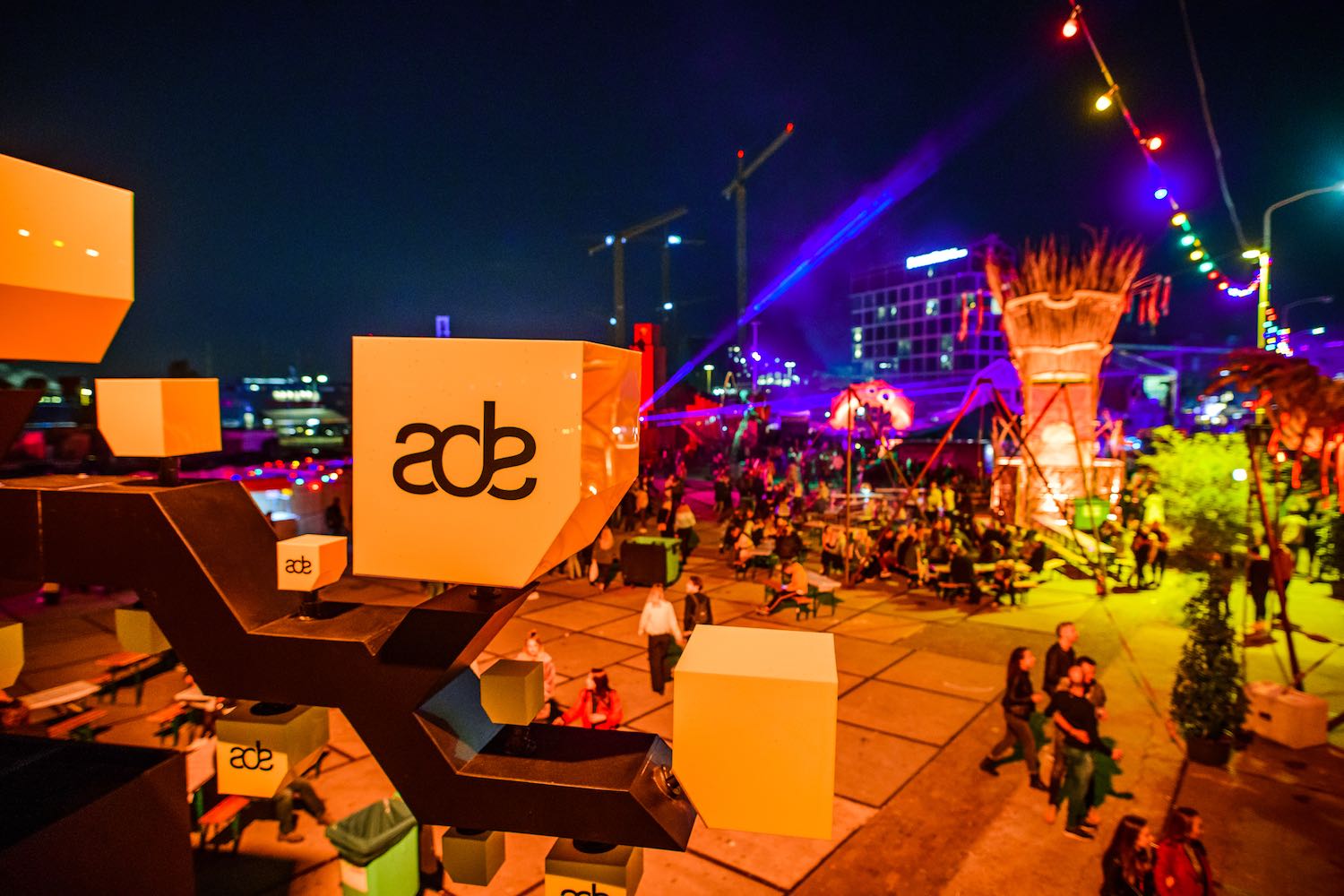 When: October 16-20, 2024
Where: Amsterdam, The Netherlands
http://www.amsterdam-dance-event.nl/
"The Amsterdam Dance Event (ADE) is the leading conference and festival for the whole spectrum of electronic sub-genres, with more than 1000 events spread out over almost 200 venues. ADE's multiple conference tracks offer the ultimate business and inspiration platform in the field of electronic music, featuring dedicated programming for business professionals, start-ups, aspiring producers and musicians, students, VJs, visual artists and stage designers. In 2018 the conference welcomed 600 speakers and 9000 representatives of the worldwide electronic music industry. ADE's festival program covers the whole spectrum of electronic subgenres, with over 2,500 artists performing in 140 of Amsterdam's finest music and nightlife spaces. In 2018 the festival attracted 400,000 festival visitors from over 90 countries, which makes it the world's biggest club festival. The ADE by Day program provides entertainment, engagement and plenty of surprises for the legions of electronic music fans visiting Amsterdam. The mostly free daytime program features a wealth of dance music-related exhibitions, films, documentaries, DJ showcases, gear master classes, studio sessions and artist MusicTalks, taking place across Amsterdam's five main districts, utilising historical locations and unique venues across the city."
Armin van Buuren live at AMF, Amsterdam 2023
---
8) Awakenings Festival
When: July 12-14, 2024
Where: Hilvarenbeek, Netherlands
https://www.awakeningsfestival.nl/en/
"Awakenings Festival is a massive techno festival just outside of Amsterdam, in Spaarnwoude Houtrak. An institution, the festival features a lineup of the biggest and brightest from the genre. Hosting events throughout the year in the Dutch capital's legendary Gashouder, Awakenings is one of the biggest names in electronic music. Their annual pilgrimage outside to the scenic forest setting of their Spaarnwoude home is the techno festival of the year in the Netherlands."
Awakenings Summer Festival 2022 | Official Aftermovie
---
9) Ultra Europe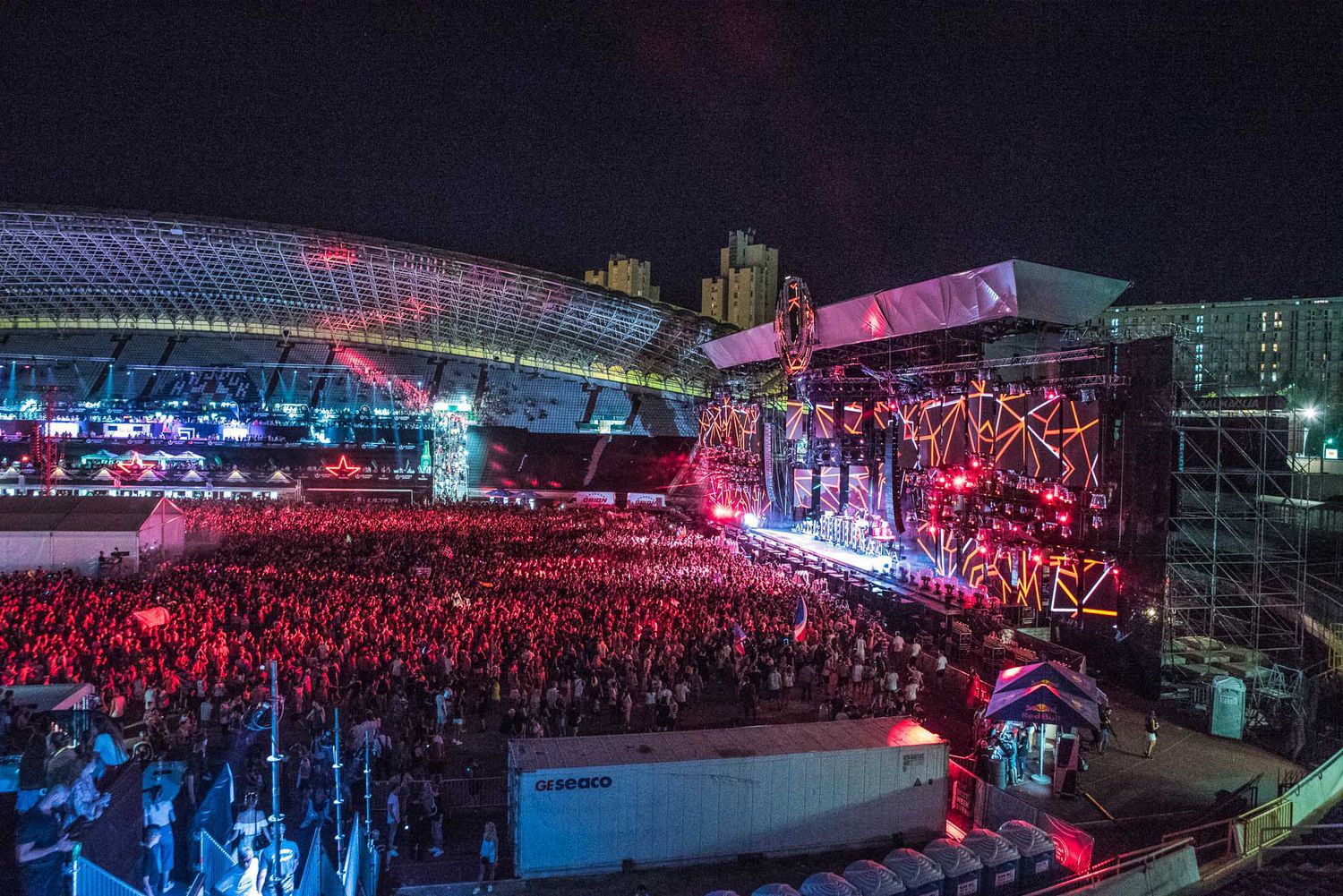 When: July 12-14, 2024
Where: Split, Croatia
ULTRA Music Festival began over twenty years ago bringing thousands of electronic music fans to Miami Beach, but has since exploded into one of the world's leading festival brands! They found their second home in Split, Croatia back in 2015, and it's grown to become one of the best summer European music festivals! With the mainstage bringing the biggest names in EDM, and the Resistance stage hosting a stacked line-up of underground house and techno, there's no better time to visit Croatia then during Ultra Europe!
ULTRA EUROPE 2022 - Together Again (Official Aftermovie)
---
10) EXIT Festival
When: July 11-14, 2024
Where: Petrovaradin Fortress, Novi Sad, Serbia
"EXIT is the two-time winner of the "Best Major European Festival" award along with the continuous recognition by the global music stars, fans and media alike. Held each year at the 18th Century colossal Petrovaradin Fortress in the city of Novi Sad in Serbia, EXIT started as a student movement whose massive protests brought down the oppressive regime in Serbia. EXIT became the first mass event to gather all the people in Balkans after a long decade of divisions. Celebrated as a place where hedonism meets activism, it is the social relevance of EXIT that has made it unique and globally recognized hosting stars like The Prodigy, Arctic Monkeys, Madonna, The Killers, Sex Pistols, Guns'n'Roses, Arcade Fire, Beastie Boys, David Guetta, Carl Cox, Nina Kraviz, Patti Smith, Motorhead, LCD Soundsystem, Wiz Khalifa, Snoop Dogg, Wu-Tang Clan, Andy C, DJ Shadow, and countless many more at 30+ stages in nearly two decades since its inception in 2000. So far, EXIT hosted a worldwide audience of over 2.5 million visitors from 60 different countries."
EXIT UNIVERSE 2023 | The Official Aftermovie
---
11) Primavera Sound
When: May 30-June 1, 2024
Where: Parc del Forum, Barcelona
https://www.primaverasound.com/?lang=en
"In the 18 years since the first edition, Primavera Sound has truly elevated itself to become one of the world's best-known and best-loved music festivals. Taking place each spring in the city of Barcelona, as May turns to June, the festival showcases an often peerless lineup that spans musical styles and showcases the finest alternative and underground talent from across the globe. From indie stalwarts or hiphop superstars on the Parc del Fòrum's main stages to rising stars and an array of electronic music's most respected figures on countless smaller stages, the festival truly has something to offer even them most discerning of music fans."
Primavera Sound 2023 Barcelona & Madrid
---
12) Creamfields
When: August 22-25, 2024
Where: Daresbury, England
"Creamfields is the UK's biggest dance music festival, bringing the biggest artists from across the electronic music spectrum to Daresbury each August bank holiday. That means stages dedicated to house, EDM, techno, drum and bass, trance, grime and more, making Creamfields the go-to festival for dance music fans in Britain."
Creamfields 2018 - Official Aftermovie
---
13) Colours of Ostrava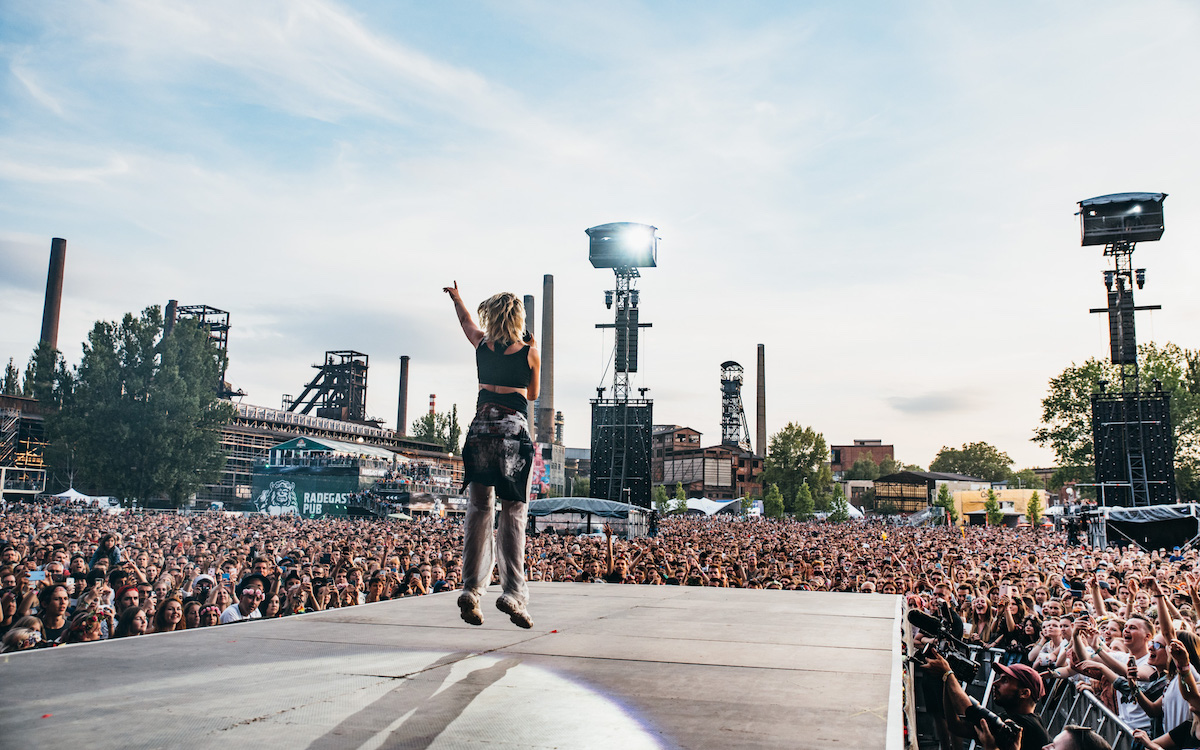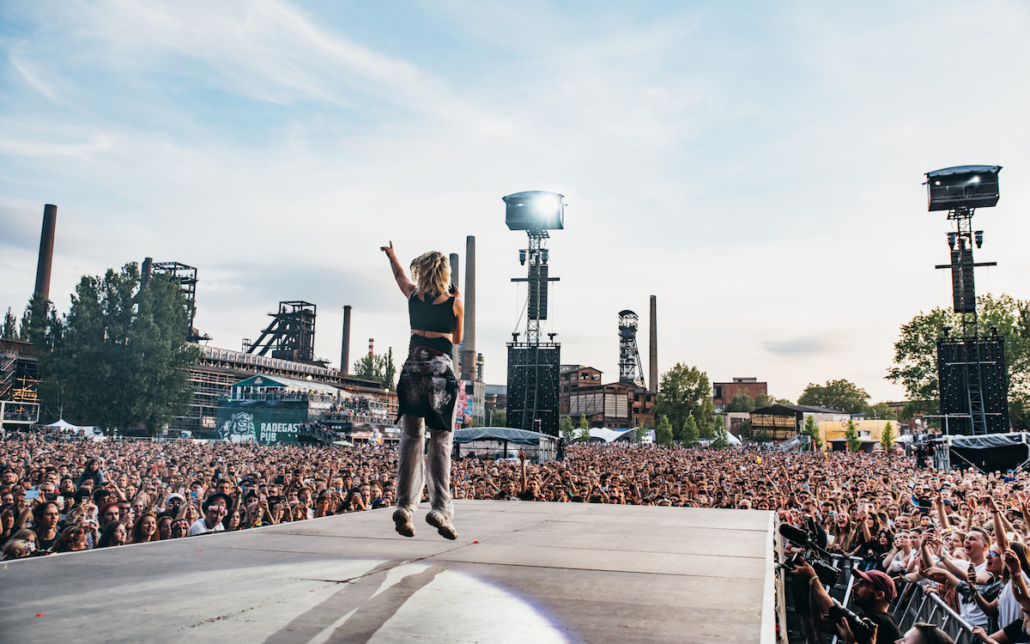 When: July 17-20 2024
Where: Ostrava, Czech Republic
Held in the astounding industrial area of the former mines and steelworks in Ostrava, the Czech Republic!
Beautifully unique festival location, incredibly diverse music line-up, affordably delicious local beer, and an amazingly international vibrant crowd. This is the Czech Republic's largest music festival, and must be added to your bucket list!
"The festival will be held in the astonishing industrial area of the former mining site of Dolní Vítkovice in Ostrava. Spread over two dozen unique outdoor and indoor stages, Colours of Ostrava will offer a unique selection of contemporary and classic performers, from electro toworld music, jazz, indie rock, and reggae. Festival-goers can look forward to over 350 events ranging from bands, DJs, films, open discussions, workshops, theatre, poetry, art installations and programmes for kids."
The Sound of Happiness 🍀 Takové byly Colours of Ostrava 2022.
---
14) Mad Cool Festival
When: July 10-13, 2024
Where: Madrid, Spain
https://madcoolfestival.es/en/index.php
"Arguably the newest festival to be considered among Europe's absolute elite, Mad Cool is a huge rock, indie and electronic music festival that takes place in the Spanish capital, Madrid. Mad Cool's biggest draw is, without doubt, the huge lineup that they offer each year, featuring giants from across the globe. But combine that with the festival's investment in sound quality, the almost guaranteed summer sun, and the opportunity to explore Madrid afforded by the late start to the music each day, and there's, even more, going for it than the acts on the bill."
Mad Cool Festival 2022 Official Aftermovie
---
15) Roskilde Festival
When: June 29 – July 6, 2024
Where: Roskilde, Denmark
http://www.roskilde-festival.dk
Music, Activism, Arts, Camps, and Freedom
Roskilde Festival is the largest music and arts festival in Northern Europe. It's also one of the oldest, dating back to 1971. 8 days. 130,000 visitors. About 170 acts. Spectacular art + events. International audience. Delicious food. Non-profit since 1972 – all profits donated to charity! Need I say more…?
"We are who we are because of the volunteers. During the festival the number of volunteers increases to about 30,000. The volunteers provide camping security, build stages, staff the festival stalls etc. Roskilde Festival Charity Society is the organizer of Roskilde Festival. The purpose of the society is to support initiatives benefitting children and young people and to support humanitarian and cultural work. The society's work is independent of party politics and has no geographical borders."
Thanks for an amazing festival 🧡
---
16) NOS Alive
When: July 11-13, 2024
Where: Lisbon, Portugal
"NOS Alive is one of Europe's most respected indie, rock and alternative music festivals, held close to the Portuguese capital city of Lisbon. Famed for its consistently outstanding lineups, the festival attracts artists and music fans alike from across the globe. In addition to the numerous rock and indie legends that have graced the festival's stages over the last decade – Bob Dylan, Radiohead, Arctic Monkeys – the festival's musical programming also extends into pop, hip-hop, RnB, disco, house and more, with the likes of Disclosure, The Weeknd and The Chemical Brothers headlining in recent years.
NOS Alive is the leading music festival in Portugal and has caught the rest of the world's attention due to a single combination of an eclectic line up, warm weather and unique coastline location. You can experience as well the world famous and amazing Portuguese food. Being a coastline city, you can enjoy some time at the beach. Surf is one of the favourite sport activities you can enjoy before getting to the festival site. NOS Alive is referred to as one of the best summer music festivals in Europe by top international press outlets!"
O Melhor Regresso de Sempre | NOS Alive'22
---
17) Lollapalooza Berlin
When: September 7-8, 2024
Where: Berlin, Germany
https://www.lollapaloozade.com
"The German edition of the iconic Chicago festival, Lollapalooza Berlin brings a huge, diverse lineup to the country's capital each year. The first foray into Europe for the stateside brand, the festival has risen to become one of the city's most popular since its arrival in 2014. And when you experience it first hand, it's easy to see why. Superstar lineups that will satisfy fans of rock, indie, dance and more, we're certain it'll continue to be a figurehead for the city's festival scene for many years to come. Lollapalooza Berlin is far more than a stripped-down music festival. Highlights like Kidzapalooza, a festival at the festival welcoming all kids, Der Grüne Kiez (Green Neighbourhood) dealing with topics like sustainability and social responsibility and the spectacular Lolla Fun Fair celebrating oddity, acrobatics as well as art and installations all over the festival grounds take the festival experience to a whole new level."
Lollapalooza Berlin 2022 I Festival Aftermovie
---
18) Untold Festival
When: August 8-11, 2024
Where: Cluj-Napoca, Romania
Untold Festival is the largest electronic music festival held in Romania!
"There's never been a more magical land in the history of mankind, such as Transylvania. Secluded for centuries, wrapped in myths and legends, but never fully disclosing itself, cocooning fantastic beings that only the moon might know the name of. A universe dormant for the tribe of men but alive as the wind through the leaves. That only few moons ago decided to reveal itself to the rest of the world, when a mighty wizard, traveling through space and time, opened the Transylvanian gates for the first time, on a summer eve, releasing its magic for four days and nights, to all those traveling the land, from afar. That is when the UNTOLD legend began, bound to reappear every year, in the same night, each time revealing more of its fantastical universe.
A world of wondrous diversity, under the ruling of the Wizard and it's loyal servant, a legendary dragon, summoned from the stars and bearer of Truth. A realm where oracles and time weavers are changing the laws of Time, where druids and part animal-part plant beings are protecting the forests. And Elderly teachers and their alchemist students are continuously transforming elements. Where ancient celestial beings, inventors and architects, are searching for knowledge beyond stars. And nature priests, surrounded by nymphs, mythical chimeras and nature spirits live in a perpetual connection. And above all, pledging themselves to the mighty wizard, a tribe of men-wolves, warriors of regal kin, offering their protection to the land beyond the forest.
Each year, for those four days and nights, the Transylvanian land, enriched with more and more magic, opens its magical gates to all those thirsty to know its secrets. Welcome to UNTOLD!"
UNTOLD Festival 2022 | Official Aftermovie
---
19) Time Warp
When: April 5-6, 2024
Where: Mannheim, Germany
https://www.time-warp.de/germany/index_eng.html
"So here we are still after all those years with the same passion and energy. It has been a long, crazy, emotional ride with unique encounters and endless memories. The first 25 years have led us to various cities, countries and continents. From 1994 onwards, our journey has been driven by our true love for electronic music. We will once again create the space known as Time Warp. Complete with it's various floors, all of which will have their own special energy circling around, grabbing you to the dancefloor. Each with its own distinctive synthesis of sound and visuals, to enhance your Time Warp experience."
Time Warp is a must tick on the techno bucket list, famed for its unparalleled attention to design and sound – festival goers will be immersed in the audiovisual experience Time Warp has to offer. A long-standing player in the techno scene! 18,000 ravers from all over the world will be on board to celebrating 25 years of making people dance – make sure you are one of them.
Time Warp - Two Days Two Stages 2022 - Official Aftermovie
---
20) Transmission Festival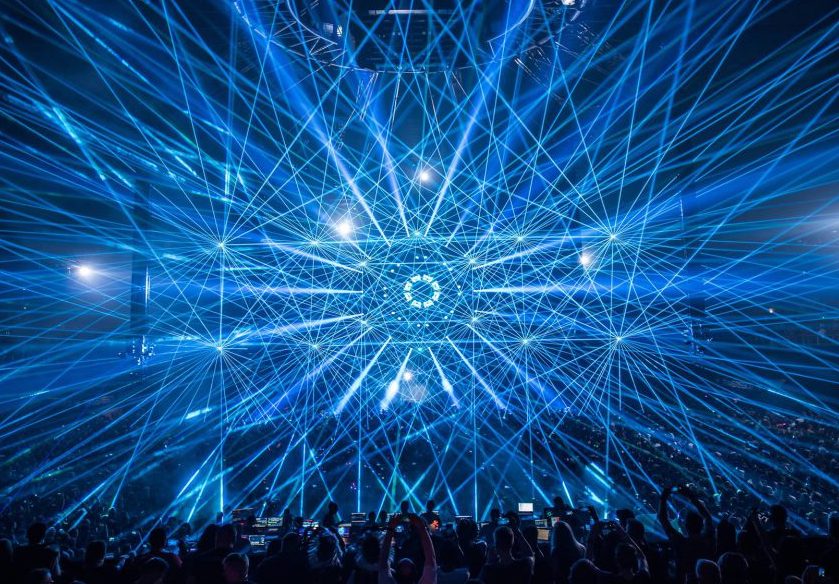 When: October, 2024
Where: Gdansk, Poland
https://www.transmissionfestival.com/
Two words come to mind: Trance + Lasers. Transmission easily has one of the best laser shows in the entire world. Mix that with thousands of trance music lovers, an amazing arena with perfect sound, and the biggest trance names– that's the Transmission experience. Since 2022, they have moved the festival from Prague in the Czech Republic to Gdansk in Poland, as well as having a Netherlands edition, and the 2024 edition is sure to be announced soon!
AFTERMOVIE ▼ TRANSMISSION POLAND 2022: Behind the Mask 🇵🇱
---
21) Balaton Sound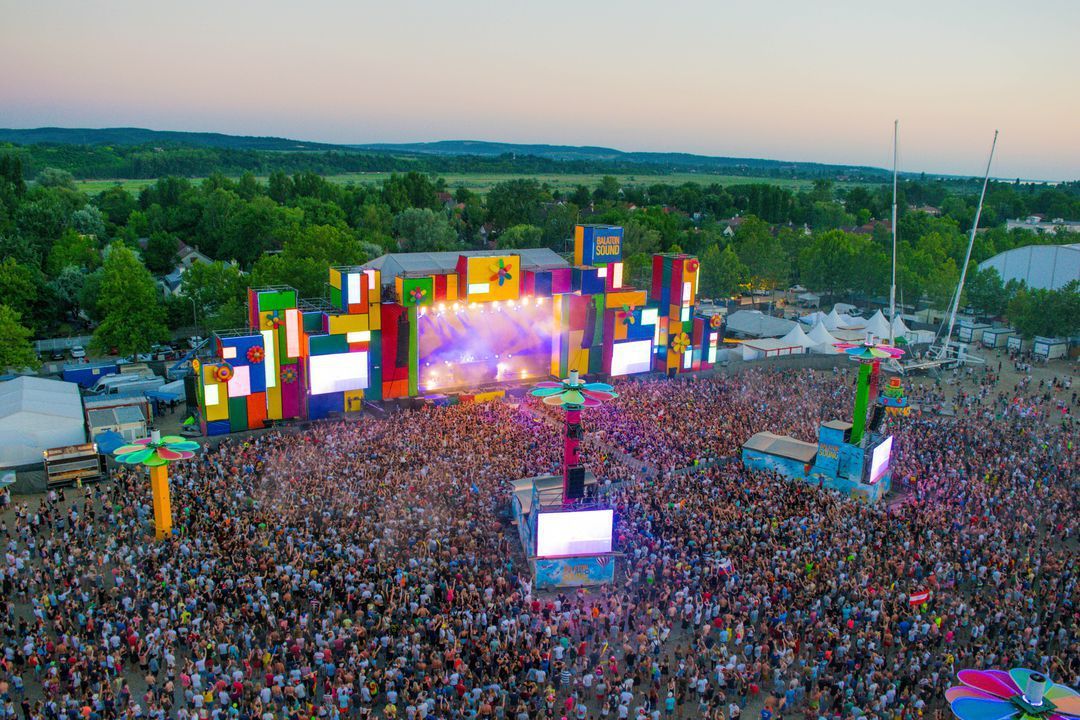 When: July 3-6, 2024
Where: Lake Balaton, Zamárdi, Hungary (90 minutes from Budapest)
One of my personal favorite festivals in Europe!!
"Balaton Sound takes place at the idyllic Lake Balaton, in Hungary. The sibling festival to Sziget is now in its second decade, and has put Hungary on the map in regards to being a key destination for the premium summer beach festival experience. With impressive lineups featuring the world's best in EDM, house, and hip-hop artists over nine stages, what better soundtrack do you need when you can spend your days either dancing on boat parties, chilling out at the nearby food and drink spots, or sunbathing lakeside and truly making the most of the blissful weather. People flock to Balaton Sound from all corners of Europe, and when the party is this great, why wouldn't you?"
Read my review: Balaton Sound 2016 | The Best Music Festival I've Ever Attended
Official Aftermovie - Heineken Balaton Sound 2023
---
22) Hideout Festival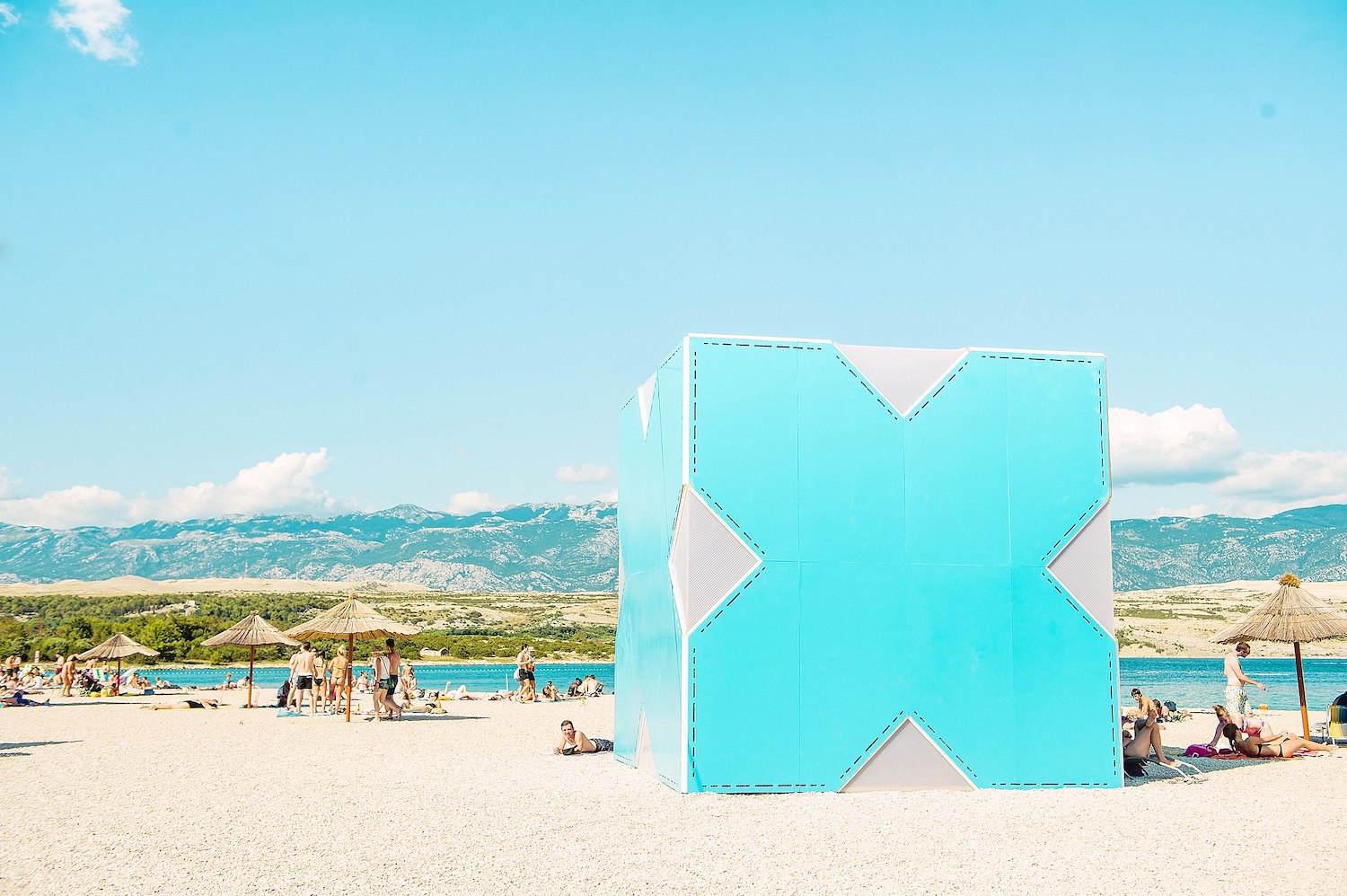 When: June 23-27, 2024
Where: Pag Island, Croatia
http://www.hideoutfestival.com/
"Since 2011, Hideout Festival has blazed a trail as one of Europe's leading electronic music festivals on Croatia's famous Zrce Beach. Hideout brings over 100 of the world's best artists together for five days and nights on a stunning beach sandwiched between breath-taking mountains and the Adriatic Sea, a winning formula that has seen Hideout sell out year on year. Think sun-soaked pool parties, secret beach parties, intimate boat parties and headline evening performances across five incredible beachfront stages."
HIDEOUT 2023 HIGHLIGHTS VIDEO 🩵
---
23) Boom Festival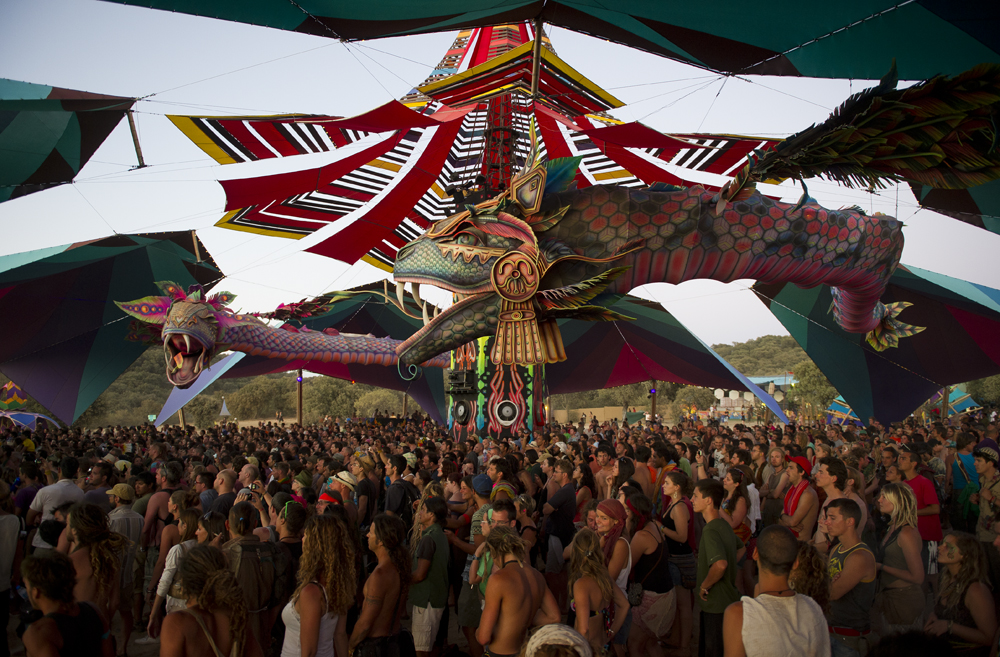 When: July, 2025 (2024 hiatus)
Where: Idanha-a-Nova Lake, Portugal
While Boom began in 1997 as purely a psychedelic trance music festival, it has now diversified to include a range of DJs, live music and visual arts performances. Boom is powered by a mix of off-grid photovoltaic panels, diesel generators and a 100kW waste vegetable oil (WVO) generator, which is extremely rare in the festival industry! Boom has won the Greener Festival Excellence Award four times (2008, 2010, 2012 & 2014), and in 2010 won the YOUROPE Green & Clean Festival of the Year; which led to Boom becoming a participant in the United Nations Music & Environment Initiative."
With epic stages, non-stop music, and wonderful vibes, a trip to Portugal for BOOM will be a psychedelic camping experience you'll surely never forget!
---
24) Festival Internacional de Benicàssim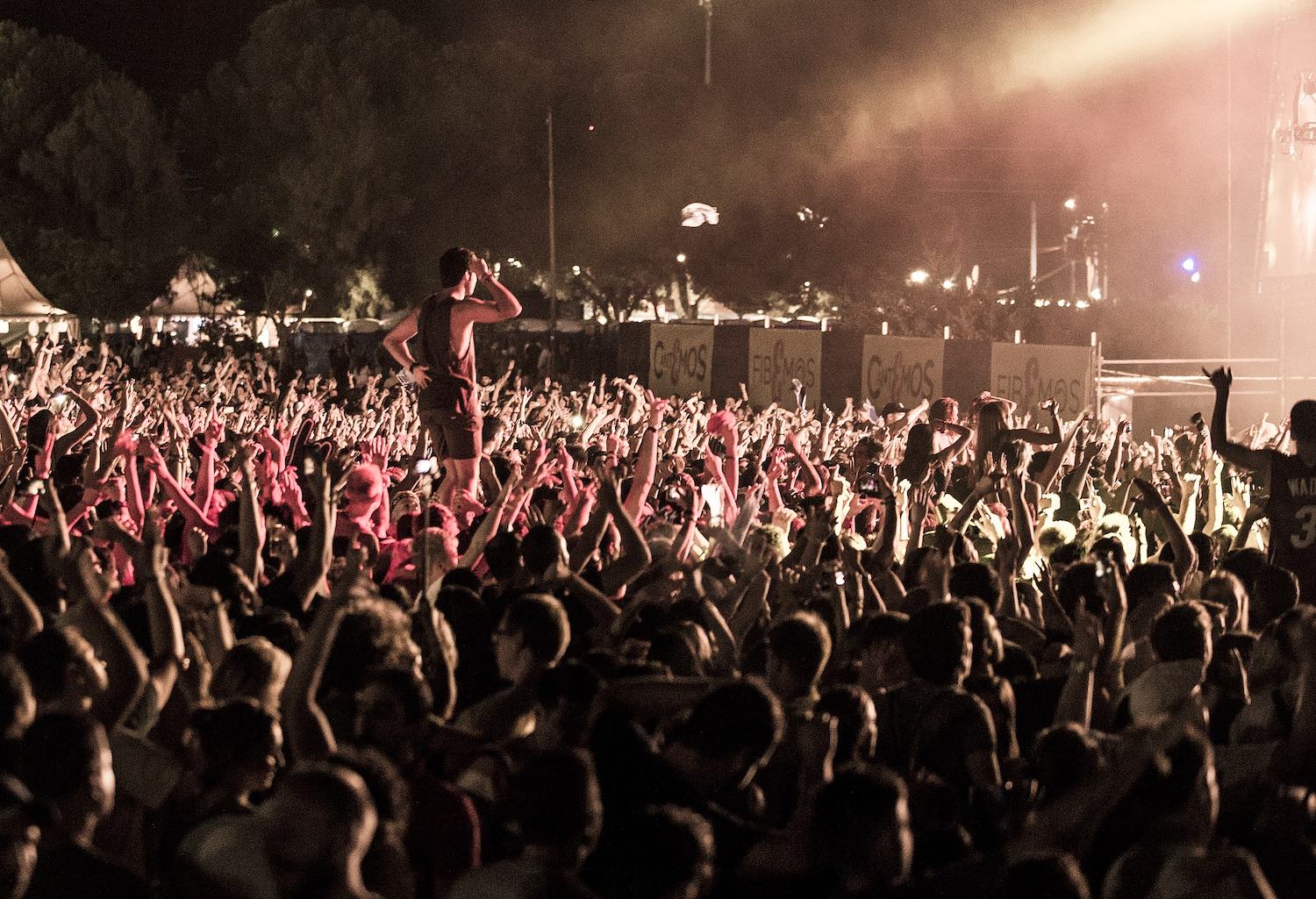 When: July 18-20, 2024
Where: Costa Azahar, Spain
"The Festival Internacional de Benicàssim, commonly abbreviated to simply FIB, is an annual music festival which takes place in the town of Benicàssim, in the Valencian Community. It focuses mainly on pop, rock and electronica artists, as well as having other elements including short films, fashion shows and art."
FIB 2022 | Official Aftermovie
---
25) Meadow In The Mountains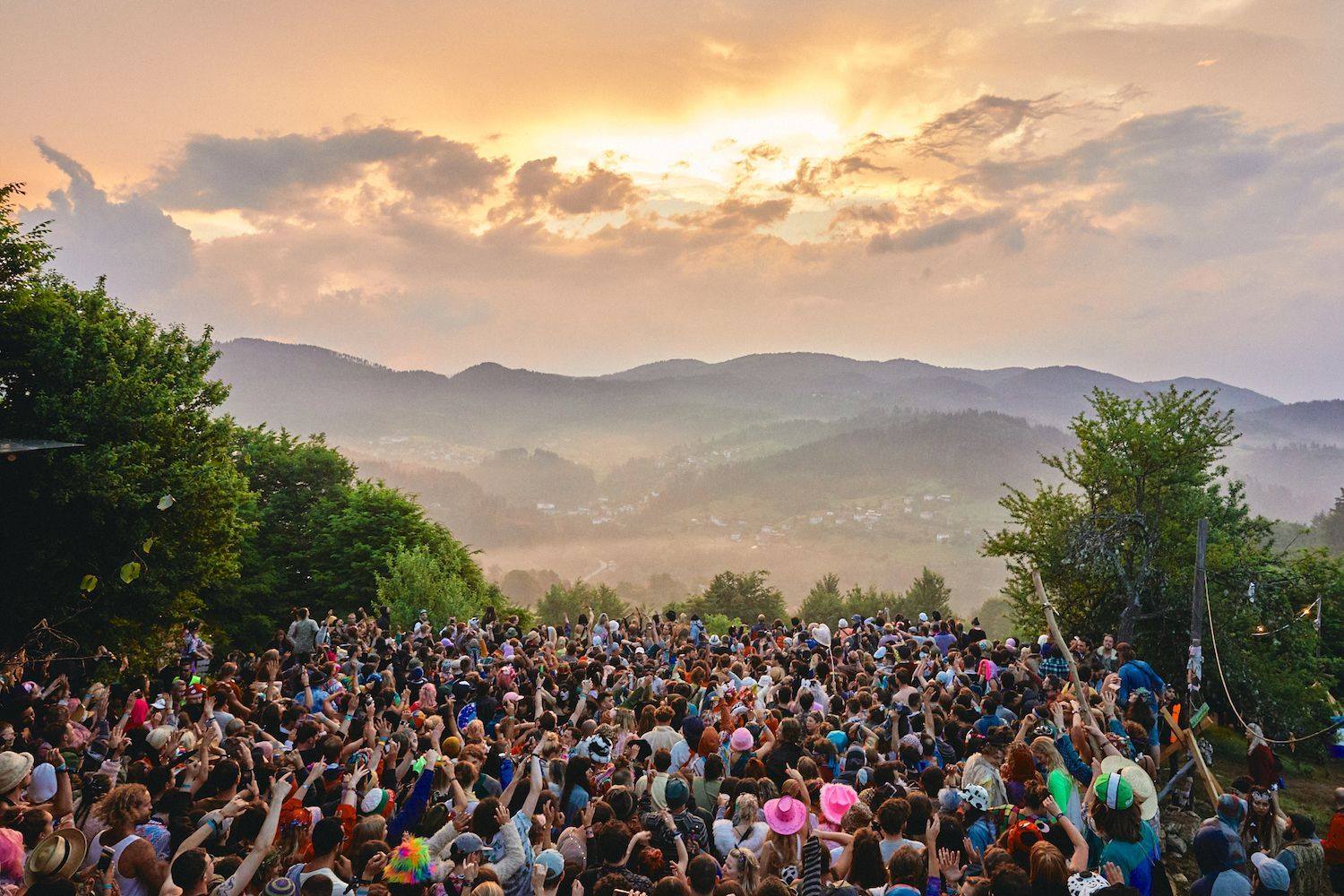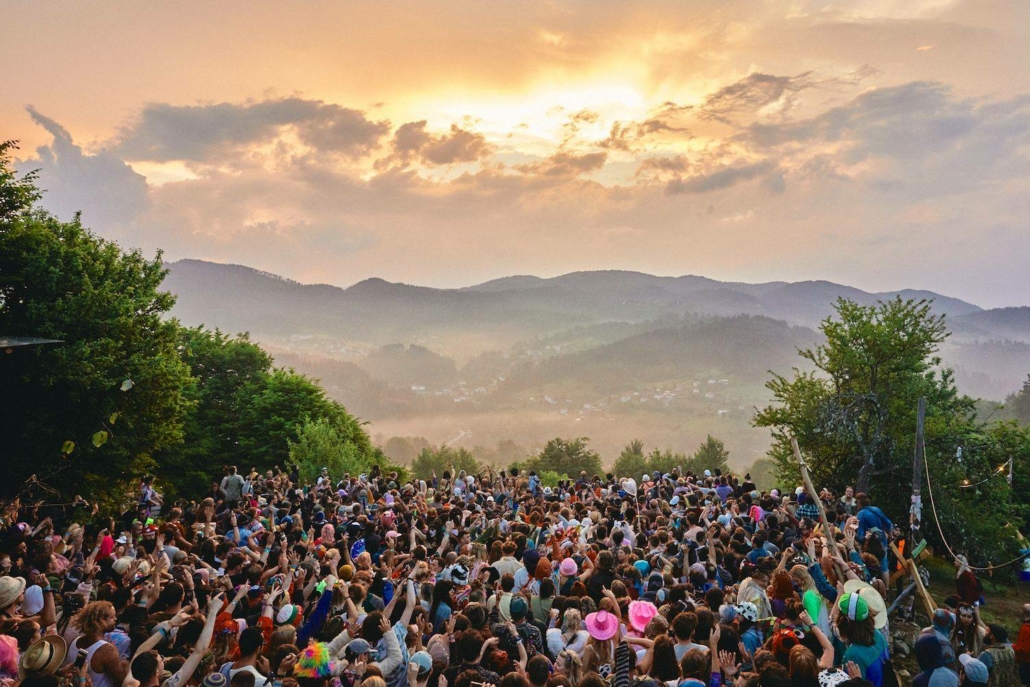 When: June 6-9, 2024
Where: Polkovnik Serafimovo, Bulgaria
http://www.meadowsinthemountains.com
"Meadows In The Mountains has become one of the world's most unique music festivals, taking place in Bulgaria's Rhodope Mountains. This truly inspiring music and arts adventure is all about breaking free from the shackles of urban life and escaping into the wilderness and tranquility of this local Bulgarian community, with whom most festival-goers stay with. Its lineup is defiantly underground and free-spirited, shunning commercial artists to showcase those who share their values of social harmony and self-expression, making it a festival of exploration for those lucky enough to make the trip up into the mountains. And believe us, there is no better sight than watching the sunrise over a mountain."
Meadows In The Mountains Festival | Aftermovie
---
26) Dekmantel Festival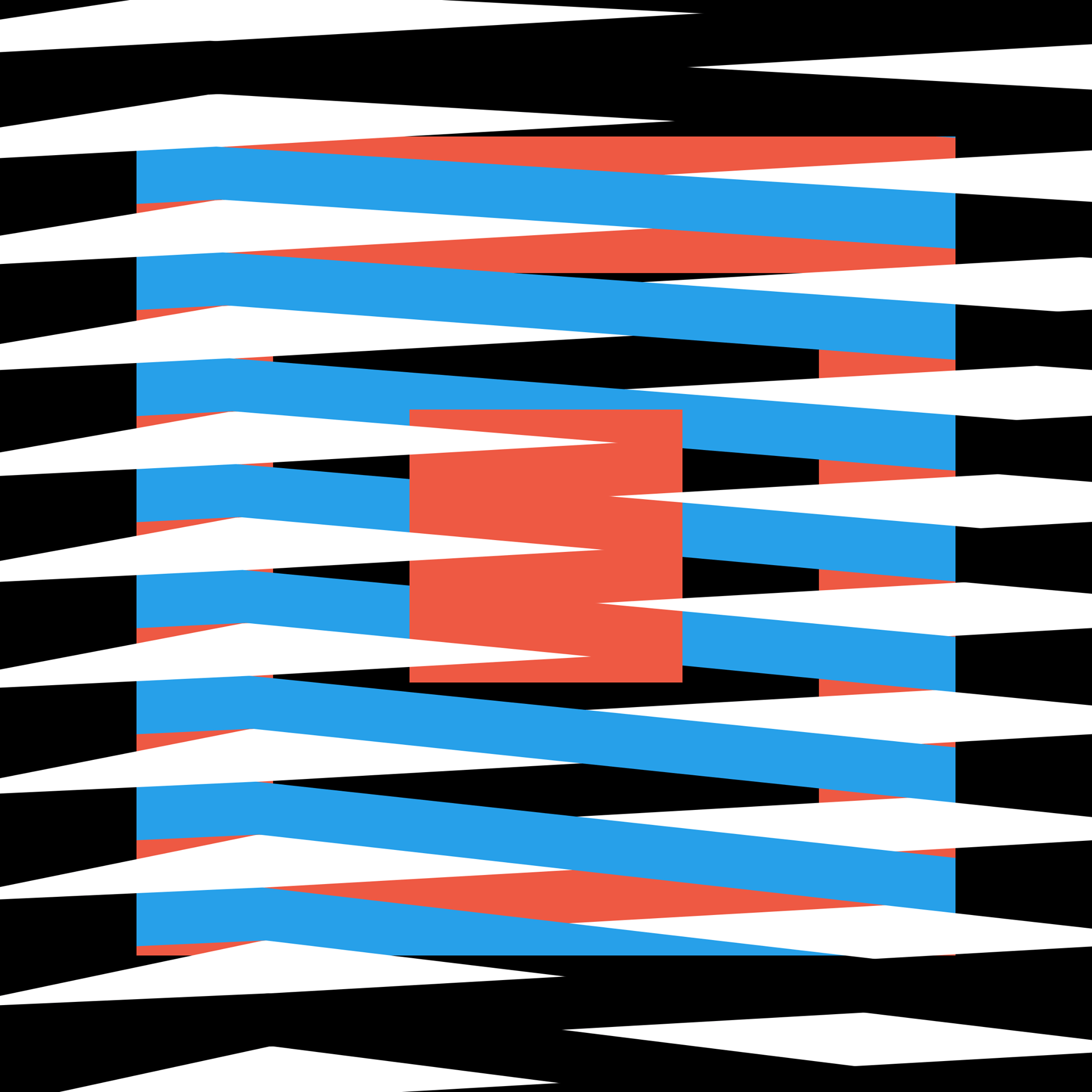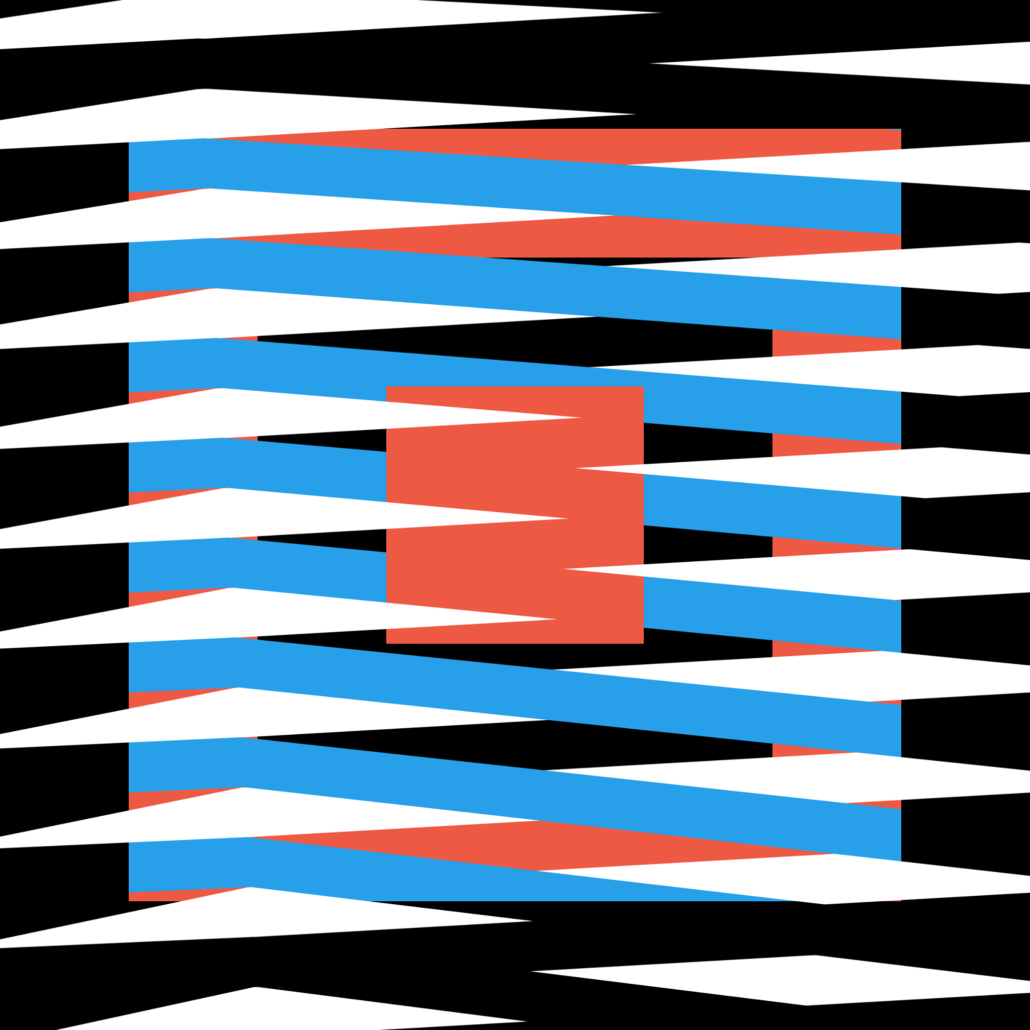 When: August, 2024
Where: Amsterdam, Netherlands
https://www.dekmantelfestival.com
" This 'choose your own adventure' programming is no accident. We love music of all stripes, so why not put the broadest possible array on display for those who travel from around the world to the Amsterdamse Bos? The cast changes year by year, but our guiding mission objective does not. Whether you're searching for EBM or jazz fusion, you'll find only the best on offer. Plus, of course, music lovers as eager and receptive as you are to share the experience with – whichever experience it is that you decide upon."
Dekmantel - Octo Octa | HÖR - Aug 6 / 2023
---
27) Sonus Festival
When: August 18-22, 2024
Where: Pag Island, Croatia
http://www.sonus-festival.com/
Hosted on the sun-soaked Zrce Beach, Sonus was Voted 'Best Croatian Festival' by the Ambassador Awards for the third year in a row! Sonus Festival spans across five days and nights in three open-air clubs delivering a world-class caliber of artists and unbeatable programming under the sun. It's a techno filled adventure in paradise, and would make for an excellent destination festival!
Sonus Festival 2019 Official Aftermovie
---
28) Rock Werchter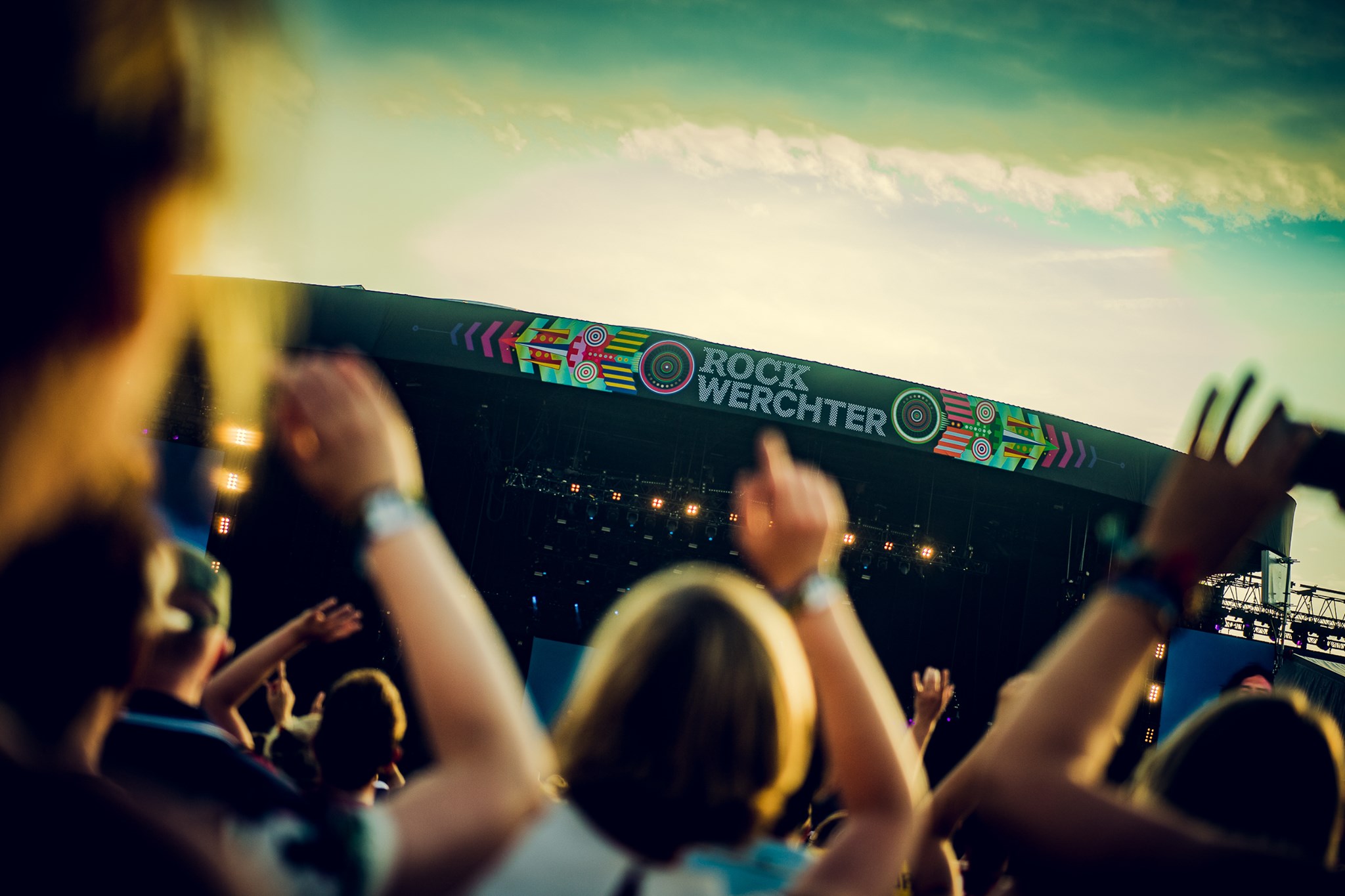 When: July 4-7, 2024
Where: Werchter, Belgium
"Rock Werchter is a multi-genre music festival in Belgium. Begun in 1974 as a one-day musical celebration, the festival has steadily grown over the years and now covers four days. Welcoming upwards of 150,000 fans each year, Rock Werchter is one of the biggest festivals not only in its home country, but in Europe as well. With a "for the people" attitude, an open atmosphere and an annual lineup of some of the biggest names in music, the festival has undoubtedly reached bucket list status."
This Was Rock Werchter 2023 | #RW23 Aftermovie
---
29) Earth Garden Festival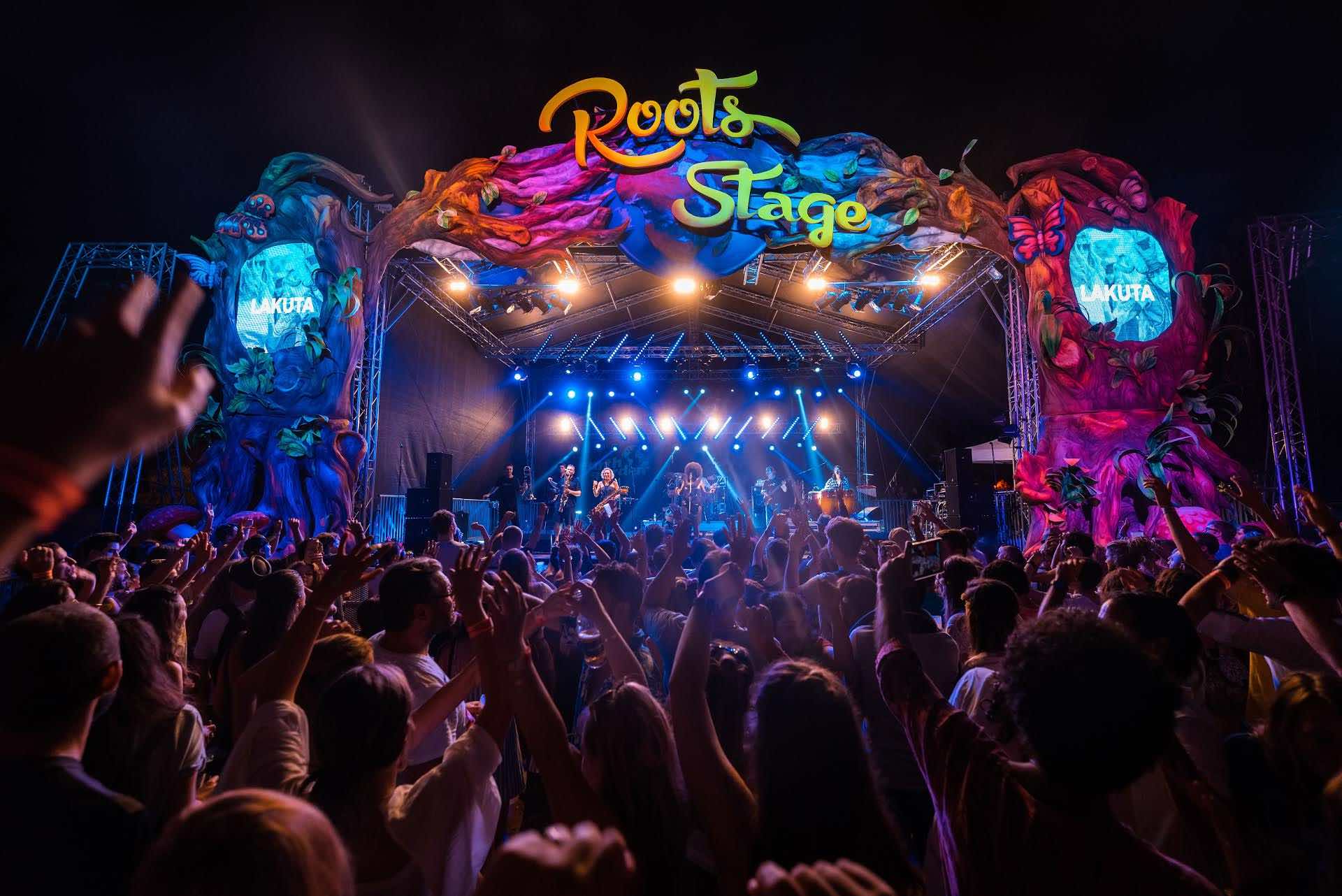 When: June, 2024
Where: Attard, Malta
https://www.earthgarden.com.mt
Celebrate Music, diversity, and life at Earth Garden, Malta's largest alternative festival.
Considered as a music haven for true connoisseurs, Earth Garden offers the ultimate festival experience! This is a festival with an international reputation for outstanding line ups, pumping dance floors, friendly hospitality, hugs, fun & sun, attracting close to 30,000 true music lovers spread over 4 days on the sunny island of Malta, right in the heart of the Mediterranean. The festival offers 6 music stages featuring over 100 acts and involving over 200 musicians, delivering a unique fusion of World Music, Ska, Funk, Blues, Reggae, Alterative Rock, Dub, Hip-Hop, Psychedelic Trance, Techno, Acid, House, Disco and a lot more! It also features one of the best international food courts on the island, a colorful Ethnic Market, Healing Fields, a naturally shaded campsite, and also a Fun Park for the young ones and the young at heart.
Earth Garden Festival 2022 official aftermovie
---
30) Donauinselfest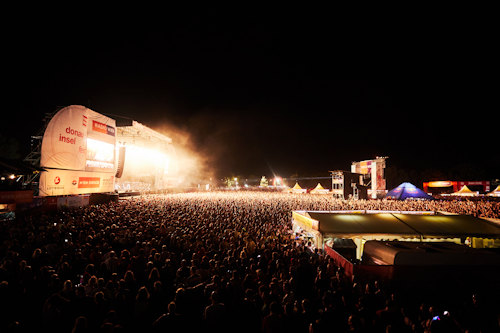 When: June 21-23, 2024
Where: Vienna, Austria
"The Donauinselfest is a free open-air music festival which occurs annually at Donauinsel in Vienna, Austria. The festival is hosted by SPÖ Wien. It is the largest open-air music festival in the world, with around 3 million visitors over 3 days."
---
What are your favorite Europe festivals 2024?
I honestly could have expanded this list to include SO many more, but I wanted to keep it down to only 30! There are so many amazing festivals all year long in Europe, and I can't wait to get back in 2024 to explore a few more of these from my bucket list! If you think there are any specific music festivals that deserve a spot on this list, please do let me know! I'd love to hear what your favorite European Festivals 2024 are!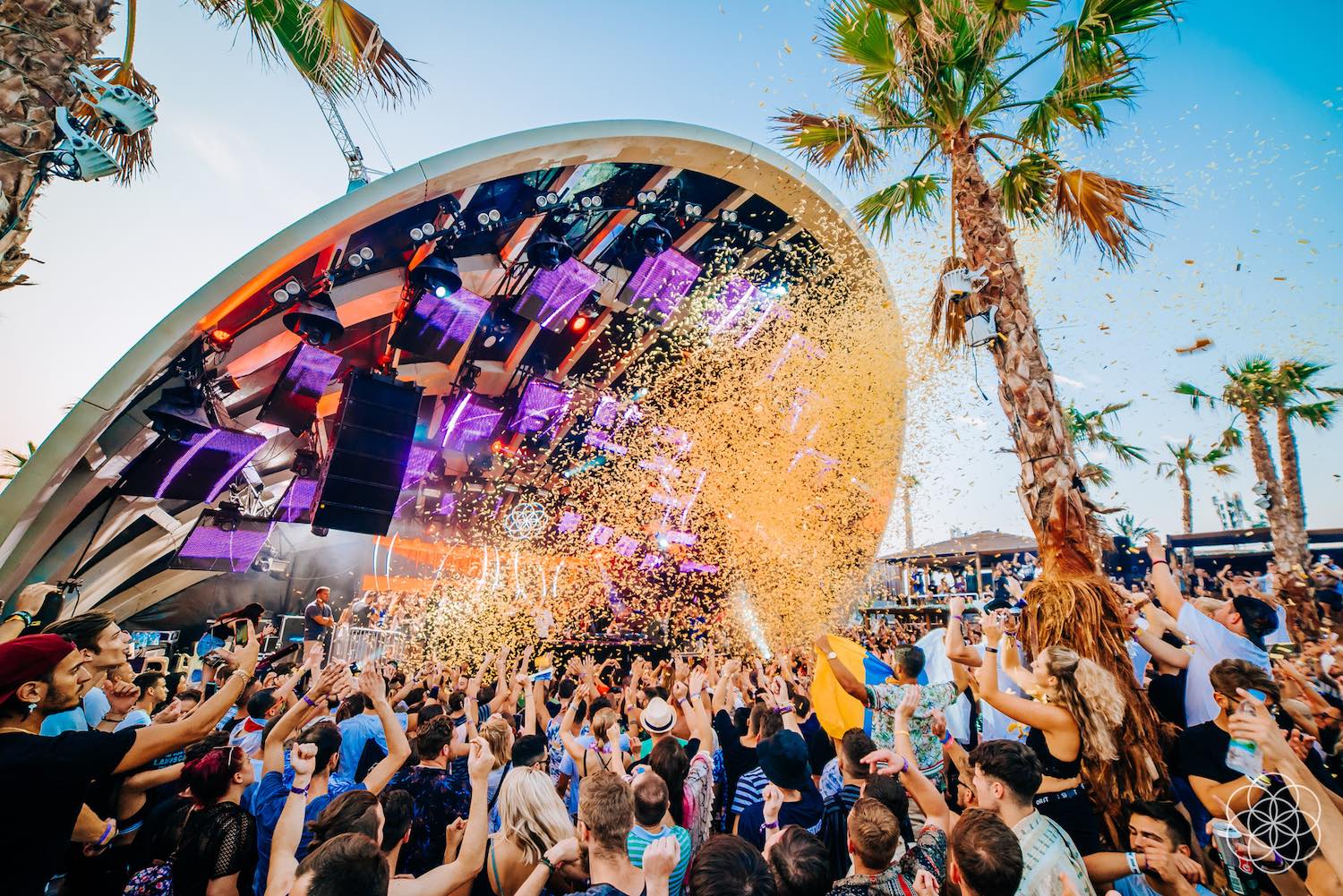 ---
Go prepared to these music festivals in Europe…
I've written a bunch of really fun guides for packing and festival accessories. Check out a few of my favorite posts below for more Europe festival planning!

---
Looking for more music festivals in Europe?
My website is filled with articles just like this and cover the best festivals and parties all over the world! I'd love for you to take a look through a few of my favorite articles below, because I bet if there's a festival missing on this list, it's been mentioned somewhere else on my blog!
Top 10 Music Festivals Around the World Worth Traveling To
---
Planning a rrip To Europe this summer…?
My travel blog also has tons of helpful articles like things to do, itineraries, and travel guides! If you're heading to Europe from abroad, make sure you give a read through a few of my blogs to give you some inspiration on destinations to visit!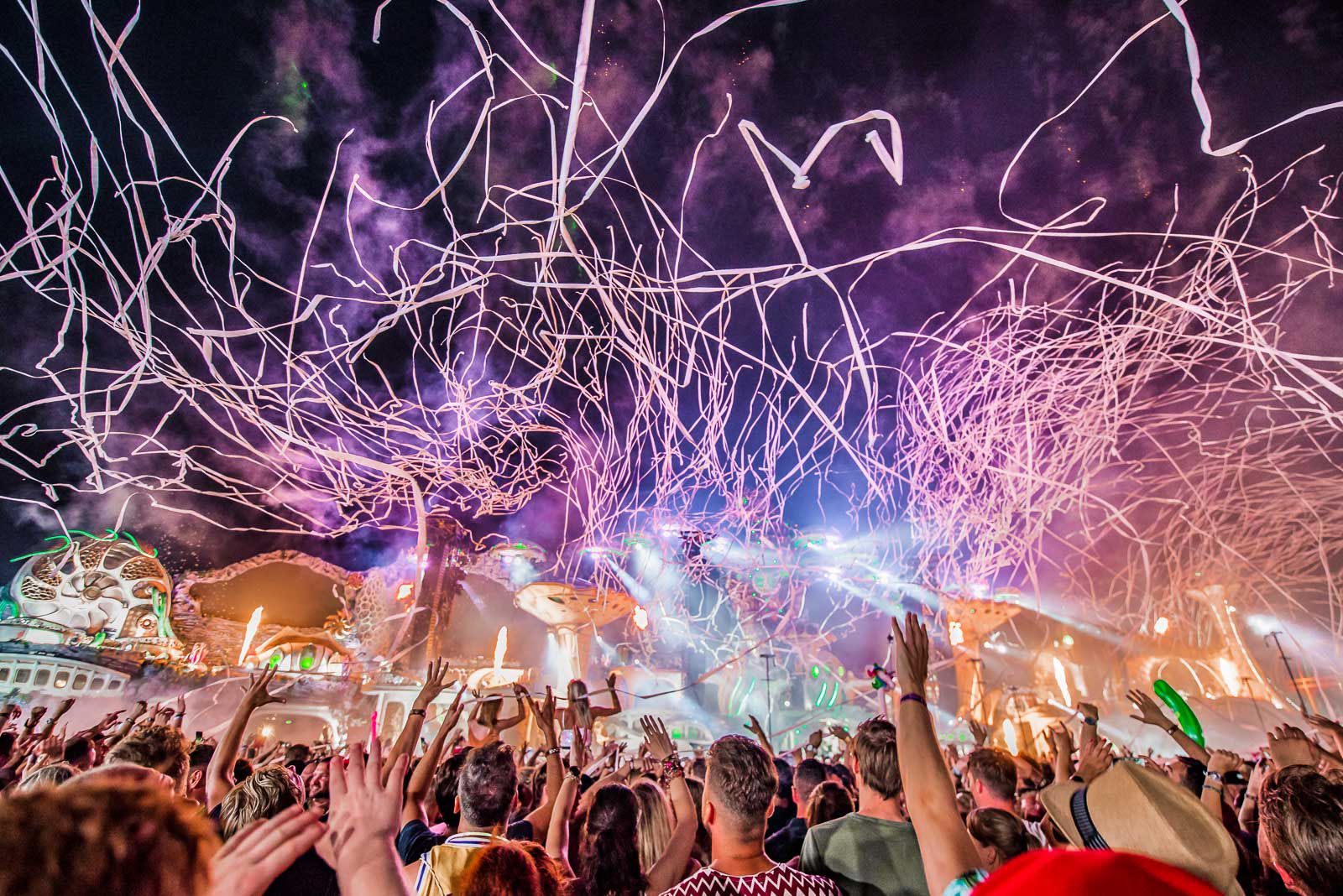 ---
Thanks for reading about these epic European Music Festivals & Raves!
Share this article with your Europe Festival squad!
https://www.jonesaroundtheworld.com/wp-content/uploads/2015/04/Balaton-Sound-Best-Festivals-in-Europe-2020-.jpg
720
1080
Dave
https://www.jonesaroundtheworld.com/wp-content/uploads/2017/03/logotry-1-1-300x106.png
Dave
2022-12-23 09:03:45
2023-10-27 02:29:24
30 Best Music Festivals in Europe to Experience Before You Die