Looking for your next party and wondering what the biggest and BEST music festivals in the Netherlands are? Well, look no further, as I've put together this incredible guide to the most iconic upcoming Netherlands festivals in 2023.
I actually used to live in the Netherlands, and it will forever be one of my favorite countries, especially because the Dutch festival scene simply has it all figured out. The atmosphere, stage production, venues, crowd, etc – there is arguably no better destination in the world for music festivals (especially for the electronic music industry).
The Netherlands is the home ground to some of the greatest DJs of all time and Dutch festivals have a reputation for being well organized and an absolute blast. You can expect names like Martin Garrix, Armin van Buuren, Tiesto, Afrojack, Hardwell, and Oliver Heldens (for EDM fans at least). What more could convince you that the Netherlands' festivals are the best music celebrations out there, hands down.
You can attend a festival every weekend during the summer (and have your pick between 3-4 to choose from honestly)! While this list was hard to narrow down, here's what I think are the BEST 22 Netherlands Music Festivals you need to add to your bucket list!
From Amsterdam techno festivals, 3-day pop festivals, beachside trance events, and magical camping weekend getaways – there's a little something for everyone here in Holland!
---
1) Amsterdam Dance Event (ADE)
When: October 19-23, 2023
Where: Amsterdam, The Netherlands
http://www.amsterdam-dance-event.nl/
"The Amsterdam Dance Event (ADE) is the leading conference and festival for the whole spectrum of electronic sub-genres, with more than 1000 events spread out over almost 200 venues.
ADE's multiple conference tracks offer the ultimate business and inspiration platform in the field of electronic music, featuring dedicated programming for business professionals, start-ups, aspiring producers and musicians, students, VJs, visual artists and stage designers. In 2018 the conference welcomed 600 speakers and 9000 representatives of the worldwide electronic music industry.
ADE's festival program covers the whole spectrum of electronic subgenres, with over 2,500 artists performing in 140 of Amsterdam's finest music and nightlife spaces. In 2018 the festival attracted 400,000 festival visitors from over 90 countries, which makes it the world's biggest club festival.
The ADE by Day program provides entertainment, engagement and plenty of surprises for the legions of electronic music fans visiting Amsterdam. The mostly free daytime program features a wealth of dance music-related exhibitions, films, documentaries, DJ showcases, gear master classes, studio sessions and artist MusicTalks, taking place across Amsterdam's five main districts, utilising historical locations and unique venues across the city."
Armin van Buuren live at DJ Mag Top 100 DJs Awards 2021 (AFAS Live - Amsterdam Dance Event)
---
2) A State of Trance Utrecht 2023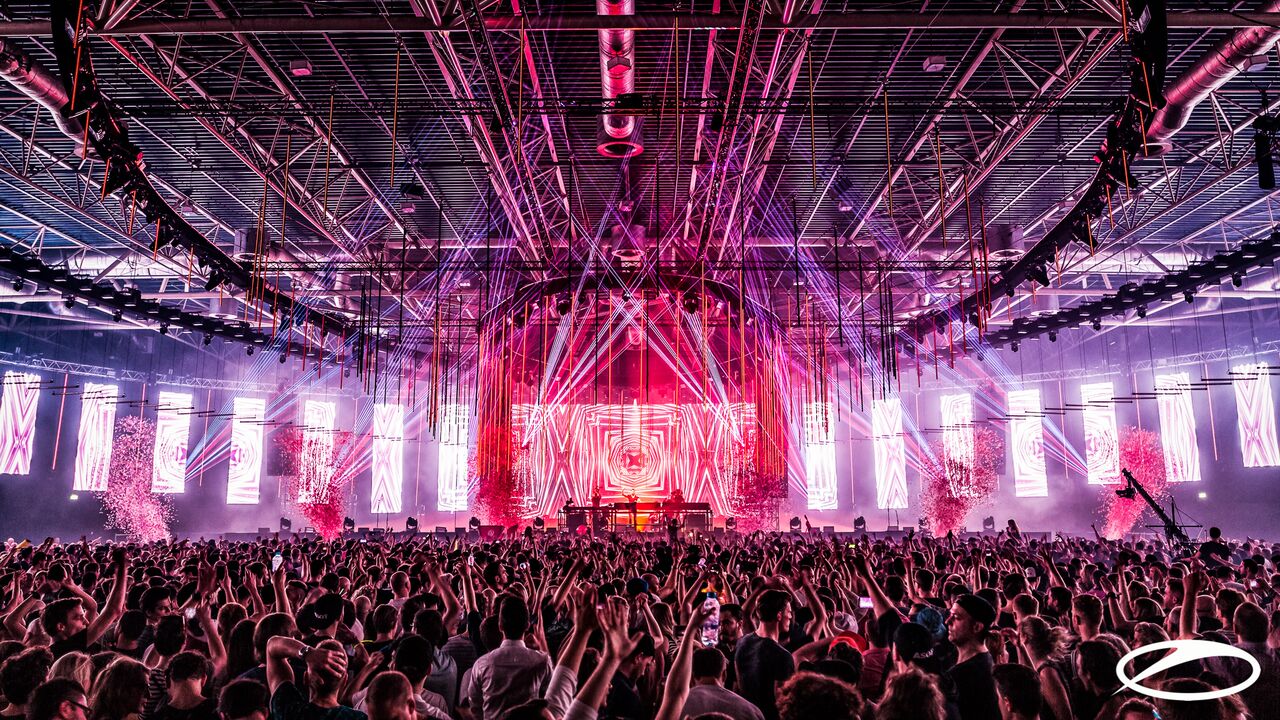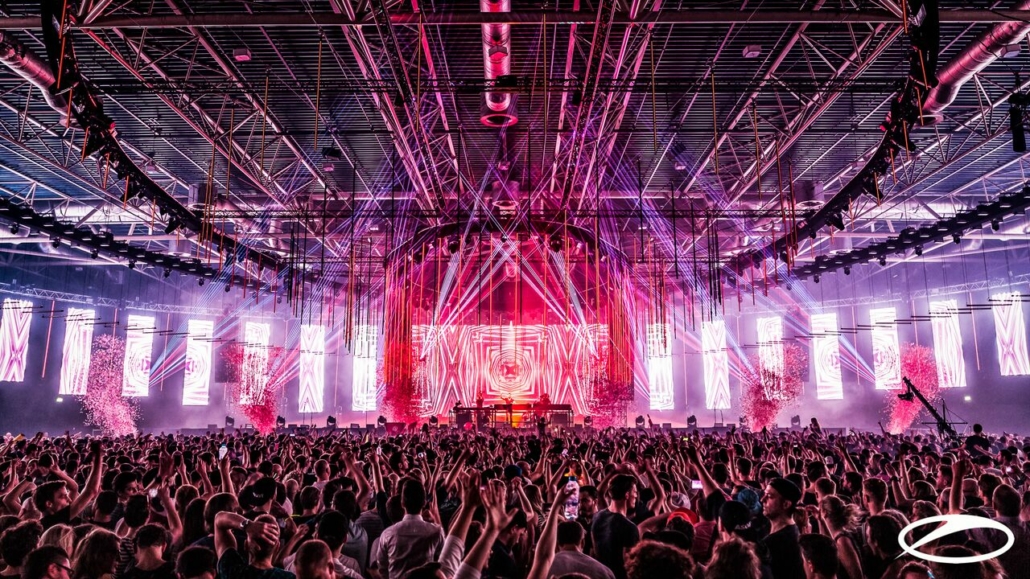 Where: Utrecht, Netherlands
When: March 3-4, 2023
https://festival.astateoftrance.com/
This year, a State of Trance hits the 1000th episode in their 20th year. Celebrate a weekend of fabulous festivities at A State of Trance (ASOT) with a weekend pass. The pass grants you access to the main stage, where you can enjoy hits from a stacked lineup.
"We'll pay tribute to twenty years of ASOT, reliving all highlights from the past in a two-decade mix by Armin van Buuren and special guests. This promises to be a nostalgic night to remember.
On Saturday, we'll celebrate the 1000th episode of ASOT. We'll turn the world into a dance floor and look forward to what is to come. Expect a night with multiple areas with young talents & legendary artists, providing you the best of trance music."
So, you know this one is going to be a couple of nights to remember.
Armin van Buuren live at ASOT900 (Jaarbeurs, Utrecht - The Netherlands)
---
3) Awakenings Festival
When: January 28, 2023 (Eindhoven), April 7-9 (Easter Edition) May 13-14 (Spring Edition) | July 7-9, 2023 (Summer Edition)
Where: Spaarnwoude, Netherlands
https://www.awakeningsfestival.nl/en/
"Awakenings Festival is a massive techno festival just outside of Amsterdam, in Spaarnwoude Houtrak. An institution, the festival features a lineup of the biggest and brightest from the genre. Hosting events throughout the year in the Dutch capital's legendary Gashouder, Awakenings is one of the biggest names in electronic music. Their annual pilgrimage outside to the scenic forest setting of their Spaarnwoude home is the techno festival of the year in the Netherlands."
Since growing such a globally known name, they've expanded to more than just a one-off summer music festiva. In 2023, they've announced a Winter, Easter, Spring, and Summer events! Check their website for tickets and details!
Awakenings Festival 2019 - Aftermovie
---
4) Mysteryland Festival 2023
Where: Haarlemmermeer, Netherlands
When: August 25-27, 2024
https://www.facebook.com/Mysteryland
"We are a colorful collaboration of visitors, artists, DJs, and creatives. Together we are Mysteryland; the leading electronic music festival in The Netherlands. Year after year, we reunite to celebrate our friendship and love for music. In between sparkling ponds, rivers, and forestry hills of the Floriade terrain near Amsterdam, we welcome more than 100.000 fellow festival friends from over 100 nationalities."
Its reputation precedes itself, ask anyone about Mysteryland, and they would tell you how great their experience was. As a pretty spectacular Netherlands Electronic Dance Music Festival, it's no surprise that it is already sold out. But don't lose hope as you can get a spot on the waitlist, and keep your fingers crossed.
Mysteryland 2019 | OFFICIAL AFTERMOVIE
---
5) Don't Let Daddy Know Amsterdam 2022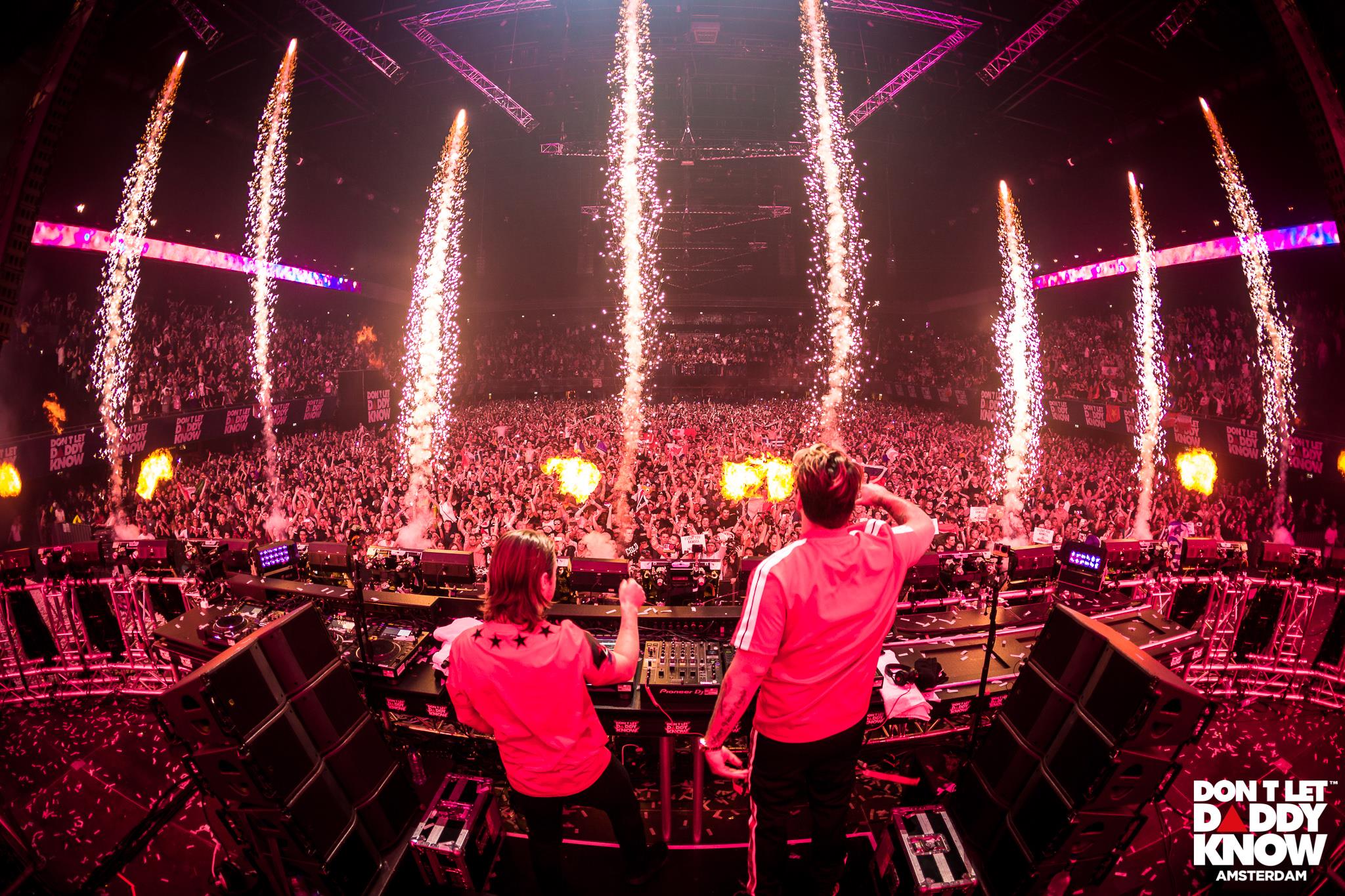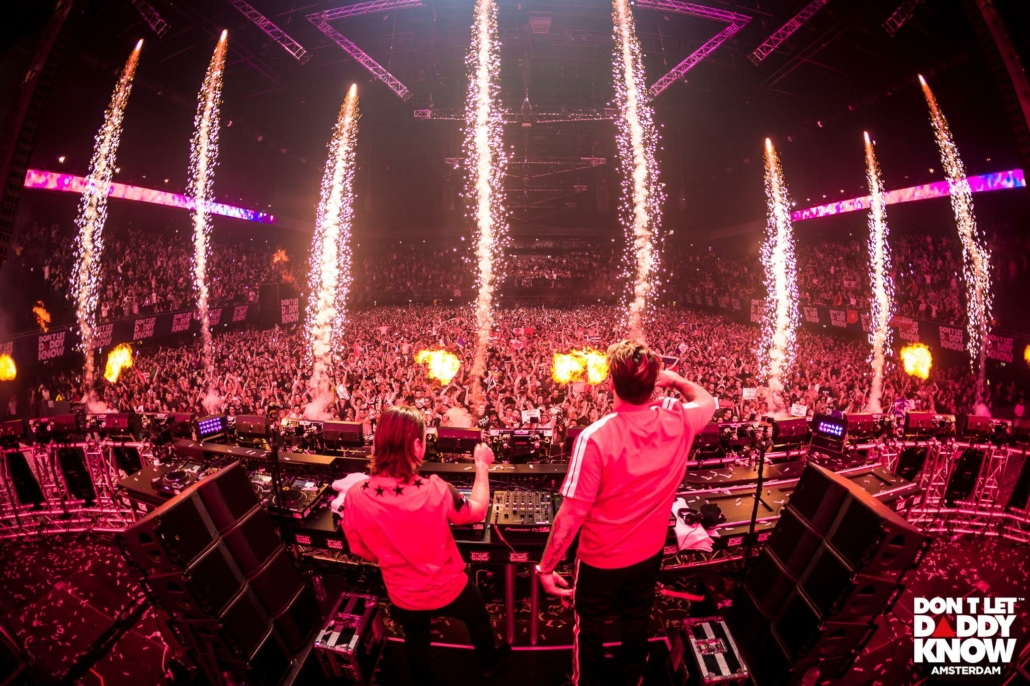 Where: Amsterdam, Netherlands
When: March 4, 2022
What started out as a fun night in Ibiza in 2012, has evolved into a banging event proven to be an Amsterdam festival favorite. Join them as they return to the city for their 8th edition of high-quality entertainment.
"We're taking you on a rollercoaster ride to a higher atmosphere of an unusual style of entertainment and fulfilling every individual desire by creating an exceptional reminiscence of music. Don't Let Daddy Know strives to attract the top-of-the-line fashionable people who go for more than just the average."
Join the DON'T LET DADDY KNOW | Amsterdam Festival 2023 Facebook event for more information!
DON'T LET DADDY KNOW | AMSTERDAM 2020 AFTERMOVIE
---
6) Mystic Garden Festival 2023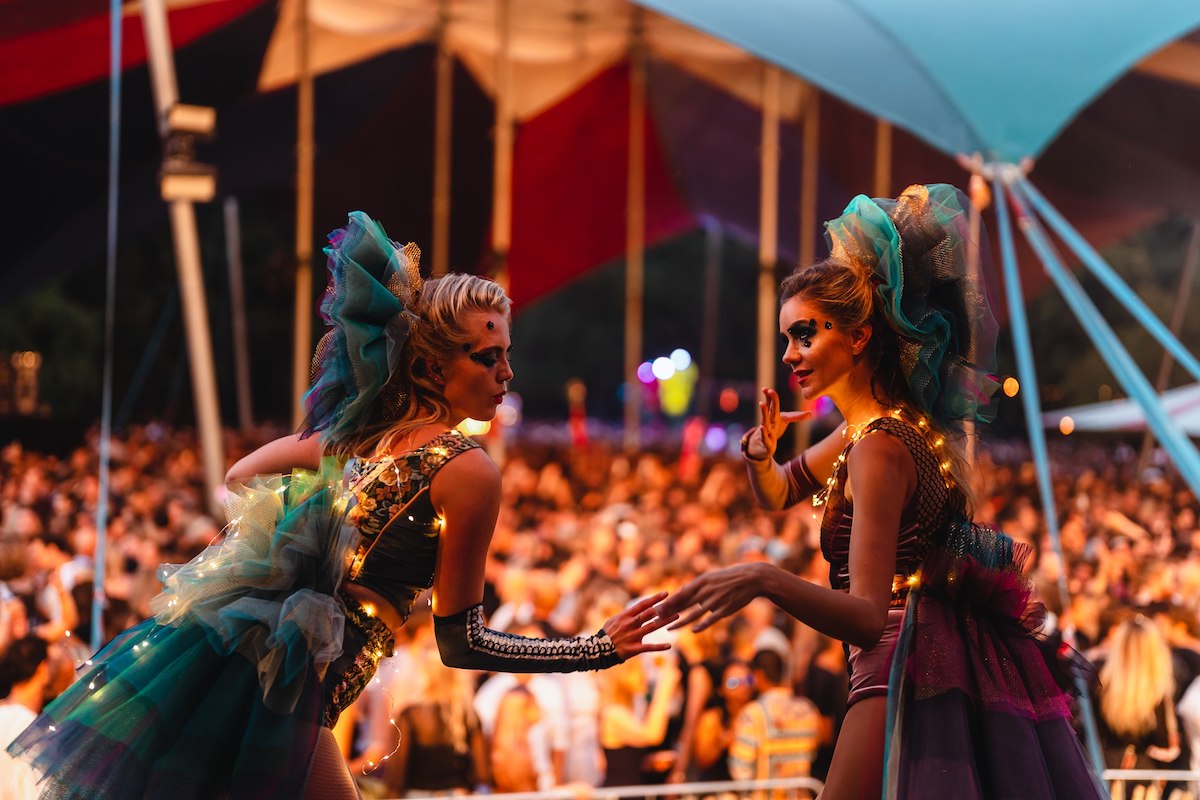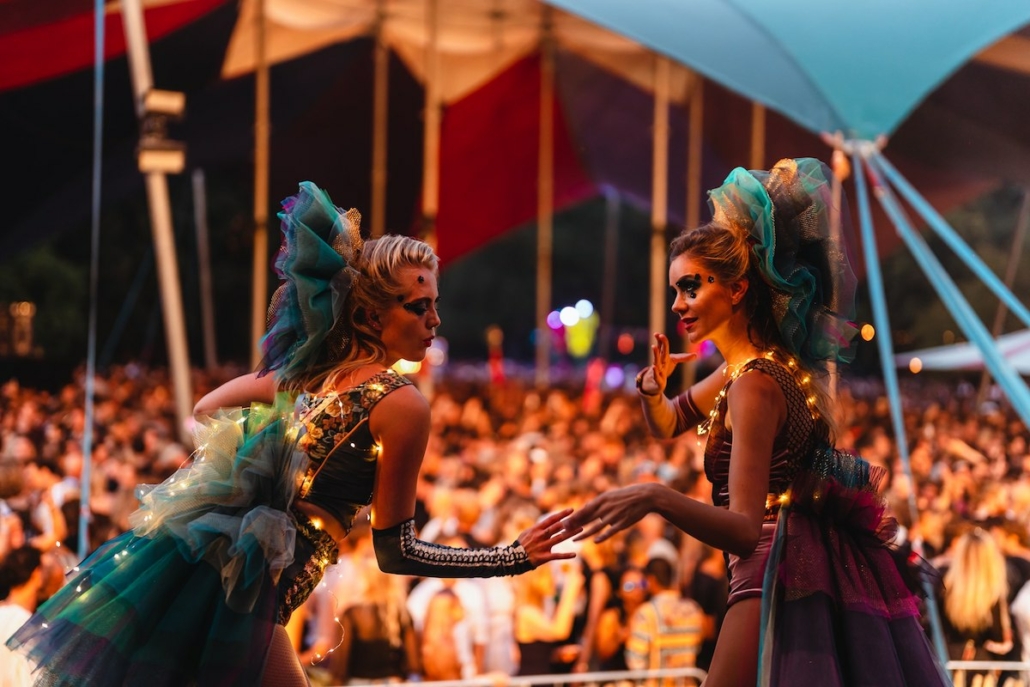 Where: Amsterdam, Netherlands
When: June 17, 2023
https://mysticgardenfestival.nl/
https://www.facebook.com/MysticGardenFestival/
Do you hear the Garden calling?
"It begins with the sound of far-off music echoing through the woods, the drums lightly beating and the violin tune; the light at the heart of the forest calling you towards it. Mystic Garden invites those who hear her call to step through the Garden Gates. An enchanted world brimming with magical creatures, breathtaking decor, and world-class DJs awaits you! Come discover Mystic Garden!"
Welcome to the Mystic Garden's 11th anniversary! It is set in an environment where people dress up as their favorite fairytale character and the music sets the tone. The Mystic Garden Festival is sure to have you mystified.
Be sure to pre-register to get all the news and be first in line when the magic happens. Or, join them at their Facebook event.
Mystic Garden Festival 2019 | Aftermovie
---
7) Amsterdam Open Air 2023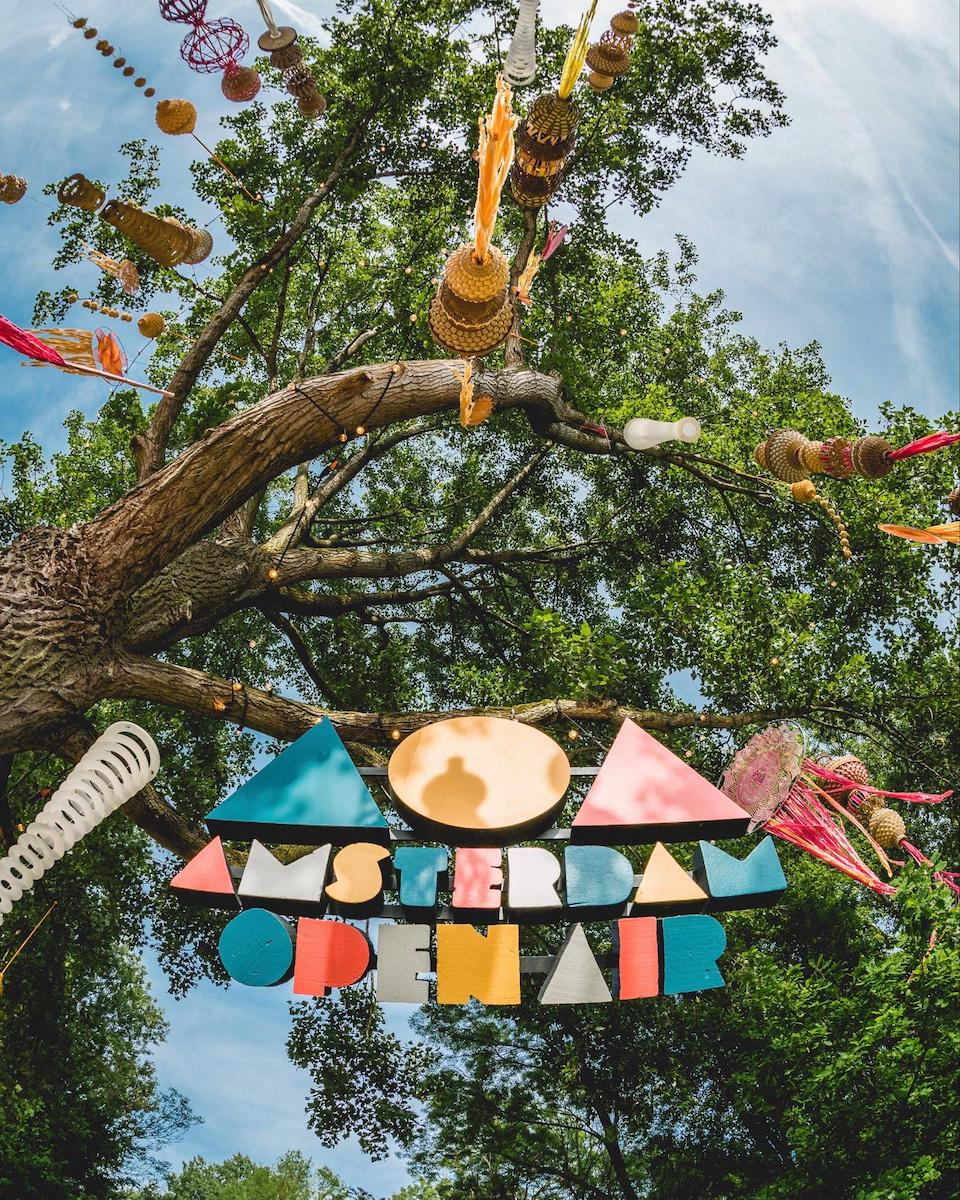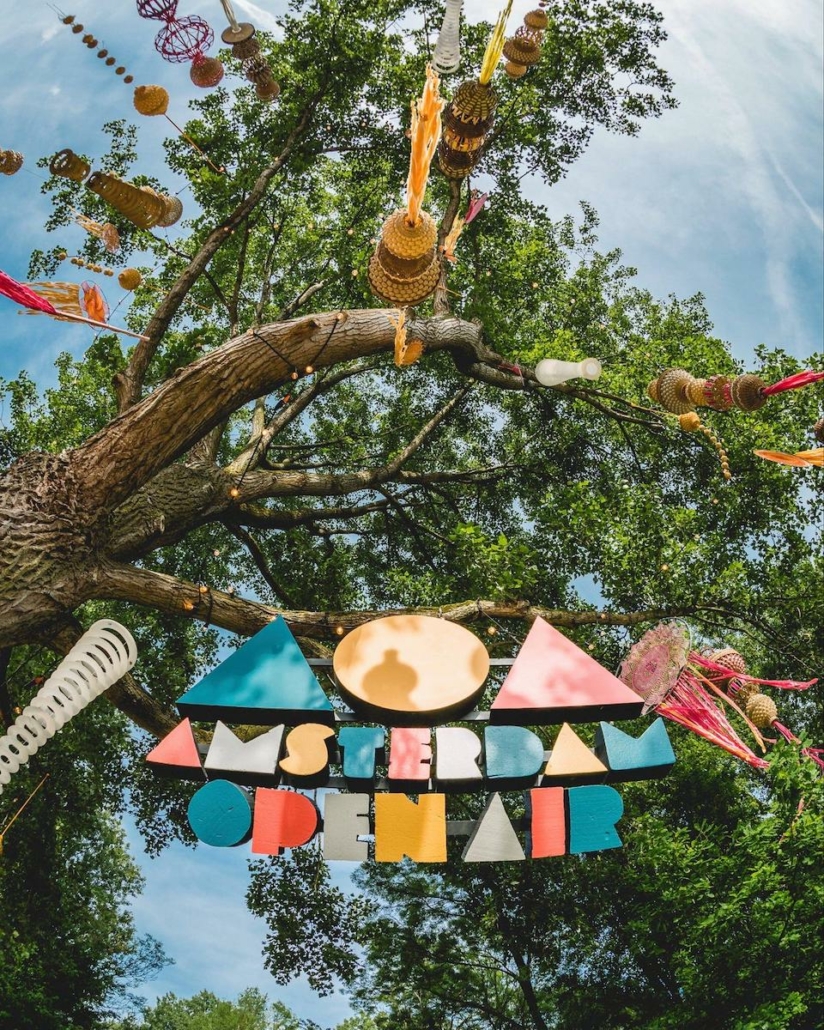 Where: Amsterdam, Netherlands
When: June 3-4, 2023
https://www.amsterdamopenair.nl/
https://www.facebook.com/AmsterdamOpenAir/
"Every year, in the first weekend of June, a collaboration of friends takes place in Amsterdam's Gaasperpark. A selection of Amsterdam's hottest promoters join-up to create a fashion forward festival that reflects the nightlife and art culture in our capital city, being a platform for local talent. Along with a culinary festival kitchen and creative collectives, we welcome our visitors to experience a weekend full of creativity, friendship and musical expression at Amsterdam Open Air."
Community is the basis of this festival. If you're looking for culture, unity, tons of fun activities, and of course, great music, this festival delivers. Be sure to register for your tickets through their website and prepare for some environmentally conscious fun while jamming to the top tunes.
Join the Amsterdam Open Air Festival 2023 Facebook event for more information.
Amsterdam Open Air 2014 | Aftermovie
---
8) Best Kept Secret Festival 2023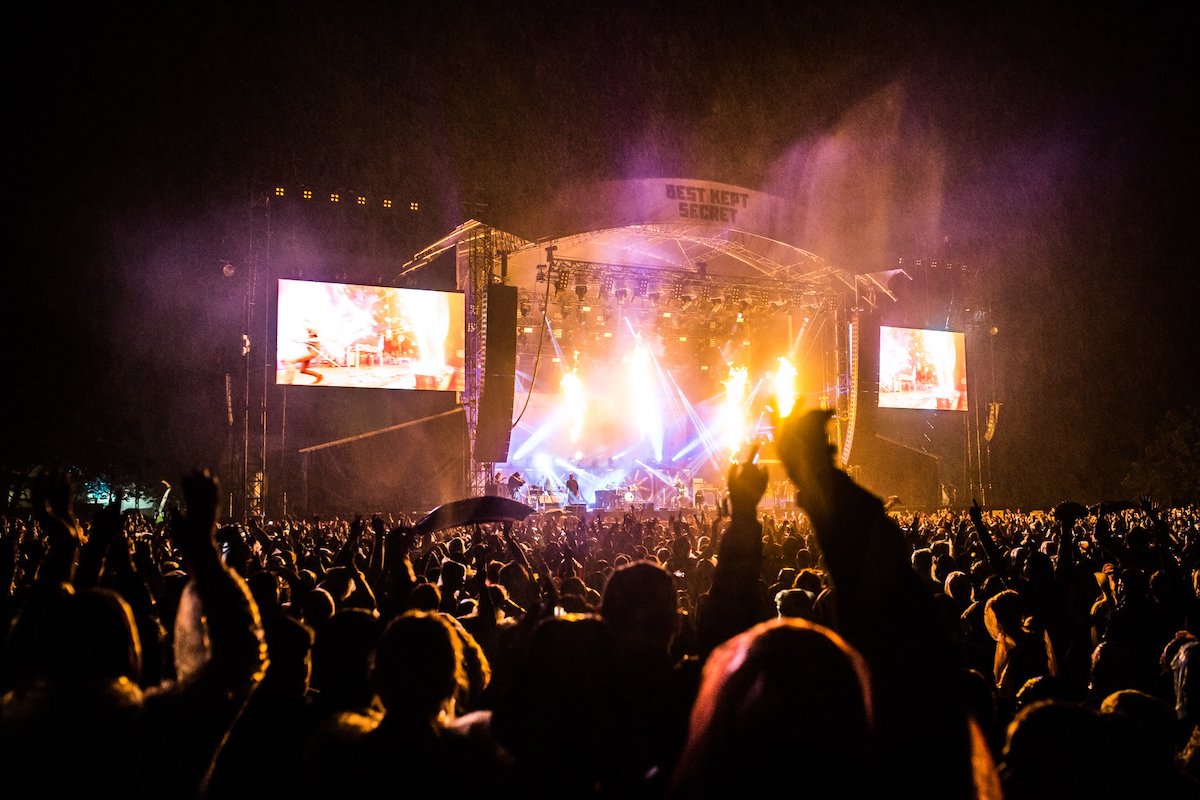 Where: Hilvarenbeek, Netherlands
When: June 9-11, 2023
https://www.bestkeptsecret.nl/
Best Kept Secret is a three-day discovery of where music can take us. An ear-pleasing mouth-watering heart-warming journey through sounds, shows, flavours, hugs and awes. The best of the known and unknown in music, food and culture, to be discovered and celebrated together, surrounded by beautiful nature and likeminded souls.
"We love to experience and explore how music enriches our lives. From sounds to art to food to friendships to all kinds of expressions, we bring them in one place to create synergies and magical moments, large and small. Best Kept Secret is a three-day discovery of where music can take us. An ear-pleasing mouth-watering heart-warming journey through sounds, shows, flavors, hugs, and awes."
Best Kept Secret Festival 2017
---
9) Pinkpop Festival 2023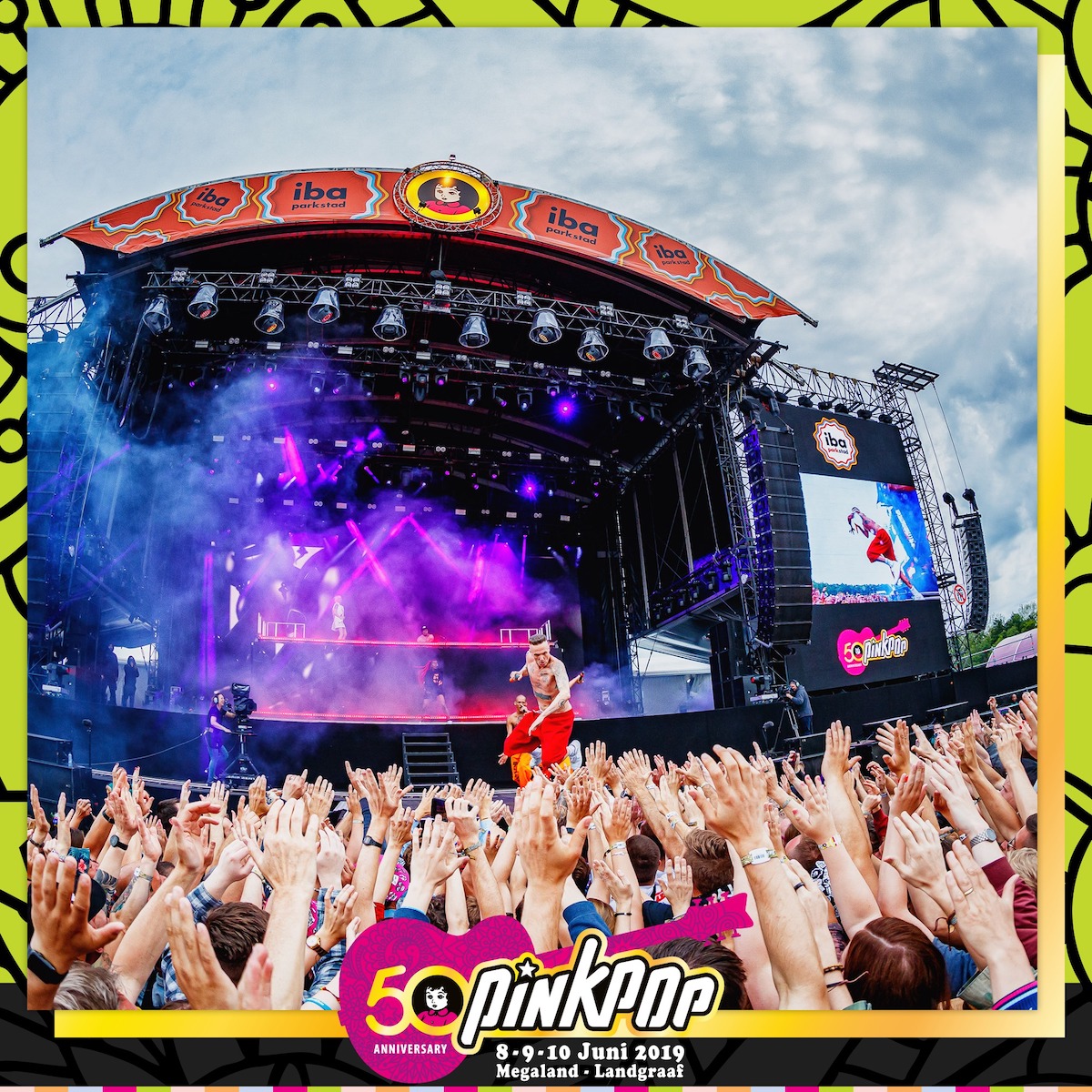 Where: Landgraaf, Netherlands
When: June 16-18, 2023
https://www.facebook.com/PinkpopFestival
This festival has been long-awaited, with 19 sensational acts at their 52nd edition! With an absolutely stacked line-up of a diverse blend of genres, guests are in for a real treat at PinkPop Festival!
2023 Highlights include: Pink, Red Hot Chili Peppers, Robbie Williams, Queens of the Stone Age, Machine Gun Kelly, and so many more!
Join the Pinkpop 2023 – Official Event for more info!
Official Aftermovie Pinkpop 2019
---
10) Luminosity Beach Festival 2023
Where: Zandvoort, Netherlands
When: June 22-25, 2023
https://luminosity-events.nl/cevent/luminosity-beach-festival-2023/
"Every year Luminosity Events welcomes thousands of trance lovers from all around the globe for the annual Luminosity Beach Festival. After an incredible last June, we can now announce that we will be back in 2023 from Thursday June 22 till Sunday June 25!
Since its humble beginnings in 2007, Luminosity Events has set itself on the map as a pure trance and exotic getaway for music lovers in the region and those adventurous enough to look further than the standard large-scale festivals in Europe."
JOin the Luminosity Beach Festival NL 2023 for more info!
Luminosity Beach Festival 2019 Official After Movie.
---
11) Oh My! Music Festival 2023
Where: Amsterdam, Netherlands
When: June 25, 2022
https://www.facebook.com/ohmymusicfestival
One of the crowd favorites, Oh My! Music Festival has staged Davido, Meek Mill, Roddy Rich, and countless others. It has brought in people from all over the world to celebrate this weekend with them. After a 2-year hiatus, their 2022 edition went off spectacularly, and are planning big things for their return in June 2023.
For fans of Hip Hop, Rap, and R&B – this should definitely be on your radar!
Join them on the Oh My! Music Festival Facebook page to keep up to date with news.
OH MY! Festival 2022 'OFFICIAL' Aftermovie w/ DaBaby, Lil Baby, Tyga, Wizkid and many more
---
12) Down the Rabbit Hole 2023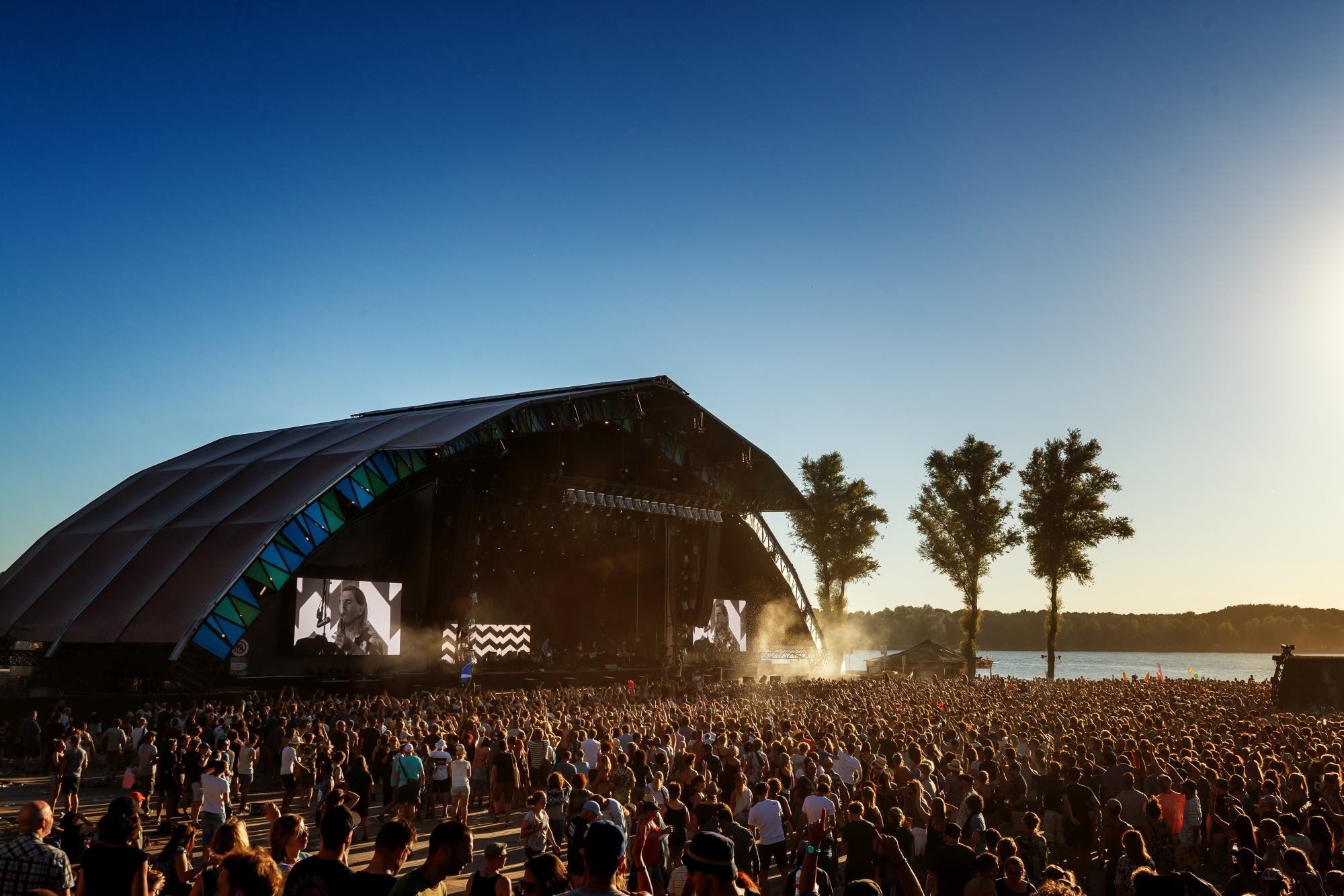 Where: Beuningen, Netherlands
When: June 30 – July 2, 20223
https://downtherabbithole.nl/english
https://www.facebook.com/DTRHfestival/
"We're going to take a three day tumble in De Groene Heuvels (The Green Hills) park, hidden in the rolling land between the Maas and Waal rivers for Down The Rabbit Hole!
Down The Rabbit Hole says adventure, confusion, surrealism and psychedelics, which has been an inspiration for (psycho) rockers, DJs, artists, designers and filmmakers ever since the rise of the pop culture in the uncurbed 1960s… Good company, so get ready to tumble. And we will go down collectively, so be prepared. A frontrunner line-up on the stages and equal measures of thrill in and around those tents.
A trip to Down The Rabbit Hole is a perfect summer getaway! Bring your own camping gear or rent luxurious accommodations at our Rabbit Resort.
LP at Down The Rabbit Hole, Full concert, Beuningen, Netherlands 🇳🇱
---
13) Milkshake Festival Amsterdam 2023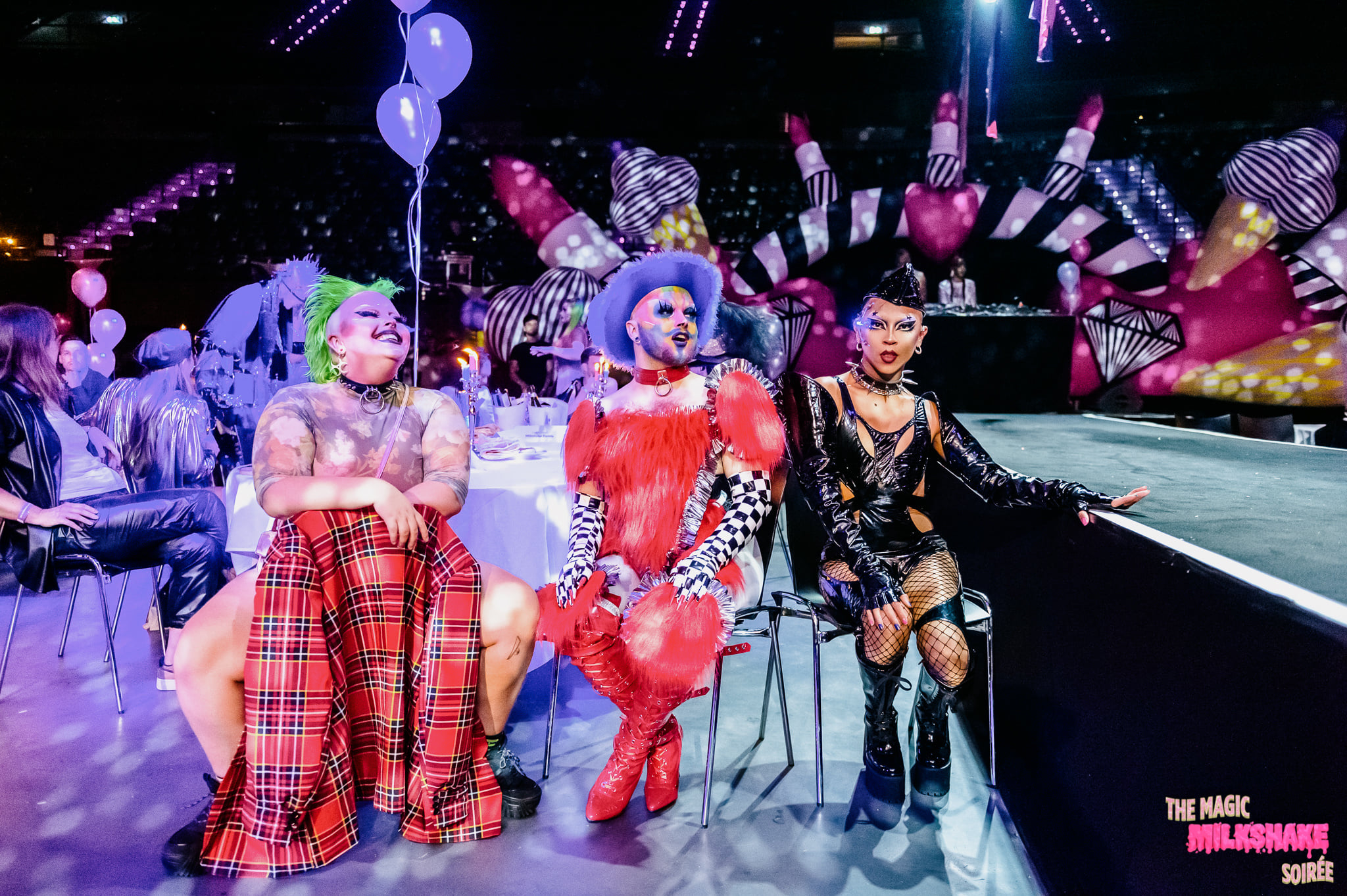 Where: Amsterdam, Netherlands
When: July 29-31, 2023
https://www.milkshakefestival.com/
https://www.facebook.com/milkshakefestival/
"Welcome to the wonderful world of Milkshake, where love is the main ingredient."
Standing on the throes of liberation, culture, enrichment, diversity, self-expression, and creativity, you'll find that the Milkshake Festival is by far the most colorful one on this list. You can expect multiple genres, tons of activities, and exhilarating things to explore. This festival doesn't fit in a box and is best suited to those who live outside of one too.
"Centered on their themes of freedom of expression and inclusivity, the festival welcomes everyone, no matter your color, gender, or sexual orientation. Black, white, large, thin, thick, gay, straight, trans, cis, they aim to celebrate what makes the world great through the diversity of its citizens."
Hi Honey! Join the Milkshake Festival Amsterdam 2023 for all the details!
AFTERMOVIE - 2018 - MILKSHAKE AMSTERDAM
---
14) Dekmantel Festival 2023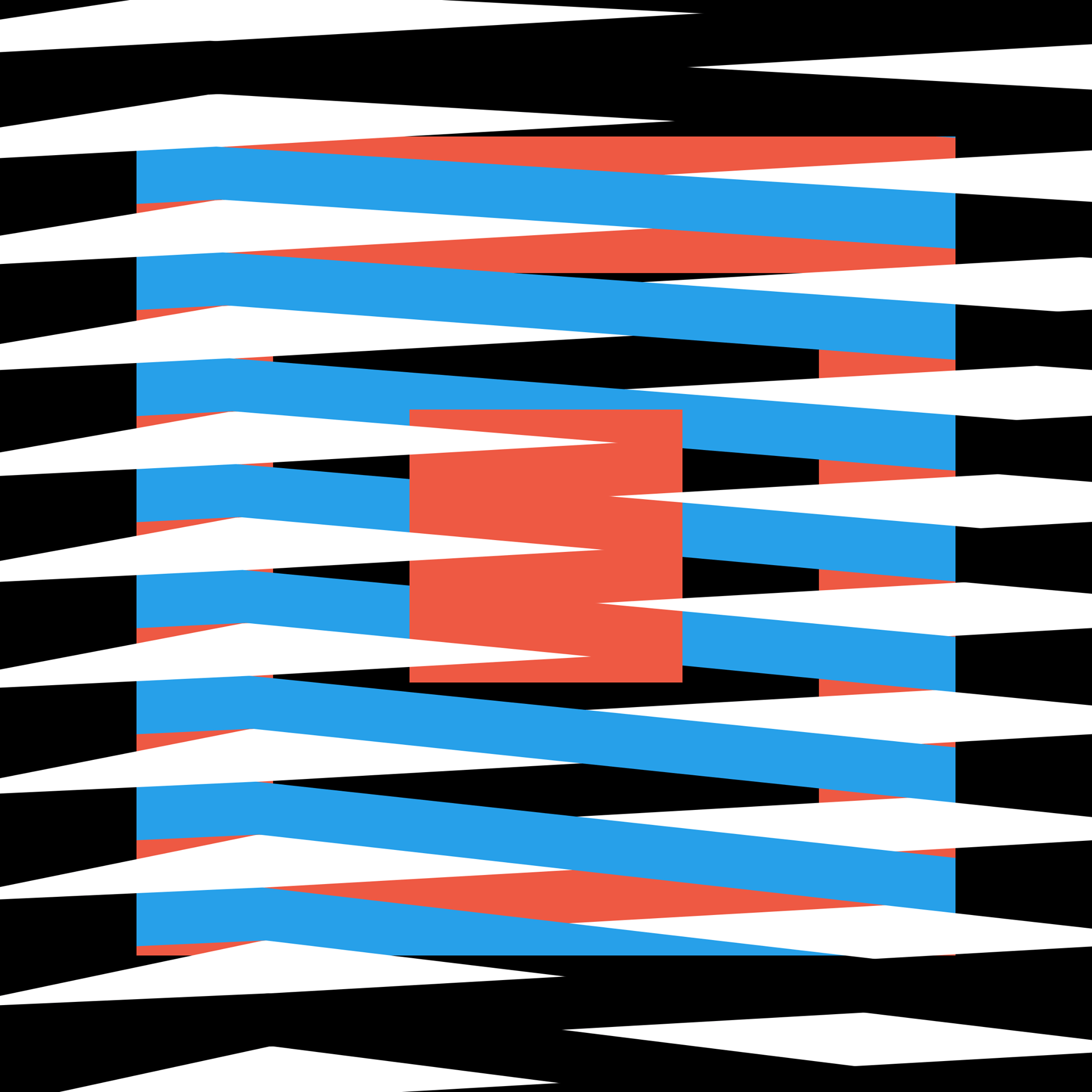 When: August 3-7, 2023
Where: Amsterdam, Netherlands
https://www.dekmantelfestival.com
https://www.facebook.com/dkmntl
If you're looking to call the Dekmantel Festival home for a few days and to spend time in the natural surroundings of Amsterdamse Bos. After some disappointing cancellations in 2021, the team is ready to offer the kick-ass festival in August!
"2023 marks the 9th edition of our summer centrepiece, and the options available have never felt more exciting. This 'choose your own adventure' programming is no accident. We love music of all stripes, so why not put the broadest possible array on display for those who travel from around the world to the Amsterdamse Bos? The cast changes year by year, but our guiding mission objective does not."
Motor City Drum Ensemble Boiler Room x Dekmantel Festival DJ Set
---
15) Loveland Festival 2023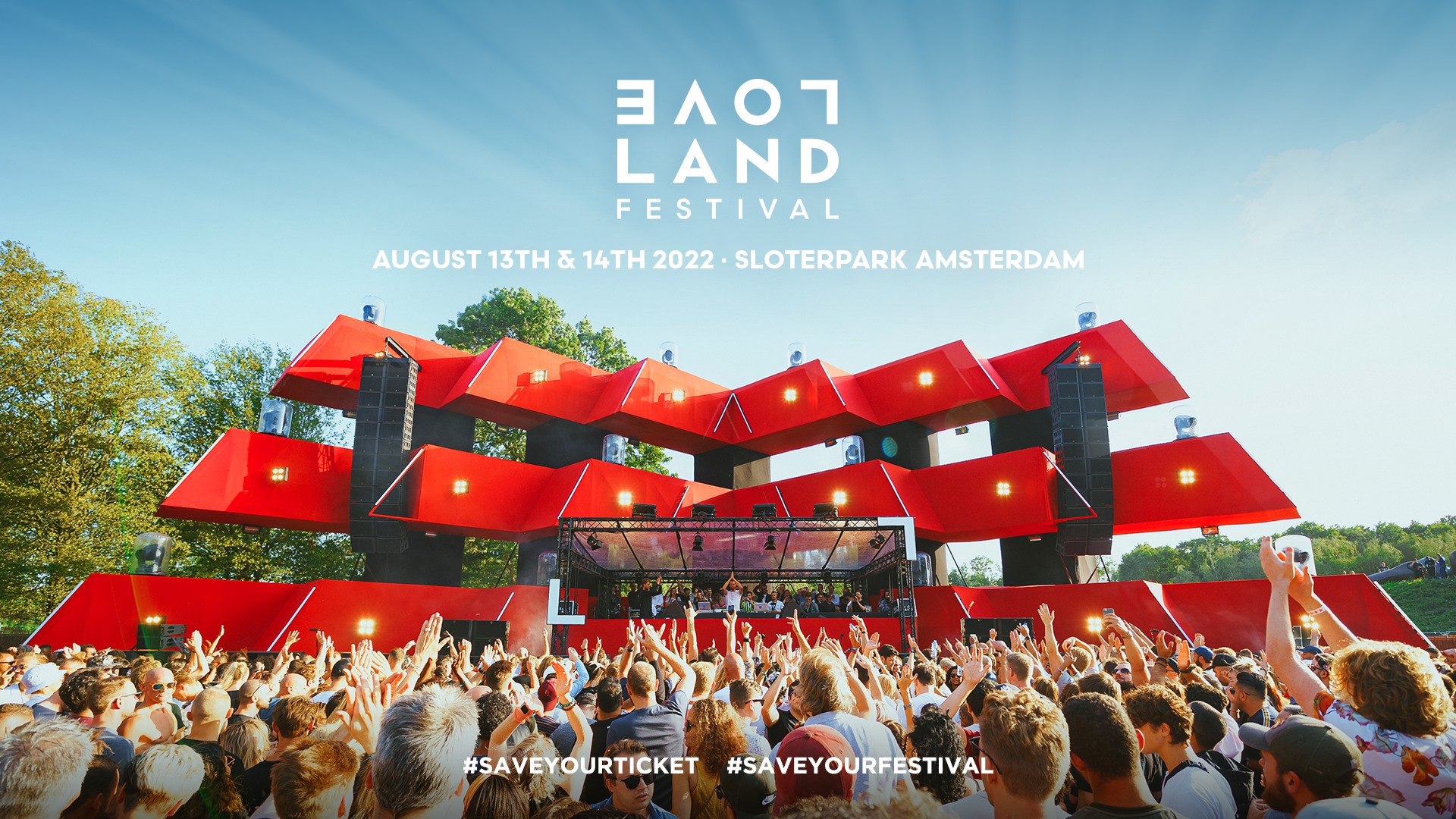 Where: Amsterdam, Netherlands
When: August 12-13, 2023
https://www.facebook.com/lovelandevents
"Loveland turns 25, and it will be a celebration that you will never, ever forget. The beautiful Sloterpark, a line-up of the best house & techno acts, interactive entertainment and many, many surprises."
The Loveland Festival is a testament to the capability of authentic Dutch Festivals. At the heart of Amsterdam, after 25 years of banging concerts, they return once more. Be sure to book your accommodation at the Loveland Hotel, overlooking the park, for quick access to the festival grounds.
The main driving force is the endless love for music and creating unforgettable experiences
LOVELAND FESTIVAL 2019 | Official Aftermovie
---
16) Lowlands Festival 2023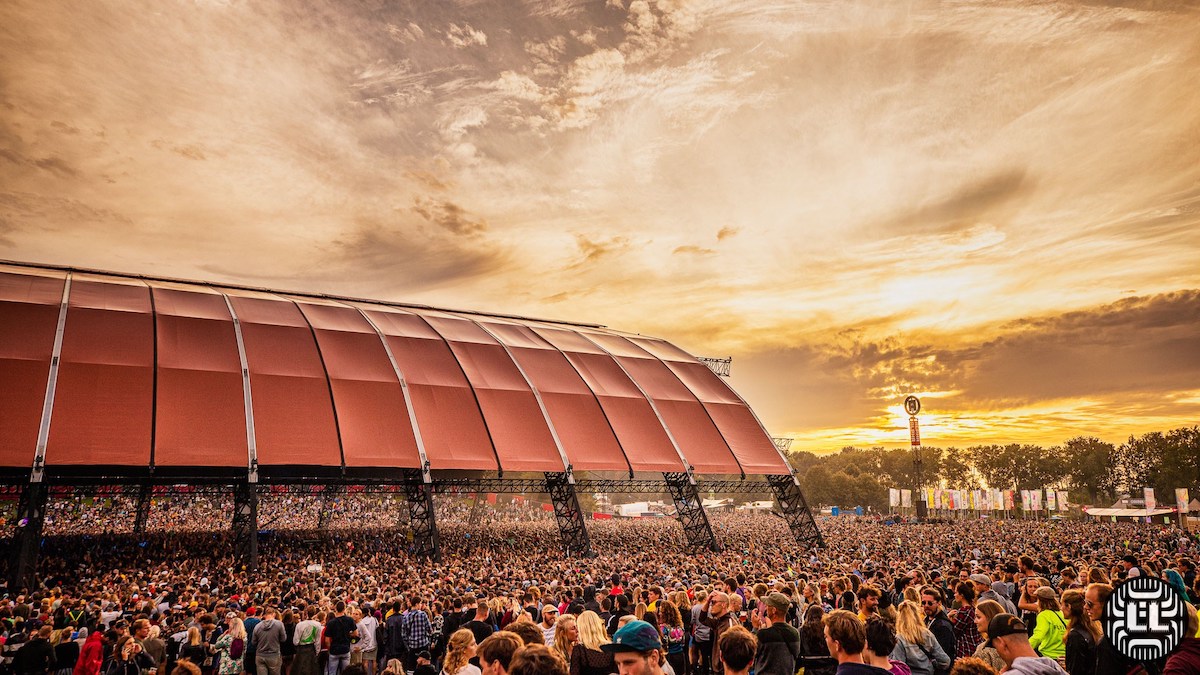 Where: Biddinghuizen, Netherlands
When: August 18-20, 2023
https://www.facebook.com/LowlandsFest
"If the devil is in the details, Lowlands was a demon's paradise." – CONSEQUENCE OF SOUND
"Though Lowlands covers a wide spectrum of different cultural activities, the main focus still is on alternative music: from rock to pop via hip hop; from metal to electro via world music and hereby not neglecting drum 'n bass, house, and techno."
Join the Lowlands Paradise 2023 *official* for more details!
Lowlands 2018 - Official aftermovie
---
17) Psy-FI Festival 2023
Where: Leeuwarden, Netherlands
When: September 2023 (TBC)
"A Shamanic Experience – Close to the city of Leeuwarden lays a beautiful green oasis with ancient forests, sunny beaches, swim lakes and quiet places.
Six beaches, five stages, and two islands make for a wonderful way to spend four nights. You'll have the chance to reconnect with humanity, yourself, and the music. Bounce around between the main stage, chill-out stage, or the freak floor.
"Psy-Fi "Guardians of Gaia" is our 8th edition, and after last year's "Seed of Science" we are very excited to prepare the next edition for you. The Psy-Fi festival is about a lot more than music. It's about connecting people from all over the world. No matter gender, race, religion, or color we come together as one.​​"
Psy-Fi official aftermovie 2017
---
18) Music On Festival 2023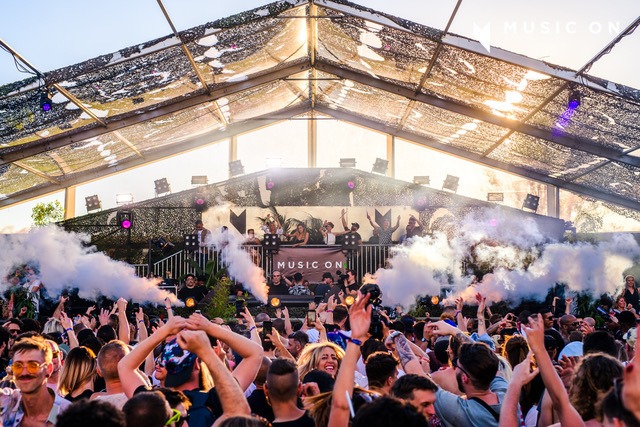 When: May 6-7, 2023
Where: Havenpark, Amsterdam
https://www.facebook.com/musiconfestival/
Expect great music and top-notch vibes in one Amsterdam's coolest festival venues!
Music On Festival Amsterdam is the first and only festival brought to you by Marco Carola's record label. The 2-day weekend festival takes you to Havenpark, Amsterdam. Plenty of space, green areas and an industrial touch: the ultimate festival location!"
Join the Music On Festival 2023 | Weekend for tickets and more information!
MUSIC ON FESTIVAL 2018 • Aftermovie
---
19) DGTL Amsterdam 2023
When: April 16-17, 2023
Where: Amsterdam, Netherlands
https://www.facebook.com/dgtlfestival
"DGTL Amsterdam is a zeitgeist-chasing electronic music festival in the Dutch capital that has been putting together cutting edge lineups since 2013. A global brand with festivals around the world, DGTL's Amsterdam edition is unquestionably it's flagship party and gives a platform to influential legends and up-and-comers alike. Taking place over Easter weekend, the festival has made a home in the industrial NDSM Docklands, a multi-purpose cultural hub for the city."
---
20) Free Your Mind Festival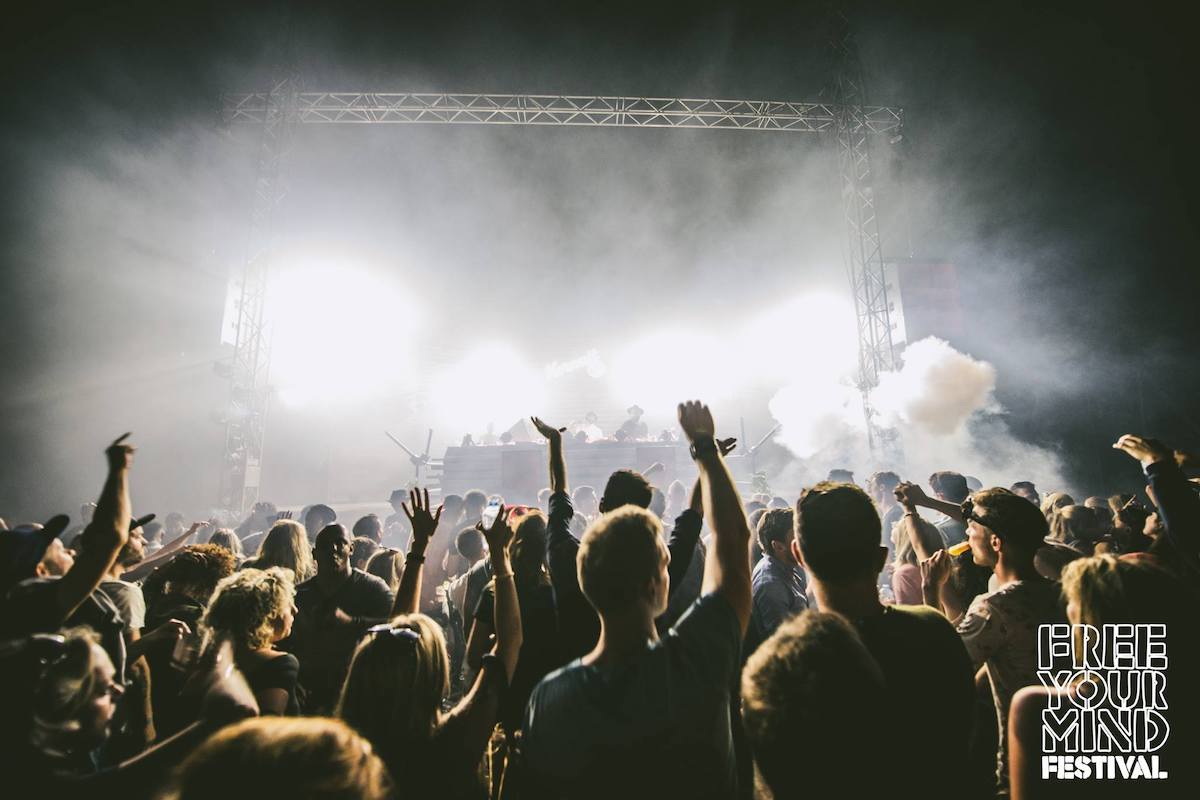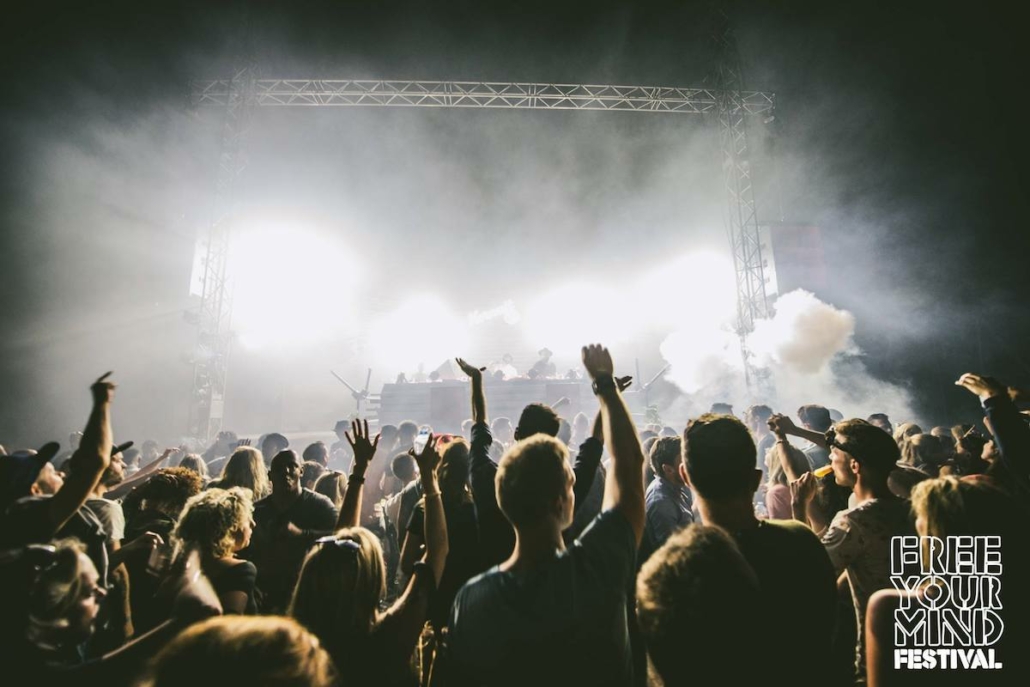 Where: Stadsblokken Arnhem, Netherlands
When: April 27, 2023
https://www.freeyourmindfestival.nl
https://www.facebook.com/freeyourmindfestival
Free Your Mind Festival will return in June 2023 for its 20-year anniversary
"Free Your Mind is a brand which targets the dreamers amongst us. Being one of the first and most established dance festivals in The Netherlands they remain to innovate and push the limits.
The Dutch certainly have more to offer than just the area of Amsterdam and they continue to prove this by still being the fastest growing underground festival in the east. After a wonderful 15-year anniversary organizing multiple events throughout last year, it's time for their annual festival in Arnhem again. "
Join the Free Your Mind Festival 2023 for more info!
Free Your Mind Festival 2018 Aftermovie
---
21) Diynamic Festival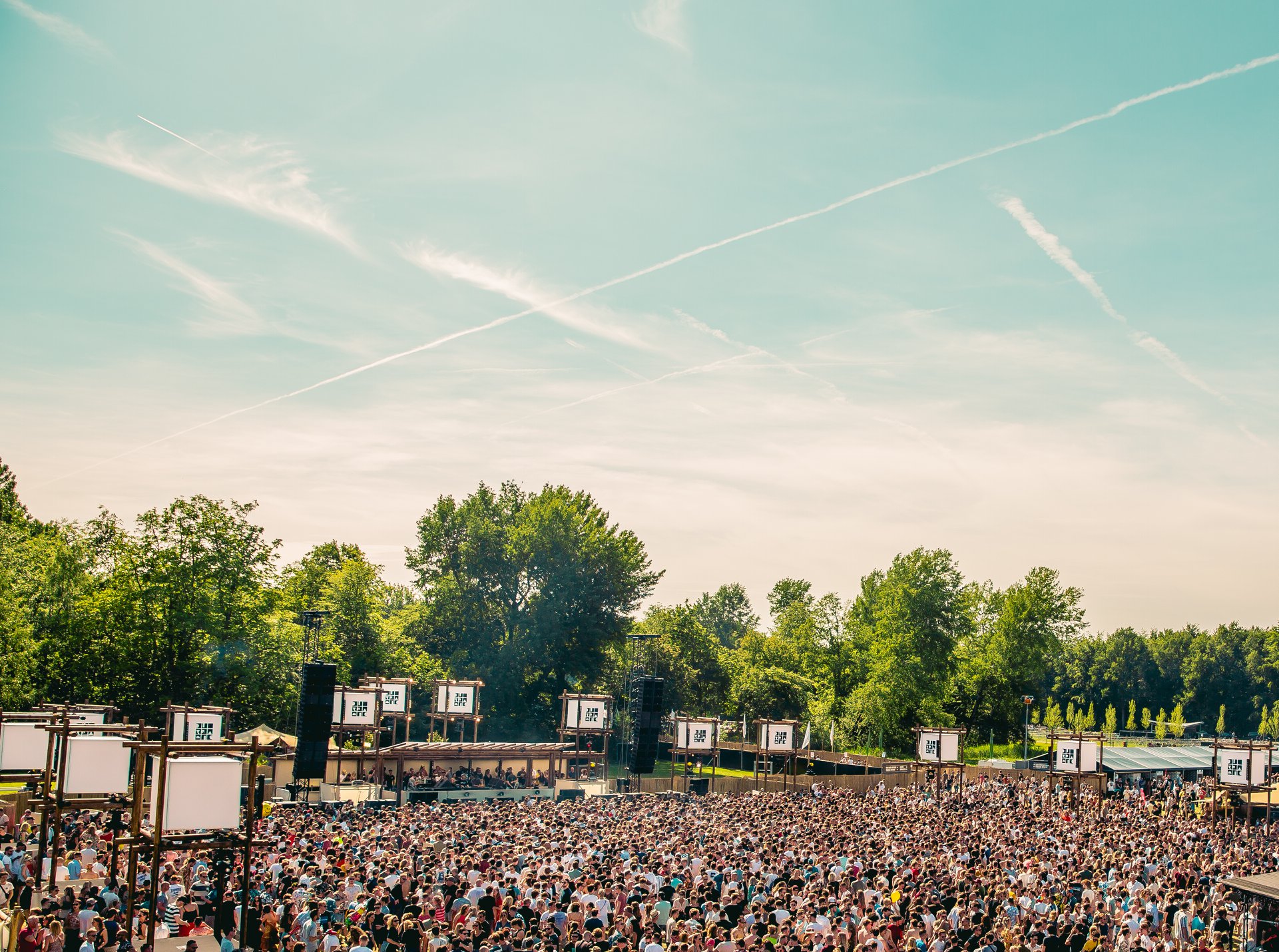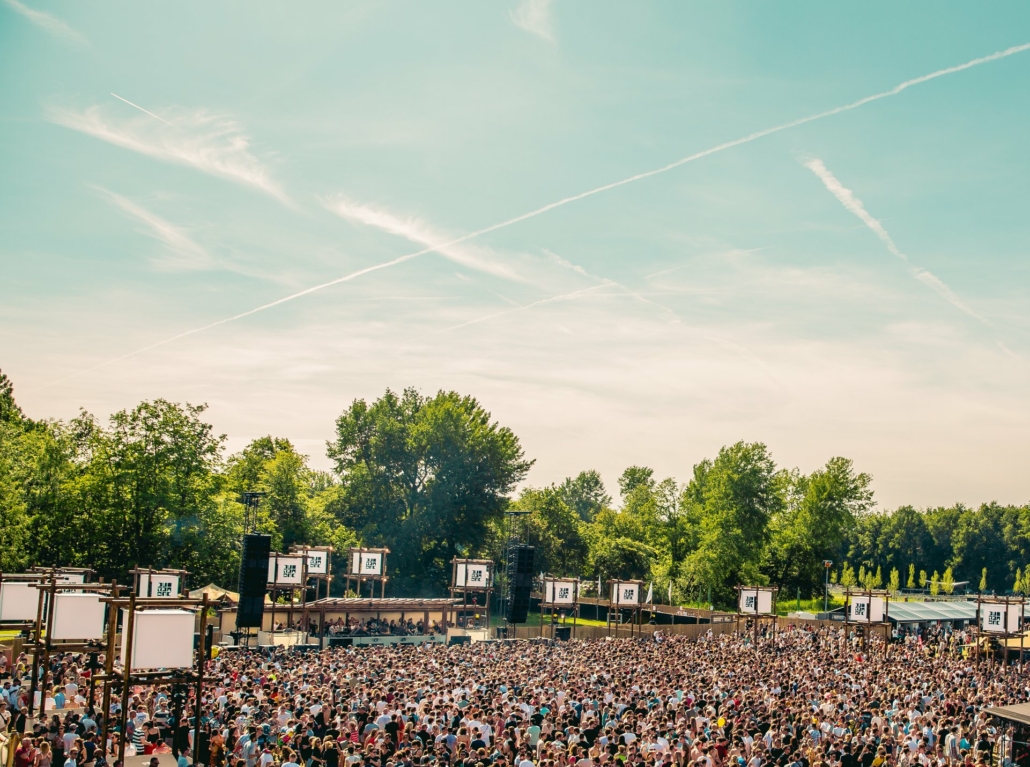 Where: Sloterpark, Amsterdam, Netherlands
When: June 2023
https://www.facebook.com/diynamicfestival
"Once again the lush, grassy meadows of Amsterdamse Bos is where it all goes down. The picturesque forest already feels like a home away from home and we can't wait to add some more unforgettable".
After being forced to cancel their editions the past two years, Diynamic Festival is ready and prepared to throw an epic 2022 edition! They also bring a TOP-NOTCH line-up for a stellar day of dancing and partying in a idyllic venue.
Adriatique | Diynamic Festival | Amsterdamse Bos | Netherlands
---
22) Planet Paradigm: Backyard Festival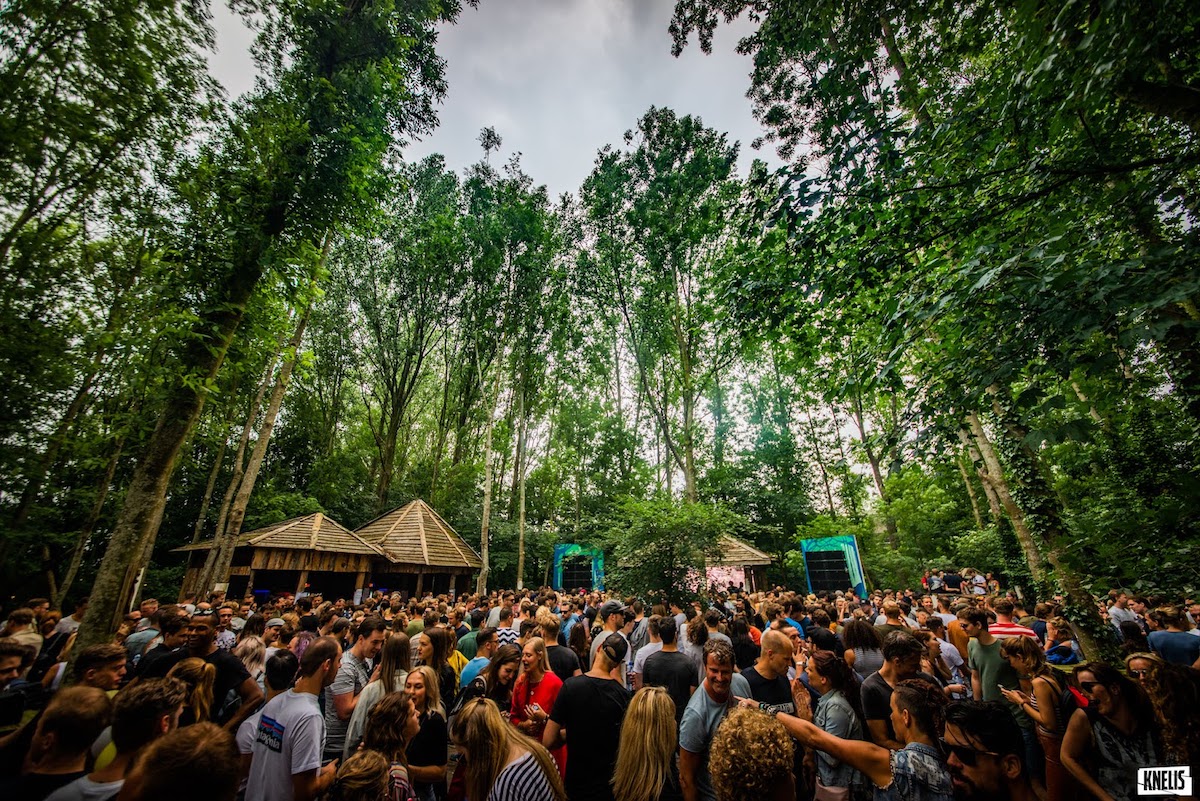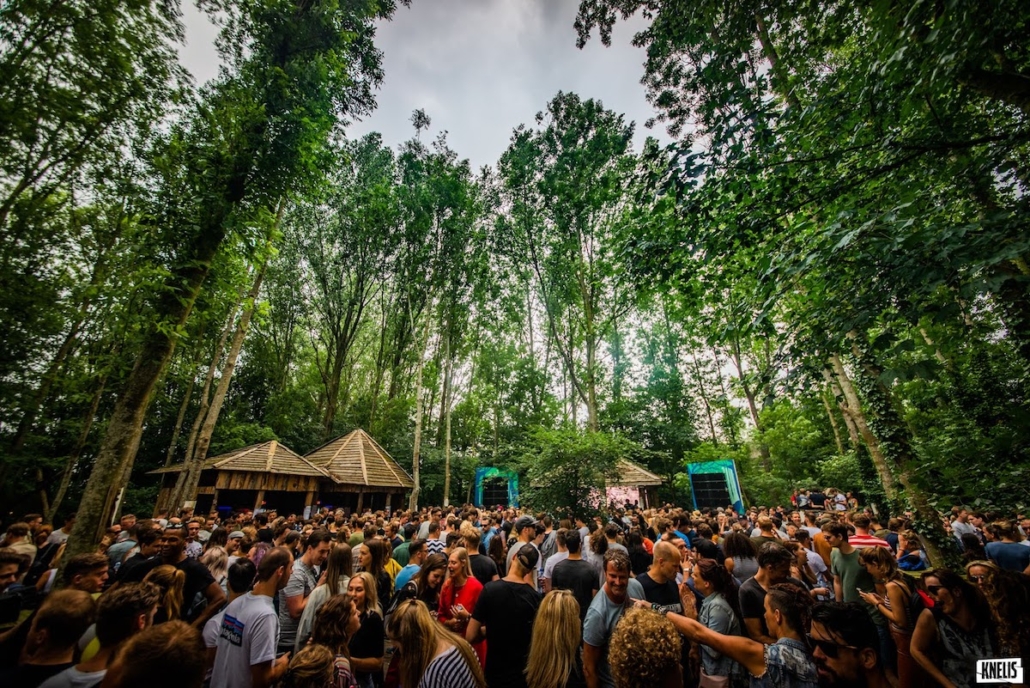 Where: Groningen, NL
When: May 2023
Planet Paradigm is a collaboration between VBX and Club Paradigm that takes place in an impossibly natural location in Groningen!
After selling out last year just off the back of their residents, Planet Paradigm now welcomes these bigs names to their beautiful location to play across three stages and an afterparty in a warehouse. The festival boasts a stunning stage in the woods where Zip, Rhadoo, Ion Ludwig and Ferro will play, all surrounded by tall, ivy covered green trees and organic wood huts, killer sound systems and many more surprises. The whole festival is under a sustainable initiative and you can be sure that quality and unconventionalism are celebrated at the one day event.
This is a compact and cultured gathering for those who like to be close to nature and prefer thoughtful, atmospheric crowds and sounds.
Paradigm Festival 2019 - Aftermovie
---
For More European Music Festivals
Now that you know more about the best festivals, be sure to get all the music festival packing essentials ready to go, dust off your best festival shoes, and prepare yourself for a rager. The Netherlands has around 600 different music festivals each year, so you can imagine how difficult it is to cut those down to a select few.
If you think I'm missing anything, please let me know. But, if that festival isn't here, I'm sure it will appear in one of my other posts on my blog.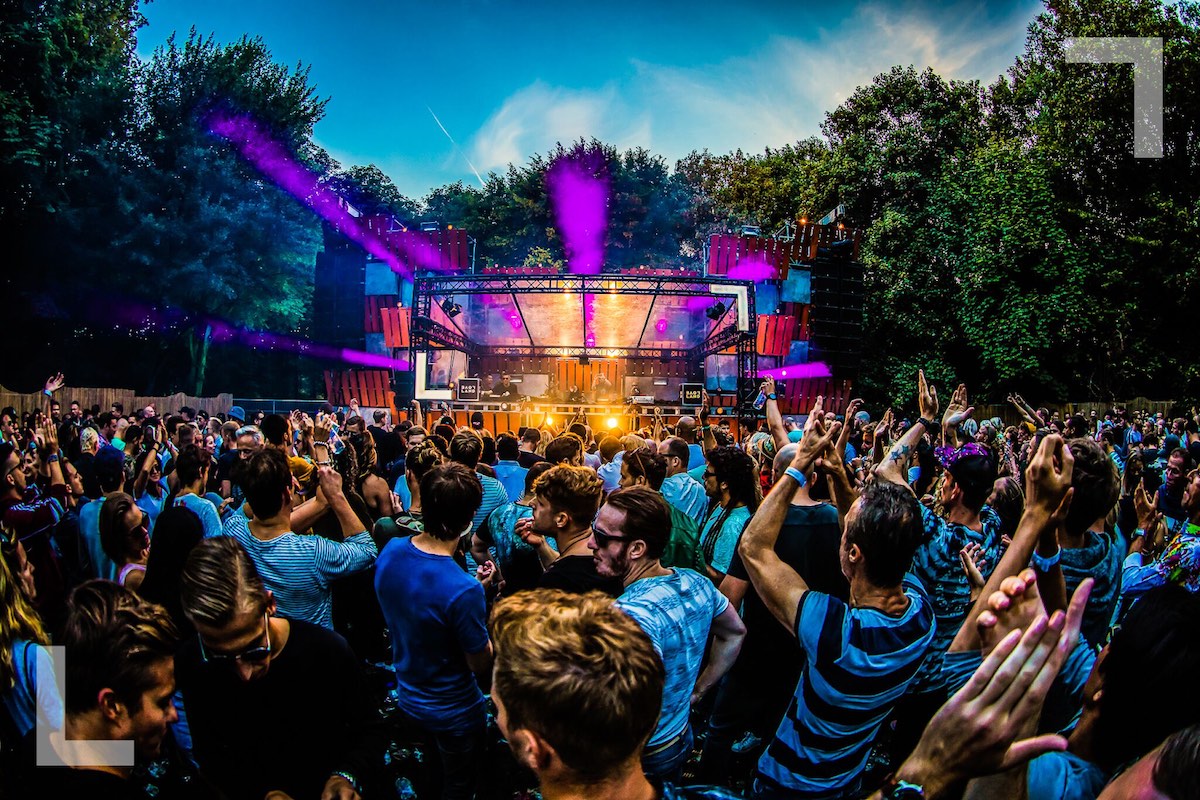 ---
THANK YOU FOR READING THIS LIST OF THE MOST POPULAR NETHERLANDS MUSIC FESTIVALS!
SHARE THIS LIST OF WITH YOUR 2022 FESTIVAL SQUAD!
https://www.jonesaroundtheworld.com/wp-content/uploads/2021/12/Loveland-Festival-NL.jpg
800
1200
TravelTractionsJATW
https://www.jonesaroundtheworld.com/wp-content/uploads/2017/03/logotry-1-1-300x106.png
TravelTractionsJATW
2023-01-07 03:47:15
2023-01-09 03:38:45
22 Music Festivals in the Netherlands For Your Bucket List