Looking for the best music festivals in Belgium in 2023!? Well, you're in the right place, as I've put together this awesome guide to the countrie's biggest and best upcoming events!
Waffles. Beer. Chocolate. Van Damme. AND Festivals.
Belgium is well and truly on the world map for a bunch of awesome reasons, and for such a small country (30,000 square kilometres), the sheer number of Belgian music festivals is pretty astounding! For a comparison, Australia is over 250 times the size of this pretty little destination in Western Europe.
All the big cities in Belgium (and everywhere in between) has a wide range of festivals, and if you are here anytime from June to September, consider your schedule full to the brim! From Brussels to Antwerp, Brugge to Ghent, music festivals in Belgium pull no punches. After all, it's home to arguably the greatest festival in the world – Tomorrowland!
Also, be sure to read my guides on Best Festivals in Europe & Techno Festivals in Europe for more epic parties this year!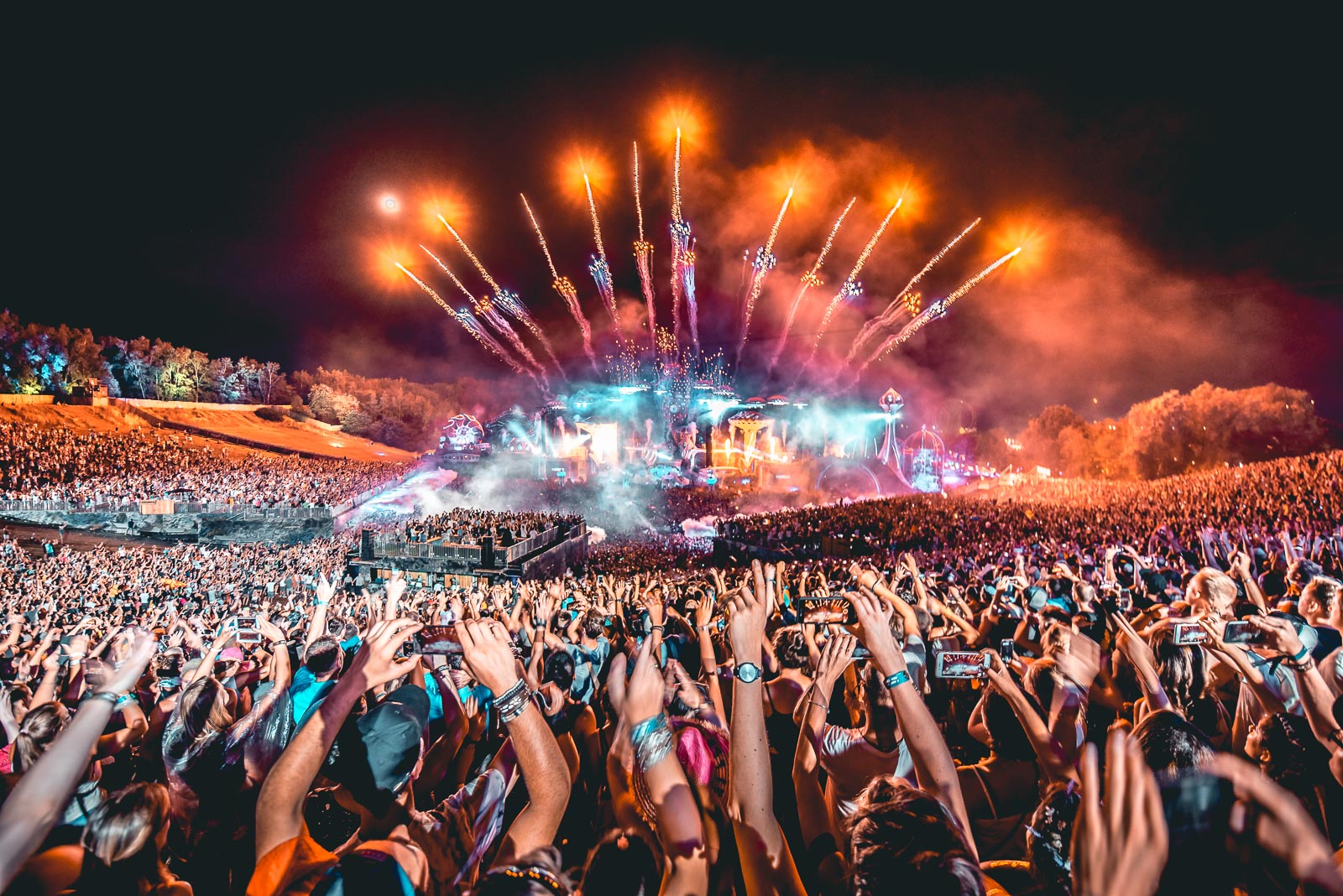 ---
1) Tomorrowland Festival 2023
When: July 21-23 & July 28-30, 2023 (Two Weekends)
Where: Boom
https://www.tomorrowland.com/en/festival/welcome
Genre: EDM / Electronic / Techno / House / Hardstyle
LIVE TODAY, LOVE TOMORROW, UNITE FOREVER
"As Martin Garrixx played the closing set at the Mainstage on Sunday night, I watched in awe at my insane rave surroundings. It was the best possible form of sensory overload complete with pounding bass, smoke machines, colorful streamers, vibrant lasers, powerful lights, astronomical fireworks, and a sea of people waving flags from practically every country on planet earth. This is it, I thought to myself! This is Tomorrowland!! "
Continue reading my review of Tomorrowland 2018: The Story of Planaxis and start planning your trip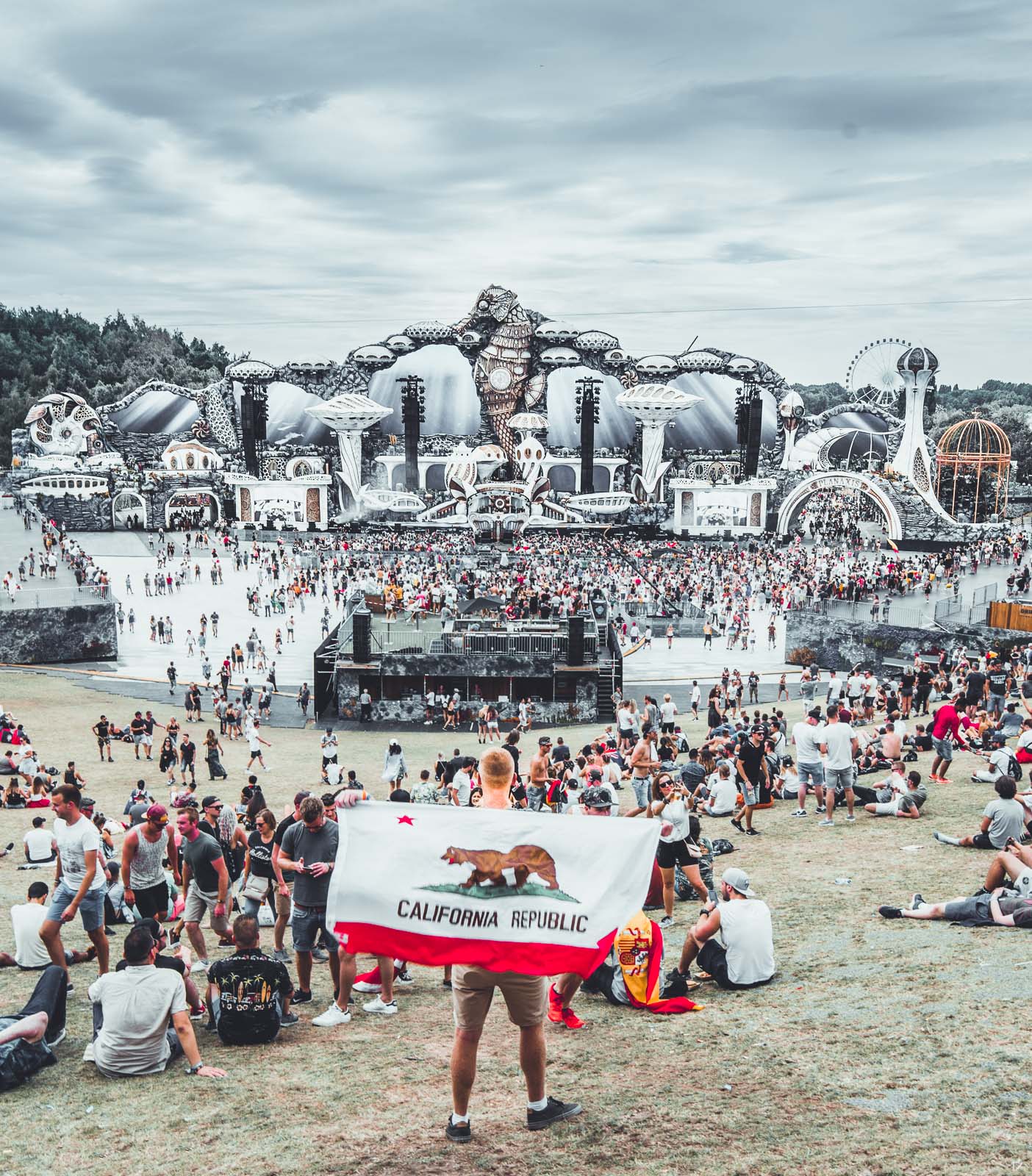 ---
"Tomorrowland is the world's biggest dance music festival, bringing an A-list lineup of DJs from across the dance music spectrum to Boom in Belgium each summer. That means whether you're into EDM, house, techno, hardstyle, or all of the above, you'll be surrounded by only the best. Throw in its incredible stage design, production and quirky surprises, and it's easy to see why Tomorrowland's tickets sell out in record time each year. Now regarded as a mecca for all dance music fans, immersing yourself into this mythological wonderland has to be high up on every music fan's bucket list."
Tomorrowland Belgium 2018 | Official Aftermovie
---
2) Dour Festival 2023
When: July 12-16, 2023
Where: Dour
https://www.dourfestival.eu/en/
https://www.facebook.com/dourfestival
Genre: Various
Dour Festival has massive international recognition as one of Europe's greatest parties. 5 days of love & alternative music!
"The multi-genre Dour Festival has been tearing up the Belgian countryside since 1989. It may have started as a single day event with a few thousand folks, but now the five day mega-festival sees 225,000 attendees, and hundreds of artists. The mix of music includes everything from mainstream rock to electronic to pop."
Dour festival : Aftermovie 2018 by PWFM
---
3) Paradise City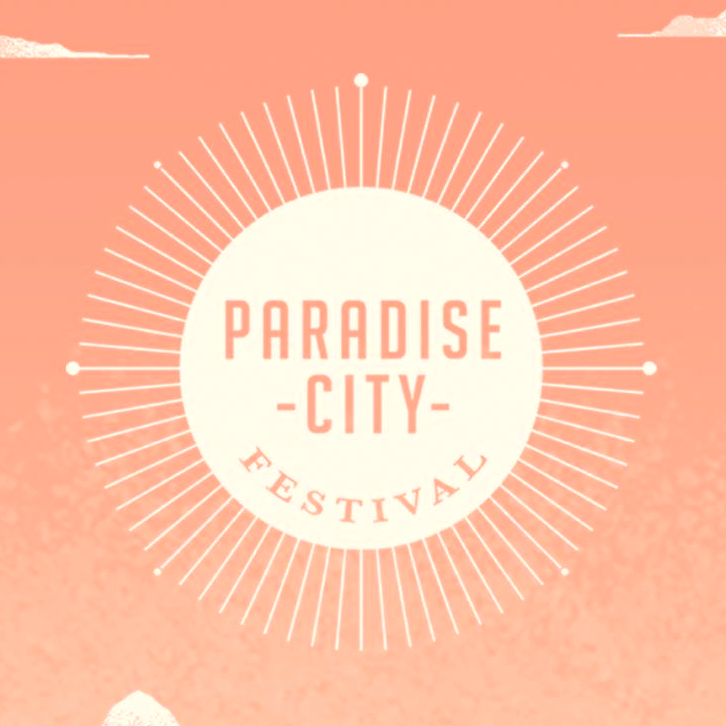 When: June 30 – July 1, 2023
Where: Perk
Genre: Electronic / House / Techno
A lush green garden surrounded by water, enchanting music from the world's best electronic artists, and a strong community of like-minded dancers. Welcome to Paradise City – the good times are coming, and everyone's invited.
"Paradise City Festival is an electronic music festival in Perk, Belgium. With stages hosted by some of the country's most respected clubbing brands, the festival welcomes a lineup of hugely respected names from house and techno's vibrant and diverse underground.
The beautifully scenic grounds of the historic Ribaucourt Castle play host to the party, which now takes place over three days having extended from a two-day affair for the first time last summer."
Paradise City Aftermovie 2016
---
4) Rock Werchter Festival
When: June 29 – July 2, 2023
Where: Festival Park, Werchter
https://www.facebook.com/rockwerchterfestival
Genre: Various
"Rock Werchter is a multi-genre music festival in Belgium. Begun in 1974 as a one day musical celebration, the festival has steadily grown over the years and now covers four days.
Welcoming upwards of 150,000 fans each year, Rock Werchter is one of the biggest festivals not only in its home country, but in Europe as well. With a "for the people" attitude, an open atmosphere and an annual lineup of some of the biggest names in music, the festival has undoubtedly reached bucket list status."
You Rock Werchter! - aftermovie #RW16
---
5) Extrema Outdoor Belgium
When: May 26-28, 2023
Where: Houthalen-Helchteren
Genre: Electronic / House / Techno
"Extrema Outdoor Belgium is an electronic music festival held in Houthalen-Helchteren, in the northeast of the country. Lineups of underground house and techno's heavy-hitters make the festival one of the region's biggest and best, and the demand for tickets is seemingly ever-increasing as dance music fans flock to the enchanting woodland and lakeside.
Central to this is an unerring commitment to promoting inclusivity, positivity and a sense of family. The festival makes everyone feel at home, from the superstar DJs at the top of the bill to the thousands of music fans on the every one of the dance-floors."
Official Aftermovie Extrema Outdoor Belgium 2018
---
6) Cactusfestival
When: July 7-9, 2023
Where: Brugge
https://www.facebook.com/Cactusfestival/
Genre: Rock / Alternative
"Cactusfestival is a multi-genre music festival in Bruges, Belgium. Focusing on rock and alternative, this festival is one of the few left to feature a single stage. This is done in order to avoid conflicting stage times and build a cohesive atmosphere. Along these same lines, organisers are adamant about keeping a somewhat intimate vibe, limiting Cactusfestival to around 25,000 people. Running annually since 1982, Cactusfestival is heading into its 36th edition, so its formula is clearly working."
Cactusfestival - Aftermovie 2018
---
7) Fire Is Gold (Formerly Laundry Day Festival)
When: September 2023
Where: Antwerp
Genre: Hip-Hop / Electronic / EDM
MUSIC x SPORTS x FASHION x TALKS
"After more than 20 years of being part of Antwerp history, Laundry Day decided it is time for the future. What started as a free event in shopping area Kammenstraat, grew into the biggest multi-genre music festival of Antwerp. It is with great joy that Laundry Day presents Fire is Gold, an urban gathering that aspires to connect in music, fashion, sports and talks."
Laundry Day 2018 Aftermovie
---
8) Brussels Electronic Marathon
When: TBA
Where: Brussels
Genre: Electronic
"Brussels electronic marathon is a four-day urban electronic music festival, spread over more than 30 venues across the capital city. The festival is the result of a collaborative effort between numerous local collectives who together create and build the Brussels music scene.
BEM will host dozens of events to showcase the talent our city has to offer. BEM is a many-sided festival, with parties, art installations, workshops, talks, introductory activities for kids and their families, and all sorts of other wonderful things. The festival focuses on electronic music, in the widest sense possible."
Brussels Electronic Marathon 2017 - #BEM17
---
9) Genk on Stage
When: June 23-25, 2023
Where: Genk
Genre: Various
"2023 sees the 20thh annual Genk on Stage! The recipe for the festival's success? More than 100 acts, an eclectic line-up of well-known names from home and abroad as well as local talent, three festival days, nine stages, a packed fringe programme and a real buzz in the air… All for free!"
AFTERMOVIE GENK ON STAGE 2018
---
10) Maanrock Festival
When: August 26-28, 2023
Where: Mechelen
https://www.facebook.com/MaanrockMechelen/
Genre: Rock / Pop
"Maanrock, a huge outdoor festival in Mechelen. The main stage can be found on the Grote Markt, two smaller stages are located on the Ijzerenleen and on the Vismarkt. Sunday is traditionally a family day, with several child-friendly acts. Maanrock became the largest and most popular free rock and pop festival of Flanders."
Maanrock 2016 Official Aftermovie
---
11) W Festival
When: August 25-27, 2023
Where: Waregem
https://www.w-festival.com/en/
https://www.facebook.com/WFESTIVAL.OFFICIAL
Genre: New Wave / Synth Pop
The W-Festival is a 3-day festival that took place for the first time in 2016. As one of the most popular and well-known 80s festivals, guests travel from all over the world to indulge in musical nostalgia together.
"W-Festival, a Belgian new wave and synth pop summer festival, celebrating the new wave of life! All roads lead to Waregem…W Fest in deepest Belgium, sits 30km from the French border, and now in its third year is becoming a major draw for music fans of all ages with a dark side (with a strong showing of 50-somethings).
Official Aftermovie W Festival 2018
---
12) Pukkelpop
When: August 17-20, 2023
Where: Hasselt
https://www.pukkelpop.be/en/about/
Genre: Rock / Electronic / Pop / Hip-Hop
"Pukkelpop is a three-day festival organised by Leopoldsburg's Humanistische Jongeren ("Young Humanists") which began in 1985. Pukkelpop started life as a small, local music event before becoming an outdoor alternative festival. Pukkelpop has now become one of Europe's greatest music events.
The festival is a complete experience, and one which has been promoting community relationships for over 30 years. Pukkelpop selects a musical line-up with an alternative fringe. Almost 200 current musical sensations, living legends and visionary alternative artists all come to perform on one of our many stages. Pukkelpop opens up a world of possibilities, from hi-octane rock to low-fi singer-songwriters, bright splashes of pure pop to banging house and hot metal."
Pukkelpop 2018 | Official Aftermovie
---
13) Brussels Summer Festival
When: August 2023
Where: Brussels
Genre: Various
"BSF is not just another festival. Apart from the locations charged with history that it uses and celebrates, it is not bound to one musical style but addresses many artistic genres … A wide range of excellent music remains BSF's winning formula and its trademark, and that has pleased audiences in increasing numbers through past years.
Reflecting the musical diversity that we encounter in a big city, BSF will present talented artists representing different musical genres, pop/rock, electro, Hip Hop,… And a good part is reserved for emerging artists. The Festival offers them a platform and the opportunity to be promoted just like the headliners, and that is an essential part of the event's attraction."
---
14) Voltage Festival
When: August 2023
Where: Zwevegem
https://www.voltagefestival.com
Genre: Electronic
"Voltage Festival an electronic music festival in Zwevegem, Belgium. With a lineup of cutting edge, underground DJs, the festival caters to musicheads as well as those who like to party.
Transforming an abandoned electricity plant into a free-spirited creative hub, Voltage Festival has a unique industrial feel, featuring both indoor and outdoor stages. Scouting for the best young talent throughout the year, the festival is your chance to see upcoming acts you won't find at your regular corporate festival."
Voltage Festival 2018 — Official Aftermovie
---
15) We Can Dance
When: August 2023
Where: Zeebrugge
Genre: EDM / Dance / House
"Dance music on our beloved beach of Zeebrugge. Quality underground music – 4 stages planned with stage partners who are the crème de la crème of current national promoters – a supreme cool and original line-up in a unique decorative setting. The line-up will be revealed in the following weeks and months. WECANDANCE is all about discovering lifestyle elements. You might not know all the artists, but why not just come, absorb the vibe and discover your new favorite tune of the Summer."
WECANDANCE 2017 | Official Aftermovie
---
16) Antilliaanse Feesten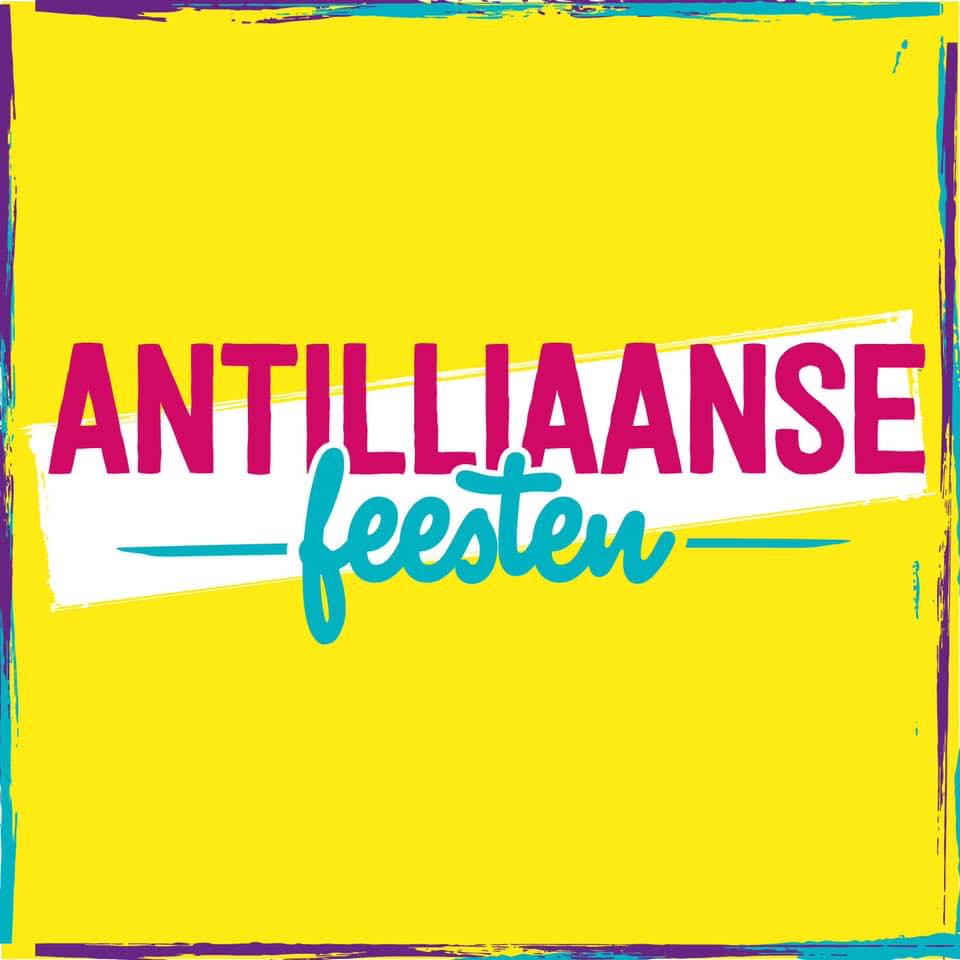 When: August 10-12, 2023
Where: Hoogstraten
https://antilliaansefeesten.be/?locale=en
https://www.facebook.com/antilliaansefeesten
Genre: Latin & Caribbean
"For 36 years we have been offering a weekend full of uplifting music in a fabulous festival setting. The nights are sultry, the cocktails flow abundantly and there is dancing until the early hours. Salsa, soca, cumbia, merengue, bachata … Enjoy and be in the exotic seventh heaven. These are the Antillean Festivities in Hoogstraten. Wooden paths lead you from one dance floor to another and with four covered stages, you will always find your rhythmic experience somewhere."
Antilliaanse Feesten 2013 (official aftermovie)
---
17) Lokerse Feesten
When: August 4-13, 2023
Where: Lokeren
https://www.lokersefeesten.be/en/
Genre: Various
"The Lokerse Feesten is a ten-day city festival that takes place during the month of August in Lokeren, East Flanders, Belgium. The festival took place for the first time in 1975. What started as a small party, organized by local youth clubs and some enthusiasts, grew into a full 10 day (city) festival in 42 years."
Recap van dag 5 op de Lokerse Feesten 2018
---
18) Linkerwoofer Festival
When: July 2023
Where: Antwerp
Genre: Rock / Pop
"Linkerwoofer is a family-friendly festival on Antwerp's left bank. The line-up consists of Belgian and other artists and aside from listening to music you can also hang around at the market, take the kids to one of the children's activities or stuff yourself at one of the many food stands. In 2016, 20,000 people visited the festival."
Aftermovie - Linkerwoofer 2018
---
19) Dranouter Festival
When: August 4-6, 2023
Where: Dranouter
https://www.festivaldranouter.be
https://www.facebook.com/festivaldranouter
Genre: Folk
"Festival Dranouter, known as Folkfestival Dranouter until 2010, traditionally takes place the first weekend of August. Approximately 80,000 visitors find their way to the little village Dranouter in West-Flanders.
Dranouter is the biggest festival in his genre in Europe. Everybody finds something he likes and every year some big artists are programmed."
Festival Dranouter 2018 - Aftermovie
---
20) Cirque Magique
When: August 2-4, 2023
Where: Ledegem
https://www.facebook.com/cirquemagiquefestival/
Genre: Electronic / House / Techno
"Cirque Magique is an electronic music festival in Ledegem, Belgium. Curating a lineup of house and techno masters, the festival is a three day, immersive experience. With five music areas featuring elaborate stage production, a hoard of circus performers with intriguing abilities and much more, the festival is unlike any other."
Cirque Magique 2017 | Official Aftermovie
---
21) Les Ardentes Festival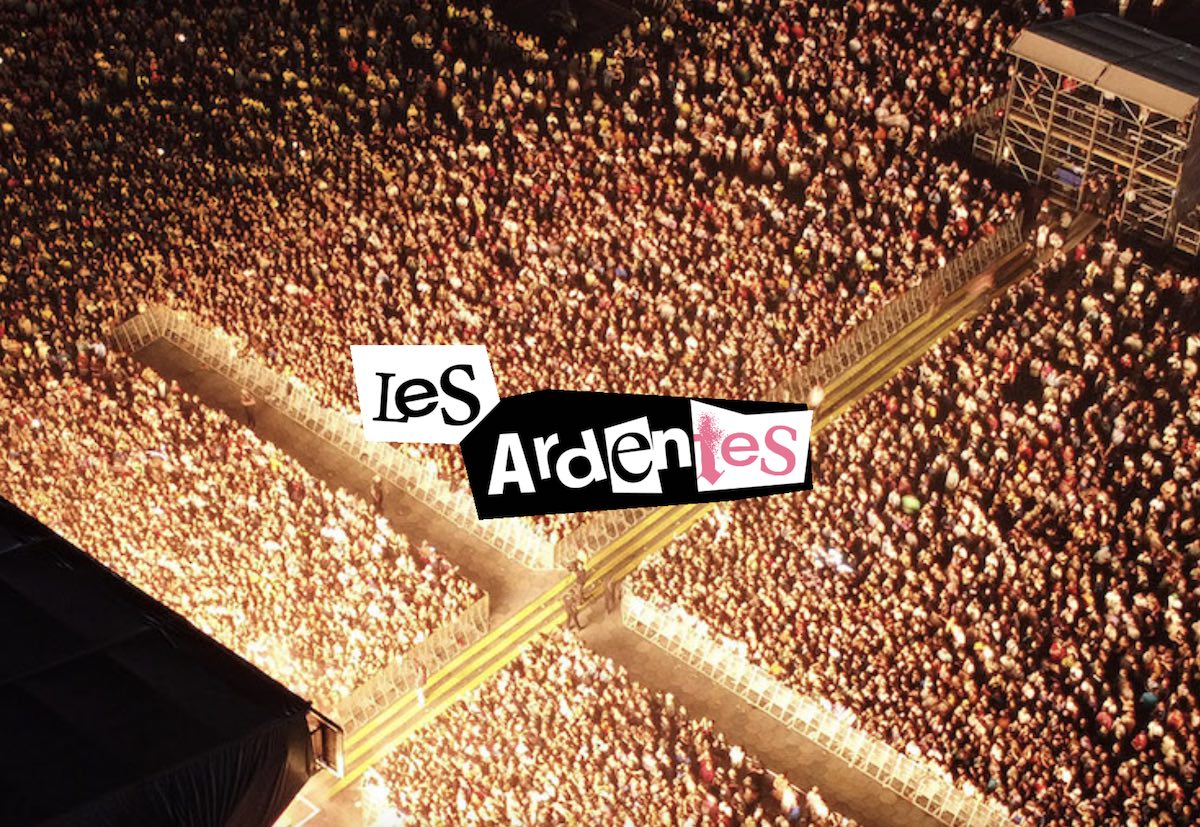 When: July 6-9, 2023
Where: Liège
http://www.lesardentes.be/festival/fr
https://www.facebook.com/lesardentes
Genre: Various
"Les Ardentes is a multi-genre music festival in Liège, Belgium. Featuring a top tier lineup anchored in contemporary hip hop, the festival has grown into one of Europe's best. On four stages across four days, Les Ardentes weaves established superstars with the hottest acts making waves in both the English and French scenes. Taking place in Parc Astrid, the festival boasts a scenic setting in an urban environment."
A Story Of Les Ardentes • AFTERMOVIE 2018
---
22) Reggae Geel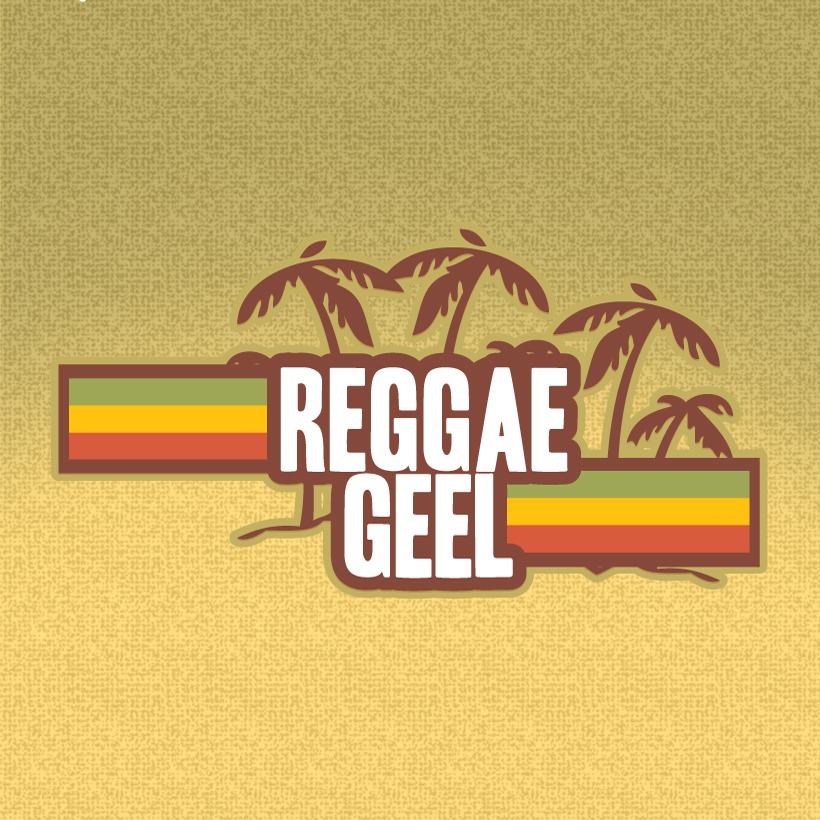 When: August 4-5, 2023
Where: Geel
https://www.facebook.com/reggae.geel
Genre: Reggae
"Reggae Geel, one of Europe's oldest reggae festivals, was founded in 1978. Throughout the years Reggae Geel became a trendsetting and authentic festival. Every year we bring the best of what Jamaica has got to offer to the 'Belse Bossen' in the city of Geel. What once started as a party in open-air is now a leading festival with over 45,000 visitors each year.
Those that ever tasted our Mainstage(live bands), Bounce Dancehall, 18" Corner (dub) and Tallawah won't forget the goodies we serve. Reggae also invests constantly in fresh talent.
We are also very proud that Reggae Geel is a Fair Trade & Eco friendly Festival. It is our philosophy that a respected farmer is a happy farmer, we all have our responsibility …
Reggae Geel hopes to embrace more uplifting actions in the future. It is our clear wish to import as much positive vibrations as possible from Jamaica to the city of Geel."
REGGAE GEEL AFTERMOVIE 2018 BELGIUM
---
23) Sfinks Mixed Festival
When: August 27-29, 2023
Where: Boechout
https://www.facebook.com/sfinksfestival
Genre: Various
"The four day free festival Sfinks Mixed in Boechout (Belgium) will present its 44th edition this summer. The festival is known for its unique and adventurous musical offer and festive side programme, building bridges between different cultures. Since 1975 Sfinks has been programming artists from all over the world. Visitors discovered stars like Khaled (Algeria), Youssou N'Dour (Senegal), Mory Kanté (Guinea) and Cesária Évora (Cape Verde). After the first successful four editions the past years, the festival is free again in 2019!
Music that makes you want to dance, intimate concerts, today's best DJ's!
But there is more. Children even get their own festival in the Kidz Village! On the festival grounds you will also encounter joyful parades and travelling acrobats all through the day. On the colourful world market you will find unique stuff and information about beautiful projects from all corners of the globe."
Join the Sfinks Mixed 2023 – Gratis Festival!
Sfinks Mixed 2017 - Official Aftermovie
---
24) Les Francofolies de Spa
When: August 2023
Where: Spa
Genre: Francophone
"Les Francofolies de Spa is an annual music festival in Spa, Belgium. It is usually held in the month of July of every year and aims at promoting francophone music. Les Francofolies de Spa is a multi-genre festival with both Belgian and international artists.
What's special is that most of the artist performing here, sing in – indeed – French. In 2018, over 140,000 people attended the festival. The Les Francofolies de Spa 2019 lineup includes King Child, Montevideo, Kid Noize, and Ykons."
Francofolies de Spa 2018 | Aftermovie officiel
---
25) Elrow Town/ Summerfestival now in Amsterdam
When: September 25, 2021
Where: Westlandia, Amsterdam
Genre: Electronic
"The legendary Spanish party concept elrow Town is coming to London. Expect a full blast Rowshow with surreal performances, booming bass-lines, vivid performers, trapeze artists, eclectic props, toys, stilt walkers,… all combined in one hell of a wacky world. A spectacular production, a home for those who dance their ass off, a world where things happen for no reason.
With multiple stages and more than 20 international artists we will transform the festival site into a boundless dreamland. A playground for adults with the best dance music and loads of confetti."
---
Am I Missing Any Epic Music Festivals in Belgium 2023…?
There really are so many epic events and parties around Belgium, that I'm sure I missed one or two really amazing festivals that should be included on my top 25 list! I like to keep my list updated with the best information, so please do let me know about your favorite events in the country!!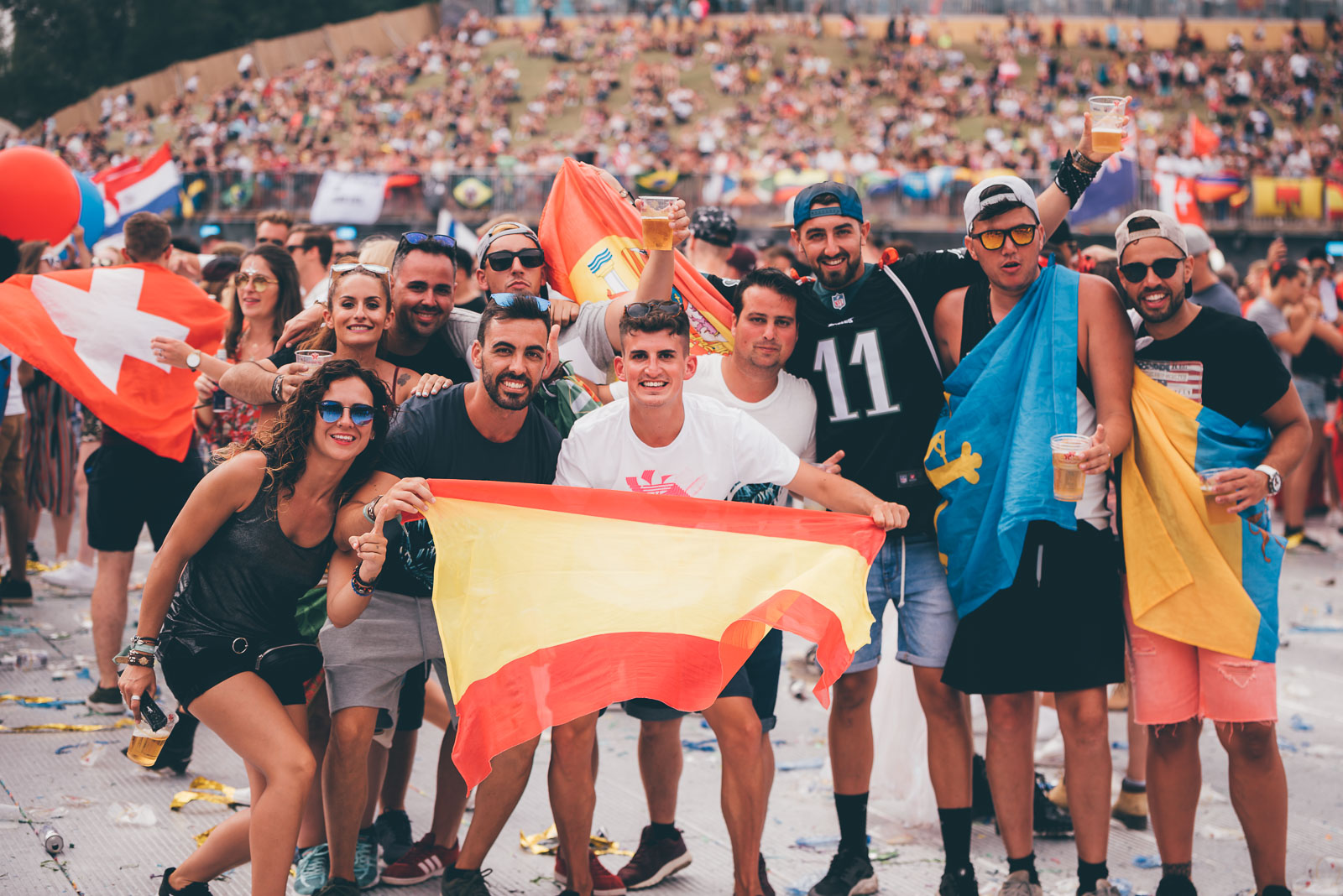 ---
Looking for more festivals around Europe?
I've spent countless hours scouring the internet in search of the best events, festivals, and parties in the world! Take a browse through some of my favorite articles below, and start planning your next big trip!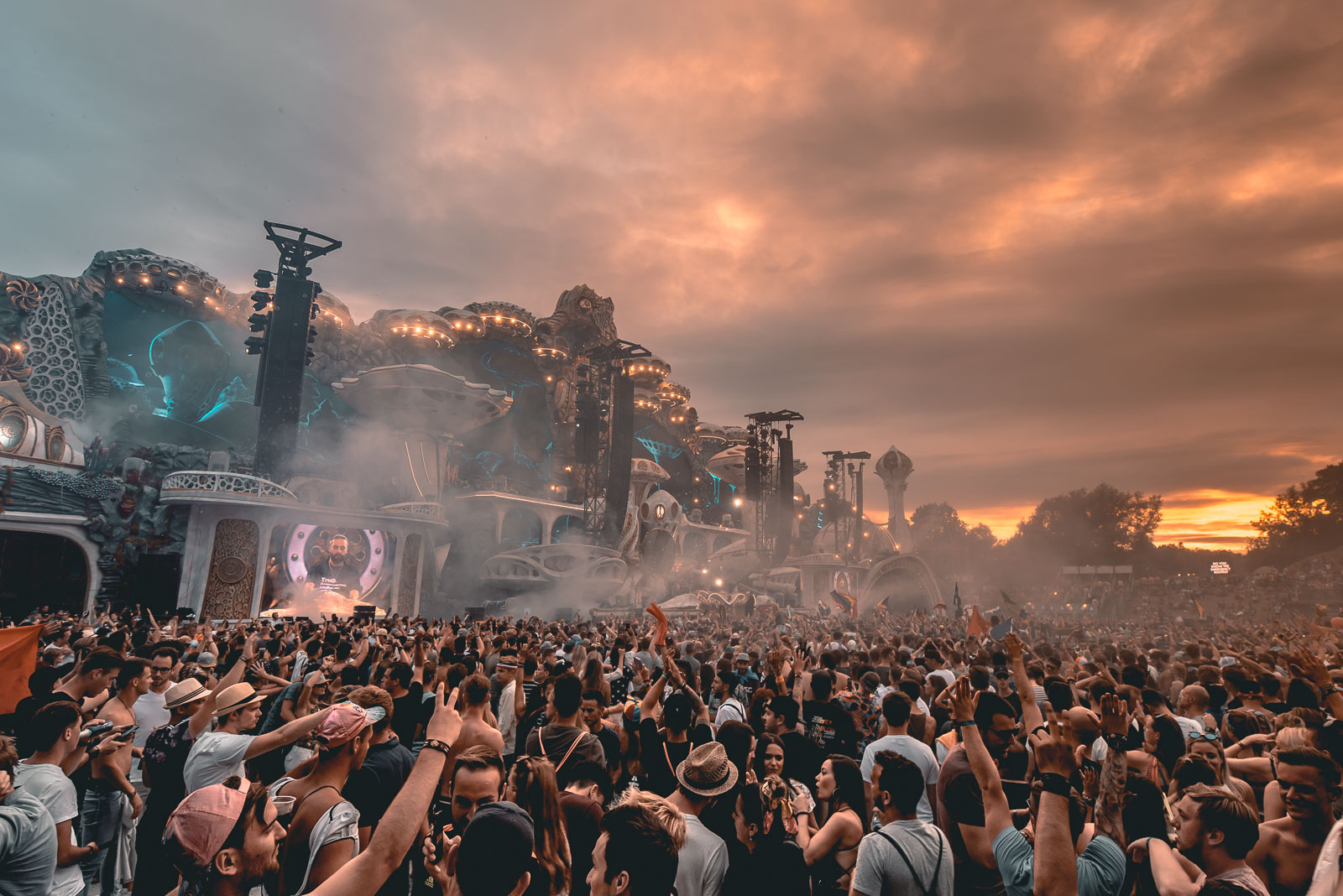 ---
Thanks for reading about these epic Belgium Music Festivals!
If you're not already, be sure to follow along on my Facebook & Instagram for more epic festivals and adventures around the world. I'm not quite sure what my current 2021 travel plans are, but there's a chance I'll be making it back to Belgium for some more festival madness! I had the BEST time at Tomorrowland in 2018, and I would really love the chance to return to one of the best festivals in the world!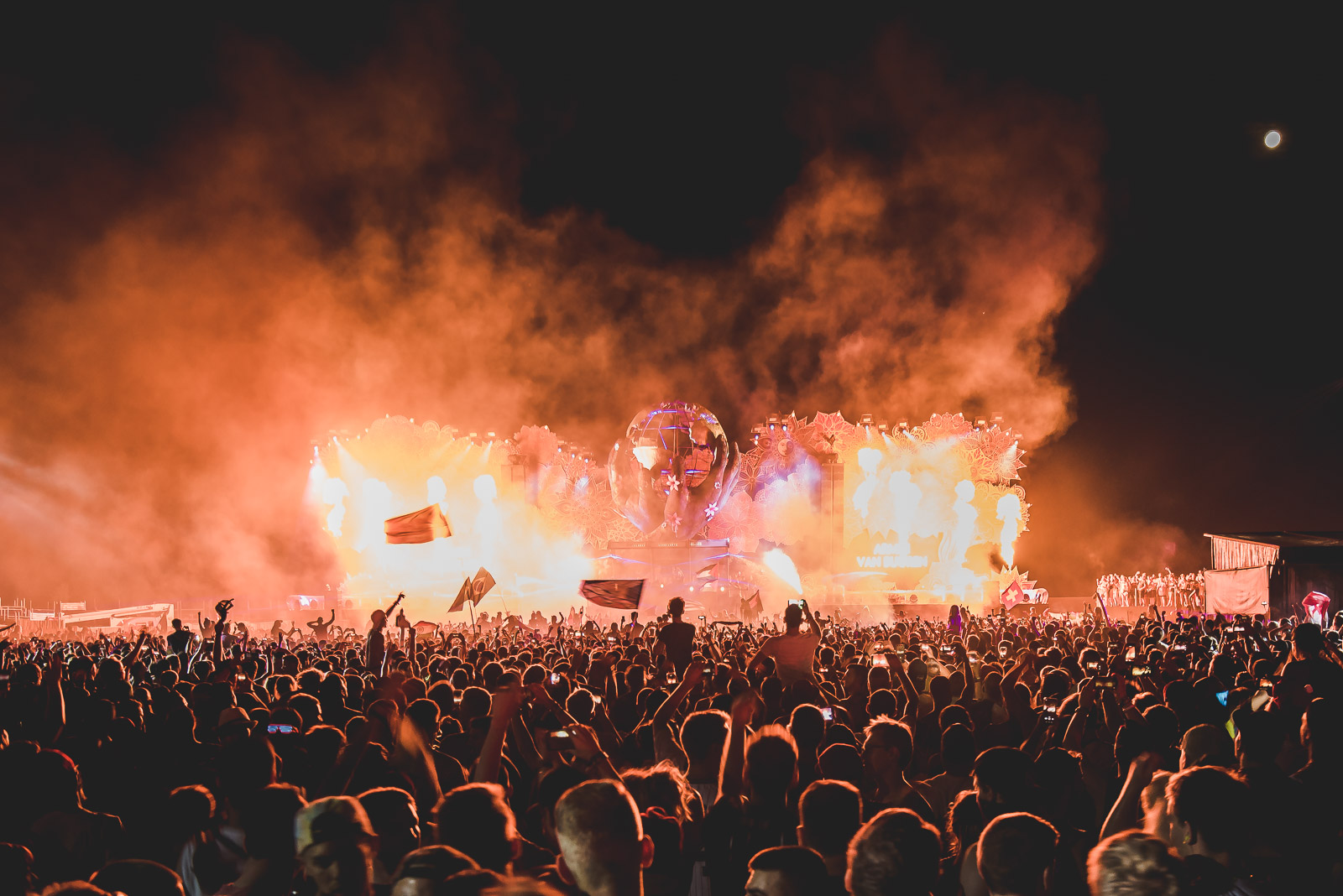 https://www.jonesaroundtheworld.com/wp-content/uploads/2018/08/DSC_3075.jpg
1068
1600
Dave
https://www.jonesaroundtheworld.com/wp-content/uploads/2017/03/logotry-1-1-300x106.png
Dave
2023-01-05 03:28:02
2023-01-07 08:05:23
Top 25 Music Festivals in Belgium To Experience Before You Die