Looking for the best Ireland Music Festivals in 2023!? Well, look no further, because the country has tons to choose from and I've put together this guide to the best upcoming Festivals in Ireland that'll keep you dancing all year long!music festivals ireland
Ireland is renowned for being one of the most beautiful countries in the world – and rightfully so. The thought of the Emerald Isle conjures up mental pictures of rolling green hills, friendly locals that love a pint or ten, towering cliffs over charming coastal towns and lots of Guinness!
Ireland is so much more than all of that though, and music is as much at the heart of Irish culture as anything else. Music festivals in Ireland are a dime a dozen, and making the trek to some of the further flung festivals will take you deep into the stunning Irish countryside. If your idea of Irish music festivals is contained within the city limits of Dublin and beyond, my list has those in spades too.
With so many different festivals in Ireland every summer, I'd definitely recommend going through my festival preparation guides and getting everything you need to maximize your enjoyment (and festival survival)!
Anyways – book your flights and tickets now as your summer music festival schedule is jam-packed, thanks to my list of the 20 best music festivals in Ireland!
---
1) Electric Picnic Festival 2023
When: September 1-3, 2023
Where: Stradbally, County Laois, Ireland
https://www.facebook.com/Electricpicnic
Genre: Rock / Indie / Electronica
Ireland's largest gathering of music & arts, and the ultimate rock n' roll circus, Electric Picnic has established itself as one of the world's most unique festivals. With a great selection of music, art, theatre, comedy, food and holistic health, it's the most delightfully diverse end of summer party on the Emerald Isle.
"Electric Picnic is an annual arts-and-music festival which has been staged since 2004 at Stradbally Hall in Stradbally, County Laois, Ireland. It has been voted Best Big Festival at each of the last four Irish Festival Awards since they began in 2007.
The Picnic has been described as "Ireland's version of Glastonbury" and "a great inspiration to Latitude" by one of its business partners, Laois. US magazine Billboard calling it as "a magnificent rock n roll circus, a textbook example of everything a festival should be" and Rolling Stone described it as "one of the best festivals we've ever been to".
If you can only attend one Irish Music Festival each year, then it HAS to be Electric Picnic!
Electric Picnic Highlights 2018
---
2) Indiependence Festival 2023
When: August 4-6, 2023
Where: Mitchelstown, County Cork
https://indiependencefestival.com
https://www.facebook.com/INDIEPENDENCEFEST
Genre: Various
MULTIPLE STAGES ACROSS A WONDERFUL TREE LINED 52 ACRE SITE OVERLOOKED BY THE GALTEE MOUNTAINS.
"This music and arts festival is small by festival standards with a limit of just 5000 tickets, which makes for a fun and friendly atmosphere. Fans consider it to be the best boutique festival in Ireland and the organisers work hard to keep it good, both with an always excellent music line up and the range of other events that make it special.
The range of music is diverse and with 5 covered stages of various sizes there's always at least one act on that you'll enjoy. As well as the live music, popular areas include the Silent Disco, Comedy Tent, Spoken Word area and the ever lively Bier Halle."
---
3) Life Festival 2023
When: May 2023
Where: Mullingar, County Westmeath
https://www.facebook.com/Life.Festival/
Genre: Electronic / Techno / Circus
"Life Festival is an annual Irish music festival held in Belvedere House and Gardens in Westmeath, Ireland, with arts activities and street performers, from jugglers, fire breathers to magicians.
There is a healing area for massage, yoga workshops and reiki. Life Festival originated from the Glade arena at Glastonbury, kicking off with emerging artists DJ Sensor & MC Feedback hosting a day of Drum & Bass. Since becoming a festival in its own right in 2004 it has gone on to become regarded as the premier underground electronic music event in Ireland."
Life Festival 2018 | Fan AFTERMOVIE
---
4) Forever Young Festival
When: July 14-16, 203
Where: Naas, County Kildare
https://foreveryoungfestival.ie
https://www.facebook.com/ForeverYoungFestival.ie/
Genre: 80's / Retro
SOME OF THE BIGGEST 80'S BANDS IN THE WORLD ARE COMING TO IRELAND THIS SUMMER!
"The retro party of the Summer will feature classic live sets from a host of original 80's icons. Music fans will also enjoy a brilliant line up of tribute bands on The Great Pretender Stage. Rewind that mixtape and head back to the golden age of pop music, all the bands you loved, all the songs you know, in a gorgeous setting.
The Festival offers plenty of bars and delicious food stalls, fairground rides, Silent Disco and plenty more. Getting there couldn't be easier, Forever Young Festival is just 30 minutes from Dublin. Luxury on-site camping, glamping, motorhome and caravan facilities are available, as well as on-site parking and regular local and Dublin shuttle services."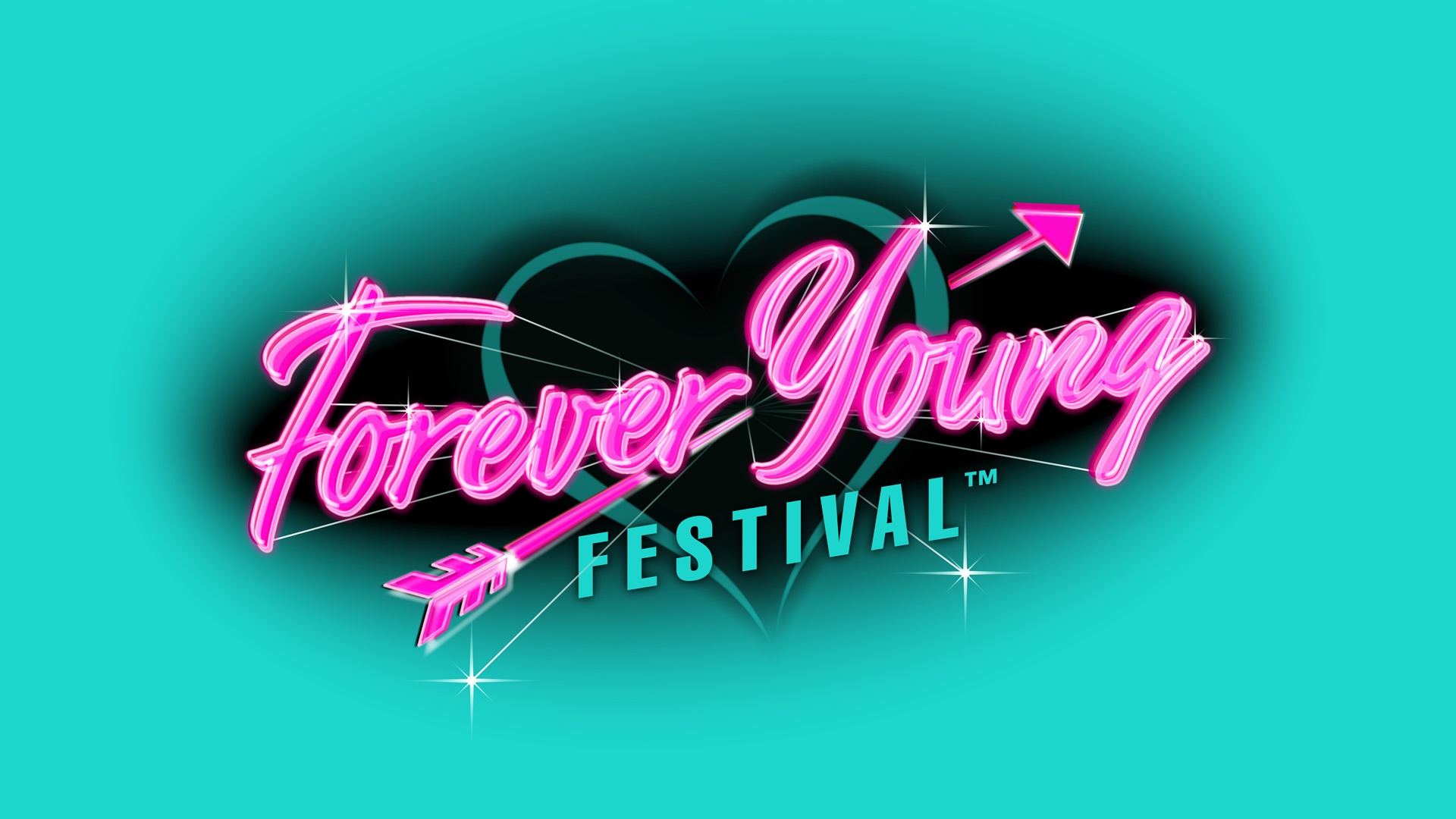 ---
5) Longitude Festival
When: July 1-2, 2023
Where: Dún Laoghaire-Rathdown, County Dublin
https://www.facebook.com/OfficialLongitudeFestival/
Genre: Rap / Hip Hop / RNB
Winner of 'Best New Festival' and 'Best Medium Festival' at Irish Festival Awards 2014
"Longitude festival has quickly become the stand out summer festival of the year, boasting past artists such as Travis Scott, Post Malone, Kendrick Lamar, Chance The Rapper, A$AP Rocky and Brockhampton.
Since 2013, Marlay Park has been home to the Longitude Festival, which takes place on the third weekend of July each year."
Join the Longitude Festival 2023 for announements, tickets, and more!
---
6) Playing Fields Music Festival
When: August 25-26, 2023
Where: Clane, County Kildare
https://www.theplayingfields.ie
https://www.facebook.com/theplayingfieldsfest/
Genre: Various
"The Playing Fields, a new two-day weekend music festival is on its way to country Kildare. Clane GAA will play host to the Playing Fields Festival in August in Clane, Co. Kildare. This Festival will play host to some of Ireland's greatest musicians – The Stunning, The 4 of Us, The Frank and Walters and The 2 Johnnies have been confirmed. Local acts will also perform at the two day festival."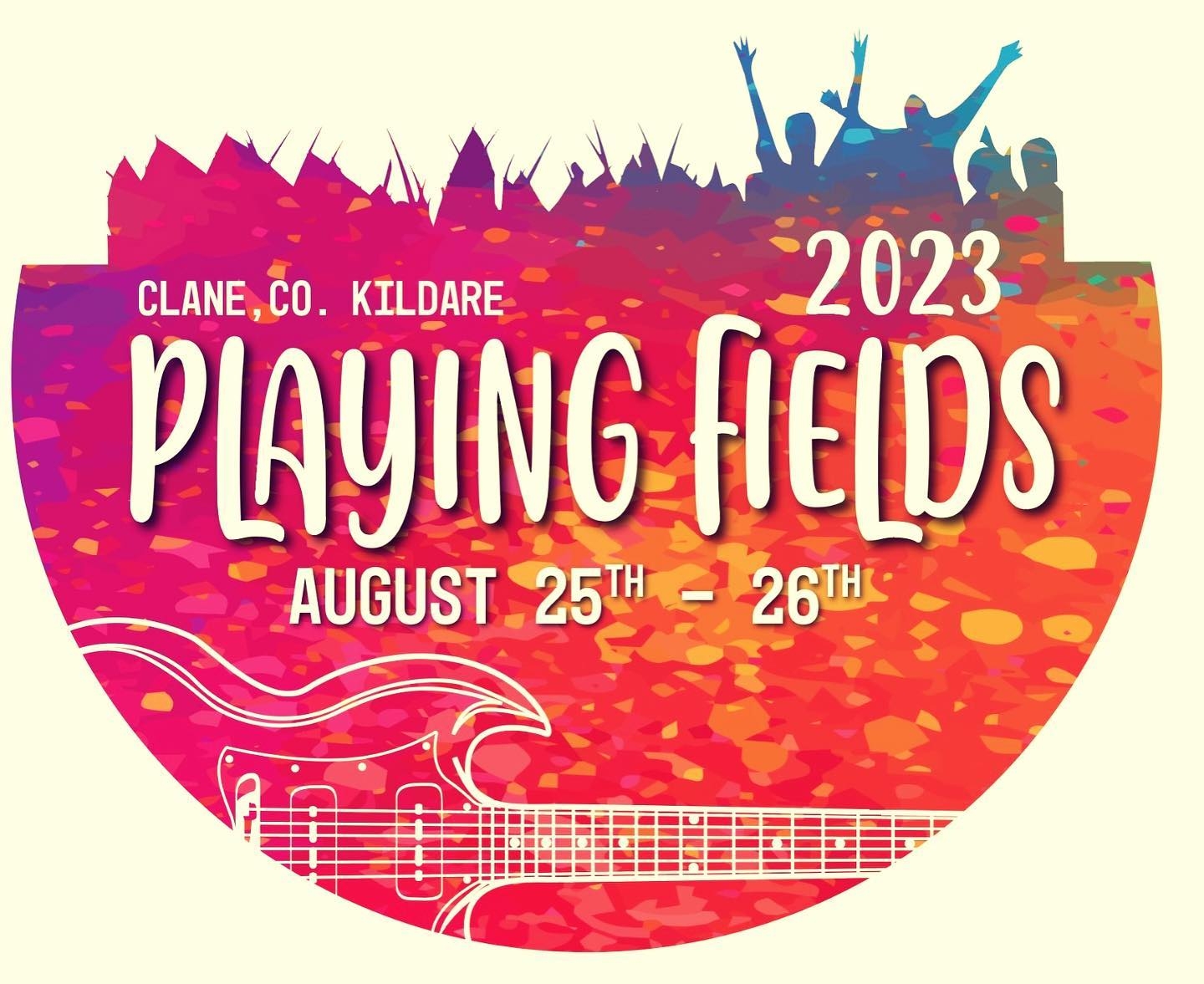 ---
7) All Together Now Festival
When: August
Where: Curraghmore Estate, County Waterford
https://www.facebook.com/ATNFestival/
Genre: Rock / Pop / Dance / Experimental
A weekend of freedom, inspiration and escapism through music, spoken word, comedy, theatre, debate, art, workshops, wellness, and everything in between from feasts of food to bespoke cocktails all within walls of the beautiful Curraghmore Estate.
"A few years ago we set off on All Together Now's maiden voyage. Curraghmore Estate's 3000 acres provided a setting so fruitful and so beautiful, with incredible history. We had the pleasure of creating and curating a festival here – a festival which has boundless possibility as it evolves each year. This festival carries an inspiring atmosphere, where people were respectful of each other, the incredible landscape and wonderful performers."
Join All Together Now Festival 2023 for more information!
ALL TOGETHER NOW FESTIVAL
---
8) Forbidden Fruit Festival
When: June 2023
Where: Kilmainham, County Dublin
https://www.facebook.com/forbiddenfruitfestival
Genre: Electronic
On the grounds of the Irish Museum of Modern Art in the centre of Dublin City, a festival that combines music, art, fashion, food and simple good vibes!
"Dublin's first city centre multi-stage music festival was a boon to music fans when it first arrived, and it remains so – not just for ease of access and general convenience but for its increasingly broad range of acts.
Is Forbidden Fruit the official start of the summer, or the true opener to the festival season? Some would argue that east Cork's It Takes a Village holds that claim, but let there be no pistols at dawn about this – the latter is only two years into its potential tenure as a long-lasting event, whereas Forbidden Fruit is now thoroughly tried, tested and approved."
Forbidden Fruit Festival 2017
---
9) It Takes A Village Festival

When: July – September (Six Editions)
Where: Trabolgan, East Cork, County Cork
https://www.facebook.com/ItTakesAVillageFestival
Genre: Various
"Come join us for It Takes A Village at Trabolgan Holiday Village for a unique and fun filled weekend away on the stunning south coast of Ireland. Gone are the days of tents, wellies and fields of mud. Now you can drive door to door and be only two minutes walk from any of the venues. It Takes A Village has forever changed the concept of an Irish festival. It's put a roof over its head, made its bed and popped the kettle on!"
2023 Update: It Takes a Village is taking a year off and instead is offering six harbour cruise parties! Take a look at their website for more info.
---
10) Kaleidoscope Festival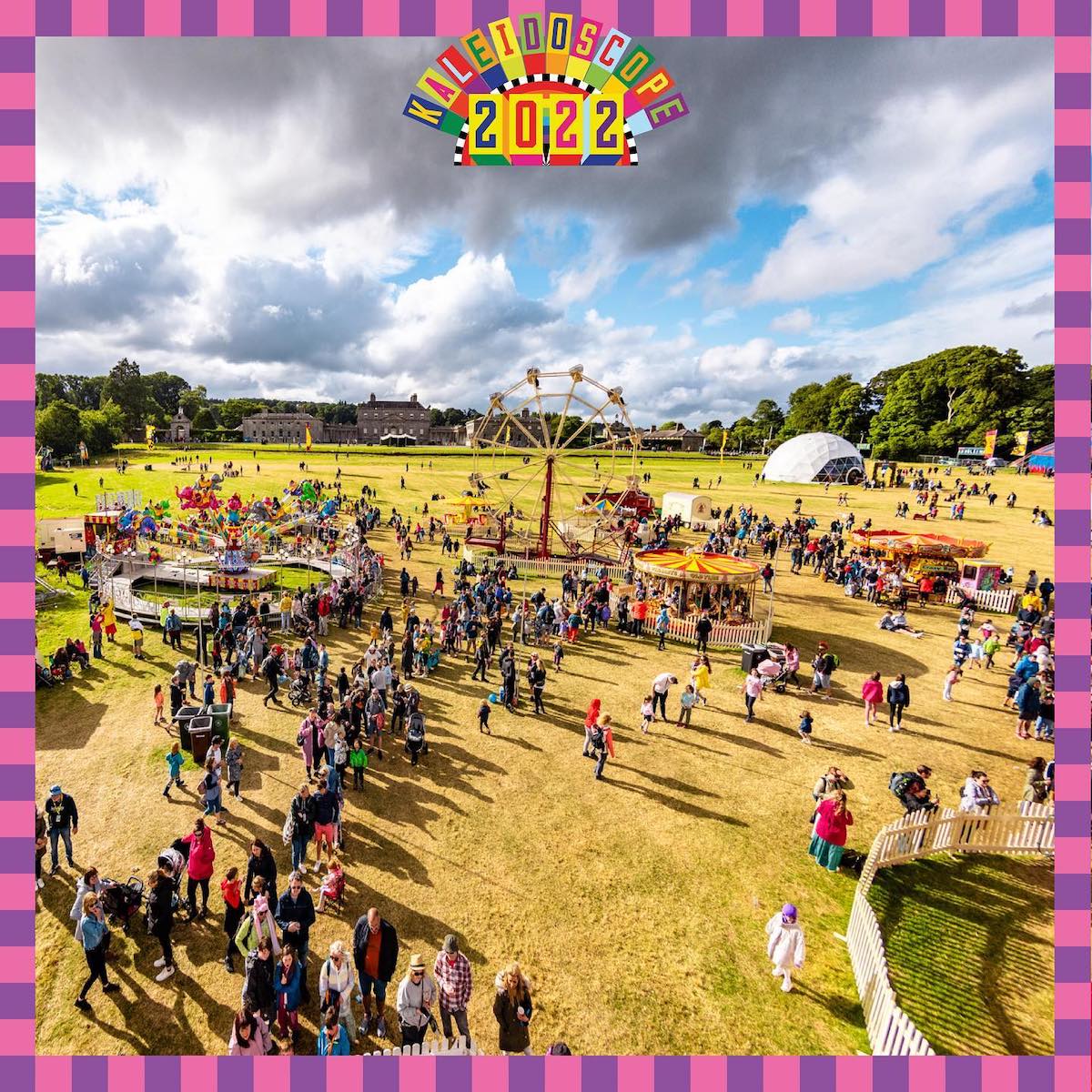 When: June 2023
Where: Blessington, County Wicklow
https://kaleidoscopefestival.ie
https://www.facebook.com/kaleidoscopeireland/
Genre: Irish / International / Dance
Ireland's first music and arts camping festival for families and friends.
"A tantalizing festival world awaits family and friends, as Russborough House in Blessington swings open its gates for its first EVER festival in June. Kaleidoscope Festival will provide three days of high energy, full colour, multi–stage entertainment over 15 stages, designed to entice and enthrall all, from babes in arms to those eligible for a bus pass!
Born out of Electric Picnic, Kaleidoscope harnesses the magic of Picnic's entertainment and family campsites, tailoring the overall festival experience to the desires of the festival-going family and bringing the essence of Electric Picnic to a brand-new venue. Kaleidoscope heralds a new era of programming for the sophisticated taste of modern parents, discerning kids and all-knowing teens!
Oxfam Ireland at Kaleidoscope Festival 2019
---
11) Body & Soul Festival
When: June 16-18, 2023
Where: Ballinlough Castle, County Westmeath
https://www.facebook.com/BodyandSoulIreland/
Genre: Various
Body & Soul has never been just about the line-up.
"Our philosophy is to redefine the festival format by booking an inspiring mix of musical pioneers, legendary artists and scorching-hot new talent from Ireland and around the world. We refuse to simply play the hits. At Body & Soul, we take you on a carefully-curated sonic journey of discovery on 8 hand-crafted stages in unforgettable locations, with thousands of like-minded revelers all on the same shared experience.
Body & Soul dissolves the line between performer and spectator, space and stage.
Every aspect of Body&Soul invites you to abandon the de rigueur of daily life and don a cloak of freedom; to explore, play and present as many versions of ourselves as we choose. Leading the charge are award-winning aerialists, impromptu spoken-word performances, immersive theatre, comedy clubs, drag aerobics, masquerade balls, poets and protagonists erupting around every corner. Every eatery, every bar, each cafe and lounge is an environment unto itself; a story waiting to be told."
BODY AND SOUL 2018 | AFTERMOVIE | GRAINNE BINNS
---
12) Sea Sessions Surf & Music Festival
When: June 2023
Where: Bundoran, County Donegal
https://www.facebook.com/seasessions/
Genre: Various
Situated right on beach in Bundoran, the capital of Irish Surfing, it is the only event in the country bringing together the unique lifestyle aspects of surfing, music, skating, BMX, beach sports & more into a 3 day and 4 nights camping festival.
The well known and much loved festival has played host to a huge list of international and home grown names over the last 12 years. From Dermot Kennedy to Kelis, Clean Bandit to Tinie Tempah, Walking on Cars to Rudimental, Bastille to Dizzee Rascal and loads more besides.
Described by RTE as "..possibly the best Festival in Ireland" Sea Sessions received awards in 2017 and 2020 at the esteemed IMRO awards (Best Festival and Best Crew) and has sold out well in advance every year since 2015.
"Sea, sun and sand. For many, they're three little words that help make the perfect Irish summer's day. But what makes it even better? Throw in some brilliant live music and you're onto a winner straight away.
Sea Sessions 2022 Highlights
---
13) Spraoi International Street Arts Festival 2023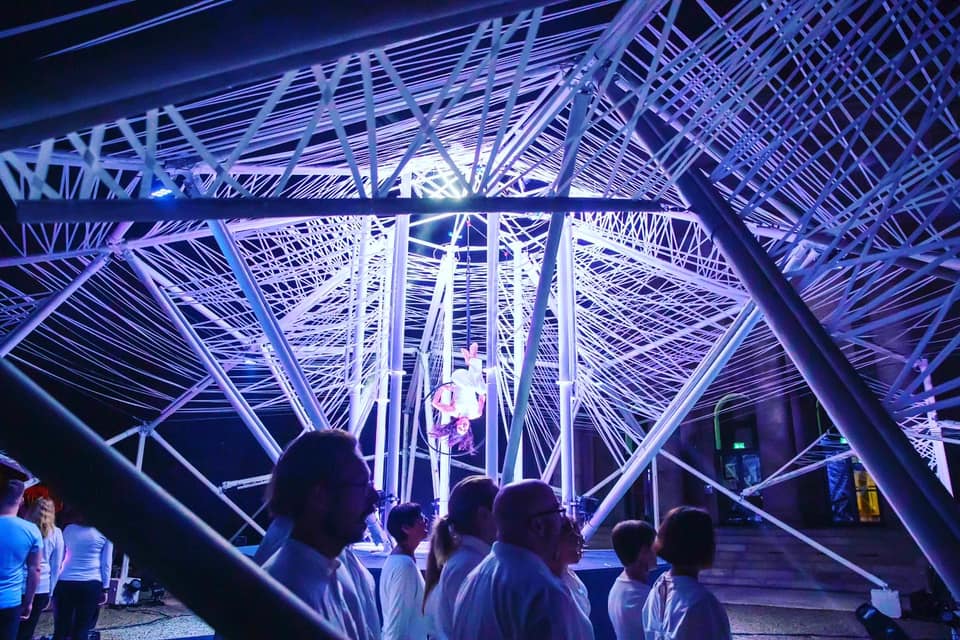 When: August 4-6, 2023
Where: Waterford City, County Waterford
https://spraoi.com/spraoi-festival-waterford-2023/
https://www.facebook.com/SpraoiWaterford
Genre: Various
Ireland's premiere street arts and spectacle festival will present performers from around the world.
"Spraoi is a free urban festival in beautiful Waterford in the south-east of Ireland. For three days each year residents of this medieval city take to the streets and enjoy an international programme of street arts and spectacle.
It attracts nearly 100,000 people and the city streets act as a stage for acts from around the world. Bands will perform free shows at outdoor venues by day and in City Centre venues by night."
Spraoi International Street Arts Festival
---
14) Another Love Story Festival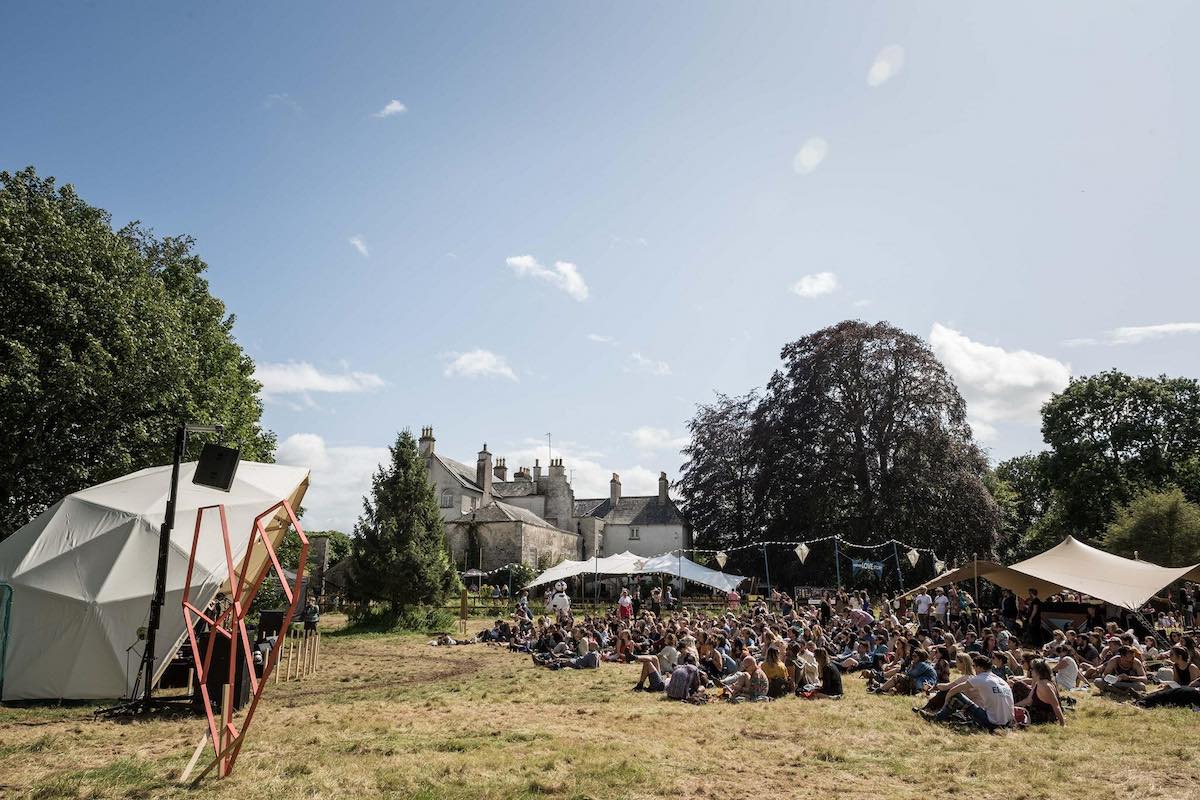 When: August 2023
Where: Killyon Manor, County Meath
https://www.anotherlovestory.ie
https://www.facebook.com/anotherlovestoryfest/
Genre: Various
A small festival, with a huge heart | A weekend adventure in music, discussion, food & friends.
"Another Love Story is a bespoke festival weekender of music, art, conversation, food & frolics nestled amongst the graceful charm of our 18th Century home – Killyon Manor.
Uniquely, ALS inhabits the Manor itself – with artists & performers wowing audiences in The Front Room, The Library, The Cinema & the stunning heart of ALS: The Ballroom, as well as on our outdoor stages which sit amongst the leafy meadows, the mysterious woodlands & the cosy corners of The Manor."
---
15) Beyond the Pale Festival 2023
When: June 16-18, 2023
Where: Glendalough Estate, Wicklow, Ireland
https://www.itsbeyondthepale.ie/
https://www.facebook.com/BeyondThePaleIE/
3 Days Of Music, Art, Food & More
One of the hottest new music festivals to hit Ireland! Beyond the Pale offers an absolutely stacked line-up, amazing intimate vibes, delicious food, and one incredivble festival venue.
"Gloriously fun… Beyond the Pale is set to become a new summer staple on the Irish festival scene"
Beyond The Pale 2022 | Highlights
---
16) Live at the Marquee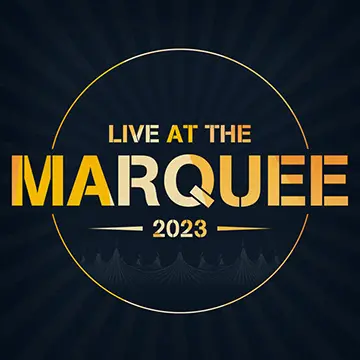 When: May & June 2023
Where: Cork, County Cork
https://aikenpromotions.com/events/live-at-the-marquee/
Genre: Various
"Live at the Marquee is a season of music concerts and other live performance events organised by Aiken Promotions in a large marquee in Cork, Ireland, every summer since 2005.
For about a month in June and July, a concert is held most evenings; tickets for each night are sold separately, with varying lineups and pricing. Acts have represented many genres of popular music, including rock, folk, electronic, hip hop, rhythm and blues, and country; as well as stand-up comedy acts."
2023 Highlights include: My Therapist Ghosted me Live, The Frames, Aitch, Olly Murs, Bell X1, Mimi Webb, Christy Moore, and Jenny Greene & The RTÉ Concert Orchestra
VERSATILE - Live at the Marquee // Cork
---
17) Open Ear Festival

When: June 2023
Where: Sherkin Island, County Cork
https://www.facebook.com/openearsherkin/
Genre: Experimental / Electronic
"Open Ear is an annual music festival focused on giving a platform to Irish artists in the stunning environs of Sherkin Island, West Cork, Ireland. Now in its fourth year, the festival runs for 4 days across the June Bank Holiday Weekend. Year on year the festival's ambition has expanded, bringing artists of many ages and musical disciplines together.
The event continues to explore Sherkin itself, an island measuring 3 miles long and 1.5 miles wide, using various locations to deliver a fresh, one-of-a-kind curated programme. These elements have combined to create one of the most unique festival experiences Ireland currently has to offer; bringing a broad and inclusive audience to a remote location, to experience various forms of music that are multi-faceted stylistically and in presentation – in some cases, the presentation is shaped by the Island itself."
OPEN EAR - AN INTRODUCTION
---
18) Galway International Arts Festival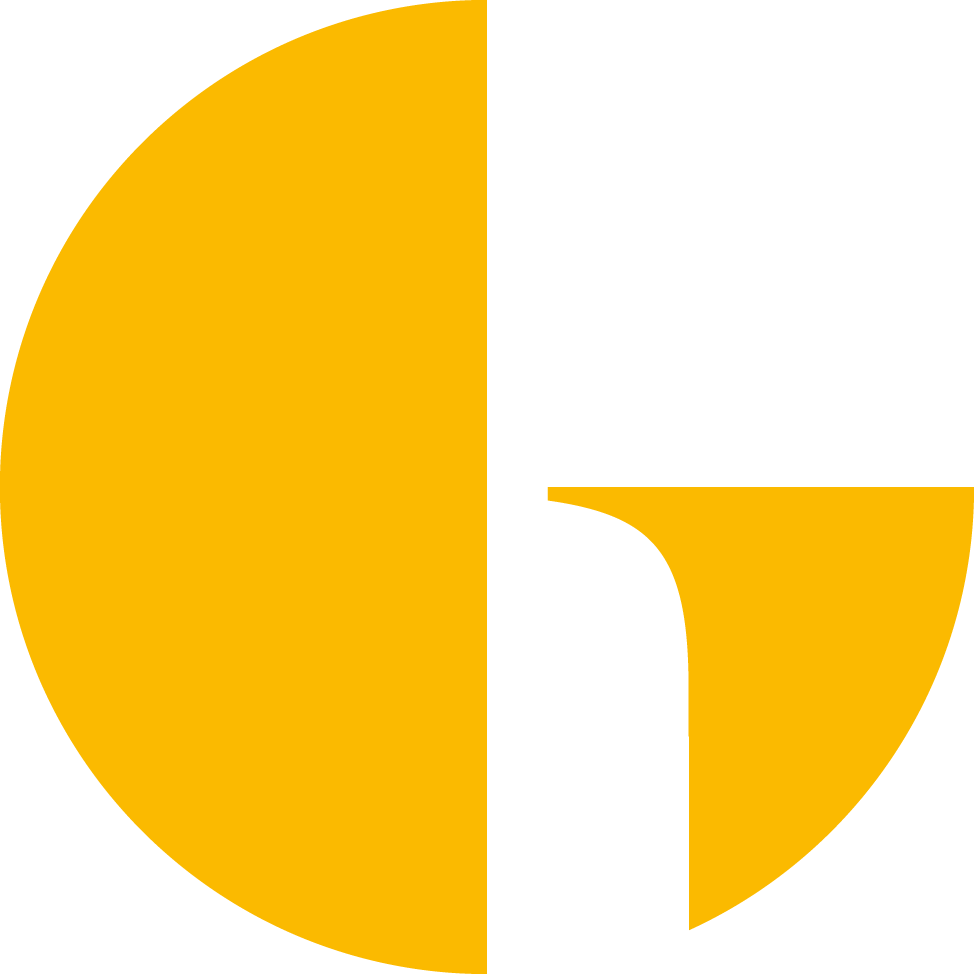 When: July 17-30, 2023
Where: Galway.
https://www.giaf.ie/festival/events
https://www.facebook.com/GalwayInternationalArtsFest
Genre: Various
"Galway International Arts Festival has been connecting audiences and artists for almost four decades. Founded in 1978, it has grown into an event with a major reputation where, in 2016, there were 200,000 attendances at 200 performances, talks and exhibitions in 26 venues over 14 days.
The Festival was established by a group of fledgling and experienced artists, who, sitting around a kitchen table one afternoon, dreamed of bringing world-class artists to Ireland, while also supporting Irish artists and showcasing their work on the world stage, creating unique and wonderful experiences for all…and so they did.
The Festival has contributed massively to placing Galway firmly on the map, as both a key cultural centre for the arts and a cultural tourism destination on Ireland's Wild Atlantic Way. The Festival has also founded and acted as a seedbed for a number of well-known and established arts organisations in Galway."
Galway International Arts Festival 2019
---
19) Vantastival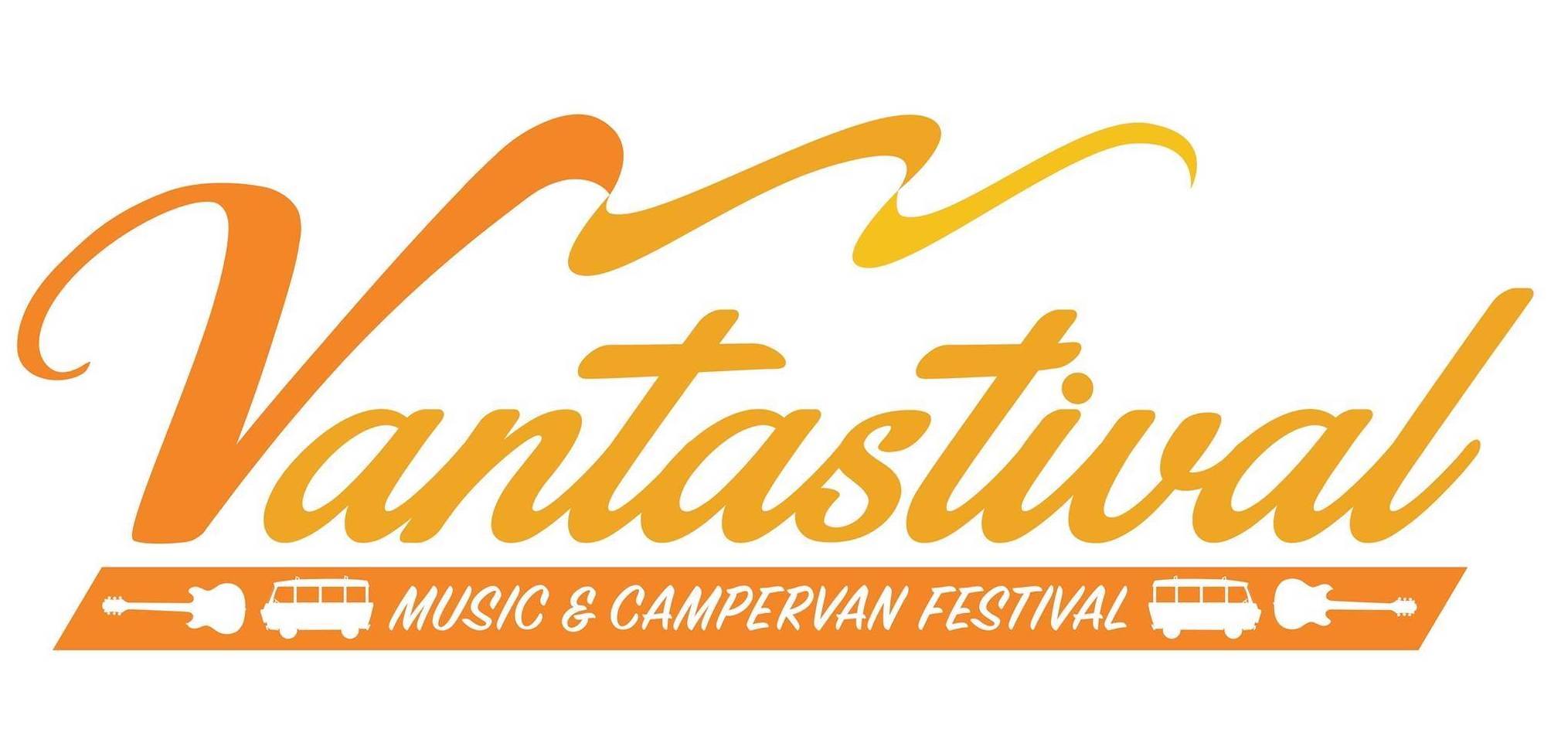 When: June 2024 (Taking a break in 2023)
Where: Drogheda, County Louth, Ireland
Genre: Various
Vantastival is a completely independent, family run festival which takes place over the June Bank Holiday Weekend.
"A host of live musical acts will perform over the weekend, while a focus on the campervan lifestyle brings an extra dimension to the only festival of its kind in Ireland. Other attractions include gourmet food stalls, festival traders, scheduled kids' activities, art, craft and many other quirky additions, ensuring that Vantastival has something for everyone, with or without a campervan!"
Vantastival Music and Campervan Festival 2019
---
20) Mother Pride Block Party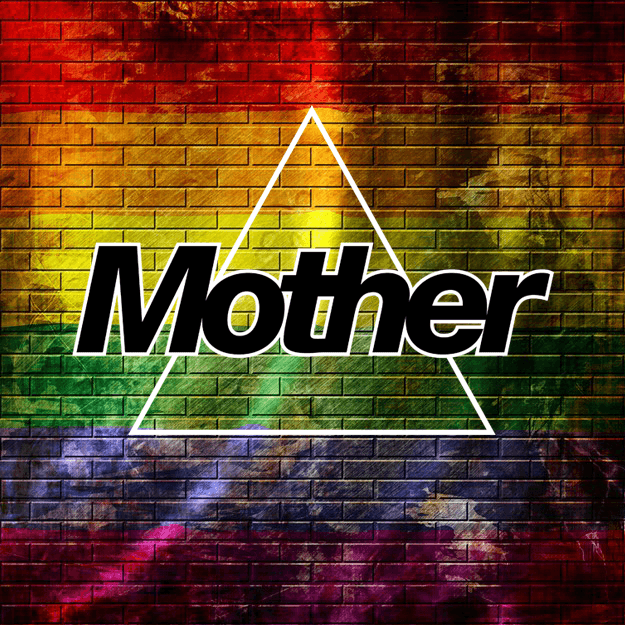 When: June 2023
Where: Dublin, County Dublin
Genre: Various
"To celebrate the 50th anniversary of the stonewall uprising and the birth of the pride movement, Mother in association with Dublin LGBTQ Pride are taking over the grounds of the National Museum of Ireland at Collins Barracks on the quays to bring you the biggest most dazzling display of inclusivity this site has seen in its 300 year history.
Get ready for our best pride party yet, we're building a pride festival site in the grounds of the National Museum with two areas, two stages, full bars, food stalls, art & activations, thousands of LGBT's & allies and the most exciting line up we've ever booked for pride."
Mother Pride Block Party 2017
---
Irish Music Festivals Possibly Returning in 2023-2024
With the many difficulties the festival industry has endured, there are a few festivals that haven't made announcement on their return but I still wanted to give them some recognition if they throw another edition. Also, if you're reading this and one of these updated, please do let me know!
---
Love Sensation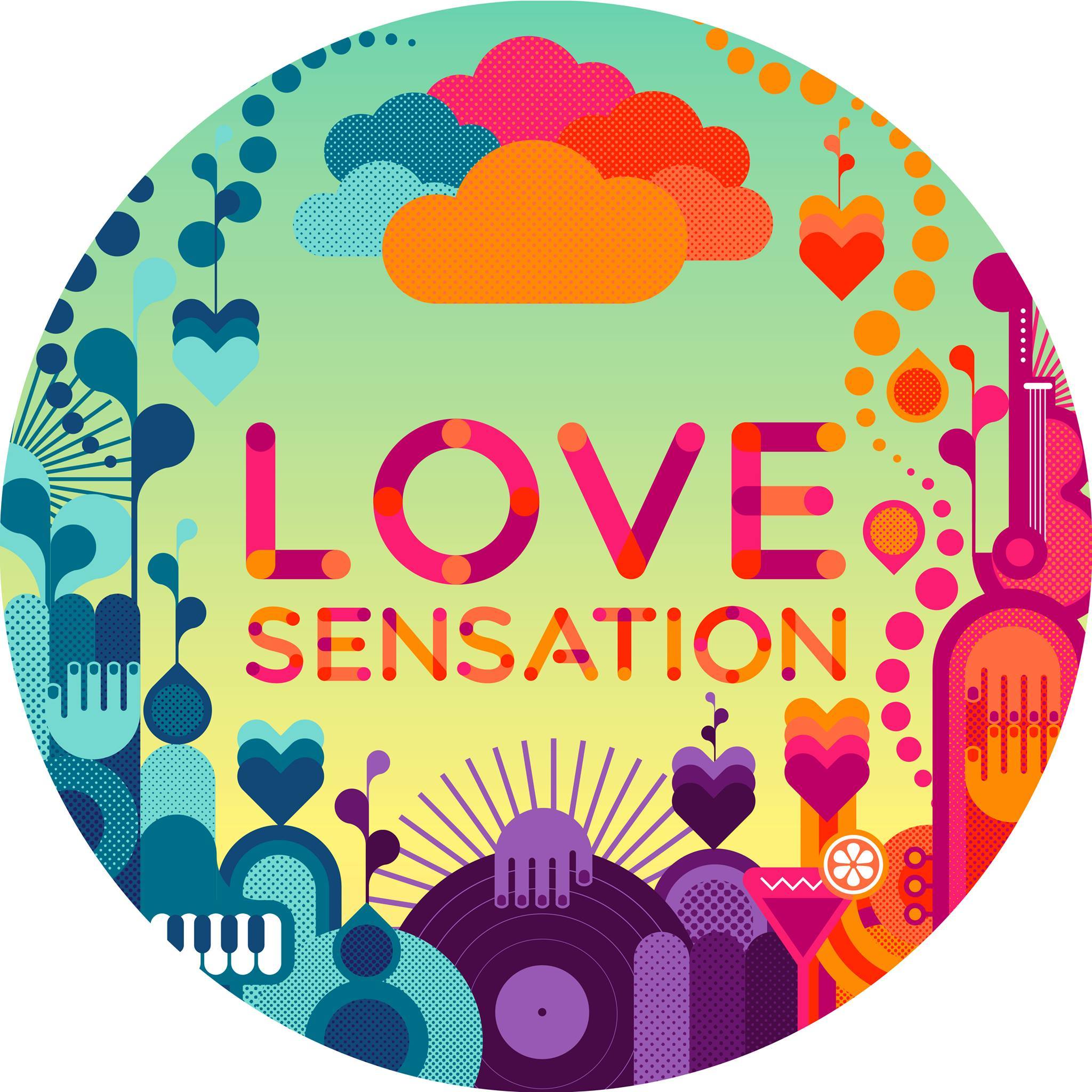 When: August
Where: Dublin, County Dublin
Genre: Pop / RNB
"A brand new shining beacon in the Irish festival scene. Love Sensation, brought to you by the team behind Mother, will pop its festival cherry this August 17th & 18th 2019 at the Royal Hospital Kilmainham, Dublin. A next generation two-day music and arts festival aimed at the LGBT+ community and their many friends, Love Sensation sees LILY ALLEN, CLEAN BANDIT, GOSSIP & KELIS top the bill across the weekend."
---
Beatyard Festival

Where: August
When: Dún Laoghaire, County Dublin
Genre: Dance / Electronic / Hip Hop / Pop
"City-based festivals have distinct advantages over green-field sites, notably in terms of access, location and not having to be too concerned about how the weather will turn out.
Beatyard, taking place in Dún Laoghaire, Co Dublin, is an annual family-friendly favourite for those people who would rather not schlep it to this year's newbie, All Together Now, or who are rather longer in the tooth for the likes of Castlepalooza and/or Indiependence. Beatyard is also hipper than most – and we mean that in a good way. Yes, it has its mainstream acts, but for the most part it has a genuinely chic/cool collection of high-end music acts that tick the classier end of the scale."
---
Castlepalooza Festival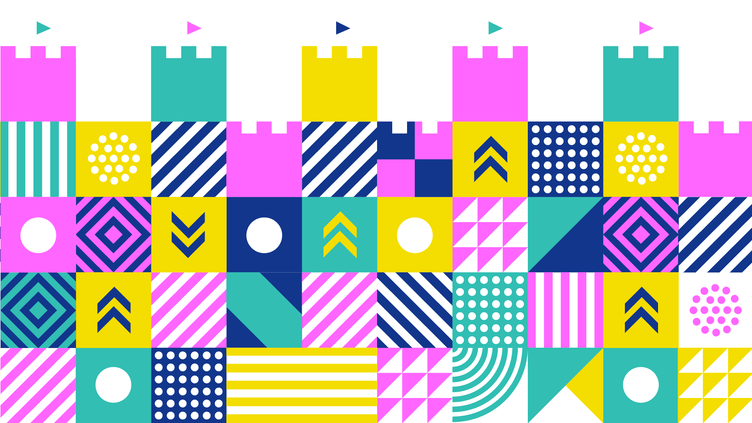 When: May
Where: Tullamore, County Offaly
Genre: Electronic
"It's fair to call Castlepalooza the biggest gaff party of the summer, except it's in a castle, Charleville Castle to be precise. With approximately 5,000 people in attendance and the fact that you are never more than five minutes away from grabbing a jumper from your tent, it's a cosy affair but with some of the best craic on offer."
---
KnockanStockan MAYBE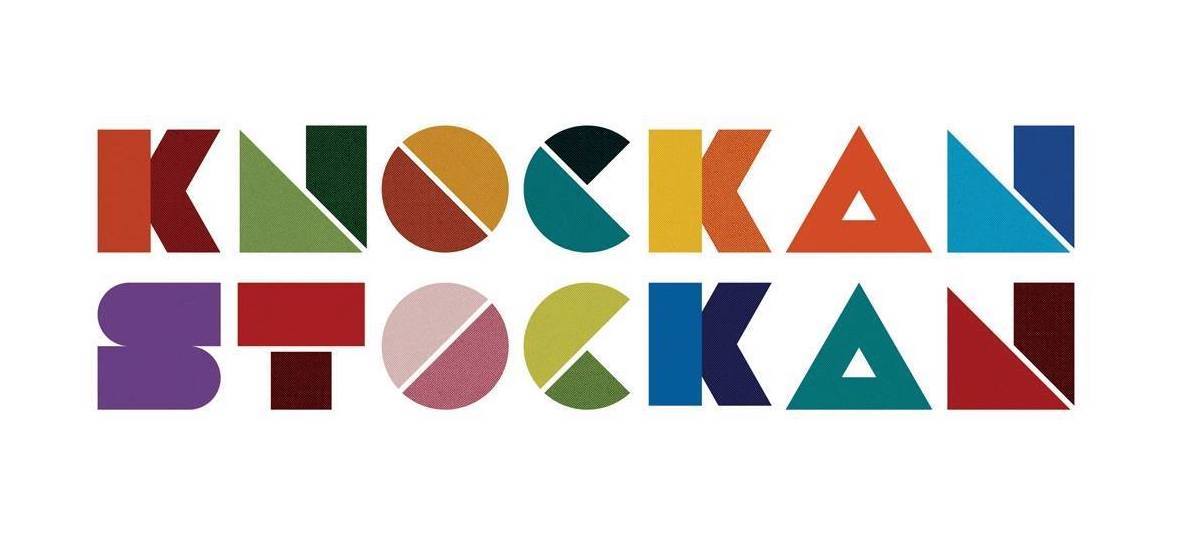 When: July
Where: Blessington Lakes, County Wicklow
Genre: Various
"Created to showcase the extremely talented artists in Ireland & abroad, the open call for acts allows new artists to come forward to claim their place on the stage. 70 of 100+ acts have been announced to play this years event. Presenting an exceptionally eclectic line up, a mix of talent fitting for all musical tastes and refined musical palate."
KnockanStockan 2018 - Hot Cakes & Out Takes
---
Am I Missing Any Epic Ireland Music Festivals…?
After doing some research, I quickly learned that there are an unbelievable abundance of festivals in Ireland to choose from every summer, and Irish punters must spend all their money on tickets! Lol. I've put together this list of festivals, but would love to hear if you think I need to add any more to my list. I'm planning a trip to Ireland next summer, and plan on crossing off a few of these epic Ireland Music Festivals off my bucket list!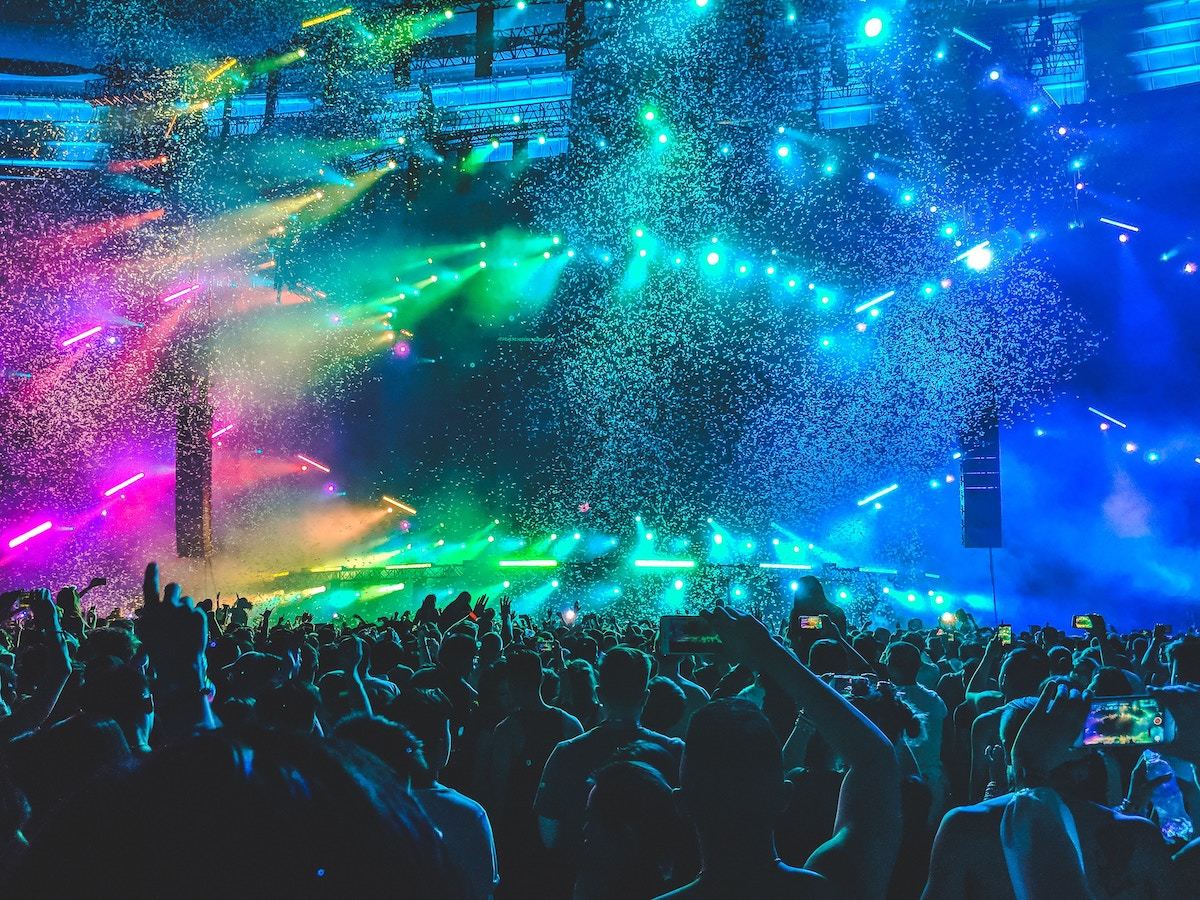 ---
Looking for more festivals in Europe…?
Europe during the the summer is legitatemly festival heaven, and every weekend in every country you could find an awesome event to check out. From one day parties to three day camping festivals, my site is filled with epic lists of the best festivals in Europe and the rest of the world! Check out a few of my favorite posts below, and let me know if you have any awesome hidden gem festivals I should look into!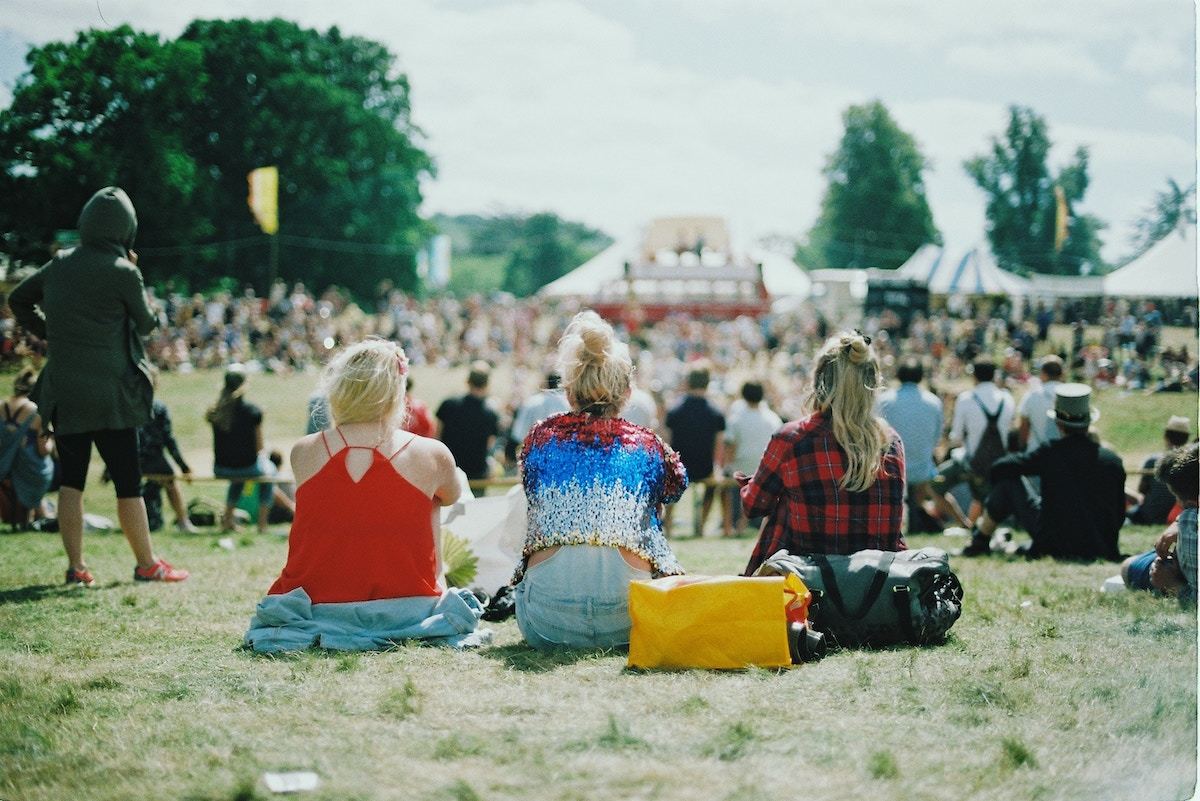 ---
Thanks for reading about these epic Ireland Music Festivals!
Share these music festivals in Ireland with your party squad!
https://www.jonesaroundtheworld.com/wp-content/uploads/2019/06/Electric-Picnic-Festival-Ireland-.jpg
1365
2048
Dave
https://www.jonesaroundtheworld.com/wp-content/uploads/2017/03/logotry-1-1-300x106.png
Dave
2023-01-05 02:21:32
2023-01-07 05:46:38
TOP 20 Music Festivals in Ireland To Experience in 2023