HOLA! Looking for the best music festivals in Madrid!? Well, I'm here to help, because anyone who knows me at all knows how much I love all things Spain. I've lived and worked in Barcelona, have traveled extensively around the countries, and I'll never say no to an afternoon of sangria & tapas.
So it goes without saying that there are a million reasons I'd return to Spain at a moments notice – one of which is the plethora of epic music festivals in Madrid!
The Spanish capital is an always-buzzing melting pot of cultures and influences, and for music fans, it's the gift that keeps on giving. Rock, EDM, pop and cultural festivals all make an appearance, plus many more genres to suit any taste in tunes.
So before you book your direct flight to this buzzing city, think about checking one of these…
Top 20 Music Festivals in Madrid
---
1) Mad Cool Festival

When: July 11-13, 2019
Where: Valdebebas – IFEMA, Madrid
Genre: Electronic / Rock / Indie
https://madcoolfestival.es/en/index.php
"Arguably the newest festival to be considered among Europe's absolute elite, Mad Cool is a huge rock, indie and electronic music festival that takes place in the Spanish capital.
Now preparing for only its fourth edition, the three-day festival has gone from strength to strength over the last few years, attracting crowds of 80,000 fans per day. Mad Cool's biggest draw is without doubt the huge lineup that they offer each year, featuring giants from across the globe. But combine that with the festival's investment in sound quality, the almost guaranteed summer sun, and the opportunity to explore Madrid afforded by the late start to the music each day, and there's even more going for it than the acts on the bill."
Mad Cool Festival 2018 Official Aftermovie
---
2) Mulafest

When: June
Where: Ifema Feria de Madrid, Madrid
Genre: Electronic / Hip-Hop
"Mulafest is a hip hop and electronic music festival in Madrid. Its recent lineups have included Jota Mayúscula, Le Mur, Bones of Minerva and more. In addition to the music, Mulafest also has a programme of motor, tattoo, skate, BMX, urban art, roller, breakdance."
MULAFEST 2016 - After Movie
---
3) DCODE Festival
When: September
Where: Campus de la UCM, Madrid
Genre: Indie / Pop / Rock
"DCODE Festival is one day rock and pop festival held annually in Madrid, Spain. Now in its eighth year, the festival has established itself as one of the Spanish capital's most eagerly anticipated summer events, with tickets always in high demand. Regularly bringing fan favourites to the Complutense University campus, the lineups across the last few years have welcomed all manner of pop, rock and indie superstars, as well as newer acts on their ascent to stardom."
DCODE Festival 2017 | Official Aftermovie
---
4) Download Festival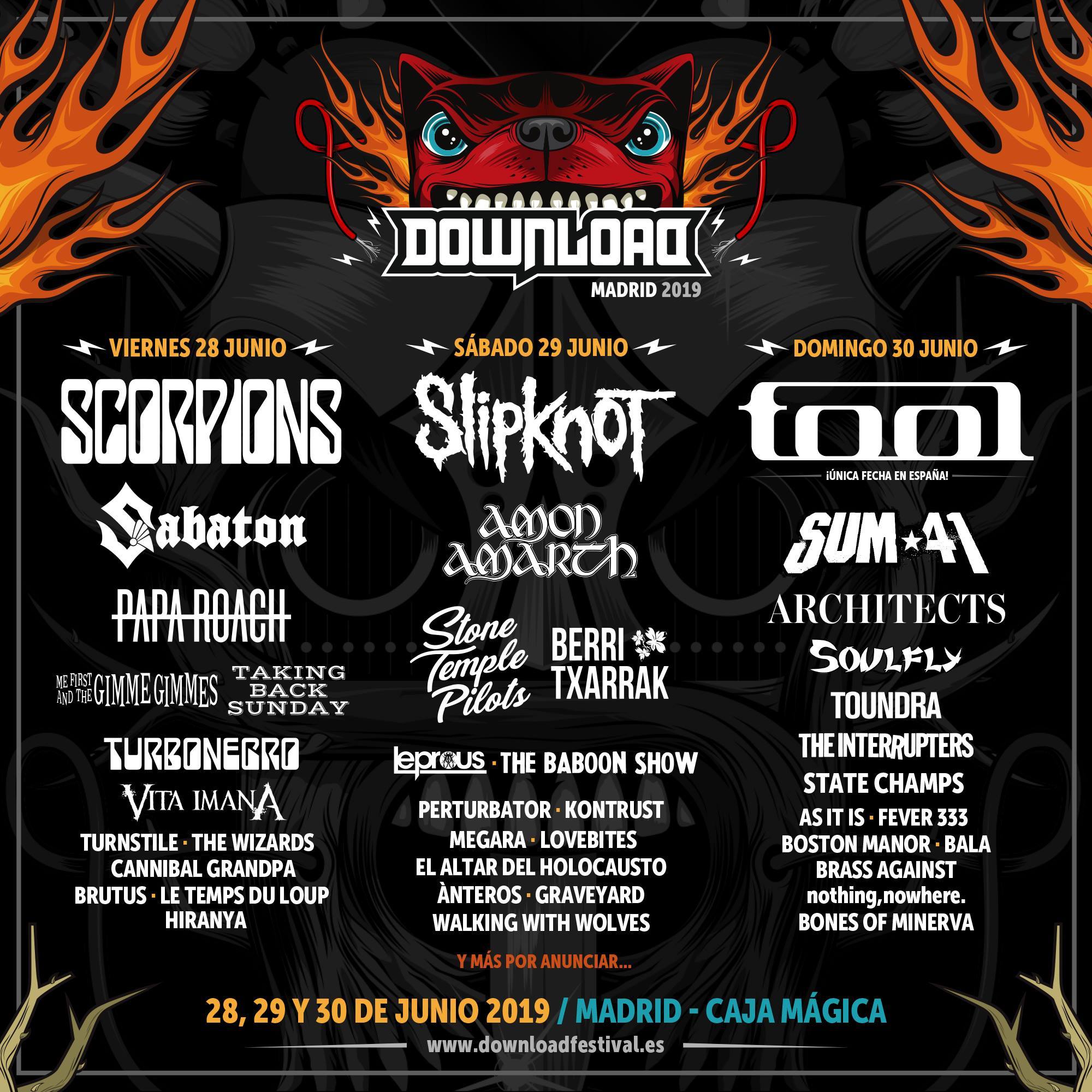 When: June 28-30, 2019
Where: Caja Magica, Madrid
Genre: Heavy Metal / Rock / Punk
https://www.downloadfestival.es
"Download Festival Madrid was added to the Download family in 2017, after the original UK festival and Download Paris. It takes place at Caja Magica in the south of Madrid. Acts like Linkin Park, System of a Down, Prophets of Rage, Five Finger Death Punch, Gojira and Mastodon have played at the Spanish festival. The three-day festival will blast the best of rock and metal on four different stages, including both international and Spanish acts."
Download Madrid 2018 | Official Aftermovie
---
5) A Summer Story
When: June
Where: Ciudad del Rock, Madrid
Genre: Electronic / House / Dance
"A Summer Story is a huge dance music festival held on the outskirts of Spain's capital city, Madrid. Despite being a fairly new festival, having only launched back in 2015, every year has seen absolutely huge lineups packed with stars from across the electronic music spectrum. With big-room and EDM giants on one stage, favourites of the house and techno underground populating another, and representatives of harder styles also making their way onto the billing across the course of two days, the festival seeks to offer something to a diverse crowd of ravers."
A Summer Story 2018 · Official Aftermovie (4K)
---
6) Festival Tomavistas

When: May 24-25, 2019
Where: Parque Enrique Tierno Galván, Madrid
Genre: Alternative / Indie
https://www.tomavistasfestival.com
"Tomavistas is an indie and alternative music festival in Madrid, Spain. First held in 2014 with a lineup of predominantly Spanish acts, the festival has increasingly attracted established bands and artists from across the globe in recent years, including The Wedding Present, The Horrors, Goldfrapp, Temples and more.
Tomavistas remains dedicated to showcasing the most exciting Spanish talent alongside the more well-known names, offering fans of alternative and under-the-radar music a chance to see both rising stars and firm favourites. This dedication to exciting new music has earned the festival support both in Spain and from further afield, as music fans make their way to the country's capital for a three day celebration in the heart of the city."
Festival Tomavistas 2016 - Aftermovie
---
7) Rio Babel
When: July
Where: IFEMA, Madrid
Genre: Indie / Jazz / Alternative
"Rio Babel is a music festival in Madrid, Spain. Now in its third year, the two day event will welcome another diverse lineup of artists to perform in the capital. With the likes of Crystal Fighters, The Cat Empire, Bunbury and Molotov having appeared across the first editions, the festival has delivered on it promise to offer up high-energy, eclectic, fun and danceable music over the course of a weekend, uniting Spanish favourites with international guests."
---
8) Paraíso Festival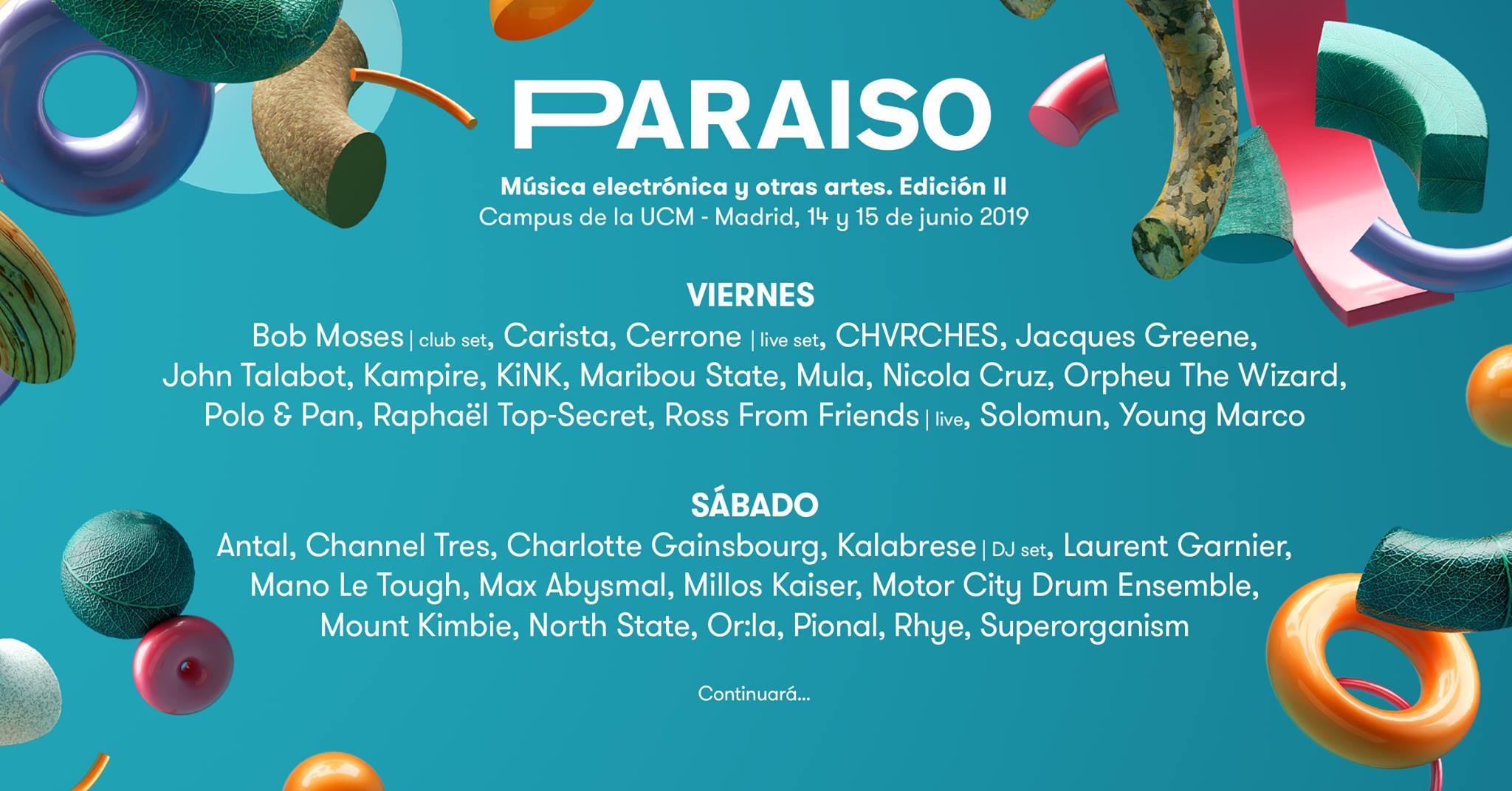 When: June 14-15, 2019
Where: UCM Campus, Madrid
Genre: Electronic
https://paraisofestival.com/en/
"Paraíso Festival is an electronic music festival in Madrid, Spain. Returning to the country's capital after a debut edition in the summer of 2018, the festival will once again welcome a carefully curated lineup of underground favourites to their home at the historic Complutense University.Beyond the esteemed DJs and live acts from the worlds of house, techno and disco, the organisers are not afraid to explore other musical avenues – with synthpop, indie and alternative music also playing an important role courtesy of acts like CHVRCHES, Charlotte Gainsbourg, and Superorganism."
Paraíso Festival 2018 www.nabscab.com
---
9) Veranos de la Villa
When: June – September (summer season)
Where: Various venues across Madrid
Genre: Various
https://veranosdelavilla.madrid.es
"Thanks to the Veranos de la Villa, Madrid becomes a great festival that includes a varied programme at numerous venues. In line with the last edition, the spaces will be particularly important. The centrally located venues are joined by more peripheral ones in a bid to rediscover the urban territory and turn the whole city into one big culture festival this summer, with over ninety artistic proposals."
---
10) Noches del Botánico

When: June / July
Where: Real Jardín Botánico Alfonso XIII, Universidad Complutense de Madrid, Madrid
Genre: Various
https://www.nochesdelbotanico.com
"Alfonso XIII Royal Botanical Garden celebrates a new cycle of concerts on summer evenings and nights featuring a selection of first-class national and international artists who will present their latest works and hits in live concerts in a unique setting. This new edition features an impressive line-up including artists like Woody Allen, Jane Birkin, Loreena McKennitt, Michael Bolton , Macy Gray, Keane, Ana Belén and Salvador Sobral, to mention just a few. In June and July, the natural space of Alfonso XIII Royal Botanical Garden becomes the stage for the versatile festival that fuses generations and styles (jazz, Brazilian music, Latin, flamenco, electronic, rock and pop) turning this eclectic side into its major strength in a way that it has become a musical must for summer nights in Madrid."
NOCHES DEL BOTÁNICO 2018 Aftermovie
---
11) Festimad

When: April / May
Where: Various venues across Madrid
Genre: Alternative / Rock
"The most famous musical event in the capital, Festimad attracts big names and young talents. The oldest annual festival in Madrid, normally held in late spring or early summer, brings together the main stars of the independent music scene. Festimad was the first festival site in Spain for such well-known names as Radiohead, Rage Against the Machine, Amaral, Beck, Dover, Cypress Hill, The Smashing Pumpkins, Molotov, and CPV."
---
12) Universal Music Festival

When: July
Where: Teatro Real, Madrid
Genre: Various
http://universalmusicfestival.es
"Keep your eyes open during the month of July for artists who would otherwise be impossible to see in a venue as majestic as the Teatro Real. Among them are Hans Zimmer, Gregory Porter, Niña Pastori, Steven Tyler, Pablo Alborán, and DJ Martin Garrix. This year Teatro Real will hold the fourth edition of this festival. Can you imagine a better place? This space, apart from being beautiful, counts with great acoustic and visual conditions. You can feel privileged listening to some of the most important voices in the national and international panorama in this iconic place."
Universal Music Festival - Video resumen
---
13) Madrid International Jazz Festival
When: November
Where: Various venues across Madrid
Genre: Jazz
https://festivaldejazz.madrid.es/en/
"Like every fall, the best of the world jazz scene finally meets at the International Jazz Festival in Madrid. Popularly known as JAZZMADRID. Organized with the aim of enriching and spreading the jazz culture. Famous artists and new talents of the genre will make up the program, which will take place in various stages of the city. In addition to a hundred performances, there will also be room for parallel activities related to jazz such as debates, films and exhibitions by specialists in cultural life and jazz criticism in Spain. Furthermore it's an invitation to listen and enjoy jazz music where melodies from different styles and cultures will come together in a festival where new talents will also dazzle."
"Metamorfosis" live @ Jazz Madrid 17
---
14) Amanecer Bailando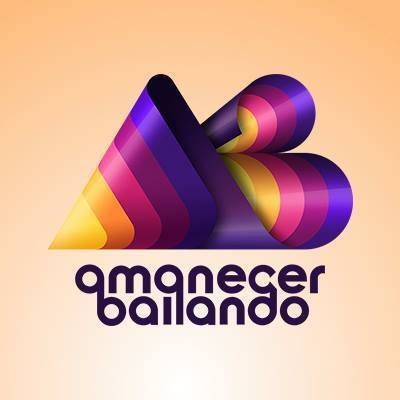 When: September
Where: Móstoles
Genre: Electronic / EDM / Hardstyle
"Amanecer Bailando is a one-day dance music festival taking place in the Spanish city of Móstoles, on the outskirts of Madrid. A brand new project for 2018, the debutant has taken on the mantle of 4every1 Festival, and is organised by the same team. That means a similar passion for showcasing a broad lineup of electronic music favourites, but with a slightly greater focus on the underground than its more mainstream predecessor.
As such, techno veterans and current superstars take top billing, while respected Madrid clubbing brands like Family Club are invited to host stages. And there's also plenty to offer fans of harder styles of electronic music, as well as fans of hip hop, rap and trap."
AMANECER BAILANDO FESTIVAL 2018 - Aftermovie - MAKING VISUALS
---
15) The Suma Flamenco Festival
When: June
Where: Various venues across Madrid
Genre: Flamenco
https://www.flamencotickets.com/festival-suma-flamenco
"Covering most of the month of June, the Suma Flamenco Festival in Madrid is still in its early years as one of Spain's finest flamenco events. The festival attracts some of the best flamenco performers in Spain to many different venues within the city as well as in smaller towns and neighborhoods. In past years the festival included theatres and tablaos in Madrid as venues, as well as a large number of performances held in the outlying areas of the community of Madrid, such as Alcalá de Henares, Alcobendas, Rivas Vaciamadrid, Torrelodones, and Villaviciosa de Odón. Performances are held almost every day, including flamenco dance, song and music. Also expect a lively atmosphere in local establishments such as flamenco bars and cultural associations (peñas), as Madrid comes alive for a summer month of flamenco."
Suma Flamenca. XIII Festival flamenco de la Comunidad de Madrid
---
16) Carnaval de Madrid

When: March
Where: Various locations across Madrid
Genre: Cultural
https://www.esmadrid.com/agenda/carnaval-madrid
"The city choses a theme each year that inspires the entire Madrid carnival program. The celebration starts with the opening ceremony at the neighborhood that is chosen each year. From that moment on, until Ash Wednesday, Madrid gives itself to party, changing your identity, with events for the whole family, for children and for adults. The Great Carnival Parade, the Masquerade Ball at the Círculo de Bellas Artes, the Murgas and Chirigotas parade, the Madrid Comparsas parade, tossing of the puppet and finally the party with the symbolic "sardine burial" are just some of the Madrid carnival attractions."
---
17) Madrid Pride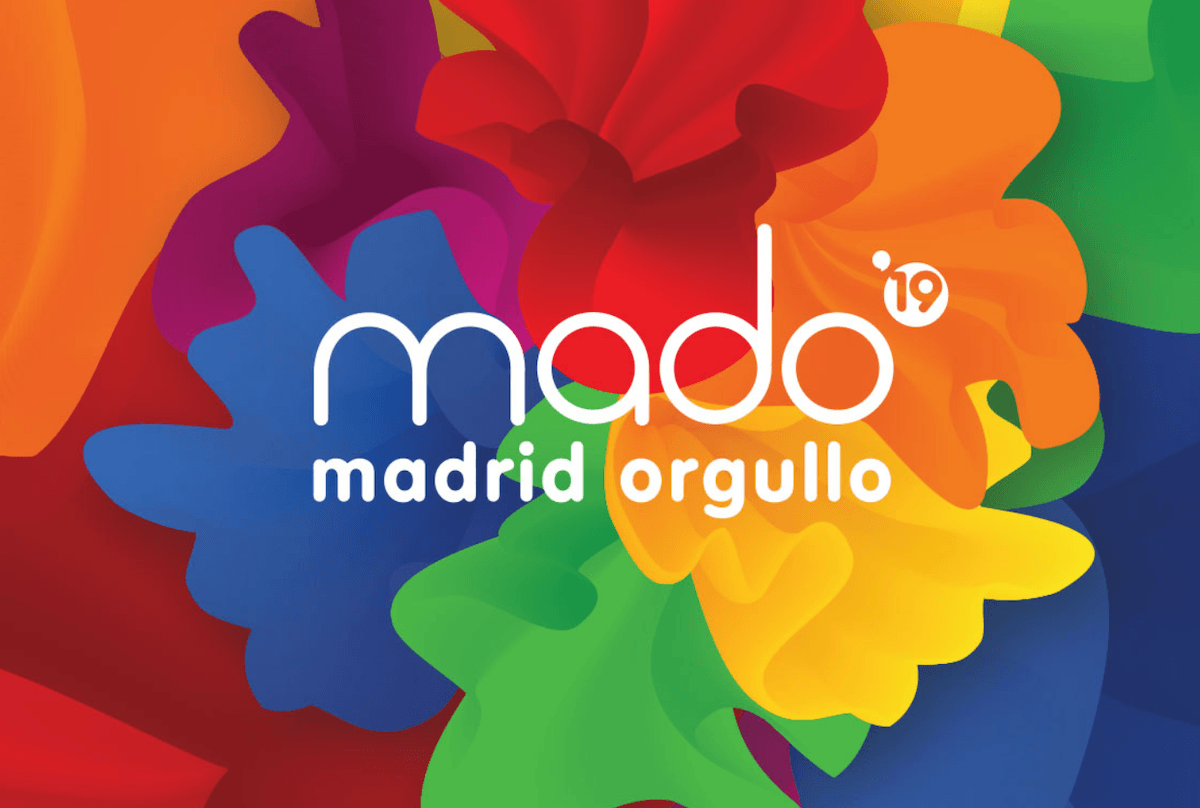 When: June / July
Where: Chueca neighborhood, Madrid
Genre: Cultural
"MADO is the LGBTIQ Pride festival to be held in the neighbourhood of Chueca and the main streets of Madrid. A great festival to celebrate, discuss and show diversity, culminating in the Pride Parade! Madrid is a city where tradition and modernity coexist in perfect harmony, which is why it is known around the world as the capital of charm and joyfulness. Our city is also recognised for being welcoming, friendly, open, peaceful and cosmopolitan. Visitors are captivated by its atmosphere, bustle and general exuberance, so, that anyone who spends some time in Madrid, finds it difficult to leave."
WE PRIDE Festival 2019 Madrid - Get Ready!!
---
18) San Cayetano Festival
When: August
Where: Rastro/Embajadores area, Madrid
Genre: Cultural
https://www.esmadrid.com/en/august-fiestas-madrid
"In August, Madrid celebrates its most traditional fiestas: San Cayetano, San Lorenzo and La Paloma. The Madrileños dress up in chulapo suits (traditional period clothes) and dance the chotis in the streets. The most traditional areas of the capital, such as Lavapies, La Latina or las Vistillas, are decorated to celebrate the fiestas of San Cayetano, San Lorenzo and La Paloma. During daytime there are processions dedicated to the Madonna and the saints, and at night open-air festivities that last several days with the participation of the public at large. Street fairs, popular races, mus (a card game) and rana (a coin throwing game) championships, marching bands, lemonade, children's games, sangria, hot chocolate, dance and organ music, Manila shawl competitions, sardines, secrets, churros, elections to choose the child chulapa and chulapo (girl or boy dressed in traditional local attire), concerts… These are just some of the activities organised within the framework of these festivals for all the family."
En el Madrid Castizo: Verbena de San Cayetano 2017
---
19) Festival de Otoño a Primavera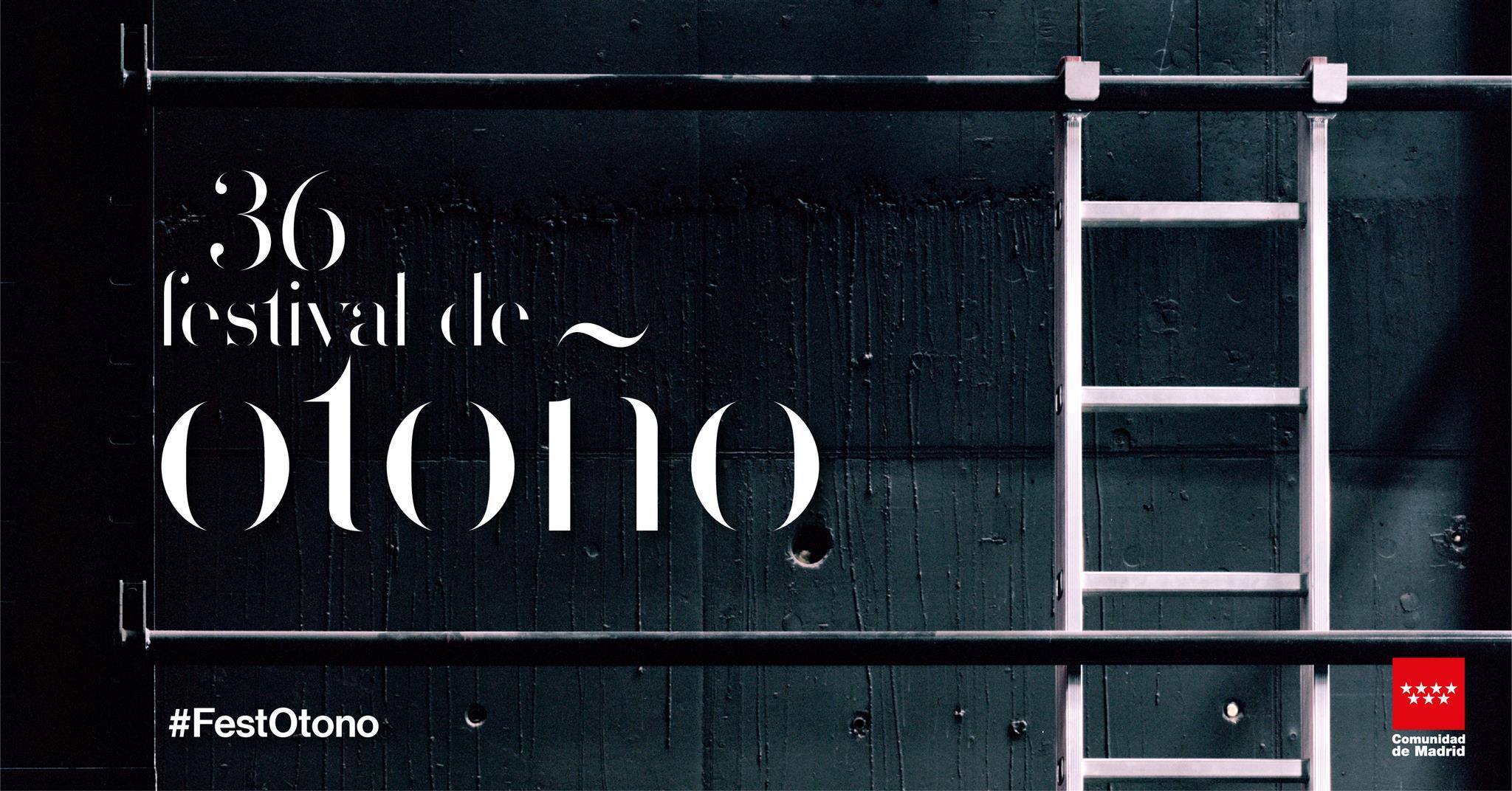 When: November
Where: Various venues across Madrid
Genre: Various / Cultural
"The 37th edition of the Festival de Otoño of the Comunidad de Madrid makes a strong comeback with its original name and dates to be celebrated throughout November. A month to enjoy the best international theater, dance and performance shows. There will be all kinds of shows, theater, dance and performances that will be held on various stages."
(Avance) Festival de Otoño a Primavera 2012
---
20) San Isidro Festival
When: May 15, 2019
Where: Madrid
Genre: Cultural / Music
https://www.spain.info/en_US/reportajes/fiestas_de_san_isidro_en_madrid.html
"A unique chance to discover some of the most authentic customs of Madrid, a major capital city which still conserves all its popular traditions intact. Throughout the weekend of the holiday you'll find concerts and street parades winding through the city centre. What's more, many of the local inhabitants dress up in the typical chulapo and goyescocostumes, all accompanied by the strains of the music of the chotis (the traditional dance of Madrid). There are also activities for children all around the city and popular dancing to enjoy by night. And the best of all is that most of these activities are completely free"
Watch the video below for some more information! This sounds awesome!
---
Am I Missing any epic Madrid Music Festivals in 2019…?
Even with doing hours of research, it's always possible to miss a couple of festivals! I'm actually flying to Madrid this summer, and am planning on attending a few of these myself, so please do send any good ones that I need to add to my list of best music festivals in Madrid!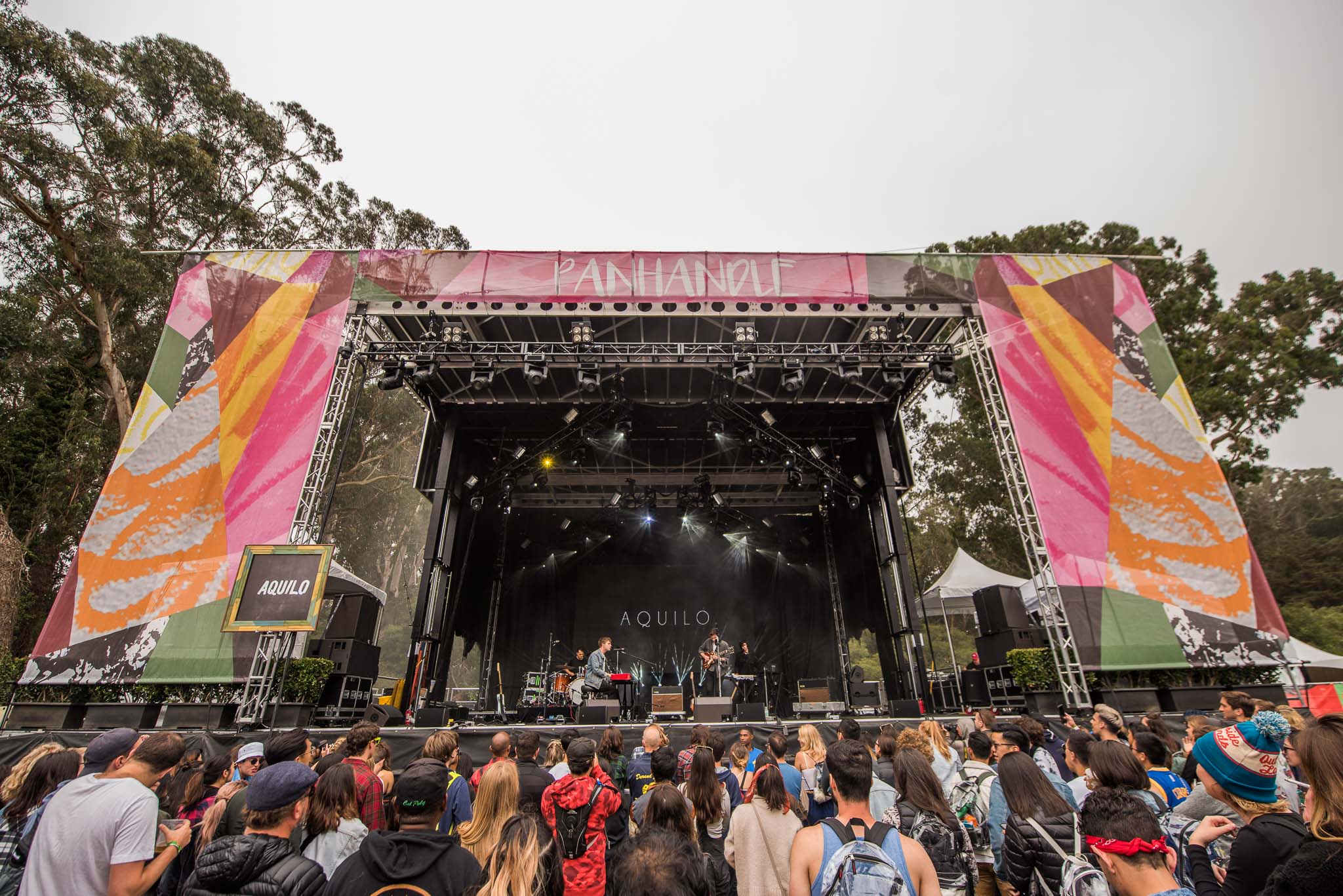 ---
Looking for more music festivals in Spain & Europe?
Spain honestly is one of my favorite countries for partying, as well as for traveling, living, eating, and just about every aspect of life. Check out these article for the other best events in the country.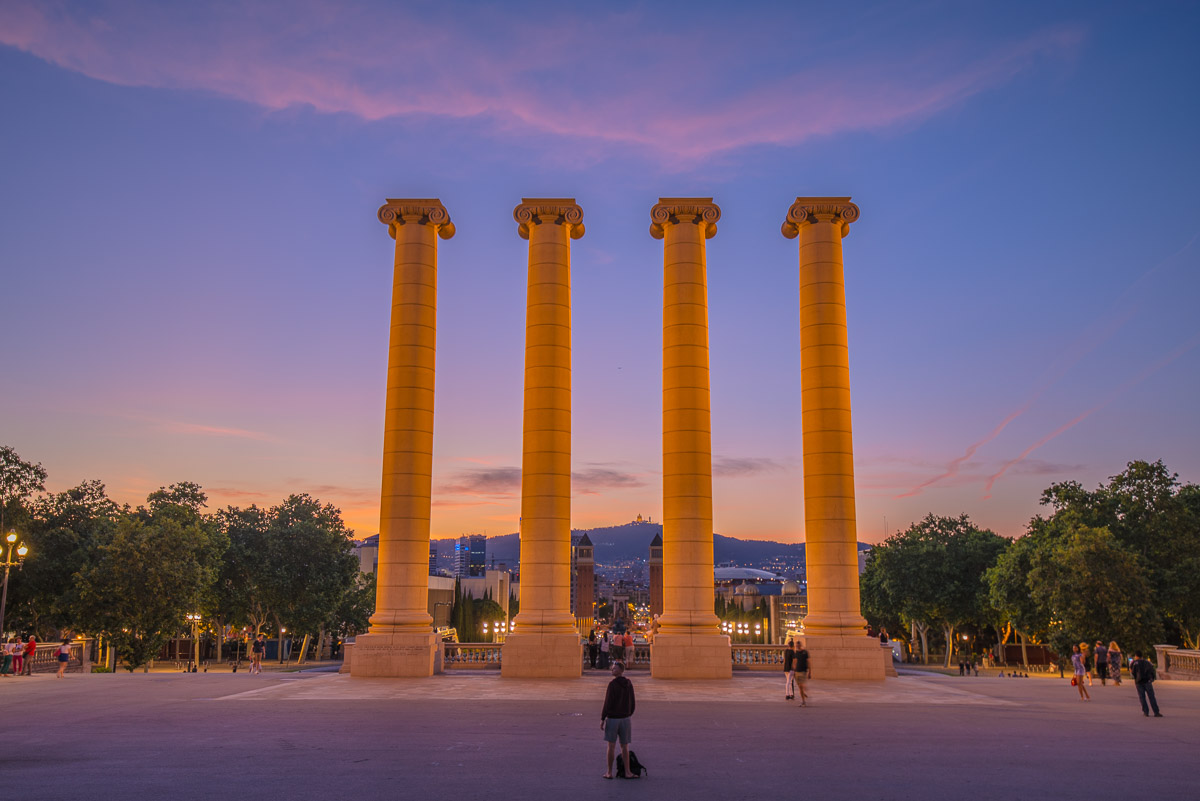 ---
If you're traveling around Euroe as well during the summer, I'd recommend reading through some of these articles to inspire some other festival adventures around the world!
As well, I've written a few articles that can give you some great ideas for what to wear, bring, and camping survival for music festivals! They've helped thousands of people so far, and I know you'll get some amazing products from them!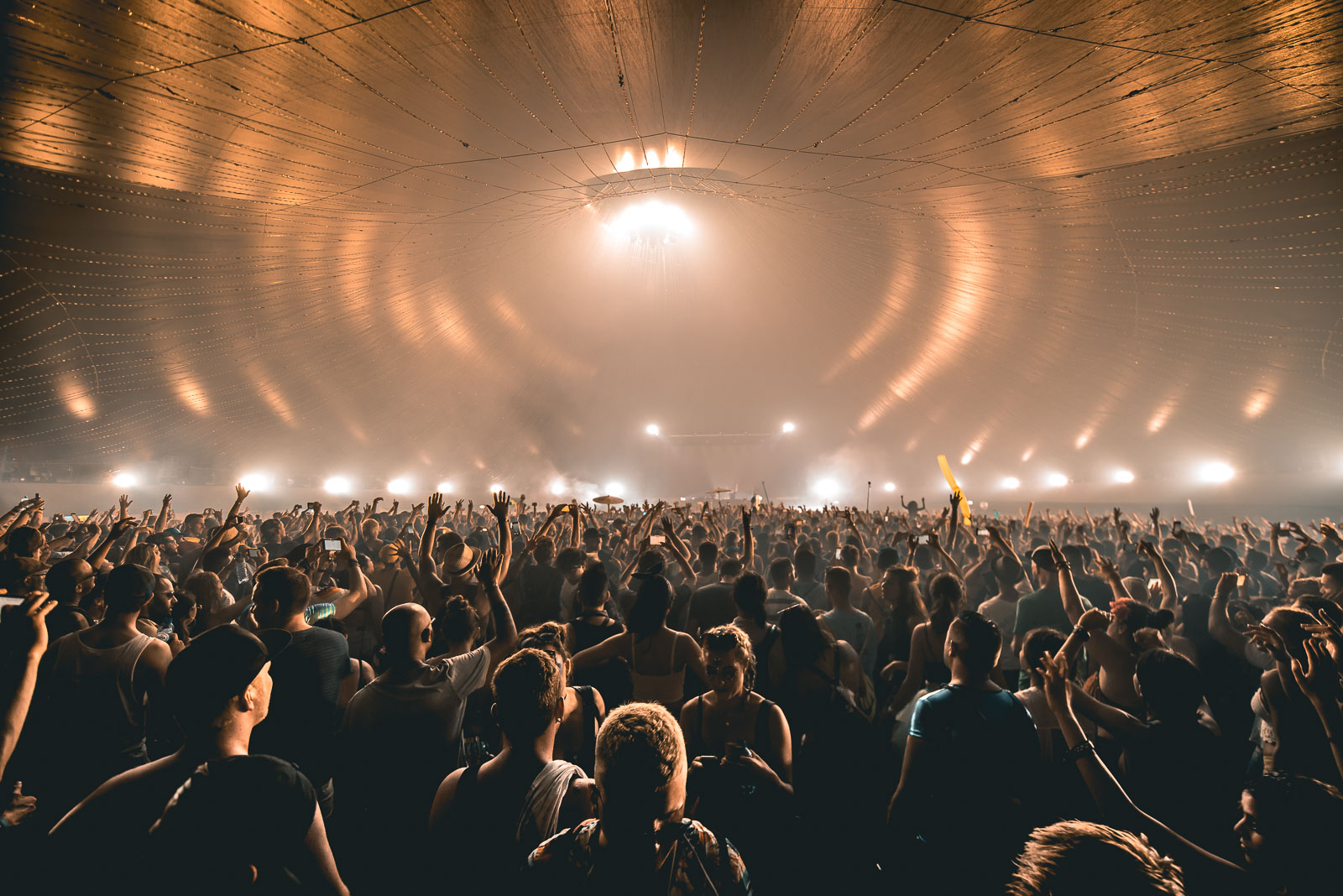 ---
Thanks for reading about these epic music festivals in Madrid!
Share this article with your Madrid festival & travel squad!!
https://www.jonesaroundtheworld.com/wp-content/uploads/2019/03/Festival-Rio-Babel-Madrid.jpg
1333
2000
Dave
https://www.jonesaroundtheworld.com/wp-content/uploads/2017/03/logotry-1-1-300x106.png
Dave
2019-03-19 06:38:21
2019-03-19 06:38:21
20 Music Festivals in Madrid to Experience Before You Die