Bonjour everyone! :ooking for the best music festivals in Paris!? Well, you've come to the right place! Paris is truly one of the world's greatest cities, and the French capital sure knows how to put on a show to outdo the rest of us.
When you're done eating croissants, taking in the many famous sights and falling in love with the City of Lights, the Paris music festival scene is your next port of call.
No matter what genre you're into, you can bet your ass there's a music festival in Paris perfect for you. And with many held in stunning and unique venues (Disneyland Paris, anyone?), this is one list you have to make time for.
So whether you're living in Paris, or just a tourist looking for their next international festival, this list has got you covered to make your summer trip much more memorable!
So without further ado, check out what I think are…
The 19 Best Music Festivals in Paris
---
1) Solidays Festival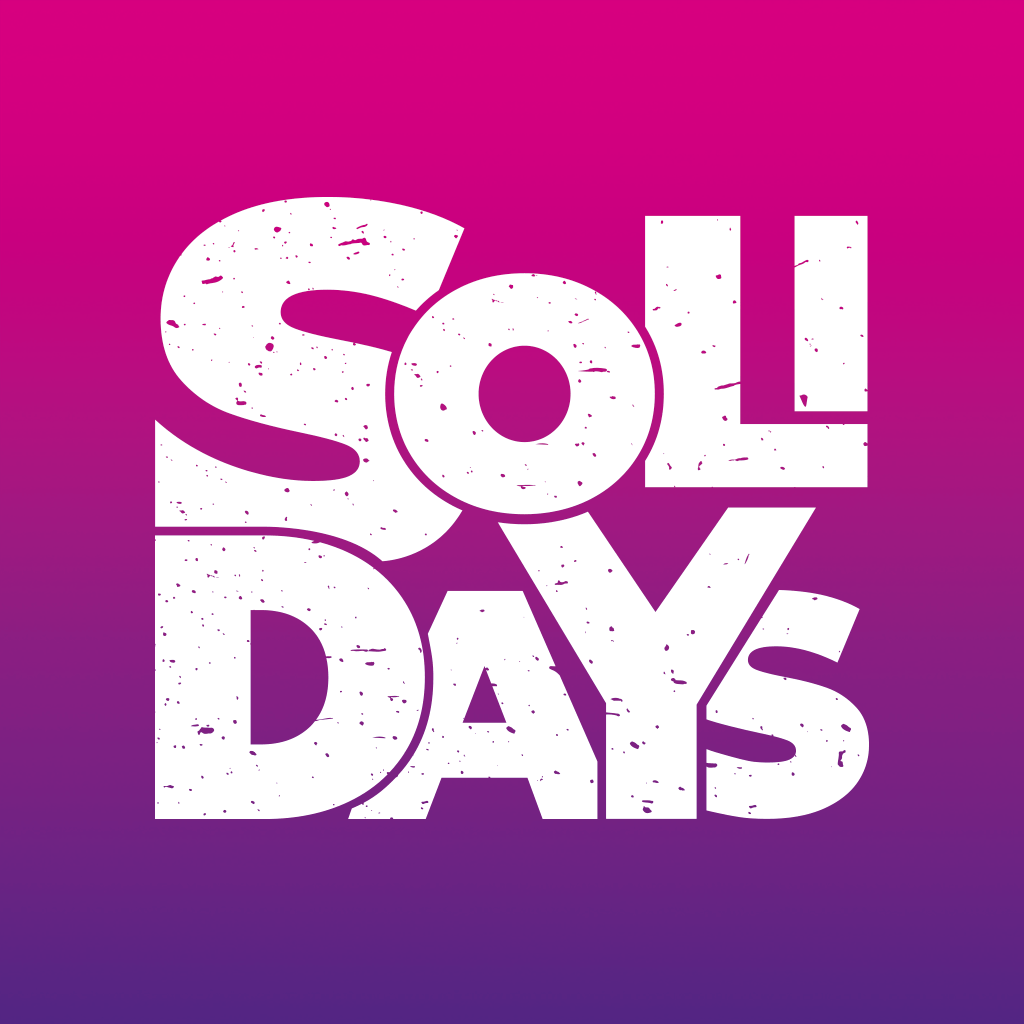 When: June
Where: Paris Longchamp
Genre: Various
"Solidays is a French music festival committed to the fight against AIDS and campaigning for equality and youth engagement, doing so through a showcasing over 80 concerts across its June weekend. Music fans can expect a diverse mix of performances – think David Guetta, Mura Masa and Shaka Ponk – alongside a lineup of undiscovered gems waiting to become your next favourite artist. Good days ahead for solidarity in music!"
---
2) We Love Green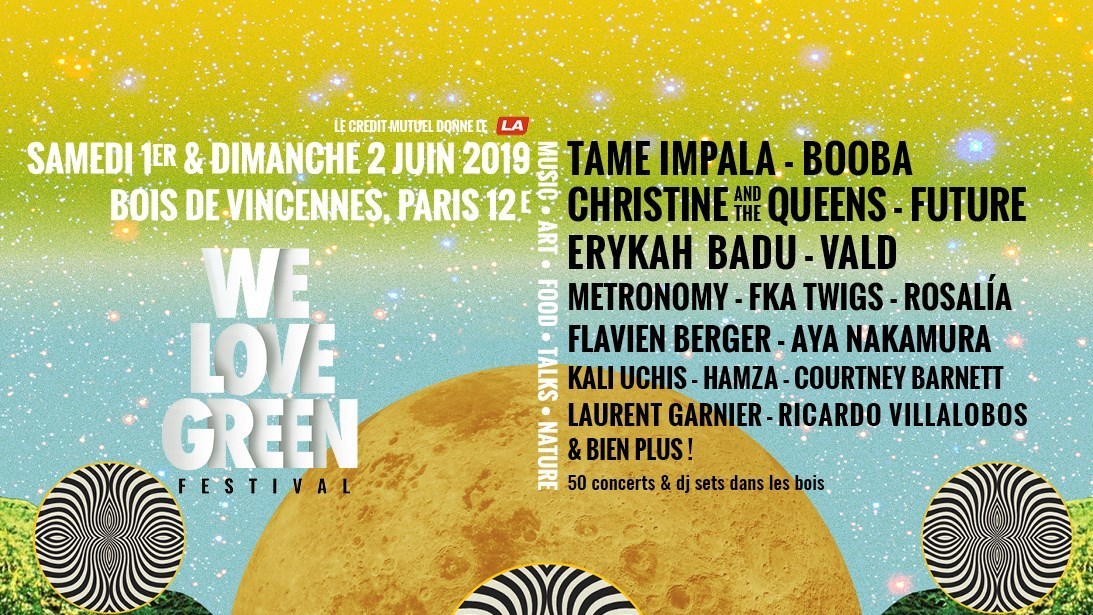 When: June
Where: Bois de Vincennes, Paris
Genre: Electronic / Alternative
"When it comes to considering its ecological footprint, few festivals compete with Paris' We Love Green Festival. As its name suggests, the festival emphasises its dedication to its environmental responsibility, from its innovative take on eco-toilets to its scarce use of plastic to discussions and workshops on sustainable living. In addition to its progressive ethics, We Love Green reliably boasts lineups impressive enough to match its more well known European peers; previous years have seen the likes of Justice, Migos, Solange, LCD Soundsystem, Foals and Lorde. This combination of alternative thinking and billing makes We Love Green one of the highlights of the French festival scene."
AFTERMOVIE | WE LOVE GREEN 2017
---
3) Marvellous Island Festival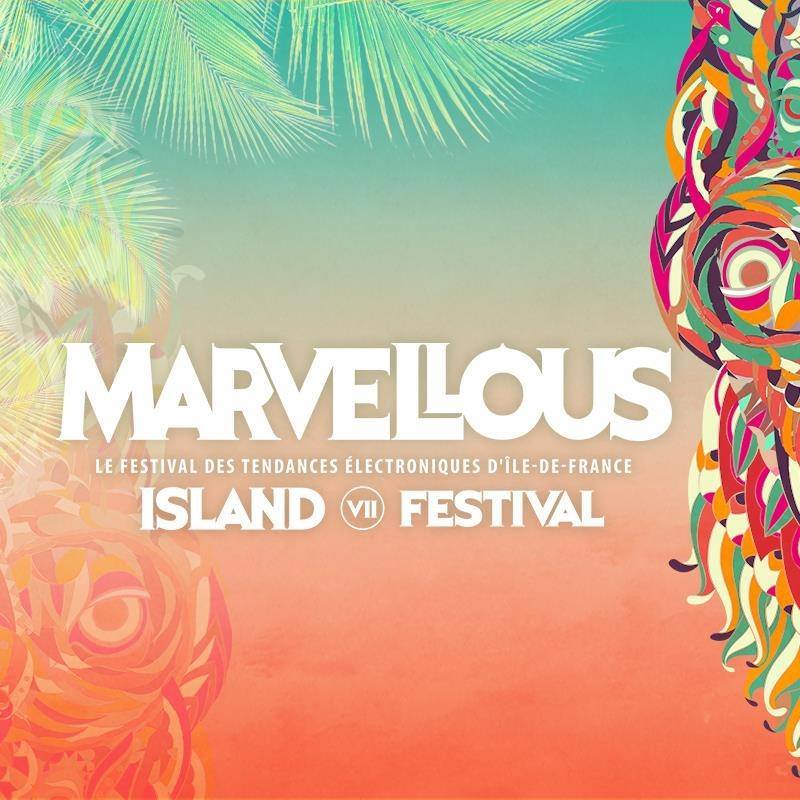 When: June
Where: Plage de Torcy, Paris
Genre: Electronic / House / Techno
"Held annually on the Plage de Torcy in the east side of Paris, Marvellous Island offers a festival experience like no other. Bringing a consistently impressive lineup of techno and house each summer, the festival's waterside location is the perfect escape from the hustle and bustle of the city.
As well as its strong billing, Marvellous Island is renowned for its creativity and magical visual allure, imaginatively designing and decorating its site and stages to visualise the festival's enchanting theme."
Marvellous Island Festival 2018 [Aftermovie]
---
4) Villette Sonique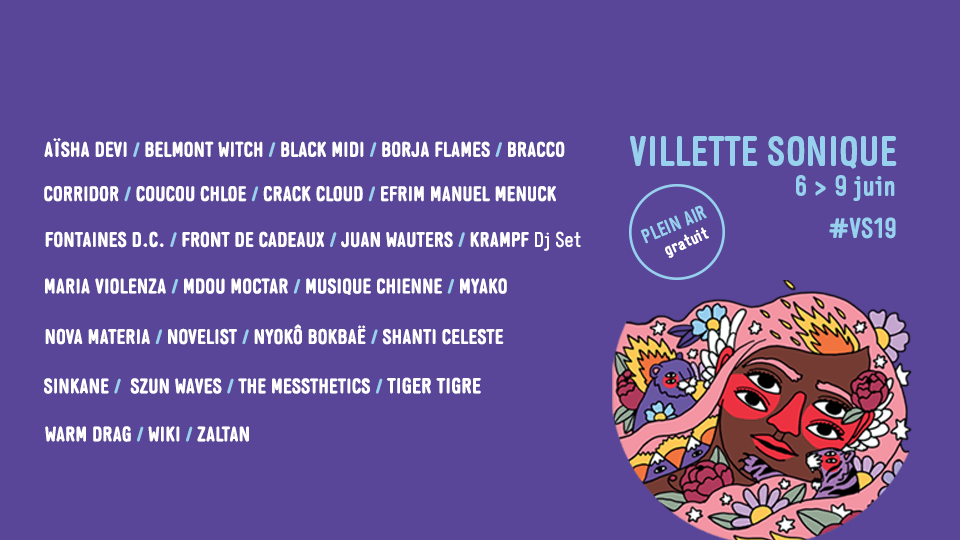 When: June 6-9, 2019
Where: Parc de la Villette, Paris
Genre: Electronic / Experimental
https://lavillette.com/tag/villette-sonique_t114/1
"You know summer is on its way when Villette Sonique arrives at the end of May and the Parc de la Villette is transformed into a festival-lover's paradise. If you're into rock, electronic and experimental sounds then you're in for a treat, with names like Marquis de Sade, Mogwai, Jon Hopkins and John Maus taking to the stage. What makes this fest even more insane is that during the day it's totally free! Head to this huge 5-day extravaganza on the edge of Paris' city centre to listen to epic music and discover new artists you can't believe you never knew…"
---
5) Rock en Seine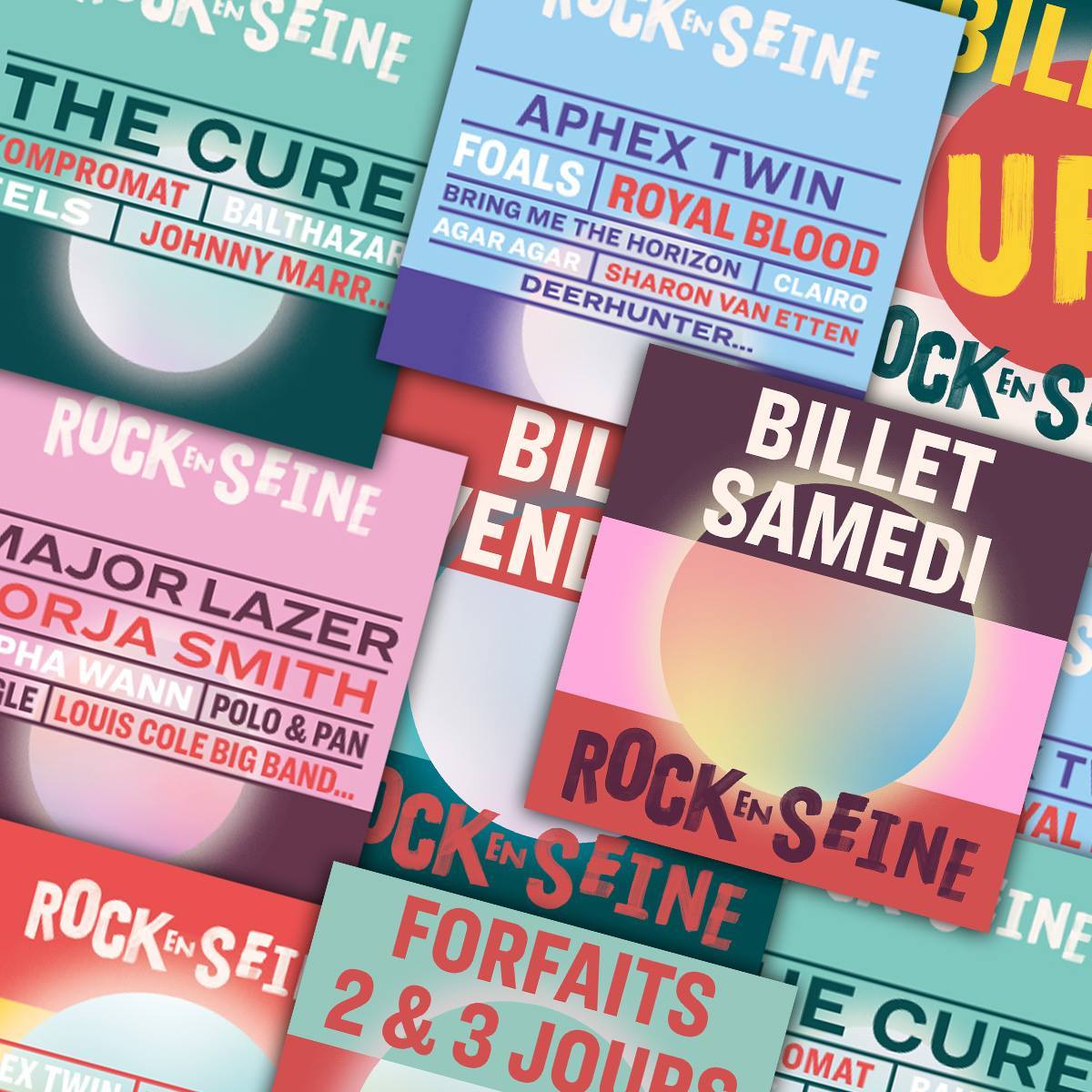 When: August
Where: Domaine National de Saint-Cloud, Paris
Genre: Various
https://www.rockenseine.com/en/
"Held each summer in the western reaches of Paris, Rock en Seine is huge music festival that has become one of the biggest in France since the very first edition early this century. Despite its name, the festival is not strictly bound to rock music (although you can expect to see giants of the scene on the lineup) with performers coming together from a diverse mix of styles: indie, alternative, pop, rock, hip hop, electronic music and more.
Across three days in Domaine National de Saint-Cloud, a beautiful historic parkland, there will be performances from not just the international superstars who top the bill, but an exciting mix of rising stars and new talent from across the globe
Rock en Seine 2015 - Vidéo Souvenir 2
---
6) Lollapalooza Paris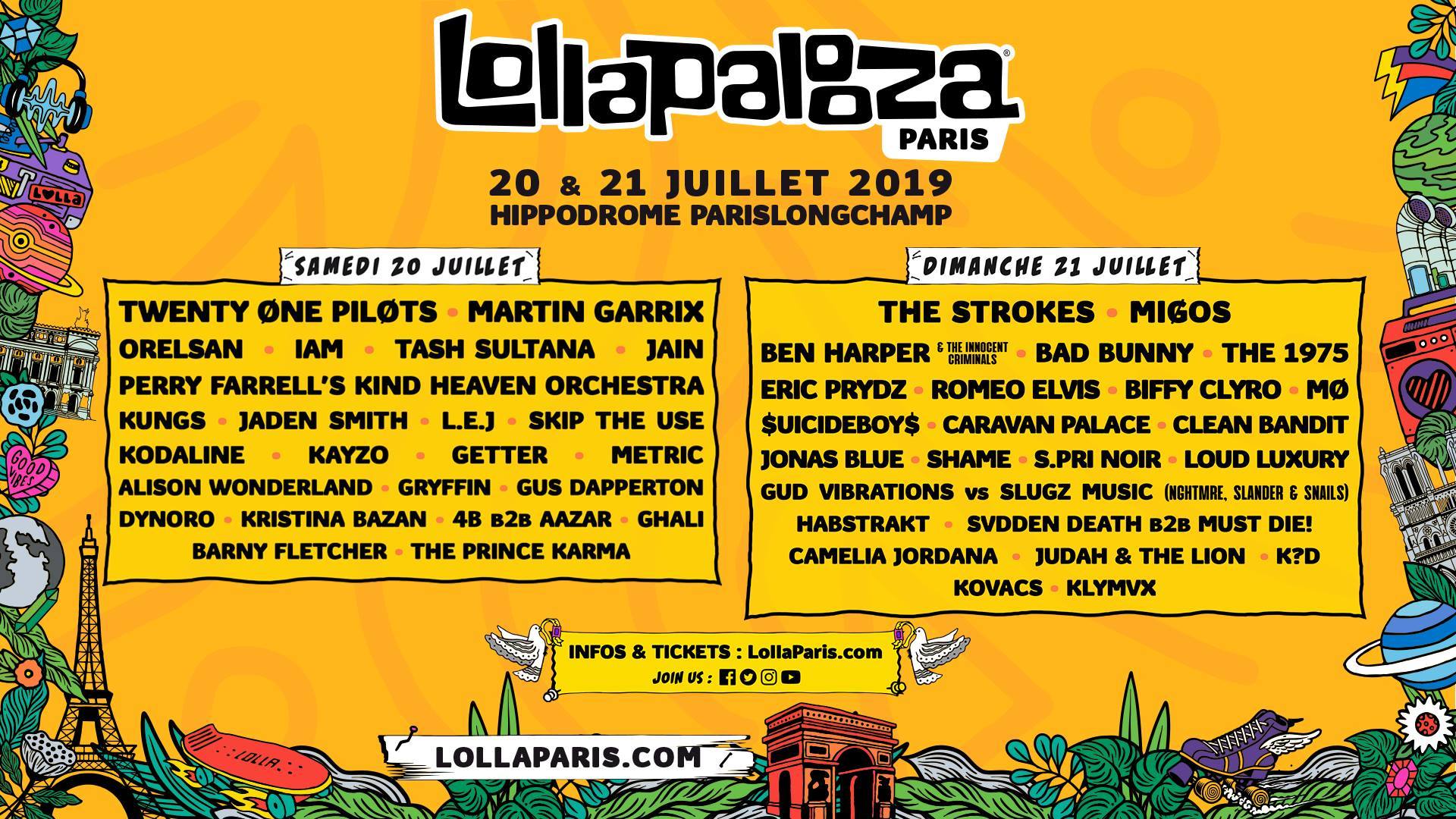 When: July 20-21, 2019
Where: Hippodrome de Longchamp, Paris
Genre: Various
"Lollapalooza Paris is a huge multi-genre music festival held in the capital city of France which forms part of the famous global festival family. As with all Lollapalooza festivals across the globe, the Parisian version boasts a lineup of global superstars from a diverse mix of genres.
That means you're just as likely to see modern rap icons as rock veterans topping the bill, with superstar DJs and pop favourites spread across the programme across the weekend. After two editions, the festival is looking to really stamp its mark on the French festival scene for years to come."
Aftermovie Lollapalooza Paris 2018 & Early Birds 2019 !
---
7) FNAC Live
When: July
Where: Place de l'Hôtel de Ville, Paris
Genre: Various
"The festival Fnac Live takes place on the forecourt of the City Hall with a series of free concerts that each year gathers almost 100,000 spectators. Now a main staple of the Parisian summer season, this event offers 3 days of concerts featuring thirty or so artists, with a range of musical repertoires."
FESTIVAL FNAC LIVE PARIS 2018 - LE BEST OF
---
8) Peacock Society Festival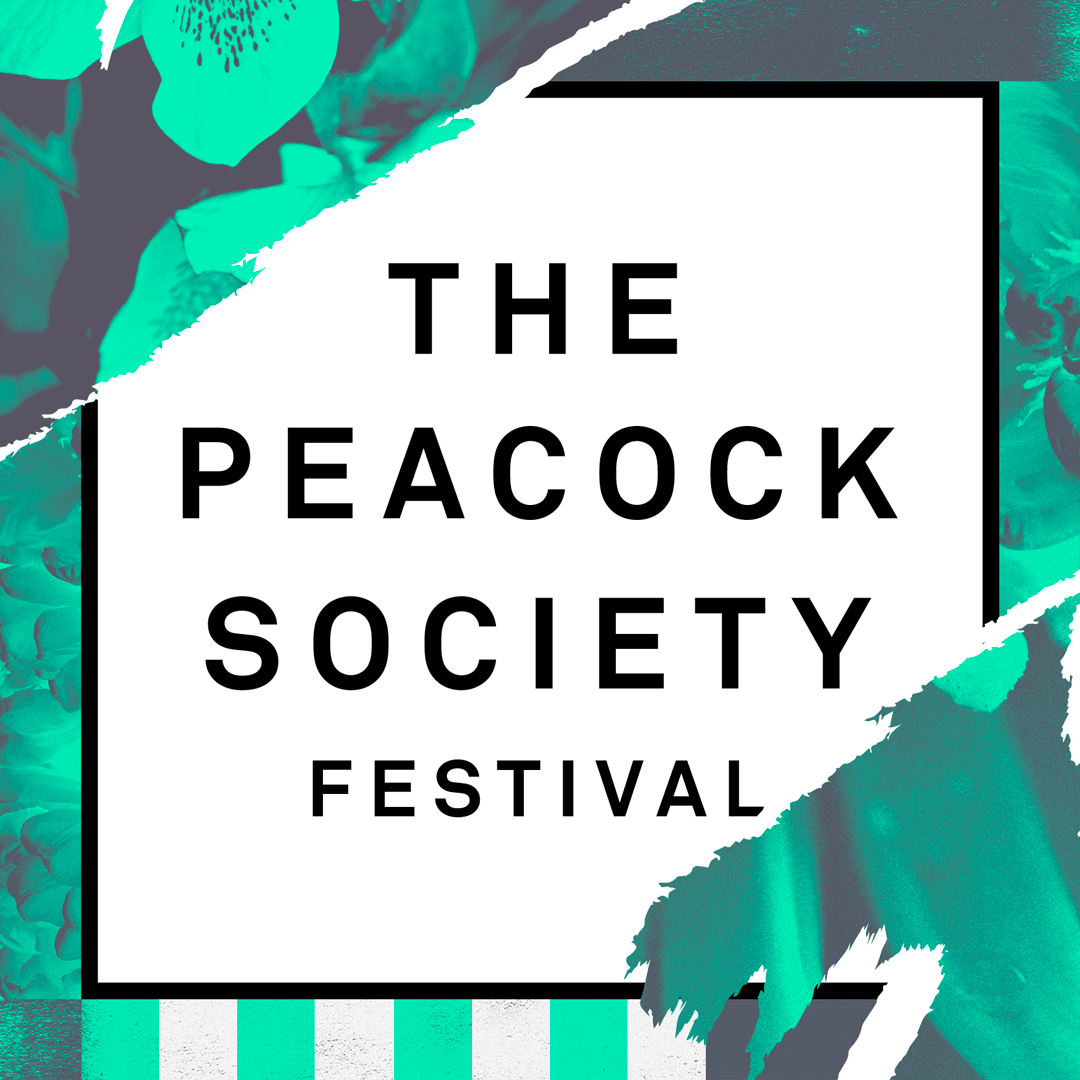 When: July
Where: Parc Floral, Paris
Genre: Electronic / House / Techno
https://thepeacocksociety.fr/en/
"Held at the beginning of each summer in the southeast of Paris, The Peacock Society Festival is one of the French capital's most famous electronic music festivals.
The two-day party takes place an impressive warehouse-style venue in the Parc Floral, and the festival's lineup is comprised of favorites from the house and techno underground: from Detroit and Berlin veterans to ascendent stars of the worldwide scene. If that wasn't enough, there will also be a closing party on Sunday to see out the weekend properly, if you needed an excuse."
---
9) Paris Hip Hop Festival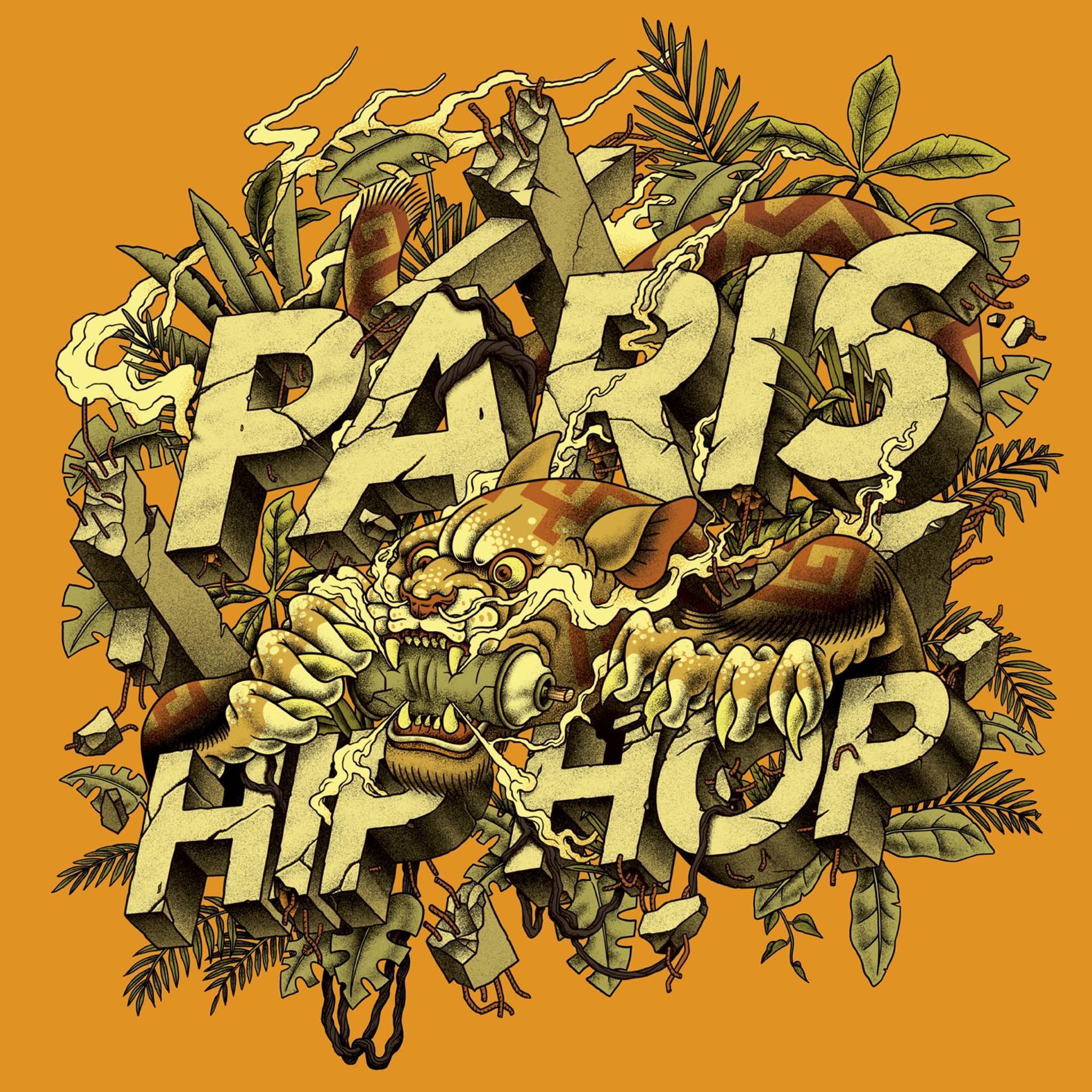 When: June / July
Where: Île-de-France
Genre: Hip-Hop
"An incredible gathering of almost 400 artists with a broad programme that includes African artists, workshops, exhibitions, films, graffiti jams, and block parties. Previous lineups have included Cut Killer, Kool G Rap and Sofiane – but the festival isn't just about music. Past years have also seen dance shows and dance-offs, exhibitions, film screenings, open-air block parties, street art and graffiti jams."
Aftermovie Paris Hip Hop 2018
---
10) Electroland Festival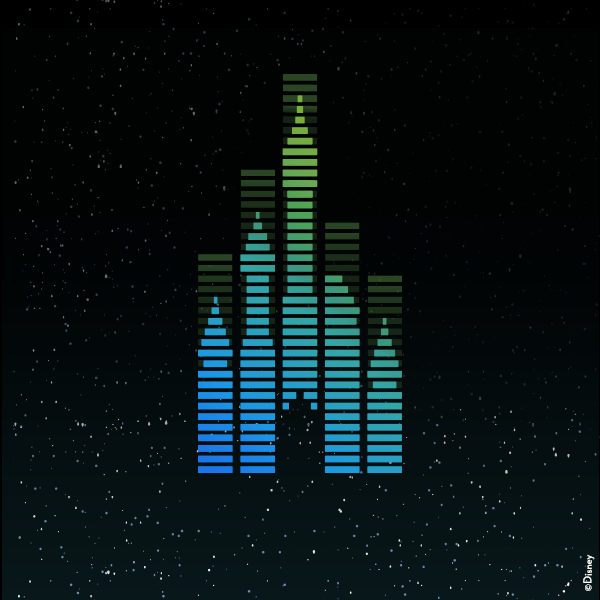 When: July
Where: Disneyland Paris
Genre: Electronic / EDM
http://electroland-disneylandparis.com
"Electroland is an electronic music festival that takes place within the Walt Disney Studios® Park. For two spectacular days the festival welcomes a lineup of world-renowned dance music superstars to the famously magical Disneyland® Paris setting. With huge sound systems and an incredible light-show, transforming the iconic Hollywood Tower Hotel into the focal point of the festival, Electroland offers a unique opportunity to party in a setting usually reserved for making children's dreams come true."
Electroland 2018 à Disneyland® Paris ! [AFTERMOVIE]
---
11) Pitchfork Music Festival Paris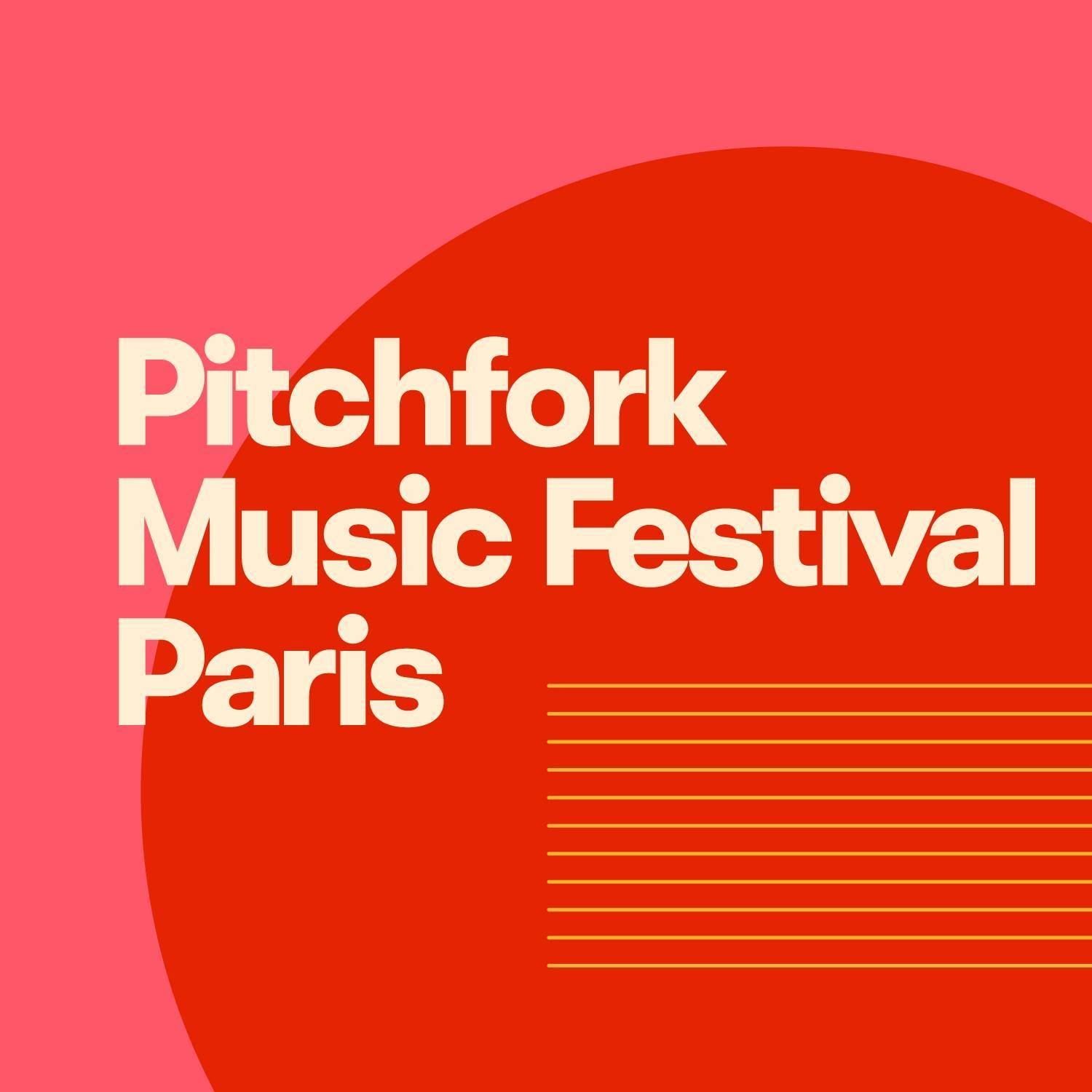 When: November
Where: Grande Halle de la Villette, Paris
Genre: Electronic / Indie
https://pitchforkmusicfestival.fr/en/
"Pitchfork Music Festival Paris is the French capital's edition of the global music festival series. Every November thousands of music fans gather en masse in the 19th arrondissement of a crispy and autumnal Paris, filling the palatial Grande Halle de la Villette for three nights. Though it used to be a massive abatorie, now it plays host to some of this city's biggest cultural events, and Pitchfork Music Festival Paris is no exception. Over the years the festival has reflected the biggest names in indie (Bon Iver, The War On Drugs, The National etc.) and the scene's most inspiring new talent, as well as representing its own French identity with a picking of national treasures."
Pitchfork Music Festival Paris 2017
---
12) Download Festival Paris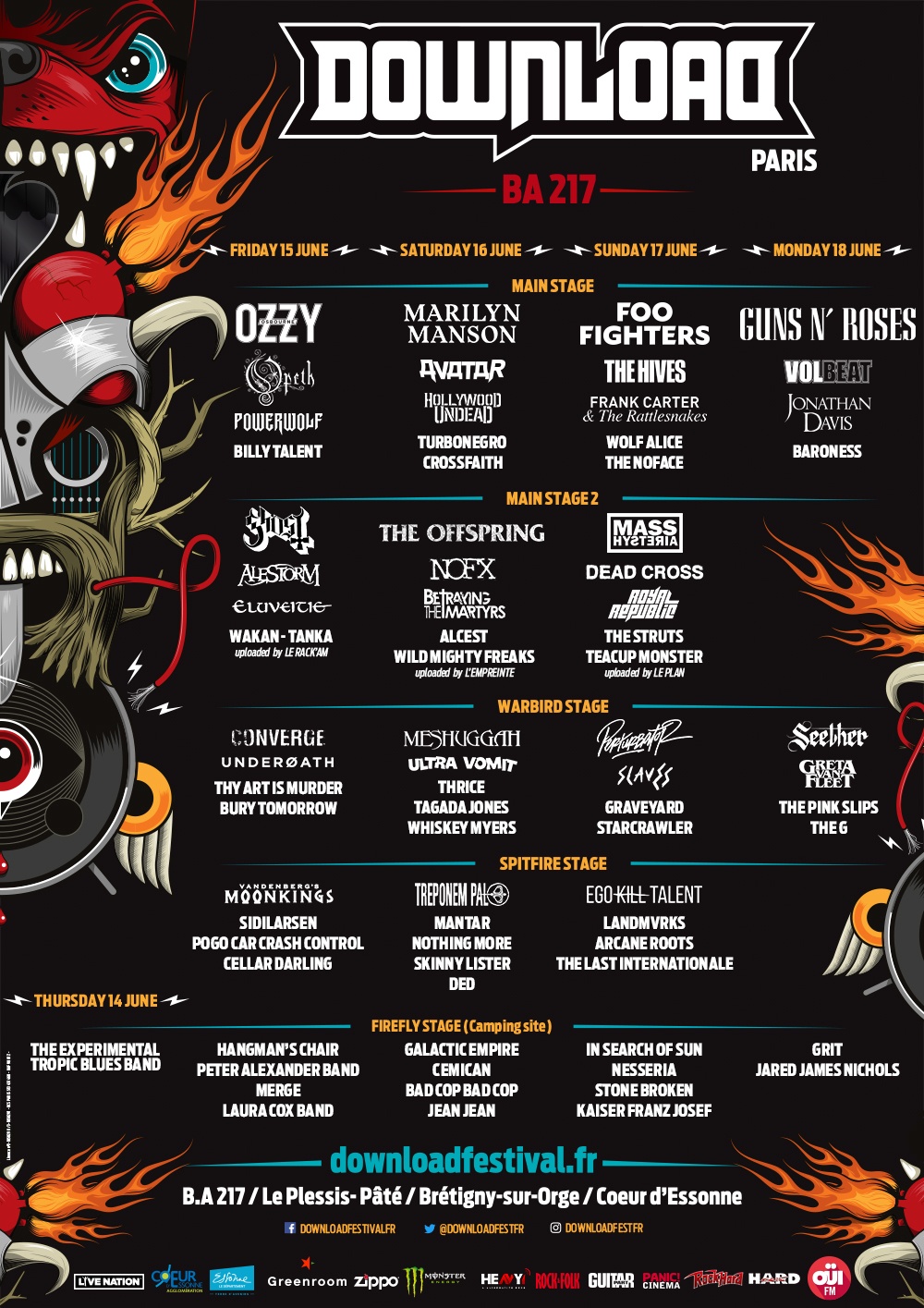 When: June (Future Dates unannounced)
Where: Brétigny Base 217
Genre: Rock / Punk / Metal
"Download Festival Paris is a rock, punk and metal festival held in the French capital. A spin-off from the legendary British festival, the French satellite celebrates its third edition in 2018, once again bringing an impressive lineup of rock icons to the city. As the newest addition to the Download family, the Parisian edition is slightly more humble in size than its British sibling, but it doesn't pull any punches in its commitment to spectacular staging and production, incredible lineups and a full-throttle weekend of heavy hitting rock."
Download Festival Paris #1 10/11/12 juin 2016
---
13) LaPlage de Glazart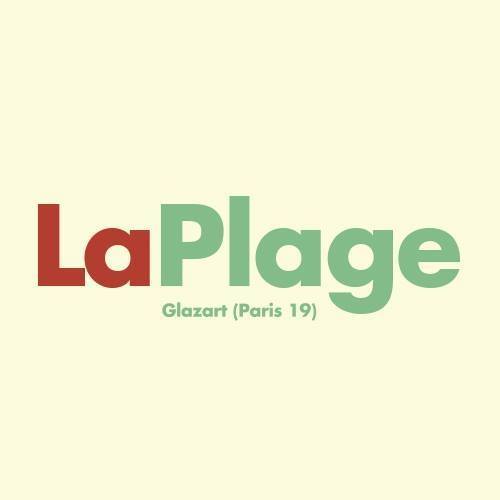 When: June – August (summer season)
Where: Porte de la Villette, Paris
Genre: Techno / Electronic / Dubstep / Trance
https://facebook.com/LaplageDeGlazart
"Set on a man-made beach with sunbeds, deckchairs, food trucks and petanque tournaments on everyday throughout the summer months, LaPlage de Glazart is a music festival with a beachy twist! Summer vibes will be filling the Porte de la Villette with FREE rock and folk concerts being held every Wednesday and a club filling the outside space from Thursday to Saturday nights with techno, trance and dubstep tunes. Wondering who to expect? Corine, Mandar, Tom Trago, The Chiva Gantiva, Lazare Hoche and Artefakt will all be hitting the stage."
Amelie Lens - Live @ LaPlage de Glazart for Cercle 2017 (Techno)
---
14) Festival des Vieilles Charrues

When: July
Where: Carhaix, France
Genre: Various
https://www.vieillescharrues.asso.fr
"Les Vieilles Charrues is a huge multi-genre music festival in Carhaix, France. One of the country's biggest and best-loved, the festival regularly boasts lineups packed with both national and global music icons from a diverse range of genres. Whether that's modern dance music megastars, rock giants, veteran performers or exciting new talent, the festival's four day program has something for all 200000+ music fans who make the journey to France's northwestern corner."
LE BEST OF DES VIEILLES CHARRUES 2018
---
15) Fête de la Musique
When: June 21st (annually)
Where: Various locations across Paris
Genre: Various
https://en.parisinfo.com/what-to-do-in-paris/info/guides/fete-de-la-musique
"The Fête de la Musique, also known as Music Day, Make Music Day or World Music Day, is an annual music celebration that takes place on 21 June. On Music Day the citizens of a city or country are allowed and urged to play music outside in their neighborhoods or in public spaces and parks. Free concerts are also organized, where musicians play for fun and not for payment."
Fête de la Musique Paris 2017
---
16) Afropunk Fest Paris

When: July
Where: Various venues, Paris
Genre: Afrobeat / Various
http://afropunkfest.com/paris/
"AFROPUNK FEST Paris is a music festival, part of the global network of diverse cultural showcases that celebrate the art, music and identity of black communities across the world. For the French satellite, as with the numerous other events, the lineup spans eclectic musical offerings that cover jazz, soul, hip hop, reggae, Afrobeats, pop, rock and more. And the festival also promotes messages of tolerance and inclusivity, alongside its celebration of artistic expression."
---
17) La Défense Jazz Festival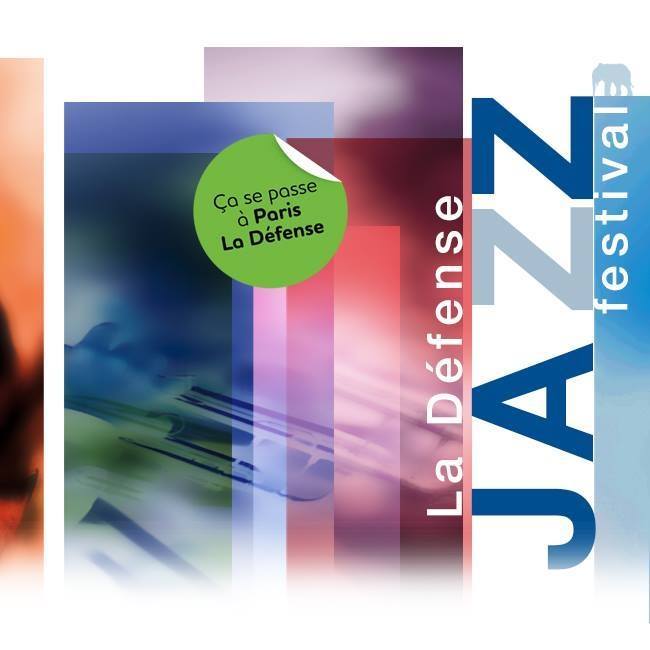 When: June / July
Where: Parvis de la Défense, Paris
Genre: Jazz
http://ladefensejazzfestival.hauts-de-seine.fr
"The forecourt at the Ile-de-France business district is transformed into an open-air concert hall on the occasion of its famous jazz festival. For 40 years now, prestigious artists such as Stacey Kent, Erik Truffaz, and Lionel Belmondo have performed here and this year's line-up has many beautiful moments in store, with notably the participation of Bootsy Collins, Chinese Man, Alsarah & The Nubatones or ALA.NI. Free and quality entertainment to listen to at lunchtime or in the evening."
Anne Paceo - Circles / Tzigane ( live )
---
18) Les Nuits de l'Alligator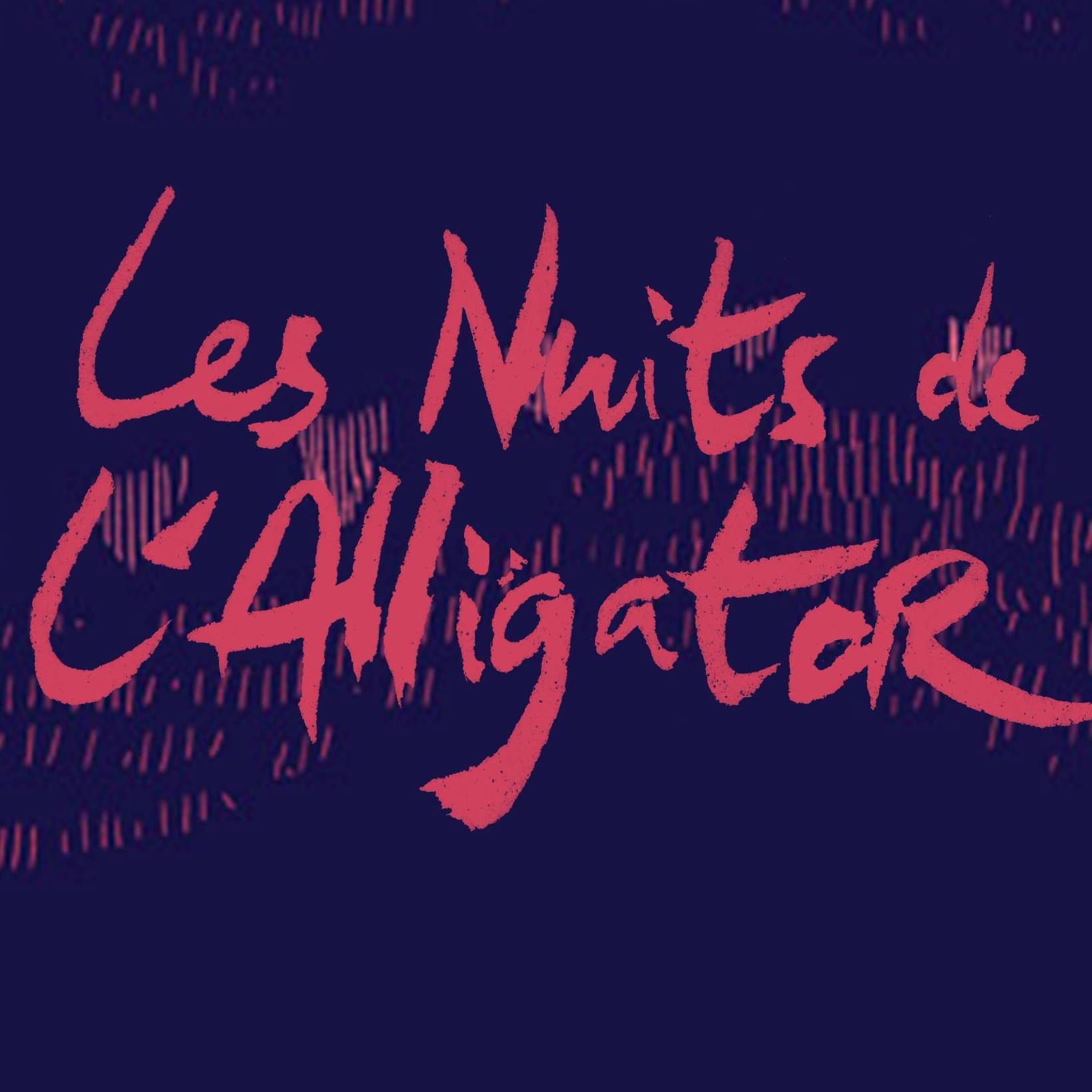 When: January / February
Where: Varies
Genre: Blues
https://www.nuitsdelalligator.com
"In 2006, we launched the Nights of the Alligator dreaming to play RL Burnside, this pure electric bluesman from Mississippi who, on stage, put the block to all rock bands. Unfortunately, RL Burnside died a few months before the first edition of Alligator Nights. Since then, we have caught up as we could, we did the best, by programming each year the best of blues in the broadest sense, the musicians who have seized the spirit, who blow on his embers, who want to make him a party and give a hot shot to the public. Blues yes, but also rock, folk, soul and why not a flow hip-hop on occasion. As often as possible, discoveries, open. Throughout the editions and the cities it crosses, the festival Les Nuits de l'Alligator has become a real rendez-vous, where a public of faithful is found without necessarily knowing the programmed artists (it must be said that we know them sometimes hardly ourselves, we just feel that it will stick)."
Les Filles de Illighadad Paris 2018 Les Nuits de L'Alligator
---
19) Paris Summer Jam
When: August
Where: Paris La Defense Arena
Genre: Hip-Hop
https://www.facebook.com/Paris-Summer-Jam-144997682851027/
"Paris Summer Jam is a brand new hip-hop party for the French capital, taking place for the first time this summer in the western suburbs of the city. Bringing together stars of the scene from both sides of the Atlantic, the one-day festival is a chance to see a lineup of the best in the business. And who better to top the bill than the greatest rapper in the world right now, Kung-Fu Kenny himself, Kendrick Lamar. 2018 sees Compton's finest travelling worldwide with his DAMN. tour, as well as headlining festivals across the globe, firmly cementing his place at the top of the rap game. He will be joined in the newly built U Arena by recently revived trio and party playlist favourites N.E.R.D and French hip-hop veterans IAM, among others."
---
Am I Missing Any Epic Music Festivals in Paris…?
The "City of Lights" already has an unbelievably stacked list of summer music festivals, but maybe I missed a couple really awesome events! I'm planning on spending a lot more time in Paris in the coming years, so please do send me any other festivals you think I should be adding to this list!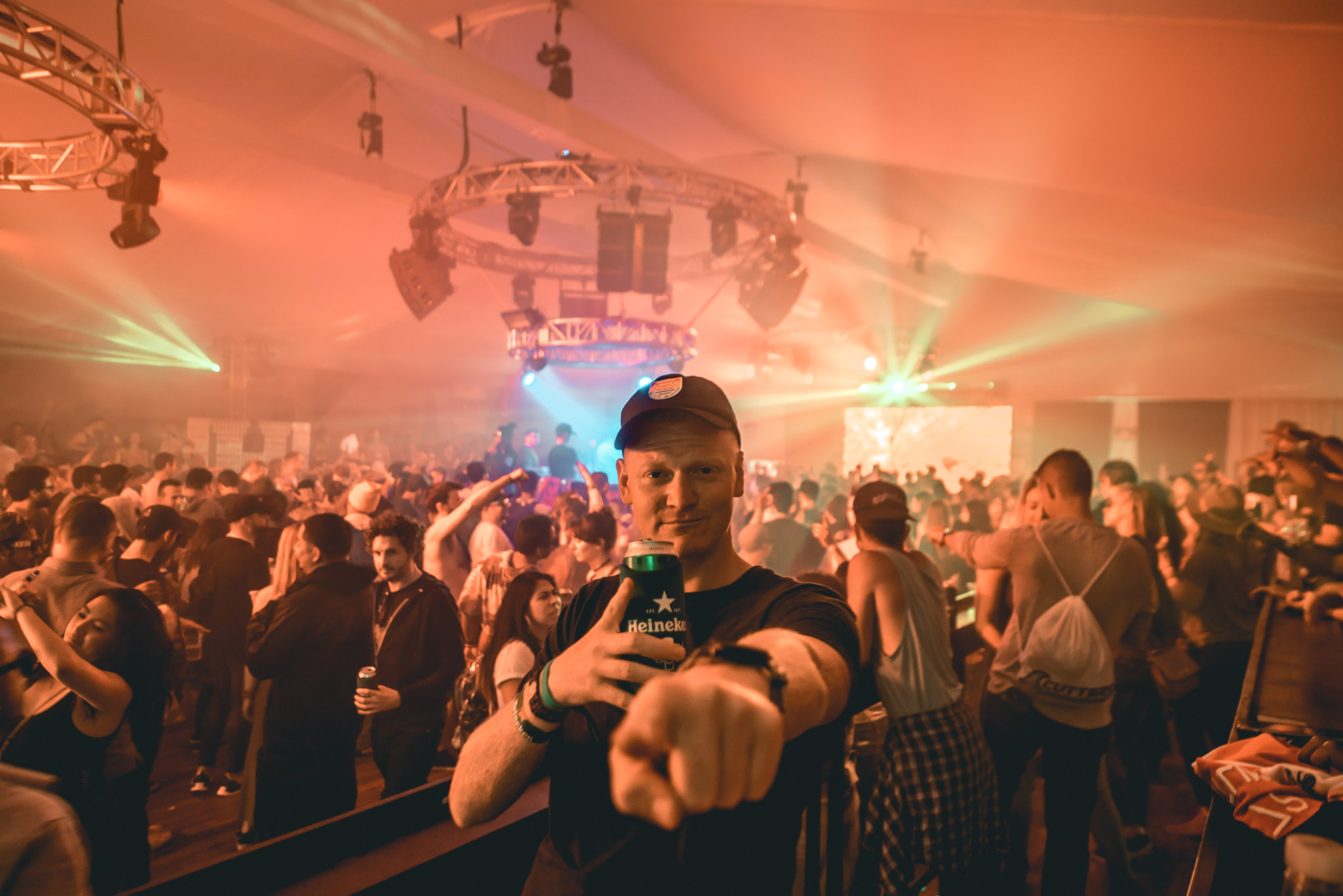 ---
Looking for more festivals in Europe & Around the World?
I'm a music festival addict, and I'm always researching and discovering the best events, concerts, and parties all over the world! Take a read through, watch some festival after movies, and start planning your next international and music filled adventure !
The 23 Best Music Festivals in Italy for the Bucket List
Top 22 Music Festivals in Malta to Experience Before You Die
The 18 Best Music Festivals in Scotland To Experience Before You Die
The 10 Best Music Festivals in Leeds, U.K
Top 21 Music Festivals in Berlin To Add to Your Bucket List
The 25 Best Music Festivals in ASIA
Top 16 Music Festivals in Portugal to Experience Before You Die
The 22 Best Music Festivals in Barcelona To Add to your Bucket List
The 15 Best Music Festivals in Iceland To Experience Before You Die
44 Festival Accessories, Gear, and Must Haves | Festival Packing List
The Ultimate Music Festival Camping Packing List
The 7 Best Music Festival Hydration Packs & Camelbaks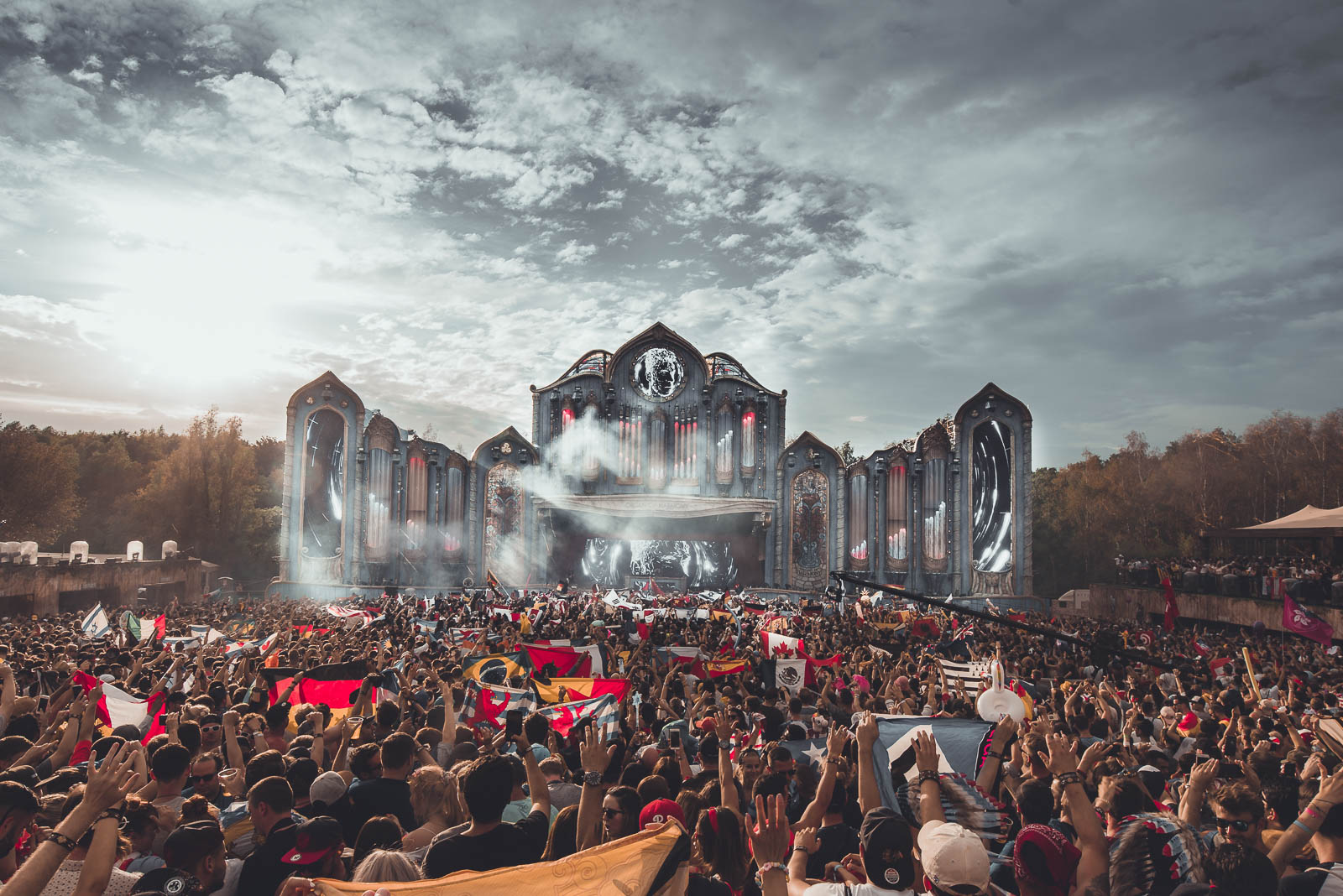 ---
Thanks for reading about the best Paris Music Festivals!!
Share this article with your Paris festival & travel squad!!
https://www.jonesaroundtheworld.com/wp-content/uploads/2019/03/Music-Festivals-in-Paris.jpg
933
1400
Dave
https://www.jonesaroundtheworld.com/wp-content/uploads/2017/03/logotry-1-1-300x106.png
Dave
2019-03-19 04:26:55
2020-09-27 05:11:48
Top 19 Music Festivals in Paris That'll Keep You Dancing All Summer Long