Looking for the coolest and best german music festivals in 2023? Well, look no further, as I've put together this incredible guide to upcoming events you don't want to miss!
Music festivals in Germany are generally synonymous with summertime, huge parties, and the best traditions of music in all its genres. Tens of thousands of revelers head out into the country or even visit classic industrial sites for their kicks. There's definitely a little something here for everyone!
The Germany music festival scene runs a range of techno, Rock, metal, and all the various kinds of electronic music/ EDM. And many of these music festivals in Germany invites huge masses from all over Europe – one EDM festival in Germany claims an attendance of over 200,000 over a weekend. Here's the rundown on some of the biggest and best, and a couple that are just plain unique for their concept.
Also, be sure to read my guides on Best European Music Festivals, Techno Festivals in Europe, and Best UK Music Festivals for more inspiration for future festivals if you decide to do some traveling!
---
1) Airbeat One Festival 2023
When: July 12-16, 2023
Where: Neustadt-Glewe Airport
https://www.facebook.com/airbeatone/
Join 40,000 other electronica and EDM music fans – and how appropriate that it's at the airport! Names like David Guetta, Dmitri Vegas, and other top DJs and acts regularly share the headline spaces here.
Each year, the festival takes a major city and themes itself along with the sites and visual aesthetic that make it iconic. The theme for 2023 was the country of Italy – which means lots of stages and sets that resemble the iconic landmarks and buildings of that country. What visual appeal will be the highlight? It's anyone's guess.
AIRBEAT ONE 2019 - Aftermovie (official)
---
2) Lollapalooza Berlin 2023
When: September 9-10, 2023
Where: Berlin Olympic Park
https://www.lollapaloozade.com/
https://www.facebook.com/LollapaloozaDE/
Lollapalooza is one of the most biggest and most iconic US festivals, and it's recently begun touring the globe with editions in several different countries in Europe. They've chosen Berlin as their home-base in Germany, and each year it seems to get bigger and better than the previous year!
The lineup, though primarily mainstream/rock, in reality, is multi-genre and celebrates the edgy elements of the hip hop and indie scenes as well. The festival runs for two days, and the stadium-connected venue gives you some idea of the crowd you can expect. It is befitting of the capital city and a calendar highlight. It's one of the most epic festivals in Berlin and I'm hoping to make it myself for the 2023 edition!
"Lollapalooza Berlin is far more than a stripped-down music festival. Highlights like Kidzapalooza, a festival at the festival welcoming all kids, Der Grüne Kiez (Green Neighbourhood) dealing with topics like sustainability and social responsibility and the spectacular Lolla Fun Fair celebrating oddity, acrobatics as well as art and installations all over the festival grounds take the festival experience to a whole new level."
Lollapalooza Berlin 2019 • Festival Aftermovie
---
3) Hurricane Festival 2023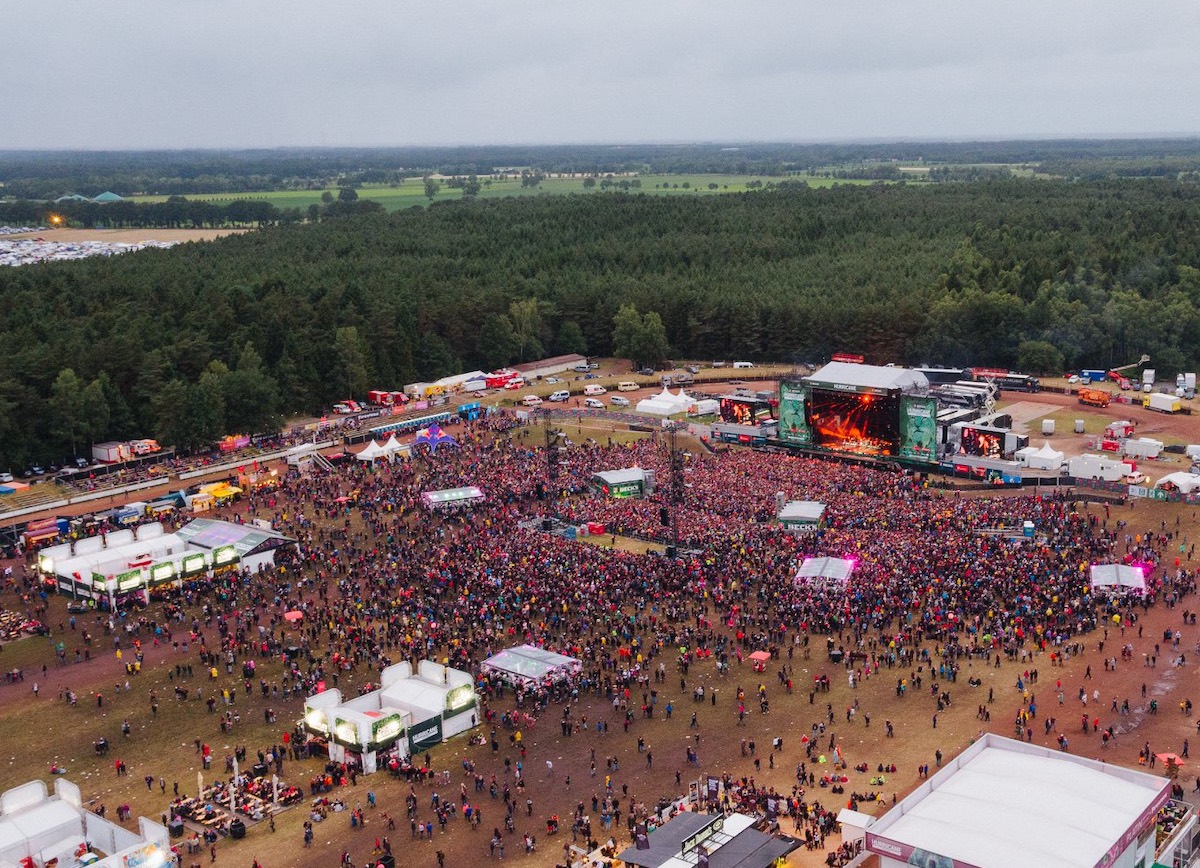 When: June 16-18, 2023
Where: Scheeßel, German
Hurricane and Southside festival (mentioned below) are twin festivals happening concurrently. This arrangement seems to be somewhat popular in Germany, as you'll see below. SEEED, Martin Garrix, Kings of Leon, and The Killers are announced to headline this postponed multi-genre, multi-day fest, which also shares the same lineup in both locations.
Together, the twin fests entertain around 130,000 people, with a superbly curated combo of top international and German acts. There's even a space for new discoveries, which makes it the perfect variety lineup.
Hurricane Festival 2019 | Aftermovie (UNOFFICIAL!)
---
4) Southside Festival 2023
When: June 16-18, 2023
Where: Neuhausen ob Eck
https://www.facebook.com/southsidefestival
Happening at the same time as Hurricane Festival, and has an absolutely stacked line-up for 3-days of incredible music spanning dozens of genres! Past headliner include Martin Garrixx, Kings of Leon, Rise Against, The Killers, Twenty One Pilots, and so many more!
It's also a camping festival which adds so much more to the experience!
Join the Southside Festival 2023 for all the details!
Southside Festival 2022 | Die zweite Bandwelle
---
5) Love Family Park – Open Air Festival 2023
When: July 22, 2023
Where: Rüsselsheim am Main, Mainz
https://www.lovefamilypark.com/
https://www.facebook.com/lovefamilyparkfestival/
Family. Techno. Emotions. No fairy tales – just good music.
Techno is the name of the game here. While the regular spot for hard techno and EDM is the underground, FP takes the genre to the summer outdoors. It only lasts one day, so there's no excuse to simply not make the most of the greatest techno of the summer.
You won't be lonely, as you enjoy the range of minimal to pure techno along with 20 000 of your closest friends, of course.
Love Family Park 2019 Aftermovie
---
6) MAYDAY Festival Germany 2023
When: April 30, 2023
Where: Dortmund
By now you might be getting the feeling that techno and EDM is a major sector for German summer festivals. MAYDAY is 31 years old, so one of the grandaddies of the EDM festivals Germany has to offer.
It has more pedigree – the promoters of MAYDAY are also the ones behind Nature One, Exodus, and Syndicate – they seem to know what they're doing. And yes, Mayday doesn't always happen in May. That said, it's a European institution, befitting its status as one of the grandest.
Join the MAYDAY Festival 2023 | Official Event for tickets and more information!
MAYDAY "we stay different": Official Aftermovie 2018
---
7) Melt Festival 2023
When: June 8-11, 2023
Where: Ferropolis – City of Iron, Gräfenhainichen
https://www.facebook.com/meltfestival/
This German music festival gets special points for its unique setting. A former coal mine serves as the backdrop – they've even left several structures in place that call back to the industry that made its home in the City of Iron.
Perhaps fittingly, the music here looks outside the boundaries of the norm. It's an alternative music festival, celebrating the fringe artists and genres that inform creativity, high and low fashion, and even alt lifestyles. And it's been doing so for 20 years!
Join the MELT Festival Germany 2023 Facebook event for tickets and more information!
Melt Festival 2019 | Official Aftermovie
---
8) MS Dockville Festival 2023
When: August 18-20, 2023
Where: Wilhelmsburg
https://www.facebook.com/dockville/
Island life isn't something you'd expect from a German festival. But this is an island in the middle of the Elbe, and whoever had the idea to do something here deserves a cocktail.
Set outdoors and essentially in the woods, the idea here is simply to engage with artists that sit outside the mainstream. That means that the appeal isn't the most famous artists or the most downloaded. It's about an unusual and passionate music lover.
More than likely you'll see something here that you can talk about for days and weeks afterward – that's beside the awesome sunshine, beach, and woods.
Join the MS Dockville Festival 2023 Facebook Event for tickets and more information!
MS DOCKVILLE 2018 | Official Aftermovie
---
9) Nature One Festival
When: August 4-6, 2023
Where: Pydna, Kastellaun
https://www.facebook.com/natureone.festival
Those familiar with the previously mentioned MAYDAY will no doubt love this festival from the same crowd. It's a bit younger, but carries the same vibe and has actually grown bigger than its older cousin.
In keeping with the trend to find interesting places to stage a show, the venue is a former missile base. There are 20 stages to choose your poison from, and there's a huge crowd of almost 65 000 attending each year.
Join the NATURE ONE 2023 Festival | Official Event for tickets and more information!
NATURE ONE "The Twenty Five" 2019: Official Aftermovie
---
10) Wacken Open Air Rock Festival 2023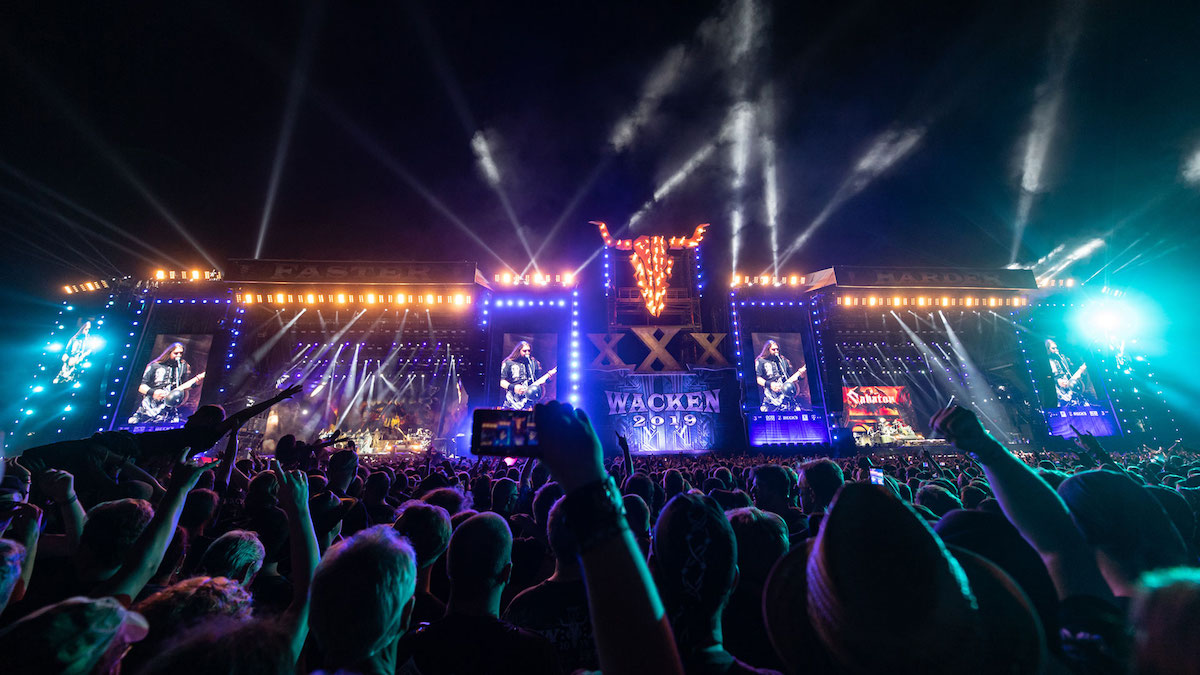 When: August 4-6, 2023
Where: Wacken
https://www.facebook.com/WackenOpenAir.official
Wacken is arguably one of the most well-known festivals on this list. It's certainly an annual pilgrimage for loads of rock, hard rock, and metal fans from around the continent.
Nearly 100 000 metalheads make the journey to Schleswig-Holstein in the German north, and the biggest names in the genre are always on the bill. If you're not familiar with pits, stay away from the front and center.
Wacken Open Air 2019 - Official Trailer (Final Version) - The Crew Is Brilliant!
---
11) Parookaville Festival 2023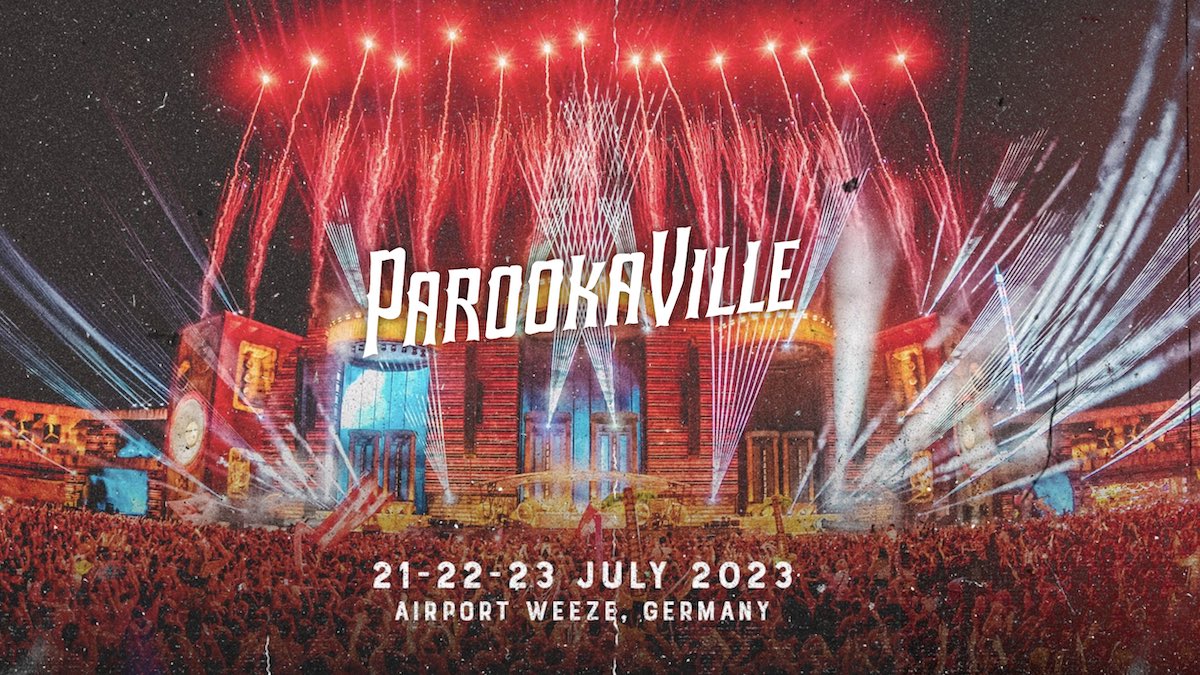 When: July 21-23, 2023
Where: Airport Weeze
https://www.facebook.com/parookaville/
PAROOKAVILLE – The City of Dreams
"Step into the dark if you dare, follow your inner light and dive into a spectacular world of freedom and love!
Parookaville is a city that comes to life once a year to keep the legend of Bill Parooka alive. It was built as an artistic, free flowing and mad musical place where people can make contact with their pure selves, experience true connections and feel deep sensation of bliss and fulfillment."
The relatively young EDM weekend festival is developing a reputation for superb annual partying. It's no surprise, given its ability to book several huge DJ superstars every year.
The show's look and feel are also impressive, offering immersive yet massive sets to accompany the beats and tones. The festival actually comes across as its own city, with a native weekend population of a reported 210,000.
PAROOKAVILLE MEMORIES | #7 - 2020
---
12) PollerWiesen Festival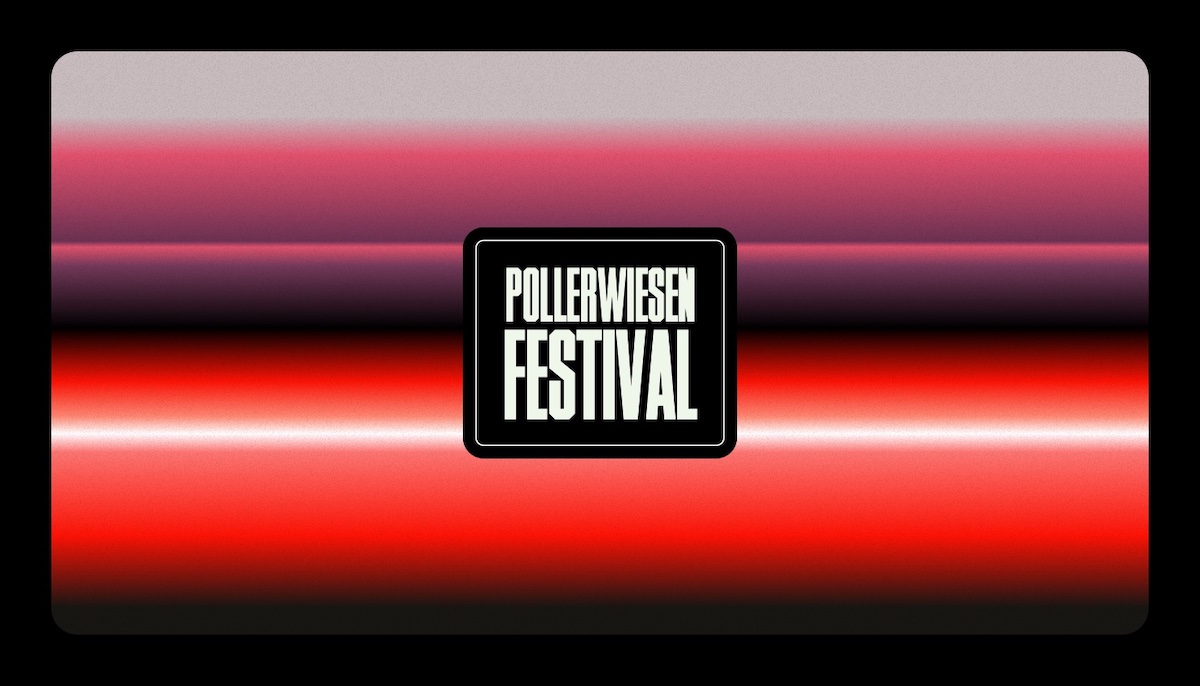 When: June
Where: Revierpark Wischlingen, Dortmund
https://www.facebook.com/PollerWiesenFestival/
Techno outdoors is a way of life in summertime Germany. PollerWiesen offers lawns, beaches, woods, and sunshine to accompany a top lineup of DJs spinning techno, house and electro beats.
Running since 1993, it has occasionally traveled to other cities, but will once again make its home in Dortmund in 2023. PollerWiesen draws around 12 000 people, so it's comparatively small and intimate – at least, compared to some others on this list.
PollerWiesen Festival 2018 - Aftermovie
---
13) Rock am Ring & Rock im Park
When: June 2023
Where: Mendig & Nurnberg
https://www.rock-am-ring.com – https://www.rock-im-park.com
Another classic German music festival is split into two events happening at the same time – one in Mendig, the other in Nurnberg. They share the same lineup, though, so it's mainly an issue of letting two separate crowds in different parts of the country enjoy the same show.
Since 1985, huge rock names and global stars have shown up here, with appropriately massive crowds enjoying the music and the atmosphere. At last official count, nearly 90 000 fans attended the event. It's arguably the premier mainstream rock festival of the year.
Rock am Ring & Rock im Park 2022
---
14) Sea You Beach Festival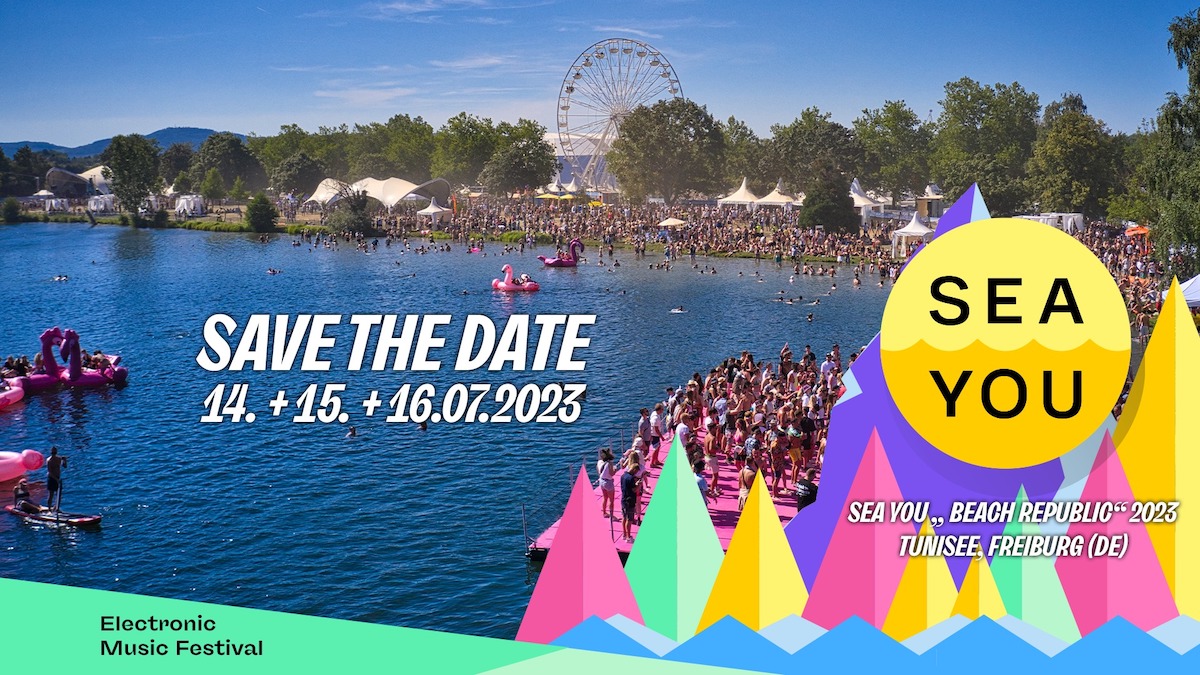 When: July 14-16, 2023
Where: Tunisee, Freiburg
https://www.seayou-festival.de
https://www.facebook.com/SeaYouFestival
If you fancy a lakeside getaway as your scene when you attend a major festival, Sea You is – erm – for you. The "Beach Republic" is a fabulous weekend on the shores of Lake Tunisee ("see" in German translates to "Sea").
The fest is appealing for its additional activities like watersports and a beach-like atmosphere to accompany the house and techno beats. You can dance, or you can waterski! Why not do both?
Sea You Festival 2019 [offical Aftermovie] HD
---
15) SEMF – Stuttgart Electronic Music Festival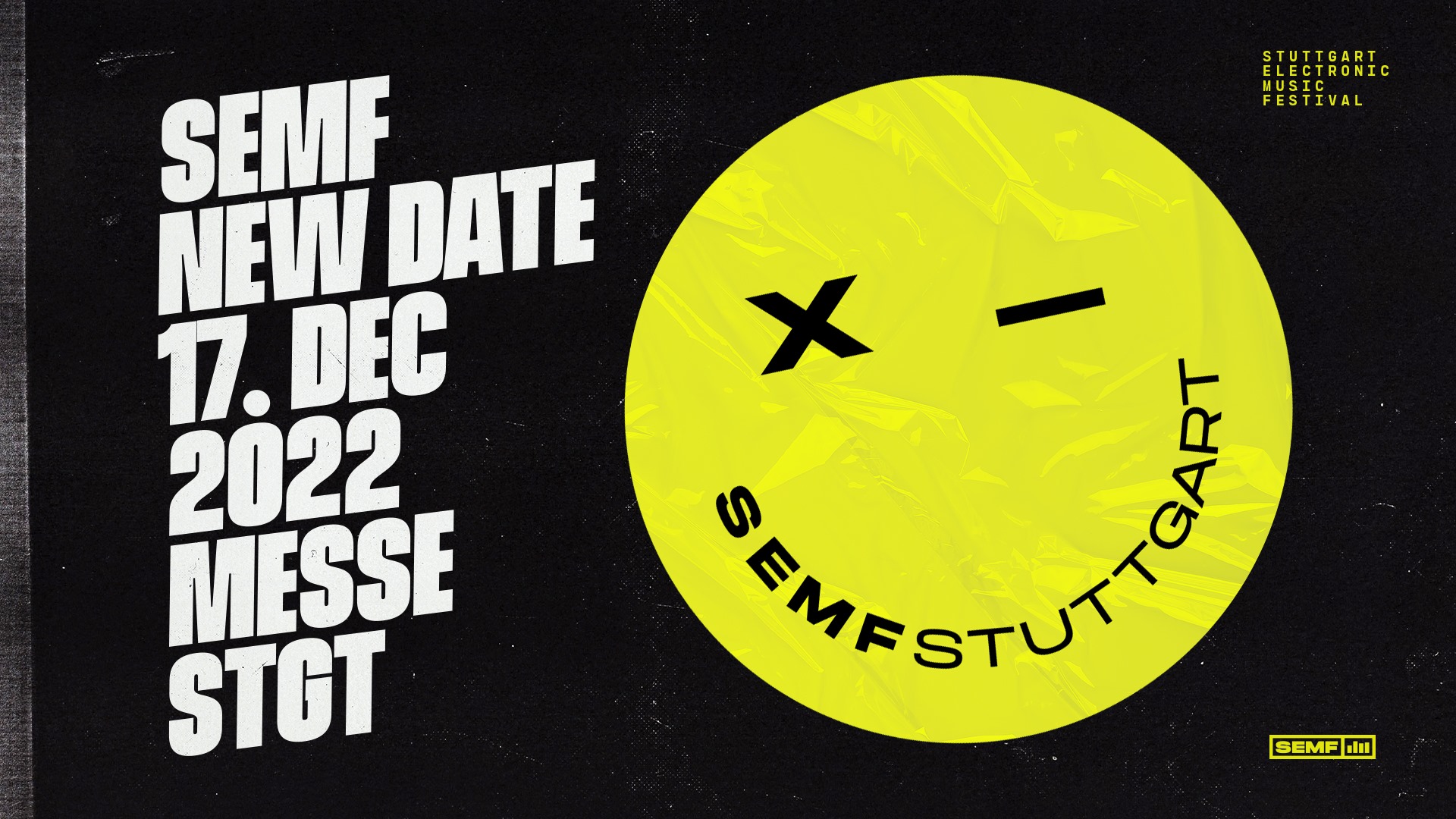 When: December 2023
Where: Messe Stuttgart
If you can't wait for a summer fix – most of these take place in summer – then SEMF is your solution. While most techno fests wait for the long days of summer, SEMF taps into a December Christmas spirit, warming your bones the old-fashioned way – with dancing!
Currently scheduled for a comeback after a hiatus in 2022, the festival had at one point claimed to be the biggest dance festival in Germany. Can it reclaim its lofty position upon its return? Time will tell. I'm betting on a big "yes".
---
16) Syndicate Festival
When: October 7, 2023
Where: Westfalenhallen, Dortmund
https://www.syndicate-festival.de
https://www.facebook.com/syndicate.festival/
As metal is to rock, so Syndicate's musical style is to techno and house. Here's where you'll feel the energy of a harder dance beat. To suit the mood, the light show and staging reflect the culture of raves in Germany and EDM rapture that feels edgier, and more serious in a way.
Once the overnight sounds of the beat take you it will be hard to resist. The 20 000 fans of hardstyle and hardcore techno will be in seventh heaven. You can almost feel the thudding beat just by talking about it.
Join the SYNDICATE Festival Germany 2023 | Official Event for more information!
SYNDICATE 2018 / Official Aftermovie
---
17) Time Warp Germany
When: April 1, 2023
Where: Mannheim
https://www.time-warp.de/germany/index_eng.html
Get the summer season off to a good techno start. Timed Warp is regarded as the great kickoff to the Euro techno party season. It's now 26 years old and looks like it will return after a year off to once again lead the summer line of dance parties.
It has occasionally ventured beyond Germany, with editions in Turin, Milan, Zurich, and Prague among those highlights. It does however make a home in Germany, with a partner show in Sao Paulo, Brazil.
Time Warp [DE] 2019 - Official Aftermovie
---
18) Echelon Open Air & Indoor Festival
When: August 2023
Where: Bad Aibling
https://www.echelon-festival.de/
https://www.facebook.com/echelonfestival/
3 days camping festival | 6 stages | 100+ artists
"From Friday noon to Sunday evening you can party at the Echelon for the first time. Longer than ever. Experience three unprecedented rave days with over 100 top-class international and national artists.
Annually takes place on the former U.S. Kaserne in Bad Aibling in southern Germany – with a breathtaking view of the mountain panorama of the Alps – the massive open air, indoor & camping festival took place in front of six impressive stages!
All kinds of styles of electronic music await you there, as well as great shows and decoration! Experience a bigger Friday with even more acts and the usual spectacular Saturday that will push you to your limits."
---
19) Bau Mich Auf 2023
When: August
Where: Schloss Broock (Two hours from Berlin)
"Bau Mich Auf has its home on the historical grounds of Schloss Broock and is here to crack the crust. Your crust, our crust and the crust of the past.
Founded in the middle of heavy global transformation and accompanying the reconstruction process of Schloss Broock, Bau Mich Auf offers a fertile ground for artistic expression beyond binary patterns.
While early adopters of electronic music experienced transhumanism as an inspiring futuristic art form, we are early (but sexy) versions of cyborgs ourselves today. But what about the art?
HÖR x Bau Mich Auf - Kev Koko / September 4 / 6pm-8pm
---
LOOKING FOR MORE MUSIC FESTIVALS IN EUROPE?
The German rock festival is legendary, as is the exemplary EDM scene. What makes them such appealing draws is the variety of settings, quality of acts, and hugely impressive design and organization. Lots of global touring acts consider Germany a major market, so it's no surprise that the festival season here is stacked with top names from every genre.
That said, if you're looking for more action around Europe as a whole, here are several more worth checking out.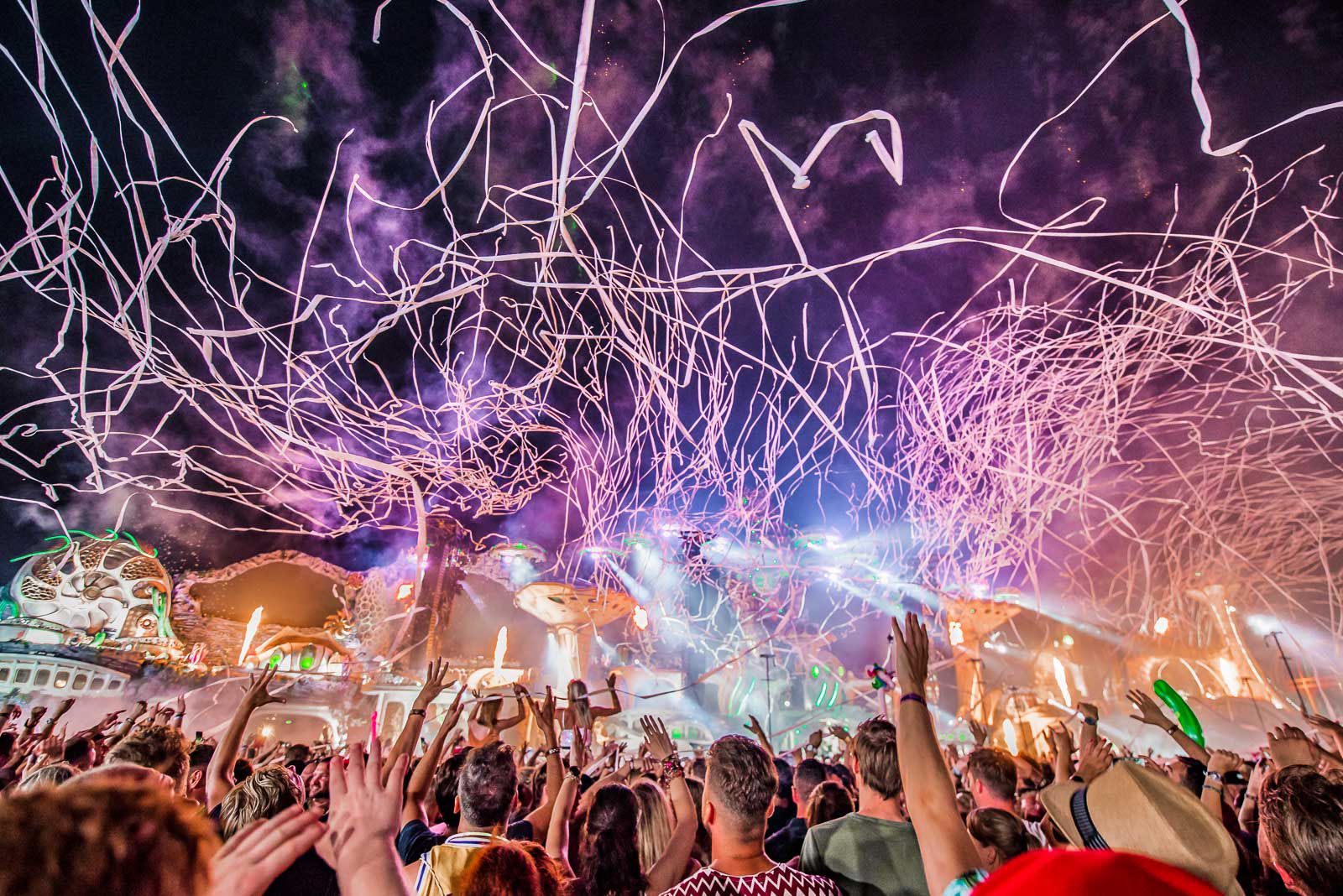 ---
THANKS FOR READING ABOUT THE BEST GERMANY MUSIC FESTIVALS.
SHARE THESE 2023 GERMAN MUSIC FESTIVAL LIST WITH YOUR EUROPEAN FESTIVAL CREW!
https://www.jonesaroundtheworld.com/wp-content/uploads/2021/12/Airbeat-One-Festival-2022-Germany.jpg
801
1200
TravelTractionsJATW
https://www.jonesaroundtheworld.com/wp-content/uploads/2017/03/logotry-1-1-300x106.png
TravelTractionsJATW
2023-01-07 06:54:01
2023-01-08 10:55:23
TOP 20 Music Festivals in Germany | Rock, Techno & EDM