Looking for a camping music festival essentials checklist for 2023? Well, you've come to the right place, because I've put together the ultimate guide for what to bring to a festival! Keep reading for a complete festival packing list that will cover everything you'll need for a top-notch adventure!
The truth is that camping at music festivals can be one of the best parts about the entire experience, but it can also be the absolute worst if you don't come fully prepared with the proper festival camping essentials!
I'll never forget my first Coachella, because it's when I noticed that there are some campsites filled with "music festival pros", and which are the "camping rookies". It doesn't need to be all that difficult, but you do need to do some shopping from this festival packing list, and pick up any of these essential items you don't have yet!
The best way to do it is make sure you bring a decent group of friends with good vibes, and all come together to pimp out your campsite into a comfortable and relaxing space. You need to be prepared for a camping adventure, as well as a place to relax after a long day of dancing.
While it may be hard to bring all of these things when if are traveling from across the country or abroad, you definitely want to try your best to have as much as possible to ensure a comfortable camping experience.
---
Alright, let's start off with the basics – your camping festival tent! This is obviously a must have, and something I think most people should have already! I actually just bought myself one of these 4-Person Dome Tents
for this upcoming festival season. I like to have a lot of room in my own tent, and this size is perfect for me and one other person. It should be at the top of your festival checklist!
You can find camping gear in a bunch of different prices ranges, but here are a few top-recommend products that would be ideal for your next music festival! Tip – it can also be recommend to bring som extra tent pegs!
---
You obviously should never go to a camping festival without a proper sleeping bag, and I'm a big fan of this Coleman one! It's actually the Top-Rated Sleeping Bag on Amazon, and comes extremely highly-reviewed. It's super comfortable, and will provide for a good night's sleep! I typically bring my own pillow from my house and maybe an additional blanket to ensure a better sleep. An obvious but important item for your festival packing list!
Festival Camping Tip: Bring a basic bedsheet, pillow, and blanket along with your sleeping bag.
COST: $29.99 (Read Reviews & Check Availability)
---
One of the best ways to survive 3+ days of intense partying, dancing, and festival madness is to ensure you're getting some decent sleep each night in your tent!
So take it from me – a quality and comfortable air mattress/ inflatable sleeping pad should be on every single person's festival camping checklist!
It makes the biggest difference, and will help sleeping off those hangovers so much easier! I personally love my Elegear Double Inflatable Air Mattress, and would highly recommend it to festival goers.
It's super portable but works perfectly. It's also made from high-quality materials built to last, so you know this will be an investment that you'll be using for several festival seasons!
Cost: $79.99 (Read Reviews & Check Availability)
---
You'll want as many of these as possible, but ONE is absolutely essential for festivals!!
Especially during the hot summer months, it's important to have a decent amount of shade for your campsite. When I camp at festivals, I like to have around 3-4 of these, all stacked together, and will also use tapestries/ tarps to hang them from the side to create a mini-fort/ campsite living room. Having plenty of these to come back for some midday campsite beers is the main reason why I have a good time at camping festivals!
Pictured below is the Amazon Basics Pop-up Canopy, and it's one of the best and cheapest models out there. They're super easy to set-up, are relatively affordable, and will provide for a much more comfortable camping experience.
Cost: $139.99 (Read Reviews & Browse Colors)
---
No proper festival campsite would be complete without a table, and a center-folding 6-foot rectangle table is the perfect one. It's lightweight, affordable, useful, and portable! Simply put – it's a no brainer!
It's ideal for beer-pong, making sandwiches, and mixing cocktails! I've got one of these, and bring it's definitely one of my top festival camping essentials! It can also be used to dry wet clothes (if it rains during the festival).
Cost: $94.99 (Read Reviews & Check Availability)
---
A festival hydration pack is an absolute must-have for any camping festival! It's one of my top recommended festival accessories, and I'm absolutely obsessed with my new Lunchbox Hydration Pack! It's very sleek with an anti-theft design, super comfortable, and has a top of the line refill system that won't leak.
With plenty of space in your pack, you'll be able to bring in everything you'll need, and it's also ready with pockets built in for your phone (and portable charger) so you're powered and ready to dance all day/night long.
Staying hydrated during a camping festival is essential to survival, so don't forget to buy one for this upcoming 2021 festival season!
Price: $129+ USD
View Photos, Read Reviews & Check Availability
2023 Update: Awesome news! Lunchbox just recently launched a new product, their Clear Hydration Pack which is PERFECT for festival attendees going to events that have a clear backpack policy.
---
7) Folding Mesh Camping Chairs
You don't want to sit on the ground back at the campsite, right? Then make sure you've got several chairs between you and your entire festival squad. I personally love this style of camping chair because they fold up into a nice carrying position which make them easy to pack, they're super affordable, and you can use them in so many other situations outside of music festivals.
Cost: $14.99 (Read Reviews & Browse Colors)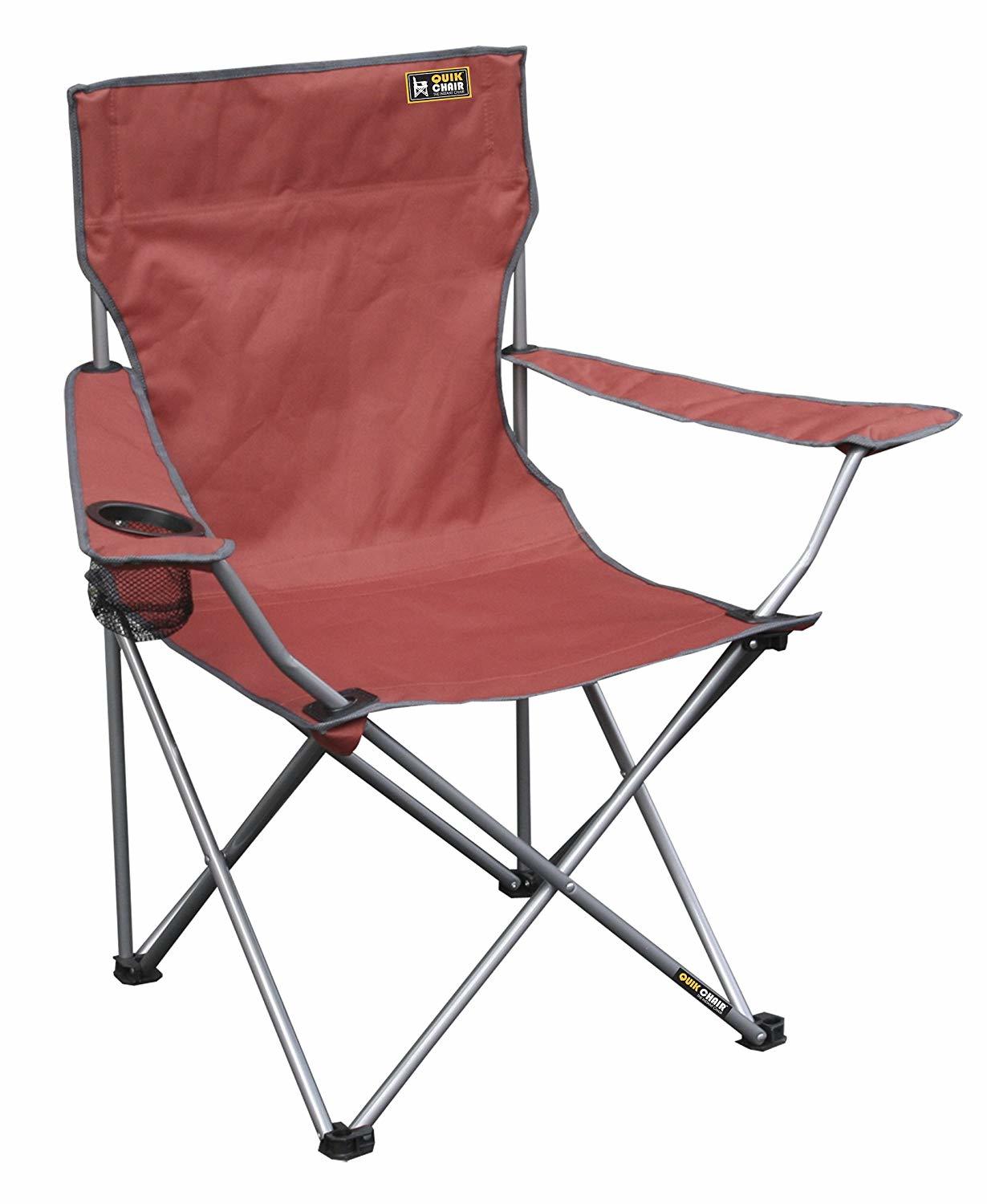 ---
If you plan on bringing drinks and perishable foods to your campsite (which I assume you will), you're going to need a cooler/ chilly-bin/ esky to keep them cold! While there are tons of different styles and options online, I personally love my Coleman Performance Cooler, and have brought to just about all the California festivals I've attended the last few years!
Ice bags are always sold inside the festival campsites, so just make sure you buy a couple of bags each morning to keep all your beer/ drinks cold.
Cost: $38.46 (Read Reviews & Check Availability)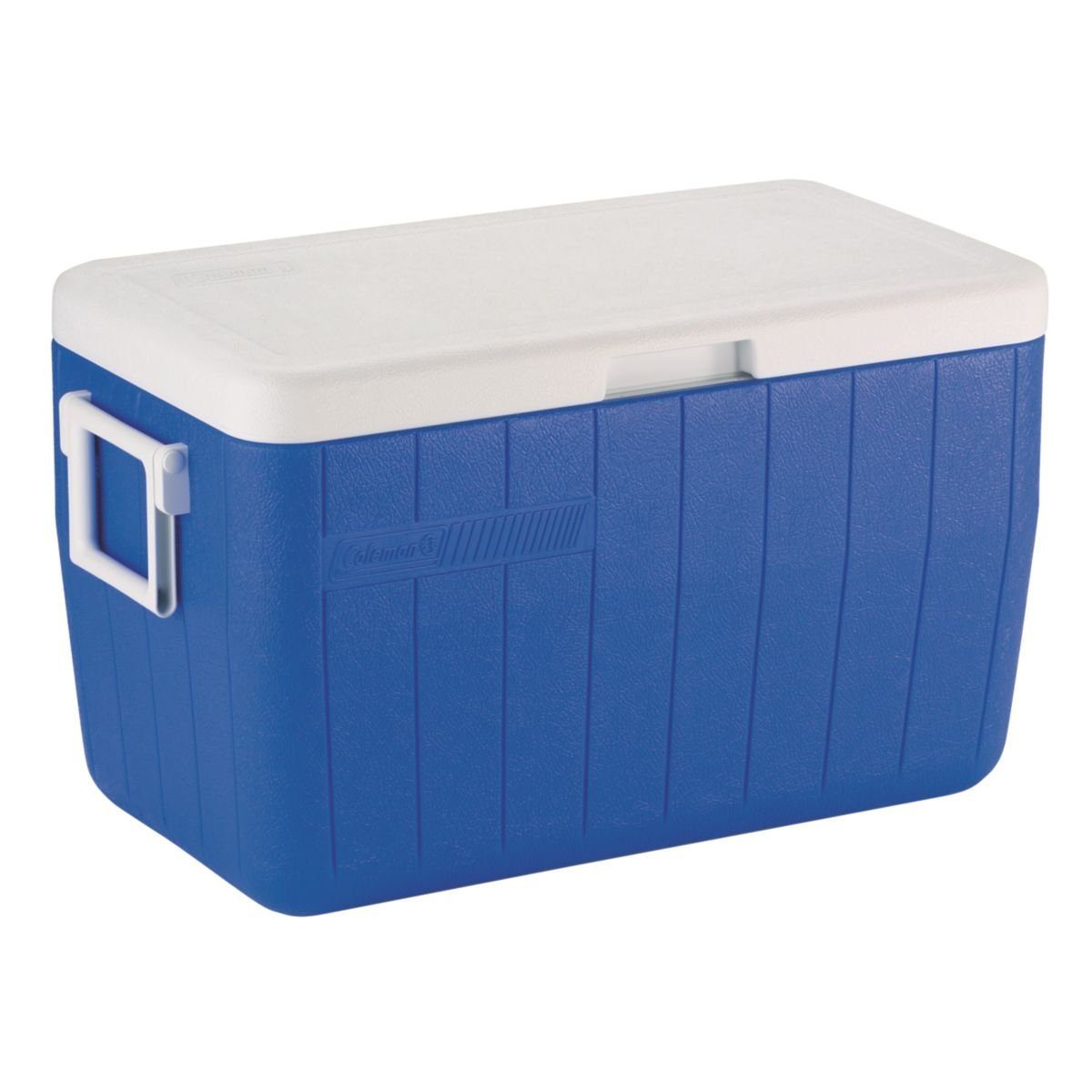 ---
When putting together festival campsites, you'll be surprised how often Duct Tape can come in handy! It's often an over-looked item on festival checklists, but it doesn't take up much space and will be your best friend when you need it! So when you're packing for your next festival, don't forget the duct tape!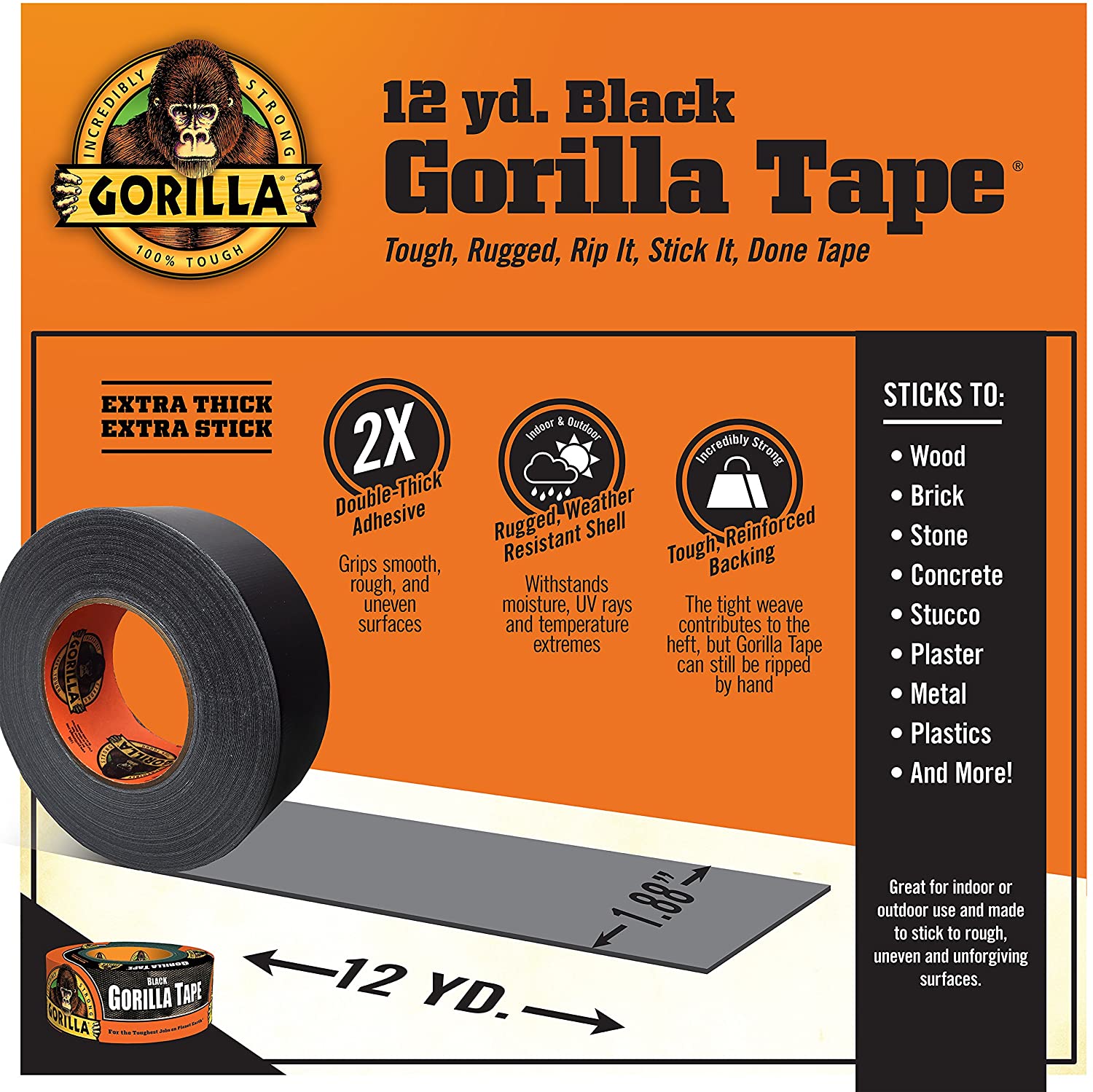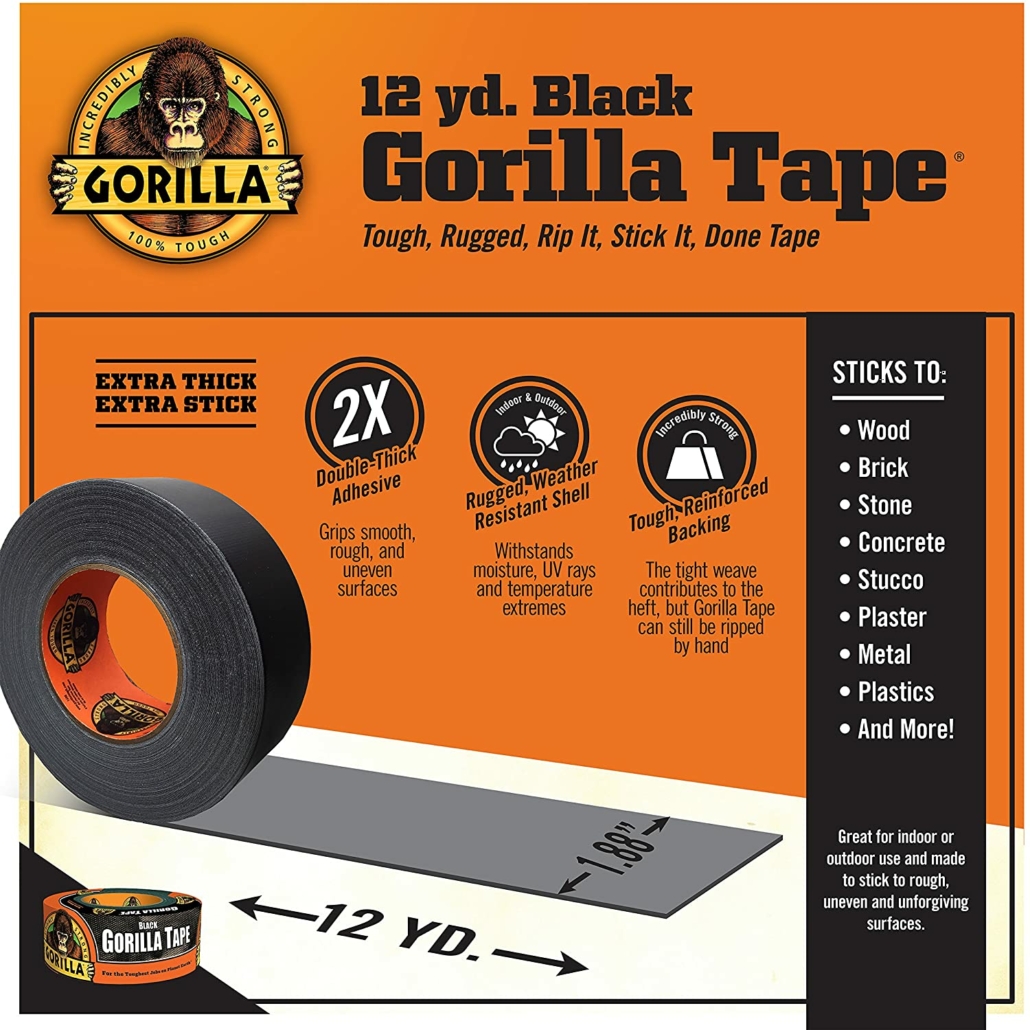 ---
Safety first guys! Unfortunately, accidents can happen at music festivals, and it's great to be prepared at your campsite! While I always just keep one of these in my car and typically do car-camping festivals, if you can't I'd still bring a basic first aid kit with band-aids, antibacterial cream, and some gauze (just in case).
It's cheap, easy to bring, and I personally think is a very important item to bring!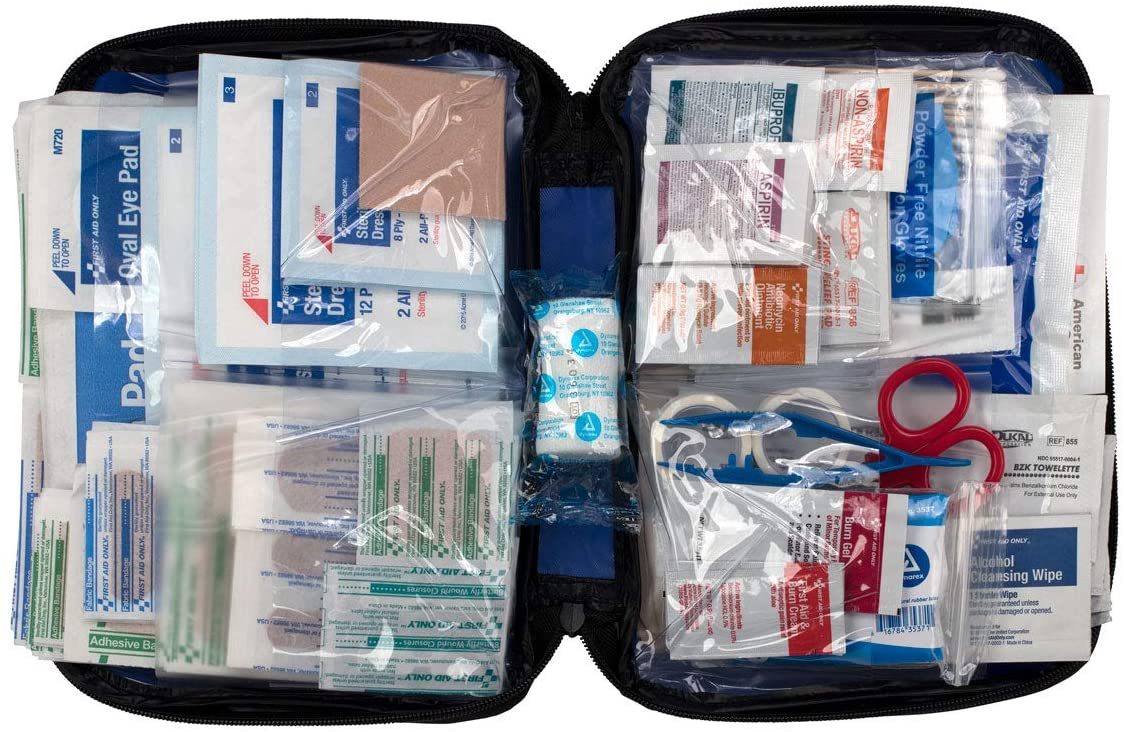 ---
11) Portable Music Speaker
When you're back at your campsite, you definitely need something to blast some of your favorite tunes! Whether you're just waking up, pre-gaming, or keeping the party going after the festival – the speakers on your iPhone just aren't going to cut it! Thankfully, portable speakers and technology have gotten pretty spectacular in recent years, and you can buy an awesome bluetooth speaker with long battery life that can lost all festival long.
My Recommendations:
JBL Charge 3 Waterproof Portable Bluetooth Speaker (Gray): This is current speaker that I travel the world with, and I'm a big fan! I think the battery life is spectacular, the sound is crystal clear, and it's worth every penny.
Anker Soundcore Portable Bluetooth Speaker: "Tom's guide calls it "the best Bluetooth speaker value"! Unbelievable sound: 12W of pure audio power with enhanced bass rhunders from dual neodymium drivers. An advanced digital signal processor ensures pounding bass and zero distortion at any volume. Outdoor-proof: protection safeguards against rain, dust, snow, and spills. Get incredible sound at home, in the yard, or anywhere else imaginable."
OontZ Angle 3 Stereo Edition Splashproof Portable Bluetooth Speaker: If you're on a super tight budget, this this perfect for you! "The new OontZ Angle 3 Enhanced Stereo Edition delivers greater clarity stereo sound with clear mids and highs from dual precision acoustic stereo drivers; the bass output is enhanced by our proprietary passive bass radiator; unique triangular design and downward facing bass radiator enhance the sound quality of the music and vocals; Higher Quality Crystal Clear Sound & Features distance it from the competition."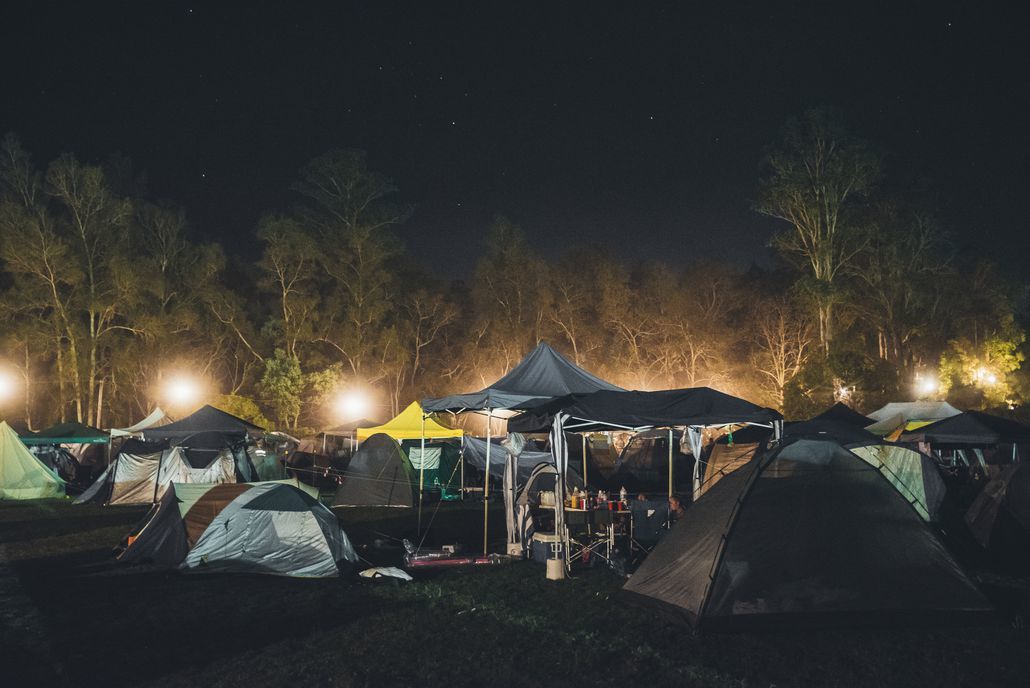 ---
12) Portable Chargers
It sucks when your phone dies at music festivals, so you'll definitely need to bring along a portable phone charger! You can't take any photos, videos, or chat with friends to meet up with them (that is, if there's any cell reception). I always make sure I bring 1 or 2 fully-charged portable chargers with me to events, because they really do come in handy.
While some festivals do offer phone-charging stations, I think it's much easier to just bring your own and save the money.
My Top Recommendation:
Anker PowerCore 10000mAh External Batteries | $24.99 | "Join the 30 million+ powered by our leading technology. Remarkably Compact: One of the smallest and lightest 10000mAh portable chargers. Provides almost three-and-a-half iPhone 8 charges or two-and-a-half Galaxy S8 charges. High-speed-Charging Technology: Anker's exclusive PowerIQ and VoltageBoost combine to deliver the fastest possible charge for any device."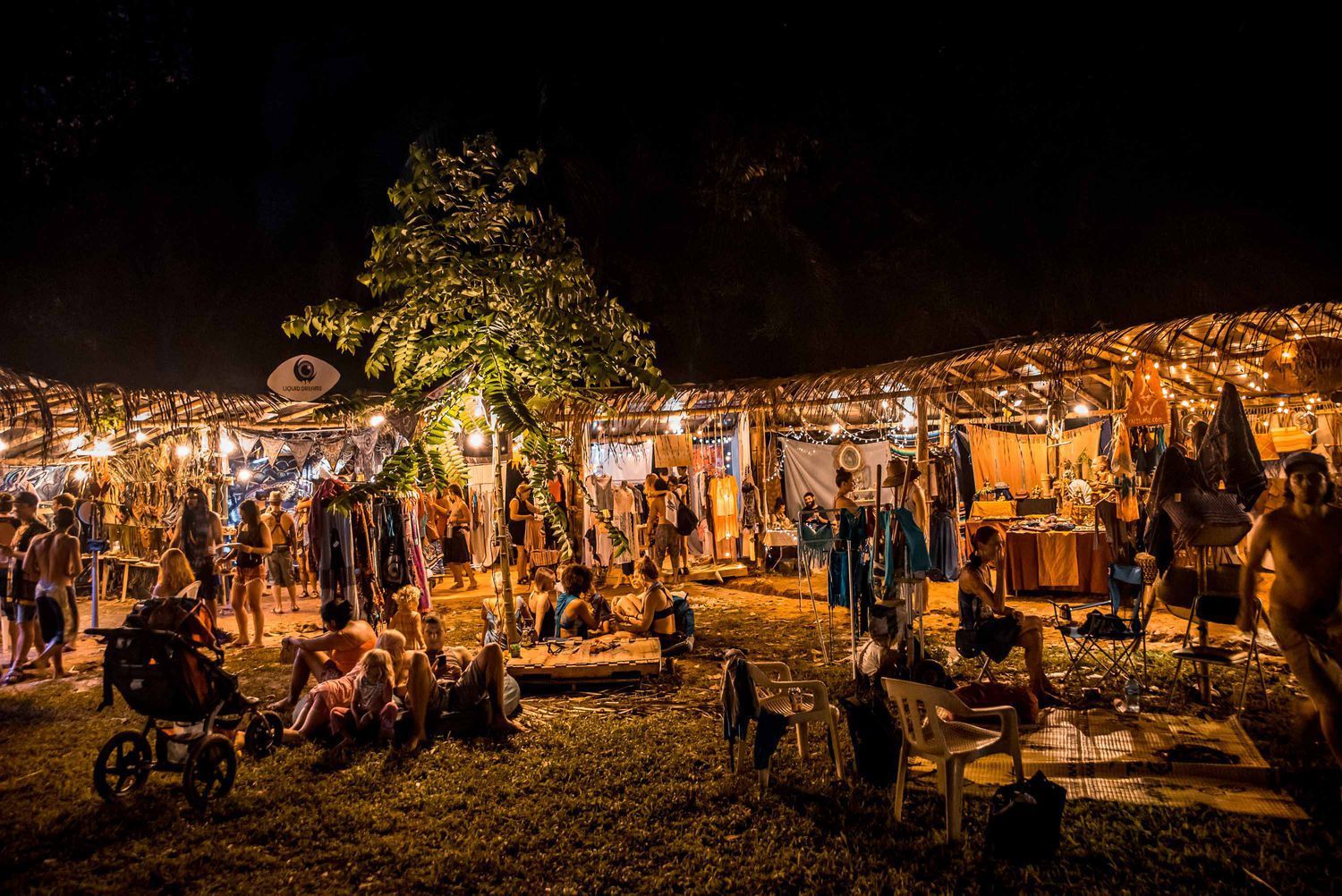 ---
Do you want to bring your festival campsite to the next level? Then I'd definitely look into bringing along one of these epic INFLATABLE CORNER SOFAS!! While I would say it's far from a "festival essential", it would be perfect for some afternoon relaxation and after-hours cuddle puddles!
I've seen a few campsites at festivals like Coachella and Lucidity with these types of furniture, and I think it can make a big difference, as well as being a pretty unique campsite idea!
Cost: $99 (Read Reviews & Check Availability)
"Designed with a waterproof-flocked top surface and a vinyl bottom, this sofa provides an incredibly comfortable sitting surface for any occasion."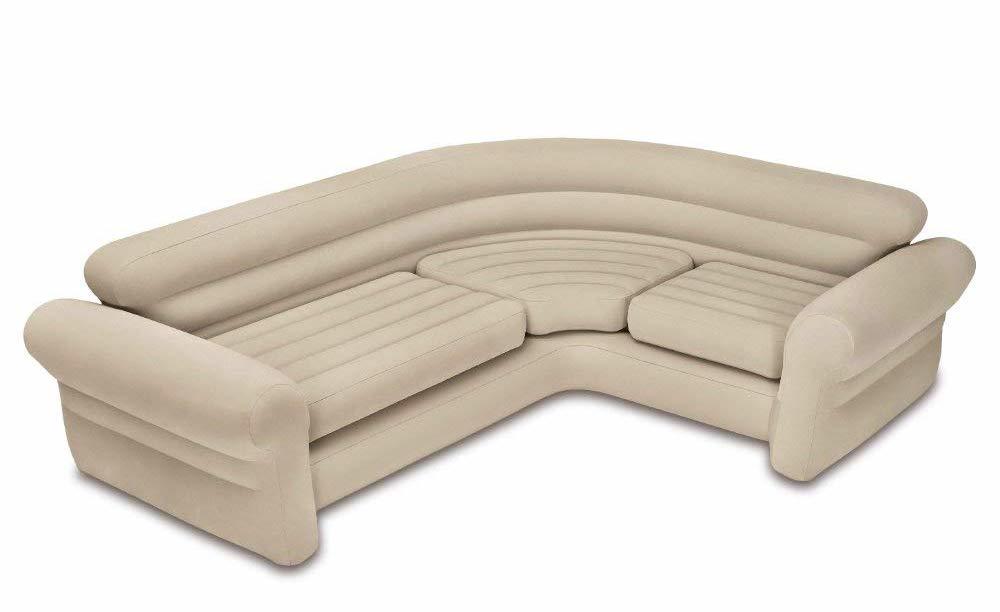 ---
If you're going to a summer camping festival – the chances are it's going to be hot as hell, and having one of these spray misting bottles can be absolutely refreshing!! For example, at Tomorrowland 2018, it was nearly 100 degrees, and having one of these tiny bottles felt so good in the heat!
It's a small purchase, but can be a pretty epic and fun festival accessory to have at your campsite!
Cost: $4.25 (Read Reviews & Check Availability)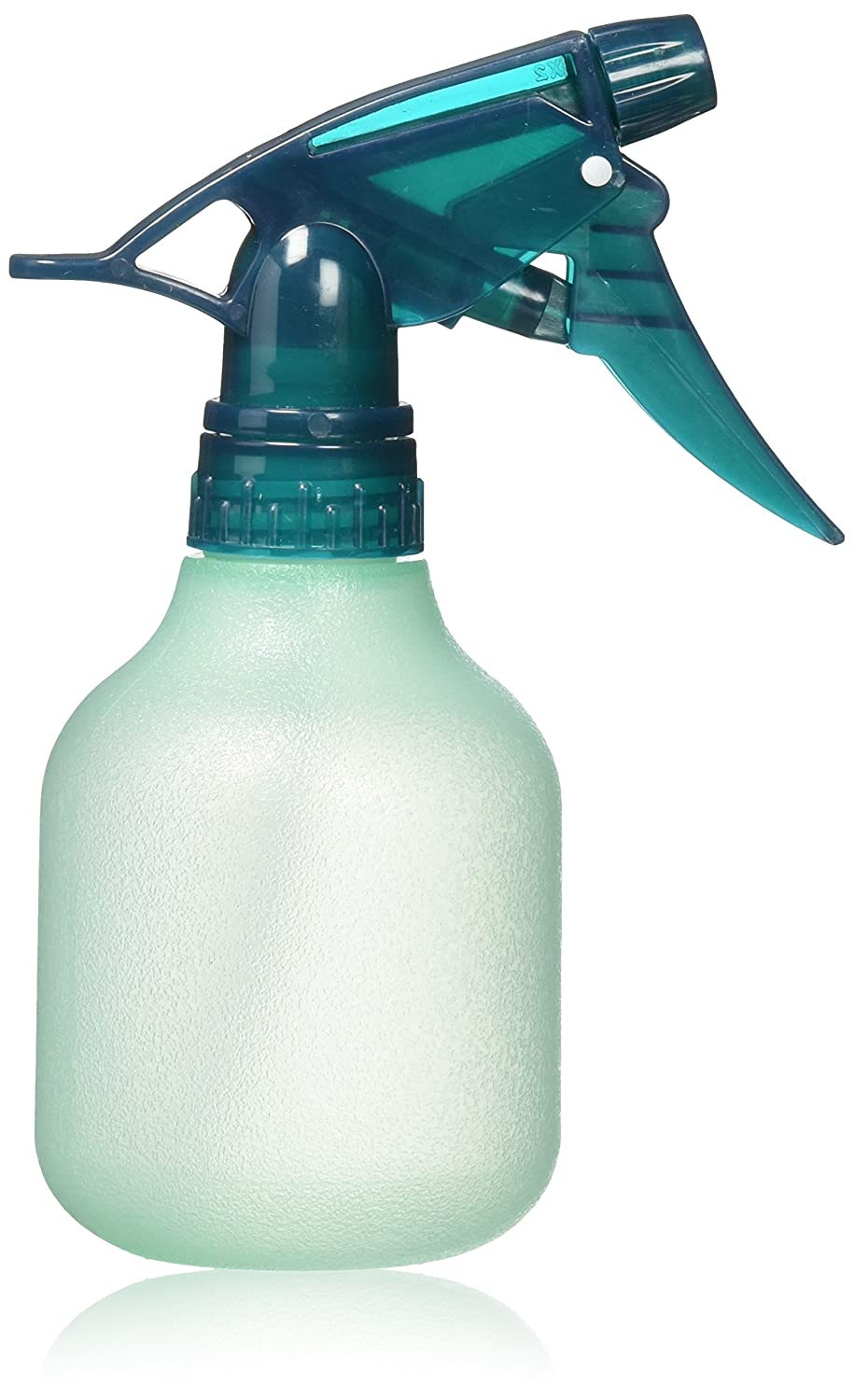 ---
Whether you wear it like a cape, wrap it around your waist, or hang it from your Canopy (for some extra shade)…I think repping where you're from is awesome at music festivals. It's also a really great way to meet people, and I bring my California to most of the festivals I attend around the world!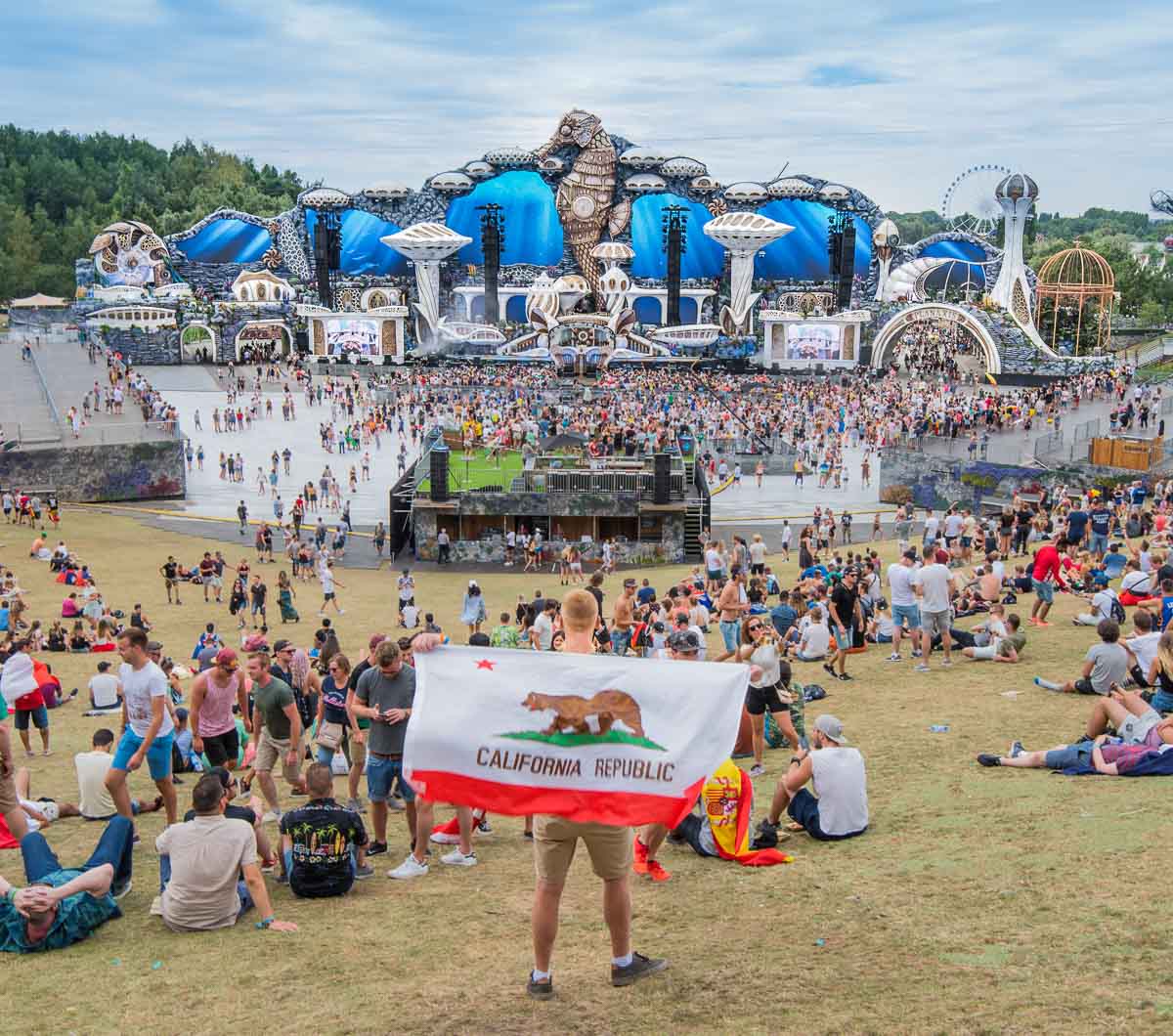 ---
You'll definitely want some light at the campsite when it gets darker at night! This Etekcity Portable LED Camping Lantern is an excellent and SUPER CHEAP option. While some people depend on their iPhone flashlights…I think this is a much smarter choice.
It's small and collapsible, but also delivers a powerful beam of light of your surroundings. It's affordable, so pick up one and you'll get some solid use out of it for sure.
Cost: $9.98 (Read Reviews & Check Availability)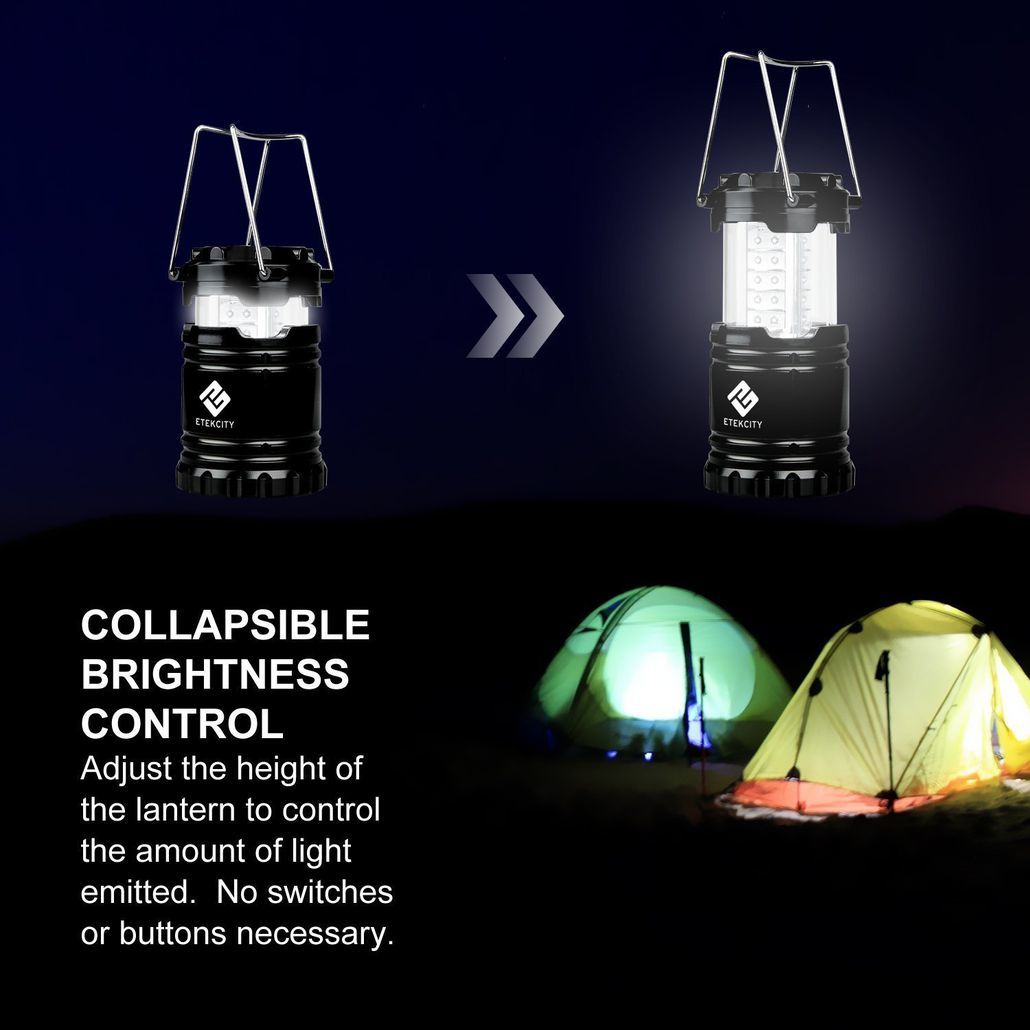 ---
These are just always smart to have for multiple different reasons! From cleaning up spills, drying your hands, cleaning up the campsite, etc – you definitely can't forget about bringing 1 or 2 rolls of Paper Towels with you to your next music festival.
I personally use these Presto! Flex-a-Size Paper Towels , and I've become quite the fan, and keep them stocked up at my house at all times.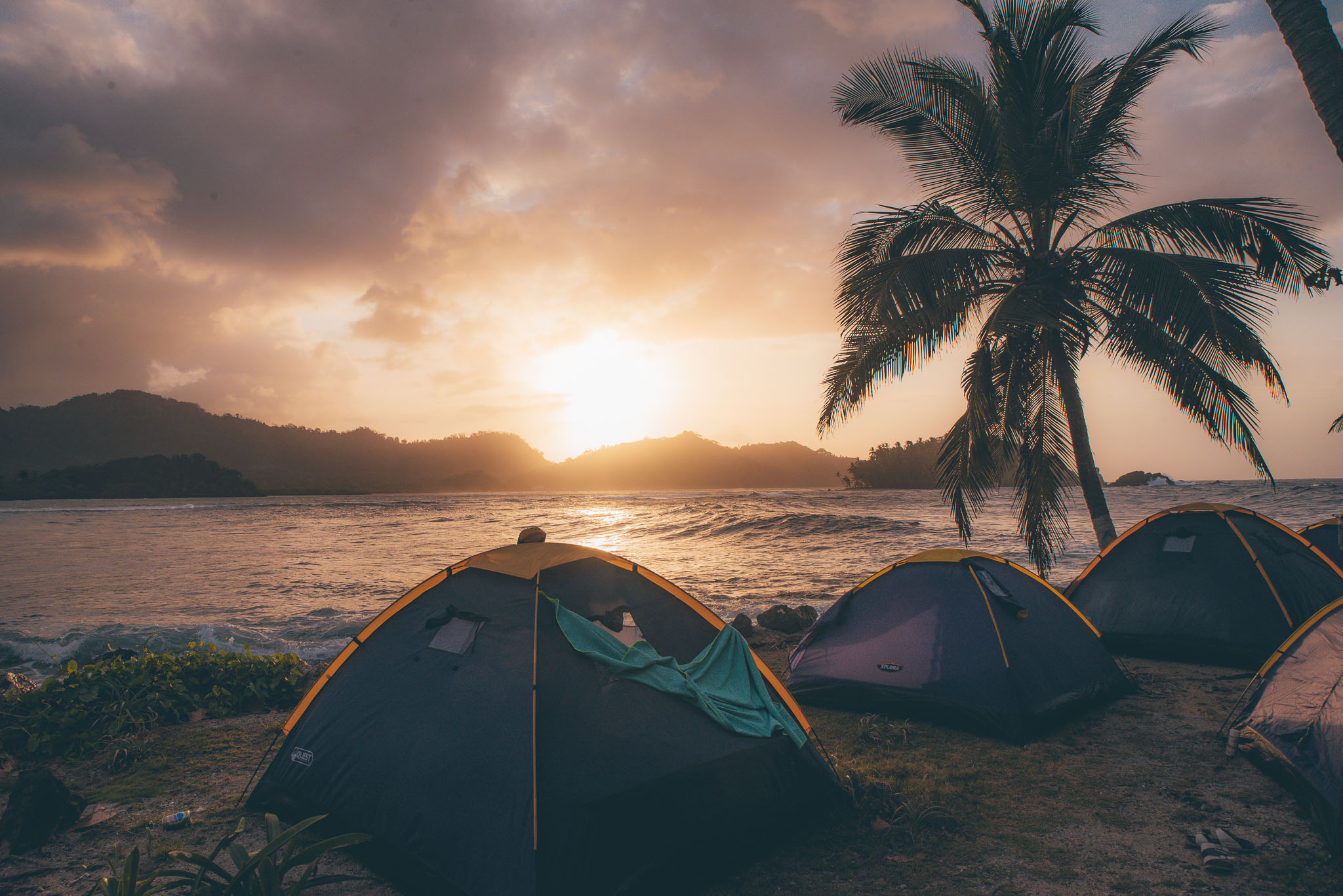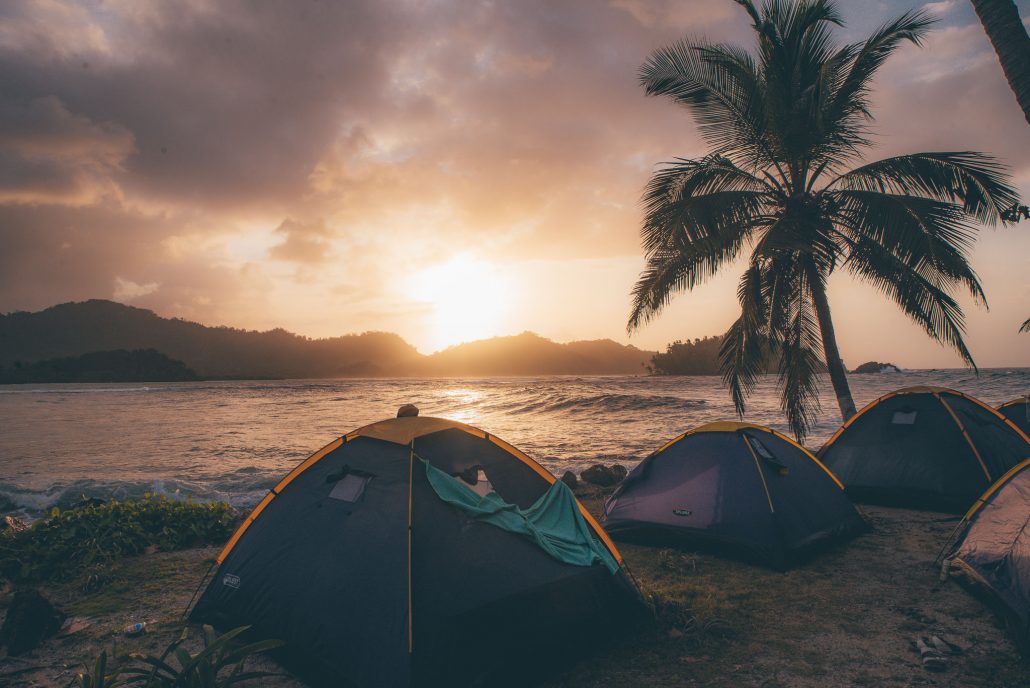 ---
I'm a huge believer of LEAVING NO TRACE at music festivals, so make sure you bring a couple heavy duty trash-bags, and clean-up your entire campsite!
Pick-up every single beer can, water bottle, food wrapper, and piece of trash! As music festivals continue to grow in size, I think it's important that the community learns how to festival responsible. If you're camping at a 3-day festival, using a plastic bag to keep your dirty clothes is a good way to stay organized and keep a tidy festival tent/ campsite during the weekend!
Cost: $12.72 (Read Reviews & Check Availability)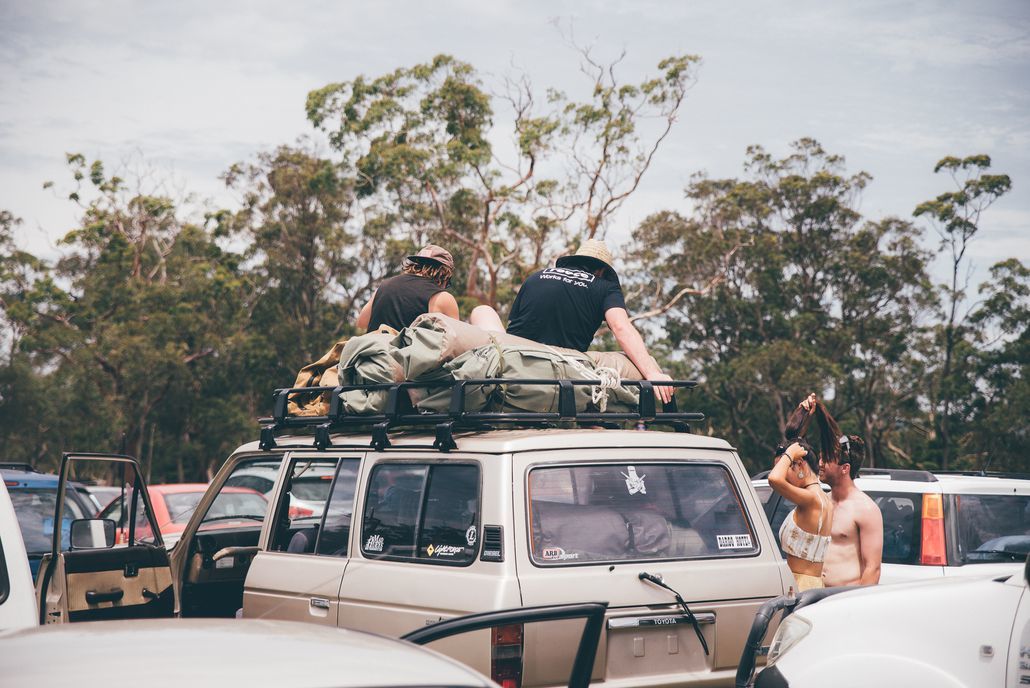 ---
Talking about festival essentials, I absolutely love having some wet wipes with me inside the event, and around the campsite. Because let's be honest, music festivals can become pretty grimy places, and the porter potties are typically filthy!
As well, sometimes the lines at the showers are too long and you just want to feel a bit clean! I'd definitely recommend picking up a few of these refreshing baby wipes for your next big festival! You might be surprised about useful they are! They can be a game-changer for your festival experience!
Cost: $11.39 (Read Reviews & Check Availability)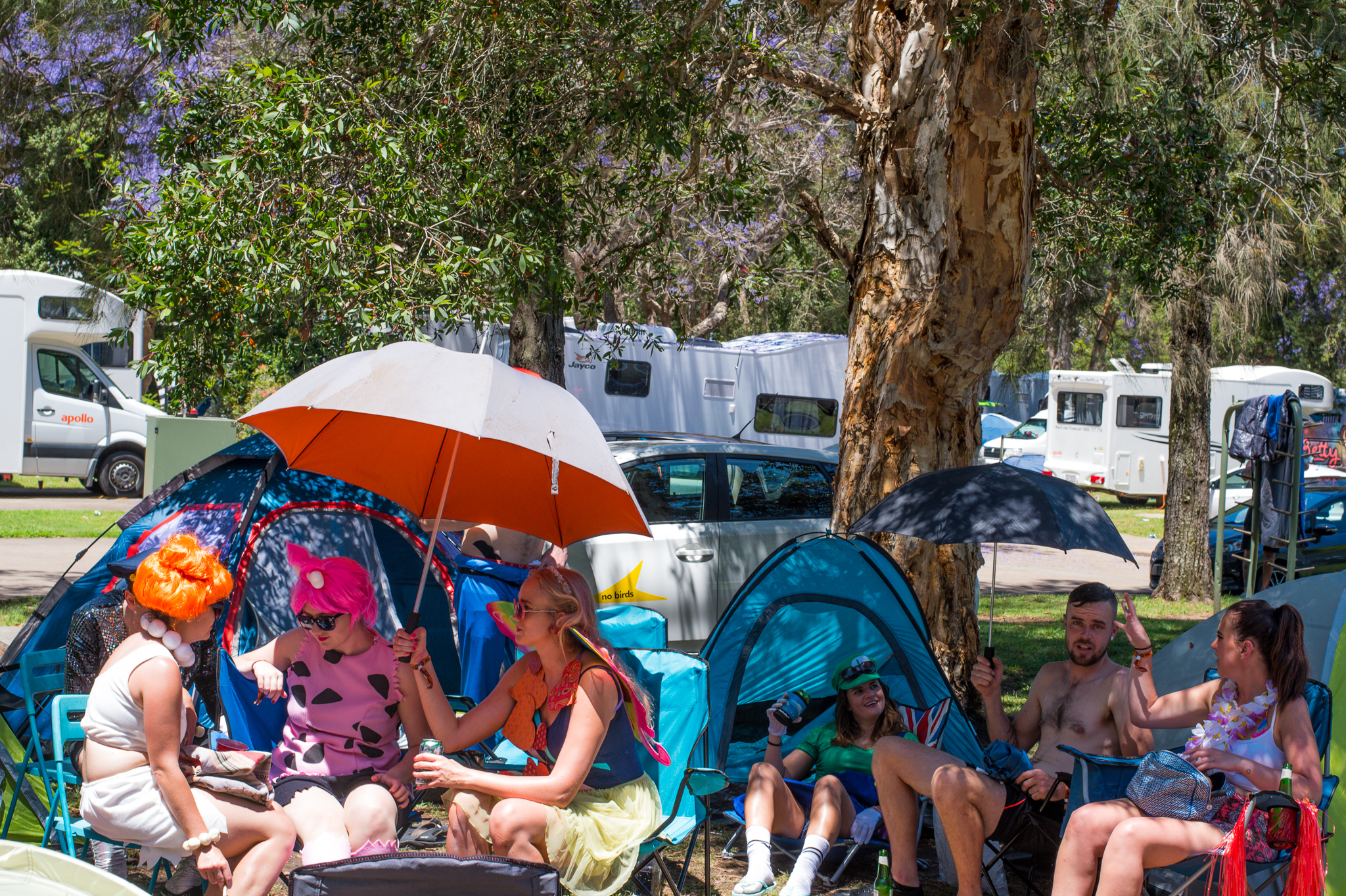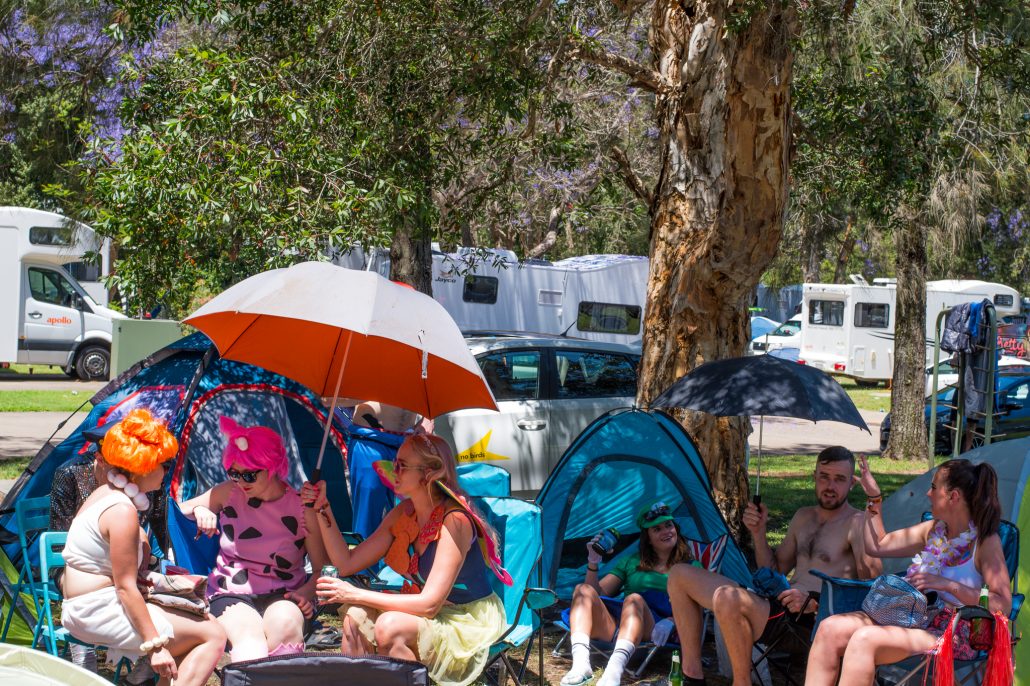 ---
One of the worst things that can happen when you're about to leave the festival is to find out you accidentally left your lights on, or somehow ran out the battery of your car. Having jumper cables is always a good idea to have in your cay anyway, but I always make sure I bring them to music festivals.
Even if you don't end up using them, I bet one of your campsite neighbors might need them!
Cost: $22.99 (Read Reviews & Check Availability)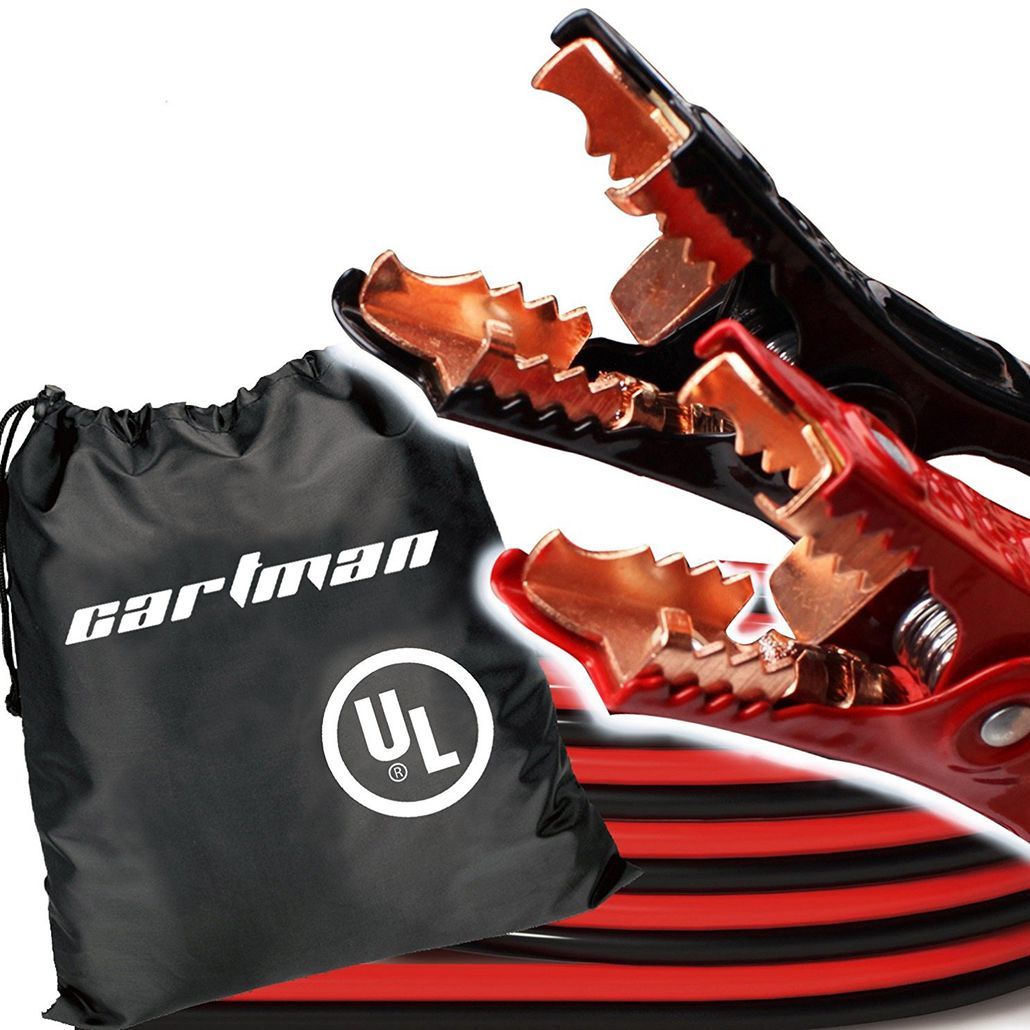 ---
Who doesn't love playing beer-pong at festival campsites…? I know I do! It's a great way to meet your neighbors, pre-game before heading into the festival grounds, and just have some mid-day fun.
Even if you're not a fan of playing Beer Pong, you're going to want to bring some red party cups for making electrolyte drinks, water, or cocktails.
Disposable Red Cups | $13.99 (200 Count)
Ping Pong Balls | $6.99 (6 Pack)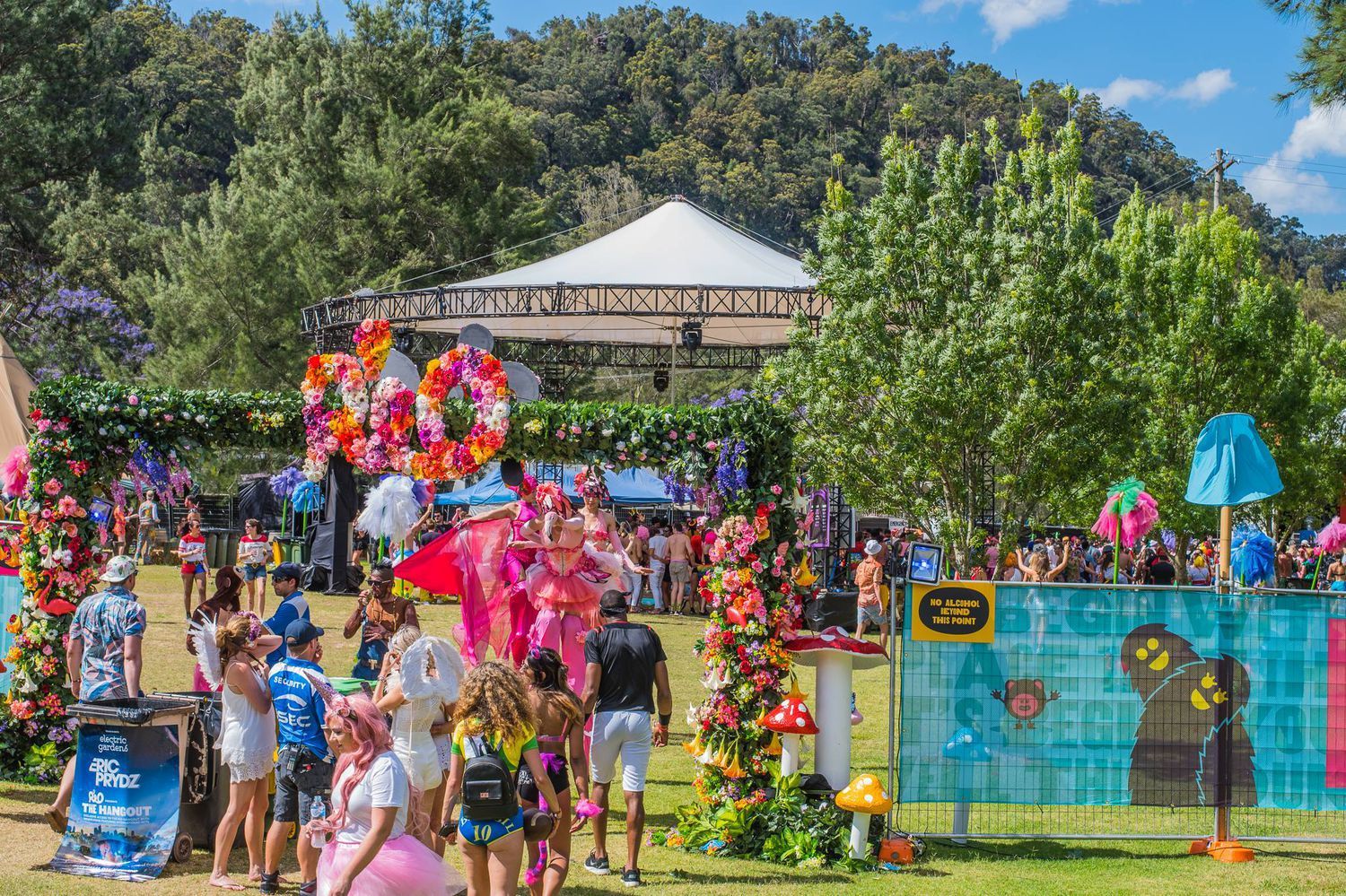 ---
Want an epic music festival survival tip…? You NEED to stay hydrated and healthy, and one of my favorite ways to do that is by taking some EMERGEN-C Packets every single day of a festival! These have proven to me (time and time again) to be extremely helpful for hangover recovery, as well as restoring my energy levels for long days and nights of dancing!
I honestly bring some of these immune supporting power packets with me to every single festival I go to, and they've honestly been a life-saver for some days! Don't just take my word for it though, try them out for yourself.
Cost: $11.99 (Read Reviews & Browse Flavors)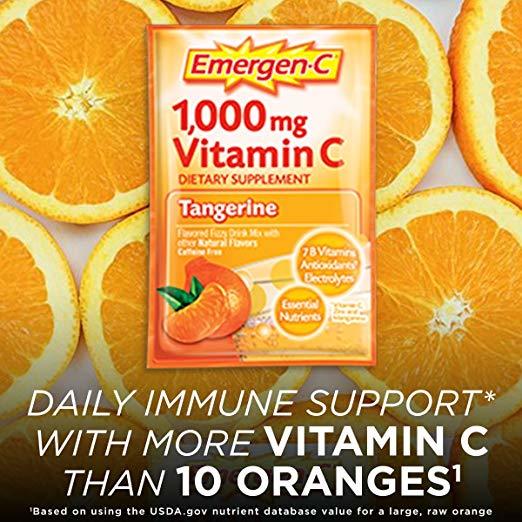 ---
While we're on the topic of staying hydrated at music festivals, one of my good friends introduced me to this stuff at Lost Paradise festival in Australia, and it's absolutely incredible! It's so simple, practical, and delicious, and gave me the strength to keep partying in 100-degree heat! It's great for dehydration from hangovers, you can mix it into cocktails, and I think it tastes amazing! Definitely worth bringing along in your grocery shopping / campaign checklist!
"When you sweat, you lose more than water. Replace what has been lost with Gatorade! There's more to sweat than water. To properly rehydrate and refuel, you need to replace lost fluids, electrolytes and carbohydrates."
Cost: $11.99 (Read Reviews & Browse Flavors)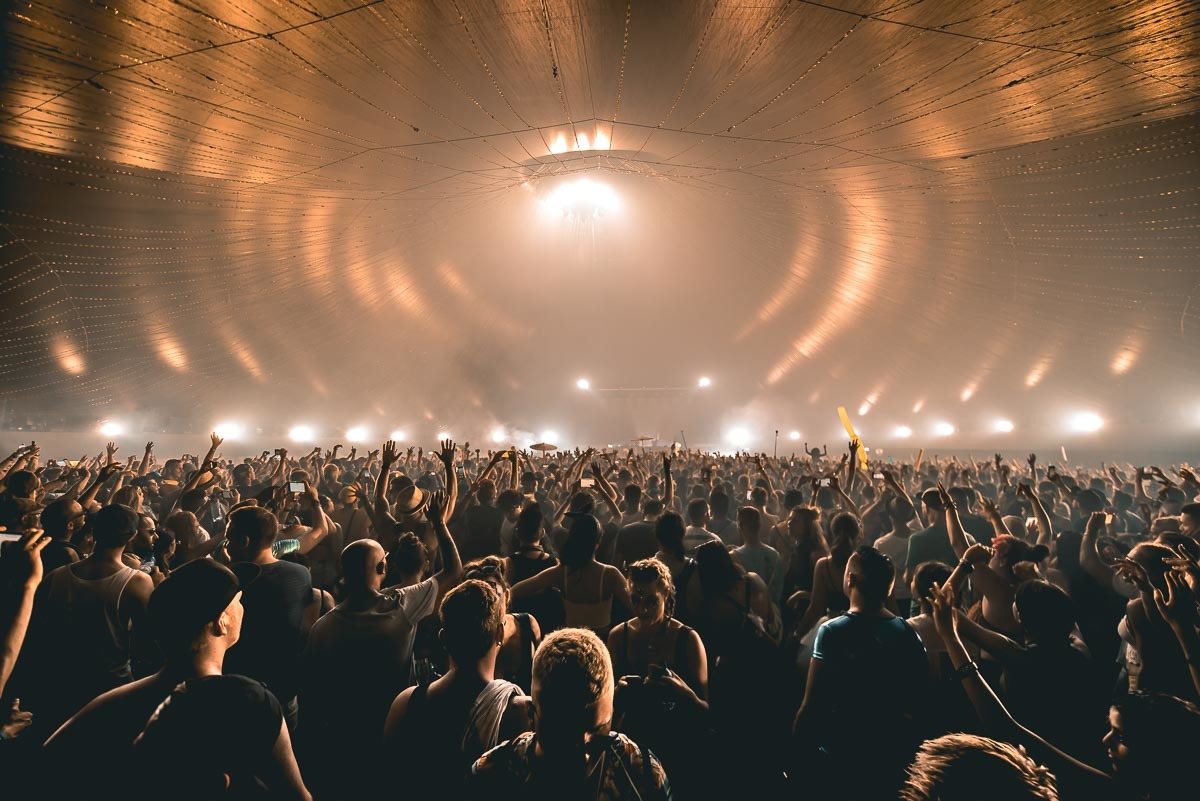 ---
I love keeping a small-portable Purell hand sanitizer with me inside music festivals, especially after going inside one of the disgusting porter potties, haha. You don't really need to bring baby wipes & purell, but both work really well.
It's a great way to fight nasty bacteria at these festivals, and to make sure you don't get sick after all the festival madness! I actually bought a few packs of these for Burning Man, and gave them out as gifts!!
Cost: $10.32 (Variety Pack Travel Sized)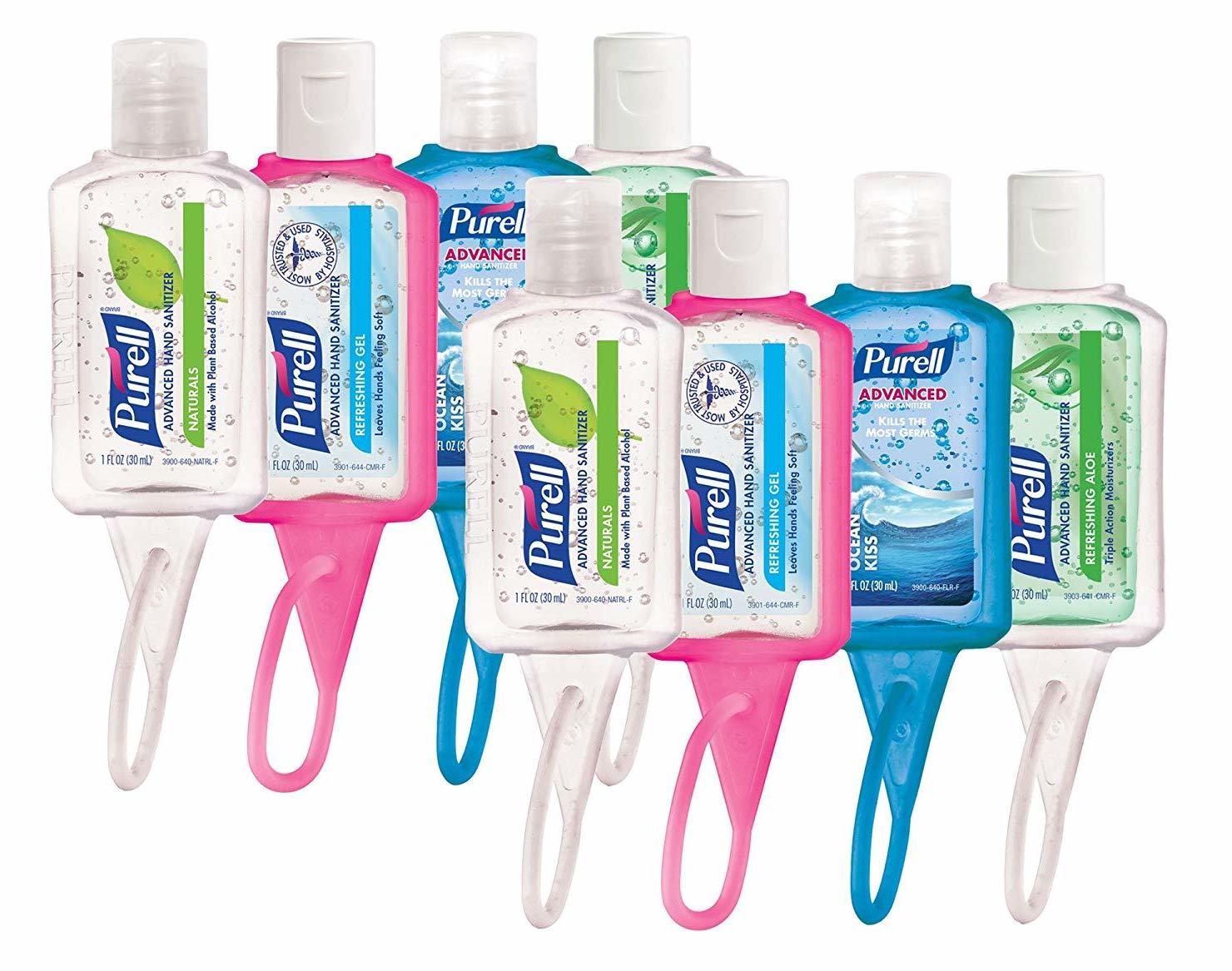 ---
This is an important camping gear essential, and will certainly come in handy when it comes to setting up your campsite, hammering down your tents, and securing your canopies! If you don't have a Fiberglass Hammer around the house to use, it's definitely time to pick one up!
"Fiberglass Core Adds Strength And Durability In The Handle, Reduces Vibrations And Provides The "Feel Of Wood". Exclusive Rim Temper Reduces Incidences Of Chipping And Spalling"
Cost: $14.84 (Read Reviews & Browse Options )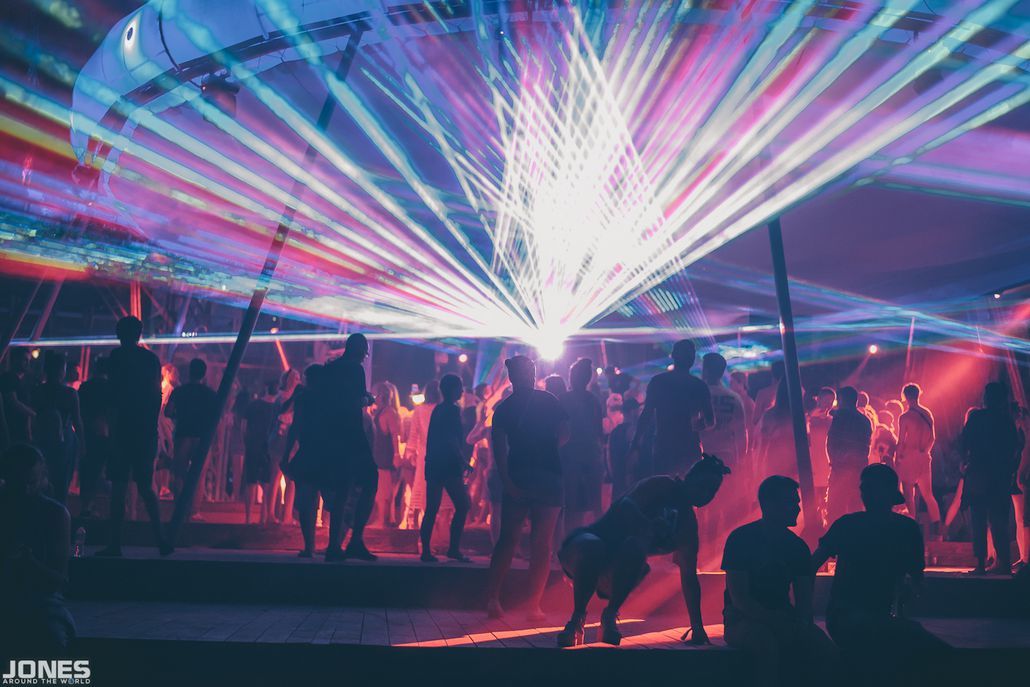 ---
Tarps are another practical camping item that should be on your packing list! They can be extremely useful by putting them under your tent (to help waterproof it), and you can also use them for extra shade, etc. These Grizzly Tarps are lightweight, affordable, decent sized, and are definitely worth having in your car!
Lightweight, washable, and mildew proof with rope in hem. Woven and laminated polyethylene with heat sealed seams. Supplied with built-in grommets every 36″ to allow for secure tie downs. Can be used as protection for boats, cars or motor vehicles, providing shelter from the elements, ie., wind, rain or sunlight for campers, as an emergency roof patch material for homeowners, as a temporary pickup truck bed cover, and for a ground or drop sheet."
Cost: $7.99 (Read Reviews & Check Availability)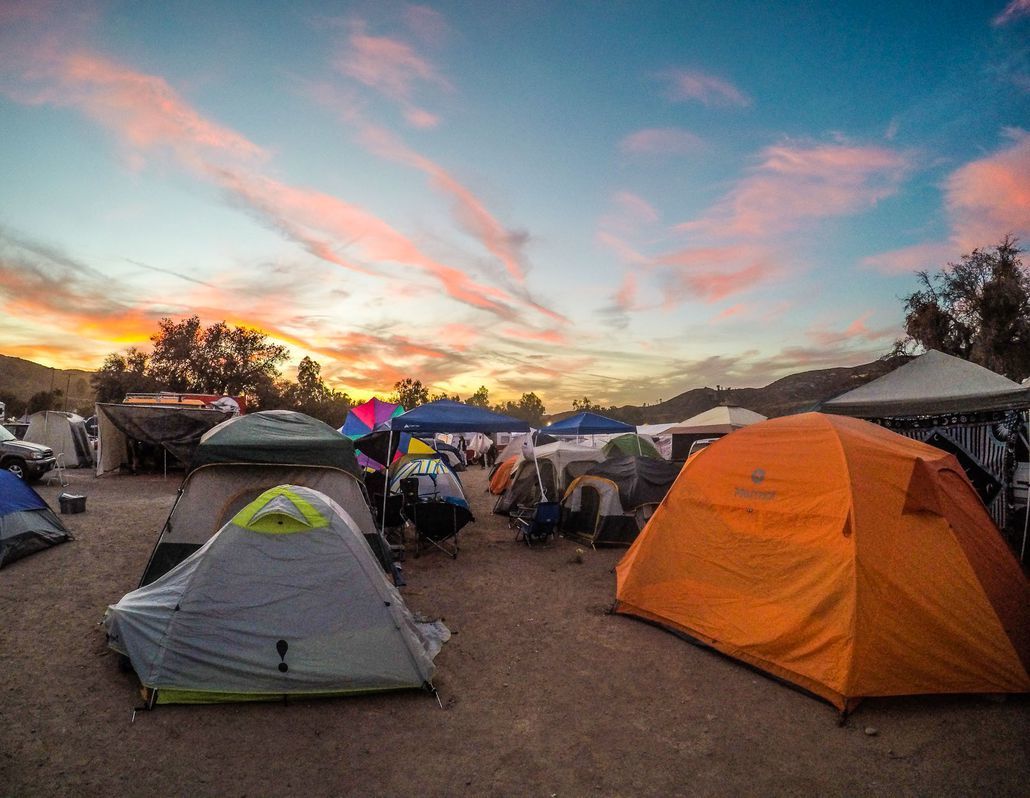 ---
I always have chapstick with me when I'm at music festivals, and this is simply my favorite lip balm! There are some awesome flavors, it's all natural, and silky smooth. Definitely pick up a Burt's Bees Value Pack for your next festival!
"Renew your lips with Burt's Bees Moisturizing Lip Balm in four naturally nourishing flavors: Original Beeswax, Strawberry, Coconut & Pear and Vanilla Bean. Hydrate and sooth dry lips with Beeswax and powerful fruit extracts packed into every tube of Burt's Bees lip balm. Just one swipe of this conditioning lip care leaves your lips smooth and refreshed all day long. Enriched with 100% natural ingredients, this natural lip balm is formulated without parabens, phthalates, petrolatum or SLS"
Cost: $9.57 (Read Reviews & Check Availability)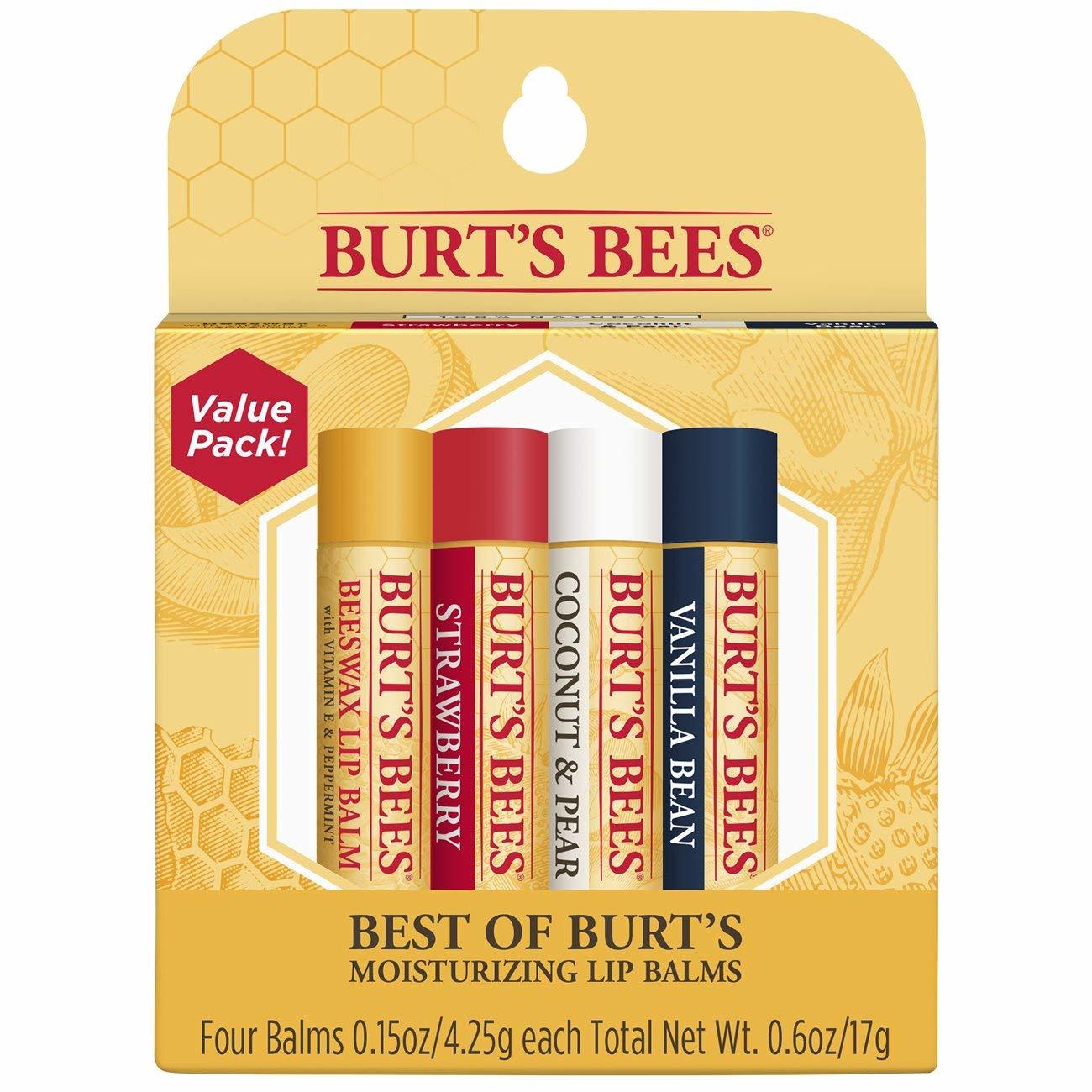 ---
One last thing I like to recommend is a small camera, and GoPro might just be the best camera to bring to a music festival, mainly because it's super compact and portable. The video & picture quality is completely amazing during the day, but isn't the best at night.
I have two seperate GoPro's with me, and I must say that I'm completely obsessed with the Go Pro Hero 9! The video stabilization on it is seriously amazing, and can be really fun to take pictures and videos with, but the battery does die a bit quick sometimes!
If you can't afford the new GoPro Hero 9, the GoPro Hero 8 is available at an incredible price!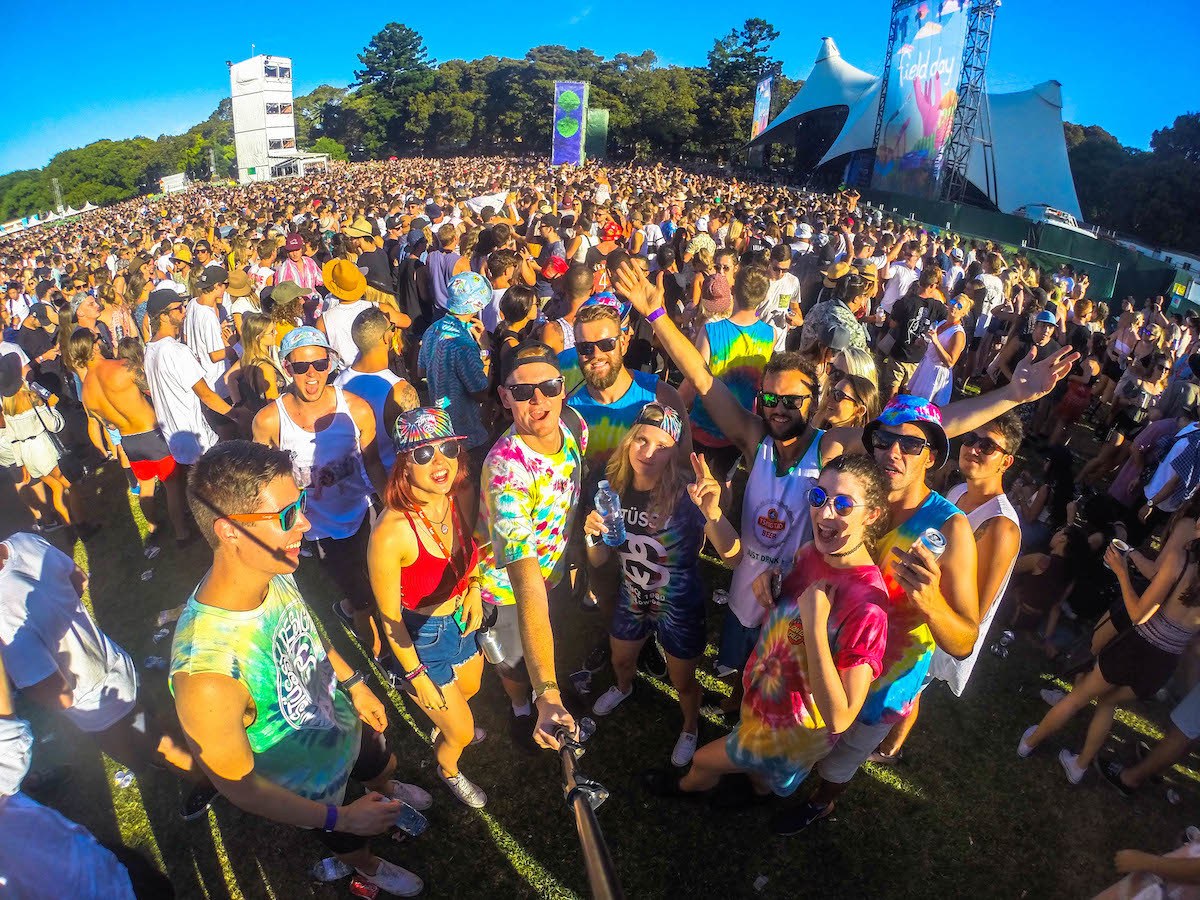 ---
Am I Missing Any Awesome Festival Essentials….?
I'm always trying to update and keep this music festival checklist up to date with fun tips and campsite ideas, so please to reach out to me with any other fun tips!
But I think if you manage to bring ALL of these things to your campsite, you're going to have a pretty solid festival camping experience!
Also, be sure to read my article for more ideas on what to bring to a music festival:
44 Festival Accessories, Gear, and Must-Haves | Festival Packing List
You obviously shouldn't be responsible to bring all this stuff on your own, but split up the costs between your entire camping group of friends. Sometimes it's best to make a big purchase, and then just split the cost between everyone. I've found it's best when my friends and I all go to Costco together, and stock up on booze, food, and other camping essentials together.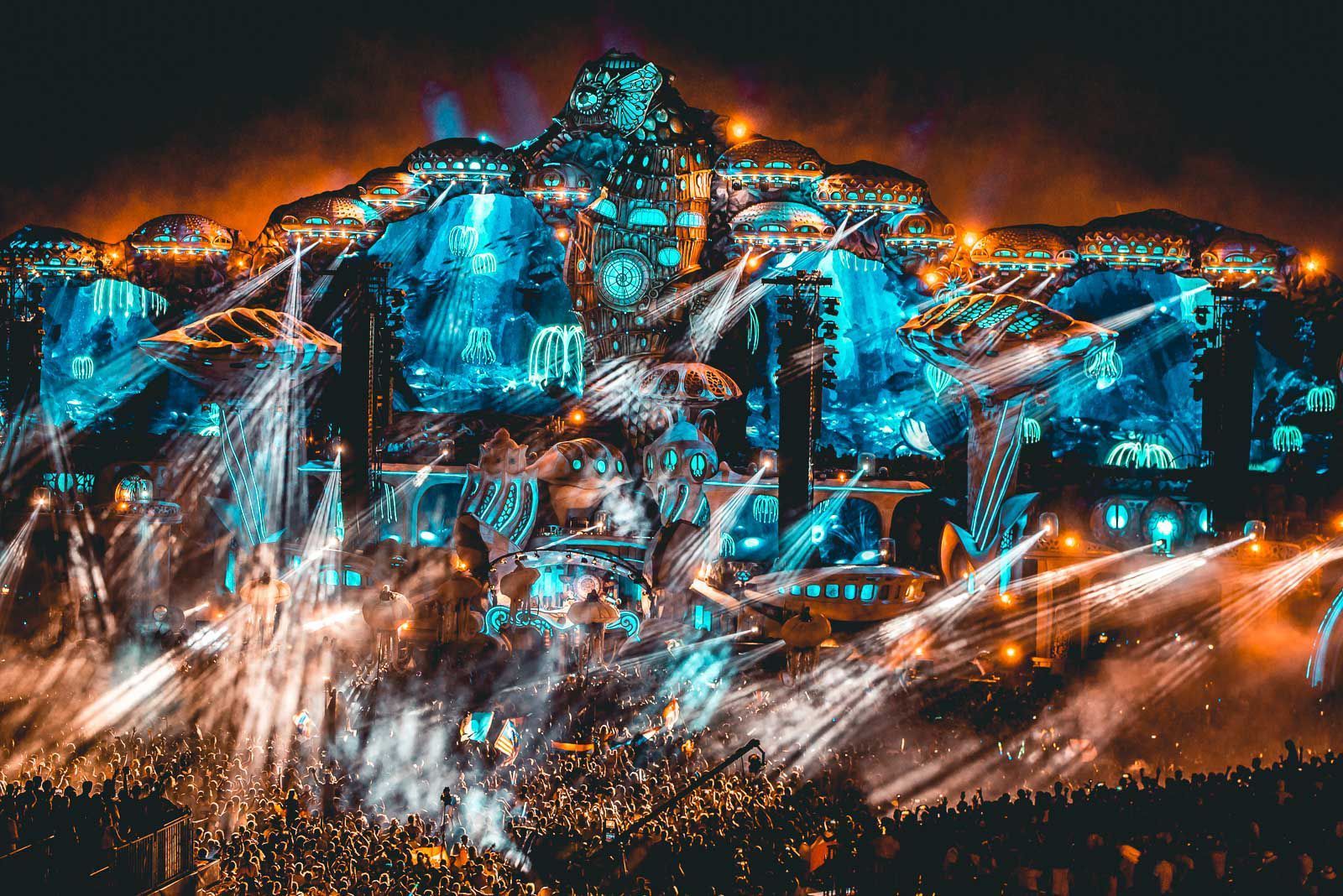 ---
Looking for more camping music festivals…?
My website is filled with amazing posts and articles about the best music festivals, camping gear, and so much more. Check out a few of my favorite posts below, and start planning your next adventure!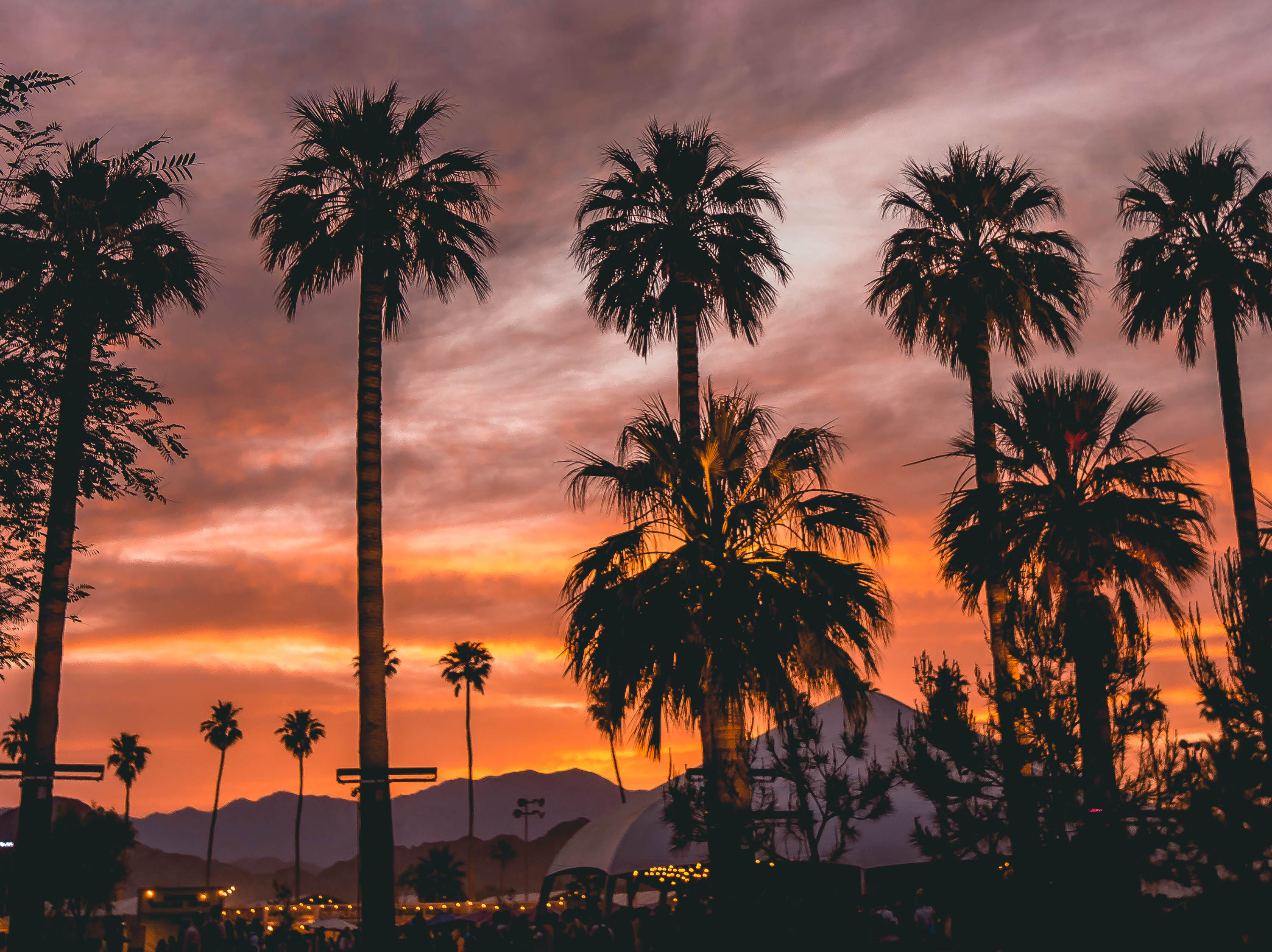 ---
Thanks for reading my Festival Packing List !
Be sure to follow along on my Instagram & Facebook pages for epic global adventures and music festival shenanigans! Hopefully, our festival paths will cross someday!
---
Share This M
usic Festival Checklist with your Squad!!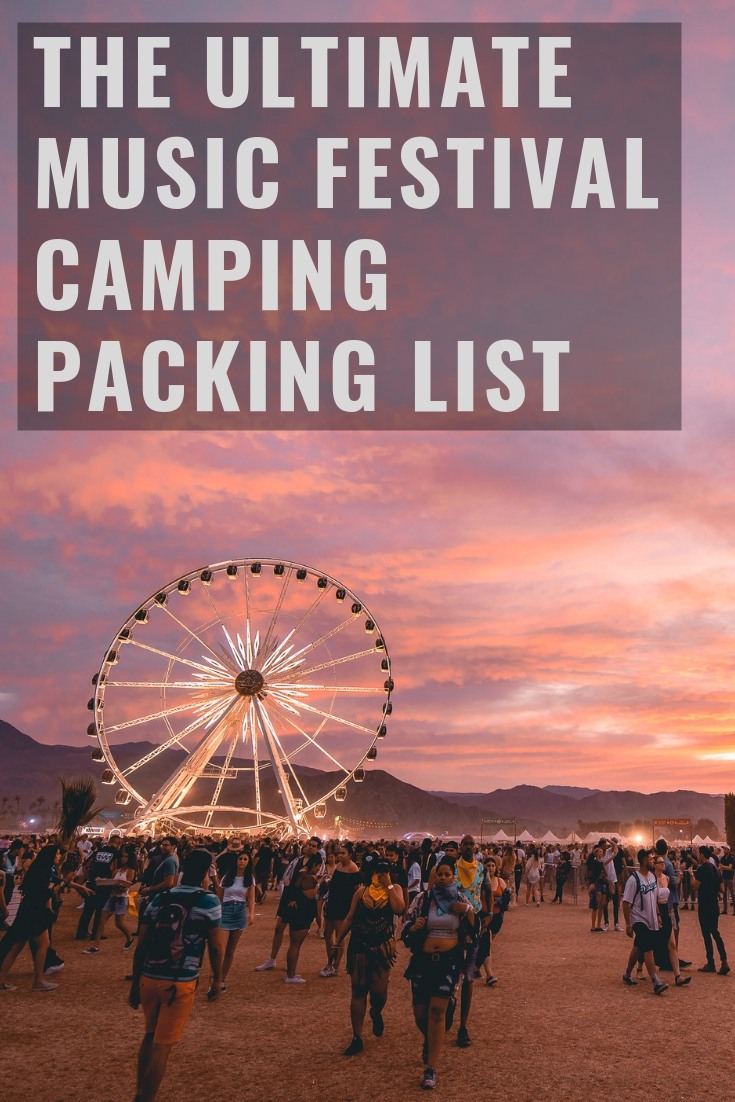 https://www.jonesaroundtheworld.com/wp-content/uploads/2017/04/Music-Festival-Camping-Essentials-Checklist-.jpg
1001
1500
Dave
https://www.jonesaroundtheworld.com/wp-content/uploads/2017/03/logotry-1-1-300x106.png
Dave
2023-01-07 08:17:11
2023-08-10 18:08:50
Ultimate Festival Camping Checklist & Essentials Packing List