Looking for the coolest and best music New York Music Festivals in 2024? Well, you've come to the right place, because I've over a dozen amazing events that'll keep you busy all summer long!
While many New Yorker's escape the city for cooler climates at the onset of summer, for music lovers, the "city that never sleeps" is only just heating up.
Of course, The Big Apple hosts music festivals year round, but summer is the time to truly immerse yourself in any and all styles of music, from hip-hop to electronic, rock to salsa.
Many festival organizers also make good use of the greenery New York has to offer, hosting events in the city's many public parks and gardens. My suggestion? Randall's Island Park is a serious hotspot for tunes all summer long, so don't stray too far from this oasis in the middle of Manhattan.
So, which festivals in New York made the cut?
Also, be sure to read my guides on Festival Hydration Backpacks, Festival Camping Packing List, Festival Shoes, and Festival Gadgets to help you make the most of your time!
---
1) Electric Zoo Music Festival
When: TBD, 2024
Where: Randall's Island Park, New York City
https://www.facebook.com/ElectricZoo
New York's Premiere Electronic Music Festival
"Established in 2009 by Made Event, the internationally renowned Electric Zoo Festival is one of New York City's largest music festivals and features the top names in electronic music, bringing a wide variety of acts from around the world and across the spectrum of electronic music's various sub-genres. International editions of Electric Zoo have taken place in Mexico City, Tokyo, Shanghai, and São Paulo. Electric Zoo celebrates the joy of electronic music every year by putting on one of the biggest, most immersive festival experiences in the world."
Electric Zoo: The 6th Boro | Official 2017 Aftermovie
---
2) Governors Ball Music Festival
When: June, 2024
Where: Flushing Meadows Corona Park, New York City
https://www.governorsballmusicfestival.com/
https://www.facebook.com/govballnyc
Music. Art. Food. Experiences. Community. Surprises. NEW. YORK. CITY.
"The Gov Ball experience encompasses all of these and is unlike any other festival out there. Built by New Yorkers, for New Yorkers, the festival is always evolving, always entertaining, and always striving to exceed your expectations. We started all this 8 years ago because we were music lovers who lived in a city that needed – that deserved – a contemporary music festival. Music is always our primary focus, and with 60+ artists of all genres across 4 stages, there is something for everyone."
We're Back - Gov Ball NYC 2021
---
3) Borderland Festival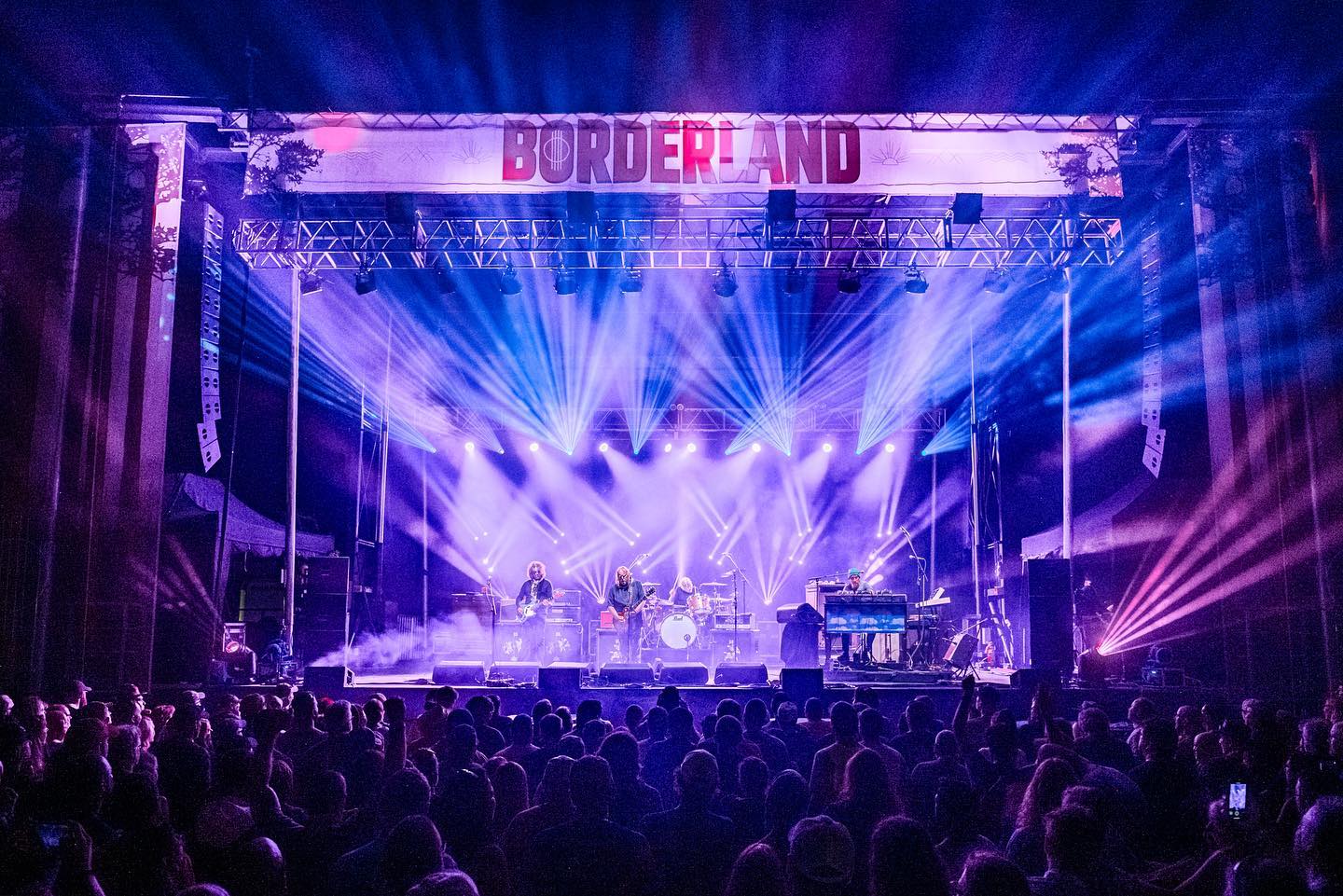 When: September, 2024
Where: East Aurora, New York
https://borderlandfestival.com/
"The Borderland Music + Arts Festival celebrates the rich history and renaissance of the region with a two-day music and cultural festival set in one of the most scenic and storied grounds in all of New York State, Knox Farm State Park. Located just 16 miles south of Buffalo, Knox Farm State Park is a beautiful, historic 633-acre grounds, located in historic East Aurora—the birthplace of the Roycroft Arts & Crafts movement. Knox Farm is a microcosm of our entire region with its unique habitat variety including grasslands, hayfields, pastures, woodlands, ponds and wetlands, making it a common attraction for the avid hiker, explorer and nature enthusiast."
2018 Borderland Music + Arts Festival Recap Video
---
4) SummerStage 2024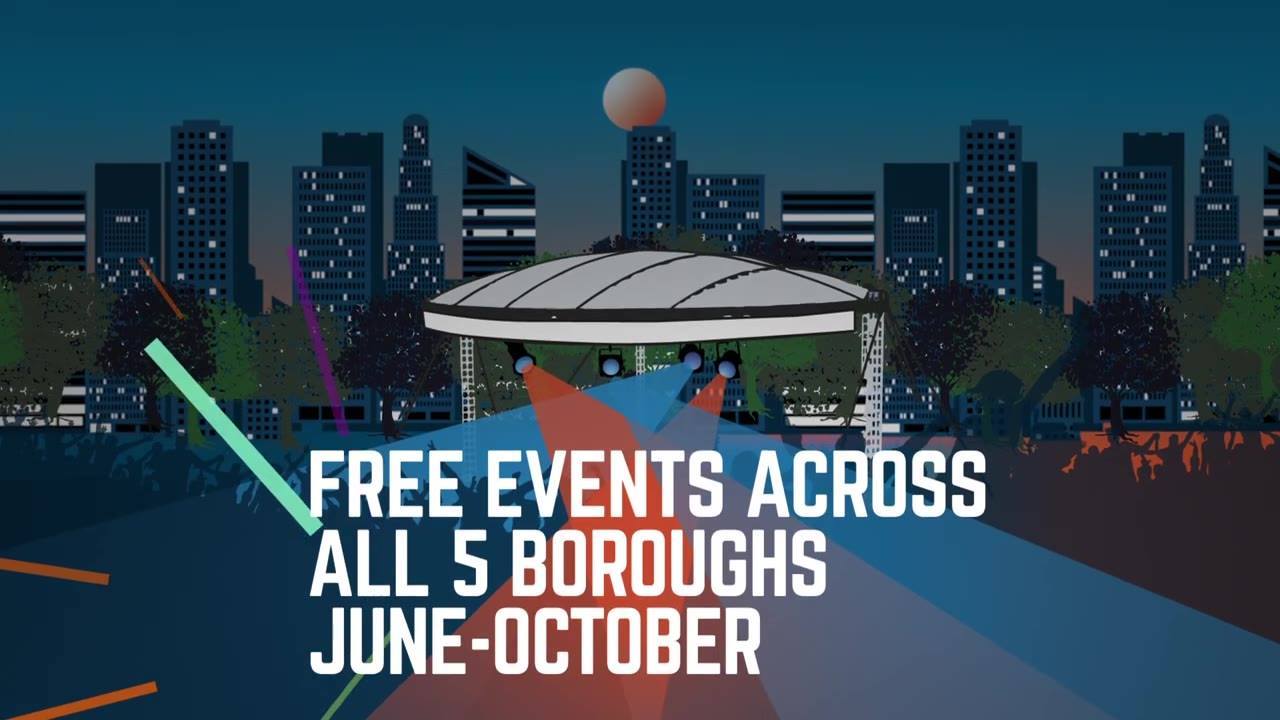 When: June – October 2024
Where: Various locations across NYC
https://cityparksfoundation.org/summerstage/
"SummerStage is New York's largest free outdoor performing arts festival. SummerStage annually presents approximately 100 performances in 15-18 parks throughout the five boroughs. With performances ranging from American pop, Latin, world music, dance and theater, SummerStage fills a vital niche in New York City's summer arts festival landscape. Since its inception 34 years ago, more than six million people from New York City and around the world have enjoyed SummerStage. It was our pleasure to have welcomed you for the 2023 season of Capital One City Parks Foundation SummerStage. We were thrilled to bring you nearly 80 free and benefit performances in 13 parks across all five boroughs. For our 37th season, we went big, bringing you salsa, jazz, indie-rock, country, bhangra, afrobeats, opera, and so much more. We also celebrated the 50th Anniversary of Hip-Hop the way only SummerStage can; with artists from our very own city where the style was created, and from around the world where NYC's influence on the genre still reigns supreme."
2017 Highlights | SummerStage
---
5) Circus of The Dead Festival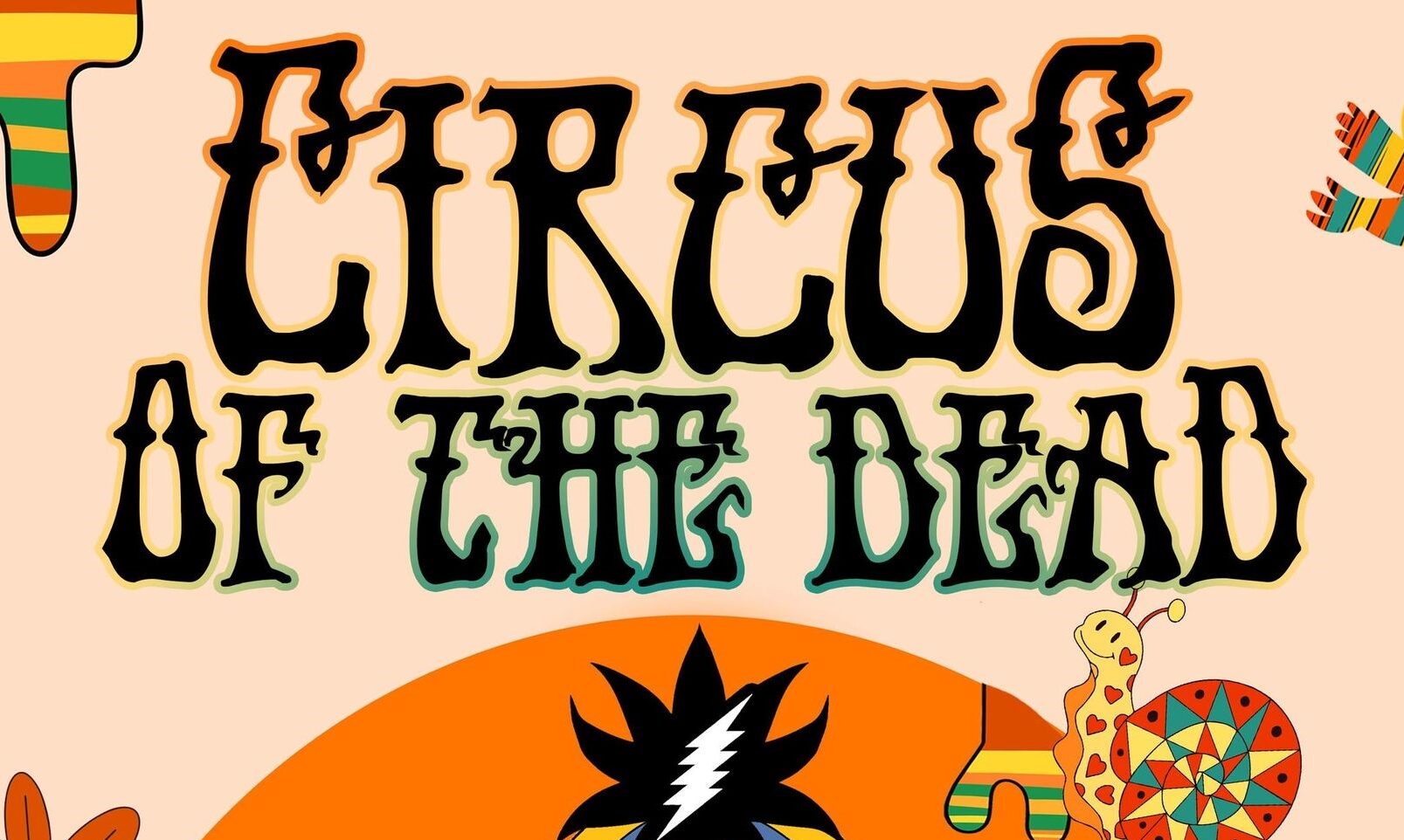 When: June, 2024
Where: Magic Forest Farm, Coeymans Hollow, New York
"Lifes A Circus, Come join ours. We Welcome you to become not only a spectator but participate in the circus of life. The Animals may await you around any corner as the lights and bass lead you through the woods. Never mind a different planet, come head to a new galaxy. The Galaxy of Circus, Tricking, Art, Cuisine, Music, and most importantly fellow aliens just being themselves. The Circus as we know returns for a smashing year 2 with Opiuo, Rusko, and all our new galactic partners as we intwine and grow! With Dubday, HiVi Soundsystem, Iceberg, and The Rust Music each presenting a little taste of their universe! As well as fully curated stage from Sub•cul•ture to bring you on a magical journey with a focus on new and upcoming talent that the New England Soundboy kills can gather from the far reaches of space! Expect twists and turns as our Circus Acts lead you onto a new path of finding your inner alien."
---
6) Blue Note Jazz Festival

When: Summer season, 2024
Where: Various venues across NYC
http://bluenotejazzfestival.com/
"The Blue Note Jazz Festival in New York City is the city's premier jazz celebration and focuses on bringing the big-name artist to intimate crowds and up-and-coming acts to the masses. The month-long event takes over 15 venues across the city and boasts 150 globe-trotting, world-class performers."
Blue Note Jazz Festival: Manhattan Transfer, Live at the Blue Note Jazz Club
---
7) Afropunk Festival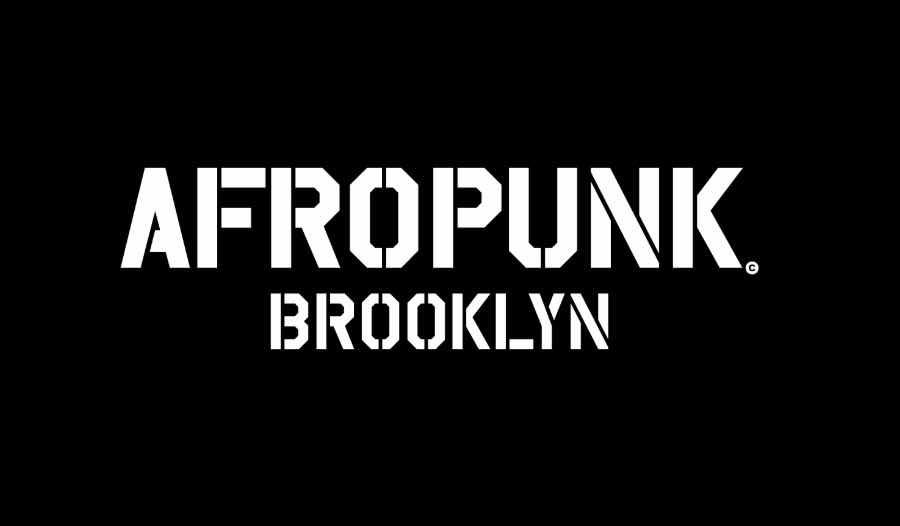 When: August, 2024
Where: Brooklyn, New York
AFROPUNK is an influential community of young, gifted people of all backgrounds who speak through music, art, film, comedy, fashion and more. AFROPUNK is a voice for the unwritten, unwelcome and unheard.
Afro: as in, born of African spirit and heritage; see also black (not always), see also rhythm and color, see also other, see also underdog.
Punk: as in, rebel, opposing the simple route, imbued with a DIY ethic, looking forward with simplicity, rawness and open curiosity; see also other, see also underdog.
AFROPUNK is defining culture by the collective creative actions of the individual and the group. It is a safe place, a blank space to freak out in, to construct a new reality, to live your life as you see fit, while making sense of the world around you.
---
8) BRIC Celebrate Brooklyn!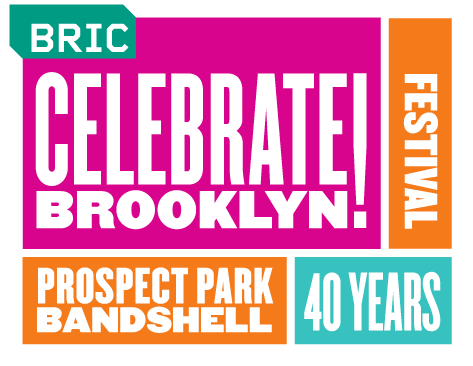 When: June-August, 2024
Where: Prospect Park, Brooklyn
https://www.bricartsmedia.org/events-performances/bric-celebrate-brooklyn-festival
"ONE OF NEW YORK CITY'S LONGEST RUNNING, FREE, OUTDOOR PERFORMING ARTS FESTIVALS."
"Launched in 1979 as a catalyst for a Brooklyn performing arts scene and to bring people back into Prospect Park after years of neglect, the BRIC Celebrate Brooklyn! Festival was an early anchor in the park's revitalization and has become one of the city's foremost summer cultural attractions. All BRIC Celebrate Brooklyn! Festival performances are free! The festival attracts upwards of 250,000 attendees from across New York City to the Prospect Park Bandshell each summer."
"There's only one free summer-long outdoor concert and performance series in New York City that has been presenting talent from around the world and around the block for nearly 40 years: the BRIC Celebrate Brooklyn! Festival."
BRIC Celebrate Brooklyn! Festival | DAY 1
---
9) New York International Salsa Congress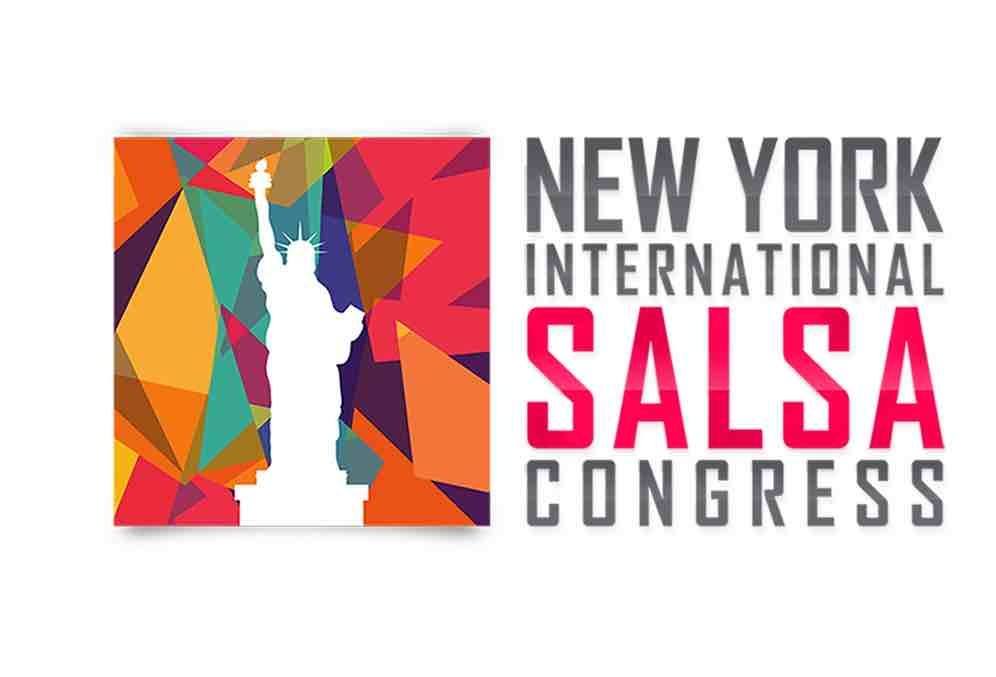 When: September, 2024 (Labor Day Weekend)
Where: New York Marriott Marquis, New Y0rk City
http://newyorksalsacongress.com/
"The New York International Salsa Congress brings the world together on the dance floor every year on Labor Day weekend. Featuring live bands concerts, dance showcases, instructional workshops, and non-stop social dancing all in the center of the world's greatest city, come see why the NYISC brings thousands of attendees from New York and over 40 countries worldwide for an annual celebration of Latin dance, music and culture. Taking place once again in the heart of Times Square at the extraordinary Marriott Marquis, you will feel that you are dancing in the center of the world. Enjoy workshops and performances from today's most talented dancers, live music from world-famous bands, and social dancing all night long. All this in the mecca of culture and entertainment, home to countless attractions, parks, museums and shows.
Ezgi Zaman & Panagiotis Aglamisis Social Dancing @ 2017 New York Salsa Congress!
---
10) TimeWarp USA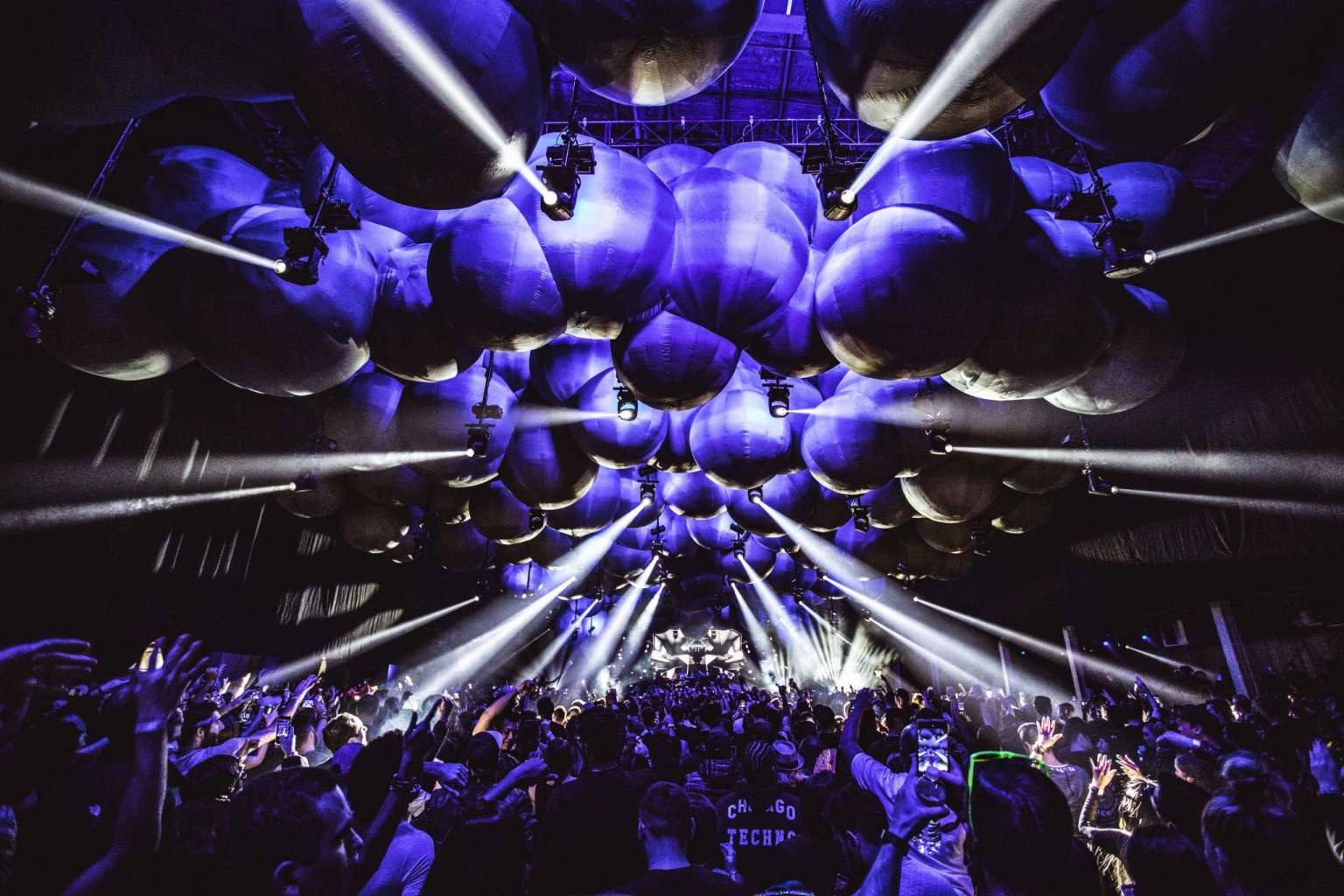 When: November, 2023 / 2024
Where: The New York Expo Center, The Bronx
"After our 25YRS celebration in Mannheim, we're expanding the festivities by returning to New York City for another edition of Time Warp US! Four years after our last US edition we are finally back in the city that never sleeps. Join us in November for a celebration of all things Time Warp with a full weekend show. For this very special occasion we will be bringing some of our dearest Time Warp family members with us, along with some fresh and exciting new faces. Get ready to lose yourself in sound and visuals for two unforgettable nights. Don't miss out on this unique experience where music, dance and technology collide for a celebration right out of the heart of the underground of electronic music."
Ricardo Villalobos - Live At Time Warp USA (20.11.2015)
---
11) Taste of Country Festival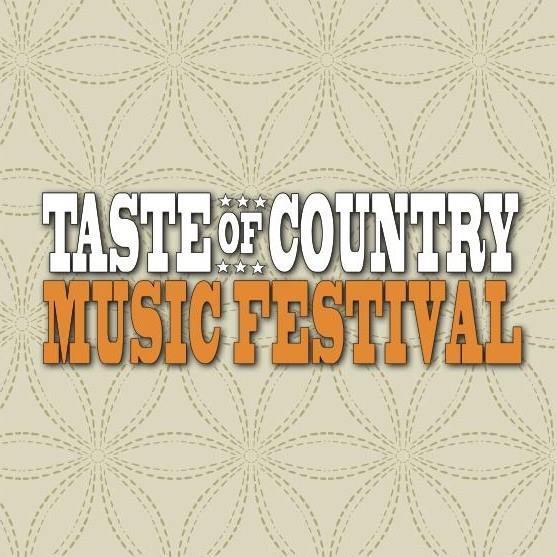 When: June, 2024
Where: Hunter Mountain, New York
https://tasteofcountry.com/country-music-festivals-guide/
"Taste of Country Music Festival is produced by Townsquare Media, and is the only multi-day camping country music festival in the Northeast. The festival featured top acts in country music in its inaugural year of 2013, including Lady Antebellum, Willie Nelson, Trace Adkins, Billy Currington, Montgomery Gentry, Hunter Hayes, Joe Nichols, Gloriana, Justin Moore, Dustin Lynch, Blackberry Smoke and many more. The festival celebrated its sixth year in 2018 with headliners Eric Church, Florida Georgia Line and Sam Hunt, as well as Justin Moore, Dustin Lynch, LeAnn Rimes and many more. The Taste of Country Festival also includes a wide range of food, drinks and attractions for the country music fan and is destined to become one of the top country music events in the U.S."
Taste of Country Music Festival, Day 2 Under 60 Seconds
---
12) Rocks Off Concert Cruises
When: July – September, 2024
Where: Various locations, New York
https://www.facebook.com/rocksoffnyc/
"Come aboard one of our amazing vessels for a 3 hour concert cruise experience with world class live music and breathtaking views of the most iconic harbor and skyline in the world. Good times, great music, amazing people in a setting you just won't get from any other venues, EVER. Treat yourself to a Rocks Off Concert Cruise this summer, New York City. You deserve it!!"
---
13) Rochester International Jazz Festival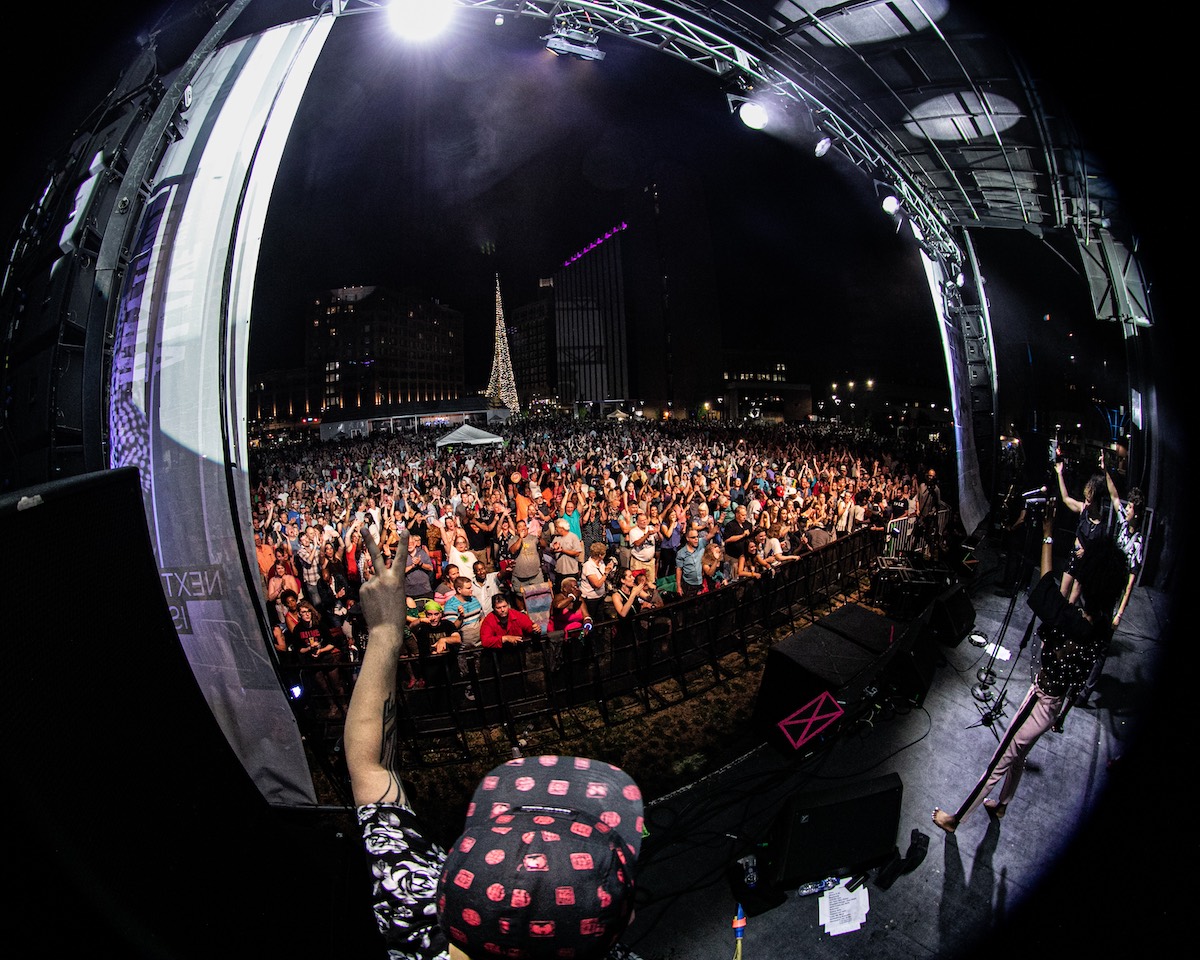 When: June 21-29, 2024
Where: Rochester, New York
https://www.rochesterjazz.com/
"The CGI Rochester International Jazz Festival is one of the world's leading jazz festivals presenting legendary performers, familiar favorites, rising stars, and new discoveries from around the world. The multi-dimensional nine-day festival is held annually in Rochester, NY, and presents more than 1750 artists from around the world in 320+ shows at 21 venues. Founded in 2002, attendance has grown from 15,000 in 2002 to 208,000 in 2019. The economic impact delivered to the region now exceeds $180 million. With 325 different shows (including 130 FREE shows), 1750 artists, 20 diverse venues, workshops, and nightly jam sessions – this is an event that Jazz fans will absolutely love!"
Lucky Chops @ Rochester International Jazz Festival
---
14) Great South Bay Music Festival
When: July 18-21, 2024
Where: Shorefront Park, Patchogue, NewYork
https://www.greatsouthbaymusicfestival.com/
"Celebrating its 14th Anniversary, The Great South Bay Music Festival is Long Island's longest running, and largest four day music, art & cultural event. Situated on the magnificent Great South Bay, it features over 55 performers on 4 stages, presenting legends, as well as local emerging artists in classic rock, jazz, jam-band, country, folk, zydeco, hip hop and funk. For handmade arts & craft lovers, and shoppers, Great South Bay's Artisan Market features a diverse collection of interesting hand made and imported creations. Well known as a family event, The Great South Bay Music Festival is committed to excellence in educational fun for all! Kids will love our KIDZONE – featuring quality, educational fun, children's entertainment all day, Saturday & Sunday. A diverse food court, multiple beer and wine gardens, and local art organization installations round out the fest."
---
15) The Great Blue Heron Music Festival 2024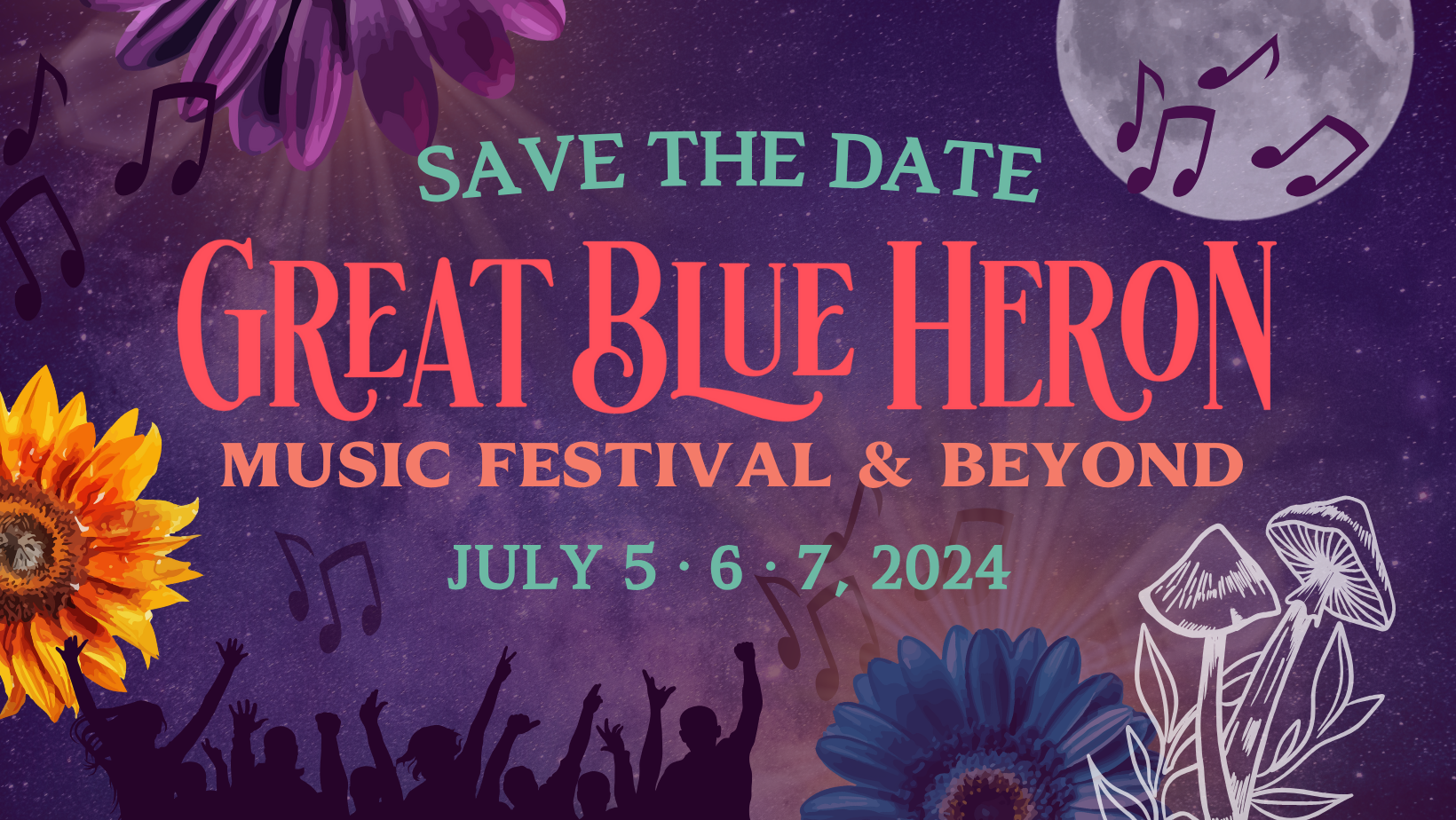 When: July 5-7, 2024
Where: Sherman, New York
"Mark your calendars — the dates for the Great Blue Heron Music Festival have been announced for 2024! We will be gathering July 5, 6, and 7 for another magical celebration of music and community. We look forward to seeing you there next year! Year-after-year, the Heron continues to delight audiences with an eclectic mix of musical genres. Our foundation began with Americana and old time mountain music, yet through the years, our lineups have expanded to also include funk, jam, soul, roots-rock, reggae, Celtic, afrobeat, zydeco and everything in between!"
---
16) TrailBlazer Country Music Festival
When: July, 2024
Where: Hunter, New York
https://www.visitstaugustine.com/event/trailblazer-country-music-festival
"A celebration of all things country from crafts to music to food, the festival will present exhibitor booths featuring exhibits, crafts, fashions, truck art, and food. The Trailblazer Country Music Festival, includes the Trailblazer Craft Beer Fest. Those who purchase a ticket for this festival within a festival, may enjoy unlimited samples of beer, wine, and spirits."
---
17) Grey Fox Bluegrass Festival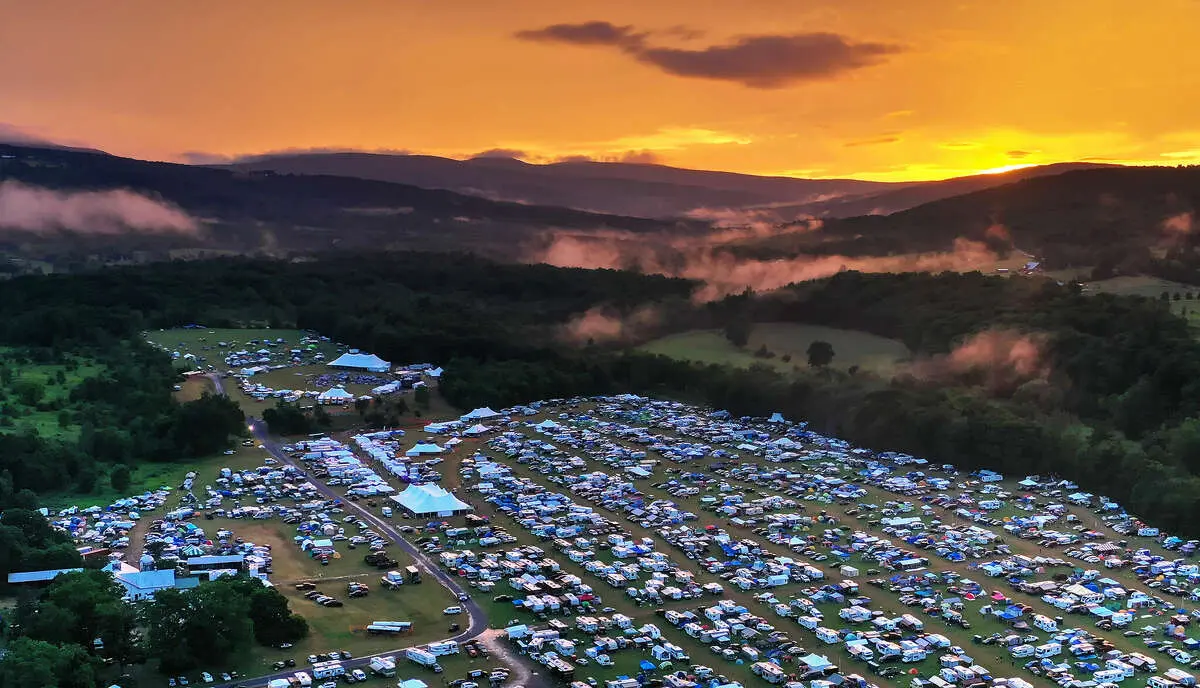 When: July 17-21, 2024
Where: Walsh Farm, Oak Hill, New York
"Grey Fox Bluegrass Festival is an annual music festival held in mid-July in Oak Hill, Greene County, New York. The festival features a variety of acoustic music including traditional and contemporary bluegrass, jam bands, old-time, swing and Cajun. Bringing the best bluegrass, newgrass, and roots music to you — plus workshops, dancing, jamming, camping, family fun, and more! "
---
18) Lake George Music Festival 2024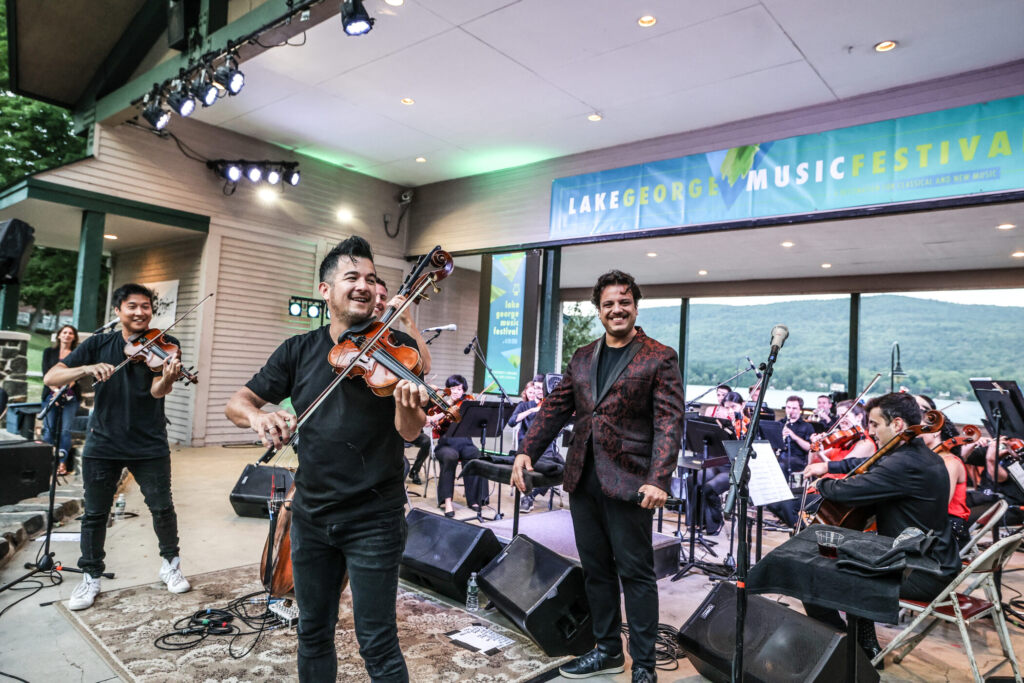 When: August 11-22, 2024
Where: Lake George, New York
www.lakegeorgemusicfestival.com
"As one of the nation's foremost classical music artist retreats, the Lake George Music Festival offers performers and audiences alike the opportunity to experience exceptional classical music within a historic and picturesque setting that has inspired artistic luminaries such as Georgia O'Keeffe, Samuel Barber, and Marcella Sembrich. The two weeks of chamber music and orchestral concerts curated by Artistic Directors Barbora Kolarova and Roger Kalia highlight new compositions and traditional masterworks performed by a roster of established professionals and emerging artists in the newly renovated historic Carriage House of the Fort William Henry Hotel. Make the Lake George Music Festival your own artist retreat as you take in all that Lake George has to offer and experience for yourself the twenty-first-century blossoming of classical and new music."
---
19) Ithaca Reggae Fest 2024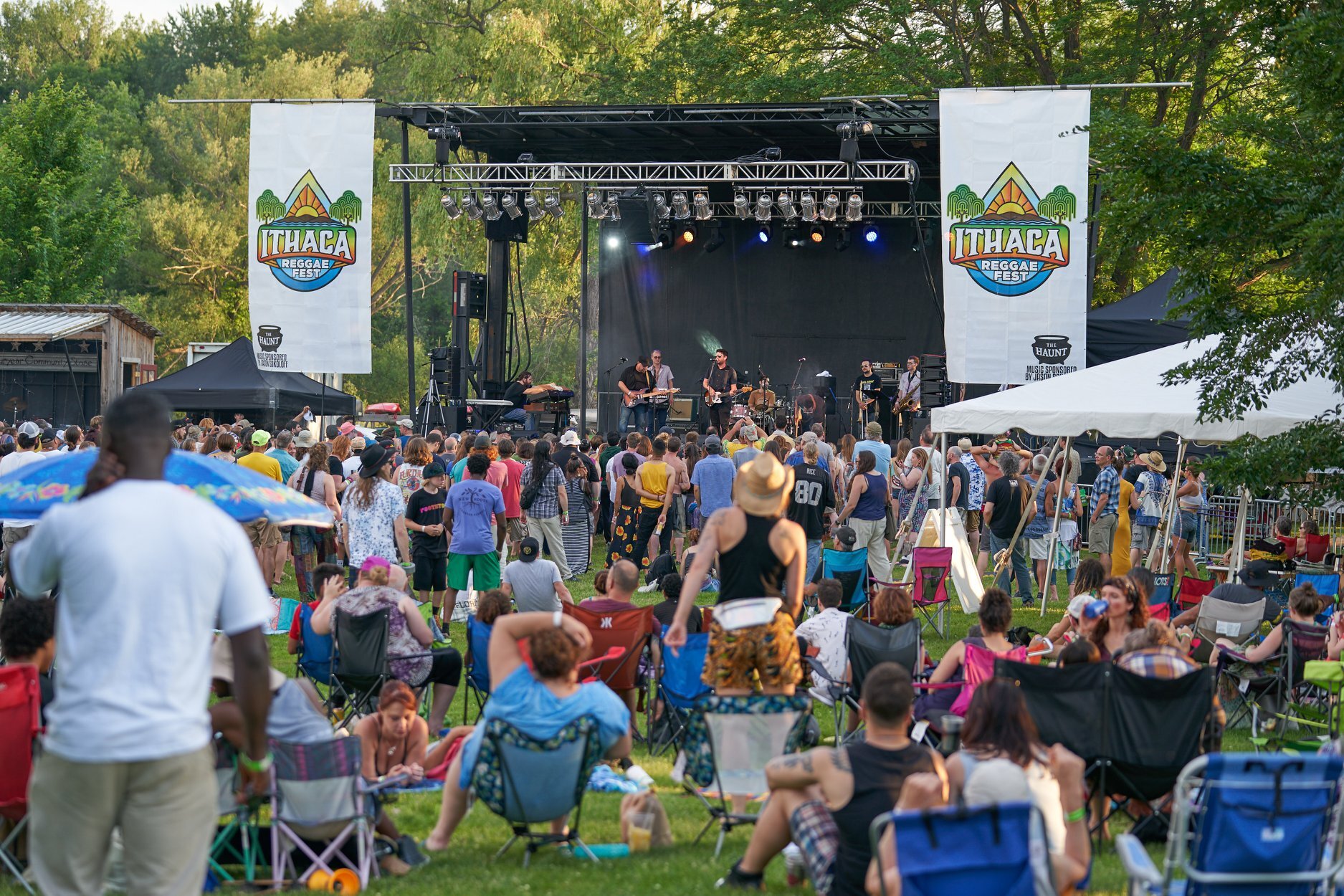 When: June 21-22, 2024
Where: Ithaca, New York
https://www.ithacareggaefest.com
"A dedication to the protection of Cayuga Lake through a vibrant celebration of Ithaca's legendary reggae community and its history. For the last 30 years, Ithaca and surrounding Upstate NY communities have been nationally recognized as an epicenter of Reggae music due largely to the vision of Reggae enthusiast, John Peterson, owner of the "Green St Haunt", and the nationwide success of local powerhouse John Brown's Body."
---
20) Free Jazz Vision Festival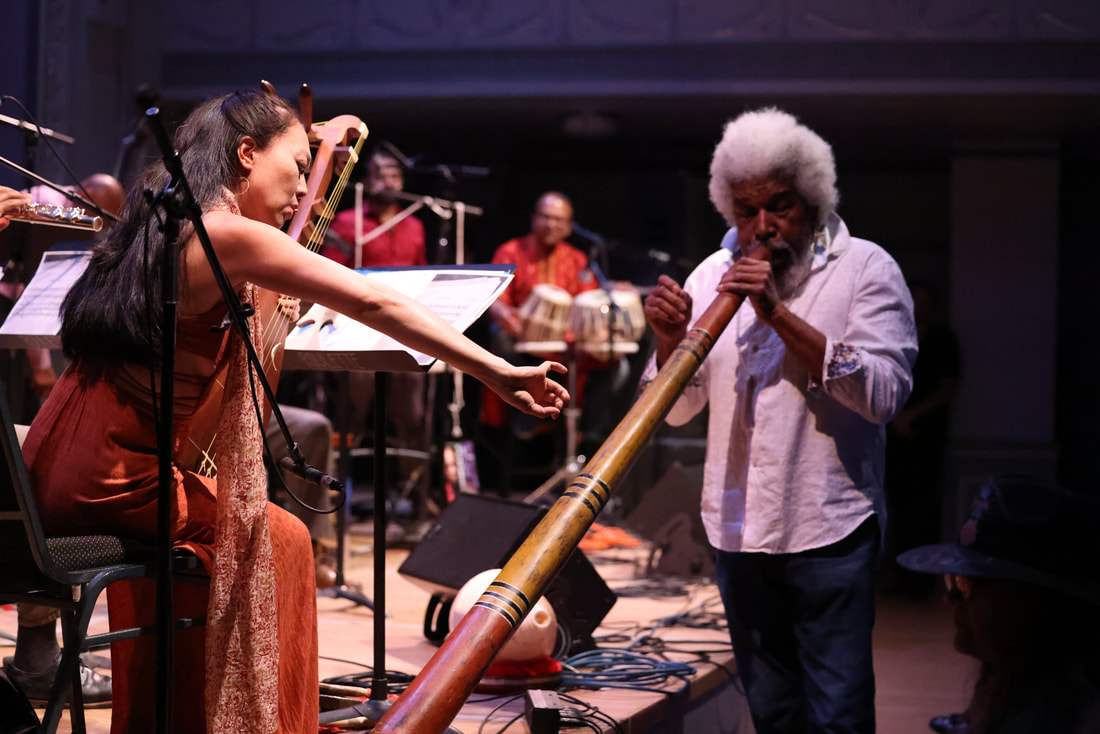 When: June, 2024
Where: NYC, New York
""For nearly a quarter century the Vision Festival has been presenting new and exciting artist with fresh ideas and exhilarating music. I am more than please that they have been daring and tenacious to continue to give the community such important musical information over the years. Moreover, as a senior member of the music community, I'm more than grateful for the Vision Festival allowing me to have been a part of this momentous and necessary endeavor." -Ted Daniel, trumpeter, improvisor, composer."
---
New York Music Festivals Possibly Returning in 2025
With everything going on in the world in recent years, lots of New York festivals have gone silent, and haven't made any posts or announcements about future events. But I still wanted to give them some recognition as they could make a return once the world returns back to some type of normalcy with large event permits. Be sure to check out these websites or give them a follow on social media if they sound interesting to you!
Brooklyn Hip-Hop Festival
When: July
Where: Brooklyn, New York
https://www.facebook.com/pg/bkhiphopfest/about/
"Established in 2005, The Brooklyn Hip-Hop Festival is New York City's largest Hip-Hop cultural event that showcases the positive aspects of Hip-Hop culture by h
ighlighting Hip-Hop's legacy as an agent of artistic progression, community building and social change.
In addition to musical performances, the Festival offers a number of activities for its audience, including: panel discussions, exhibitions, parties, an award show and a family-friendly block party. The Festival is more than a concert or outdoor fair. It is a family reunion for lovers of this great culture."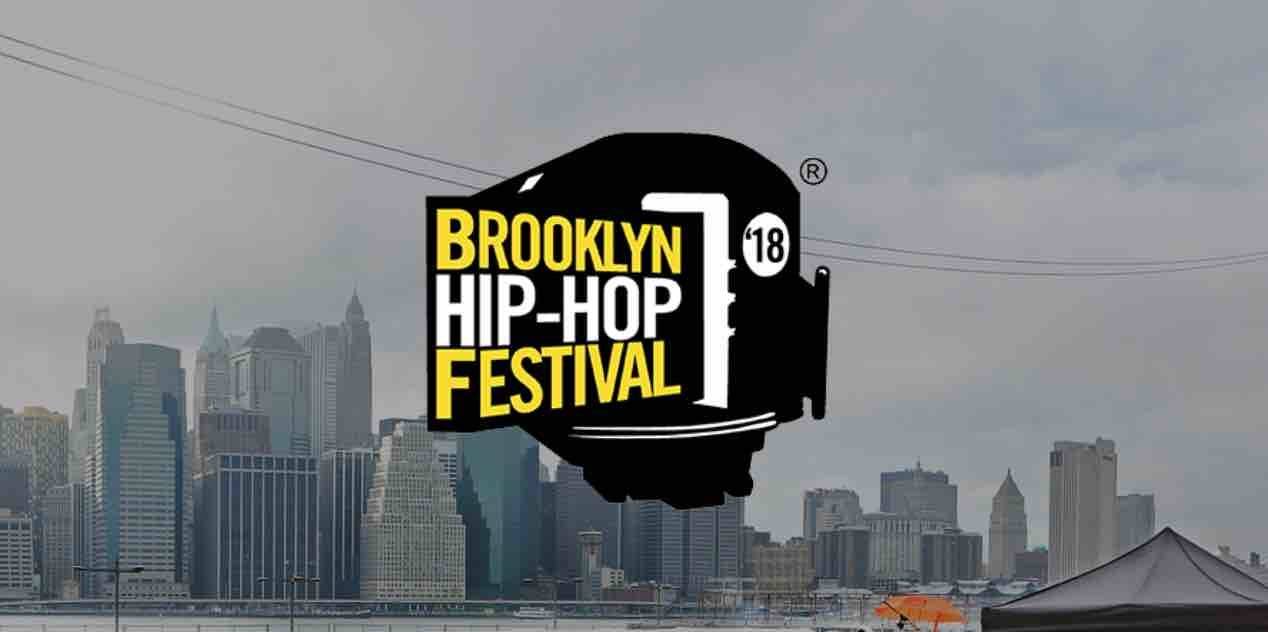 ---
The Greatest Day Ever Music Festival
When: July
Where: The New York Expo Center
http://www.thegreatestdayever.com/
"THE GREATEST DAY EVER! FESTIVAL PRESENTED BY ADIDAS ORIGINALS IS BACK THIS SUMMER FOR THE SIXTH YEAR WITH INCREDIBLE MUSIC ARTISTS, CARNIVAL RIDES AND SO MUCH MORE! WHERE CARNIVAL MEETS CROSS-GENRE MUSIC FESTIVAL, THE GREATEST DAY EVER! PROVIDES SOMETHING FOR EVERYONE IN AN INCLUSIVE ENVIRONMENT WHERE THE ONLY DRESS CODE IS TO WEAR A SMILE AND HAVE THE GREATEST DAY POSSIBLE."
---
Am I Missing Any Epic Music Festivals in New York 2024…?
There are so many incredible events, concerts, and events happening all around the great state of New York, and it's hard to include all of them on my list! But if you think there are any specific events that I need to add, please do let me know! This was a fun article to put together, and I can't wait to personally check out a few of these events this summer, as I'm planning on spending a good amount of time in the city!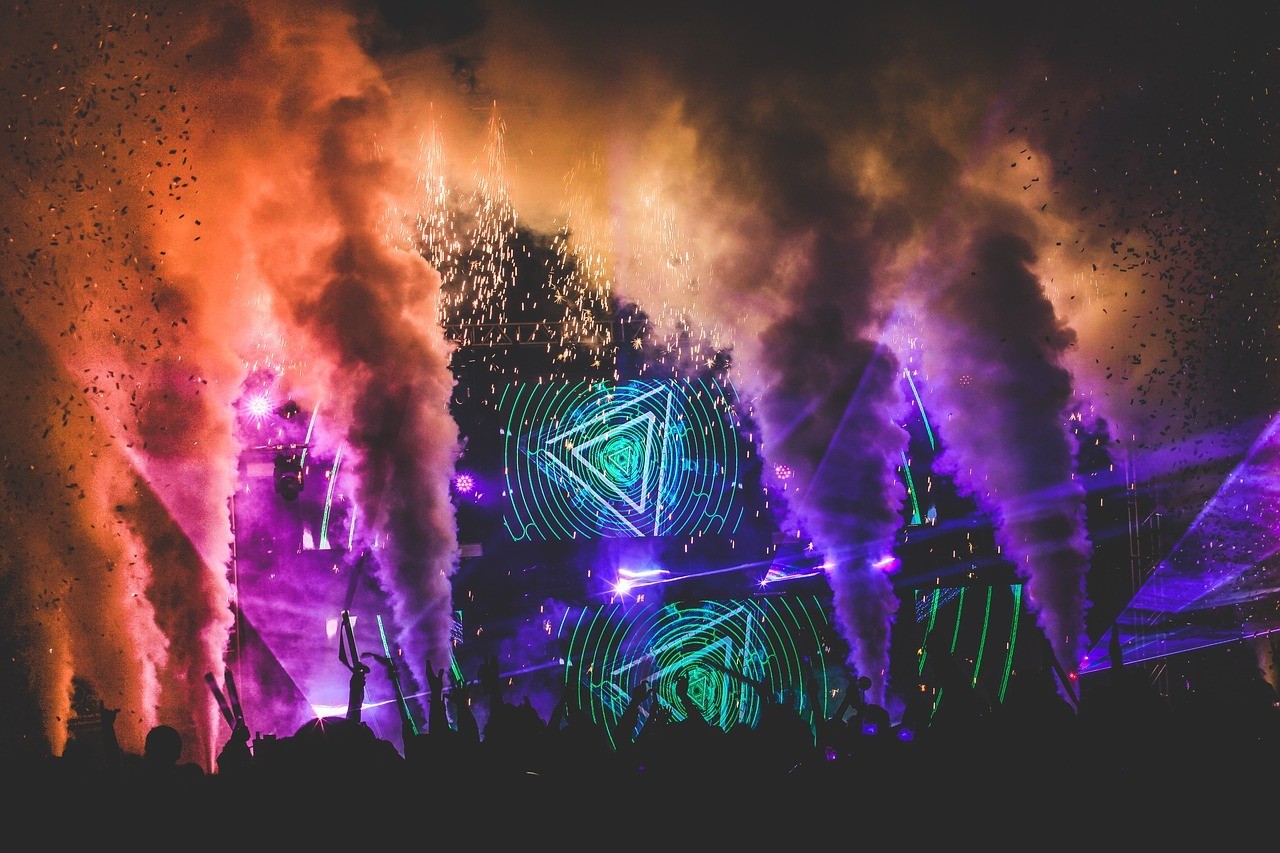 ---
Looking for more festivals in the U.S.A?
I've got tons more articles for all my fellow festival addicts. Take a read through some of these, and start planning your next domestic festival trip!
And are you camping at a music festival soon…?
Be sure to read my Ultimate Music Festival Camping Packing List to make sure you're well prepared for the weekend, as well as this 44 Festival Accessories, Gear, and Must-Haves | Festival Packing List to look your best!!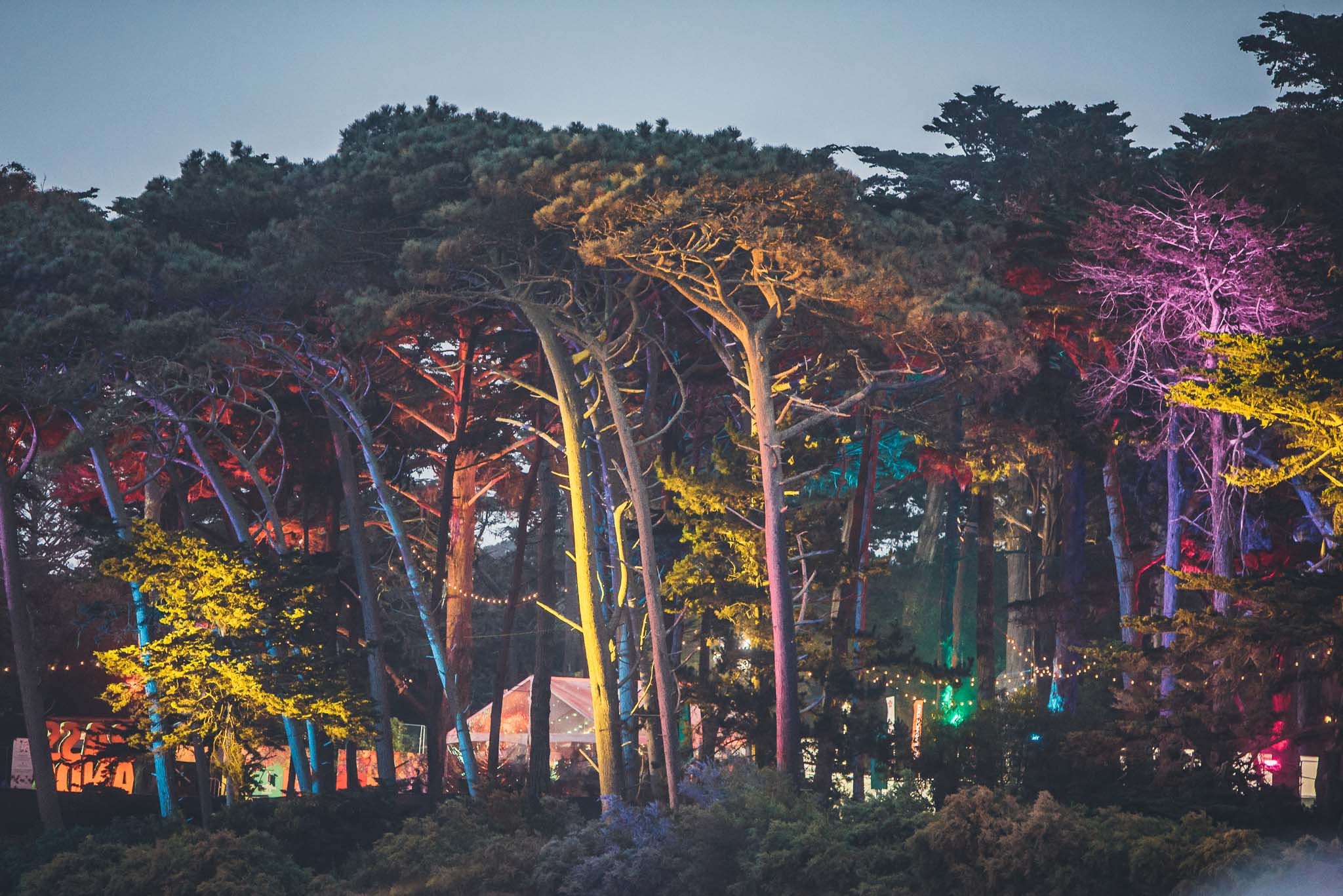 ---
Thanks for reading about these New York Festivals 2024!
Share this article with your NYC festival squad!
https://www.jonesaroundtheworld.com/wp-content/uploads/2018/09/41580112_10156173992978025_4013920836766400512_o.jpg
1366
2048
Dave
https://www.jonesaroundtheworld.com/wp-content/uploads/2017/03/logotry-1-1-300x106.png
Dave
2023-01-03 23:21:39
2023-10-17 01:40:17
20 Best Music Festivals in New York To Experience Before You Die