Look for the best music festivals in Florida in 2024? Well, you've come to the right place, because I've put together the ultimate list of epic Florida Festivals that'll keep you dancing and partying all year long!
With year-round heat and a massive, gorgeous coastline, the cultural melting pot that is Florida has a lot to offer Floridians and visitors alike. One of the perks of the constantly mild weather down in the southeast part of this great country is a never-ending party atmosphere, and with that comes a ton of unforgettable Florida music festivals geared towards every style of music.
Dance the night away in glamorous Miami, listen to smooth tunes in Jacksonville, groove in Tampa, or get amongst it in Fort Lauderdale – and everywhere in between. My list of the best music festivals in Florida breaks down all the hotspots you need to hit when you're next in the "Sunshine State."
Whether you're looking for world-famous raves, epic camping festivals, nautical luxurious adventures, or just one-day parties – this list has got you covered.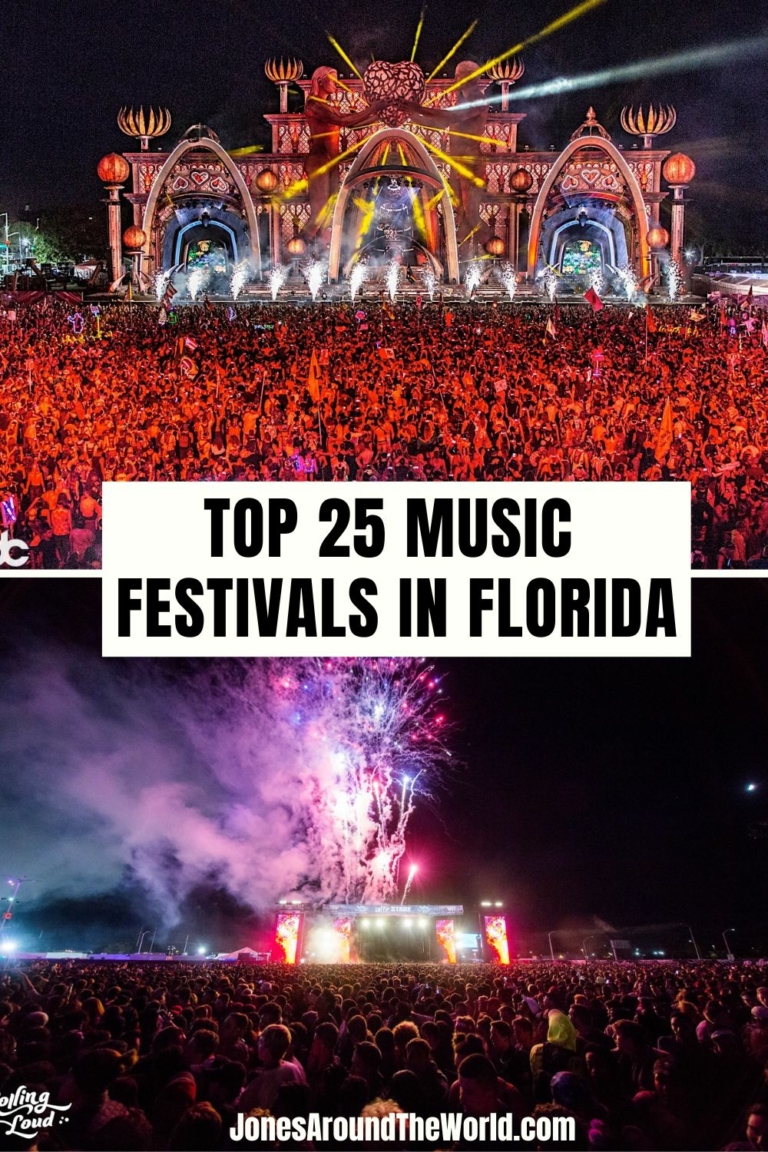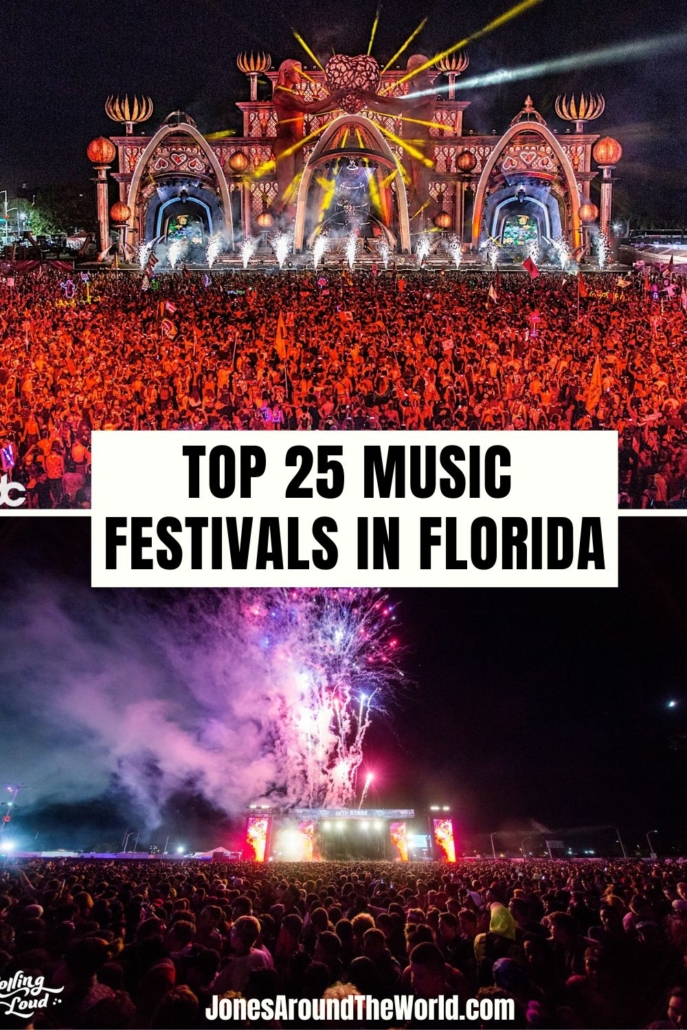 ---
1) Ultra Music Festival 2024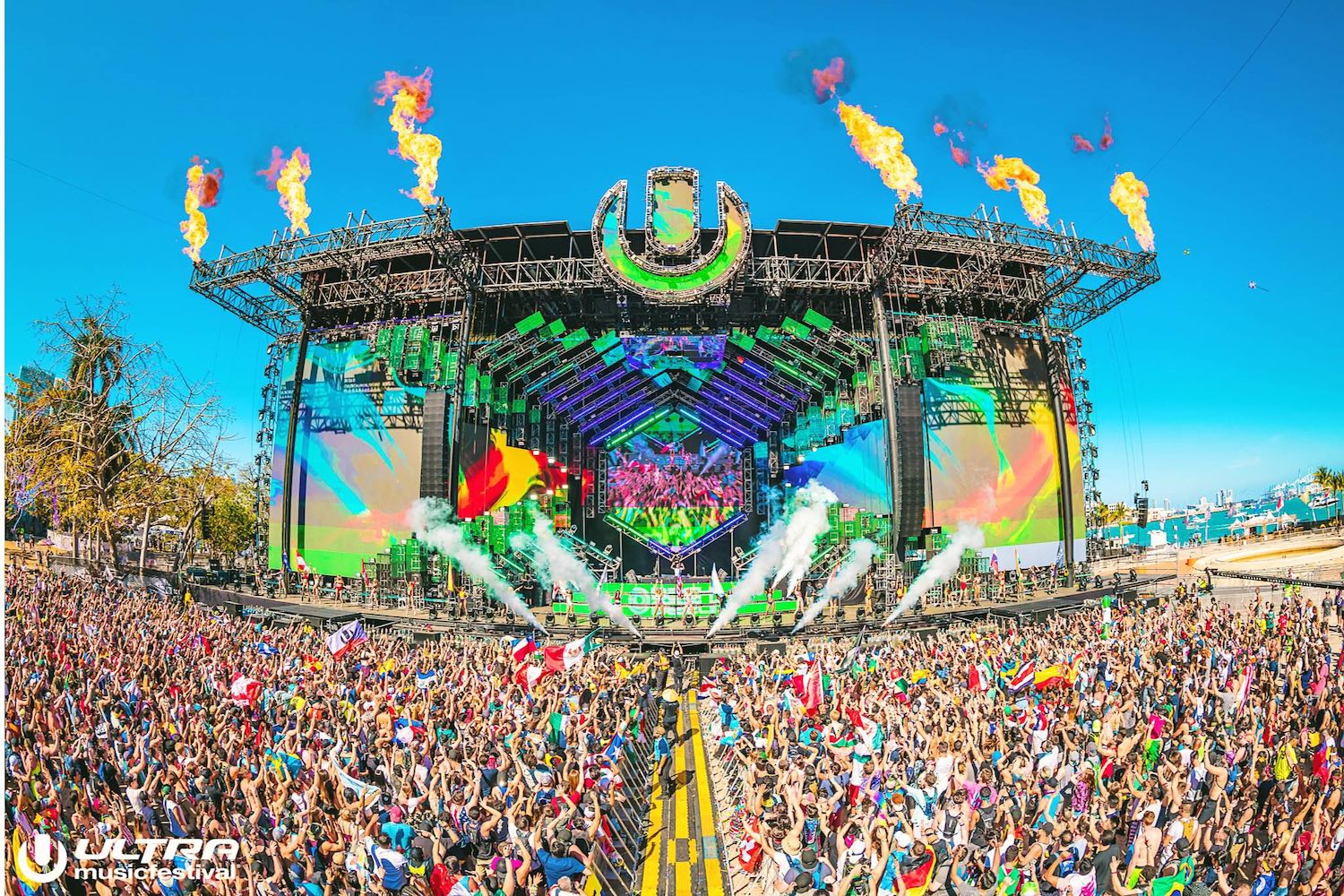 When: March 22-24, 2024
Where: Miami, Florida
https://ultramusicfestival.com
The world's premier electronic music festival, boasting elite DJs and unparalleled production located in the beautiful city of Miami.
In the EDM industry, one could think that the ULTRA Music Festival is seeking global domination…because they have been throwing events in nearly every corner of the globe. From South Africa to South America, Thailand to Taipei, Singapore to Sydney, ULTRA has consistently proven it's a key player in the music festival game!
For over 20 years, ULTRA Music Festival has invited its guests to downtown Miami for a weekend of top-notch electronic tunes during Miami Music Week. While I haven't attended the event in Miami yet, I did get the chance to attend ULTRA Europe a couple of years ago and was absolutely blown away by the quality of production and overall experience! While ticket prices are notoriously expensive, when you purchase a ticket to ULTRA, you're in for a wild ride!
"For EDM fans around the world, Ultra in Miami is a must-stop on the international circuit. While most of the United States is shivering in parkas waiting for the summer festival season, Ultra fans are dancing their asses off in sunny Miami. The show always delivers surprises – both in the musical acts and the fans that attend."
Join the Ultra Music Festival 2024 Event for more information.
ULTRA MIAMI 2023 - VICE CITY (Official Aftermovie)
---
2) Electric Daisy Carnival Orlando (EDC Orlando) 2024
When: November 2024
Where: Orlando
https://orlando.electricdaisycarnival.com
"Electric Daisy Carnival Orlando is the Florida outpost of the global EDC festival series. Set in the land of year-round sun, the festival is one of the biggest wintertime festivals in North America. Spread over two days, the festival annually features a lineup of the biggest names in EDM, house and techno as well as once-in-a-lifetime B2B sets.
Taking place on the grounds of the historic Tinker Field, EDC Orlando is decked out with rollercoasters, a zip line, a lake and other goodies strewn throughout the site."
EDC Orlando 2022 Aftermovie
---
3) Groove Cruise Miami 2024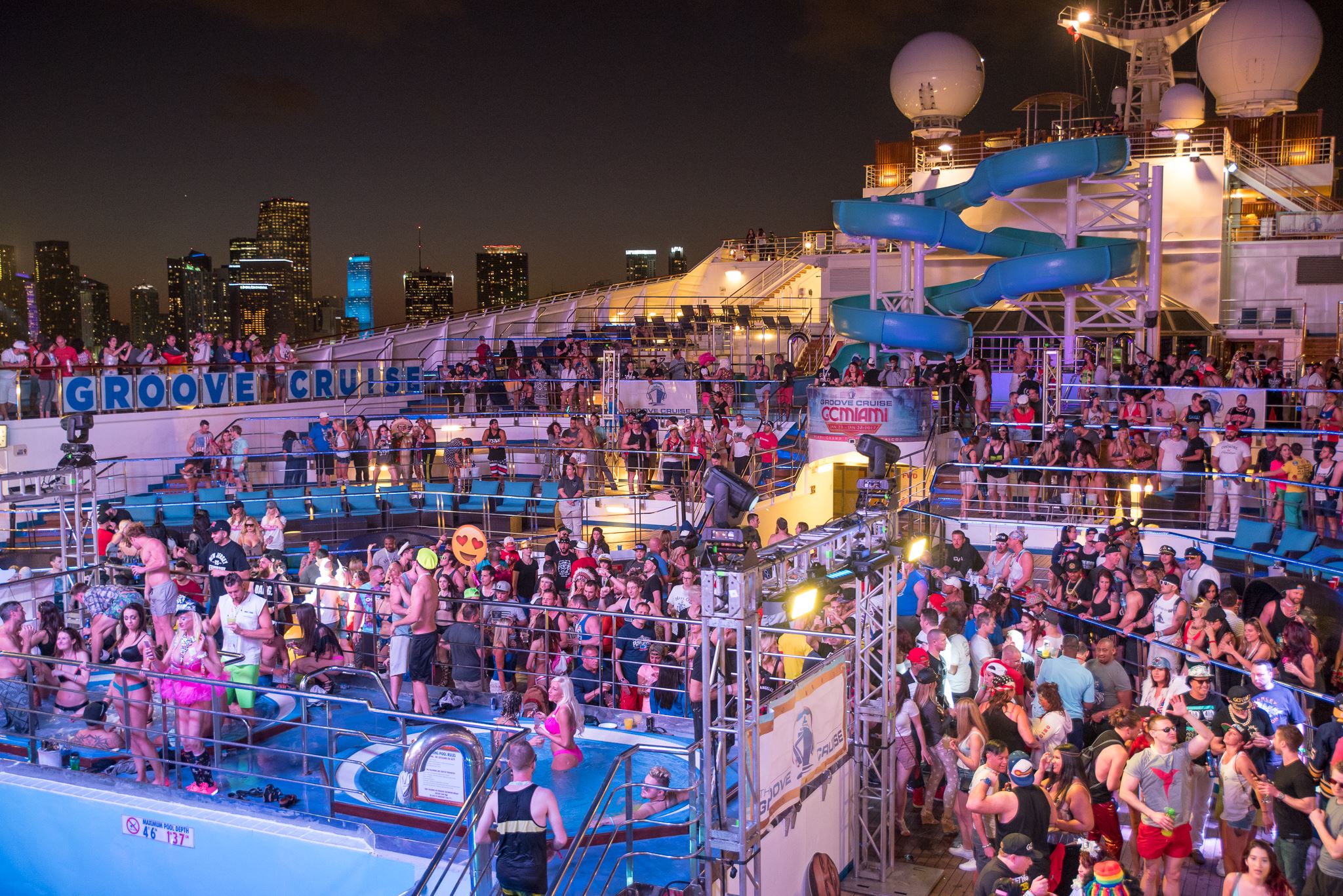 When: January 24-28, 2024
Where: Miami -> Stirrup Kay
https://www.groovecruise.com/miami
Groove Cruise is truly one of the wildest festival experiences I've jad in my entire life!
I really can't sing it's praises enough, and after three times on board the premier electronic music cruise, I'm a loud and proud member of the #GCFAM. I've written tons about my experiences on board Groove Cruise, so read through a few of these articles below and start planning your Groove Cruise Miami experience in January!
Join the Groove Cruise Miami 2024 Event for more information!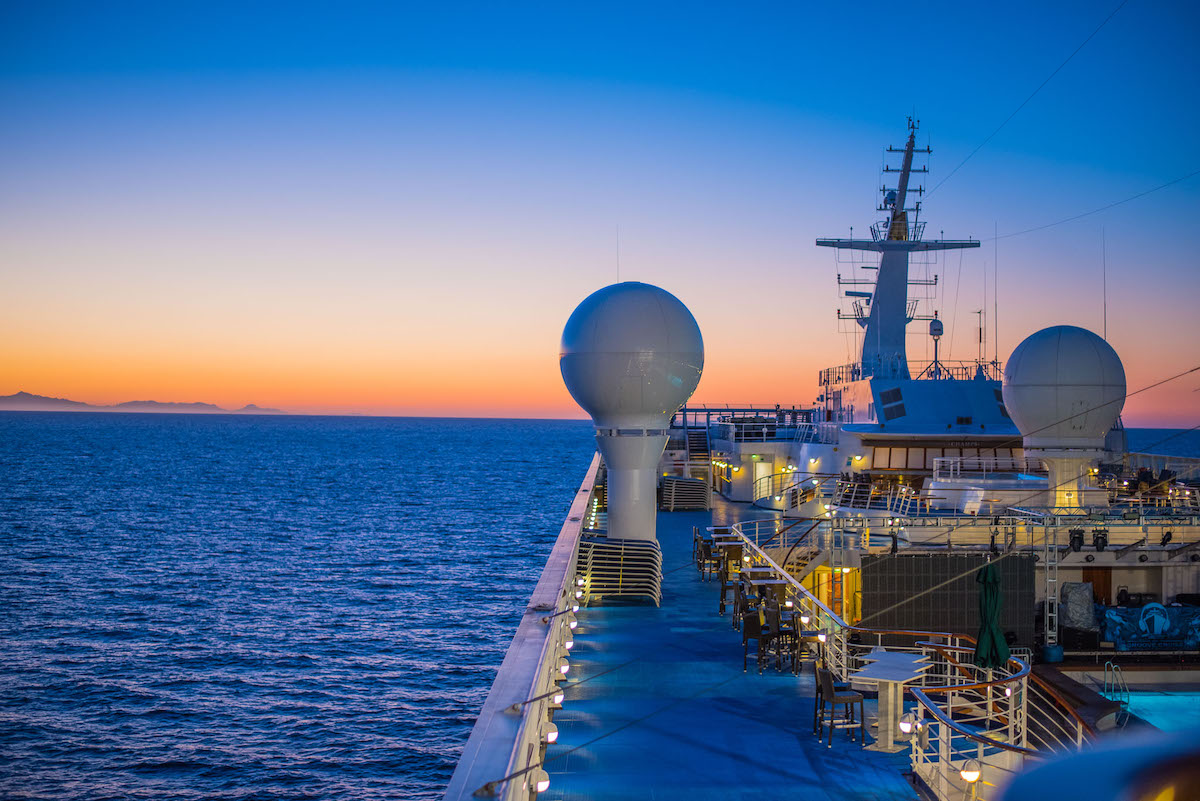 GROOVE CRUISE Miami 2018 Aftermovie
---
4) Tortuga Music Festival 2024
When: April 5-7, 2024
Where: Fort Lauderdale
http://www.tortugamusicfestival.com
Music's biggest beach party and also help raise awareness about issues facing our world's oceans!
"Held on the white sands of Fort Lauderdale Beach Park in a beautiful oceanside setting, Tortuga Music Festival is a 3-day, multi-stage music festival featuring some of the biggest names in country, rock and roots music.
Tortuga Music Festival brings like-minded fans together for an unforgettable beach weekend experience that pairs music with meaning to raise awareness for marine conservation. Tortuga Music Festival works hand in hand with the Rock The Ocean Foundation to increase public awareness about the issues impacting the world's oceans and to support scientific research, education, and ocean conservation initiatives."
2019 Never Looked So Good
---
5) Welcome to Rockville Festival 2024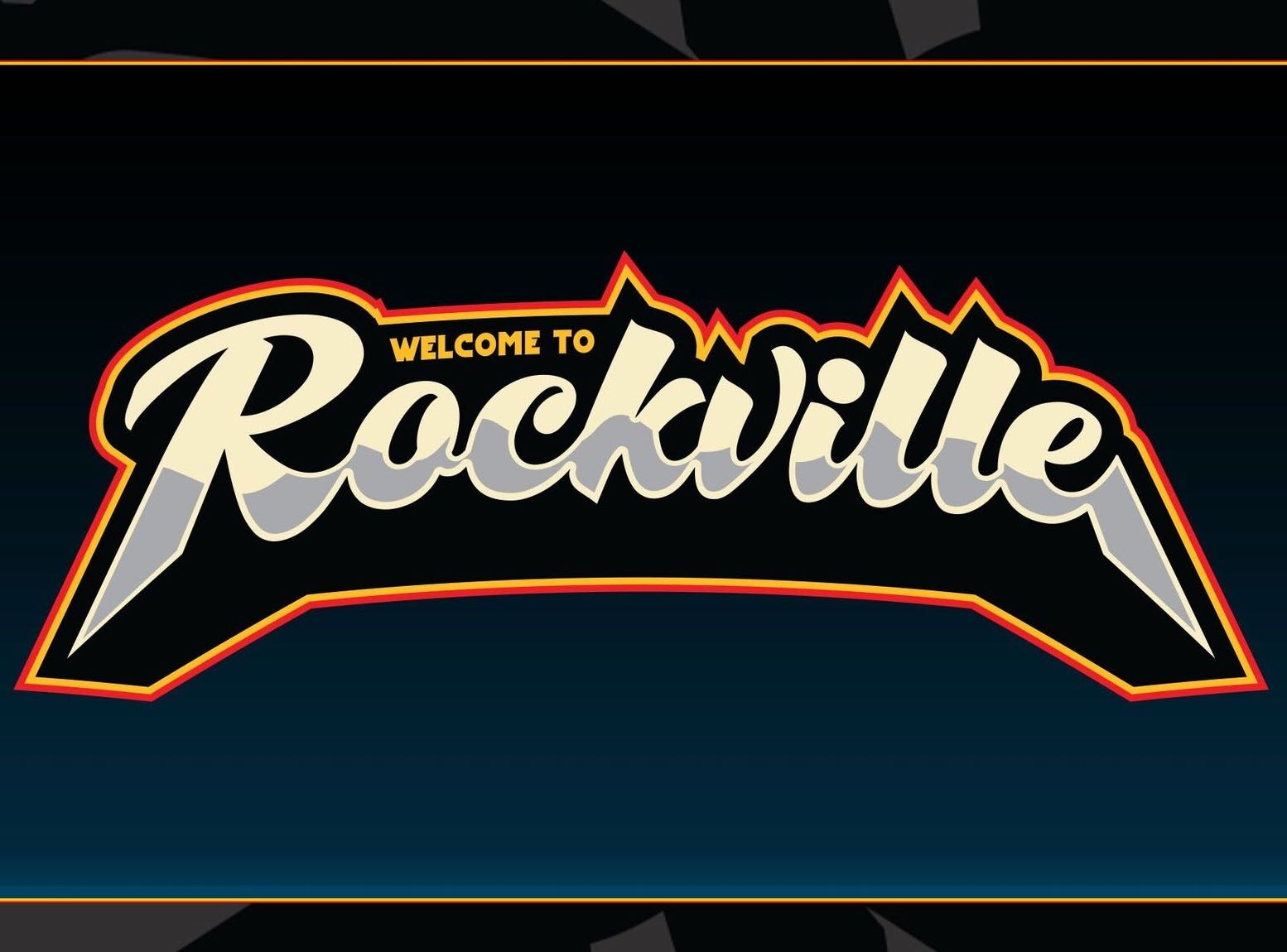 When: May 9-12, 2024
Where: Daytona International Speedway, Daytona Beach, Florida
https://welcometorockvillefestival.com
"AMERICA'S LARGEST ROCK FESTIVAL | Experience Florida's biggest rock n roll party! Welcome to Rockville roars into Jacksonville, Florida, every spring with a powerful rock and metal lineup. Part of the World's Loudest Month, more than 50,000 fans show up for a monster weekend of non stop rock with 45 bands on 4 stages."
Join the Welcome to Rockville 2024 event for more details!
2021 Welcome To Rockville Day One | Daytona Beach, FL
---
6) Sunset Music Festival 2024
When: May 25-26, 2024
Where: Raymond James Stadium, Tampa, Florida
"Tampa's premier electronic music festival is Sunset Music Festival. Join Disco Donnie Presents and Sunset Events for an unbelievable 12 hours of dancing and fun! Expect top-notch sound & visual experience unlike you've ever experienced before!"
Join the Sunset Music Festival 2024 Event for more information!
Sunset Music Festival 2022 Recap
---
7) Gulf Coast Jam Festival 2024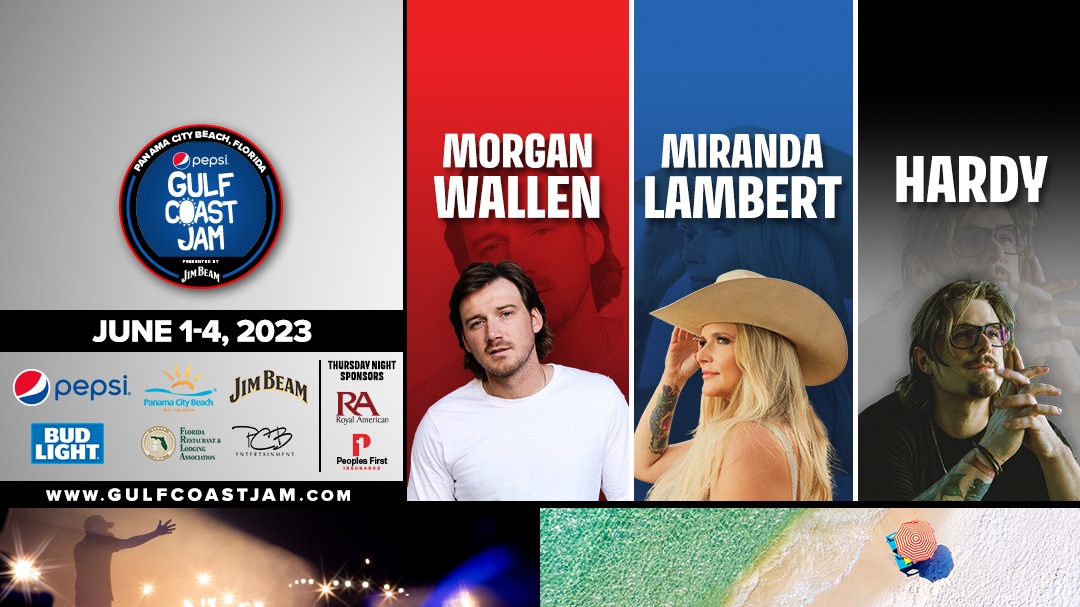 When: May 30-June 2, 2024
Where: Panama City Beach, Florida
"The Pepsi Gulf Coast Jam is a three-day Country Music festival located in beautiful Panama City, Florida. Pepsi Gulf Coast Jam offers a truly unique experience for any festival-goer. Located in picturesque Panama City Beach FL, the salty scenery of our beaches offers attendees the ultimate vacation feeling. Let the wonders of our clear blue waters wash away your worries for a night full of dancing the night away.
Fans have traveled from all over the world to attend this festival which hosts some of country music 's biggest stars. From the beach, charming local eateries and the music what more could you ask for? Situated on the Emerald Coast, offers the ideal festival location. In the morning, live it up at the beach, enjoying sublimely soft sand, crystal clear waters and the best in outdoor recreation. Spend the afternoon jamming your heart out to the best country music. Dance away the cool nights with sounds as fresh as a sweet Gulf breeze."
Join the Gulf Coast Jam 2024 Event for more info!
Pepsi Gulf Coast Jam | 2017 - Highlight Reel
8) Rolling Loud Miami Festival 2024
When: July, 2024
Where: Hard Rock Stadium, Miami, Florida
Miami's Rolling Loud Festival has become one of the biggest hip-hop festivals in the entire country.
"The past two year's lineups have been staggering, with just about every rapper you can think of taking the stage: Future, Kendrick Lamar, Lil Wayne, Travis Scott, J. Cole, Lil Yachty, Gucci Mane and so many more.
Rolling Loud spans three days and just recently moved venues from Bayfront Park to Hard Rock Stadium. The festival also travels to the Bay Area. If you miss the action when it lands back in the 305, keep an eye out for the official Rolling Loud after-parties at some of the best clubs in Miami."
Rolling Loud Miami 2021 Aftermovie
---
9) III Points Festival 2024
When: October 2024
Where: Miami, Florida
"III Points started as an Art Music and Technology festival in Wynwood that was created in 2013 by locals who felt the need for a better way to showcase local Miami talent alongside world renowned artists.
What began as a homegrown festival has now become a platform that showcases not only world class talent but shines a spotlight on local emerging artists and tech start ups giving them an opportunity to make their voices heard. III Points festival is happening in various locations all over the III Points Campus at Mana Wynwood. They cover all areas of music but always have a very strong electronic part."
---
10) Sunfest 2024
When: May 3-5, 2024
Where: West Palm Beach, Florida
"Founded in 1982, SunFest is Florida's largest waterfront music and art festival. Held annually in downtown West Palm Beach, Florida the first week in May, SunFest attracts more than 100,000 visitors. The festival and the patrons have a positive impact on the local economy."
---
11) Rapture Festival 2024
When: March, 2024
Where: Miami, Florida
"Held during Miami Music Week in the stunning surrounds of Historic Virginia Key Park, Rapture Electronic Music Festival features today's top underground house and techno talent in an idyllic beachside setting.
Boasting lush spaces and ocean views, Rapture offers festival-goers the chance to dance to their favorite DJs under the sun and stars, to relax on one of the floating ocean lounges, or to partake in a wealth of wellness activities designed to reinvigorate the soul and rejuvenate the mind. Bringing together human souls connecting with nature through music, Rapture promises to be a truly special and unique experience taking place in one of Miami's most beautiful places."
Rapture Music Festival 2020
---
12) Forbidden Kingdom 2024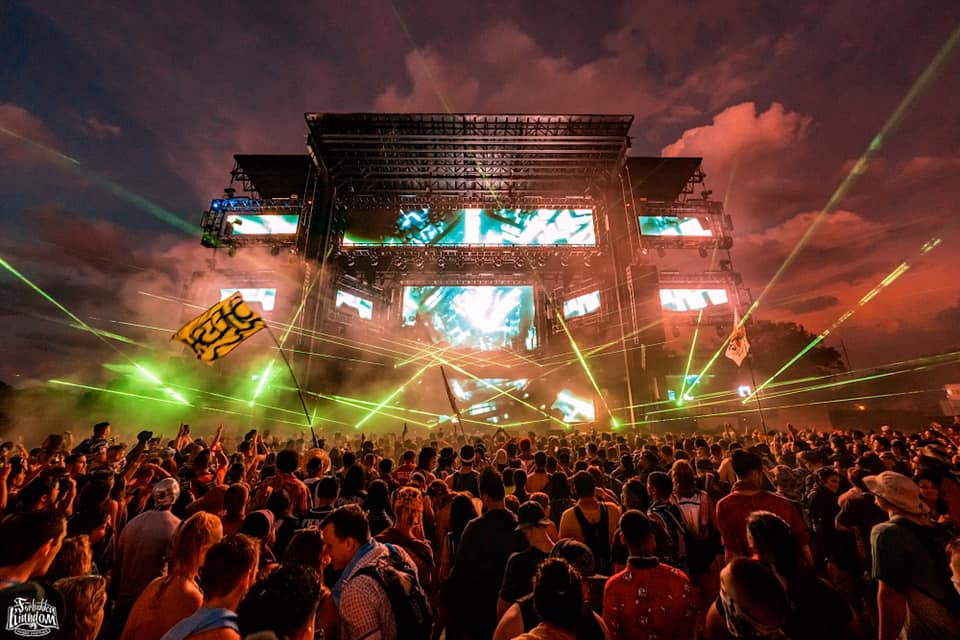 When: June 7-8, 2024
Where: Orlando Amphitheater, Central Florida Fairgrounds
www.forbiddenkingdomfestival.com
"Welcome to the Forbidden Kingdom, Florida's premiere all bass and dubstep music festival from the proud leaders of Florida's premier bass music events. With the growing demand for events of this caliber, Forbidden Kingdom will offer fans in Florida an extraordinary new experience featuring many of the top names in bass music.
Forbidden Kingdom represents and expresses the very roots of all Bass and Dubstep music. Embark this new journey with us as we open our gates of the Forbidden Kingdom. Join us and see for yourself the magical thrills and excitement that awaits on the other side of the gates."
Join the Forbidden Kingdom Festival 2024 Event here!
FORBIDDEN KINGDOM MUSIC FESTIVAL 2019
---
13) 70000 Tons of Metal 2024
When: January 29 – February 2, 2024
Where: Miami, Florida – Puerto Plata, Dominican Republic (CRUISE FESTIVAL)
"On 70000 TONS OF METAL you get unrestricted festival access to all 120 live shows on board, 70000 TONS OF KARAOKE until sunrise, Jamming With Waters In International Waters – the Official 70000TONS OF METAL™ All Star Jam which writes Heavy Metal History every year, Clinics and Work-Shops with the musicians, our infamous Belly Flop Contest, Shore Excursions with your favorite artists, and much more!
Everyone on board is a VIP, we don't have assigned seating (this is a Heavy Metal Cruise after all), and most importantly the bars on our ship never close – you heard us, bars that never close!On this life changing adventure you will spend five days and four nights at Sea mingling side-by-side with your favorite artists in this incredibly fan-friendly scenario that has no comparison. It's having an All-Access backstage pass!"
Join the 70000 Tons Of Metal 2024 Event for more information!
70000TONS OF METAL 2023: Day 1 Recap on 70000TONS.tv
---
14) Thunder By The Bay 2024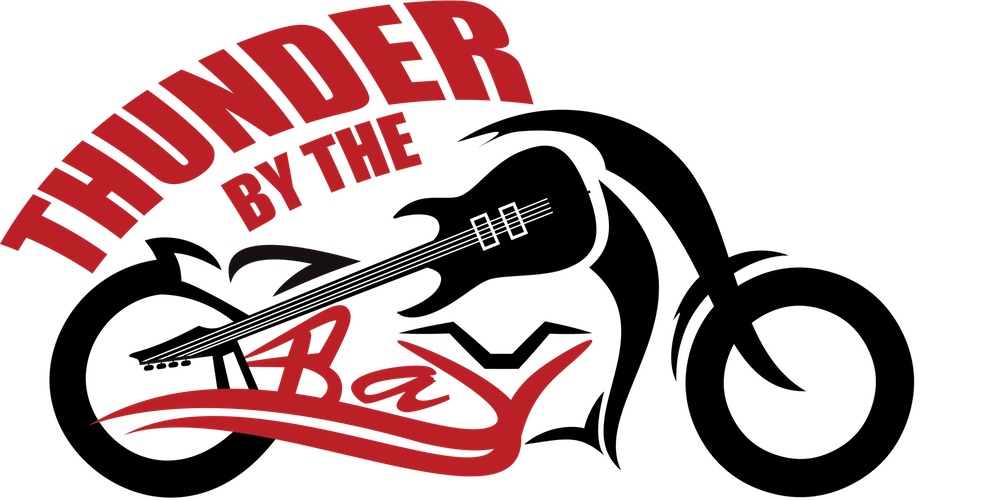 When: February 16-18, 2024
Where: Sarasota, Florida
"This iconic three-day Festival features continuous live music. Headline acts for 2024 to be announced soon. The Festival also includes over 100 vendors, a 17 class bike show, freestyle motorcycle shows, a charity motorcycle ride, great food, on-site camping, and so much more for the entire family to enjoy.
It is the biggest fundraiser of the year for Suncoast Charities for Children, who provides funding support to several local non-profits serving over 8,000 children, teens, and adults with special needs. Over the past 25 years, the Festival has raised over $2.6 Million for charity."
---
15) The Fest 2024
When: October, 2024
Where: Gainesville, Florida
"The Fest is an annual music festival in Gainesville, Florida, organized by Tony Weinbender, formerly of No Idea Records. It is a predominantly punk rock and pop-punk festival, though there are also a good number of indie rock, hardcore punk, metal, and ska acts.
The Fest first took place May 24 and 25, 2002 and has since attracted a large number of people throughout the years. Bands perform across a variety of venues (varying from small bars to large concert halls) in the downtown Gainesville area."
THE FEST 16 (Official Highlight)
---
16) Springing the Blues 2024
When: April 5-7, 2024
Where: Jacksonville Beach, Florida
https://www.springingtheblues.com
"The Springing The Blues presented by Sawgrass Asset Management is a free, outdoor blues music festival that celebrates America's indigenous musical form. The three-day oceanfront event features national, regional and local blues artists on two stages. Springing the Blues is held at Jacksonville Beach's SeaWalk Pavilion every April."
Join the Springing The Blues 2024 Event to stay in the know!
Springing The Blues Music Festival
---
17) Gasparilla Music Festival 2024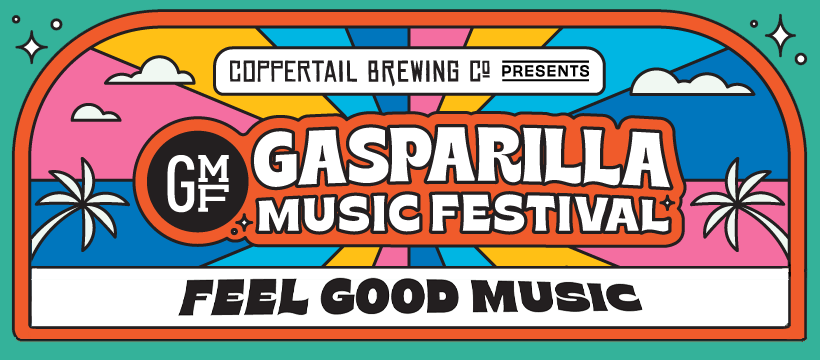 When: February 16-18, 2024
Where: Tampa, Florida
"The 13th annual Gasparilla Music Festival returns February 16-18, 2024, for three days of live music across 4 stages along Tampa's riverfront. Past performers include Brandi Carlisle, Nas, Billy Strings, The Avett Brothers, Run the Jewels, Jason Isbell, Gary Clark Jr. and many more! The festival takes place at the award winning Julian B Lane Riverfront park which is in close proximity to the many downtown hotels.
The 2024 lineup also features some of Tampa's top restaurants serving up the region's best dishes including cuban sandwiches, grouper sandwiches, deviled crabs and more. The festival is kid-friendly with children's activities offered early each day. Voted as "Best Festival in Tampa Bay" the past eleven years! GMF is produced by the 501(c)(3) non-profit Gasparilla Music Foundation and proceeds benefit youth music education."
Gasparilla Music Festival 2016 - Rewind
---
18) Jazz in the Gardens 2024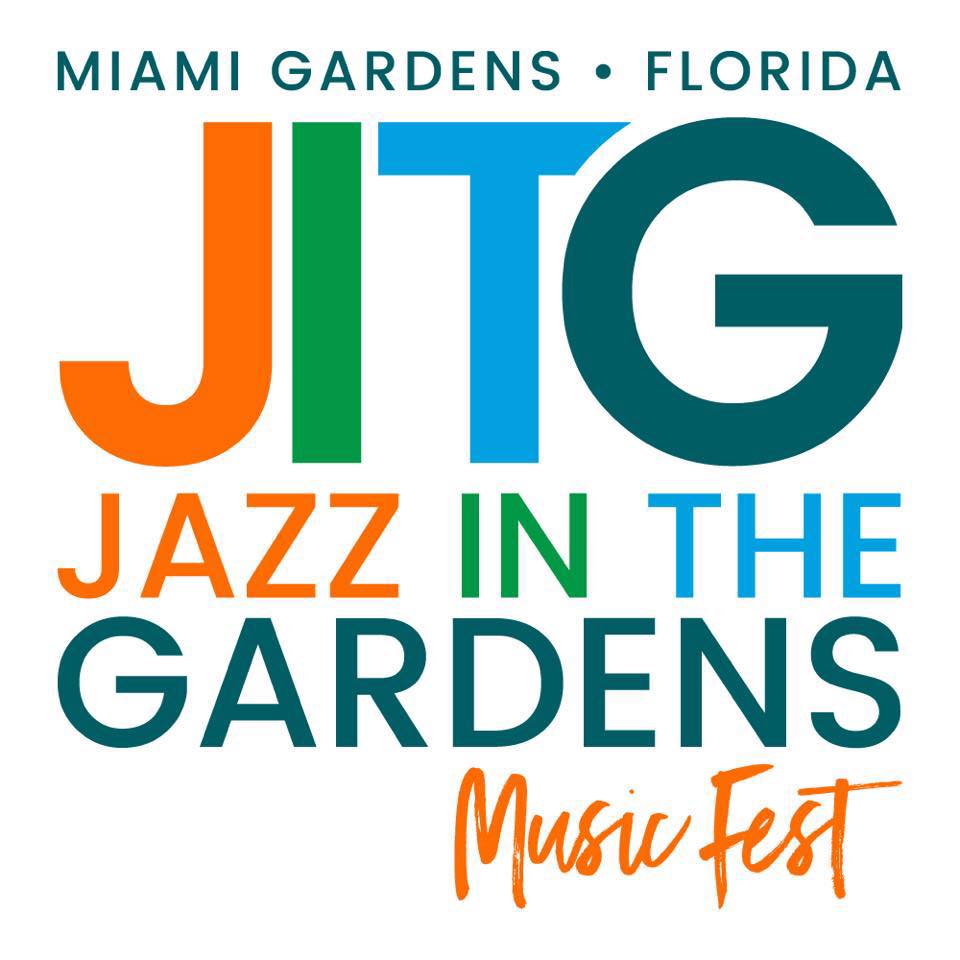 When: March, 2024
Where: Miami Gardens, Miami, Florida
"Celebrating its 16th year, Jazz in the Gardens (JITG), produced by the City of Miami Gardens, is one of the most anticipated music festivals in the country. Join us for the next great JITG March 2023 and experience a weekend of great vibes, great weather and world class artists representing a dynamic mix of musical genres including Jazz, R&B, Neo-soul and World Beat.
The 15th Annual Jazz in the Gardens: March 12-13, 2022 - Recap
---
19) Winter Music Conference 2024

When: March, 2024
Where: Miami, Florida
"Feautiring panels with industry experts, education sessions, industry mentorship programs, the latest DJ/production gear, photography exhbition, festival camping and outdoor gear, pop-up record store and more. Ideal for those looking to start their career in the music industry or just take a deeper dive into Miami Music Week.
Every year, hundreds of thousands of people from across the globe descend on Miami during the last week of March as the city transforms itself into a dance music paradise. Now in its tenth year, the MMW brand unifies events in the city as every venue opens its doors for a week long marathon of parties that collectively feature almost every major artist in the electronic dance music scene. In 2019, over 1,200 artists performed at 300+ events hosted at 85+ venues."
Miami Music Week 2022 | Winter Music Conference 2022 | Miami Mix 2022
---
20) The Feel Good Music Festival 2024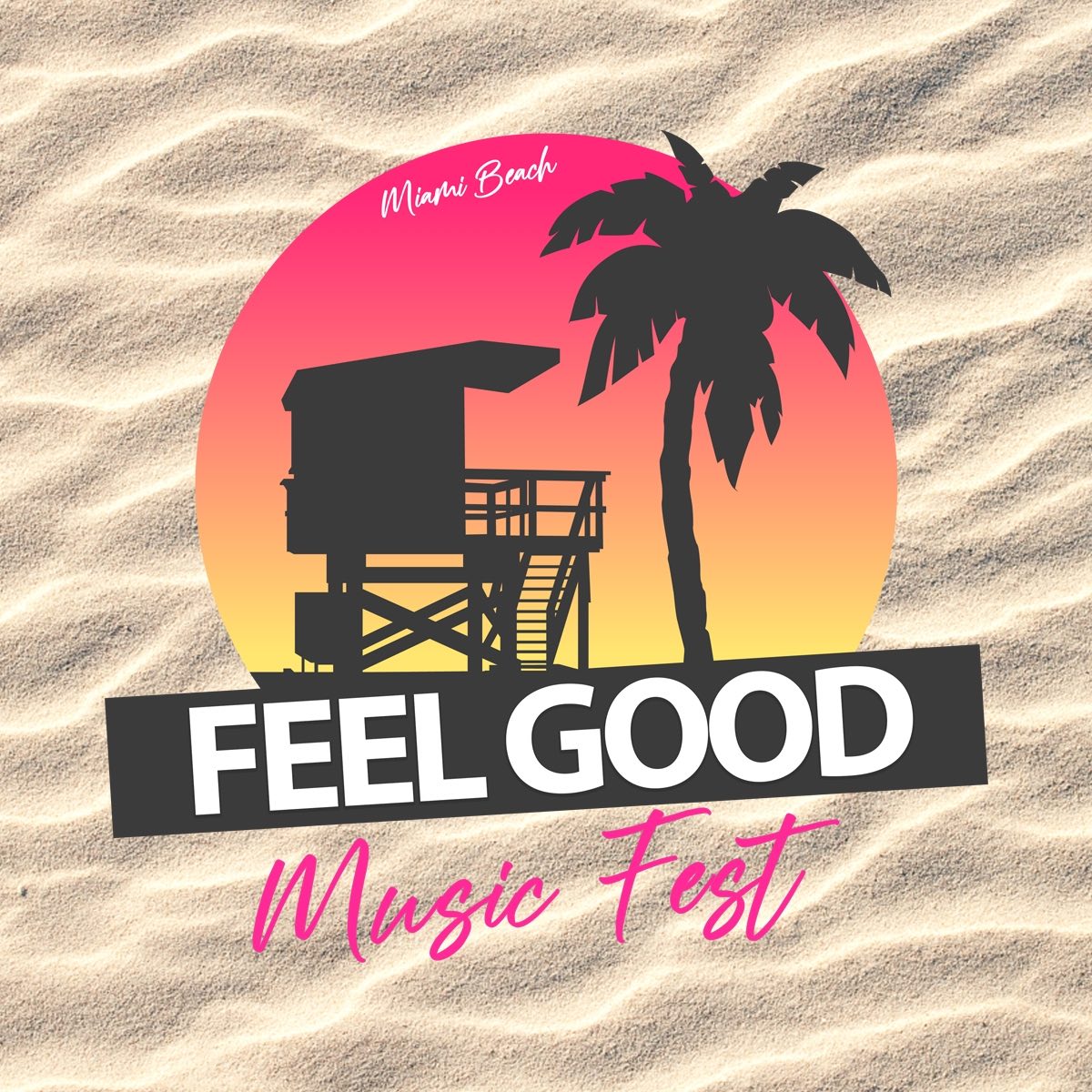 When: September, 2024
Where: Miami Beach, Florida
"Since 2014 the Feel Good Music Fest has sought to include a broader audience as the only festival in the region to showcase top Latin and Caribbean stars steps from the highly sought-after sands and water of Miami Beach. It's the perfect environment to enjoy a day on the water plus a sunset and live music under the stars on Miami's "Best Venue for Locals" according to the Miami New Times.
In 2024 they continue the tradition of supporting Latin and Caribbean artists to highlight the Diversity of our Community and Feel Good Music Fest welcomes the support of all sponsors, vendors, volunteers and artists who wish to help spread the love and awareness of music in all its forms."
Recap Video for Feel Good Music Fest 2022
---
21) The Friendship Festival Cruise 2024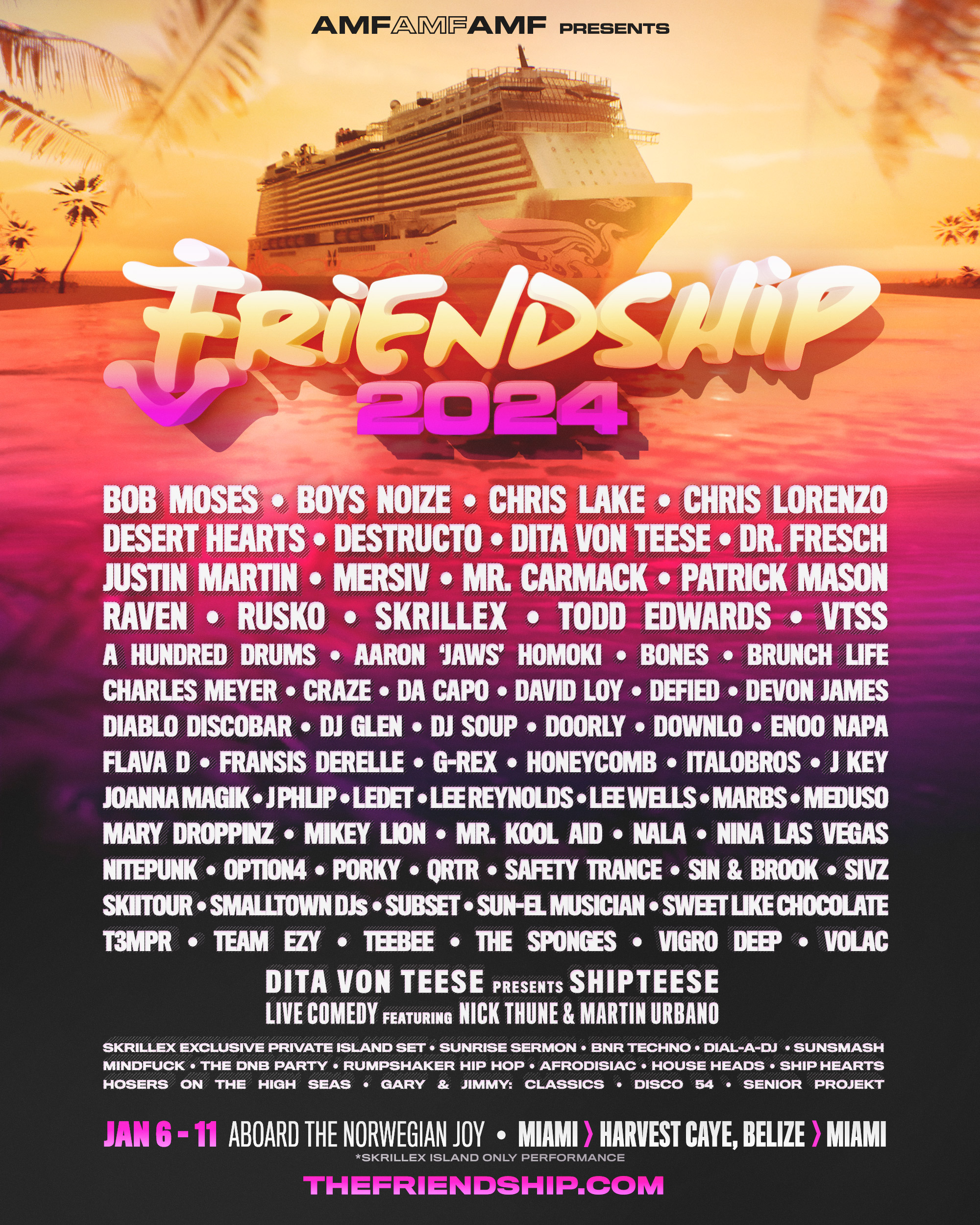 When: January 6-11, 2024
Where: Miami – Belize – Miami (Festival Cruise)
"Get ready to cruise out with some of the best international music acts aboard a glamorous ship to sea. It's the perfect setting to make new friends and gather with old ones. States DESTRUCTO, "There is a place where my friends and I go and we do fun things—the kind of fun things that build everlasting memories that I could never put a price on and I absolutely never could because these times are priceless and irreplaceable.
At the end when I look back and reminisce about these times I had and the experiences that molded me and watered me enough to grow, I'll think about all the friends I've made along the way and how I am a part of their story and they are more than all my friends. They are all my family. That is FRIENDSHIP."
Friendship 2023: The Family Reunion (Official Aftermovie)
---
22) Jam Cruise Festival 2024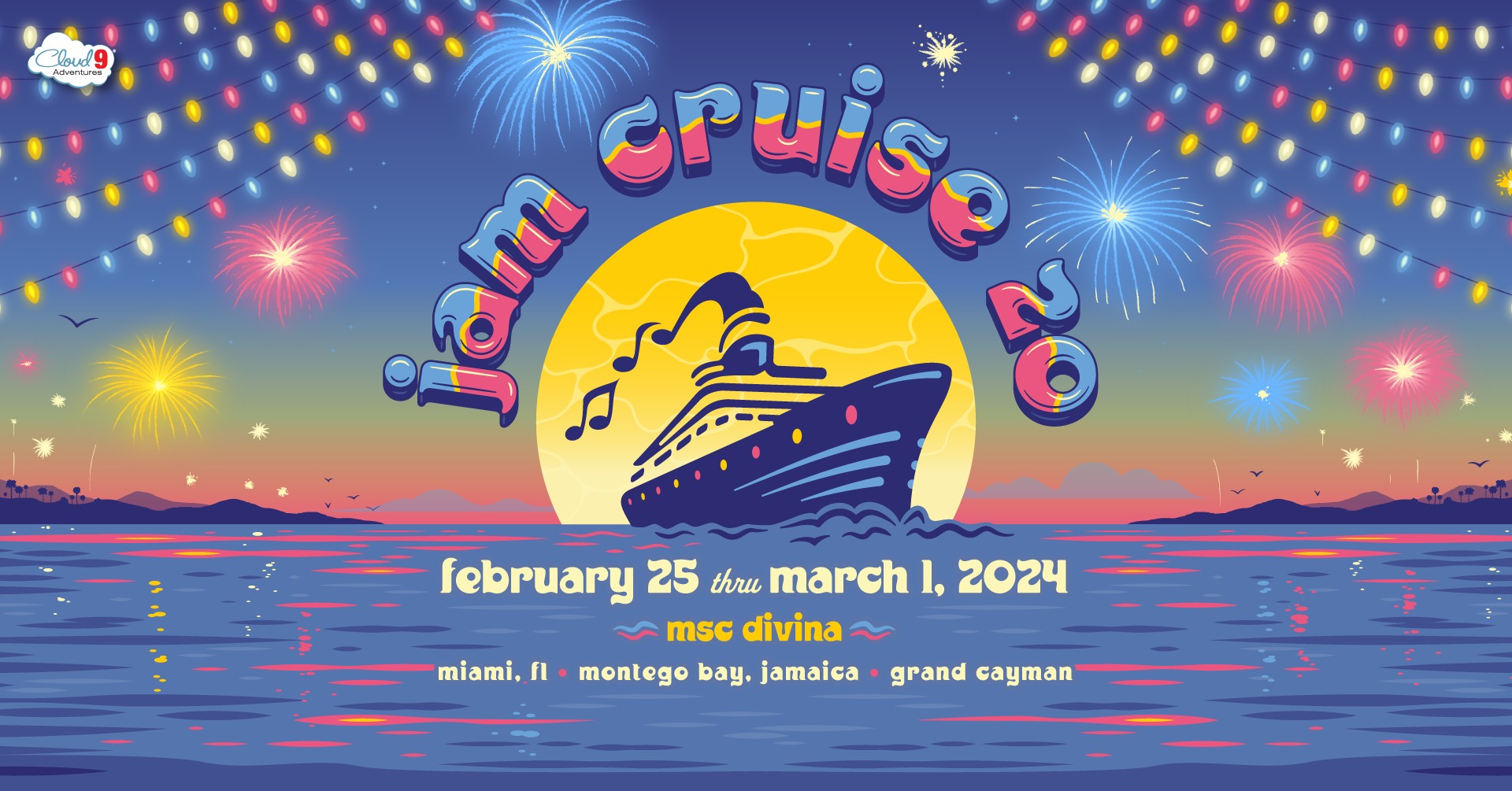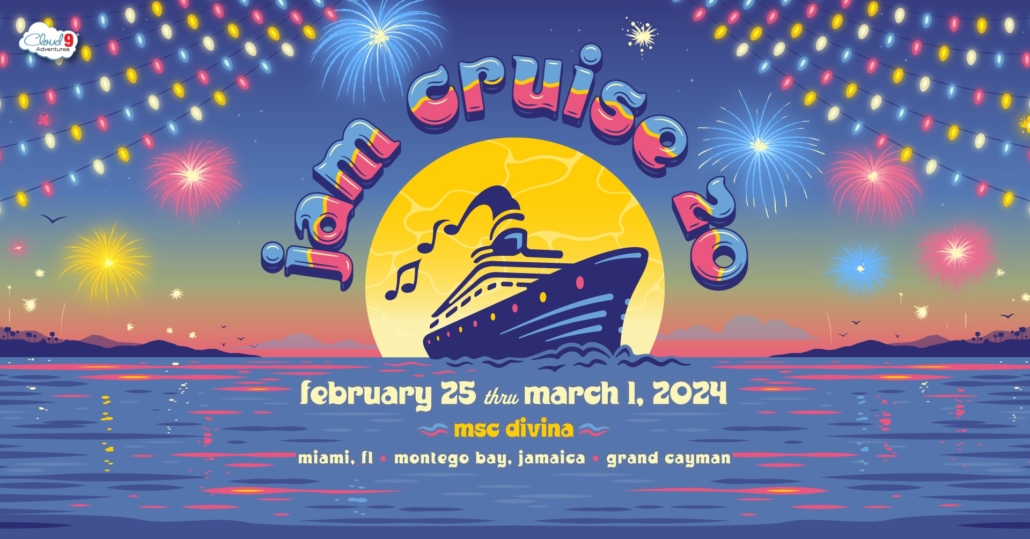 When: February 25-March 1, 2024
Where: Miami – Montego Bay, Jamaica – Grand Cayman, Cayman Islands (Festival Cruise)
"Prepare yourselves for a little extra magic as we spend six nights sailing the Caribbean with our favorite bands and Jam Cruise family. A longer Jam Cruise means more music, more port stops, and more time aboard for relaxing or joining in on those legendary Jam Cruise activities! As always, our notorious theme nights, guest filled shows, and special programs will be in full swing to keep our cruisers on their dancing feet!"
Join the Jam Cruise Festival 2024 Facebook Event for more details!
---
23) Art With Me Miami 2024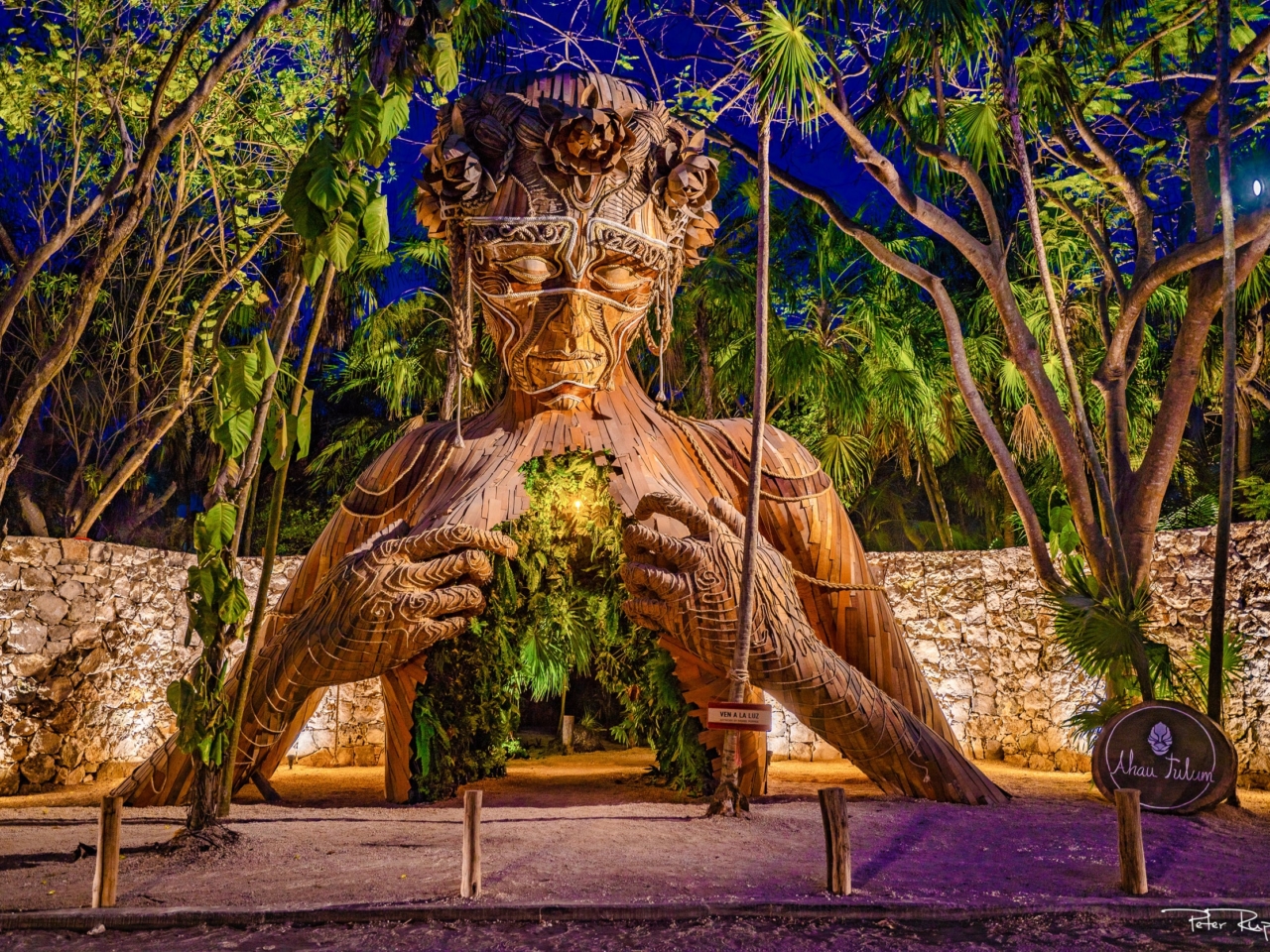 When: December 2023 / 2024
Where: Miami Beach, Florida
"What started as a small boutique festival in Tulum, Mexico is now expanding and bringing their magic to the shores of Miami! Art With Me comprises a family of international festivals, each representing a crucial pillar of being, in order to restore a state of vivacious balance in individuals and foster a community in which moments of inspiration are the lifeblood.
ArtWithMe is designed to unlock what's luminous in you by cultivating a space where the imagination is set free, curiosity is rewarded, and change is possible. Join us, as together we reignite the imagination and reimagine what our lives can really look like."
Art With Me 2019 Official After Movie
---
24) Florida Folk Festival 2024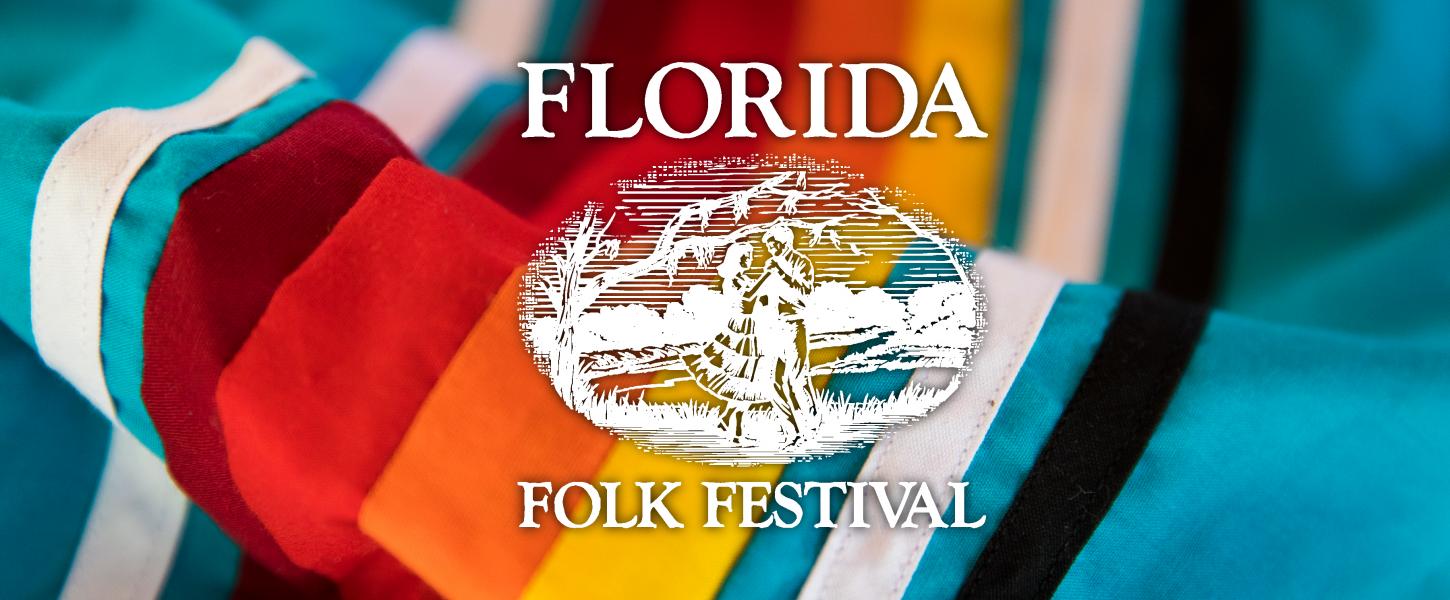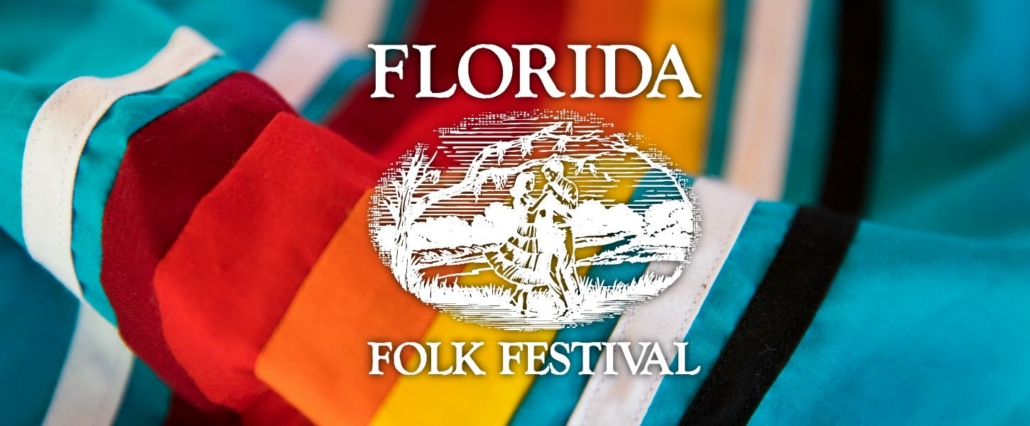 When: May 24-26, 2024
Where: Stephen Foster Folk Culture Center State Park, White Springs, Florida
https://www.floridastateparks.org/FloridaFolkFestival
---
25) Afro-Carib Festival 2024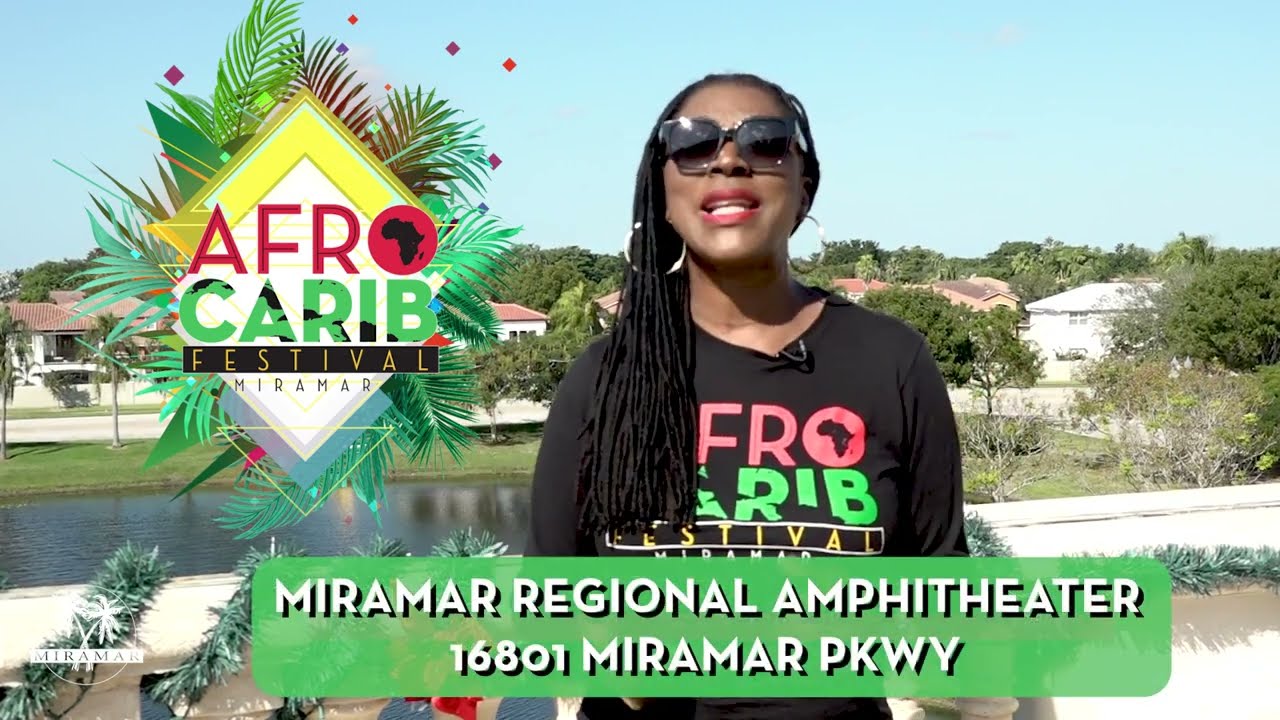 When: TBA, 2024
Where: Miramar, Florida (Between Miami-Dade and Palm Beach)
https://www.afrocaribfestmiramar.com/
"The third annual festival for Afro-Caribbean music lovers! Featuring Grammy Award-winning Jamaican Artist Koffee, Afropop King Tekno, Cuba's Jacob Forever, and Haitian Hitmaker J. Perry and Miami's Alexander Star and Yung Wylin!
The Afro-Carib Festival brings together musicians, craftsmen, artists, creators, food vendors, and fans in celebration of the power of the Diaspora, who are descendants of native Africans. The Afro-Carib Festival not only honors our collective roots, but also celebrates and shines a spotlight on the beauty of our people and our global cultural impact."
---
26) Country Thunder Florida 2024
When: October, 2024
Where: Kissimmee, Florida
https://www.countrythunder.com/florida
"One of the largest and longest-running country festivals in the USA, Country Thunder offers six different festivals across North America each year! Showcasing the biggest and best country artists for 3-days of camping, food/ drink, and cowboy vibes!"
Welcome to Country Thunder Florida 2019! | Campsite Tour & VIP Access | Toby Keith
27) S.S Neverender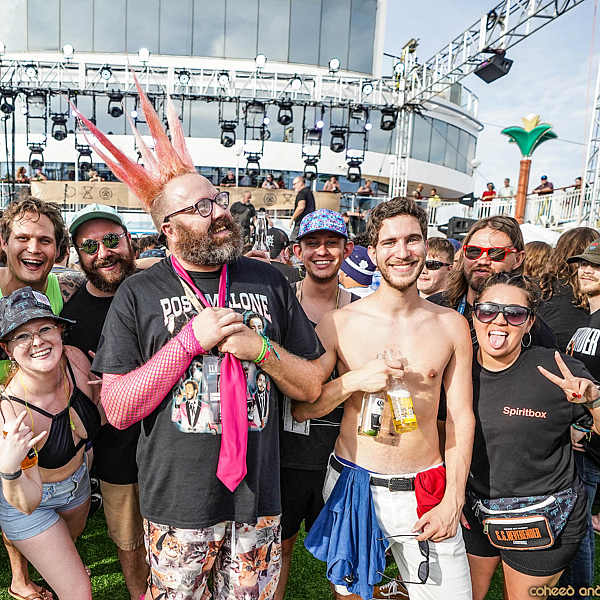 When: October, 2023 / 2024
Where: Miami – Dominican Republic (cruise festival)
"Greetings, COTF. Your patience has been noted and will be graciously rewarded. The time has come to continue the journey we began together. We'll unite as ONE AMONG THE SHIP and dive into The Keywork – to emerge in a four-day, other-worldly universe featuring exclusive performances, Cosplay, activities & games with Band Members, The Amory Wars experiences, Live Q&A sessions, and more. Prepare to reunite with your Coheed family, you'll make it if you believe."
In Keeping Secrets of Silent Earth:3 - Coheed & Cambria - SS Neverender Pool Deck Show 10/28/2021
28) Suwanee Hulaween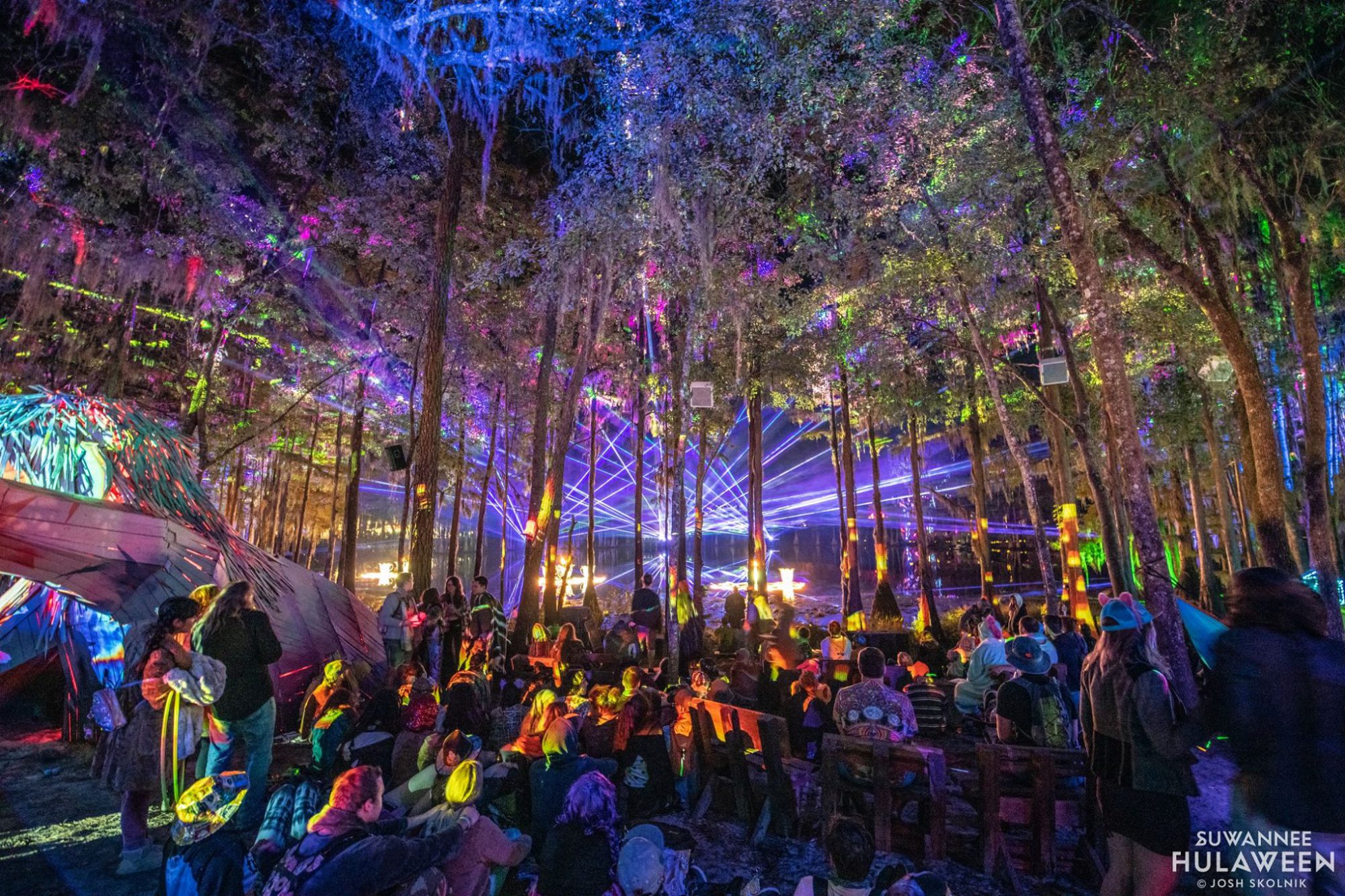 When: October, 2024
Where: Live Oak, Florida
"Suwannee Hulaween is a 4-day music and arts festival featuring over 50 national, regional, and local musicians. This festival attracts guests from throughout the U.S. and from more than 10 countries. Hulaween was named by Billboard as one of the 11 best Halloween parties to attend in 2018 and one of the top 50 festivals in 2022! Hulaween has also been listed among The Best 300 Festivals in the World by EverFest and was named one of the Top 12 Music Venues To See In The US Before You Die."
Hulaween 2023: The 10th Anniversary
29) EDSea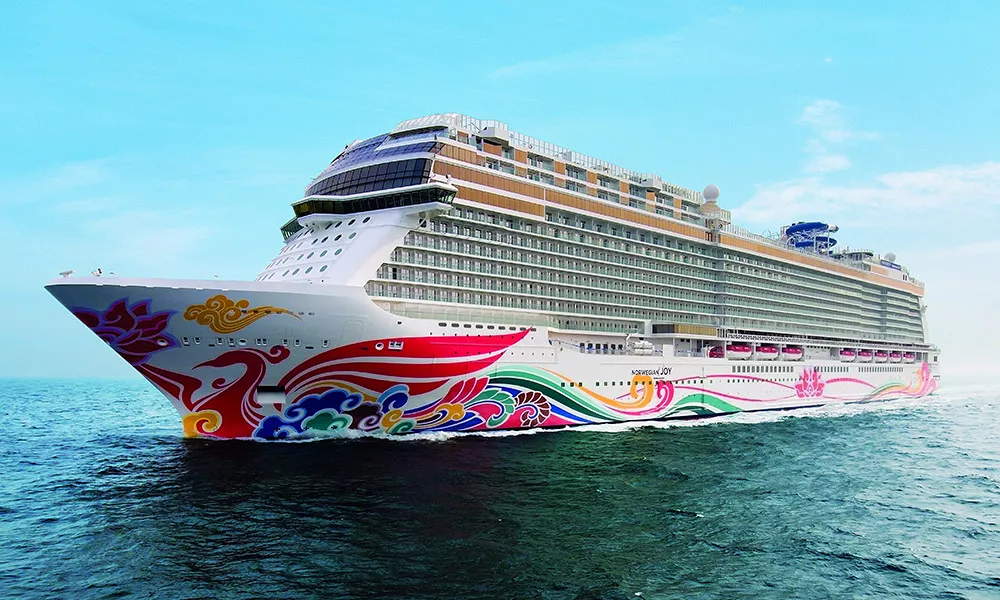 When: November, 2023
Where: Miami – Bahamas (cruise festival)
"Set sail with us on the Electric Sea as the magical world of EDC meets paradise! EDSea embarks on its maiden voyage November 4-8, 2023 from Miami to the Bahamas, with stops at the beautiful islands of Great Stirrup Cay and Nassau.Our EDSea cruise is set to light up the Norwegian Joy with Immersive Art, Performers, Themed Stages, Artist Activities, Non-Stop Music & so much MORE! EDSea is a 4-night Caribbean cruise casting off from Miami, where non-stop beats from your favorite artists will reign over the Norwegian Joy. When you're not dancing, enjoy 15 decks with specialty dining, bars & lounges, spa & slide pools, interactive activities, & so much more."
---
30) Home Bass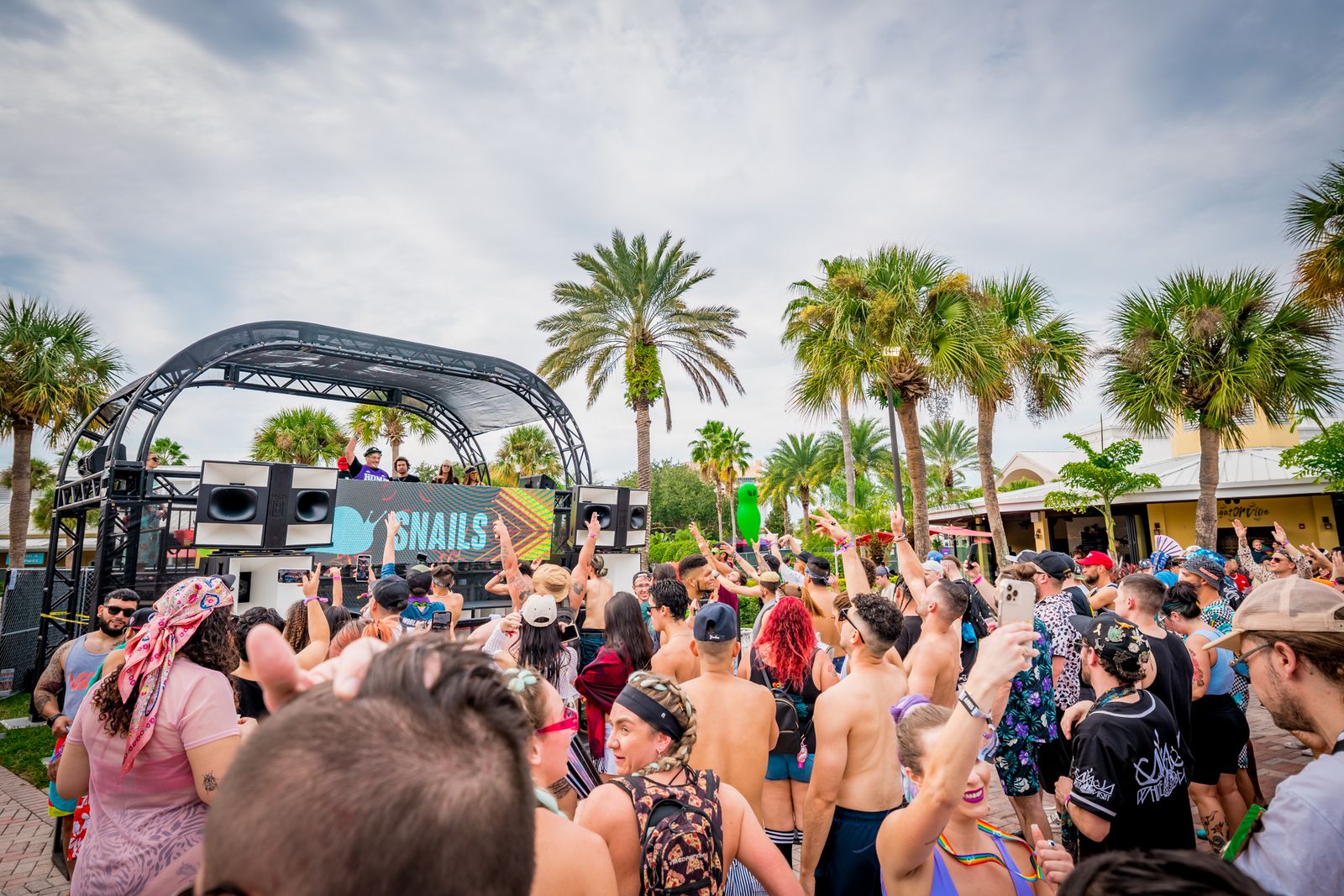 When: November, 2023
Where: Orlando, Florida
"Experience the ultimate festival weekend at Home Bass! Located in one resort, attendees can stay where they play, with all-in-one lodging, pool parties, after-hours and transportation to and from Tinker Field each day. Take your festival experience to the next level with high-end stage production, an A-list lineup, renegade parties, brunch, yoga, and more activities. Join us November 9-12th at the Wyndham Orlando Resort for unique artist and artist label takeovers. Don't miss out!"
Home Bass 2022 After Movie
31) Country Bay Music Festival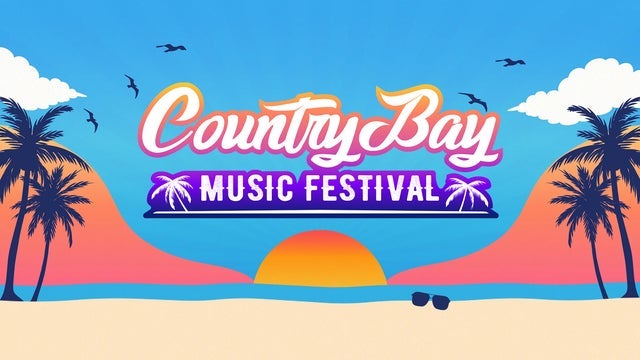 When: November, 2023 / 2024
Where: Miami, Florida
"Don't miss Country Bay Music Festival in Miami this November with Thomas Rhett, Sam Hunt, Chris Young, Lee Brice, Lainey Wilson, Elle King, and many more! Experience a fusion of country flair and Miami vibes for 2 days at Country Bay – featuring live country music, southern-style BBQ, and plenty of line dancing by the ocean."
---
32) Rock The Bells Cruise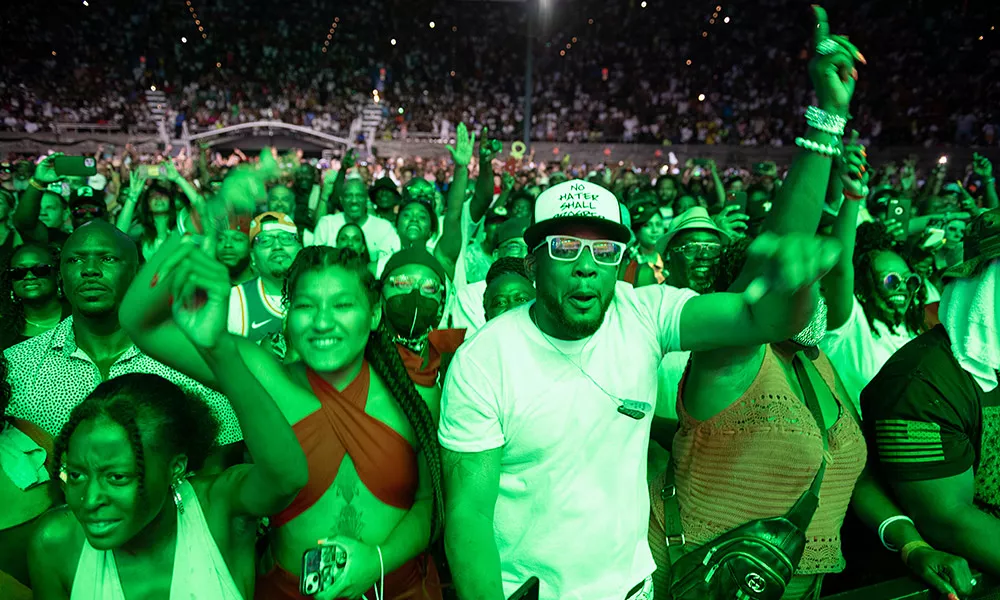 When: November 13-17, 2023
Where: Miami – Bahamas (cruise festival)
https://www.rockthebellscruise.com
"New from 2023! 5 stages featuring unforgettable performances and once-in-a-lifetime experiences with some of Hip-Hop's most iconic MCs, Producers and DJs.
4 Day round trip cruise from Miami to Nassau & Grand Bahama Island aboard the magnificent Norwegian Pearl featuring first class amenities including 10 Restaurants, 8 Bars, Casino, Basketball Court, Spa, Gym, Outdoor Track and much more."
Rock The Bells Announces: "Rock The Bells Cruise: A Hip Hop Experience"! (Coming 2023)
33) North Beach Music Festival
When: December, 2023
Where: Miami Beach, Florida
"Get ready to jam with some the nation's top jam, funk, and improv bands at the 3nd edition of the North Beach Music Festival. The three-day festival kicks off on Friday, December 1 and runs through Sunday, December 3. This year's festival lineup features headliners The Disco Biscuits on Friday and Saturday and Cory Wong on Sunday plus the following bands throughout the weekend."
North Beach Music Festival Official Recap Video
34) Riptide Music Festival
When: December 2023
Where: Fort Lauderdale Beach, Florida
https://www.audacy.com/1043theshark/events/riptide-music-festival
"Riptide Music Festival is BACK! Join us December 2nd and 3rd on Fort Lauderdale Beach for the epic return of the festival you know and love! Come vibe with The Black Keys, Jelly Roll, Bleachers, Lovejoy, Cannons,
Silversun Pickups, Flo Rida, Misterwives, Beach Weather, Little Image, The Beaches, Jack Kays and more to be announced! Two days…two stages…and WAY too much fun are coming to the beach near you! Mark your calendars and stay tuned for more updates coming soon!
35) Legends and Icons Fest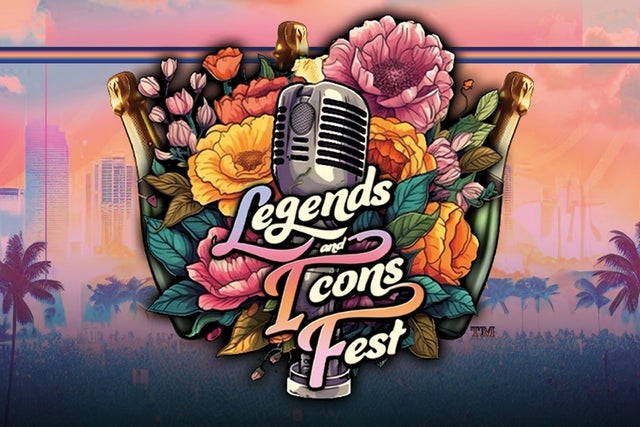 When: December 9, 2023
Where: Pembroke Pines, Florida
https://legendsandiconsfest.frontgatetickets.com
"Hosted by Florida native and Hip-Hop legend Uncle Luke, the festival will honor the 50 years of Hip-Hop and Florida's contribution and history of Hip-Hop. The festival has given opportunities for local, up-and-coming rappers to performers, and there will be major Hip-Hop legends performing as well. Nelly, Ja Rule, and Ashanti will headline the festival, while T.I., Jeezy, and Miami Hip-Hop legend Trina will also be performing. R&B superstars Ginuwine, Jagged, Edge, and Dru Hill will croon us back to the 90's. "
36) 30A Songwriters Festival 2024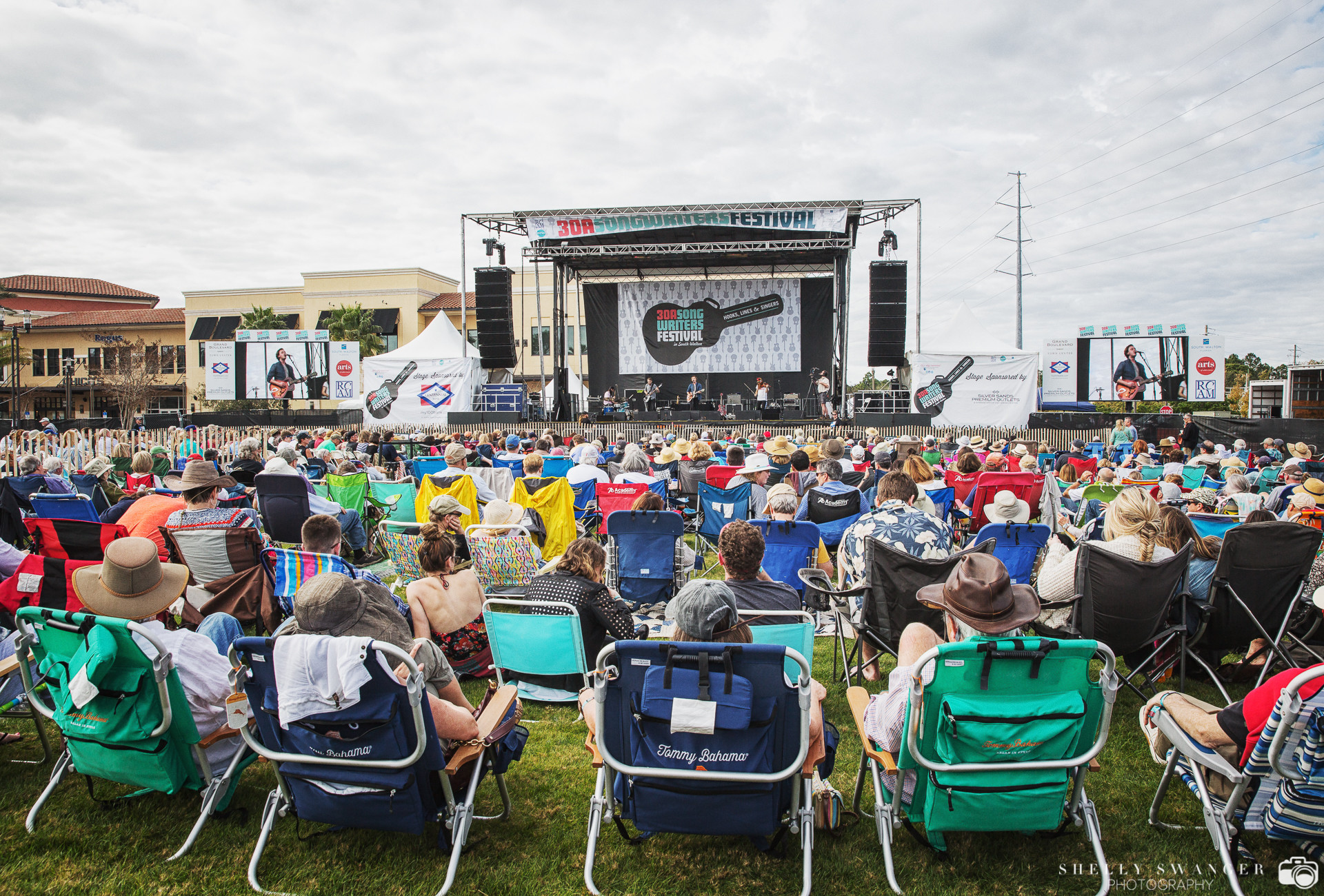 When: January 12-15, 2024
Where: Santa Rosa Beach, Florida
https://www.30asongwritersfestival.com
"The 30A Songwriters Festival brings together hundreds of artists, dozens of neighborhoods, venues and resorts, and thousands of music fans to celebrate the art of songwriting along the beaches of Walton County, Florida. Come experience the premier songwriters festival in the country."
2024 30A Songwriters Festival
37) Mile O Festival Key West 2024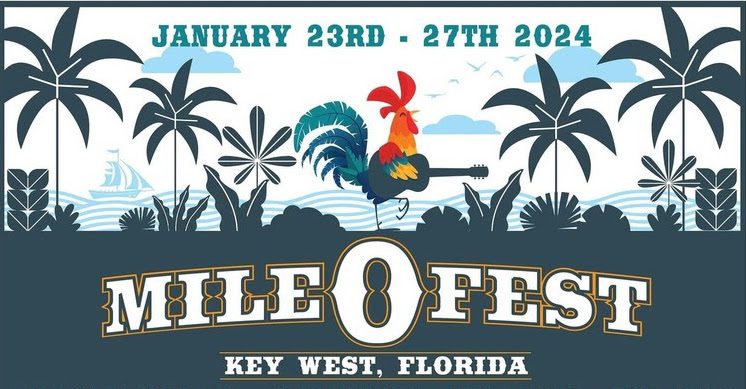 When: January 23-27, 2024
Where: Key West, Florida
"Mile 0 Fest is 4-day Red Dirt Americana music festival in paradise — in this case Key West, Florida. A boutique festival with an attendance cap, Mile 0 puts the fans first with a lineup that brings in fresh talent and Americana tastemakers."
Mile 0 Fest 2023 Final Recap
38) The Rock Boat 2024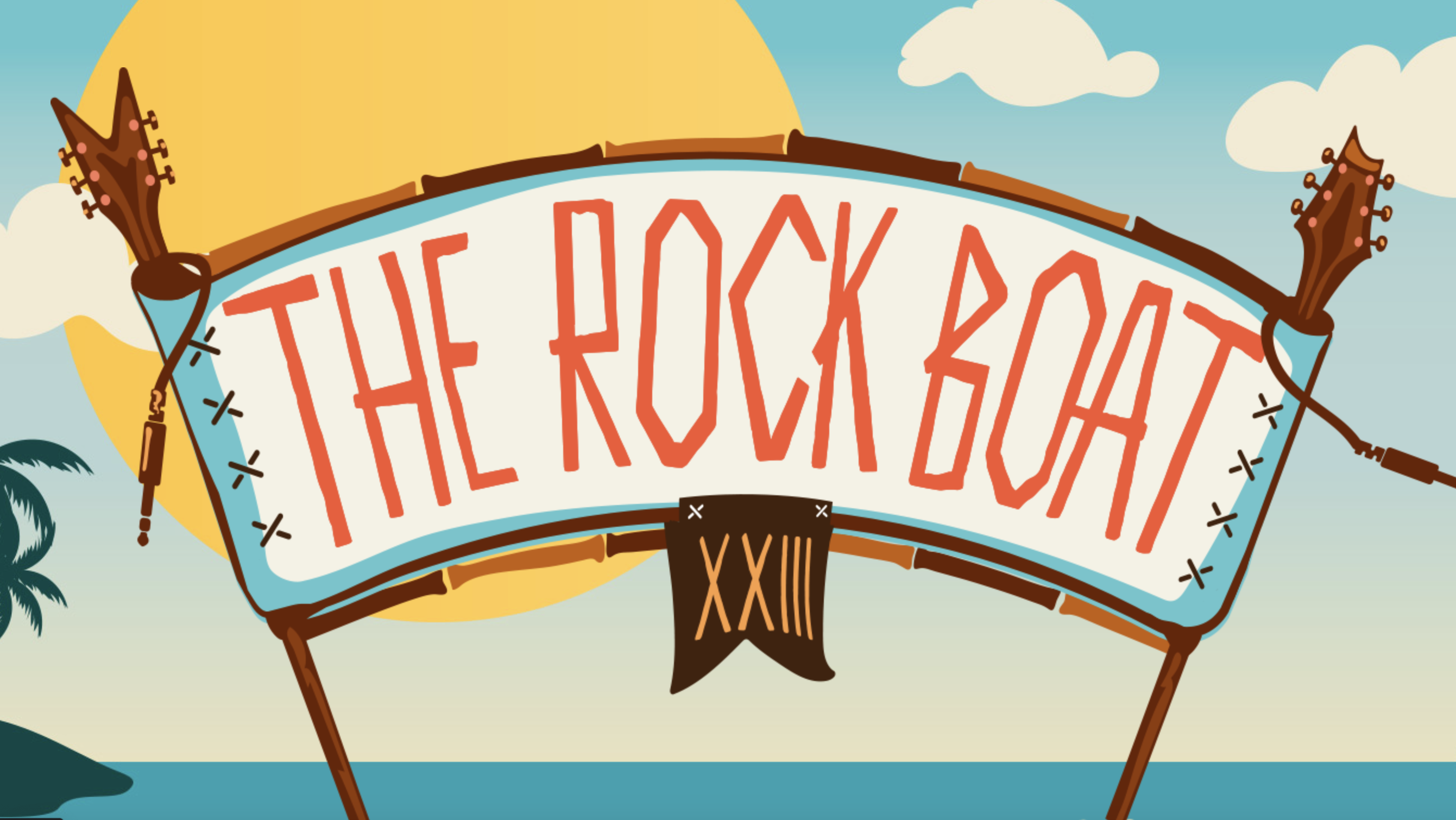 When: January 30-February 4, 2024
Where: Miami – Bahamas – Mexico (cruise festival)
"Rock out by day & night to unique on board sets, once-in-a-lifetime intimate collaborations, and truly inventive musical experiences you won't find anywhere else. Activities on The Rock Boat give fans the opportunity to play side-by-side with their favorite Artists! Sail for 5 nights from Miami with stops in idyllic private island, Great Stirrup Cay, Bahamas, and Yucatan coastal paradise, Costa Maya, Mexico."
The Rock Boat XVII - The World's Greatest Floating Music Festival
39) Key Western Festival 2024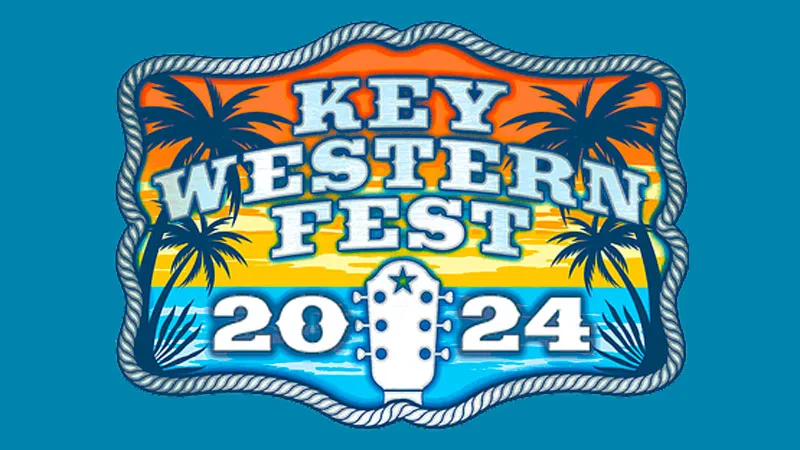 When: January 30-February 4, 2024
Where: Key West, Florida
https://www.keywesternfest.com
"Key Music Festivals has announced this year's lineup for the second annual Key Western Fest taking place January 30th through February 3, 2024 in Key West, Florida. The four-day music festival will feature an all-female convergence of country music superstars from an era that solidified the genre as a cultural touchstone and global phenomenon. Confirmed artists include Wynonna Judd, Tanya Tucker, Jo Dee Messina, Sara Evans, Terri Clark, Deana Carter, Lorrie Morgan, Pam Tillis, Suzy Bogguss and others."
Key Western Fest 2023 Recap
40) GroundUp Music Festival 2024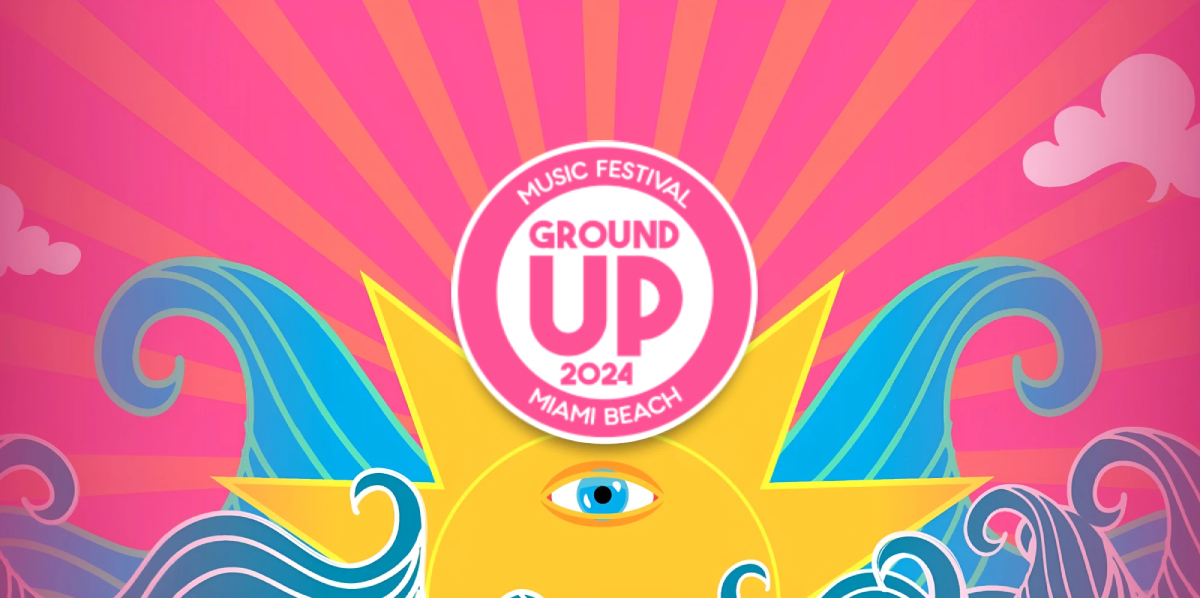 When: February 2-4, 2024
Where: Miami Beach, Florida
https://groundupmusicfestival.com
"GroundUP stands tall amidst the Miami music scene with a different kind of festival experience. Known for its relaxed, intimate atmosphere, with wildly dynamic line-ups of hard to define artists, GroundUP defies genre, creating a laidback oasis of true community, steps from the sands of Miami Beach. While most music festivals centralize themselves upon a predominantly single-genre focus, GroundUP pairs unexpected combinations of sound into a seamlessly authentic lineup, allowing the individual stories of the artists to shine."
VIVE MIAMI presenta GroundUP Music Festival
41) Outlaw Country Cruise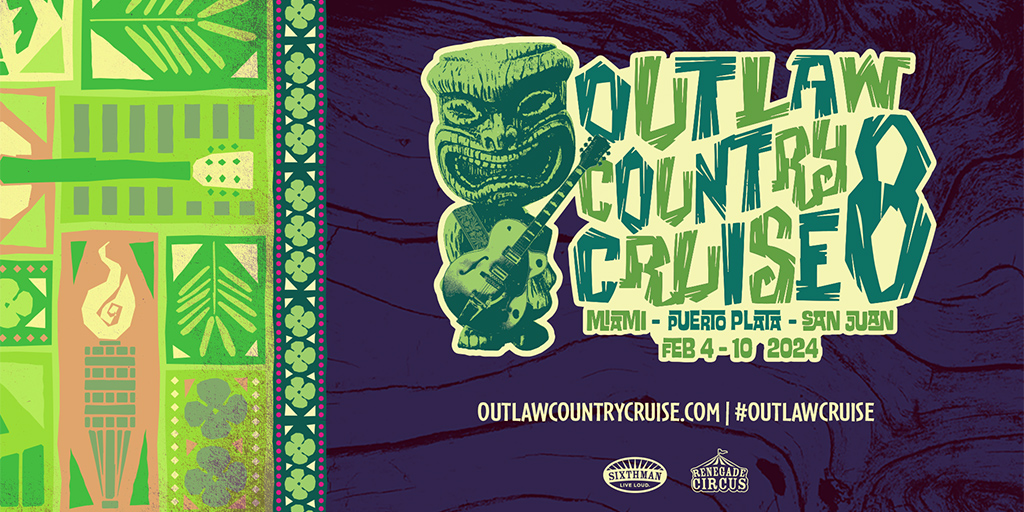 When: February 4-10, 2024
Where: Miami – Dominican Republic – Puerto Rico (cruise festival)
"The eighth voyage of the critically acclaimed Outlaw Country Cruise will feature a star-studded lineup of legendary icons and rising new artists including Blackberry Smoke, Lucinda Williams, Steve Earle, Ray Wylie Hubbard, Nikki Lane, 49 Winchester, Shinyribs, Kaitlin Butts, Drivin' N Cryin', Los Straitjackets, Jim Lauderdale, Dale Watson and His Lone Stars, Chuck Mead, Jason Ringenberg & His Barnstormers, The Warner E. Hodges Band, Rosie Flores & The Talismen, Dash Rip Rock, Sarah Gayle Meech, Lillie Mae, Kristi Rose and Fats Kaplan, Charlie Overbey, Raelyn Nelson Band, Roger Alan Wade and Honky Tonk CIA, Mojo Nixon & The Toadliquors, and more to be announced soon."
Steve Earle, The Flatlanders & Terry Allen on The Outlaw Country Cruise
42) ShipRocked 2024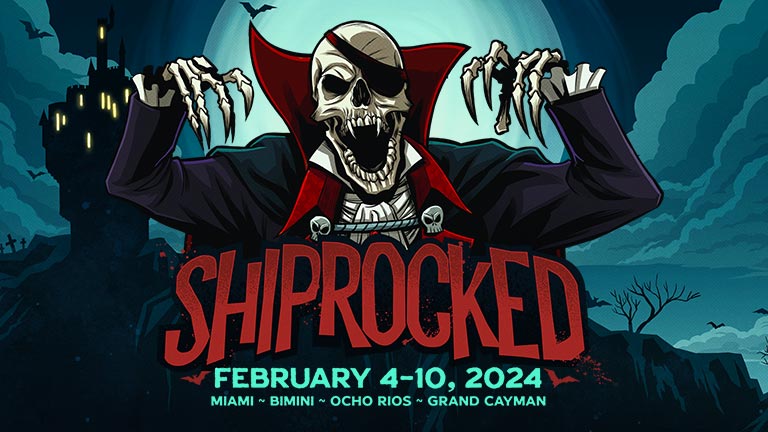 When: February 4-10, 2024
Where: Miami – Bimini – Ocho Rios – Grand Cayman (festival cruise)
"The Dark Lord Count Von Skully beckons you and the delicious necks of your friends to rock hard and scream harder with a killer lineup and a classic cast of the undead aboard ShipRocked 2024! Come one, come all, the morgue the merrier, for a 6-night adventure of music, horror, and bloody fun in the Daywalker sun, where the bands are so close they can hear you scream, and all your ghoulish, gruesome, ghastly vacation nightmares will come true!"
ShipRocked 2022 Aftermovie Teaser
43) Cayamo 2024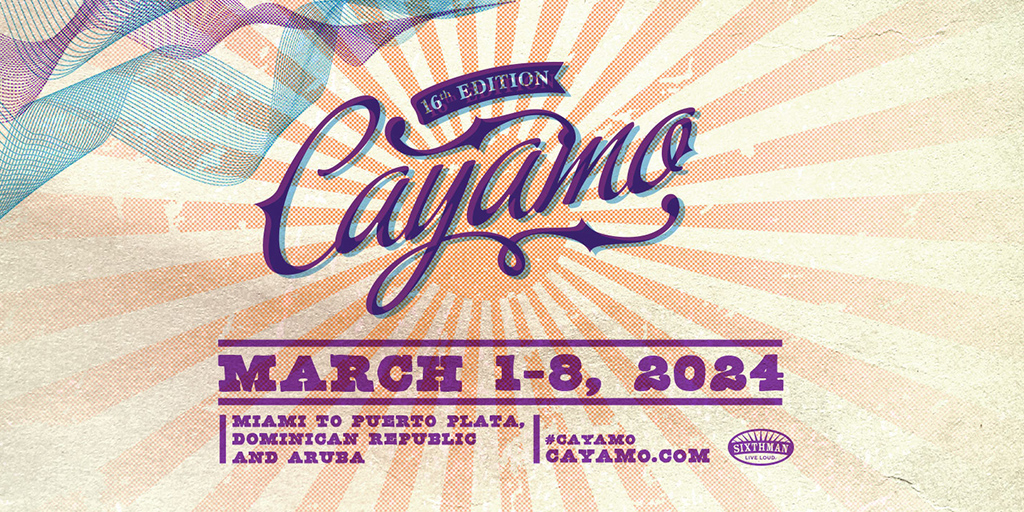 When: March 1-8, 2024
Where: Miami – Dominican Republic – Aruba (cruise festival)
"Sixthman, the leader in fully immersive festivals for more than two decades, have announced the 16th voyage of its world-famous Cayamo: A Journey Through Song, an unparalleled seven-night musical adventure sailing March 1-8, 2024 from Miami, FL to Puerto Plata, Dominican Republic and Oranjestad, Aruba aboard the magnificent Norwegian Pearl. A fully immersive week of unique performances, one-of-a-kind collaborations, exclusive activities, and community jams with a close-knit circle of fellow music lovers, Cayamo: A Journey Through Song offers a truly remarkable listening experience that has made the festival-at-sea a fan favorite over close to two extraordinary decades. The upcoming sailing will once more showcase a stacked lineup of diverse artists spanning multiple genres, including Lyle Lovett, The Mavericks, Billy Bragg, Shawn Colvin, Lucius, The Lone Bellow, KT Tunstall, Nikki Lane, Langhorne Slim, Brandy Clark, Kelly Willis, Susan Werner, Sunny War, and more to be announced soon."
44) Monsters of Rock Cruise 2024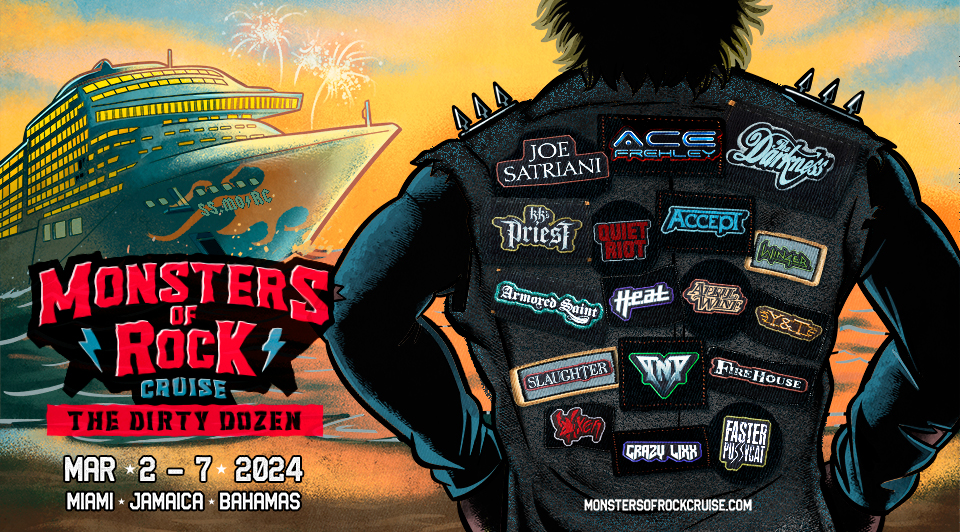 When: March 2-7, 2024
Where: Miami – Jamaica – Bahamas (cruise festival)
"Monsters of Rock Cruise is back again in 2024….and better than ever! Join us as we depart from Miami, Florida on Saturday, March 2, 2024, for five days and nights of MOR decadence and debauchery! Not only is it the most incredible onboard rock experience, but MOR guests will also enjoy TWO awesome Ports of Call…Ocho Rios, Jamaica and Nassau, Bahamas. Our ship for 2024 is Royal Caribbean's Independence of the Seas, a bigger and badder version of our 2023 ship, The Mariner of the Seas. Similar to the Mariner, the Independence of the Seas features the Royal Promenade, the center and heart of the ship. Spanning the length of Deck 5, the four-story boardwalk allows guests to stroll into restaurants and cafés, stop in to do some shopping and of course, grab a drink before the next show. Not to mention, this vibrant and exciting hub will connect Monsters of Rock Cruisers the TWO fantastic Indoor Main Concert Venues aboard; the Royal Theater and Studio B. And of course, our legendary massive Pool Stage will not disappoint!
Monsters Of Rock Cruise X - 2020 - 5 Days in 5 minutes! You Can't Kill My Rock n' Roll!
45) Cruise To The Edge 2024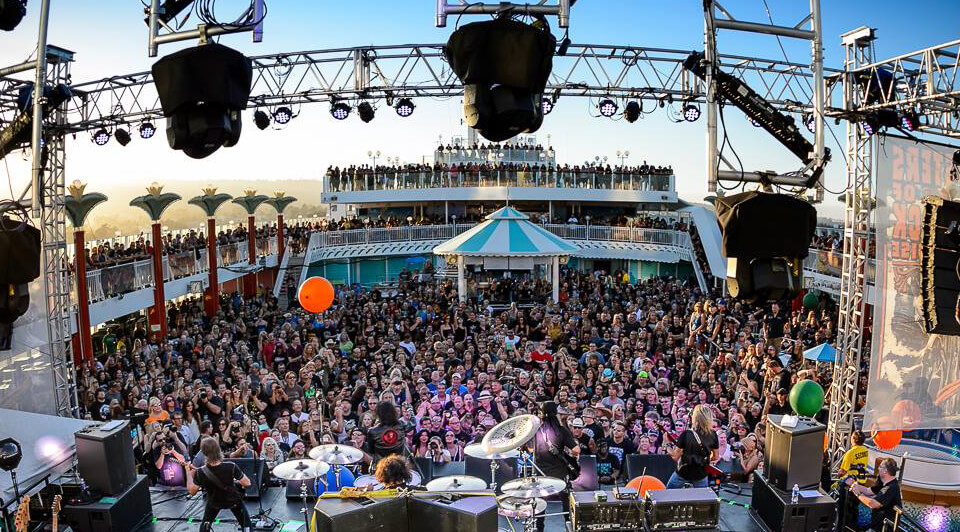 When: March 8-13, 2024
Where: Miami – Jamaica – Grand Cayman (cruise festival)
"We are pleased to announce that the amazing Cruise to the Edge will be back in 2024! Sailing out of Miami, Florida, March 8 – 13, 2024, on the Norwegian Pearl, we visit two Caribbean gems, George Town, Grand Cayman and Ocho Rios, Jamaica for the cruise we have all been waiting for! We top it off with incredible performances during two amazing days at sea, for the Ultimate Prog Rock Vacation Experience! Save the Date for 2024 as we celebrate Prog music, and create new memories with friends and artists who have become part of our Very Special CTTE Family. It's time to come together once again to revisit our youth and the joy of the World's Greatest Prog Rock Music."
Cruise To The Edge 2019 - Video Recap "The Great Adventure" - The Prog Report
46) Reggae Rise Up Florida 2024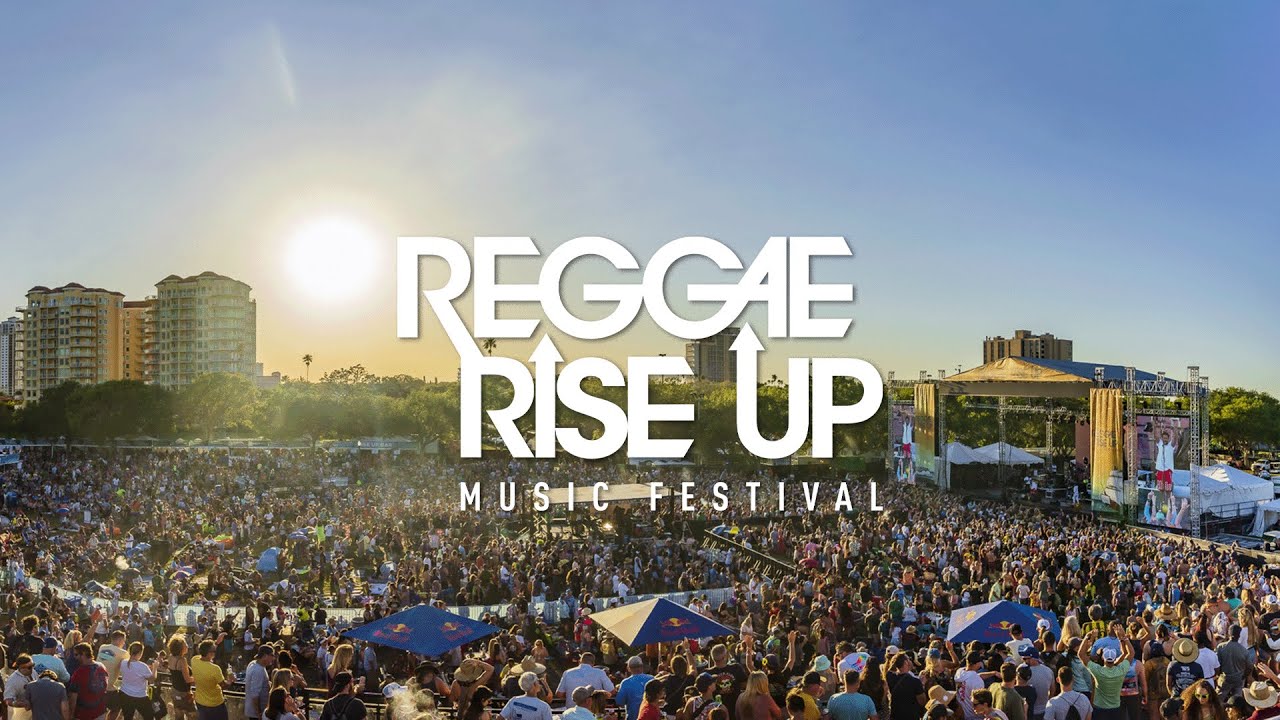 When: March 14-17, 2024
Where: Vinoy Park, St Petersburg, Florida
"Good times and positive vibes await at the Reggae Rise Up Music Festival hosted at Vinoy Park in St. Pete. Get your tickets today to see the biggest names in Reggae Music, with headlining artists Wiz Khalifa, Rebelution, The Movement and many more! Watch performances at multiple stages, explore interactive activities and large-scale art installations, savor delicious craft vendors and take advantage of the ample space by bringing a blanket or chair to layout and relax on. Reggae Rise Up Florida continues to set the standard, bringing together more fans every year!"
Reggae Rise Up Florida Festival 2023 - Day 2 Recap
47) On The Blue Cruise 2024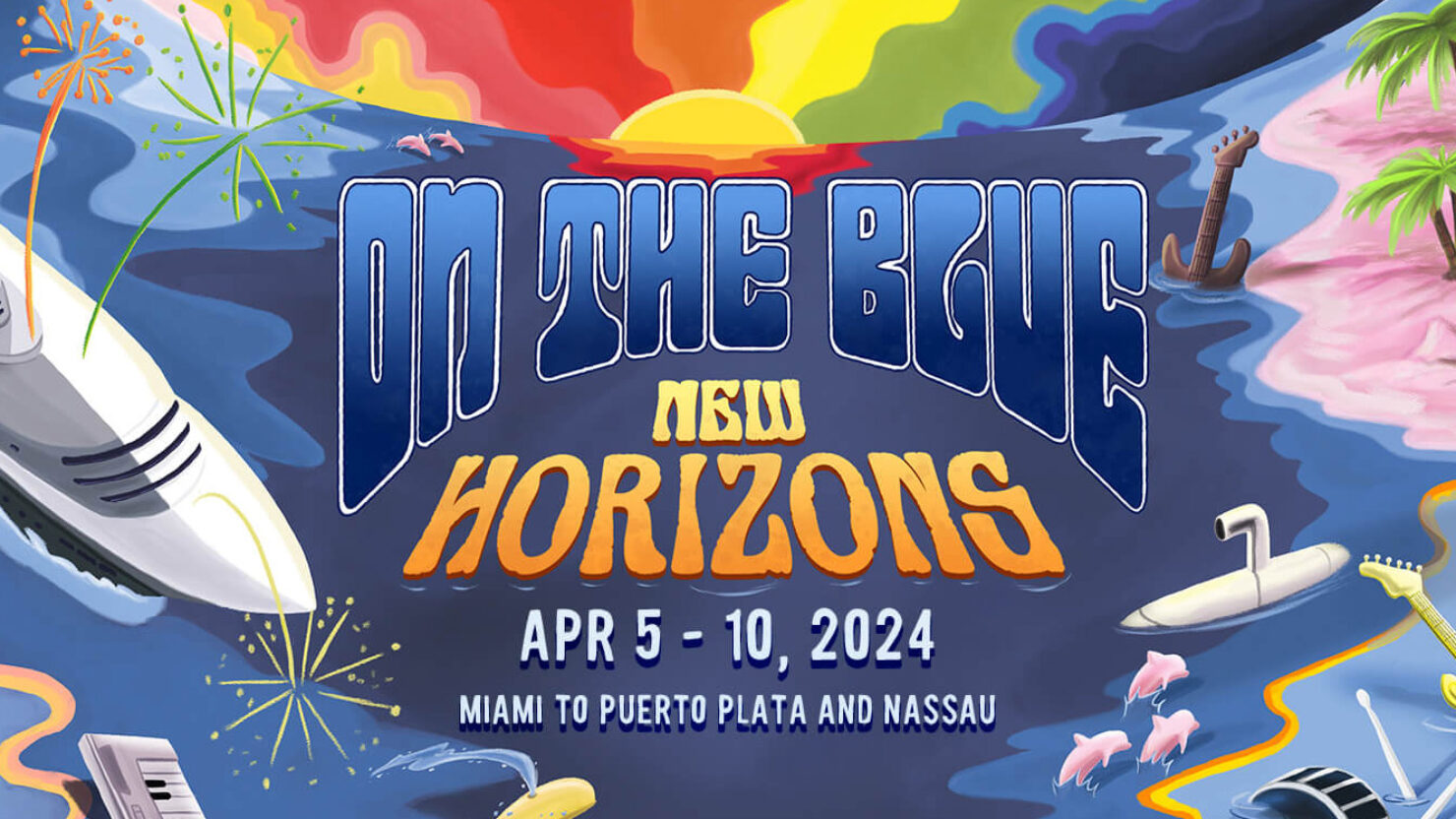 When: April 5-10, 2024
Where: Miami – Dominican Republic – Bahamas
"It is our pleasure to announce that we are sailing once again aboard the Norwegian Pearl, April 5-10, 2024, reuniting with our wonderful fans, plus new and returning Artists. Get ready for another epic cruise adventure, revisiting our youth and the joy of the World's Greatest Classic Rock Music!! Leading the way, Justin Hayward, the Voice of the Moody Blues, returns with an All-Star lineup featuring Iconic Classic Rock stars from music's greatest generation. Justin will be performing classics from his solo catalog plus many of your favorites from The Moody Blues. In addition, get up close and personal for an intimate Q&A with Justin, providing insight into the career and music of this true Rock Superstar. Not to mention, our stellar starting lineup is already making waves with our fans."
48) Tampa Bay Blues Festival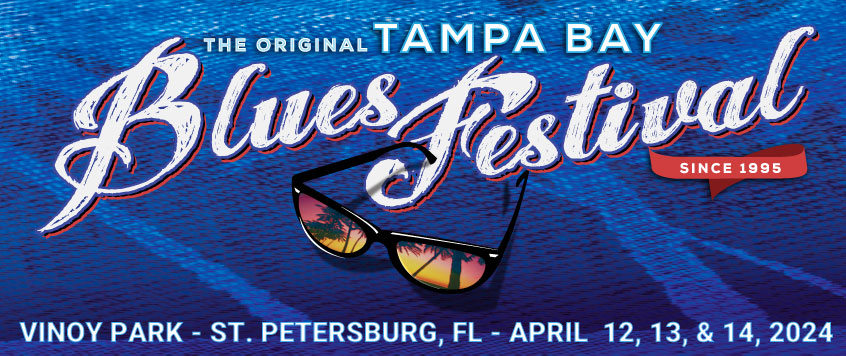 When: April 12-14, 2024
Where: St Petersburg, Florida
https://www.tampabaybluesfest.com
"Join us for the 27th Annual Tampa Bay Blues Festival featuring 15 national blues bands including Robert Cray, Tower of Power, The Fabulous Thunderbirds, Tab Benoit, Ana Popovic, Mr. Sipp. Fabulous Florida foods, beverages, and live blues music. Bring your chairs and blankets."
49) Summer of '99 Cruise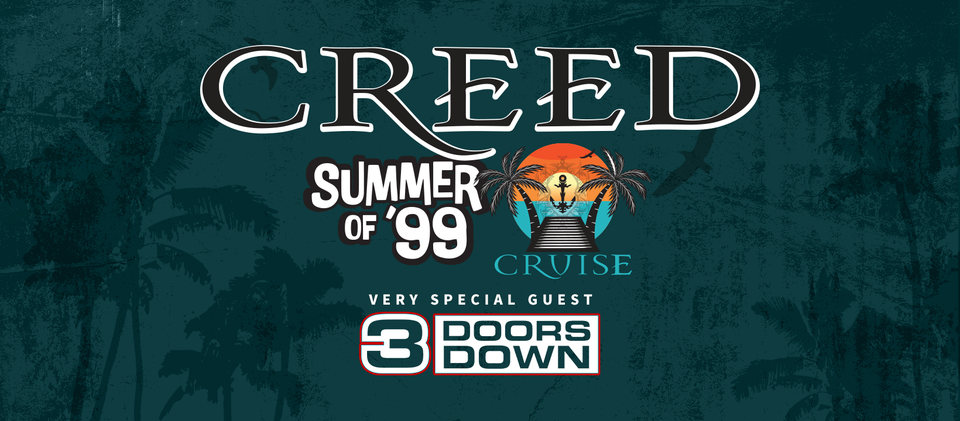 When: April 18-22 & April 27-May 1, 2024 (Week 1 and 2)
Where: Miami – Bahamas (Week 1) Port Canaveral – Bahamas (Week 2)
https://www.summerof99cruise.com
"WITH ARMS WIDE OPEN, Creed reunites aboard Norwegian Pearl for Week 1: Miami & Norwegian Jade for Week 2: Port Canaveral (Orlando), for the doubled inaugural Summer of '99 Cruise & Summer of '99 And Beyond Cruise. Creed and Sixthman invite you to cruise back in time and party JUST like it's (Summer of) 1999! This totally immersive experience is all that and a bag of chips for any Creed fan. Reuniting for the first time since 2012 Creed will bring their unique sound and energy through performances, Q&A sessions, a commemorative signed guest gift, and much more! Joined by very special guests, Buckcherry, Tonic, Vertical Horizon, Fuel, The Verve Pipe, Tantric, Louise Post (of Veruca Salt), Nine Days, and more…"
Summer of '99 Creed Cruise 2024 Announced!
50) Seabreeze Jazz Festival 2024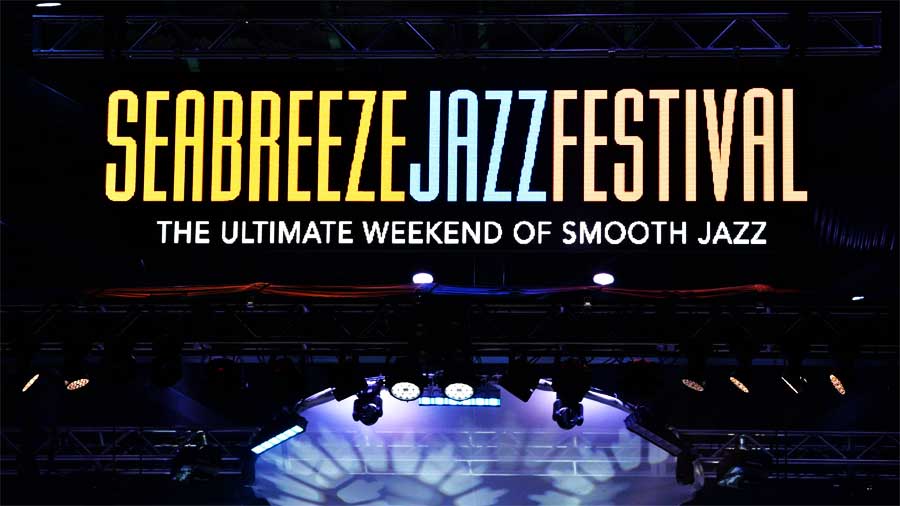 When: April 21-25, 2024
Where: Panama City Beach, Florida
https://www.seabreezejazzfestival.com
"The Seabreeze Jazz Festival showcases the top names in smooth jazz in five performance-packed days just steps from white-sand beaches, great shopping, dining, and attractions. Jazz dinner and lunch cruises, nightly All-Star After Party Jam Shows, and more to be added to the excitement!
Nominated as "Best Jazz Festival" at the Oasis Smooth Jazz Awards, the Seabreeze Jazz Festival in Panama City Beach combines the top national smooth jazz artists with a full weekend of fun, sun, great beaches, and good times. Join us for the ultimate performance-packed weekend of jazz."
2022 Seabreeze Jazz Fest Final Recap Video
51) Key West Songwriters Festival 2024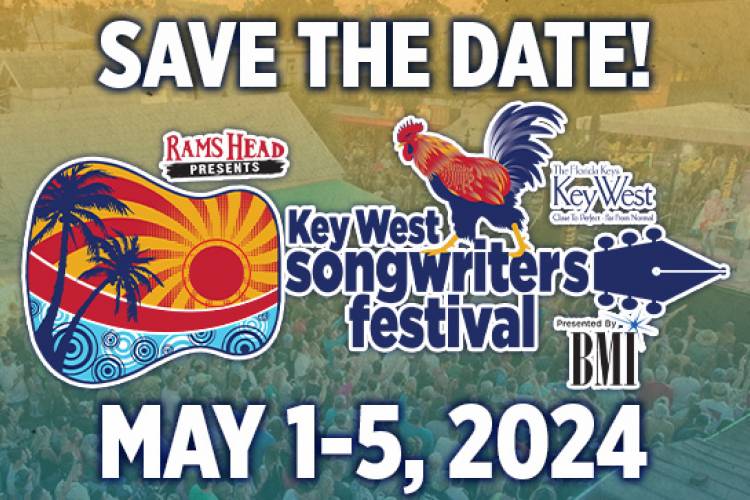 When: May 1-5, 2024
Where: Key West, Florida
https://www.keywestsongwritersfestival.com
"The Key West Songwriters Festival is the largest festival of its kind in the world, and known as a career starter for top country talent. The festival has kicked off the careers of household names such as Kacey Musgraves, Florida Georgia Line, Jake Owen, Michael Ray, Randy Houser and Maren Morris. In its 27th year, KWSF has grown into a top destination for music lovers who flock to Key West for five days and nights of live music and storytelling from veteran songwriters and the next big hit-makers."
Key West Songwriters Festival Sights and Sounds 2022
52) Sol Fest 2024
When: May 2-5, 2024
Where: Ponce de Leon, Florida
"Sol Fest features the Mind, Body, and Sol Stage, three unique custom stages with lasers, fire, and fireworks! Sol Fest is a three-day camping electronic music and arts festival with over 70 artists held during early spring. Witness art come to life in a mind-altering wonderland with atmospheric lighting, live and digital art, and interactive installations."
Sol Fest Music and Arts Festival Official Aftermovie 2023
---
Florida Festivals Possibly Returning in 2025
Sometimes, festivals take a year off. There have been a few festivals that have not made any announcements about future events. With that being said, I still wanted to give them some recognition as they've provided some good times to thousands of revelers at previous editions!
---
Okeechobee Music & Arts Festival
When: TBA
Where: Okeechobee, Florida
"Okeechobee Music & Arts Festival is a 4-day surreal experience, filled with multi-genre music, immersive art and transformative events, deep in the heart of Florida's wild wilderness. A gathering of all walks of life where the common ground is music, magic and mystery from dusk til dawn."
"Okeechobee Music & Arts Festival burst onto the Florida scene in 2016 and immediately become a fan favorite. Taking place in early March, Okeechobee is now the first major music festival of the US festival season and provides a glimpse of touring summertime artists. The festival's home at Sunshine Grove is a treat for campers with lush grassy fields, a sandy beach, and a majestic grove."

---
Wanee Music Festival
When: Dates TBA
Where: Live Oak, Florida
"Grab your JAMily and join us for Wanee Music Festival, April 19-21. Nestled along the celebrated Suwannee River and lofty live oaks, The Spirit of Suwannee Music Park offers 800 acres of unforgettable memories.
Deeply rooted in the tradition of music, this park will make you a believer in its healing power; there is truly no place like it on earth. In keeping with tradition, this year's Wanee will pay homage to the world-renowned music of the Allman Brothers Band. This year marks the fourth memorial year without our beloved Allman Brothers Band hosting the festival, but their influence reverberates in the theme and within the music of every artist on the lineup."

---
Am I Missing Any Epic Music Festivals in Florida…?
I'm always trying to update these posts and include new/upcoming music festivals! Feel free to shoot me an email with any info you have on Florida Festivals for me to add to the list!
---
Looking for more epic music festivals around the world…?
My blog is filled with awesome posts about awesome events, concerts, and festivals in practically every region of the world! Take a read through some of these blog posts for more travel inspiration/ music festival shenanigans!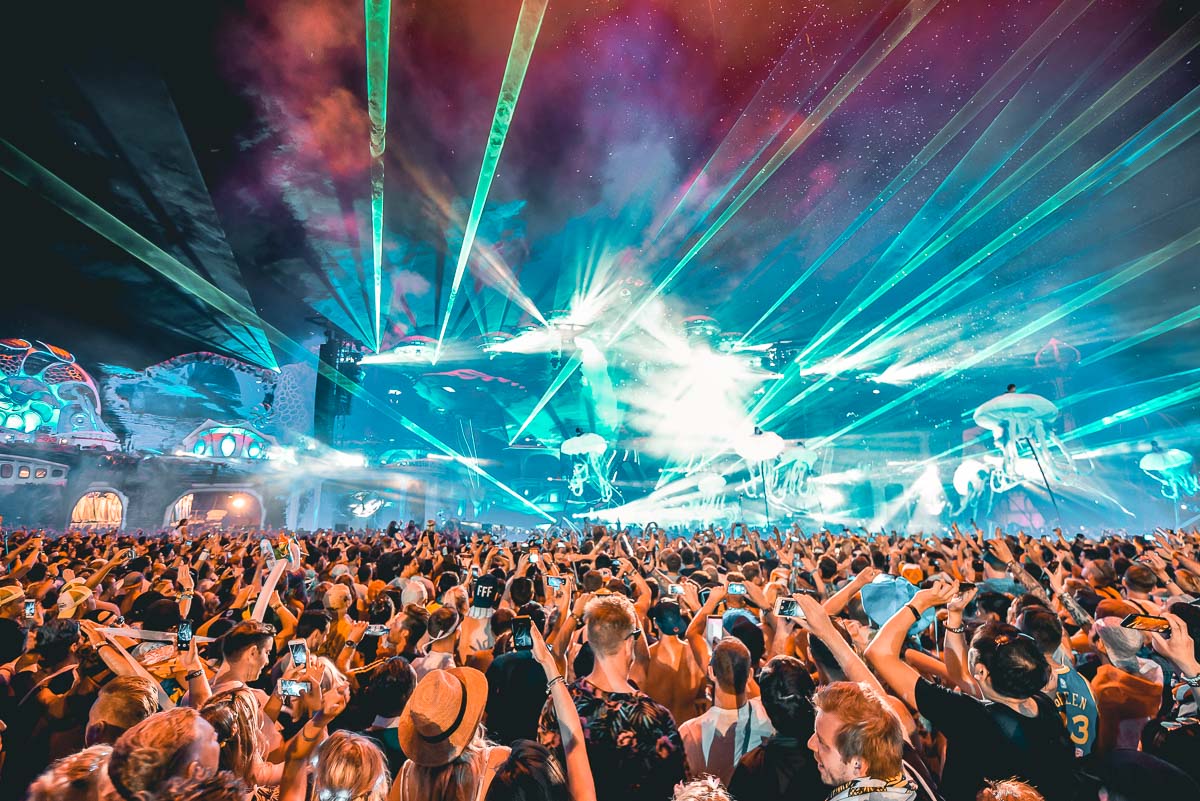 ---
Thanks so much for reading about these music festivals in Florida!
Share these Florida Festivals with your festival squad!
And if you're not already, I'd love for you to follow along on my Facebook page and Instagram to check out my personal adventures around the world!
https://www.jonesaroundtheworld.com/wp-content/uploads/2018/12/Florida-Music-Festivals-2020.jpg
1000
1500
Dave
https://www.jonesaroundtheworld.com/wp-content/uploads/2017/03/logotry-1-1-300x106.png
Dave
2023-10-11 04:02:53
2023-10-12 12:55:40
50 Florida Music Festivals To Experience Before You Die