Ultra Europe
&

Yacht Life Croatia with Life Before Work
Life works in mysterious ways sometimes.
When I missed a flight to Estonia, it entirely changed up my summer travel plans, and I wasn't sure what I was going to do (read about that here).  In reality, the options in Europe are endless, but I really wanted to focus on new experiences / new music festivals.
So when a friend of mine told me he was moving to Split for the month of July and said I could crash at his apartment (Thanks Brad!), I couldn't resist the offer to check out Ultra Europe.
AND just like that, my summer travels were sounding really great again.  Instead of flying up to Estonia and attending a 3-day festival (which I heard was a disaster btw), I was making my way over to Croatia with stops in Florence, Venice, and Slovenia along the way!
---
Ultra Europe
(View my Ultra Europe Music Festival Photo Album)
As far as a BRAND goes, ULTRA is the arguably biggest and best electronic music festival around the world.  What started in Miami over 20 years ago, has grown into this massive global dance event, and I can't believe that I hadn't attended a single Ultra somewhere around the world. 
This was the 5th Anniversary of Ultra Europe, and I really think they went above & beyond to produce an incredible 3-day festival!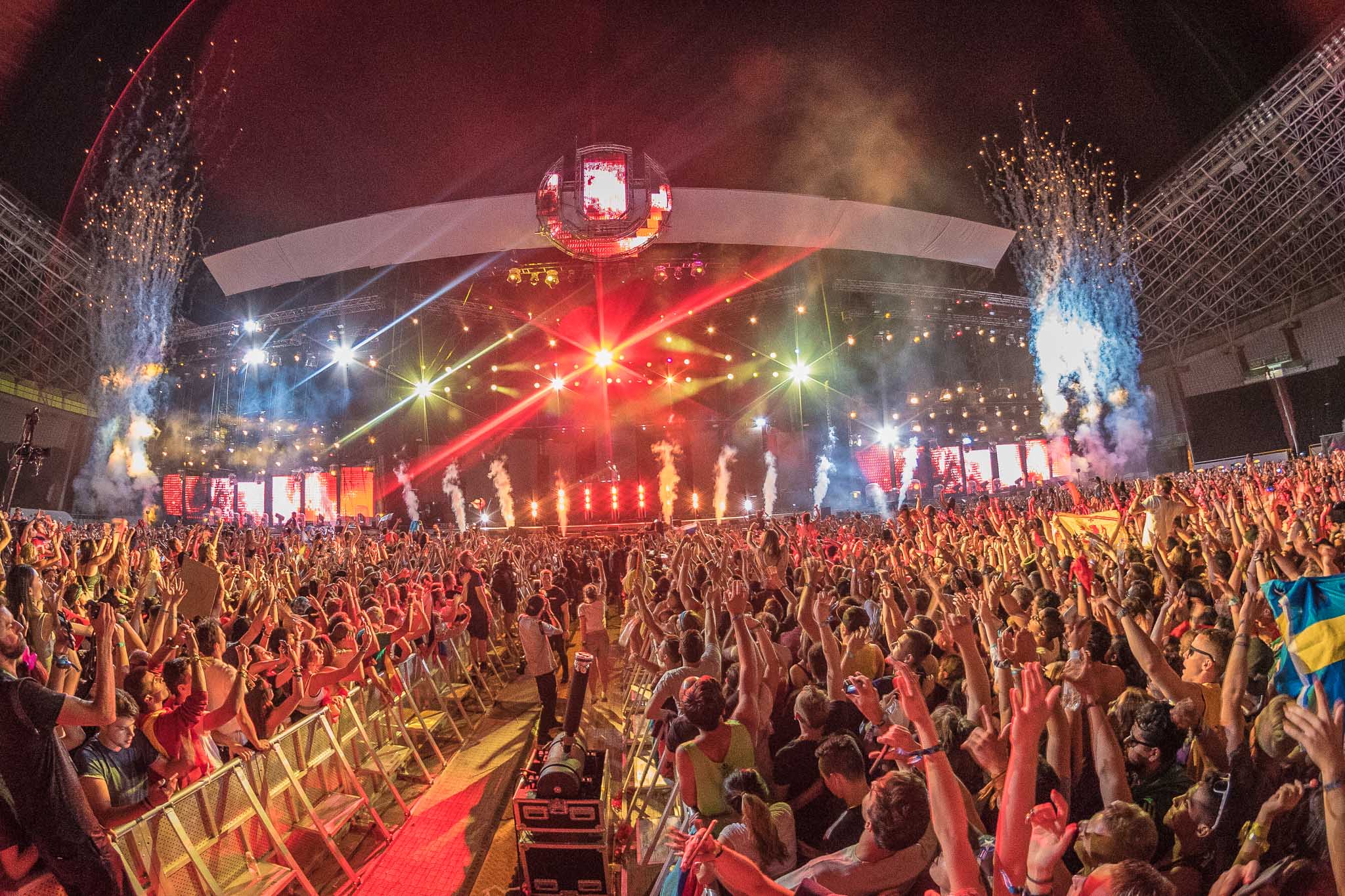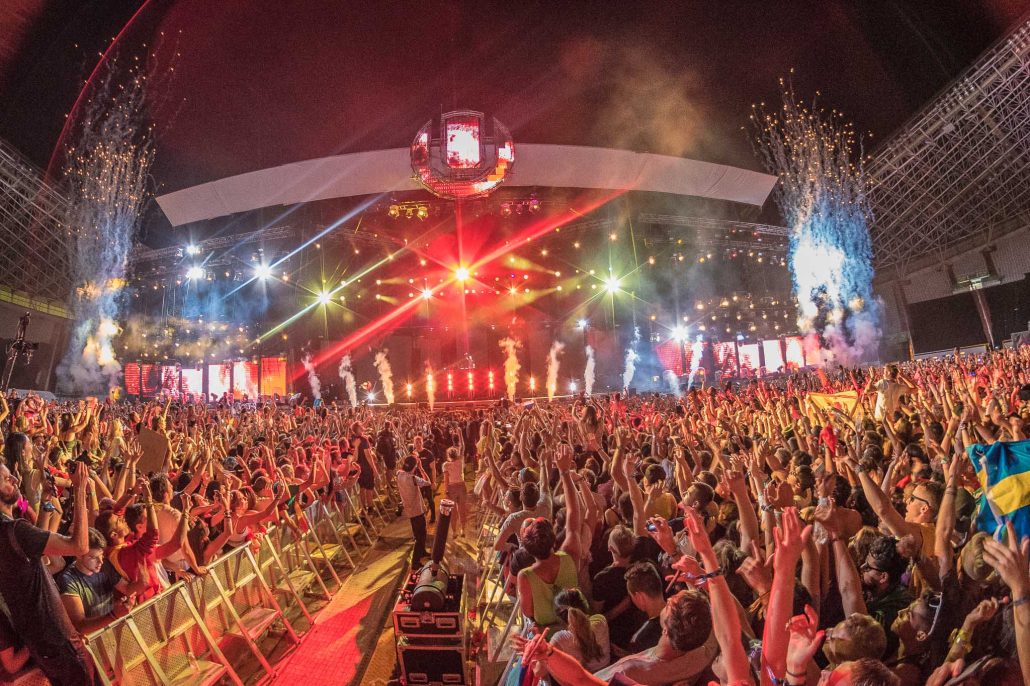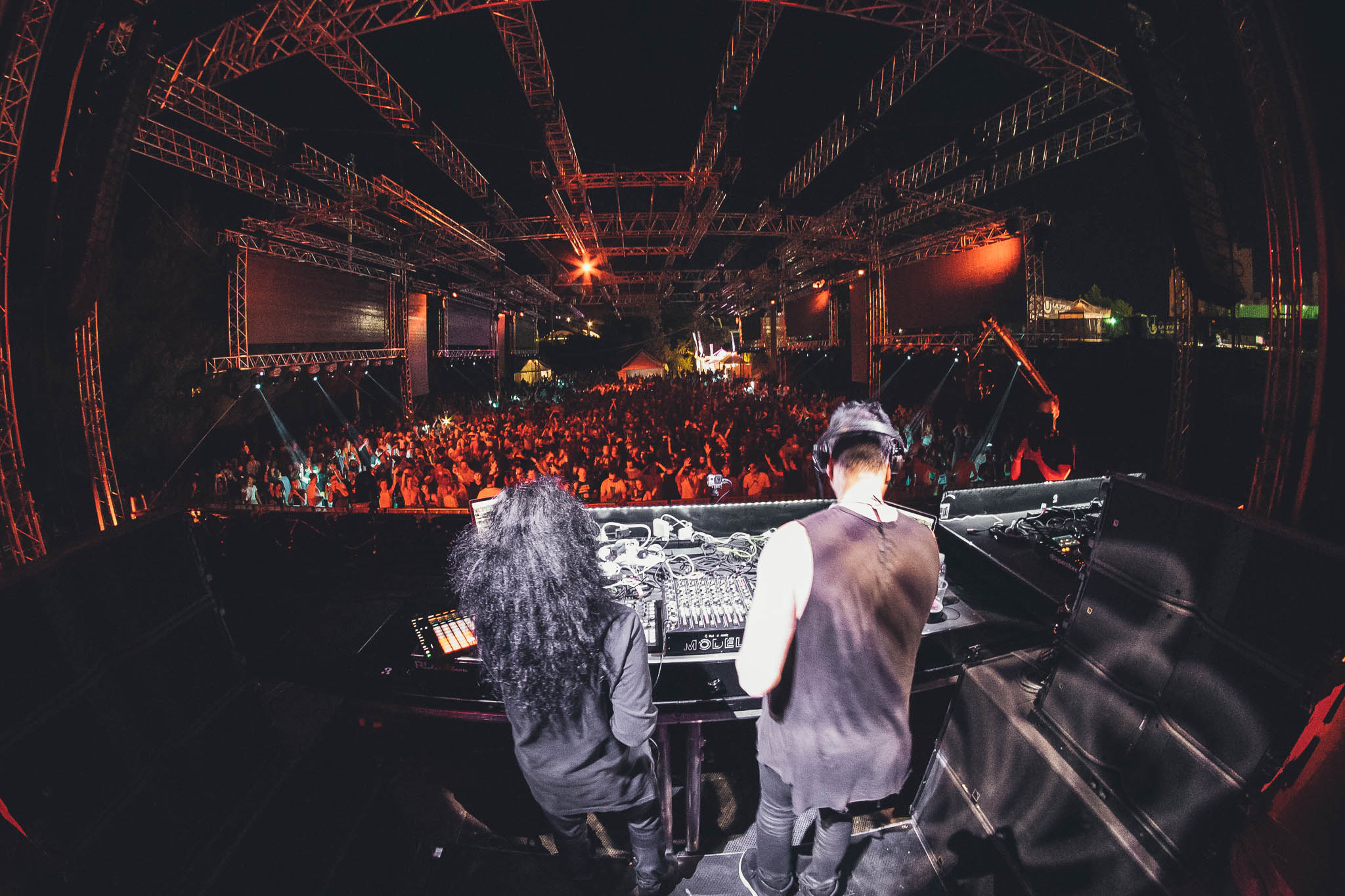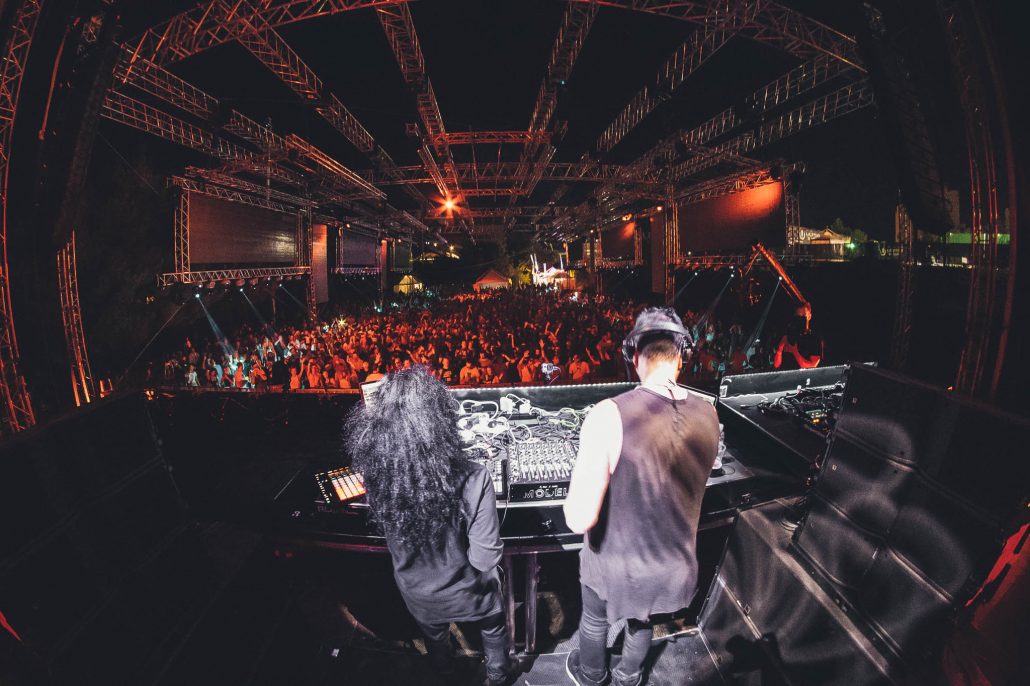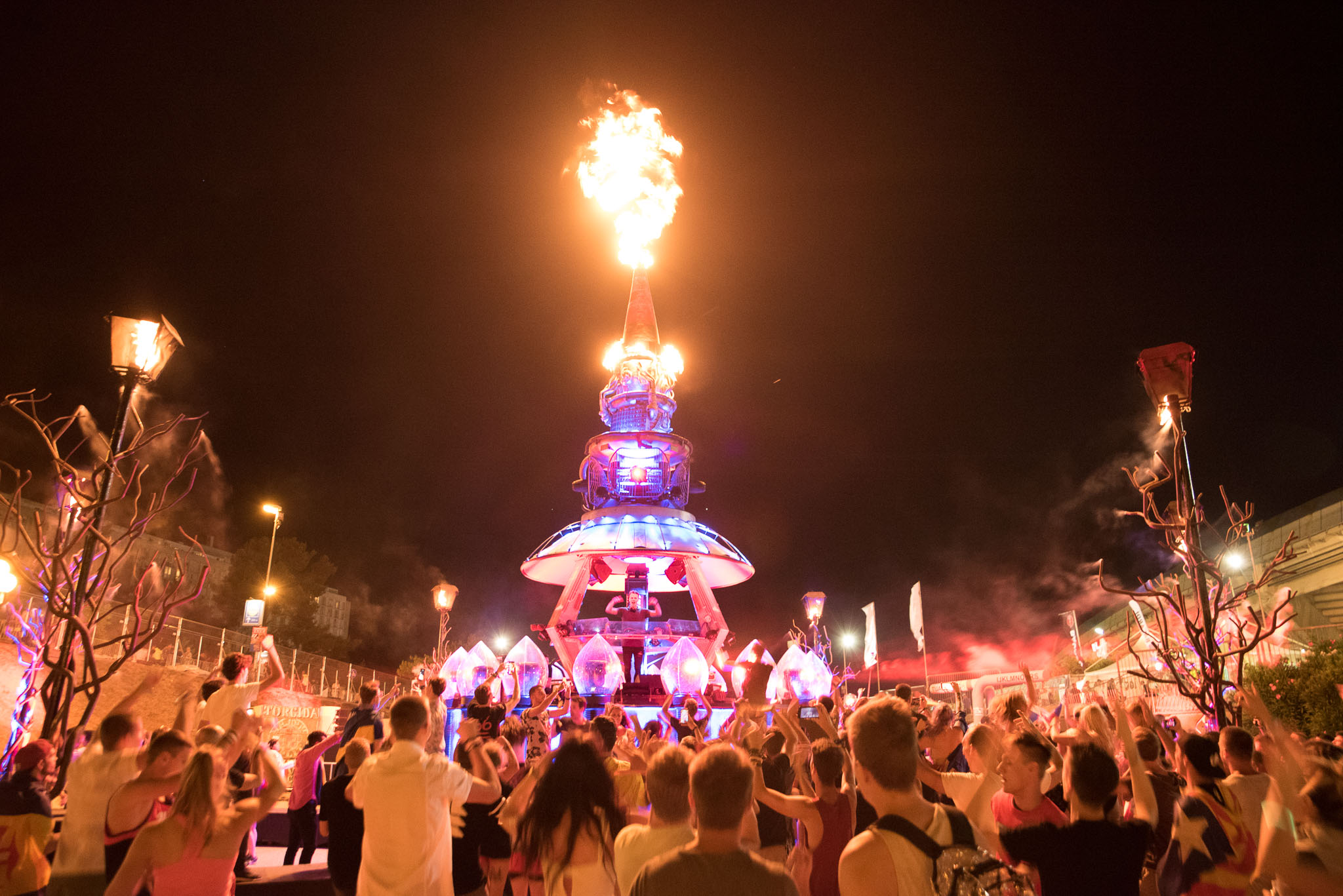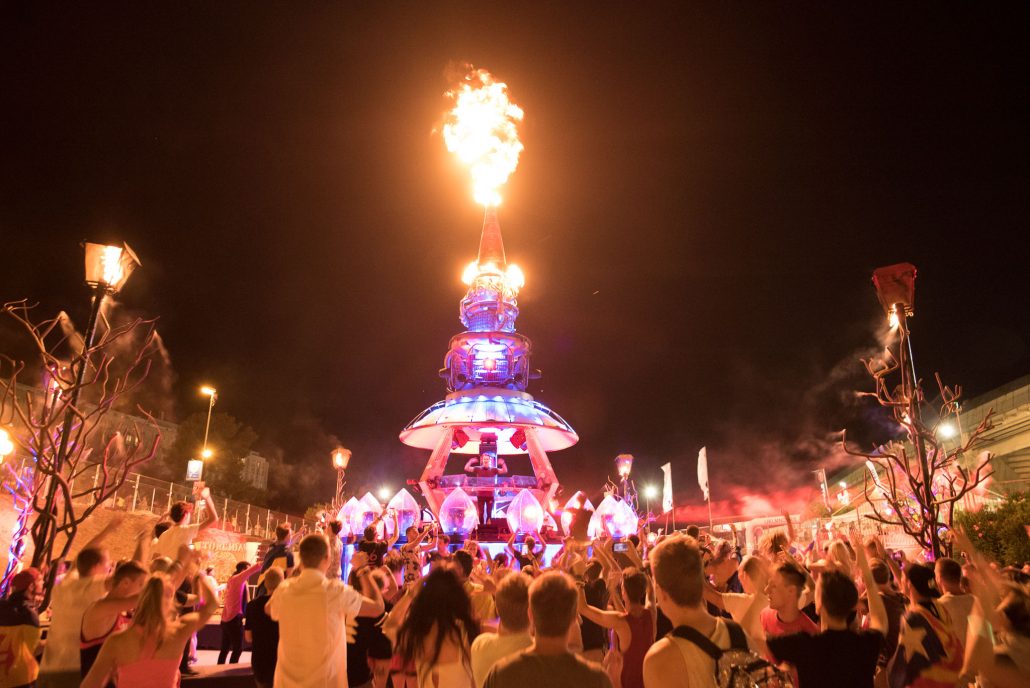 This was a very long and hectic weekend running around this monstrous arena (which held nearly 60,000 people), taking photos, and meeting great people.  While there were a few times I felt that this festival lacked a certain atmosphere that I look for when I go to events, it was still one amazing party with some of the best music I've heard in a long time!
The Line-Up at the "Resistance" Stage was completely stacked with some of the biggest names in underground house & techno, and getting backstage to photograph my favorite DJ's was an experience I'll never forget.
The music was loud and bumping until 6 A.M each night, the stages were massively impressive, and it was super easy to get to / from the venue.  Overall, it was another epic festival I've crossed off my ever growing list of music festivals, and would highly recommend it to anyone traveling around Europe.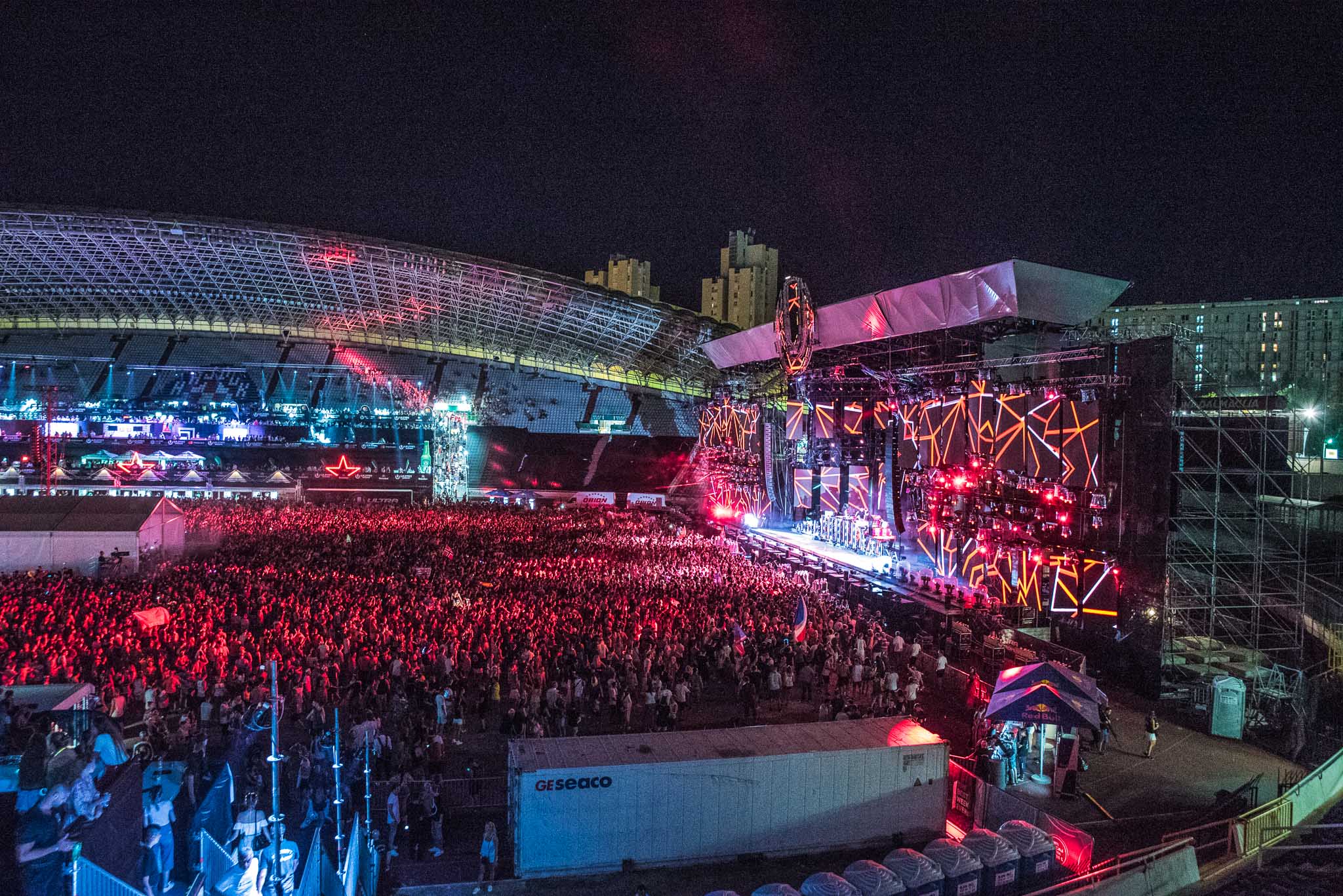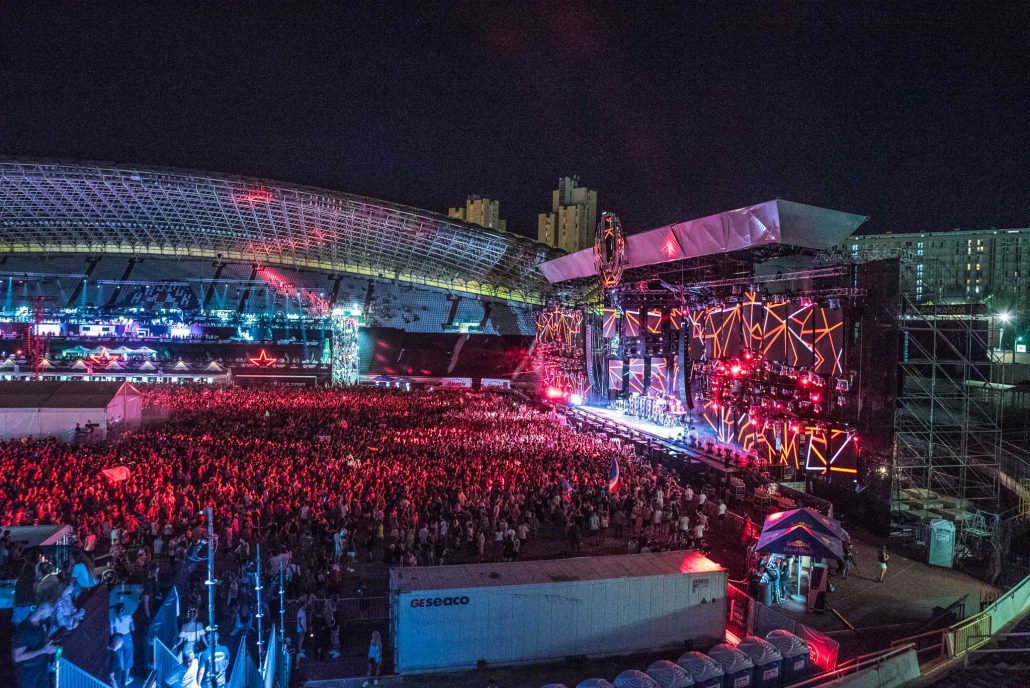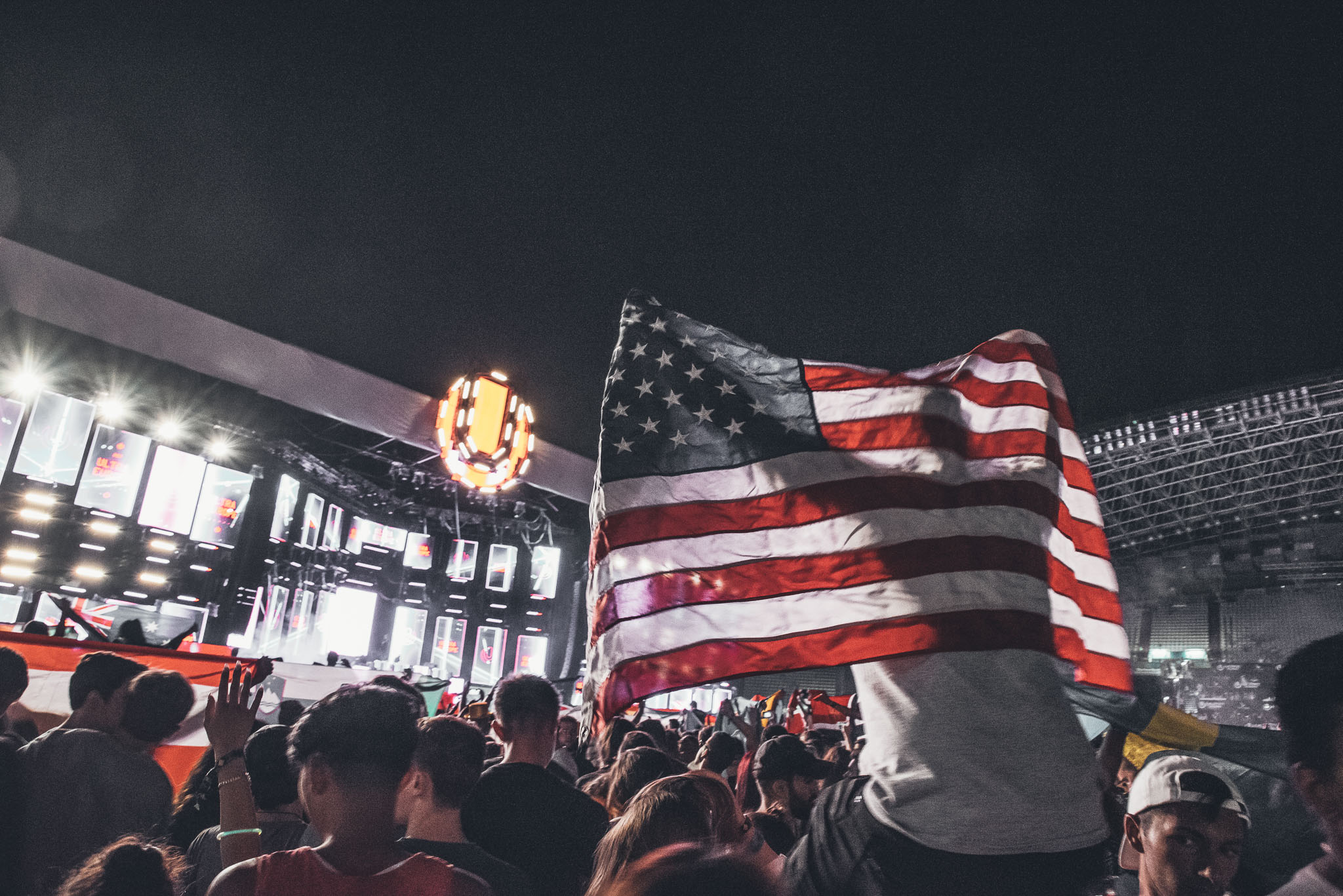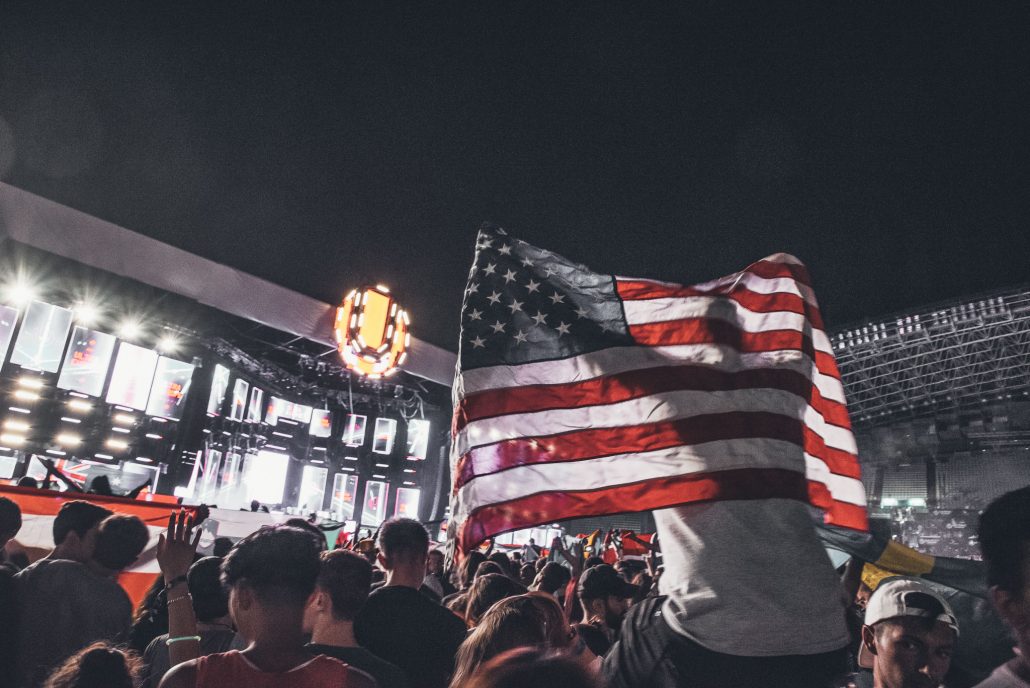 ---
Y-A-C-H-T L-I-F-E
Life Before Work has been a company I've been admiring for over 5 years, so when I got offered a last-minute invitation for their only available spot on Yacht Life Week 3, I couldn't help but say yes!
The truth is: it was a reckless decision, lol.  I was completely exhausted from my previous travels in Italy & Slovenia, and Ultra Europe took a LOT of my energy.  I also had already booked a plane ticket back to Rome, and was looking forward to some time off before flying to Indonesia!
BUT I COULDN'T SAY NO.  WHO WOULD SAY NO!? IT'S F*****G YACHT LIFE!! ;-)
If you haven't heard of this before, just watch the aftermovie below from 2016. 
YachtLife Croatia - Are You Ready For The Trip of A Lifetime? || by LIFE BEFORE WORK TRAVEL
---
I knew exactly what I was getting myself into when I accepted the invitation.  It's a week-long adventure yachting around the beautiful country of Croatia, with a bunch like-minded party addicts looking for a good times, drunken nights, and great vibes.
And that's exactly what it was…
But HOLY SHIT…you have no idea  ;-)
The most spontaneous decision of my summer travels in Europe, ended up being one of my favorite trips of the entire year.
---
The entire trip was absolutely amazing, but here's a few of the places / days that really stuck out to me.
Stiniva Beach – Vis Island
I'm not sure how I've never heard of this place, especially as it was named the "best beach in Europe" in 2016!   While it did require a rather vigorous 20-30 minute hike to reach, it was well worth it!  This secluded cove was the perfect place to spend a day on the (pebbled) beach, go for a swim in the refreshing water, and knock down a few local beers.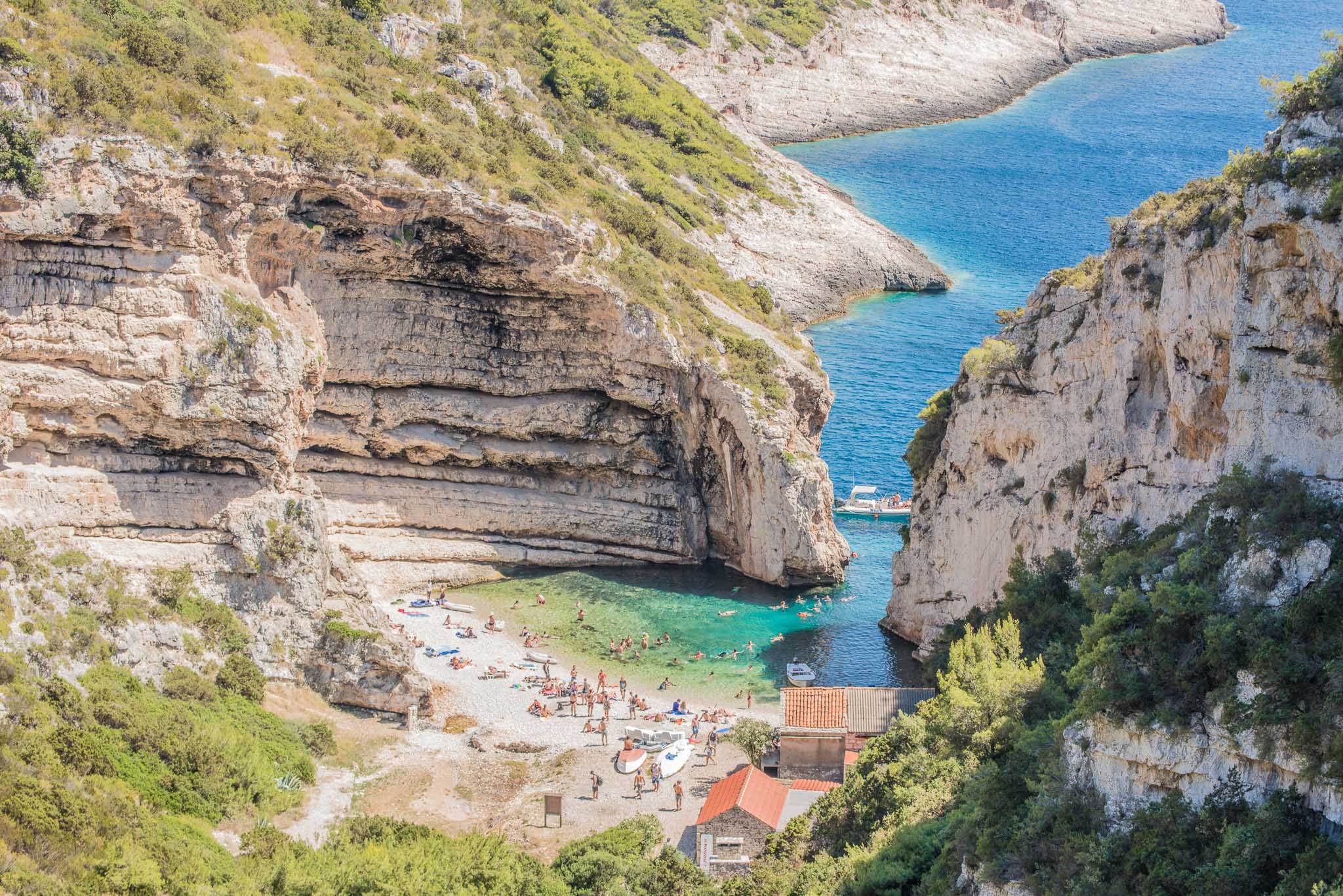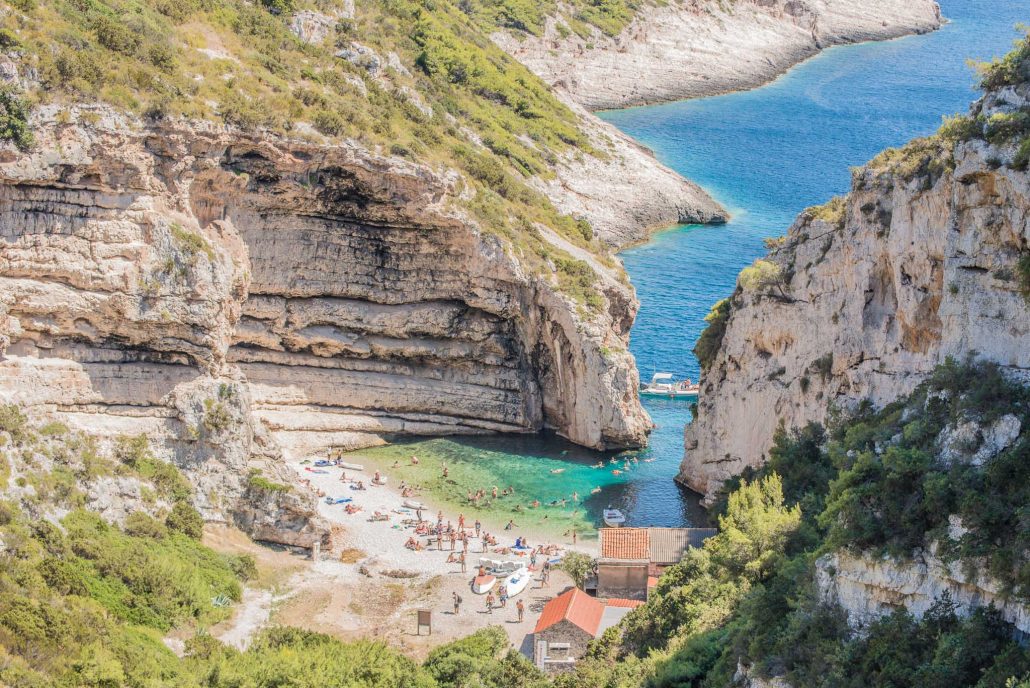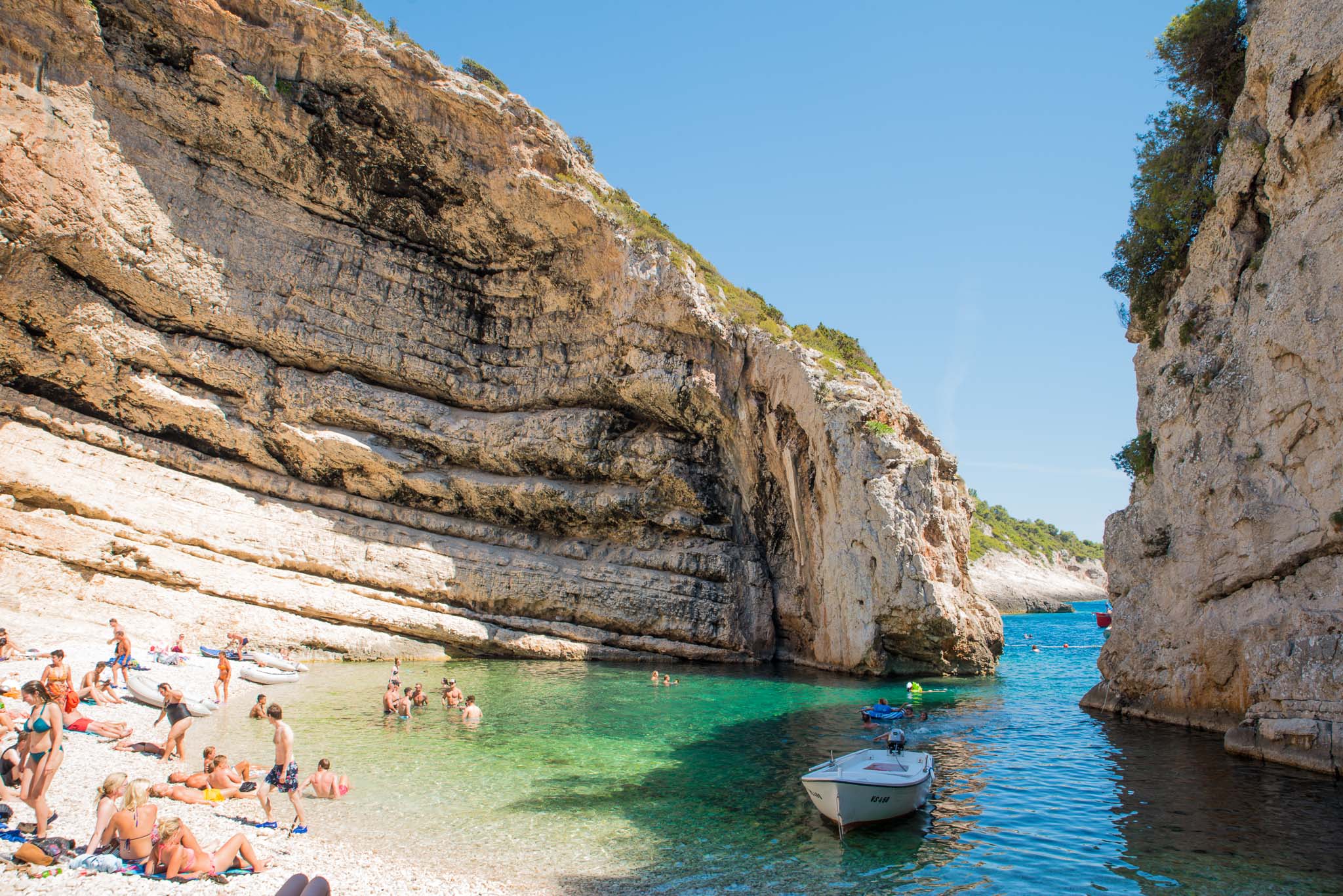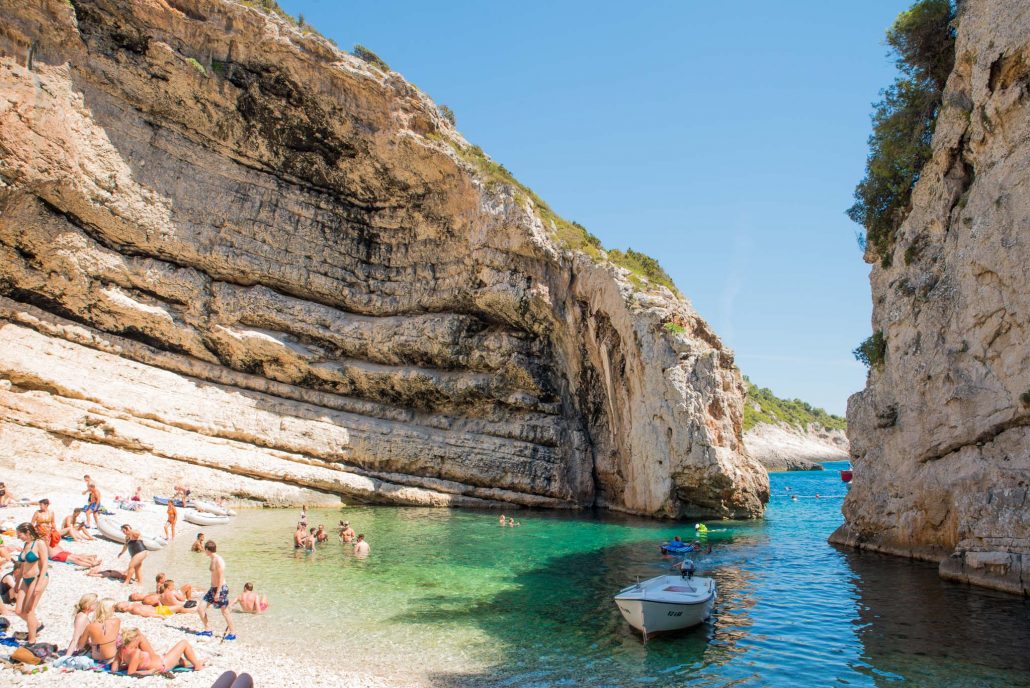 ---
Lumbard & The Infamous White Party
Hands down my favorite day of the trip…
Question:  What is it about everyone wearing the same color of clothing that makes people party ridiculously hard…?  LOL.
The vibe that Life Before Work creates at this small private beach bar is nothing short of amazing.  The resident DJ's Sean Lamb & Rumpus played an amazing B2B Set for hours, and it was so much.  Everyone was just dancing like crazy, singing along to throwback tunes, and feeling the love of new friends they've made on this beach.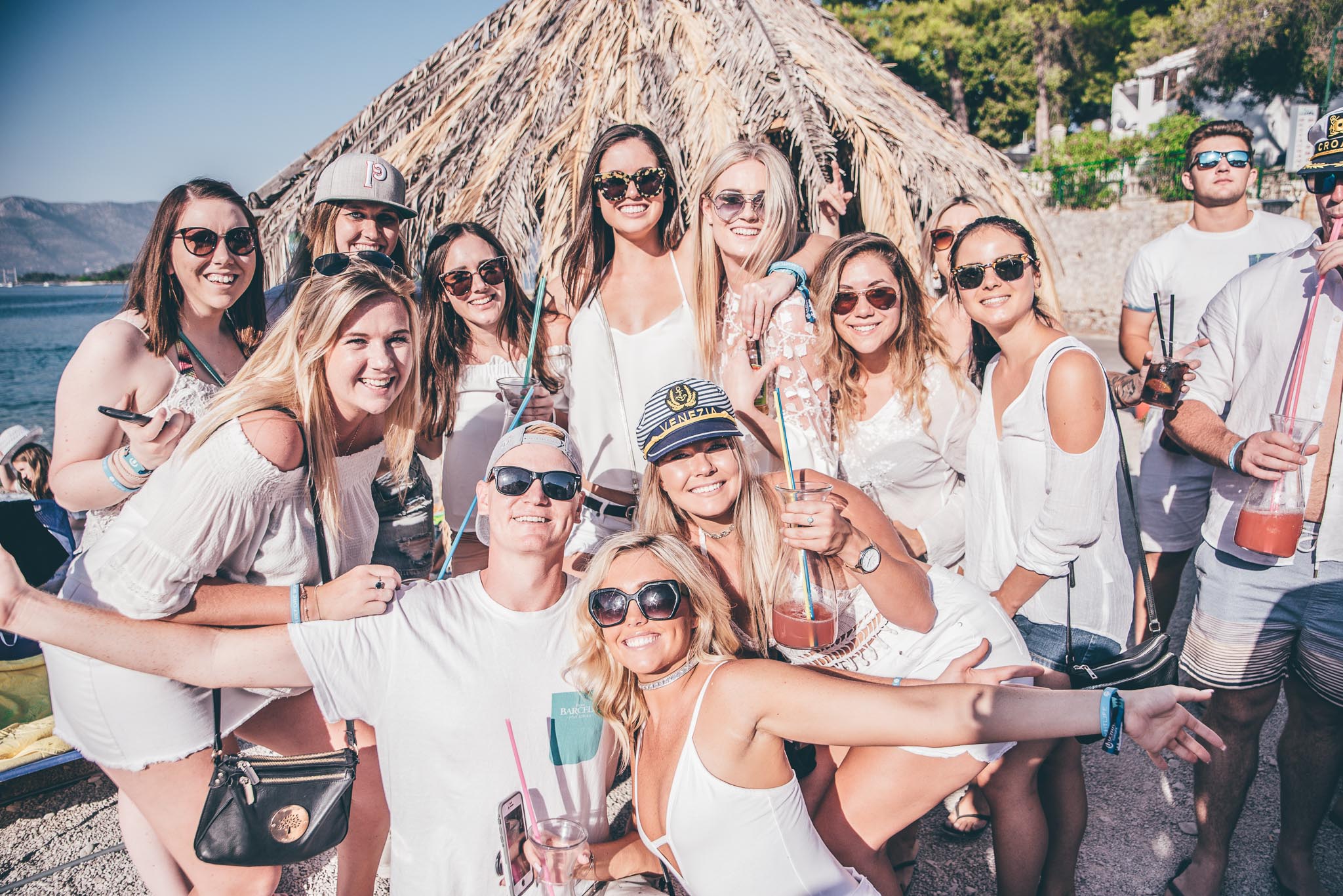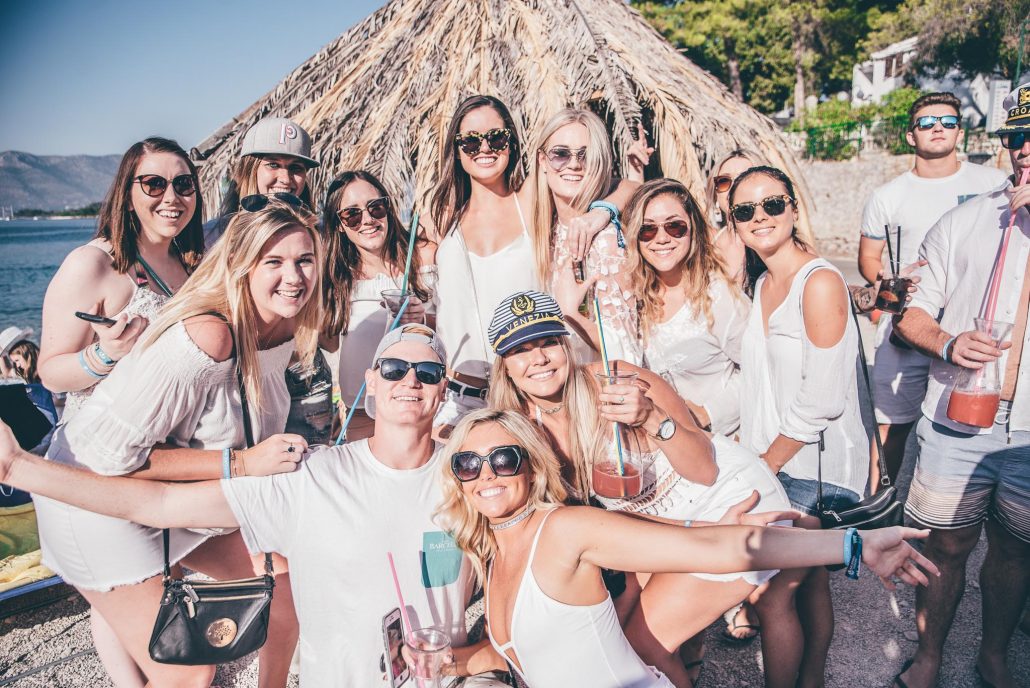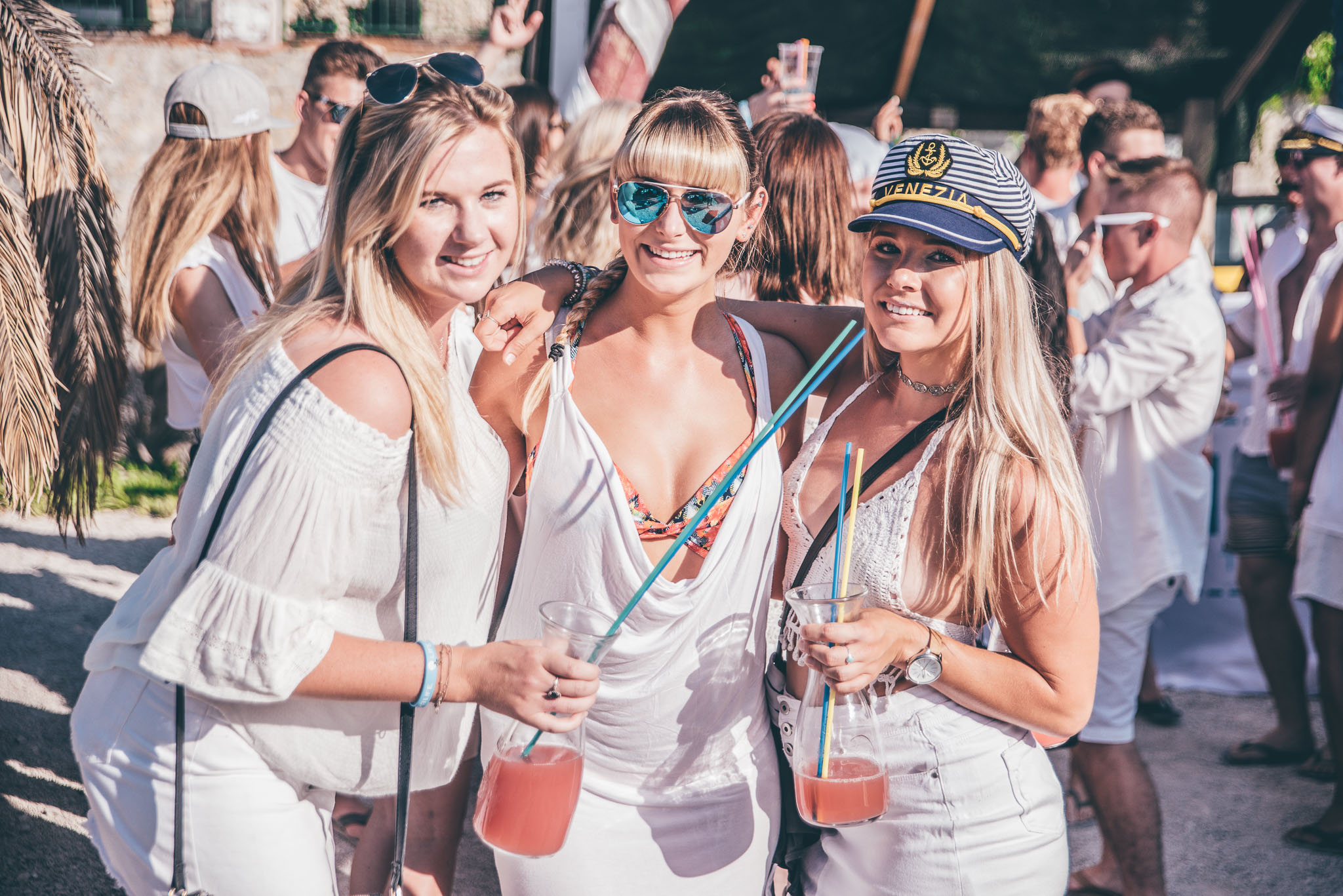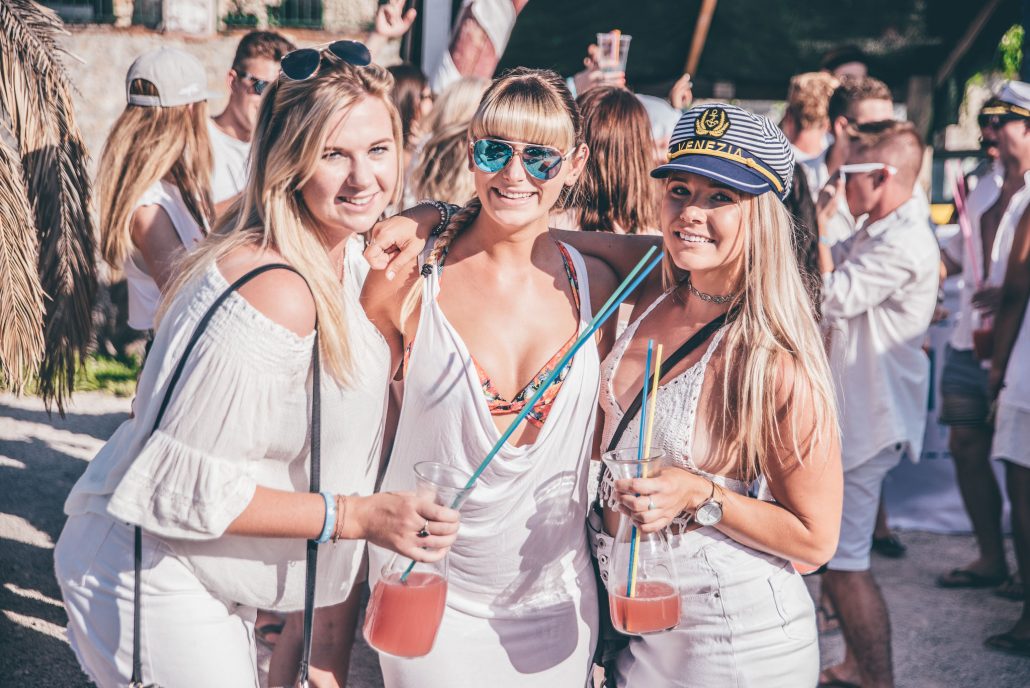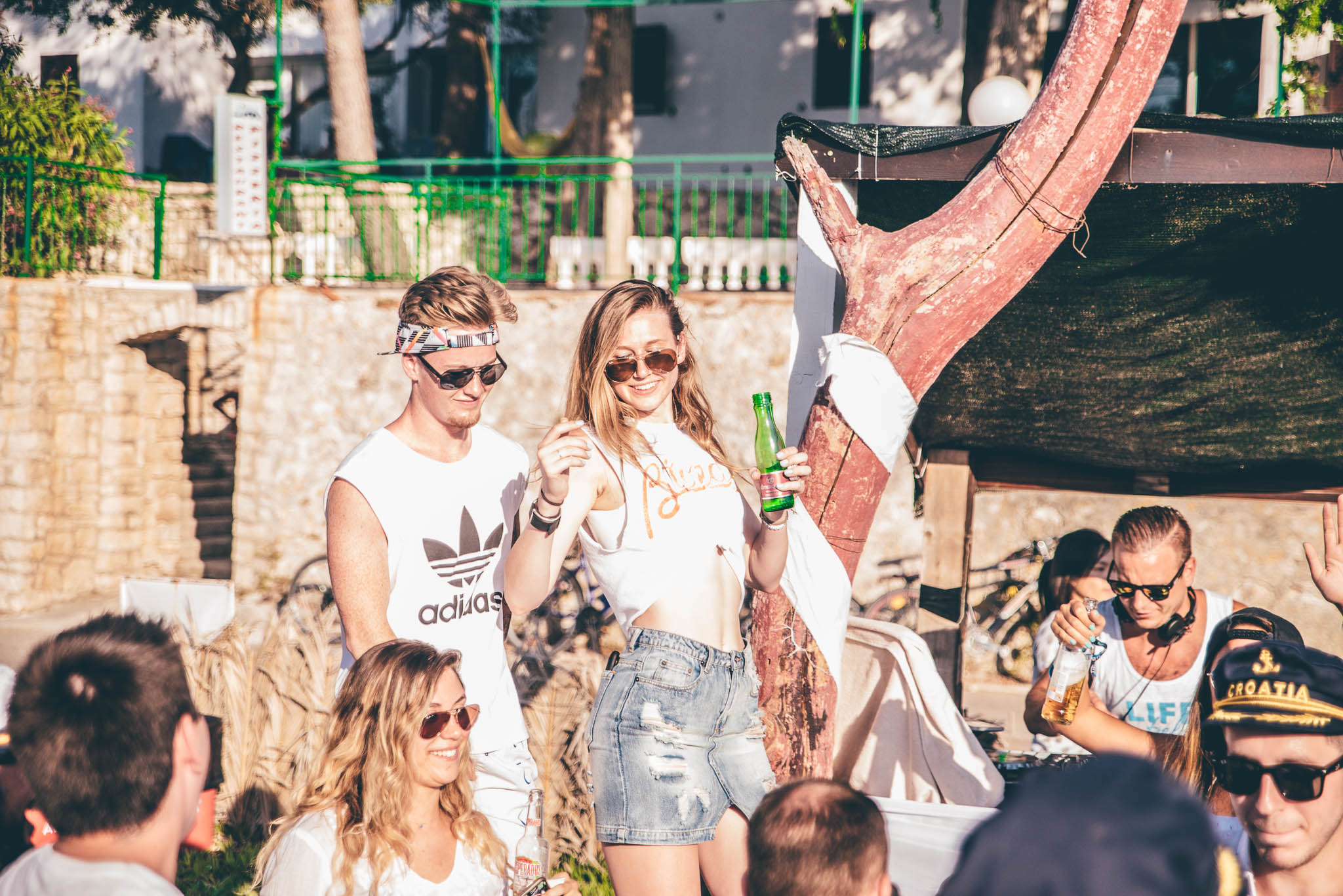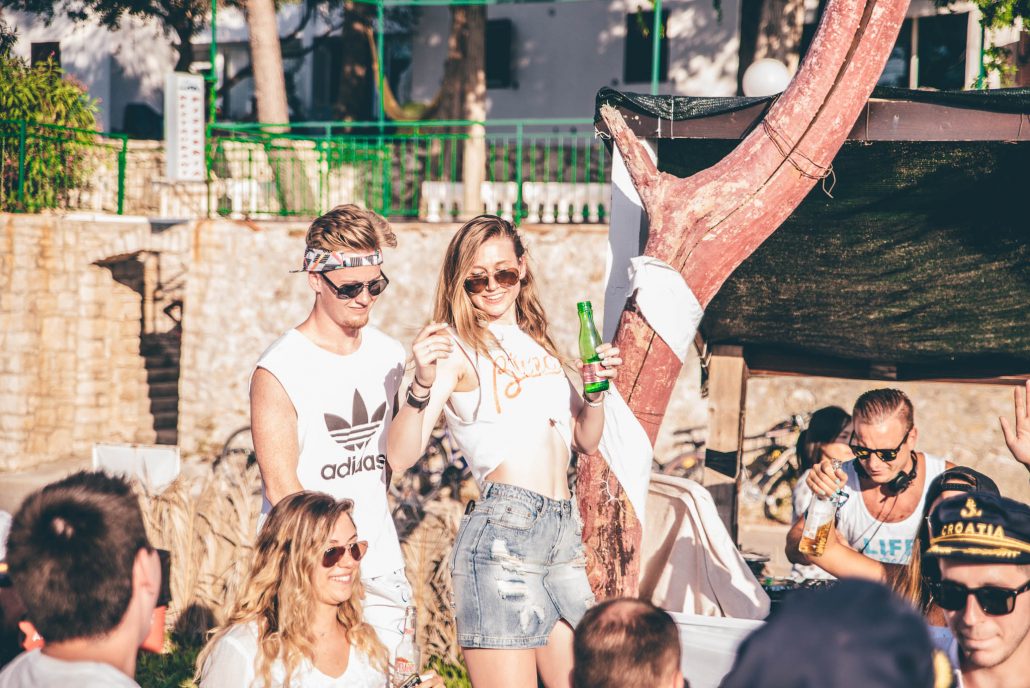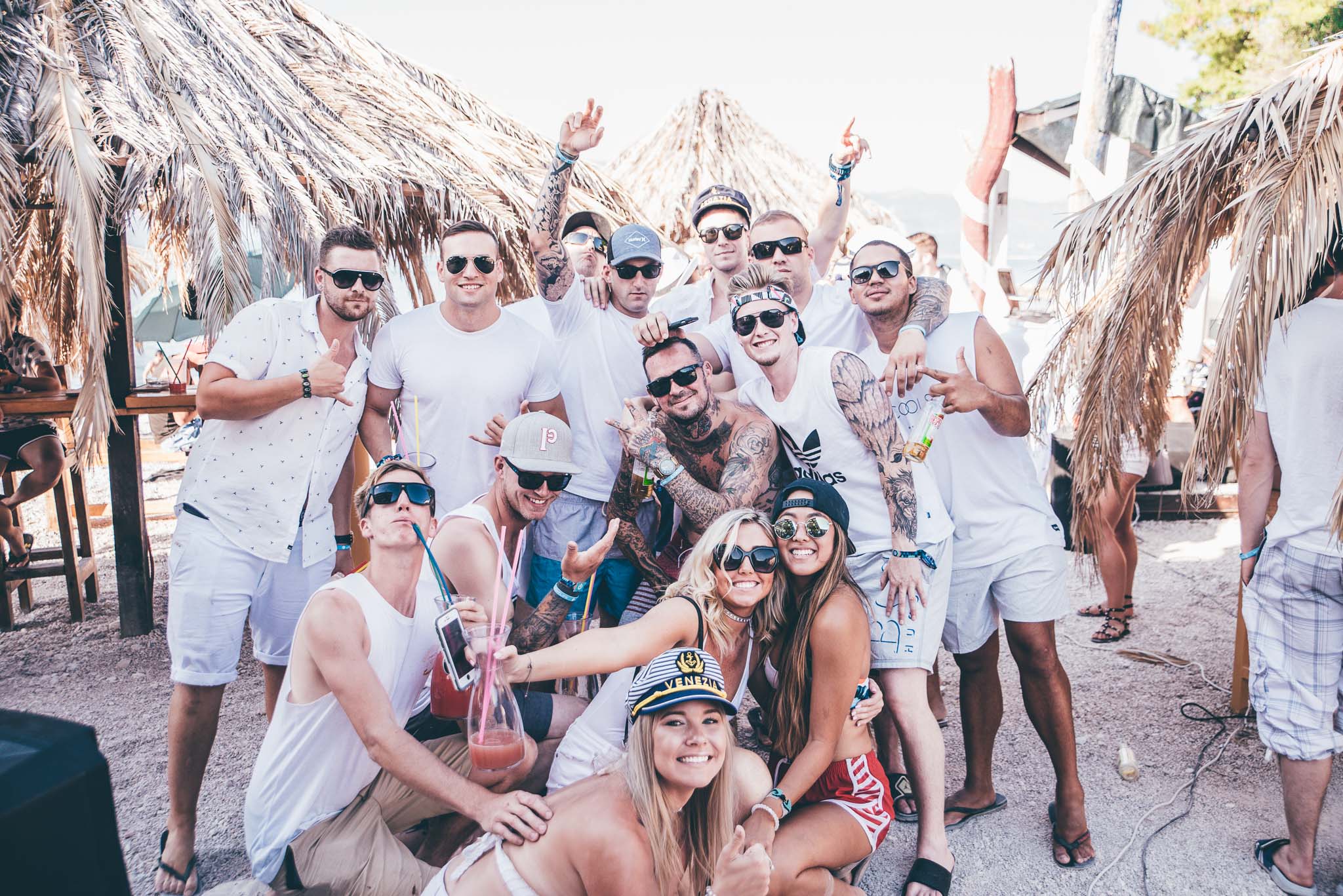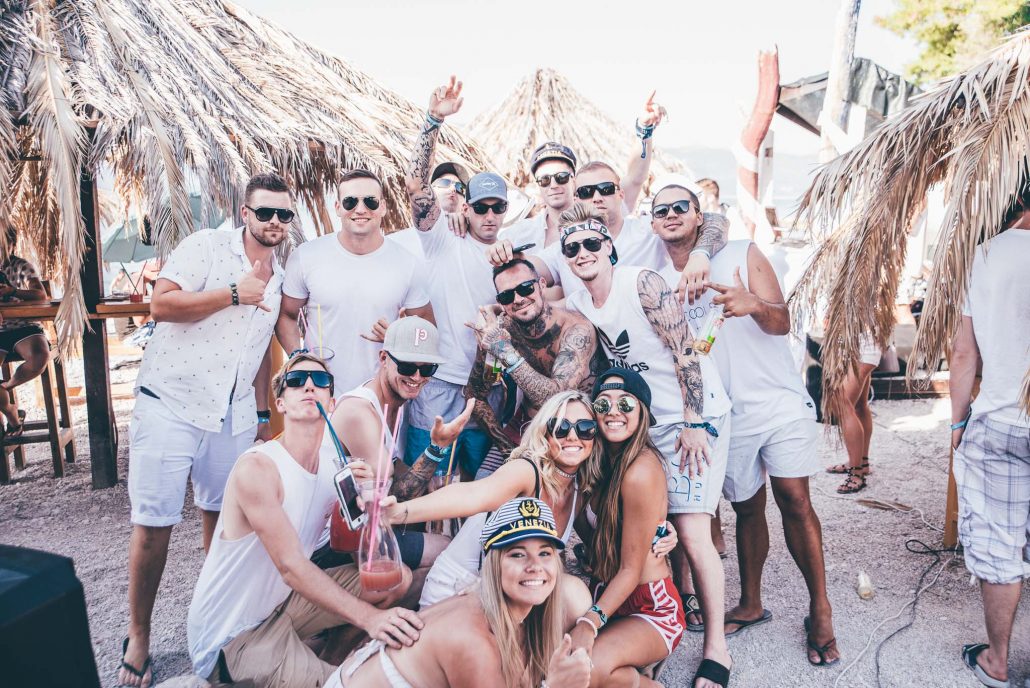 What's hilarious about this place is that it's right on the local beach, so once a week the LBW Yacht Life crew comes in, and throws this epic party complete with champagne showers.  Some of the locals even joined in, and it just made for a really unique atmosphere.
You can see all my photos I took in the LBW Yacht Life Week 3 Photo Albums
Shoutout to World Nate for making this epic video recap of this awesome day!

---
Shooting The Stars
While I may not be an expert at astro photography, I couldn't help but spend one evening taking some shots of the stars.  It was so gorgeous and peaceful on the boat late at night.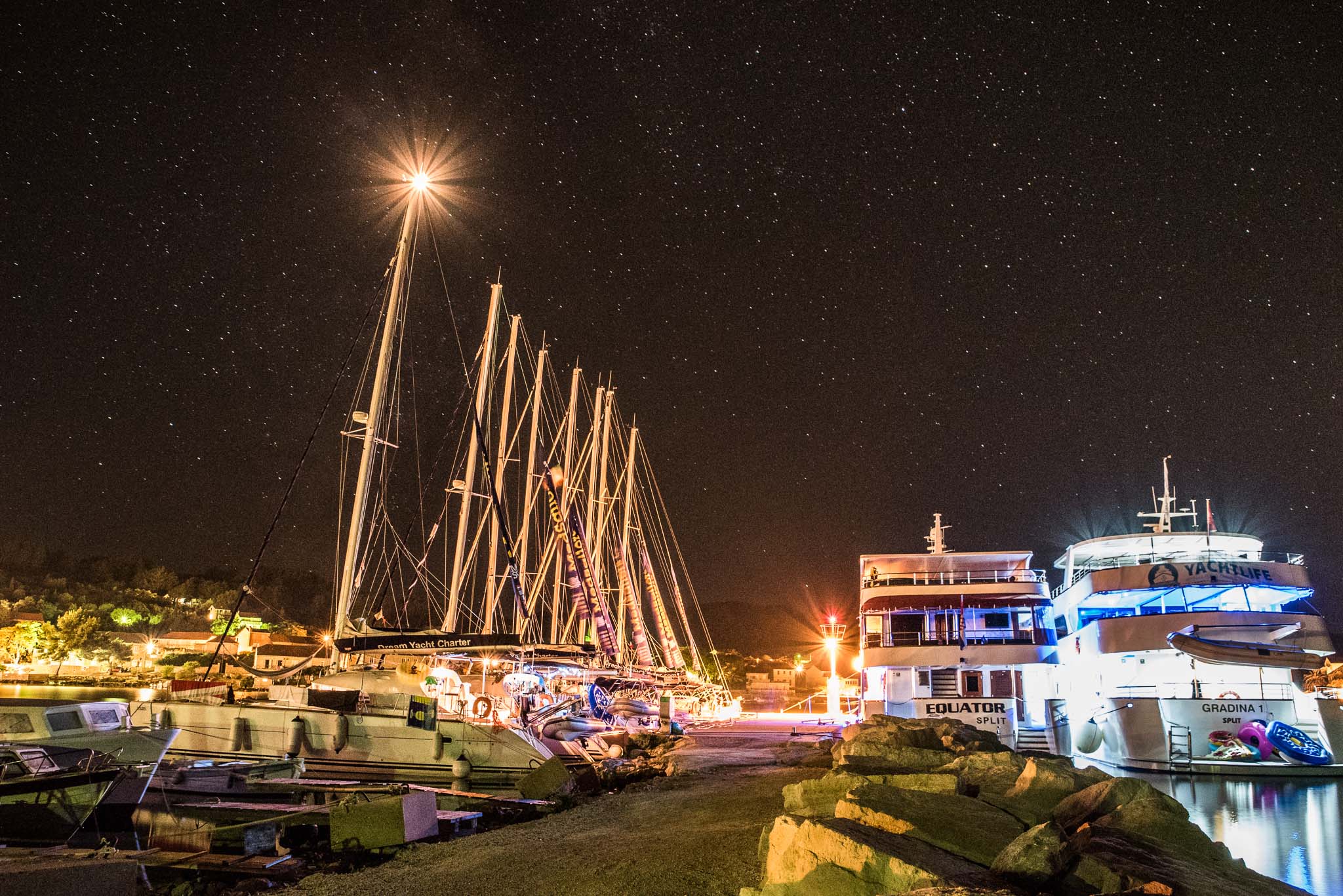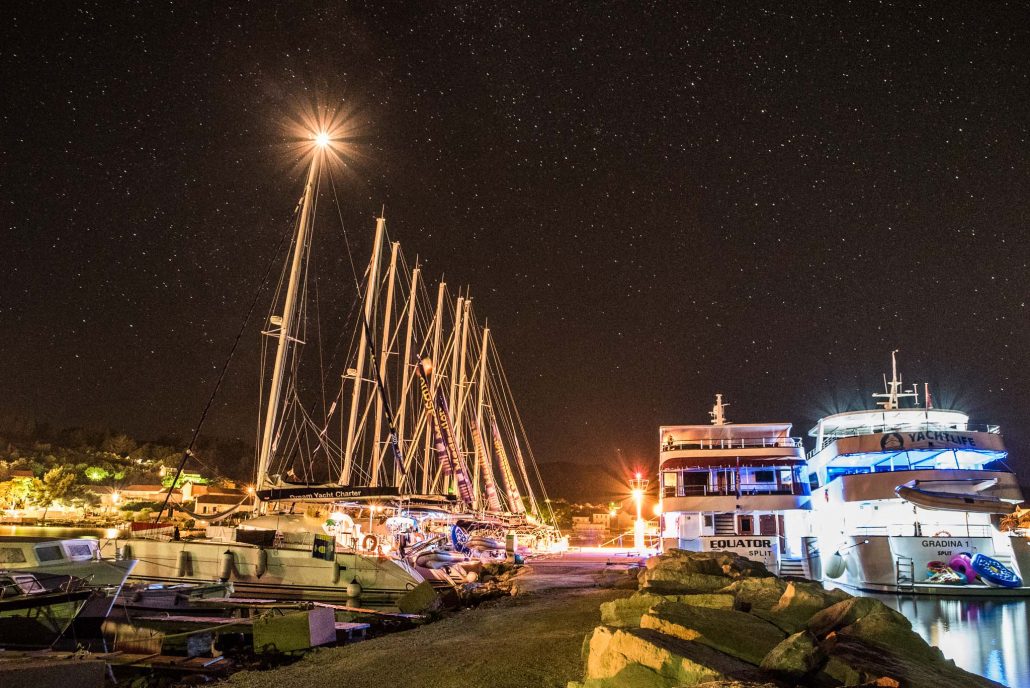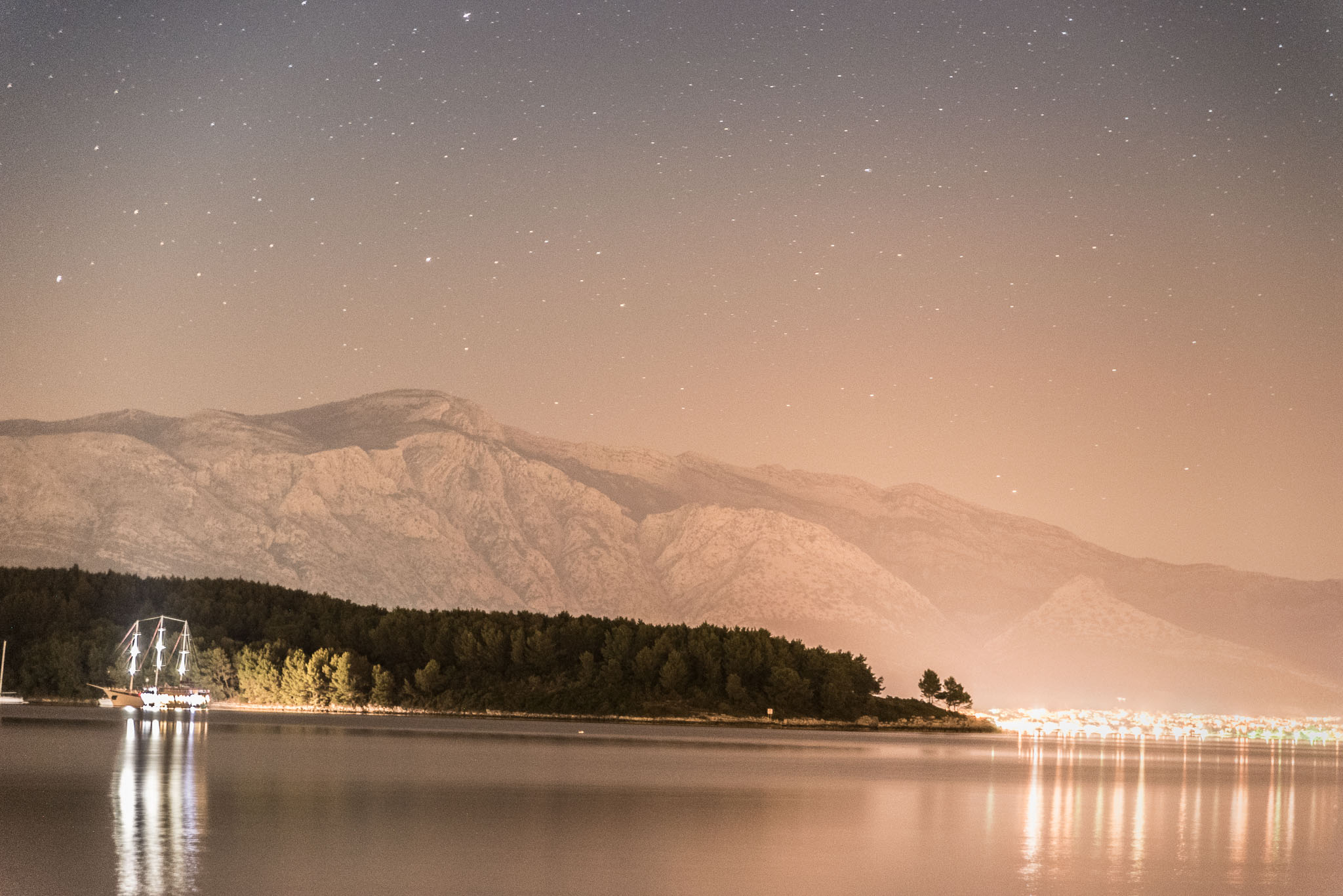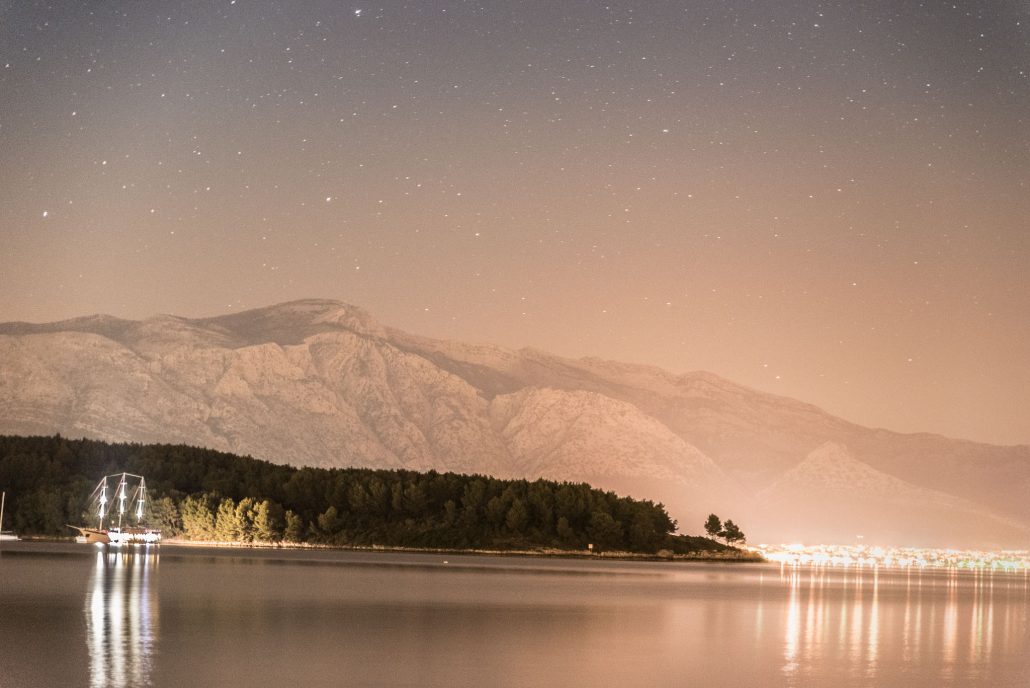 ---
Makarska & Parasailing Views
Makarska, one of the many jewels along the Dalmation Coast in Croatia was a blast.  While the majority of the group spent their days jetskiing and day-drinking (not at the same time of course), I had my sights on parasailing!
I carelessly brought my camera up with me because I couldn't resist the idea to get some pictures from up above (especially since my drone wasn't working properly at the time).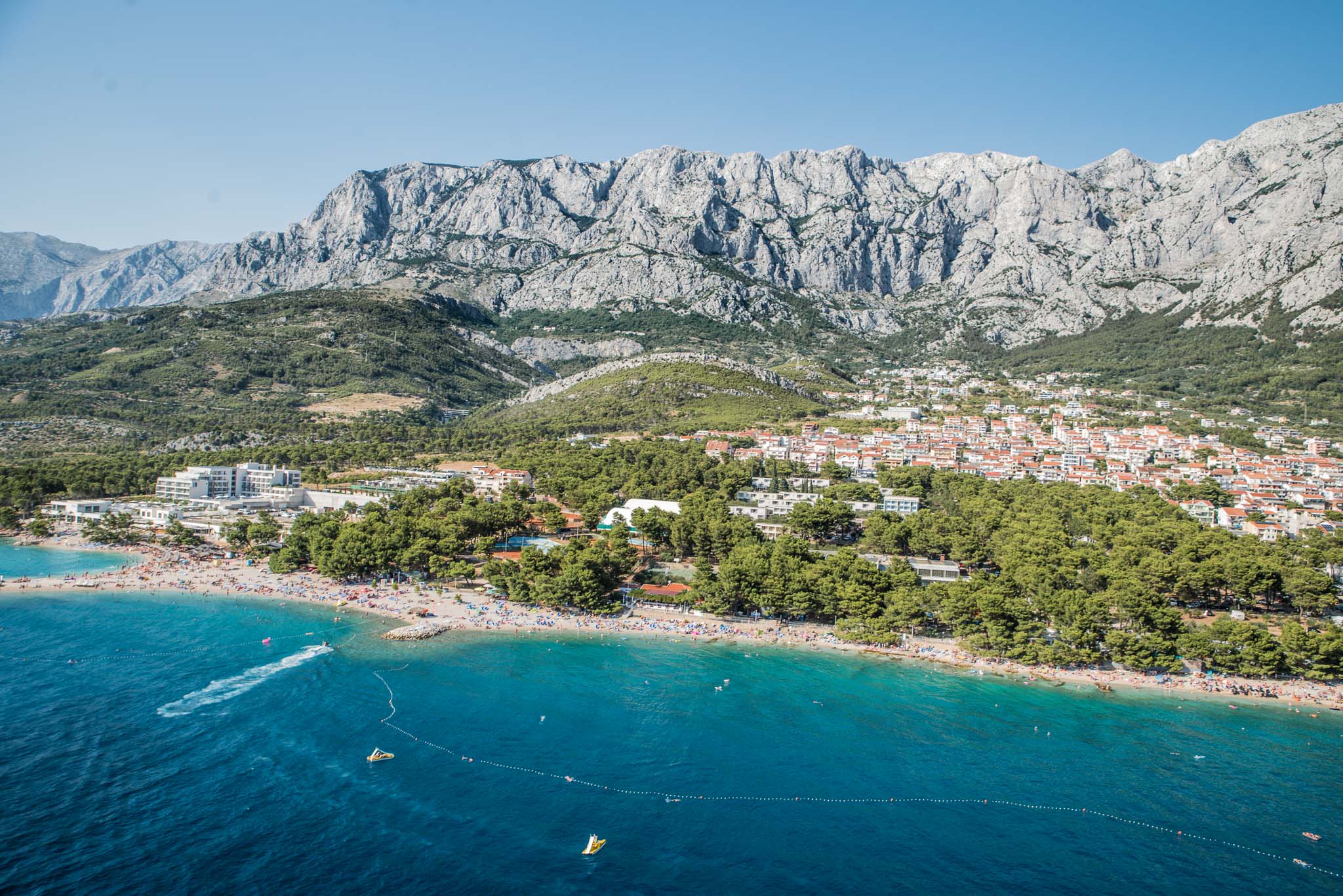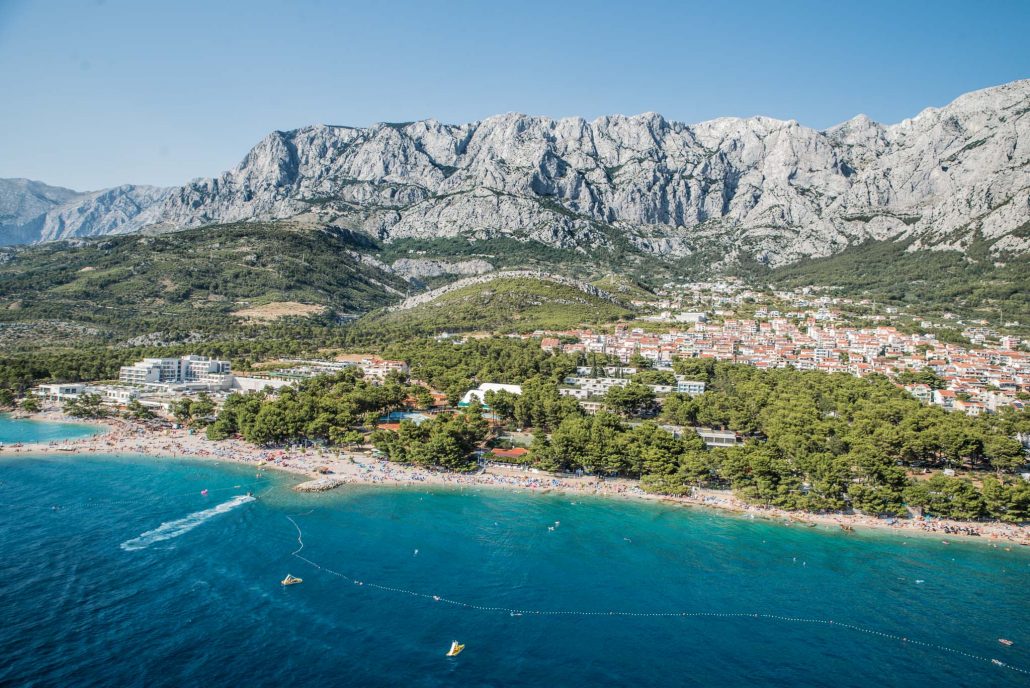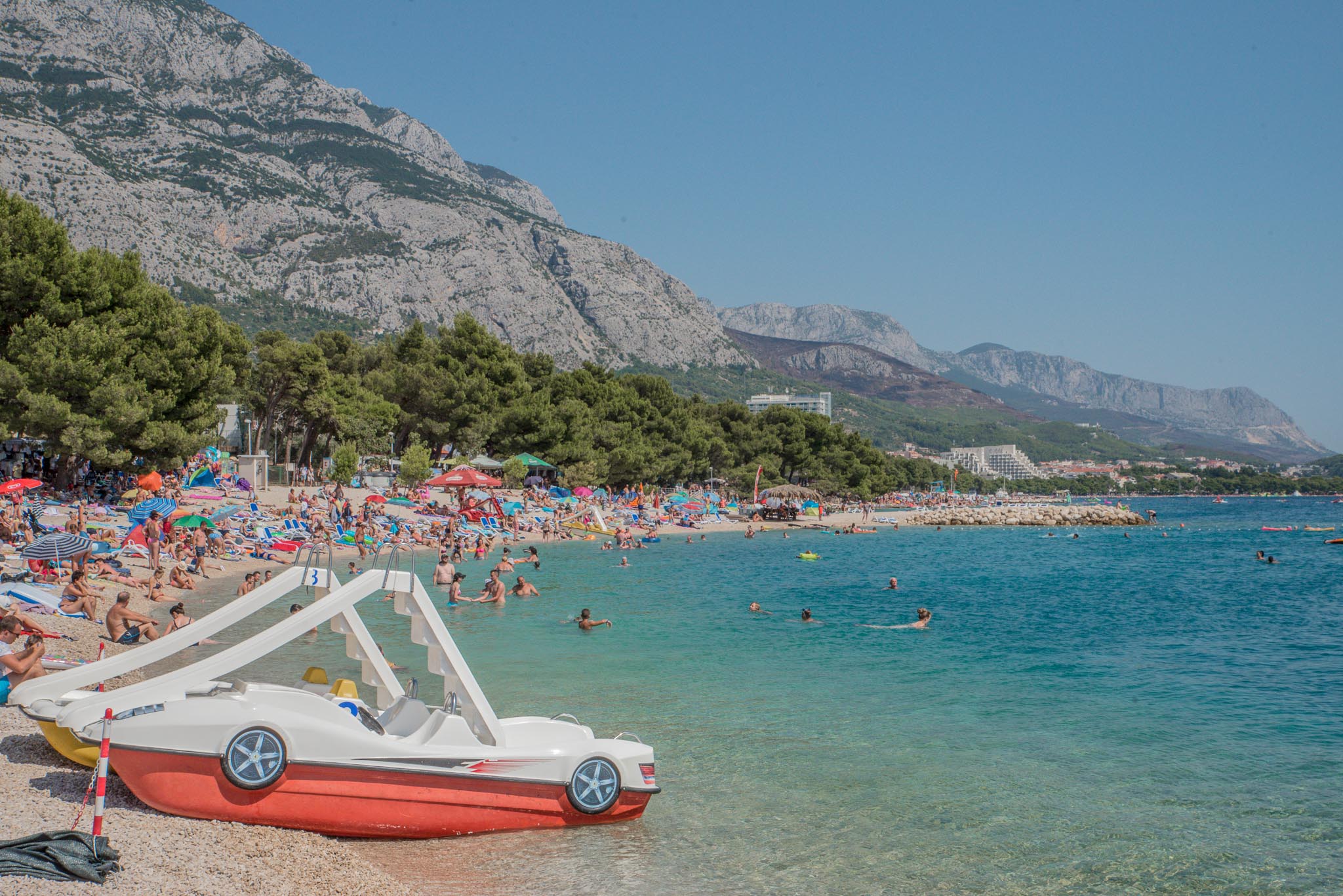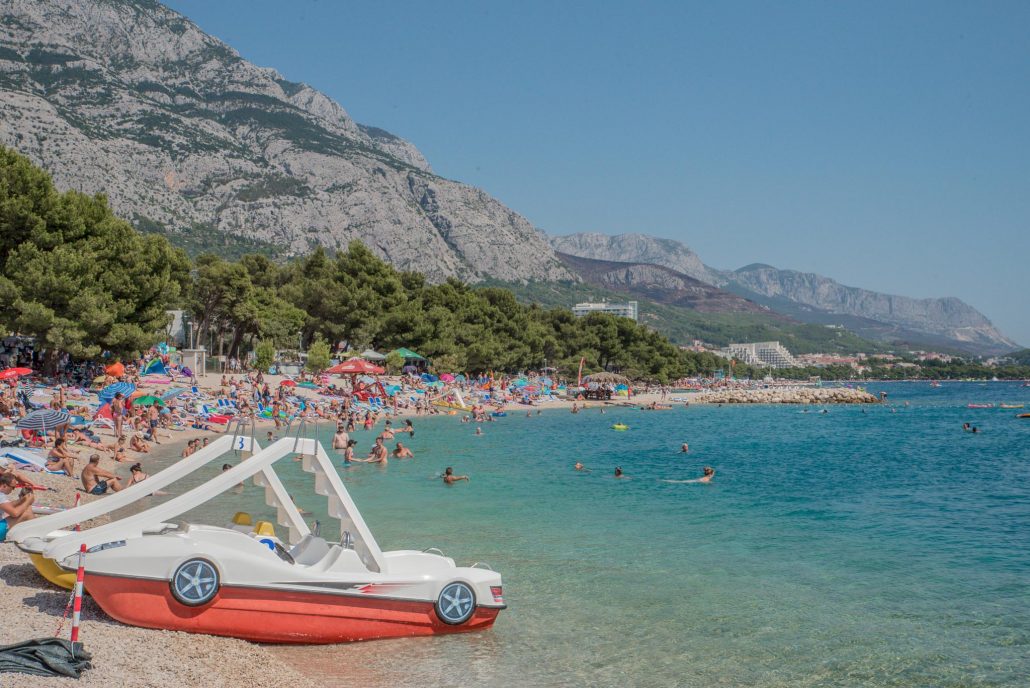 ---
Inflatable Floaties & Penguin Onesies
Our final day on the yacht we spent docked in a secluded bay where the group enjoyed tons of swimming / floating on pizzas and flamingos, chugging drinks, and just hanging out while reminiscing about how wild the past week had been together.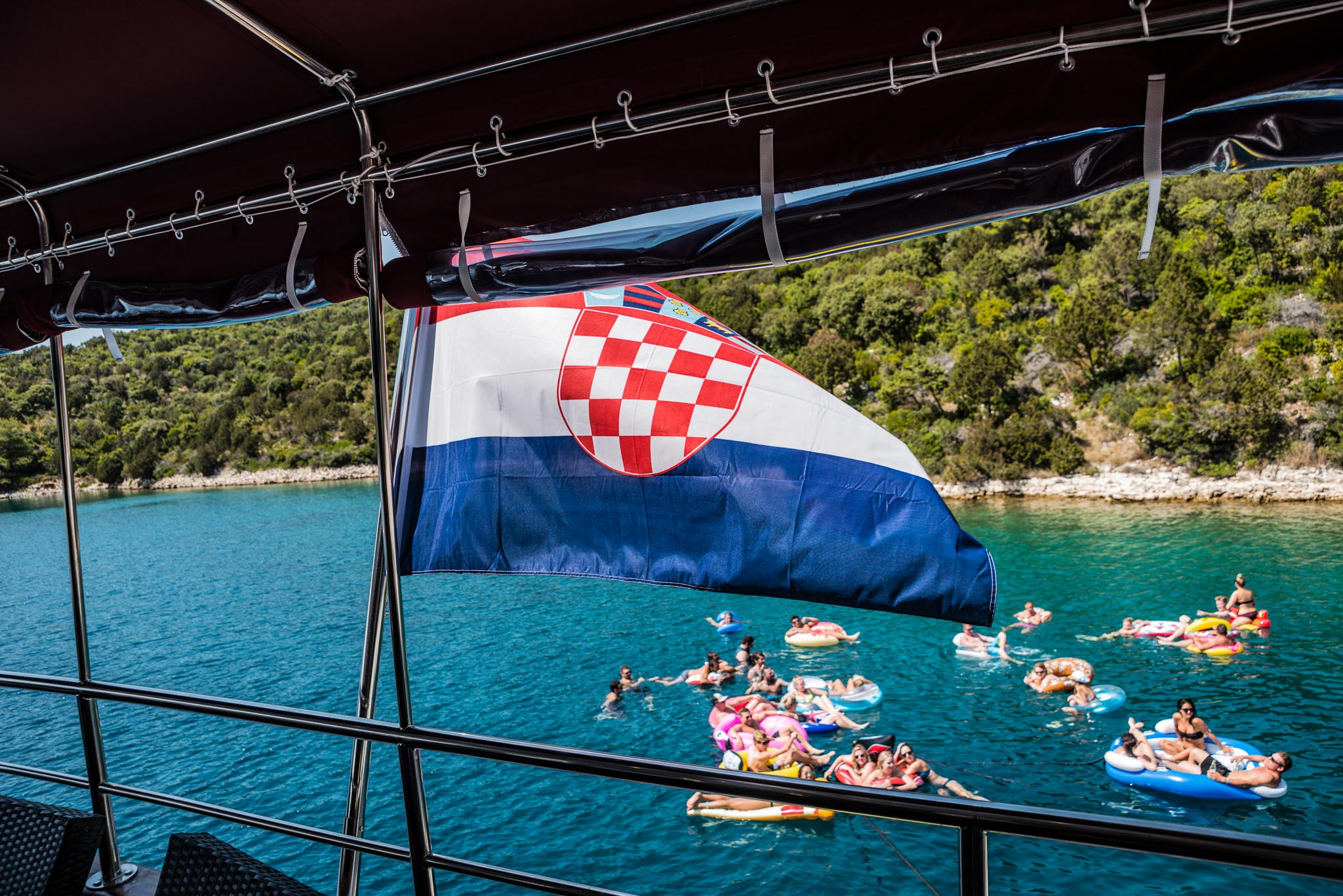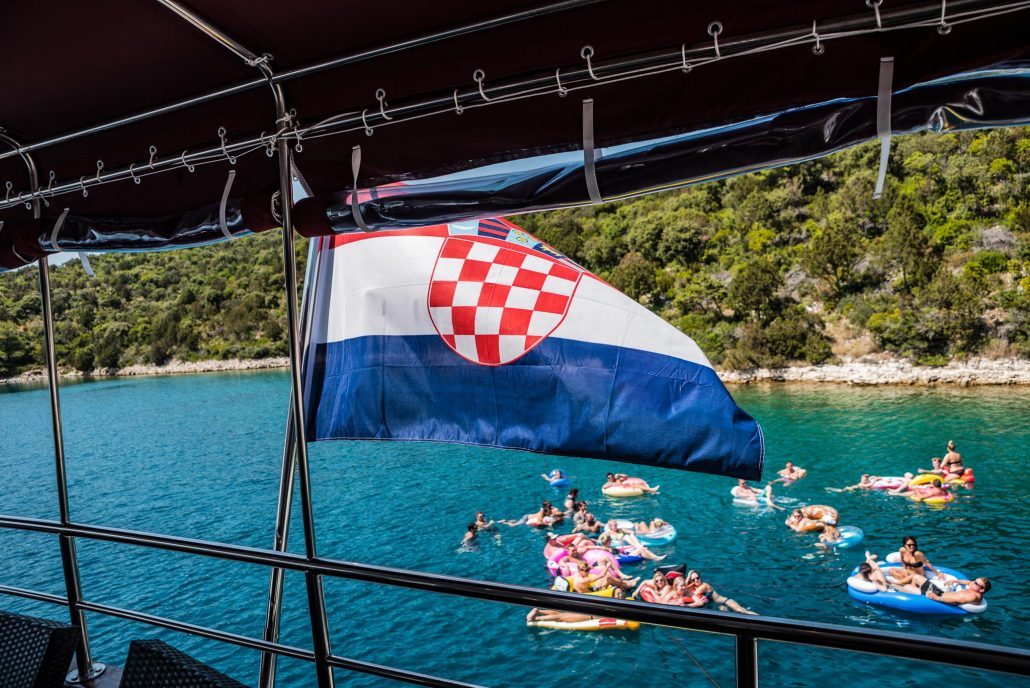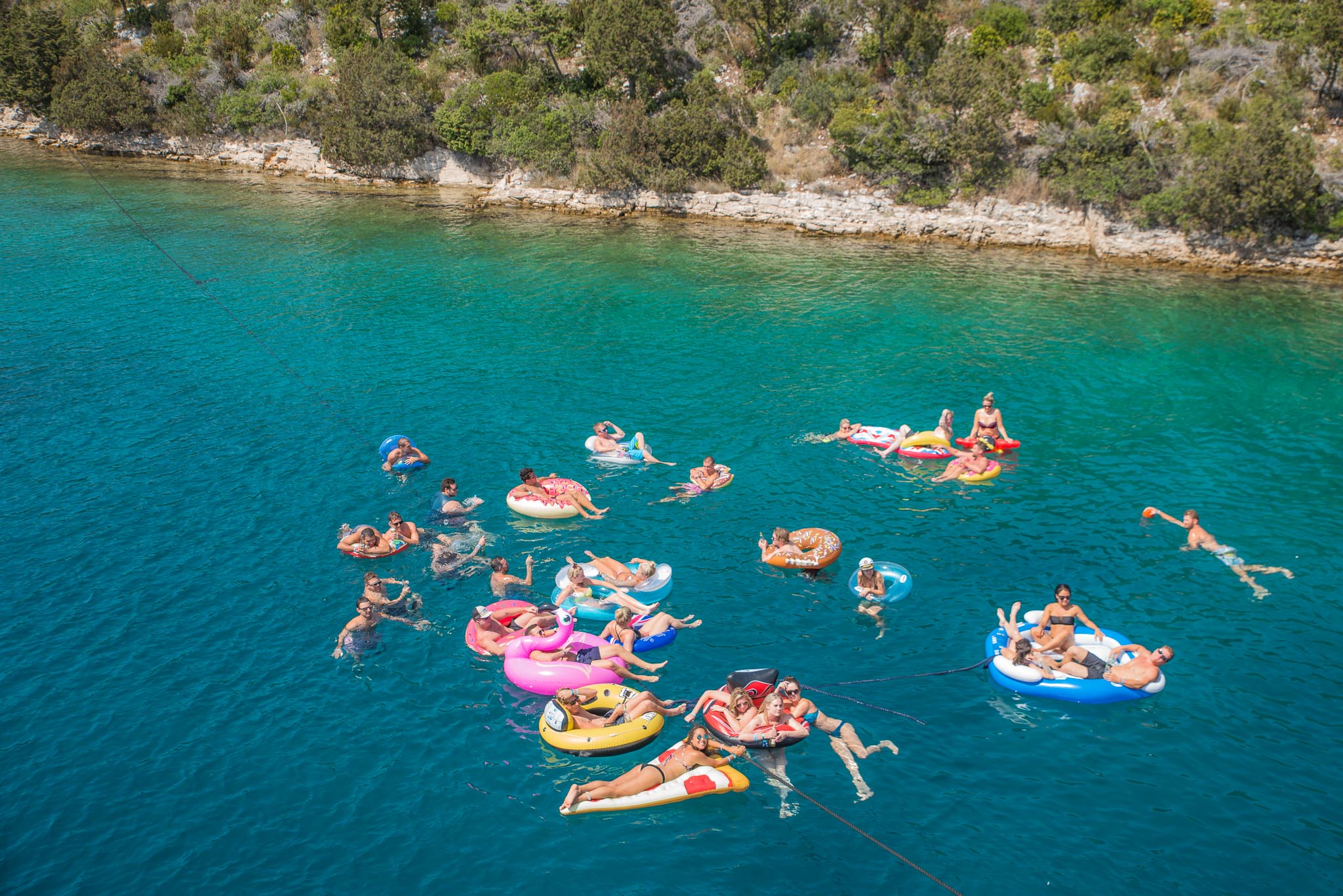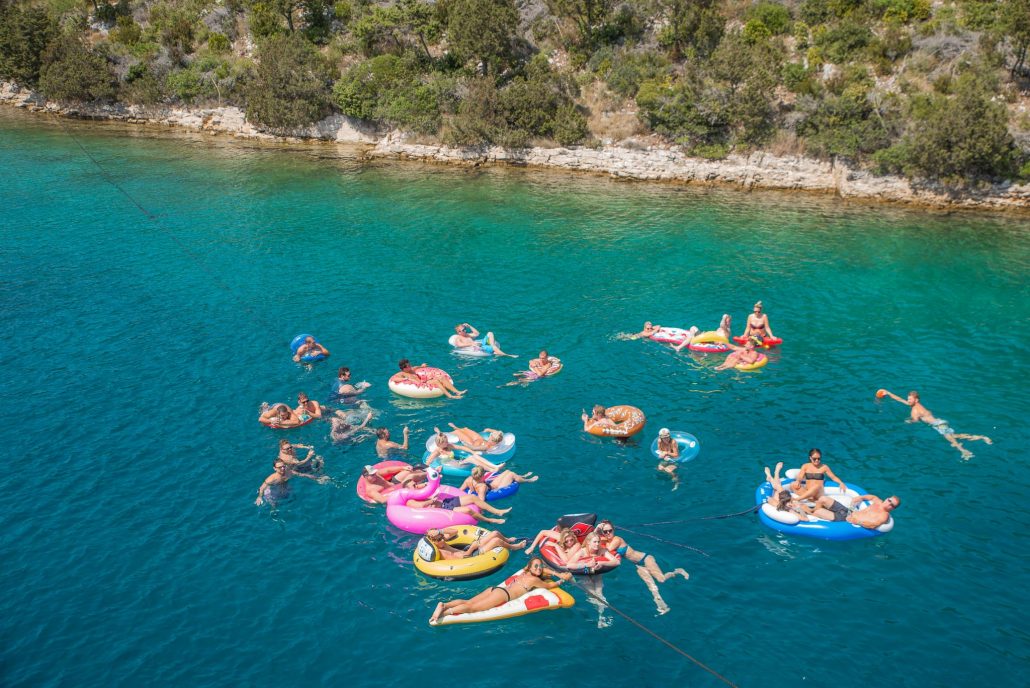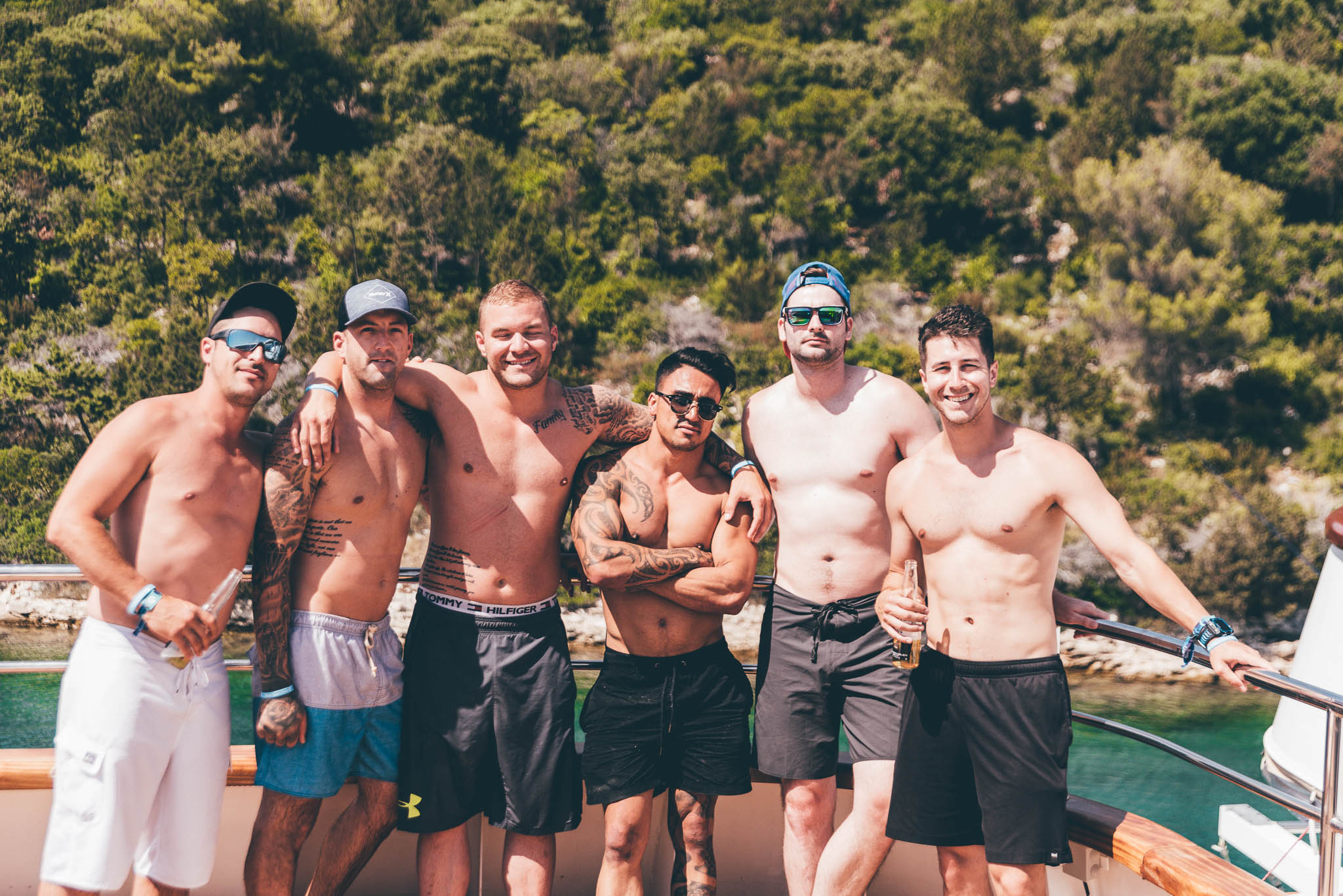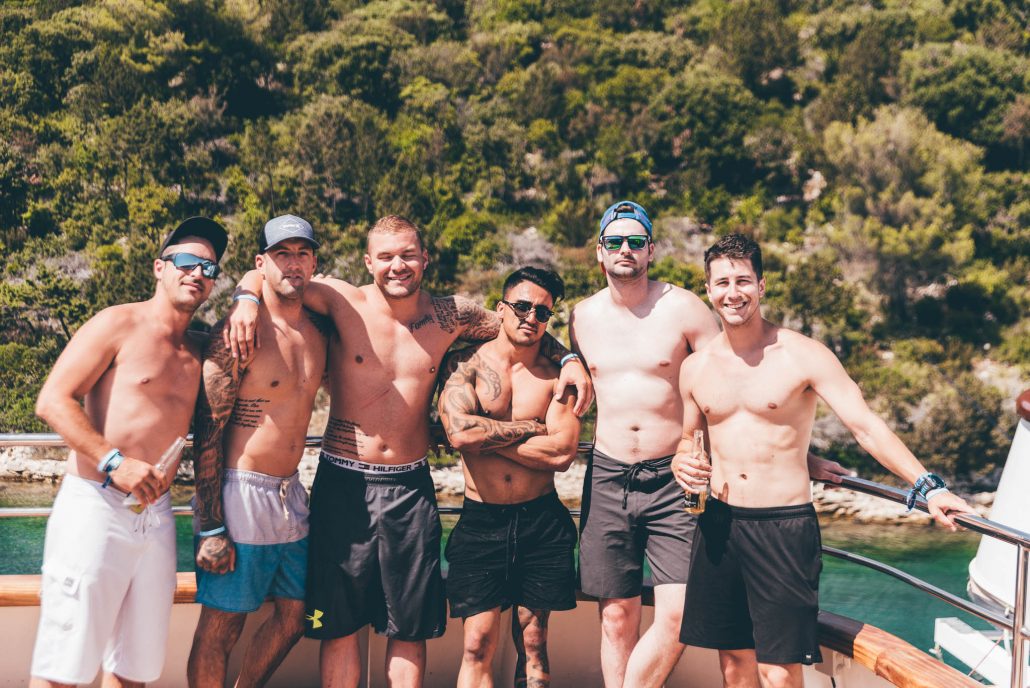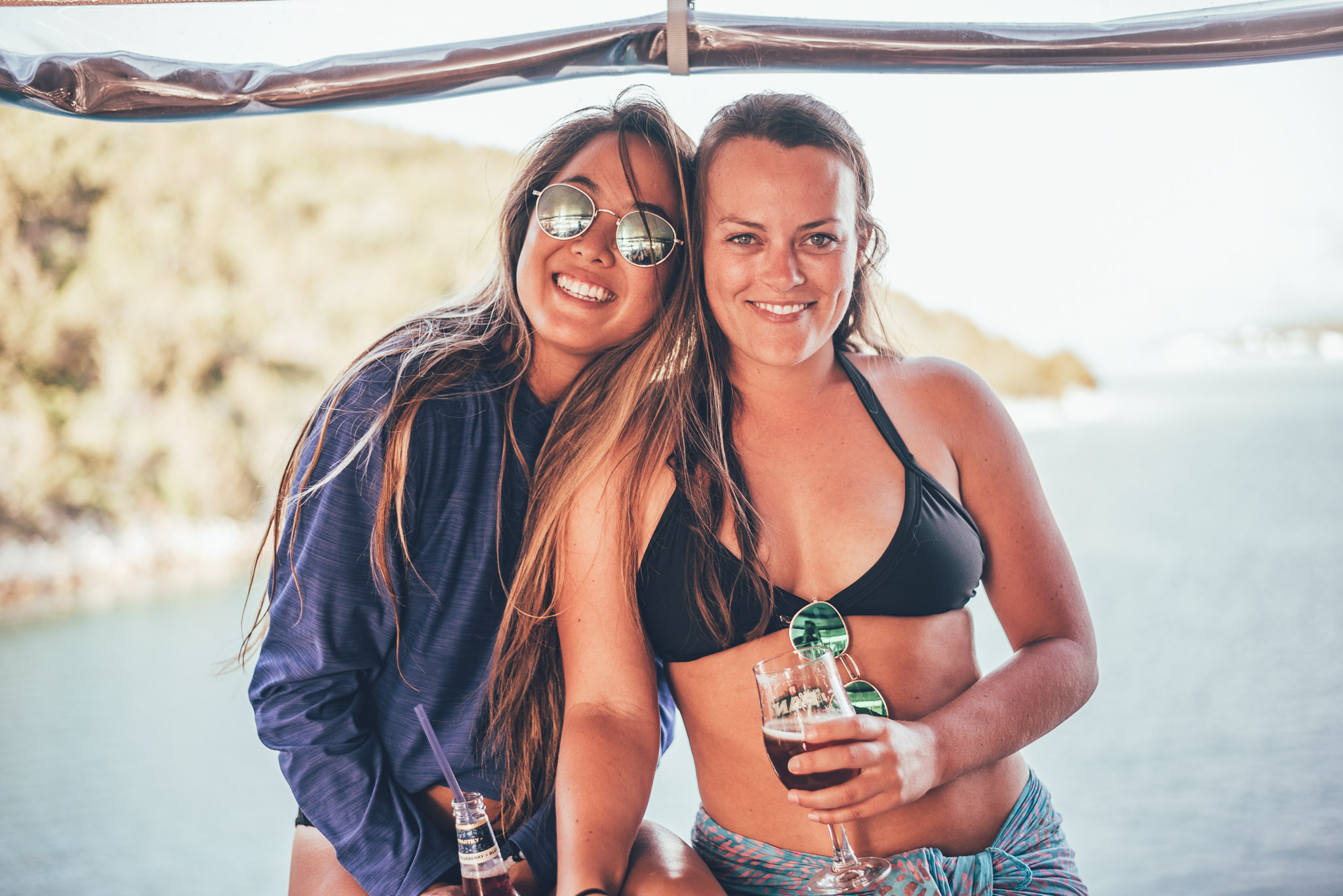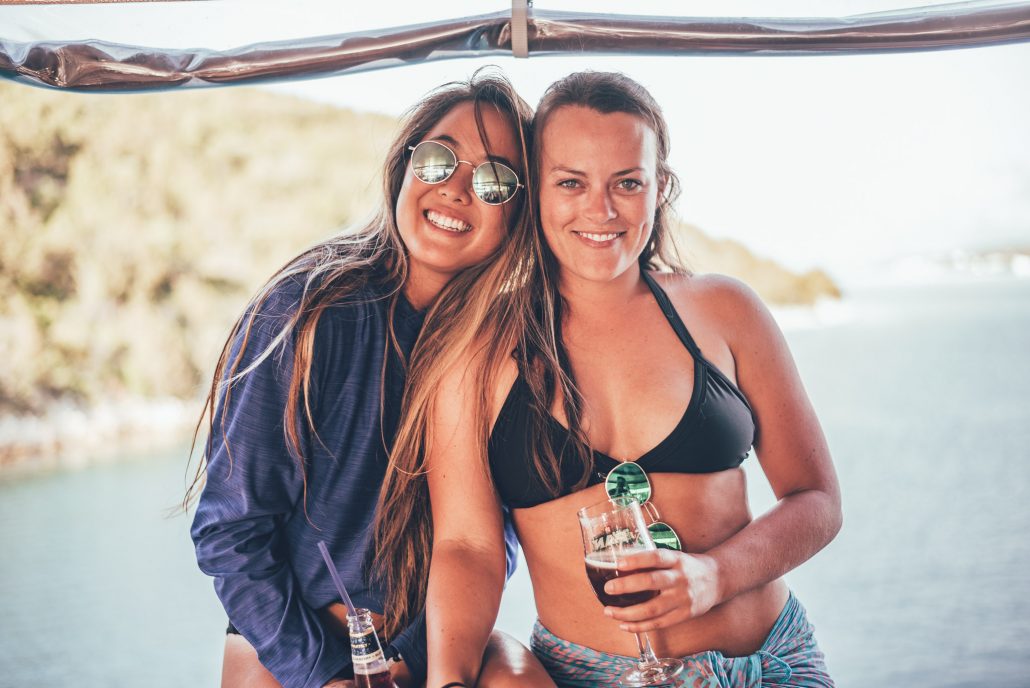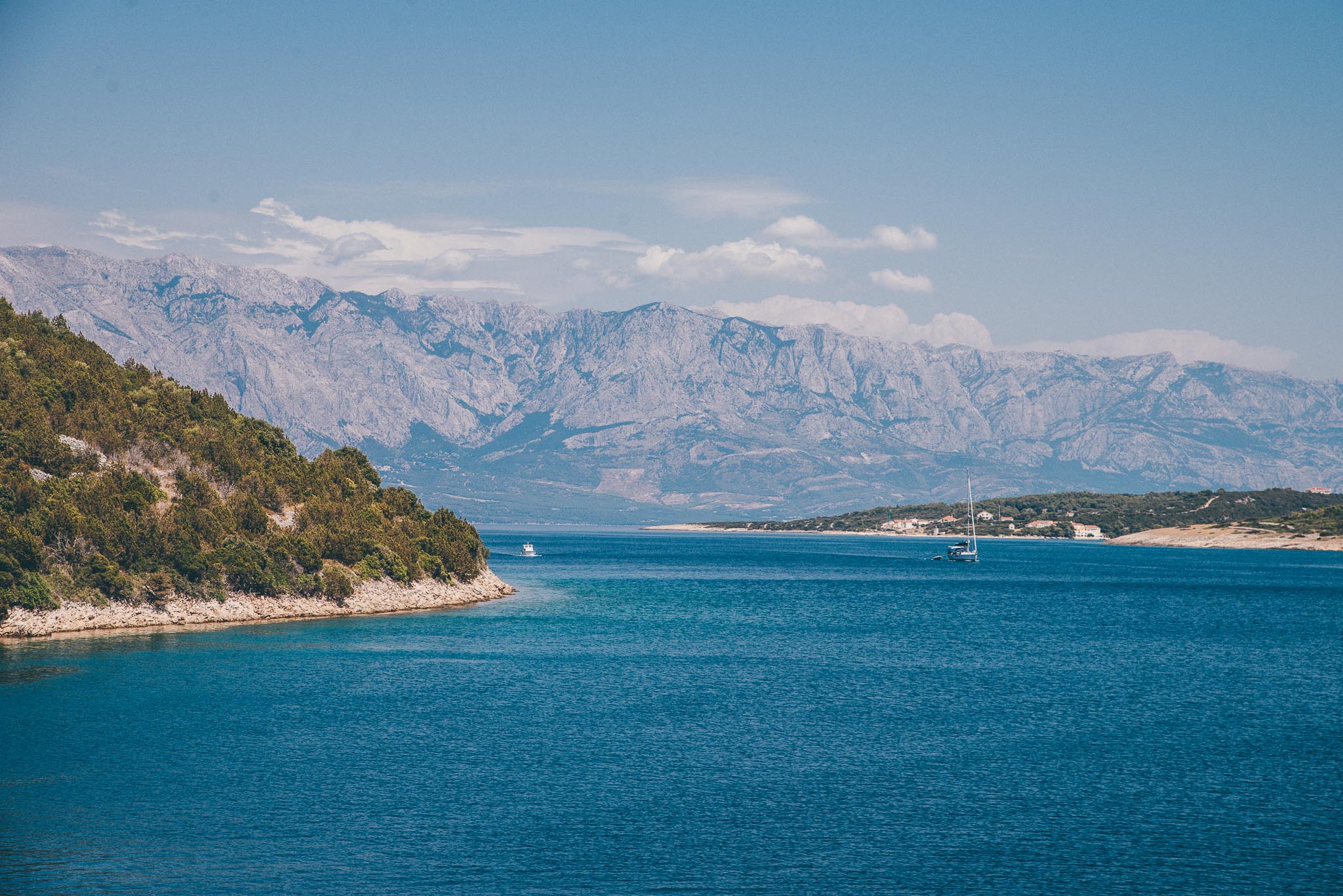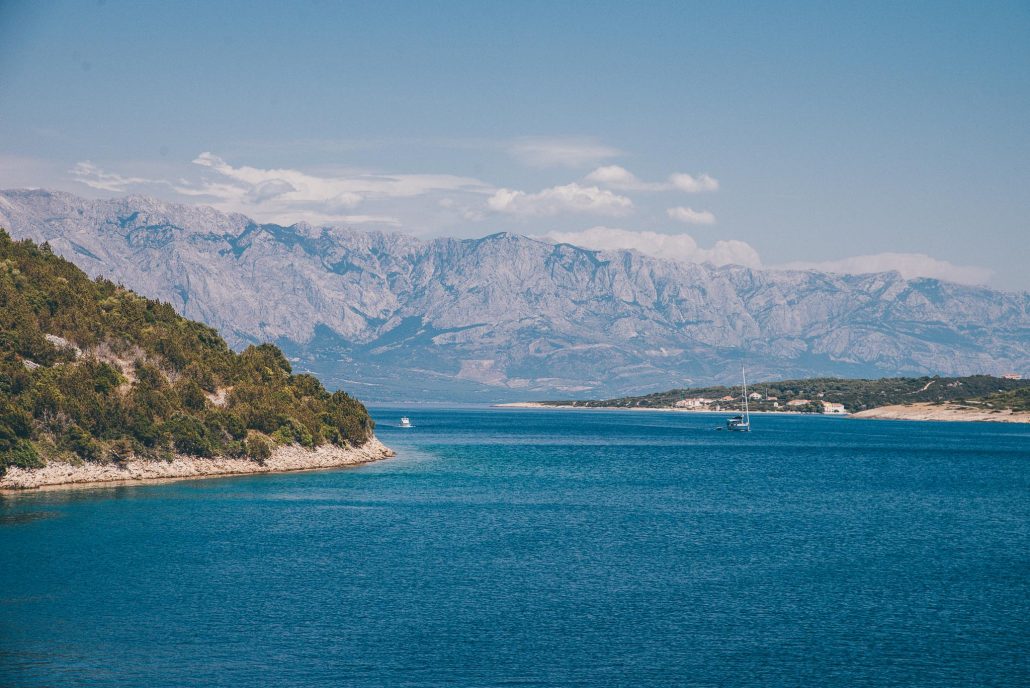 As the sun began to set, everyone slowly started getting dressed up in their new LBW Penguin Onesies…and the real party began. 
It actually started with a fun "award ceremony", where the LBW tour guides pick people for different awards for "party animal", "most fashionable", and "best vibe".  Congrats to all the winners!!  :-)
The music was great and the party vibes were strong, but unfortunately our final night took a weird turn when a girl had a crash landing and gashed up her foot pretty bad.  While this was quite an unfortunate accident, it was actually really great to see members of our LBW trip (who work in the medical field) address the issue, and make sure she was treated properly.  Shoutout to Katherine & Matt for your amazing work!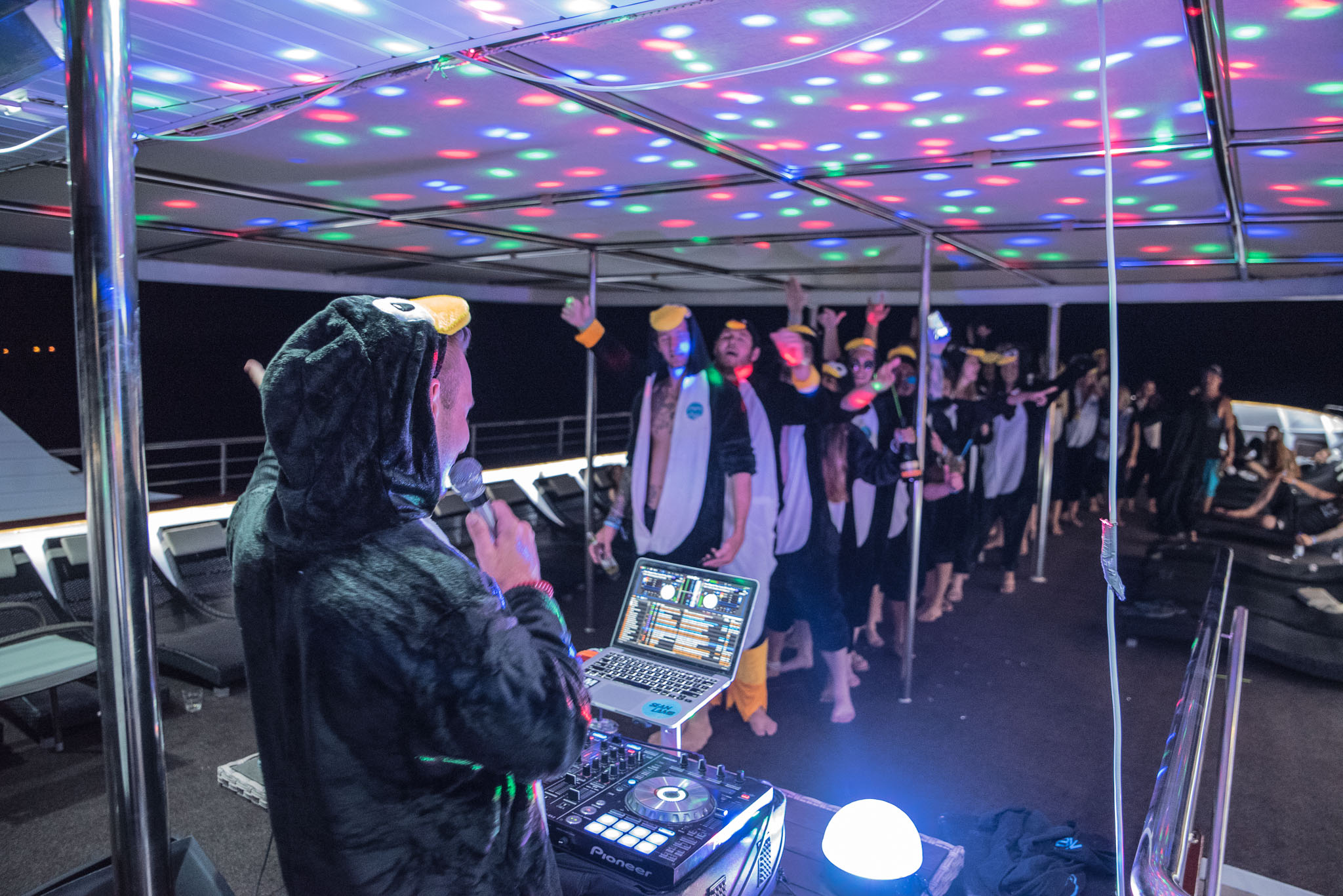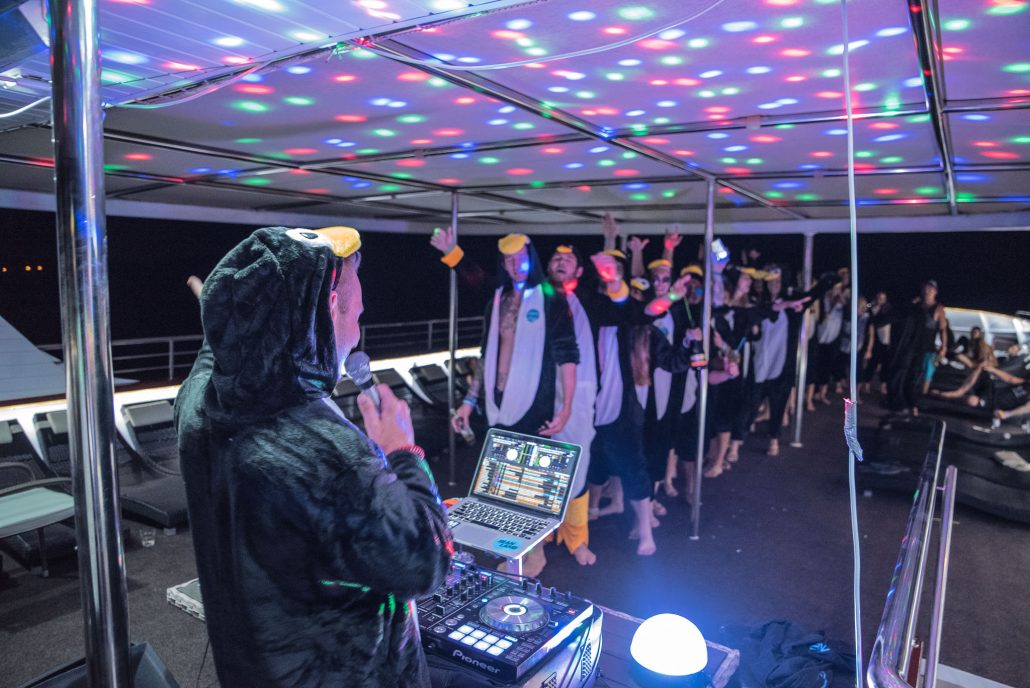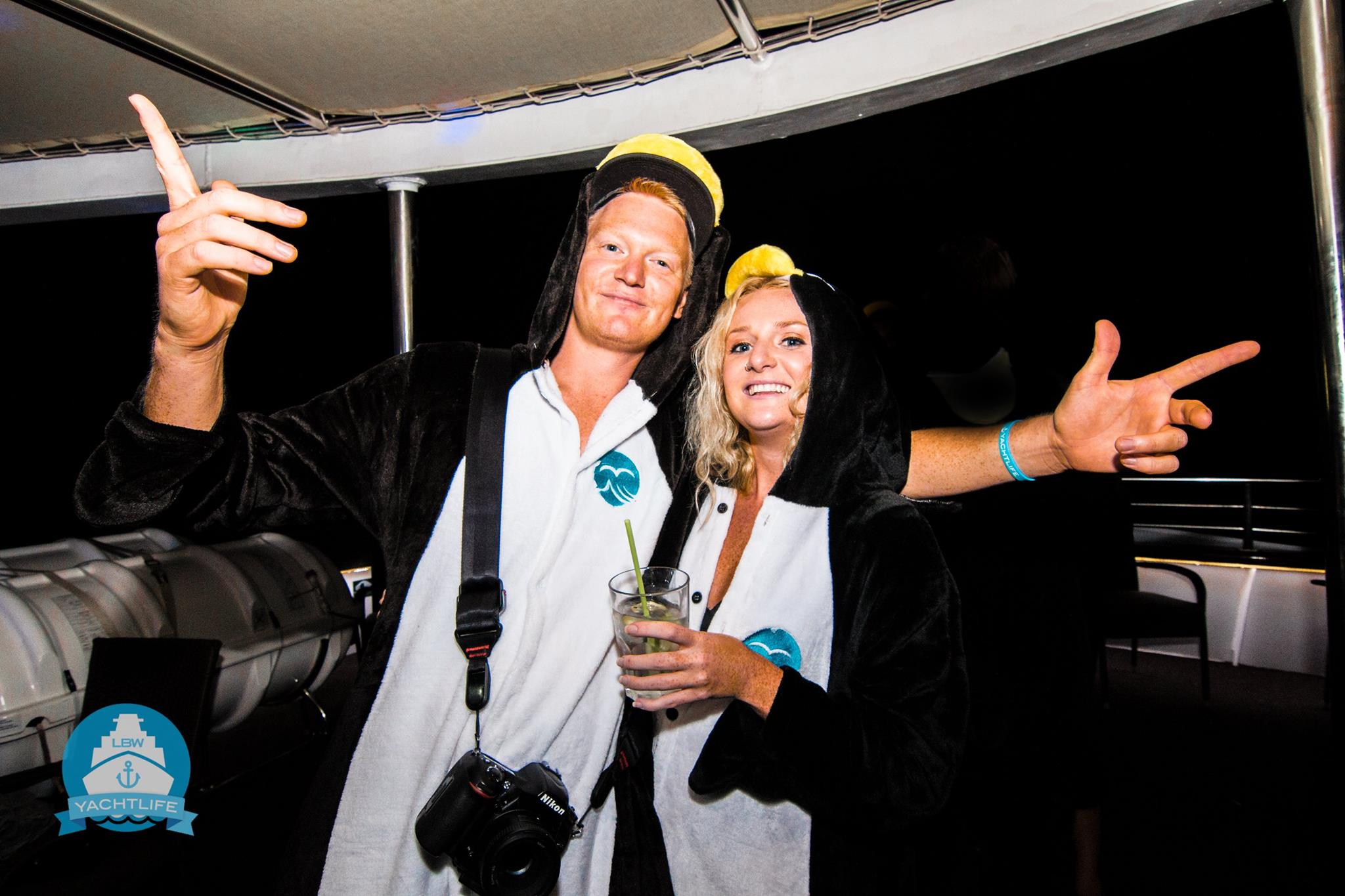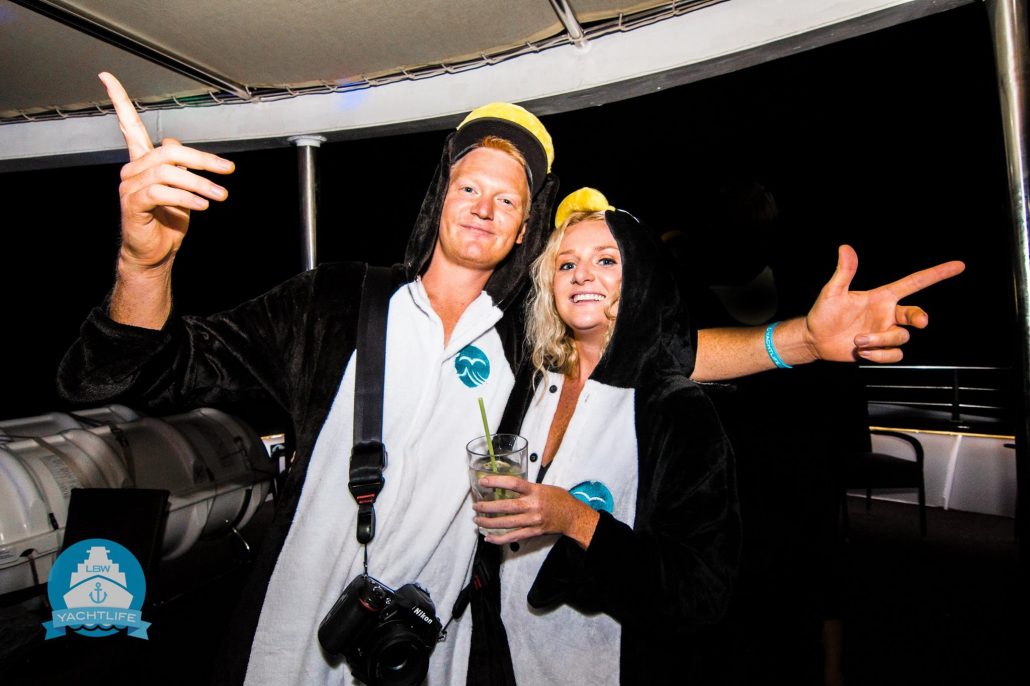 ---
The "Life Before Work" Experience
After years of being an admirer of this awesome travel company, I'm so glad I got the chance to finally experience a tour for myself.
Life Before Work really is incredible, and I'd highly recommend checking out one of their Yacht Life Trips in the future!  It's a hell of a bargain for what you get, and I guarantee it'll be a trip that you'll never forget.
I have to give the biggest shoutout to our tour guides Matty & Paul.  You guys are absolute legends, and really added so much more to the experience.
FYI: these Yacht Life Trips do sell-out rather quickly every year, so make sure you plan ahead and book in advance.  :-)
I went on this trip completely alone, but got off that yacht with dozens of new friends from around the world.  Thanks so much Yacht Life Week 3 (2017) Crew!  What an amazing experience to share with you all!
Follow LBW:  Facebook | Instagram | Twitter | Youtube
Thanks so much for reading!