Looking for the best music festivals in Australia? Well, look no further, because I've compiled the ultimate bucket list of music festivals in the land down under! Something I've realized about living in this amazing country is that there is always something fun to do, and that includes music festivals. Every weekend there's always some event, party, or festival to check out!
Whether you're living in Australia, backpacking around, studying abroad, or on a working holiday visa — definitely check out this list of the best parties to attend. From the massive raves, boutique camping festivals, and epic bush doofs — Australia has all the festival junkies covered.
---
HOW MANY OF THESE AUSTRALIAN FESTIVALS WILL YOU GO TO IN 2019?
---
1) Splendour In The Grass
Easily one of the biggest festivals in Australia, Splendour In The Grass is at a stunning location, and always brings a top-notch line-up covering a wide variety of genres. This will be a festival experience you'll never forget. They always deliver incredible production, fantastic camping facilities, and features local arts and crafts and delicious cuisine. While I haven't personally attended Splendour yet, everyone I know who has says nothing but good things about it!!
---
2) ULTRA Australia
SYDNEY – SATURDAY, 7 MARCH 2020| PARRAMATTA PARK
MELBOURNE – SUNDAY, 8 MARCH 2020| FLEMINGTON RACECOURSE
"The iconic Ultra Music Festival remains the biggest and most successful music festival brand in the world. Together with the global team, we strive to deliver a unique, first-class music festival experience with stand-out production at premier venues. We are excited to bring ULTRA Australia back in 2020!"
The festival will once again feature both the mammoth Main Stage, and the hub of underground sounds with the Resistance Stage. Following the success of this year's events, the 2020 installments are expected to welcome 50,000 attendees across both the Sydney and Melbourne festivals.
From the jaw-dropping technological marvels that are the various, custom-designed stages, to the unbeatable festival atmosphere, to the beautiful backdrop of the inspiring and conveniently-located venues chosen to host the festival, ULTRA Australia takes pride in creating an all-encompassing entertainment experience for fans. These factors and others combine to allow the world's top musical artists a canvas to create some of the best performances in the history of live music.
---
3) Field Day
When: January 1 (New Years Day)
Where: Sydney
Set on the first day of the year at its beautiful iconic Sydney venue, The Domain. Field Day is the smart way to celebrate New Years and is also our city's most popular boutique music festival. It's known for a super-friendly atmosphere and quality line-ups mixing hip-hop, house, indie, and electronic artists from around the world. It's defintiely one of the best music festivals in Sydney and a truly fantastic way to begin the new year!!
Planning a trip to Australia…? Read my Ultimate Sydney Itinerary!
---
4) Harbourlife
The one party a year with the view people travel 20,000km to see, Harbourlife brings quality house music to the best-located dance floor in the country. Tickets can be hard to come by, so act fast and secure them before they sell out!! If you don't manage to grab tickets, then all you need to do is find some friends with a boat, and you can st
---
5) Lost Paradise
Don't know where to spend New Year's Eve in Australia? Well, then make your way up to Lost Paradise for a truly one-of-a-kind experience!
This 3-day camping festival is loaded with top-notch line-up spanning nearly every genre, quality food, art and oga, all lovingly wrapped in a beautiful community. It's definitely my favorite of the new years eve music festivals in Australia, but I'm obviously biased since it's the only one I've personally attended!
I was actually one of the photographers for the 2016 edition, so make sure you read my Lost Paradise Festival Review to get a full understanding of what to expect!
---
6) Strawberry Fields
"Strawberry Fields is an annual celebration of art, sound and creative expression held for three days each November, a few hours outside of Melbourne, Australia. Each year we bring you a diverse selection of both renowned and breakthrough electronic music from both Australia and overseas. Indulge yourself in a sensory feast, including soul shaking sound, world class decor, dozens of eclectic market stalls, artistic installations, live performance art, workshops, forum discussion and more."
---
7) Subsonic
Subsonic is a solid weekend of exceptional electronic, roots and soulful music in the gorgeous surrounds of Riverwood Downs Mountain Valley Resort – a therapeutic three hour drive from Sydney. Nothing but the best minimal, house, and techno. From what I've heard, this is a party that should not be missed!
Check out my Subsonic Music Festival 2017 Review for a full understanding about what to expect!! You will defintiely not regret it!!
---
8) Listen Out
" Listen Out is the antidote to many of the things you don't like about bigger music festivals. It is a carefully handcrafted party, with a killer lineup of the dance music that matters and a philosophy of best, not biggest. Say goodbye to endless timetable clashes, long hikes to the 12th stage and spending your day with several thousand people you can't relate to."
This is also one of the top music festivals in Brisbane.
---
9) Wide Open Space
Three days of Australia's best underground beats held in a resort at the foot of the MacDonnell ranges, about an hour's drive out of Alice Springs. This sounds like the ultimate outback festival!
Vice even referred to Wide Open Space as Australia's best-kept festival secret!?
"Everyone is there for the music, the vibe and has usually traveled a hell of a long way to be at the festival site. Comprehensive statistical surveys have been made, and we can safely say, in mathematical terms, Wide Open Space = No F*ckwits. To back this up, I'll even quote the festival's official management policy: "DON'T BE A DICKHEAD…General douchebaggery will not be tolerated. That's my kind of festival, right there."
You'll have to wait until 2020 to experience this festival for yourself though, as they're taking a break in 20191!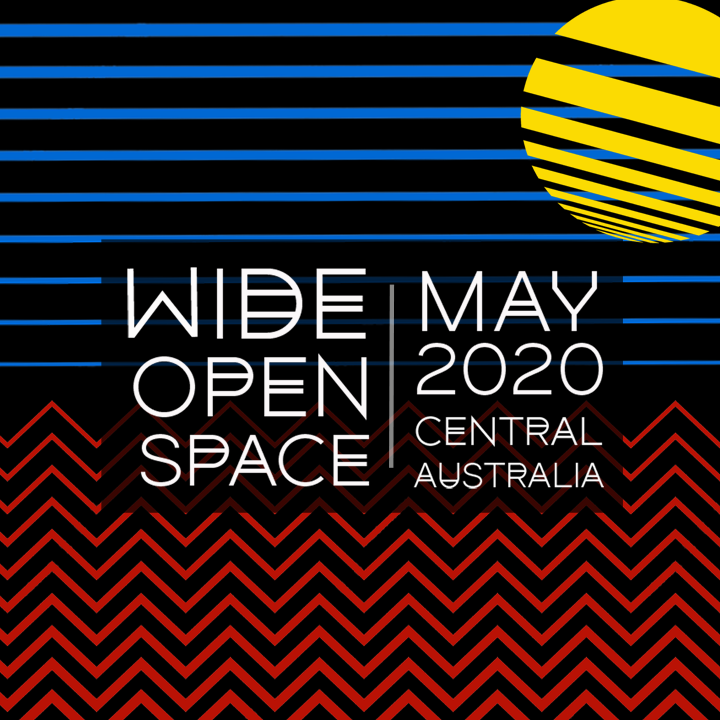 ---
10) Groovin The Moo
When: End of April / Beginning of May
Where: Oakbank, Bunbury, Bendigo, Canberra, Maitland, and Townsville
Website: http://www.gtm.net.au/
Groovin The Moo is a key player in the Australia festival scene, and they're always delivering amazing line-ups, and producing top-notch experiences all over the country. When I was living in Australia back in 2016 I had the pleasure of attending the Canberra edition and had an amazing time. Although I didn't like it ended at 10:30 P.M, that's unfortunately pretty standard for one-day festivals in Australia.
"On the cusp of winter, Groovin the Moo has become a place for those seeking warmth, a space for like-minded people to gather and open their ears to both new and familiar sounds. It's a tradition for local host communities to participate in and celebrate."
---
11) The Town
When: Easter Weekend
Where: Strathbogie Ranges (2 Hours Outside Melbourne)
"A place of like-minded folk who've declared the real world a joke. We're heading back to bikes and letters and the simplest of pleasures. From sustainable partying and funky-ass tunes, we invite you to get wild under the Easter full moon'. Welcome to our interactive Village, part parodying every-day life with absurd theatrics and awesome set design, and part exploring what makes a healthy sustainable Town, all to a soundtrack of incredibly fun music. We aim to deliver a wacky new experiment never before seen on our Festival circuit"
---
12) Festival X 2019
Australia's Newest Summer Music Festival
"Formed as a collaboration between industry leaders and teams behind some of Australia's leading festivals, concerts and events, Hardware (Piknic Electronik, Babylon), Onelove (Stereosonic) and Live Nation (Splendour in the Grass, Falls Festival and Download) have partnered to launch Festival X. In its first year, the festival will travel to Showgrounds in Brisbane, Sydney and Melbourne. Showcasing the best Artists from across the world and within Australia, to fans right across the Eastern seaboard.
Committed to bringing a quality event across multiple stages as well as a safe, friendly and well-priced experience for their guests, Festival X caters to fans from all genres and styles of music with a line-up which reflect this. Whether you're into dance, hip-hop or pop – get ready – as this is THE music festival to kickstart your summer and to celebrate with your friends."
Join the Facebook events: Festival X Brisbane | Festival X Sydney | Festival X Melbourne
Check the Festival X 2019 Full Line-up below…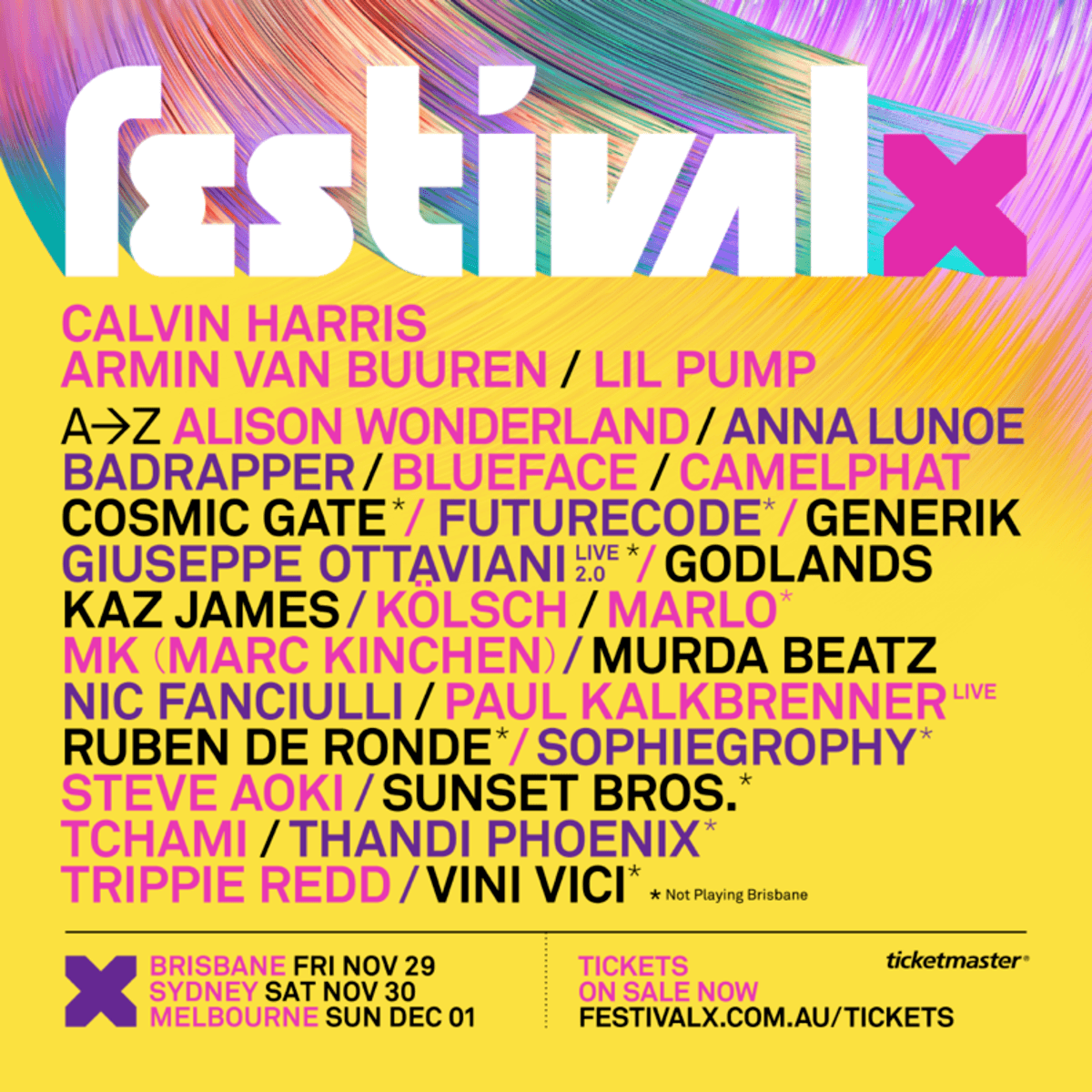 ---
13) Return to Rio
When: Mid November & Mid March (Summer & Opening & Closing Parties)
Where: Wiseman's Ferry (90 minutes north of Sydney)
A 3 day weekend filled with music and fun, dancing and drinking, and laughter and sun. If you haven't heard of Return to Rio before, you're definitely missing out. It's an intimate weekend away that feels like just a gathering with friends to listen to top-notch underground house music. This was honestly one of my favorite weekends in Australia!
Read my Return to Rio review & Check out my Return to Rio Photo Album
---
14) Let Go Fest
One beautiful summer day of quality dance music, food, and entertainment. They've been bringing amazing talent for years now, and is guaranteed to a solid day of tunes that you shouldn't be missed!1
"A Festival For The Mornington Peninsula, With Multiple Stages and Multiple Genres, Nothing But Great Day Out With Friends!!!
---
15) Rabbits Eat Lettuce
Out of all these epic music festivals in Australia, Rabbits Eat Lettuce has been near the top of my wish-list ever since I heard about it! It's a real proper "bush doof", and everyone has told me it's truly a magical experience!!
"4 days of camping, BYO, 24 hour sound, yoga, workshops, awesome vibes… & good music. "Open your Heart. Develop your Mind. Move your Body".

---
16) Big Pineapple Music Festival
When: End of May
Where: Sunshine Coast, Queensland (woombeye
"Whether it's the magical energy that radiates from the pristine, tree–lined surroundings, or the laid back atmosphere that brings out the best in the performers and crowds alike, there's a special vibe to the one-day camping event that continues to attract punters from all corners of the country."
---
17) Rainbow Serpent
This is arguably one of Australia's most popular festivals and is guaranteed to be an experience of a lifetime. For music festival junkies, this is a no-brainer.
"It's a fresh discovery of opportunity and escapism, a chance to connect with like minded individuals and to celebrate nature, community and harmony. No longer just an electronic music festival these days you can expect to experience a unique combination of music, art, performance, spiritual discussion, relaxation and healing."
---
18) Earthcore
"What is this Parallel Universe that beckons beyond the darkness?" Set on 1500 acres of pristine land one hour drive from Melbourne feat 5 epic stages across 5 days, Boutique Camping, Worlds Beyond Speakers Forum, Fractured Reality Art Zone, Yellow Sunshine Chill Out, Muffplex Cinema, Elemental Planet Lifestyle City, District 13 Theme Camp Zone, DIY Social Calendar, Kinky Karnival Freak Show, Mind Bending Art Installations, your closest mates and you!
---
19) Falls Festival
The Falls Music & Arts Festival is one of the best, longest running, boutique music events in Australia. The festival is based on European style events, featuring a diverse mix of over 70 renowned bands, DJs and comedians from throughout Australia with over 20 international acts. Definitely a solid choice for bringing in the new year.
They always bring a star studded line-up that will please just about everyone, and it's definitely one of Australia's Best New Years Eve Music Festivals! It's been on my Australian festival bucket list for as long as I can remember, and can't wait to check it out for myself someday! Maybe 2019 is my year!
---
20) Dragon Dreaming
"Enter the mind and imagination of the Dragon for four days in October in witness of a most beautiful festival! Dragon Dream…ing takes pride in nurturing local artists, live bands and DJs while providing an environment suitable for families and children of all ages. Dragon Dreaming Festival is approaching its tenth year and intend leaving all attendees feeling satisfied, fresh and inspired. Dragon Dreaming Festival admits to getting down to a wide variety of musical tastes and we will present a carefully selected line up ranging from live bands, gypsy, dub, tribal rhythms, psytrance, breaks, dubstep, glitch, progressive, ambient, house, reggae and the list journeys on… Find your groove over the weekend on three different amplified stages. So put on your stomping shoes or your belly dancing jewels and have a boogie with your friends and family."

---
21) Burning Seed (Burning Man Australia)
If you haven't been to Black Rock City for the annual Burning Man event, then I would strongly recommend adding it to your bucket list! It's truly one of the most mesmerizing and life-changing experiences of my life, and I'll be going every year for as long as I can!
Red Earth City will rise once more in 2019 in the beautiful Matong State Forest location. This regional burn in Australia is something that you definitely should not miss if you're in the country.
GO Prepared: 30 Perfect Burning Man Accessories, Costume Ideas, and Outfit Essentials
---
22) Pitch Festival
If I have to pick ONE festival that I'm personally dying to attend in Australia…this is it. PITCH Festival may be one of the newer events in the country, but I've heard that they absolutely nailed it the past couple years. You only really need one reason to attend though, and that is the HEAVENLY TECHNO LINE-UP. It's probably the best techno festival in Australia, and I'm really hoping I can make to their next event!!
"A brut–tropical border commu­nity of the arts. A th­ree day cere­monial daze in the gol­den fields of Vict­oria. An ann­ual echo of neo­teric sou­nds, showc­asing a dis­tinct colle­ctive of intern­ational and local arti­sts amo­ngst the astral views."
---
23) The Plot
When: End of November / Early December
Where: Parramatta Park, Sydney
Website: http://theplot.co
With an impressively large and eclectic line-up, The Plot is a one-day festival that shouldn't be missed. Located in the beautiful Parramatta Park, spread over three stages, this festival will keep your feet moving the entire time. They didn't have a 2019 edition, but should be back in 2019 for another epic party!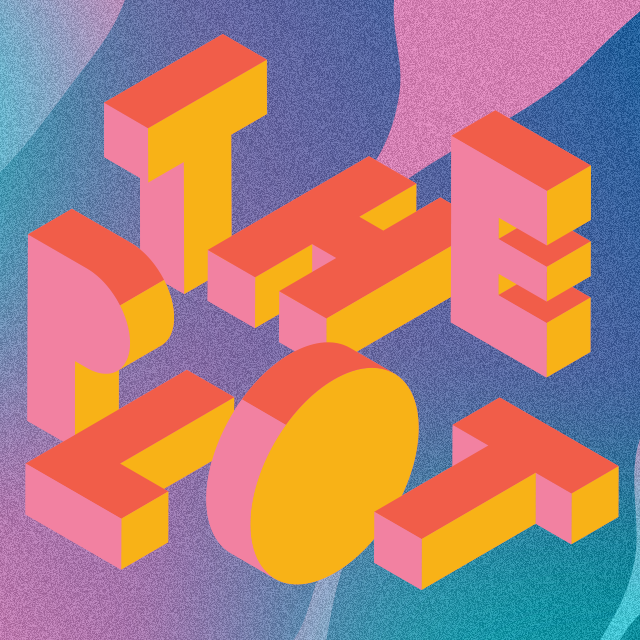 ---
24) Laneway Festival
This festival is touring all over Australia, New Zealand, and even stretches as far as Singapore. With an amazing, large, and diverse line-up — Laneway Festival is going to be an experience worth checking out.
---
25) Electric Gardens Festival
When: End of January
Where: Centennial Park, Sydney (and Melbourne, Perth, and Brisbane)
This one -day touring festival is an absolute must! Having experienced the Sydney edition for myself, I can confidently say that this will be a party you will never forget. They bring amazing talent, it's very well organized, and the production value was top-notch! Don't miss this one! Read all about my Electric Gardens 2015 Review !!
---
26) Woodford Folk Festival
"Woodford Folk Festival is one of Australia's largest and most iconic events (and one of the largest 'folk' festivals in the world). It is also the largest gathering of artists and musicians in Australia. The programme encompasses the depth and diversity of Australia's cultural, artistic and social expression with music, dance, cabaret, circus, comedy, workshops, debate, street theatre, films, forums, visual arts, an entire children's festival and many special presentations including a spectacular fire event on New Year's Day."
---
27) Mushroom Valley
When: October 2019
Where: Near the Whitsundays
A 3-Day Music, Art, & Lifestyle festival near one of the most beautiful destinations in Australia. Definitely could easily fit into your travels, or would be a great weekend getaway. The Whitsundays is one of my favorite destinations on the east coast of Australia, and I'd love to check out this festival up there someday!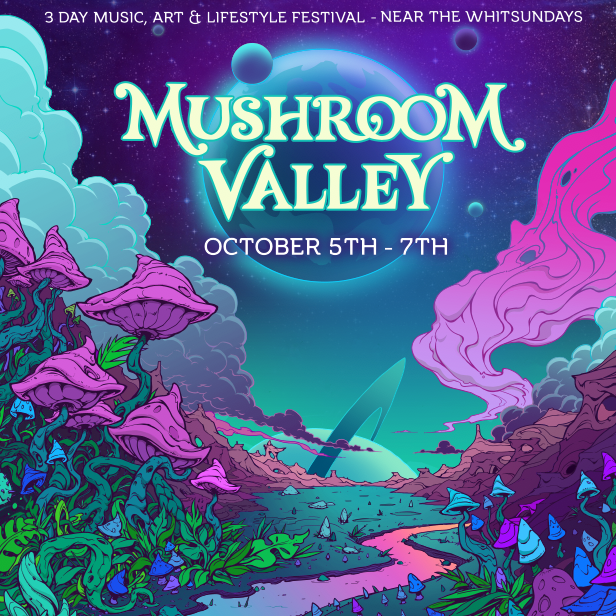 ---
28) Byron Bay BluesFest
Bluesfest presents over 200 performances with up to 7 stages over 5, 12 hour days, as well as camping for up to 6,000 people, 5 licensed bars, over 100 food and market stalls, undercover food courts, beer gardens, and children's entertainment. Check the 2018 line-up below!
---
29) Mona Foma Festival
Tons of different events spread over three 3 days. Definitely worth checking out if you find yourself down in Tassie at the beginning of the year!
---
30) Golden Plains Festival
When: Mid-March
Where: Meredith, Victoria (110 Minutes from Melbourne CBD)
Website: http://2019.goldenplains.com.au/
Golden Plains is a Premium Music Festival on an Epic Long Weekend in the Greatest of Outdoors. It is staged in Autumn so the weather is warm and stable. Afternoon goes on all day, the sun like honey on the trees, then a giant spike of excitement goes kabloooey at nightfall. Join for an electric line-up, amazing food, and solid festival atmosphere (because of their renowned No Dickhead Policy.)
---
30) Southbound Festival
Last, but certainly not least…work off the Christmas Calories at this epic 3-day music and camping festival. If you're living around South Australia, than this is an event that shouldn't be missed. Southbound Festival have taken a break in 2017 & 2018, but judging from the positive reviews and vibes from the reviews…they surely would be welcomed back in the future with open arms.
---
Am I Missing Any Music Festivals in Australia…?
There really is no shortage of epic Australian Music Festivals to choose from spread all over the country, and I consider myself lucky for having checked out several of these myself. Australia is one of my favorite countries to travel through, and I really do miss living in Sydney so much!
I'm planning on making a return soon though, and definitely looking forward to crossing a lot of these off my Australia festival bucket list within the upcoming years!
Have you been to any of these? What was your experience like?
Looking for more Australian festivals…?
My website is filled with articles just like this, and I've compiled some really awesome lists of the best festivals all over the country! Take a look through some of my favorites below, and feel free to email me or reach out to me on social media if you think I need to add any to the list!
---
Thanks for Reading! Share with your Australia Festival squad!
https://www.jonesaroundtheworld.com/wp-content/uploads/2019/01/Australian-Festivals-2019.jpg.optimal.jpg
1678
2500
Dave
https://www.jonesaroundtheworld.com/wp-content/uploads/2017/03/logotry-1-1-300x106.png
Dave
2019-07-21 16:27:41
2019-11-11 03:04:21
30 Music Festivals in Australia To Experience Before You Die