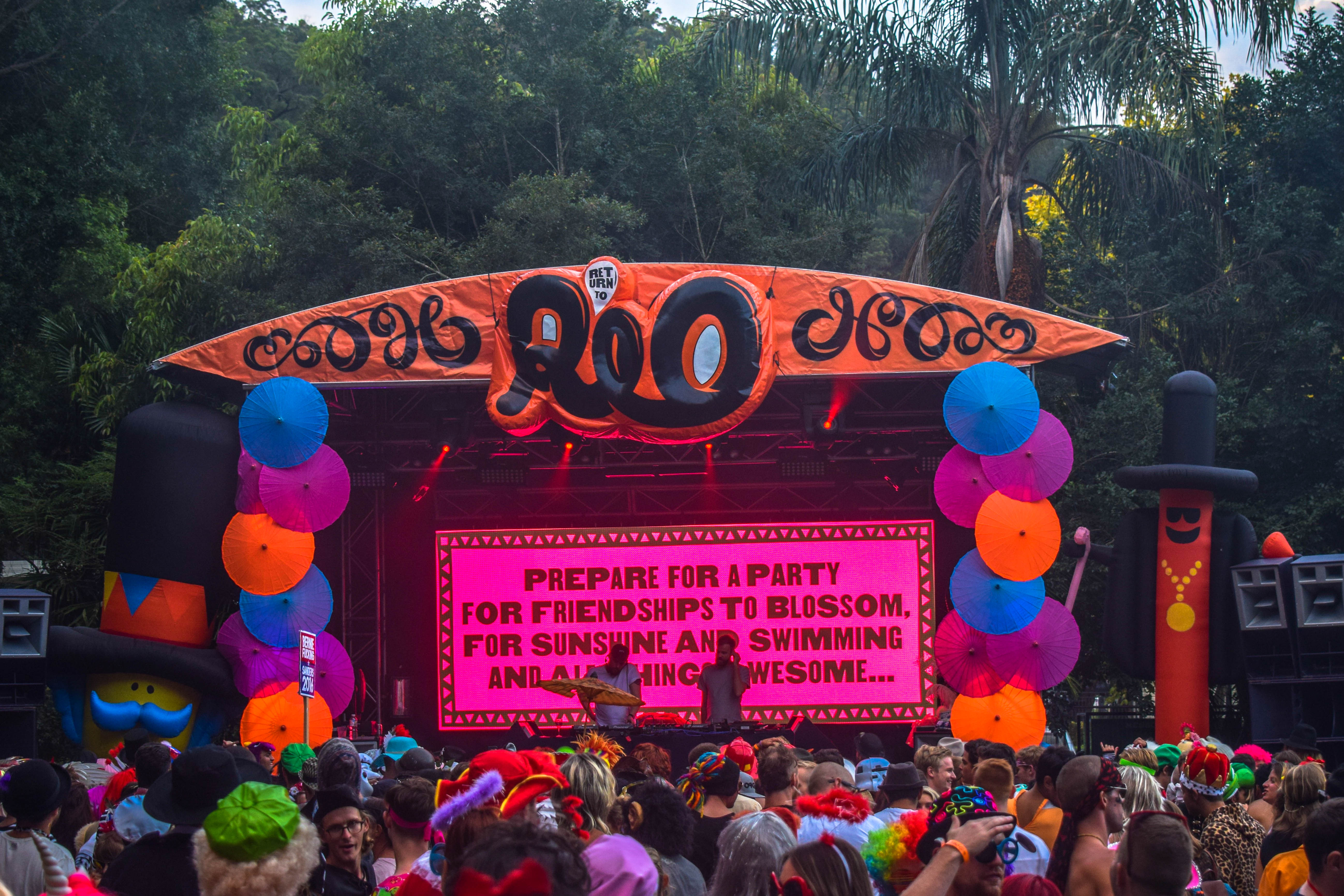 Return To Rio is Hands down the best festival I've experienced in Australia…
Return To Rio exceeded all my expectations in every way. The music was consistently on-point, the festival crowd was amazing, and the venue could not have been more perfect for an event like this.
I've been living in Sydney for 6 months, and I've been craving to go to a 3-day camping festival ever since I got here. But for some reason I keep finding myself at these one-day events like Stereosonic, Field Day, and Electric Gardens. Don't get me wrong, these were all solid events — but you can't beat the atmosphere that happens when you go to a weekend festival.
Return To Rio definitely is the Ultimate Weekend Away…
[Check out my Return to Rio Album on Facebook for all my photos for the festival]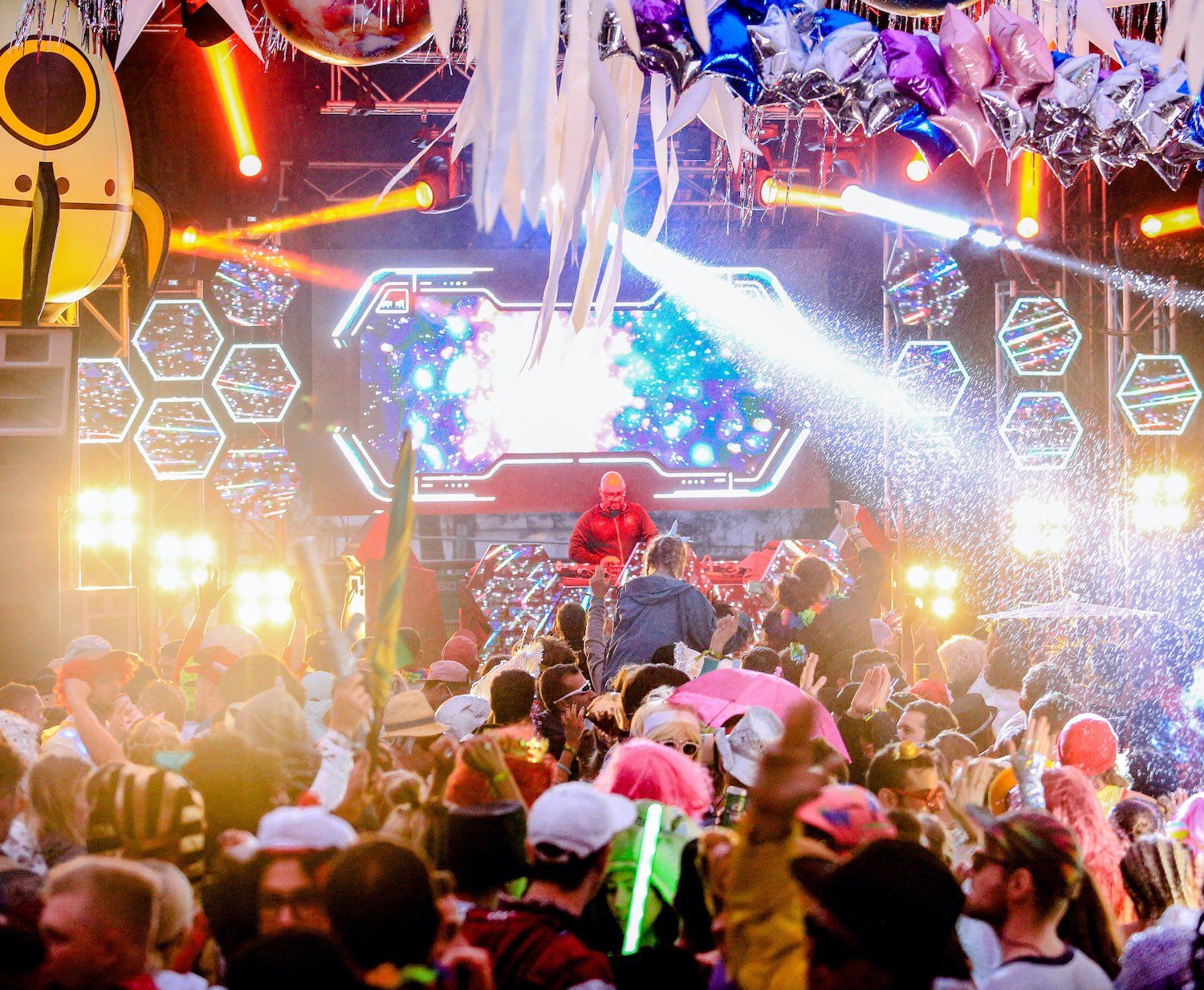 ---
The Venue
Rio is held at the Del Rio Resort in Wiseman's Ferry — just a little bit over an hour drive from Sydney. There was ample of room for camping, plenty of trees for shade, and surprisingly decent bathroom facilities.
What I loved about this venue is that it was all well-maintained, and you could camp close to the festival grounds. You couldn't bring in your own alcohol into the actual festival, but you were encouraged to bring heaps into the campsite. This saved a ton of alcohol costs. One of the best parts about camping festivals is BYOB.
We were camped about a 4-minute walk from the entrance, so it was close enough to leave, rip a couple shots, chug a beer, and head back to the music.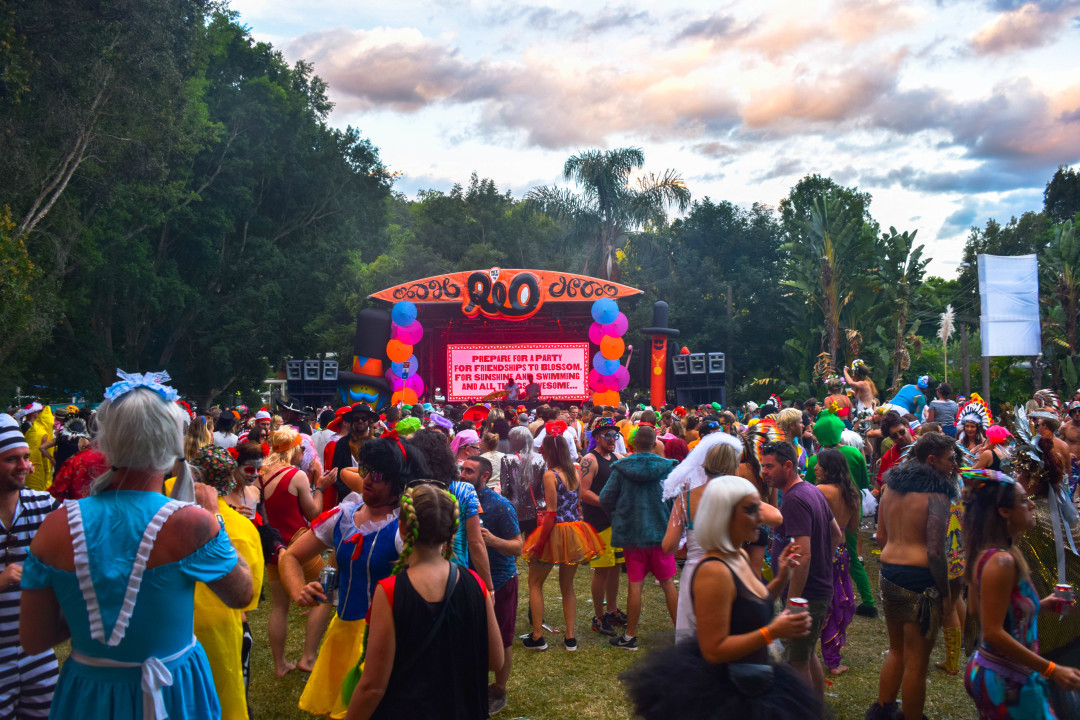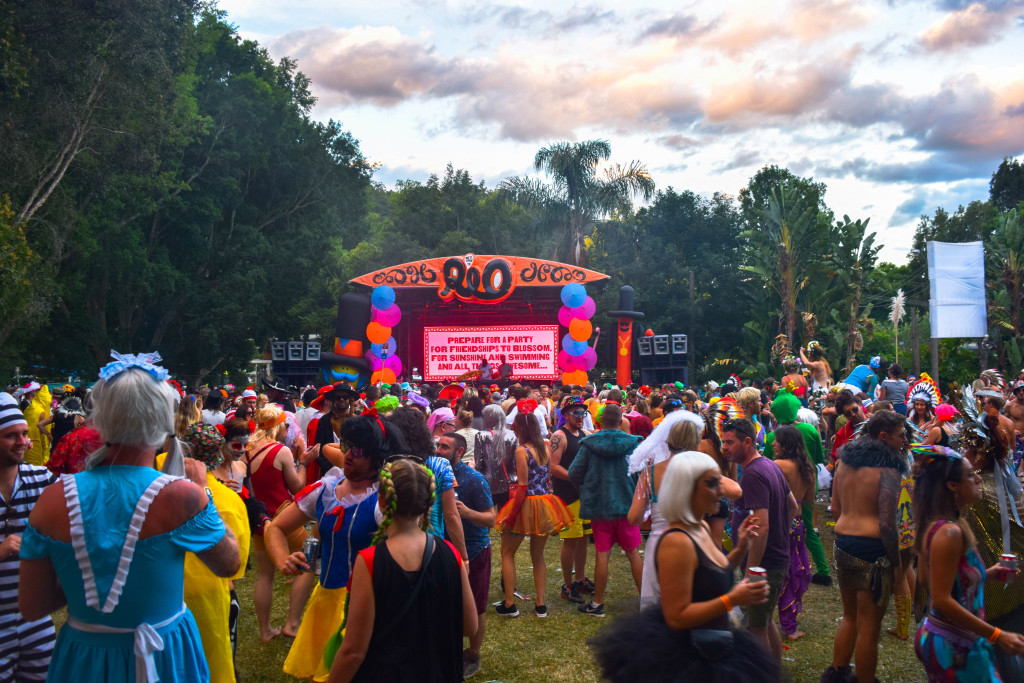 ---
The Crowd
It's hard to explain the atmosphere at Return to Rio. It's a feeling that I haven't experienced at any other festival in the world. Rio is more than just a weekend event, it has a strong sense of community. You could walk up and talk to anyone, and be welcomed with friendly conversation.
It was almost like this was an exclusive invite-only event. Everyone was so down-to-earth.
One really cool aspect that I noticed about the crowd is that it seemed this festival attracted an older audience that have a proper understanding of real electronic music.
I didn't see any 18-19 year old bros or hoes running around getting hammered to Avicii.
The majority of festival-goers were in their mid-late 20's and 30's, mostly from England and Australia.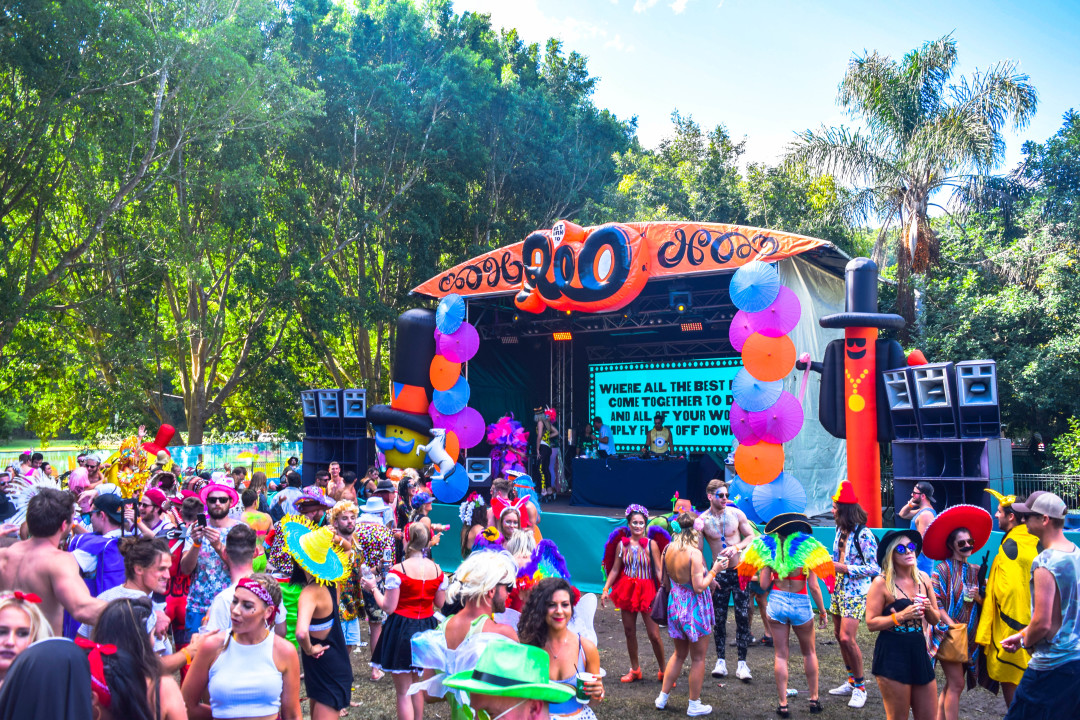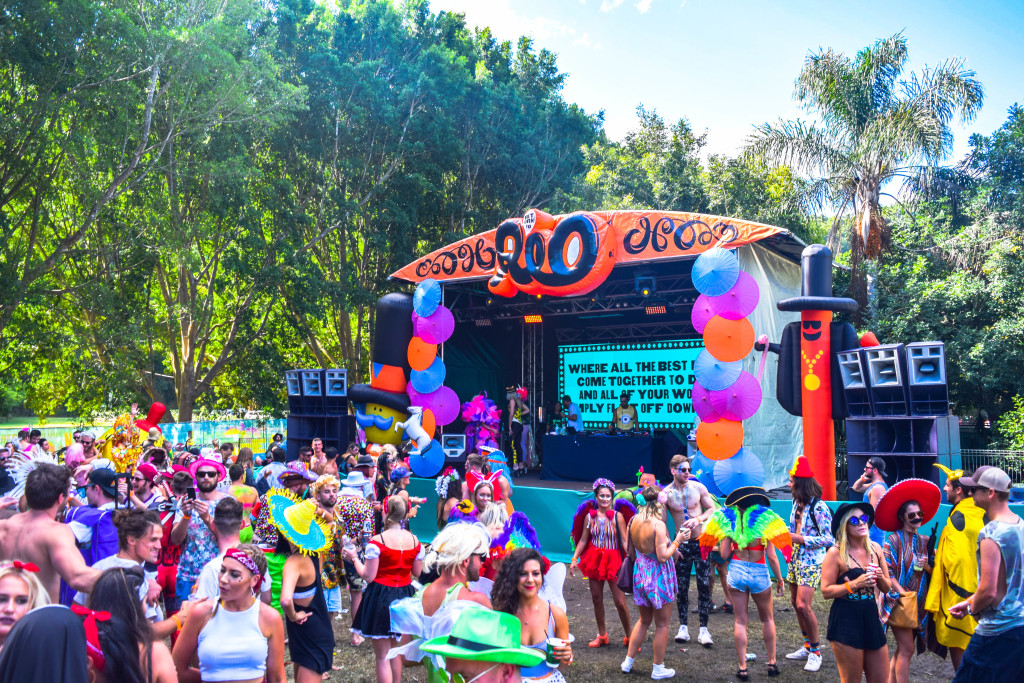 ---
Fancy Dress
Who doesn't love a good costume party…?
For some reason, this added a huge element to this festival because 99% of the attendees take this very seriously.
Everyone was dressed up in the coolest costumes outfits. Animal onesies, crazy face paint, and everything else you could imagine.
Defintiely have to give everyone props for dressing up so well! So cool to see everyone's costumes.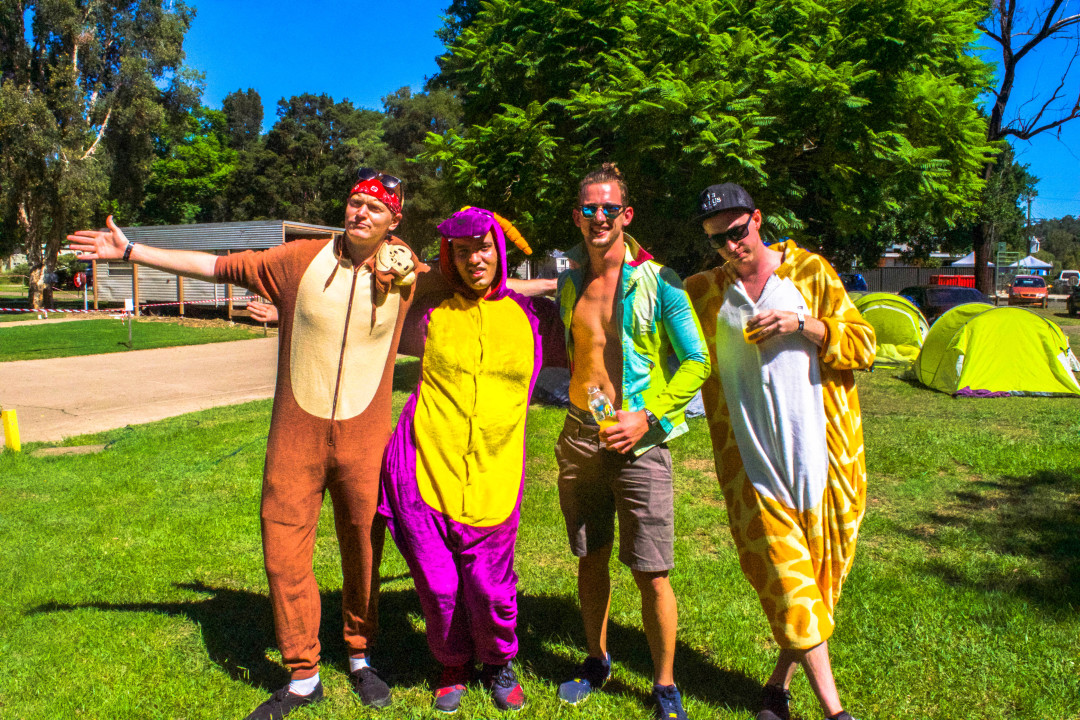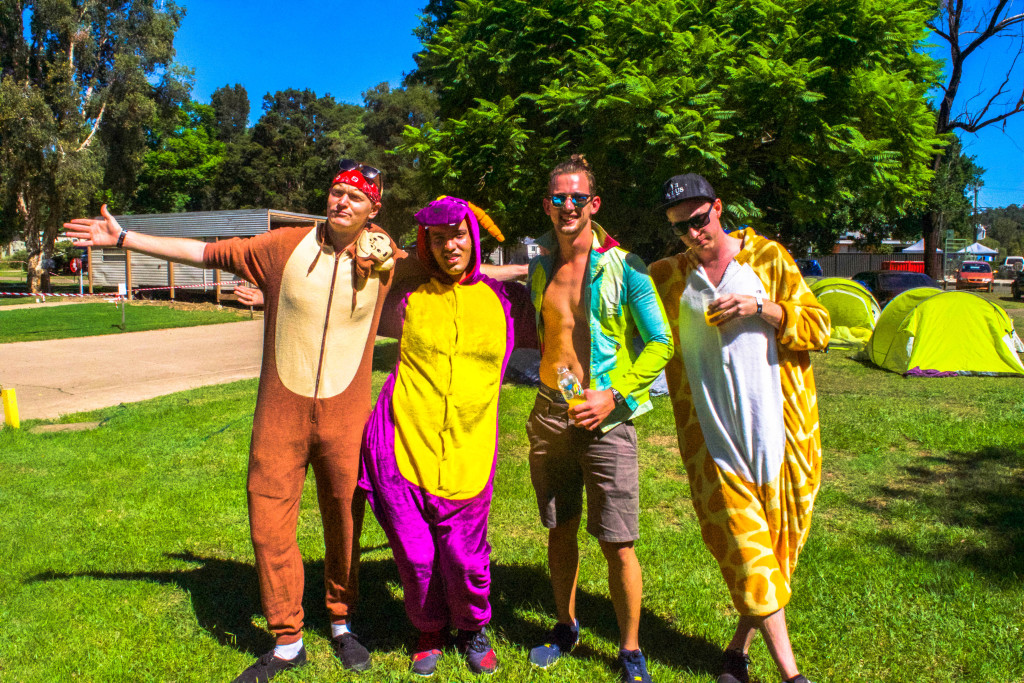 ---
The Music
Since I'm not really a music journalist, I'm not going to go into too much detail about each of the sets.
What I will say is this, every single set I heard over the weekend was fantastic. I've been craving to hear some proper underground electronic music ever since I got to Australia. It was incredible to be surrounded by people who knew quality music, and dance to some groovy deep-house, tech-house, and techno.
Favorite acts: Dixon, Sebastian Leger, Adana Twins, Recondite, Tristan Case, & Robbie Lowe
---
Dixon
I had seen Dixon twice before, and I was thoroughly impressed both times, but the 4-hour set that Dixon played on Sunday night was completely mind-blowing.
I've been to heaps of clubs and music festivals, but I honestly think that Dixon played one of the best sets I've heard in my entire life.
I took this video at the end of Dixon's set. The party vibe was out of control!
Dixon Closing at Return To Rio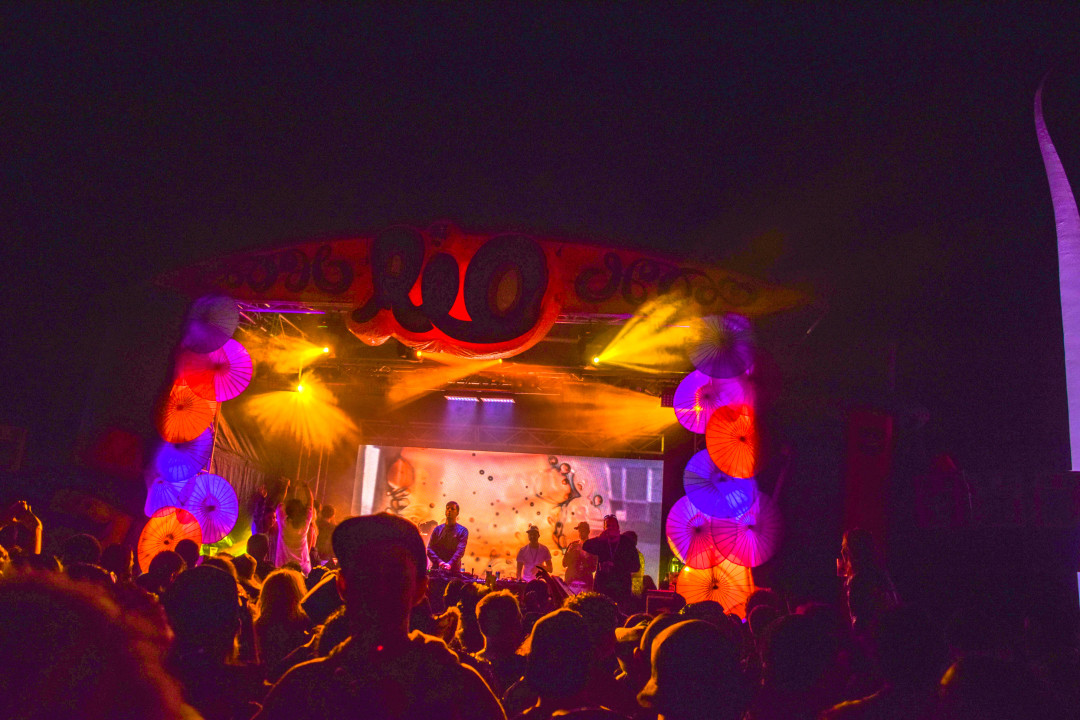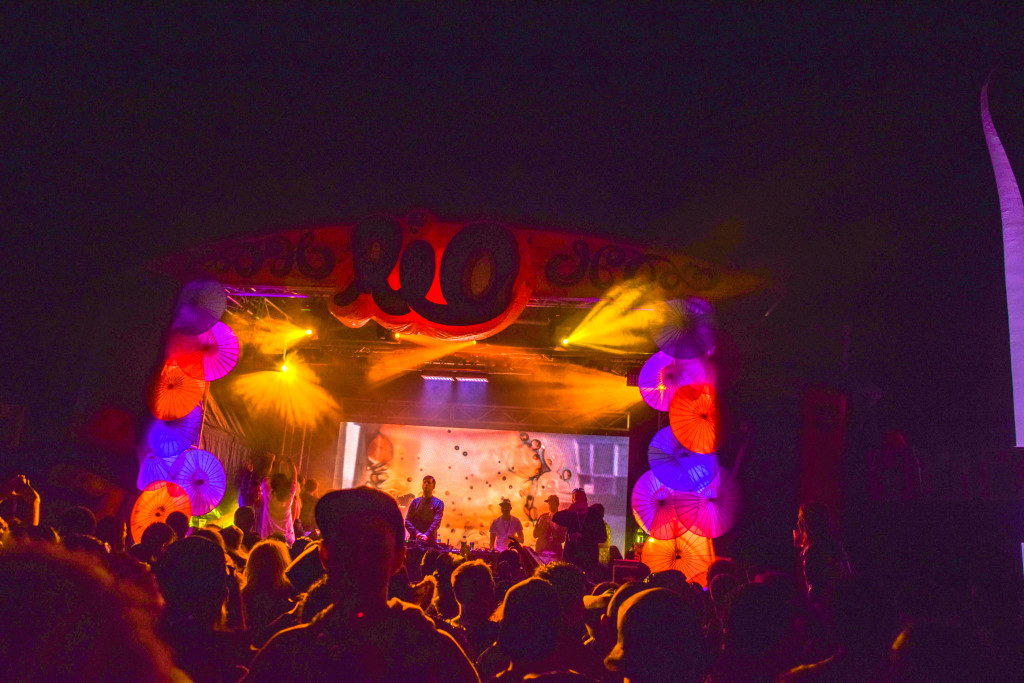 ---
Production
When it comes to a music festival, one of the most important aspects is the Sound System.
Return to Rio brought the outstanding Funktion1 system that could not have sounded any better.
I was also happy to see that Return to Rio had a very impressive LED Screen behind the DJ Booth, as well as a pretty amazing lazer set-up.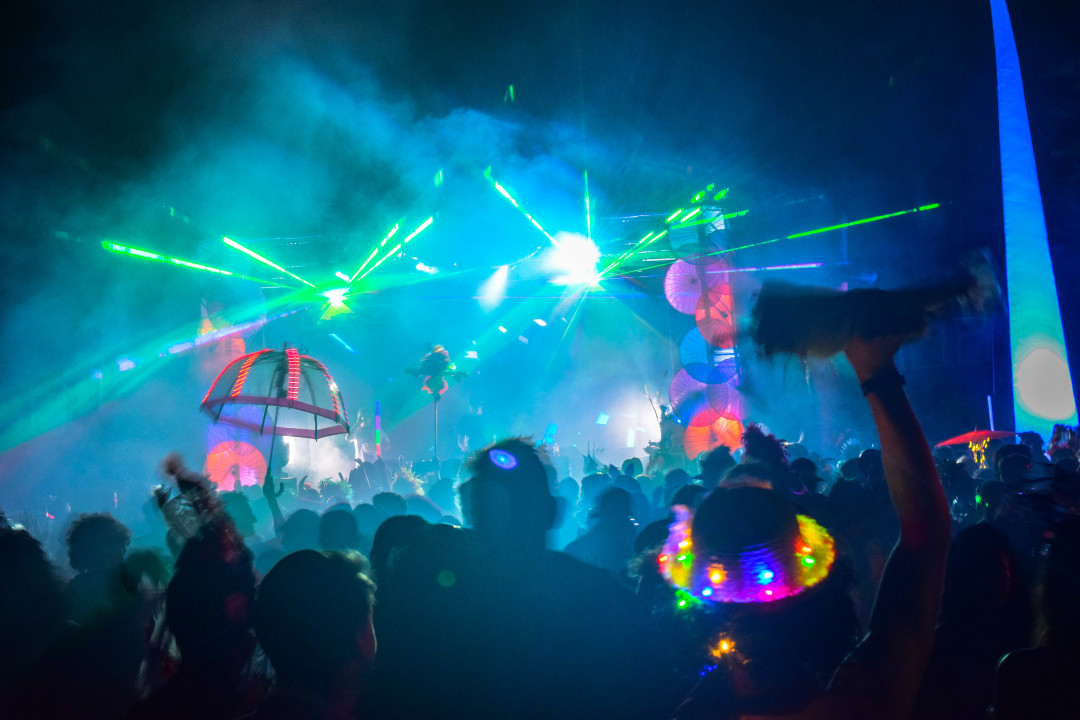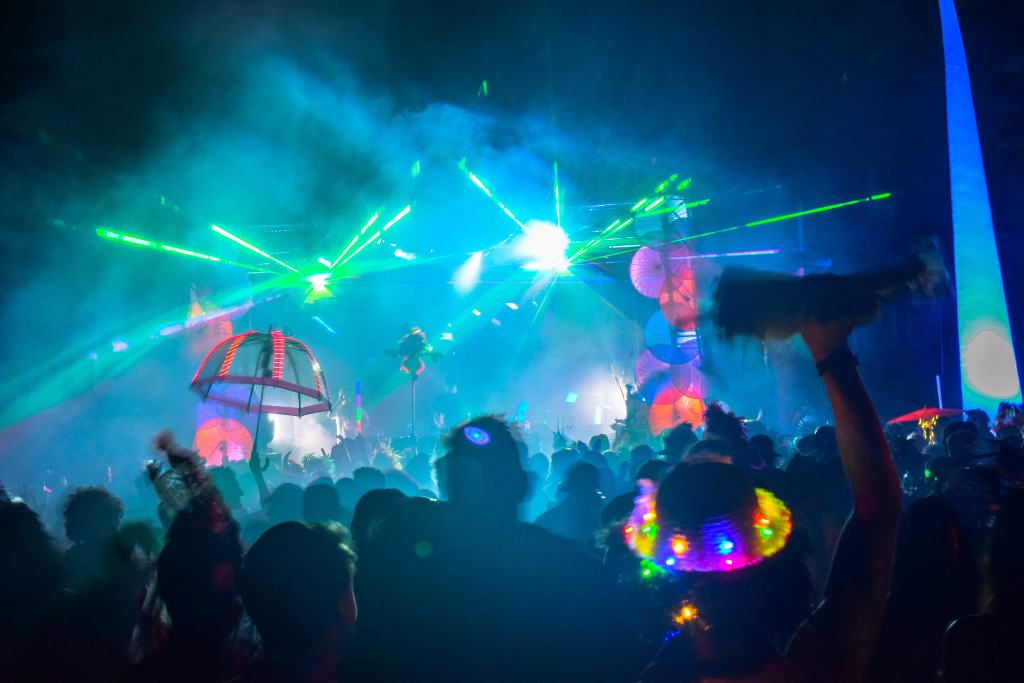 ---
The Afterparties
When I first looked at the festival line-up, I was rather bummed out that the music ended at midnight.
Little did I know…
The Return to Rio veterans come well prepared to the campsites with full-on sound systems and DJ set-ups. You could literally walk anywhere and find a spot to party and meet people.
If you wanted to find a quiet place to sleep — good luck. This is a festival people. We come to party.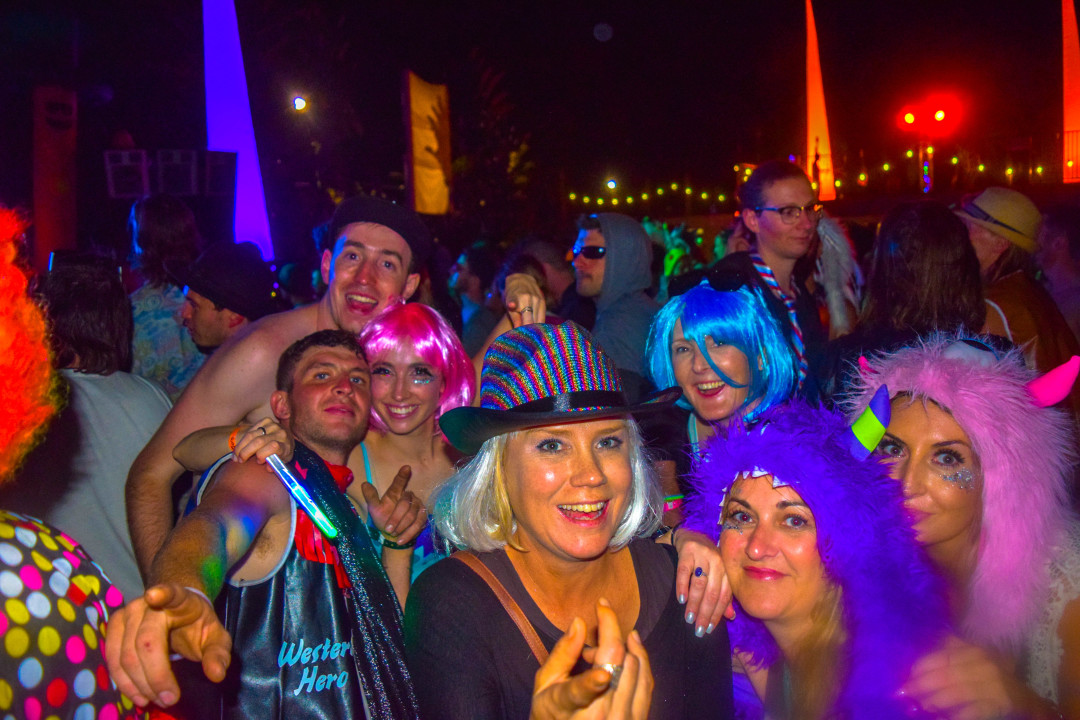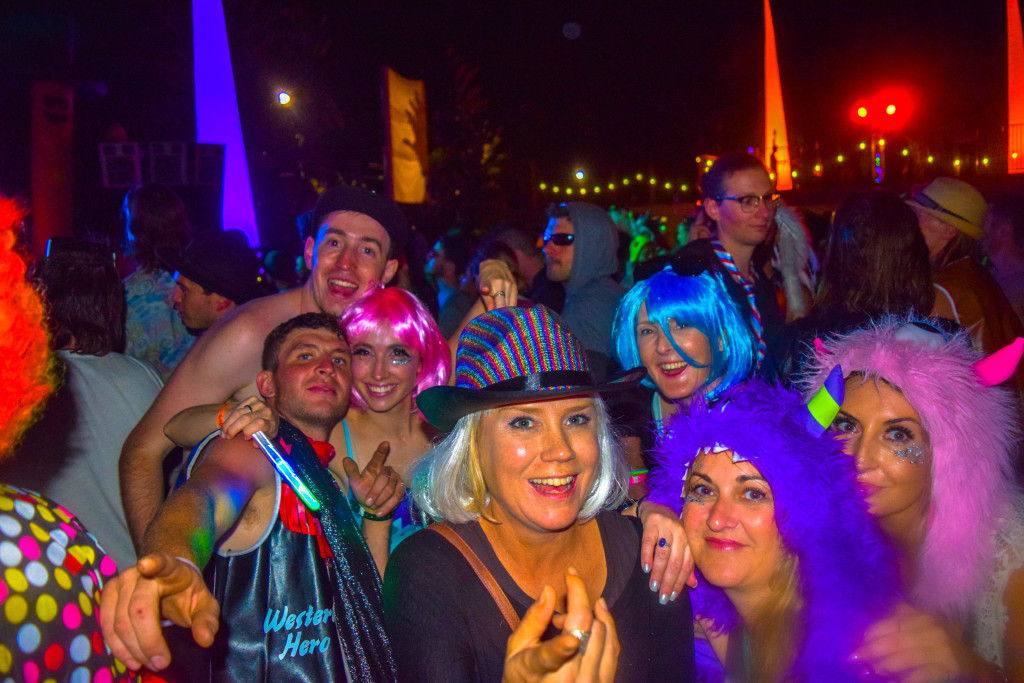 ---
Food & Drink
Australia is already an expensive country, and adding the mark-up costs at a music festival — Return to Rio was definitely not a cheap event.
Everything was purchased with food & drink vouchers, which each cost 2.50 AUD.
Cheapest Beer – Hahn Light for 2 Tickets.
Better Beer — Lashes Pale Ale for 3 Tickets
Popular Breakfast — Bacon & Egg Roll for 3 Tickets.
If you're smart, you should come fully prepared so you don't have to buy or drink too much at the festival.
You can enter & exit the festival location as much as you want, so you can easily go drink a ton at the campsite, and than go back in the festival and only buy a couple beers to have in your hand.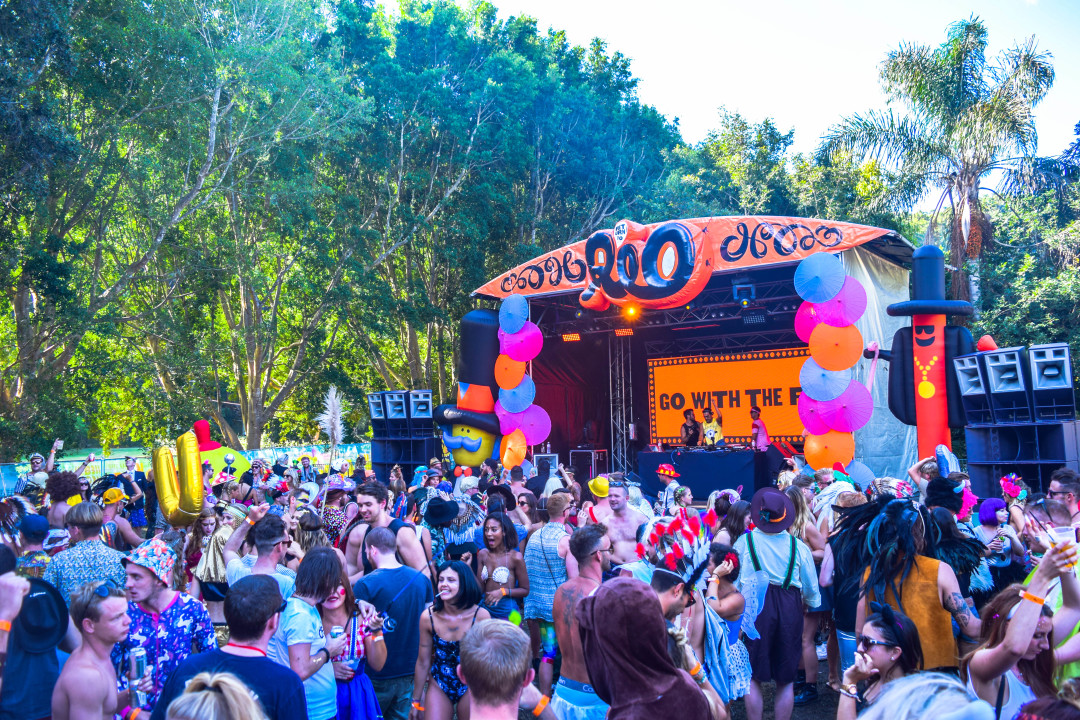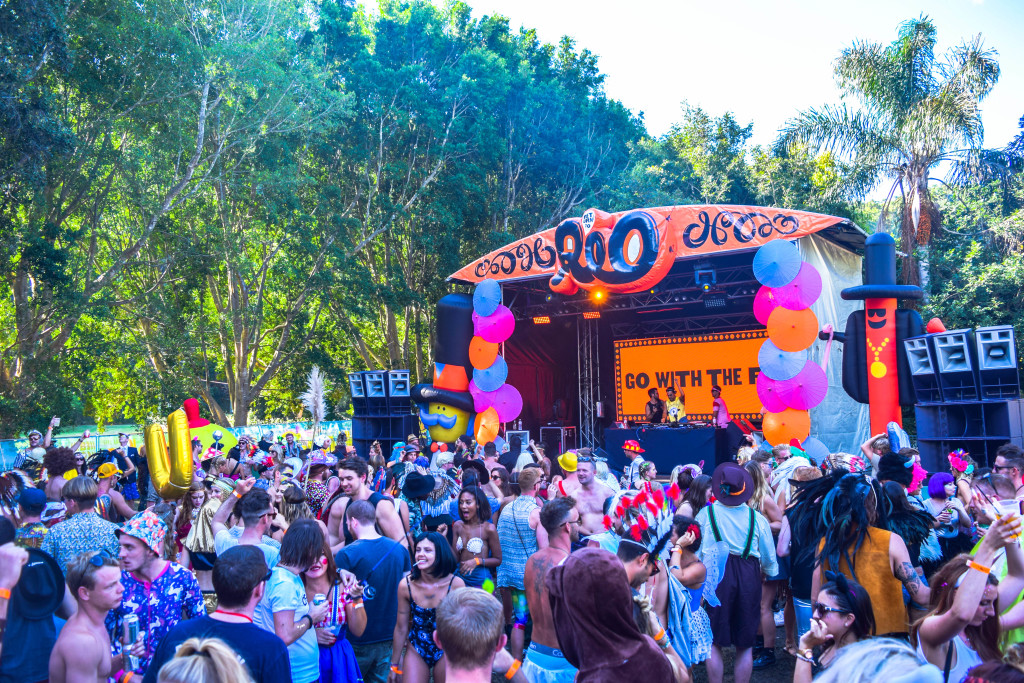 ---
Festival Tips & Advice
Take Work off on Monday. You're going to need the rest.
Fancy Dress or Don't Go. Seriously. Go all out.
Grocery Shopping is essential. Bring heaps of food & beer for your campsite.
Bring an Esky. You'll need to keep your perishables cold. They sell Ice at the festival (but it does cost $5).
Bring plenty of Cigges (if you smoke). They only have one vending machine, and it ran out. Everyone was keen for a cigarette the final night.
Be apart of the community. Keep the campsite clean.
---
Conclusion
Return to Rio has undoubtably earned their slogan of, "The Ultimate Weekend Away". Huge shoutout to the people who organize this amazing festival, and thanks for bringing top-notch DJ's to a stunning venue, and for attracting the best Sydney party folk.
Return to Rio happens at the beginning and ending of every summer. It looks like I'll be leaving Australia in couple months, but I'm hoping I'll be moving back to Sydney soon. I'll definitely be looking at flights just so I can make it in time for the next. I know I definitely can't wait to Return to Rio once again.
Join the Facebook event.


---
Oh…and one last thing.
BERNIE FUCKING SANDERS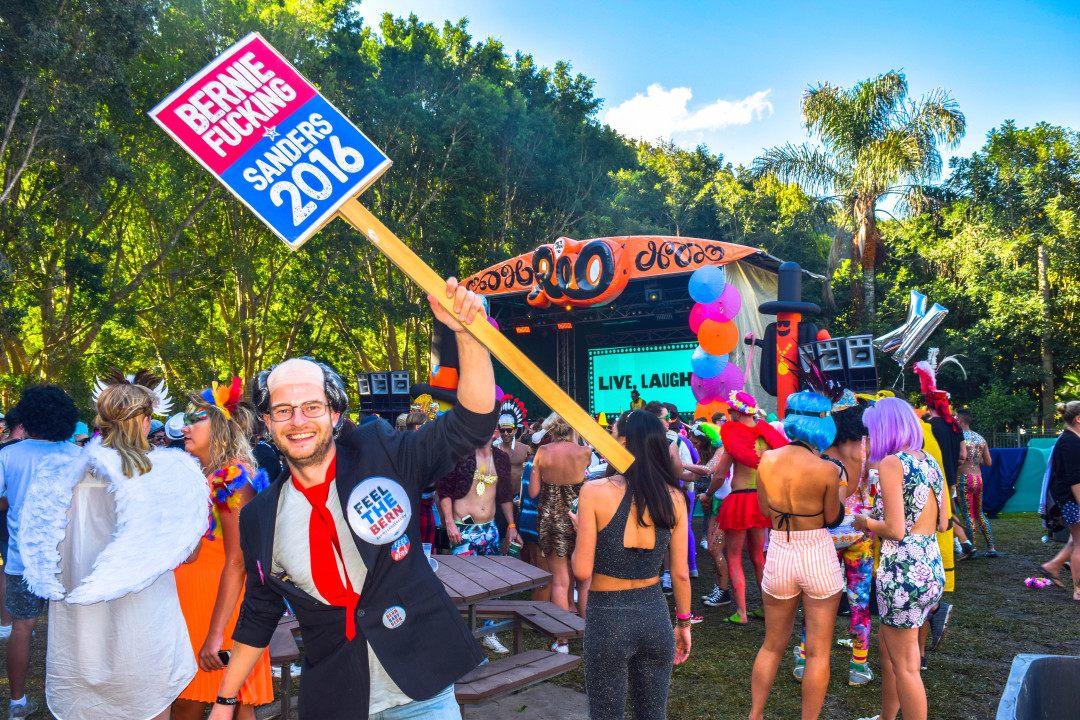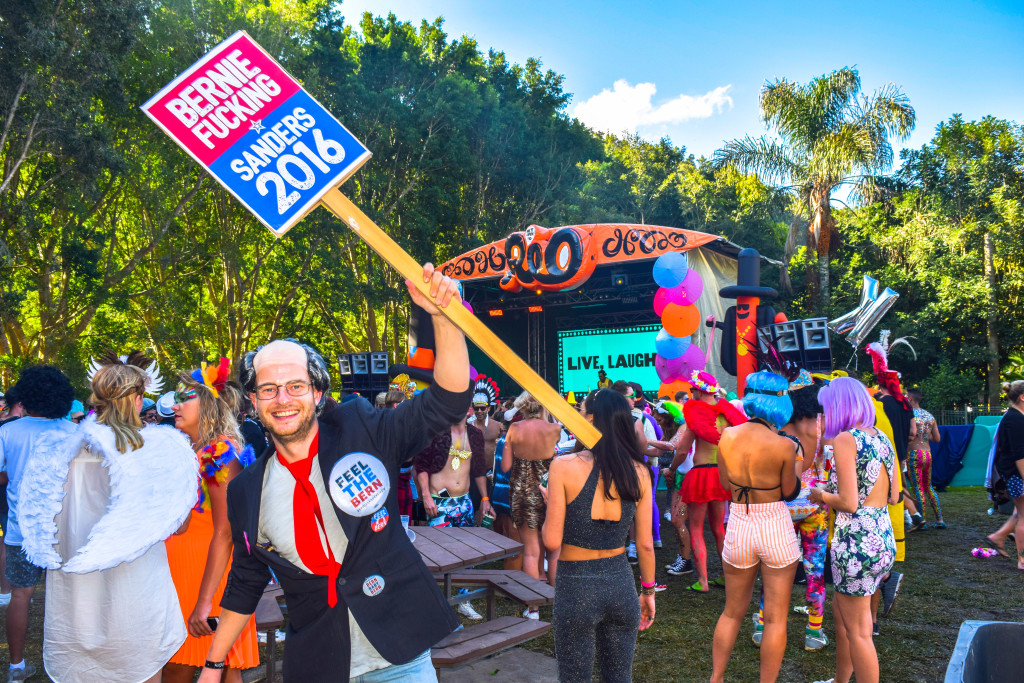 ---
THANKS FOR READING
---
Follow my adventures Around The World on Facebook, Instagram, Twitter
https://www.jonesaroundtheworld.com/wp-content/uploads/2016/03/DSC_0400-1.jpg
3463
5194
Dave
https://www.jonesaroundtheworld.com/wp-content/uploads/2017/03/logotry-1-1-300x106.png
Dave
2016-03-26 06:33:04
2020-09-26 22:01:27
Return to Rio – The Ultimate Weekend Away