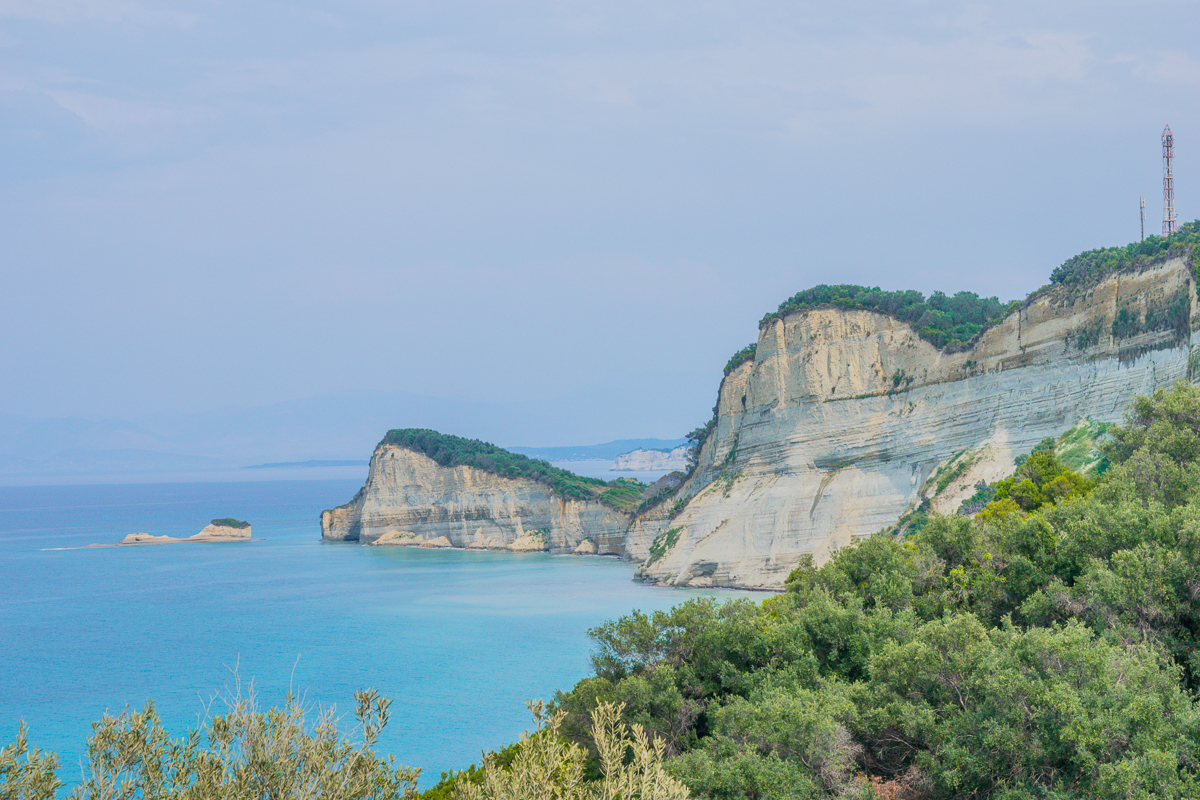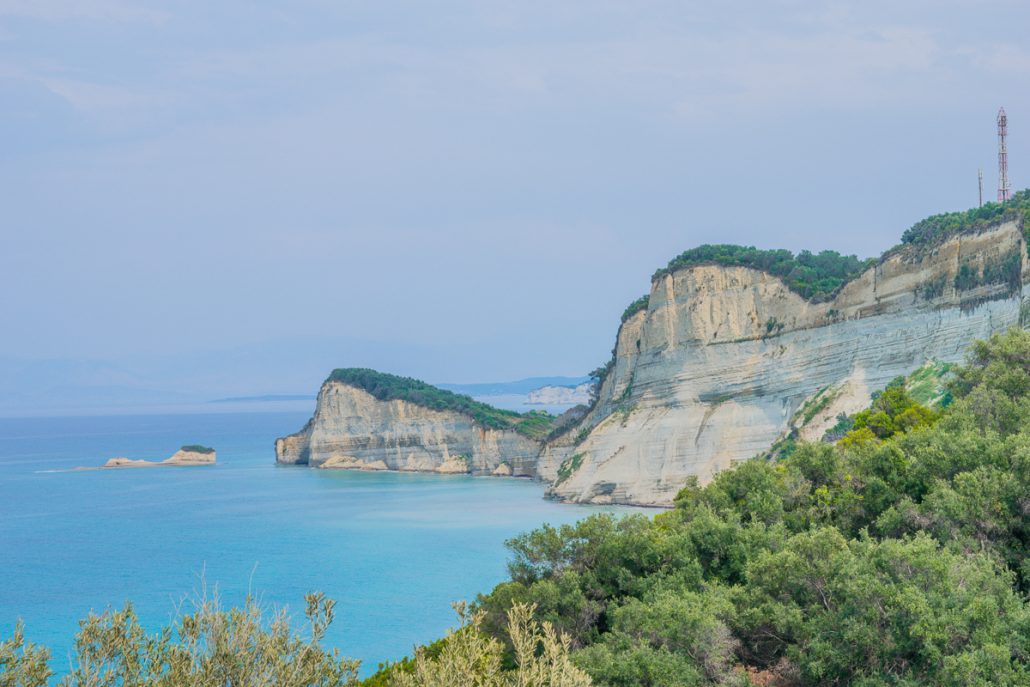 My first trip to Corfu, Greece was back in 2011 when I was working as a guide for a small travel agency based in Italy. It was our responsibility to take students to this hedonistic party hostel called The Pink Palace. Each day was filled with Ouzo shots, yacht parties, wearing togas. It was a wild time, but I never really cared for the chaotic madness of it all, and I never really had the urge to make a return visit to Corfu.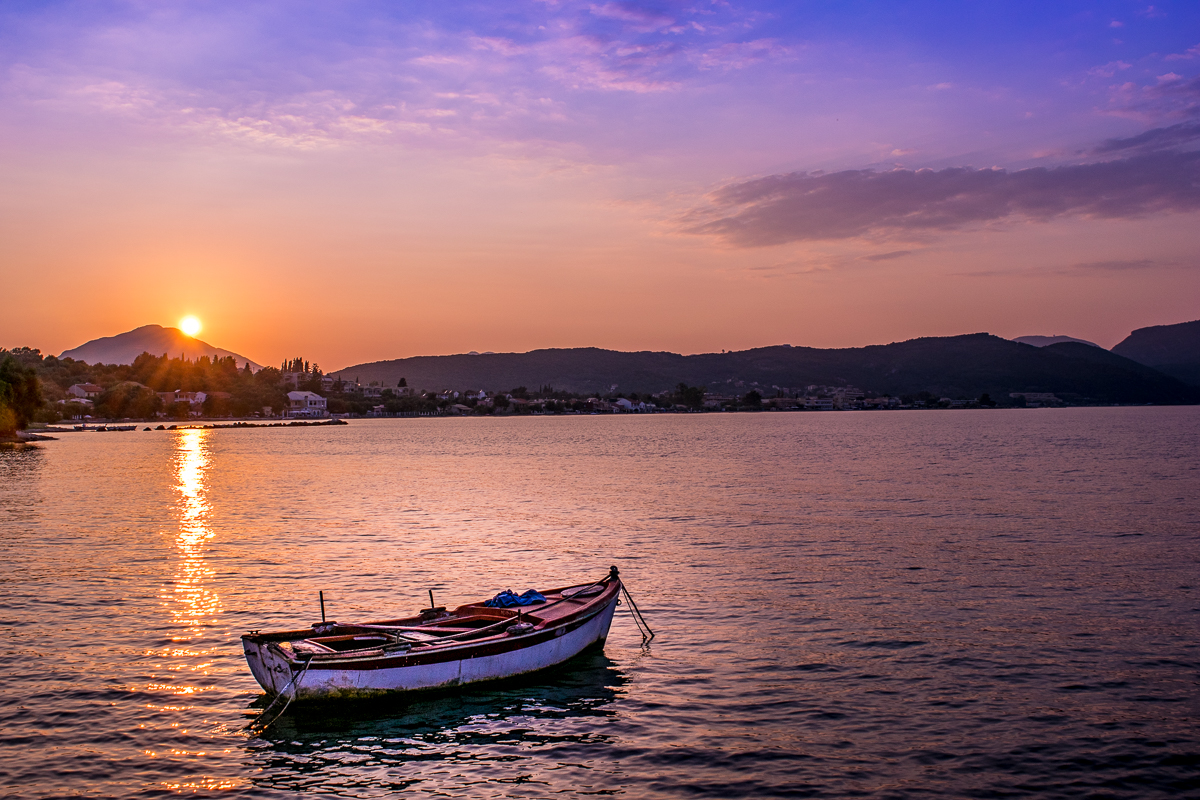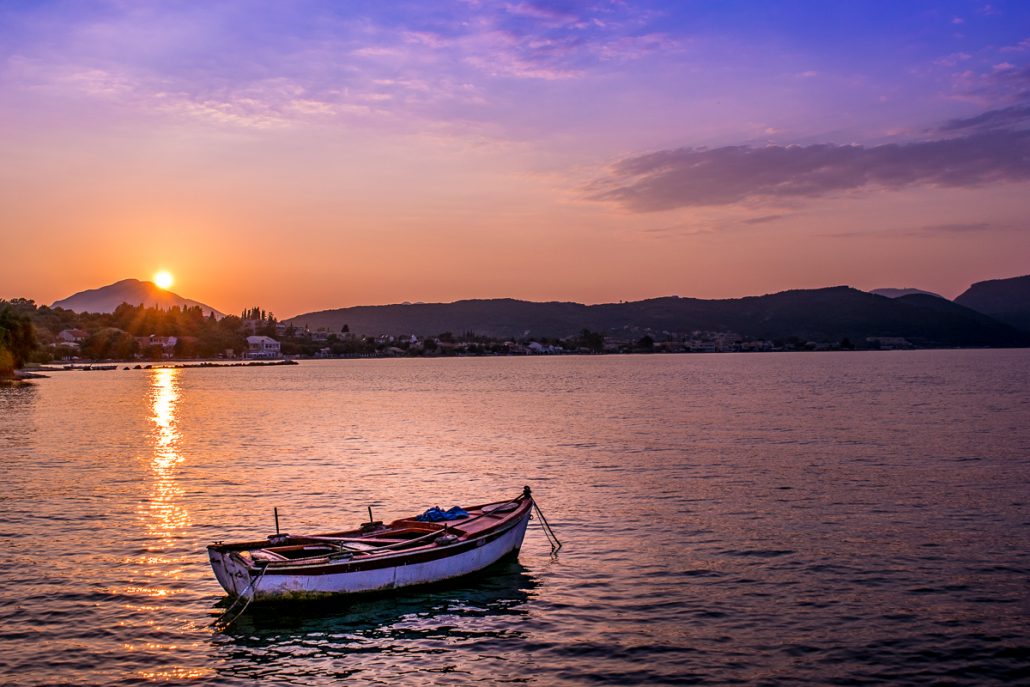 Well, when I was in the Albanian riviera and couldn't find a cheap flight out, I realized I could just hop on the ferry down to Corfu, and get a budget RyanAir flight back to Belgium. I knew this was the perfect time to actually explore the island, and discover the REAL corfu. Besides, I'm obsessed with Greek food, and this was the perfect opportunity to check out the best things to do in Corfu. So my friend and I rented a car, and spent two full days exploring the island by car and by Luxury yacht charter Greece
---
Kavos
At the south tip of the island you'll find this charming beach town with beautiful blue water, and a long stretch of beach. I could tell from walking around that it was definitely geared to a younger age group, as their were ads for weekly party events and bar crawls.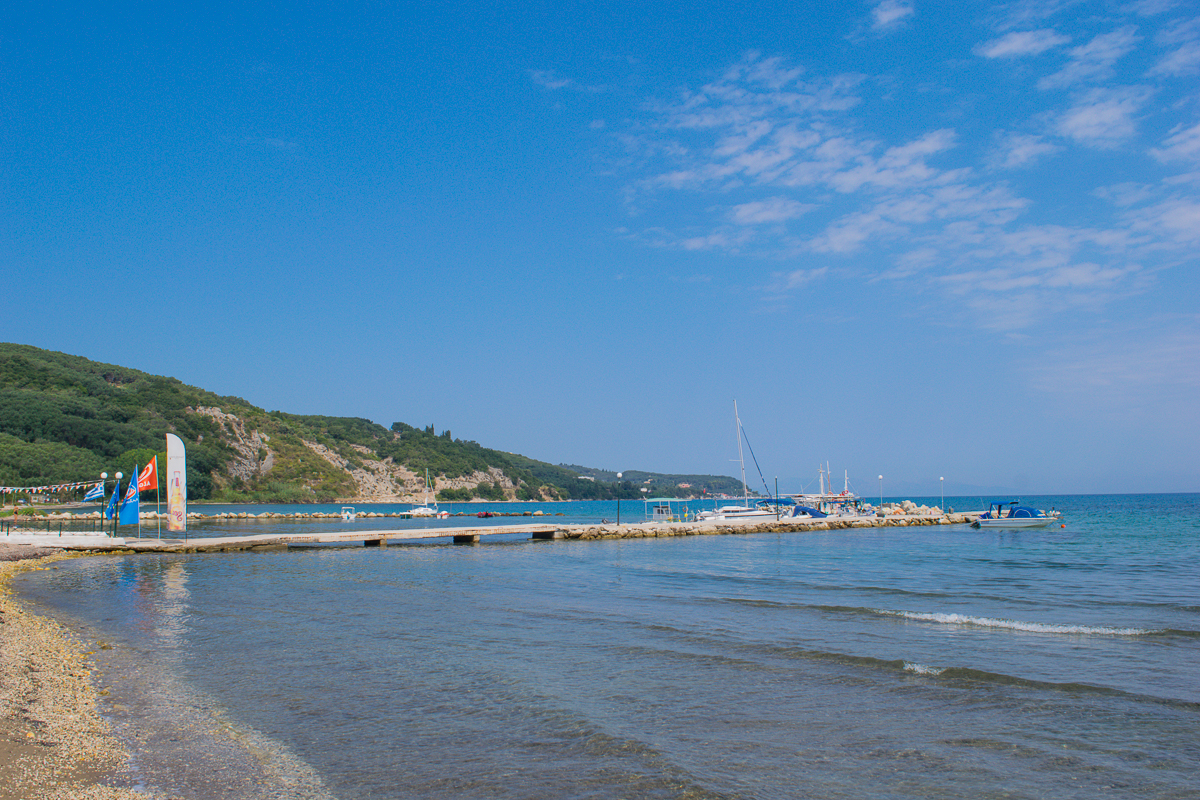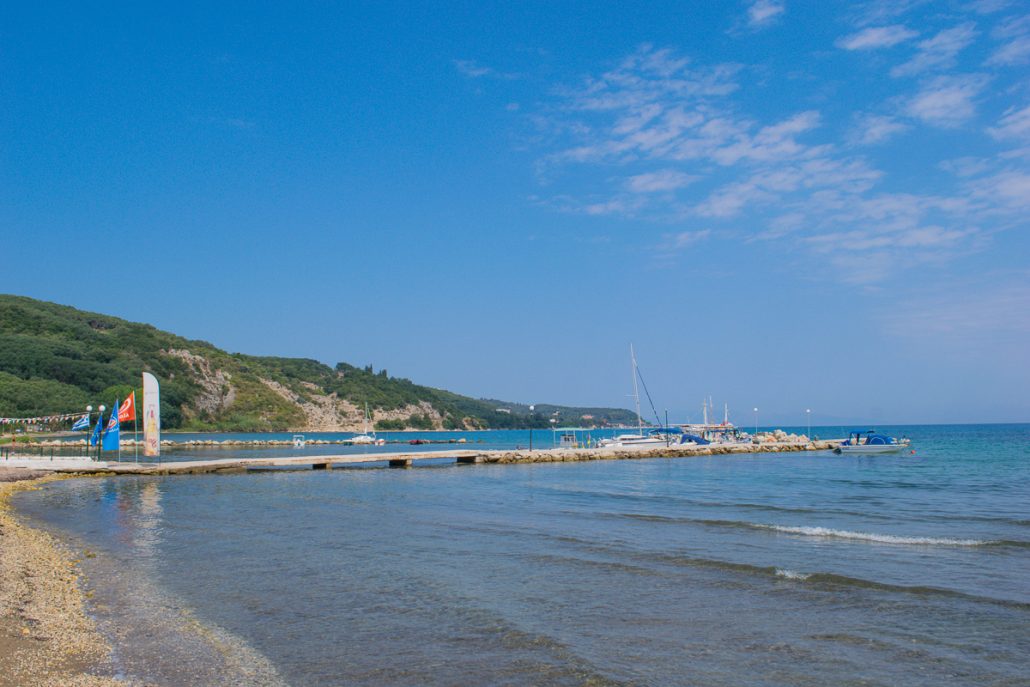 ---
Gardenos
We continued the journey along the western coast of the island and made our first major stop at Gardenos. This beach was simple but stunning. The cliffside coastline that runs along it in the distance were breathtaking as well. Family vibes, and ideal for swimming.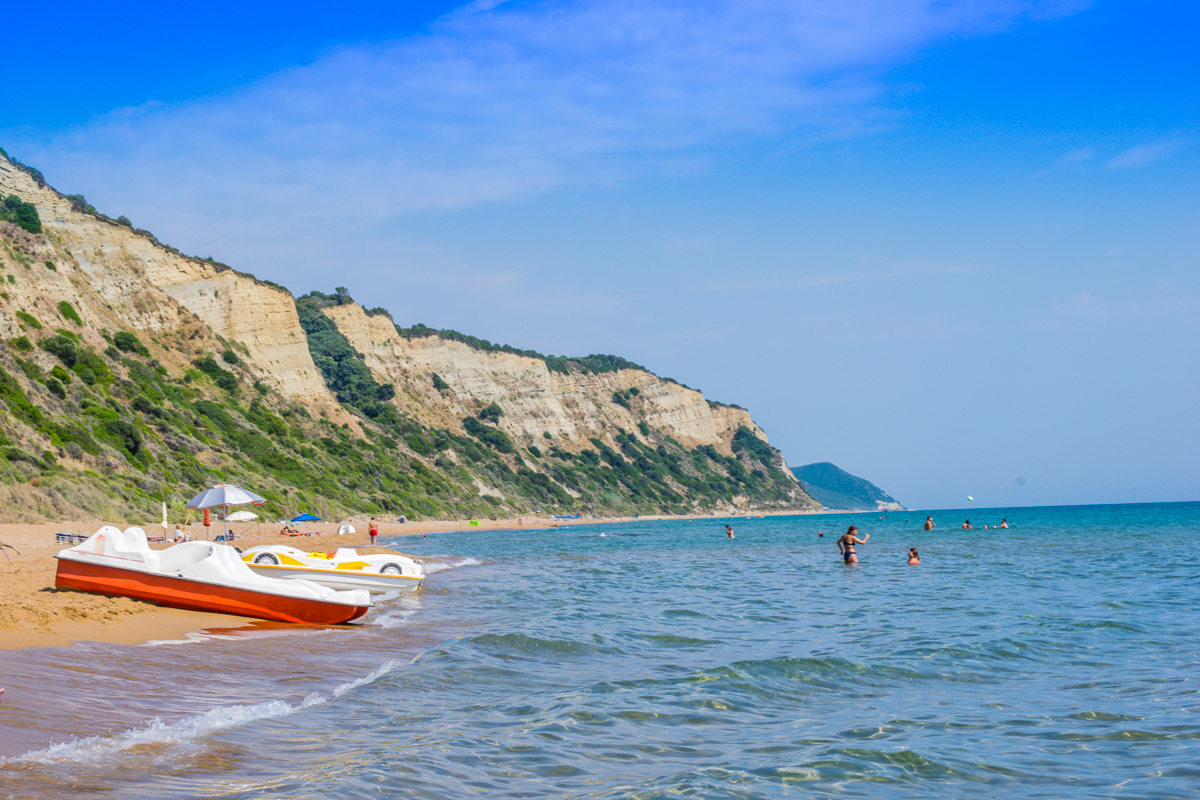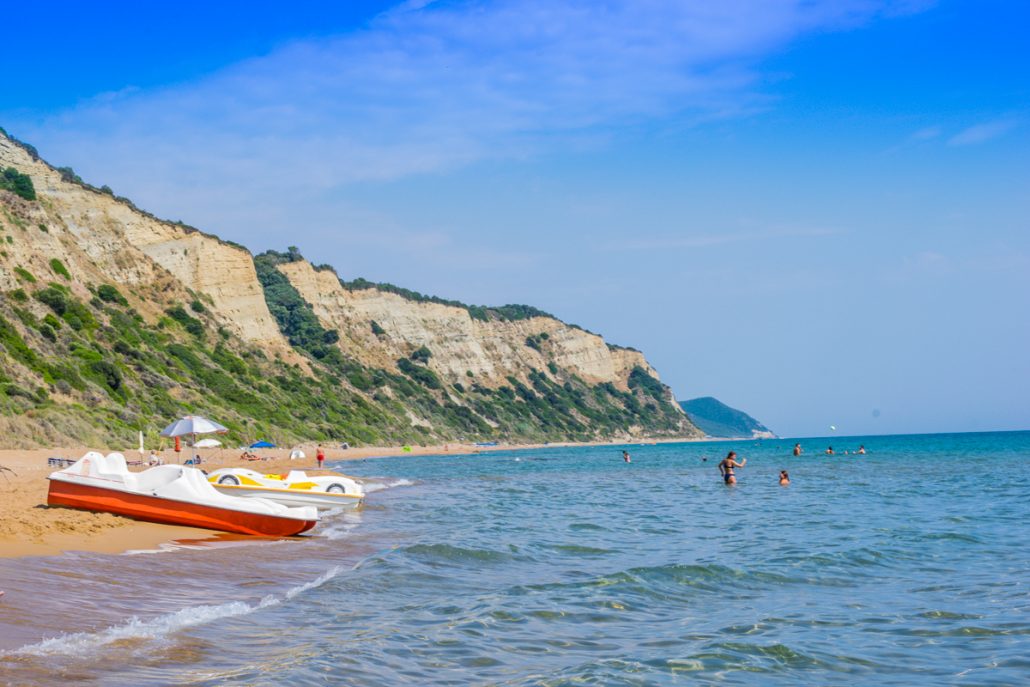 ---
Agios Giorgos
Even though I had visited here once before, it was on our route to the North side of the island, so we decided to make a quick stop. The dinner and sunset we had on the beach was one of the best meals I've ever had, and the views of the beach from up the road really are spectacular. I can see why this is one of the most popular places to visit in Corfu. Maybe I never should have quite my job as a travel guide. While the pink palace is famous for it's crazy shenanigans, yacht parties, and promiscuous behavior, it was a pretty fun time.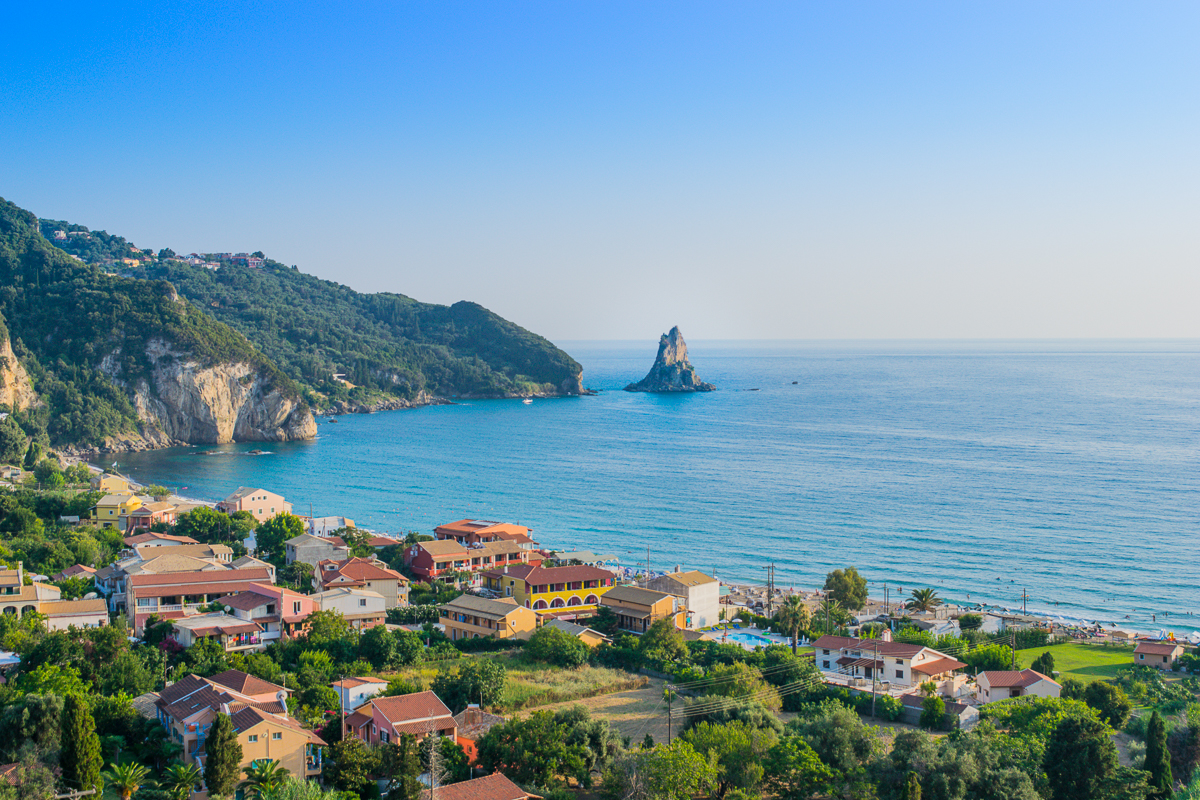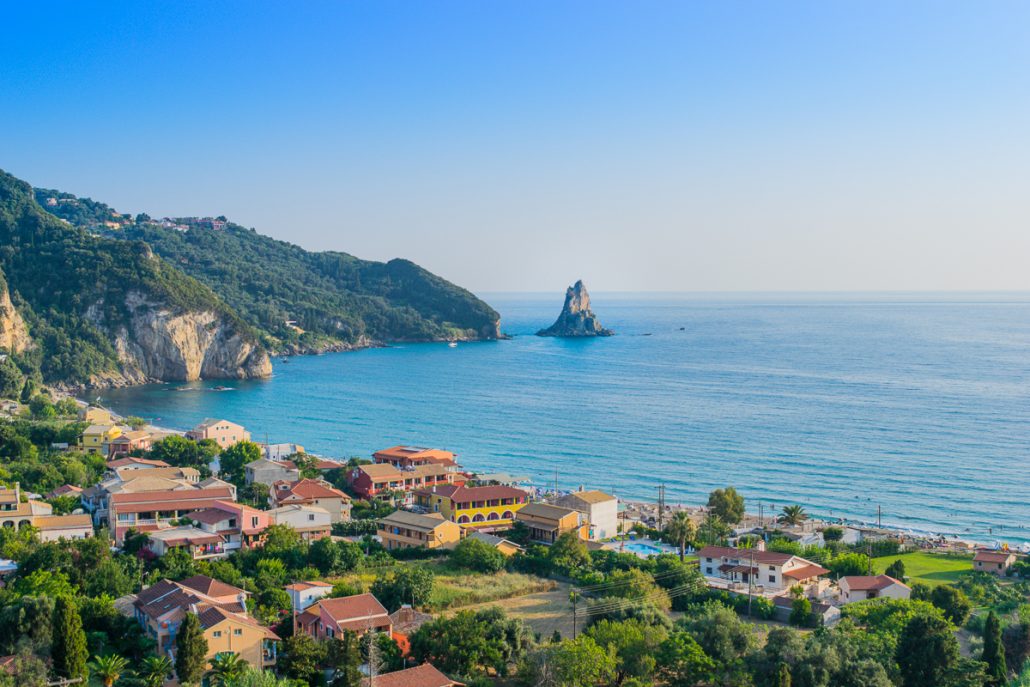 ---
Sidari / Canal de Amour
The highlight of my mini-road trip exploring Corfu was definitely visiting the northern beaches and coves of Sidari. There's so much to explore, places to swim, and things to do. The water is blue, beautiful, and so very inviting. One day when I'm rich, I'll charter a yacht and sail around the entire island.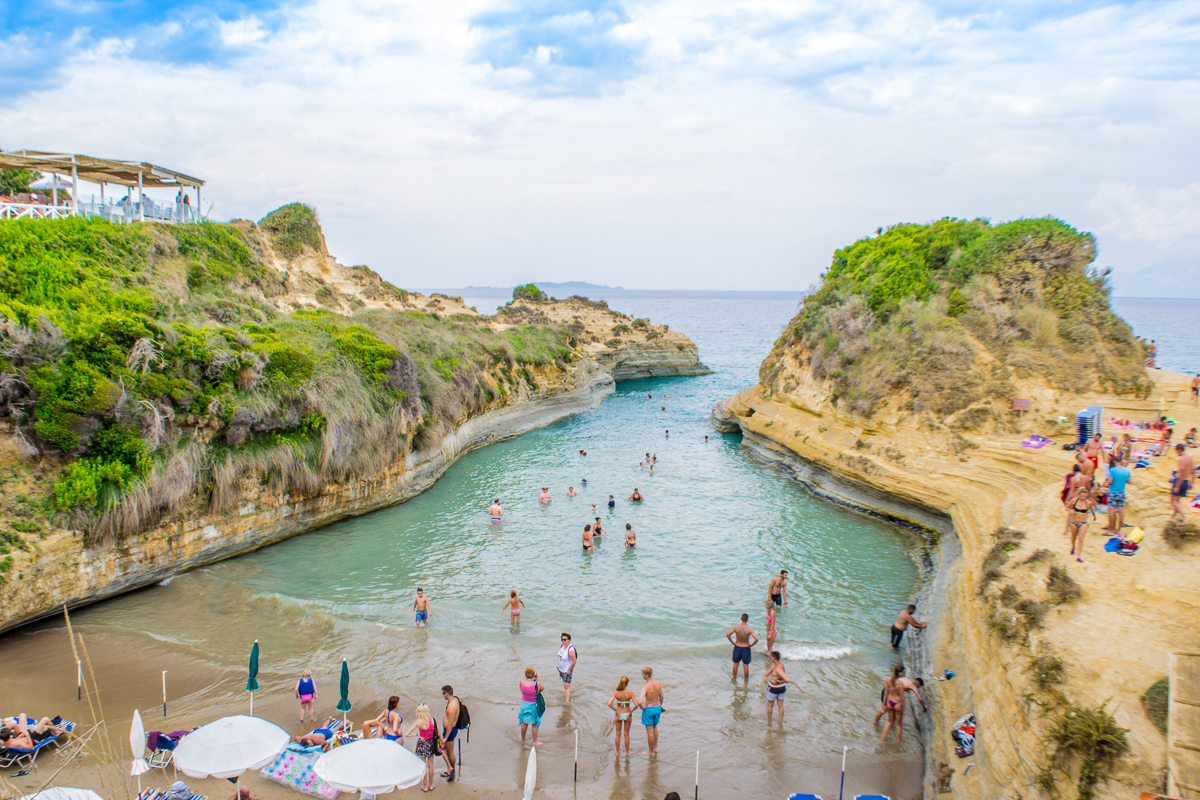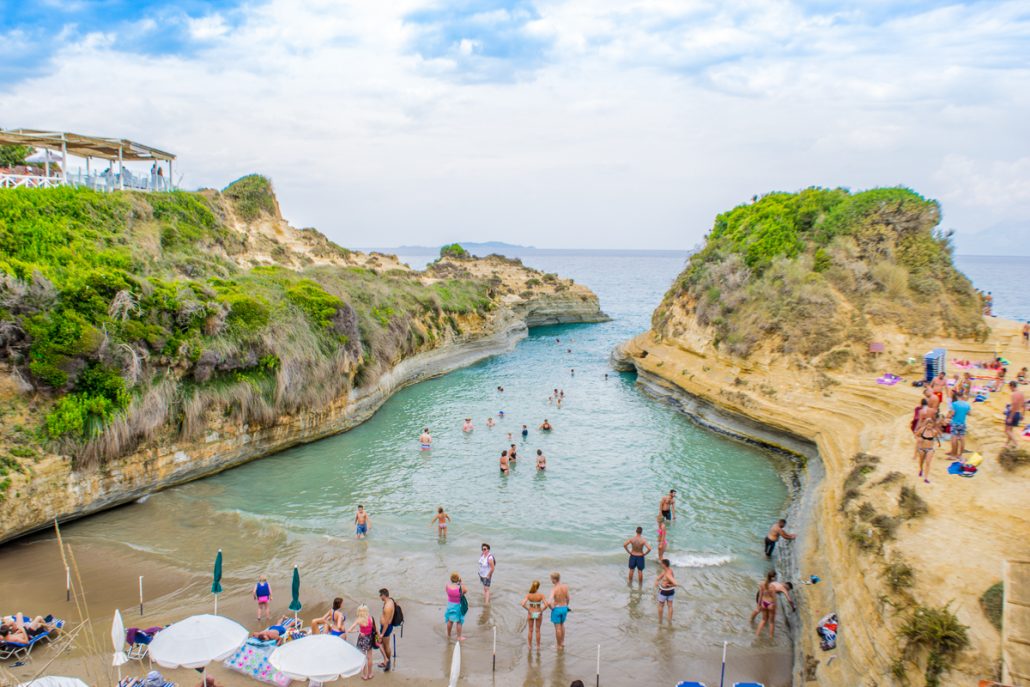 ---
Cape Drastis
This is probably the most photogenic viewpoint in all of Corfu, and your Instagram feed will be thanking you for making the quick stop! There's a small hike you can do down to this secluded beach, but my friend and I unfortunately didn't have the time to do so.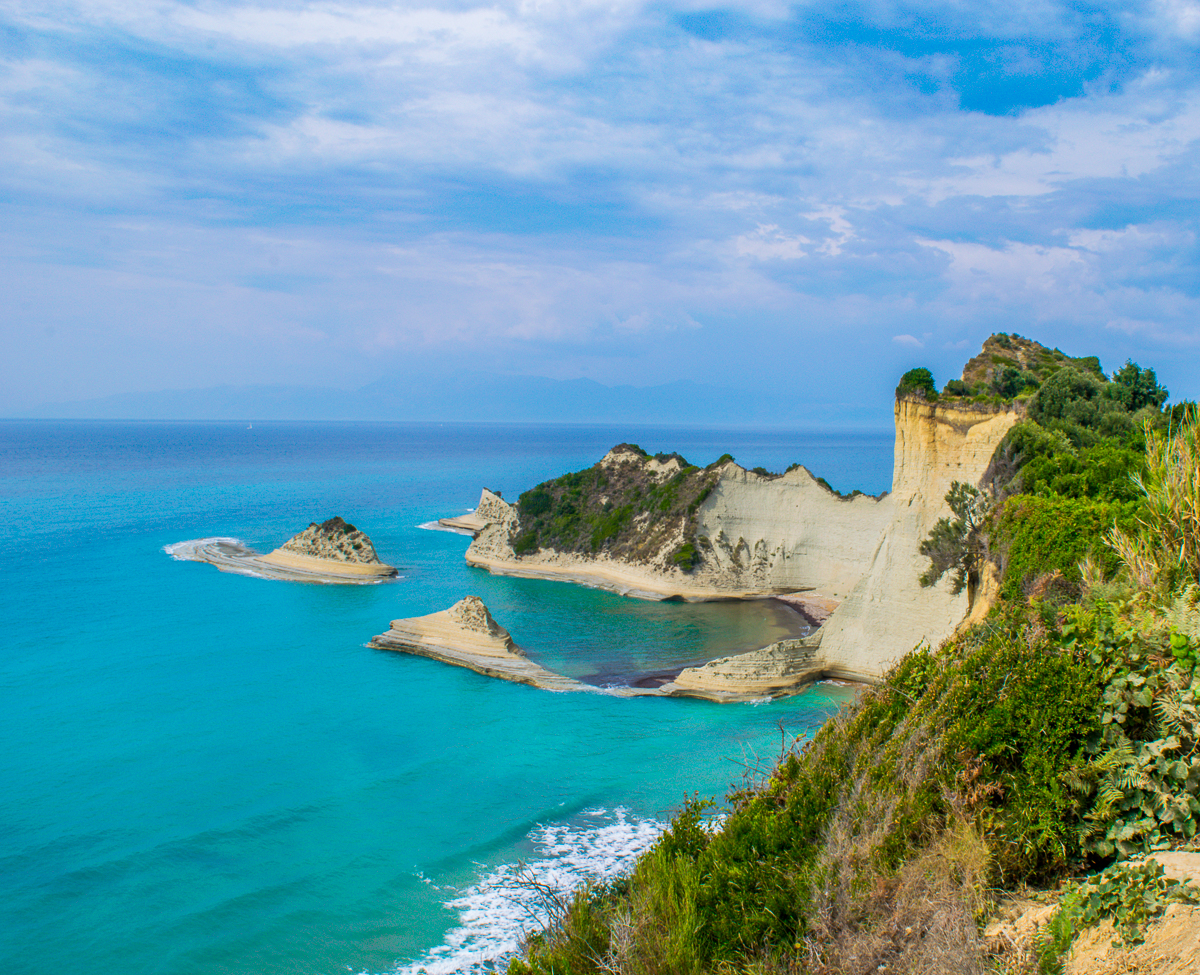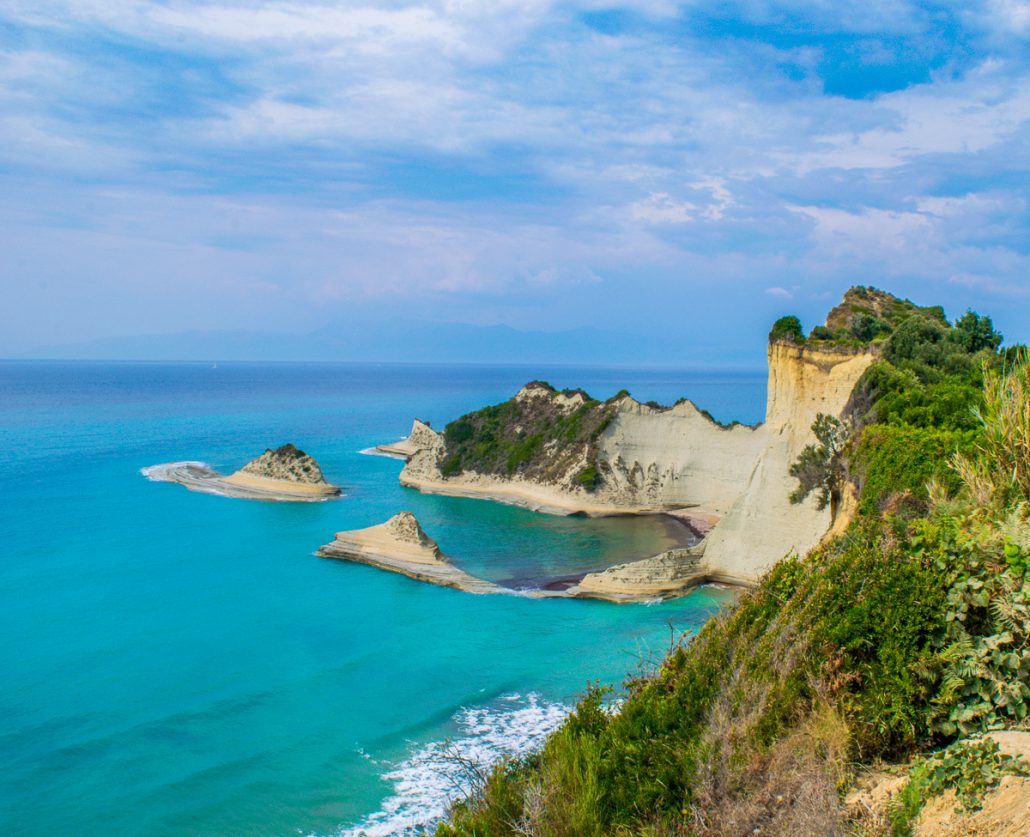 ---
Logas / The Sunset Beach
Finally, our last stop on this Corfu road-trip was to the cliffside beaches of Logas on the west coast of the island. The day we visited was unfortunately awful weather, but still managed to get some decent photos. There were tons of people swimming and frolicking in the ocean, and you could tell this place was filled with good vibes.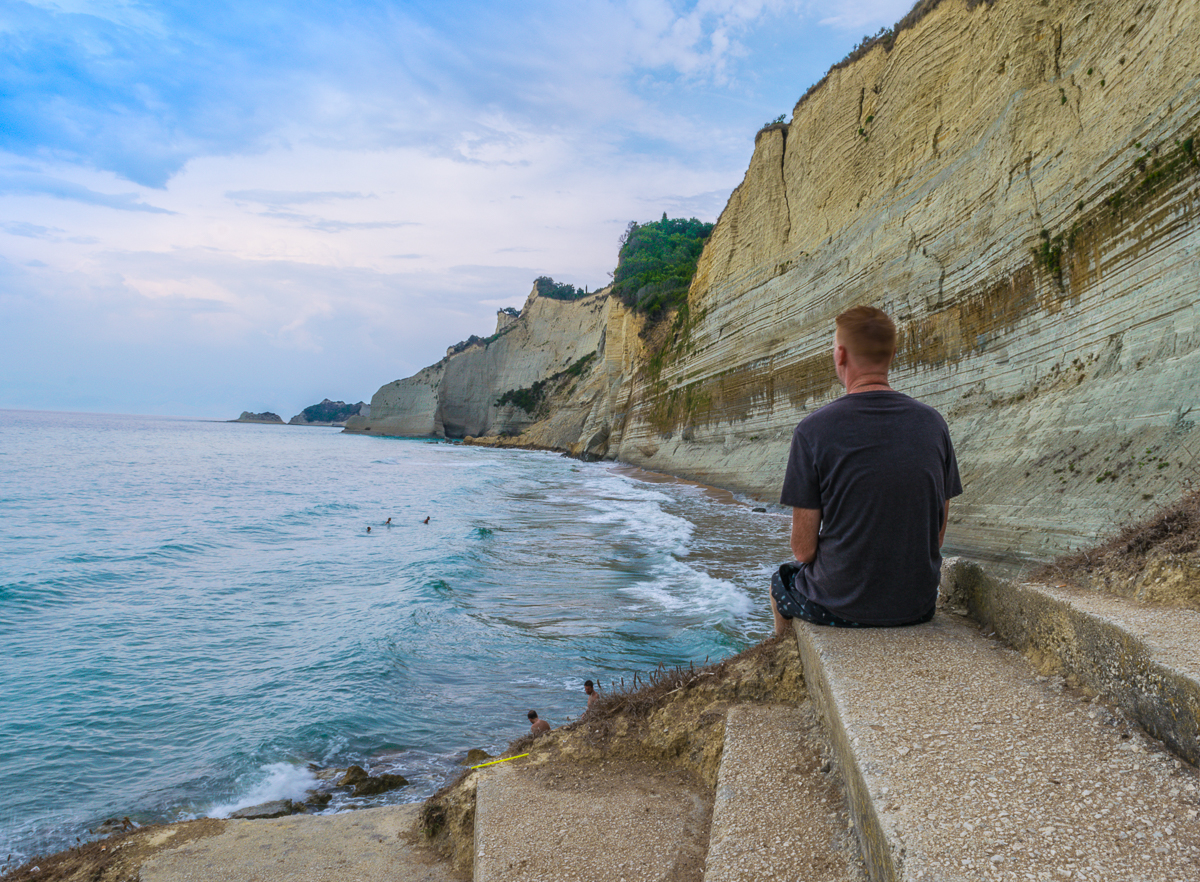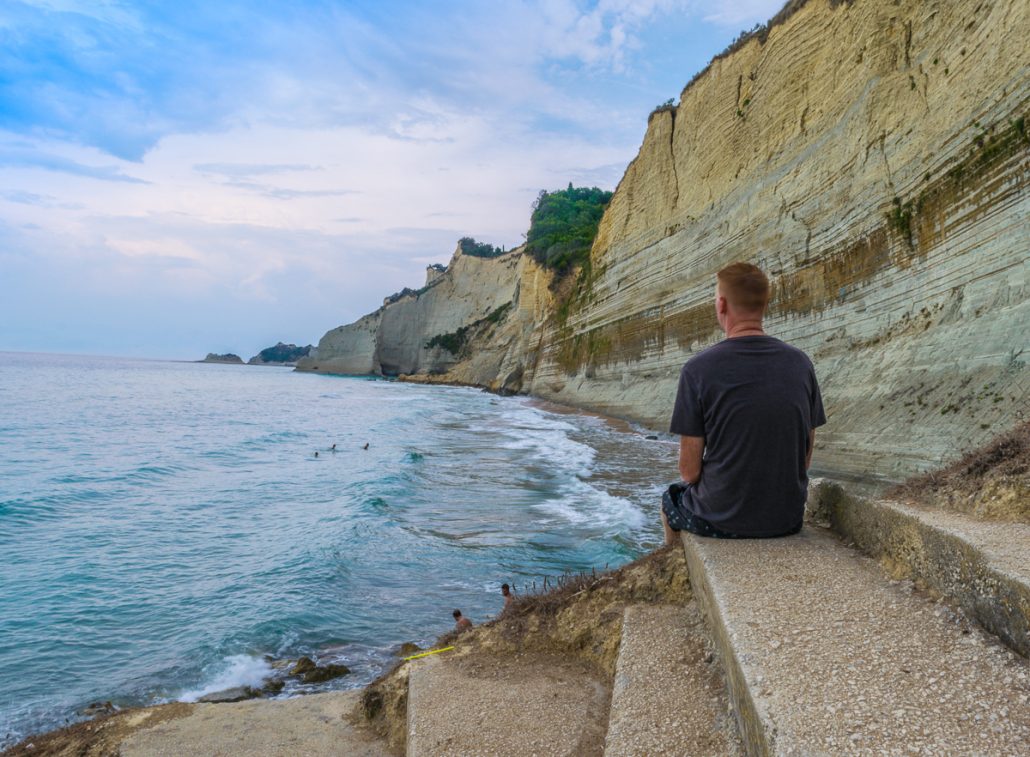 ---
It really was an amazing day, and showed me a completely different side of Corfu. I was traveling during high season (which was a pain) and the weather wasn't ideal, but I think that Greece is one of the most beautiful countries in the world.
THANKS FOR READING!
https://www.jonesaroundtheworld.com/wp-content/uploads/2017/03/DSC_3086.jpg
800
1200
Dave
https://www.jonesaroundtheworld.com/wp-content/uploads/2017/03/logotry-1-1-300x106.png
Dave
2016-03-14 20:59:18
2019-02-28 01:49:08
Exploring the Coastlines & Beaches of Corfu, Greece