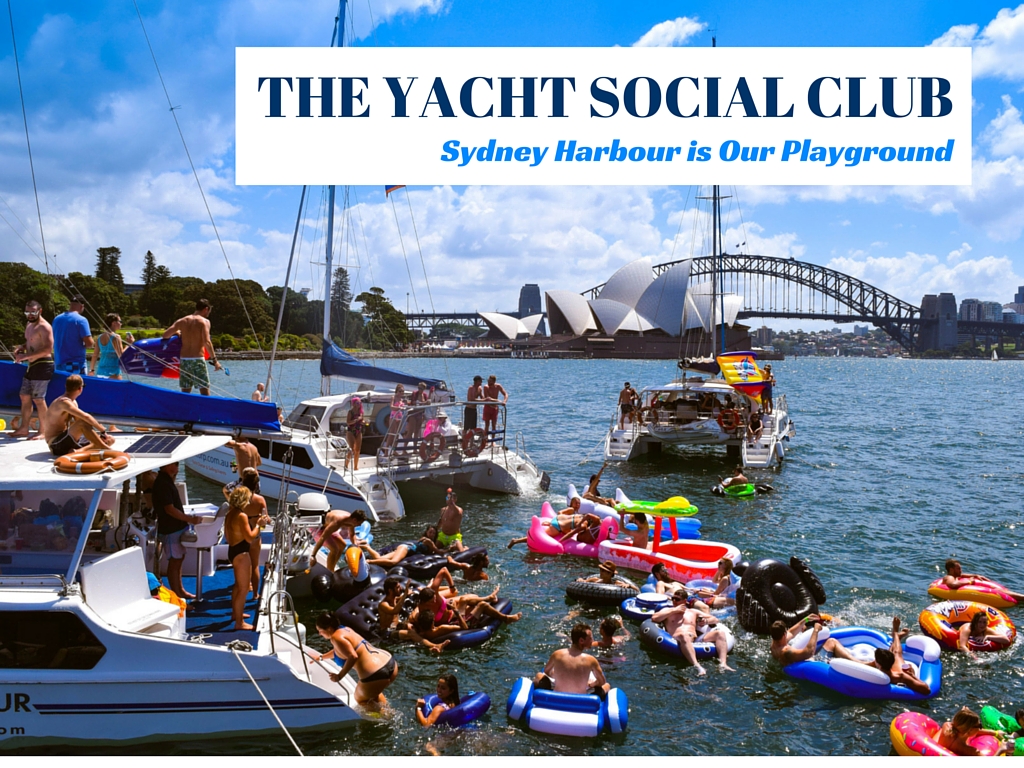 It was 10 P.M on Friday night, I was still at work, and I had a major decision to make. Should I join my friends the following morning on The Yacht Social Club…?
Now…I know the obvious answer would just be clearly yes, but let me run through my quick thought process.
This is an outdoor event, and the weather forecast gave it a 70% chance of rain. Sydney weather is really unpredictable, and I didn't want to spend a bunch of money just to be out on the water on a cloudy / rainy day.
MONEY. My friends got a group of 20 people together and booked their own Yacht for this event months in advance. The total came to $122 per person. Now, this may not seem like alot to some people — but it is to me. As a budget traveler, my mind just races with how much I can do with $122 somewhere else in the world. I'm saving up as much money as I can here in Sydney so I can afford another big backpacking adventure somewhere.
Then the FOMO (Fear of Missing Out) got the best of me, and I realized that I really didn't have a choice. This type of party opportunity doesn't come around often. So I confirmed my spot on the bus, transferred my money over, and was committed to be apart of the Yacht Social Club.
I watched this video, and knew I made the right decision…

Departure from Rosebay Wharf at 12:00 P.M
Our group all made plans to meet up at 11:30 for the 12 departure. I pulled up in my Uber (couldn't be bothered with public transport), and was surprised to heappsss of people standing out in the waiting area. We cracked open our first beers for the day, and awaited for our vessel to arrive. We boarded our yacht, drinks started pouring, and we started sailing towards Sydney Harbour waiting for the begin. The only down side about the beginning is that it probably took us at least a full hour or more to get all set up for the party to begin. From waiting at the dock, cruising to the location, and getting our boats in location — I think it was around 1-1:15 P.M.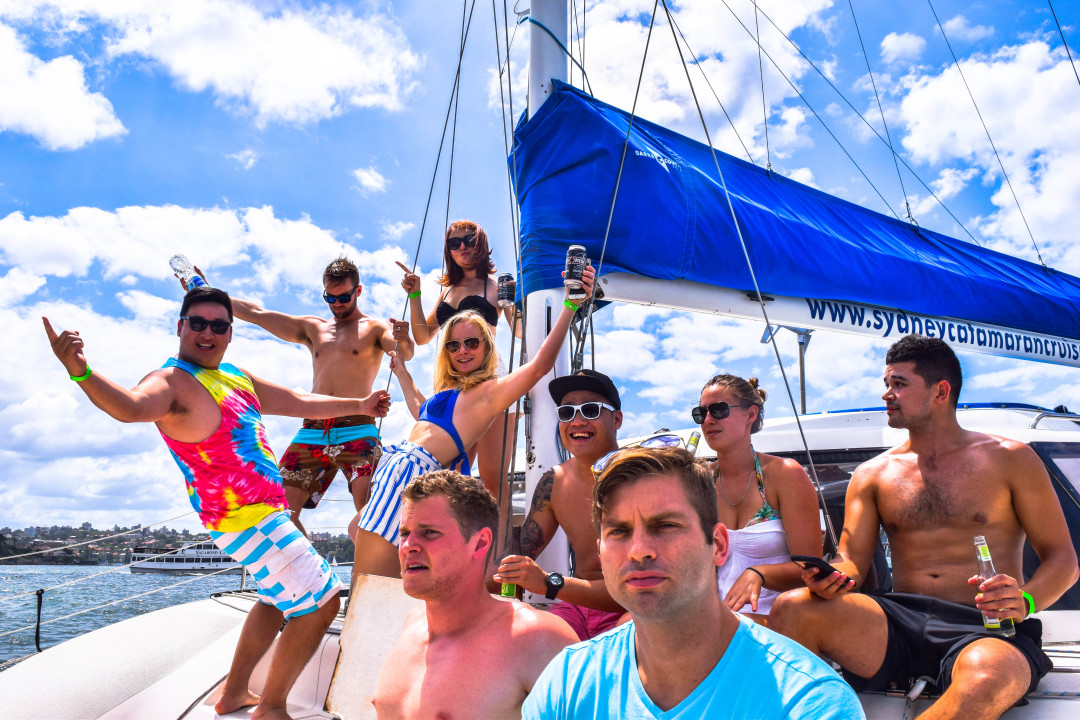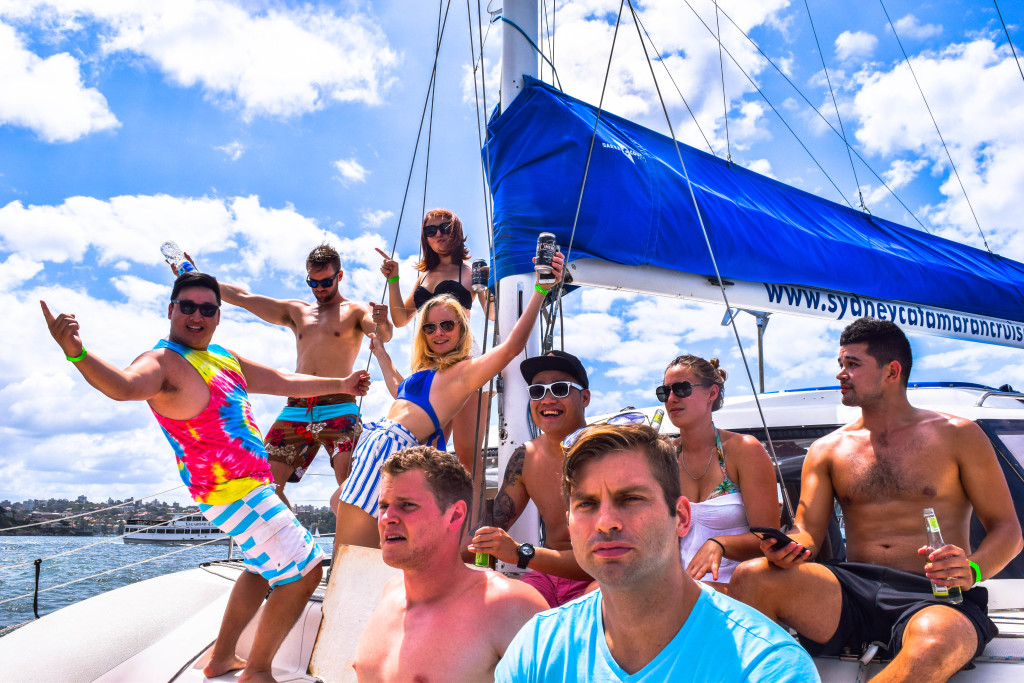 The Yacht Social Club
So the event basically consists of 8 chartered yachts that are all positioned in a circle, with one of the boats being the "DJ Yacht" that provides the music bumping from massive speakers. I remember thinking before that the music wouldn't be loud enough, but I was happily surprised that wasn't the case.
Oh…and speaking about the music. HOT DAMN. The DJ's were absolutely crushing it. Tristan Case and Ed Wells were playing nothing but the grooviest house music I had heard in awhile.
As I had previously mentioned, the weather forecast was terrible. It was supposed to rain, and be cloudy all day. Fortunately, mother nature looked down upon the Yacht Social Club with a smile, and blessed with beautiful blue sky. It definitely made a big difference having great weather.
Oh, and the Venue. Well, you can't get much better…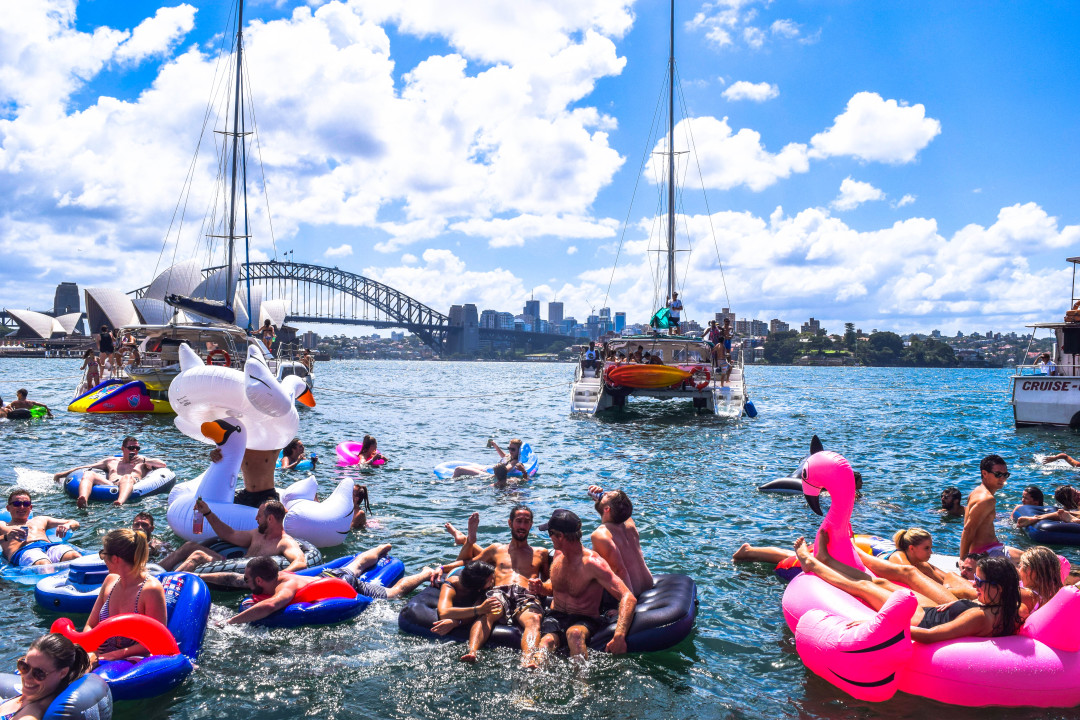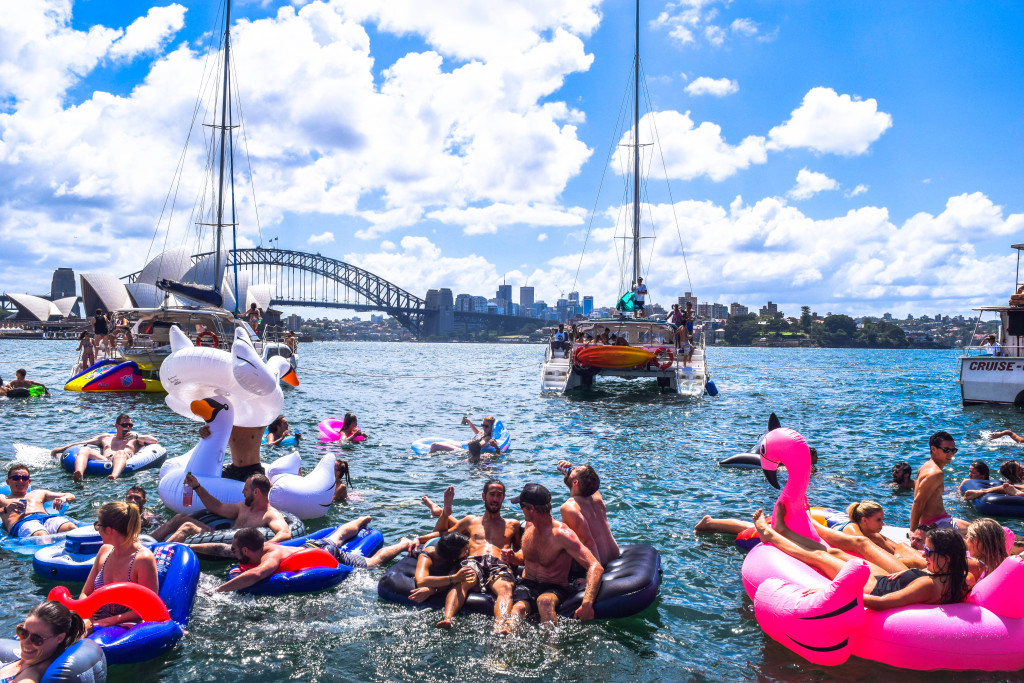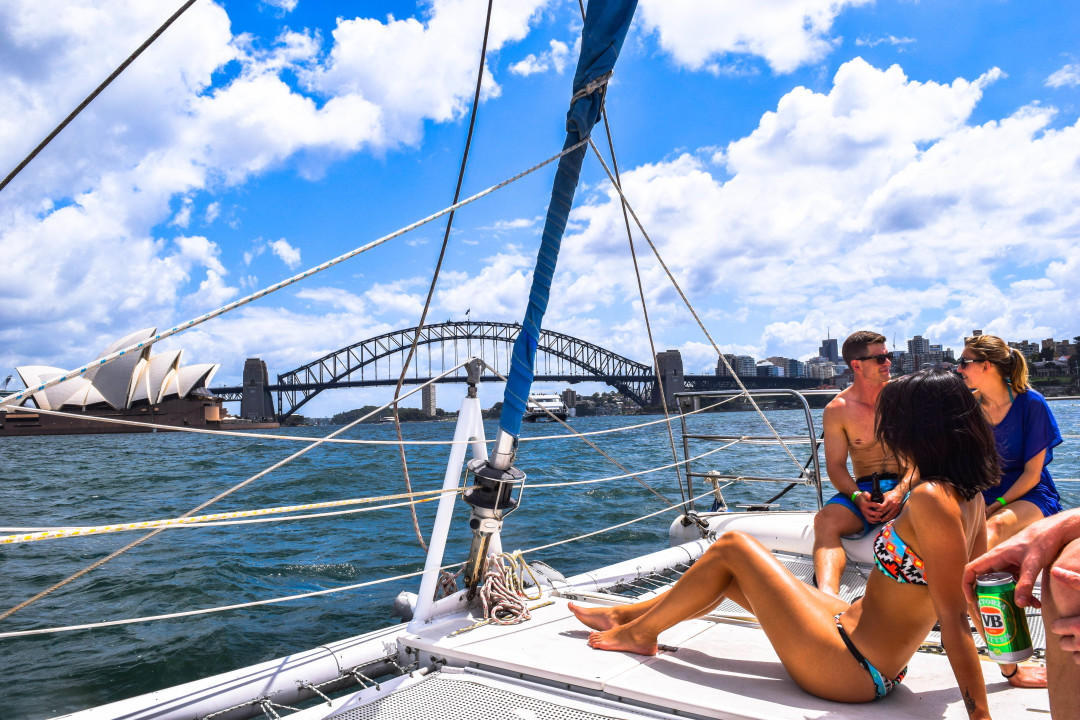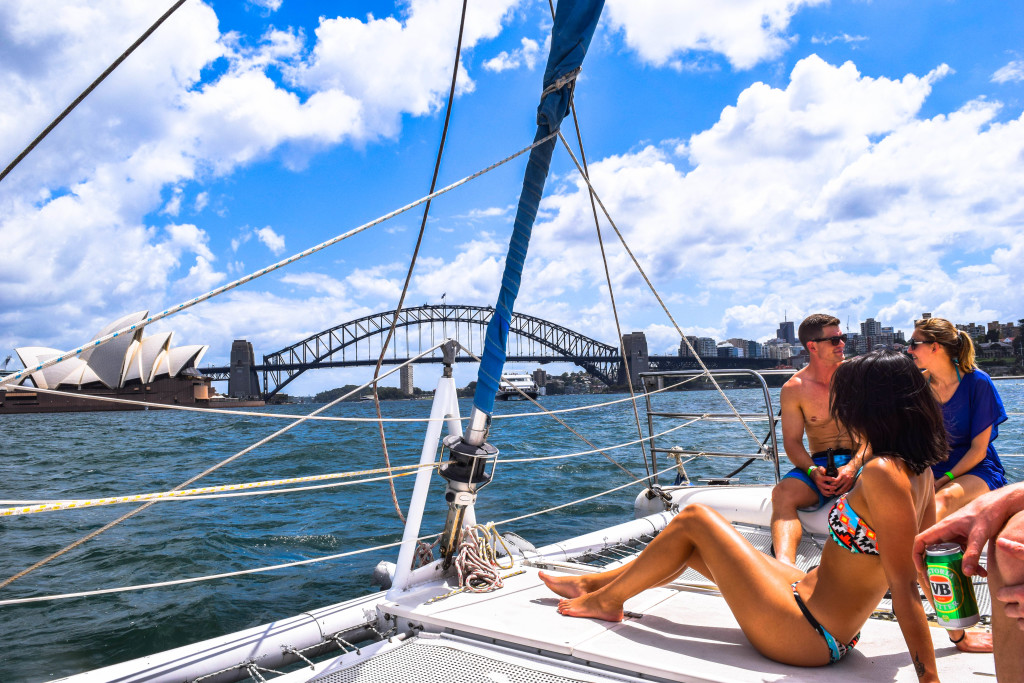 You look around at all the yachts, and one of the first things you'll notice is how incredibly attractive everyone is. Damn, Sydney yacht folk…you be looking good.
Everyone's swimming and playing with their various floatable devices: donuts, flamingos, lounge chairs, and blow-up dolls.
People are jumping off the top of yachts, ripping shots, and frolicking in the sun.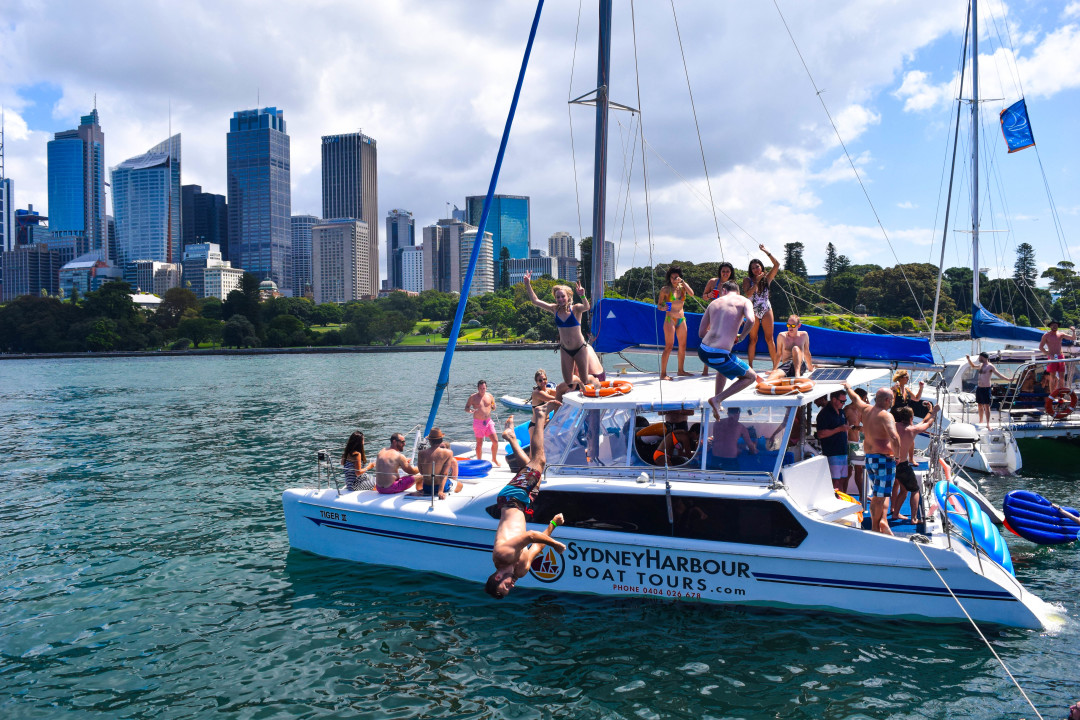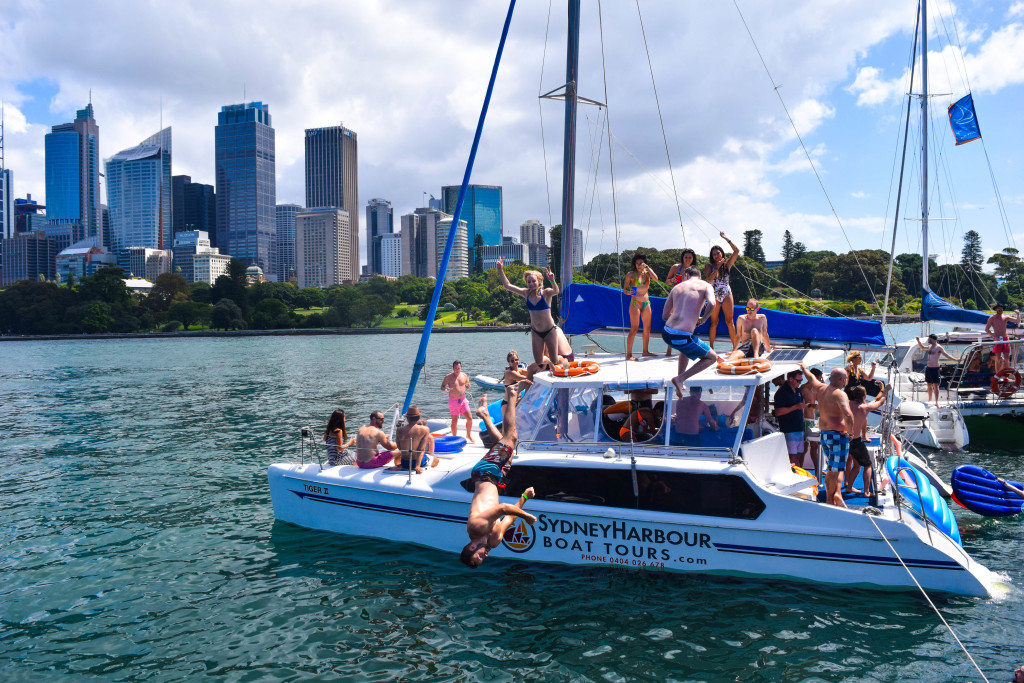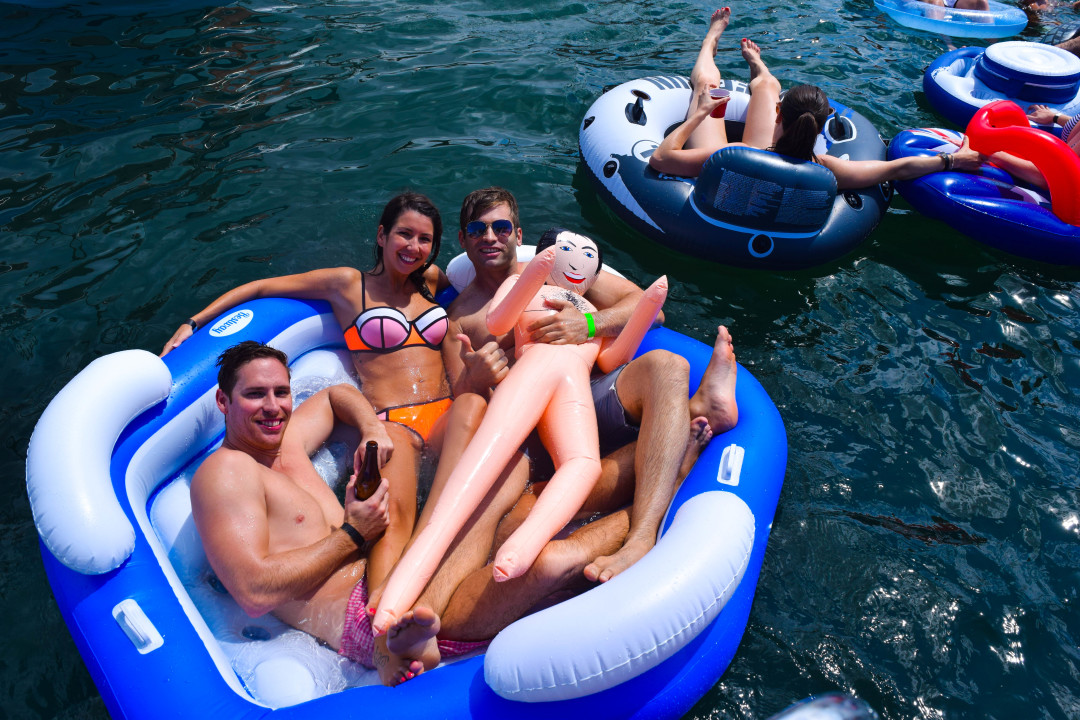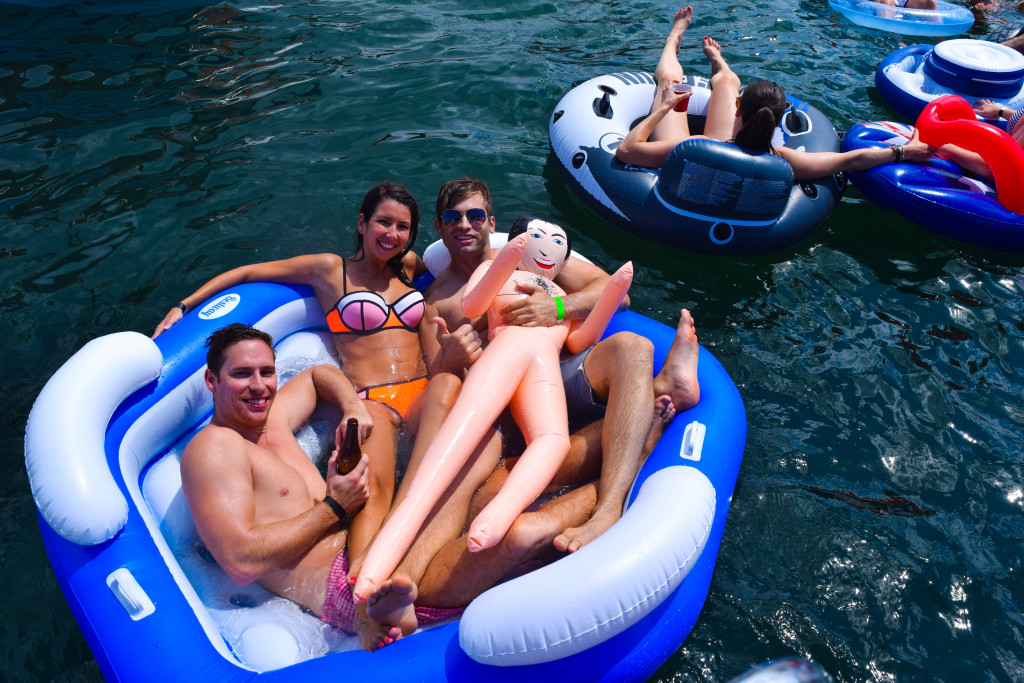 The Yacht Social Club is BYO alcohol and food, and our boat definitely came very well prepared.
Some of the lads fire up the grill on the yacht, and prepared some delicious grub for everyone. It was just what I needed after several hours of dancing, swimming, and drinking.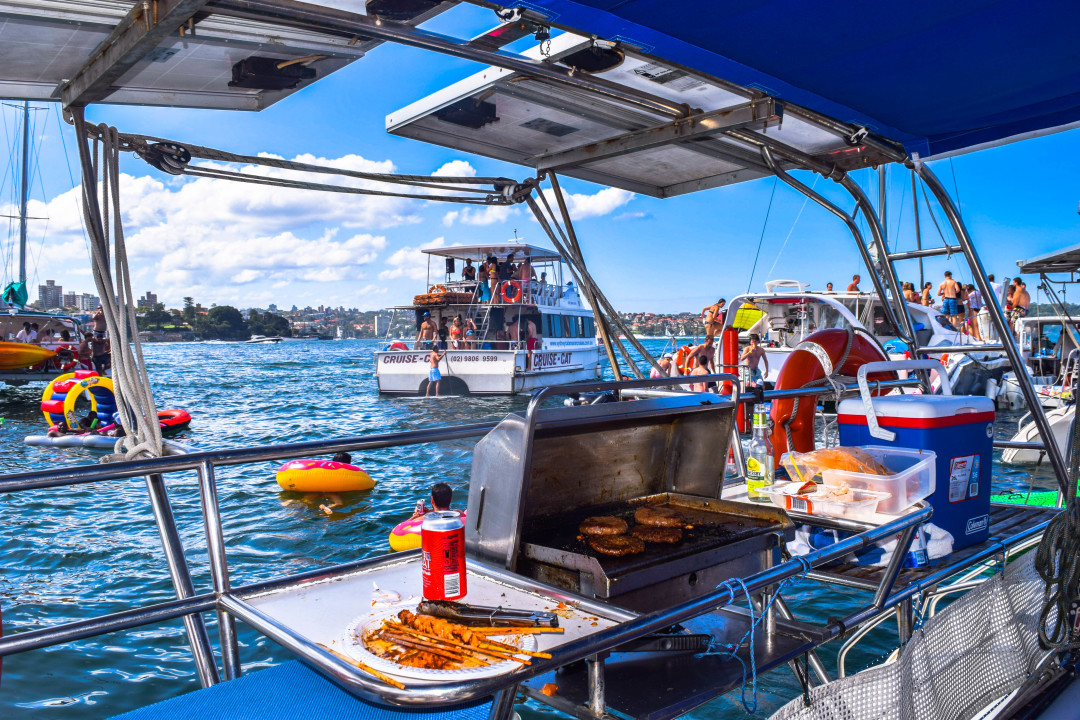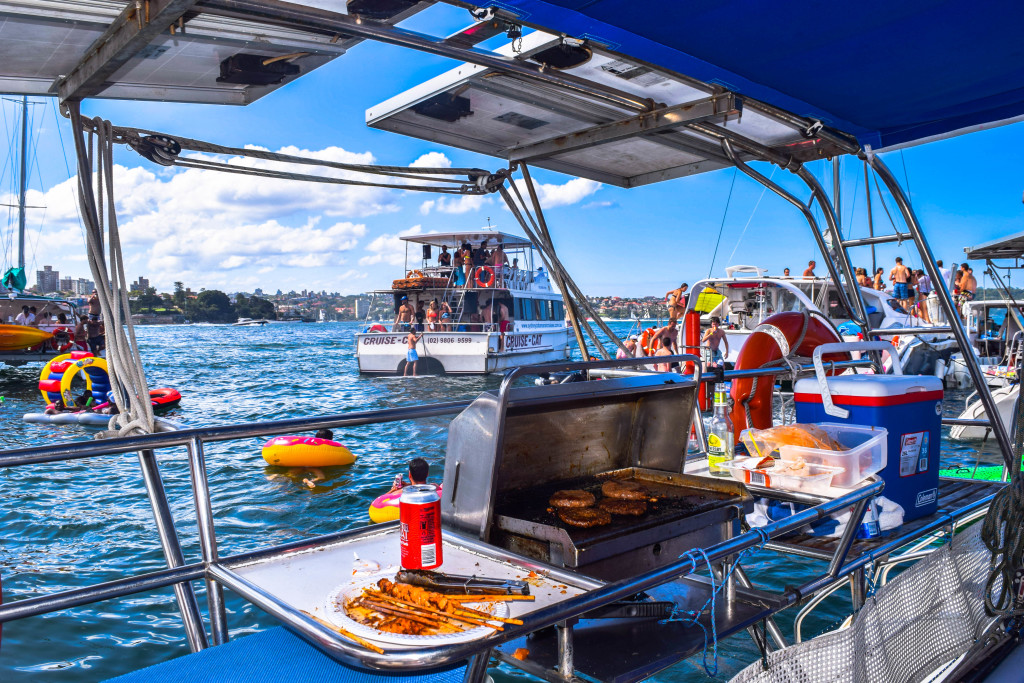 But suddenly…I looked down at my phone, and quickly realized that there was only 30 minutes left of this epic social gathering.
This is by far the worst part about The Yacht Social Club…it ends at 4:30 P.M. (For the 5P.M Return to the dock)
I easily could have stayed at that party for another 2-3 hours! The event went by so quickly, but as the saying goes, "time flies when you're having fun."
It's definitely one of the best days I've had in Sydney, and I can't recommend it enough! Worth every penny!
But the real reasons this party was so fun, was the crew I went with.
Shoutout to the Sydney Squad. What an epic day with you guys!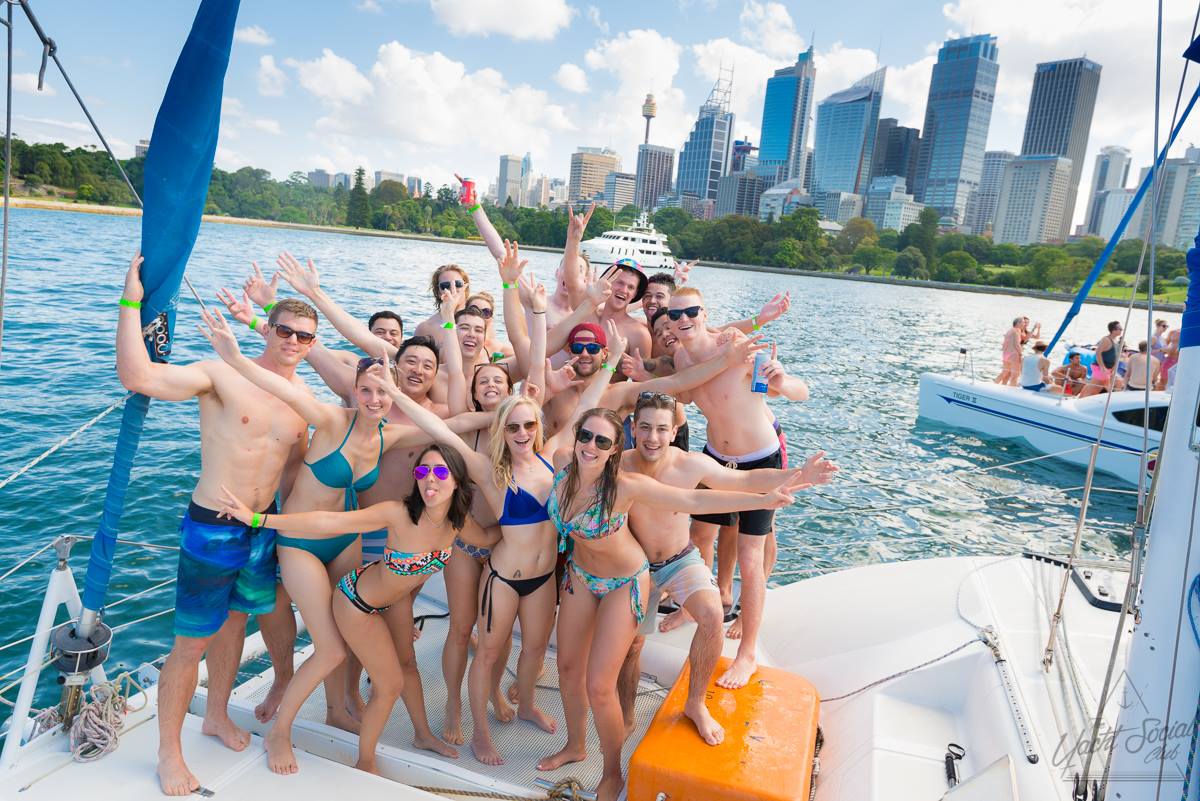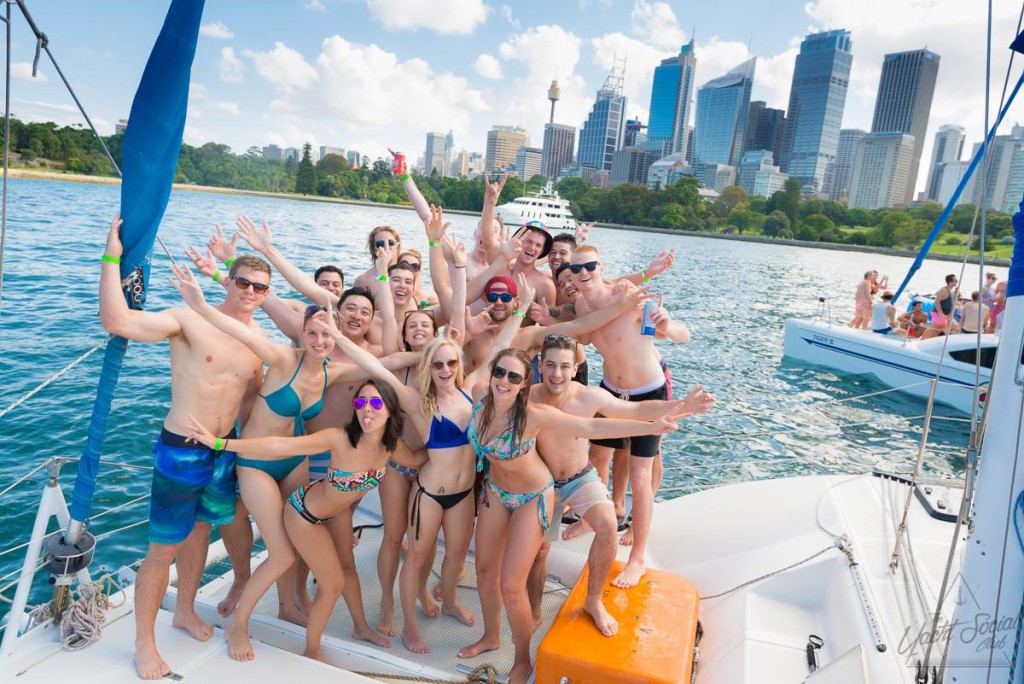 ---
Thanks to the people over at Have You Heard Events for organizing such an amazing experience!
There's only one more Yacht Social Club this summer on Saturday, March 12th! Don't miss out! There are still a few tickets available on the DJ Boat. Buy Tickets
Follow the Yacht Social Club: Facebook | Instagram
---
Like this post? Follow me on Facebook, Instagram, and Twitter for more adventures Around The World…
https://www.jonesaroundtheworld.com/wp-content/uploads/2016/03/THE-YACHT-SOCIAL-CLUB.jpg
768
1024
Dave
https://www.jonesaroundtheworld.com/wp-content/uploads/2017/03/logotry-1-1-300x106.png
Dave
2016-03-05 04:30:45
2020-09-27 04:08:21
The Yacht Social Club — Sydney Harbour is Our Playground