I'm currently 40,000 feet above earth flying from Brussels to Philadelphia.
I'm about three glasses of red wine deep, and it's bringing out some serious emotions.
HOLY SHIT…I'M GOING HOME…
For those who haven't been following along for that long, I haven't been in America since June 2014.  That's right — it's been over 26 months since I've been stateside.  While that may not be too long for some travel blogging nomads I know – it's a very long time for this guy.   
It's pretty crazy for me to think about everything that has happened in the past couple years, and all the fantastic people I've had the pleasure to spend time with.  
Not to be too cliche — but the past two years of travel and living abroad have shaped me into the man I am today.  I've learned so much about the world, and what I want for my future.  
I've established goals, discovered new passions, and have realized that ambition is key to a successful life.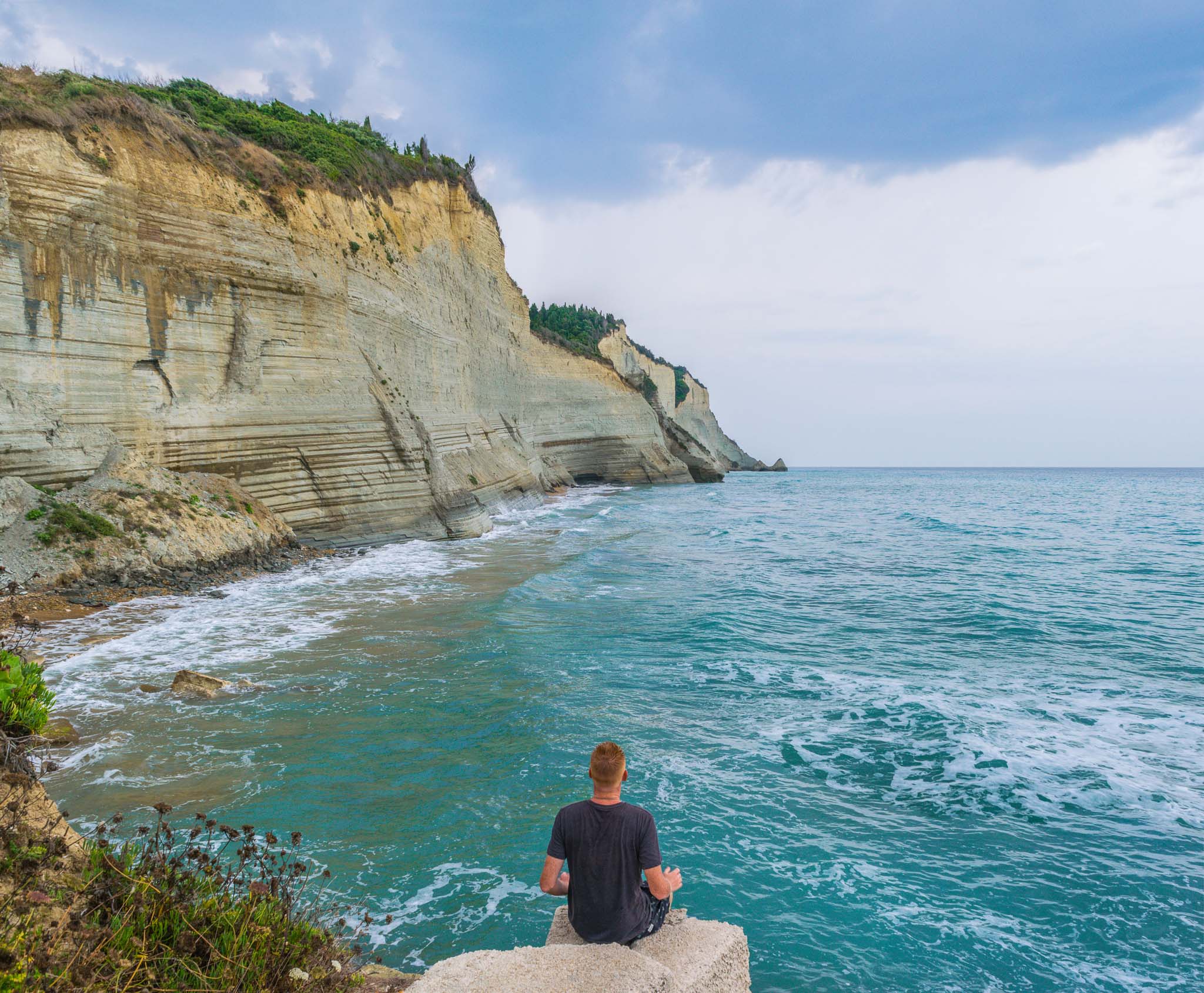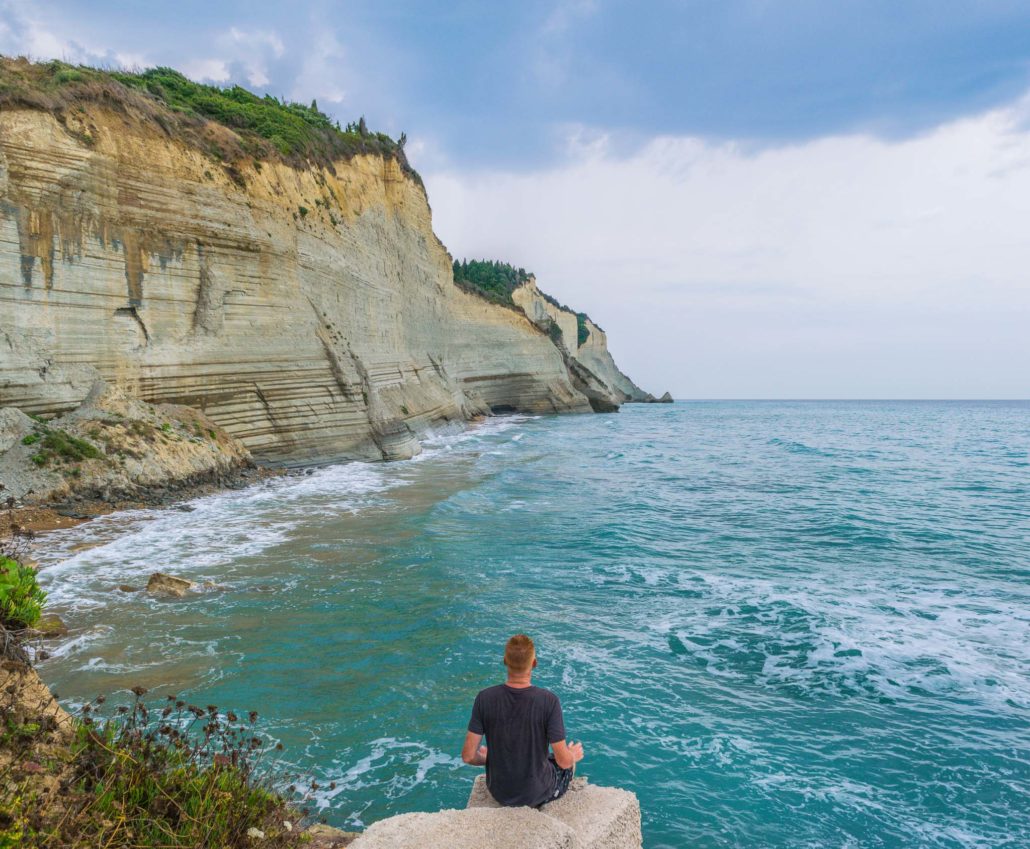 While my future plans are still somewhat up in the air –  I have a much more clear idea about the type of life I want to live.
As one of my favorite travel quote says:
Twenty years from now you will be more disappointed by the things you didn't do than by the ones you did do.   – Mark Twain
---
I've pursed my dreams of traveling the world while I'm young….
I may not have a fancy car, a wardrobe full of designer clothes, or own any property…
But I'm filthy rich in life experience.
---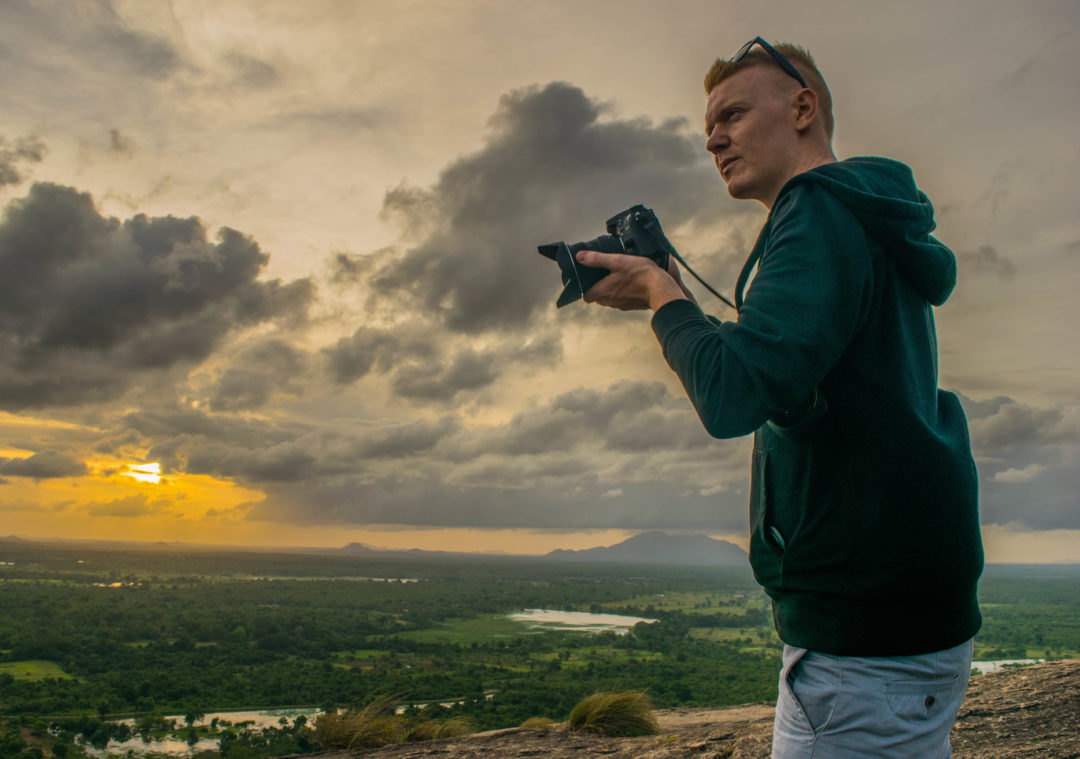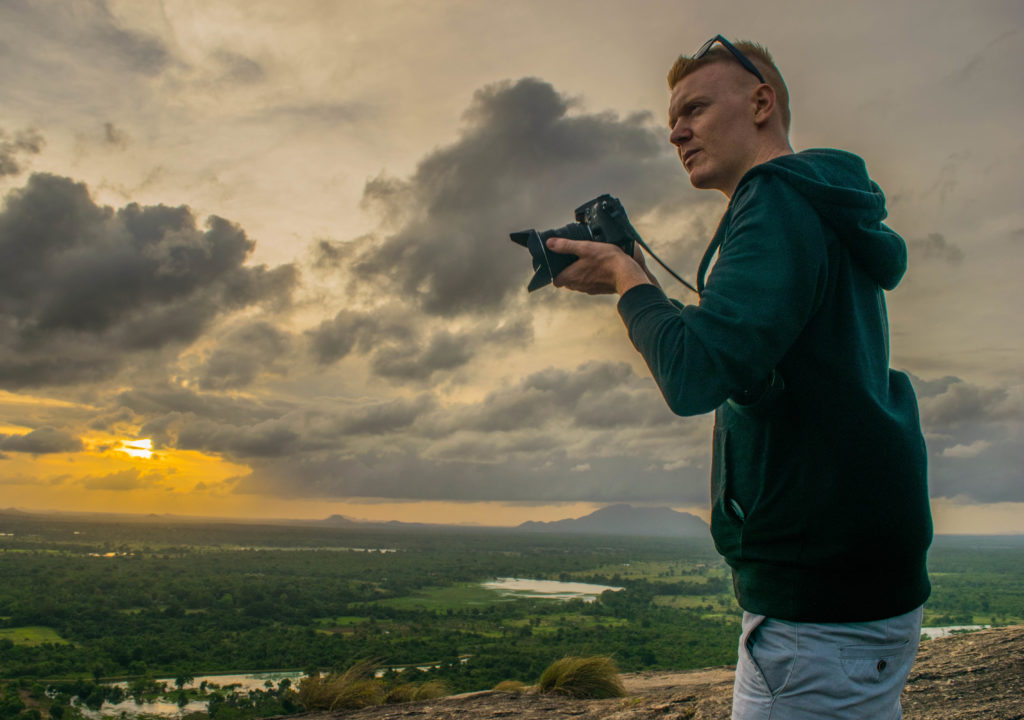 ---
So I'm going to utilize this flight to write down some of my most memorable travel highlights and achievements from the past 26 months of traveling, studying, working, and living abroad. 
I'm writing this post not only as a fun recap, but as a personal memoir to to reflect on these life-changing experiences.
---
To give you a general idea of where I've been, here's the basic timeline:
June – August 2014 – Summer in Barcelona/ European Travels
September 2014 –-2015 – Full year backpacking around Asia
September 2015 – May 2016 – Life in Sydney
June 2016 – Singapore & Sri Lanka
July + August 2016 – Back to Europe / Balkans / Flight Home
---
So without further ado…let's take a quick look and reminisce at the past couple years of my life…
#JONESAROUNDTHEWORLD
---
 Summertime in Barcelona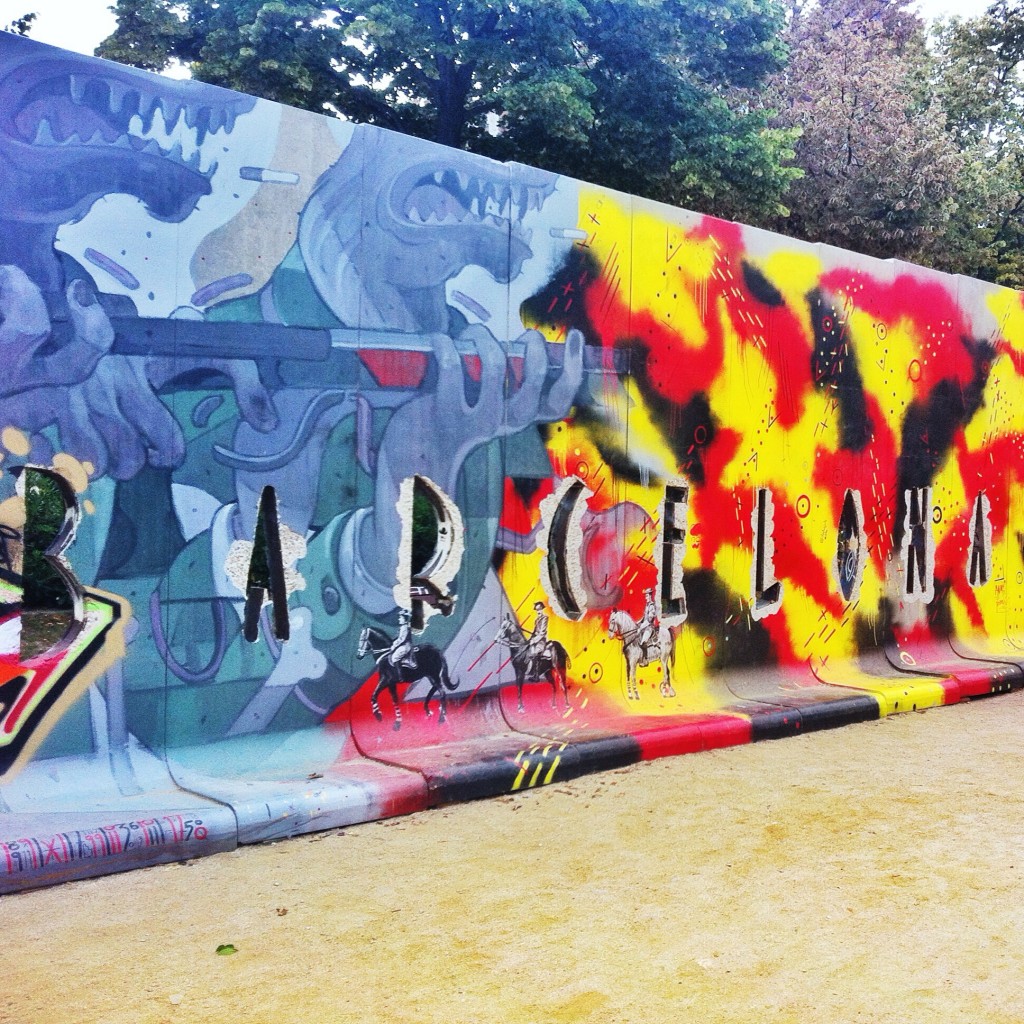 Since I decided to complete my Master's Degree online, it meant that I could choose to study anywhere in the world.  Well, when my backpacking trip to South America got cancelled, I immediately knew where I wanted to go.
On June 5th, 2014 — I flew on a one-way ticket to my favorite city in the world: Barcelona, Spain. 
This was the beginning of this epic 26 month adventure.  I spent 2.5 months in Barcelona, and had some of the craziest and most unforgettable moments of my life.  
Barcelona is known for it's exceptional nightlife, so I was a tad bit worried about balancing my studies and my love for quality techno — but I managed to get straight A's in my classes, and had the time of my life with some really awesome people. 
I've lived in Barcelona for two different summer seasons now (2012 & 2014), and I can confidently say it is the one of the best places in the world during this time of the year.  The amazing food, vibrant culture, and insane nightlife will always keep me coming back for more.
NOS VEMOS, BARCA
---
Sonus Music Festival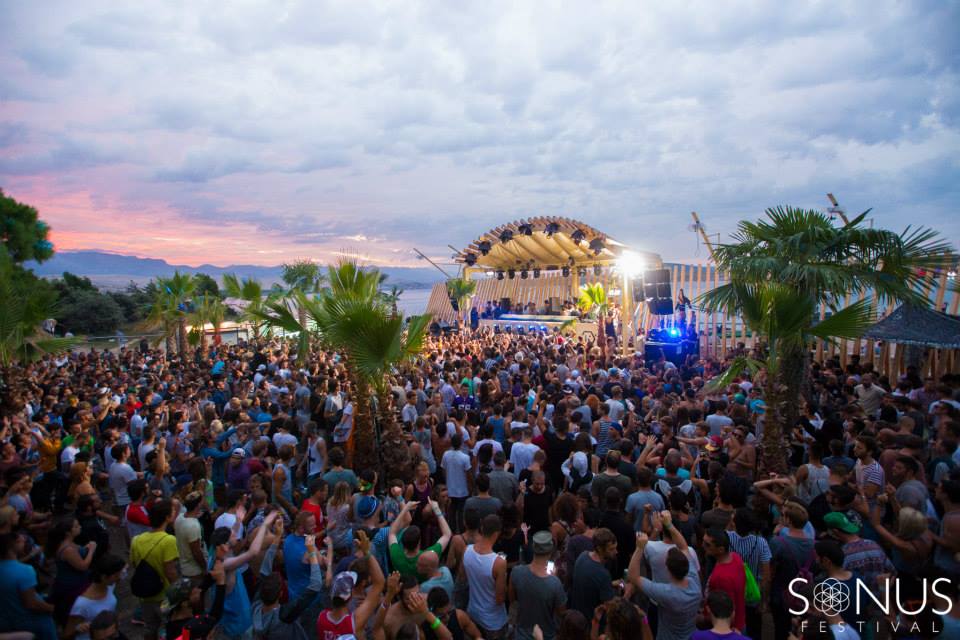 After a very hectic "goodbye week" in Spain, I made my way over to Croatia to hit up one of the better music festivals I've ever attended.
SONUS exceeded all of my expectations.  The music was simply incomparable to any other festival I had experienced, the location on Pag island was stunning, and I spent the week with two of my best Dutch friends from Eindhoven (De Gekste!).    
Dank u wel Joost & Stijn.  Looking forward to our next reunion!    
Besides a lost iPhone and damaged liver – it was the perfect ending to my summer in Europe.
---
Launching This Website in Arugam Bay, Sri Lanka
First off — I actually didn't even really care to visit Sri Lanka.
The only reason I flew there was because I was maximizing my United Airlines miles I obtained through savvy "travel-hacking".  But I'm so glad I did, because Sri Lanka has now become one of my favorite countries to travel through.
During this first trip to Sri Lanka, I spent about 10 full days in Arugam Bay, and it was the first time I truly felt like a long-term solo traveler.  I stayed at this place called The Beach Hut (an absolute must for anyone traveling to A-Bay), and this is where I launched Jones Around The World. 
I had been preparing to do so for awhile, and finally got around to it.  This was almost two years ago now, and I can't believe how far this blog has come. 
I had no idea what I was doing when I started blogging, but starting this website marked the beginning of a completely separate journey. 
---
One Month Exploring Bali & The Gili Islands
I made it back to South-East Asia — and the first stop was Bali, Indonesia. 
This month was seriously awesome.  Not only did I get the chance to meet-up with some family, but I had such a blast exploring new parts of Bali and Gili Trawangan.  
It was also great that one of my friends that I met in Vietnam decided to fly all the way out from Hawaii to travel with me for a few weeks!  Shoutout to Elaine!   
From the moto explorations of Bali, the booze cruises and sunsets on Gili Trawangan, and the awesome fellow backpackers I had the pleasure of meeting — this month in Indonesia definitely had to be included in my travel highlights.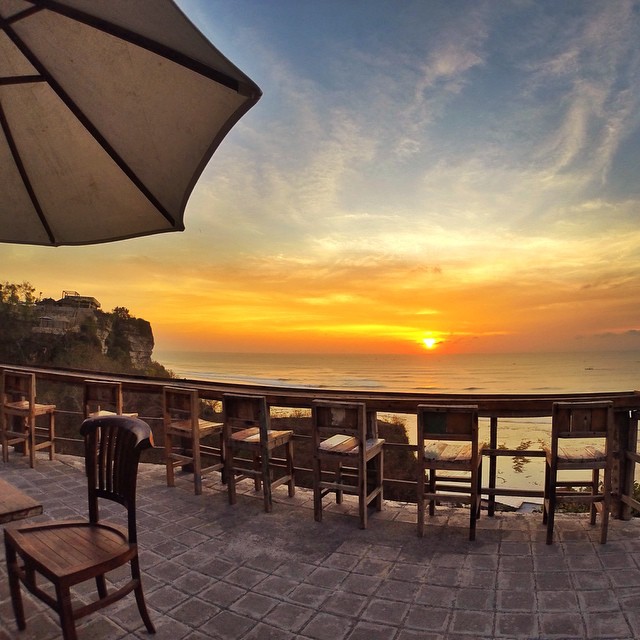 ---
Becoming an Honorary Kuala Lumpur Expat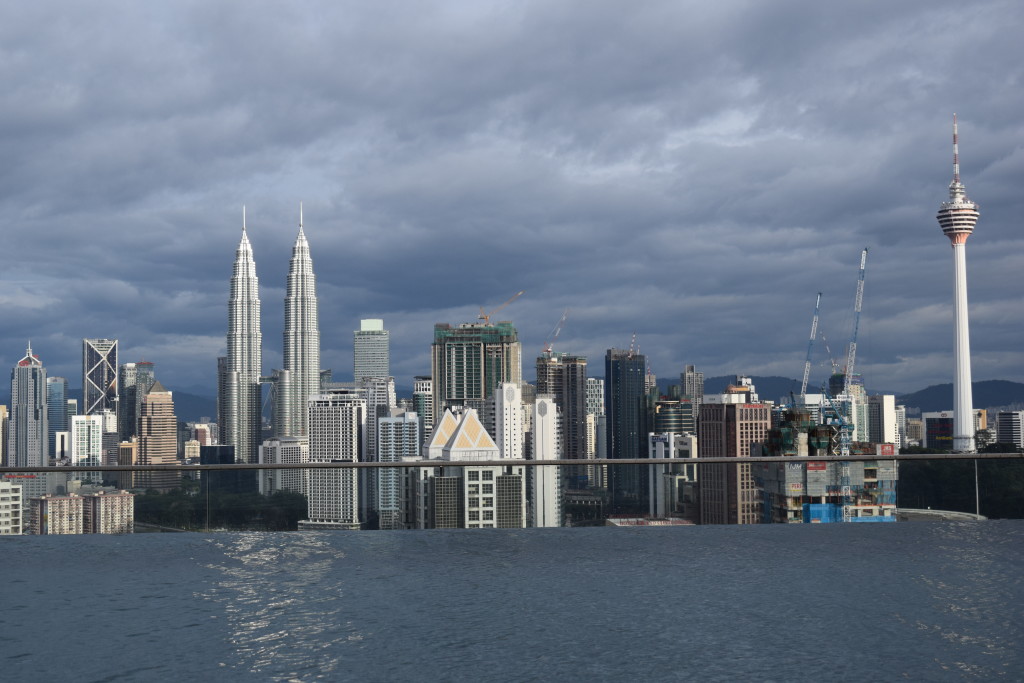 During my first trip to South-East Asia, I had the pleasure of meeting an extremely friendly Kiwi girl named Danielle, and older Aussie bloke named Hutchy.  I met them while backpacking in Langkawi, and I had no idea that meeting them would have such a drastic impact on my future. 
Because of these random travel friendships — I was able to see a completely different side of Kuala Lumpur, and I got the opportunity to become friends with a solid group of expats from all over the world. 
In the past two years, I've spent quite a bit of time in Kuala Lumpur, and while I may have never had a full-time job there, I do feel like I became an honorary expat. 
To my KL / Regalia crew — thanks for all the good times, the poker games, and the mojito nights.
---
Wonderfruit Music Festival
I haven't attended many music festivals in Asia, but I would defintely say that Wonderfruit is hands down one of the best parties you can find in the region. 
The vibe, the venue, the food, the people — everything was just perfect. 
Shoutout to Jesse & Scott for being absolute legends.  I'll be seeing you lads out in Bangkok soon enough I'm sure!  
You can read my full Wonderfruit Review to get a better idea of what I experienced.
---
Christmas on Koh Tao
The idea of spending Christmas on a tropical island may sound a bit strange, but it was such an incredible experience.
The backpacking culture is very alive and vibrant on Koh Tao, and it was awesome to meet and party with some awesome people from all over the world, as well as be with one of my best friends Cathy on Christmas day!  If you ever get the chance to spend the holidays in Thailand, I would highly recommend it!
If I close my eyes, I can picture myself back there watching the sunset, with a beer in my hand and a santa hat on. 
---
NYE Full Moon Party & Jungle Rave Shenanigans on Koh Phangan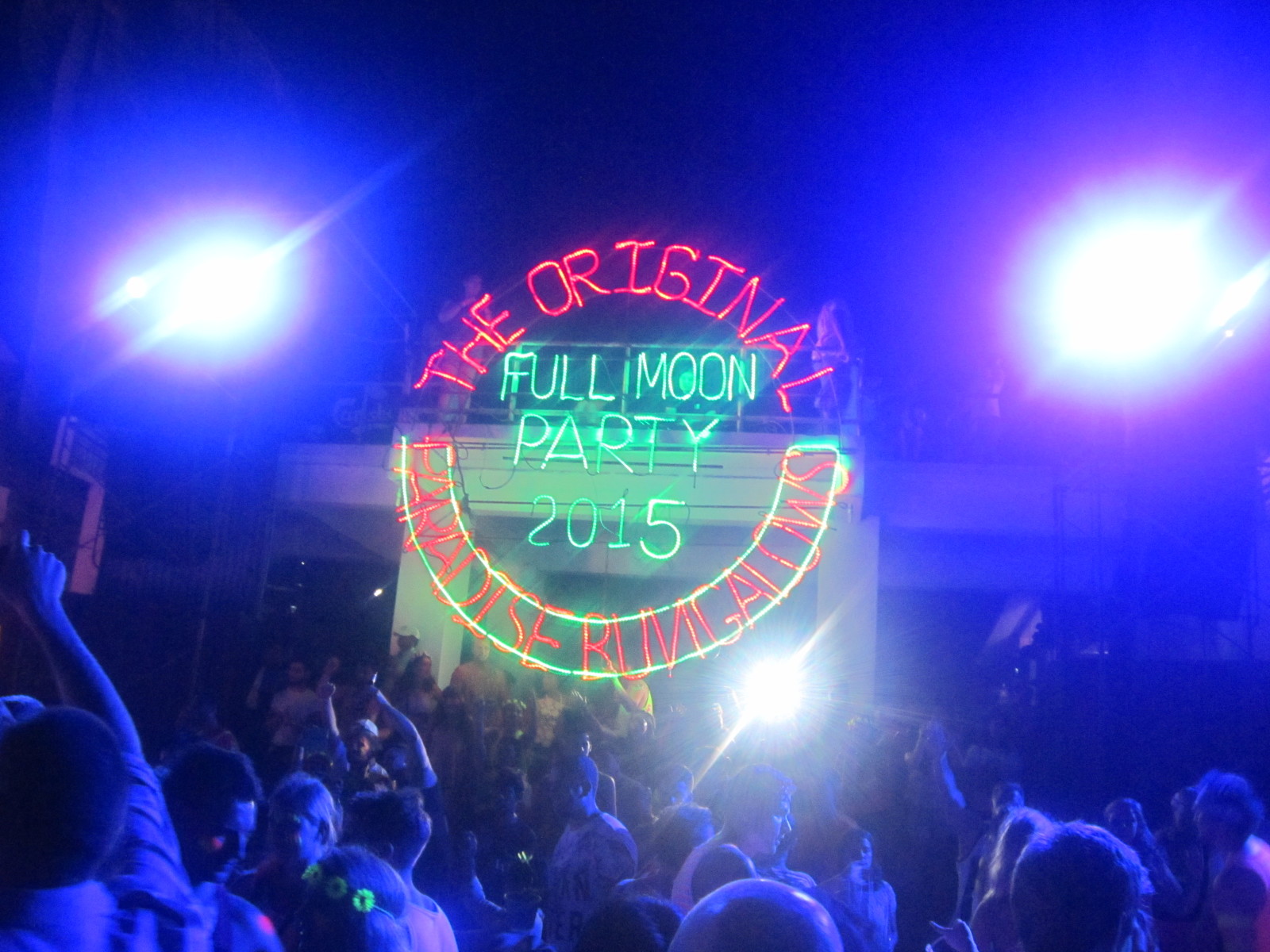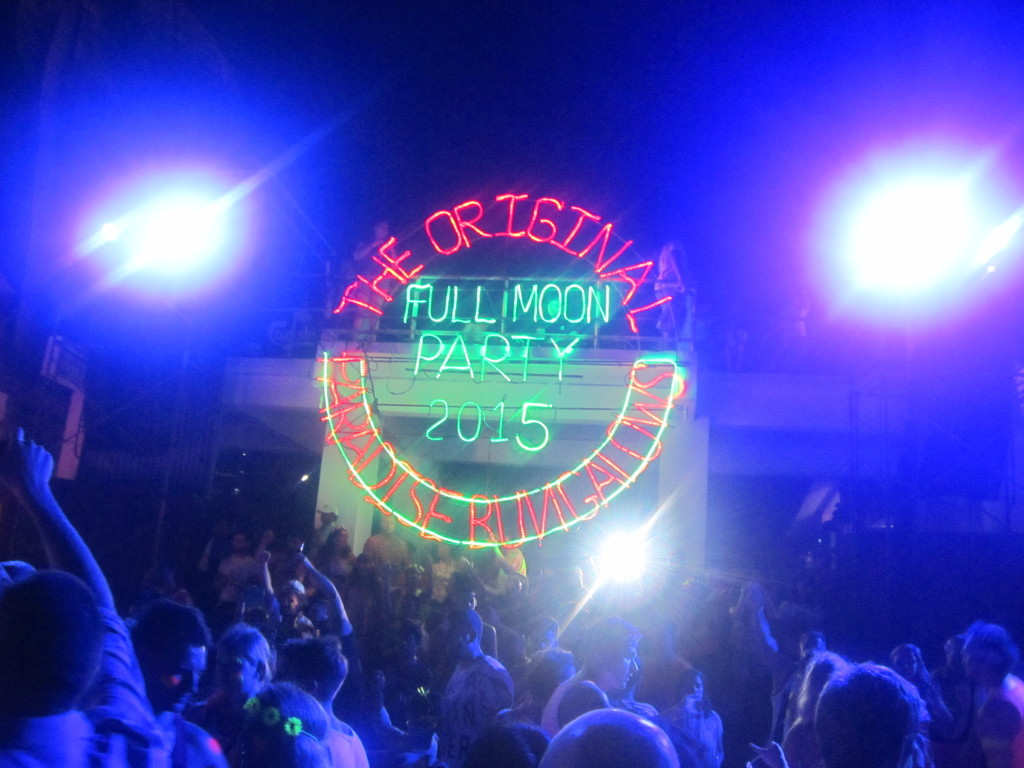 Ohh, Koh Phangan – where do I even begin…?
I actually attended two different Full Moon Parties during my first trip to South-East Asia, so I definitely knew what I was getting myself into this time around. 
New Years Eve on Koh Phangan was absolutely mental, and while I wouldn't necessarily recommend doing the NYE Full Moon Party – I am glad I experienced it for myself. 
This was one week full of neon colors, buckets of Thai whiskey, and dancing until the sun comes up with a global mix of friendly strangers.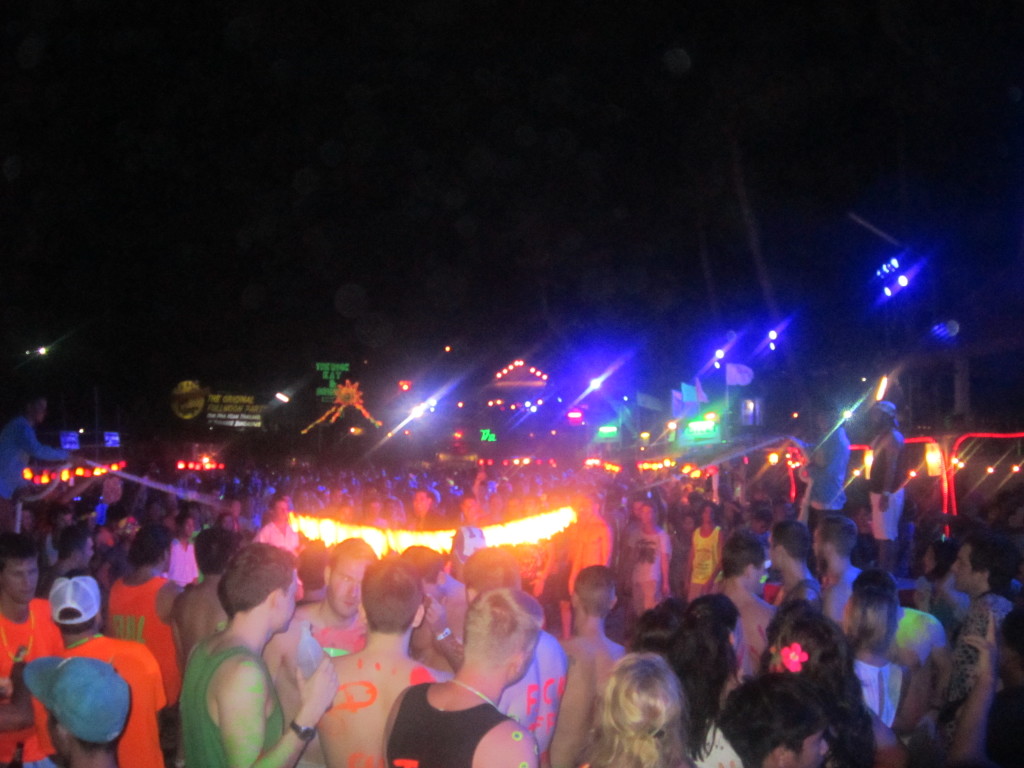 ---
Purchasing My First DSLR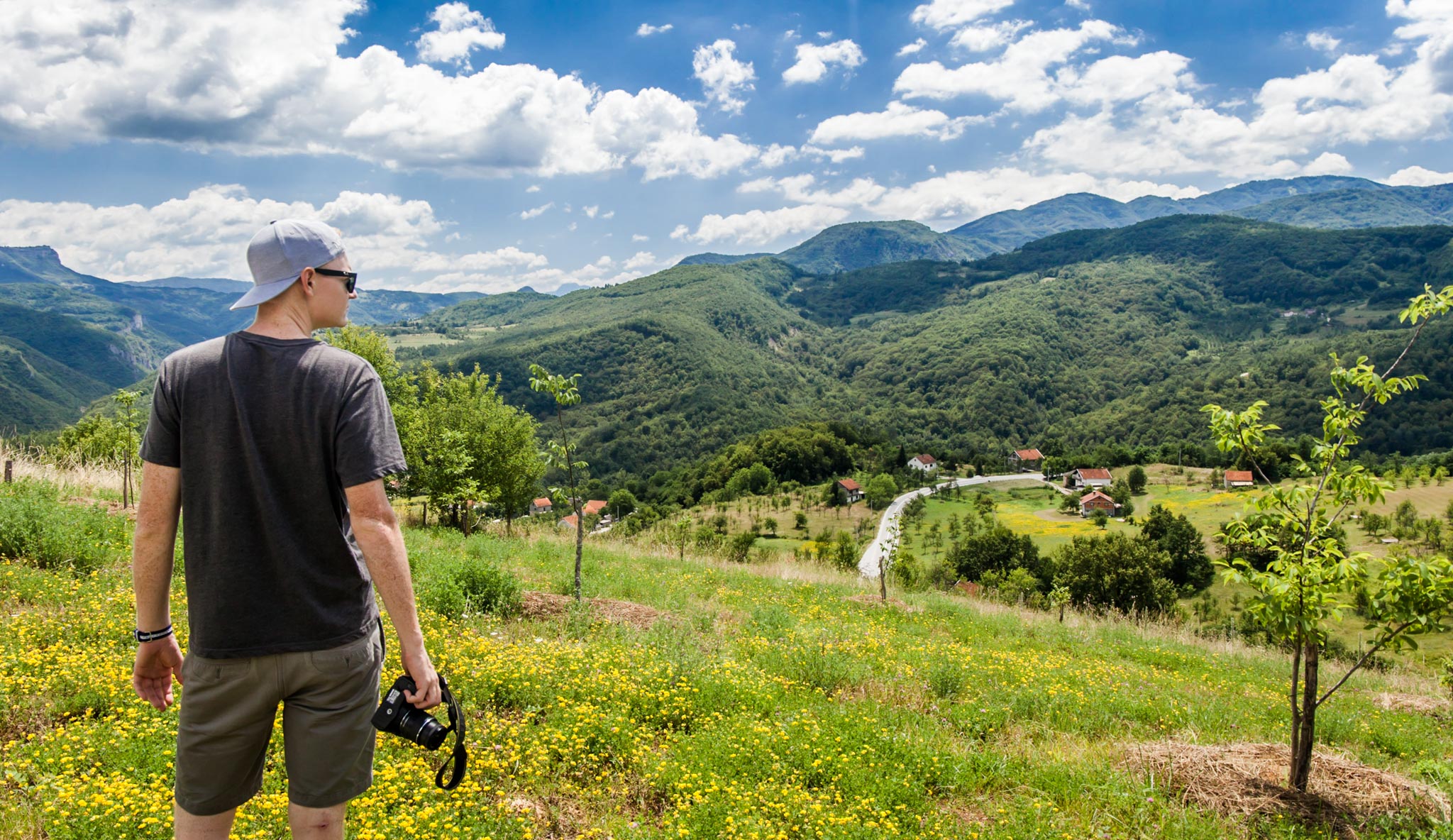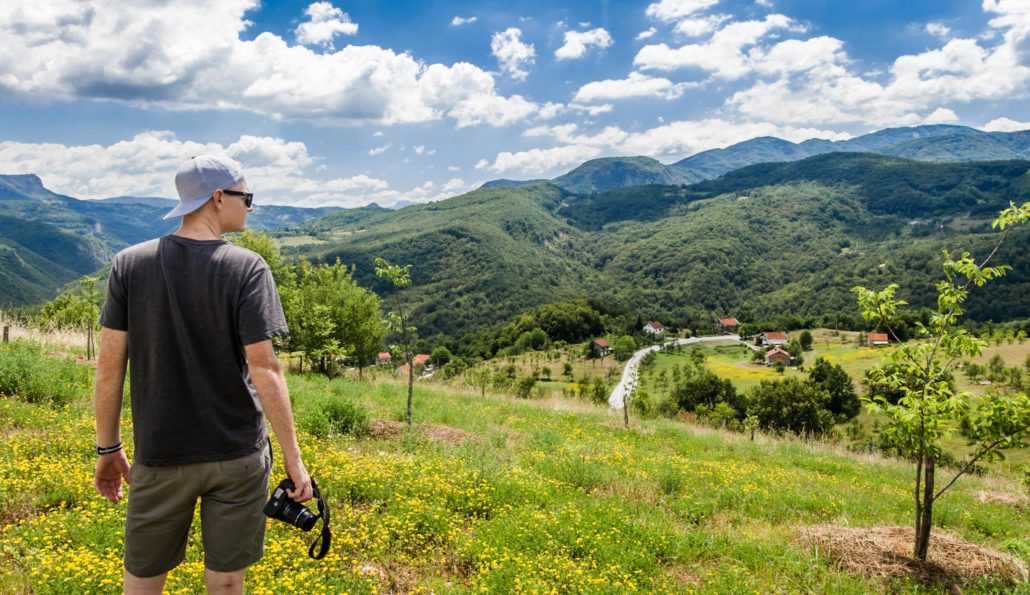 If you ask me now…when I really started being a travel blogger — I would tell you it was when I bought my first DSLR camera. 
niI spent a couple days researching the "best DSLR for beginners", and the top result always seemed to come back to the Nikon D3300 
So I treated myself to an early birthday present — and shelled out close to $500 to purchase this bad boy.
I'll be honest — I had no idea how to use this camera at first, but I knew that photography was something I wanted to get into, and did my best to learn how to use my new camera.
Looking back on my photos from my first few months of having it, I'm horrified about how truly awful I was.
Travel photography has become a passion of mine, and I'm looking forward to purchasing some advanced camera gear and improving my skills.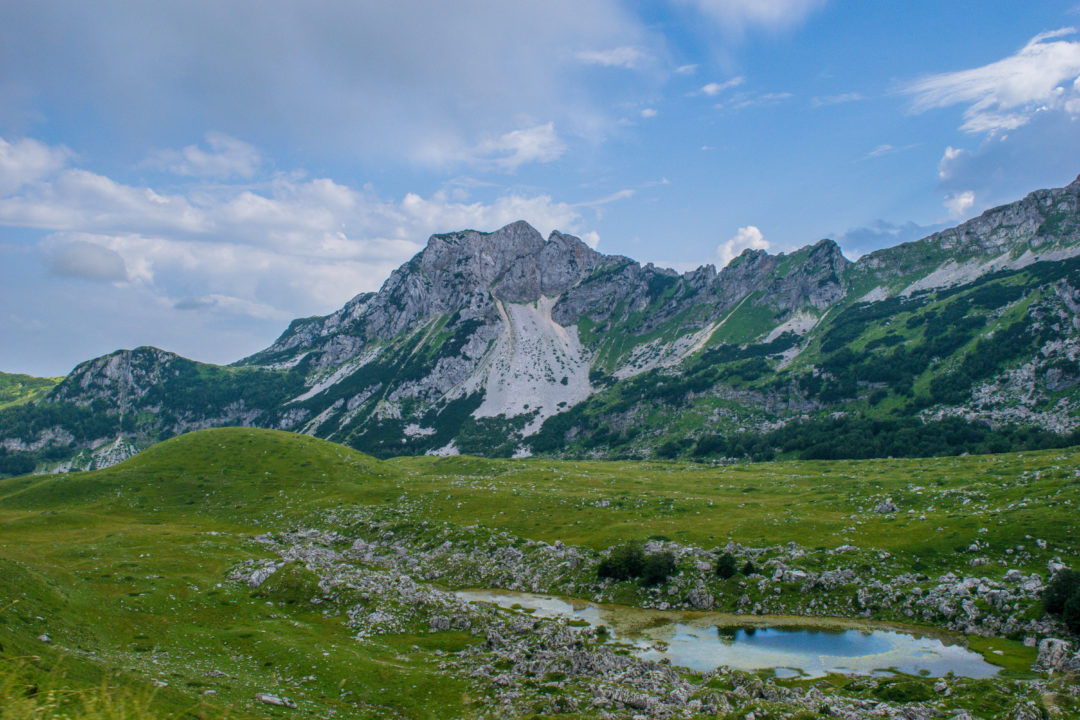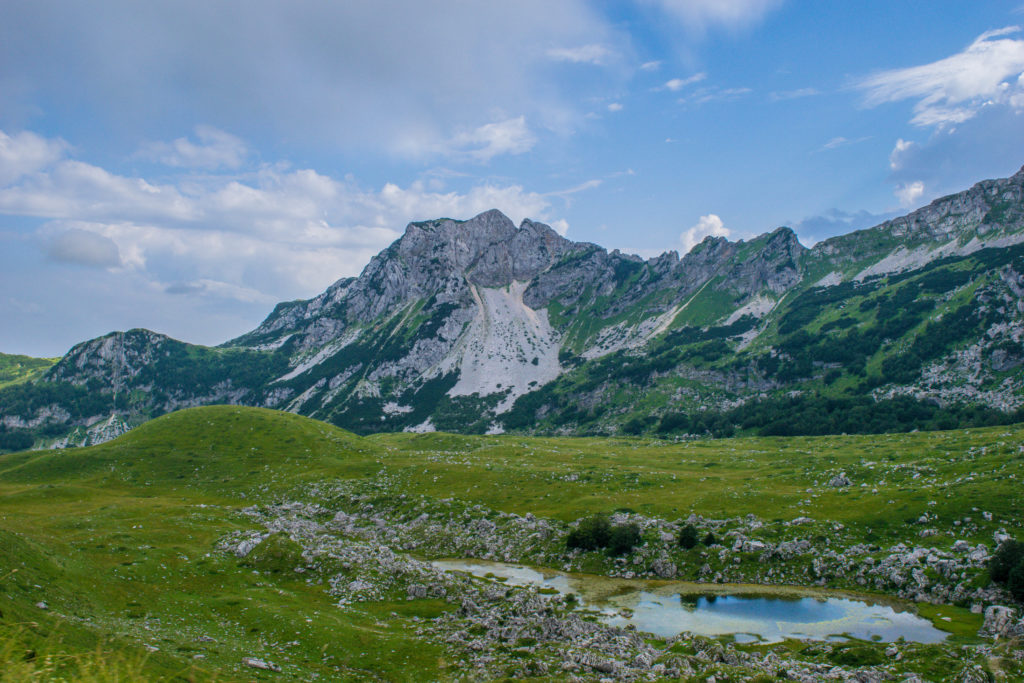 ---
Chinese New Year in Hong Kong
I've said it once, and I'll say it again — Hong Kong is one of the most vibrant cities in the entire world.
I found a $42 flight from KL – HK, and couldn't wait to visit a new city during their biggest holiday of the year.  
It might have been ridiculously expensive week, but I think it was worth every penny.  The firework show was quite impressive, the Hong Kong Pub Crawl was a blast, and crossing off Hong Kong Disneyland (being from Anaheim) needed to be done.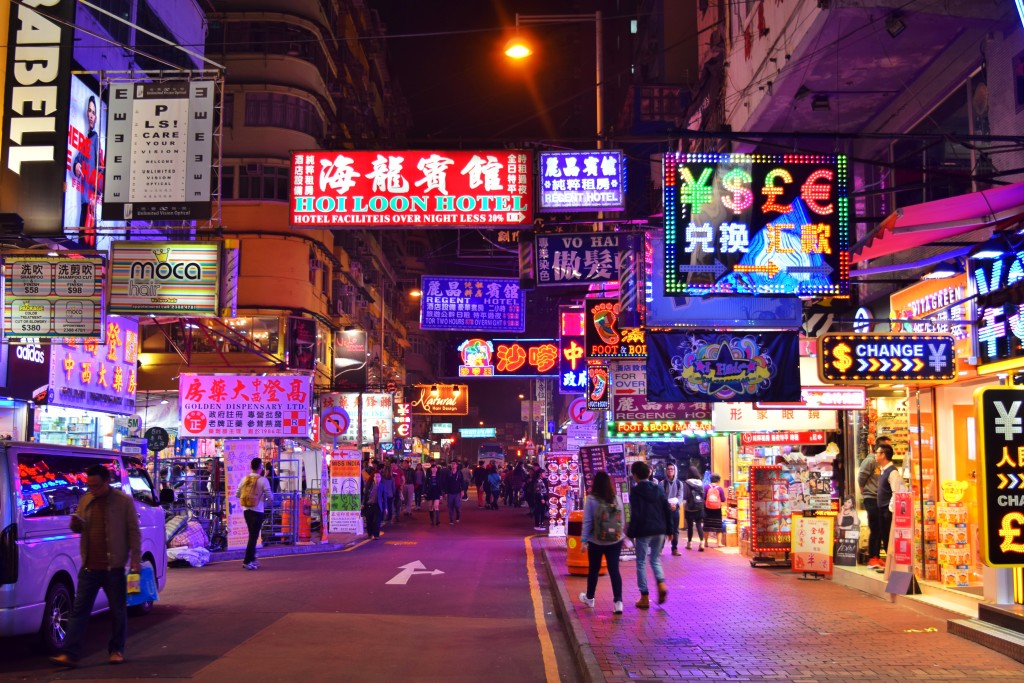 ---
Backpacking The Philippines.

 

The best month of my life…?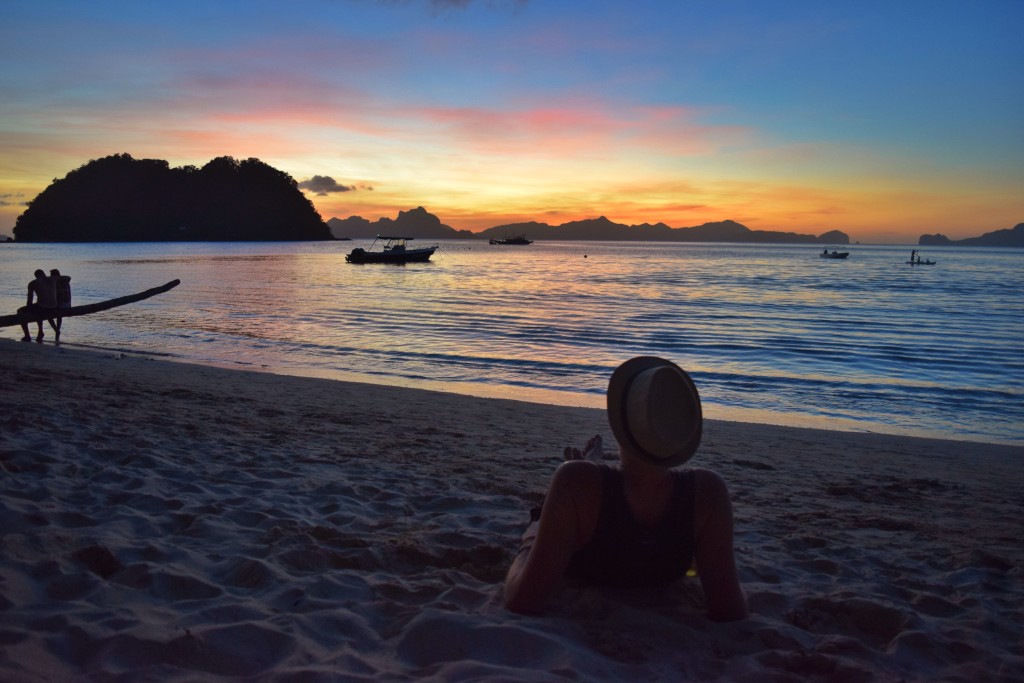 I spent one month in the Philippines, and I have nothing but the fondest memories of those 30 days.  I really do think it's the most beautiful country in South-East Asia, and the entire trip just went so perfectly. 
My Philippines Itinerary article is one of my most read blog posts, and it's been amazing to help people plan their travels throughout the country.  I regularly receive comments, emails, and messages from people who are about to embark on a trip there, and I'm so glad that information that I have written has made a difference in their travels.
From the amazing island hopping experiences in Palawan, swimming with whale sharks in Cebu, and partying it up in Boracay – this was a month that I will never forget.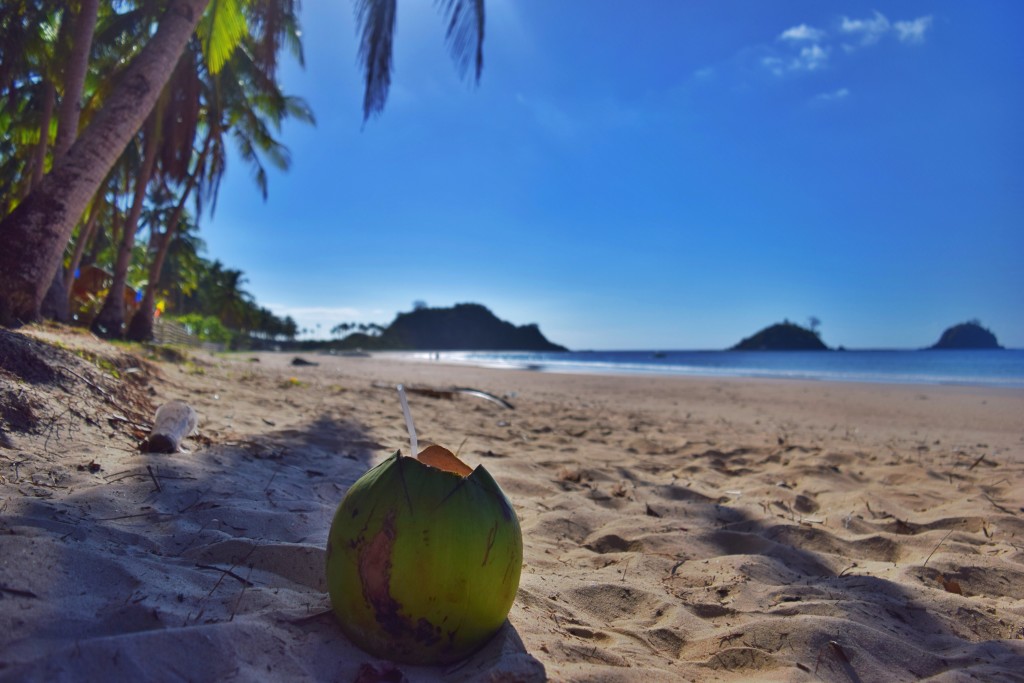 ---
Master's Degree = Completed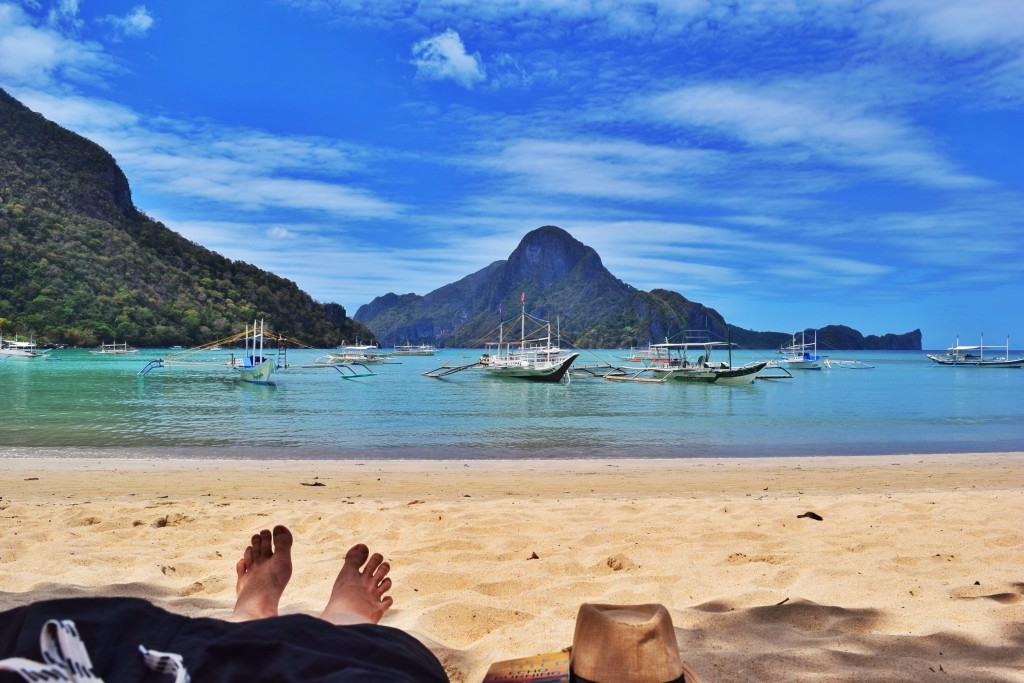 Most people thought I was crazy to travel the world while simultaneously studying for my Master's Degree — but I realized is that all you need is a little bit of time management and responsibility, and handling the workload was completely possible.
After about 1.5 years — I finally finished my Master's Degree in Business Management & Leadership.
I can't even begin to explain how good of a feeling that was.  I submitted my final assignment in El Nido, Palawan — and celebrated by partying on a private island in the middle of this gorgeous archipelago. 
Don't know how many other people can say they've experienced something like that before…
---
Loving Life in L-A-O-S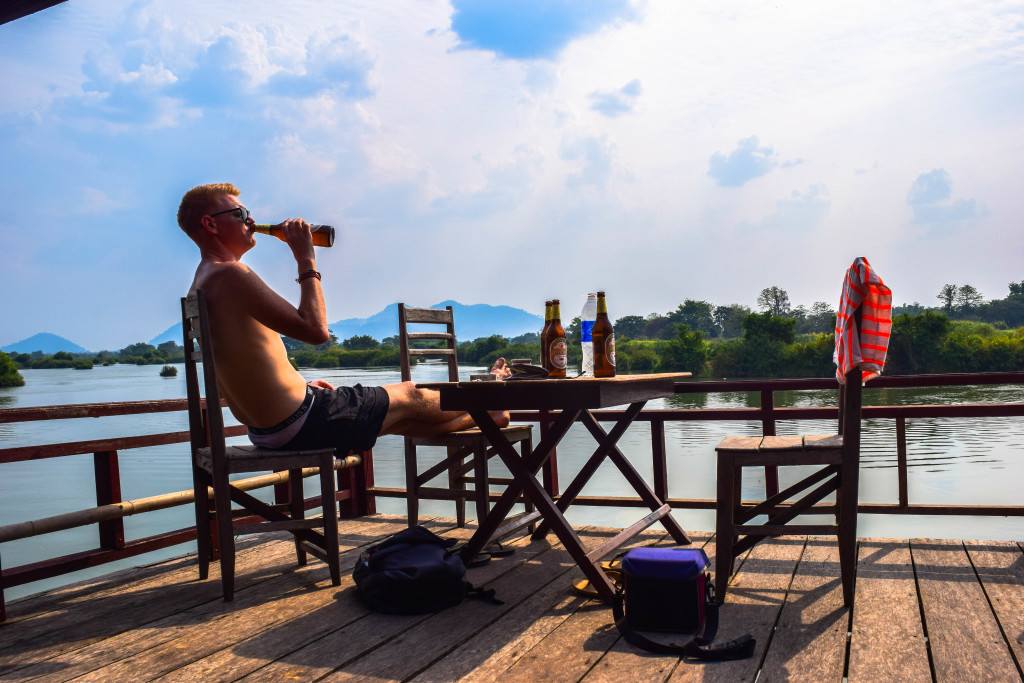 When I think back on all of my travels through South-East Asia — Laos was easily the most surprising country of them all.
I have no idea why it took me so long to travel through Laos, but the experiences I had in this country were some of the most memorable.  
From relaxing on the 4000 Islands, waterfall explorations through the Bolaven Plateau, and the tubing madness in Vang Vieng — backpacking Laos was almost too much fun.
I also had the pleasure of traveling the country with two really amazing English girls!  Shoutout to Meg & Eliza for an incredible time!  Can't wait to see you guys again sometime…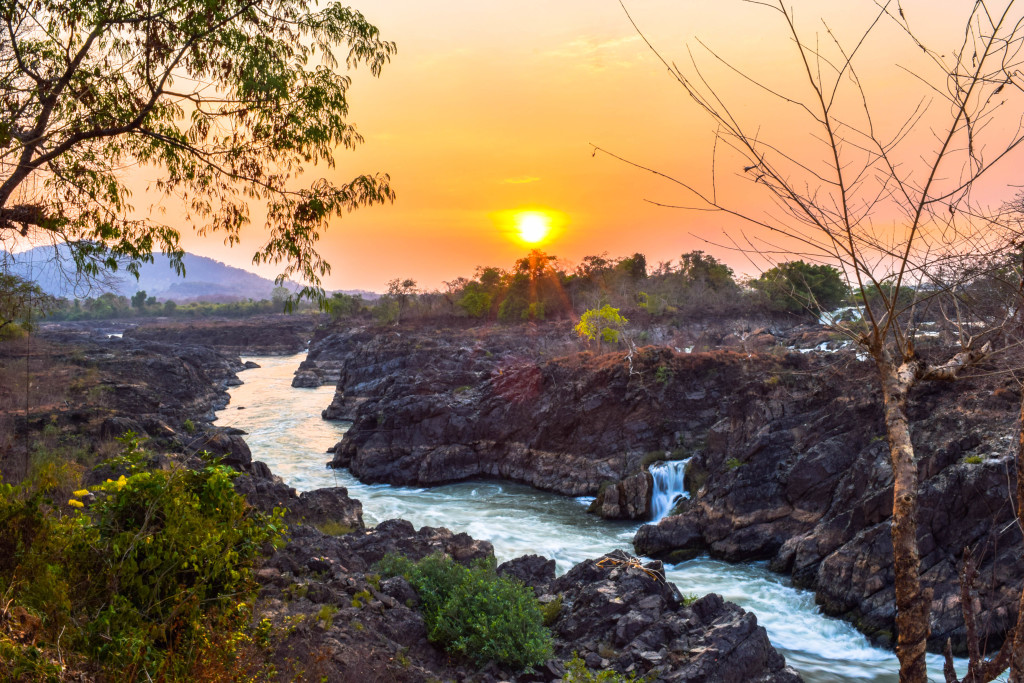 ---
One Month in Chiang Mai & Songkran Water Festival
Songkran Water Festival 2015 -- Chiang Mai, Thailand
In the travel-blogging / digital nomad community, renting an apartment in Chiang Mai is extremely popular — and I wanted to experience what everyone else was talking about. 
So I found myself a nice studio apartment on AirBNB for $280 U.S.D for the month, and decided to slow down my travels a bit.  I had been on-the-go for quite awhile at this point, and was in desperate need of some rest & relaxation.
It started off with one of my all-time favorite travel experiences: SONGKRAN water festival.  This was just 3-days of epic madness running through the streets of Chiang Mai armed with a water gun.  Check out my Songkran Video below, to get a better understanding.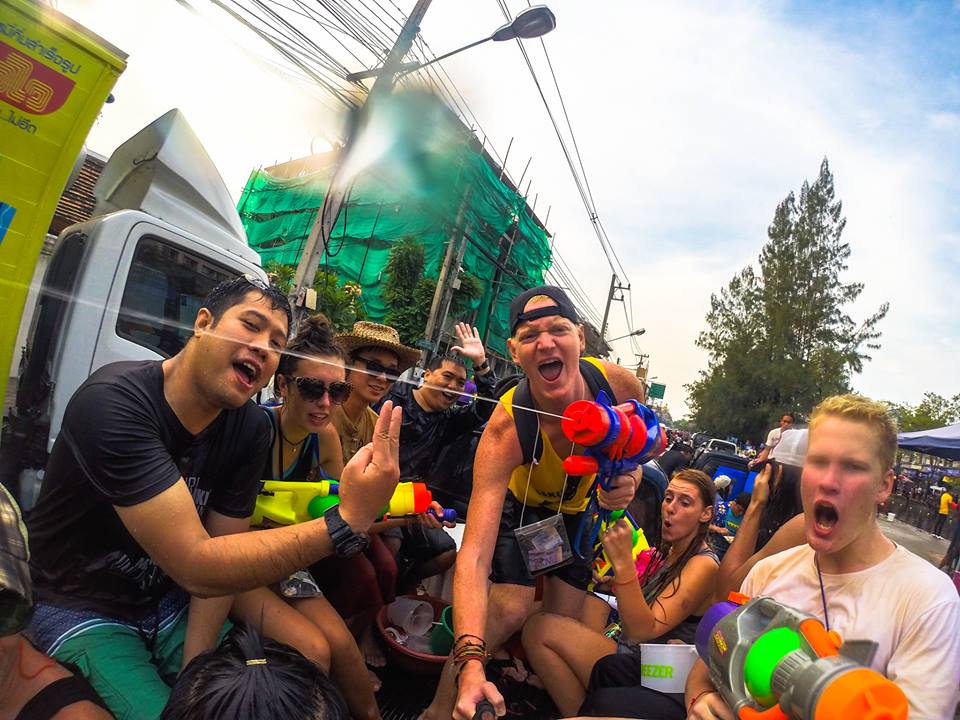 ---
Moto Ride from Chiang Mai – Pai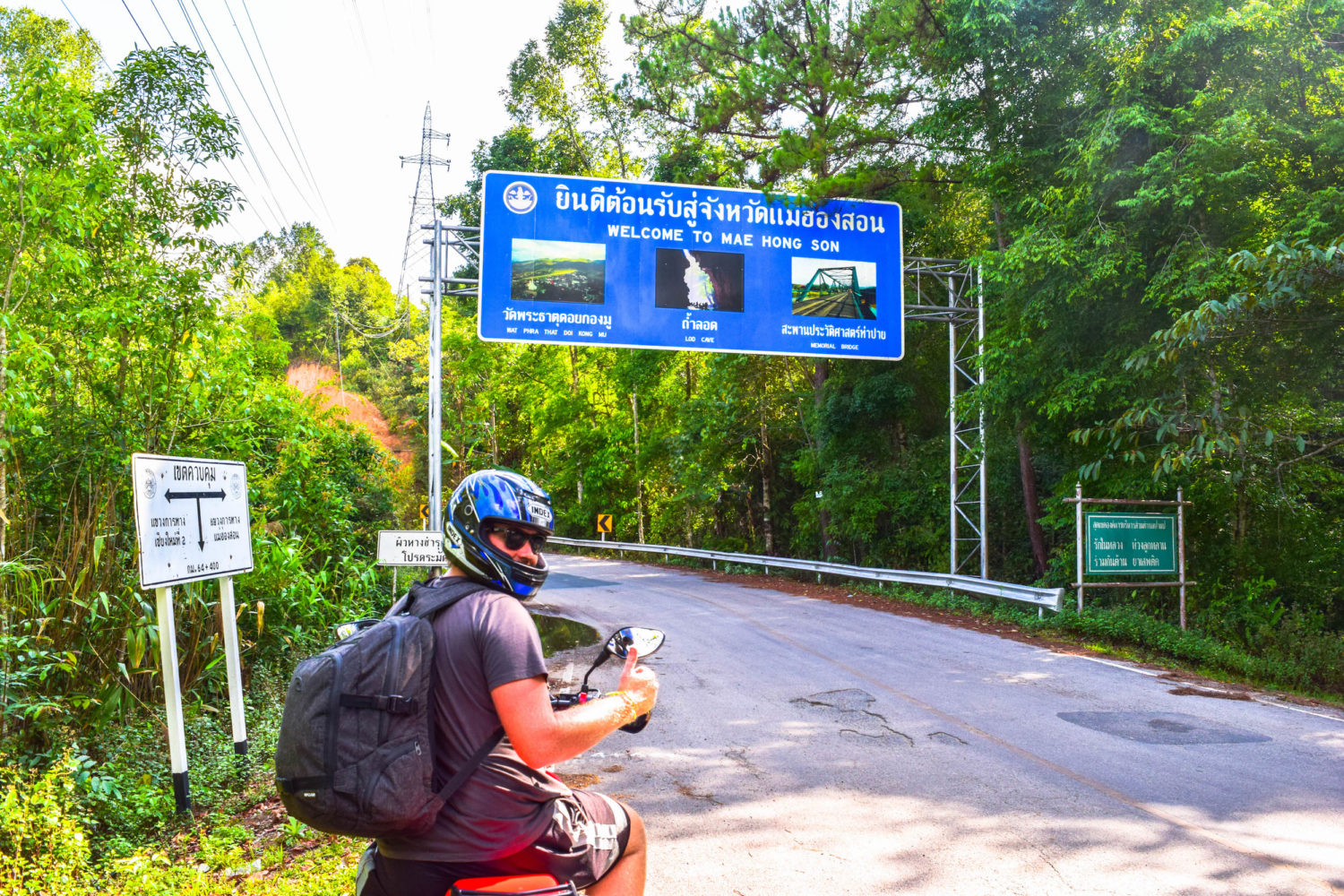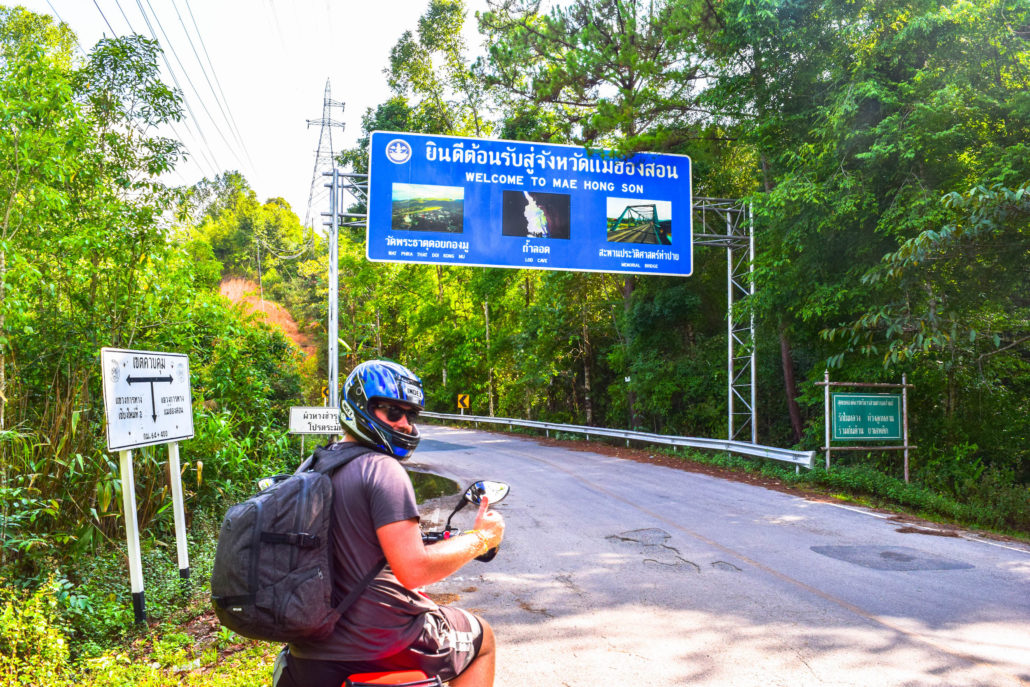 While most people opt to take the $5 bus through the winding mountains of Northern Thailand, I knew renting a moto was going to be the best way to get to Pai.
Thanks to the power of Facebook, I met an awesome Aussie bloke to make this journey with, and even picked up a fellow backpacker on the road.  Shoutout to Damo & Ilona!  :-)
Everyone loves to talk about how amazing Pai is, and I finally understood what all the hype was about.  There's tons of incredible things to do in Pai, the food is delicious (and cheap), and the nightlife is surprisingly hectic! 
It's one of those destinations where you plan on staying two days, and end up staying two months.  I could easily see myself moving to Pai sometime in the future. 
---
The Paradise Lifestyle on Gili Trawangan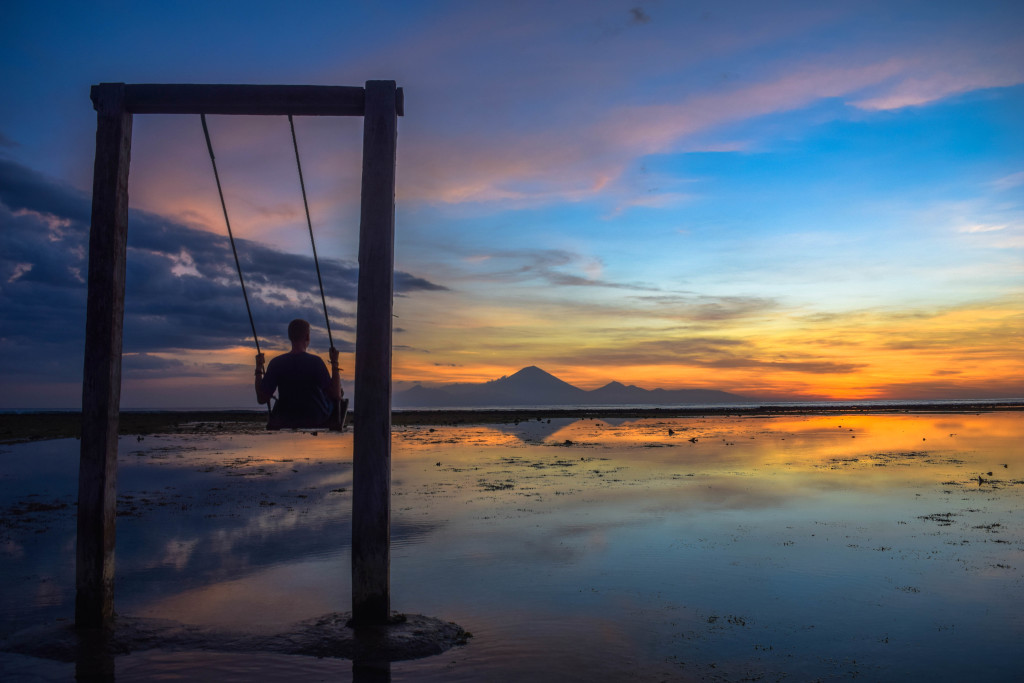 My favorite island in the world…
After a quick return visit to Bali with a friend from California, I decided that living on Gili Trawangan was something I desperately wanted to experience.
So I managed to land a job at the main party hostel on the island called Gili Backpackers.  This place is actually now called Gili Castle, as the island government made the decision to ban all hostels.  
I fell in love with the paradise lifestyle on Gili T.  I was constantly surrounded by wonderful people from around the world, going on epic booze cruises, and showing people around the nightlife hotspots.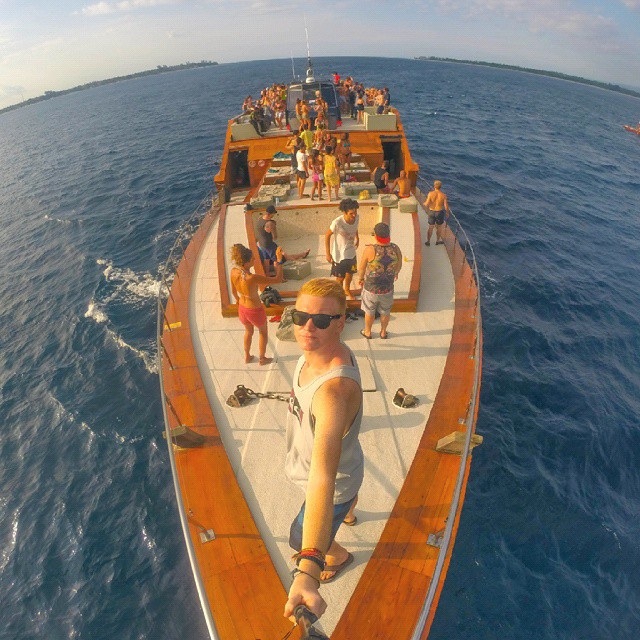 My days were filled with swimming alongside turtles in perfectly blue waters, and my nights were filled with pub crawls and Joss shots. 
I even got a job offer to stay and work as a bar promoter as well as sell tickets for the booze cruise, but the time had come for me to leave.  I definitely wasn't ready to go, but my time living on Gili Trawangan was absolutely perfect.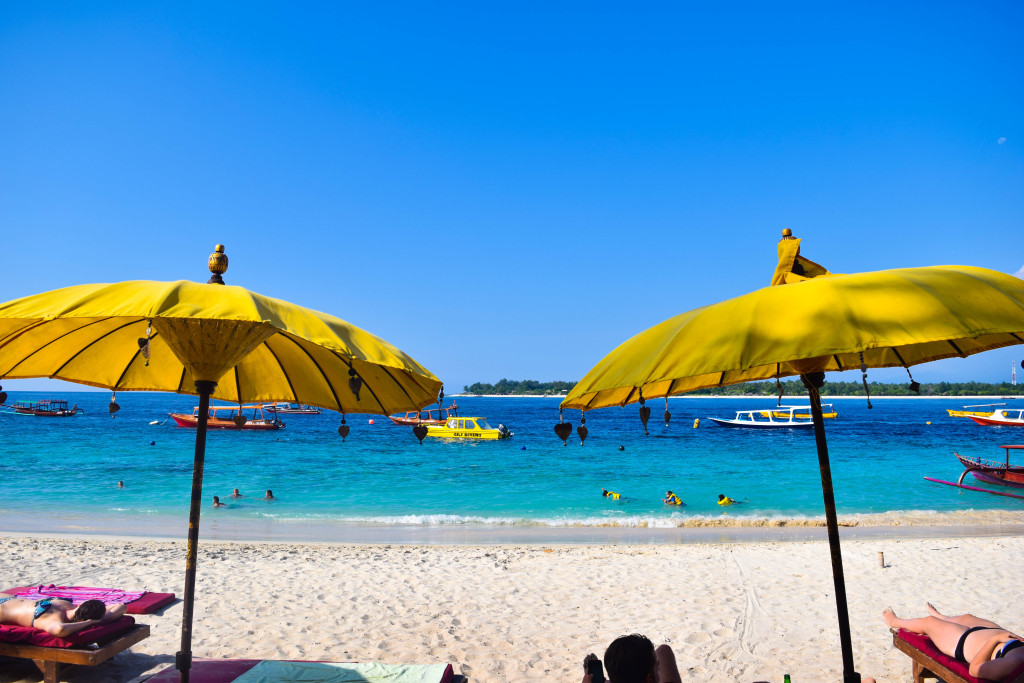 ---
Sailing Through Komodo National Park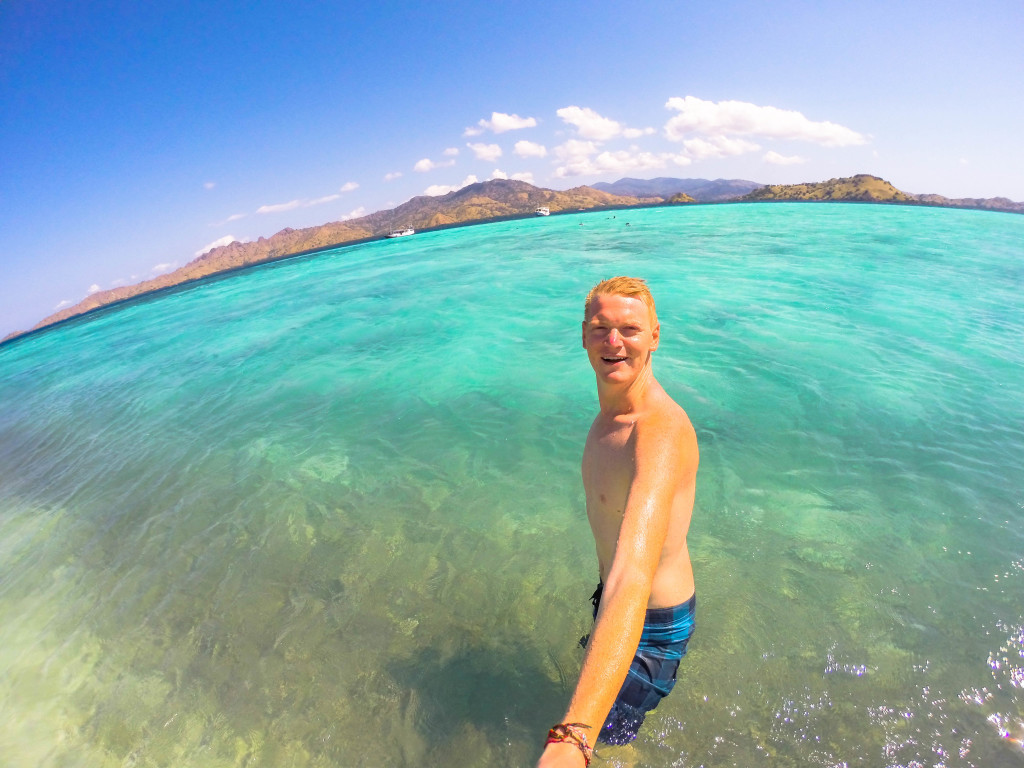 This four day trip sailing from Lombok to Flores was easily one of my favorite things I've done in South-East Asia. 
The trip was jam-packed with idyllic islands, unbelievable snorkeling, and gorgeous sunsets.  I was also very lucky to share this experience with a stellar group of people from a dozen different countries.
If you ever get a chance to visit Indonesia — exploring Komodo National Park should be a top priority!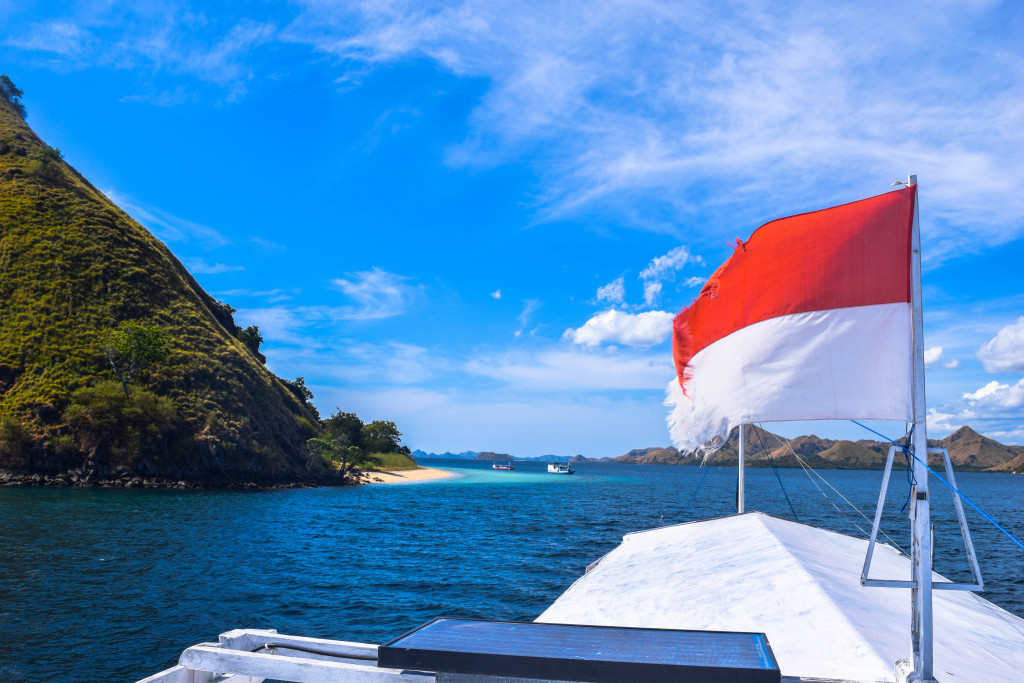 ---
Malaysian Island Adventures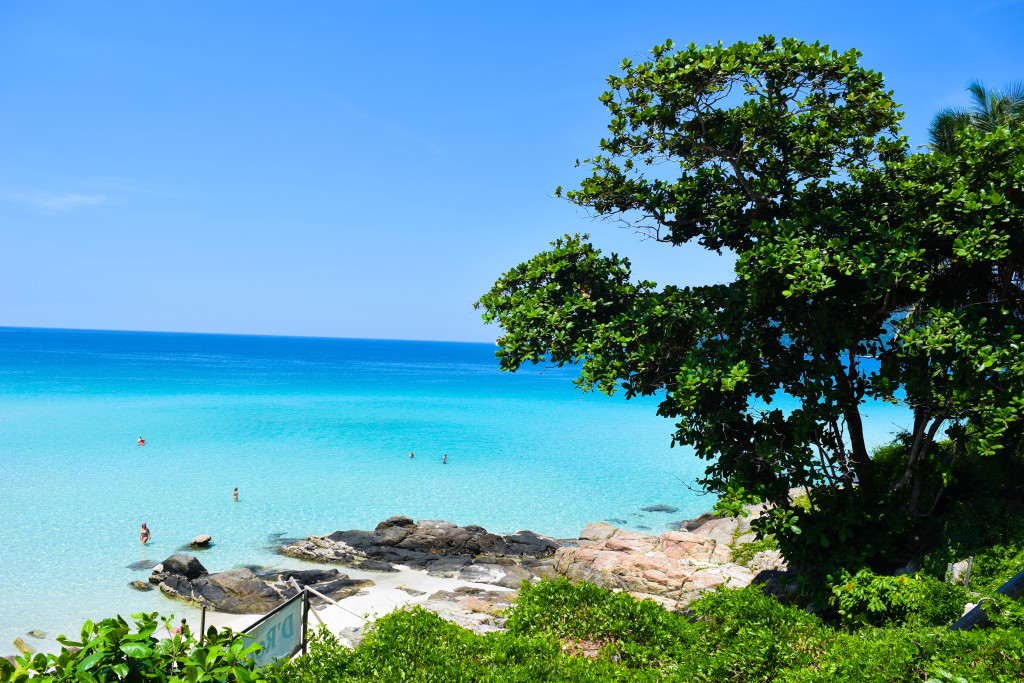 After returning back to Kuala Lumpur from an epic 2 months in Indonesia — it was time for me to actually explore more of Malaysia.
I spent almost two full months exploring the Perhentian Islands, Pulau Kapas, Tioman Island, and Langkawi.
This was when I truly fell in love with Malaysia.  I was constantly left stunned by it's natural beauty, the delicious food, friendly culture, and budget travel options.  
I really do think Malaysia is the most underrated country in the South-East Asia.  
During this time was also when I decided to buy my Working Holiday Visa for Australia – probably the most influential decision of my life…
---
California Visits
When two of my friends from high-school messaged me on Facebook asking to join me out in South-East Asia, I was so stoked to travel with them for a bit.
I spent two weeks with Rashad in Bali and the Gili Islands, and spent about one week with Gina in Kuala Lumpur & Langkawi.  It had been a long time since I had seen both of these awesome individuals, and we have some pretty epic travel stories together now.
Thanks for the visit guys.  We'll definitely have to make traveling together a bigger priority!  I know that neither of you guys like long-haul flights, but I promise i'll make it worth it.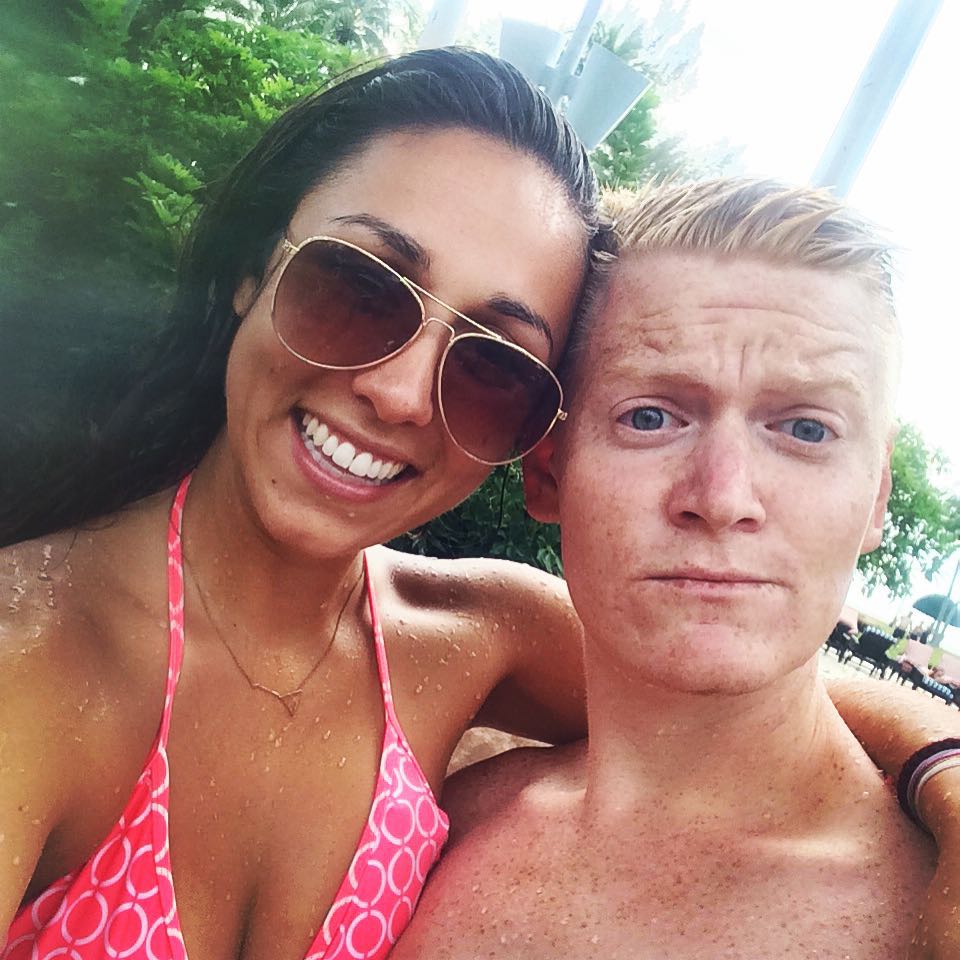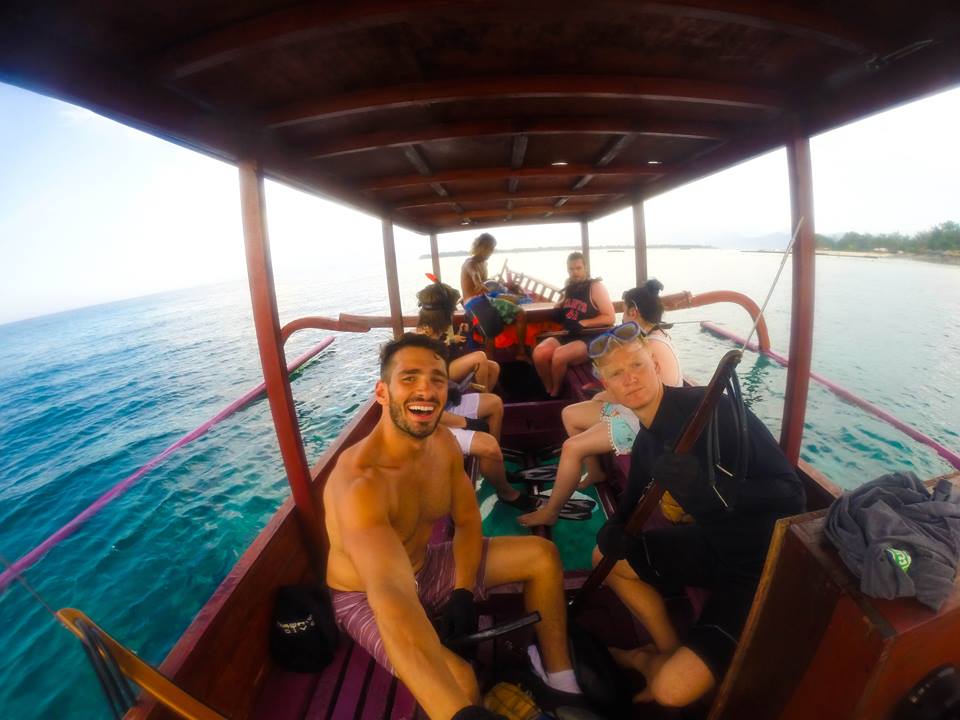 Moving to Australia & Getting Settled in Sydney
To be honest — my life was kind of a mess when I initially moved to Sydney.
I had been traveling for so long at this point, finances were running extremely low, and I was just a bit of a wreck.  I didn't have any decent clothes, was nervous about finding work, and made this huge life decision to move to another country.
I tried not to let it show, but I was dealing with quite a bit of stress.  It really took me awhile to get settled in Sydney, but I think that's normal for anyone who just spent over a  year backpacking around Asia.
If it weren't for the generosity of my mate Ed, and the Ferguson family, who let me stay at their house for the first 5 weeks I was in Sydney — I honestly don't know what I would have done.
I started making decent money, found an affordable house to live in, and finally felt settled in Sydney.  I paid off my debt, was able to save money by utilizing websites like OZCodes, and started to feel like I was getting my life together…
I was no longer a backpacking nomad.  I found a home.  While my plans to move back to Sydney have been unexpectedly postponed, I know I'll find myself living there again in the near future.
---
Halloween Forest Raving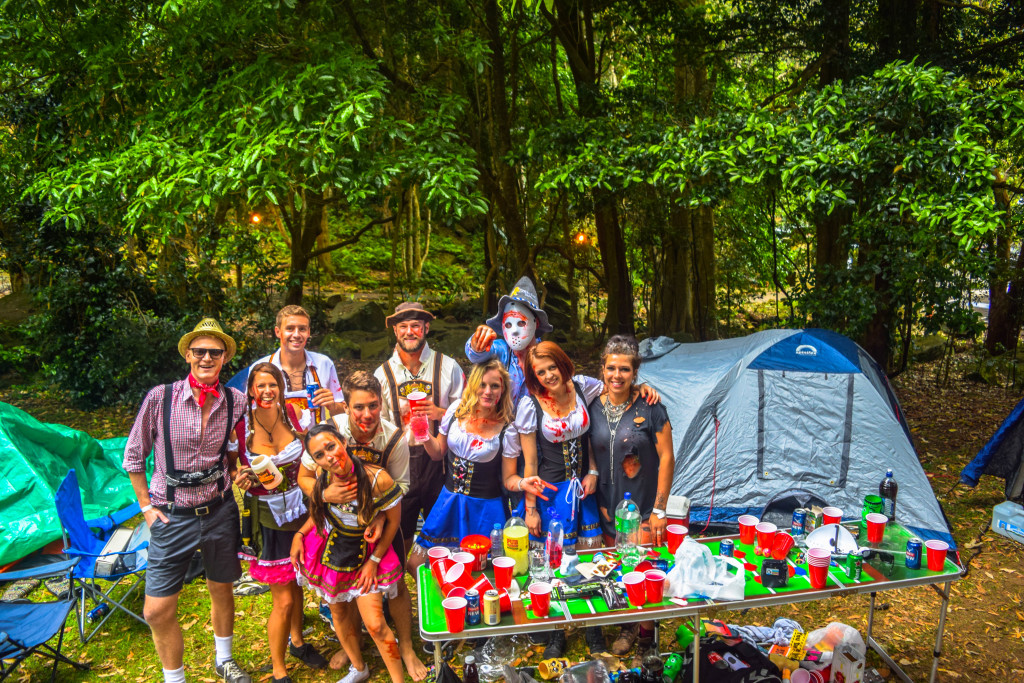 Being American — Halloween is a pretty big deal to me.  
Fortunately, the Sydney squad all rallied together, and we made the journey to a secret location for one epic party called The Afterlife.  
It was the first music event I attended in Australia, and was also the start of a beautiful festival squad.  We were missing a few key members, but we definitely made up for it at future events.  
Read my full Afterlife Event Review for a better idea of what this experience was like.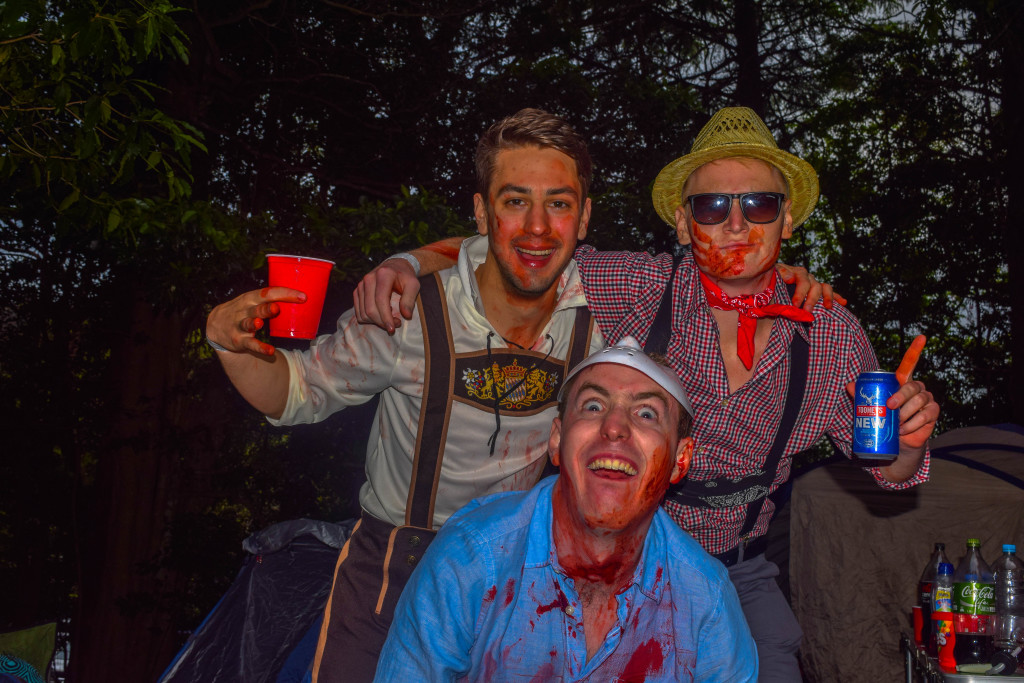 ---
My First Press Trip as a Travel Blogger — INDONESIA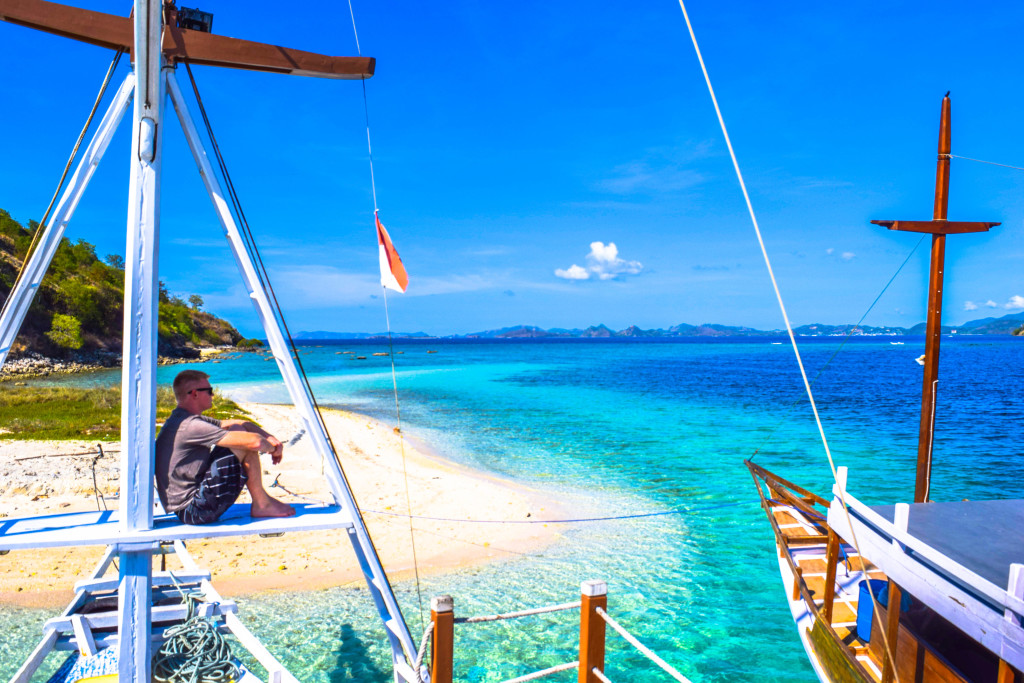 I had been blogging for a little bit over a year and hadn't really made too much money or gotten anything in return for all my hard work…
This website was started purely for hobby purposes, but it's been really cool to see Jones Around The World grow into something much bigger. 
This was an all-expenses paid trip to Bali, Lombok, and Komodo National Park.  The trip was hectic to say the least, but it was such a solid experience with a wonderful group of fellow travel bloggers.  
If you guys are reading this — thanks for an epic trip everyone!  Was a pleasure traveling with you, and looking forward to our next press trip together!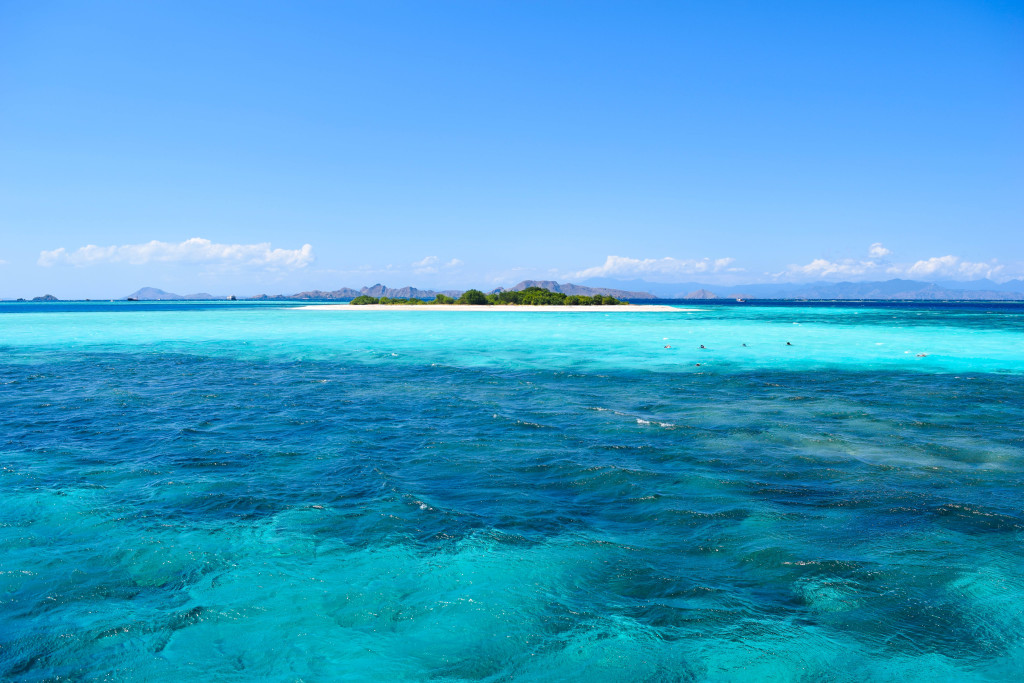 ---
New Years Eve Celebrations in Sydney
Since it was my first New Years Eve in Sydney, I knew that I had to check out the legendary firework display over Sydney Harbour.
So I joined my friends Ellie & Kenny (who were visiting from KL), and cruised out to the park at Mrs. Macquaries Chair.  It was a long day of eating, drinking, and taking photos.
We were all a bit surprised they packed in so many people into this small area to watch the fireworks, and didn't really provide any entertainment.  But I will say that the firework display was the best I have ever seen.
Field Day
There's no better way to start the year off right then to hit up an outdoor music festival in downtown Sydney.
We got the whole squad, looking good in our tye dye, and had one epic day dancing to Golden Features, Boys Noize, and Disclosure.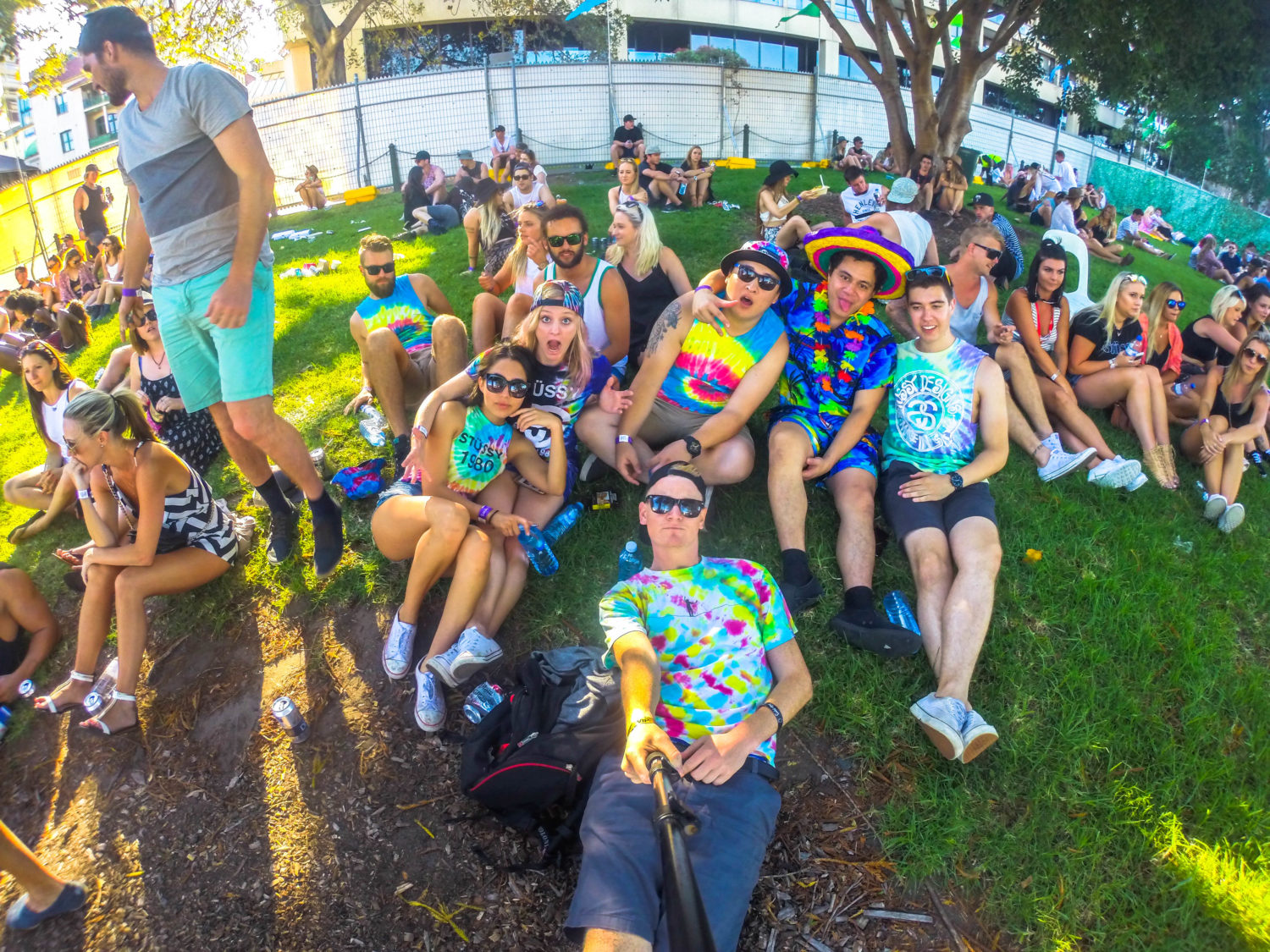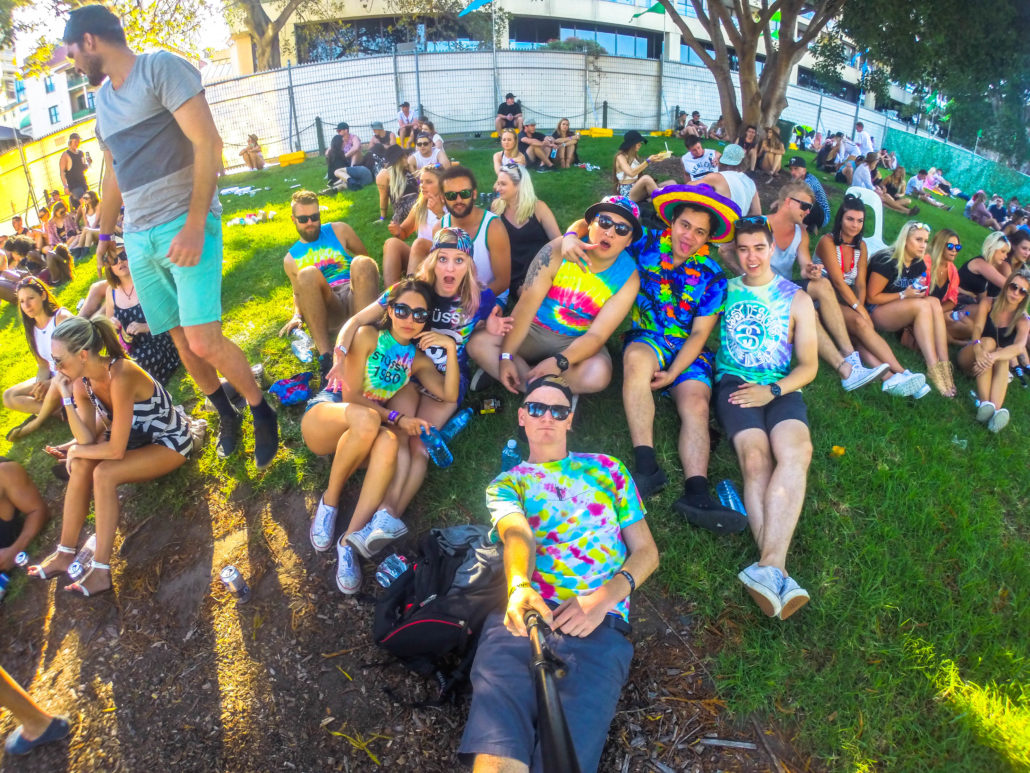 ---
The House of Shifting Sands
Rent prices in Sydney can get pretty ridiculous at times, so when I was offered a room in a house in Randwick for only 180 per week — I quickly accepted.  When I initially moved in, I was actually only supposed to stay for 3-4 weeks, but the tenant who was supposed to take the room no longer could.
Living in this house was one of the best aspects of my life in Sydney.  It was affordable, it was comfortable, and the house had such an amazing vibe.
But the only way to describe this house is — Organized Chaos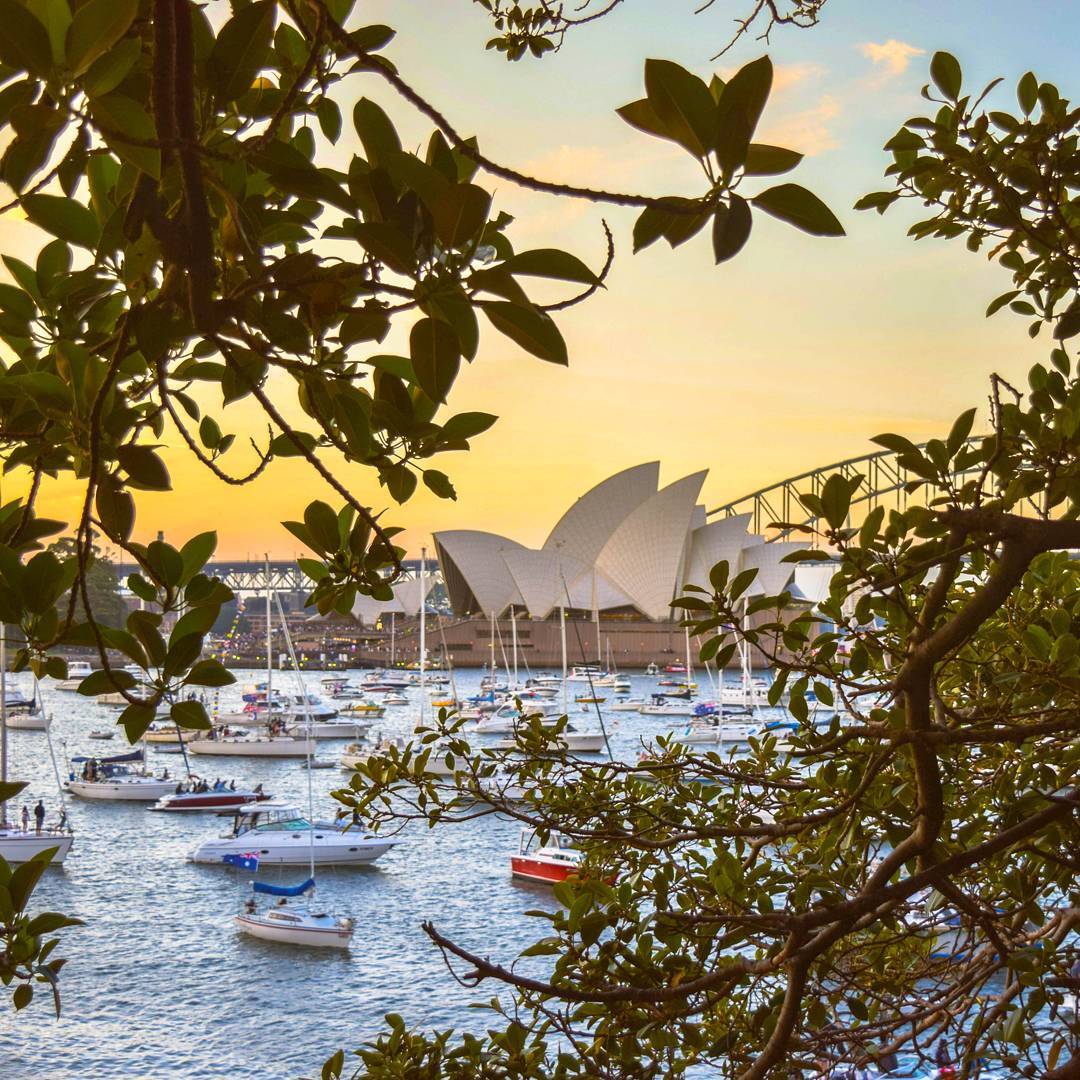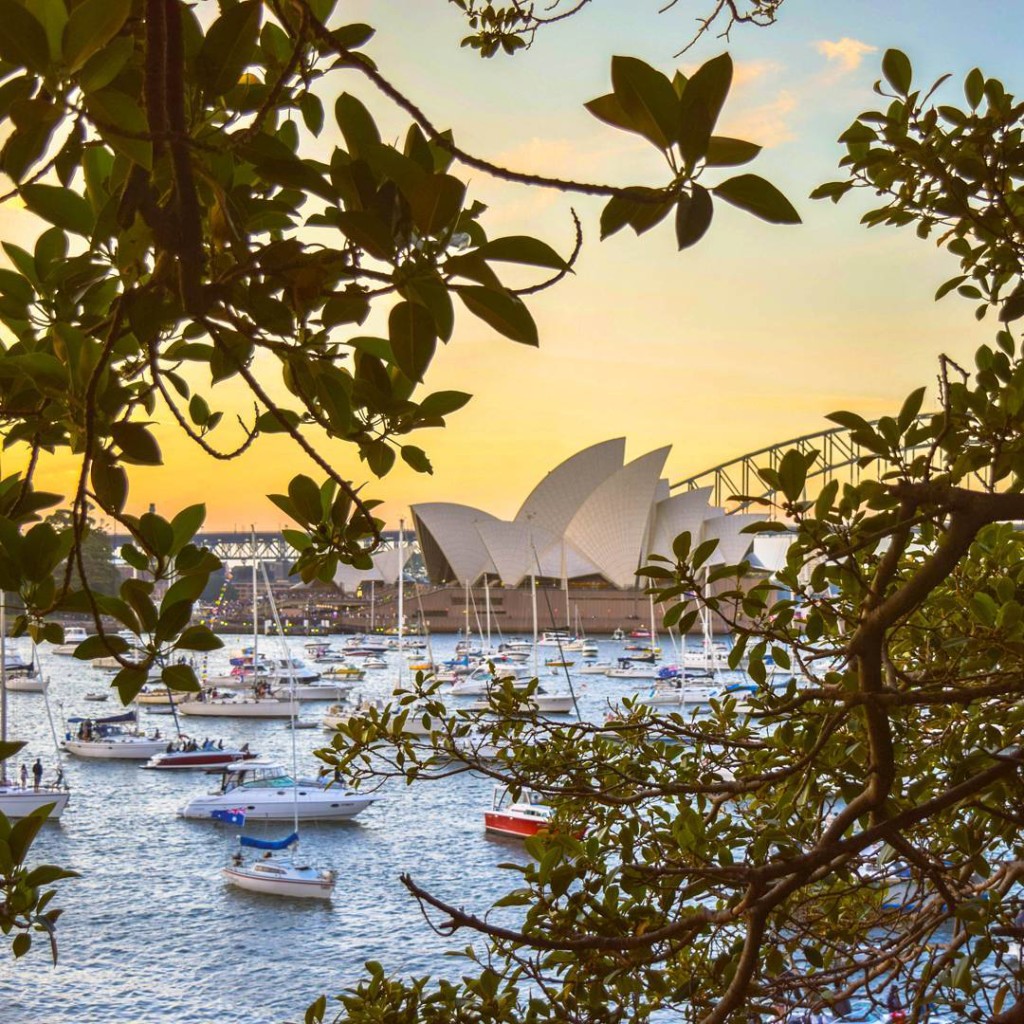 Why?  Well, because we had a total of 9 people living in that one house.  We had 7 people sleeping in rooms, and 2 extras who used the house but slept in a tent outside, and a car in the driveway.  While it may have been slightly inconvenient, messy, and chaotic at times — it worked for us.
Everyone in the house got along really well, and had a few really epic family parties.  :-)
It was called the "House of Shifting Sands", because there are always people coming and going, and moving out / moving in.  I'm sad to share that this house is no longer being leased by old my roommates, but I was so glad I got to share that house with them all.
Special shoutout to Tim, Kylie, Niels, Aidan, Rene, Daphne, Jarrod, Giorgia, Ben, Alistair, and Dennis!
---
The Yacht Social Club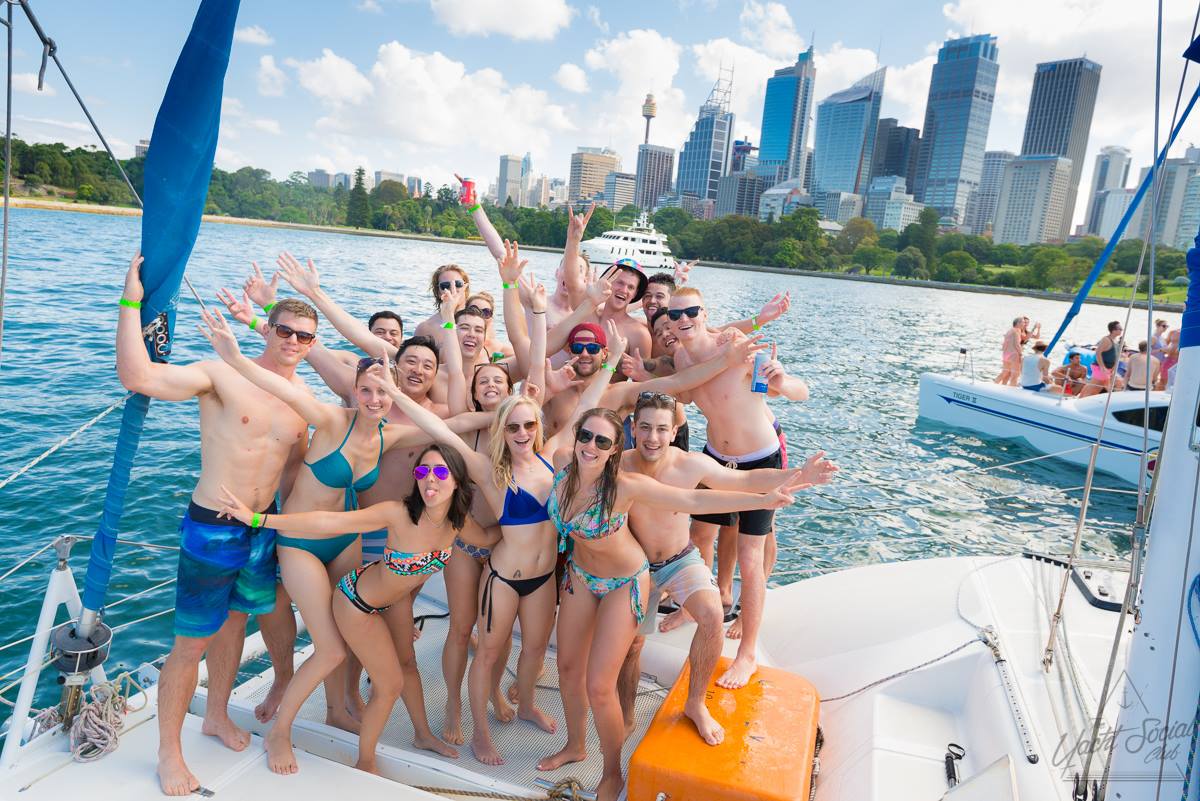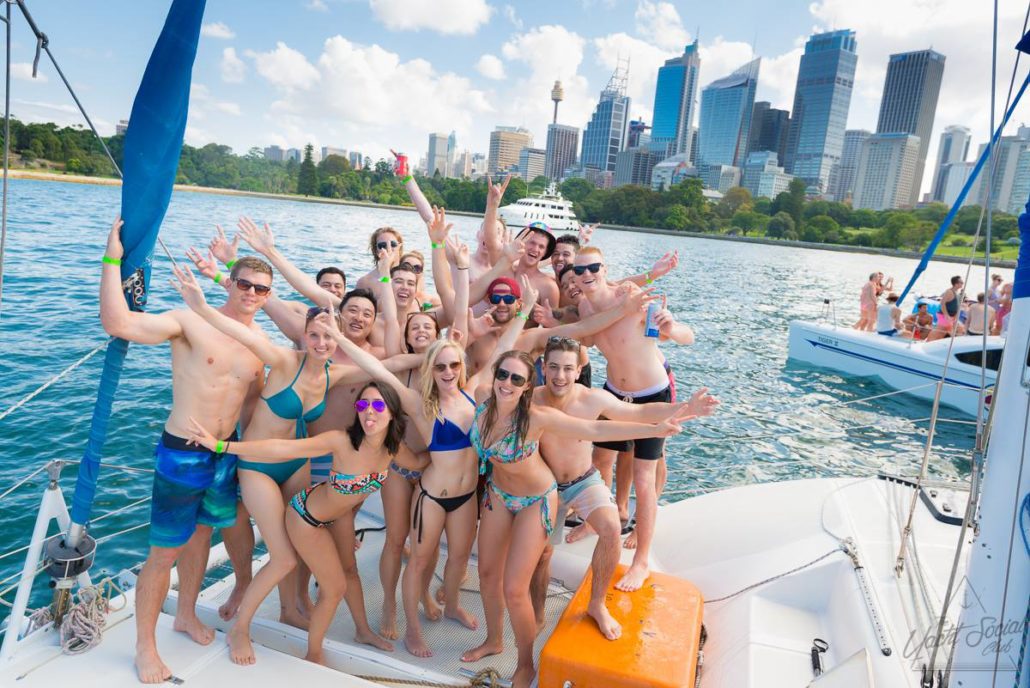 "Sydney Harbour Is Our Playground"
When it comes to last-minute decisions I made while in Sydney, this might have been the absolute best one.  The location, the music, and the atmosphere is unlike any other party in city.
But that should be expected, right?
Yacht Party in Sydney Harbour?  Yeah…count me in.
Read my full review of The Yacht Social Club, and I guarantee you'll be adding it to your bucket list.
---
Buy Tickets for the 2016 / 2017 Season
---
Joining the GoPro Family
When you grab the attention of a company as big as GoPro, you know you're doing something right.  I was so stoked to receive the invitation to join the GoPro family.  Having just recently attended their Launch event for the Hero5 and GoPro Karma, I'm excited to continue to use their amazing products are produce some stellar content.  #BeAHero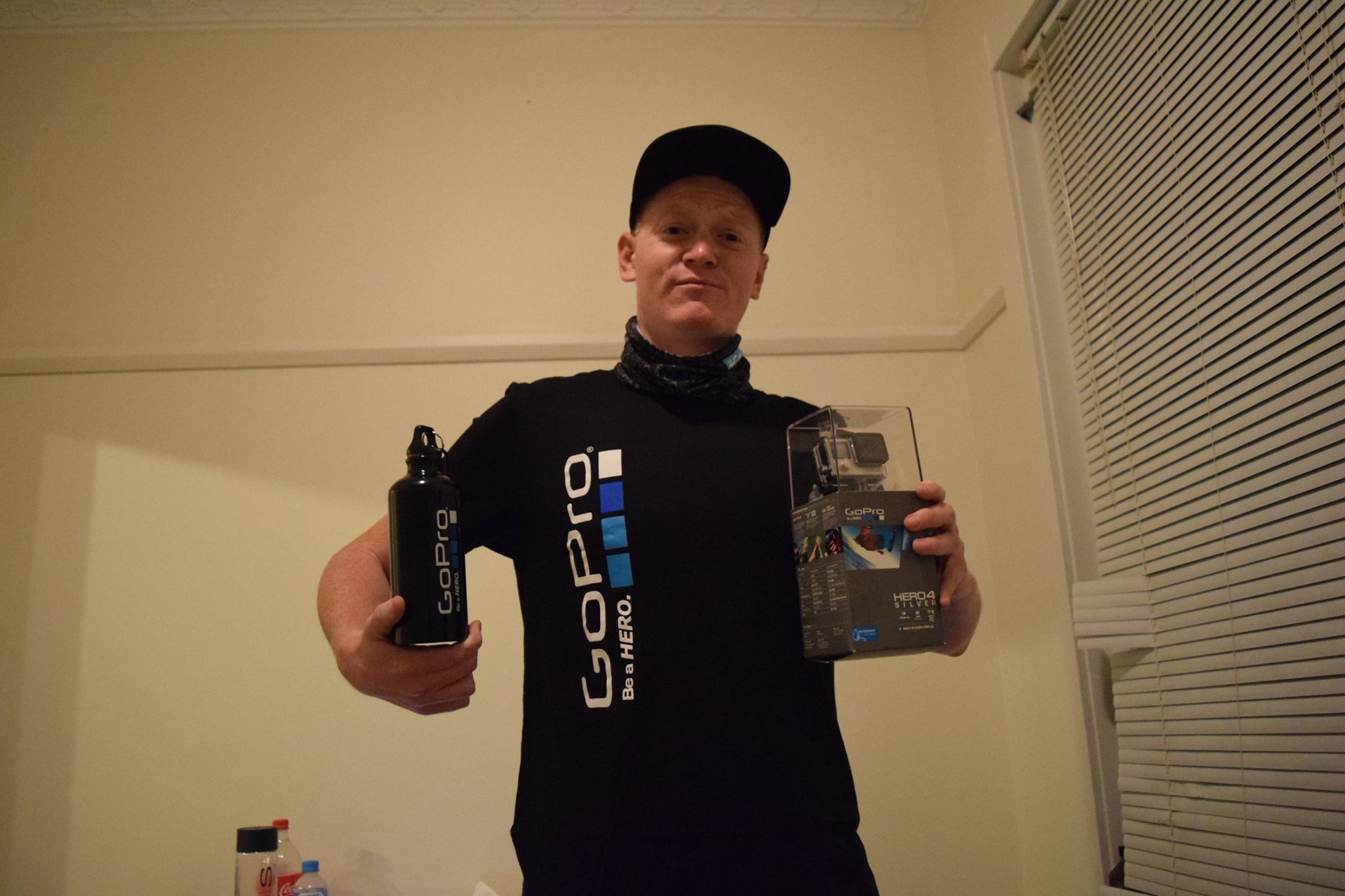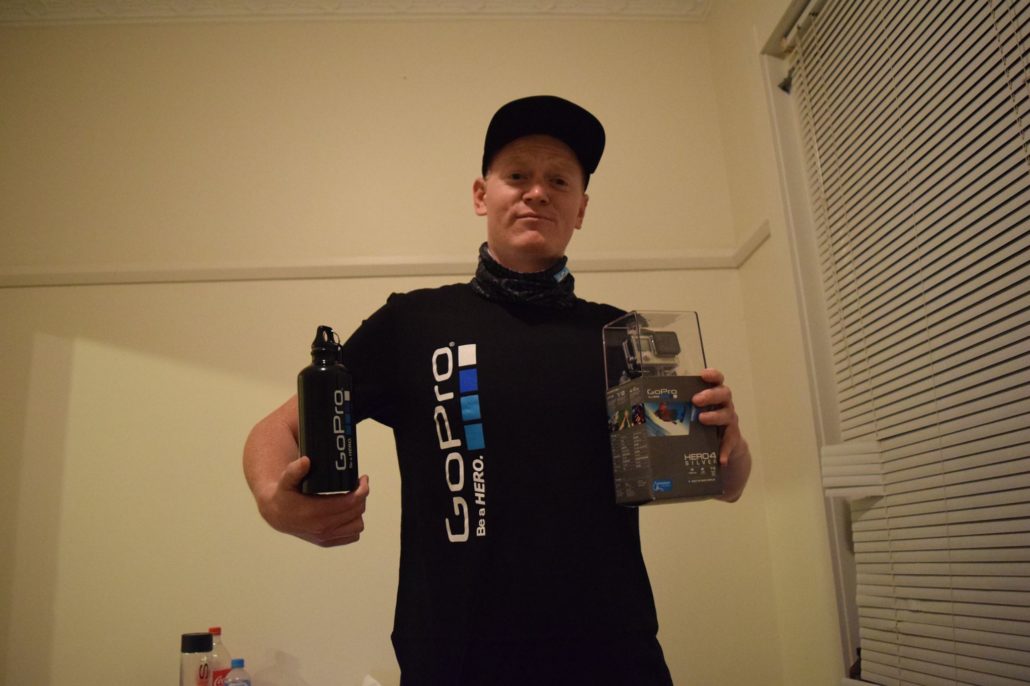 ---
Return to Rio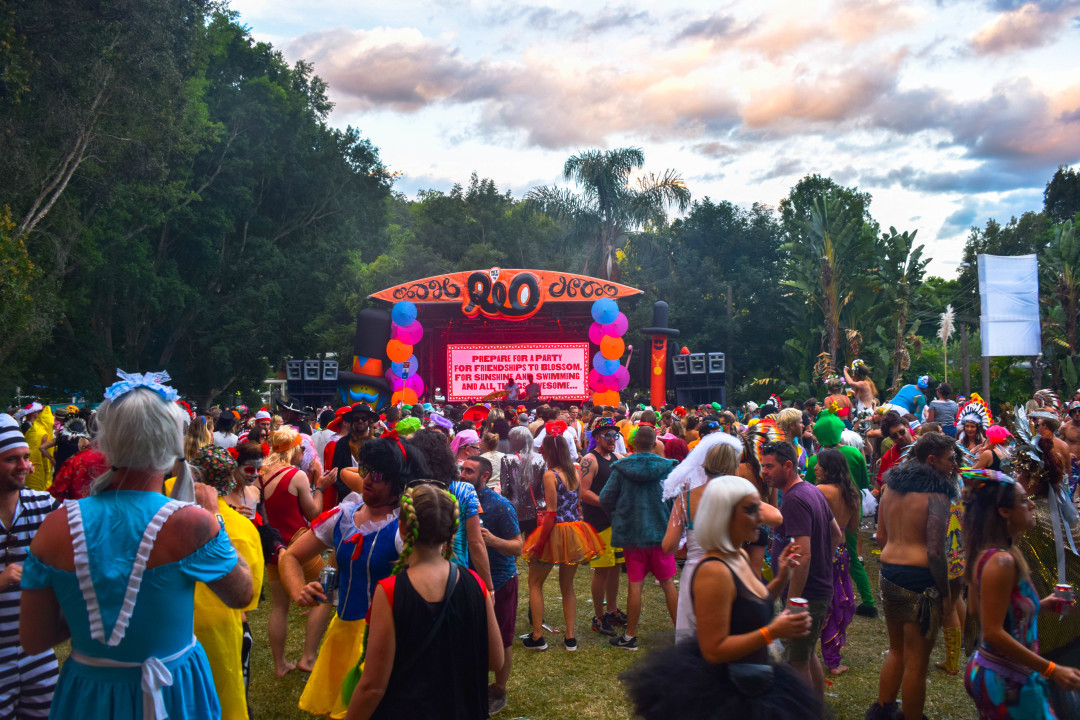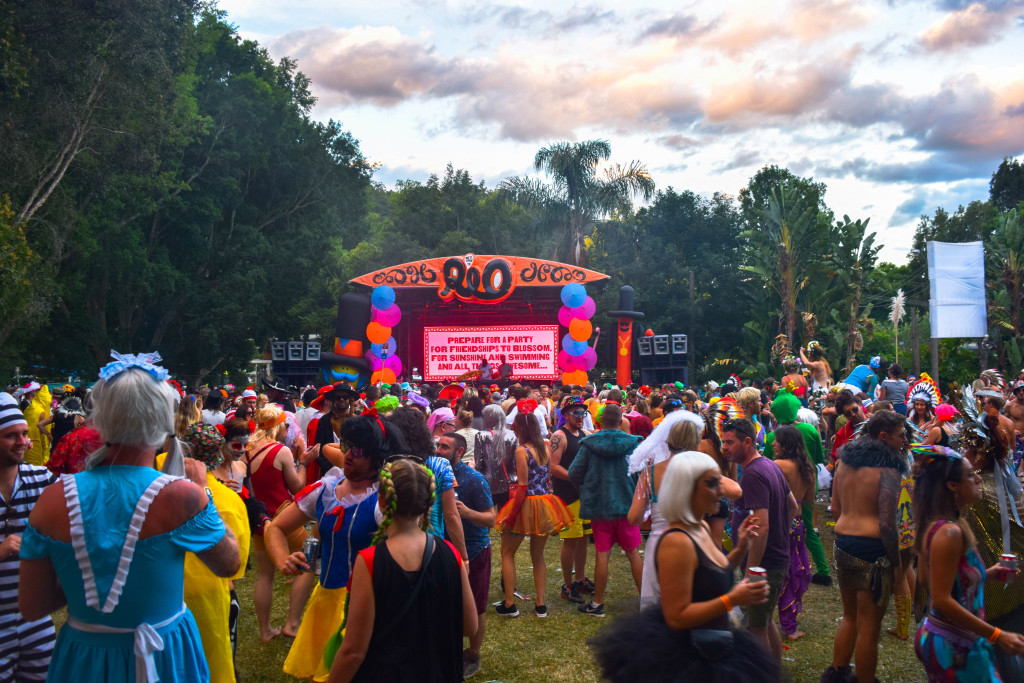 Looking back on my time living in Sydney, I would have to say that my weekend of camping and dancing at Return to Rio was hands down my favorite weekend in Australia.
Not only did I hear some of the best music I've ever heard (DIXON crushed it), but I met some of the coolest people there.  The atmosphere at Return to Rio is hard to explain…I guess you just have to experience it for yourself.
The next Return to Rio is happening in November 11-13, and I'm seriously contemplating flying all the way back to Sydney just so I don't miss it.  It was THAT much fun.  I'll be rocking my Zebra Onesie
 when I get back…
Read my full Return to Rio review to get a better understanding.
Return To Rio Festival Aftermovie [March 18-20, 2016]
---
#TuneSquad at Groovin The Moo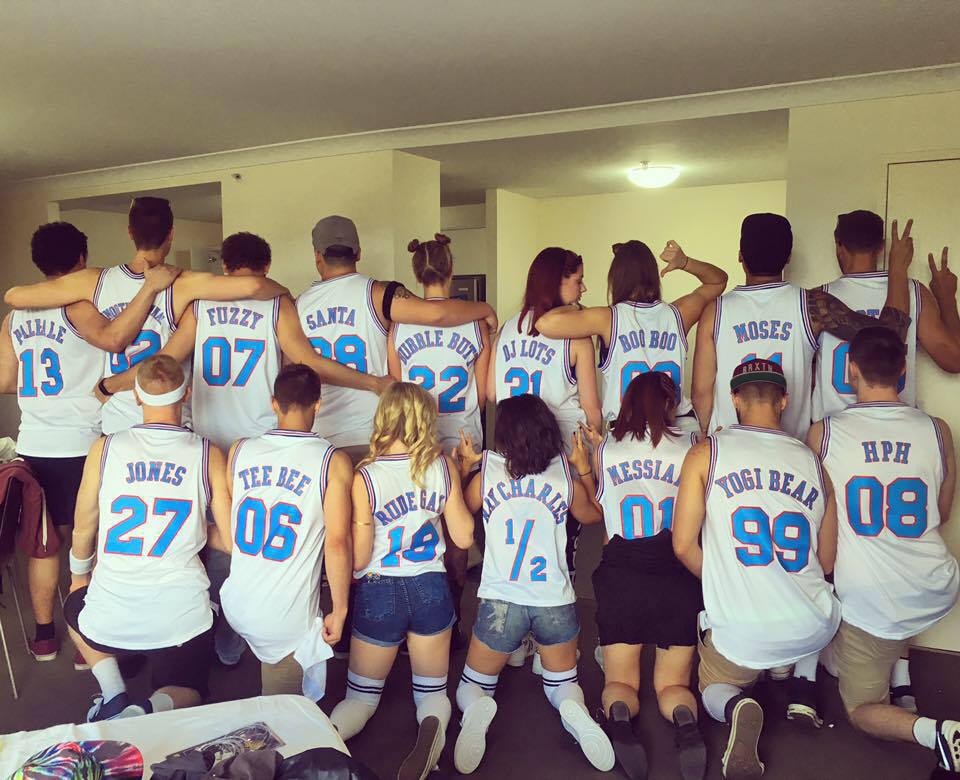 This was the last music festival I attended while living in Sydney, and it was definitely good fun.
While there were a lot of aspects of Groovin The Moo I didn't really enjoy – our squad totally crushed it with our festival gear.
Amazing day of dancing with good friends to quality tunes.  Safia, Golden Features, and Alison Wonderland played incredible sets.
TUNESQUAD–ASSMEBLE
---
Love & Loss in Sydney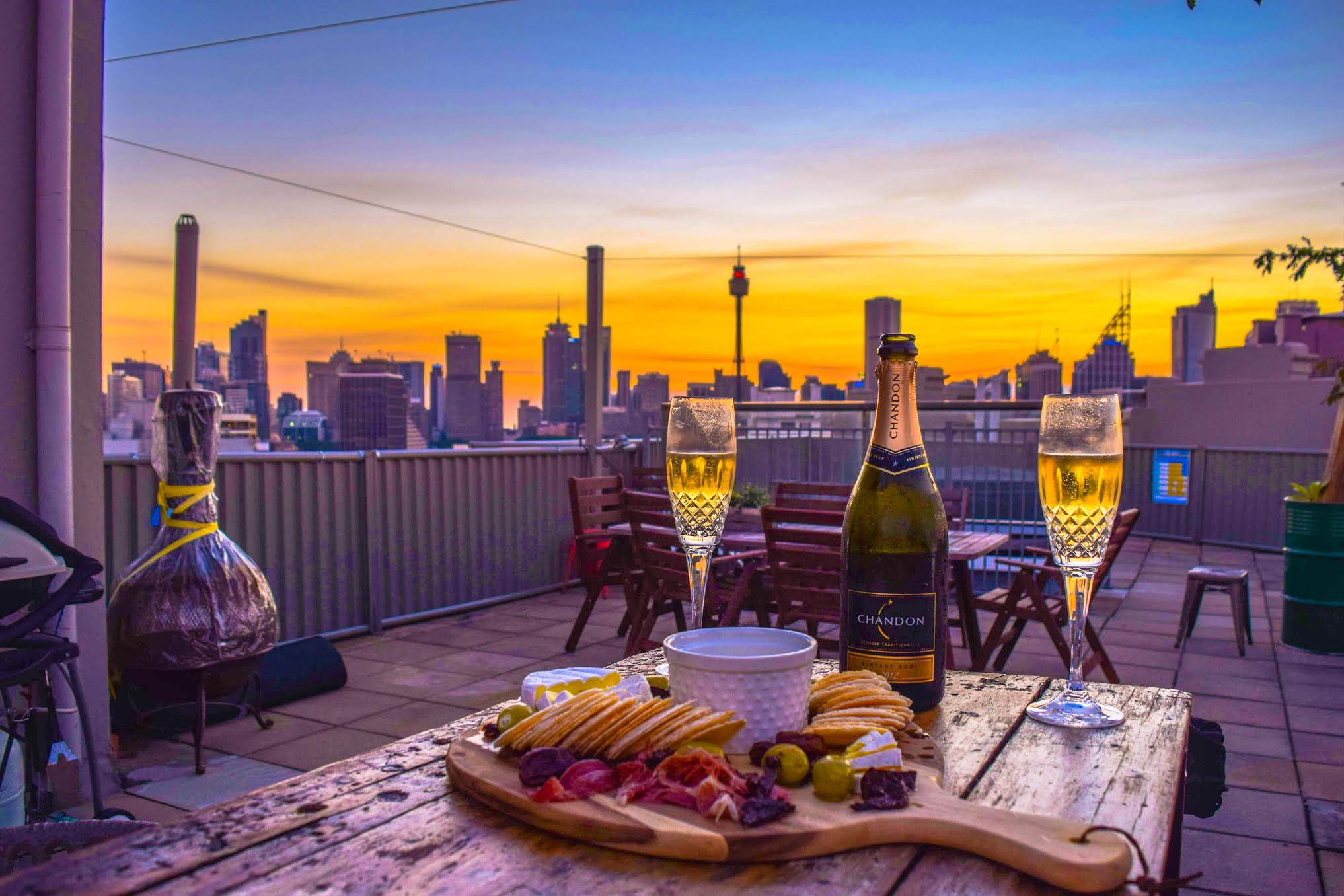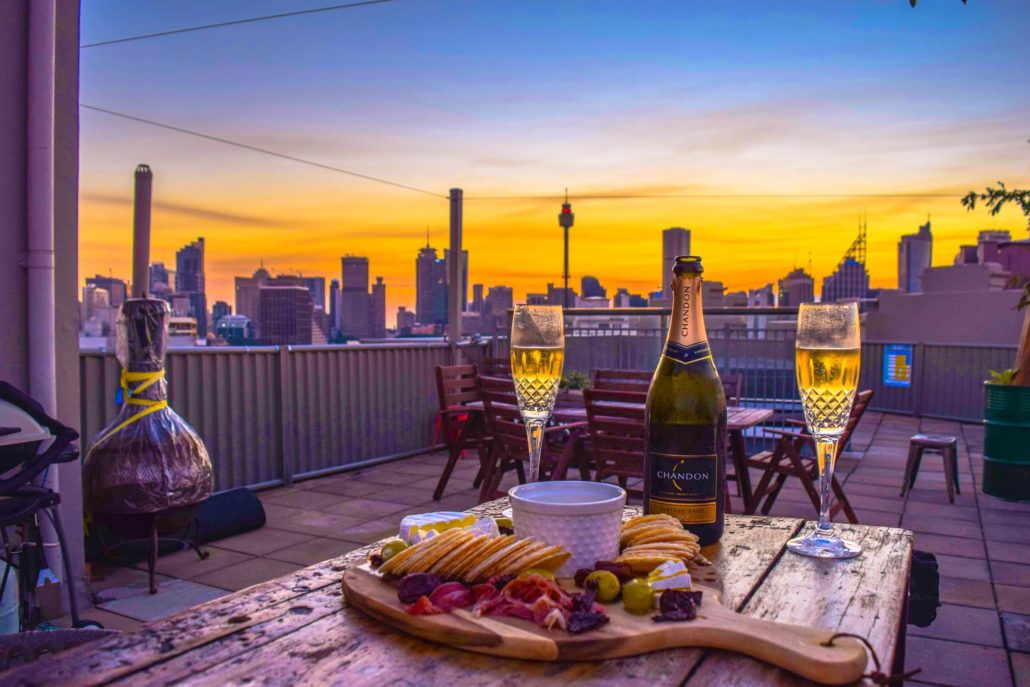 When it comes to dating – traveling had always kind of inhibited any type of long-term relationship.  But since I was living and working full-time in Sydney, I was able to start seeing someone.  While this relationship had turned into something quite serious, it has recently ended in a rather unexpected, immature, and shocking fashion.  These things happen though, and I've learned the hard way that people aren't always what they seem to be.
As the saying goes…
"Tis better to have loved and lost than never to have loved at all."
But sometimes I'm not too sure about that…
---
Sydney Going Away Party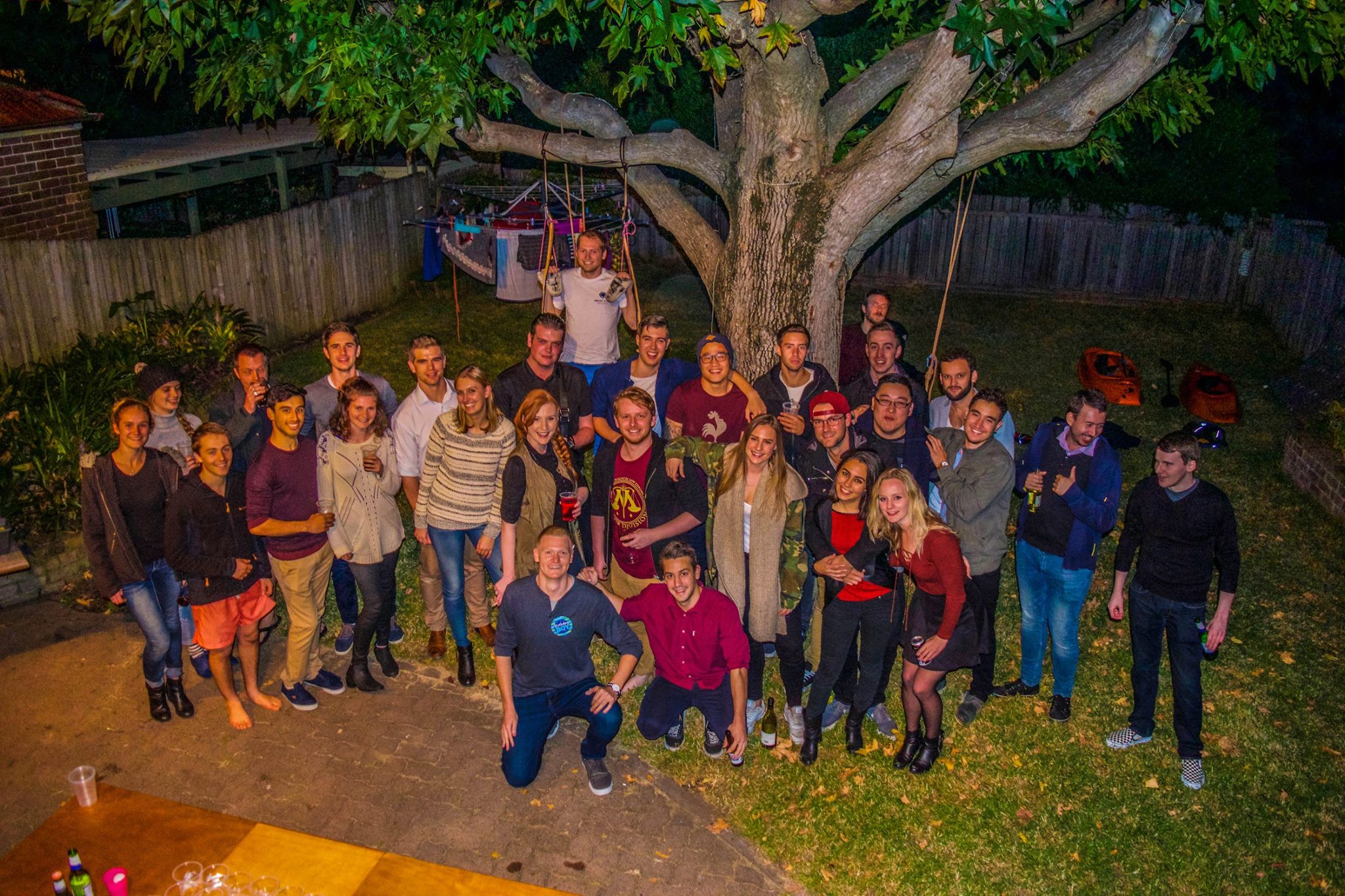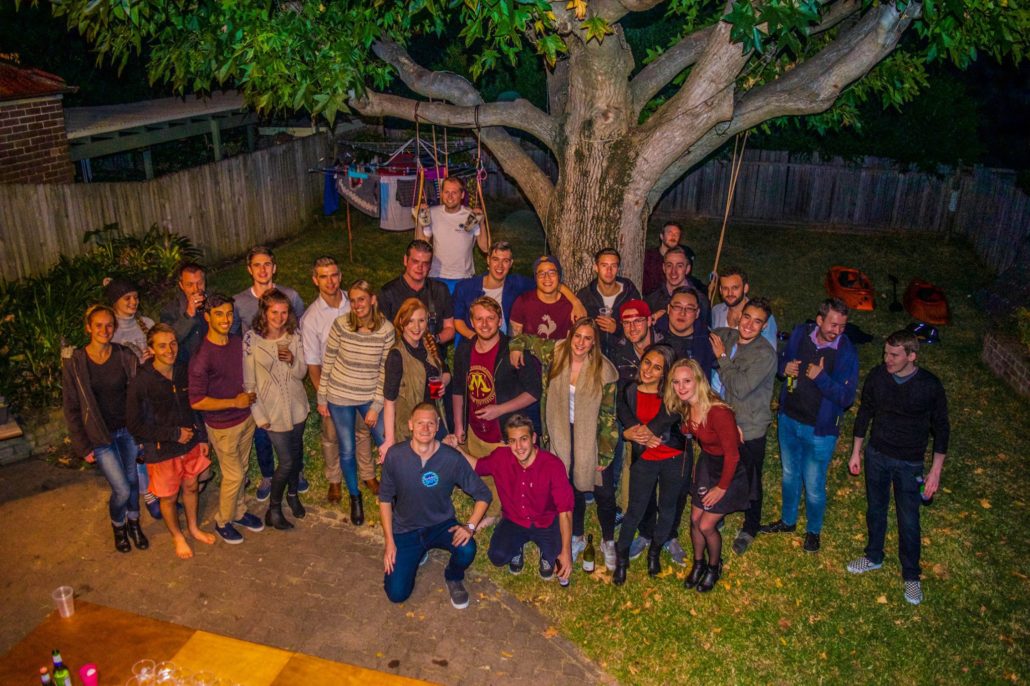 Was a bloody ripper mate…
I've always enjoyed throwing house parties, and my going away function in Sydney was one hell of a party.  It was great to get all my Sydney mates together in one place, and spend one final evening of debauchery with some of my favorite people in the world.
I hate goodbyes…but I'm already looking forward to my "welcome back" party.  :-)
---
Singapore in Style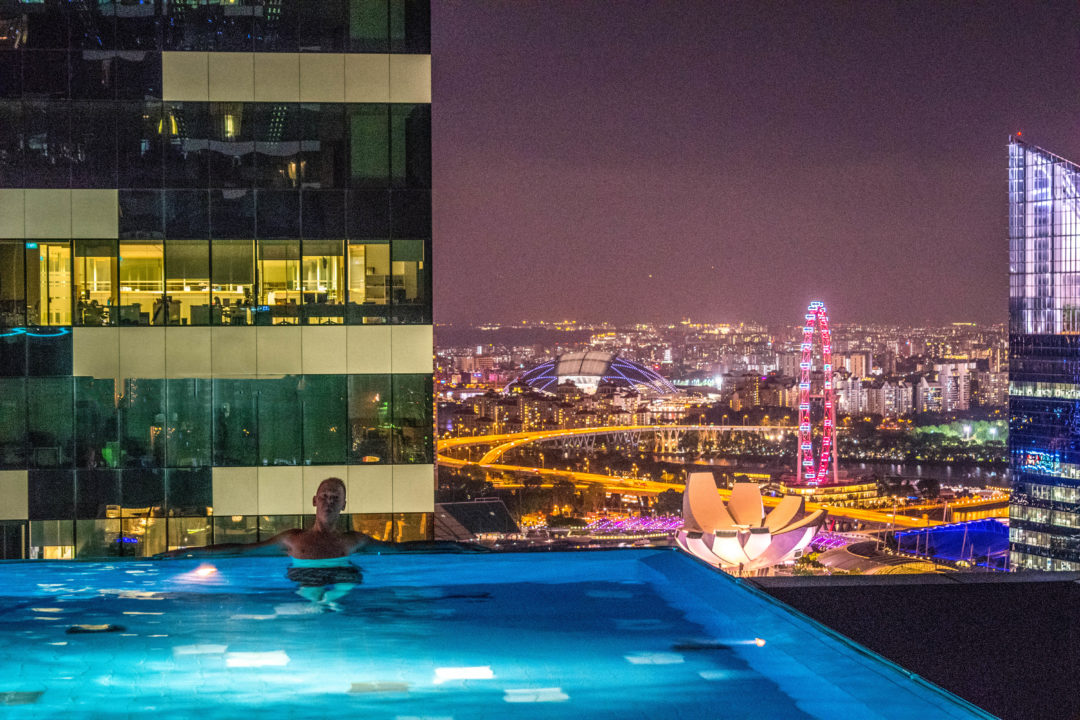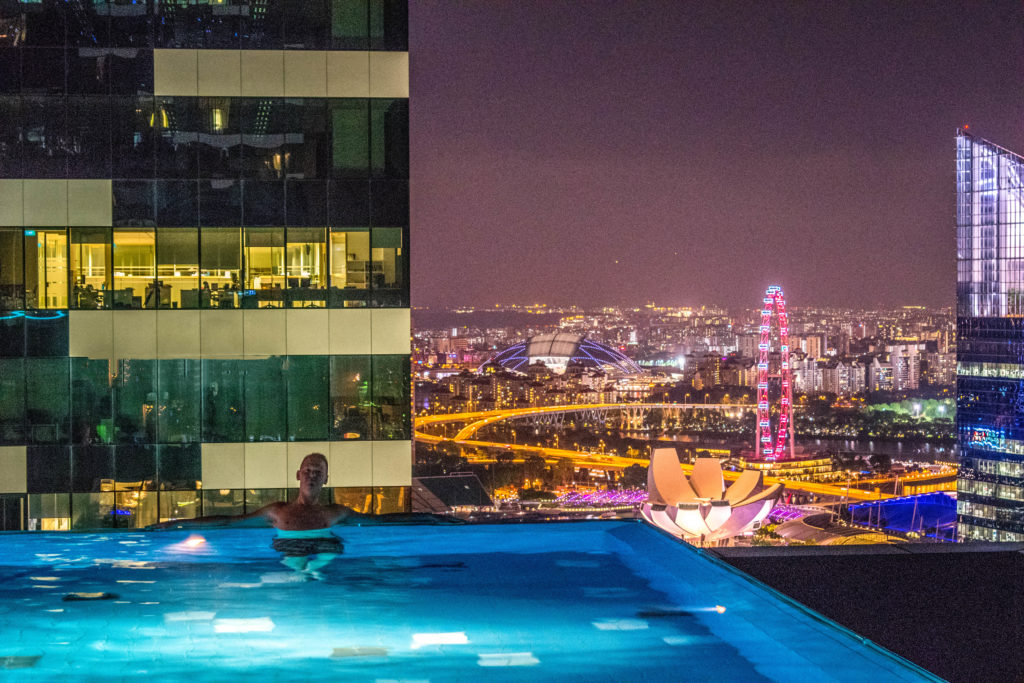 The first stop on my summer travels was the beautiful city / country of Singapore.
I had visited a couple times before, but this was the first Singapore visit with my DSLR — so I spent 3 whole days running around the city taking pictures of absolutely everything.
I gotta say– I think I got some pretty epic shots.
I was also hosted by the amazing Westin Singapore hotel during my stay, and lived it up in pure luxury.
Was the perfect beginning to my summer travels…
I also bought a new MacBook Pro at the Singapore Airport – which was desperately needed.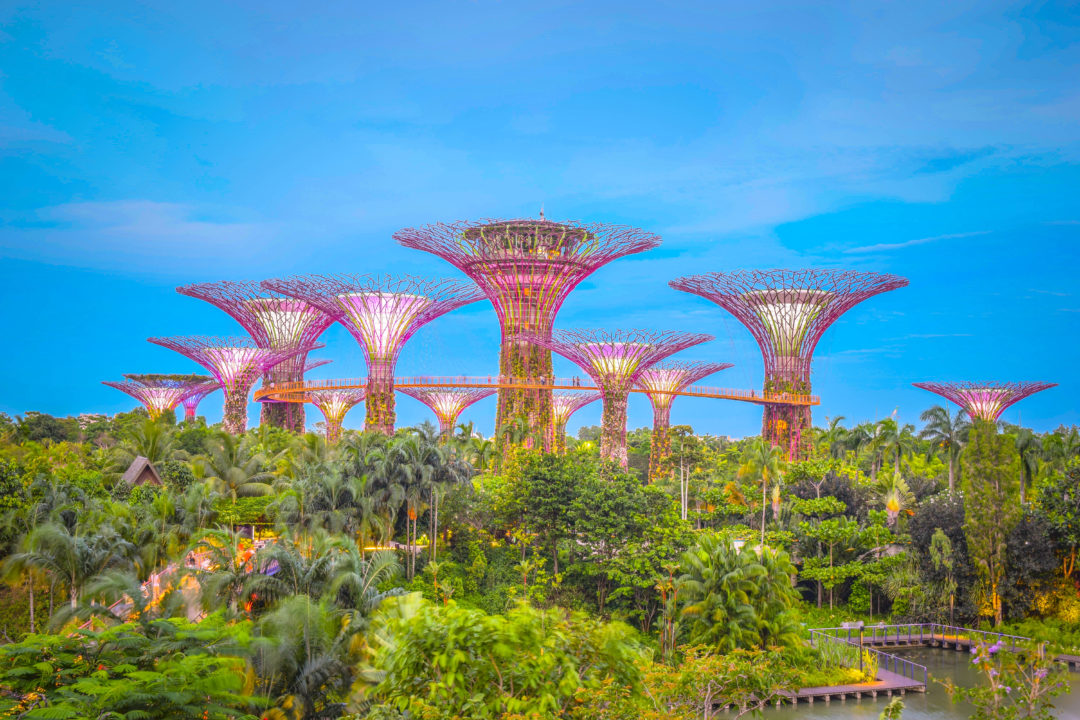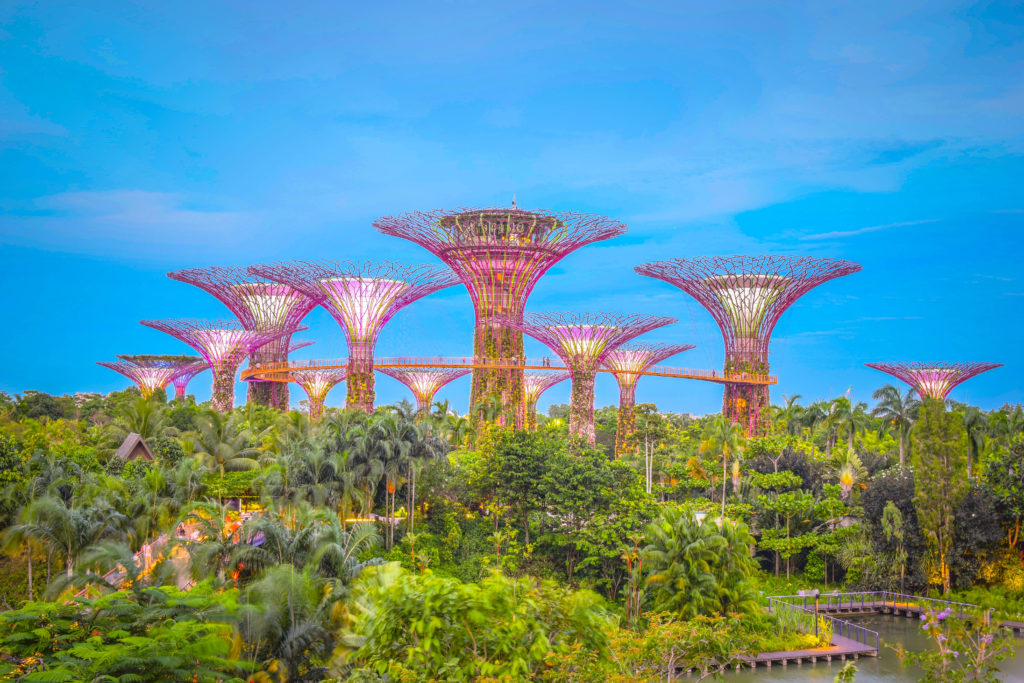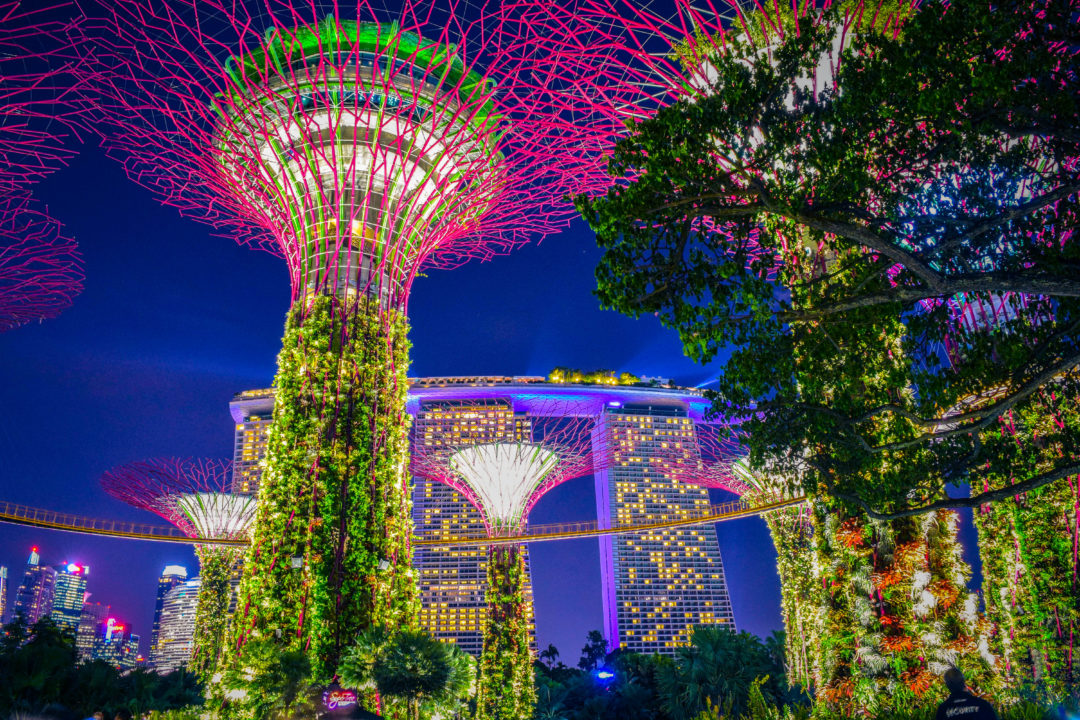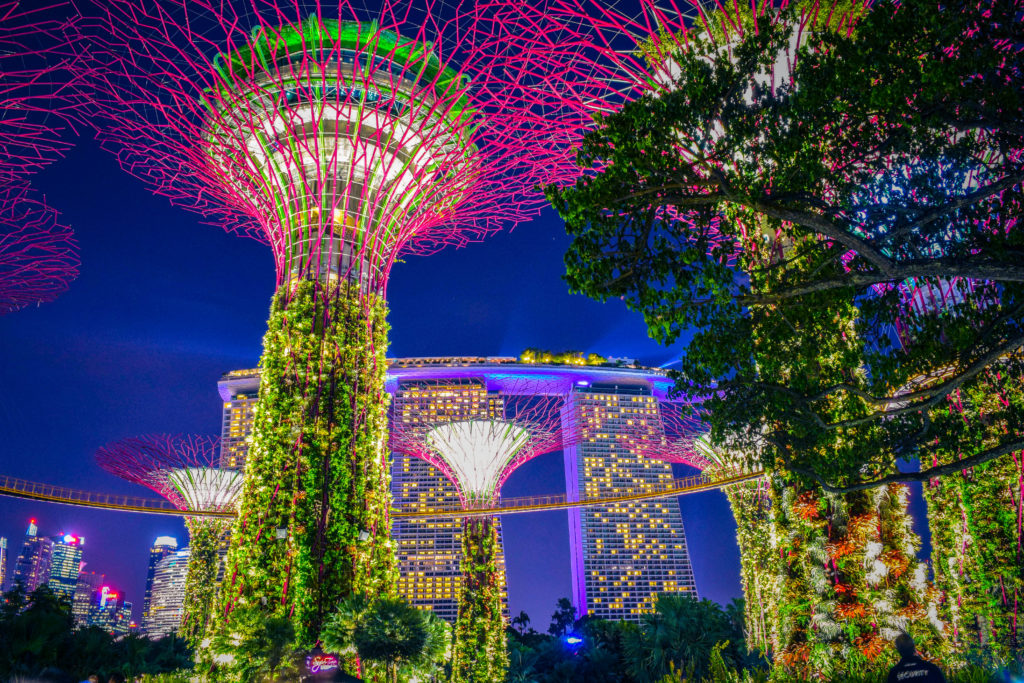 ---
June in Sri Lanka + #TBCAsia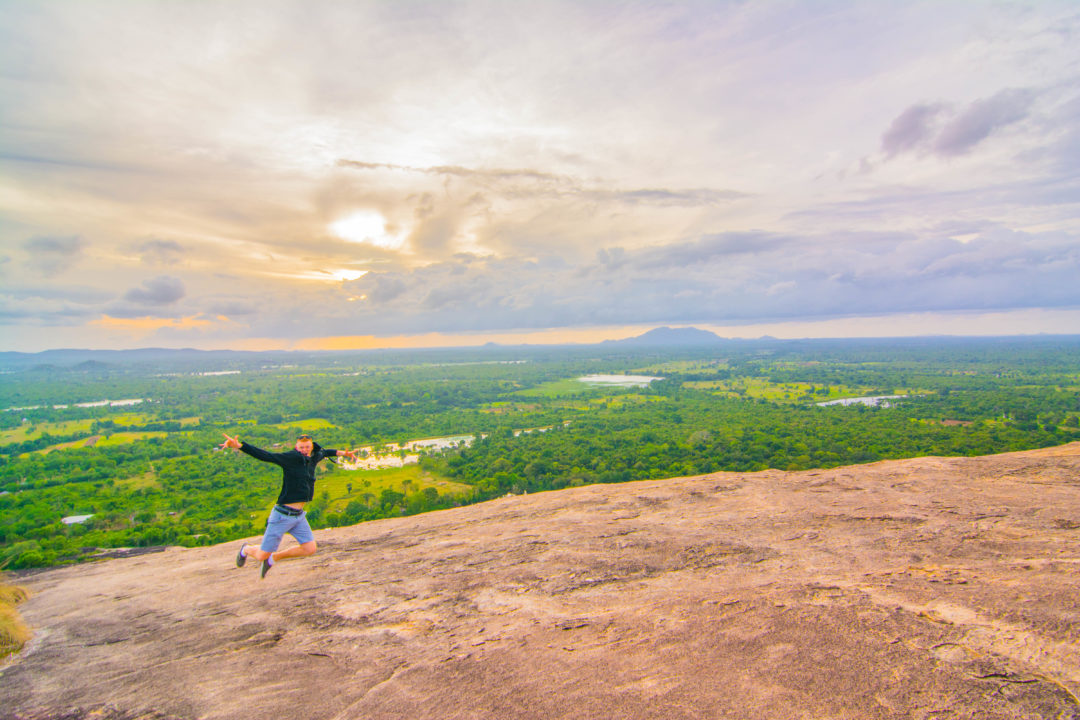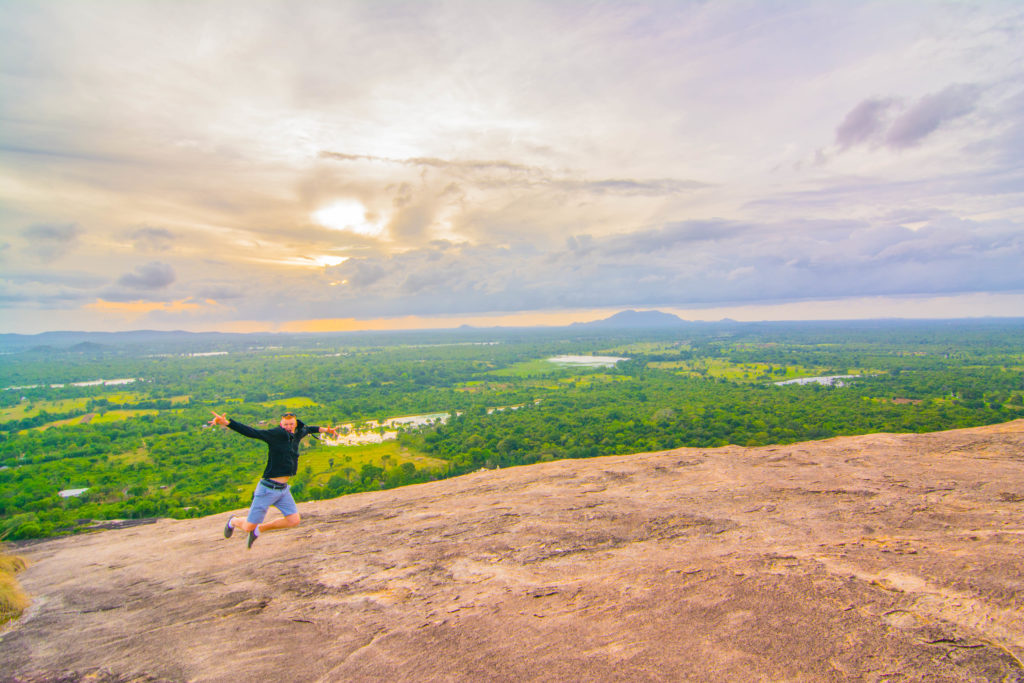 Sri Lanka was the first country I ever felt like a true "solo traveler", and as previously mentioned, was where I launched Jones Around The World.
So when I got invited to be a hosted blogger for TBC Asia, I could not have been more stoked to return to where it all began.
I spent the entire month of June traveling around this stunning country, and I feel like I could have easily stayed another month or two.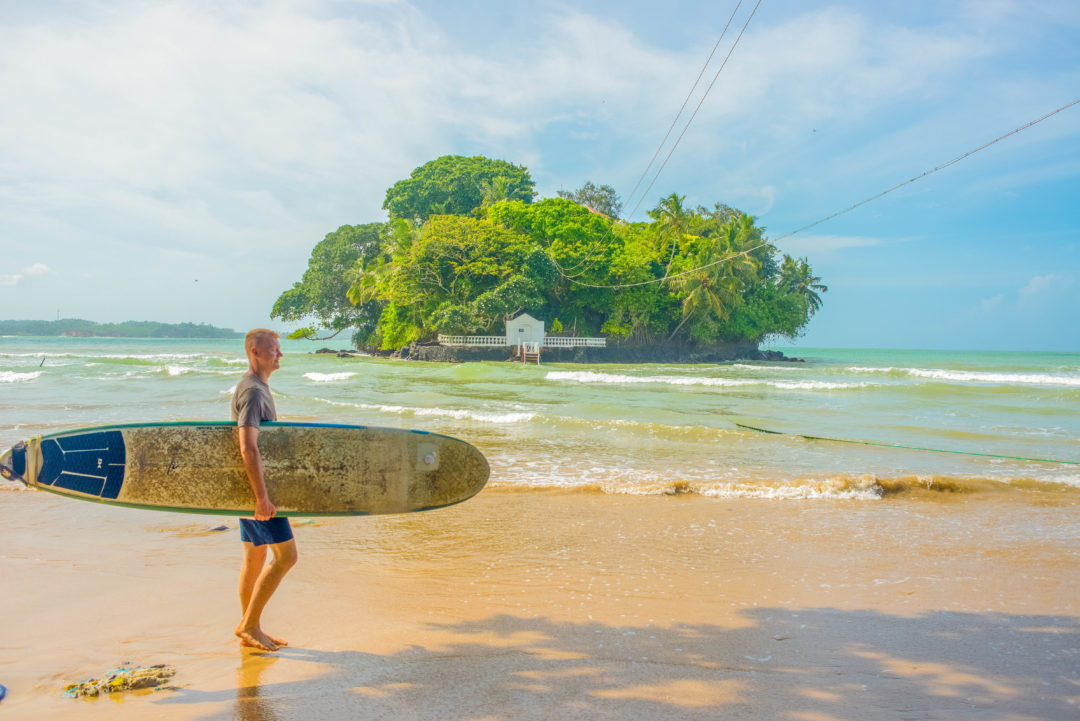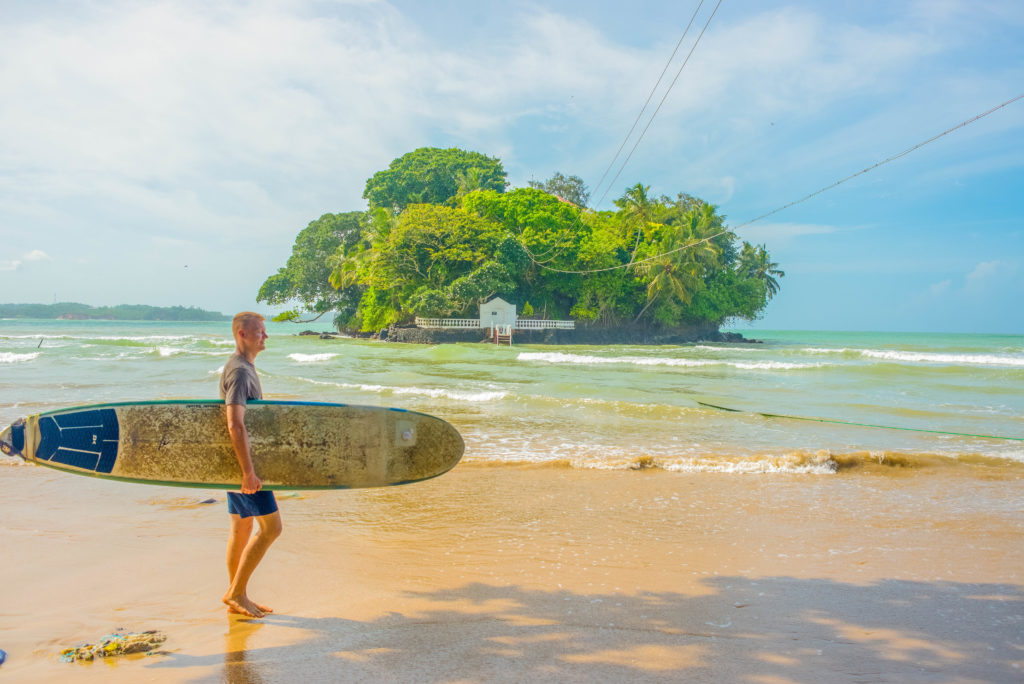 Read all about my Sri Lanka adventures:
Attending my first Travel Blogging Conference was definitely the highlight of this month though.  It was incredible to meet and travel with some awesome fellow bloggers!  I learned quite a bit, and left the country feeling inspired to achieve much more when it comes to this site.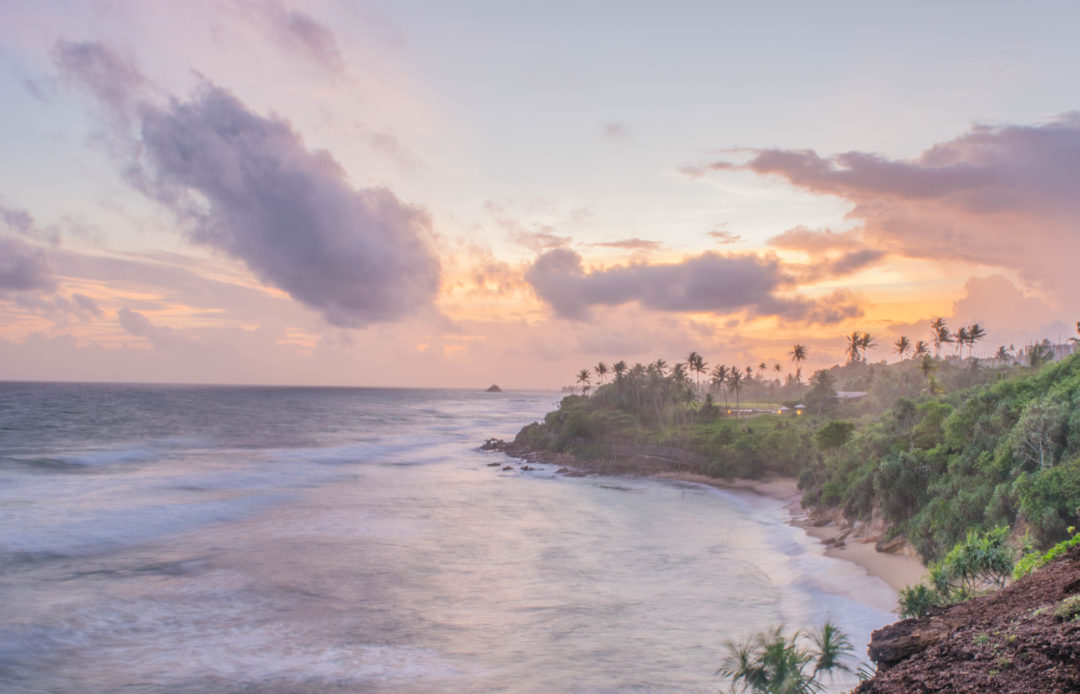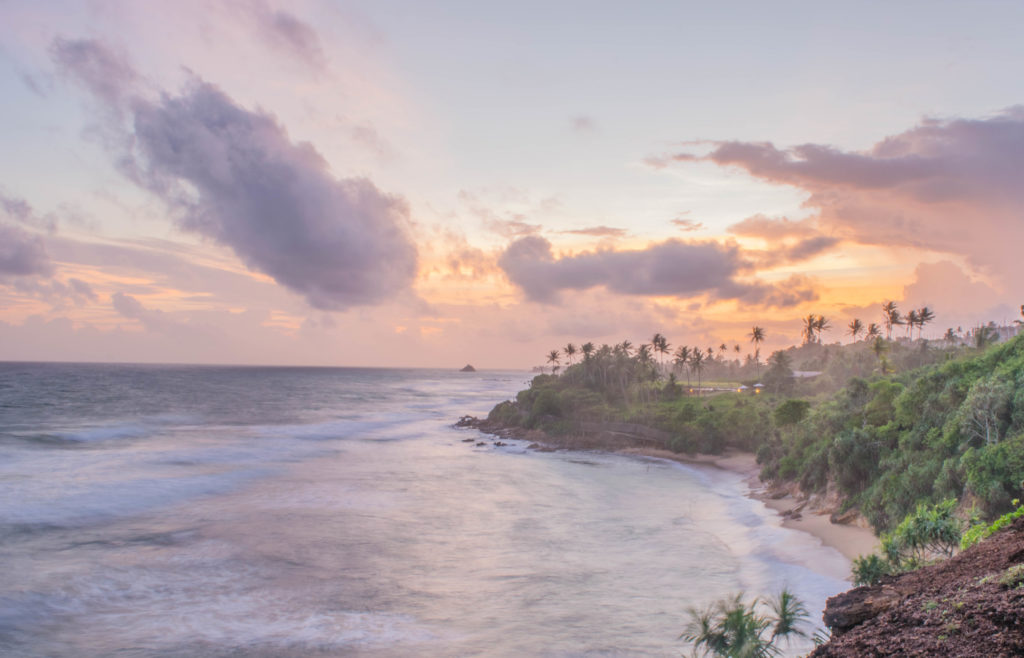 ---
Photographing Paris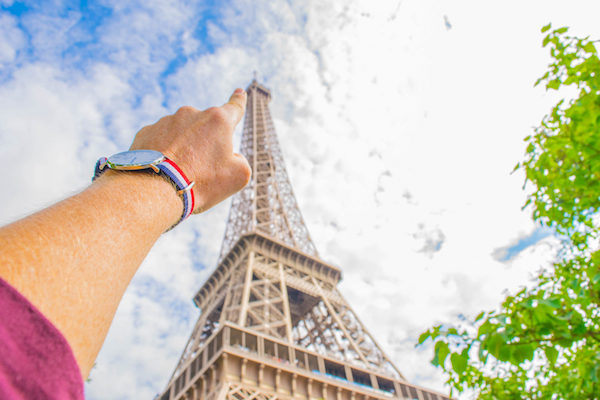 Paris is a city I have visited on numerous occasions during my time working as a European travel guide, but I was excited to get back for a repeat visit to take photos of absolutely everything.
Paris is one of the most visited cities in the world, and there's a reason for that.  It really is a gorgeous place, and I had a solid 3-day stay running around the city.  Unfortunately, I didn't have the best weather when I was there, but I still managed to get some cool shots.
I stayed at an amazing hostel called Les Piaules, and enjoyed a nightly glass of wine on the rooftop terrace overlooking the city.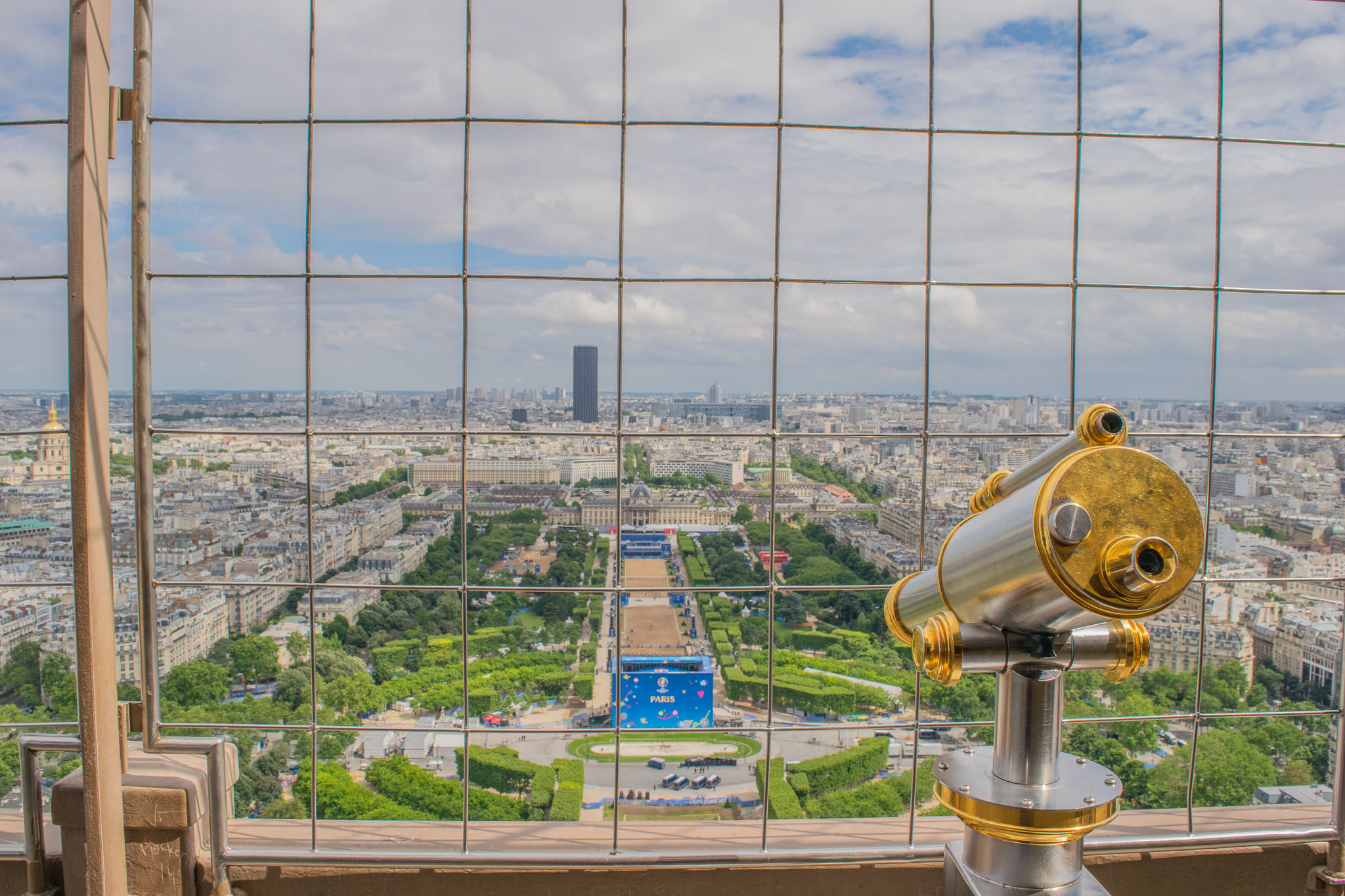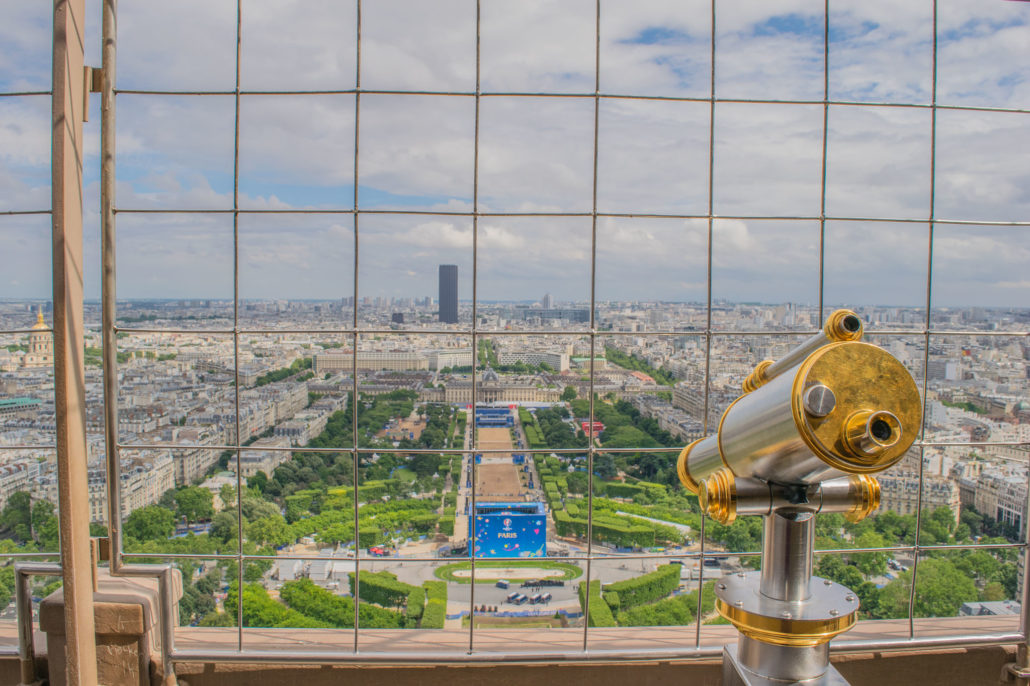 ---
Balaton Sound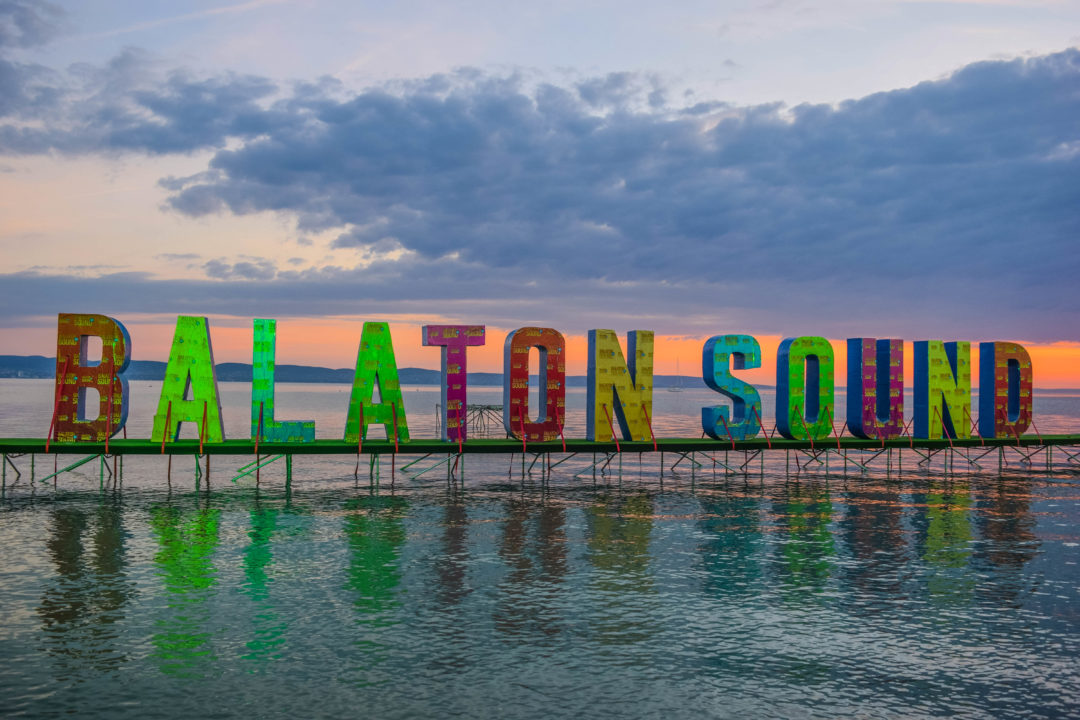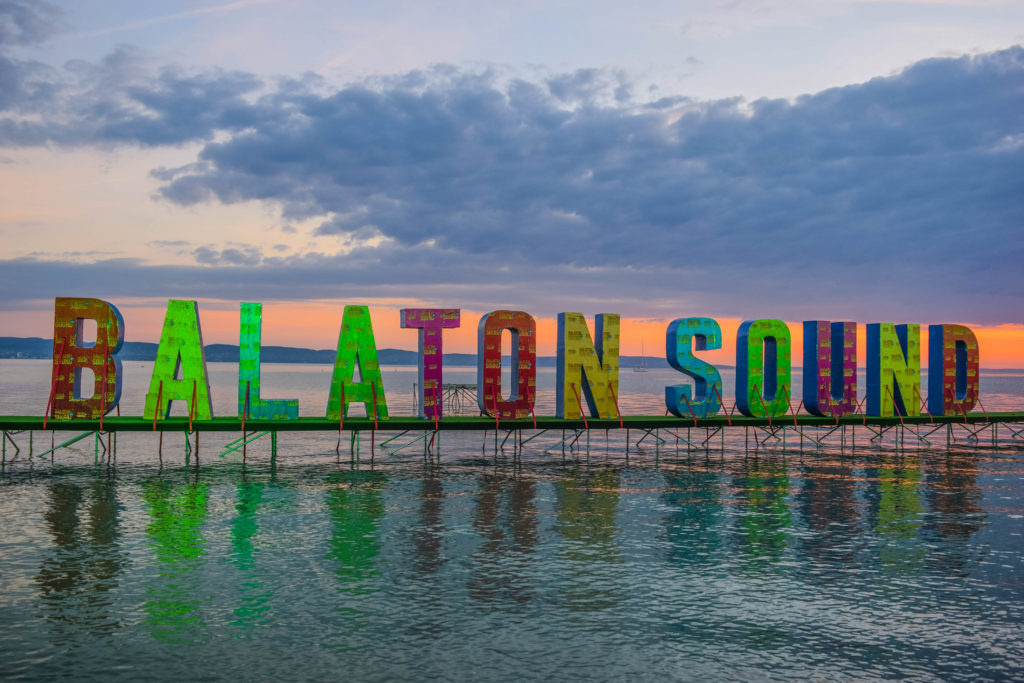 If you haven't already, make sure you check out my article on why I think Balaton Sound is the best music festival I've ever attended.
I only went because I knew I needed to get out to Eastern Europe, and found a flight to Budapest for 40 euro the day the festival began.  So I applied for the press accreditation (after the deadline has passed), and received the amazing news that my application had been approved.  This last-minute trip was slowly coming together.
The issue then was that I had no friends to go party with, and no where to stay – but thanks to the power of Facebook, I got lucky and found an open spot with some truly incredible people.  They welcomed me into their little rave family with open arms, and we had such a solid time partying it up at the beautiful Lake Balaton.
Shoutout to Baywatch Crew!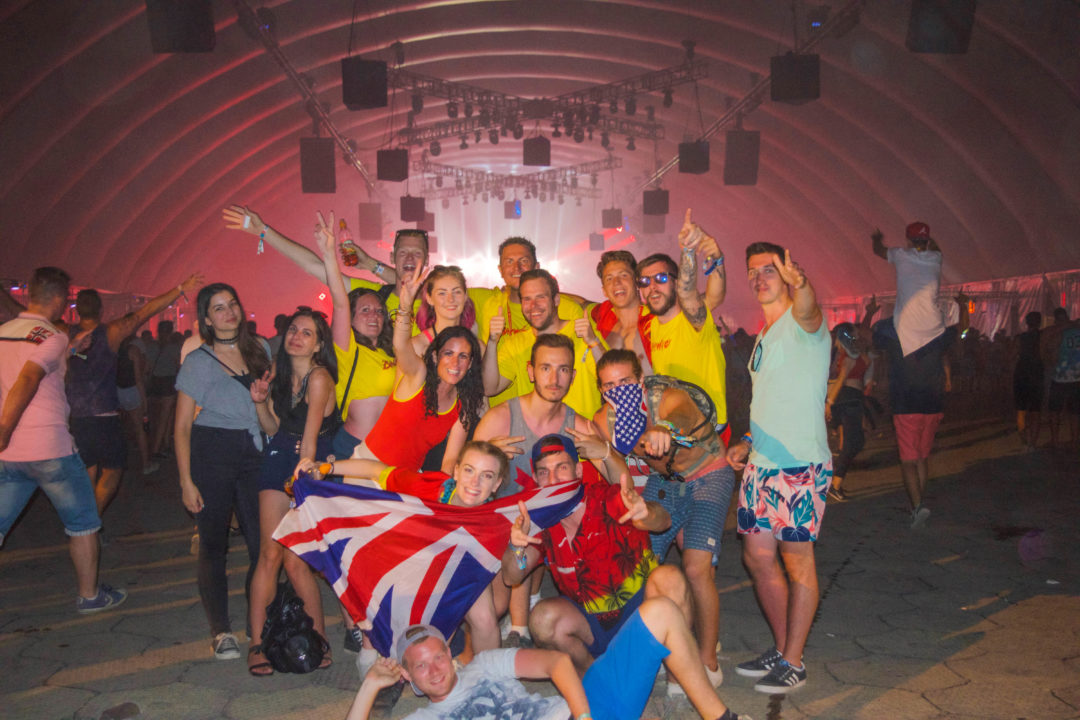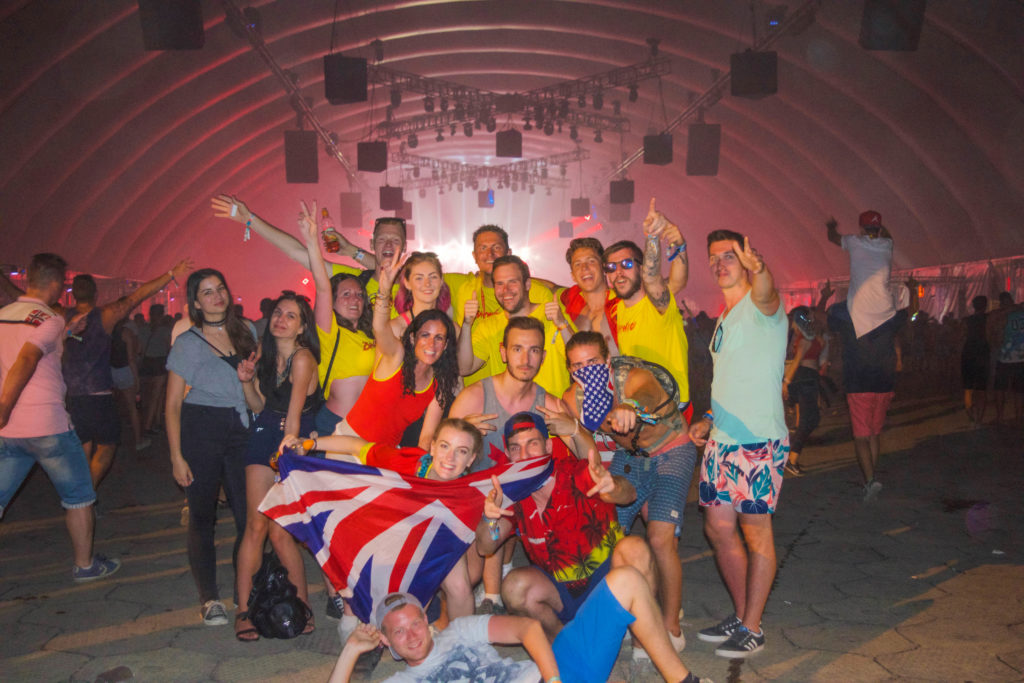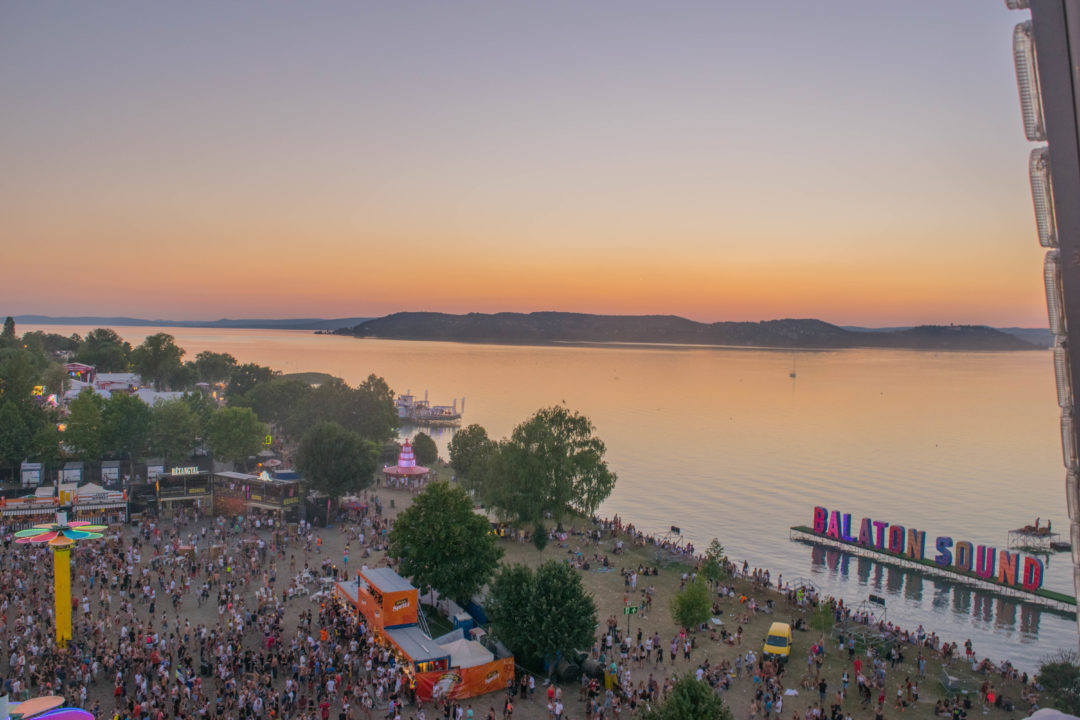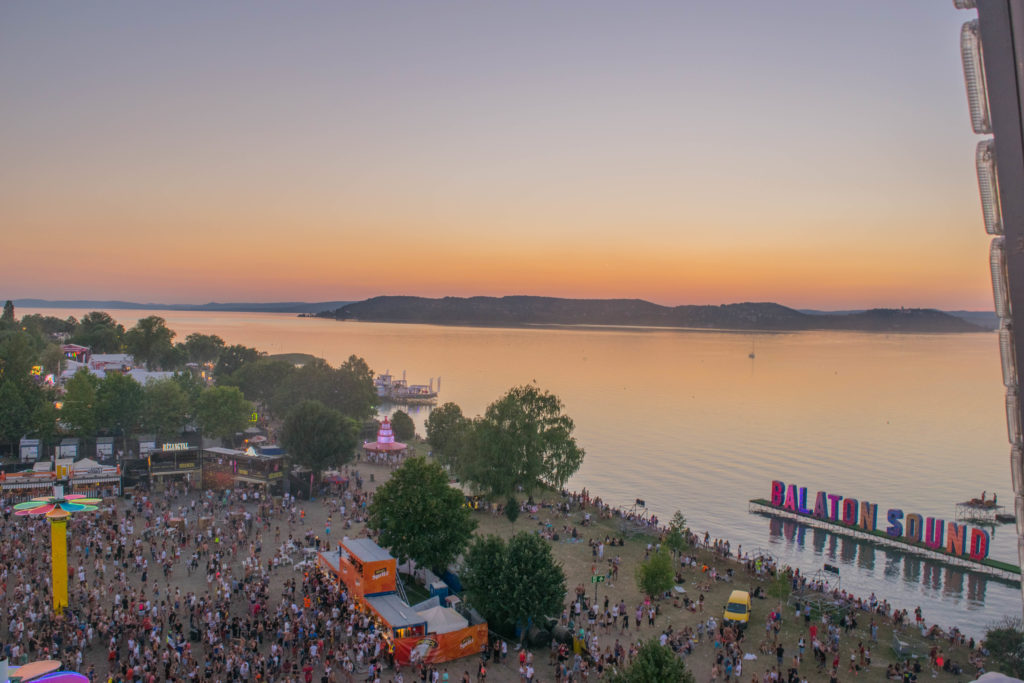 ---
Exploring Budapest + Belgrade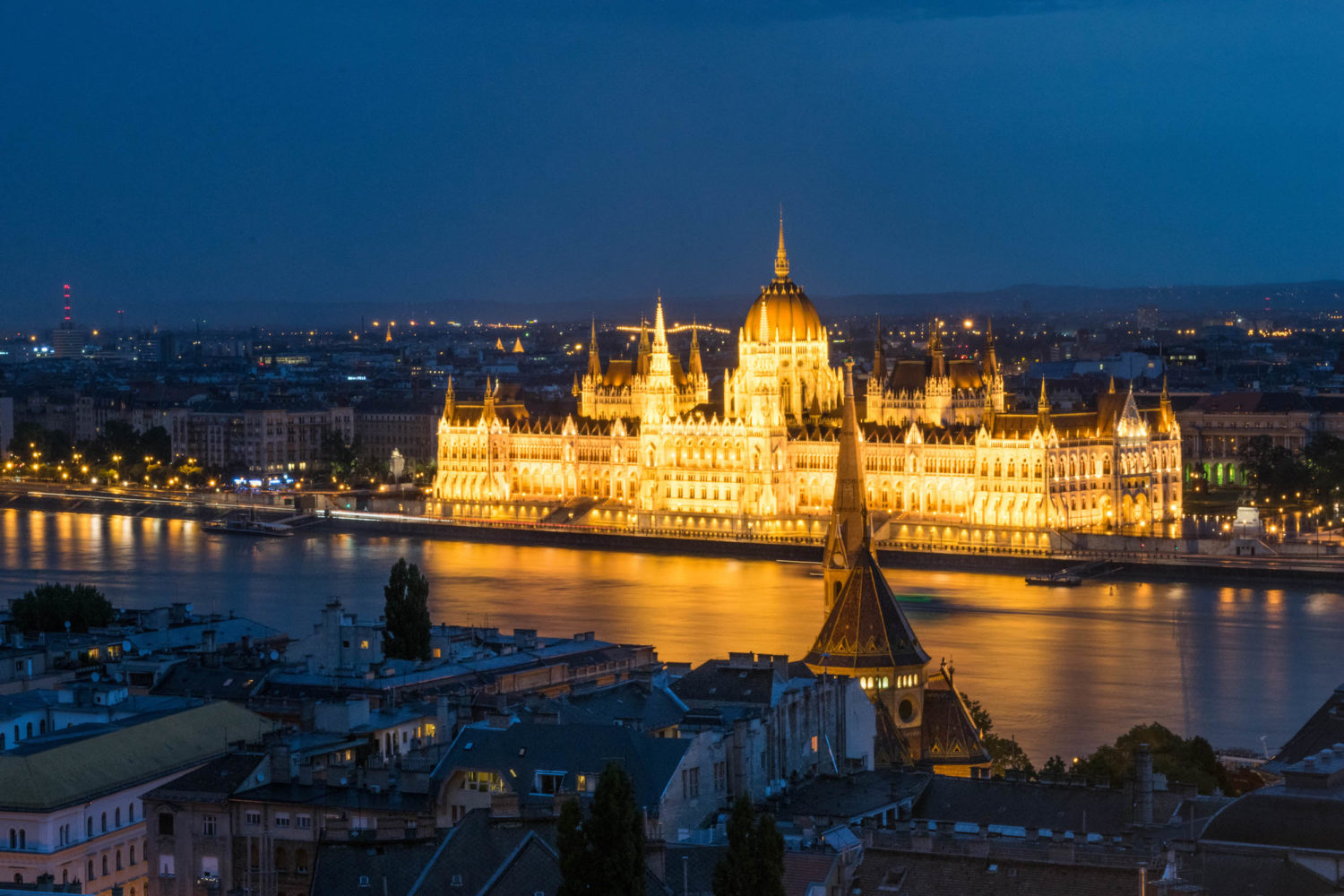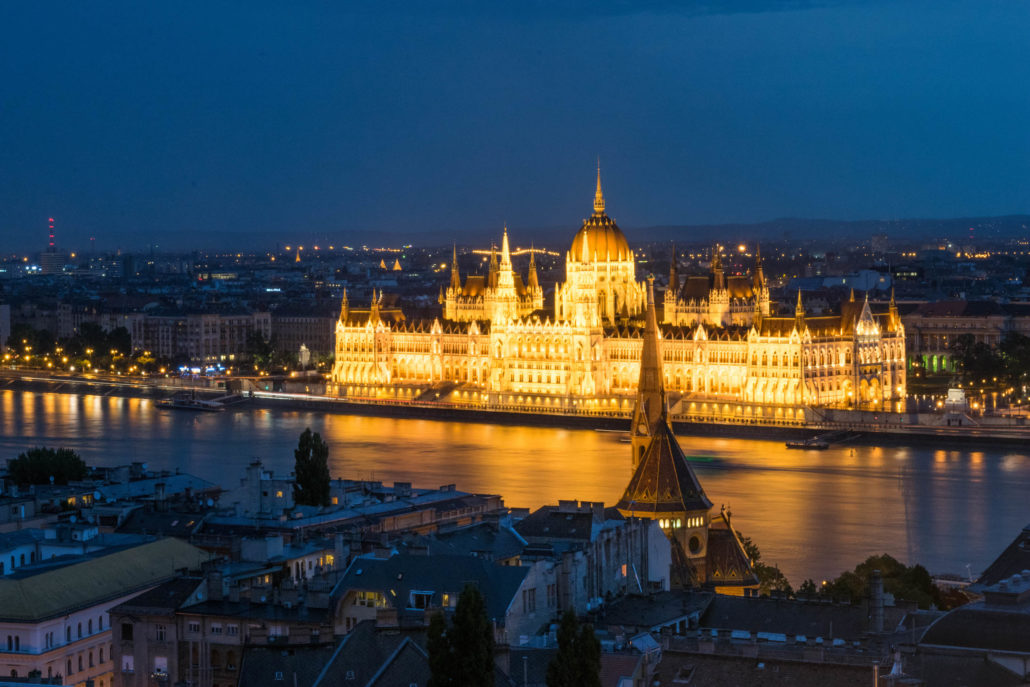 After an intense week of partying at Balaton Sound, I was looking forward to a bit of relaxation — but there is little down-time in the life of a travel blogger.  I spent the week re-discovering my love for Budapest, and then taking a night-bus down to Serbia.
Budapest – It definitely is one of my favorite cities in the world.  There's so much to explore, delicious food (and beer), and it's very cheap.




Belgrade
 I wasn't too happy about my time spent in Belgrade.  I had awful weather the entire time I was there (mid-July), and the city just felt a little bleehhhh.  I did find some delicious food, and learned a bit about the city – but I do think I need to head back to the city again.  I had heard so many great things about this city, and I'm not quite sure what I missed.
Apparently Belgrade has some of the best nightlife in the Balkans, but I was still detoxing from the epic bender that was Balaton Sound.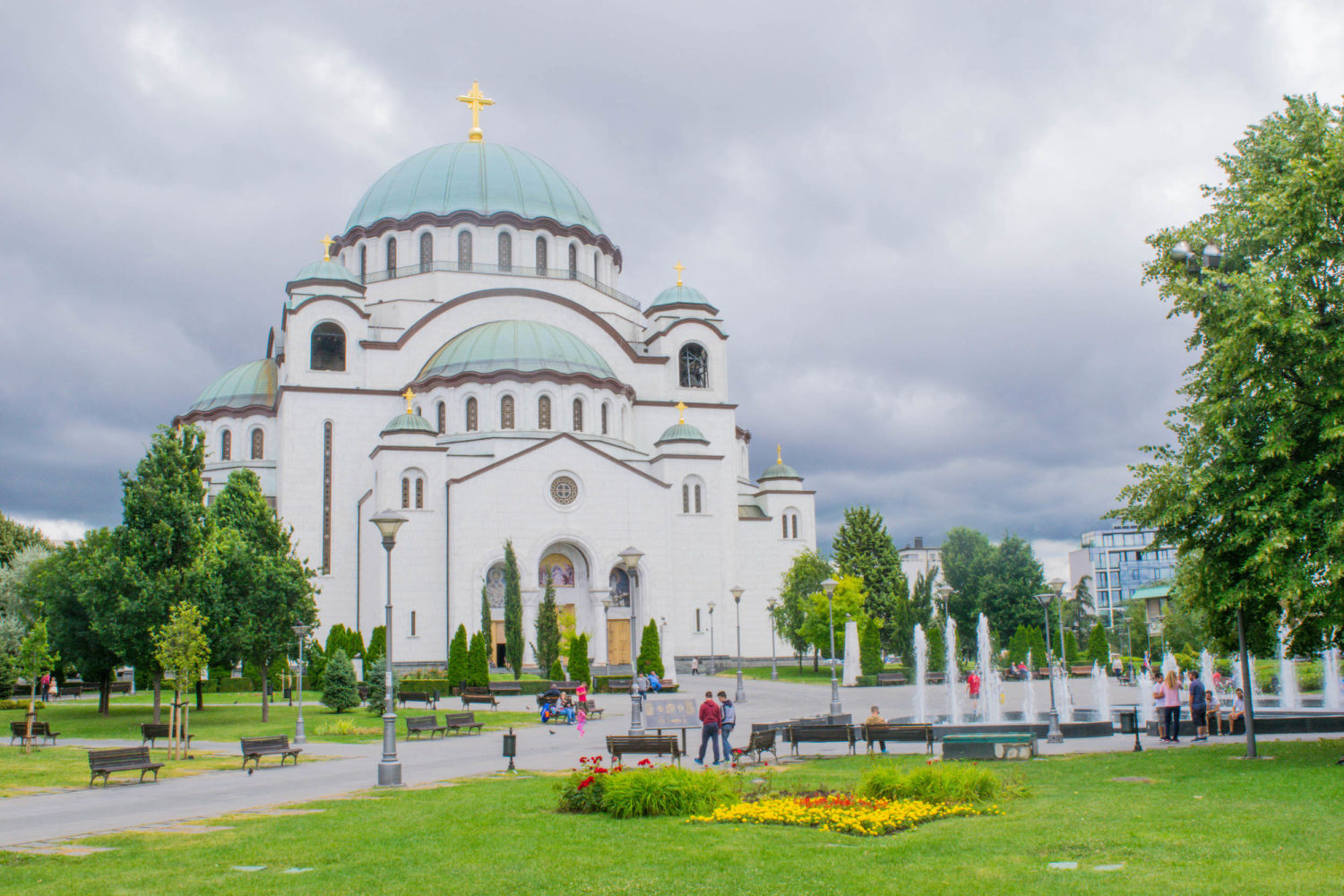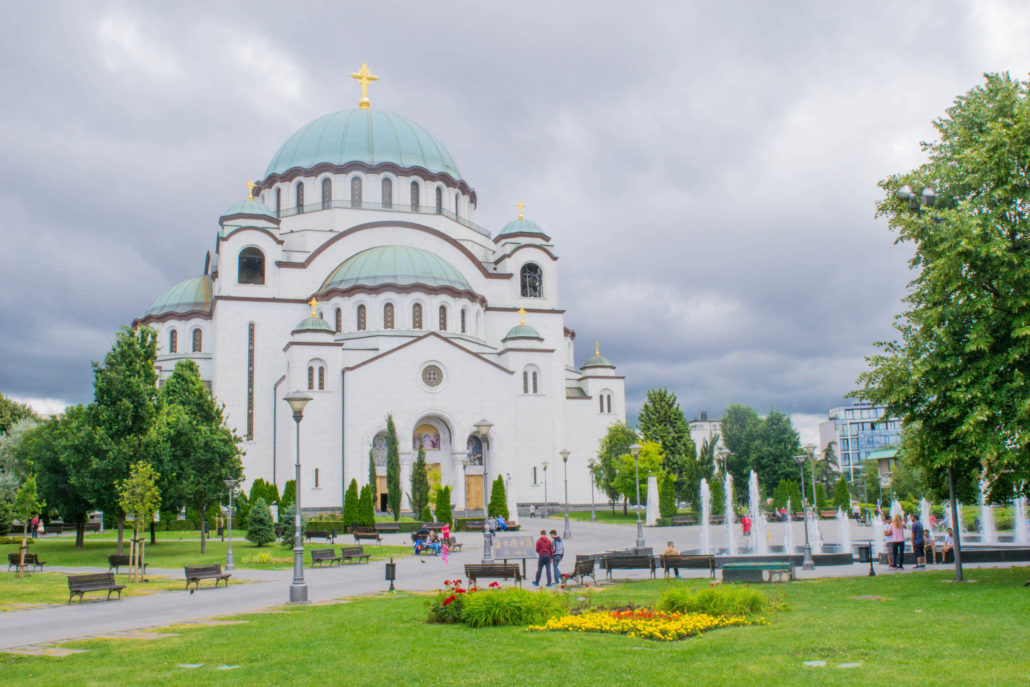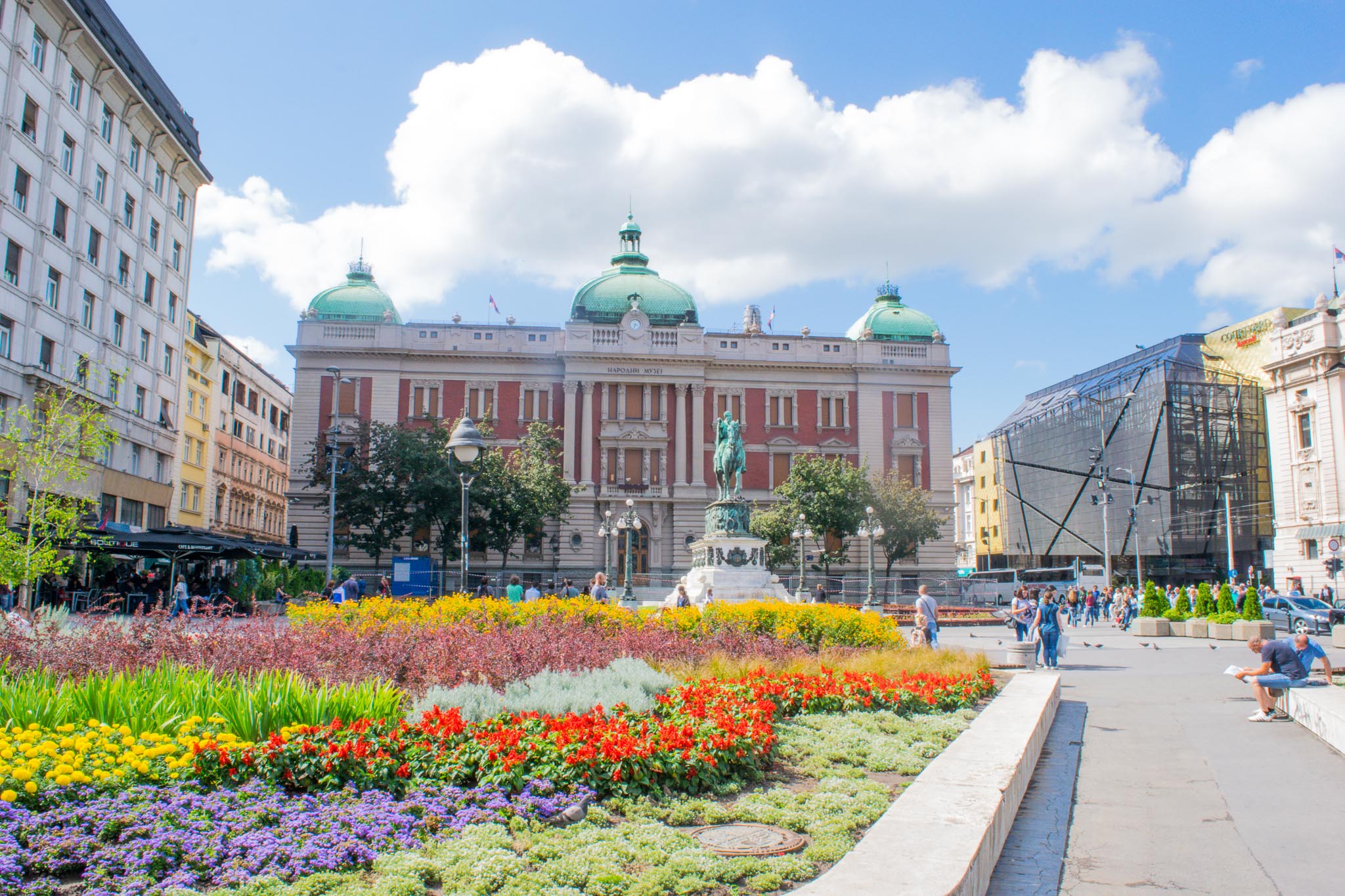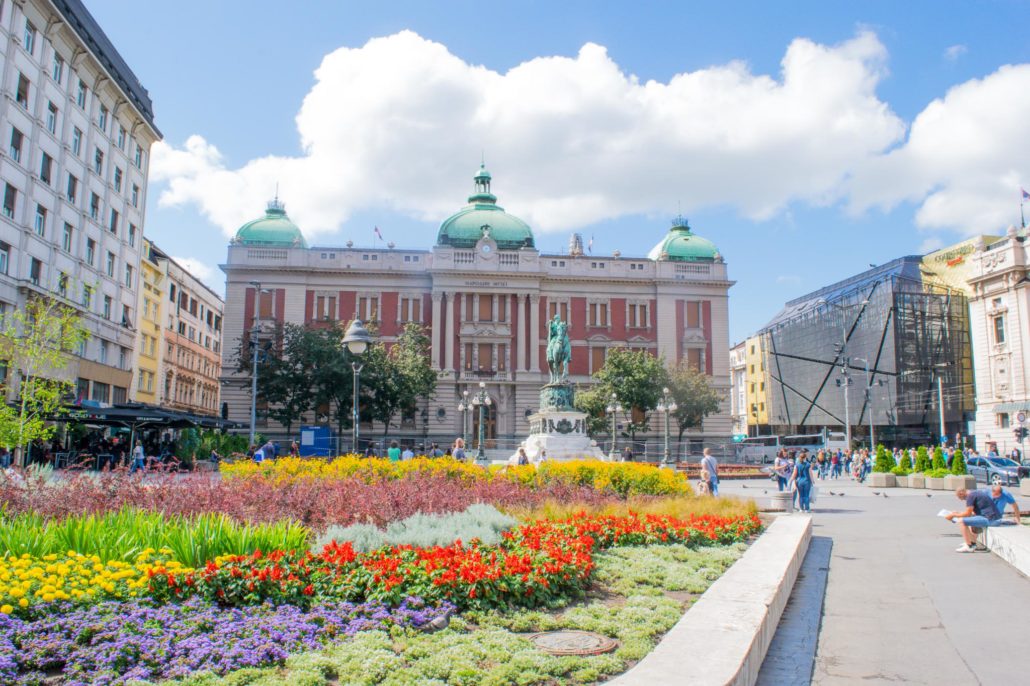 ---
Three Week Balkan Road Trip
I honestly don't even know where to begin…
The Balkans has been a region I've been dying to travel through for years now, and this road trip completely exceeded all my expectations.
I joined forces with two other travel bloggers, the devilishly handsome Dan Flying Solo and the ridiciously fun Lili's Travel Plans, and we hit the road traveling through Bosnia & Herzegovina, Montenegro, Albania, and Greece.
Randomly enough, I had actually never even met them before this trip.  I think we all took a gamble to embark on this three-week road trip with strangers met through the internet, but it ended up working out perfectly, and I couldn't have asked for better company.
The entire trip was jam-packed with beautiful sights, friendly people, and scenic drives.  I fell in love with the Balkans, and can't wait to explore more of the area in the future.  :-)
---
BOSNIA & HERZEGOVINA
Beautiful bridges, winding roads, and stunning landscape were three of the highlights of this amazing country.  Road tripping through Sarajevo, Konjic, various lakes and viewpoints, and Mostar.  This country was constantly surprising me.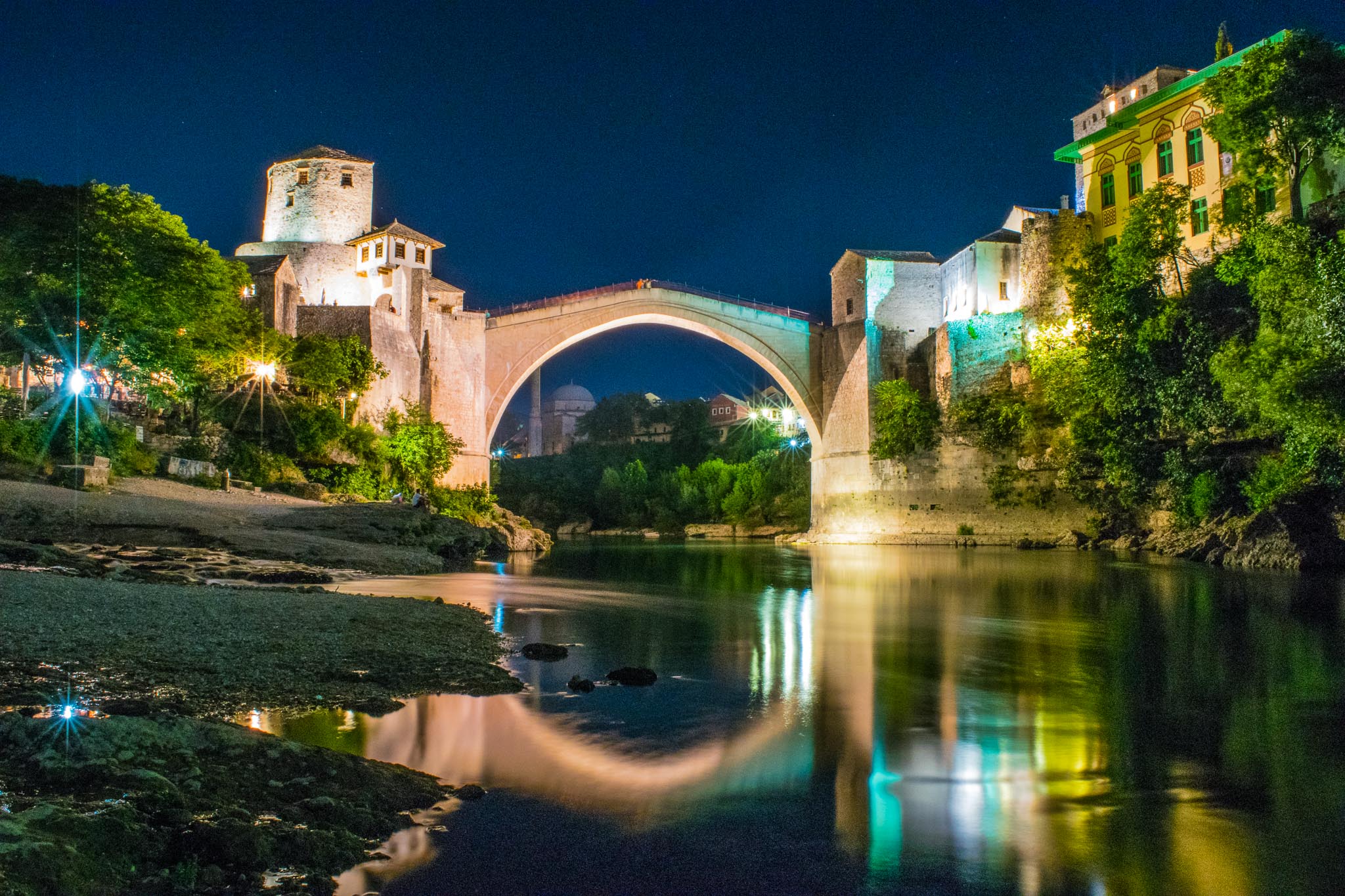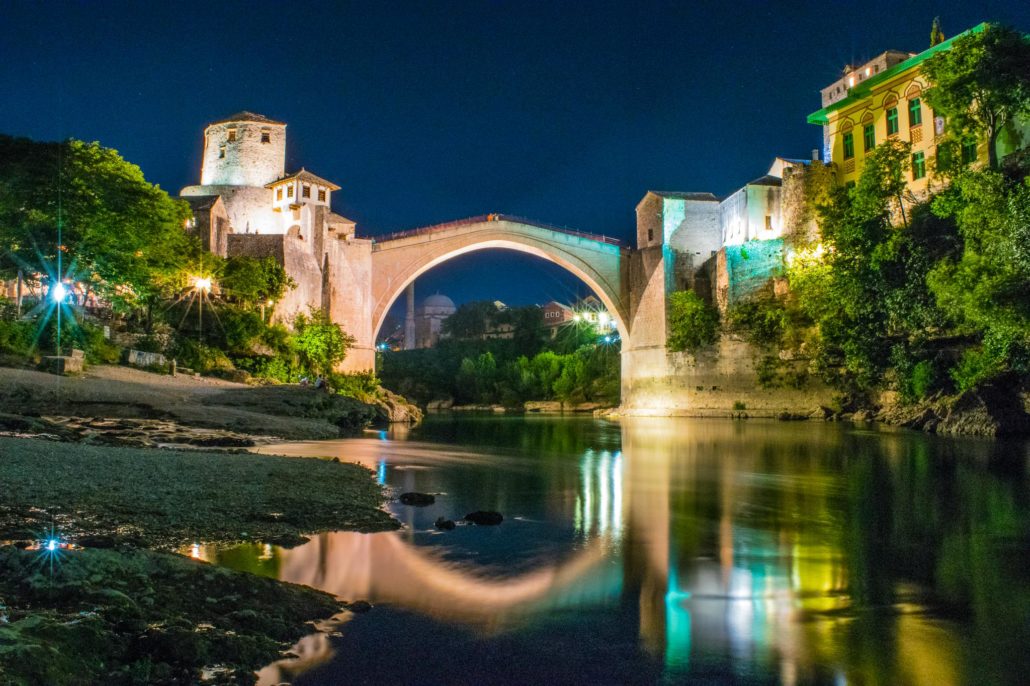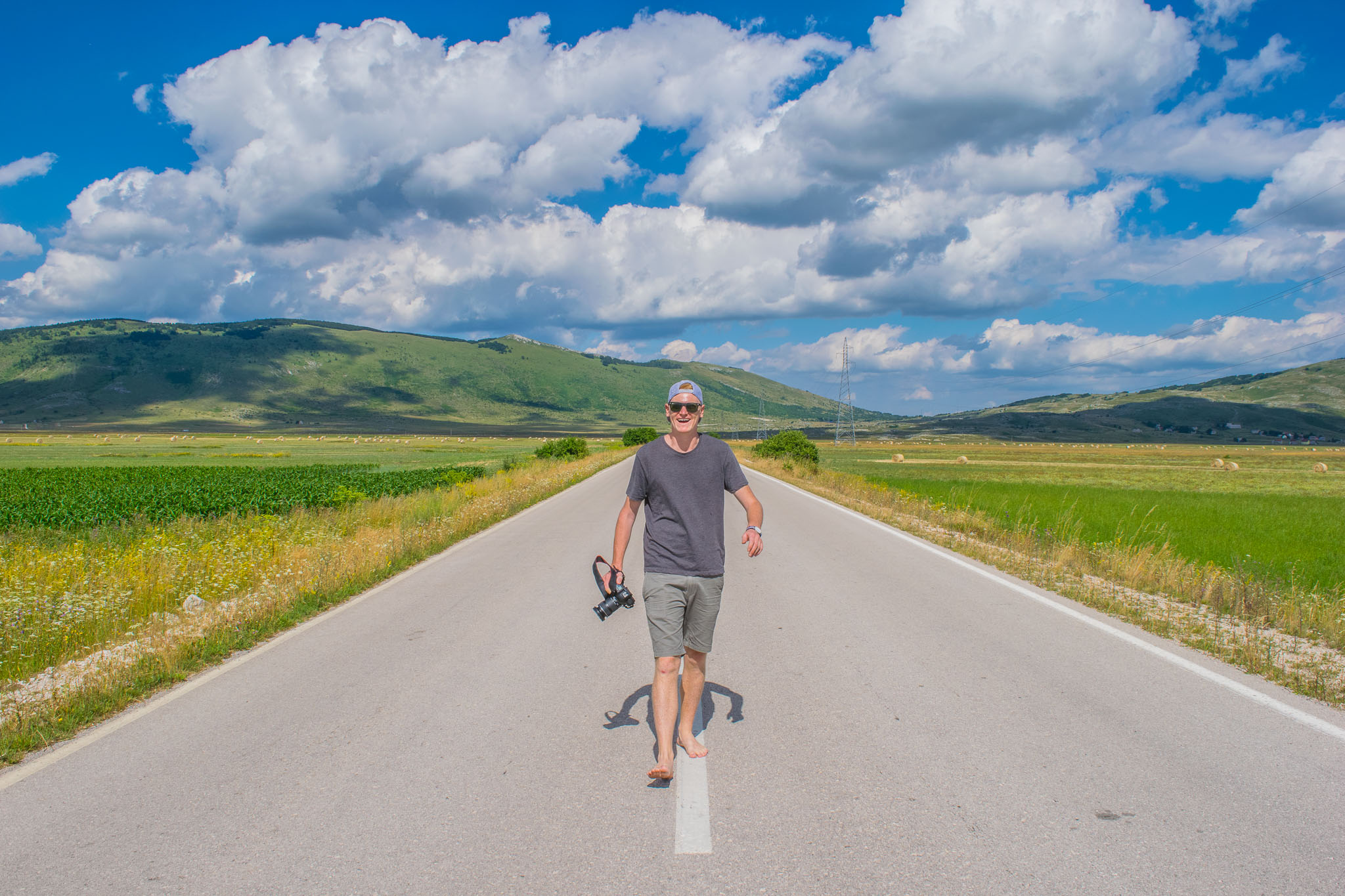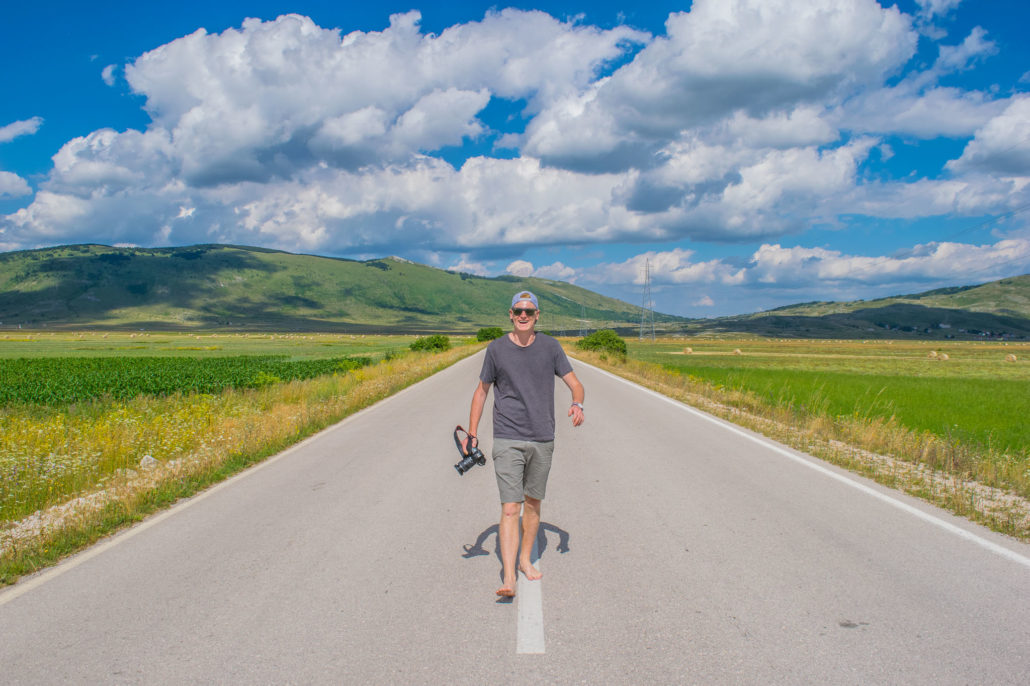 ---
MONTENEGRO
This was definitely the country I was looking forward to the most.
Before visiting Montenegro, I had only really heard about the Bay of Kotor though, so everything else we saw was an added bonus.
Durmitor National Park was hands down my favorite aspect of traveling through Montenegro.
We got our car sorted all thanks to AutoEurope  and was left speechless while we drove through and marveled at the natural mountainous beauty.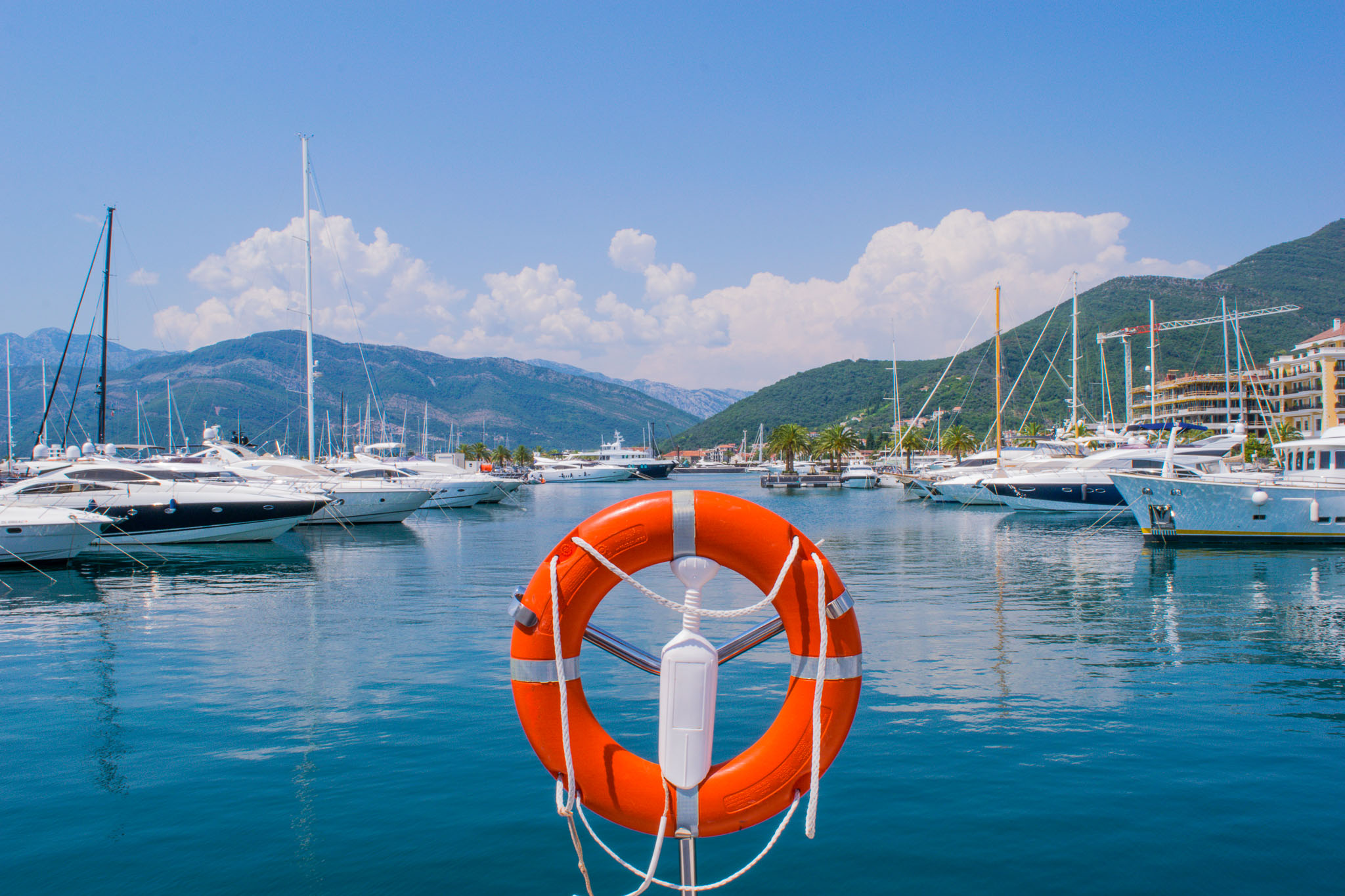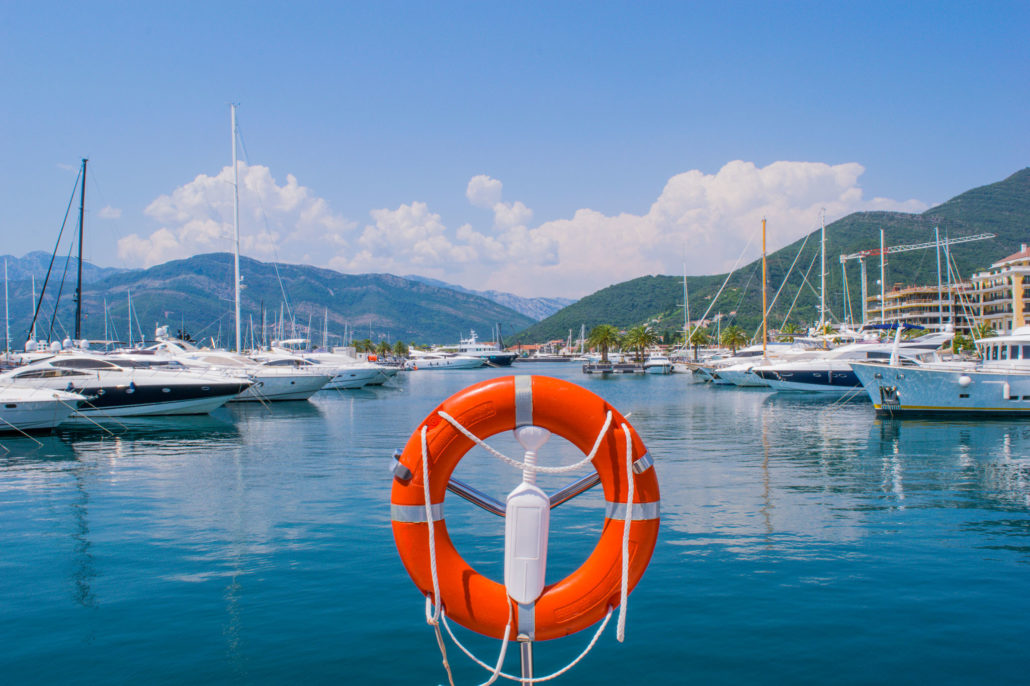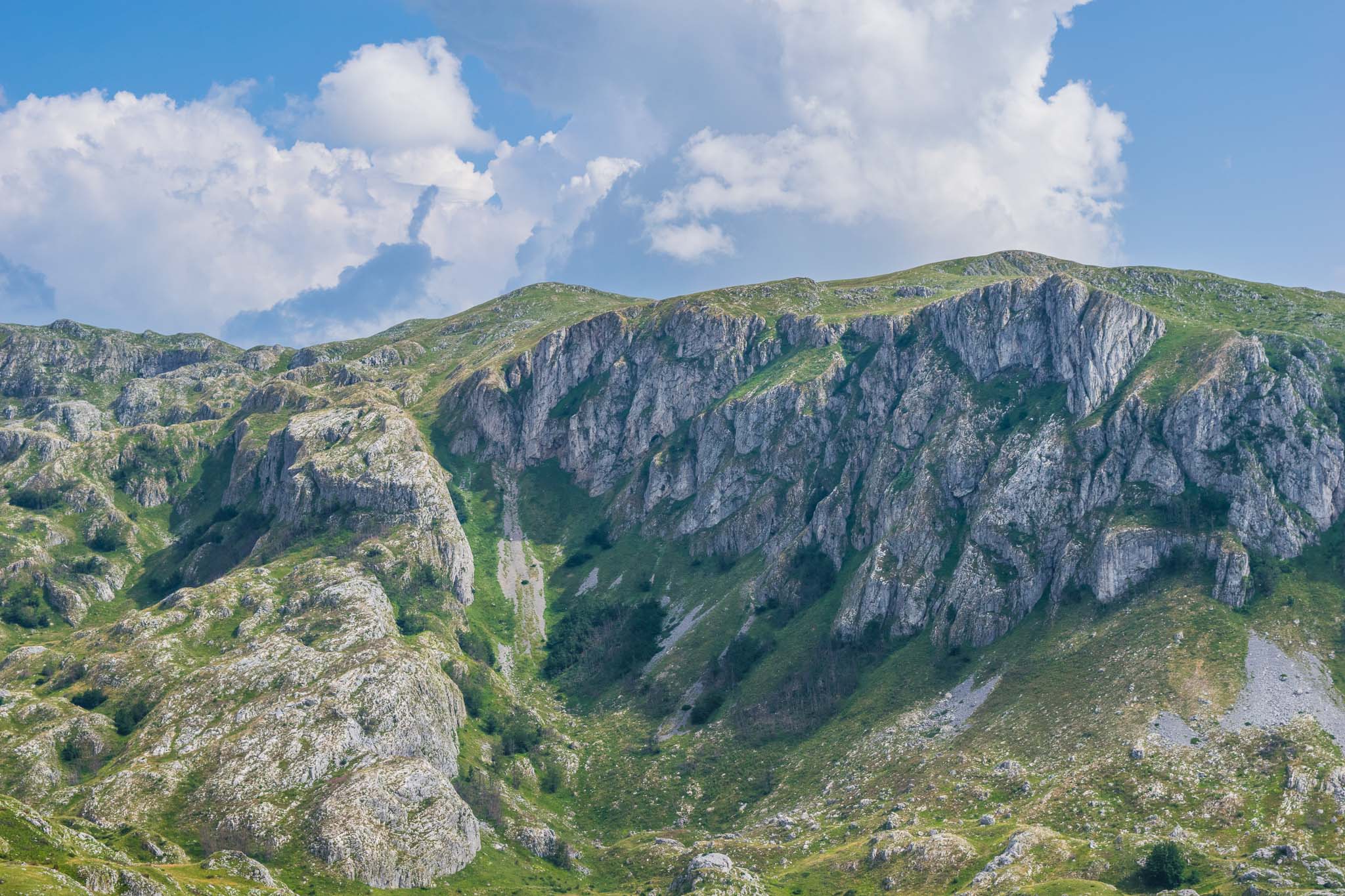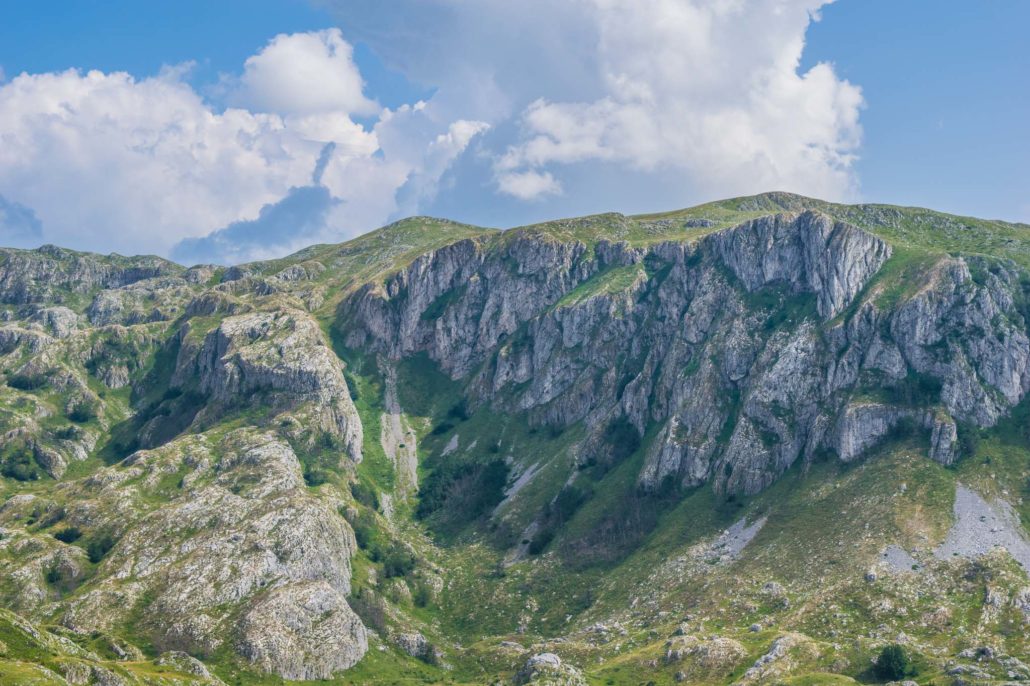 ---
ALBANIA
I'll be honest – the main reason I was looking forward to traveling through Albania was because I had heard it is one of the cheapest countries in Europe.
Albania completely blew me away.
We spent around 9-10 days going through Albania.  The highlights were Lake Komani, Berat, and driving along the entire coast of the Albanian Riviera.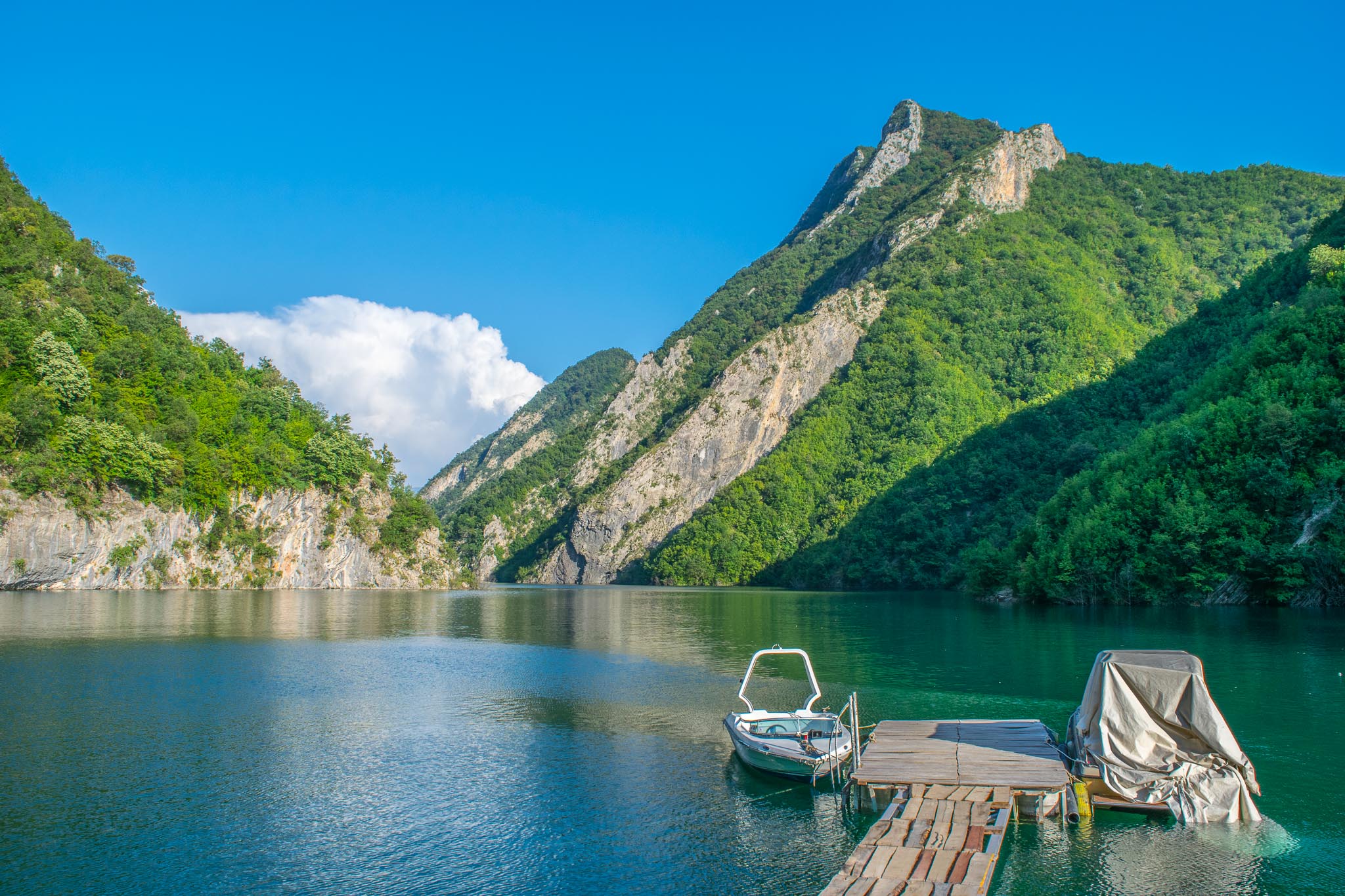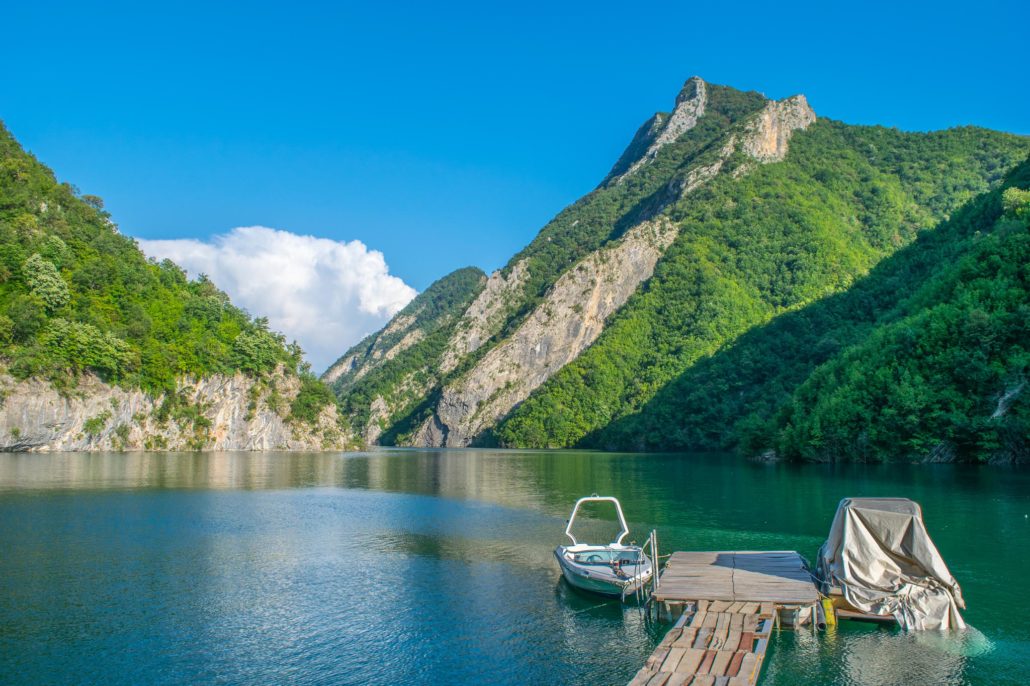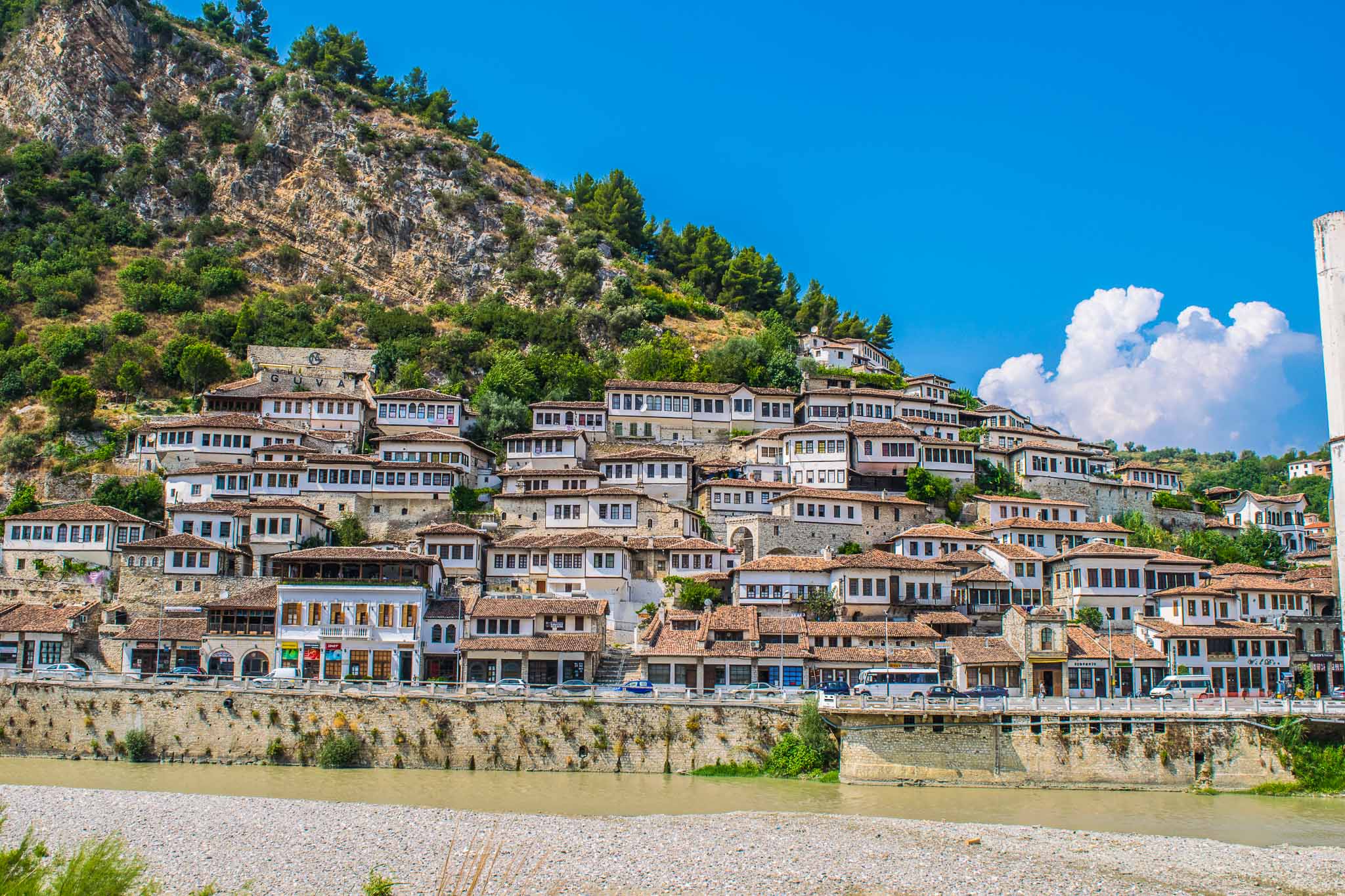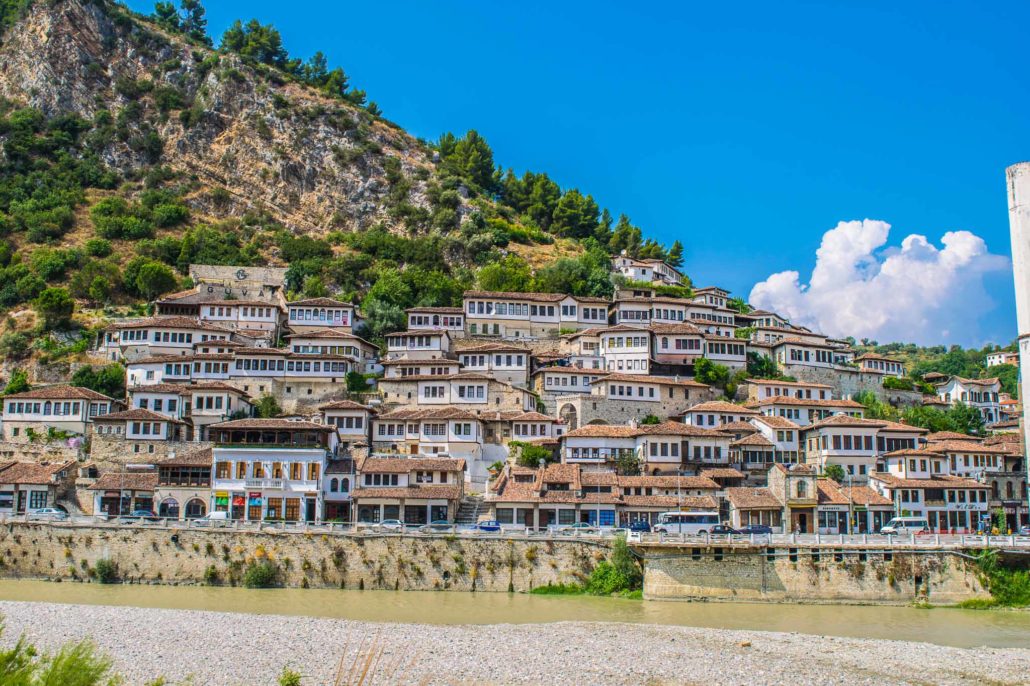 ---
CORFU, GREECE
We all made our way down to Corfu because the flights were so much cheaper leaving from Greece.  I wasn't even planning on exploring the island, because I had been to Corfu a couple times before…but WOW.
Corfu is absolutely gorgeous.  It's a pretty massive island, and me and Lili spent two full days driving around the island checking out the best beaches and view points.
Oh…and the food.  I could easily live off of Greek food for the rest of my life.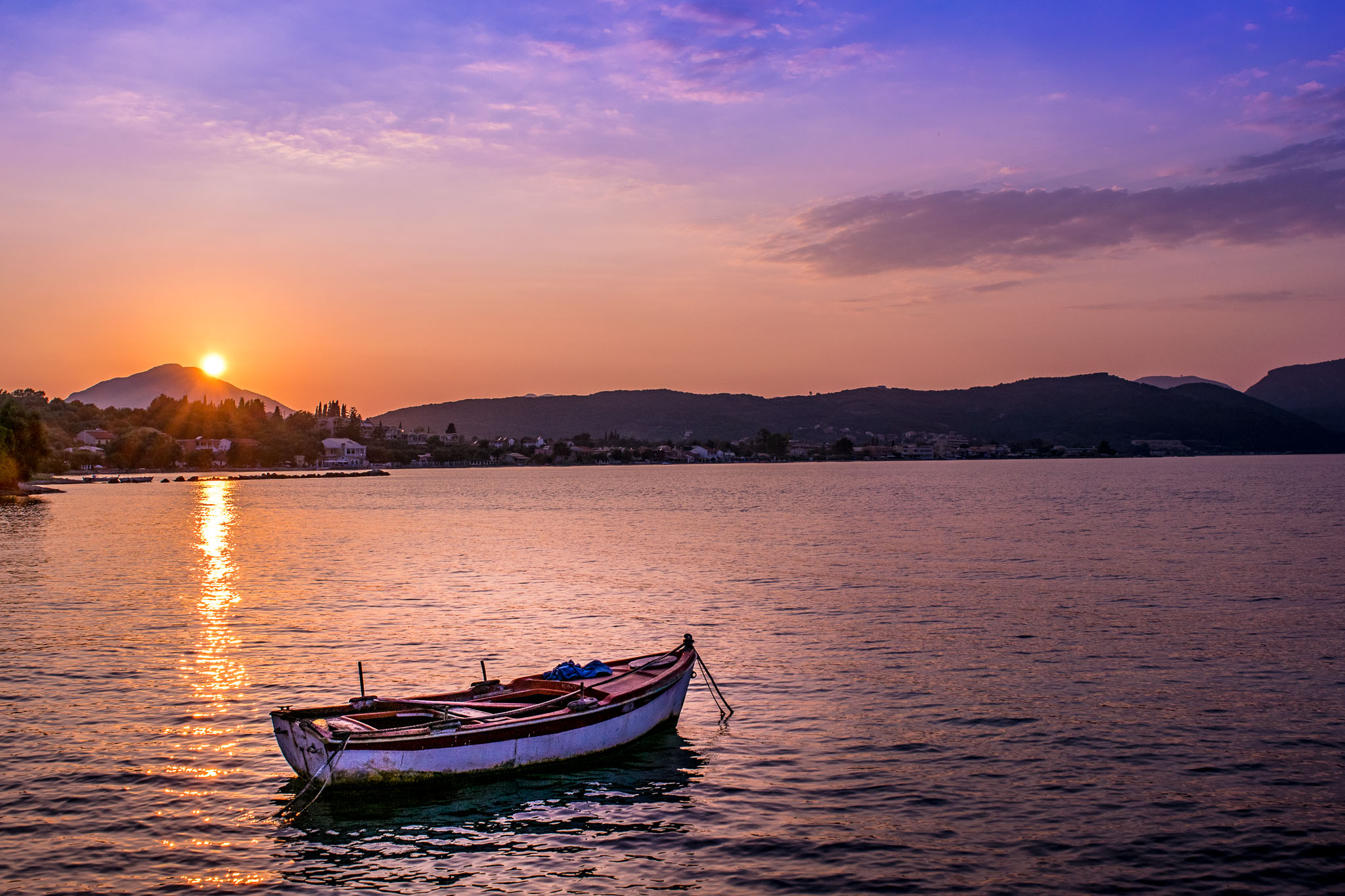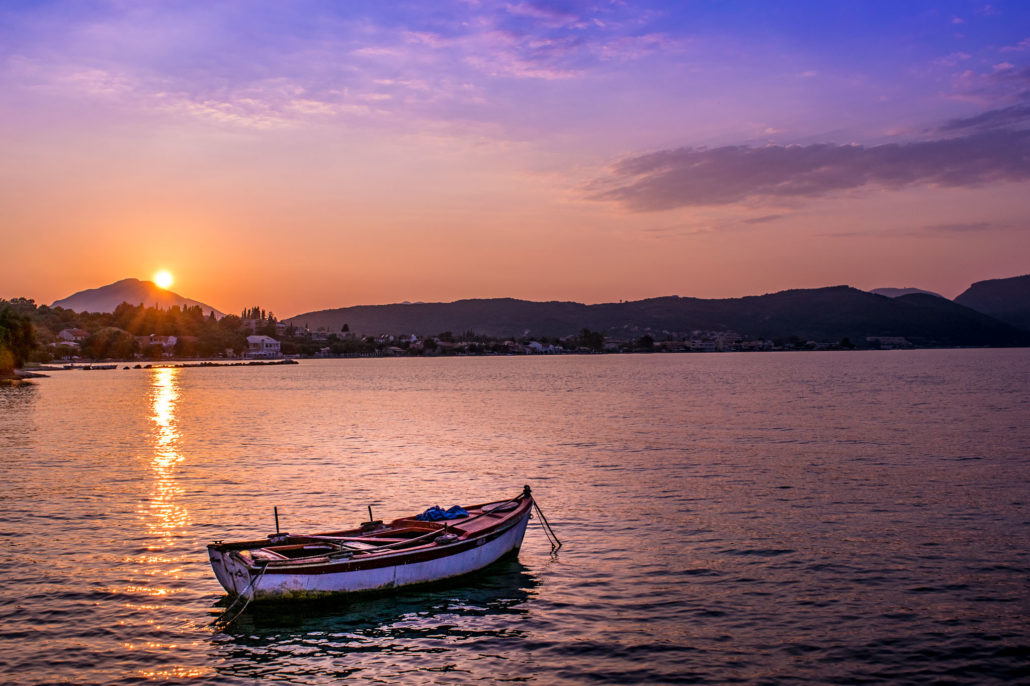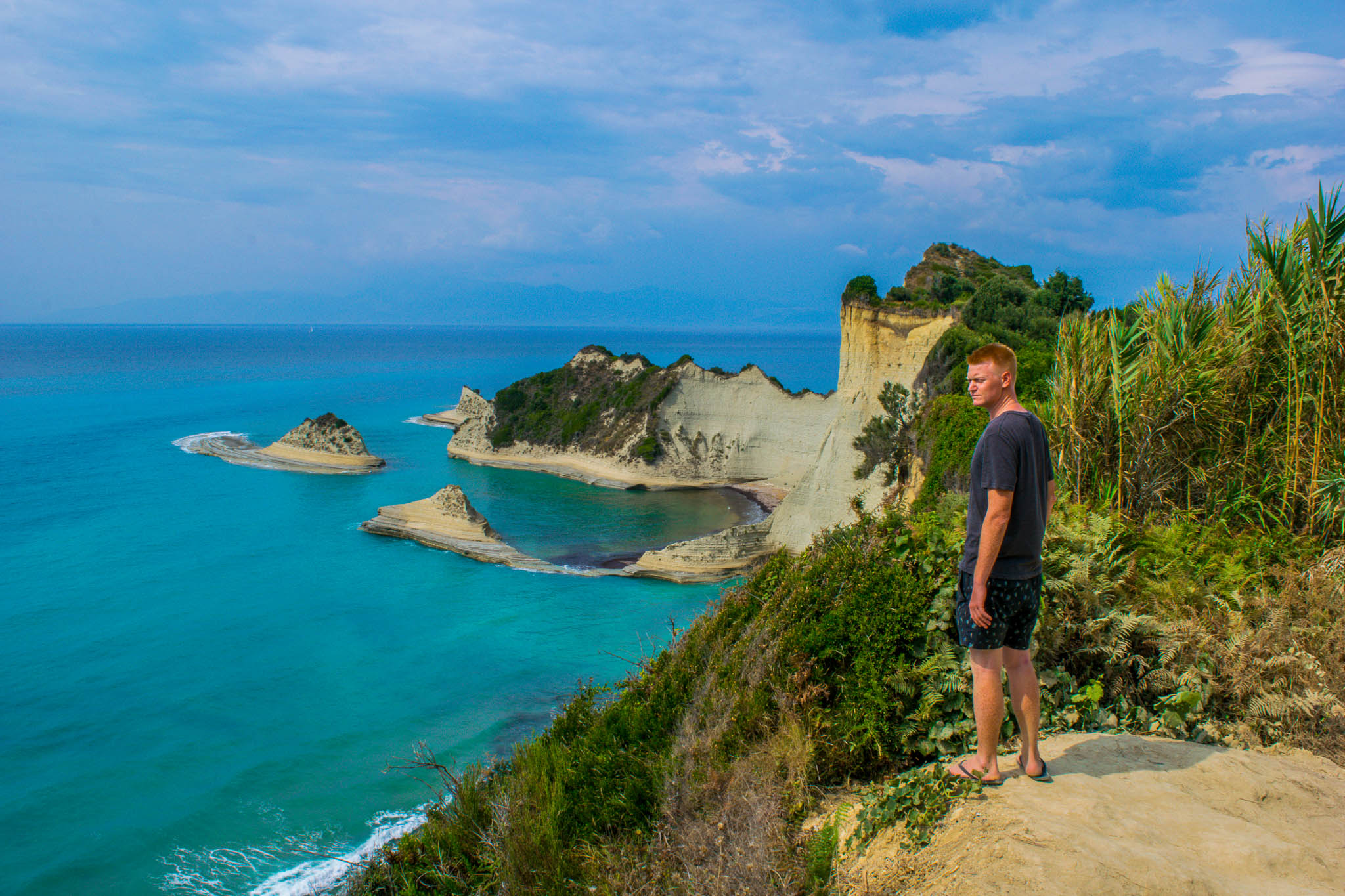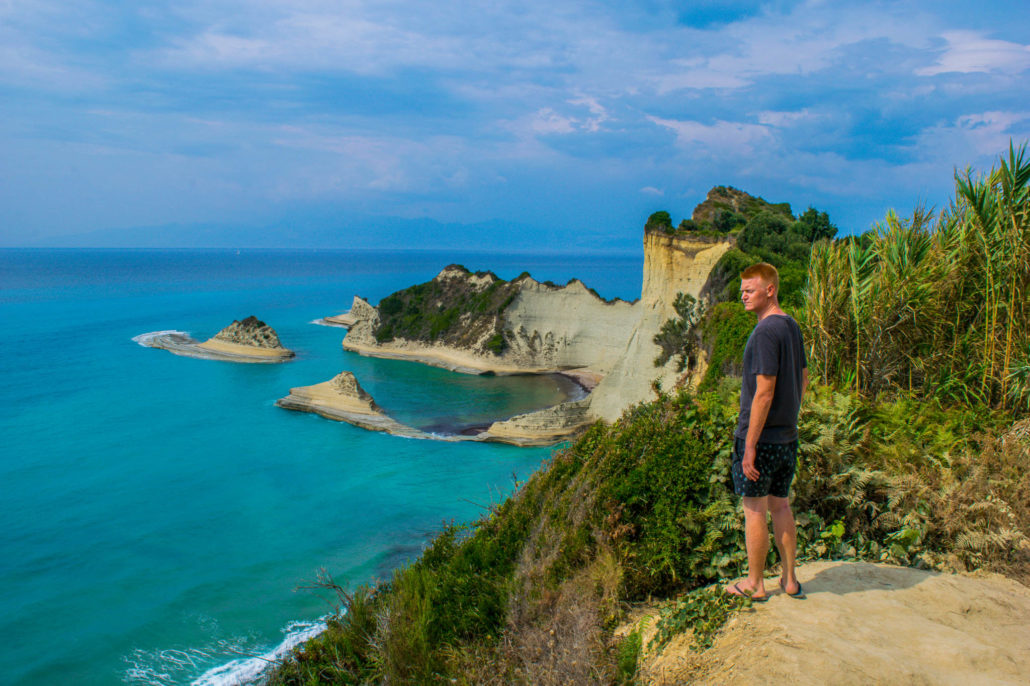 ---
Flying Back Home
Over 2 Years and 2 Months.
Total:  805 Days…
The time had finally come to make my way back to Southern-California (where I'm currently writing the end of this blog post).  I'll admit that it felt a bit strange at first, but now I'm thoroughly enjoying my time catching up with friends and family, eating In-N-Out, and saving up money for whatever adventures come next.
I've got some really exciting options for the next year or two, so I guess I'm just currently waiting to see how a few opportunities work out.
---
So to wrap up this massive 5000+ word blog post, I just want to give a massive shoutout to everyone I had the pleasure of spending time with these past couple years abroad.  You've all had an impact on my life in one way or another, and I'll never forget all the incredible adventures we've shared.
Traveling is truly about the people you meet while on the road, and I've been fortunate to forge friendships with some fantastic people from all over the world.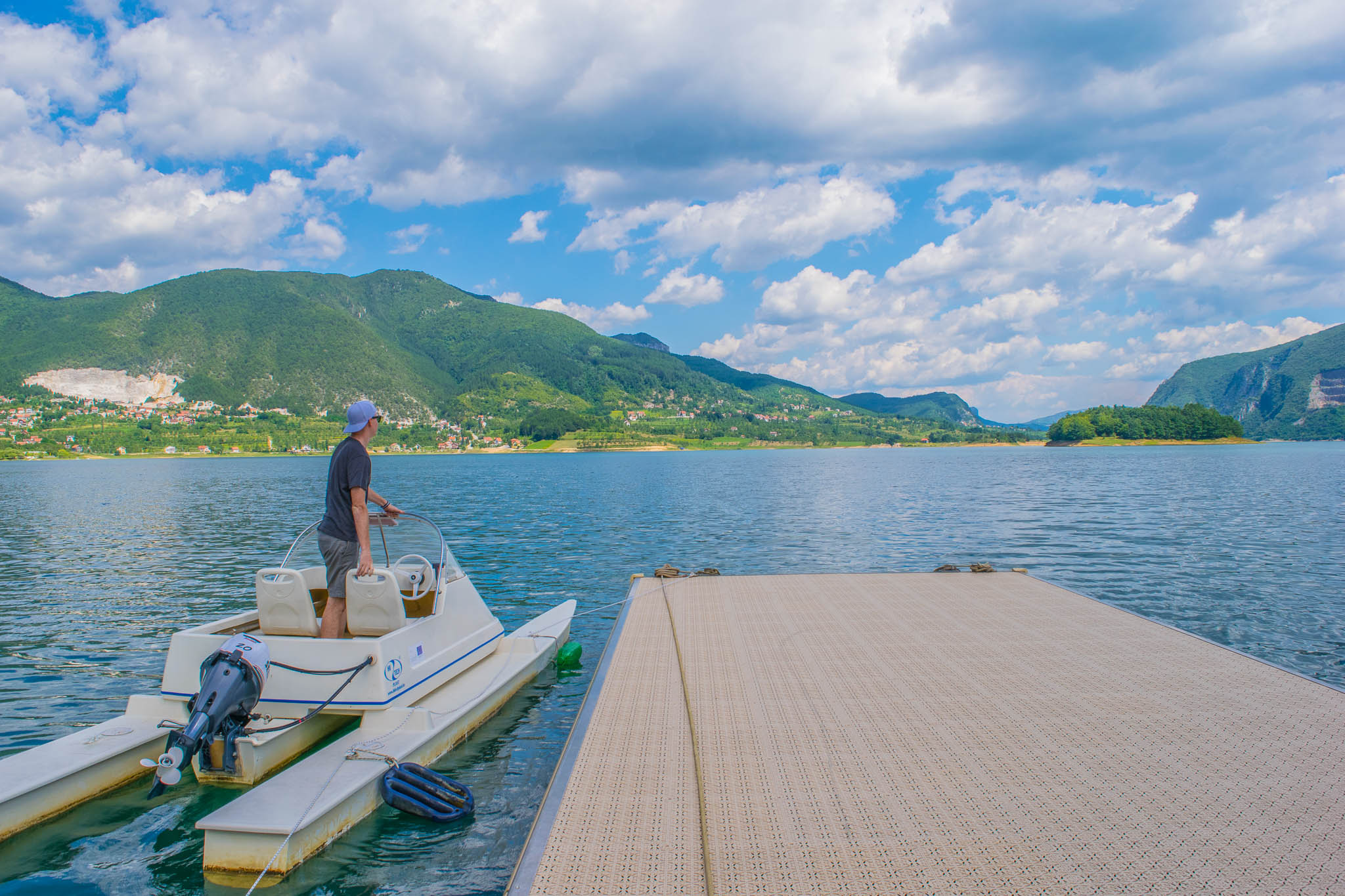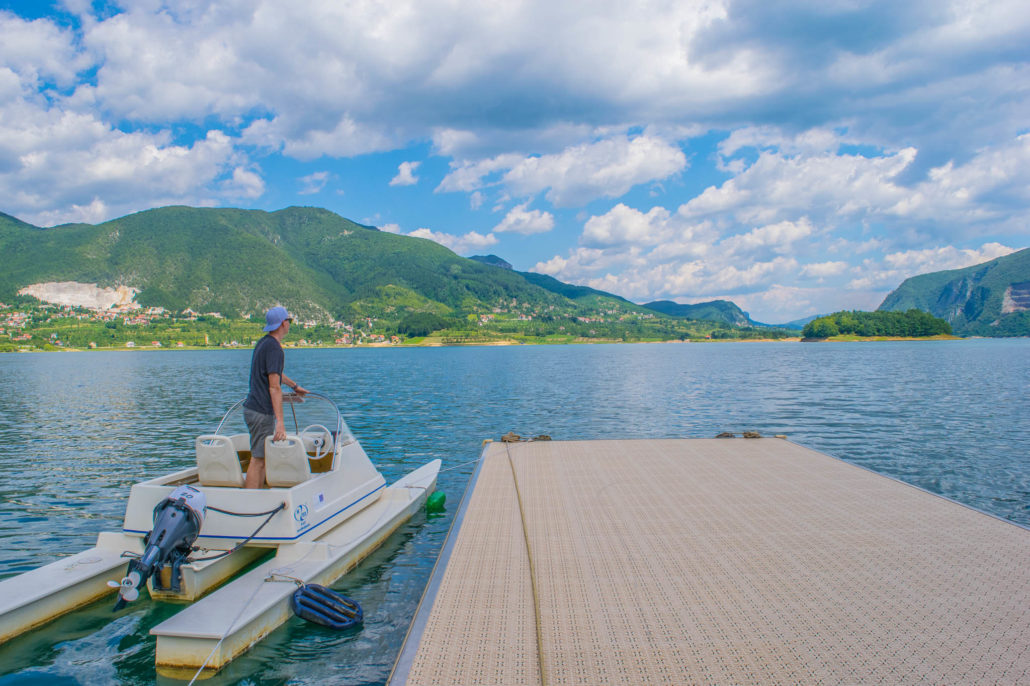 Love you guys!
---
THANKS FOR READING!
---
& Add Me On Snapchat: — JonesATW
https://www.jonesaroundtheworld.com/wp-content/uploads/2016/09/DSC_0471-2.jpg
1667
2500
Dave
https://www.jonesaroundtheworld.com/wp-content/uploads/2017/03/logotry-1-1-300x106.png
Dave
2016-09-26 23:00:03
2017-04-08 05:24:27
The Highlights of 26 Months Traveling & Living Around The World