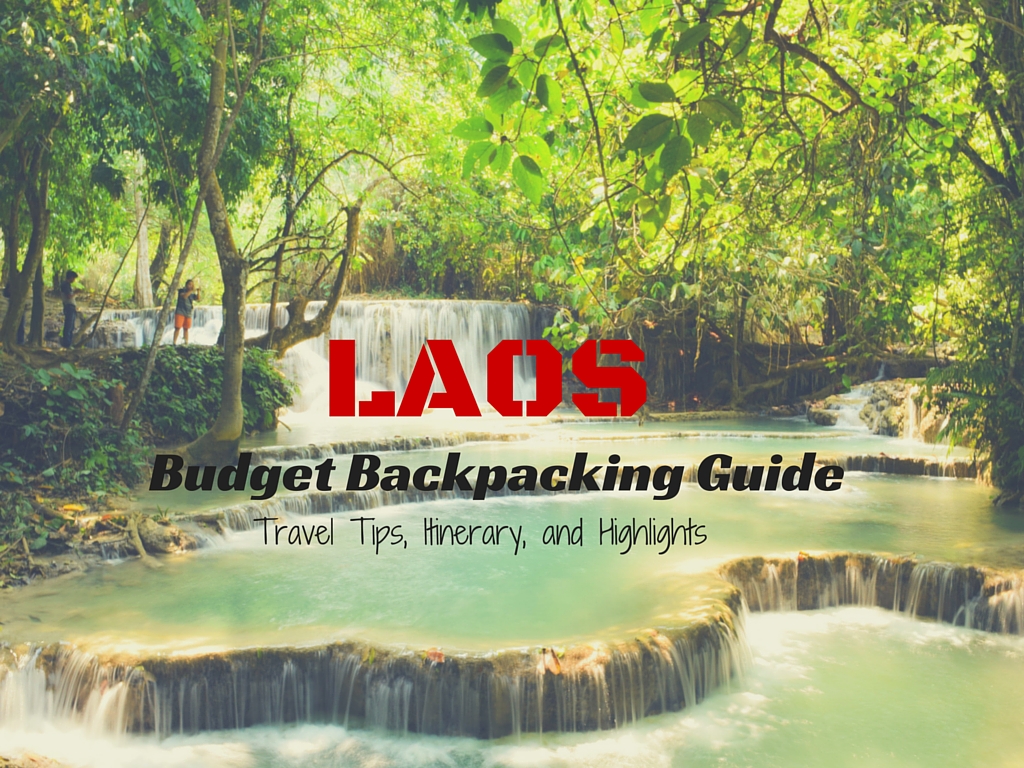 I spent nearly a month in Laos, and it quickly became of my favorite parts about traveling in South-East Asia.  The country is filled with gorgeous landscapes, stunning waterfalls, and friendly people.  This Laos Backpacking guide will go over the basic itinerary I used, as well as some tips to enjoy your stay.  I had the best time in Laos, and am already planning a return visit!  Feel free to email me if you have any questions!
Laos Visa Cost — $35 USD Visa On Arrival — Valid 30 Days  
---
Laos Itinerary
Proposed Time:  Two – Three Weeks  (Use all 30 Days of the visa if you aren't one a strict time crunch).
Laos easily has one of the easiest and most straight-forward routes in South-East Asia.  The most important thing to understand is that is best if you travel from North-South or from South-North.  
This means you need to start in Luang Prabang or Don Det, and work your way through these destinations.
Luang Prabang — Vang Vieng — Vientiene — Pakse — Don Det
Luang Prabang:  A charming and small city in northern Laos that should undoubtedly be on every backpacker's list.  Definitely check out the Kuang Si Waterfalls, stroll through the night market, and maybe go on a hike and explore the wilderness.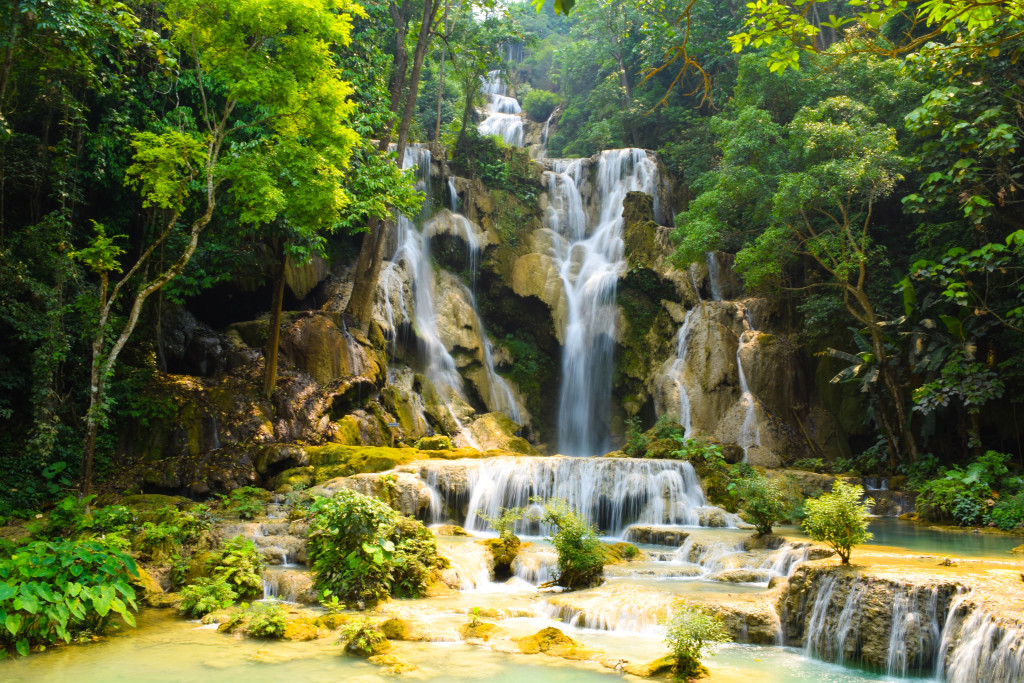 Vang Vieng:  The hedonistic party capitol of Laos has gotten a bad reputation in the past decade.  Backpackers flocked to go tubing in Vang Vieng which resulted in many deaths due to drug and alcohol consumption, and poor safety regulation. Although it isn't as wild and crazy as it used to be, it's definitely still worth going to Vang Vieng.  You can check out the beautiful Blue Lagoon, go on a cheap hot air balloon ride, and relax in the cafes and restaurants during the day.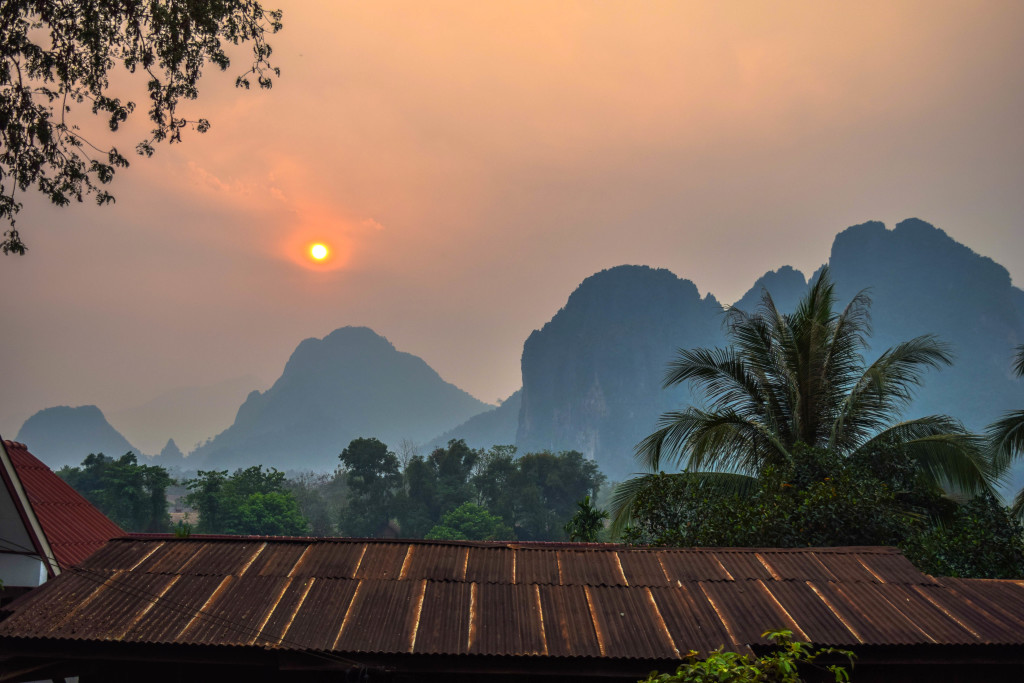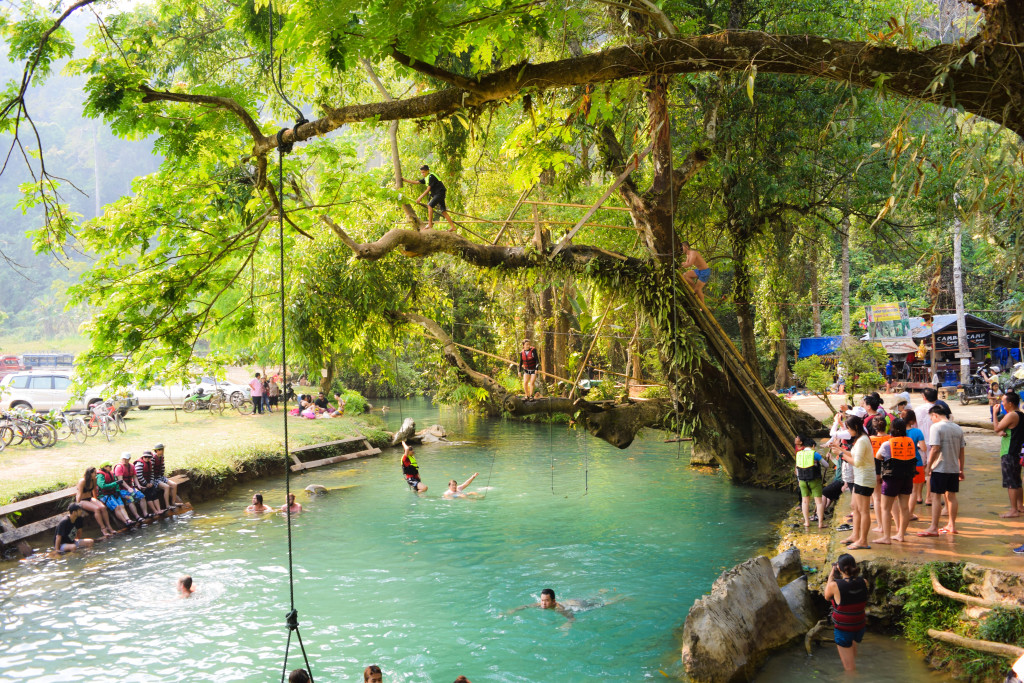 Vientiane:  The capital of Laos, Vientiane is kind of a boring city, but you'll most like have to stop here during your travels in Laos.  This is the transportation hub in the middle of the country that connects the north to the south.  It is possible to skip this city entirely (recommended if you are crunched for time), but it isn't the worst place to take a stroll around the city.  There are a few cool buildings and statues to explore, but not too much else.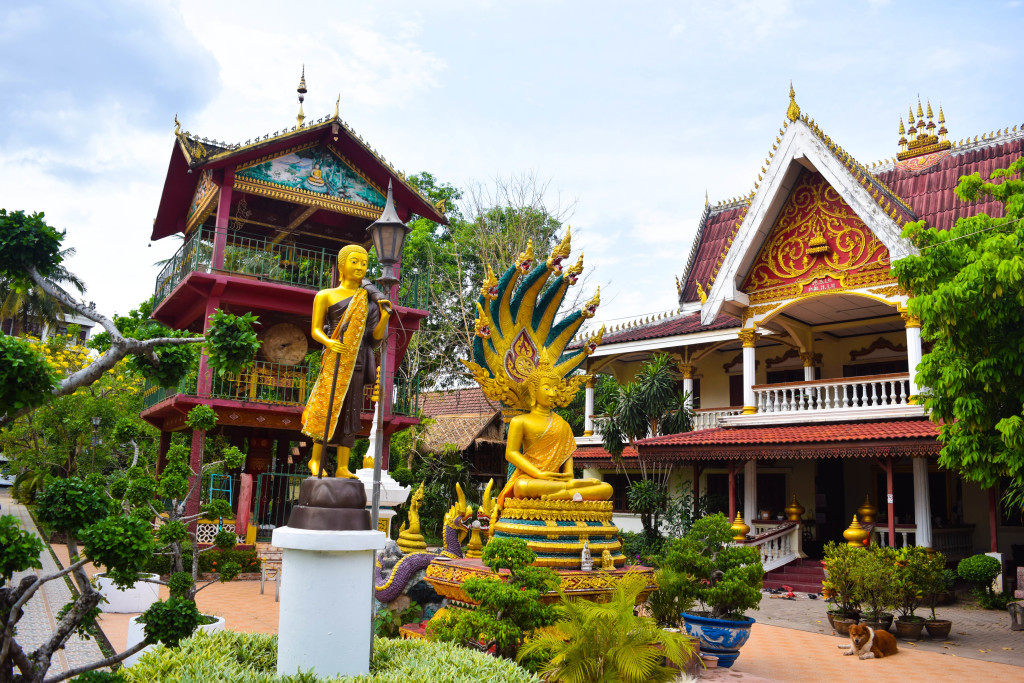 Pakse:  Pakse, as a city, is nothing impressive — but it's the starting point of exploring The Bolaven Plateau, which is absolutely stunning.  The Bolaven Plateau is the perfect place for a motoryclce adventure in Laos, and you will be rewarded with some the biggest and stunning waterfalls you'll see in South-East Asia.  There are two options for explroing the Bolaven Plateau, the small and big loop.  It's definitely one of the highlights of traveling through Laos.  
Read:  Tad Tayicseua Waterfalls & The Bolaven Plateau; Pakse, Laos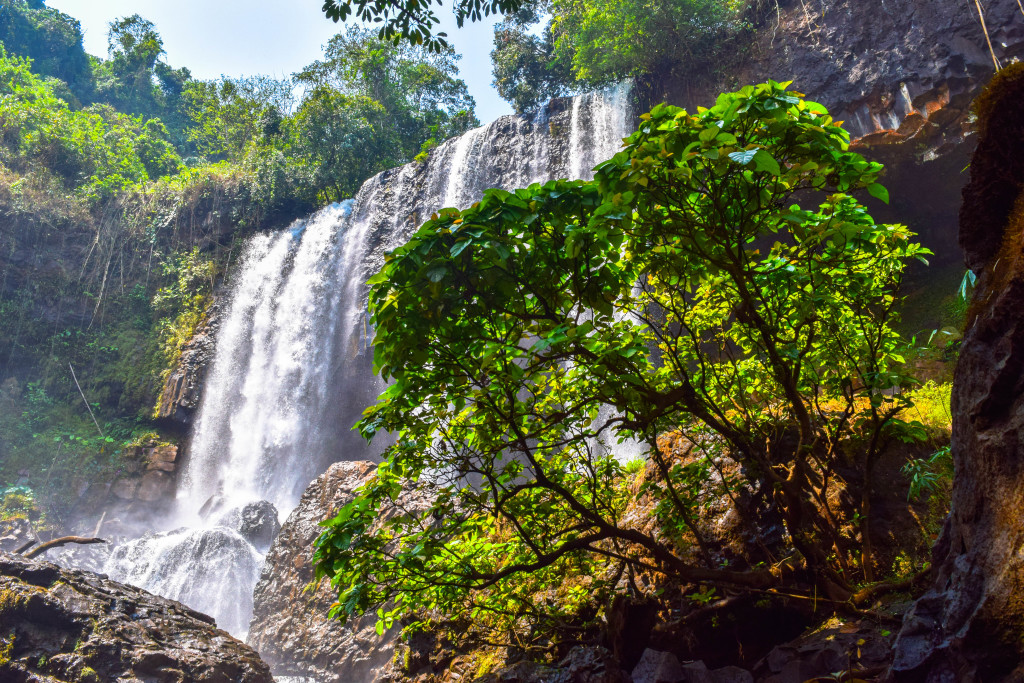 The Bolaven Plateau Waterfalls, Pakse, Laos
Don Det:  Don Det, Laos is one of the 4000 Islands — and it's one of the chillest and relaxing places in South-East Asia.  Seriously, the minute you step foot on the island you forget about all your stress.  Between going for a nice relaxing tube ride (nothing like Vang Vieng), exploring stunning waterfalls, beautiful sunsets, and an incredible backpacker vibe — Don Det has a strange power that will you keep you there longer than expected.   
Read:  Don Det, Laos:  The Chillest Place in South-East Asia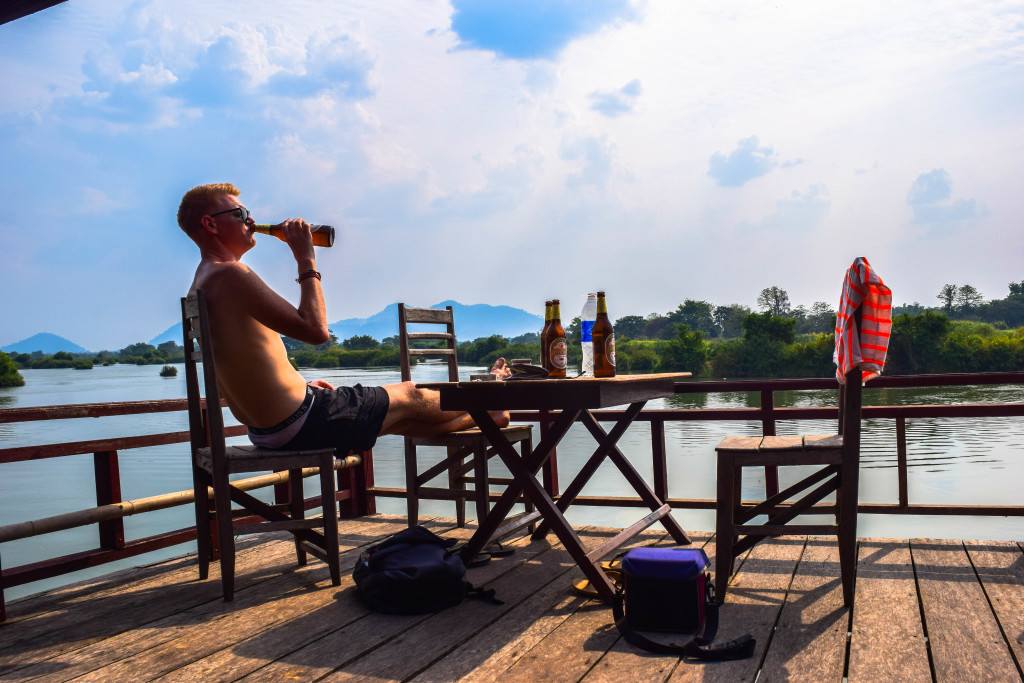 Transportation:
Laos is incredibly ready to get around!  The entire route is well connected with busses and mini-vans.  The night busses are comfortable, you might have to share a small bed with a stranger.  Night busses can be great to save money on a night of accommodation.  Most of the journeys will cost between $10 – $20, depending on how long of a journey it is, and company you use.    
Laos Adventure Tip:  Buy a Motorbike and do the whole country on two wheels.  *Only recommended during Dry season
Laos Budget & Tips:  
Laos isn't the cheapest place in South-East Asia, but it's also not crazily expensive.  Depending on the activities you decide to do, and the amount of alcohol you drink, you won't have to spend too much money here.  You could easily get away with spending around $25 per day, but if you plan on drinking Beer Laos often and booking rock climbing, hot air balloon rides, and eating at expensive restaurants, make sure you budget more appropriately.  
Check out this awesome blog posts about the cost of travel in Laos.    
Download my FreeE-Book:
77 Amazing, Helpful, Money-Saving Tips for Backpacking South-East Asia
My Favorite Instagram:
I was able to snag some amazing shots while traveling through Laos, and it's hard to pick just one — but here it is.  This was taken on a bridge in Vang Vieng, and I'm just really happy happy how it turned out.
If you have any questions about traveling through Laos, please contact me.  I'd be more than happy to help you out plan your travels.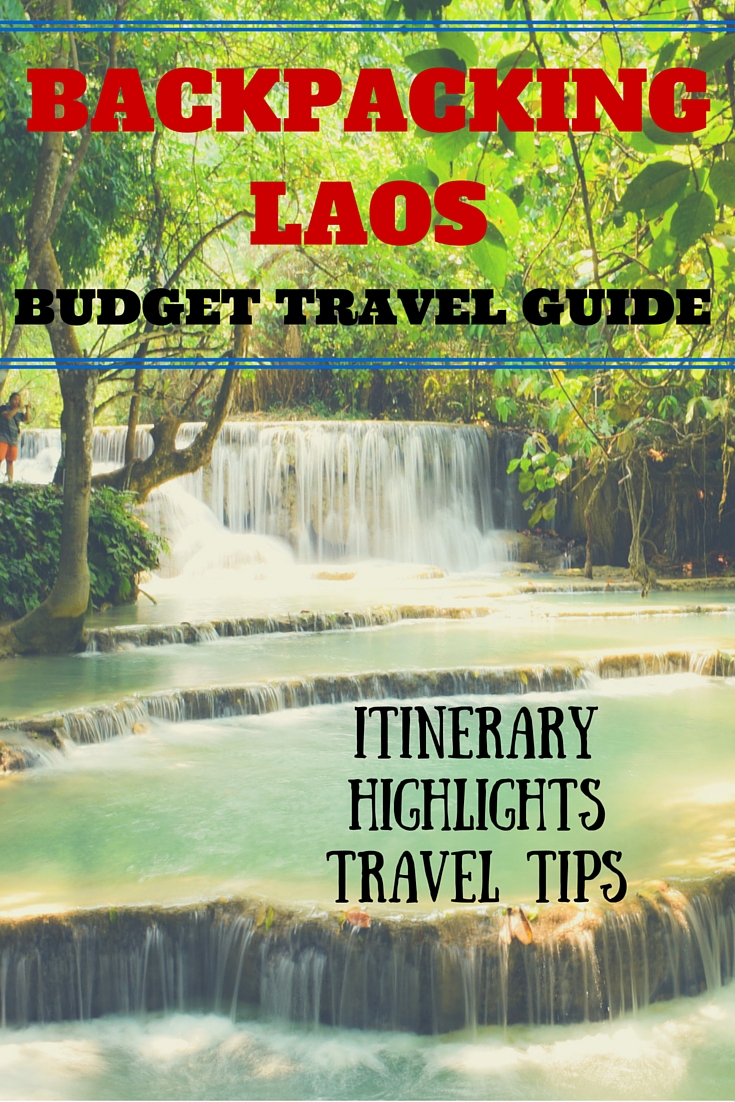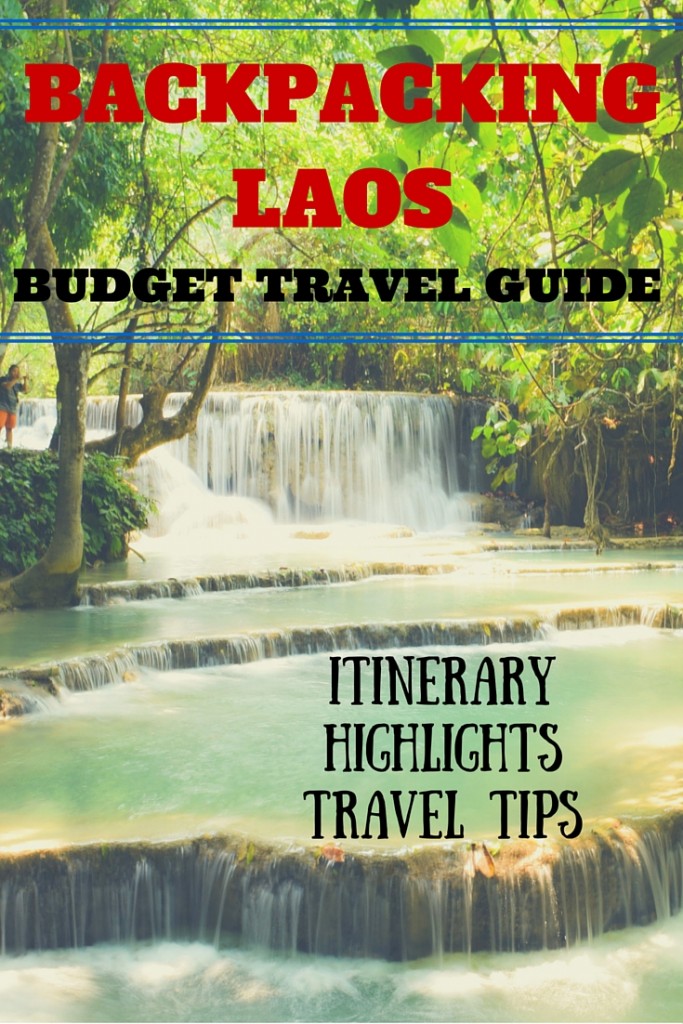 https://www.jonesaroundtheworld.com/wp-content/uploads/2015/12/LAOS.jpg
768
1024
Dave
https://www.jonesaroundtheworld.com/wp-content/uploads/2017/03/logotry-1-1-300x106.png
Dave
2015-11-20 07:22:38
2017-04-08 15:27:20
Laos Backpacking Guide: Itinerary, Budget Tips, and Highlights