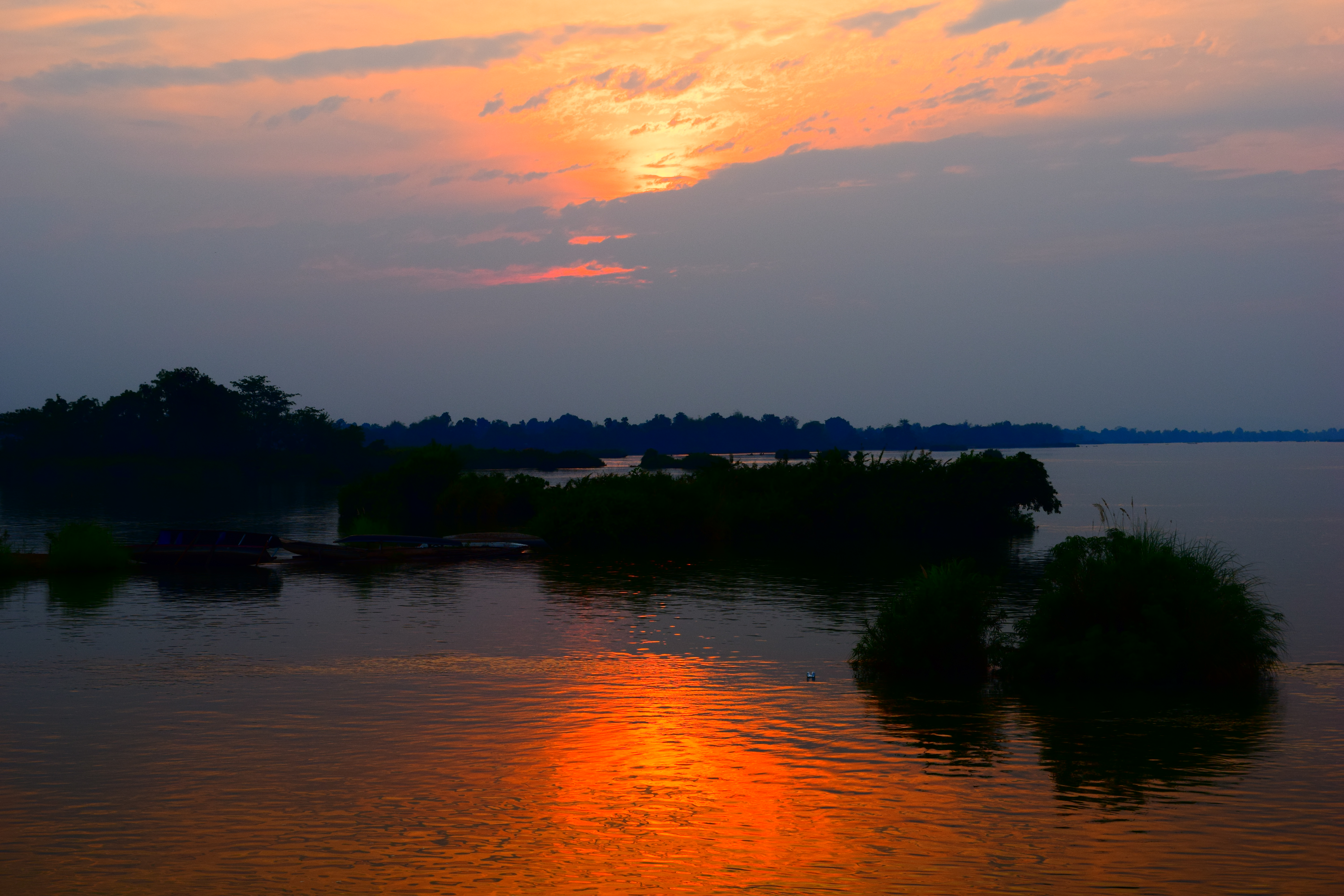 After landing in Vientiene, I had no intention on heading to the south of Laos at all.  I had only planned 15 days in the country, and I figured since I'm flying in, checking out the 4000 Islands, Pakse, or Thakek would not really be possible.  After posting on Facebook my travel plans, multiple people commented and sent me messages explaining that the south was their favorite part of visiting Laos.
While traveling, sometimes you need to deviate from your plan.  And I couldn't be happier with my decision.  
I booked my sleeper bus ticket down to Don Det, and had arrived in what I would have to say is the chillest place in all of South-East Asia.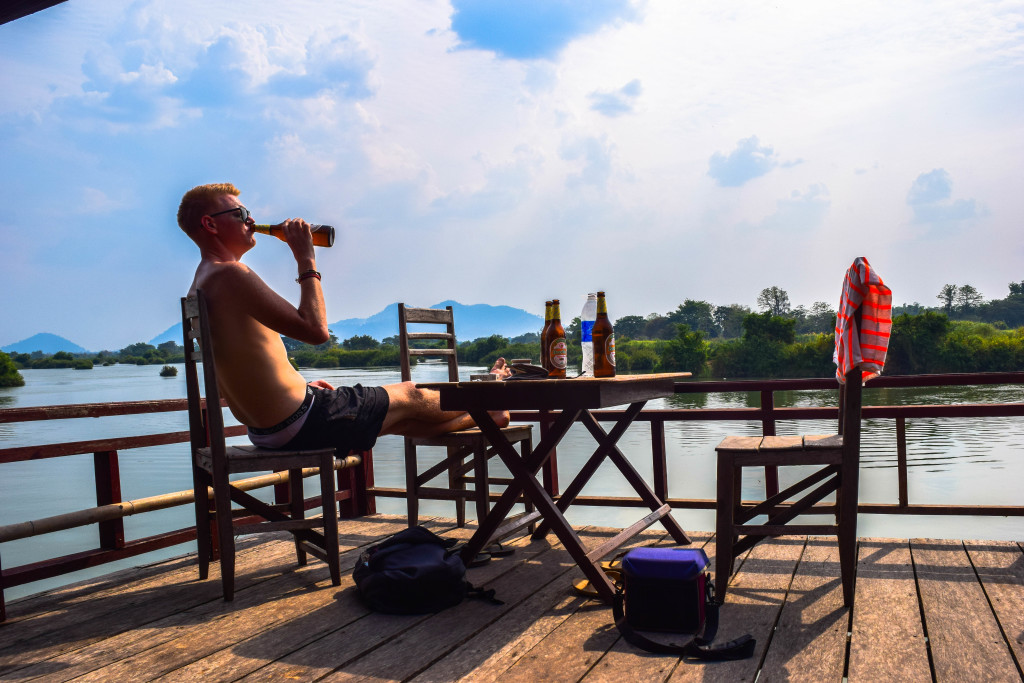 When you walk around the very small "city center" of Don Det, and I put it in quotes because it's basically just two or three streets with restaraunts, a few bars, and various bungalows, guesthouses, and a couple nicer hotels.
It only took me a few minutes to quickly slip into the "Don Det Lifestyle", which basically means to care about nothing.  Seriously, all your troubles, worries, and stress just seem to melt away on this little island.
There's not much to do besides Eat, Drink, Smoke, and watch Friends.
Other than the above statement, there are a few activities you can do on the island which can make for an exciting day.
1.  Rent a Bike and Ride to Don Khon Island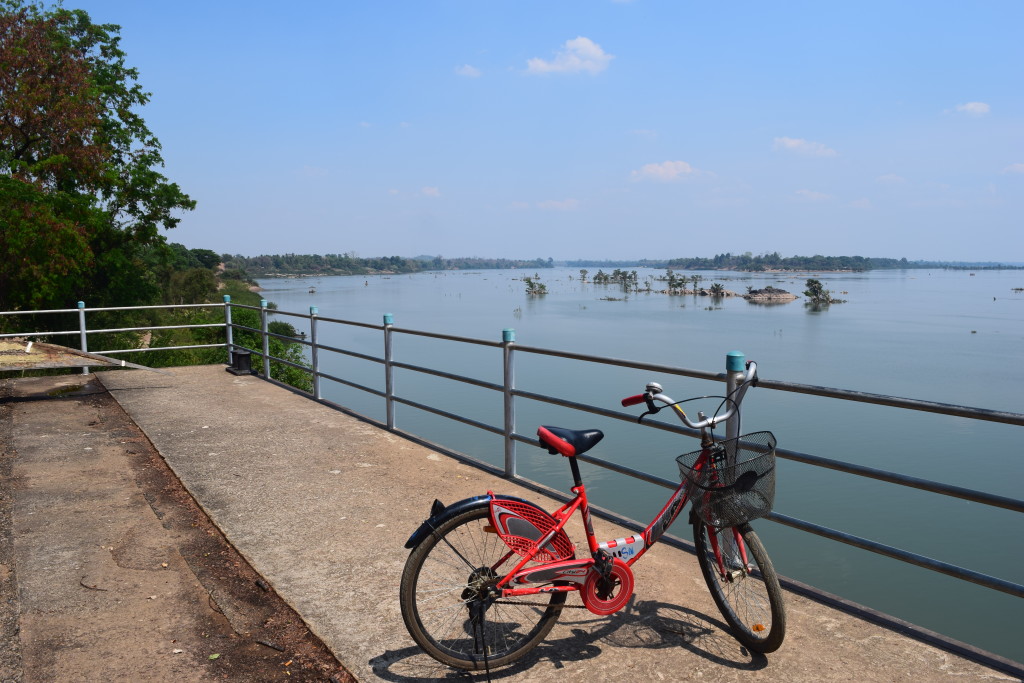 The ride is really nice and will give take to a great lookout point.  It only takes around 40 minutes total to get from the center of town to the end point.
2.  Swimming and Dolphin Watching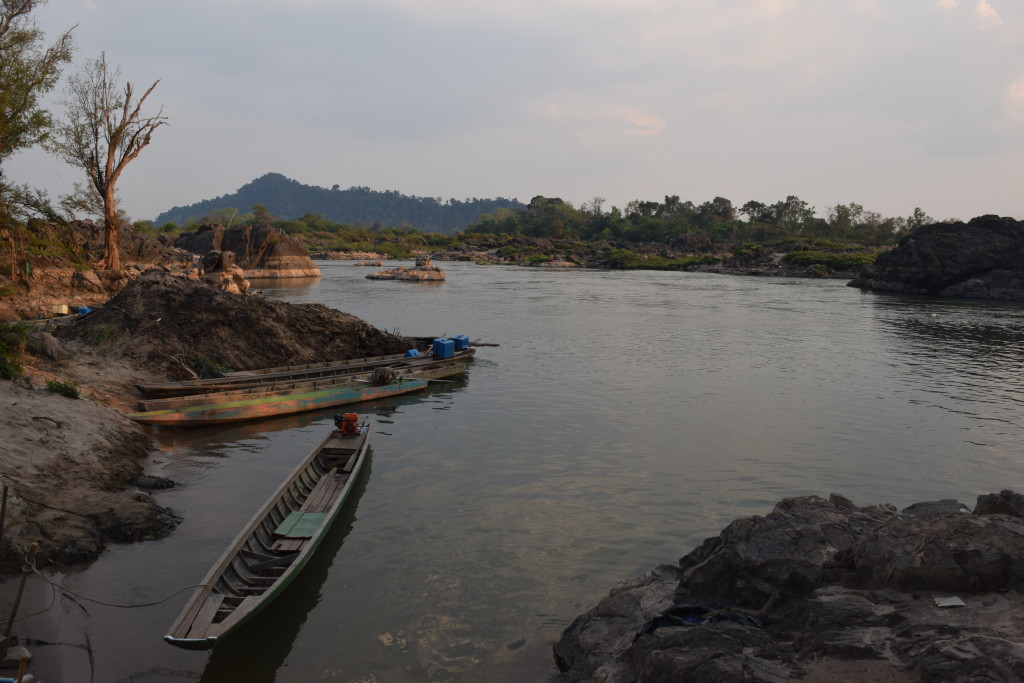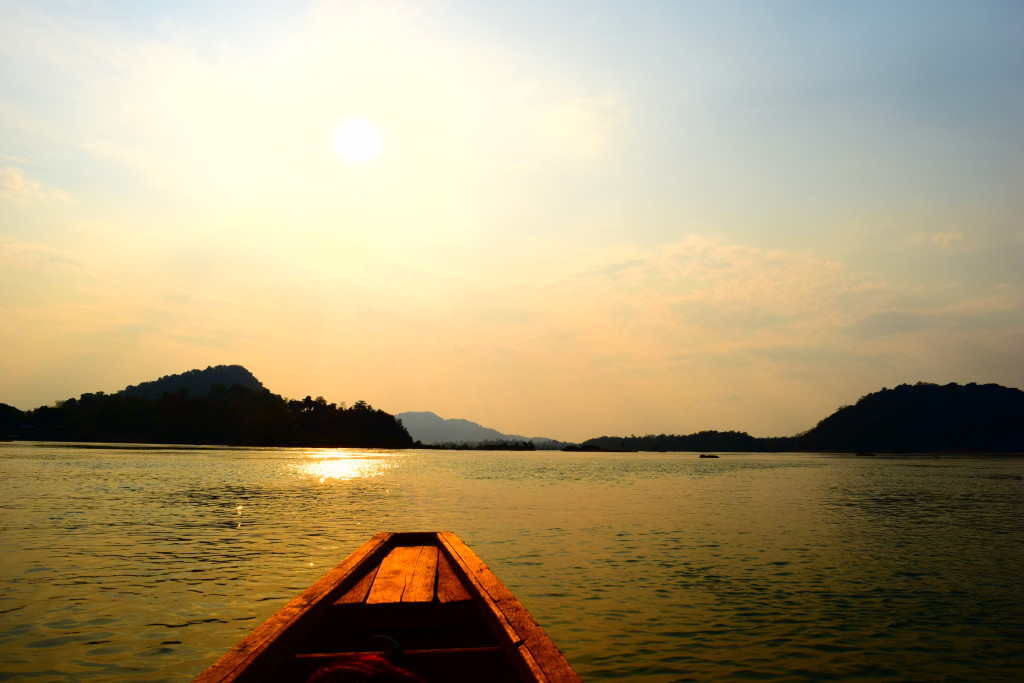 The above photo was taken on our dolphin watching tour.  I was with a group of 4 people total, and we each paid 30,000 KIP to go out on the boat with the local.  It's also a nice place to stop for a swim!  There is a big kayaking and dolphin watching tour that you can book in town, but I decided against it.
3. Tat Somphamit Waterfalls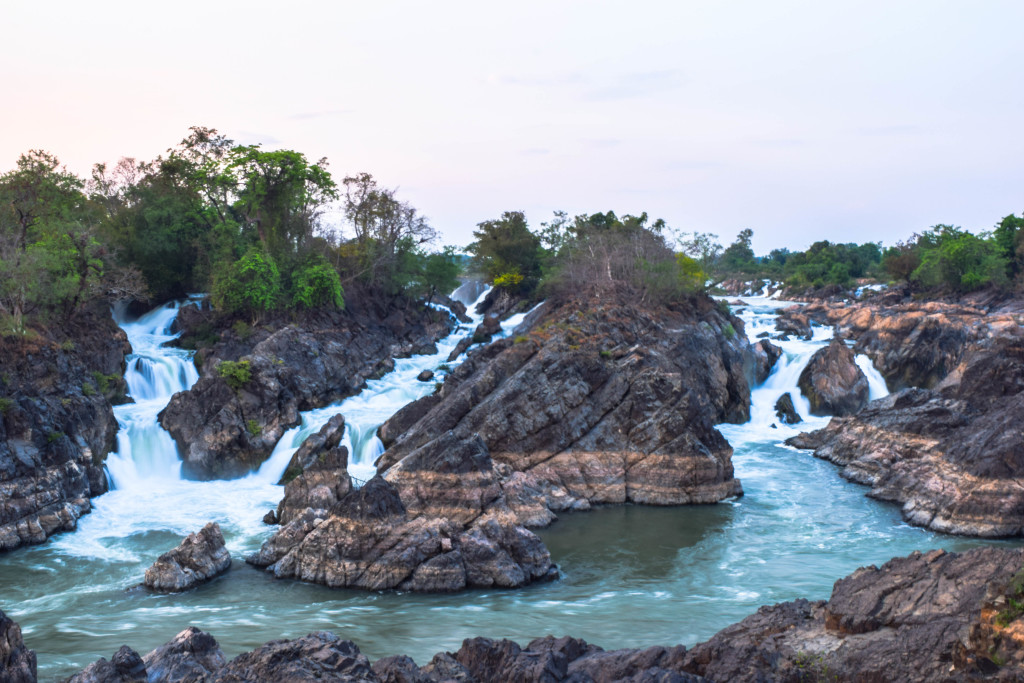 One of the highlights of visiting Laos was marveling at the beauty of these waterfalls.  The entrance fee is a little steep at 30,000 KIP but it is well worth it.  It's also one of the best places to watch the sunset!  Don't believe me?  Check out my photo below.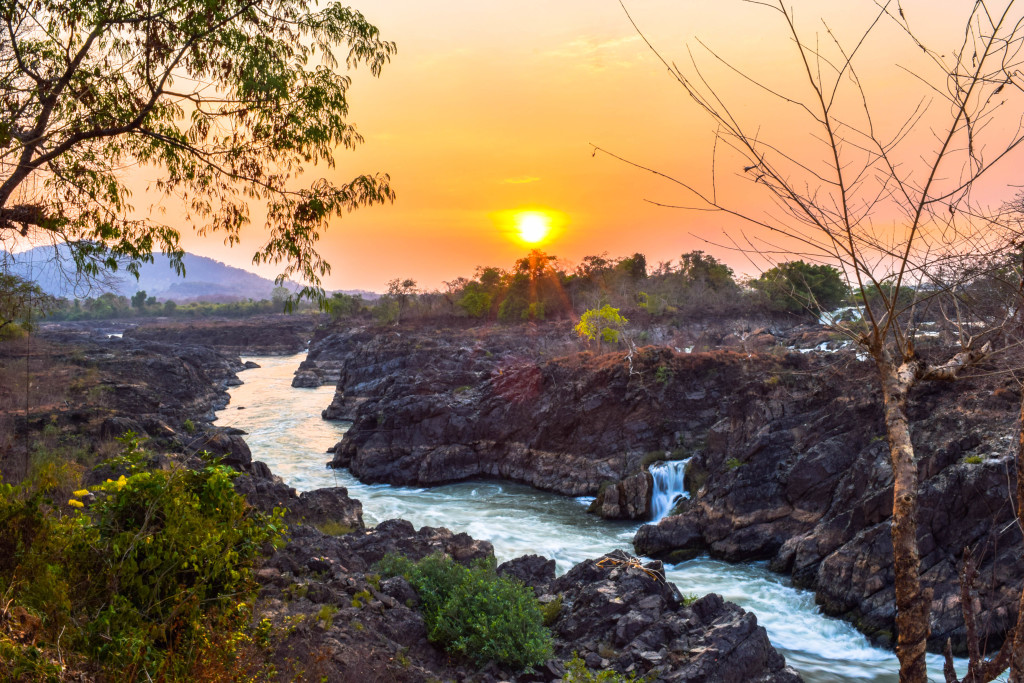 4.  Tubing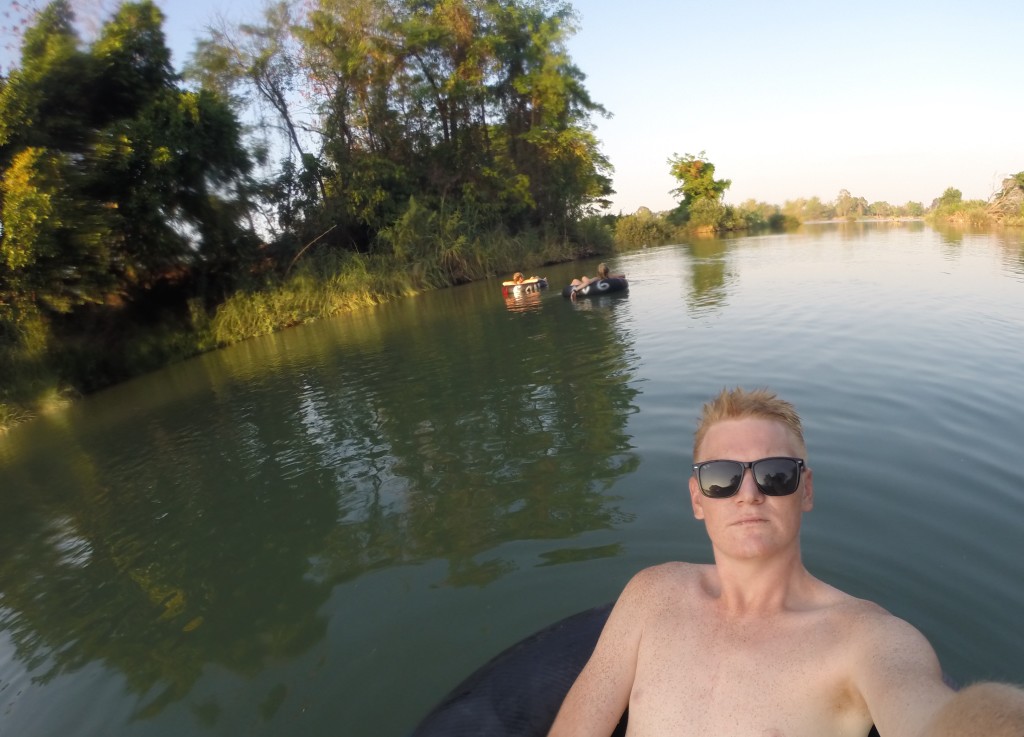 Now when most people think of "tubing" + "Laos" together, they instantly think of the craziness of Vang Vieng.  But this isn't VV, this is DD.  Tubing was just an extremely relaxing experience where you extremely slowly float down the river in your tube until you float down to a set of stairs and you walk back to town.  To rent a tube is only 10,000 KIP, and a great way to spend a couple hours.  There's even a giant rope swing from one of the trees you can stop at along the way.  Definitely recommend doing it because it's some good fun.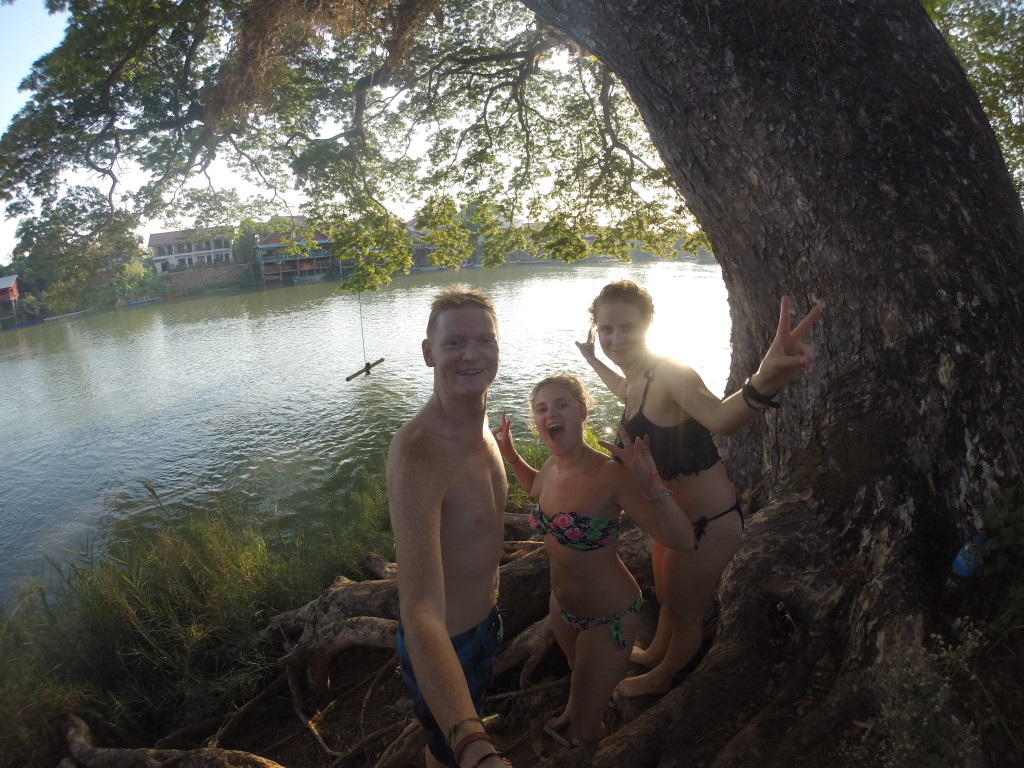 Nightlife
One of the most fun aspects of heading to Don Det is experiencing the nightlife (or lack thereof).  Everyone makes their way down to one bar right by the ferries, but it closes down around 10:30 – 11:00.  After that, the people who want to keep the party going start a bonfire.  At times, it almost seemed a little too "hippyesque".  People with dreads, smoking weed, playing guitar, and just really realxing.  It was cliche everytime they played "Wonderwall", but who am I to judge?  I had some solid nights at these bonfires though, and was amazing just to meet a bunch of fellow travelers who fell in love with Don Det just as much as I had.  [divider]
Overall, I could not have been happier with my decision to make my way down south, and then work my way up to northern Laos.  If you plan a trip to this amazing and relaxed country, definitely make a stop at Don Det!  (Just bring plenty of cash, because there are NO ATMS!).
Like this post?  Follow me on Facebook & Twitter for more adventures Around The World… 
https://www.jonesaroundtheworld.com/wp-content/uploads/2015/04/DSC_1035.jpg
4000
6000
Dave
https://www.jonesaroundtheworld.com/wp-content/uploads/2017/03/logotry-1-1-300x106.png
Dave
2015-04-20 11:06:56
2017-08-28 18:16:39
Don Det, Laos: The Chillest Place in South-East Asia