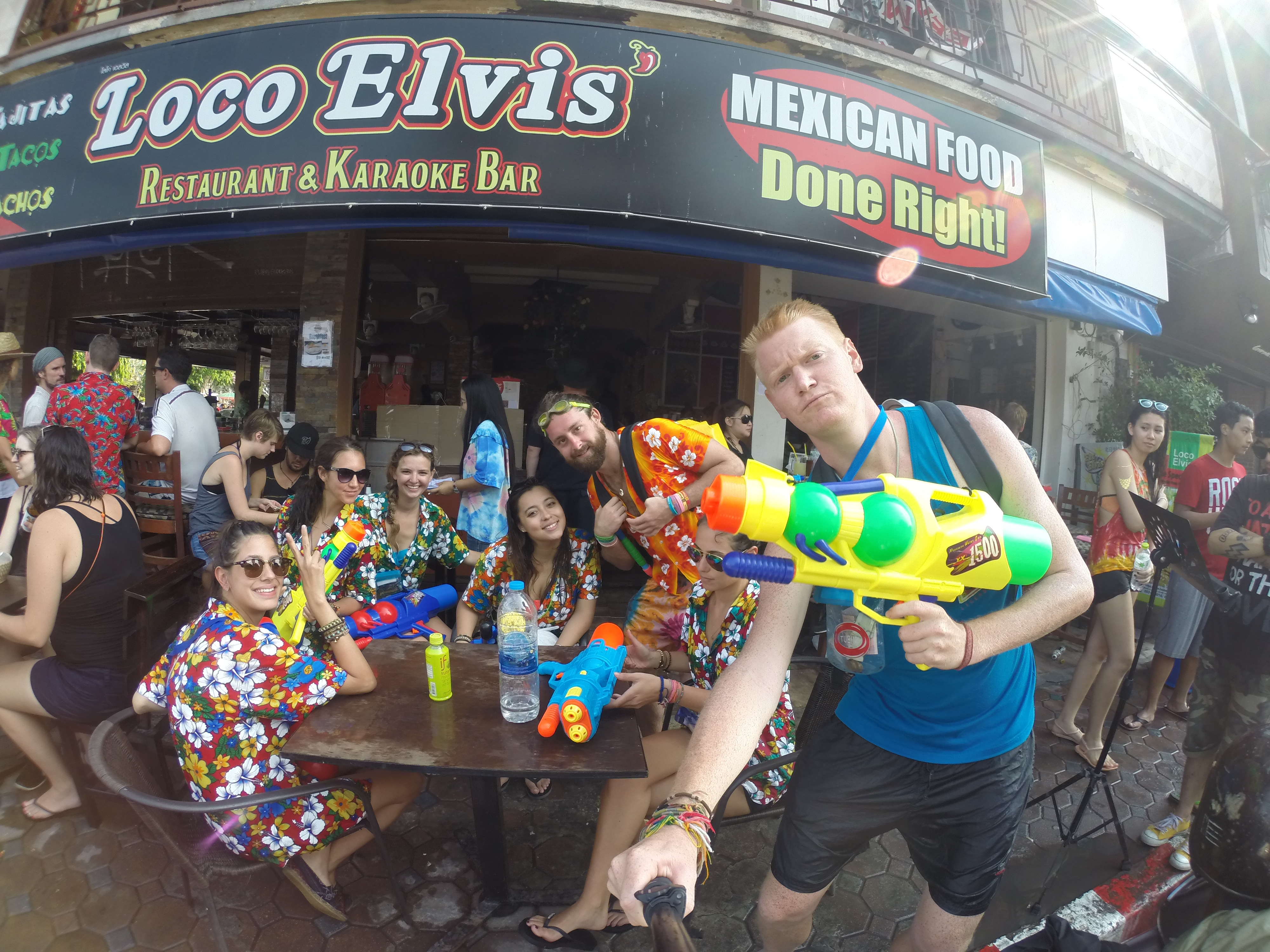 The day had finally come.  I had literally been waiting for this day for one entire year.  After backpacking South-East Asia from January – April in early 2014, I had to fly home just a few days before Songkran started for a family wedding.
For those who have backpack, you know how quick and easy it is to meet people, and friend them on Facebook.  Well, when I got back home, and was preparing for wedding festivities, my entire Facebook and Instagram feed were blown up with photos from friends from all over the world celebrating Songkran.  Once I saw those photos, I vowed to myself I would experience Songkran in Chiang Mai 2015.  
I got checked into my AirBNB a couple days before the festival started, and had no idea what the next 3 days had in store for me.
I've been to a lot of festivals and parties around the world, but I can honestly say that you definitely can not fully understand until you actually experience it for yourself.  There is this vibe in the air that just makes everyone so incredibly happy.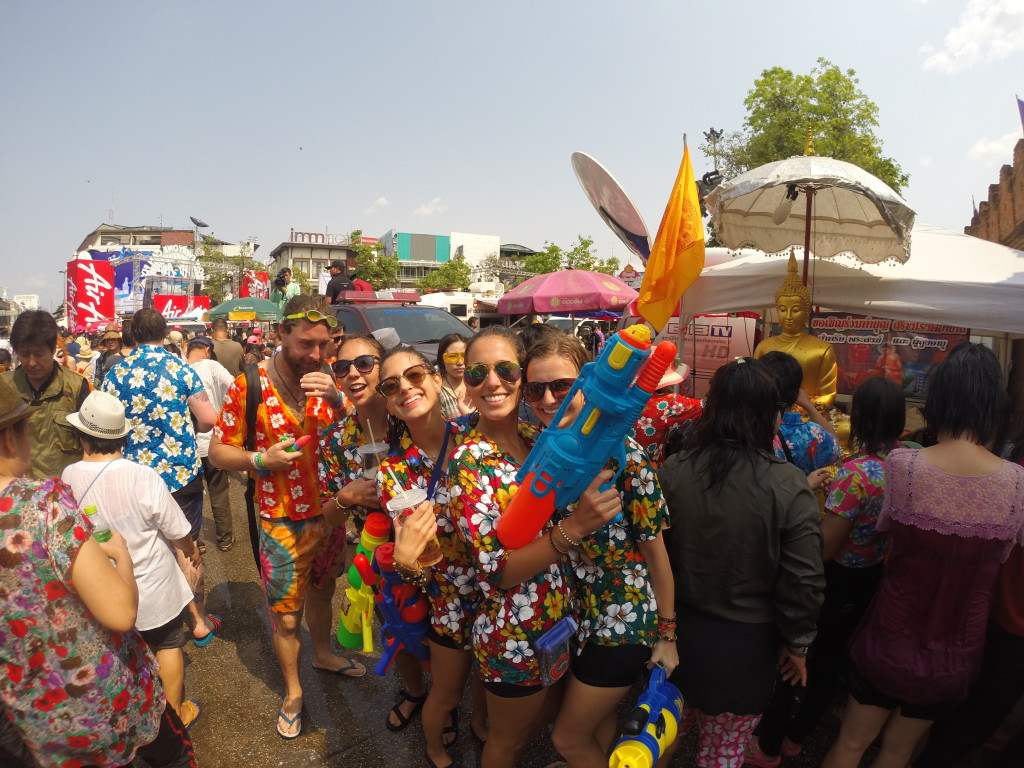 Something that I actually had to keep reminding myself was that this is the THAI NEW YEAR.  People saying, "Suk San Wan Songkran" and "Sah Wah Dee Bee Mai", meaning Happy Songkran and Happy New Year.
Thousands of locals, tourists, expats, and backpackers run through the streets armed with toy weapons that will bring out the child within.  I remember my friend telling me about her experience, and the phrase she always said to explain Songkran was, "You'll feel like a kid again!"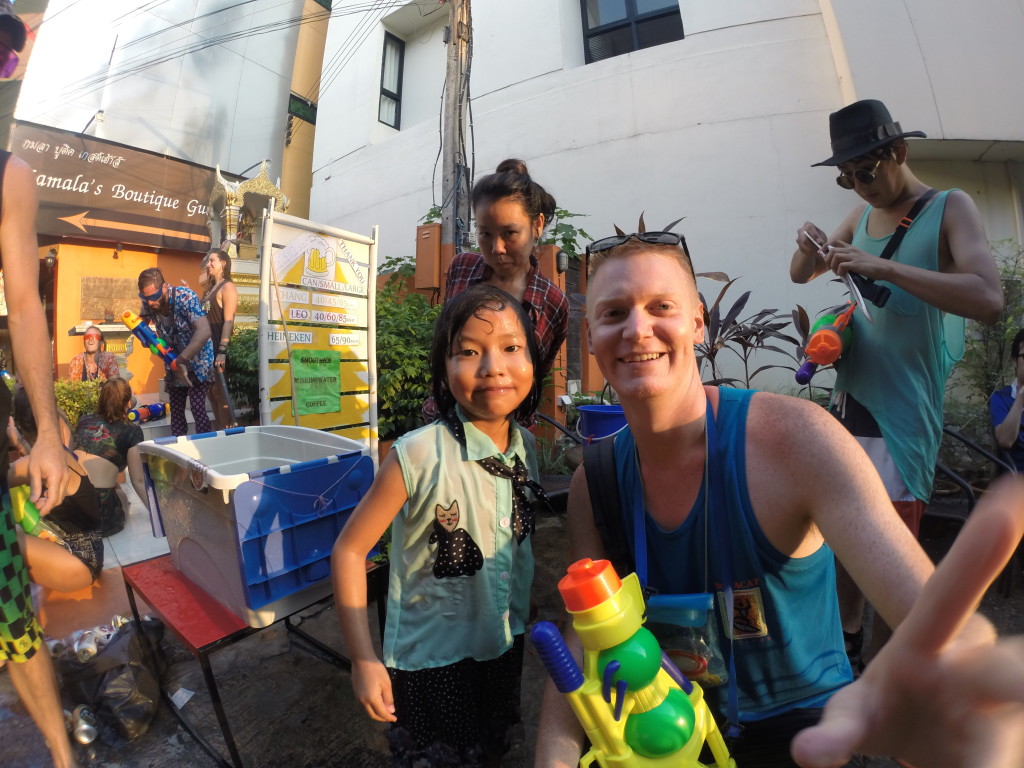 Everyone is running around, getting splashed with buckets of water, hoses going off in every direction, and various areas with DJ's playing a variety of tunes.  The music stays pretty commercial, but there were a couple stages that were playing some pretty sick techno and drum & bass.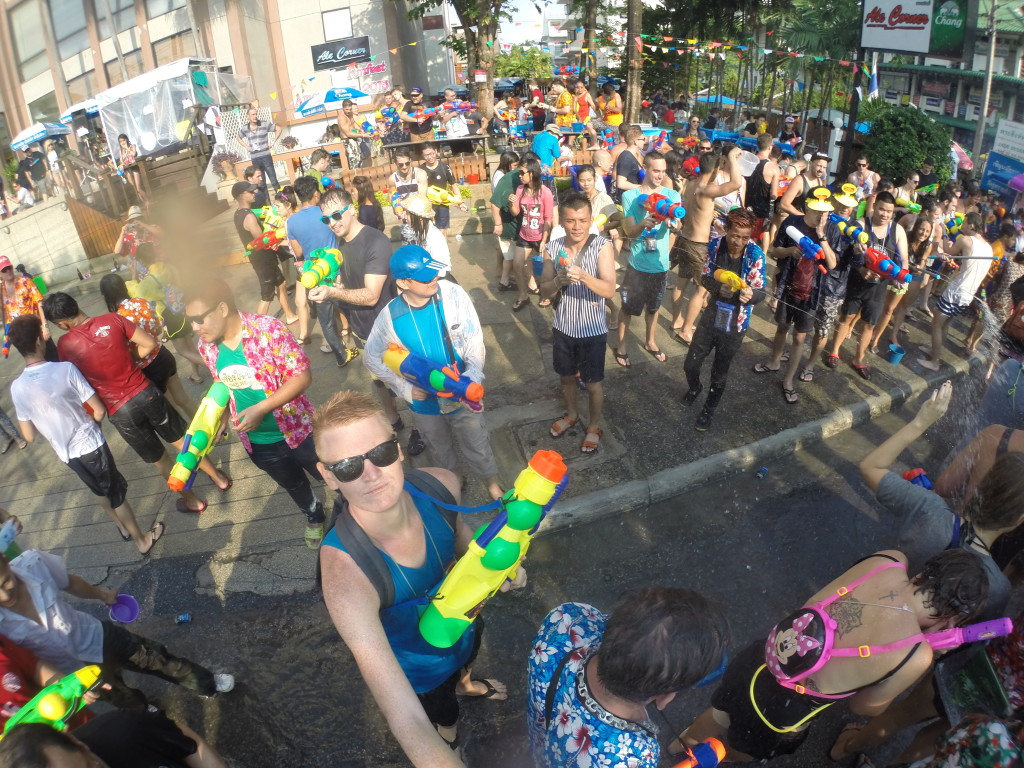 If you are planning a trip to Thailand anytime in 2016, I would most definitely recommend going to Chiang Mai for Songkran.
Check out my video below and leave me a comment and tell me about your Songkran experience.  WATCH IN HD
[divider]
Celebrating Songkran in Chiang Mai was easily one of the craziest and most fun experiences I've had in a long time.  I've spent a good amount of time in South-East Asia, but this definitely made my top 3 highlights of my travels.  Do yourself a favor, and get yourself here next year!  I don't know where I'll be, but I'm definitely trying to figure out a way be back in Thailand for these 3 days of insansity.
[shareaholic app="share_buttons" id="7411671″]
Like this post?  Follow me on Facebook & Twitter for more adventures Around The World… 
https://www.jonesaroundtheworld.com/wp-content/uploads/2015/04/G0264267.jpg
3000
4000
Dave
https://www.jonesaroundtheworld.com/wp-content/uploads/2017/03/logotry-1-1-300x106.png
Dave
2015-04-19 11:28:59
2015-04-19 11:32:13
Songkran in Chiang Mai, 2015; The World's Largest Water Fight