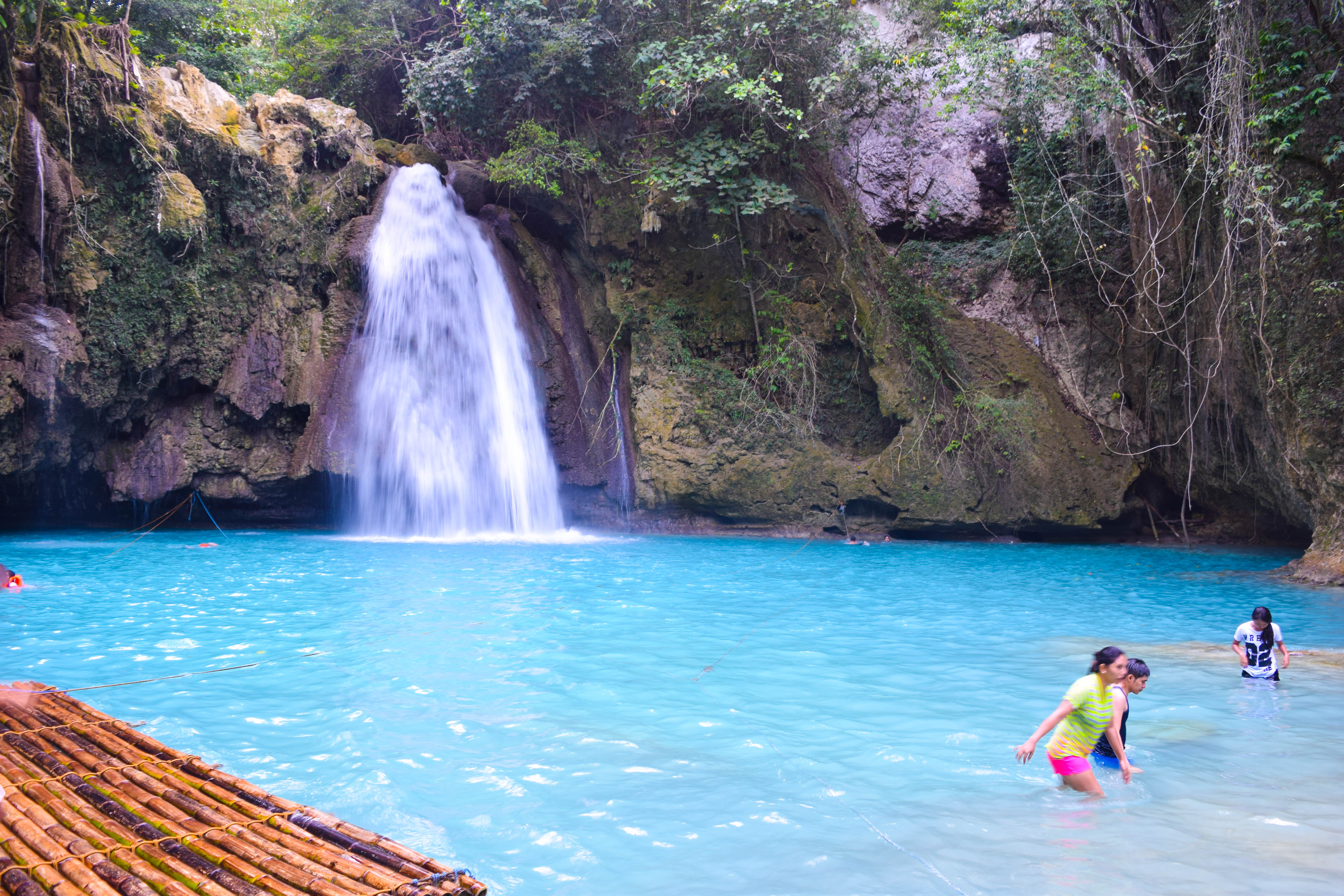 You know that one phrase…"If you've seen one, you've seen them all."  Well, that definitely does not apply to the waterfalls in Cebu, Philippines.  It's crazy to think that the last time I was frolicking in waterfalls was way back in November during my time in Langkawi.  I personally loved those, but I gotta say, that the Kawasan and Tumalog waterfalls completely blew me away!  To be honest; Cebu was not even high up on my list of places to see while visiting the Philippines, but seeing these waterfalls ended up being my entire month backpacking throughout the country.
Kawasan Falls
After a few hour bus ride from Cebu City, I checked into my room in Moalboal.  It was an extremely small guesthouse in the back of a mini market, but for 500 pesos in Moalboal, you can't get a better deal.  I rented a moto for 24 hours, and began the 20 KM drive over to the Falls.  If you're in Moalboal, I definitely recommend renting a moto, and driving there yourself.  It's a really easy drive, decent pavement, and probably around the same price as tourist packages / taxis.
The entrance fee is only 50 Pesos ($1.10), and it's worth every penny.  The path will take about 20 minutes deep through the jungle.  You walk along the river, through beautiful green and lush bushes, and eventually arrive at the entrance to the waterfalls.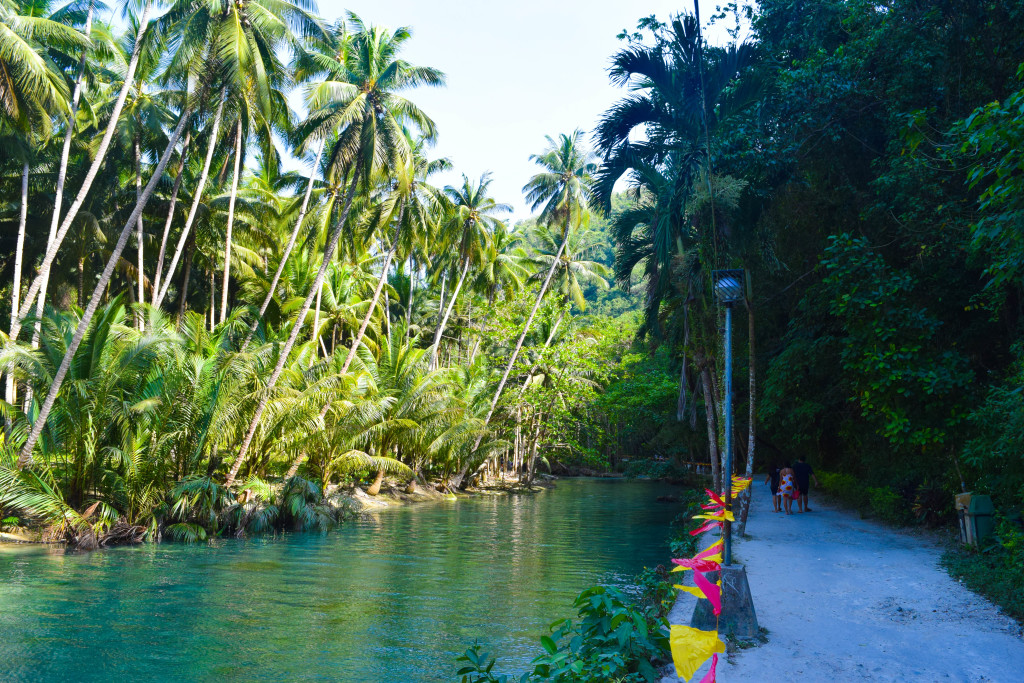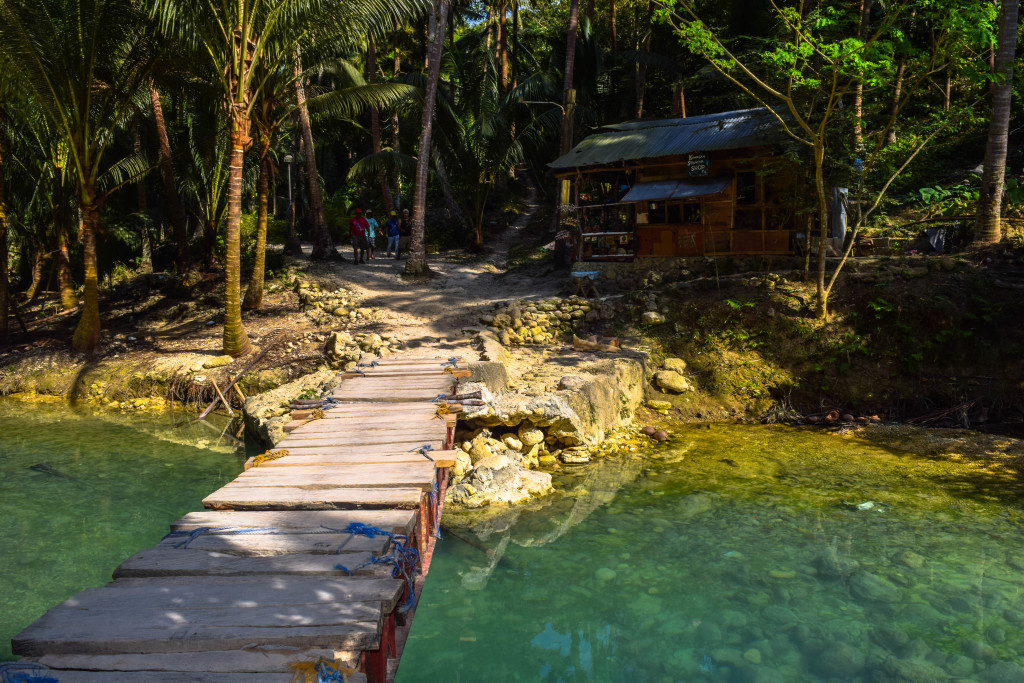 I could not believe how BLUE the water was.  It's a great spot to spend an afternoon, filled with a mix of tourists and locals.  People bring a bunch of food, BBQ'ing meat, taking lots of pictures, and relaxing in the cold but refreshing water.  There is a restaurant there for people who don't feel like bringing their own stuff and if you want a cold beer.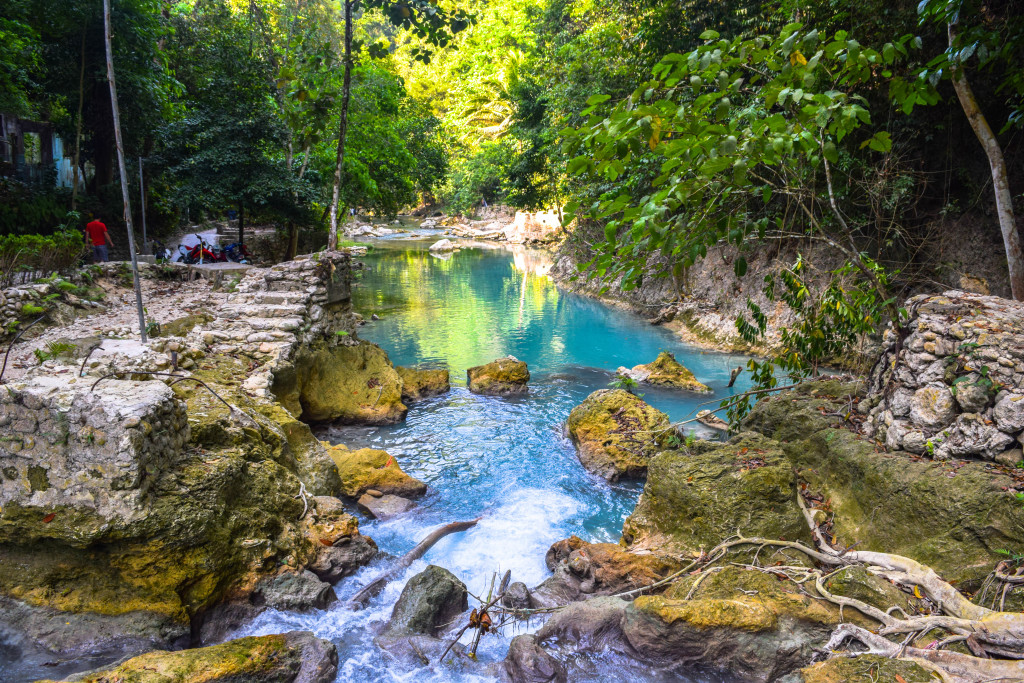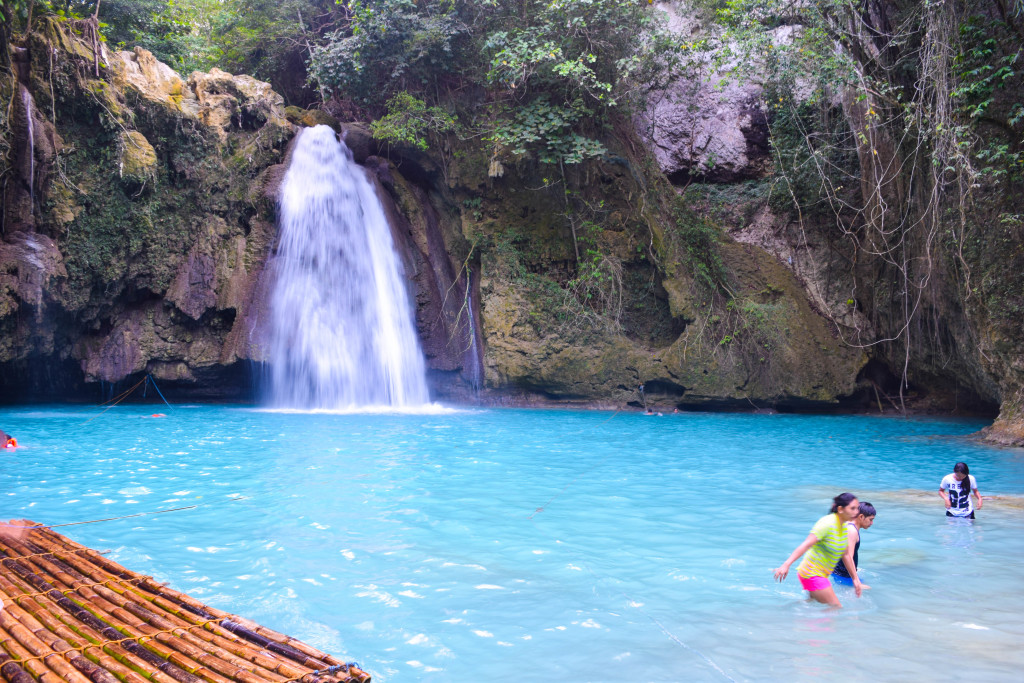 Tumalog Falls
Just a short drive from the Oslob Whale Shark spot, you'll find hands down one of the most beautiful waterfalls in the world.  I had no idea these existed, and found out just from a google search on what to do in Oslob besides the whale sharks.  I decided to make a quick stop, and I'm definitely glad I did.  I'm not quite sure if there is an entrance fee, because I never got asked to pay.  The walk down isn't too long, but it's steep.  You can walk down / up if you want some good exercise, or you can just hire one of the moto drivers for R/T transportation for 50 pesos.  Definitely a good deal.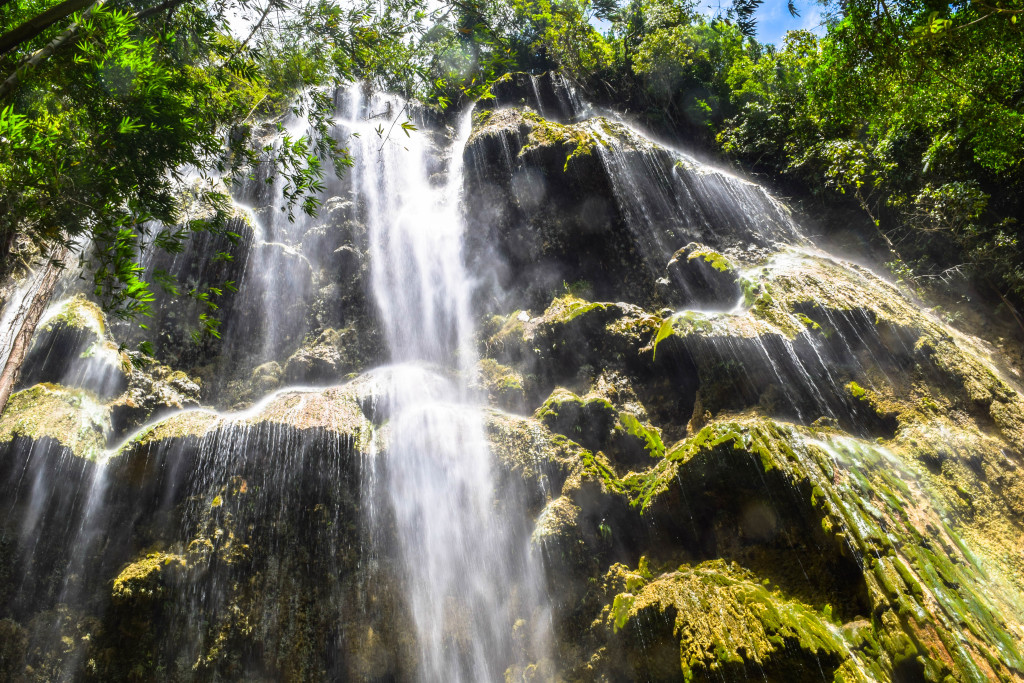 When you arrive, you'll be awarded with a sight so beautiful you might cry.  It's a similar set-up to the Kawasan, but much less people.  There's no restaurant or relaxing area with seats, just the falls.  But grab your swim suit, and jump on in.  The water feels great, and it's an amazing experience.  
If the pictures in this post haven't inspired you to experience these falls for yourself, I don't know what will.  But trust me…  IT IS MORE FUN IN THE PHILIPPINES
More Philippines Adventures
One Month Philippines Itinerary
Like this post?  Follow me on Facebook & Twitter for more adventures Around The World… 
https://www.jonesaroundtheworld.com/wp-content/uploads/2015/03/DSC_0684.jpg
4000
6000
Dave
https://www.jonesaroundtheworld.com/wp-content/uploads/2017/03/logotry-1-1-300x106.png
Dave
2015-03-30 07:13:27
2017-04-08 18:12:46
Chasing Waterfalls on Cebu Island; The Phillipines