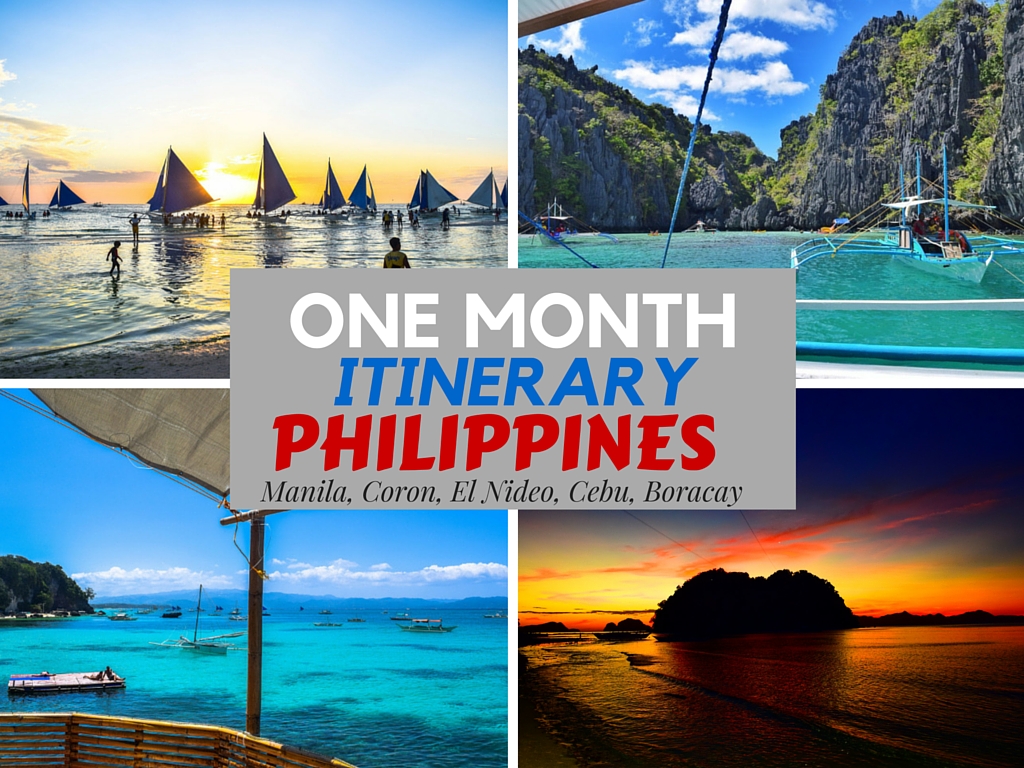 Spending one month in the Philippines was absolutely one of the best decisions I made during my travels through-out South-East Asia.  After my trip was over, I almost booked a return ticket, because to put it simply:  30 days in the Philippines is not enough!
Did you know that there are over 7,107 islands in the Philippines?  With the fantastic beaches, world-class diving, stunning landscapes, vibrant festivals, and friendly people — a trip to the Philippines will be something you'll never forget.
Planing a trip the Philippines can be kind of intimidating, because there's so much you'll want to see.  I'm here to help you out.
This is the Itinerary I used for my month exploring the Philippines.  I hope you find it useful, and if you ever have any questions — feel free to email me or leave a mentsment at the bottom of the post!
---
1.  Fly Into Manila
You'll most likely find the best deals flying into Manila..
Honestly, Manila is one of those cities that backpackers loves to hate.  It's busy, overcrowded, dirty, and there's not much to see.  Apparently there is some decent nightlife, but I never experienced it for myself.  I have met people who actually really love Manila, I just didn't find it all that appealing.  Who knows though, maybe you'll have a different experience and really enjoy your time there.
---
Where to stay in Manila
My best piece of advice is to stay at an AirBNB.  With this link, you'll get $38 towards your first booking, which can be used for 1-2 nights free accommodation, or a very heavy discount at a nicer apartment!
The best areas to search for on AirBNB in Manila would be Makati and Malate!! 
Manila is a bit crowded and chaotic, so it'll be really great for you to start your trip off at your own apartment!
---
If there's one must-do activity in Manila — you have to go check out Intramuros quarter.  It's the beautiful old Spanish section of the city, and really fun to explore by foot.
---
---
2.  Take The Overnight Ferry from Manila – Coron
This is always the cheapest option on getting to Coron.  For some reason, all the flights to this island tend to be really expensive.  If you happen to be able to find a cheap, then book it.  But the overnight ferry option is a solid budget option.  
There is one main ferry company in The Phillippines — 2Go Travel.  I only used them for this route, but they offer a ton of different routes around the country.
For this Manila – Coron overnight ferry, THEY ONLY DEPART ONCE A WEEK ON FRIDAYS.  
Tip:  When you are looking at flights to Manila, try to book a flight that arrives on a Wednesday or Thursday.  That way you can explore for one day, then get on the overnight ferry on Friday evening.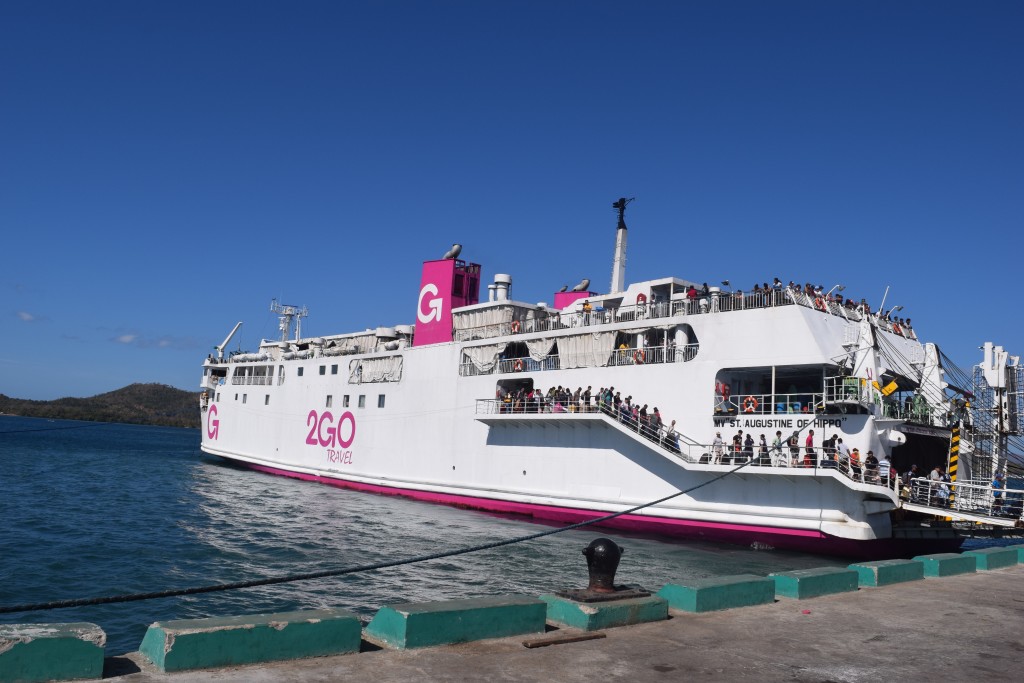 ---
 


---
3.  Coron, Palawan
I absolutely fell in love with Coron.  It's one of the most beautiful places in the world.  I was fortunate enough to meet some amazing people the very first night, and had a blast the remaining time I was there.
The island is fantastic, the sunsets are incredible, and it's a really relaxing area to spend a few days.
Read:  Where To Stay in Coron, Phillippines
Read:  Island Hopping in Coron, Phillippines
Tip:  If you want to be really adventurous, you can hire a boat driver to drop you off on an empty island, and camp there for 2-3 nights.  Arrange a pick-up time, and you'll be living a real Robinson Crusoe experience.  Make sure you bring enough food, water, and a good book or two!
[ I'd recommend staying in Coron for 3-4 days]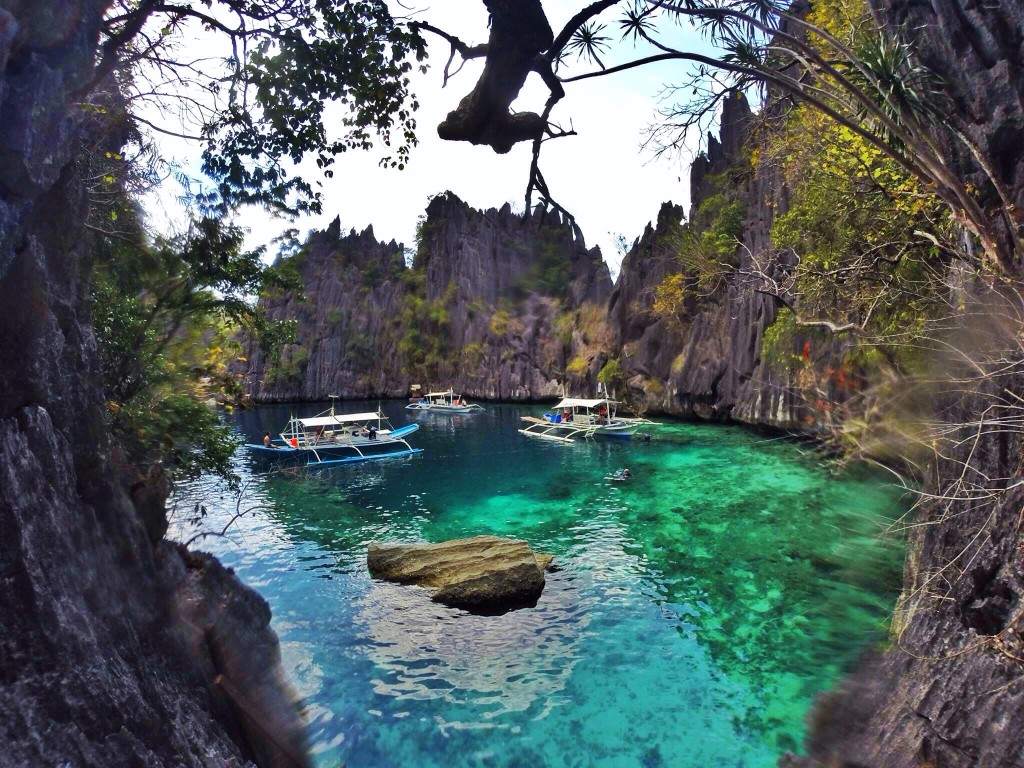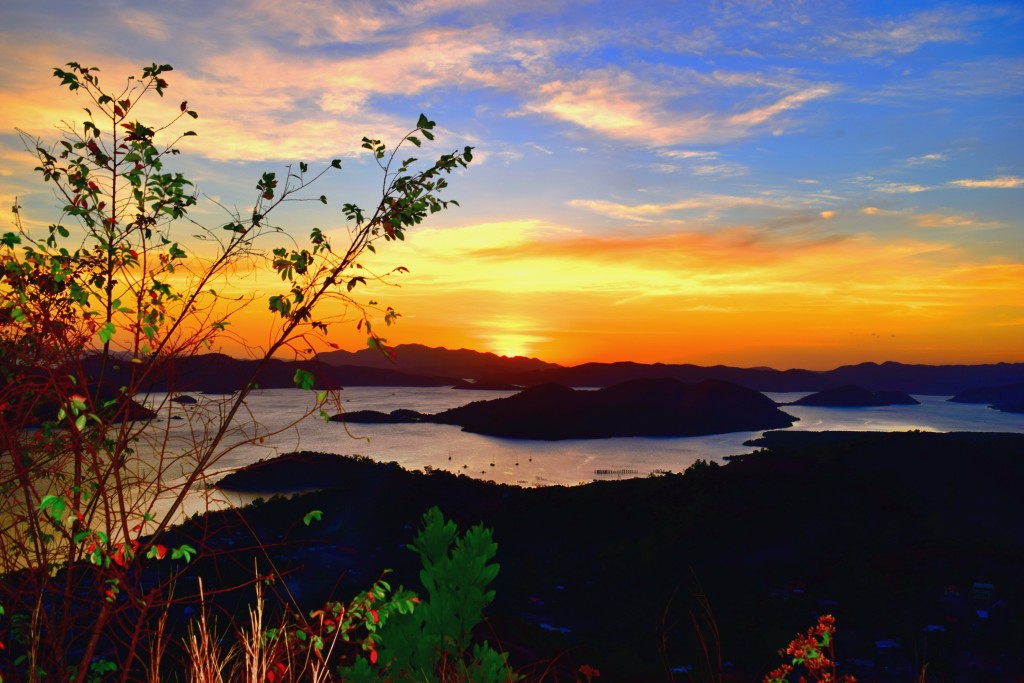 ---
 

---
4.  El Nido, Palawan
When you are in Coron, you'll see tons of different signs for transportation to El Nido.  Try to bargain them down to a cheaper price, because all the signs are more expensive.  
The crown jewel of Palawan, El Nido is a must see destination during your visit to the Philippines.
It's a much more lively area than Coron, with some amazing restaurants and fun bars to check out at night.  As you should now, the most important thing you do while in El Nido is book one or two of the island hopping packages.
I'd strongly recommend checking out both tours A & C.  All the tours are amazing, but these two in particular are worth every penny.  
[I'd Recommend Staying in El Nido for 4-6 days]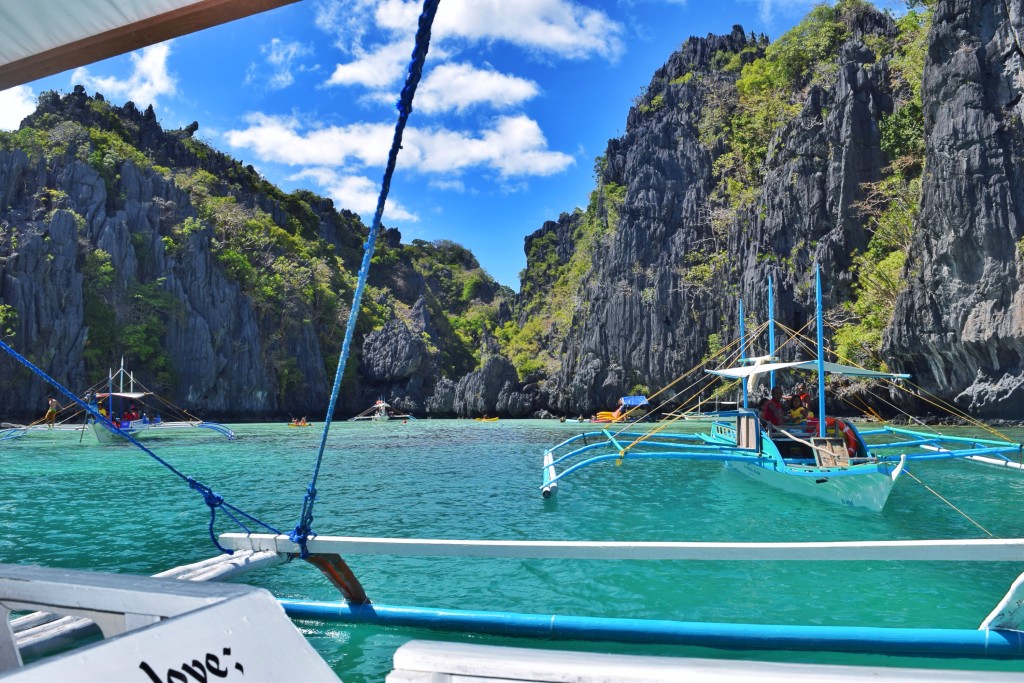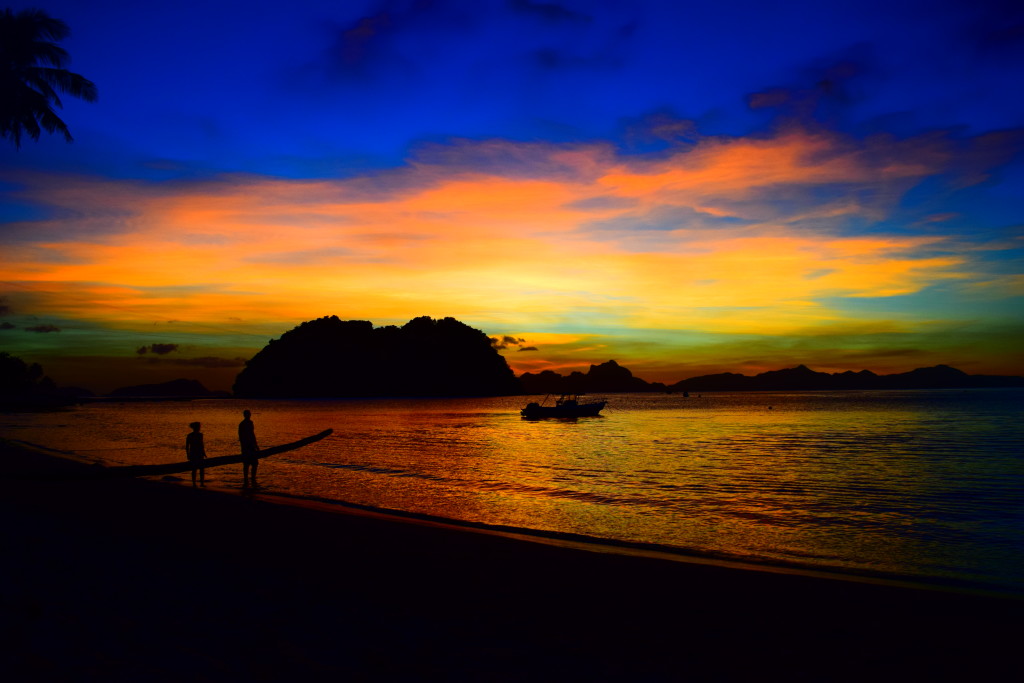 ---


---
5.  Puerto Galera and Puerto Princesa
Since you only have 30 days allowed in the Philippines, you're not going to be able to see everything.  After El Nido, you could hop down to Puerto Galera for a night or two.  I didn't do this, but I've heard it's a really amazing place with a chilled out vibe.  There's also supposed to be some amazing diving here.
Puerto Princesa is the main city in Palawan, and it's also where you'll be flying to your next destination.
One of the main attractions in Puerto Princesa is visiting the famous "Underground River".  I decided to skip this because I found it to be rather expensive, and I heard from a couple people they weren't too impressed.  The choice is yours.
---
6.  Cebu City & Bohol
Book your flights well-in-advance from Puerto Princesa – Cebu with Cebu Pacific Airlines.  
When it comes to Cebu City, there are a few things to see in the actual city.  I actually didn't do too much sight-seeing in the city itself, but used Cebu as a jumping off point to explore the rest of the island or neighboring islands.  
I'd definitely recommend taking the ferry over to Bohol Island.  You can spend a day or two there, but it's also a decent place just to take a day trip.
Read:  Chocolate Hills & Tarsier Monkeys: Bohol Island, The Philippines
After you've spent a few days exploring the city and a day or two on Bohol Island, you'll make your way down to check out some more of the highlights of The Philippines.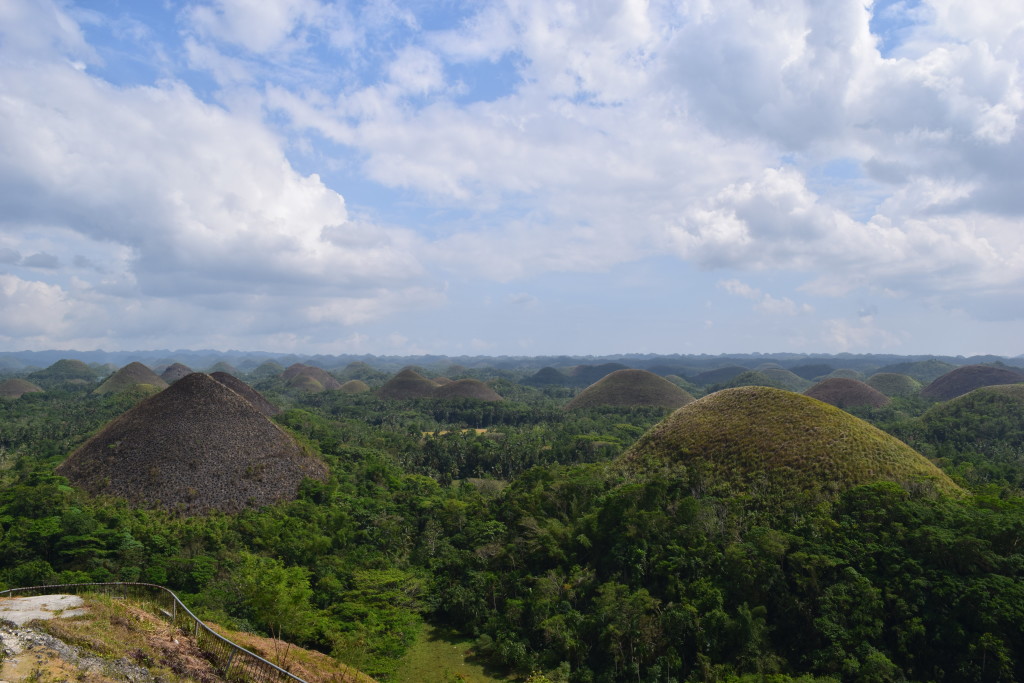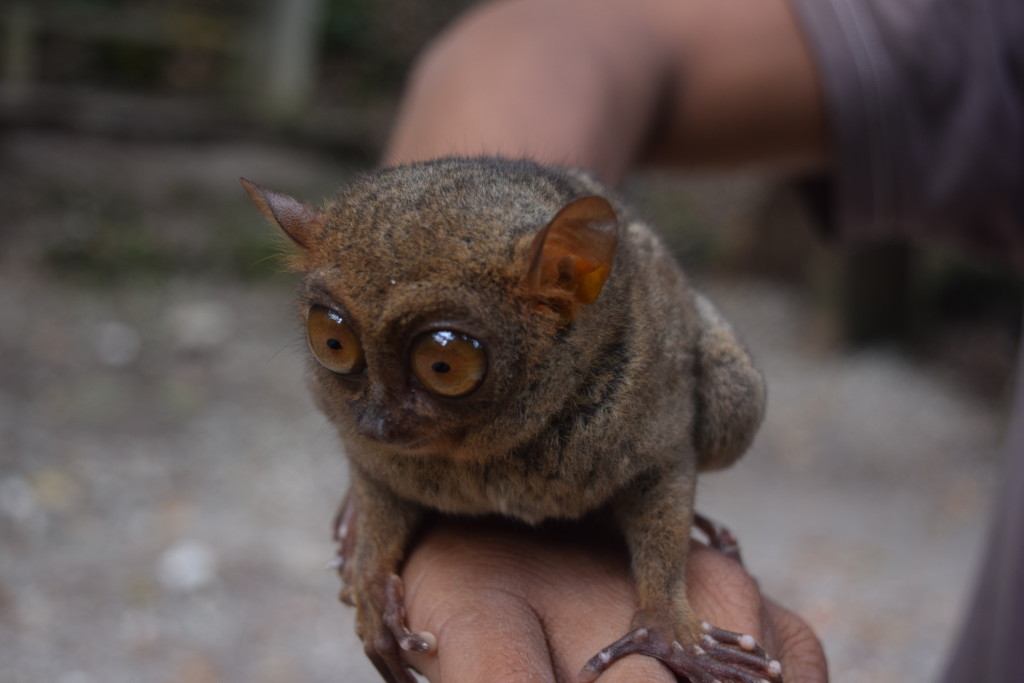 ---
 

---
7.  Moalboal & Oslob
Getting around Cebu Island is as easy as getting to the bus station.  They aren't the most comfortable rides, but they get you from point A – point B for very cheap!
I'd recommend you check out Moalboal first.  There's an incredible beach, and it will provide absolutely stunning sunsets.  Moalboal is also known for having some excellent diving if you are looking to dive.  
Absolute Must Visit:  Kawasan Waterfalls (about a 20 minute drive from Moalboal city)
Read: Chasing Waterfalls on Cebu Island, Phillippines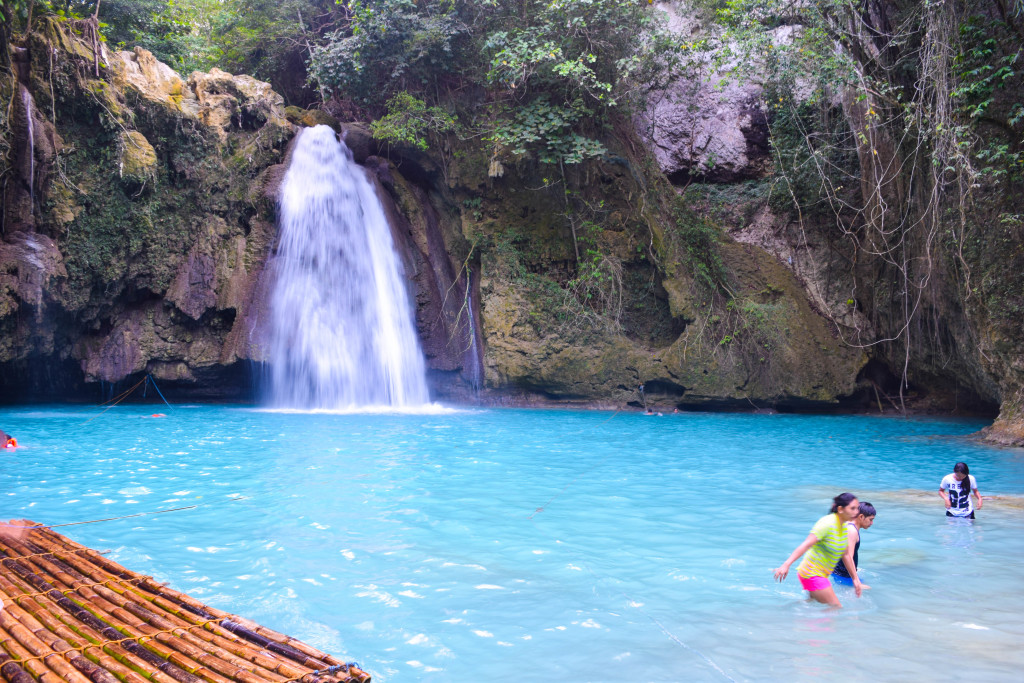 After watching a sunset and checking out the amazing Kawasan falls, you're ready to head down to Oslob to cross off a big bucket-list item:  SWIMMING WITH WHALE SHARKS!
This the main draw that brings people down to Oslob, and you really have to do it!  For the small cost of around $25 USD, you get to swim with massive whale sharks.  The entire experience was incredible, and it's one of the highlights of my travels in South-East Asia.
Read:  Swimming with Whale Sharks:  Oslob, Cebu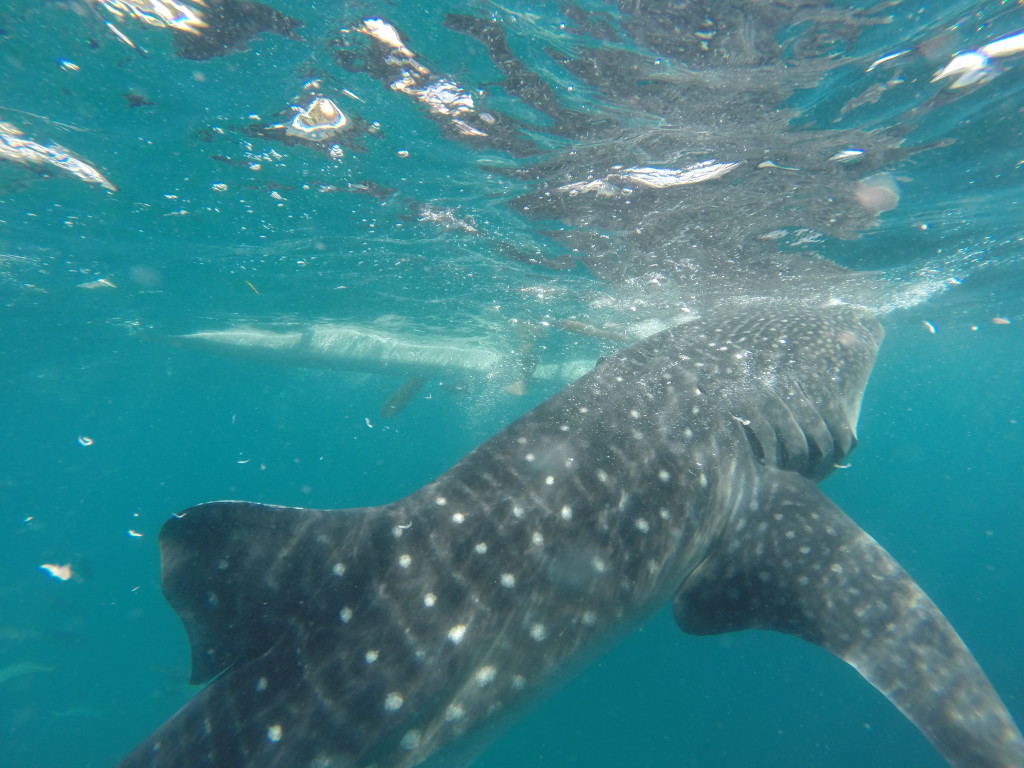 ---
 

---
8.  Flight to Boracay
After you've explored the southern parts of Cebu Island, Bohol Island, and the city itself — it's time to book your flight from Cebu City – Boracay.  
 Boracay is the paradise island of your dreams — or so it used to be.  This beautiful island has become a major tourist destination, resulting it in to become the most over-developed part of The Philippines.
With that being said — is it still worth it to visit Boracay?  Absolutely yes.  
The island is gorgeous, there's plenty to do, and the nightlife is amazing.
Read:  The 5 Best Party Islands in South-East Asia
If you're going to Boracay, then you should definitely also check out Sabina's incredible blogpost "Boracay On a Budget".  She gives an incredible overview of the island, and was a great resource to have when planning my trip to Boracay.
Boracay has two airports (Caticlan & Kalibo).  You'll most likely fly to Kalibo because flights are substantially cheaper.  Kalibo airport has international departures, and is the perfect place to end your trip in The Philippines.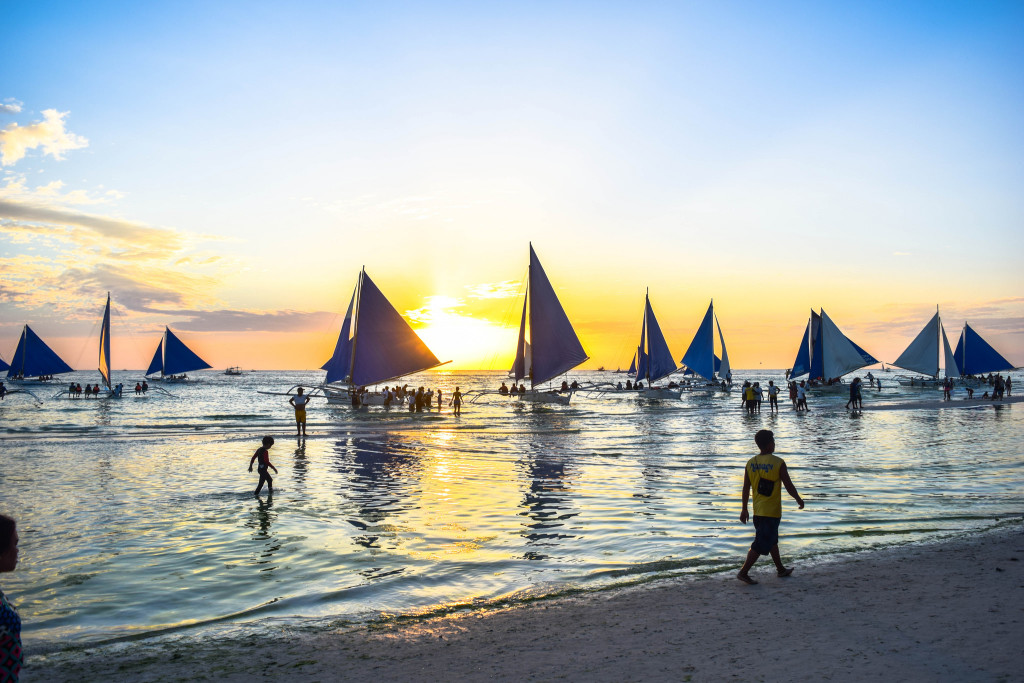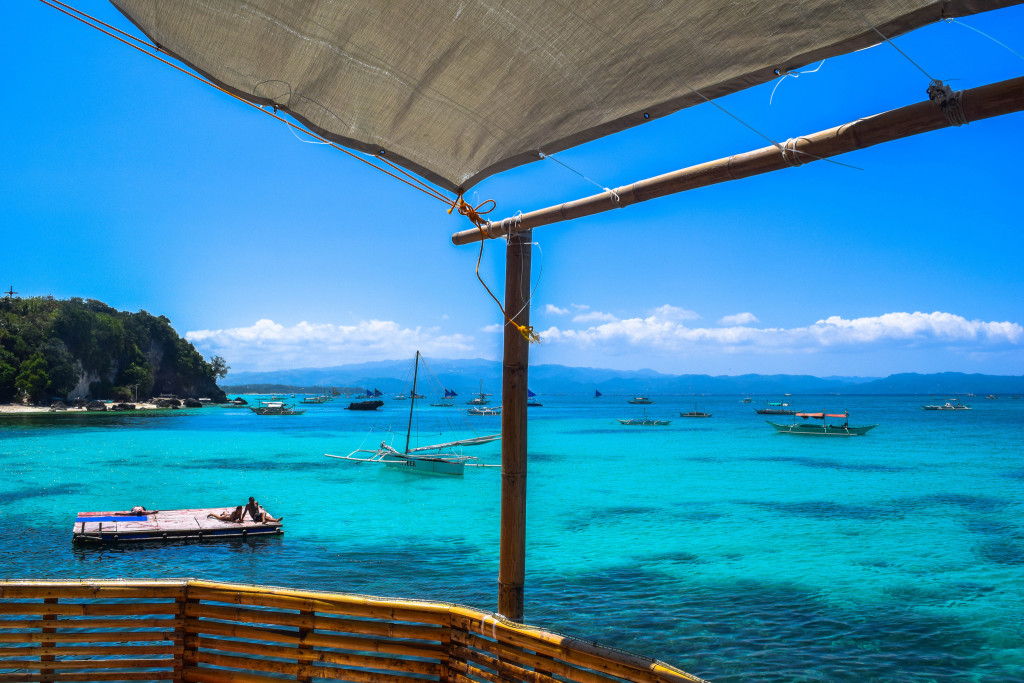 ---
 

---
Possible Substitutions
Banaue Rice Terraces:   If you get into Manila, and don't want to spend too many days there.  Look into taking the overnight bus up to the Rice Terraces.  I didn't have time to explore it during my month, but it's definitely highly recommended!
Skip Boracay:  Although it is a very beautiful island, and a great place to party — you might want to think about skipping Boracay.  The island is decently expensive, and can be a pain in the ass to get there.  Kalibo airport is 2 hours away.  So you have to take a van, a boat, and a taxi, just to get to your hostel.
Siquijor Island:  If you do skip Boracay island, that frees up time to explore some of the islands around Cebu.  While your down in Oslob, you could hop down to the beautiful and spiritual island of Siquijor. The island has a fascinating story, and is home to some of the best beaches and sunsets in the Philippines.
Siargio Island:  If you like to surf, then I'm sure you've heard about this island.  This is at the top of my list of places to see during my next visit to the Philippines, but unfortunately I didn't have the time to get there.  There's not much else to do on the island, but if you're looking for a laid-back surfing hotspot, then you'll definitely enjoy your time there.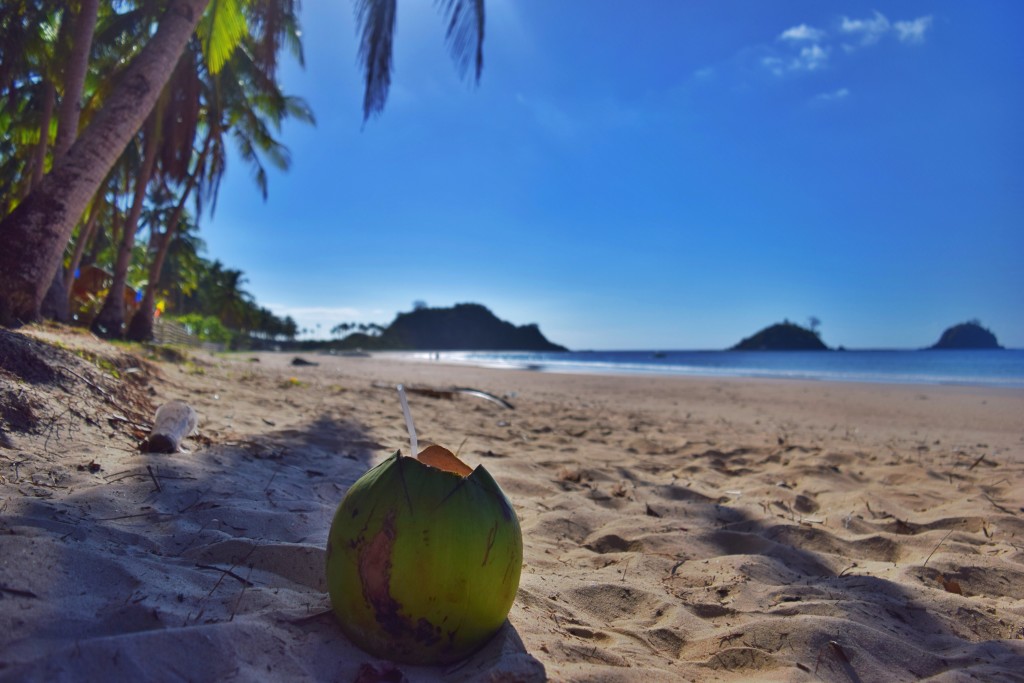 ---
Philippines Travel Tips
Book All Your Flights in Advance.  This country is not as easy to get around, and if you wait until the last minute — you will have to pay ridiculous amounts for flights.  This is the only country I really recommend that, because with 30 days, you will want to see as much as possible.
Meet and Travel with the Locals.  When are you are traveling the Philippines, you'll realize that you'll meet more young local backpackers than you would in any other country in South-East Asia.  The Filipino community really loves to travel!  They also are extremely friendly, welcoming, and typically speak amazing English!  
Research Festivals Before You Go:  The Philippines is known for having some amazing festivals.  As a starting point, check out this list of the Top Ten Festivals in The Philippines.  Just be careful, sometimes if you go during a big festival, accommodation prices can sky rocket.
Try out Couchsurfing.  As I mentioned above, Filipino people are really awesome, and they are very active when it comes to the popular travel community website Couchsurfing.  There are weekly meet-ups in the bigger cities, and it would be a really cool experience!
Don't skip Palawan:  It's definitely one of the most beautiful and picturesque places in the world!  It's defintiely not as "off-the-beaten-path" as it used to be, but skipping it would be a mistake.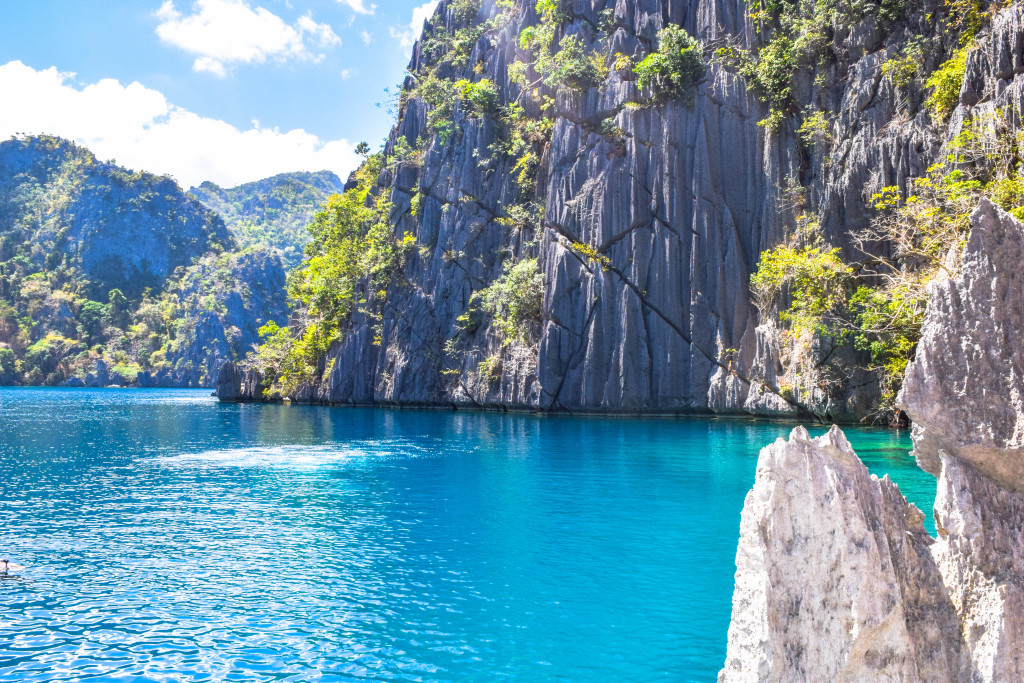 No matter where you go, or itinerary you customize for your trip, you will most definitely fall in love with the Philippines.  It's one of the most beautiful countries I've ever visited, and I can't wait to get back there myself.
Thanks for reading, and I hope you found this one month itinerary for the Philippines useful!  Definitely check out my posts on the Philippines!
Safe Travels!!! 🙂
---
THANKS FOR READING!
---
FOLLOW MY ADVENTURES AROUND THE WORLD ON

FACEBOOK

, 

INSTAGRAM

,

TWITTER

 & ADD ME ON SNAPCHAT: — JONESATW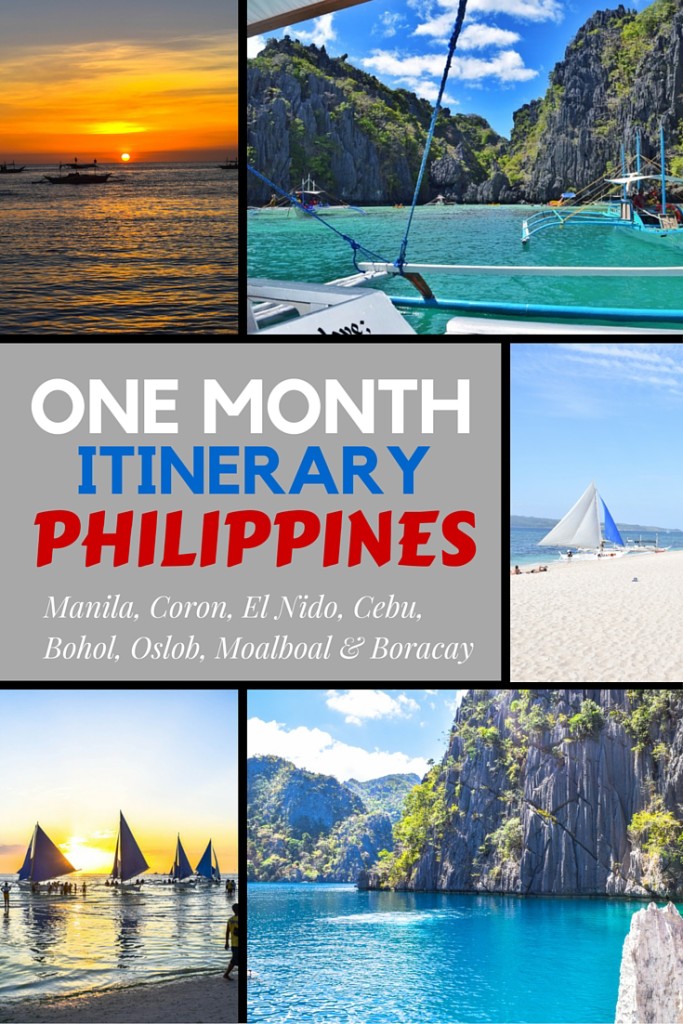 SHARE WITH YOUR FRIENDS!
https://www.jonesaroundtheworld.com/wp-content/uploads/2015/08/fet-1.jpg
768
1024
Dave
https://www.jonesaroundtheworld.com/wp-content/uploads/2017/03/logotry-1.png
Dave
2015-08-27 10:27:02
2017-03-24 18:10:42
One Month In The Philippines: Travel Itinerary