Planning a trip to Indonesia and looking for the best Bali Itinerary in 2023? Whether you're only spending 5 days, one week, 10 days, or two full weeks, I guarantee this Bali Trip Travel Guide will be extremely helpful!
Bali is truly one of my favorite destinations in the world (a place I've called home several different times), and planning a trip to Bali can be a bit intimidating as there really is so many amazing places to explore!
With its jaw-dropping landscape, lush rice terraces, stunning beaches, serene temples, cute monkeys, scenic waterfalls, wild nightlife, and unforgettable sunsets – there's no need to wonder why Bali has become one of the world's most visited and popular vacation hotspots! Bali really does have a little something for everybody…and I guarantee that if you follow this Bali travel itinerary, you will fall in love with this island just as much as I have!
While tourism in Bali has really exploded in recent years due to the popularity of Instagram, it definitely lives up to the hype because there really is a LOT more to this island than what you see on social media. Don't let the annoying Bali IG couples + IG influencers deter you from planning a trip here, because it really is a must-visit destination in Southeast Asia!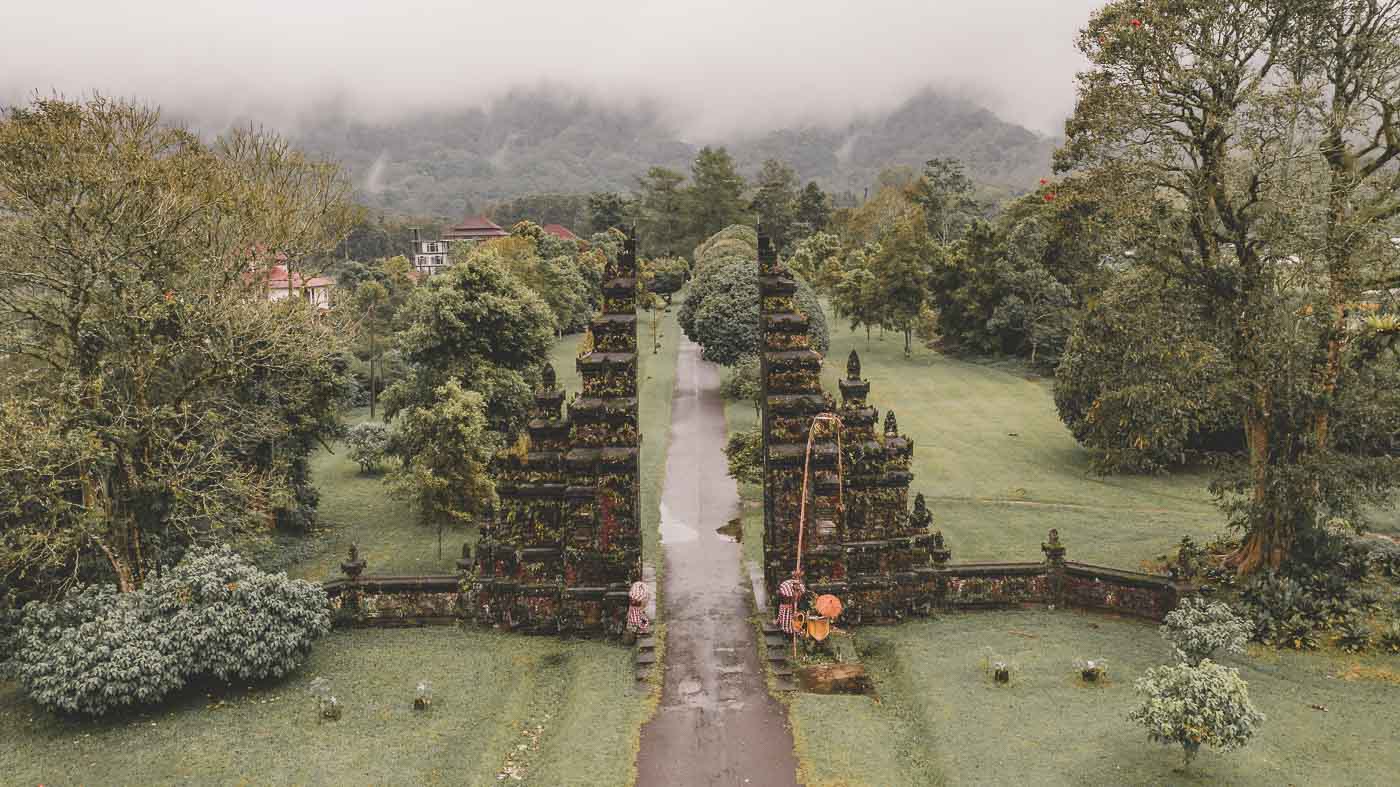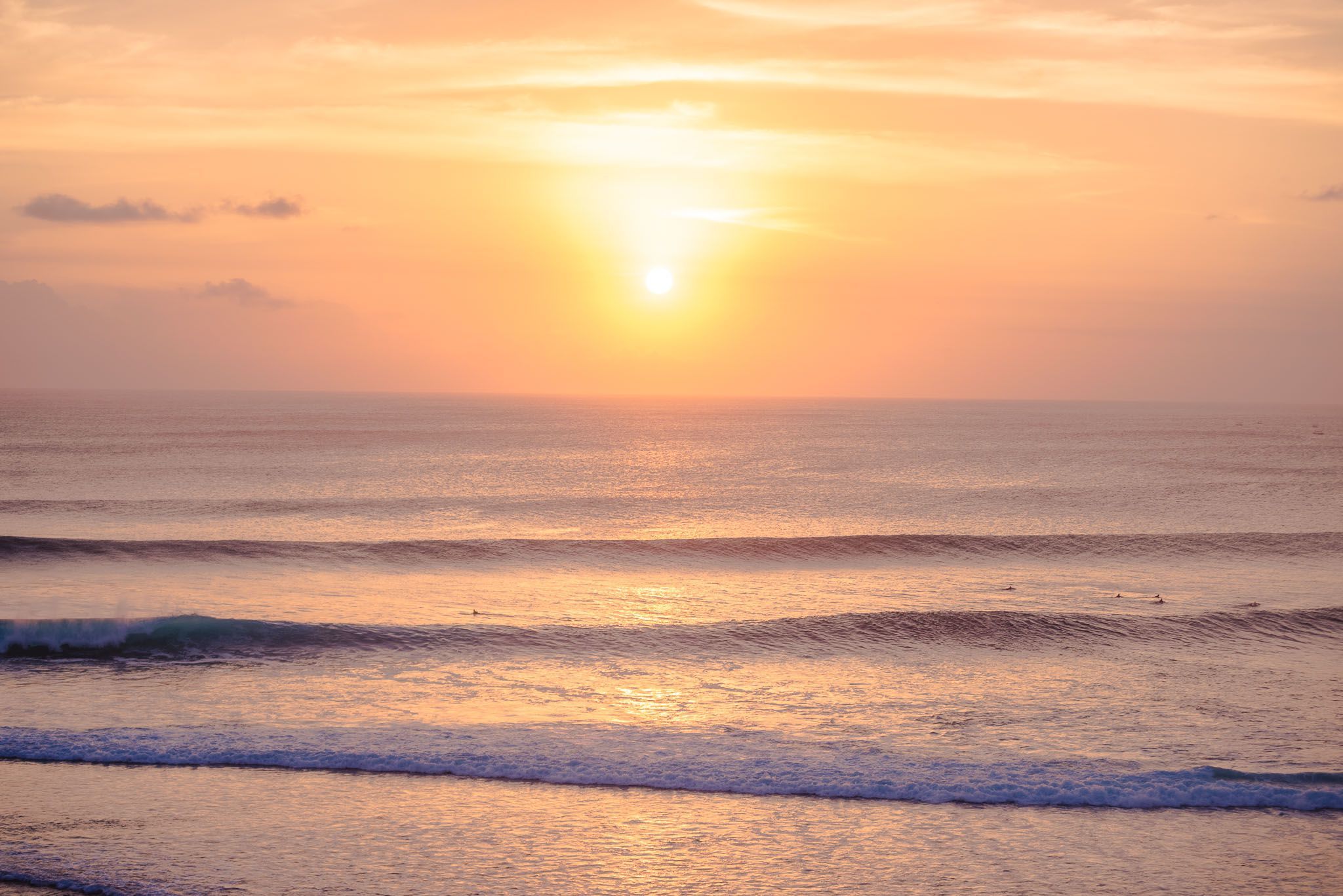 ---
Whether you're only spending 4 days, 5 days, 10 days, two weeks, or perhaps even a full month, this Bali Itinerary guide will go into loads of detail about to expect about visiting this island in 2019, the best things to do, what to pack for Bali, when to go, insider travel tips, and loads more!
So without further ado…let's get started!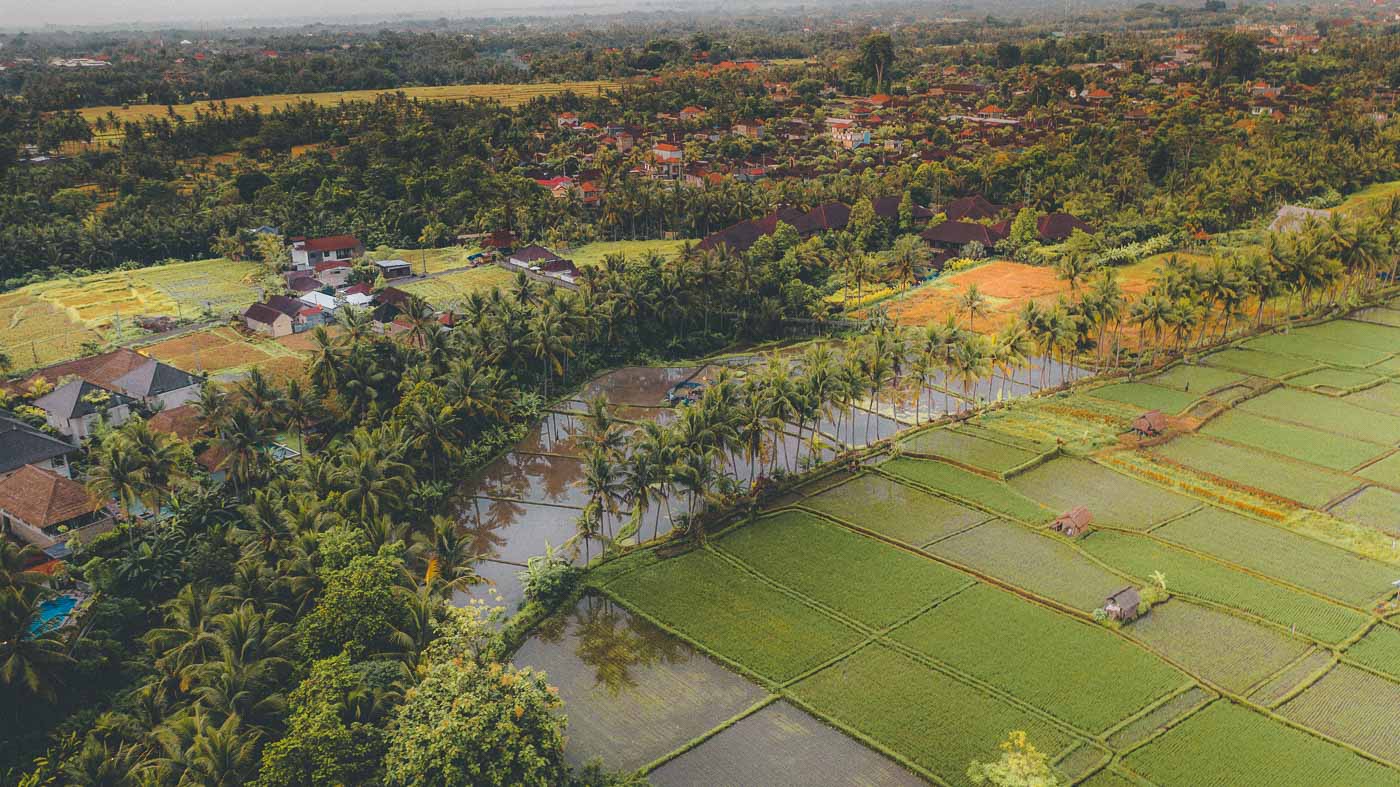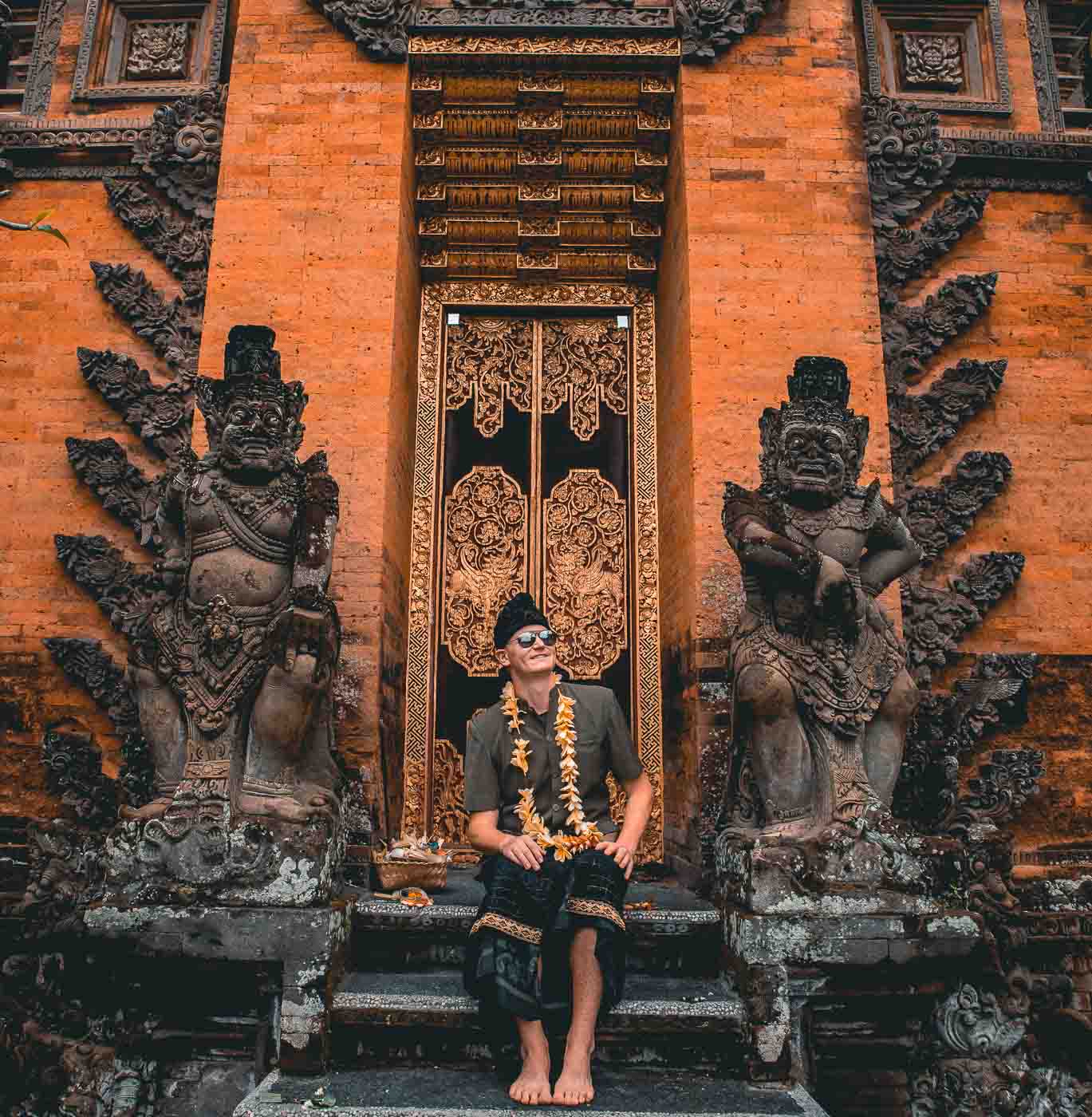 ---
What are the best months to visit Bali?
Bali is an incredible destination to visit year-round, and if you've only got limited time off work, then I would say book that ticket no matter what! Being located in Southeast-Asia, the weather in Bali is extremely tropical, so you can expect hot and humid temperatures pretty much every day, but there are two main season – the wet and dry season!
The rainy season in Bali is from October to April, and the dry season is between May – September.
With that being said, traveling Bali during the rainy season is NOT an issue at all. I've LIVED in Bali in December & January (known to be the wettest months of the year), and I barely even noticed the rain. Yes, some days were worse than others, but more often than not – every day was beautifully sunny blue skies, and perfect beach weather.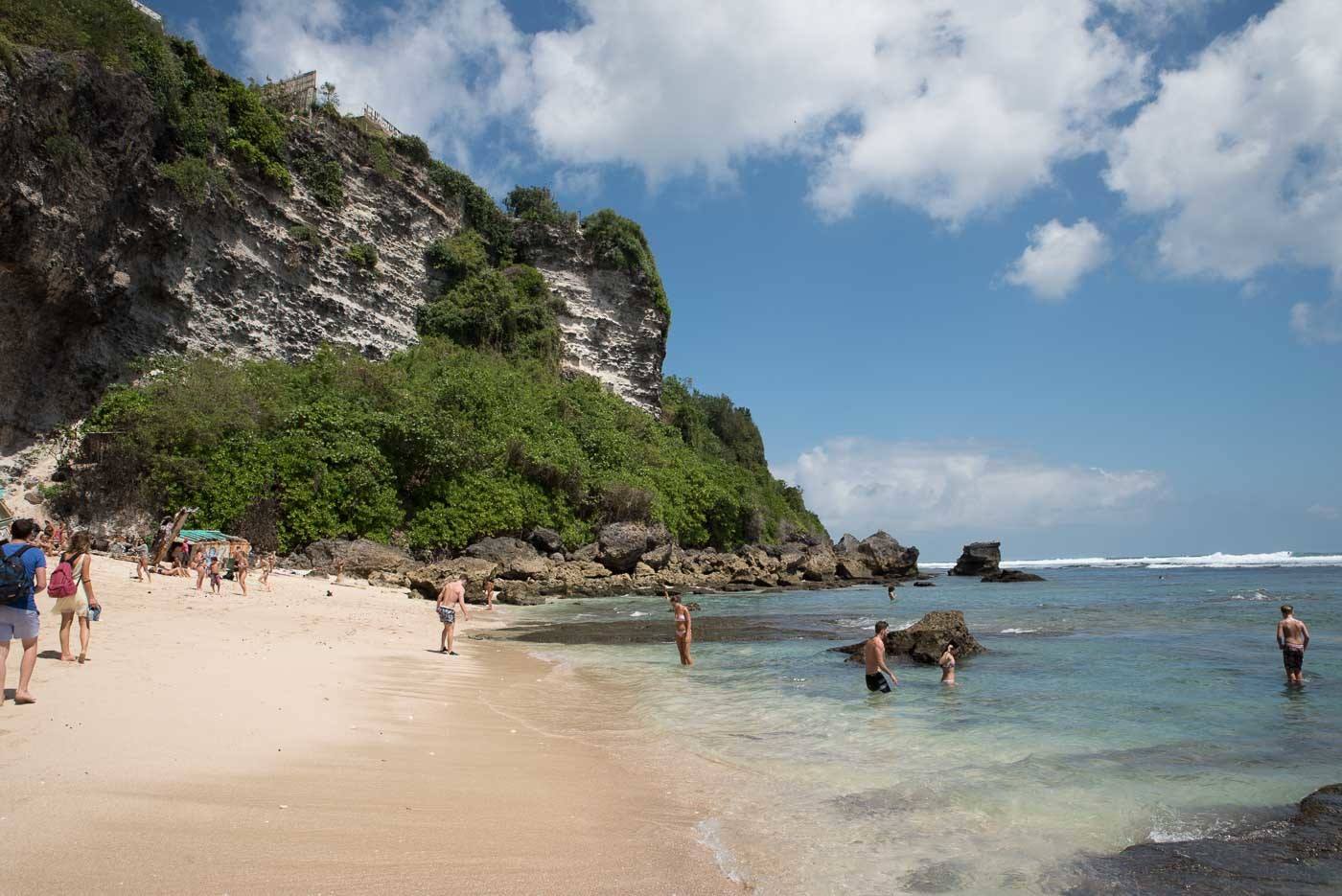 ---
According to Bali.com, "The best time to come to Bali is April, May, June and September, just before and just after high season. It's still dry season, it's slightly less humid, and room prices and villa rentals can be 30-50% cheaper than during high season. Many shops offer sales and promotions, restaurants are less crowded in those mid-season months, and in general, Bali is a bit more relaxed. October is not too bad either, still much less rain than November (usually, check the rainfall chart)."
I would definitely agree with that statement for sure, but I also think traveling Bali during Christmas time & New Years Eve can be an awesome experience. I spent Christmas Day lounging at a day club, and absolutely loved it!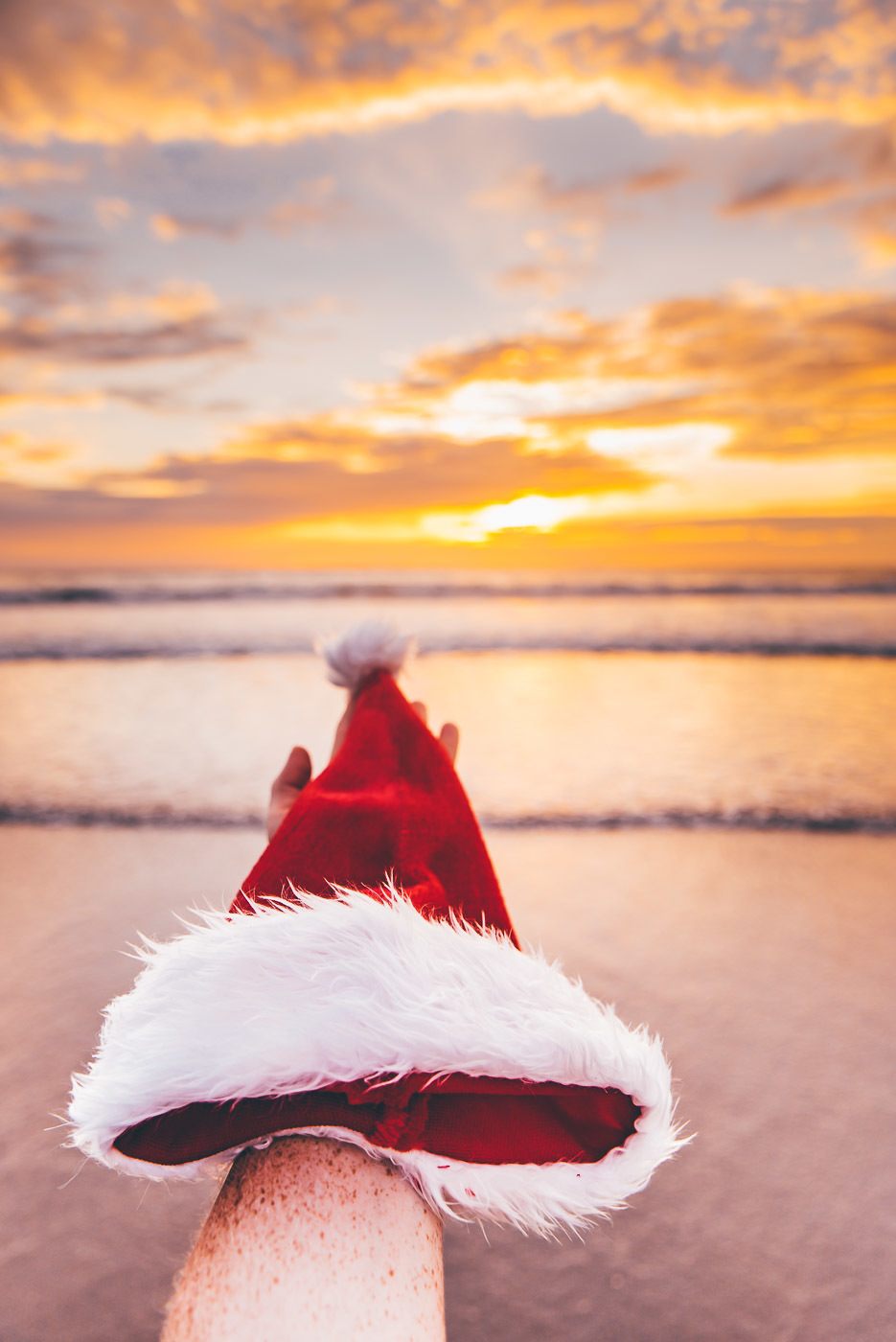 ---
Is Bali a dangerous place to visit?
Absolutely not! Bali is completely safe to visit, and I've honestly never felt like I was in any danger during any time I've had there! While just like a vacation to anywhere in the world, you want to make sure you're traveling wisely and acting in a responsible manner.
The only really dangerous or unsafe behavior I've heard of is from "motorcycle thieves/ purse-snatchers", which basically means guys will try and grab purses/backpacks from people as they are riding on the back of a motorcycle. But as long as you're paying attention to your belongings, nothing bad will happen.
What I will say in this section though, is that you NEED to be extremely careful if you decide to rent a scooter in Bali! I'd say that's actually the most dangerous thing on the island! I drive very cautiously when riding my moto, and I've never been in an accident (knock on wood), but I've had several friends end up in the hospital with serious injuries! With that being said, I wouldn't let that stop you from enjoying the feeling of exploring the island on two wheels! Scooter rides through rice terraces is one of my favorite things about living in Bali, and it's a great, cheap, and efficient way to experience Bali. Just make sure the person driving is confident, skilled, and avoid driving during peak traffic hours.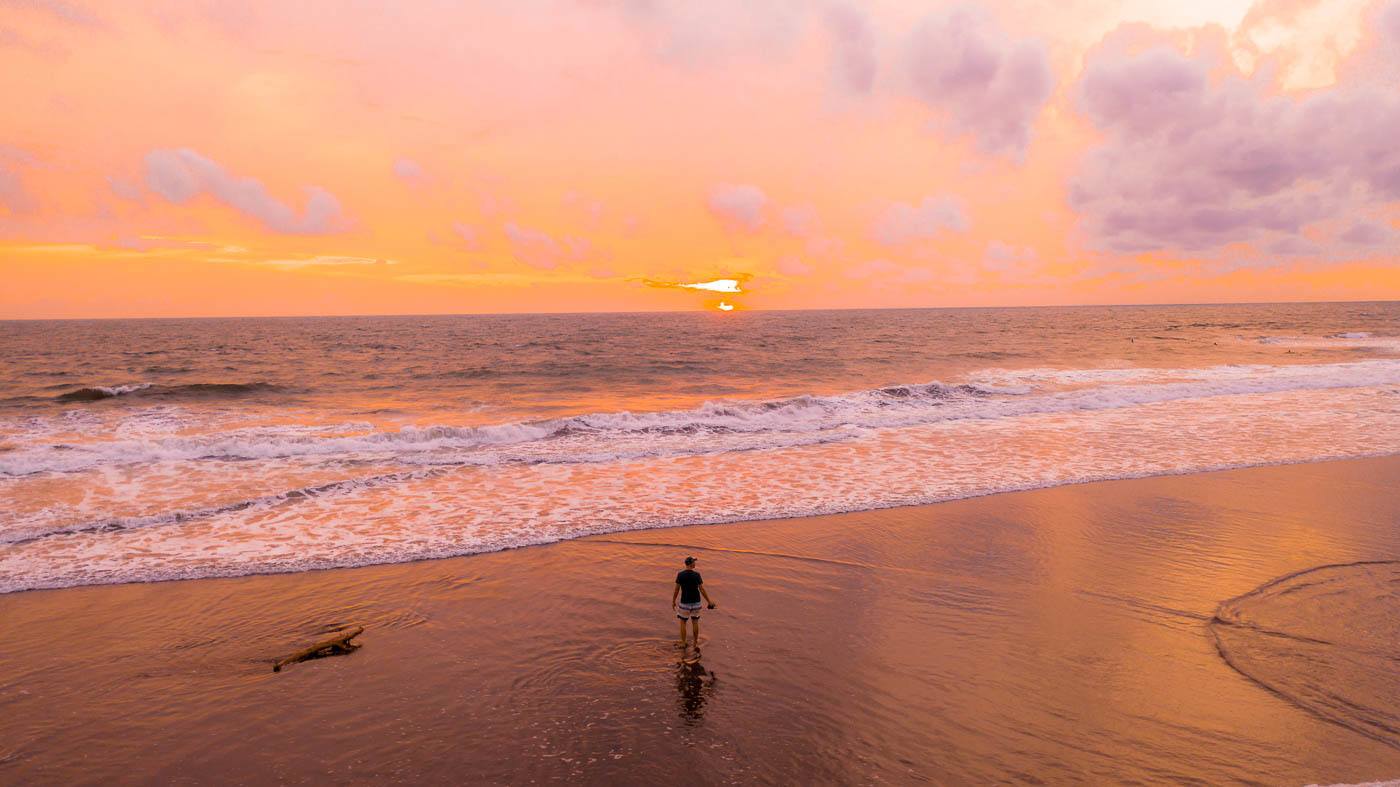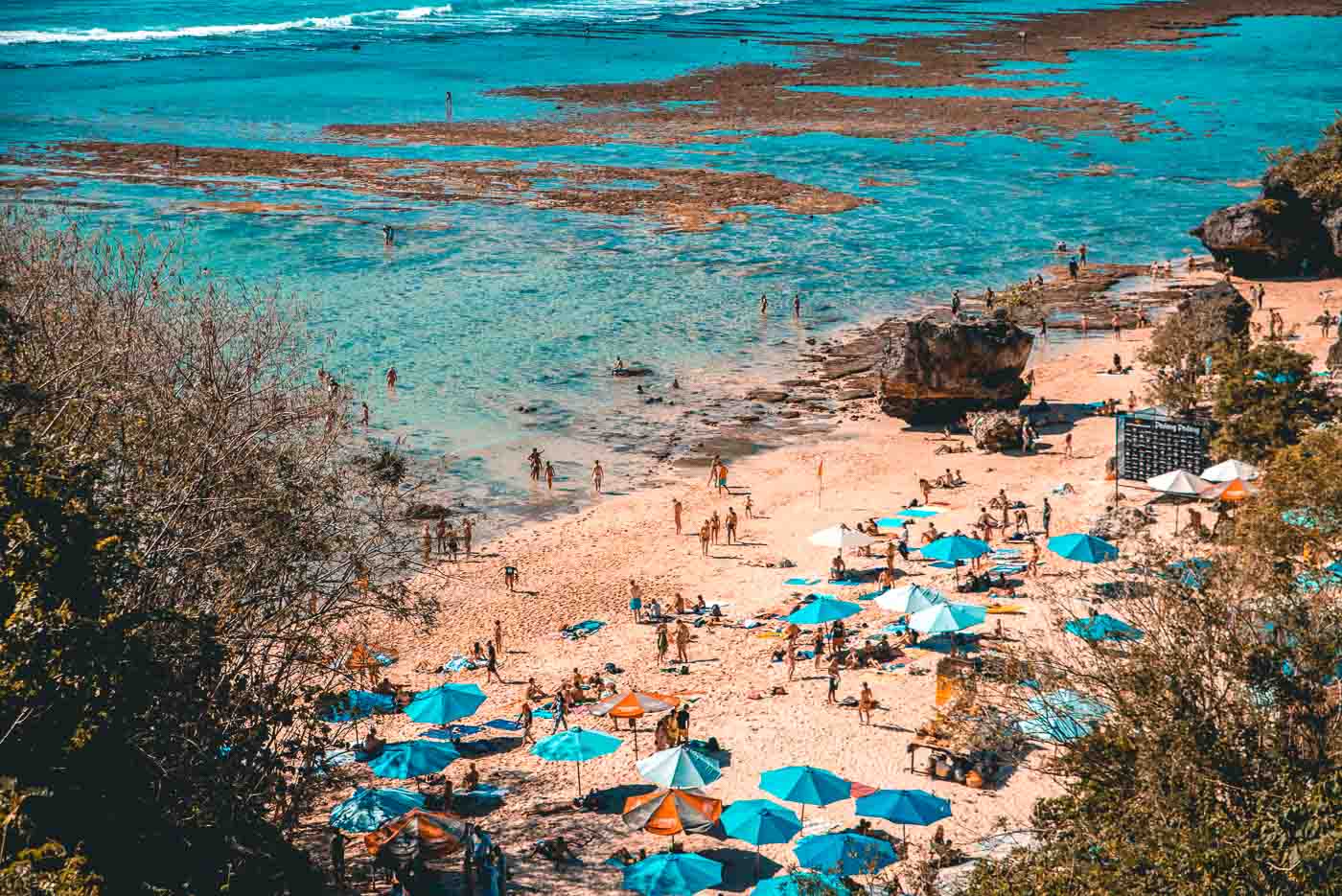 ---
Best Bali Trip Travel Insurance
While I never travel anywhere without booking a travel insurance policy, this is absolutely essential for all visitors to Bali!
So I'll repeat…
Please, do NOT visit Bali WITHOUT Travel Insurance!
It's unfortunately all too common that people come to Bali, get into a scooter accident, and end up needing a lot of medical attention! This, as you can imagine, is not cheap, and while the Bintangs and good vibes are, don't expect medical treatment as a foreigner to also be great value! These bills will really add up, and sometimes they won't even operate before they know you're covered! I've had at least four friends now get in serious accidents, but only half of them had travel insurance to cover their needs! Trust me – especially if you plan on driving or getting on the back of a moto (which you most likely will), you'll want peace of mind to make sure you're covered! You also need to consider other issues that could arise, such as theft, boats sinking or water damage, or catching dengue… trust me when I say these warnings aren't to scare you, but real-life examples I've seen during my time in Bali!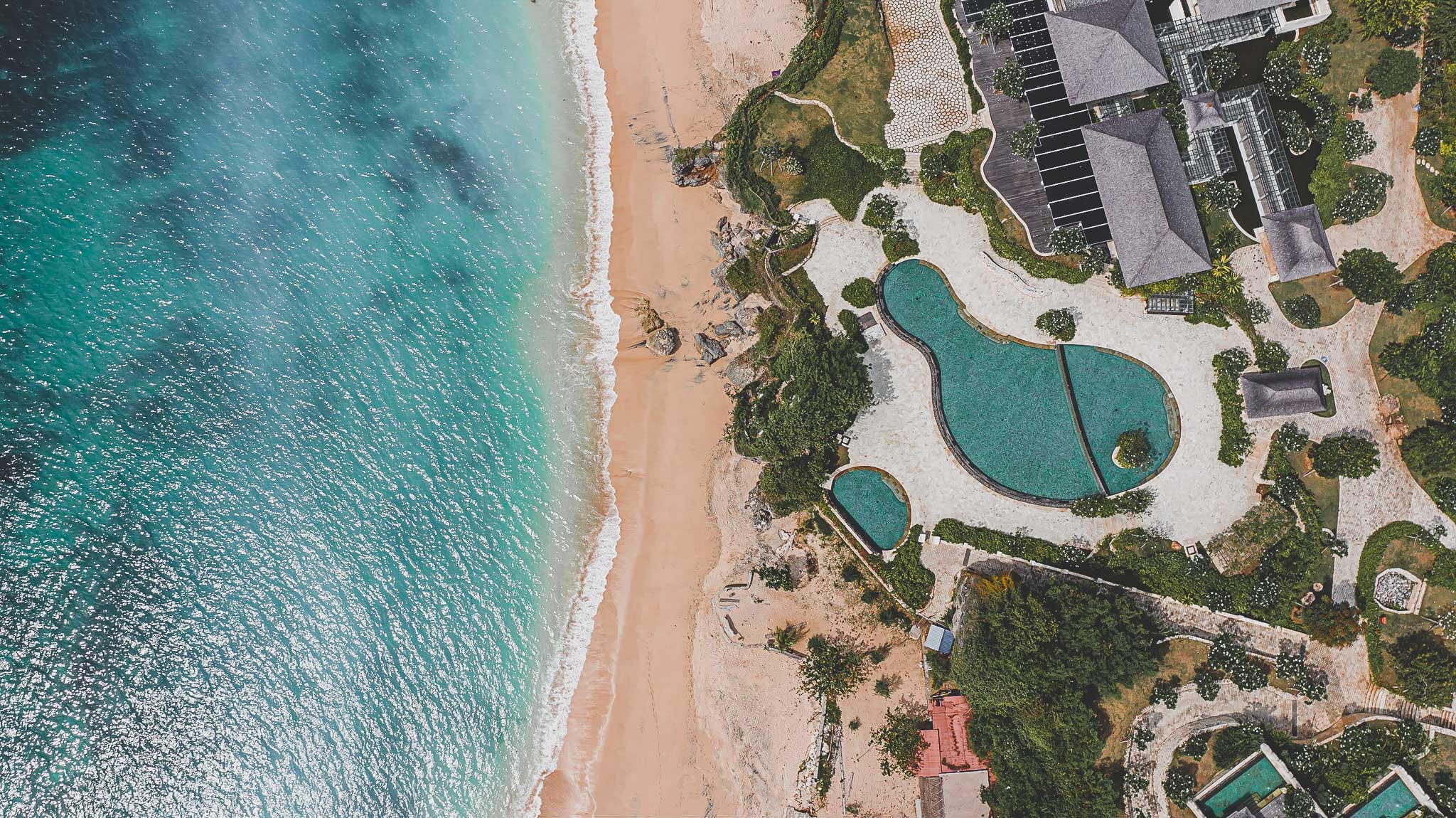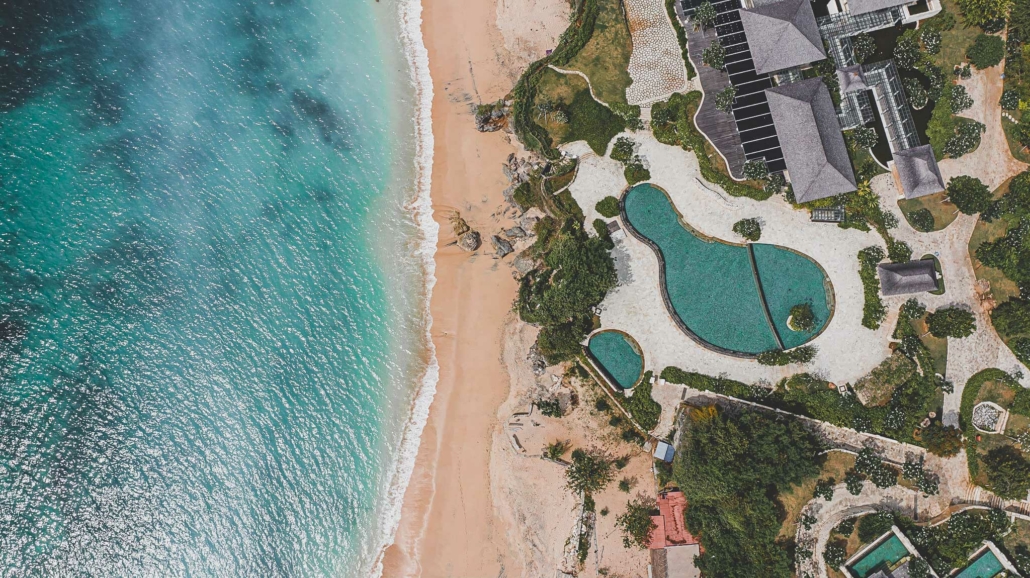 I highly recommend HeyMondo due to their extensive range of cover for all situations and trip lengths, their fair pricing, and their handy app which allows you to not only manage any claims within the app, but also access free assistance online so you don't need to rack up an expensive phone bill while in Indonesia where the charges are steep!
So, whether you need a single trip cover for two weeks in Bali, or an affordable annual cover for multiple trips worldwide, be sure to buy your travel insurance before you travel, and relax during your trip knowing that HeyMondo has your back. Nowadays I would never travel without insurance again, especially after hearing so many of those (expensive and dangerous) horror stories from other travellers I've met!
Still planning your trip? You can always just get a no commitment travel insurance quote now, so you have an idea of how much extra to budget for your vacation!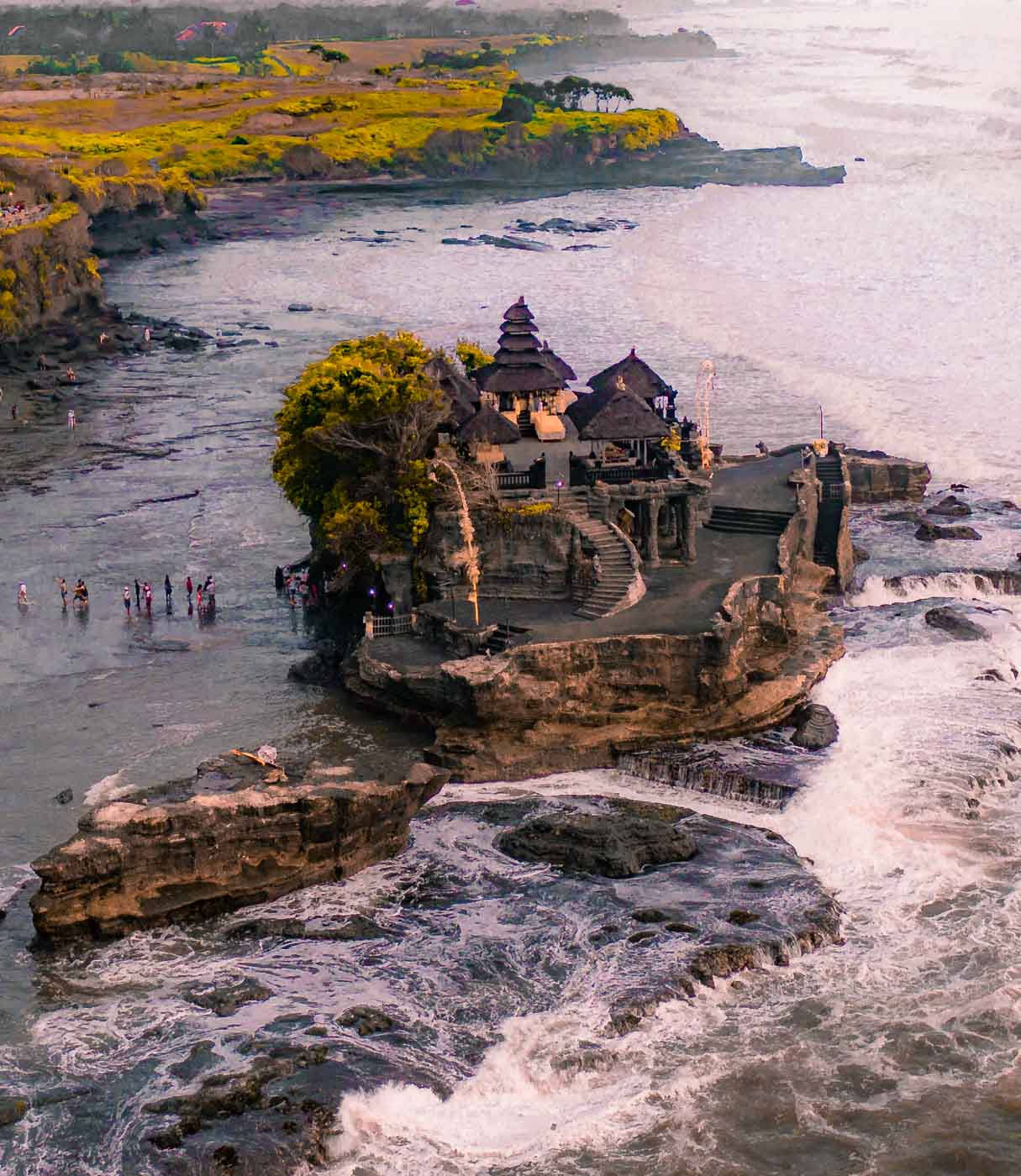 ---
What Should I Pack for a Trip to Bali…? A Basic Packing List
One of the things I love about Bali, is that you really don't need to bring all that much, especially if you're just on a quick 10-day/ two-week holiday. Also, shopping in Bali is absolutely fantastic, and you'll want to bring back a whole separate suitcase filled with souvenirs and clothing.
With all that being said, here are a few items that I think are essentials for your travels in Bali!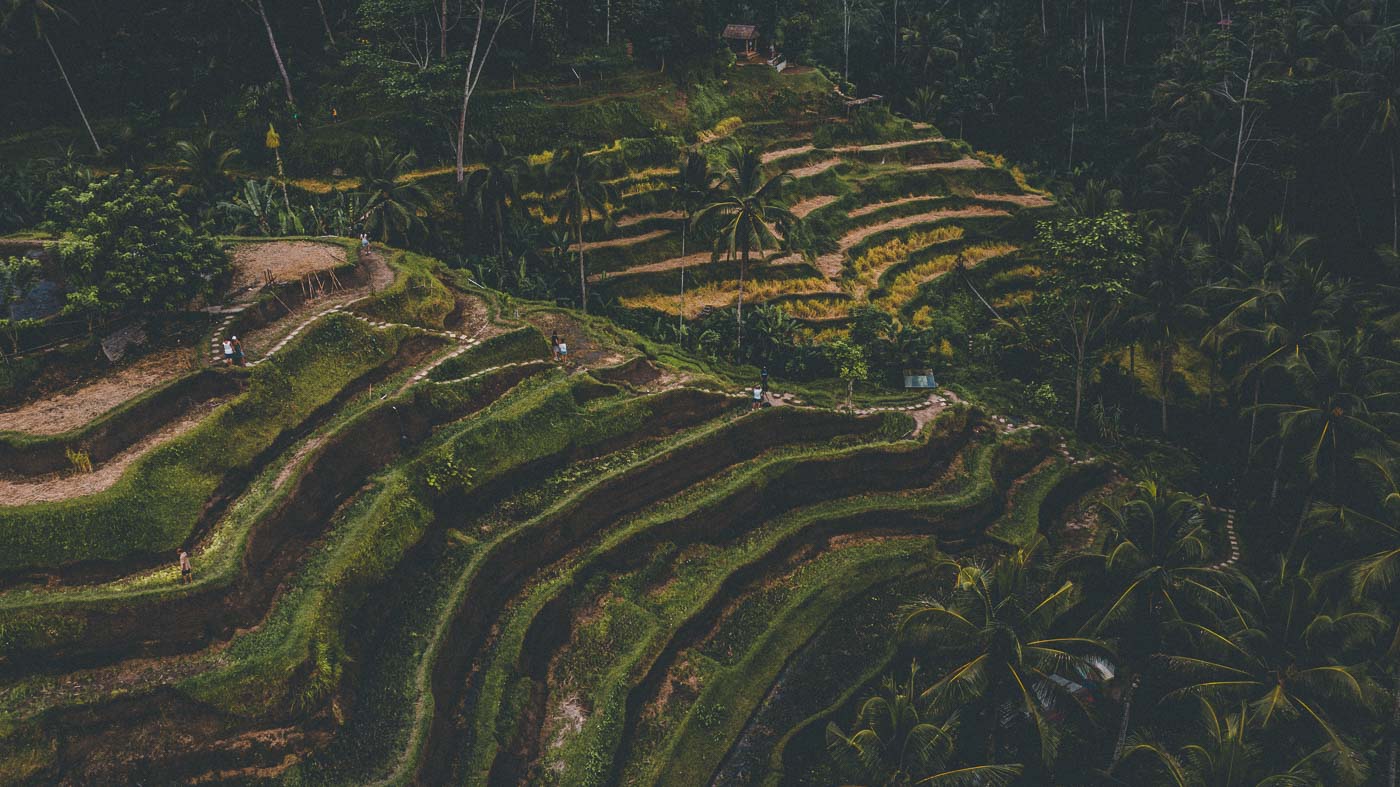 ---
For clothing: You'll want a couple of pairs of shorts, swim trunks, t-shirts, sandals, comfortable adventure shoes, and maybe one or two fancier outfits for dinners or nightlife. Everyone will have different styles/ preferences, but my main clothing tip would be to keep it light. Quick-drying clothes will be helpful especially because you will definitely be sweating up a storm.
Anker PowerCore Portable Charger:

One of The Smallest and Lightest power banks available! I carry this with me just about everywhere I go, because I'm using my iPhone a bit more than I care to admit! Well, when you're exploring Bali, you'll definitely want a portable charger

(Read Reviews & Check Availability)
Rainleaf MicroFiber Towel: This budget-friendly, stylish, and quick-drying towel is a must for visiting Bali! You're going to find yourself hiking, sweating, and swimming often – and you're really going to want one of these! I just bought one of these myself, and it's the #1 best seller on Amazon! (Browse Colors & Read Reviews)
Quality Sunscreen: The sun is super strong in Bali, and you'll be out in the sun quite a lot during this Bali itinerary! Make sure you buy some decent sunscreen before you get to Bali, because for some reason it costs SO much more out there! I personally use this Neutrogena Lightweight & Water Resistant SPF, and I love it!
Repel 100 Insect Repellant: Unfortunately, Mosquitos are flying all over the place in Bali, and you really want to protect yourself when you go on any long adventures. If you're just shopping around Seminyak, or chilling in Canggu, then I wouldn't worry too much, but if you're out in nature definitely put some on!
GoPro Hero 11: This is my favorite adventure camera, and I'm truly blown away by the hypersmooth stability that the GoPro Hero 7 offers! You can take some really epic shots with this, and it'll also be perfect for all the underwater / snorkeling shots you'll want! For the aspiring content creators out there, combine it with an Over-Under GoPro Dome for some really unique, fun, and creative shots!
Waterproof Phone Case: No matter what kind of phone you have, you really want to make sure you keep it protected during your trip in Bali! This itinerary is pretty active, and if you don't have a supportive phone case, I bet you'll be paying for some phone repairs!
Universal Power Adaptor: Last, but certainly not least – this is just a basic travel essential, and you'll want to pick up one of these before your trip to Bali! I personally love this one, and would definitely recommend it!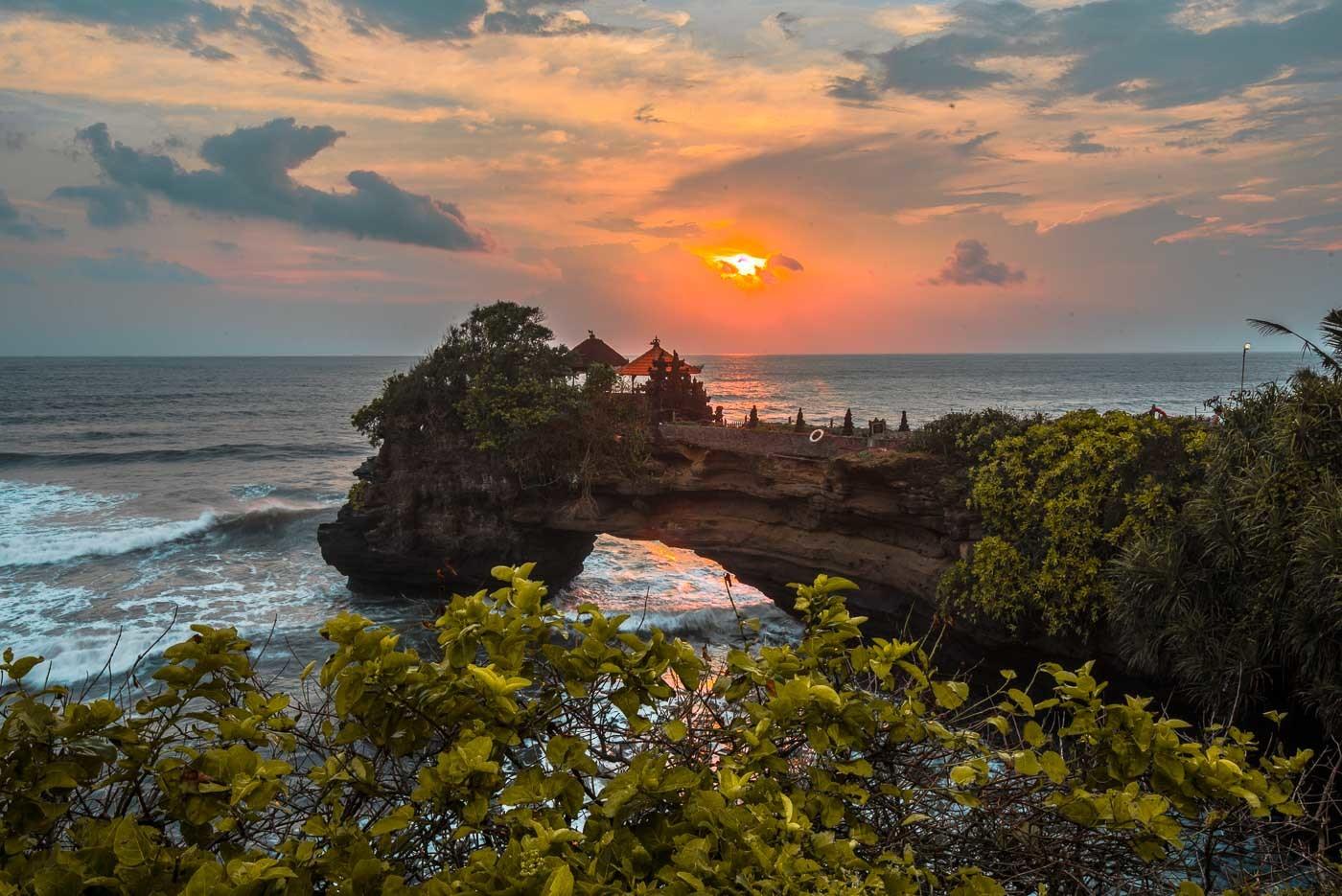 ---
The Ultimate Bali Itinerary | Planning a Trip to Bali
Alright, let's dive into my guide for my extensive Bali Itinerary!
10 days in Bali Itinerary & Two-Weeks in Bali Itinerary
The way I've set up this 10-day itinerary is that it's all focused on Bali, but if you do have a full two weeks, I've included a trip out to the Gili Islands! I think it's best to do it this way, because when you book round-trip boat transfers to Gili Trawangan, you can actually have them drop you off directly at the airport before your flight (depending on your schedule).
But one thing I think is important about traveling around Bali is avoiding checking in and checking out of hotels and Airbnb's every couple days! That's why I've put a minimum of 3+ nights in each place, and you'll get a better feeling for the area. The full itinerary is down below, but here's an overview of my recommended route so you can start planning!
Uluwatu (3 Nights)
Canggu (3 Nights)
Ubud (4 Nights)
Gili Islands (3-4 Nights for Two-Week Itinerary)
When you're based in one place a bit longer, then you can book day-trips or rent scooters to explore the nearby attractions! So without further ado, let's get down to the day-to-day itinerary activities!! Now, you might not have time, energy, or money to do everything on this Bali itinerary, but I wanted to include as much information as possible!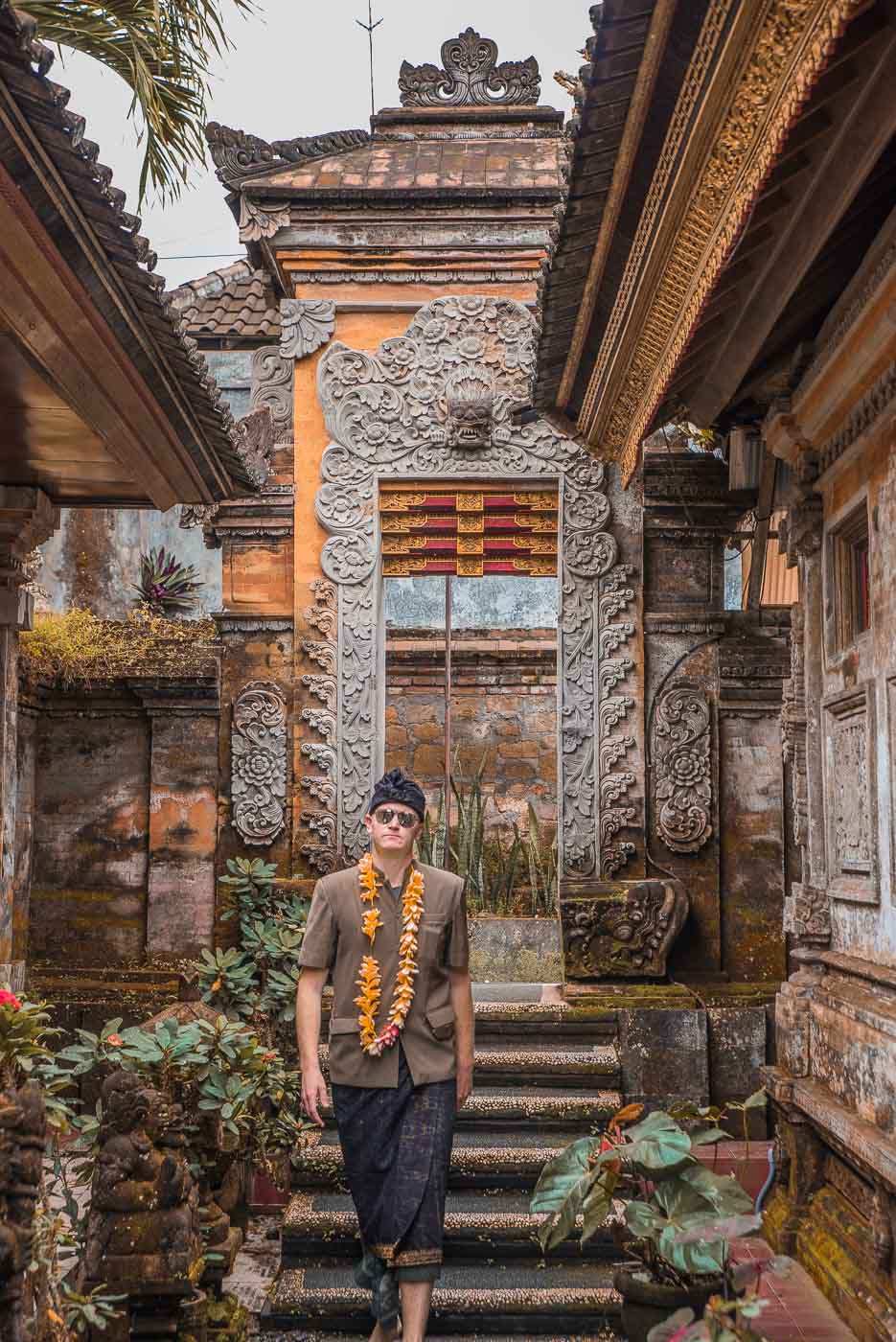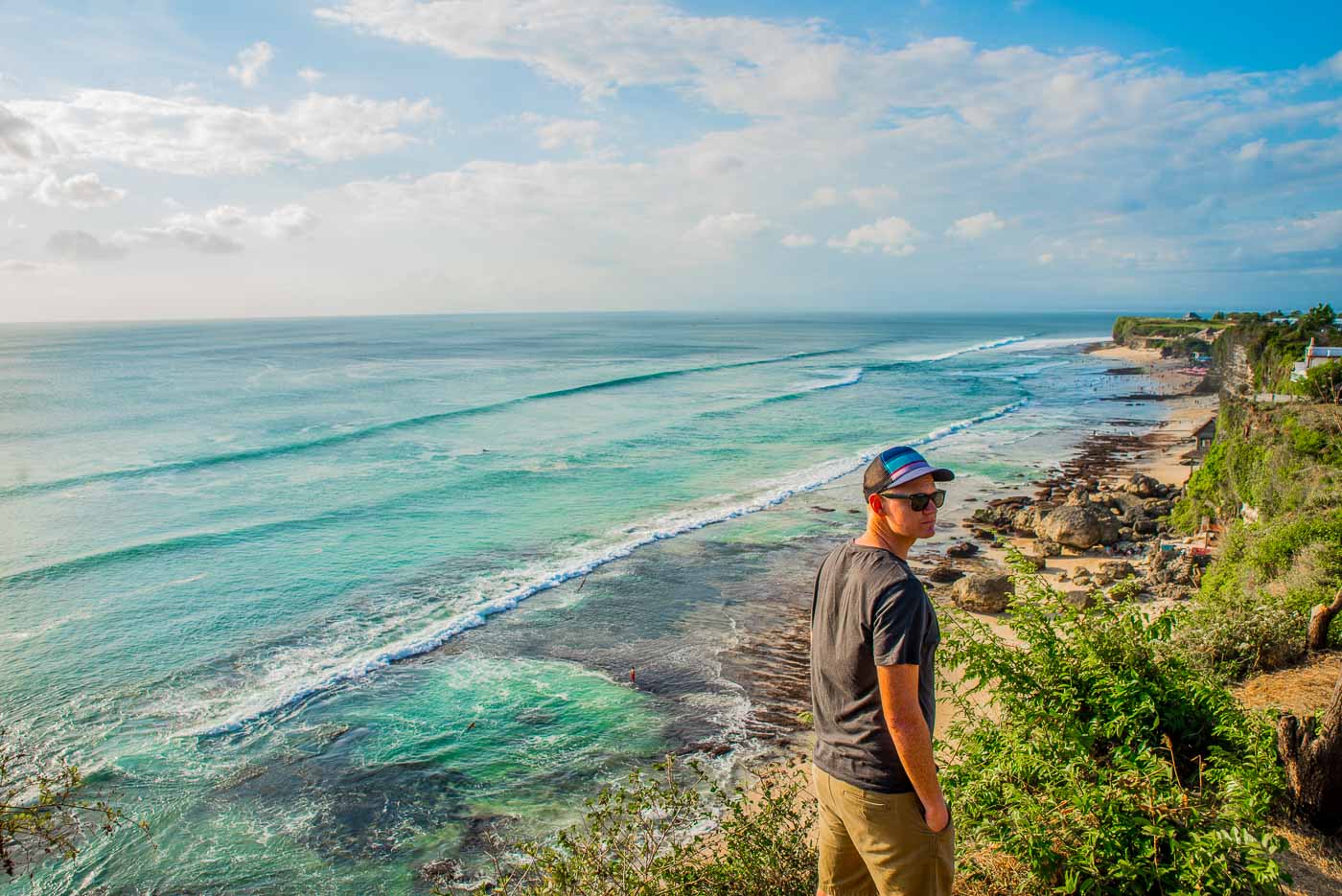 ---
Best Places To Stay on this Bali Itinerary
Bali is home to some of the world's most gorgeous luxury resorts and private villas, but also has an extremely wide variety of mid-range hotels and backpacker hostels! It really just depends on your budget, and how much you're looking to spend! I've put together a fun selection of my top recommend accommodation for each destination on my day-day-day Bali itinerary, and I know you'll enjoy your stay at any of these options below: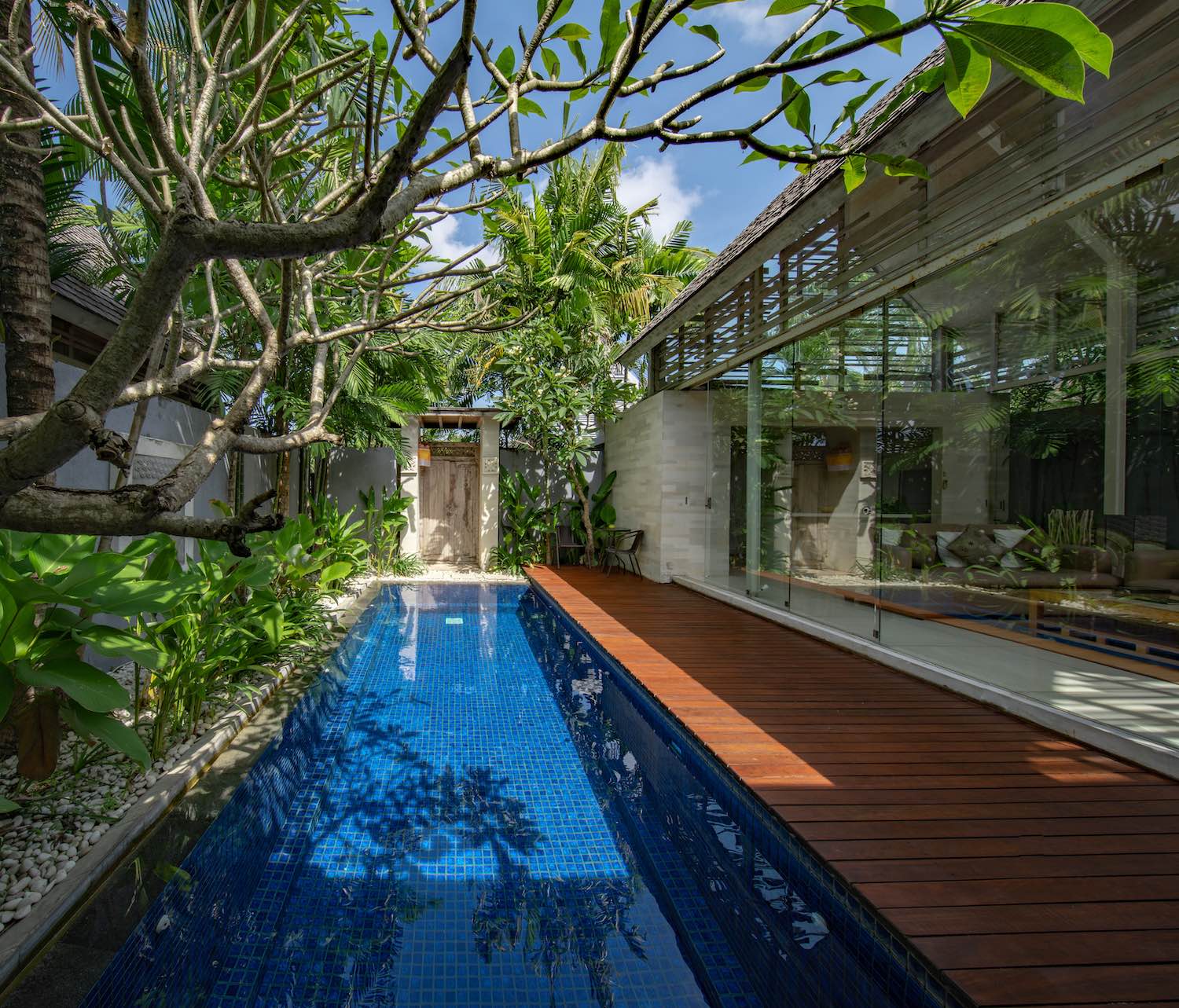 ---
Where to Stay in Uluwatu
Radisson Blue Bali Uluwatu: Consistently reviewed as one of the best values in Bali, get treated like royalty here without breaking the bank! There's a gorgeous sun terrace with a swimming pool, extremely clean and comfortable rooms, and impeccable service!
Six Senses Uluwatu: This brand new 5-Star Luxury Resort in Uluwatu will certainly provide an unforgettable stay, but rooms here are not that cheap! It's cliffside location, delicious cuisine, and immaculate attention would make for a truly special first hotel on the island!
SR Hostel Uluwatu: If you're a backpacker on a tight budget in Bali, then I'd look no further than staying at here at SR Hostel Uluwatu which has a free buffet dinner every night!!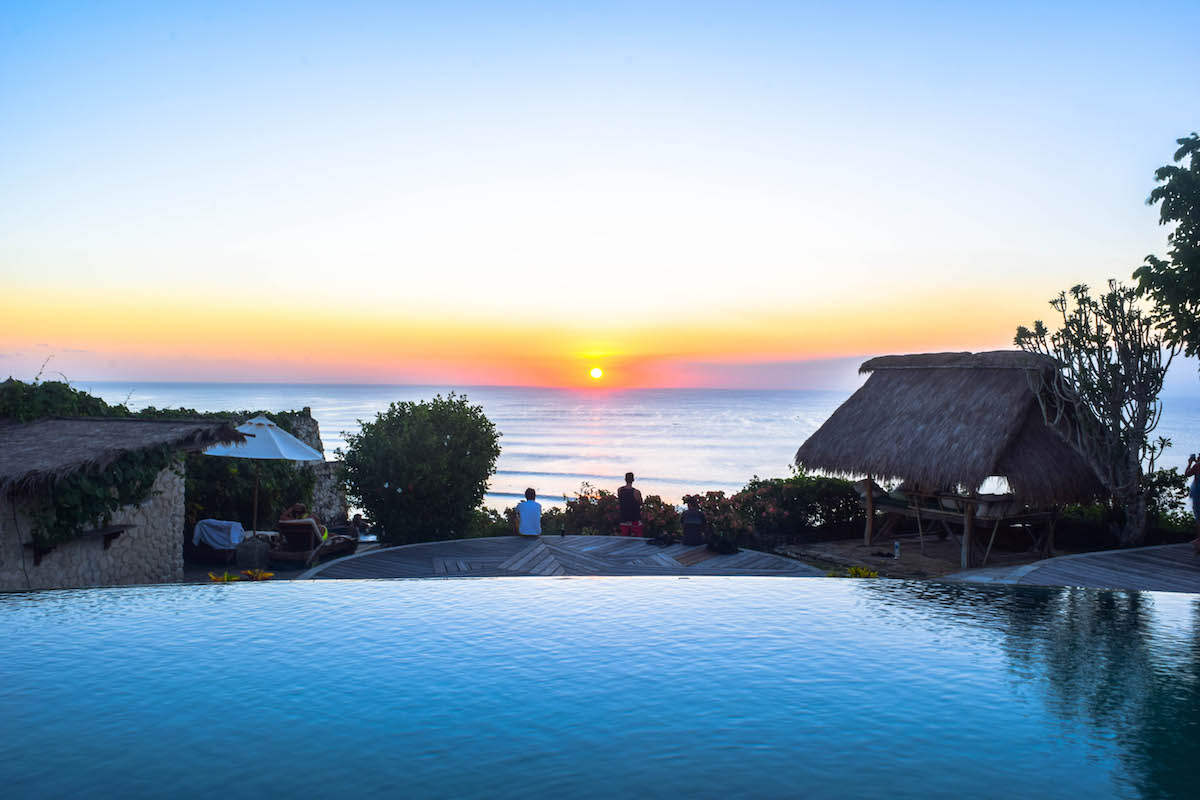 ---
Where to Stay in Canggu
Theanna Eco Villa and Spa | Top-notch luxury at bargain prices! Once you step foot inside this eco resort, you'll fall into a state of completele tranquility. It's consistently rated & reviewed as the best hotel/ resort in Canggu, excellent value for money, and world-class service.
Kosone Hostel | Alternative Beach | I was living in Canggu when this opened (early 2019), and I'd definitely say it's the BEST HOSTEL in Canggu! It's got an awesome pool with swimup bar, DJ's spining music all day, delicious food, comfortable beds, rooftop jacuzzis…do I need to say anymore? Trust me – if you're a backpacker in Canggu, stay here!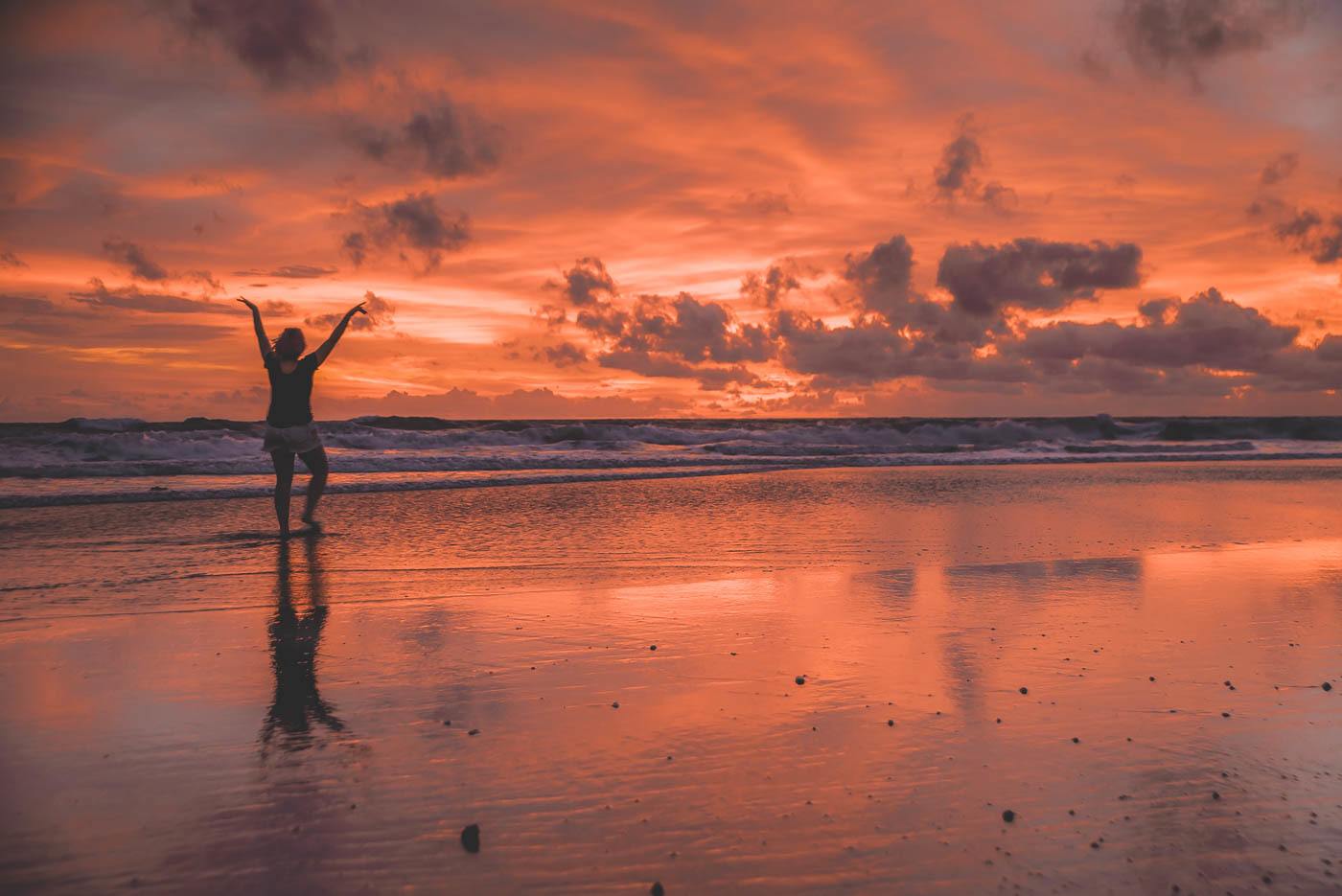 ---
Where to stay in Ubud
Hanging Gardens of Bali | Ubud's Premiere Luxury Resort | This is the jungle resort of your dreams! "Located just 30-minute drive from the Ubud's town center and nestled deep in the heart of Ubud's rich rainforest preserve, this enchanting five-star luxury resort on 3.2 hectares has 44 private suites and individual villas."
Visesa Ubud Resort | This best-seller luxury resort has fantastic prices for the comfort you'll receive! The villas are absolutely stunning, the staff go above and beyond, and has pretty much everything you look for in a resort in Ubud! Delicious food, gorgeous views, shuttle services to the center, and a full spa!
Wayan's Family Hostel Ubud: If you're looking for an excellent but cheap hostel in Ubud, than look no money than this charming family-run guesthouse! It has an awesome backpacker atmosphere, is a beautiful property, and you'll fall in love with the staff!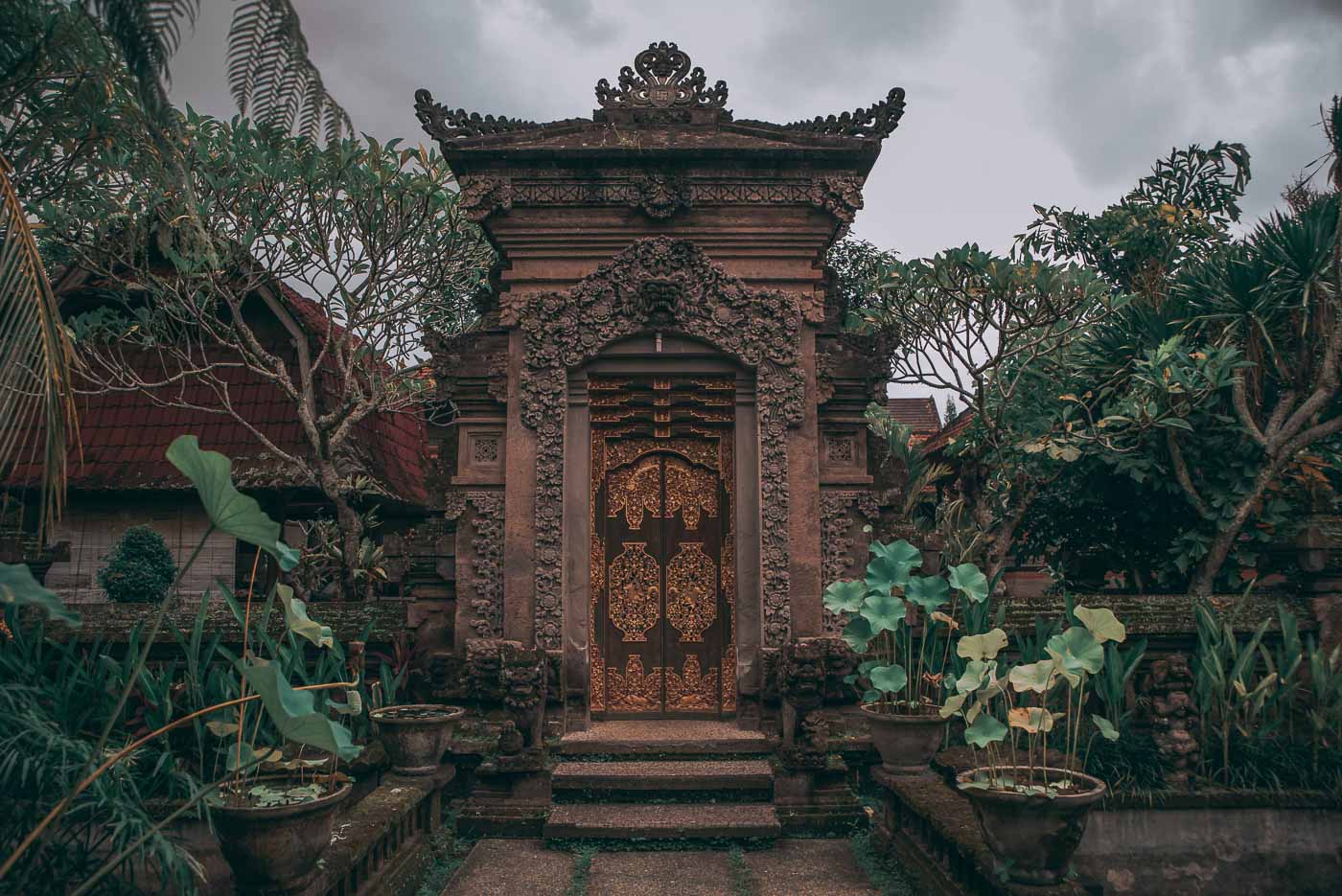 ---
Where to stay on Gili Trawangan
Pearl Of Trawangan Resort | There are tons of beautiful resorts on the Gili Islands, but is easily my favorite! It has an unbeatable beachfront location near the main promenade, the property is incredibly stunning, and would be an excellent pick for your time in paradise!!
Gili Castle (formerly known as Gili Backpackers)| This is where I worked when I lived on Gili T, and I've got nothing but found memories of this backpacker hostel! They organize awesome parties and pub crawls which make it easy to meet fellow travelers, there is a pool with a rock climbing wall, and all the facilities are comfortable! I'd highly recommend staying here for young travelers on a budget!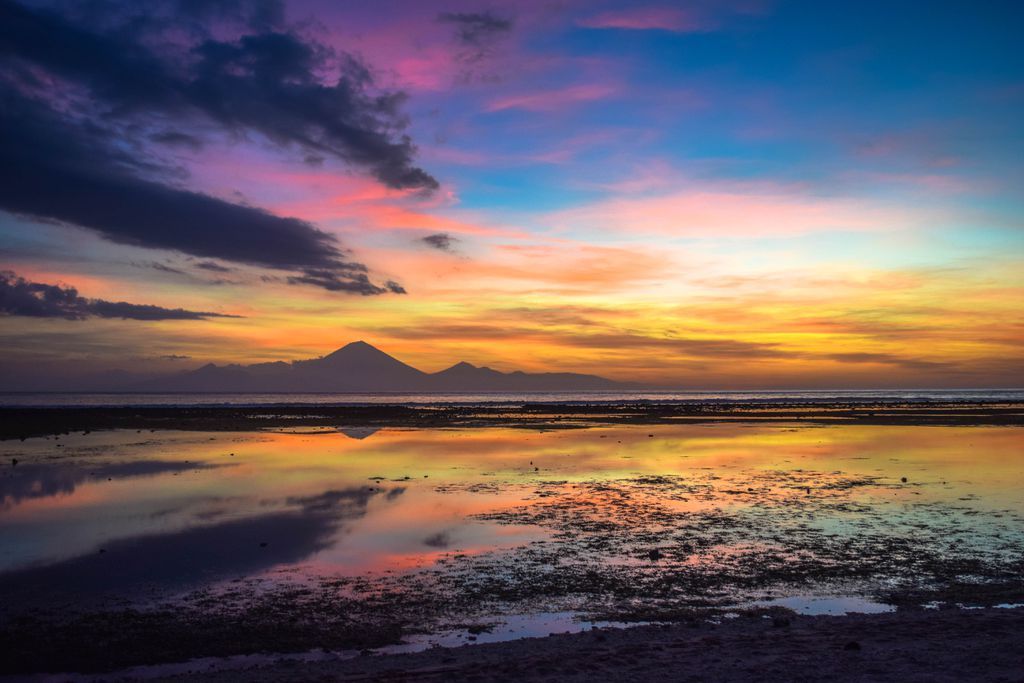 ---
Bali Itinerary Day 1: Introduction to Bali = Uluwatu Bliss (3+ Nights)
There is honestly no better place to begin your Bali vacation than down in Uluwatu, which is at the very southern tip of the island!
It's my personal favorite area in Bali, world-famous for its surf competitions, has a really fun nightlife scene, and is without a doubt the best part of the island for watching the sunset! Whether you want to spend your days relaxing on the beach, swimming in infinity pools, lounging at day clubs, surfing gnarly waves, or riding a scooter along epic coastlines – Uluwatu is a place that will certainly leave an impression, and will keep you coming back for more!
It also has a perfectly relaxed atmosphere that I absolutely love, and could easily see myself living in Uluwatu for a couple of months sometime in the future. There really is no shortage of amazing things to do in Uluwatu, which I've discussed for Day 2. Since it's your first day on the island, take the evening to relax at your resort, enjoy a nice evening meal, and hopefully conquer any jetlag you're feeling!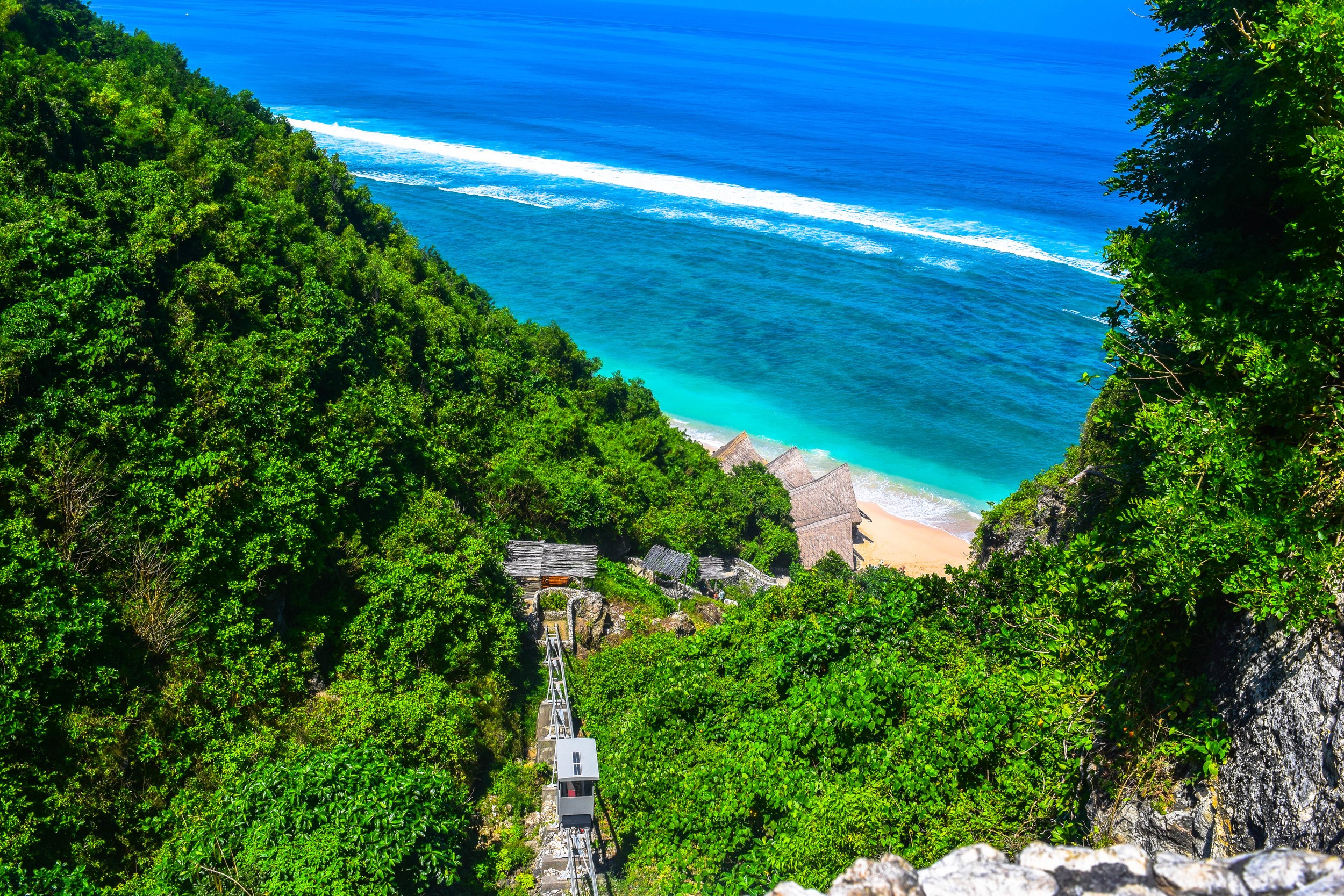 ---
If you're up for it, you could enjoy dinner and cocktails your first evening having dinner soaking up the vibe at one of Jimbaran Bay's cliffside restaurants, or candlelit dinners on Jimbaran Bay (about 15-20 minutes drive from Uluwatu).
"Perched atop distinctive rock formations along Jimbaran's pristine sunset coast, Rock Bar Bali is widely respected as one of the globe's most popular sunset, cocktail and entertainment venues. Showcasing unparalleled views from 14 meters above the Indian Ocean, Rock Bar is accessible via AYANA's dramatic cliff side inclinator. Featuring a glamorous sunset vibe, and a seductive after-dark ambiance, listen to premier international DJs as they heighten your experience from a custom DJ booth carved directly into the cliff face.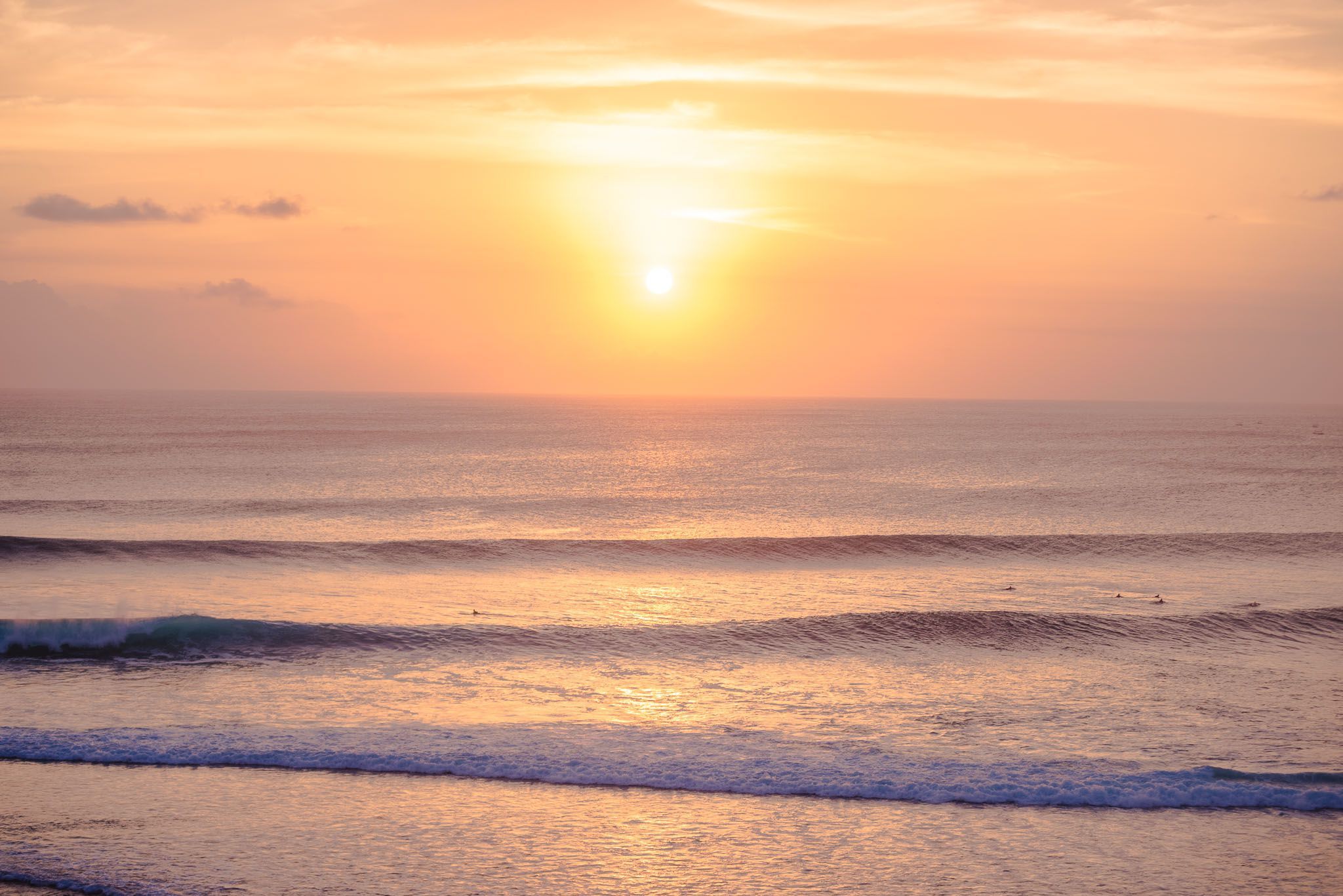 ---
Bali Itinerary Day 2: Uluwatu Beach Explorations & Nightlife
Now everyone is going to be a bit different, and it really just depends on how you want to spend your Bali vacation! Do you want to treat this more of a relaxing holiday, or are you more on the adventurous side? Do you want to be surrounded by people and experience luxurious beach clubs, or do you prefer some solitude and explore quieter areas.
No matter what kind of traveler you are, I've listed a few of my favorite activities in Uluwatu and the south coast of Bali, and I'm sure this will keep you super busy!!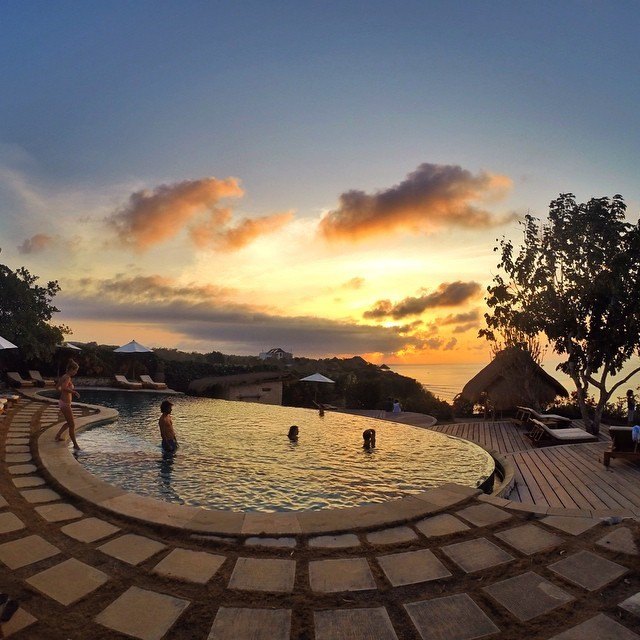 ---
Uluwatu Highlights & Things to Do
Visit the Uluwatu Temple: "Thi

s one of six key temples believed to be Bali's spiritual pillars, and is renowned for its magnificent location, perched on top of a steep cliff approximately 70 metres above sea level." I'd also suggest checking out the

Kecak Fire Dance if you're there at the same time! It's a unique cultural fire & song show, and definitely a cool experience!
Watch the professional surfers at Uluwatu Beach! There are tons of different bars and restaurants to choose from, but sit back, grab a Bintang (local beer), and watch from above while these pros amaze you with their skills!
Explore all the beaches around Uluwatu: Padang Padang, Suluban Beach, Padang Padang, Dreamland Beach, Bingin Beach, Melasti Beach, Green Bowl Beach, and Pandawa Beach!
Never miss a sunset. Uluwatu is home to the most magical sunsets practically every evening, so make sure you plan accordingly! Find an infinity pool, rooftop bar, or restaurant terrace, and soak it up!
Check out a Dayclub: Sundays Beach Club, Finns Beach Club, OMNIA, Karma Beach Club, etc. Honestly, there are tons of epic places to spend a day, but they can be a bit pricey if you're a backpacker on a budget!
Sunday Nights at Single Fin: This is one of the most legendary parties on the island, but they only really happen on Sunday night! Don't get me wrong, Single Fin Uluwatu is an awesome bar & restaurant every night of the week, but definitely, don't miss the Sunday night party!
Saturday Nights at Padang Padang: There's a really cool beach party every Saturday night with reggae and electronic music, lively crowds, and unique location!
Rent a Moto To Explore It All Easily: Uluwatu is one of the best areas on the island to adventure around on a moto! You can rent one for as little as $4 per day, the roads never seem too busy, and it's just a great feeling!
Enjoy a Meal at Cashew Tree: This will always be one of my favorite restaurants in all of Bali! They've got deliciously healthy smoothies, a large menu, and affordable prices. It's a backpacker favorite as well, located nearby Bingin' beach.
Check out my article about the best things to do in Uluwatu for more information! All I know is that it's simply a breathtaking area of Bali, and it might just be hard to leave!!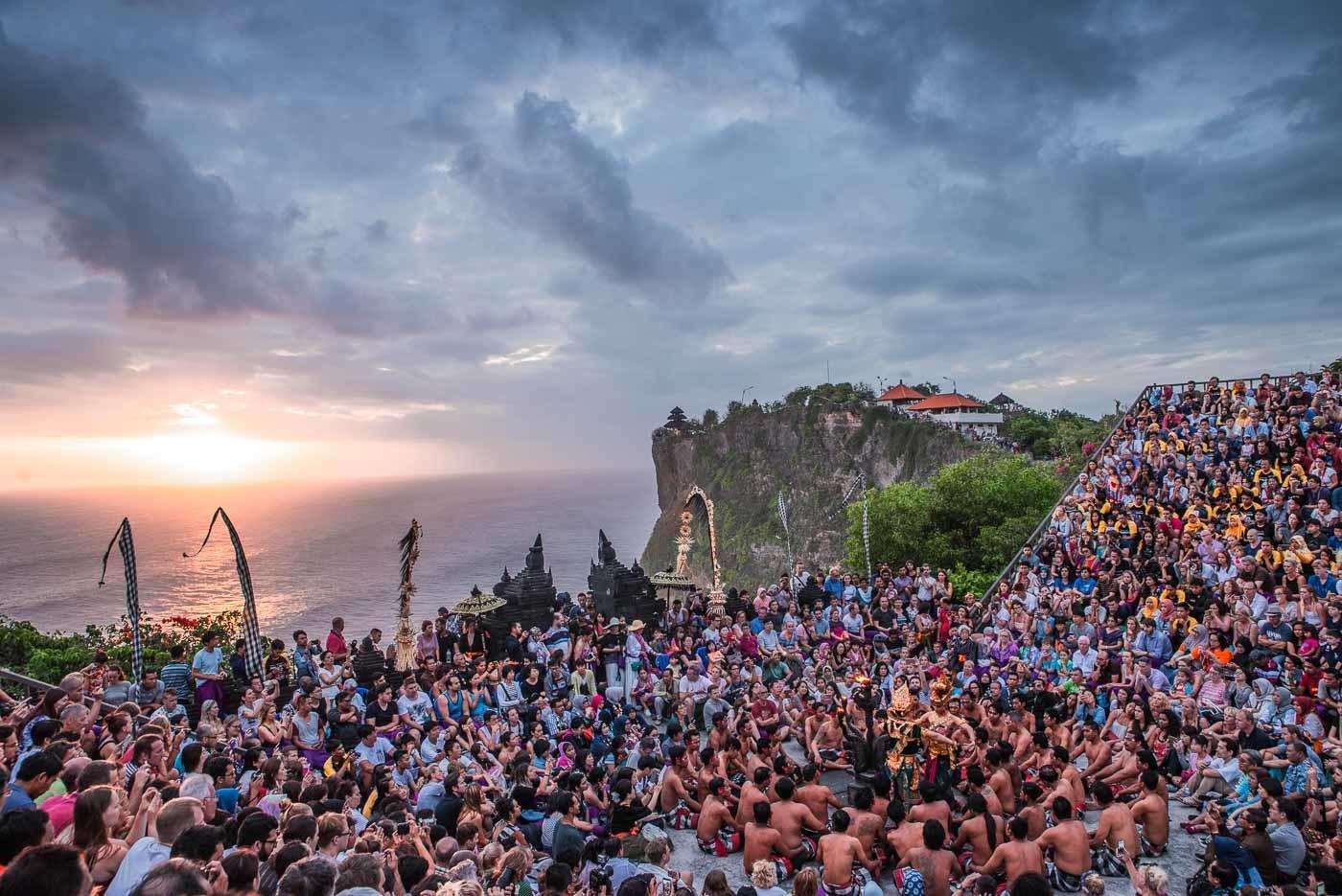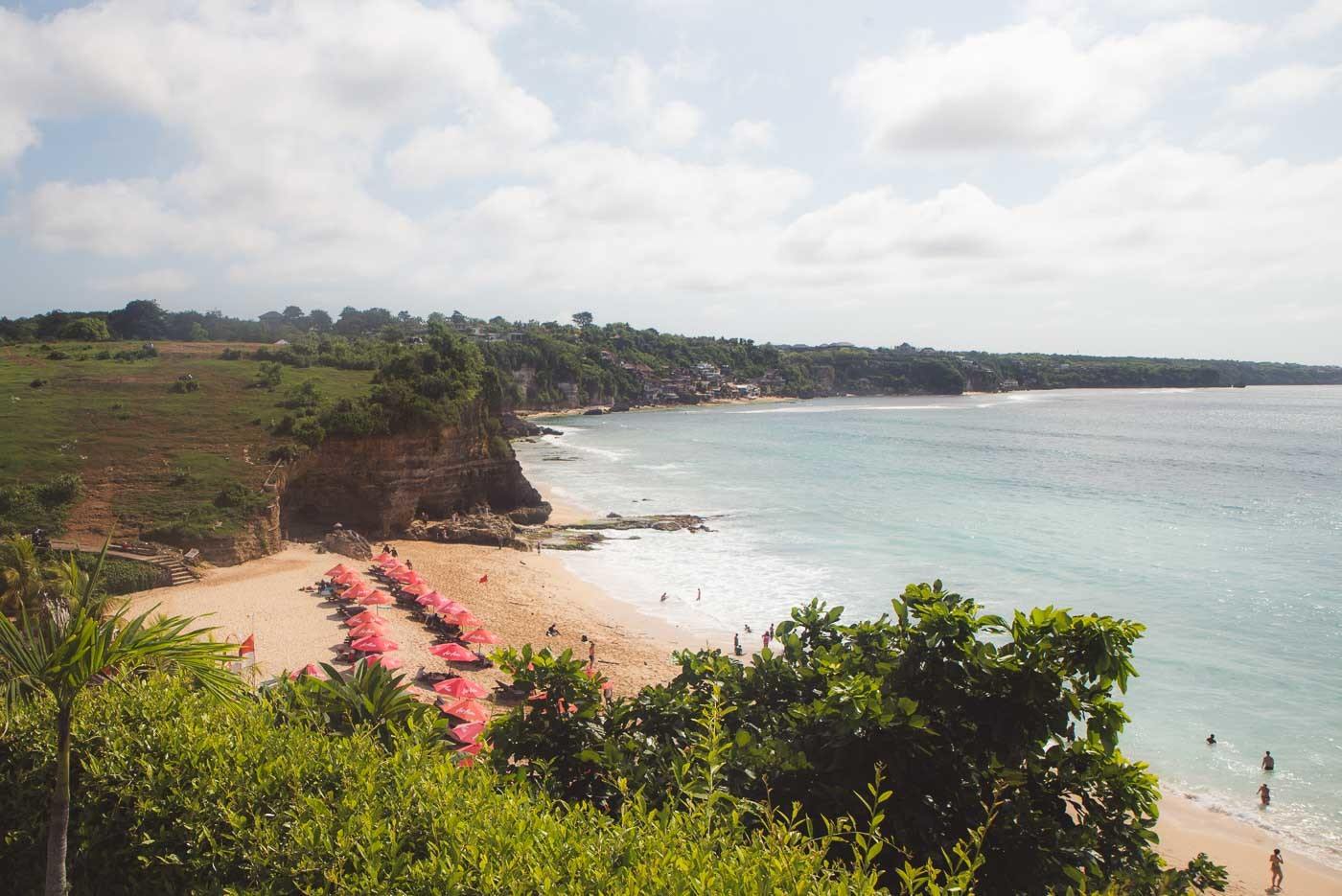 2 days of Bali life - Uluwatu.
---
Bali Itinerary Day 3: Nusa Islands Day-Tripping
Located just a short 20-30 minute speed boat ride off the coast of Bali are three idyllic islands: Nusa Lembongan, Nusa Ceningan, and Nusa Penida! They are all absolutely gorgeous, have unbelievable beaches, landscapes, and some of the best snorkeling/ scuba-diving in the country!!
I'll talk about this at the bottom of this article, but a substitution would be to actually spend several days on one of these islands if this is something you care a lot about! I think it's a really fun and fantastic day-trip since it's just off the coast, and you can see a lot and still make it back to Uluwatu for sunset cocktails (that is, if you have the energy)!
There are tons of different options, but here are a few of the best sellers! It really just depends if you're more into beaches/ viewpoints, or swimming/ snorkeling!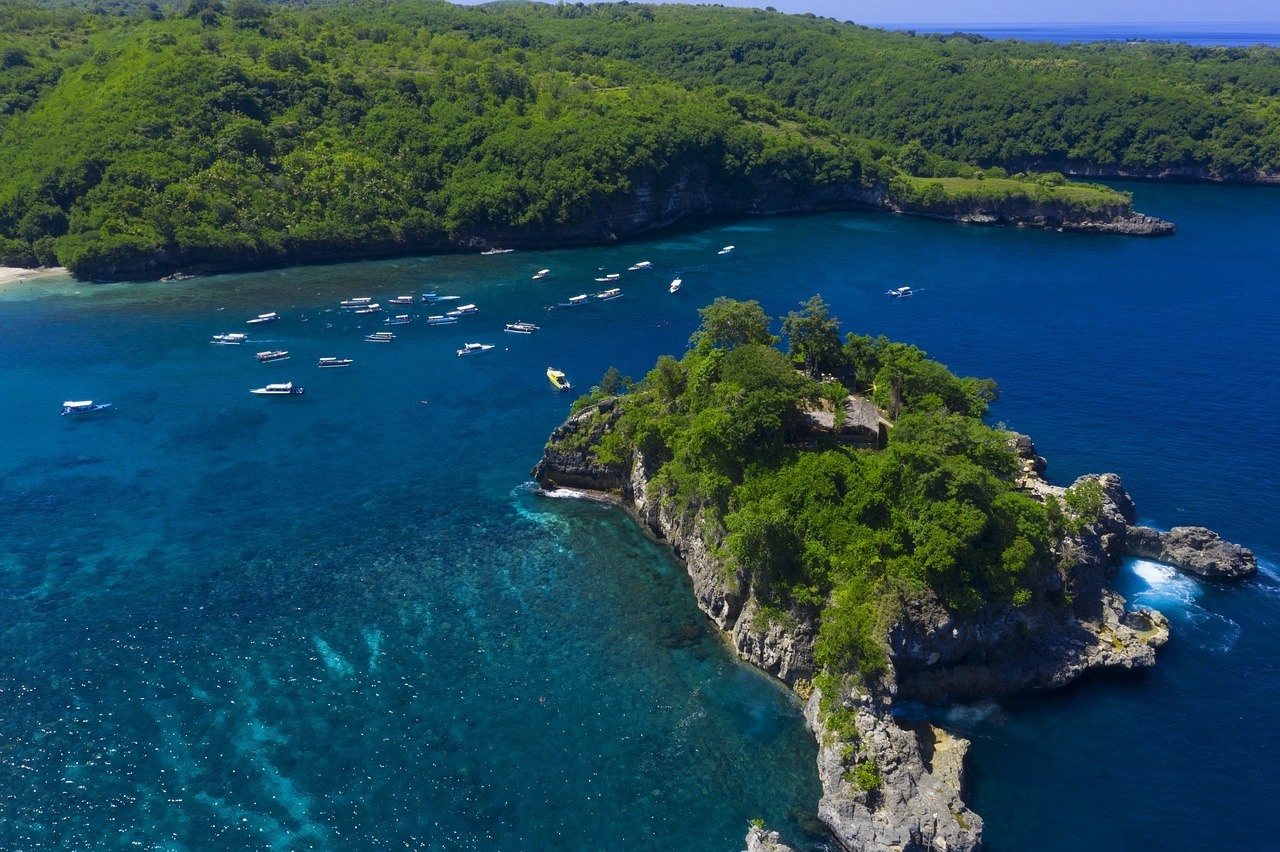 ---
Best of Nusa Penida Private Full-Day Tour | "Climb aboard a fast boat at Sanur Beach and cross the sea to Toyapakeh on the small island of Nusa Penida. Meet your local host on arrival and begin your private day tour. Visit the famous Kelingking Beach for the chance to take photos of the most beautiful spot on the island. Marvel at the cliffs overlooking the Indian Ocean, and then continue to Pasih Uug (Broken Beach) and the natural pool of Angel's Billabong. Experience the peace and quiet of one of the less visited spots on Nusa Penida before going to the popular beach at Crystal Bay, known for its great diving and snorkeling opportunities."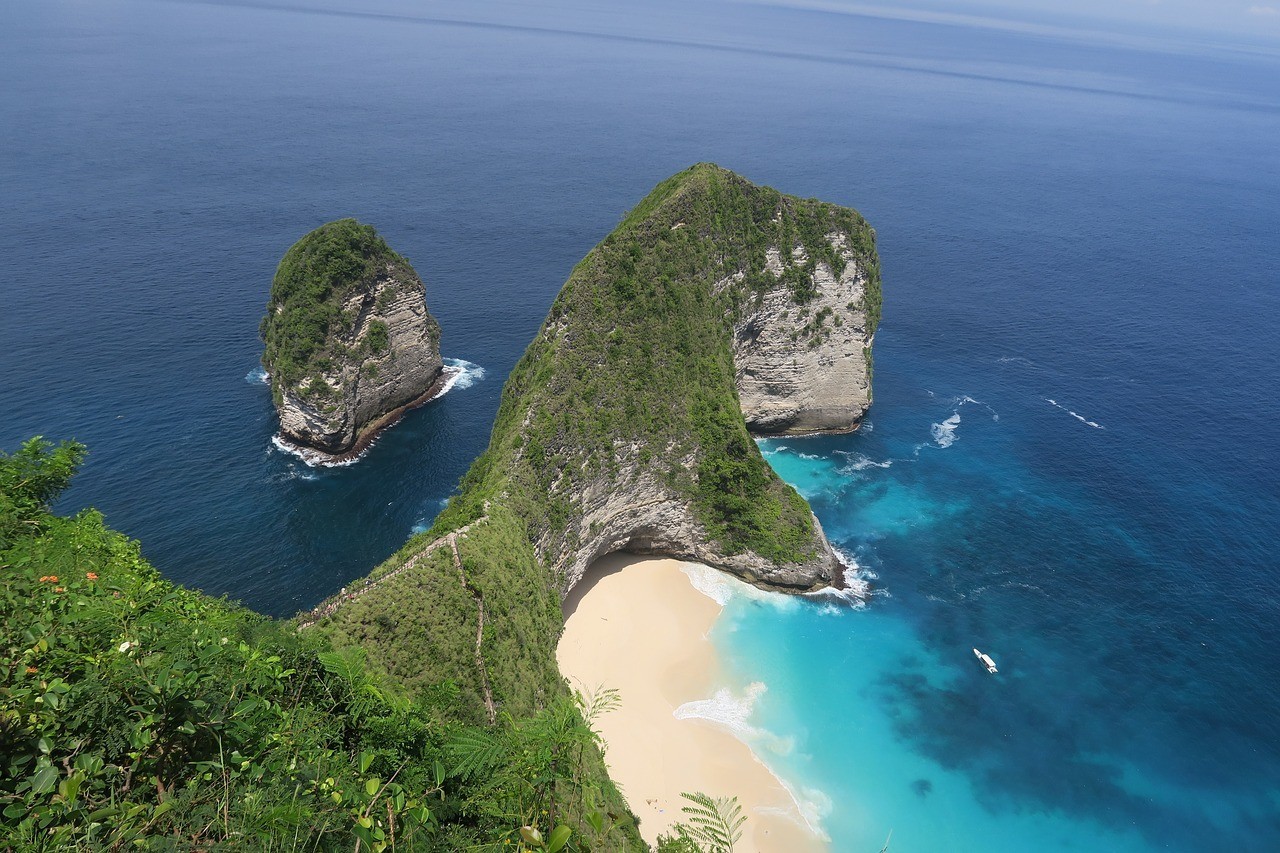 ---
From Bali: Snorkeling Day Trip to Nusa Lembongan: "Discover an island paradise off the south coast of Bali and snorkel at 3 different spots around the islands of Nusa Lembongan and Nusa Penida in the Indian Ocean. Marvel at the wide variety of tropical fish and live coral flora and fauna" Price: $77.00 (Read Reviews)
Full-Day Snorkeling Trip to Nusa Penida & Manta Point: "Nusa Penida is a perfect spot for snorkeling and exploring marine life as you'll see on this full-day trip. Spot the ocean sunfish, or mola mola and the great manta rays on some of the most amazing drift dives in Indonesia. Board the boat at Sanur Beach for the ride to Nusa Penida and your first snorkeling session of the day at Manta Point. Marvel at the majestic manta rays, which grow up to 6 meters in length. Take some time to enjoy a swim or to relax on the boat, before your second snorkeling session. Afterwards, savor a delicious lunch on the boat." Price: $89.90 (Read Reviews)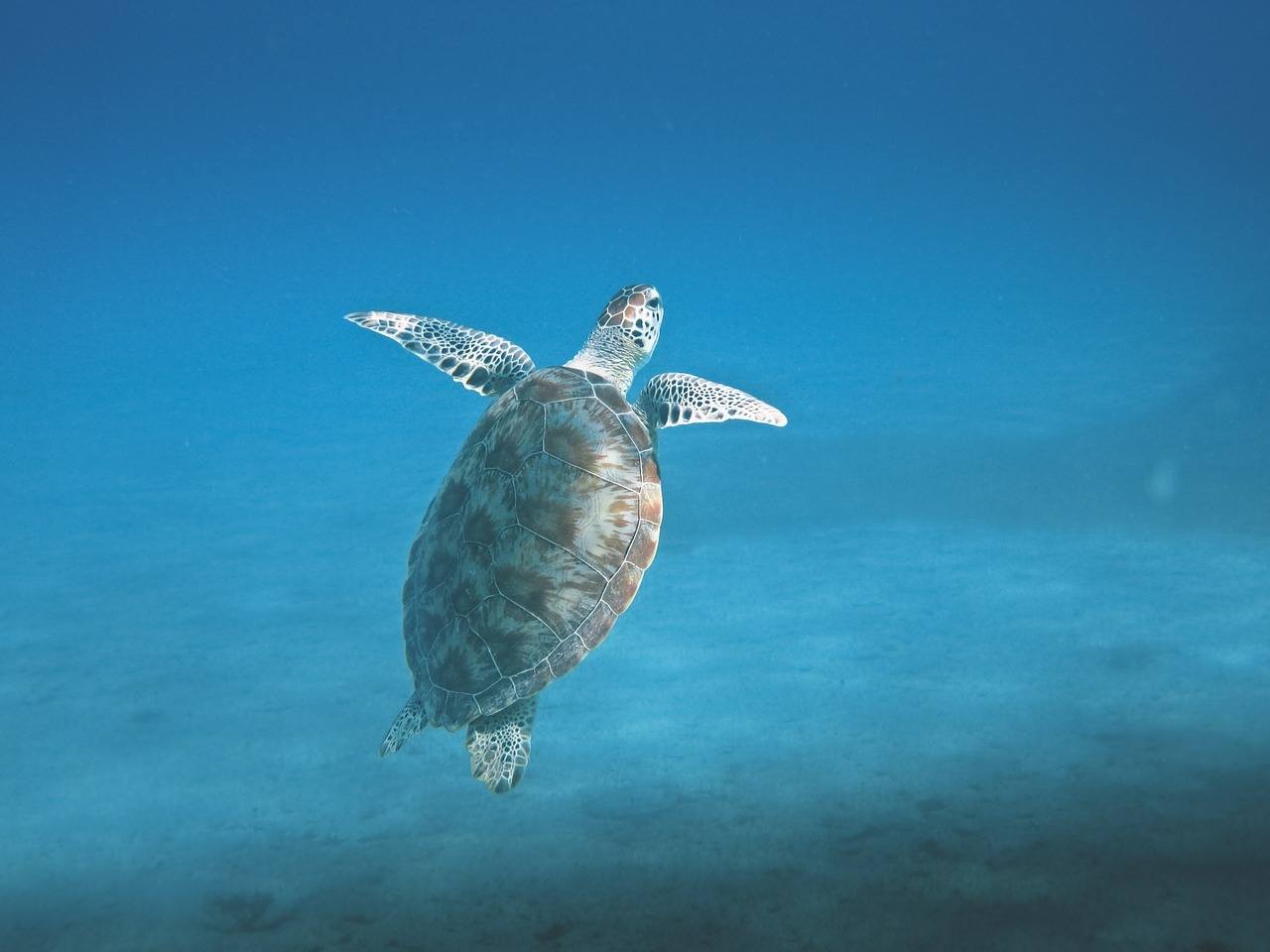 ---
Check out this epic YouTube Video about Nusa Penida for some travel inspiration!
NUSA PENIDA (4K) - MOST BEAUTIFUL PLACE IN BALI
Bali Itinerary Day 4: Canggu Chillin & Bar Hopping
In only a few short years, Canggu has quickly risen in popularity and overthrown Seminyak as "THE PLACE TO BE" in Bali! It's changed drastically since my first visit in 2015, and has become a digital nomad hotspot loaded with trendy cafes, co-working spaces, yoga studios, beach clubs, funky bars, surf camps, and thousands of people enjoying the Canggu lifestyle!
I was fortunate to live in Canggu for a couple of months this year, and it really is must-visit in Bali!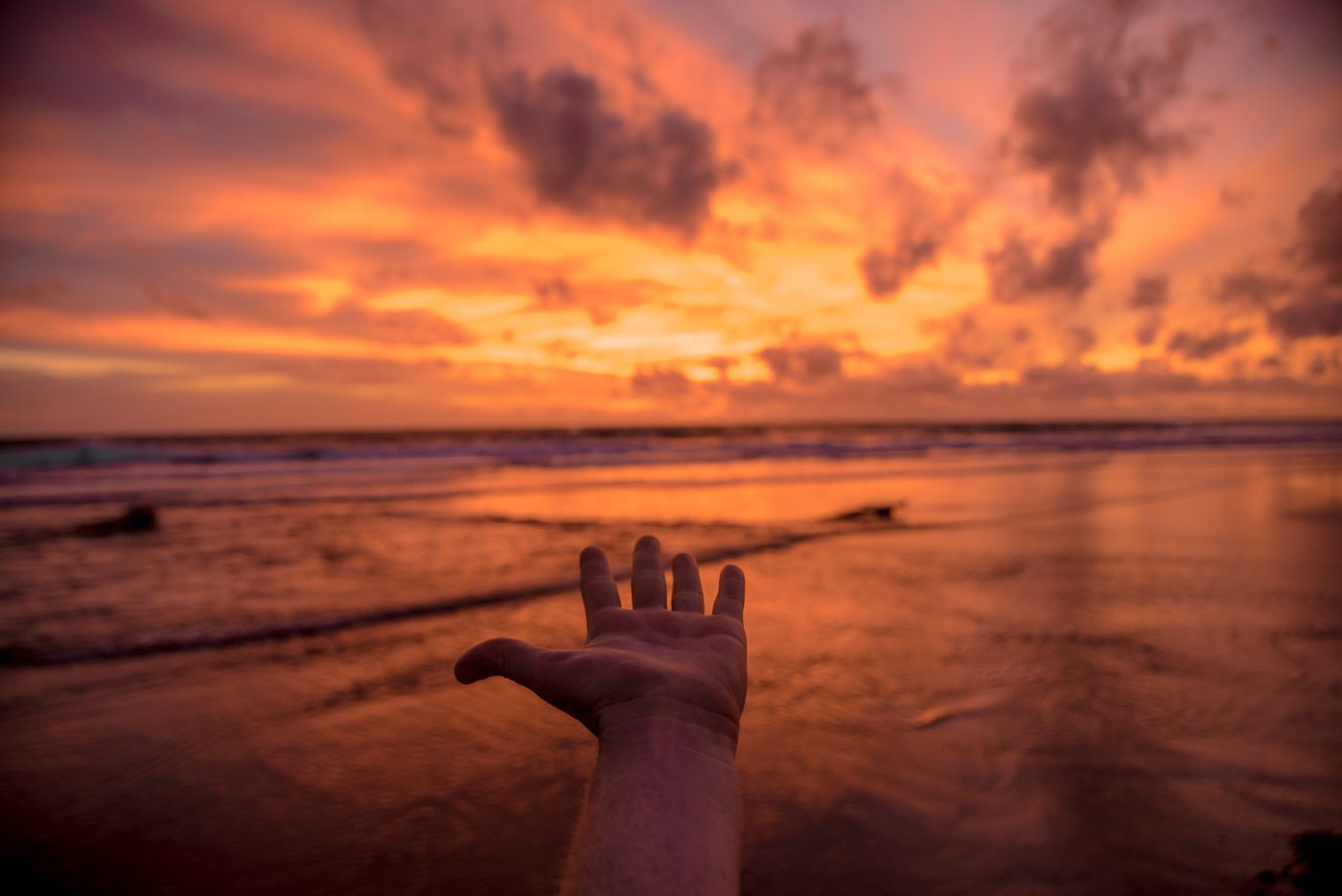 ---
Canggu Highlights & Things To Do
Eat at as many different cafes as possible! Canggu is easily one of my top "foodie hotspots" I've ever visited in my entire life, and there are literally dozens of places you should try! A couple of my personal favorites are: Milk & Madu, The Shady Shack, Motion Cafe, Peleton Supershop, Cinta Cafe, and Milu by Nook!
Take a 2-Hour Professional Surfing Lesson: If you're new to the sport, Canggu can be an excellent place to learn the basics of surfing! While the waves can be a bit rough on some days, the surf camps are awesome in Canggu and will be a great way to spend a couple of hours.
Watch the sunset every night on the beach! There are tons of different little local bars & restaurants along the beach, and they tend to put out bean bags and tables during the sunset. Grab a coconut and a beer, and watch as the sky changes colors to gorgeous orange and pink hues!
Relax & swim at Alternative Beach Pool & Hostel! This recently opened venue is becoming super popular in Canggu! It's got a perfectly temperature pool, decent food options, and nice sandy vibe (hence the name of Alternative Beach).
Spend a Luxurious Day at Finn's Beach Club. If you're not on the strictest budget, why not book a daybed at Finn's for an easy going day at a gorgeous venue!
Stop by AMO Spa for one of their famous facials, relaxing massages, and an epsom salt jacuzzi session! I'm sad I didn't discover this place sooner, because it ended up being one of my favorite spots in Canggu! The sauna, steam room, jacuzzi, and cold plunge circuit is an outstanding endorphin rush!!
Canggu Nightlife Bar Hopping! Whether you go for drinks at Old Man's, cocktails at La Brisa, or find your way to the hidden bar in the supermarket along the "Canggu shortcut". Some other bars really awesome bars I enjoy are The Lawn (awesome pool included), Pretty Poison, and Deus! You can check out this article about the best bars in Canggu for more information on the nightlife!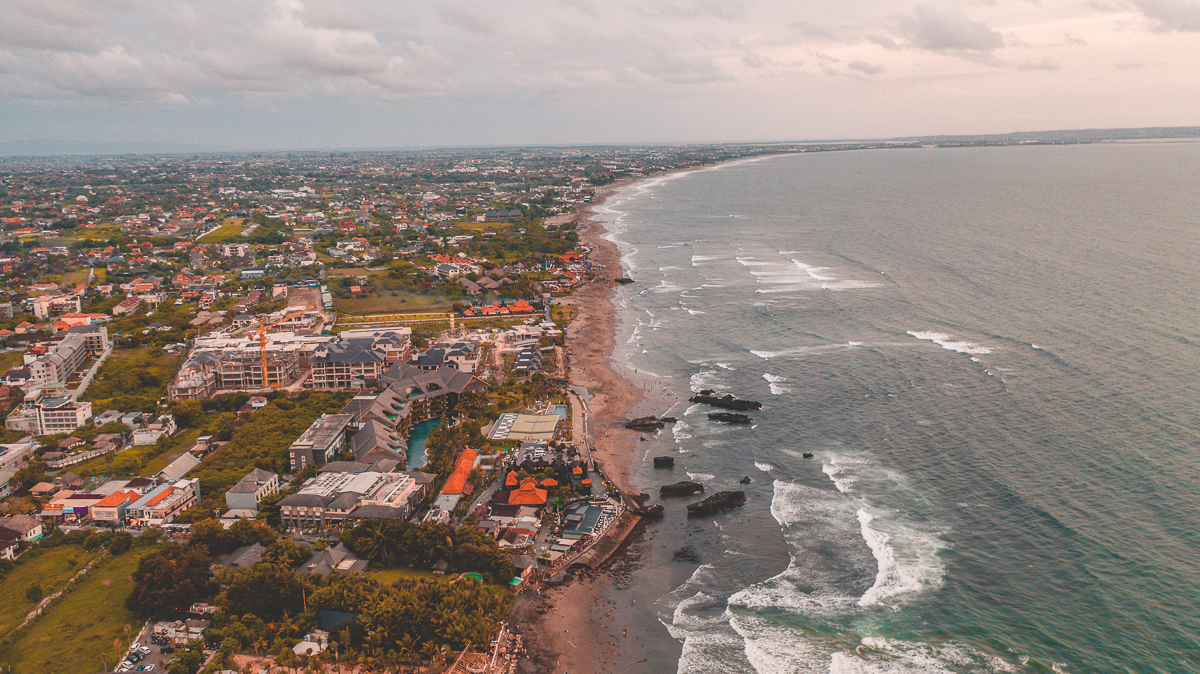 ---
Check out this epic YouTube video for some more Canggu Travel Information & Inspiration
Canggu, Bali: What To Know Before Going 4K
---
Bali Itinerary Day 5: Surf, Eat, Repeat & Tanah Lot Temple Sunset
Spend another day exploring everything (mainly the cafes) that Canggu has to offer! Do some yoga, go surfing again, hit a co-working space, go do some cross-fit, join a beach clean up, etc..
What I'd recommend though for sunset is to rent a moto, and drive down the road (only 20-25 minutes) to the Tanah Lot Temple! It's one of Bali's most important landmarks, famed for its unique offshore setting and sunset backdrops. An ancient Hindu shrine perched on top of an outcrop amidst constantly crashing waves.
There's a small entrance fee of 60,000 IDR ($4 U.S.D), and you can easily spend an hour or two walking around the coastline and enjoying the scenic views.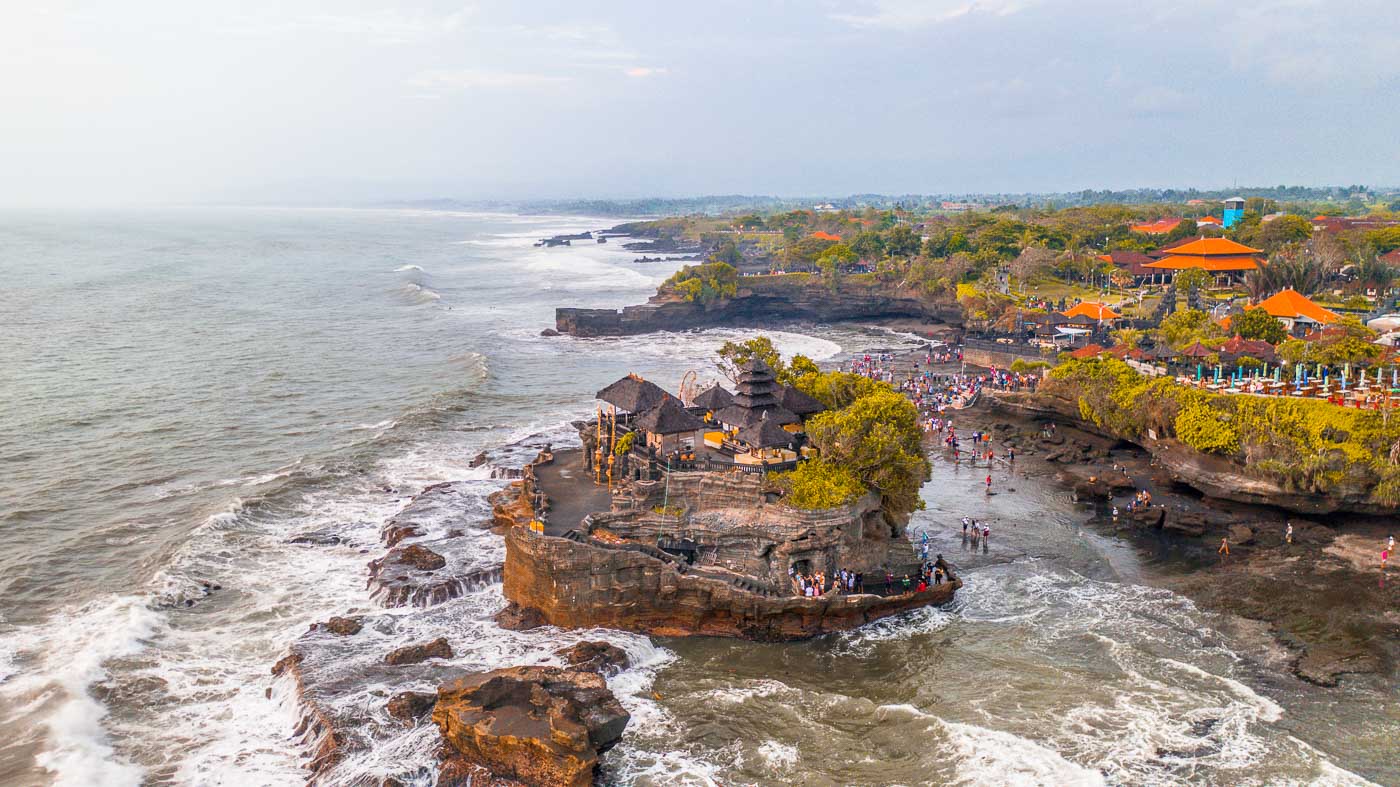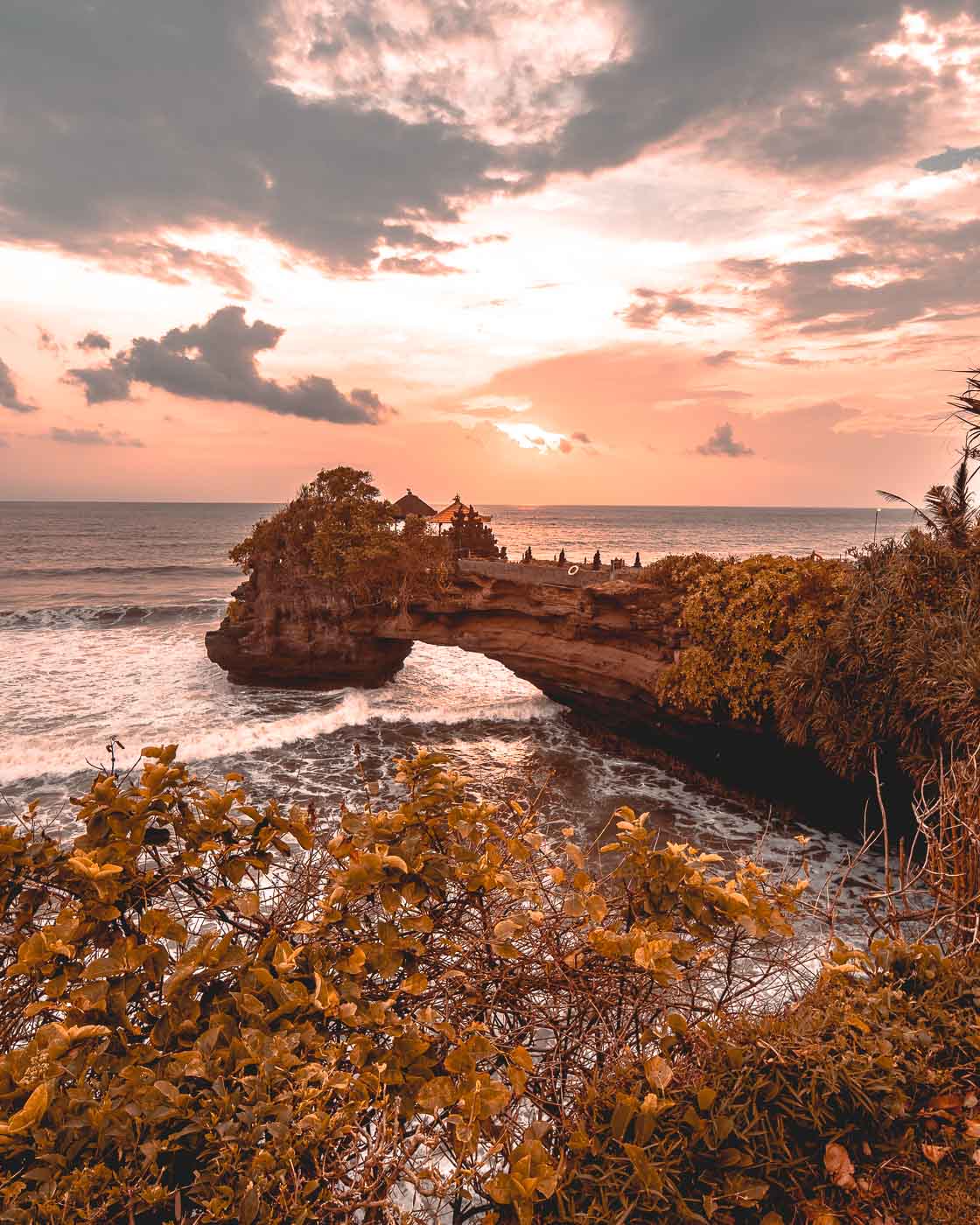 ---
Bali Itinerary Day 6: Seminyak Shopping, Day Clubs & Nightlife
Continuing on with this Bali Itinerary, I'd recommend making the short drive from Canggu down to Seminyak for a day of shopping and beach clubs! Seminyak is one of the fancier and more developed regions on the island and is full of awesome things to do, places to eat, and fantastic souvenir shopping!
Now, on this itinerary, I've only listed one-day here in Seminyak (because the last time I visited I felt it was starting to get a bit too overcrowded), but you could easily stay here for several days, and explore everything this place has to offer!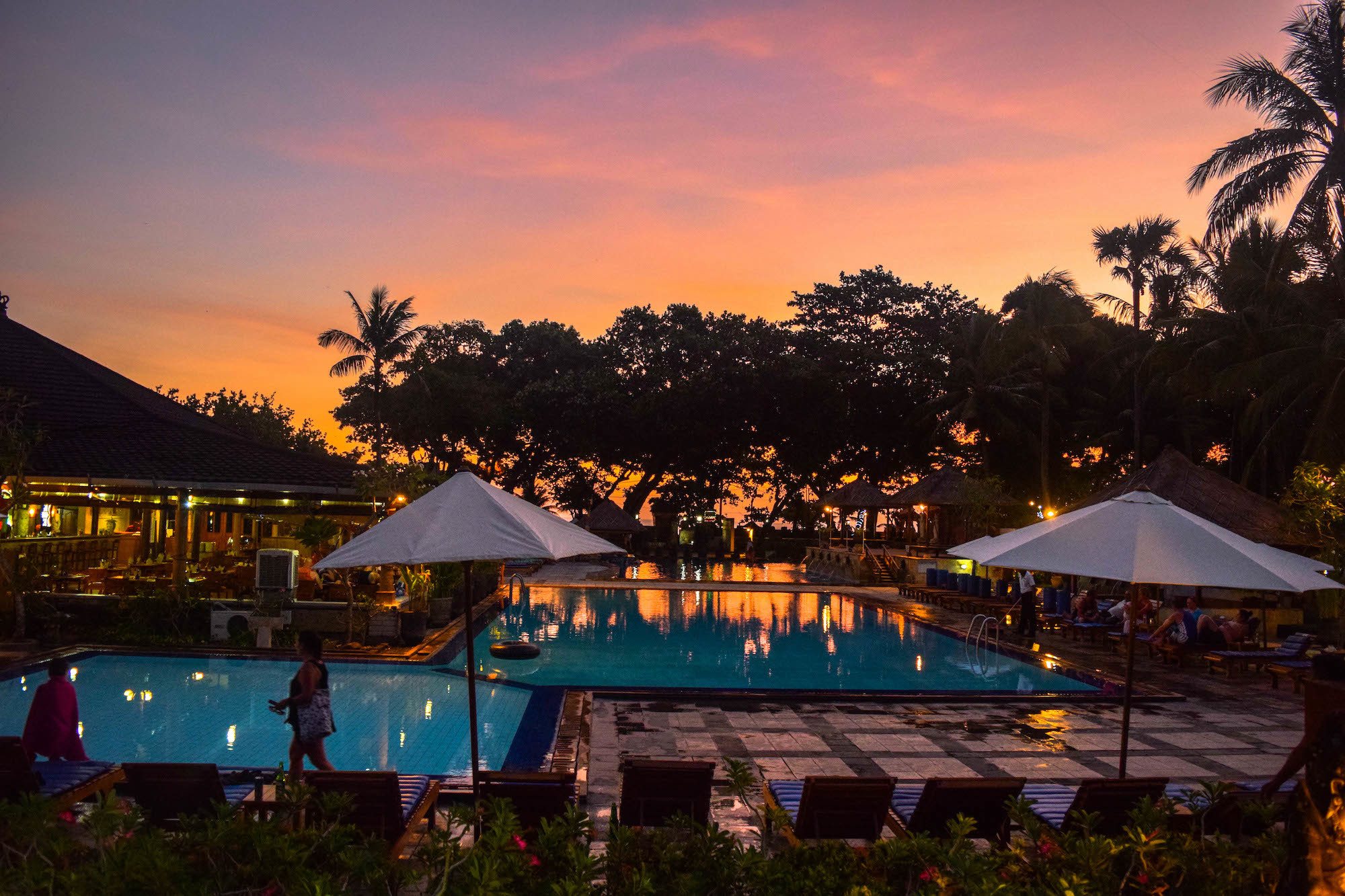 ---
Seminyak Highlights & Things To Do
Souvenir Shop Til' You Drop! For me, I think the Seminyak/ Legian/ Kuta area is the best for buying all your souvenirs in Bali! Just remember to haggle, or else the locals will take you for a ride. Most prices in all the souvenir stalls are negotiable!
Visit Potato Head Beach Club! I've visited the world famous Potato Head on several different occasions, and it still remains one of my favorite spots in Seminyak! It's a gorgeous beachfront property, has tons of fancy daybeds and loungers, and the food is absolutely delicious! While it is a bit costly (for Bali standards), it's worth stopping by for a a swim, a meal, and a beer! There's a pretty lively atmosphere as well, and can be a great place to meet people (especially around the swim-up bar).
Bean Bags & Umbrealls at La Plancha Seminyak! One of the most colorful bars & restaurants on the beach you'll ever see! During sunset they've got a really fun DJ spinning, decent prices, and just an overall fantastic vibe you're guaranteed to love!
Pool Party at Mrs Sippy! This is the largest salt water pool and one of the best pool party hotspots in Bali! They regularly have international DJ's come perform (I saw Pete Tong there earlier this year), and you'll love watching people jump from the high-platform all day long!
Grab a cup of coffee at Revolver! If you're a coffee snob, then you gotta try a cup from Revolver, as it's known to be the best coffee in Seminyak!
Visit Eden Life Centers Medical Spa! Want a luxurious medical spa treatment at the FRACTION of the cost? Then you MUST go to Eden Life Centers! I actually got my very first facial spa there, and it was a game changer! The facilities are top-notch, the staff is amazing, and you can even get an IV drip if you're feeling a bit hungover!
Seminyak Balinese Cooking Class & Market Tour: "Learn how to cook authentic Balinese dishes with your friendly and experienced local chefs in Seminyak. Join this fun cooking course and bring back some Balinese recipes and newly acquired skills from this 4.5-hour cooking class." Price: $36.00 (Read Reviews)
Party it up at the Legendary Nightlife! Kuta & Seminyak are two areas that are quite popular for their bar/ nightclub scene, and here are a few of my favorite spots: Motel Mexicola, SkyGarden, Ku De Ta, Cocoon, Woobar, and JENJA.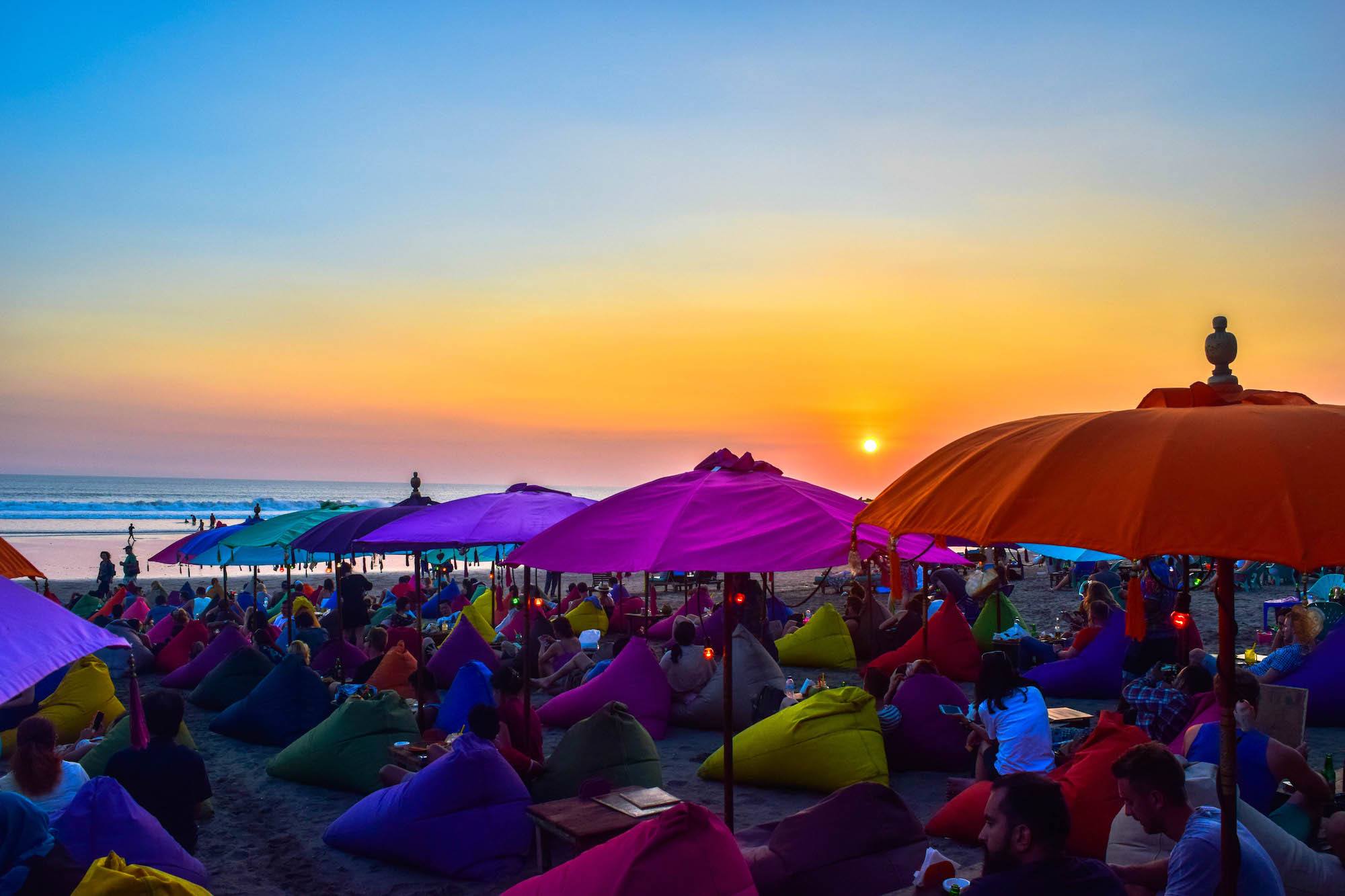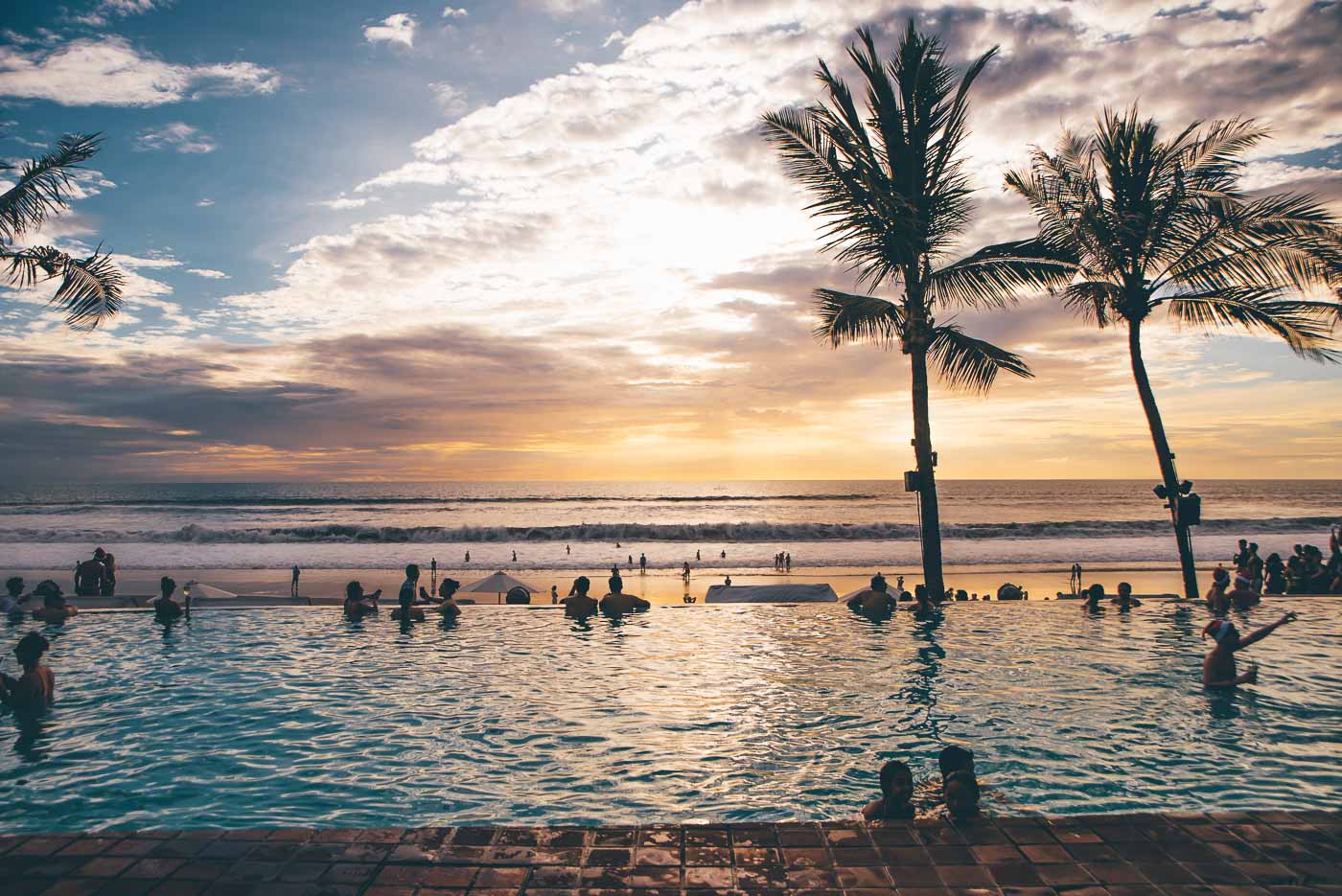 ---
Bali Itinerary Day 7: Ubud Cafes, Monkeys, Temples, and Yoga
Now that you've gotten plenty of time exploring Bali's popular beach areas, the time has come to make the hour drive up to the cultural and spiritual capital of Bali! There is truly something magical in the air at Ubud, and the minute you step foot in this town, you will slowly start to feel your stress & worries float away!
Ubud is also a fantastic jumping off point for adventuring around the rest of the island!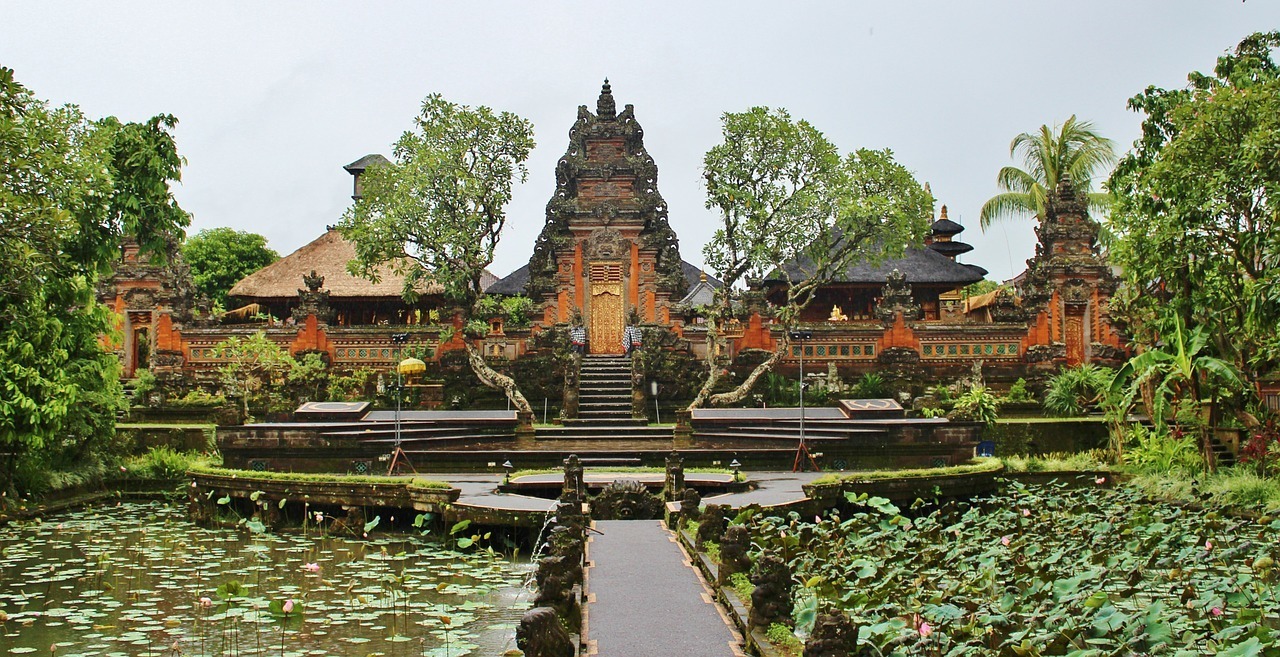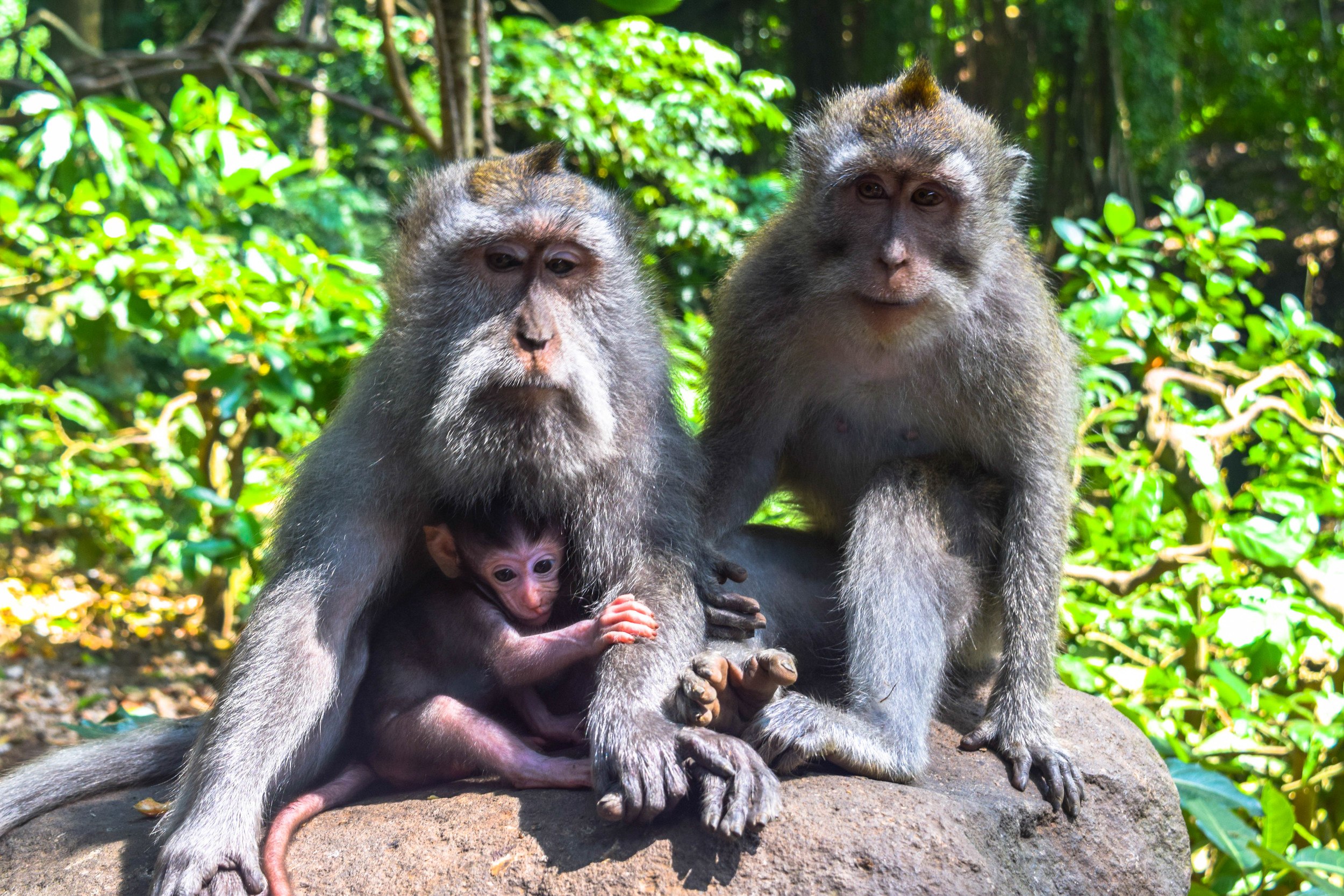 ---
For your first day in Ubud though, here's what I would suggest crossing off your bucket list!
Trendy Cafes, Vegan Eats & Smoothie Bowls! Ubud is another incredible destination for food, and you could easily spend 3 days here eating at as many places as possible, and still only scratch the surface. A few of my favorites you MUST TRY are: ZEST, Sayuri Healing Food, Alchemy, KAFE, and Clear Cafe. You can check out this article titled, "The 50 Best Restaurants in Ubud" for more info, especially if you're a foodie it's a must read!
Stroll through the Sacred Monkey Forest Sanctuary! Want to get up close and personal with monkeys!? Well, this is going to be the best place to do it! Just be careful, the monkeys aren't always as friendly as you'd hope! It's centrally located in town, super cheap, and a super fun way to spend an hour!
Legends of the Hidden Temples! Go rent a moto, and explore as many of the beautiful temples in the Ubud area! There are literally dozens, and all of them are gorgeous! A few top picks are Pura Tirta Empul, Pura Taman Saraswati, and Goa Gajah!
Do some Y-O-G-A! There are some really fantastic yoga studios in Ubud, and even if it's not your thing, I'd recommend trying it out! My first experience with bikram yoga was in Ubud, and it was a sweaty experience I'll never forget!!
Ubud Balinese Cooking Class at an Organic Farm: "Discover the culinary secrets of Bali at an exclusive cooking class at an organic farm in the lush tropics surrounding Ubud. Visit a local market and experience everyday life, before preparing a regular or vegetarian meal with the help of a chef." Price: $30.00 (Read Reviews)
Ubud Center Market Shopping! Strolling around downtown Ubud has some really fantastic shopping opportunities! From the traditional art market, souvenir stalls, and trendy fashion stalls; you can find some really awesome stuff here!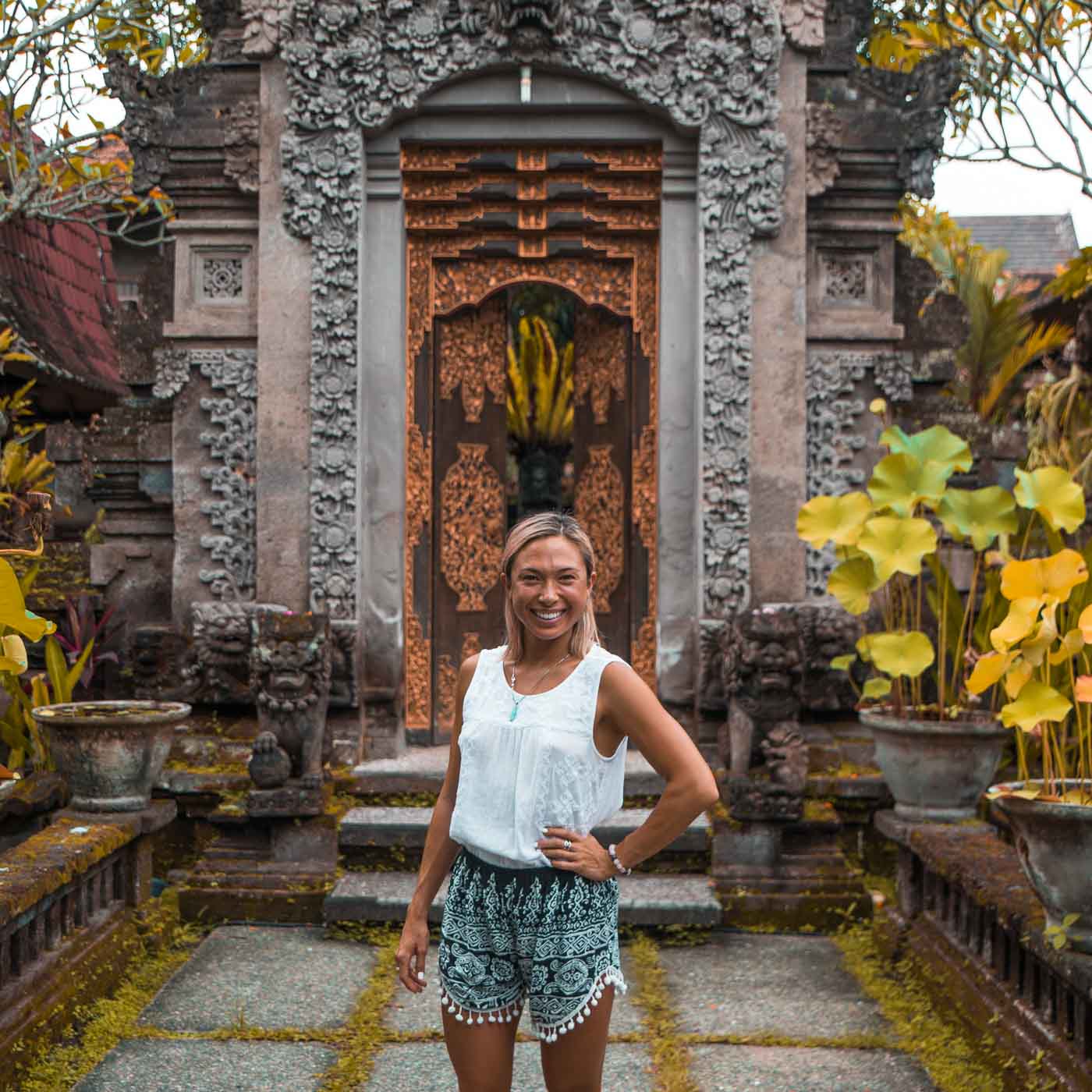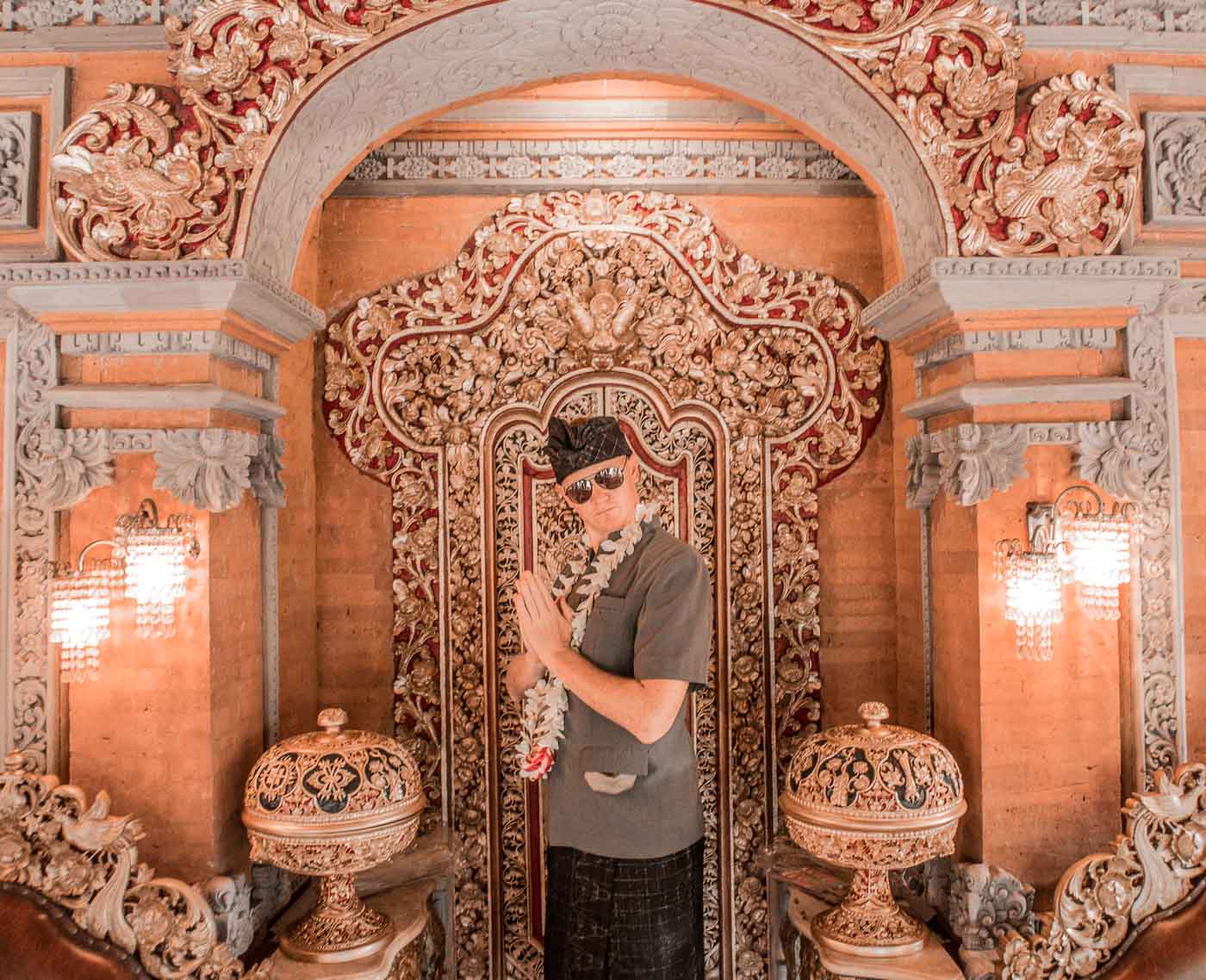 ---
Bali Itinerary Day 8: Tegalagang Rice Terraces, Bali Swing & Campuhan Ridge Walk
Located just a quick twenty-minute scooter ride from downtown Ubud is the Instagram famous and undeniably gorgeous Tegalagang Rice Terraces! It's one of the most stunning tourist destinations in Bali, and will certainly impress you with it's sprawling views of lush green valleys, rice paddies, and towering palm trees! It's completely free to walk through, but I would bring money for any Bali swings you want to do, coconuts, cold drinks, meals, etc.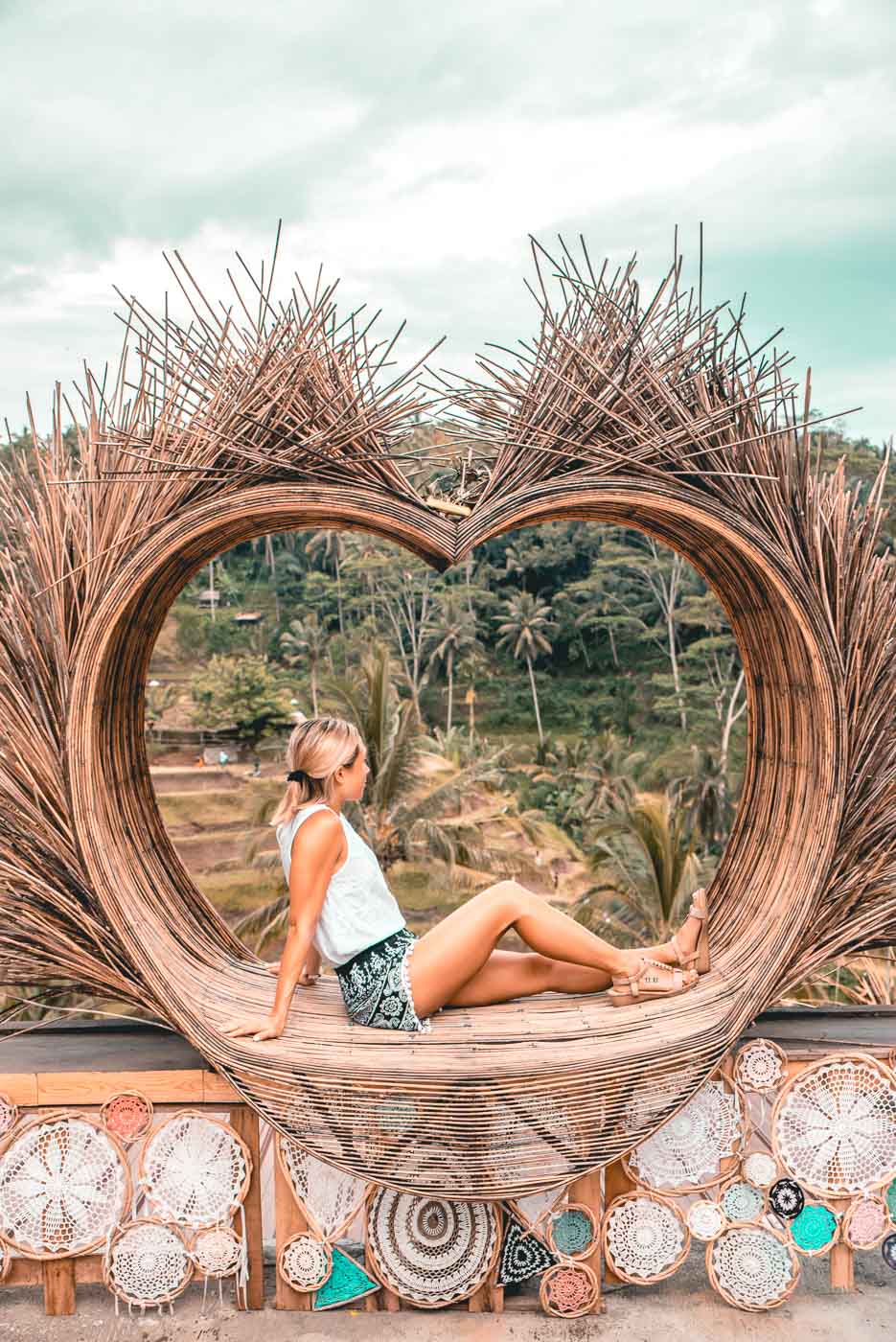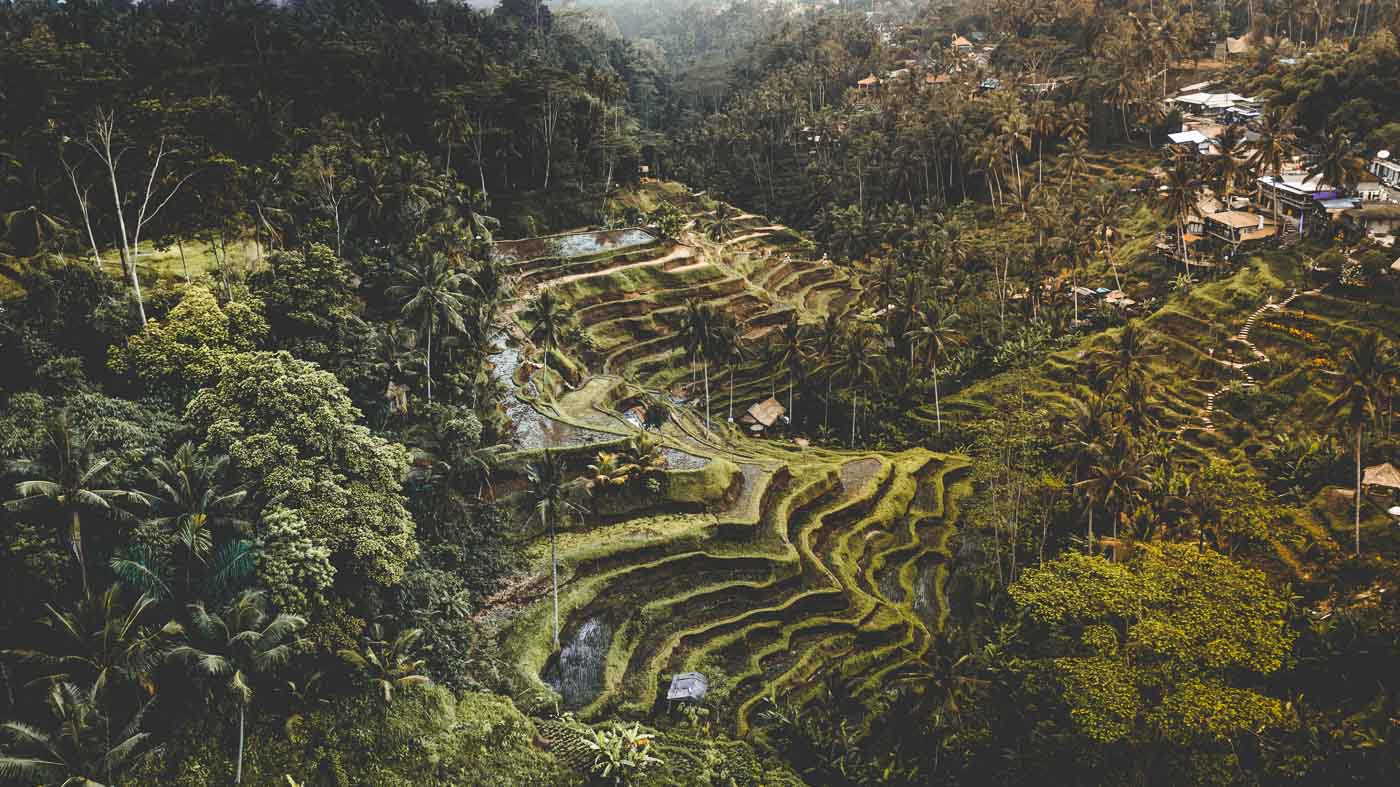 ---
If you're willing to wake up early, watching the sunrise & witnessing the light rays shine through the palm trees is a sight you need to see to believe! It'll be one of the most peaceful ways to start your day, and then you can spend the next 3-4 hours exploring the area! If you head there mid-day though, expect big crowds and intense humidity (which can make for some sweaty explorations)!
When you're done hiking around the rice terraces, I'd recommend picking one of the restaurants up at the top for a bite to eat! It's a pretty epic place to enjoy a refreshing smoothie bowl & fresh coconut water!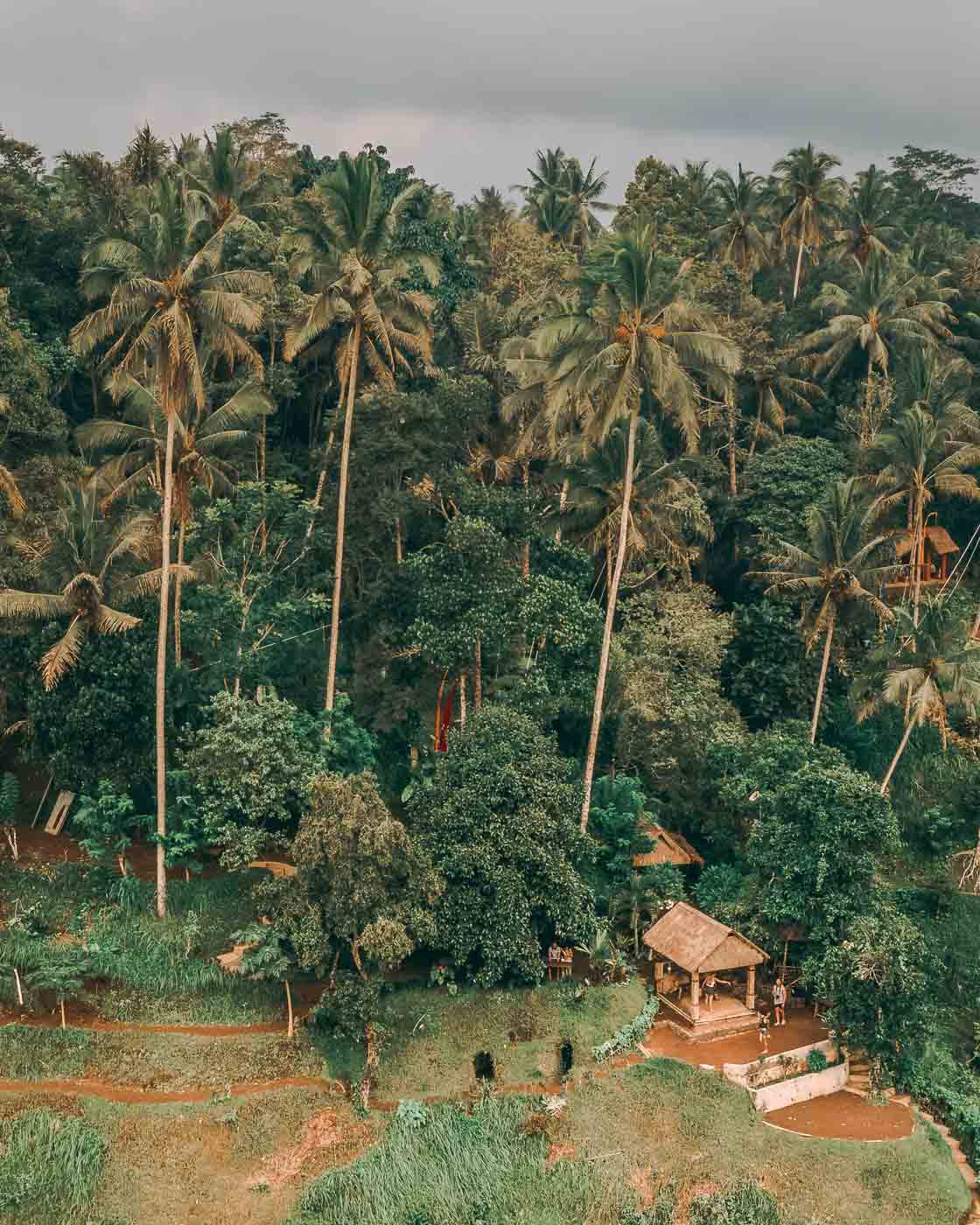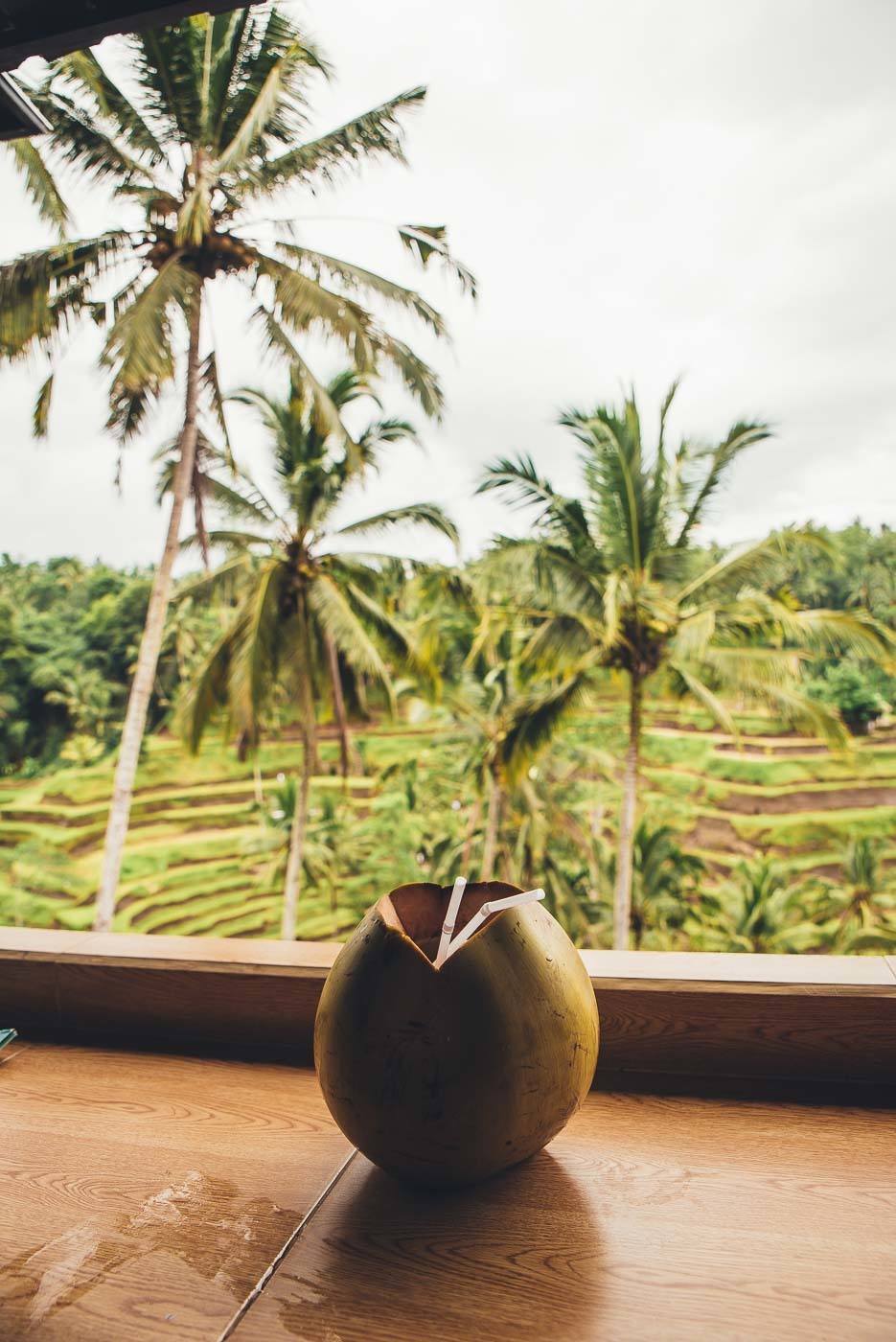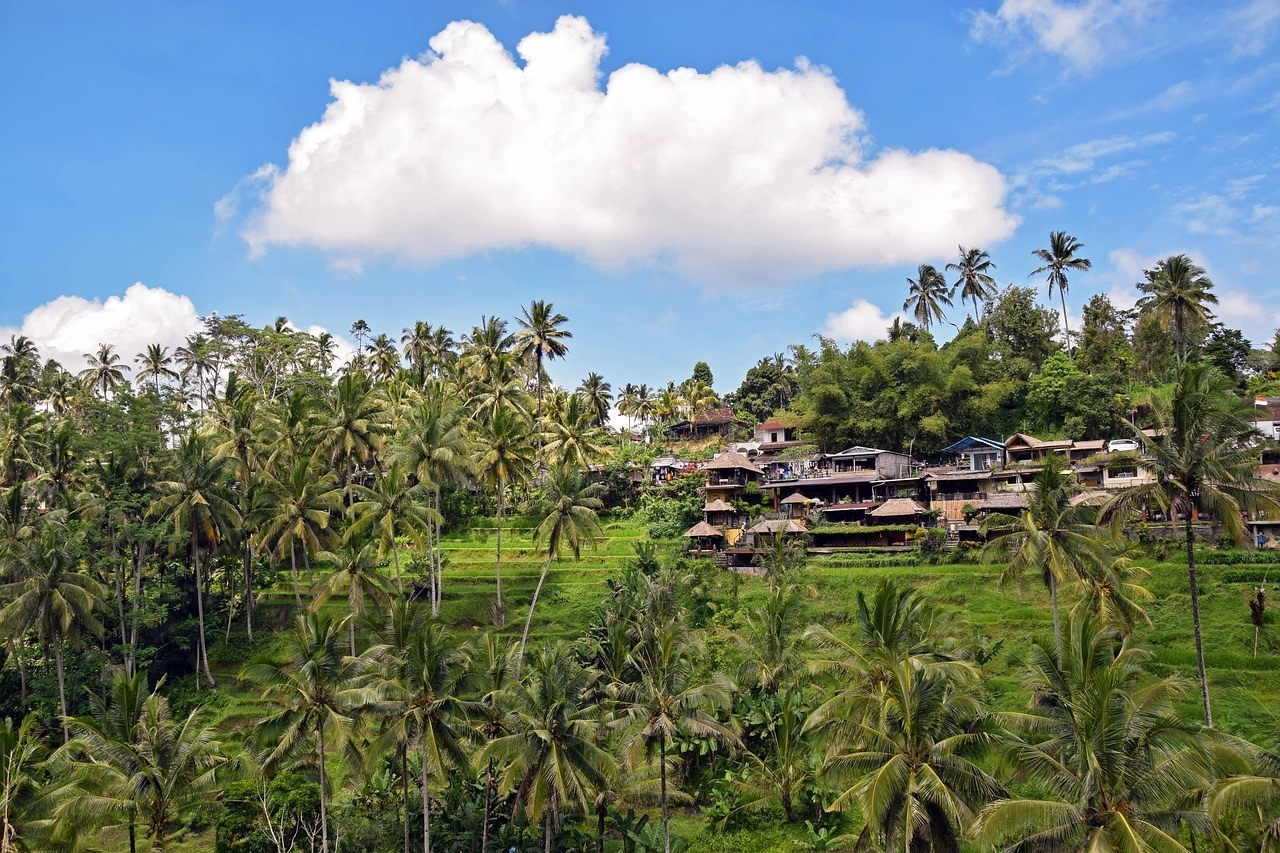 ---
Just a few minutes down the road from the main rice terraces is this super fun zip-lining and Bali Swing mini-amusement park called Terrace River Pool Swing ! It's also free to walk through and take photos, but if you want to do any of the activities you'll have to pay. My friend Vanessa and I spent a good hour here, and we really loved it!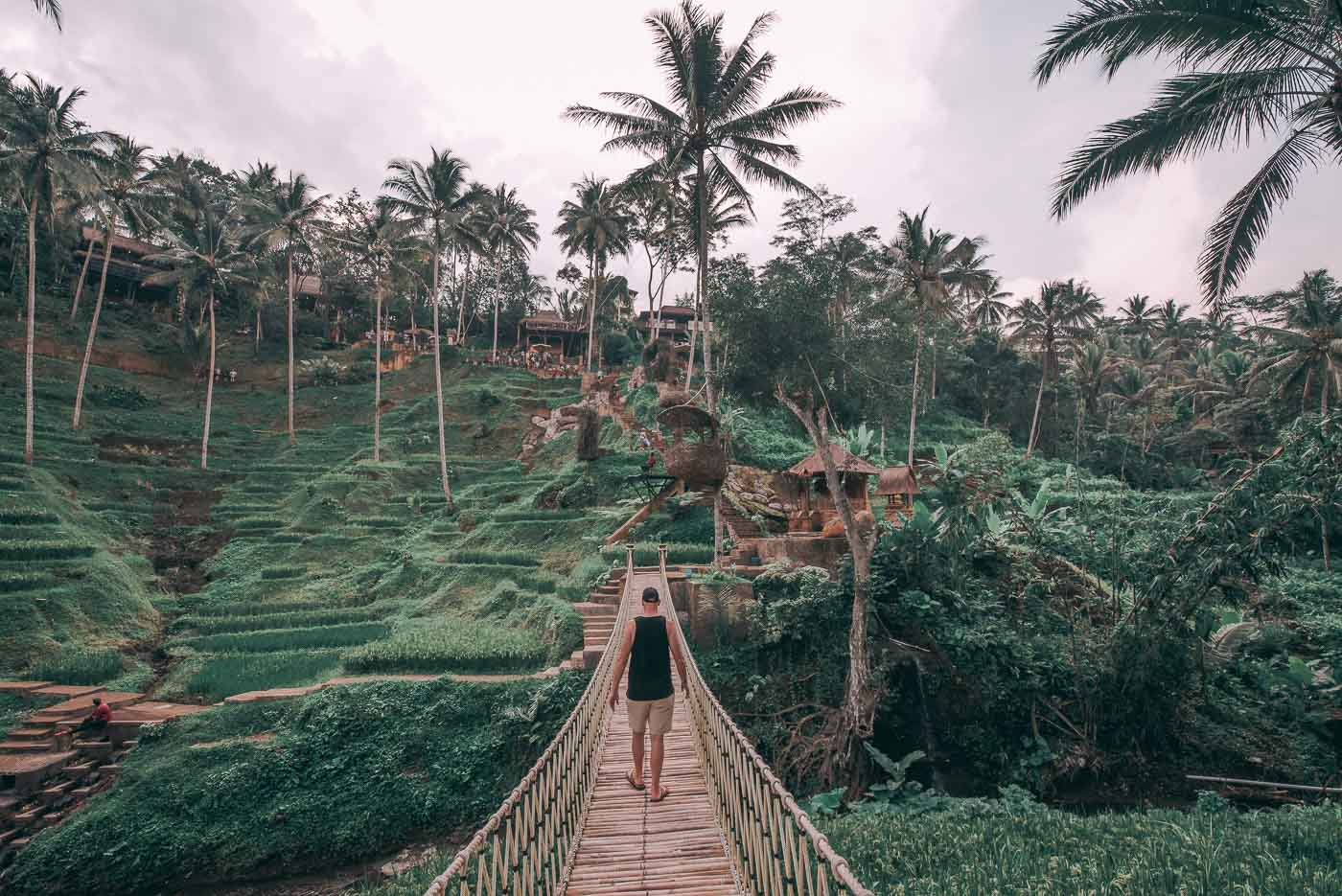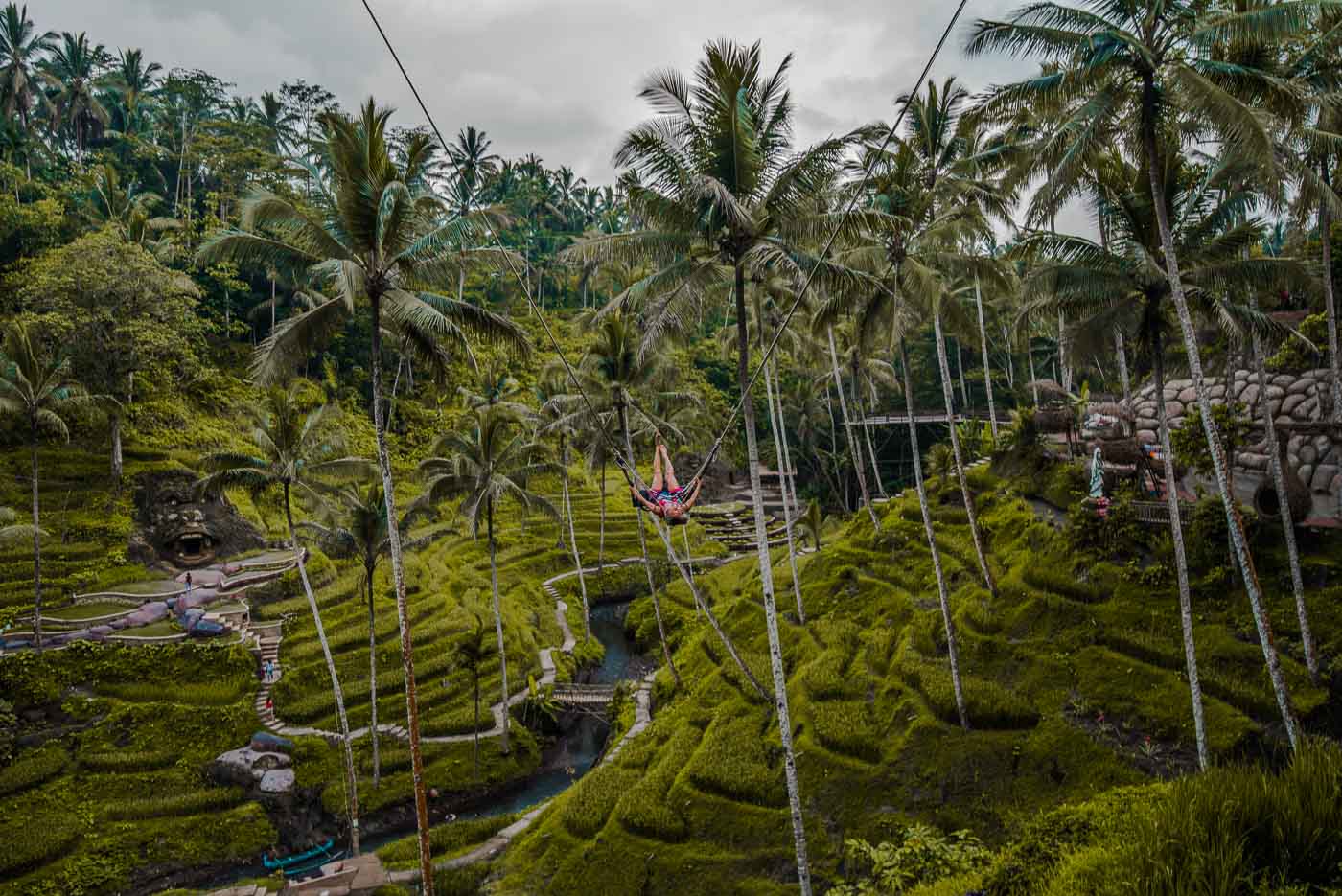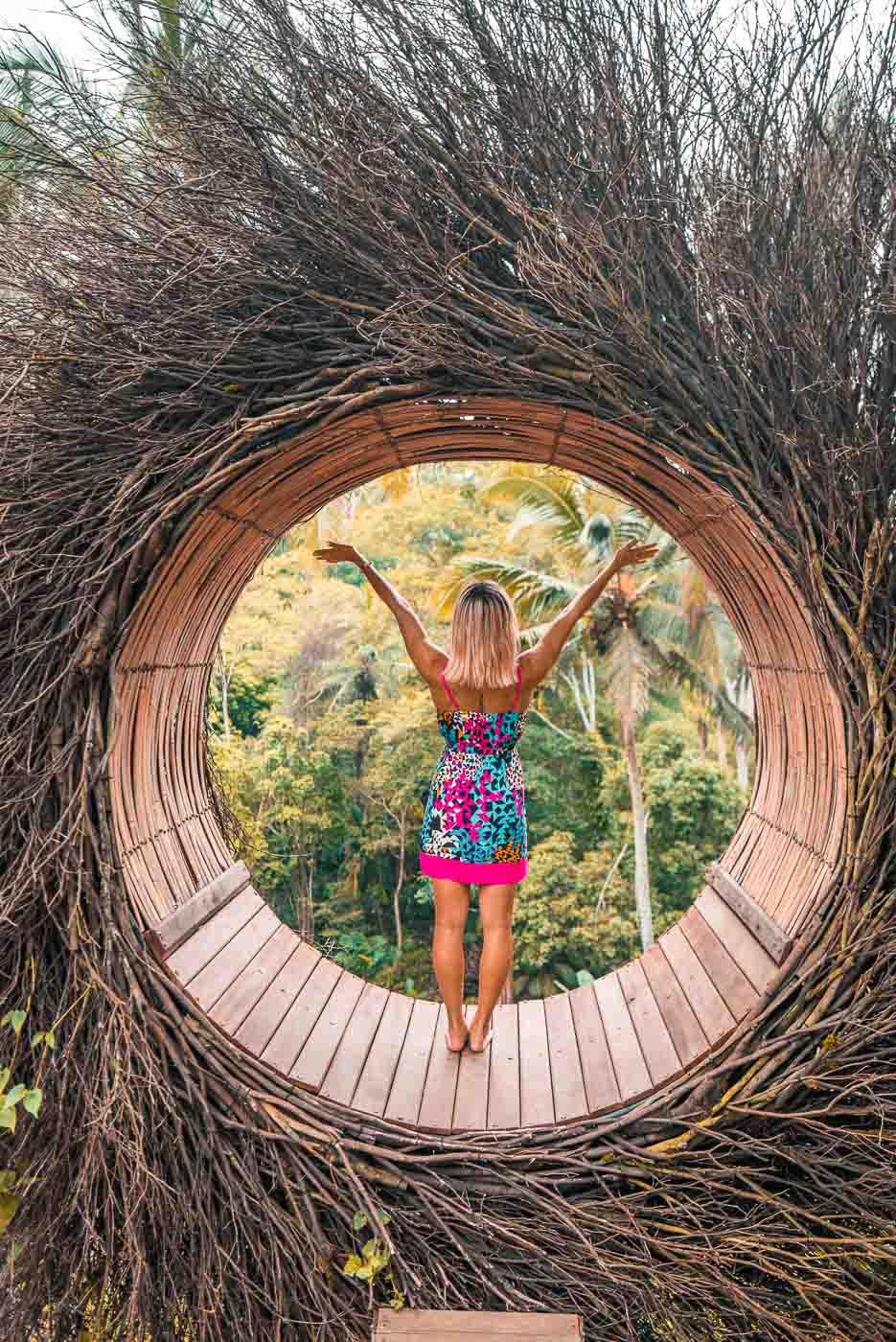 ---
Campuhan Ridge Walk
The Campuhan Ridge Walk is the best known Ubud hiking trail and is a fantastic place to stroll during the sunset (or any time of the day really). The sparse crowds and the aesthetically rich vistas will remind you why people from around the world come to Bali! The trail starts at the historical origin of Ubud, the confluence (or Campuhan) of the Wos Rivers. You'll get some really epic hilltop views as you stroll along the nice paved trail, and will be surrounded by Ubud rice fields and a deep gorge with a river rushing through it. It's only about 1.5 kilometers long, so it is popular as place to work up a sweat! If you're not too exhausted after your day of exploring the rice terraces, I would say that this is an absoltue must-do in Ubud!!
Check out this video for a bit of travel inspriation/ what to expect!
CAMPUHAN RIDGE WALK in UBUD, Bali - Best Hike in Bali, from the Centre of Ubud!
---
Bali Itinerary Day 9: Mt. Batur Sunrise Hike & Spa Relaxation Recovery
Admire the panoramic view of the three volcanoes of Mt. Agung, Mt. Abang and Mt. Rinjani in Lombok in the magestic sunrise over the clouds from the crater of Mt. Batur!
For the adventure travelers out there, I'd highly recommend waking up super early, and beginning the trek to the top of Mt. Batur to witness one of the most magnificent sunrises you will ever see! Fair warning though, this hike is known to be a bit intense and is not for the faint-hearted! Unfortunately, this is one of the few main activities in I haven't gotten the chance to do myself yet, but everyone speaks so highly of it!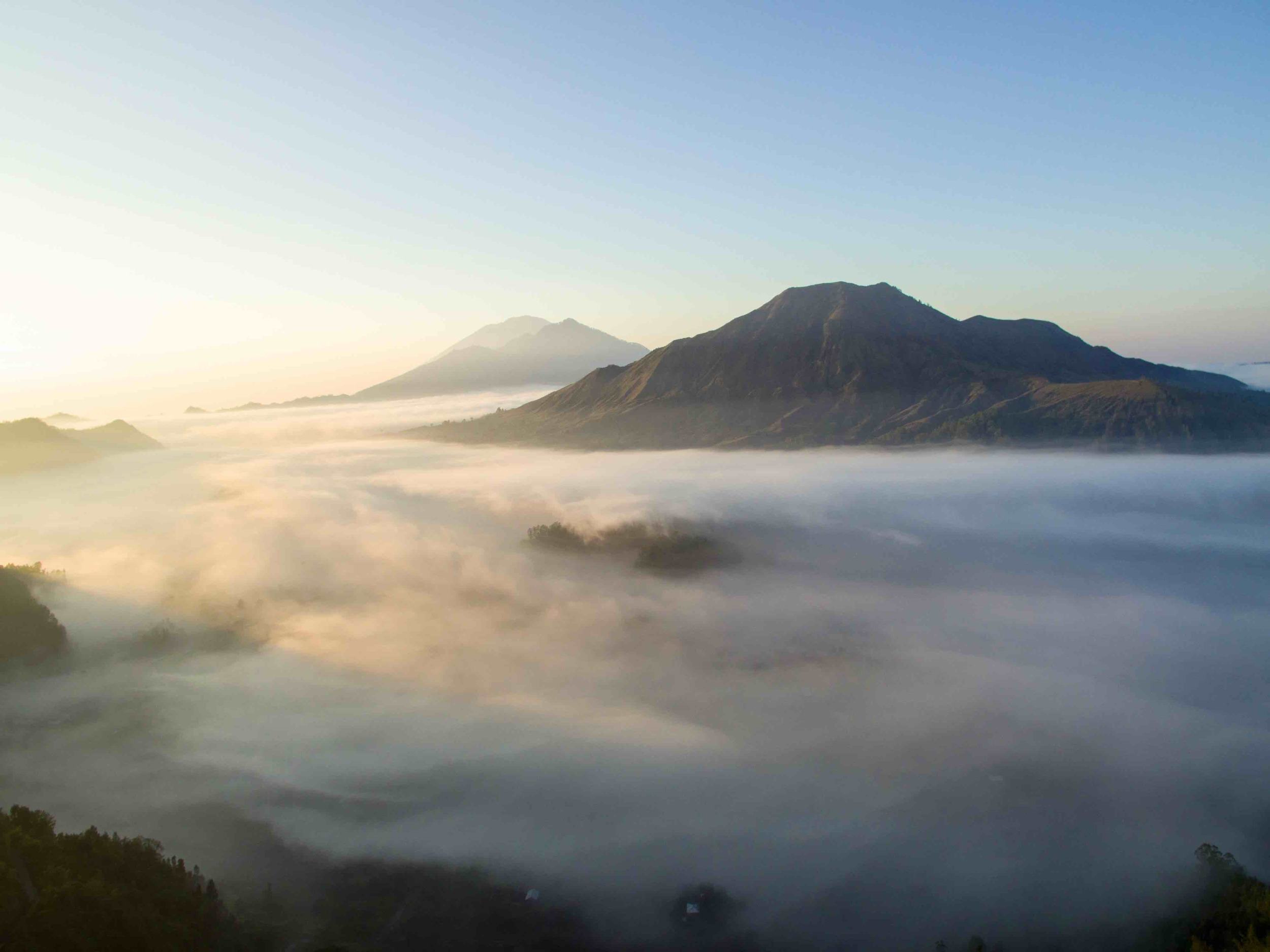 ---
There are a few different tours to choose from, and it just depends on what piques your interest the most! Take a read through some of their itineraries, and browse through all their company reviews.
"Head up the mountain along a less-crowded hiking trail that follows the volcano's eastern slope. During the ascent, you'll trek along a 3-kilometer-long trail. The trail is of moderate difficulty, and passes through lush tropical jungles. On reaching the top you'll enjoy breakfast cooked by steam from the volcano. Sip hot tea or coffee at leisure while watching the magical sunrise. Afterwards, your trek continues to the main crater rim of the volcano, at 1,717 meters above sea level. Take a different route down the mountain, starting from the southwestern crater rim. The journey ends with a chance to soak in the crystal-clear waters of a hot spring to soothe away any aches and pains you may have."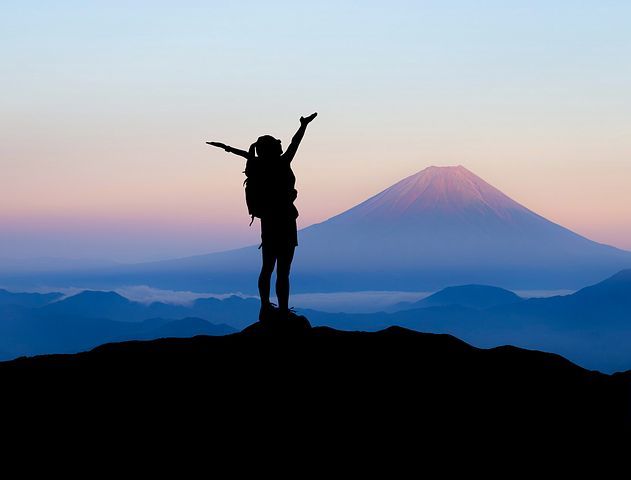 Mount Batur Bali | Sunrise Volcano Trek
---
Ubud Spa Recovery
After an early morning wake-up and a long day of climbing up a volcano, you're going to be ready for a little bit of #selfcare and pampering! Ubud was the first time I ever booked a full-day spa package, and I was absolutely blown away by the overall experience.
I only paid $120 U.S.D, but I received a body scrub, 60-minute massage, herbal bath, healthy lunch, manicure, and pedicure!! It was called DIVINE PAMPERING!!
There are countless different spas in Ubud that would be perfect, but I went Taksu Spa | Ubud's Premiere Wellness Center for my spa treatment. They didn't pay me to say this or anything, I just loved my experience, and would highly recommend it to fellow travelers! If you're looking for something a bit cheaper though, you can visit any of the smaller massage parlors spread around the town!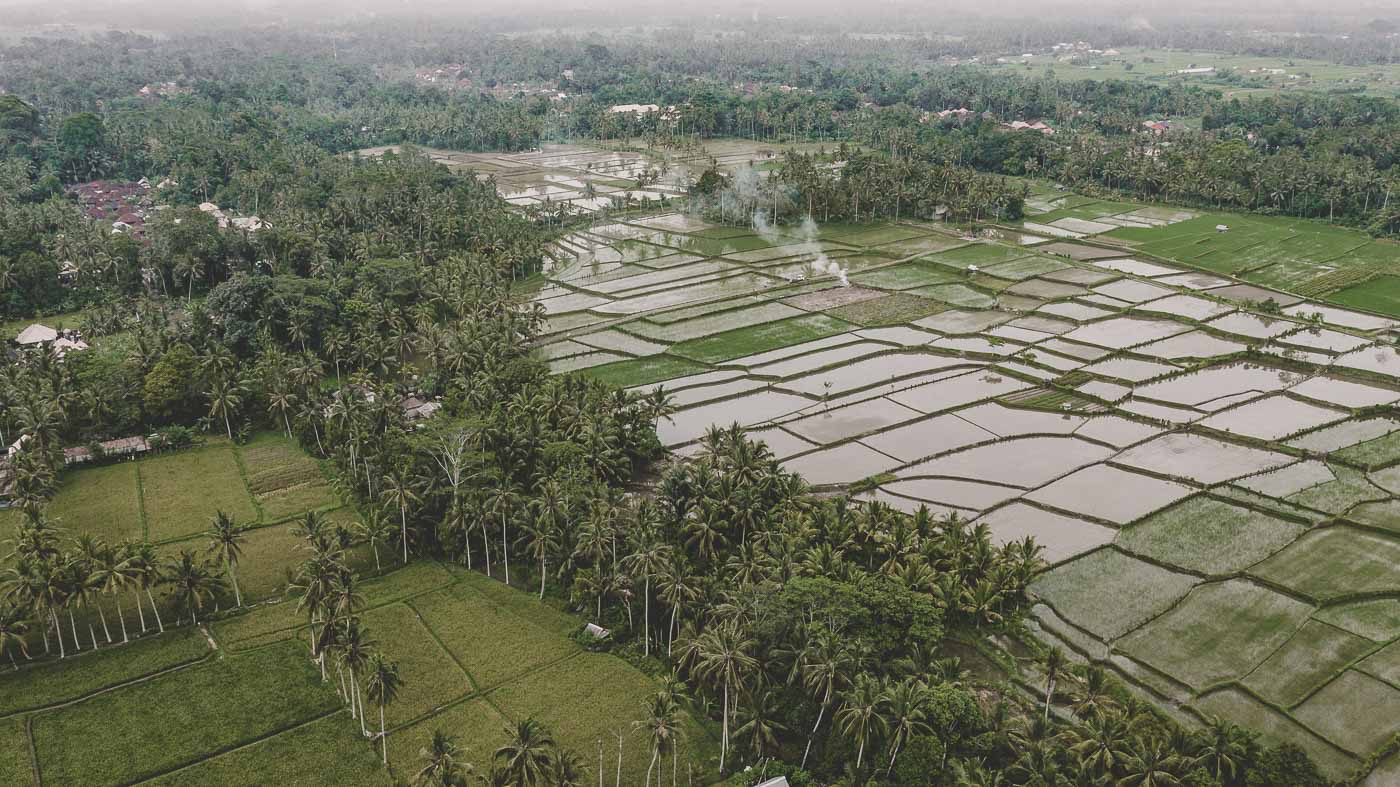 ---
Bali Itinerary Day 10: Handara Gate, Lake Batan & Ulun Danu Beratan Temple & Sekumpul Waterfall
Next up on this Ultimate Bali itinerary is to book a day-trip, hire a private driver, or rent some scooters and to explore the Northern side of Bali! There's quite a lot to see up there, and will definitely be a pretty solid day of adventures.
Handara Gate: Make a quick stop over at this iconic "Bali Gate", which is actually the entrance to a golf a course! It's a perfect photo opportunity, and is a breathtaking view of green scenery and the gigantic-exotic traditional Balinese gate as your backdrop!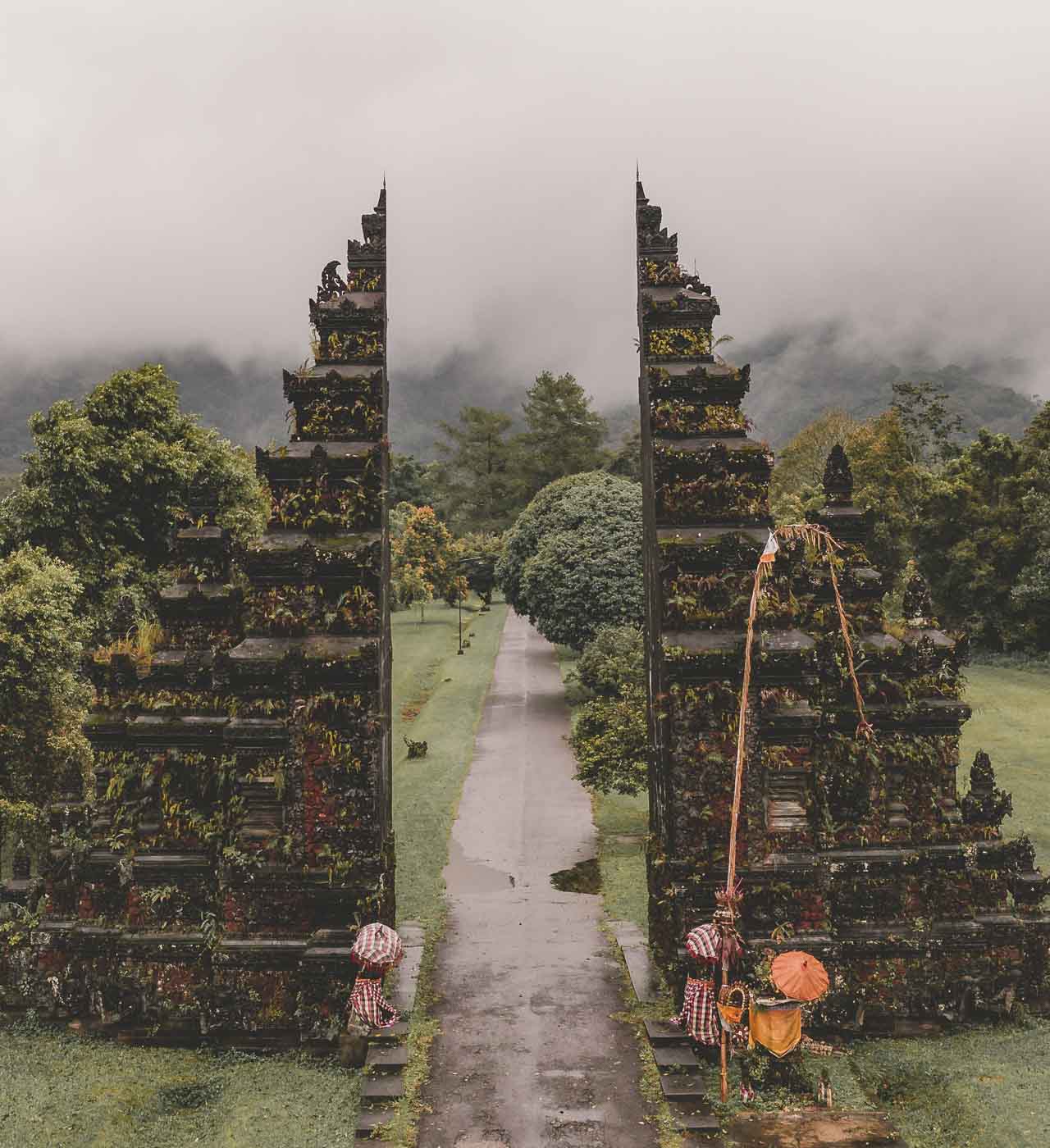 ---
Lake Beratan: This is where you'll visit the majestic Ulun Danu Beratan Temple sitting on a small island on the lake, just as you've seen in the postcards and Instagram shots of Bali. This lakeside temple was constructed in honor of Dewi Danu, goddess of the lake that was formed by a volcanic eruption 30,000 years ago.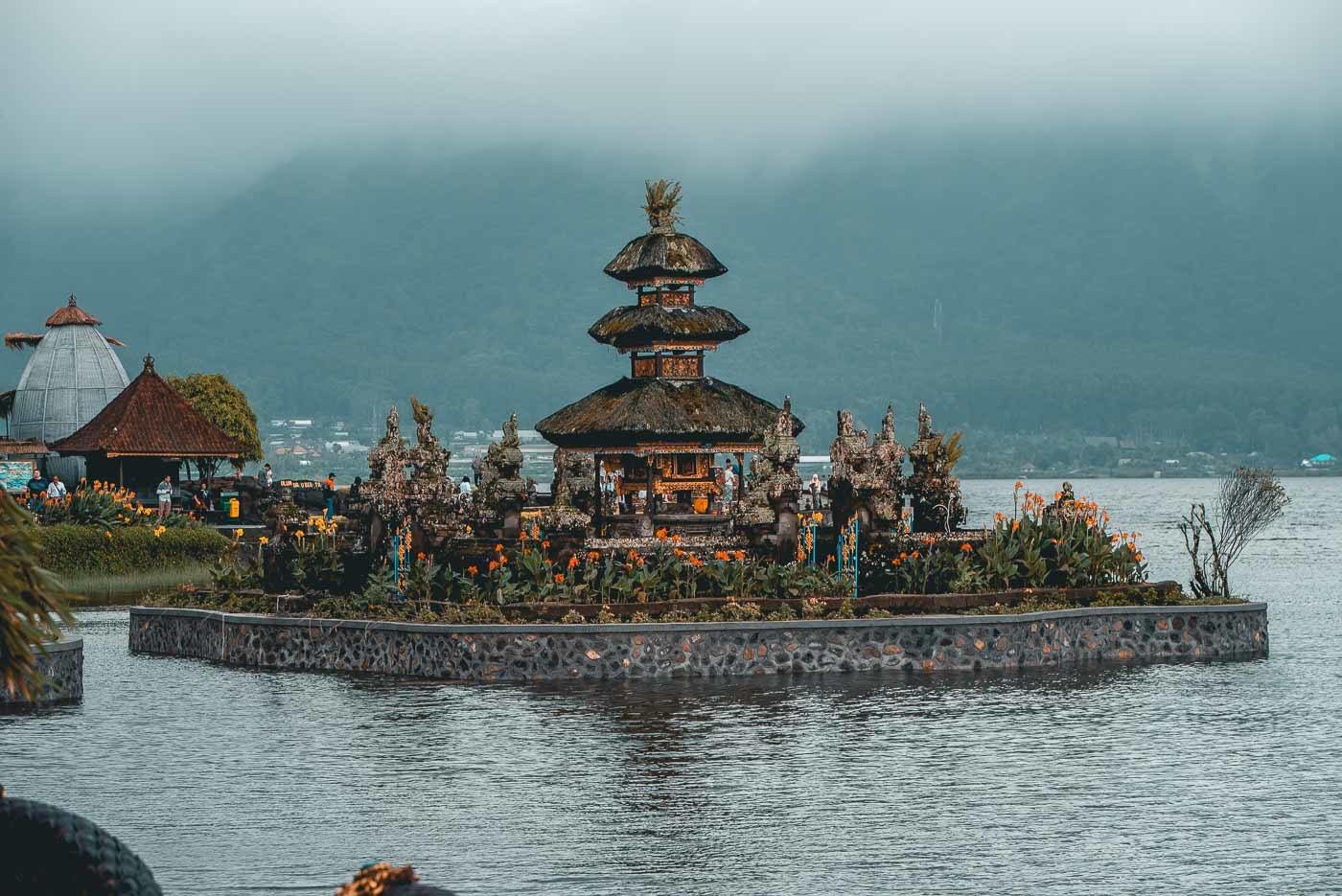 ---
Sekumpul Waterfall: Quite commonly referred to as the best waterfall in Bali! It's just a 40-minute drive or so from the Lake, and is the perfect place to spend a few hours! Just don't forget your GoPro! Check out this article titled Sekumpul Waterfall: What you must know before you go for a bit more detailed info for planning your visit! Apparently there's a need for a mandatory guide to visit in 2019, so be prepared for that!!
Banyumala Twin Waterfall: "This stunningly beautiful waterfall is perfect for a quiet and peaceful afternoon in the arms of Mother Nature. The natural pool is inviting with its translucent turquoise waters. Swim in tranquility, listen to the thunderous roar of cascading waters and take in the sights of the vibrant greenery. Although no picture will ever do this natural wonder justice, that shouldn't stop you from that perfect Instagram shot!"
---
How to Explore the North of Bali in One Day !
Northern Charm: Lake Bratan, Handara Gate, Waterfall & Swing | This tour company offers a trip that goes to most of these places, and would be a great way to see everything with a professional guide!! Price includes all entrance fees (which can actually add up), and has excellent reviews!
Hire a Car with a Private Driver for 10 Hours | I remember when I first visited Bali and discovered you can hire a car with a driver to take you anywhere you wanted to go for less than $50! It's such a fantastic deal, especially if you're traveling with a significant other or group or friends!
Rent a Scooter & Do it Yourself | If you're confident on a scooter than I would 100% recommend you just do this trip yourself! The roads are all really scenic, and I loved my experience just whippin' around the North! It's higher elevation, which means it's less hot, and the way the clouds sit upon the hills really is majestic!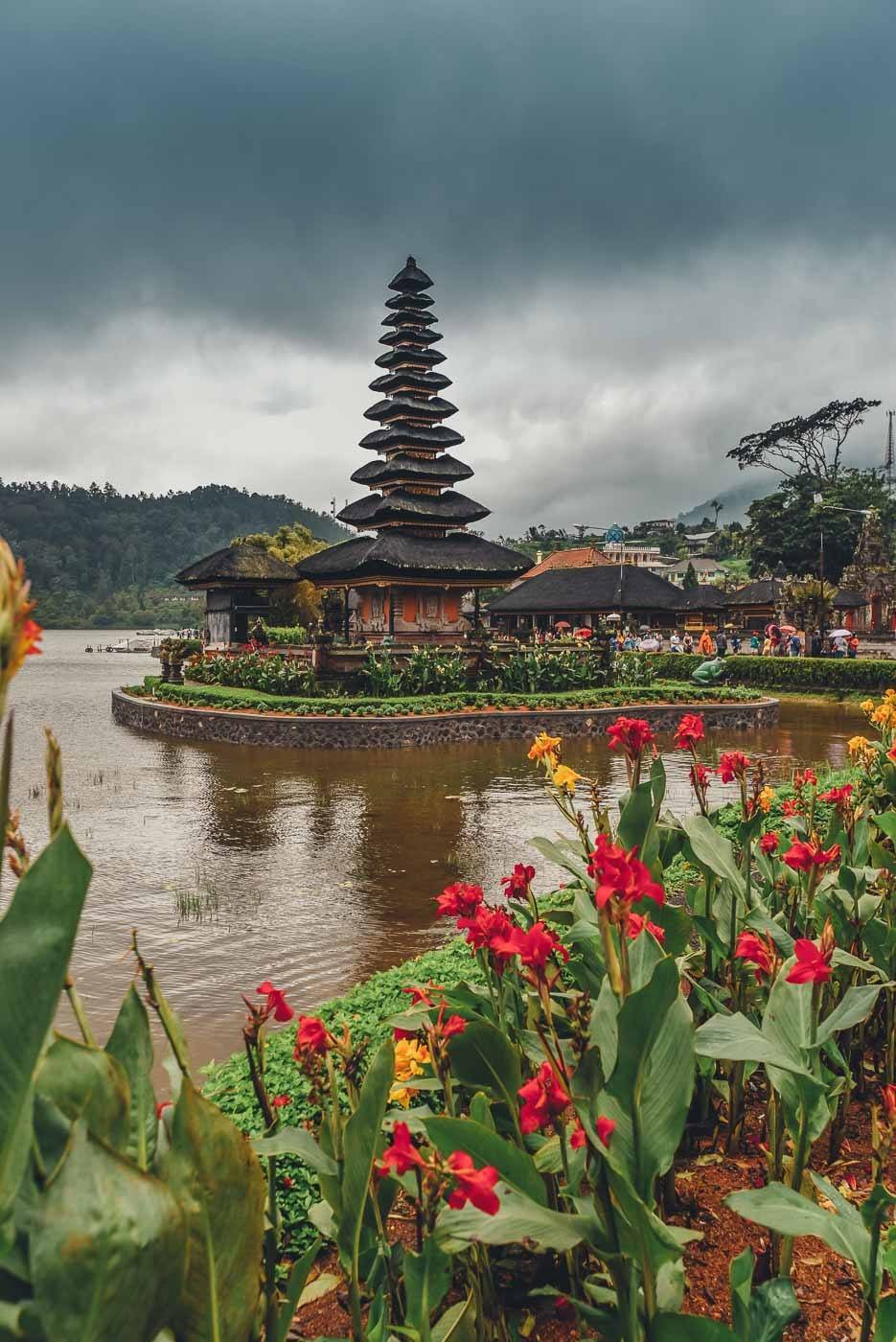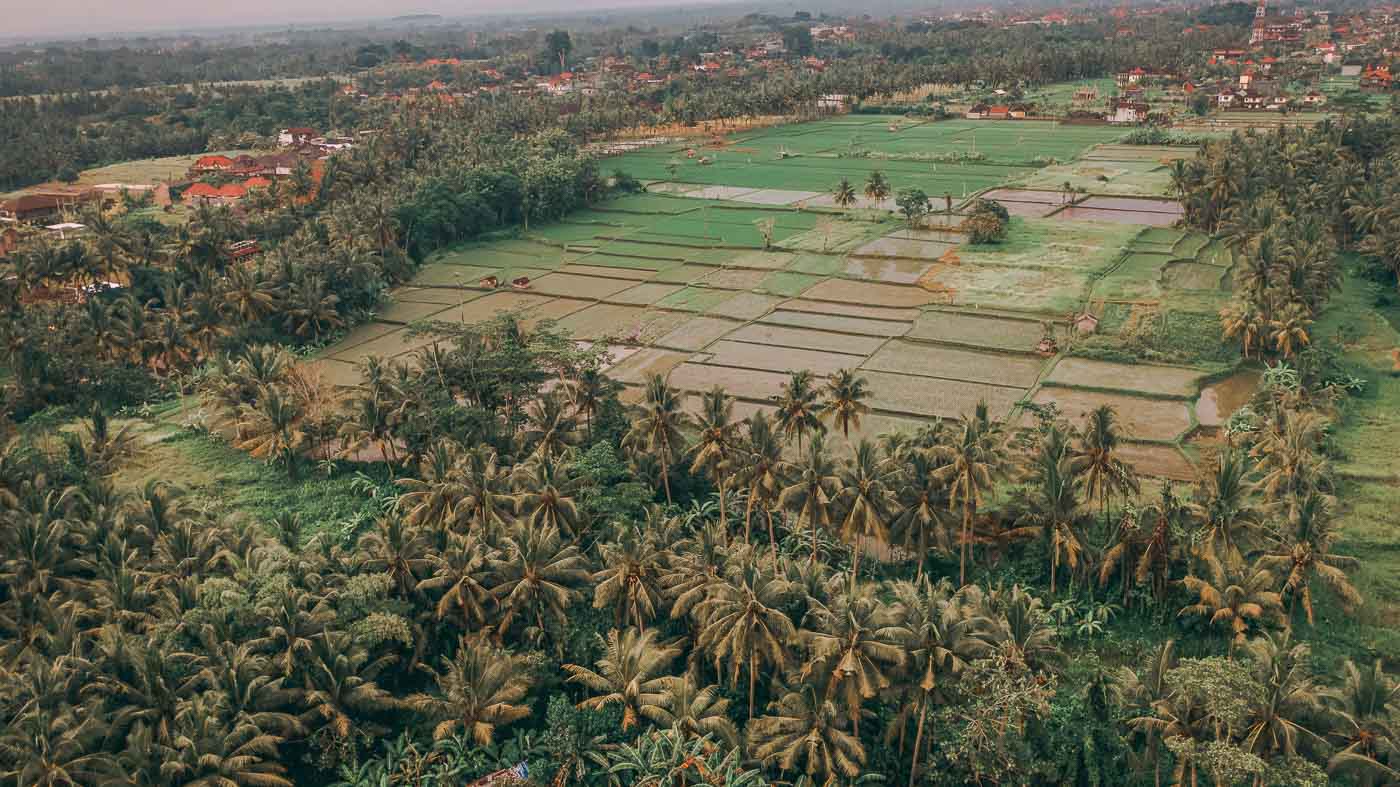 ---
Bali Itinerary Days 11-14: Experience Paradise on the Gili Islands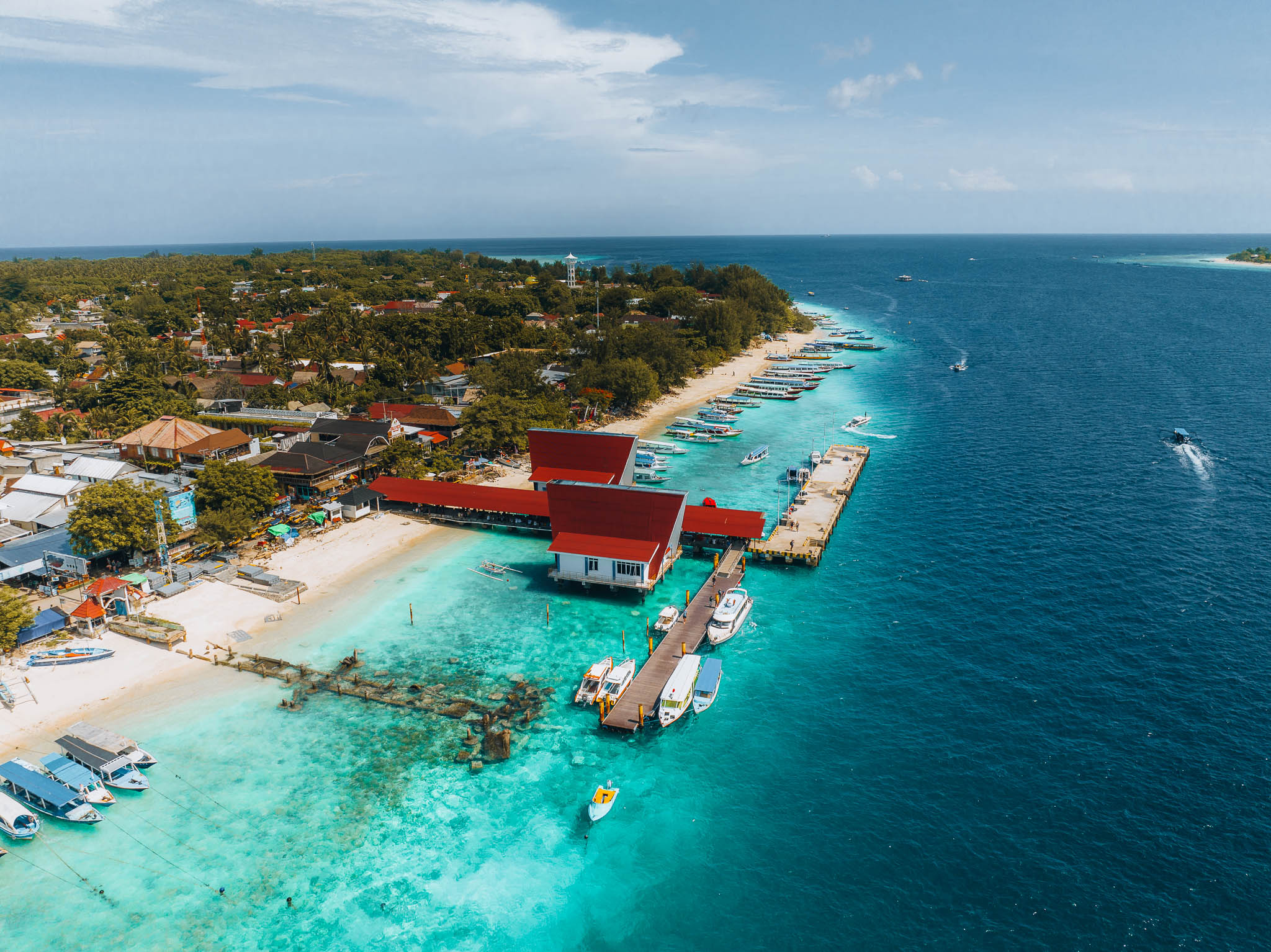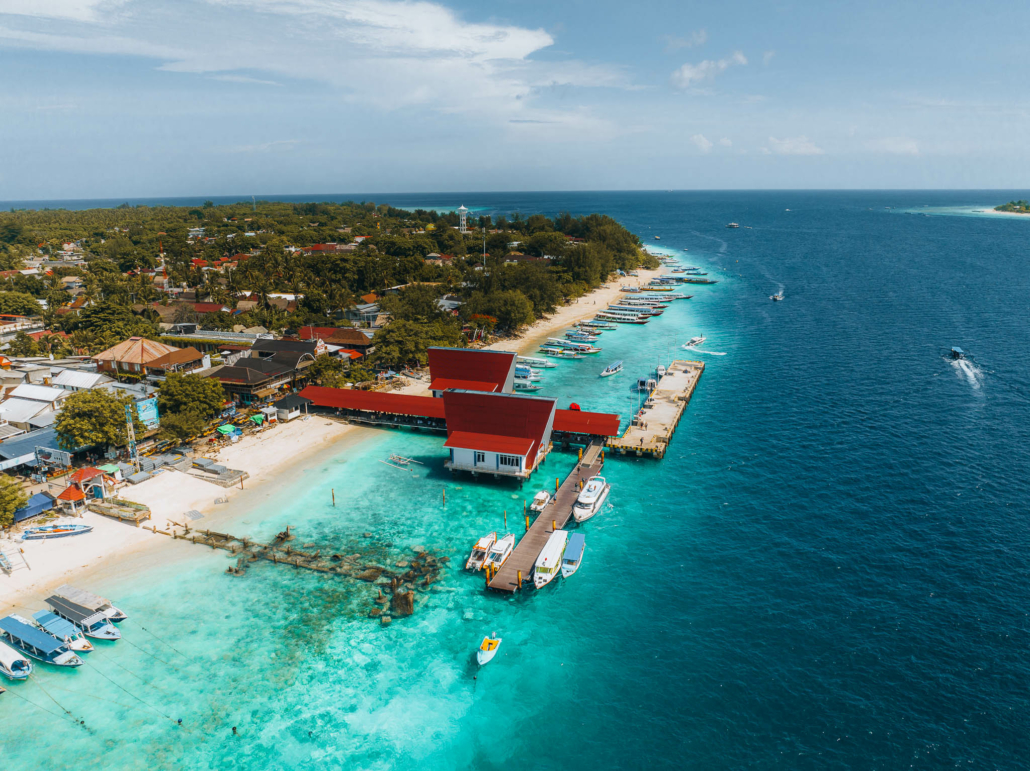 Now if you've got more than 10 days in Bali, this is where I'd suggest sailing over to the Gili Islands (one of my favorite destinations in Indonesia)! I actually spent a few months living on Gili Trawangan working at a party hostel back in 2015, and it was one of the highlights of my time backpacking through Southeast-Asia!
A trip to the Gili Islands is basically a trip to paradise! The color of the water here will honestly leave you speechless, and I'm just obsessed with the fact that pretty much anytime you go snorkeling/ scuba-diving out there you'll be swimming with turtles! There is top-notch nightlife, incredible restaurants, a relaxed atmosphere, gorgeous villas, and the most jaw-dropping sunsets every night!!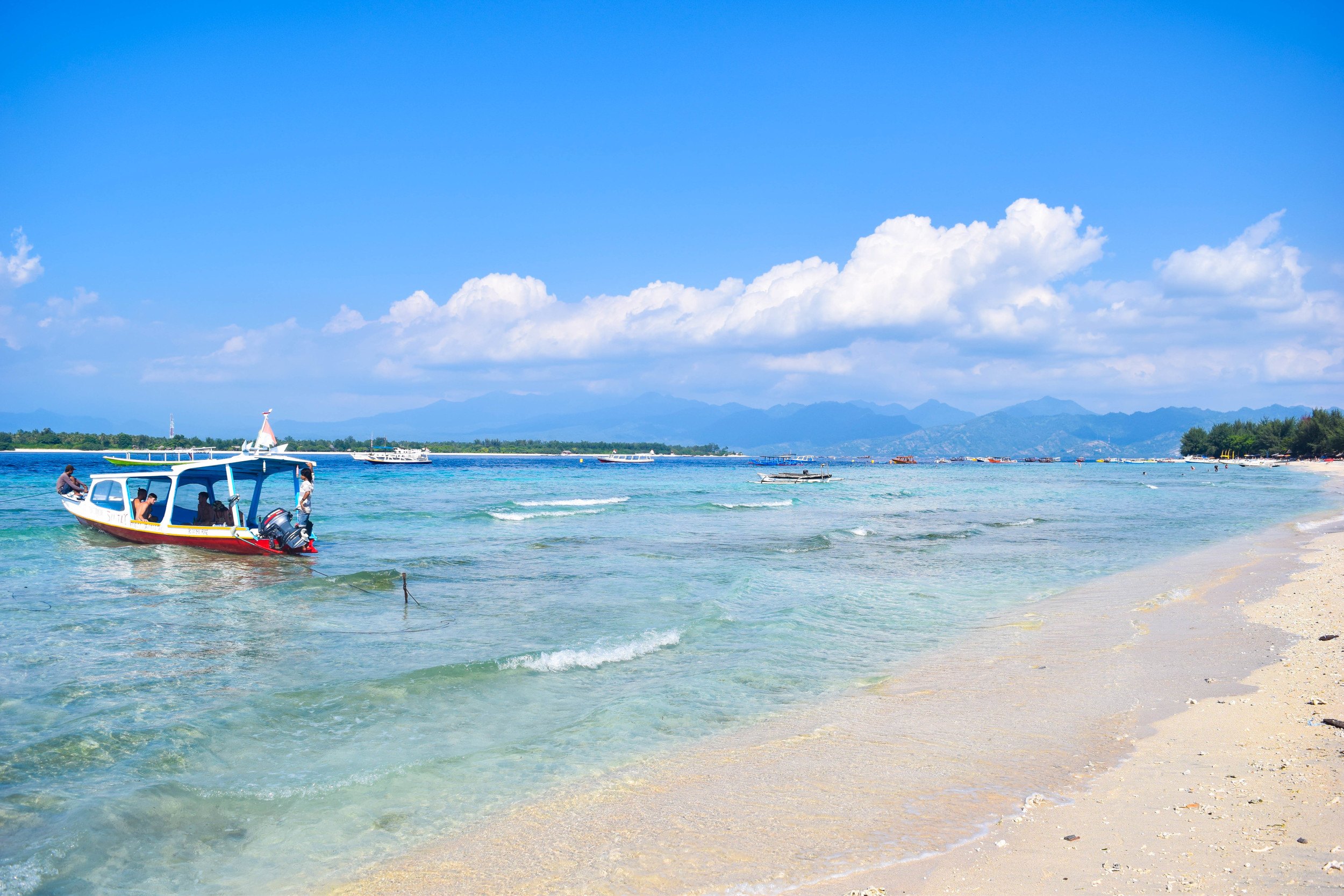 Gili Trawangan = Party Island
Gili Meno = Honeymoon Island
Gili Air = Best of Both Worlds / Family Friendly
To get to the Gili Islands, you'll need to talk to any travel agent in Ubud to organize the hotel pick-up/transfer schedule! You can pick various times, but I'd recommend doing the earliest one possible. It's a couple hours drive to the port, and then another couple hours to the islands!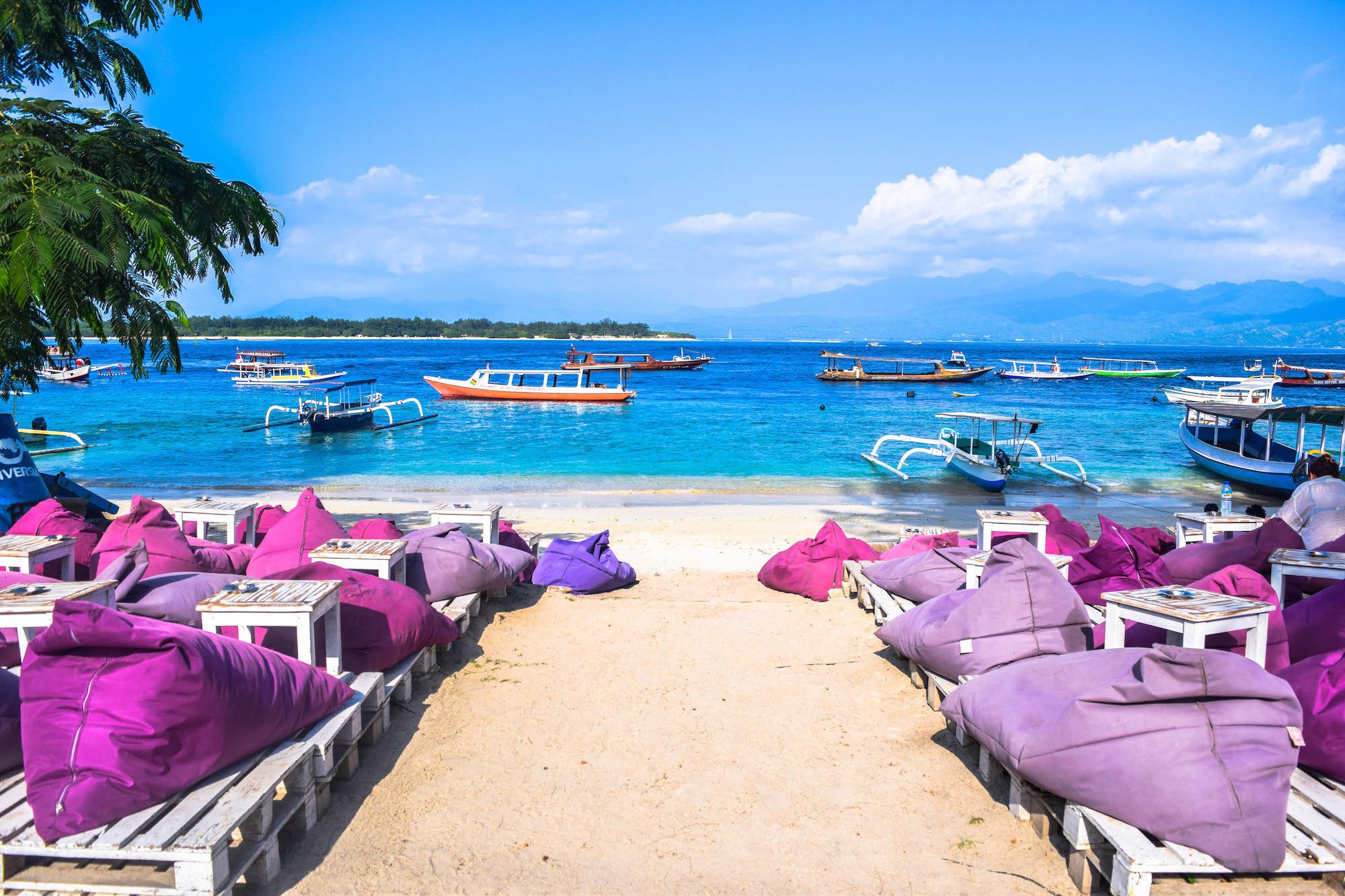 ---
Gili Islands Highlights & Things To Do
Snorkeling/ Scuba-Diving Every Day! The water is crystal clear here, and you can see some pretty awesome marine life just off the shores of each of the three islands! For those who are scuba-divers, make sure you go chat with some of the dive centers to discuss the best dive sites!
Watch the sunset every night! Grab a cocktail or a coconut at one of the many beach bars, and watch while the sky dips beneath the horizon in the future, and lights up the sky in pretty much every color of the rainbow!
Party it up! Gili Trawangan is easily one of the best party islands in Southeast Asia, and you can find yourself bar hopping every night if you wanted to!
Bike Rides Around The Island! There are no cars on the Gili's, so I'd recommend spending at least one day by renting a bike, and riding all the way around the island!
Enjoy a Psychedelic Experience! You may or may not be interested in this, but you can buy magic mushrooms in the Gili Islands quite easily! They're readily available at many beach bars and shops, and they're a super fun way to spend a few hours!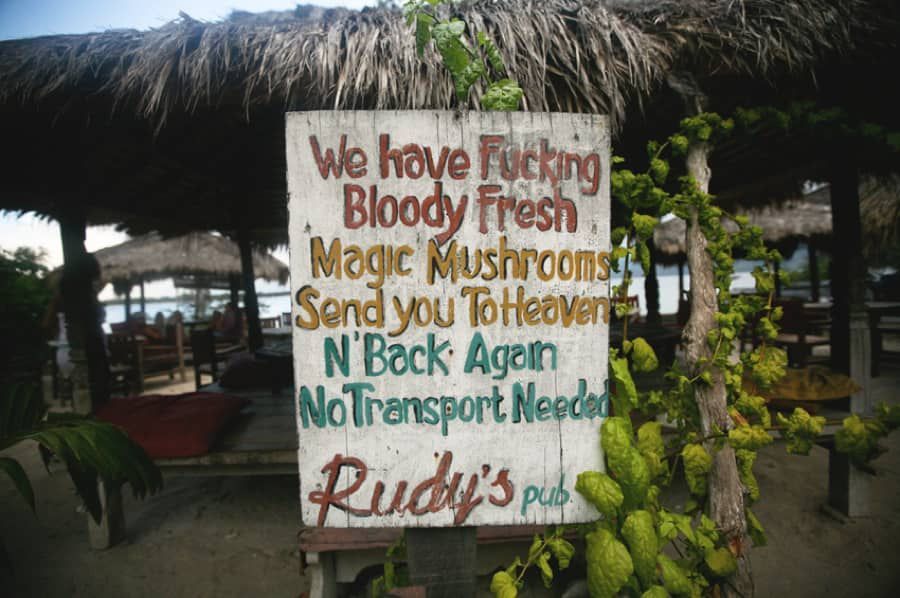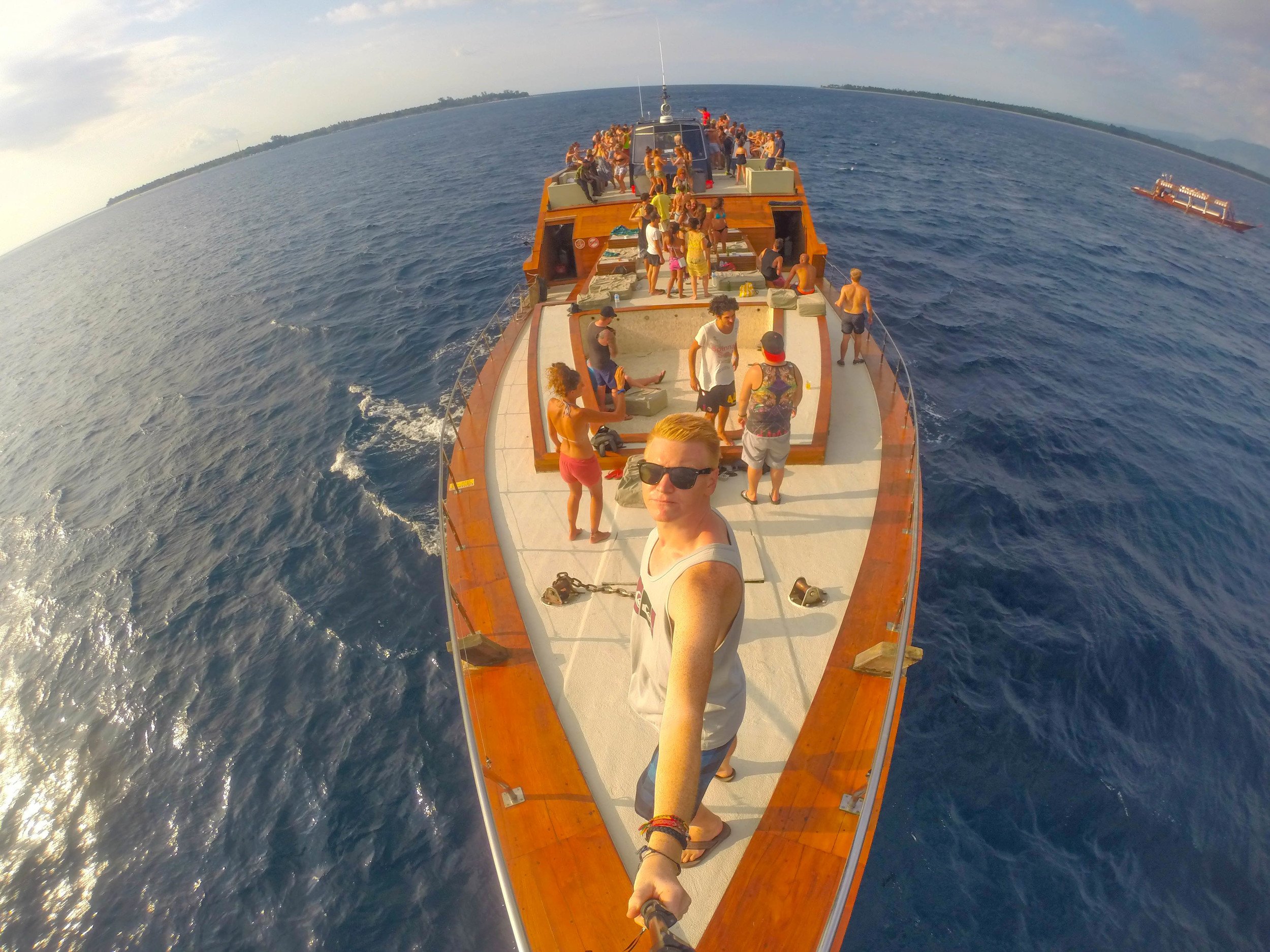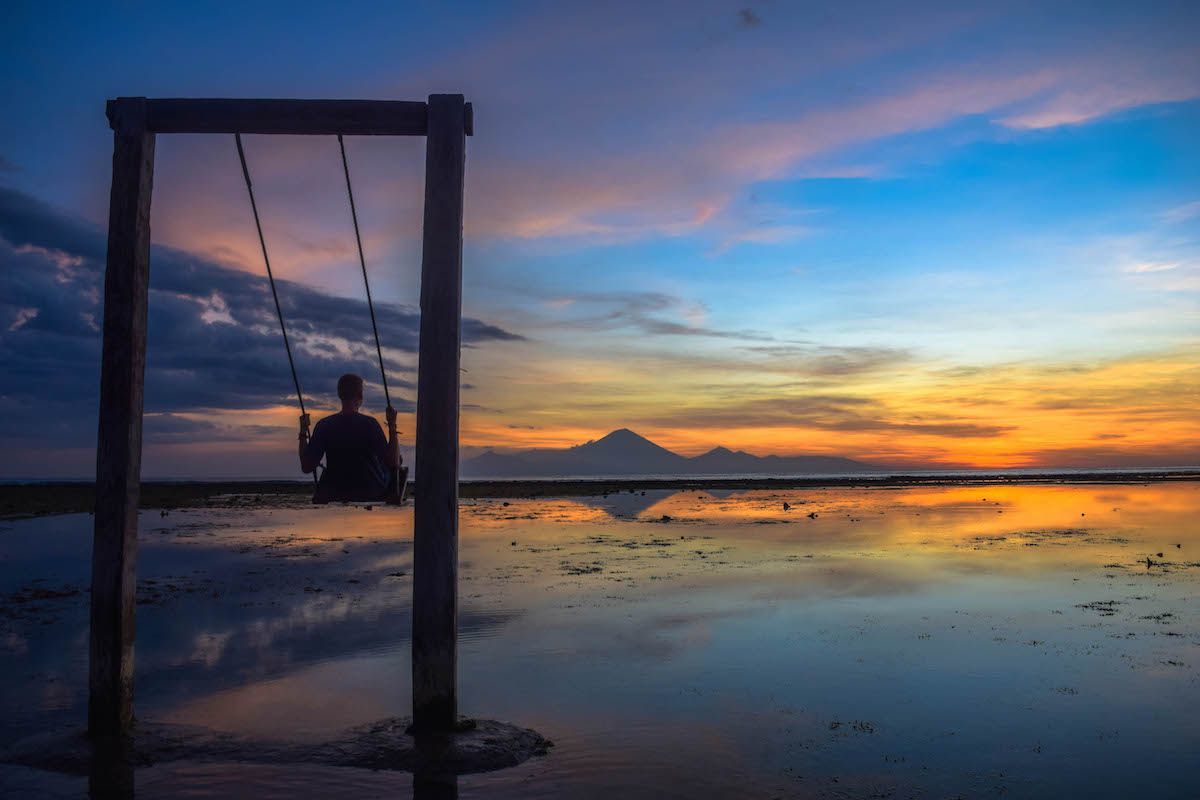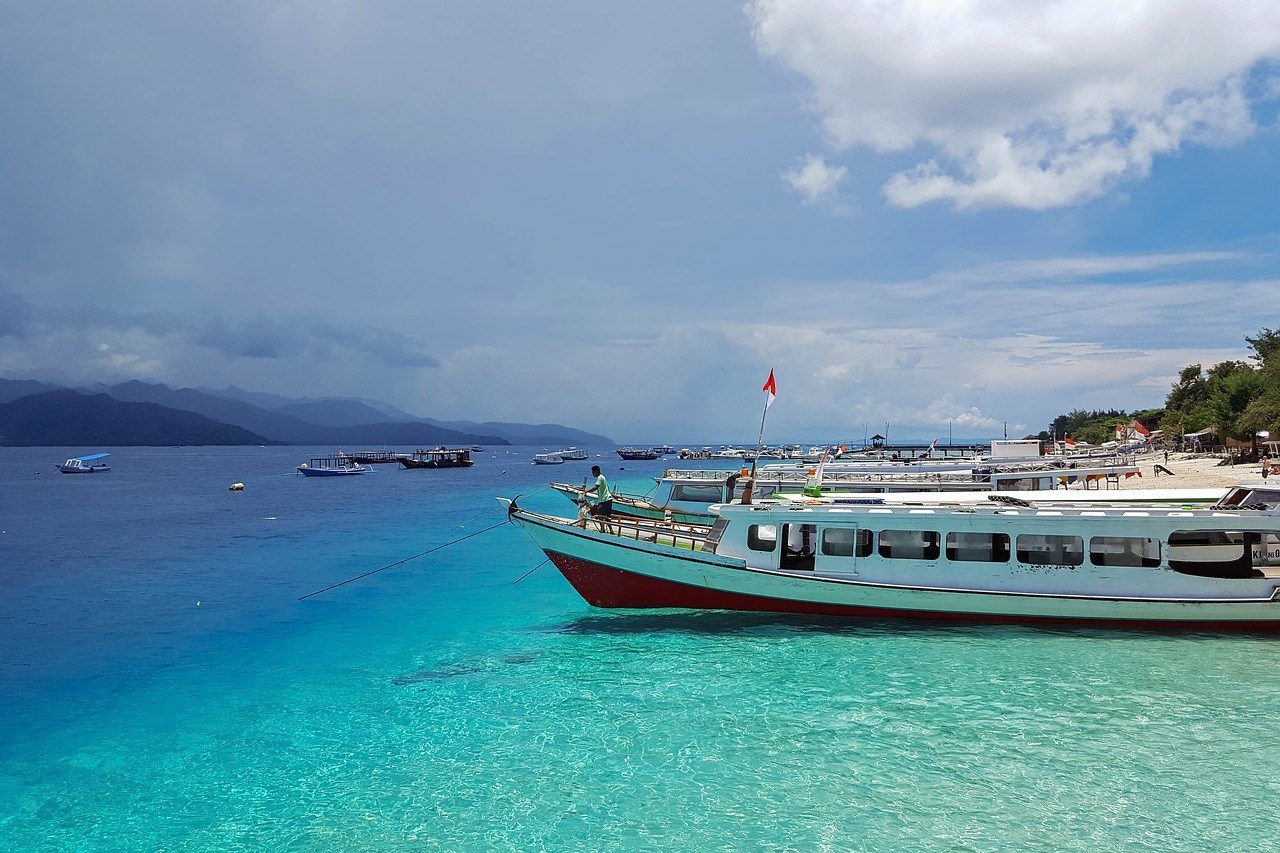 ---
Arrival At Bali Denpasar Airport
Once you've landed in Bali, successfully made it through immigration/ customs, and collected your bags – you'll need to get your transportation sorted to your first hotel! I must warn you that I think the worst part about Bali is the Bali airport! You will be harassed by countless people asking you for a taxi, and it can be really overwhelming after a long haul flight! That's why I'd strongly suggest booking a Bali Airport Private Transfer beforehand!
There are tons of different Bali transfer companies, and most hotels will offer this service (but charge way too much), but I really love this one through Get Your Guide – Bali Airport Private Transfer! I've personally used this service before, and for only $15 it's a pretty fantastic deal! It's really nice to have this all handled before arriving at the airport, because it makes for a stress-free arrival! Most Bali car drivers are super friendly and are happy to chat about their favorite things on the island, food, etc.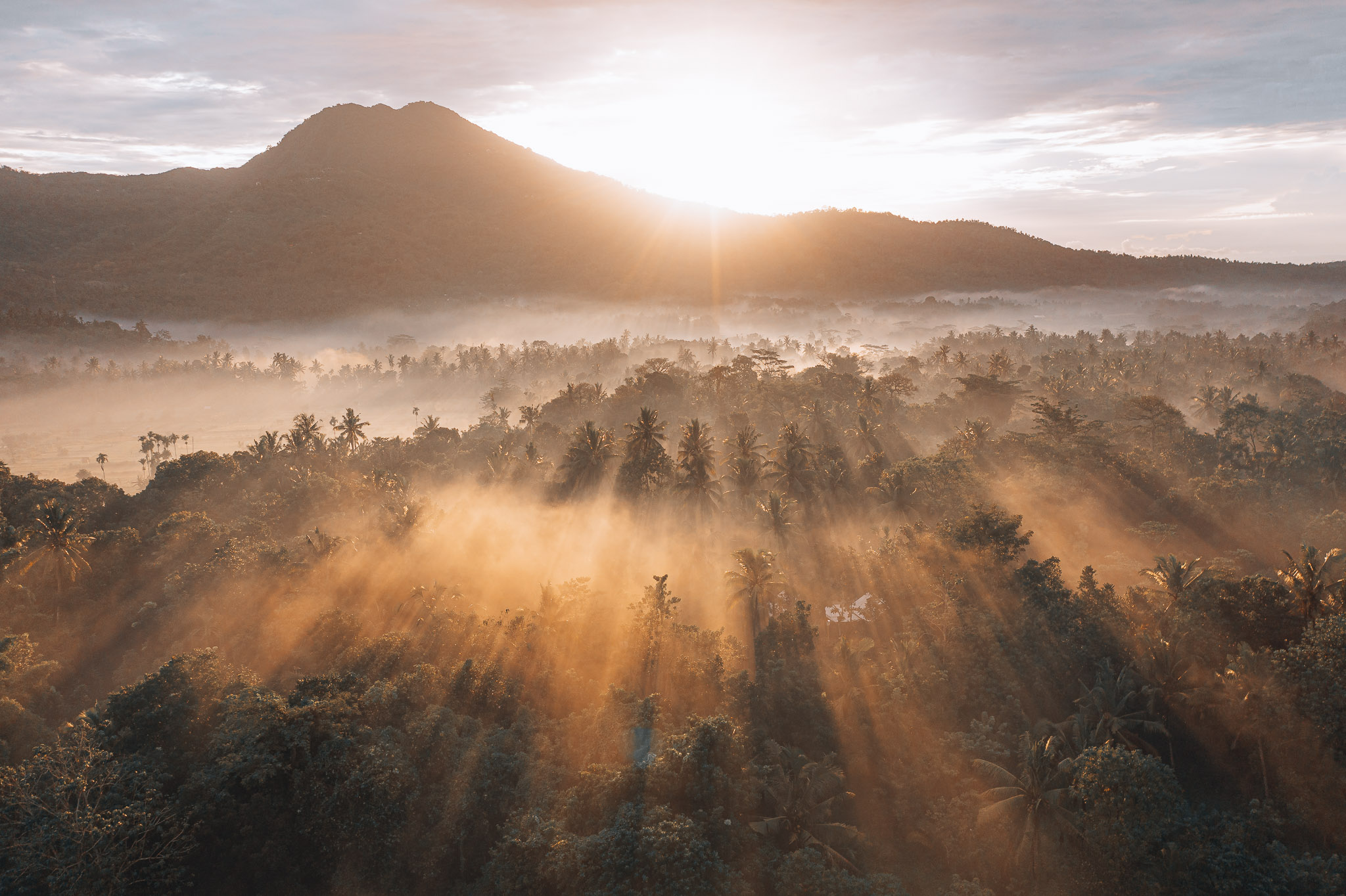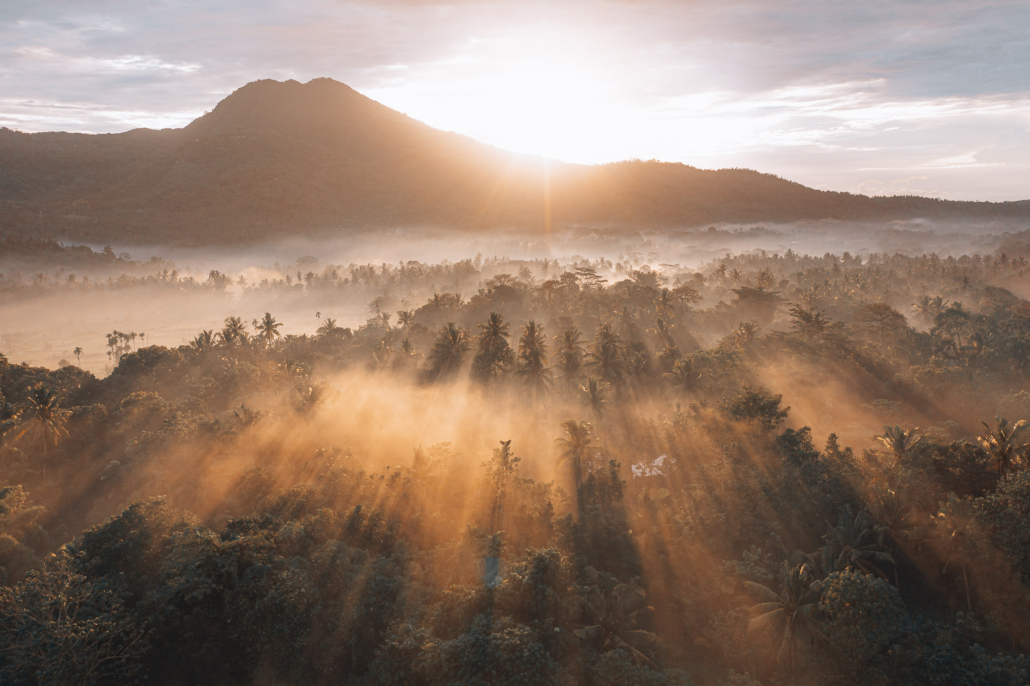 ---
Bali Itinerary Substitutions
Alright, so I know I just went over so much information, but now I'm going to offer up a few other possible Bali itinerary ideas! The truth is that every traveler is a bit different, and there is no right way to spend 10 days or two weeks exploring Bali!
Spend More Time on the Nusa Islands! With fantastic marine biodiversity, rugged landscapes, and pristine beaches – taking the ferry over to the Nusa Islands and spending 3-4 days over here would be a great option!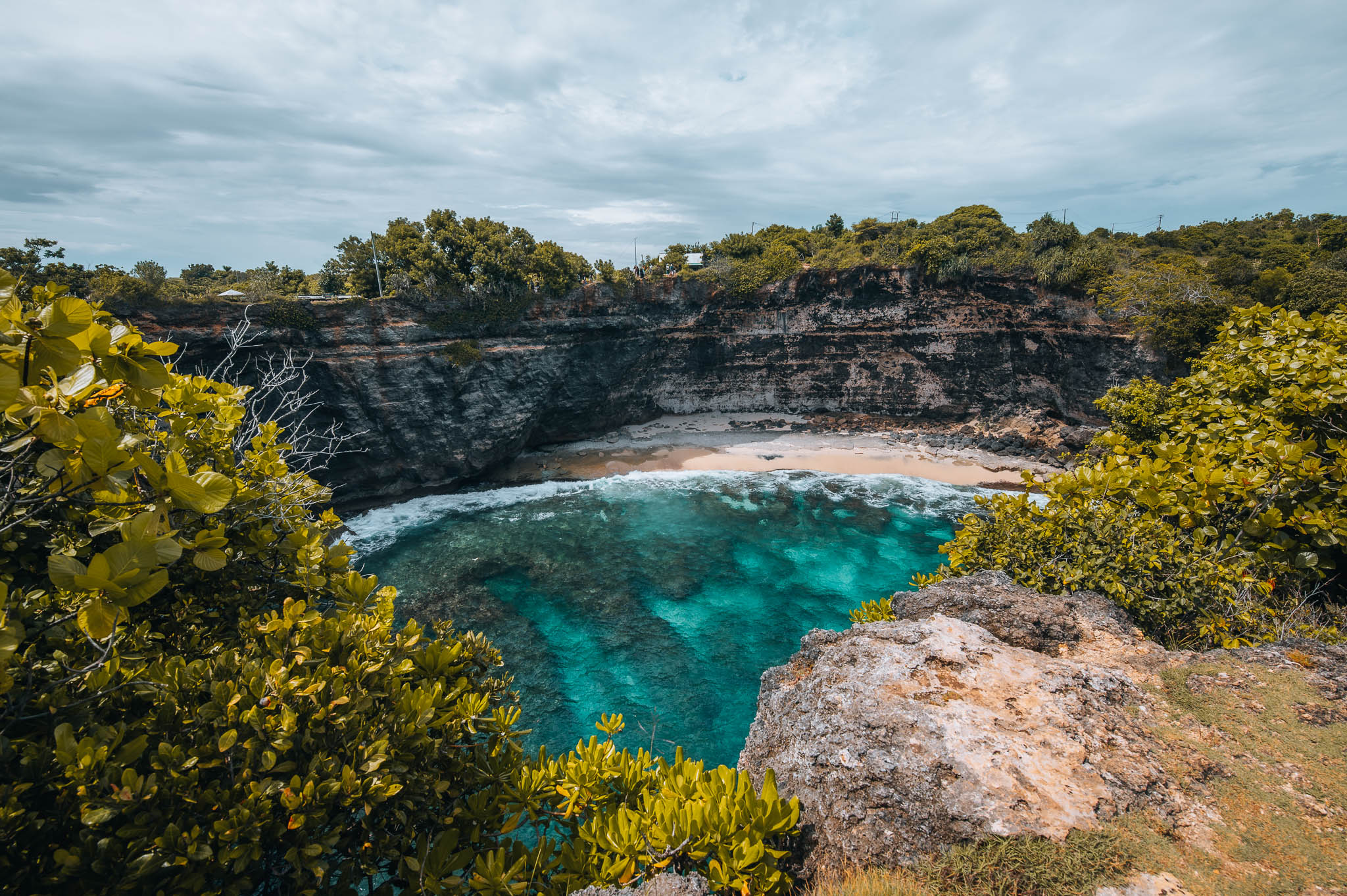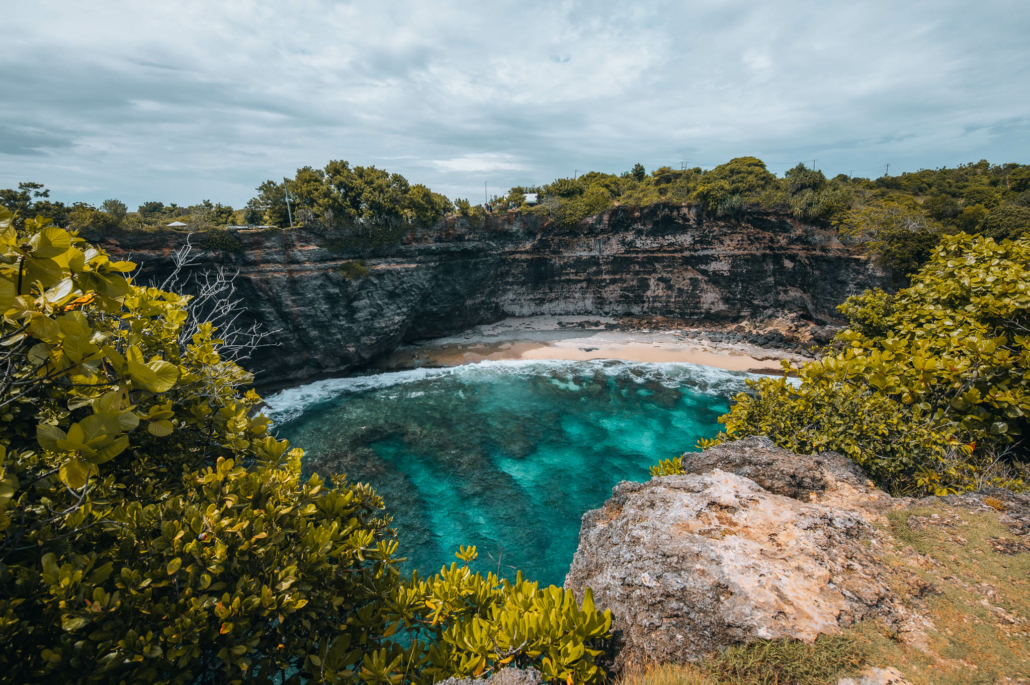 Book a Few Nights at Mt. Kintamani instead of Ubud! This is a really gorgeous part of Bali, and you wouldn't believe some of the gorgeous resorts up there! It'll also make the sunrise hike a lot easier of an adventure, and you could even attempt to do it on your own to save the money!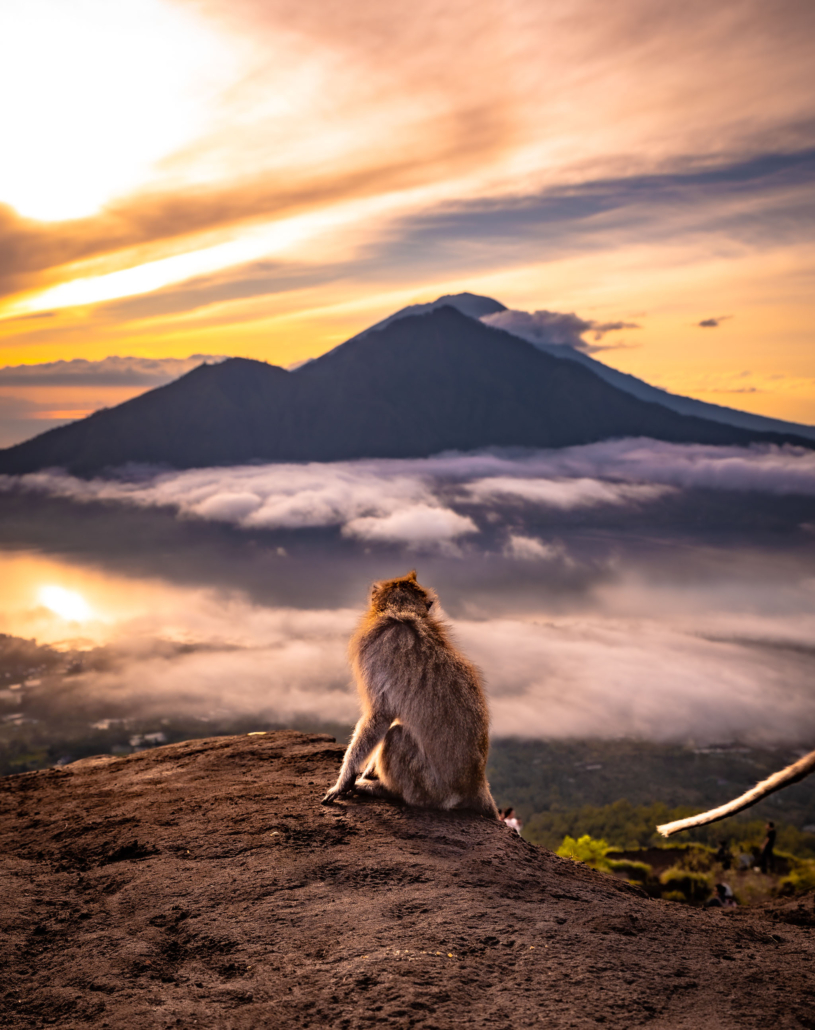 Relax & Slow down in Sanur! This sleepy coastal town was one of the very first places I visited in Bali, and I honestly loved it! While it may not have the gorgeous coastlines like in Uluwatu, or the trendy cafes in Canggum but it's definitely a comfortable spot with some lively resorts, beautiful beach, and nice relaxing vibe. There's great souvenir shopping, an awesome night market, and overall a solid place to spend a few days!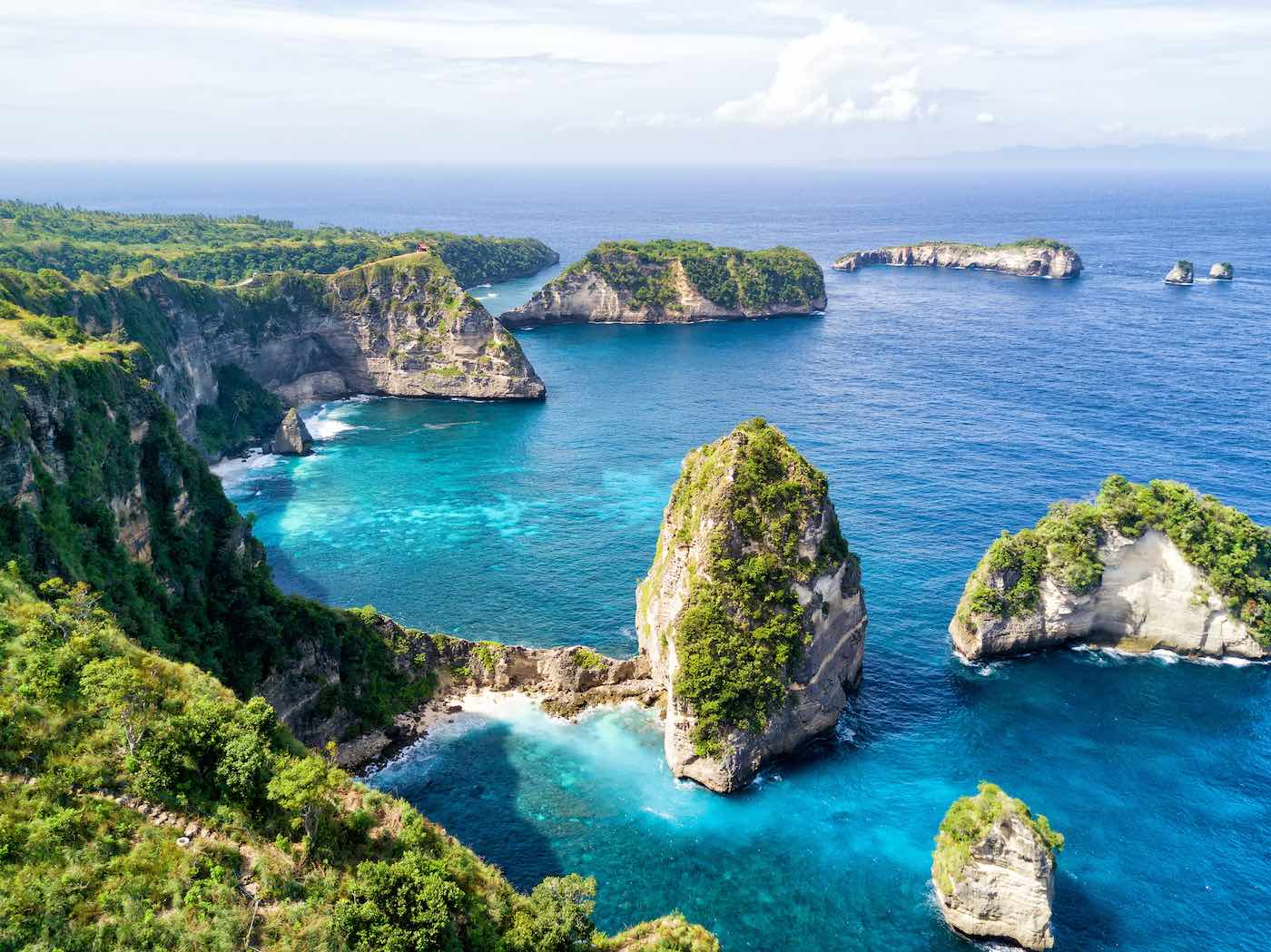 ---
Bali Itinerary Travel Tips
Bring an International Driver's License! Fair warning – there's a good chance that you will get pulled over while driving around Bali! The local cops in Bali are, well…they can be rather CORRUPT. Not all of them, but there's a huge issue with cops extorting cash from tourists! I've been harassed almost every time I drive around Bali (for longer distance trips), but if you have the proper paperwork and an International Driver's License, you shouldn't have any problems! Most of the time they are just security check-points on major roads. If you do get pulled over and they are giving you a difficult time… just try and BRIBE THEM. Hand them over a 50,000 IDR bill and then show them an empty wall! Simply drive off, and see if that works!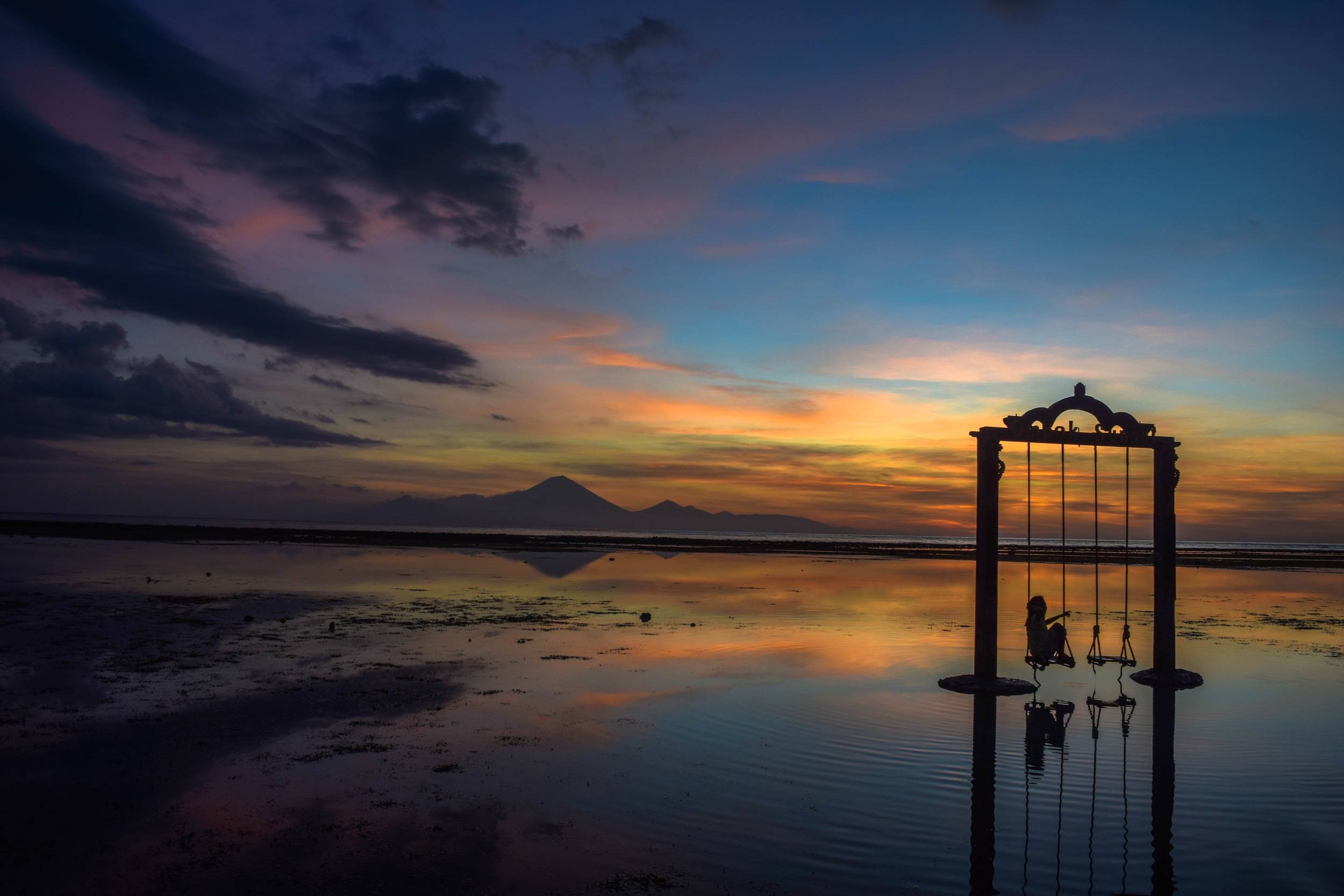 ---
Be Careful with the Money Exchange Places! They are notorious on the island for scamming tourists, so my recommendation would be to just use the ATM's to get your money. Also, make sure you bring a credit card with no international withdrawal fees! Most tour agencies, restaurants, and bars accept credit cards these days!
Don't Trust The Monkeys! If this is your first time traveling through Southeast-Asia, you might not understand how evil monkeys can actually be! Don't have any loose jewelry around them, don't smile at them don't look at them directly in the eyes, etc. Just be super cautious with them!
Check out these YouTube Video below for First Time Travelers to Bali!
TOP 10 BALI (TRAVELLERS PARADISE)
Bali Travel Guide - How to travel Bali for First-timers
---
How To Get Around In Bali
The transportation options in Bali are all really affordable, and it's super simple getting from place-to-place! While traffic can be a huge issue (especially on the longer journeys between the major destinations on this Bali itinerary), you'll never have to spend more than $10-$15 for a ride!
There are three main Rideshare apps in Bali: UBER, GOJEK, and GRAB! Download all three of these before landing, and you'll always be able to find a ride. I've never had any issues using any of these platforms and is definitely the easiest way to get around. You can even call a MOTO GoJek, and they'll offer you a helmet and you sit behind them!
Renting a scooter is also an extremely popular way for travelers in Bali to explore the island. Especially around Canggu, Uluwatu, and Ubud – it makes a huge difference if you have your own moto!
Hire a Private Driver for $40-$60 per day (depending on how long you hire for)! For example, if you're booking a taxi from Uluwatu to Canggu, why not just hire the driver for the entire day, and go explore as much as possible! It really just depends on how you want to spend your days!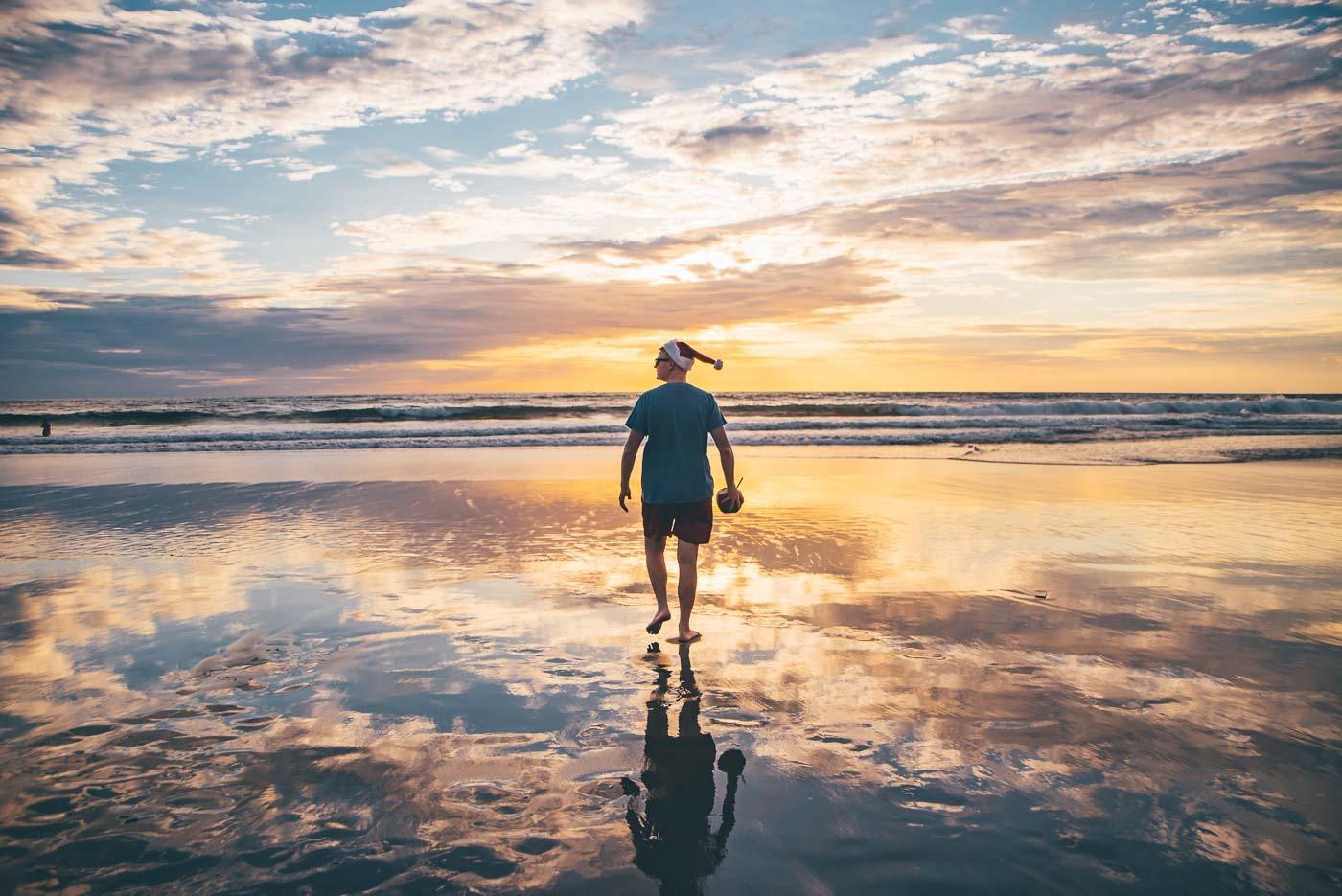 ---
Interested in Scuba Diving…?
If you've found yourself with some more time to gallivant around Indonesia, I'd highly recommend booking a flight from Bali to Labuan Bajo. so you can visit the wondrous Komodo National Park and experience some of the most unbelievable marine biodiversity and scuba-diving in the world!
I've now visited Komodo two different times, and it really is a remarkable destination that deserves a place on every single traveler's bucket list! Komodo National Park was declared a UNESCO World Heritage Site, as well as a Man and Biosphere Reserve!
The color and clarity of the water is stunning, the landscape is completely gorgeous, and getting up close and personal to Komodo Dragons is an experience you'll never forget. But the real magic begins when you strap on your fins and snorkel mask, and start exploring the underwater scenery! It really is the best snorkeling and scuba-diving I've witnessed in my life! It's also one of the best places to do a liveaboard in Southeast Asia, as the prices are relatively affordable (compared to other popular scuba destinations).
Check out these Komodo National Park liveaboards to view dates, prices, and availability to see if you can squeeze one into your Bali itinerary!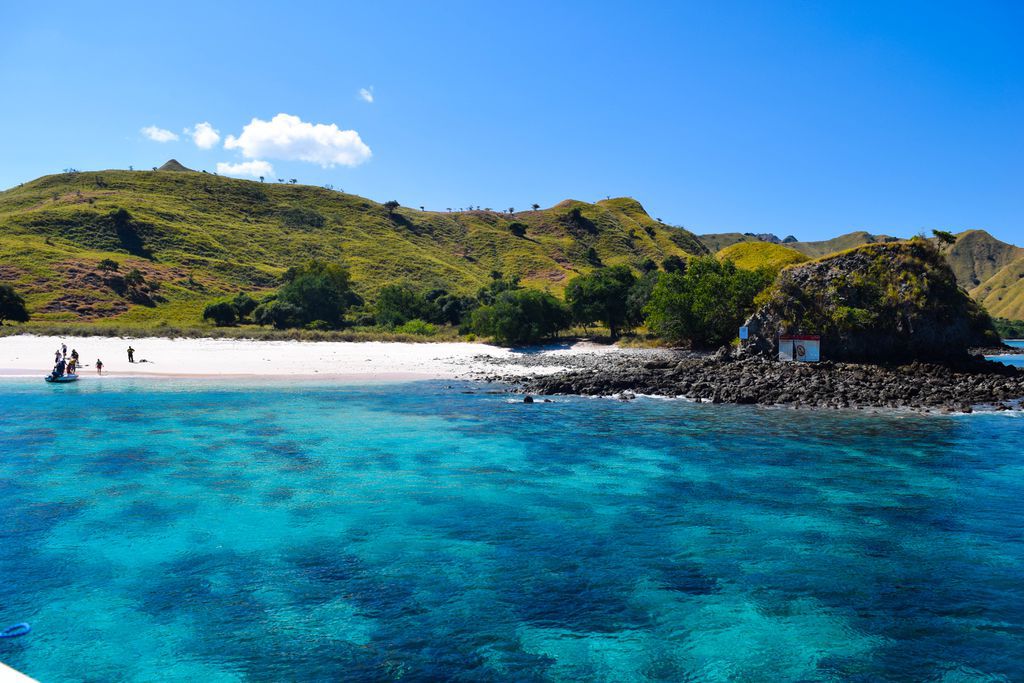 ---
Purchase the Bali Lonely Planet & Pocket Book
No matter how long your Bali vacation is, I'd also recommend picking up one of the Bali Lonely Planet Travel Guide Books below! They are honestly loaded with insider tips, restaurant recommendations, and fun day ideas! I know I've gone into a lot of detail in this post (so maybe you should bookmark this for your trip), but these are always good to have handy!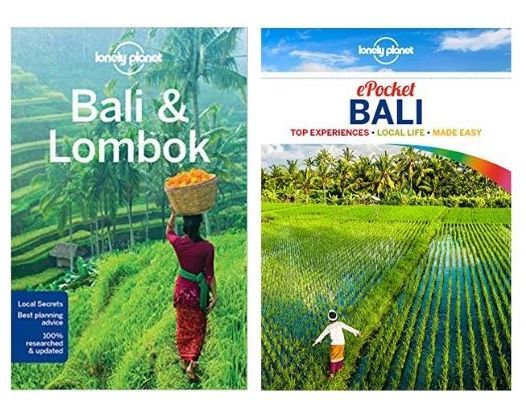 ---
Planning a Trip to Bali, Indonesia & Southeast Asia…?
I've spent a lot of time backpacking around this marvelous region of the world, and I've written a rather large amount to help you figure out your ideal upcoming vacation! Take a look through some of my favorite articles below, and feel free to reach out to me if you have any questions about my Bali itinerary travel guide!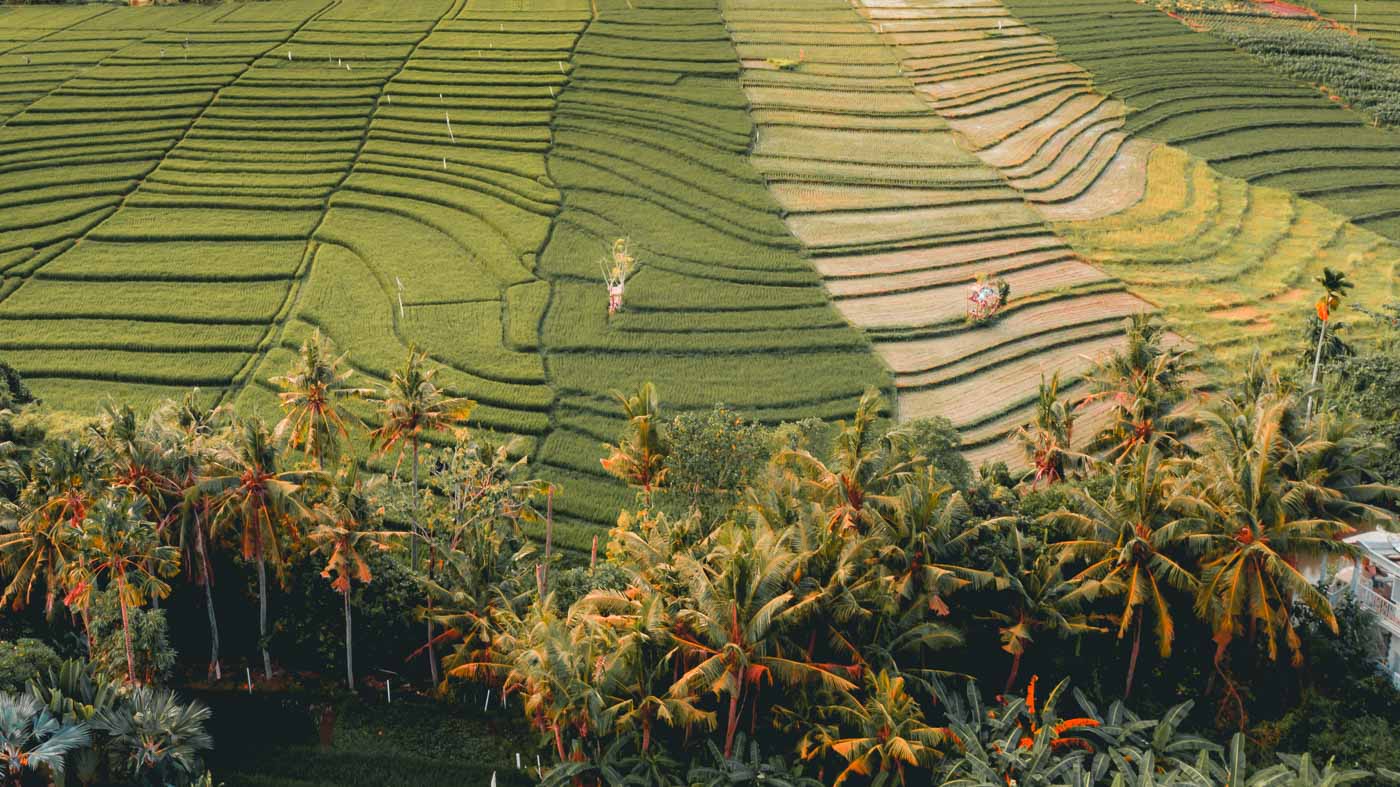 ---
Thanks for reading my Bali Itinerary Travel Guide!!
Share this Bali Itinerary with your squad!!
Bali Trip Itinerary
Bali Itinerary
https://www.jonesaroundtheworld.com/wp-content/uploads/2019/06/Northern-Bali-Itinerary-0855.jpg
787
1400
Dave
https://www.jonesaroundtheworld.com/wp-content/uploads/2017/03/logotry-1-1-300x106.png
Dave
2023-01-27 18:24:34
2023-01-28 04:35:38
The Ultimate Bali Itinerary: How to Plan the Perfect Trip to Bali