Planning a trip to Prague and wondering how to spend two days exploring this magical fairytale city? Well, you've come to the right place, because I've put together a really awesome 2 days in Prague Itinerary and travel guide filled with helpful tips, tricks, and essential information for how to make the most of your time here!
The name "Prague" alone conjures up romantic images of cobbled streets, Baroque architecture, and artistic prowess. Prague is a city for hipsters and historians alike; you can't fail to fall for its bohemian charms. Two days in the Czech Republic's uber-cool capital is the perfect amount of time to get acquainted with the city, although don't be surprised if you find yourself wishing you could stay a little bit longer!
I've put together this 2 Days in Prague itinerary as an excellent starting point for how to plan your time in the city, and I'm sure you'll fall in love with the city just as much as I have!
If you're wondering how many days in Prague is enough? While I'd say two full days is enough to see all the major sights and attractions, but this city is so captivating you'll definitely want to have that extra third day.
---
The Best Time to Visit Prague
The best time of year to visit Bohemia's historic capital is during spring or fall when the weather is clement, the crowds are fewer, and the prices are cheaper. Prague is very much a walking city, so summer can be crowded and sweaty.
Winter is also a busy (and cold) – time of year but the spectacular Prague Christmas markets and hearty food will have you feeling undeniably festive. While temperatures may fluctuate, Prague's charm remains consistent all year round!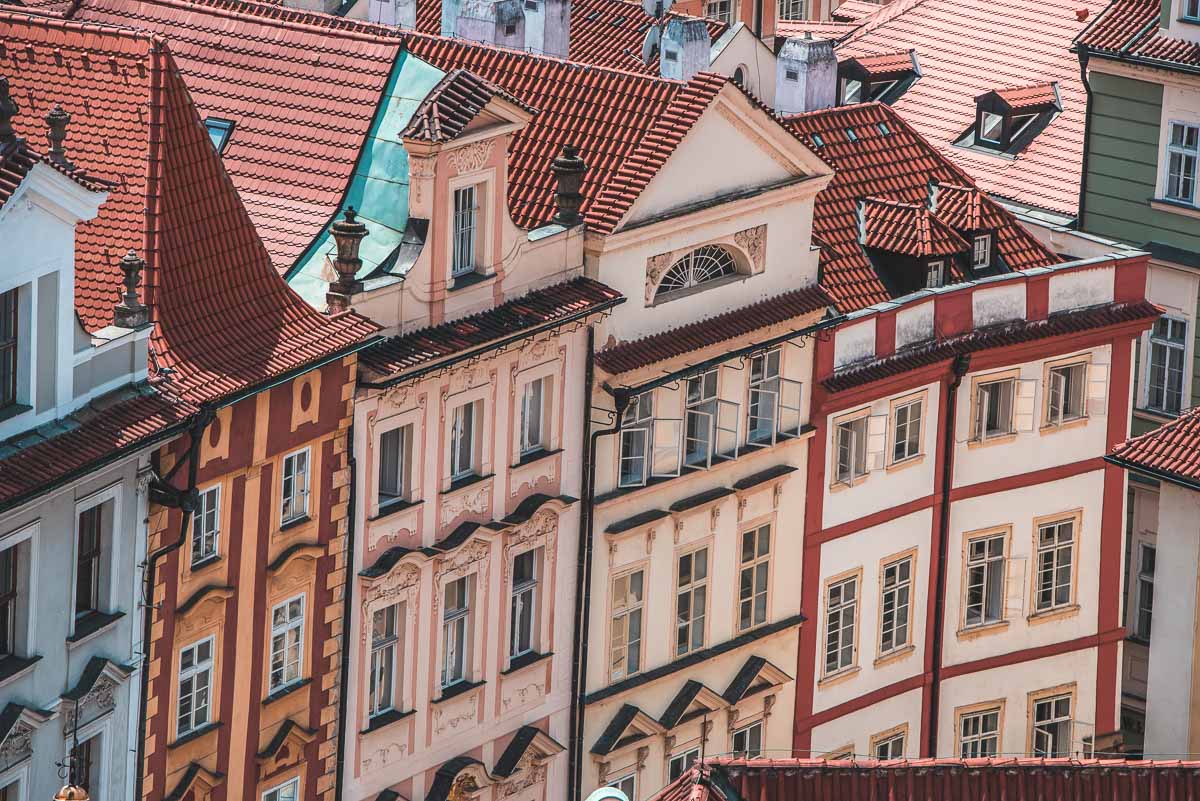 ---
The Best Places To Stay For 2 Days in Prague
Before we break down the day-to-day itinerary of the best places to go, fun tours to book, and food/ drink recommendations, you're going to want to book up some accommodation!
I've visited Prague at least 8 times now, and I like to think I know the city pretty well! So here are some my top picks for an enjoyable two days in Prague!
Hotel Aurus *My Favorite Hotel in Prague* • "Aurus enjoys a fantastic location in the Old Town District of Prague, a 5-minute walk from the Old Town Square and the Charles Bridge. It is located in the "U Zlate study" building, dating back to the 16th century. The air-conditioned rooms offer views of the historic King's Road and come with elegant classical furnishings and free Wi-Fi. Paid public parking is located 700 m from the hotel."
The Emblem Prague Hotel (Best Luxury Hotel in Prague) -If you're not on a super tight budget, then this is where you NEED to stay! It's an absolutely stunning luxury hotel yet still affordable for luxury standards! Located right in the center of Prague, you'll be steps away from the city's main attractions. The rooms are spectacular, the food is divine, and the views are stunning!
The Roadhouse Prague *Best Hostel in Prague!* • "We are a brand-new hostel that opened in August 2017 and it's the perfect place for social backpackers who are looking for a friendly, laid-back atmosphere. To us, traveling is about so much more than seeing places, it's also about the people you meet and the memories you make. To make it easier to meet your fellow travelers, we organize daily activities. During your stay, this could include anything from going to see the sights, hitting up local festivals and concerts or simply catching up at one of our local neighborhood bars. One of our favorite parts of our day is our nightly family dinners. Everyone comes together over delicious food to chat about their day and get ready for the evening."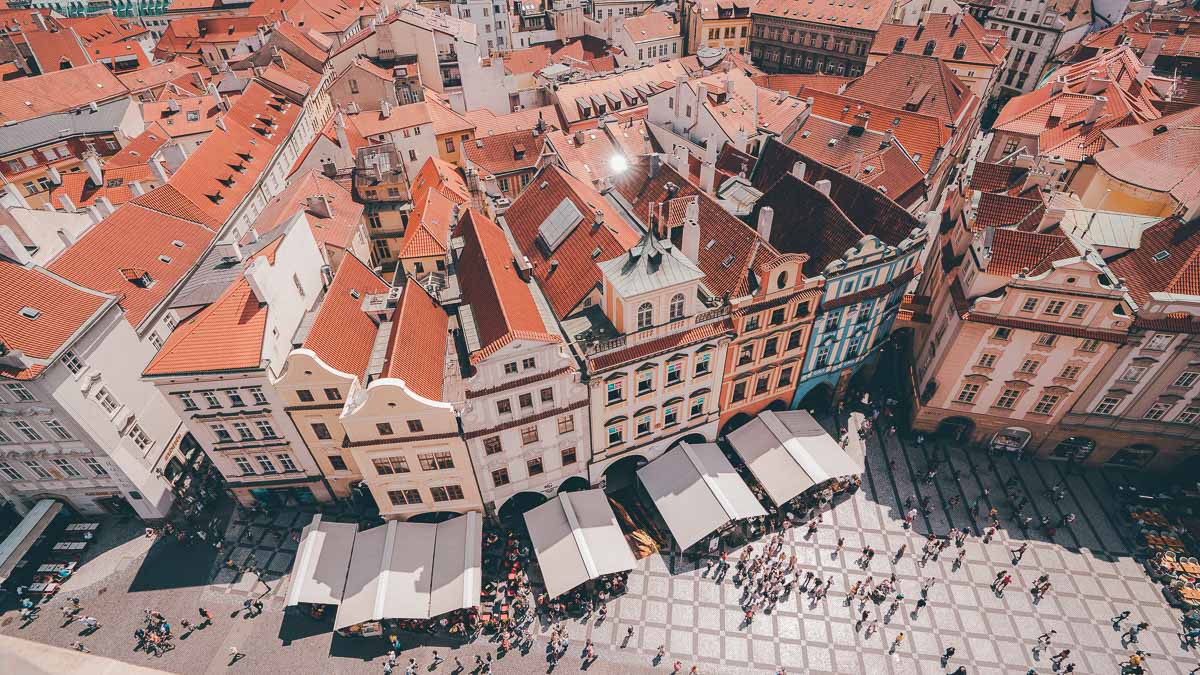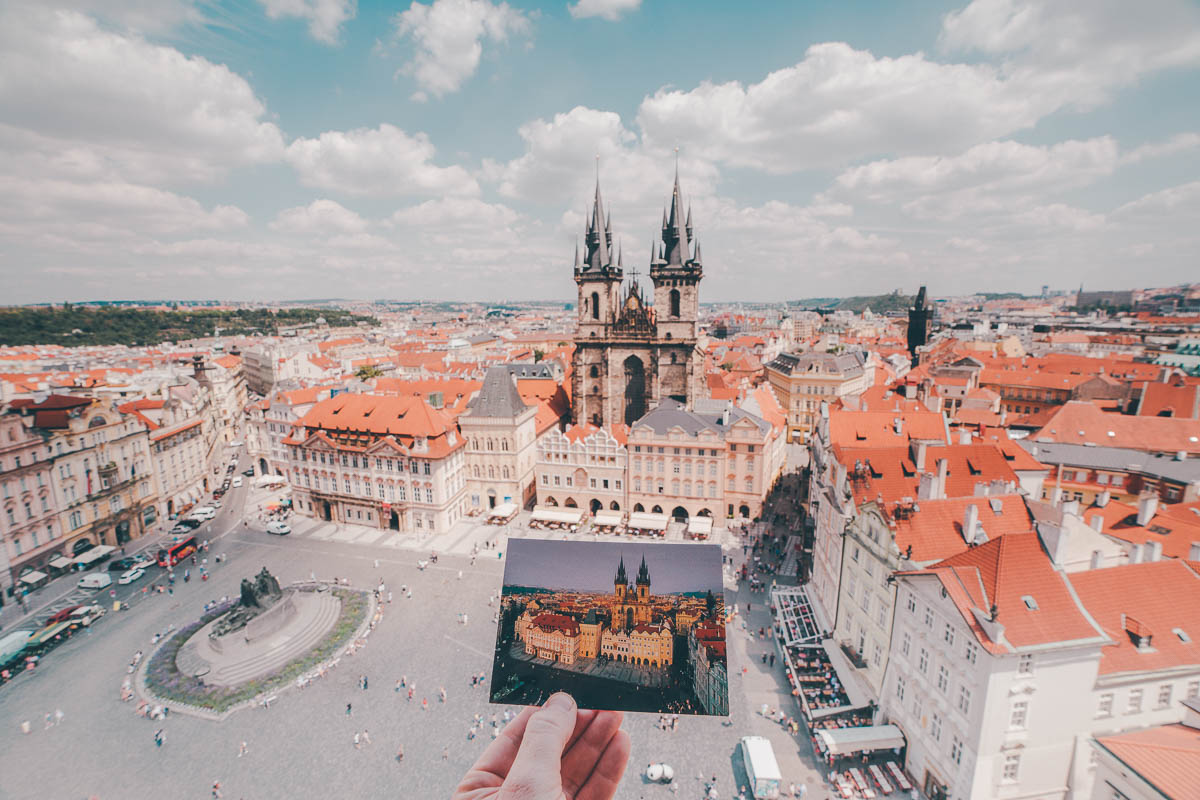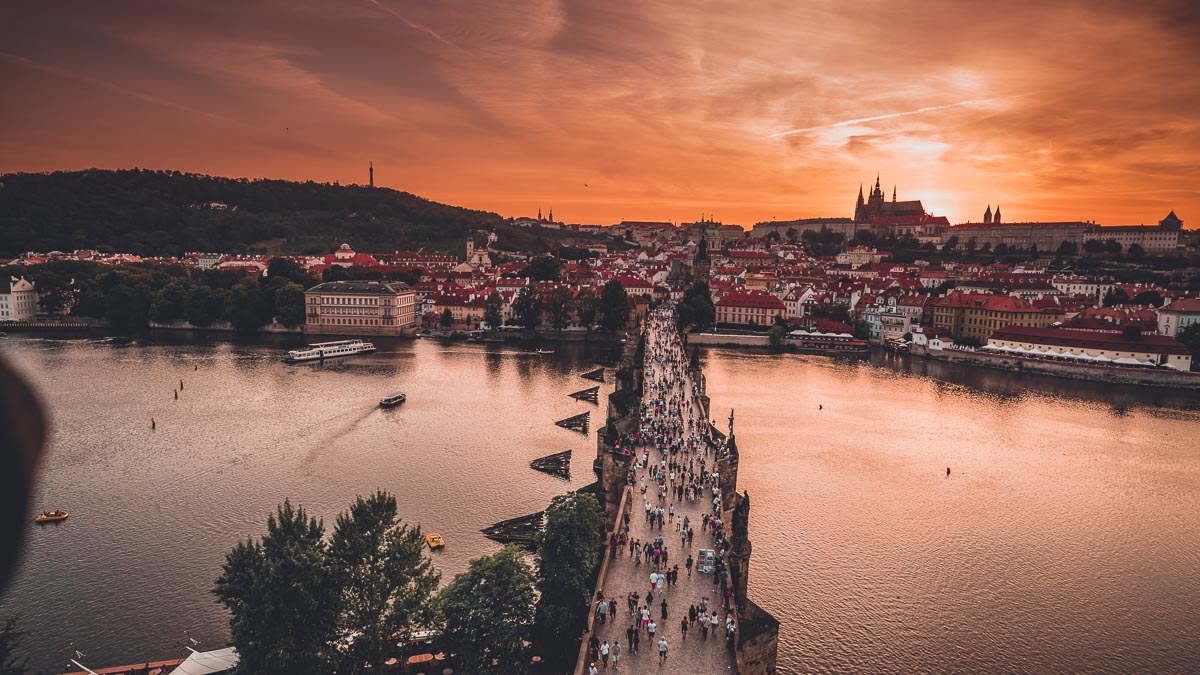 ---
Prague Itinerary Day 1: Walking Tour, Street Food, Nightlife
You should start your trip to Prague by getting to grips with the gorgeous Old Town.
Many of the city's most iconic sights are here (and some of the best craft beer, too.) The best way to get acquainted with this enchanting city is via a walking tour. Being with a guide will really deepen your understanding of Prague's history – plus, most of the tours are free (but just make you leave a decent tip).
Free Walking Tour Prague's* Old Town tour is one of the best! It departs at 10 am or 1.45 pm each day from outside the Powder Tower in the Old Square.
Tours begin with an exploration of the Old Square, including sights such as the astronomical clock and the Tyn Church, which is rumored to be the inspiration for Walt Disney's Sleeping Beauty Castle. Later, your guide will lead you around Josefov, the Jewish Quarter of Prague, which has a fascinating, albeit chilling, history.
If you're looking for a more detailed and guided tour, then I'd highly recommend booking this 3-Hour Walking Tour of Old Town & Prague Castle! It's one of the top-selling tours in Prague, and will give you an amazing introduction to this fairytale city with stops at Astronomical Clock, Old Town Square, Charles Bridge, Prague Castle, and the Church of St. Nicholas, and more. Just be sure to BOOK IN ADVANCE, as this one does sell-out.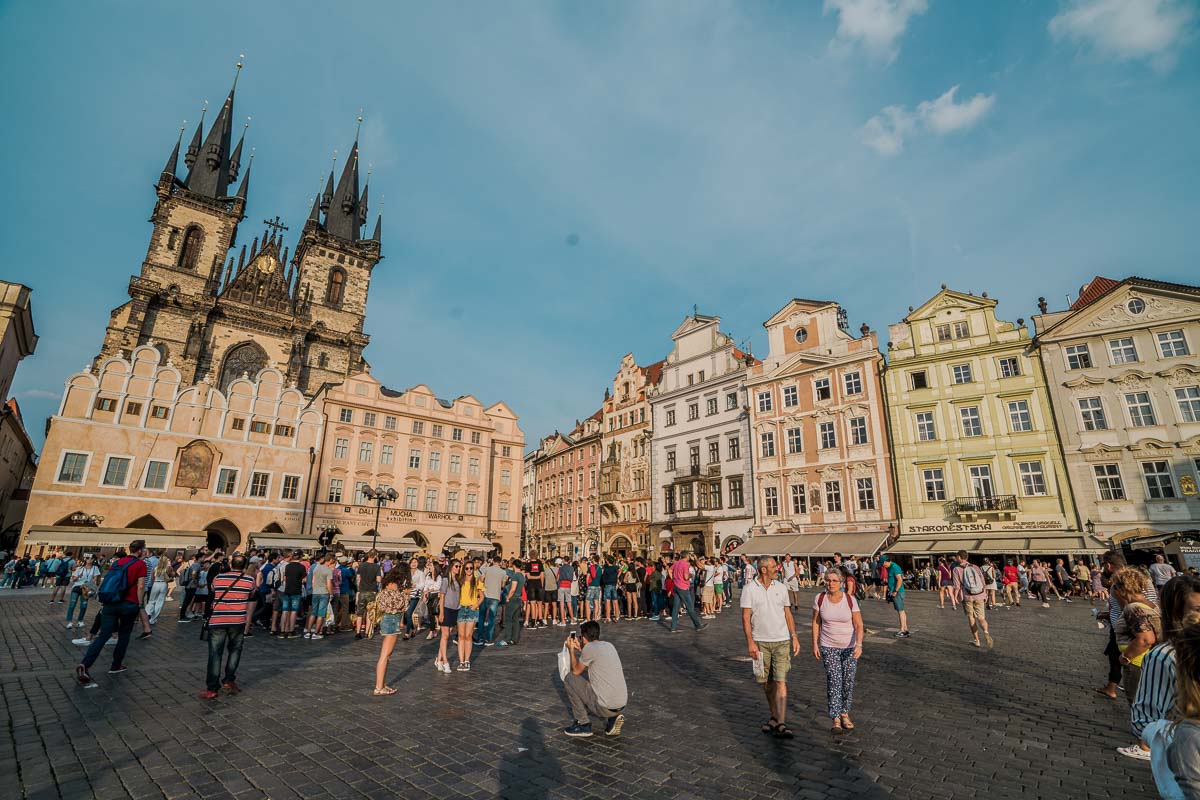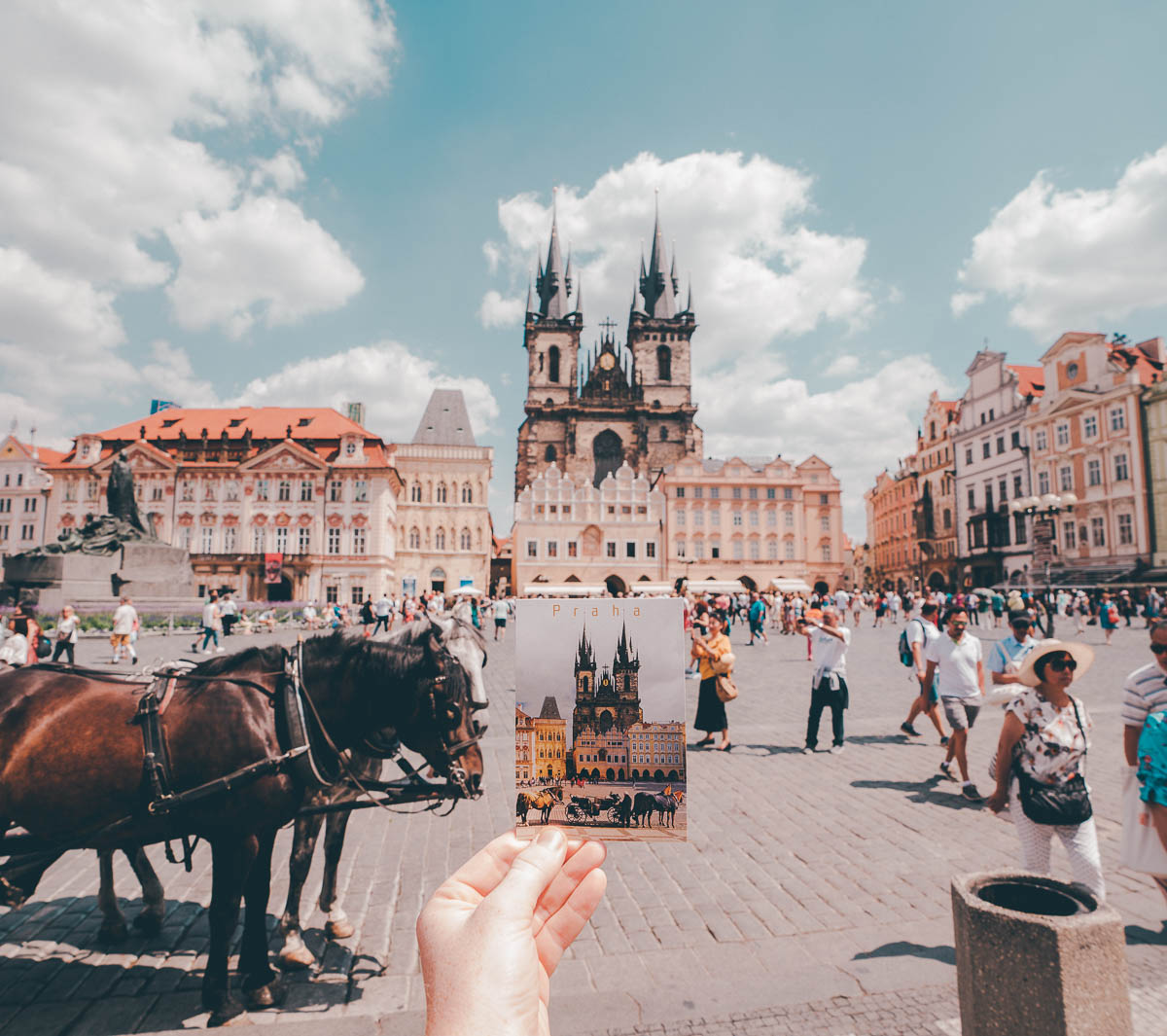 ---
The walking tours are 2-3 hours long, so you're likely to be hungry afterward.
Luckily, street food abounds in Prague. Consisting of potato dumplings, ham and sauerkraut, this carb-fest will definitely keep you going until dinner time. I'd recommend heading up to the famous Wencelsas Square for the street food there!
The carts line the entire street, and it's a must-visit for anyone spending 2-days in Prague. During my first visit to the city, I stayed just around the corner from here and have been addicted to the place ever since!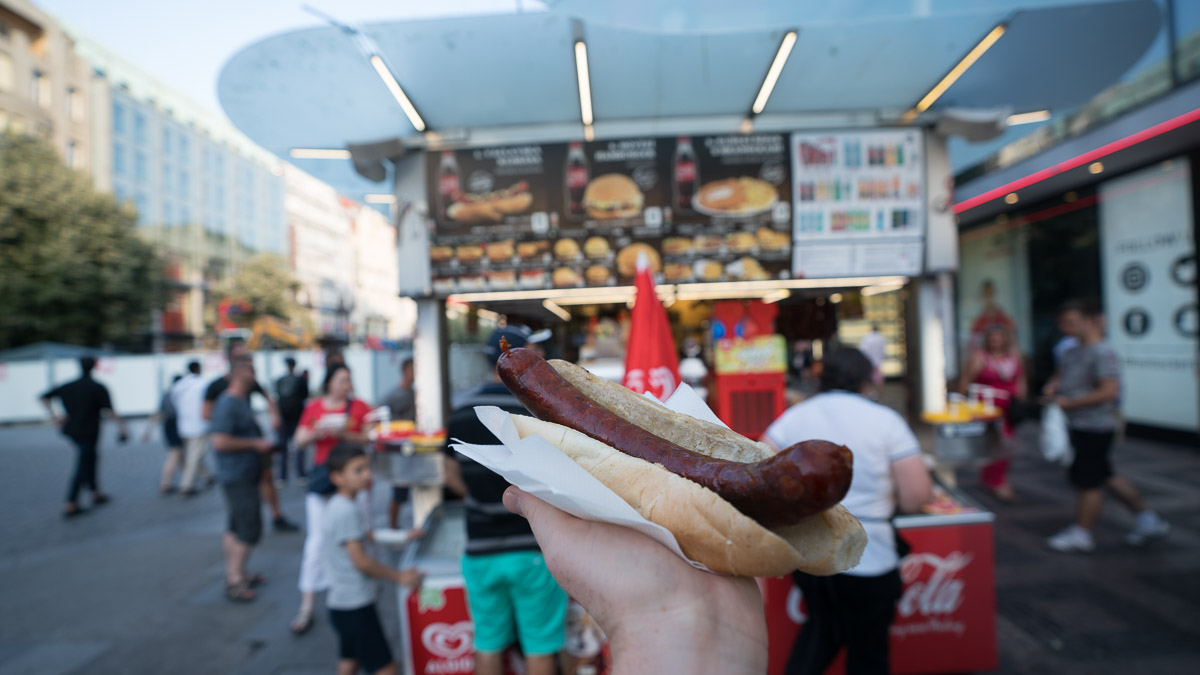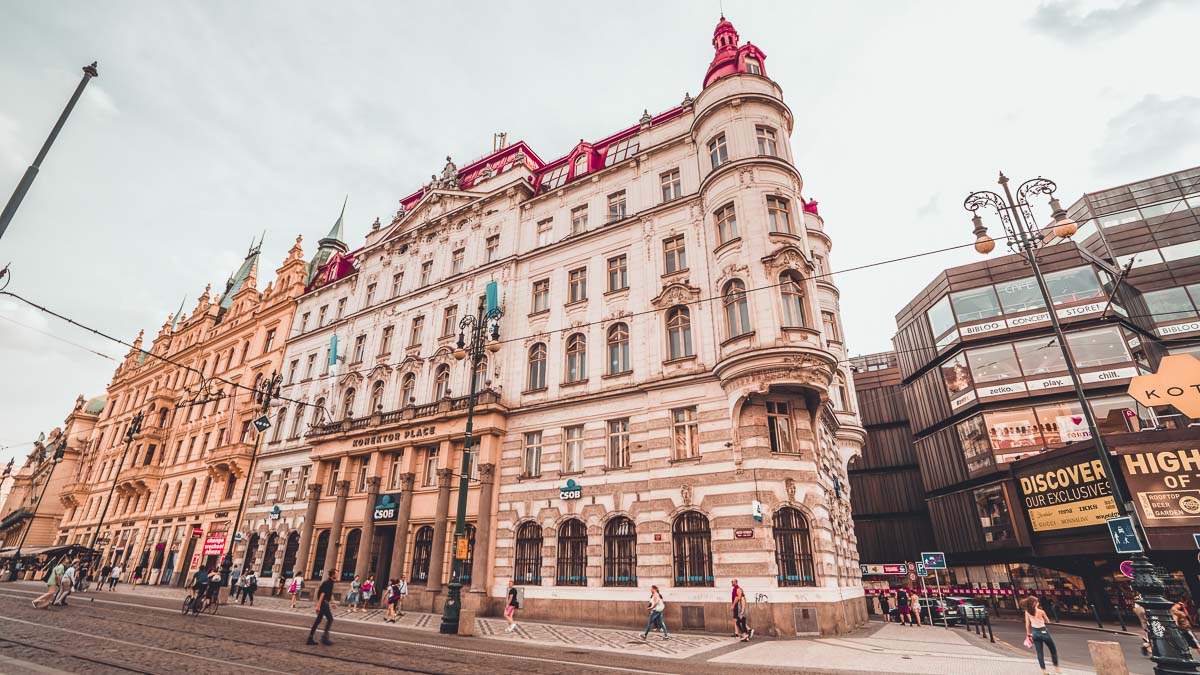 ---
After your stomach is suitably lined, head to one of Prague's beer museums. You've got two choices here. You can either learn about it at the actual museum on Husova street, or you can simply sit and drink it at the Prague Beer museum pub on Smetanovo. Either way, there's just no denying just how good Czech beer is.
If you're an avid beer drinker, then I'd recommend actually recommend checking out the Czech Beer Tasting in Prague Tour.
"Taste a variety of beers, from pilsners to porters, during this 1.5 hour Czech beer tasting in Prague. Learn about the Czech Republic's brewing traditions, and become a beer connoisseur. Enjoy popular domestic beers, as well as Prague's own micro-brews."
Price: $28.68 per person (Read Reviews & Book Online)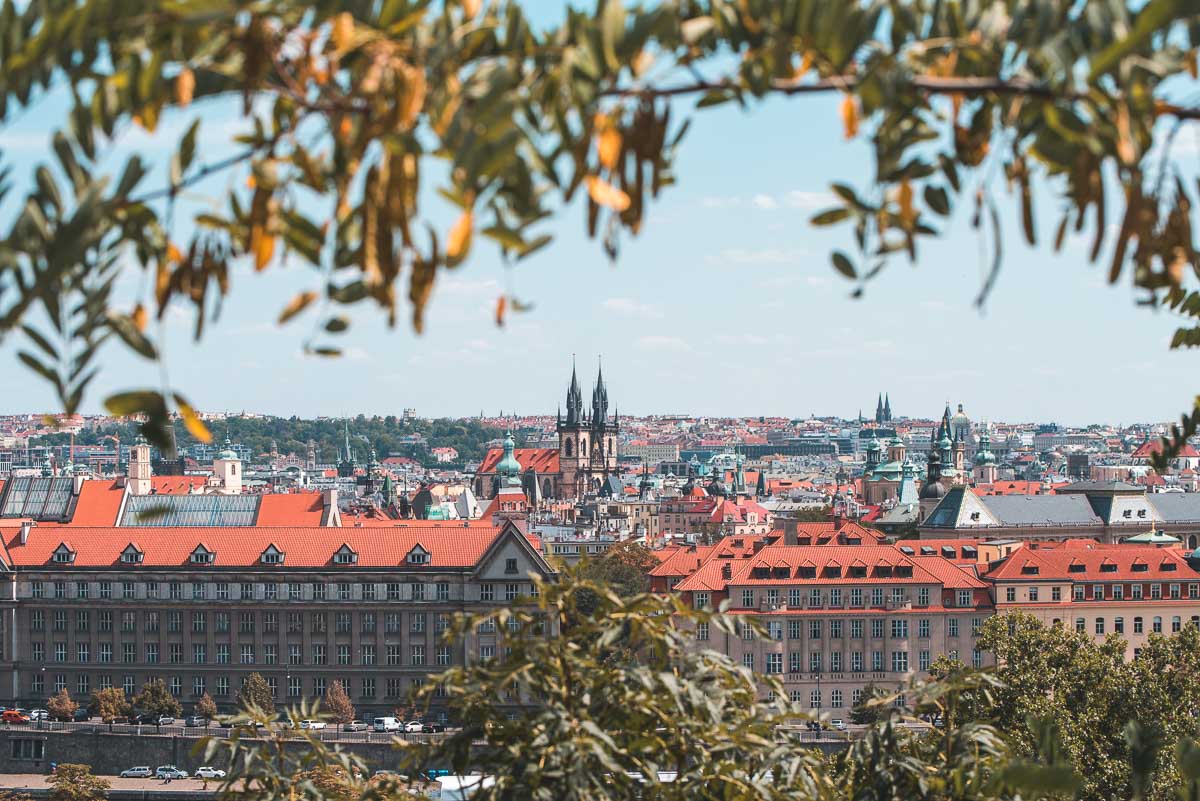 ---
When you're ready to soak up the beer with more potato-based cuisine, head to Restaurace Mincova, which lies just off of the Old Square on Staroměstské street. This cozy restaurant serves up mouthwatering traditional Czech dishes for a very reasonable price. Indulge in some local specialties such as potato soup, Prague ham, and pork knuckles. There really is no shortage of amazing restaurants for dinner, but I know you'll love Restaurace Mincova !!
Walk off your dinner with a ten-minute amble back towards Wenceslas Square, where the Velvet Revolution began in 1989. Also known as the Gentle Revolution, this famously nonviolent protest was key to the Czech Republic's eventual democratization. At night, the area is full of street entertainers, such as break dancers and fire breathers. If you're looking to party, Wenceslas Square is the place to do it.
There are bars, pubs, and clubs aplenty in this area, but even if that's not your scene, wandering through and soaking up the atmosphere is an enjoyable way to end your first day in Prague.
Keep an eye on your belongings because the square is a hotspot for pickpockets.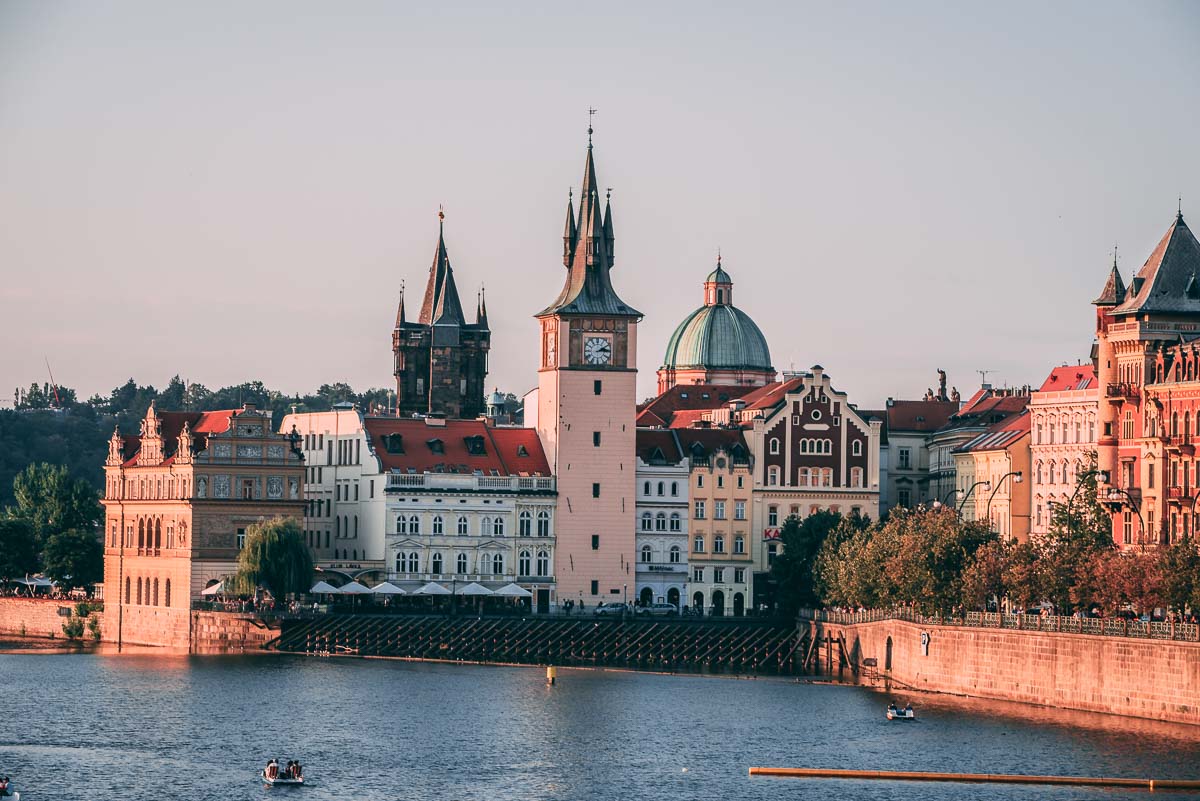 ---
Prague Itinerary Day 2: Bridge Walks & Castle Explorations
Start your second day in Prague at the historic Charles Bridge, which is just a short walk from the Old Square.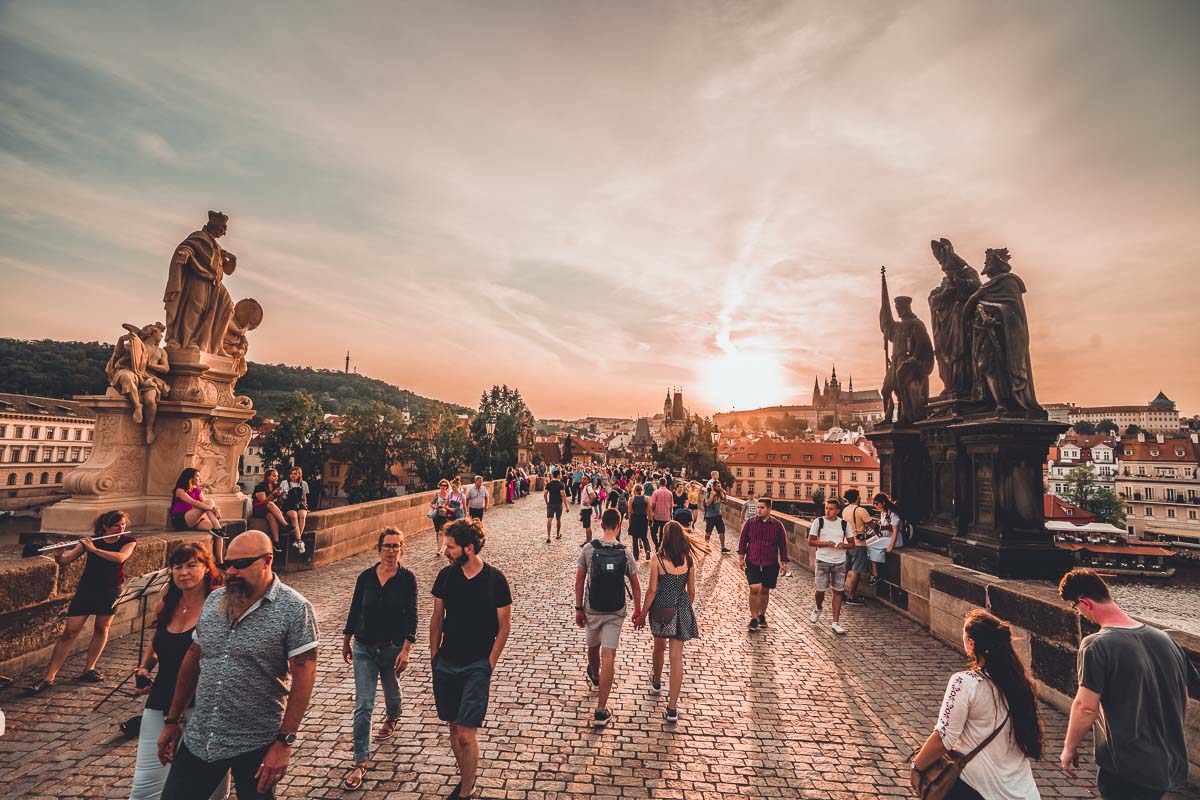 ---
Stretching across the Vltava river, the baroque-style bridge connects the old town to Prague Castle. Head towards a boat rental station on the bridge and hire a pedal or rowing boat.
It's a great (and cheap) way to see the sights and a chance to get a close-up view of the Vltava swans. Even in the winter months, it's worth wrapping up warm for! That said, if it's raining or you really don't fancy a chilly boat ride, head up the Old Town Bridge Tower instead.
It's also a great idea to rent a boat during sunset if you prefer to save it for the end of the day!
Another fun option is to book this 45-Minute Sightseeing Cruise to Devil's Channel! It's quick, fun, and you'll gain a deep appreciation for the medieval houses along the banks of the Vltava River, as well as marvel at the panoramic views of Prague Castle.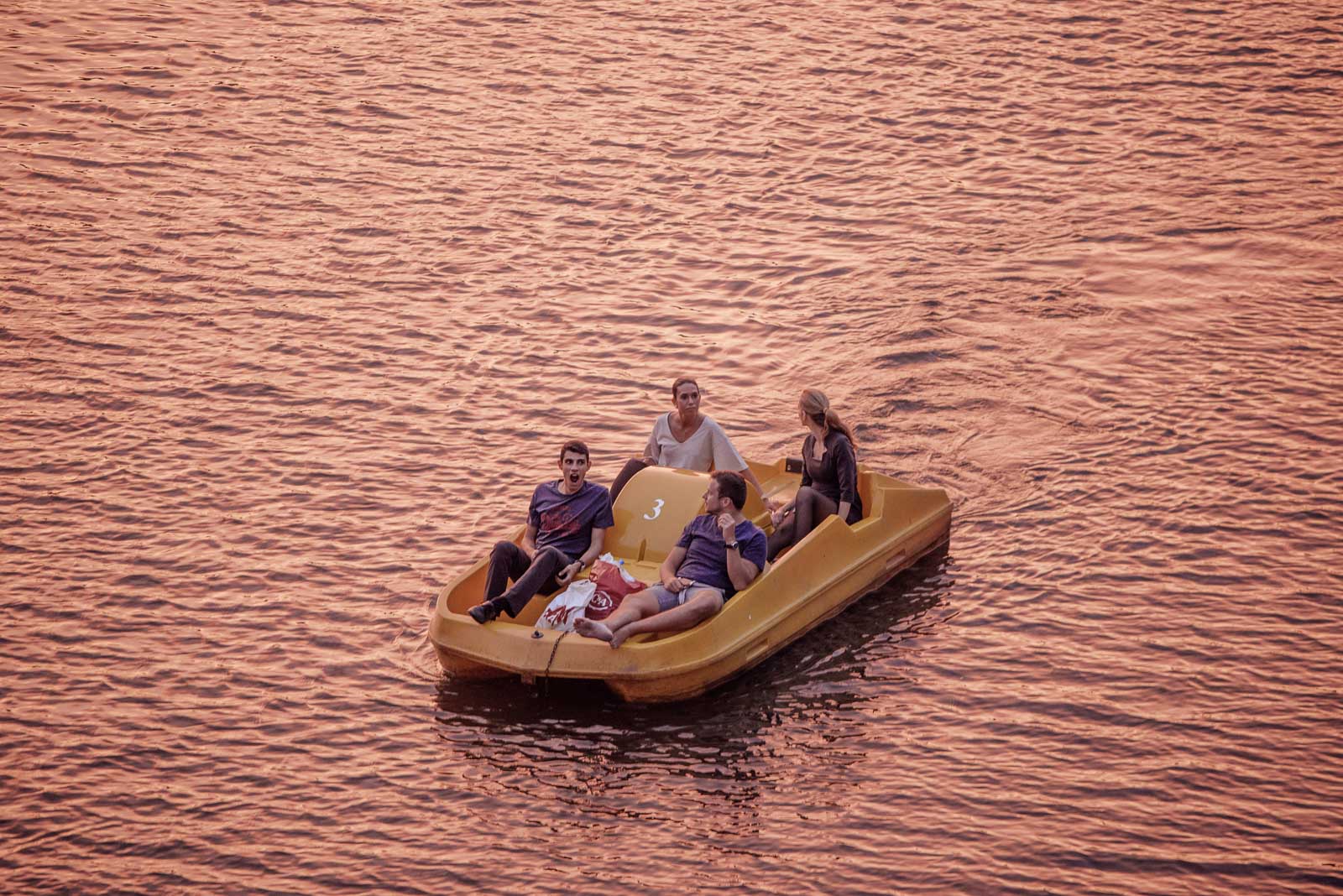 ---
Built by Emperor Charles IV in the 14th century, Czech Kings used to pass through the arch of this gorgeous Gothic tower during their coronations. The 137-step climb to the top will definitely keep you warm during the winter months, and the view from the top is oh-so-worth the effort.
---
After your boat ride and snapping some photos from this glorious viewpoint, continue across the bridge and wend your way towards Prague Castle. Before making it all the way up there though, make a quick pit stop at the iconic and Instagram friendly John Lennon Wall. TO be honest, the history isn't all the exciting – but it's a beautiful wall, and you can actually bring a permanent marker and leave your mark on thw all yourself!
At the end of the Charles bridge, take the staircase on your left. From there just follow the path to the right, and the wall is just right there! *You'll most likely see a lot of people walking that way anyway though*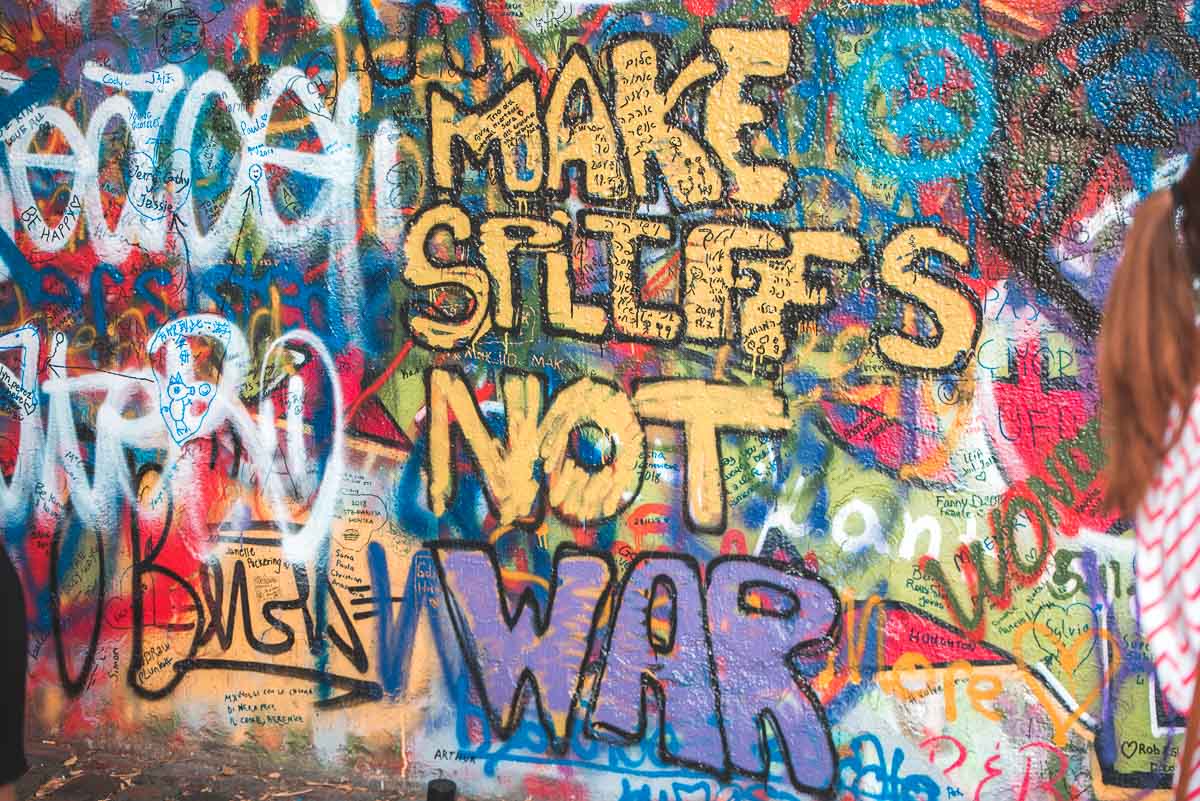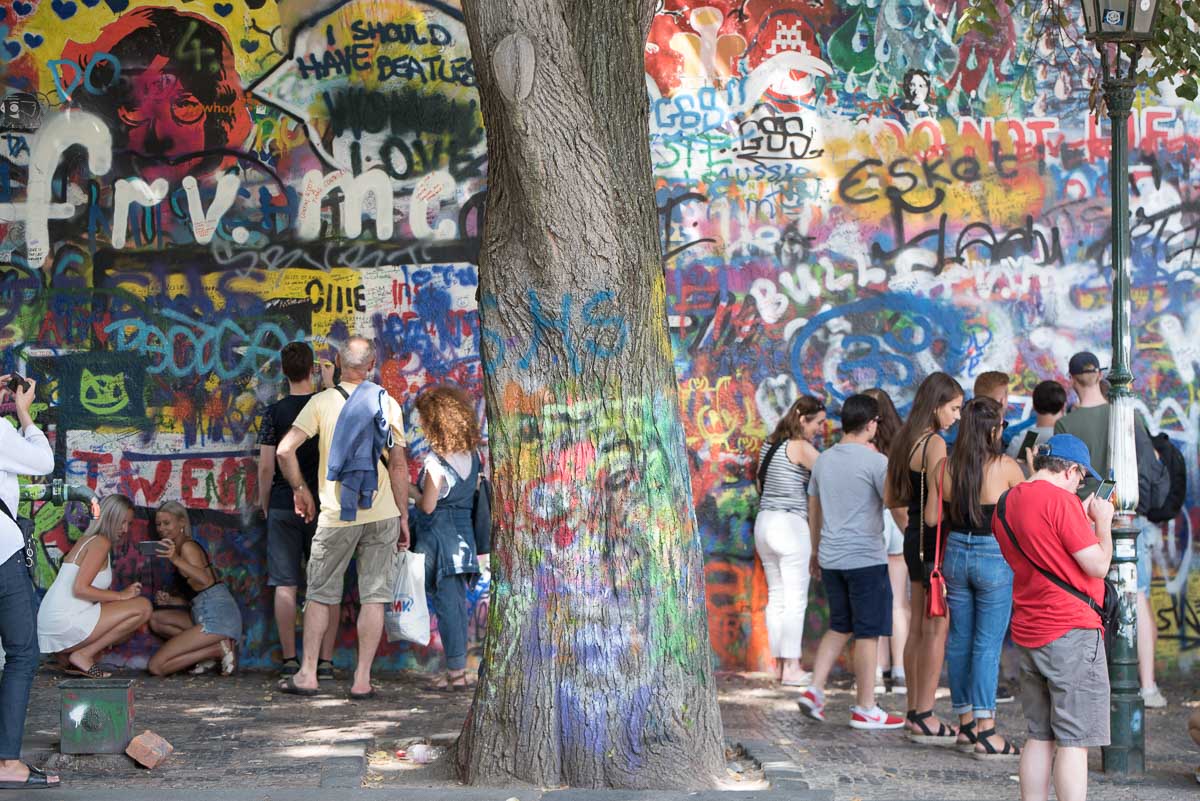 ---
After taking some photos and admiring the beautiful graffiti at the Lennon wall, continue your walk to the top of the hill where the famous Prague Castle is located!
You can either take a tram to the top of the hill or walk.
Traveling on foot is a little tough on the calves but it's pretty picturesque, so do it at least one way if you can! There's also loads of fun restaurants, cafes, and shops along the way!
Important: If you opt for the tram, take number 22 from Malostranské Náměstí stop and alight at Prazsky Hrad. Make sure you buy your ticket before you get on board and remember to validate it when you do or you might just meet an eagle-eyed inspector who will fine you around 800 krona ($35) for your mistake.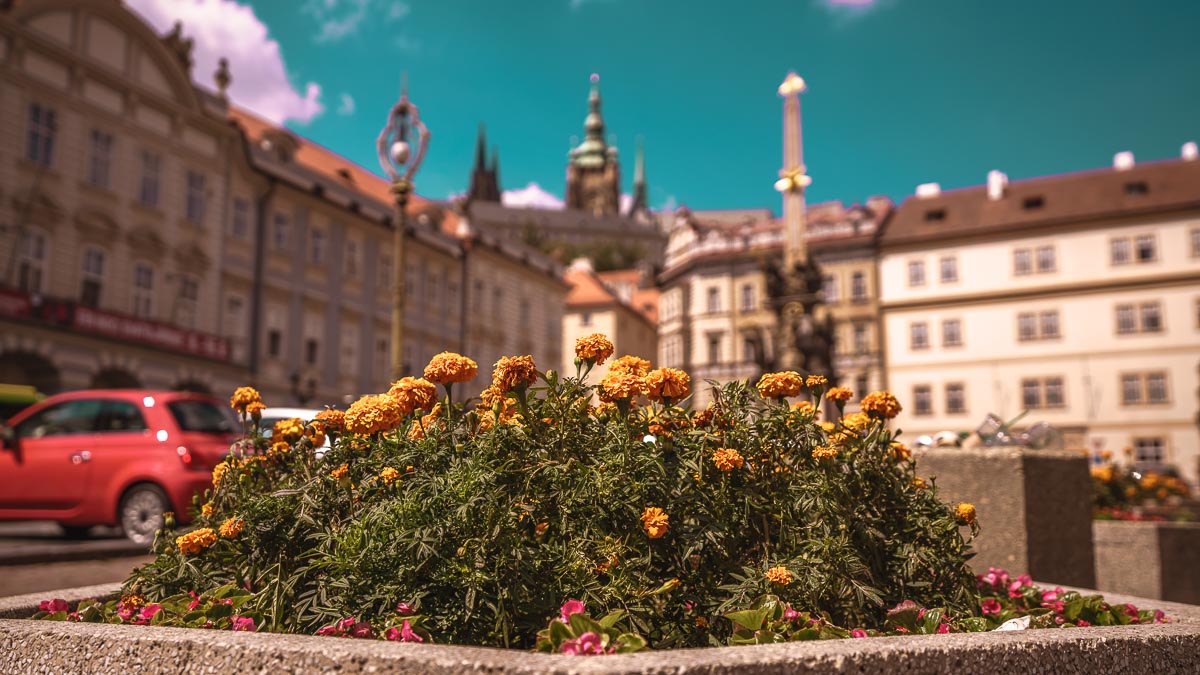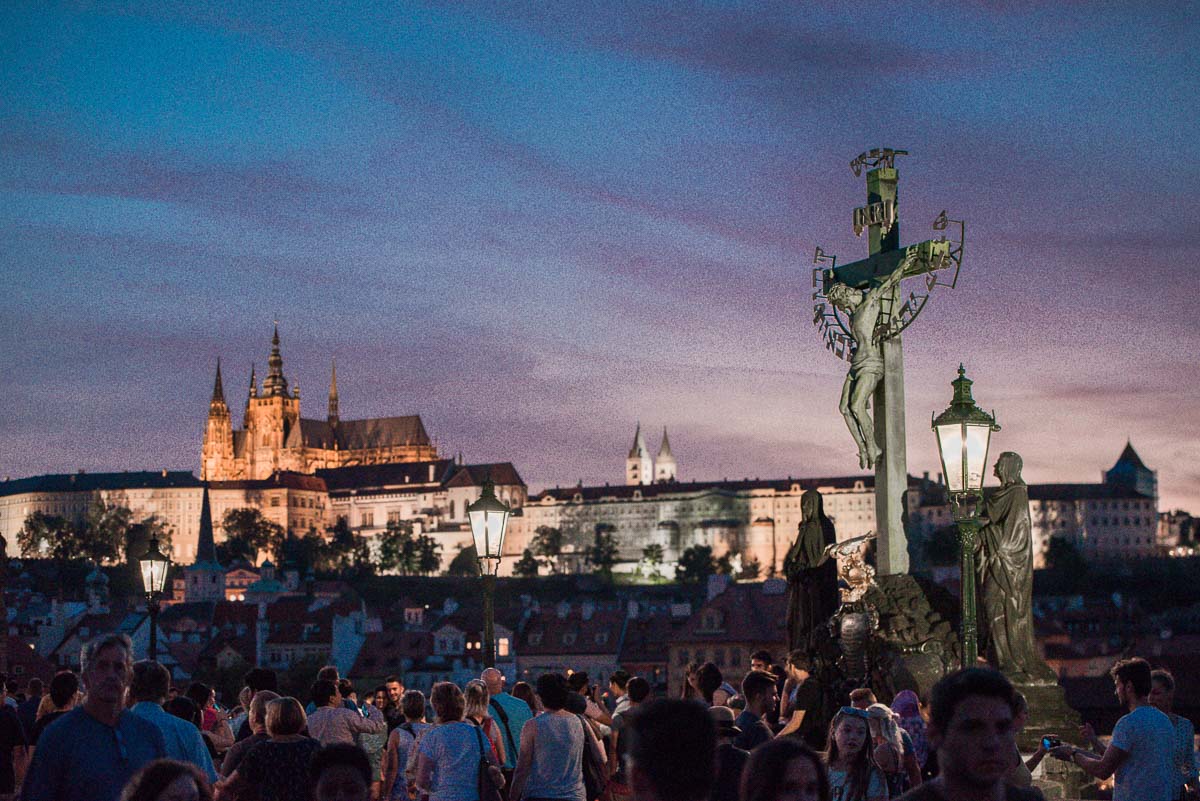 ---
Prague Castle
This is truly one of the highlights of the city, and really is an amazing experience! Bear in mind that a full castle visit tends to take around 3+ hours, so this will take up a hefty chunk of you afternoon!
Prague Castle is not a single structure but rather a collection of buildings including St. Vitus Cathedral, the Royal Palace and St. George's Basilica. A visit to Daliborka Tower, a medieval prison where many notorious criminals were once held, is always worthwhile for fans of grizzly tales.
It really just depends on your budget/ interest in European history, but there is a really fantastic Prague Castle 2.5-Hour Tour Including Admission Ticket. While I've never personally been on it, the reviews are amazing, and it's one of the top-selling tours in all of Prague! But if you do decide to take this tour, it does begin down at Charles Bridge!
If you don't plan on taking a guided tour of Prague Castle, then I'd suggest just pre-booking Skip the Line Ticket. Especially during the busy season, you can save a lot of time by just purchasing it in advance.
"A trip to Prague would not be complete without visiting the magnificent Prague Castle. Get advice on how to lessen your wait in the security line, avoid queuing in the standard ticket line to purchase tickets and get a short introduction to the complex."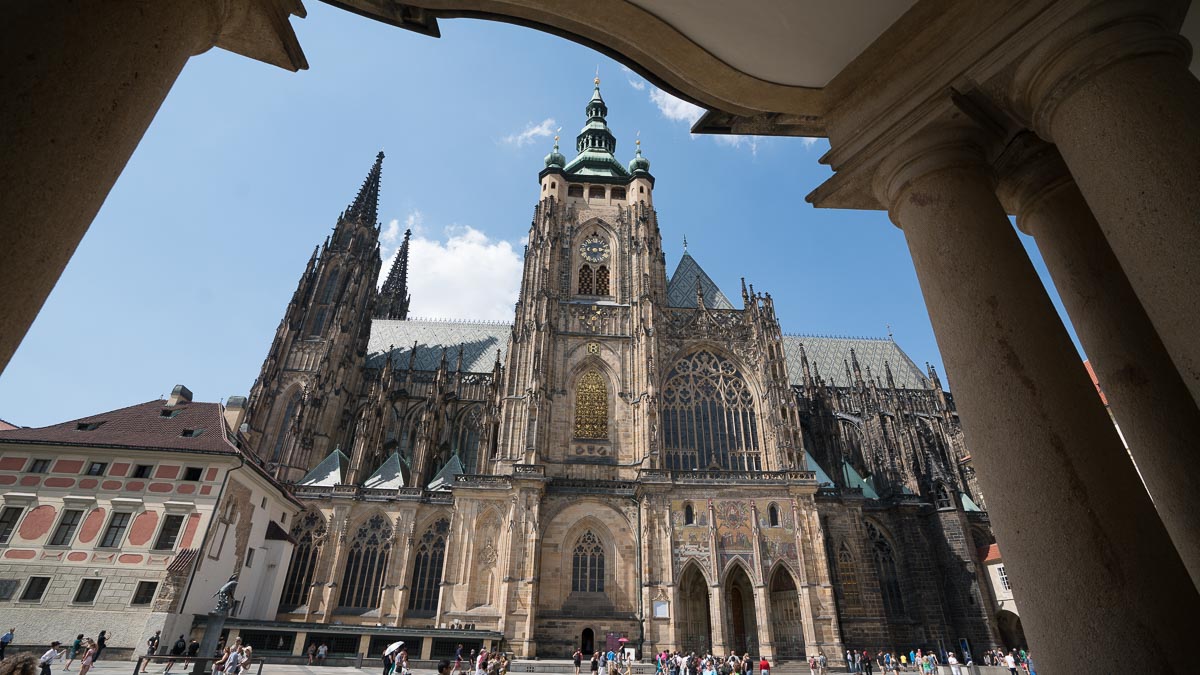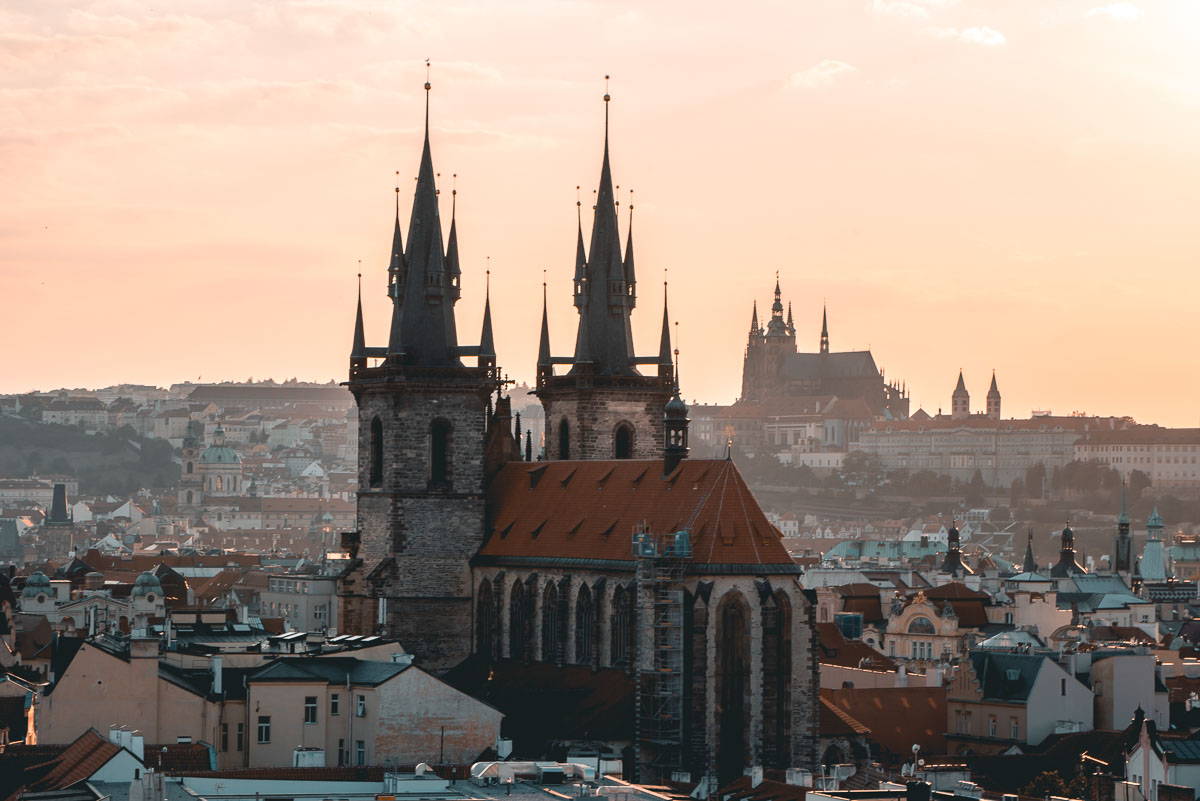 ---
After thoroughly exploring everything Prague Castle has to offer, and taking countless photos of the gorgeous city below – I'd suggest making your way over to the Petrin Hill Lookout (the Prague version of the Eiffel Tower)!
"Petřín Lookout Tower, one of the most prominent landmarks of Prague, was built as part of the Jubilee Exhibition in 1891 as a loose copy inspired by the Eiffel Tower (at a ratio of 1:5). It is 63.5 metres high, and 299 steps lead to its peak, which is at the same altitude as the real Eiffel Tower. The view from its top overlooks not only the whole city, but on a clear day you can see nearly all of Bohemia."
Climbing the stairs to the top can be pretty exhausting, but the views are definitely worth it! I came here during the sunset this past summer during my European trip, and I loved it! While the views of the city are similar to what you see from Prague Castle, I was obsessed with being able to see the entire complex from above as well.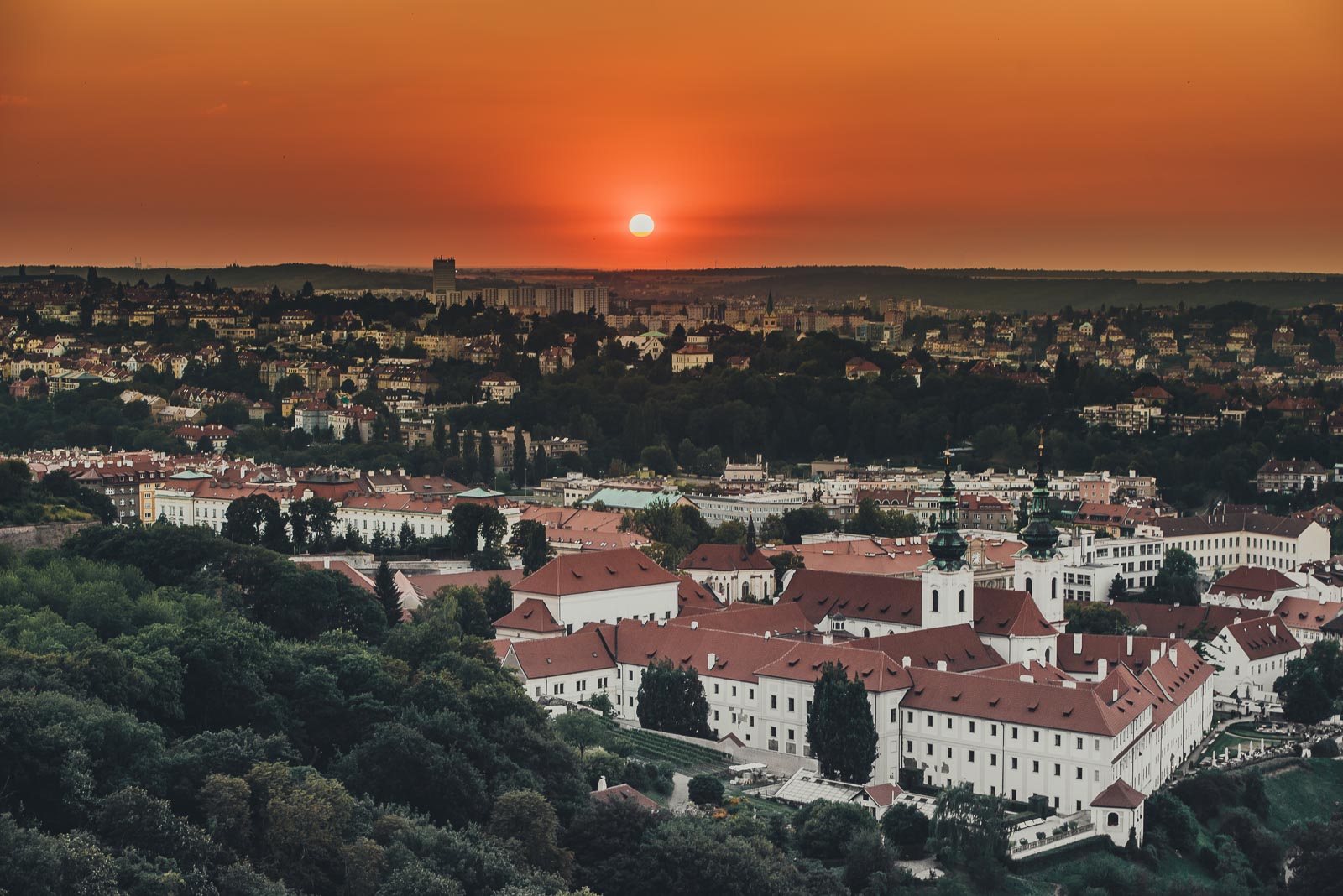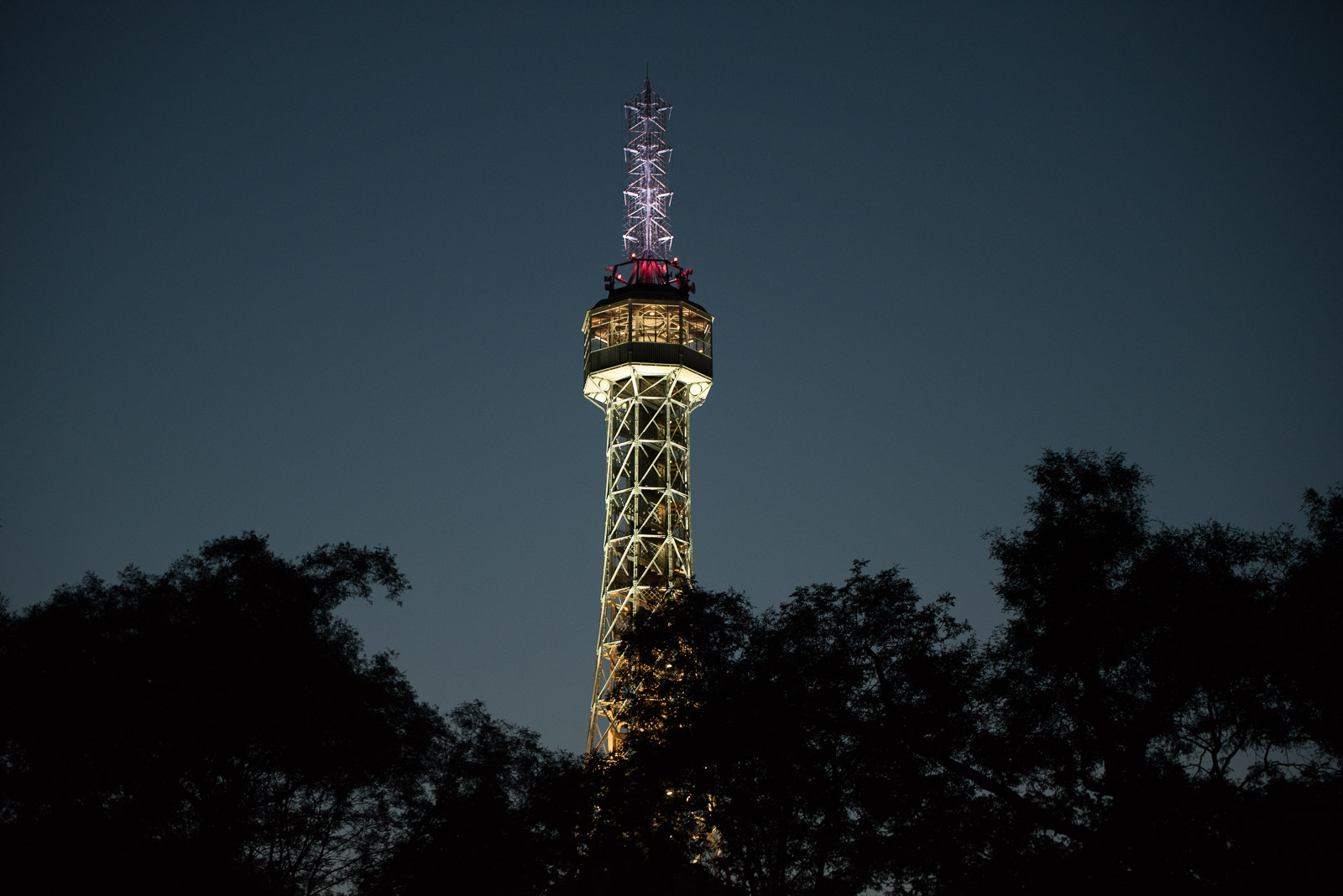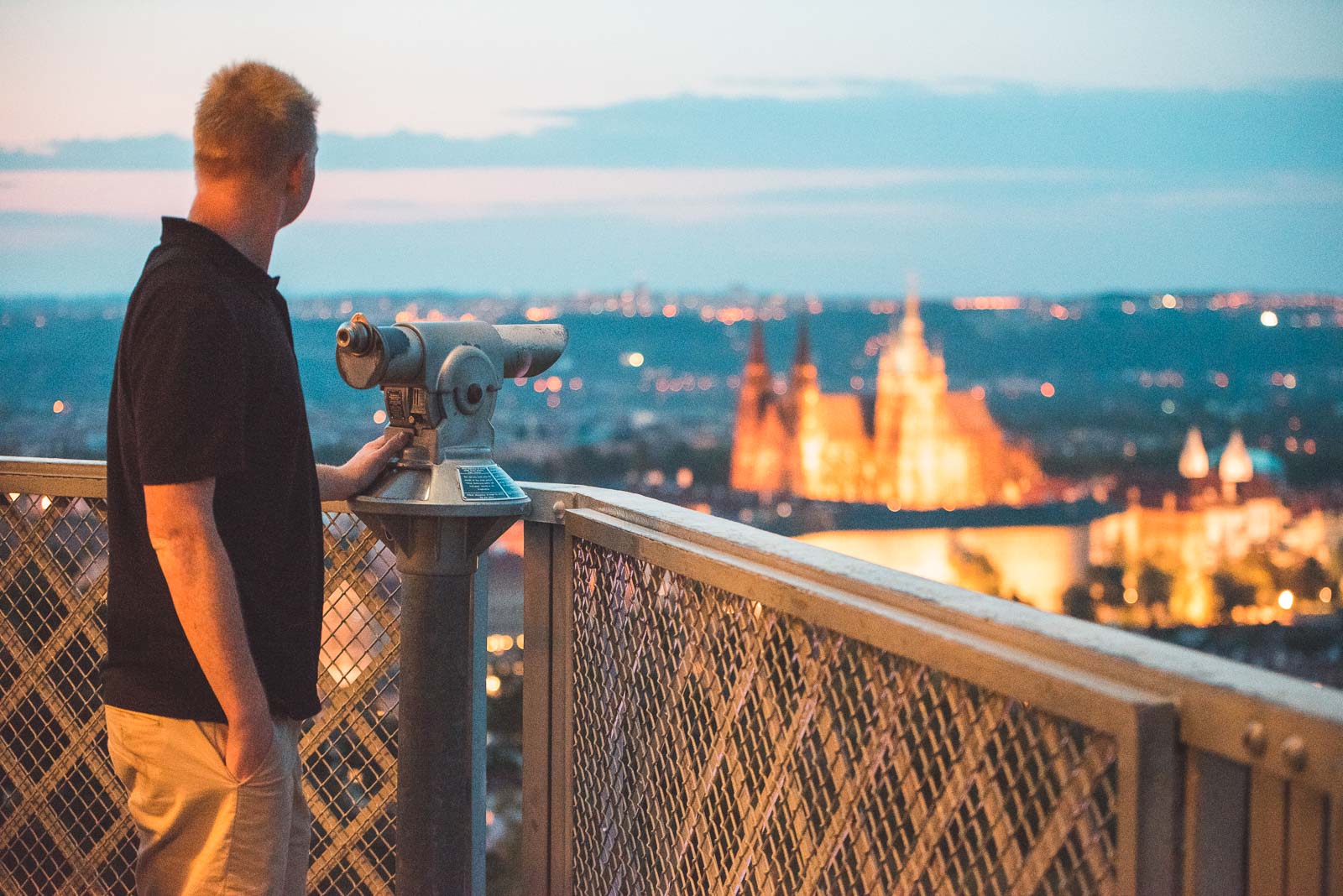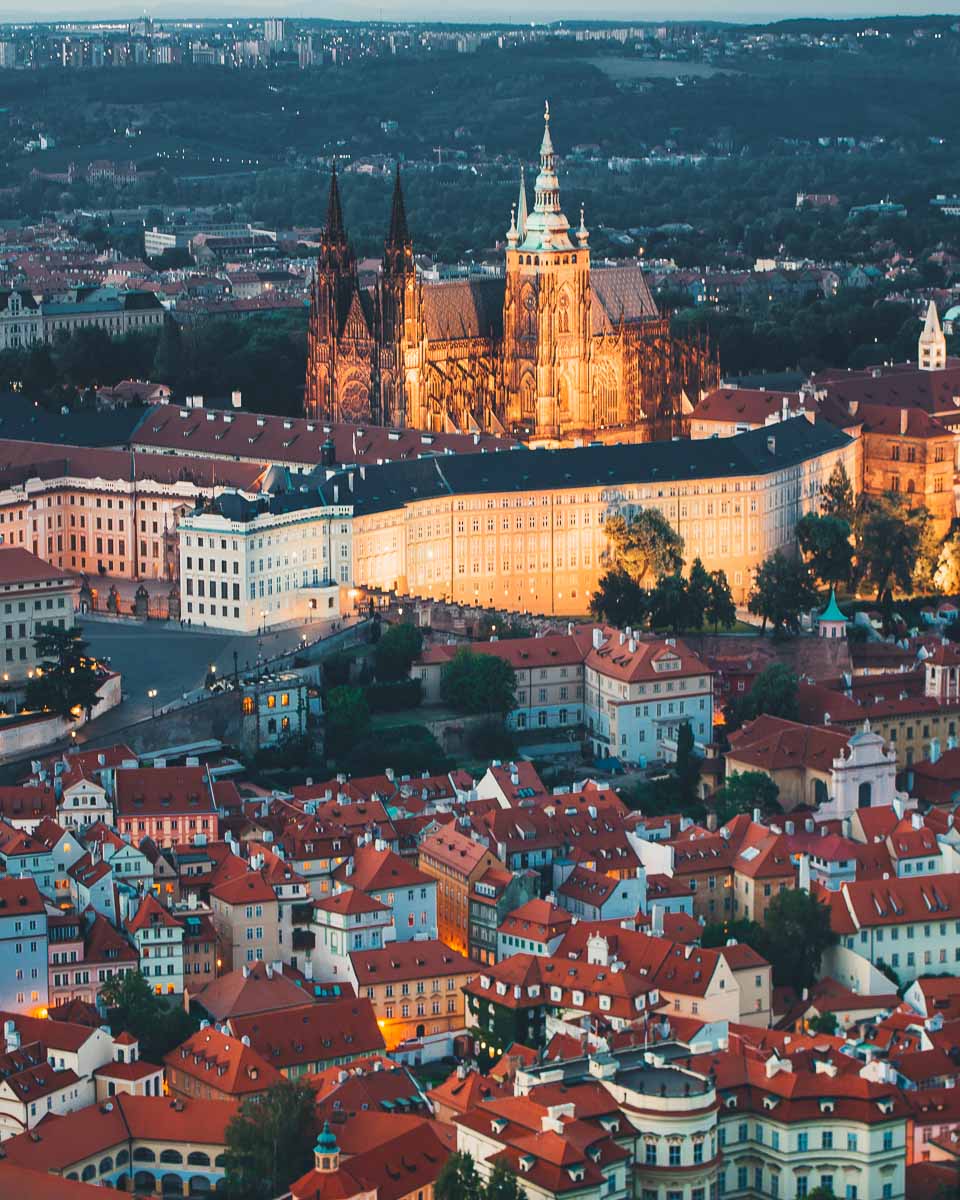 ---
Next head back down the hill across the river (there's a really cool tram that will take you down), and return to Old Town Square by 7P.M for a ghost and vampire tour of the Old Town! This is also one of the most popular companies and they were even featured on Most Haunted, so prepare for a scare. Replete with spooky stories and local legends, these types of tours give you a unique insight into the culture and character of the city.
Ghosts and Legends 1.5-Hour Walking Tour – "Discover the myths and legends of Prague on a 1.5-hour ghost tour. Go to some of the city's most mysterious alleys, and hear stories that will make you pray for the daylight! Learn the story behind the skeleton on the Astronomical Clock, and more"
Read Reviews & Check Availability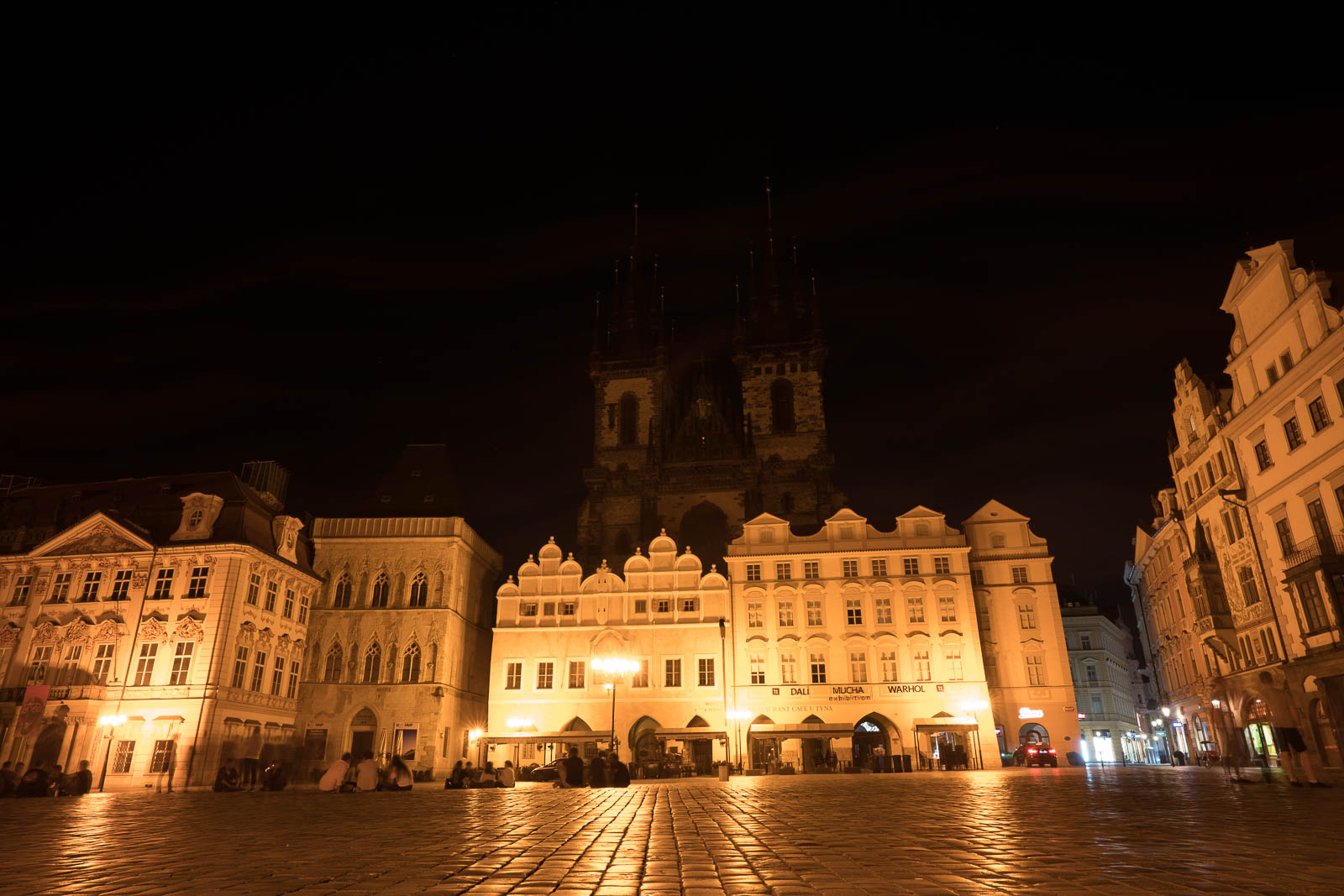 ---
Post-ghost tour, it's time to soothe your nerves and end your long-day of exploring with a calming cocktail at the incredible Hemingway Bar!
They offer a huge range of luxury rum from all over in world in a fitting tribute to the literary legend.
Oh, and absinthe, of course – well, it'd be rude not to while you're in Prague, wouldn't it?
"A place inspired by Ernest Hemingway, one of the most well-known bar lovers, who brought fame to many mixed drinks and innovated on old cocktail recipes. This is why bars around the world offer drinks such as Hemingway Daiquiri or different variations of Papa Doble. People think his bar life was connected exclusively with Cuba, which is incorrect.
True, bars such as La Bodequita and El Floridita base their fame on his frequent visits, but Hemingway loved good bars and good drinks all around the world. He enjoyed frequenting Sloppy Joe's Bar in Florida or Harry's Bar in Paris.
Hemingway Bar carries his favorite liquors such as Absinthe and different kinds of rum, as well as champagne."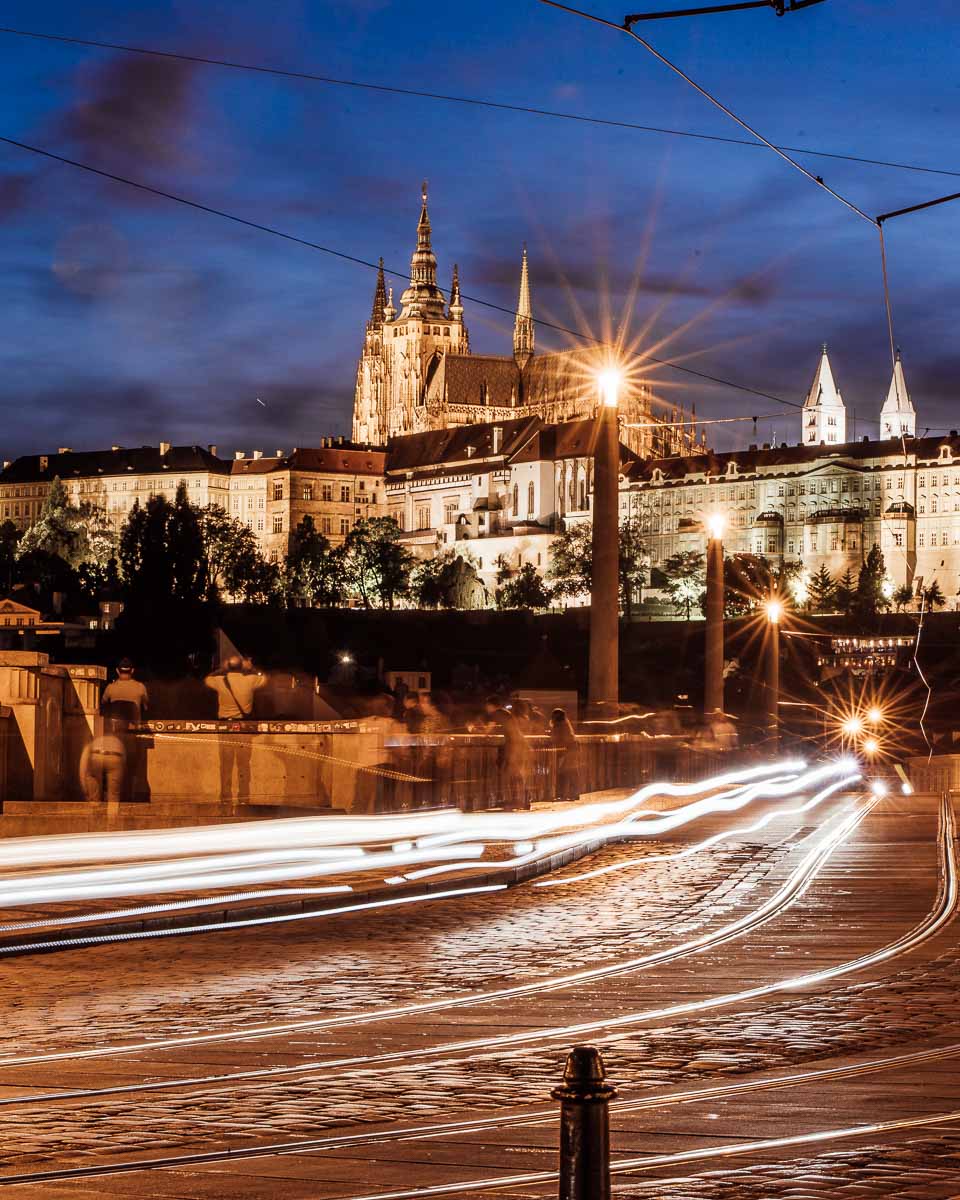 ---
What To See in Prague in 2 Days (Tour Options)
There really is no shortage of amazing day trips, walking tours, pub crawls, etc for 2 days in Prague. While you definitely are a bit crunched for time with only 48 hours, these are the tours I think would be the best use of your time.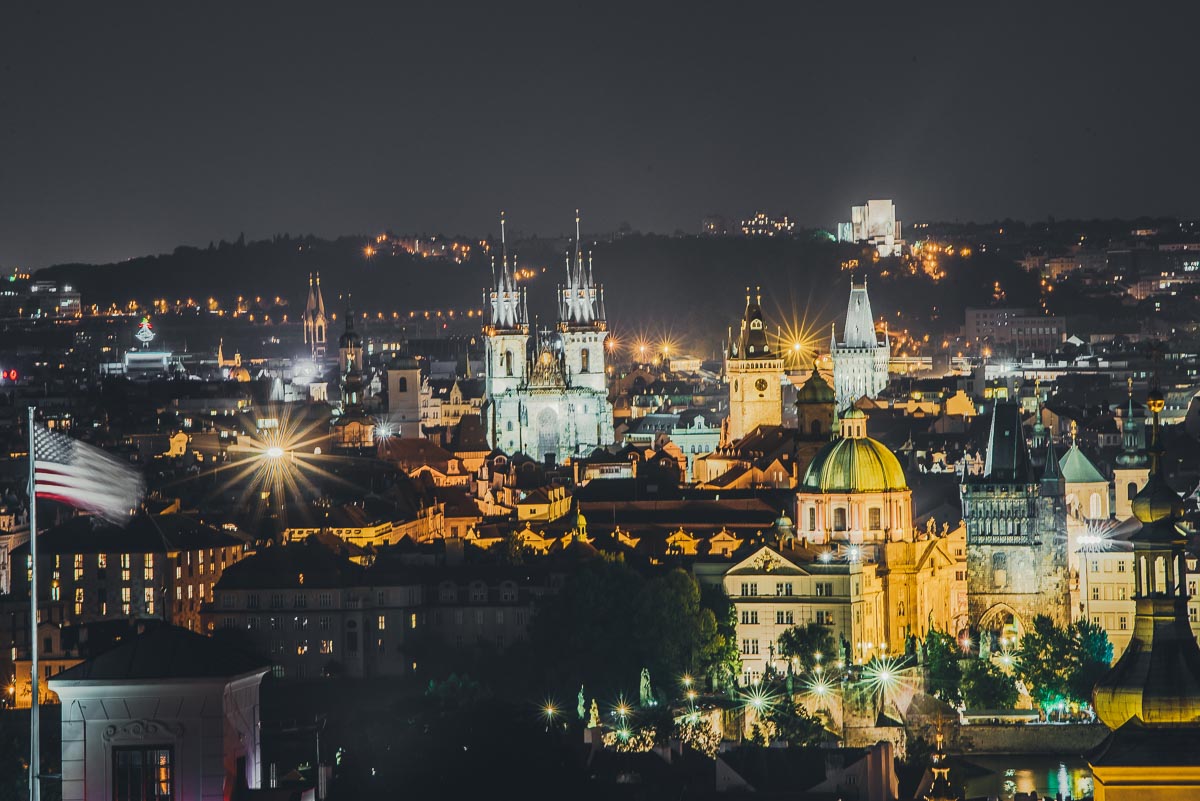 ---
Medieval Dinner with Unlimited Drinks – "Spend an evening in the heart of Prague enjoying a 5-course medieval dinner with unlimited drinks. You'll be entertained by a special medieval performance, in a show that includes swordsmen, jugglers, and belly dancers, all accompanied by music."
Read Reviews & Check Availability
Prague Pub Crawl and International Party – "This all-night party includes 1 hour of unlimited beer, wine, vodka, and absinthe. Then, crawl to 3 other bars and receive 1 free welcome shot at each. End the crawl with VIP entry to the 5-story mega club Karlovy lázně, the biggest club in Prague!"
Read Reviews & Check Availability
---
Thinking about staying an extra day in Prague?
Well, I've got you covered…
It's time to get off the beaten track on your third and final day in Prague.
Hop on the tram and head to the Holešovice neighborhood in Prague 7, a former industrial district turned hipster hotspot. Enjoy a healthy breakfast at Home Kitchen – or a hearty one at Bohemia Bagel – and then burn it off as you amble around the area admiring the works of some of Europe's best-known street artists.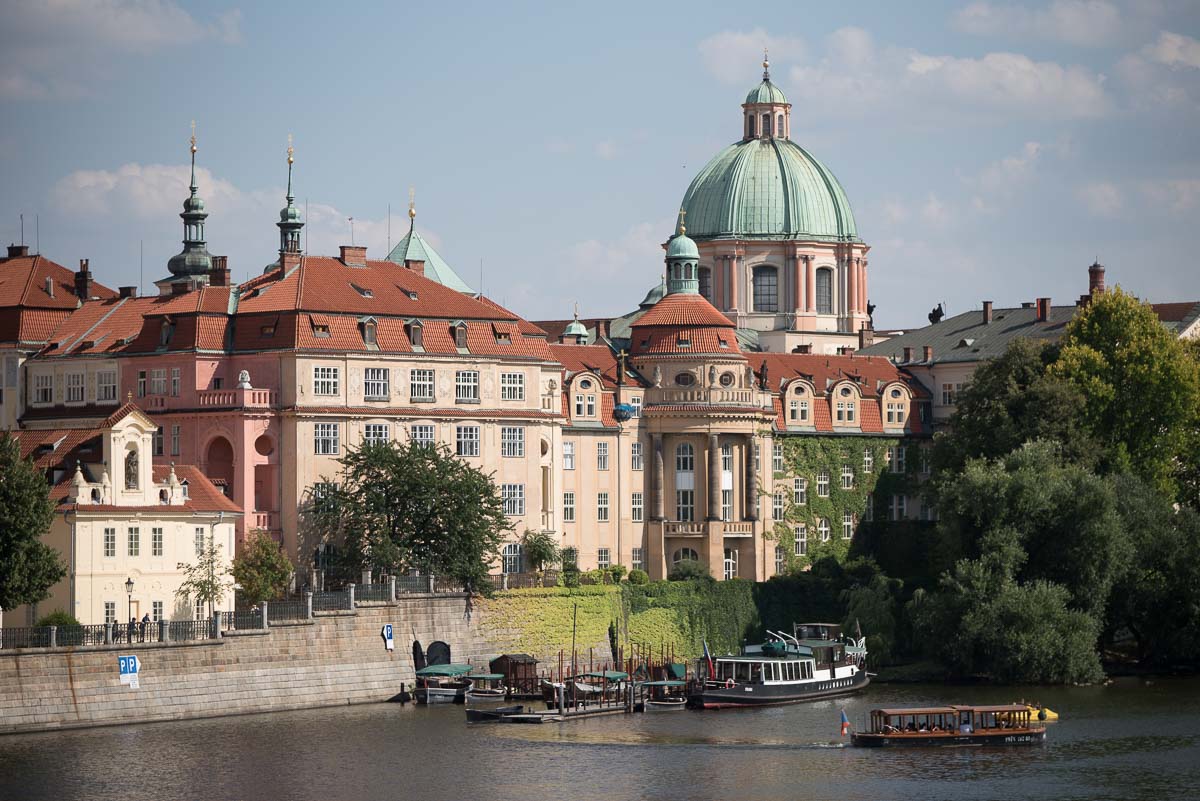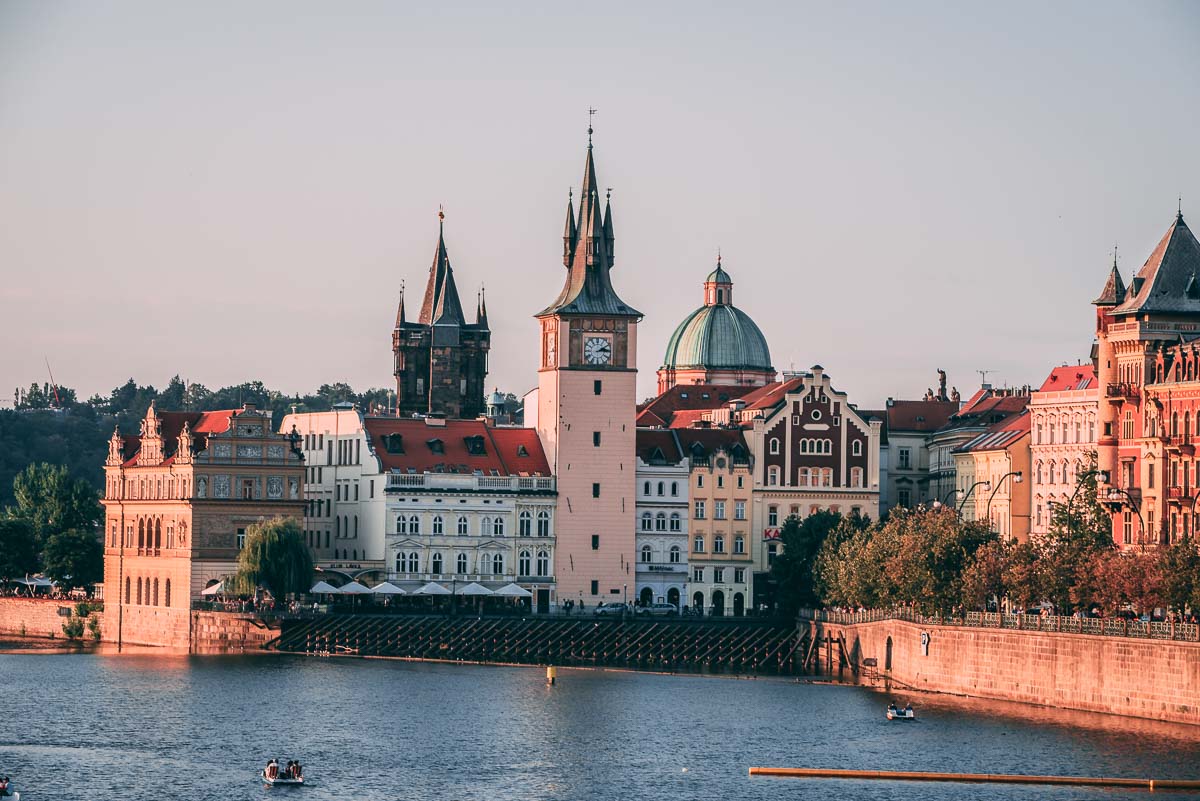 ---
There are also plenty of indoor galleries to visit – DOX Centre for Contemporary Art is a particular standout. As you might expect from a hipster neighborhood, the streets are lined with quirky coffee shops and chic boutiques, so definitely take some time to check them out.
Holešovice is definitely a wander-around kind of place, but it's worth paying a visit to the neo-Gothic St. Anthony of Padua Church if you get the chance.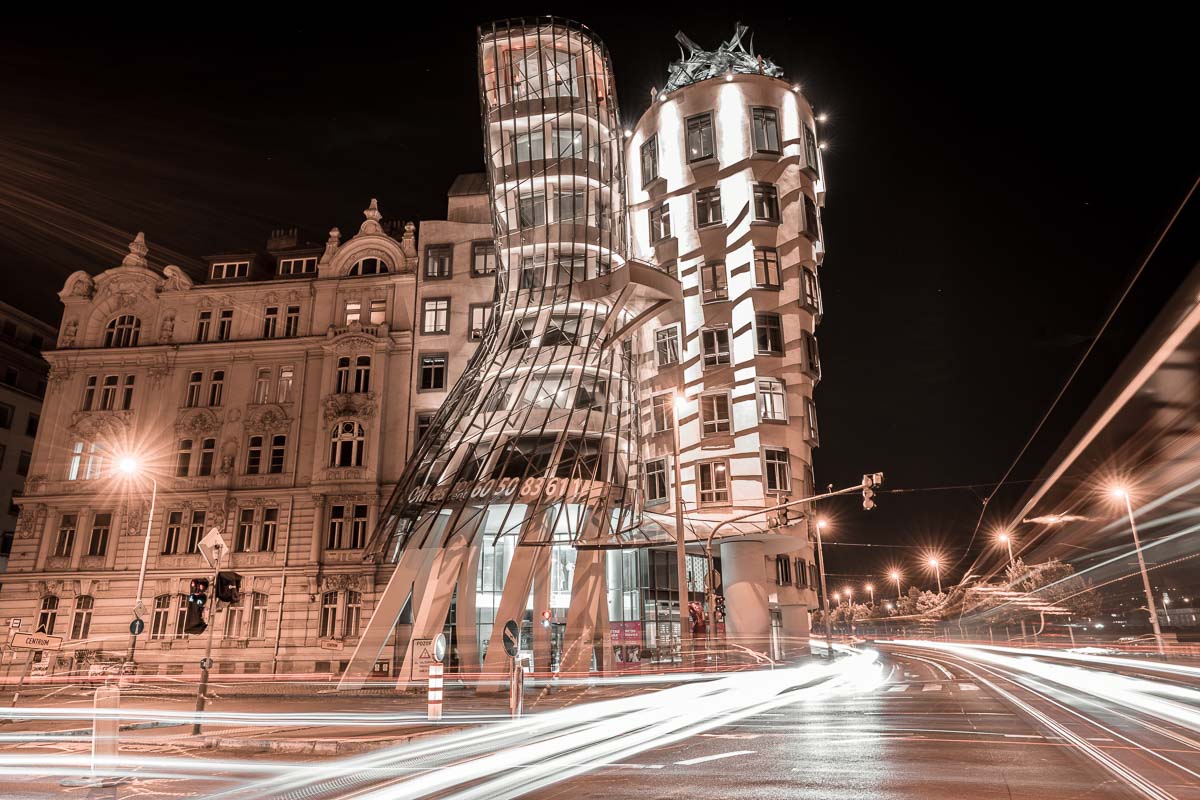 ---
Enjoy lunch at the stylish Phill's Twenty7 cafe, then set off on the 10-minute tram ride to nearby Letná. This area boasts one of the best beer gardens in Prague – and that's saying something. Make the short climb up Letná hill to the park where you can partake in basketball, ping pong, soccer or even paintballing.
If the only activity you want to do is lifting a glass to your mouth, gravitate towards the huge swinging metronome in the middle of the park and grab a drink at the edgy, open-air Stalin bar. And whatever you get up to on the hill, be sure to visit Letná Beer Garden and enjoy the outstanding views of the entire city as you savour your brew. However, if you're visiting from December – March, most of Letná Hill will be closed so swap it for the Gastronomy exhibition at the Agricultural Museum or enjoy Picasso and van Gogh paintings at the nearby National Gallery.
Polish off your final evening in Prague with a drink at the wildly unconventional Cross Club, an experimental art and music space where anything could happen. You can have a quiet one on the outside terrace or go crazy on the dance floor – the choice is yours. Just don't miss your flight!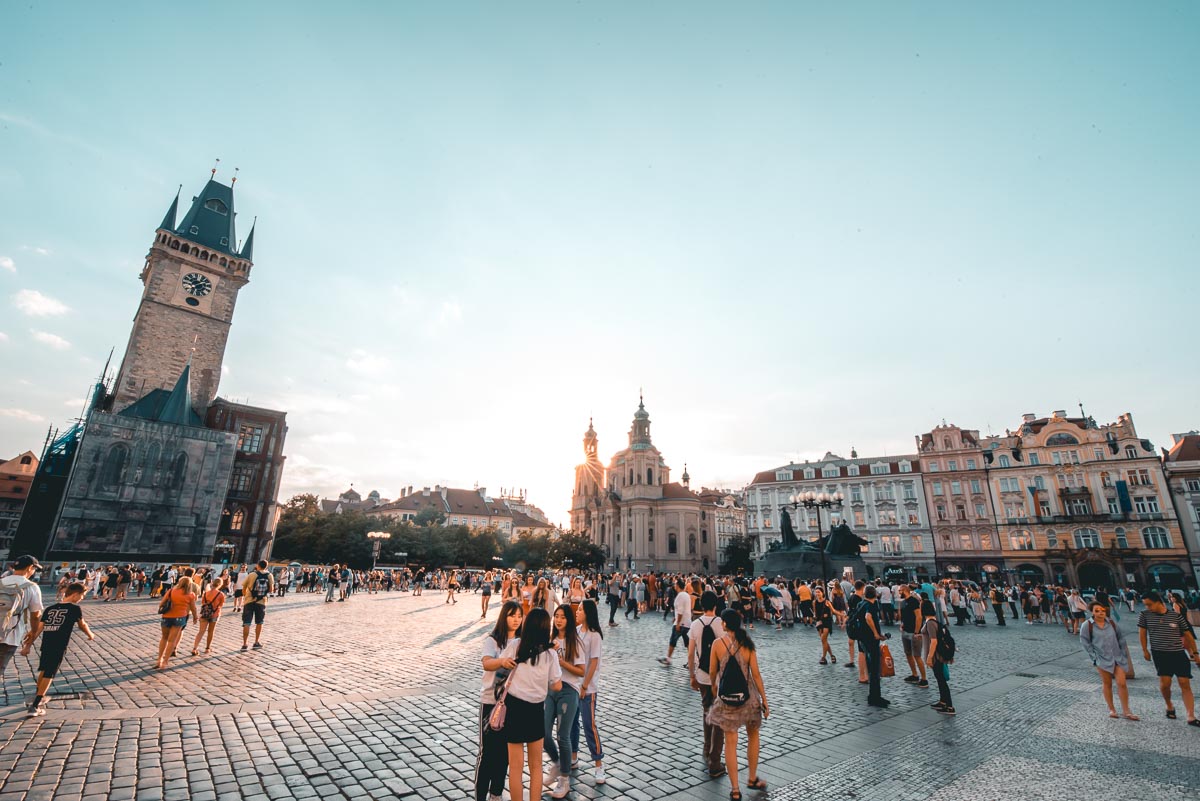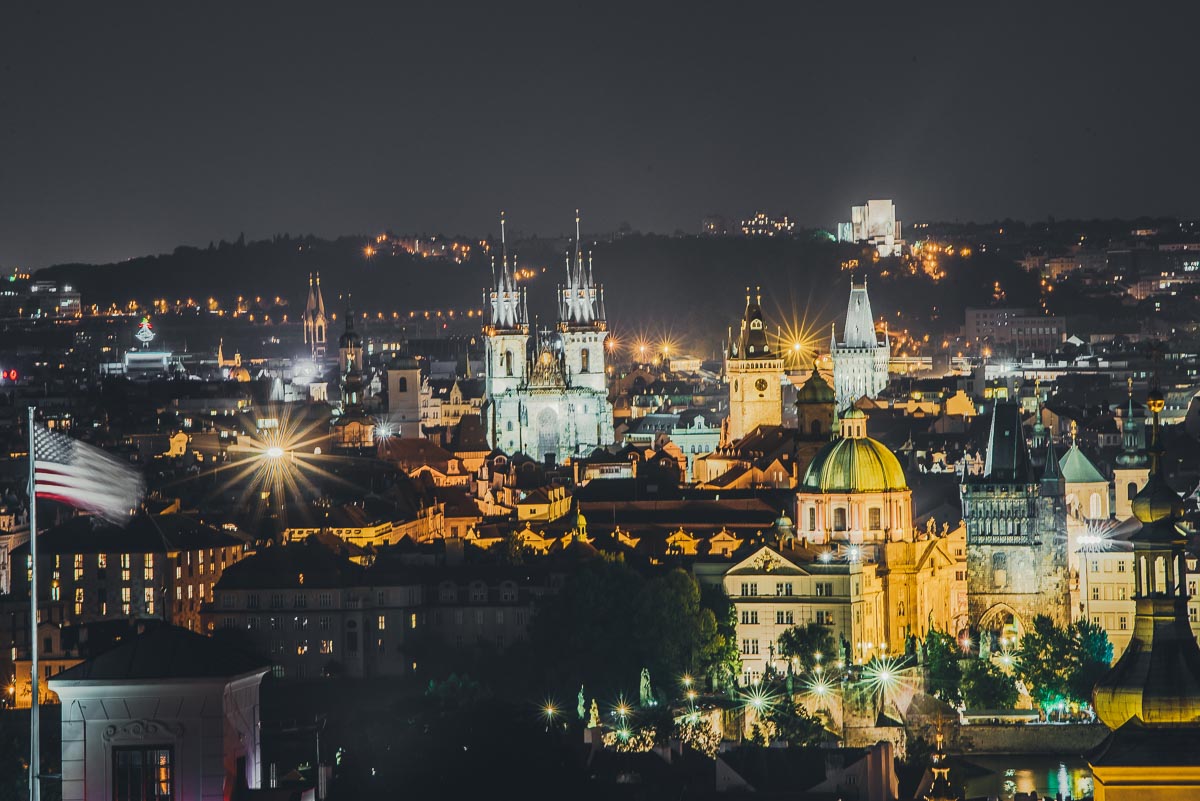 ---
2 Days in Prague Verdict
Prague is one of those cities you'll want to visit again and again. Like the perfect dinner party guest, it's charming, cultured and comes with excellent beer. It's the ultimate weekend getaway or a perfect quick stop on a grand European tour. Yet even though you can cover it in a few days, you're unlikely to want to leave. Perhaps the city's own Franz Kafka said it best: "Prague never lets you go… this dear little mother has sharp claws."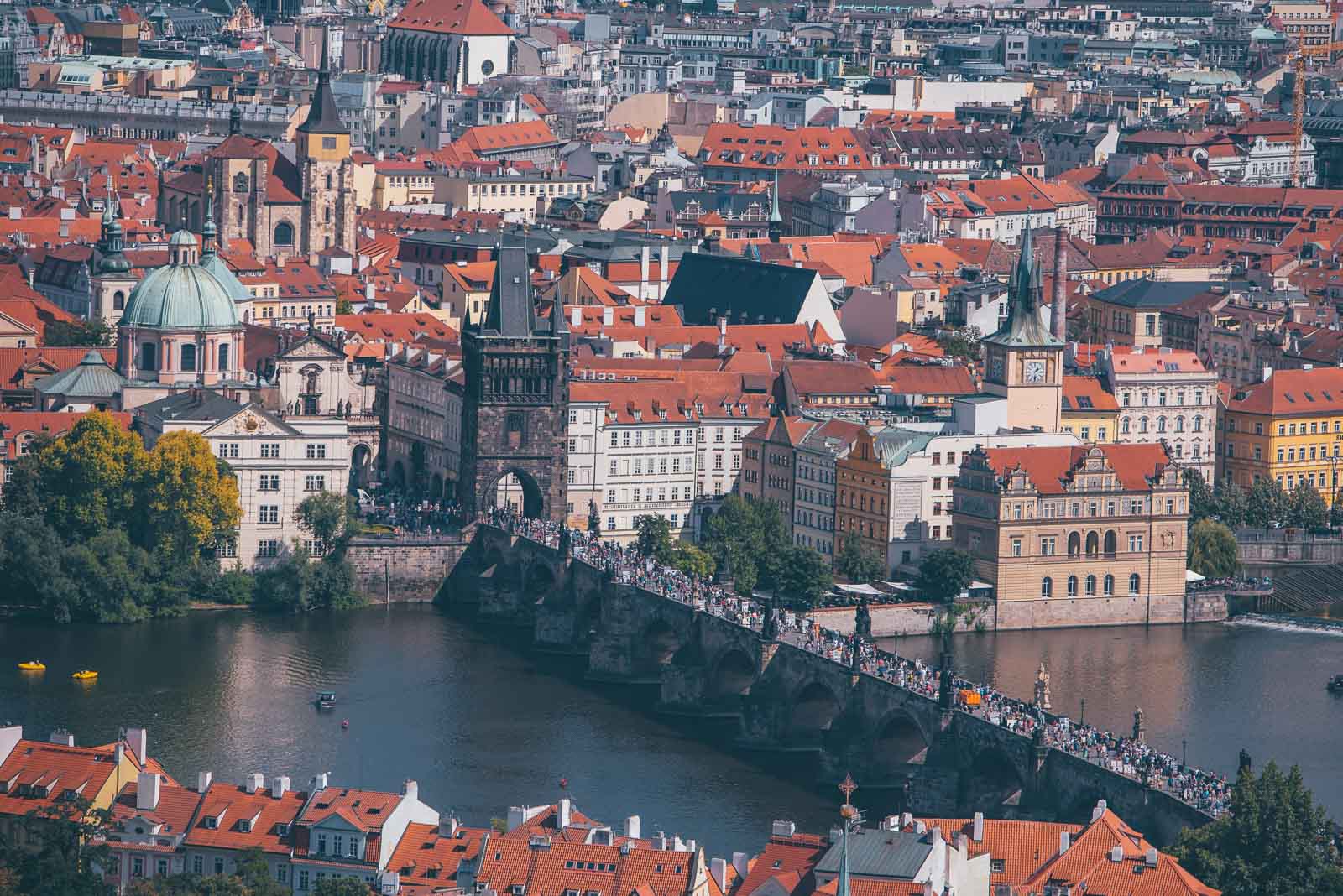 ---
Planning a trip around Europe?
Check out a few of my other articles that might be helpful for your trip planning!
Thanks for reading my Prague itinerary!!
Be sure to follow along on my Facebook & Instagram for more of my epic travels around the world. As always, feel free to reach out to me about anything you've read in this post, or have any questions about Prague travel! Sharing this article on social media or emailing it to friends it always appreciated as well.
https://www.jonesaroundtheworld.com/wp-content/uploads/2018/12/2-days-in-Prague-itinerary-11.jpg
800
1200
Dave
https://www.jonesaroundtheworld.com/wp-content/uploads/2017/03/logotry-1-1-300x106.png
Dave
2023-01-27 14:10:22
2023-01-28 06:53:33
2 Days in Prague Itinerary: What To Do & See in Prague in 48 Hours