Planning on spending 2 days in Copenhagen? Well, you've definitely come to the right place. Copenhagen was one of my first and by far my most enjoyable and memorable Europeans weekend trips. Why? Because the city is just so beautiful and scenic, with friendly locals and in general such a pleasant and relaxing vibe.

From historical palaces to anarchist neighborhoods; this adorable Danish capital has so much to offer. All compact into one beautiful and well laid out city, you have so much to explore.

From gardens to canals, music festivals in the summer and experiencing Hygge in the many cute little cafes. Copenhagen is a beautiful city that you will never, ever regret visiting.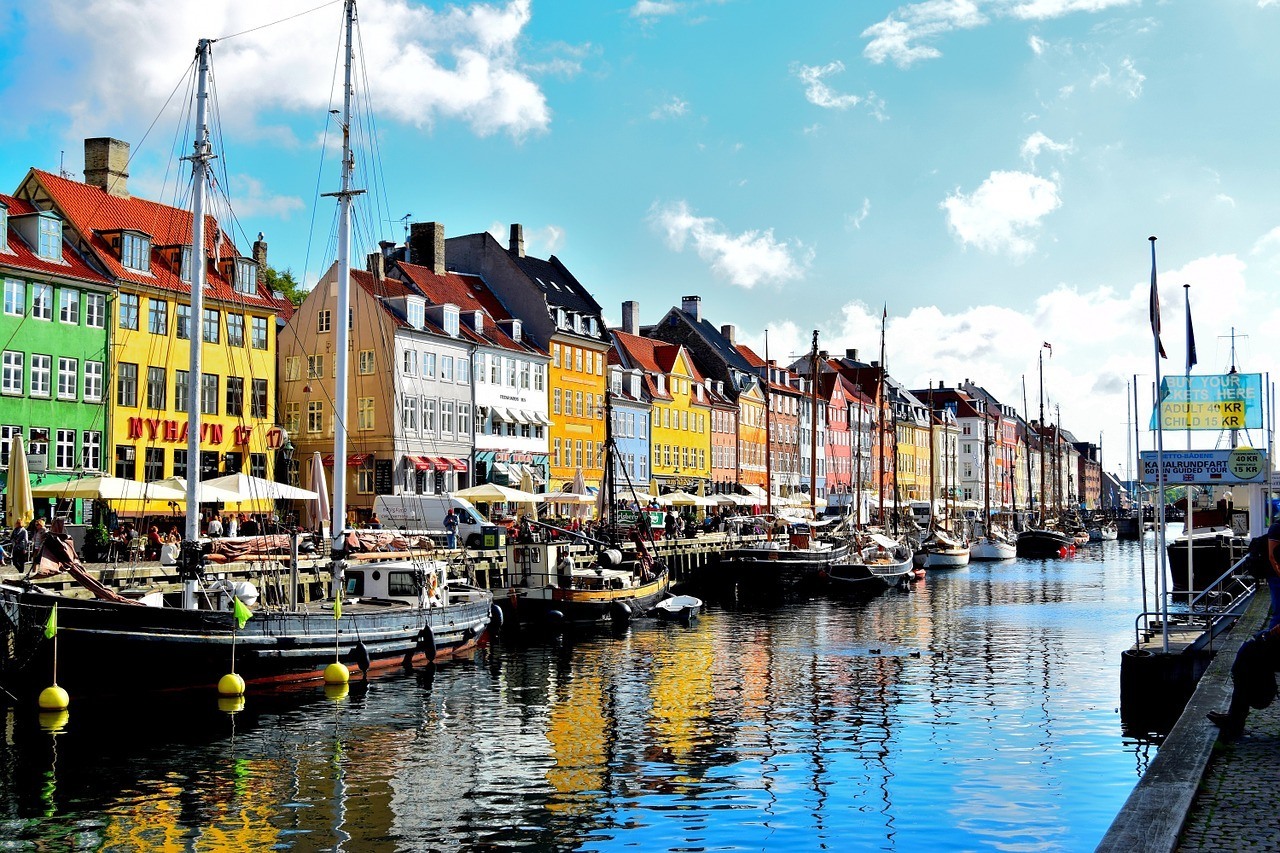 ---
Where to Stay in Copenhagen for 2 Days
Copenhagen isn't known for being a cheap destination. But it IS known for having super cozy vibes and some very cool hipster neighborhoods.
Comfort Hotel Vesterbro – Perfect for Couples & Families
Conveniently located just a 5 minutes walk from the Copenhagen Central Station, Comfort Hotel is in the hip Vesterbro district of the city which features plenty of modern restaurants and bars nearby. This hotel is perfect for who with children who would like like to be located close to all of the public transit, shopping, museums and food. It has everything you look for in a hotel, at a relatviely affordable price. Check rates & availability!
Steel House Copenhagen is a brand new, luxury hostel located right in the middle of the city centre. With New York inspired architecture, a warm and snug setting and the feeling of being in a luxury hotel for a fraction of the price.
This hostel also has lots of little extras such as a cinema room, an in-house gym (for a small additional cost), an indoor swimming pool and even a games room. Complete with a social bar, live music and even yoga classes – you may want to just spend all of your time inside the hostel! A definite must for solo backpackers who are wanting to mingle and meet some cool new people.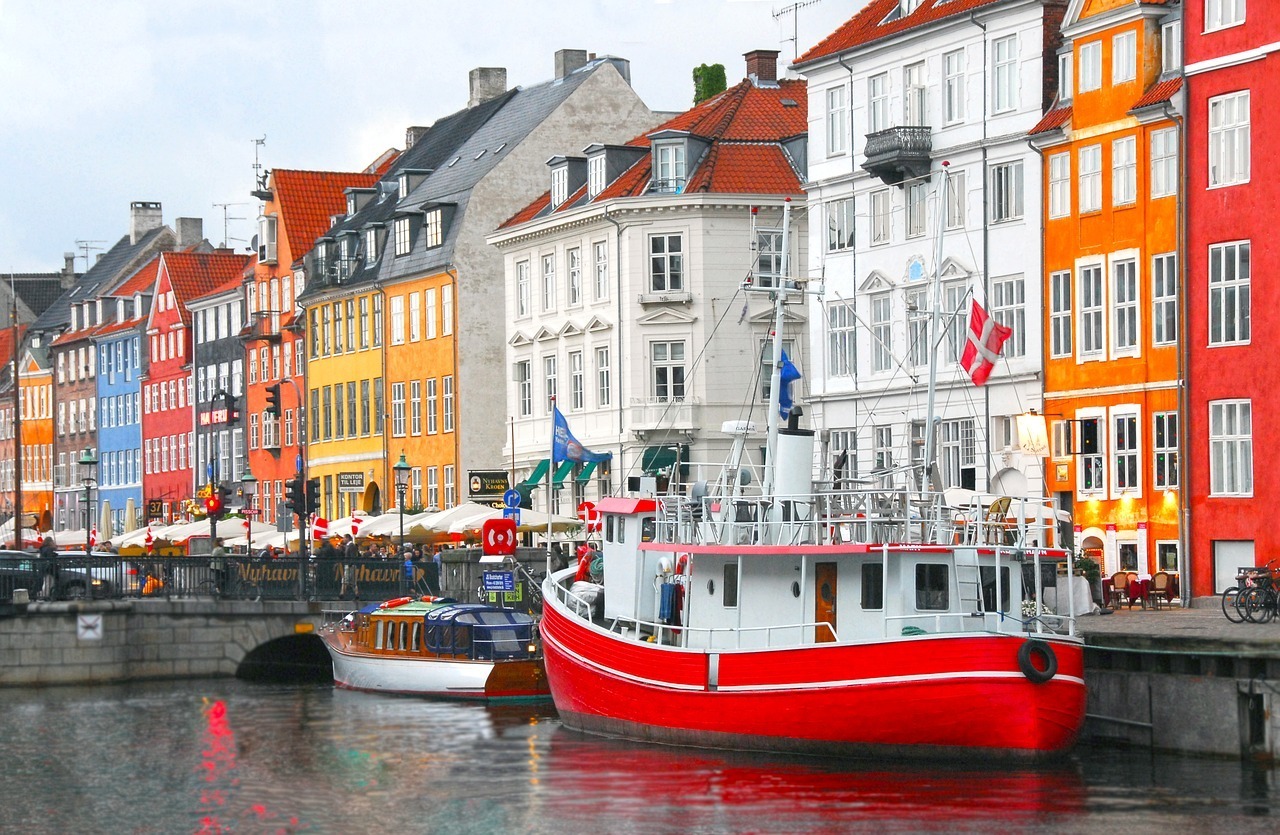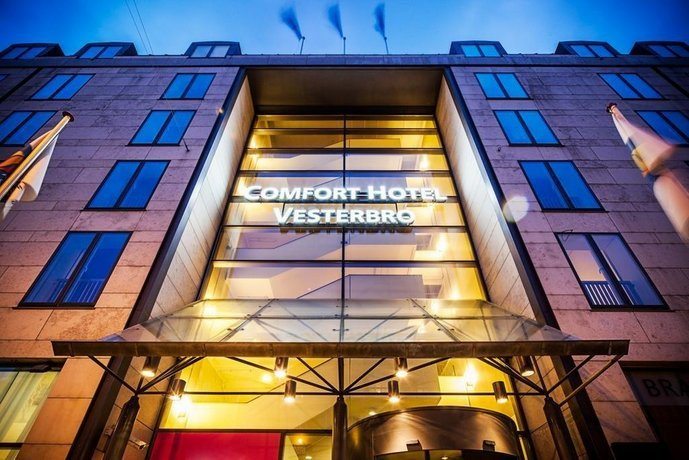 ---
Getting Around Copenhagen in 2 Days
With the Copenhagen Airport CPH being situated only 13 minutes by Metro or Train to the Central station, you can get an idea of just how easy and accessible this super efficient city is to navigate.
With the trains, metro, busses and boats are all being linked by a common ticketing system; transport in Copenhagen is easy and hassle free.
The cheapest ticket available for travelling in 2 zones will cost you around 12 DKK. But if you plan on doing lots of travelling it might be worth purchasing a 24-hour ticket. This covers all zones and will set you back a cost of around 150 DKK for an adult passenger.
Metro:

Copenhagen has a great metro system within the city. With just

two lines to worry about; you can't really get lost on this cities super easy

and efficient underground train service.

Bus:

A great option if you are staying just outside of the city

.

On my

first trip to Copenhagen I was staying in the very diverse and vibrant

district of

Nørrebro.

Taking the bus into the city each morning was the ideal

way to travel.

Bike: Finally, why not rent a bike to self-ride around the city with ease? This will allow you to see the city from a closer view and to stop by at all the destinations as you go. Renting a bicycle in Copenhagen is easy; just download the online Bike-Share App easily in order to find and pay for your Bike hire around the city.
If you're looking to book and train travel leaving Copenhagen, I'd recommend using OMIO as it's been amazing and easy to use for my travels!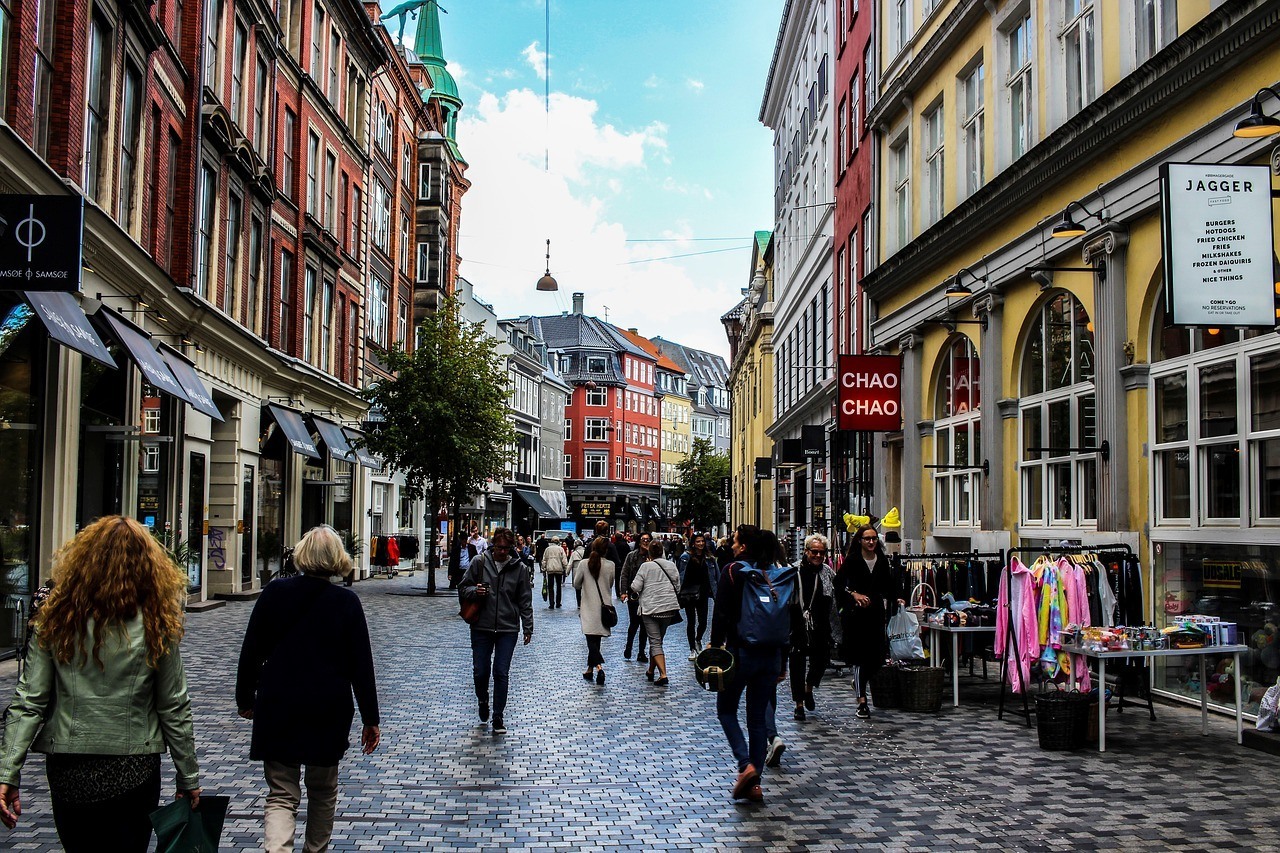 ---
What To Do in Copenhagen In Two Days
Let's just say you're going to be super busy! There's a lot to explore, so you'll want to wake up early, and hit the ground running!
Visit the Anarchist Freetown of Christiania
For me, Freetown Christiania is by far the main highlight of any trip to Copenhagen, and therefore absolutely has to top the list.
There it just something about Christiana – And I'm not sure if it's the vibrant display of street art painted every wall, the unapologetic messiness of the neighborhood or the cute little cafes where you can buy cheap homemade soup and a warm coffee on a cold Danish winters day. But in all of its scruffiness; Christiana just feels like such a real and authentic place.
Built back in 1971 by hippies on a former military base camp; Freetown Christiania itself is like a city of it's own. With an abundance of parks, galleries, alternative clothing shops and organic cafes to choose from. You definitely won't get bored wondering around this vibrant little community.

IMPORTANT Tip: Avoid taking photos down 'Pusher Street' (the street known for its cannabis and hash trade) as the locals really don't like this. However, please DO feel free to take as many photos as you like down any other streets around the area. You really don't want to miss the chance to photograph some of the colourful and impressive street art!

---
Photograph the Colourful Houses in
Probably the most iconic and photographed place in Copenhagen, Nyhavn is known for its colourful buildings, boat rides along the main harbour and the abundance of traditional Danish restaurants.
The area is always lively and is no argument the most popular place to visit in the city of Copenhagen.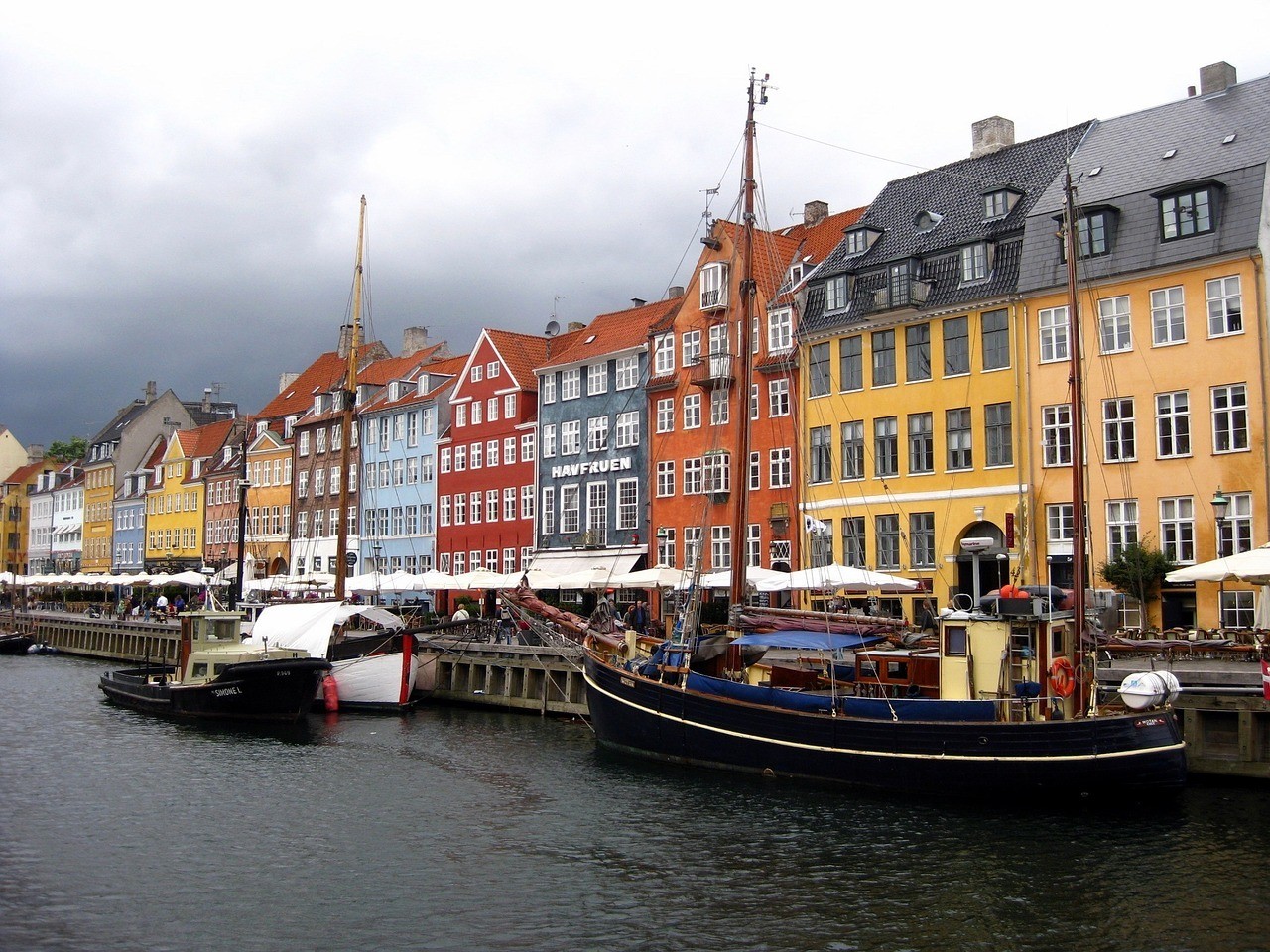 ---
Visit The Little Mermaid!
Ever since I was a child and I learned that there was a Little Mermaid statue in Copenhagen I HAD to go and visit her.
Having been around for over 100 years; she is one of the most famous tourist attractions in the city. Visiting her at least once is something that every one should do on their first trip to Copenhagen.
Copenhagen Travel Tip: Go first thing in the morning to avoid the huge crowds!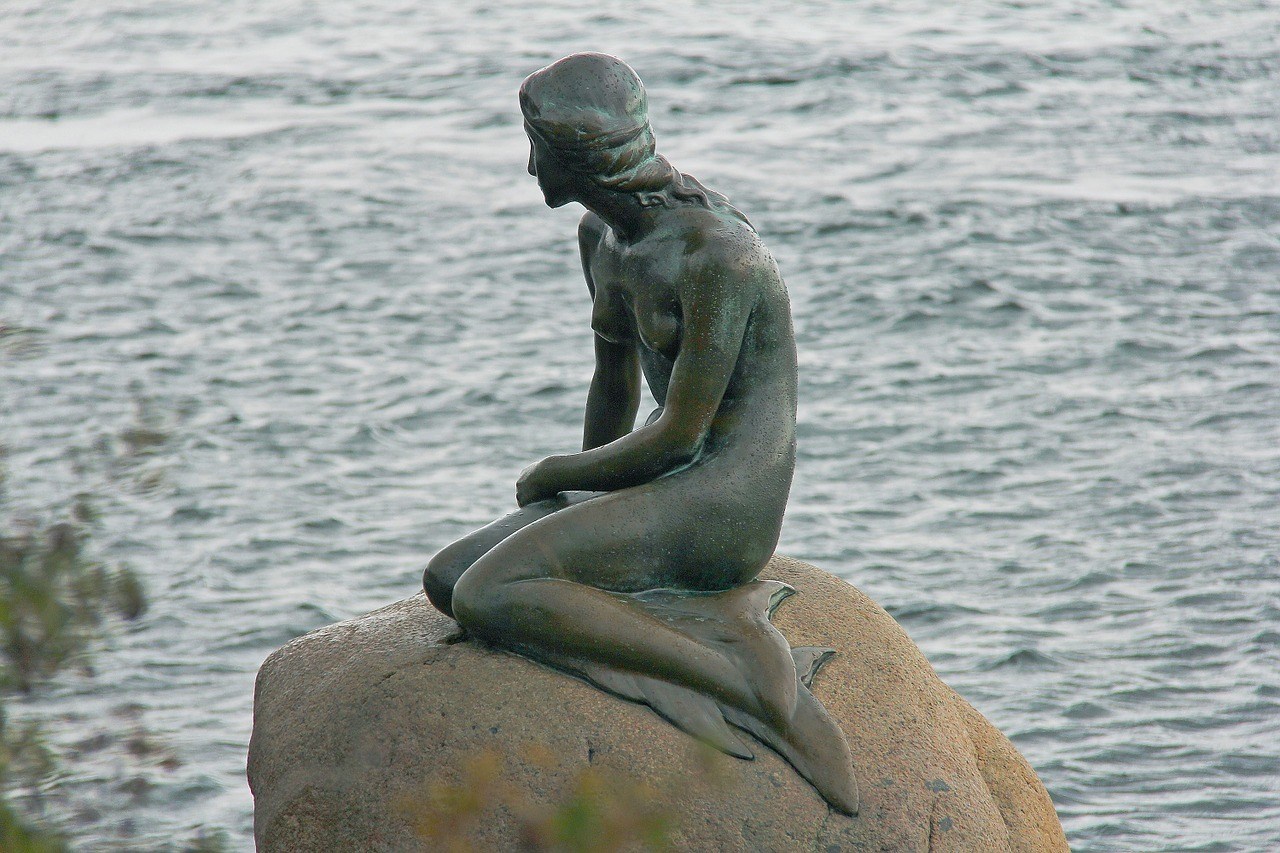 ---
Tivoli Gardens
Great for families, Tivoli gardens is a theme park and gardens all in one. The park has been standing for over 175 years and is home to one of the worlds oldest rollercoasters. You can ride bumper cars, a ferris wheel, carrousel and even watch some live dance performances!
Tivoli serves a large variety of options for food and drink, and better yet, in the winter time, it converts into a magical winter wonderland. Making a home to all of the beautiful Christmas Markets, an ice skating rink and glistening lights.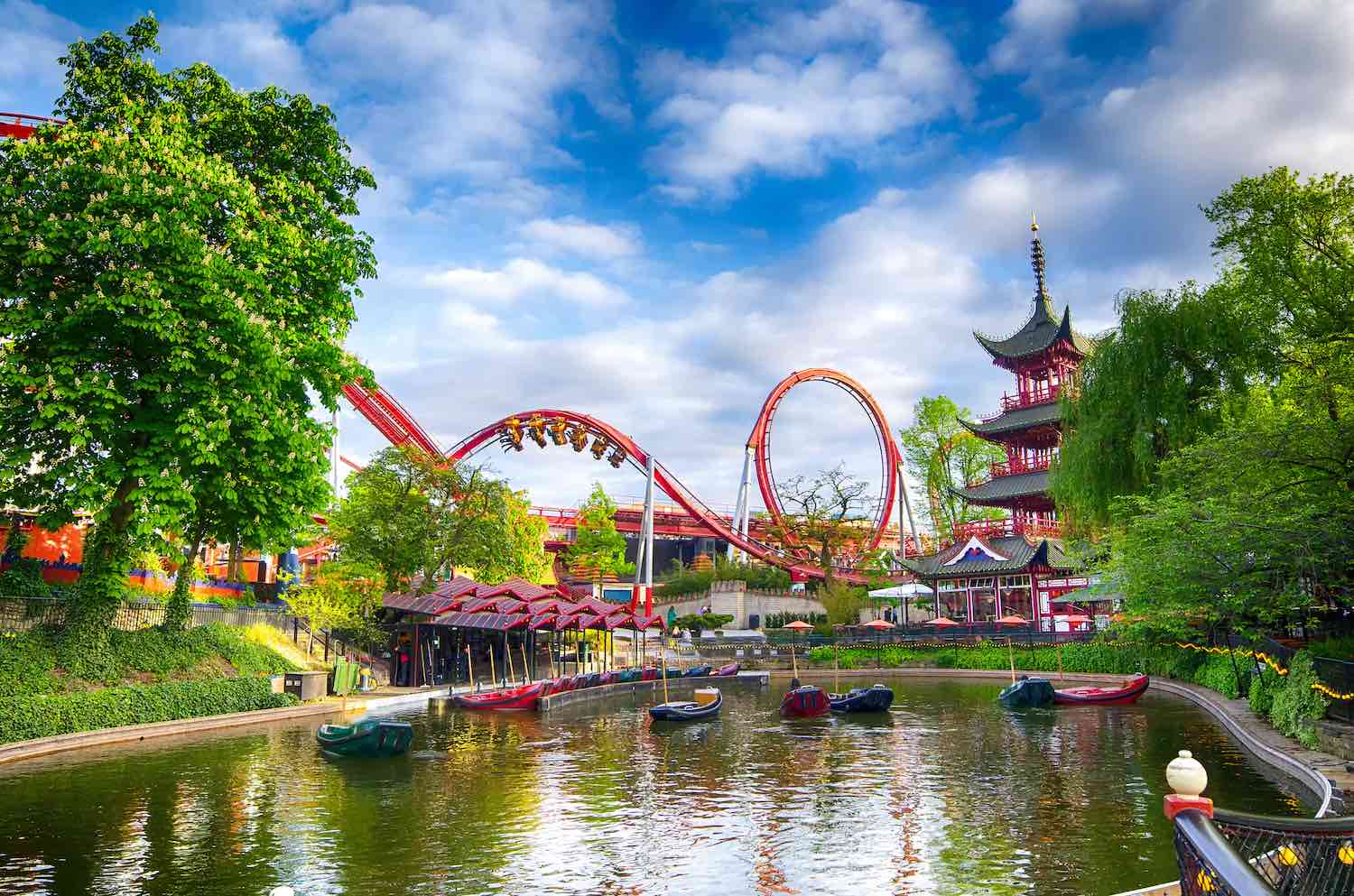 ---
Rosenborg Castle
With graceful architecture, beautiful gardens and glamorous interiors; Rosenborg Castle is not a castle you want to miss during your trip to Copenhagen.
Not only is it beautiful to look at both inside and out, but it is also home to some stunning pieces of Danish history. From a generous treasury, to crown jewels and coronation thrones, this castle will definitely impress you.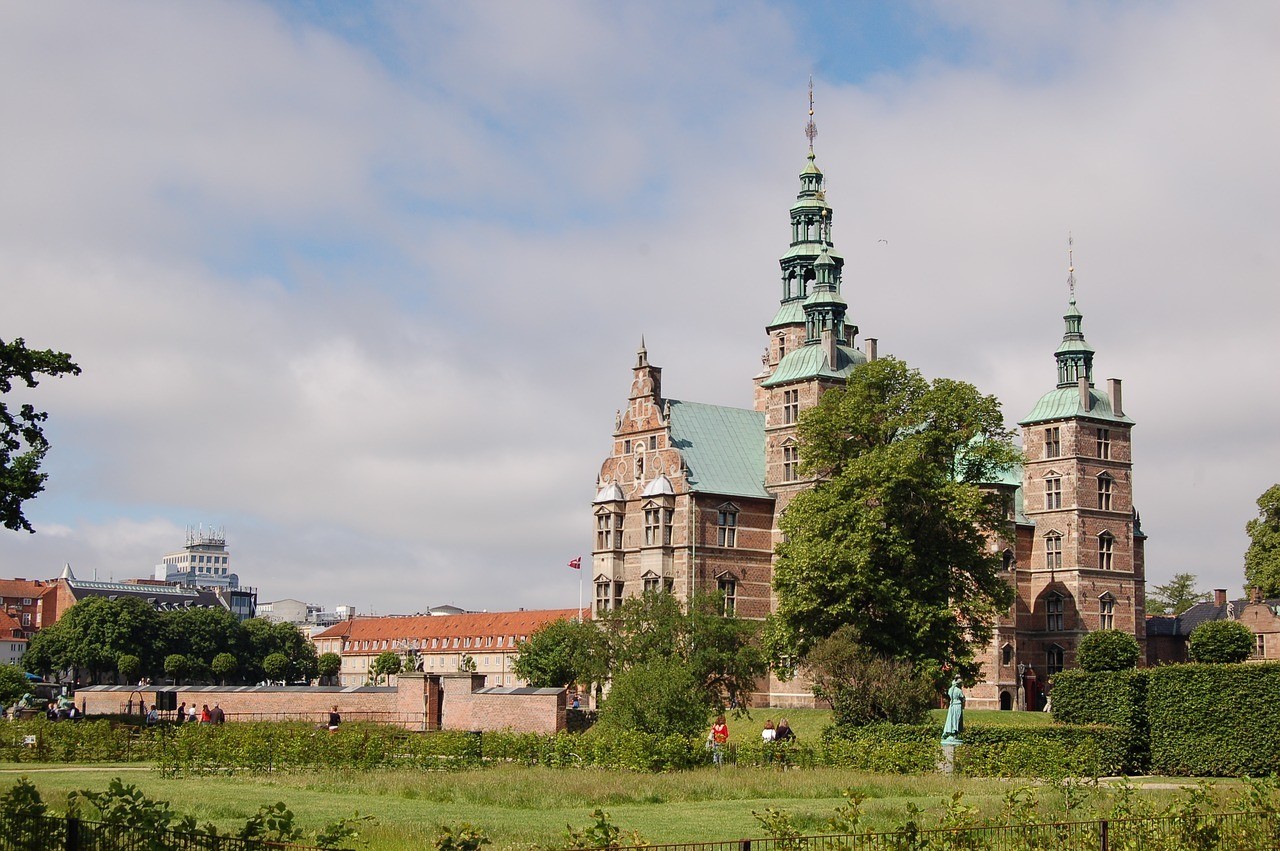 ---
Visit one of Europes biggest aquariums – Den Blå Planet
Great for families, Den Bla Planet (The Blue Planet) will keep children amused for hours.
This impressive aquarium is not only housed in an innovative building featuring over five wings that are home to many exotic animals. But it is also an education centre that teaches people about the importance of protecting our oceans and its animals. A trip to Den Bla Planet will definitely be both educational and fun.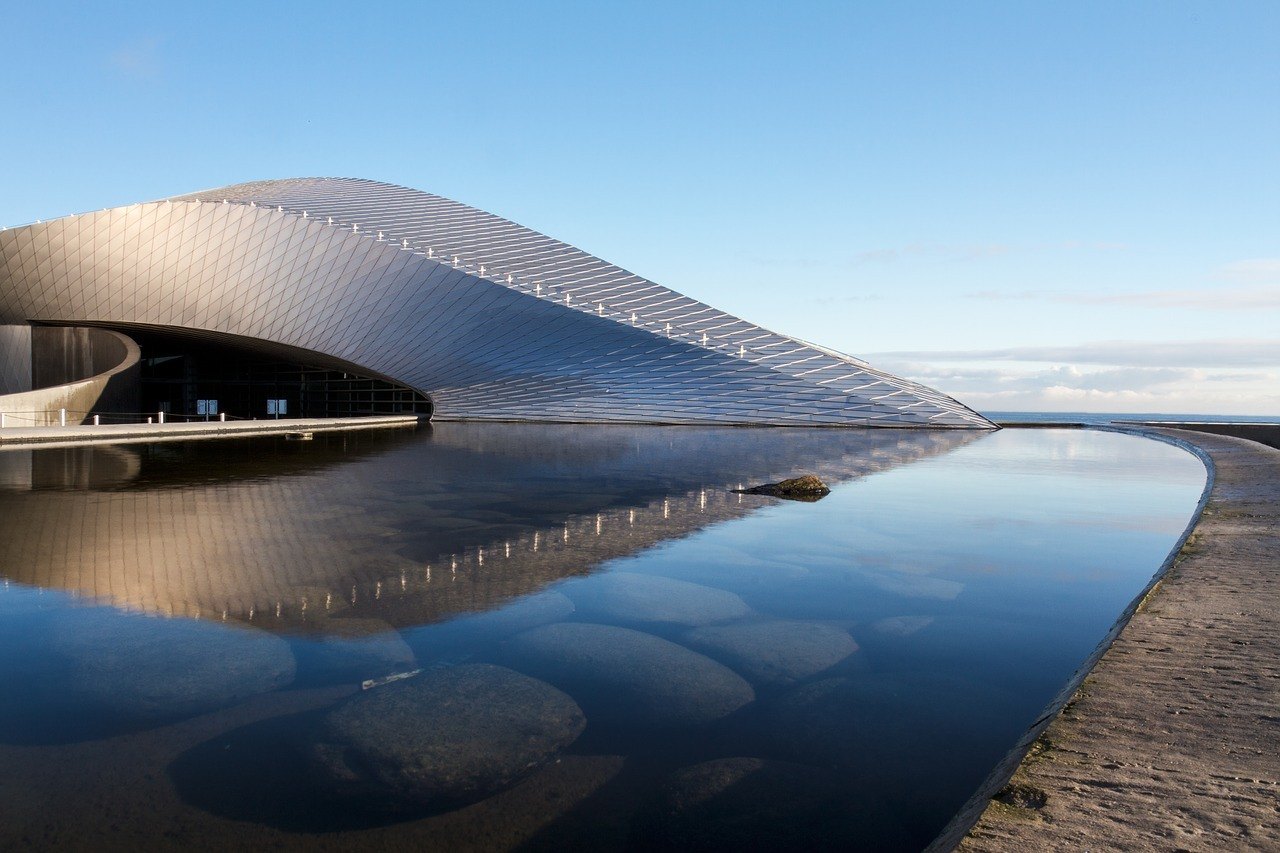 ---
Watch the Changing of the Guards Ceremony at Amalienborg Palace
The perfect spot to find elegant palace buildings and the statue of Kind Frederik V on horseback in the middle of the square. Even more popular, you can come here to watch the changing of the guards ceremony, which takes place at 12:00 daily. The ceremony starts with the Danish Royal March, which begins each morning from Rosenborg Castle and ends here at Amalienborg Palace.
Travel Tip: Get here half an hour early in order to find a good spot for pictures!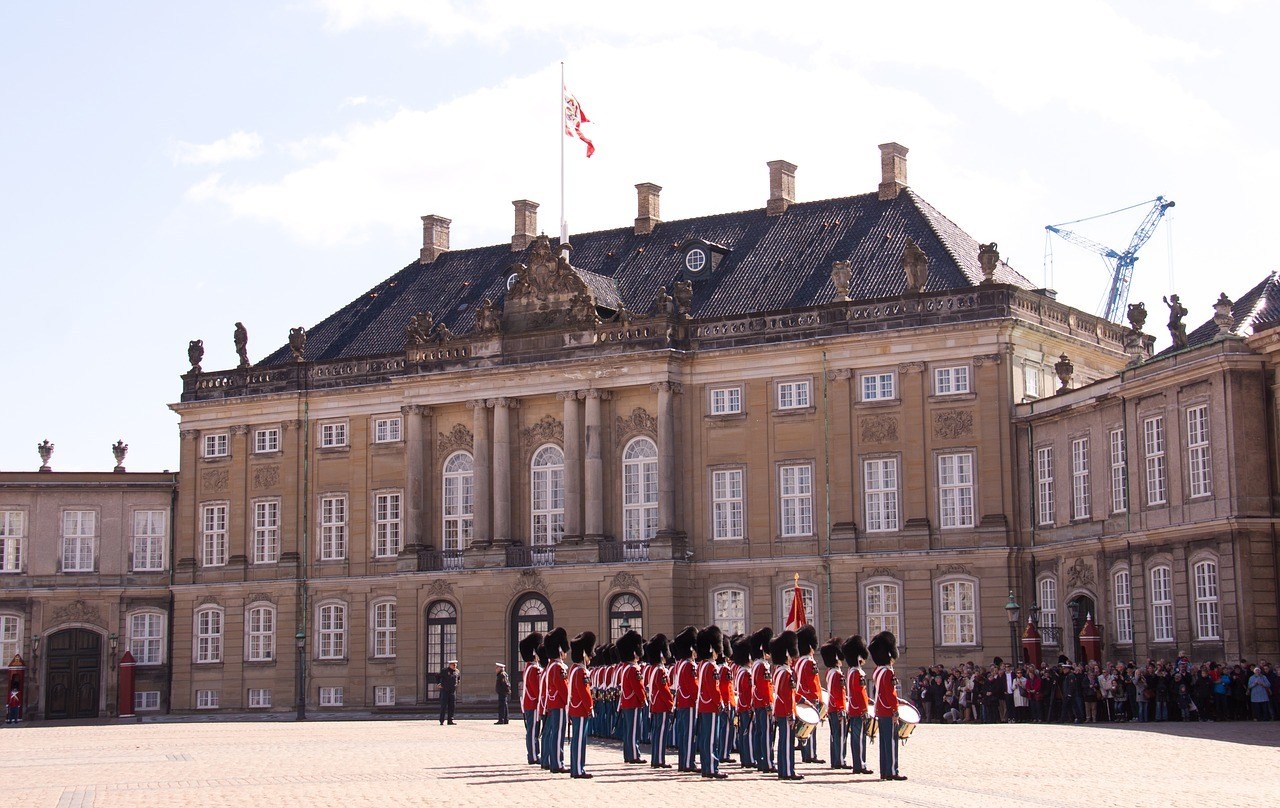 ---
Christiansborg Palace
Definitely one of the biggest landmarks within the city, Christiansborg Palace can't really be missed. Important in Copenhagen's past AND present; it hosts the current Danish parliament, the supreme court and the Prime Minsters Office.
It's worthwhile taking a tour to be able to view the beautiful great hall from inside the building. As well as taking in the gorgeous courtyard and exterior of course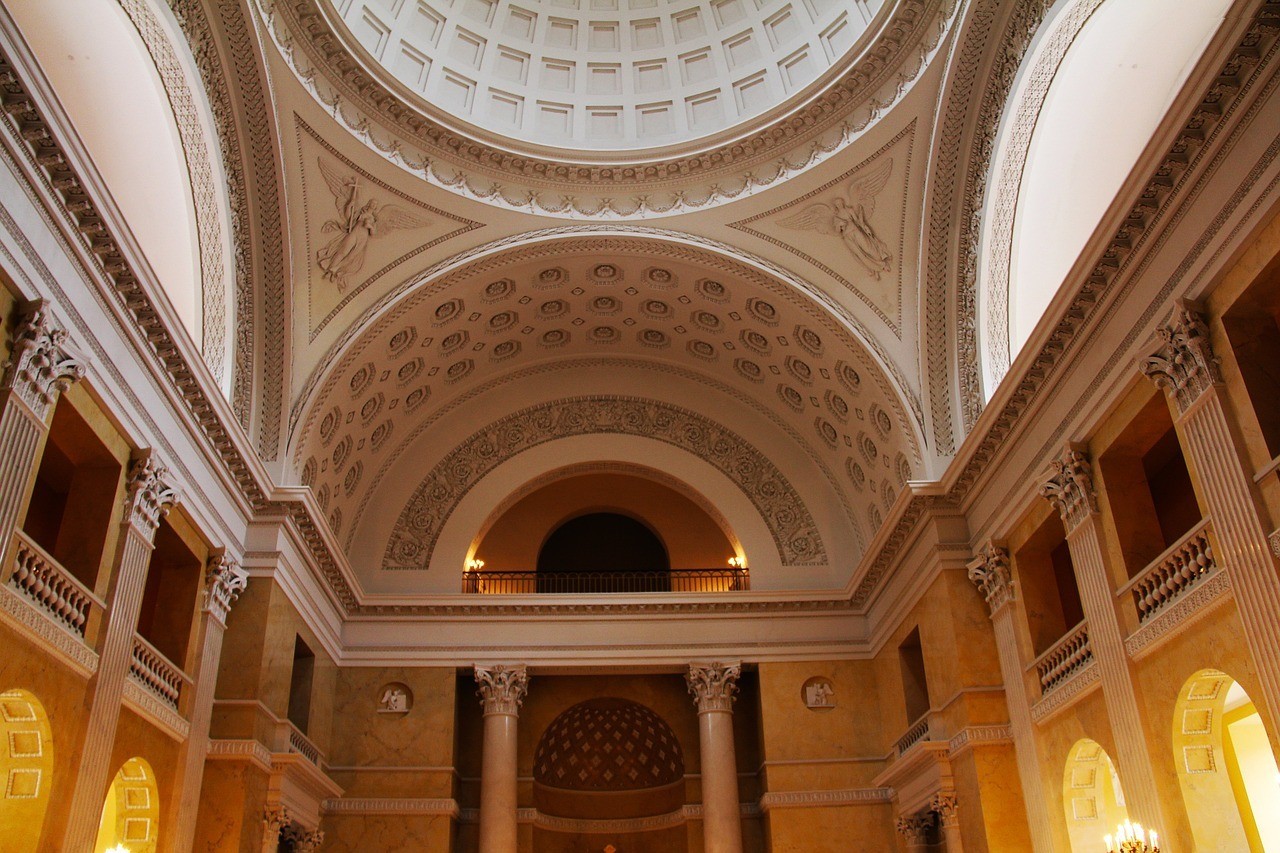 ---
Round Tower
Need some exercise? Take a climb up to the top of a 209-meter long spiral staircase. Once you reach the top of the 17th century round tower, you are rewarded with beautiful views across all of Copenhagen.
The tower also happens to be the oldest functioning observatory in Europe so is well worth the visit.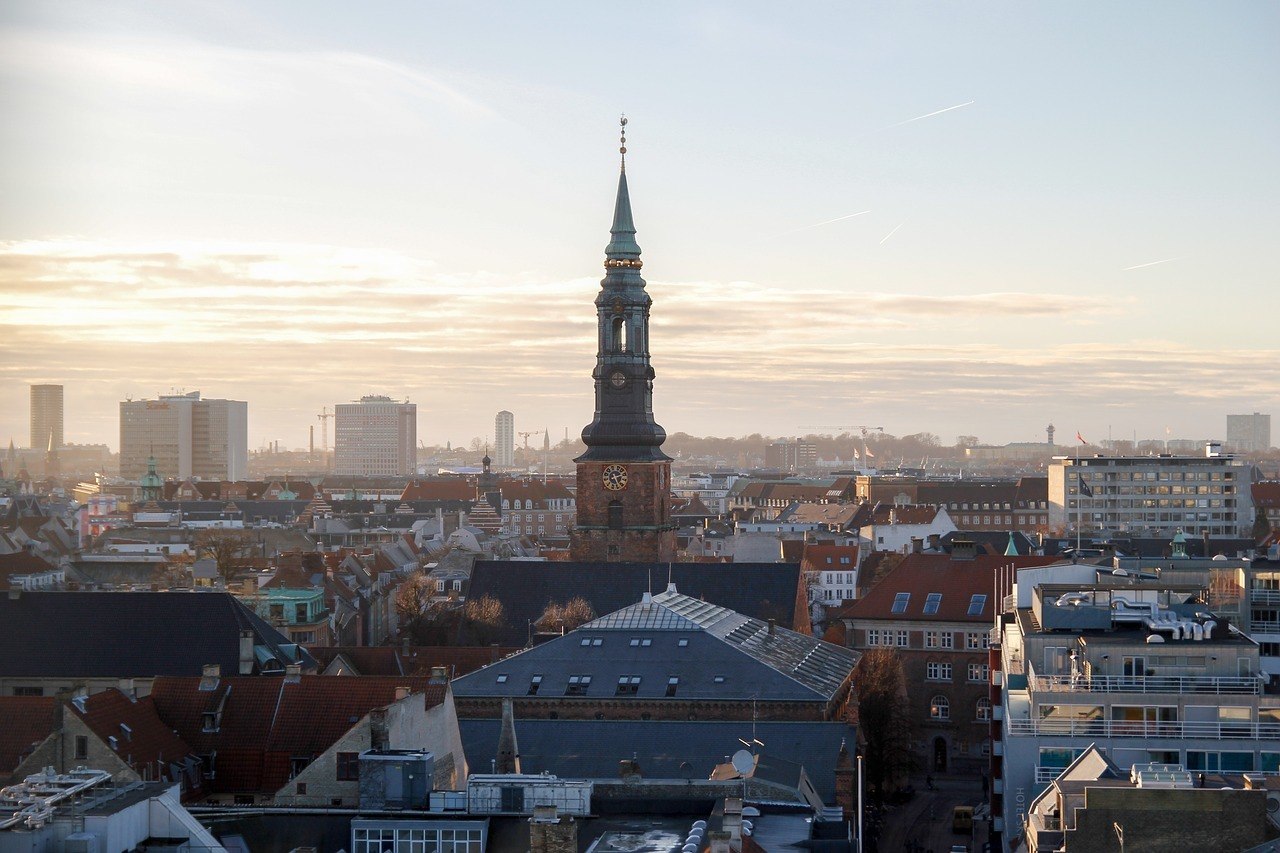 ---
Torvehallerne Market Hall
For some yummy, local and affordable food, you absolutely cannot miss a trip to the Torvehallerne Market Hall. With over 60 food stalls inside, you will absolutely have tons of options to choose from. You can find coffee, alcoholic beverages, locally baked goods, classic Danish cuisine and so much more.
I personally recommend you try smørrebrød, a Danish open-faced sandwich. Usually these are topped with cold meat, fish and other toppings, and they taste delicious!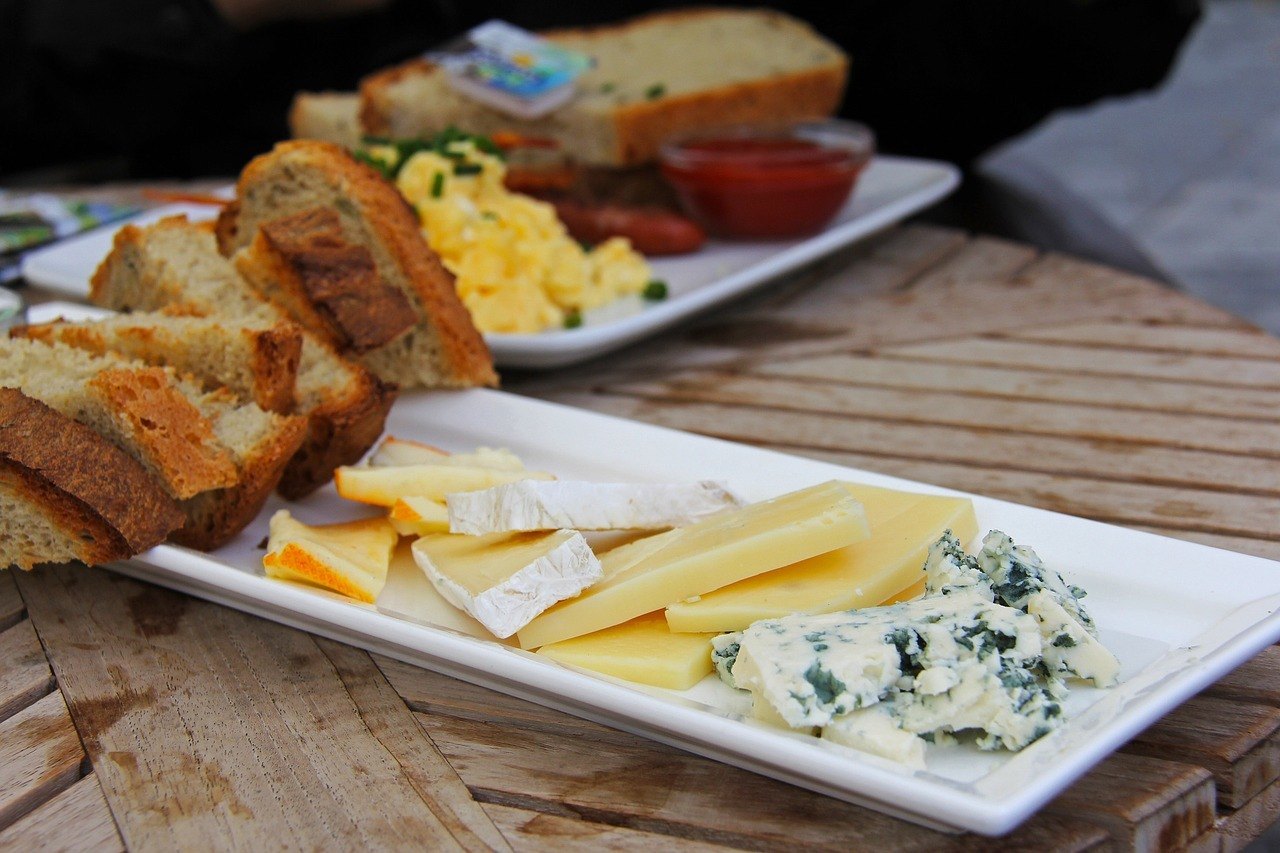 ---
Food & Drink Recommendations for 2 Days in Copenhagen
Experience a Classic Food Tour!!

The best way to experience the trendy food and restaurant scene of Copenhagen is with a food tour.

The half-day guided tours is both a walking tour and food tour in one! It covers many of the top restaurants and local eateries.

On the food tour you will be able to try lots of samples from all kinds of places; from open-faced sandwiches to cheese, wines and beers! You'll get the chance to learn a lot about the local produce sourced in the area and with all of the samples provided you will be full until dinner time.

Try smørrebrød at Aamanns 1921!

This was my favourite restaurant in Copenhagen for trying out the world-famous Danish dish, smørrebrød. The owner, Adam Aamann is famously known as the smørrebrød king due to his delicious and interesting ingredient combinations. Definitely well worth a visit if you want a traditional Danish meal in a more modern setting.



Höst!

This place just looks amazing, utilizes seasonally local produce and serves high quality Nordic cuisine at a very affordable price. With a real homely feel that absolutely screams Hygge, there are thick wooden walls, pale sheepskin rugs and it has a super modern vibe. Höst is the perfect place to spend your evening in Copengahen.



Copenhagen Coffee Lab!

My favorite coffee shop in Copenhagen. From Danish owners, incredibly friendly staff and a great selection of high-quality coffee. This is the perfect place to start your day with ordering some tasty food from their breakfast menu.

Or if it's a cold winters day, you can always order yourself a light lunch accompanied with a delicious hot chocolate!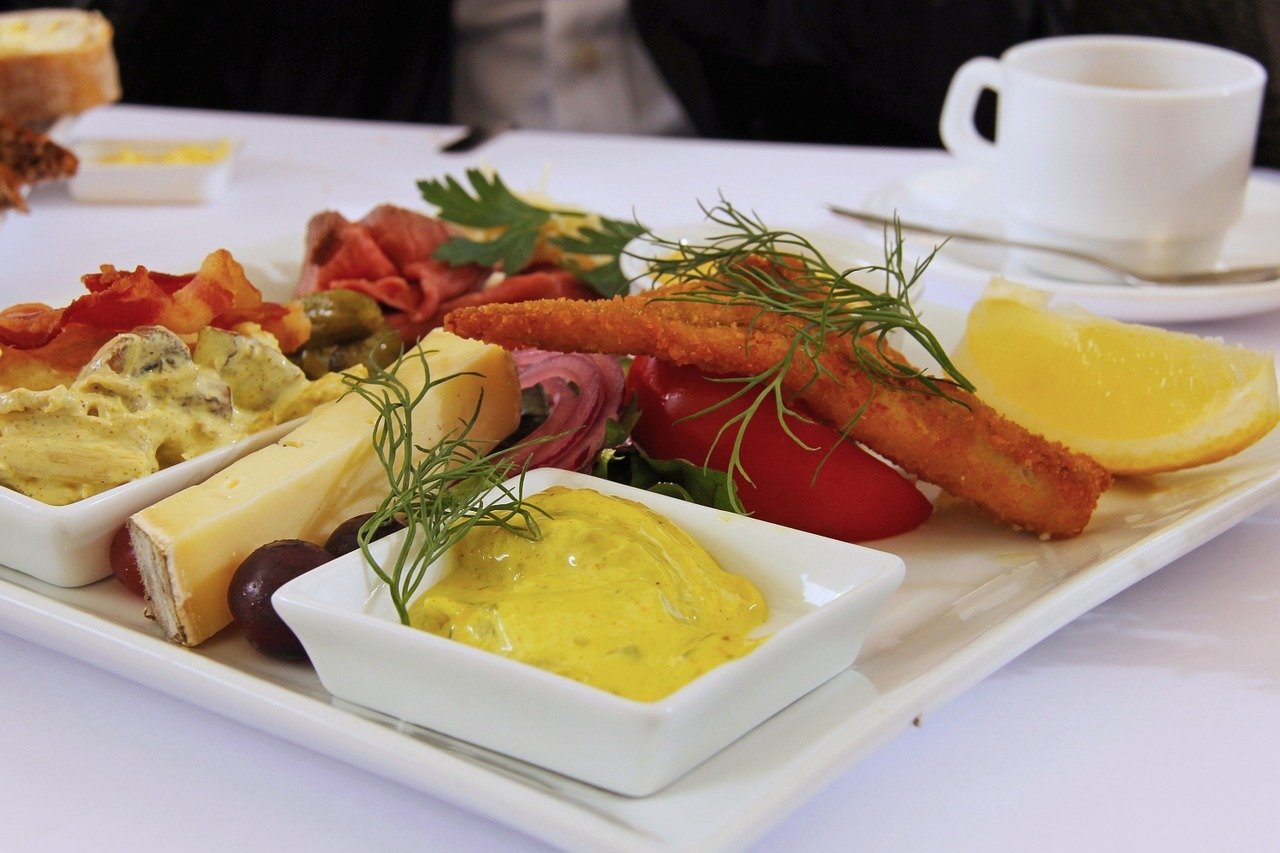 ---
Nightlife for 48 Hours in Copenhagen
While Copenhagen might not be as popular for nightlife like destinations like Barcelona or Berlin, it still has a pretty decent selection of bars and clubs. Here are our top picks for what to check out if you have 2 days in Copenhagen!
Blågårdsgade – Best area to hang out in the evening.

Filled with tons of chilled out bars, live music venues and a vibrant local atmosphere. This area is perfect, regardless of whether you want a wild party or prefer a chilled out drink with a couple of friends.

This place just feels local, warm and is always buzzing with people.

Culture Box – Best for Electronic Music.

Ranked 13th at

inthemix's

list of 20 of the world's best small clubs and having also hosted several internationally known music artists; this place knows how to throw a party.

Actually considered one of the best electronic music venues in the whole of Europe, Culture Box is definitely not a place to miss. Check the Culture Box Upcoming events to see if any particular DJ is playing soon!
Party in Real Nordic Temperatures at Reflections Ice Bar.

You can't visit Scandinavia without feeling freezing cold at least once! And what better way than while drinking a cocktail in an ice bar?

The interior of this place is carefully sculpted in ice to look both eye catching and unique. Accompanied by flashing disco lights, good drinks (served in actual ice!) and loud music. Reflections Ice Bar is always jam packed with the best crowd of locals and travellers, so you are bound to have a brilliant experience.

Still not convinced? The entrance fee also includes a free cocktail and shot. Yep, thought so. :P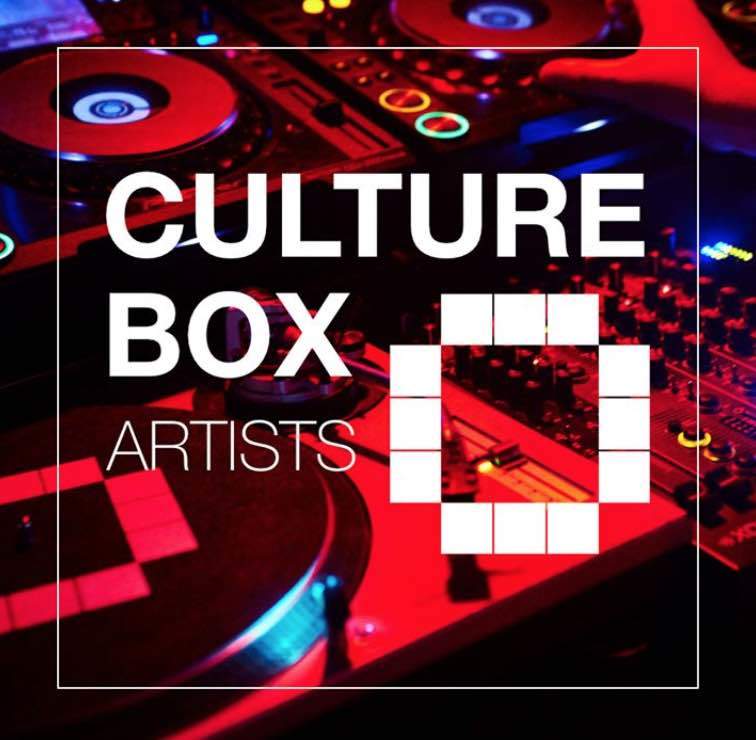 ---
Copenhagen Travel Tips
Don't miss out on one of Copenhagen's Free Walking Tours.

See the city on foot like a local with the wide variety of free walking tours available within the city, including tours of Christiania.

Get the chance to learn more about the city and don't forget to ask your experienced guide all of your most curious questions.

For discounts get the Copenhagen Card.

Ideal if you are planning to visit many of the famous sights around the city. This card will cost you 380 DKK for 24 hours and 635 DKK for 75 hours.

It gives you access to over 70 museums, free public transport and discounts at a variety of restaurants and shops too.

Some places close on Mondays!

In Copenhagen it is good to bare in mind that many of the famous museums, restaurants and attractions close on Mondays. Don't worry though; there still is a lot to do and see on a Monday! But it's definitely best to look on the attractions websites just to be sure before you make your Monday plans.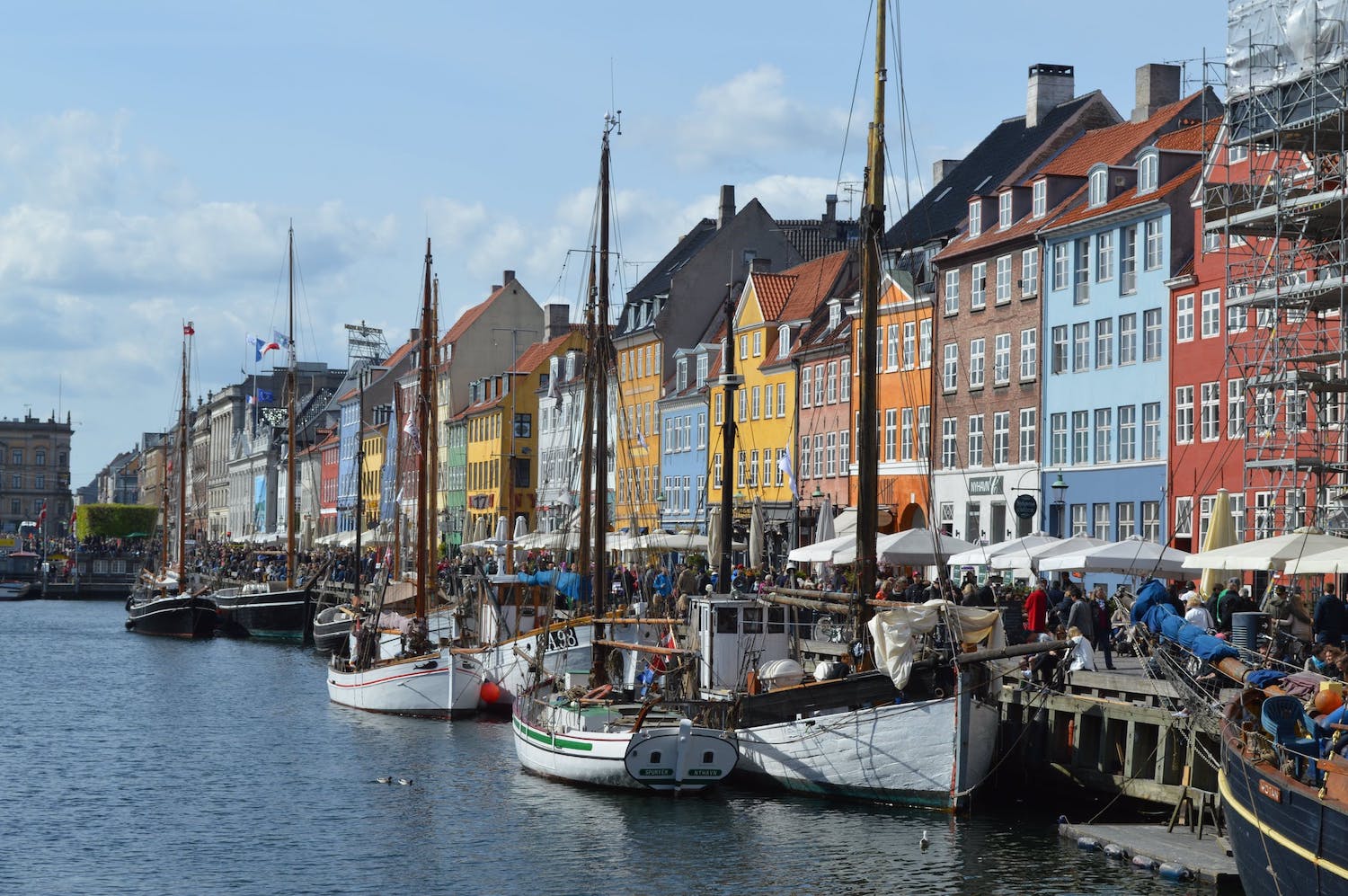 ---
Missing anything from this 2 Days in Copenhagen Itinerary?
If you've been to Copenhagen recently and think I need to add anything specific to my 2-day itinerary, please do reach out to me and let me know! I love keeping my articles up to date with helpful and fun information!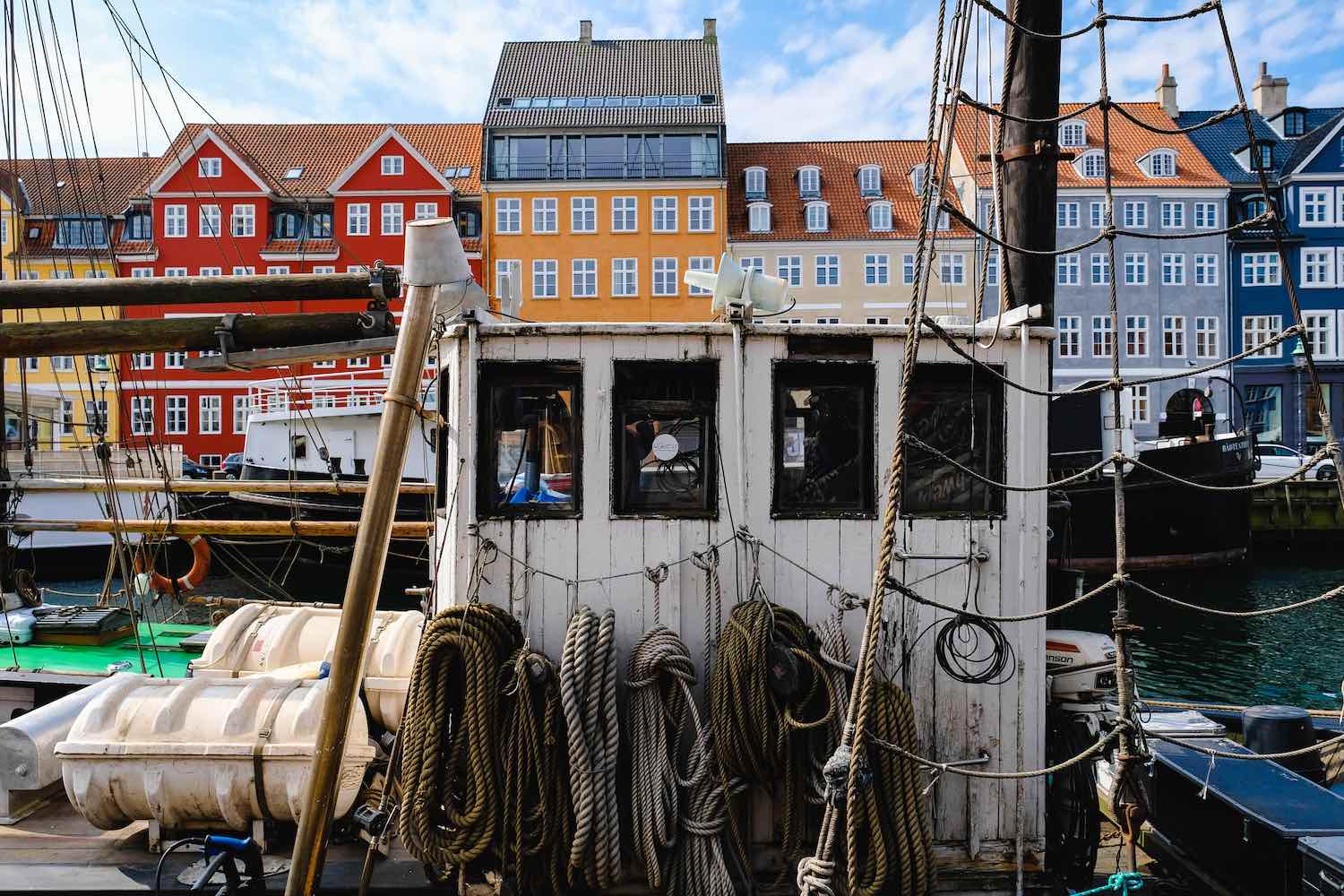 ---
Planning a trip to Denmark & Europe…?
My website is filled with helpful travel articles, itineraries, things to do, and destination guides! Check out a few of my favorite articles below, and start planning your next weekend trip, backpacking adventure, or luxury vacation!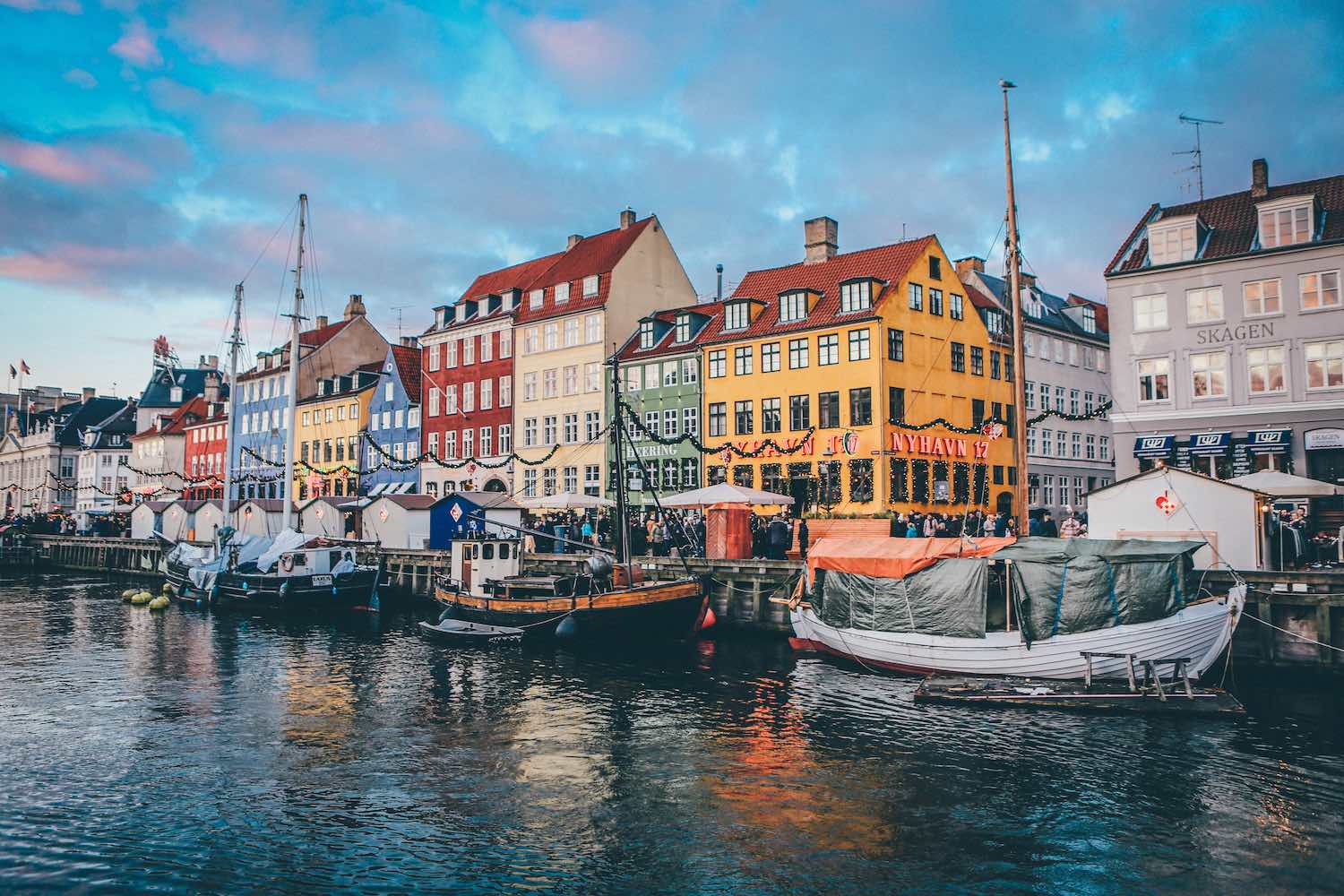 ---
Thanks for reading my Copenhagen Itinerary!!
Share this 2 Days in Copenhagen article with your travel squad!
https://www.jonesaroundtheworld.com/wp-content/uploads/2019/07/2-days-in-copenhagen-itinerary.jpg
853
1280
Dave
https://www.jonesaroundtheworld.com/wp-content/uploads/2017/03/logotry-1-1-300x106.png
Dave
2019-07-16 05:22:58
2023-09-11 17:09:17
2 Days in Copenhagen | How to Spend 48 Hours Exploring Copenhagen