Flashpacking Finland | My Bucket-List Crushing Adventure in the Arctic Circle
When's the last time you went on a trip that completely blew your mind…?  
So much in fact, that it practically changed your life…
A trip that made you reevaluate your existence, your priorities, what's important to you. A trip that shook you to your core. A trip filled to the brim with activities you've been dreaming of for decades.  Things that typically only exist in fairy tales or children's books – so when you find yourself actually doing them, you can't believe your own eyes! Your inner child is awoken, and in a way, so is a bit of the innocence and magic you lost along the way. You believe a little again.   
Well, I just had that trip, and I still am absolutely buzzing from this bucket-list crushing adventure with Flashpack.  
Ladies and gentleman, come away with me to the Arctic Circle!!
#NoMoreNotYets
Because it's time to STOP SAYING NOT YET….
A Wondrous Winter Wonderland
From the minute I arrived at Kittila Airport in Northern Finland, I was in a complete state of awe.
Maybe it's because I'm a Californian, or that I haven't visited a winter destination in such a long time, but I was simply BLOWN AWAY by all the snow and trees every direction I looked. The 45 minute drive from the airport to the Torassieppi Reindeer Farm and Cottages (where I stayed for four nights) was simply stunning.
The entire Lapland region is essentially a giant forest, and there's something so majestic and serene looking at all the trees just blanketed by a canopy of snow.  
"Welcome to N-A-R-N-I-A", I thought to myself. One of my favorite books growing up was the famous The Lion, The Witch, and the Wardrobe by visionary C.S Lewis, and this was my first time in my life that really felt like I was in this fictitious world of perpetual winter.
The four days I spent exploring the Torassiepi area felt surreal.  Everything from the refreshingly clean, pure forest air, golden sunlight setting on the snow and the picture perfect scenery was incredible.  
I initially thought I was visiting Finland to accomplish one or two of my #NotYets with Flashpack.
But the truth is…
Just visiting this part of the world during winter is a bucket list experience of its very own.  
The first day of the tour is geared towards your arrival orientation and an opportunity to explore the area. The first official Flashpack group activity was the "Aurora Campfire".
Even though we had a sadly overcast evening, and there was NO chance of seeing the Northern Lights…it was still a really fun evening (and a great beginning to the trip).
Our fearless Flashpack guide, Christina, taught us a thing or two about wilderness survival – chopping wood, and basic fire-starting essentials.  We also enjoyed some traditional hot juice (a staple for staying warm in Lapland), and roasted some marshmallows. A campfire essential.
We went for a quick walk onto the lake, and Christina showed us the best place to go at night to marvel at the Northern Lights (if they happened to show up during our quick trip…)
"On Dasher, on Dancer, on Prancer and Vixen
On Comet, on Cupid, on Donner and Blitzen!
To be honest, I didn't even know a ride like this was actually possible anywhere in the world until I found out about this Flashpack tour! When I hopped on board that sleigh ride, it basically made my childhood fantasies come true.
Anyone else grow up watching "Santa Claus" with Tim Allen…?  That sums up my knowledge (until now) of reindeer.
In short, the sleigh ride was one even Santa would be envious of.  Watching these beautiful animals run through a completely white forest was unbelievably cool, and it really set the tone for the rest of the trip.
The Finnish Sauna / Arctic Spa Experience
Did you know that there are an estimated two million saunas in Finland!?  For a population of only 5.3 million people, that really does make a bold statement about the culture up there.
The Finns love to sweat, and I easily could have spent all day relaxing at the stunning Arctic Spa I was lucky enough to visit. When we arrived, the sun was slowly setting beneath the horizon of a frozen lake, and the lighting was utterly gorgeous.   
Our Flashpack crew quickly made our way to the changing rooms, swapped our thermal underwear for bathing suits, and made our way to the jacuzzi.  We spent a few hours hopping between the steam room to summoning the courage to take an ice plunge, and then chatting about our respective lives in the jacuzzi.
Twilight Snowmobile Northern Lights Safari
Have you ever driven a snowmobile before…?
Well, Finland is probably one of the coolest places to try it out!  This was my first ever time driving this beast of a machine, and it was a riveting experience to cruise the snowmobile tracks around the Torassieppi region, searching for the majestic Aurora Borealis.  
10-15 minutes into the safari, the fleet of snowmobiles in front of me started to wave their arms to their side, signalling we'd be making a stop. As my snowmobile came to a halt, I turn my head around, and BOOM – I saw them…  
The Northern Lights! WOW ! THERE THEY ARE!
I couldn't believe it! The past two nights had been so cloudy that I was starting to lose hope…
I quickly grabbed my camera, set it on top of my backpack (as I didn't have my tripod with me), and proceeded to take a couple of photos during our too-brief pitstop.  
As I sat on the ground and stayed as still as possible for 30 seconds (long exposure photography is a must for the Northern Lights), my mind was truly blown by this ethereal phenomenon.
We continued our snowmobile safari for another 30-45 minutes, and braced ourselves against the freezing temperatures as we zipped through picturesque trails, around snowy bends, through tunnels and across frozen lakes.
Mesmerized By the Northern Lights
Better to see something once than to hear about it a thousand times.
At the end of the day, all I can really say about my experience with the elusive Northern Lights is that it really was a dream come true. Not many people get to see them in their lifetime, and The Northern Lights are something you must see with your own eyes. Gazing up at the colorful beams of light will fill you up with amazing cosmic energy. It's just magical.
I stayed out until 4AM (in -30 degree weather) taking photos, and I've never been colder in my entire life. But – it was worth every second of it.  This was a photographer's playground and I wasn't going to miss a minute of it for the world.
Sunrise Husky Sledding Safari
This is, without a doubt, one of the coolest experiences I've had in all my days as a travel blogger!
As we approached the husky farm, you could hear nothing but the howls of dozens of dogs excited for the work ahead of them.  We were told that because the huskies knew they'd be going out for a run, we'd have to get onto our sleds rather quickly (and save the petting, playing and photographing for after the safari). They were as keen as we were!
Before I knew it, we were blazing through a frozen, snow-covered forest, and were picking up massive fast speeds while being pulled by these beautiful Siberian pups. After quickly curving around a few bends, we arrived at the frozen Lake Torassieppi and began dashing across it.  
To my left, the sun was just beginning to peek through the tops of the trees, and this provided the most heavenly pink lighting I've ever bore witness to. Combine that with the whipping of freezing Finnish air lashing my face – and being pulled by these athletic, agile and super happy dogs – it was certainly a moment in time I'll never forget.
We continued our husky safari for an impressive nine-kilometer journey, and switched halfway with our designated partner. This way, we both got the chance to drive the sled, and sit down in it.
It's only February, but I already know this was one of the best things I'll have the chance to do all year. Guaranteed.
Next up on the itinerary was a quick cross-country skiing lesson (another first for me on this trip)!  It's a bit more complicated than it looks, but really is just a fun way of gliding on the snow. There were some really well-maintained tracks near our cabins, and the route it takes you on is so scenic you nearly forget you're just a few meters away from the main road.  
I called it quits a bit early to head back to my cabin, charge up my gear and take the drone for a quick sunset flight while the lighting was still there for the taking.
Igloo Hotel Bar, Hot Chocolate
&

Beers
The last Flashpack activity was an easy one, but definitely a crowd favorite…indulging in some warm cocktails at the ICE BAR.      
The hot chocolate with peppermint liqueur really hit the spot, and gave me the necessary sugary energy to spend another evening photographing the Northern Lights!  
Aurora Dome Dreamin'
&

Cozy Snowy Cabins
Located in the Pallas-Yllas National Park, the Torassieppi Village & Reindeer Farm is officially one of my favorite places I've stayed at in my entire lifetime of travelling. Since I decided to fly up a day earlier than the tour began, I had four unforgettable nights to revel in this Narnia-like winter paradise.
The cabins, although a bit on the basic side, were super charming, comfortable, and (most importantly) warm.  I loved how there was an entrance area to keep your boots and hang up your rental gear, as well as several heaters where I found myself placing my scarf, gloves, and socks several times to warm up quickly before heading out on the next adventure!  I also enjoyed how my cabin felt like my own mini apartment, as it came equipped with a small kitchen area, a water heater, coffee and tea. Frequently drinking warm beverages is essential to basic survival up in these parts!
Now, staying in the Aurora Dome is an adventure all of its own, but it does come at a heavy cost!  I stayed in one on the first night of the tour. Unfortunately the sky was completely overcast, but I did still love the experience. The bed is luxurious (something I forgot that I missed so much) and the dome is elegantly designed. I thoroughly enjoyed placing logs into the bedside logfire, channeling Mr Tumnus the faun escaping those frigid Narnia days in his cosy little cave.
Arctic Circle Golden Days, Sunrises
&

Sunsets
"In photography, the "golden hour" is the time right after sunrise or right before sunset in which sunlight is warmer and softer — a look that's valued by landscape and portrait photographers. If an hour isn't enough time for you to get your fill of the special lighting, you might want to visit the Arctic Circle, where you can enjoy "golden days" – Peta Pixel
The photography opportunities is one of the main reasons this trip feel so magical for me. The lighting is seriously out of this world, something snap-happy visitors just can't pass up. It is difficult to explain without seeing it for yourself, but it really does make this place feel so unique.  The way the light shines through the snowy trees, casting a pinkish hue makes you feel like you're not on planet Earth anymore.
And that's fine by me if this is what it looks like.
Start Planning Your Winter Adventure
This is actually one of Flashpack's most popular tours, and trips sell-out every weekend.  So I'd recommend booking well in advance (snag a spot during a sale), and that'll help save some money on airfare as well.  
You'll need to book return flights to Kittilä Airport (KTT).  Most flights will have a connection via London or Helsinki.  I flew all the way from Indonesia, and found pretty affordable flights using Skyscanner!
Tours operate Thursday – Sunday between November – April.  Northern Lights visibility not guaranteed.  
Finland Digital Detox Adventure Tour
Price: 1,399 GBP (1,828 U.S.D)
What's Included:  All activities, from snowmobiles to cross-country skiing, included. 3 nights based on sharing twin rooms in a lakeside location 3 breakfasts, 2 lunches, 3 dinners.  All internal transport between destinations included.
ALSO –  Massively warm winter jumpsuit, gloves, heavy duty boots, balaclava, and wool socks rentals are all complimentary for guests of the Torassieppi Reindeer Farm & Cottages.  So you actually don't need to freak out all that much about being prepared for the freezing winter temperatures.   Just make sure you've got some thermal underwear, wool scarf, gloves, and lots of layers.
I flew all the way from Bali, and was super nervous about surviving the cold – but it actually wasn't that bad at all!! 
---
Miscellaneous Thoughts
One of the aspects of this tour that I didn't mention too much in this article is the food, which is odd – because it really was outstanding!  From trying local delicacies like reindeer and moose, to a tasty breakfast buffet – I was extremely satisfied with the food provided by the Torassieppi Cottage crew.
The trip is all-inclusive – you actually don't even need to spend a dime the entire trip once you've landed in KT, except if you want to buy some alcohol (which most people do, lol).
Handwarmers are for sale at reception for 2.50 euro, and they can be life-savers!!
And lastly, full disclosure – I edit my photos to bring out colors, contrast, highlights, etc.  Seeing the Northern Lights with your own two eyes is a truly epic experience, but it doesn't quite look like the photos you've seen in this post, lol.
Thanks so much for reading!
If you have any questions about this Flashpack tour, feel free to shoot me an email or send me a DM on social media, and I'll be sure to respond ASAP.
This was honestly one of the most jaw-dropping destinations I've been to, and one of the most memorable experiences in my life!!  I'm now back home in California, but will definitely be heading back next winter for some more wonderland action!!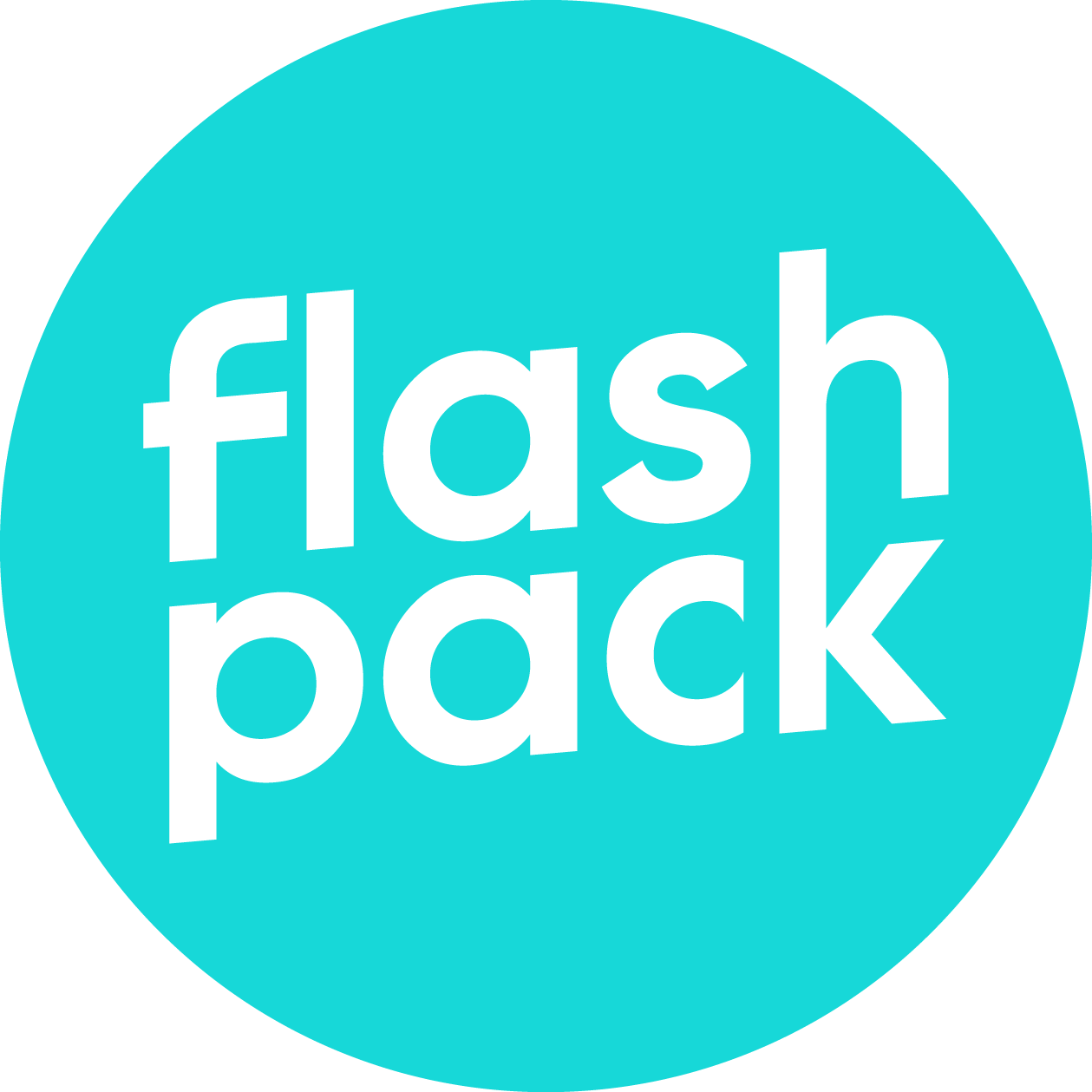 This post was written as a part of a collaboration with Flashback  – but please rest assured that all opinions are honest and my own.  
Follow my adventures around the world on