Planning on spending two days in Berlin? Well, look no further, as I have just put together this two-day itinerary, which includes everything you need to know to make your trip to Berlin perfect! As a city with such a complex history, lots of character and as the Capital and largest city in Germany; Berlin definitely has a lot to offer visitors!
I have personally visited Berlin on four different occasions now, simply because it always leaves such an impression on me. I keep wanting to return to see more and I have never had a problem with finding new and exciting things to do and see in this incredibly diverse city. As well, it has some of the wildest and raucous nightlife in all of Europe, so that definitely helps! ;-)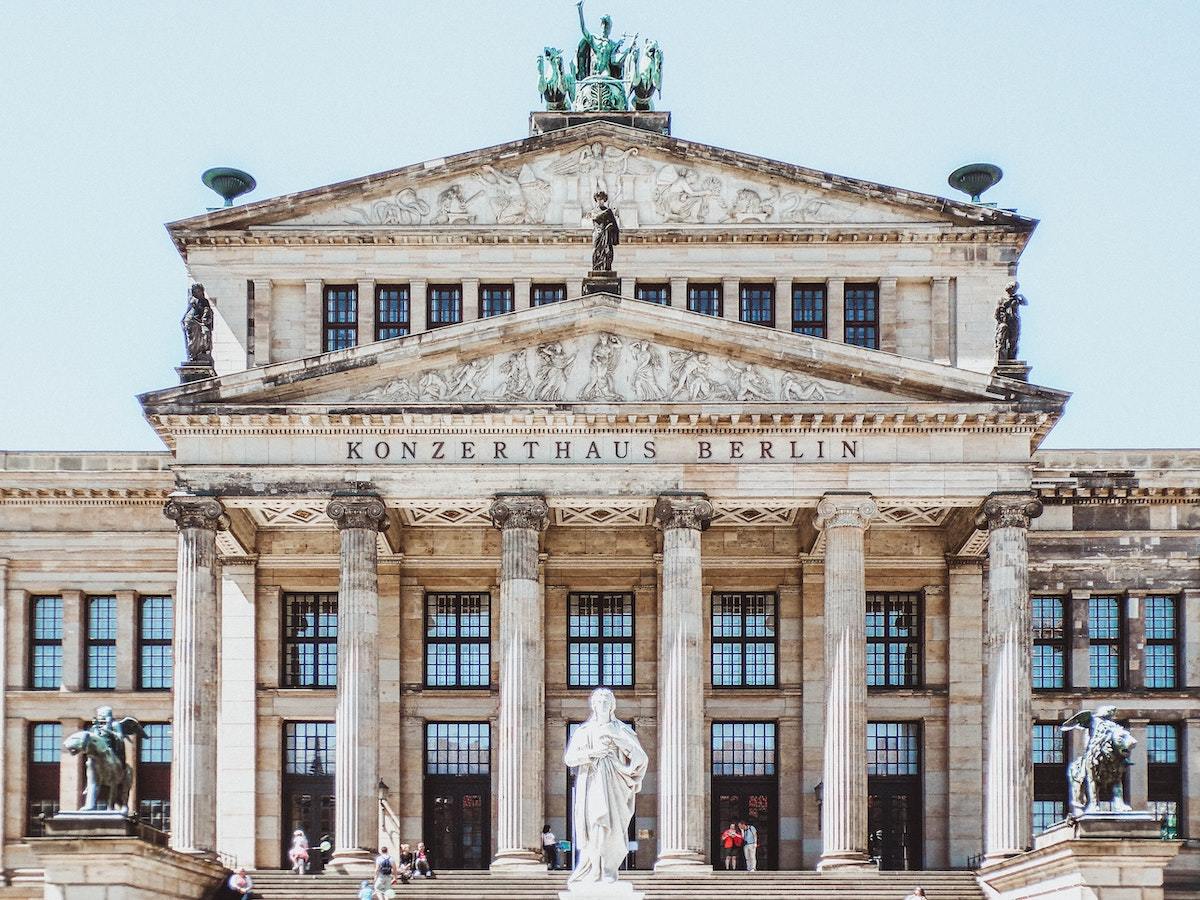 Whether you're visiting Berlin with kids, backpacking around Europe, or sneaking away for a quick weekend getaway – I'm sure you'll love my 2-day Berlin Itinerary! It's filled with lots of beautiful photos, fun recommendations, and will keep you busy from start to finish for these 48 hours!
So without further ado, here is everything you need to know about spending two full days in Berlin!
---
Where to Stay for 2 Days in Berlin
Berlin has a lot of options in terms of accommodation; from budget backpackers hostels to 5-star luxury hotels, it really just depends on your budget! What makes overnight stays in Berlin so exciting is being able to experience some of the more quirky and unique accommodation options available. And the exciting thing about Berlin is that it has many neighborhoods scattered within the city, giving you lots of diverse options for places to stay.
For a first timer in Berlin it might be easier to check in the most central neighborhood; Mitte. Due to it being the main centre of the city and therefore closest to everything. However, if it's exciting nightlife you are after, then Kruezerg is the neighborhood for you.
For the more budget traveler and backpacker, you might prefer Friedrichshain; which still has a lot to offer, including many coffee shops and the famous EastSide Gallery close by, but is definitely on the cheaper side. With all that being said; here are a few of my recommendations for accommodation in Berlin for a few different types of traveler.
Art-filled Wonderland in Next Park: This luxury Airbnb Plus in Berlin is absolutely gorgeous, and would be the perfect place to call home during your 2-days in Berlin! It's been featured by Airbnb as well as on many commercials, and is one of the most amazing Berlin Airbnb rentals you'll find!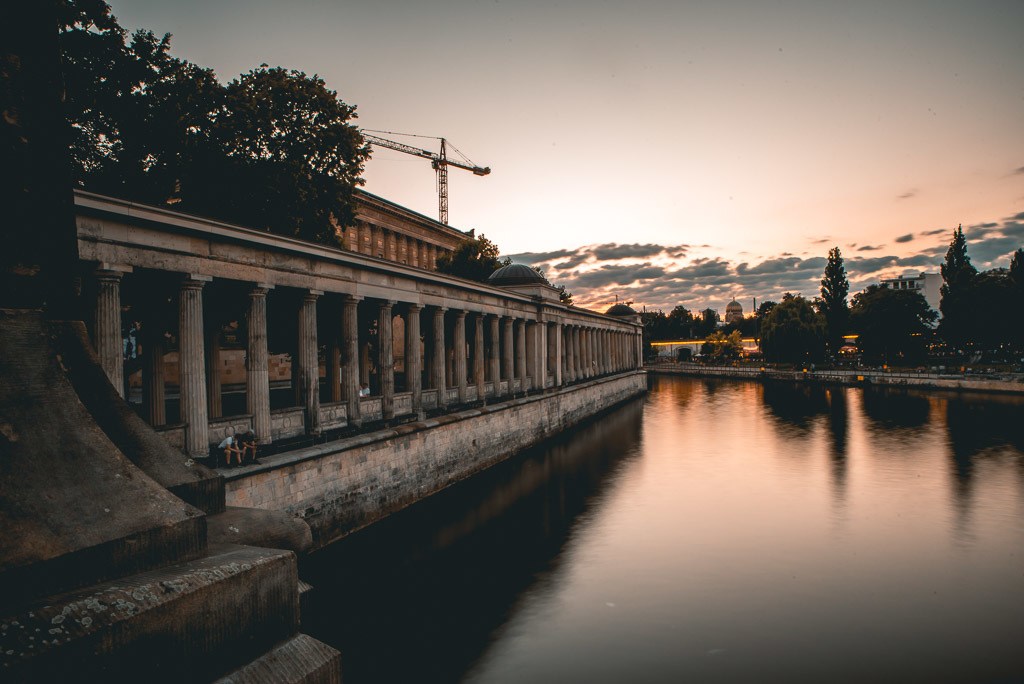 ---
Moevenpick Hotel Berlin: PERFECT FOR FAMILIES & COUPLES.

A colorful 4-star hotel in a very central location of Berlin, within walking

distance to many famous landmarks such as Topography of Terror,

Checkport Charlie and is only 600 metres away from Potsdamer Platz

which is the entertainment district of Berlin. With big family rooms

available, public transport links close by, and with a very well reviewed

and elegant restaurant in the hotel. Rated as the best value for money

hotel in Berlin, you definitely can't go wrong booking into Moevenpick

Hotel. Read Reviews & Check Availability

EastSeven Berlin Hostel: PERFECT FOR BACKPACKERS. Not only is it nominated in the Top 10 Hostels every year since 2006 and

is also Rated 9.5 on Hostelworld; EastSeven is also perfectly located next

to the bars, shops and museums.

It's the ideal stay for those wanting a social place to meet others, due the

many communal areas, kitchen and outdoor Bbq area. I personally stayed

in this Hostel in 2017 and had an amazing experience!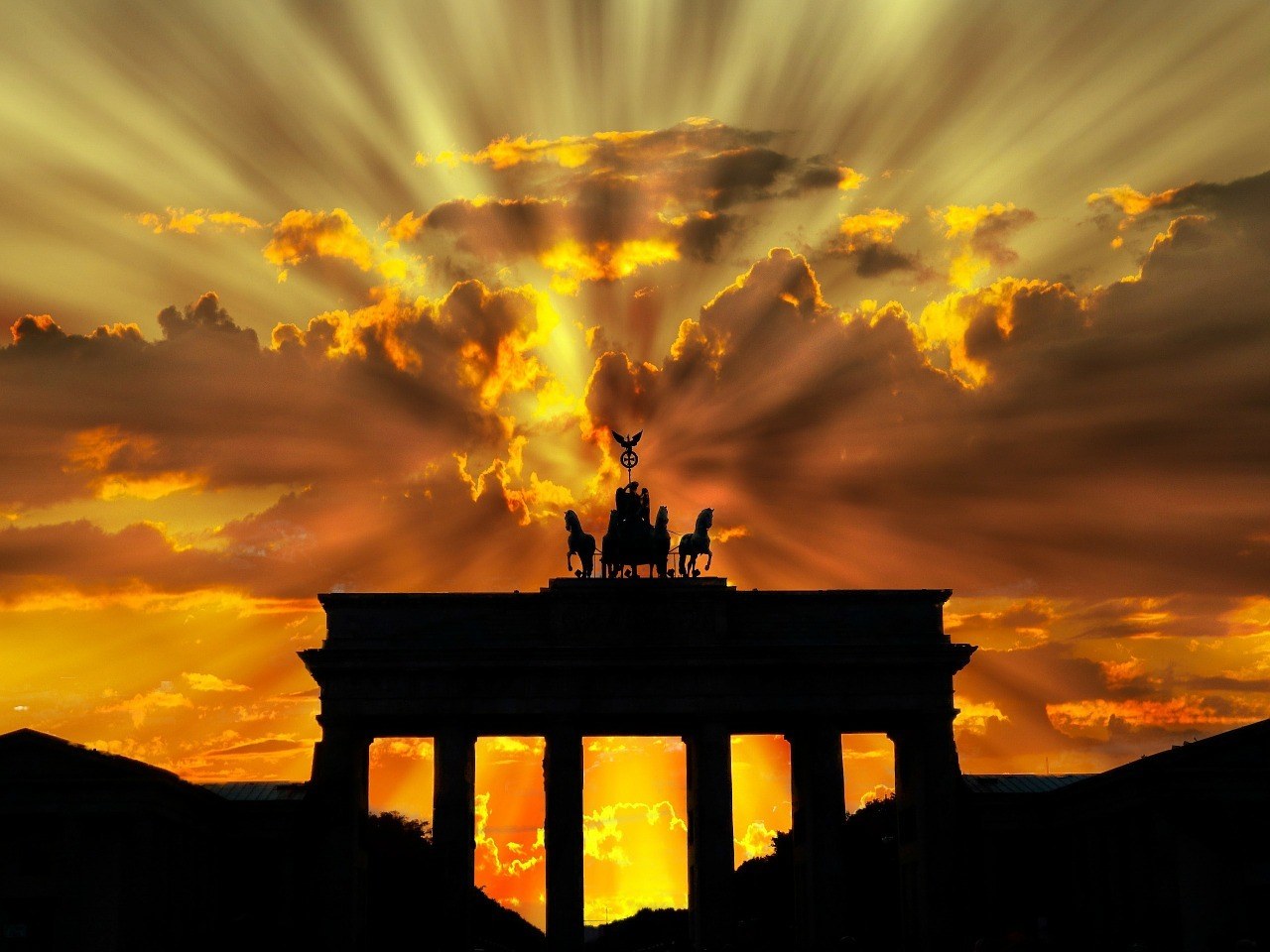 ---
Getting Around Berlin in 2 Days
Like many European cities; Berlin is very easy to navigate your way around. The central area of the city (Mitte) is reasonably small, so getting around on foot is very easy and is also a good way to see the city like a local. The majority of my visits to Berlin have resulted in me taking to the streets by foot simply because of how close together the central areas are. Cycling is also an easy option due to Berlin being so flat.
Berlin also has a very well laid out public transport system too. With trains, trams and buses all very easy to navigate, you shouldn't have a problem getting to and from all of the further away places reasonably quickly either. With Berlin being divided into three tariff zones: AB, BC and ABC. With AB including the urban areas to the city boundary for only 1.70 – 2.80 Euros. It is a very affordable option to take public transport within the city. Day travel cards and multiple trip purchases are also available and can save you a bit of money if you plan on taking multiple trips in the same day.
If you happen to stay in Berlin for longer than 2 days, you could think about booking Berlin WelcomeCard: Museum Island & Public Transport which gives you access for 72 hours unlimited!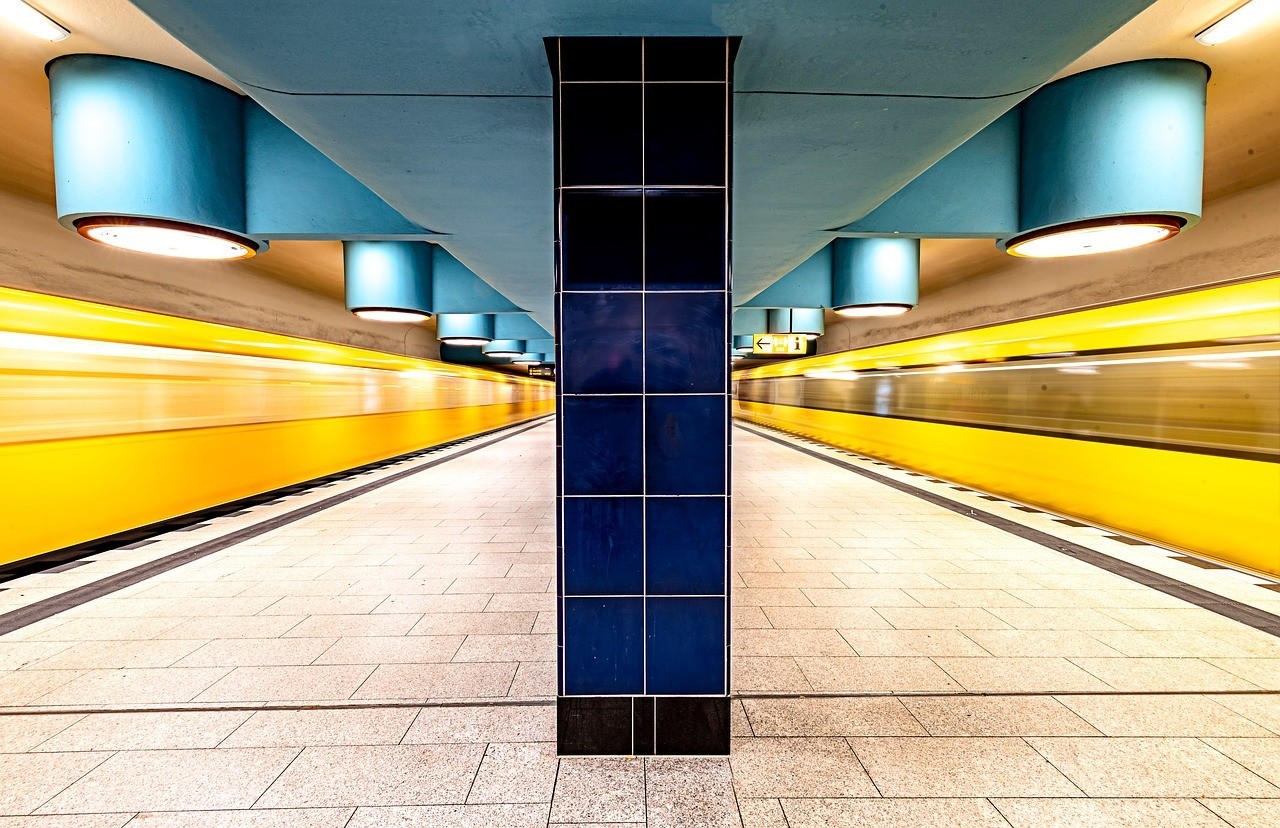 ---
What To Do in Berlin In Two Days
Berlin has such a wide variety of museums, parks, historical sites and places of interest, and many happen to be very affordable or even free. With the vast majority being about the history of the city, you can guarantee you will be leaving having learned a lot of historical stories and facts. Here are some of my personal favorite things to do in to Berlin.
Museum Island
If you love wandering around world-renowned museums, then Museum Island is definitely for you. You only pay for one ticket, yet get the chance to explore 5 incredible museums.
With six thousands years of culture and history on display, you will definitely having seen some magnificent collections and having learned something new. Close by is also the Berlin Cathedral, another must-see while you are in the area.

---
Berlin TV Tower at Alexanderplatz
At 368 meters tall, and also being the highest building in Europe that is open to the public, the TV Tower is a very iconic part of the Berlin skyline and definitely has to be seen up close (or even from inside) while you are in the city of Berlin.
Inside the TV Tower you have a 360-degree panoramic view of the whole city. Don't also forget to explore the shopping around Alexanderplatz while you are in the area.
SAVE SOME TIME – Book this popular "Berlin TV Tower FAST TRACK Ticket" to skip the line | "Offering breathtaking views over the German capital, the TV Tower cuts a striking image against the Berlin skyline. Secure yourself a hassle-free entrance ticket to this famous city attraction and bypass the infamous queues of people lining up outside."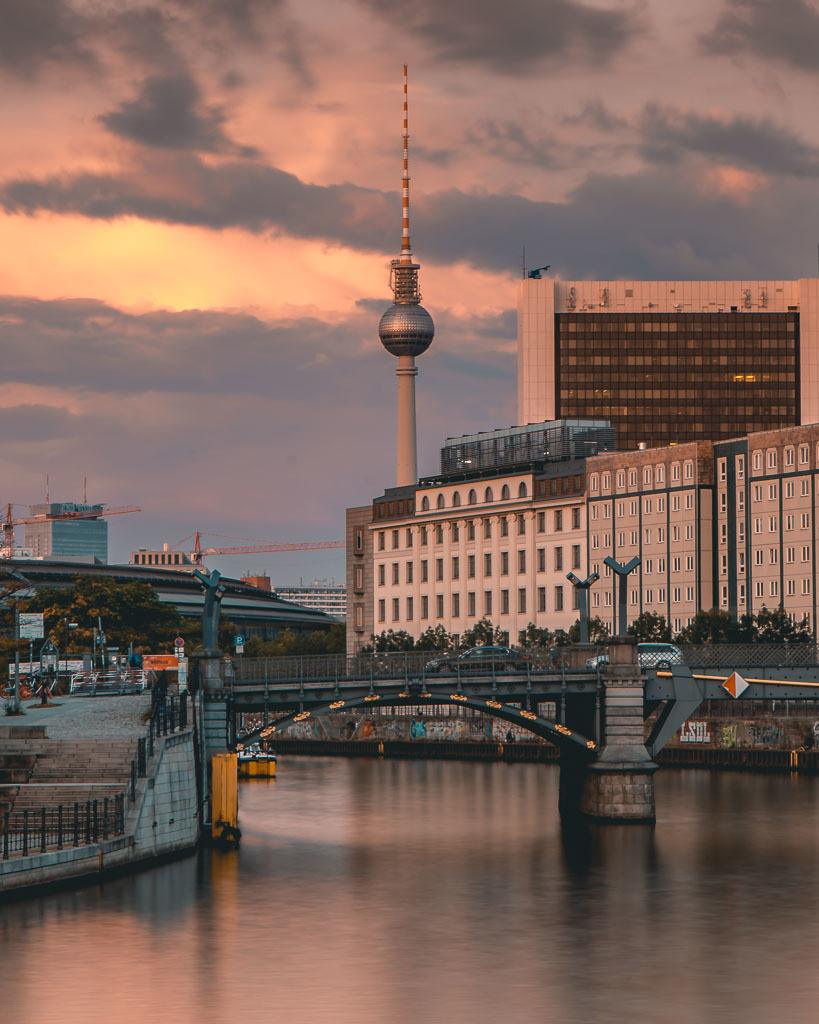 ---
Branderburg Gate
As one of the most popular sights in Berlin today, Brandenburg Gate is the only surviving historical gate in the city. This area is always busy, but for good reason.
At the gate are various informational signs that you can read, which highlight the history of the gate and explain the huge significance of it in Berlins History as the main division in the East and West of Berlin.
Don't forget to check out the gate by night too; it is lit up brightly and takes on a completely different atmosphere.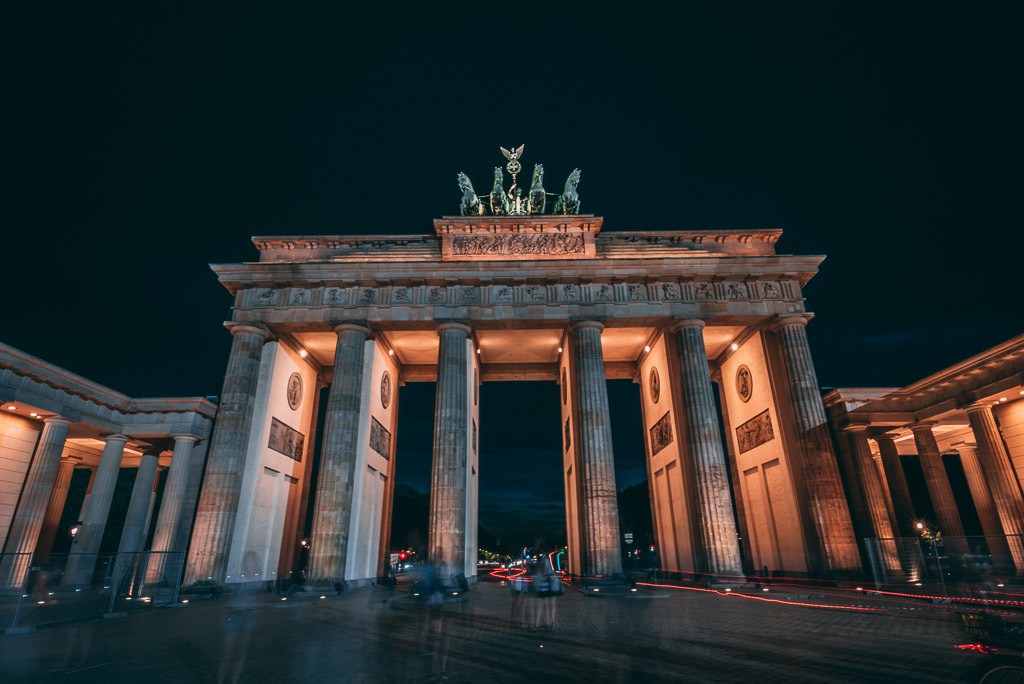 ---
Tiergartern
Conveniently located right behind Brandenberg Gate is Berlin's most popular park, Tiergarten. At 5 kilometres long, you will definitely have a lot to see, especially in the warmer months. Here you will find people jogging, skating, cycling, walking and sunbathing. You can also find many famous memorials. There are many signposts and maps around the gardens so don't worry too much about getting lost.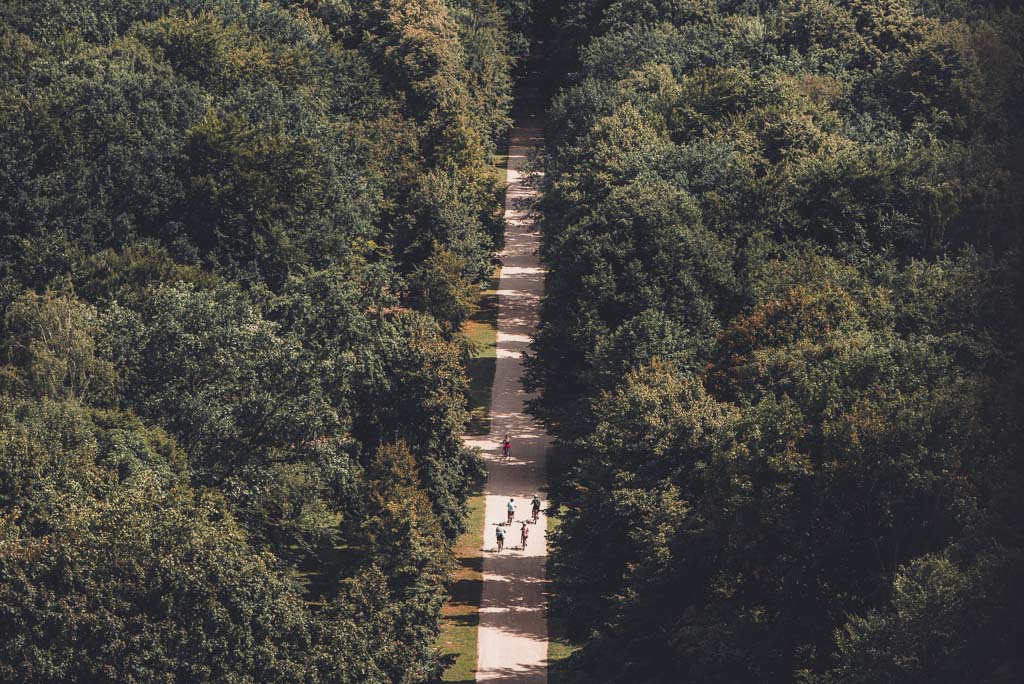 ---
Holocaust memorial
Located just a few minutes walk from the Tiergarten and Brandenburg gate is the Holocaust Memorial. The memorial was made to commemorate up to six million Jewish Victims of the Nazi Holocaust.
Located in Mitte, where the former wall once stood. This is definitely a monument to see with such importance and significance.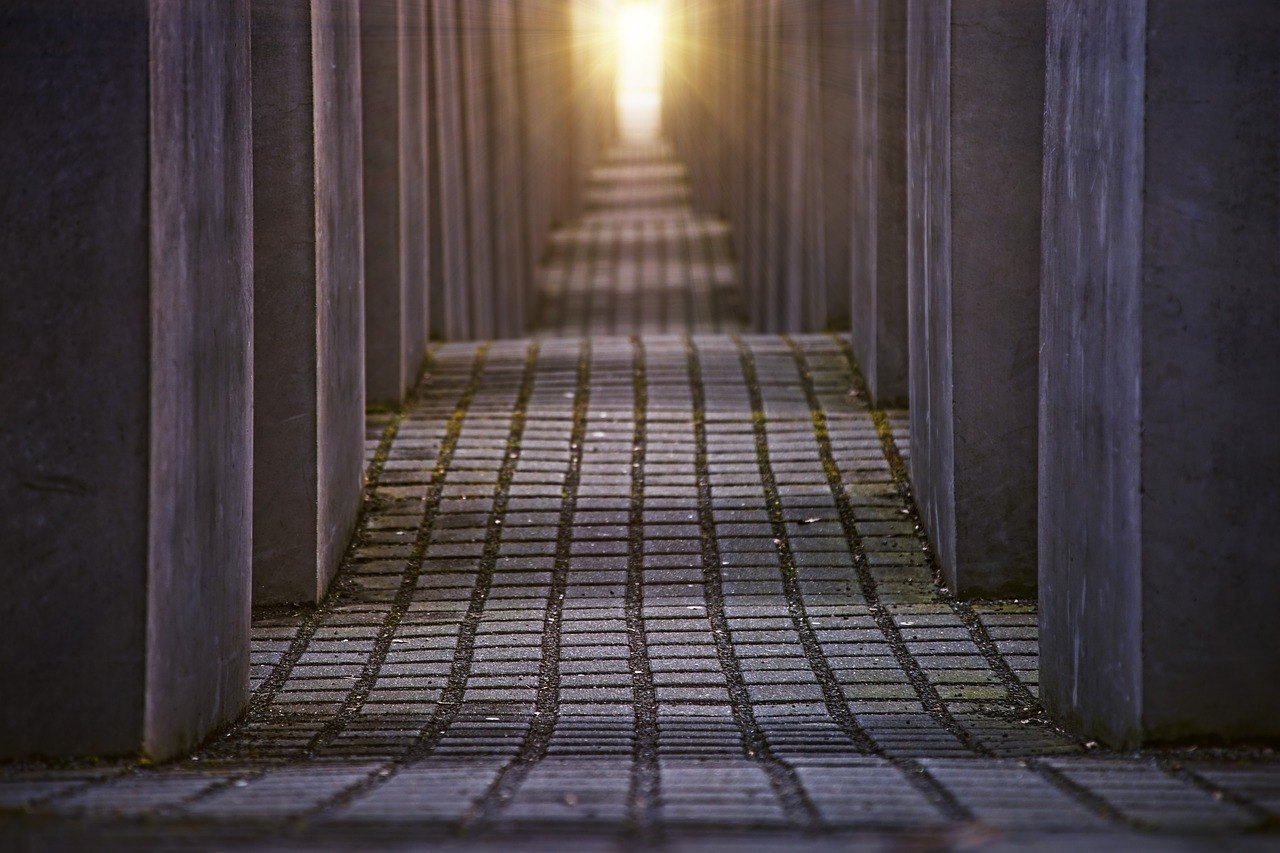 ---
Tempelhof Airground
What is more fun than visiting an old airfield that is no longer in operation? Honestly, Tempelhof Airground is one of my favourite places to visit in all of berlin.
Here you will find many cyclists, joggers and skaters taking laps around the airfield or racing down the runway. It's a nice place to escape the city life and get some exercise in too.
But the airfield isn't just a nice place to visit. It is also very famous for its Nazi and Cold War History. I was very surprised to learn that this airfield was also used by Hitler to hold one of his largest public speeches.
This so much history to learn simply by walking around, Tempelhof should definitely be on your list for a visit to Berlin.
---
Eastside gallery
One of my favourite places in Berlin to take a nice stroll and also some fun Instagram photos is definitely the Eastside Gallery, located at the Mühlenstraße in the district Berlin Friedrichshain.
The Eastside gallery was originally part of the Berlin Wall and is now actually the worlds longest open-air gallery in the world. It is 1.3 kilometres long and was created by 118 artists from 21 different countries.
All of the art work on the walls tell a story or convey a message. Often with insight and stories into Berlins history.
Quick tip: One of my favourite cafes in Berlin, 'Veganz Berlin-Friedrichshain' also happens to be located right next to the Eastside Gallery and is definitely worth checking out if you love vegan food and would like to have a quick coffee and cake before heading off to explore the gallery.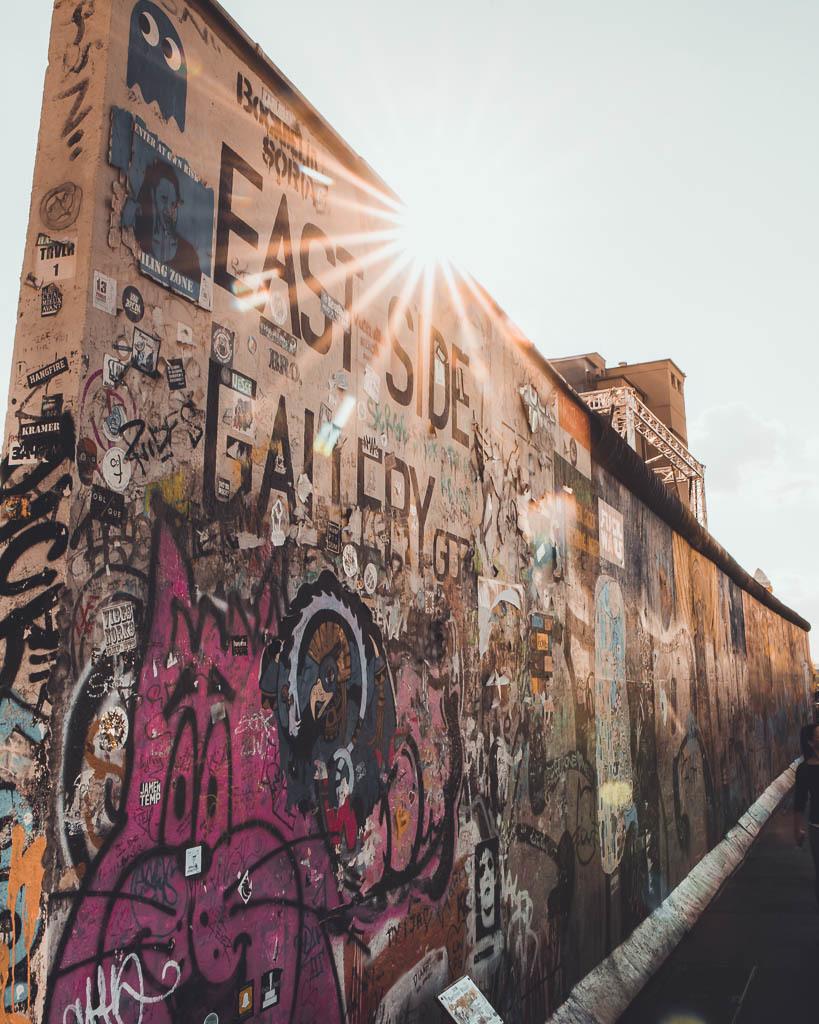 ---
Checkpoint Charlie
Located on the corner of Friedrichstraße and Zimmerstraße, Checkpoint Charlie was one of the several crossings in and around Berlin during the Cold War. It is a reminder of the partition of Berlin East and West. Checkpoint Charlie is the most popular of all crossings due to the many stories surrounding it. Stories of East Germans attempts to escape and flee to the West side. Stories of prisoner swaps and many more. This is definitely a spot with significance and is easy to see it quickly without taking up too much time from your day.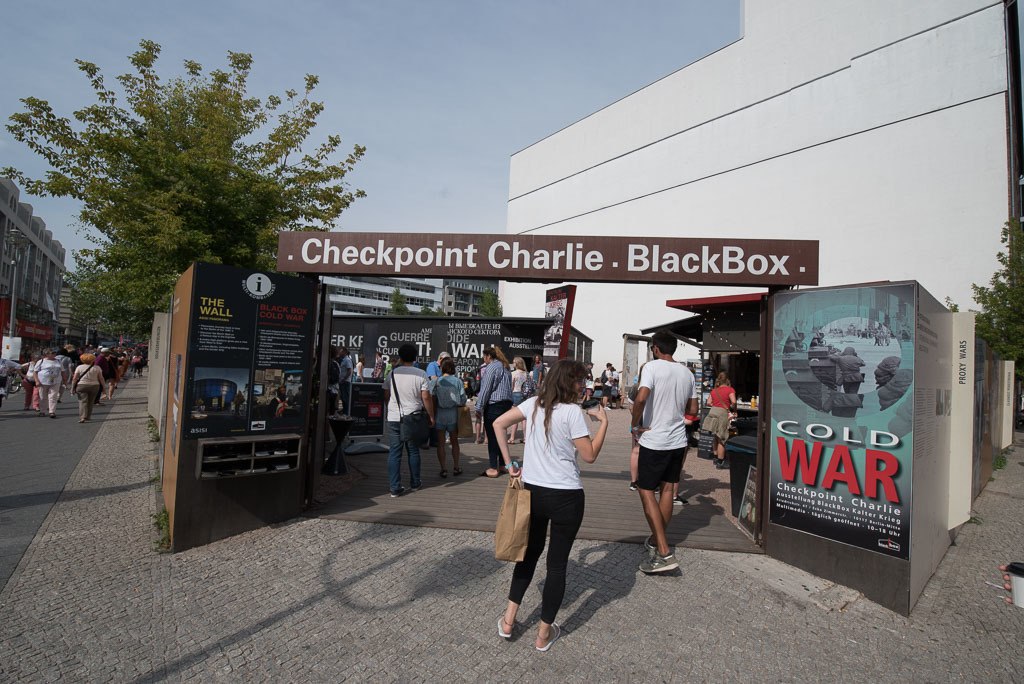 ---
The topography of Terror Museum
Located close to Checkpoint Charlie, is The Topography of Terror Museum. Featuring an exhibition which is standing on the original historical site where the Secret State Police, the SS and the Reich Security Main Office were actually located. The exhibition displays the history of Nazi Germany, and shows newspaper articles, photos and transcripts, showing the suffering of the victims involved and how things transpired at that time.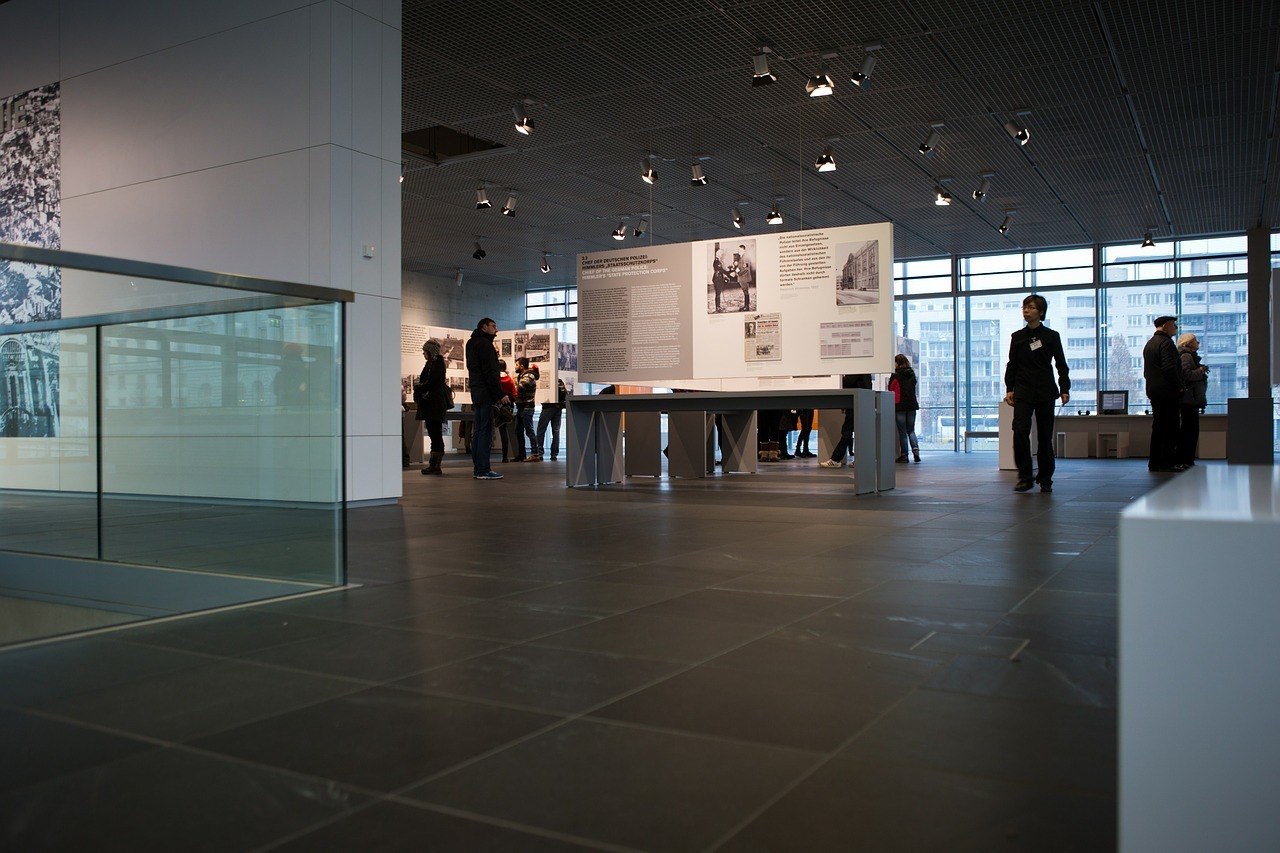 ---
Mauer Park Flea Market
Located in the vibrant Prenzlauer Berg District, there are many reasons to visit Mauer park on your trip to Berlin. The park showcases many colourful pieces of street art, has a super relaxed and local vibe and there are also some pretty nice cafes in the area for lunch.
The main reason you would want to visit Mauer park is for the weekly flea market they hold every Sunday. The flea market sells pretty much anything you could think of, so there will definitely be lots to browse.
For some great entertainment, there is also a Sunday karaoke session held on the amphitheatre, which is always a great fun to watch and get involved with.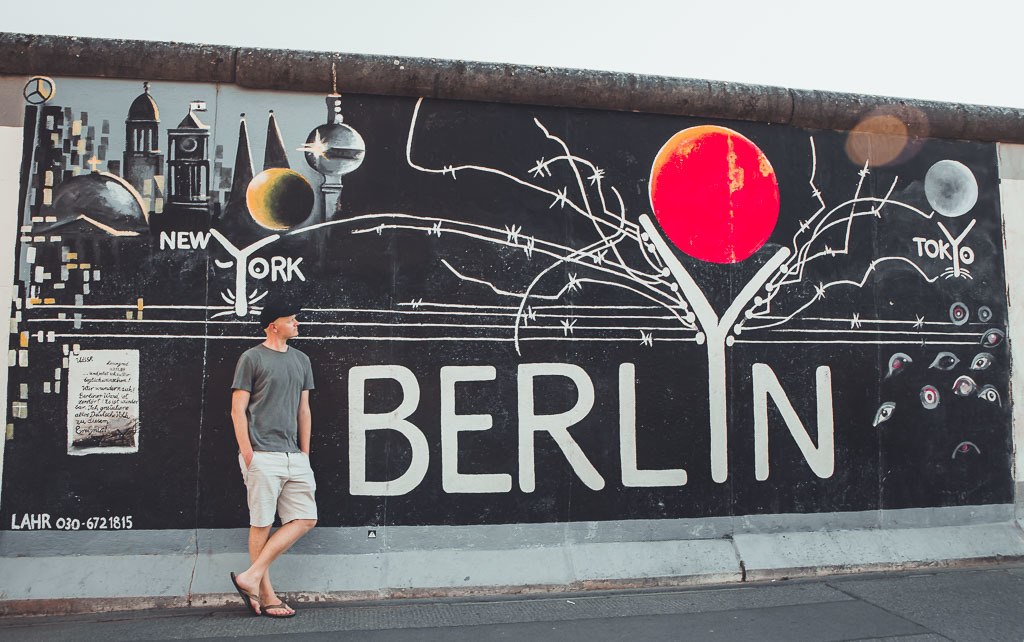 ---
Berlin Zoo
No visit to Berlin would be complete without checking out their incredible Zoo located right in the centre of West Berlin. With highlights such as the hippo house, penguin world and also a brilliant playground. It's a must-visit especially if you're traveling with kids.
Tip: Buy tickets online to avoid queuing, and don't also forget about the aquarium, which is next door.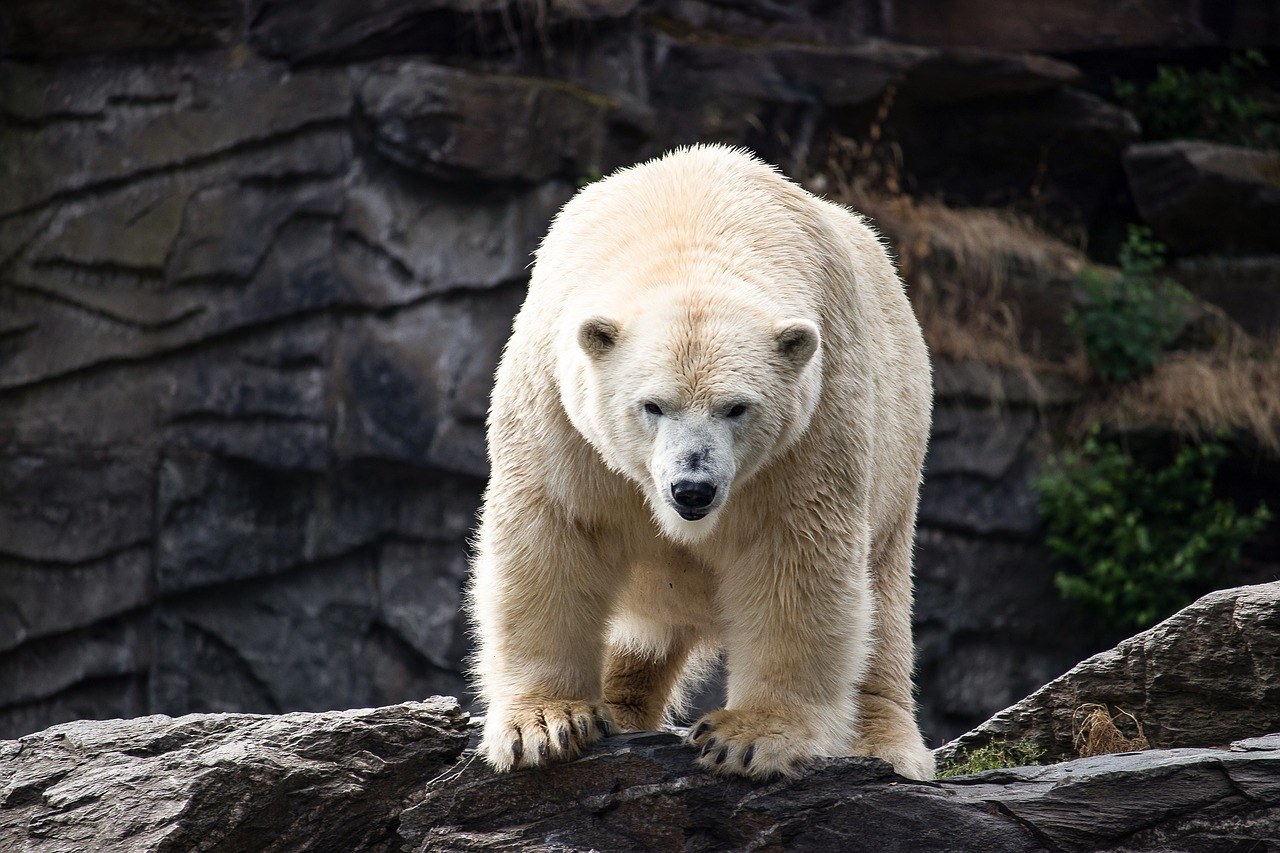 ---
Where to Eat & Drink | Berlin in 2 Days
One of the best things about Berlin is that has such an abundance of coffee shops, restaurants and street food options available. Majority of restaurants, just like most things in Berlin are very unique, of high quality and also come with very reasonable prices.
Currywurst: The real trademark of Berlin:

No trip to Berlin is complete without a cheap and tasty Currywurst. Finding one of these famous dishes of Berlin isn't hard to come across, due to many food vendors in the City providing it.




However, many would say that Curry 36 has the best you can get.




You can also find a good selection of restaurants serving vegan versions of Currywurst around Berlin.

Brammibal's Donuts: Perfect for brunch:

I must have visited this place at least four times throughout my many visits to Berlin. Not only are the donuts colourful, unbelievably tasty and beautifully decorated, but they also sell amazing coffee too.

Grab a tasty Burger at The Bird:

For some of the best burgers in Berlin, take a trip to the very well known restaurant, The Bird. All burgers are made from high quality freshly ground meat and are grilled perfectly.




There are a variety of chains around Berlin, including The Bird BBQ in Schönhauser Allee and The Bird Express in Mitte.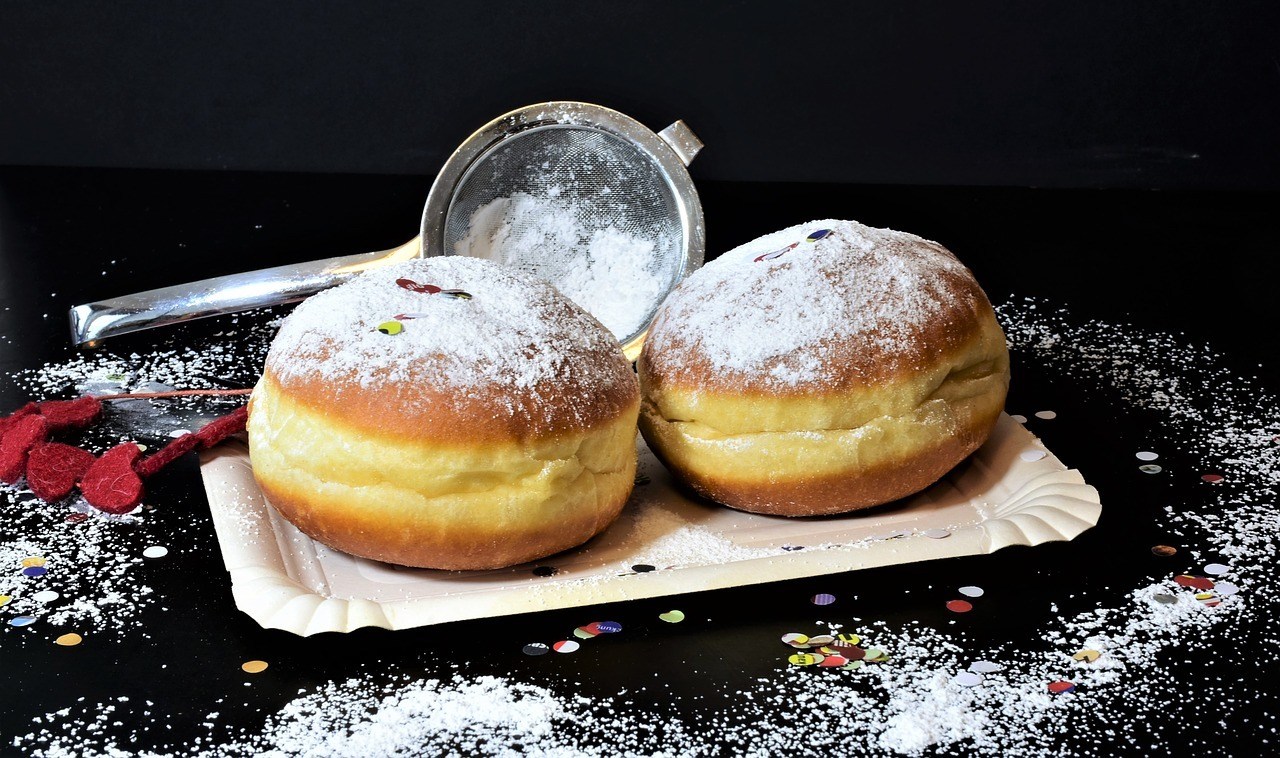 ---
Nightlife in Berlin
I think many would agree that one of the best things about Berlin is the incredible nightlife. Berlin truly is a city that never sleeps and really comes alive at night. With so many world famous clubs and bars; there is something for everyone to enjoy. Here is a list of my personal favorite places to go out and explore in Berlin by night.
Dschungel Bar (Jungle Bar) –

My personal favorite bar in Berlin, simply due to the awesome theme and atmosphere inside. With green plants everywhere, a tropical vibe and actual real frogs hopping around. This is definitely a super weird, but also very fun and relaxing bar to chill in with friends.

Klunkerkranich –

Another personal favorite of mine; Klunkerkranich is an urban garden bar which is located on top of a multi-story car park. There is a small entrance fee of 3 Euros which goes towards keeping the place looking so fresh and beautifully decorated, but it's well worth the visit. Definitely a place with lots of young people hanging around and with a very local vibe.

Berghain –

For those who like a challenge and a big night out; you really can't make a Berlin itinerary without at least mentioning Berghain. It has a reputation of being one of the worlds most difficult nightclubs to get into. With queues for up to three hours, strict door politicise and a chance of instant rejection simply because you do not look the part. Some may say it isn't worth the hassle, but I personally think that you have to at least give it a go.

Tresor – For techno enthusiasts who failed at getting into to Berghain, just make your way over to Tresor for a night filled with pounding bass, hidden basement raves, and good vibes. I've visited Tresor a few times now, and it's one of my top clubs in Europe!
Check out this helpful article "The 9 absolute best nightlife spots in Berlin" for a bit more information if you're looking for intense nightlife!!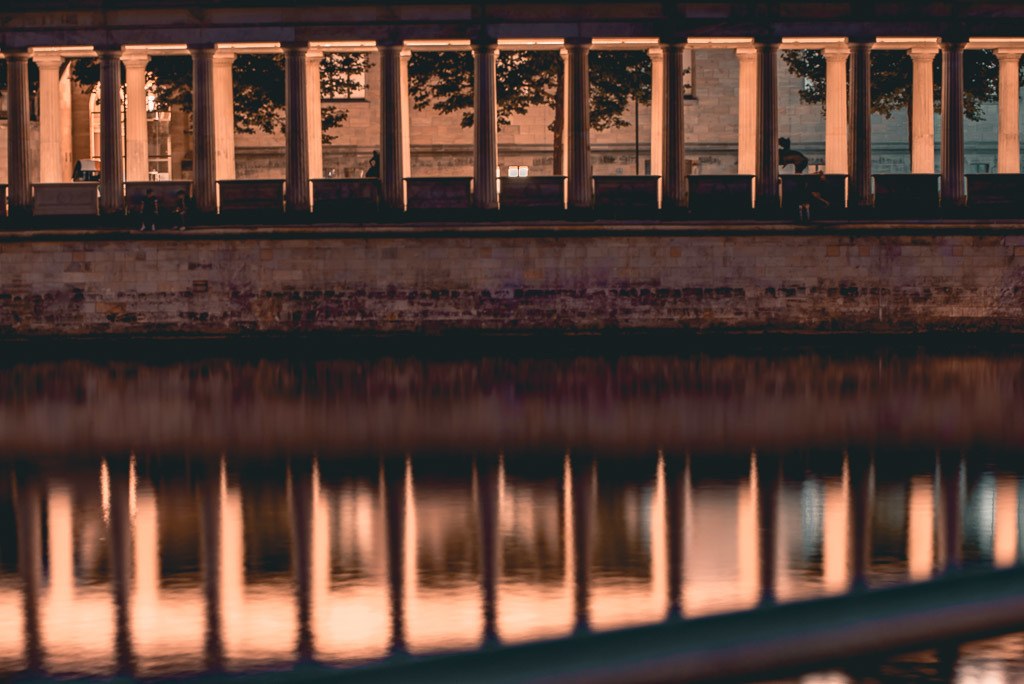 ---
Berlin Travel Tips
Book a Free City Walking Tour – I personally find that the best way to explore a city is on foot. And what's even better than wondering around and learning lots of facts by joining in on a FREE walking tour? Many of the historical sites and places of interest that I mentioned previously in this itinerary also happen to be included in this amazing 3 hour long walking tour.
The tour starts at the famous Brandenburg Gate and runs at multiple times throughout the day. Ran by very knowledgable local guides, you really can't go wrong booking yourself in on this amazing experience.
Attend a chamber concert at lunchtime – What is better than getting the chance to witness one of Berlin's classical music concerts at the renowned Philharmonie? Getting to witness it for FREE concert at 1PM, every Tuesday lunchtime of course. This was absolutely a huge highlight for me on my visit to Berlin, and if you do happen to be there on a Tuesday, it is absolutely something you do not want to miss.
Ride a Bike – Berlin is one of my personal favorite cities in Europe to explore on two wheels! The roads are all really well paved, and the center is relatively small (so you can see quite a lot).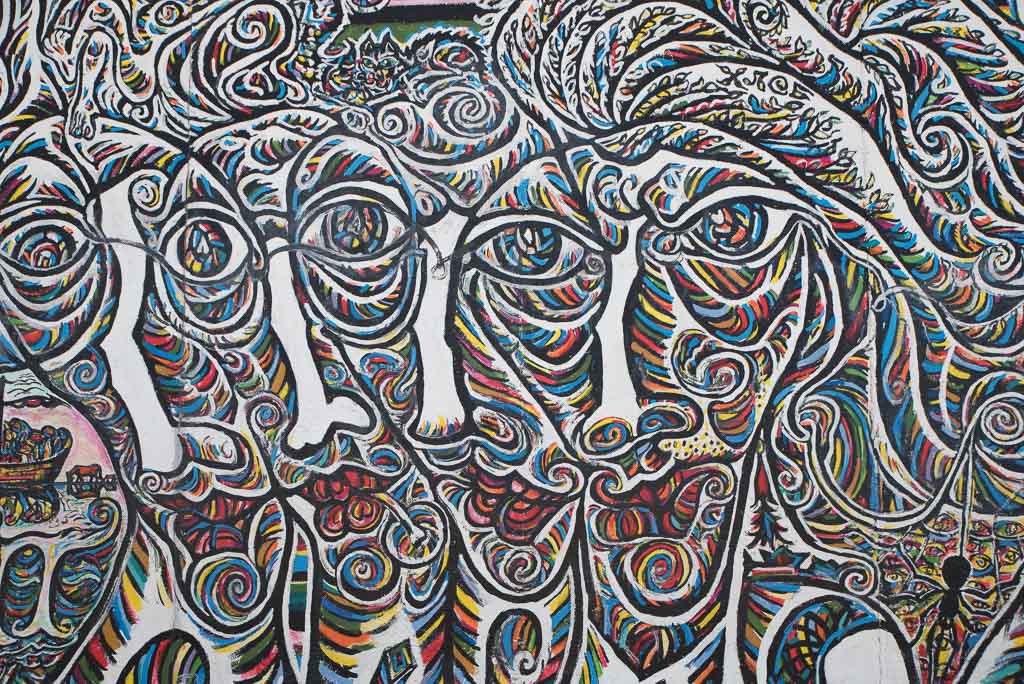 ---
Planning a trip to Berlin & Europe…?
Check out a few of my other articles that can help you plan your travels! I've spent a lot of time living and working in Europe, so browse through some of my favorite blog posts below: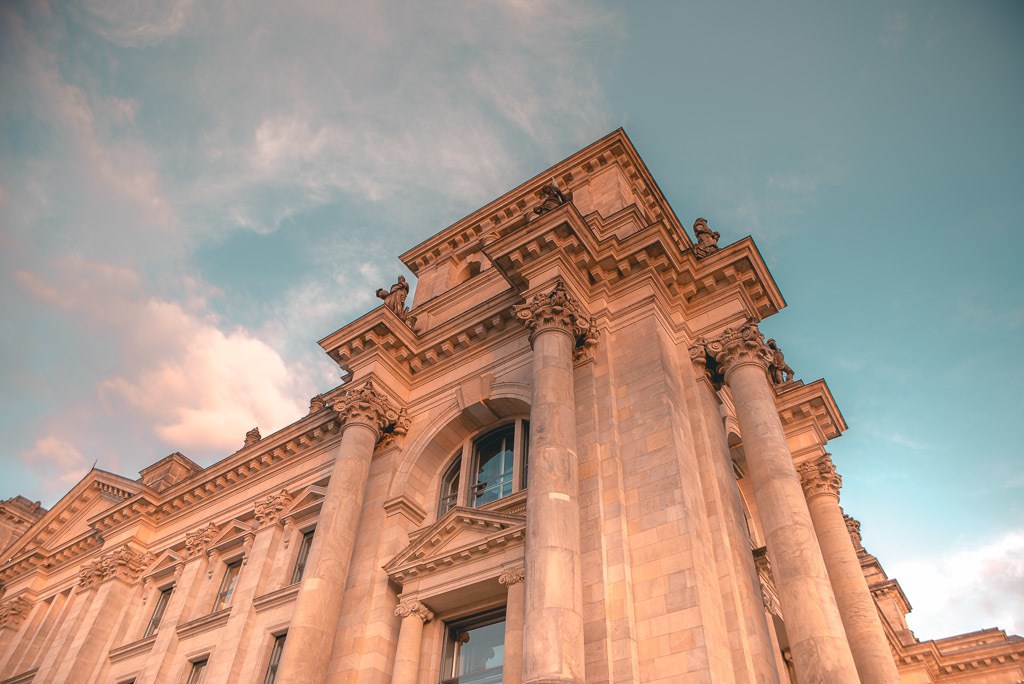 ---
Thanks for reading my 2 Days in Berlin Itinerary!
Share this Berlin itinerary with your Europe travel squad!
https://www.jonesaroundtheworld.com/wp-content/uploads/2019/06/Berlin-Itinerary-2-Days8939.jpg
684
1024
Dave
https://www.jonesaroundtheworld.com/wp-content/uploads/2017/03/logotry-1-1-300x106.png
Dave
2019-06-25 17:15:07
2023-08-30 08:21:09
2 Days in BERLIN | How to Spend 48 Hours Exploring BERLIN