Australia. Weird, fun, beautiful, wacky, majestic, massive, rich in culture….and a country I've been lucky enough to both live in and explore quite a bit myself! It's truly one of my favorite places in the world, and am always telling friends that they should move down there for a year or two, and I'm sure this article about facts about Australia will help with that!
Putting together this list Australia facts had me reminiscing about all the experiences I had, and at times, laughing my bloody head off. Australia is such a marvelous country, and I'm sure you'll find my list of the top 80 Australian facts just as interesting and entertaining, as it is informative and useful!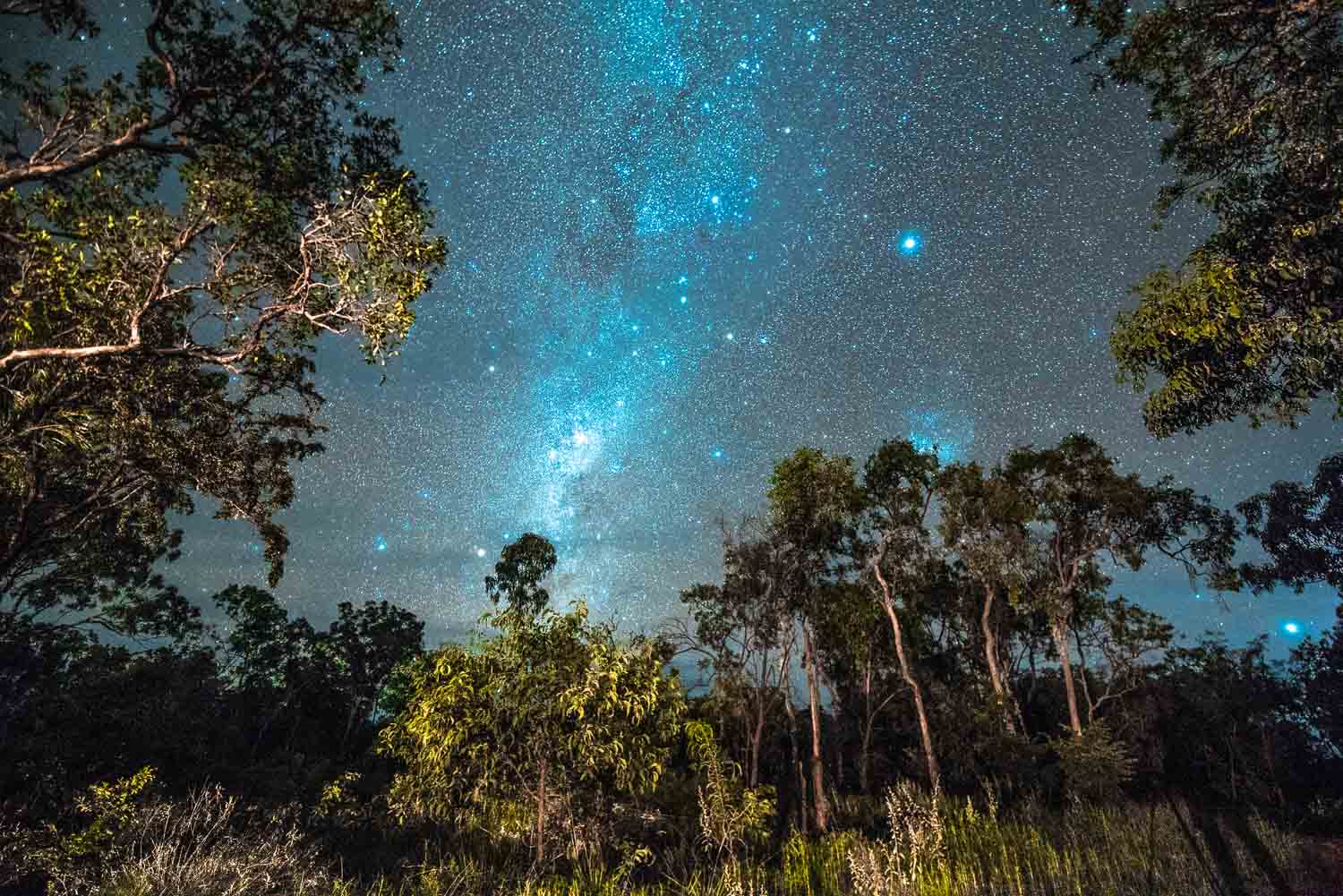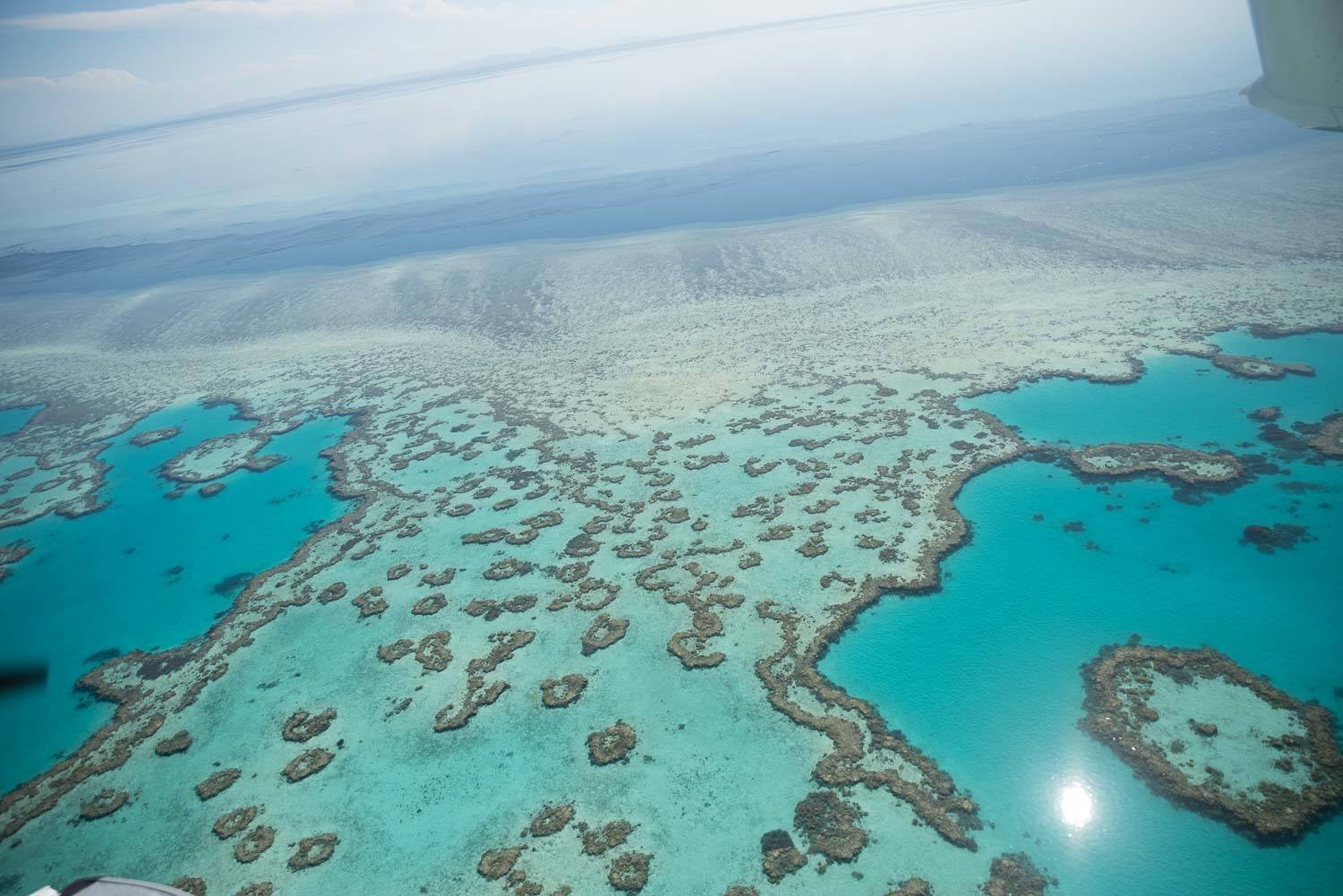 ---
So light up the barbie (BBQ), crack open a tinny (beer can) and enjoy my (not so) shortlist of Australian facts you need to know!
Top 80 Facts About Australia
I've also loaded up this article with some of my favorite photos from Australia! I've traveled quite extensively around the country (well, relatively speaking), and hope you enjoy checking out all the photos as well!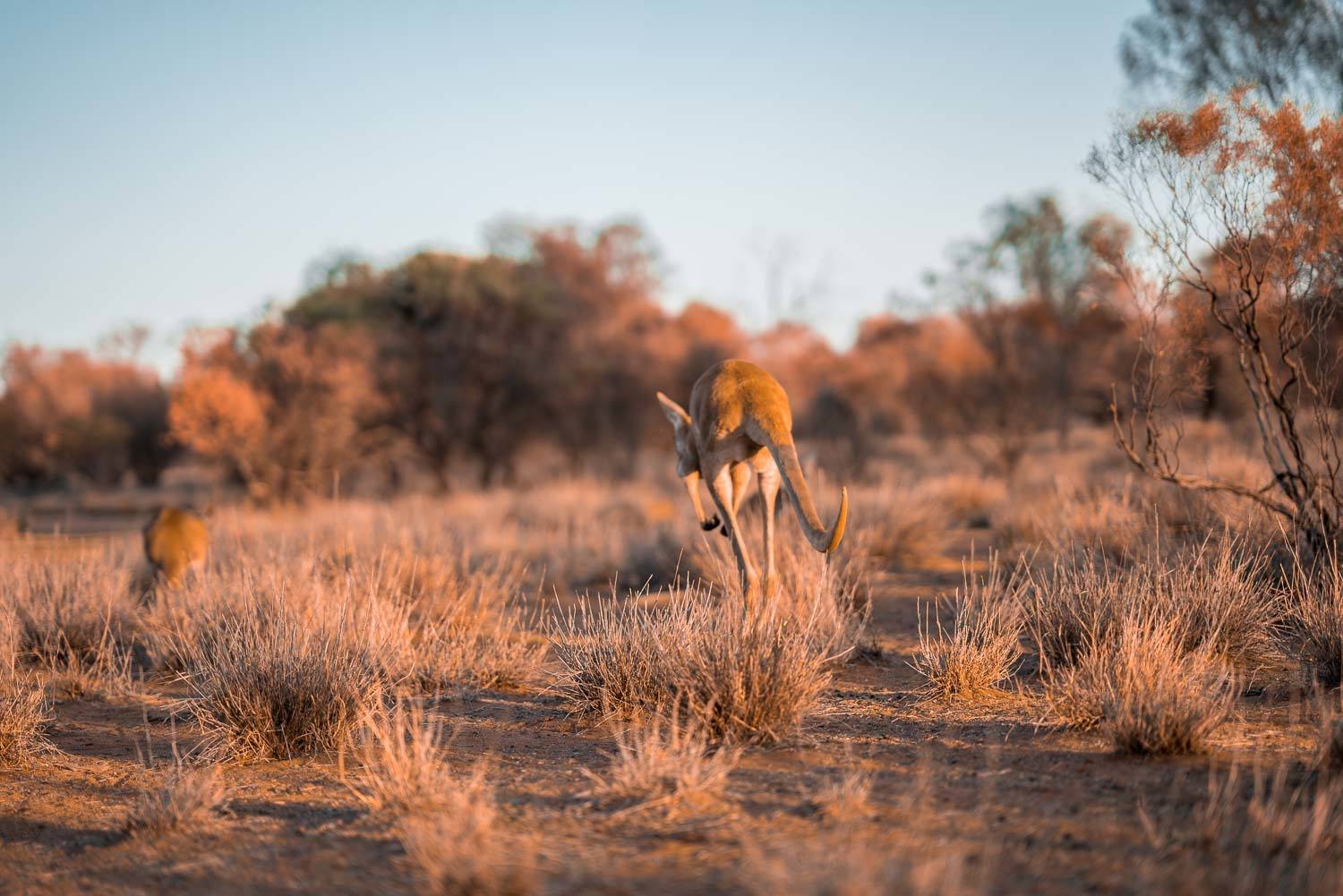 ---
1) At this time of publishing this (July, 2019) the population of Australia has just surpassed 25 million.
2) 80 percent of Australia's population lives within 100 kilometres of the coast.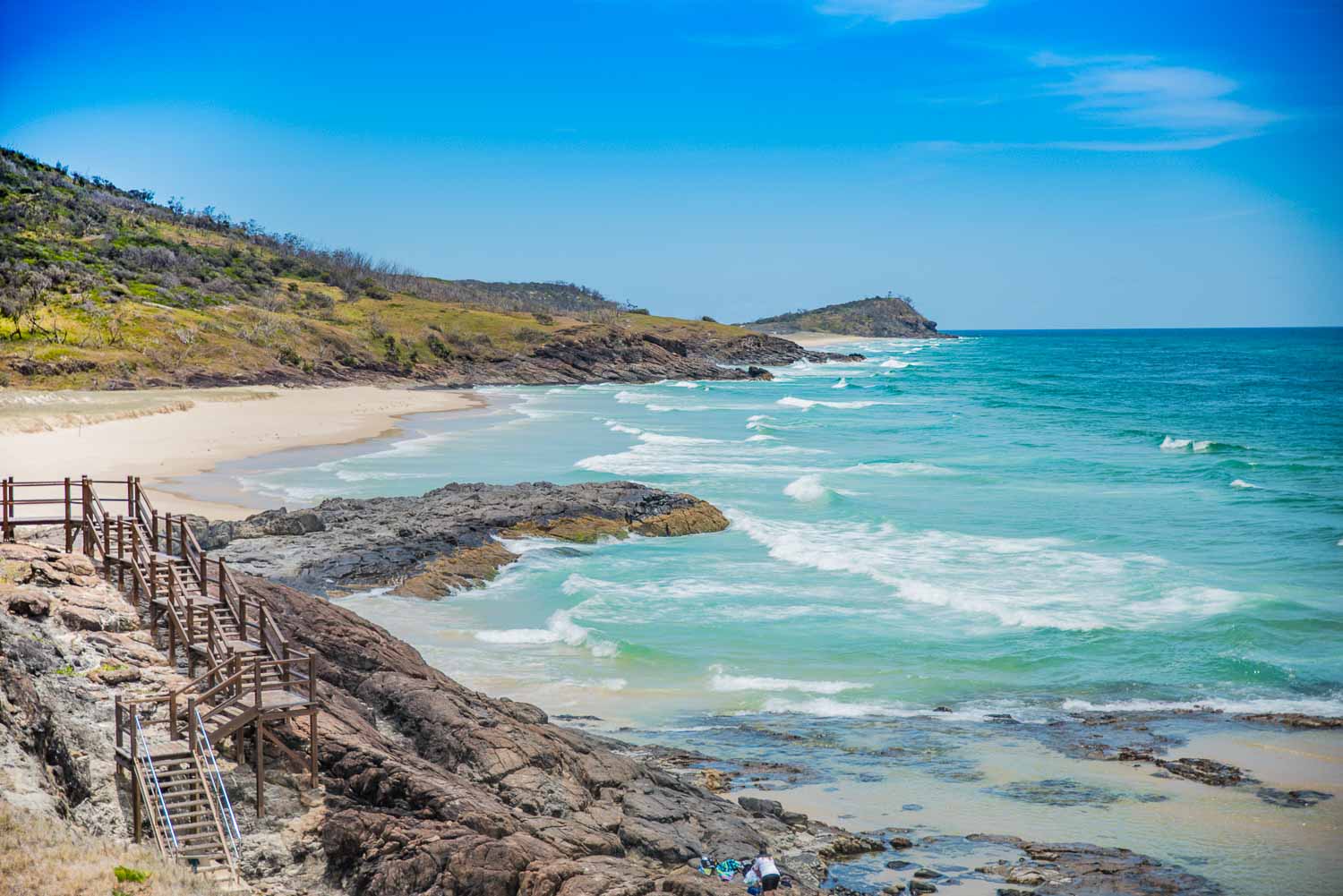 ---
3) Australia officially has 6 states (Victoria, New South Wales, Queensland, Western Australia, South Australia, Tasmania) and 2 territories (The Northern Territory and the The Australian Capital Territory aka. A.C.T)
4) Australian Federation was finalised in 1901, creating The Commonwealth of Australia.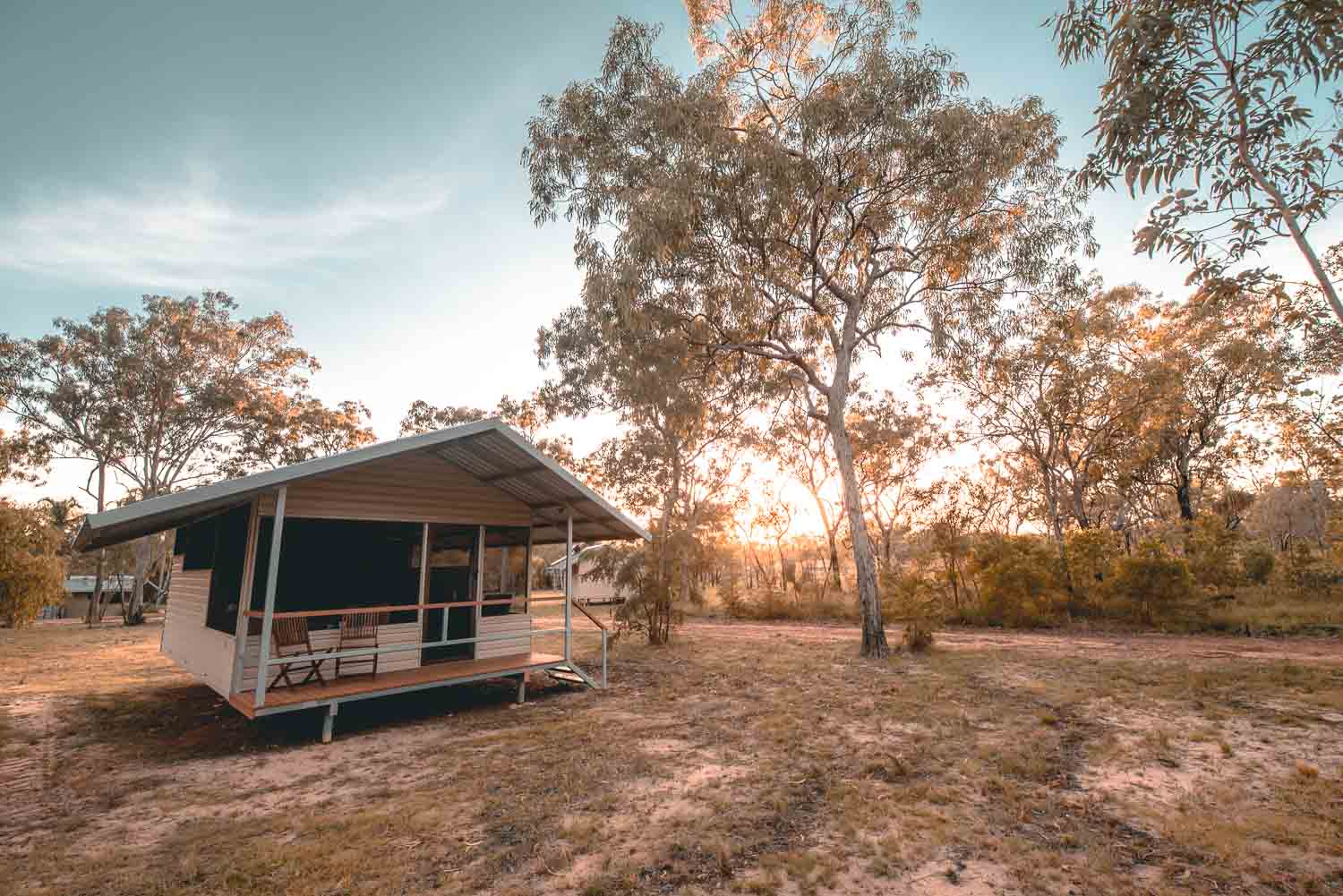 ---
5) The Australian Aboriginals are the oldest culture on Earth, with estimations seeing them as having inhabited Australian for over 50,000 years.
Check out this article Aboriginal Australians, facts and information by National Geographic for a bit more information on this subject! It's super interesting!
6) European settlement of Australia occurred in 1788, with the arrival of Captain Cook and the "First Fleet" in Sydney.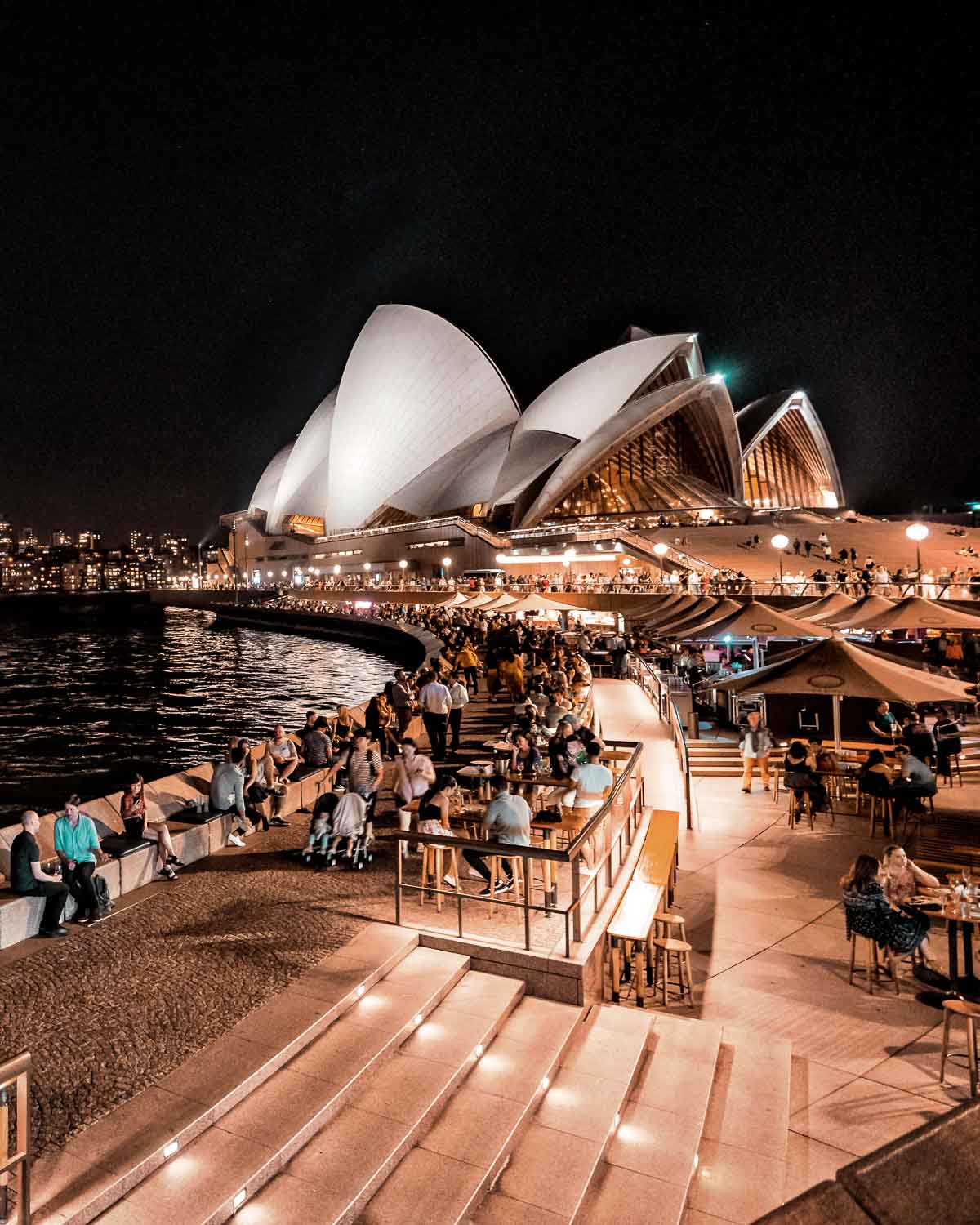 ---
7) At the time of European settlement, 500 different Aboriginal tribes lived across Australia, speaking around 700 languages.
8) Australia was claimed by the Europeans as a penal colony, and the first fleet of around 1500 people was composed of about half convicts.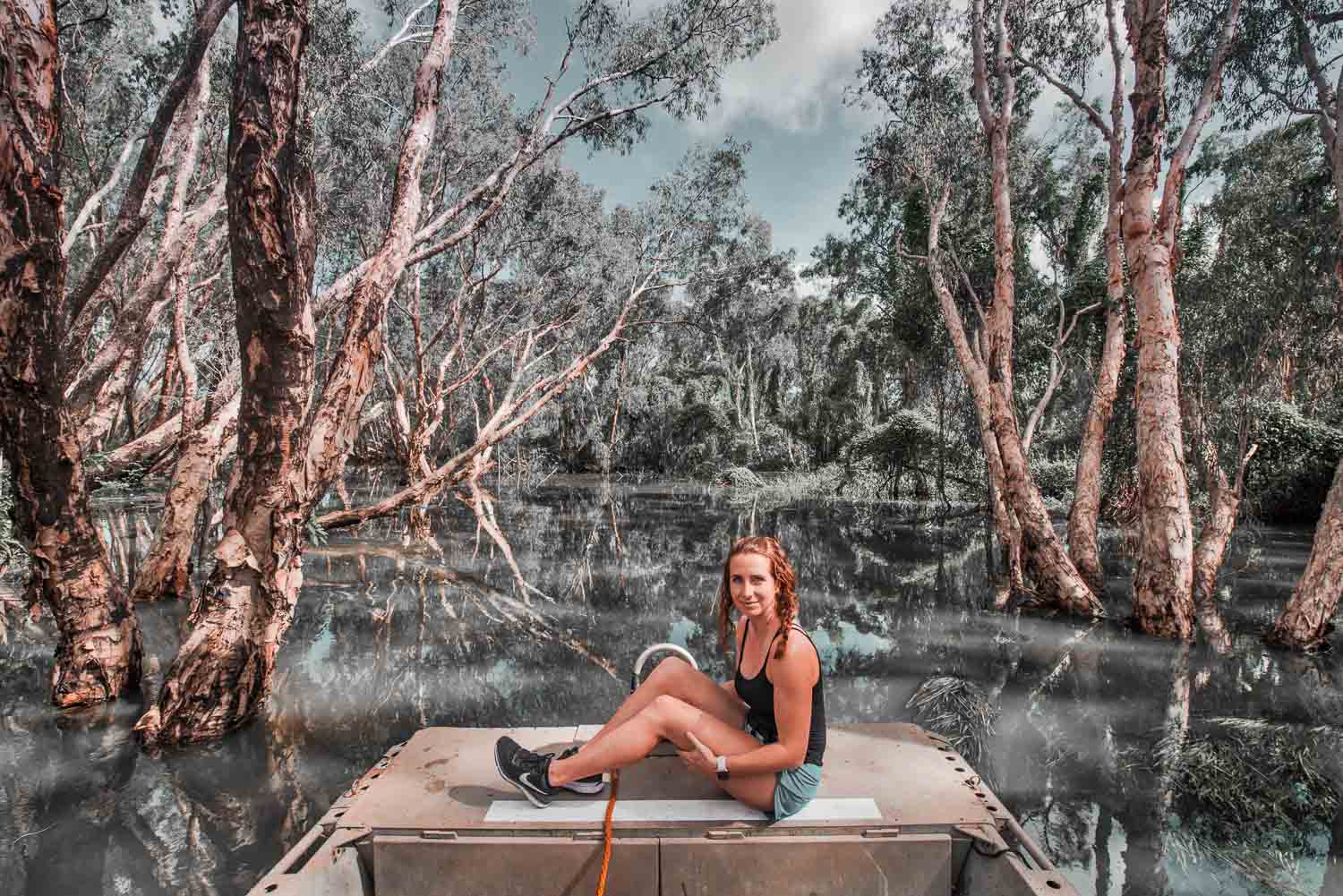 ---
9) For the first 25 years of colonisation, rum was the official currency of Australia due to a lack of coins.
10) From 1788 to around 1850, approximately 50,000 British criminals were banished to Australia.

---
11) Australia's first police force was made up of the most well-behaved convicts.
12) Each state of Australia has a capital city, but the official capital of Australia as a whole is Canberra.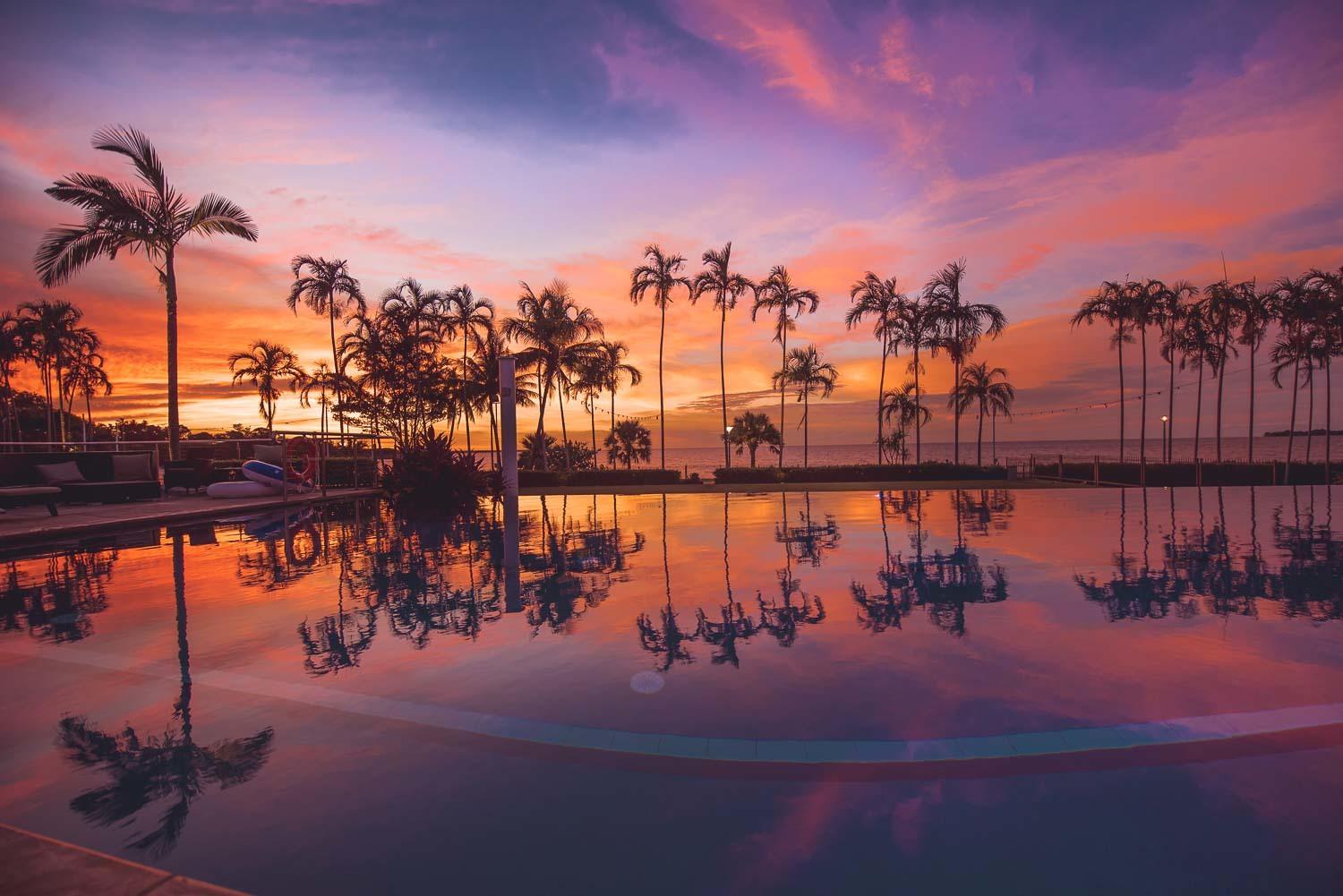 ---
13) Australia is the 6th largest country in the world, covering 7.6 million square kilometres.
14) The entire population of Australia (25 million) is roughly the same as that of North Korea, Taiwan, Madagascar or Sri Lanka.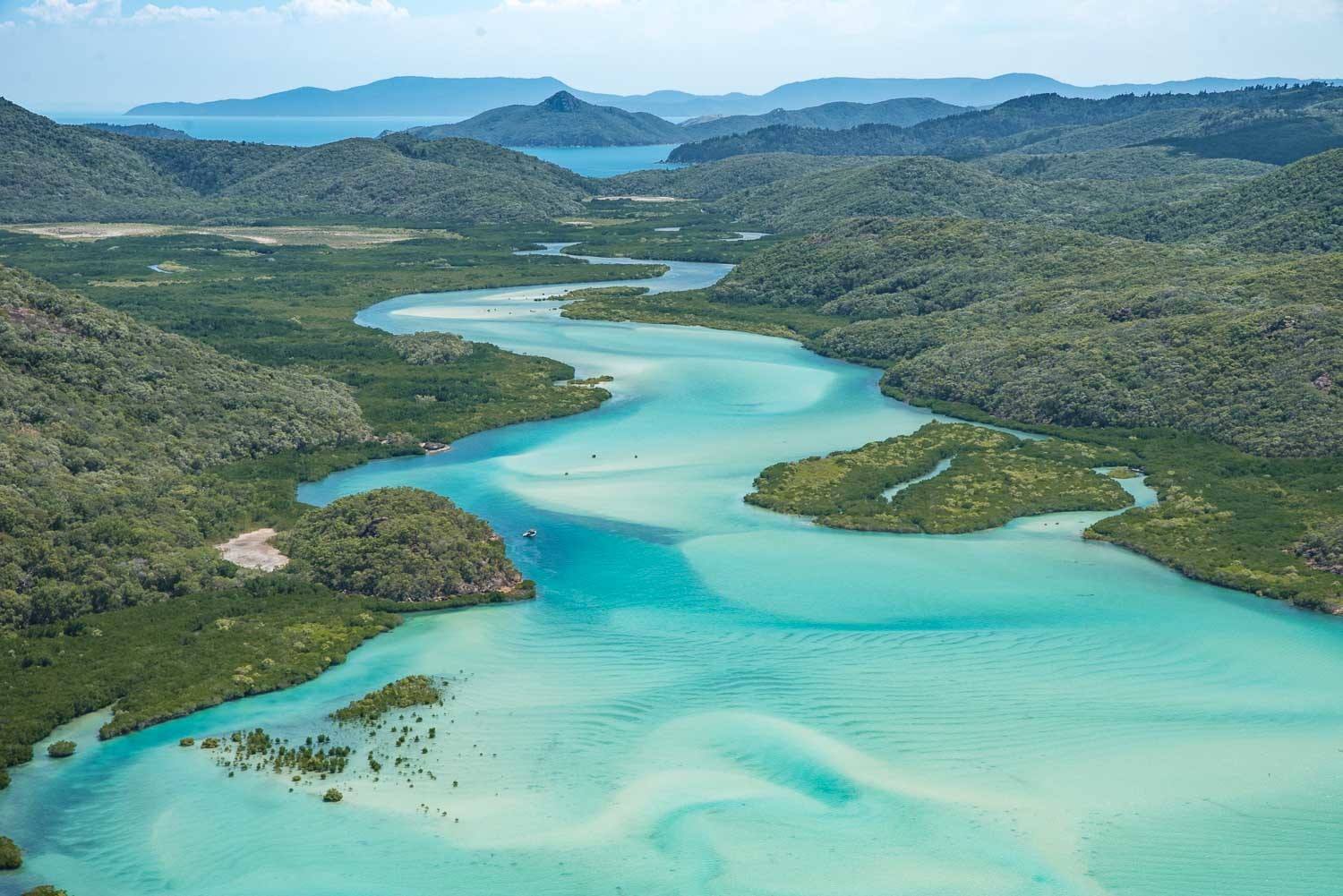 ---
15) It takes less time to fly across the continent from Western Australia to Melbourne than it does to fly the length of Western Australia.
16) The biggest desert in Australia is the Great Victoria Desert, which covers 348,750 square kilometres.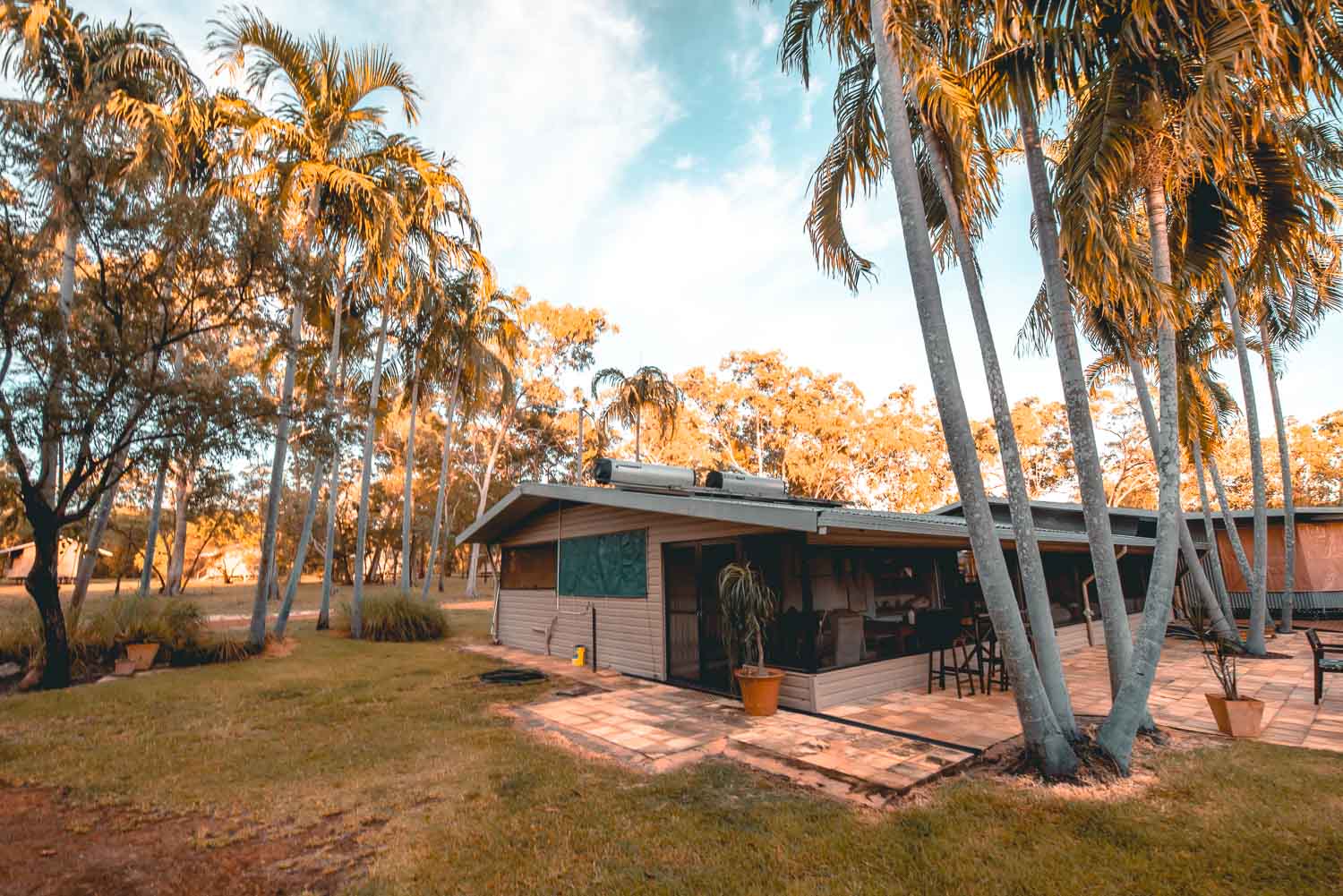 ---
17) The Australian national anthem was changed from "God Save the Queen" to "Advance Australia Fair" in 1984.
18) The highest temperature ever recorded in Australia was 50.7 °C (123.3 °F) in 1960 at Oodnadatta, South Australia, while the lowest ever was −23.0 °C (−9.4 °F) at Charlotte Pass in The Snowy Mountains, New South Wales in 1994.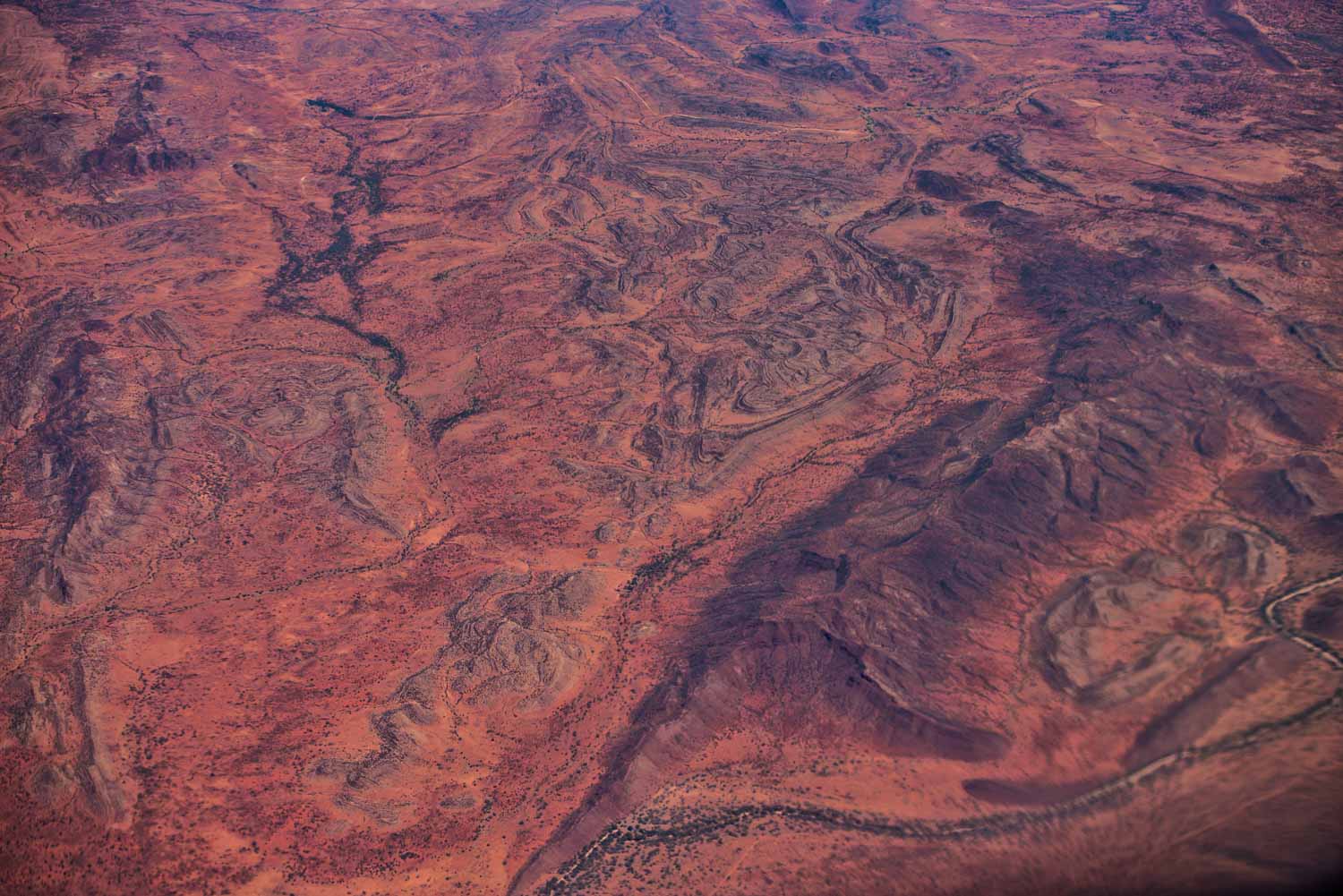 ---
19) Visitors flock to Australia for its mild climate, which sees hot summers and relatively mild winters. The southern states sees the colder, wetter winters.
20) The official floral emblem of Australia is the wattle.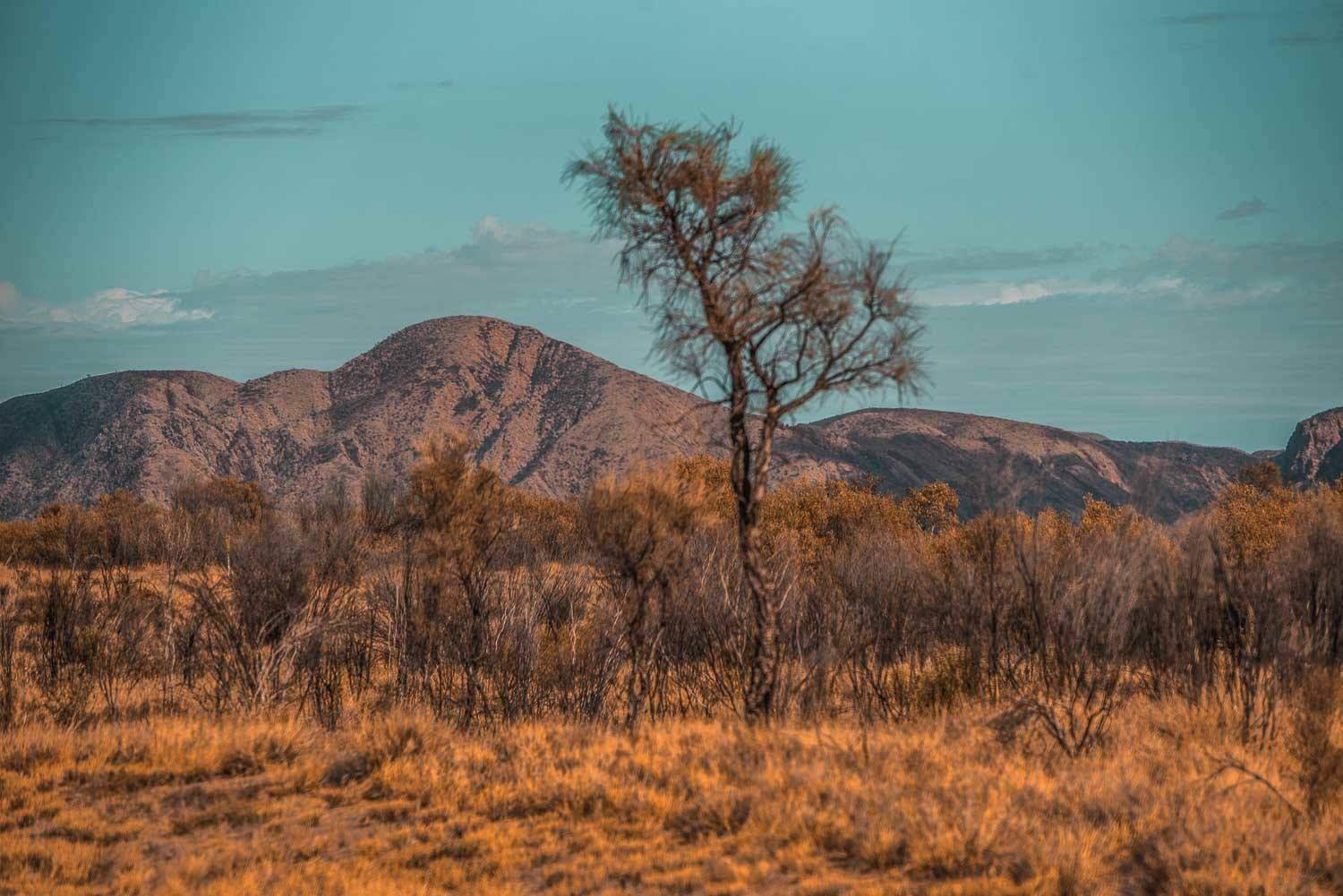 ---
21) The Queen is still Australia's head of state, despite Australia being considered technically independent since 1942.
22) The opal mining South Australian town of Coober Pedy gets so hot most of the town lives underground. There's even underground hostel, motels and AIRBNBS if you're passing through!

---
23) The summer of 2018/2019 was the hottest Australian summer in history.
24) There are approximately 44 million kangaroos in Australia.
If you happen to make it to the Outback of Australia, I'd highly recommend checking out The Kangaroo Sanctuary Alice Springs! It was one of the highlight's of my most recent trip down under!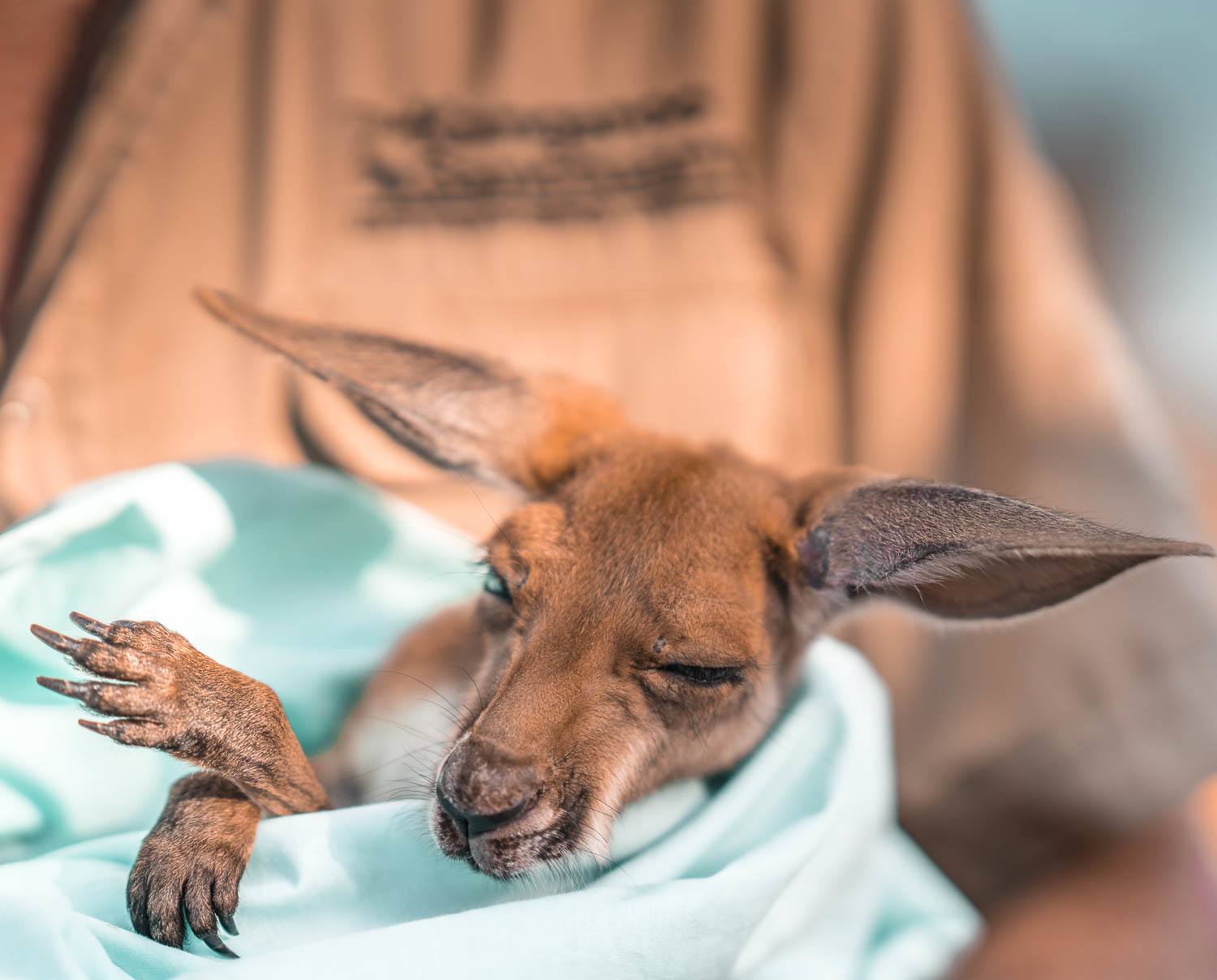 ---
25) The largest Greek population in the world besides Athens can be found in Melbourne.
26) Australia is one of the most multicultural countries in the world, with residents speaking over 200 languages or dialects, including Italian, Cantonese, Greek, Vietnamese, Arabic as well as many Aboriginal languages.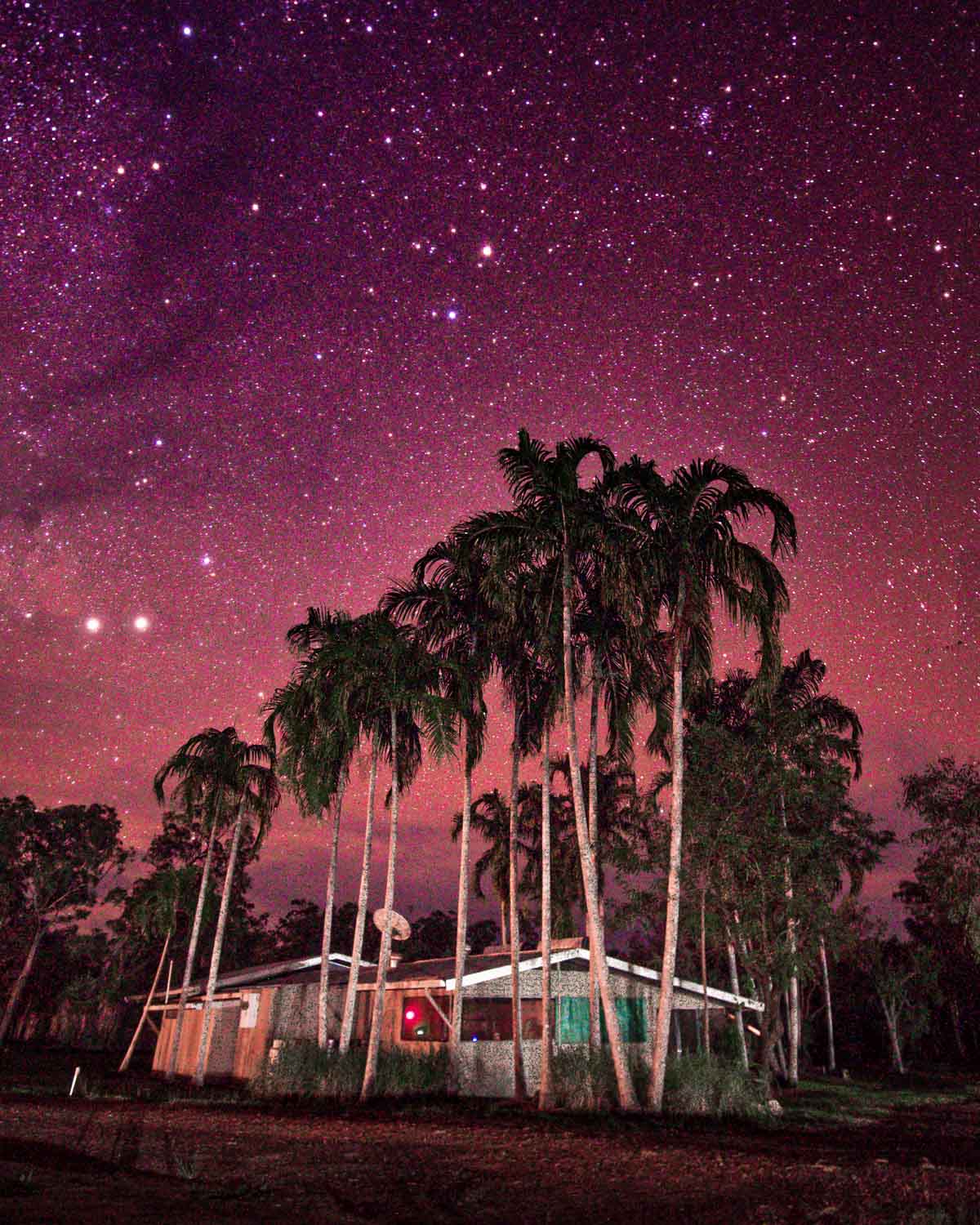 ---
27) The name 'Australia' comes from the Latin word 'Australis', which means "Southern".
28) Post war migration to "The Lucky Country" saw the biggest boom in Australia's multicultural beginnings.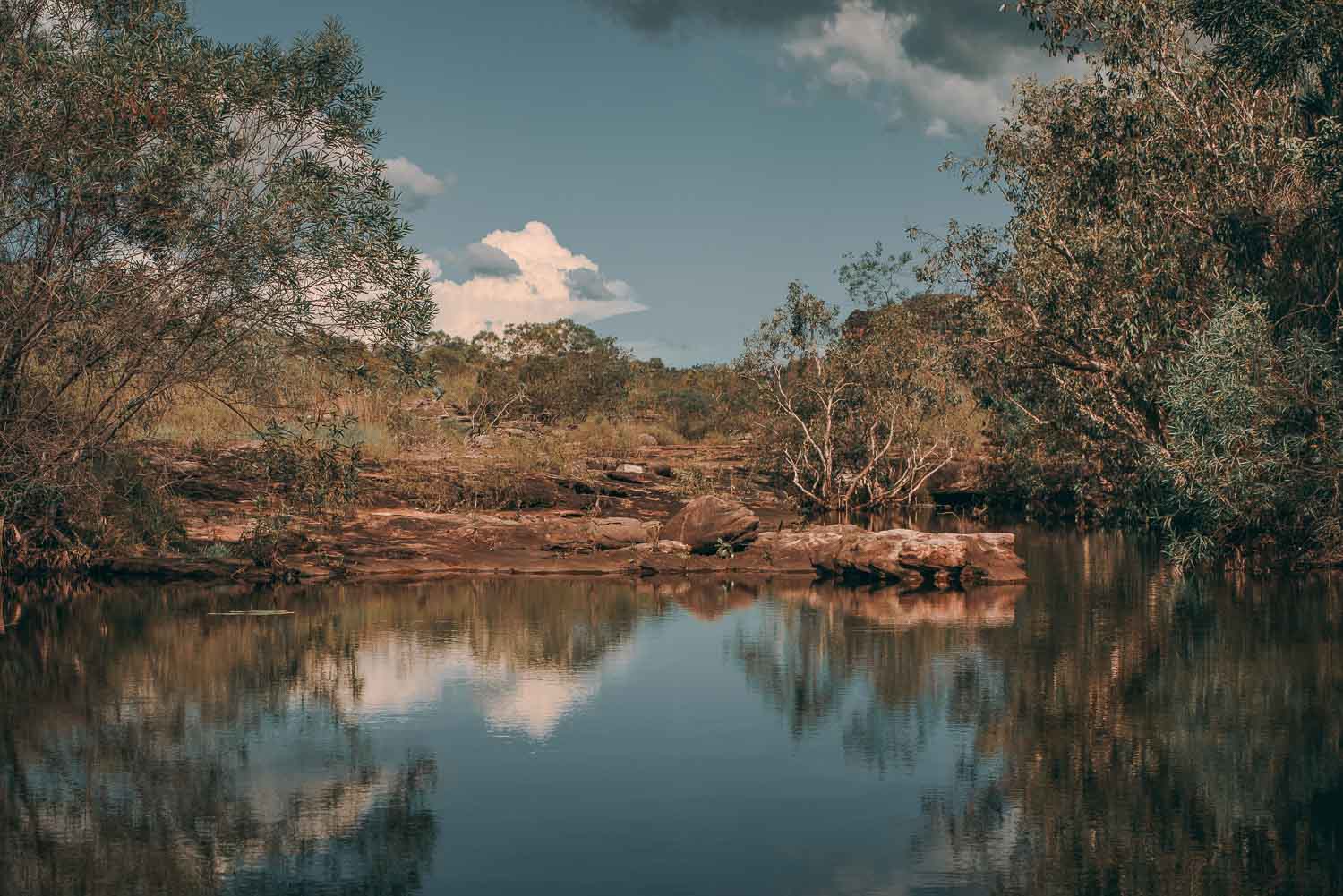 ---
29) Over 25% of Australians were born in another country.
30) The life expectancy of the average Australian is one of the highest in the world.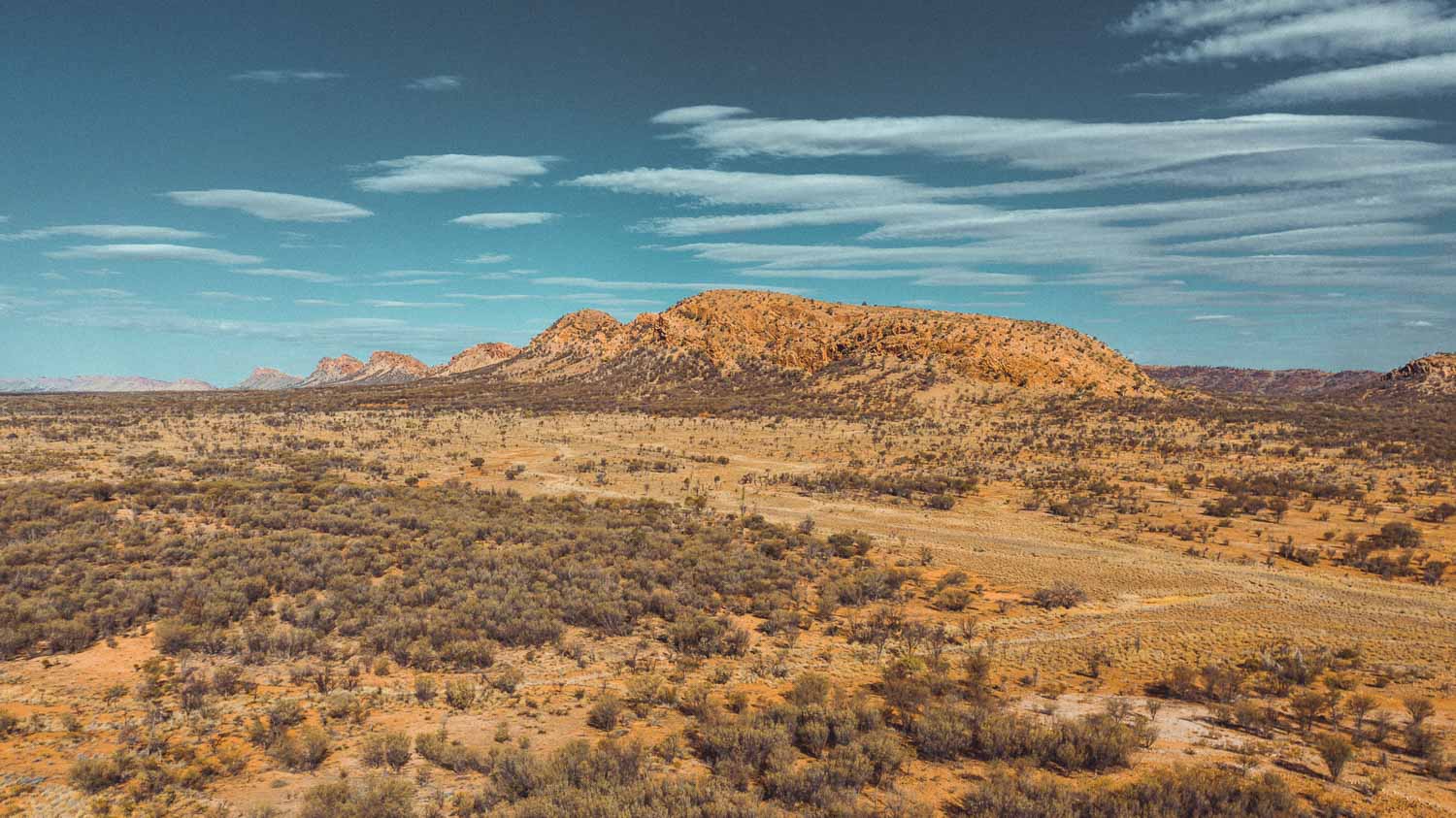 ---
31) Australia was the second country in the world (after New Zealand) to give women the right to vote.
32) Eucalyptus oil from gum trees is very flammable and risk for bushfires, but also a great natural remedy for bone and skin conditions.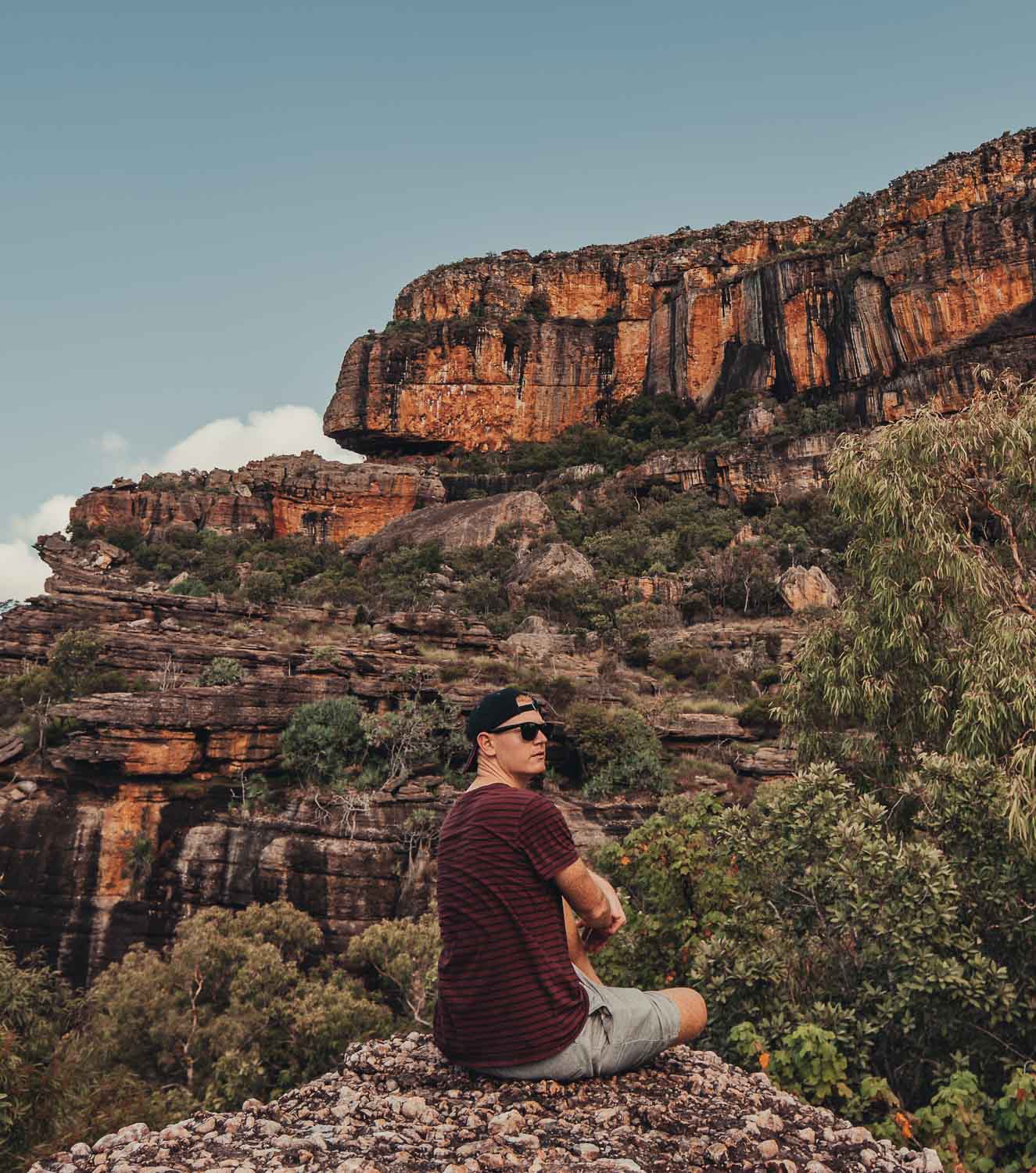 ---
33) The death of the Crocodile Hunter Steve Irwin in 2006 was only the second of its kind from a stingray barb since 1945.
34) The largest cattle station in the world (Anna Creek Station, South Australia) at over 34,000 square kilometres is also the world's largest cattle station.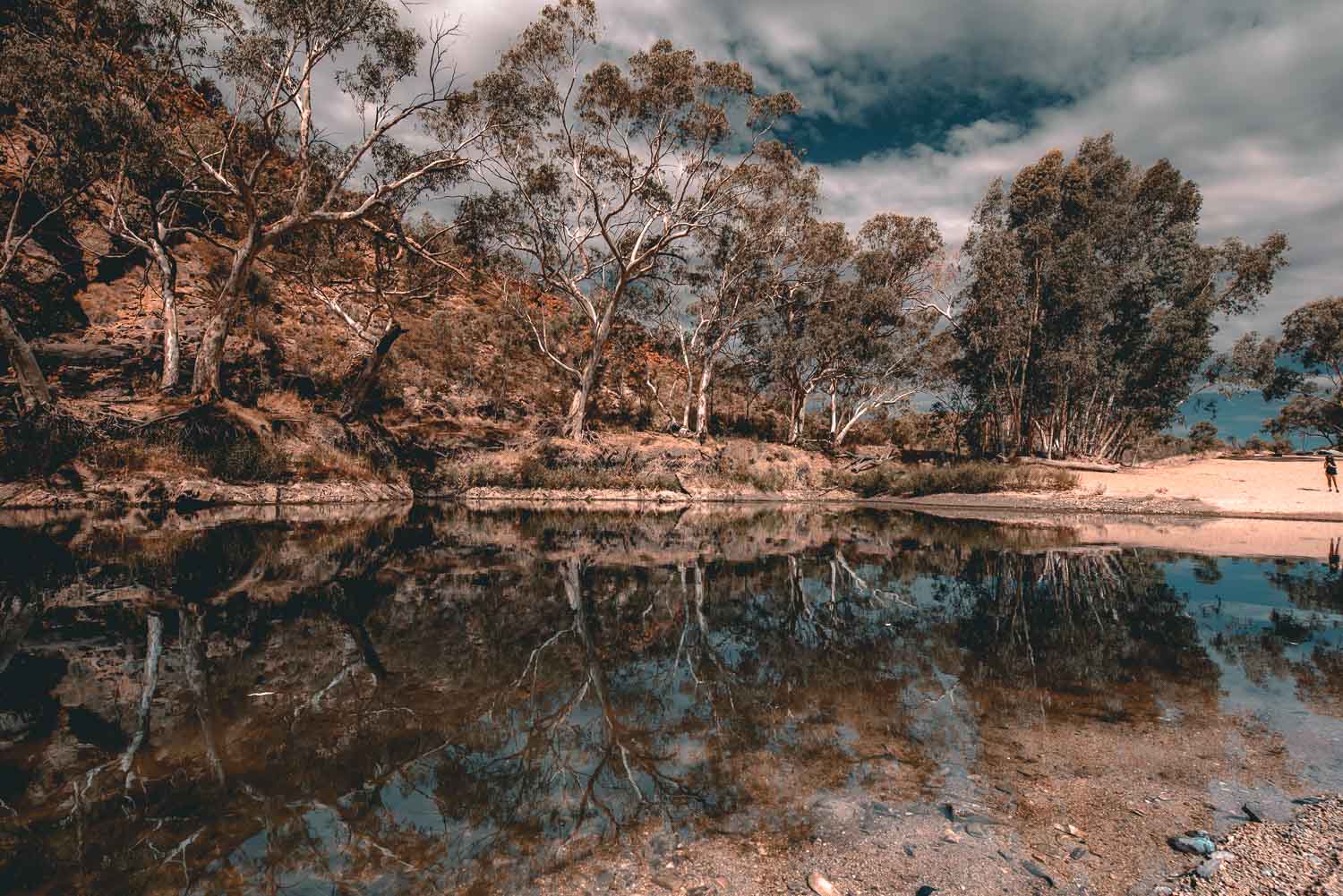 ---
35) Famous Australian brands include Vegemite, Ugg boots, QANTAS, Fosters, Arnott's and Speedo.
36) The average Australian swallows three spiders a year.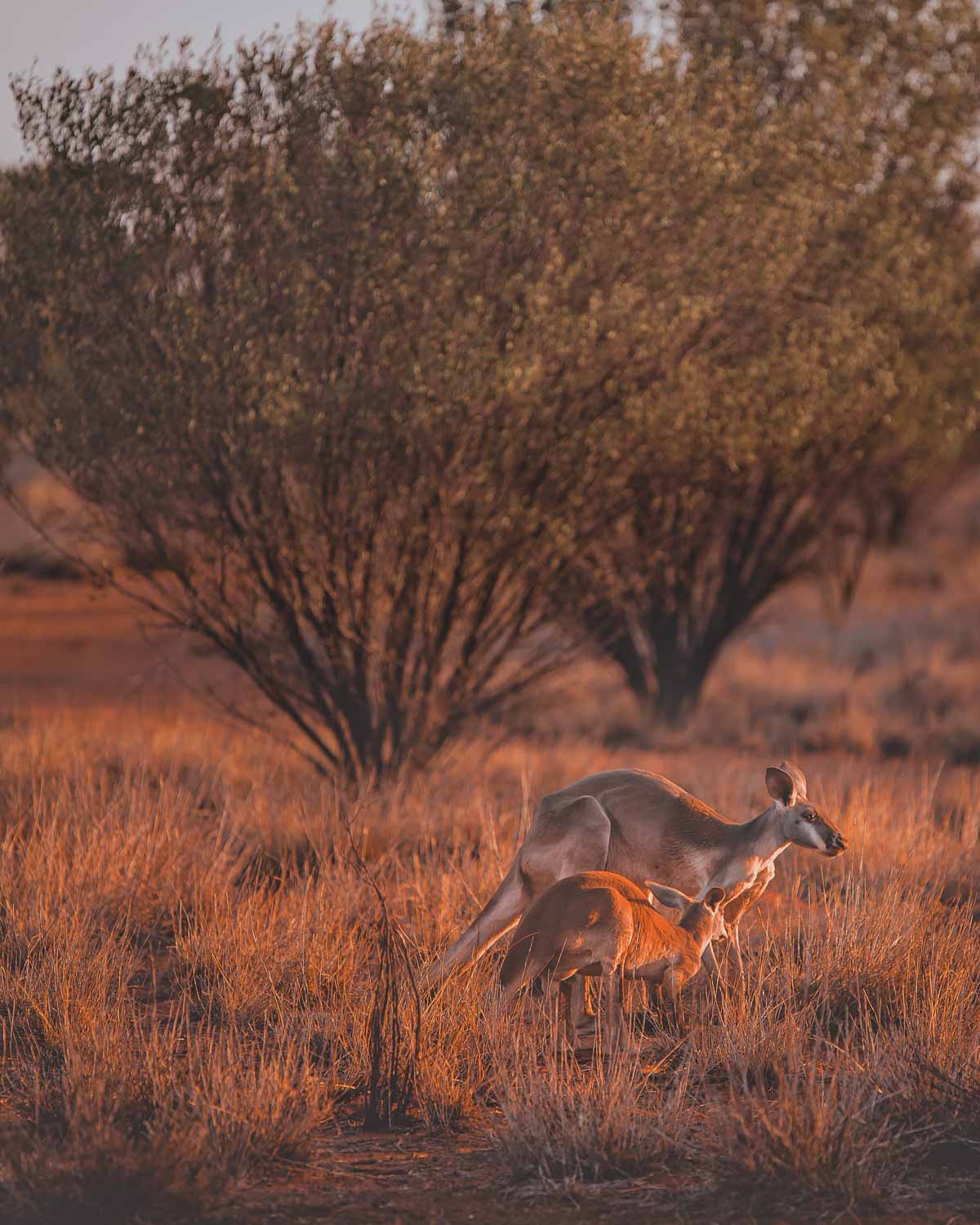 ---
37) Australia produces world class wine, sourced from 60 designated wine regions across the continent. Renowned regions include the Hunter Valley (NSW), Barossa Valley (SA), Yarra Valley (VIC) and Margaret River regions (WA).
38) Australians drive on the left side of the road.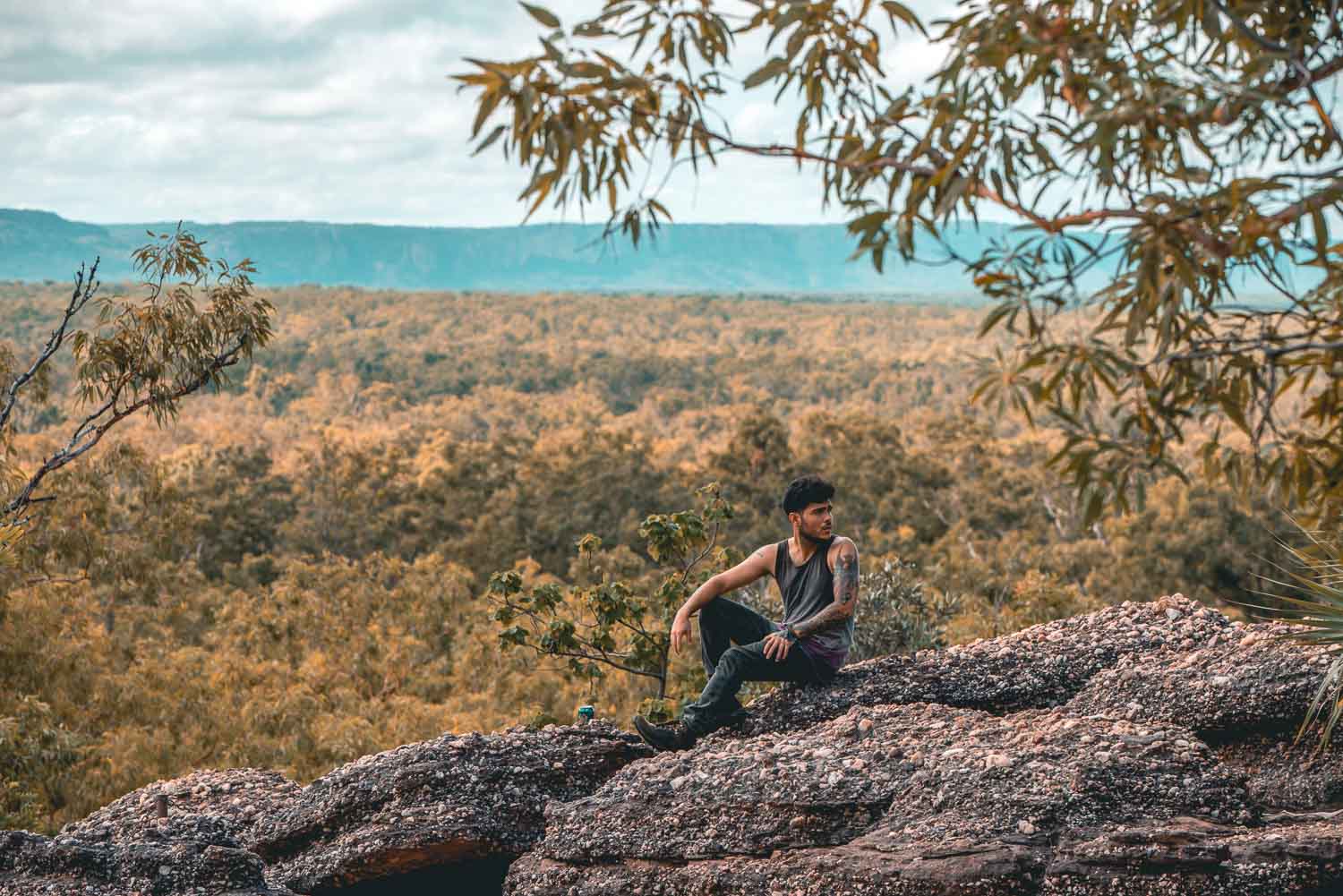 ---
39) The Great Barrier Reef is the largest living organism in the world at 348,000 square kilometres.
40) The Box Jellyfish is the most deadly marine creature in the world and it calls Australia home! It's not sharks or crocodiles you have to fear the most on Aussie beaches…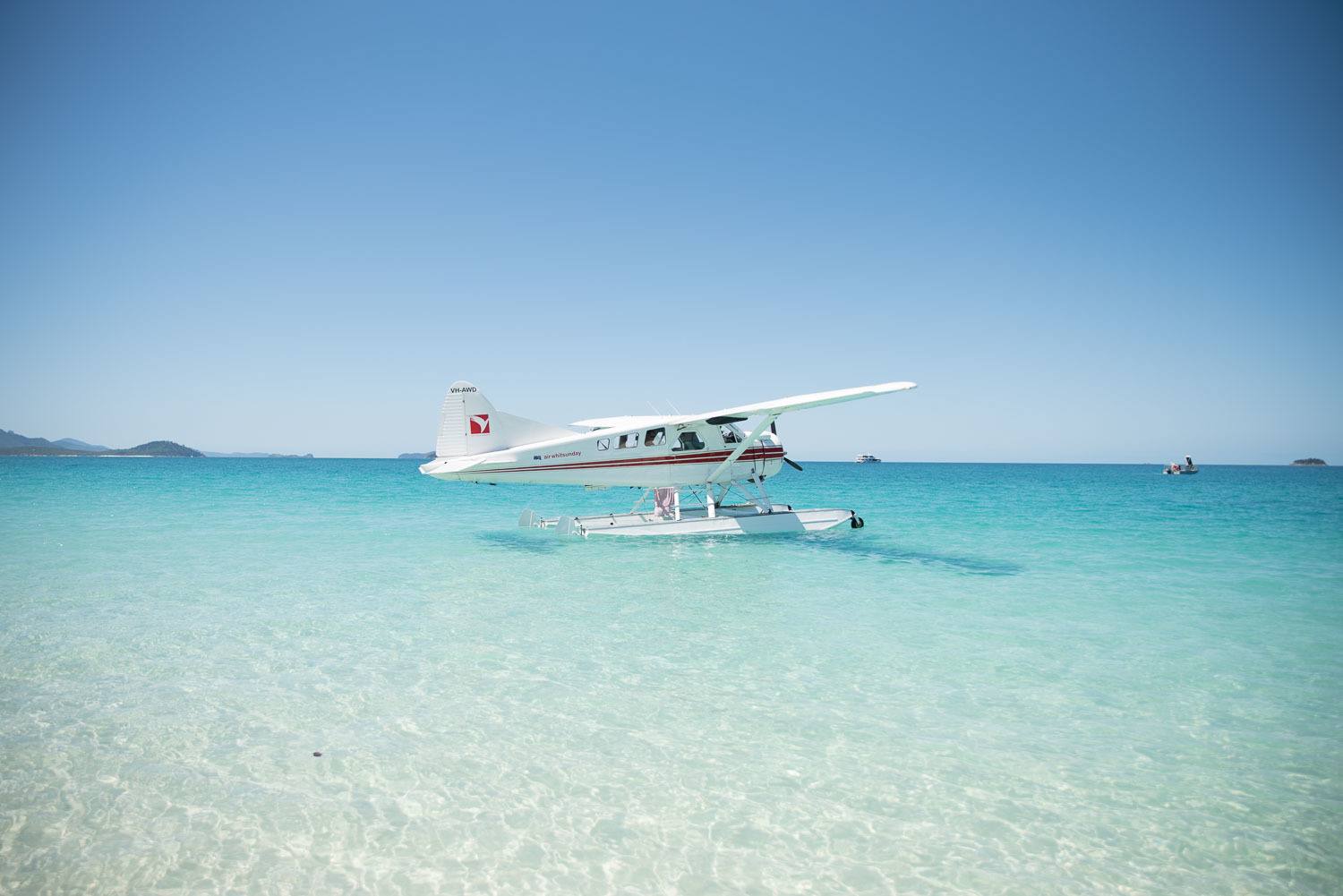 ---
41) Australia boasts 20 of the 25 deadliest snakes in the world.
This is one of the facts about Australia that made me really scared to visit the country! Don't let it stop you though, because if you're in one of the major cities I highly doubt you'll ever see one of these guys! Check out this article about Australia's 10 most dangerous snakes which clearly states, "Australia is known for its dangerous snakes, and we have many – but in reality few people die from bites."
42) The world's longest fence is in Australia and stretches 5,614km. "The Dingo Fence" was erected to keep dingos away from farmland.

---
43) Australia has the highest population of gamblers in the world and the highest number of poker machines ("pokies") as well.
44) Australia's richest person is mining magnate Gina Rinehart, who is worth an estimated 14 billion dollars. We can dream…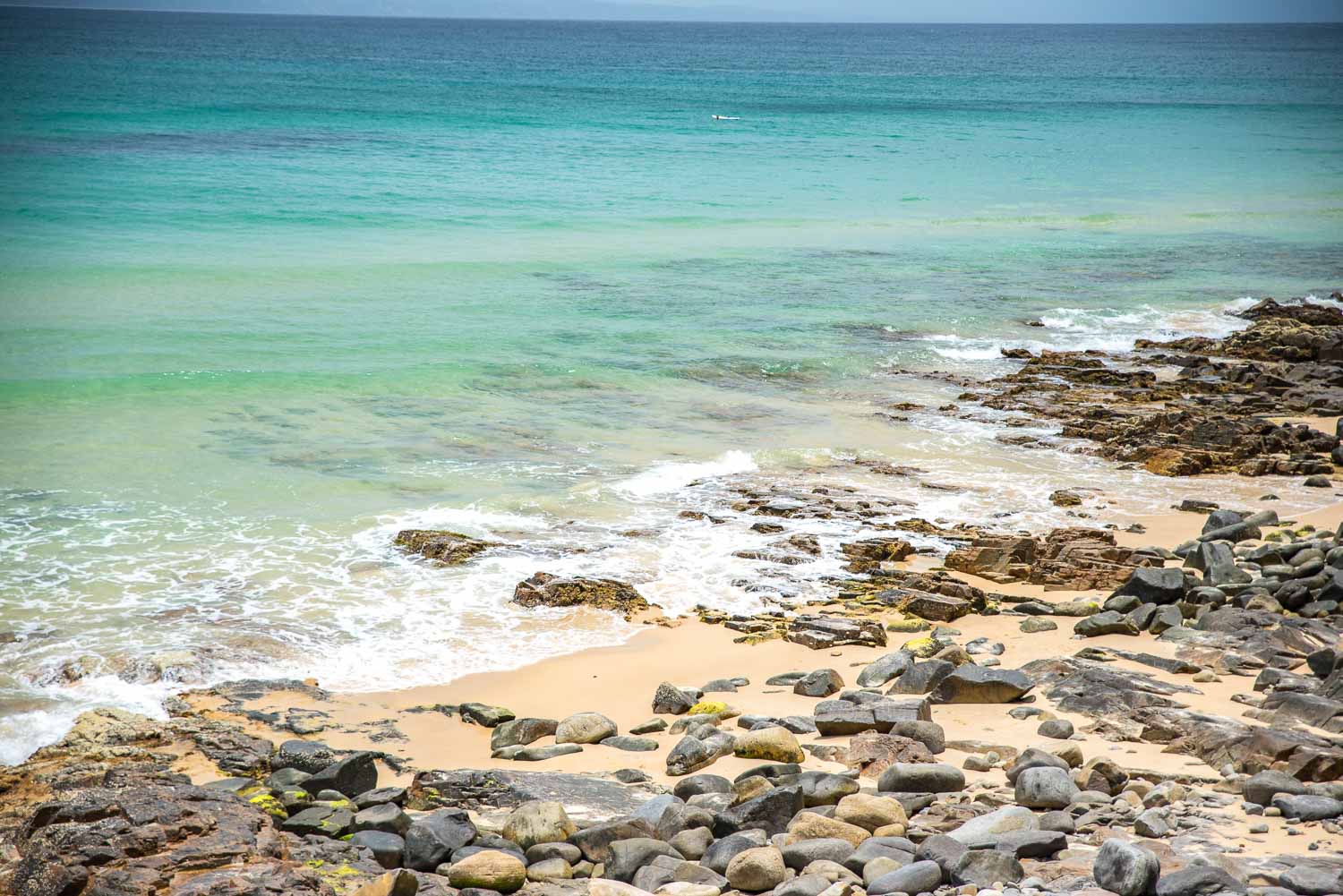 ---
45) The most famous Aussie musicians and performers on a global scale include Kylie Minogue, INXS, AC/DC, Sia, Nick Cave, Olivia Newton John, Keith Urban, Iggy Azalea and The Bee Gees.
46) The average full time salary in Australia is $73,000 and they also have the highest pay rate per hour.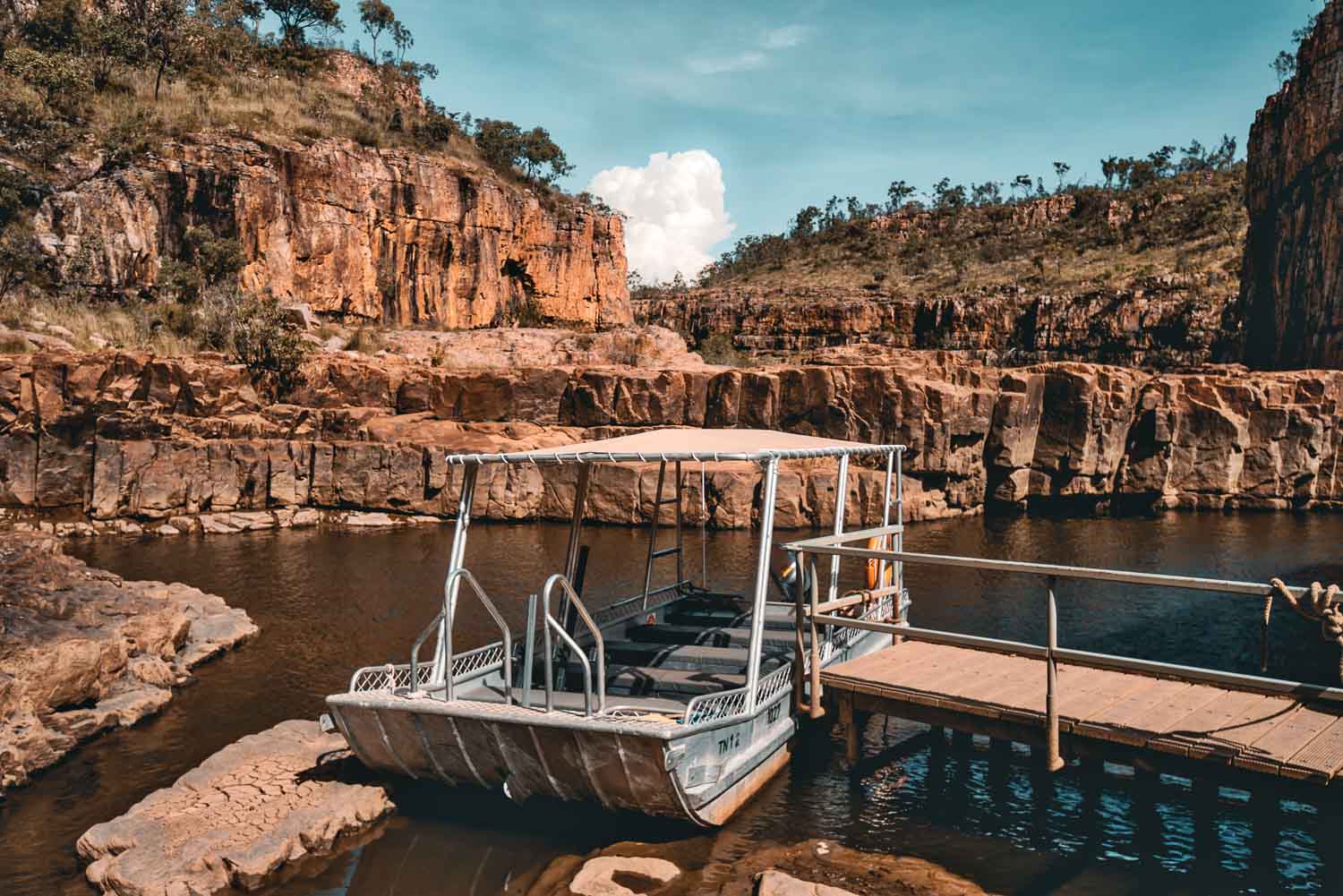 ---
47) Australia has a rich history of bushrangers, with Ned Kelly the most famous. His story was made into the world's oldest feature length film, 'The Story of the Kelly Gang' in 1906.
48) Some major Australian inventions that changed the world? The Black Box flight recorder, the cochlear implant, the wine cask, the "Hills Hoist" washing line, the electronic pacemaker, Google Maps and Wi-Fi technology. They're a talented lot Down Under!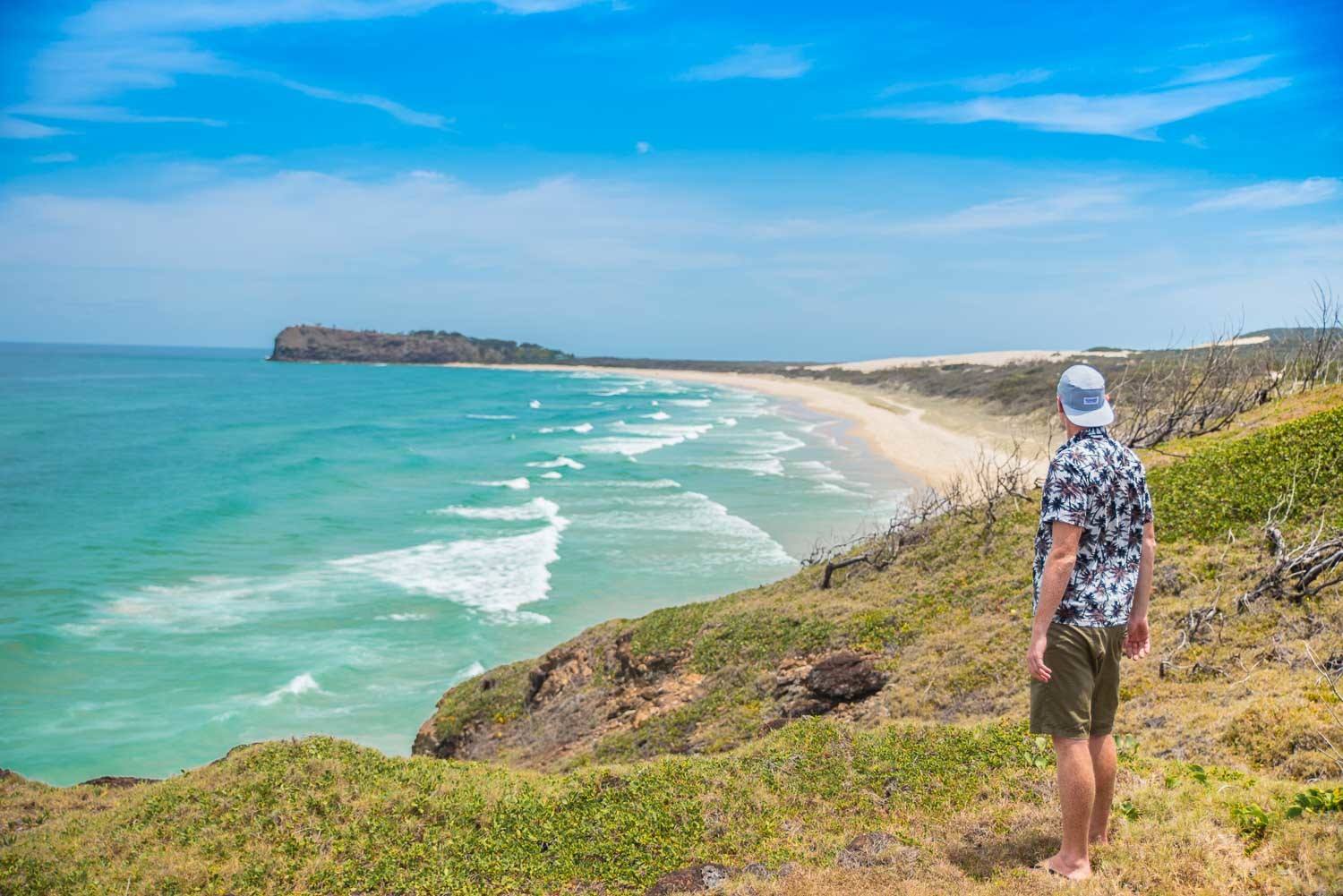 ---
49) The world's oldest fossil was found in Australia, and is estimated to be 3.4 billion years old.
50) Australians have the highest rate of skin cancer in the world, with 2 out of every 3 Australians being diagnosed in their lifetime. That Aussie sun is harsh and deadly melanoma is common.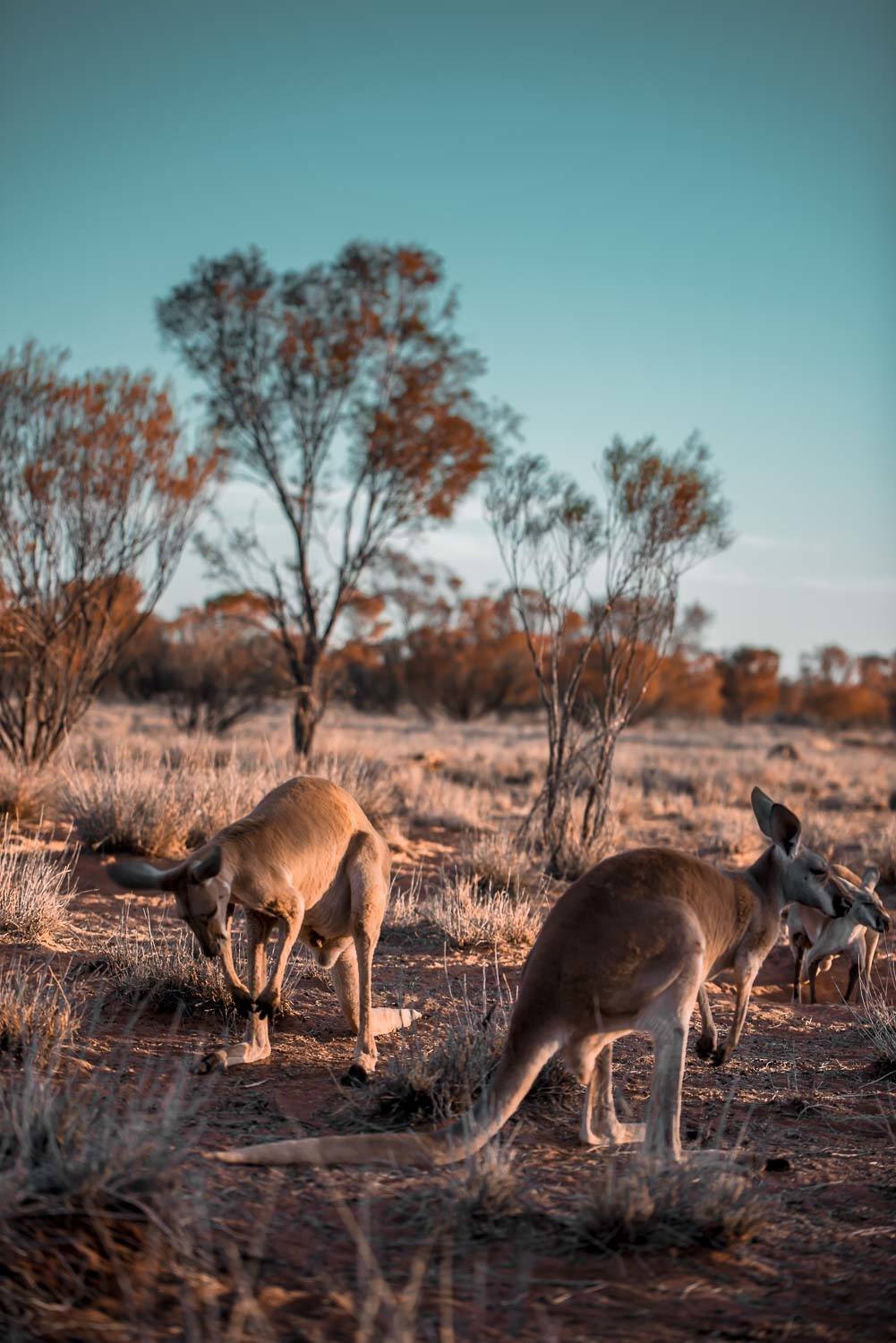 51) Australia has well and truly taken over Hollywood in recent decades. Their biggest exports include Nicole Kidman, Russell Crowe, Naomi Watts, Margot Robbie, Chris Hemsworth, Mel Gibson, Hugh Jackman, Cate Blanchett, the late Heath Ledger, Eric Bana, Isla Fisher and of course – Crocodile Dundee himself, Paul Hogan.
52) Australian Prime Minister Harold Holt went missing off the Victorian coast while swimming in 1967, and was never found. In typical tongue-in-cheek Australian fashion, there is a large swimming pool named after him in Melbourne.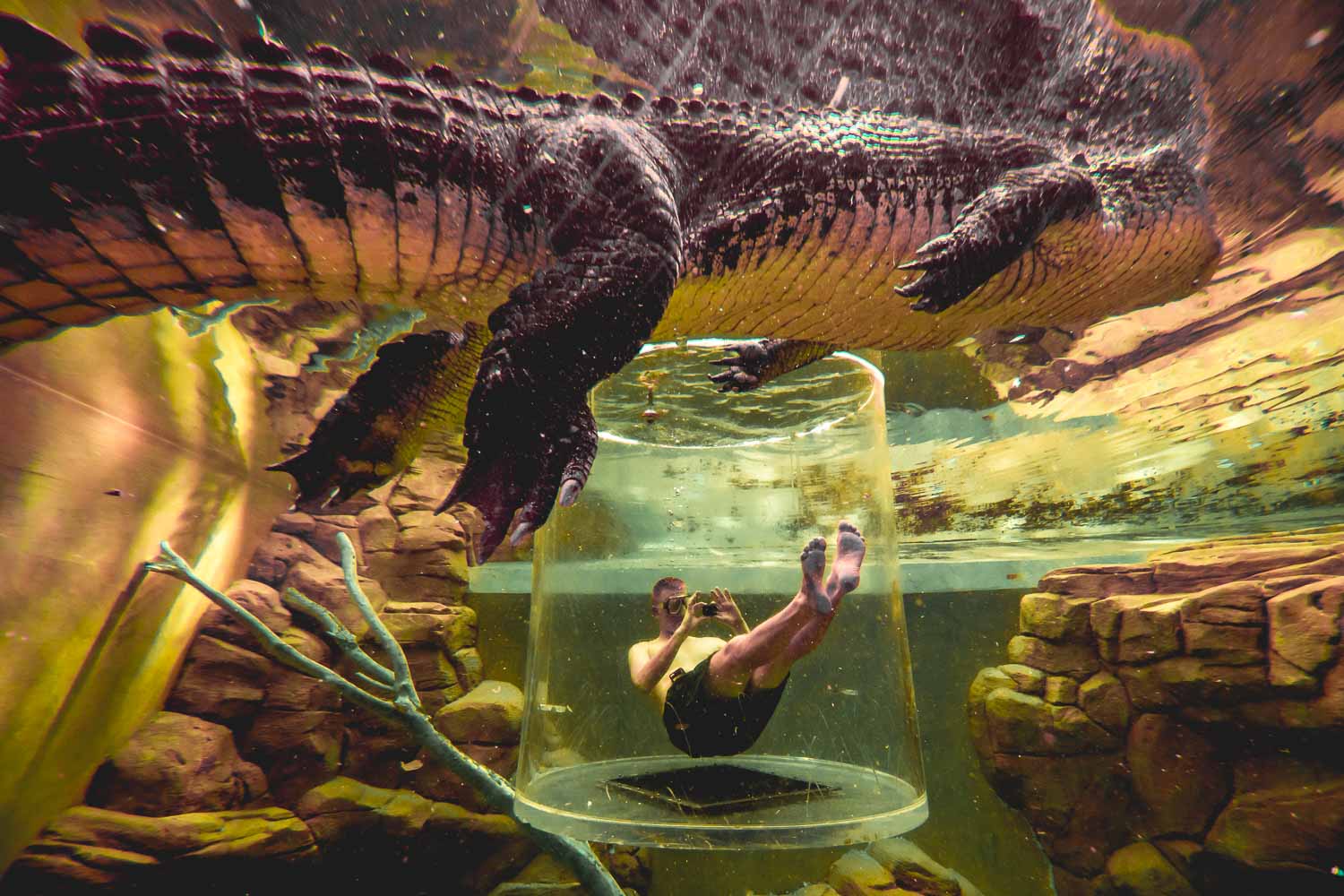 ---
53) Australians spend more on beer than any other nation in the world. Just don't mention Fosters.
54) Wombats poo in cubes.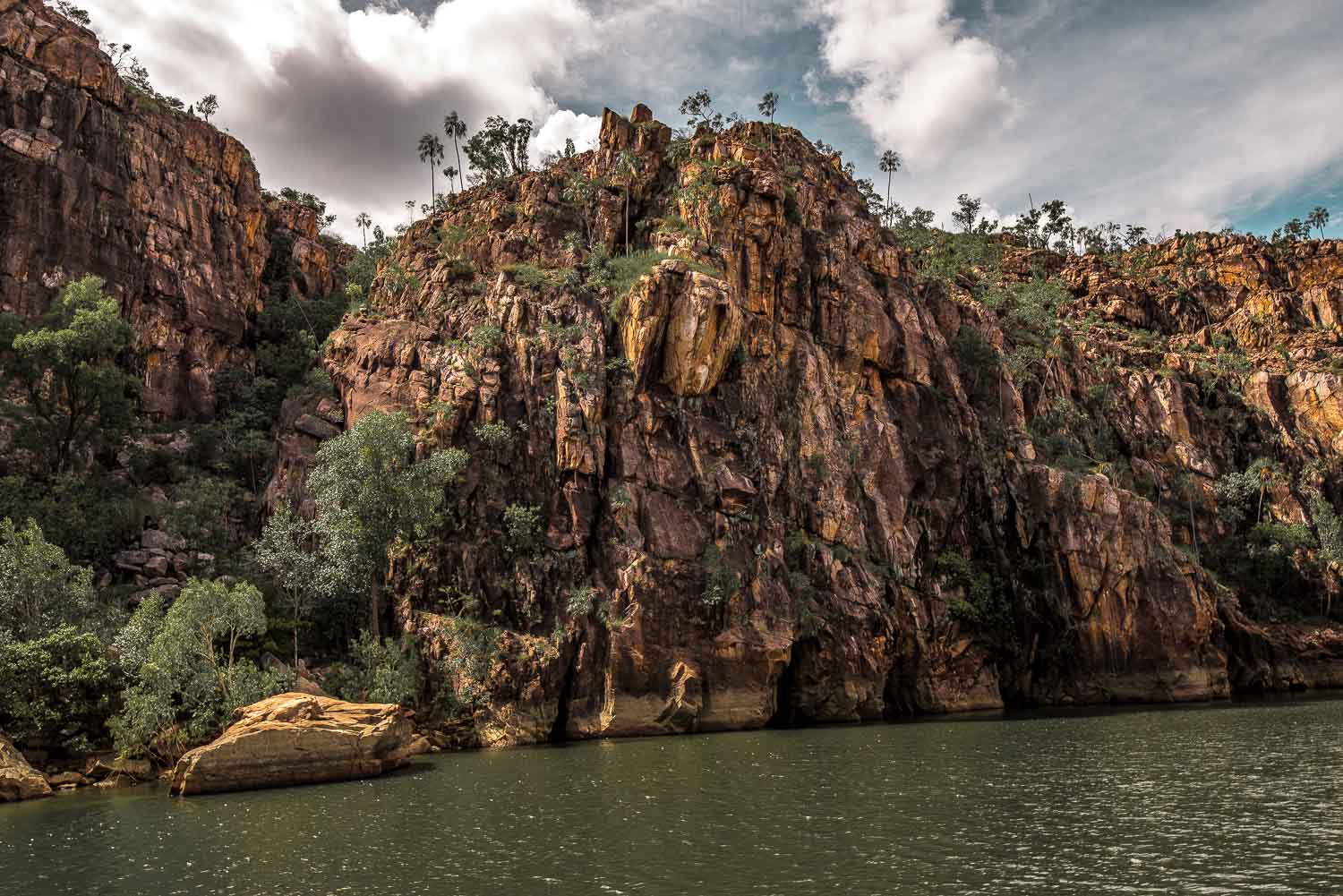 ---
55) Australia has a world-class public healthcare and education system…Are you listening America?
56) Vegemite was originally created from leftover yeast used in beer production.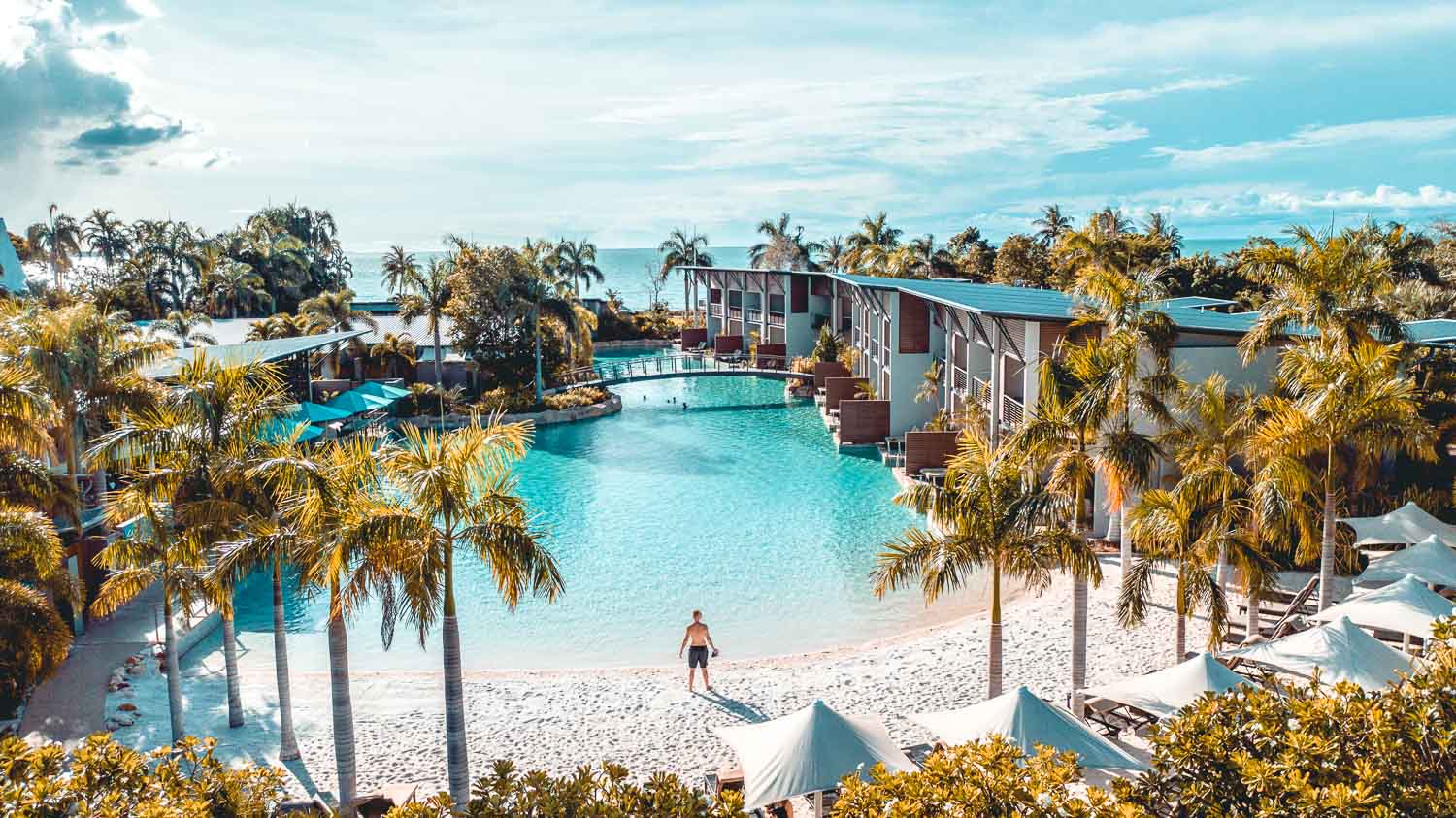 ---
57) The most common Australian phrase is "no worries", uttered by 76% of the population and "arvo" (afternoon) being said by 73%.
58) Every year, at least one Australian loses as eye from a magpie attack.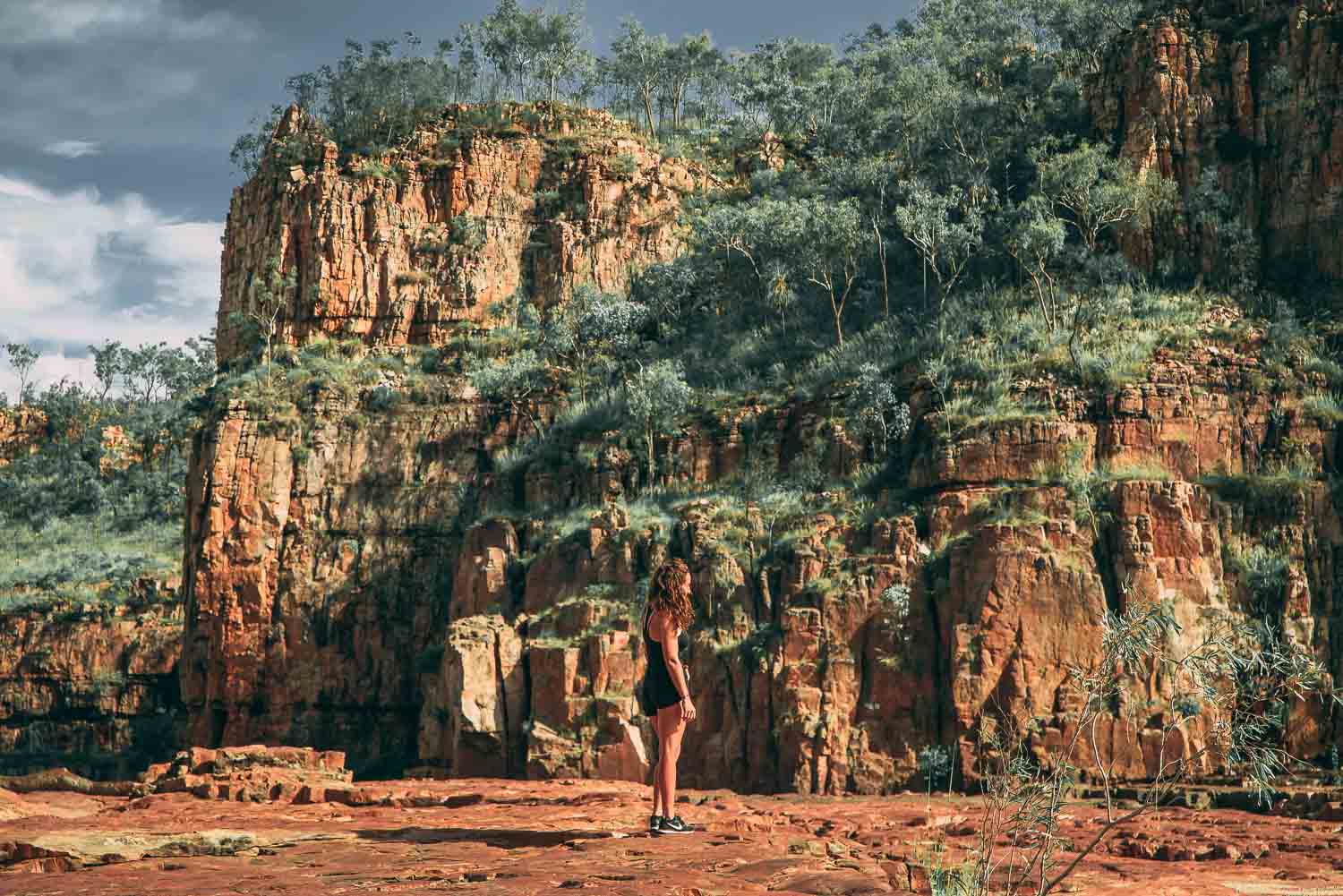 ---
59) Australian has almost 11,000 beaches.
Take a quick read through this awesome article by CNN called "Australia's best beaches: 10 places with superb sand 'n' surf. While it may focus on the major touristy ones, they are ALL must-visit beaches in Australia!
60) There are more camels in Australia than in Egypt.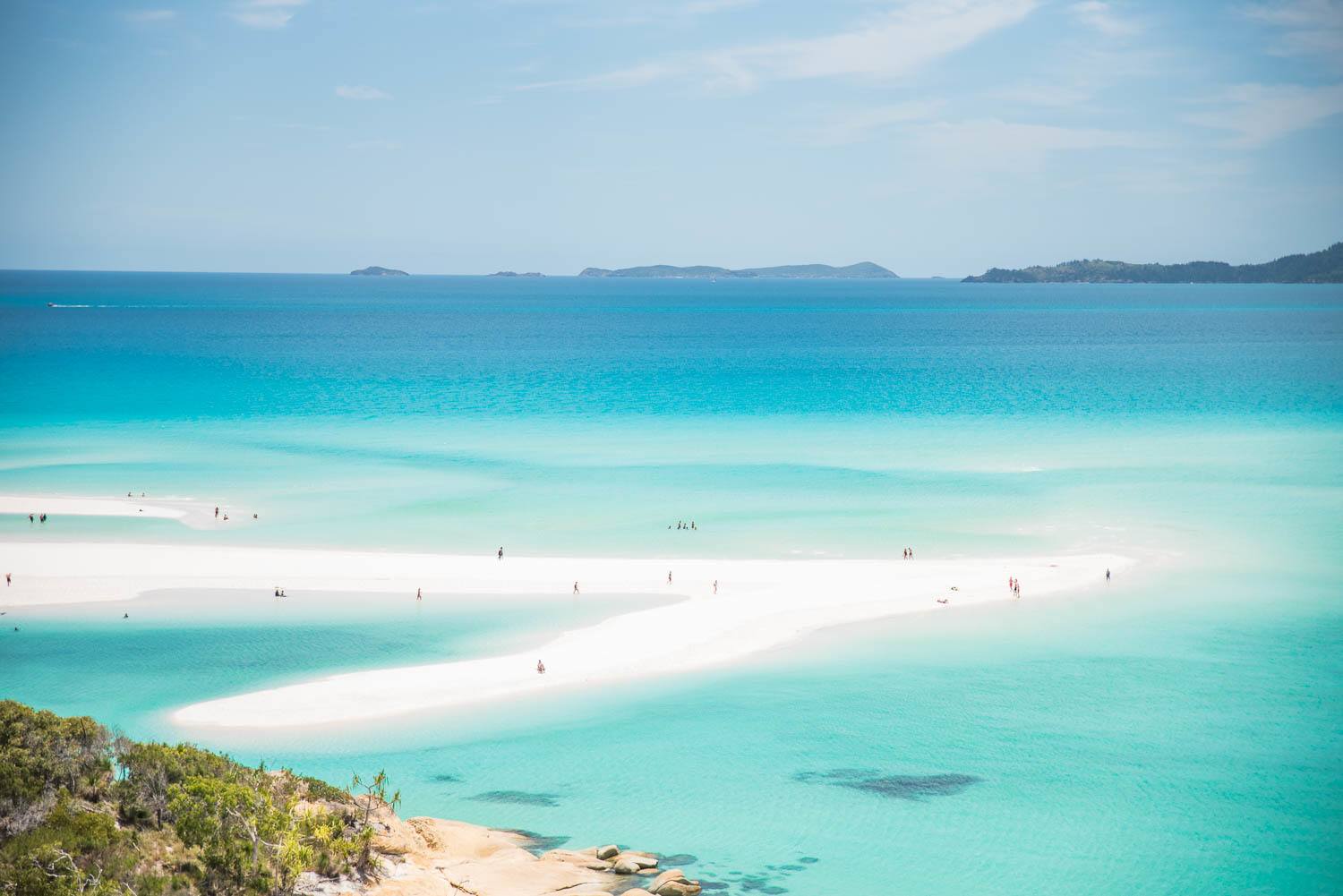 ---
61) Melbourne was ranked "The World's Most Liveable City" for six straight years (2010-2016)!
I was originally meant to live in Melbourne for six months when I was backpacking through the country, but I ended up falling in love with my life in Sydney that I just couldn't pull myself away from the city! I do hope to move to Melbourne for a short period of time in the future though! I think it's such an awesome city, and even have heaps of friends who currently live there!
62) Burger King is called Hungry Jack's in Australia, due to a trademark clash.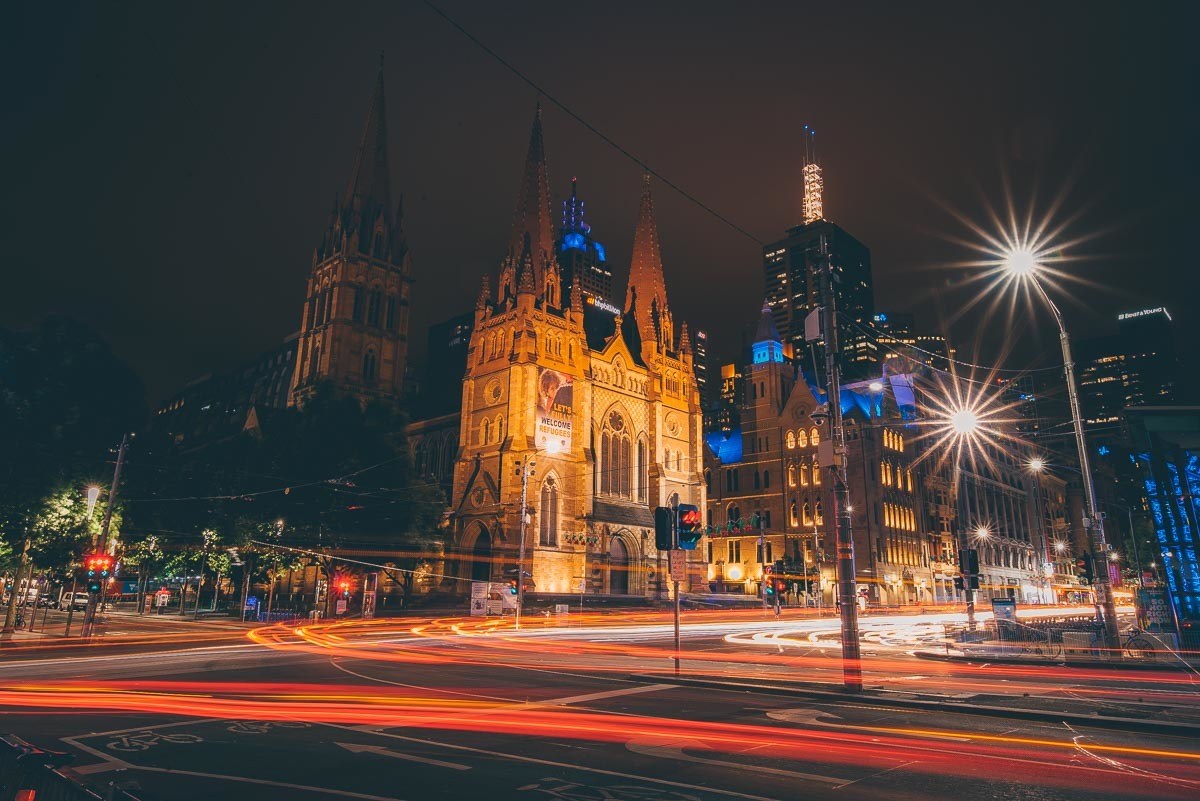 ---
63) There is a place in Western Australia where outer space is closer than the nearest town.
64) Forget the Opera House! Some of Australia's most beloved landmarks are their lengthy list of "big things". 'The Big Banana', 'The Golden Guitar', 'The Big Prawn', 'The Big Dunny' (toilet), 'The Big Pineapple', 'The Big Boxing Crocodile', 'The Big Ned Kelly', 'The Big Lobster' are all national icons.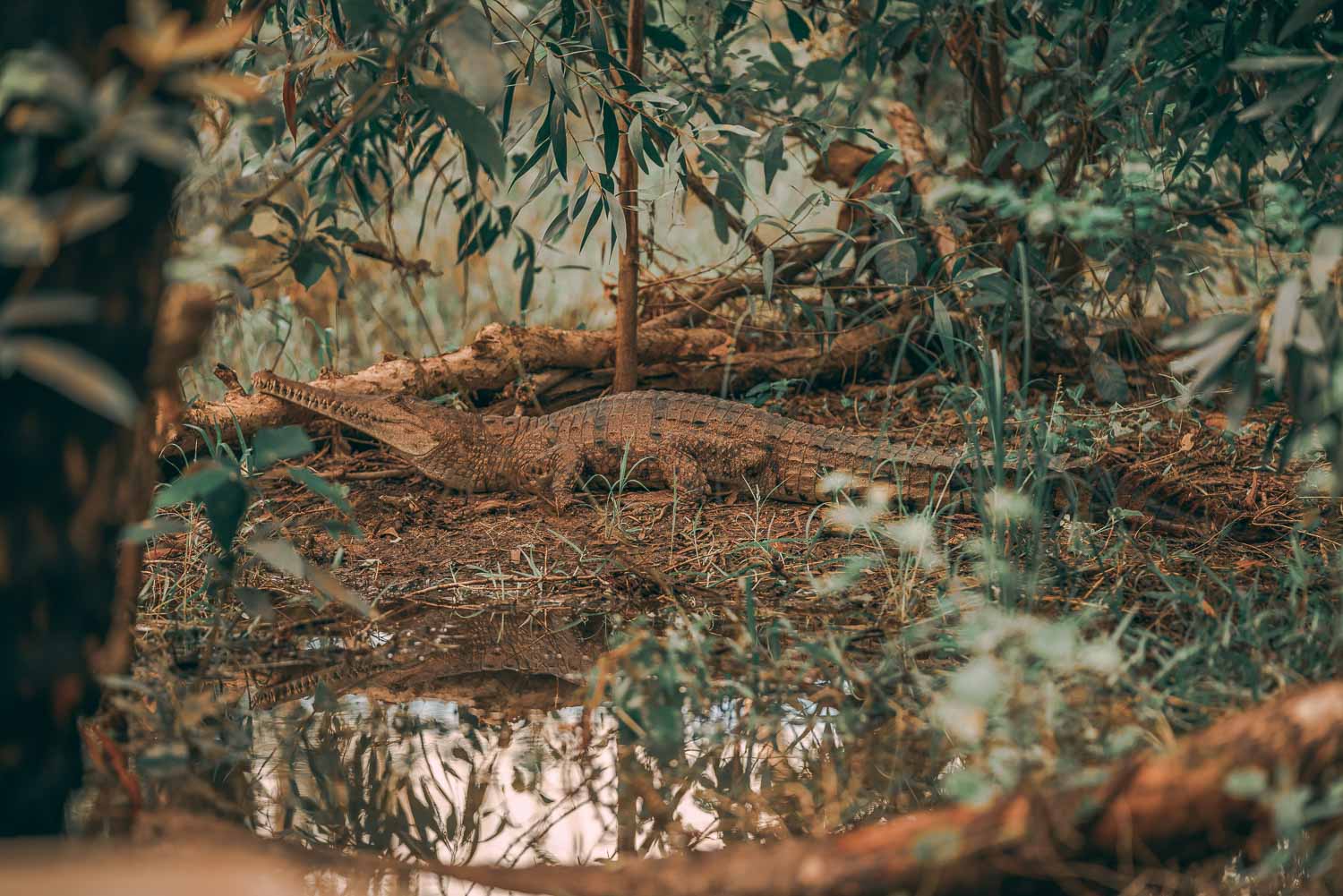 ---
65) Australians love sport, and many major international competitions are held here. These include The Australian Open tennis, Australian Grand Prix and The Ashes cricket.
66) Australian Rules Football (AFL) is considered Australia's national sport, with 18 teams competing each year across a range of states.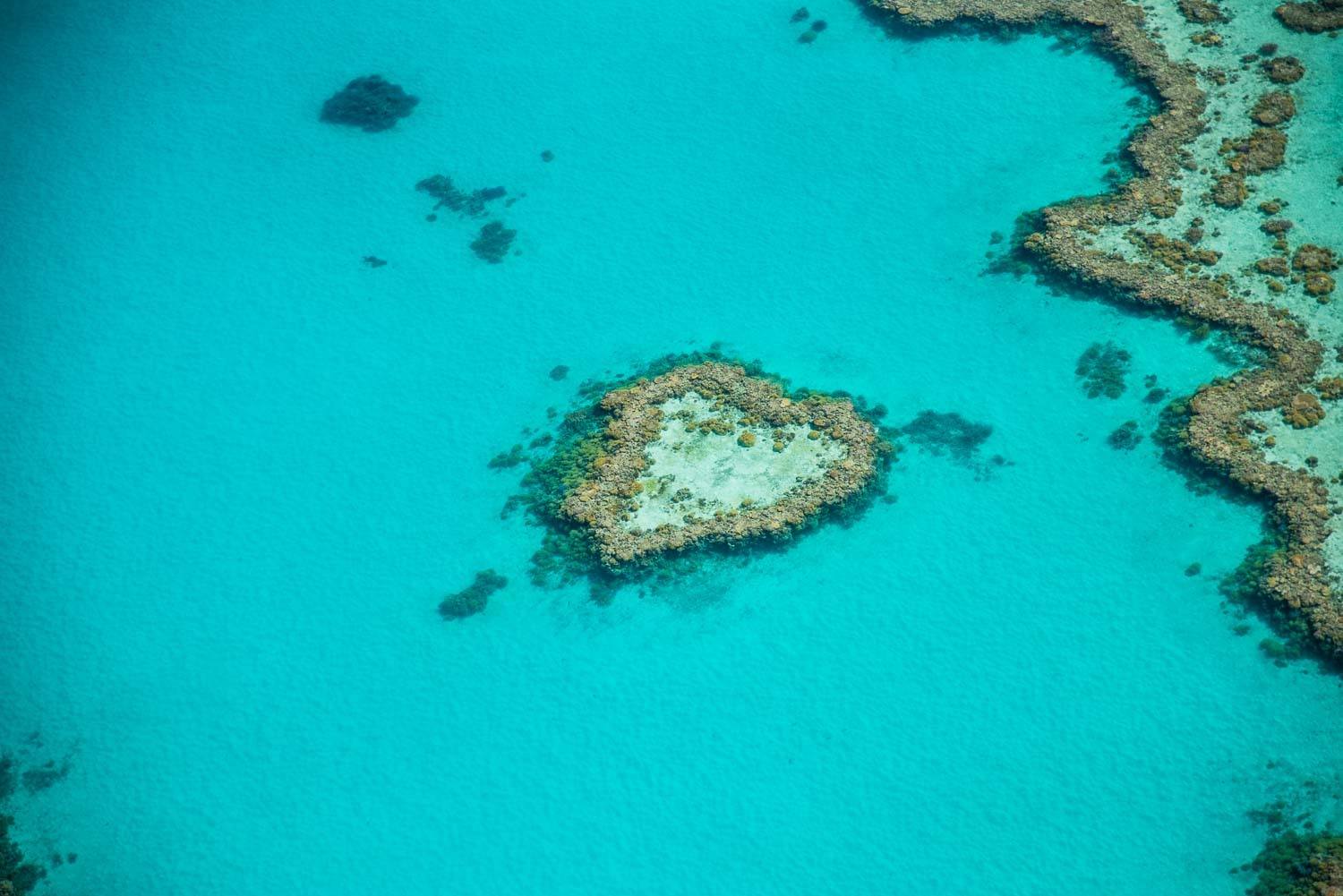 ---
67) Australians eat their national animals from their coat of arms, including kangaroos and emus.
Check out this helpful page on Australia's National Symbols which goes over a bit more information on this!
"The Commonwealth Coat of Arms contains a shield with the symbols of the six Australian states. These symbols are enclosed in a border to represent federation in 1901, when the states united to form a nation. The shield is held by two native Australian animals, a kangaroo to the left and an emu to the right. The gold Commonwealth Star above the shield has seven points. One point represents each of the six states and the seventh point represents all the territories. There is a scroll displaying the word 'Australia' beneath the shield. The national floral emblem, golden wattle, forms the background.
68) The sheer number of feral camels and cane toads are an environmental hazard in Australia.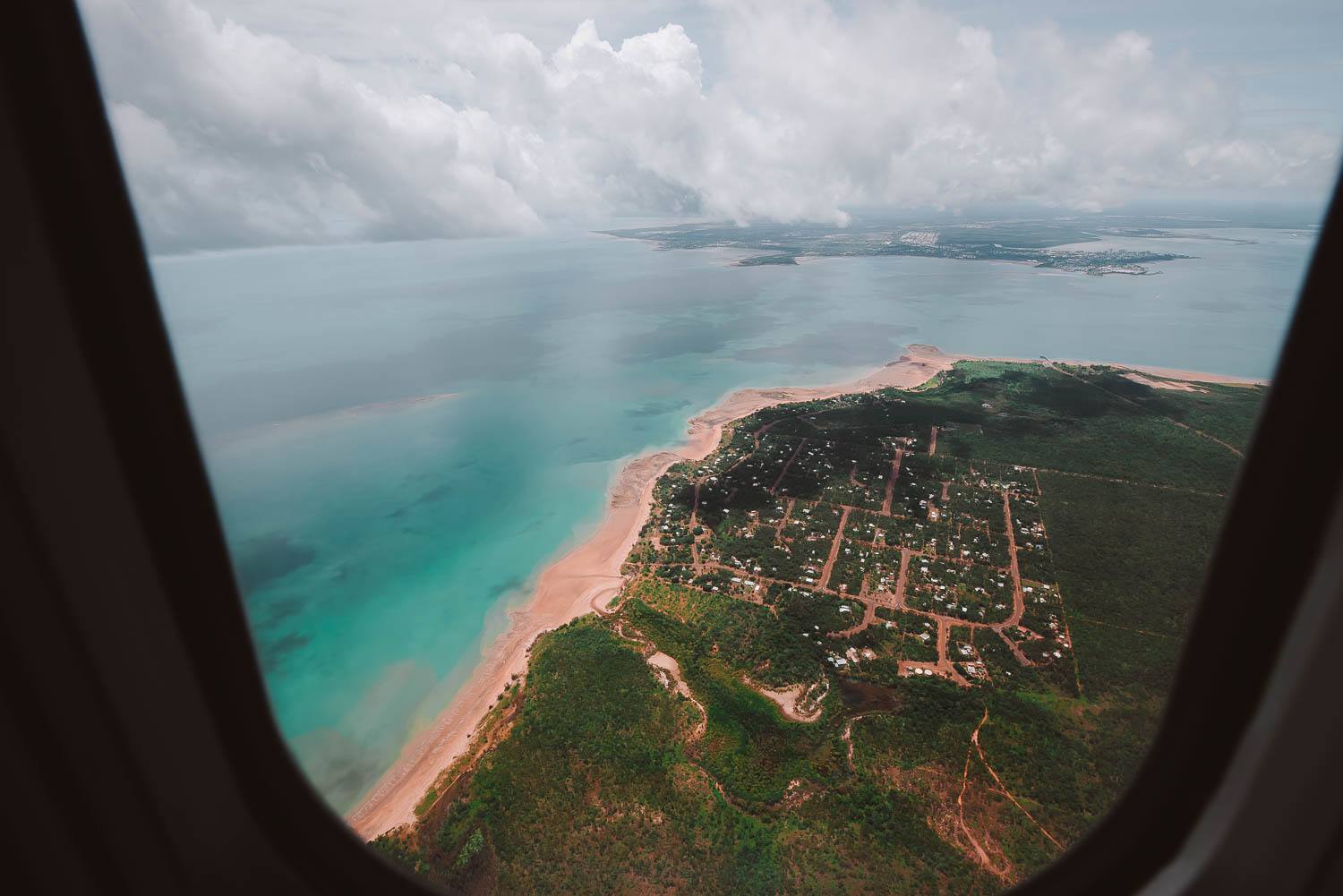 ---
69) Australia has recently had five Prime Ministers in five years.
70) Perhaps Australia's most famous true crime case on a global scale is the "dingo got my baby" case of baby Azaria Chamberlain in 1980.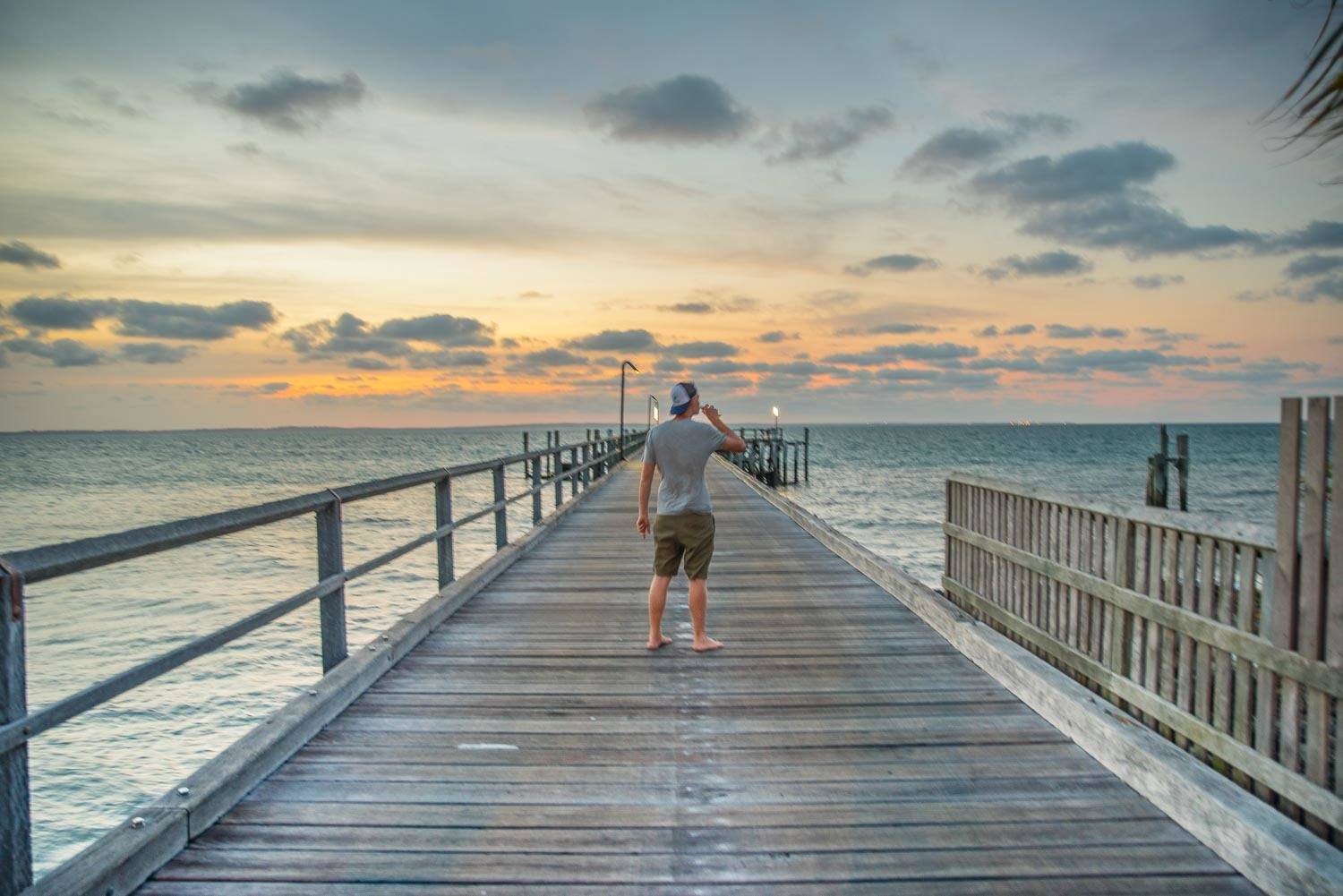 ---
71) The late Australian Prime Minister Bob Hawke was renowned for his love of beer, once setting a record for drinking 2.5 pints in 11 seconds.
72) The Australian film industry (Screen Australia) produces a large number of films a year. The top 5 biggest Australian films of all time by box office sales are Crocodile Dundee, Australia, Babe, Happy Feet and Lion.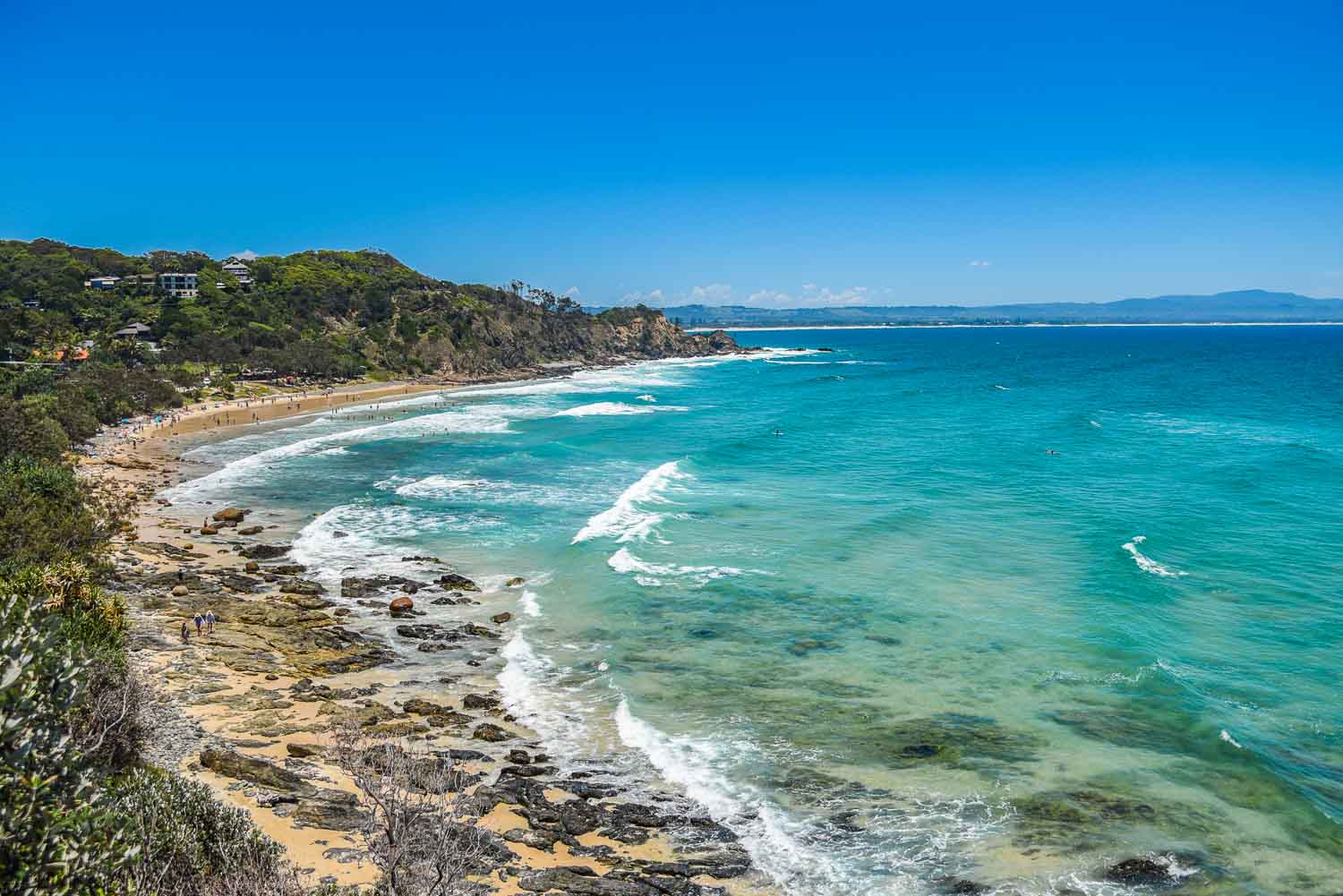 ---
73) The world's largest sand island is Fraser Island, off the coast of Queensland.
The only place in the world where tall rainforests grow on sand dunes!
I've visited Fraser Island, and it was absolutely incredible! Check out the Fraser Island website to learn all about it, and figure out how you can make the most of your visit.
"Fraser Island stretches over 123 kilometres in length and 22 kilometres at its widest point. With an area of 184 000 hectares it is the largest sand island in the world. Fraser Island's World Heritage listing ranks it with Australia's Uluru, Kakadu and the Great Barrier Reef. Fraser Island is a precious part of Australia's natural and cultural heritage, it is protected for all to appreciate and enjoy.
74) Melbourne's original name was Batmania, after politician John Batman. There's still a Batman Avenue and Batman Park you can visit.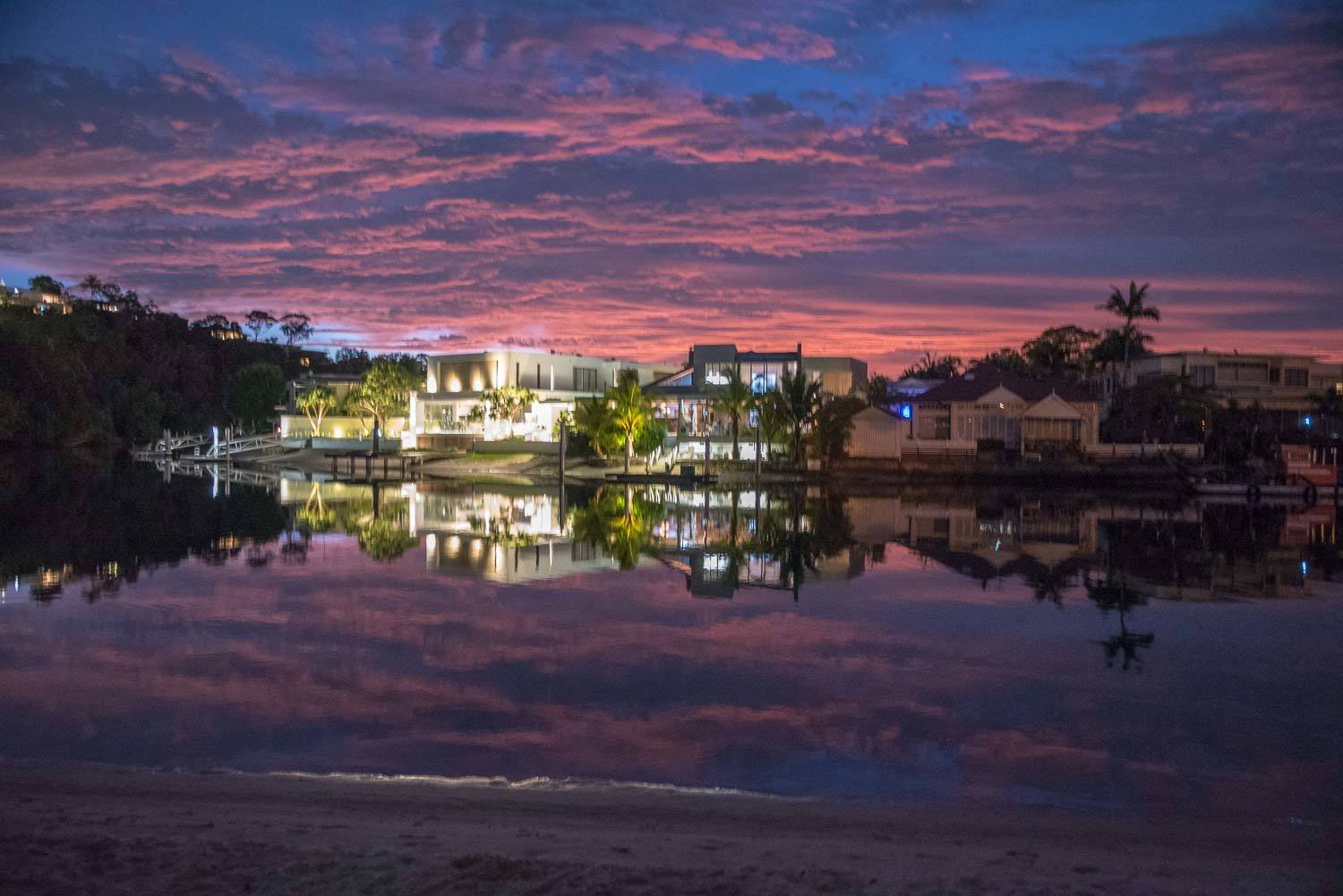 ---
75) Voting in all Australian elections is compulsory, with fines and penalties for those who do not. Thankfully Election Day BBQ's are something that keeps voters happy. #democracysausage
76) Lake Hillier in Western Australia is one of the world's most famous "pink lakes".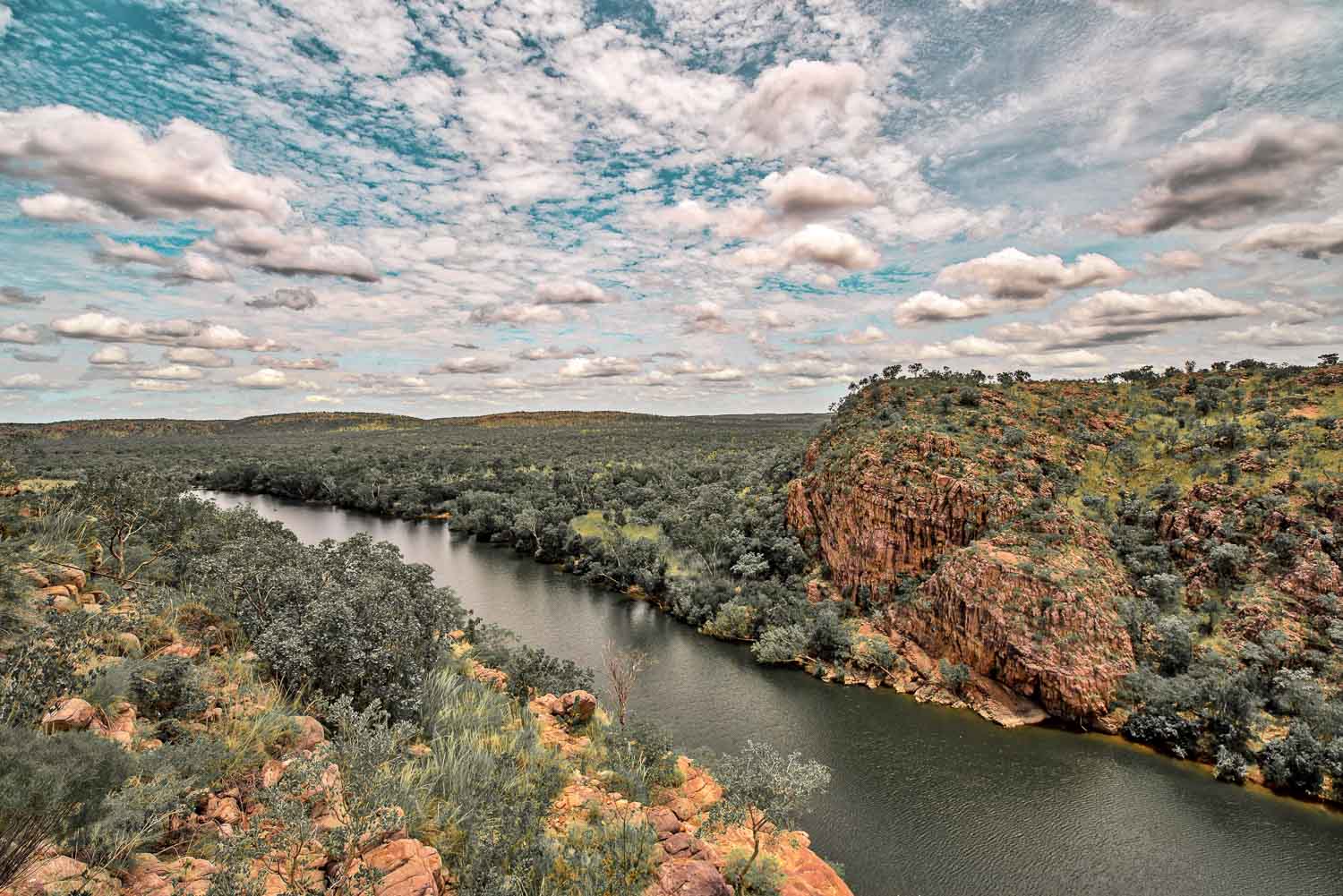 ---
77) The internet speed in Australia is one of the slowest in the world, even ranking behind countries such as Thailand and Bulgaria.
78) Tasmania statistically has the cleanest air in the world.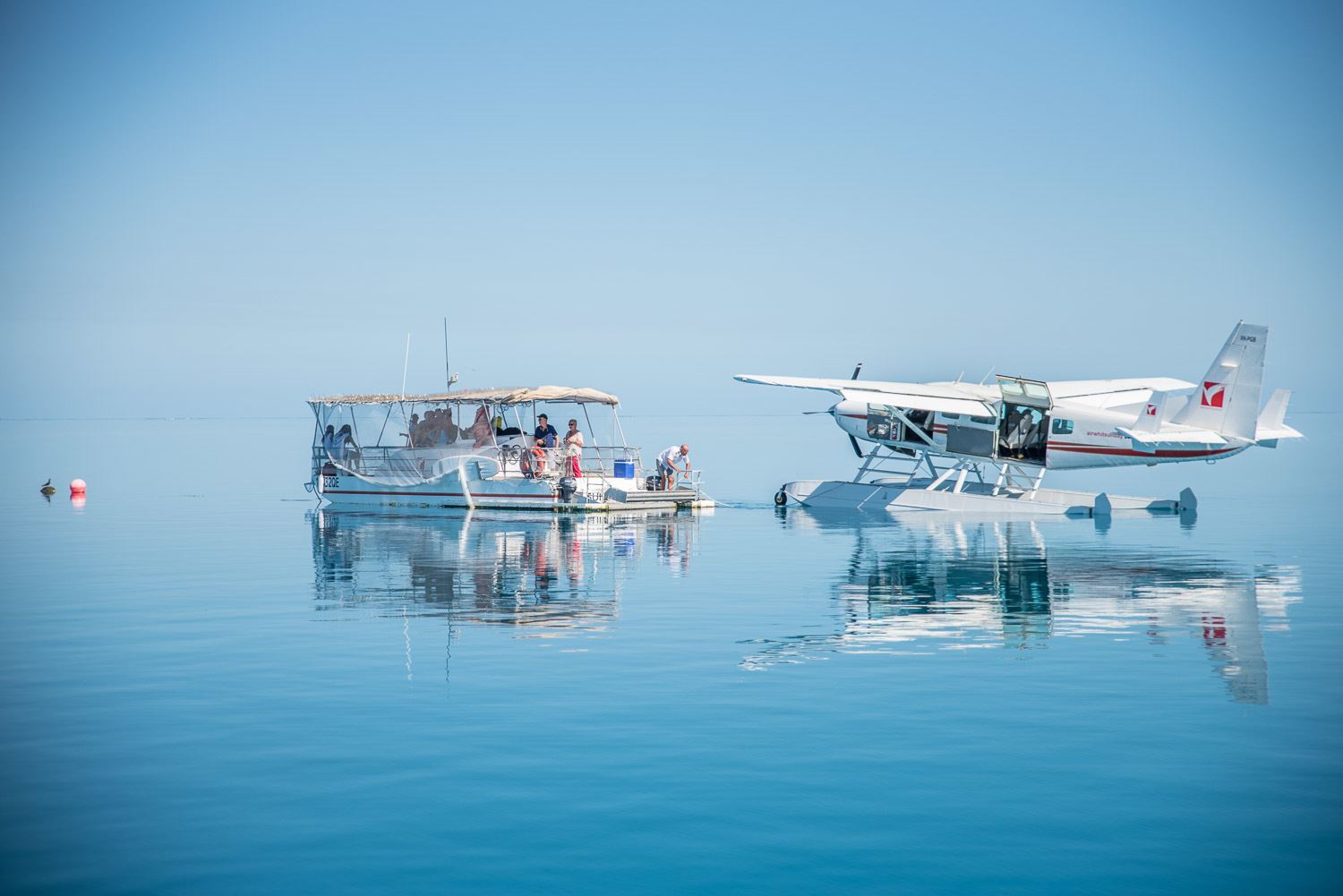 79) 'The Dreamtime' is the Aboriginal cultural belief for how the world came to be.
80) The term "selfie" originated in Australia.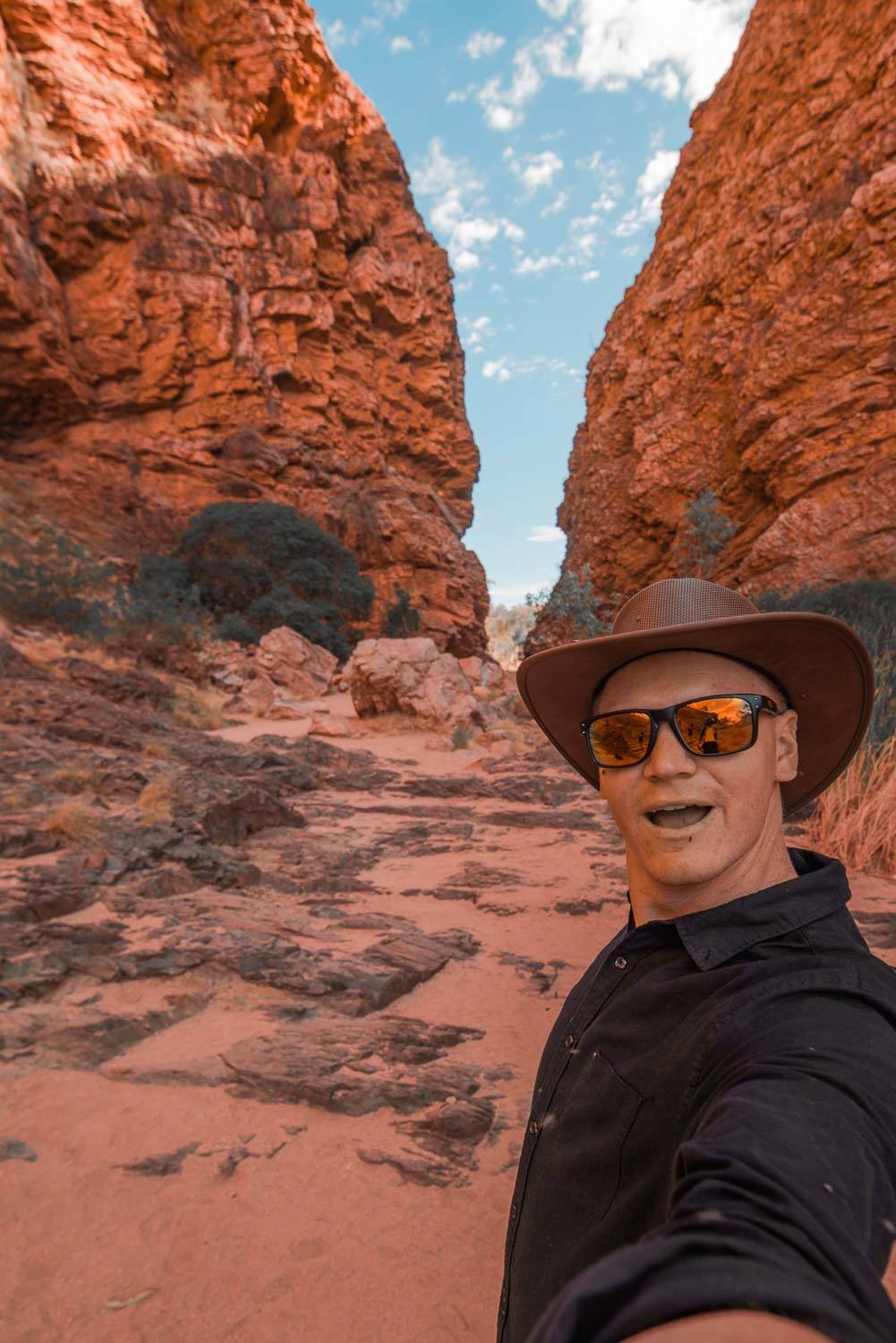 ---
Phew! I found it hard to keep the Australian facts to a minimum, there are just so many interesting ones, and so many more than I could have fit on this list.
What is your favorite Australian fact?
I really think that Australia is one of the most fascinating countries I've visited in my life, and really do miss living down there! Researching this article was heaps of fun, and it's definitely got me thinking about moving back to Sydney in the future. If you think I need to add any hilarious, fun, interesting facts about Australia to this list, please do reach out to me and let me know! I'd love to learn a bit more about my favorite country down under!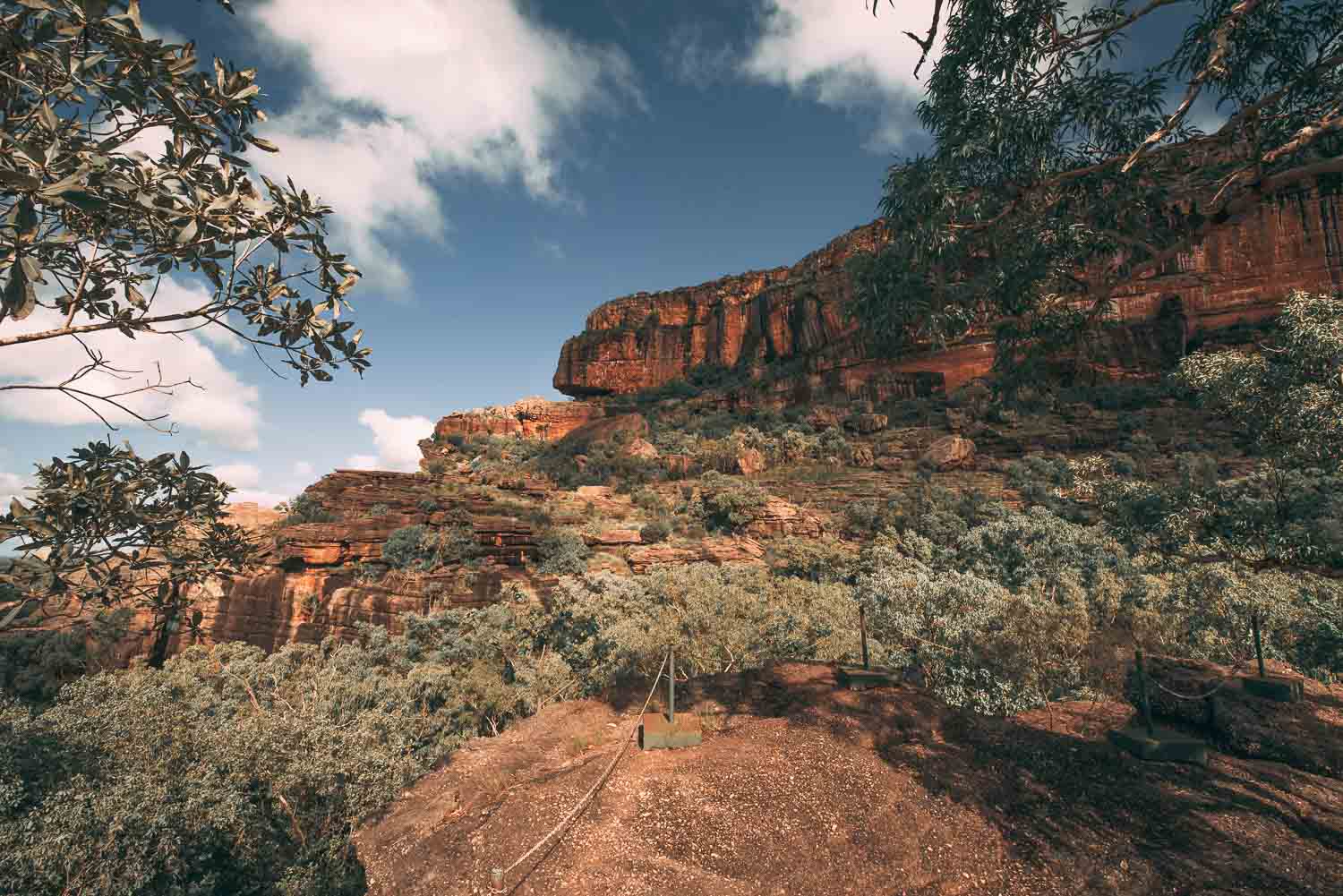 ---
Videos for Fun Facts About Australia
This topic has been discussed a bit on Youtube as well, and here are a couple of fun videos you should check out if you're looking for interesting facts about Australia!
101 Facts About Australia
50 Things That Are Only Possible In Australia
---
Planning a trip to Australia…?
I hope by now you've been inspired to visit this awesome country (if you haven't already), so I'd invite you to take a read through some of my favorite articles that will help you plan your travels through Australia! There are some really epic posts!!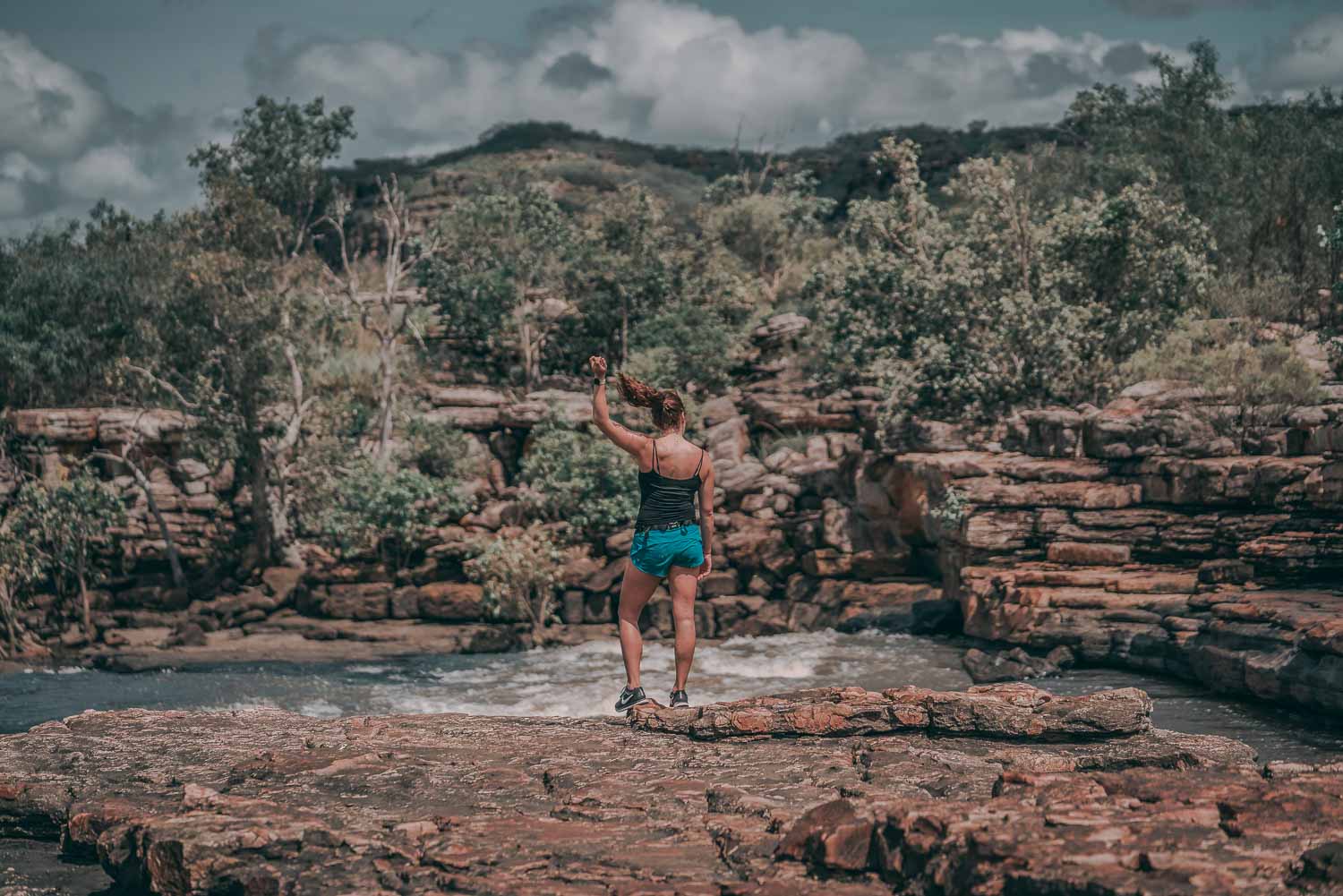 ---
Thanks for reading these fun facts about Australia!!
Share these Australia facts with your best mates!
https://www.jonesaroundtheworld.com/wp-content/uploads/2019/07/Facts-About-Australia-648616.jpg
1001
1500
Dave
https://www.jonesaroundtheworld.com/wp-content/uploads/2017/03/logotry-1-1-300x106.png
Dave
2019-07-16 01:18:37
2020-09-27 04:24:11
80 Fun, Weird, Wild, and Interesting Facts About Australia!