I had always known about the Greyhound Bus Pass options in Australia, but for some reason I was skeptical about it. I was afraid the system would be flawed, and thought it might be a bit too complicated. My dream of traveling the east coast of Australia was always to-do an epic road-trip from Cairns – Melbourne, but for my first trip in Oz that wasn't quite possible. So I got myself a Greyhound Bus Pass, and began my travels! I must say…the entire trip was incredible, and I'd definitely recommend Greyhound to my friends and readers!
I remember searching for details about the Greyhound Bus Pass, but never found a really great blog about it. So that's what I'm going to give you guys. I'll share with you my detailed Cairns – Sydney route, timetable, and some other helpful information. If you are planning a similar trip, feel free to shoot over an email, and I'd be more than happy to help in any way I can.
If you're currently planning a trip to Australia…then I'd highly recommend reaching out to one of my best mates Chris from RTW Backpacker's for an amazing deal! He can hook you up with the BEST prices for Greyhound Bus Passes, Tours on Fraser Island, Maggie Island, Skydiving, Surf lesson, etc. I've sent a lot of people his way, and everyone always says amazing things!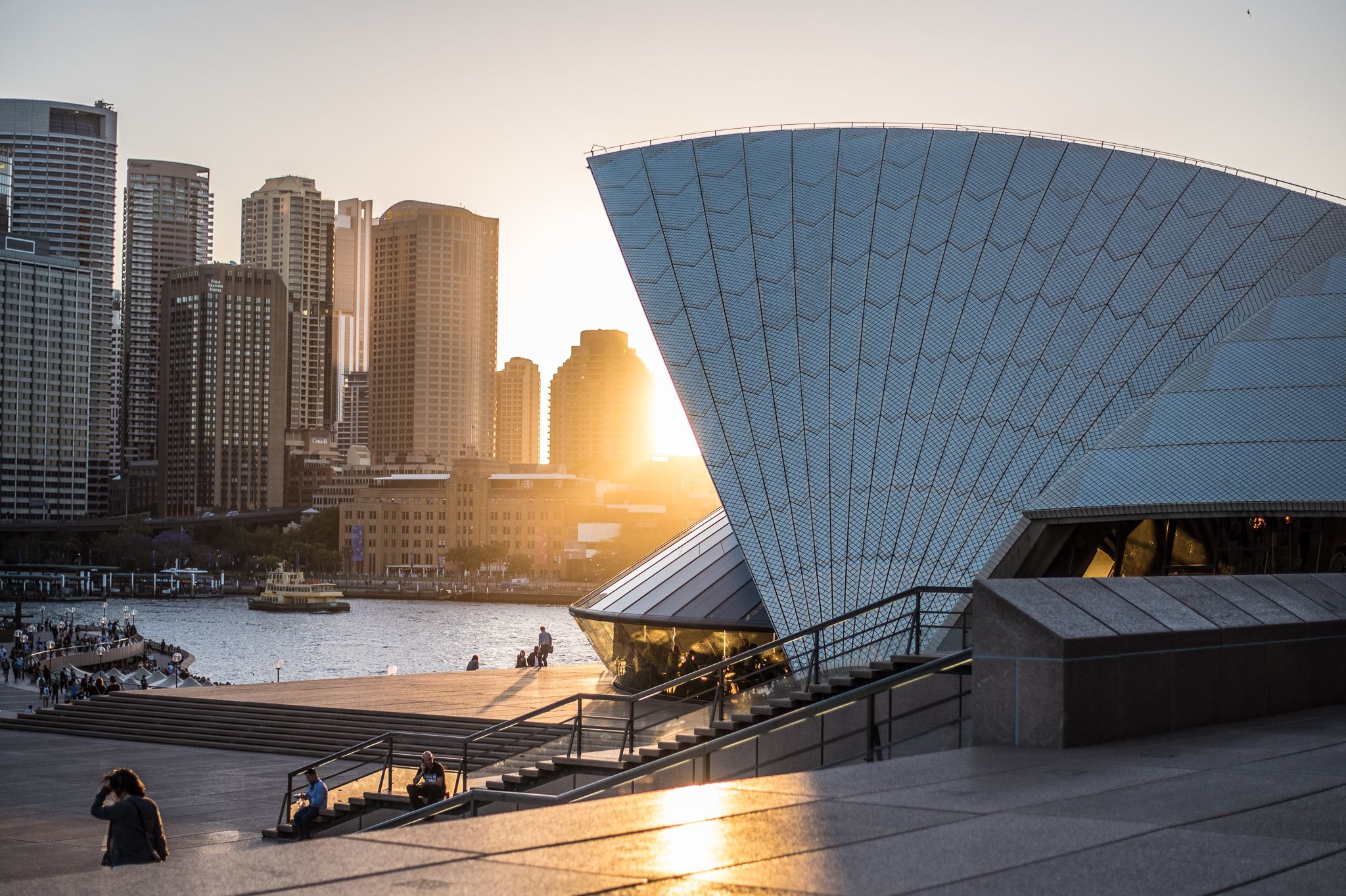 ---
Hop-On/ Hop-Off Bus Pass Prices
All passes valid for 3 months but can be extended for a small fee.
Cairns to Brisbane – (includes Byron Bay) — $345 AUD ($260 U.S.D)
Cairns to Sydney – $439 AUD ($330 U.S.D)
Cairns to Melbounre – $529 ($400 U.S.D)
If you're planning on booking one of these passes, there are tons of great packaged deals where you can get these for even cheaper than these listed prices!
A good option is just to choose the Cairns – Brisbane bus pass, and then book a budget flight in between Sydney & Byron Bay. There's really NOT MUCH to see in between Byron Bay & Sydney, and that bus ride is extremely long!!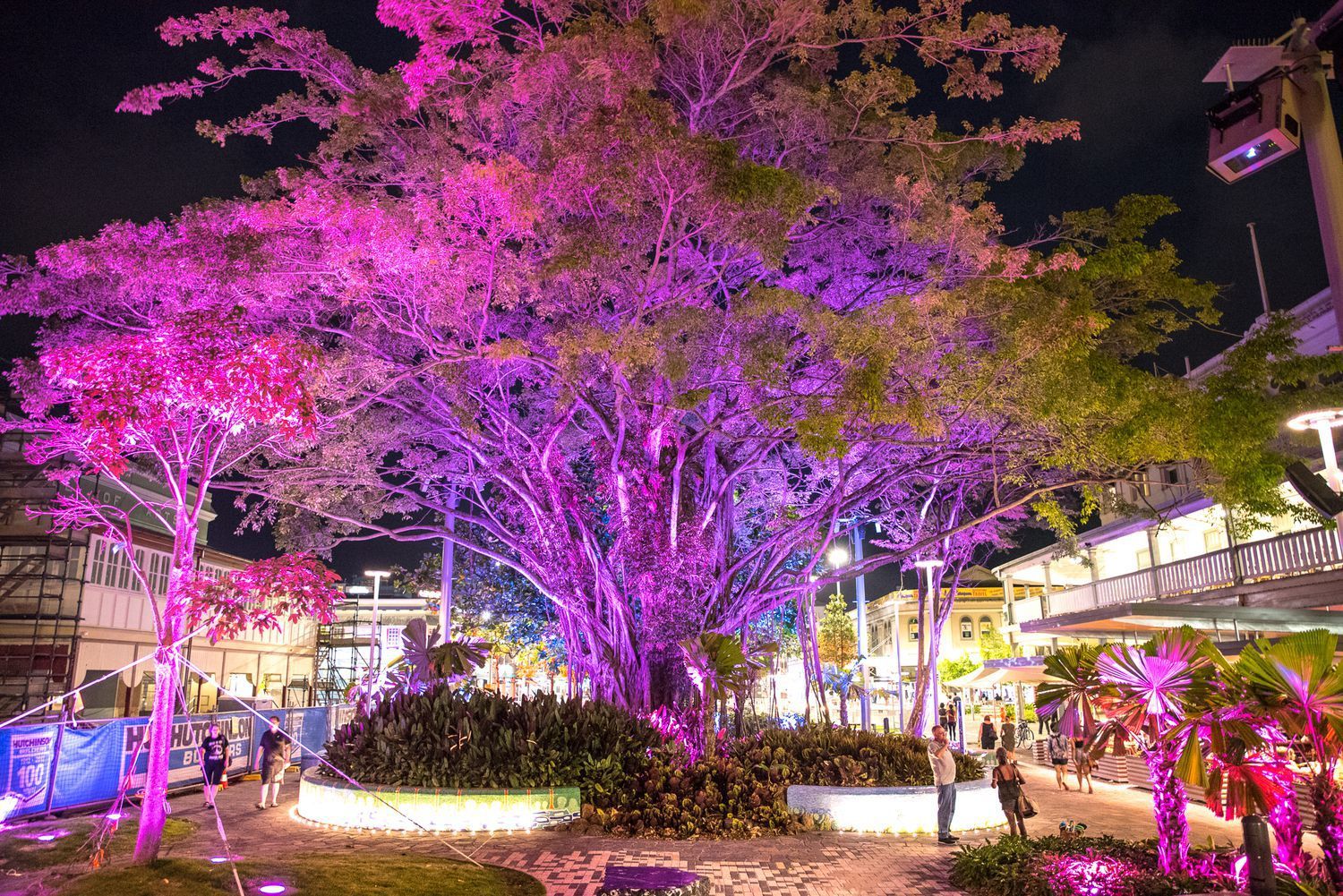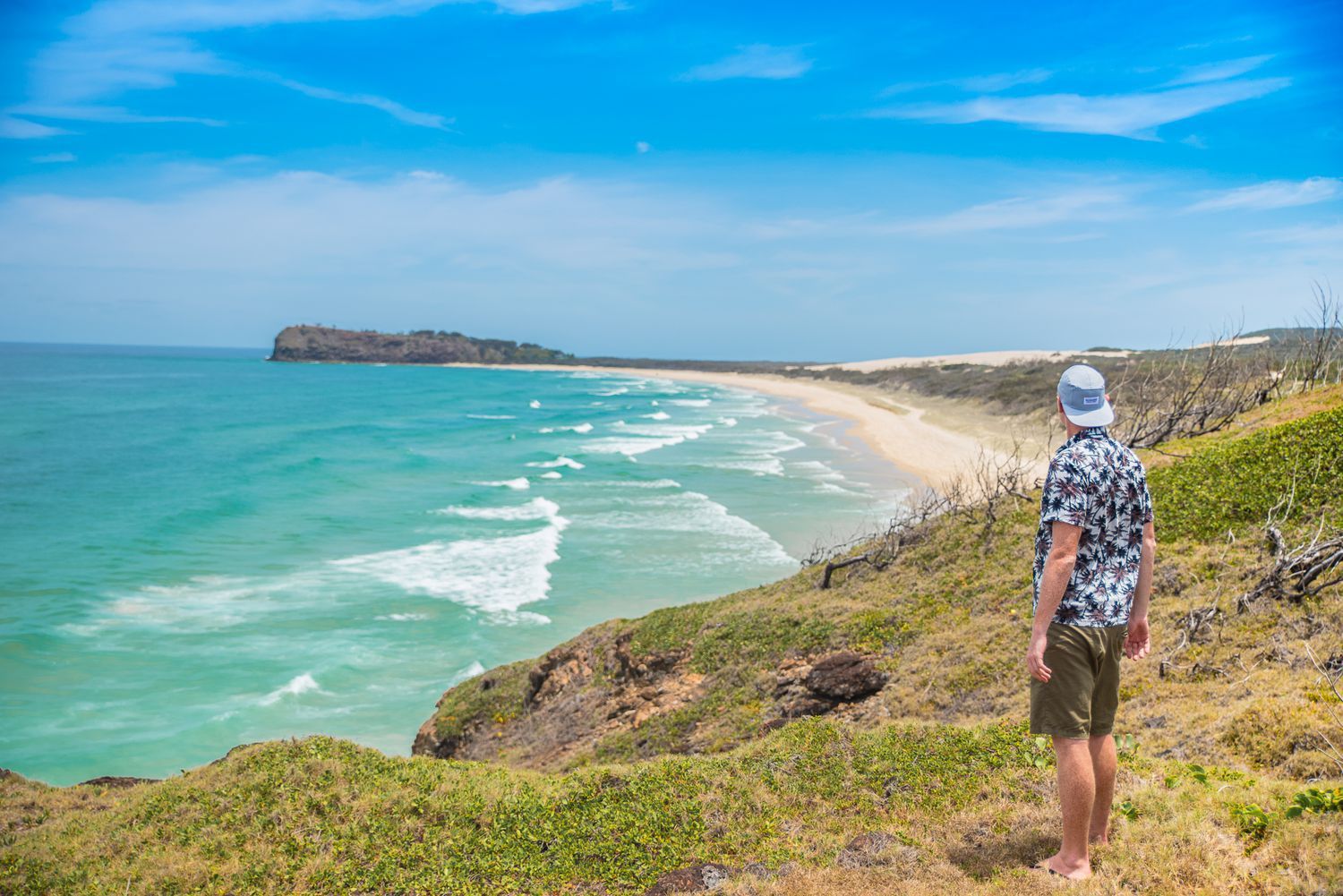 ---
Greyhound Bus Pass Travel Tips
Buy snacks and water in advance from Woolworth's or Coles. The food options at all the rest-stops are really expensive.
Buy sleeping pills for the overnight bus rides! I always took a couple Tylenol PM's, and they helped really helped me sleep.
Bring a book, mp3 player, or laptop to watch a movie to keep yourself entertained.
Show up at least 15 minutes early. They tell you to show up 30 minutes prior to boarding, but it's not necessary.
There's no need to print out your boarding pass. Just simply show them your booking confirmation on your phone. If you don't have a data plan, make sure you screenshot while you have wi-fi.
Overview of my trip…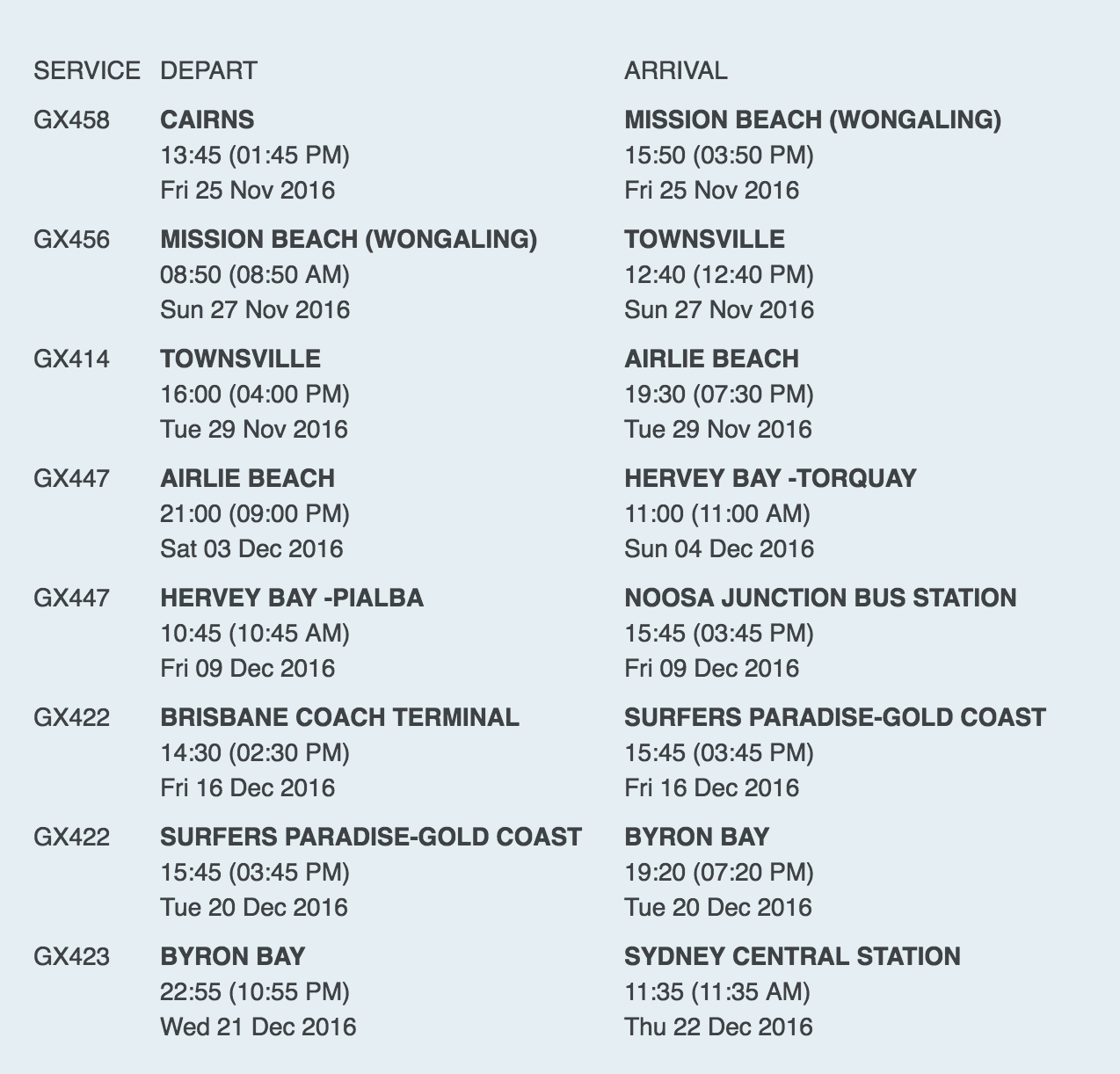 ---
1) Cairns to Mission Beach | Greyhound Bus Pass Australia Itinerary
GX 458 — Depart 1:45 P.M –> Arrive 3:50 P.M
There are tons of options to choose from. I liked this option because it allowed me to sleep in, have breakfast and lunch in Cairns, and do a bit of exploring before leaving. I arrived at Mission Beach, and got picked up from the bus station and headed over to Scotty's Mission Beach YHA.
Mission Beach was super chill, and I'd definitely recommend spending a few days there! I wish I had a few more days to explore a bit more, but I was on a bit tighter of a schedule (as I actually extended my time in Cairns by several days).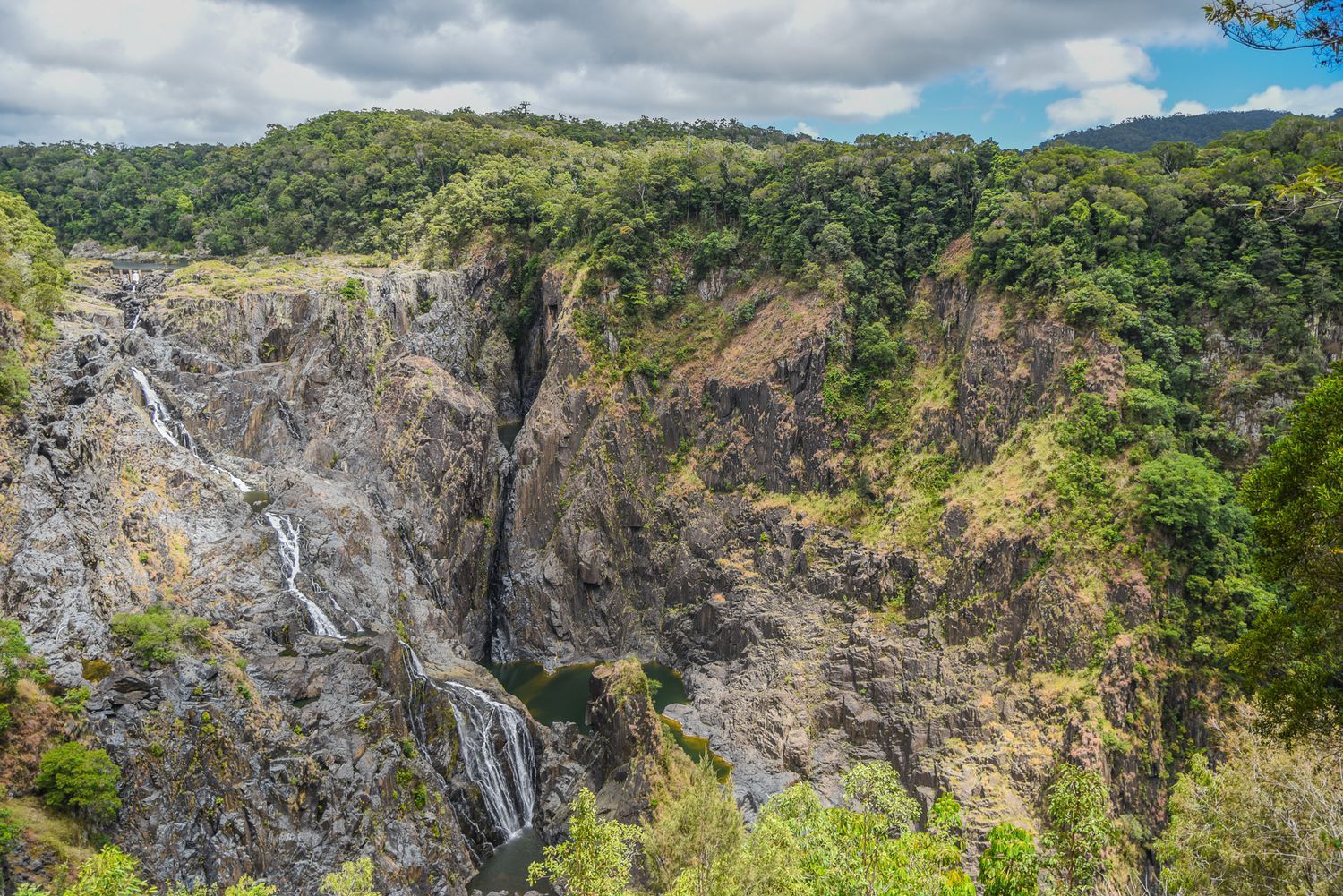 ---
2) Mission Beach -> Townsville
GX456 — Depart 8:50 A.M –> Arrive 12:40 P.M
Take the 12:55 P.M ferry from Townsville to Magnetic Island
Take the 2:15 P.M ferry from Magnetic Island to Townsville
As I discuss in my post about Top Australia Travel Tips, I'd highly recommend skipping Townsville. The bus drops you off right out front the ferry terminal, and the bus + ferry schedule work really well together. Just take the bus from Mission Beach down to Townsville, and hop directly onto the ferry to Magnetic Island.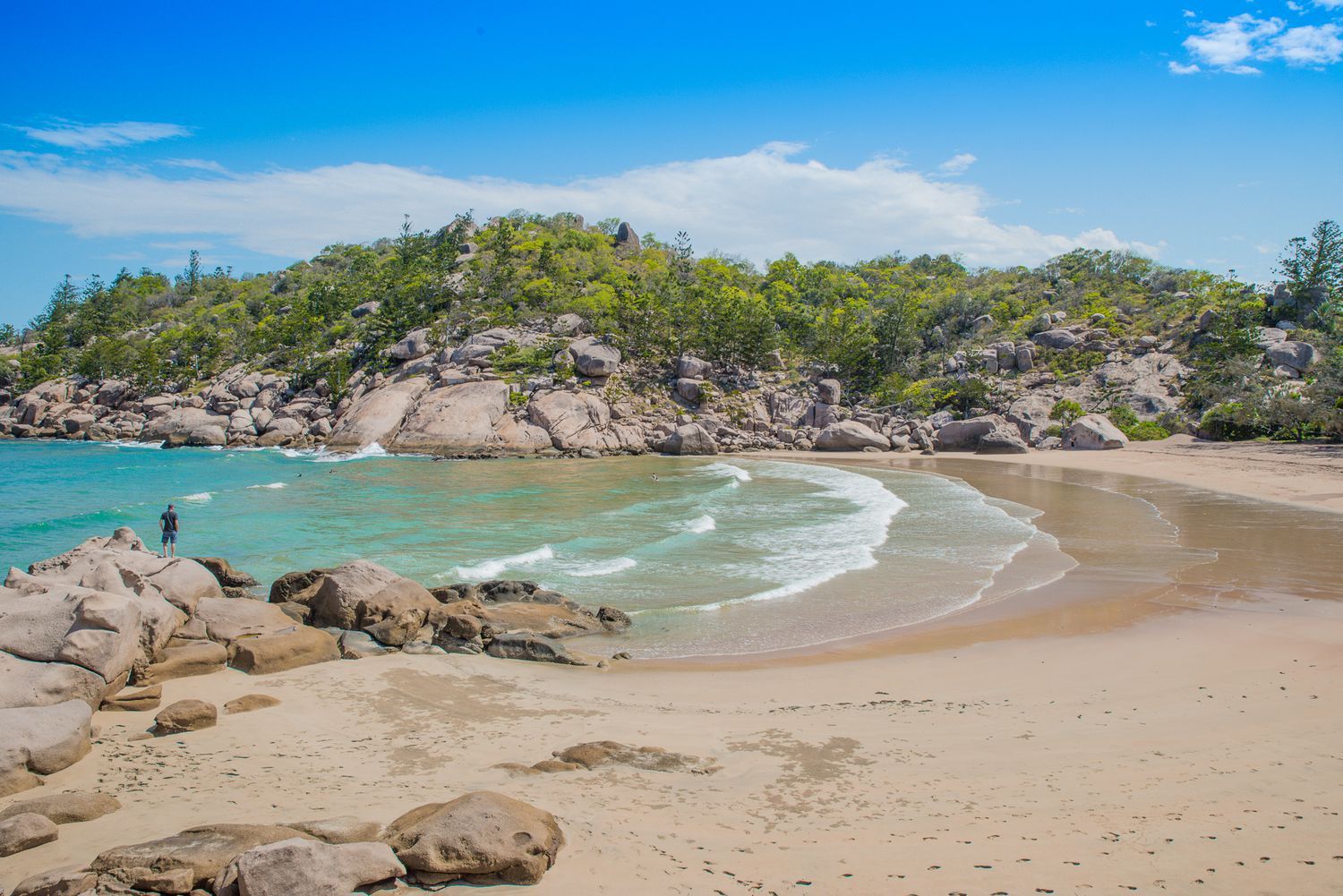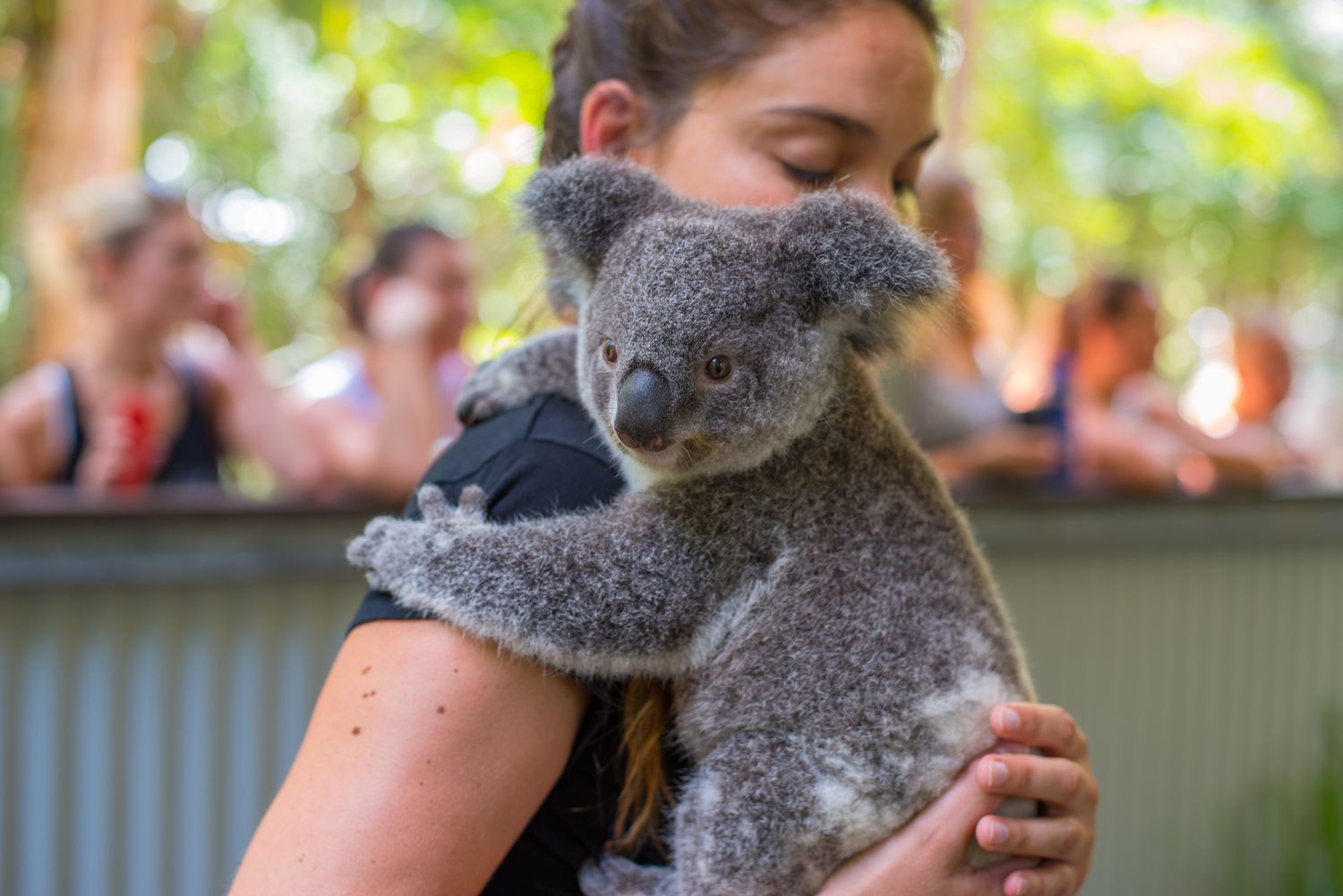 ---
3) Townsville – Airlie Beach
Bus GX414 — Depart 4:00 P.M –> Arrive 7:30 P.M
After spending a few days exploring Magnetic Island, hop directly onto the ferry down to Airlie Beach. I liked this 4:00 P.M departure time because it still gives you the morning time to visit a couple more bays before you leave the island.
There's no rush getting down to Airlie beach anyway because all of the sailing trips require early morning departures.
Airlie beach was actually really surprising for how much was going at night! I didn't know it was such a party destination, but I really had a blast here! Met some awesome backpackers, ate at some delicious restaurants that had great dinner deals, and just loved the vibe here.
I stayed at the Airlie Beach YHA and it provided for a comfortable stay for sure, but I also think it's due for an upgrade! I was traveling down the east coast with the YHA membership though!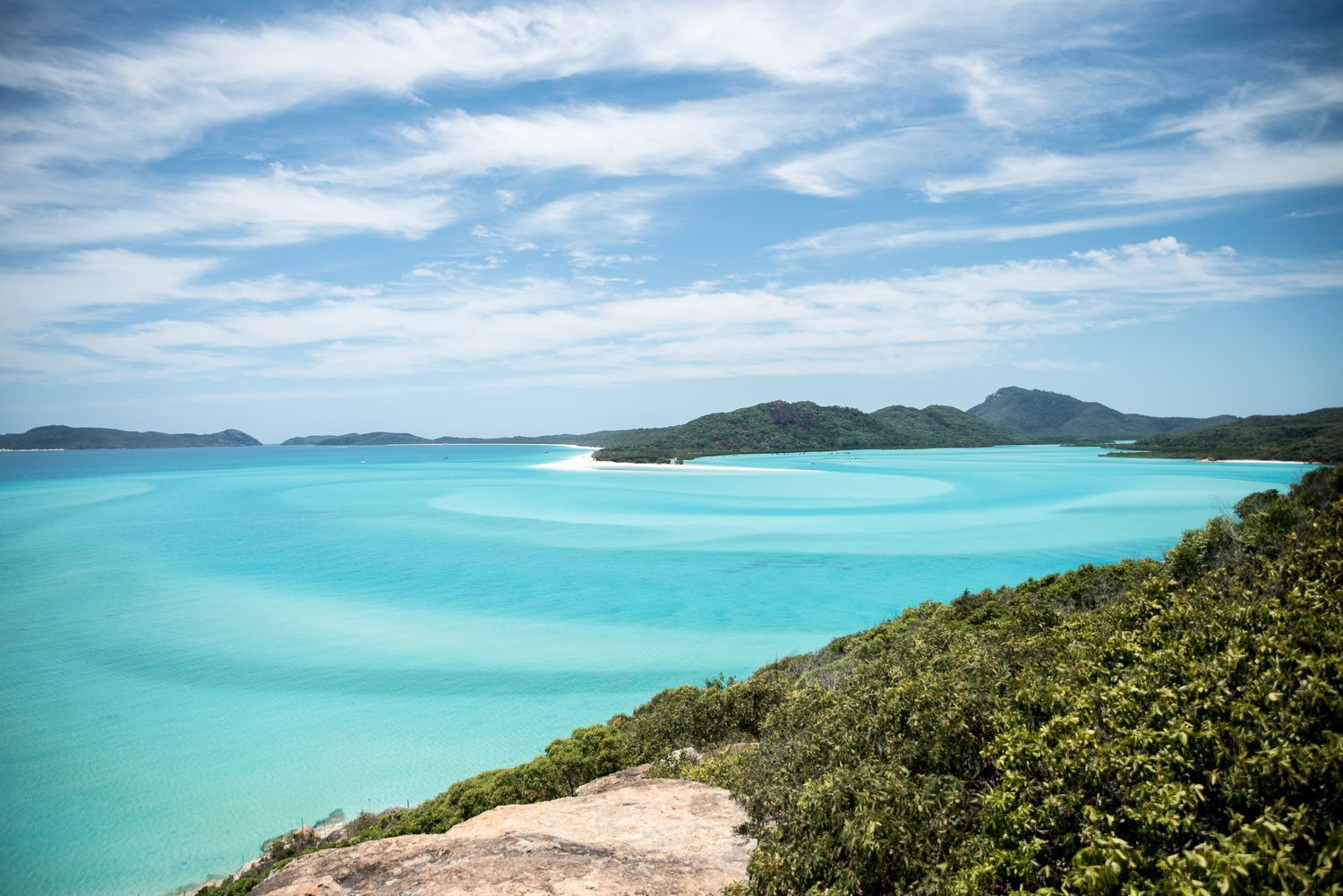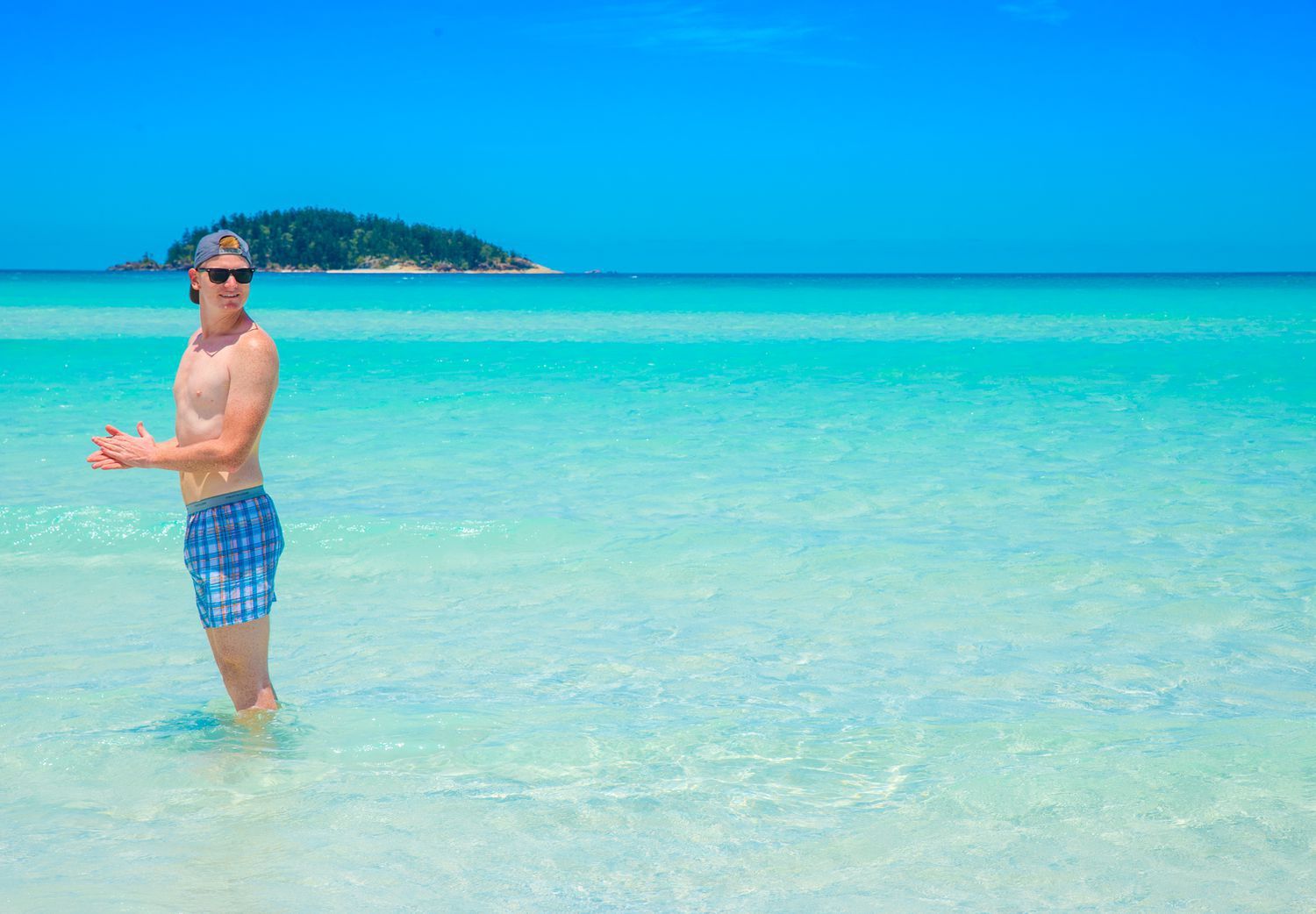 ---
4) Airlie Beach ->Hervey Bay
GX447— Depart 9:00 P.M –> Arrive 11:00 A.M
The only reason real reason people come to Hervey Bay is because it's the main jumping off point for FRASER ISLAND tours. I went on the 3-day / 2 Night Cool Dingo's Tour which left Hervey Bay around 7 A.M. So you'll get there the day before you leave, and can have one full-day to explore the town a bit, and chill on the beach.
TRAVEL TIP: For the majority of the packaged trips to Fraser Island, you can choose your return location to either Hervey Bay or Rainbow Beach. I'd highly recommend heading back to Rainbow Beach, because it will save a lot of time, and you'll get to see a new destination. I didn't do this and I really regret it!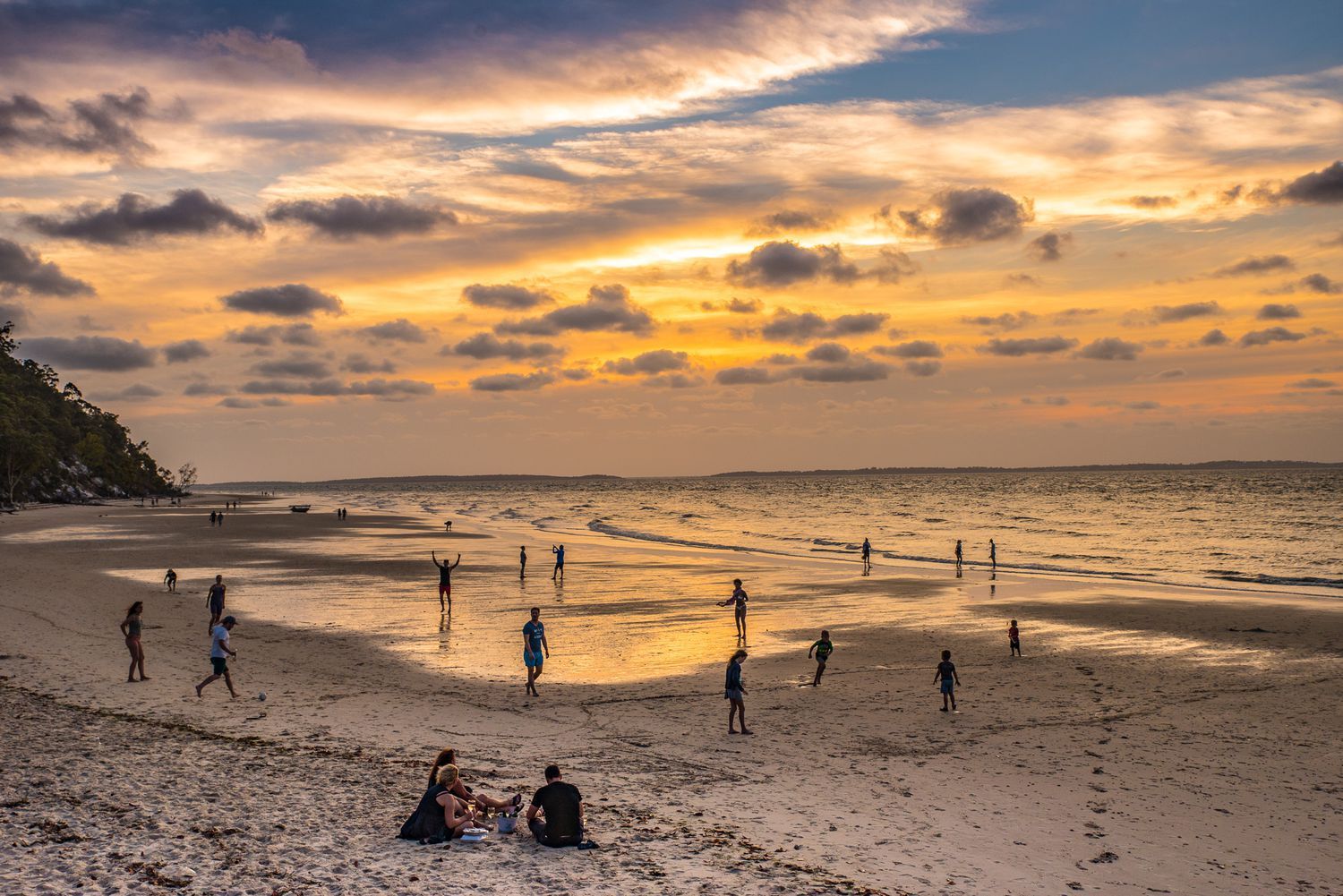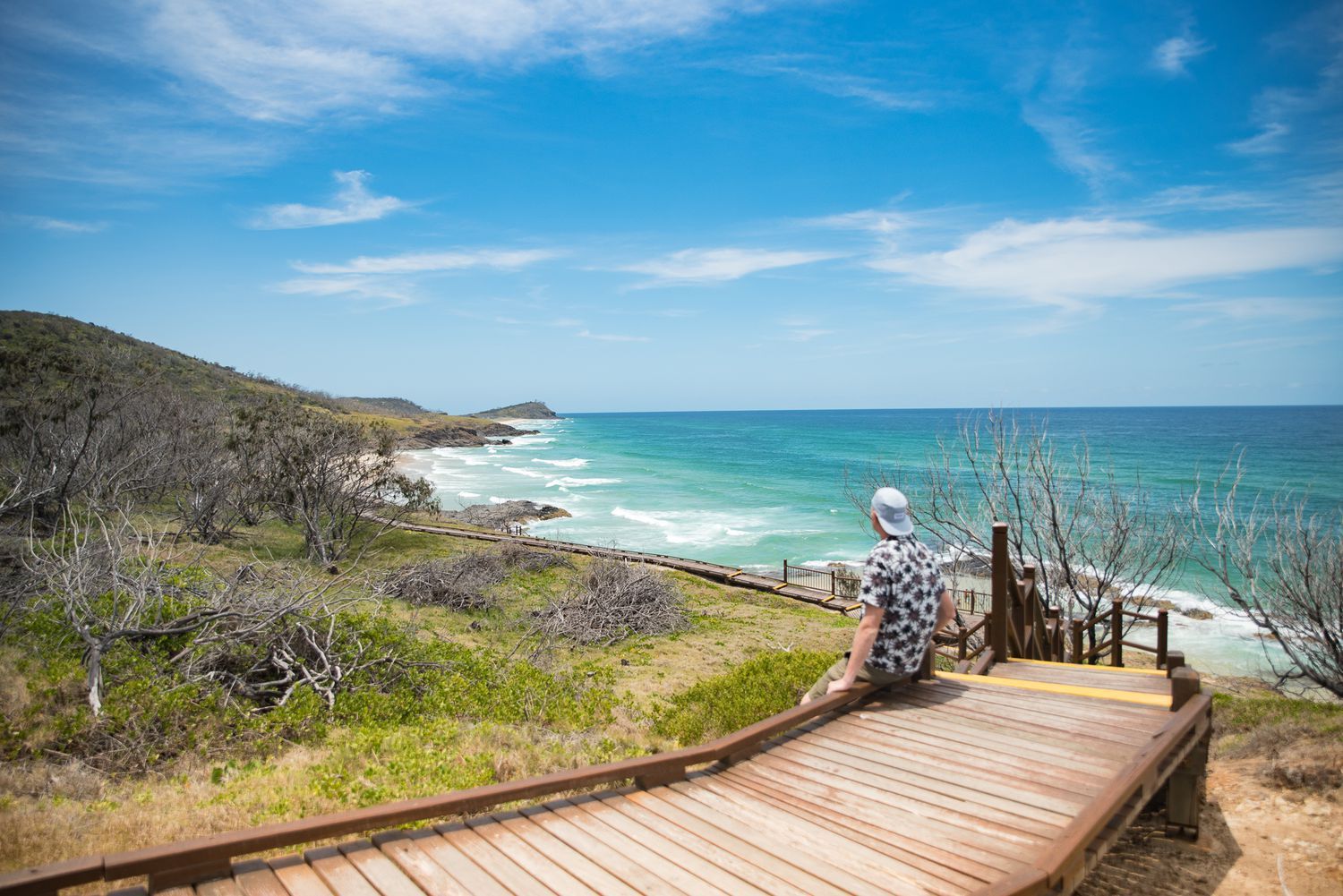 ---
5) Rainbow Beach -> Noosa
GX411: Depart 10:00 A.M -> Arrive 12:40 P.M
So after a couple awesome days on Fraser Island, I hope you took my advice and made your way over to Rainbow Beach. I'd recommend spending a few days there, and then hop on the 10:00 A.M bus down to Noosa. It's not too long of a trip, and hopefully when you arrive it'll be perfect timing and you can check into your accommodation.
I stayed at the amazing Noosa Heads YHA, Halse Lodge, which was definitely at the top of my favorite hostels (mainly because there's a massive bar there, excellent crowd, and I destroyed a ton of people in Ping Pong, lol).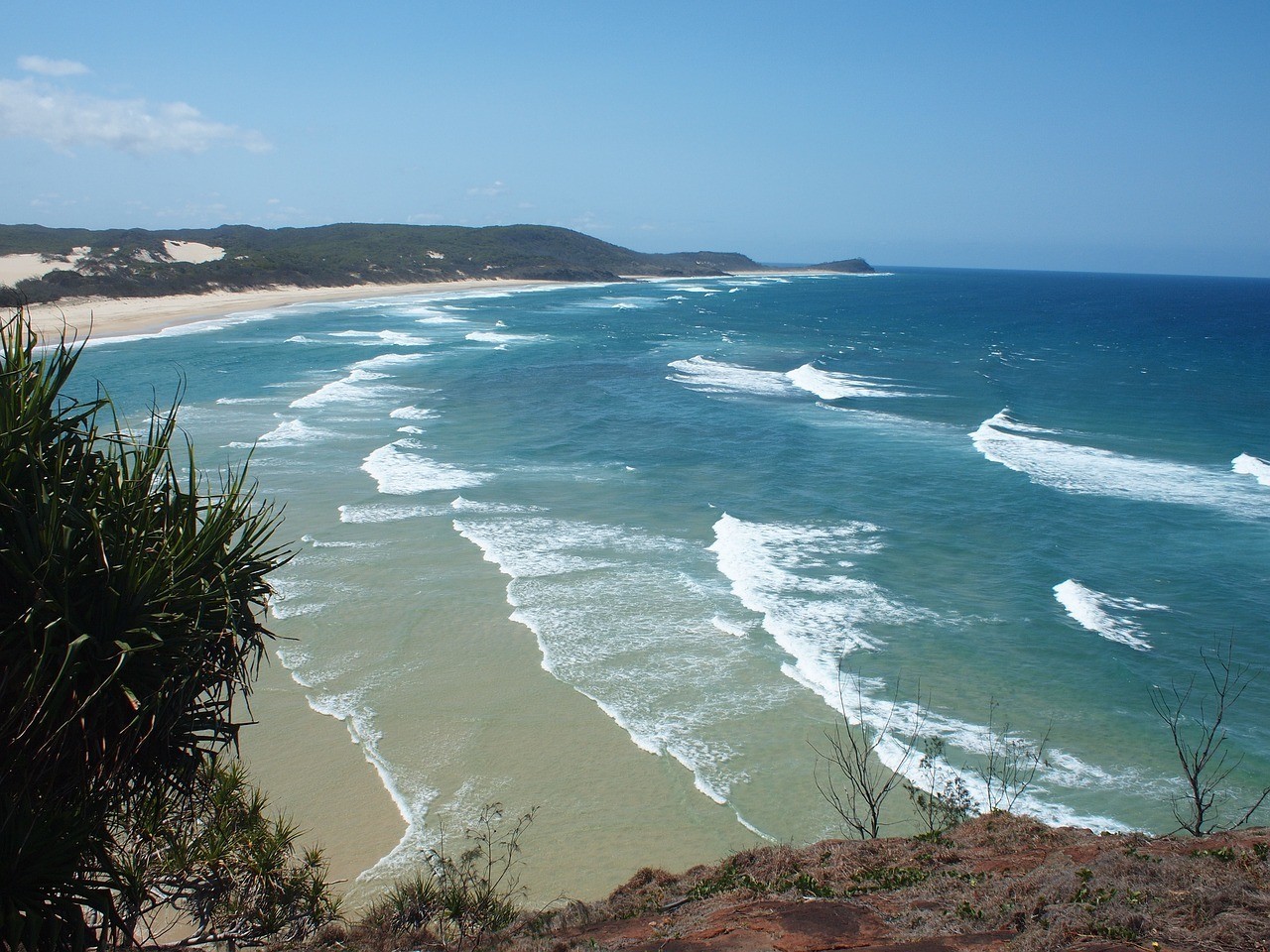 ---
6) Noosa -> Brisbane
GX511: Depart 11:30 A.M –> Arrive 2:10 P.M
After spending some time in Noosa exploring the national park, mangroves, and kayaking, hop on the 11:30 A.M bus down to Brisbane. I think this was the best option because it means you can sleep-in, enjoy breakfast, and won't feel too rushed in the morning. Plus, arriving into Brisbane at 2:10 P.M is perfect because you'll get there right at check-in. You can drop off your bags, and then head out into the city for some sight-seeing.
Check out my article about the Top 20 Music Festivals in Brisbane and see if you can line up your travels with an epic party!!
During my time in Brisbane, I spent a few days sleeping at the Brisbane City YHA, and would definitely recommend it! I loved the location, the staff were super friendly, and it wasn't too expensive.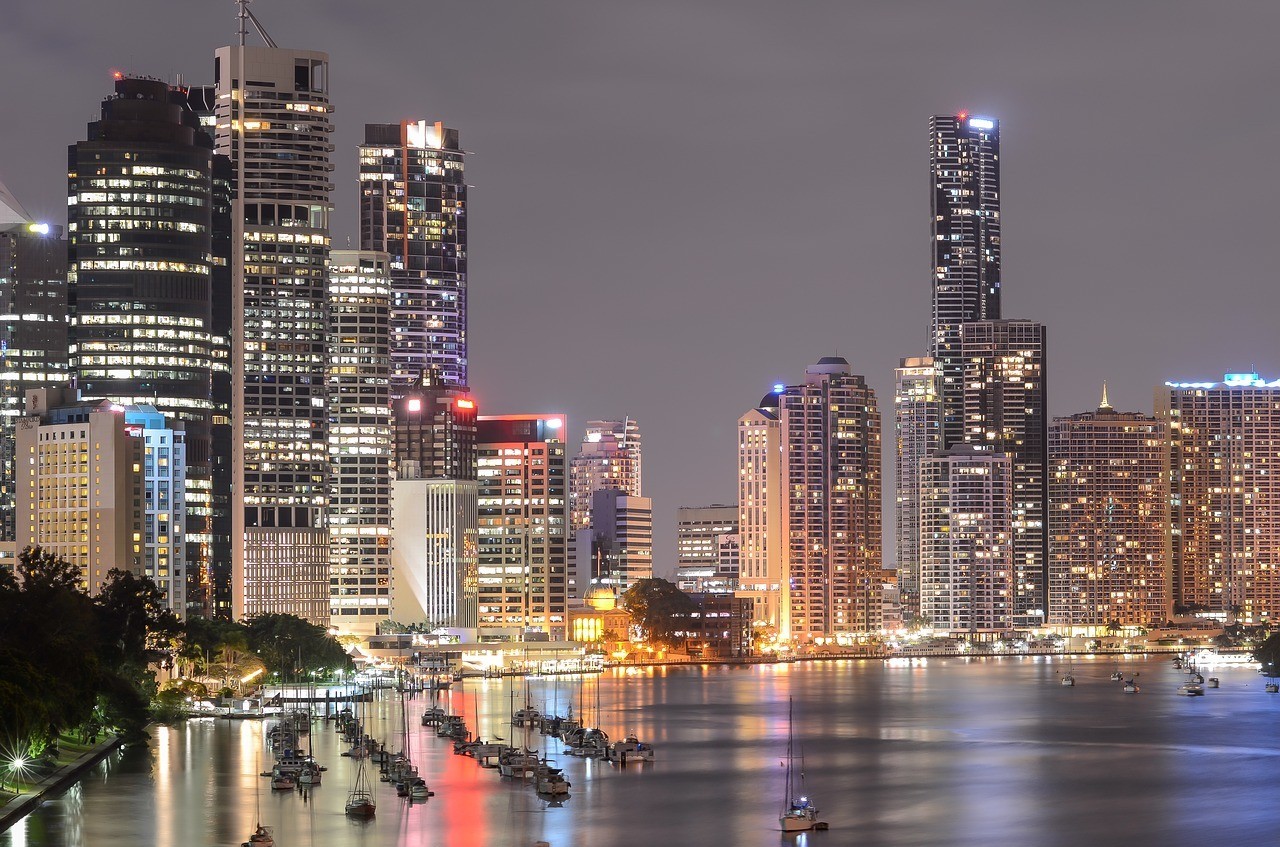 ---
7) Brisbane -> Surfer's Paradise
GX422: Depart 2:30 P.M –> Arrive 3:45 P.M
The short drive from Brisbane to the Gold Coast goes by super quickly compared to other trips on this journey. I chose the afternoon departure because my friend was picking me up at the station after he finished work at 4:00, but you could easily grab an early morning bus from Brisbane instead!
Now when I was at the Gold Coast, I was dropped off at the Surfers Paradise YHA, but ended up crashing on my friends couch for the three days I was there!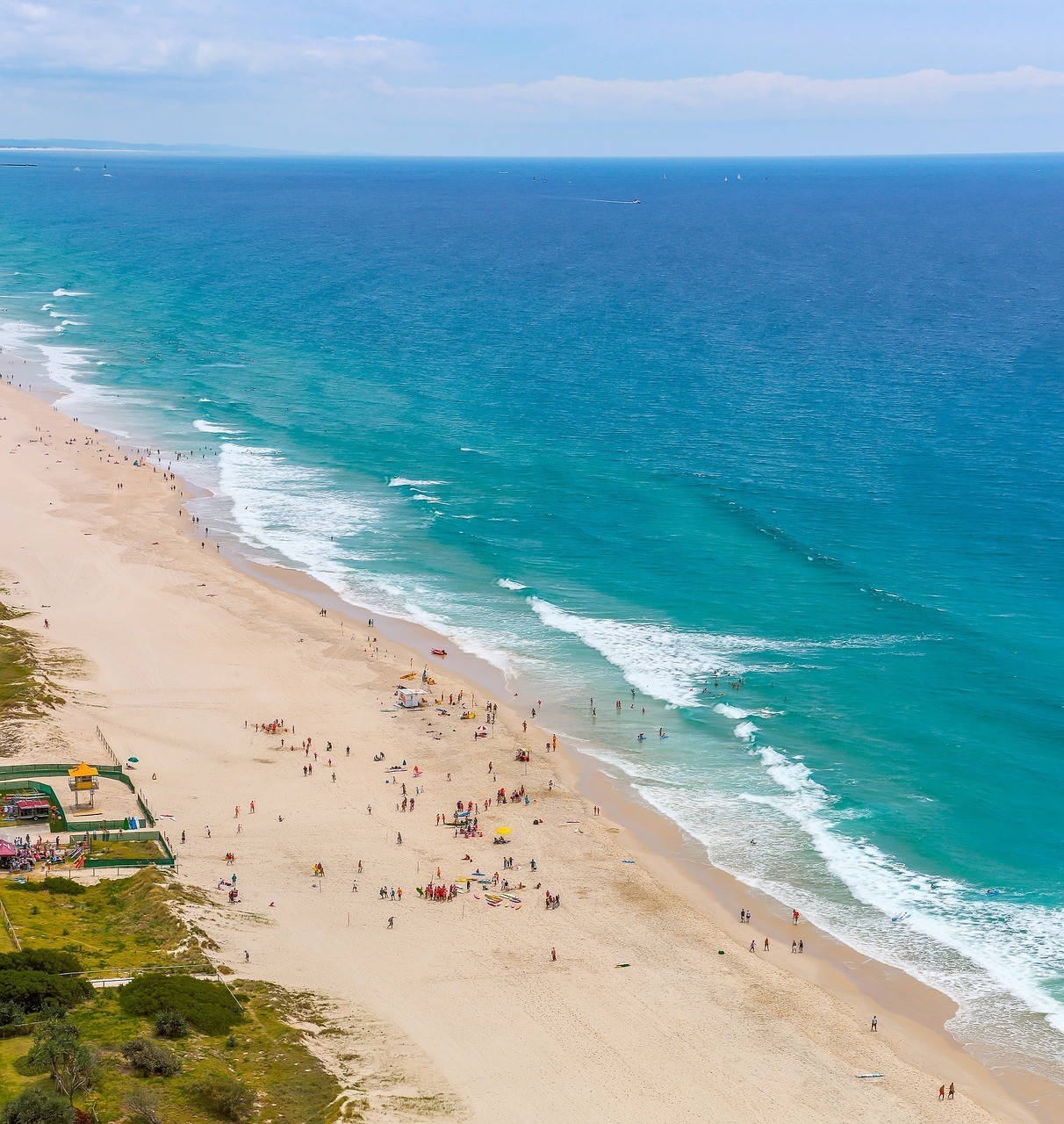 ---
8) Surfer's Paradise -> Byron Bay
GX426: Depart 12:15 –> Arrive 2:00 P.M
Out of all the daily departures that go between Surfer's Paradise to Byron Bay, this is the quickest! All the other options are almost an hour longer! It's a short drive between these two spots, so make sure you get on this one!
Now I only had two nights at the Byron Bay YHA, but I loved this hostel! While I do think the rooms could get a bit of a remodel, and the building was a bit old – I loved the artwork on the walls, and the vibe here was something special!!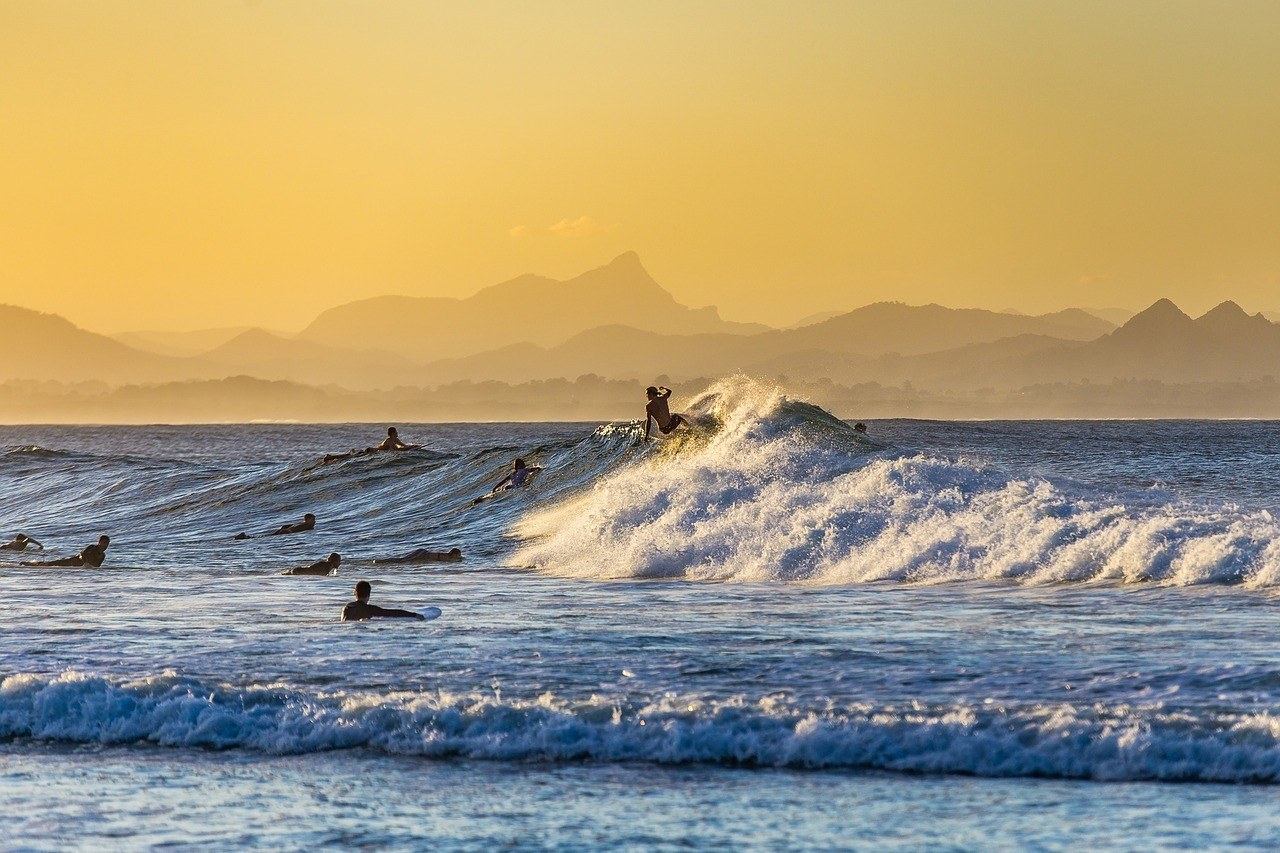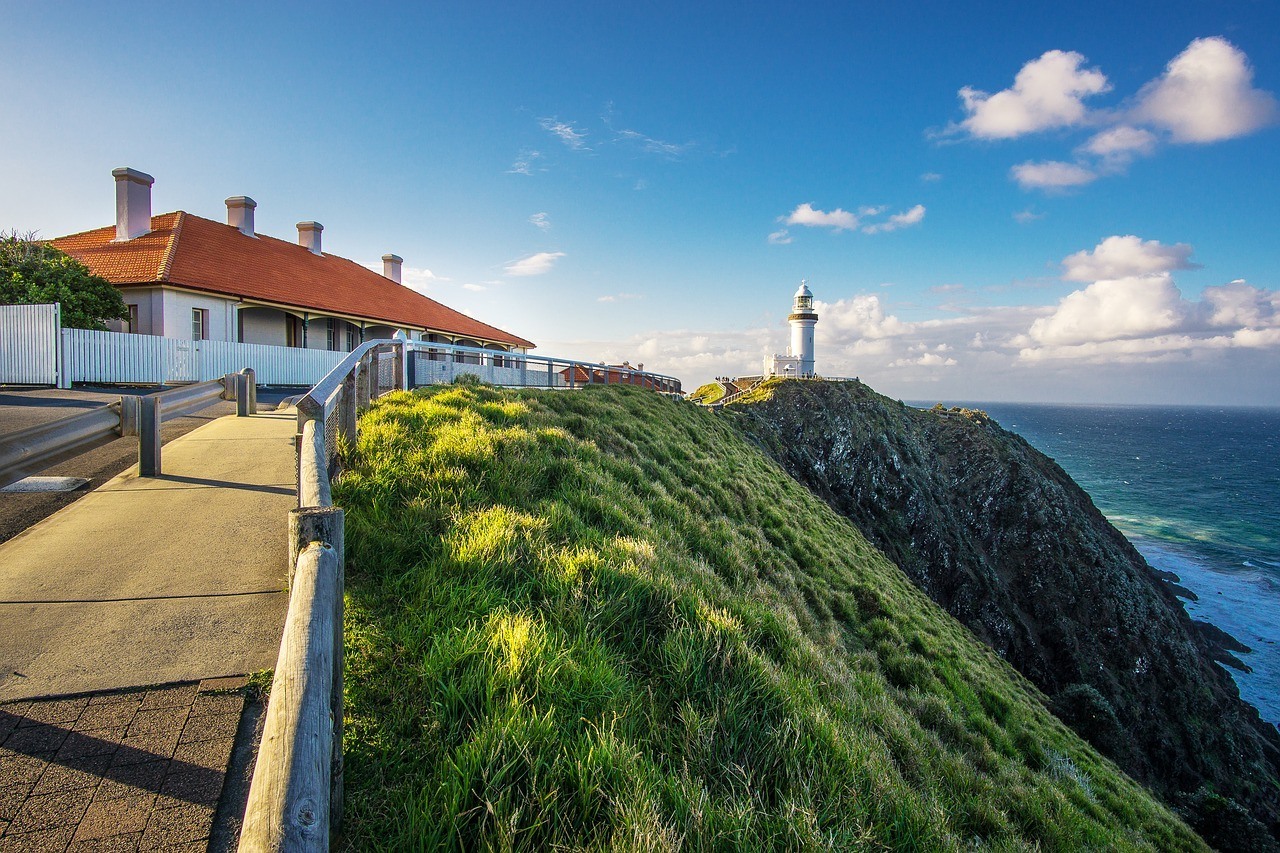 ---
9) Byron Bay -> Sydney (Overnight Bus)
GX423: Depart 10:55 P.M –> Arrive 11:35 A.M
While most people who have the Hop-On / Hop-Off bus pass will make a few other stops in places like Coffs Harbour, Port Macquarie, and Newcastle — I, unfortunately, had to get back to Sydney! So I hopped on the rather long direct bus ride, and arrived back to my favorite city in the world!
I ended my trip staying at my personal favorite hostels – YHA The Rocks! I've stayed here for almost a full week, and I've gotta say it really is one of the best hostels in Sydney! The rooms are super comfortable, the social backpacker atmosphere is great, and there is a stunning rooftop terrace overlooking the gorgeous Sydney Harbour!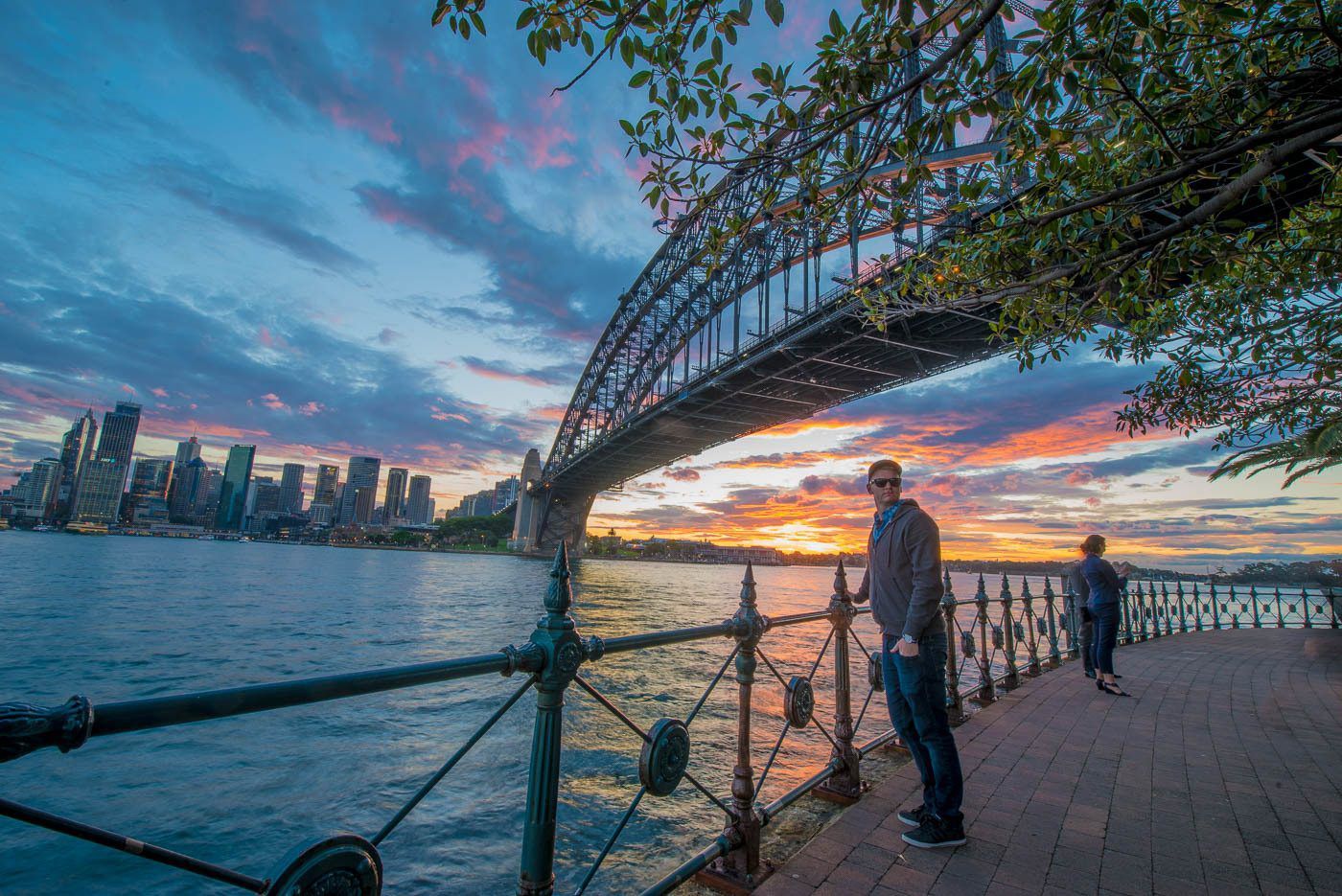 ---
What do you think of my Greyhound Bus Pass Hop-on, Hop-Off, Cairns-Sydney Itinerary…?
That's what I did during my trip along Australia's East Coast. It was honestly one of the best trips of my entire life, and I can't wait to get back to explore more of the country. I know I missed out on a few key spots, but I'm planning on moving back to Australia soon, and will try to hit them up them.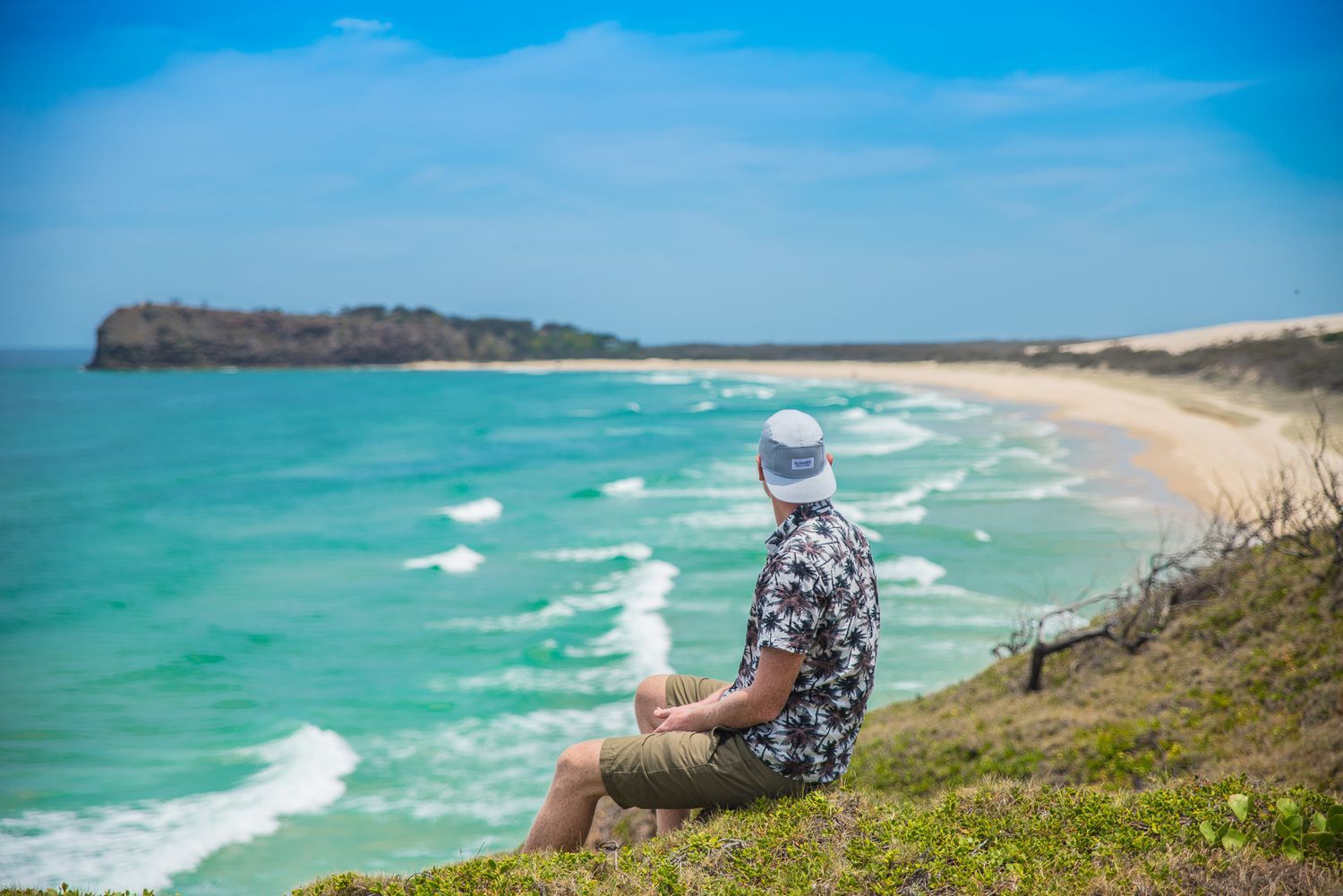 ---
Planning a trip to Australia…?
I've spent a lot of time living, working, and traveling around this incredible country, and my website is filled with helpful articles, guides, and itineraries just like this! I'd love for you take a read through a few more of them, and please let me know if you have any questions! I love helping people plan their trips to the land down under, especially if they're on a working holiday visa!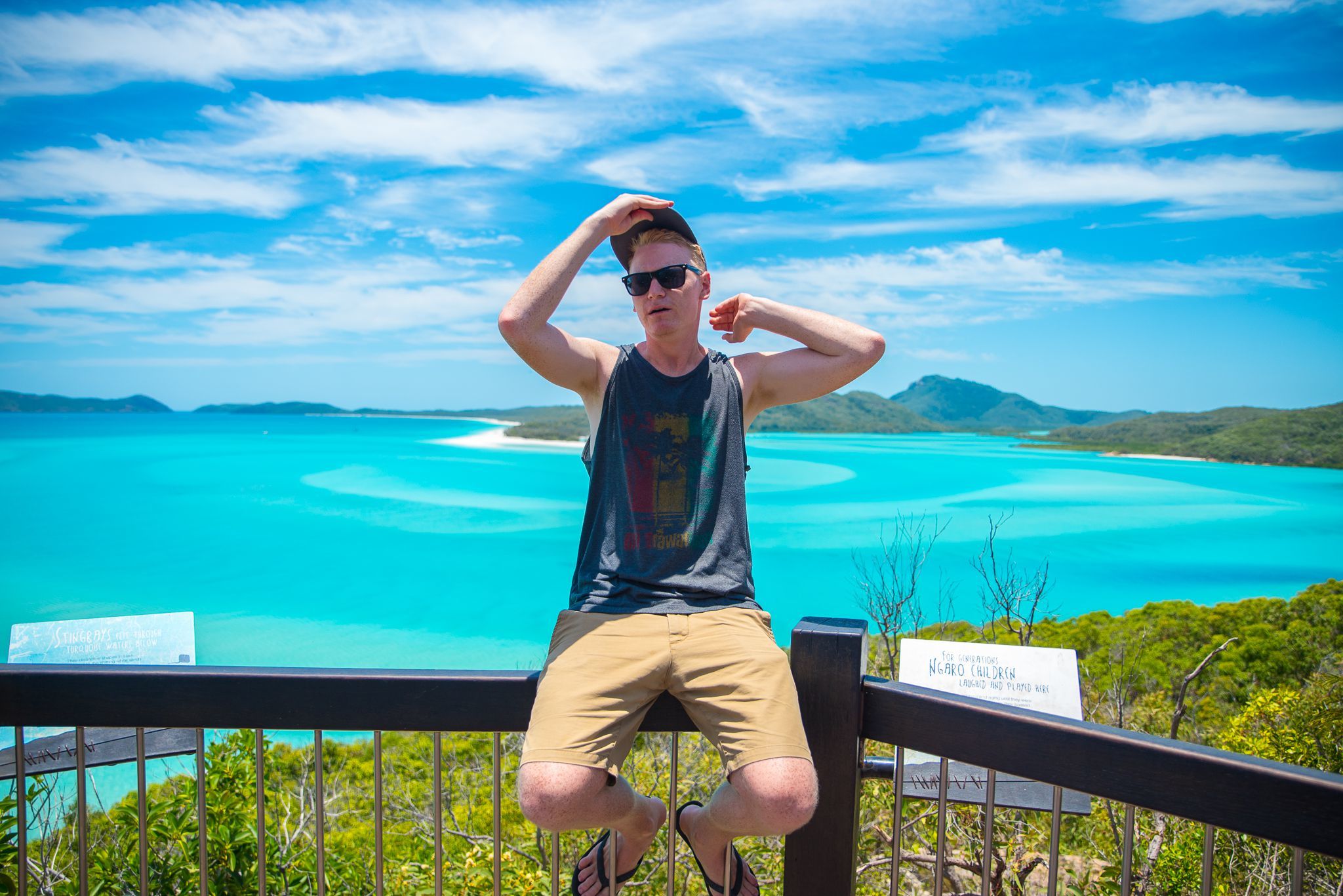 ---
Thanks so much for reading my Greyhound Bus Pass Travel Itinerary for the east coast of Australia!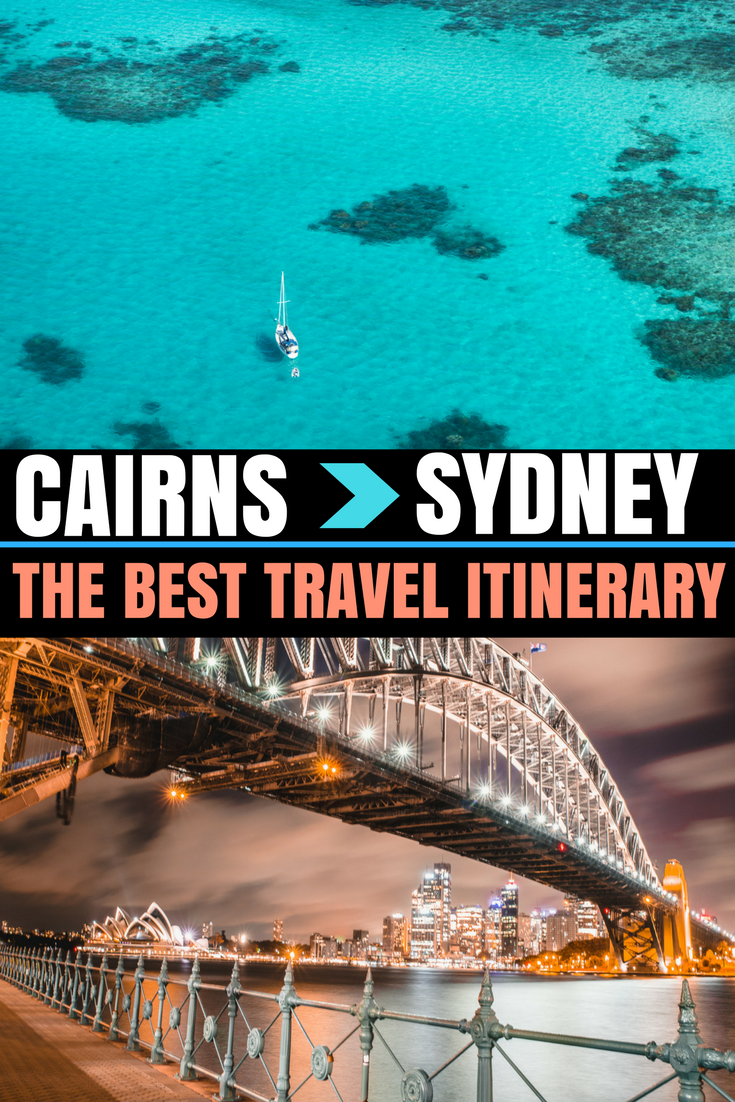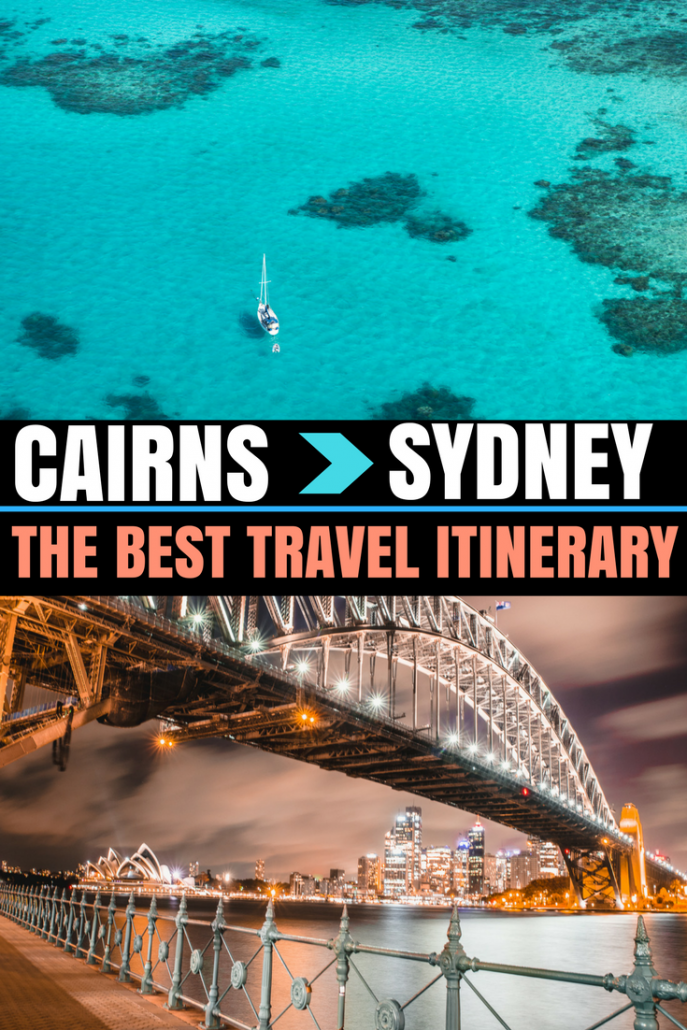 FOLLOW MY ADVENTURES AROUND THE WORLD ON FACEBOOK & INSTAGRAM
Share this Greyhound Hop on Hop Off Bus Pass Itinerary!!
https://www.jonesaroundtheworld.com/wp-content/uploads/2017/04/Sydney-to-Cairns-East-Coast-of-Australia-Itinerary-.jpg
935
1400
Dave
https://www.jonesaroundtheworld.com/wp-content/uploads/2017/03/logotry-1-1-300x106.png
Dave
2019-06-13 07:12:36
2019-06-19 05:06:32
Greyhound Bus Pass Hop-on / Hop-Off: Cairns-Sydney Route Bus Itinerary