Looking for the best rooftop bars in Melbourne!? Well, look no further, because I've got ya covered! Melbourne is a vibrant and incredible concrete jungle, and one of the many benefits of the city having little real estate to spare is the sheer number of rooftop bars there is to explore.
My shortlist of the 20 best rooftop bars in Melbourne has it all. For the price of a drink, you'll get stunning city views, awesome company, top customer service and a range of rooftop drinks that will keep you coming back until you're a fully fledged regular.
Get ready to party…
Which one will you be drinking tonight…?
---
1) Naked in the Sky (Naked for Satan)
Where: Brunswick St, Fitzroy
https://www.nakedforsatan.com.au/in-the-sky/
With a cult following across this great city, Naked for Satan's rooftop bar 'Naked in the Sky' is a firm favourite for Melburnians and visitors alike. Located in the hipster inner-city suburb of Fitzroy, a warm afternoon or evening here is always spent in good company.
Recommended drink: "Satan's Infused Vodka" with any of their huge range of unique mixers.
Image: https://www.facebook.com/N4S285BrunswickStreet/photos/a.1622006884679880/2035510089996222?type=3&sfns=mo
---
2) The Imperial Hotel
Where: Bourke St, Melbourne
https://bourkestreetimperial.com
Being one of Melbourne's oldest bars hasn't slowed down the following The Imperial Hotel constantly accrues. Stylish, relaxed and nestled in the "Paris End" of central Bourke Street, it offers epic views of Parliament House from its spacious rooftop bar.
Recommended drink: The refreshing Imperial Hotel "True Love Potion" cocktail.
---
3) Rooftop Bar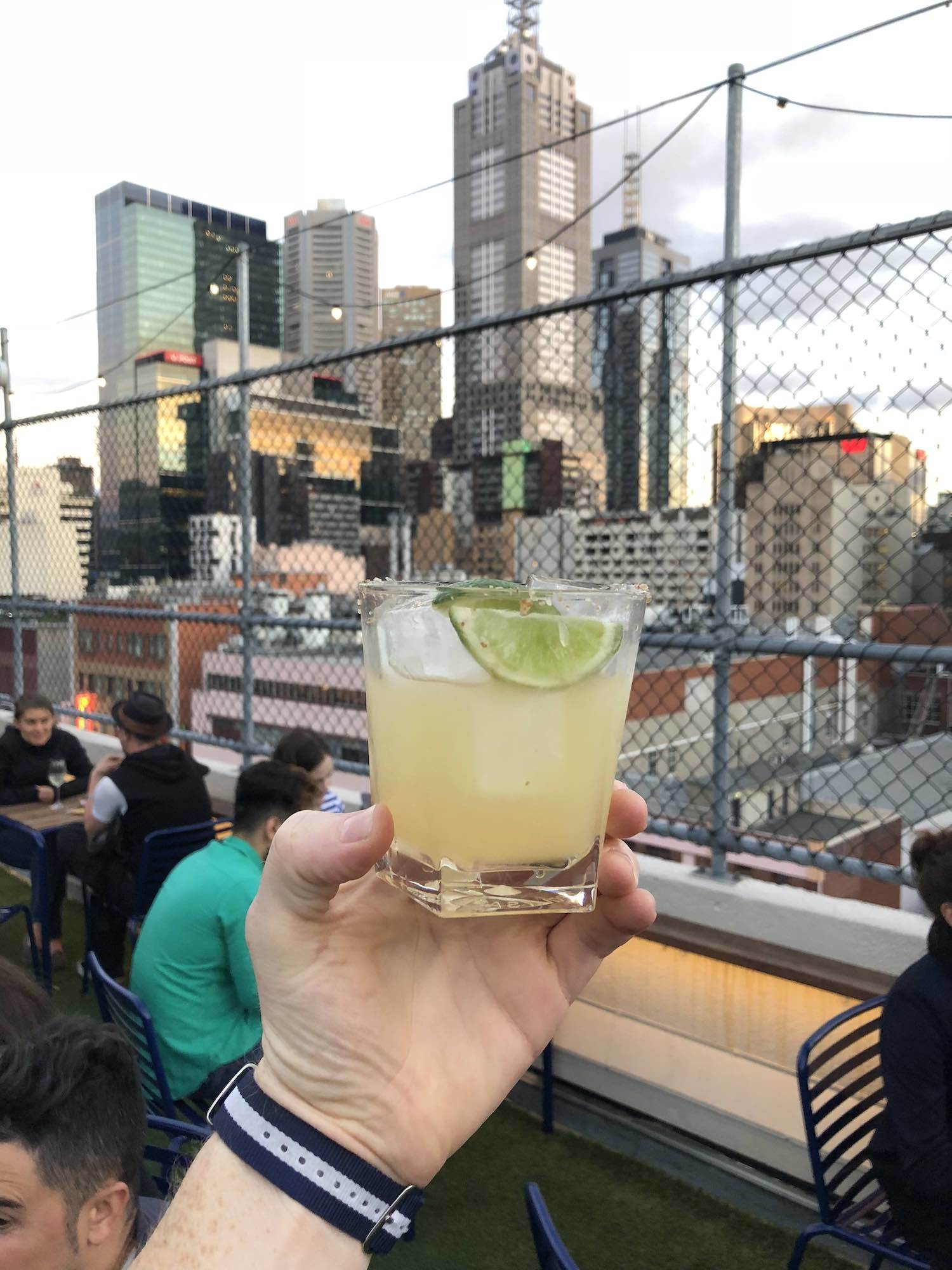 Where: Swanston St, Melbourne
A constant across lists of be best rooftop bars in Melbourne, the aptly named Rooftop Bar is located in 7th floor digs right in the heart of the CBD on Swanston Street. They have a colorful and varied drinks menu, and even have a rooftop open air cinema that runs from December through to April. It's the ideal way to spend a summer night with a backdrop to beat all backdrops.
Recommended drink: The "Mango Matcha" cocktail or the "Shalow Halapeno"
Great Outdoors Cinema Rooftop Cinema
---
4) Good Heavens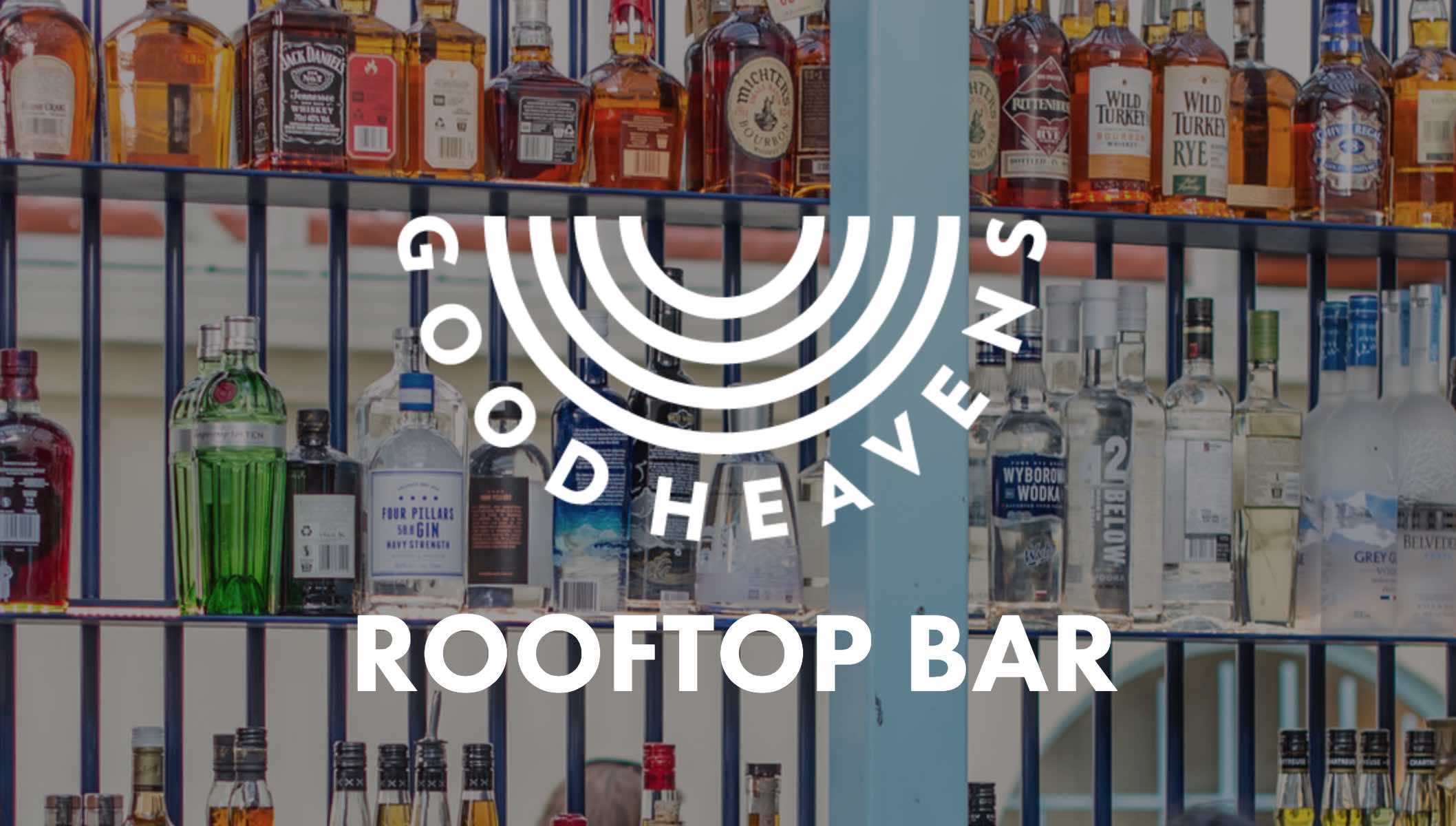 Where: Bourke St, Melbourne
https://www.goodheavens.com.au
Another CBD favourite, "Good Heavens" is indeed what you'll say when you see the setup at Good Heavens. The team here keep things fun with a calendar of events like "Tiki Tuesday", and the cocktail menu is 80's inspired. A breath of fresh air for rooftop bars in Melbourne.
Recommended drink: A "Frozen Raspberry Poco Loco", please. Make that three.
Top 5 Summer Bars in Melbourne CBD
---
5) Rooftop at QT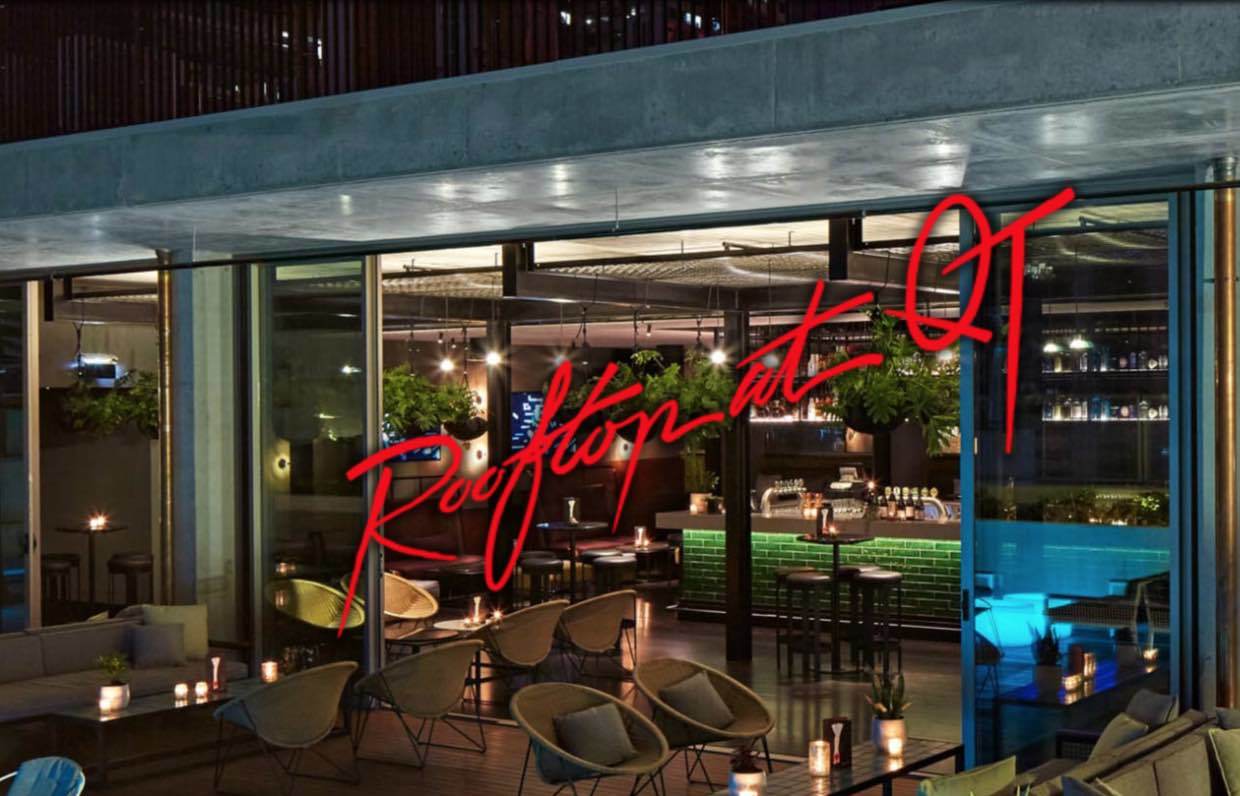 Where: Russell St, Melbourne
https://www.qthotelsandresorts.com/melbourne/eat-drink/rooftop-at-qt-rooftop-bar-melbourne/
A glamorous cocktail destination above an exclusive hotel in central Melbourne, this is a rooftop bar where you have to dress a bit snazzier than others to make the cut. A classic drinks menu and great tunes offset the cozy lounge seating. The open-air bar is partly covered by an awning, so Rooftop at QT is a top choice for a winter warmer or two as well as a summer refreshment.
Recommended drink: The catchy "QT G&T".
---
6) Madame Brussels
Where: Bourke St, Melbourne
Every bar hopper in Melbourne knows Madame Brussels, and this kitschy, quirky and elegant destination has built a strong following for a reason. Enjoy naughtily named drinks in a garden party-inspired rooftop setting. You may even forget you're in the middle of Australia's most vibrant city. Or that could just be that strong cocktail…
Recommended drink: Madame's flagship "The Madame's DD Cup" punch.
Directions to Madame Brussels
---
7) The Corner Hotel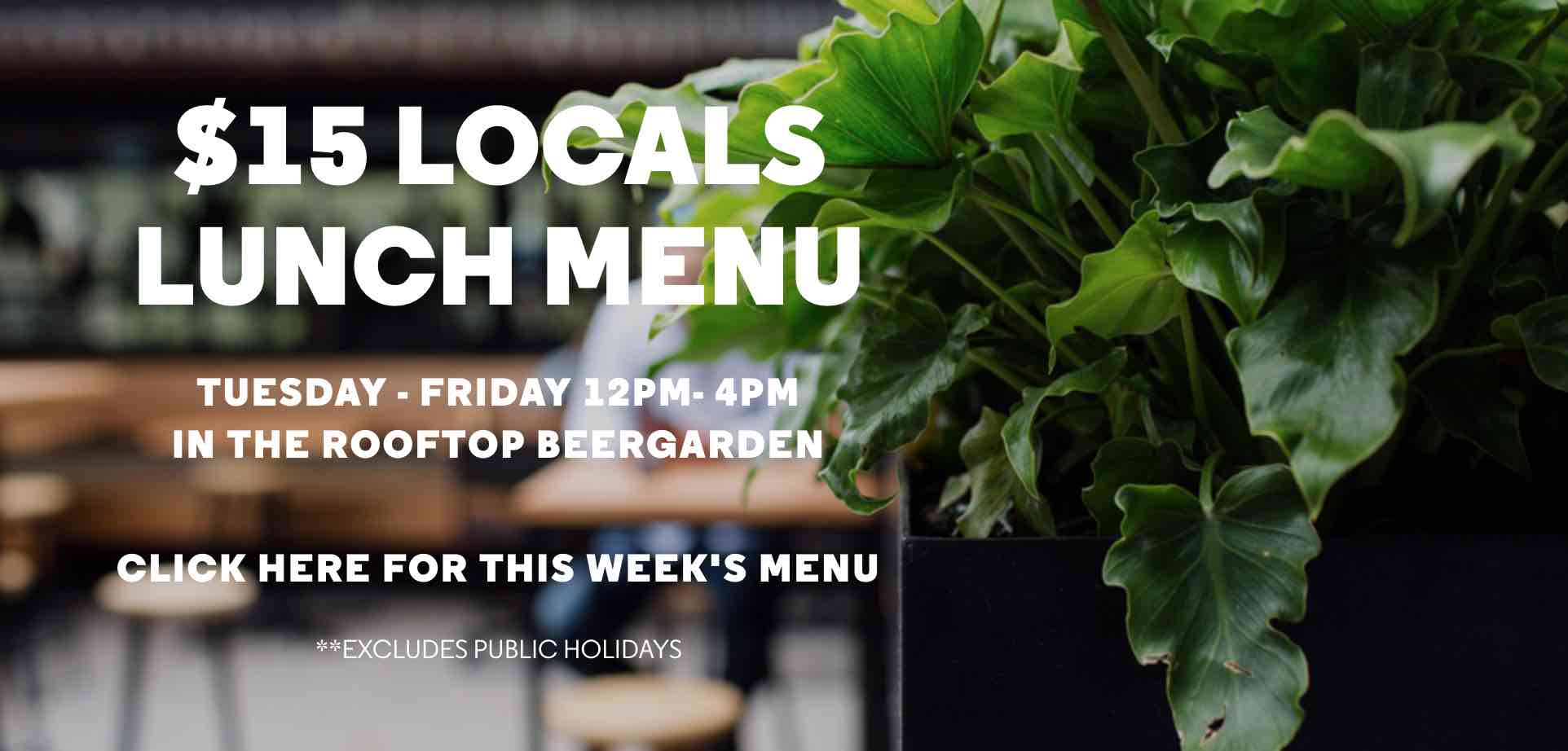 Where: Swan St, Richmond
Famed for its always impressive live music calendar and enjoyable atmosphere, The Corner Hotel in the inner-city suburb of Richmond has a fantastic rooftop bar locals and visitors regularly flock to. Enjoy weekly gigs, drinks specials and excellent eats here.
Recommended drink: The aptly named "Hopped Hipster" cocktail.
---
8) The Emerald Peacock
Where: Lonsdale St, Melbourne
Sophisticated and sleek, The Emerald Peacock rooftop is a beautiful, sprawling location to unwind with after work drinks, or to add to your Melbourne rooftop bars bucket list for your next trip to this incredible city. The interiors are just as luxe, so the required dress code isn't optional.
Recommended drink: Take advantage of the 2 for 1 spritz's Happy Hour offer.
---
9) The Local Taphouse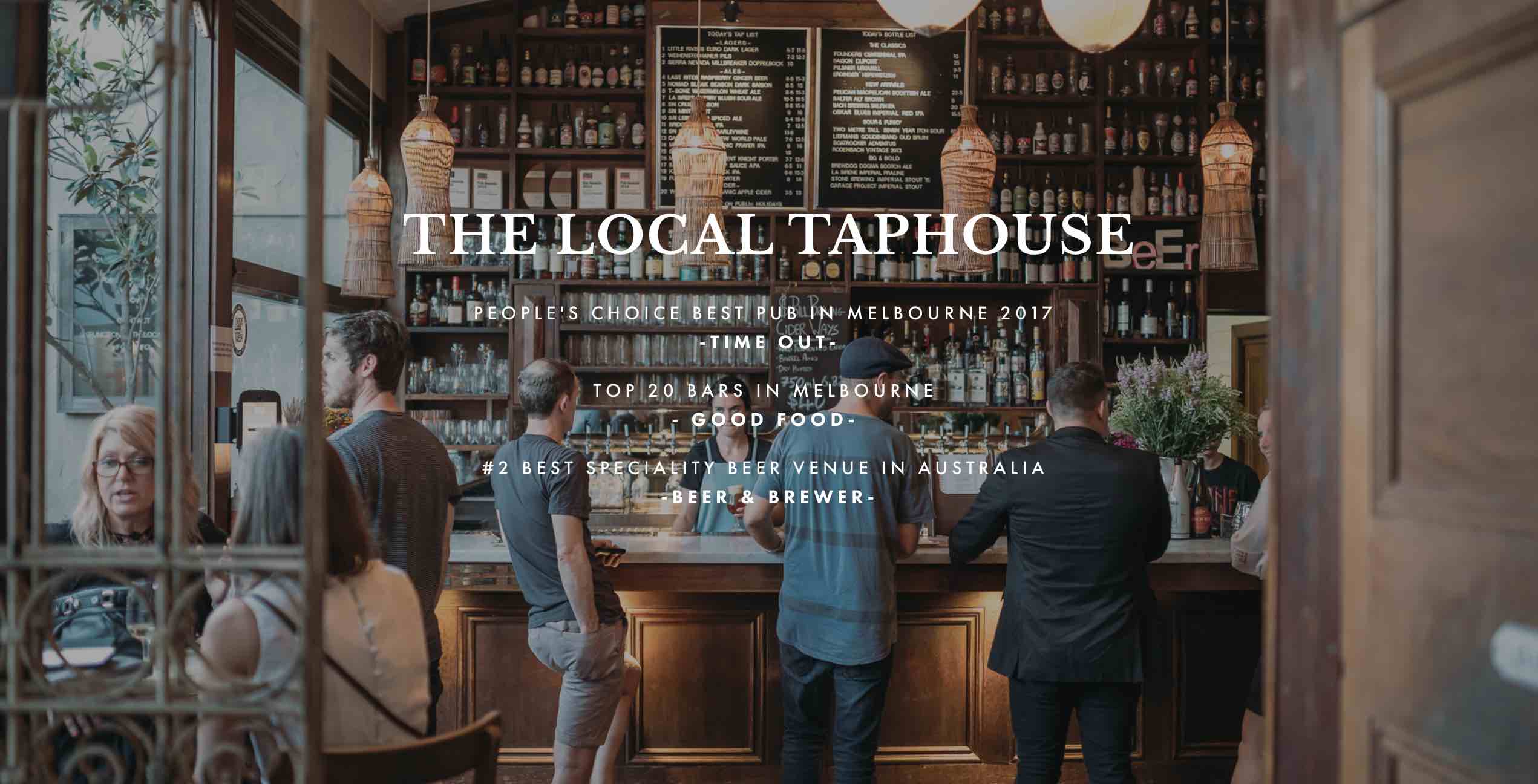 Where: Carlisle St, St Kilda East
Head down to trendy St Kilda and make a mad dash to The Local Taphouse on cool Carlisle Street. Enjoy the varied range of ales, lagers and ciders on offer, including a mix of local craft beers the team here like to showcase. Their food menu is just as impressive.
Recommended drink: A visit to a top taphouse calls for a pint on tap. I recommend anything by Bridge Road Brewers.
Melbourne's best roof top bars | Getaway 2019
---
10) Siglo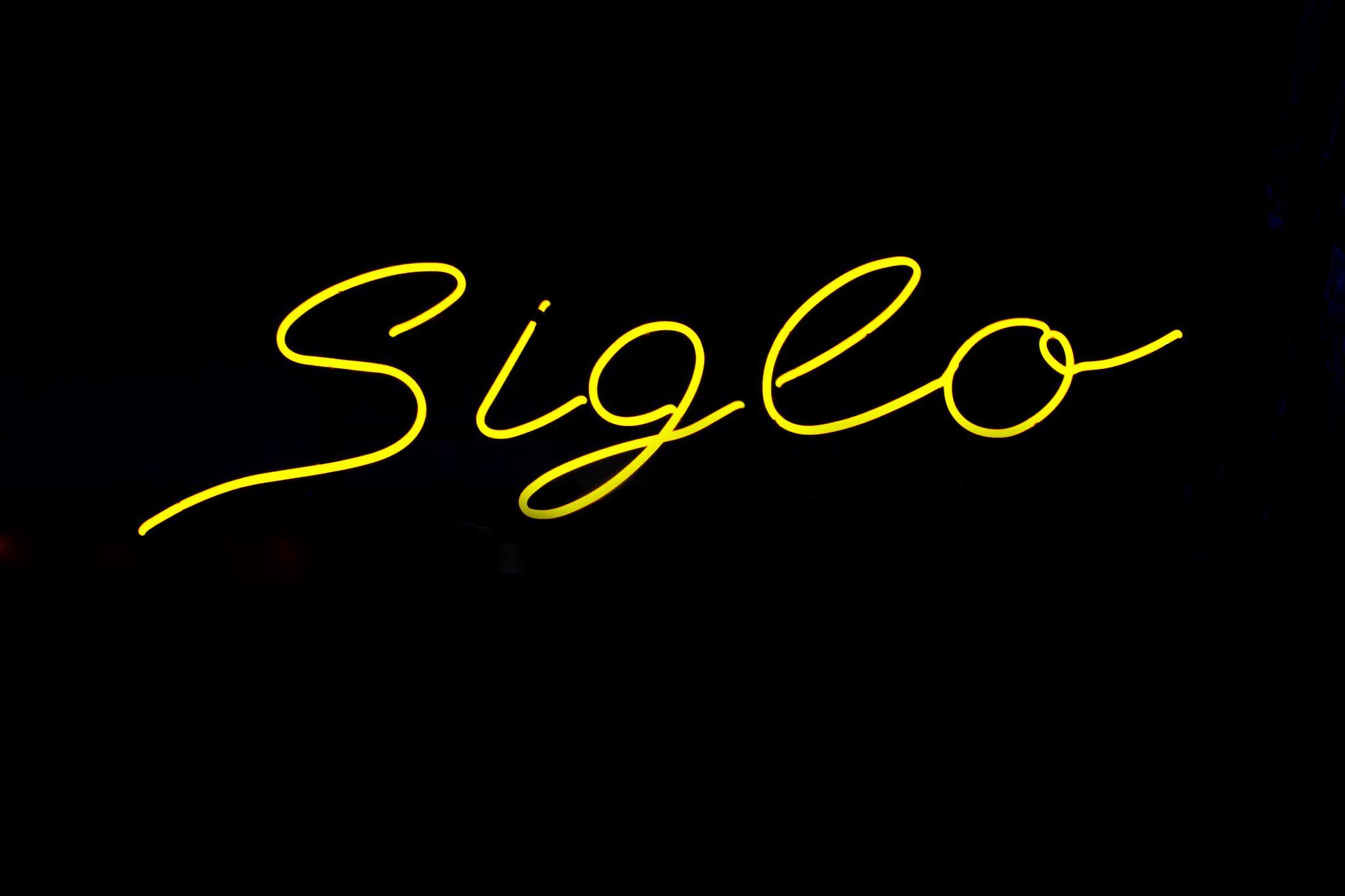 Where: Spring St, Melbourne
Another rooftop bar located in the Spring Street "Paris End", it's no wonder Siglo takes a nod from the Parisians in both decor and service quality. You'll feel more than a bit fancy drinking at white clothed tables with waiter service included. And if that isn't enough, the views of Parliament and St Patrick's Cathedral should be. But those adverse to smoking be warned. One of Siglo's trademarks is their range of Cuban cigars on offer, adding to their traditional Parisian smoking lounge vibe.
Recommended drink: This is a classy place, so a classic Negroni is called for.
---
11) Loop Roof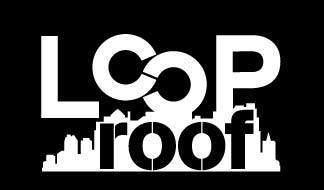 Where: Meyers Place, Melbourne
https://www.looprooftopbar.com.au
Open every day (and night) of the week, you must make time to visit Loop Roof. With an exotic jungle inspired design and a skyline view you can't beat, this rooftop Bad is always pumping and filled with a fun and friendly crowd. In winter, you can still enjoy its views thanks to extensive outdoor heating. A must visit!
Recommended drink: A lazy afternoon in the sun calls for a "Sunburnt Fizz" cocktail.
---
12) Upside Rooftop Bar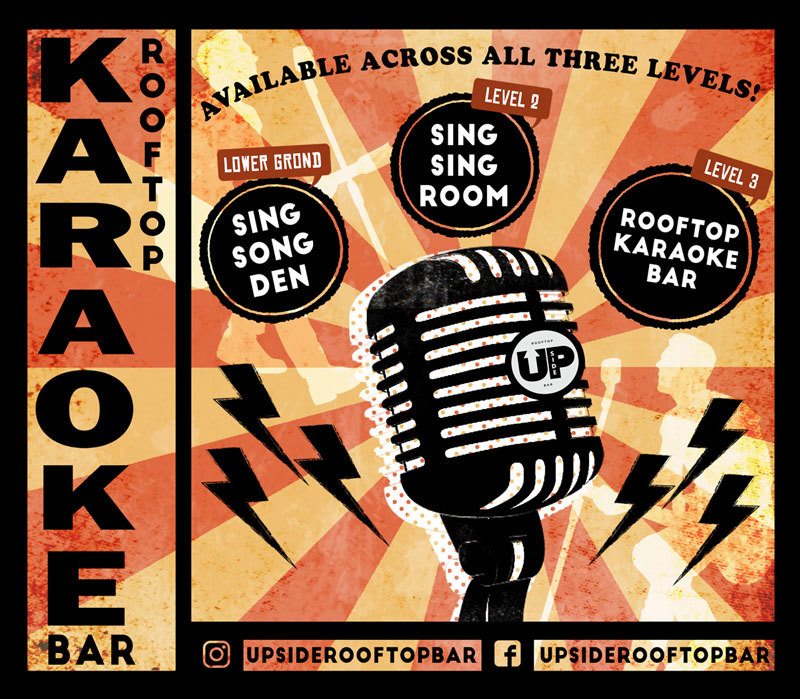 Where: Brunswick St, Fitzroy
http://upsiderooftopbar.com.au
Brunswick Street is full of unique bars, but Upside Rooftop Bar is the place to be for the coolest open air experience. In addition to their inspired drinks menu to please any taste bud, they also regularly have awesome tunes from Melbourne's best DJ's as well as weekly events like karaoke across three levels.
Recommended drink: If you love tequila and Irish whiskey, the "Angry Monk" is your dream cocktail.
---
13) Palmz at The Carlton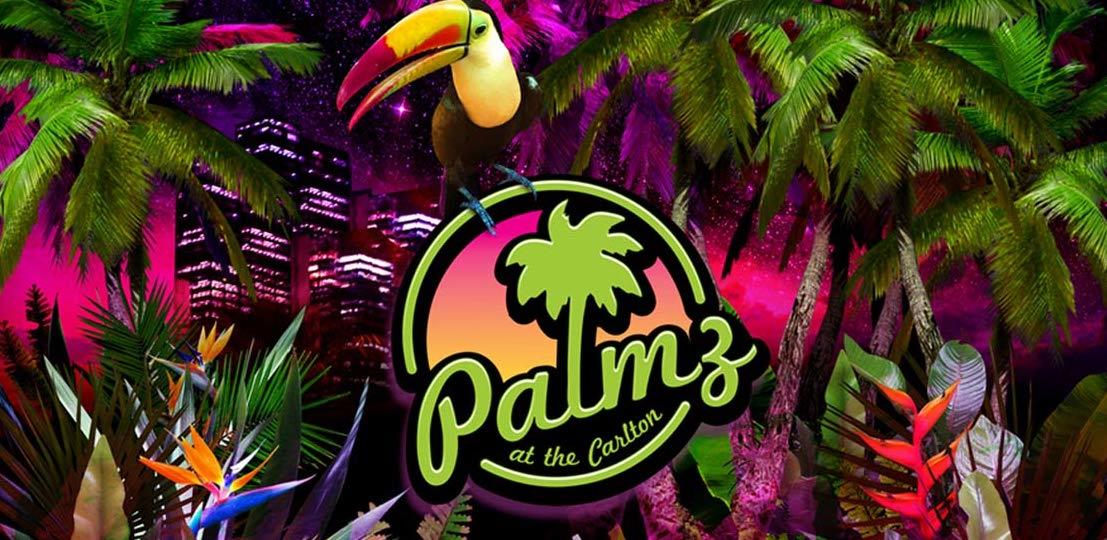 Where: Bourke St, Melbourne
https://www.thecarlton.com.au/rooftop-bars-melbourne/
Located at the iconic Carlton Club on Bourke Street, Palmz is their themed rooftop bar, and is sure to transport you from the busy city streets to a tropical oasis. Bars with island-inspired thatched roofs and a ton of greenery make for a little slice of paradise tucked away from the hustle and bustle below. Can't get away this summer? Palmz is a vacation in itself.
Recommended drink: The "Ginny from the Block" cocktail is as delicious as it is cleverly named.
---
14) Goldilocks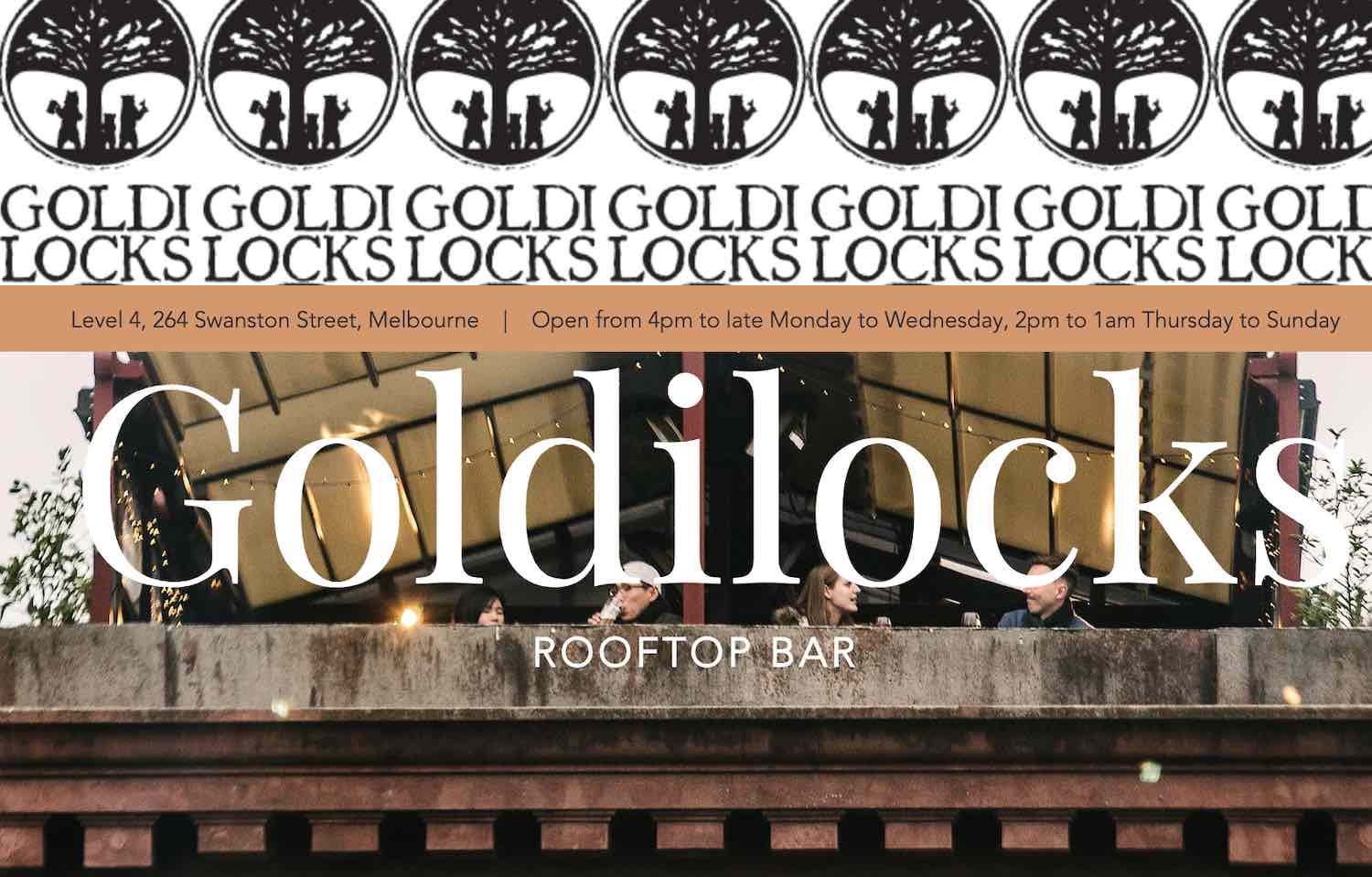 Where: Swanston St, Melbourne
Laid-back and perfect for a lazy afternoon (into evening) drinking session, Goldilocks is popular not just for its food and drinks menu, but its ethical stance. This rooftop bar is vegan friendly, and has a strict recycling and sustainability practice. They have also joined the "no straws" revolution, offering paper straws and banning all plastics. I love it!
Recommended drink: The Napoleone Cloudy Cider is refreshing yet hearty.
---
15) Transit Rooftop Bar
Where: Federation Square, Cnr. Swanston & Flinders Streets, Melbourne
https://transitrooftopbar.com.au
Situated in Federation Square directly opposite iconic Flinders St Station, Transit Rooftop Bar boasts top shelf food, drinks, stunning city skyline views and live music every Thursday through Sunday. The genre of tunes is always different, so you'll never be bored of the vibe at Transit.
Recommended drink: A "Chicago Sour" will ease you into the rooftop bar vibe.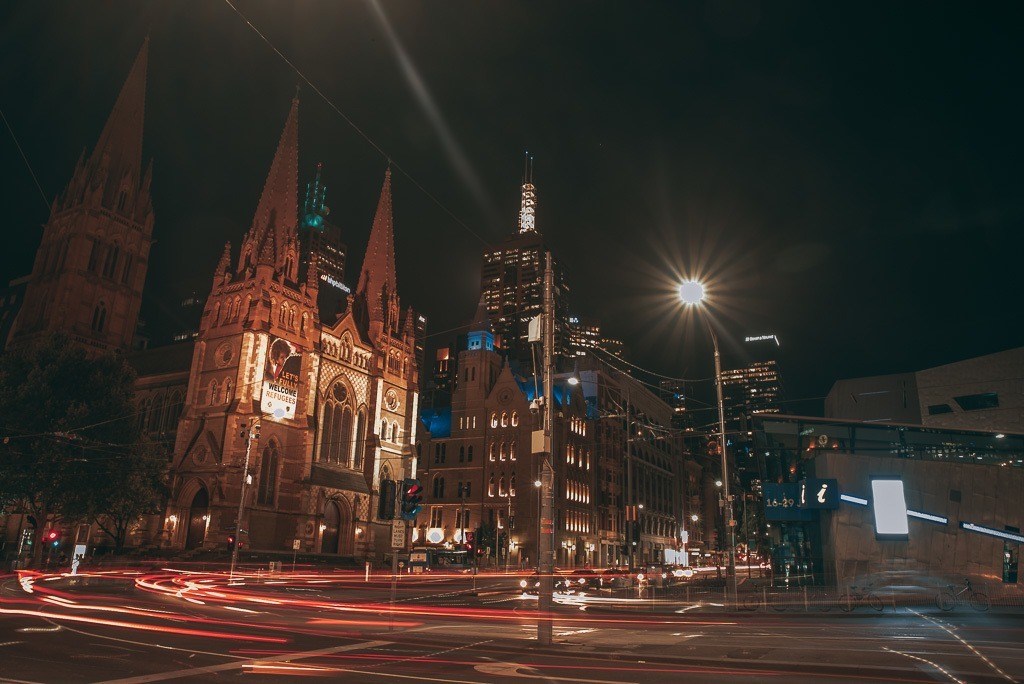 ---
16) The Albion Rooftop
Where: York St, South Melbourne
A relative newcomer to the ever-growing Melbourne nightlife scene, The Albion is located in classy South Melbourne, within walking distance to all that makes Melbourne great. This instant favorite is set over three floors, including a club, bookable function level and epic rooftop bar. Be sure to make some memories at The Albion.
Recommended drink: "The Priscilla" is your new favourite summer cocktail, trust me.
Melbourne Nightlife! -🍸Secret Bars of Melbourne Australia
---
17) State of Grace
Where: King St, Melbourne
https://www.stateofgracemelbourne.com.au
Situated in the Melbourne's party precinct of King Street, State of Grace is stylish and surprising. They have a great rooftop bar yes, but they also have a hidden cellar bar cleverly named Fall from Grace. If you find yourself over the Crown Casino and Southern Cross side of town, make a date with State of Grace.
Recommended drink: You can't go past a "Molly's Curse" cocktail for a lemony kick.
---
18) The Waterside Hotel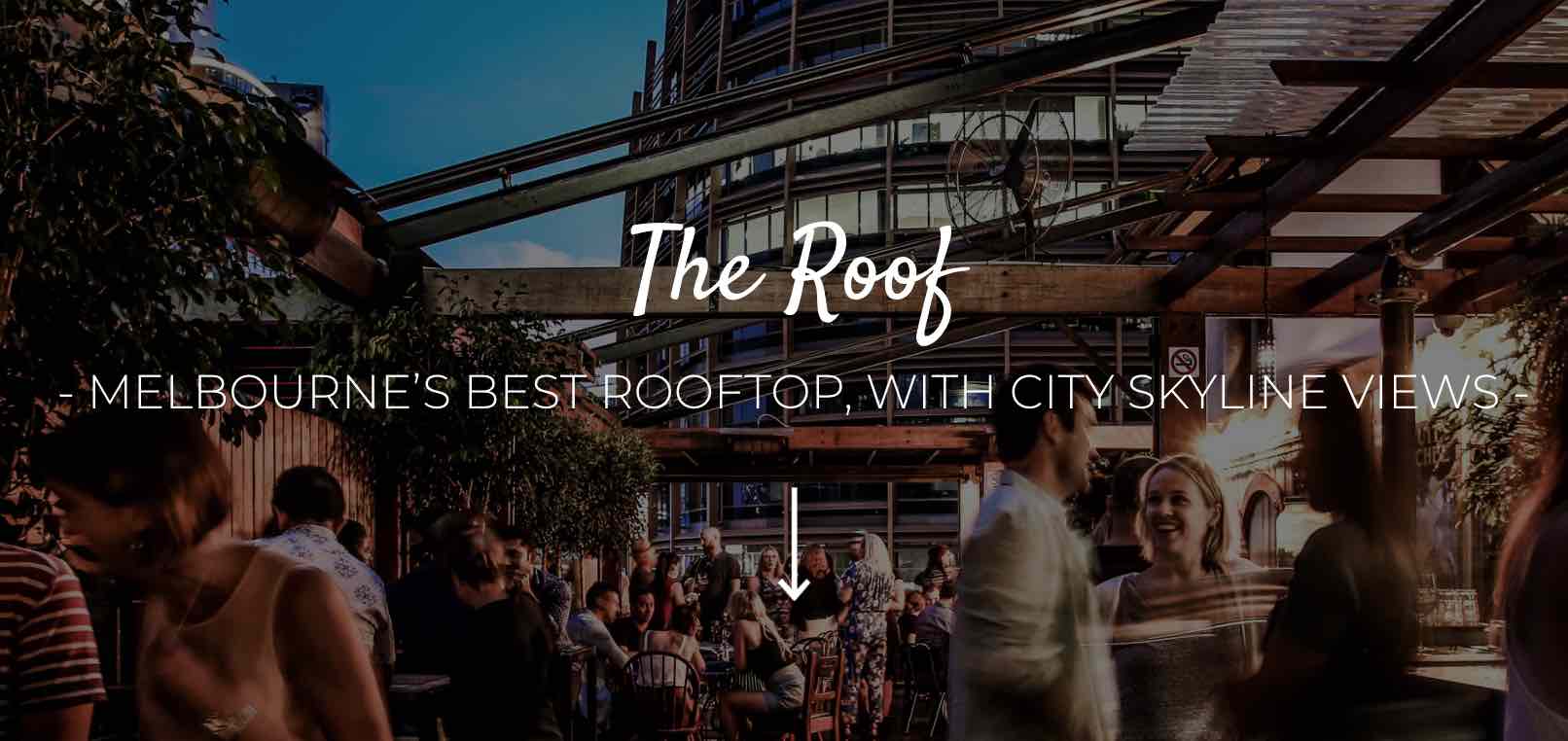 Where: Flinders St, Melbourne
The second level of The Waterside Hotel is all about that rooftop bar life, with unrivalled views of the city from right in the heart of it. Don't miss Happy Hour at The Waterside for great drink specials, and if you're searching for a private venue to throw one hell of a bash, you can even book the entire rooftop for your function. Can I come?
Recommended drink: Welcome in the warmer rooftop bar weather and share a jug of Pimms with your mates.
---
19) Bomba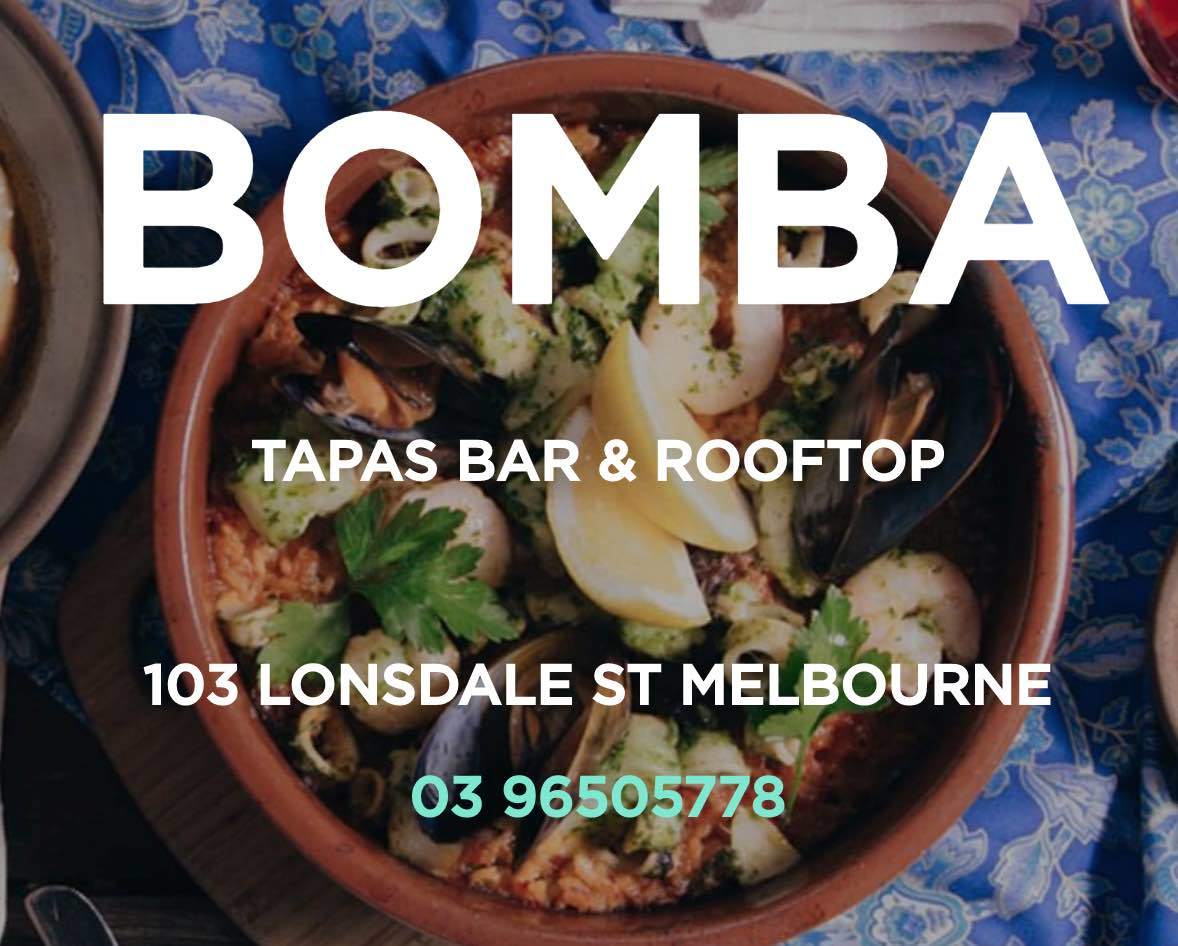 Where: Lonsdale St, Melbourne
The Spanish are all about style and substance, and Bomba in Melbourne CBD sure encapsulates their distinct Mediterranean vibe. This dual level institution on Lonsdale Street gives visitors the best of both worlds. A renowned tapas restaurant on the ground floor and a great rooftop bar upstairs. Fill up on delicious Spanish food, and then keep the good times rolling with a bevvie or five just a few steps away.
Recommended drink: Bomba is a Spanish bar, so their house Sangria, obviously!
---
20) Ferdydurke
Where: Tattersalls Lane, Melbourne
Explore Melbourne's famous laneway lifestyle and stop in at Ferdydurke on iconic Tattersalls Lane for a tipple of two. The crowd (and staff) here are all enviably hip, and the drinks menu is varied and yummy. Rub shoulders with the cool crowd in this laid-back rooftop bar.
Recommended drink: A classic Margherita, like a boss.
Melbourne Vacation Travel Guide | Expedia
---
Planning a trip to Australia….?
I've spent quite a large amount of time traveling down under and have visited Melbourne several times, and my website is filled with awesome articles and travel guides just like this.
Check out a few of them below, and feel free to reach out to me if you ever have any questions!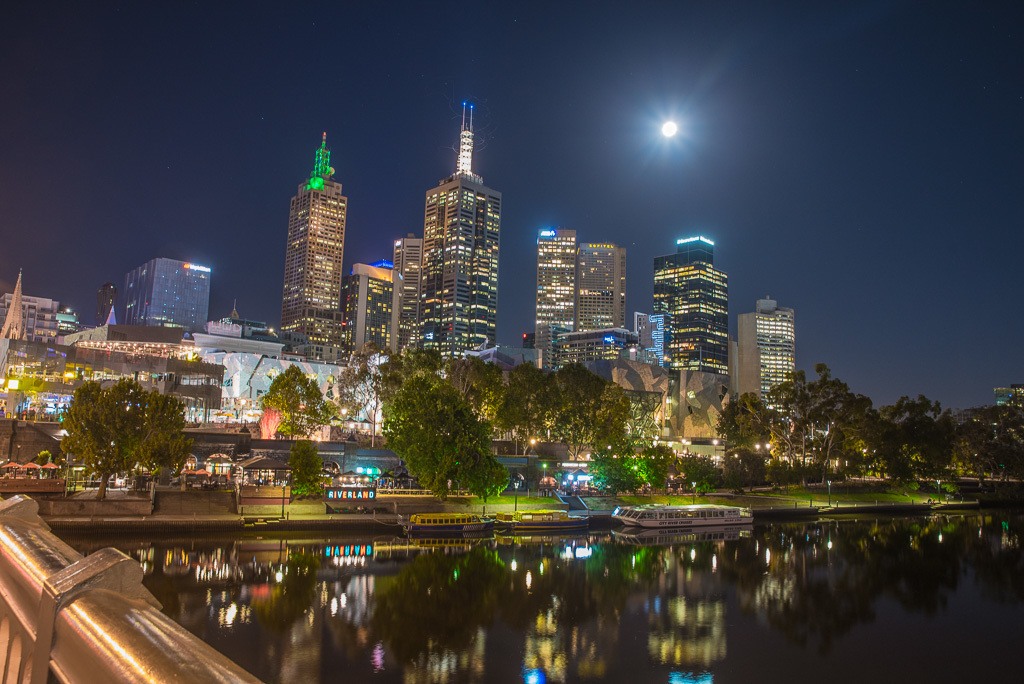 ---
Thanks for reading about the Best Rooftop Bars in Melbourne!
This post was originally a guest post from Darryl and Adam from Welcome To Travel, but has since been updated to include more rooftop bars! Darryl and Adam are best friends from the North of England. After graduating university in 2010, they set off on a 6-month backpacking trip and haven't returned home! The place they now call home though is in Melbourne, Australia. Their love for travel and people has led them to start their own business, Welcome To Travel, which showcases Melbourne and its surrounds while doing exactly what it says on the tin, welcoming backpackers from around the world to not only Australia but the concept of travelling itself! Travelling and helping people travel is their passion and they love to offer free advice in the form of blogs, vlogs, Q+A sessions and even personal Skype calls.'
Share these Melbourne Rooftop Bars with your squad!!
https://www.jonesaroundtheworld.com/wp-content/uploads/2018/04/23120054_1952644244949474_8669986034836610126_o.jpg
1365
2048
Dave
https://www.jonesaroundtheworld.com/wp-content/uploads/2017/03/logotry-1-1-300x106.png
Dave
2019-07-15 06:09:30
2020-09-27 04:31:48
The 20 Best Rooftop Bars in Melbourne, Australia