Melbourne was voted the "World's Most Liveable City" many in a row, and based on the quality and standard of their budget accommodation options, I'm taking it upon myself to extend that title to their hostel scene as well.
Hostelworld is the world's leading online booking platform, with a focus on showcasing the best hostels across the globe. Their range of Melbourne hostels is second to none, and you'll no doubt find the accommodation experience you are searching for when visiting the Aussie city.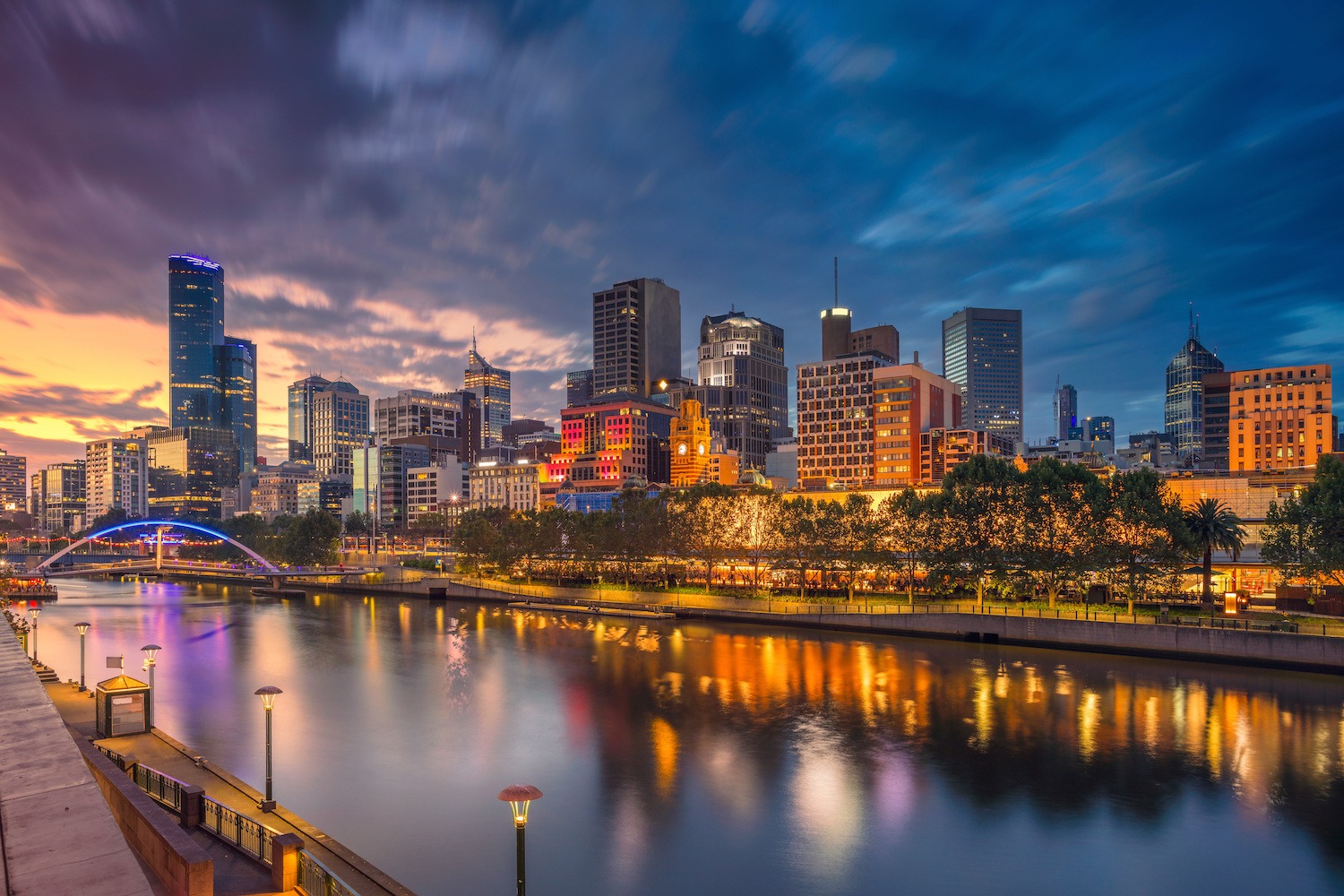 My shortlist of the top 17 hostels in Melbourne is designed to help you book the digs that are perfect for you. Be it by the beach or in the city center, a party pad or a relaxing retreat, all the bells and whistles or the bare essentials – it's all there.
Also, be sure to check out my articles like the Ultimate Melbourne Itinerary & the Best Melbourne Music Festivals to further help you plan your visit to the cultural capital of Australia!
---
1) Base St Kilda
BEST PARTY HOSTEL BY THE BEACH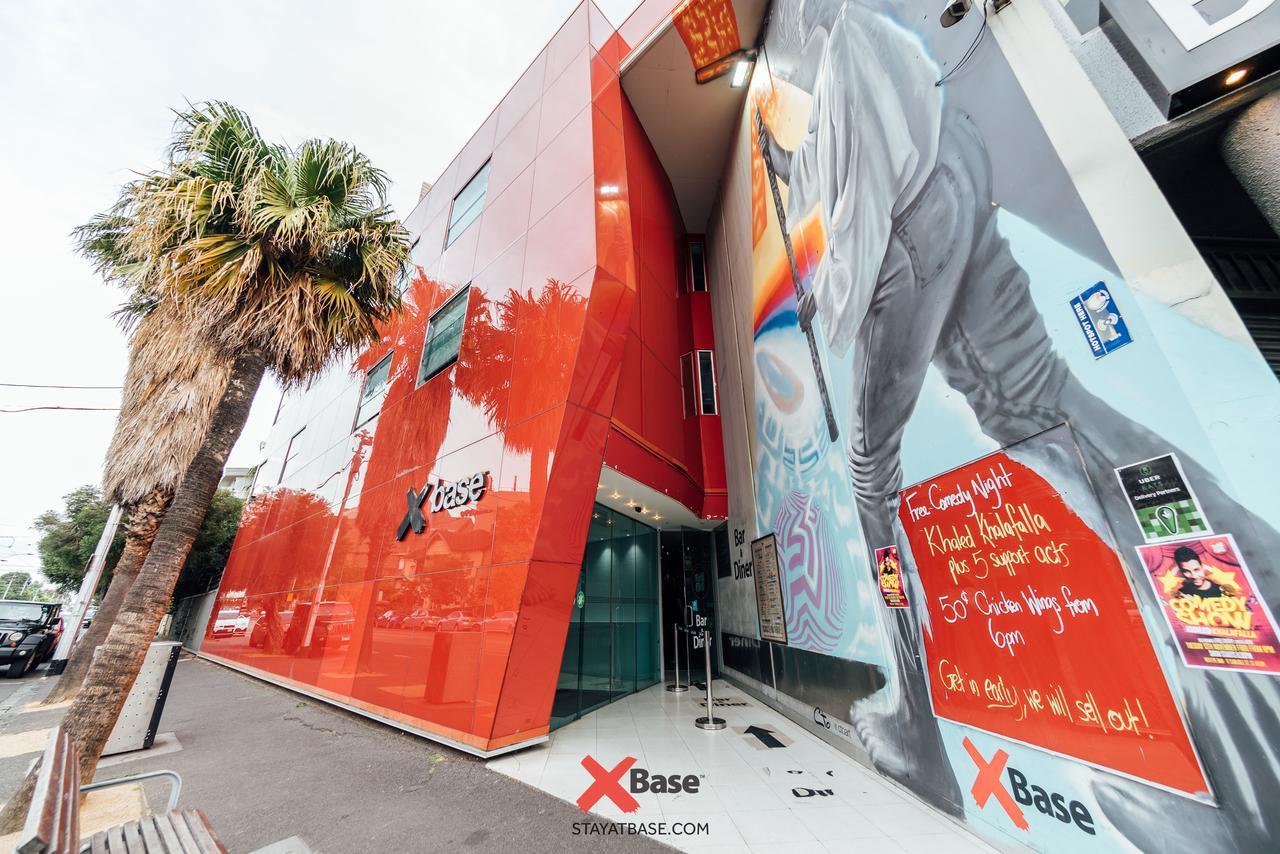 Location: St Kilda
Price: From $20 AUD
Room types: Private room / Female Dorm / Mixed Dorm
Read Reviews & Check Availability
Located in the seaside suburb of St Kilda, Base St Kilda has a solid reputation as one of Melbourne's best hostels. And if you like a party – this hostel is for you. There's tons of free activities, an on-site bar that serves up affordable meals and even a Job Search Desk manned by employees who are experts in finding you a job in your new Melbourne home.
Visitor review: "I really don't know why people are saying this is a party hostel. I'm was worried after reading reviews about noise/late partying. Then my plane landed late so I ended up coming into my dorm @1130pm and everyone was sleeping quietly! Truly great environment, lovely staff and PRIME location. Was there for FREE steak night which was awesome! Everyone in my room was SO clean. I know it's subjective to who you room with but 1st hostel I've stayed at where everyone immaculately made their beds daily."
Base Backpackers in St Kilda, Melbourne
---
2) Victoria Hotel Backpackers
BEST MELBOURNE HOSTEL FOR LONG TERM STAYS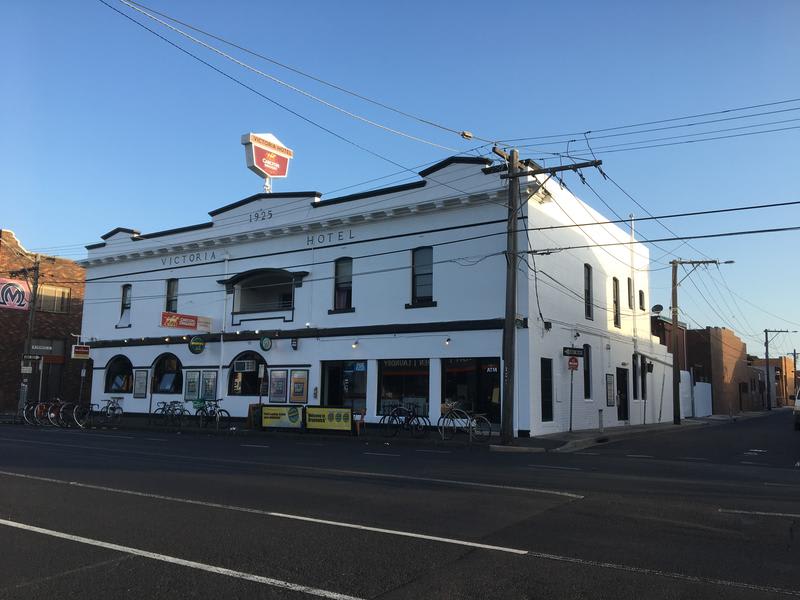 Location: Brunswick
Price: From $23 AUD
Room types: Private room / Female Dorm / Mixed Dorm
Read Reviews & Check Availability
Another Brunswick hostel that's super popular with backpackers in Melbourne, Victoria Hotel Backpackers boasts spacious rooms in a range of sizes, excellent staff, a balcony and lots of free activities to get you accustomed to your new surroundings. The kitchen also has free tea and coffee to keep you going.
Visitor review: "Spent around 2 months at the hostel after shopping around and this definitely was the best. Great staff and bar downstairs with cheap food and drink. Perfect location to explore Brunswick (definitely the coolest Victoria suburb) and great facilities. Lots of room to store your things. Most importantly, the people at the hostel are great. Lovely family vibe and always people around to chat with – when I was there it had more long term stayers, many of whom are working, but doesn't detract at all."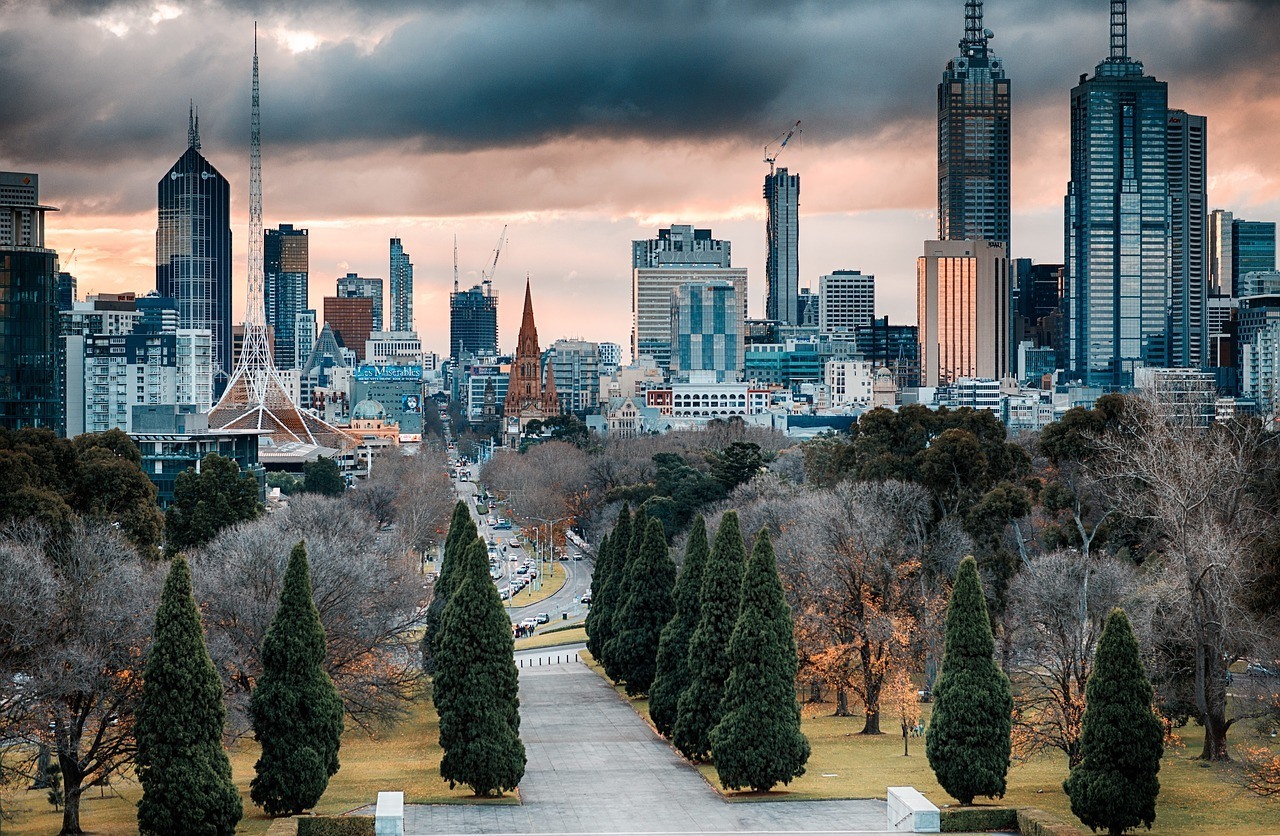 ---
3) United Backpackers
BEST HOSTEL IN THE HEART OF THE CITY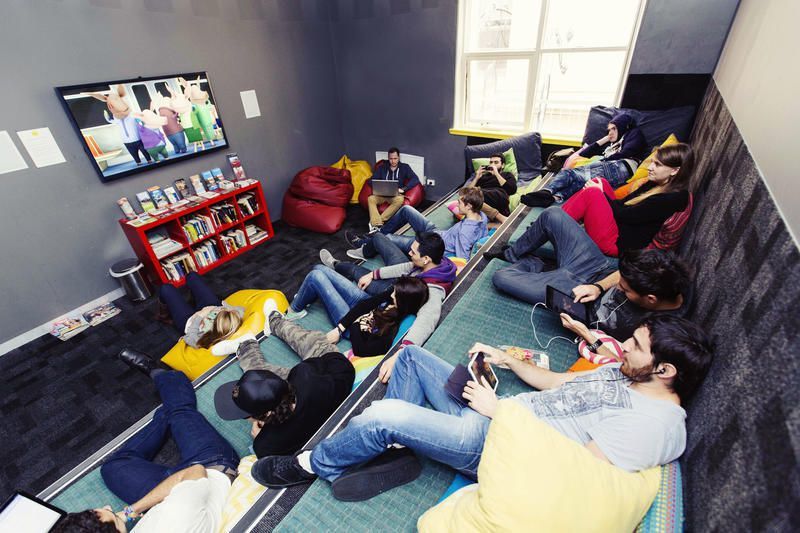 Location: Melbourne CBD
Price: From $28 AUD
Room types: Private room / Female Dorm / Mixed Dorm
Read Reviews & Check Availability
Nestled right on thoroughfare Flinders Street, United Backpackers has the entire city of Melbourne on its doorstep. Its location directly opposite Flinders Street Station makes it ideal for exploring the local laneways the city is known for, before returning to a comfortable, secure and fun hostel environment.
Visitor review: "I am really pleased with my 4-night stay at United. It's definitely the best hostel I've stayed in whilst travelling Australia. The staff were awesome and the hostel had a brilliant vibe with great facilities. It's situated in the perfect place, although there are free trams around everything touristy is within walking distance. I'd definitely recommend all travellers to stay here whilst in Melbourne!"
United Backpackers — Cool & Friendly Hostel in Melbourne
---
4) Summer House Backpackers
BEST HOSTEL FOR ROOFTOP CHILLS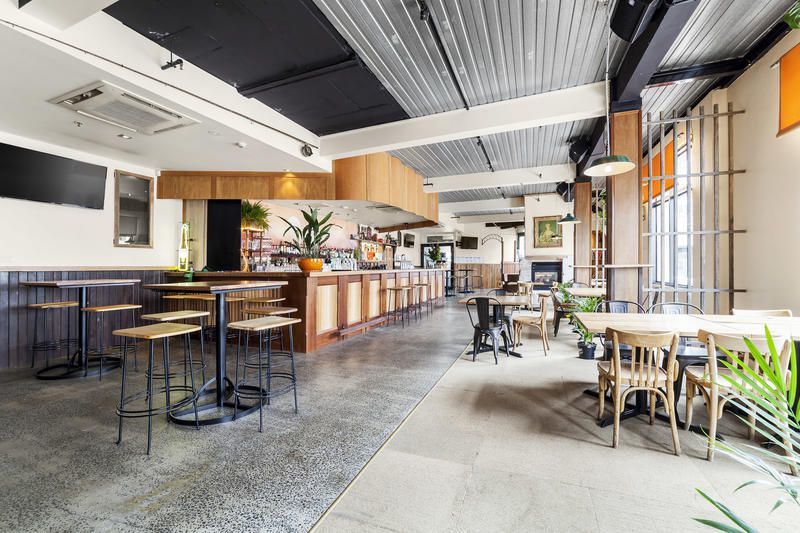 Location: St Kilda
Price: From $20 AUD
Room types: Private room / Female Dorm / Mixed Dorm
Read Reviews & Check Availability
Picture yourself in the peak of a Melbourne summer, chilling out on the rooftop of Summer House St Kilda with newfound friends, before heading out for a balmy night out in buzzing St Kilda or down to the beach for a dip. That's what you can expect at this fantastic Melbourne hostel, who put on fun Sunday Sessions with live music and drinks each week on their awesome rooftop.
Visitor review: "Summerhouse St Kilda is one of my favourite hostels in Australia! Perfect location in St Kilda, super close to the beach, supermarkets and bars/ restaurants to go to. Loads of other backpackers around so it's easy to make friends. The hostel has a free BBQ on Monday which is much better than "free bbqs" that other hostels have and the rooftop view is pretty. Lovely staff and rooms are decent too. Would for sure stay here again!"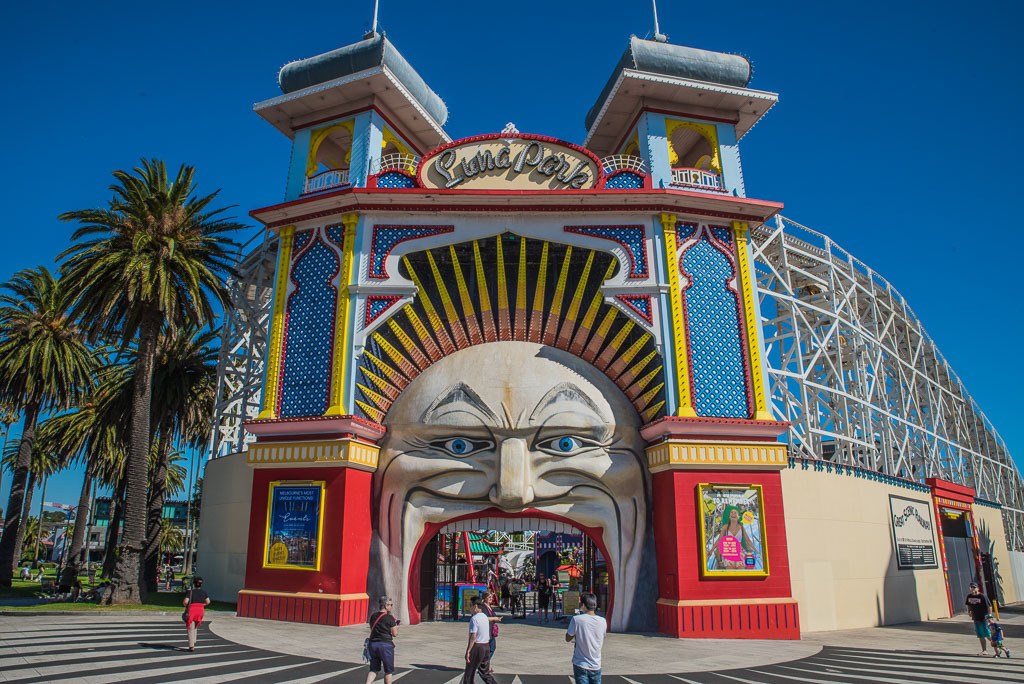 ---
5) Landing Pads Brunswick
BEST WORKING HOLIDAY VISA HOSTEL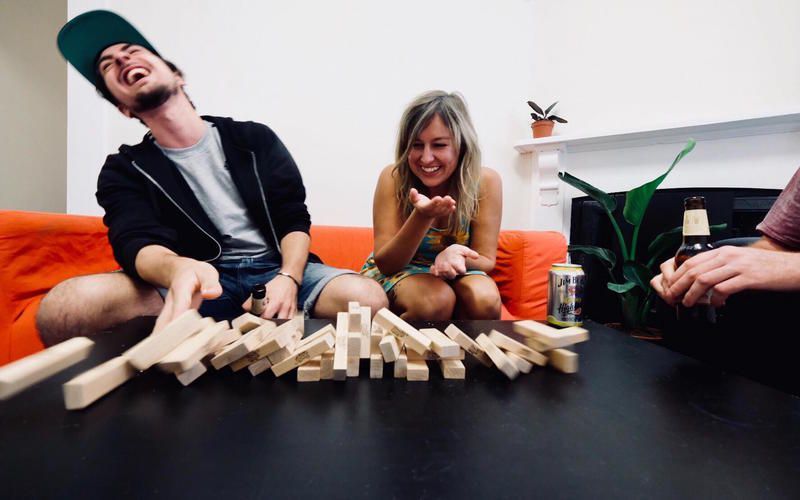 Location: Brunswick
Price: From $31 AUD
Room types: Male Dorm / Female Dorm / Mixed Dorm
Read Reviews & Check Availability
There's little doubt why Landing Pads Brunswick has the highest user rating of any hostel in Melbourne. Located in the hip inner-city neighbourhood of Brunswick, the hostel had all the mod cons to make your stay amazing. A lounge room, an outdoor patio, clean rooms and epic staff that are eager to help you get settled right in.
Visitor review: "Great stay at Landing Pads Brunswick. More of a house share than a hostel – very homely. Loved that there is a kitchen and you can cook as this saves so much money compared to other hostels with no cooking facilities. Ashley was very welcoming and a great trivia host. Have to say thank you to everyone there – especially Jess who helped me so much with my CV and job advice. Would definitely recommend staying here if on a holiday working visa looking to make friends."
---
6) Hub Hostel
BEST HOME AWAY FROM HOME VIBE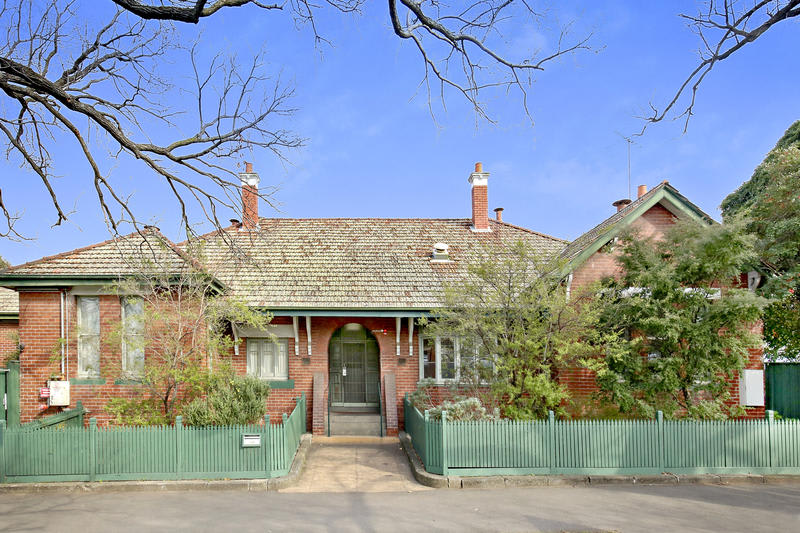 Location: North Melbourne
Price: From $24 AUD
Room types: Private room / Female Dorm / Mixed Dorm
Read Reviews & Check Availability
Staying in a heritage listed building surrounded by like minded travelers will set your backpacker benchmark that much higher thanks to Hub Hostel. Situated in the trendy inner-city suburb of North Melbourne, Hub is bright, clean and comfortable, with 36 rooms of varying sizes, styles and prices. The best part? Every single dorm bunk is equipped with a King Single size bunk for extra space!
Visitor review: "My girlfriend and I stayed for 3 nights in a private room and overall had a good experience. We arrived at 1:00am but the receptionist was kind enough to allow late check in for an extra $15 (not always available). The room and facilities were clean and our block of 3 private rooms had its own kitchen and bathroom. There is a nearby tram station that took us into the city centre so location was not an issue. Would recommend to others."
Melbourne -10 Things You Need To Know - Hostelworld Video
---
7) The Nunnery
BEST HOSTEL FOR BEAUTIFUL INTERIORS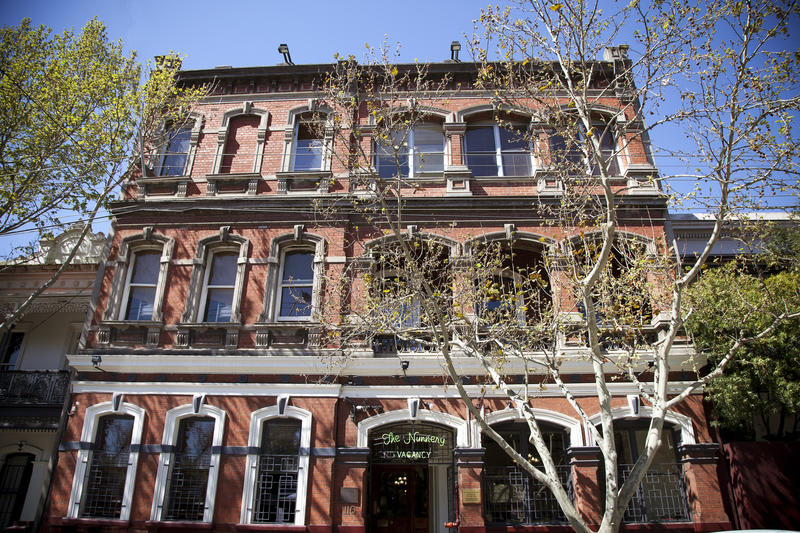 Location: Fitzroy
Price: From $21 AUD
Room types: Private room / Female Dorm / Mixed Dorm
Read Reviews & Check Availability
The Nunnery is just that – a renovated nunnery that is now home to a revolving door of fun, inspiring travelers passing through the ultra cool Melbourne suburb of Fitzroy. Its design and decor is gorgeous, offering up a cozy atmosphere that's highly sought-after by weary backpackers. Every night of the week there's a free hostel event to get involved in – think Soup Night, Pub Crawl or BBQ Party.
Visitor review: "Location couldn't be more ideal. The bathrooms and kitchen facilities are sparkling clean. The hostel is absolutely gorgeous and ideal for long term stays. Amazing people and such a wonderful vibe! I will be recommending it to everyone I know traveling to Australia."
Famous Brighton Beach / Fitzroy - The Nunnery Hostel | Melbourne | Australia
---
8) Melbourne Central YHA
BEST HOSTEL FOR CUSTOMER SERVICE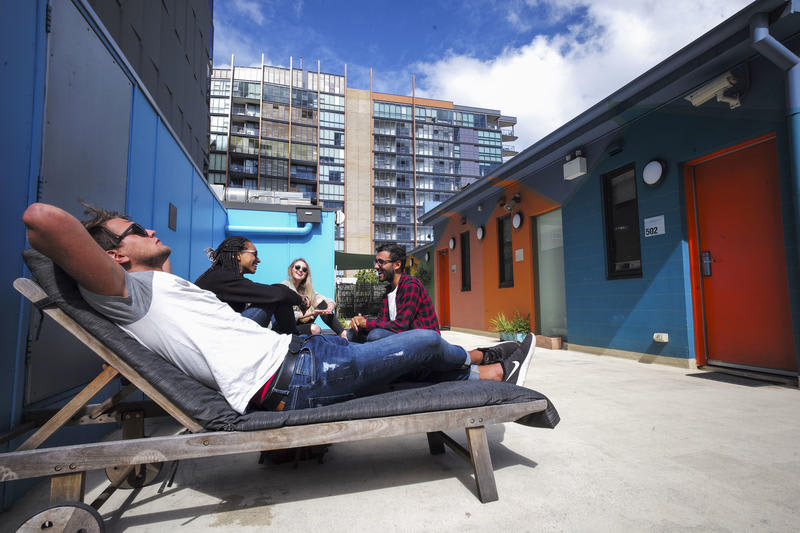 Location: Melbourne CBD
Price: From $33 AUD
Room types: Private room / Male Dorm / Female Dorm / Mixed Dorm
Read Reviews & Check Availability
The YHA chain has a top global reputation, and their Melbourne hostel is no exception. Located right in the centre of the city, Melbourne Central YHA has super fast free wifi, a 24 hour reception, a cool urban style and a rooftop for chilling out, catching some rays or taking in the stunning Melbourne skyline by night. It even has a BBQ for get togethers with your new hostel friends!
Visitor review: "This hostel is as convenient as you can get in Melbourne – only a block from the terminal for the Airport Bus and tram stop outside the door. The screech of trains going around the corner and constant loud noises from the street made it very hard for us to sleep on the Saturday night. However the Sunday night was a lot quieter. We were in a private room at the front of the building – the dorms are further back from the street so probably quieter. But the hostel is great. We loved the rooftop."
---
9) Back of Chapel Backpackers
BEST CHAPEL ST HOSTEL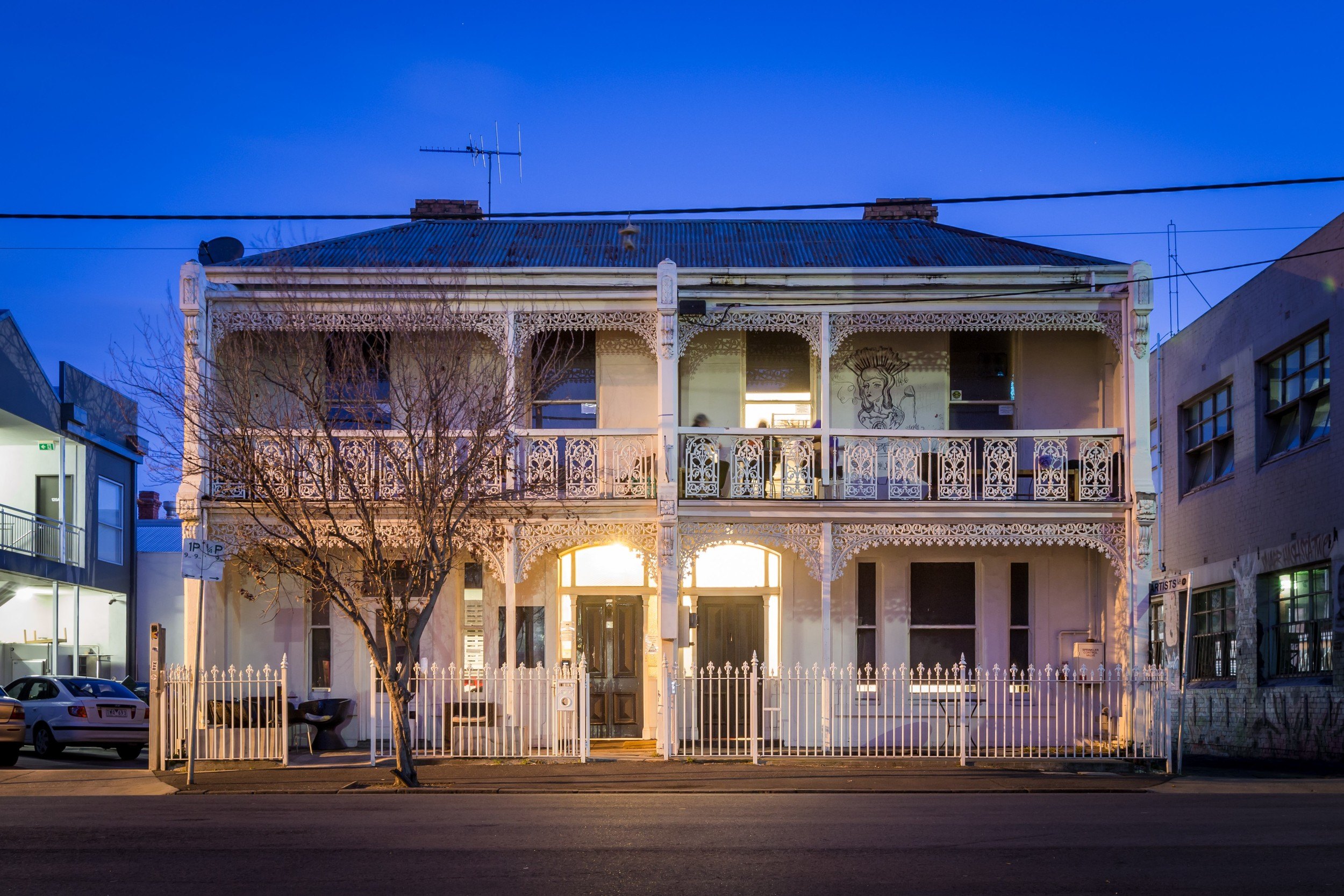 Location: Windsor
Price: From $22 AUD
Room types: Private room / Mixed Dorm
Read Reviews & Check Availability
Back of Chapel Backpackers is located just behind the well known Melbourne shopping precinct of Chapel St, putting you a hop, skip and jump from some of the city's best clubs, bars, cafes and eateries. You also get to stay in relaxed, affordable digs in a renovated, iconic Melbourne terrace house which dates all the way back to the 1850's.
Visitor review: "I had a really great stay, the location is really good, and it has a nice homely atmosphere and is not too big either, so you actually get to know the same people a bit more. I would definitely come here again! Clean as well and yeah.. just a really chill hostel."
Backpacker Tips for Melbourne, Australia
---
10) Pint on Punt Backpackers
BEST HOSTEL FOR FREEBIES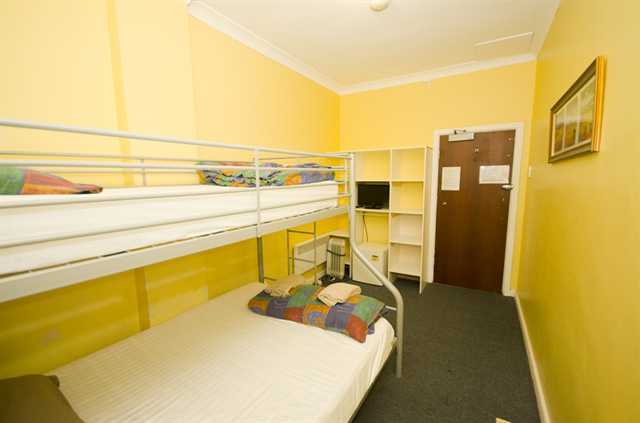 Location: Windsor
Price: From $19 AUD
Room types: Private room / Female Dorm / Mixed Dorm
Read Reviews & Check Availability
With dorms and private rooms in a range of sizes and budget prices, as well as a location in the thriving neighbourhood of Windsor, you would think you are already getting fantastic value for money at Pint on Punt Backpackers. But it doesn't stop there. Free breakfast, discounted meals and drinks, free unlimited wifi, free wine and cheese nights and free tea and coffee in the kitchen are all included in your stay, and best of all, the hostel is located above the must-visit Windsor Alehouse.
Visitor review: "I've stayed in this hostel numerous times now and have not been disappointed. The people it attracts are very friendly and inviting. But what makes the hostel are the staff, Kat at reception goes out of her way to make sure you're comfortable. Like literally anything I've needed she's sorted out for me. She makes the hostel feel like a home away from home. The bar staff are great too like Ciara and Lizzy that are very accommodating on goon and cheese requests. Would highly recommend this hostel."
---
11) Nomads Melbourne
BEST HOSTEL LOUNGE & BAR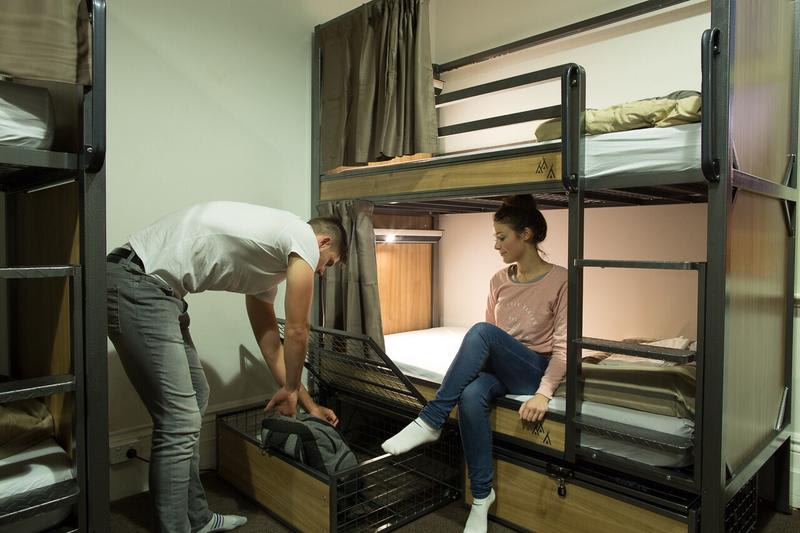 Location: Melbourne CBD
Price: From $22 AUD
Room types: Private room / Female Dorm / Mixed Dorm
Read Reviews & Check Availability
Nomads hostels always offer up a memorable stay, and Nomads Melbourne could just be the best of the lot. Nestled in the heart of the city next door to the famous QV Markets, Flagstaff Gardens and a plethora of restaurants, bars and clubs, Nomads Melbourne takes it a step further with its newly opened in-house bar, rooftop sun deck, range of free events for guests and a spacious cinema lounge.
Visitor review: "I've stayed at this hostel a while ago last year and have come back to see that everything is as great as it was then! AMAZING staff, everyone is so warm, friendly and helpful I wish my stay would be longer this time :) The rooms are all cleaned well and it has PERFECT location – right in the CBD. Looking forward to come back!"
Nomads Melbourne Backpackers Hostel
---
12) Richmond Hill Hotel
BEST HOSTEL FOR PRIVATE LODGINGS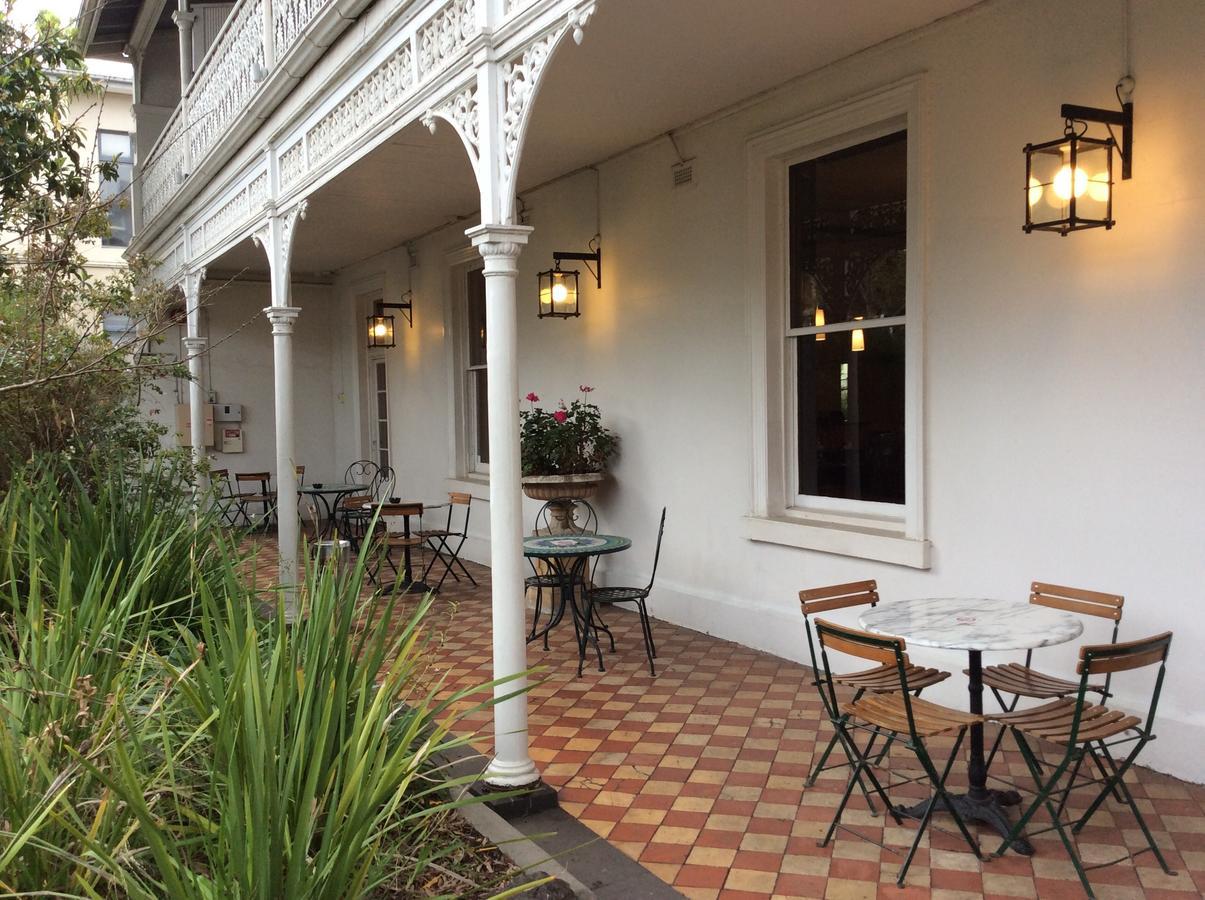 Location: Richmond
Price: From $37 AUD
Room types: Private room
Read Reviews & Check Availability
Situated on the hotspot of Church Street in inner-city Richmond, Richmond Hill Hotel is a hostel with a hotel aesthetic. Offering up only private lodgings, it boasts a range of rooms to fit any budget, a great free breakfast and free on-site parking – a rare gem in busy Melbourne.
Visitor review: "Lovely place, great atmosphere, rooms on the small side but clean and crisp linens, however en-suite was large. Lovely bar to sit at and have a drink. Breakfast was a delight, choices of bread great, fresh fruit, yogurt and condiments excellent."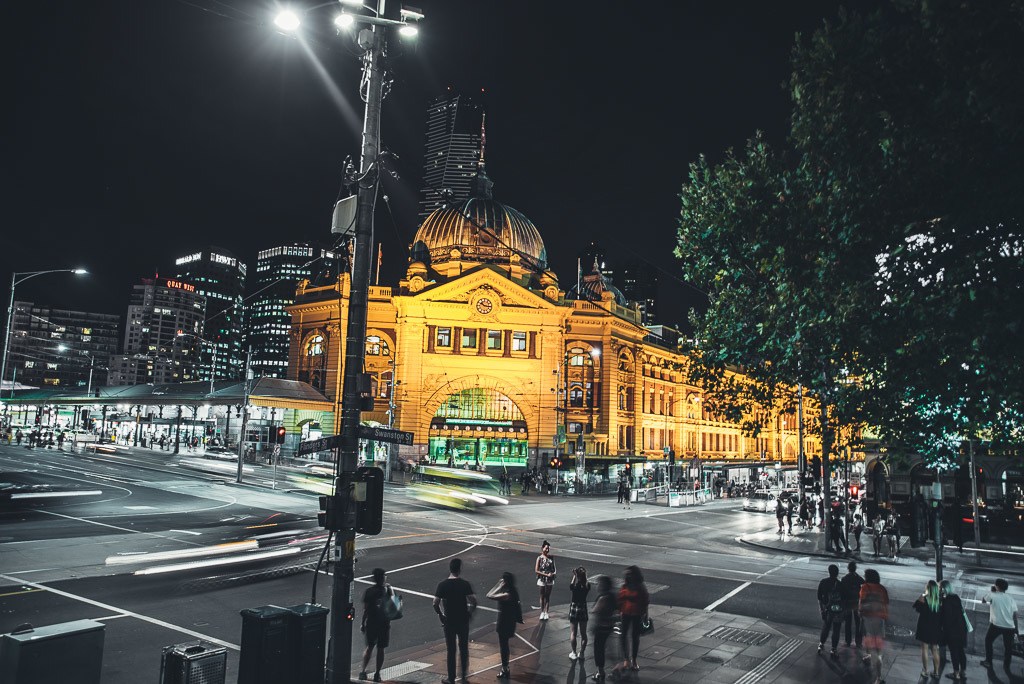 ---
13) Flinders Backpackers
BEST HOSTEL FREE BREAKFAST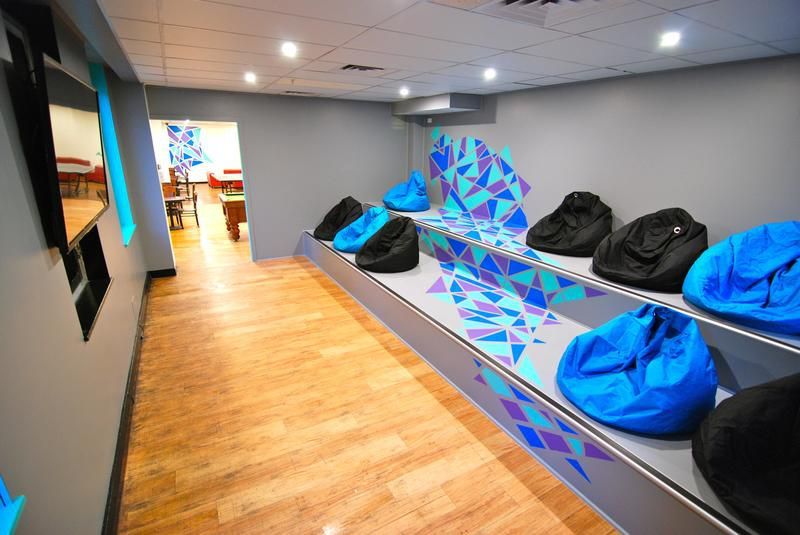 Location: Melbourne CBD
Price: From $23 AUD
Room types: Private room / Female Dorm / Mixed Dorm (Standard dorms with fan / Premium dorms with A/C)
Read Reviews & Check Availability
Flinders Backpackers has won a litany of HostelWorld awards, and a stay here comes highly recommended. What makes it so special? Well, a free all-you-can-eat breakfast including – wait for it – unlimited make-your-own pancakes. Yep. Add to that comfortable rooms, free unlimited wifi and air conditioning in premium dorm rooms and you can bet your stay with Flinders Backpackers will be first class all the way.
Visitor review: "Flinders was one of the best hostels I've recently been at. Not only were all the facilities clean, but also there was hot water in the showers, which is very important during the winter. The location and atmosphere were fantastic as well, it is really close to everything and most of the people were young and talkative. And last, but not least, THE BREAKFAST was amazing, as you get all sorts of cereal, jams and you get to make your own pancakes!! And the staff were really helpful and cool too."
Melbourne Vacation Travel Guide | Expedia
---
14) Space Hotel
BEST HOSTEL FOR ROOFTOP SPA FUN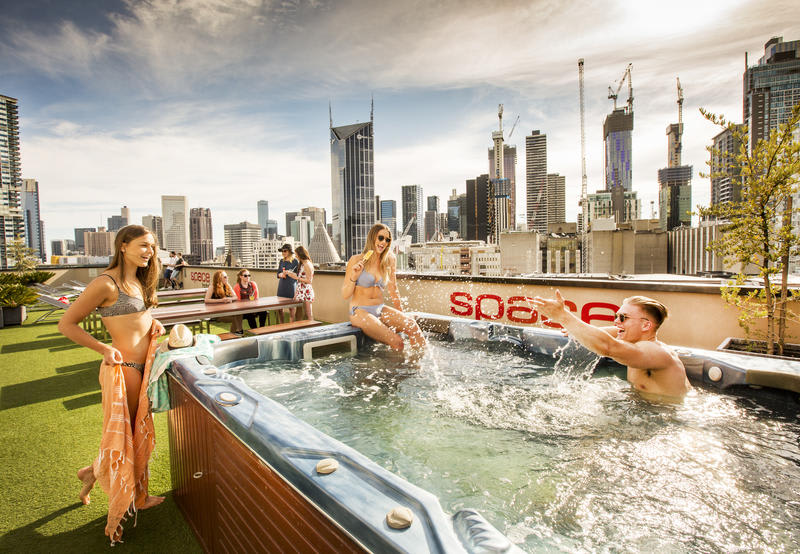 Location: Melbourne CBD
Price: From $31 AUD
Room types: Private room / Female Dorm / Mixed Dorm
Read Reviews & Check Availability
You'll come for the rooftop spa, but you'll stay for the friendly, fun vibe Space Hotel offers on the cusp of Melbourne CBD and inner-city institution Carlton. The hostel is a cut above the rest, with stylish interiors, spacious dorms with high quality mattresses, plus private rooms with flat screen TV's. In addition, there's a bar and restaurant on-site, a gym, lounge cinema and even a games space. Space Hotel doesn't miss a detail, ensuring your stay is incredible from beginning to end.
Visitor review: "Booked 3 nights, ended up staying for 6. One of the best hostels I've stayed in. Cannot fault it. If you're going to Melbourne I recommend this place!"
---
15) Collingwood Accommodation Melbourne / Collingwood Backpackers
BEST HOSTEL FOR MATURE TRAVELERS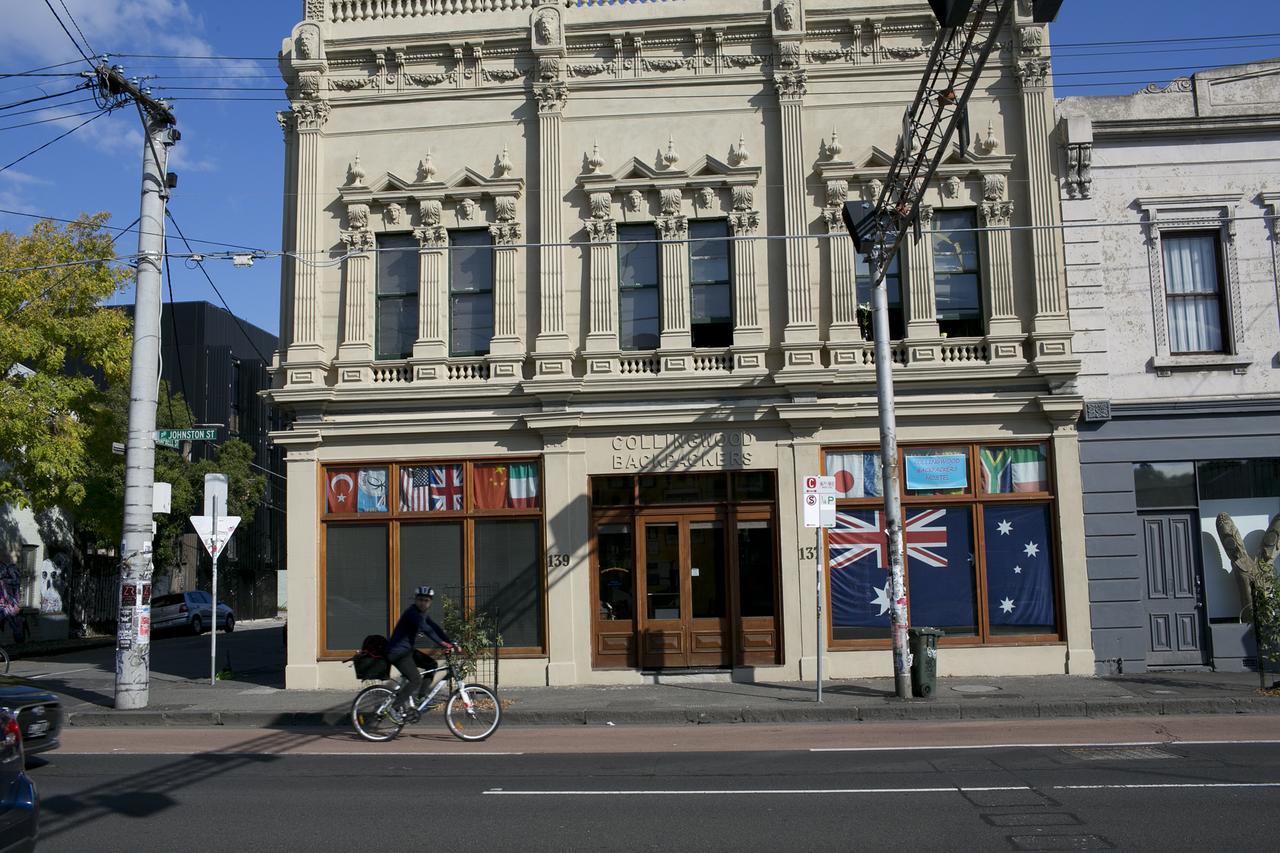 Location: Collingwood
Price: From $24 AUD
Room types: Female Dorm / Male Dorm / Mixed Dorm
Read Reviews & Check Availability
If you love a party hostel feel, this isn't the hostel for you, but Collingwood Accommodation Melbourne relies on its epic location in energetic Collingwood to win you over – and it does. The vibe of the hostel is chilled out and mature. The hostel put it best when they say "Collingwood Backpackers does not cater for the 'mad fer it' backpacker but prefers to detach itself from the lets get pissed and then puke everywhere scene, instead opting for a much more relaxed approach."
Visitor review: "This hostel feels like home. It has a relaxed atmosphere & is full of fun, friendly people. There is a lot a space to hang out: a living room (with Netflix & Xbox), a courtyard & communal balconies. The kitchen can get quite messy but that adds to the atmosphere of a shared house. The rooms, bathrooms & communal areas are usually clean. The rooms are large with loads of storage space. The showers are good too. I highly recommend this hostel for those who love cats and are in Melb long term."
HOW TO TRAVEL MELBOURNE (Best Destinations and Prices)
---
16) Exford Hotel
BEST HOSTEL FOR PUBBING DOWNSTAIRS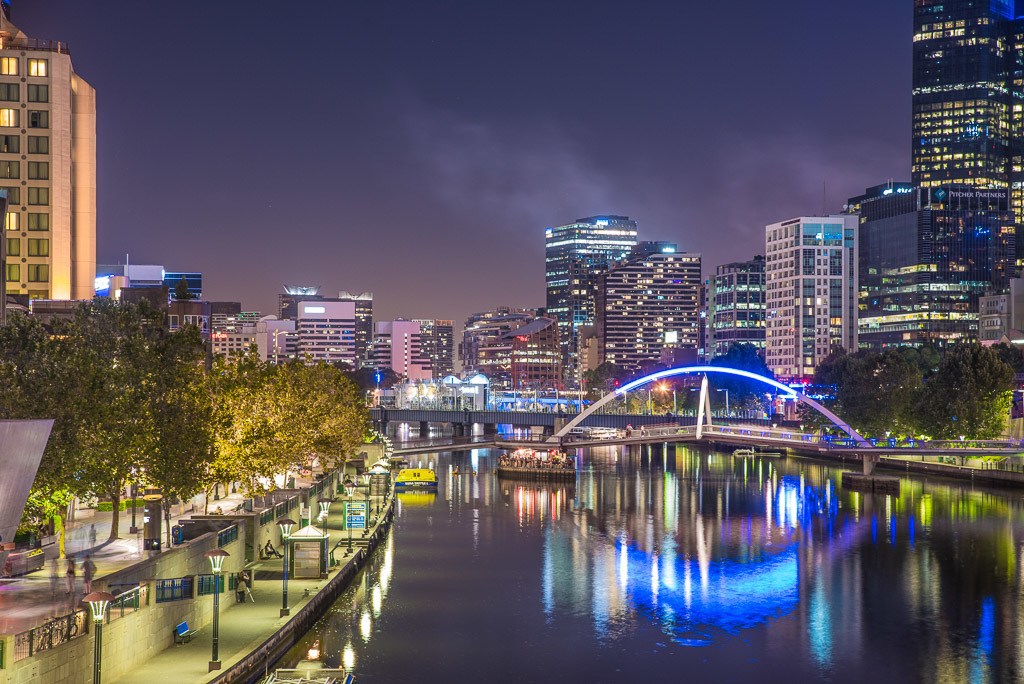 Location: Melbourne CBD
Price: From $25 AUD
Room types: Private room / Mixed Dorm
Read Reviews & Check Availability
How does staying in a heritage building with a pub conveniently downstairs and Melbourne's Chinatown on your doorstep sound? Great? Well, The Exford Hotel is the destination for you. They have free wifi, a TV room with Foxtel, a massive kitchen and a free daily breakfast to fill you up before you hit the streets for a day of exploring.
Visitor review: A "nice hostel really close to the center. Communal areas are cleaned regularly, the pub has all sorts of activities to provide. Had a good stay."
Melbourne Australia Travel Guide! (🐧 St Kilda Penguins, 🚊Melbourne Tram, and more!)
---
17) Home at The Mansion
BEST VALUE FOR MONEY CITY HOSTEL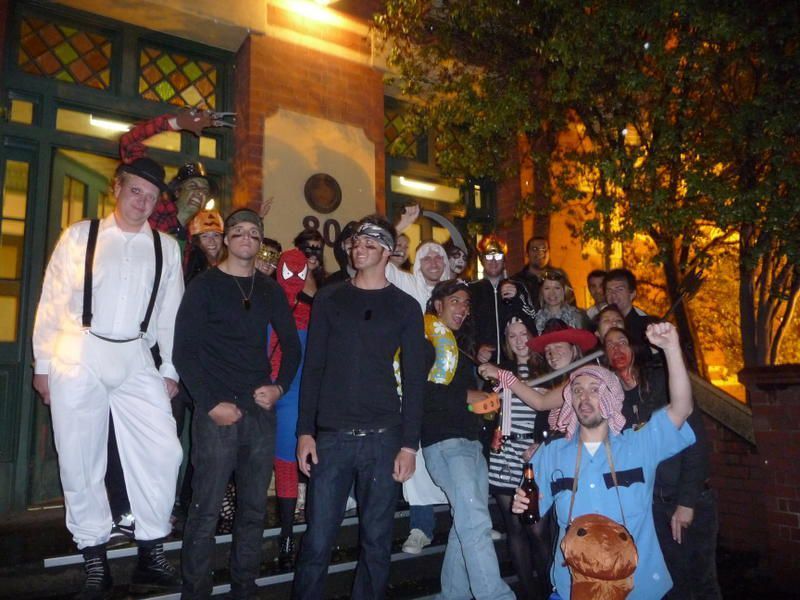 Location: Melbourne CBD
Price: From $21 AUD
Room types: Private room / Mixed Dorm
Read Reviews & Check Availability
Last, but certainly not least…Backpacker Bible Lonely Planet has praised Home at The Mansion for its overall service, facilities and "genuine character", so you just know a stay here is going to be good. They welcome guests from all over to their heritage listed building with beautiful stained glass windows and traditional high ceilings. They have a cafe / bar to meet other travelers during your stay, and you will find all the major Melbourne landmarks within walking distance.
Visitor Review : "Richard is the most genuine and welcoming receptionist. We had a great stay in this hostel. The bar downstairs is one of the best in the area and where locals go. Kitchen is clean and so their room plus the toilet/bathroom is huge. Only 2 stops from Free tram zone. Highly recommended!"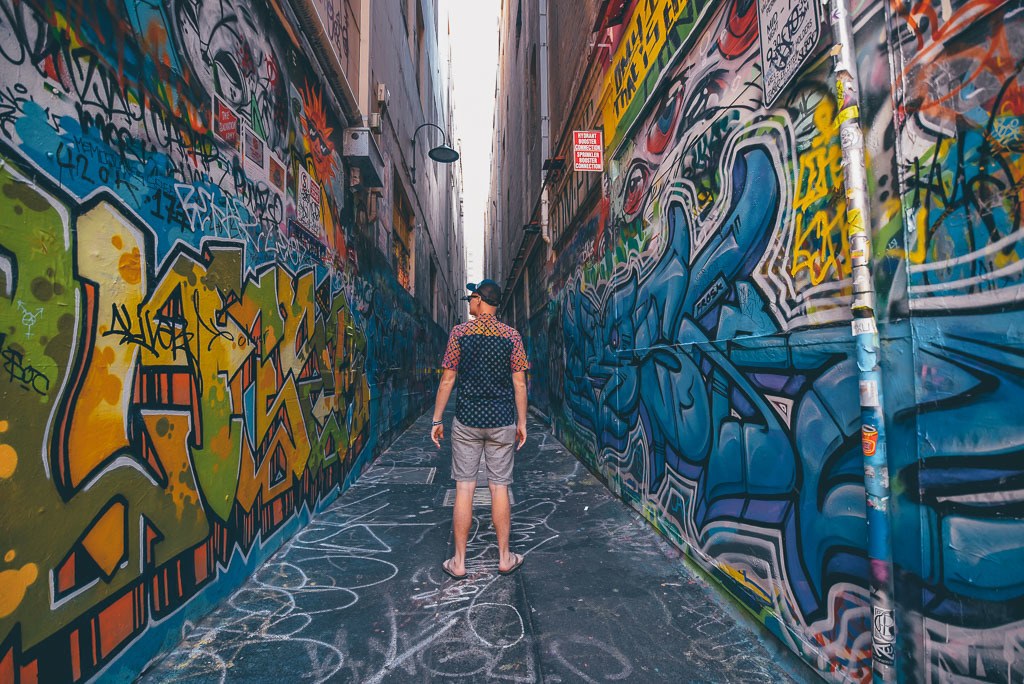 ---
Am I Missing Any Epic Melbourne Hostels…?
This was such a fun list to put together, and I'm sure no matter which hostel you stay in Melbourne you'll have an enjoyable experience! It truly is an unforgettable city, and I'm looking forward to spending more time there in the future.
If you think I need to add any specific backpacker hostels or cheap accommodation, please do let me know so I can add them to my list!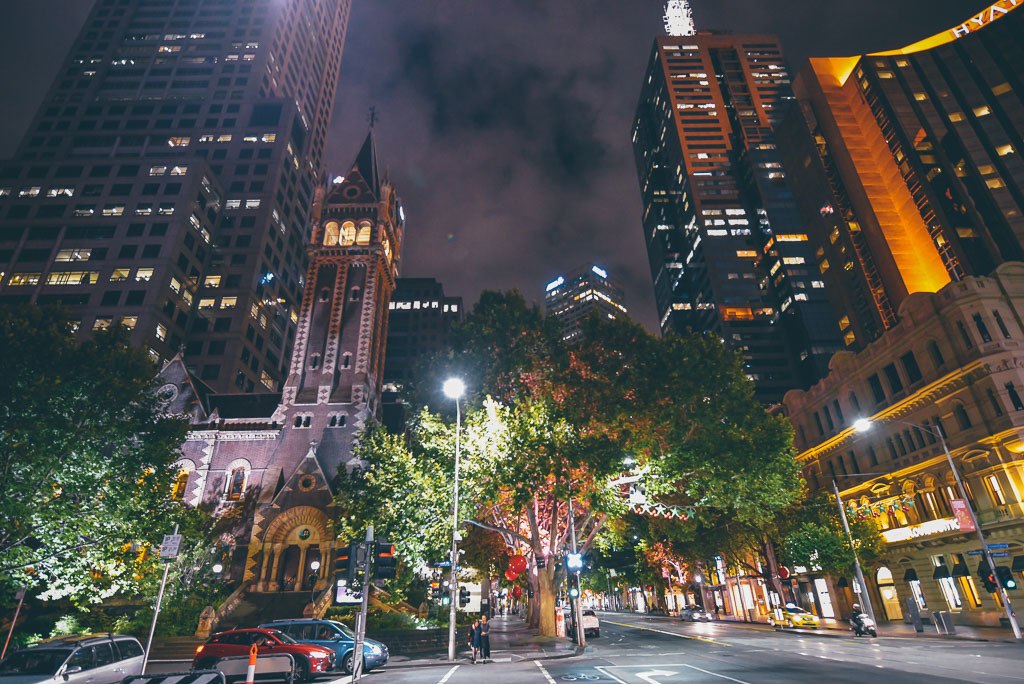 ---
Planning a Trip to Melbourne & Australia?
Having lived and worked in Australia, as well as traveled the country quite extensively, my travel blog is filled with helpful articles, itineraries, and destination guides! Check out a few of my favorite posts below, and always feel free to shoot me a message with any questions you have about traveling throughout the country!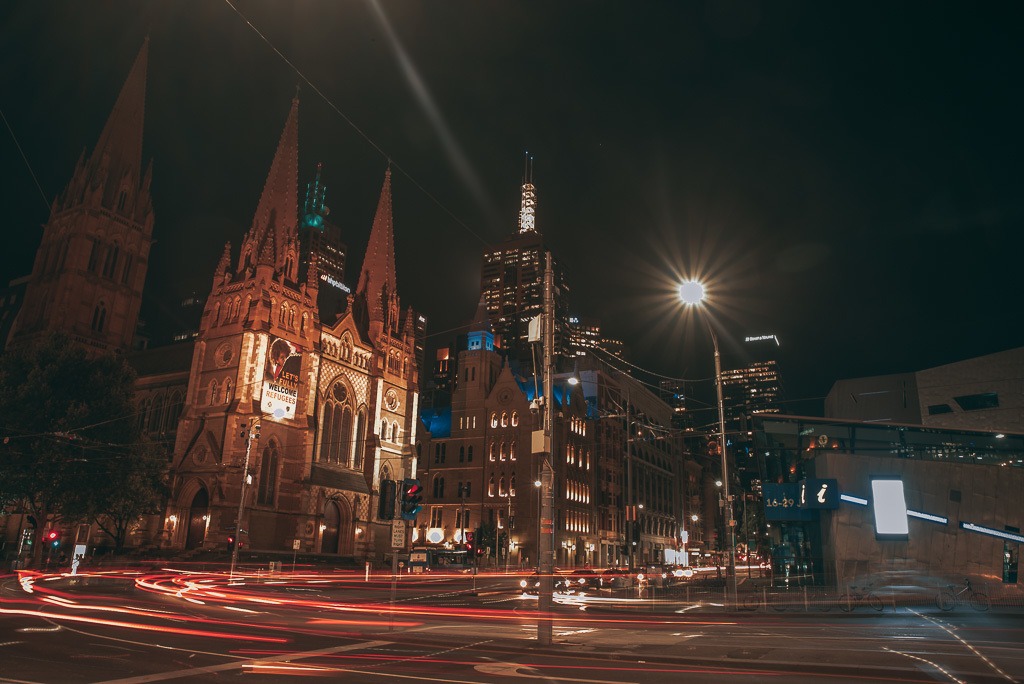 ---
Thanks for reading my article on the best hostels in Melbourne!
Share these Melbourne Hostels with your backpacker squad!!
https://www.jonesaroundtheworld.com/wp-content/uploads/2019/07/Best-Hostels-in-Melbourne-Australia-.jpeg
1000
1500
Dave
https://www.jonesaroundtheworld.com/wp-content/uploads/2017/03/logotry-1-1-300x106.png
Dave
2019-07-23 20:04:39
2019-07-23 20:44:50
The Top 17 Hostels in Melbourne For Backpackers & Budget Travelers