Searching for the best music festivals in Sydney in 2023!? Well, look no further, because it's one of my favorite cities in the world and a few of these Sydney Festivals have provided some of the best weekends of my life!
When it comes to festivals in Sydney (and the surrounding area), there really are so many incredible options! I lived in Sydney for a year, and made it my mission to attend as many music festivals in Australia as I possibly could. While I haven't been to ALL of these on this list, I've actually been to my fair share of them. The Australian festival culture is alive and vibrant, and I can guarantee you'll love all the music and atmosphere at all these spectacular events!
Keep reading and check out my list for what I think are the 15 Best Music Festivals in Sydney!
---
1) Lost Paradise Festival 2023
When: December 28, 2023 – January 1, 2024 (New Years Eve Festival)
Where: Glenworth Valley, NSW
ONE PART BOUTIQUE FESTIVAL | ONE PART DOOF | ONE HUGE PARTY.
Located just a short 80-minute ride from Sydney, this 3-day camping festival is hands down one of the best New Years Eve Festivals in Australia. Three incredible stages are spread out in the Glenworth Valley, all with a diverse line-up of live-music and proper underground house and techno.
I've personally attended this one, and it's definitely one of my favorite music festivals in Australia! They just finished their 4th edition, but you honestly would think it was their 10th. It's a perfectly executed music festival with comfortable camping, incredible stage production, and delicious food and beverage. Skip the Sydney fireworks – head to Lost Paradise.
Read my full festival reviews:
Lost Paradise: Truly a Hidden Wonderland
Lost Paradise 2018 | Boutique Festival, Bush Doof & One Epic Party
Lost Paradise 2022: The Experience
---
2) Return To Rio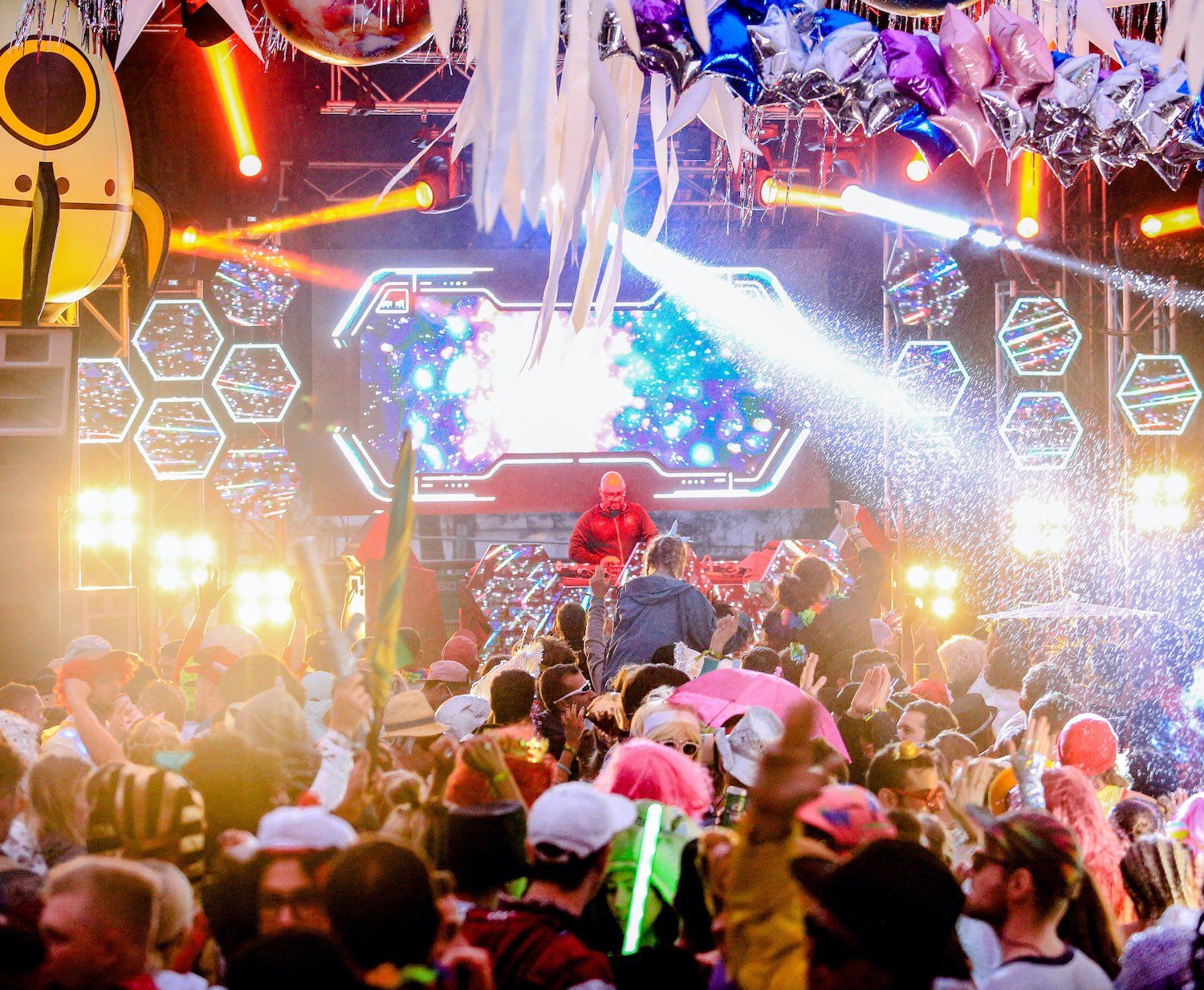 When: October 27-29, 2023 (Halloween Edition)
Where: Wiseman's Ferry, NSW
https://www.facebook.com/ReturnToRio/
I've now attended two different Return To Rio's, and I would 100% recommend it to everyone looking for an epic weekend of camping, dancing, drinking, and frolicking with some of the best festival crowds in the world!
There are typically two editions held every year marking the "beginning and ending of summer" parties, and I promise it will be 3-days you will never forget. Located about an hour north of Sydney in Wiseman's Ferry, Return to Rio provides a much needed escape for fans of incredible underground house music to come together, dress up in crazy costumes, and forget about the stress of everyday life.
While they've had some recent cancellation issues due to the pandemic as well as flooding, I know that Return To Rio will return bigger and better than ever!
Read my full festival review – Return To Rio; The Ultimate Weekend Away
RETURN TO RIO Launch Party 2021
---
3) Festival X Sydney 2023
When: December 2023
Where: Olympic Park, Sydney Showgrounds
https://www.festivalx.com.au/ | https://www.facebook.com/festivalxworld/
While Festival X only just made its debut to Australia (and New Zealand) in 2019, it's already become one of the largest and most talked-about festivals in the country. While it was forced to take a break in 2020, the website states it'll be ready to throw its second edition towards the end of year in 2022!
Judging by last year's line-up and production, this is simply a MUST-ATTEND event! It's a collaboration between Hardware & Live Nation, so expect a professionally organized event with a stellar line-up, top-notch production, and overall unforgettable festival experience.
Festival X 2022 Aftermovie
---
4) Touch Bass Sydney Festival 2023
When: April 9, 2023
Where: Hordern Pavillion, Sydney
www.touchbass.com.au | Touch Bass 2023
"With the loudest rigs, biggest production, best venues and every show sold out since inception, do not sleep on this."
After a successful inaugural festival in 2019 in multiple cities across Australia, Touch Bass is returning to throw another Sydney Festival in 2023 dedicated to the bass heads out there!
---
5) Electric Gardens Festival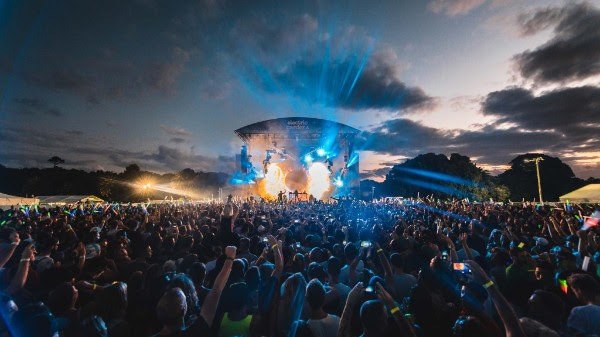 When: January – February 2023
Where: Various cities across Australia & New Zealand!
Organizing events around the country, Electric Gardens has provided it's a staple in the Australian festival scene. While they haven't organized or announced an edition for 2023 yet, the organizers do regularly promote events around the country – like their Electric Island series.
While Electric Gardens does throw editions in Melbourne, Perth and Brisbane as well, Sydney will always be its home base. I personally attended the inaugural 2016 edition, and had an absolutely incredible time. It's well organized, excellent production, and it attracts the perfect Sydney party crowd.
Keep in the loop and be sure to attend Electric Gardens festival when it makes it return it to Sydney in 2023!
Read more: Electric Gardens Festival Review
ELECTRIC GARDENS 2018 AFTERMOVIE
---
6) St. Jerome's Laneway Festival
When: February 5, 2023
Where: Sydney Olympic Park
http://sydney.lanewayfestival.com/
This Asian & Australian touring festival needs no introduction, but the Sydney edition definitely needs to be on your Australia Festival bucket list. Every line-up I've seen from Laneway has been so diverse and unique, and could only imagine the soundtrack of the day is nothing but perfection.
It's a one-day festival right in the city, and definitely shouldn't be missed. Laneway Sydney happens every year in early February. Ticket prices tend to be a bit more on the expensive side, but I got used to that in Australia.
Laneway Festival 2023 | Sydney
Laneway Festival 2023 Line-Up Announcement!
---
7) Field Day
When: January 1, 2024
Where: The Domain, Sydney
What are your plans for January 1st…? Well, if you're smart, you've booked your tickets to Field Day well in advance, because this one-day Sydney party is the absolute best way to start off the year.
This one-day mega festival is spread out over 4-5 stages at the beautiful venue, The Domain. Every year the line-up will impress you with top-notch international artists, as well as plenty of domestic talent. I went to Field Day in 2016, and it was definitely a good time. It was a bit overcrowded at times, but the production was fantastic, and it's proper Aussie festival vibes.
"Set on the first day of the year at its beautiful iconic Sydney venue, The Domain, Field Day is the smart way to celebrate New Years and is also our city's most popular boutique music festival. It's known for a super-friendly atmosphere and quality line-ups mixing hip-hop, house, indie and electronic artists from around the world."
Thank You Field Day 2023!
---
8) HarbourLife Festival 2023
When: November 2023
Where: Maquarie's Point, Sydney Botanical Gardens
"Since 2003 Harbourlife has become Sydney's premiere dance music event. This spectacular Sydney party will return to its waterside venue at Mrs Macquarie's Point in Sydney. You can celebrate the start of summer in beautiful green surroundings, the perfect view of the Sydney harbour / skyline and party with a carefully hand-picked selection of quality house acts providing the perfect soundtrack."
Tickets sell out for this event fast, but if you don't manage to snag some, you can still make your way over to the Royal Botanical Gardens and listen to the music from the top of the festival. That's what I did one year, and there were plenty of people enjoying a free-party with top-notch music. This one-day festival occurs in Mid-November every year.
Harbourlife 22 Festival Sydney – EVENTS
Harbourlife 2022 - Thank you!
---
9) Listen Out Festival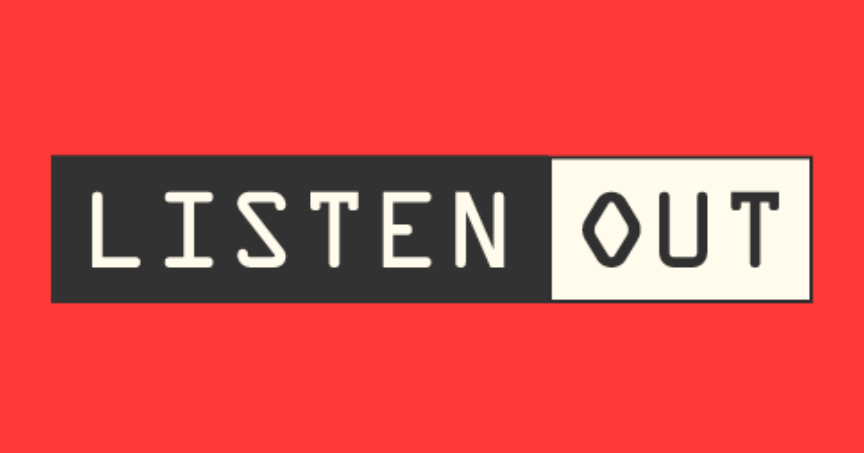 When: October 1, 2023
Where: Centennial Park, Sydney
Listen Out is Australia's primary national dance music festival and has sold out in all cities since 2016.
One of Australia's best touring festivals in four different cities definitely should not be missed! Listen Out always has an insanely stacked line-up, massive stages, and an incredible vibe. Typically happens in Sydney around the beginning of October! Grab your tickets fast, because this event sells out rather quickly.
After a forced hiatus in 2020 & 2021, Listen Out was able to make a smashing return in 2022, and I personally am trying to attend Listen Out 2023 (as I'm way overdue for a trip back to Sydney).
Thank You - Listen Out 2022!
---
10) PURE Festival Sydney 2023
When: April 30, 2023
Where: Hordern Pavillion, Sydney
http://www.purecarlcox.com.au/ | www.facebook.com/purecarlcox/
Ever techno fan in the world knows about the legendary Carl Cox, but what a lot of people don't know is that he lives in Australia! For the past two years, he's begun this new one-day techno festival called PURE across four major cities in the country, and has delighted techno and electronic music fans with pounding basslines and 4x4 beats. I've had several friends attend PURE, and everyone has told me it's a non-stop ride with nothing but top-notch techno!
PURE 2022 Sydney w/ Carl Cox, Bart Skils, Eric Powell, Christopher Coe | @beatport Live
---
11) Sydney Pride Festival 2023
When: June 2023
Where: Stonewall Hotel
"A festival of LGBTI Art, Cinema, Trivia, Debates, Sports, Fundraising Activities and Club Events across Sydney."
Sydney is one of the most gay-friendly destinations in Australia (and the world), so they take PRIDE very seriously! All month long during Pride month is a ton of awesome music events that will be perfect for people looking for a bit of fun!
It's also a non-profit organization, and all the proceeds go to support charities helping the LGBTQ+ community, so definitely check out a few of their events if you're in Sydney in June!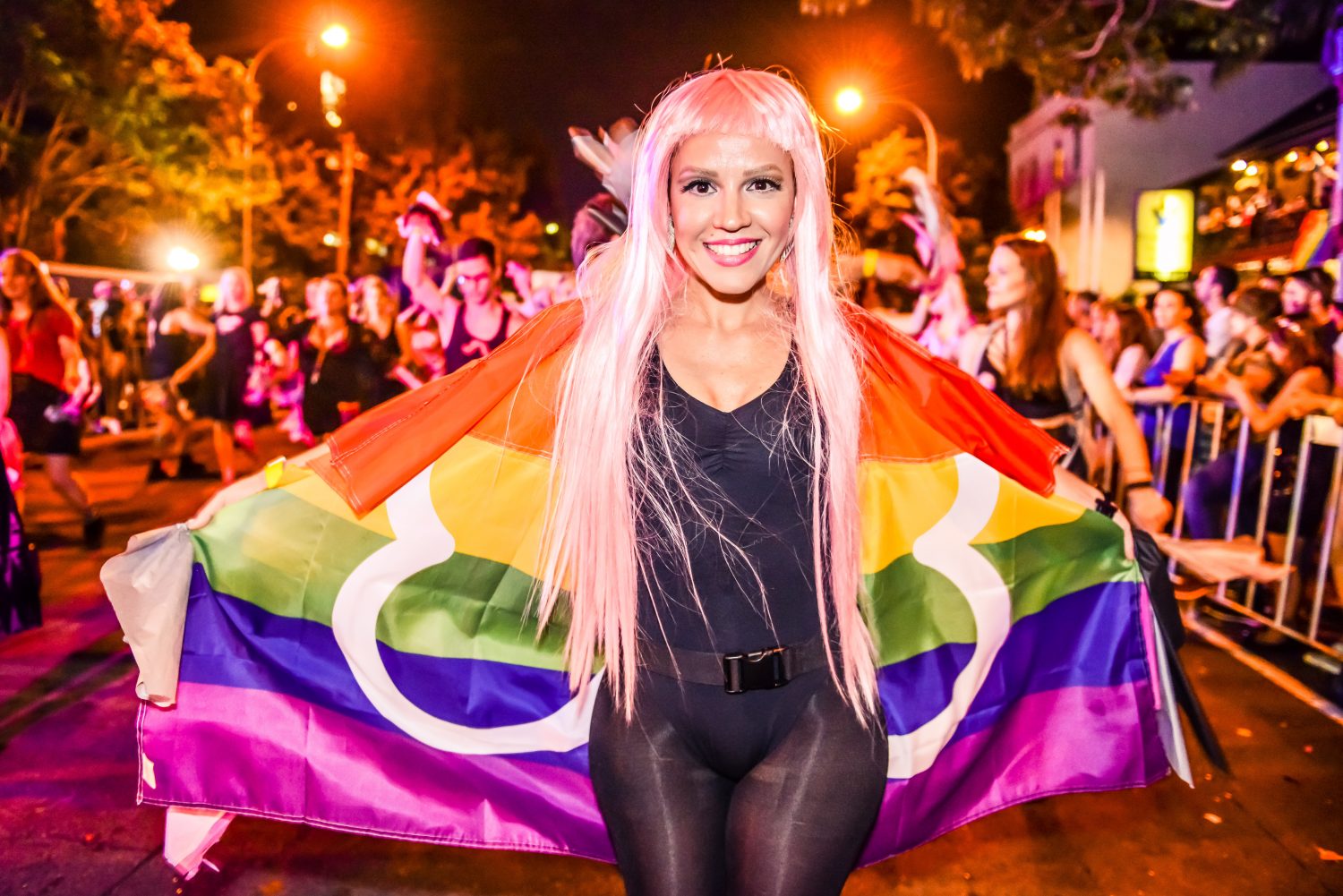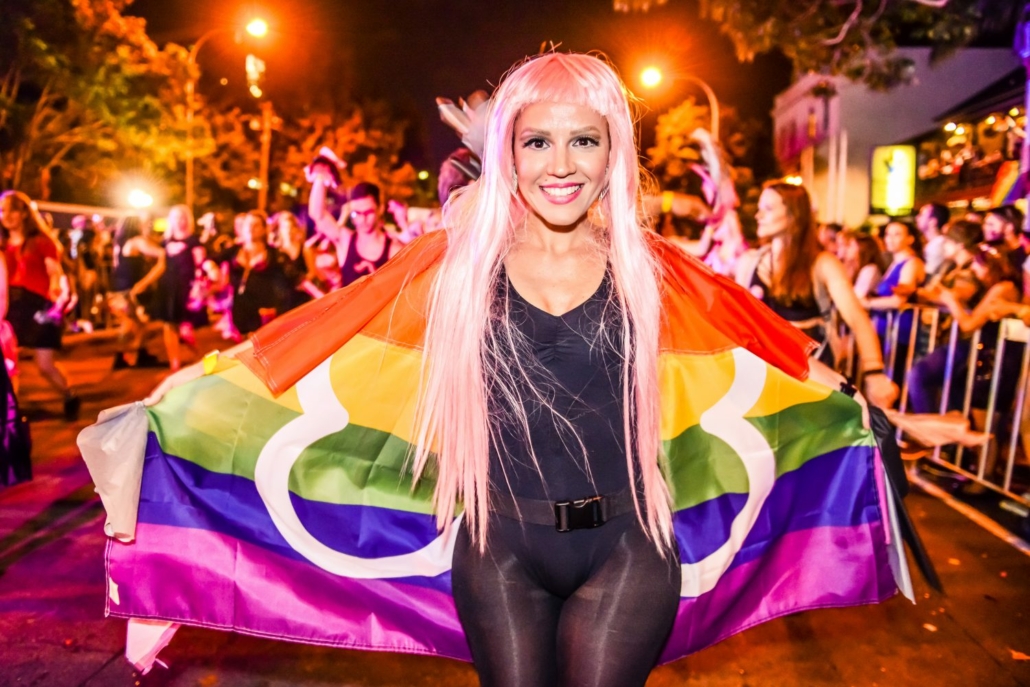 ---
12) The Sydney Folk Festival
When: August 2023
Where: Surry Hills
https://www.sydneyfolkfestival.com.au/
"Showcasing the diversity of folk with bespoke concerts, workshops, interactive sessions, dance and spoken word programs."
This is an urban festival but it is also one that celebrates the creativity, diversity and talent of folk arts and artists from right across our State of NSW and, from the city to the bush there's a lot to experience.
Whether you like your folk big and rowdy or simple and spare, a solo singer expressing big ideas or a dancey outfit playing up a storm, tunes from the Balkans or songs with "bite" you'll be spoilt for choice.
Sydney Folk Festival is more than just a series of concerts. For those who like to get "hands on" there will be workshops to learn new skills, dance events where you can kick up your heels, sessions to join, poetry to spruik and more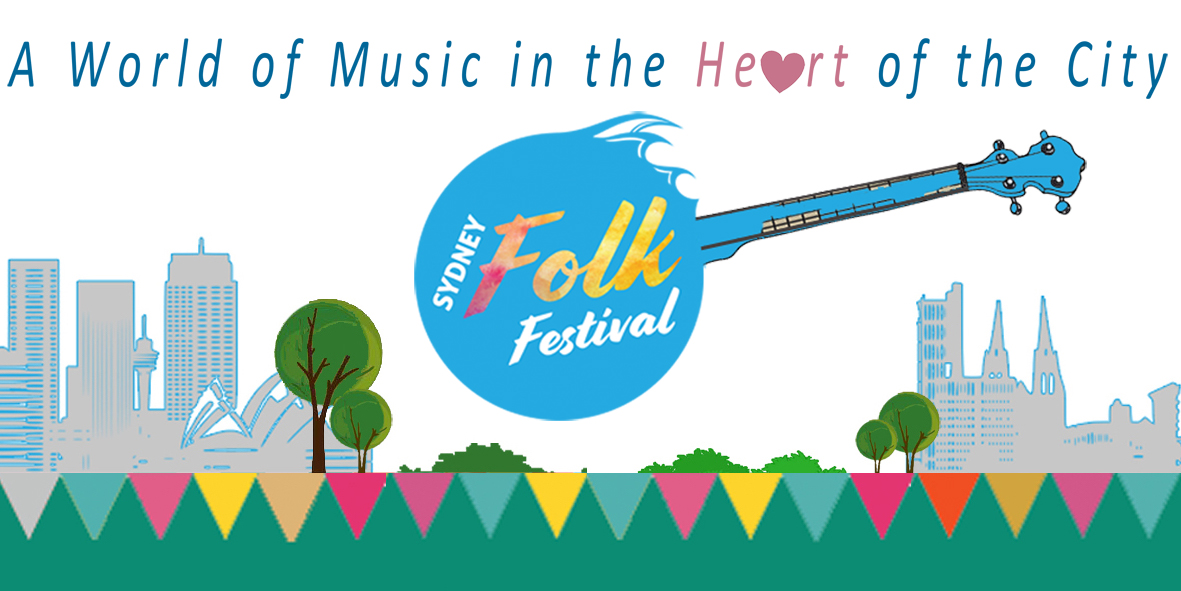 ---
13) Subsonic Music Festival
When: December (Future Dates TBA)
Where: Monkerai, Australia
https://www.facebook.com/subsonicmusic
If you're looking for a unique experience unlike any other in Sydney than Subsonic is the festival for you! This is a pure Australian "bush doof", and all my festival friends say it's their favorite event in the entire country!
The venue, Riverwood Downs Mountain Valley Resort, is absolutely gorgeous, and perfect for an event of this size. The music DOES NOT STOP, so you better be ready for a proper bender #TeamNoSleep. Everyone is also all about the community, and it'll be hard to find people at Subsonic that will not greet you with a smile and a hug.
Further Reading: Subsonic Music Festival 2017 | Festival Review
Unfortunately, in recent years Subsonic has been forced to be cancelled (due to the wildfires & covid), and the organizers are battling it out with insurance companies for the survival of the festival. I know the entire Sydney Festival community is rooting for them, as if they go away for good it'll be a huge shame!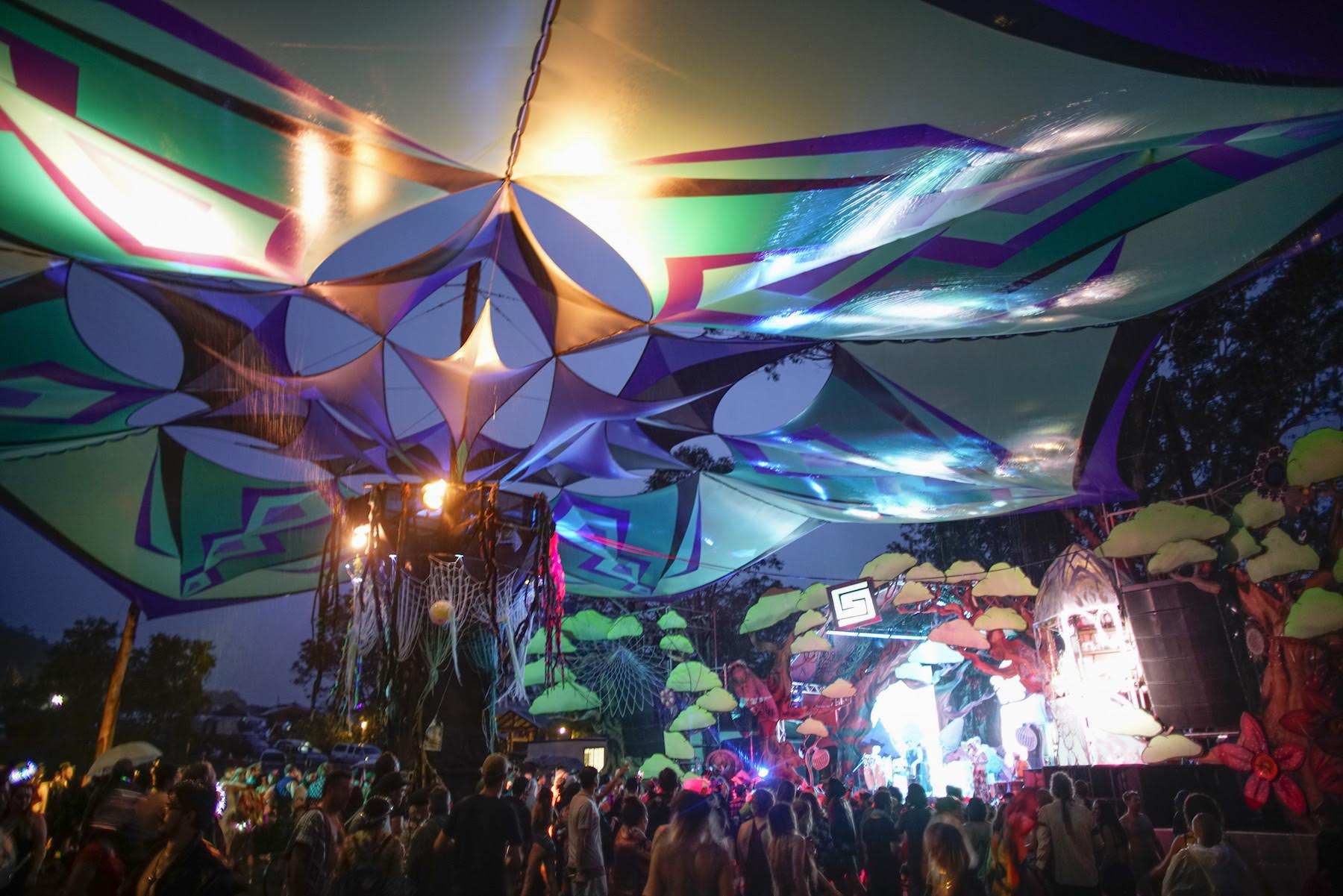 ---
14) Yacht Social Club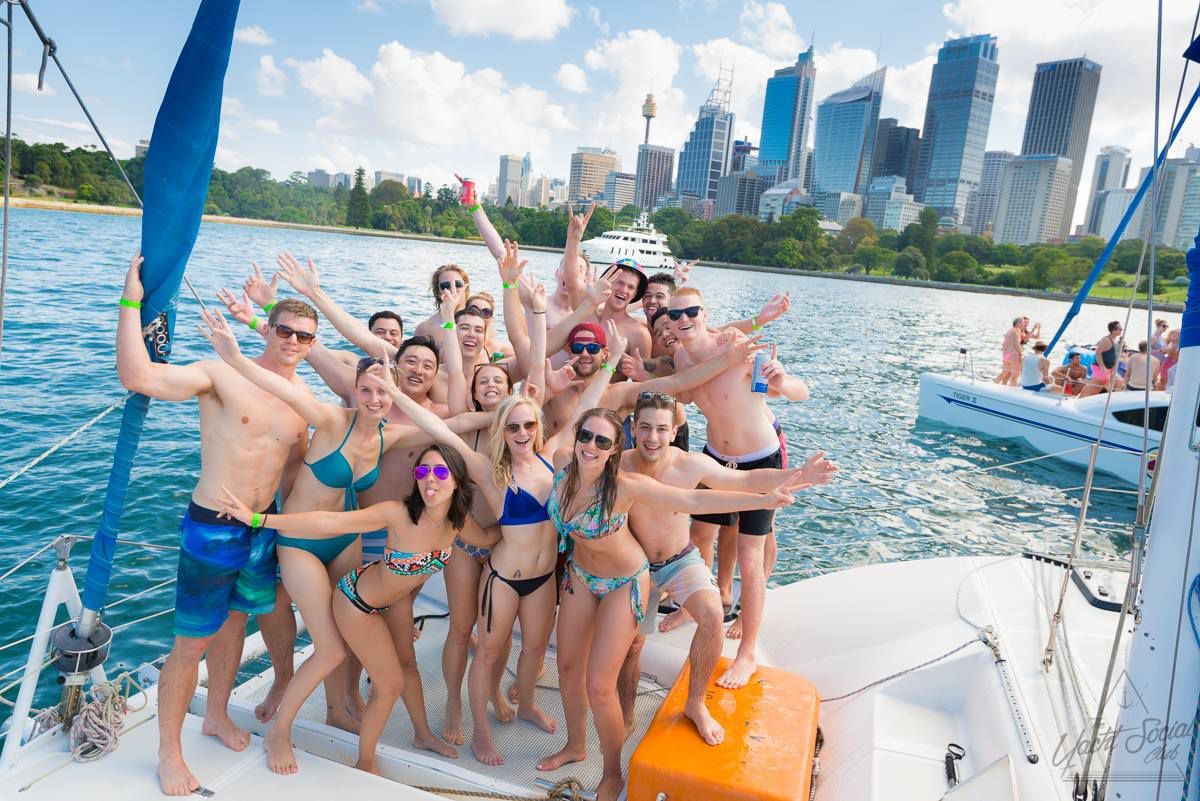 When: EVERY SATURDAY DURING SUMMER
Where: Sydney Harbour
https://www.facebook.com/theyachtsocialclub/
"Sydney Harbour is our playground so choose your crew, book your yacht and prepare yourself for an unforgettable experience."
Last, but certainly not least, is arguably one of the best weekly parties in Sydney over summer! Imagine yourself on a yacht with 15+ of your closest friends, lined up in a circle with other yachts with music blasting, and people swimming in the middle. It's absolutely amazing!
Australia's only weekly floating music event, The Yacht Social Club, returns for its eighth season on Sydney Harbour. Expect gorgeous yachts, a beautiful crowd and Sydney's finest local DJs pumping out the best summer tunes to the backdrop of the iconic Sydney Harbour."
Read all about it: Yacht Social Club: Sydney Harbour is our Playground
---
15) Good Things Festival
When: December 2023
Where: Centennial Park, Sydney
https://www.goodthingsfestival.com.au/sydney
"Australia's largest and favourite traveling music festival, aka 𝐆𝐨𝐨𝐝 𝐓𝐡𝐢𝐧𝐠𝐬 𝐅𝐞𝐬𝐭𝐢𝐯𝐚𝐥, is officially returning to ignite mosh pits and more along the east coast in December – and we can't wait to celebrate with you!
With so few things to celebrate over the past few years and a severe lack of live music and festivals, it's about time we all had something to look forward to; and 𝐆𝐨𝐨𝐝 𝐓𝐡𝐢𝐧𝐠𝐬 𝐅𝐞𝐬𝐭𝐢𝐯𝐚𝐥 is bringing the good times and then some, offering a world-class line up entirely worth the wait."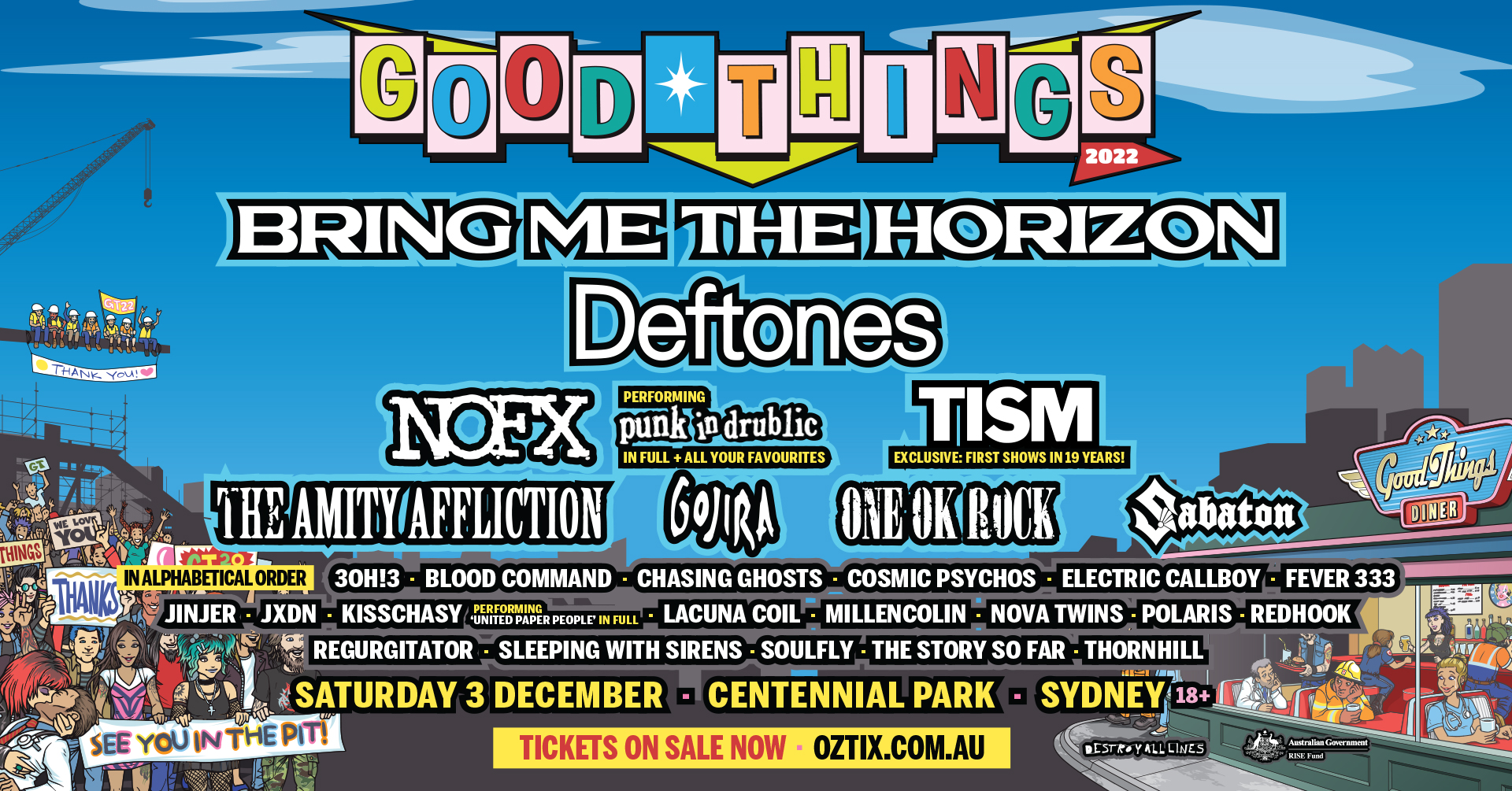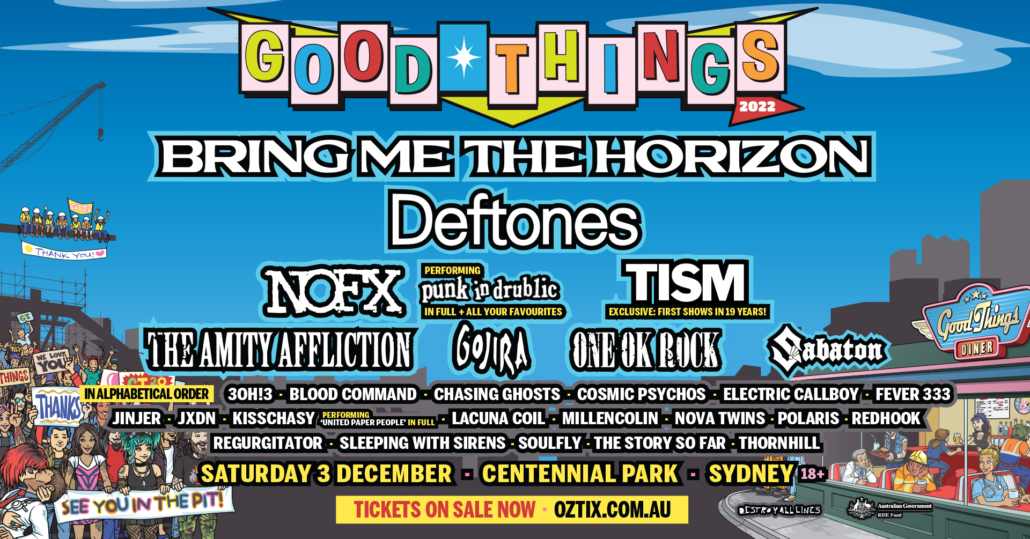 ---
Sydney Festivals Possibly Returning in 2023
The Australia festival scene has definitely had a rough couple years, and there are many events that haven't made any announcements about their return, but I still wanted to give them some recognition! I've been to a couple of these myself, so really hoping they make a comeback in the future!
---
FOMO Festival
When: January
Where: Parramatta Park, Sydney
Do not MISS out on FOMO when it comes to Sydney! This one-day mega party in Parramatta Park is absolutely fantastic. While the line-up is a little bit mainstream / hip-hop for my personal taste, it's still an incredible day of partying in Sydney. The whole purpose of FOMO is that it's only one massive stage, so you don't "miss out" on anything! The sound is great, the venue is ideal, and it's just a really fun day in Mid-January.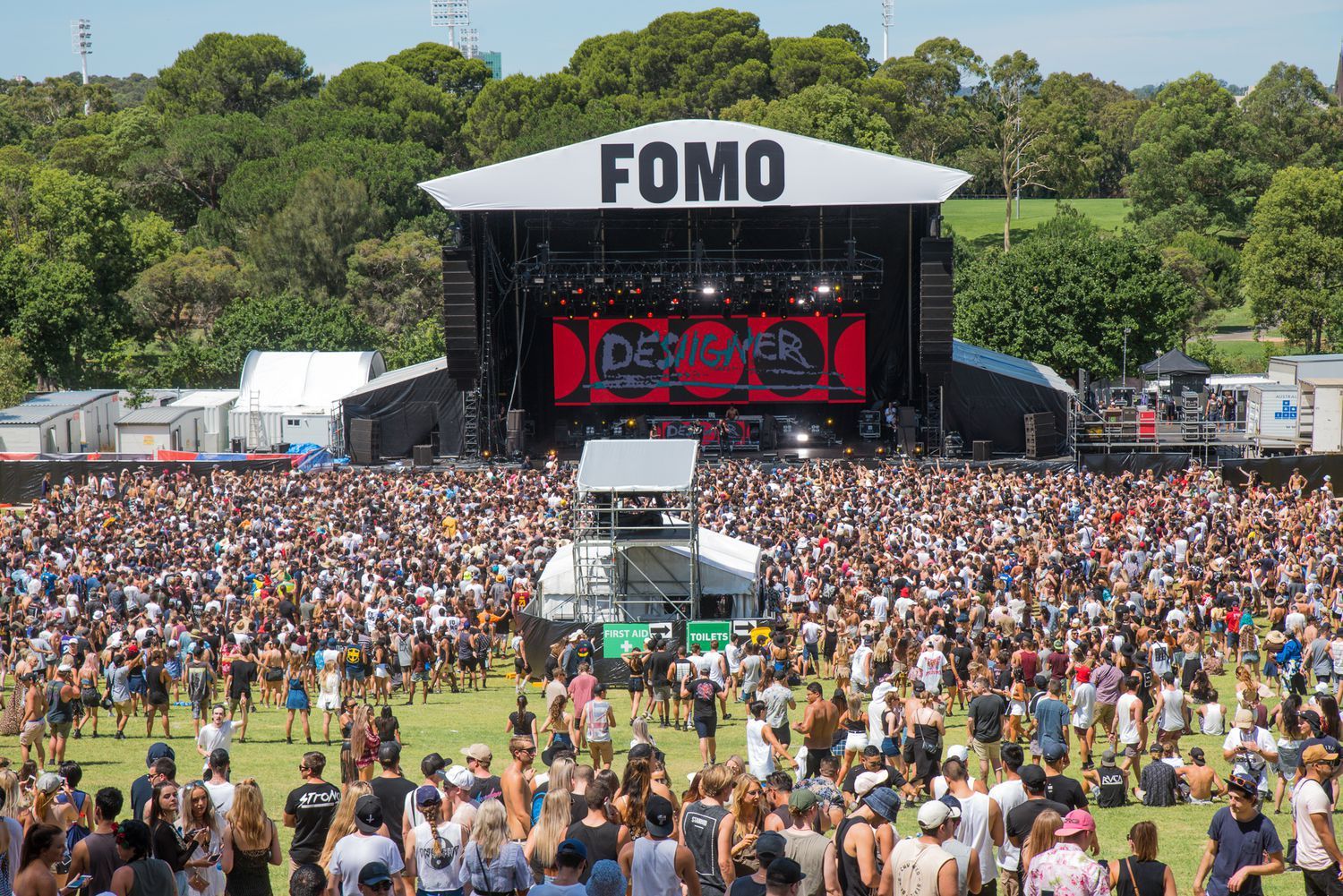 ---
Defqon 1 Australia
When: "Postponed Indefinitely"
https://www.q-dance.com/en/events/defqon-1-australia/
https://www.facebook.com/Defqon1/
Do you like HARDSTYLE…?
If the answer is yes, then Defqon 1 is an absolute must for you! This Dutch mega festival brought an edition over to Australia, and they always bring their A-game with quality sound, insane stages, and the most spectacular laser and firework displays.
Unfortunately, due to recent Sydney music festival drama and problems with the venue, Defqon recently shared that the festival is postponed for the foreseeable future. I personally don't think this will last for long, as there's a large hardstyle fanbase here in Australia, and the festival was wildly popular! Follow along on this Defqon Australia fan page for more info on future events.
I'm hoping that once the world fully recovers from the global health crisis, Defqon 1 will make a surprise return to Sydney!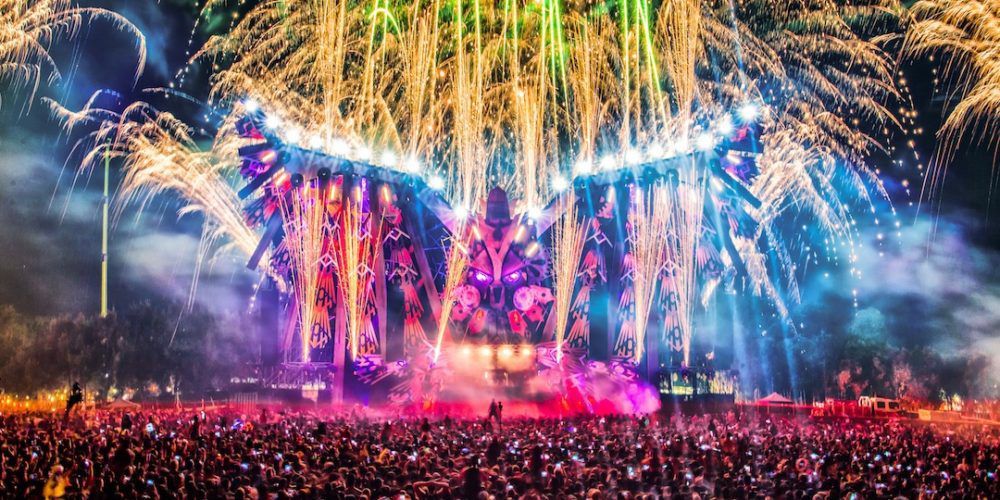 ---
Days Like This Festival
When: 2023
Where: Victoria Park, Camperdown, Sydney
When it comes to one-day festivals in Australia, you're going to have a hard time finding one with as good of a line-up as Days Like This. While the line-up has elements of diversity, it's clear that the main focus is quality underground house & techno (my personal favorite). While the festival seems to be put on pause, Days Like This are still throwing events in Sydney. Keep up with their killer line-ups on their Facebook page.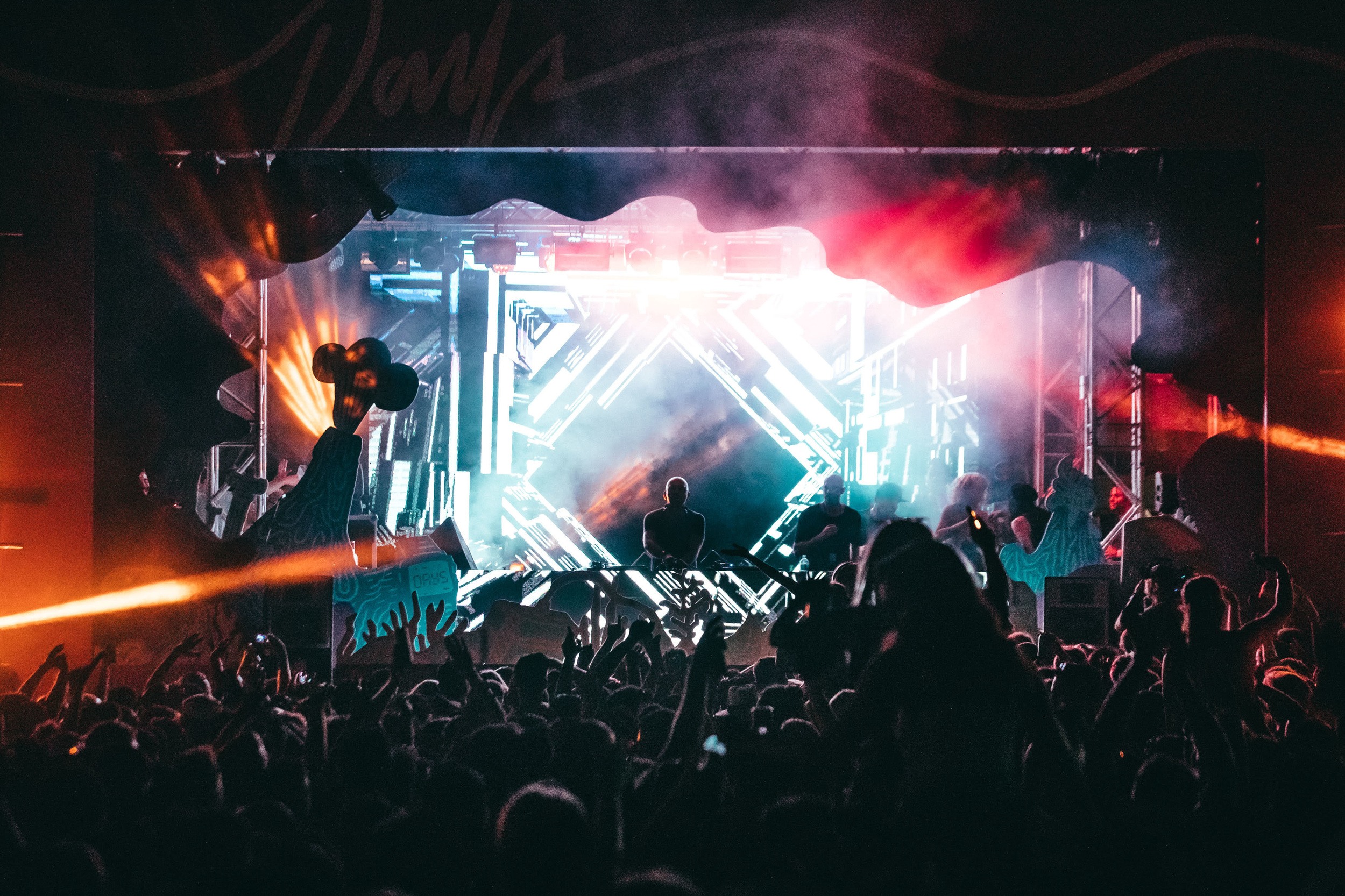 ---
Secret Garden Party
When: February 2023
Where: Brownlow Hill, NSW
This festival looks like absolute madness, and I'm so bummed I didn't get to attend while I was living in Sydney. Wild costumes, beautiful venue, and never a dull moment. Take a look at the website, and I guarantee you'll be intrigued. It definitely doesn't look like your average festival, and I'd bet almost anything it'd be near impossible to attend Secret Garden Party and not have the time of your life!
"In short, Secret Garden is a 48 hour forest disco. It's a lovers paradise. A non-stop celebration through a never-ending forest. We are passionate about music, dance, performance art and interactive theatre. Our lineup has been carefully curated to take you on some wild adventures through our forest"
We are a festival for mates, by mates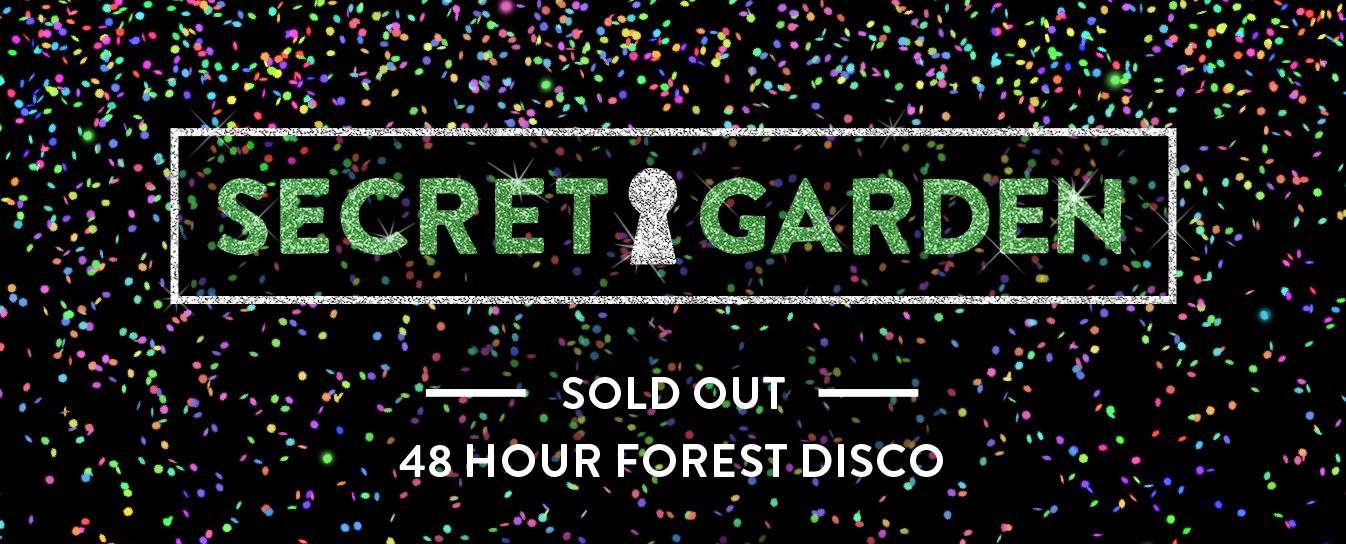 ---
Am I Missing Any Epic Sydney Music Festivals…?
It's been a few years now since I've lived in Sydney, so I'm sure there are a few events that I haven't heard about, and would love to keep this article as up to date as possible. If you think I need to add any specific music festivals in Sydney or the New South Wales area, please do let me know!
Sydney is honestly one of my favorite cities in the world, and I've had some of the best weekends of my life at a couple of these music festivals! If you've ever got any questions about these Sydney events, please don't hesitate to reach out!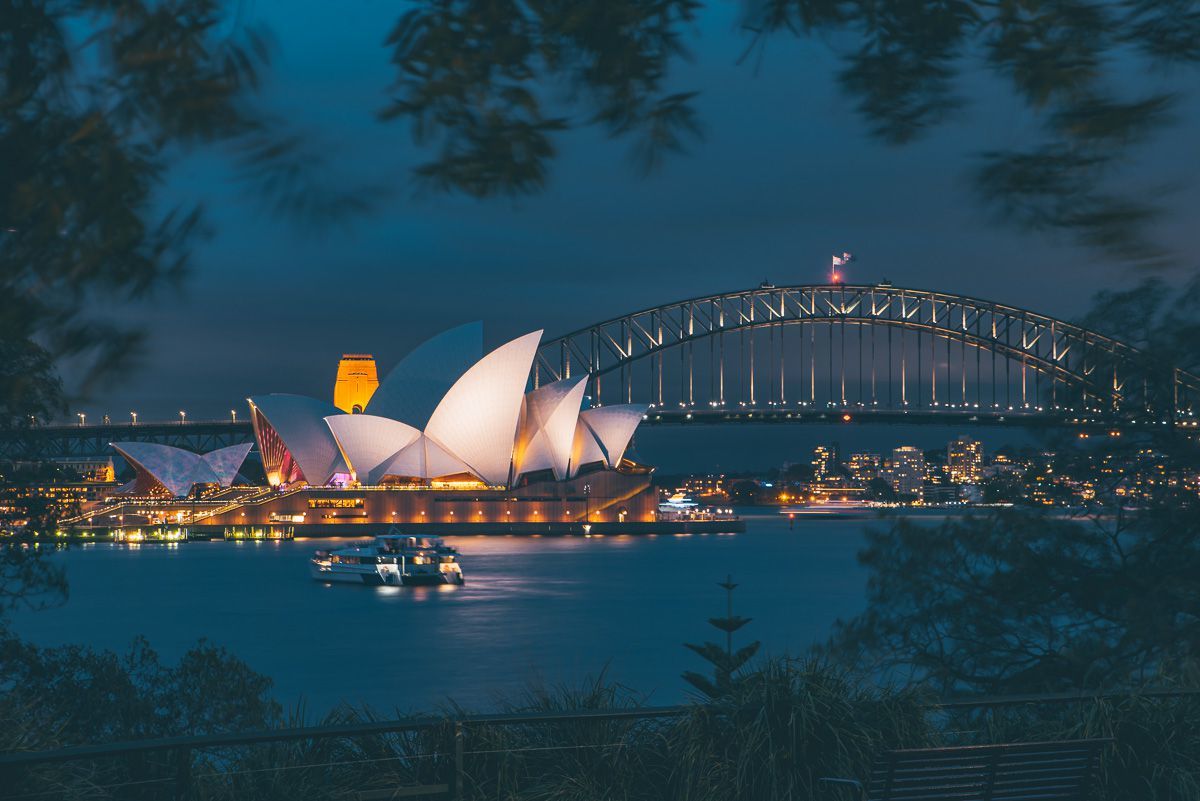 ---
Looking for more festivals in Australia and around the world?
I've written quite a lot about upcoming music festivals in Sydney, Melbourne, and all over Australia! Scope a few of my favorite articles below, and start planning your next big trip somewhere!
Check out a few of these articles to help you figure out your next couple of events!
---
Planning a trip to down to Australia…?
Not a day goes by where I don't think about moving back to Australia! I really do miss it so much, and am always telling people that they need to visit it someday! There's just so much to explore, the people are incredible, and the food is delicious! I've written heaps about the country, and love helping people plan their travels! Take a read through some of my top Australia blog articles below!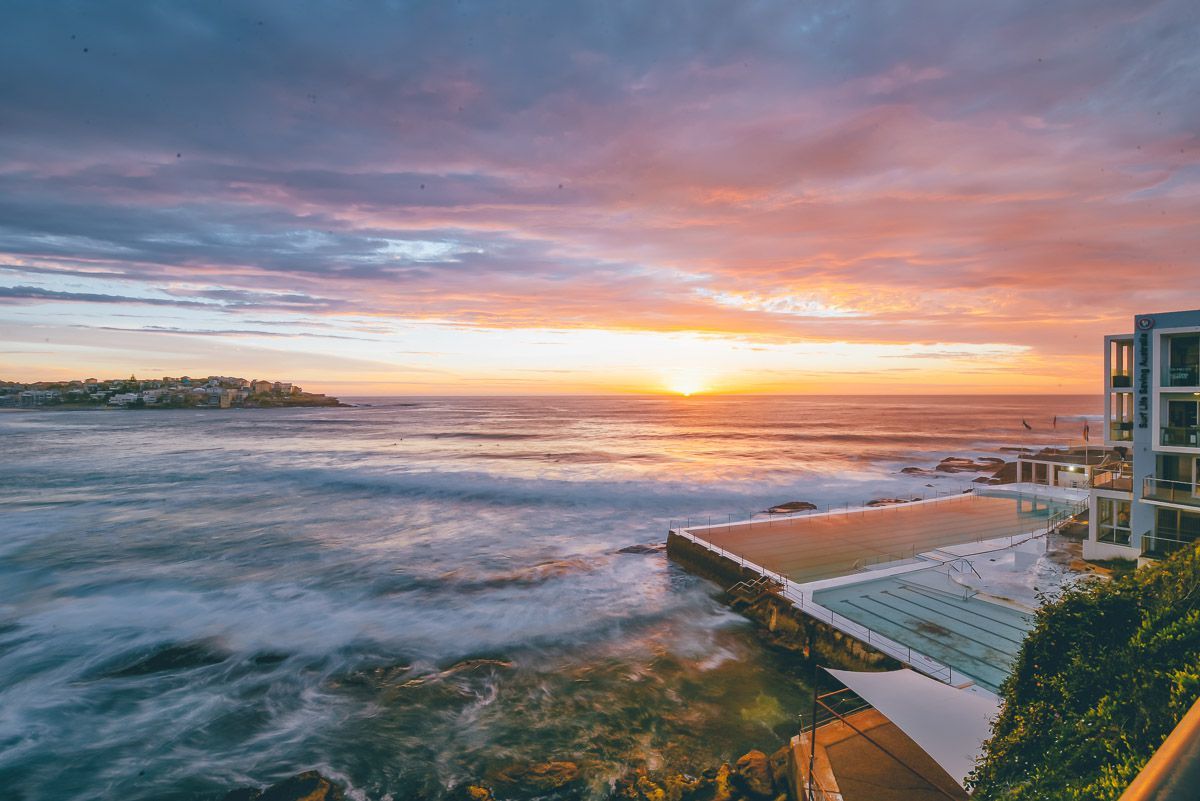 ---
Thanks for reading about the best Sydney Music Festivals!
SHARE THE SYDNEY FESTIVAL LOVE!
https://www.jonesaroundtheworld.com/wp-content/uploads/2017/01/DSC_4605.jpg
1367
2048
Dave
https://www.jonesaroundtheworld.com/wp-content/uploads/2017/03/logotry-1-1-300x106.png
Dave
2023-01-10 18:30:55
2023-01-16 10:22:20
The 15 Best Music Festivals in Sydney, Australia