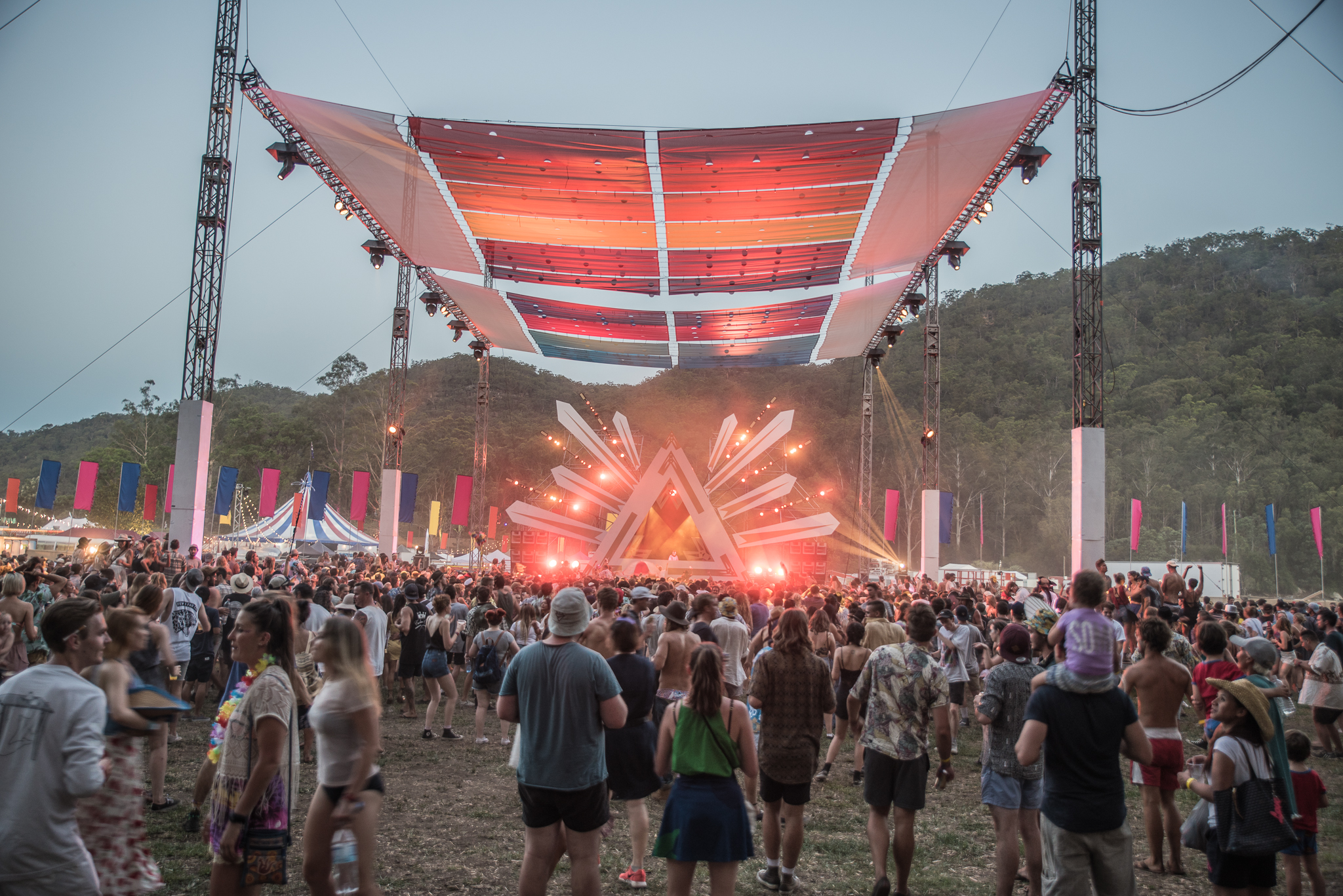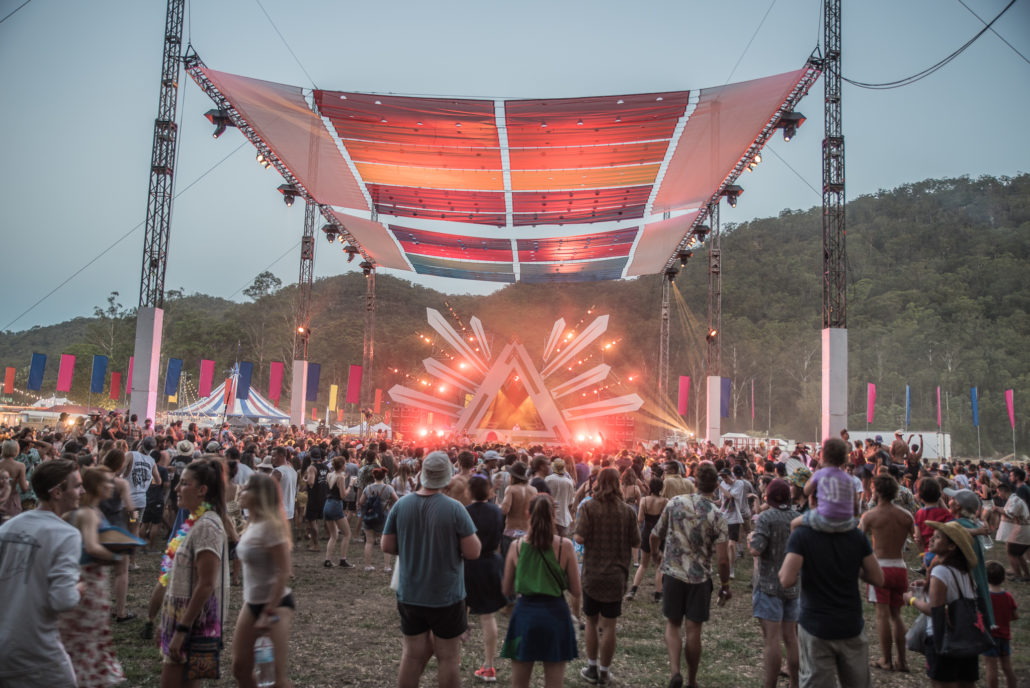 While most tourists and travelers who flock to Sydney over New Years Eve come for the spectacular firework display over the iconic Sydney Harbour Bridge and Opera House — I knew that the only place I wanted to welcome in the new year was at Lost Paradise.
This is THE festival I had been dying to attend ever since I started researching the best music festivals in Australia, and now that I've experienced it for myself, I'm actually still in awe about how incredible these 3 days were.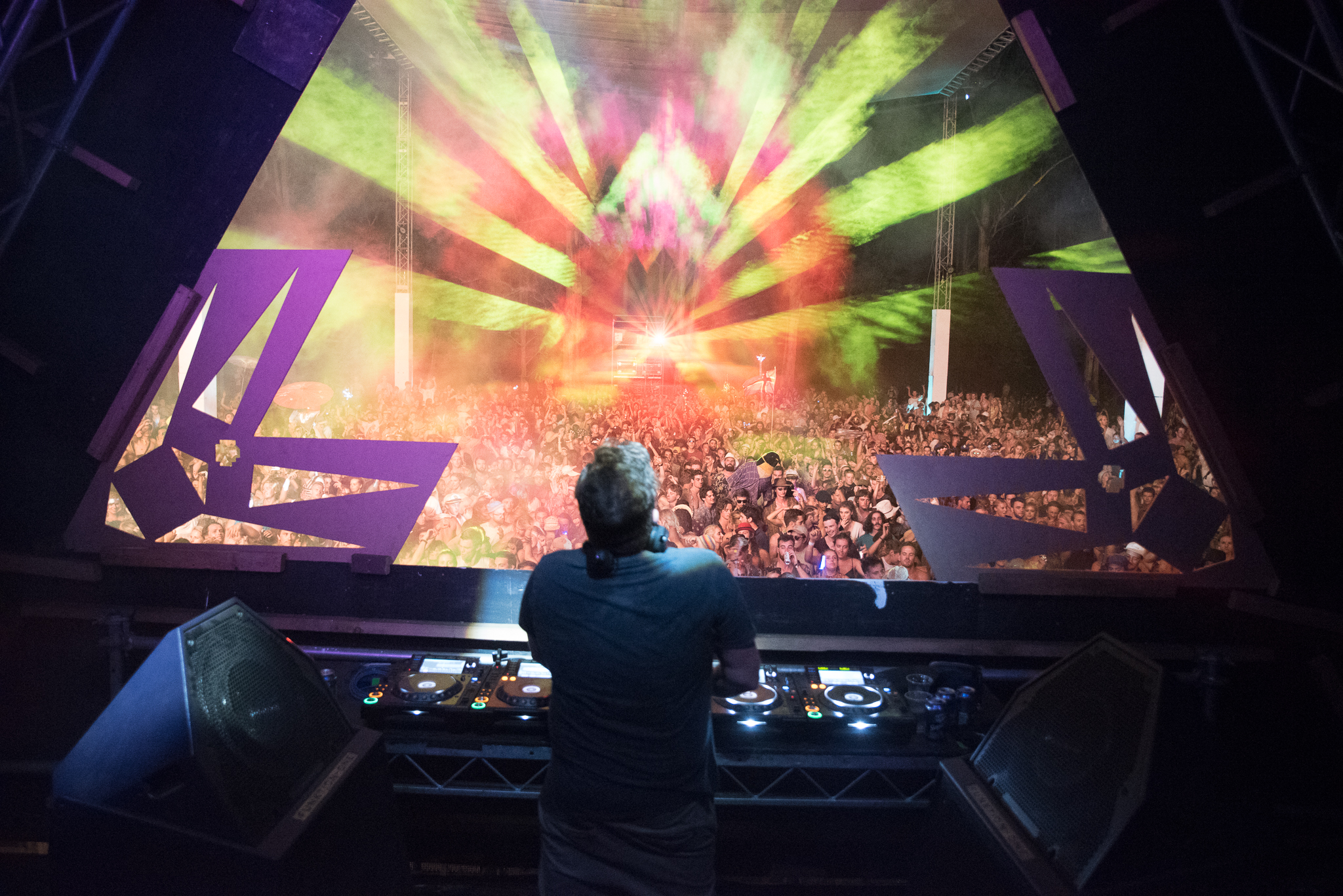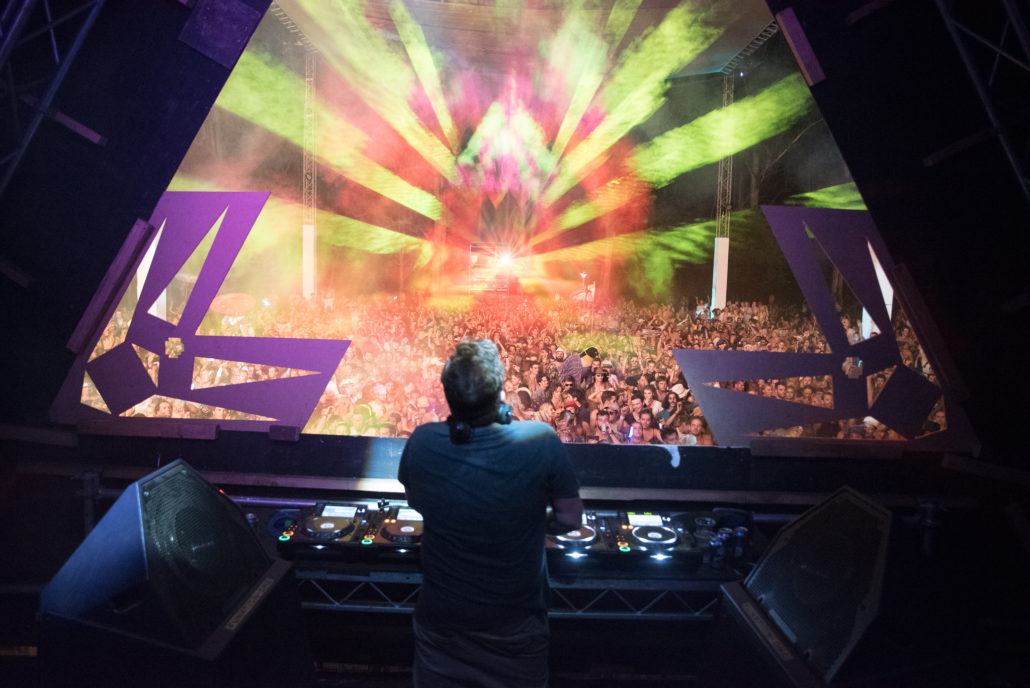 This was only the third year that Lost Paradise has been thrown, and it doubled it's attendance numbers from 5,000 up to 10,000 tickets sold. When most festivals would struggle with that level of rapid growth, Lost Paradise delivered a perfectly executed music festival experience complete with an amazing crowd, gorgeous venue, and carefully curated line-up.
Besides the overwhelming heat, and the rather long entrance queue into the festival — Lost Paradise was truly "your hidden wonderland", and the perfect ending to 2016.
---
Welcome to Glenworth Valley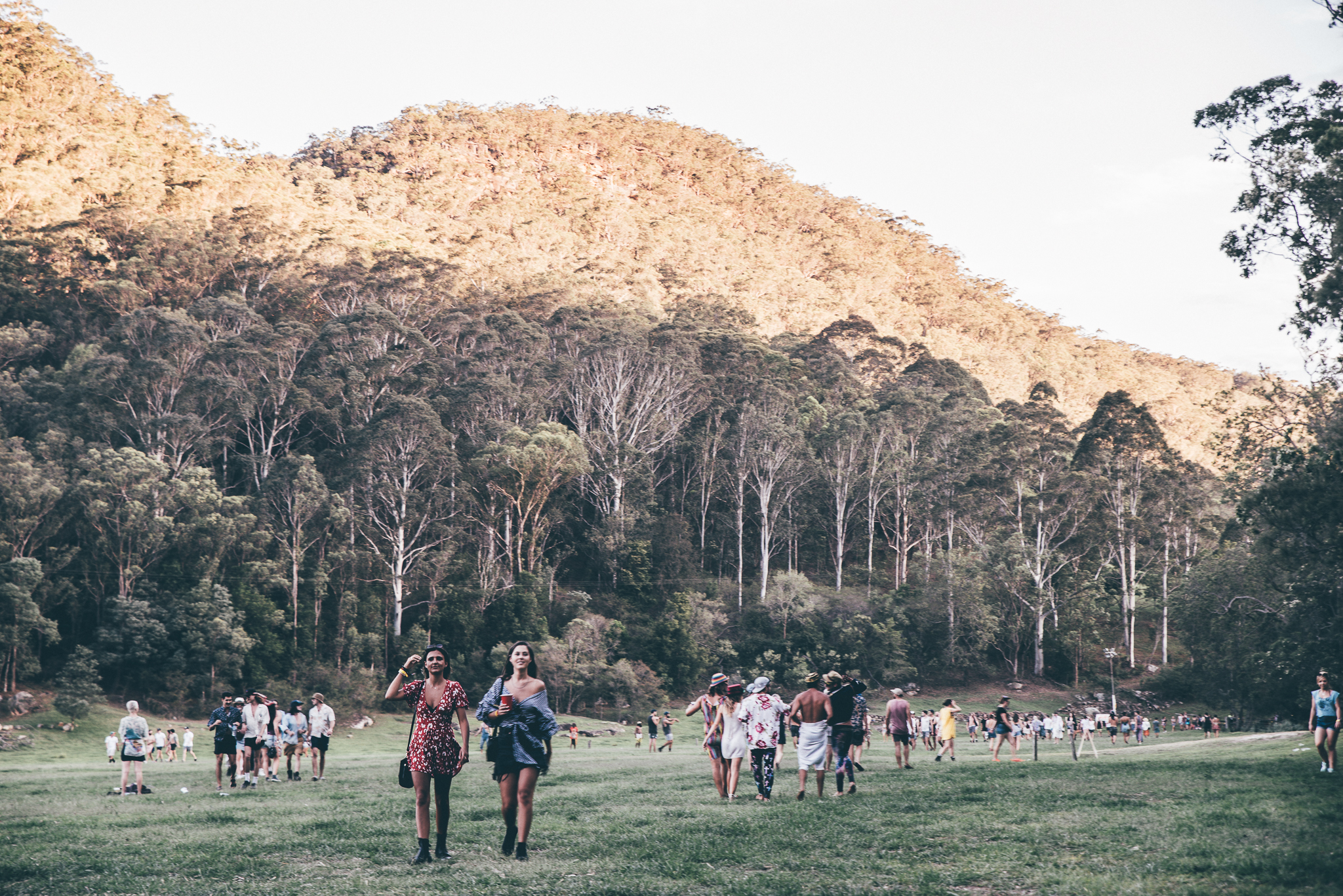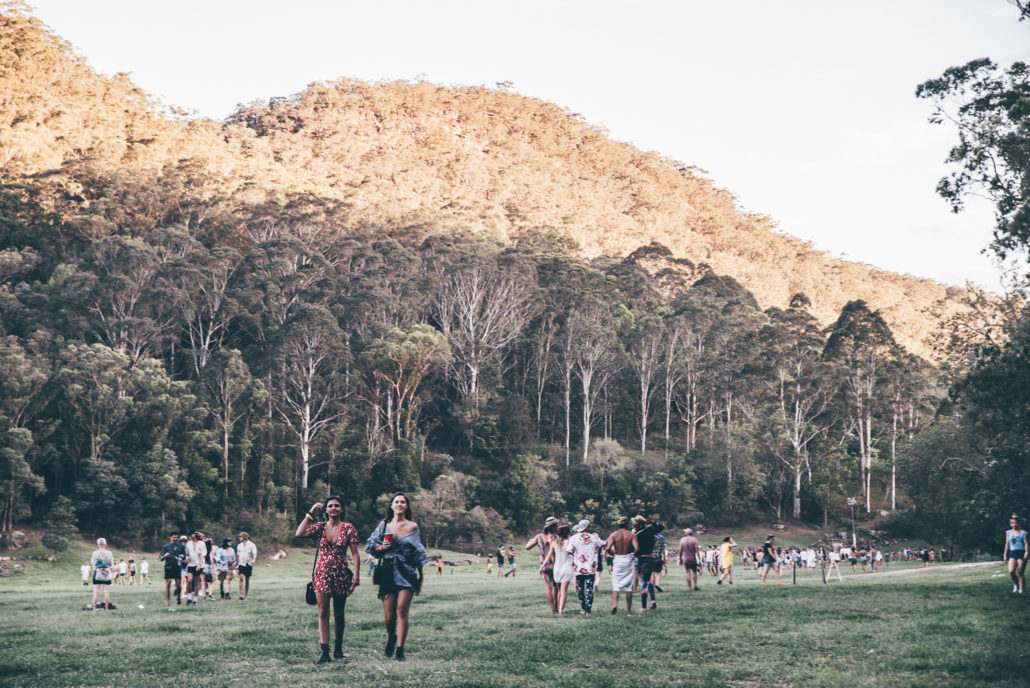 The entire time when I was walking around Lost Paradise, I kept thinking to myself — this venue could not be more perfect. The picturesque valley lined with tall trees, the peaceful creeks for daytime swimming, and the large open fields that were easy to navigate were simply ideal.
On the outskirts of the all the campgrounds there were plenty of trees which provided much-needed shade for people who didn't want their tents to feel like saunas in the morning (especially for the camping rookies who didn't bring a gazebo).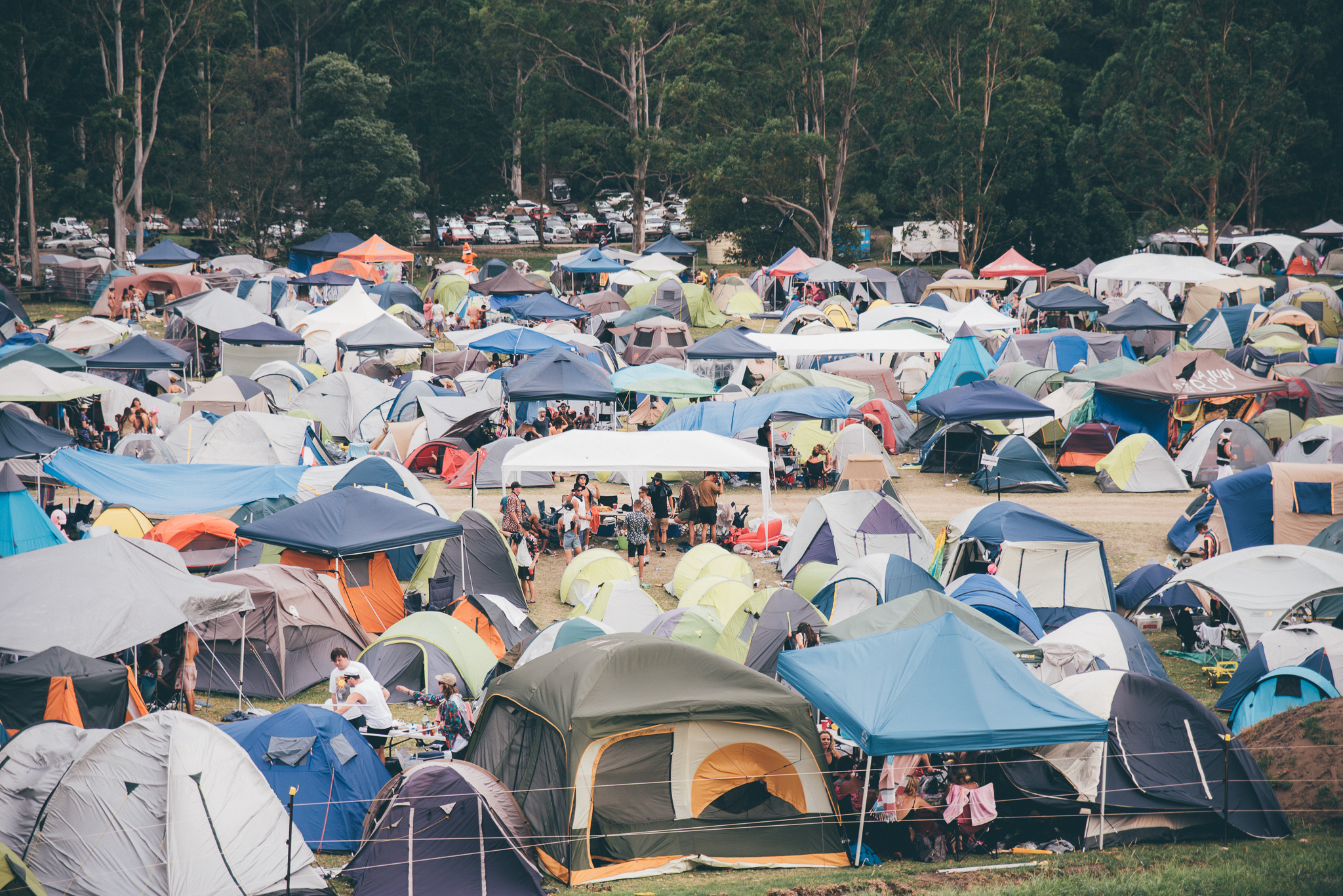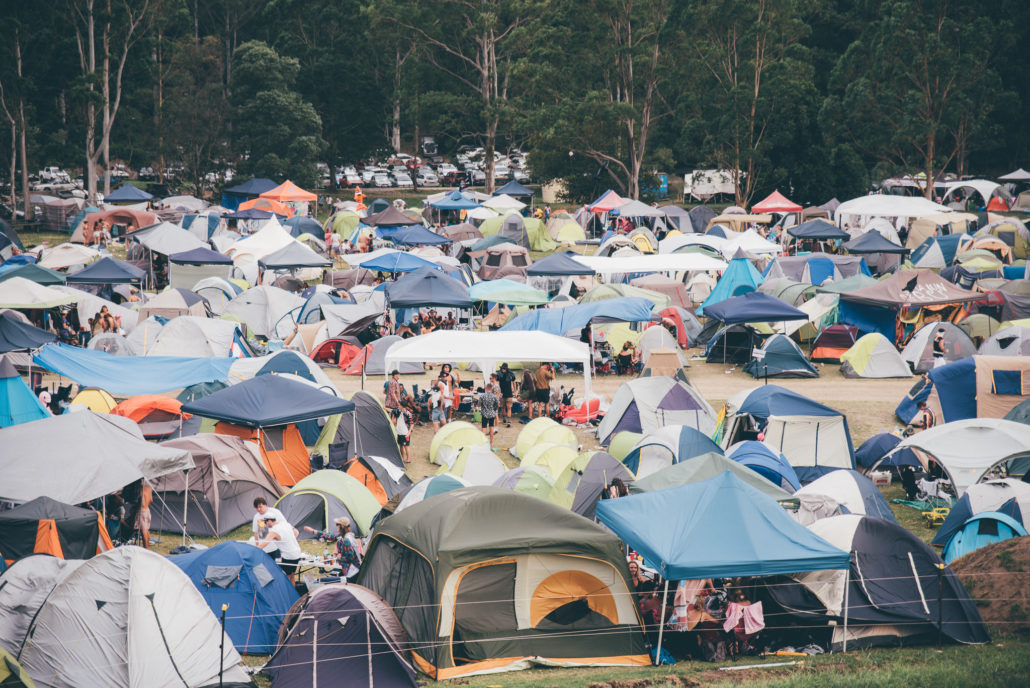 ---
The Lost Disco Stage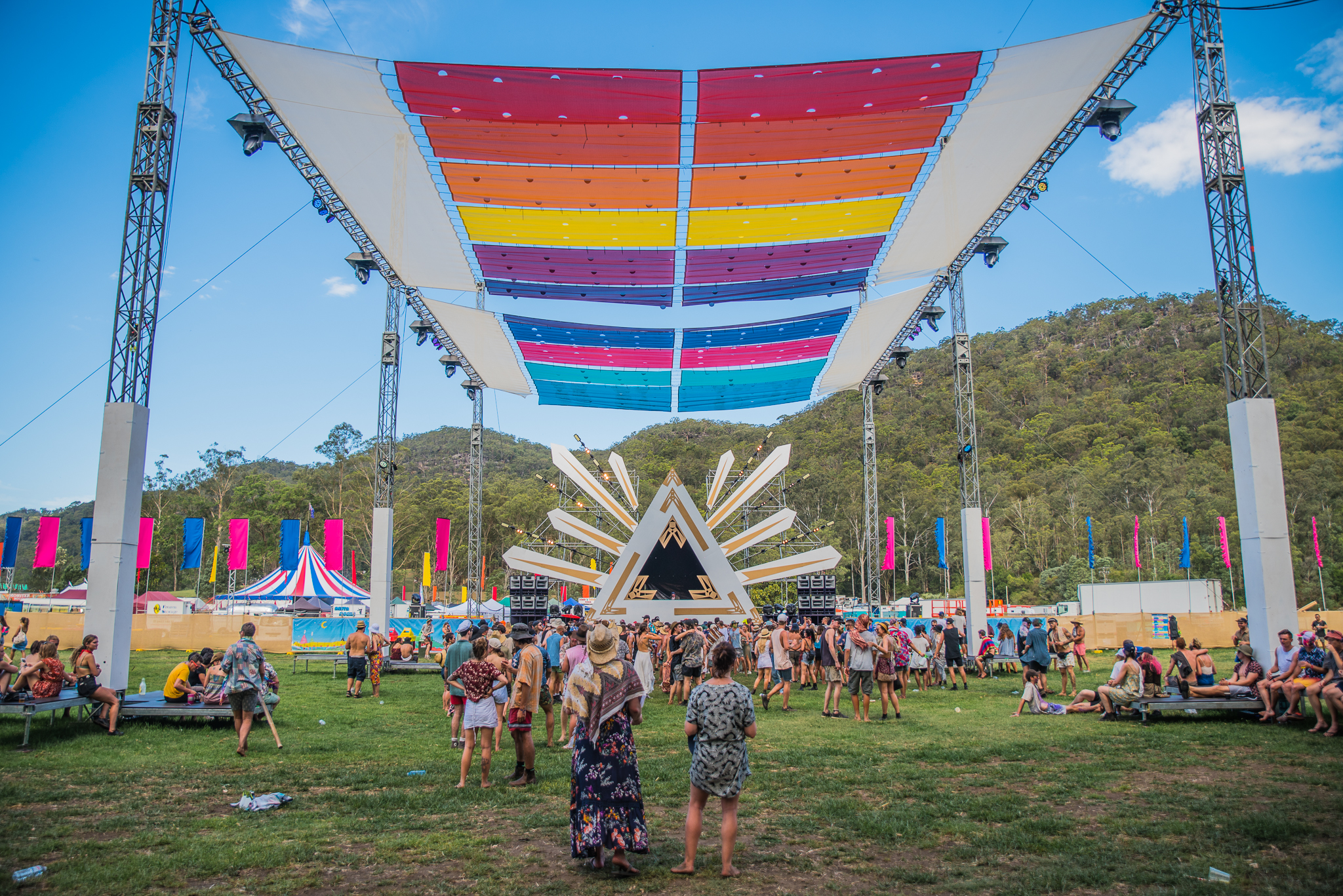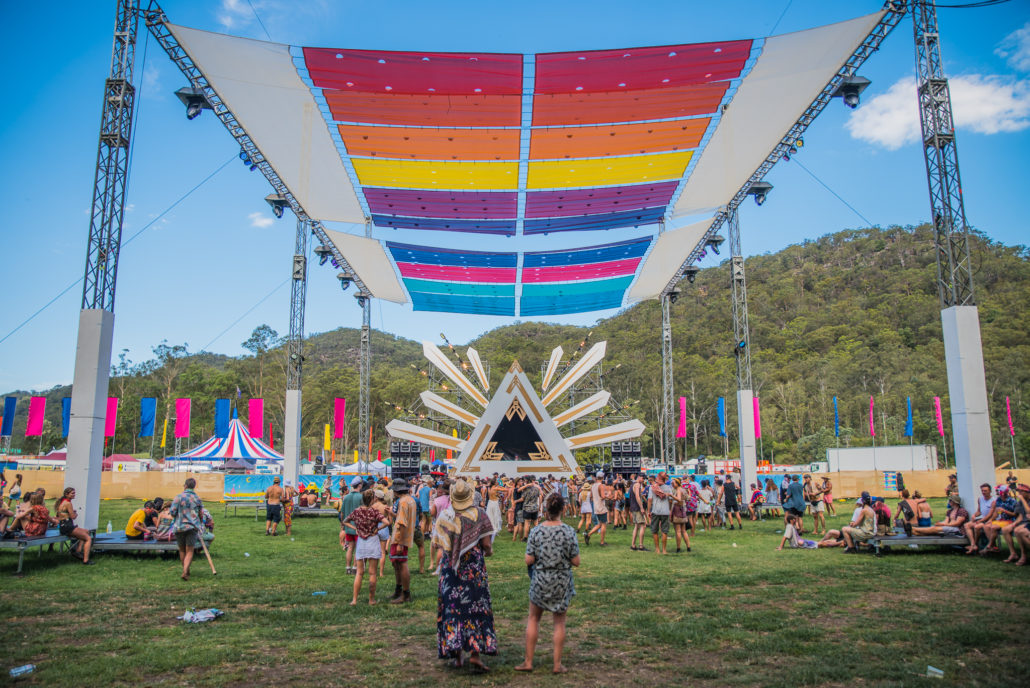 For fans of underground house and techno, this stage was popping off all three days!
The Funktion One sound system was heard loud and clear from all areas, there were four different stands to dance on and enjoy a view of the crowd, and the LED screen / lighting brought everything to that next level!
Whoever designed this stage must be a festival angel, because it really was beautiful…but more importantly had a vibrant cover which gave us protection from the relentless Australian sun.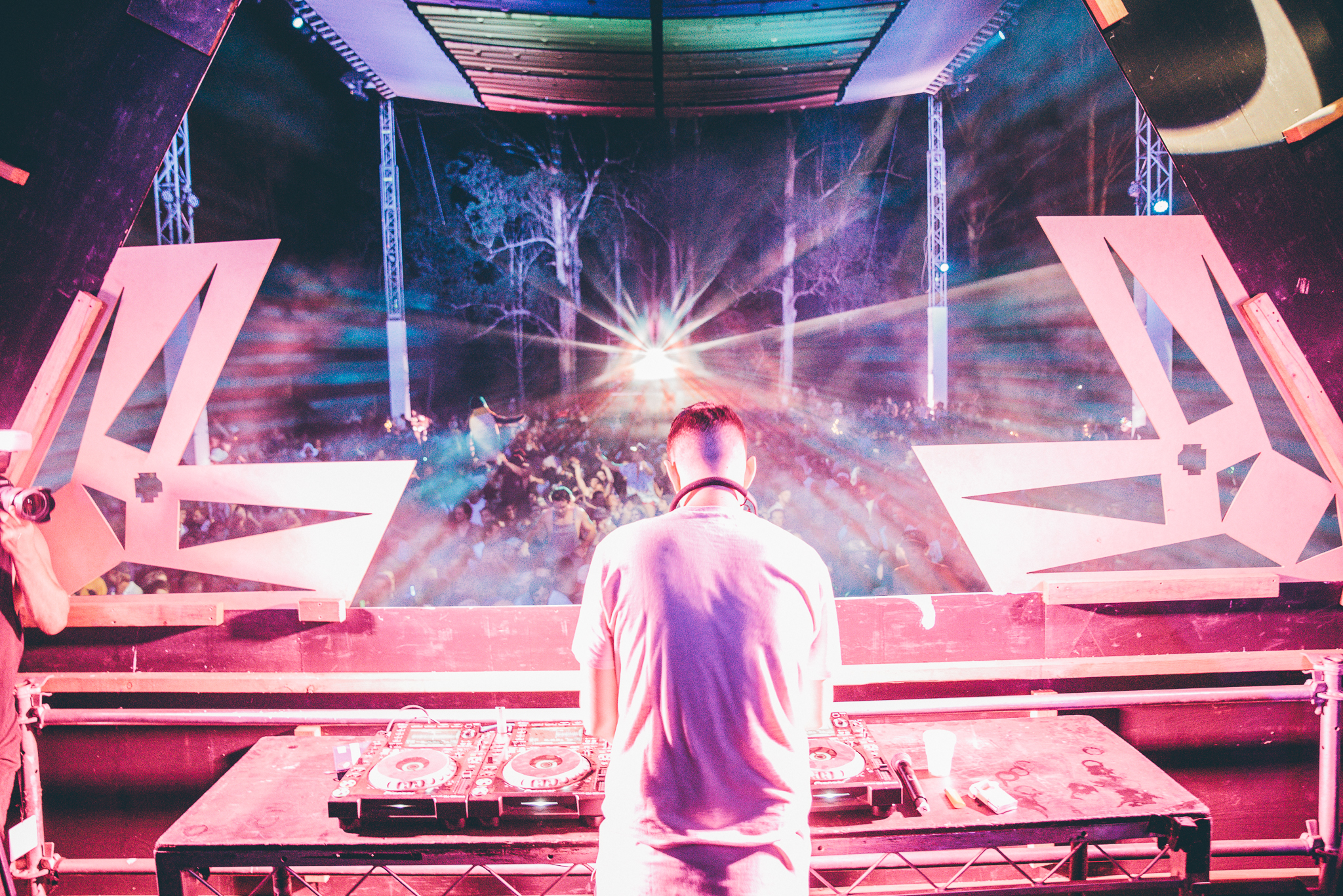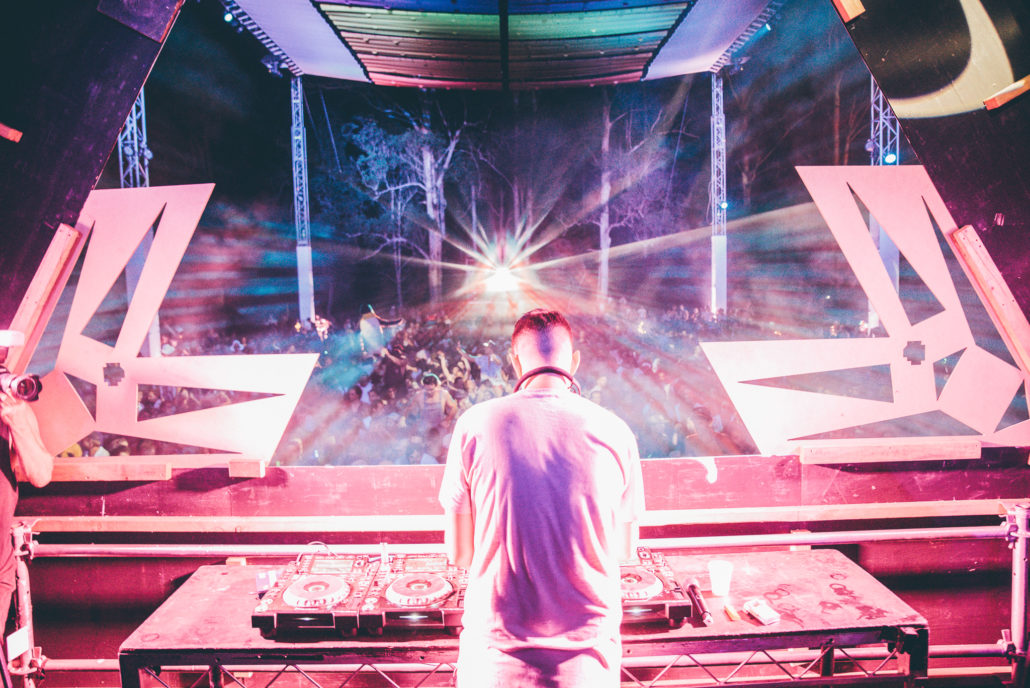 ---
Arcadia Stage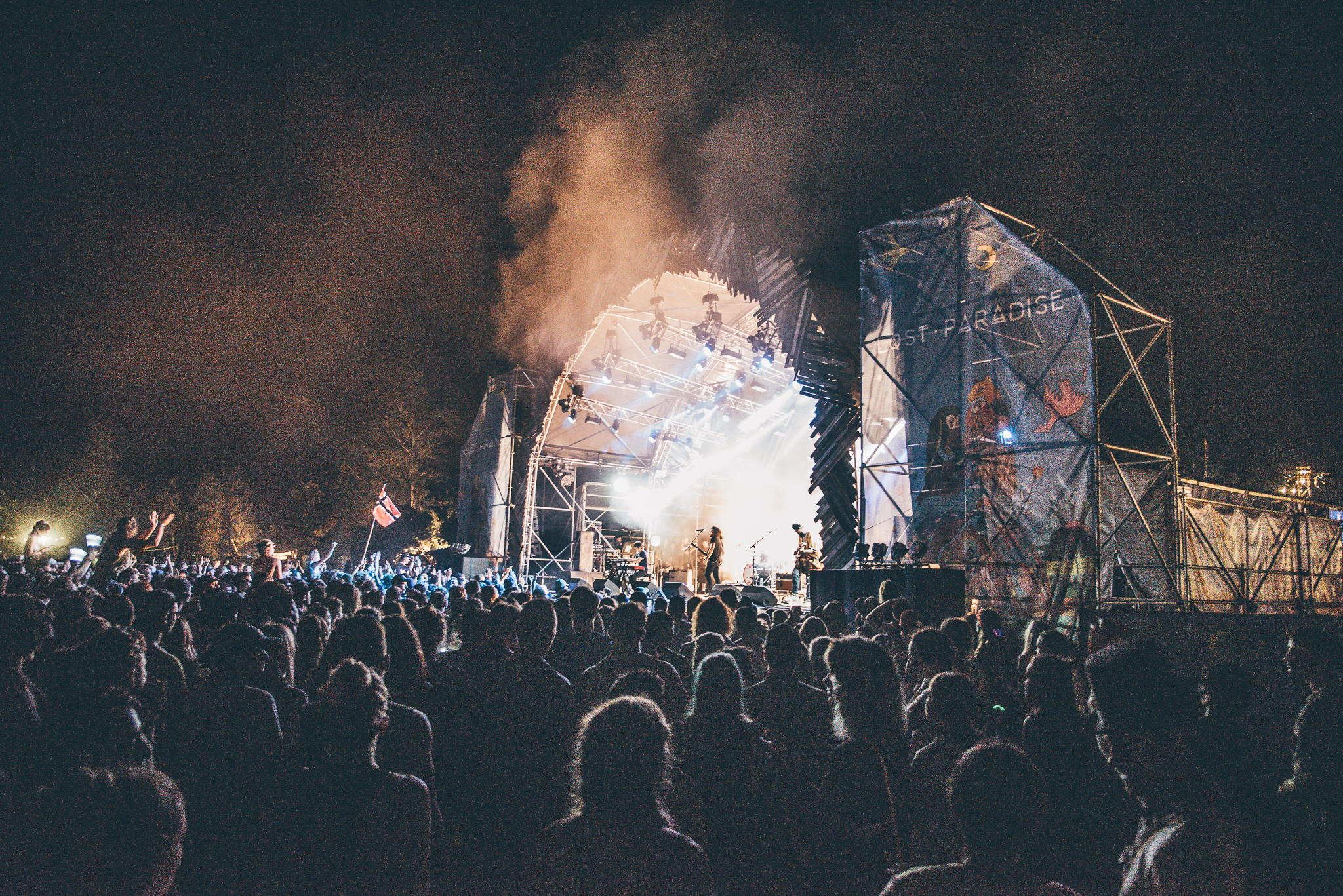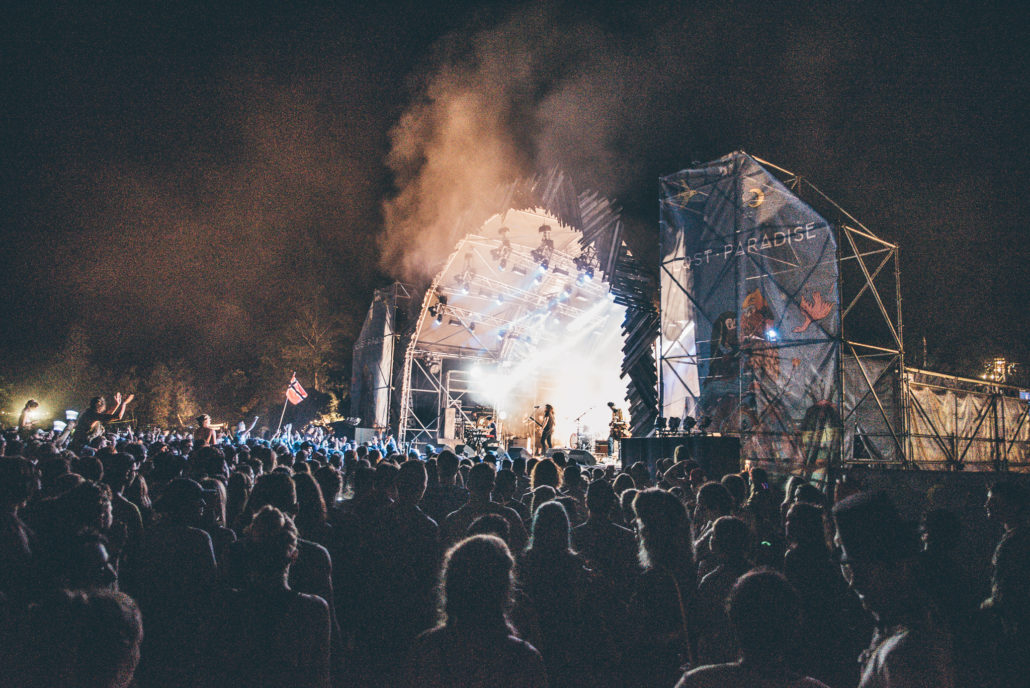 If you prefer your music with a bit more live-instruments, then you probably spent quite a bit of time here at the Arcadia Stage. While I myself didn't listen to many sets here, the stage had plenty of wide-open space, excellent sound, and incredibly talented musicians perform throughout the day and night.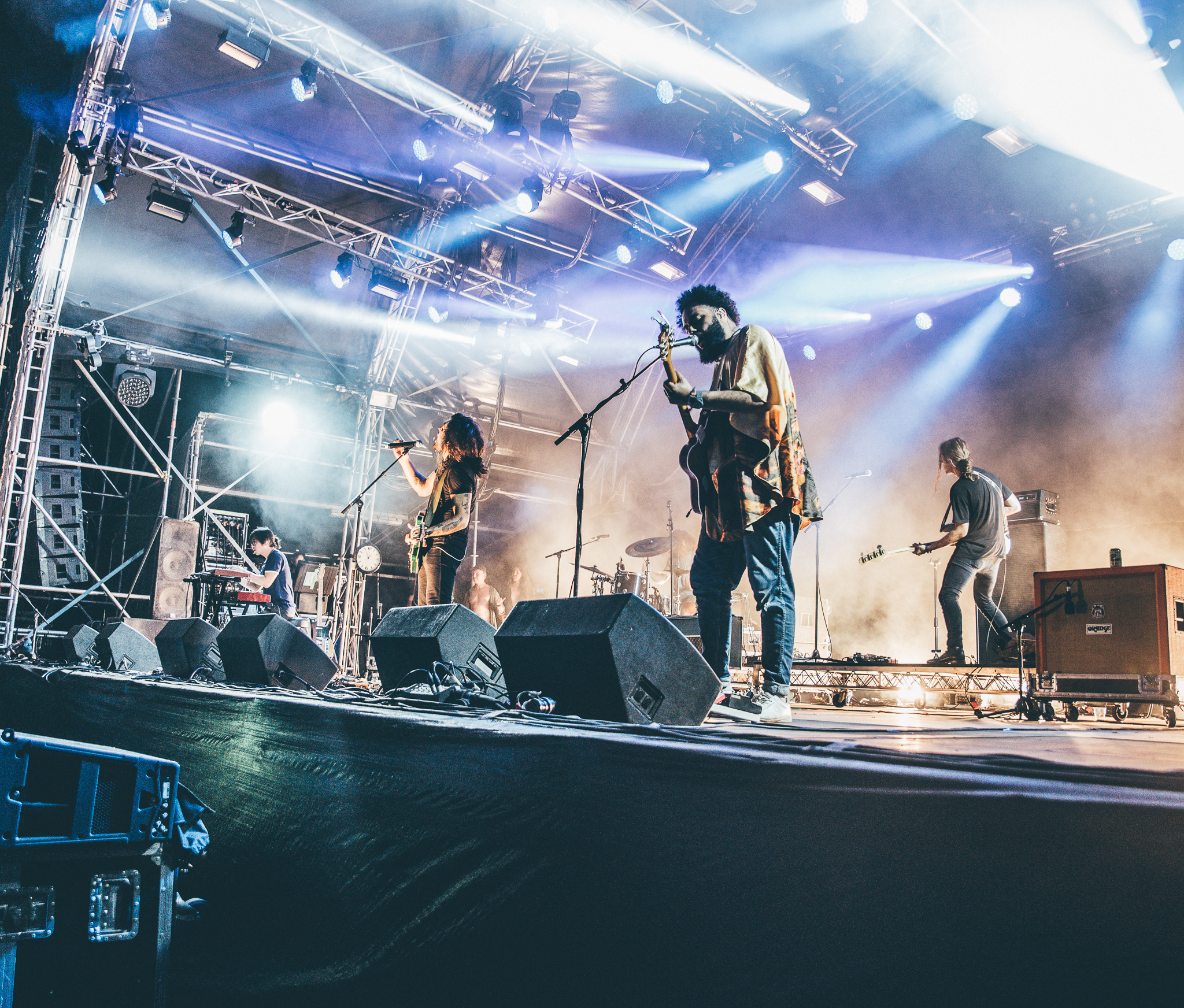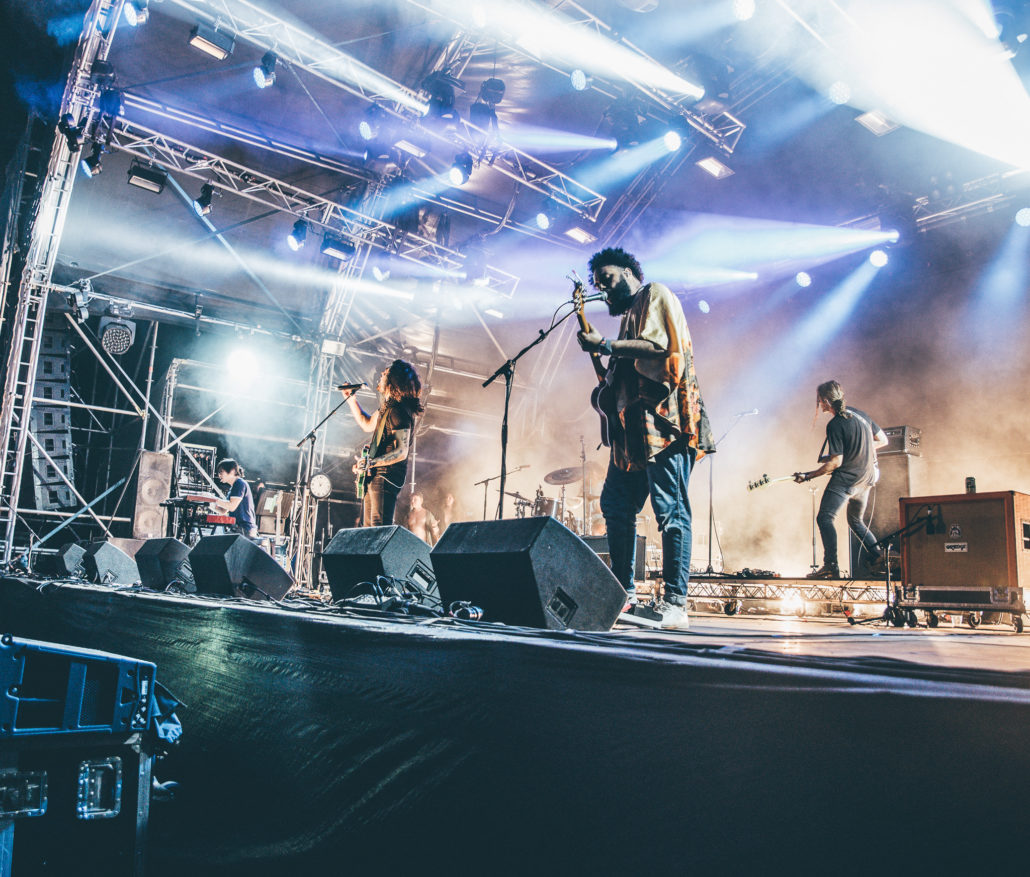 ---
Paradise Club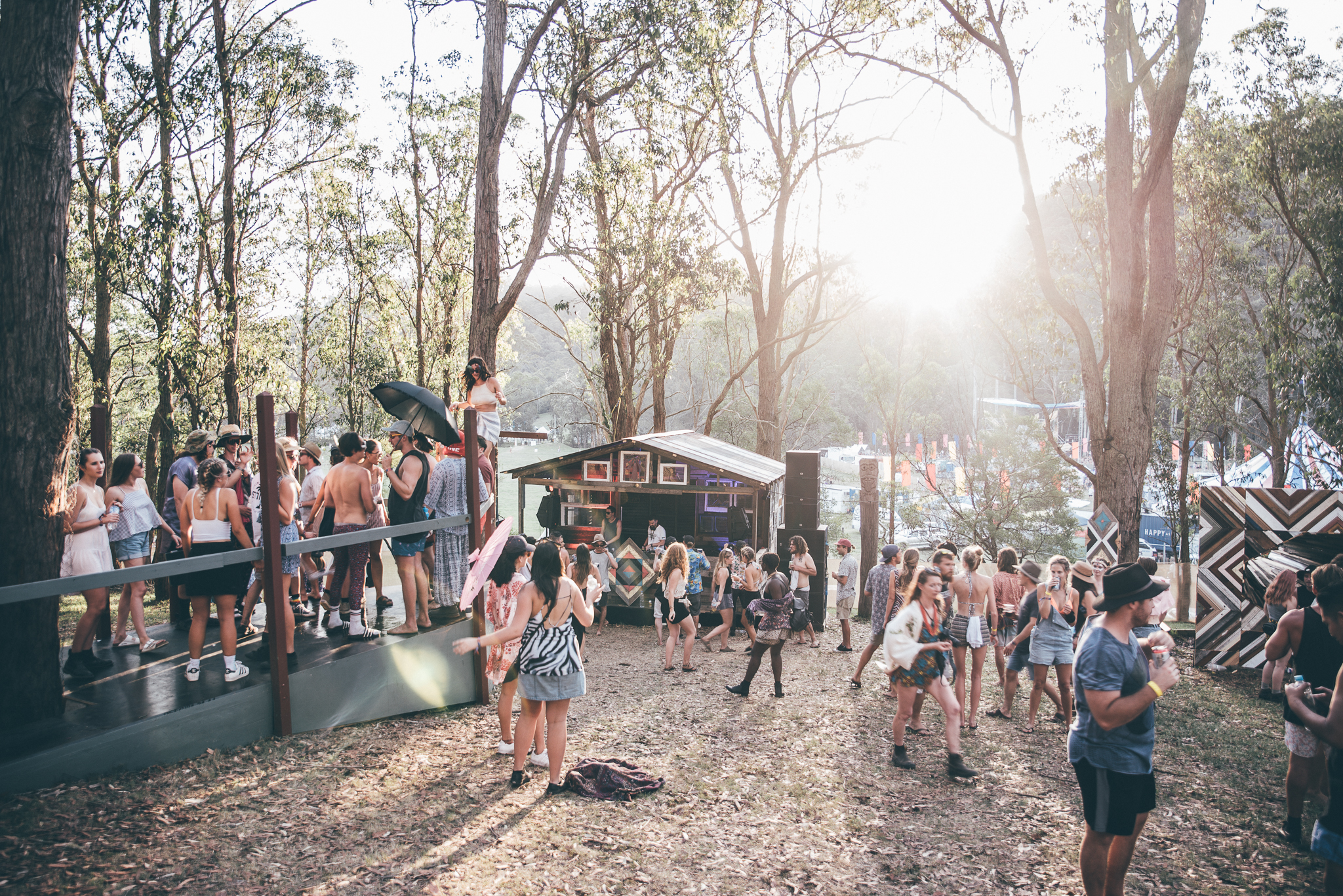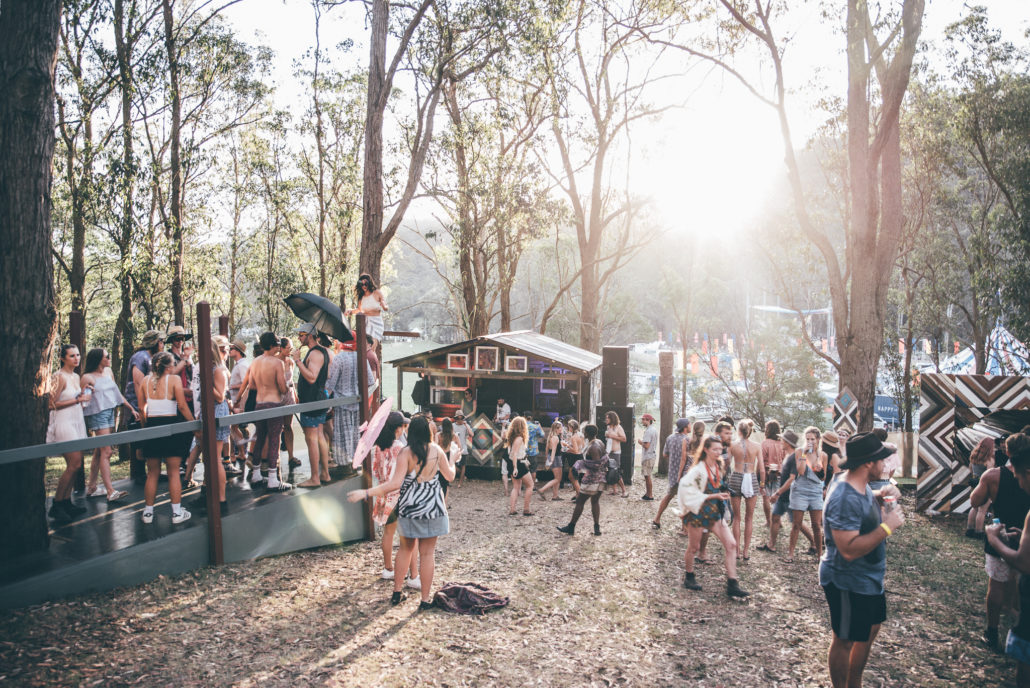 Nestled on top of a hill in the corner of the festival was this third and final stage of Lost Paradise.
As far as scenery and atmosphere goes, Paradise Club was uniquely awesome. Complete with the DJ's playing in a log-cabin, decorative spider webs, and colorful trees lit up at night — I fell in love with the vibe at this stage.
During the day you could escape the sun, relax in a hammock, and groove to some quality house music.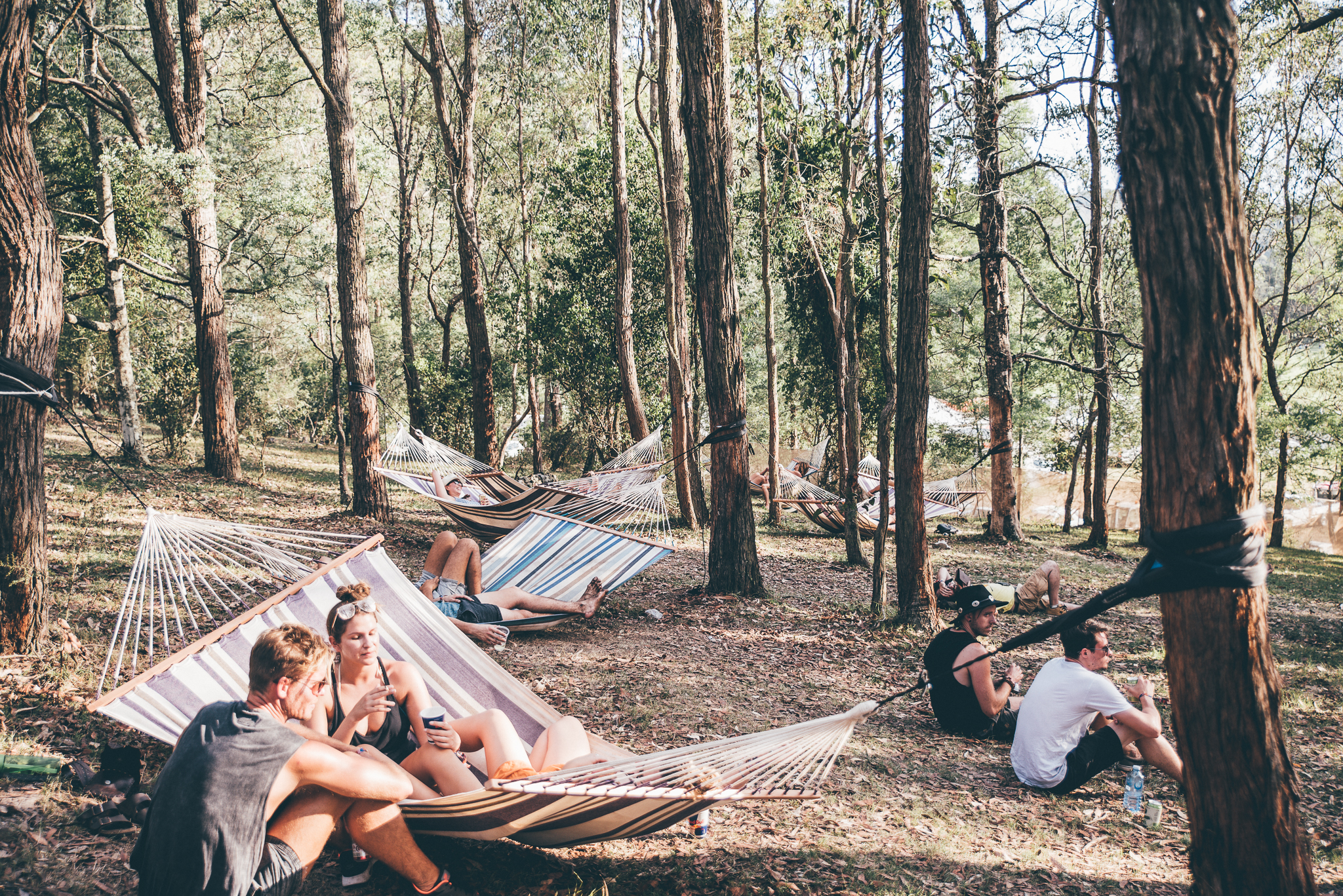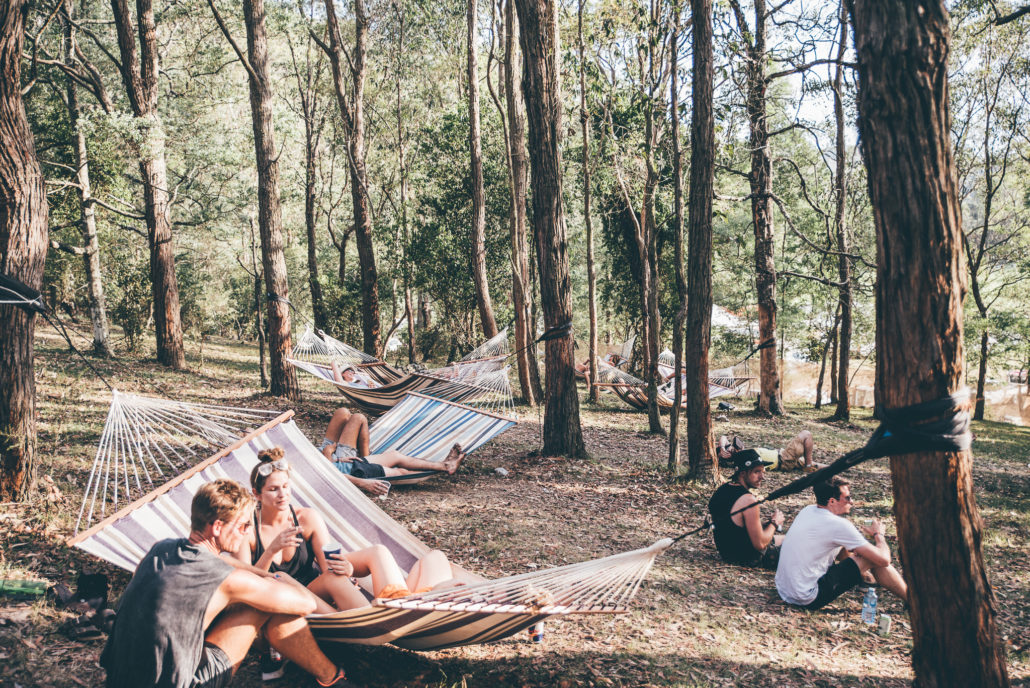 Paradise Club was also the only stage that played music until 3 A.M, so it was poppin' off for all the late-night party people.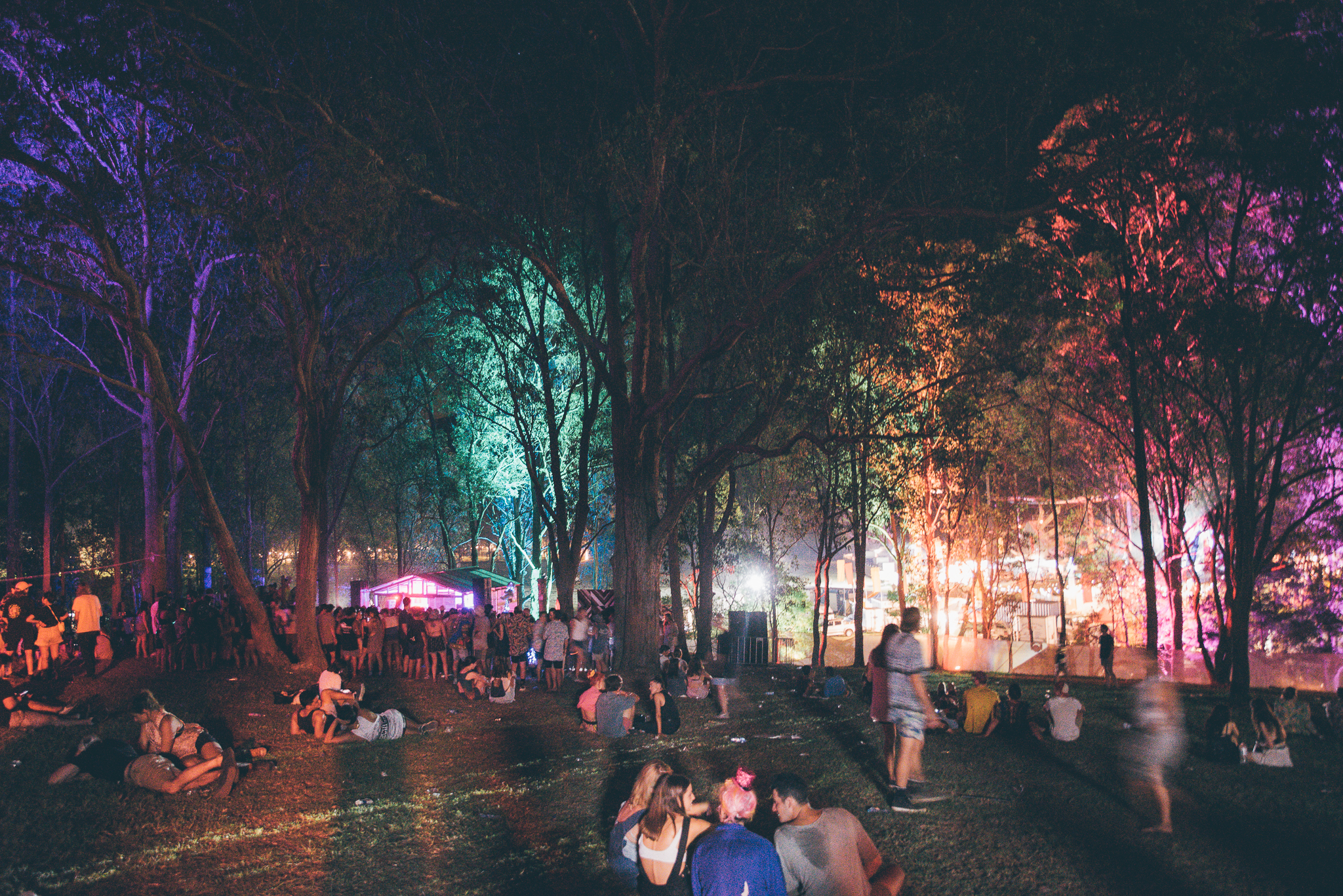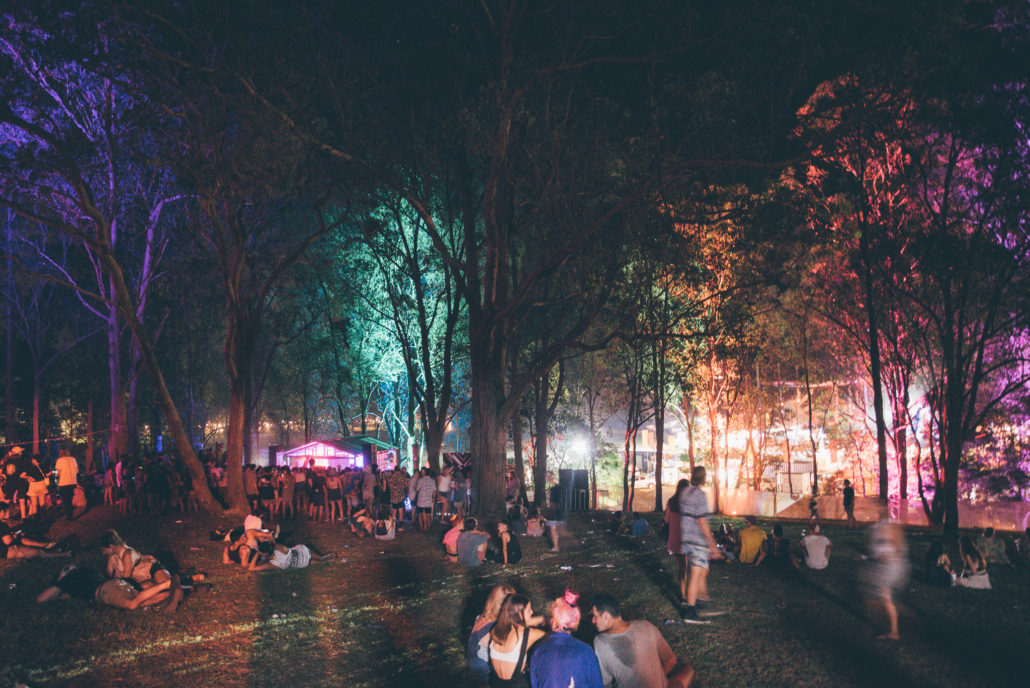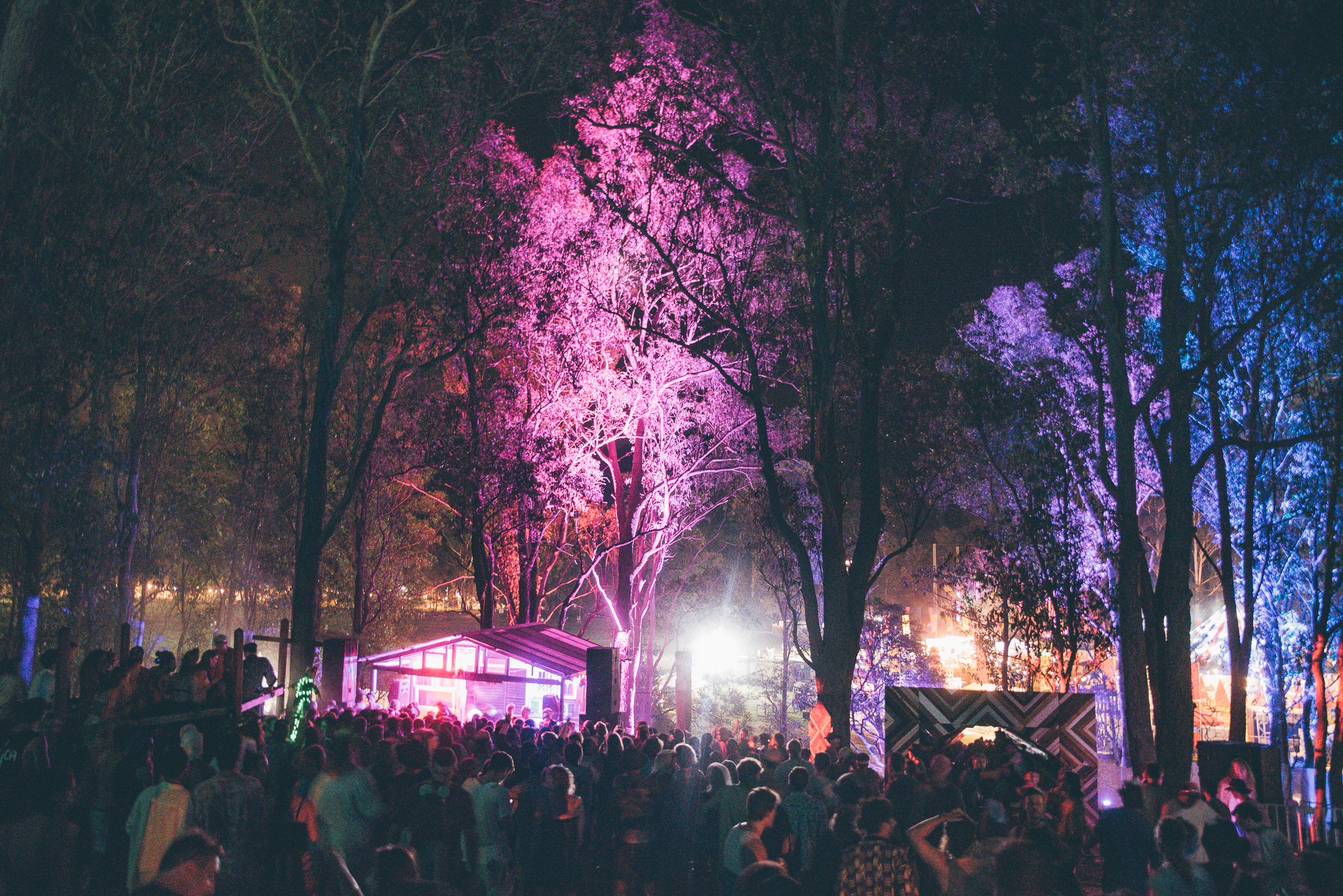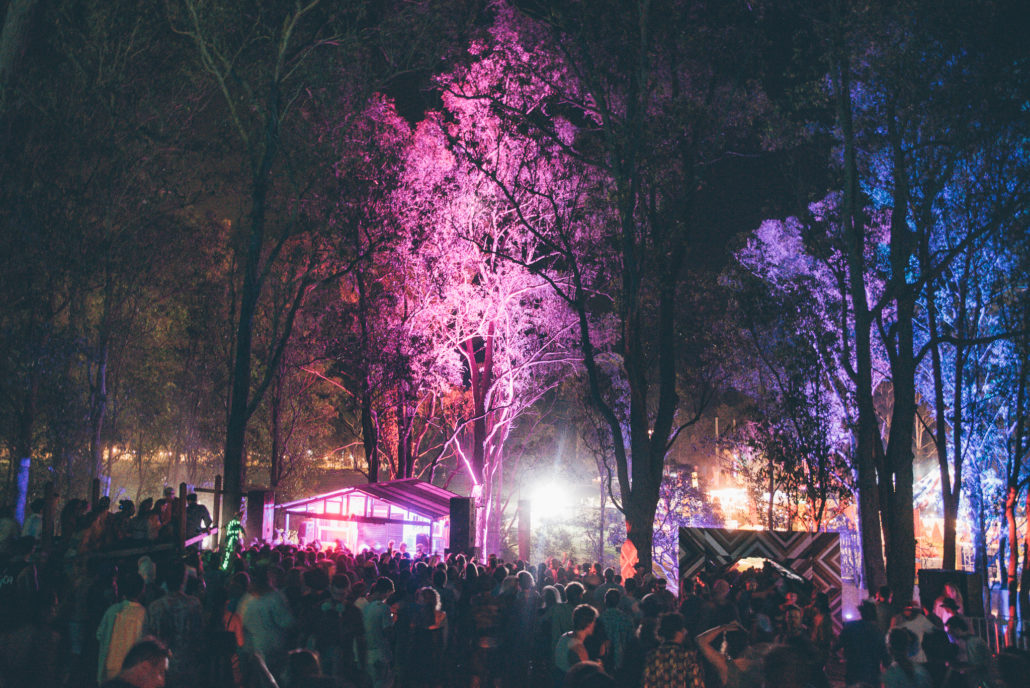 ---
Completely Cashless
Lost Paradise is the first music festival in Australia I've attended that has implemented this amazing system!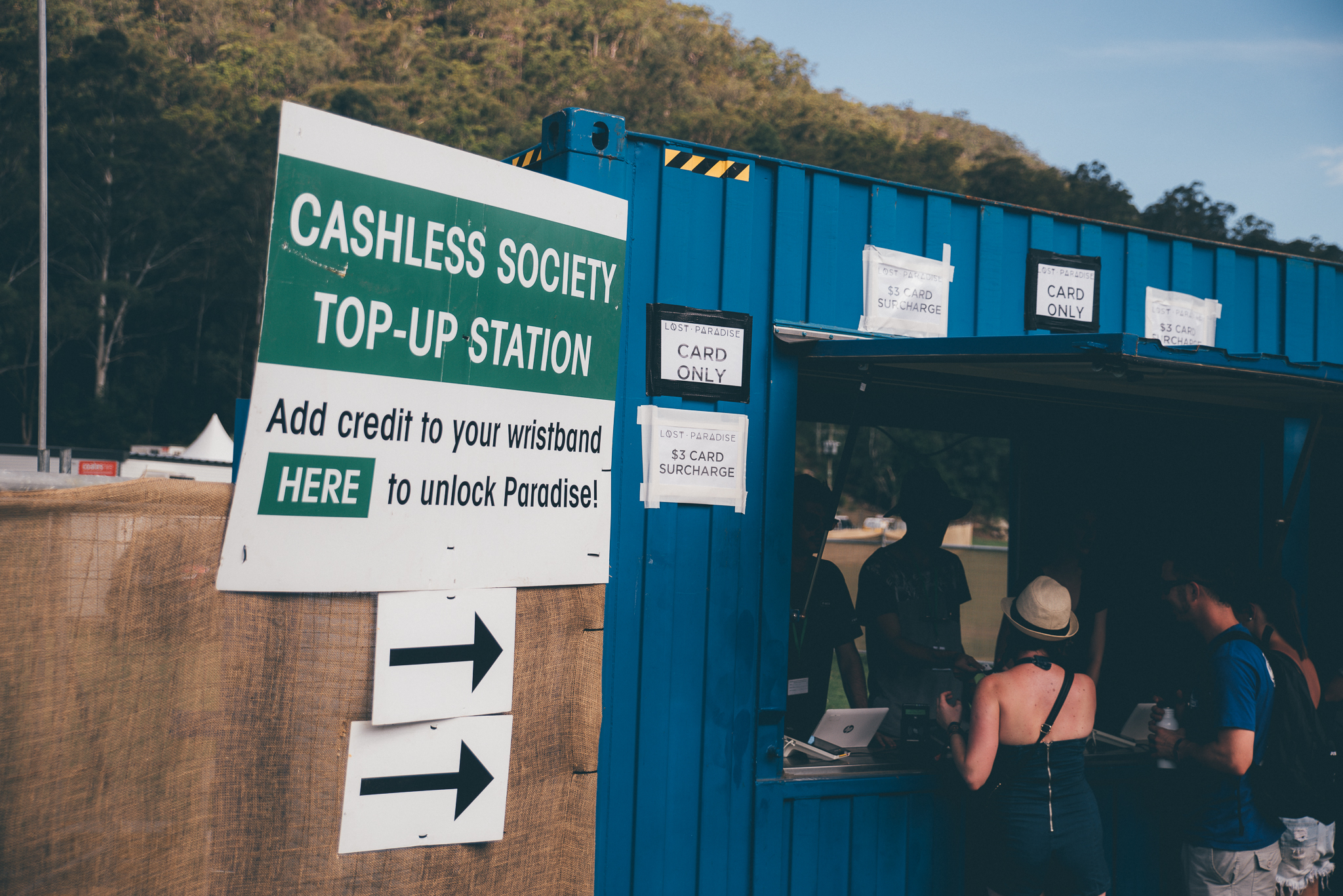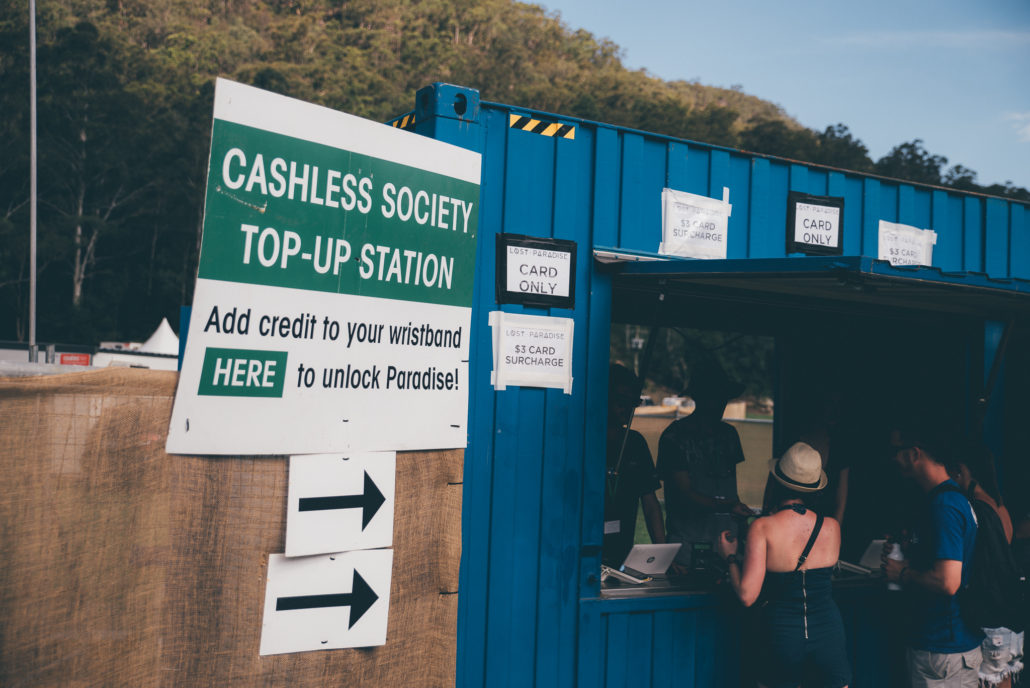 This payment method has become increasingly popular in the past few years, and just about every festival in Europe I've been to has utilized this cashless system. It makes everything so easy and simple, and waiting for drinks never took more than a few minutes.
You also never had to worry about losing your cash / wallet, because your money is attached to your festival wristband.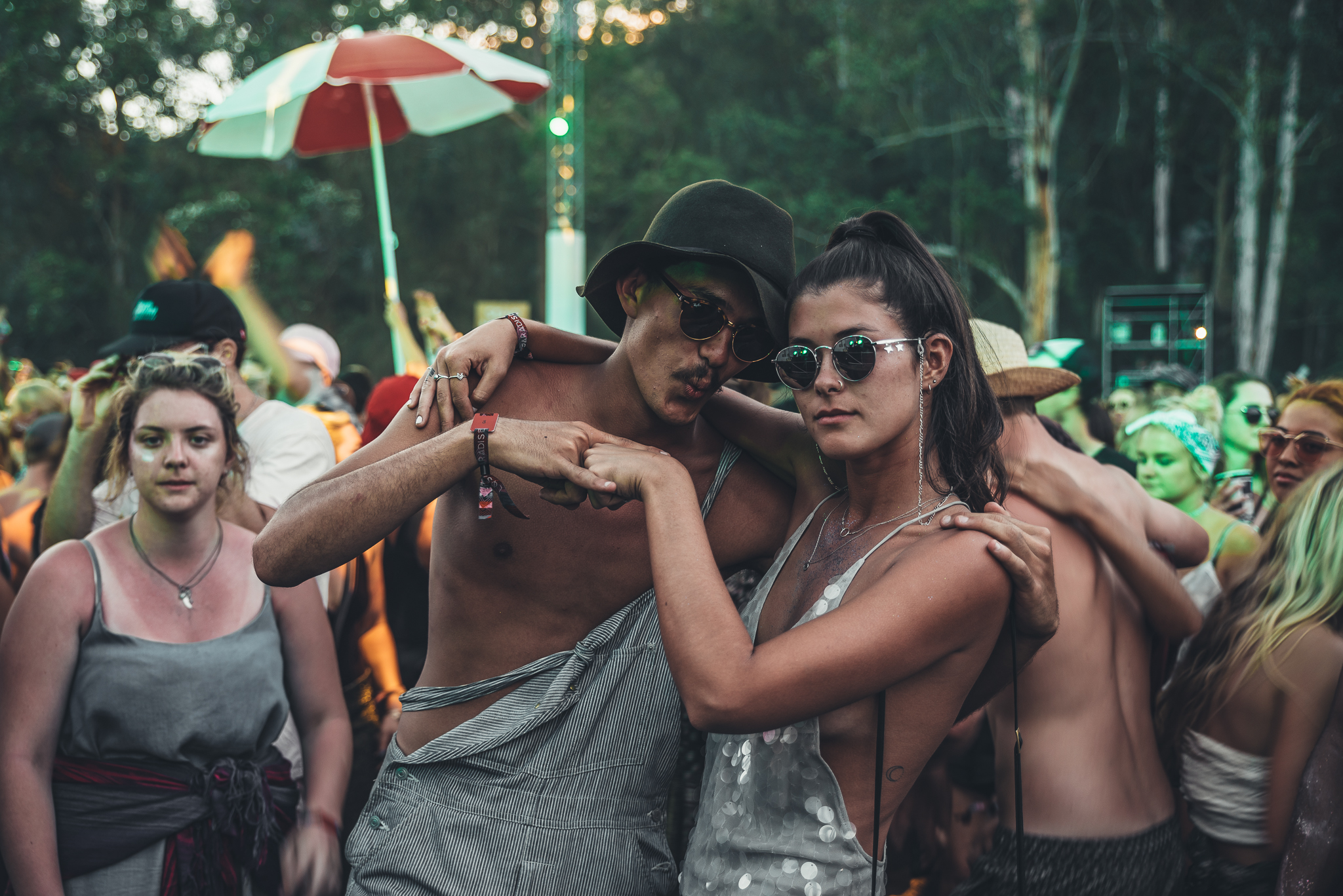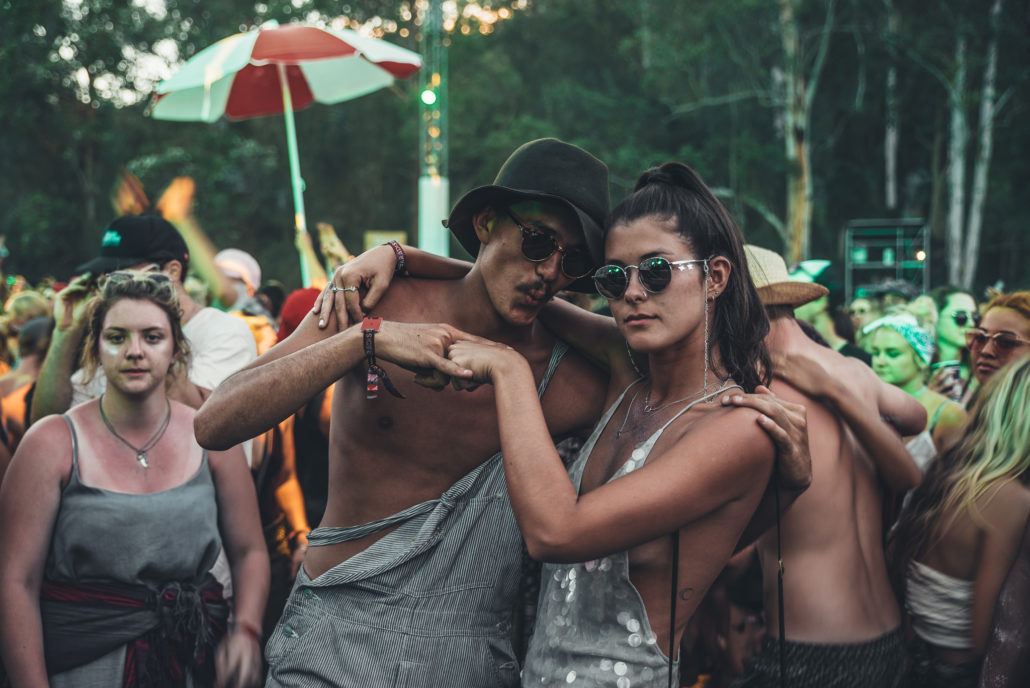 REFUND SYSTEM
Every purchase of a drink at Lost Paradise included a $1 can deposit, so if you returned the can to the recycle station they'd refund $1 per can. To my surprise, everyone was still just finishing their beers and tossing them on the floor.
So the smart people at the festival were just walking around with a trash bag for an hour or two, collecting as many cans as they could find, and depositing a hefty drink balance onto their wristband.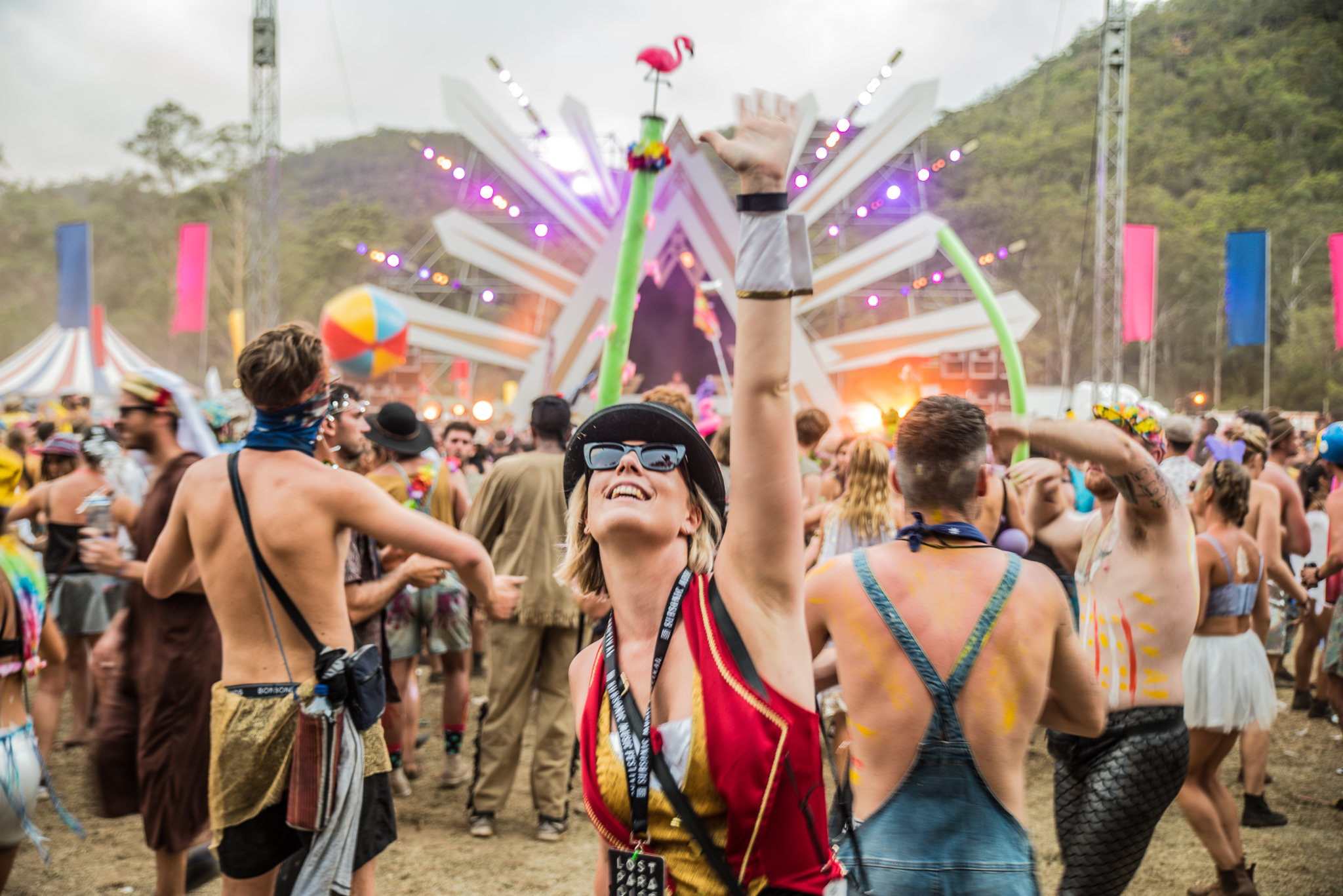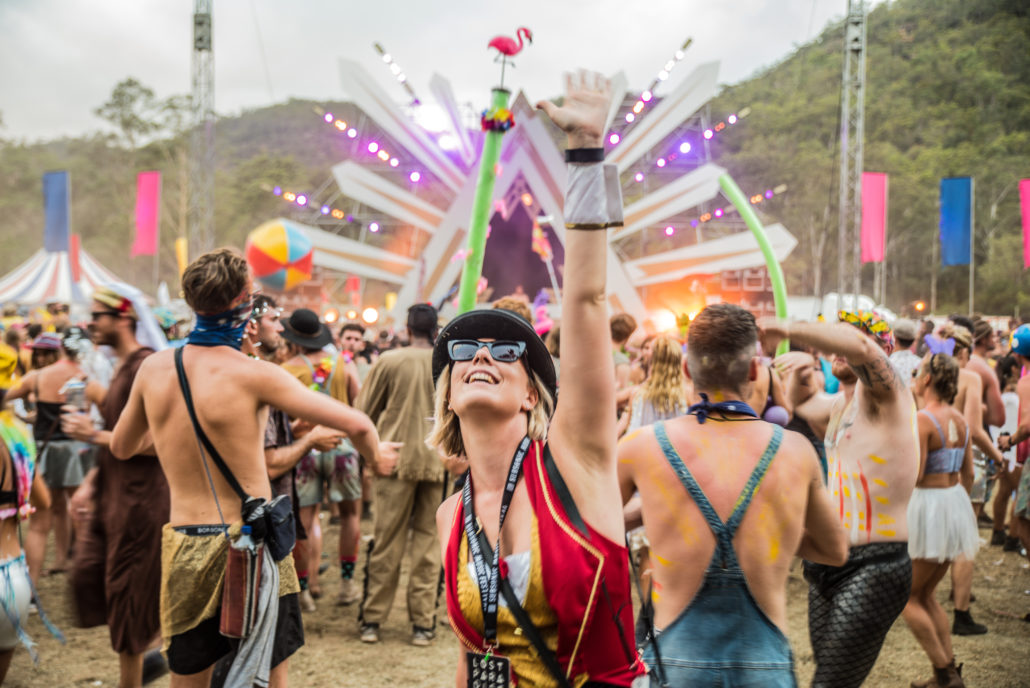 If you left Lost Paradise with money remaining on on your wristband, check out this article on the Lost Paradise blog:
How To Get A Refund On Your Wristband
---
Food & Drink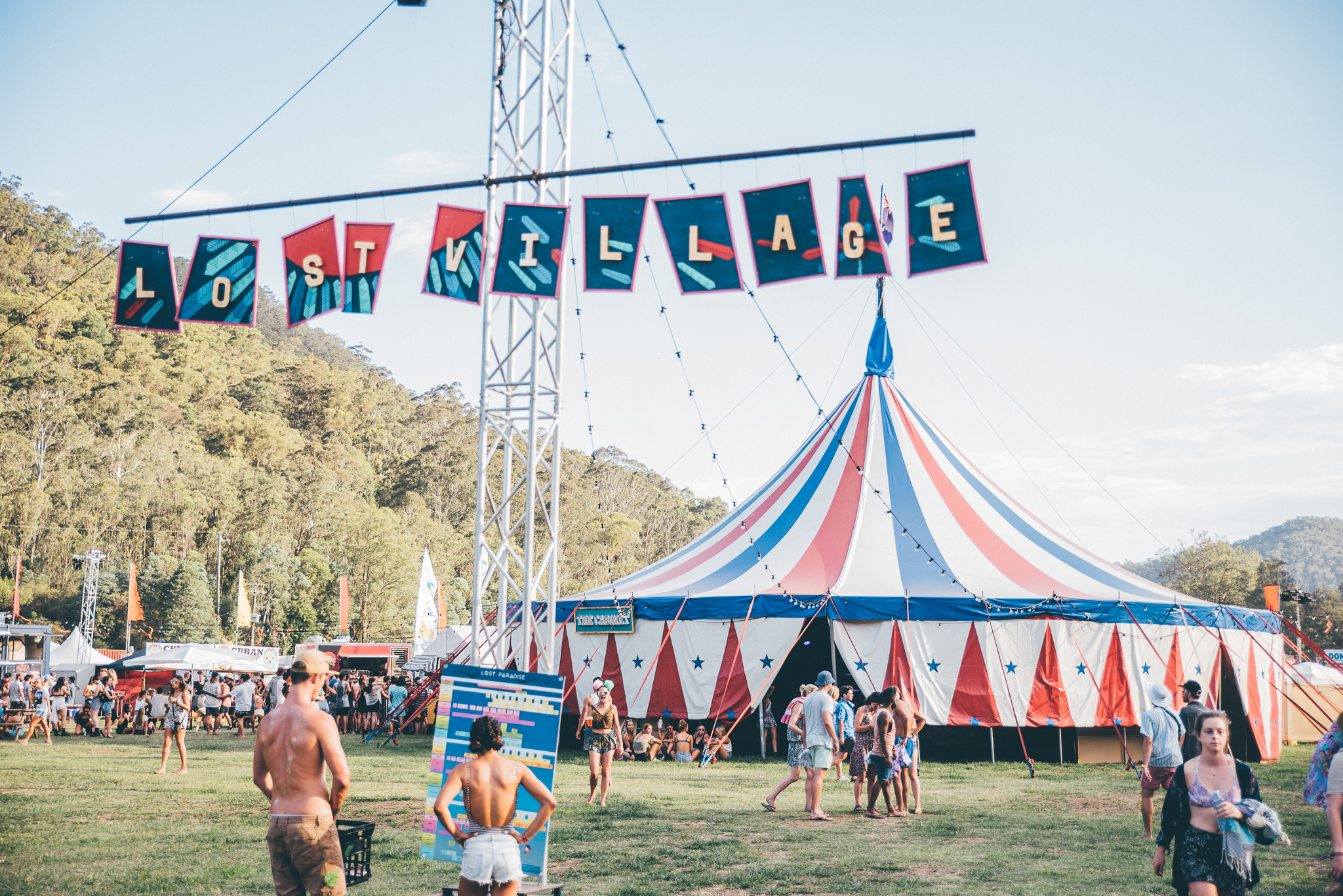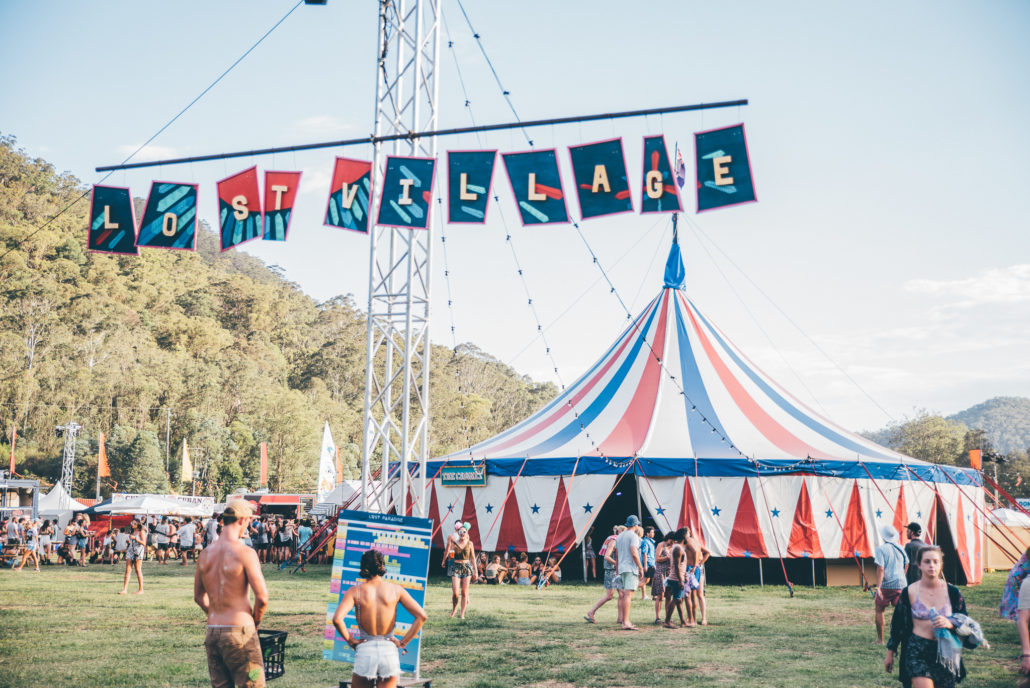 Located right in the middle of the festival is where you'll find The Lost Village.
While the vendor lines did get bit a tad bit too long in the mornings / afternoon, the attendees of this festival were given quite a large selection to choose from. A few of the popular vendors were the Turkish Gozleme, Cuban Cantina, and the delicious asian burrito known as a "Spurrito".
Prices ranged at each vendor, but for a decent sized meal you should be prepared to pay between $13 – $21 dollars.
Lost Paradise does not allow you to bring in your own alcohol into the festival, and drinks will cost you between $9-13 dollars.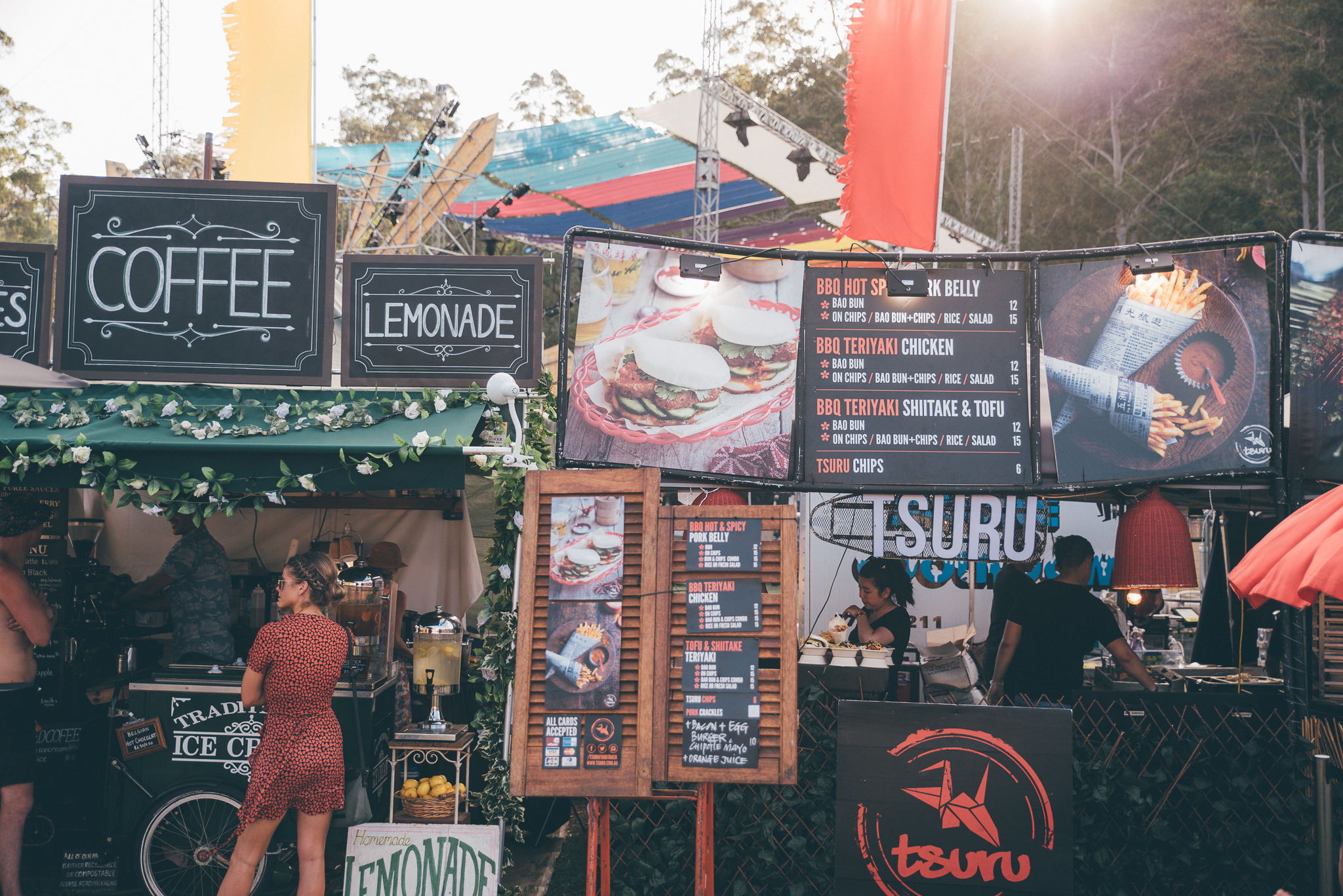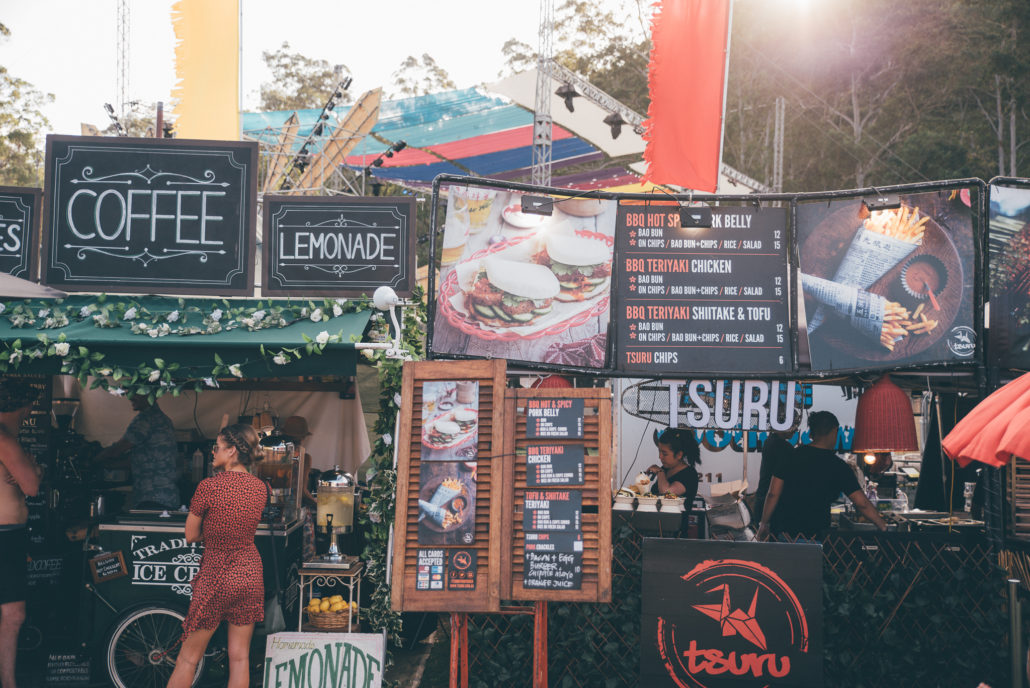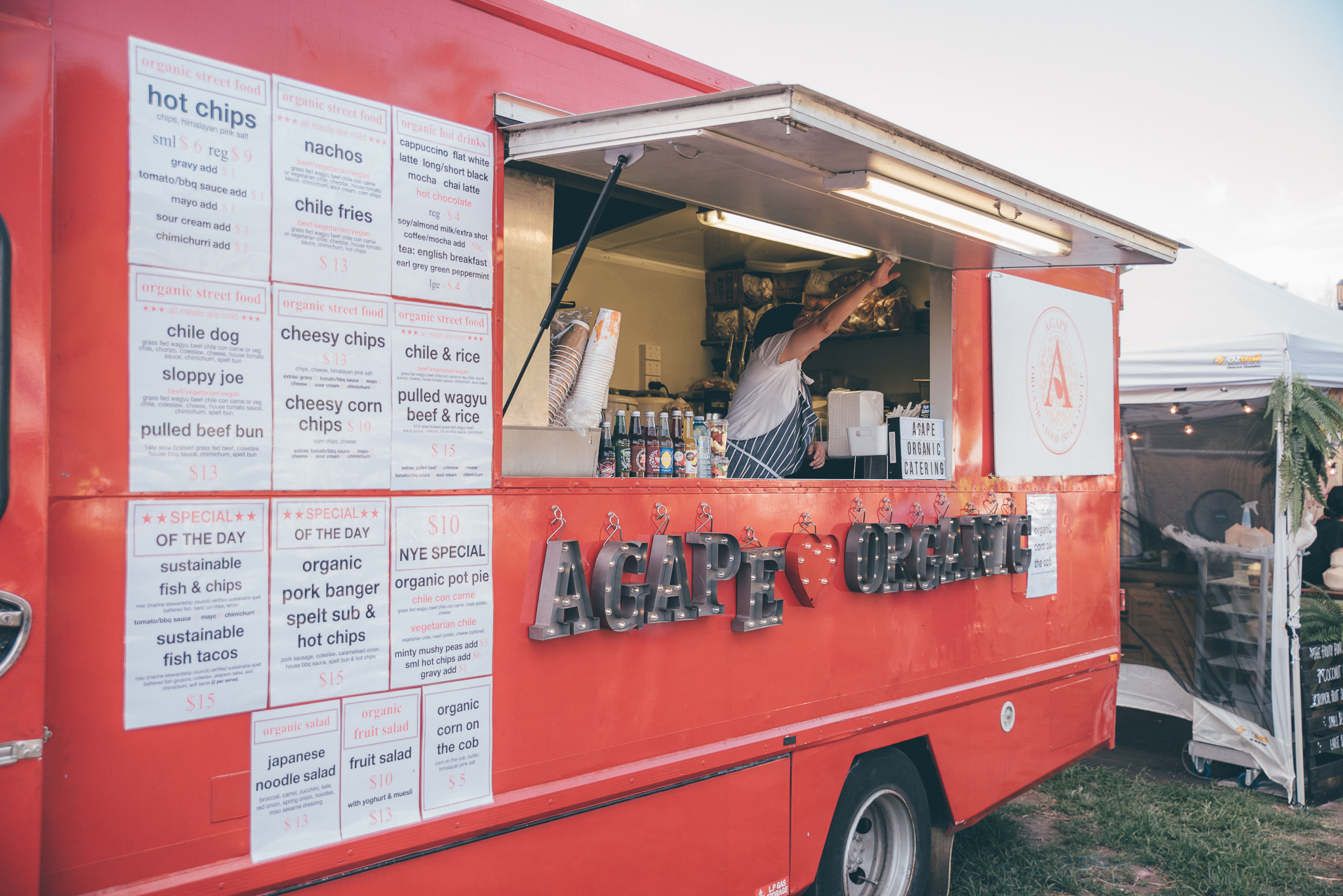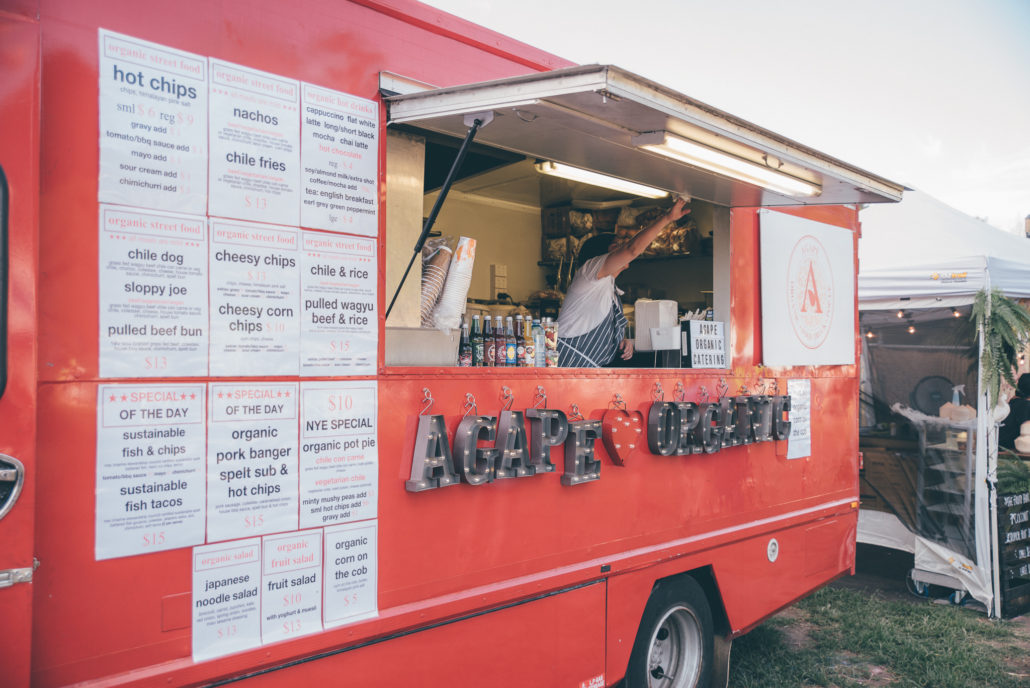 ---
The Lost Feast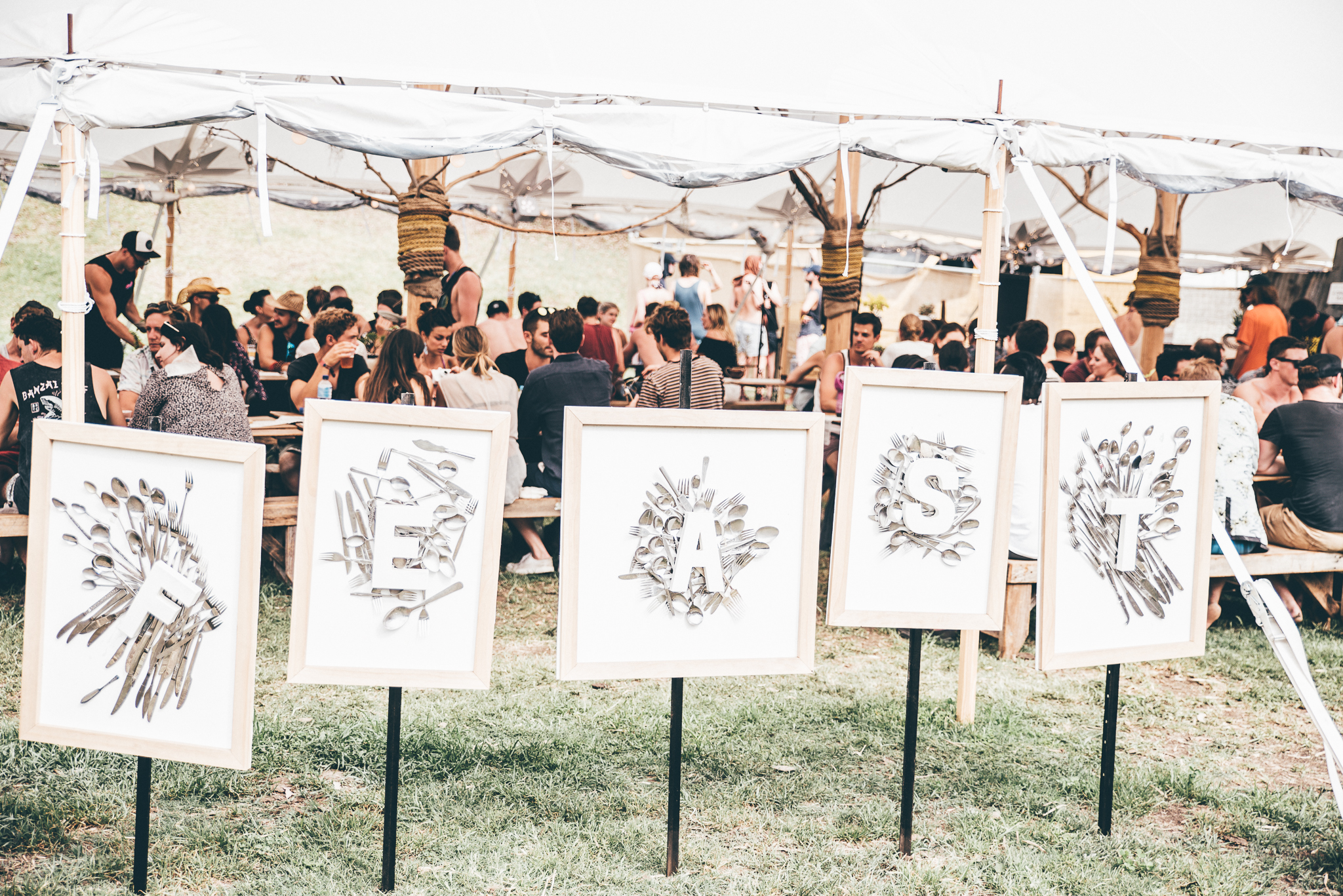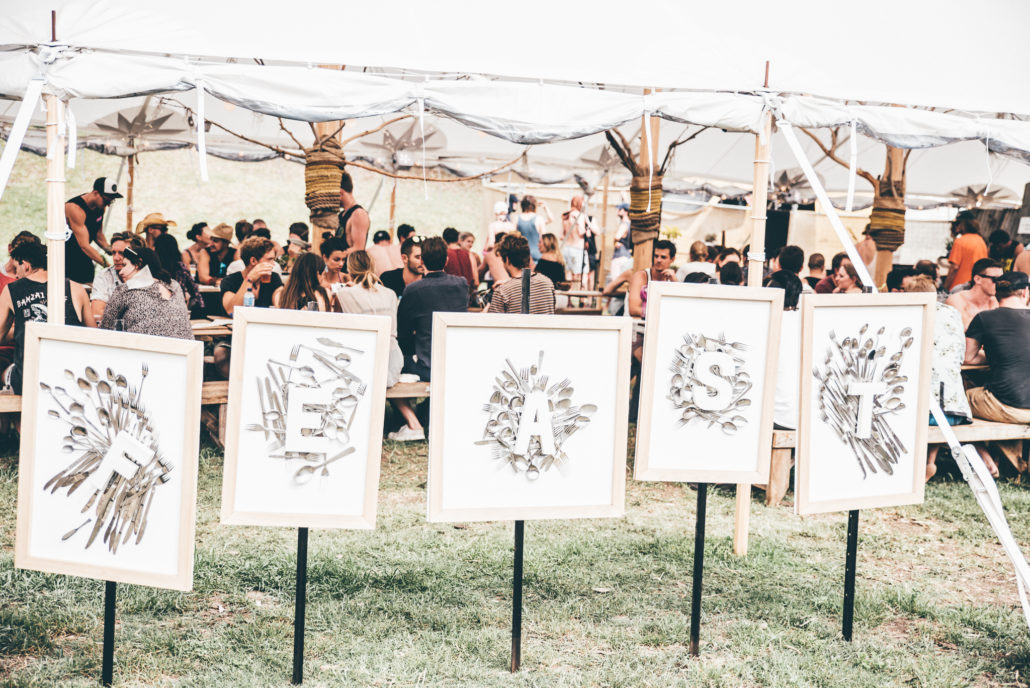 This long-table communal dining experience is something I would strongly recommend to everyone attending future events. While I didn't get to actually taste it for myself, I was there to photograph the Lost Feast on Saturday and everything looked / smelled incredible.
Complete with excellent music provided by a one-man band, delicious beer & wine, and a beautiful ambience — it's well worth the $65 per-person cost.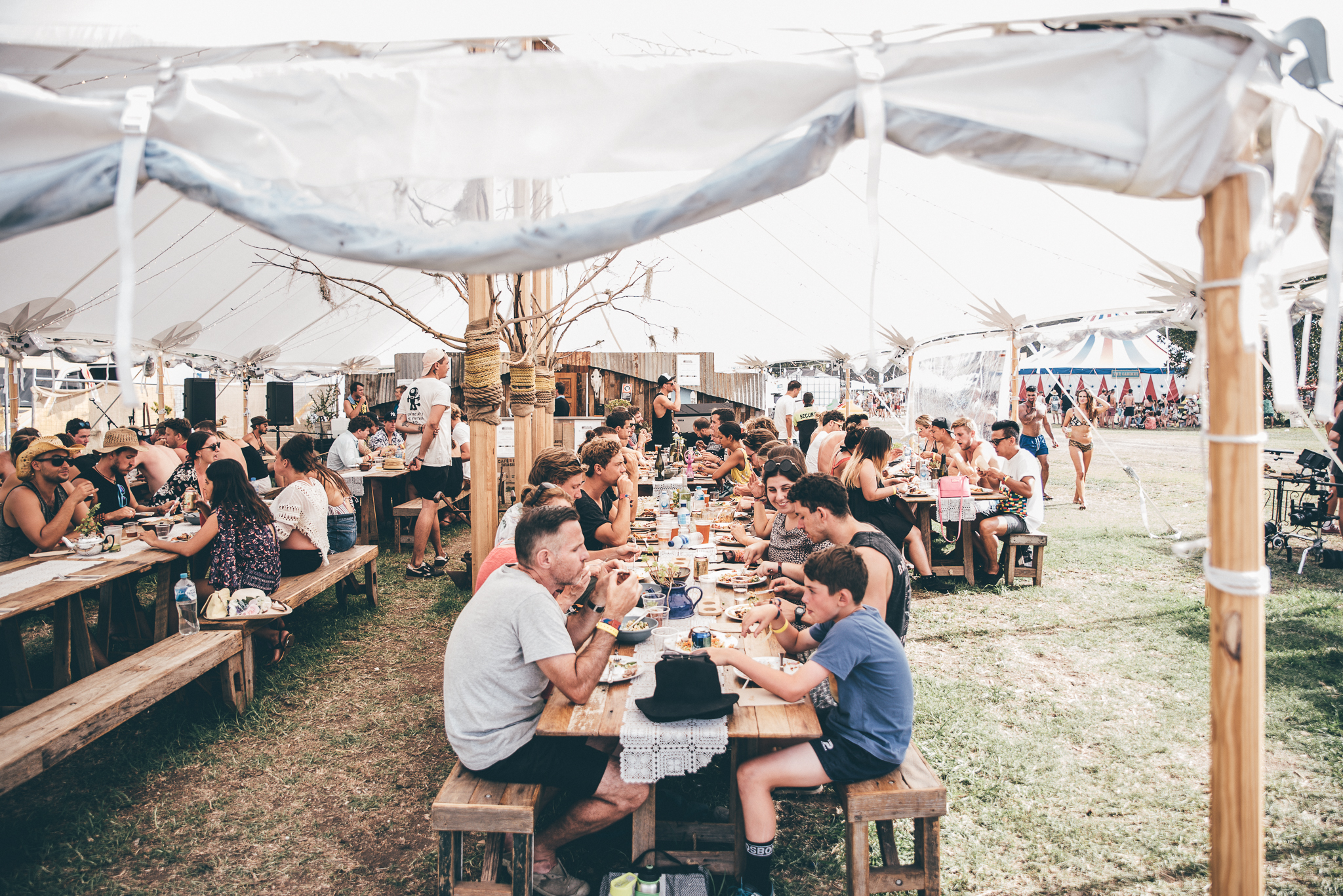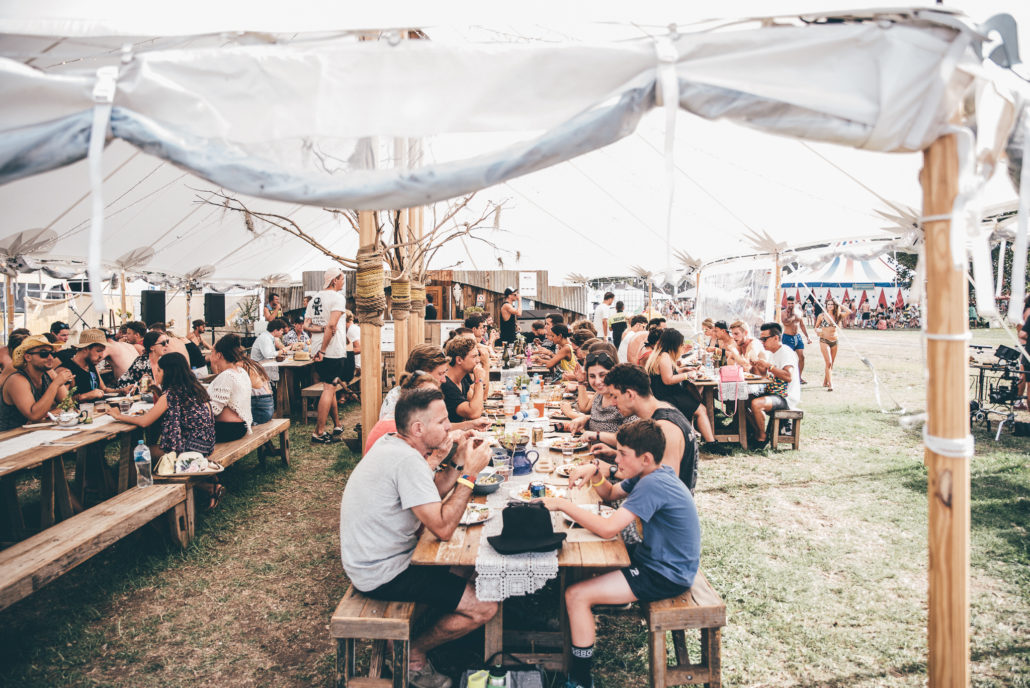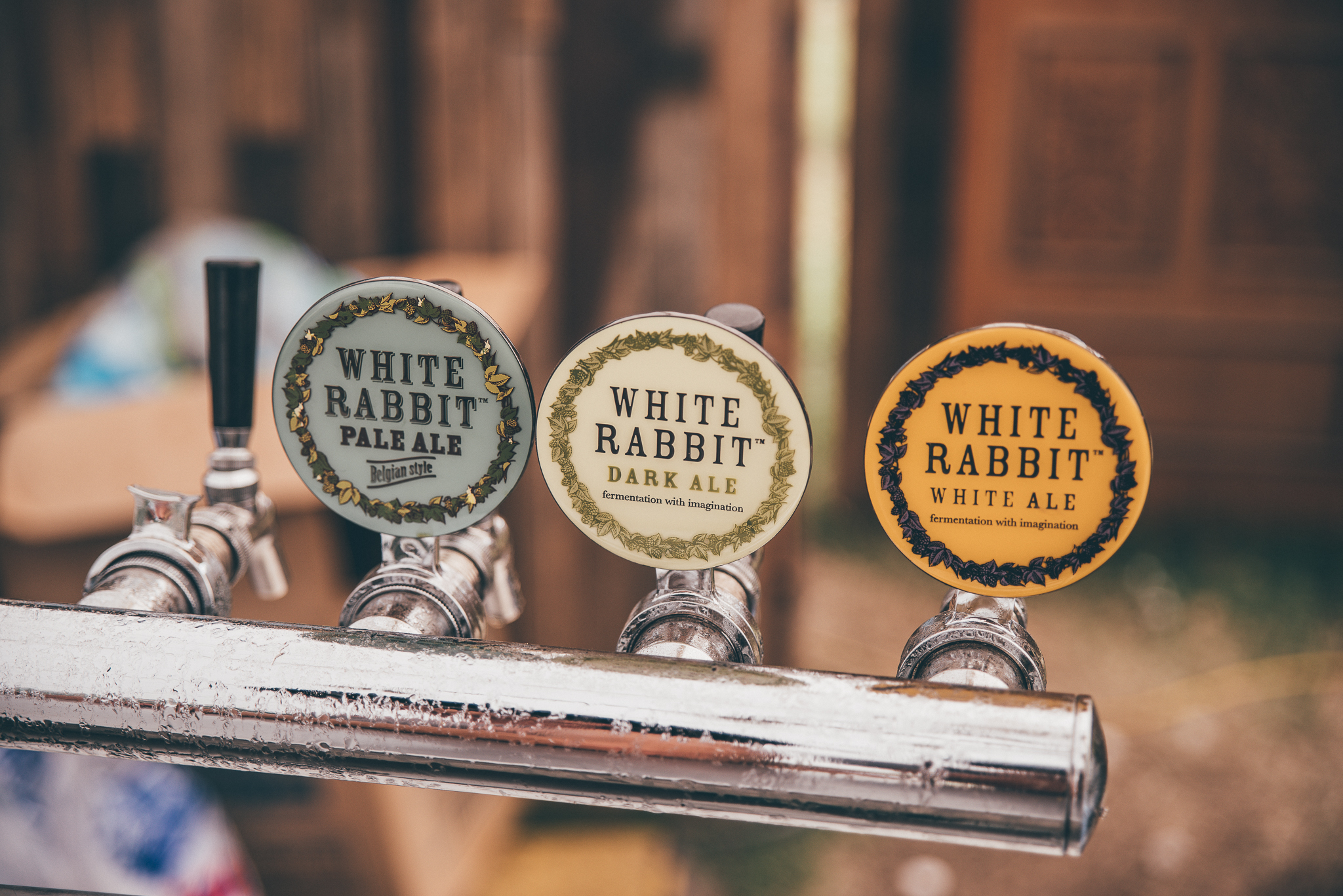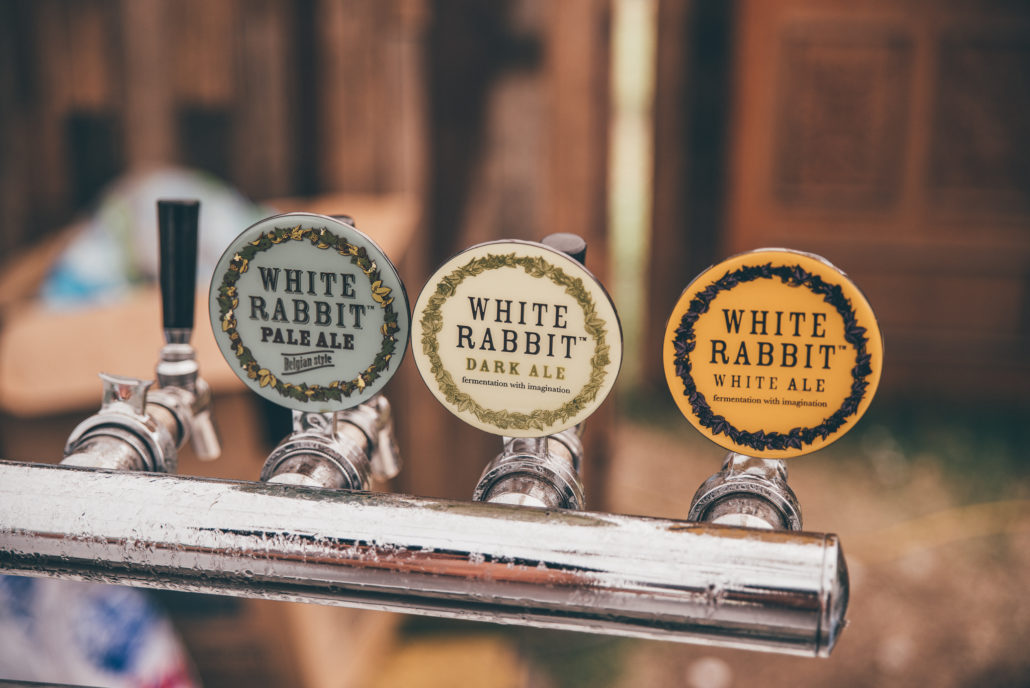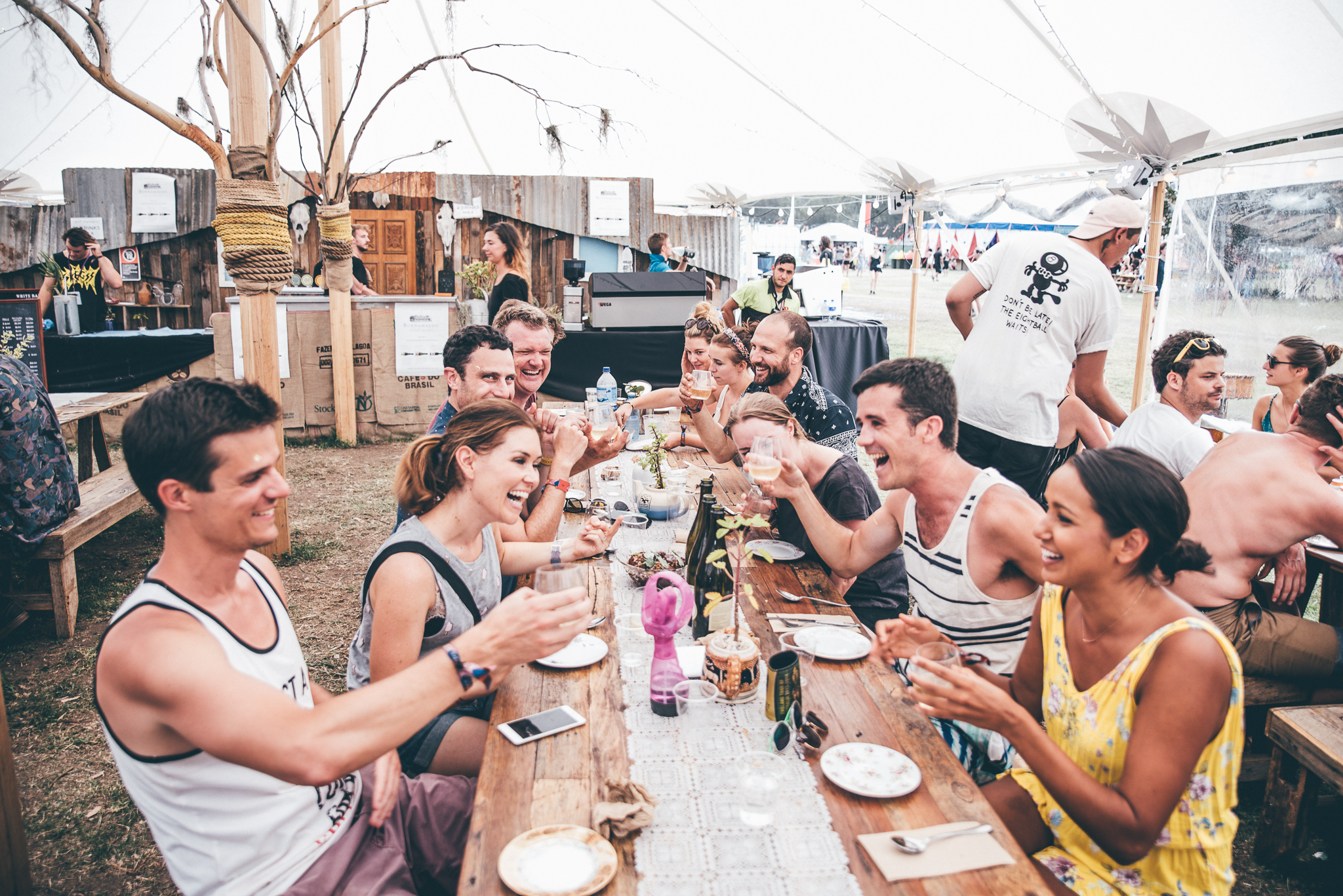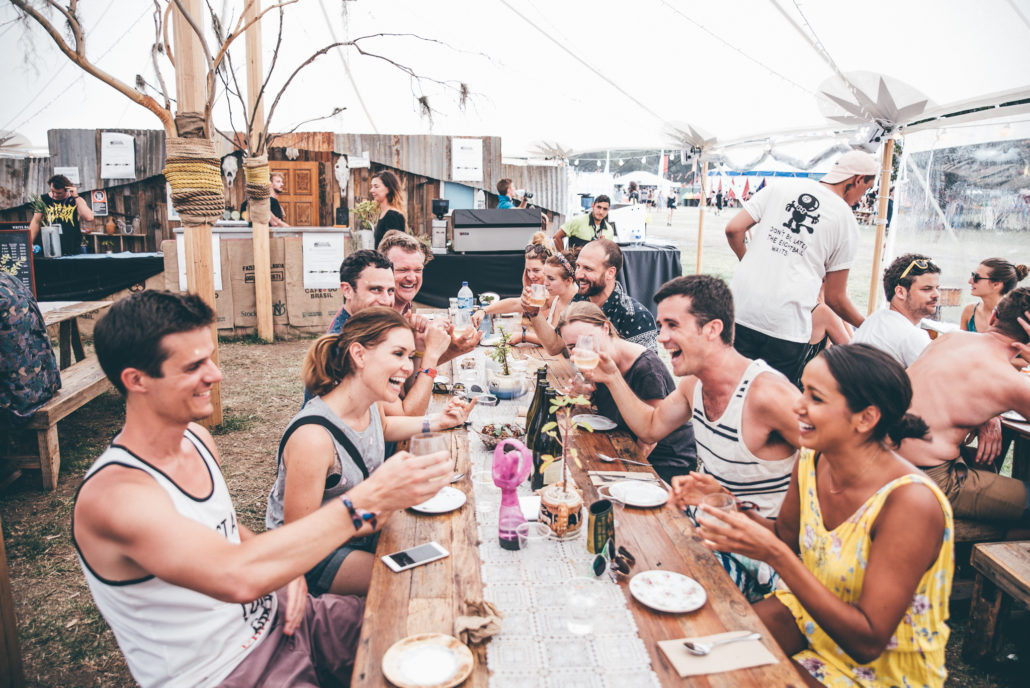 ---
Yoga & Workshops
"IF MUSIC IS THE HEARTBEAT OF LOST PARADISE, THE YOGA, WORKSHOPS AND SERENITY OF SHAMBHALA IS THE SOUL.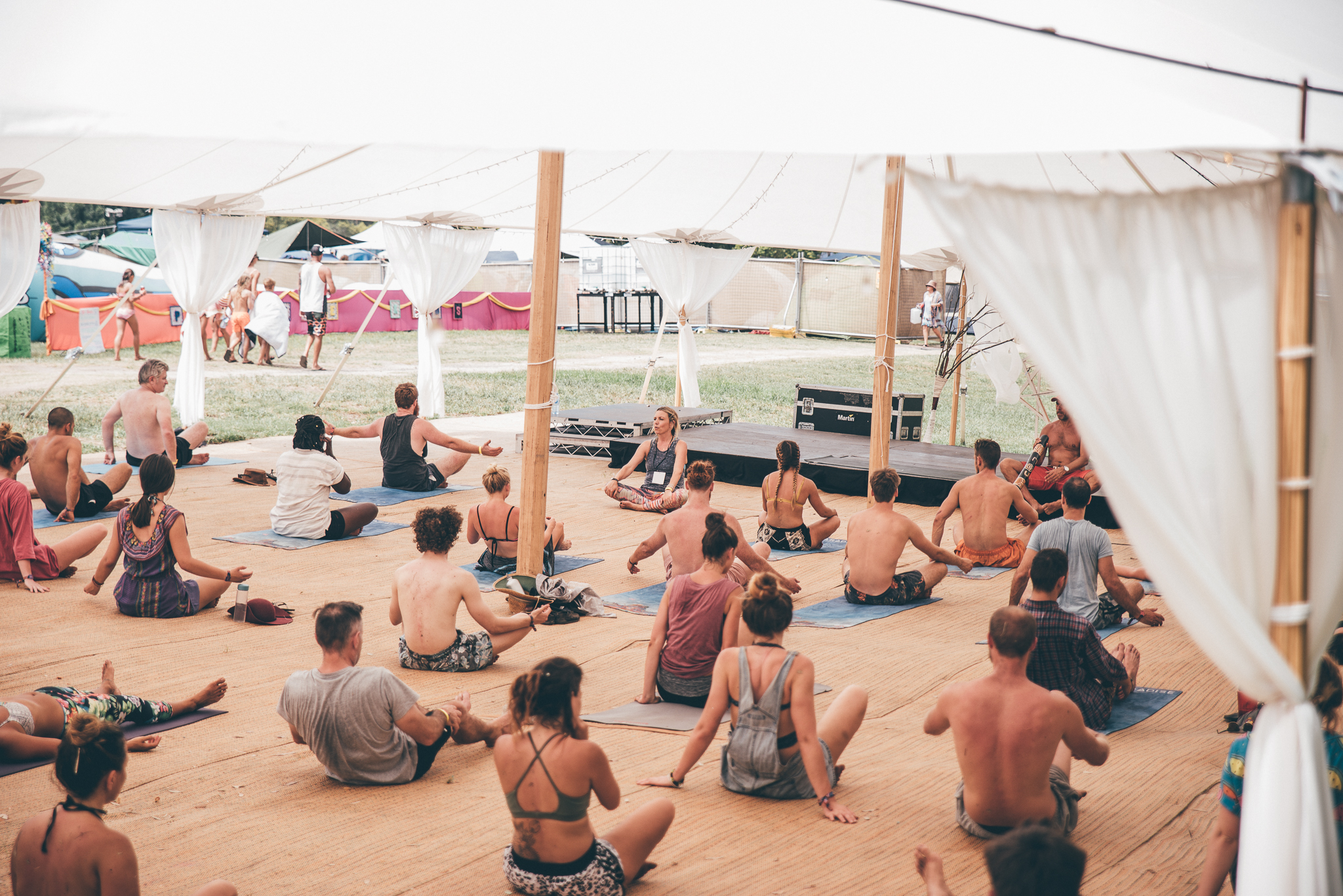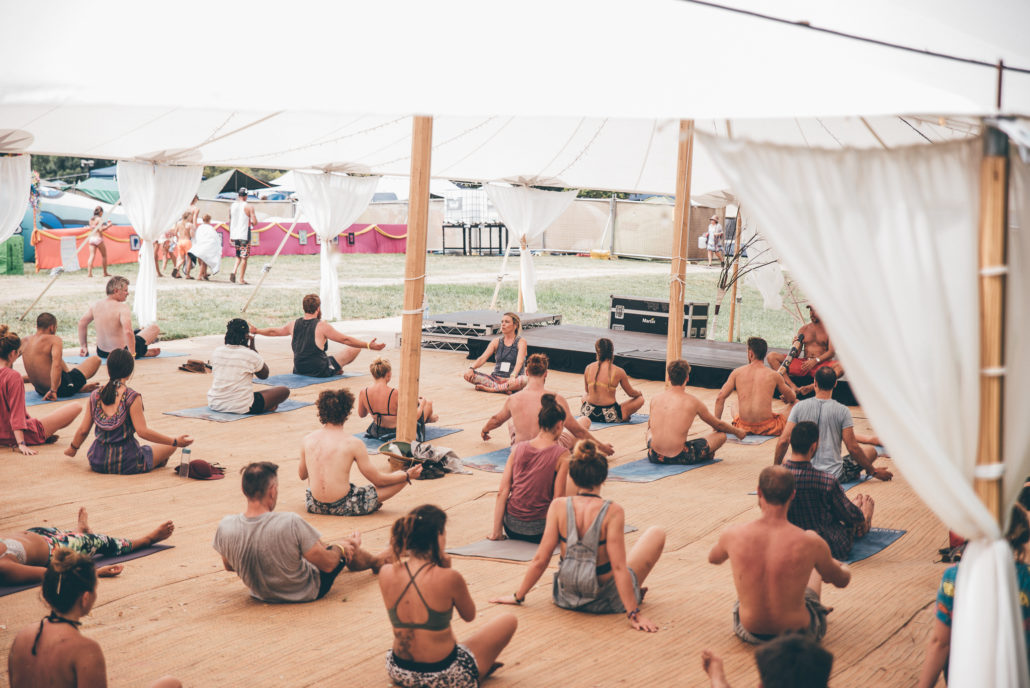 A trip out to Lost Paradise wouldn't be complete without making your way over to the Shambhala Fields for some yoga, relaxing massage, or listening to one of the thought-provoking speeches. There are plenty of yoga sessions to join in on from 8:00 A.M – 8:00 P.M, all ranging in various styles and practices.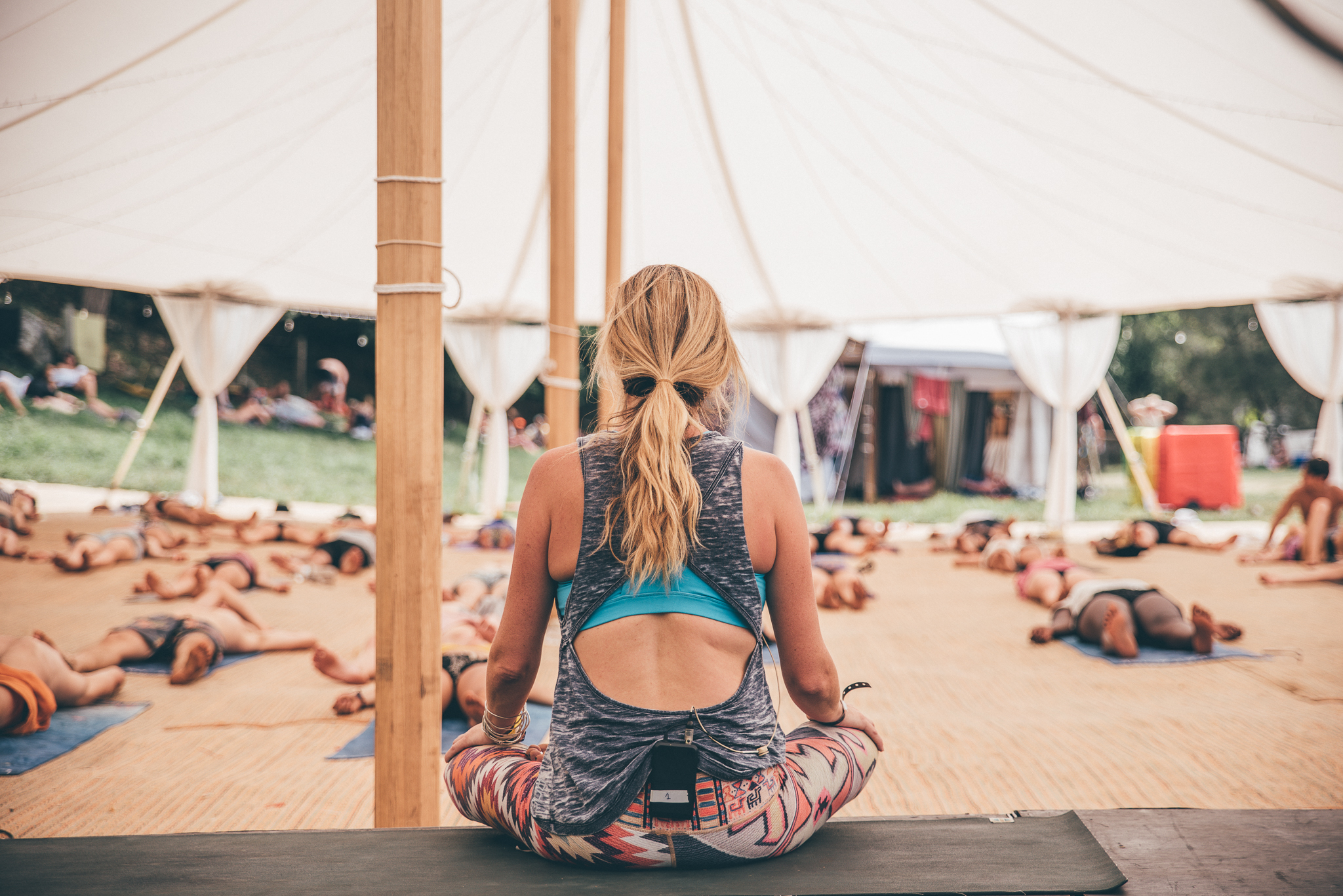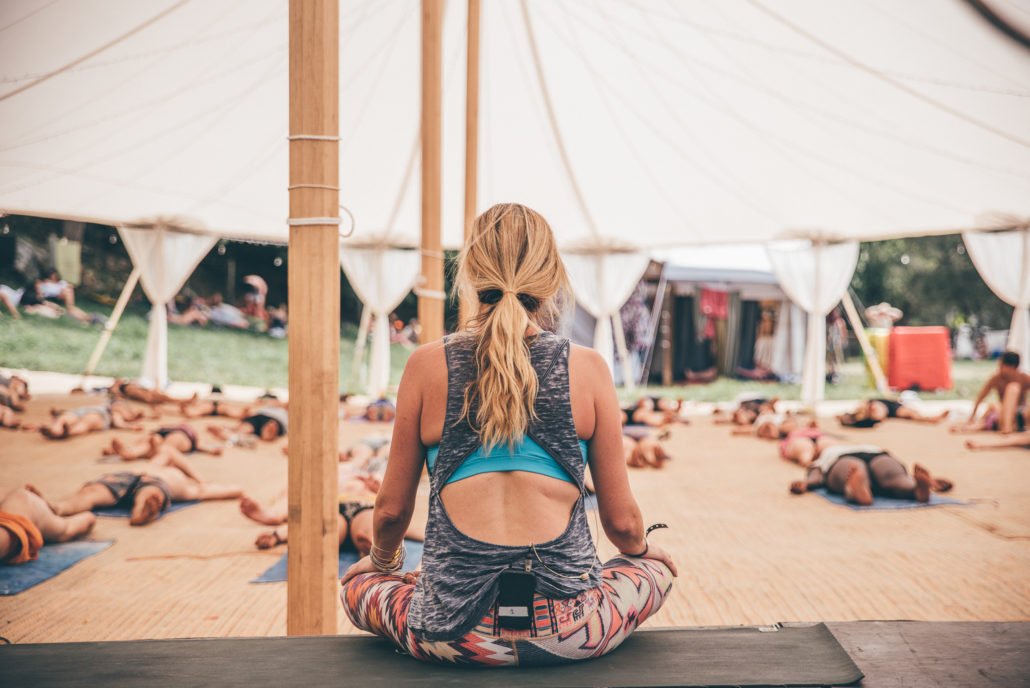 I was also there to listen to some of the "Lost Paradise: Rites of Passage Talk", and it was really great! It was something I've never seen at any other music festival, and you could really tell that Lost Paradise works really hard to make this an all-encompassing 3-day experience.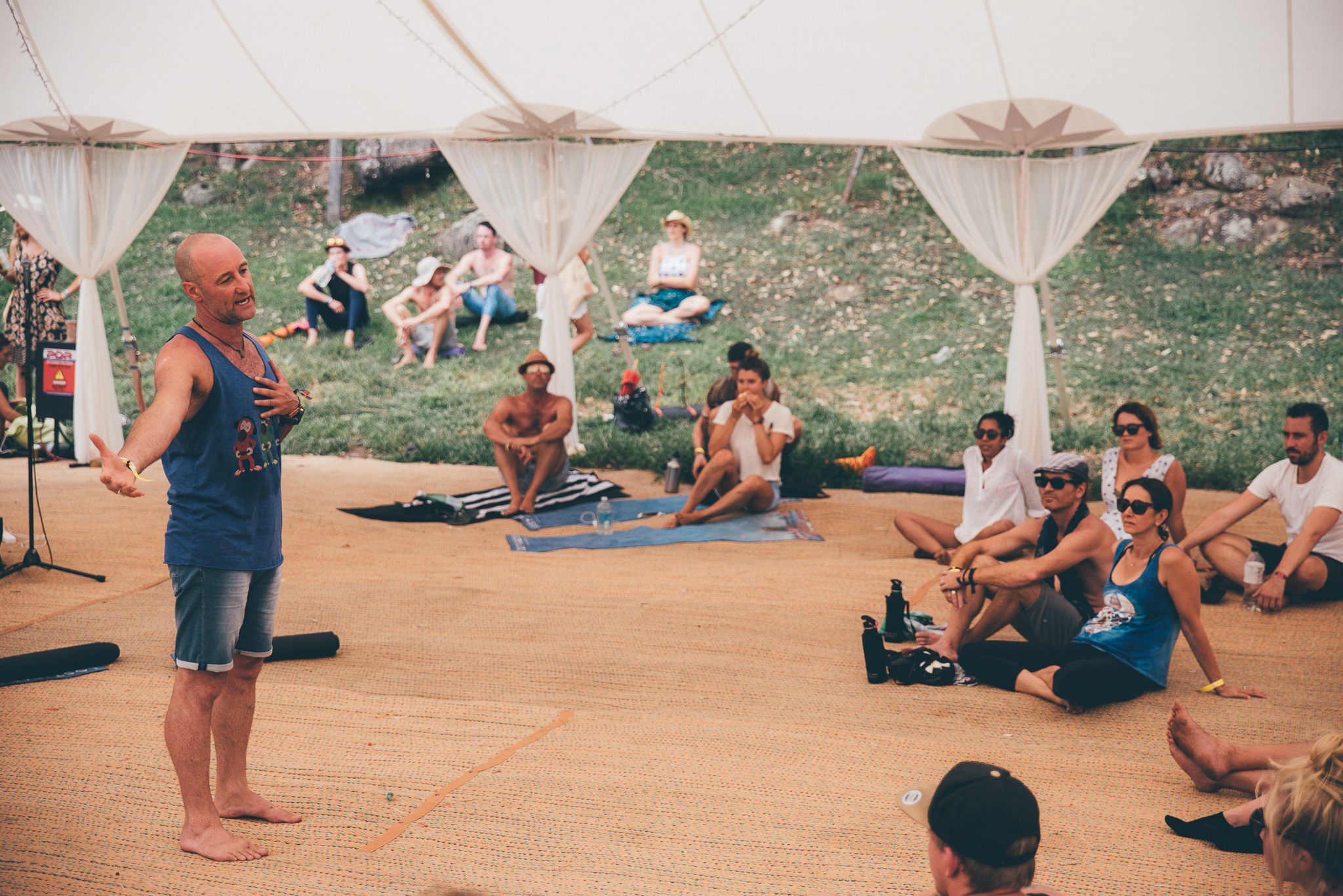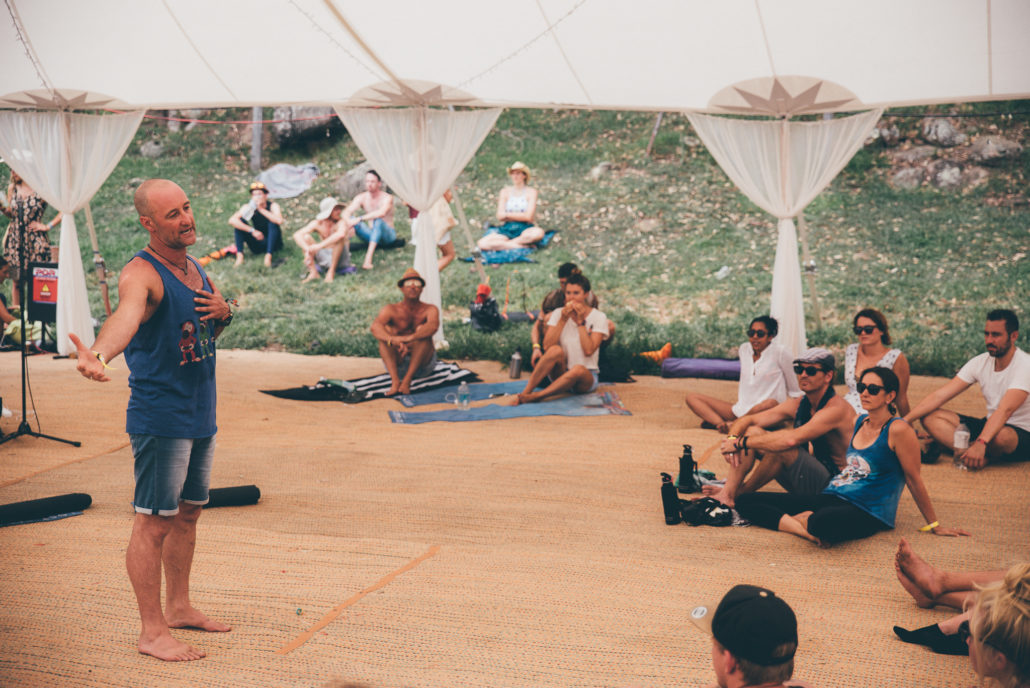 ---
Top 8 Sets
I'm a big fan of underground electronic music, so I was pretty much just loving every artist at the Lost Disco (TRIANGLE) stage. Yes, I did hear that acts like Sticky Fingers, Flight Facilities NYE set, and Gang of Youths all played incredible sets, I unfortunately did not witness them…
---
1 ) Tristan Case -> 2 ) Robbie Lowe (Day 2: 15:30 – 18:30 A.M)
These two local Sydney legends played one after the other on Saturday, and every single track I heard was superb. I've seen both these guys play at Return to Rio, and they absolutely slay it every time they hit the decks. I actually didn't even know they were on the line-up until a couple days before the festival! So if you're in Sydney and looking for a proper party, take a look at when they're performing next.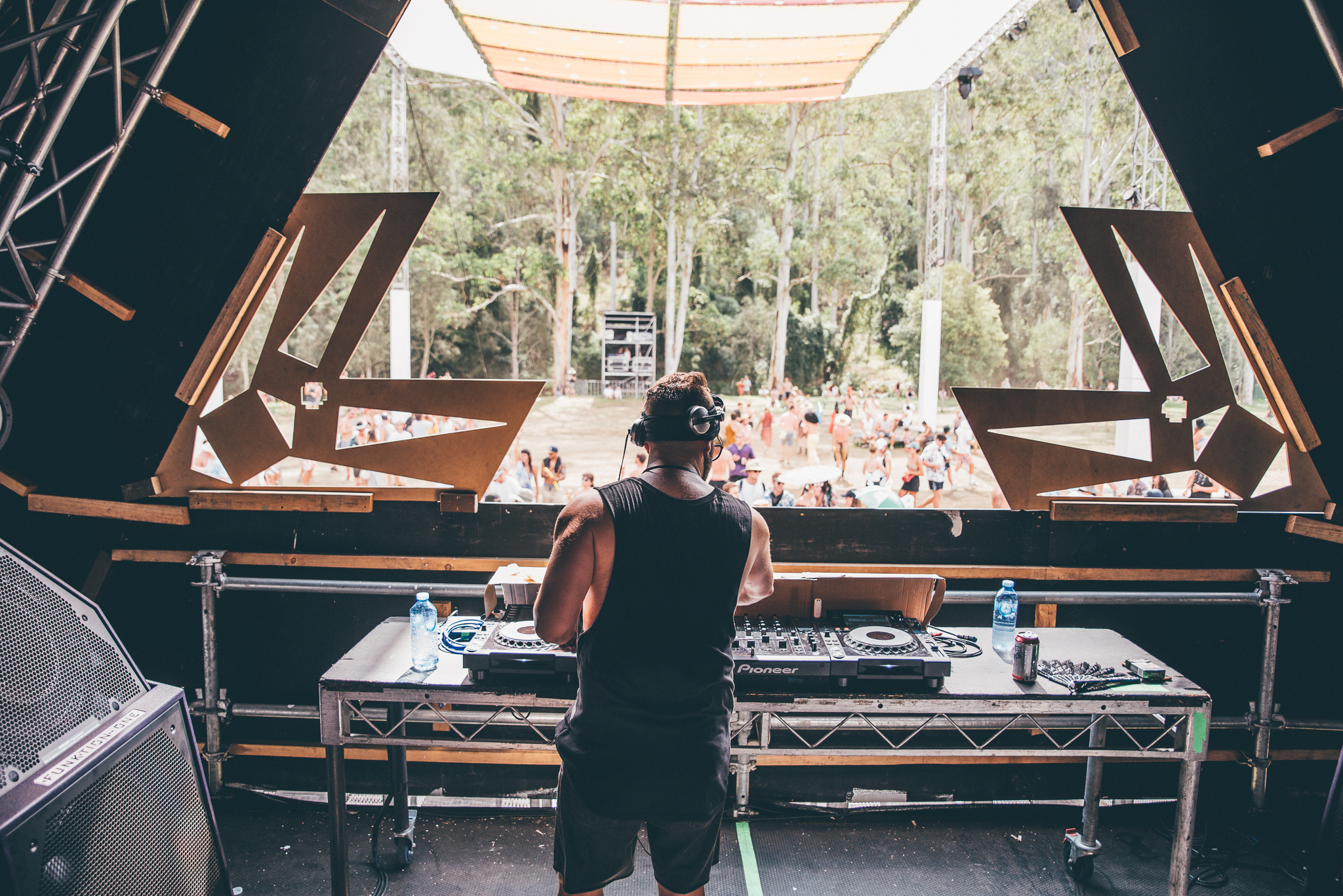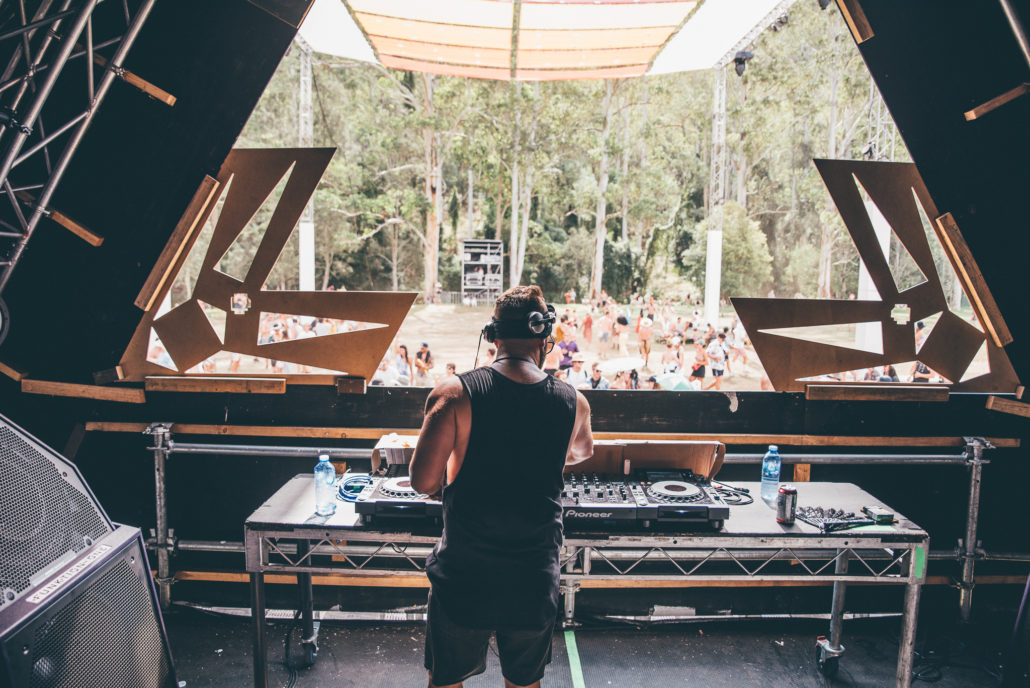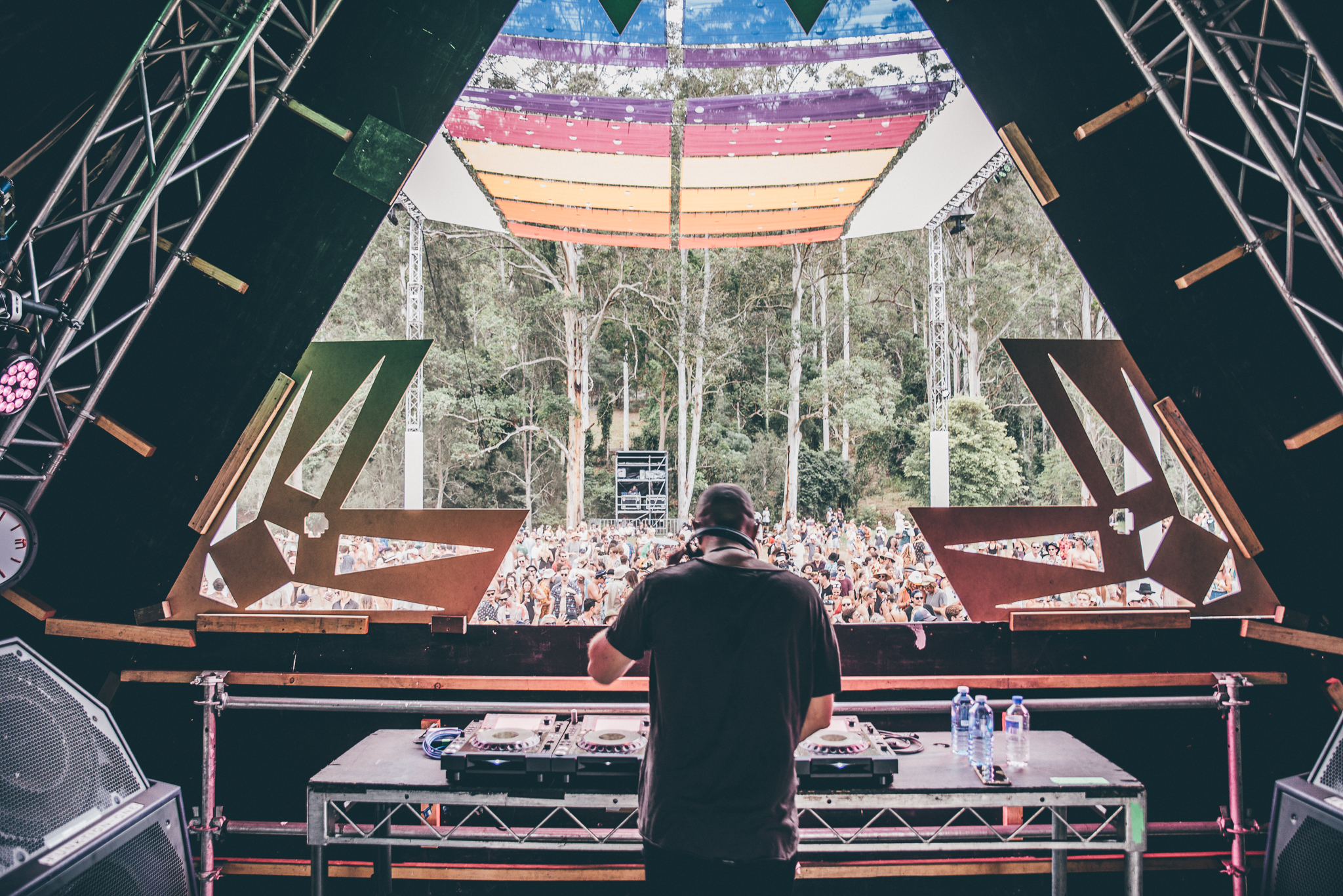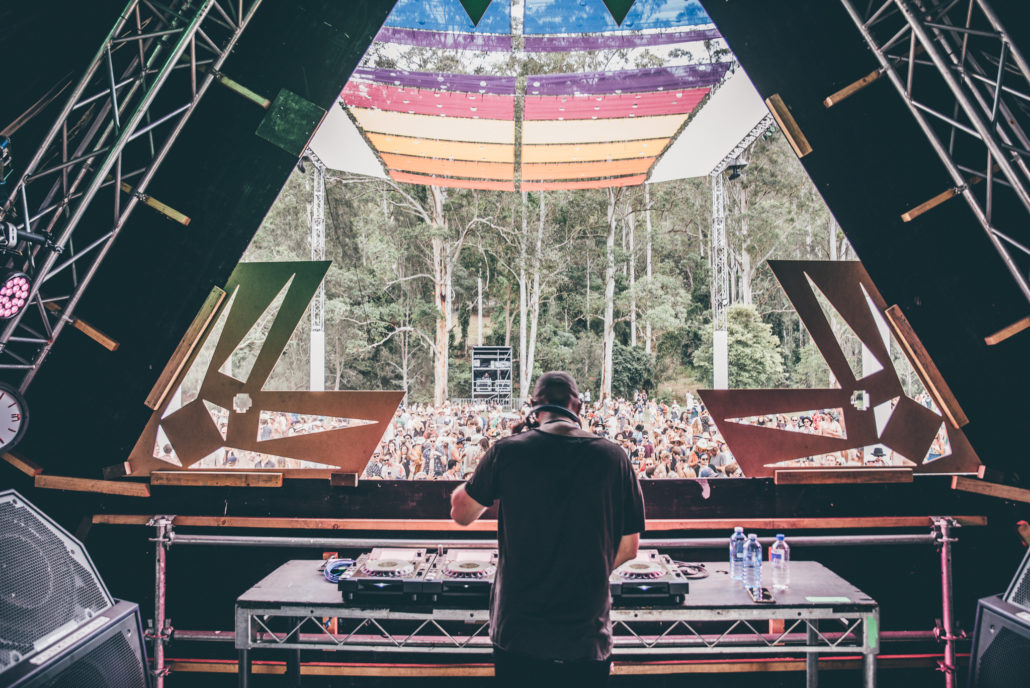 ---
3 ) Doorly -> 4 ) Eats Everything (Day 2: 22:30 – 2:00 A.M)
This was easily the best 3.5 hours of music I had heard during the festival. It was my first time seeing both of these DJ's play, and they completely crushed it! The lighting was out of this world, the bass was loud, and the song selection was nothing but the best. I was standing right behind Eats Everything while he impressively managed playing all-four CDJ's to a massive crowd, and that was an experience I'll never forget.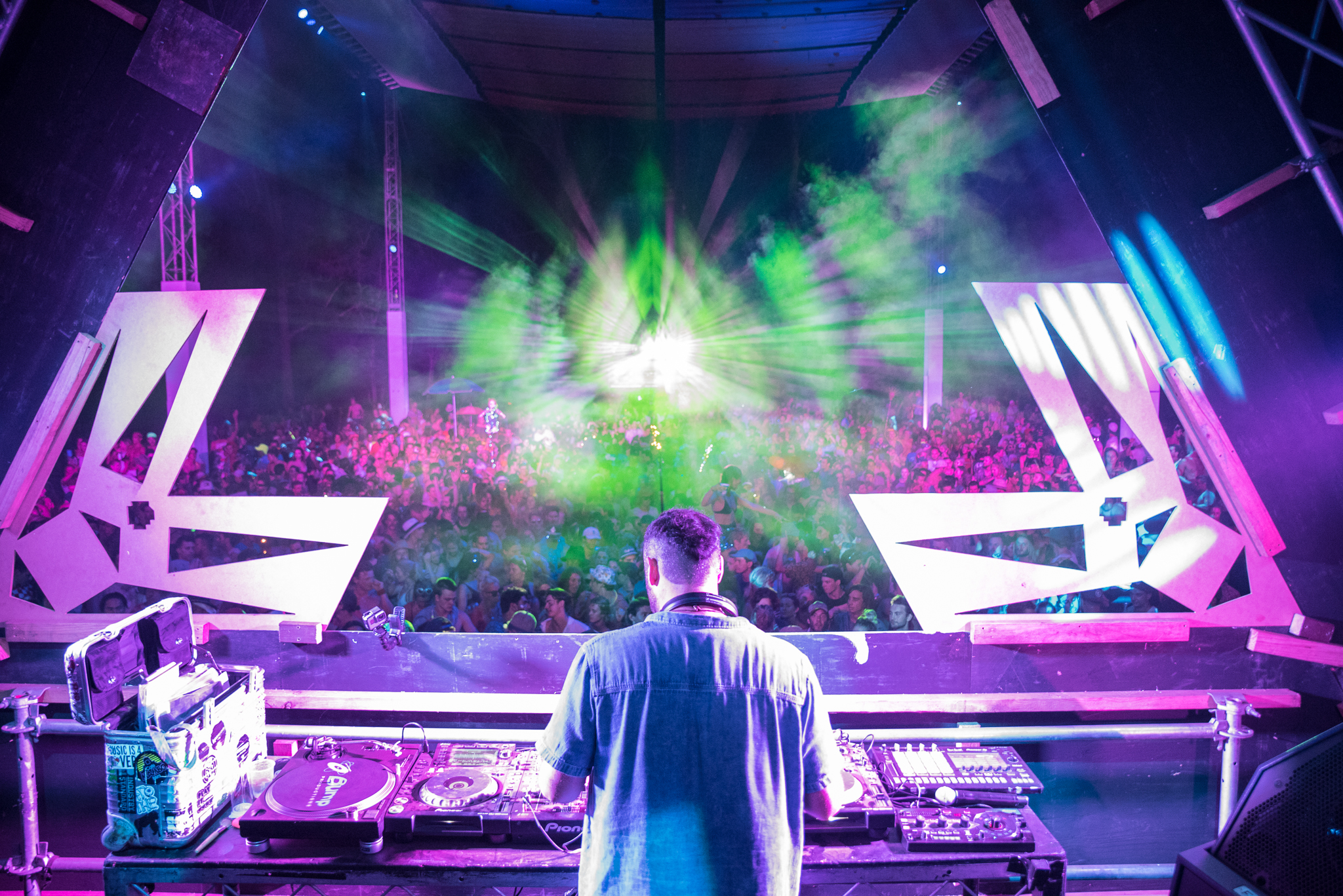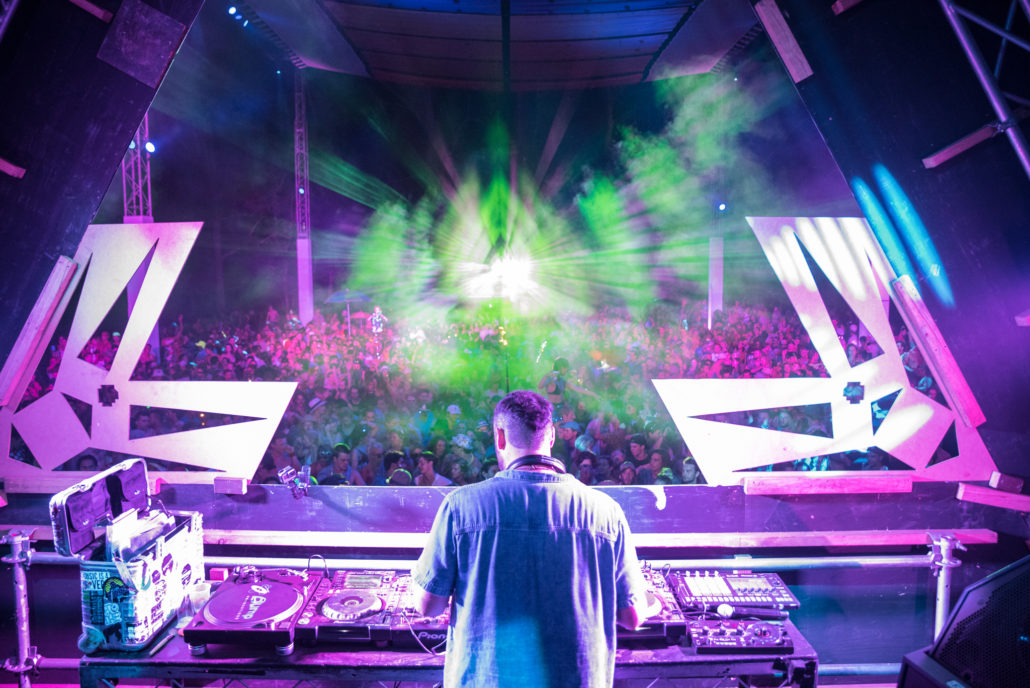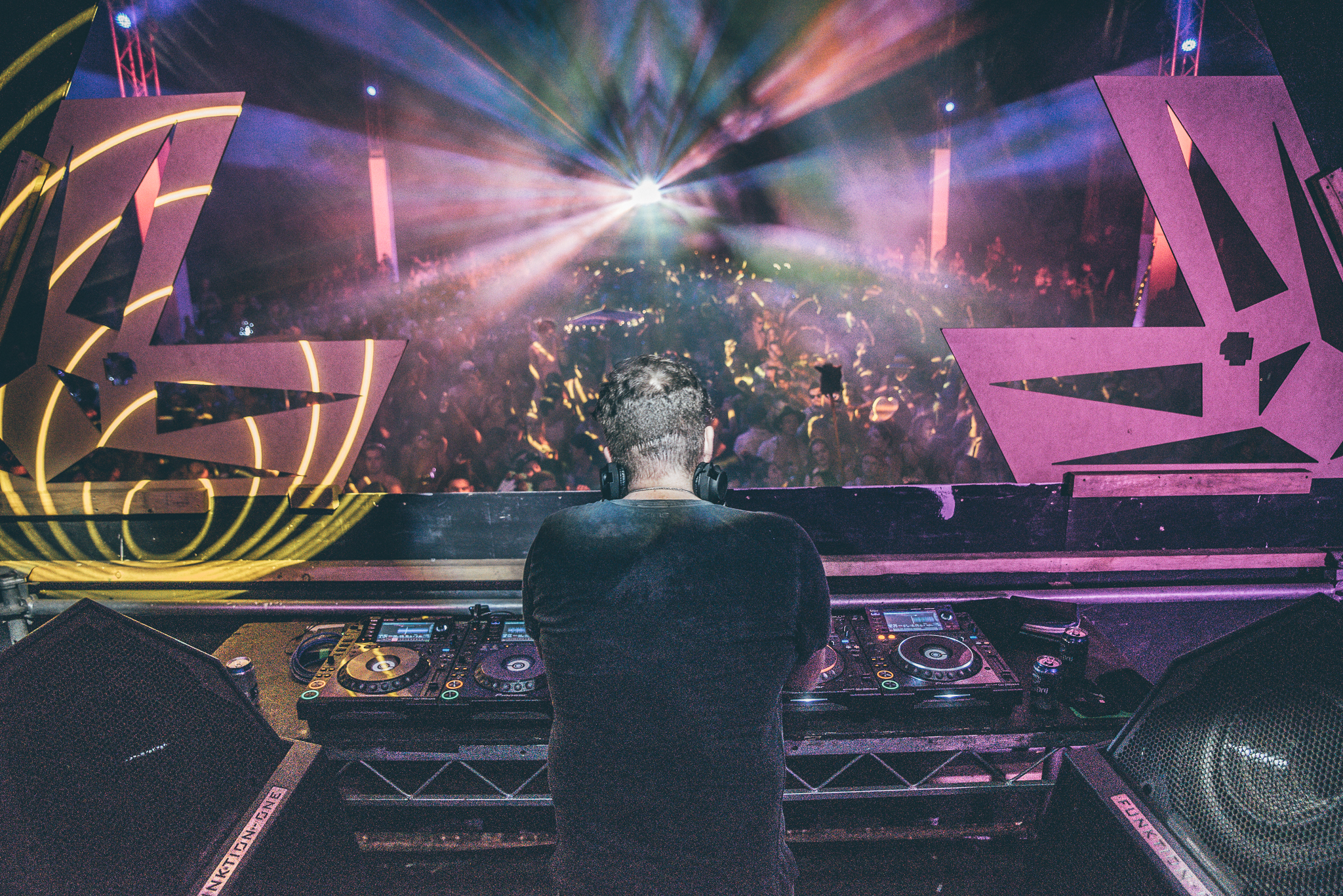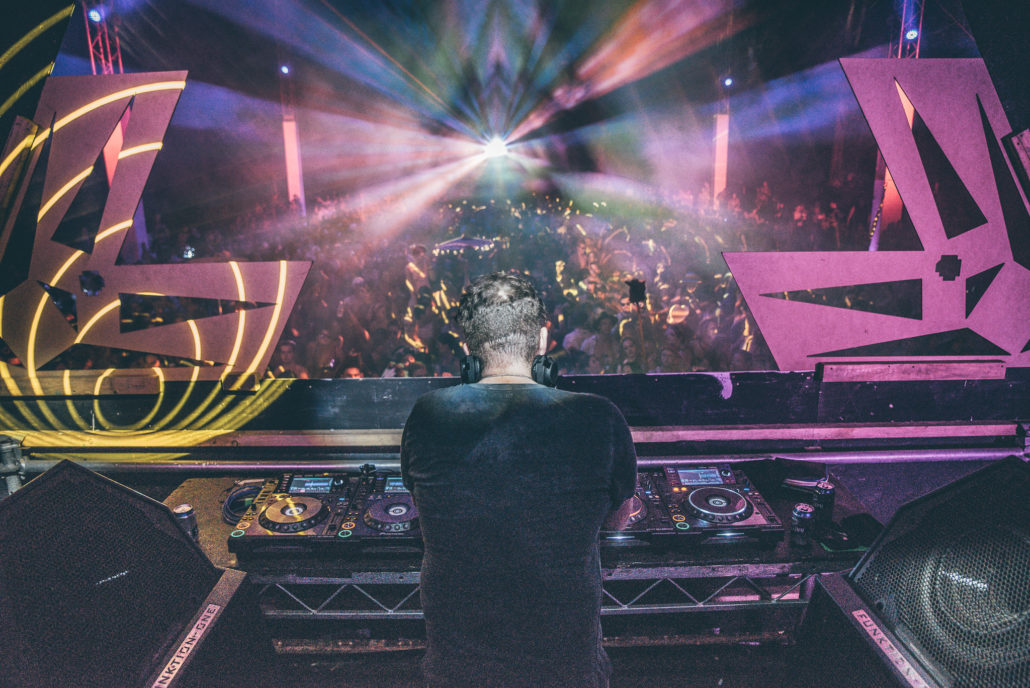 ---
5 ) HEIDI -> 6) Kolsch ( Day 3 20:30 – 00:00)
The last four hours of music of 2016 were simply incredible. I had seen Kolsch at a festival in the Netherlands back in 2013, and have been dying to see him again ever since. Heidi warmed up the crowd extremely well, but Kolsch brought it home with an epic house and techno set.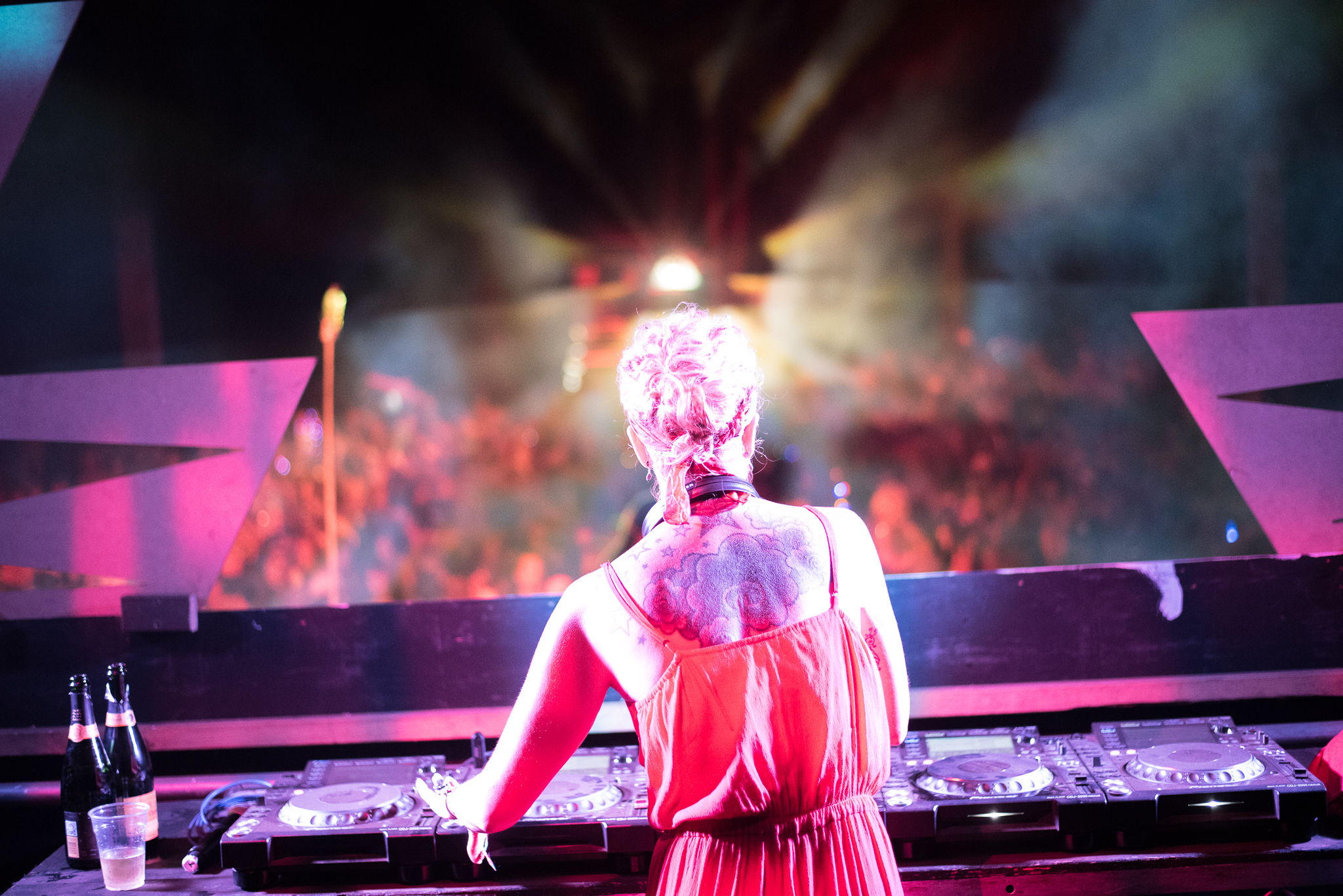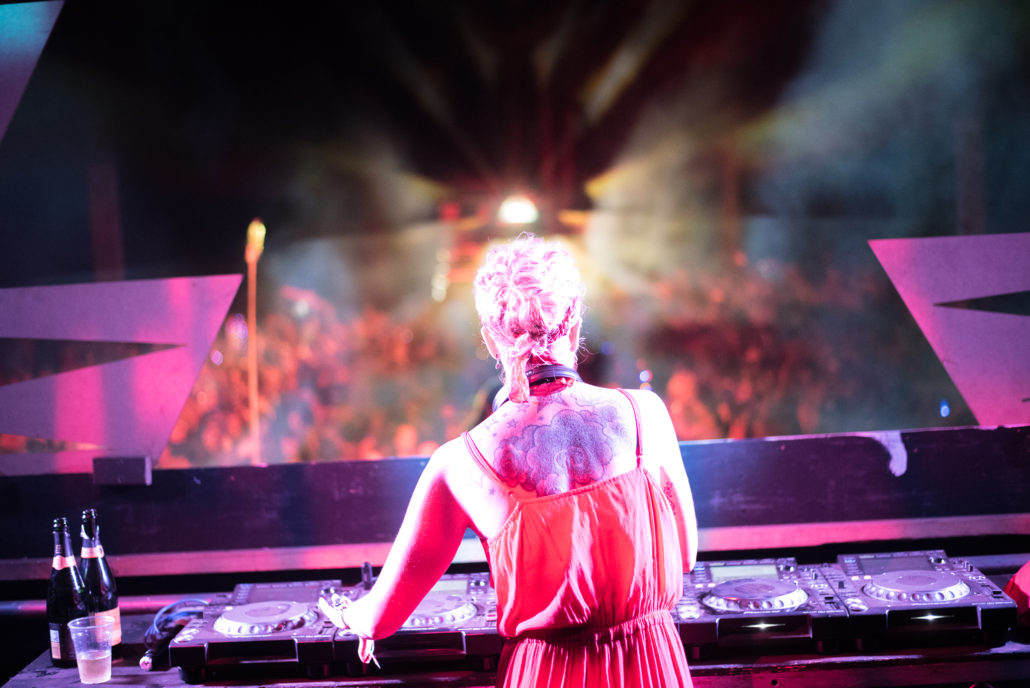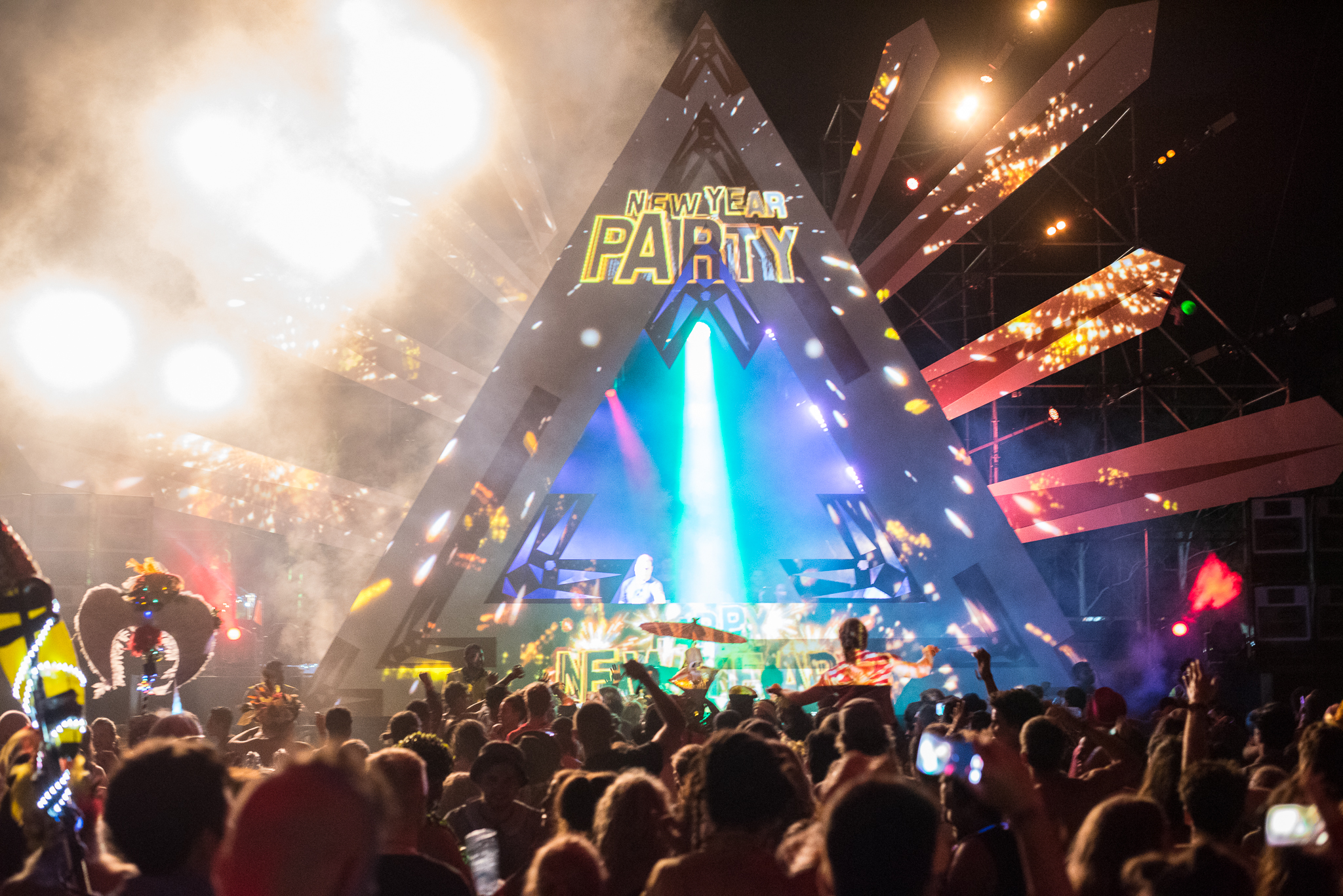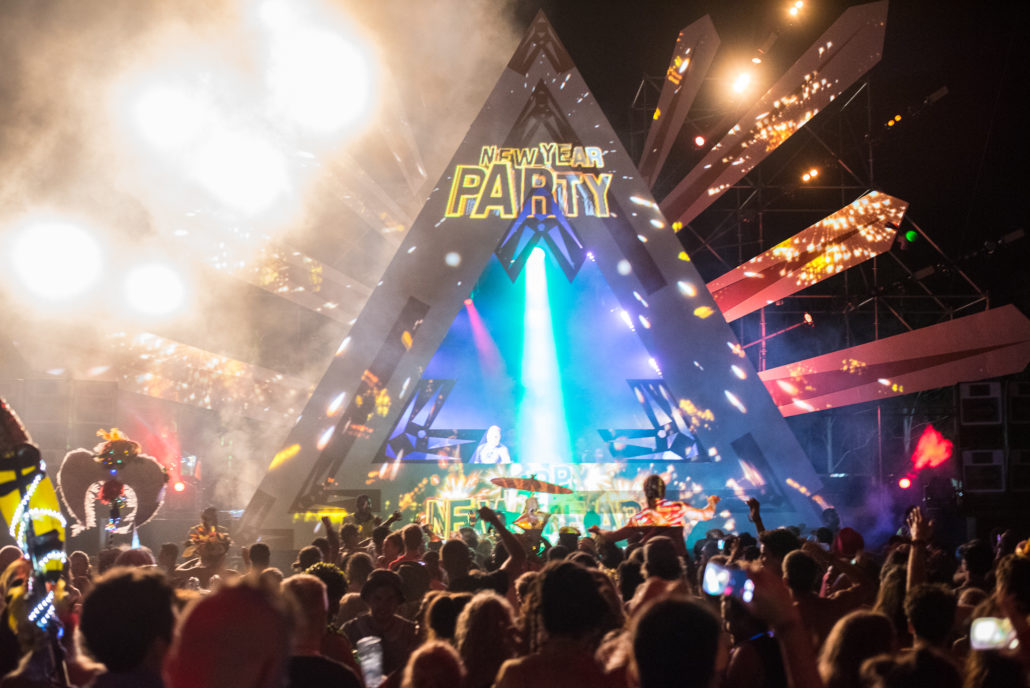 ---
7 ) Young Franco & 8) Set-Mo
Both of these acts might not have the world-wide recognition that they deserve, but they have grown absolutely massive down here in Australia. Their sets were both fun, energetic, and played to massively supportive crowds who were dancing the entire time. Kudos to these Aussie legends!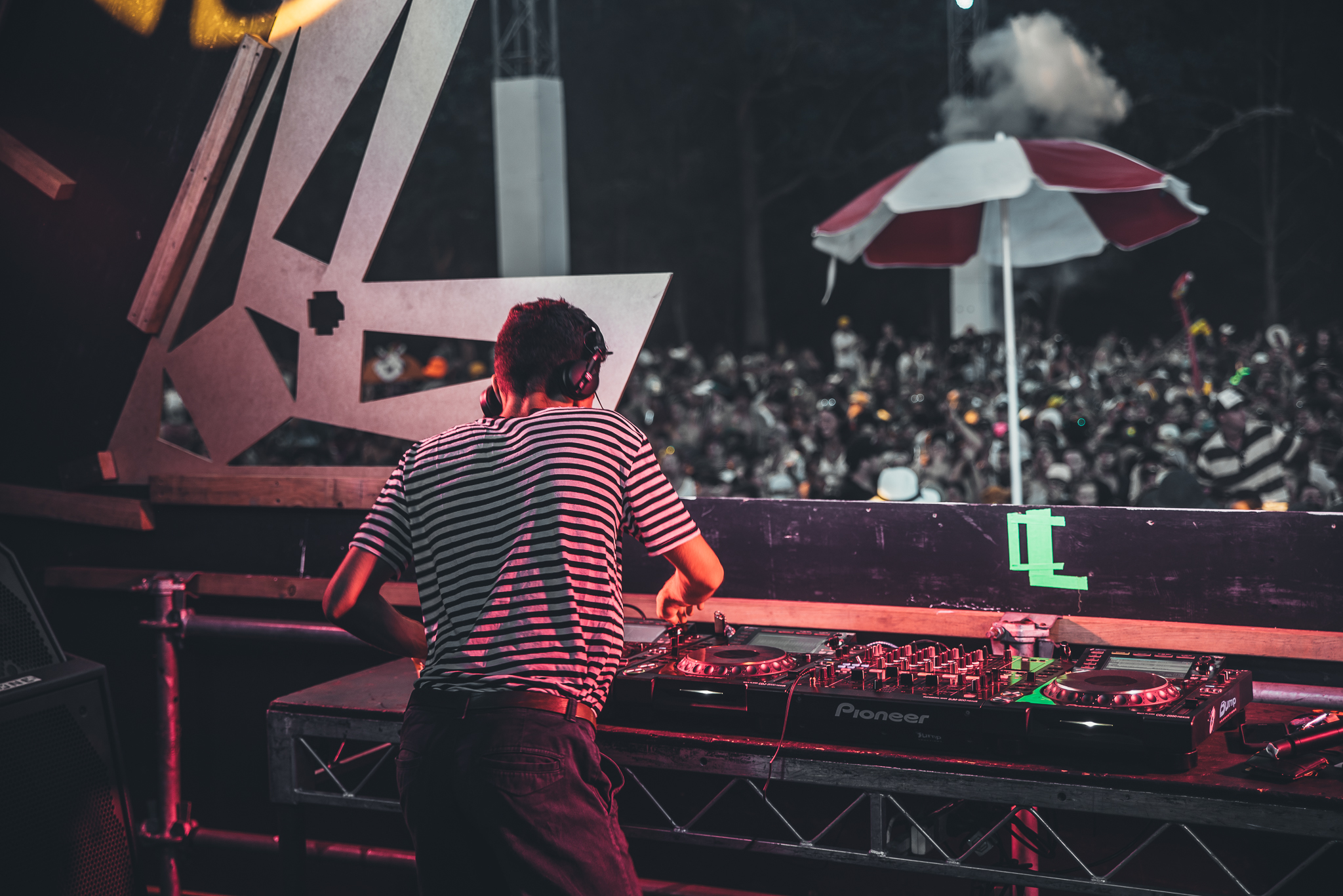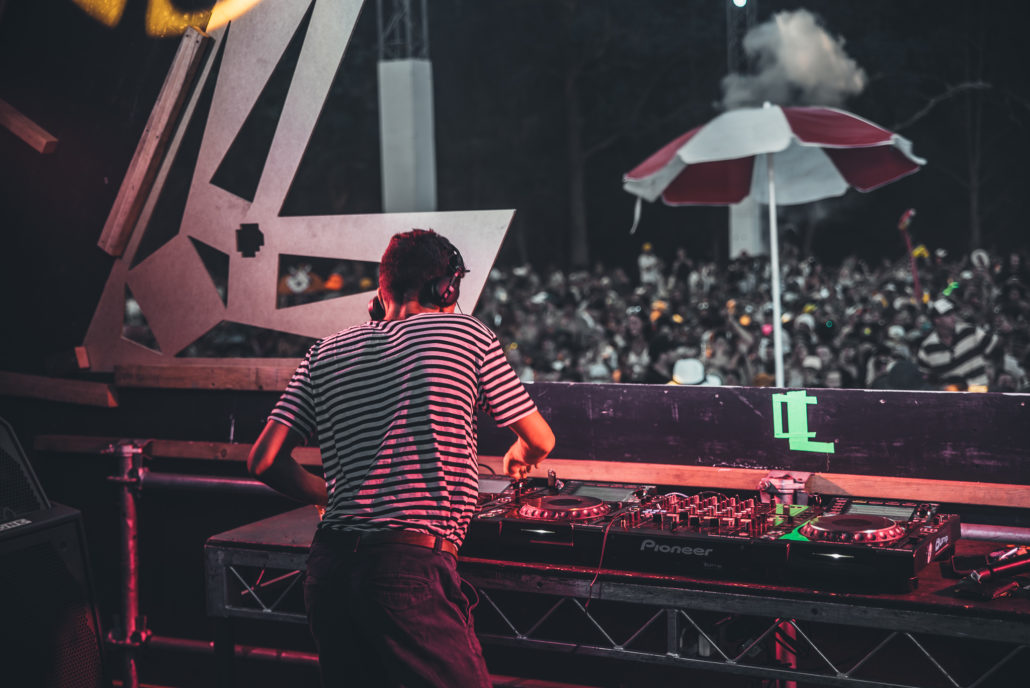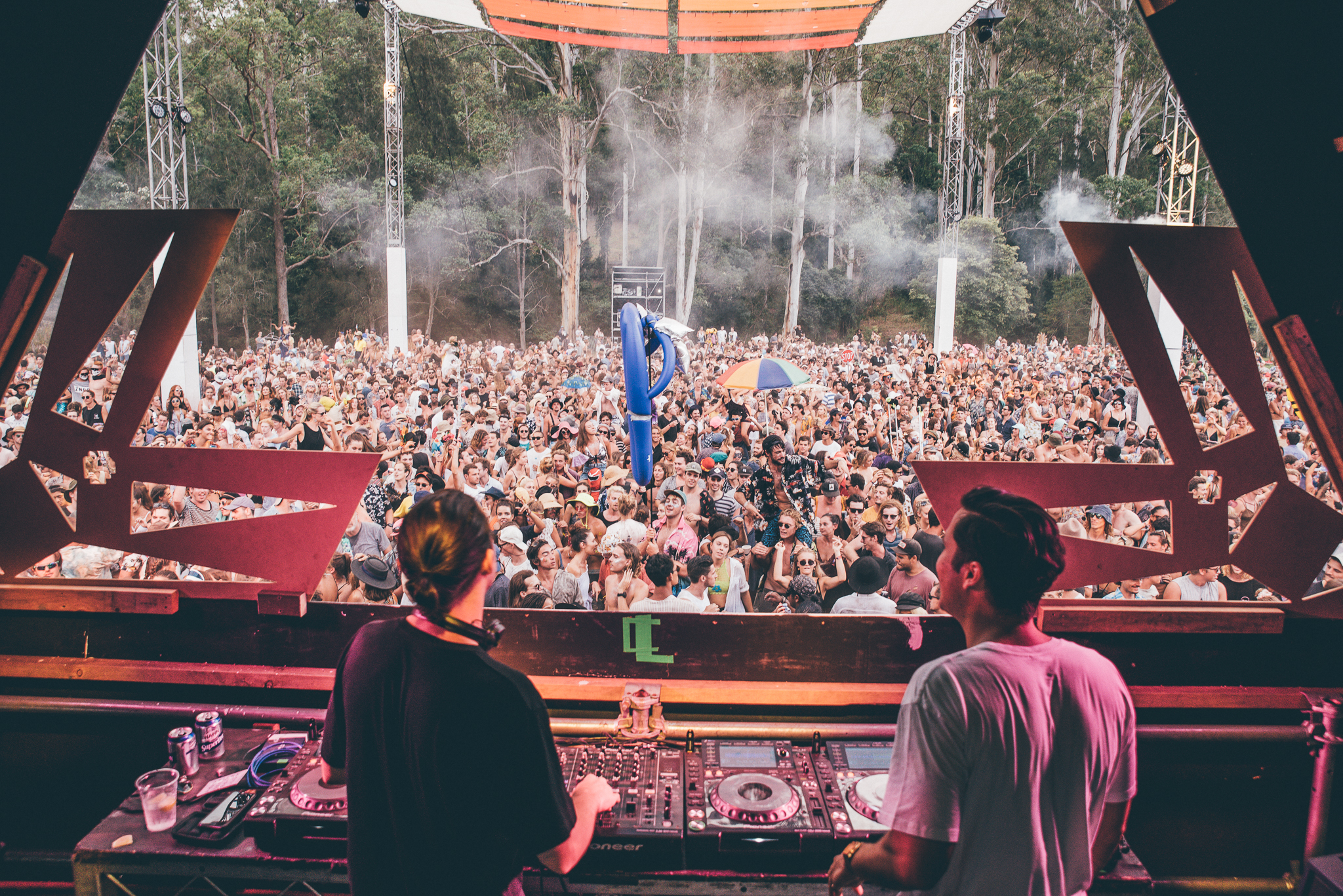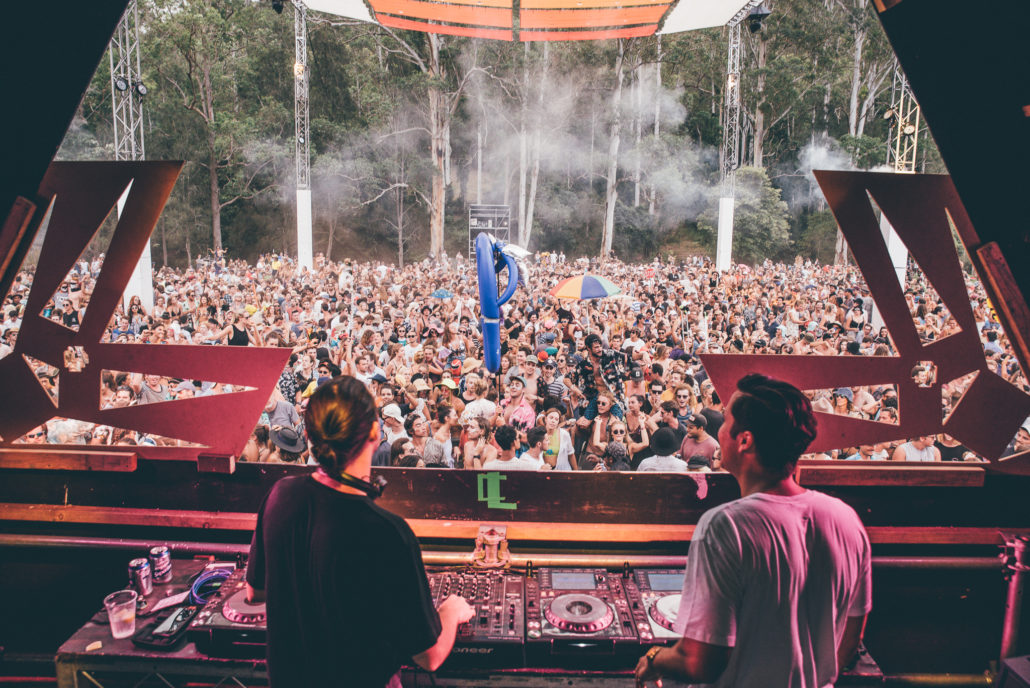 ---
Lost Paradise TIPS
---
1 ) Arrive a Day Early
Lost Paradise gives it's attendees the option to buy an "extra-day" ticket, and that allows you to arrive to the festival one-day early. While it will set-you back around $50, I think it's definitely worth it.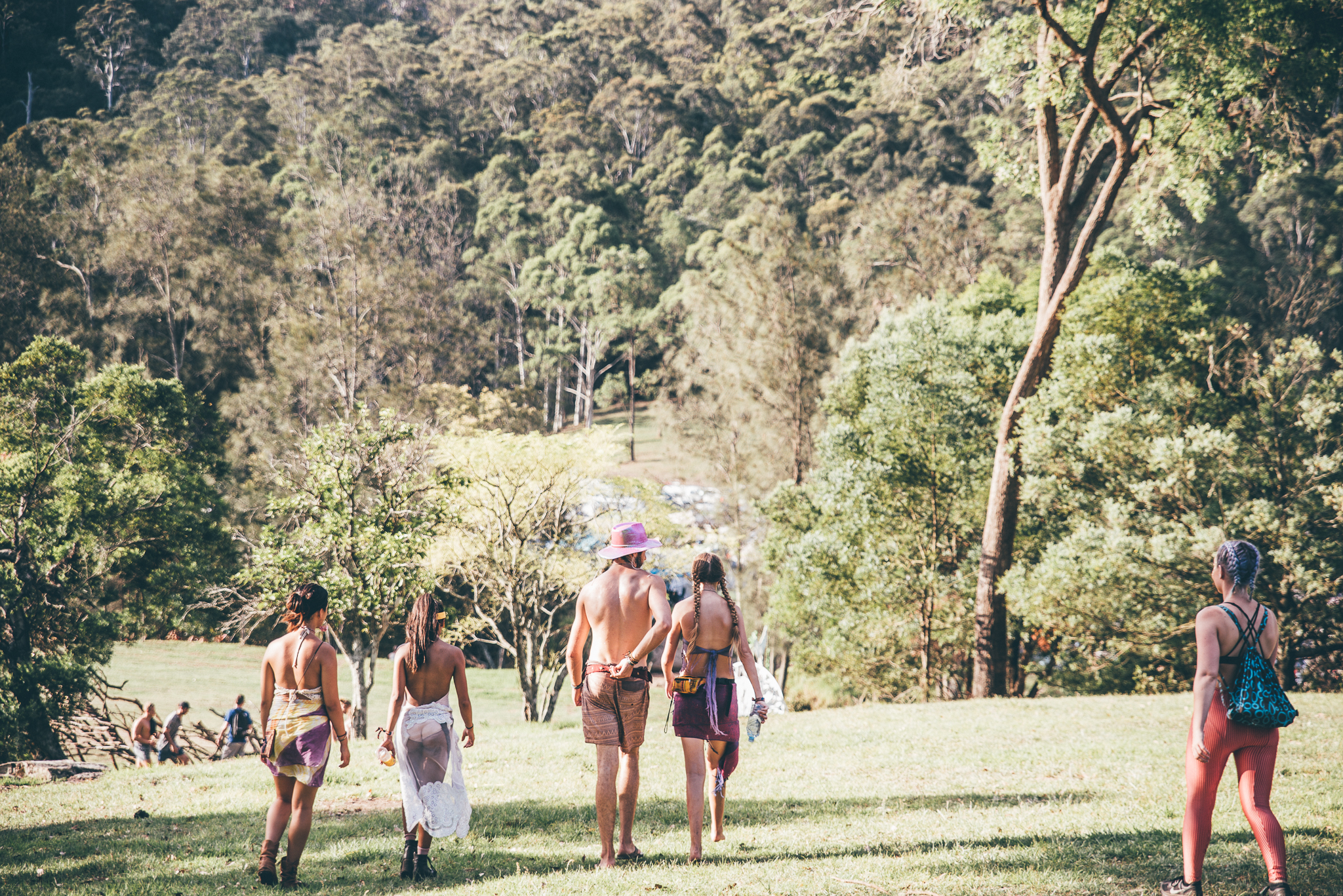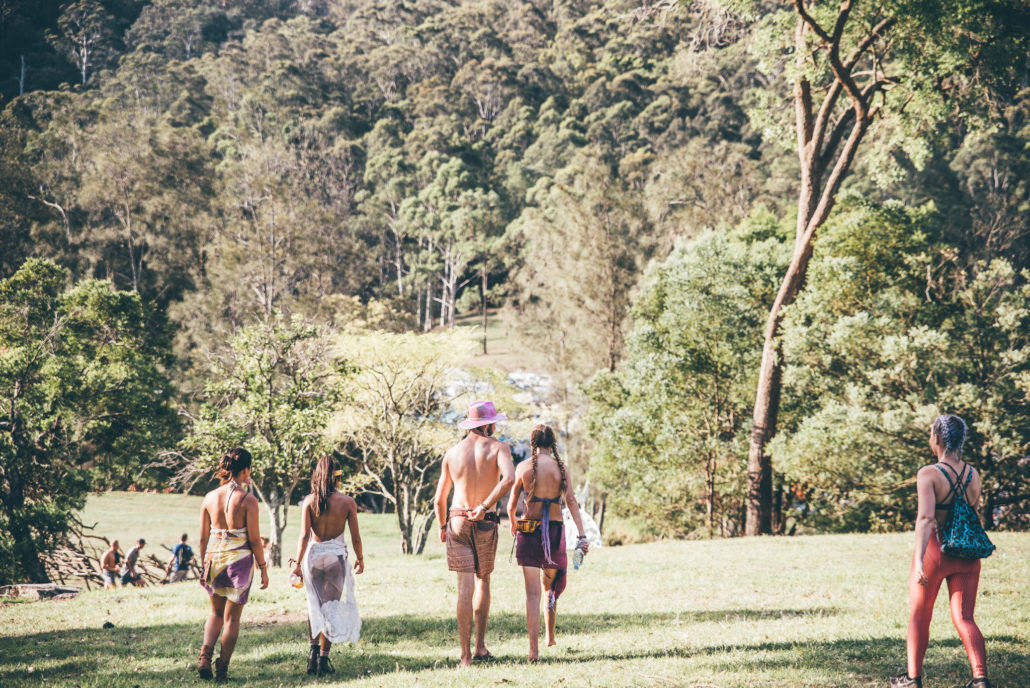 2 ) North Campground
This is the main reason I'd recommend buying the extra-day ticket, because it will allow you to camp in the north campground, which is right next to the festival! I was actually in the south campground, and it wasn't that far of a walk (but if I had a choice, I'd definitely choose the north).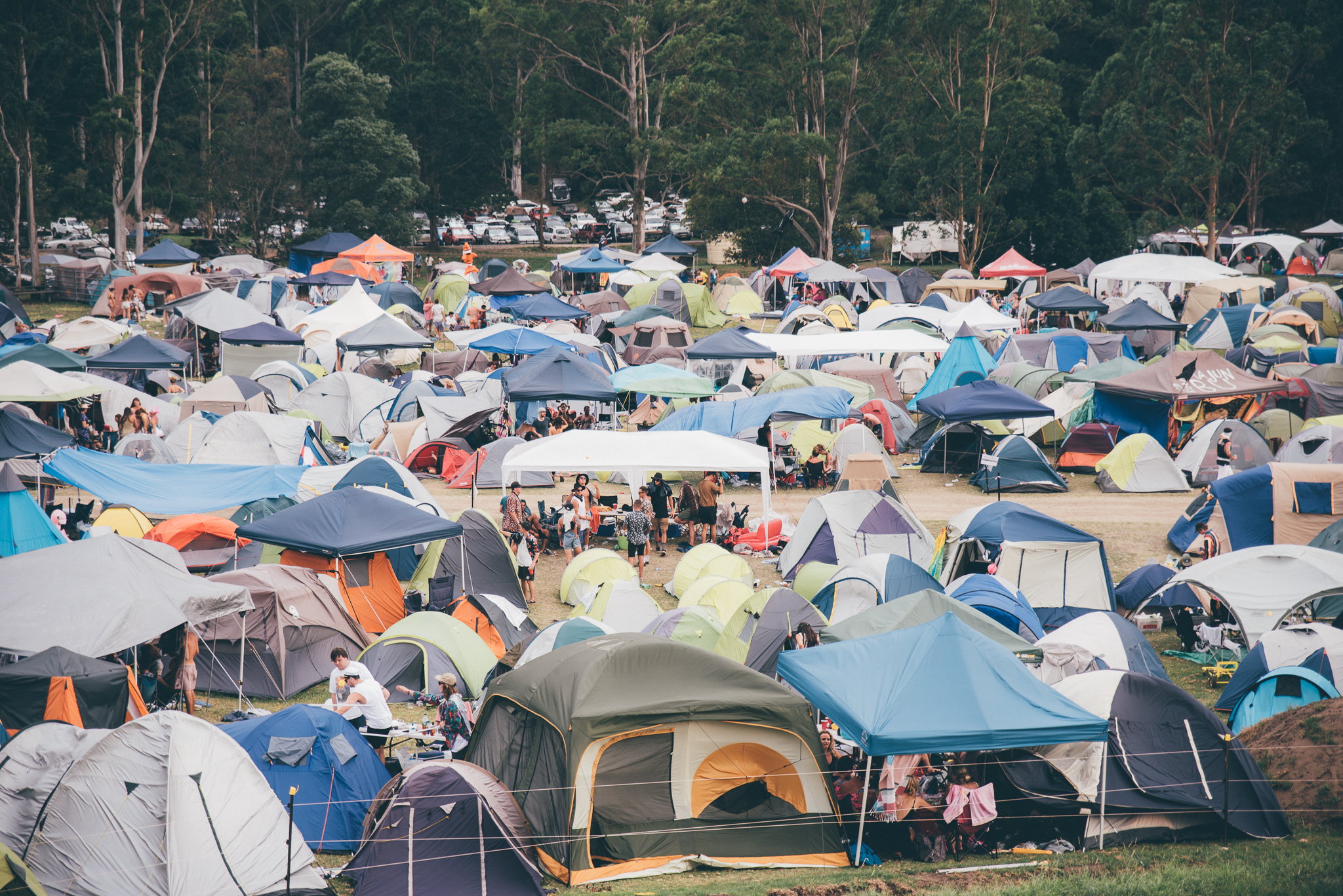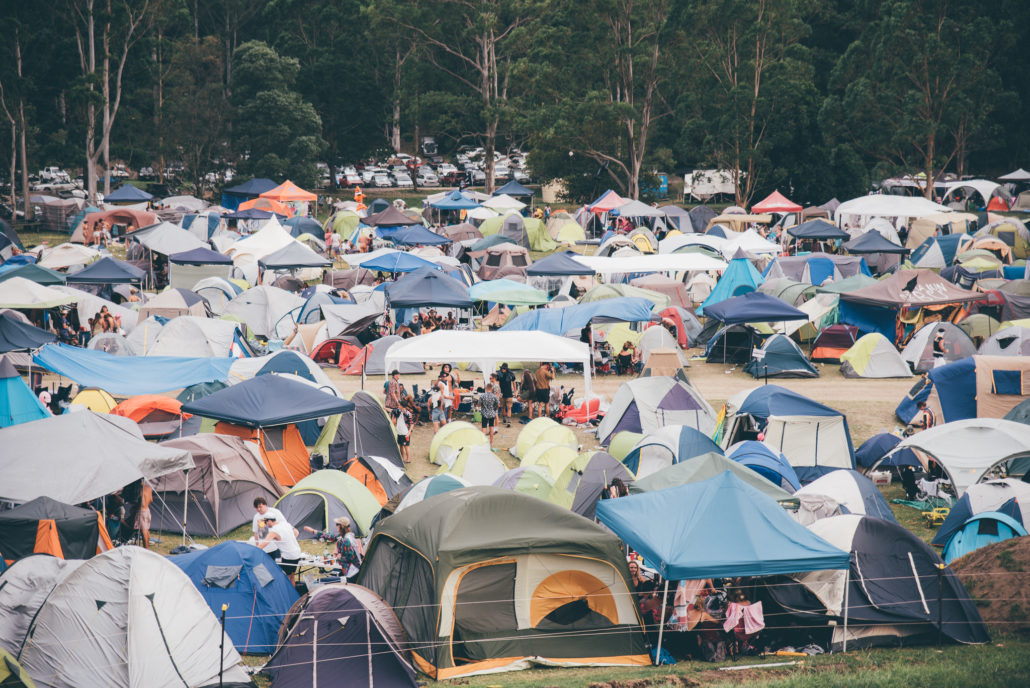 3 ) Fancy Dress is Important
Australia festival people take fancy dress very seriously, and you have to dress up to be apart of the fun! Just go all out! Coordinate a costume / shirt design or something with your friends to become the ultimate festival squad.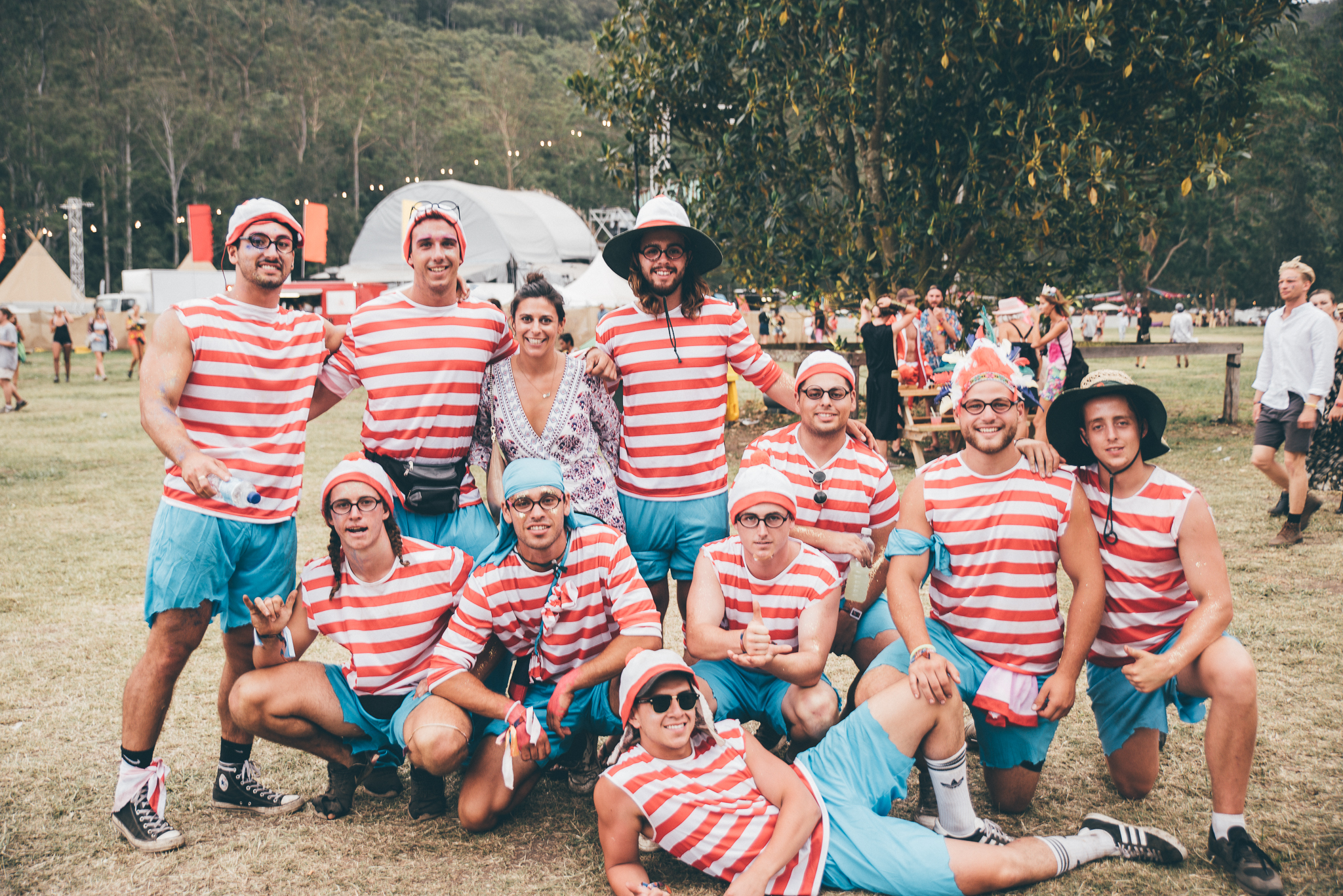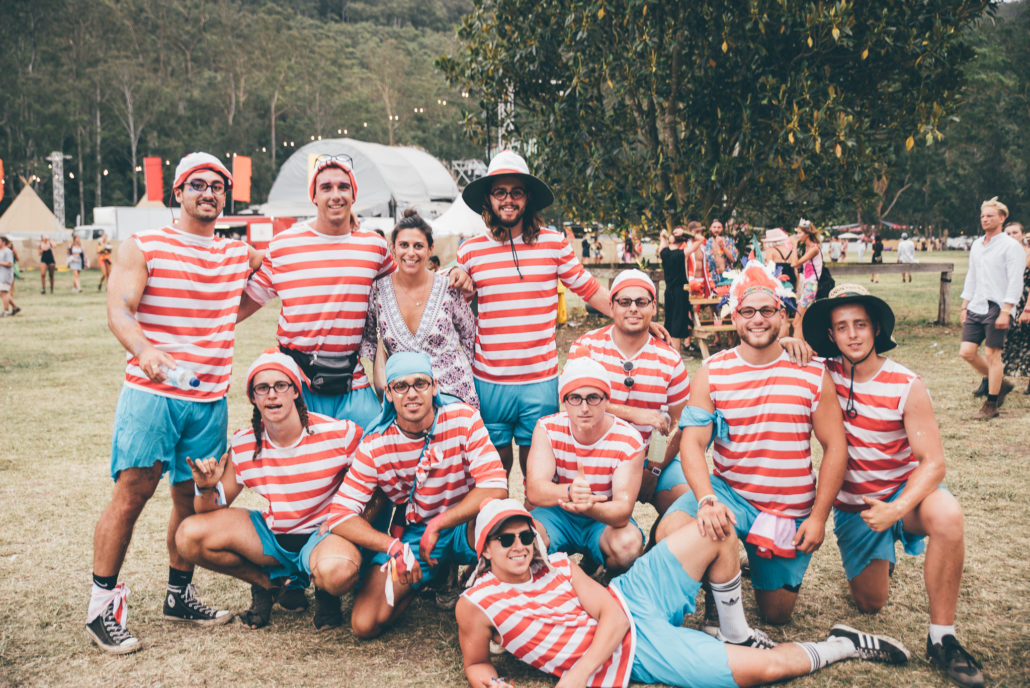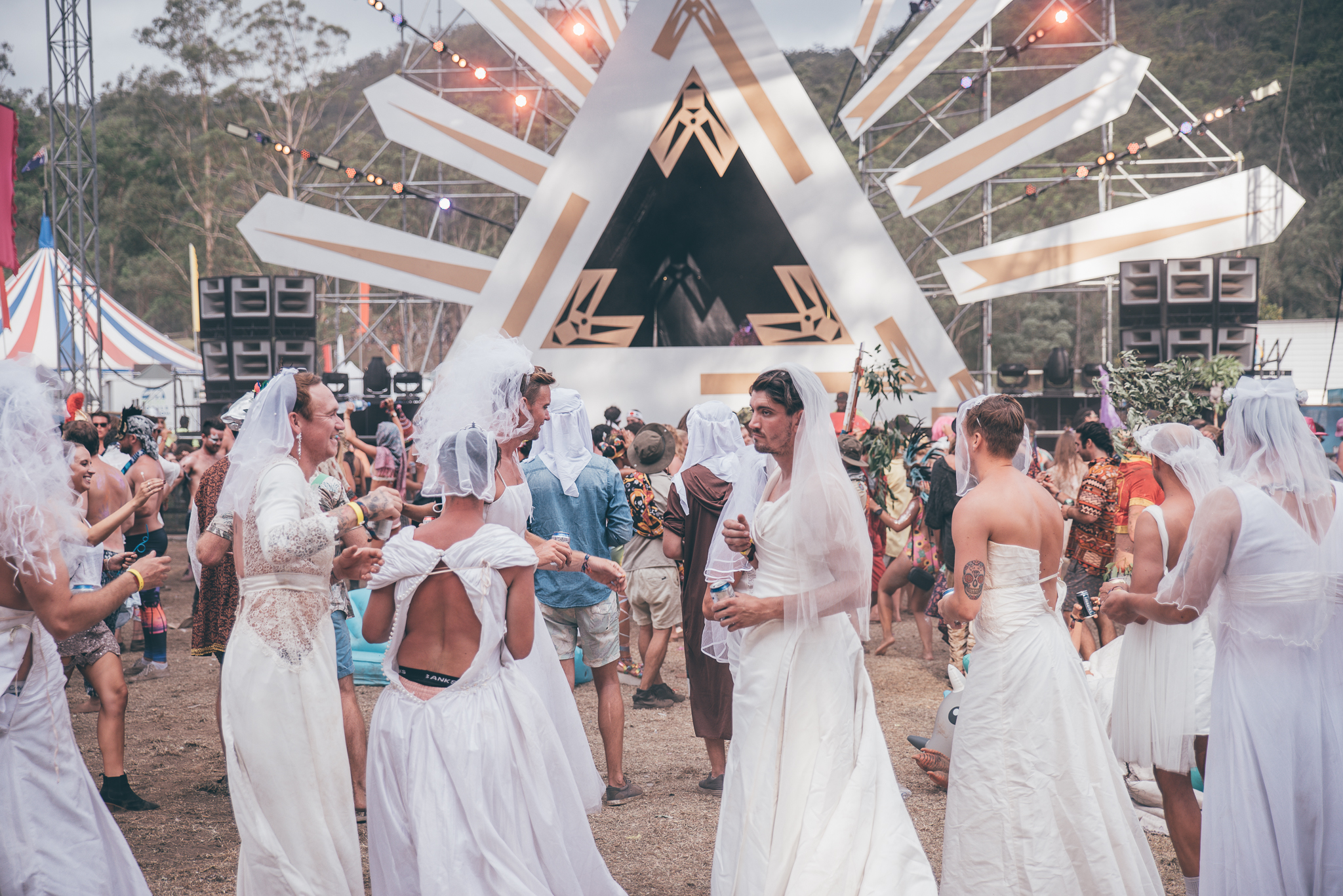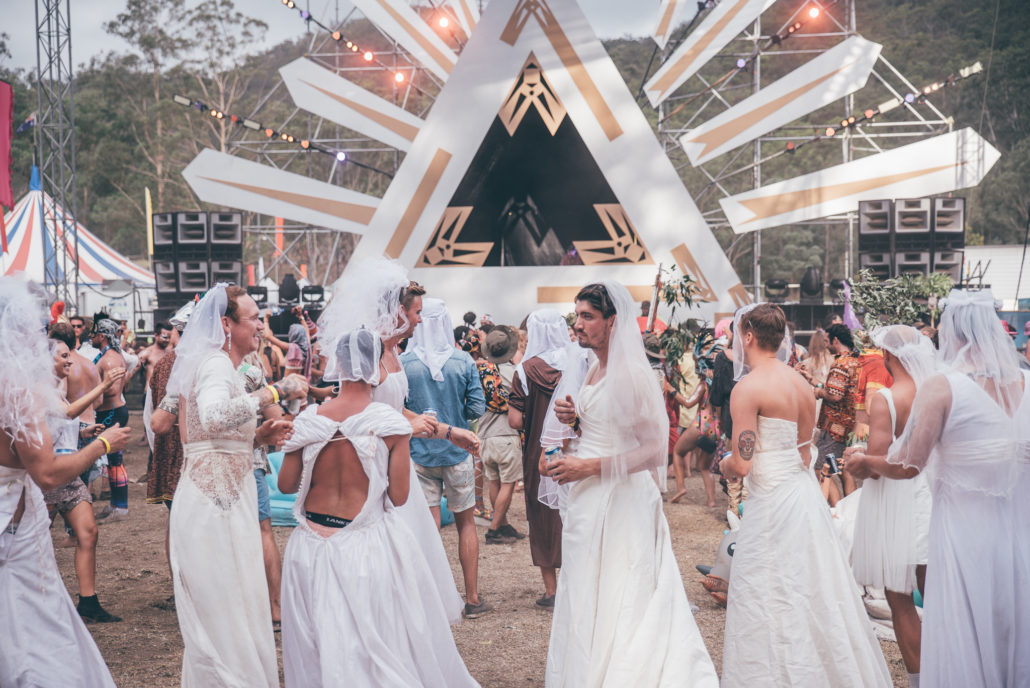 4 ) Sun Protection + Staying Hydrated is Vital
This probably isn't news to anyone who has attended a music festival before, but I have to reiterate how extremely hot and sunny it can get at Lost Paradise. Protect yourself, party safe, and bring a reusable water bottle.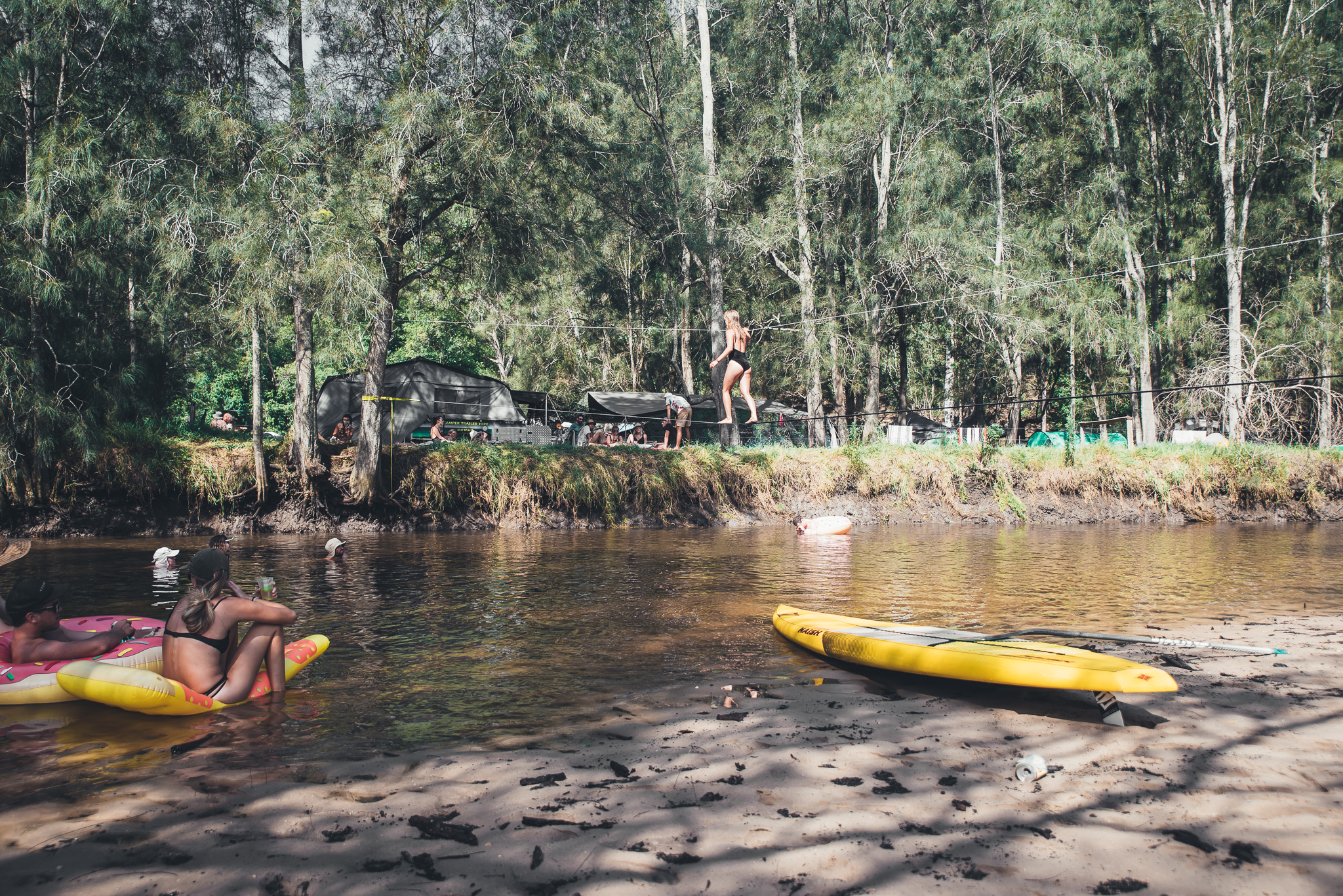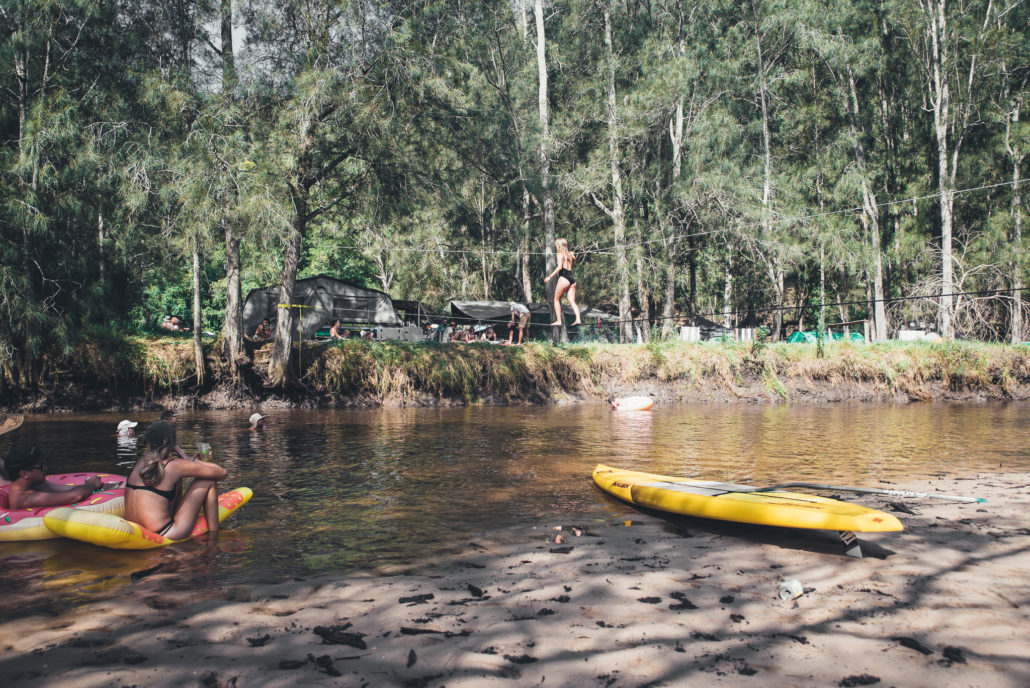 5 ) Bring Food to Save Money
You can bring in as much food as you want, so unless you want to spend $45 on food every day, then bring your own grub. I would strongly recommend sampling some of the food items though, because it is pretty damn great.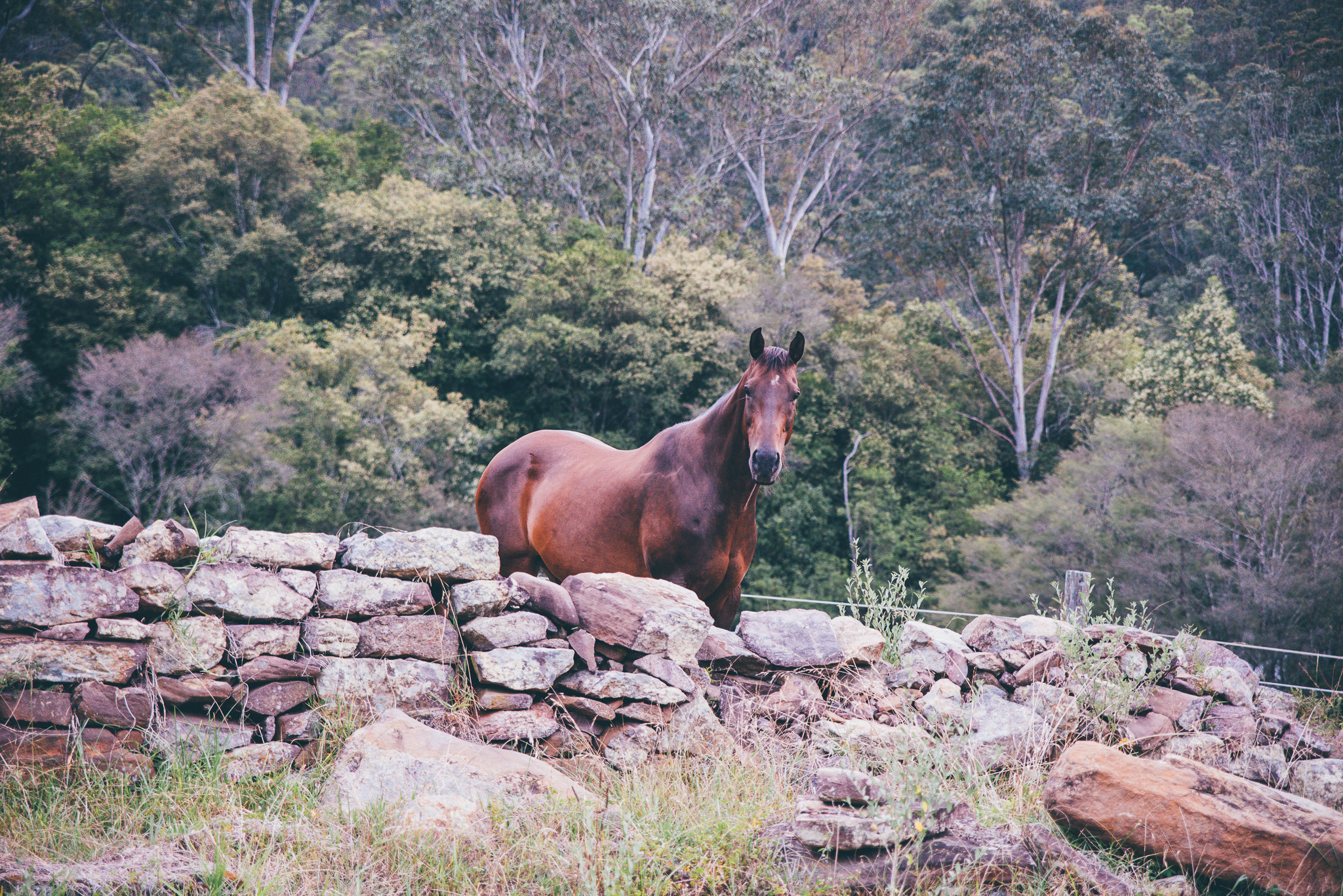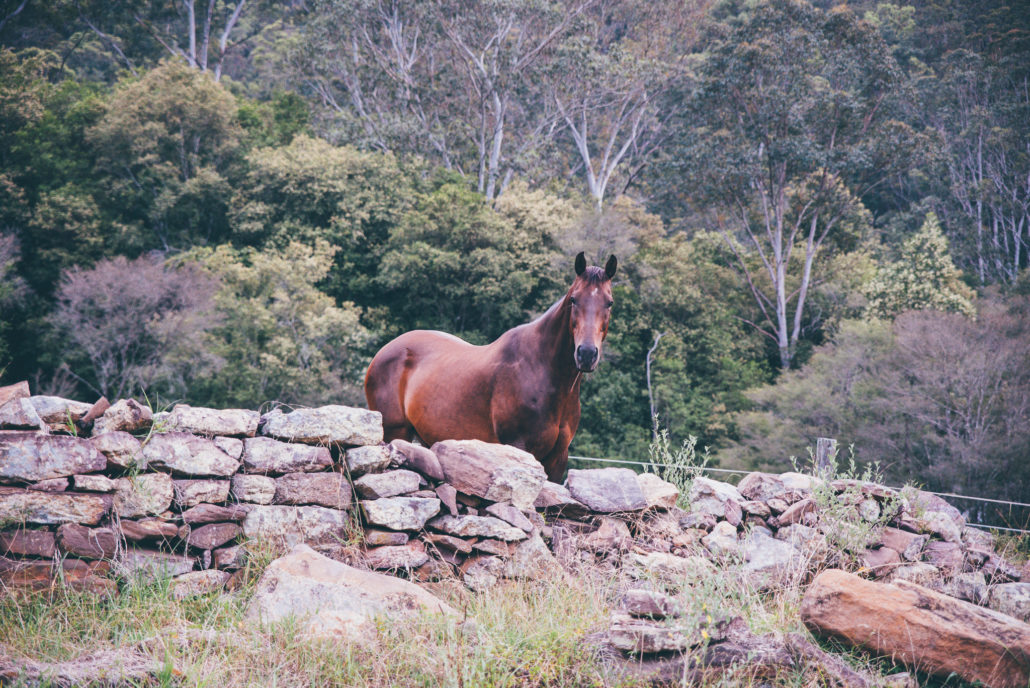 6 ) Be a Festival Camping Pro
The most important things to bring are gazebos (multiple for shade), one table, folding chairs, portable music player, power chargers, water, gatorade, fruit, sleeping bag, tent, blow-up air mattress, and shade for your tent as well!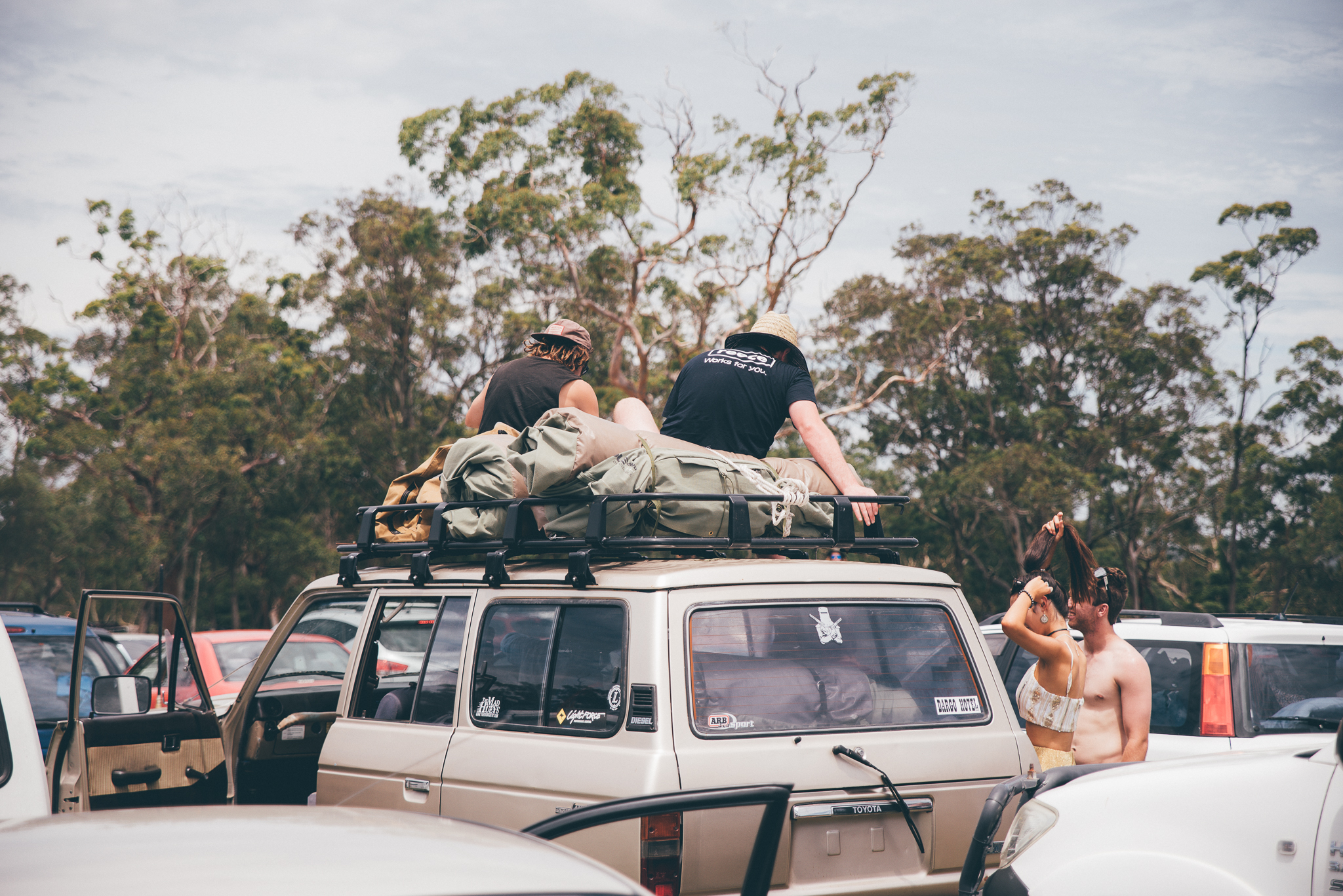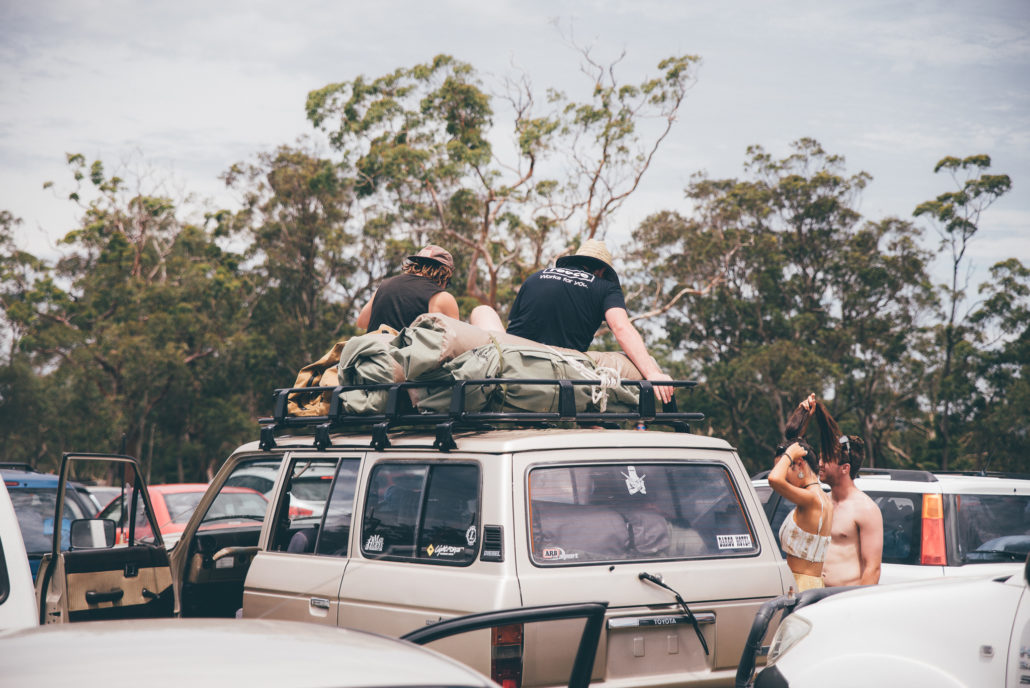 7 ) Bring a Spray Bottle
The (amazing) people I camped with brought a couple spray bottles, and I had no idea how much it would help to keep us cool during those hot festival days.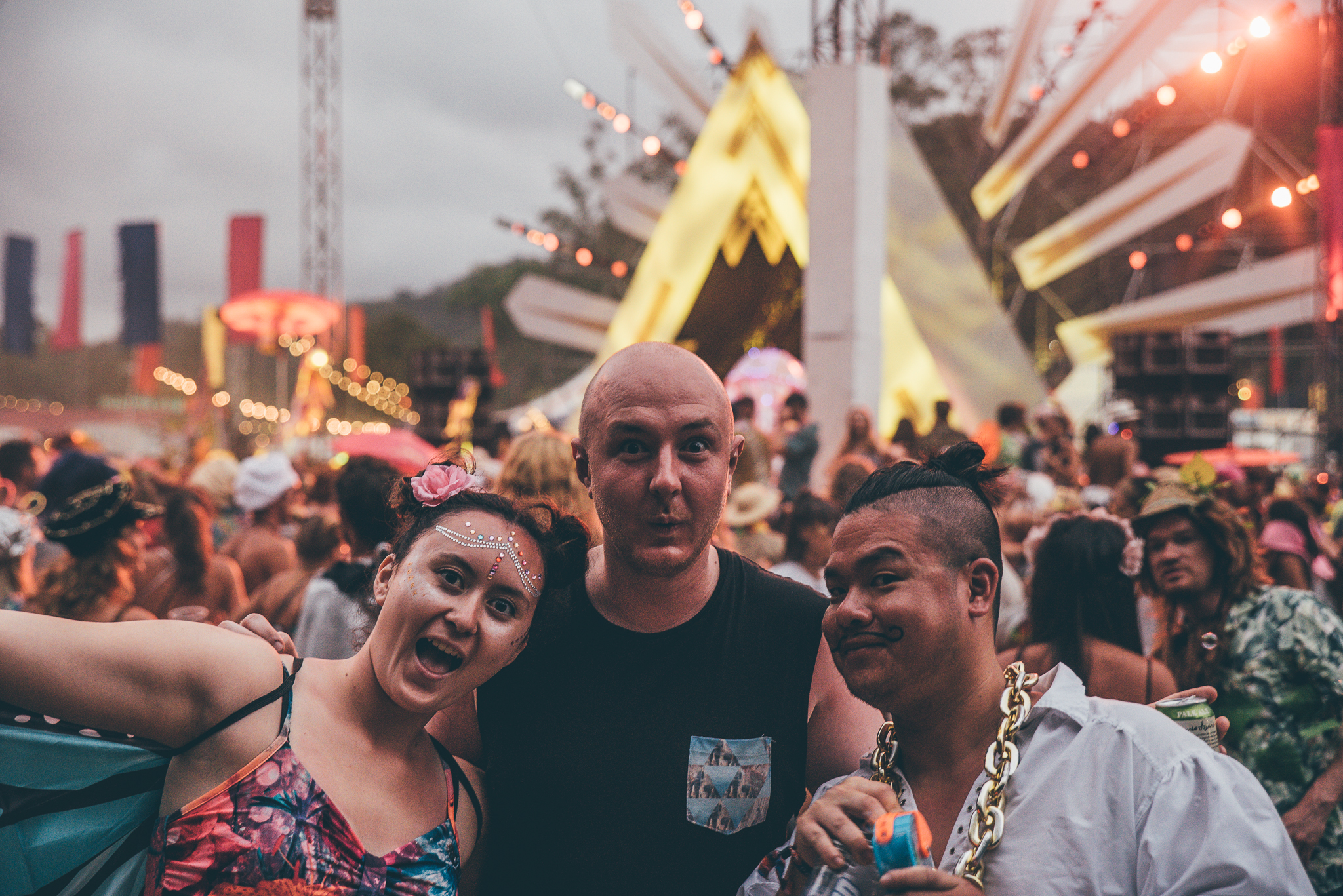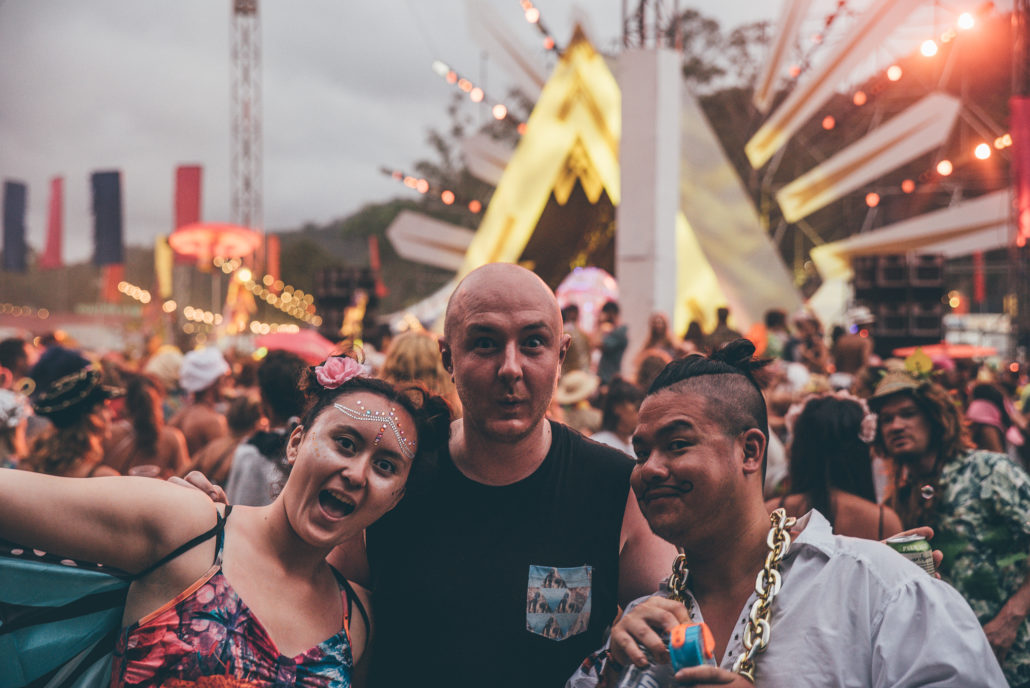 8 ) Collect Beer Cans for Recycling
I honestly can't recommend this enough! If you put in just a little bit of work, you won't have to pay for a single drink while at Lost Paradise. You will earn $1 per can collected…it's so easy!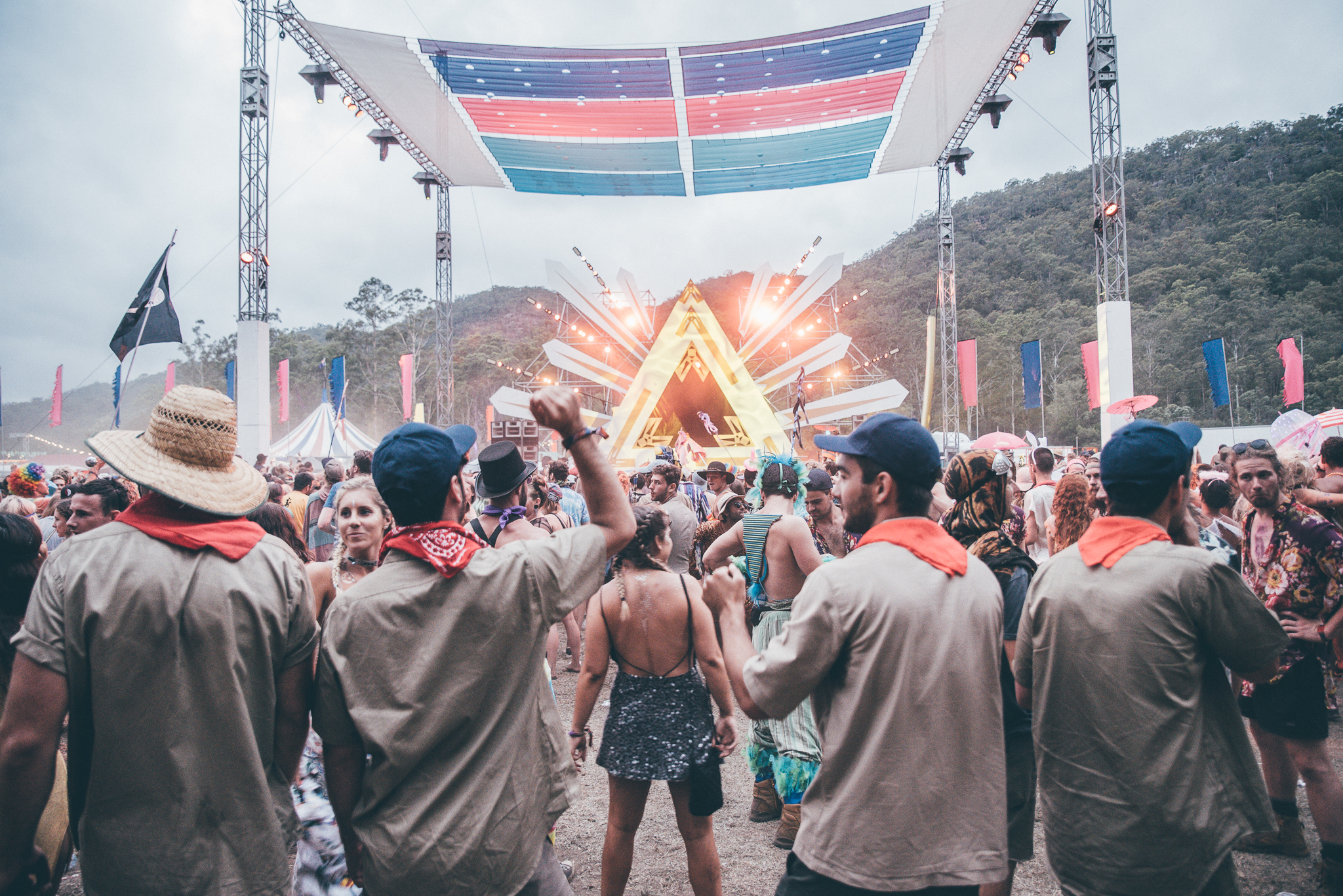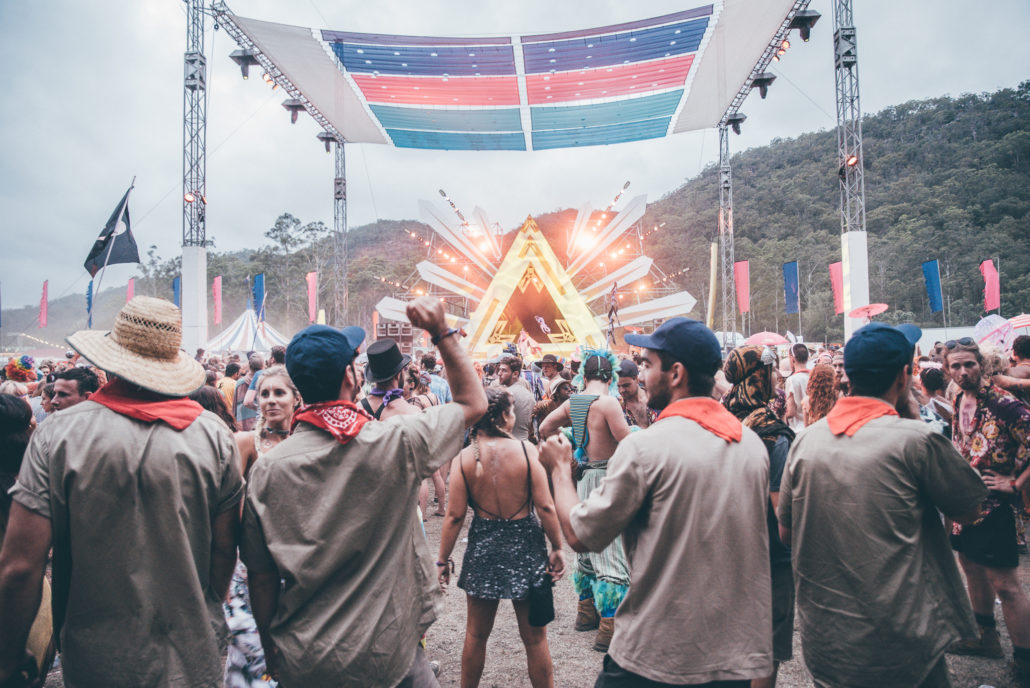 9 ) Leave No Trace
There are plenty of areas to leave your trash before leaving the festival, so be a respectful festival attendee and properly clean up your campsite before leaving. It's our duty to keep this venue beautiful!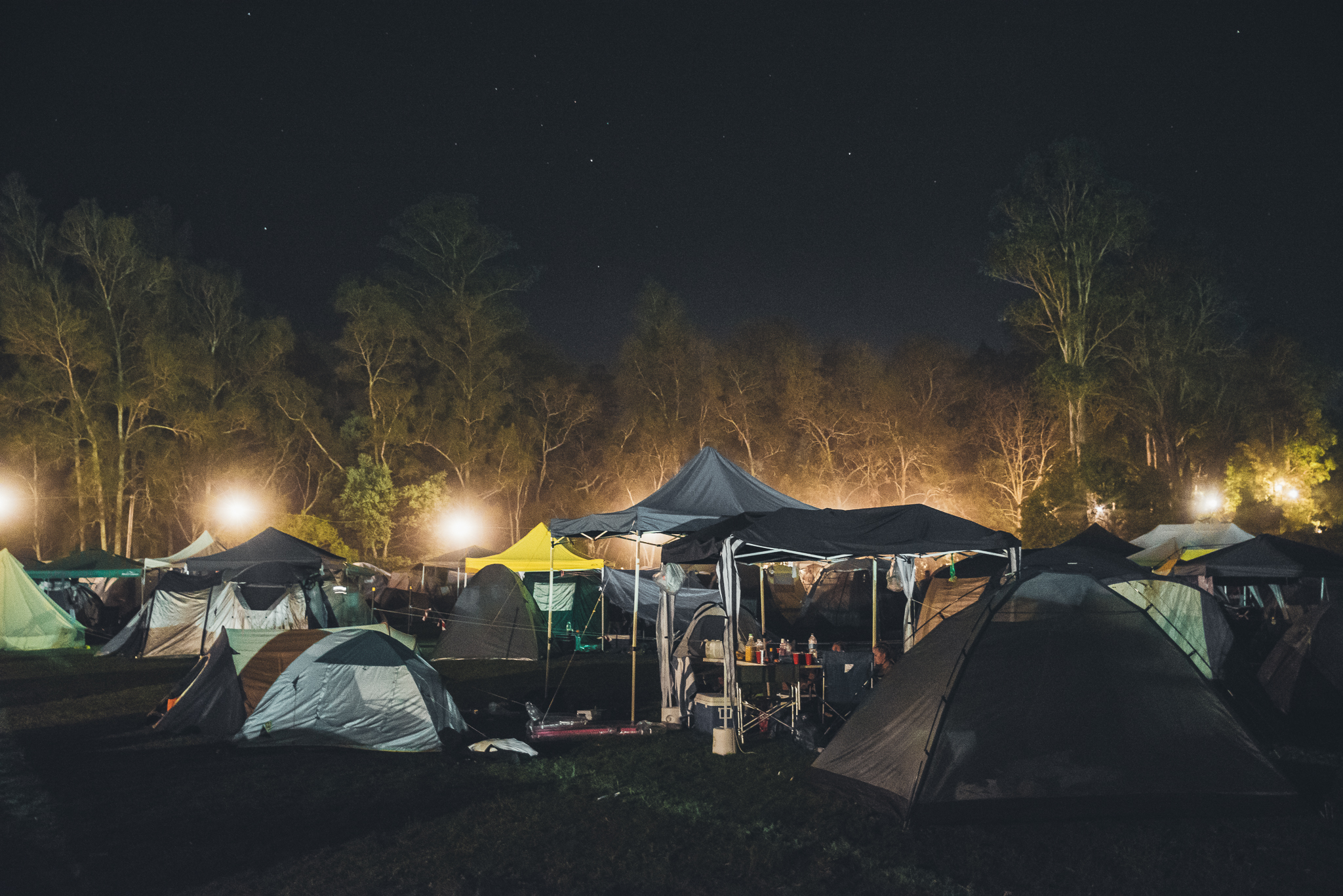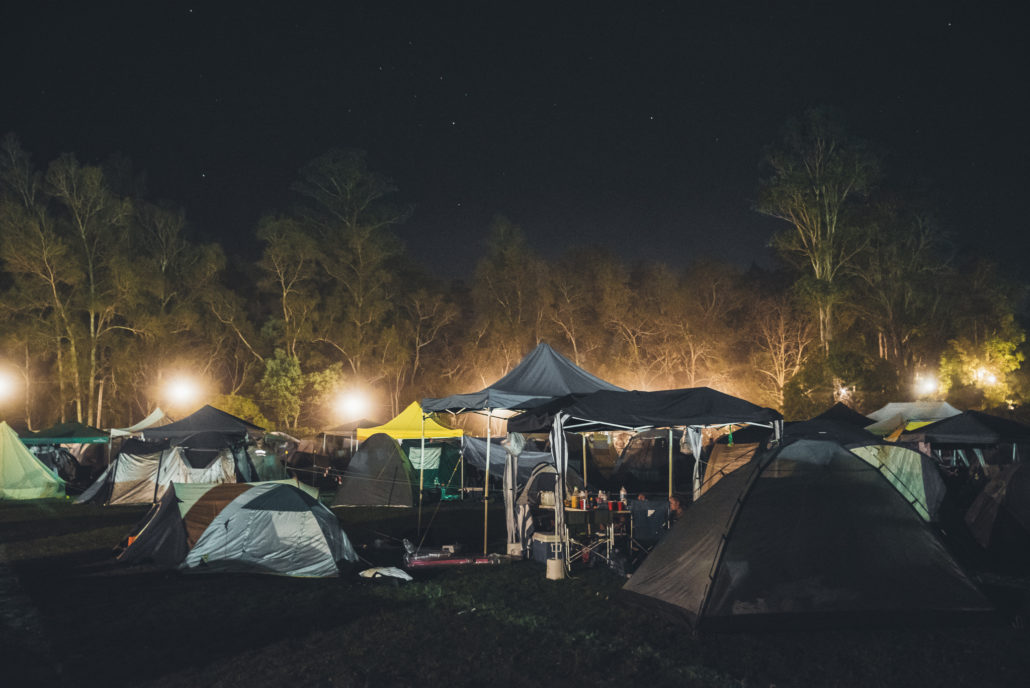 10 ) Read The Lost Paradise Blog
Seriously. It's amazing. The best posts are "The Lost Paradise Bible" which is filled with heaps of important information, and "The 10 Festival Camping Commandments", which is just important common sense rules, tips, and guidelines for camping.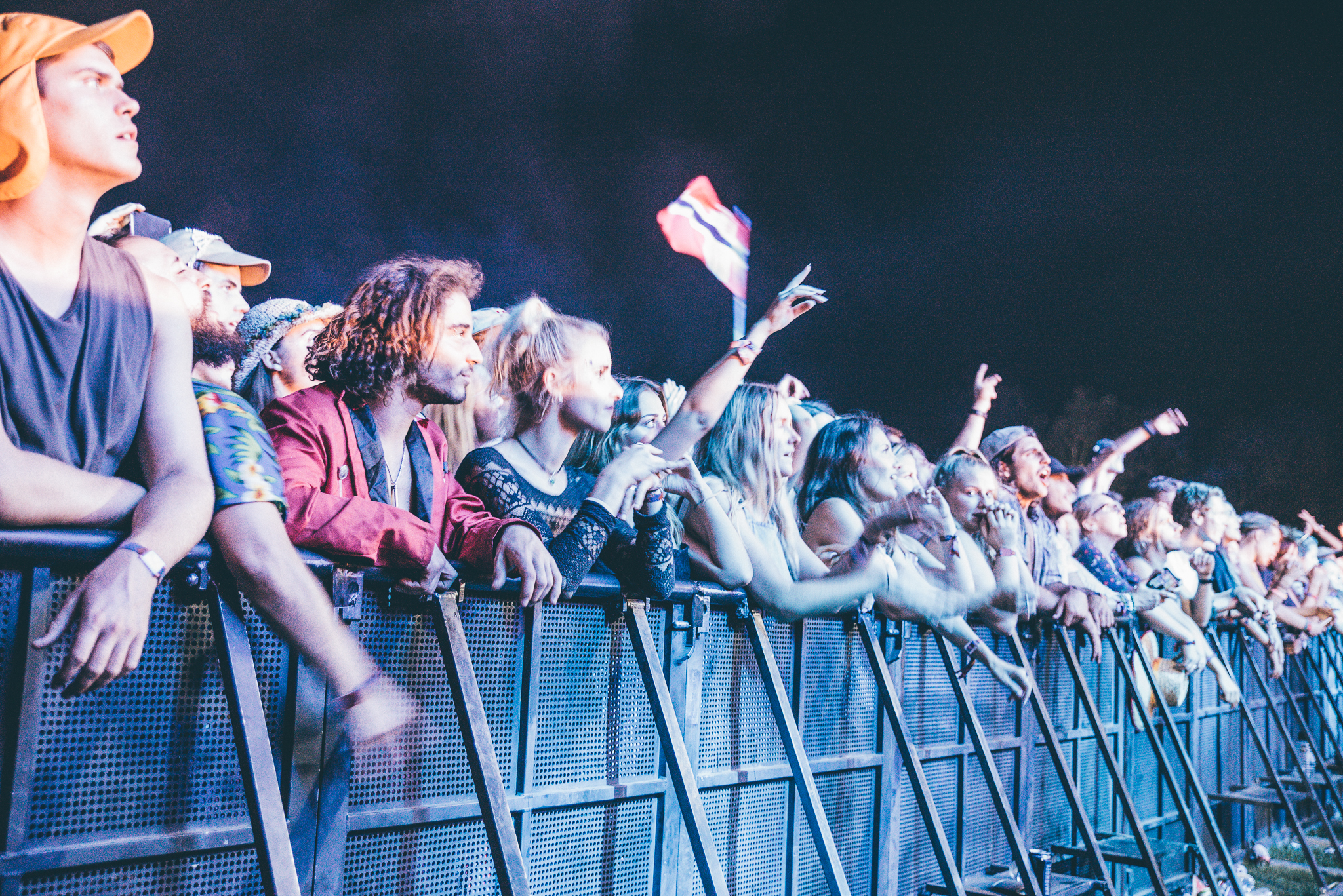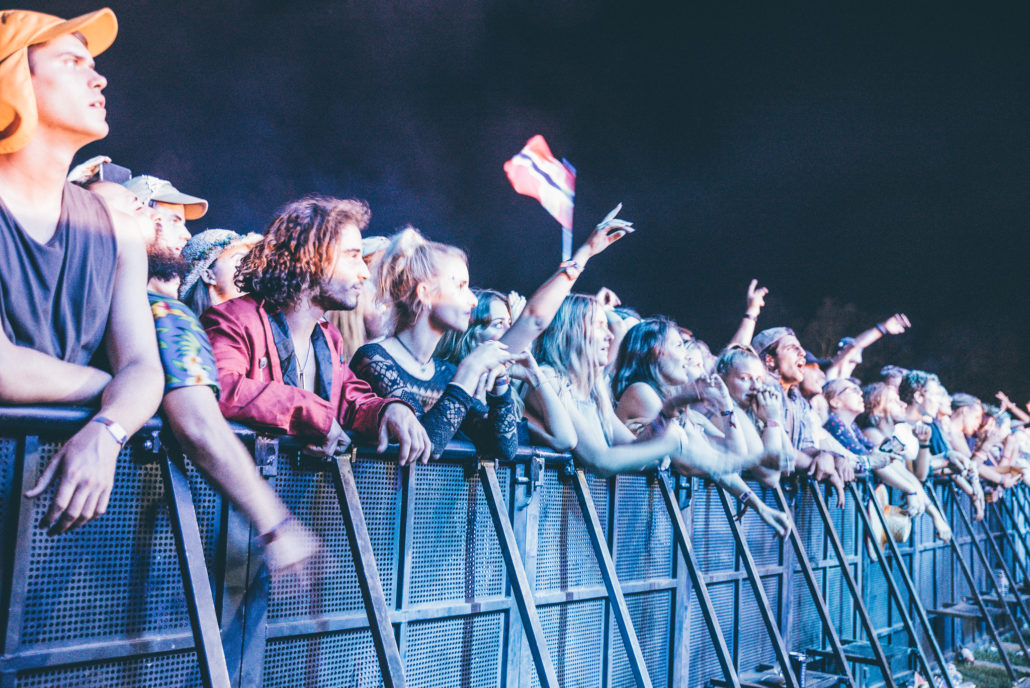 ---
Lost Paradise completely exceeded all my expectations, and it's probably the best organized and entertaining festival I've attended while traveling through Australia.
To conclude this festival review…I have to give a massive shout-out to everyone who attended this 2016 edition of Lost Paradise! The crowd and energy at this festival was simply spectacular, and there wasn't a bad vibe in all of Glenworth Valley. I had so much fun running around and taking photos of everyone, and I'm looking forward to seeing you guys at another festival soon!
THANKS FOR HAVING ME LOST PARADISE!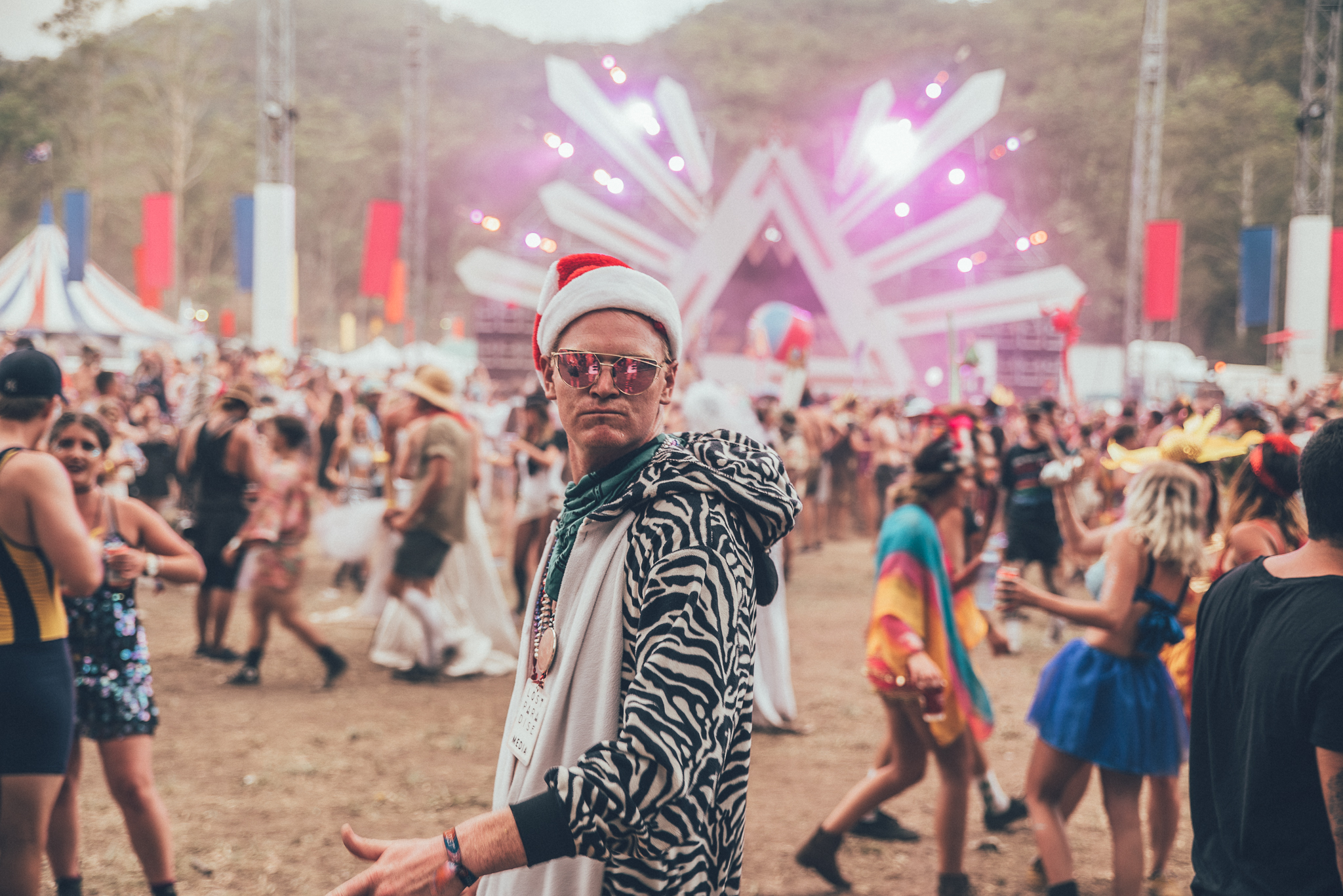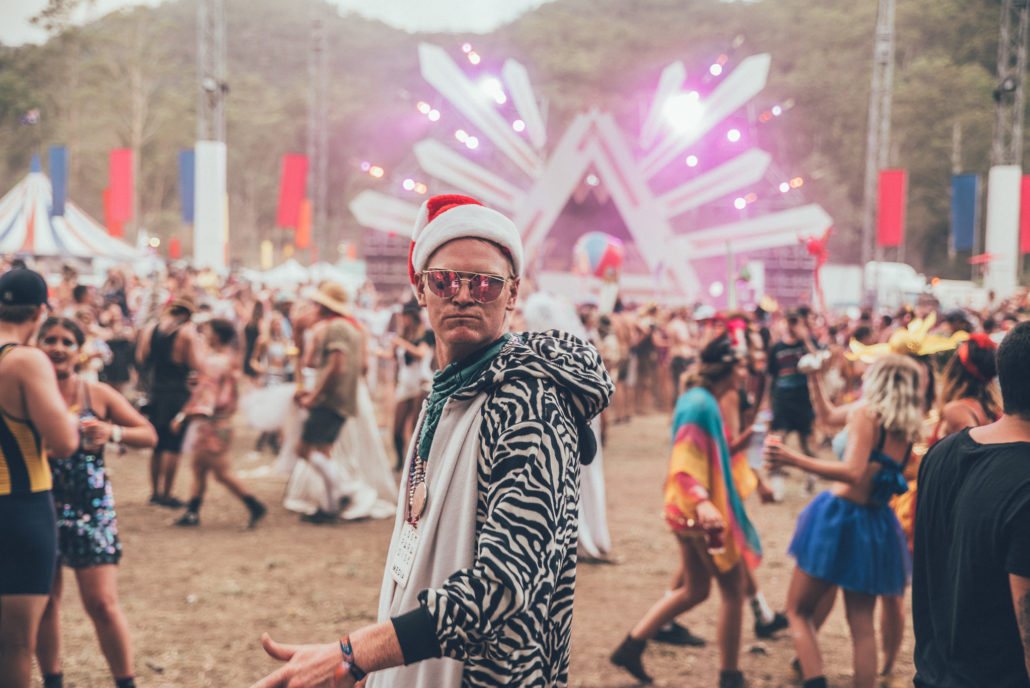 HAPPY NEW YEAR EVERYONE! HOPE TO SEE YOU ALL NEXT YEAR!
---
& Add Me On Snapchat: — JonesATW
https://www.jonesaroundtheworld.com/wp-content/uploads/2017/01/DSC_4231.jpg
1367
2048
Dave
https://www.jonesaroundtheworld.com/wp-content/uploads/2017/03/logotry-1-1-300x106.png
Dave
2017-01-05 13:30:51
2020-09-17 19:02:09
Lost Paradise: Truly A Hidden Wonderland